Alex + Neil | Wedding Photography in Toronto, Ontario
Alex + Neil are married! Last summer we had the great pleasure of meeting Alex at a wedding we captured. She was a bridesmaid in her good friend's special day. Later that year, we got an email asking if we might be available to capture her day, as well. Hooray! Alex + Neil informed us that their intimate wedding was going to take place in a local craft brewery near her family home in Toronto. We were intrigued. This is their wedding story.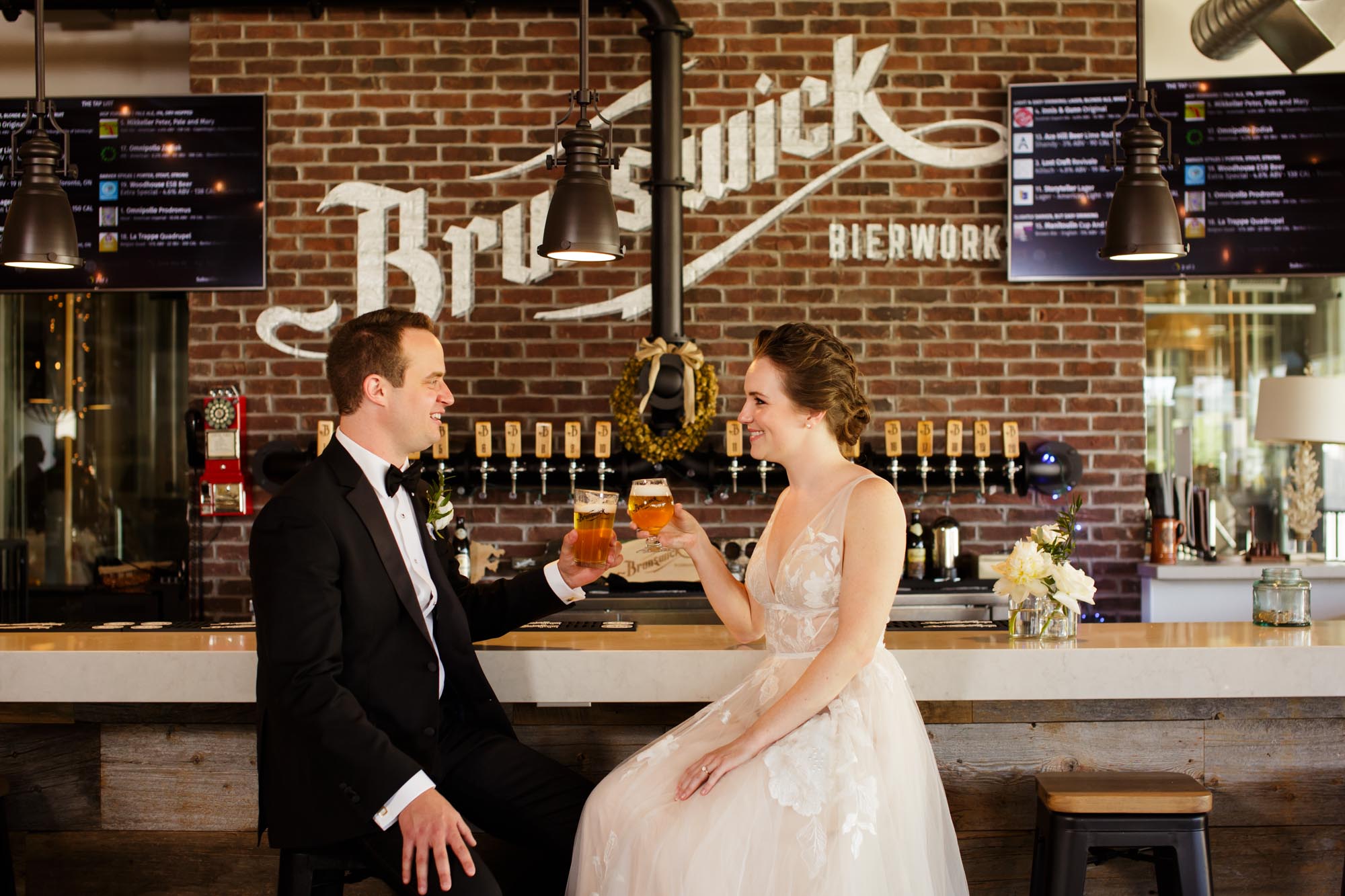 We began the day with Neil at his hotel near the DVP. He'd just returned from a morning round of golf with the guys–always a great start to the day! With the help of his parents, sister and best man, Neil got into his tuxedo and was ready to see his bride. After a few family photos, we made our way over to meet Alex.
Alex greeted us at the door with a warm smile. Bounding behind her was their adorable and friendly furry friend, Larry. Alex slipped into her light and lovely gown and hid away as her groom arrived for the first look.
We love the excitement and anticipation of a first look. Neil waited patiently in the backyard oasis amongst the trees to see Alex. They shared a sweet moment, then Larry trotted over for a few kisses. It was time to make our way over to the venue.
We knew that the actual ceremony was going to be within the brewery (how cool is that?!?), but we didn't realize that it was going to take place in between the giant vats! Wow! Alex + Neil were pronounced husband and wife, as their loved ones cheered.
While guests milled about enjoying appetizers on the lawn and drinks at the bar, we finished up the rest of the family photos.
Alex + Neil were announced into the room by the emcee to thunderous applause, then gave a toast to their friends and family. Dinner was served. Between courses, other speeches and stories were shared of how the couple met and fell in love. We snuck away at sunset for a few more photos with the newlyweds, before it was time for the special dances to kick off the party. The evening was full of flavor and fun times.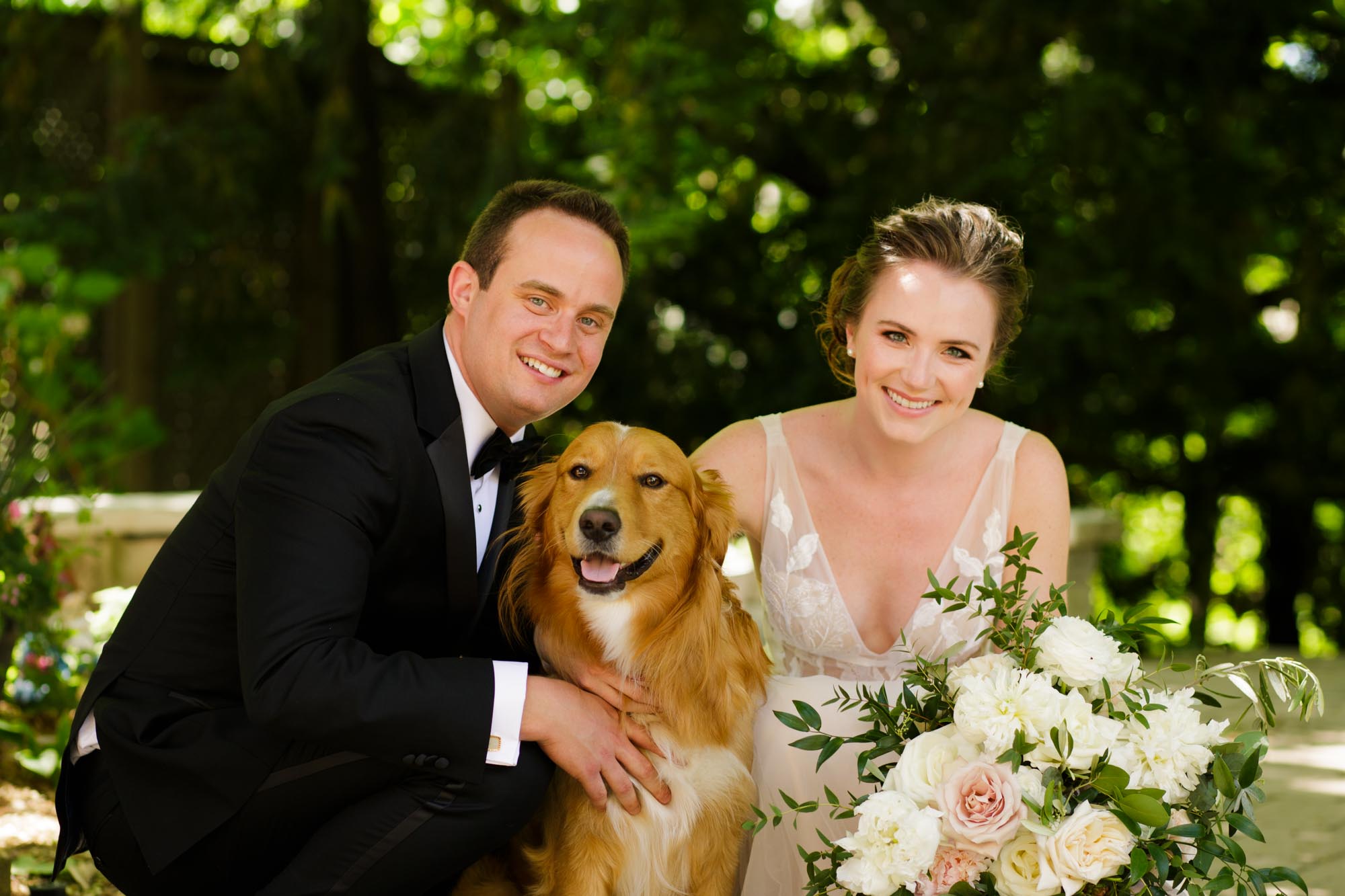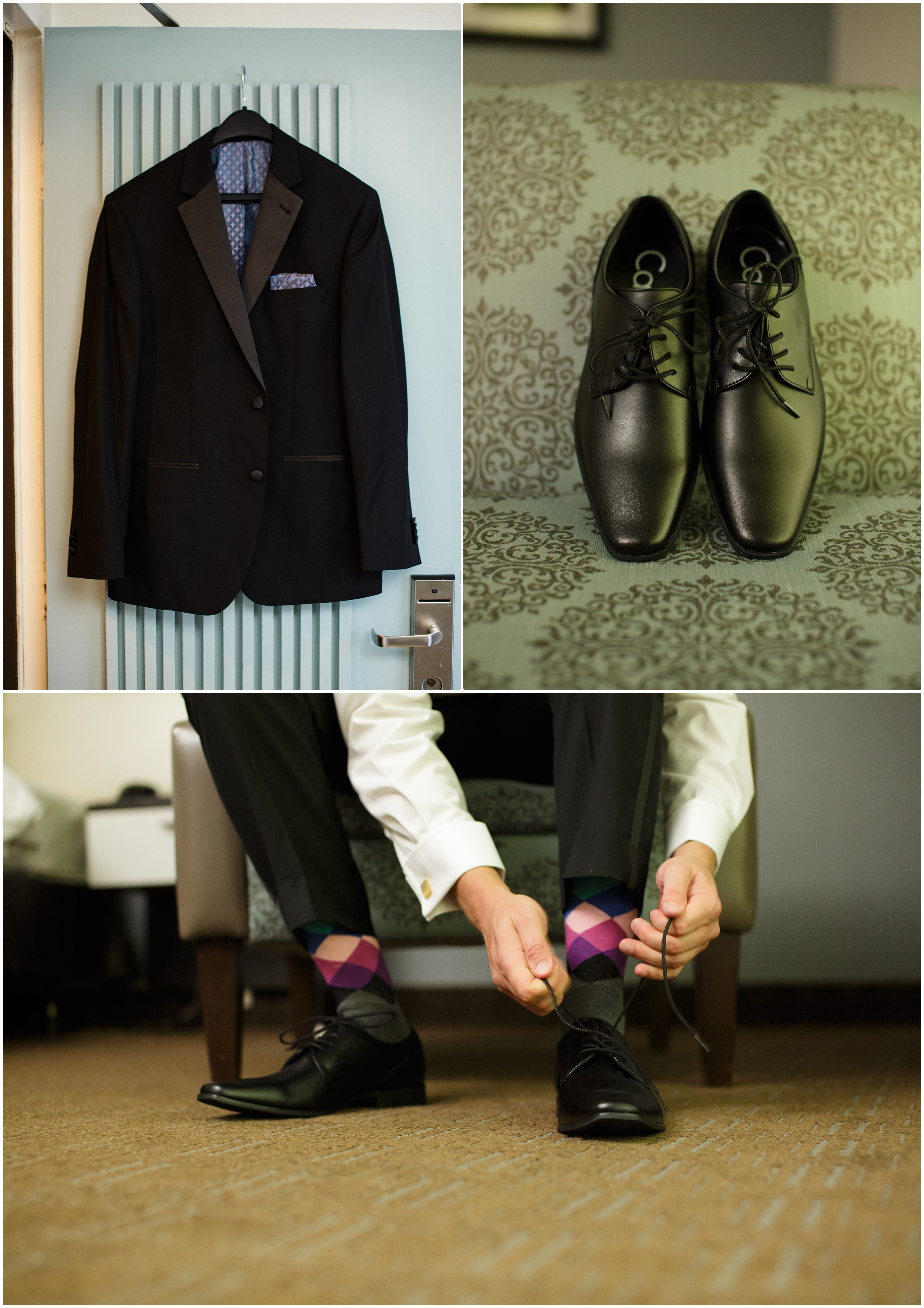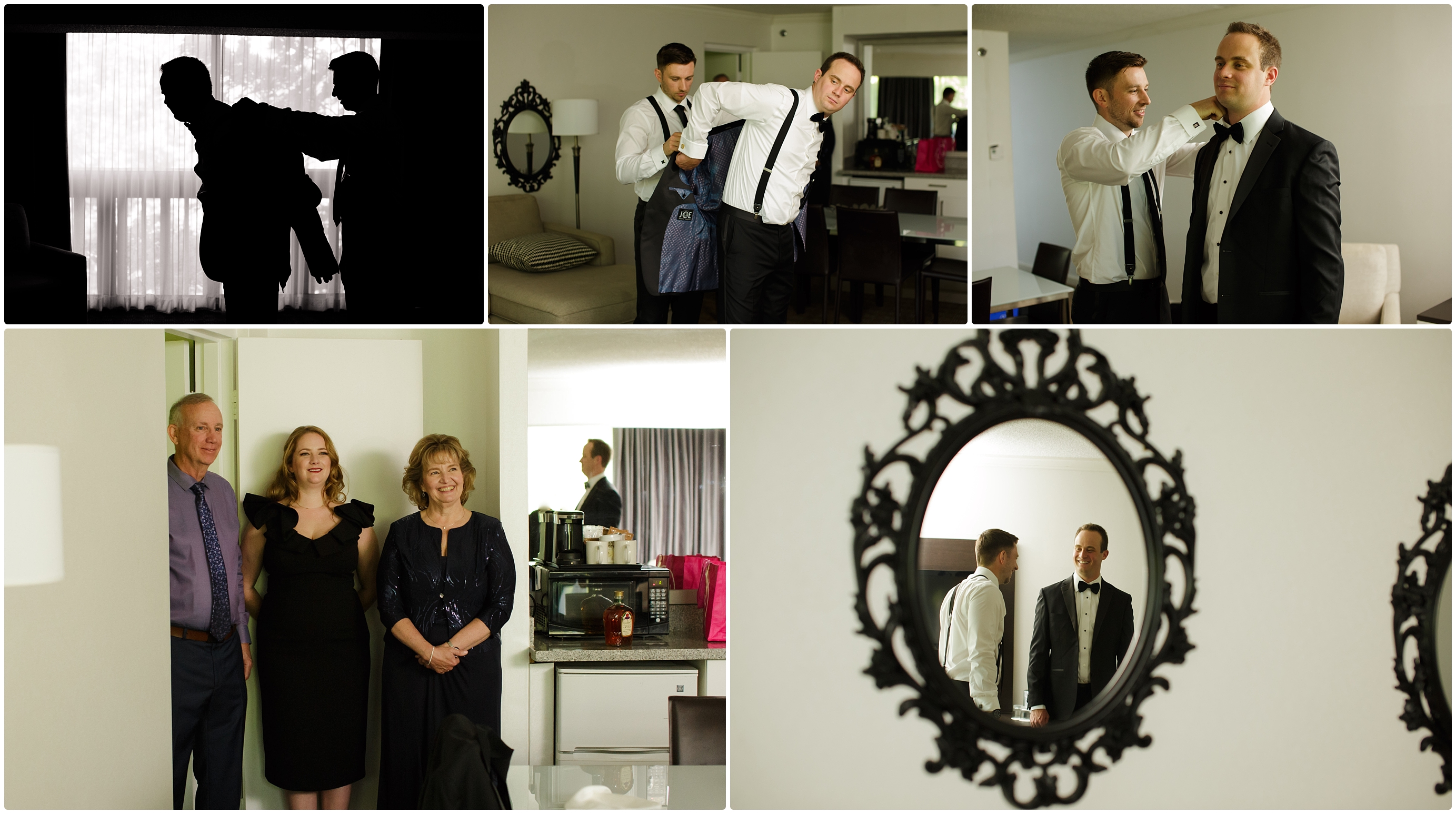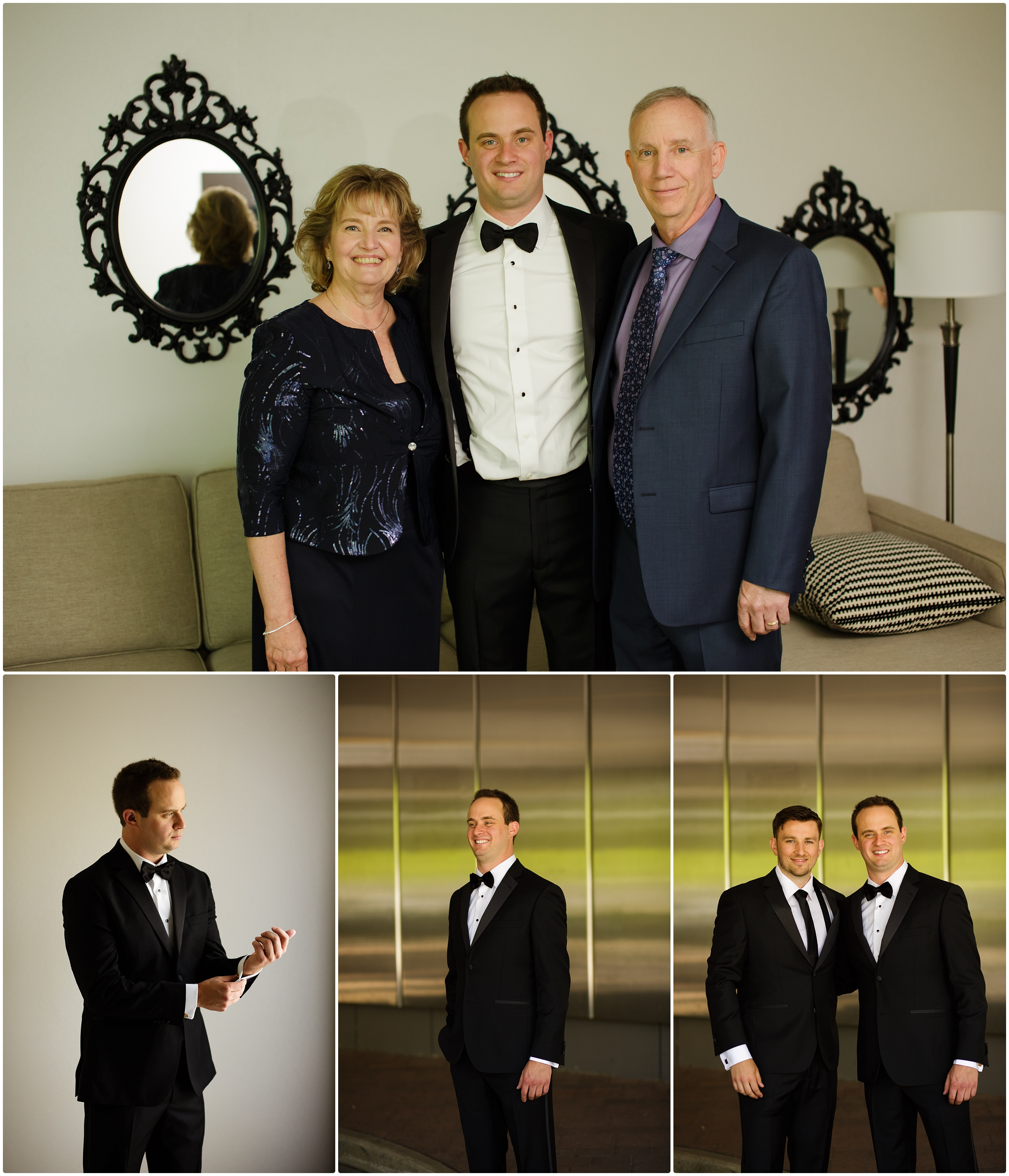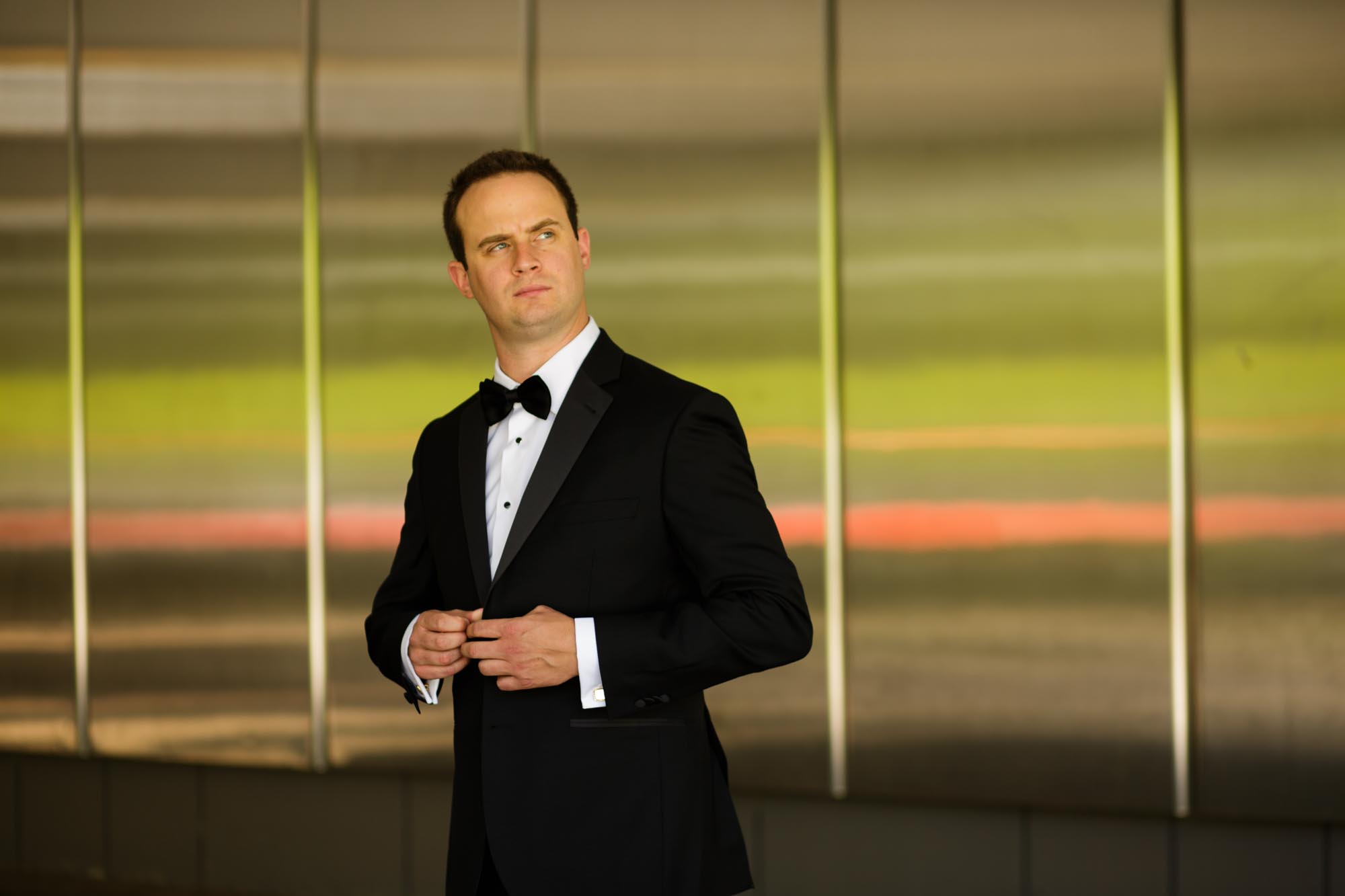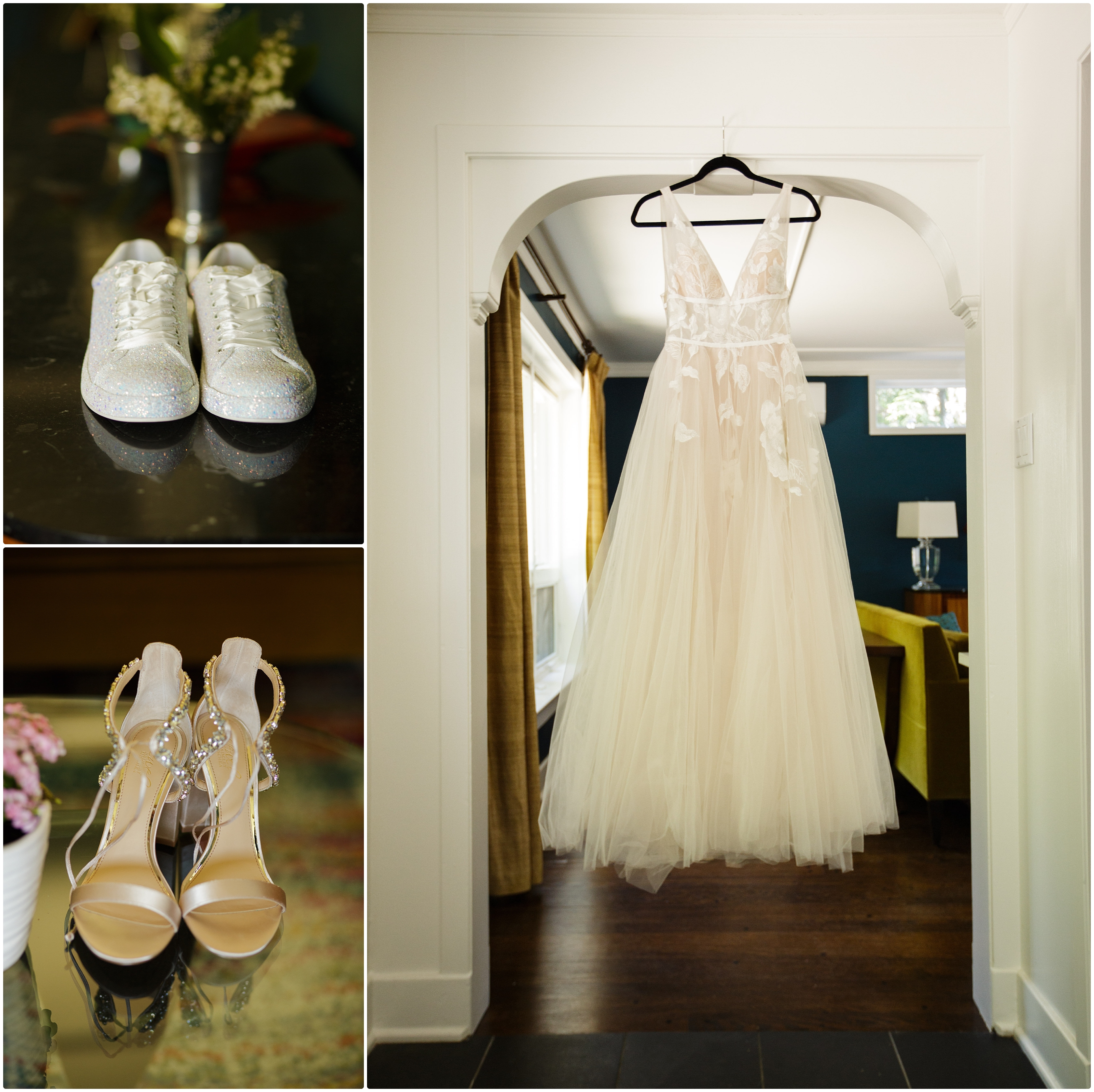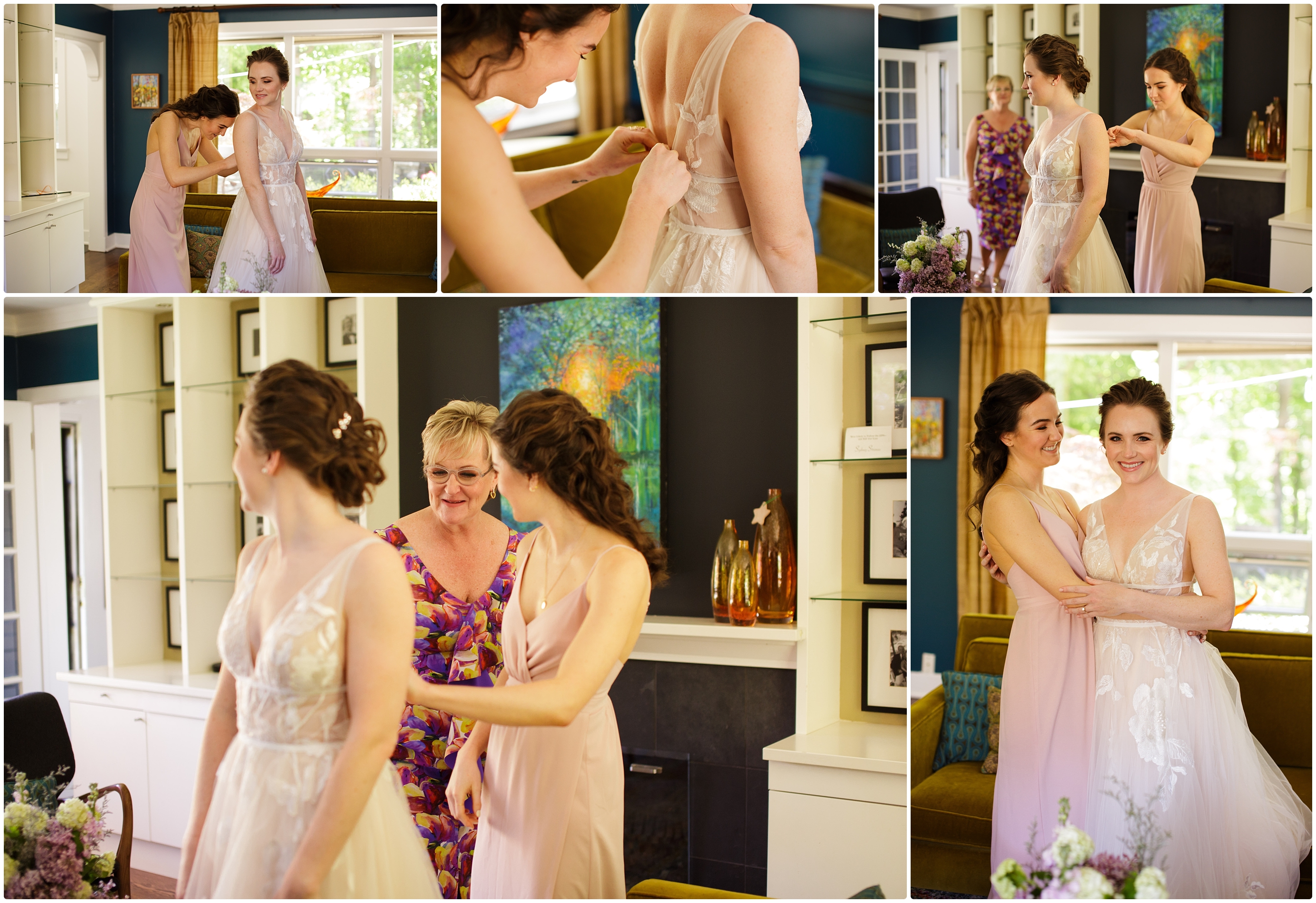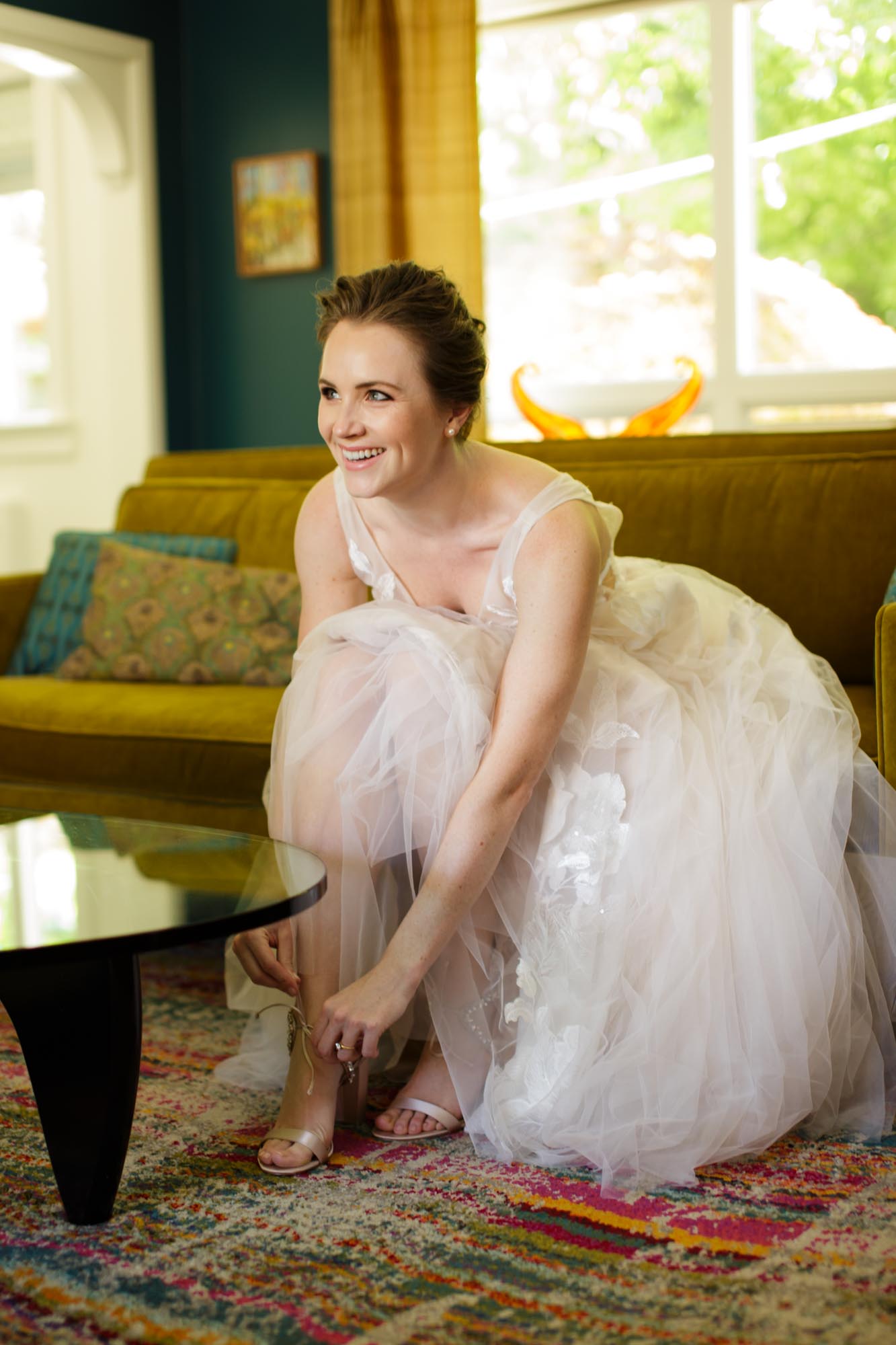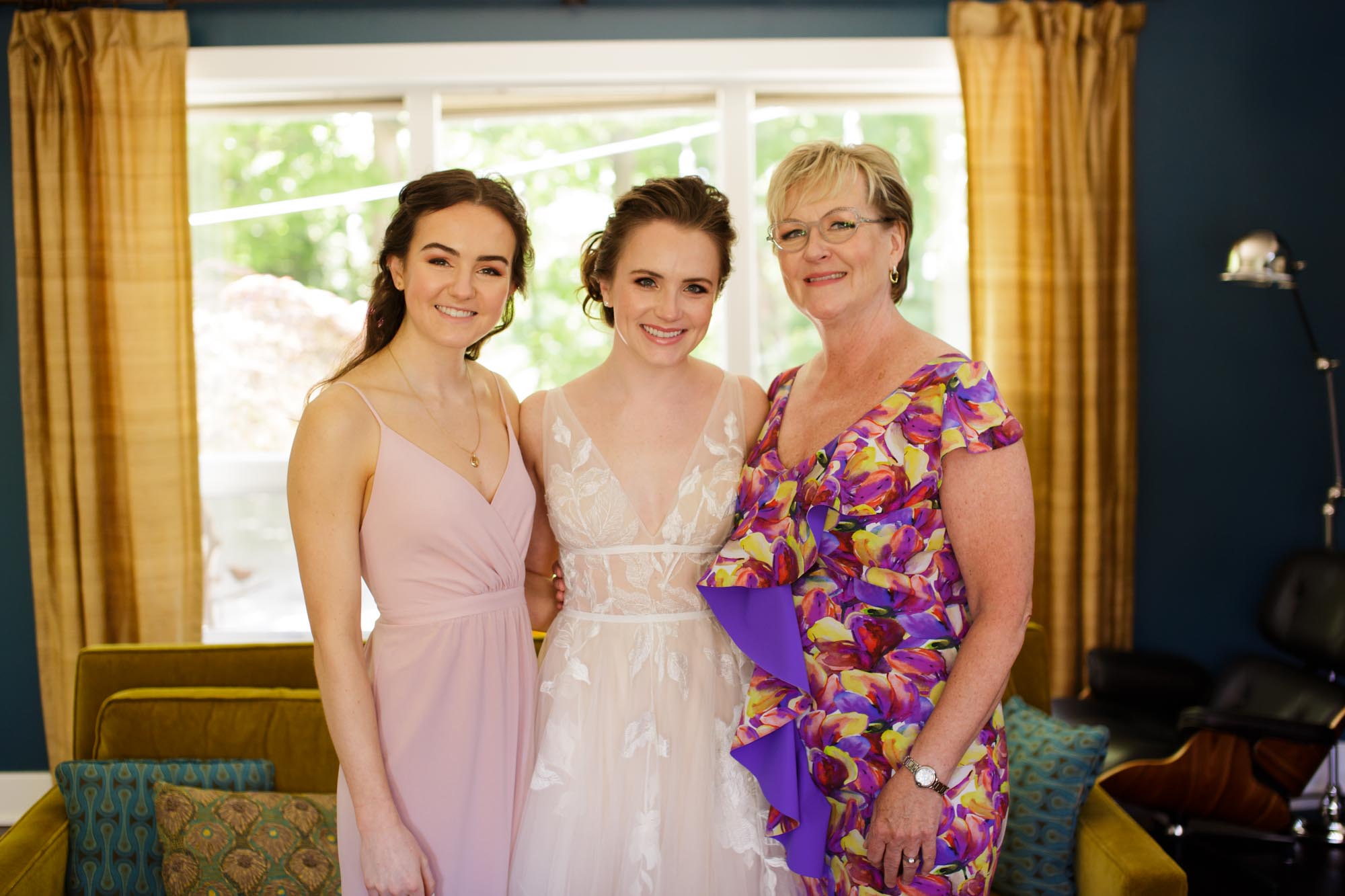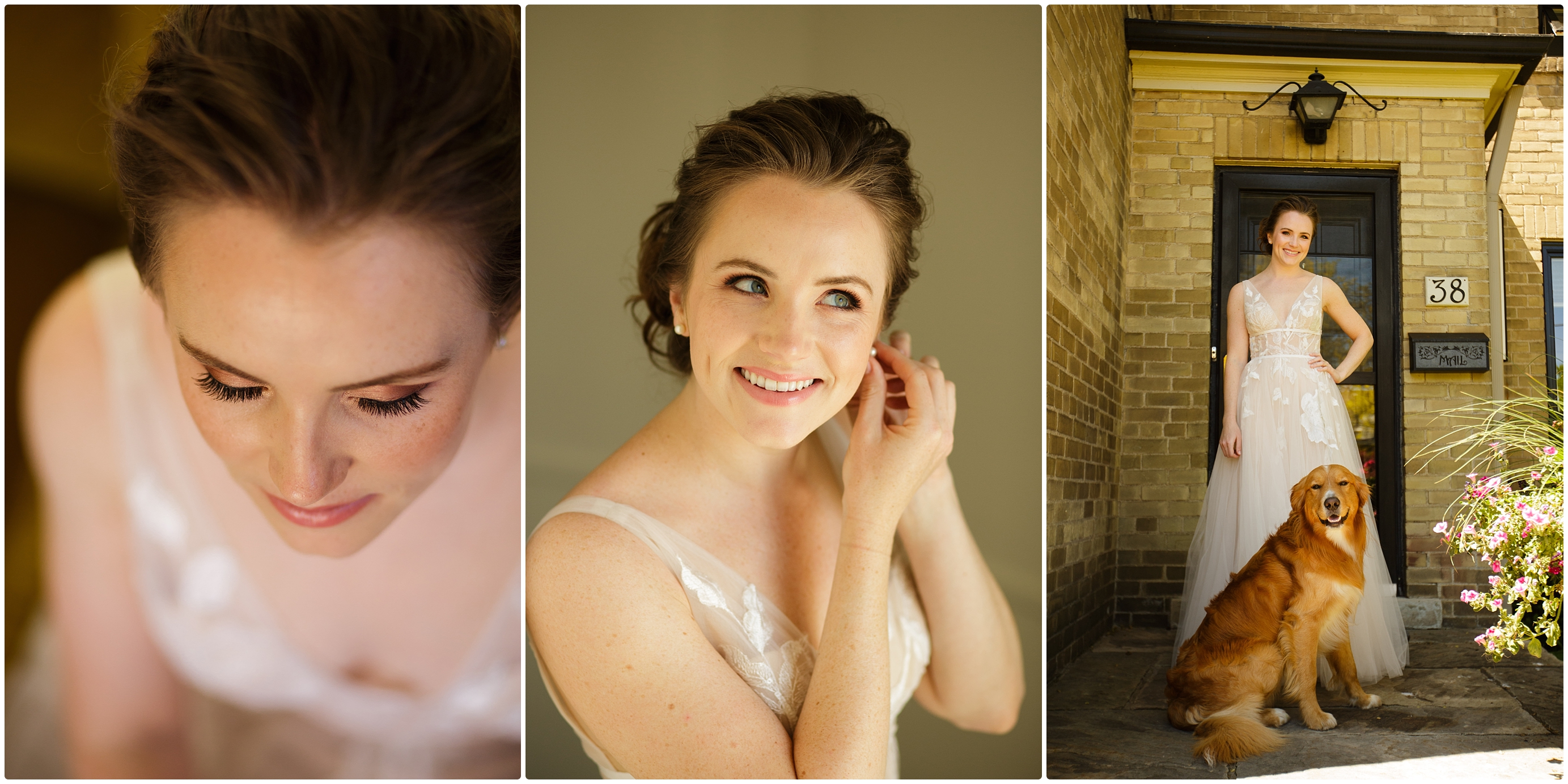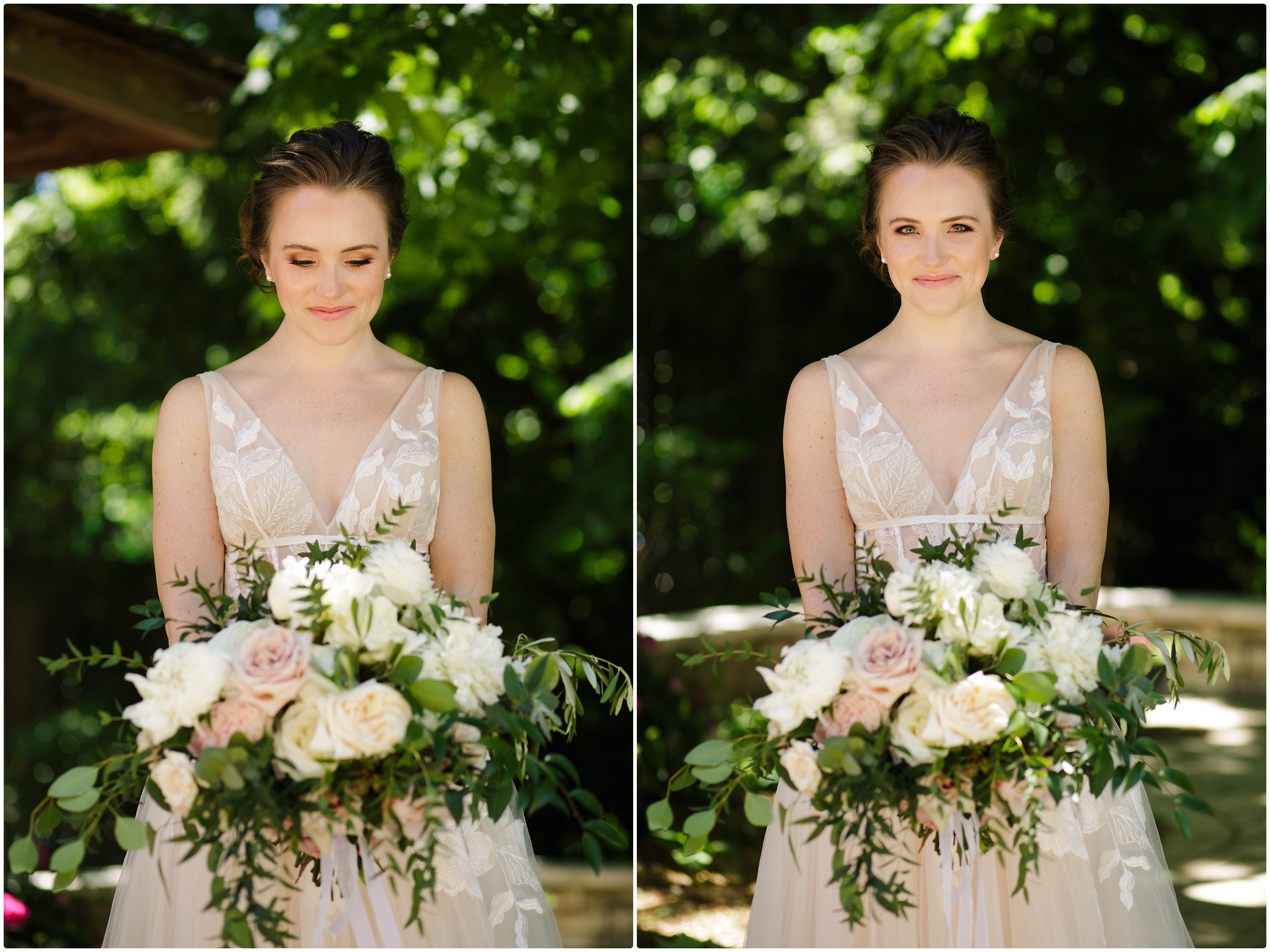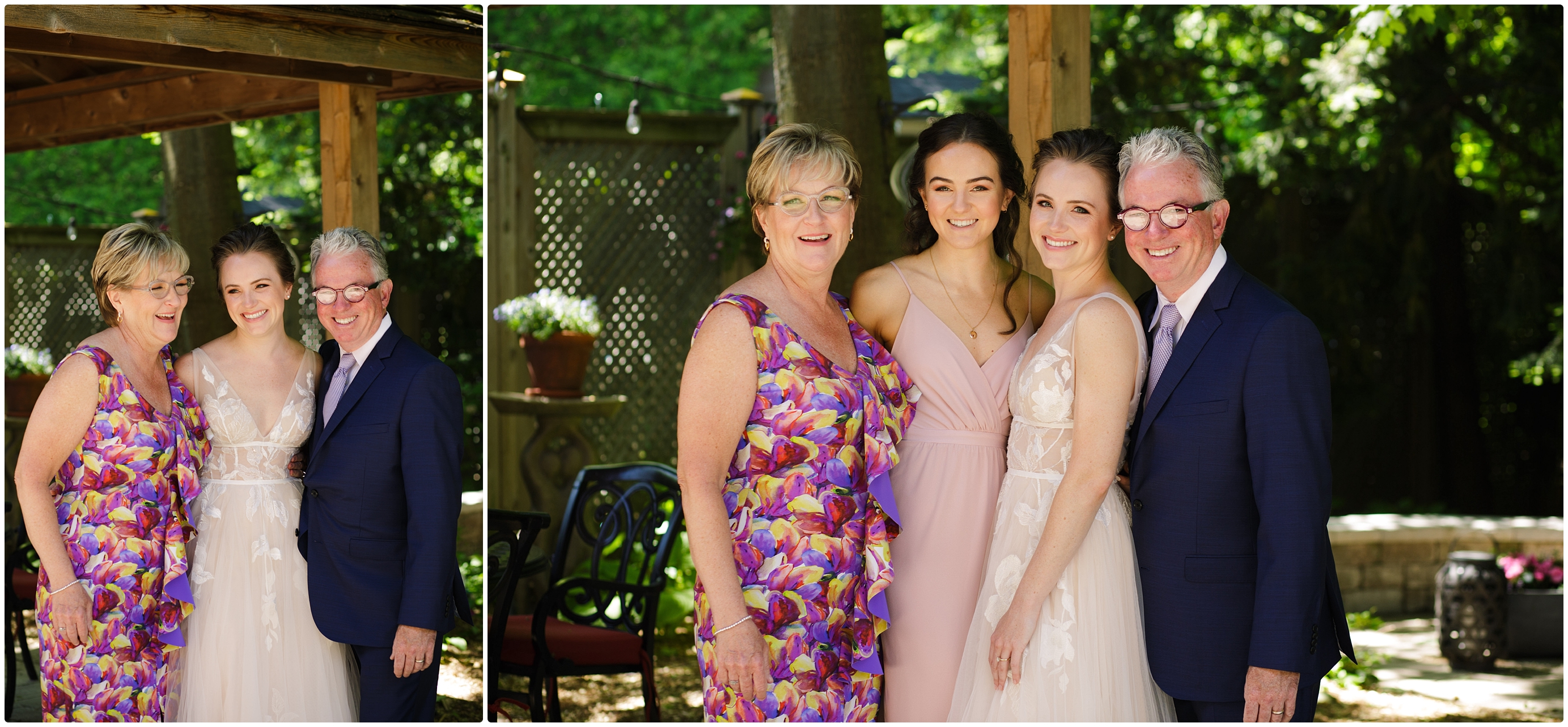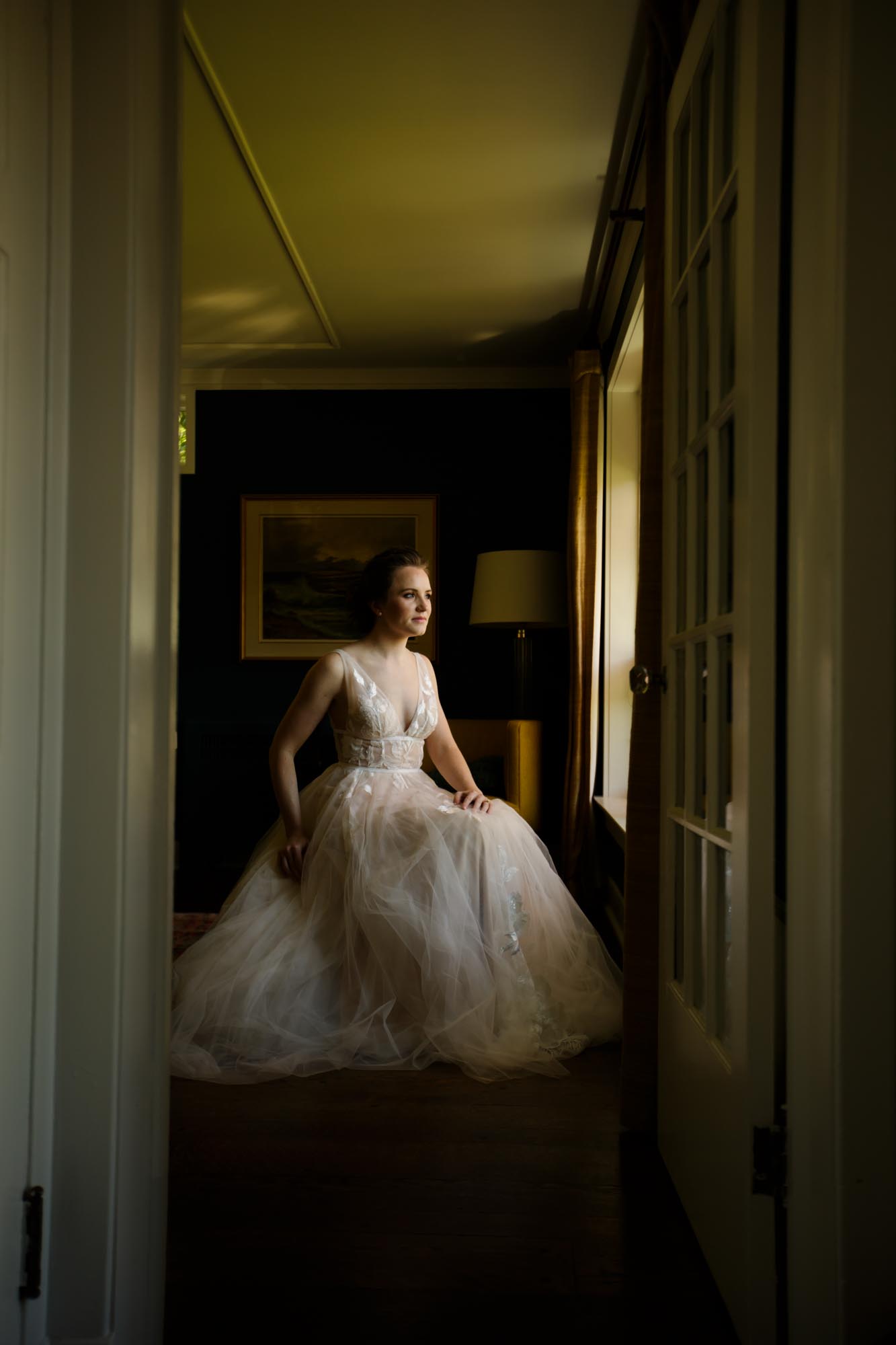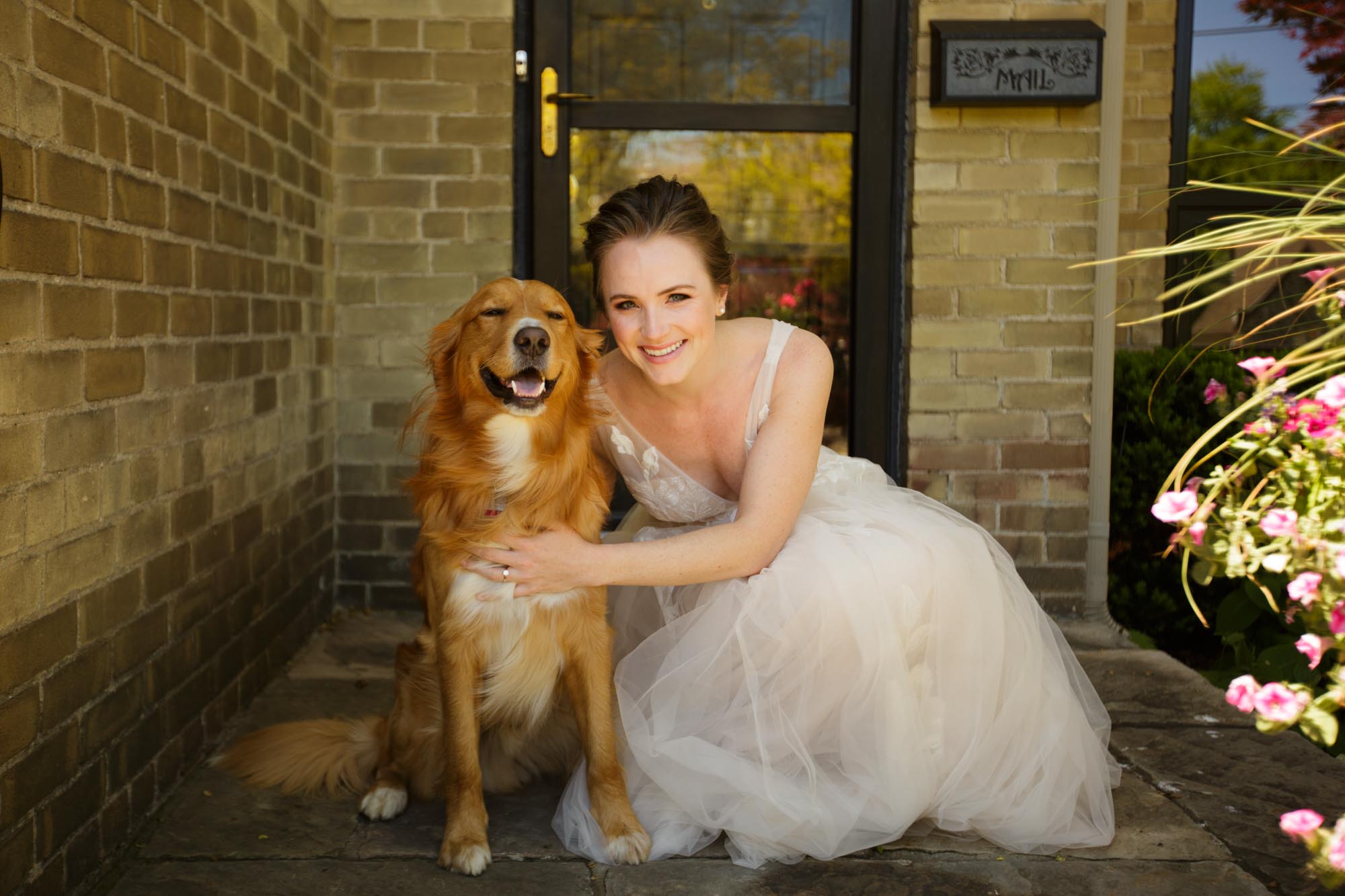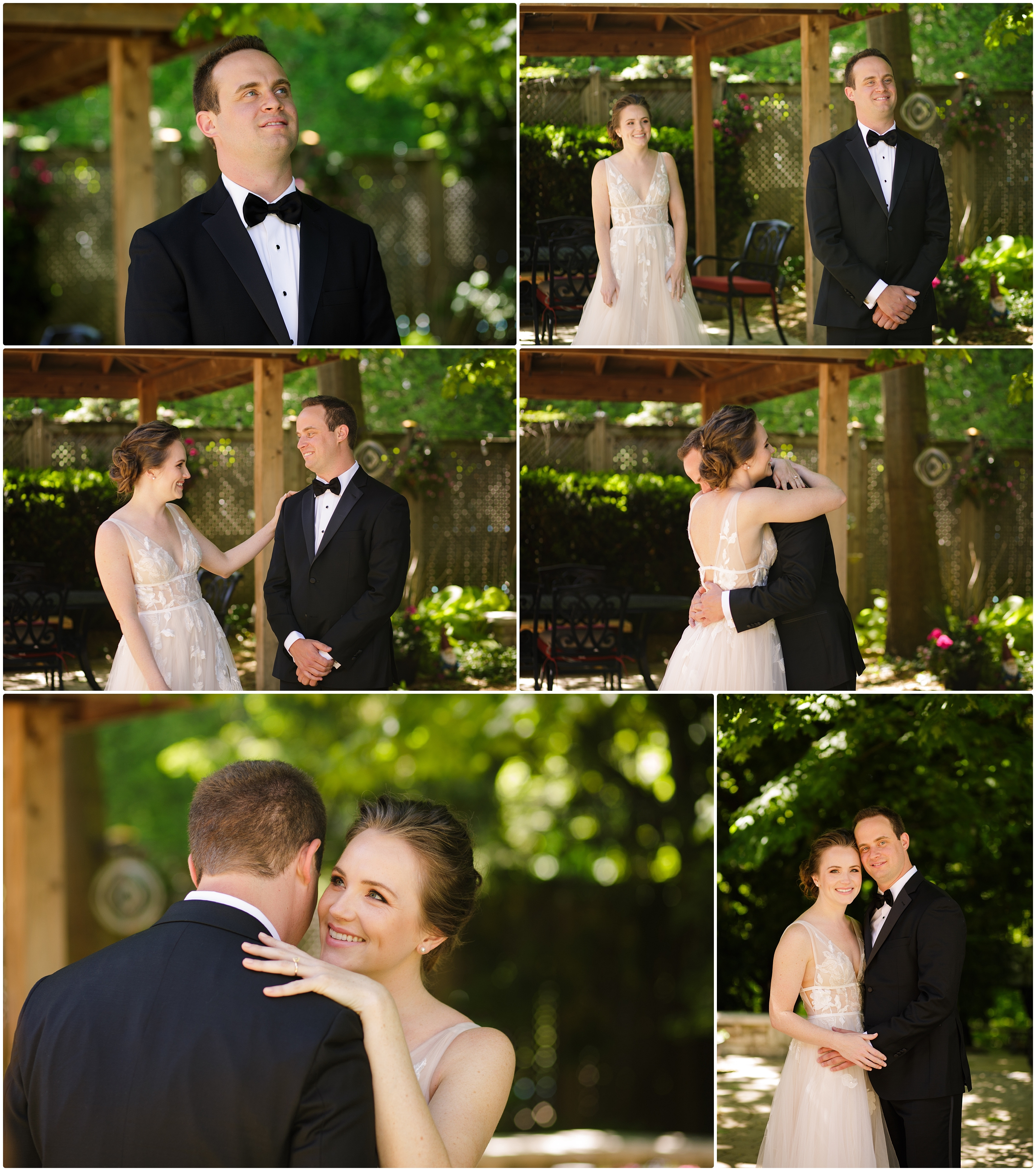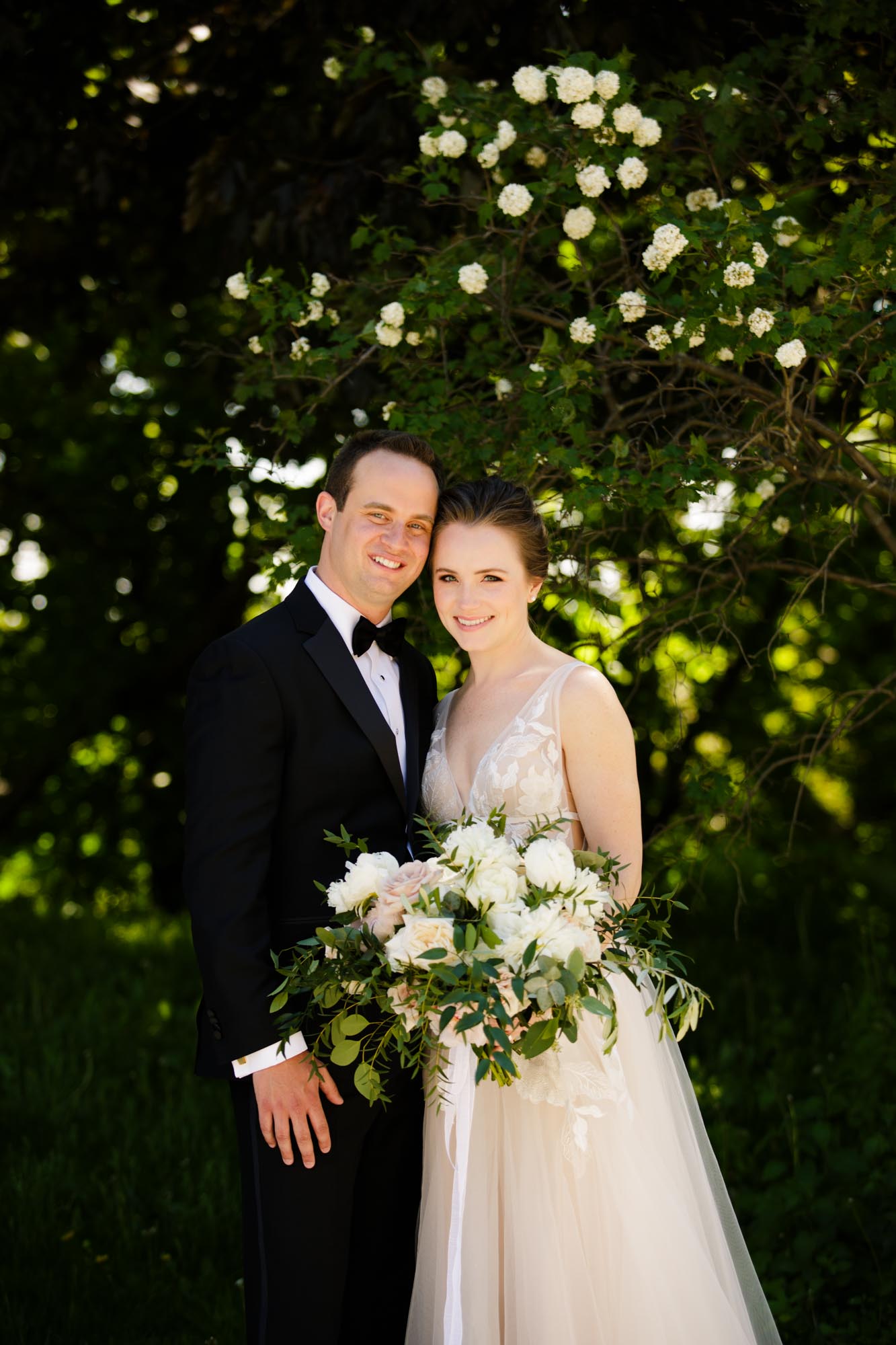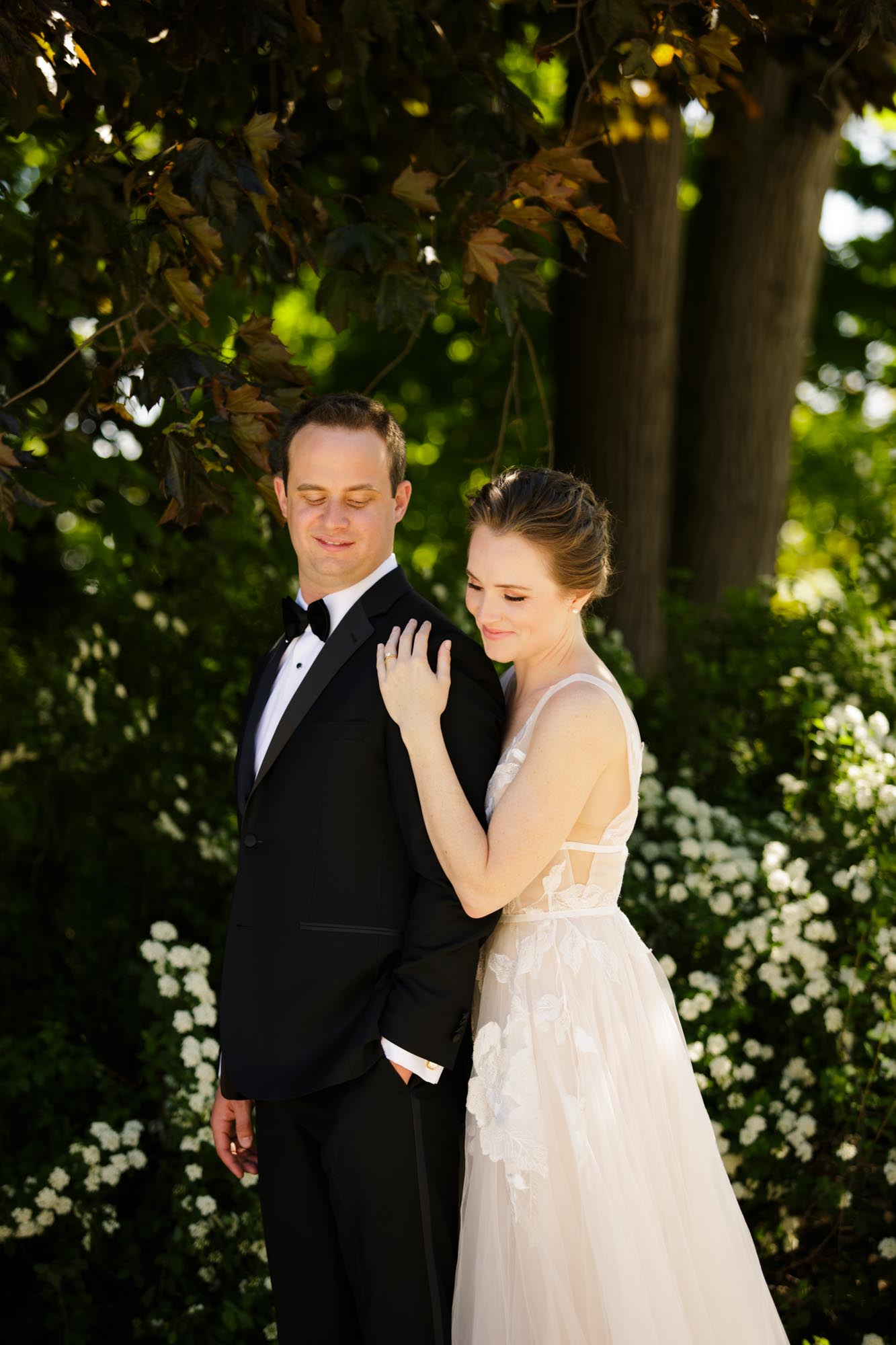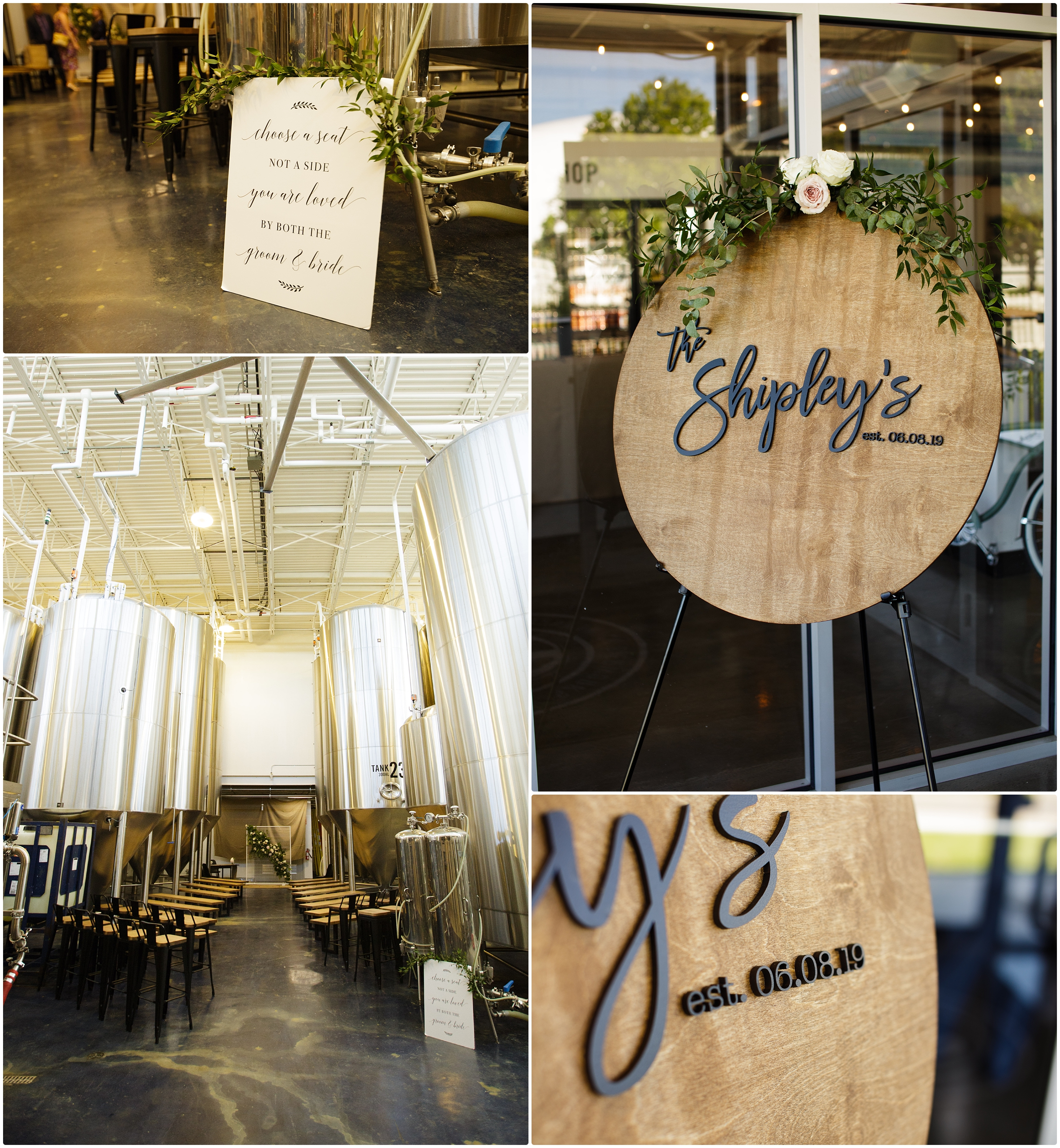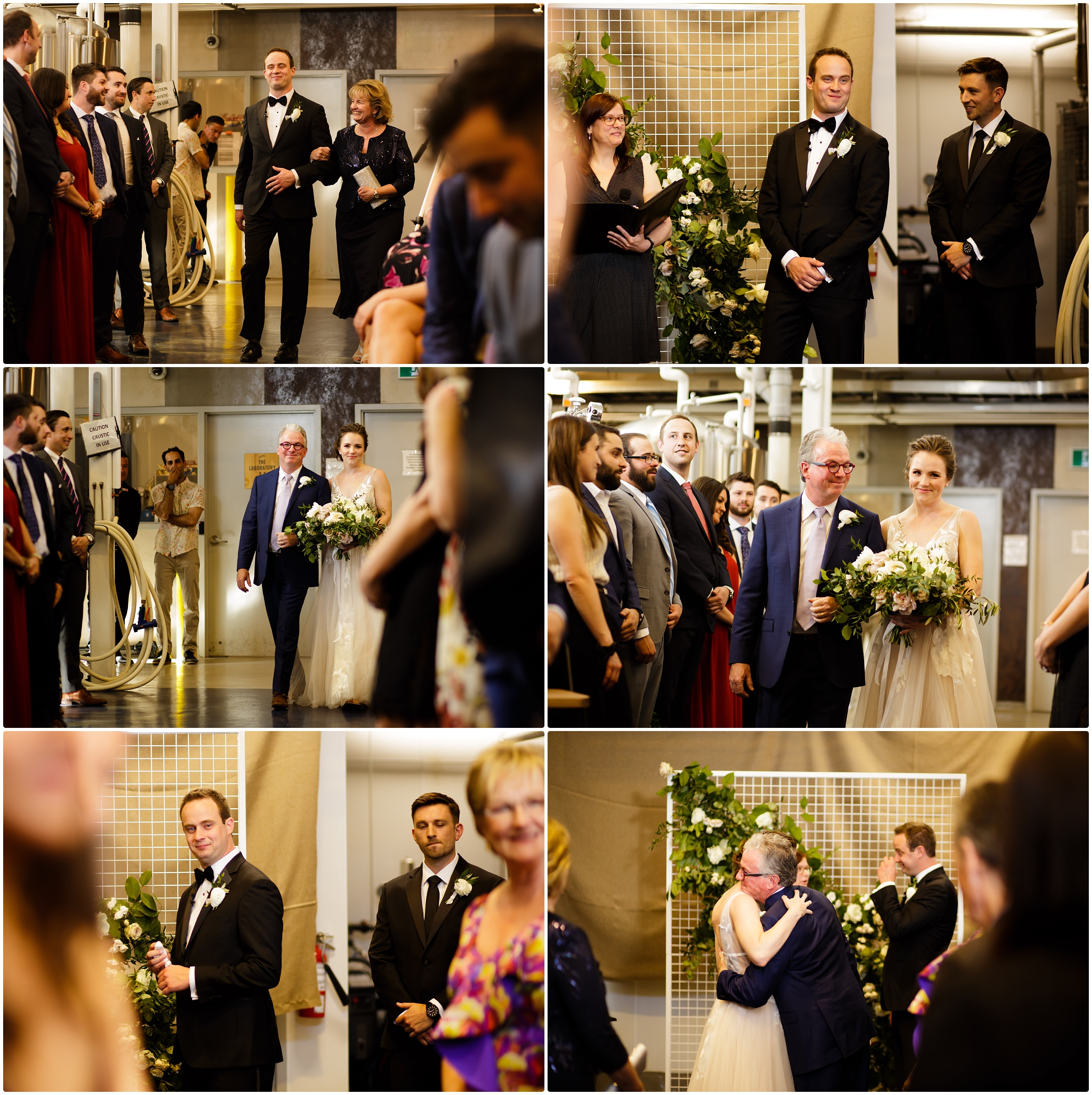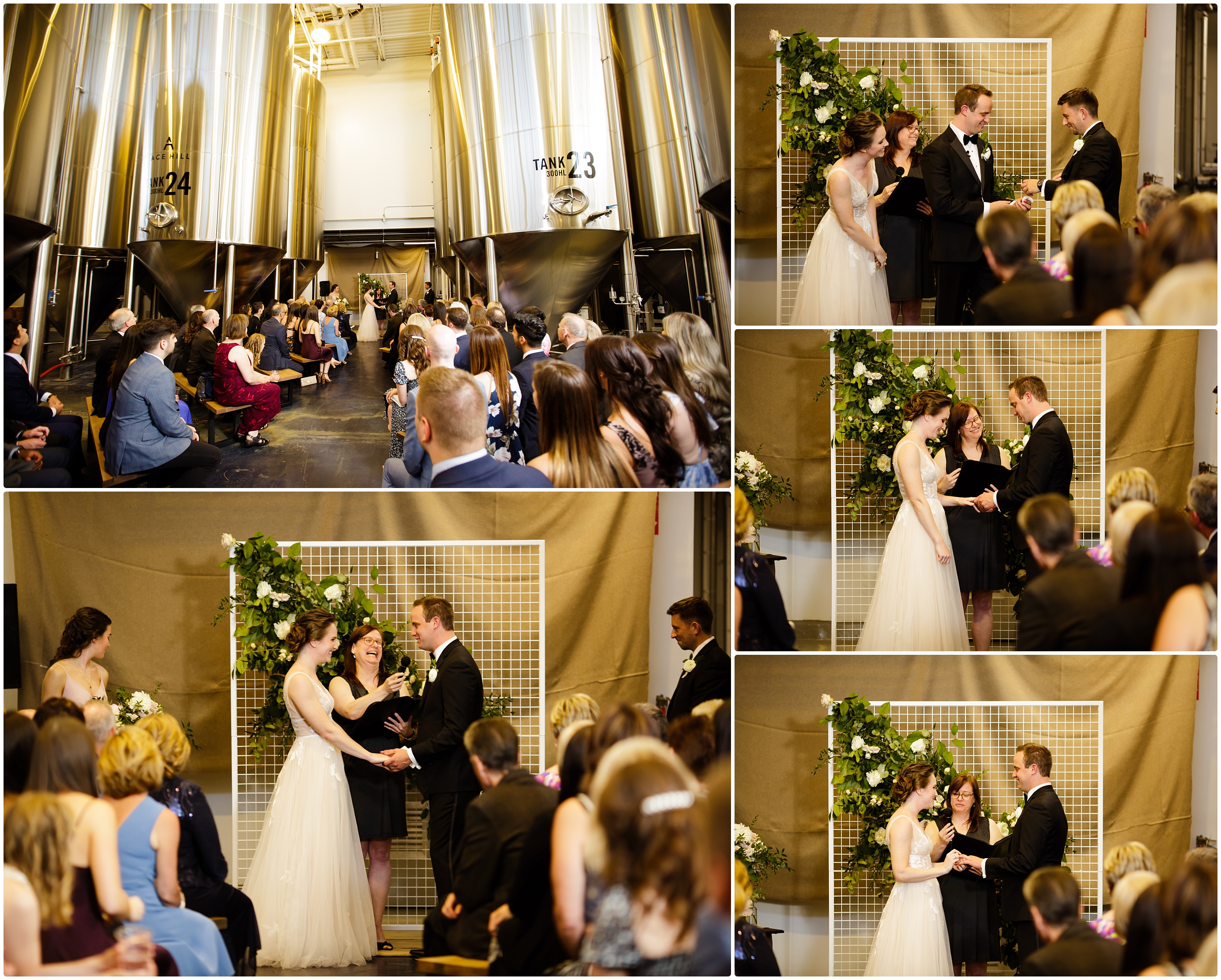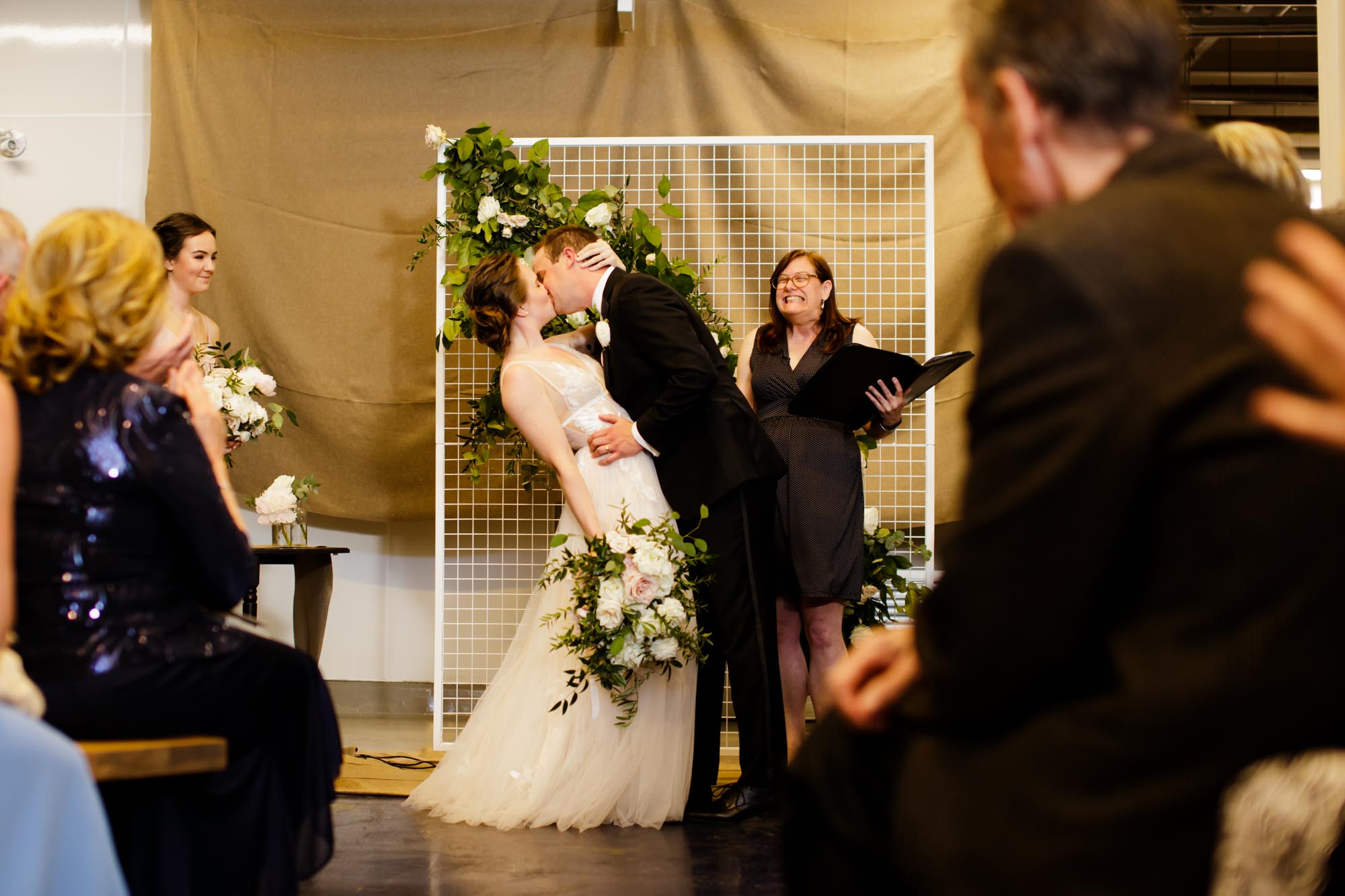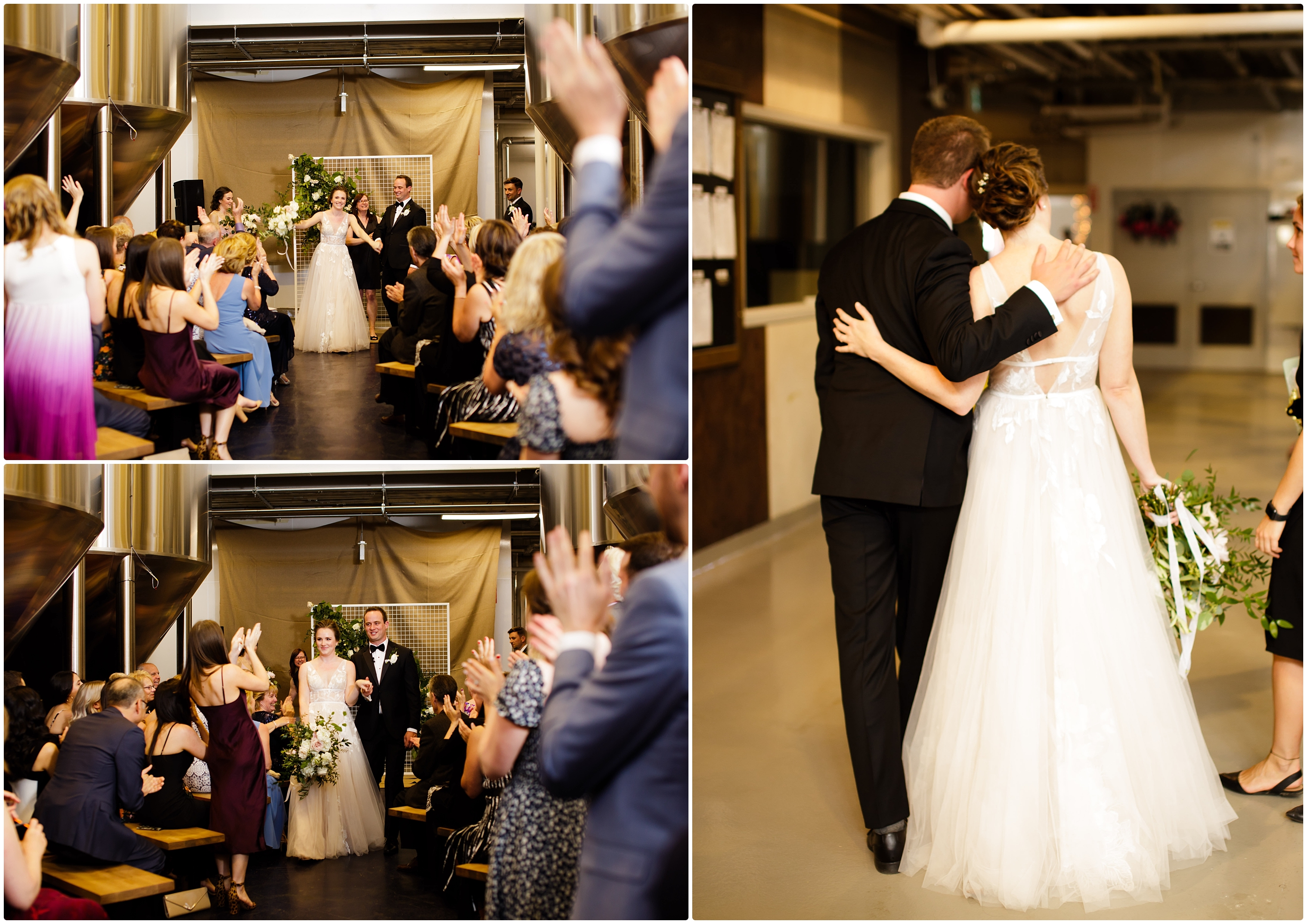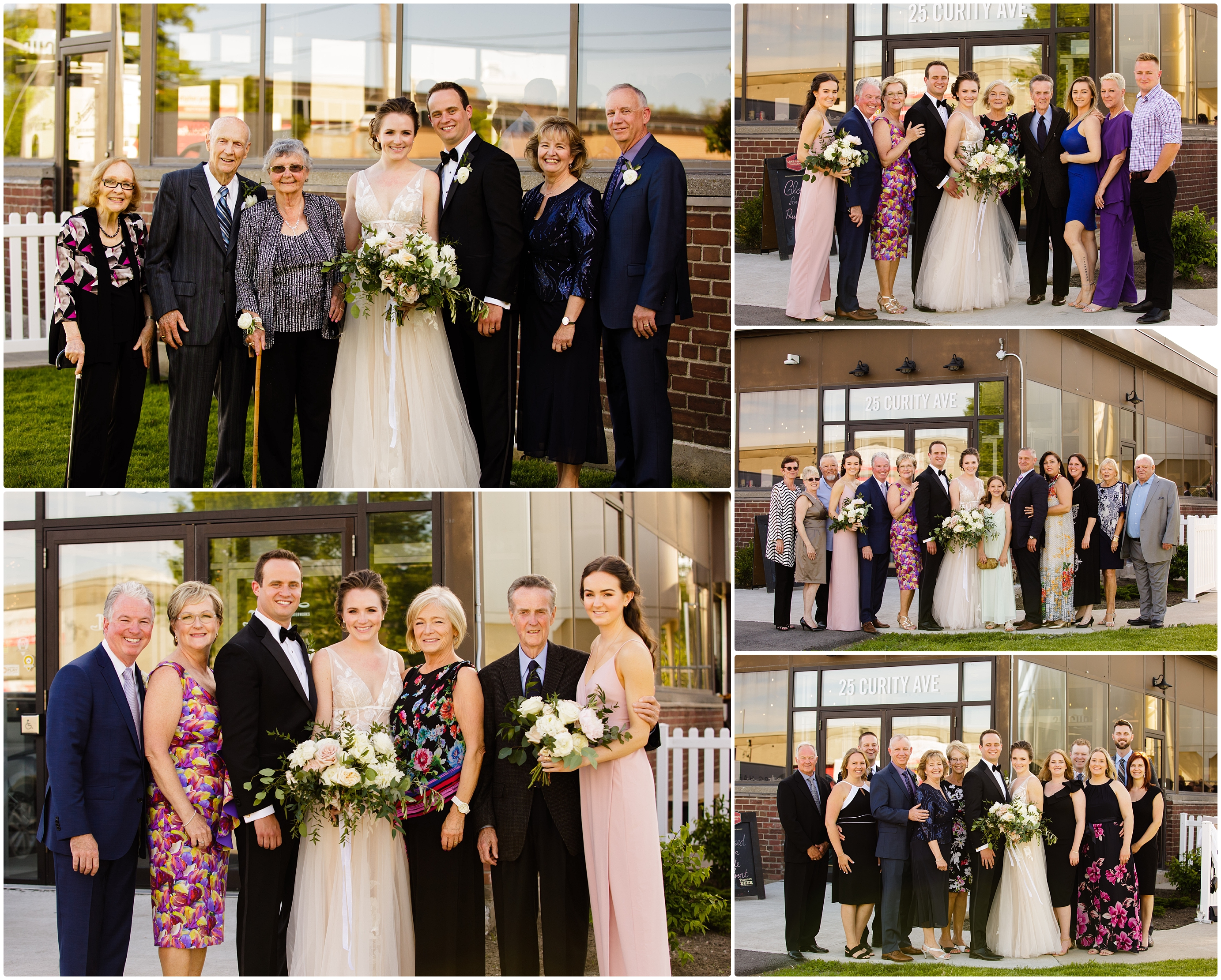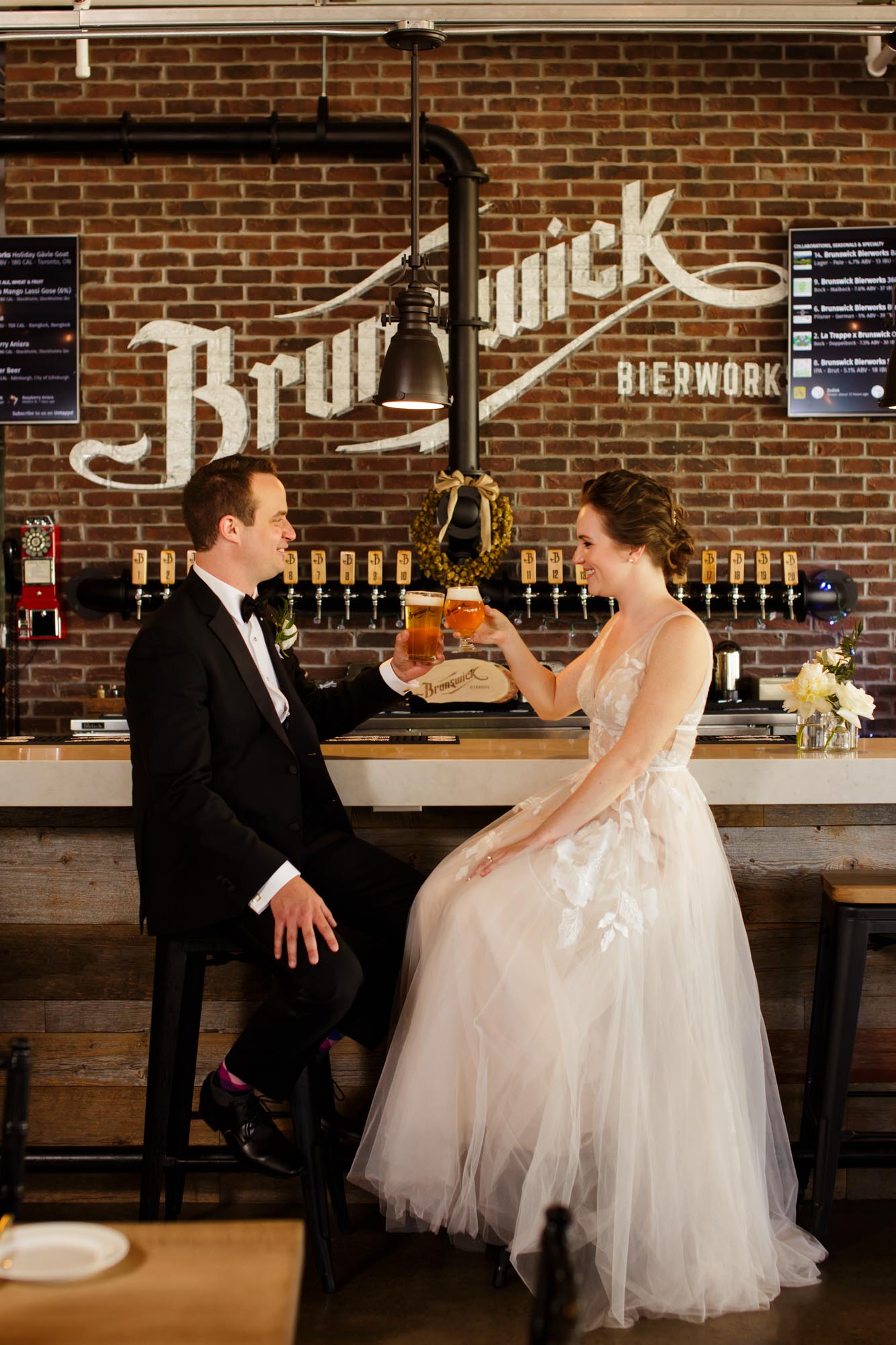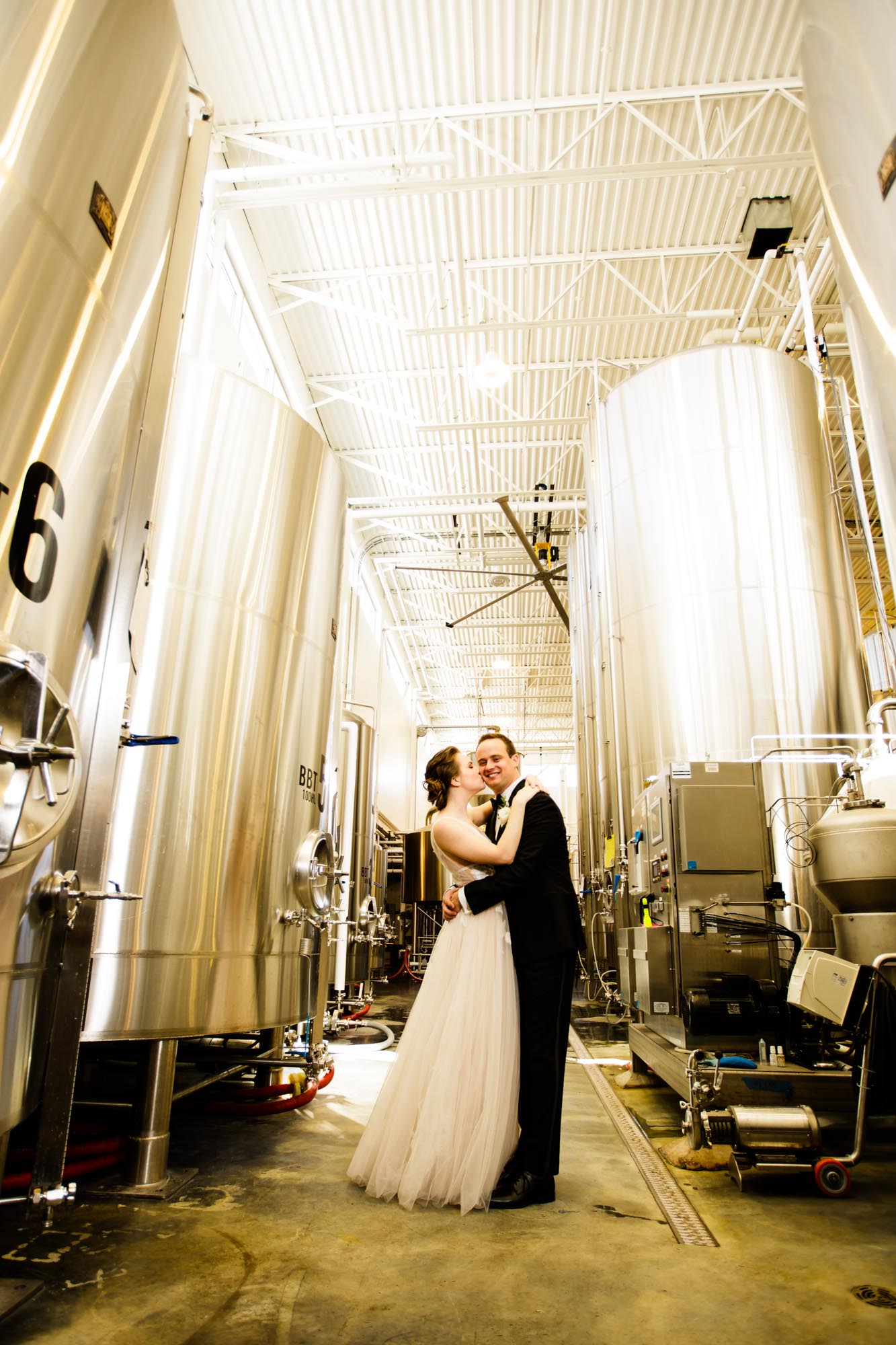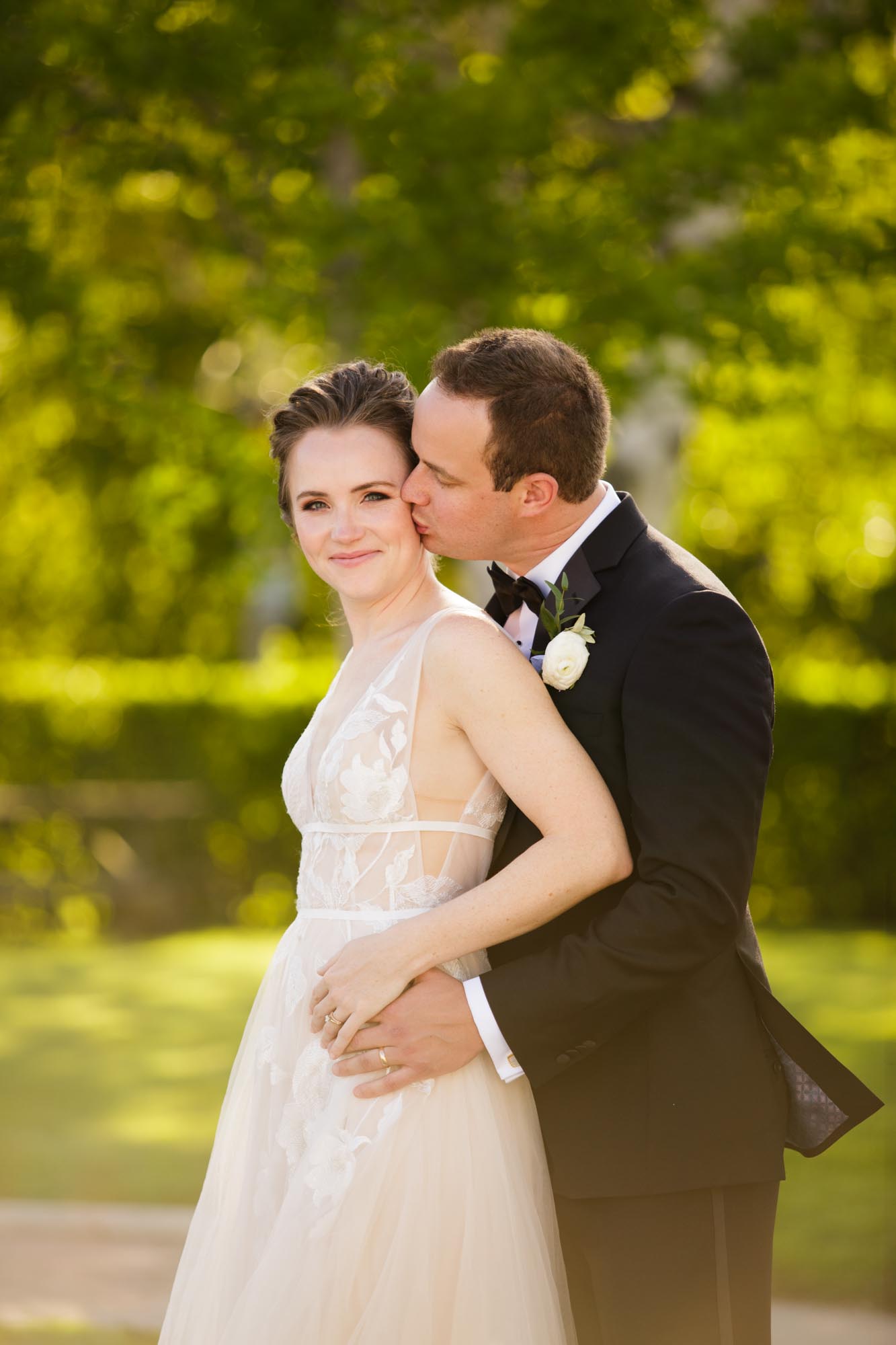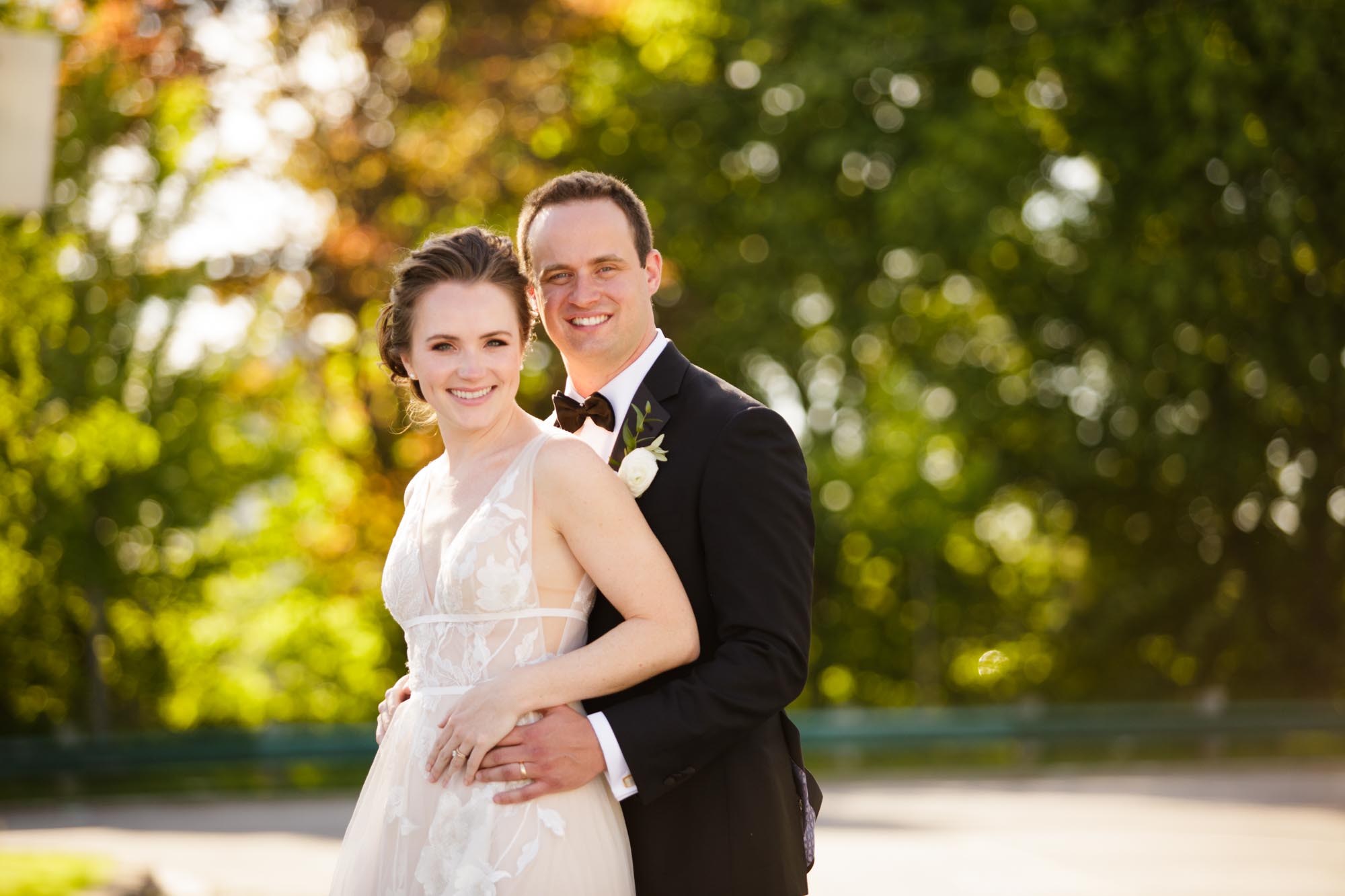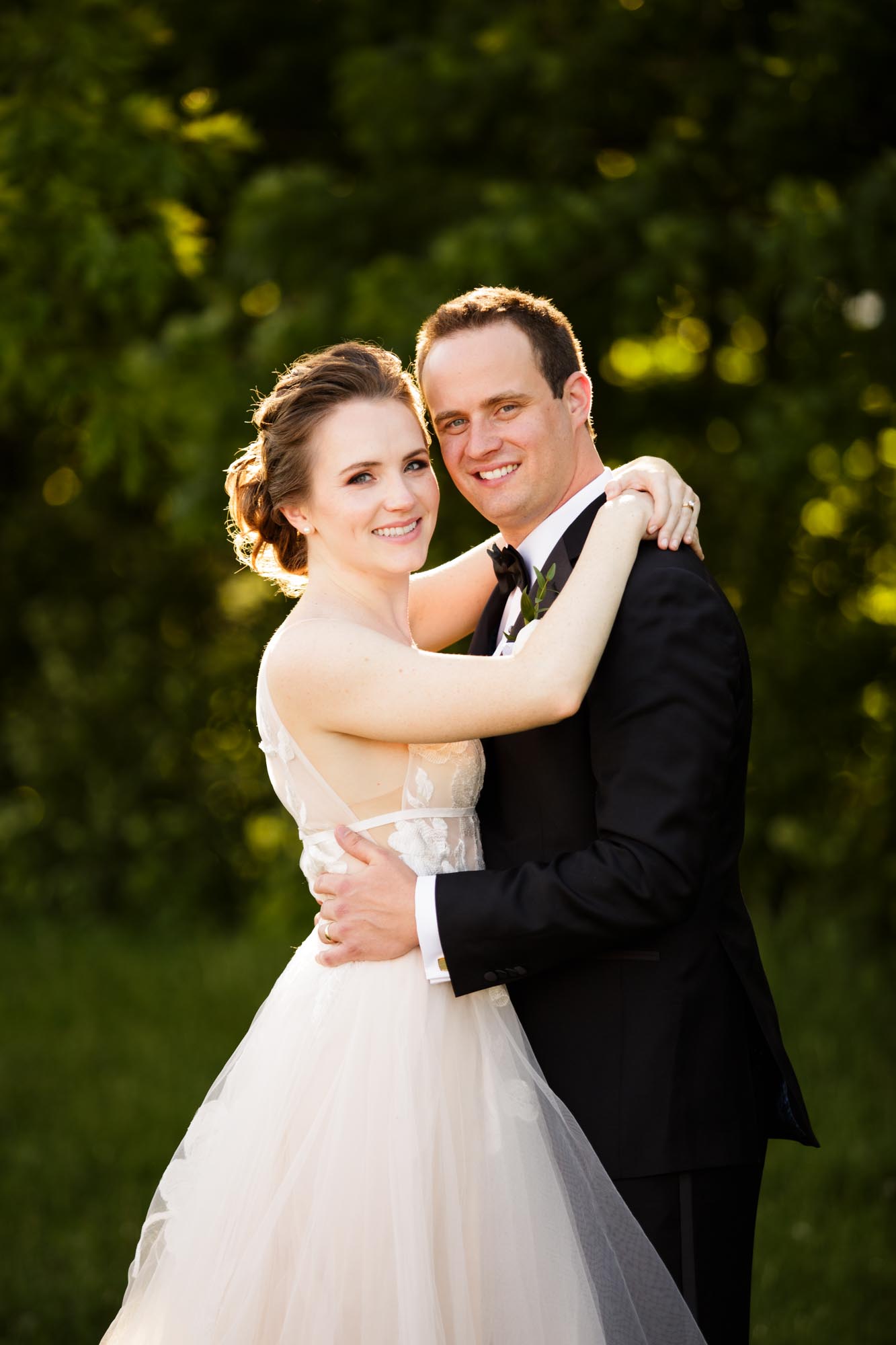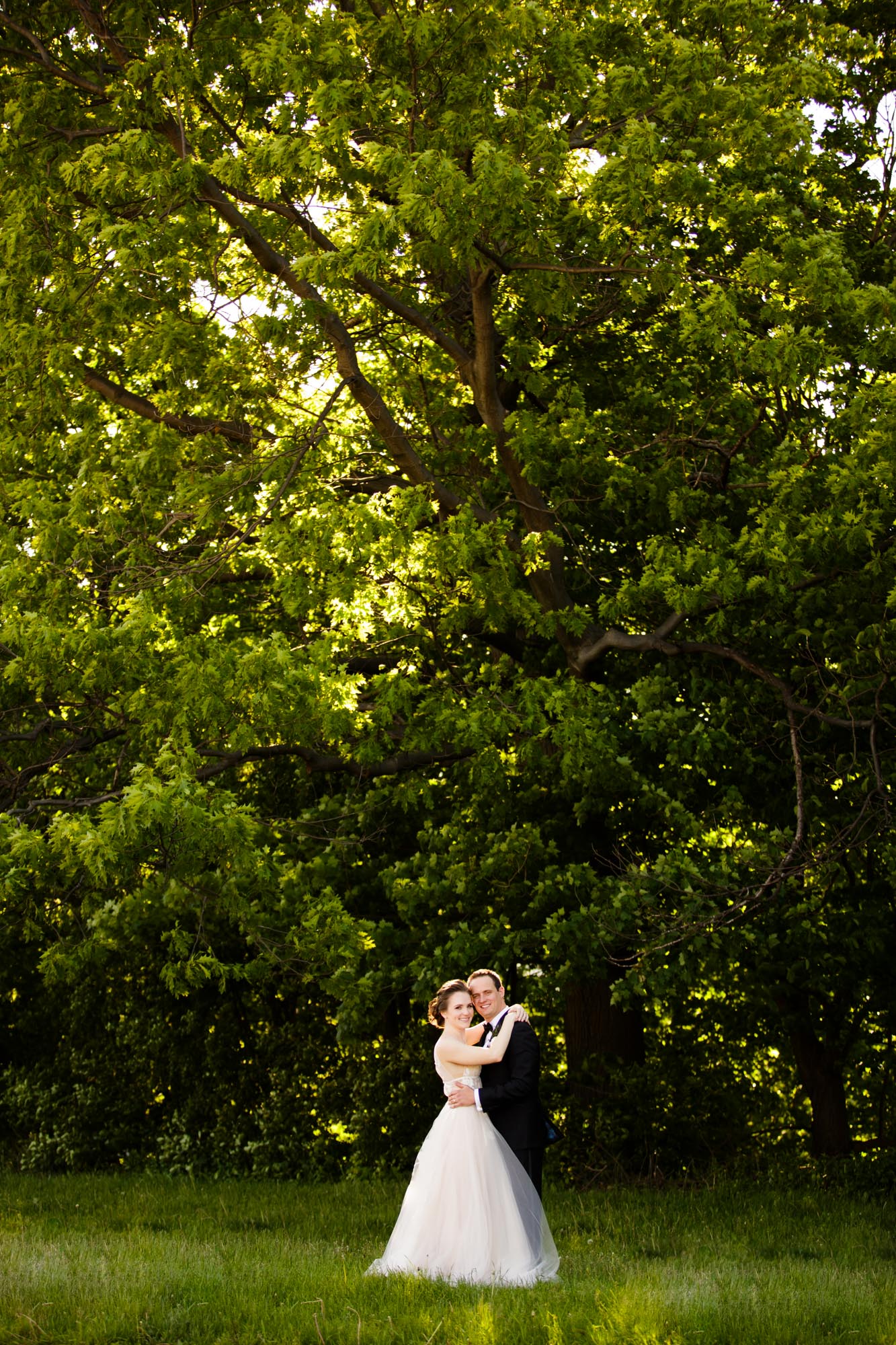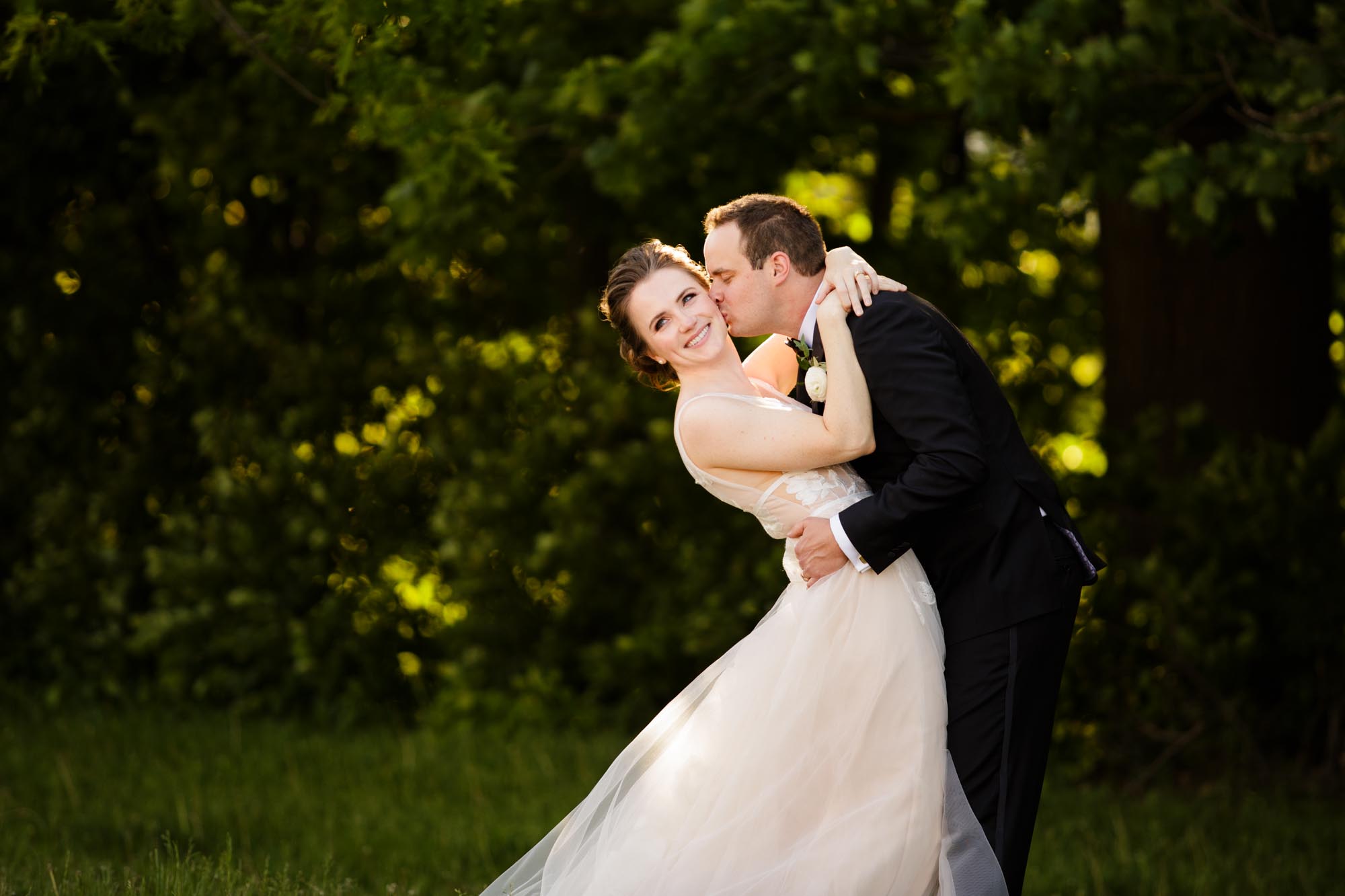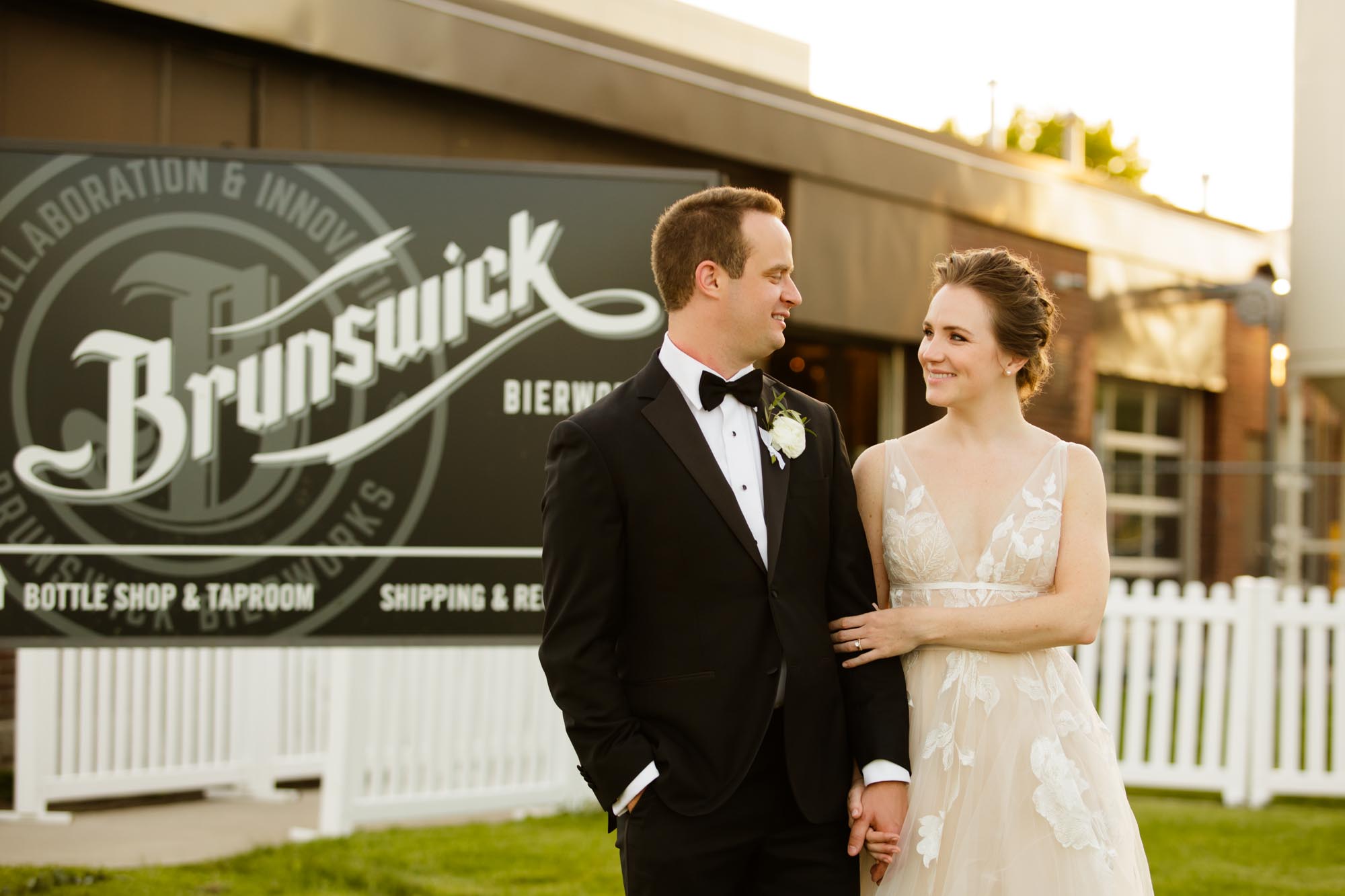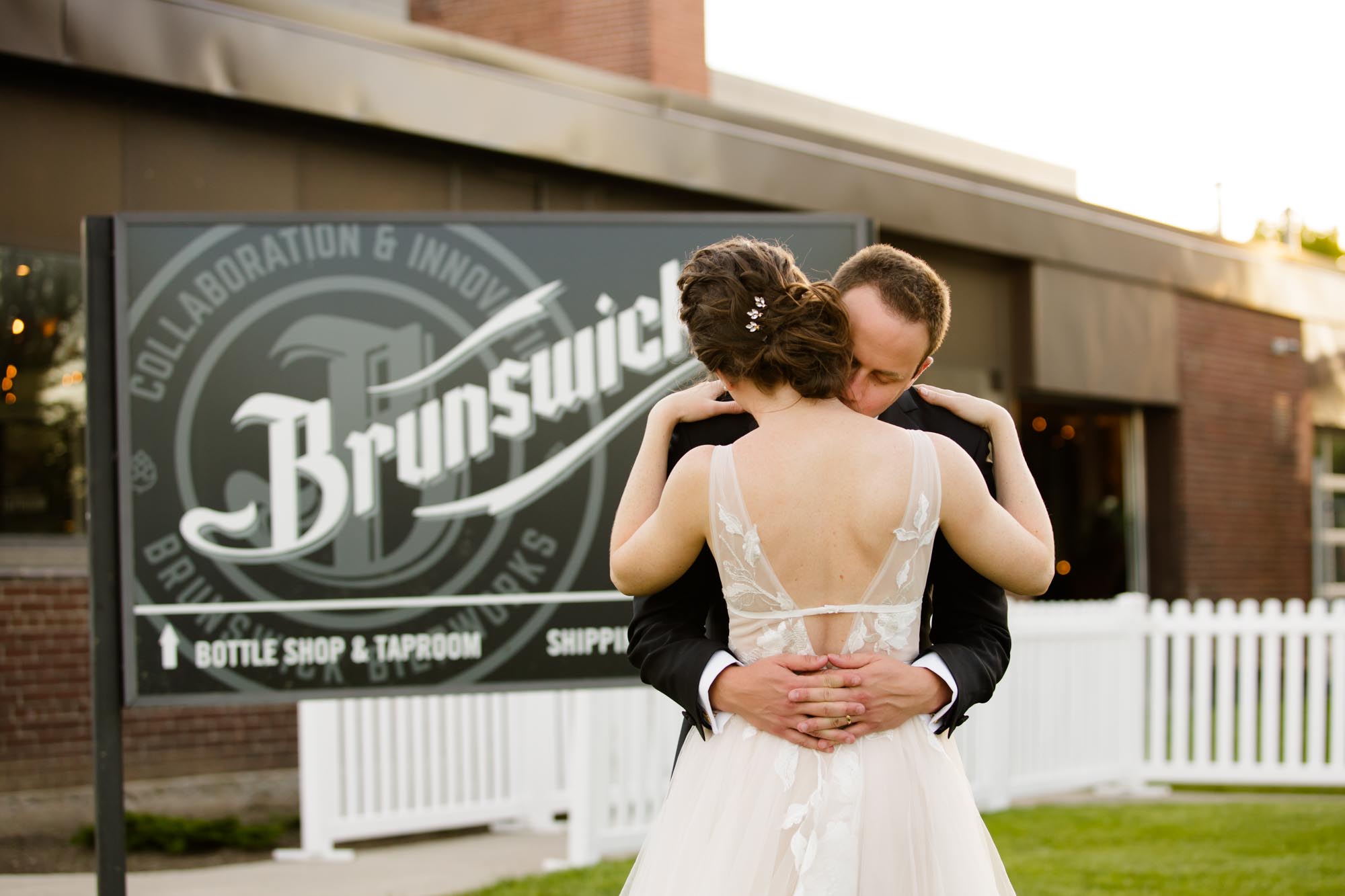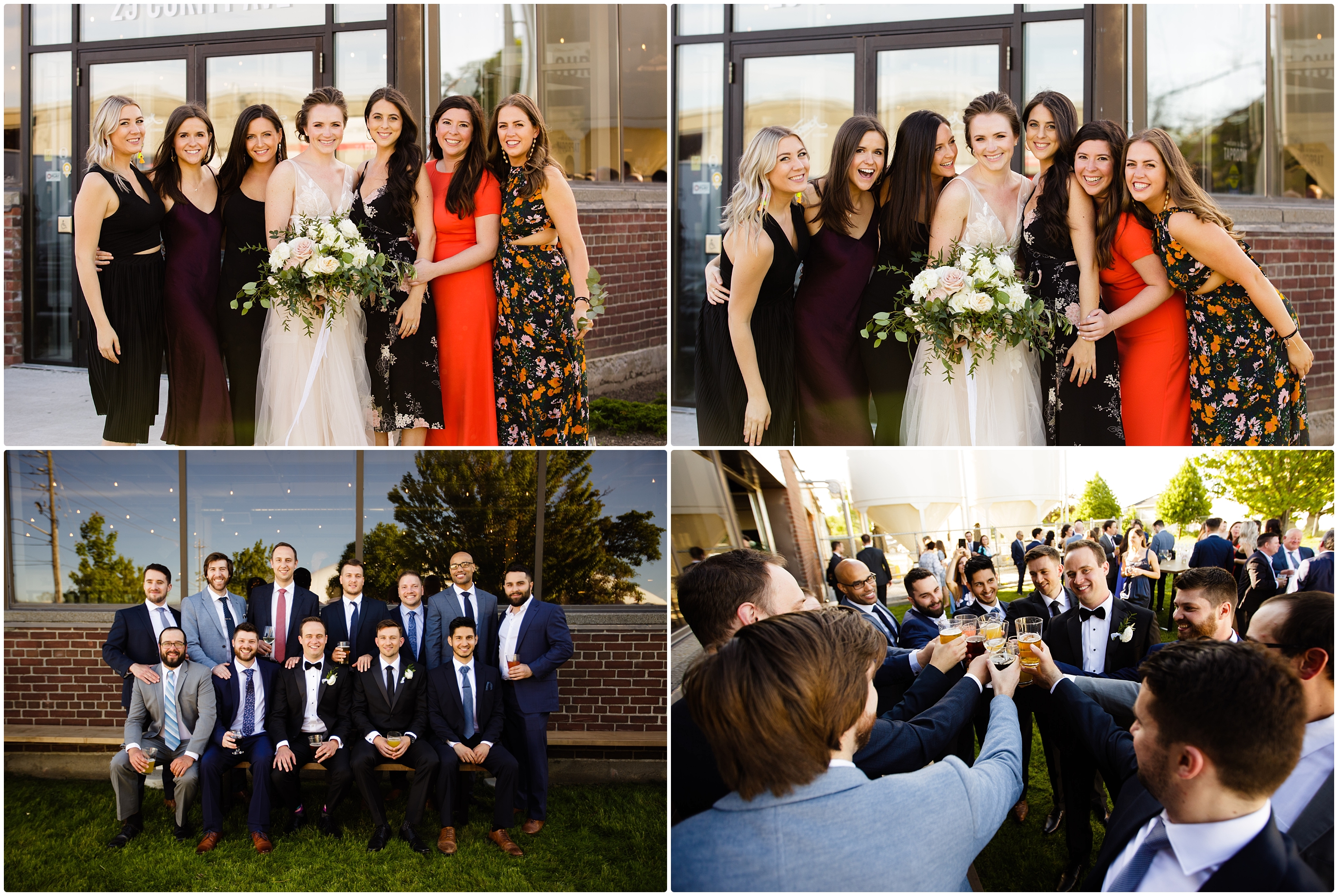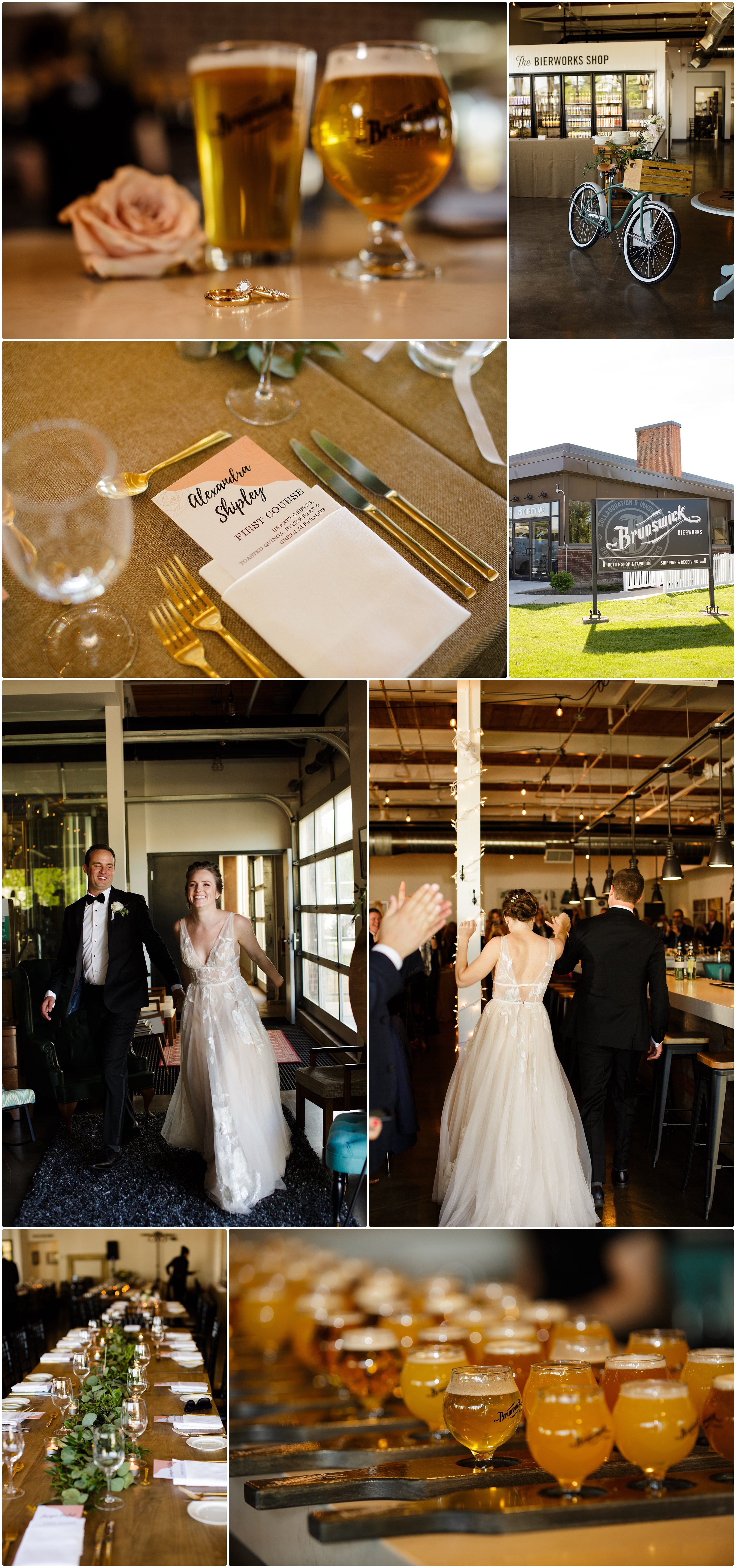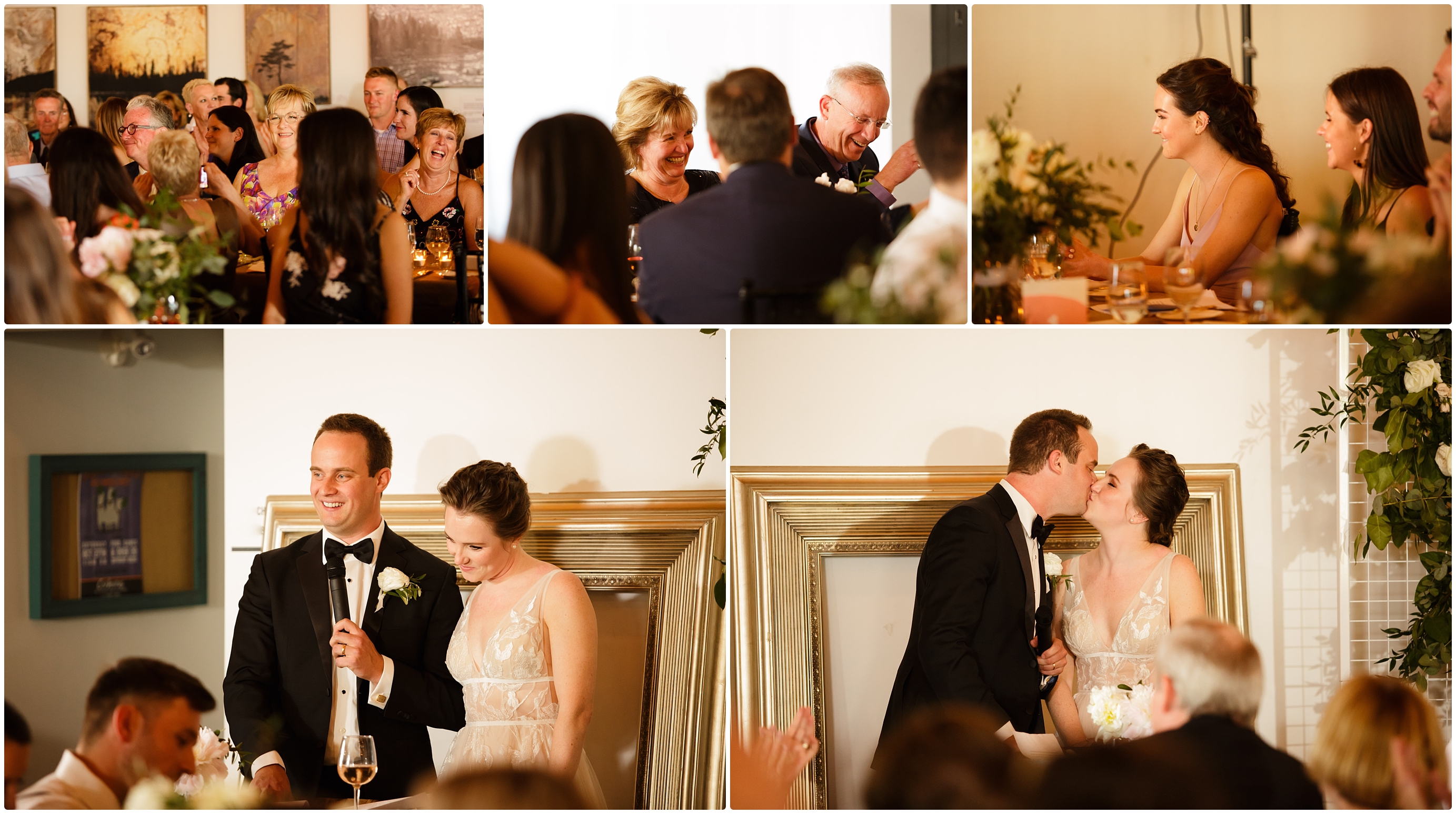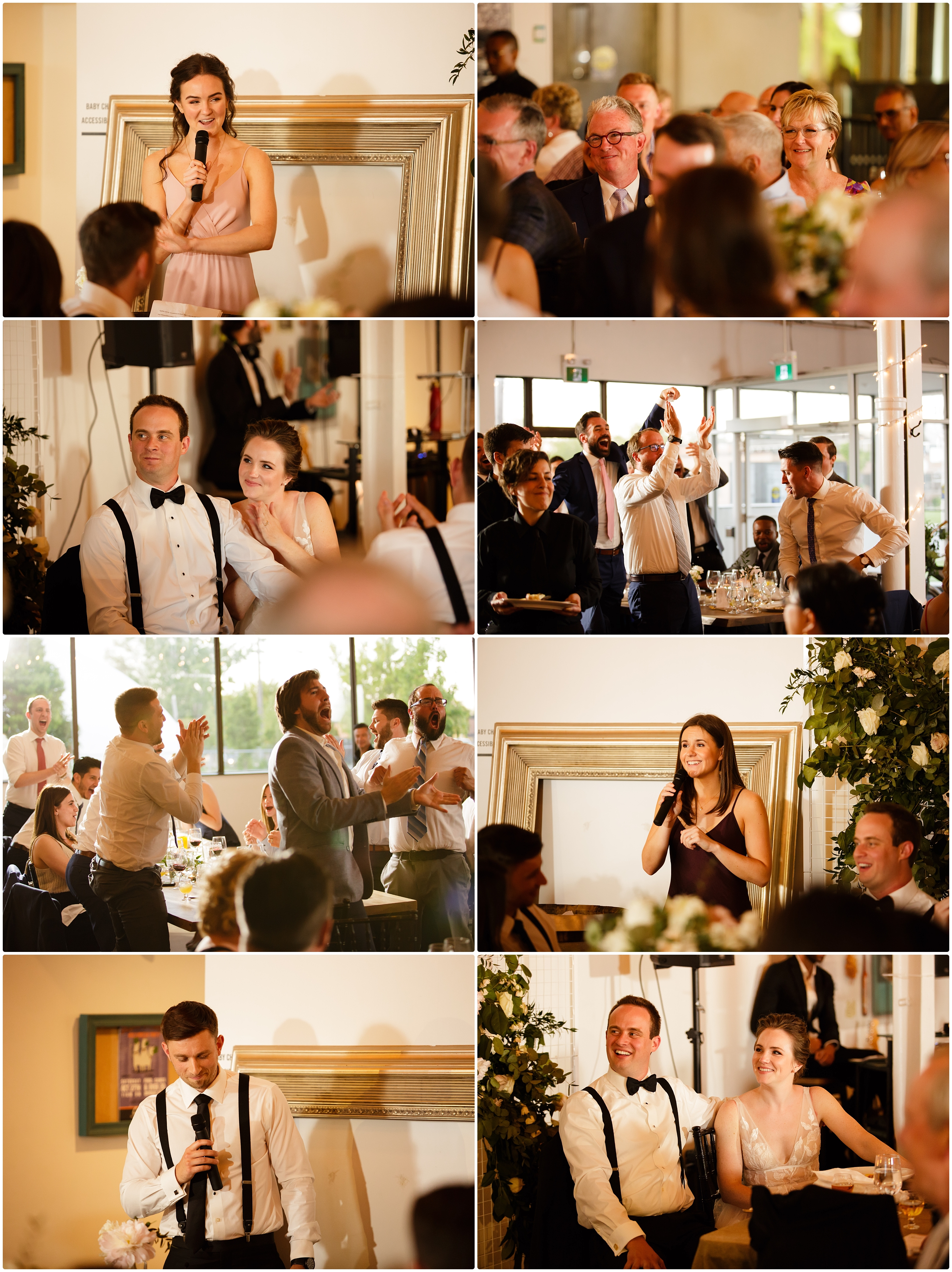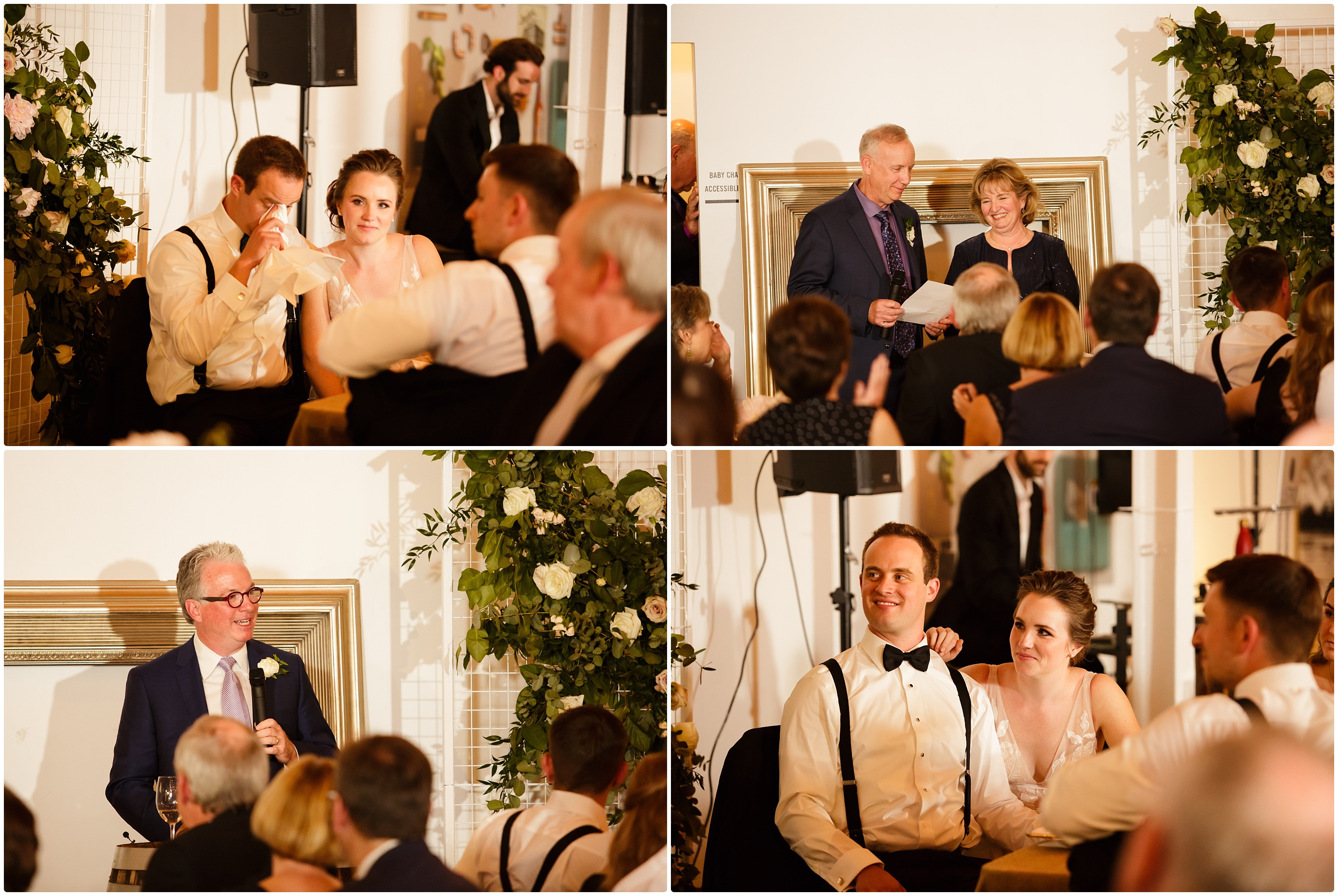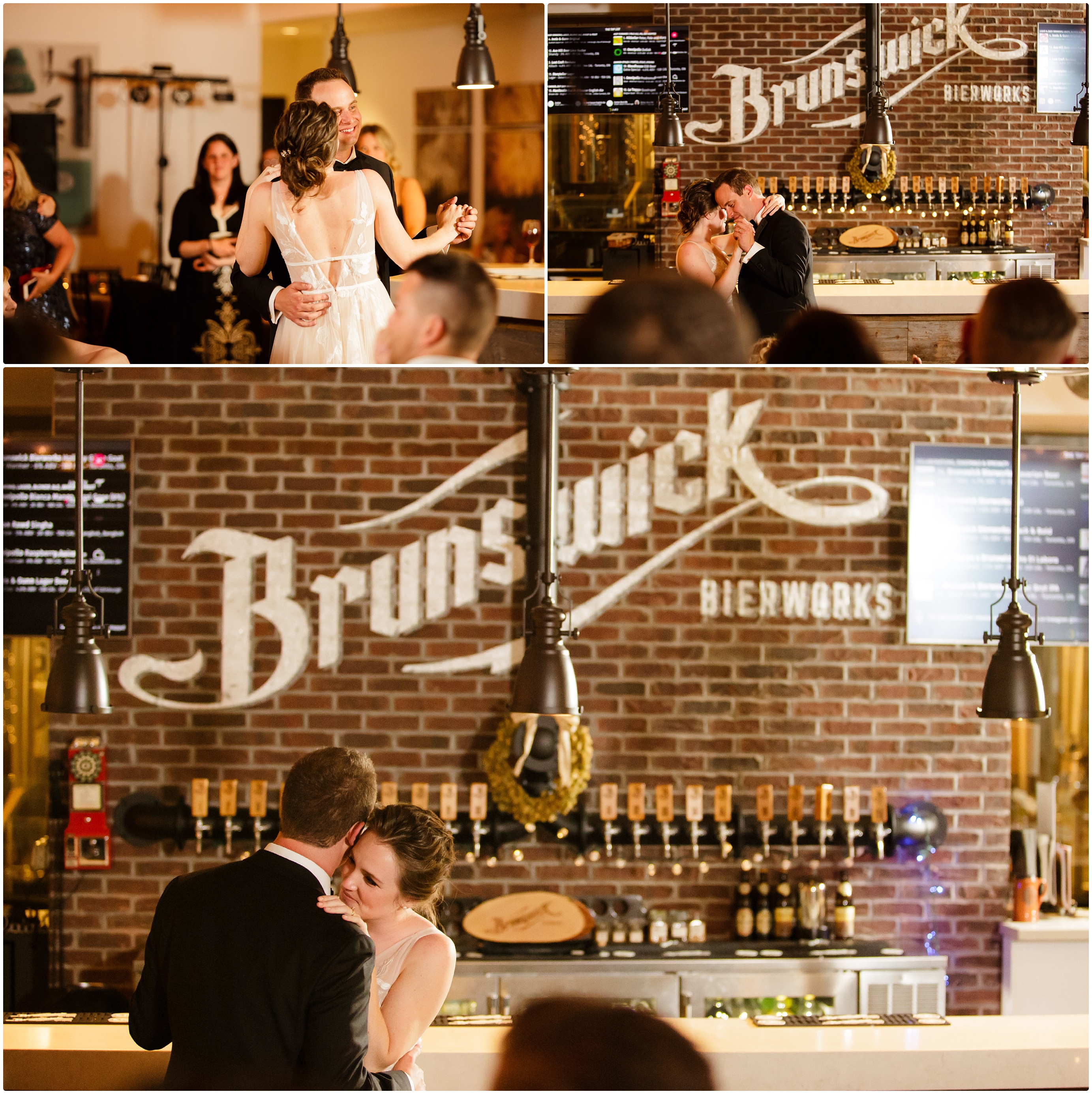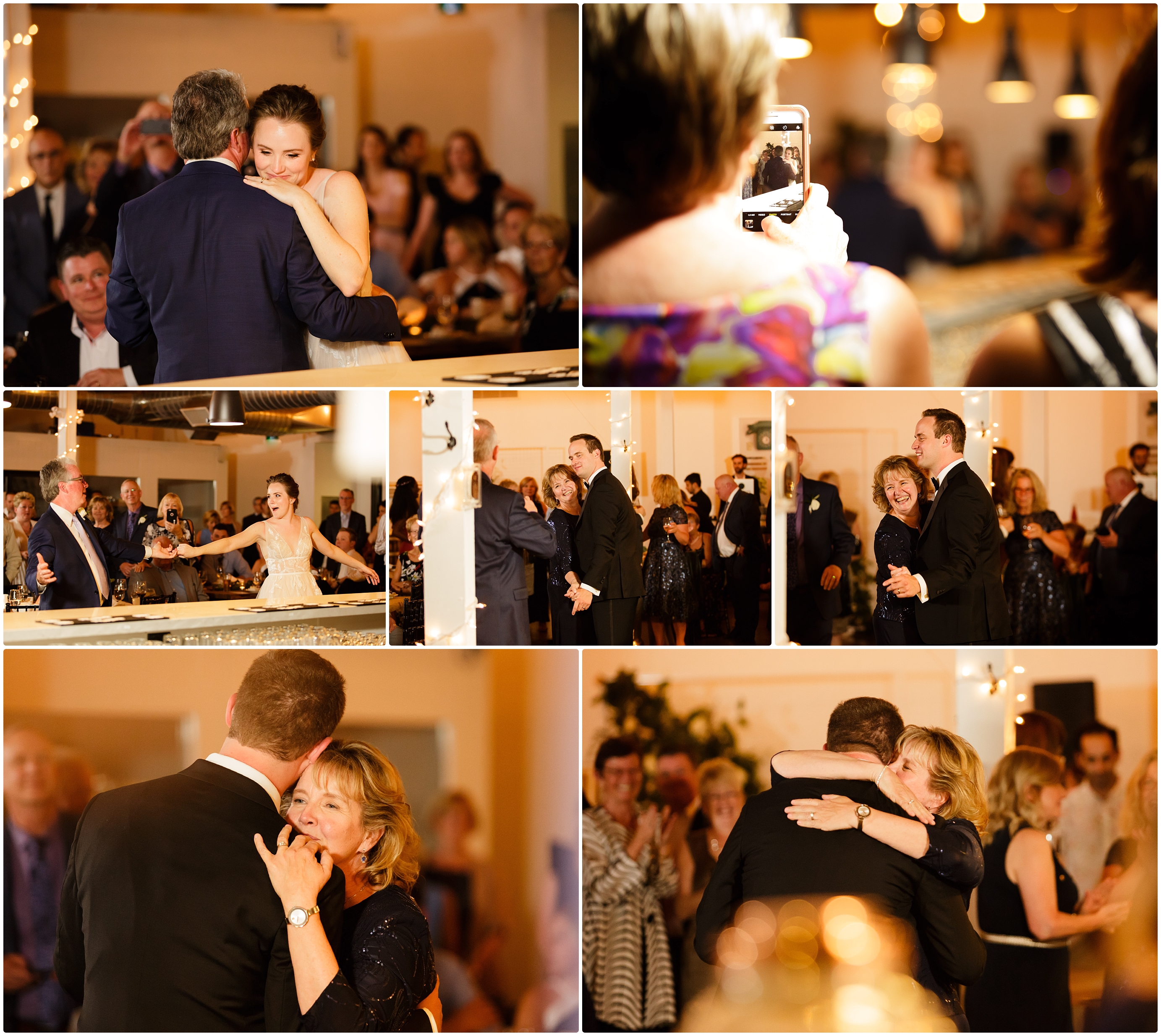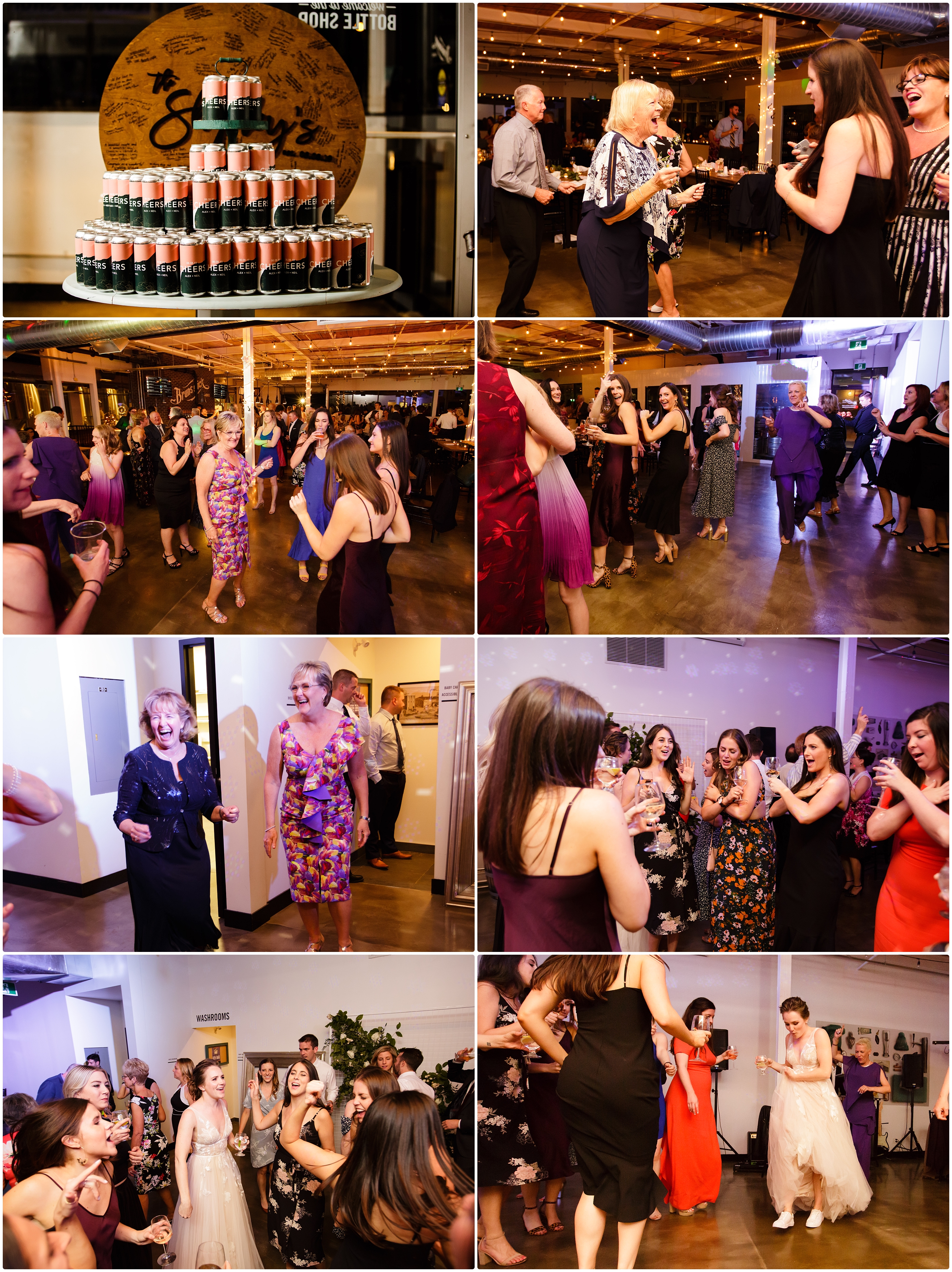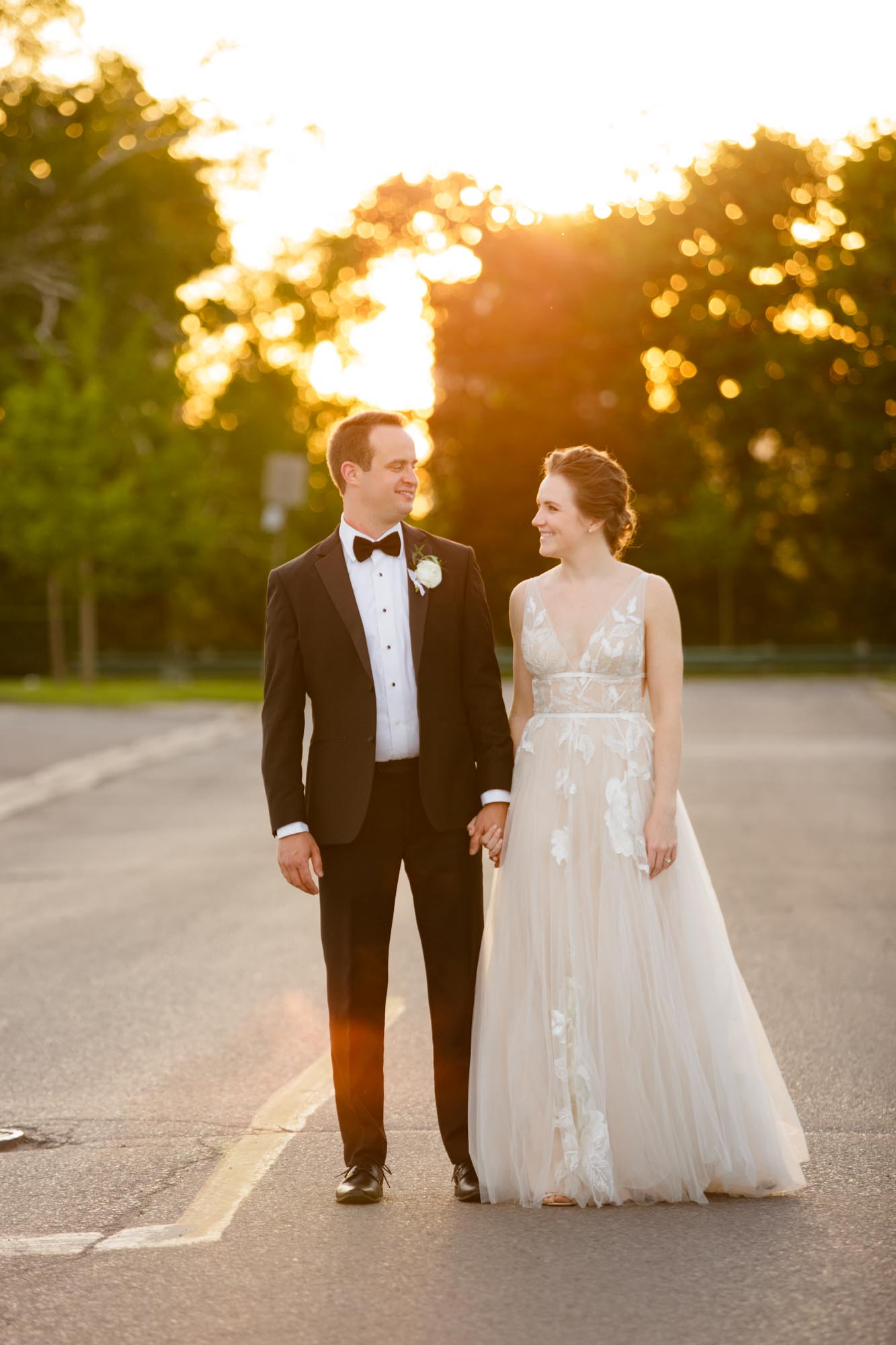 Thank You Alex + Neil for choosing us to capture your wedding! Like a beautiful and aromatic bottle of Ontario's finest craft beer, you two are perfectly balanced. We wish you all the best!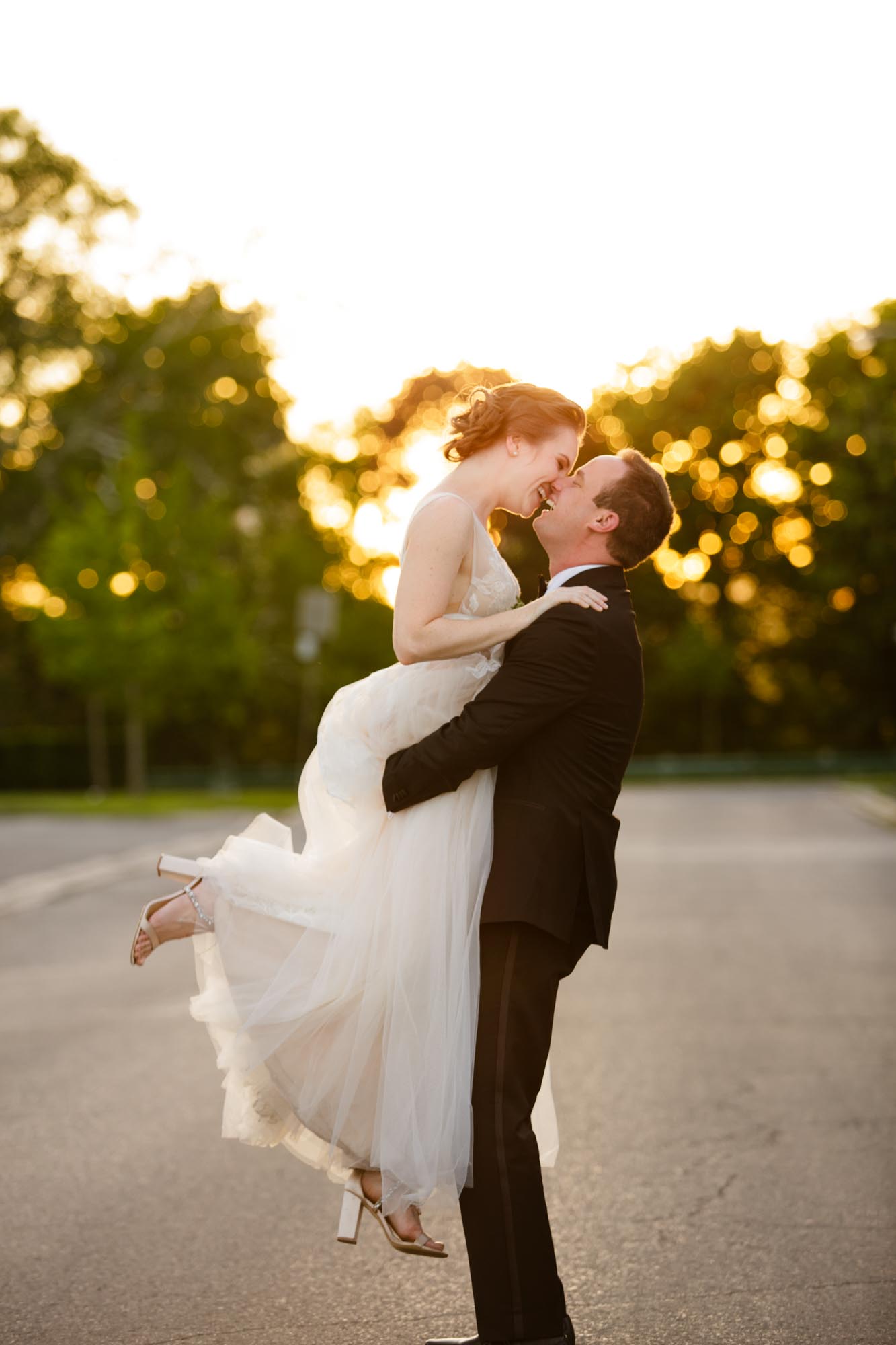 "A good marriage is one that allows for honesty, understanding, and an extra fridge just for beer." – Unknown
THE TEAM
Photography Fusion: Darlington Studios
Venue: Brunswick Bierworks
Planner: Moandcoevents – Michelle Owens
Hair: Hair Excel (Yorkville)
Make-Up: Caroline Watson
Florist: Hilary Rigo – Wildwood Floristry
Officiant: Leah Elliott
DJ: Sean Listro – Listro Entertainment
Soundtrack: "Near and Far" by Josh Etheridge, licensed through Songfreedom