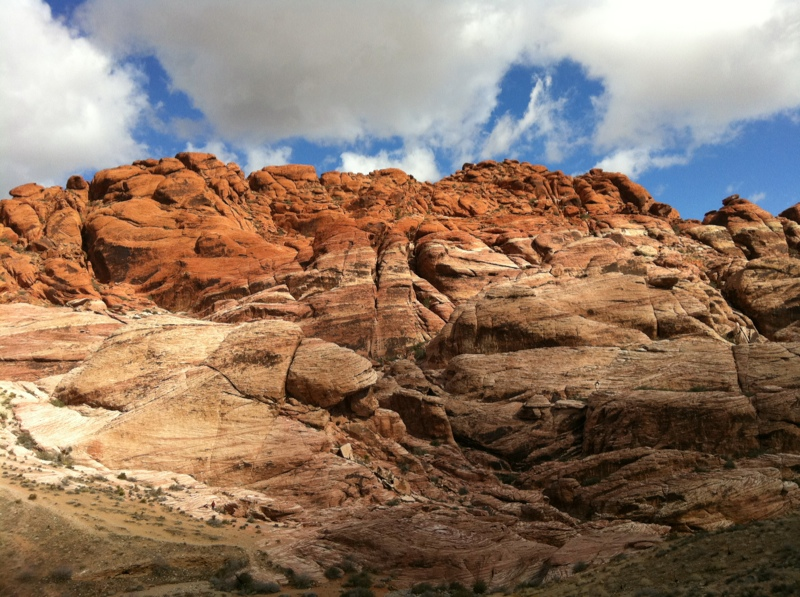 Our little boy, Noah, accompanied us to the Wedding & Portrait Photographers International convention in Las Vegas this year. As you can tell by our "home movie," he was really excited to arrive! My mother, so graciously, babysat while we were busy participating in all the programs the conference had to offer.

Despite the unseasonably chilly Vegas weather, we spent our Sunday morning driving through, and marveling at the beauty, of the Red Rock Canyon National Conservation Area about 20 miles outside the city. It was an awe-inspiring sight that really put us in the right perspective and mindset for WPPI 2011.

Throughout our four day stay, we sat through numerous platforms, Master Classes and other thought-provoking seminars. We met some truly remarkable photographers (and cinematic videographers) who are changing the face of this industry. We strolled through the expansive trade show (seriously, the largest we have ever seen!) and attended a few photographer meet-ups sponsored by Showit. One, truly remarkable, Showit event was Photog Unite, a gathering of photographers who love Christ and choose to make it a priority to worship Him at WPPI. Unite contained glorious worship music, prayer and even invited a local pastor to preach a poignant message to emphasize the importance of not making things about you, but about God. Amen!

Overall, it was such a blessing to attend WPPI 2011! We can't wait until next year!