Julie + Will Highlight Film



Julie + Will exchanged rings last Saturday in Kitchener, ON. Julie is one of the kindest people we've ever met. Every time we would get on the phone, we would chat forever like old friends. Julie + Will met at a Toronto Maple Leafs v. Ottawa Senators game at the ACC in Toronto, ON eight years ago (Leafs won!). Will was completely smitten by Julie at first sight, and even missed the train back to Oshawa in order to perchance meet her. Well, it all worked out! He met her that evening and they have been together ever since. A couple of Leafs fans in love!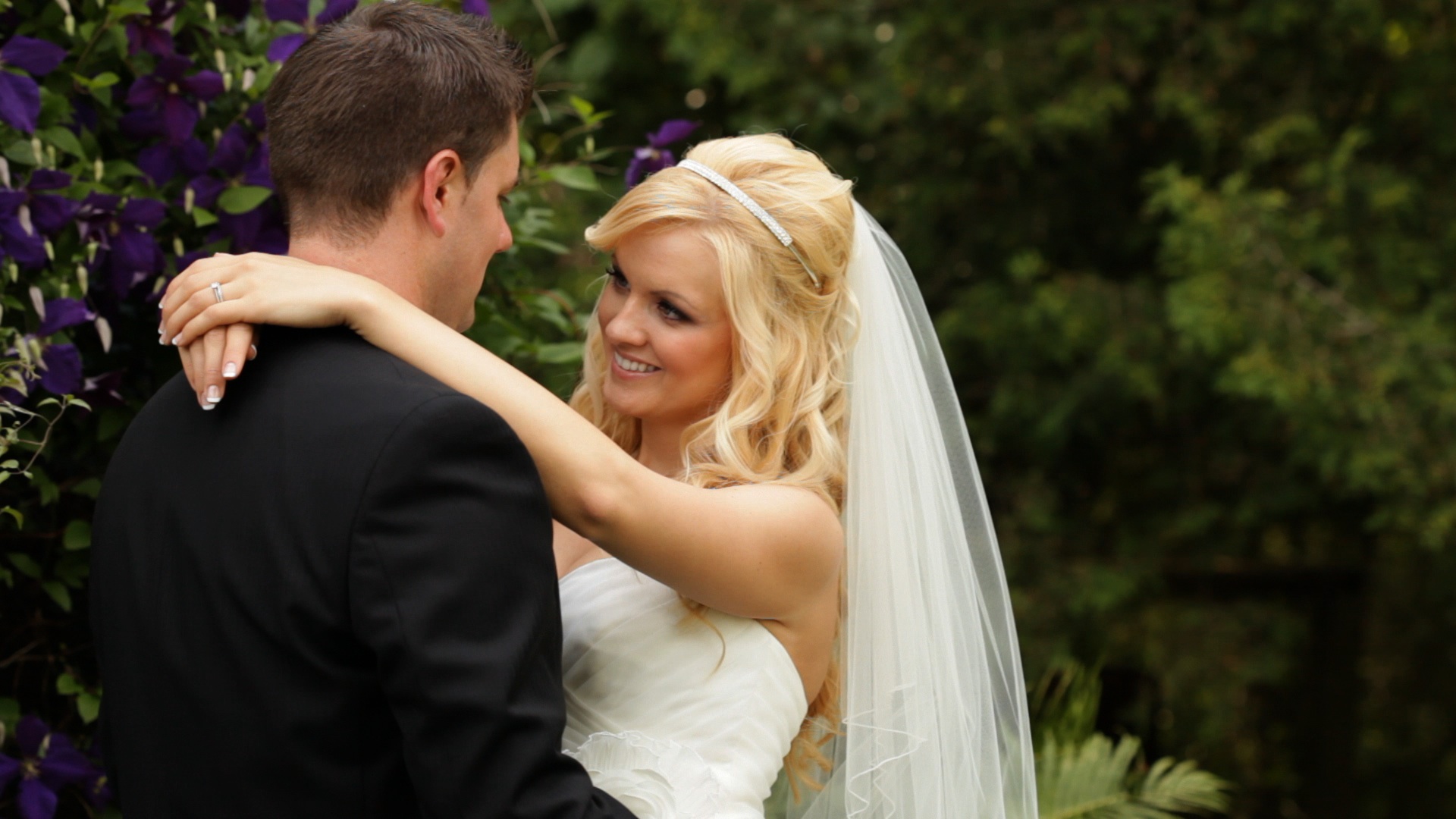 Washington Irving once said ""There is a sacredness in tears. They are not the mark of weakness, but of power. They speak more eloquently than ten thousand tongues. They are messengers of overwhelming grief…and unspeakable love." Well, it was obvious that the unspeakable love of Julie + Will profoundly effected their loved ones as they all wept sweet tears of joy throughout the day.
We began our day with the guys at the newly renovated Holiday Inn in Kitchener, ON. They just got back from an exciting game of golf and hurriedly dressed for the ceremony, while Derek Jeter played on the television in the background. Jeter's milestone 3000th hit was a home run that day!
Shortly thereafter, we traveled over to Julie's grandmother's home to meet the ladies. They were all in great spirits, as they prepped for the day. Then, we were off to Forest Hill United Church where Julie + Will said their vows in front of their family and friends. After their beautiful ceremony, they headed off to their photo shoot with Angela Smith and Hilary Camilleri from Angela Smith Photography. We were so excited to finally get the opportunity to work Angela Smith because we are huge fans of her work.
After their creative session, we headed back to the Holiday Inn for dinner, heartfelt toasts including very touching musical numbers by her talented sister and father, and dancing. It was an incredible event!
Layla, their little puppy, couldn't make it to the wedding. She had an appointment at the spa, but we're sure she is plenty proud of her parents' union. It was an amazing day and we are so honored to have been a part of it. Congratulations Julie + Will!
FEATURED VENDORS:
Chruch: Forest Hill United Church
Venue: Holiday Inn
Photography: Angela Smith Photography
Florist: Gifted Floral
Cake: Donna Munro
DJ: Complete Music