Calla + Brandon | NYE Wedding Photography at Millcroft Inn in Alton, Ontario
Calla + Brandon are married!  We were privileged enough to spend our New Year's Eve celebrating with this compassionate couple and their loved ones. We couldn't have asked for a more perfect day for a winter wedding. We even had dreamlike dusting of soft falling snow! These two both care deeply for all animals (skin and fur), and that is what brought them together. This is their wedding story!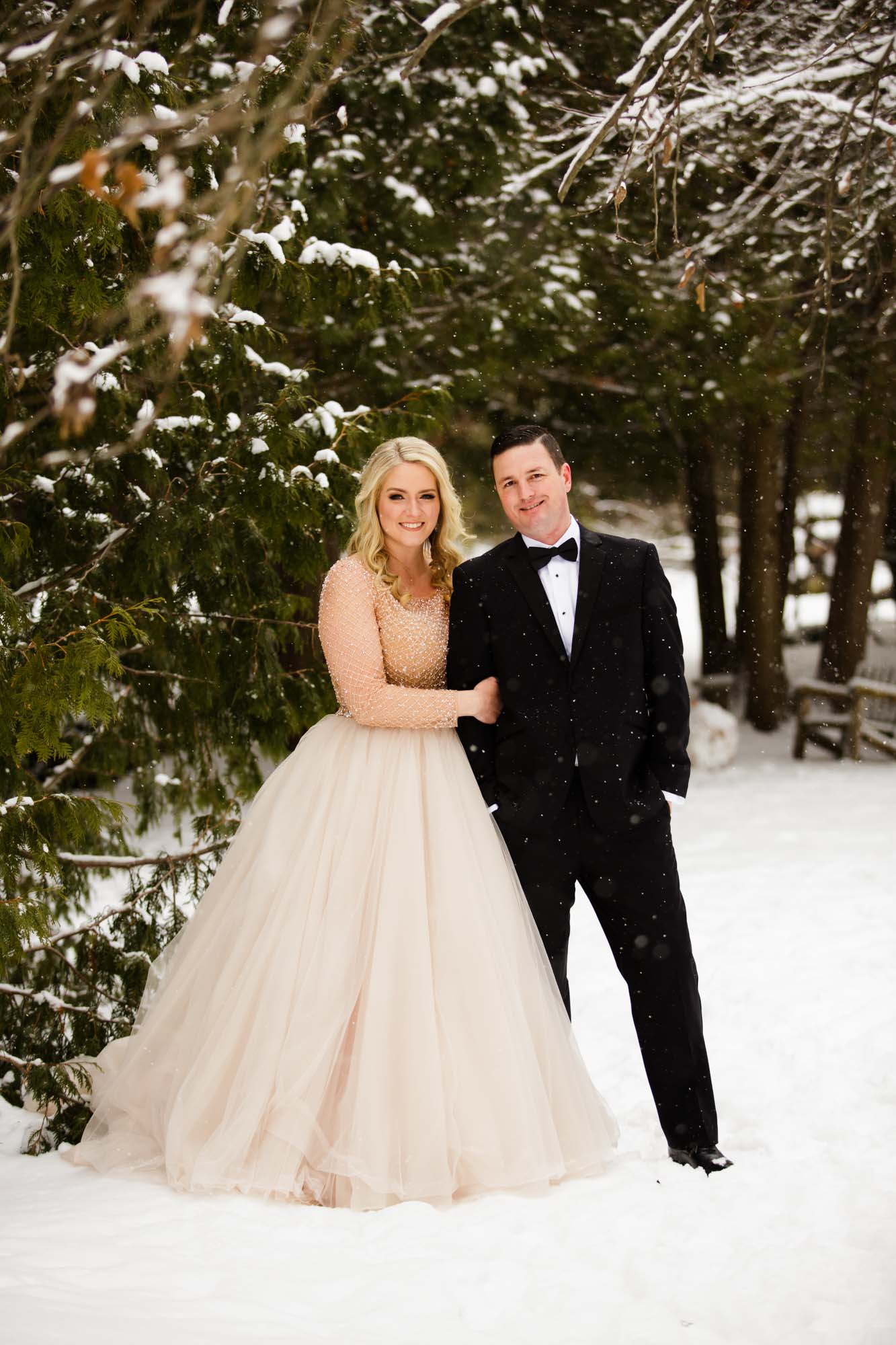 The wedding took place at a quiet oasis in Alton, ON called Millcroft Inn. We began the day with Brandon, in his stylish tuxedo, a few doors down from his bride-to-be. We hustled over to Calla, as she slipped into her stunning gown with the help of her childhood friend. Before we headed out to get Brandon set up for the first look, Calla read a heartfelt message from her soon-to-husband. She did well to keep the tears mostly at bay.
Brandon waited patiently outside, as the snow gently fell, until Calla approached him with a small tap on the shoulder. It was a beautiful moment. We love how first looks give a couple the chance to get a sneak peek of their partner on the wedding day! The snow continued to fall, creating a picturesque winter wonderland scene, as we explored a small area of the Millcroft Inn grounds.
Brandon + Calla chose not have a bridal party, so we made our way inside for family photos with extended family and their precious little boy! He was so happy to see his Mom and Dad! After the family photos, it was time for for the ceremony to begin. Brandon's brother-in-law officiated the ceremony with excellence. Directly after the two were officially introduced as husband and wife, all the guests surrounded the couple for a big group photo.
Everyone relocated across the road to the main building for the reception. A night filled with great food, touching speeches with the perfect mix of laughs and happy tears, followed by dancing and midnight lakeside fireworks in the night sky! You couldn't ask for a more brilliant and bright start to the new year.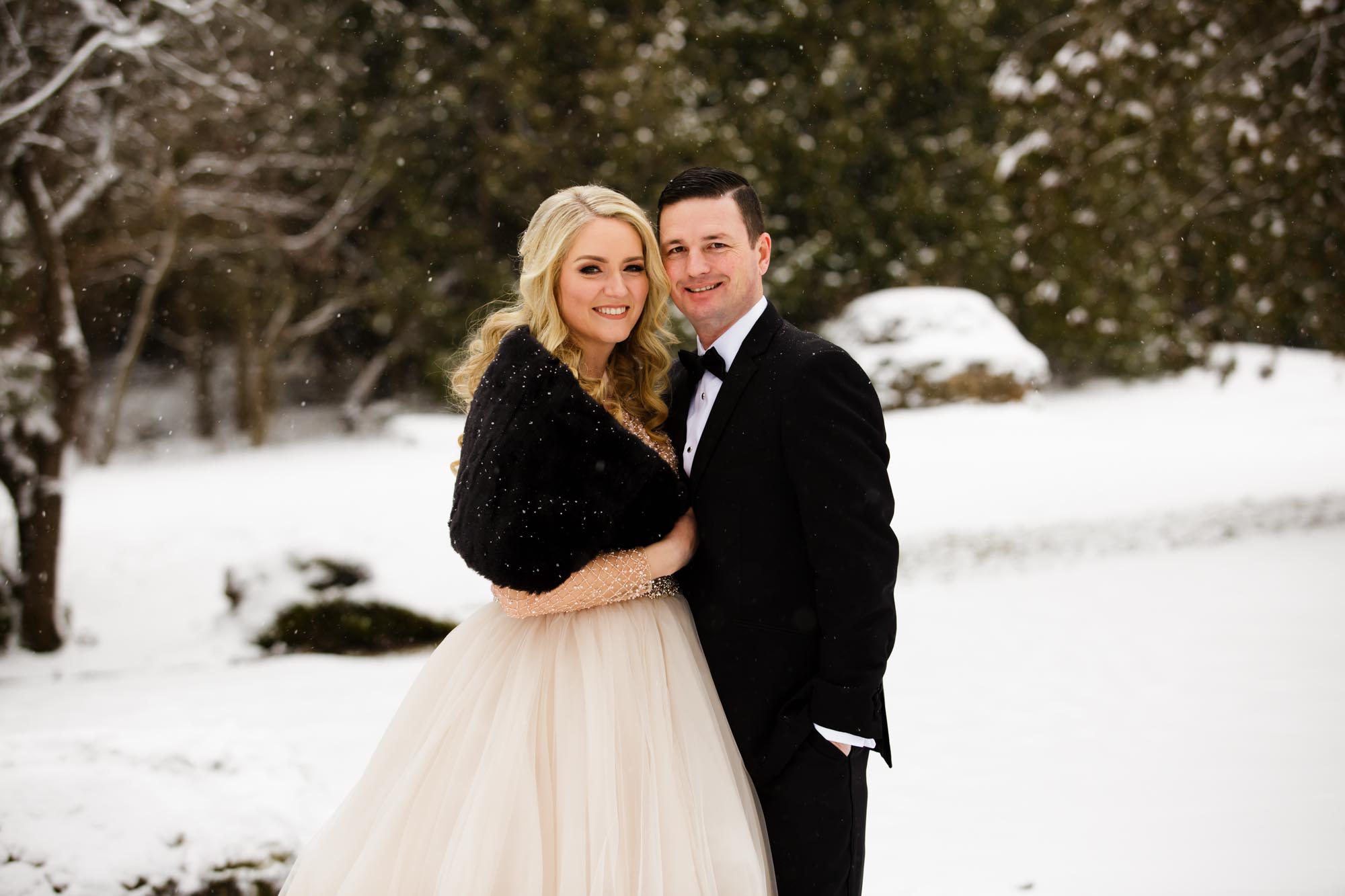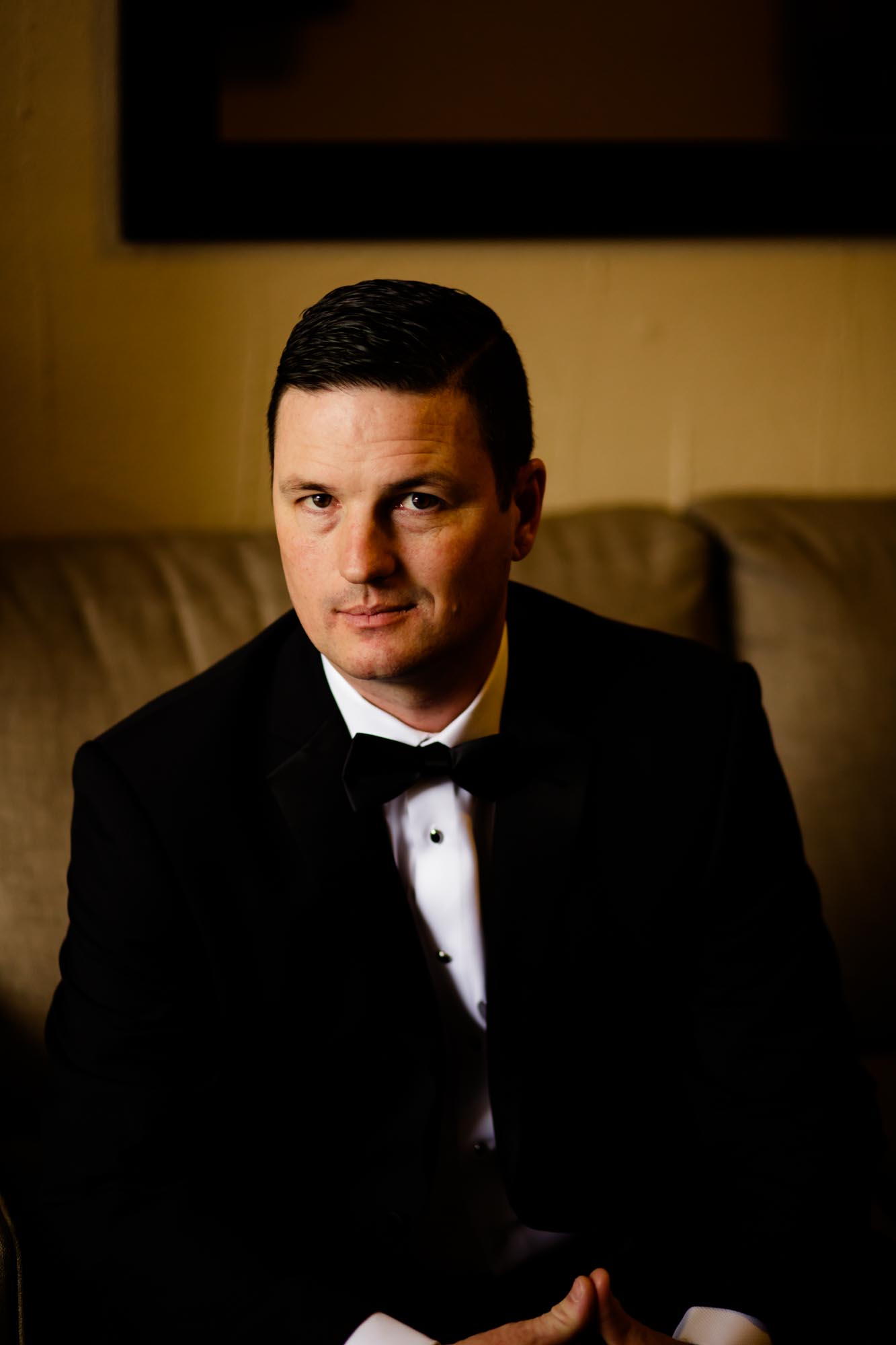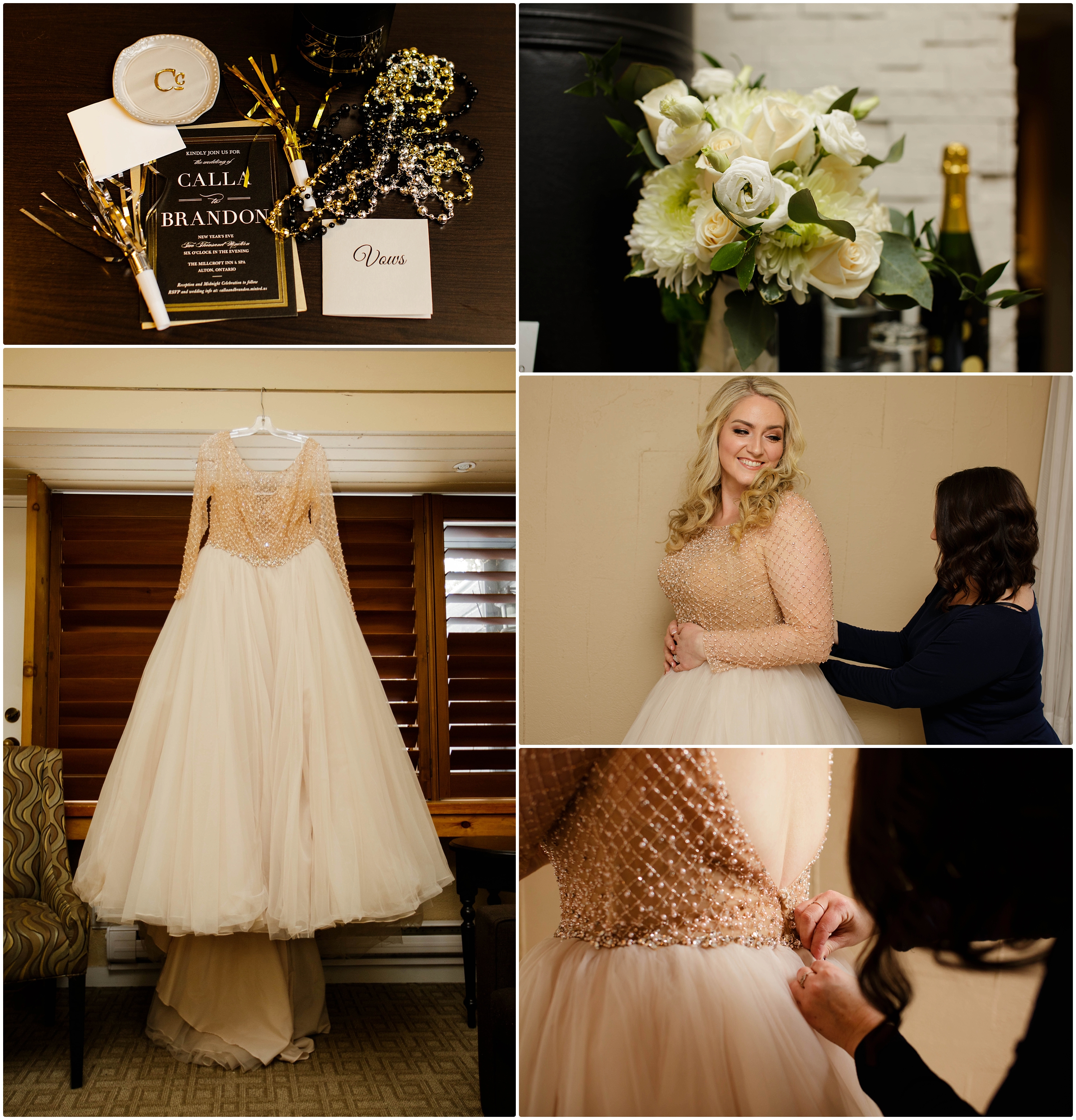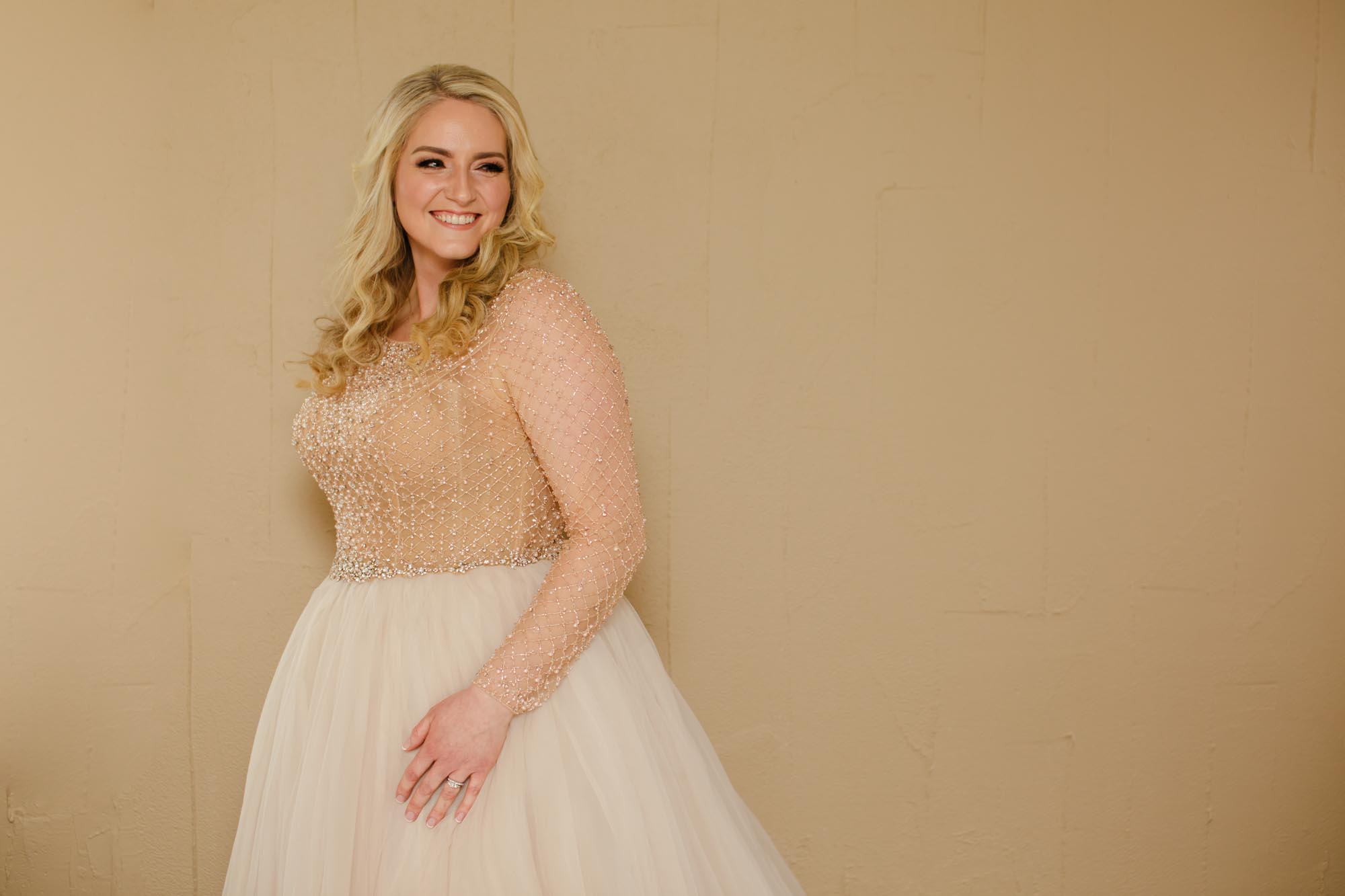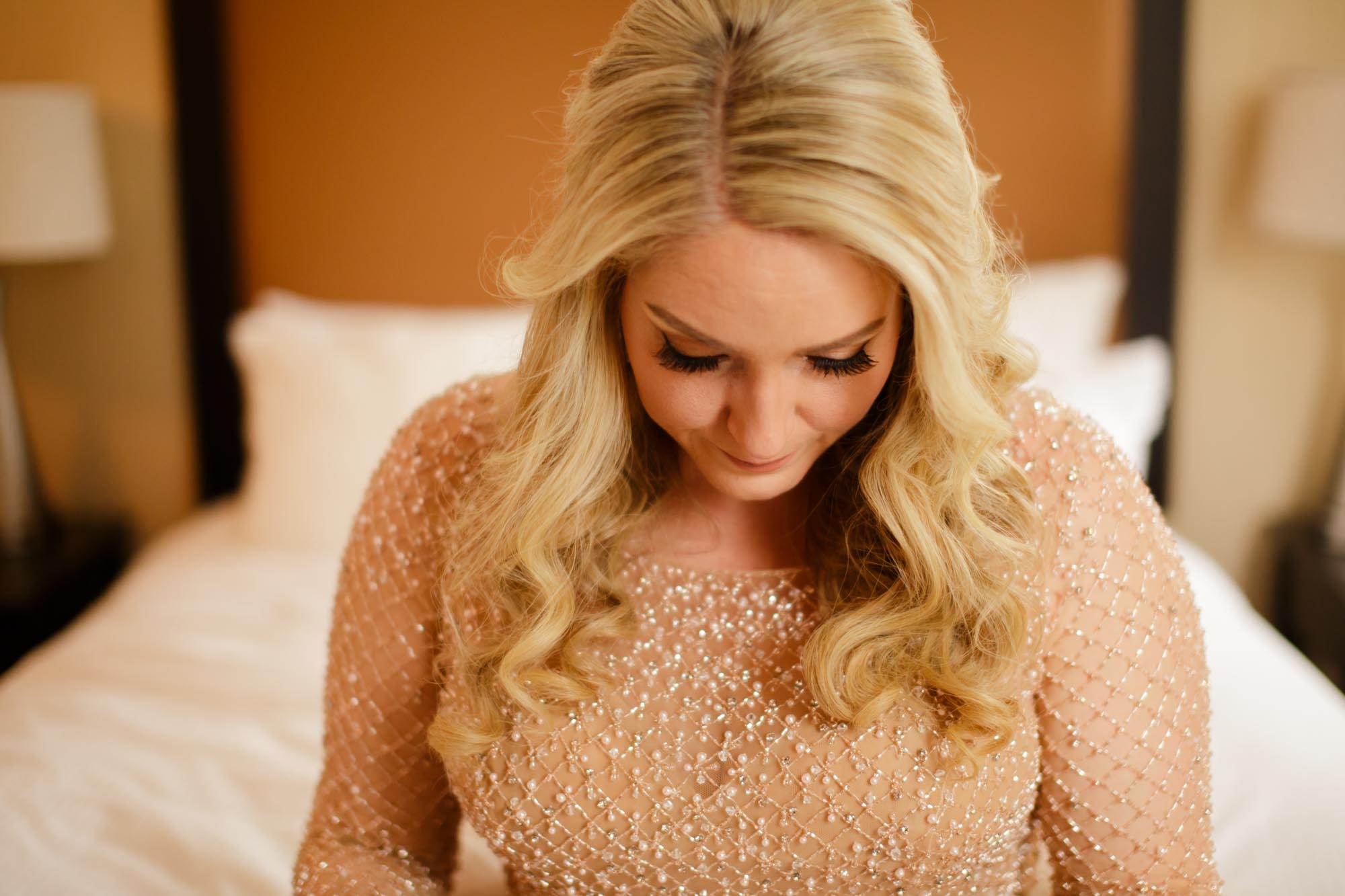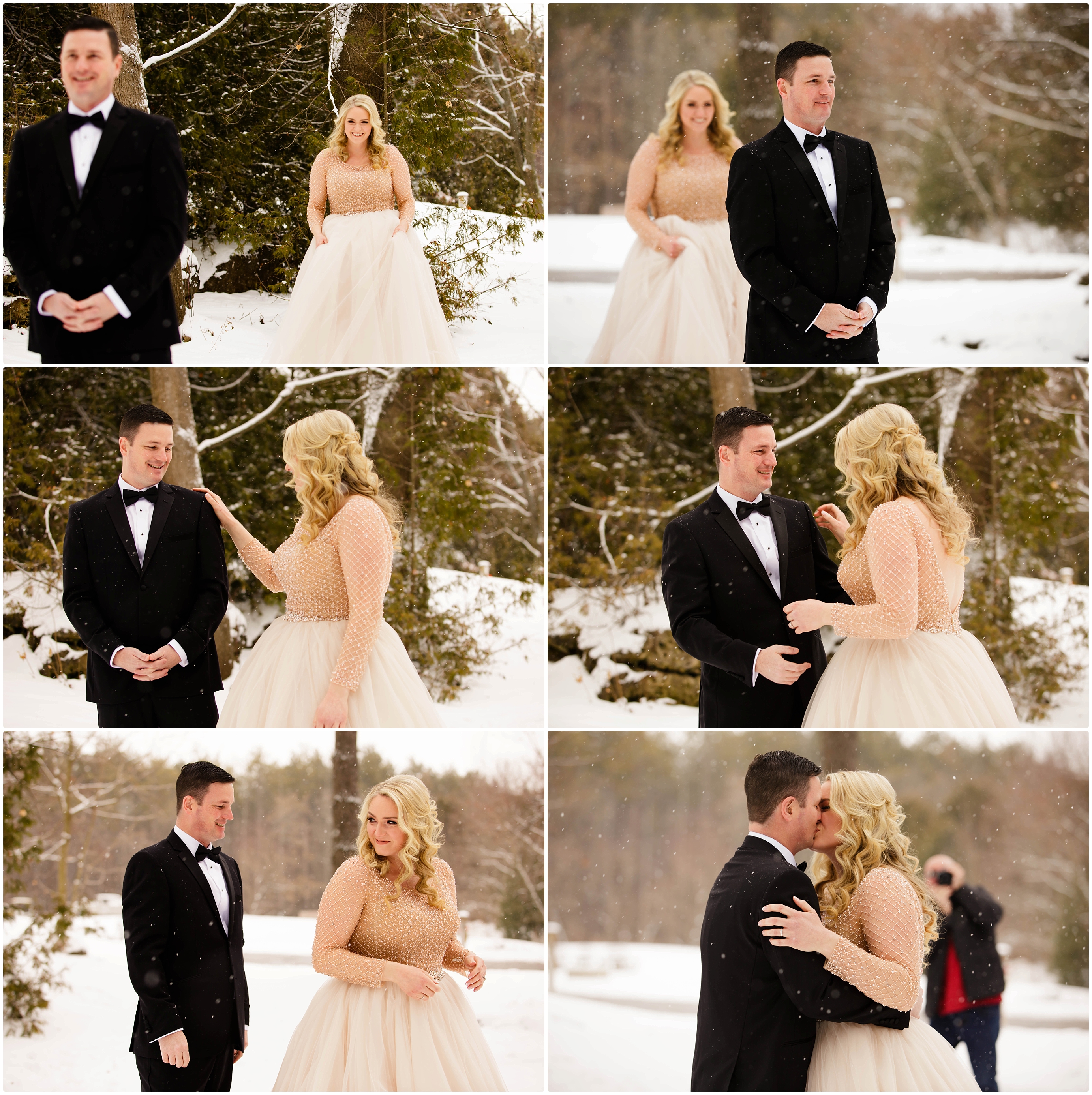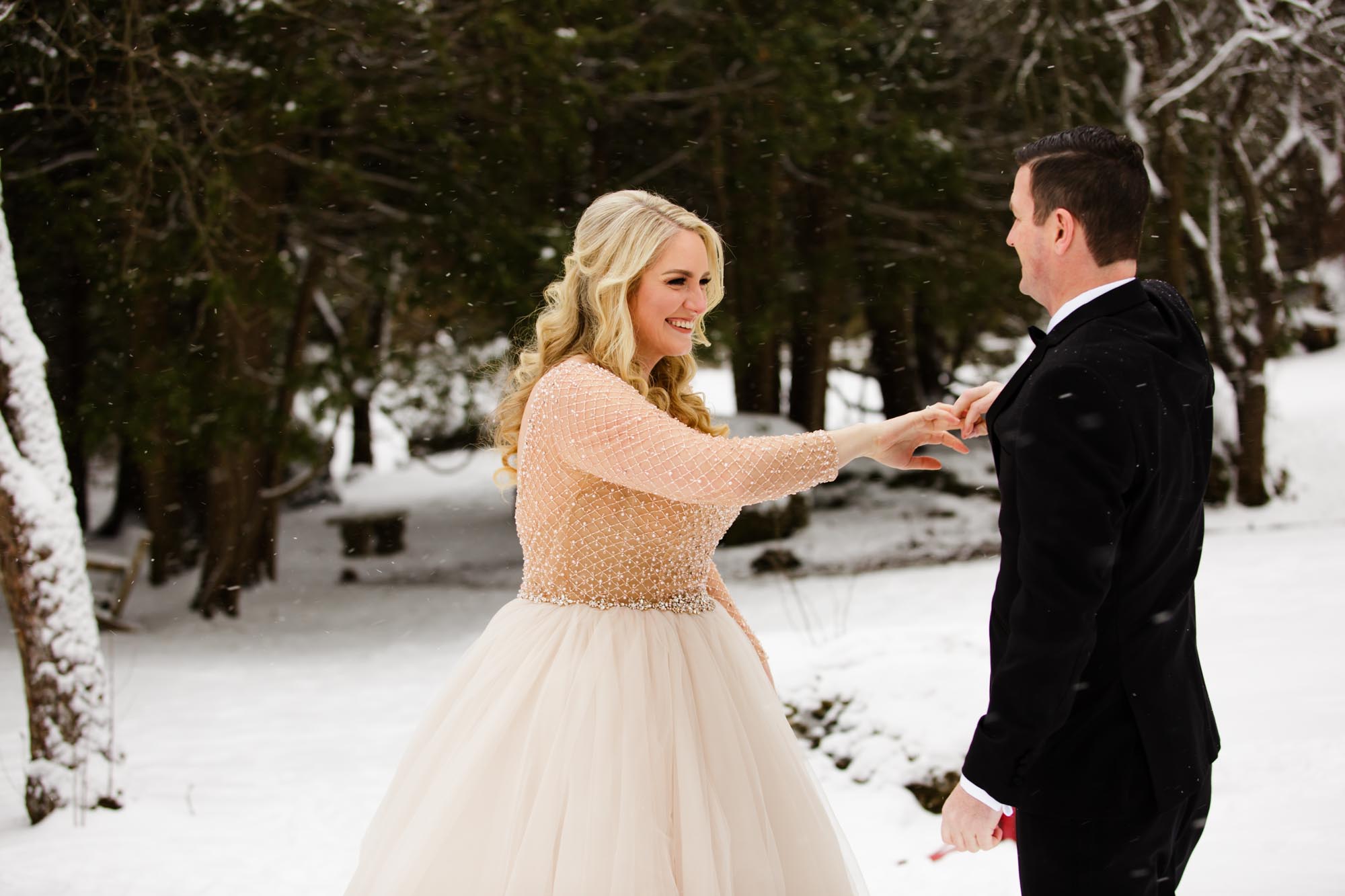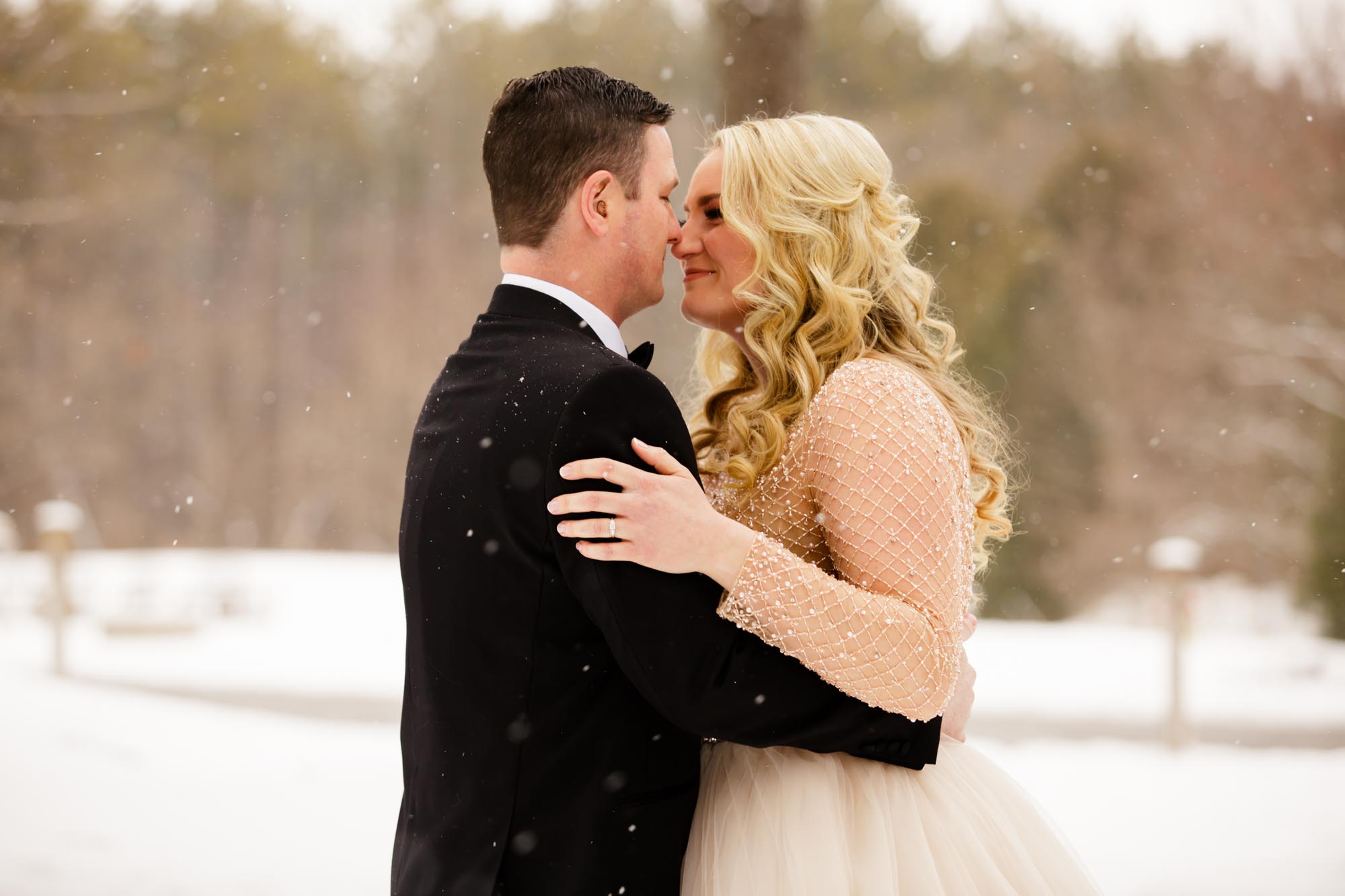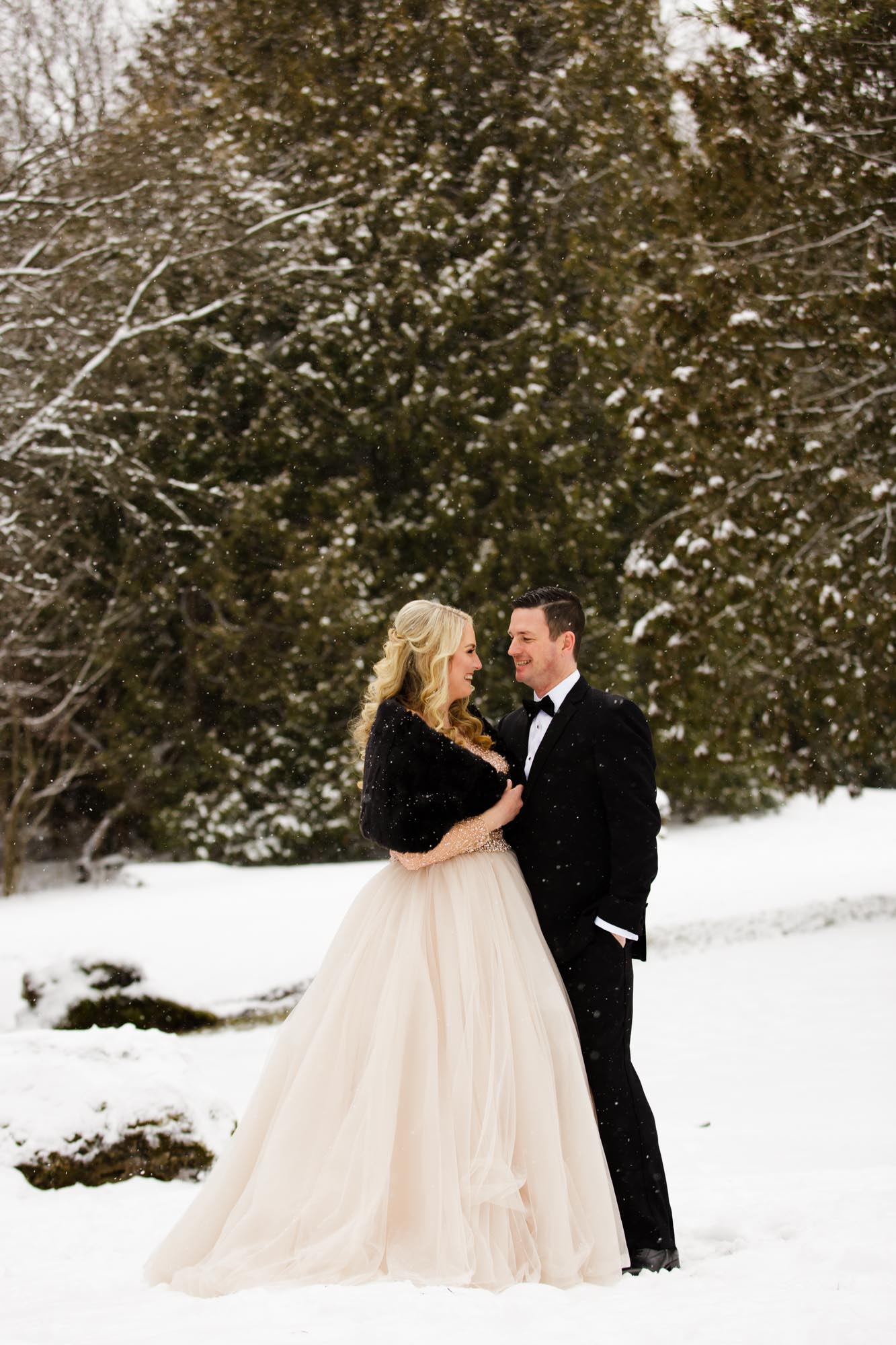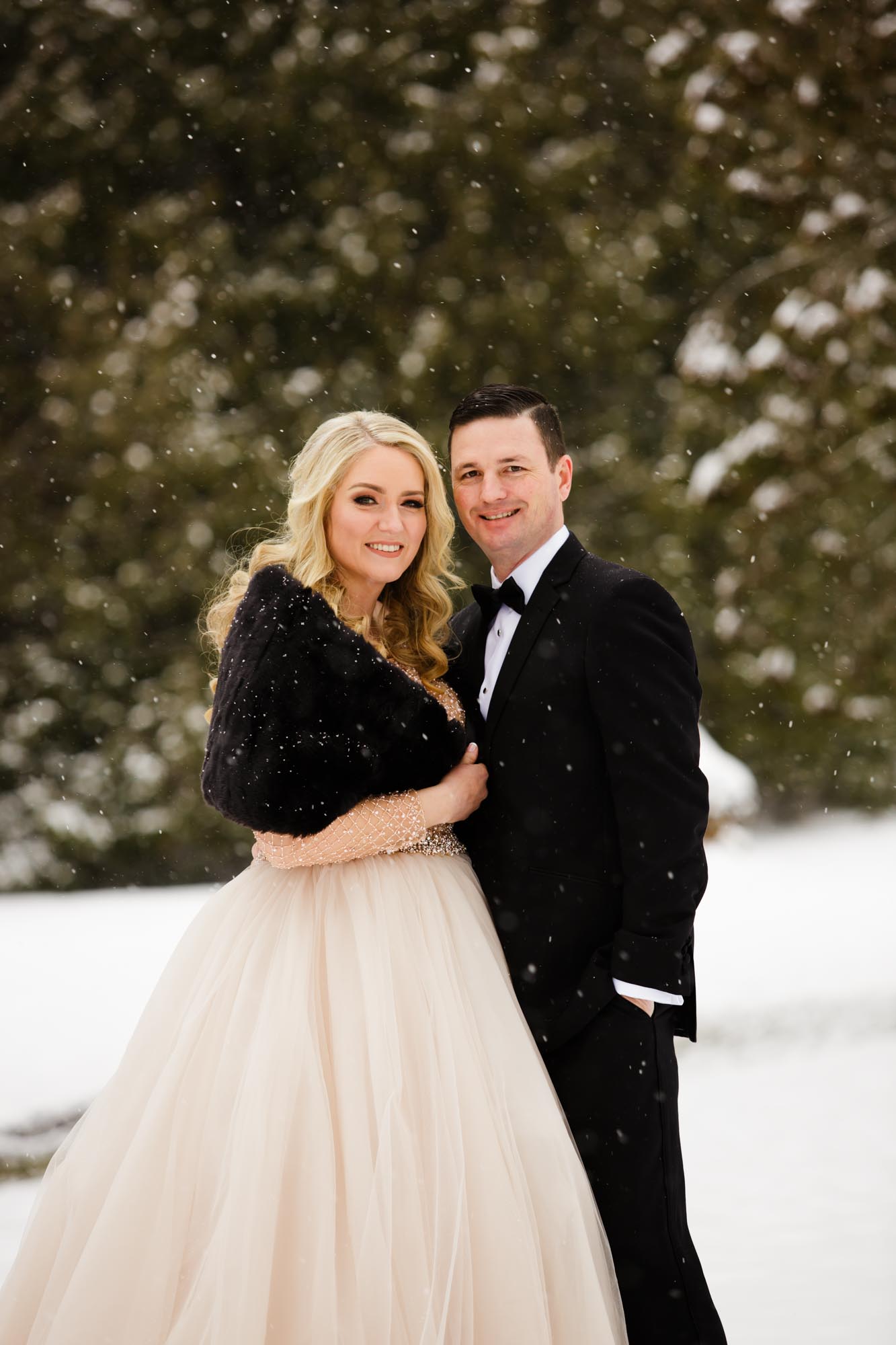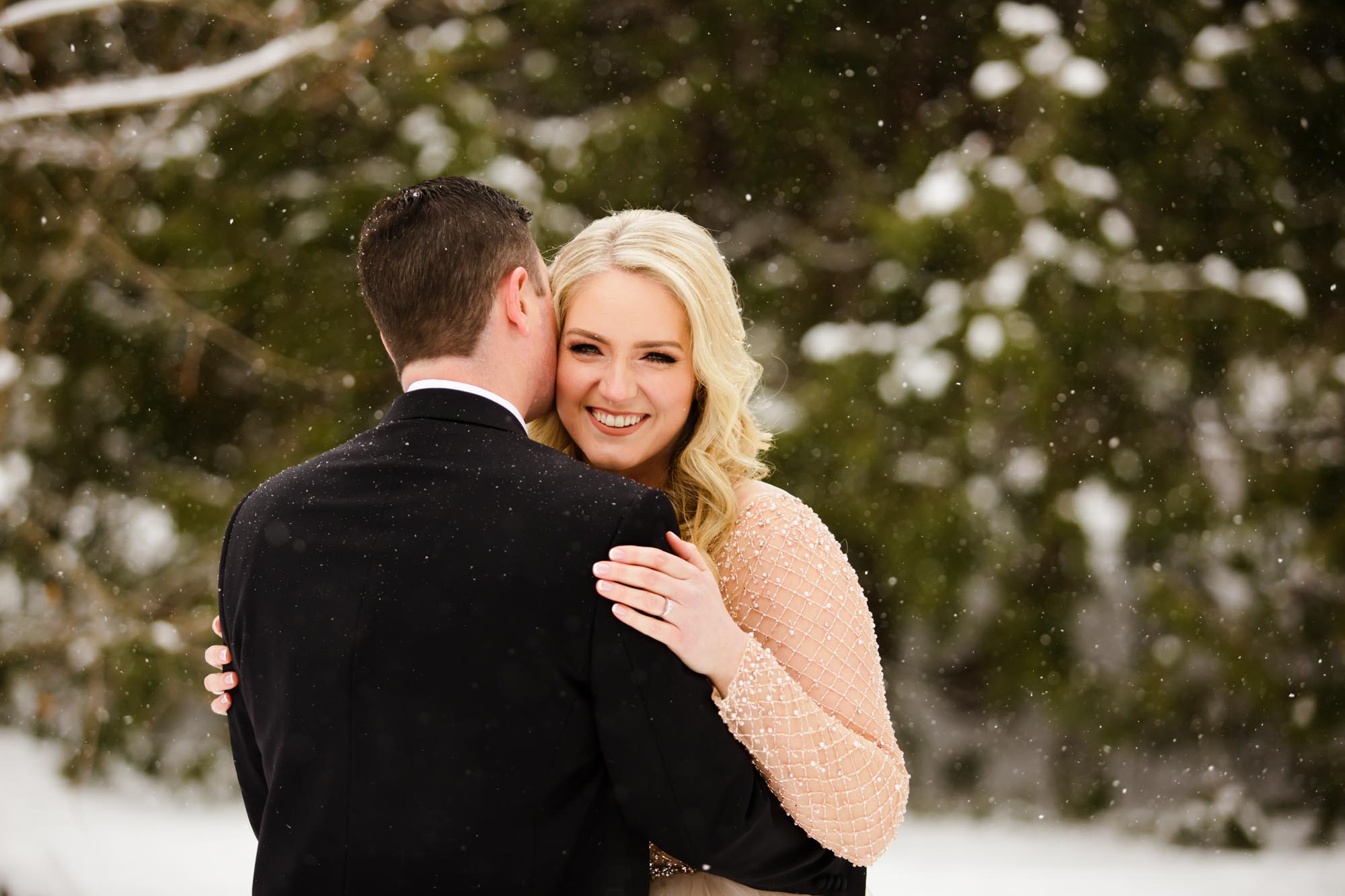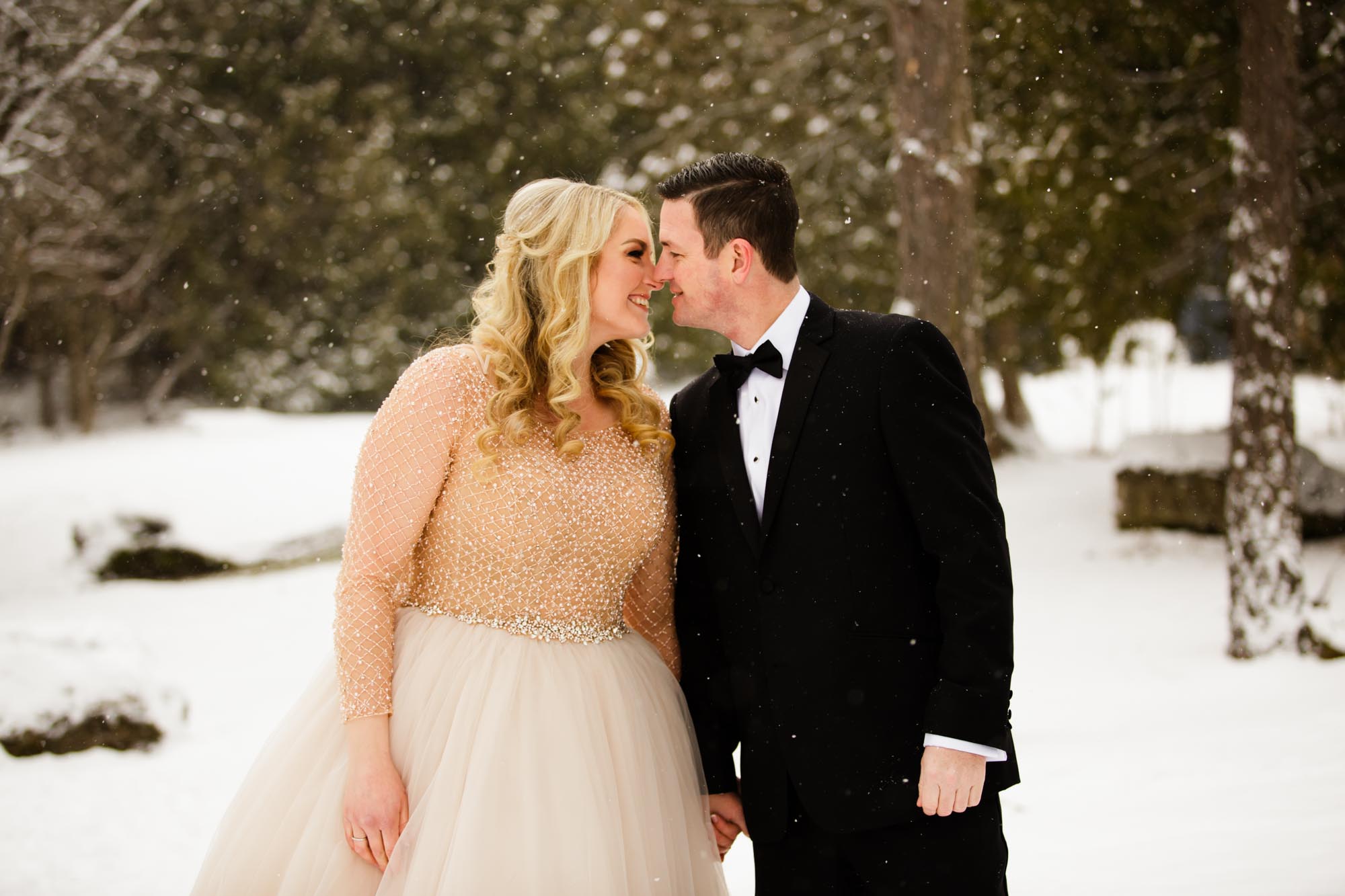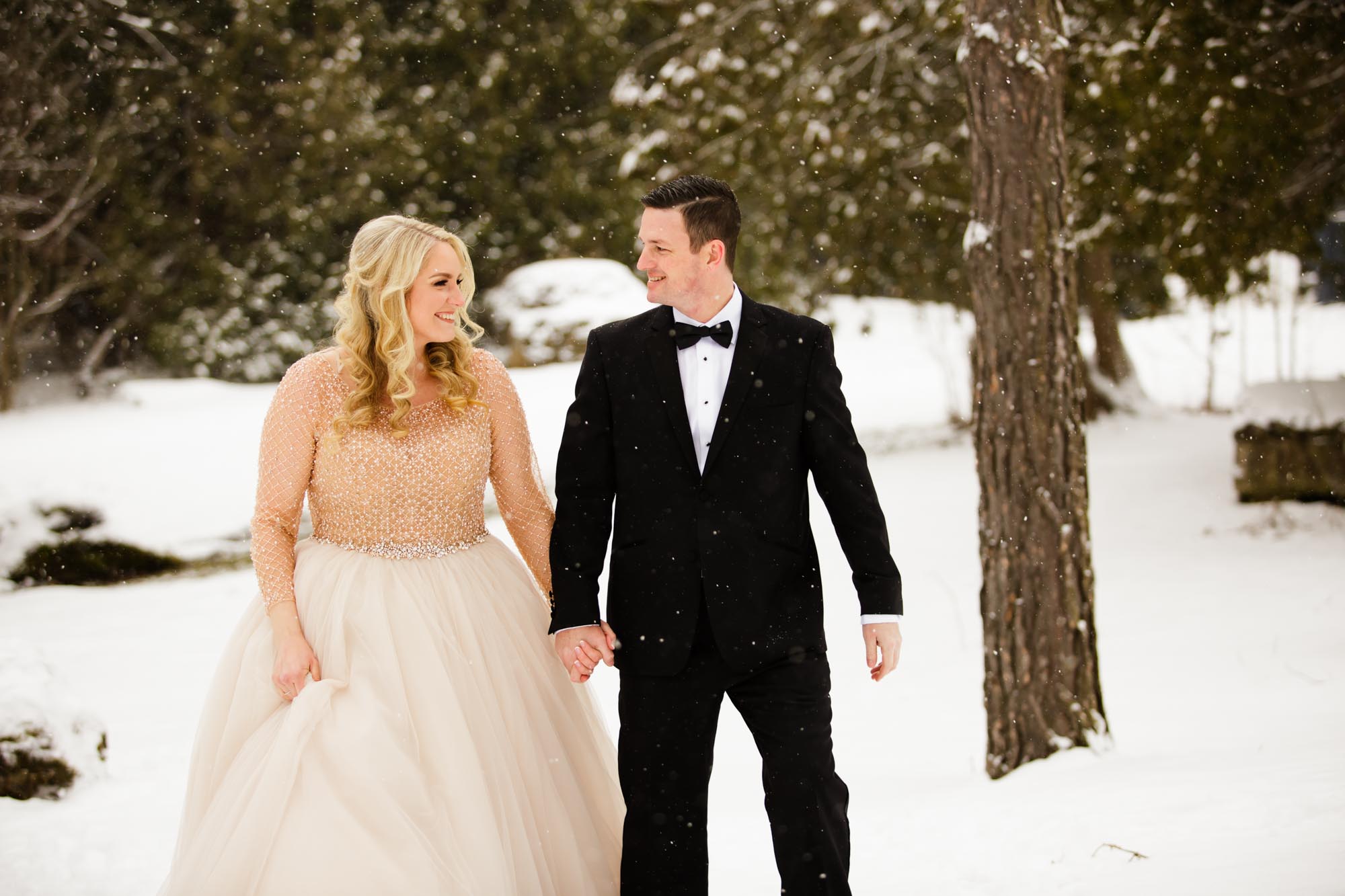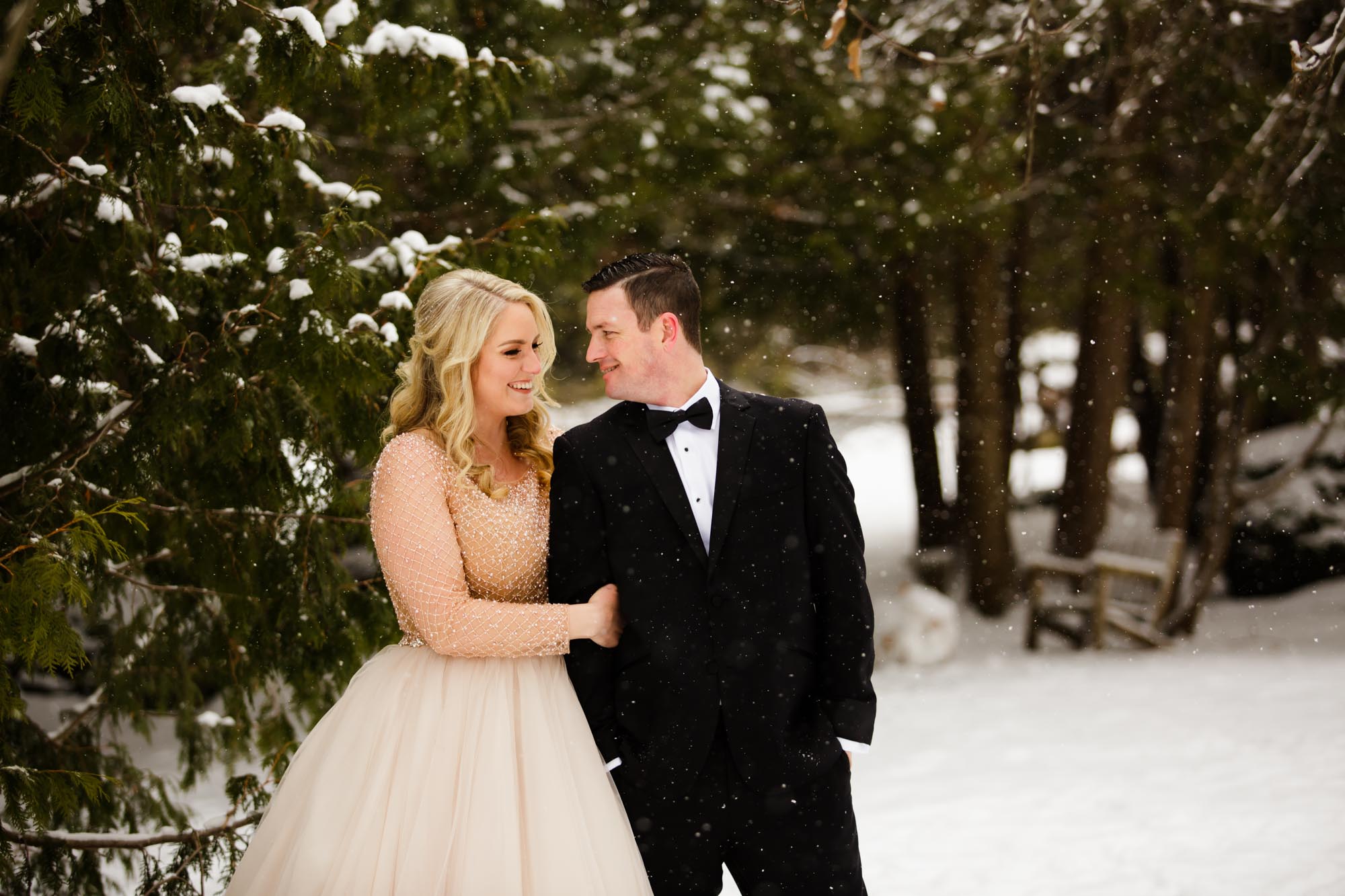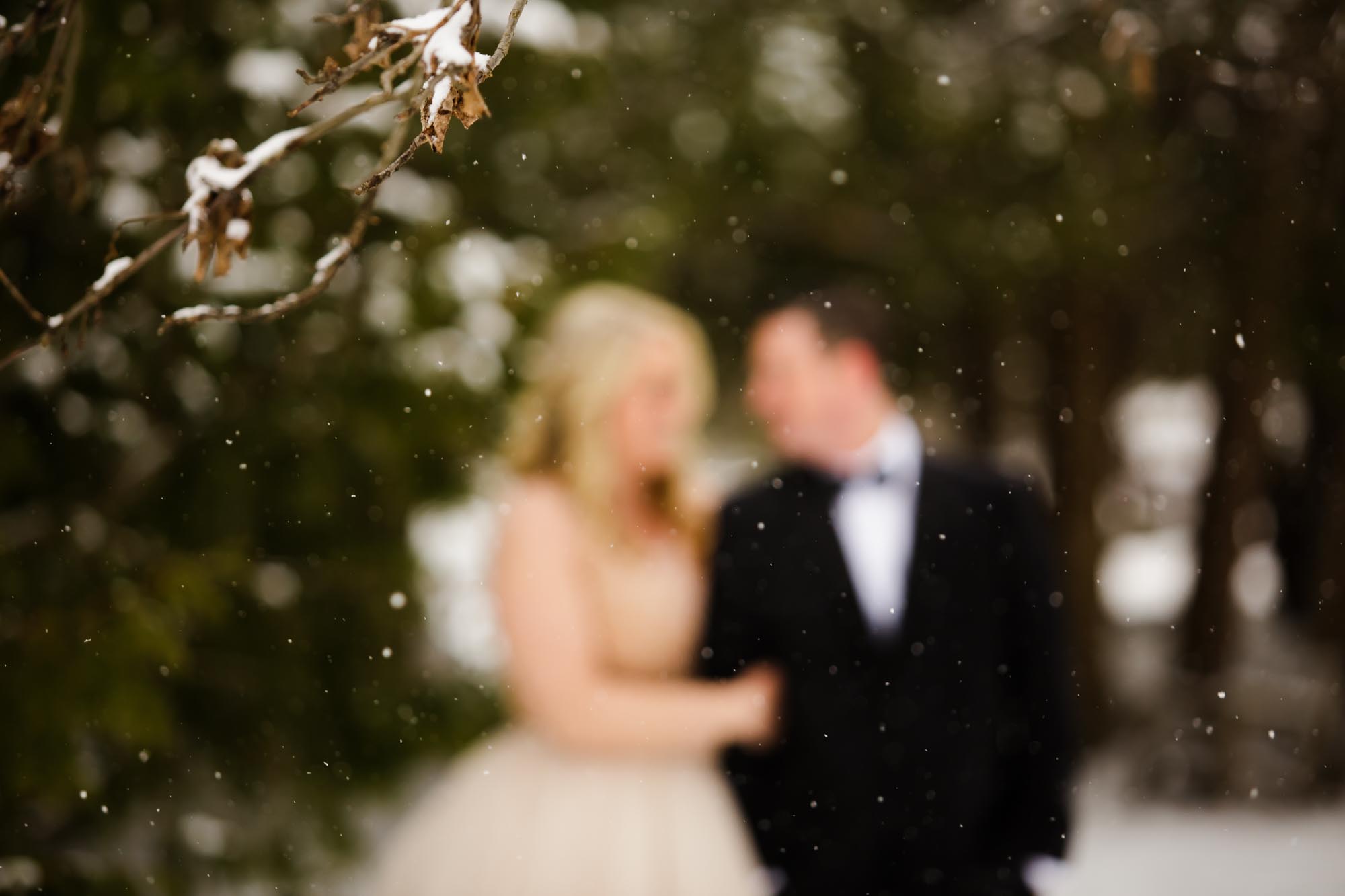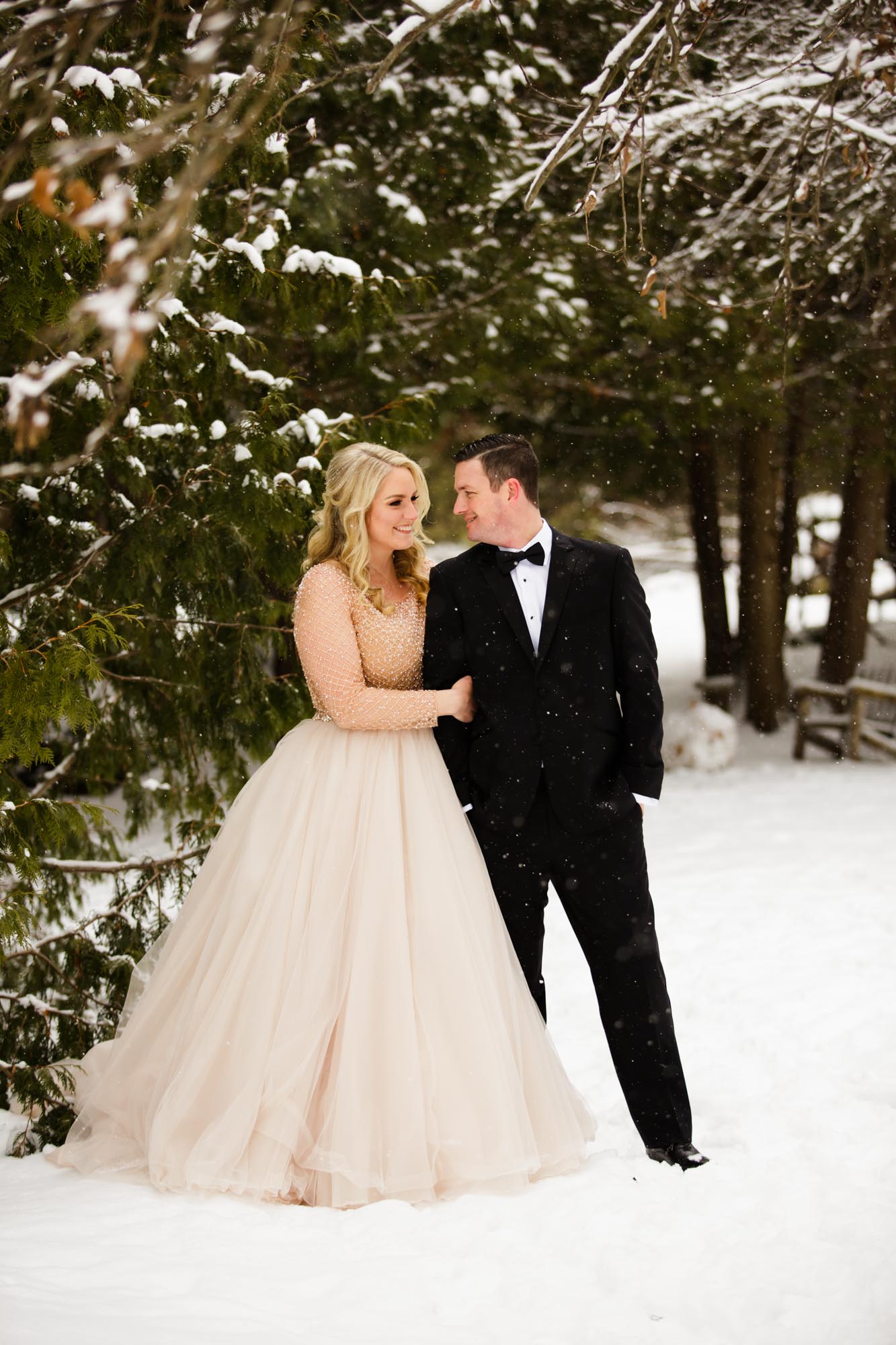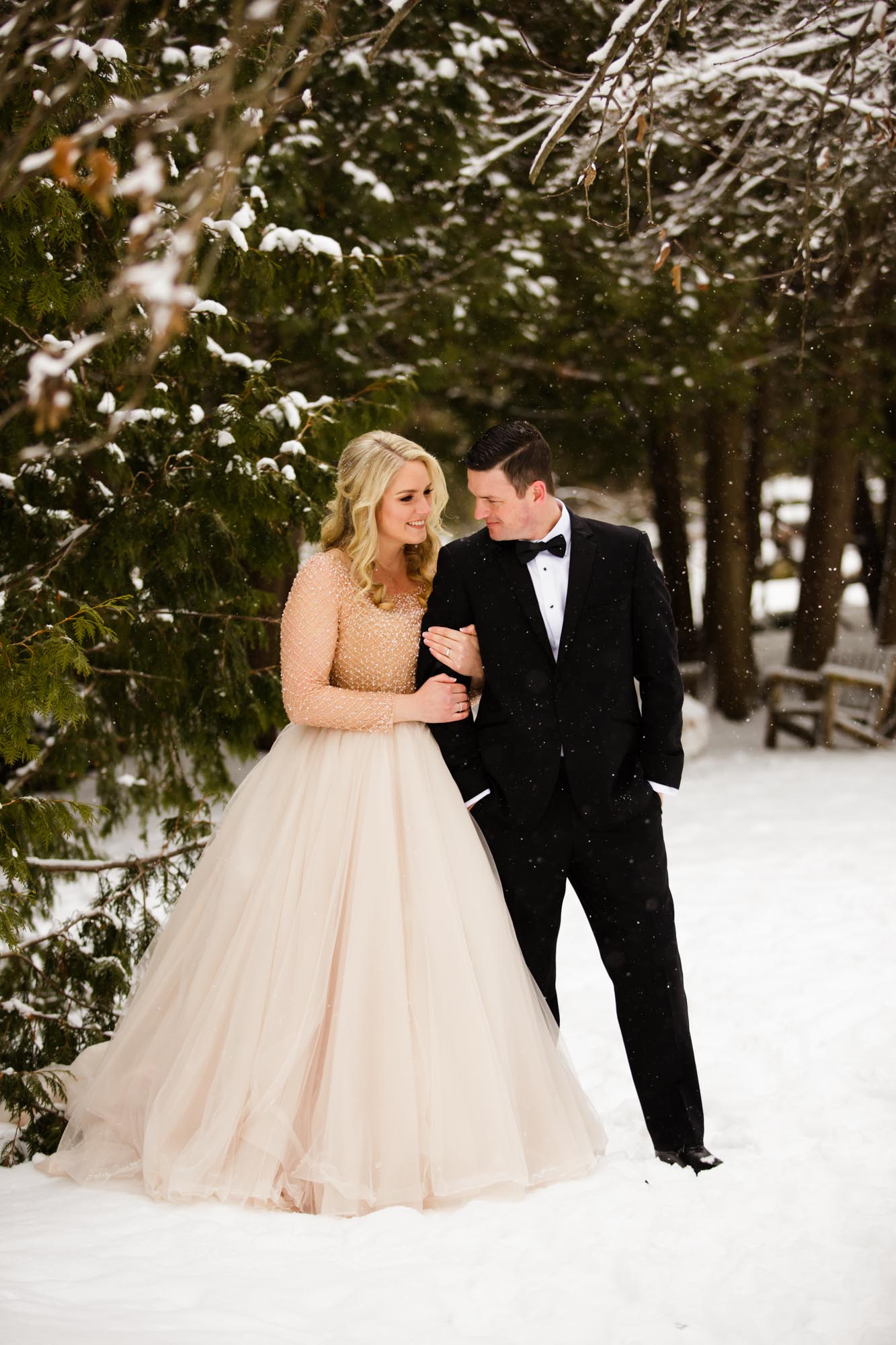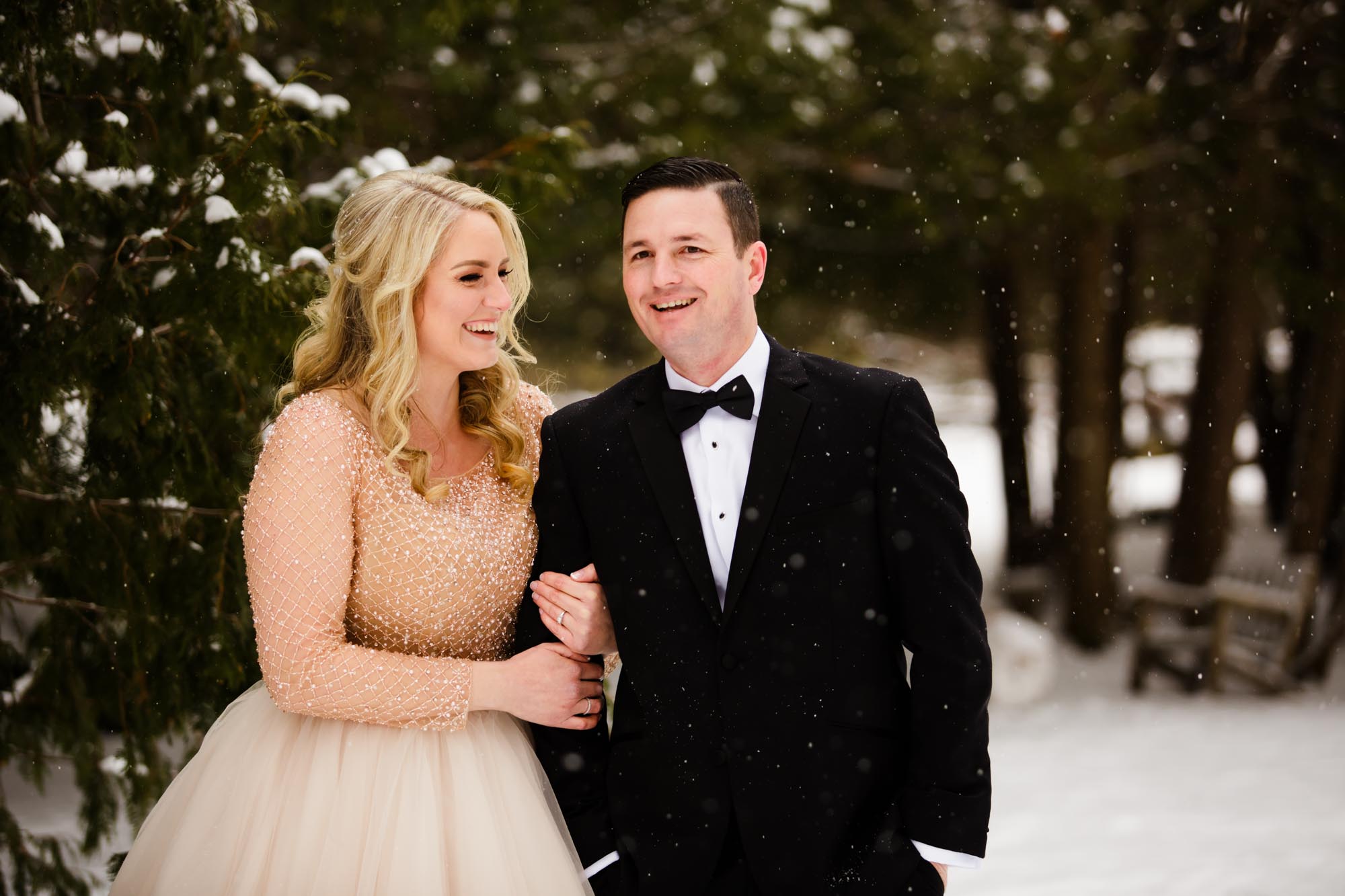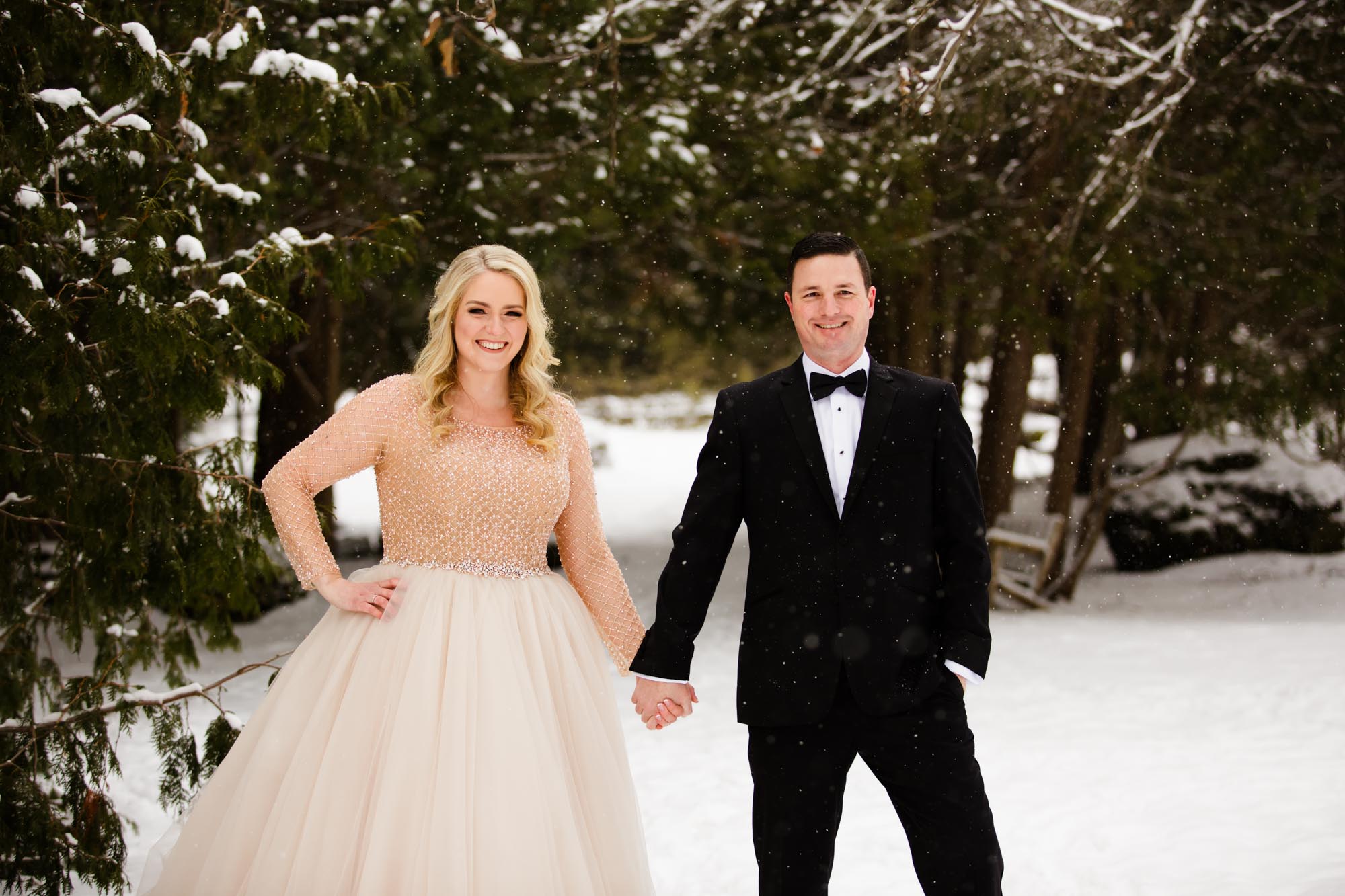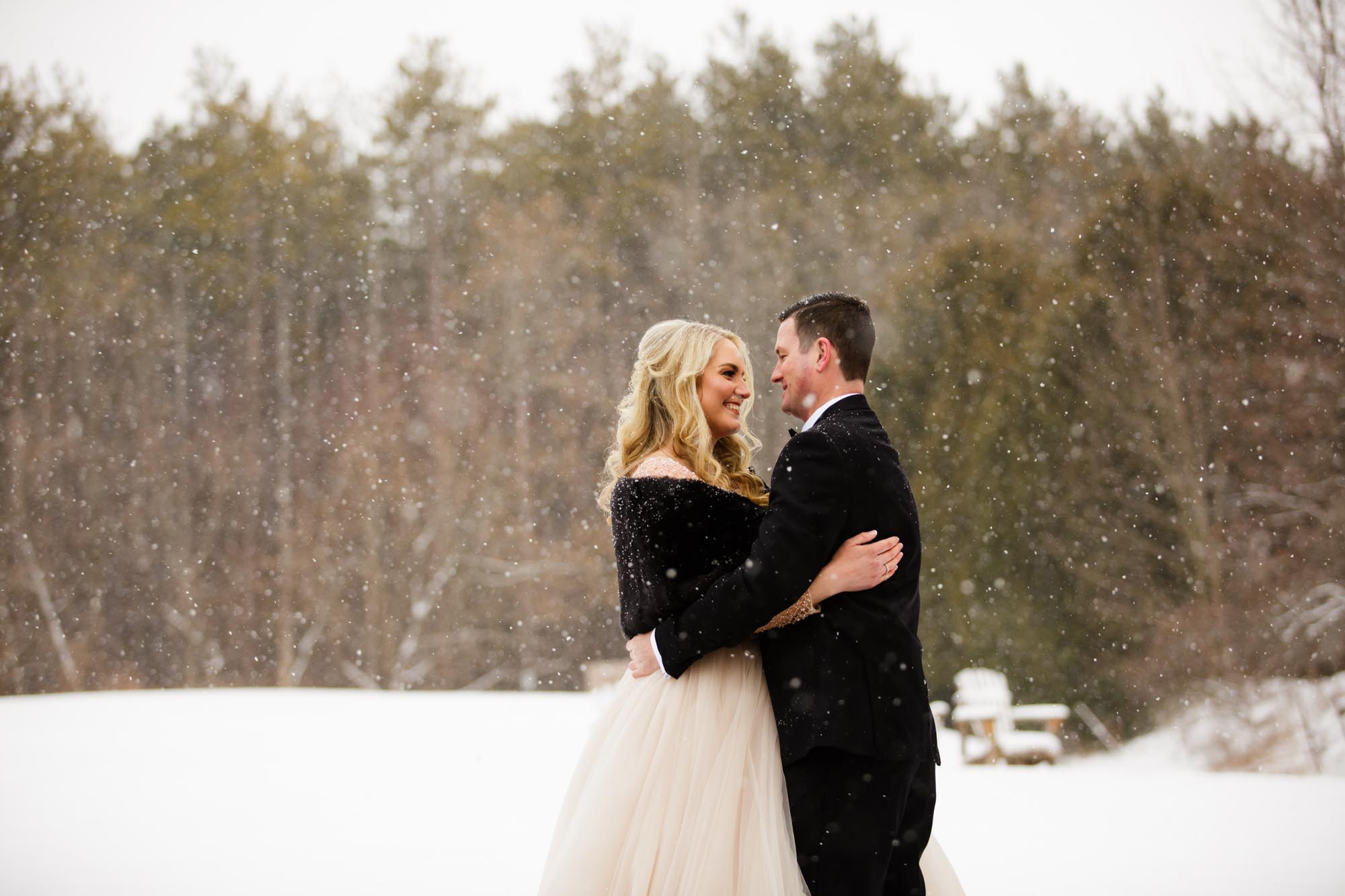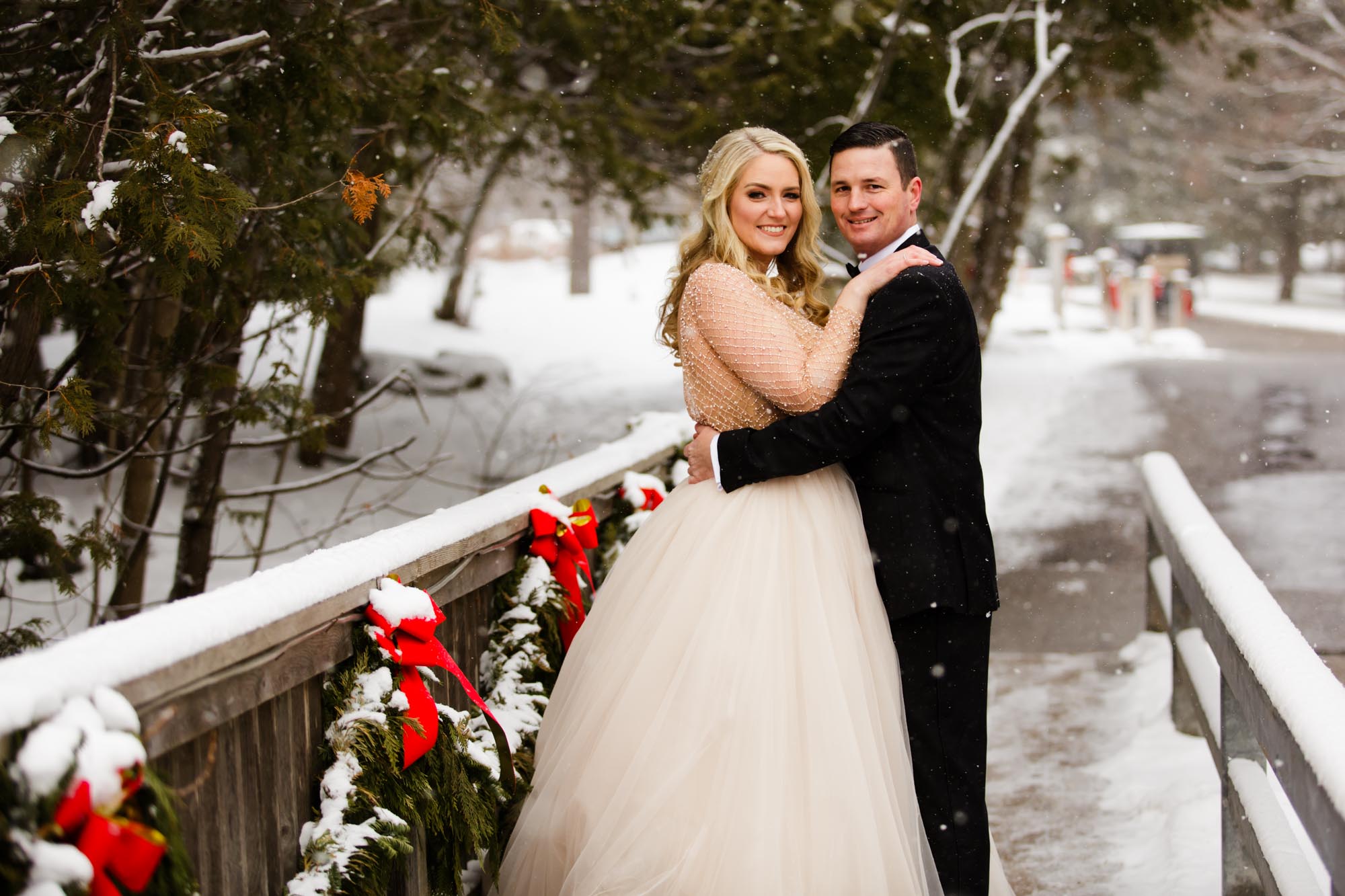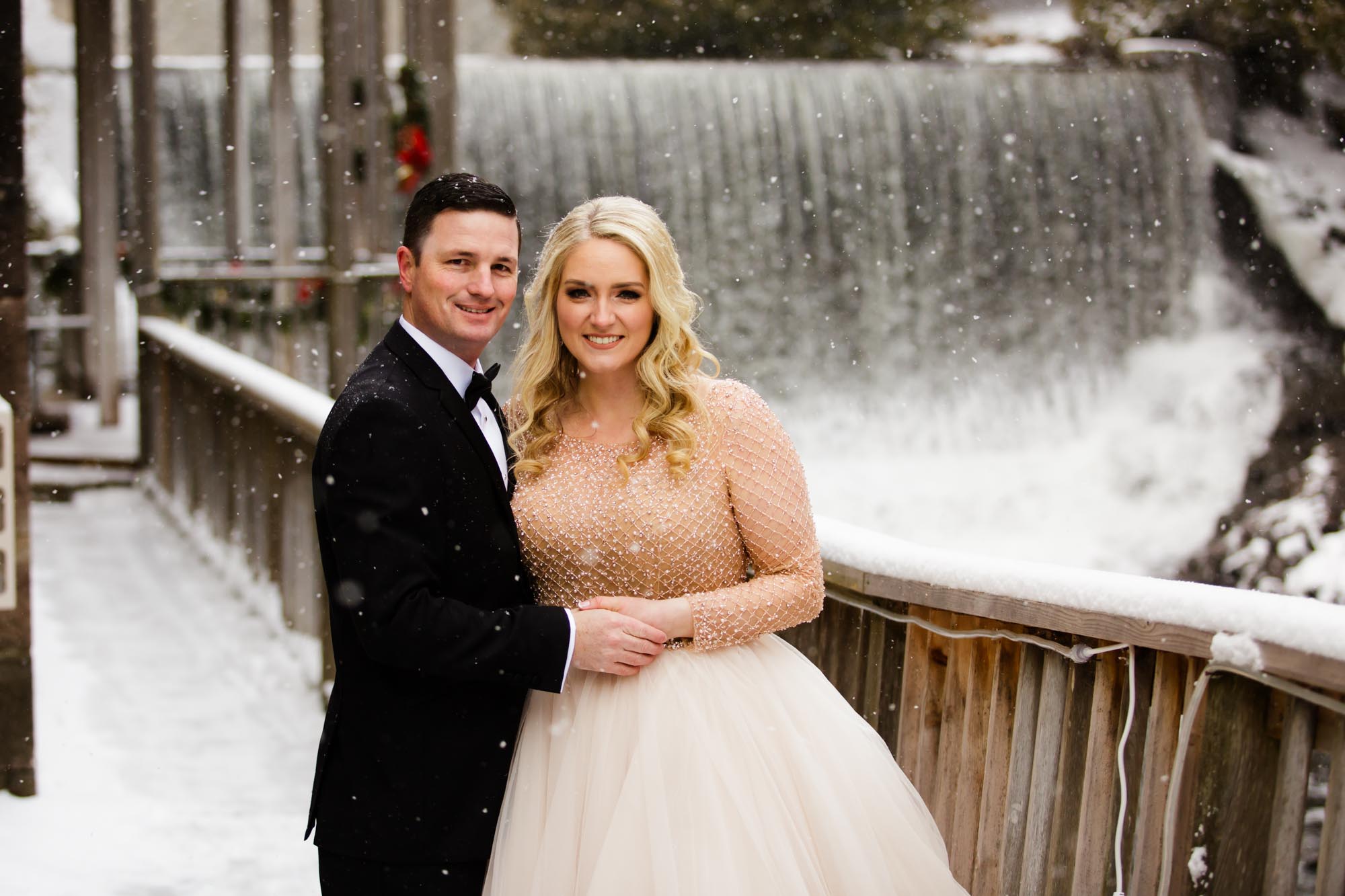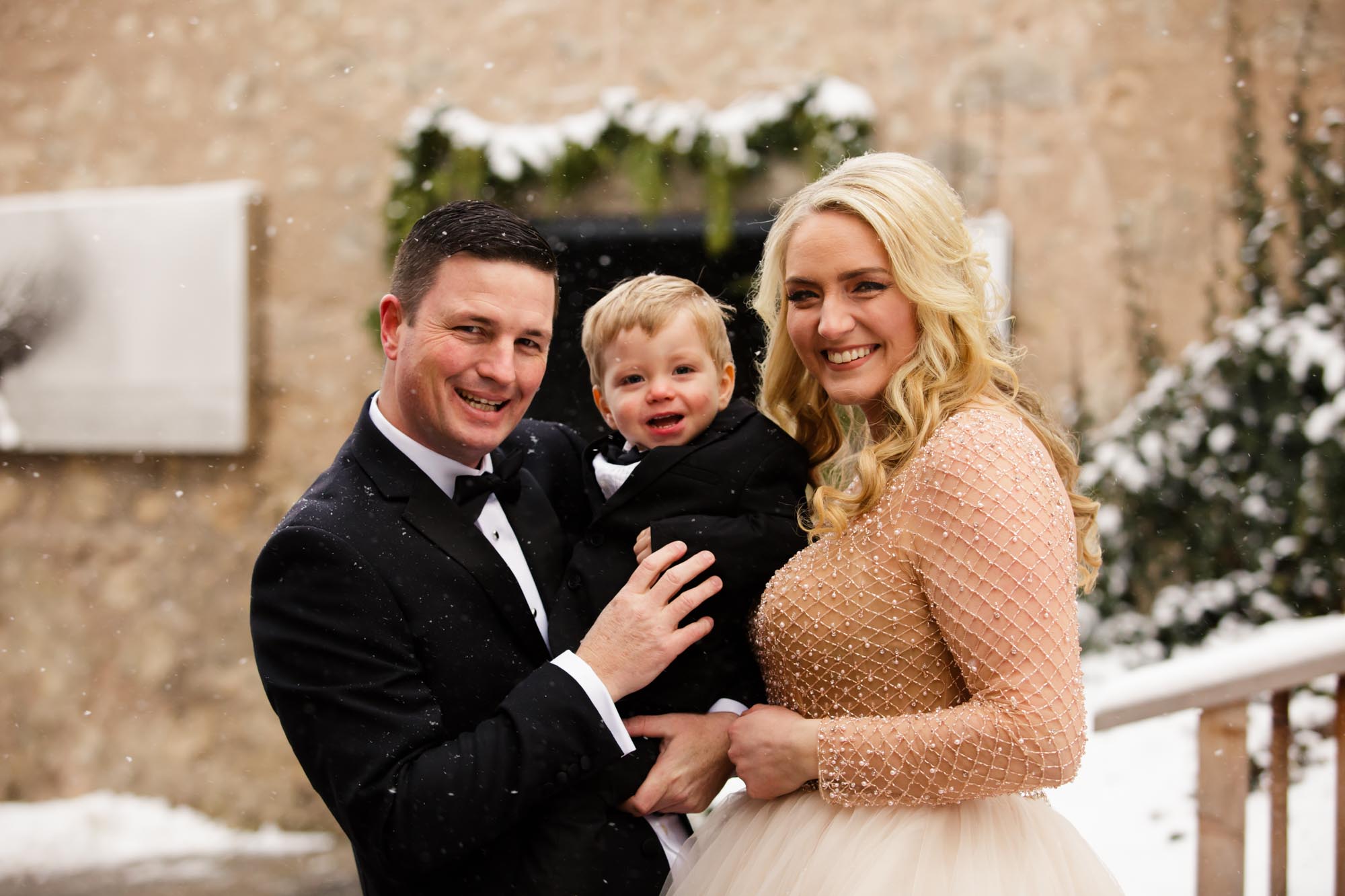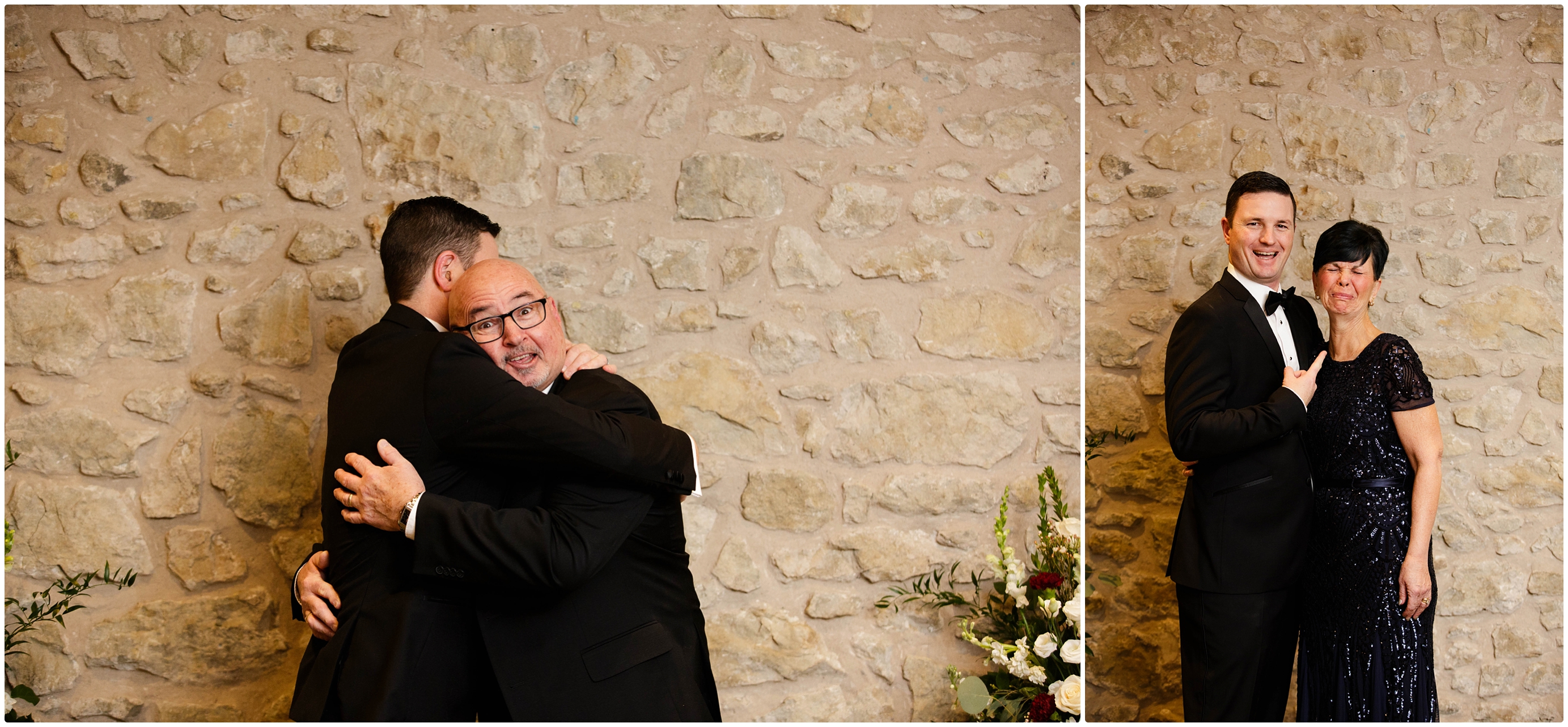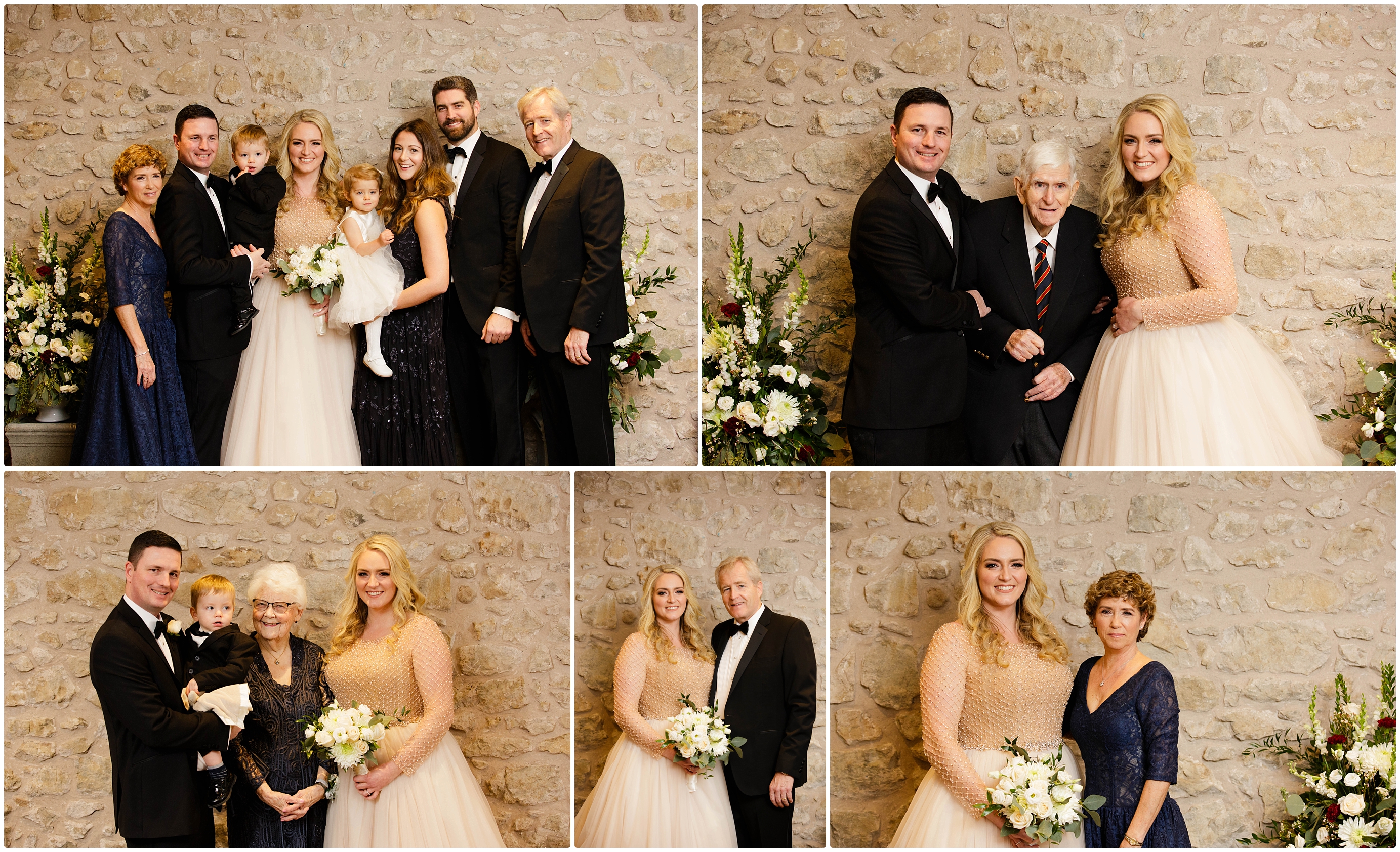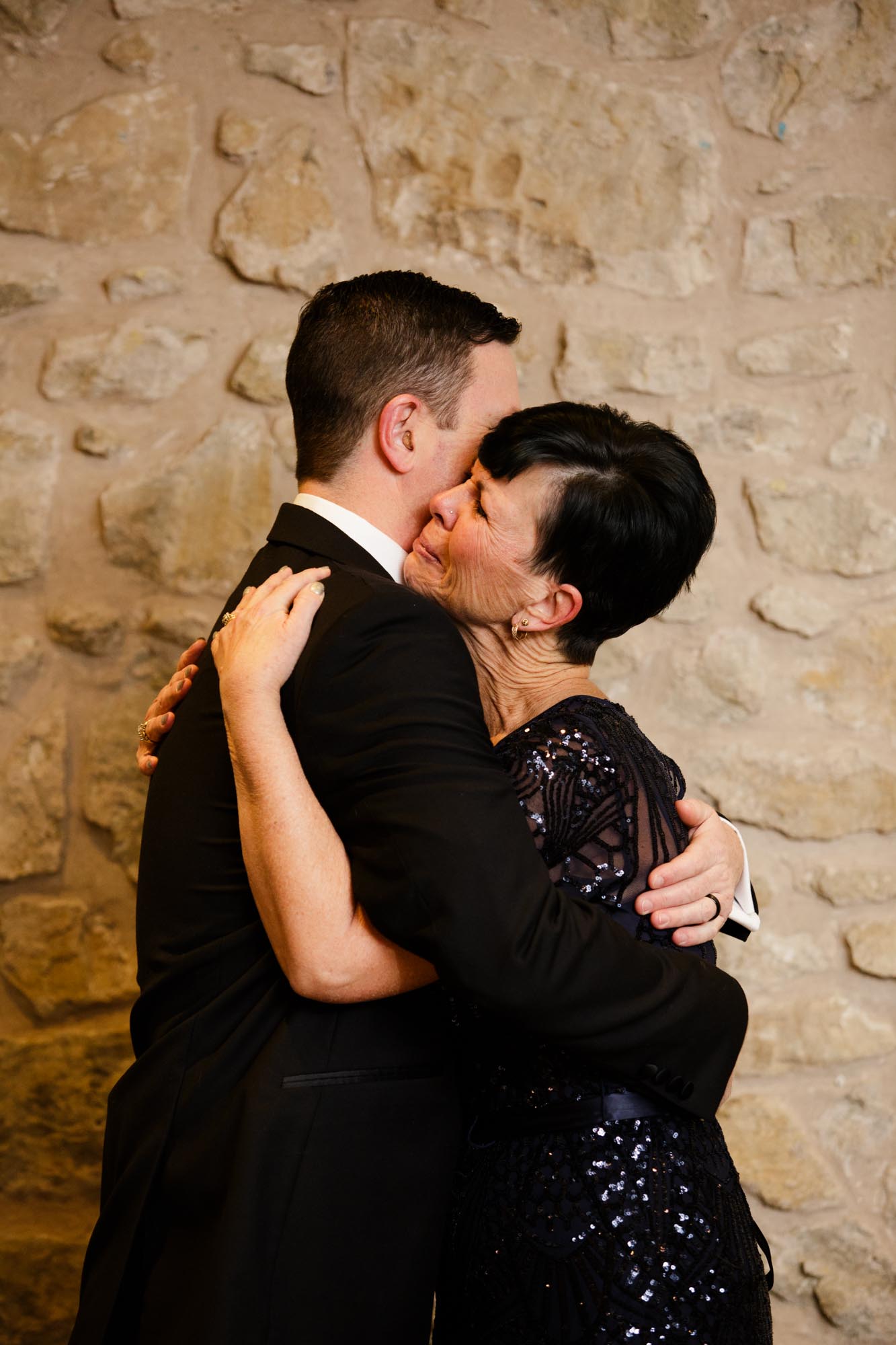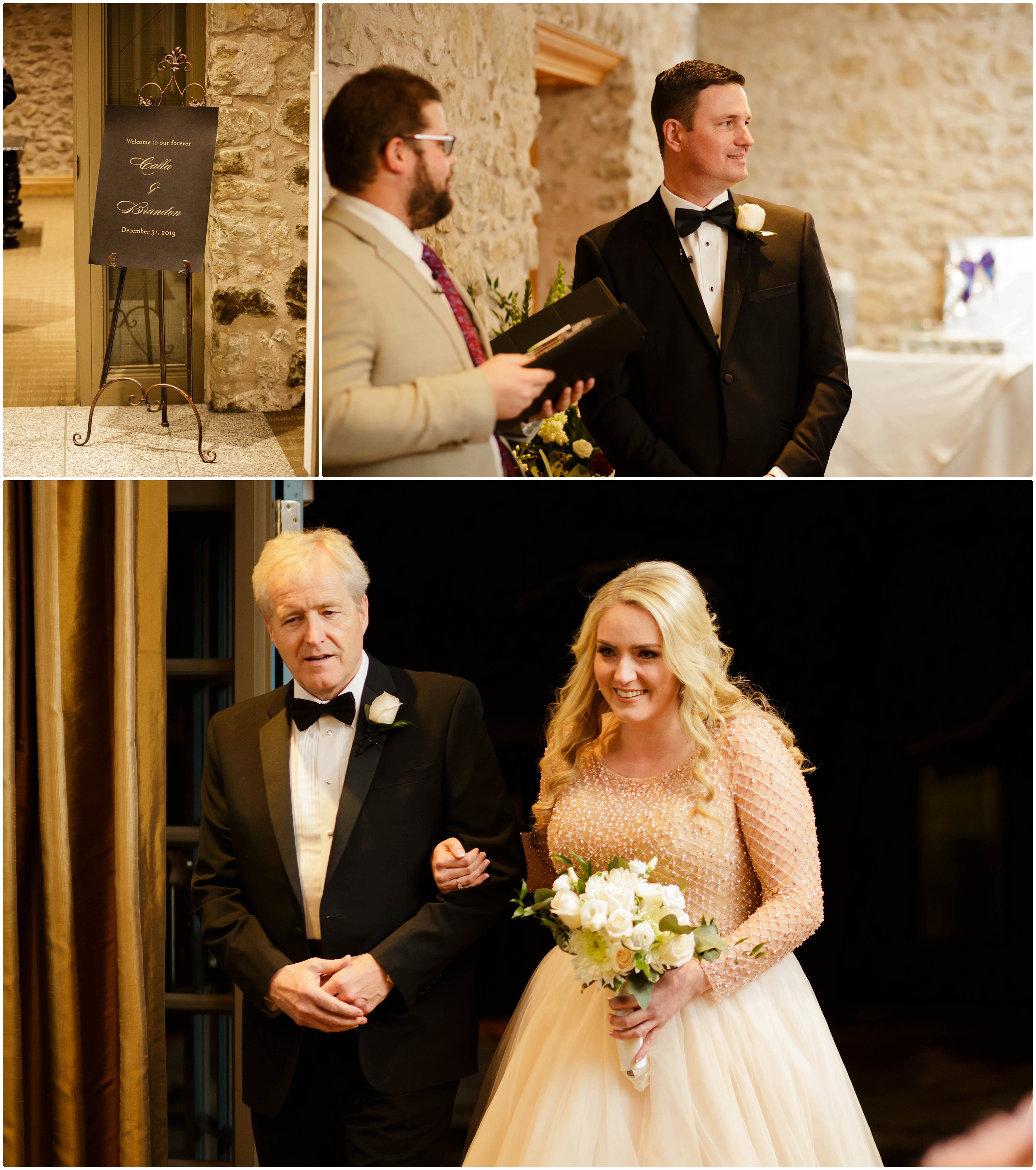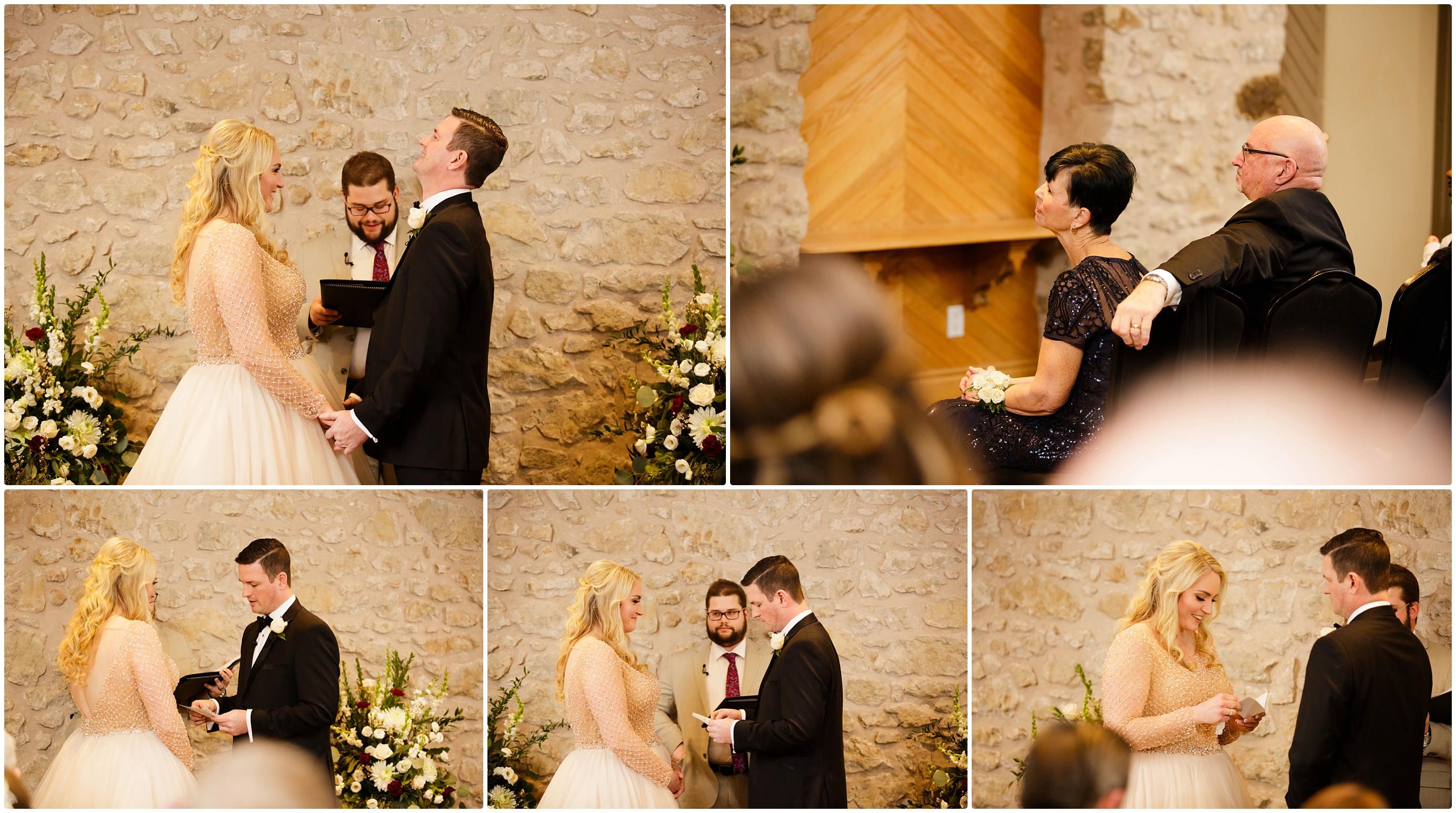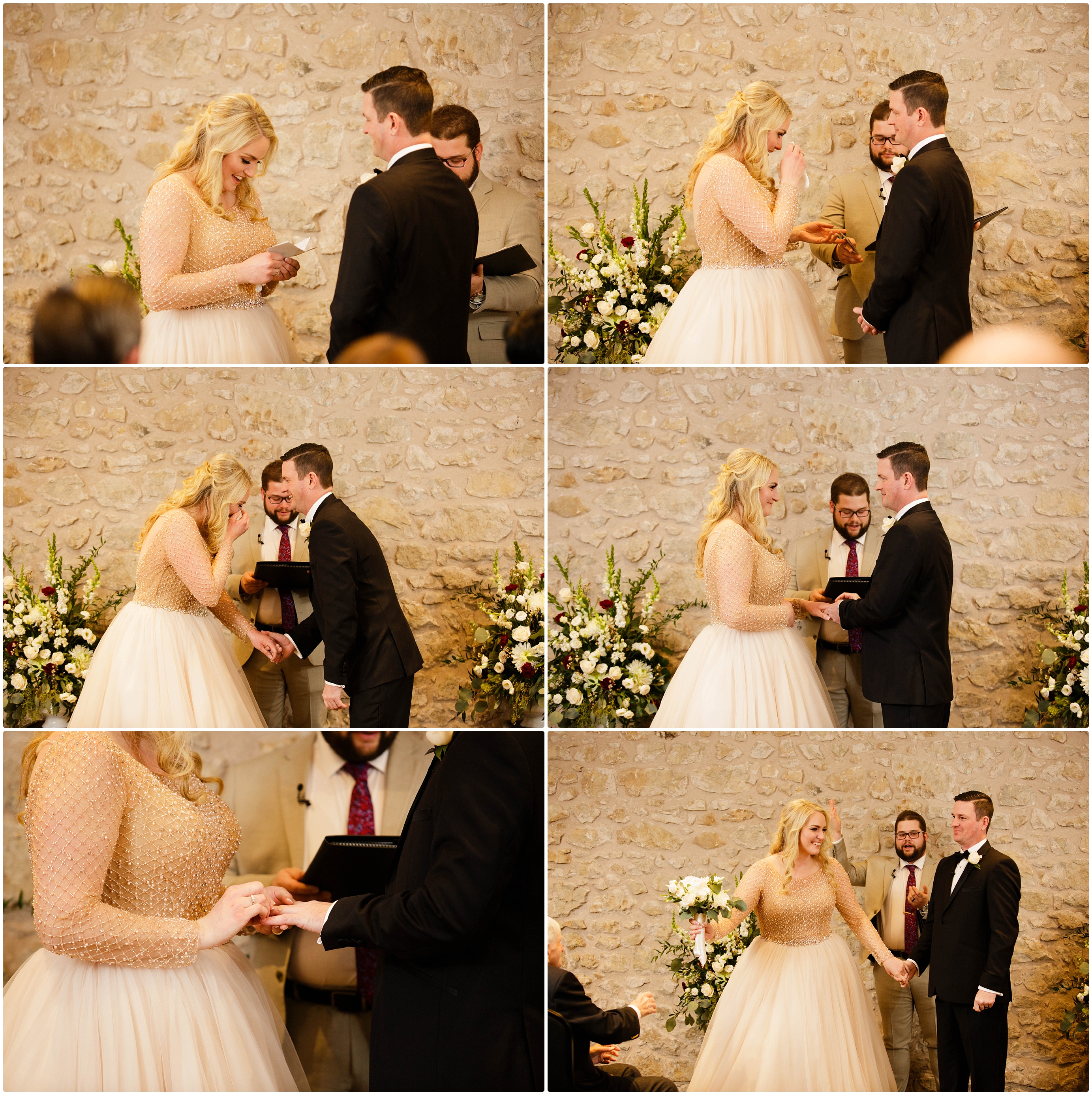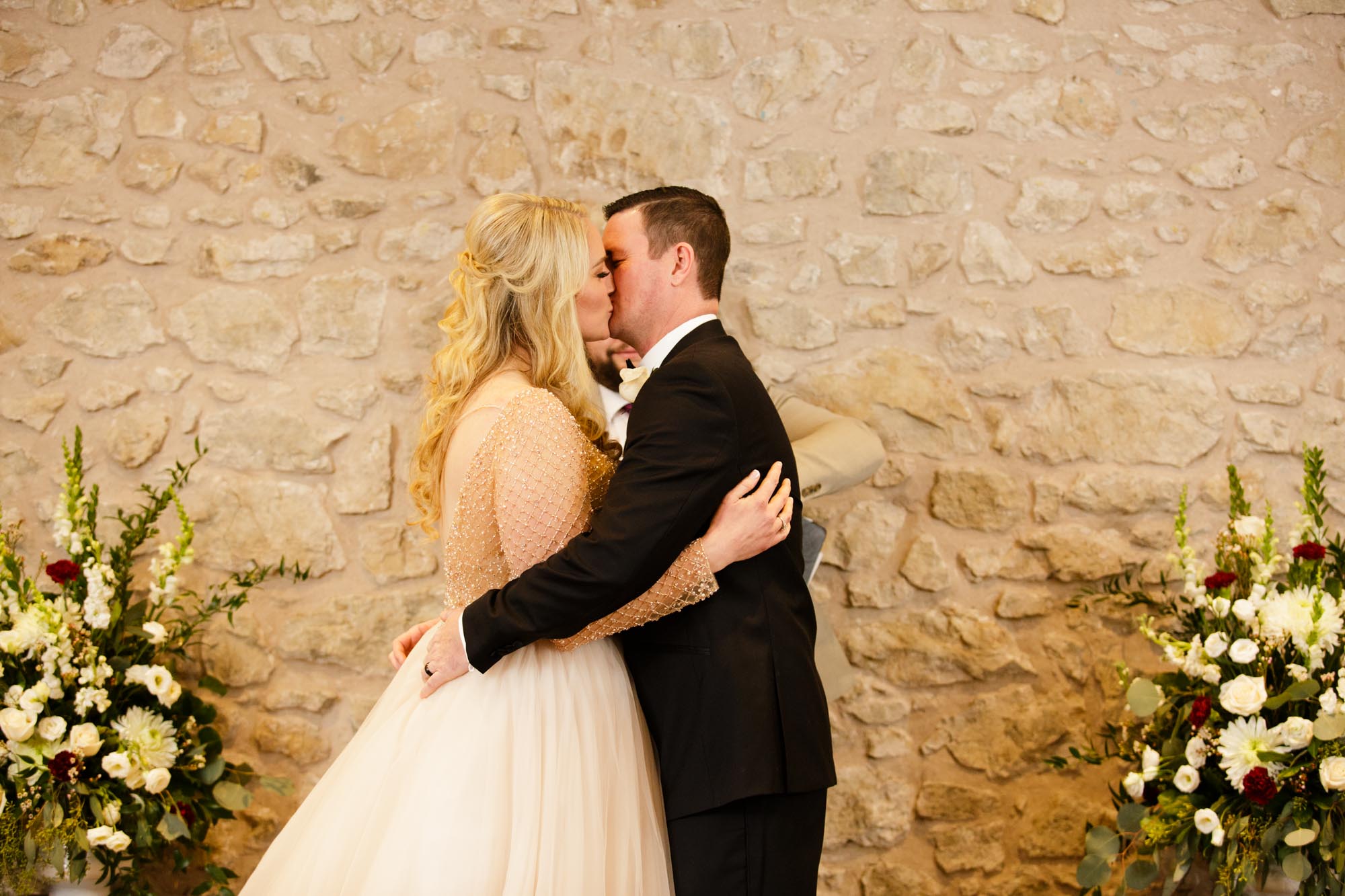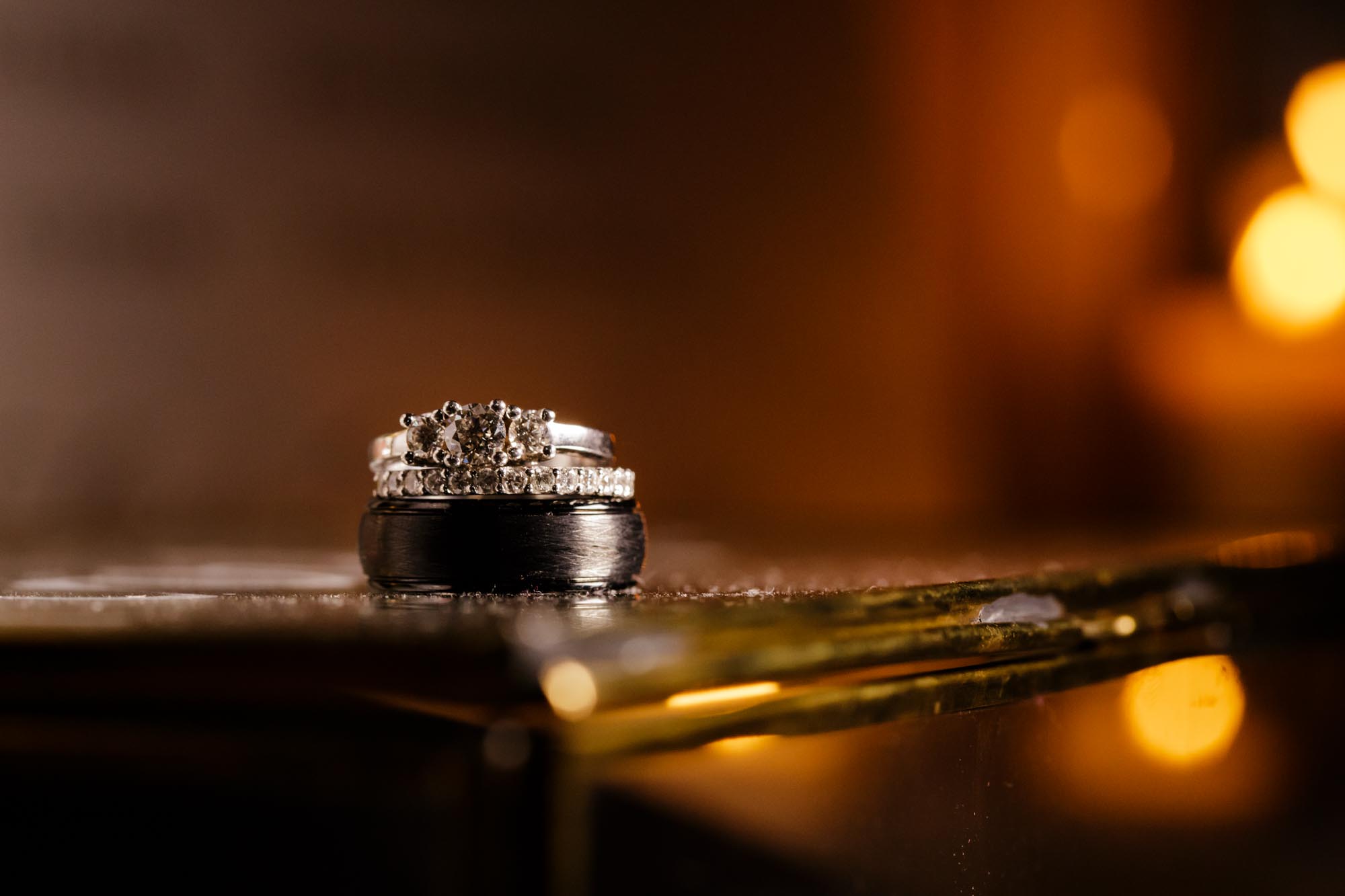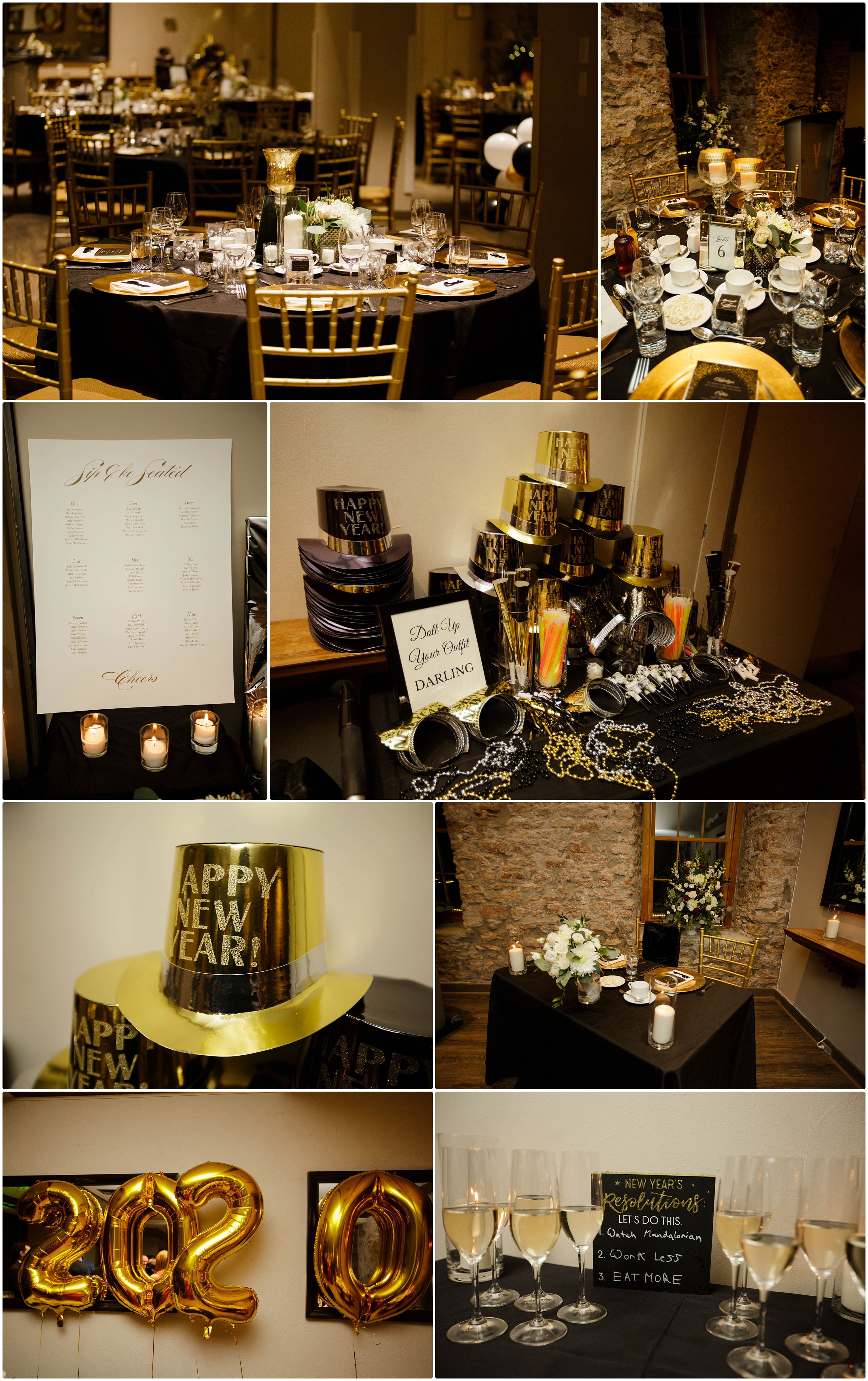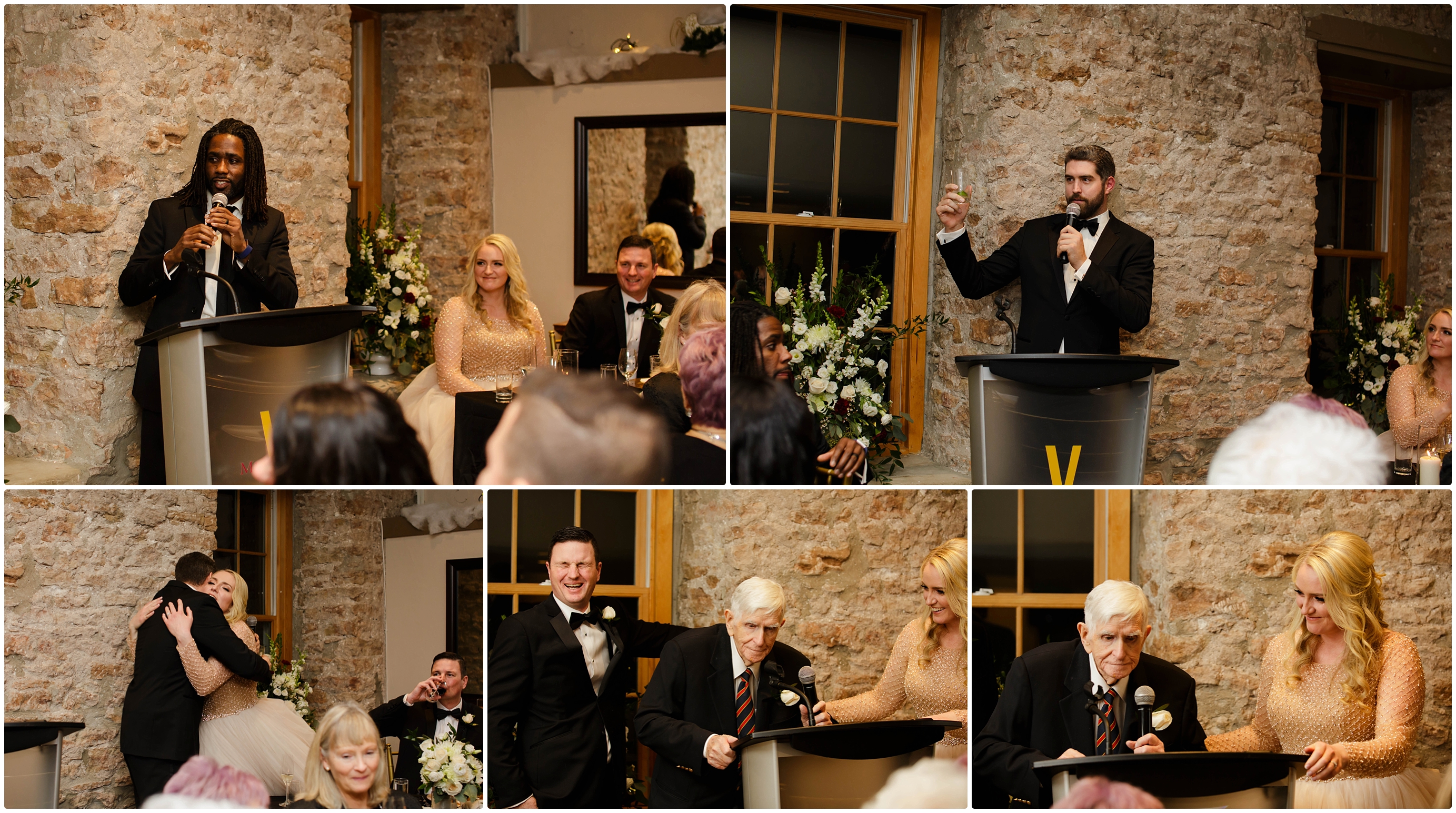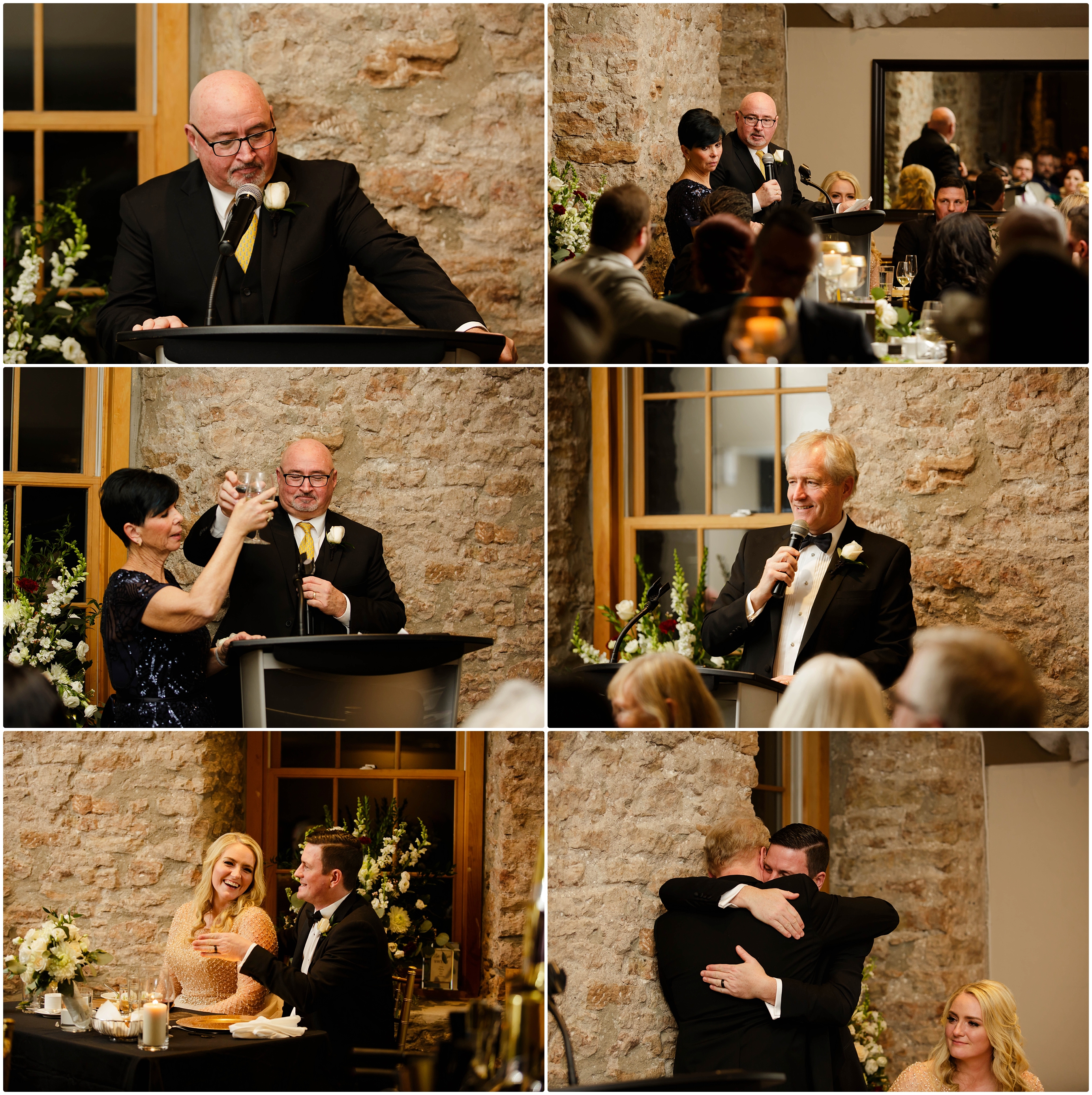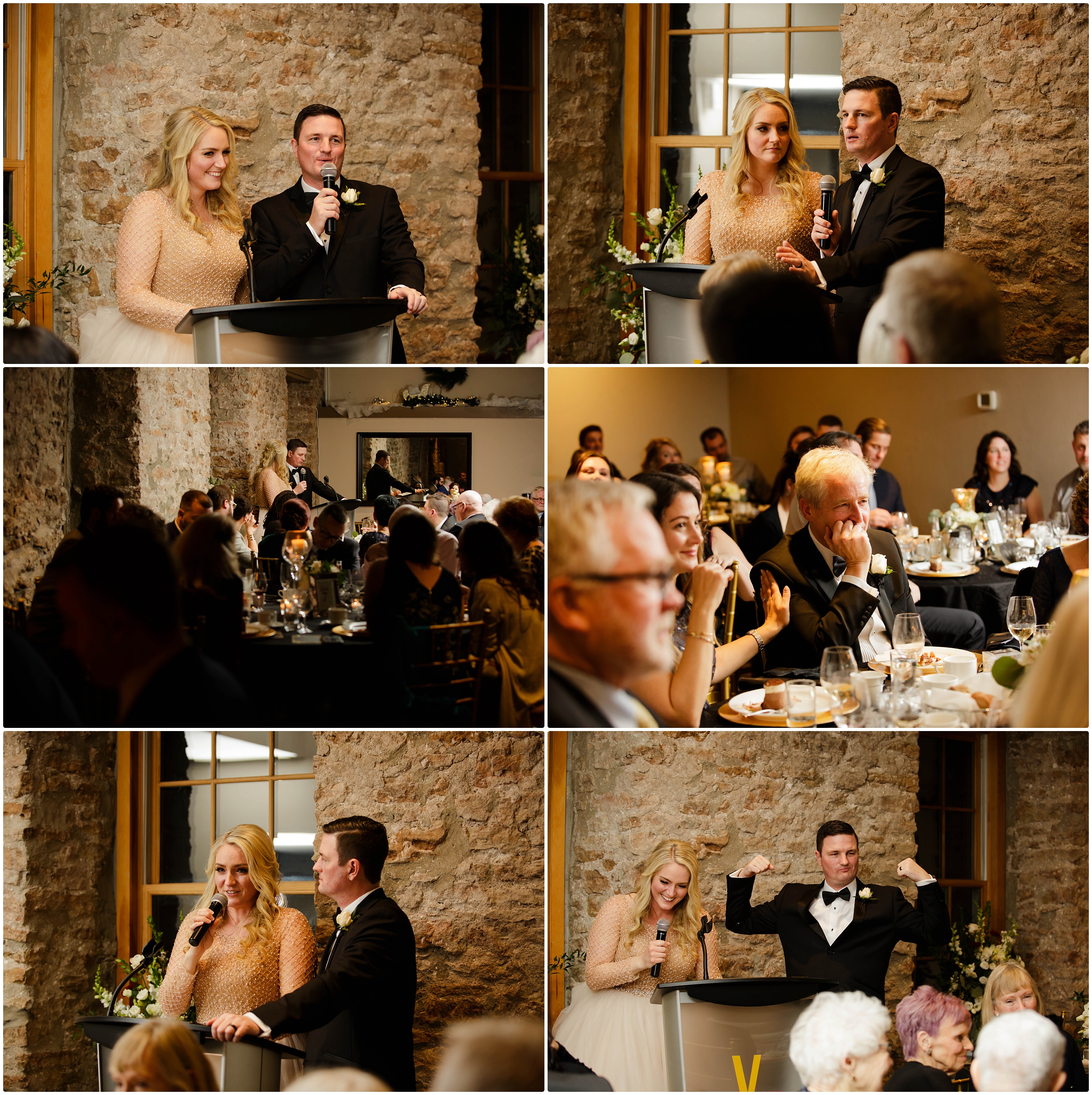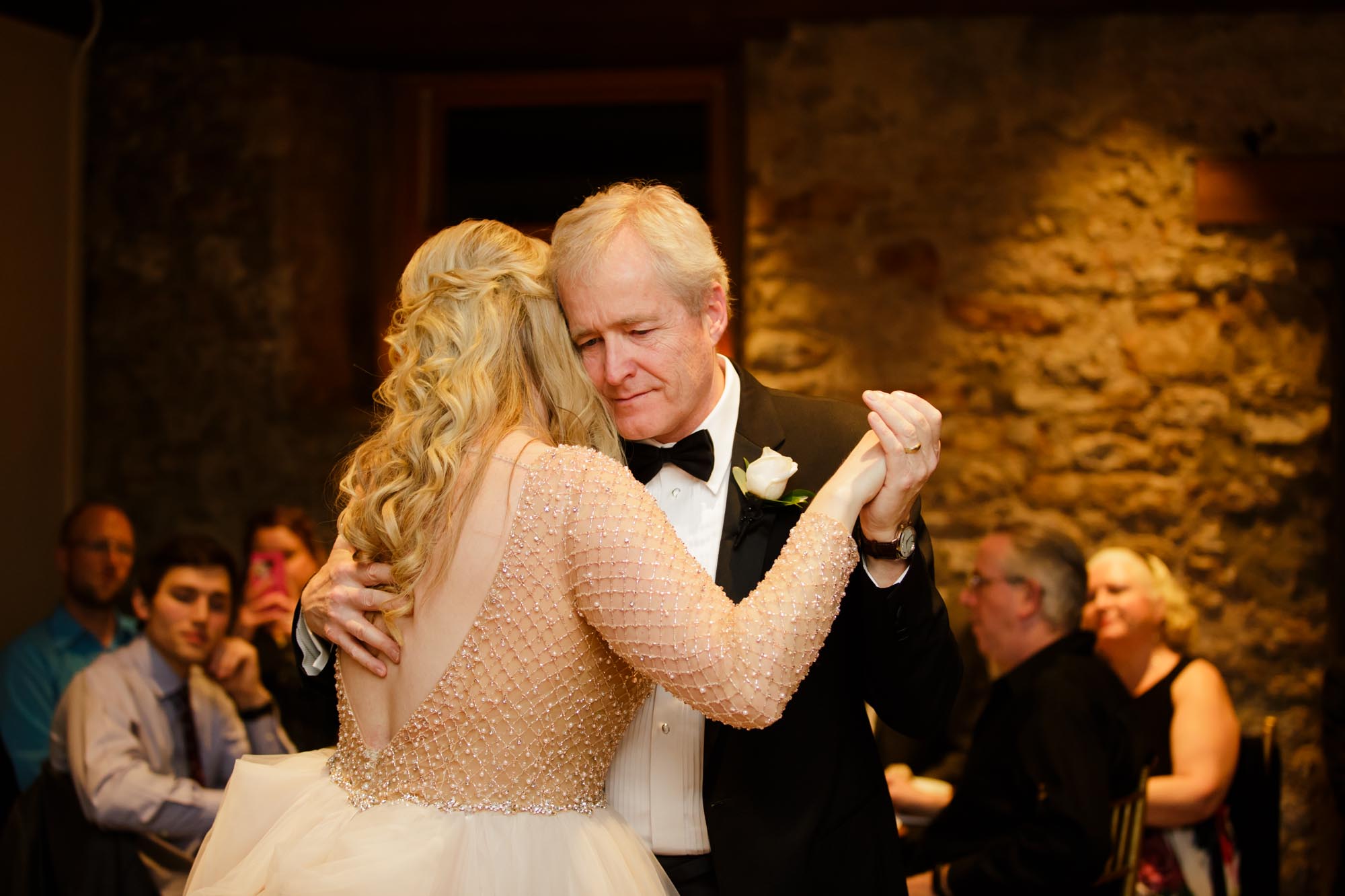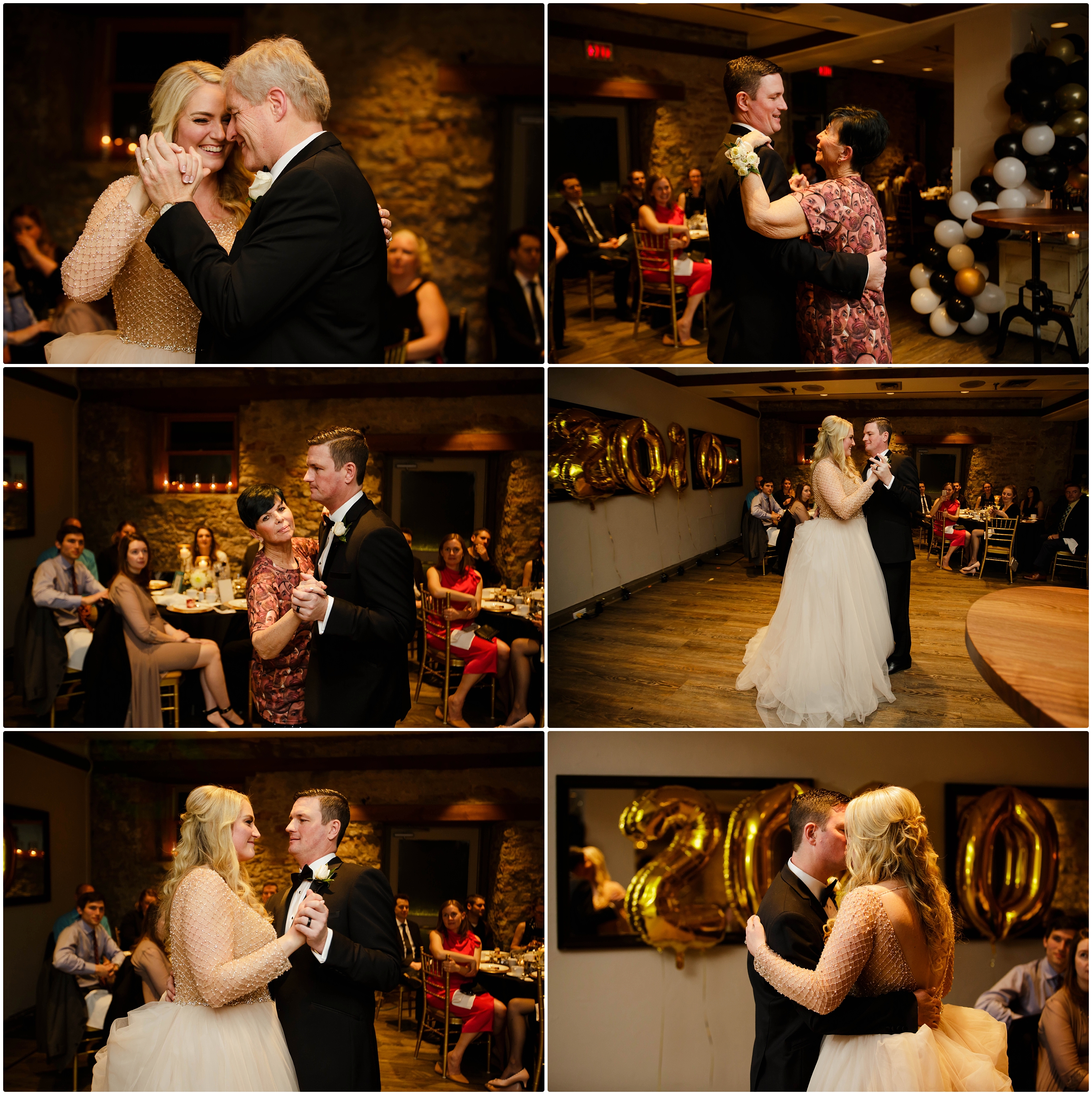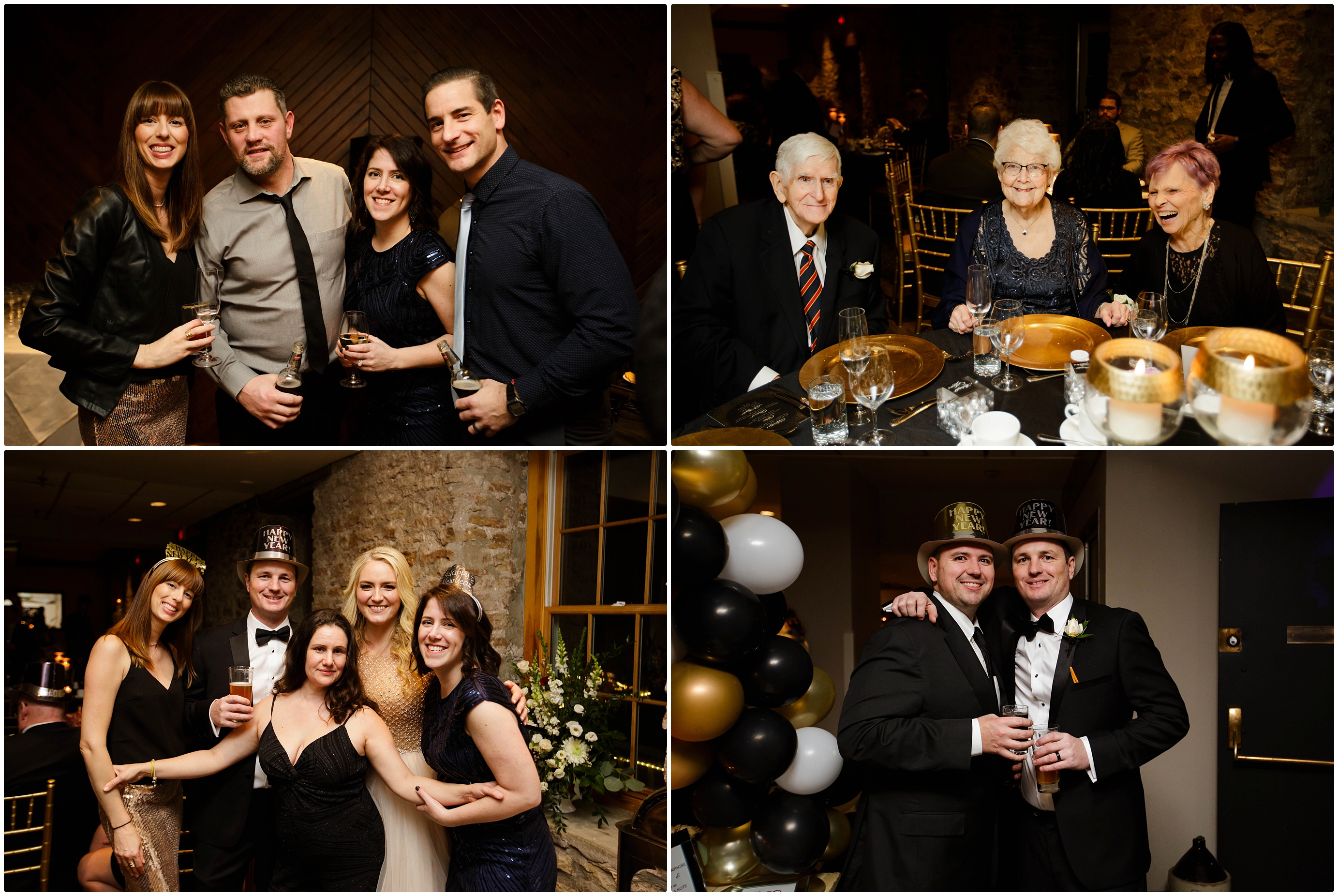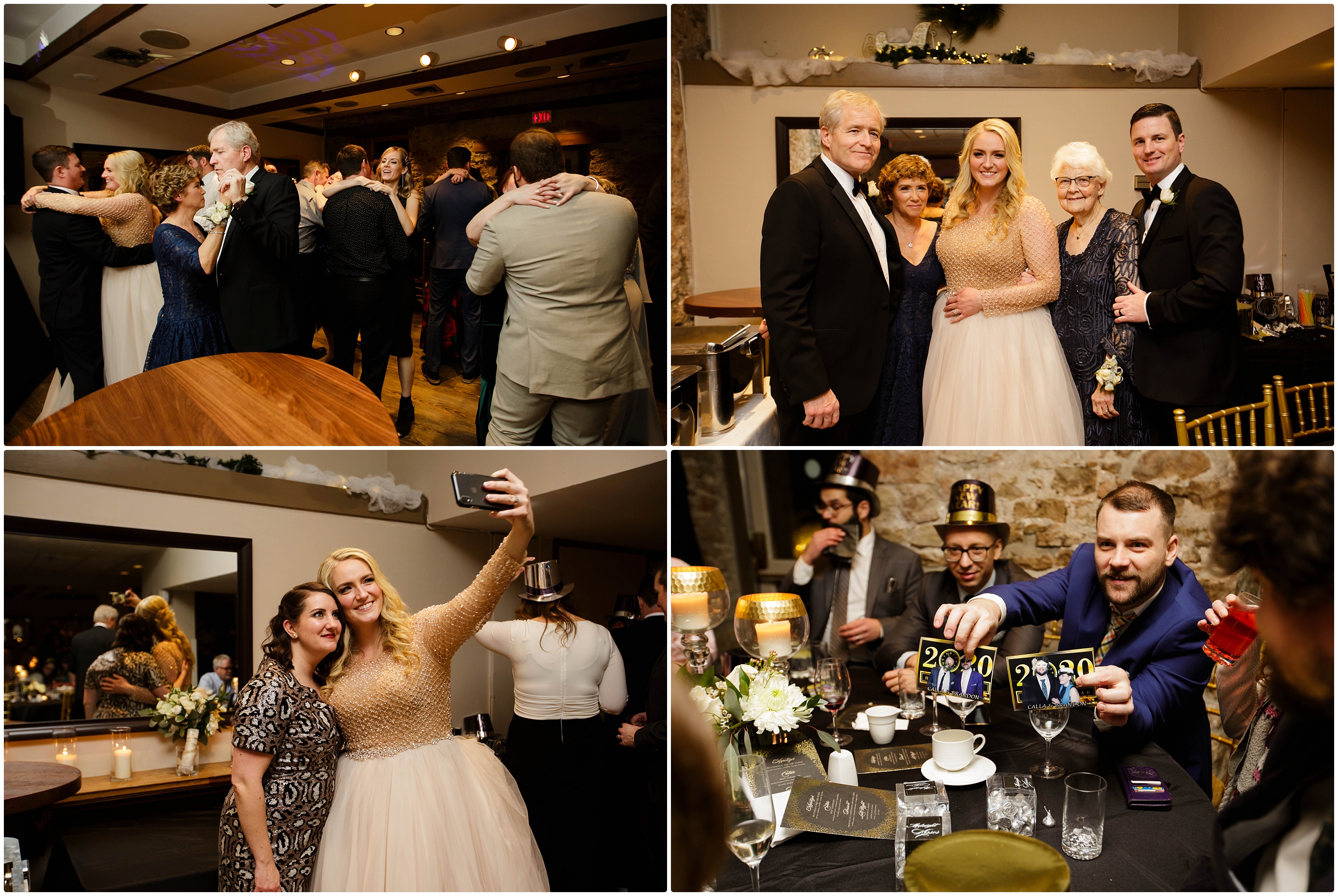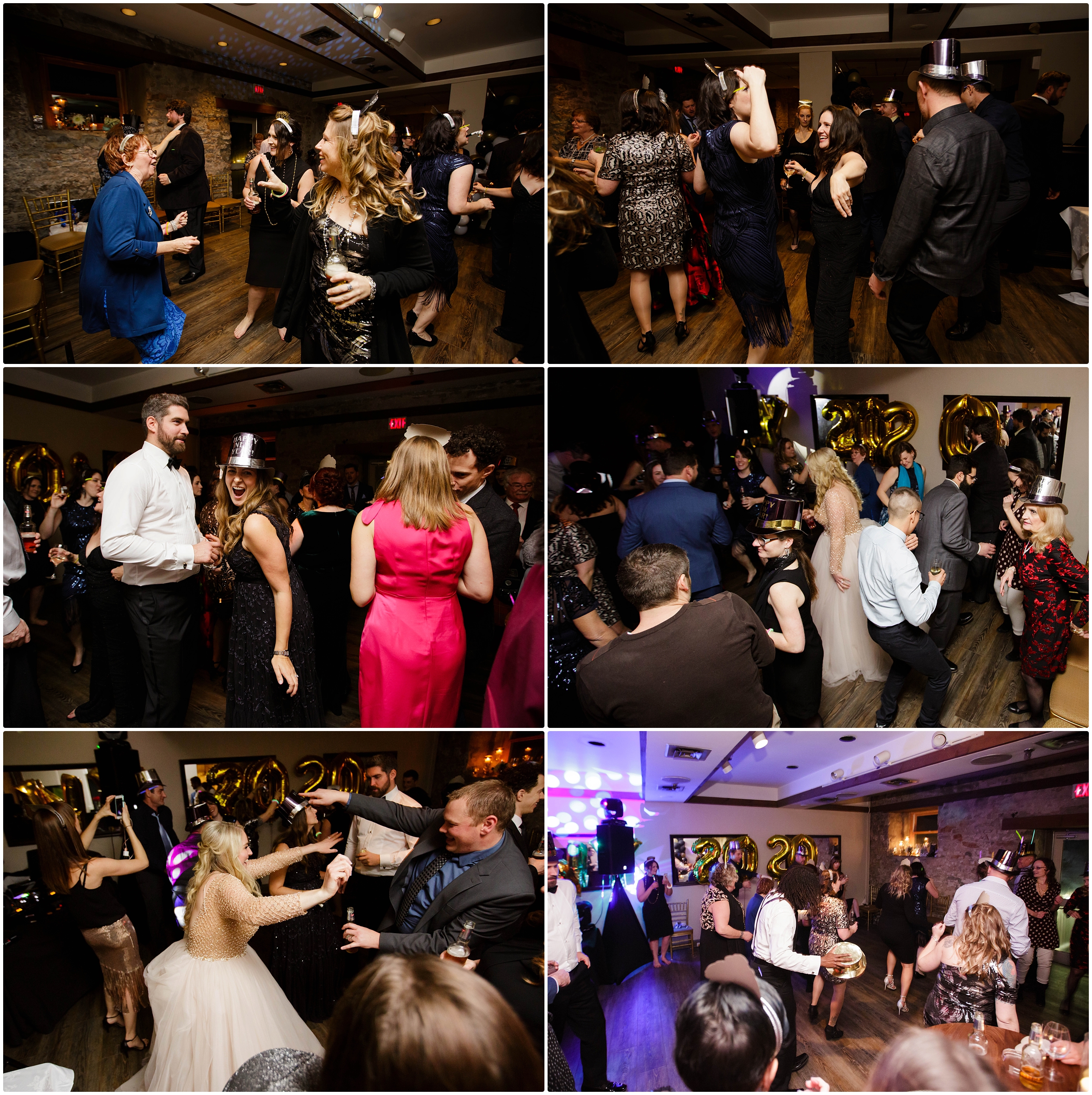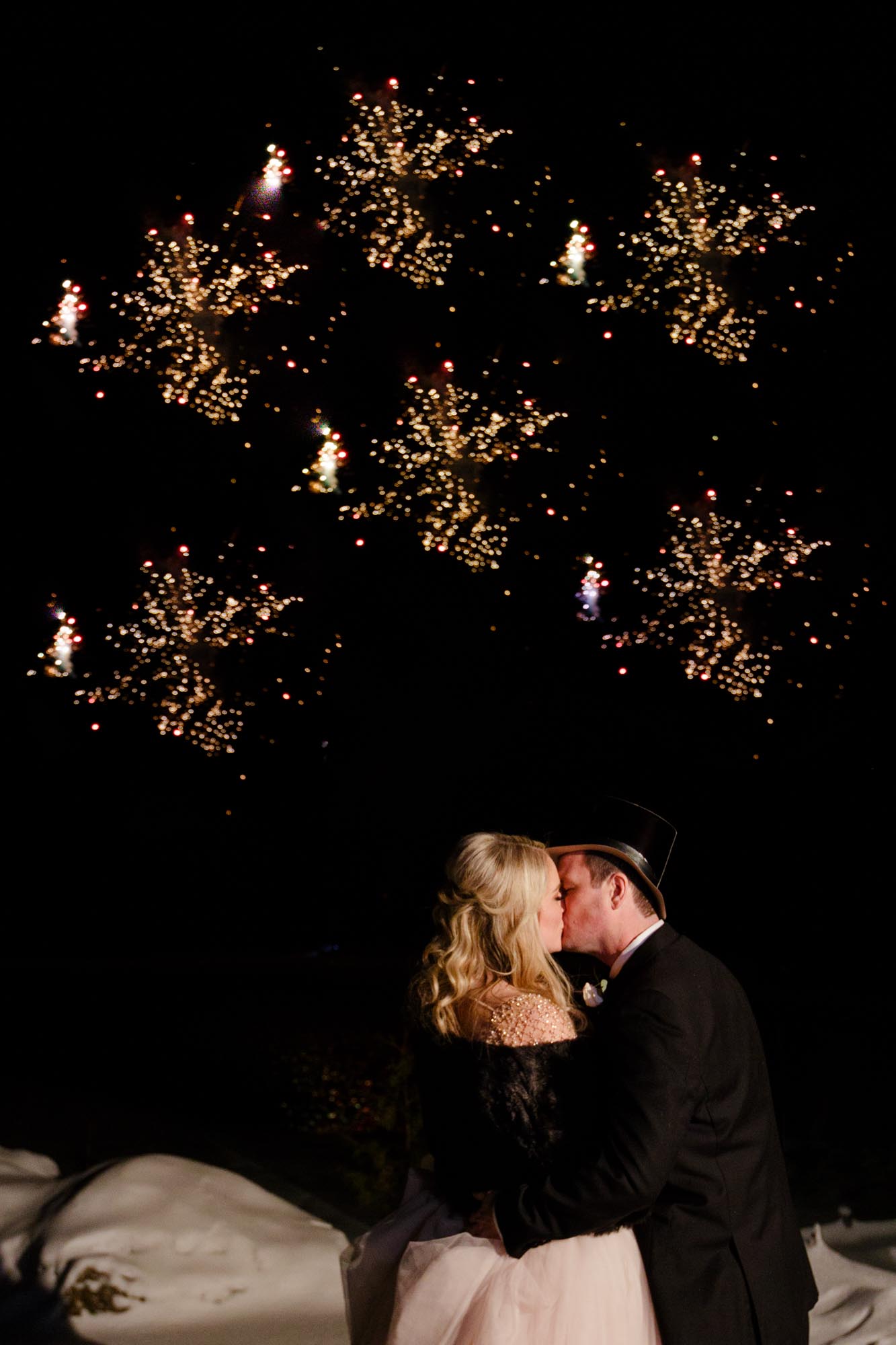 Thank you Calla + Brandon for inviting us to your New Year's Eve celebration. We wish you lifetime of love and happiness.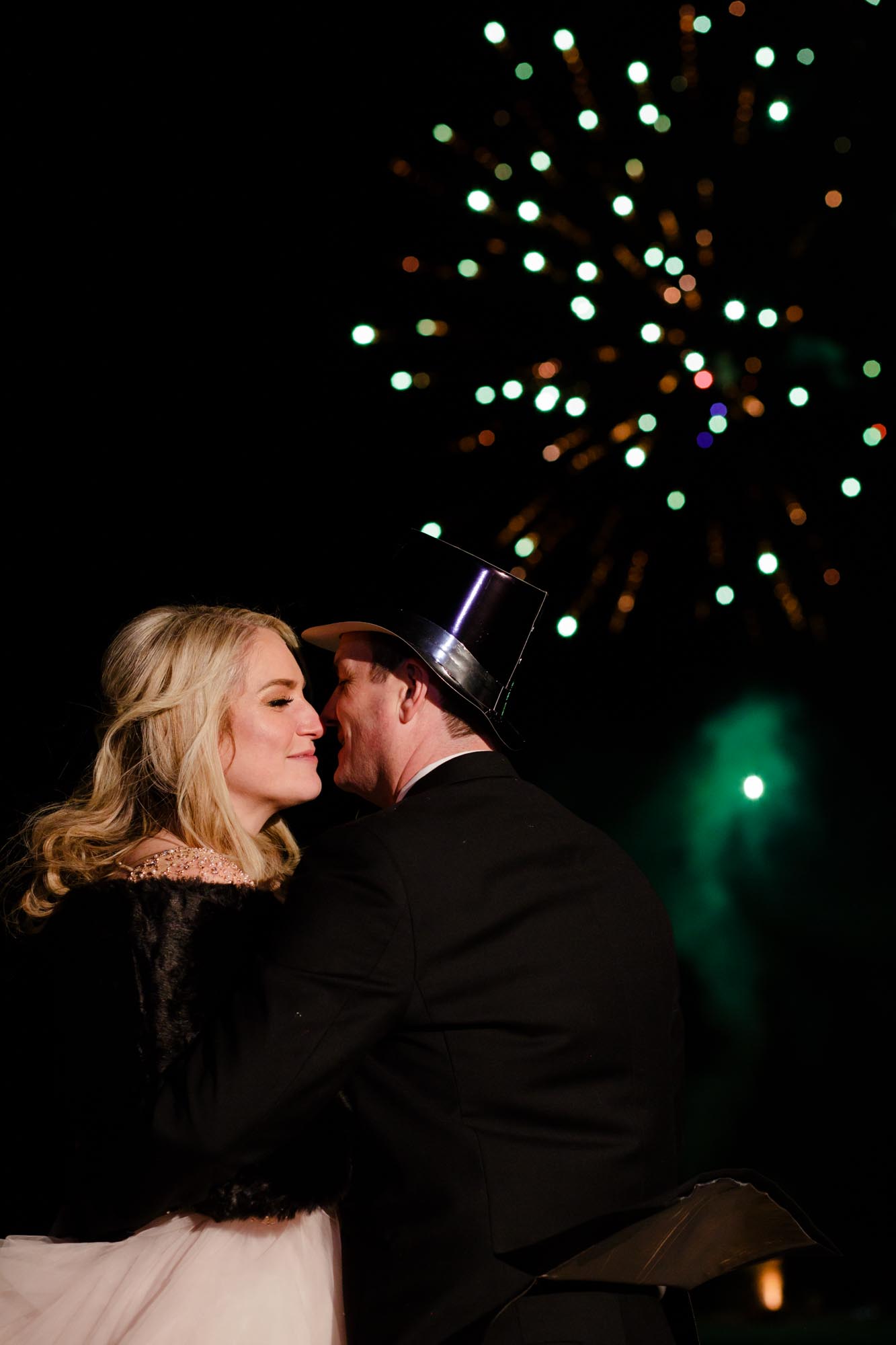 THE TEAM
Photography Fusion: Darlington Studios
Venue: Millcroft Inn & Spa
Hair & Make-Up: Creatively Beautiful
Cake: Shakespeare Pies! (late night pie bar!)
DJ: DJ Deo
Decor: The Couple
Florist: Caruso's
Music: "Auld Lang Syne (Instrumental)" by Jamie Lynn Noon and "Ten Thousand Hours" by This Patch of Sky, licensed through Songfreedom