Amanda + Mike | Wedding Photography in Thornhill, Ontario
Amanda + Mike are married! About seven years ago, we were introduced to Amanda's mother, Gina. When it came time for her daughter's wedding, she suggested that Amanda contact us to capture her special day. Amanda + Mike are an ingenious couple. In fact, they decided to combine their last names to originate a clever last name, "Tiracelli". This is their wedding story.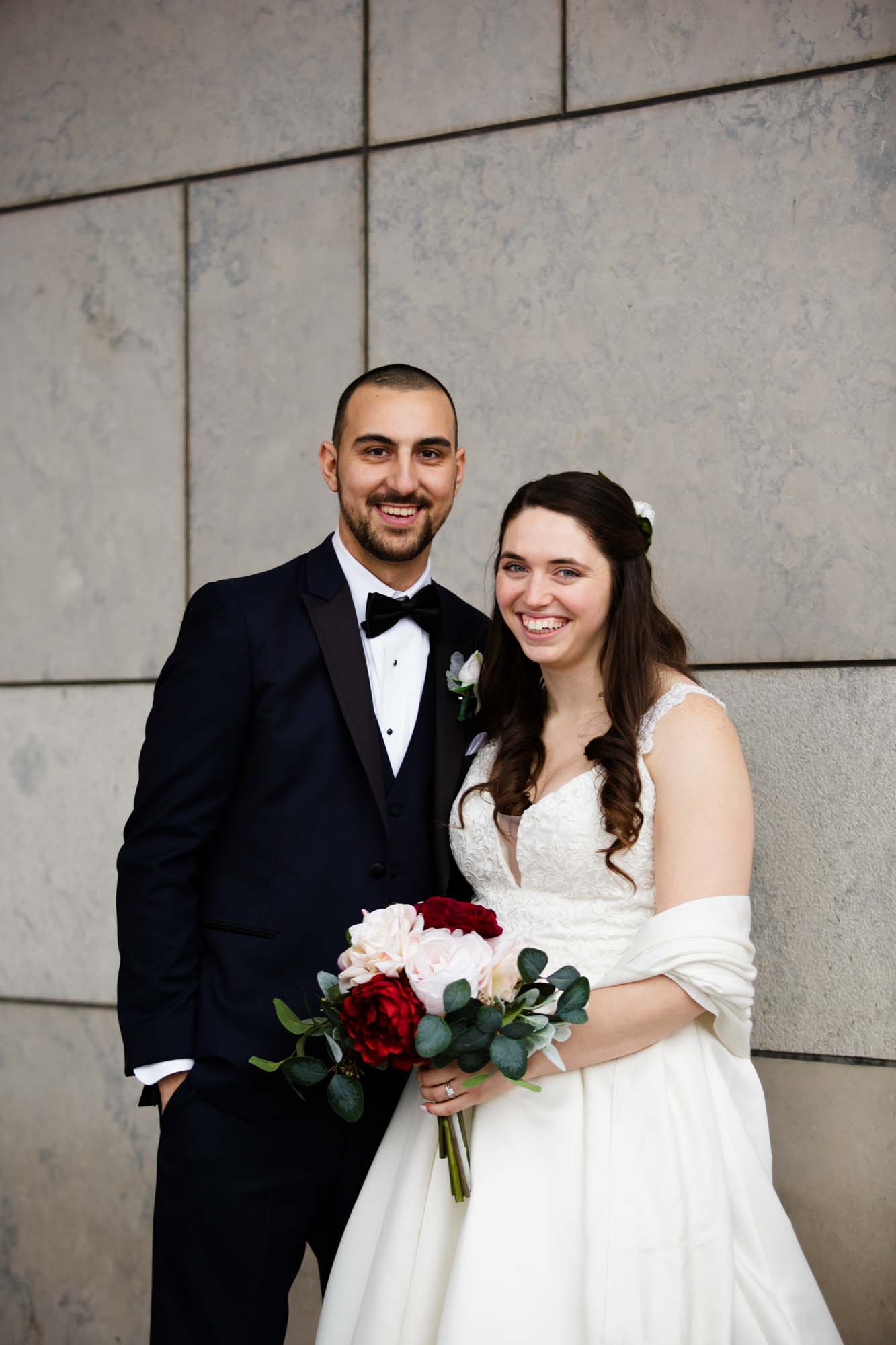 We started the day with Amanda and the ladies at their hotel, across the street from Le Parc. They were all wearing their adorably comfy pajamas (a gift from the bride) when we arrived. As we waited for the ladies to change, we had a moment to chat with Gina about the wedding dress. Her dress is an original design created by her Mom. She borrowed ideas from various Amanda-approved dresses, and fashioned her own pattern. How incredible is that?! Moments later, Amanda slipped into her gorgeous gown and the ladies were ready for photos.
After portraits with the ladies, we made our way to the venue to meet up with Mike and the guys! The snow fell gently from the sky and made for some wonderful winter photos. The guys finished getting ready by helping each other with their boutonnieres, and it was almost go time!
Loved ones gathered in the ceremony room. Everyone was super excited to witness this celebrated event. Mike's Uncle Paul officiated. It's always extra special when a dear family member can preside over the ceremony. Once Amanda + Mike were pronounced husband and wife, the ceremony culminated with a kiss and a high five!
After the receiving line and creative session with the bridal party, couple and family members, it was time for the grand entrance to kick off the reception. Amanda + Mike entered the room to cheers, and shared their first dance and another high five!
Dinner was served. In between courses, family members gave heartfelt speeches and toasts to the newlyweds. Then, it was time for special dances with the moms. After this touching moment, everyone hopped on the floor and danced the night away. What a joyous evening!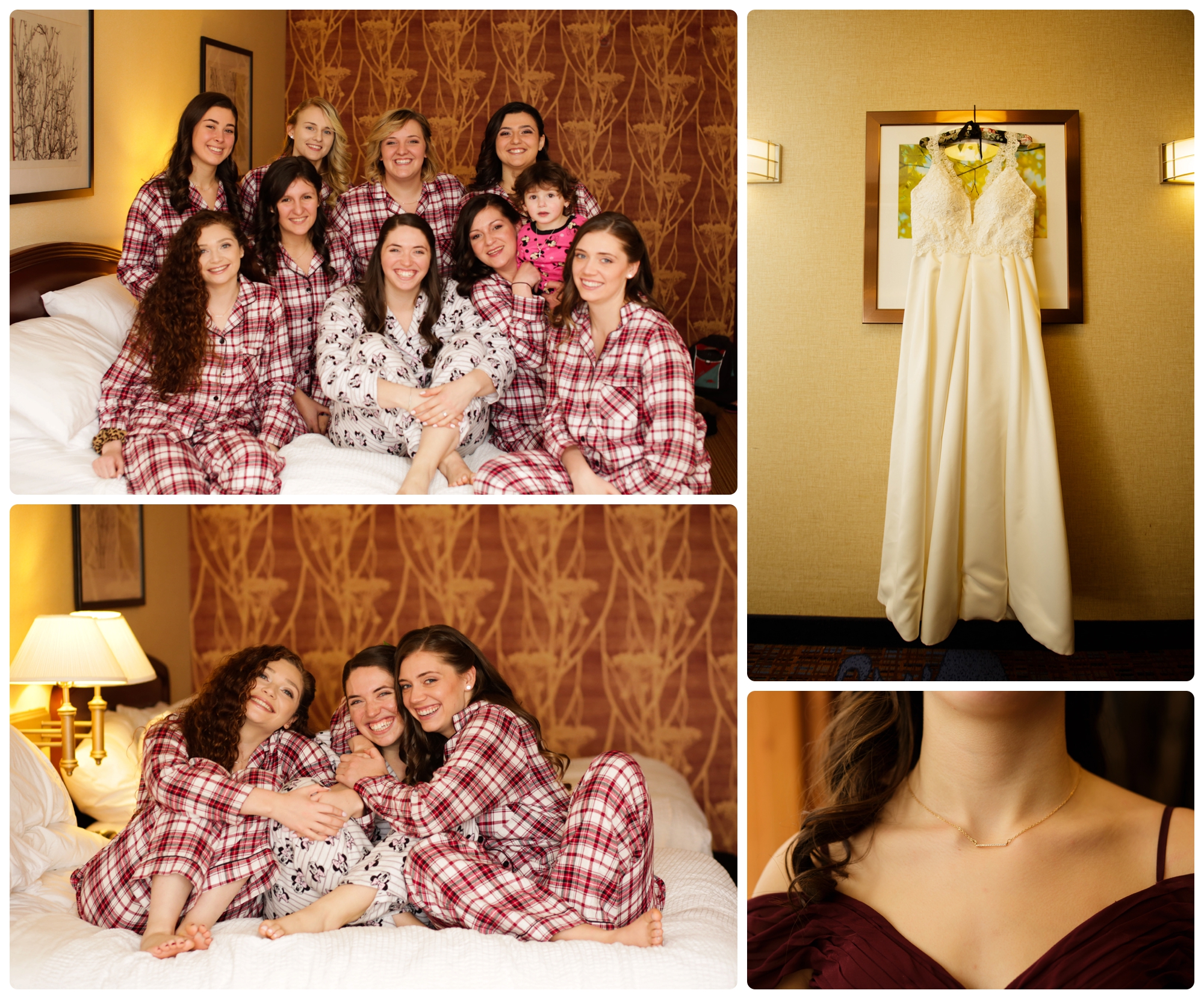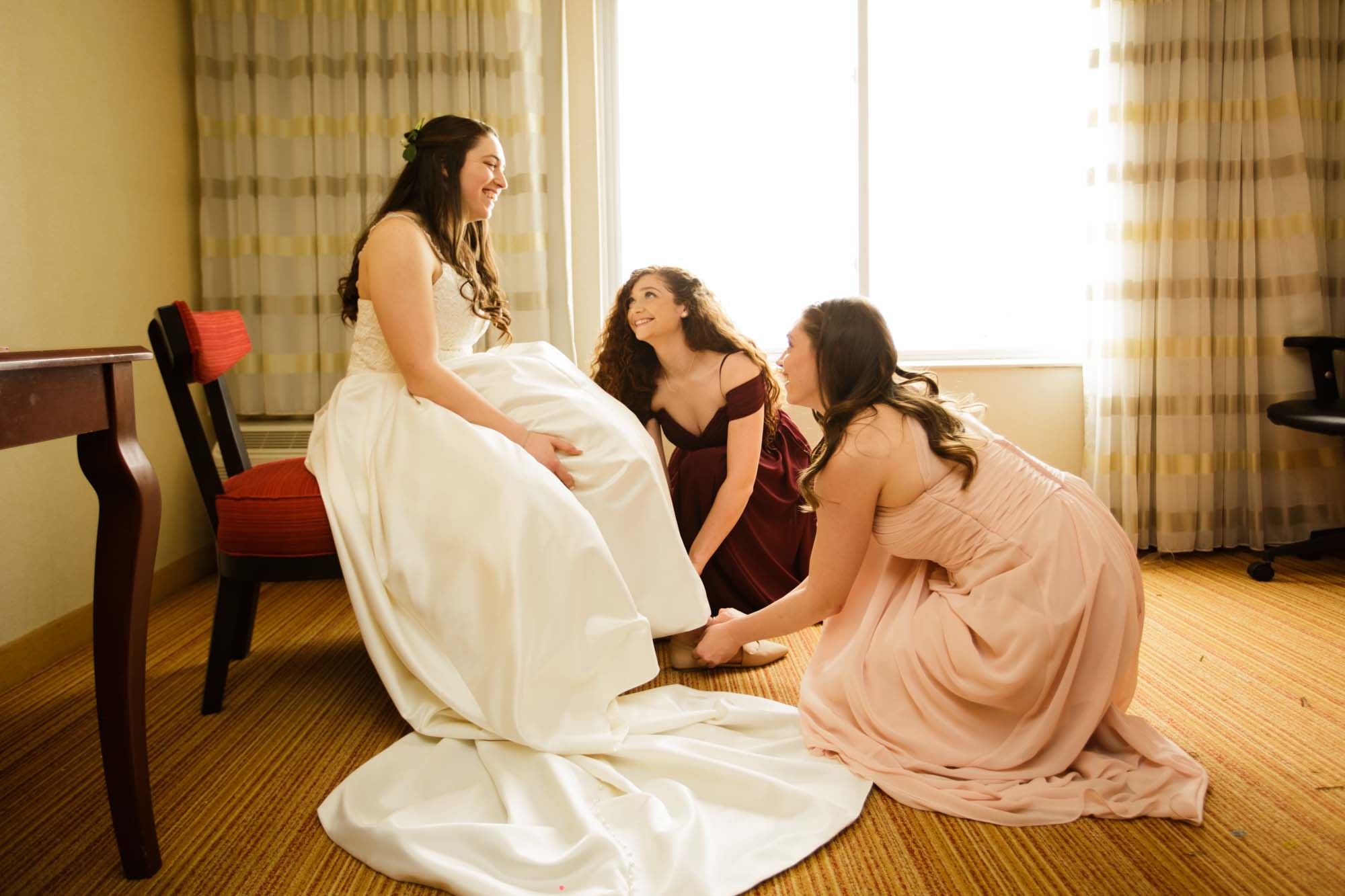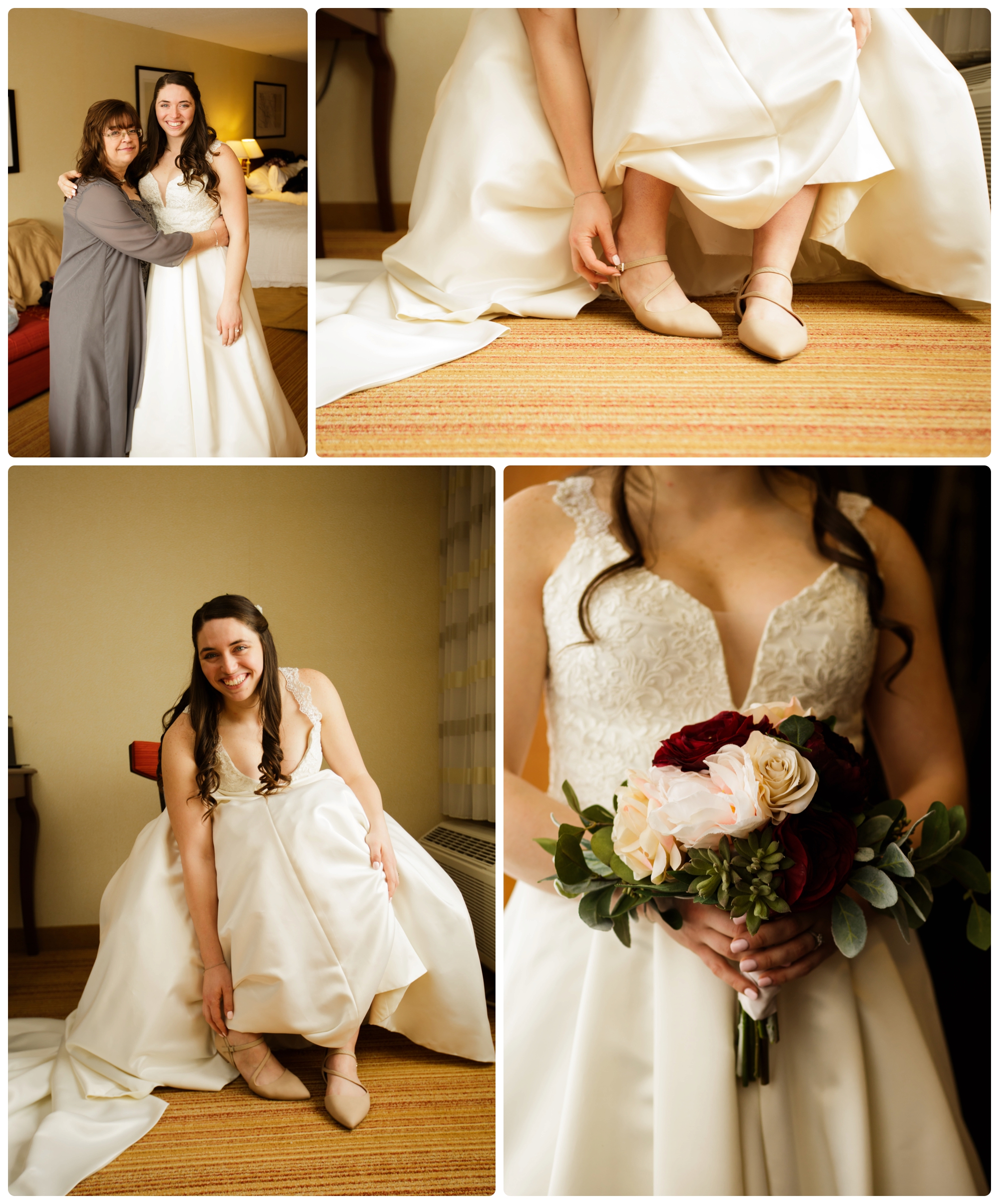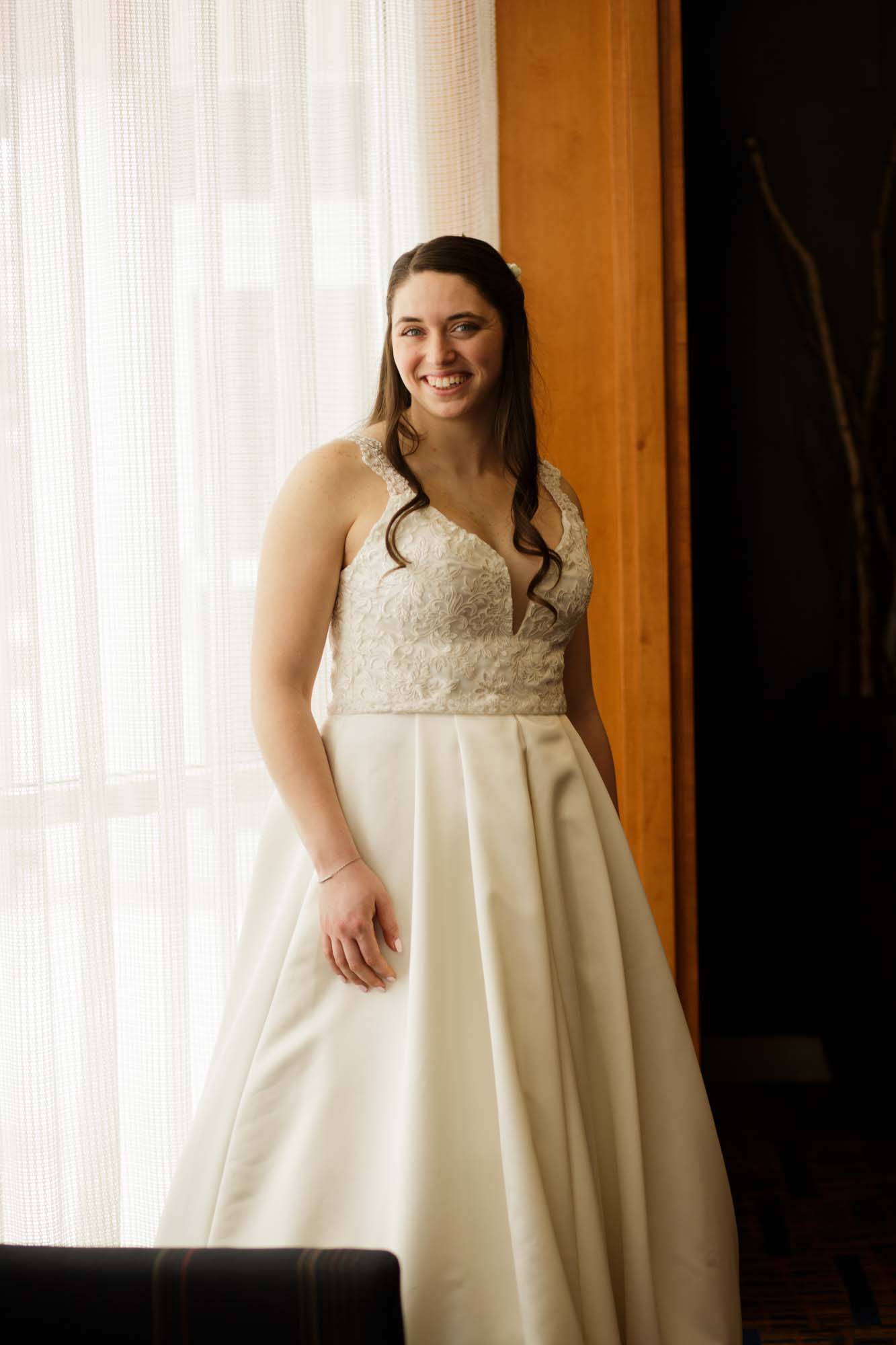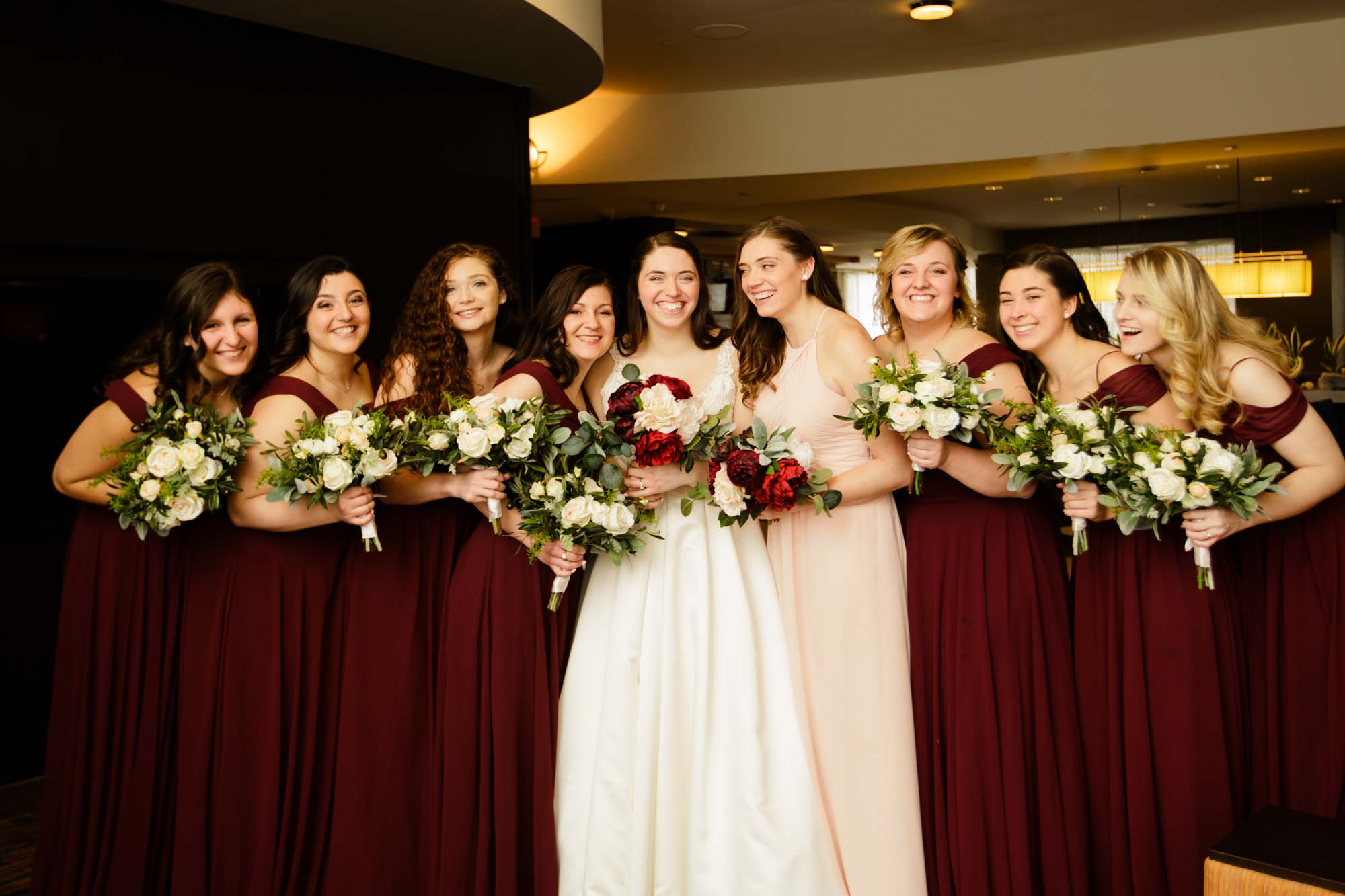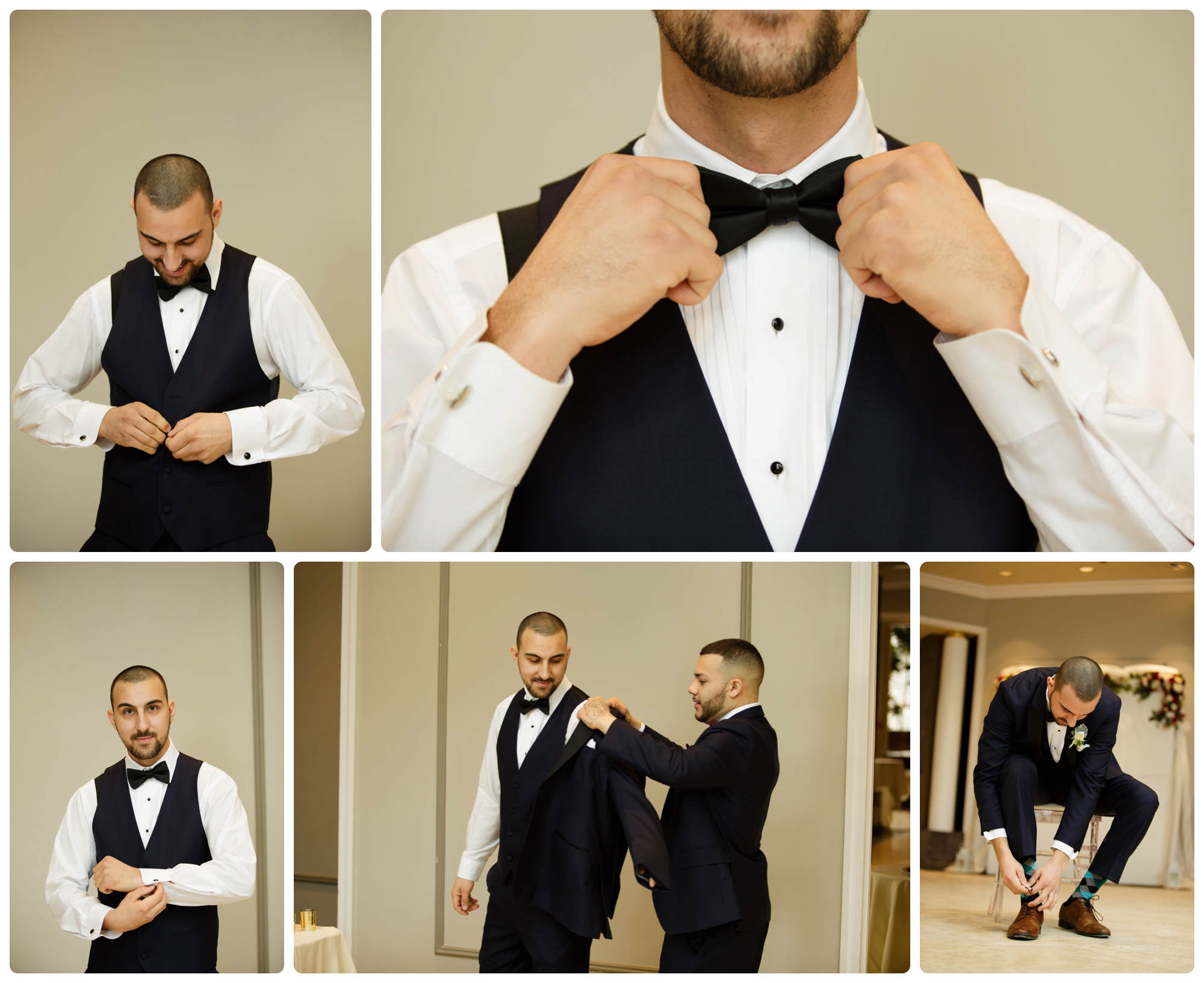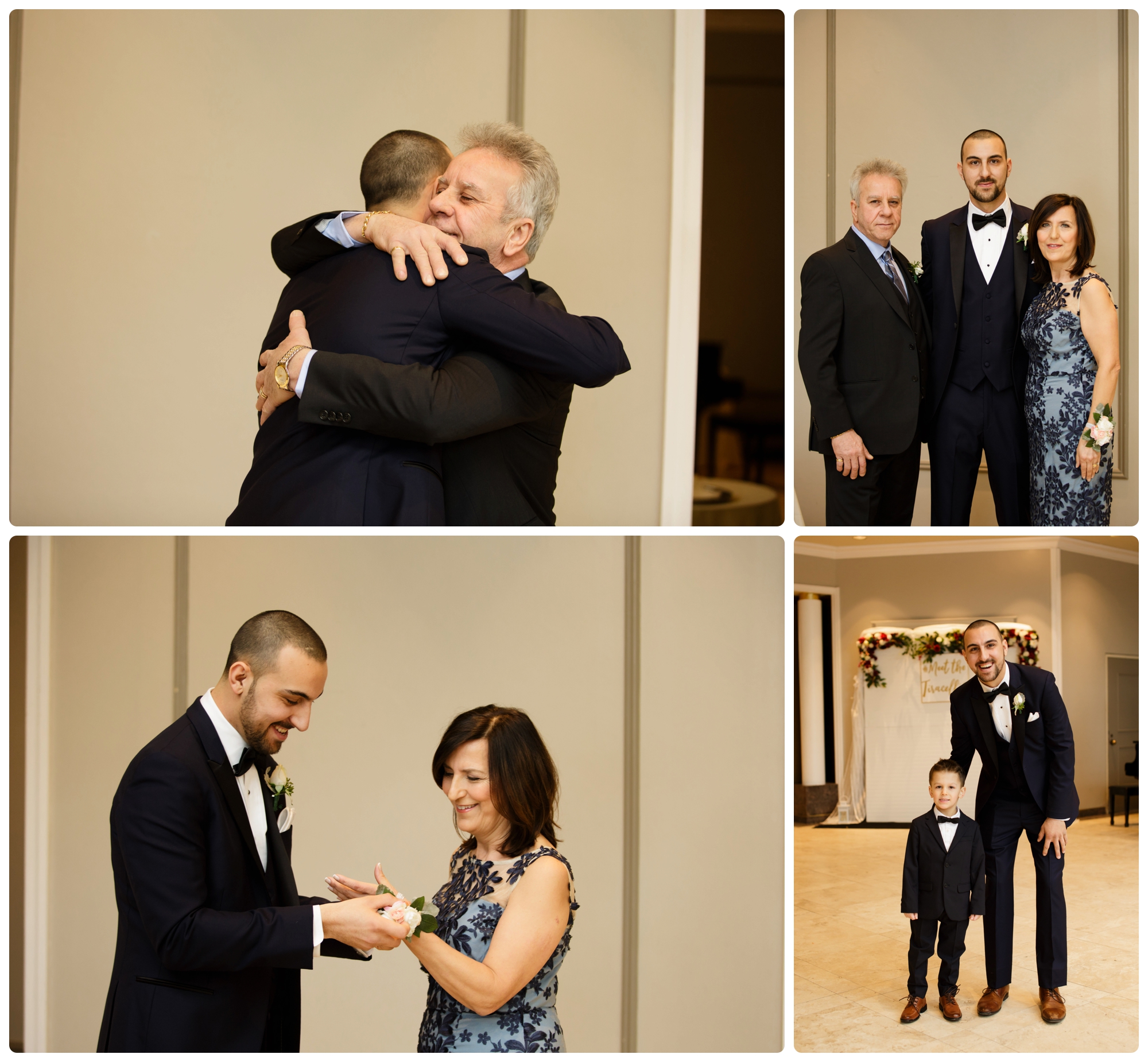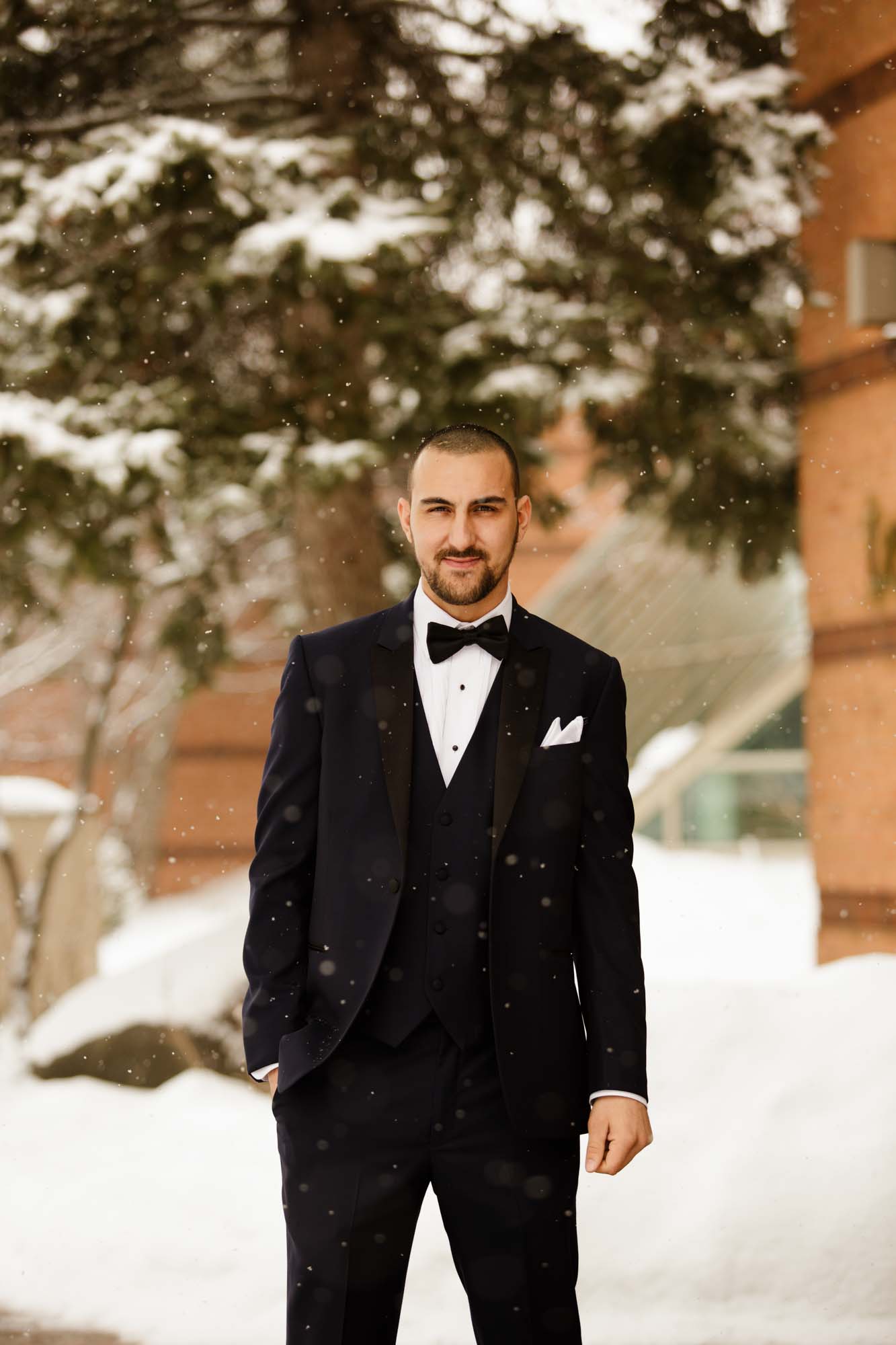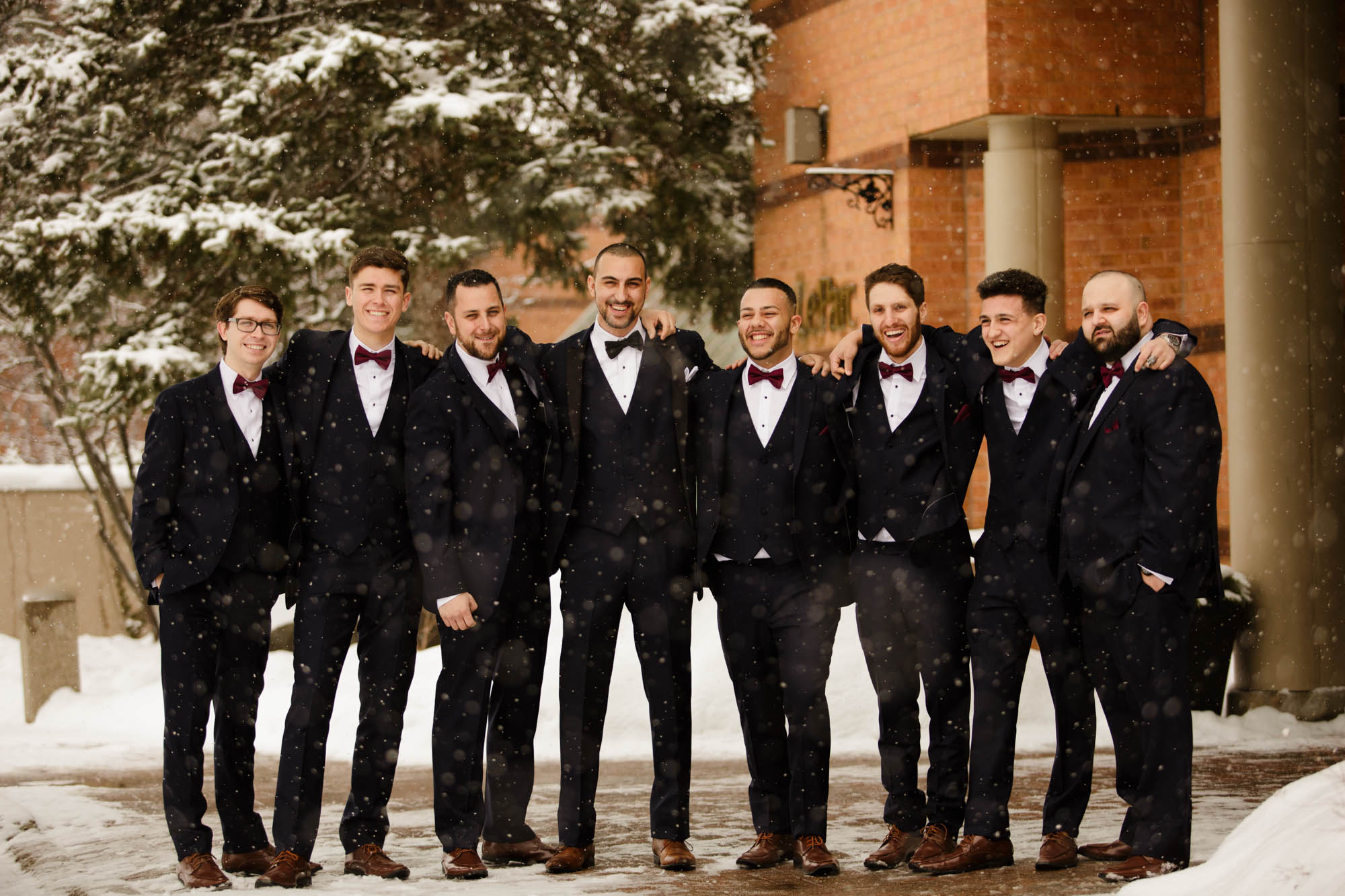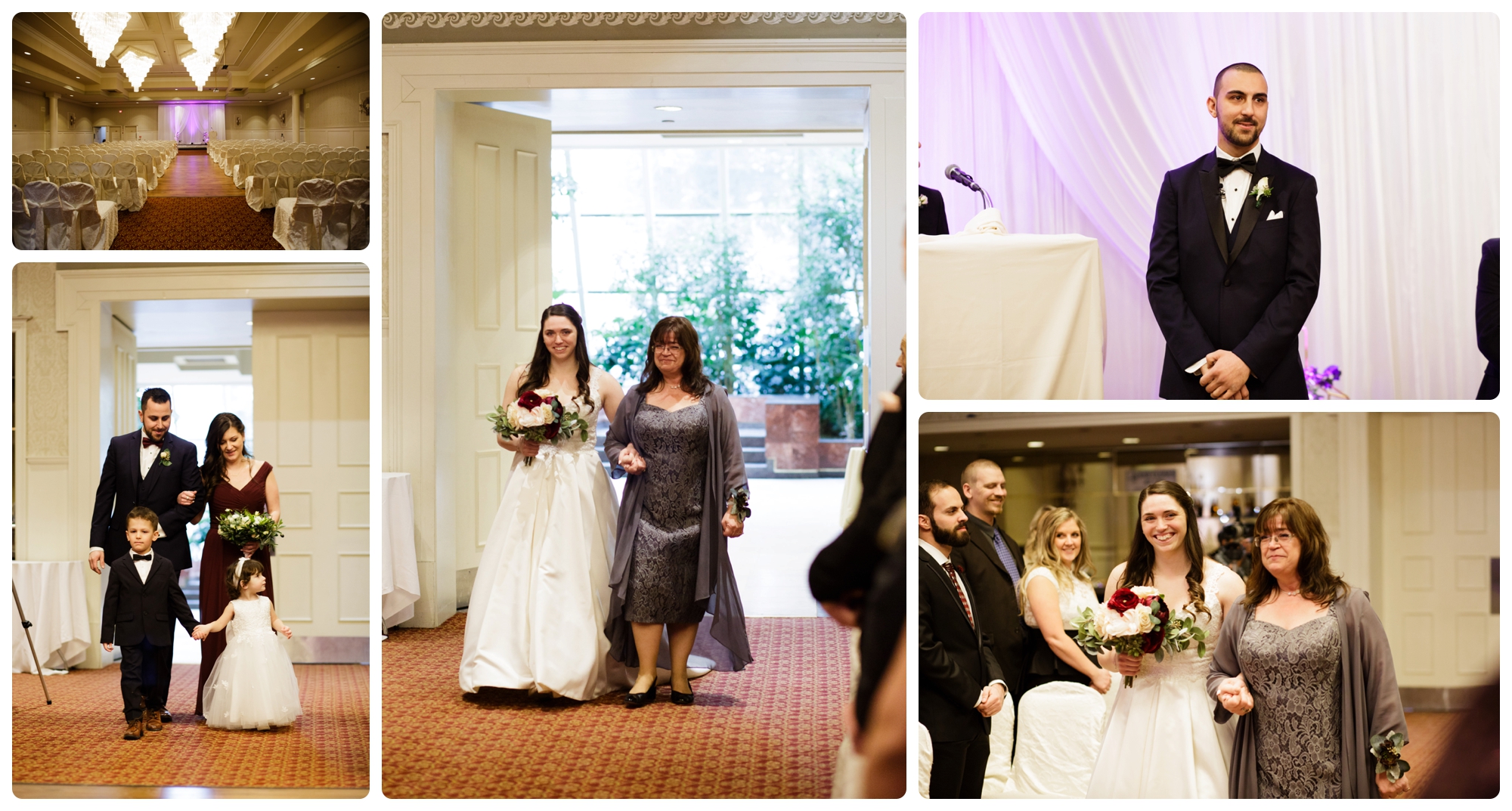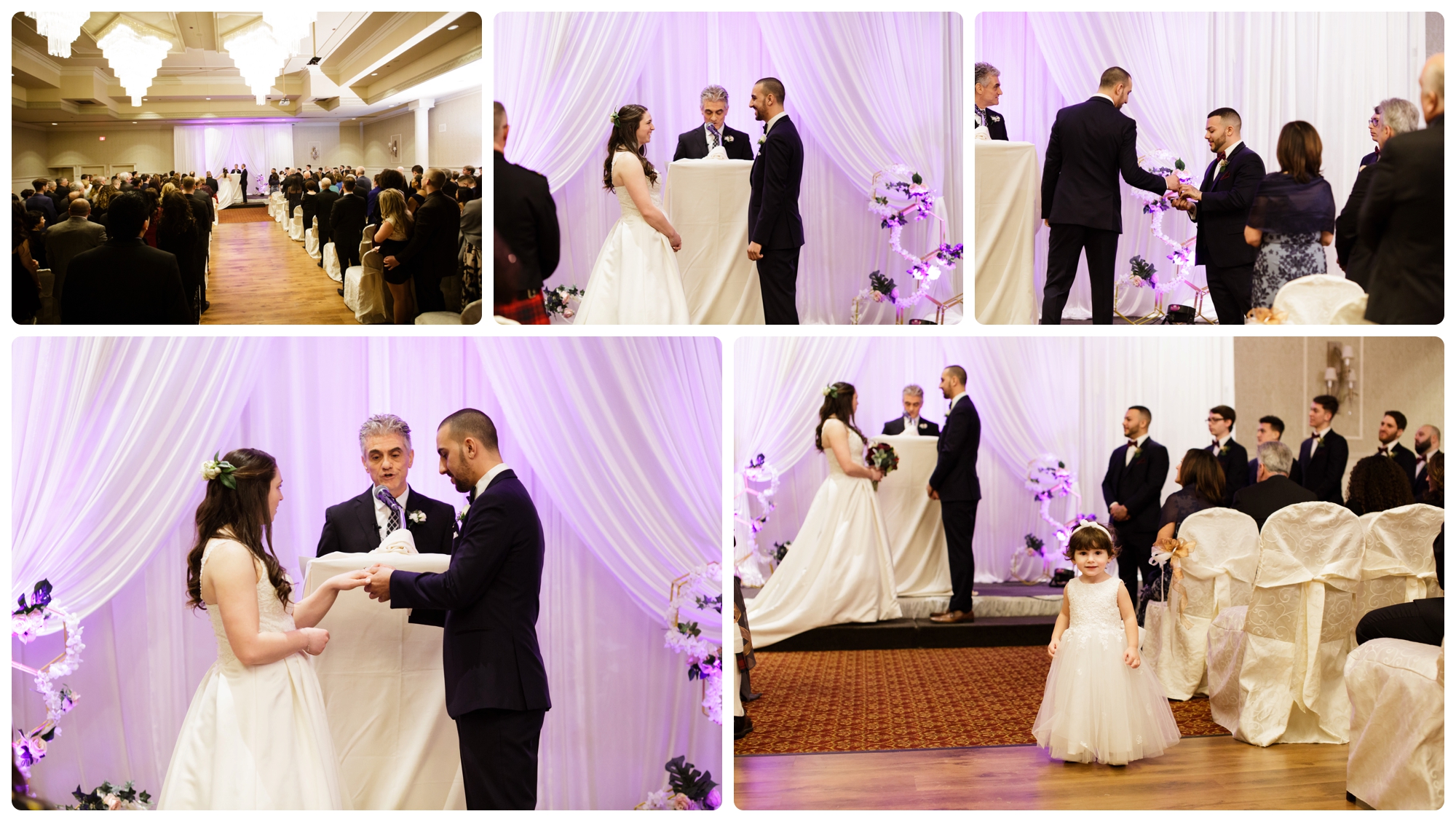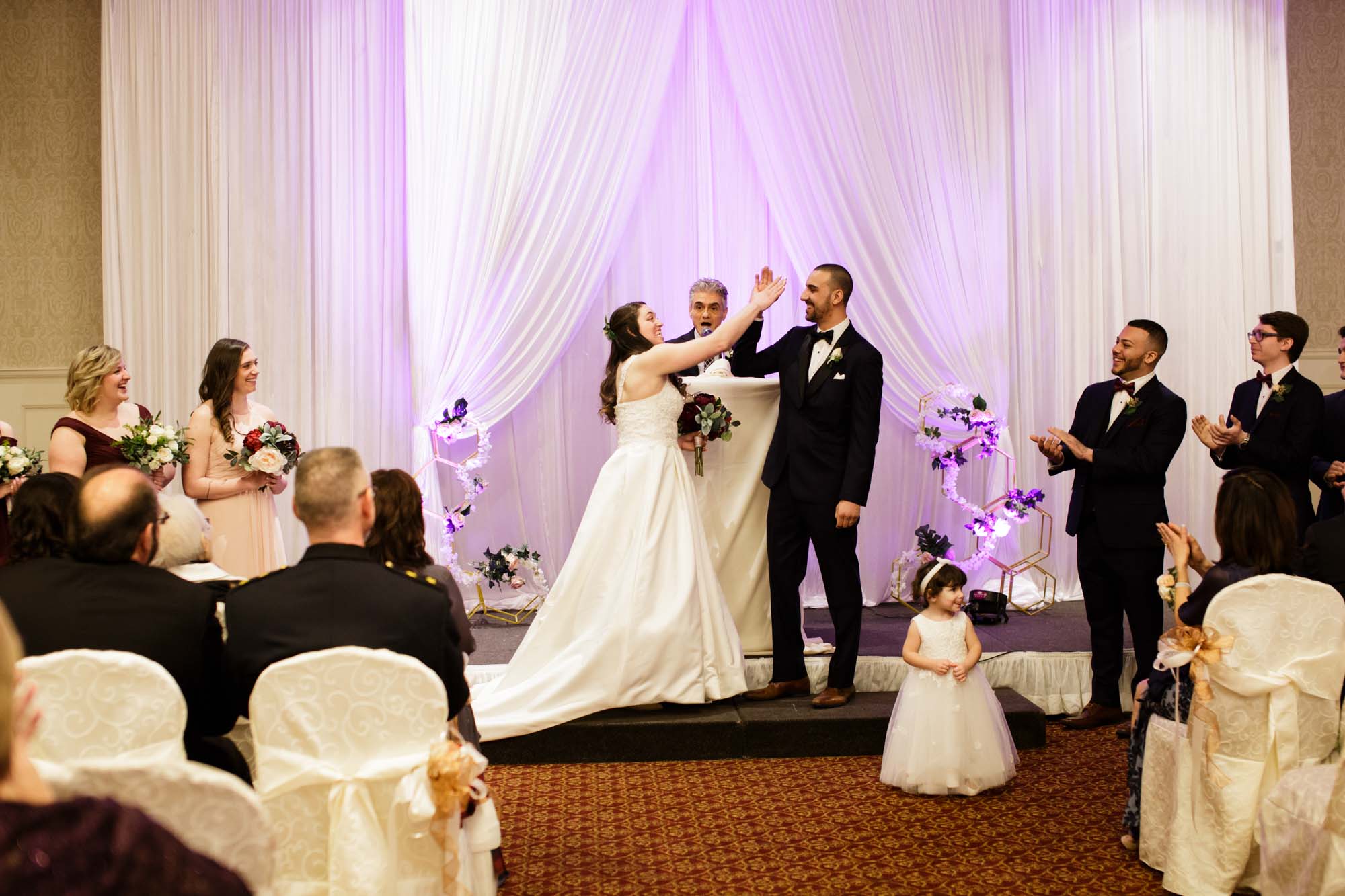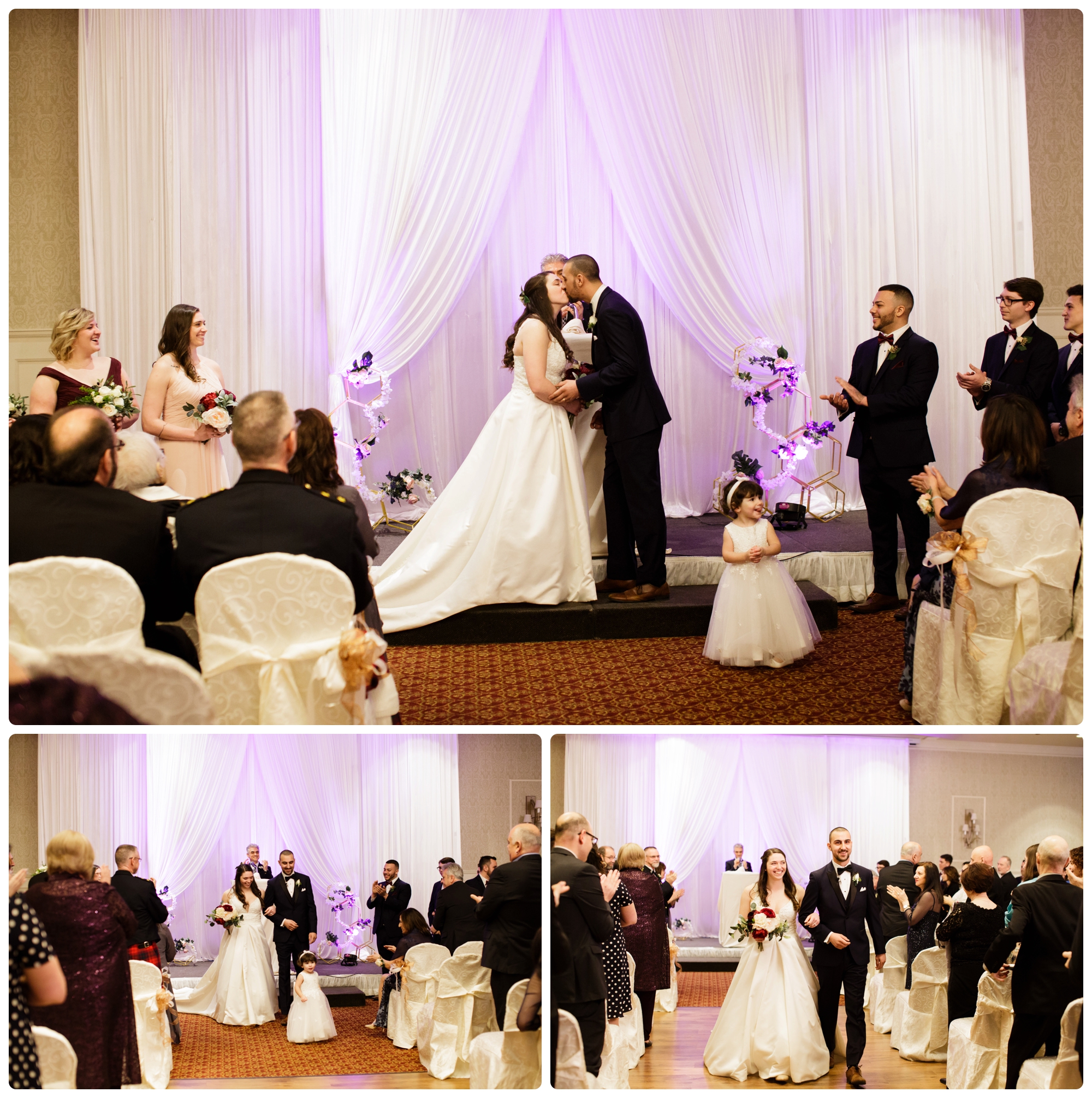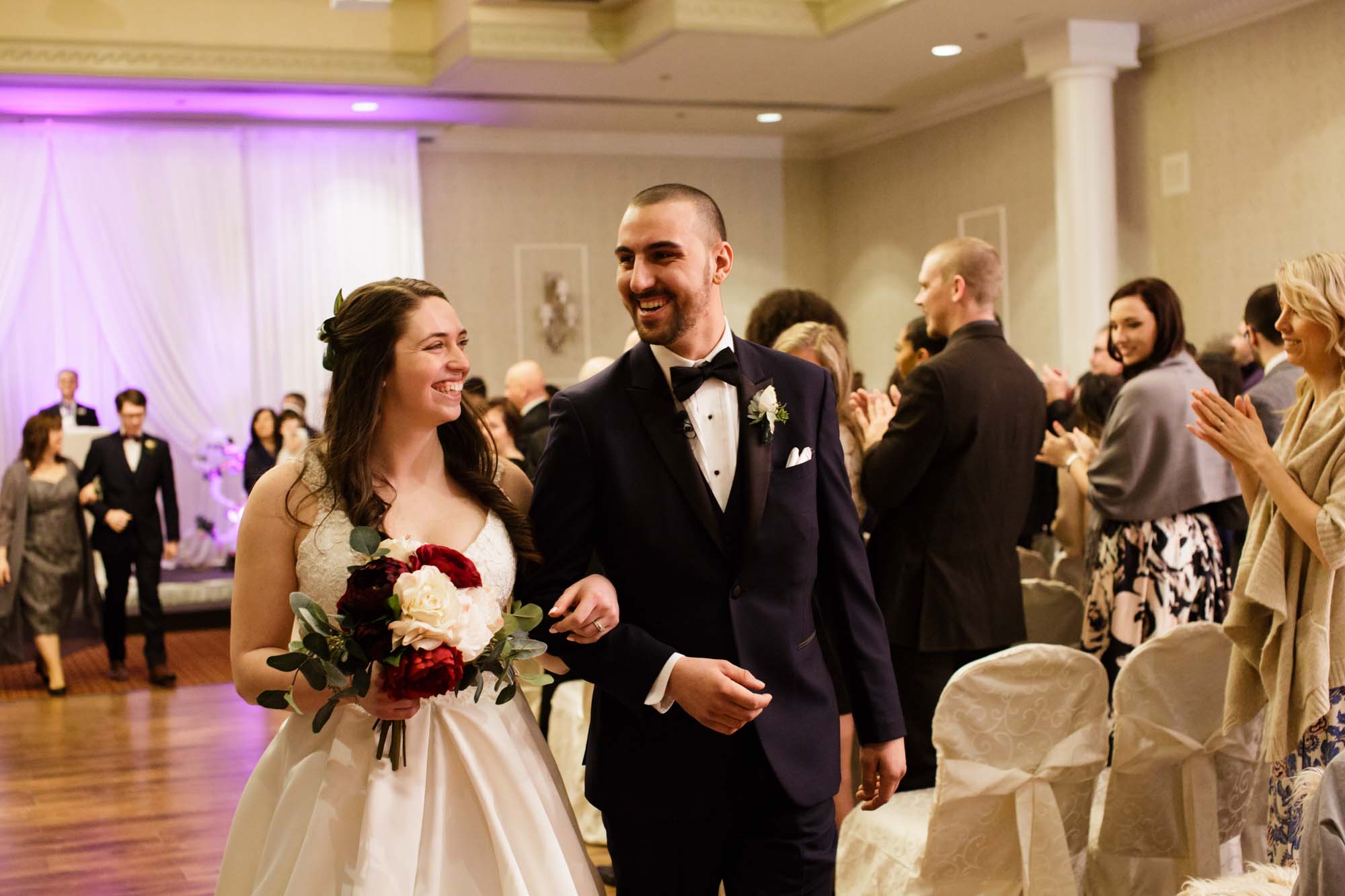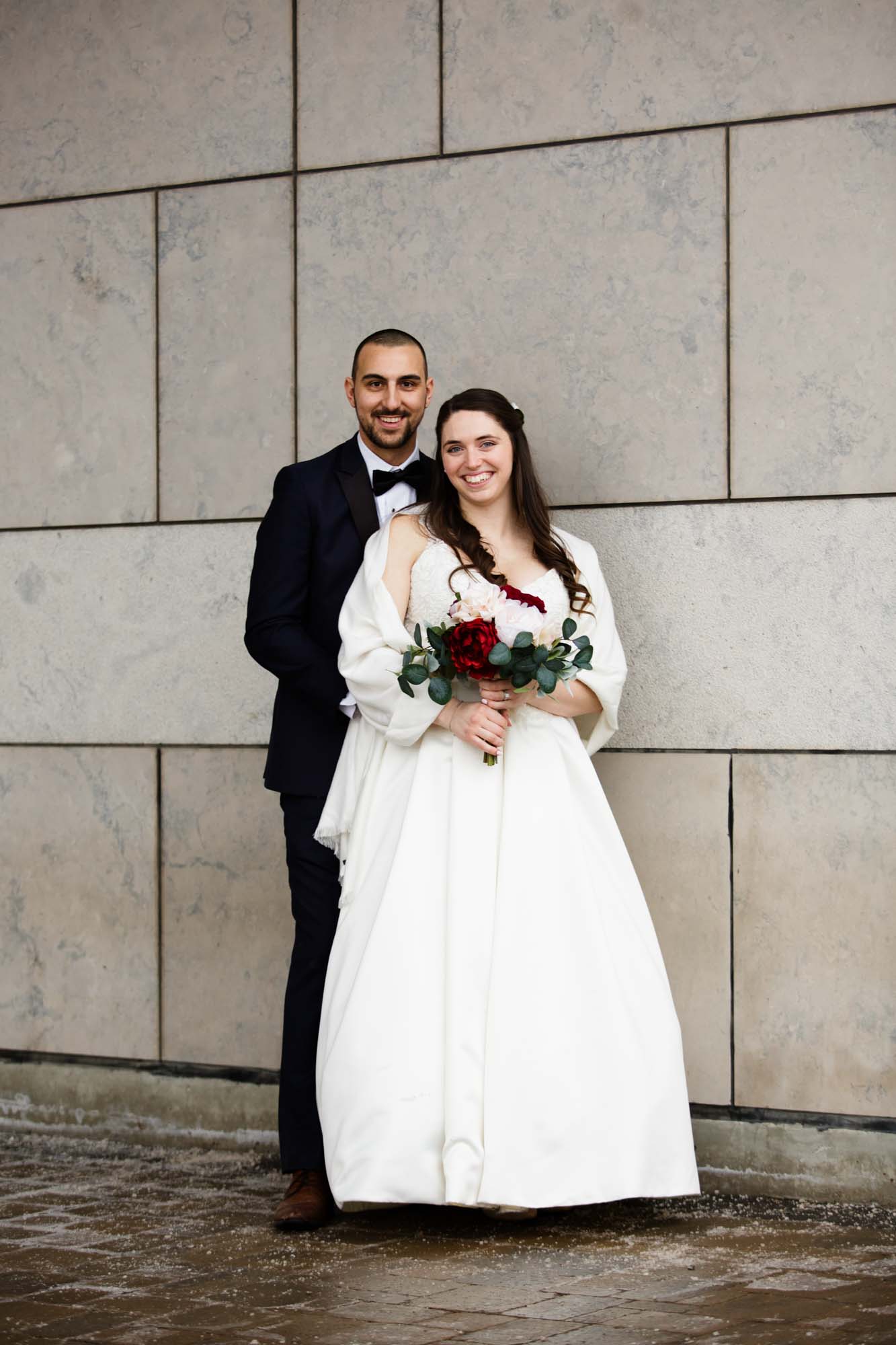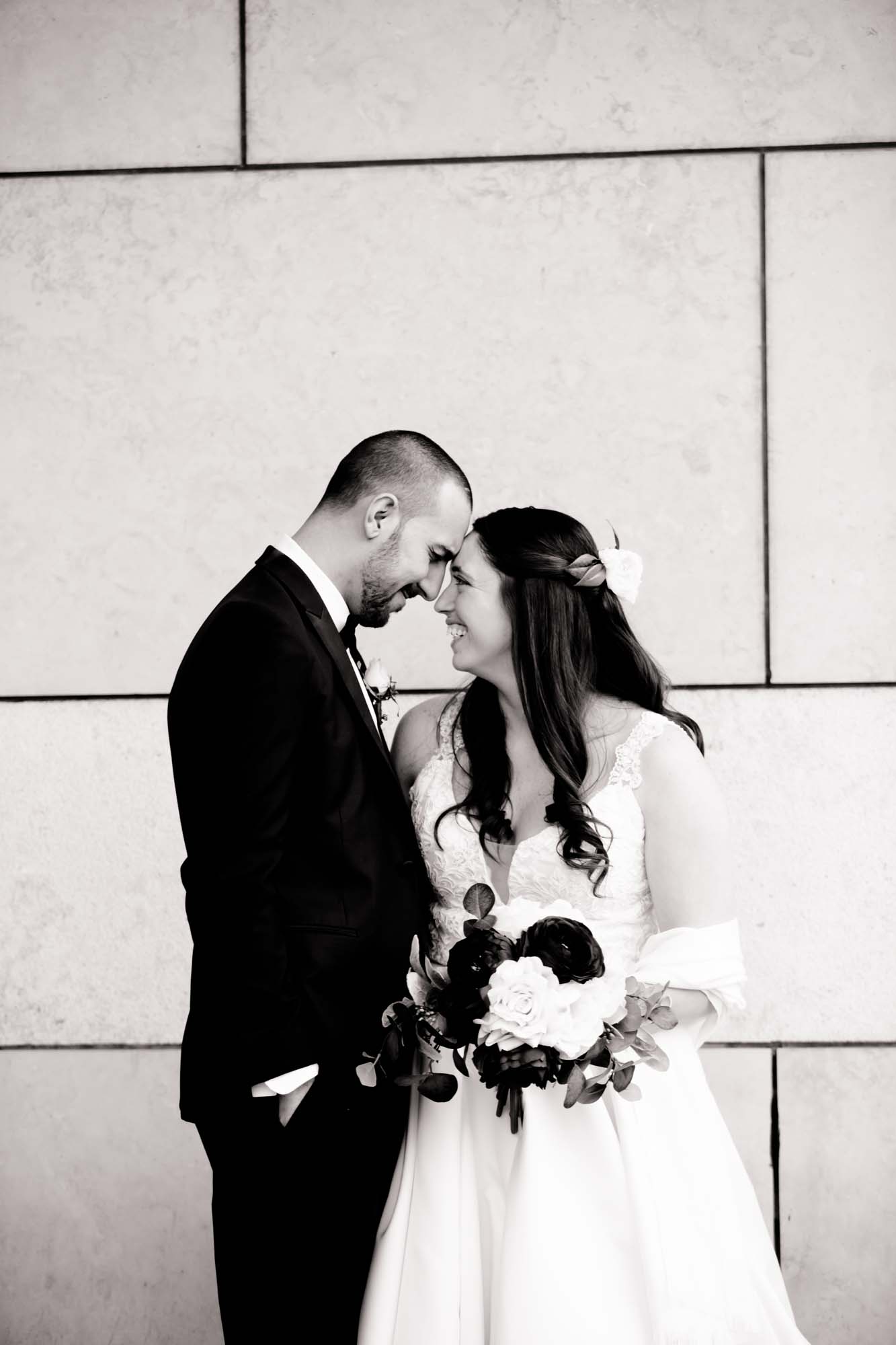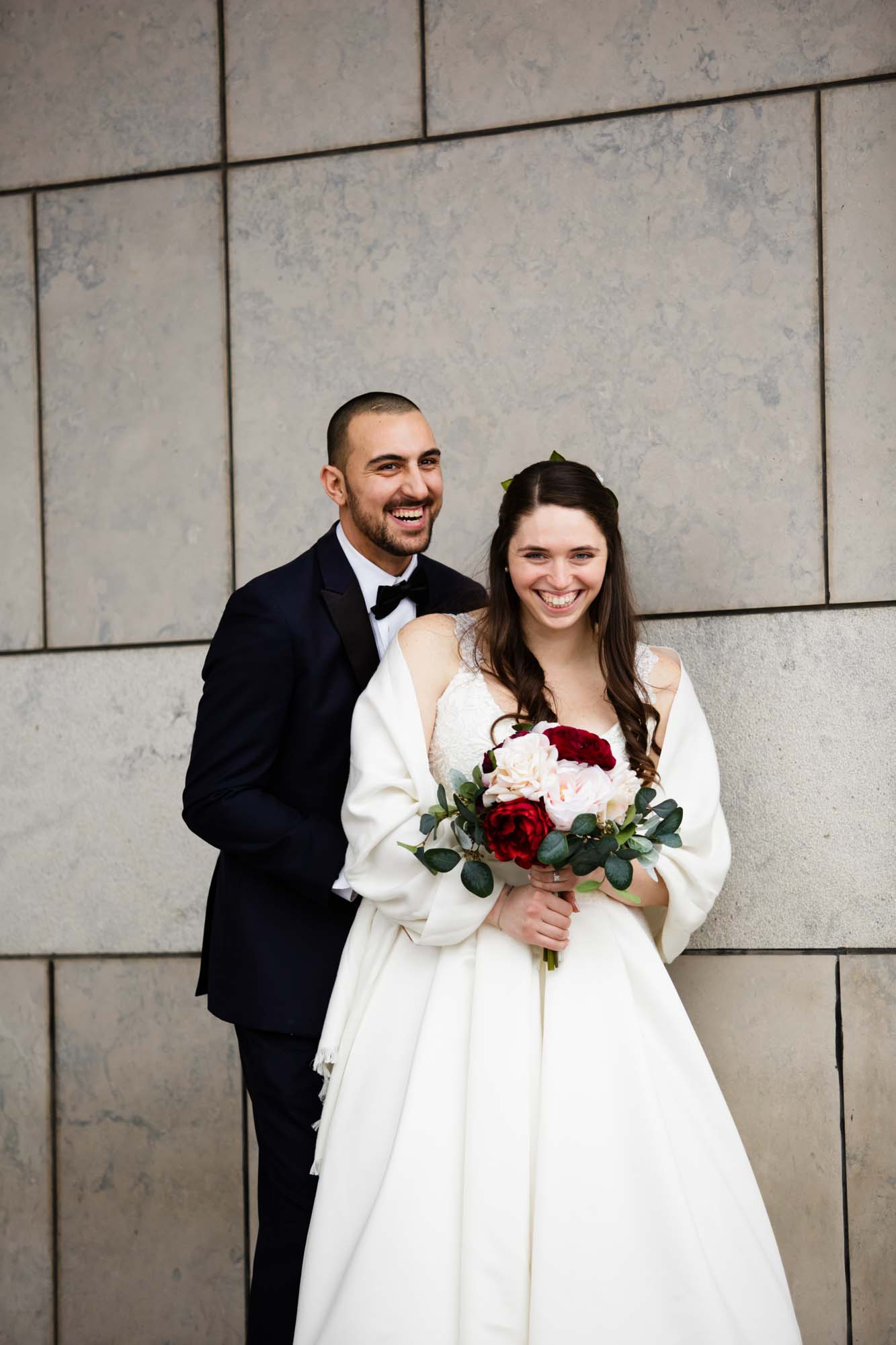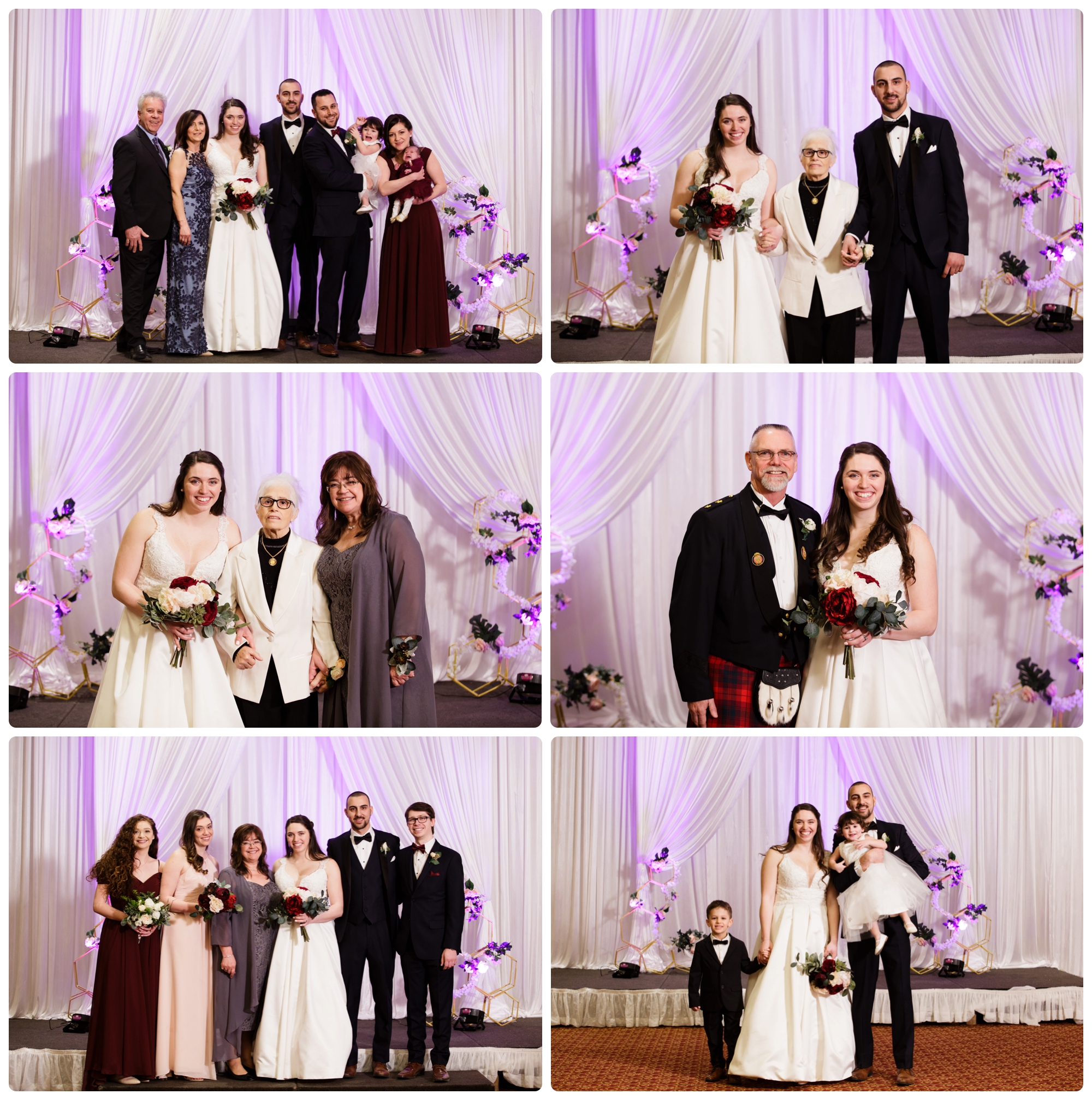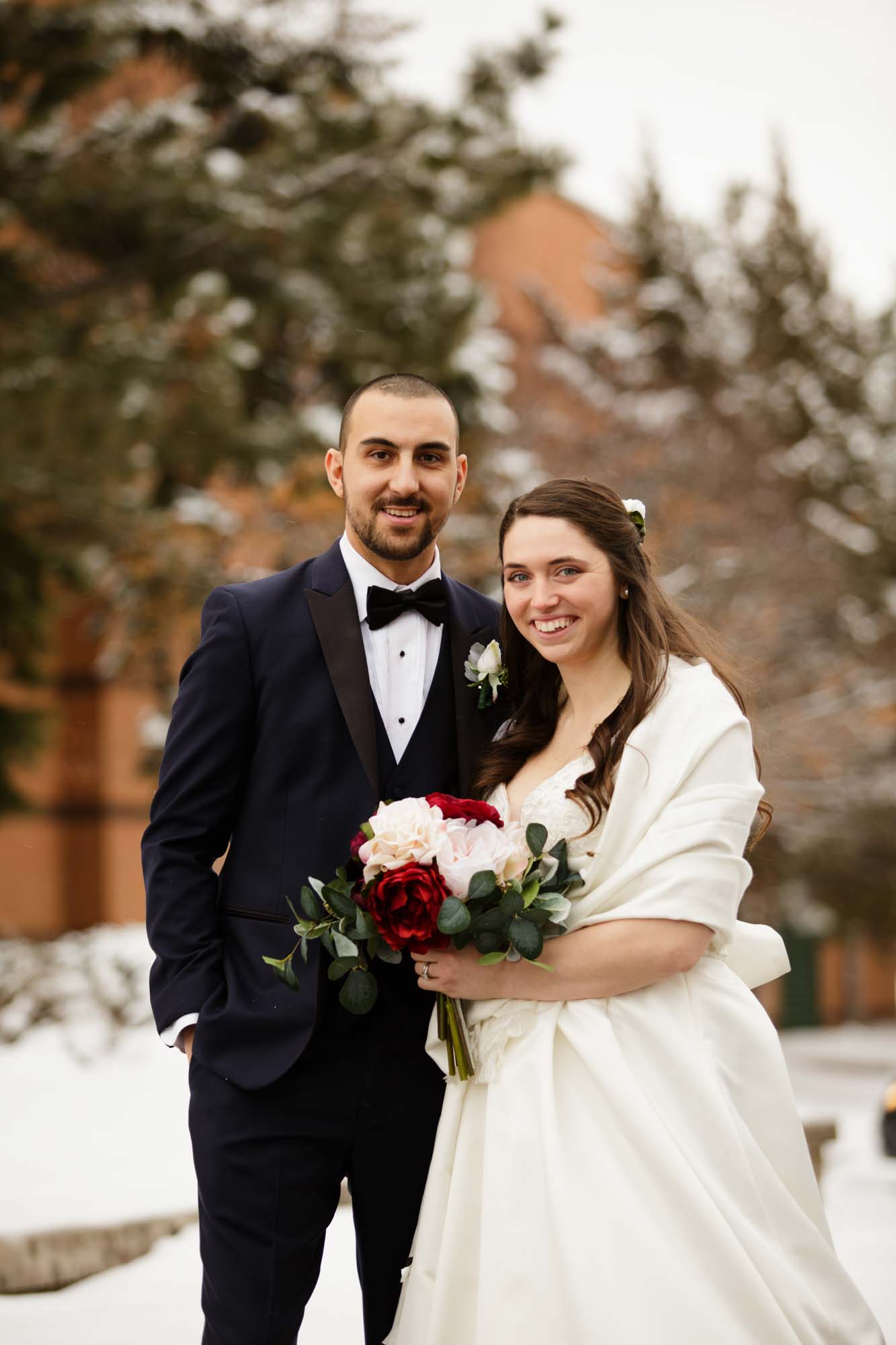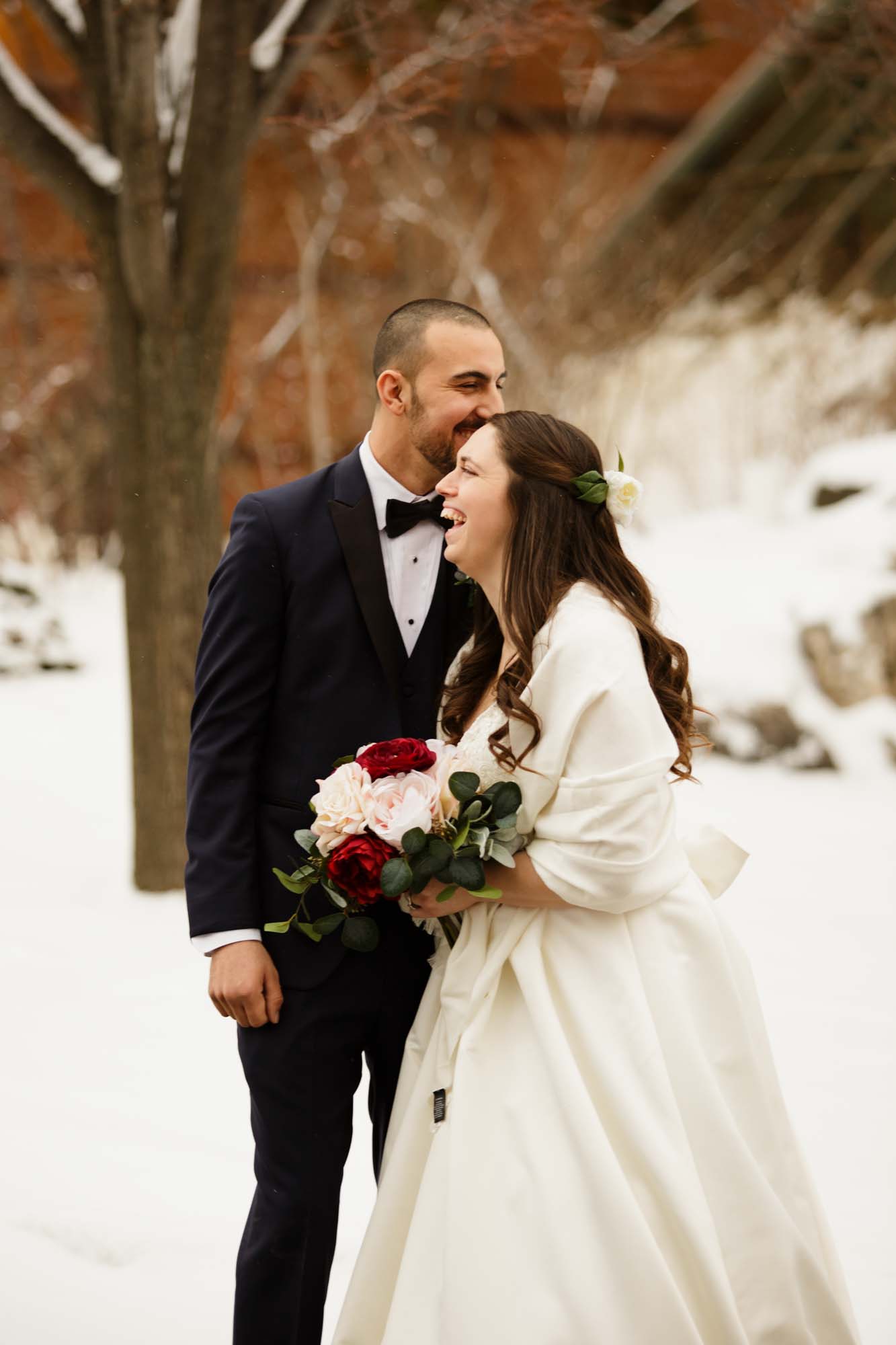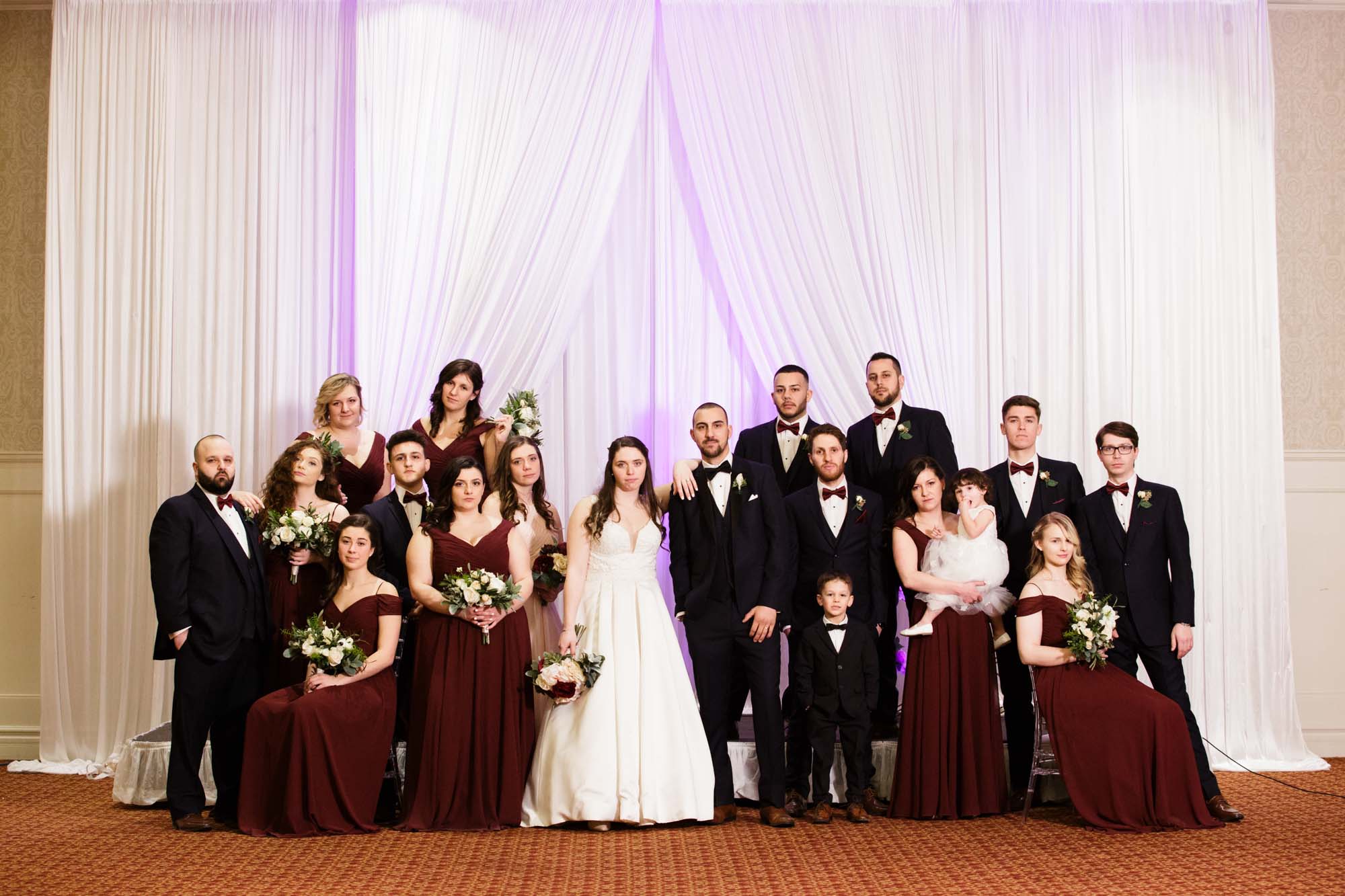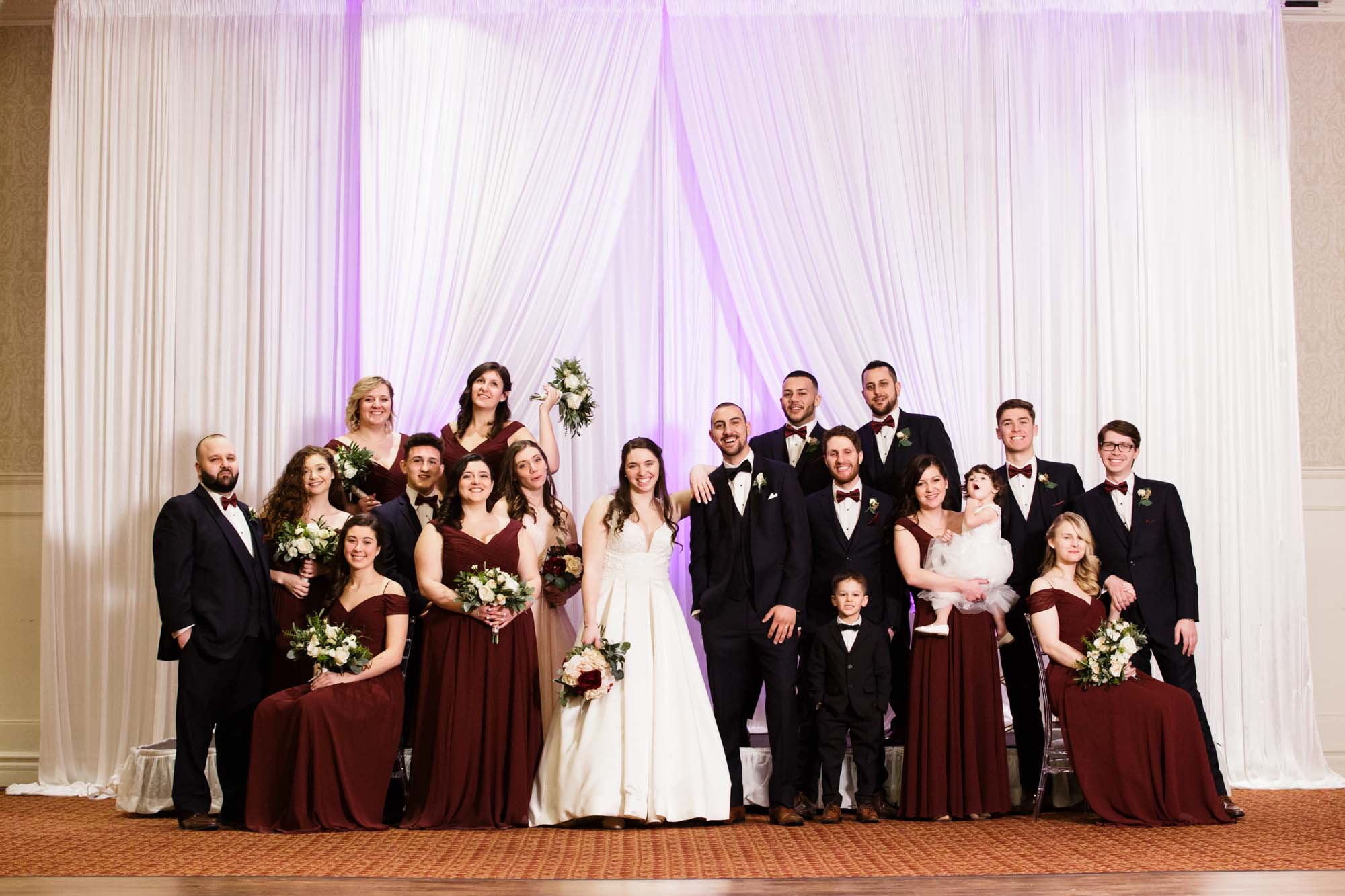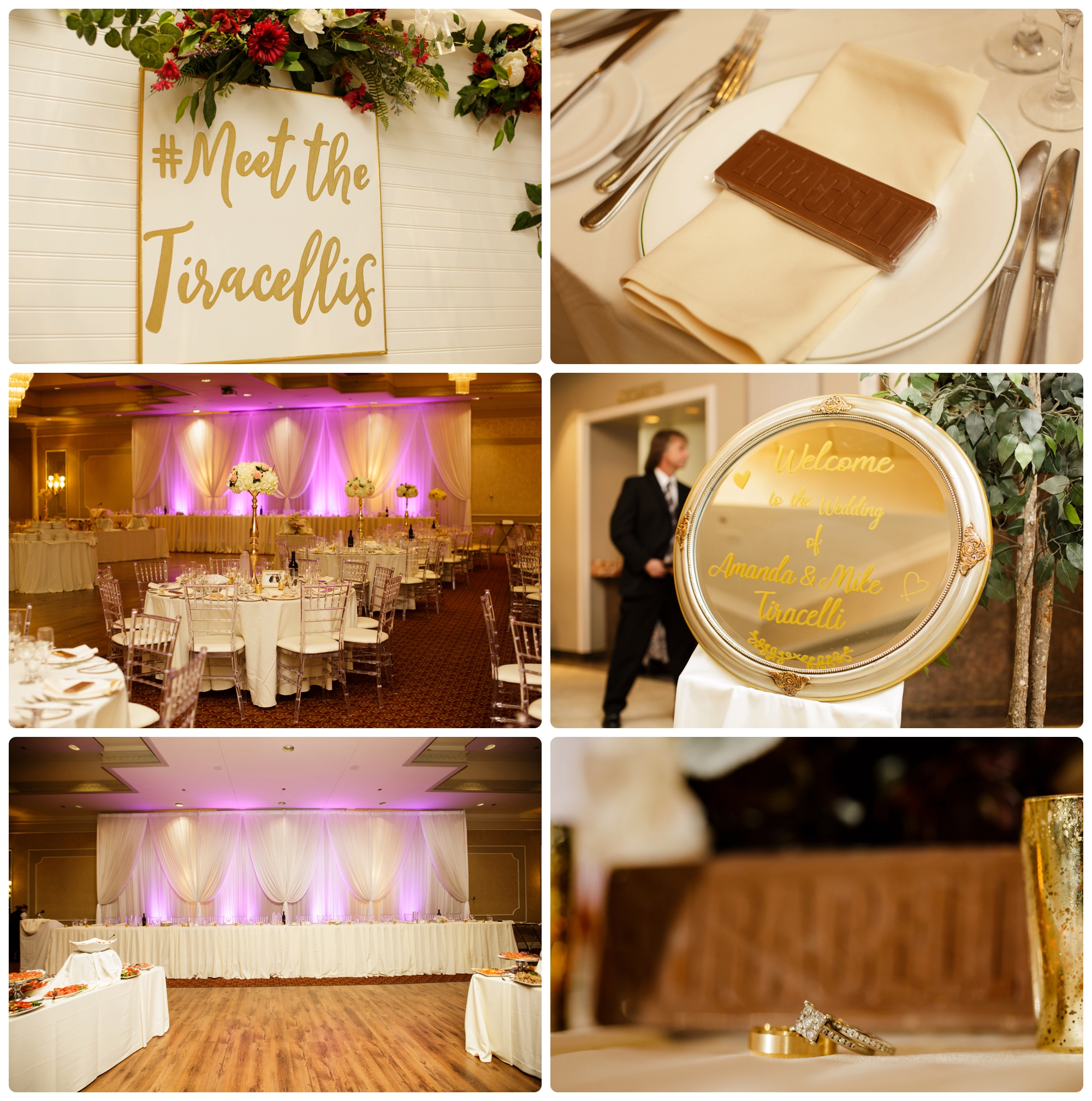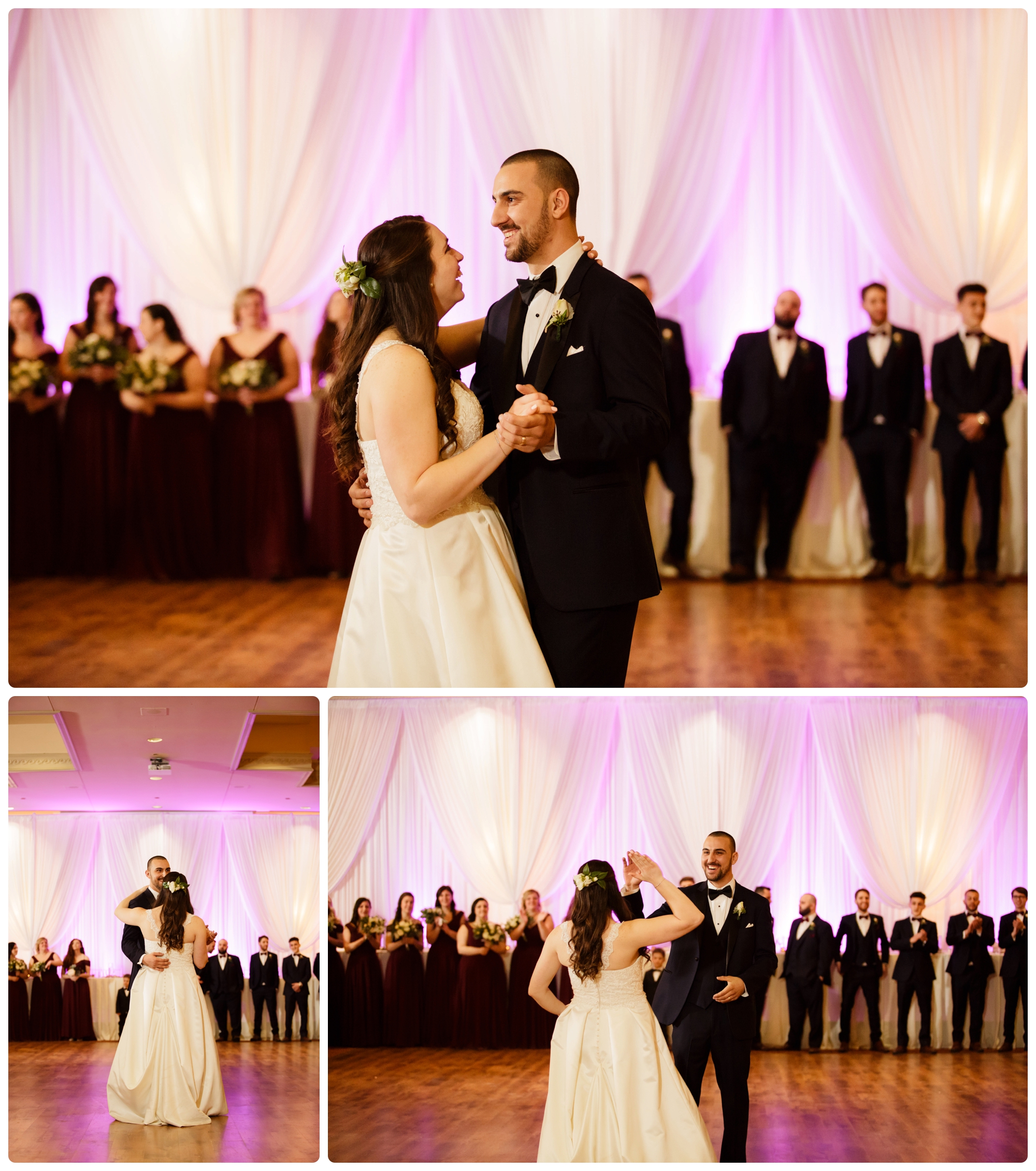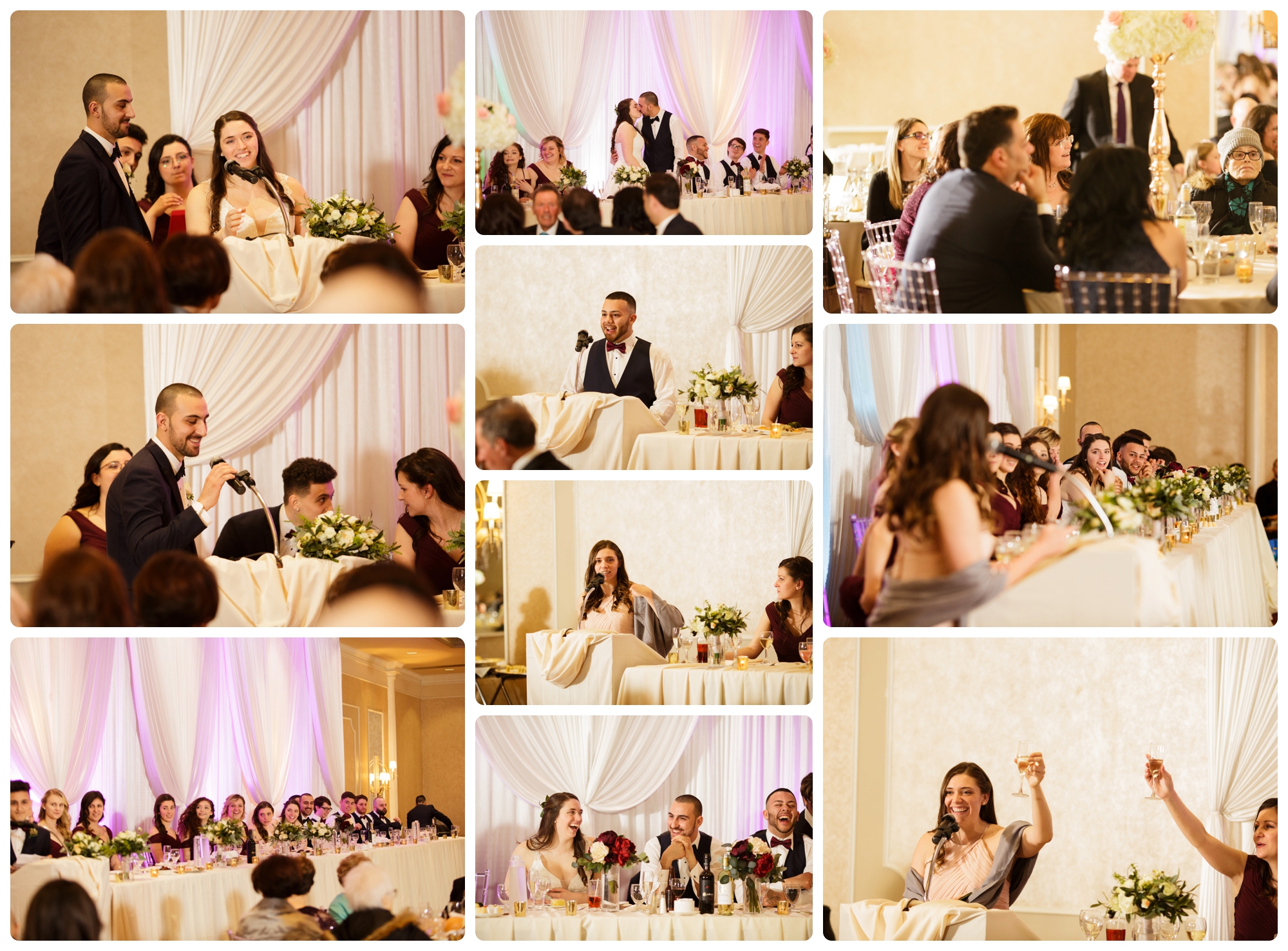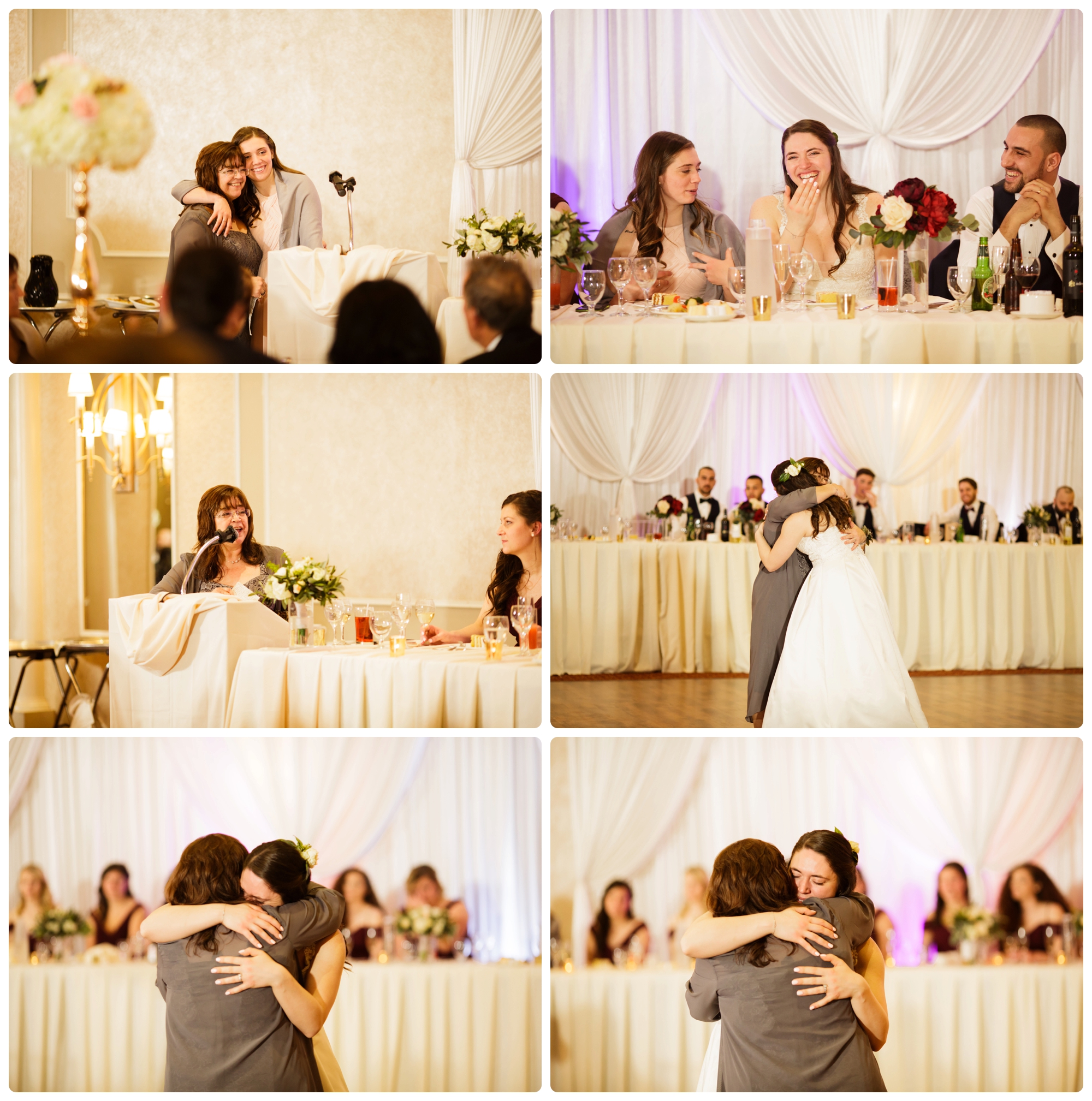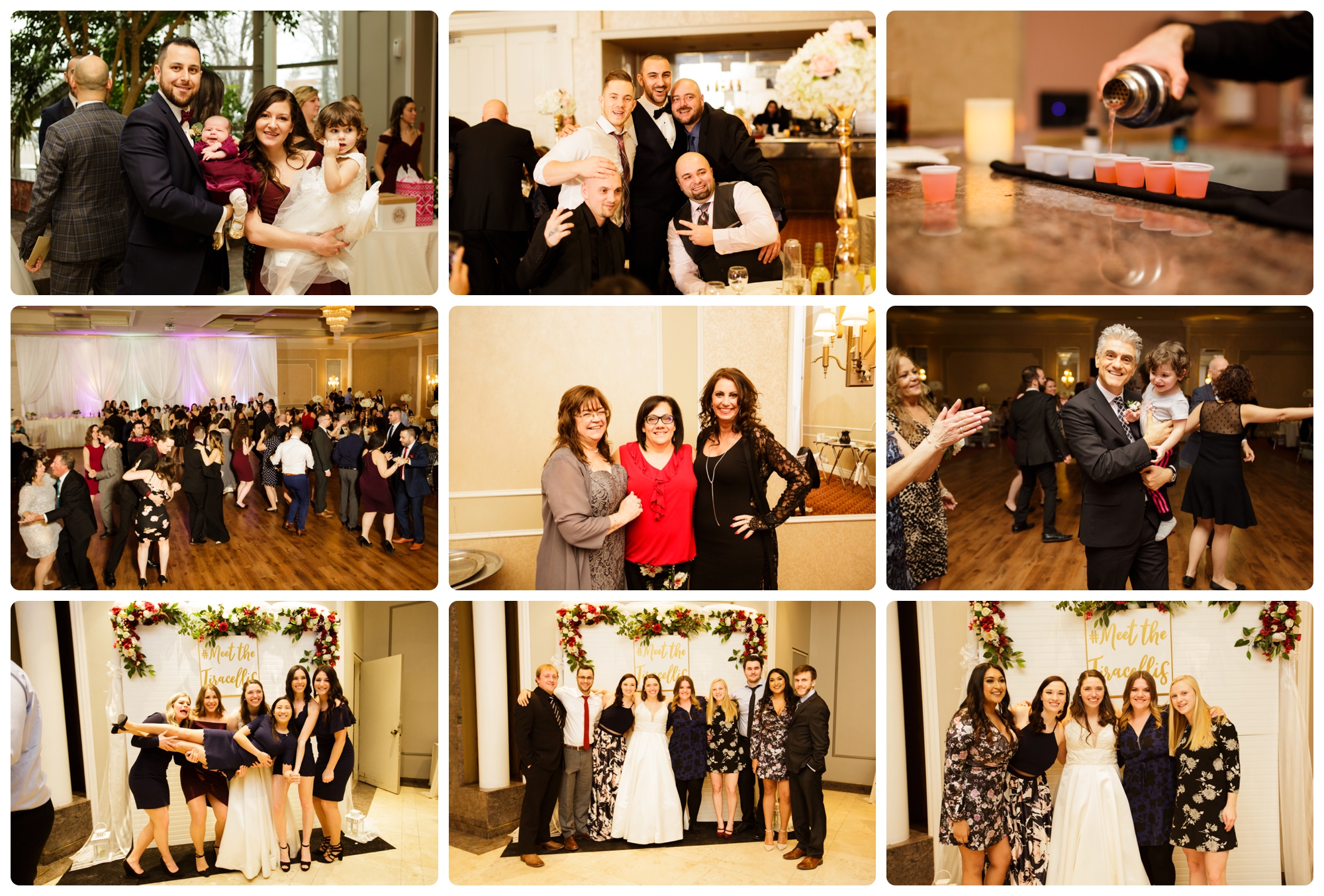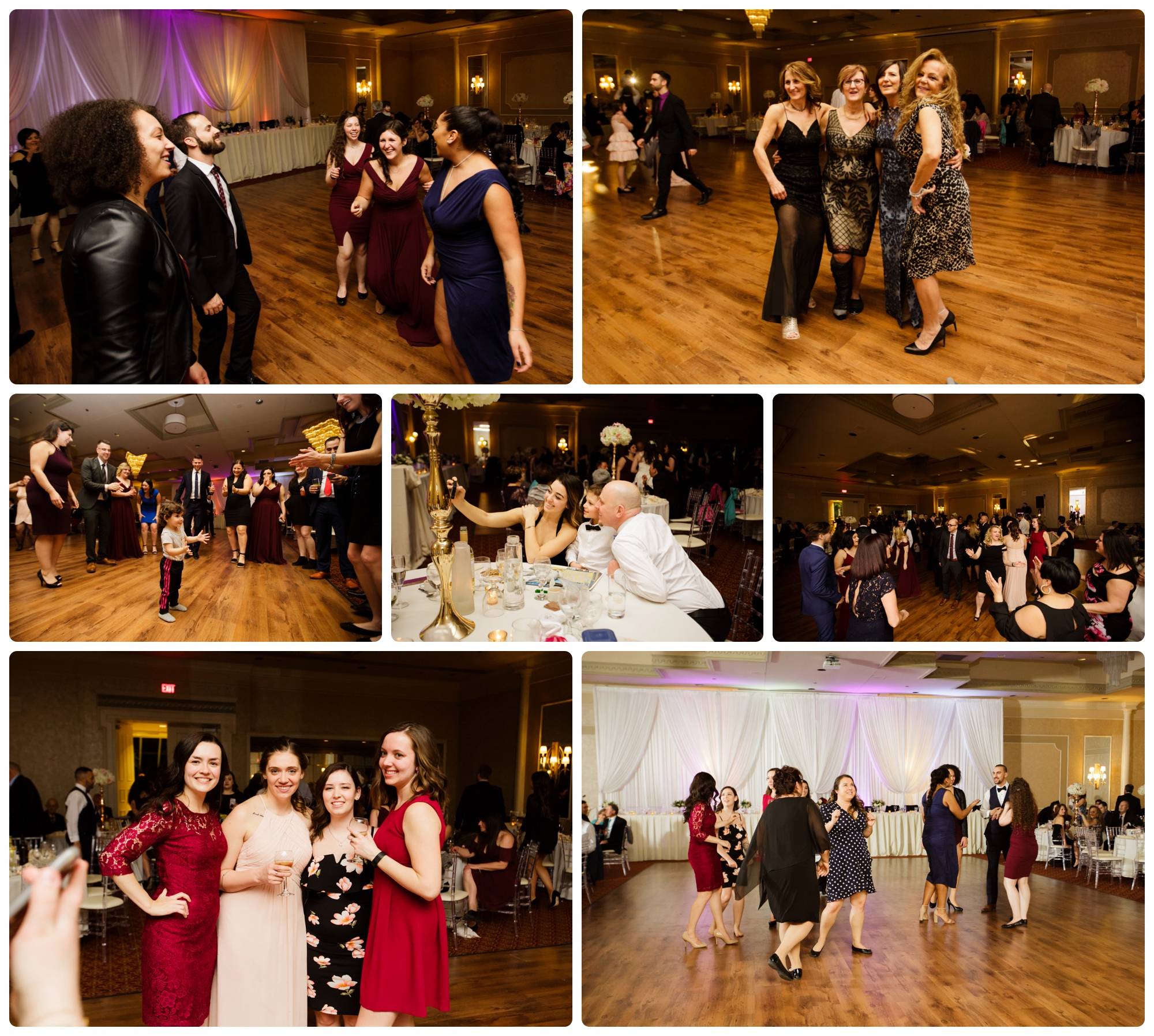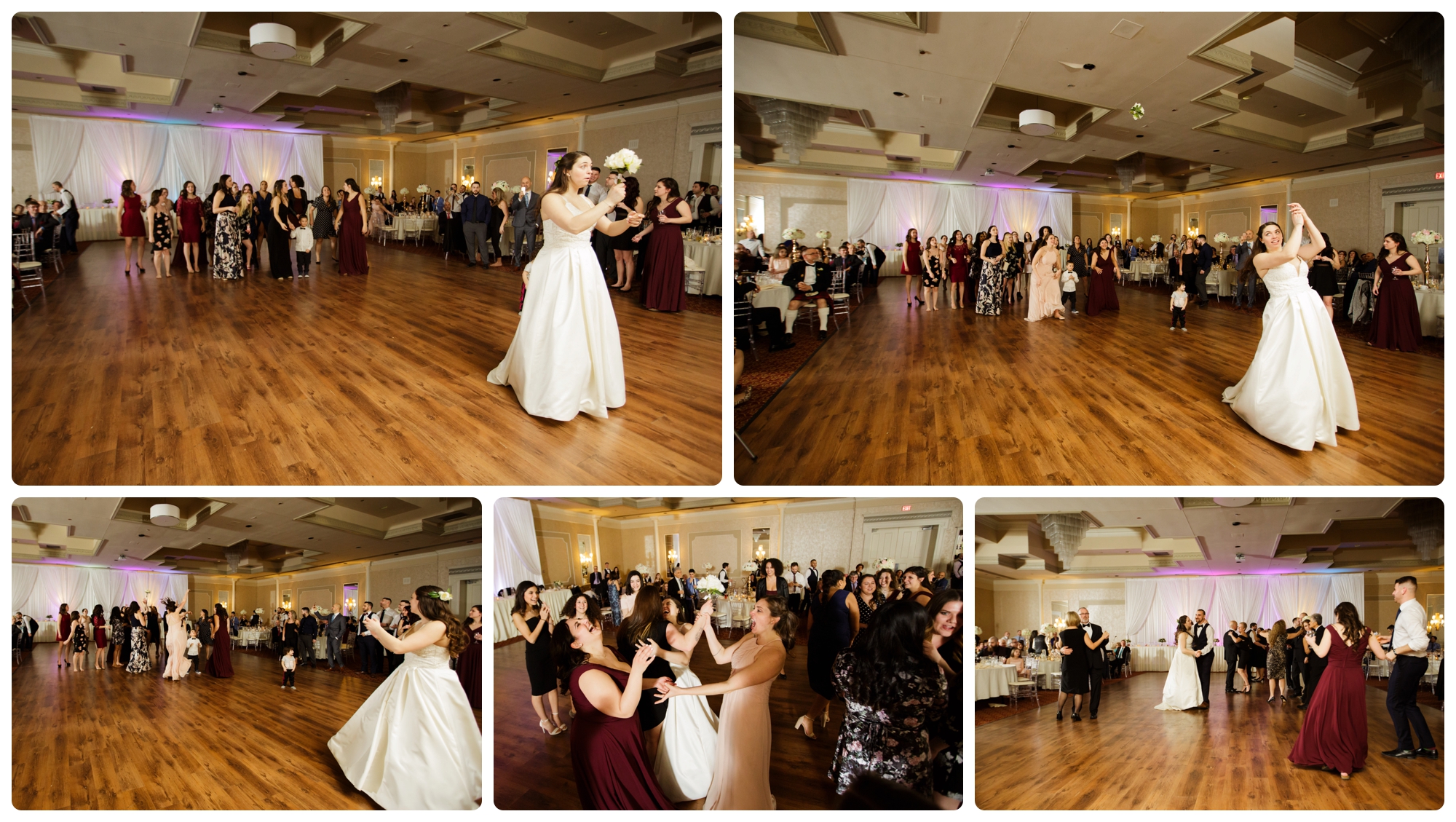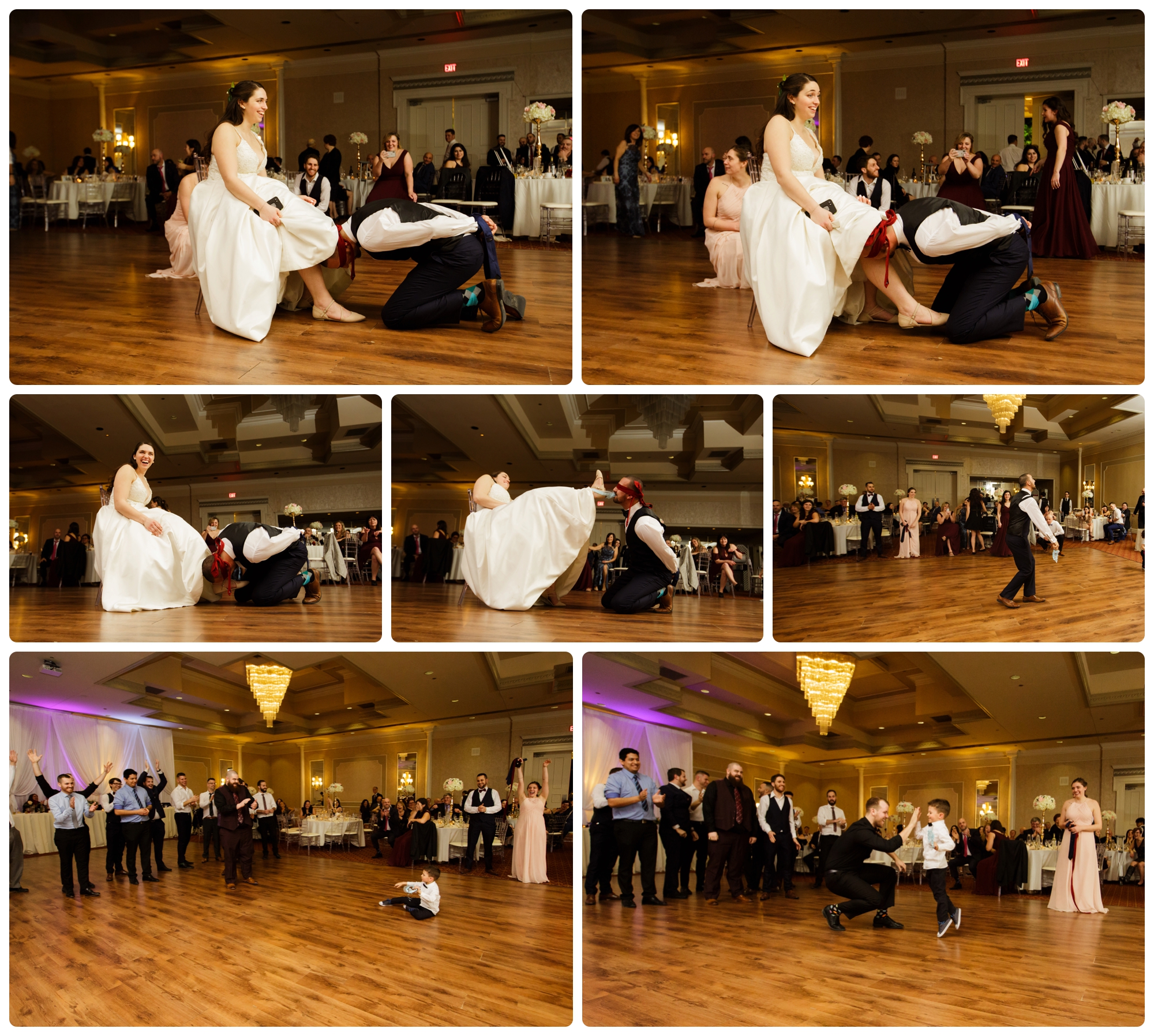 What a remarkable day! Thank you so much Amanda + Mike for inviting us to capture your wedding! We wish you all the high fives and good vibes life has to offer!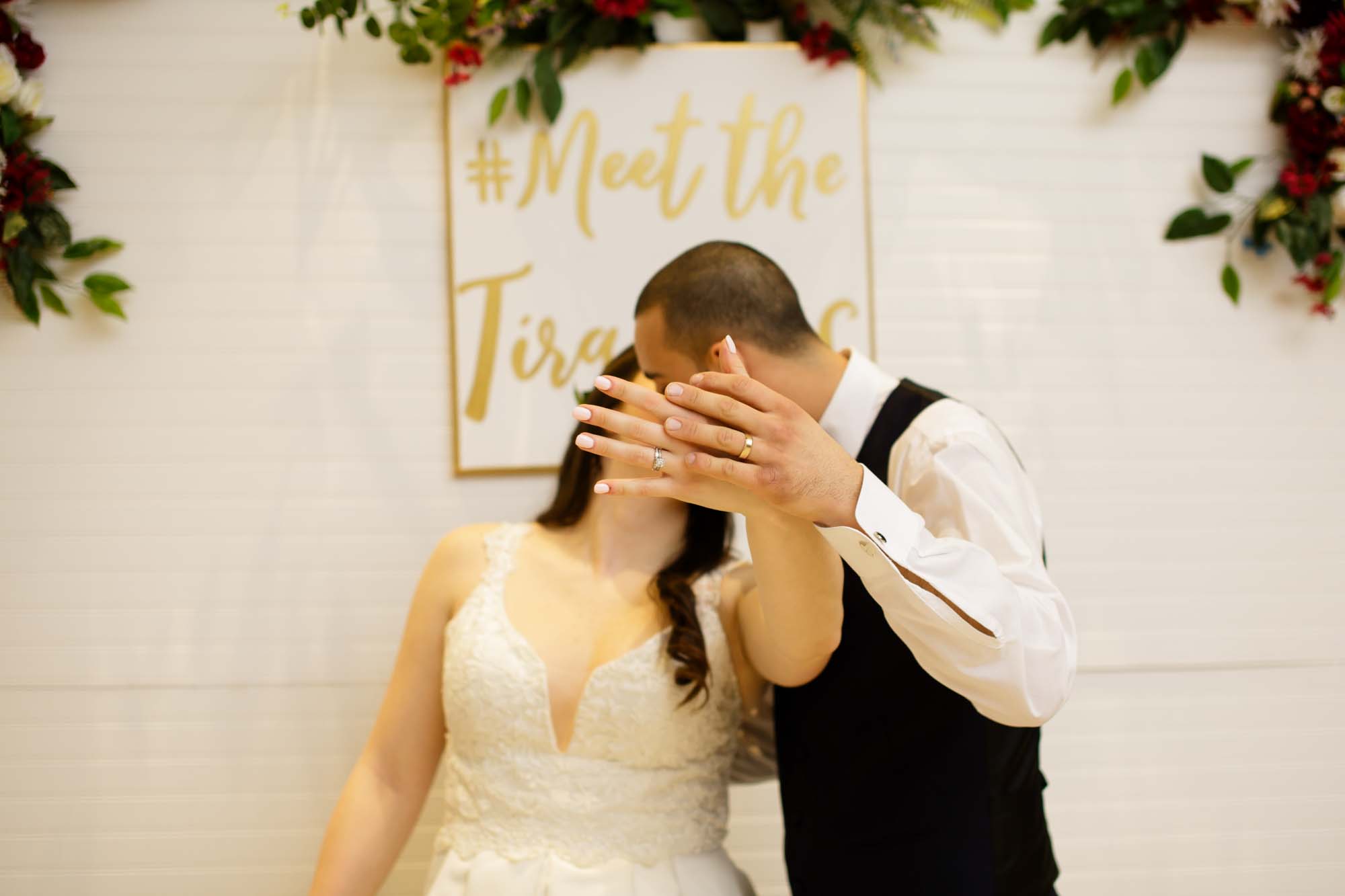 THE TEAM
Photography: Darlington Studios
Venue: Le Parc
Hair: Annalisa Giardulli (Best Man's sister)
Make-Up: Rosemarie Richichi-Dattoli (Groom's Aunt)
Wedding Gown: The Bride's Mother!
DJ: Bob Hawkins
Music: "Take My Hand The Wedding Song (Instrumental)" by Emily Hackett feat. Will Anderson, licensed through Songfreedom