Jonathan + Nicole | Wedding Photography in Toronto, Ontario
Jonathan + Nicole are married! Once upon a time … well, actually, seven years ago, we were first introduced to Jonathan and his amazing family at his sister's wedding in Muskoka, Ontario.  Since then, we have had the honor of celebrating numerous occasions with this incredible group of people.  It's been such a joy to watch Jonathan + Nicole's relationship blossom over the years.  We were over the moon when they asked us to capture their special day.  This is their wedding story.
We began the day with Jonathan, and the guys, at the Ritz-Carlton Hotel in Toronto, Ontario. The gentlemen were calm and collected, as they prepared for the day.  Jonathan passed out personalized gifts–socks and unique Star Wars cufflinks–to the groomsmen.  Then, put on his bow-tie and jacket with the help of his father.  He took a few moments to read a hand-written message from his bride-to-be in their matching journal.
We were escorted to the top floor to see Nicole and her bridesmaids. They were lounging in the super cute and comfy rompers that Nicole had given each one of them. We snapped a photo of the ladies, and then Nicole slipped into her glamorous gown with the help of her mom and maid-of-honour. Dad was waiting patiently outside to see his little girl in her wedding dress. He was overwhelmed at first glance, and they shared a sweet hug before Nicole was whisked away to the church.
St. Mary's Church of Toronto, with it's grand architecture and classical design, is a splendid location for a wedding ceremony. What made this particular ceremony even more special was that Jonathan's grandfather officiated. He shared some of his wisdom for the young couple before pronouncing them husband and wife.
We headed outside for a few family photos, then back to the Ritz-Carlton for the remainder of the creative session. Jonathan + Nicole love The Ritz, so it was an easy choice for them when choosing the perfect setting for their fairy tale wedding!
The ballroom looked absolutely stunning! The design team did an outstanding job of transforming the room into a brilliant scene of candles and fantastic floral arrangements. Jonathan + Nicole kicked off the festivities with their grand entrance and first dance. Throughout dinner, speeches from loved ones, spontaneous dance outbreaks by various tables in order to get the bride and groom to kiss, and parent dances filled the evening's itinerary. Directly after dinner, the Stacey Renee Band took stage and the party was jumping! It was a lively crowd and an amazing night.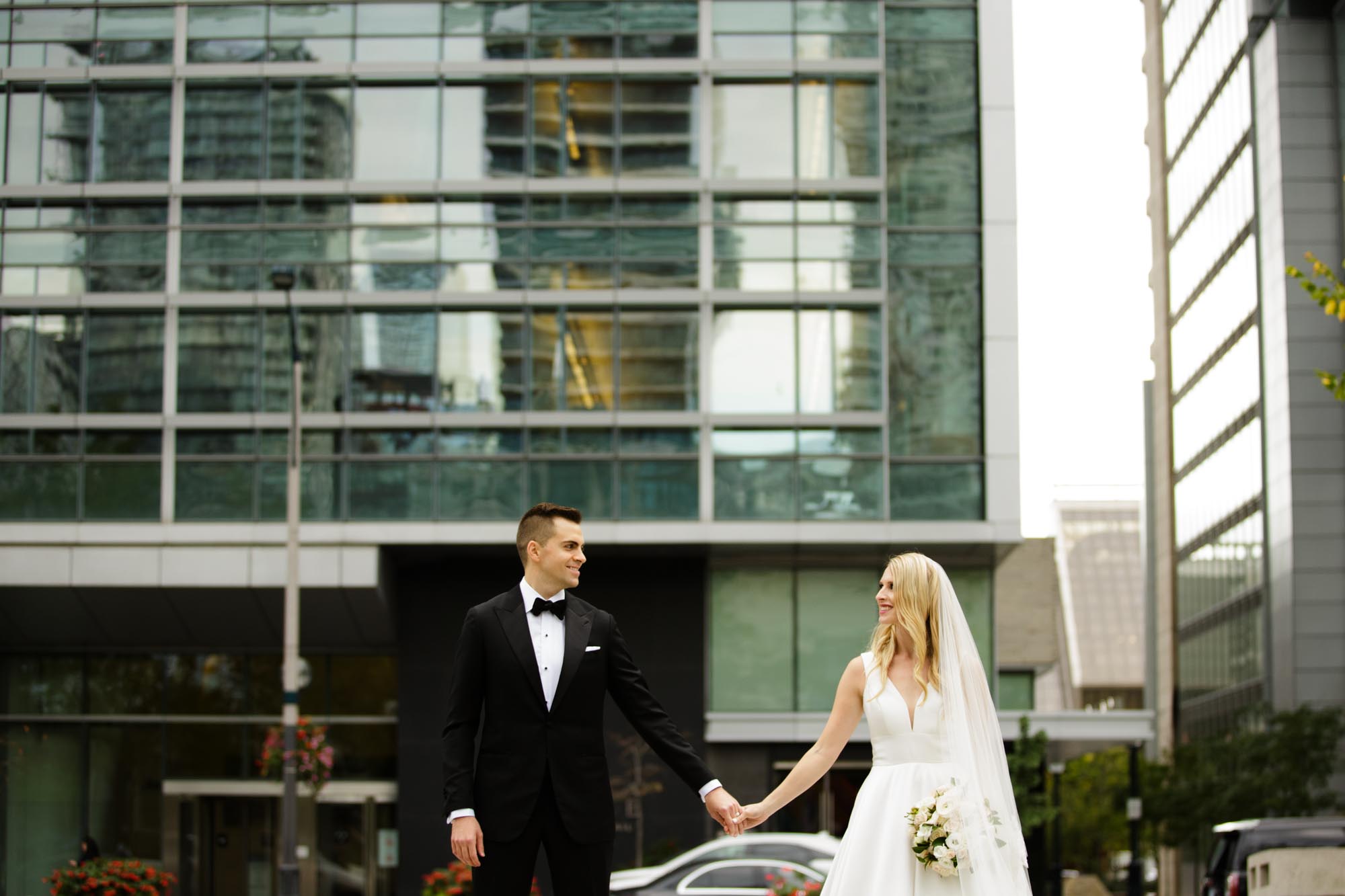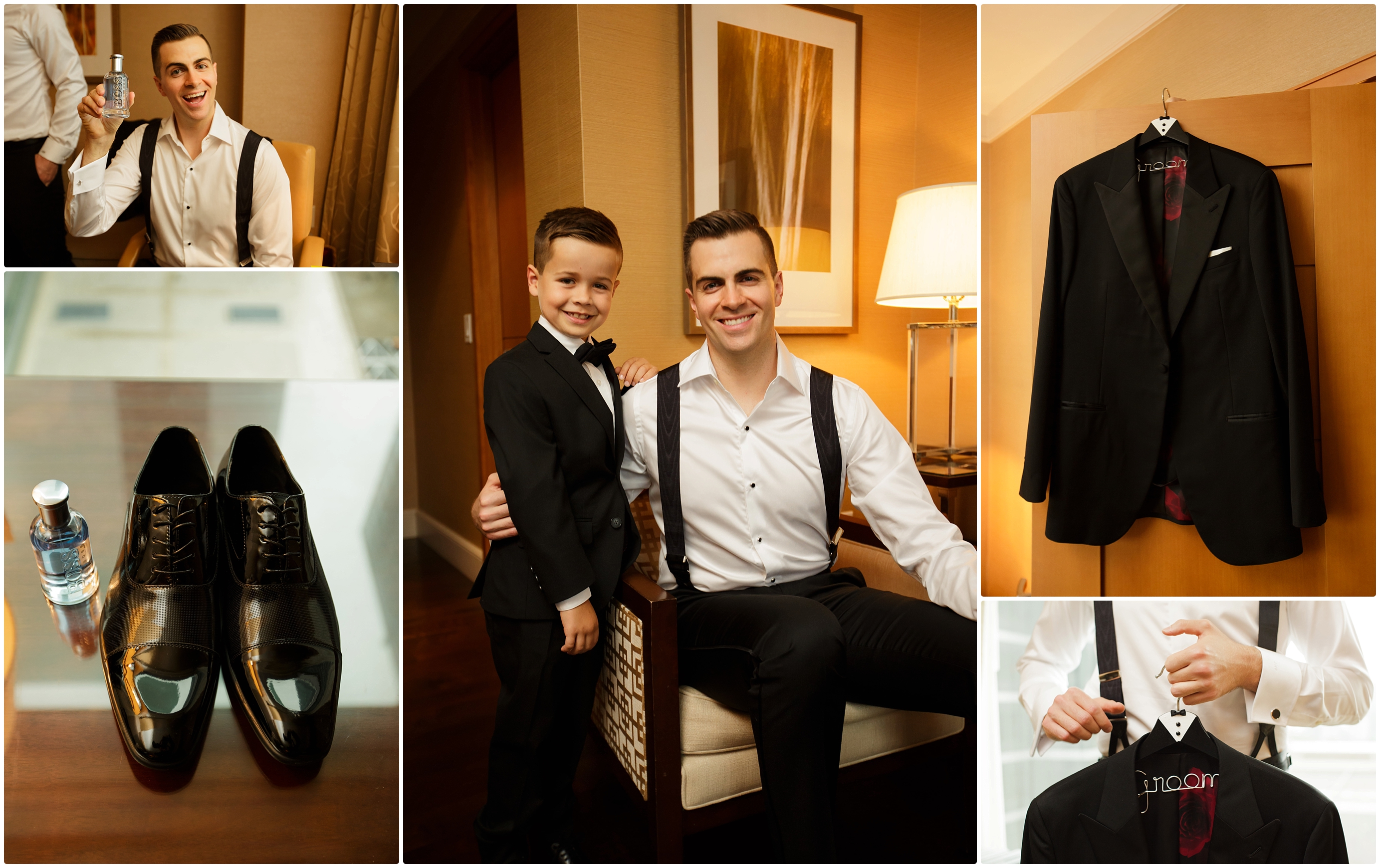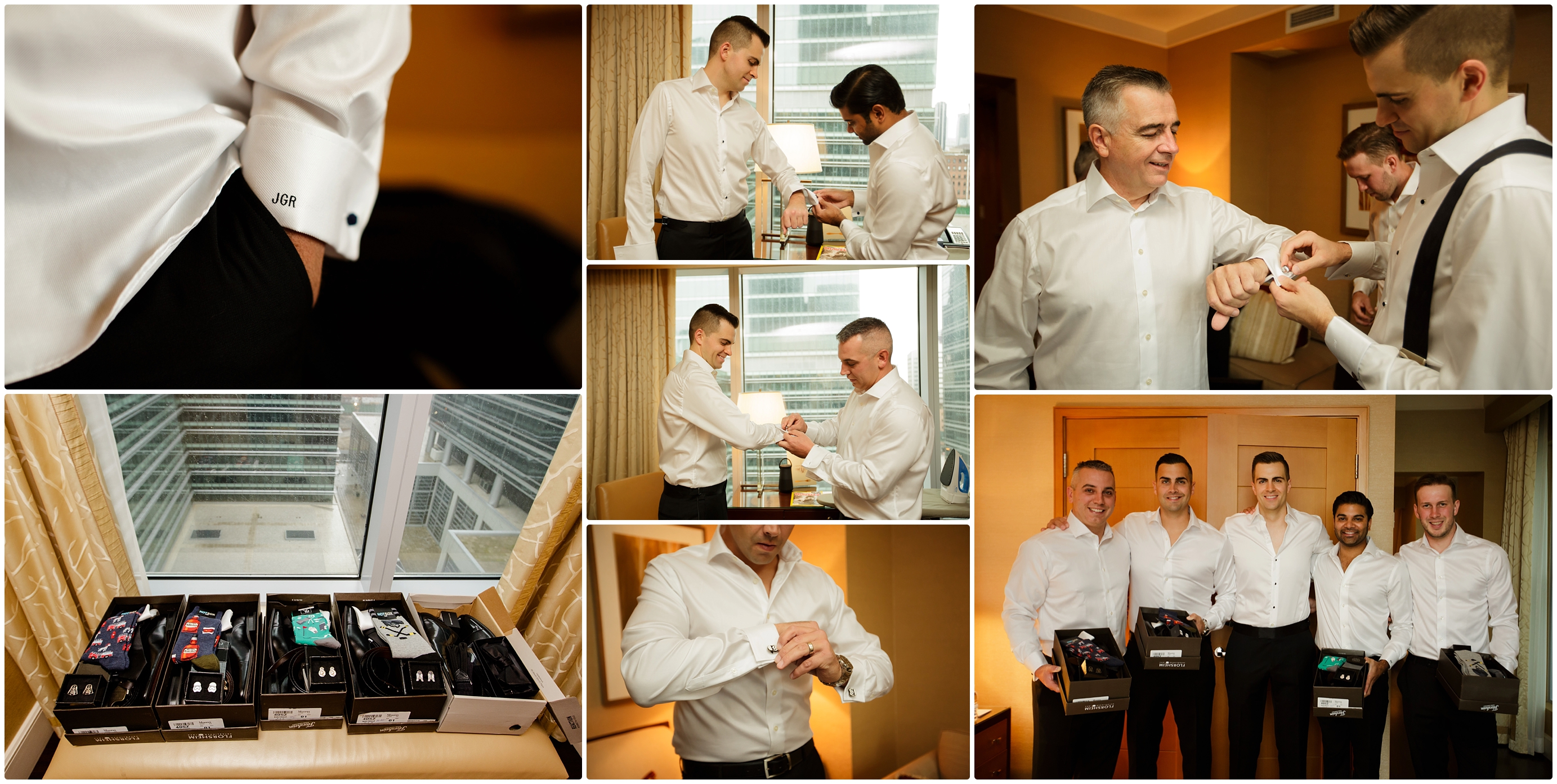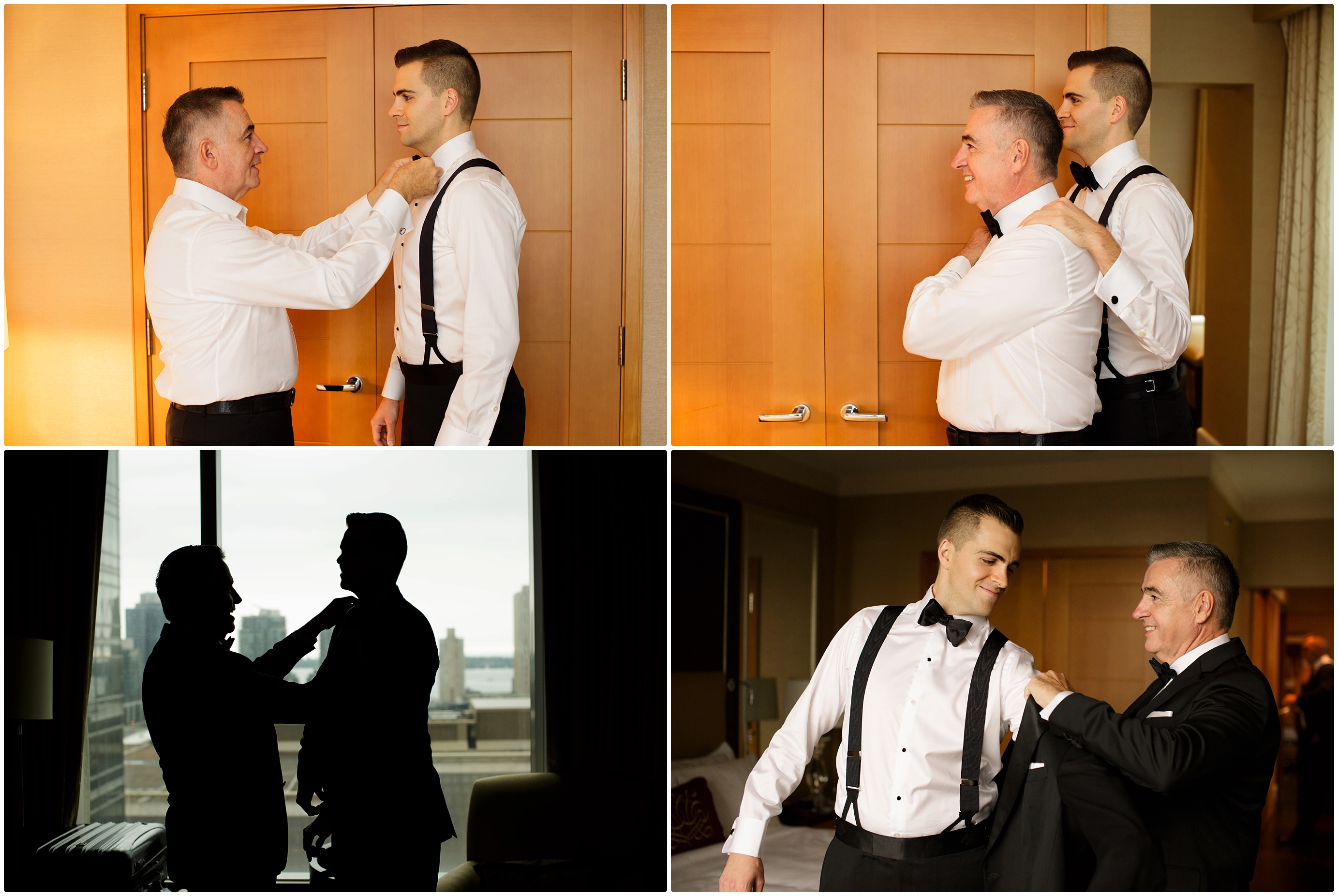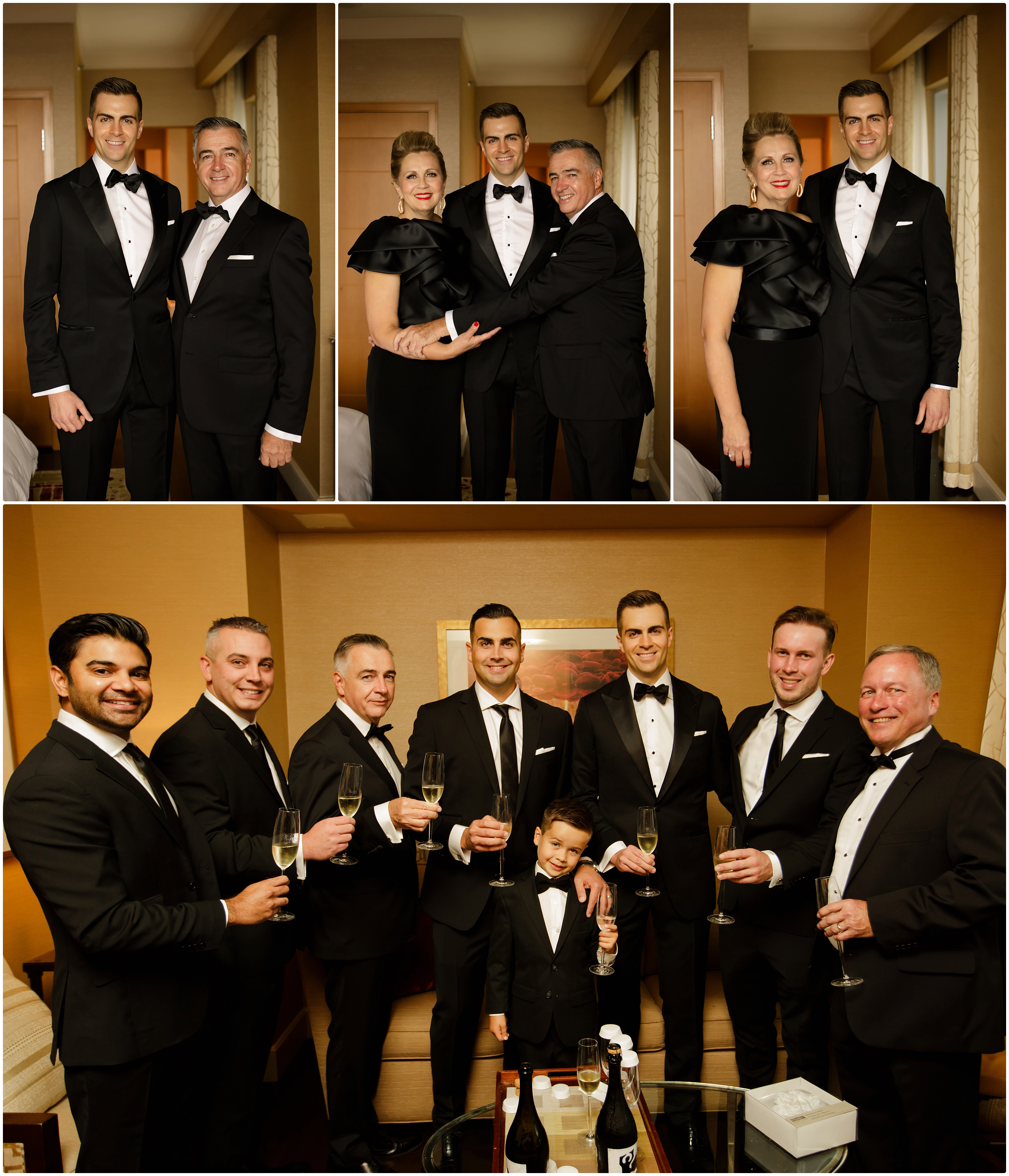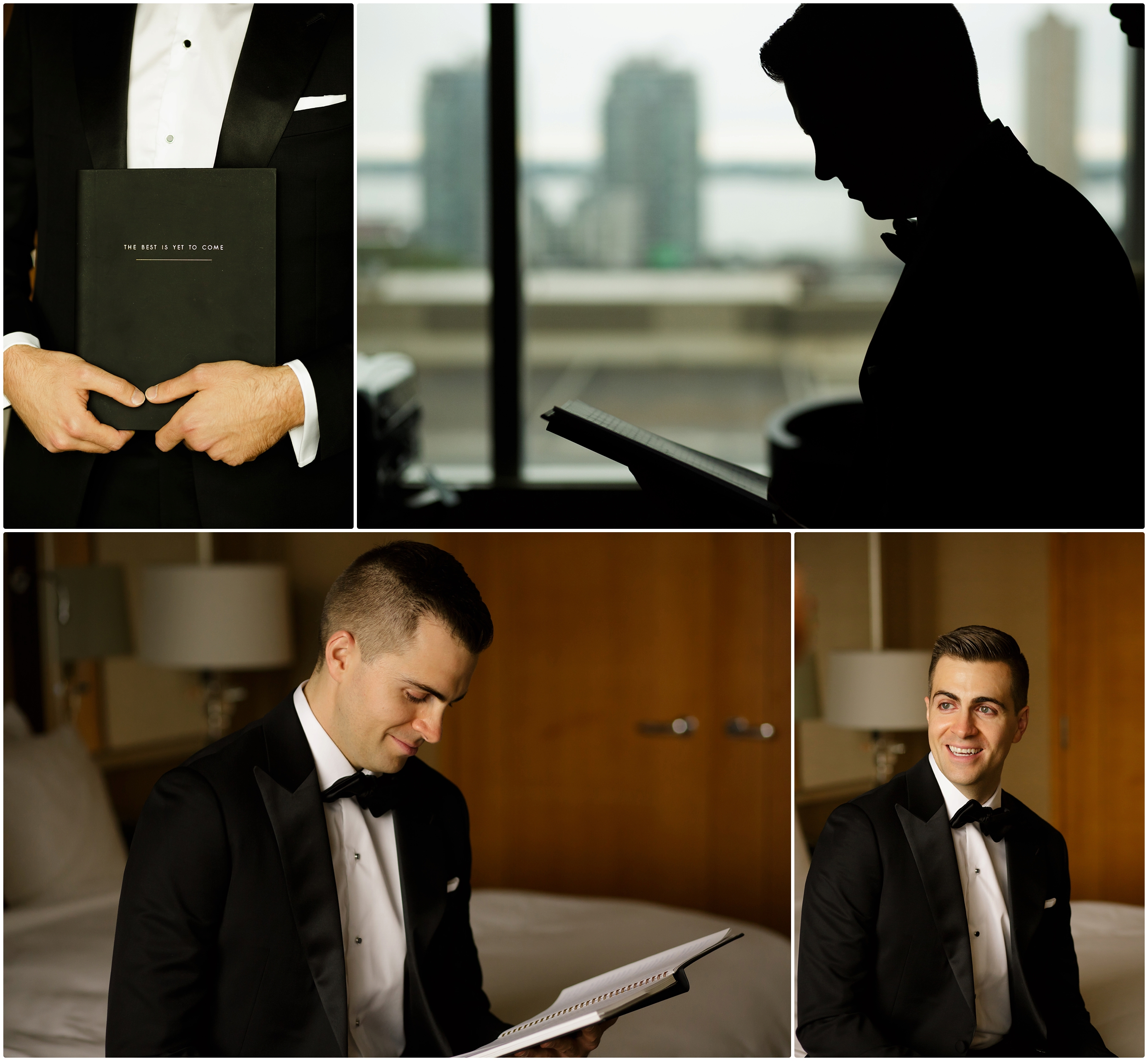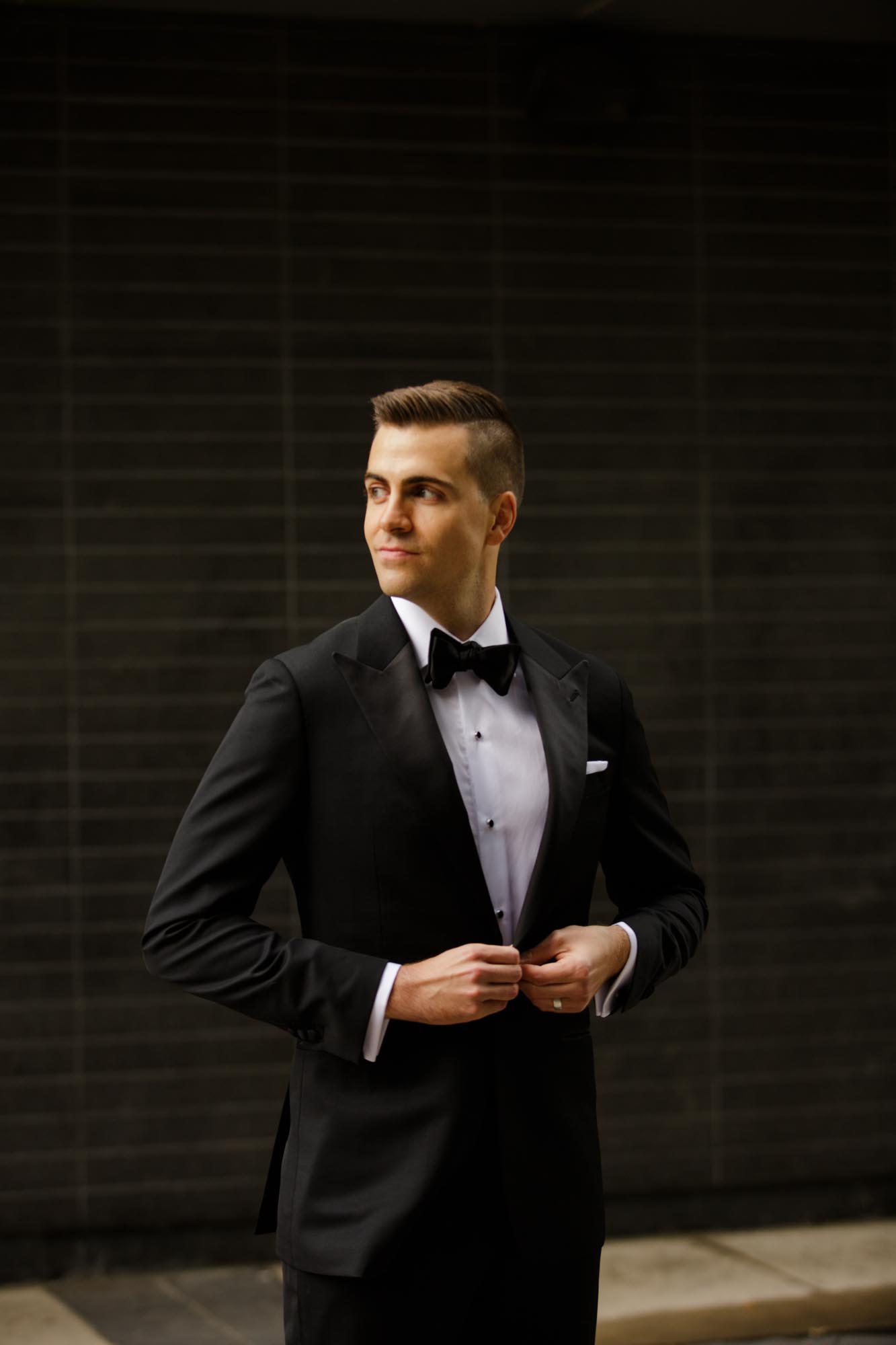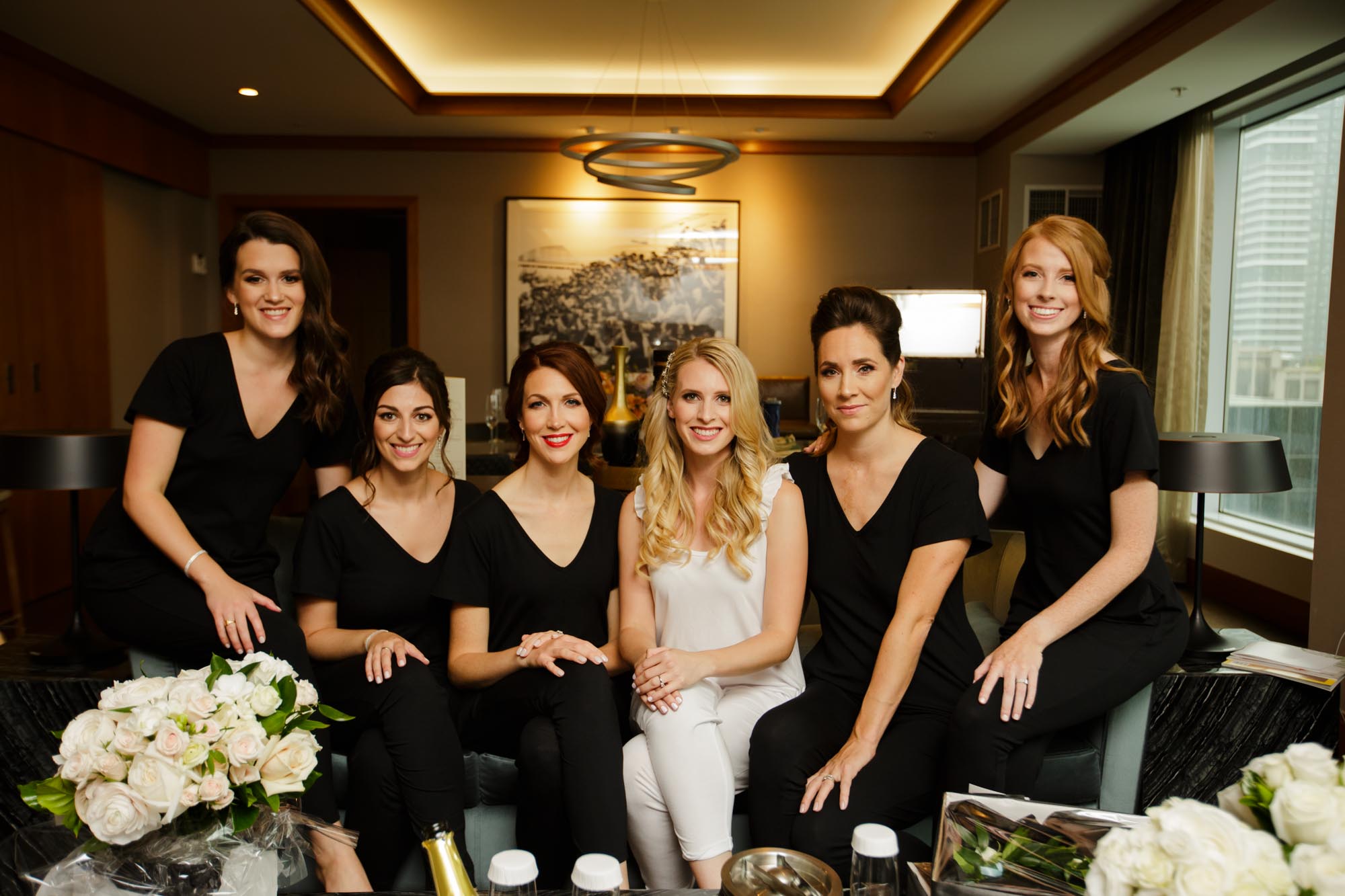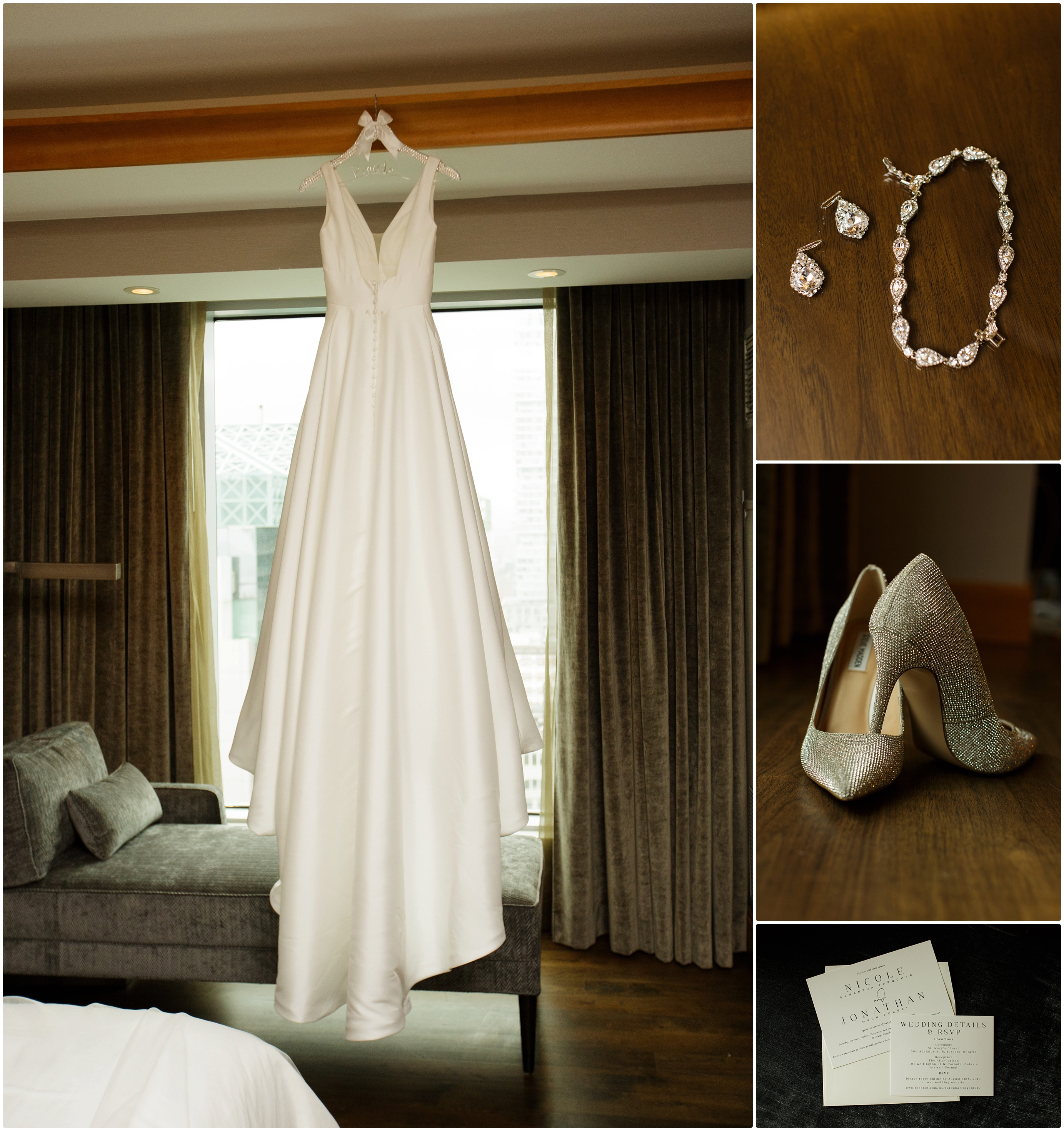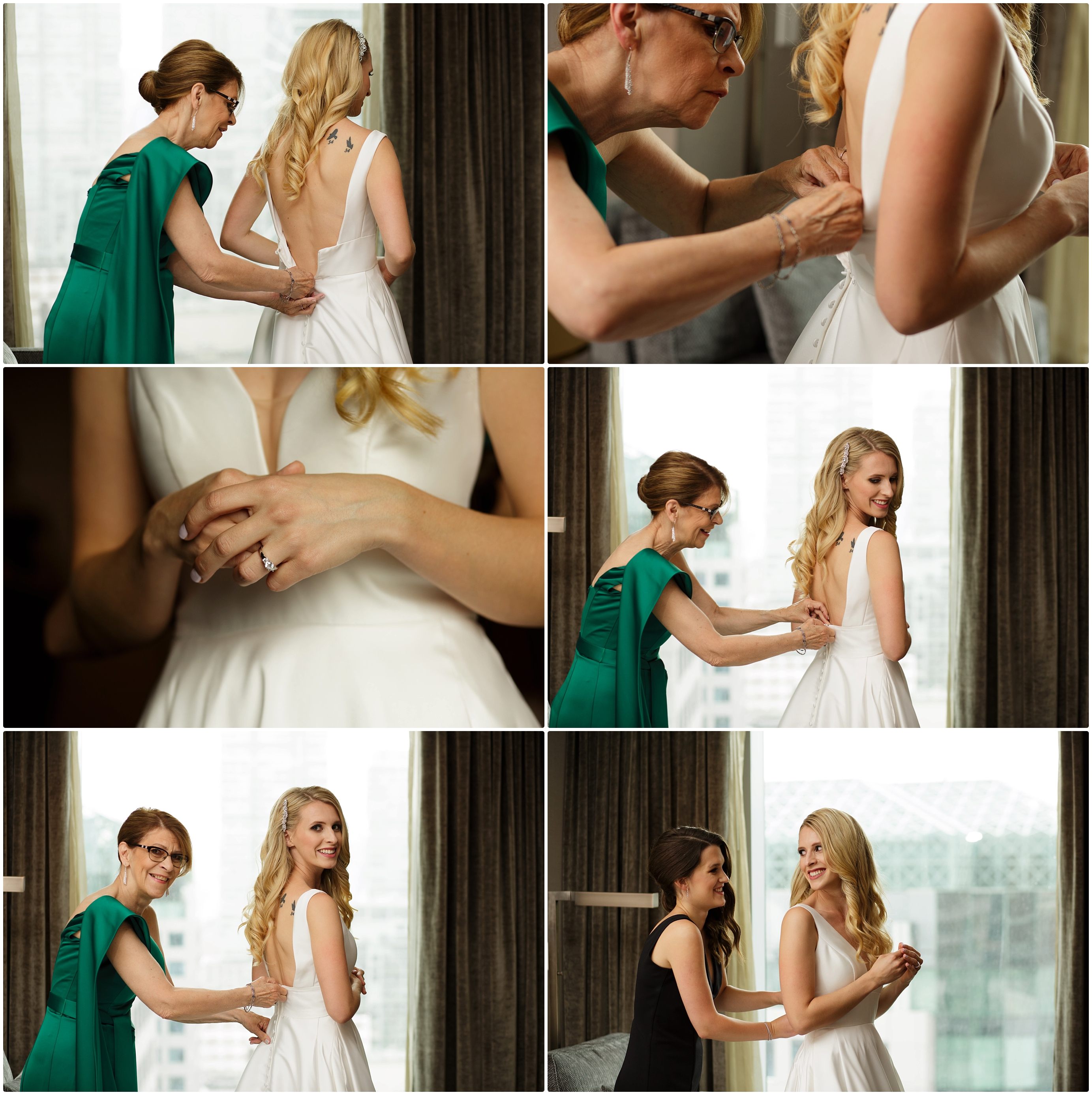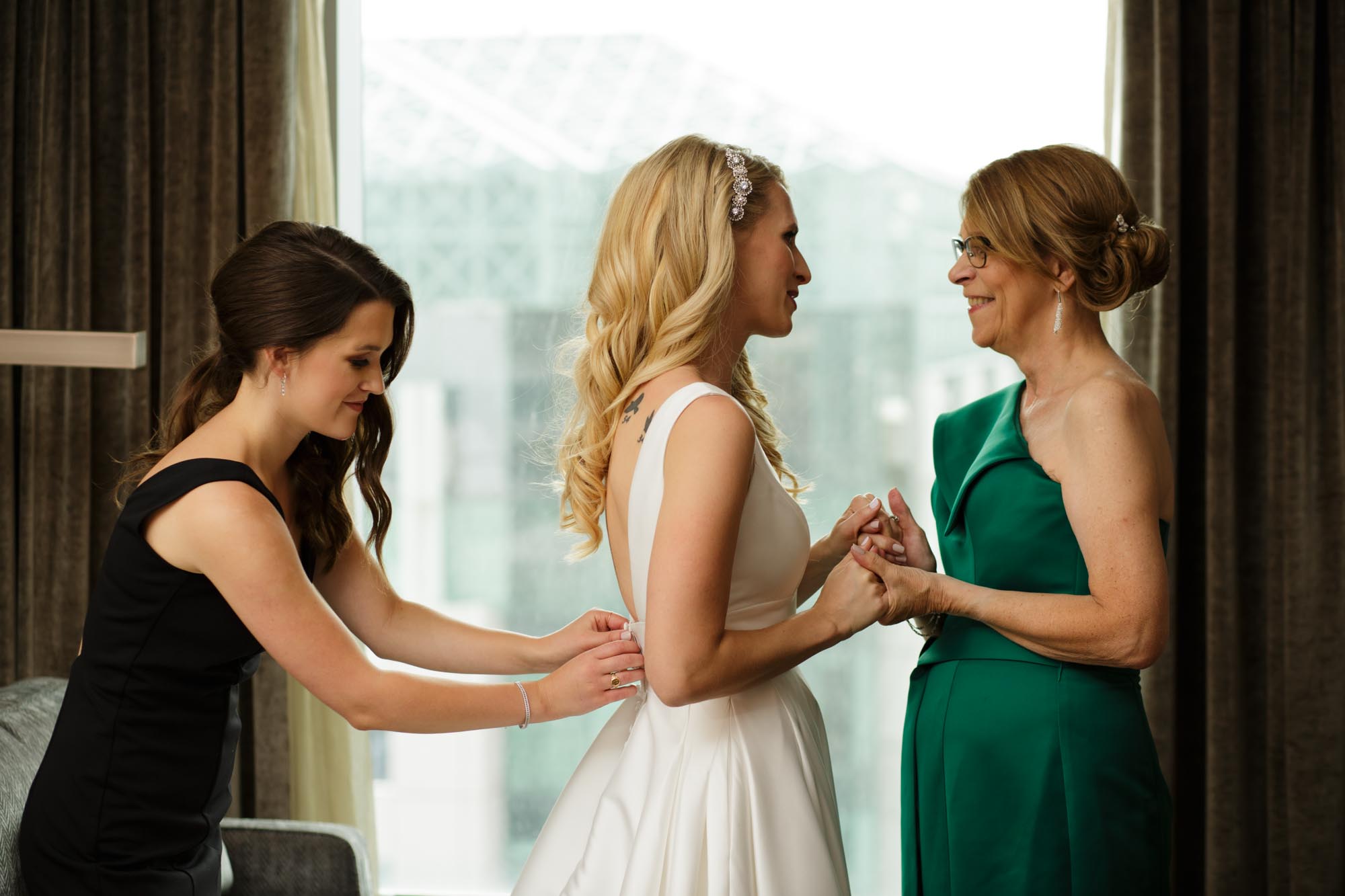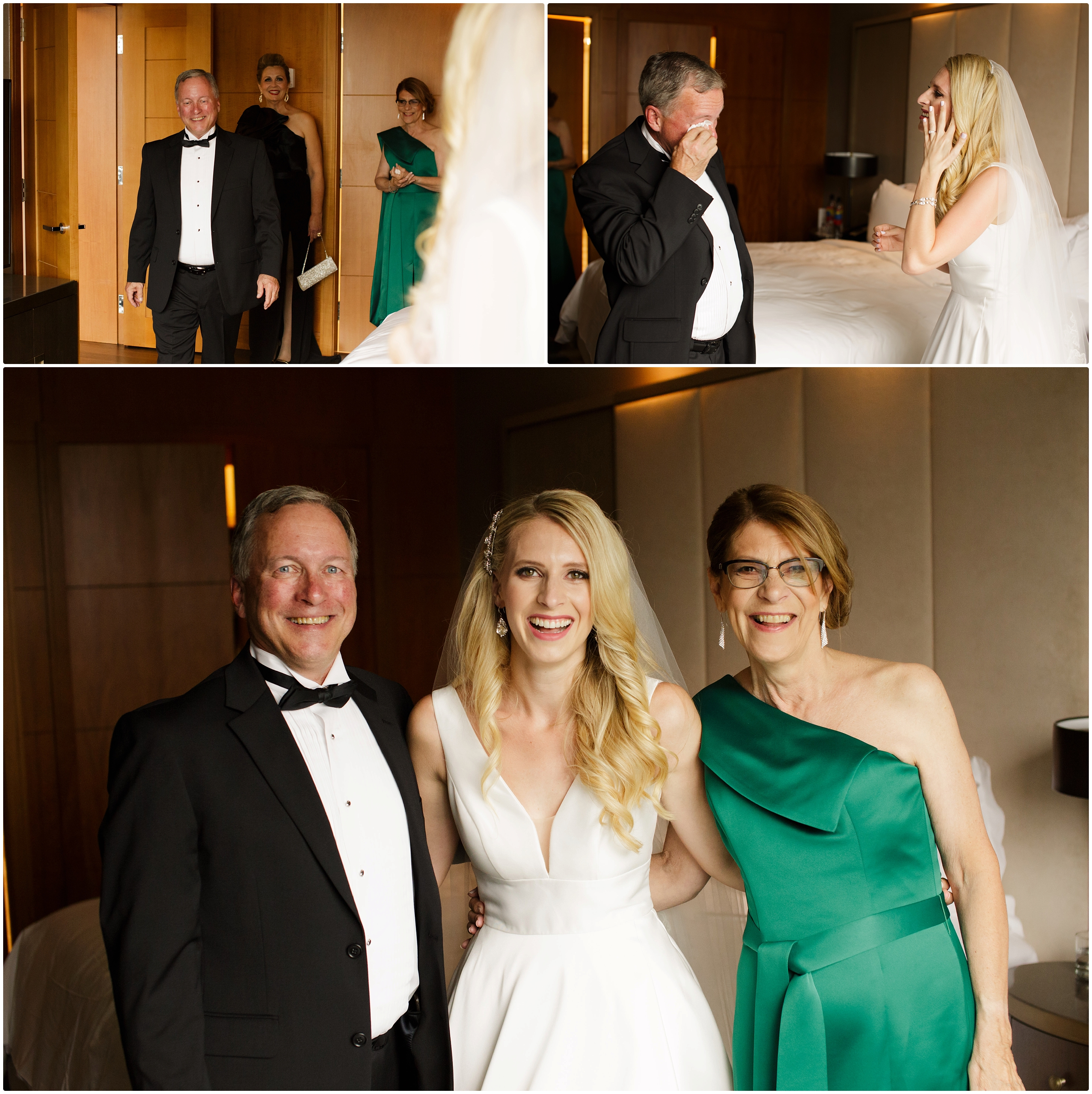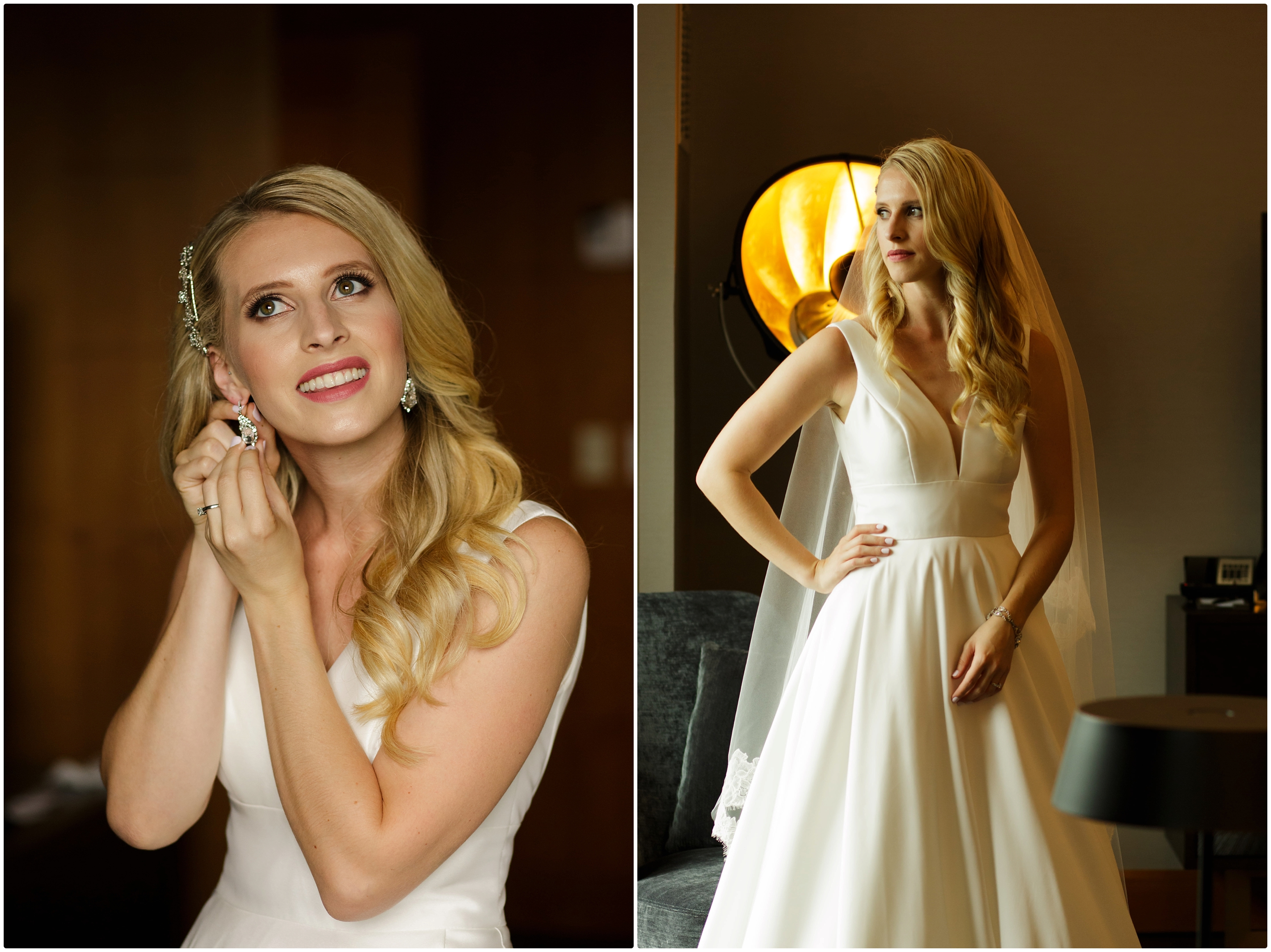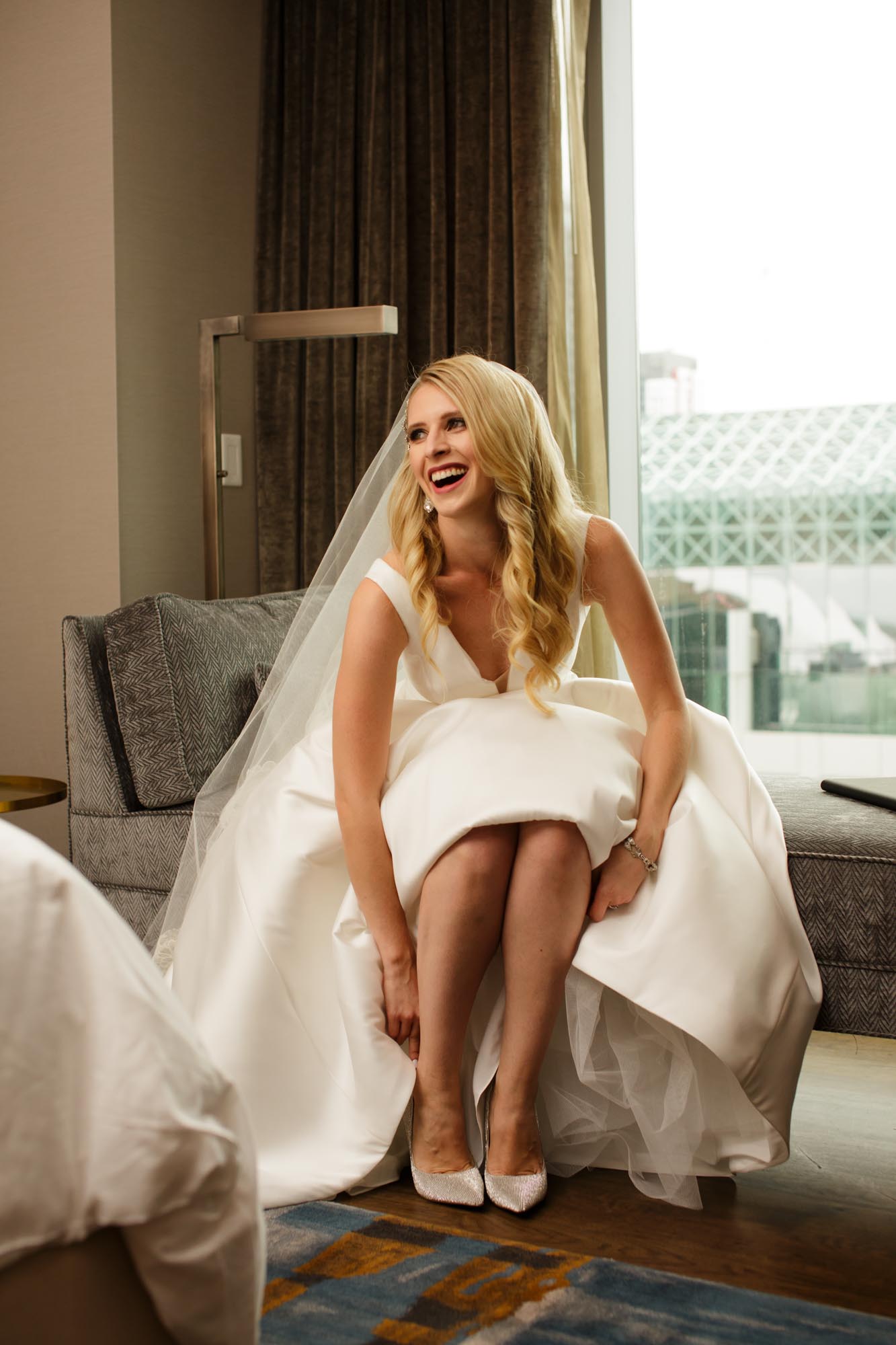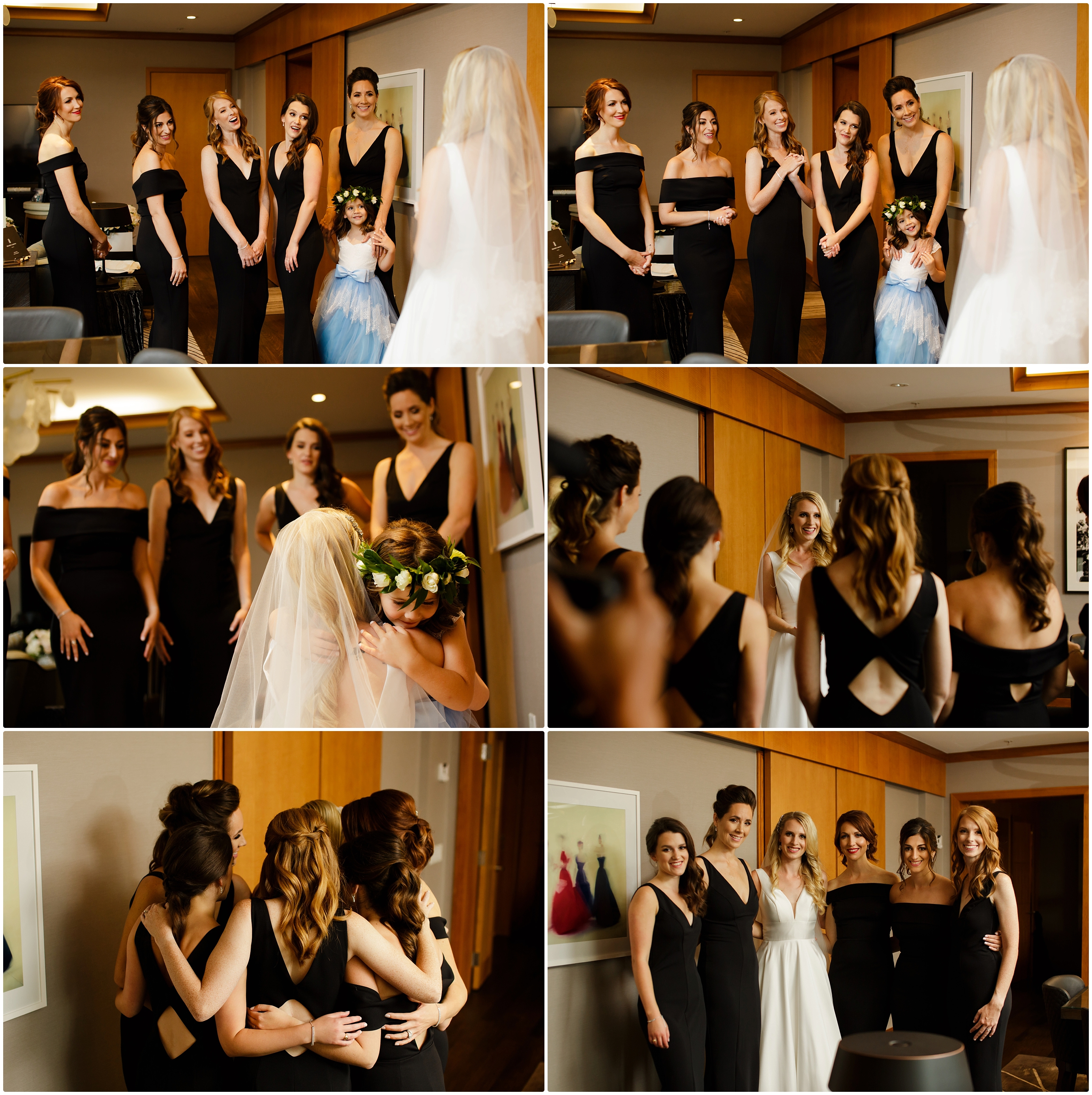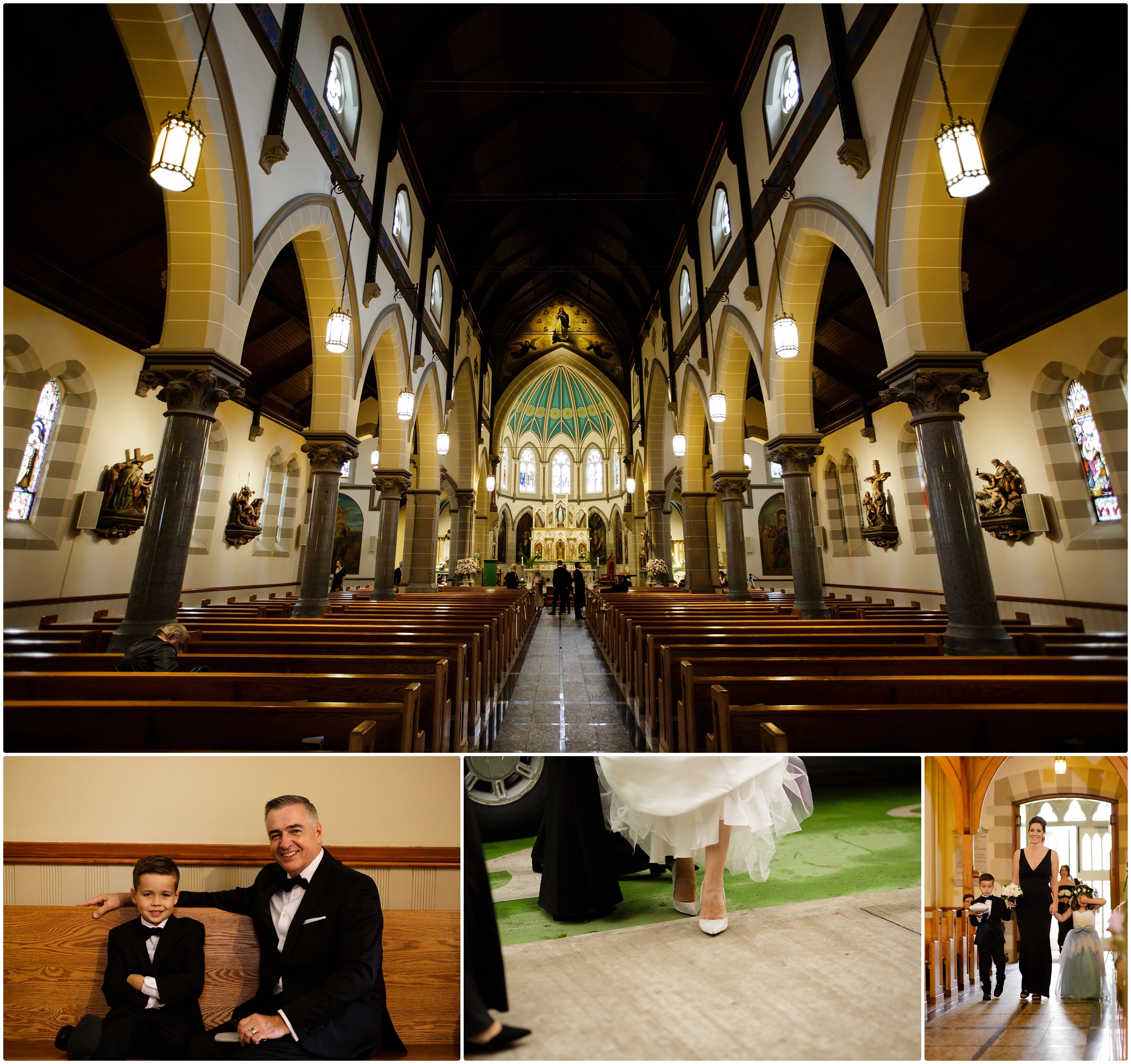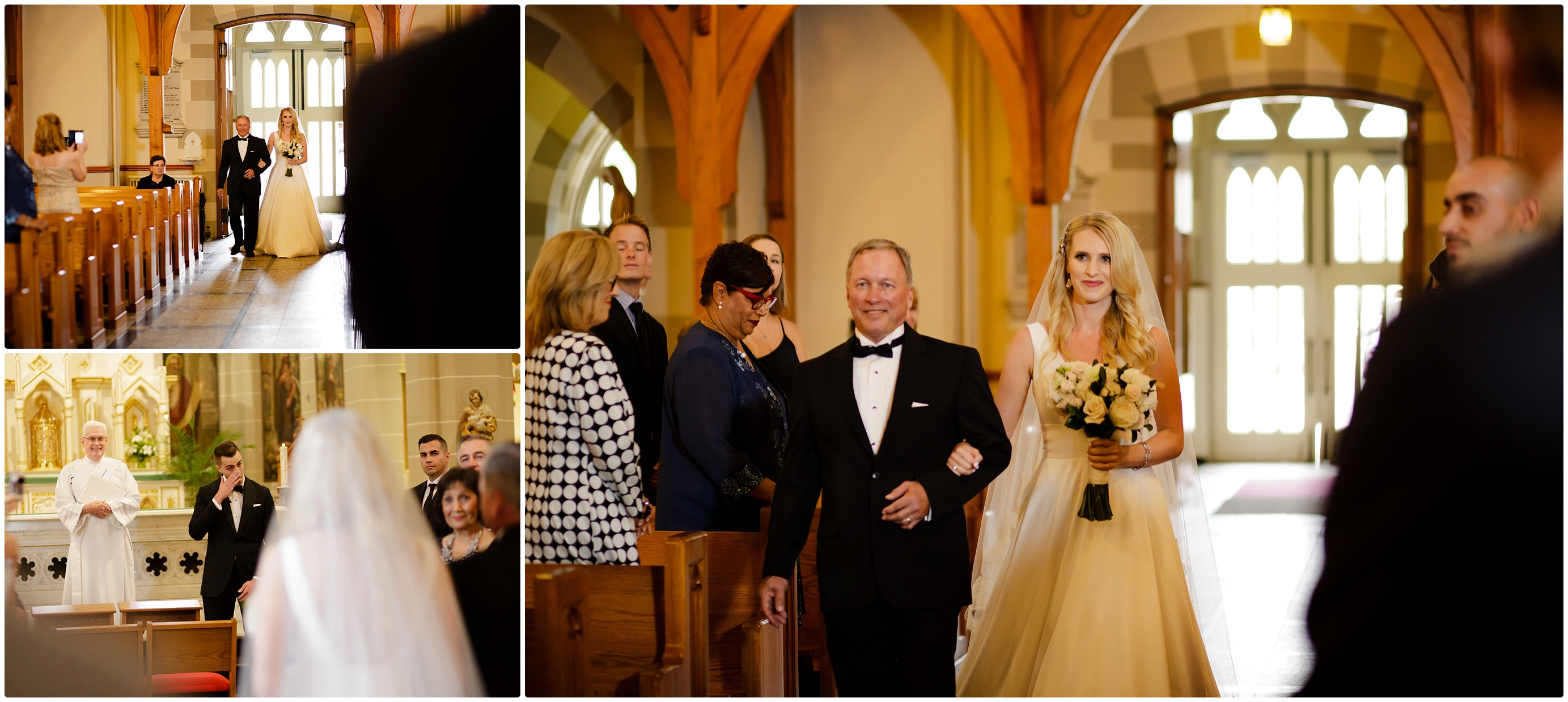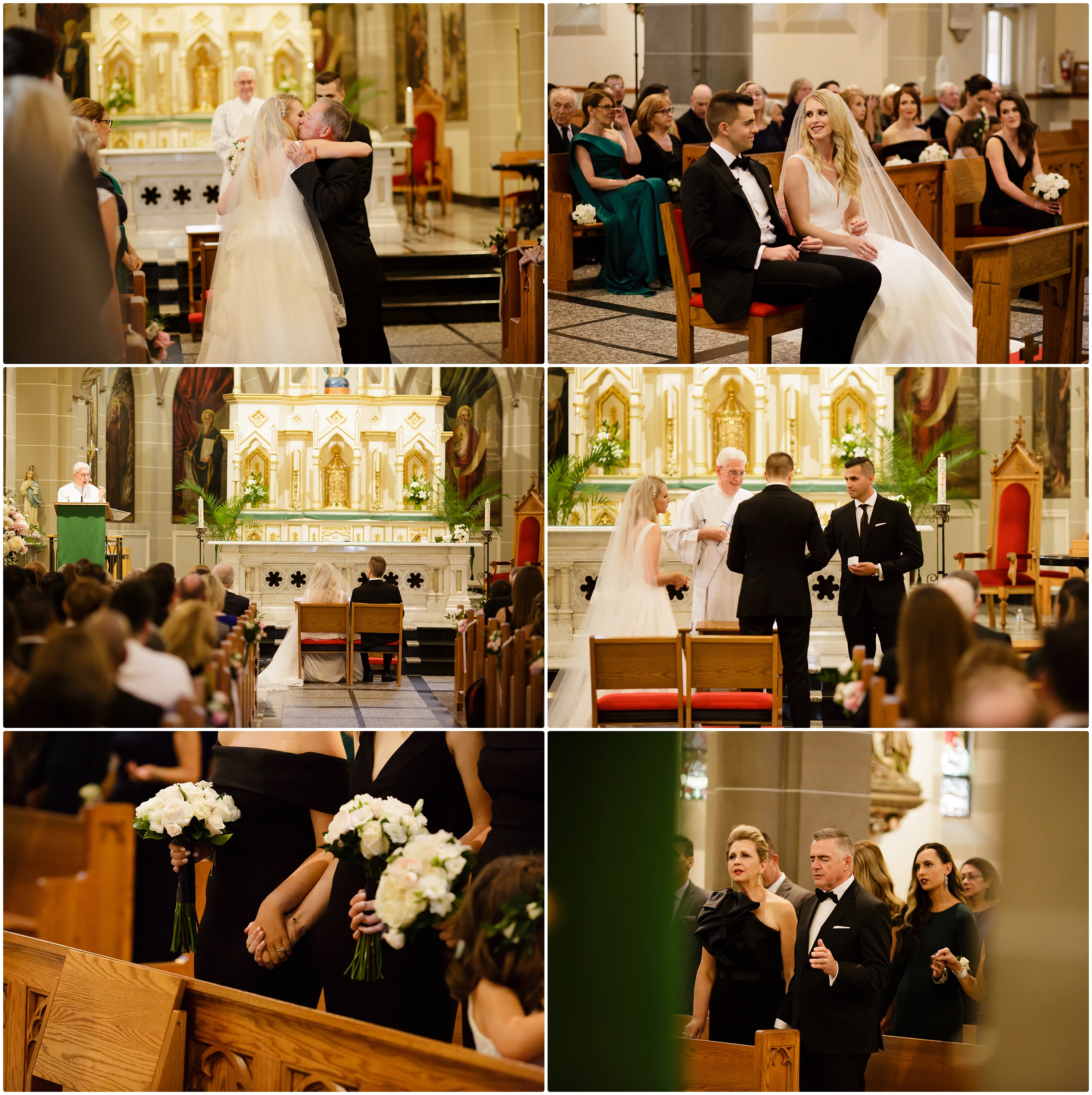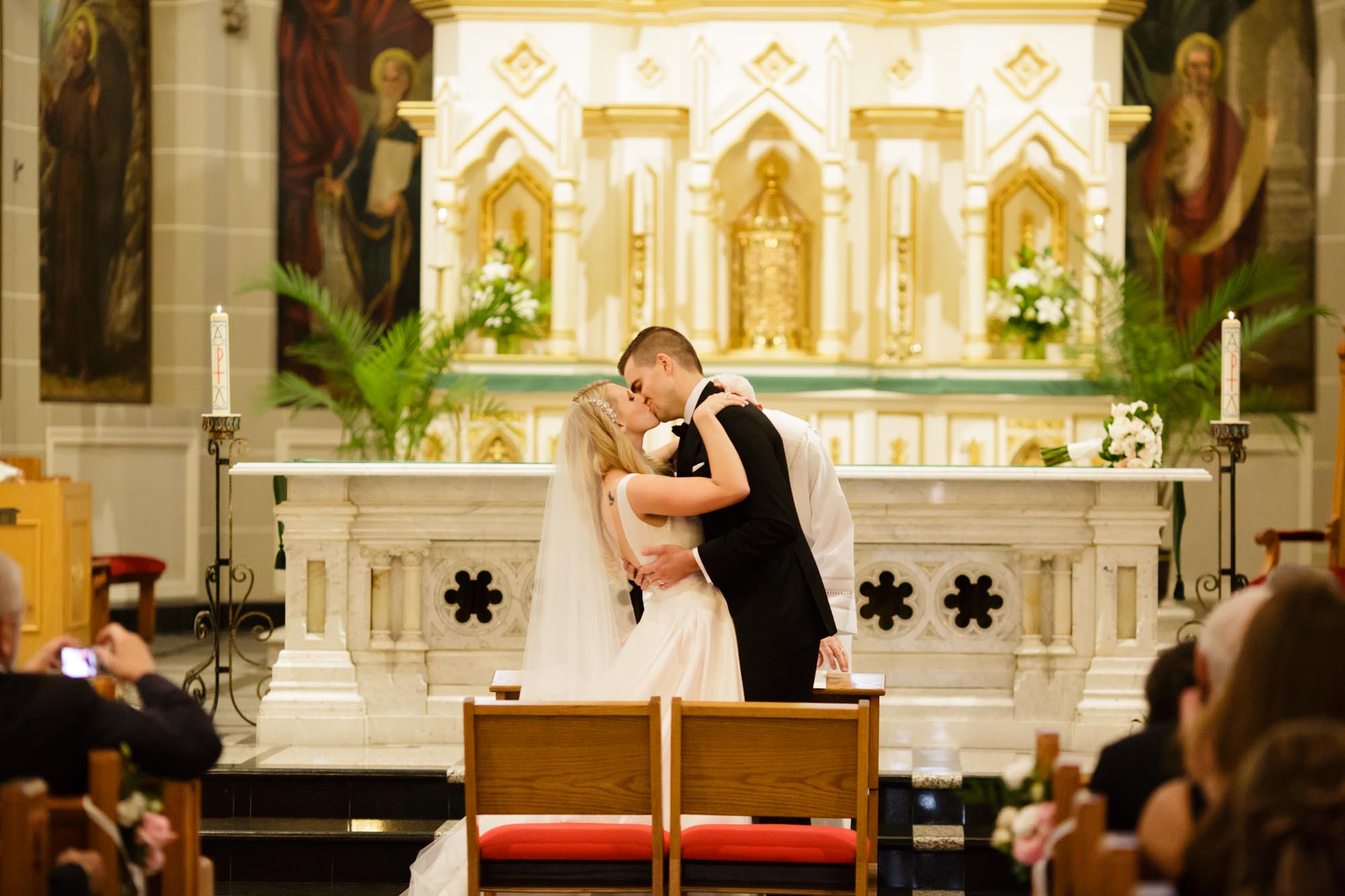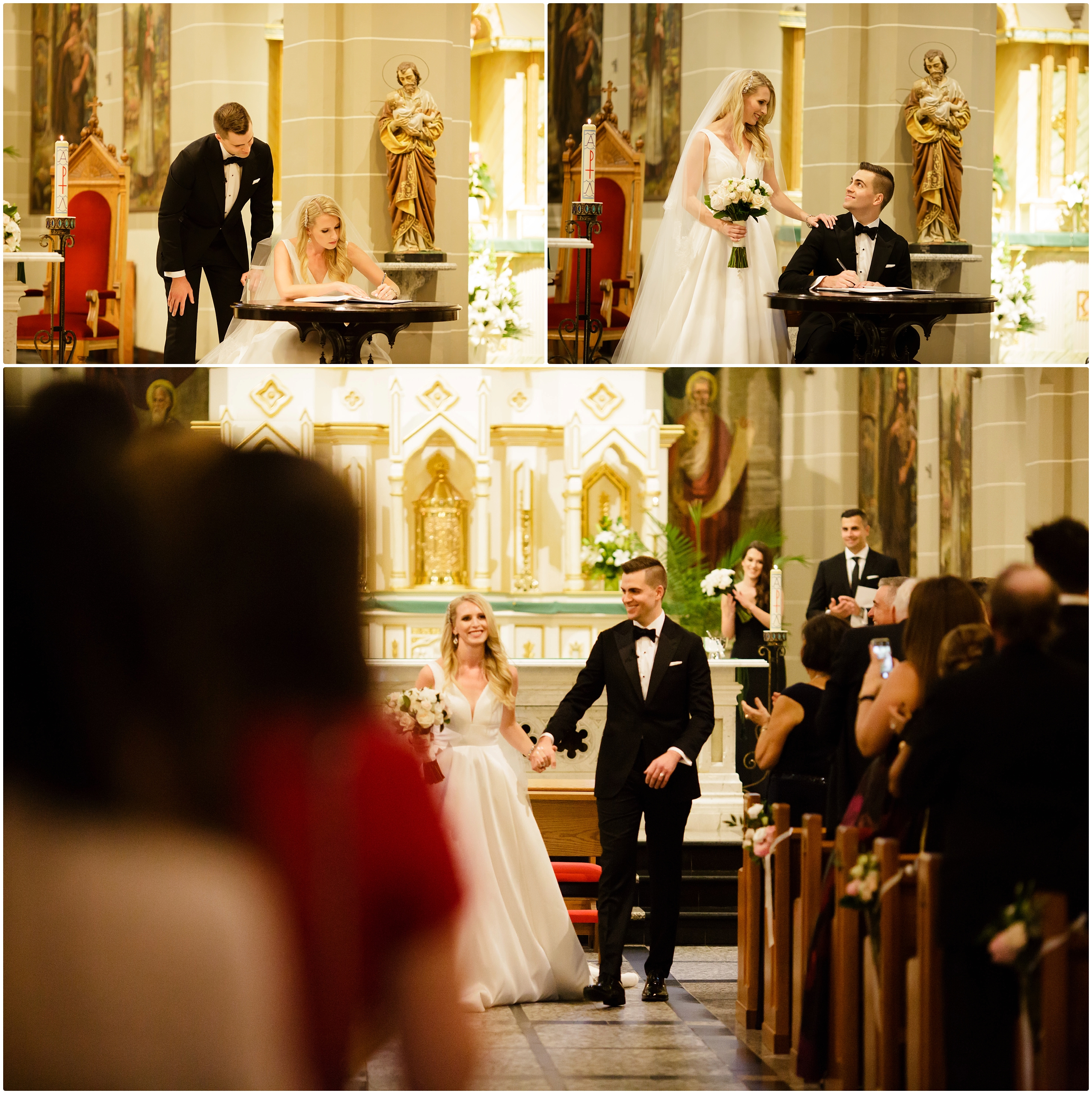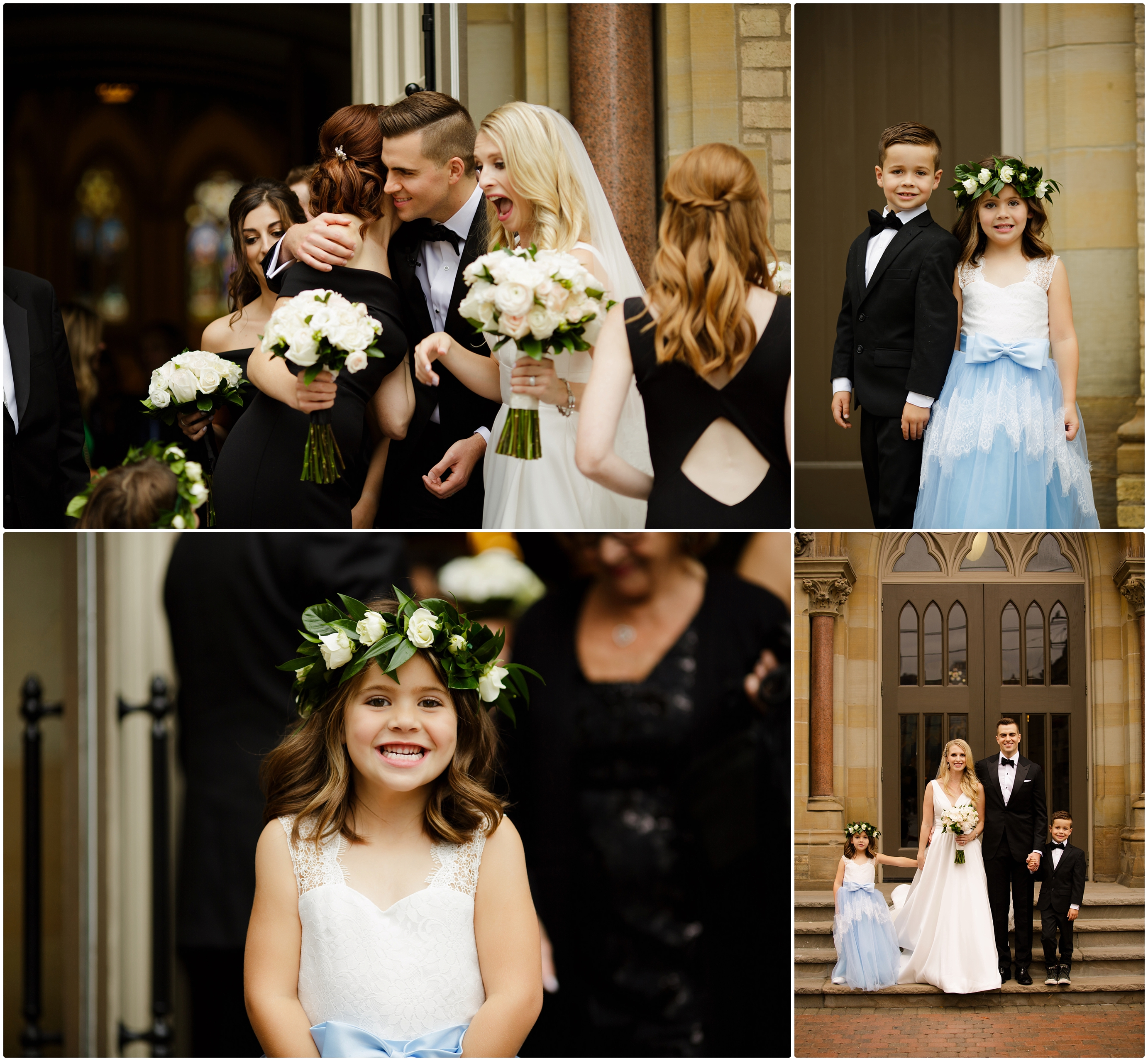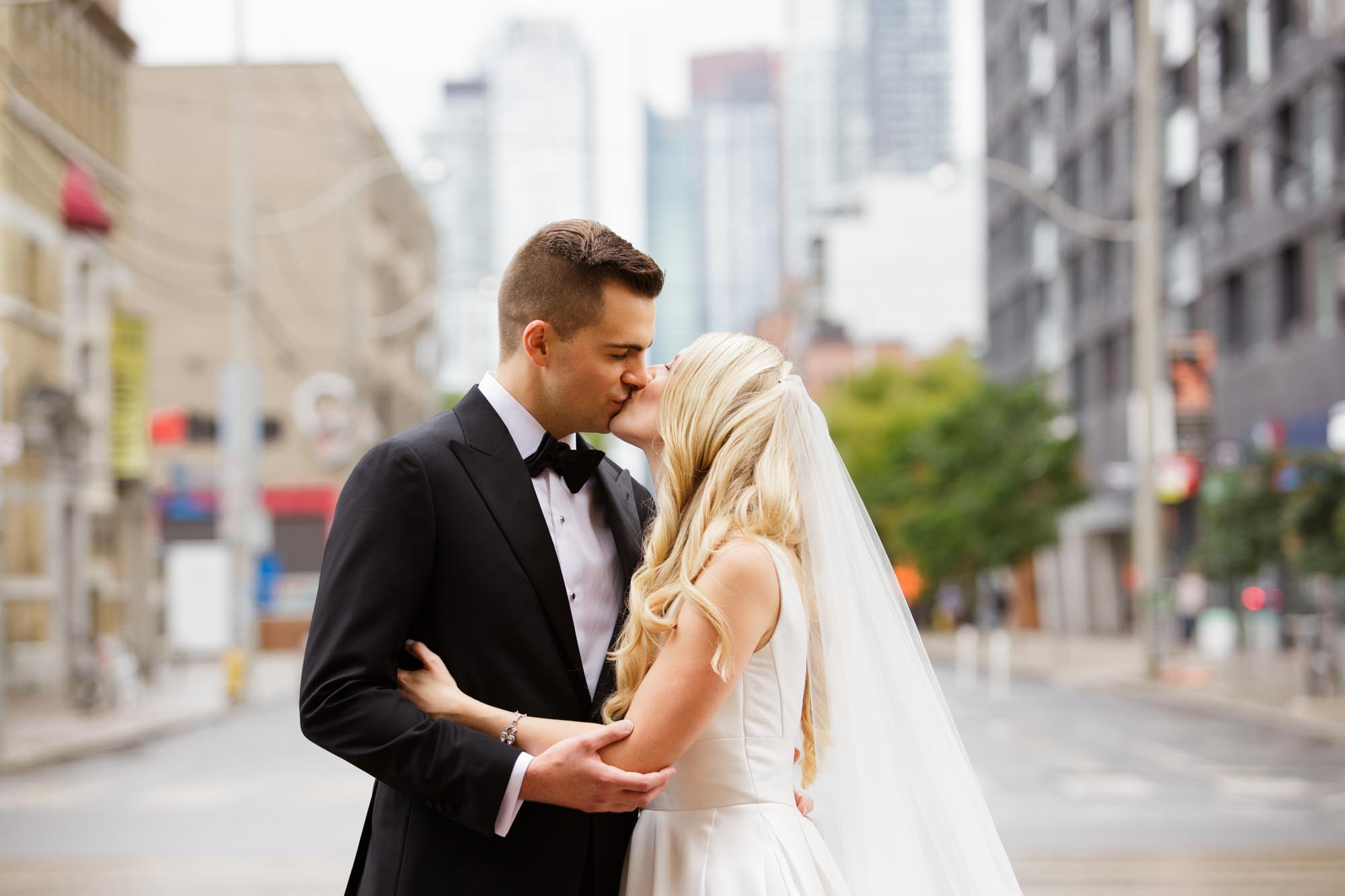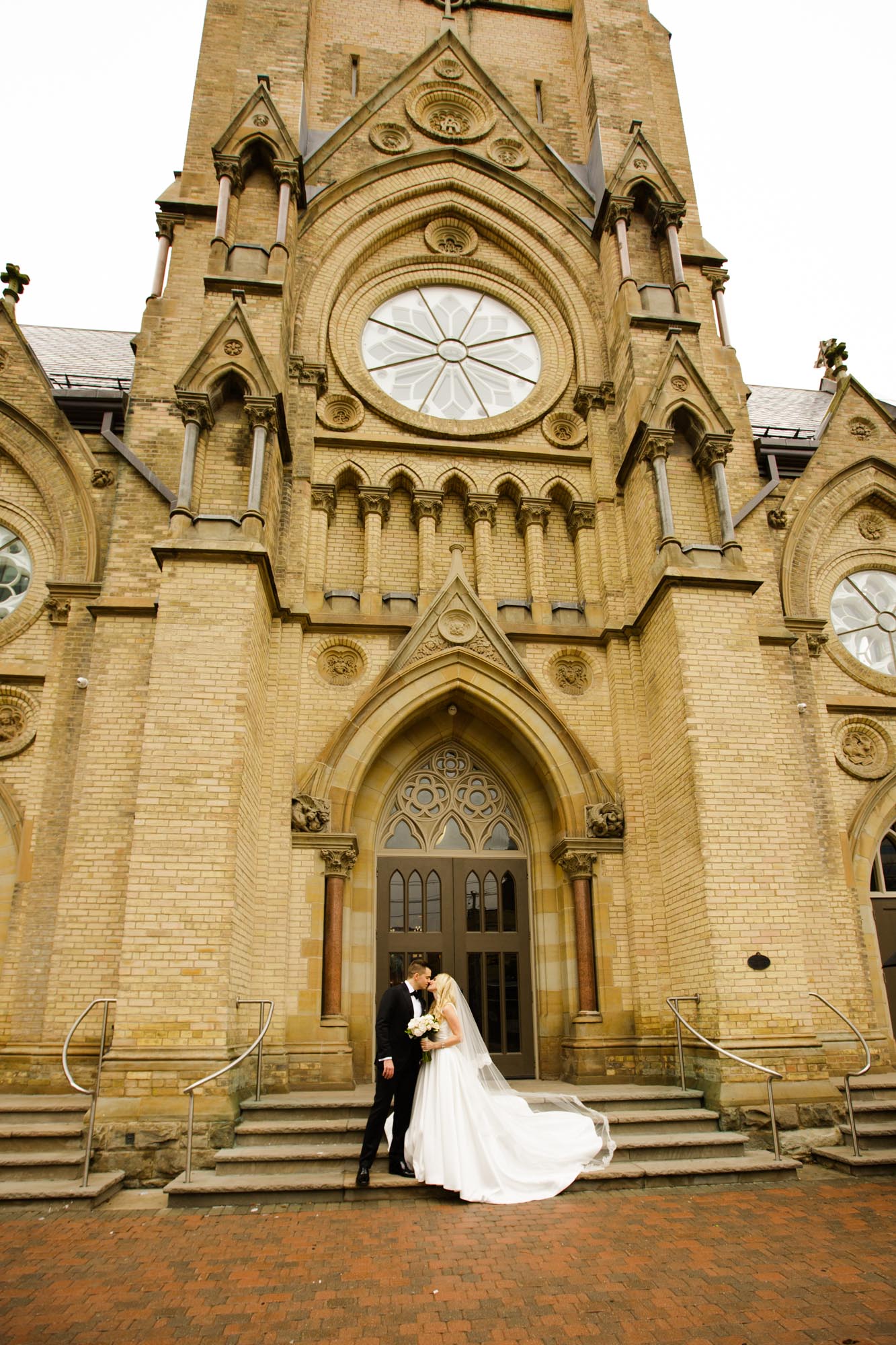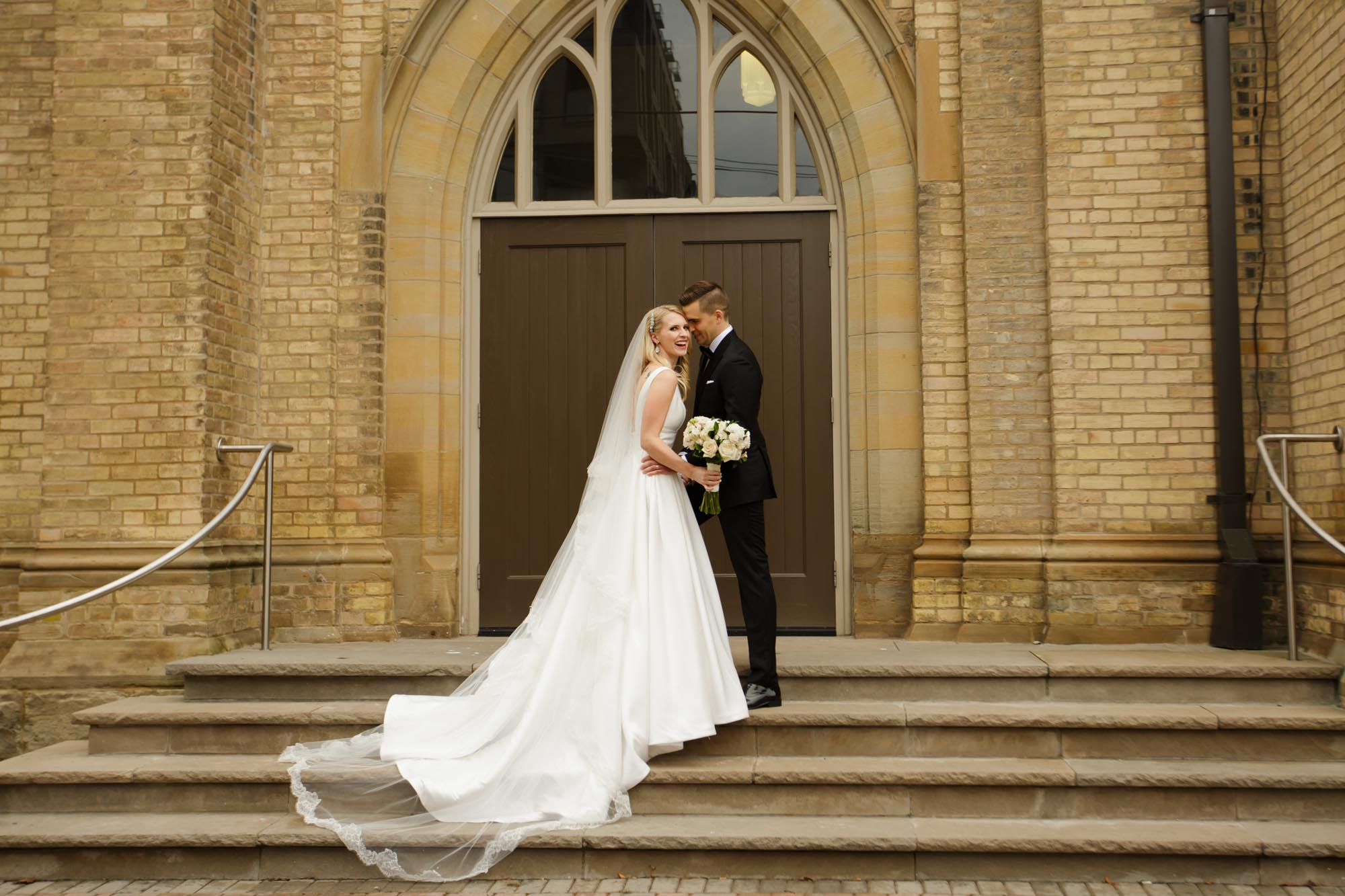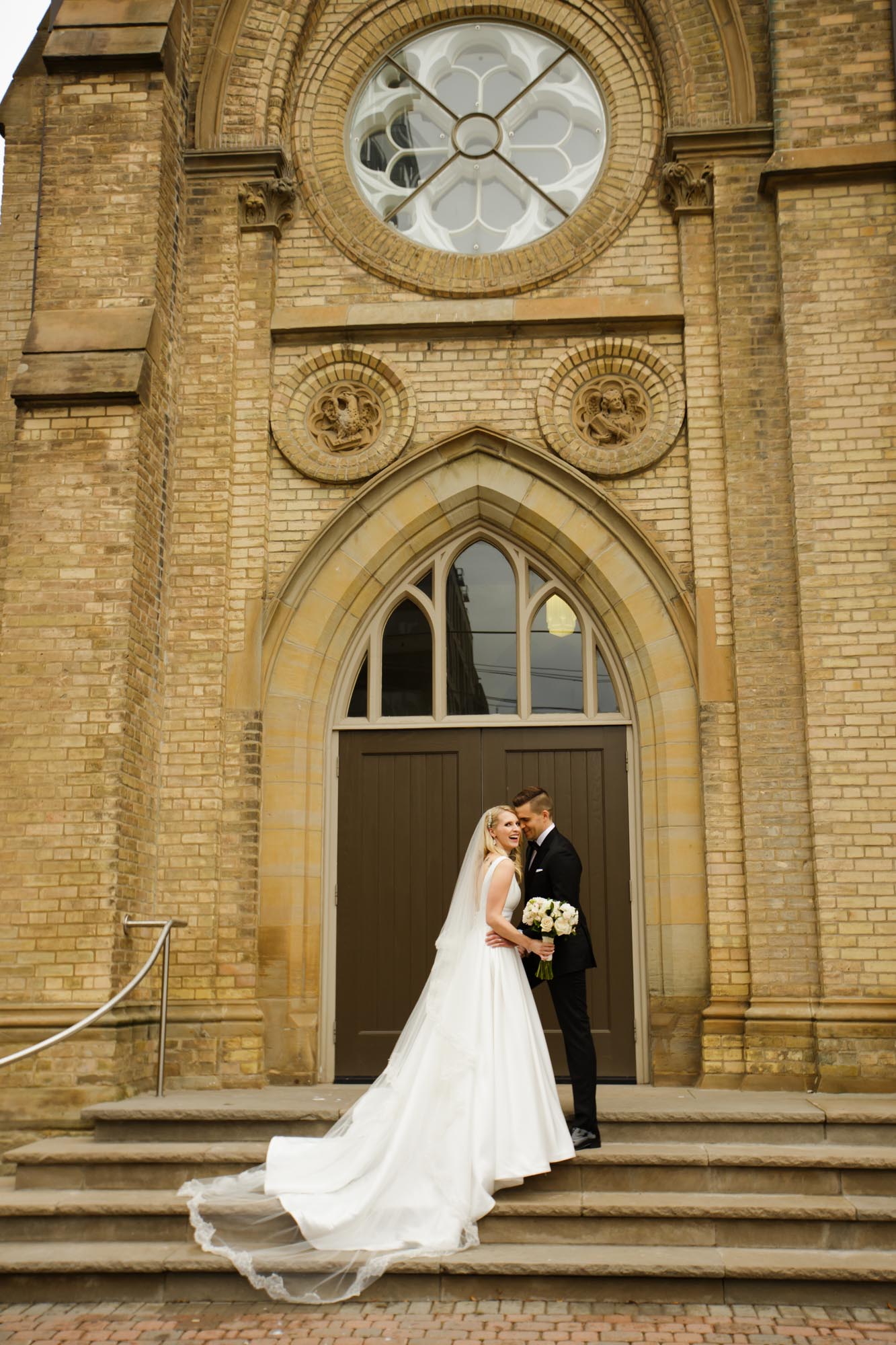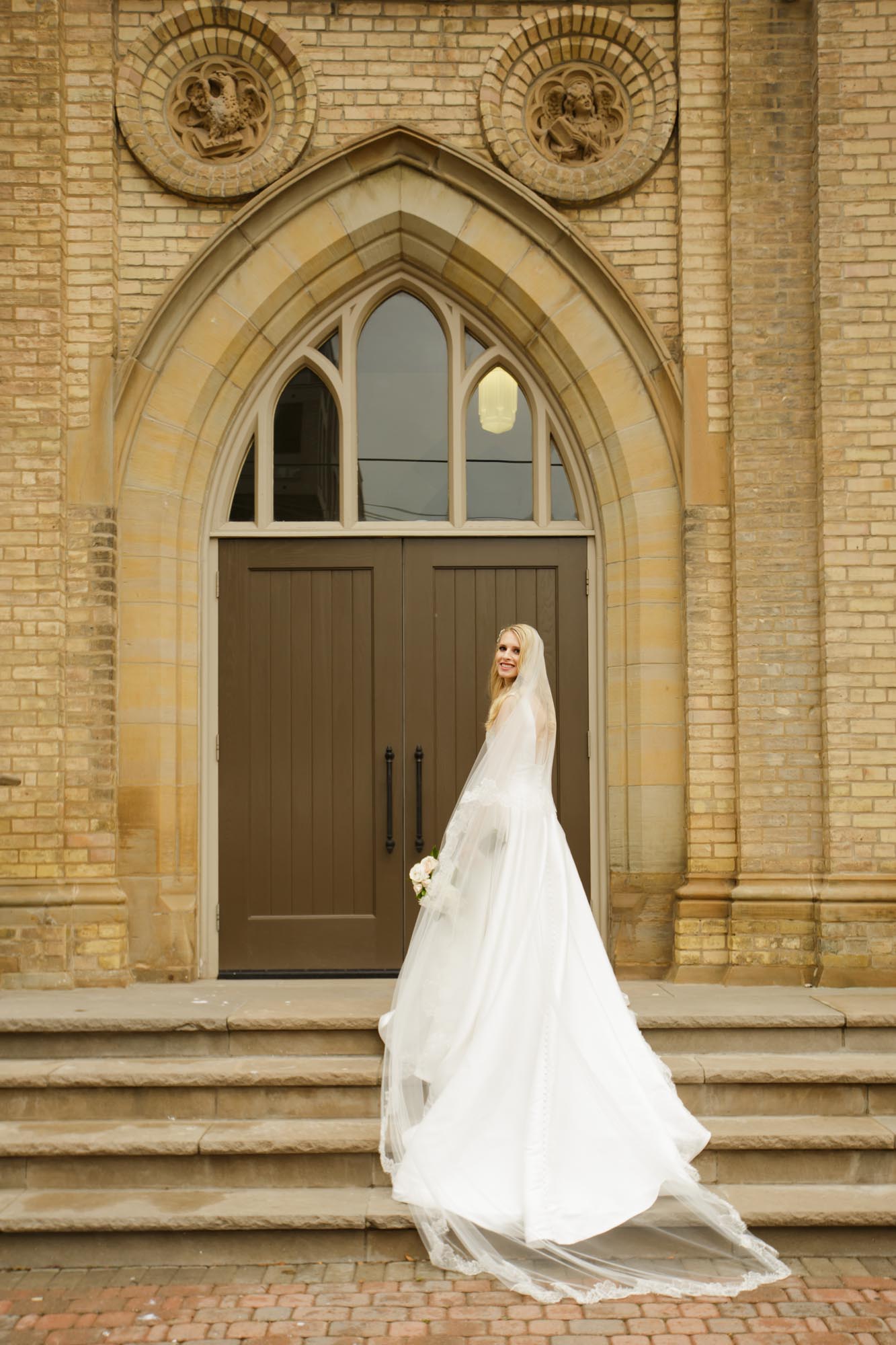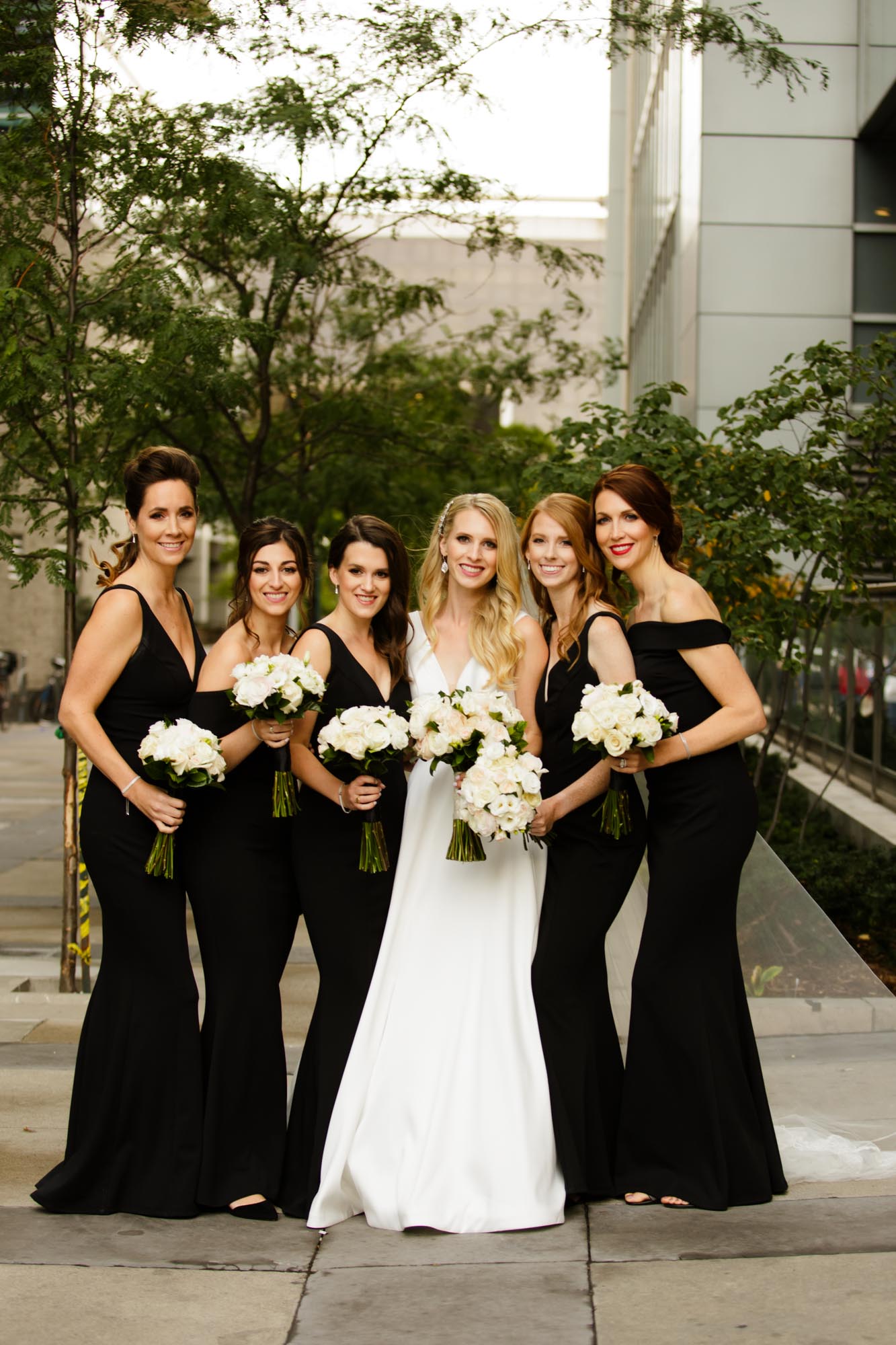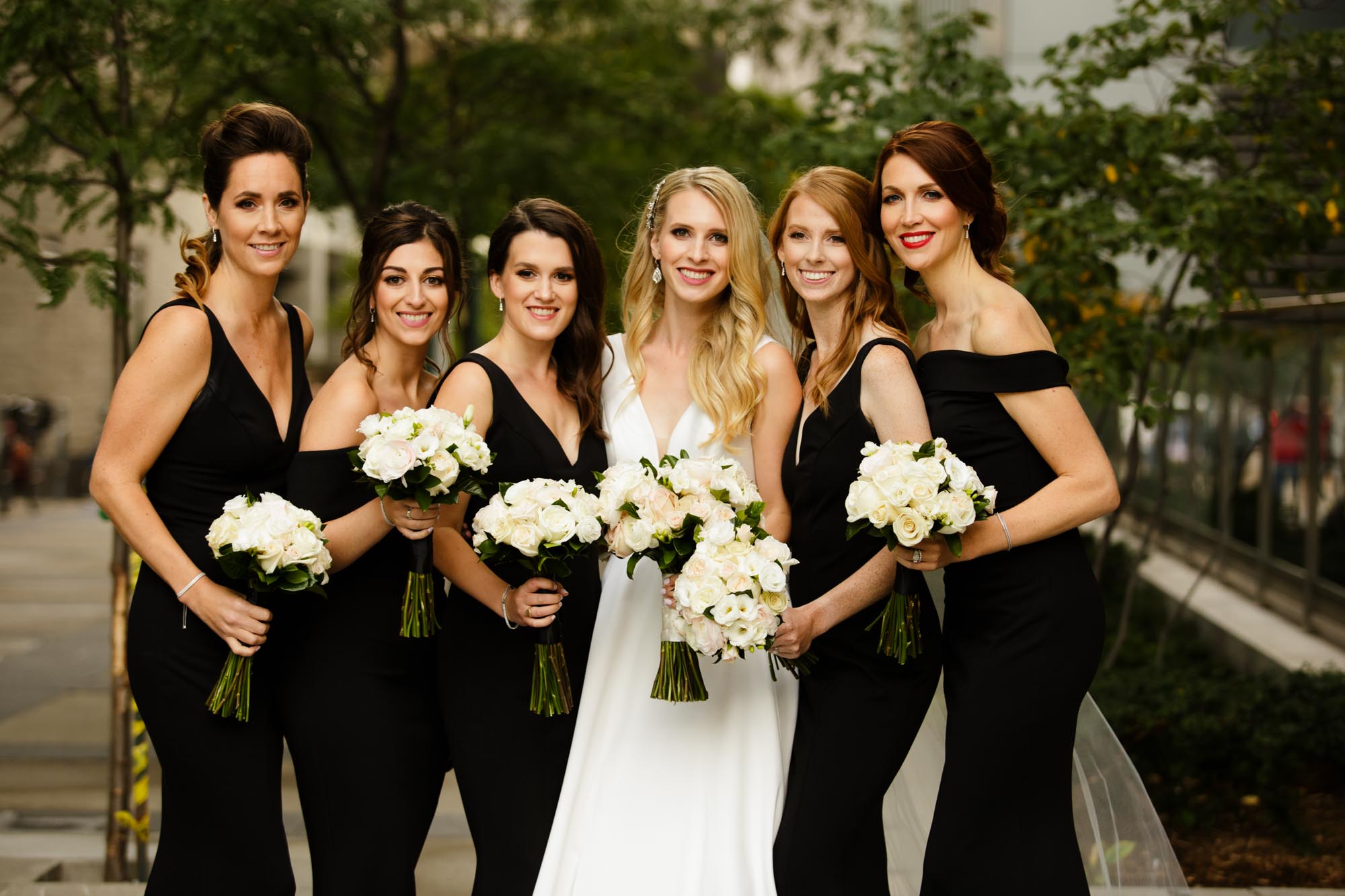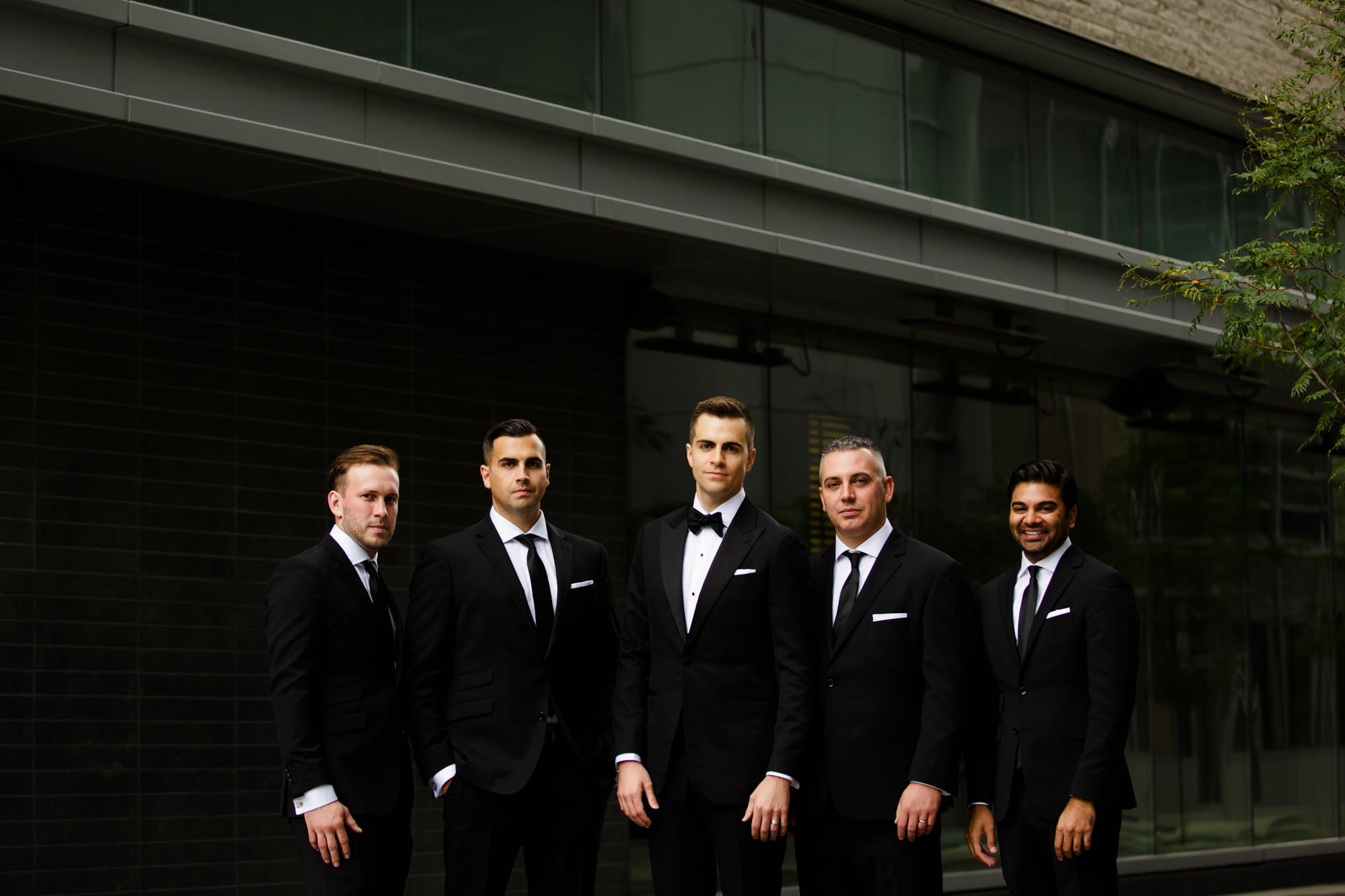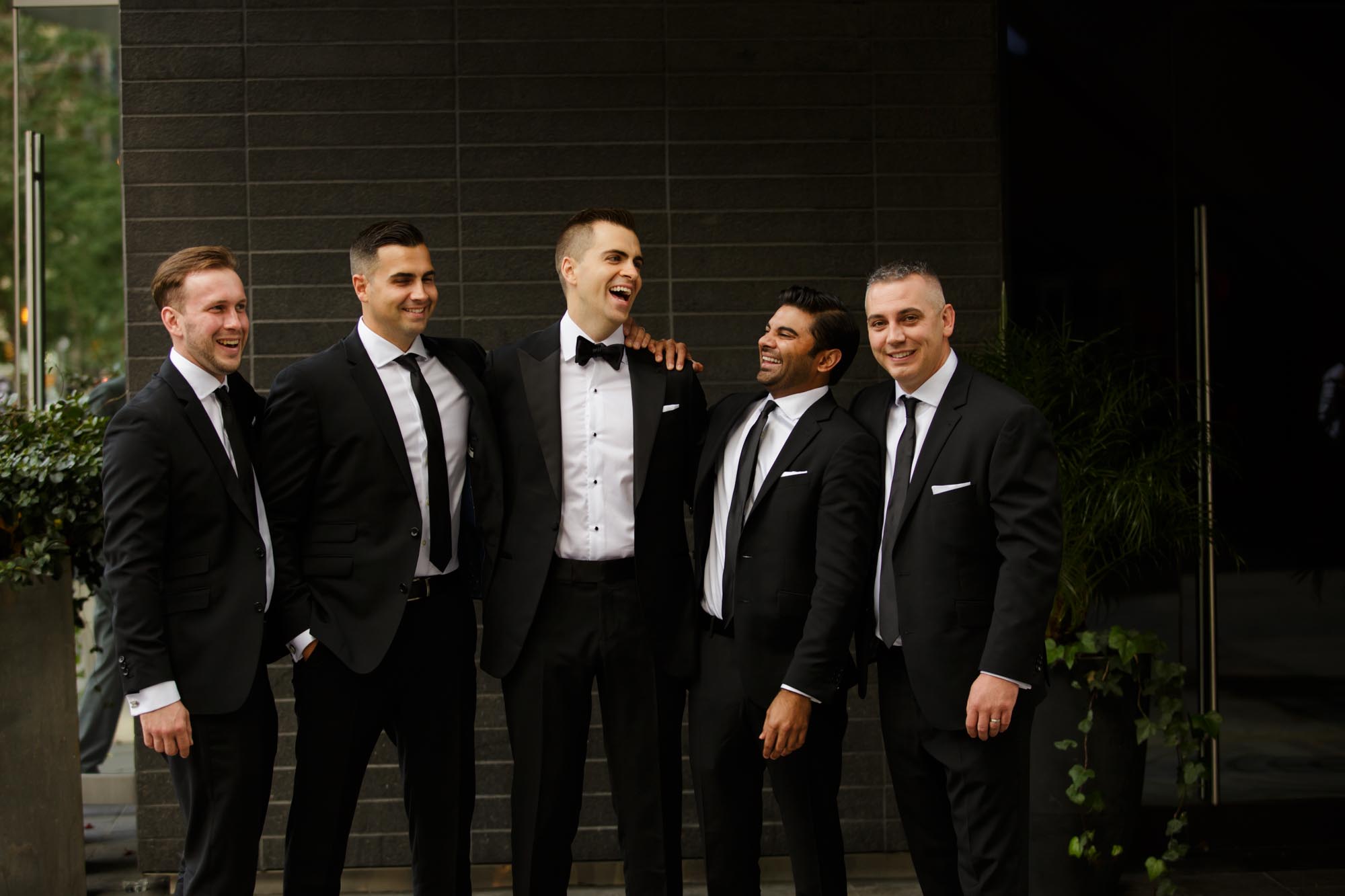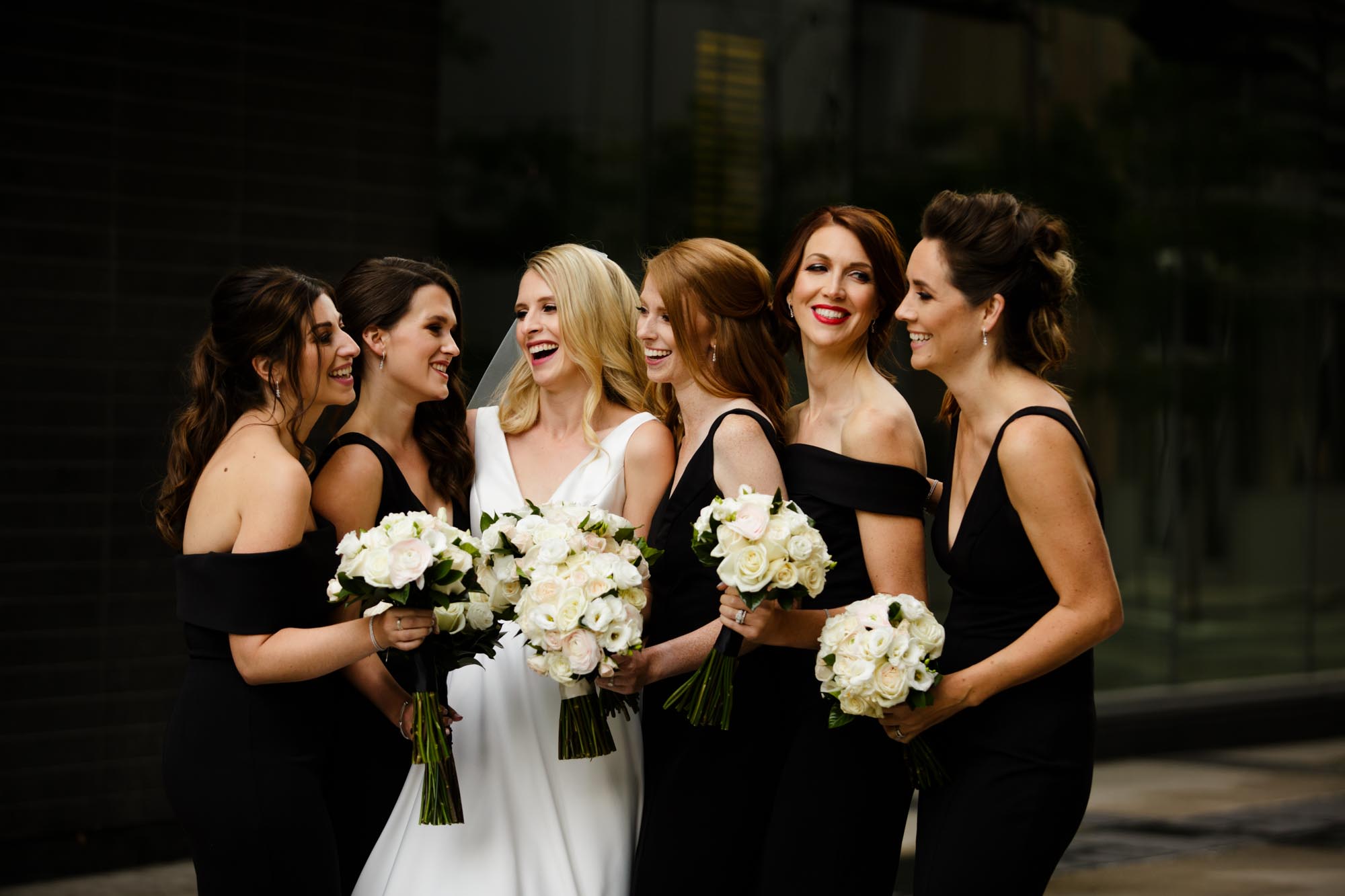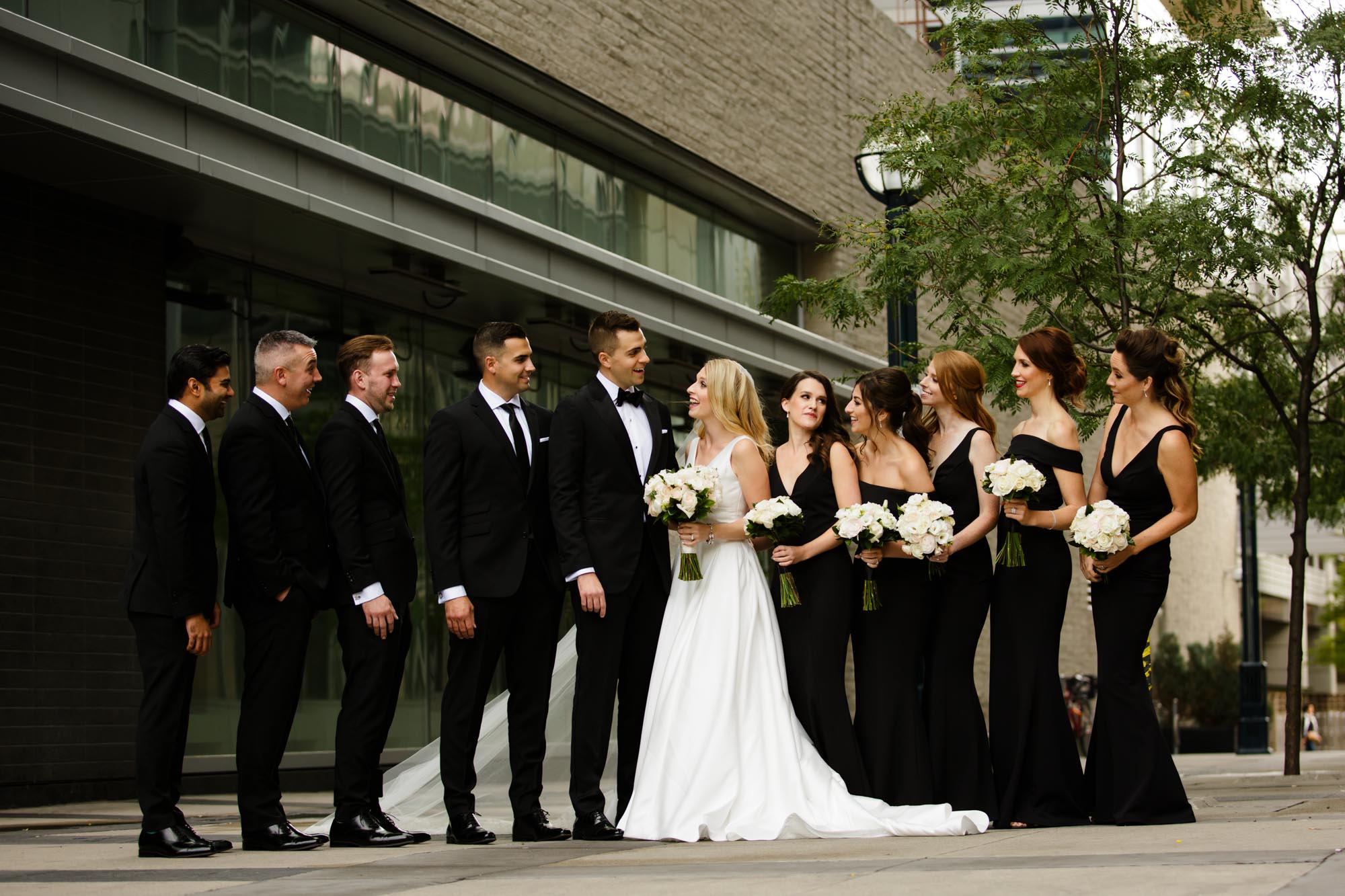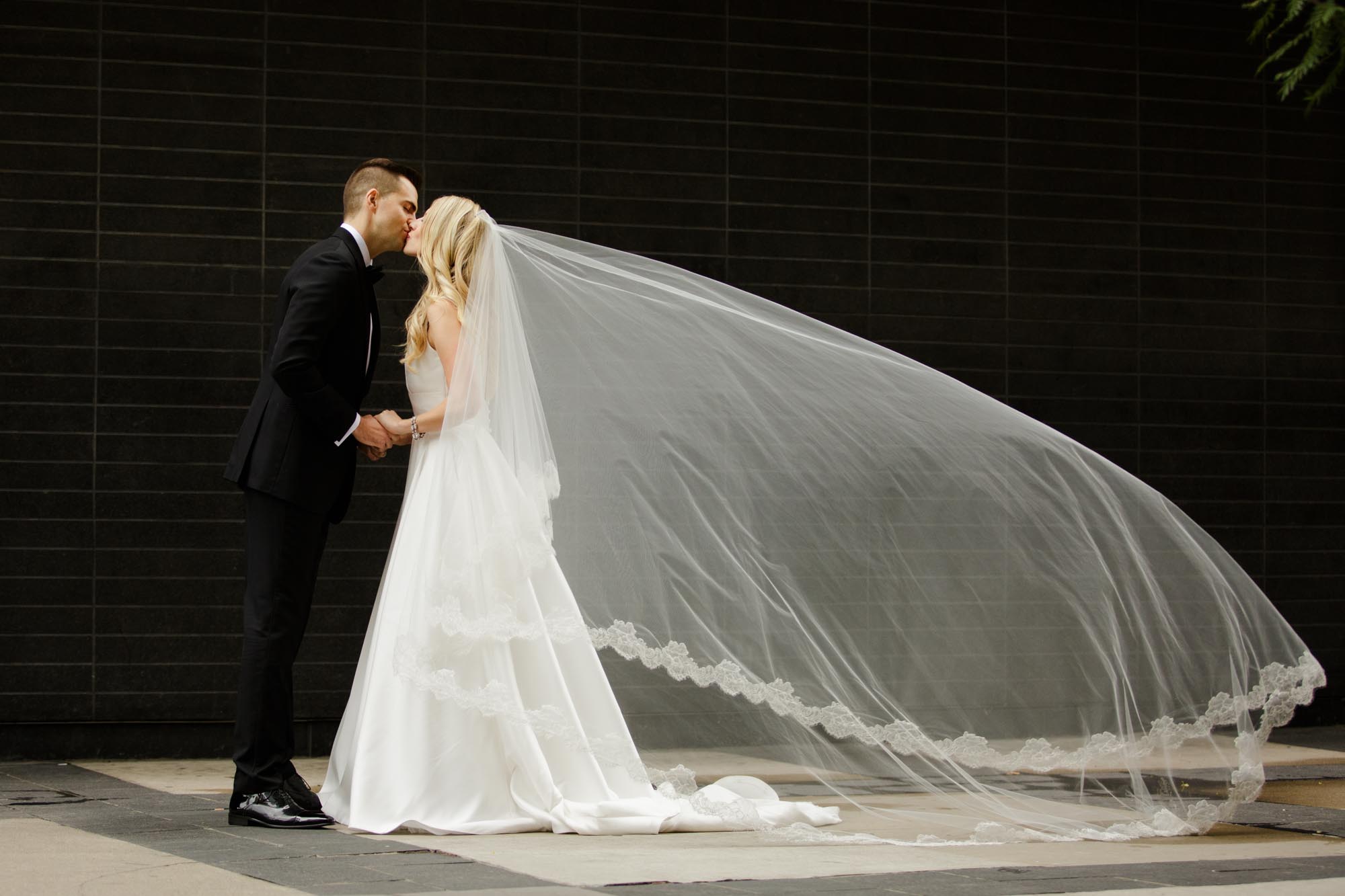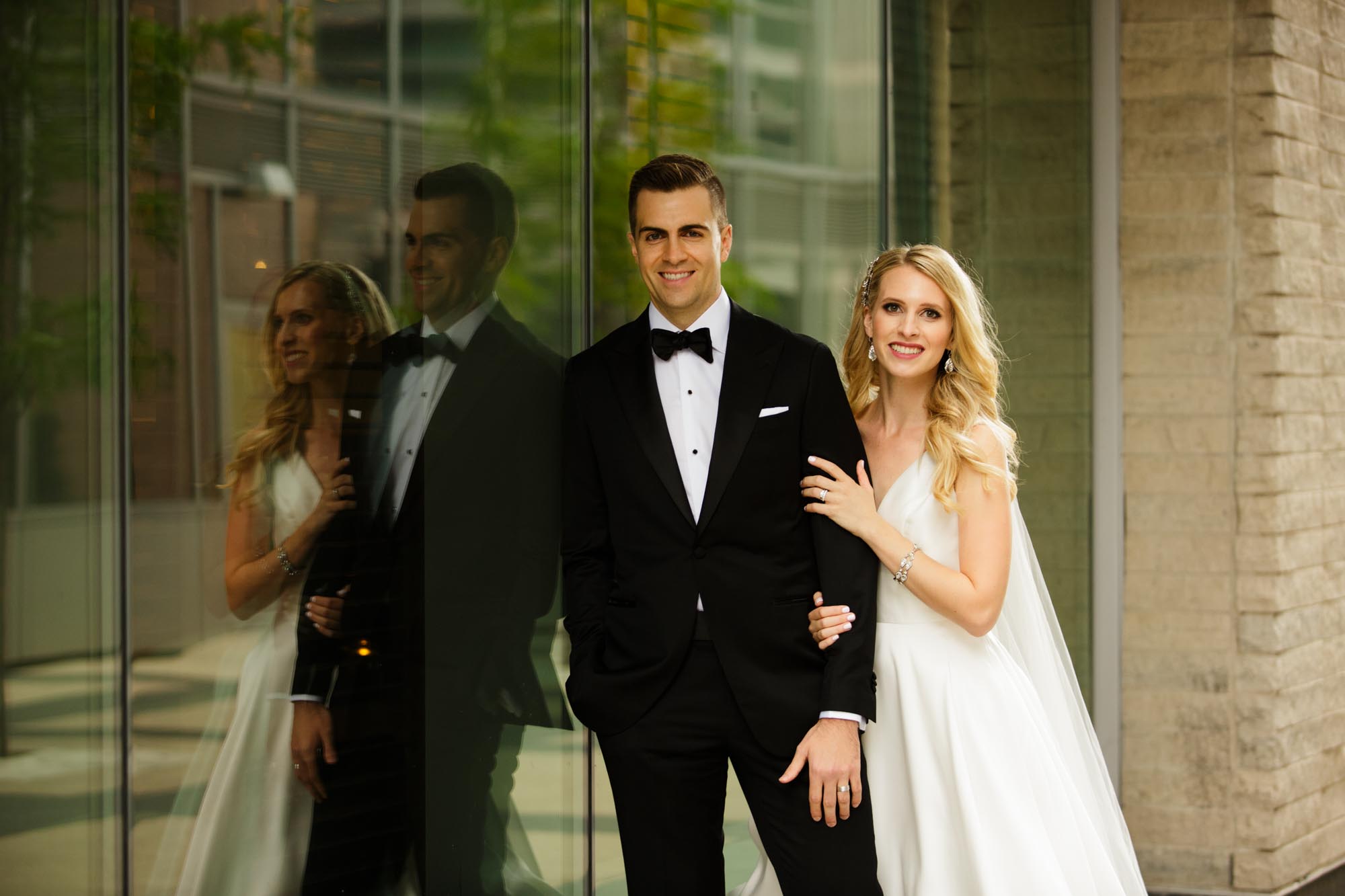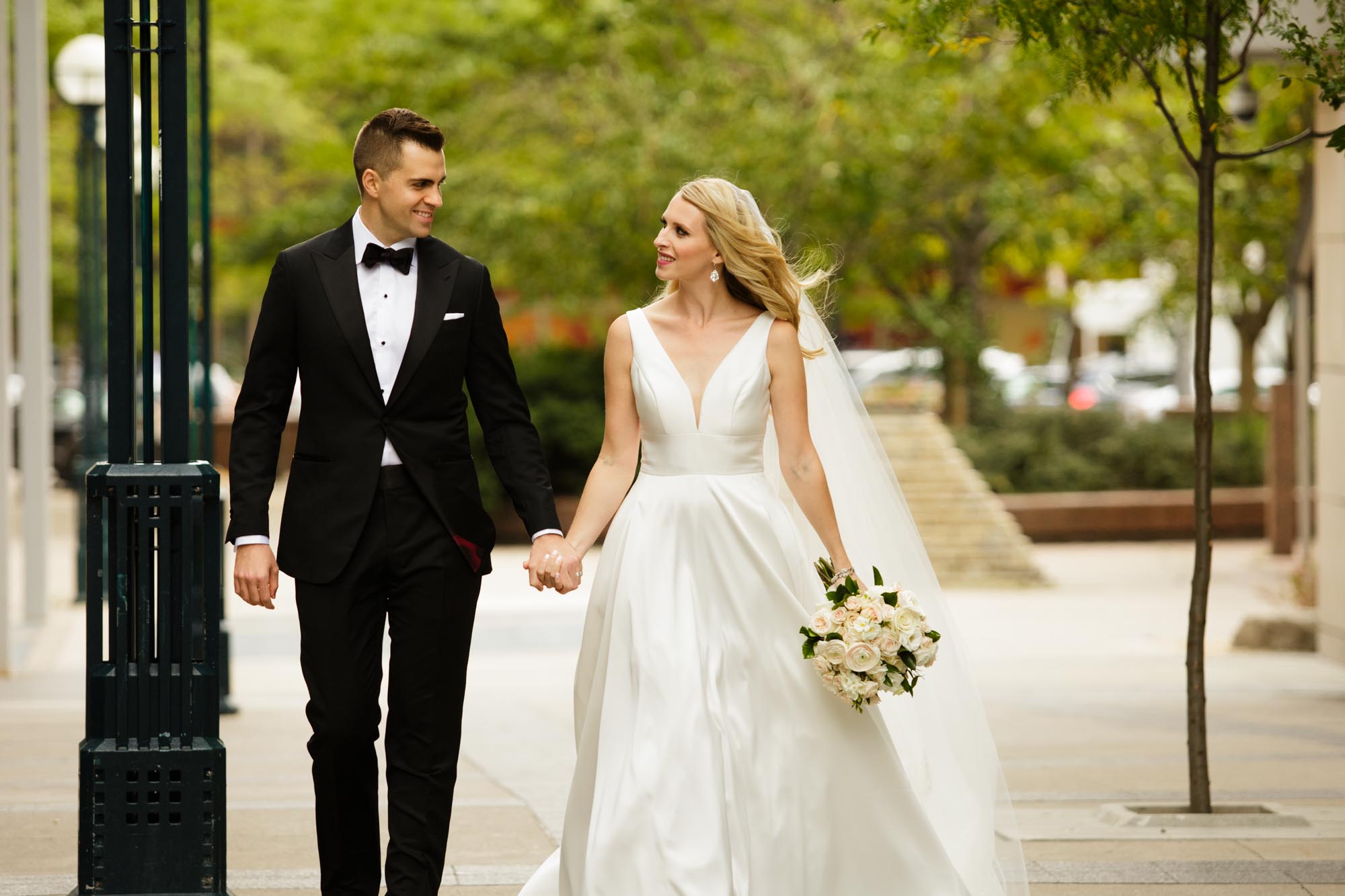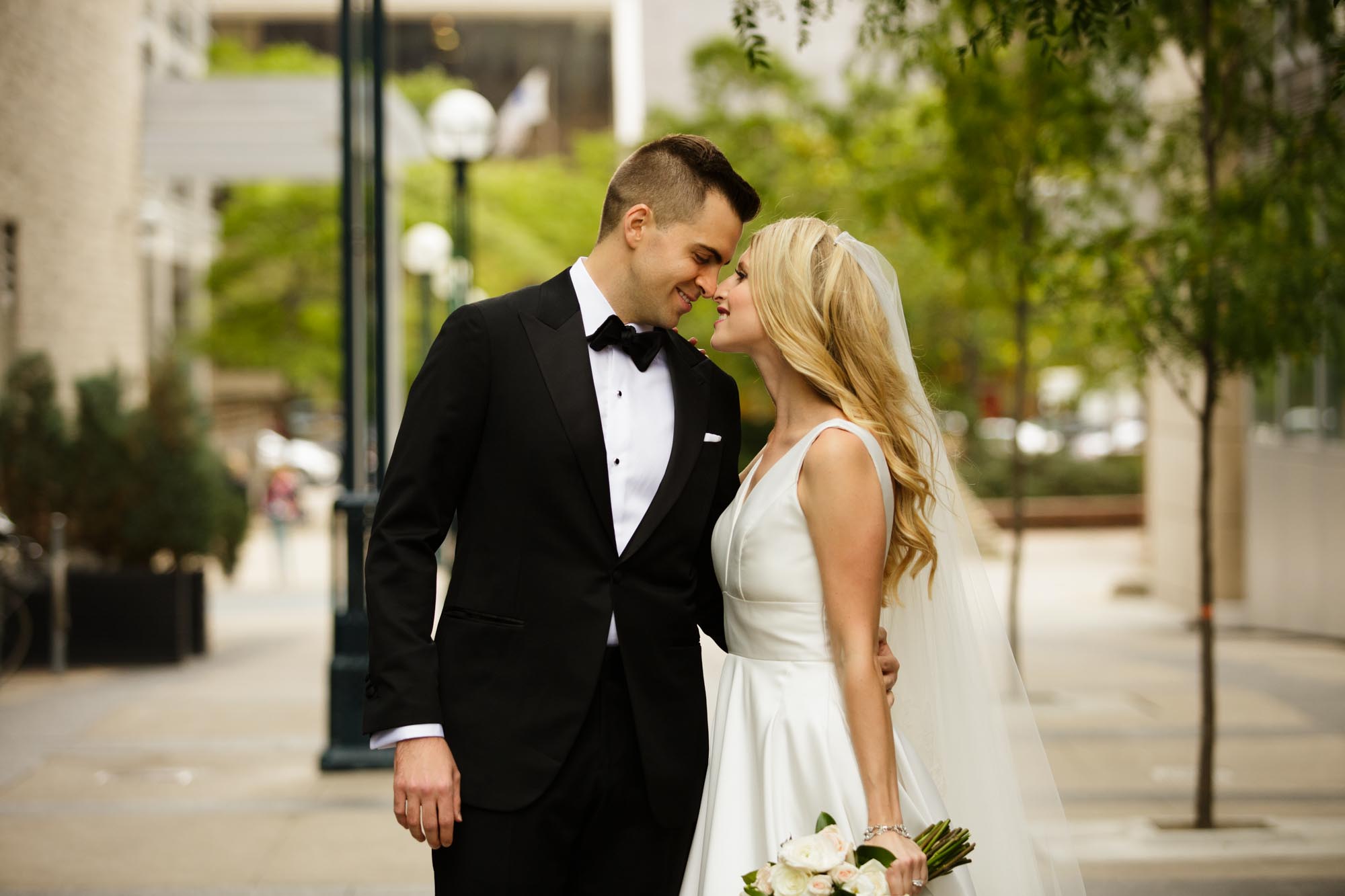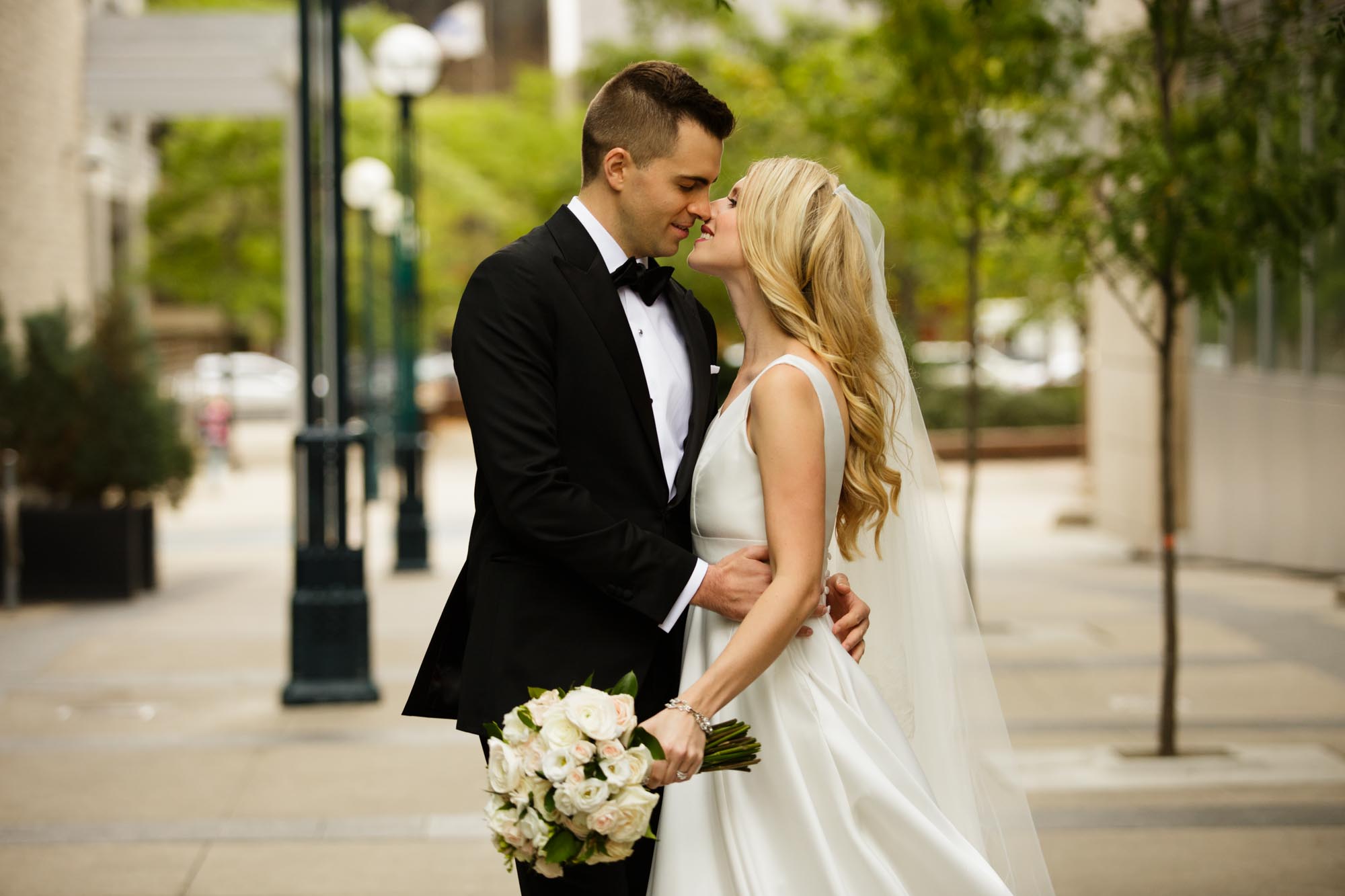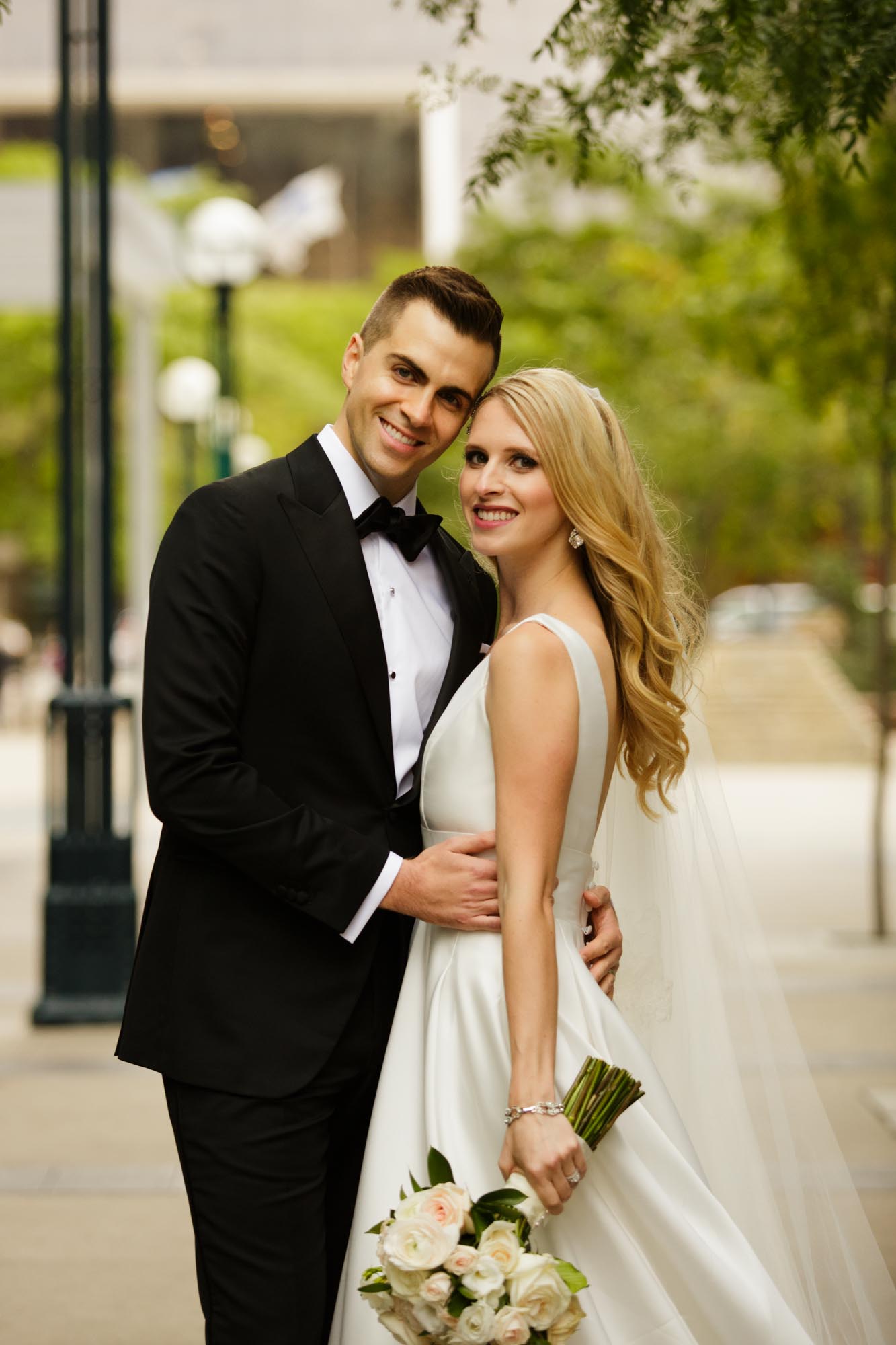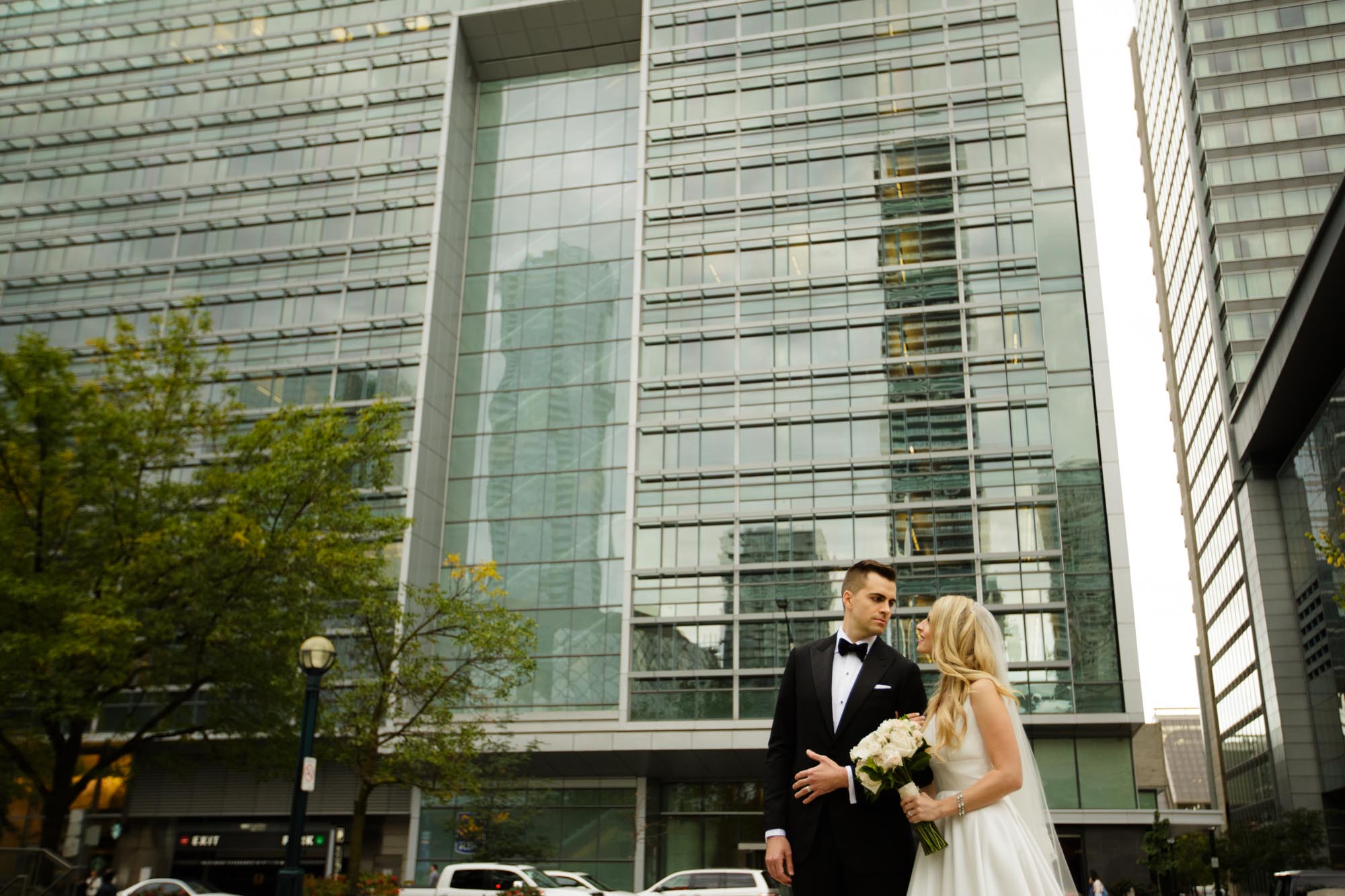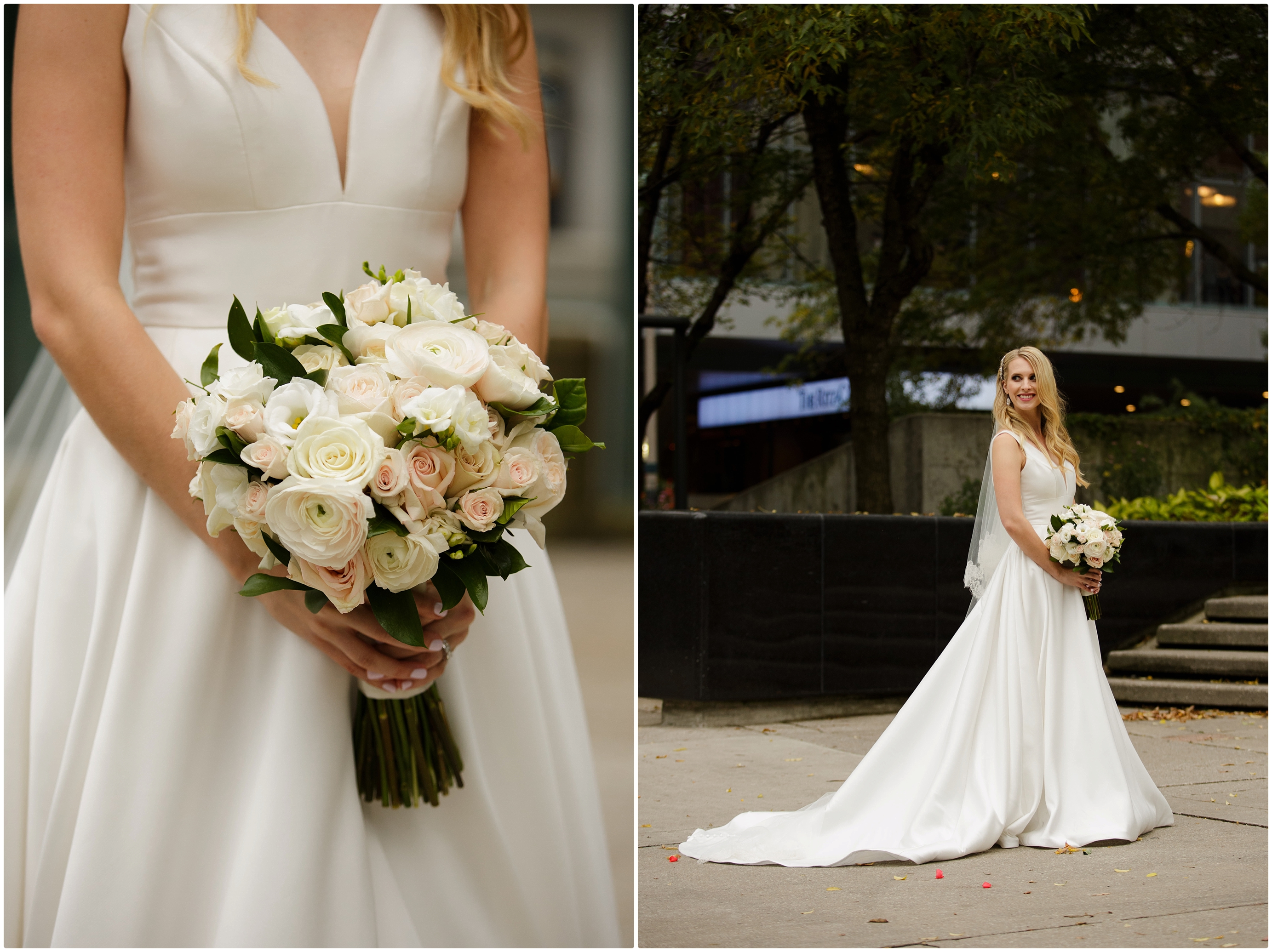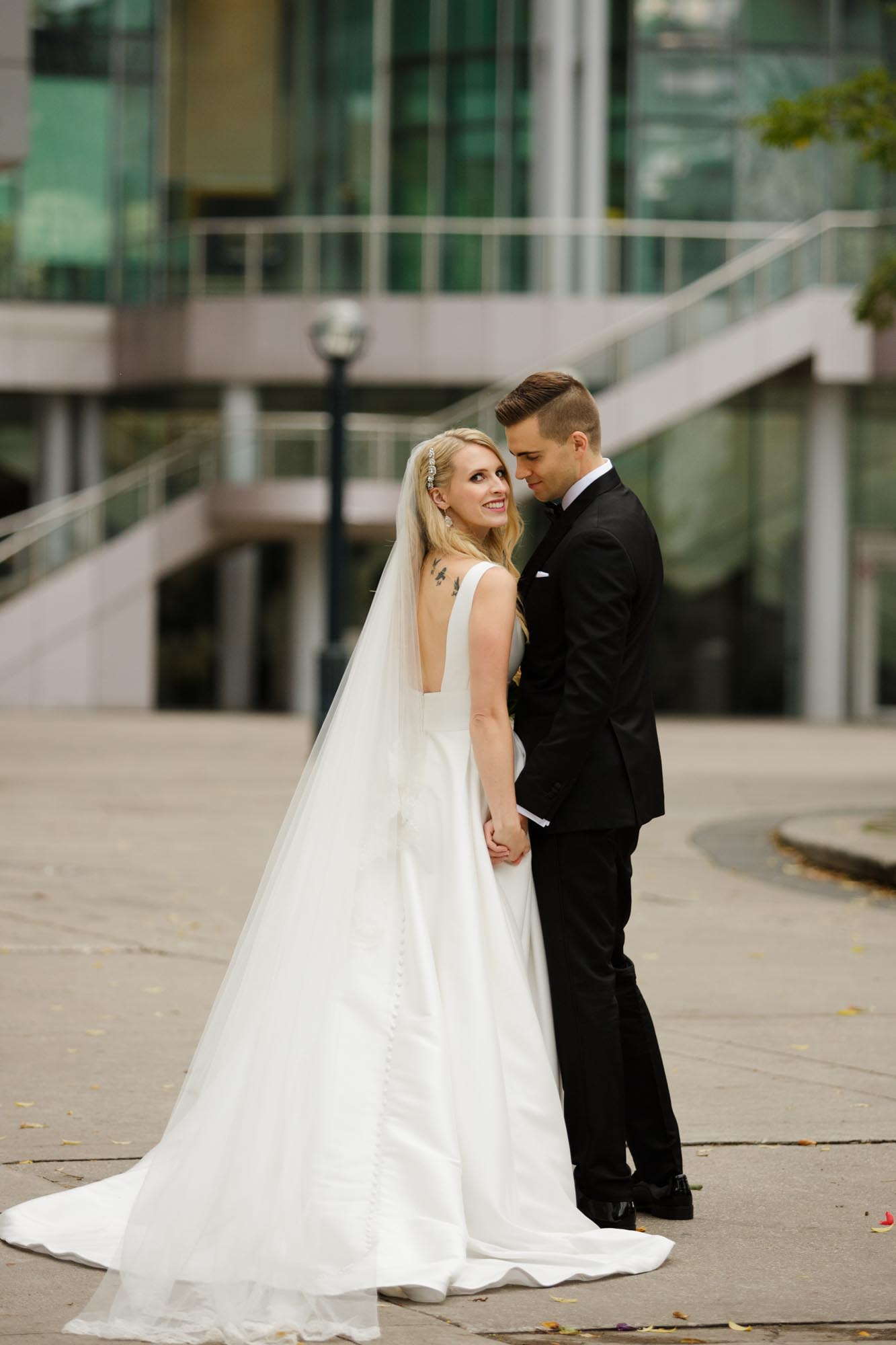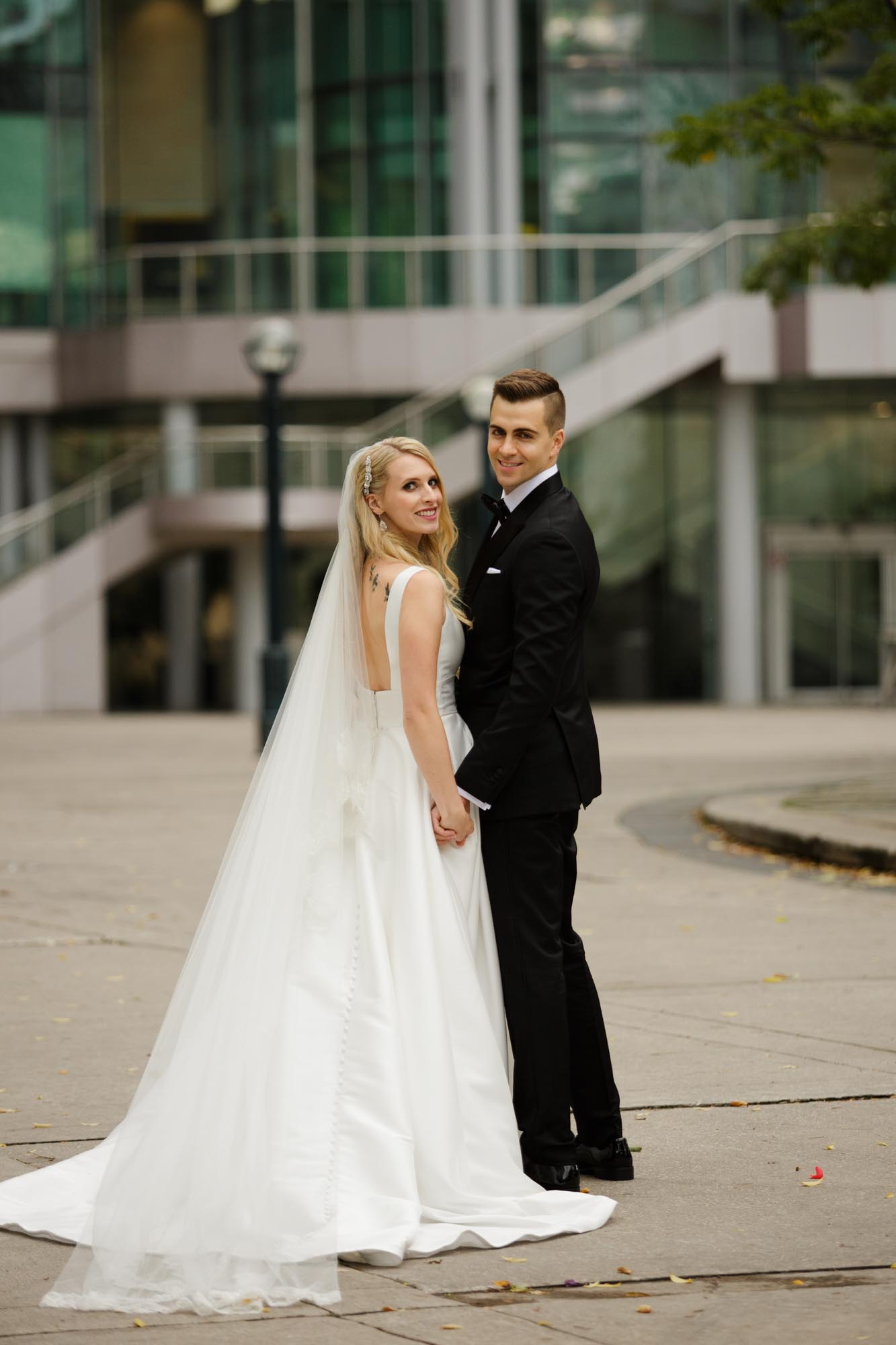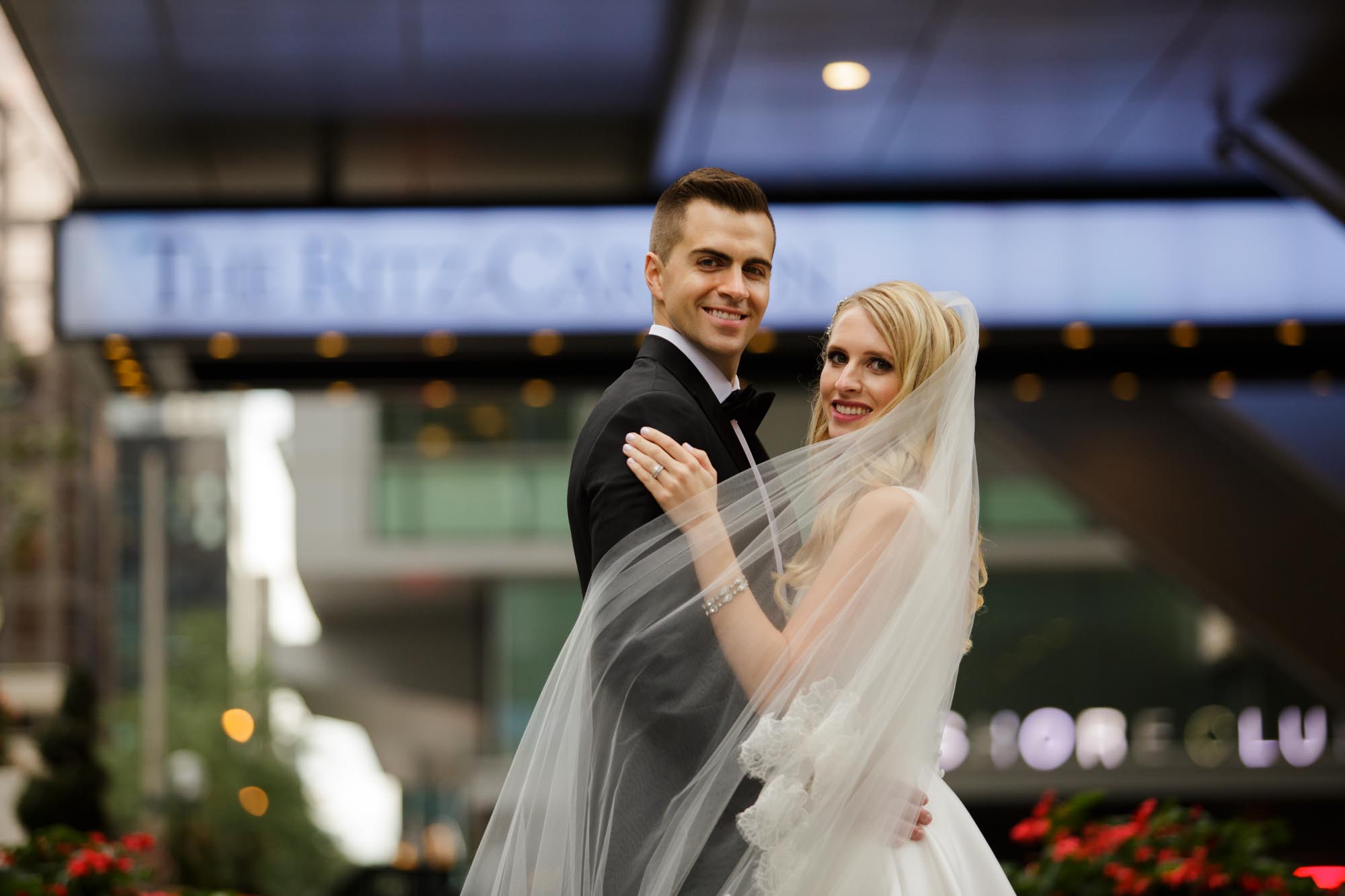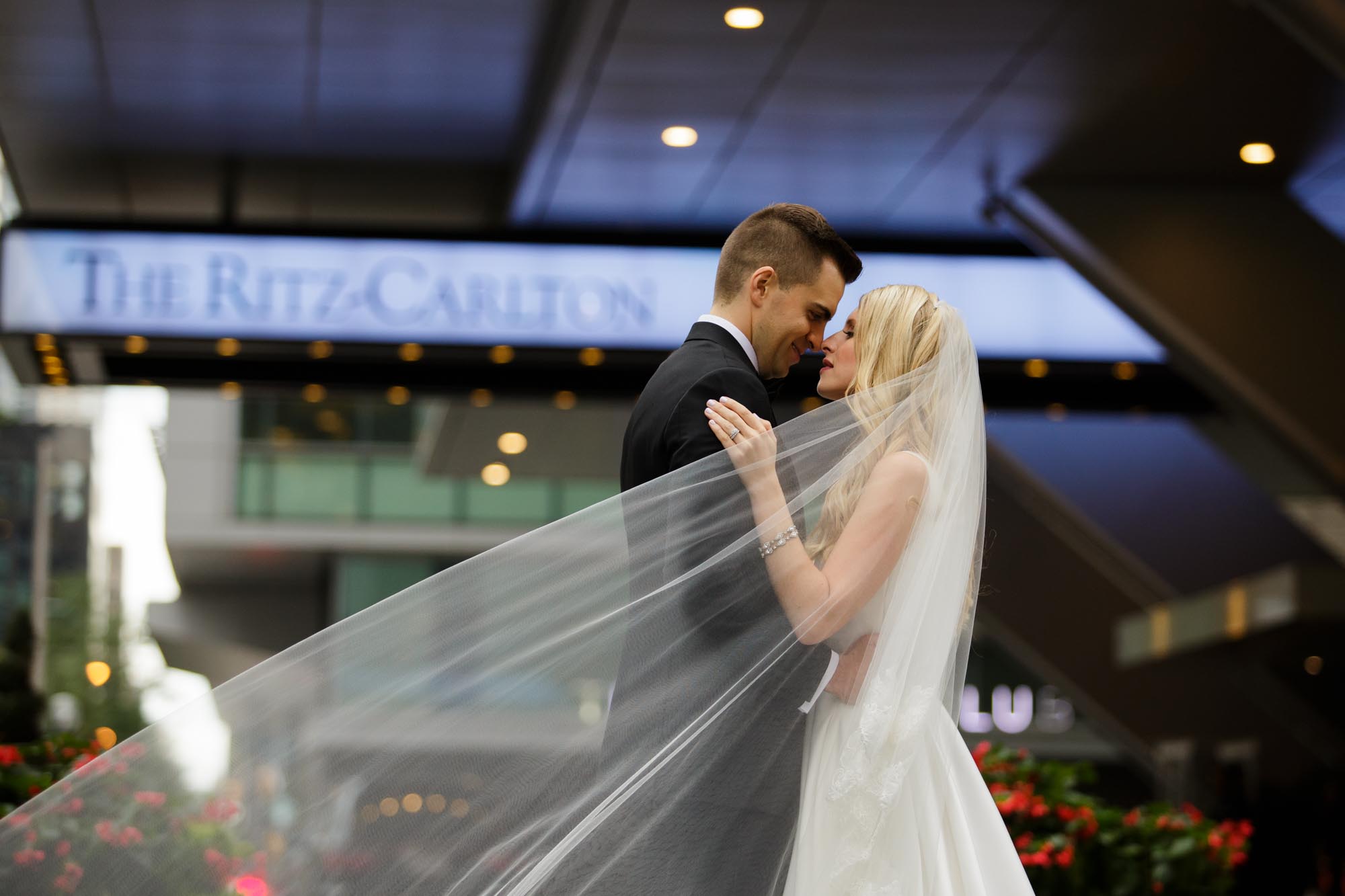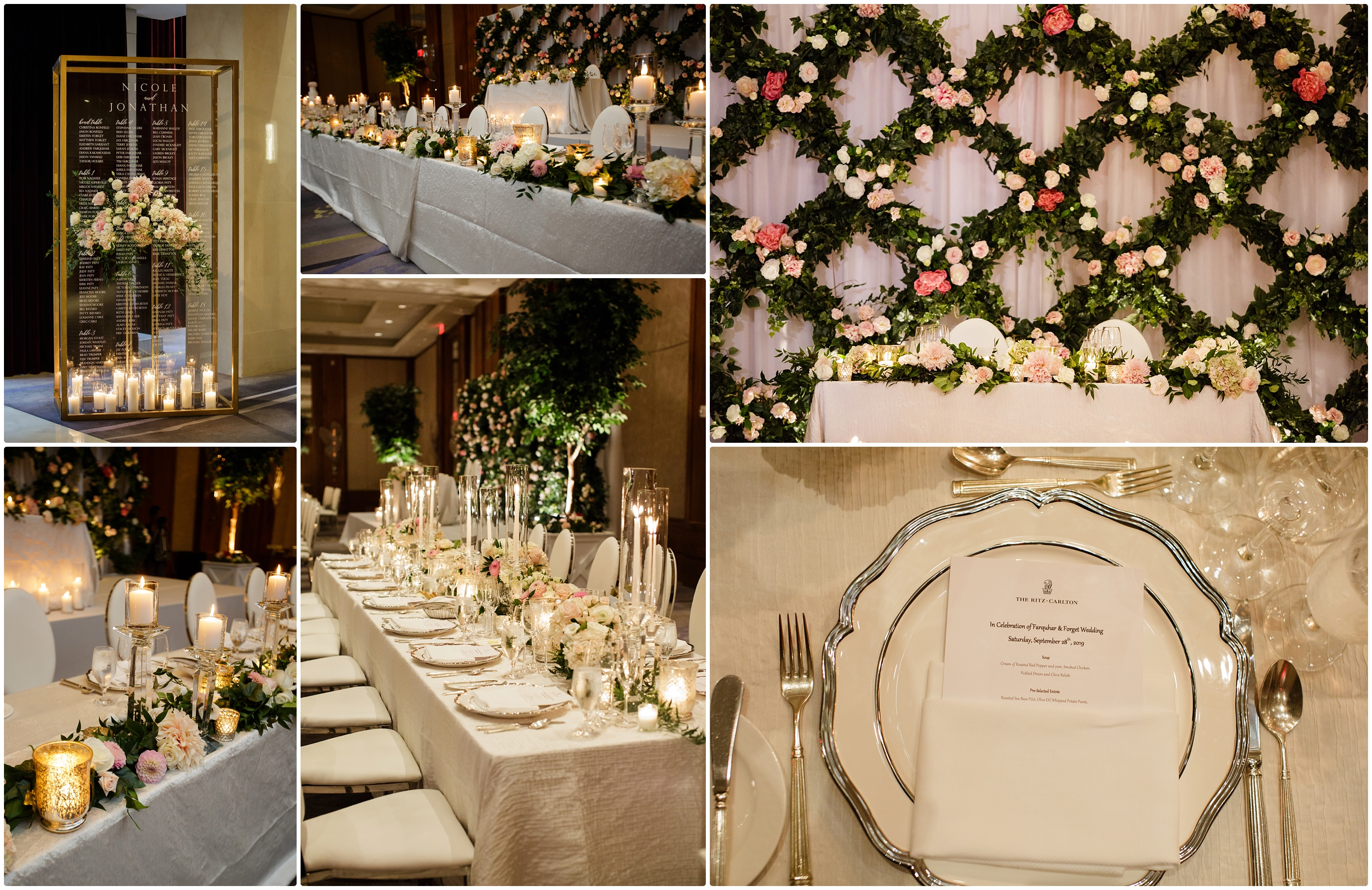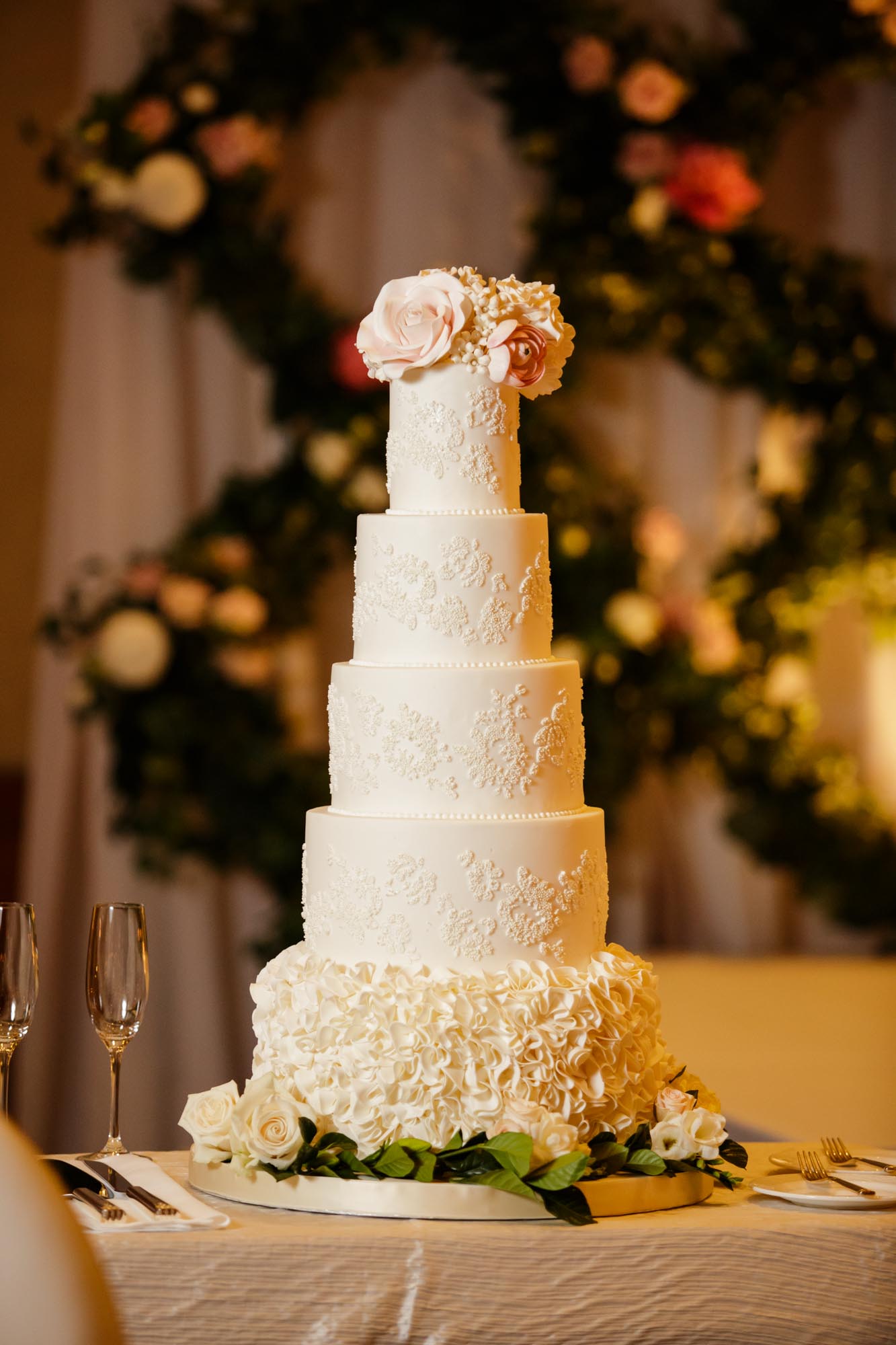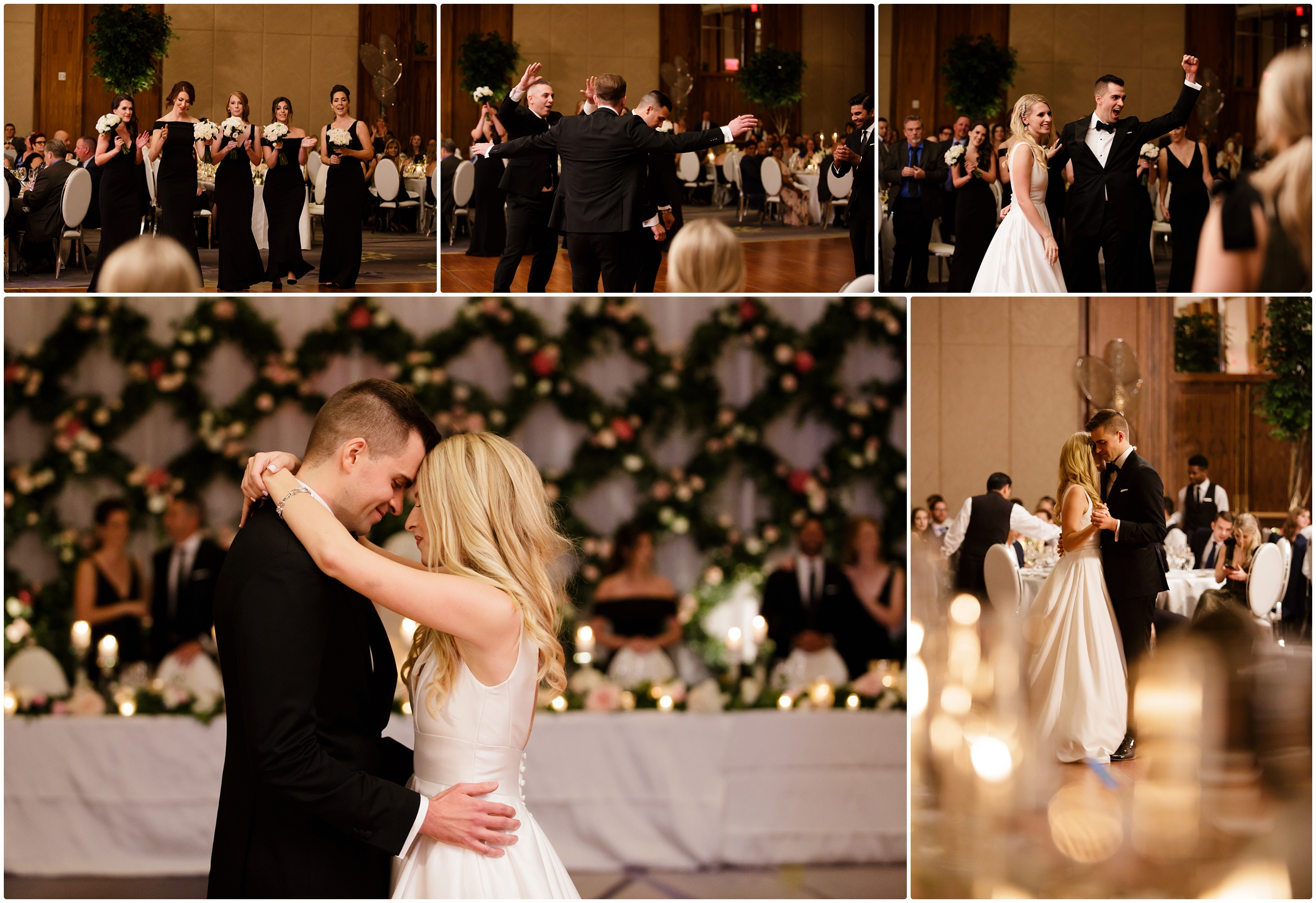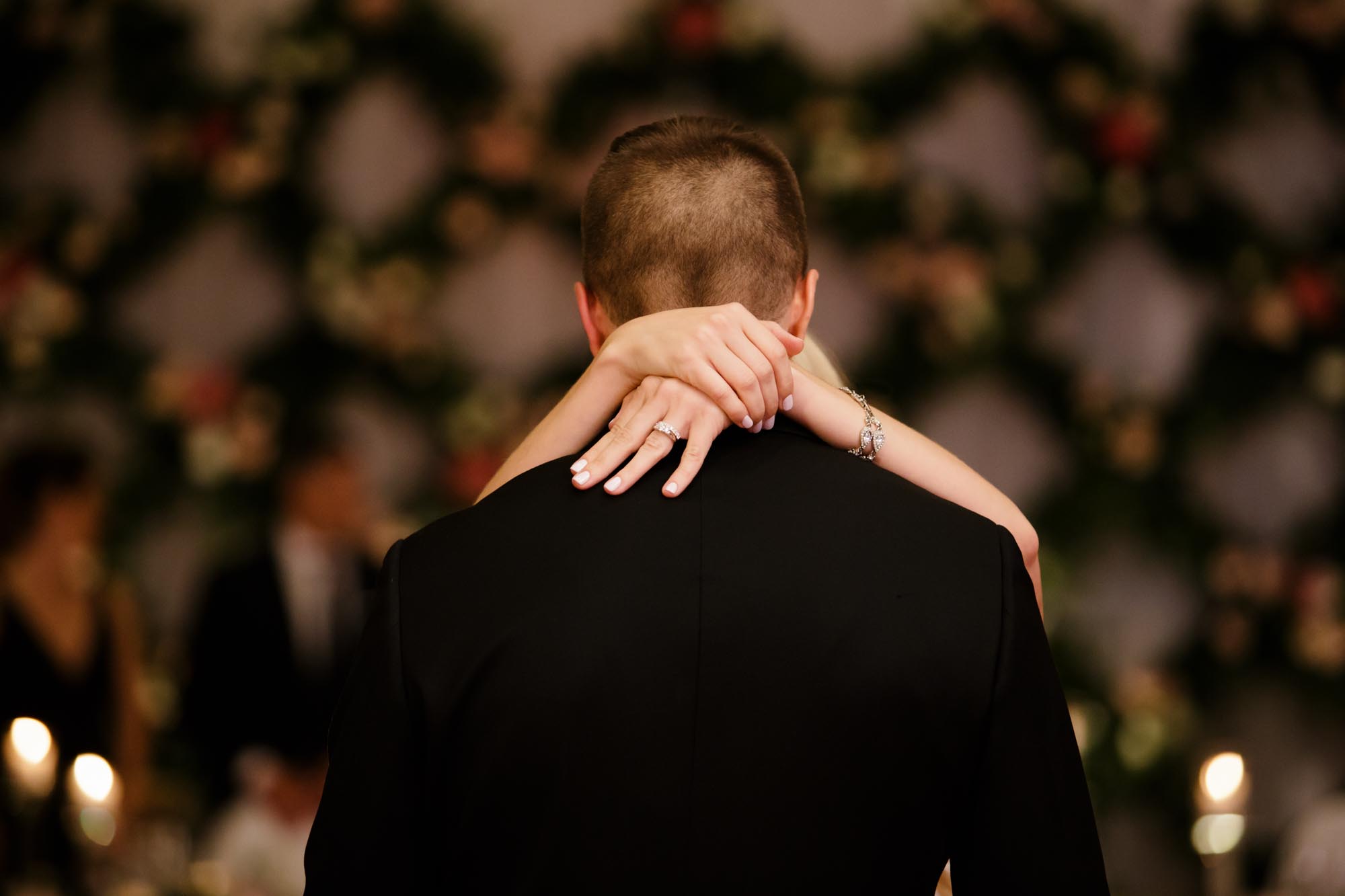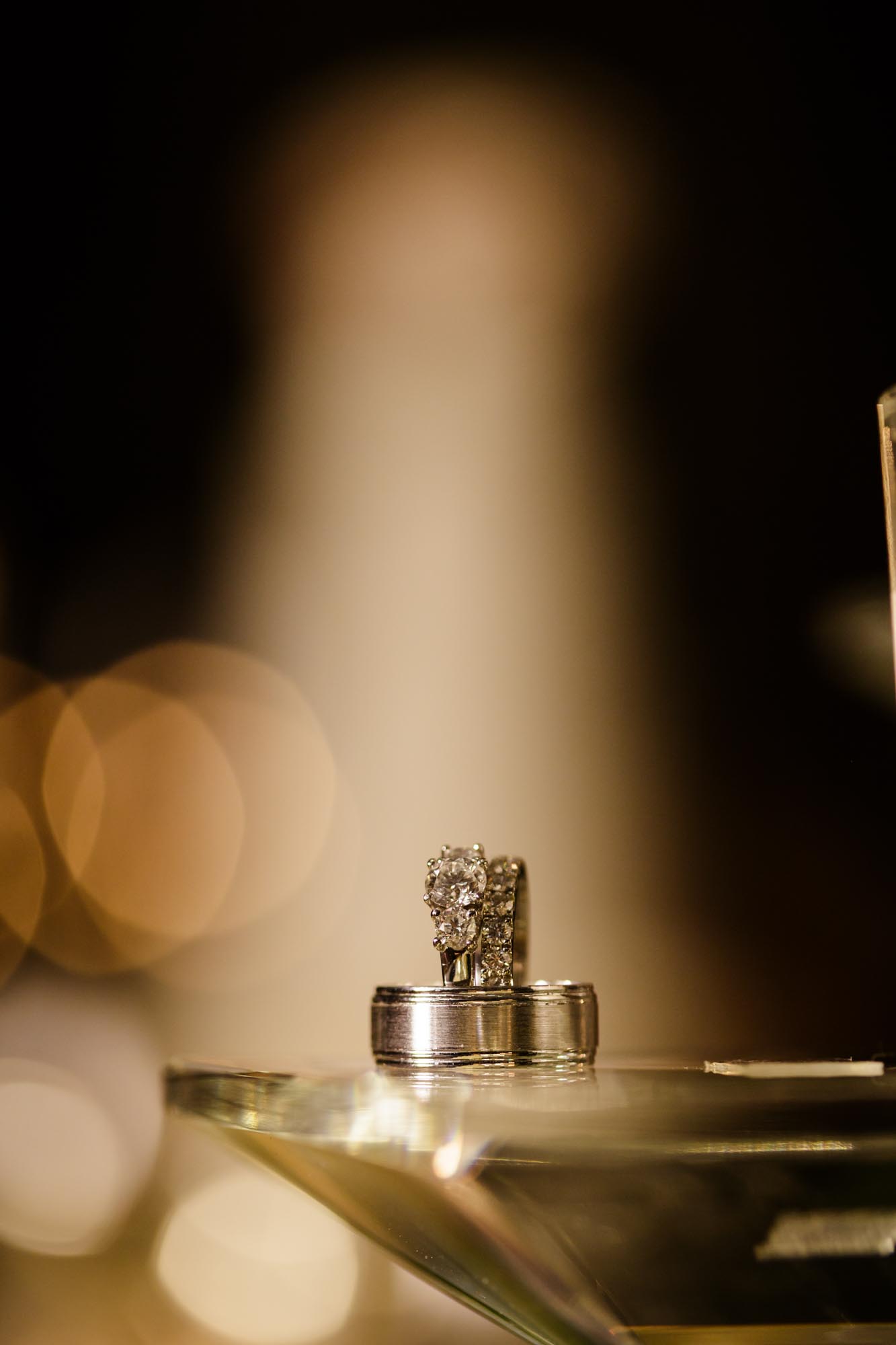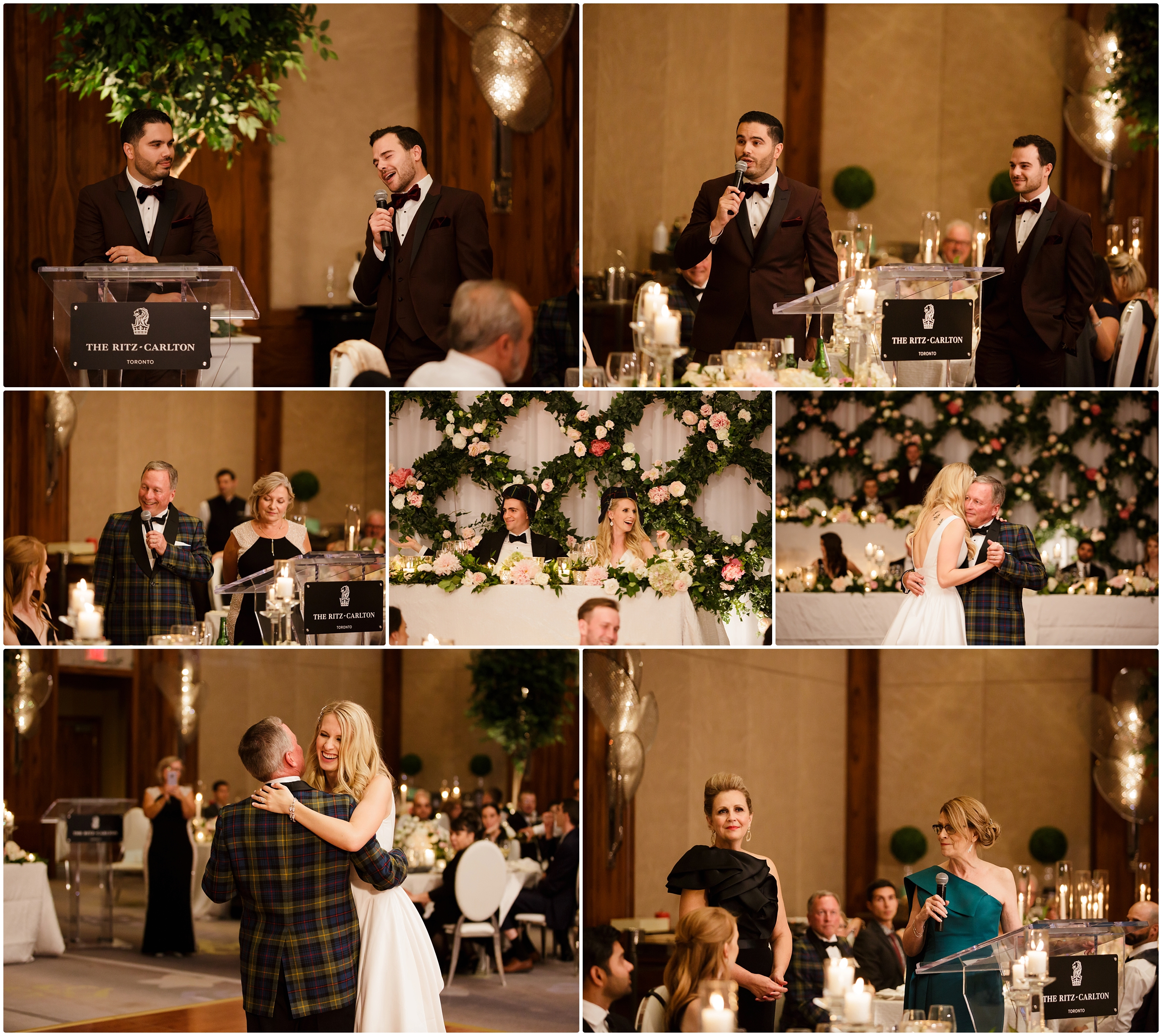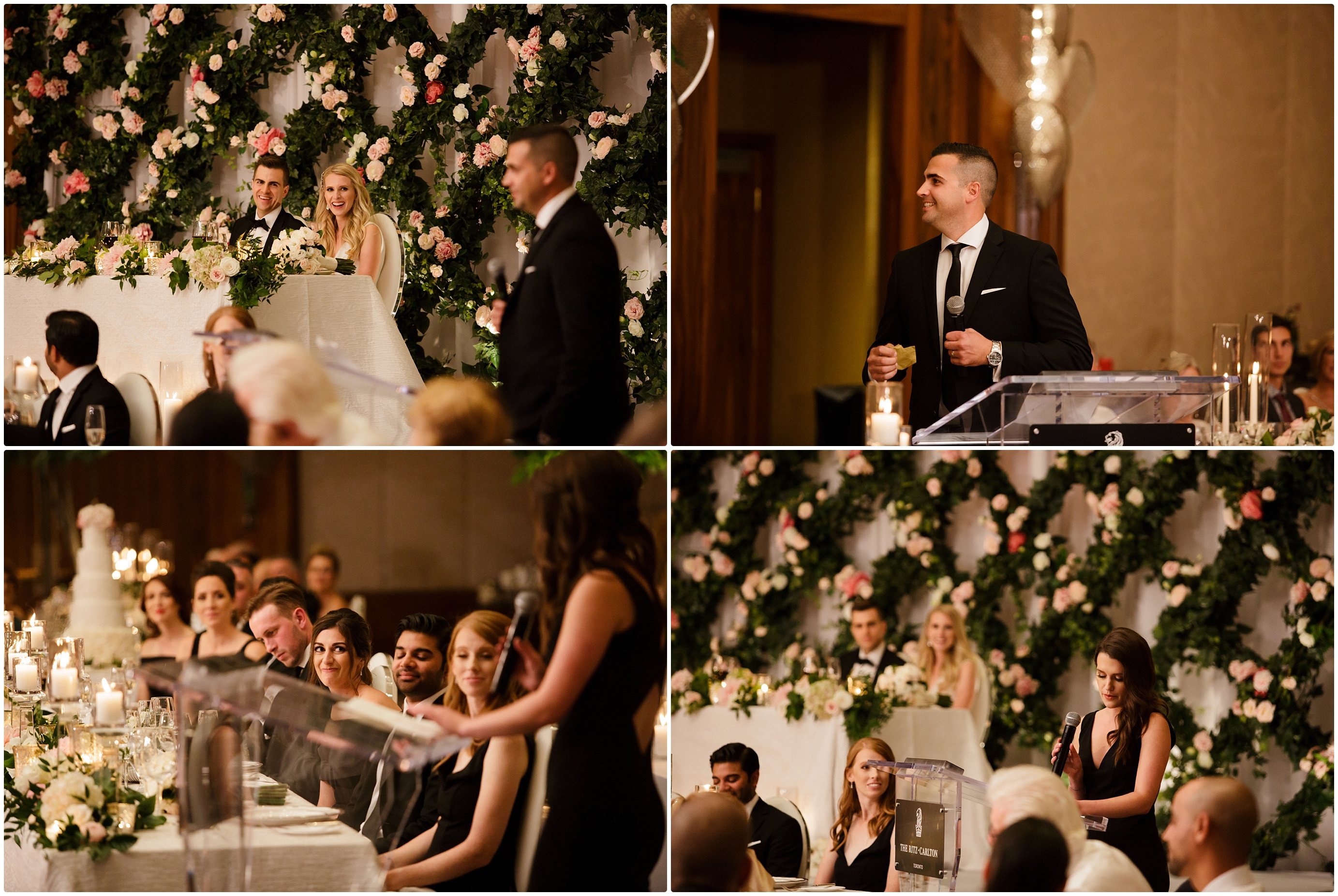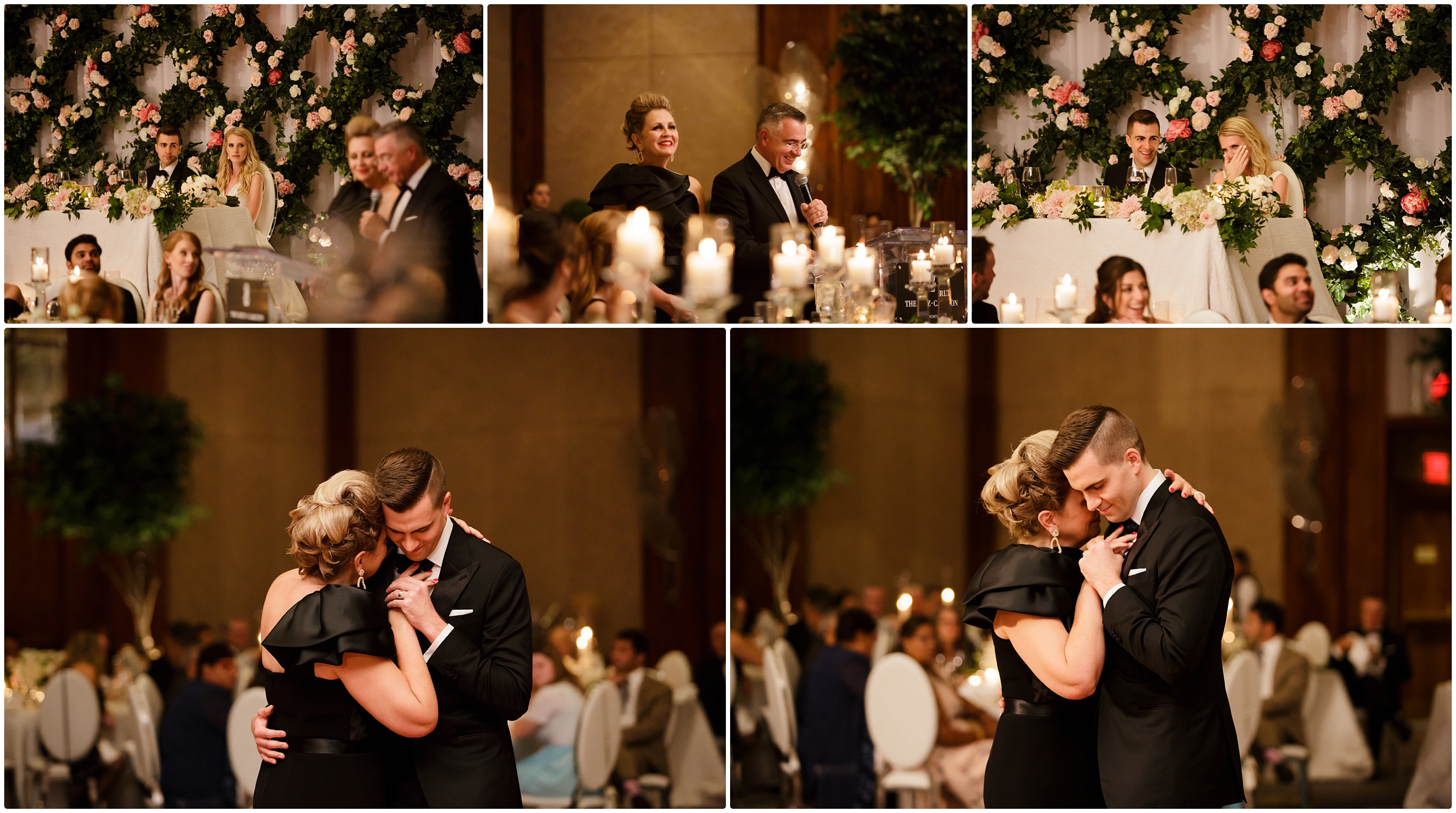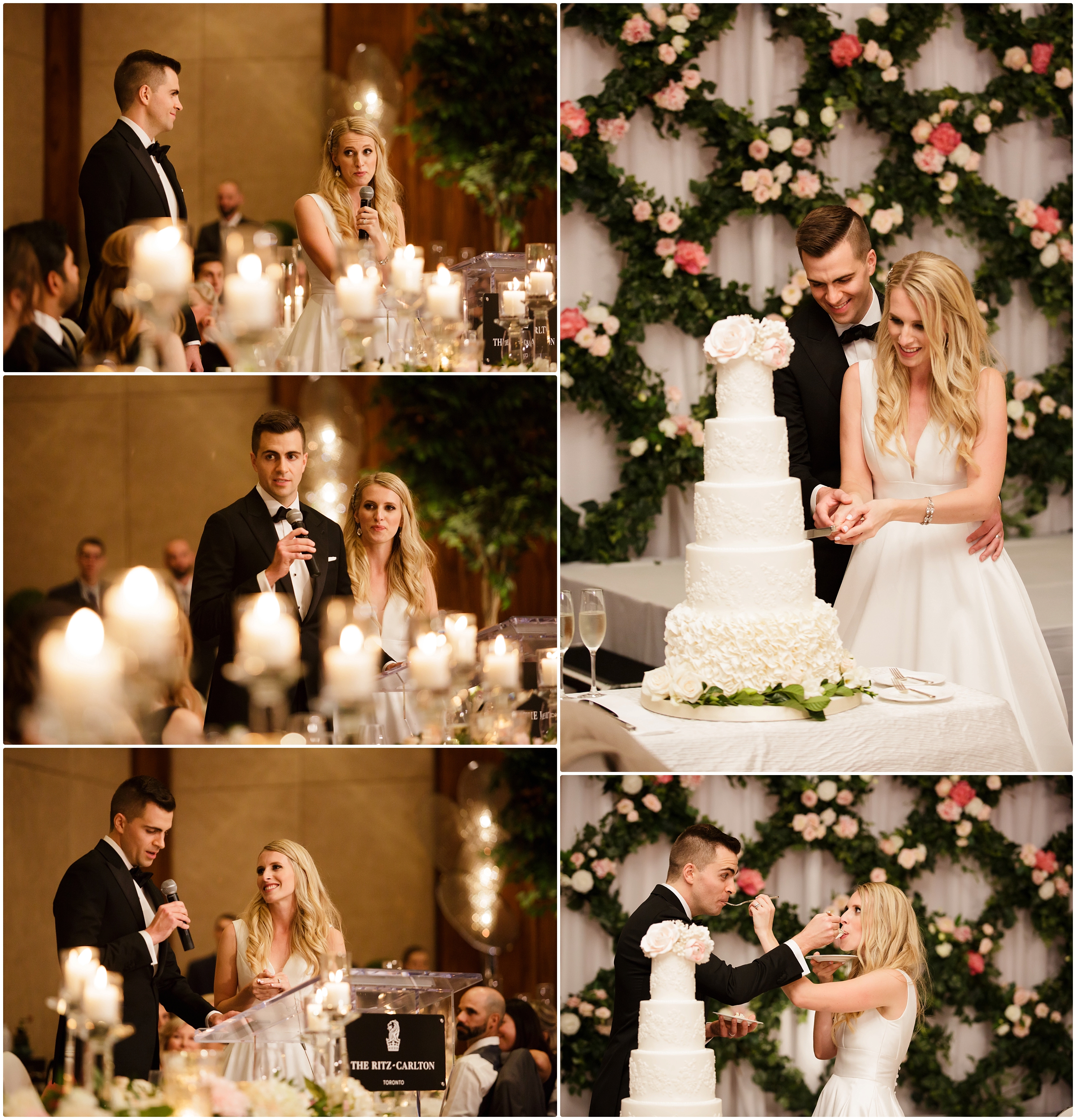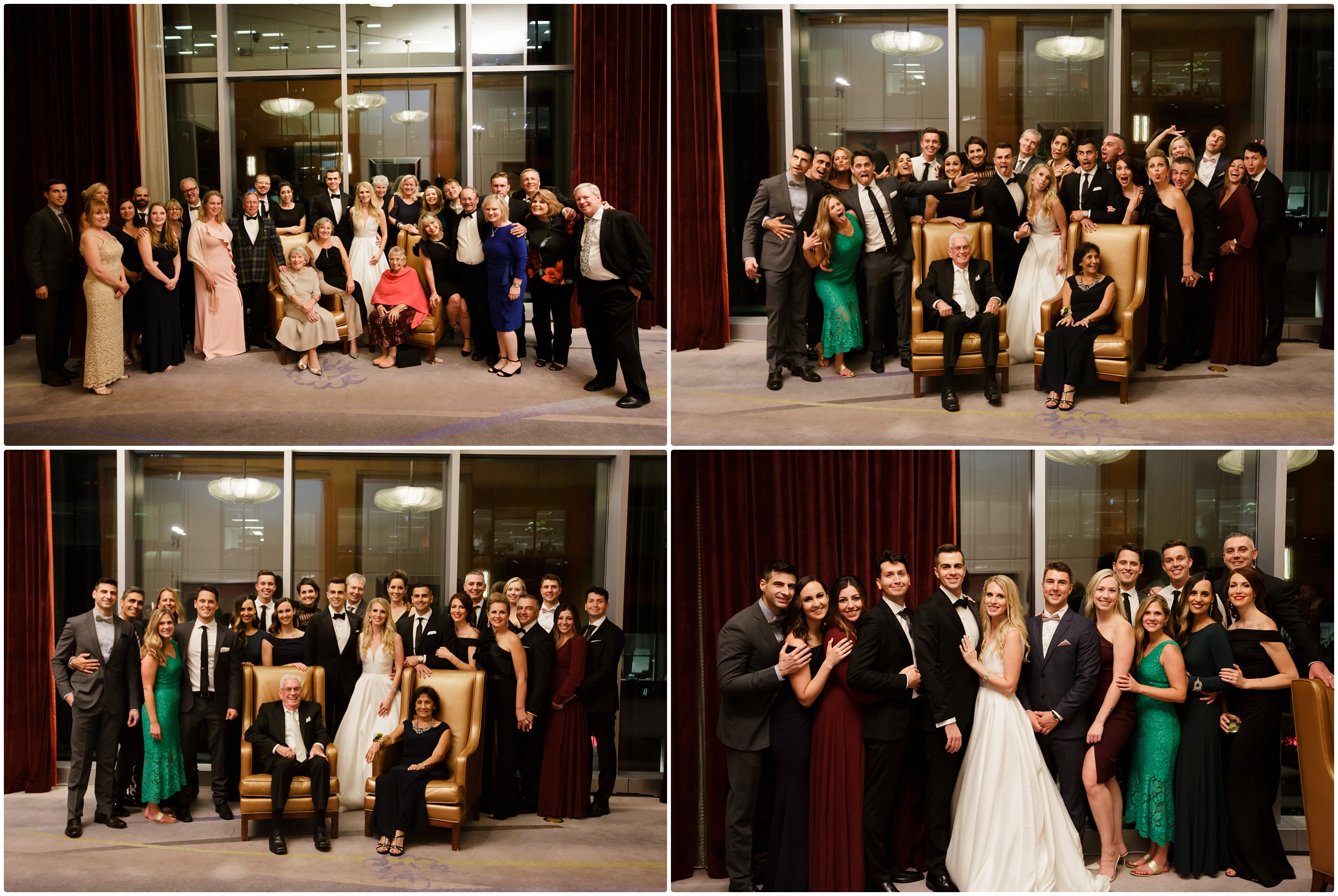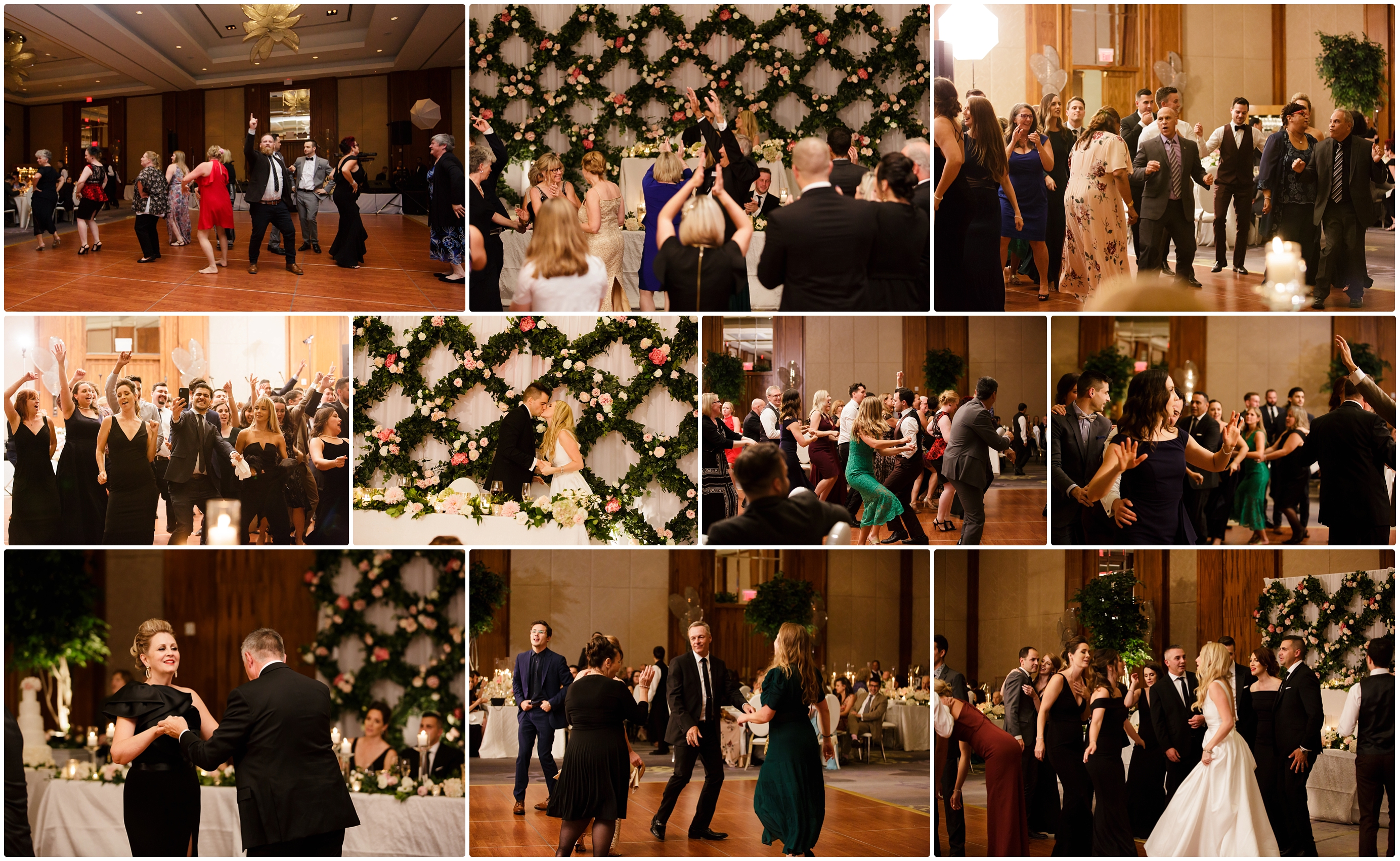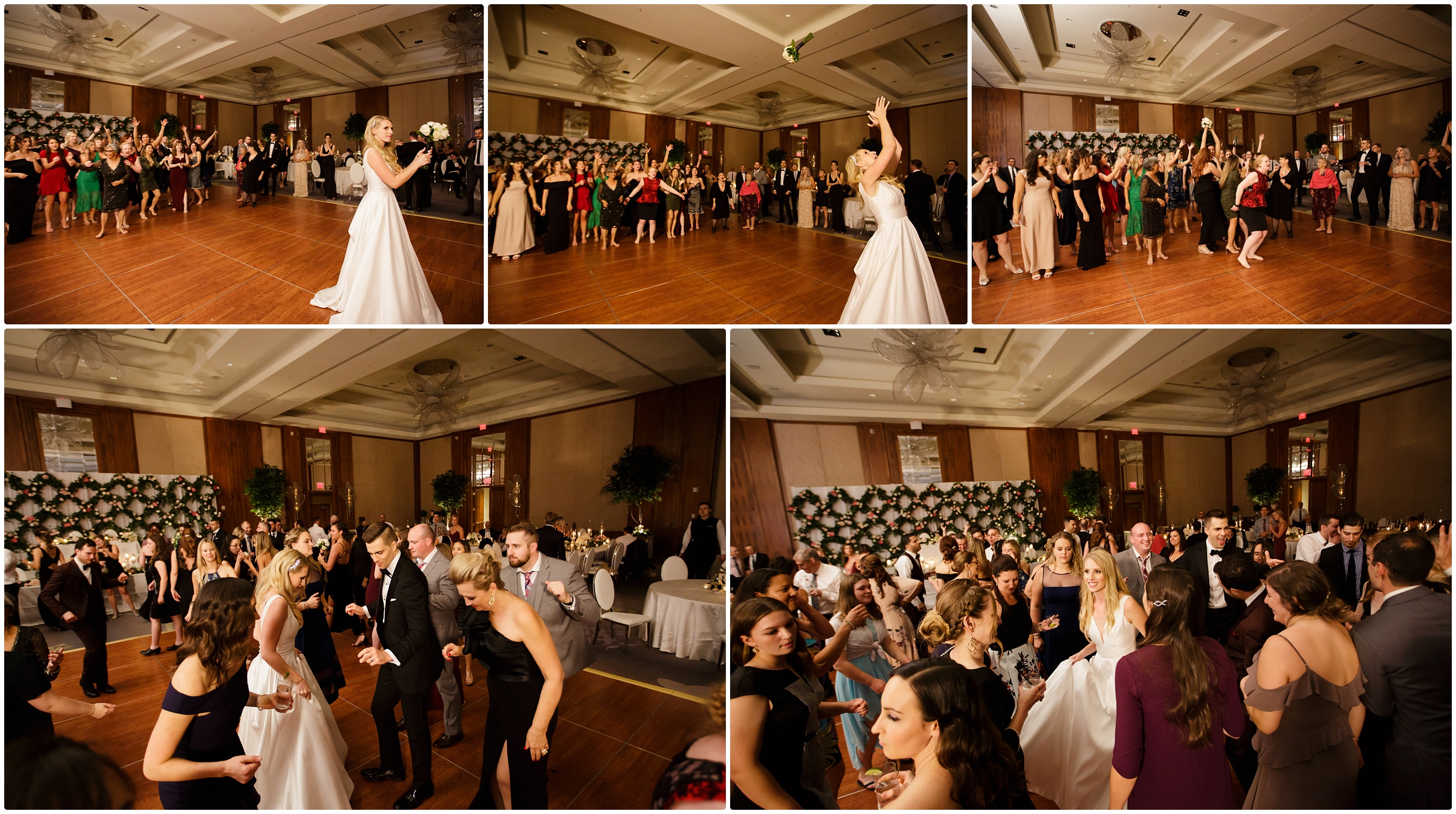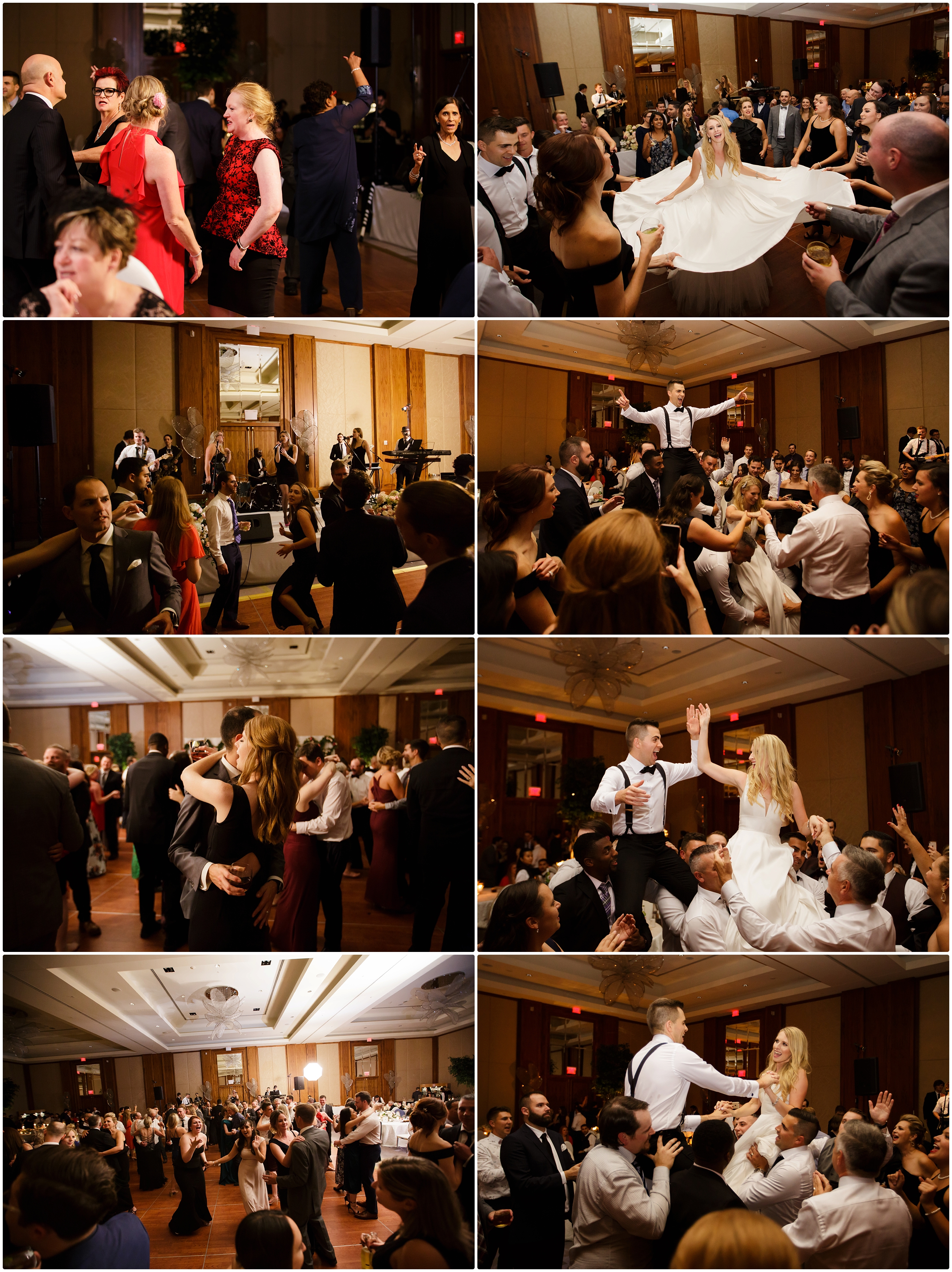 Thank you, Jonathan + Nicole, for inviting us to capture your wedding! And they lived happily ever after …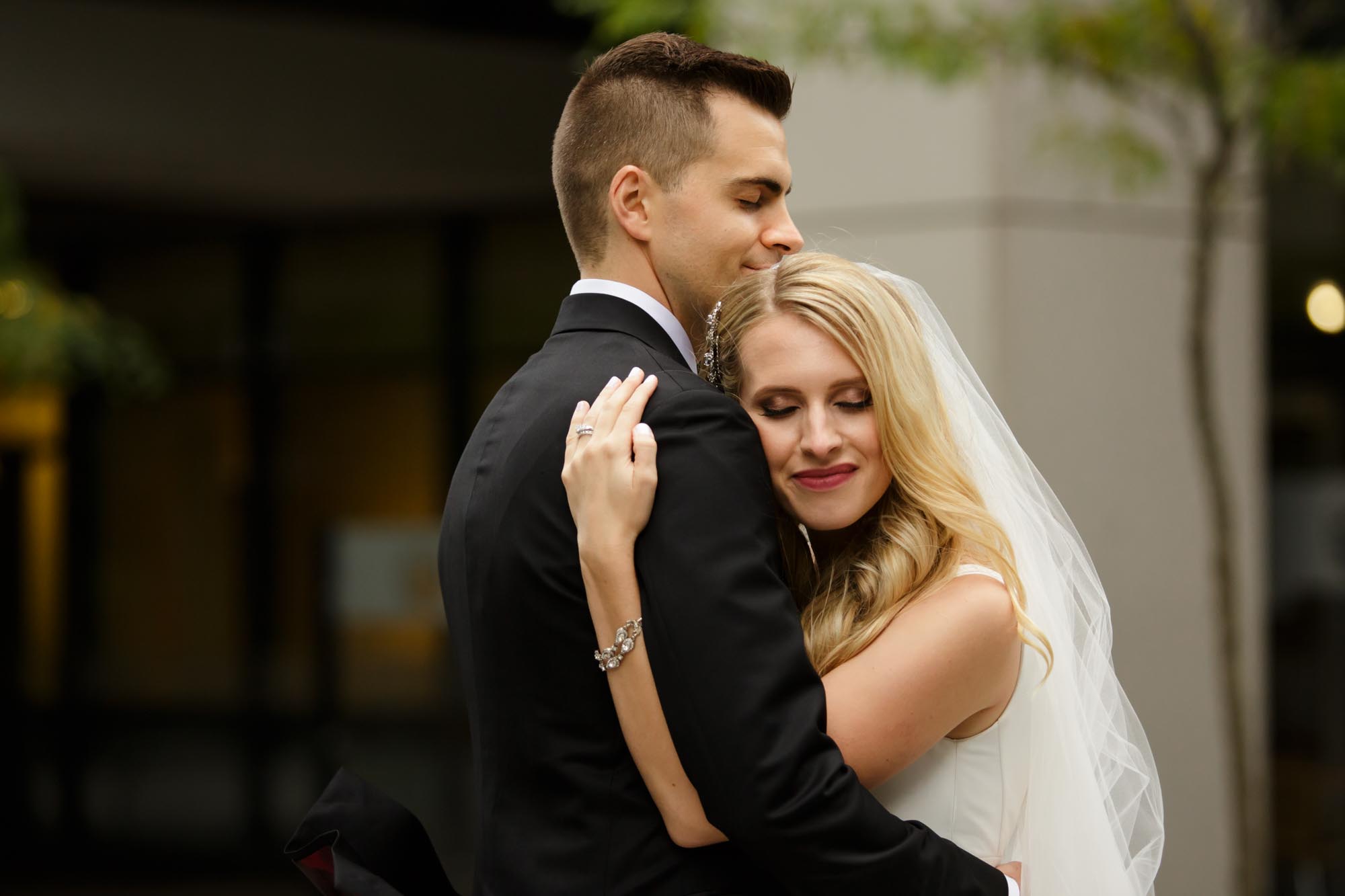 THE TEAM
Photography Fusion: Darlington Studios
Venue: The Ritz-Carlton
Florist & Decor: Jackie O
Hair & Make-Up: All Dolled Up Studio
Cake: Bobbette and Belle
DJ: DaneshBand: Stacey Renee Band
Music: "A Dream Is A Wish (Instrumental)" by Little & Ashley