Brittany + Martin | Wedding Photography in Cookstown, Ontario
Brittany + Martin are married! You may remember them from their engagement session at Belcroft Estate last fall. Months later, this lovable couple returned to the same spot and exchanged vows on a warm summer day. This is their wedding story.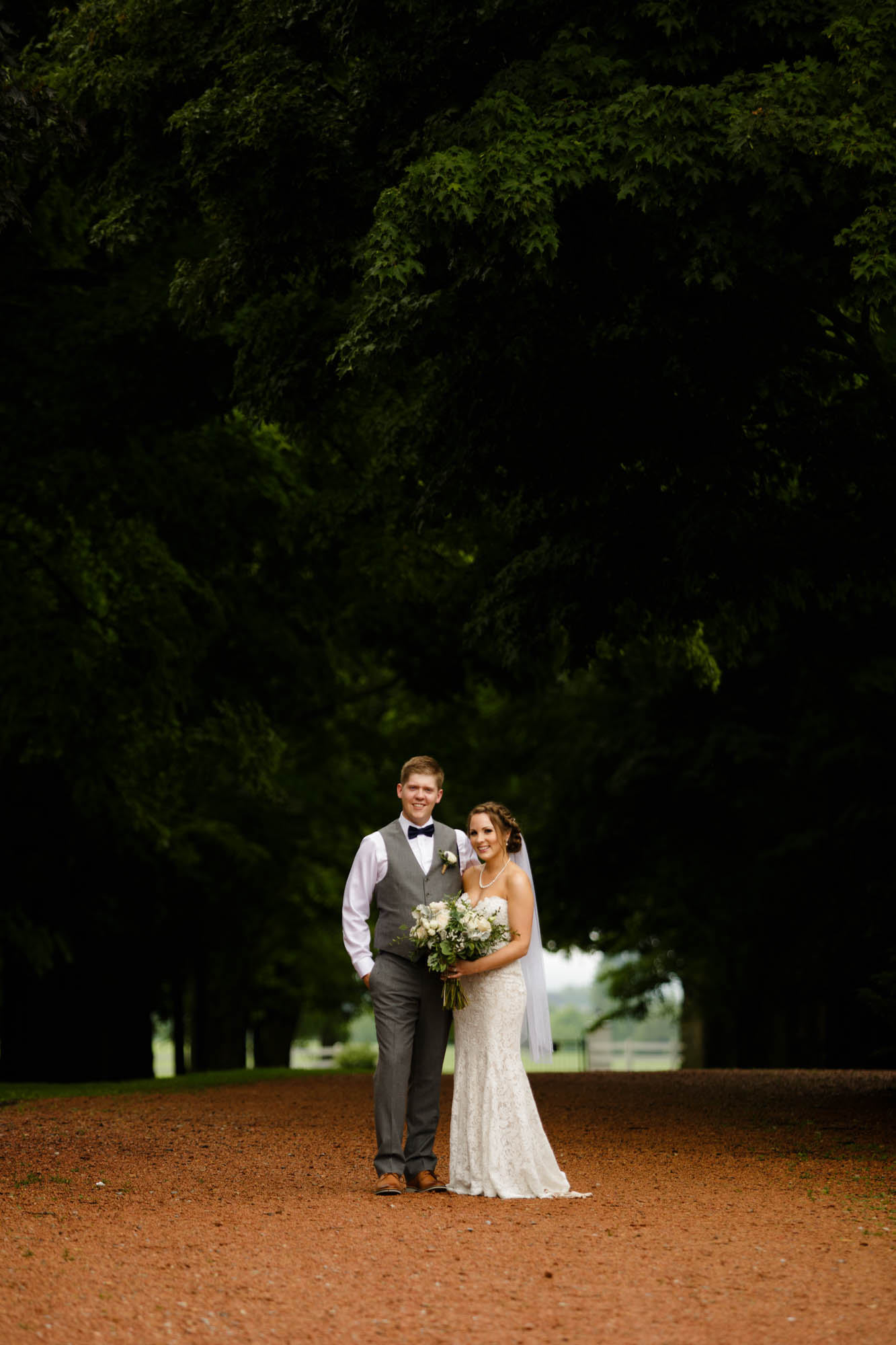 Belcroft is a unique, all-inclusive, tranquil hideaway for a wedding. Martin and the guys were playing billiards in the "Man Cave," when we arrived. Brittany and the ladies were comfy in their moccasins and monogrammed flannel shirts, sipping on mimosas in the bridal suite conveniently situated right next door. We bounced back and forth between the two rooms to capture fun moments as the couple and their loved ones prepped for the day.
Suddenly, the beautiful blue sky filled with dark clouds and rain poured from the sky. We headed over to the covered garage for a private first look. After Brittany + Martin shared in a sweet moment, they hopped in the backseat of her father's classic car to recreate a favorite wedding photo from her parent's wedding.
We joined the rest of the family and bridal party for a brief creative session, complete with Tiffany & Co. sunglasses, before making our way along the path to the gazebo for the ceremony. The rain ended and the sun shone brightly. Pastor Doug joyfully officiated the ceremony and pronounced Brittany + Martin as husband and wife. They happily walked up the aisle hand-in-hand, as their guests followed behind them. Everyone gathered in the courtyard for a group photo.
Guests enjoyed cocktail hour, while we toured the lush landscape. Moments later it was time for the grand entrance and Brittany + Martin entered the barn to loud cheers. They stopped for a quick cake cutting of their cake, before making their way to the head table. The evening was filled with short speeches, great food and lots of laughs. Brittany + Martin descended the stairs to the courtyard for a first dance among the stars. Parent dances followed, and then everyone headed back to the dance floor upstairs to party.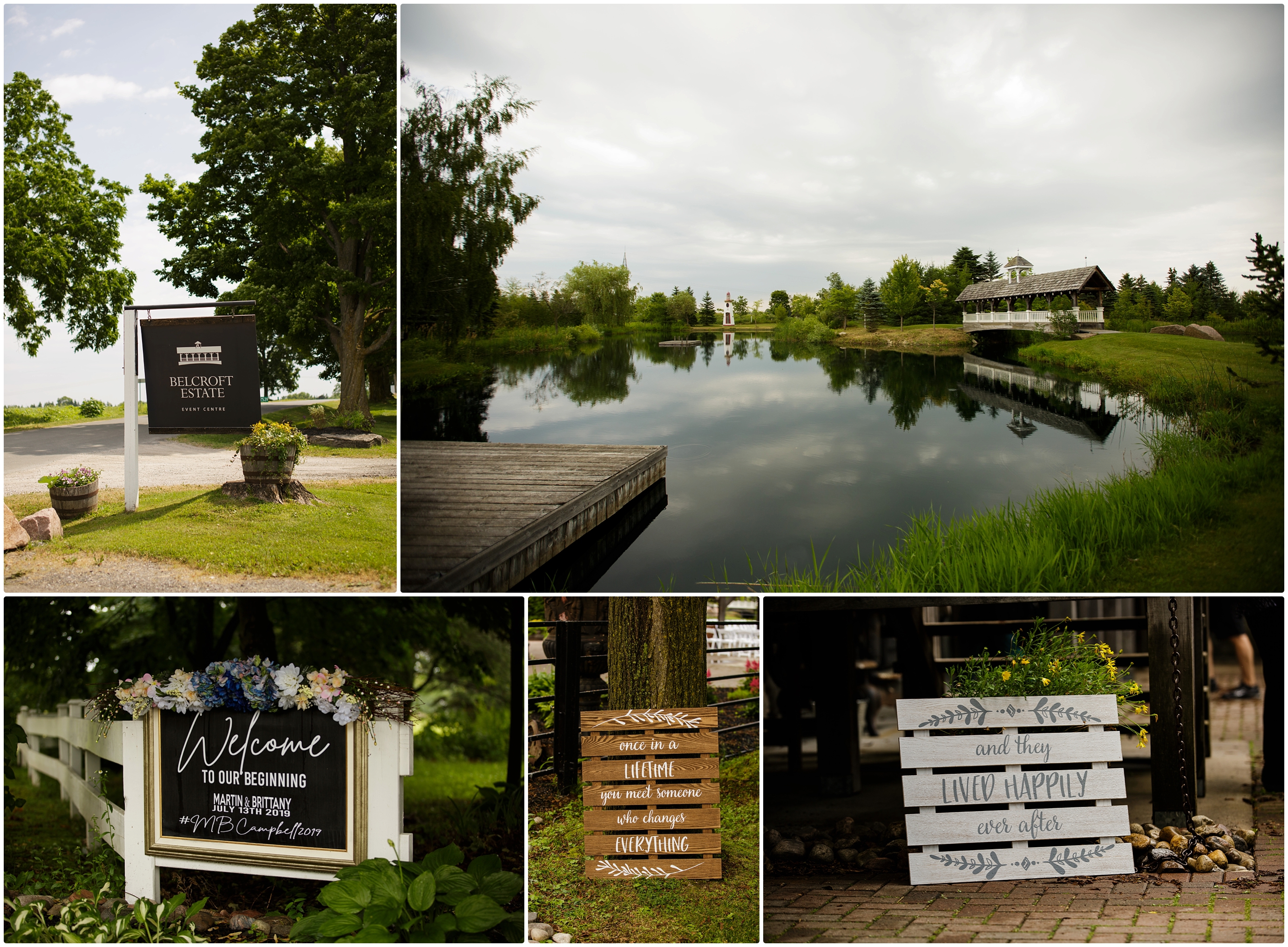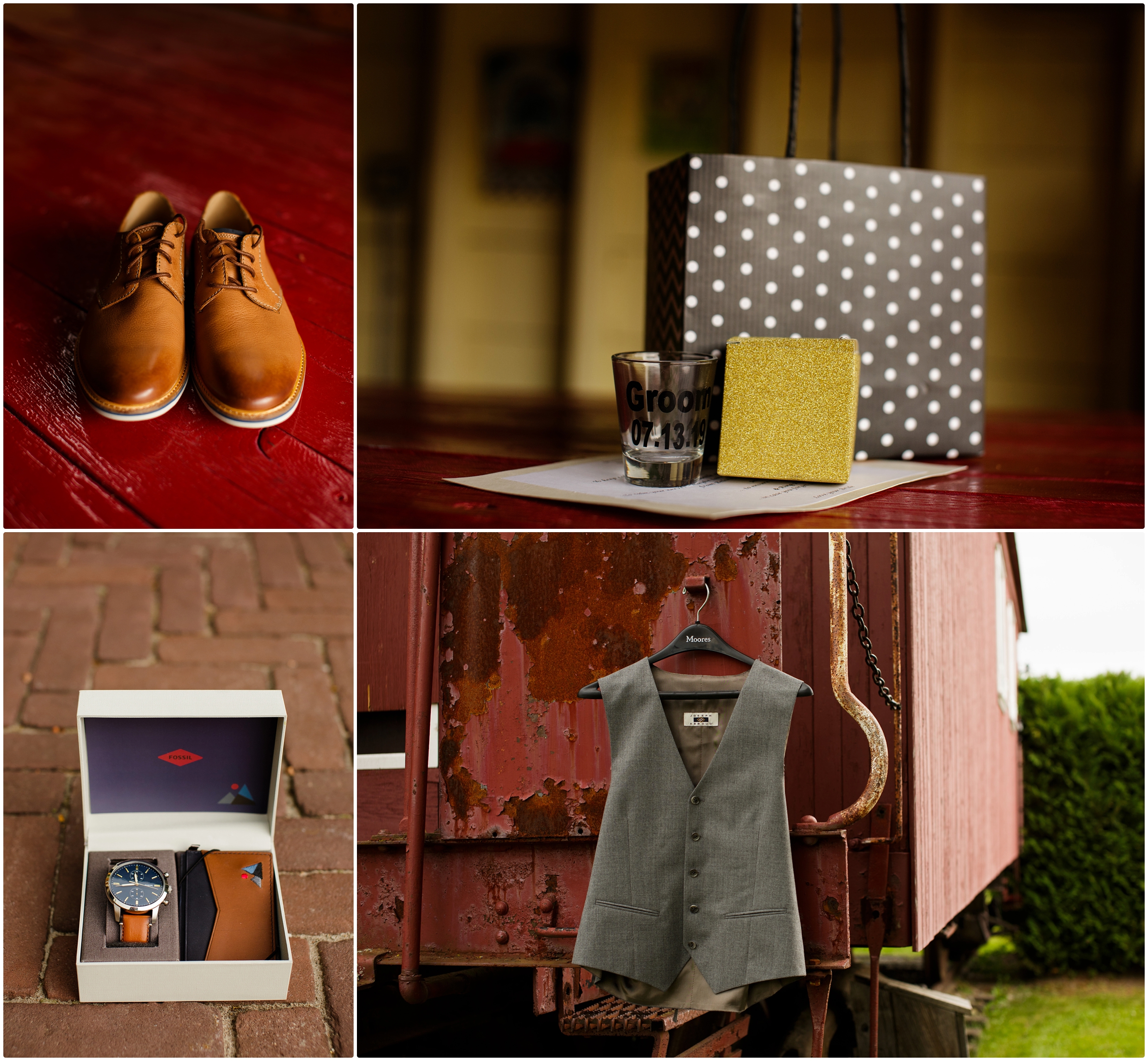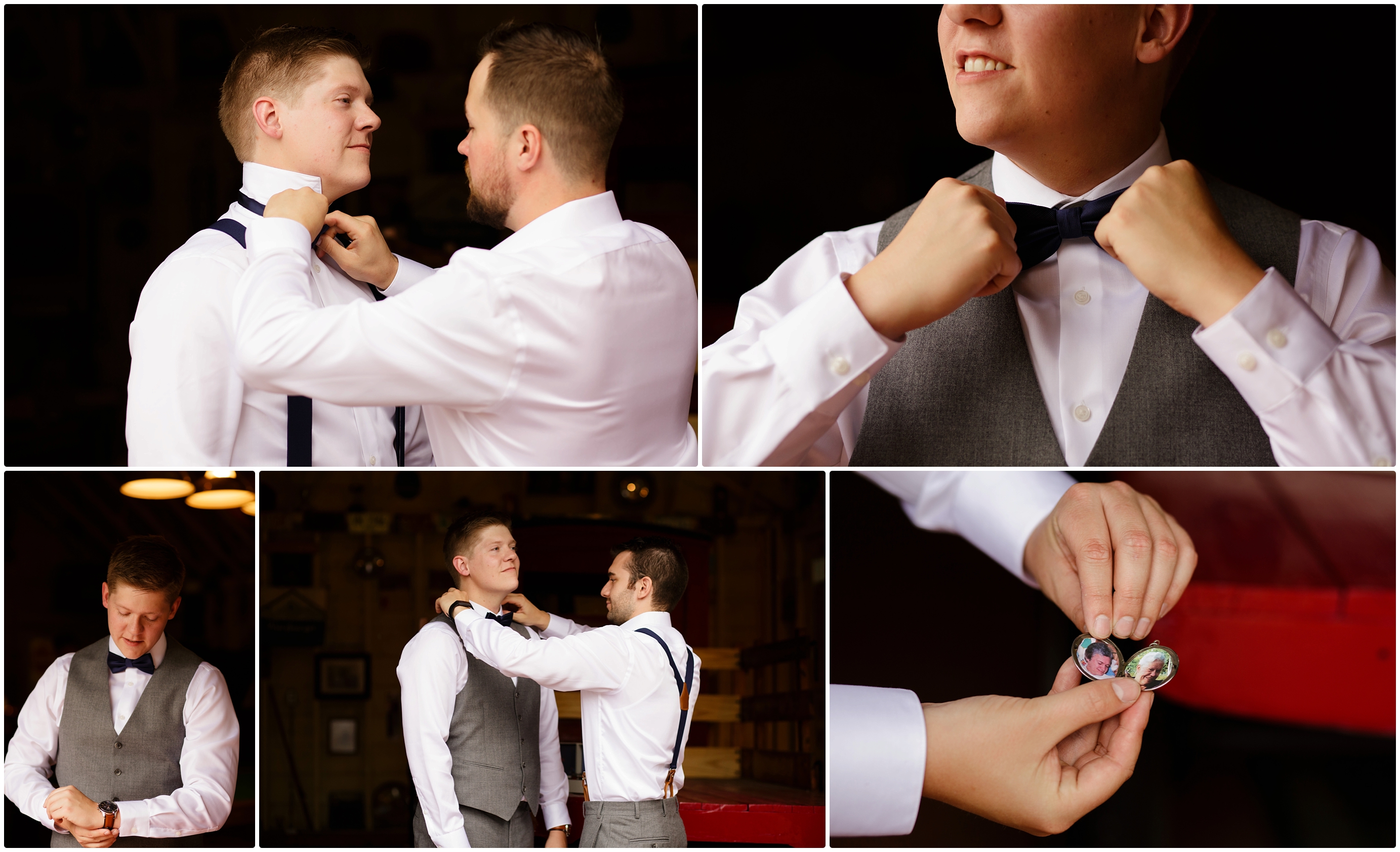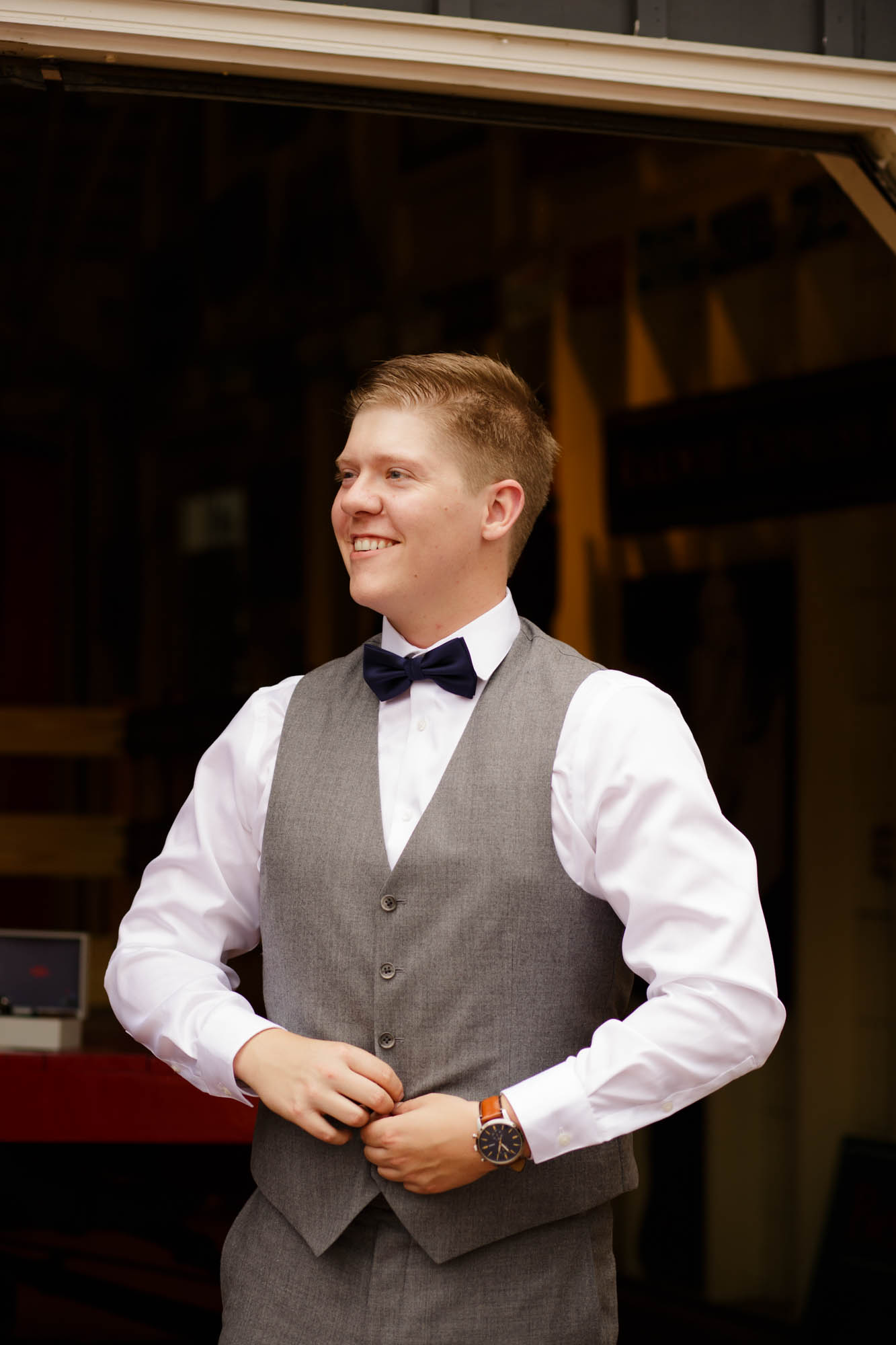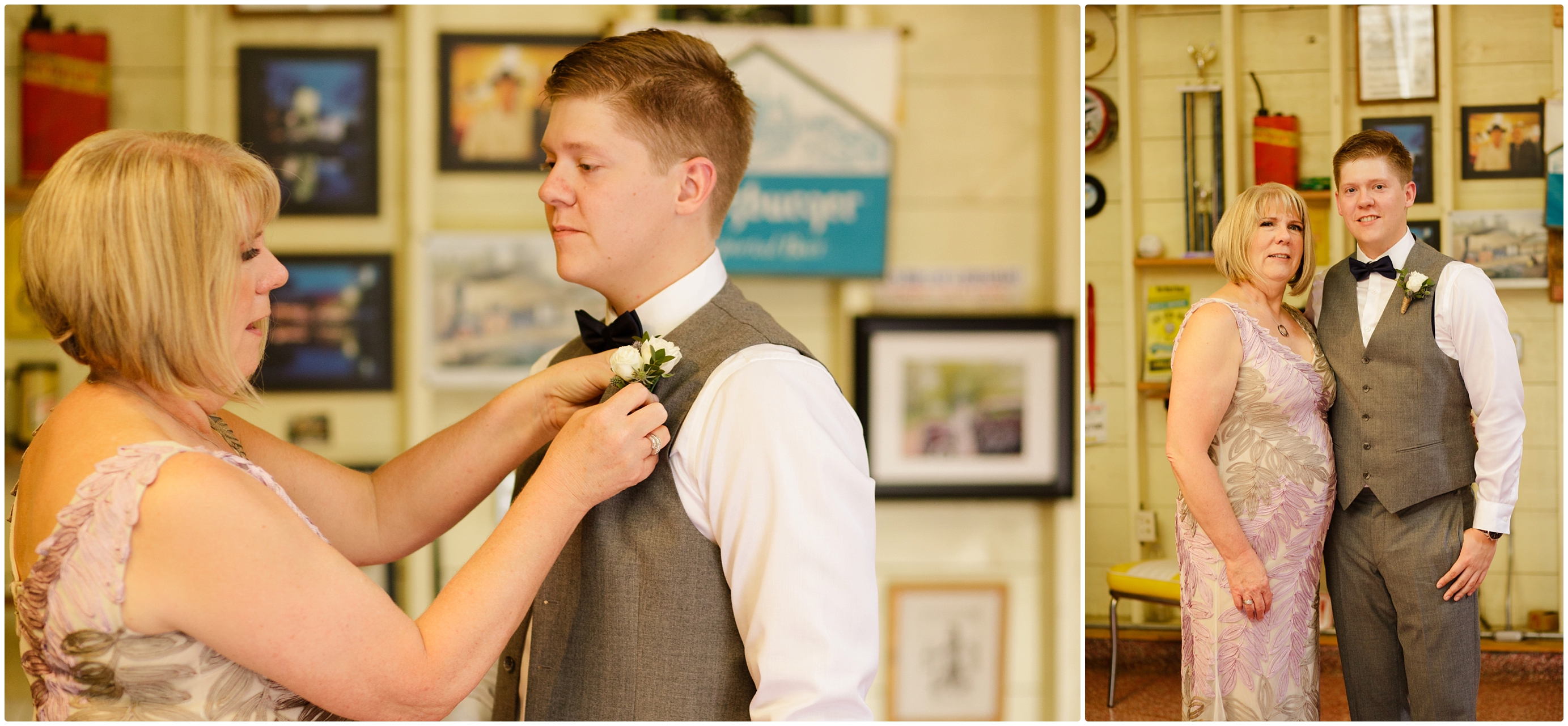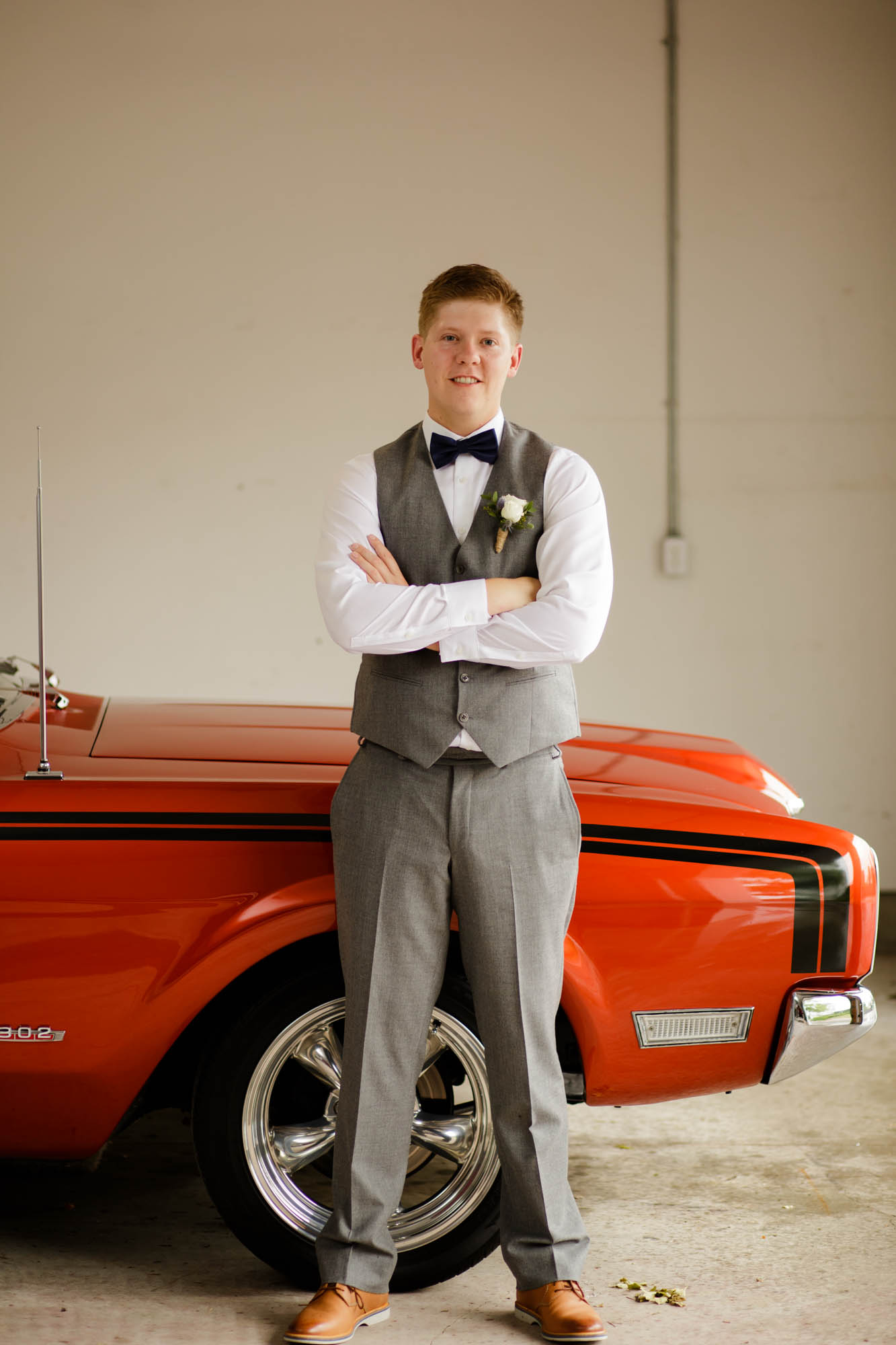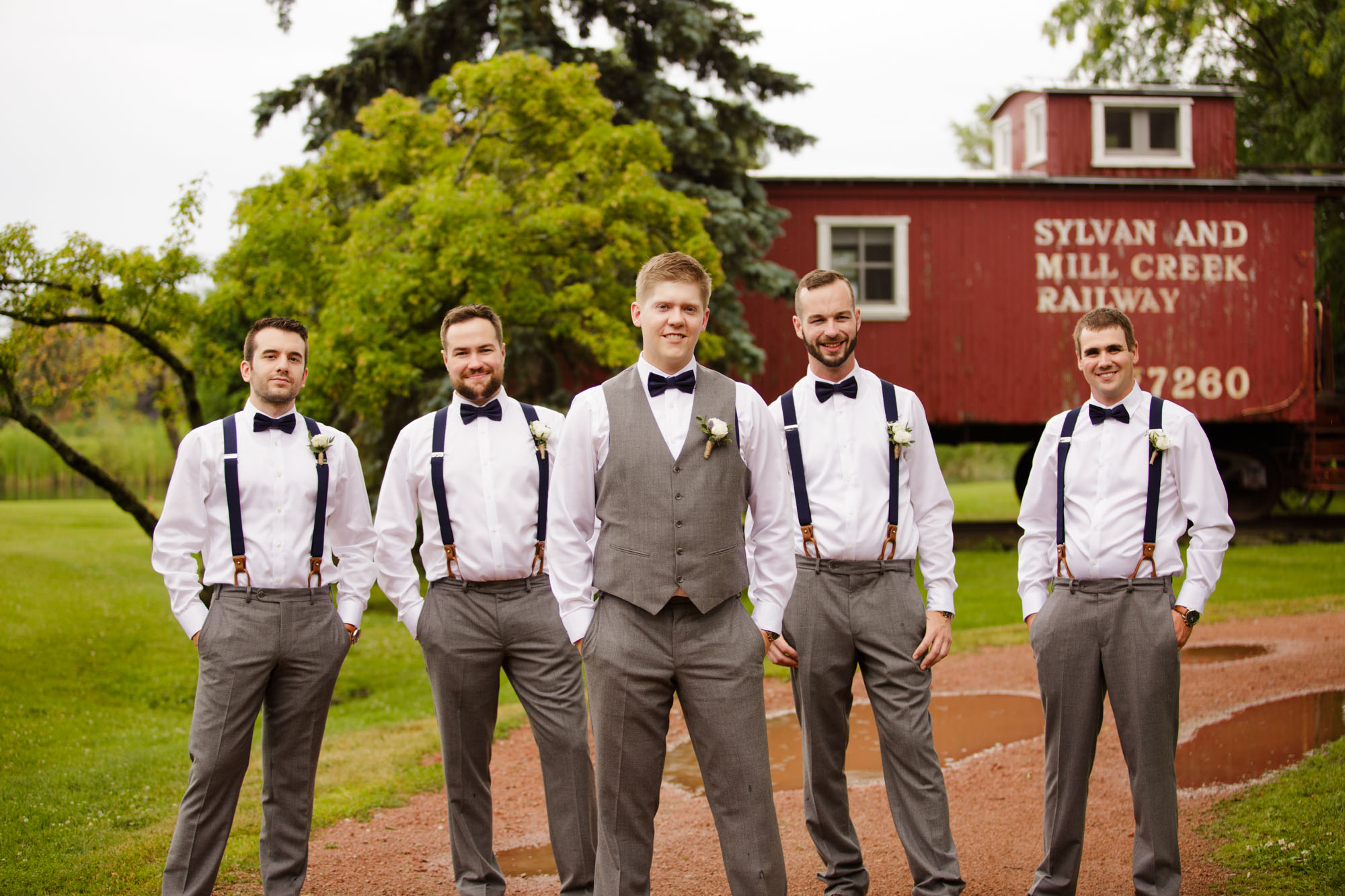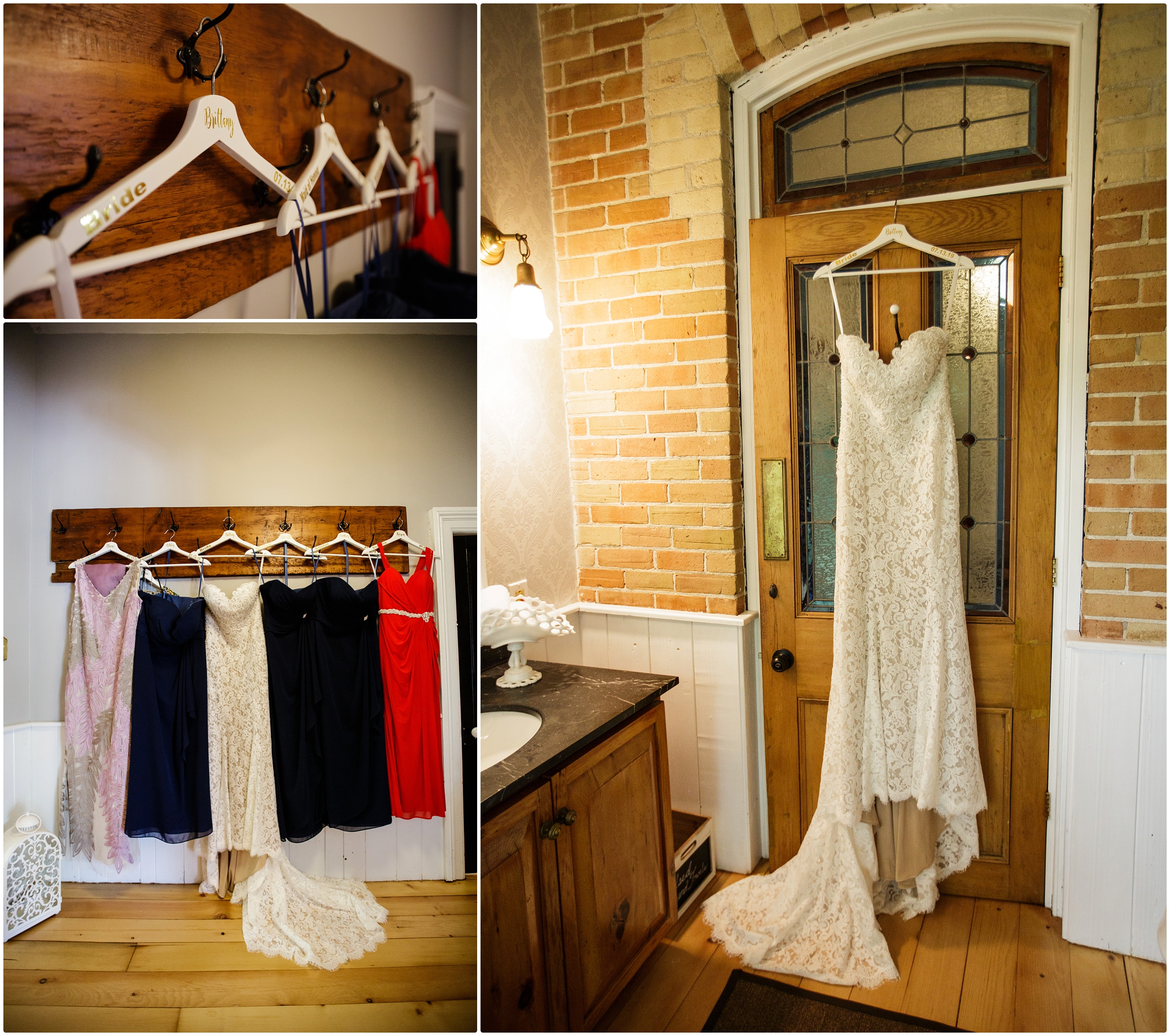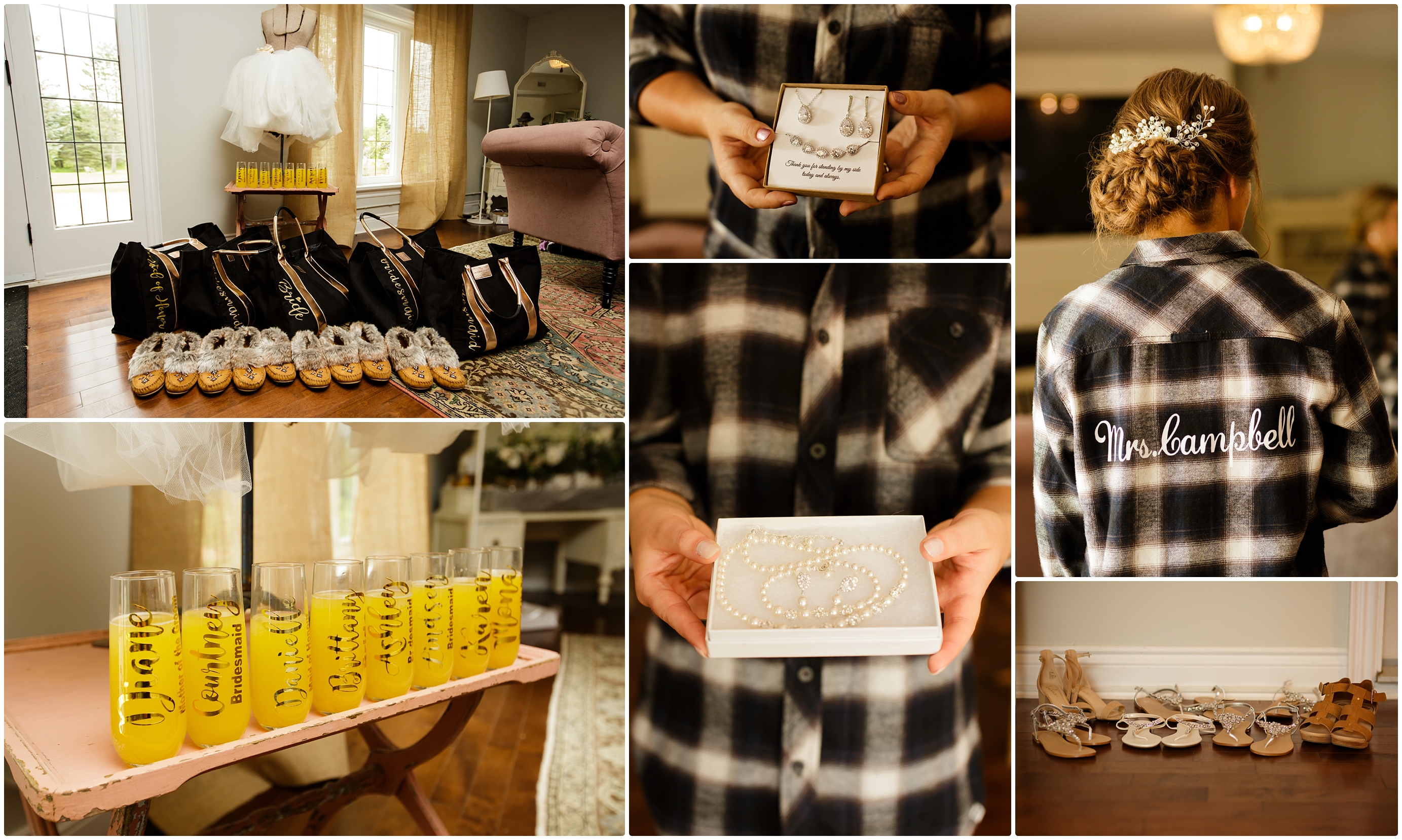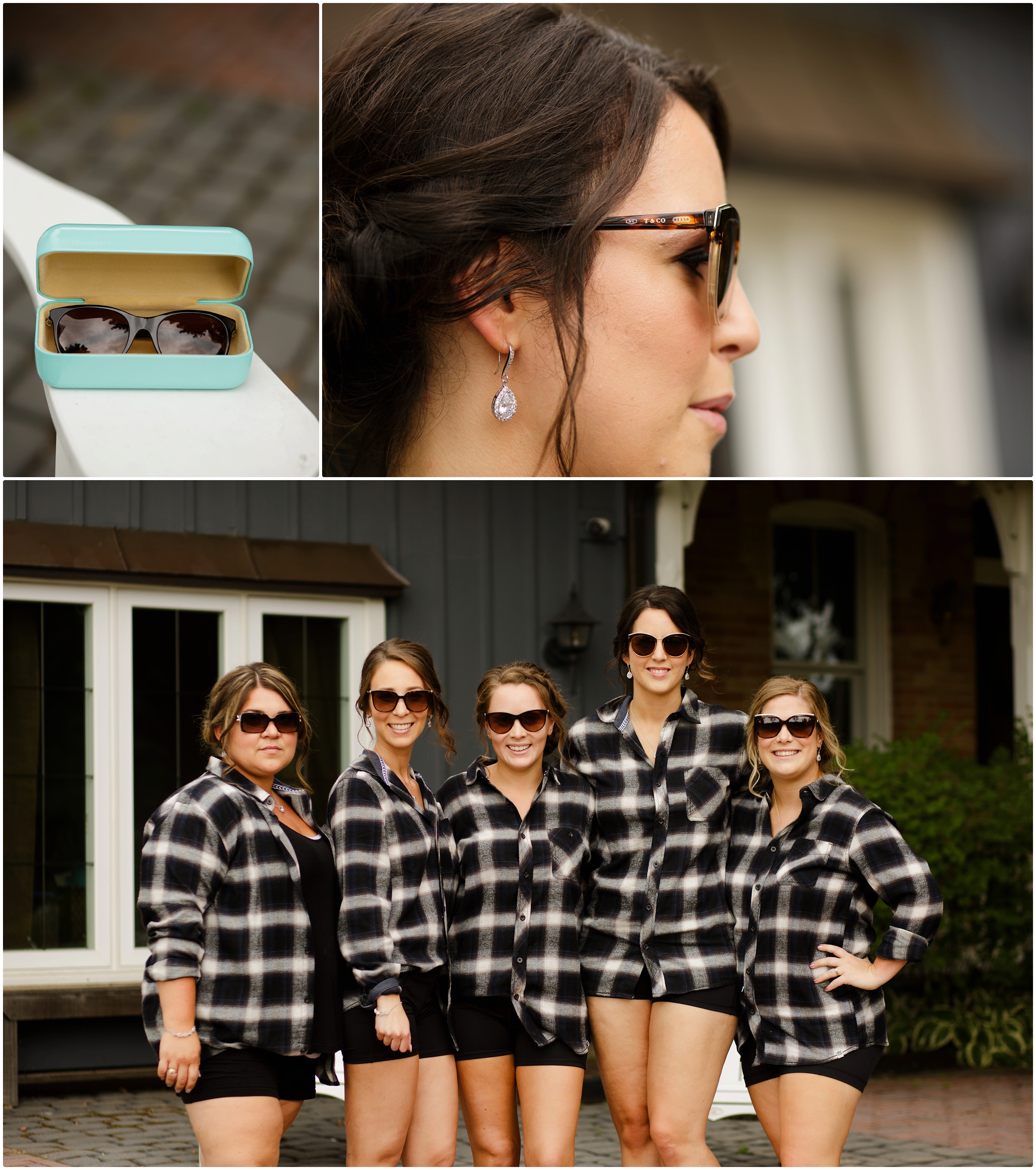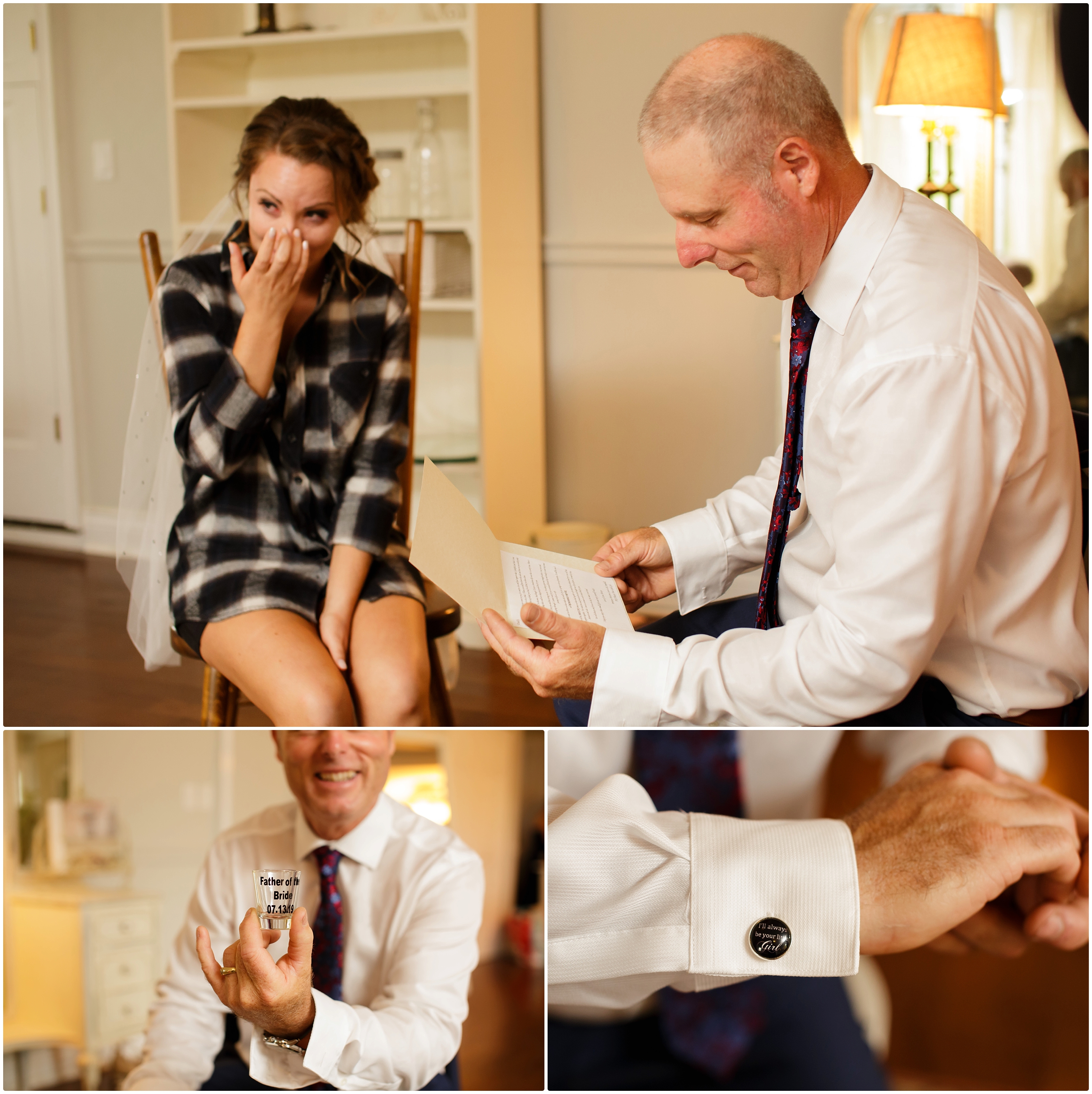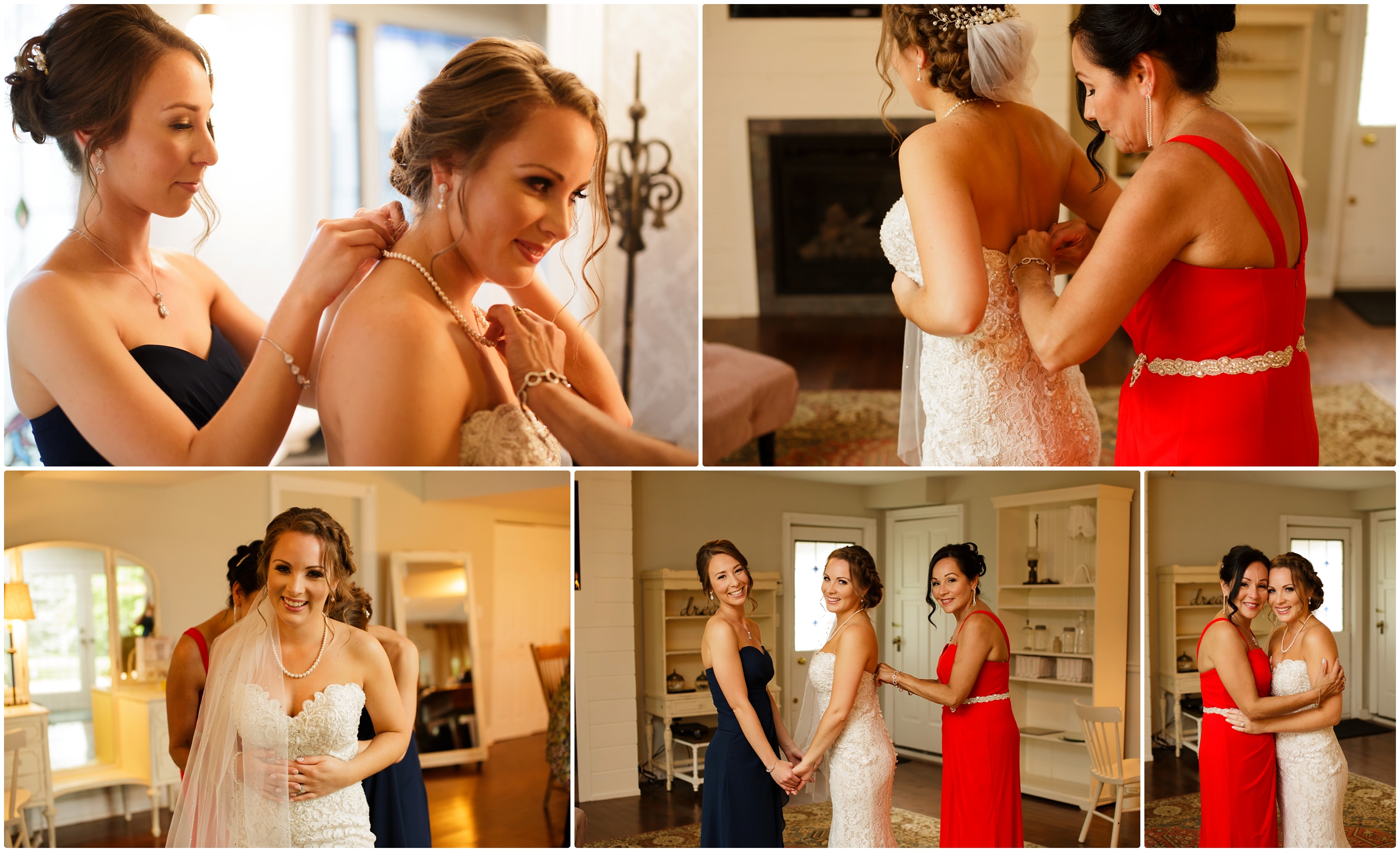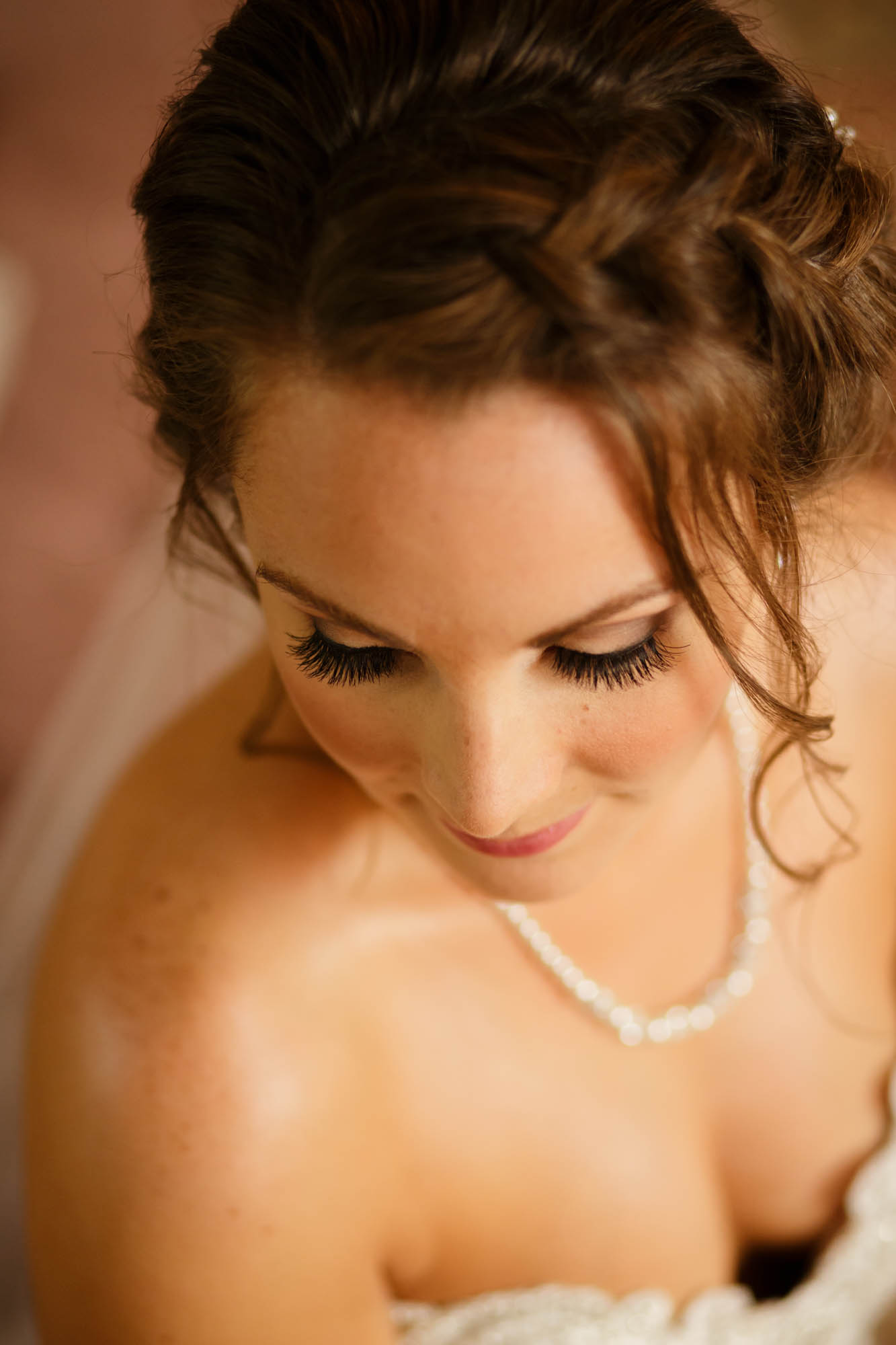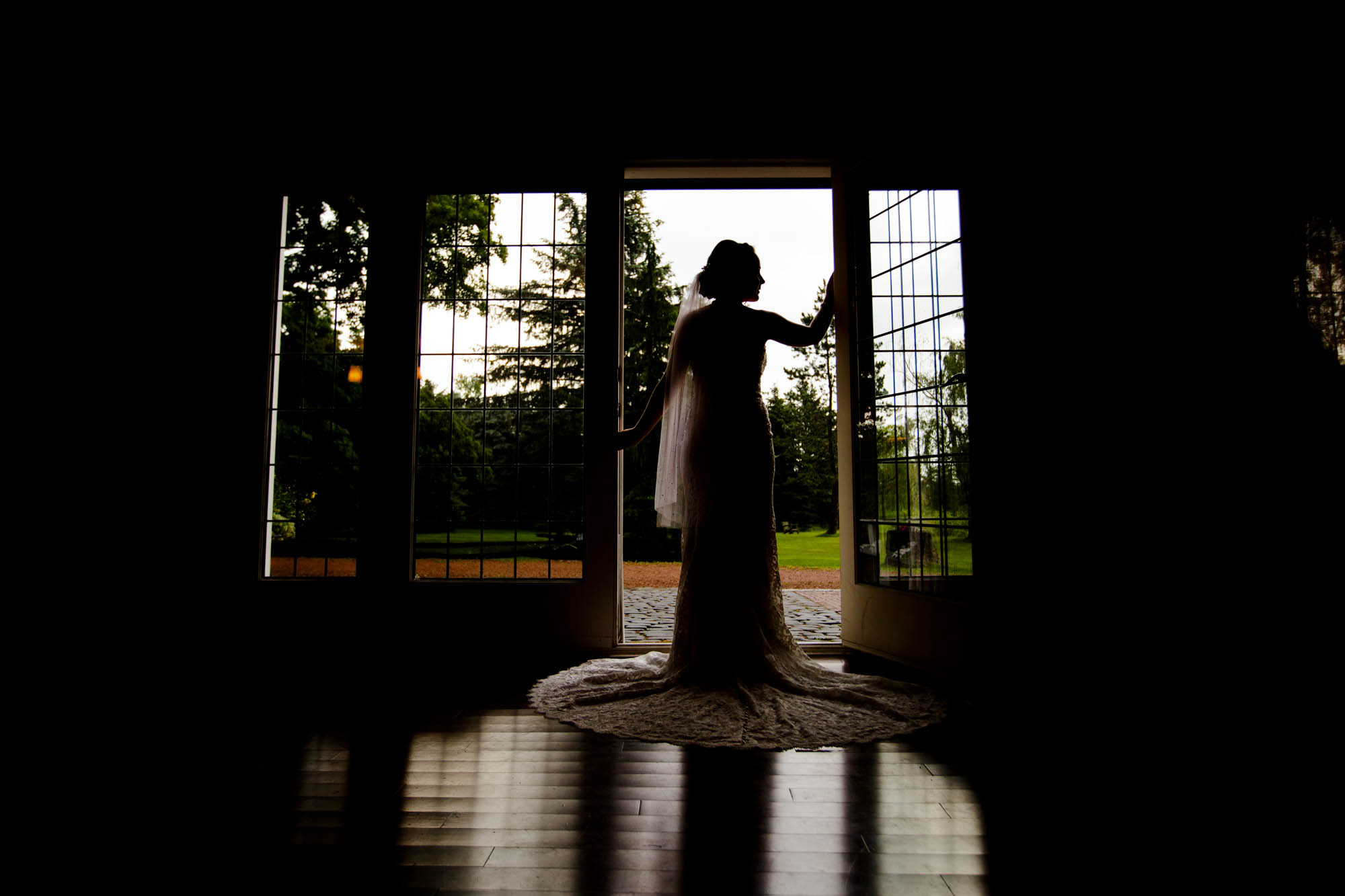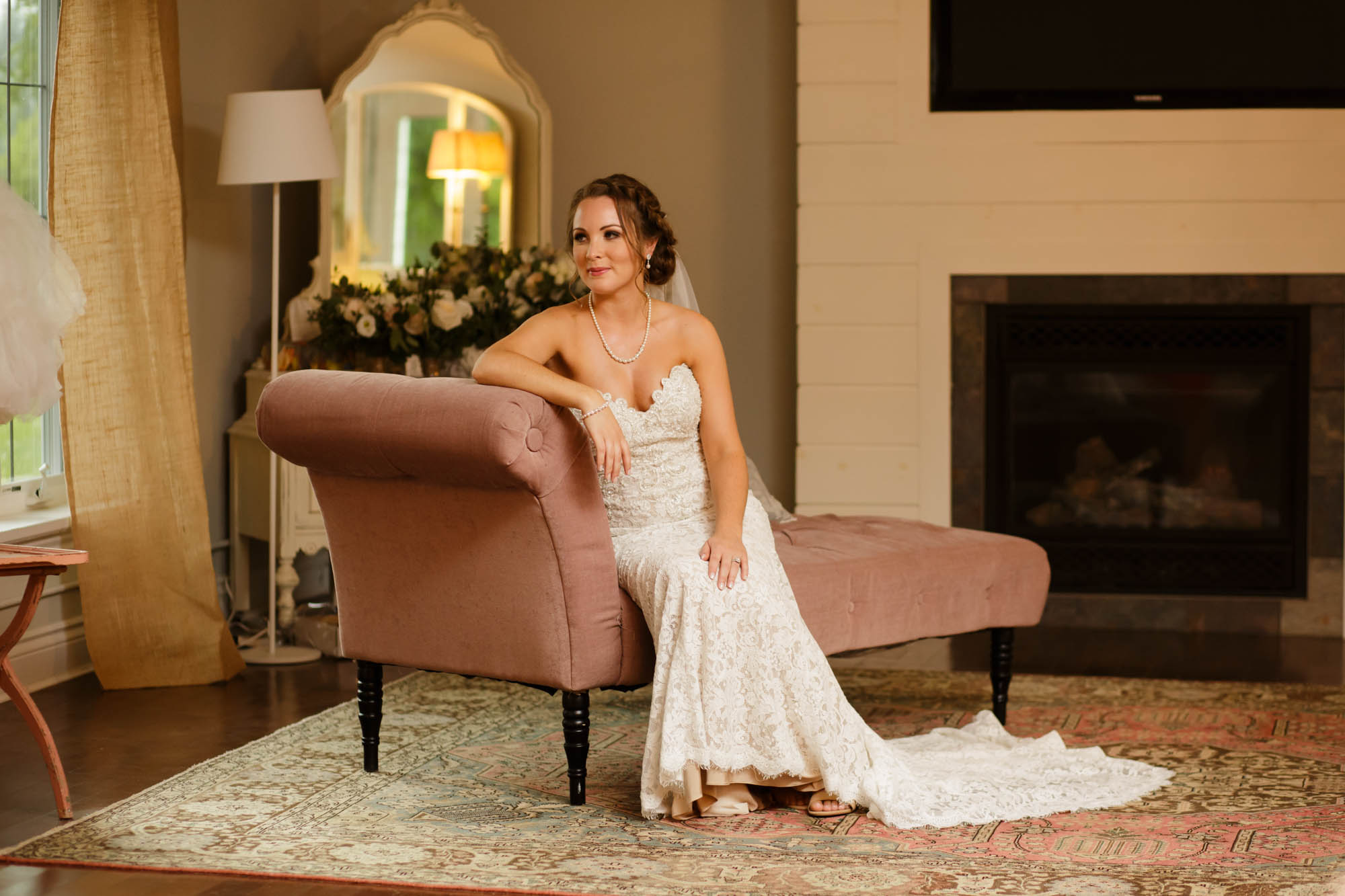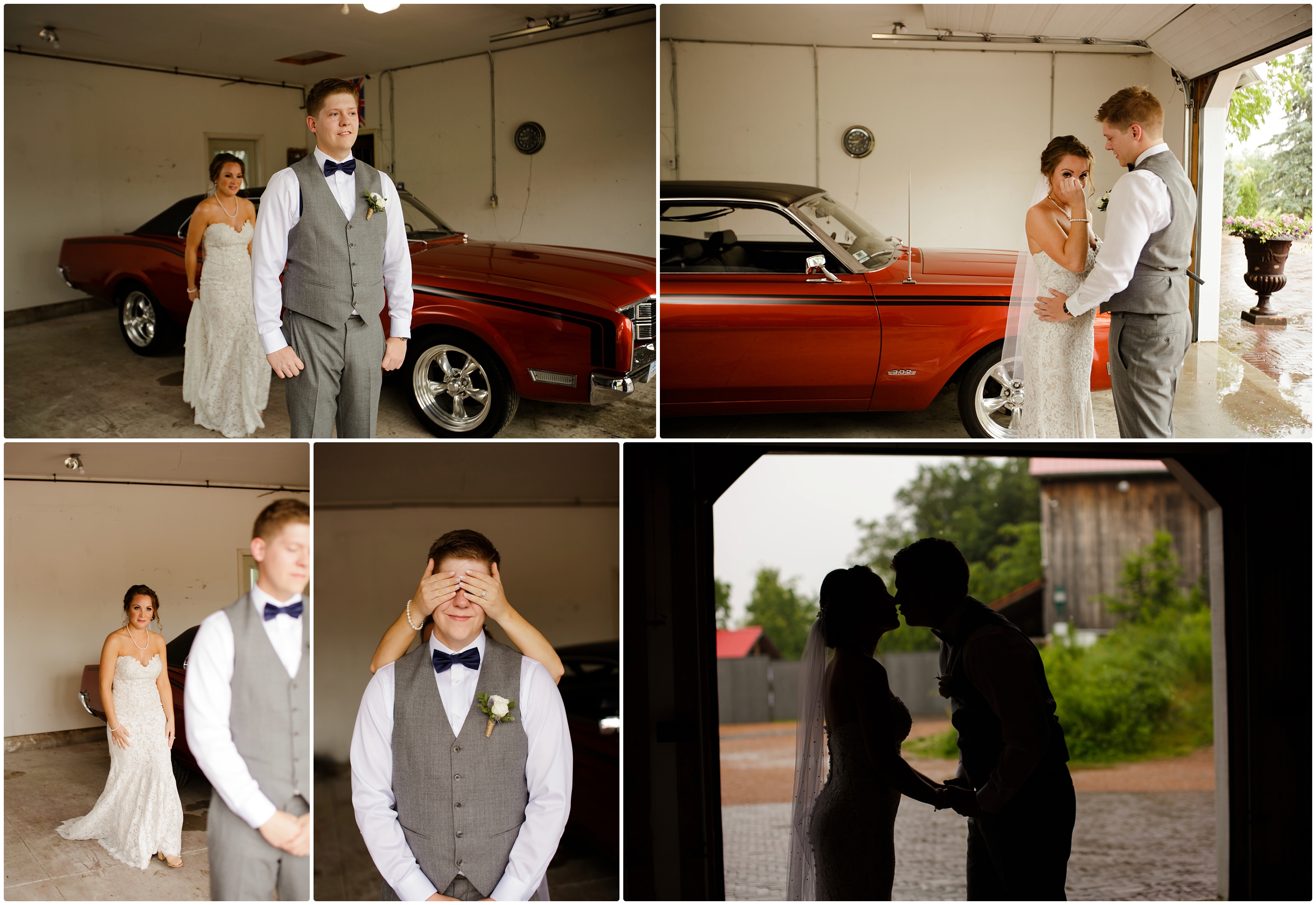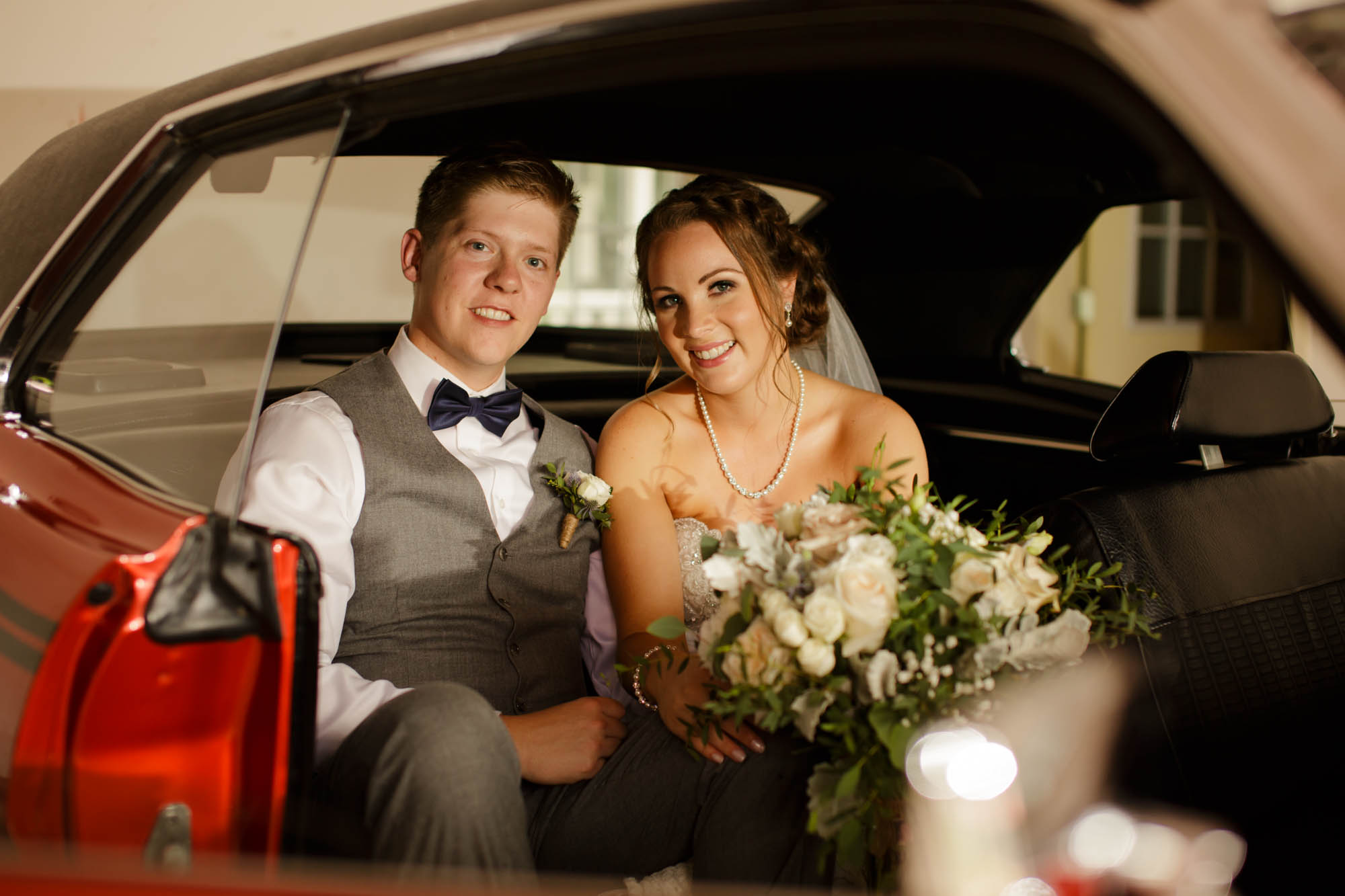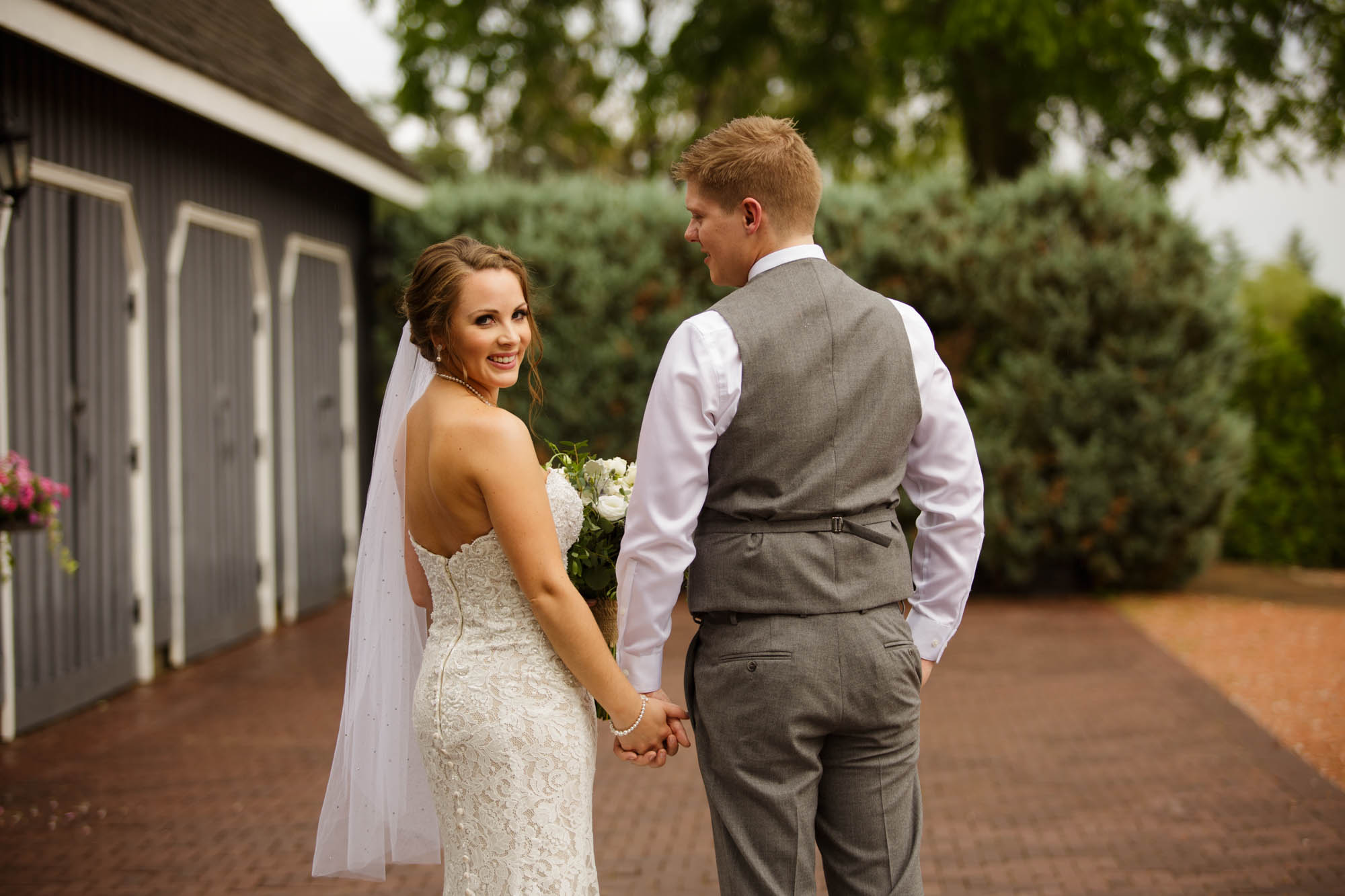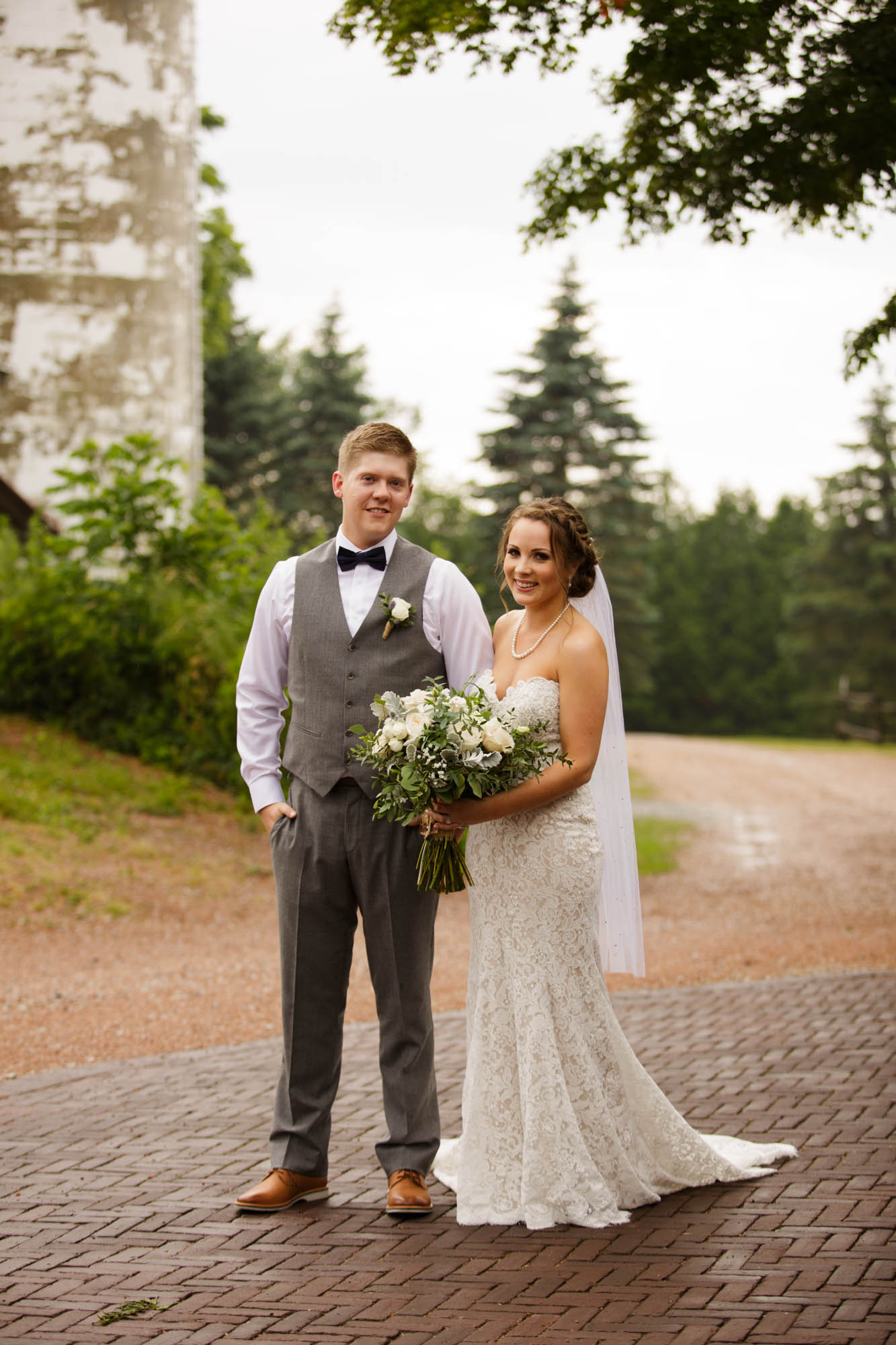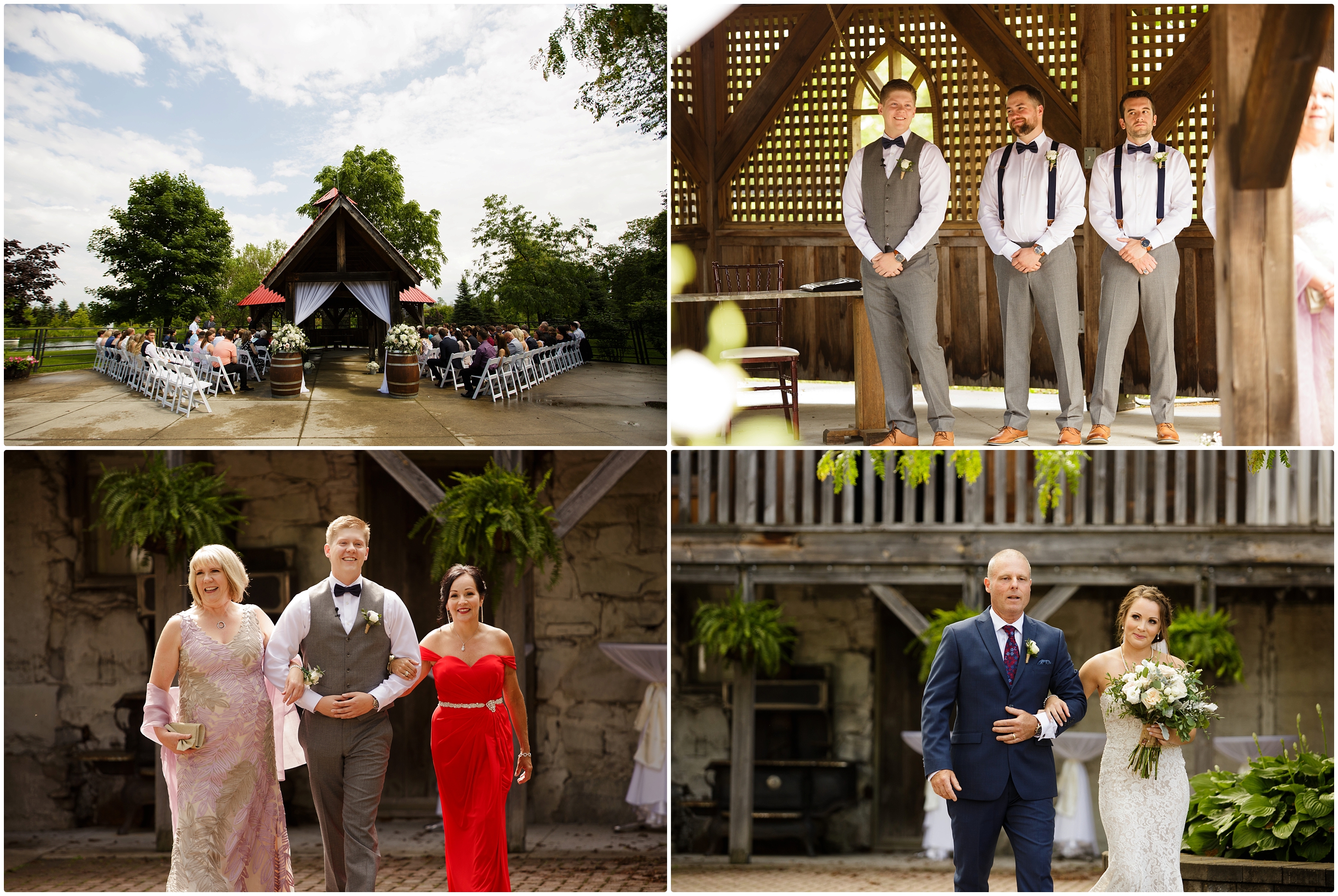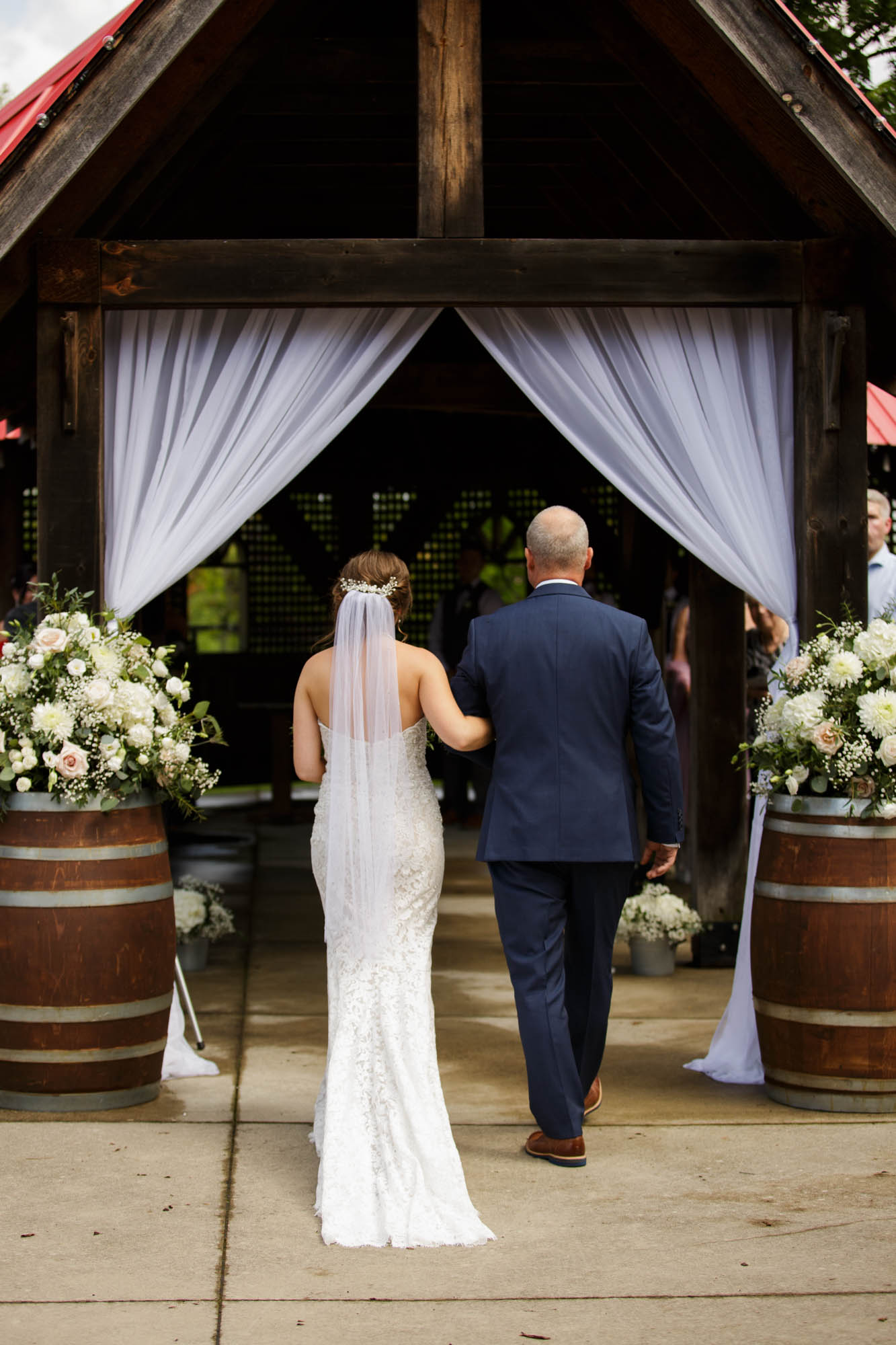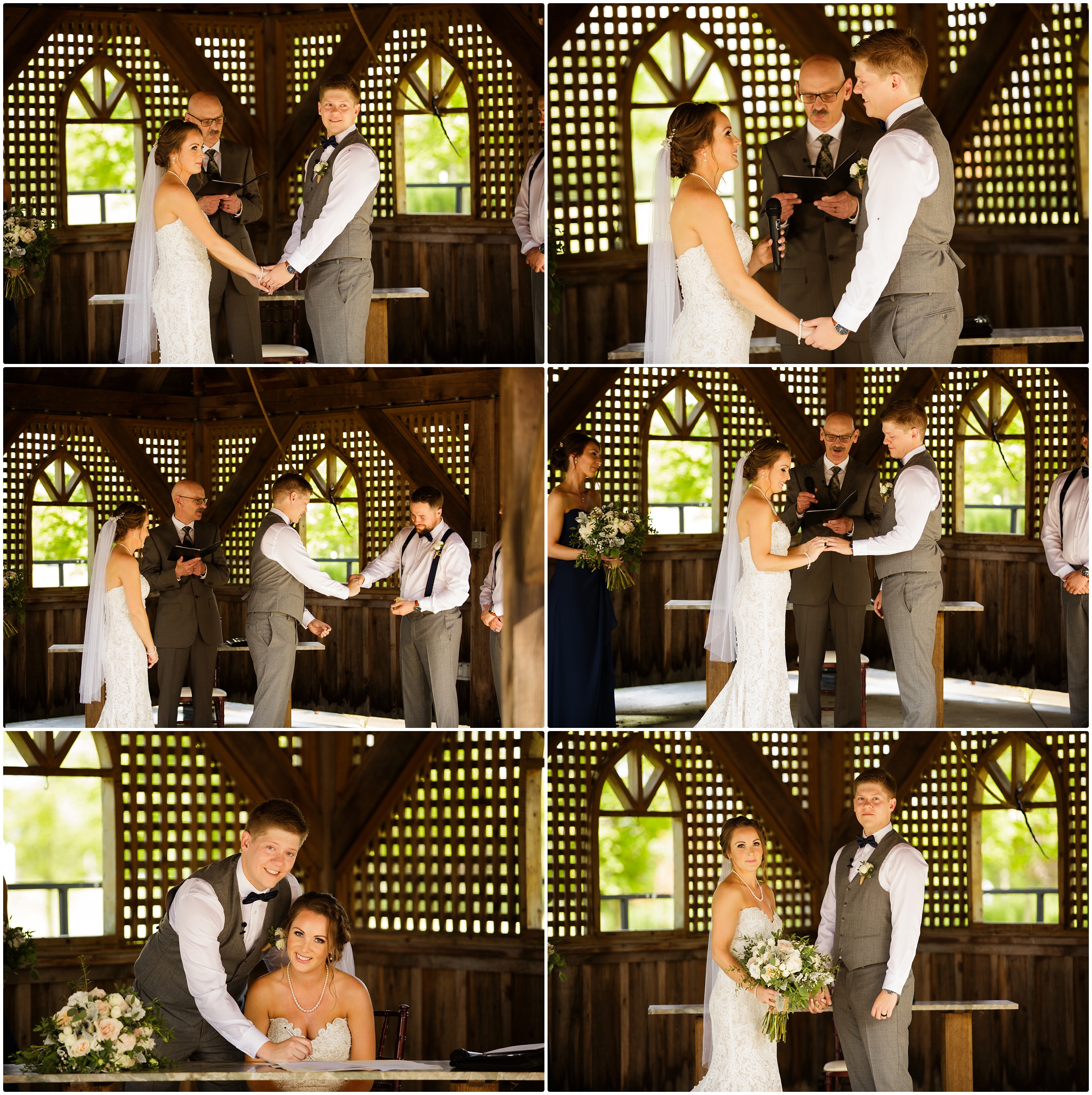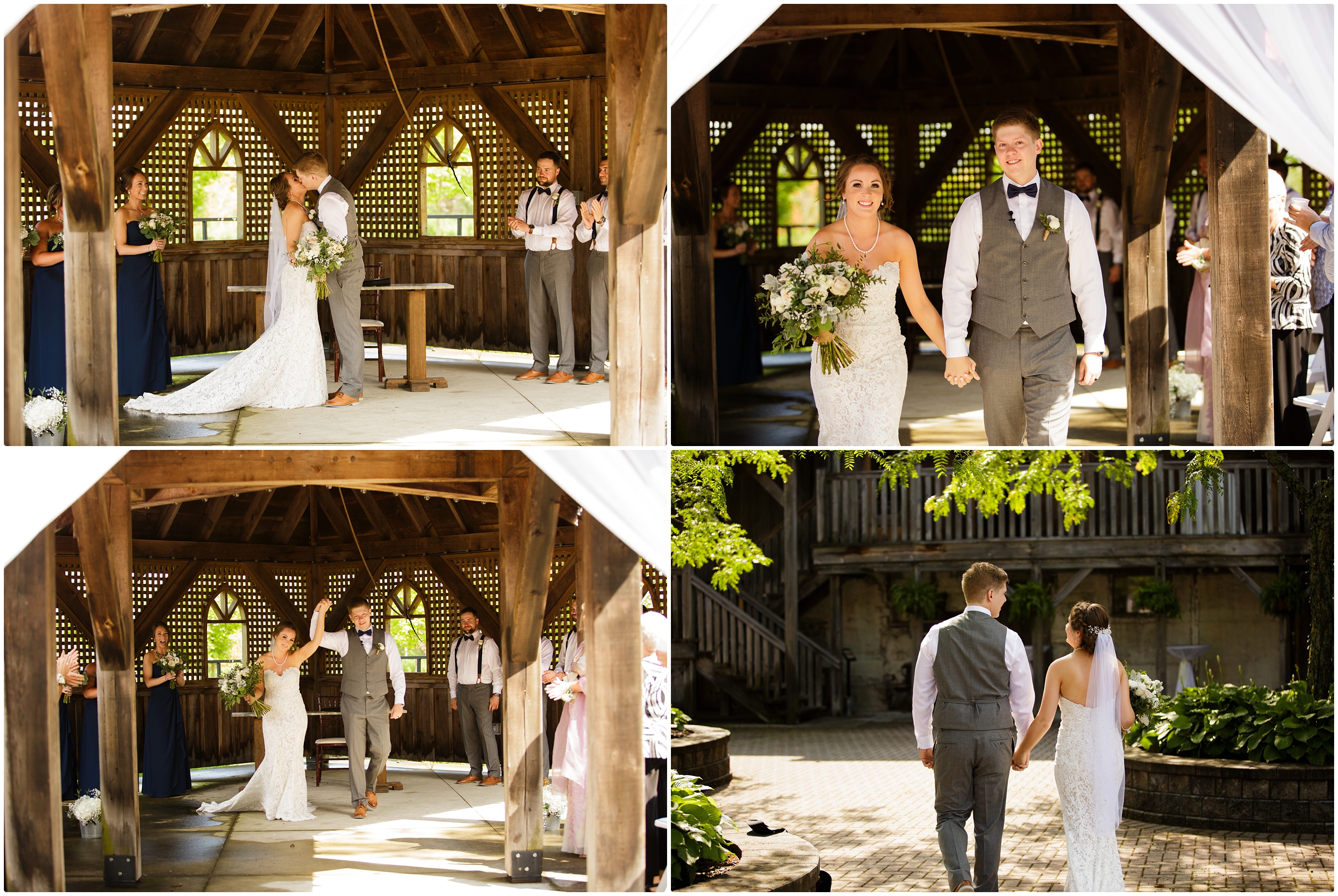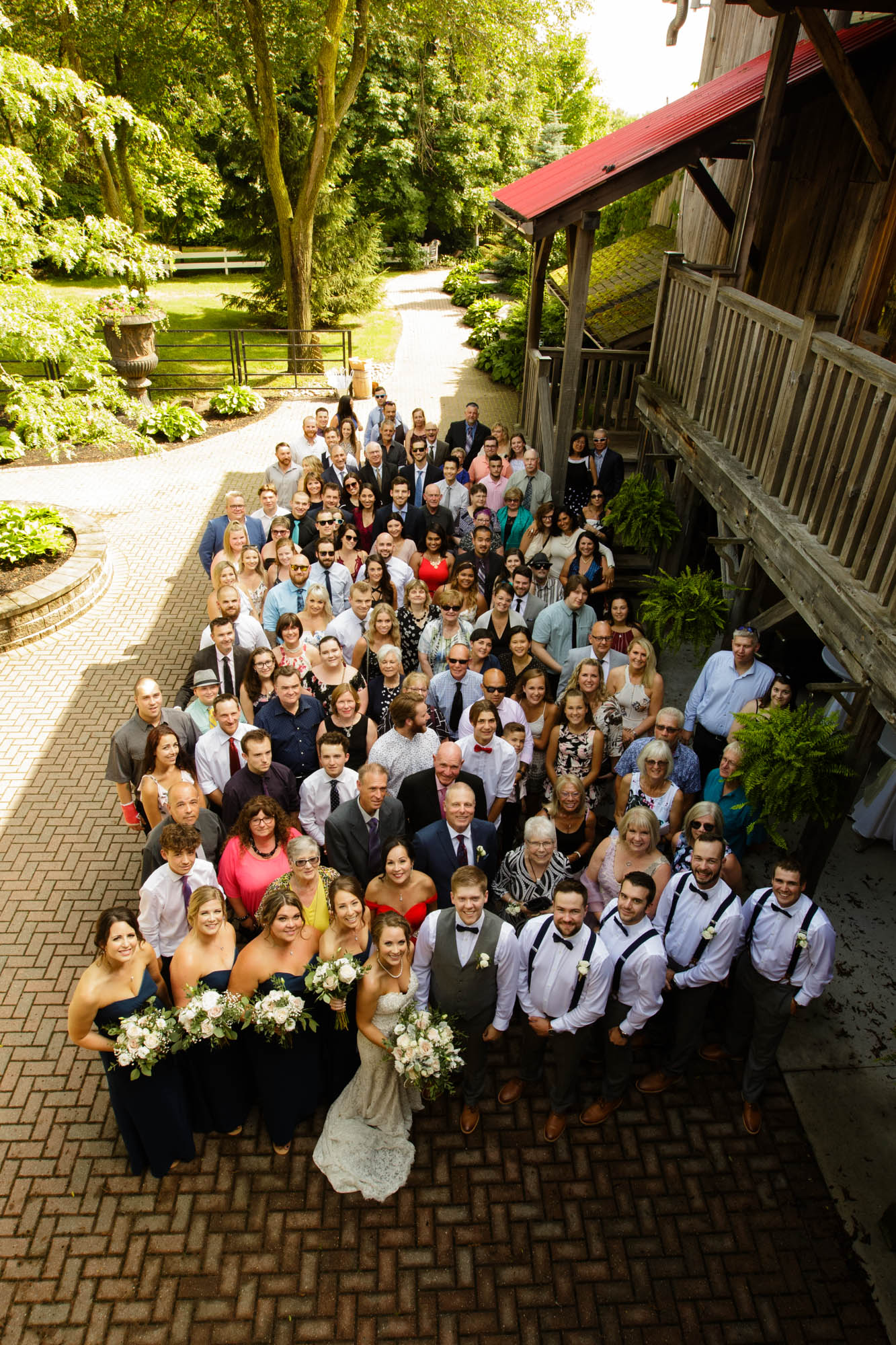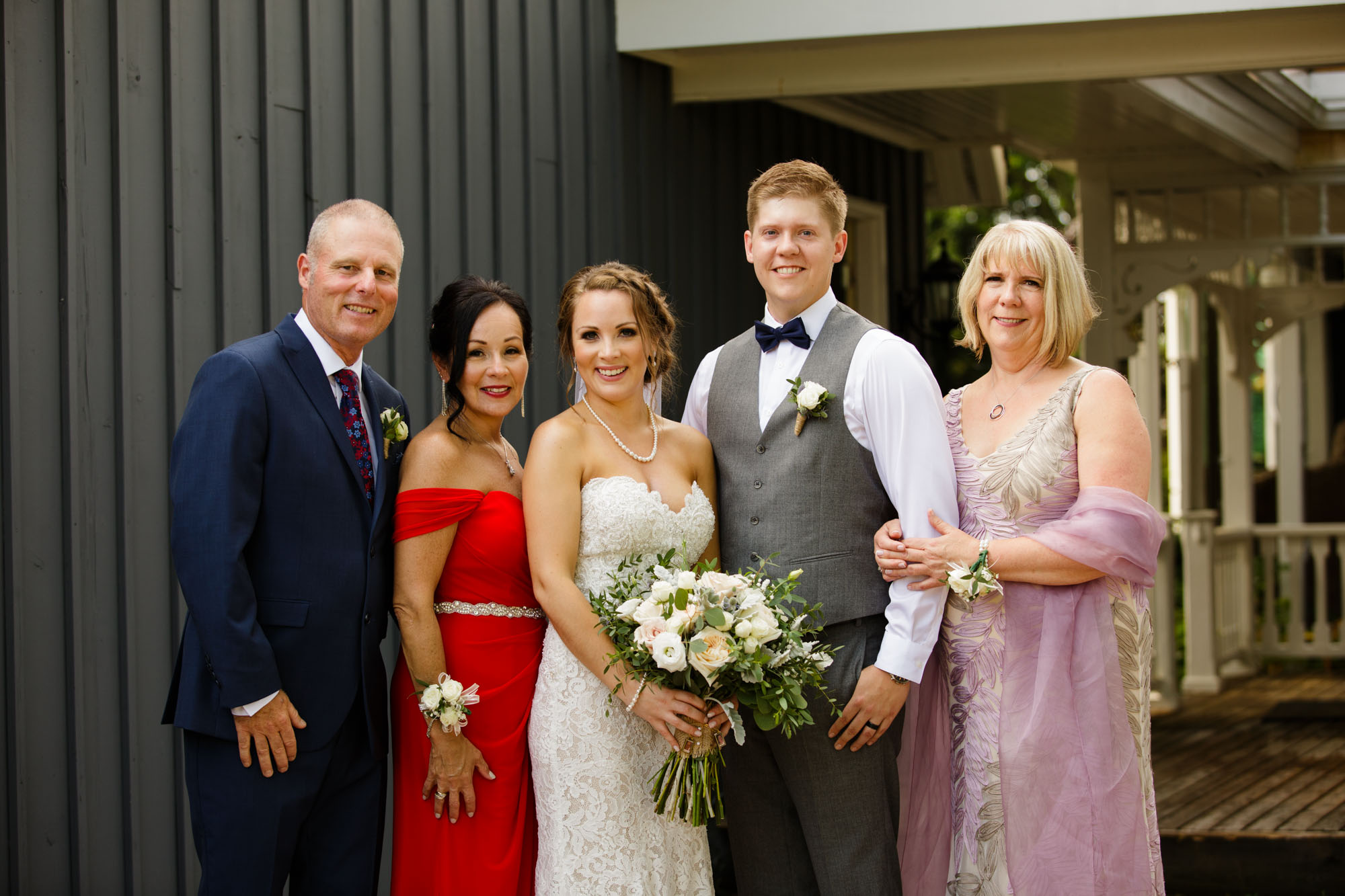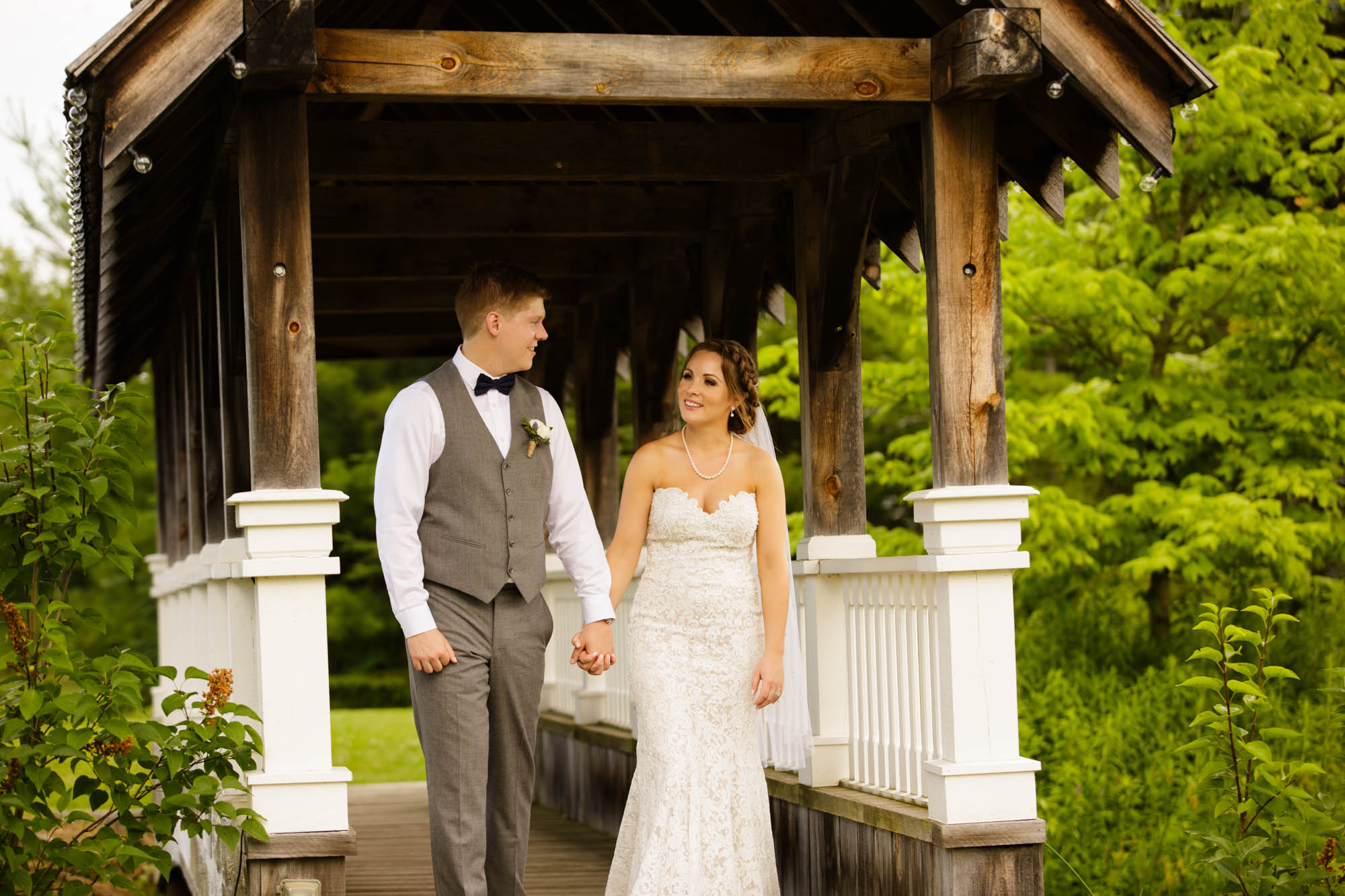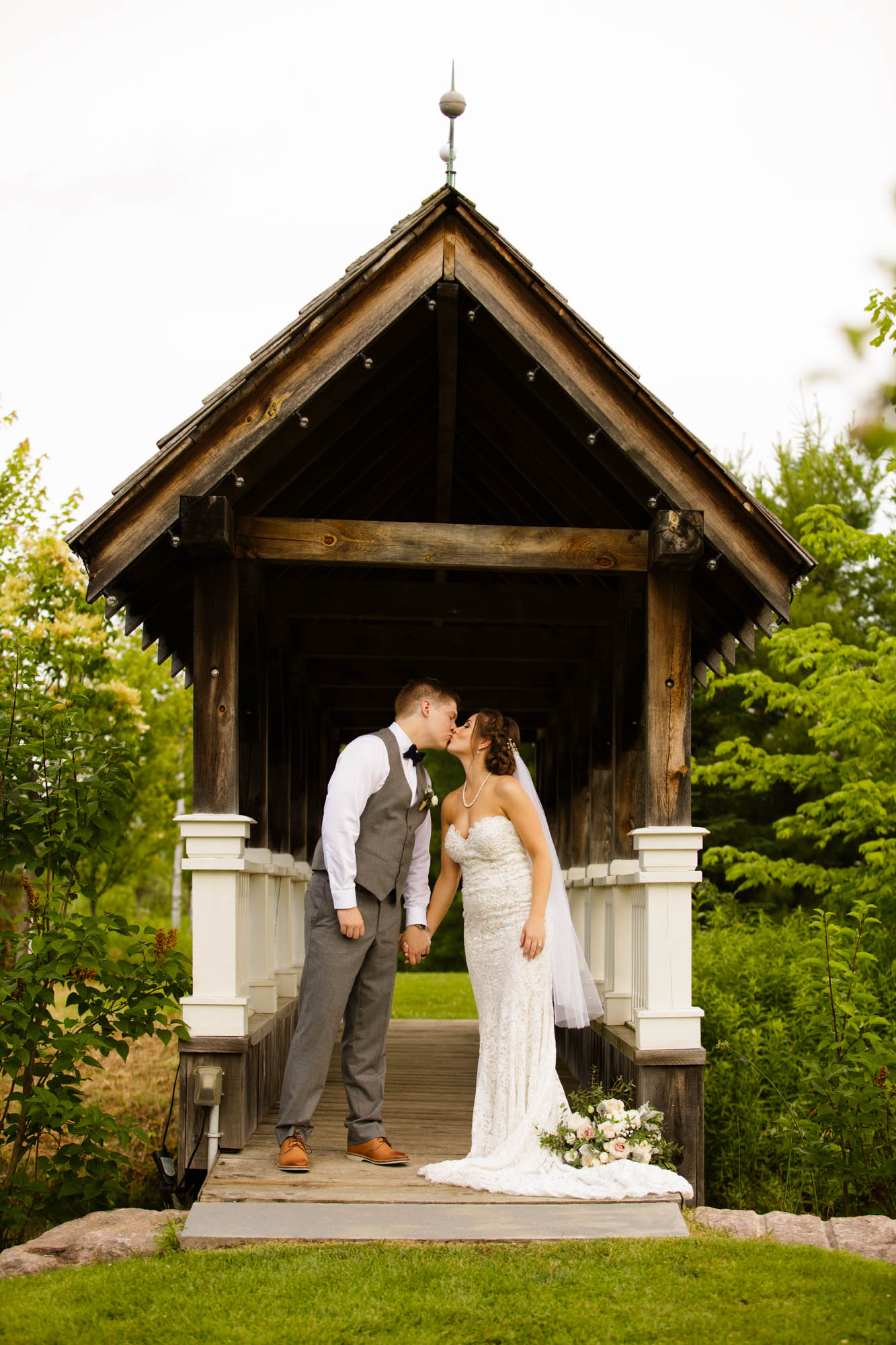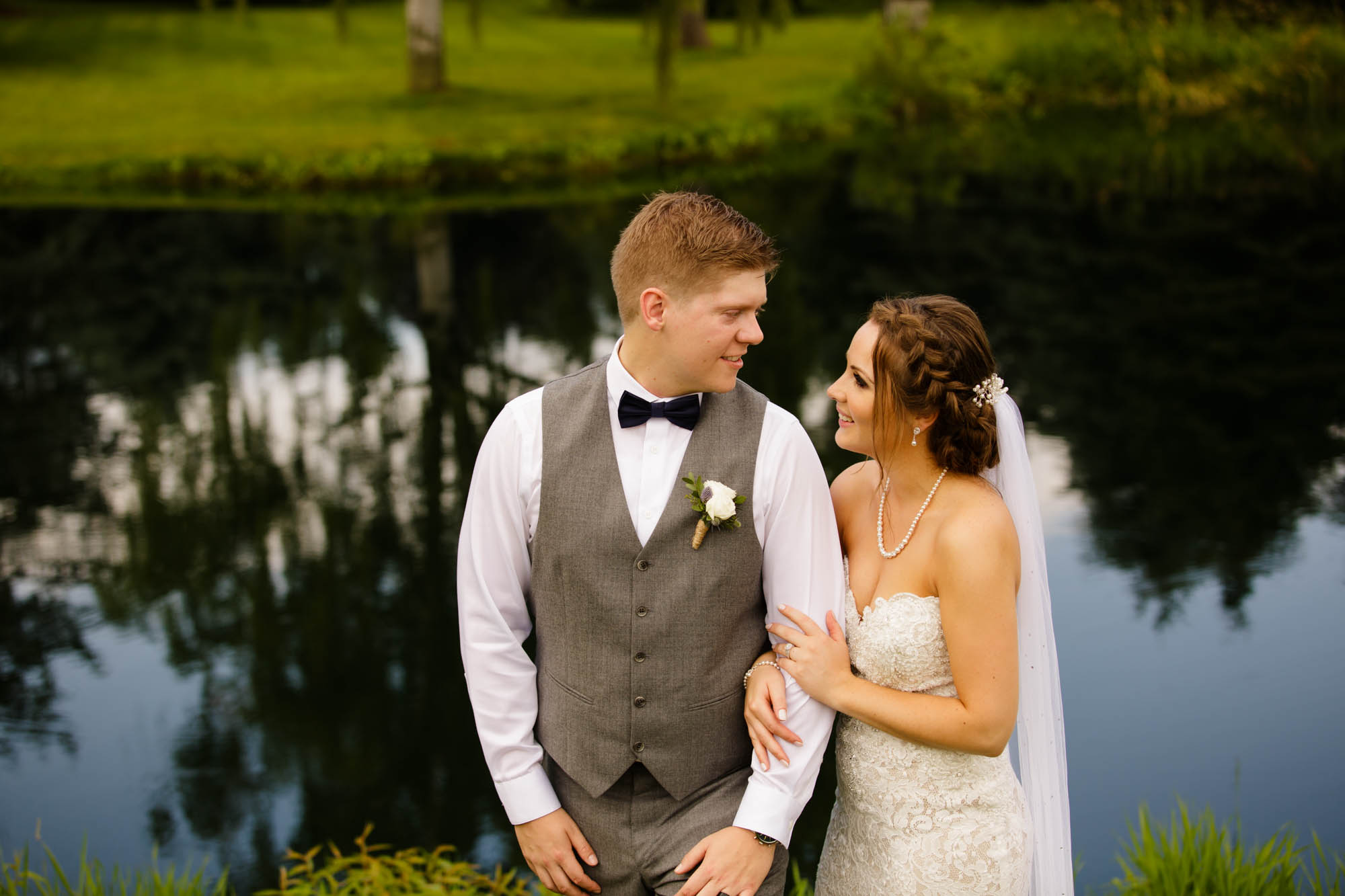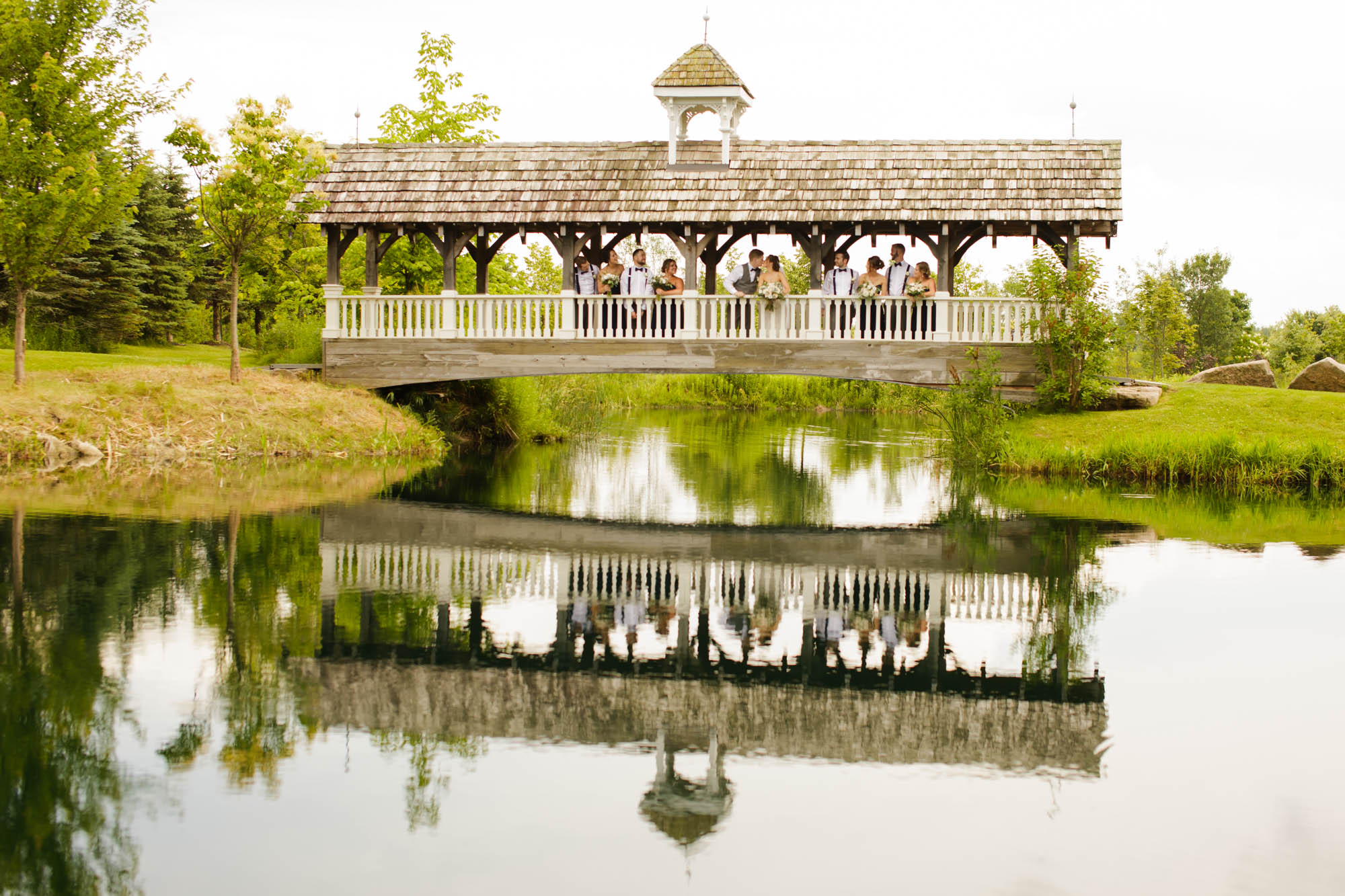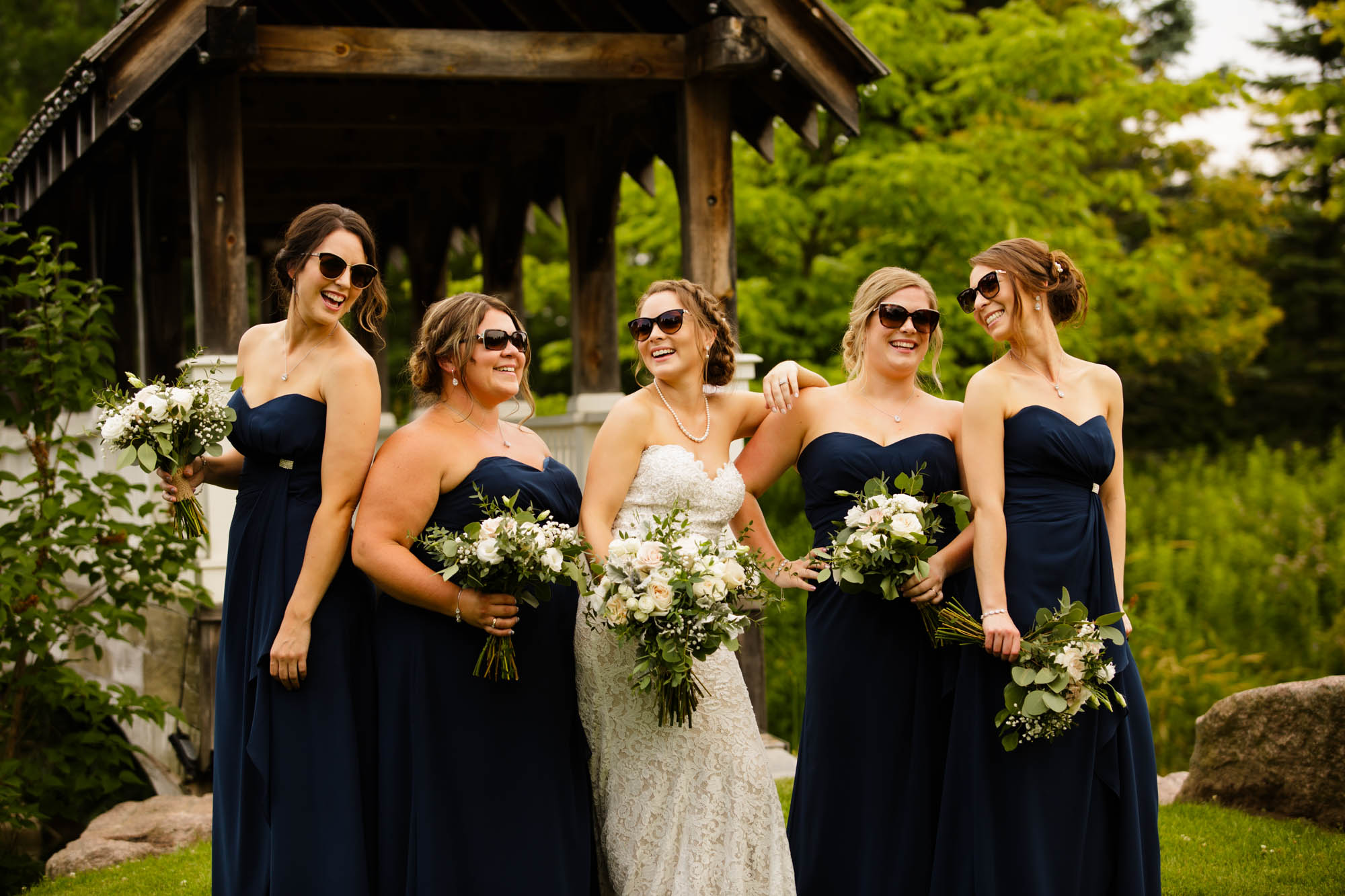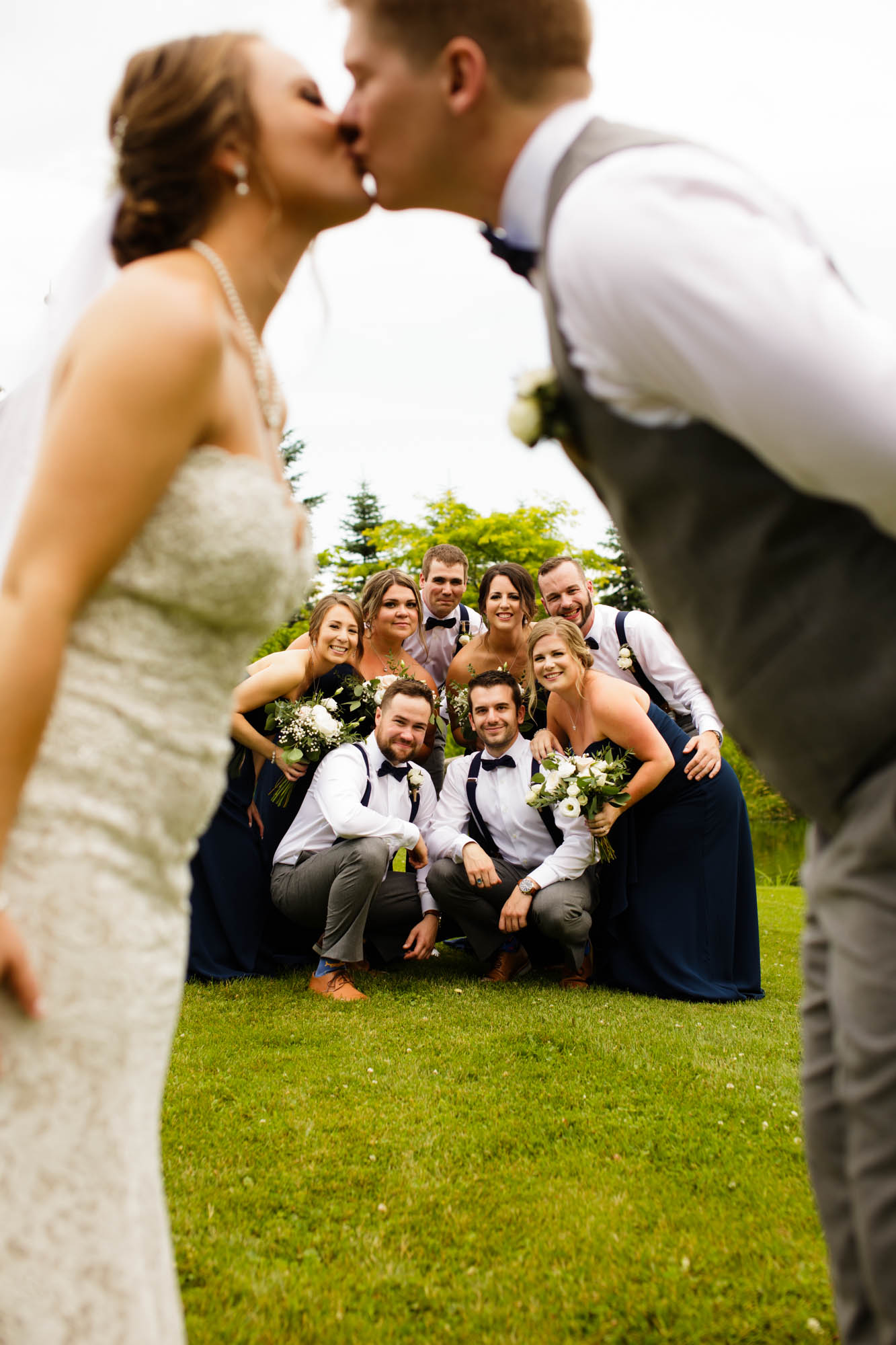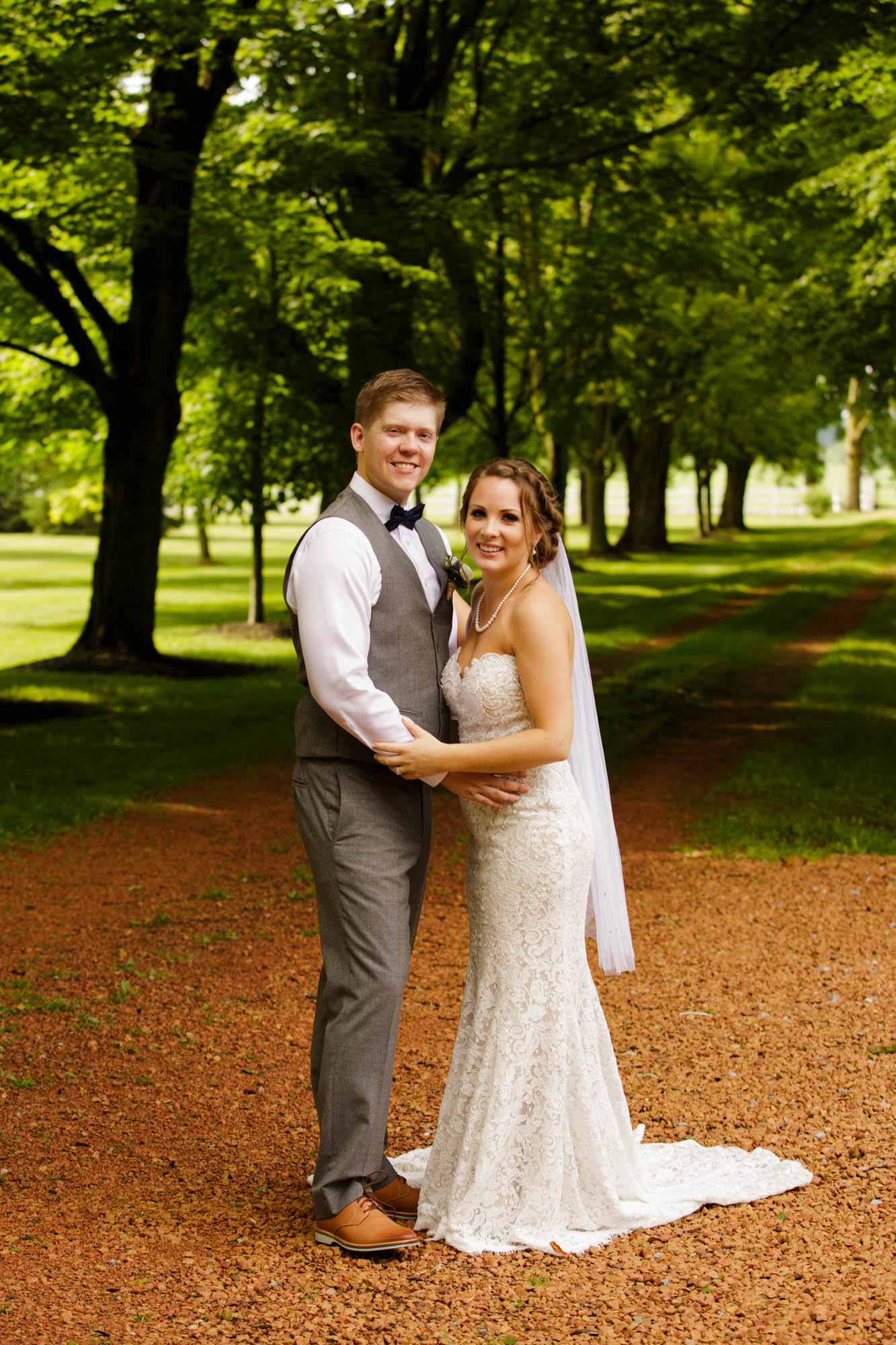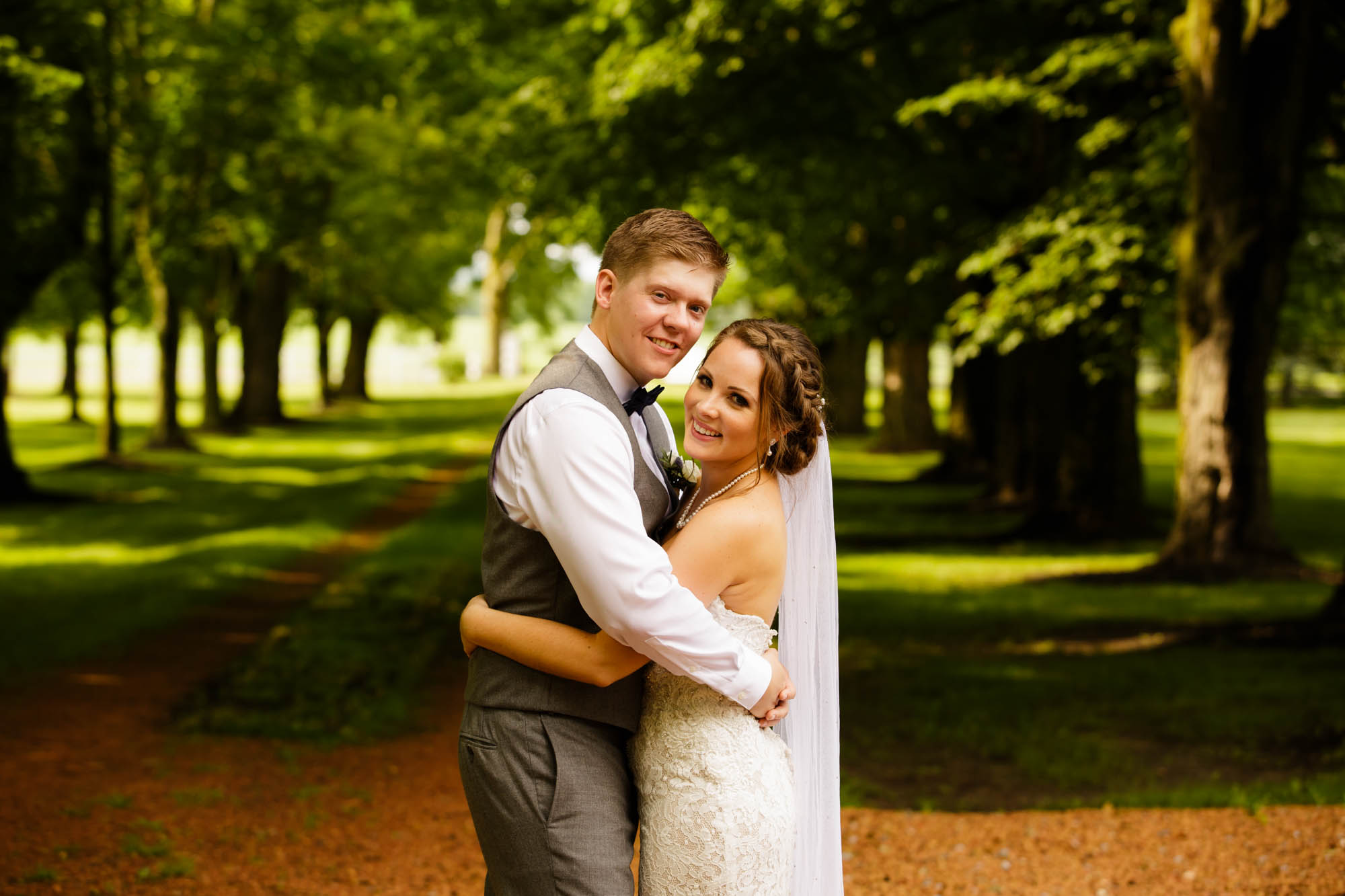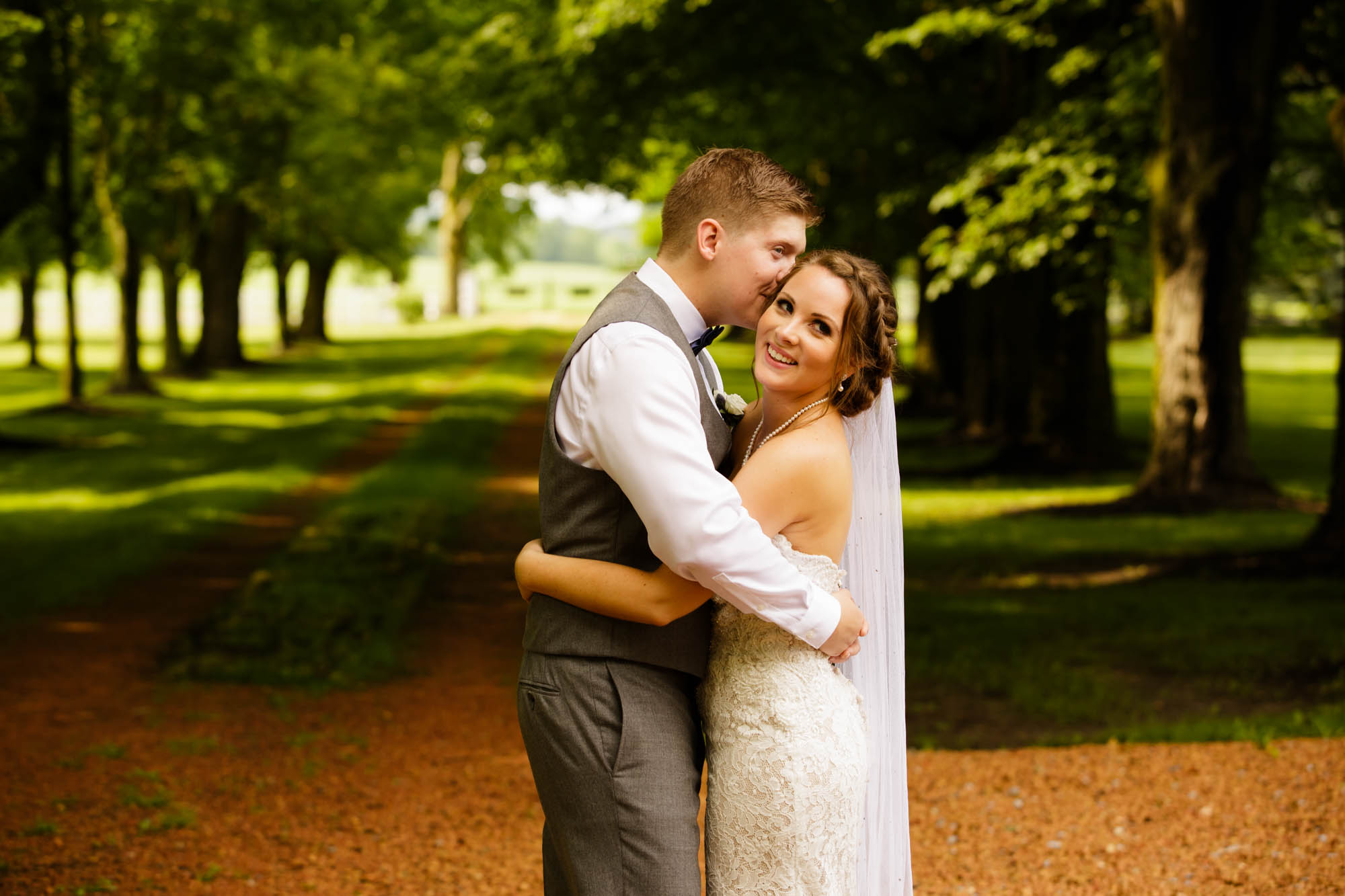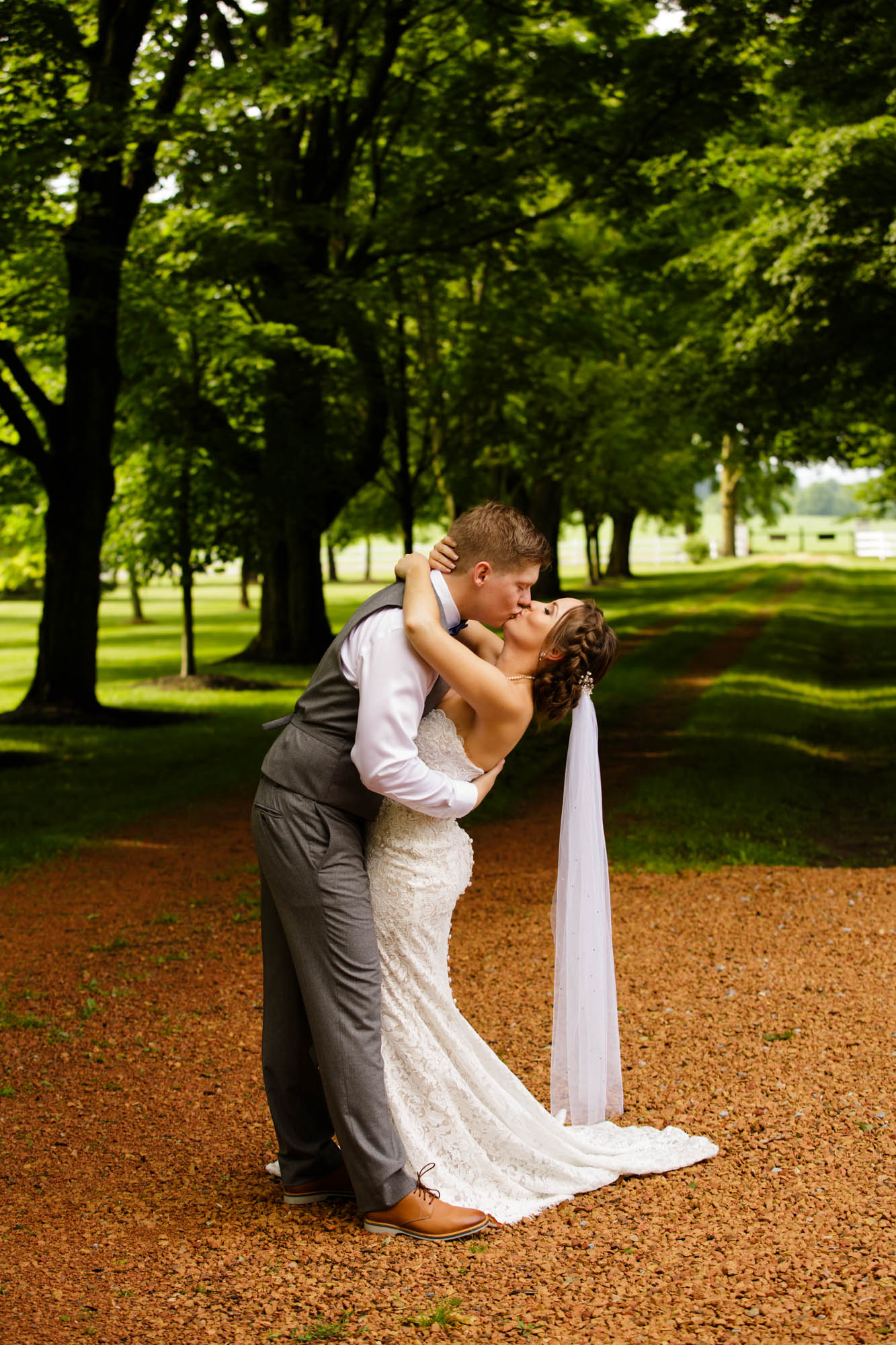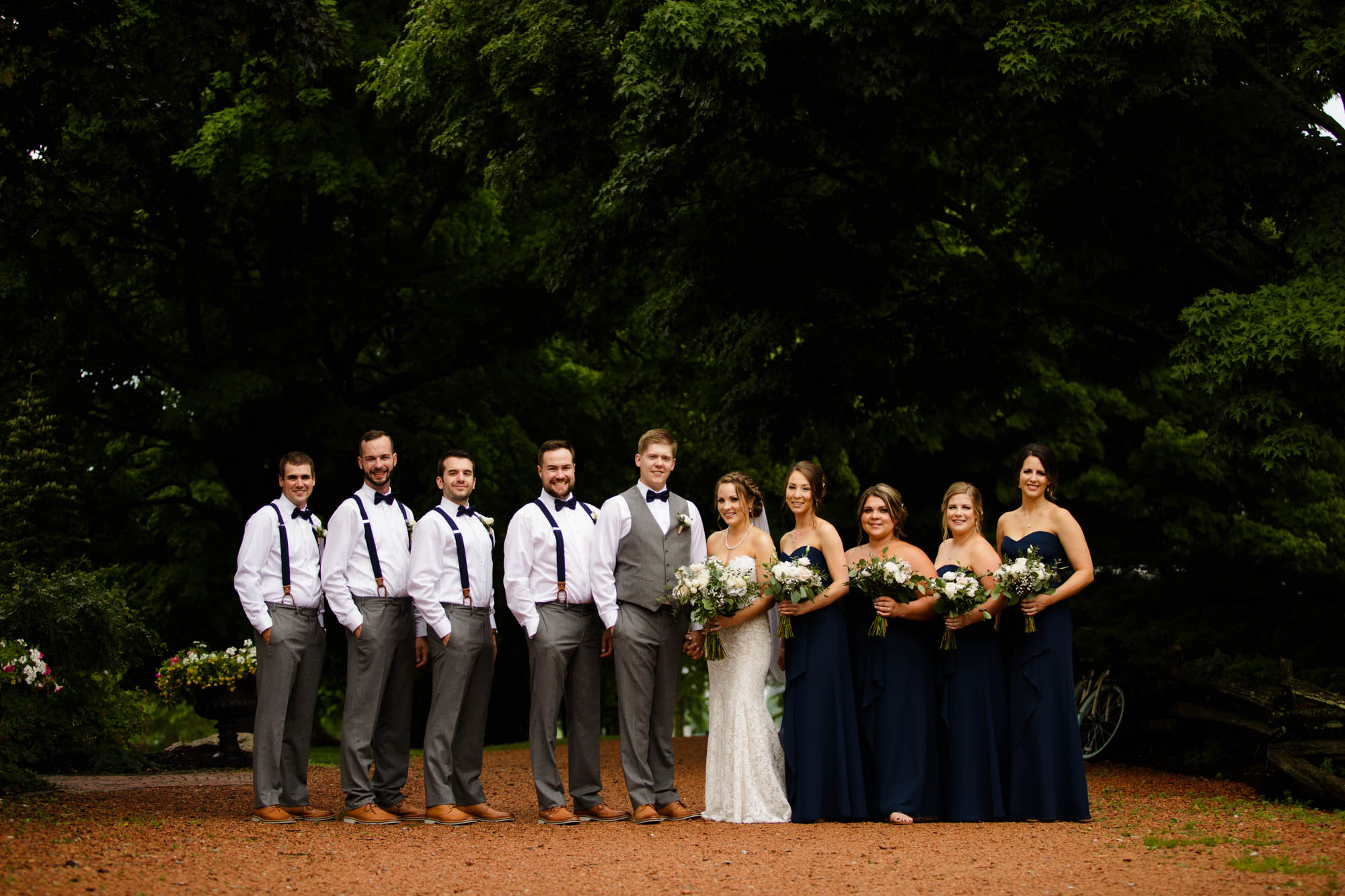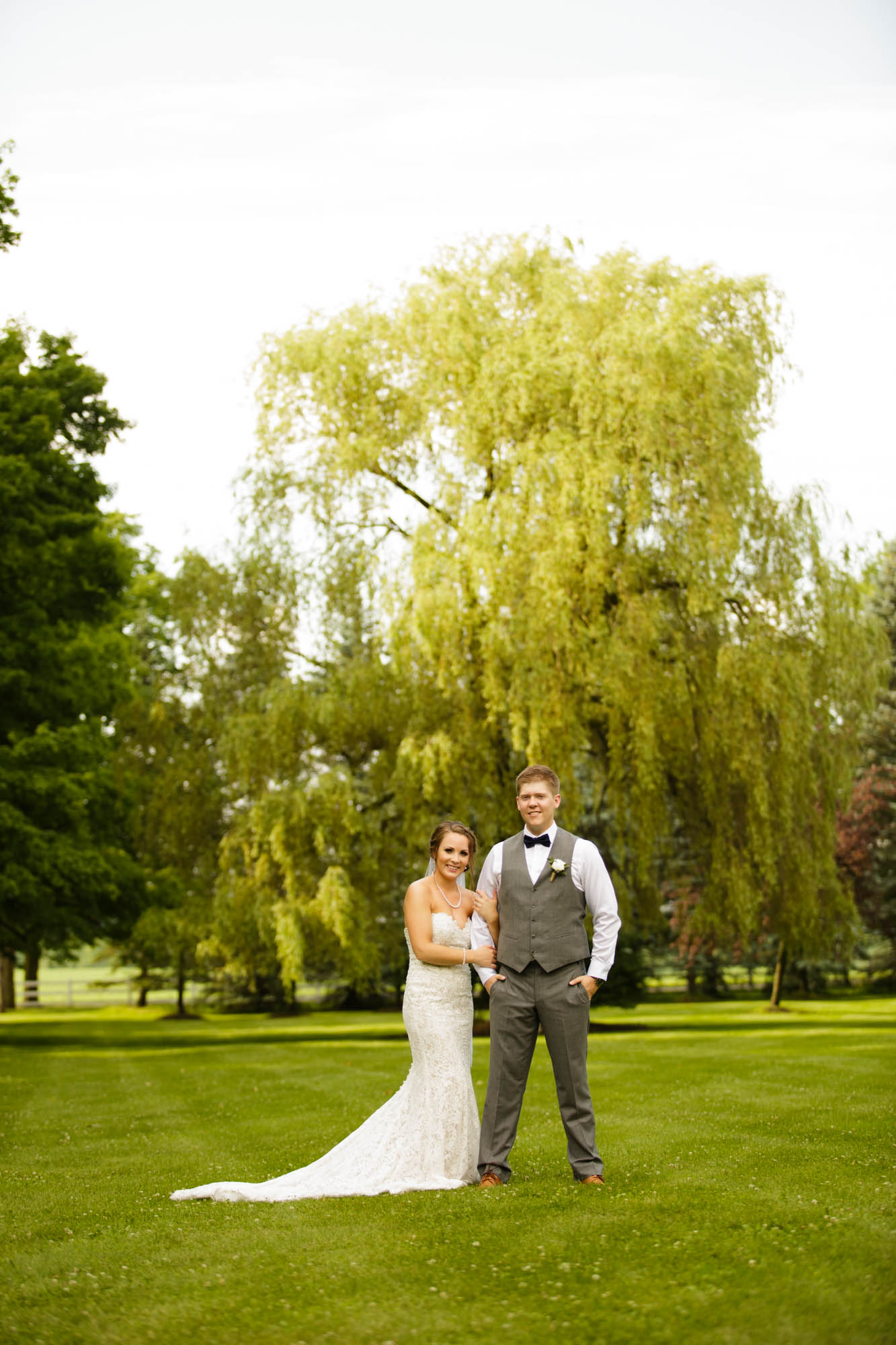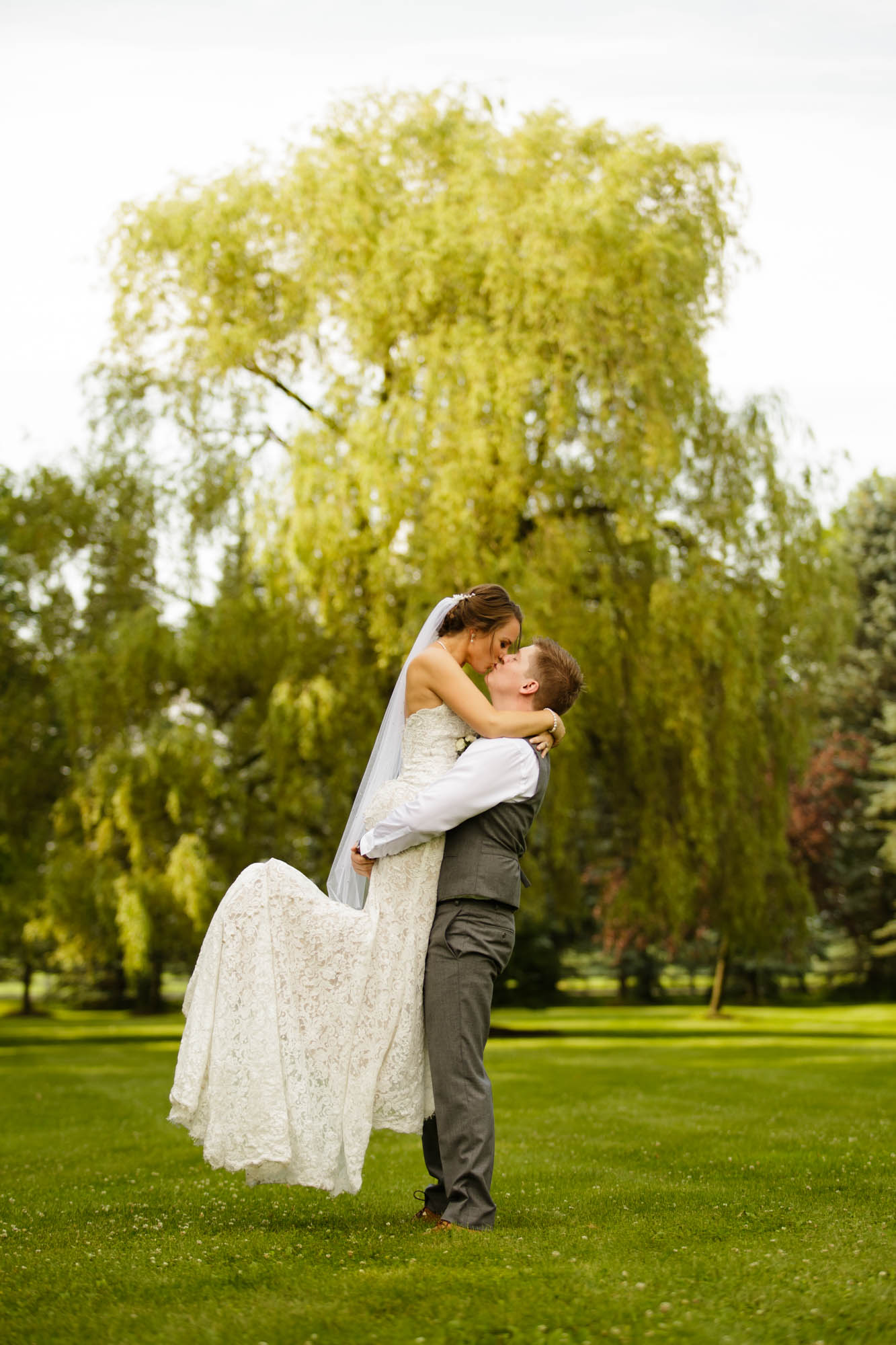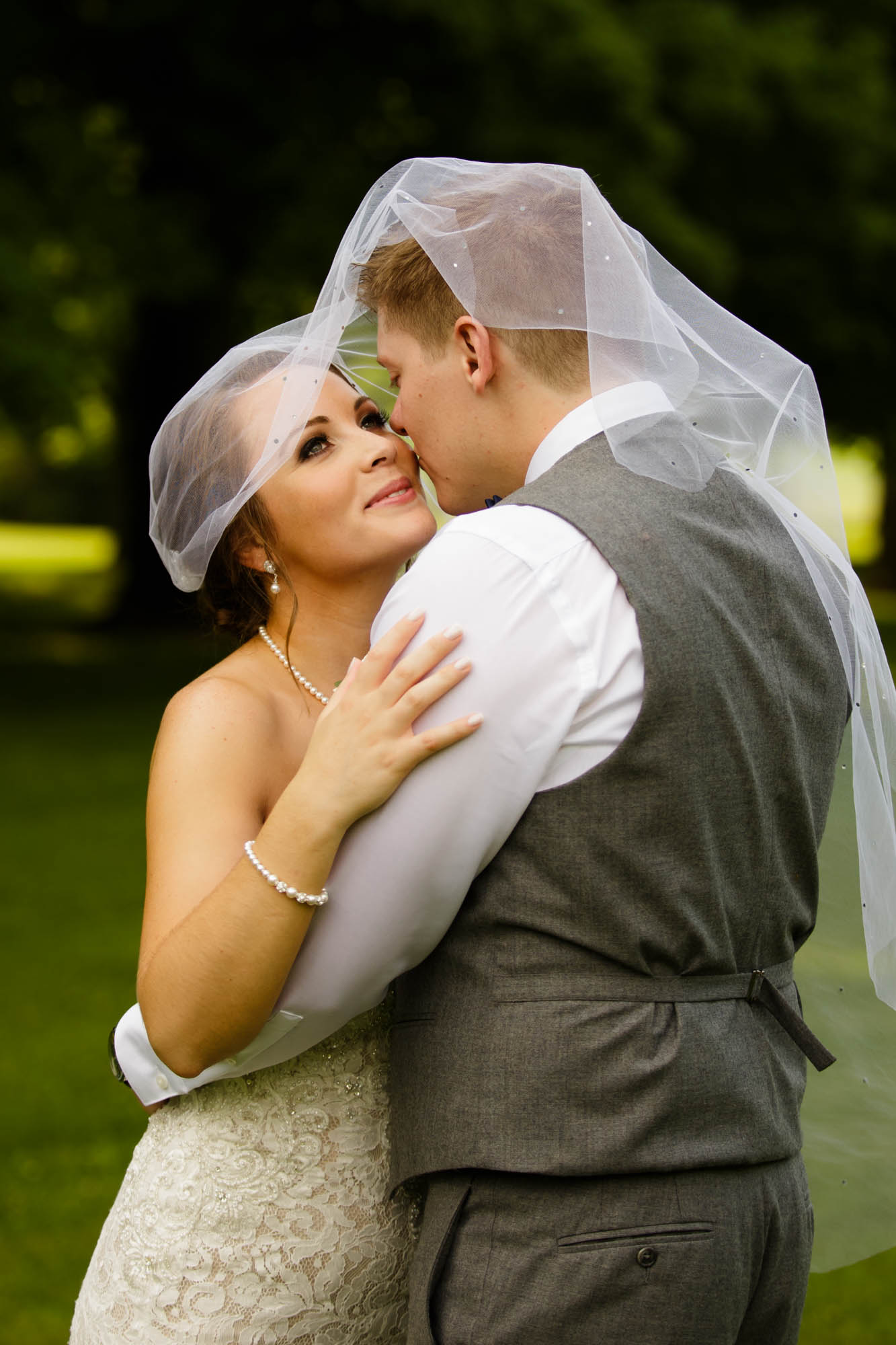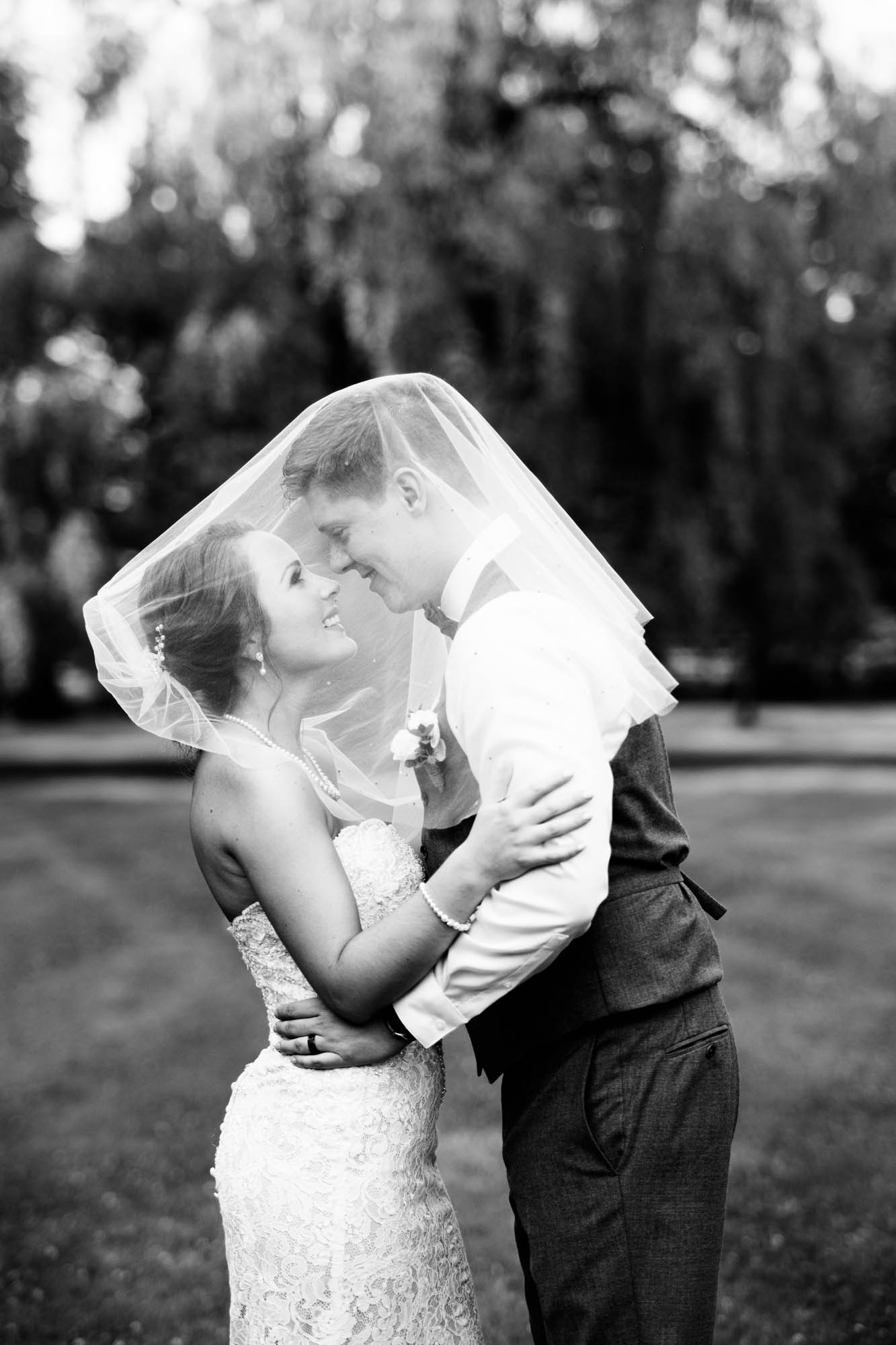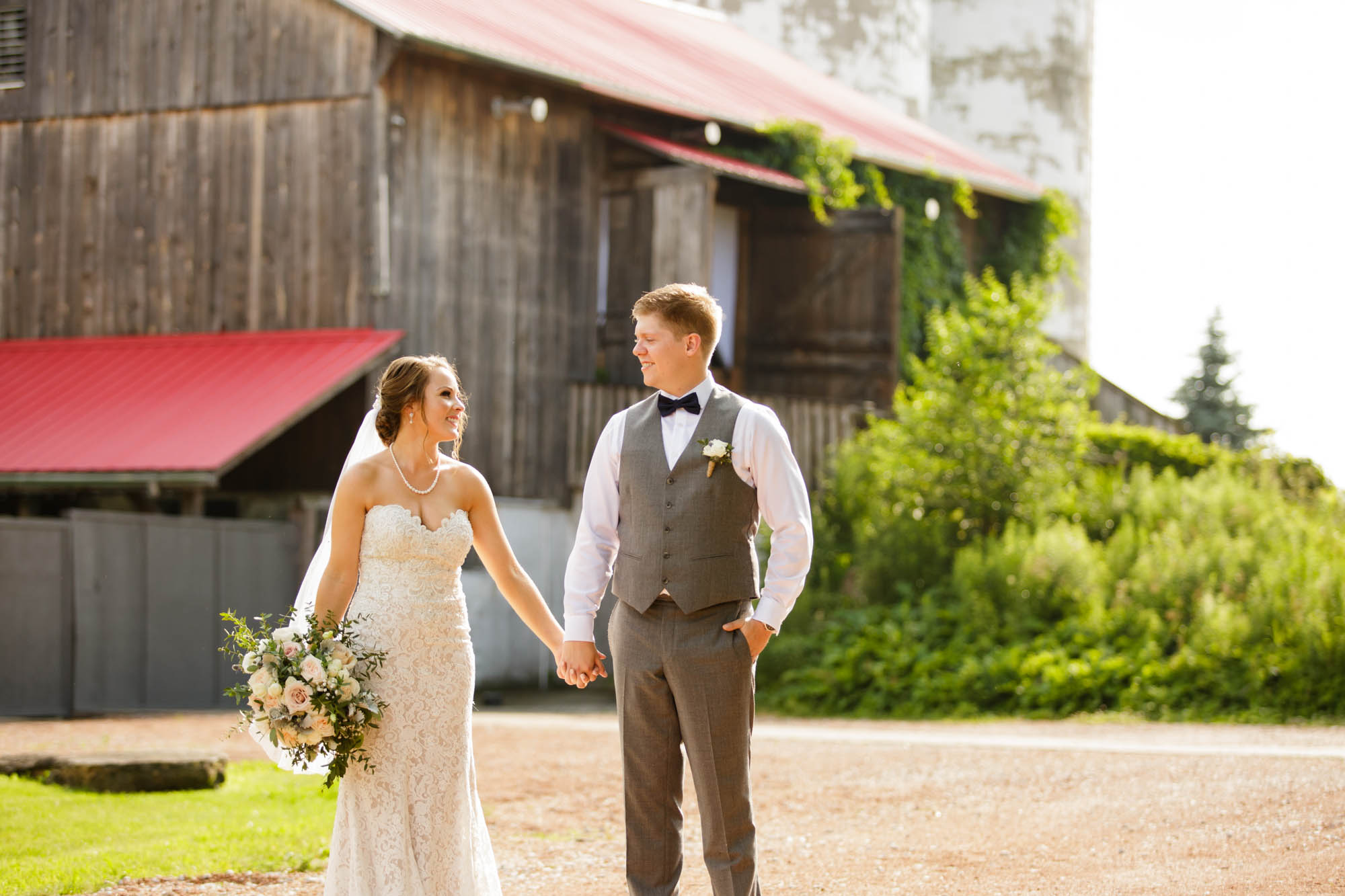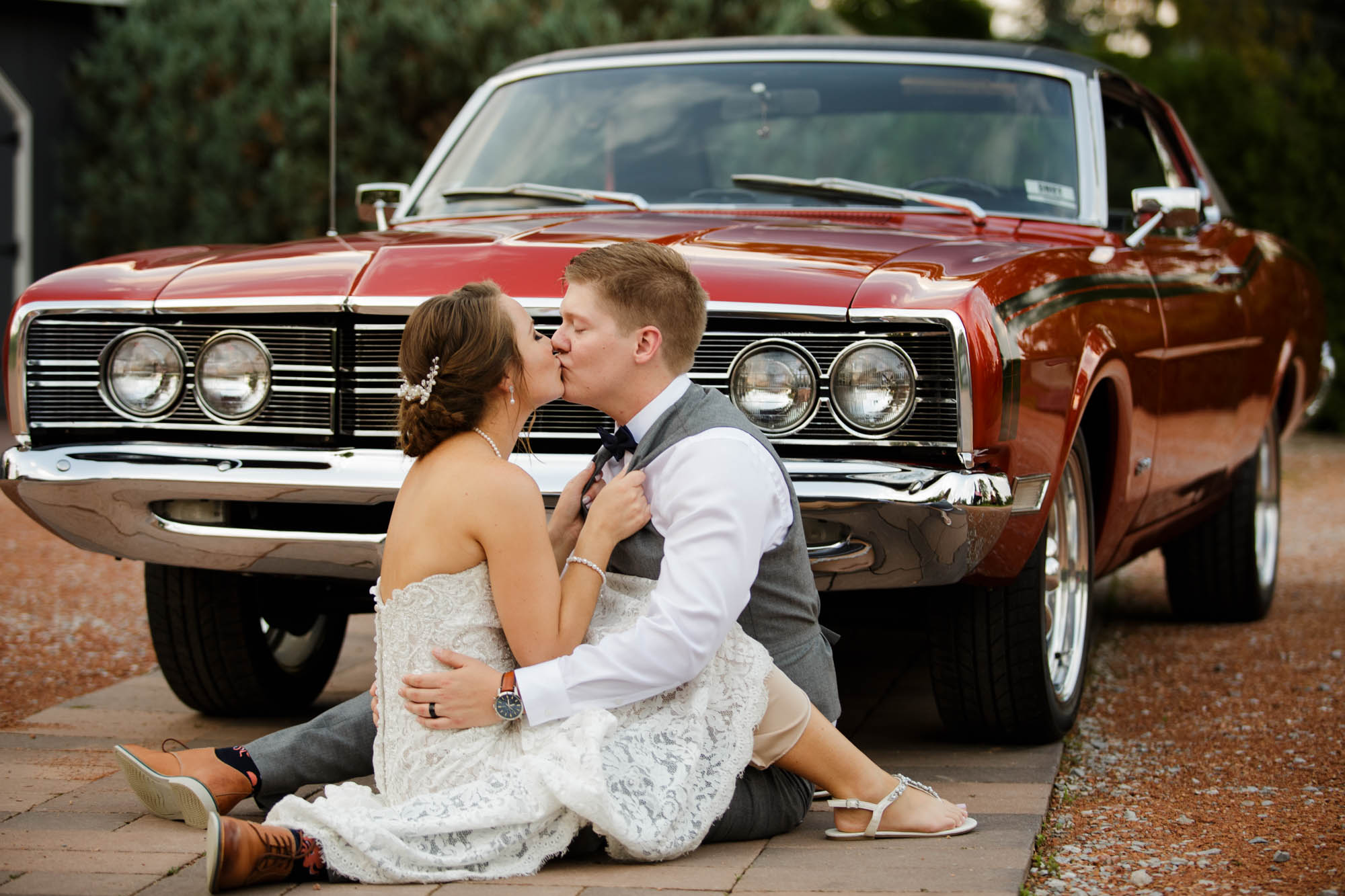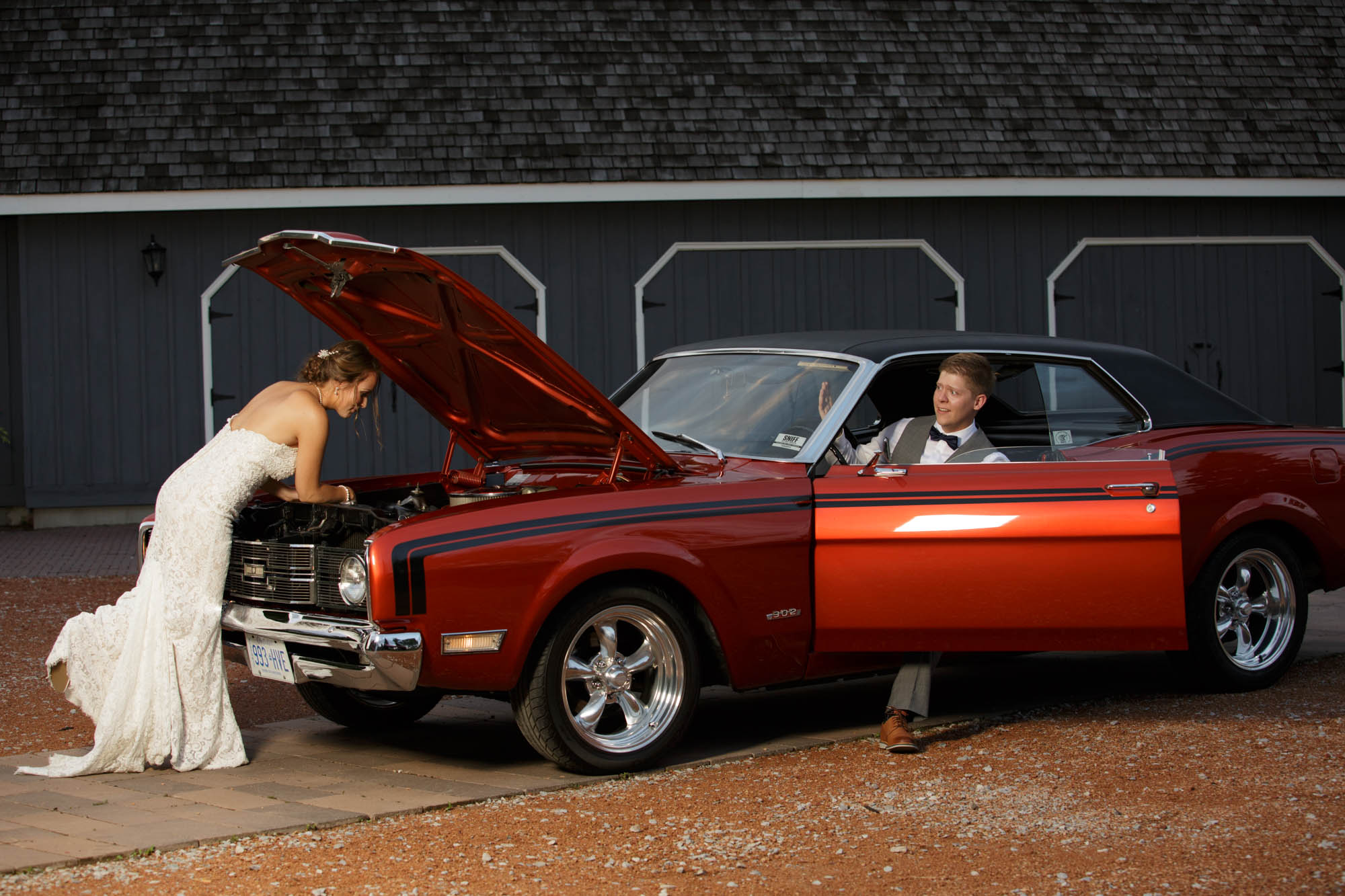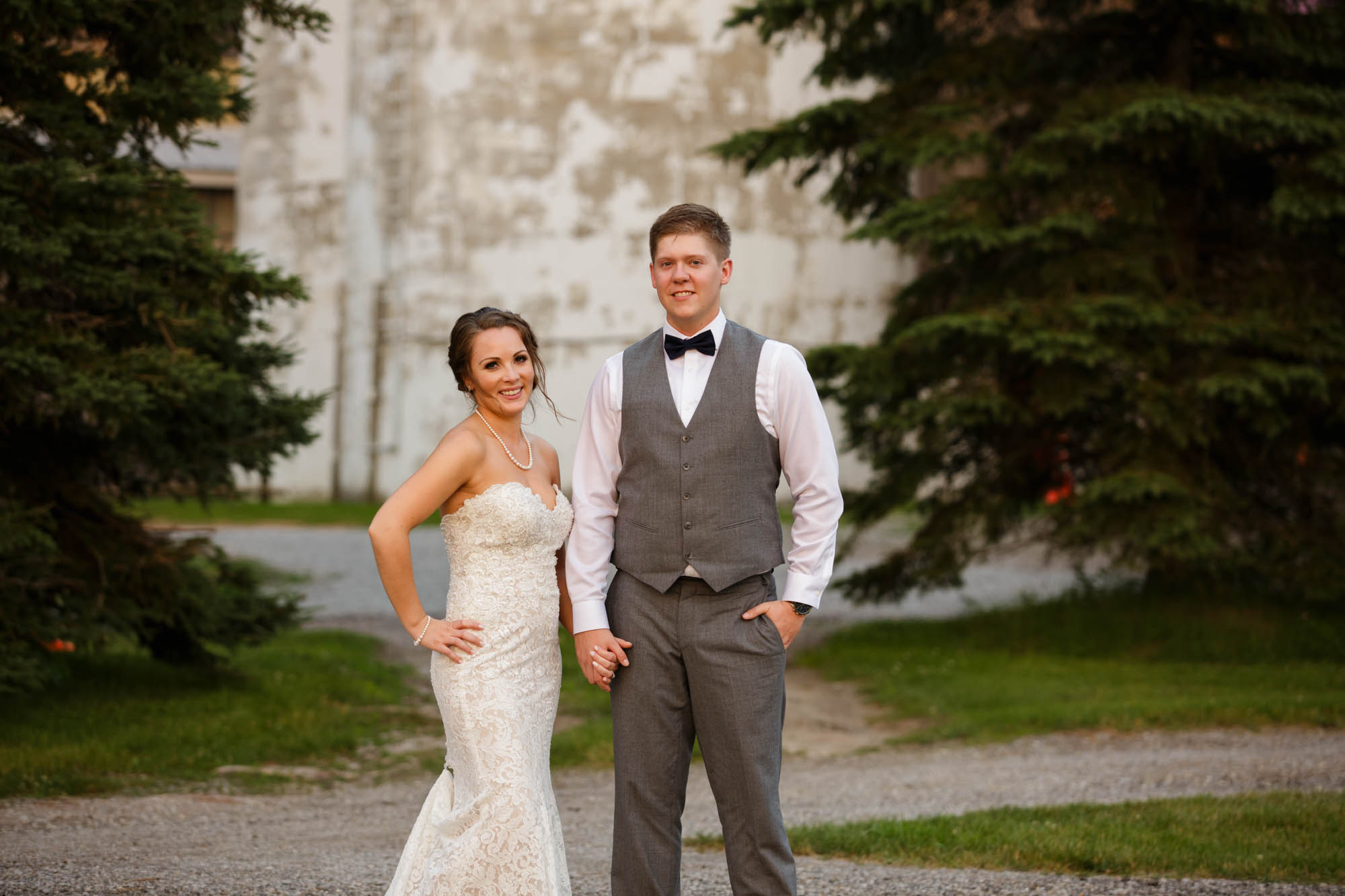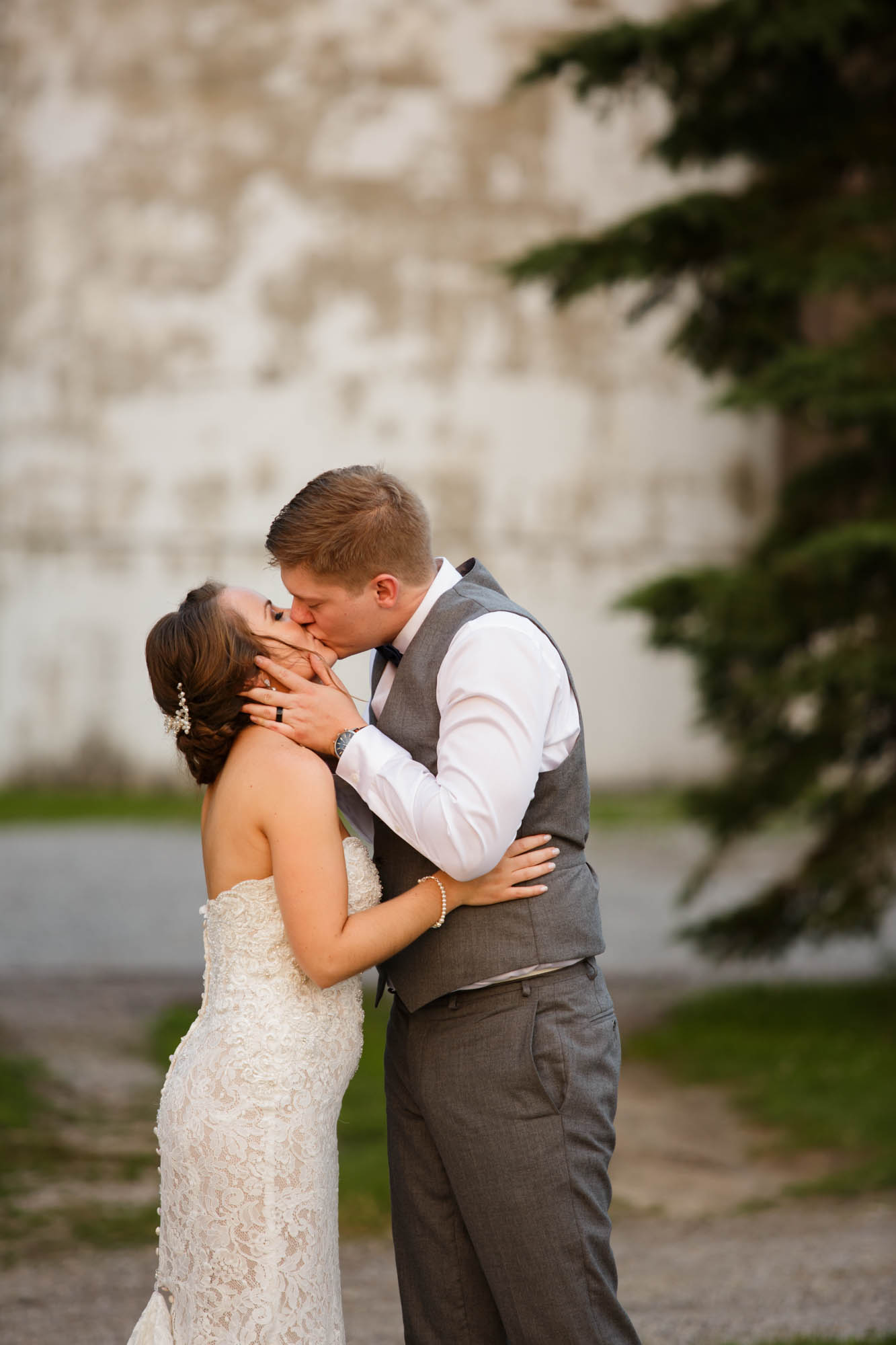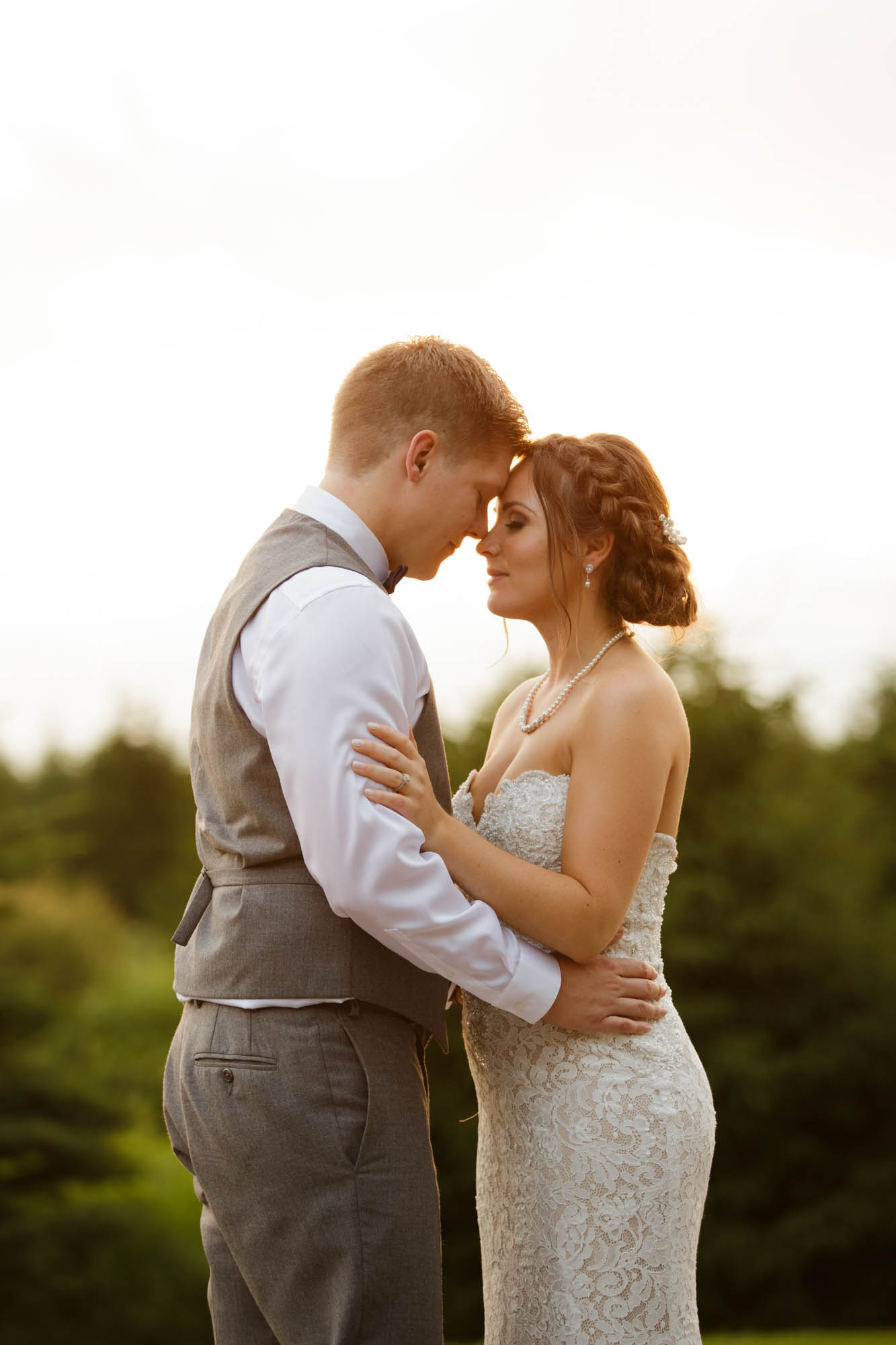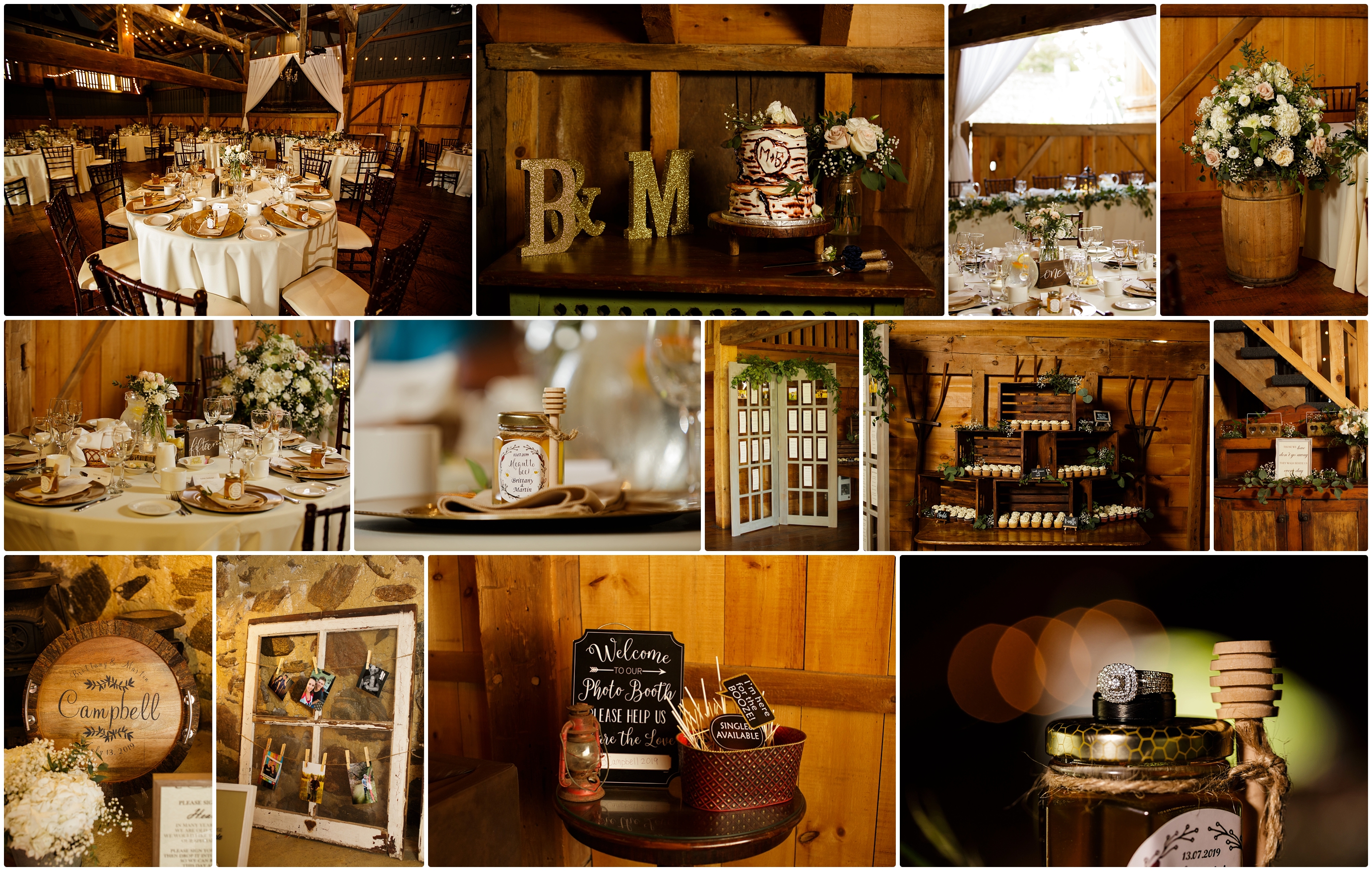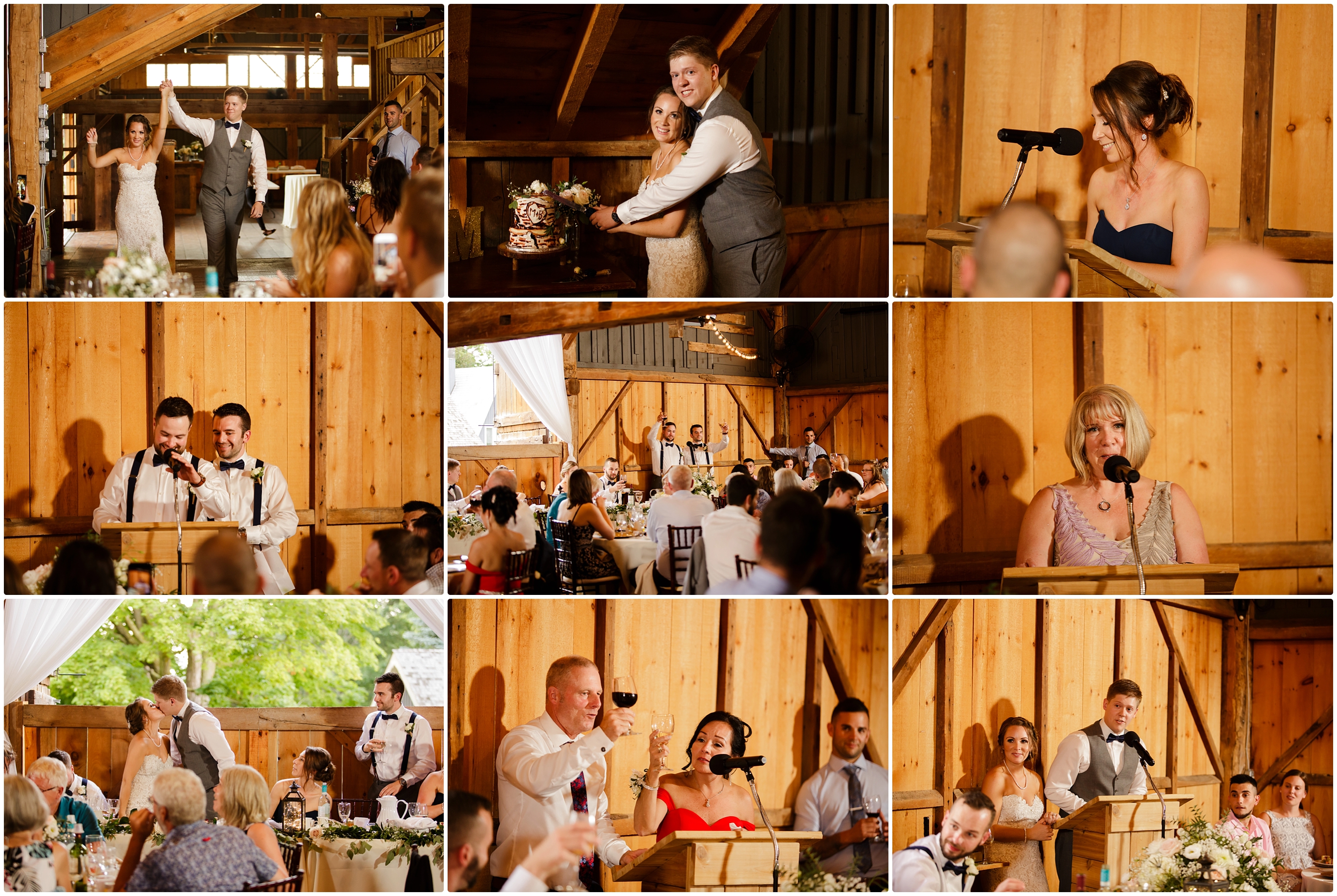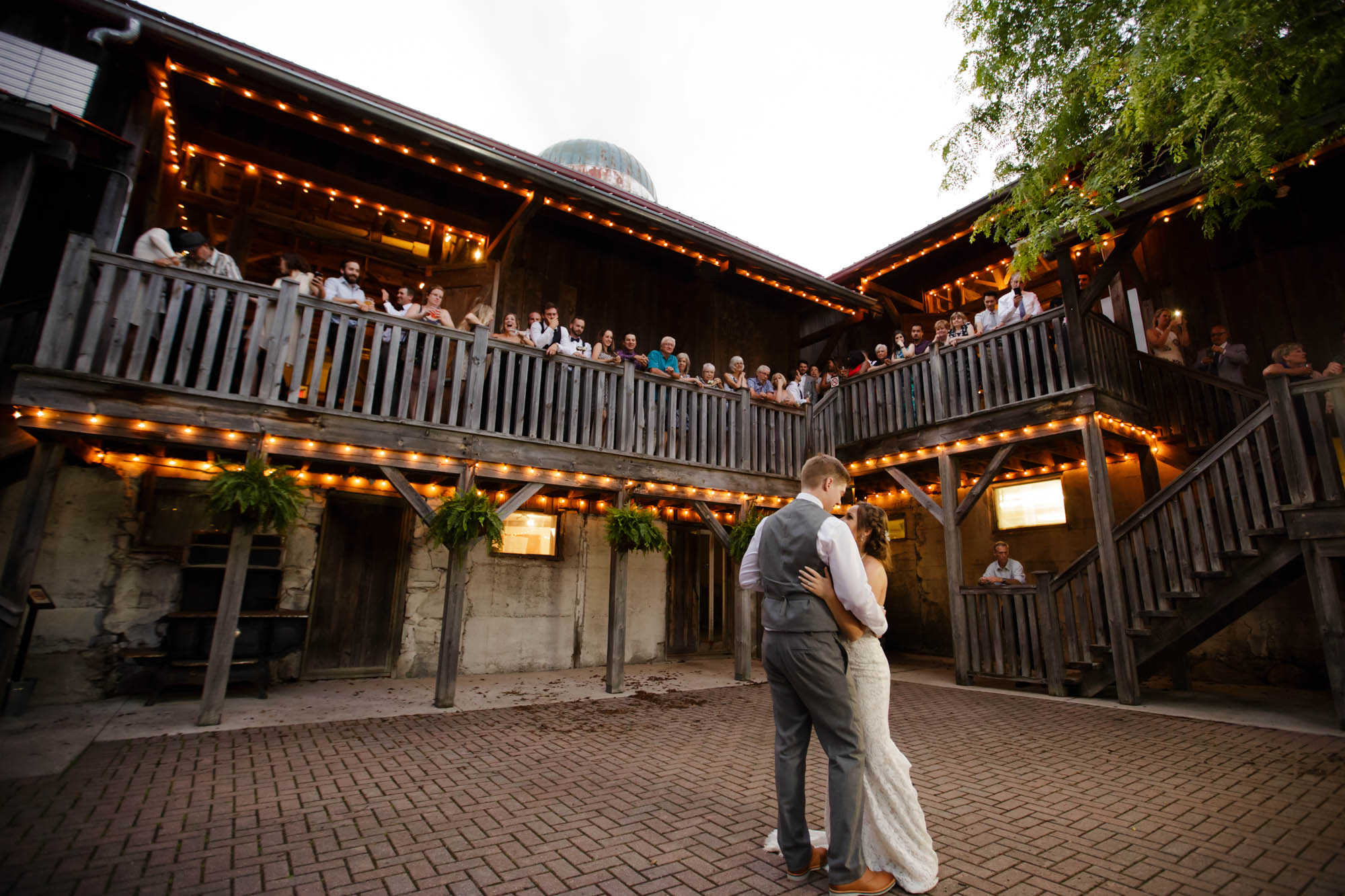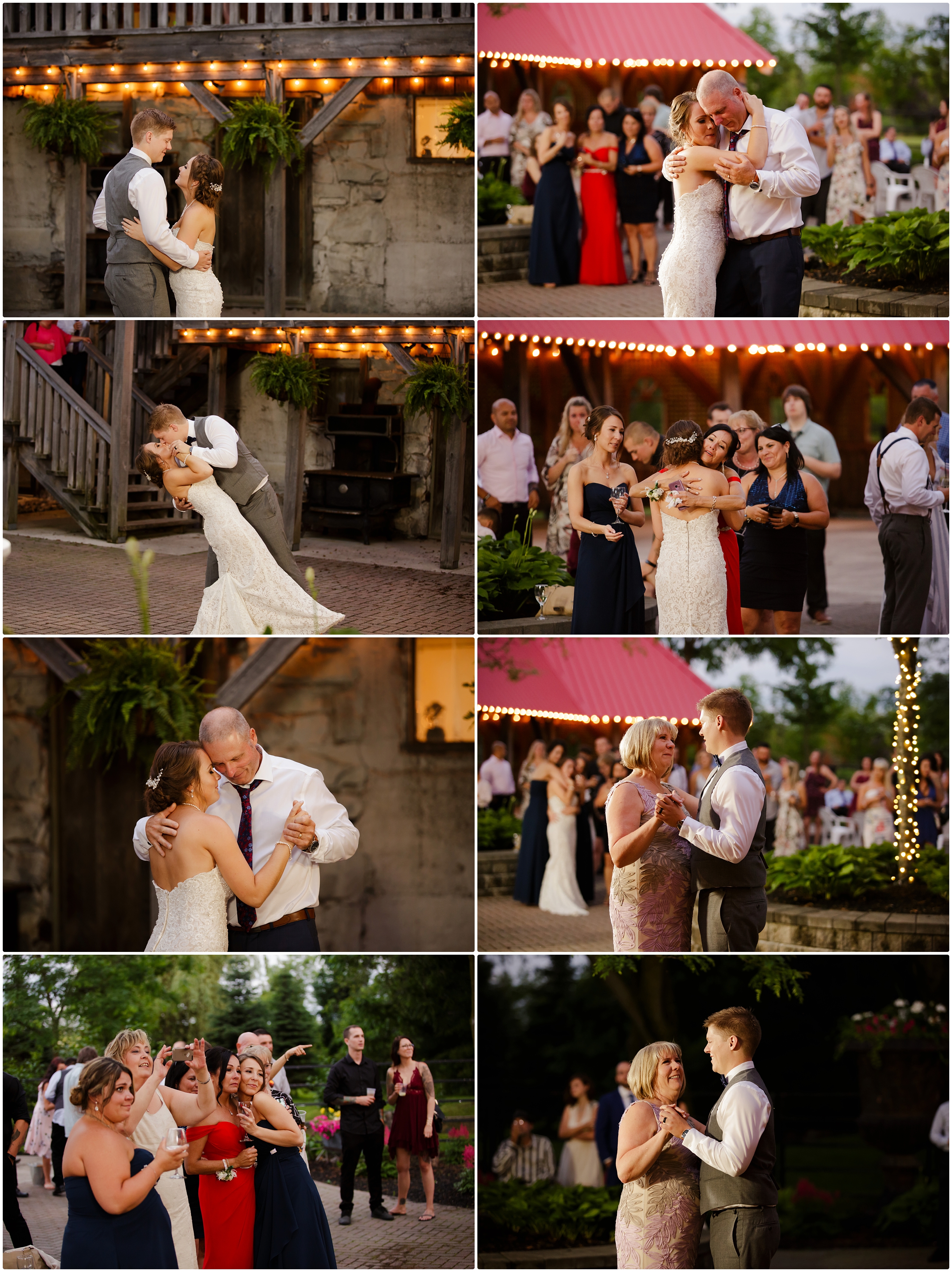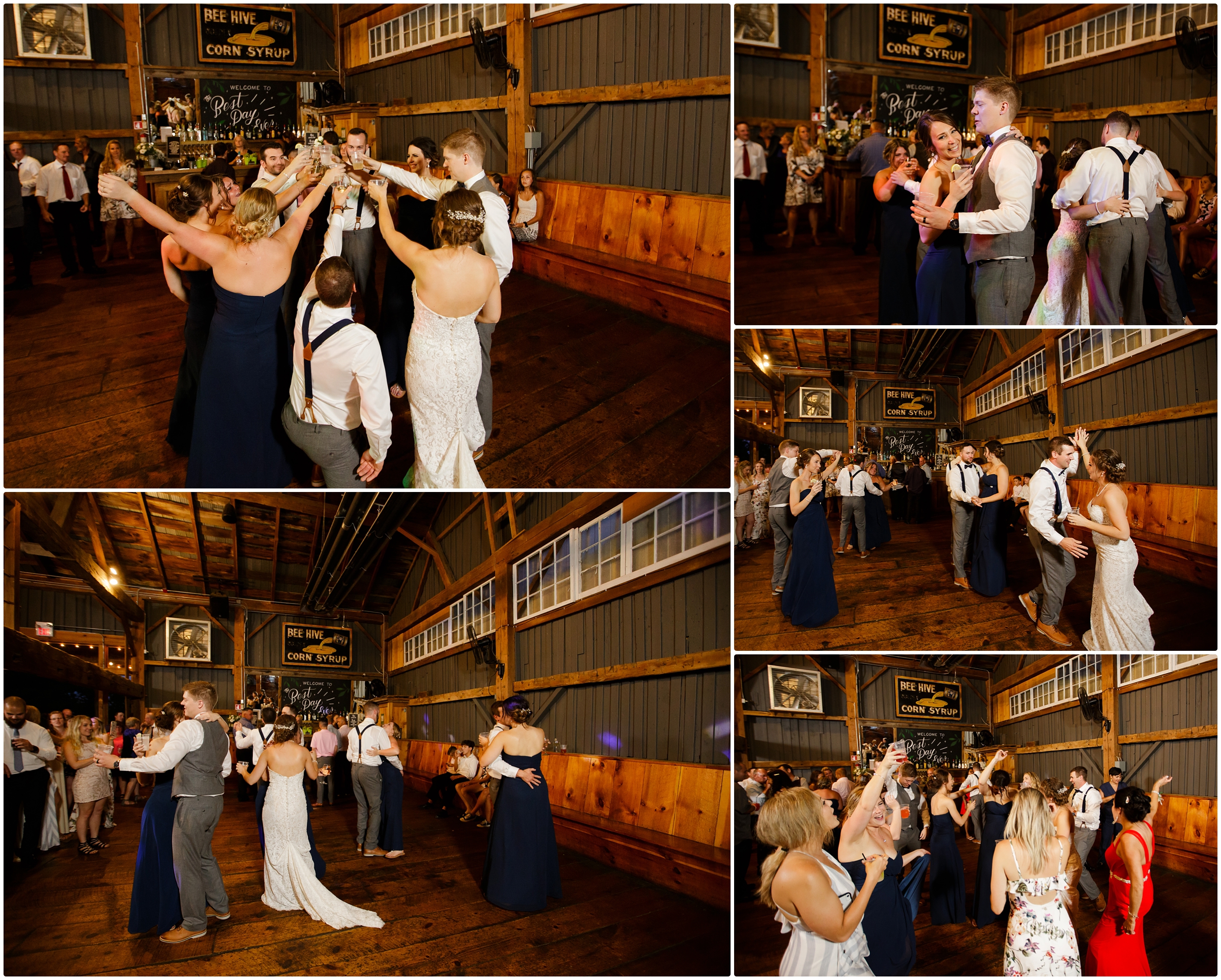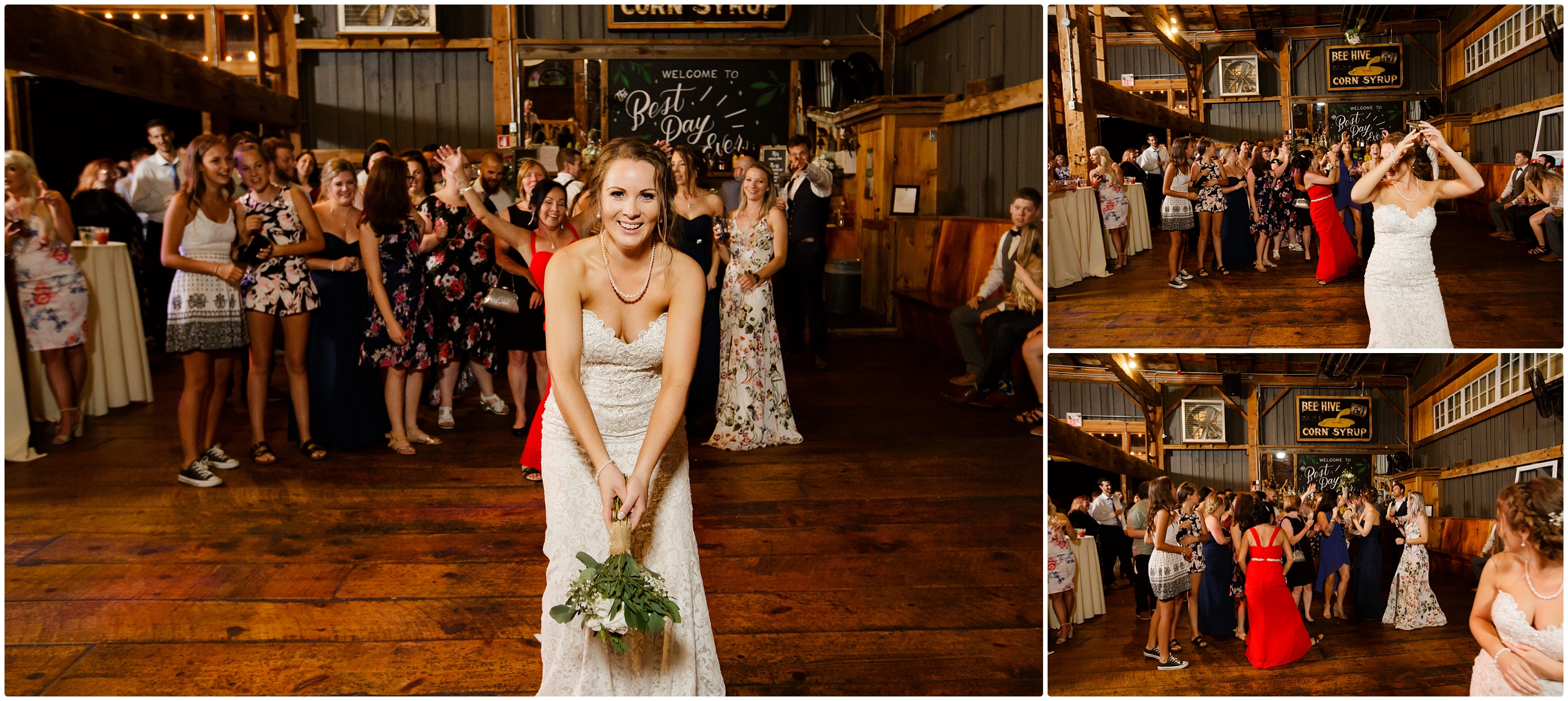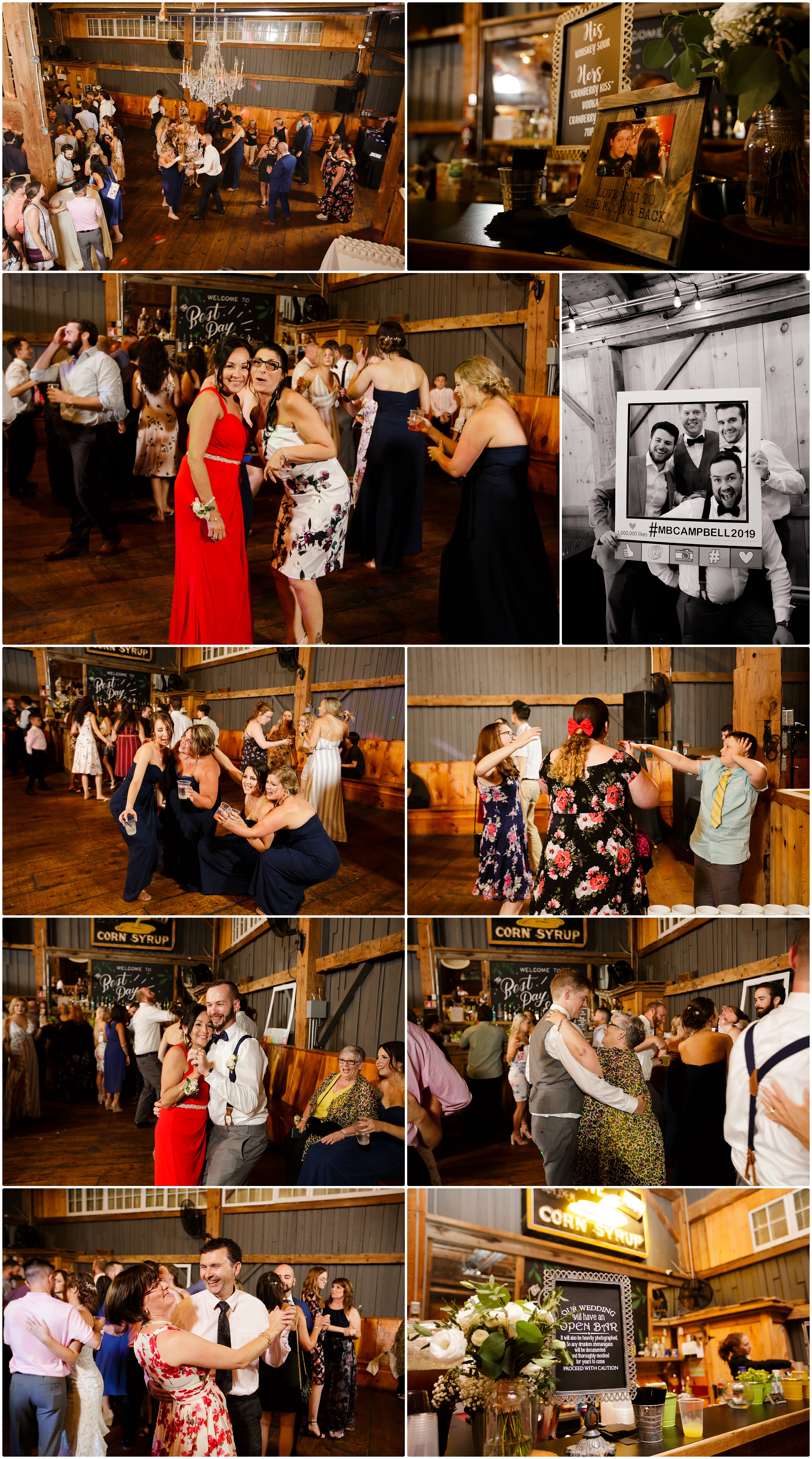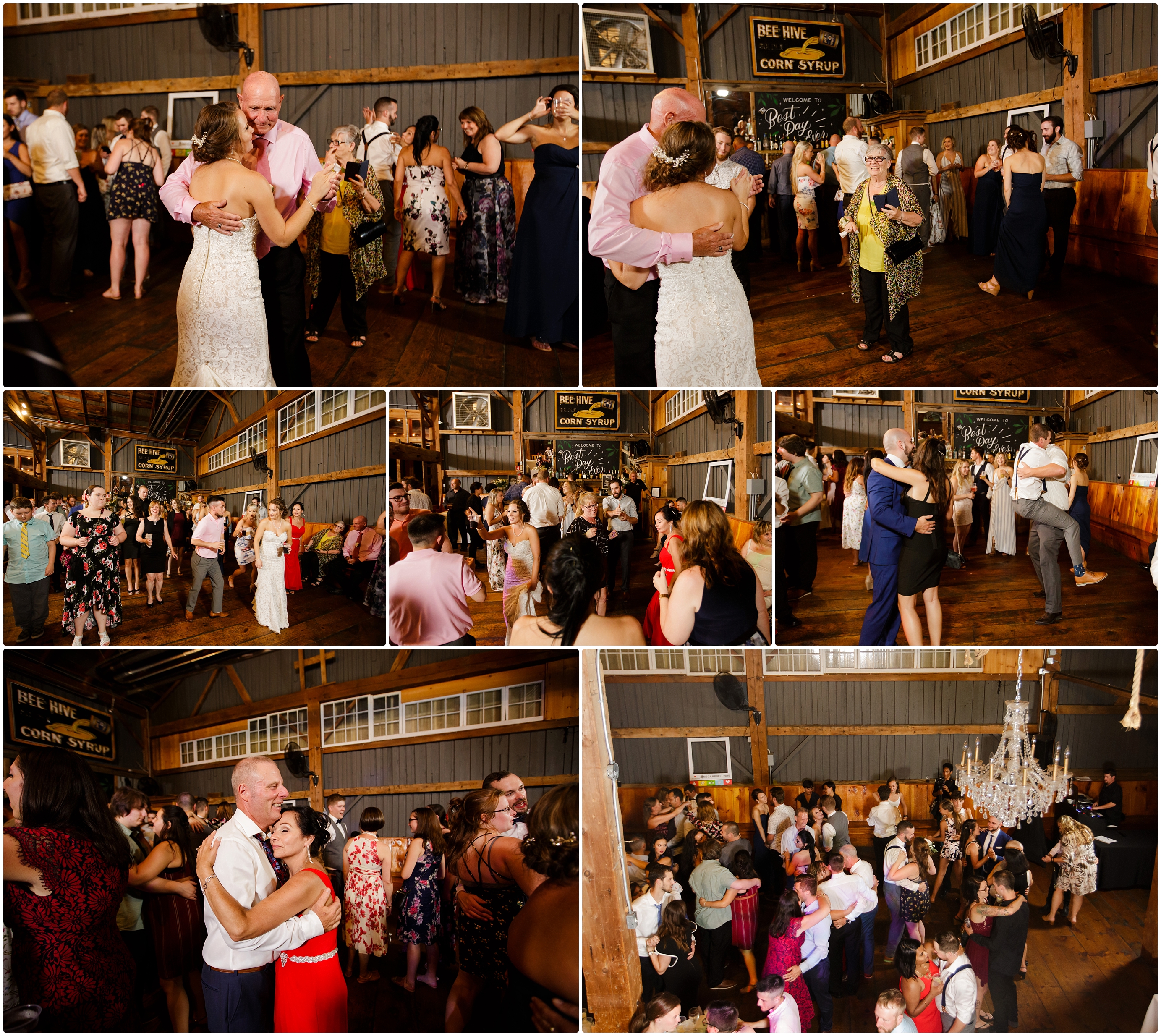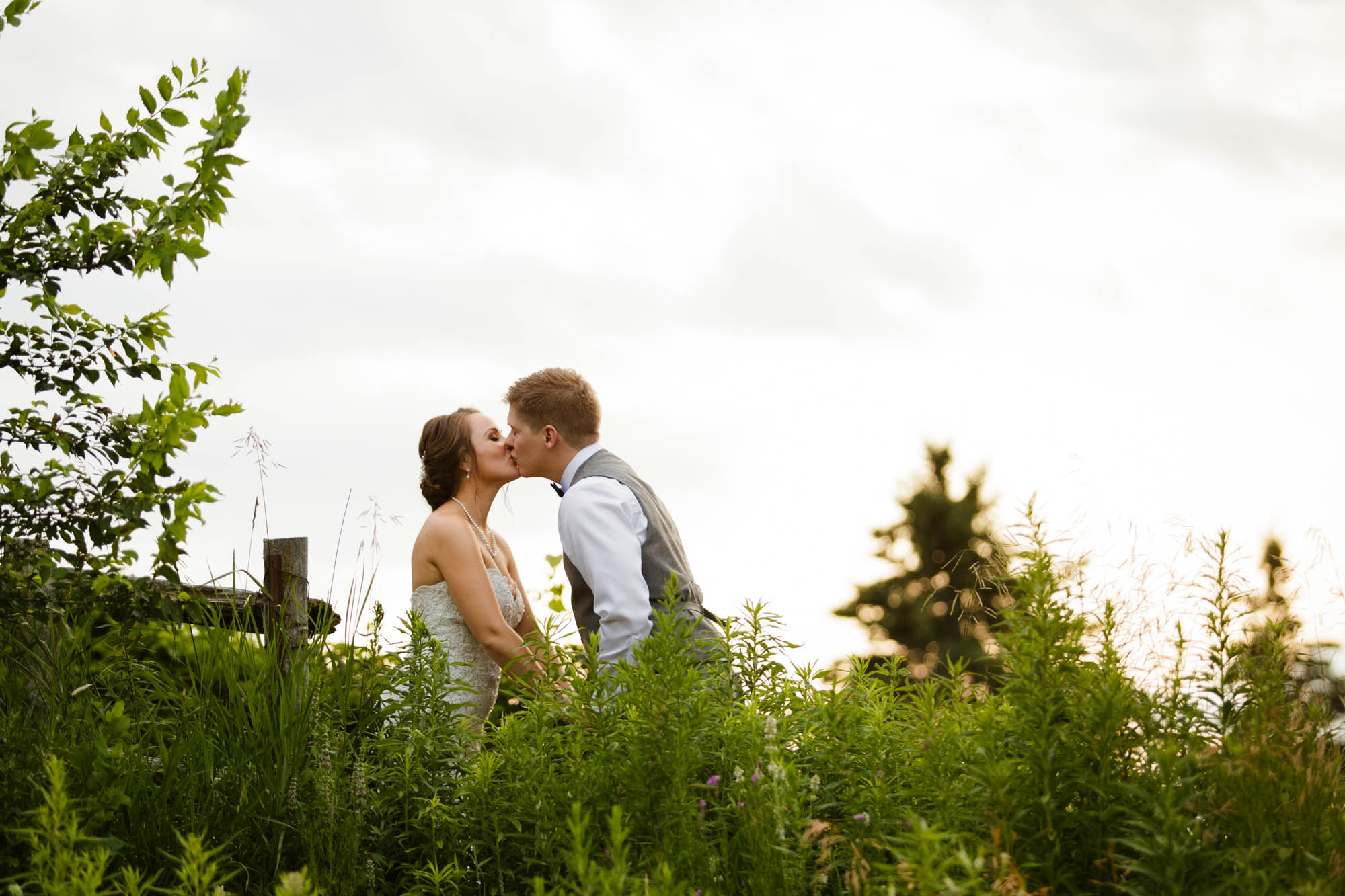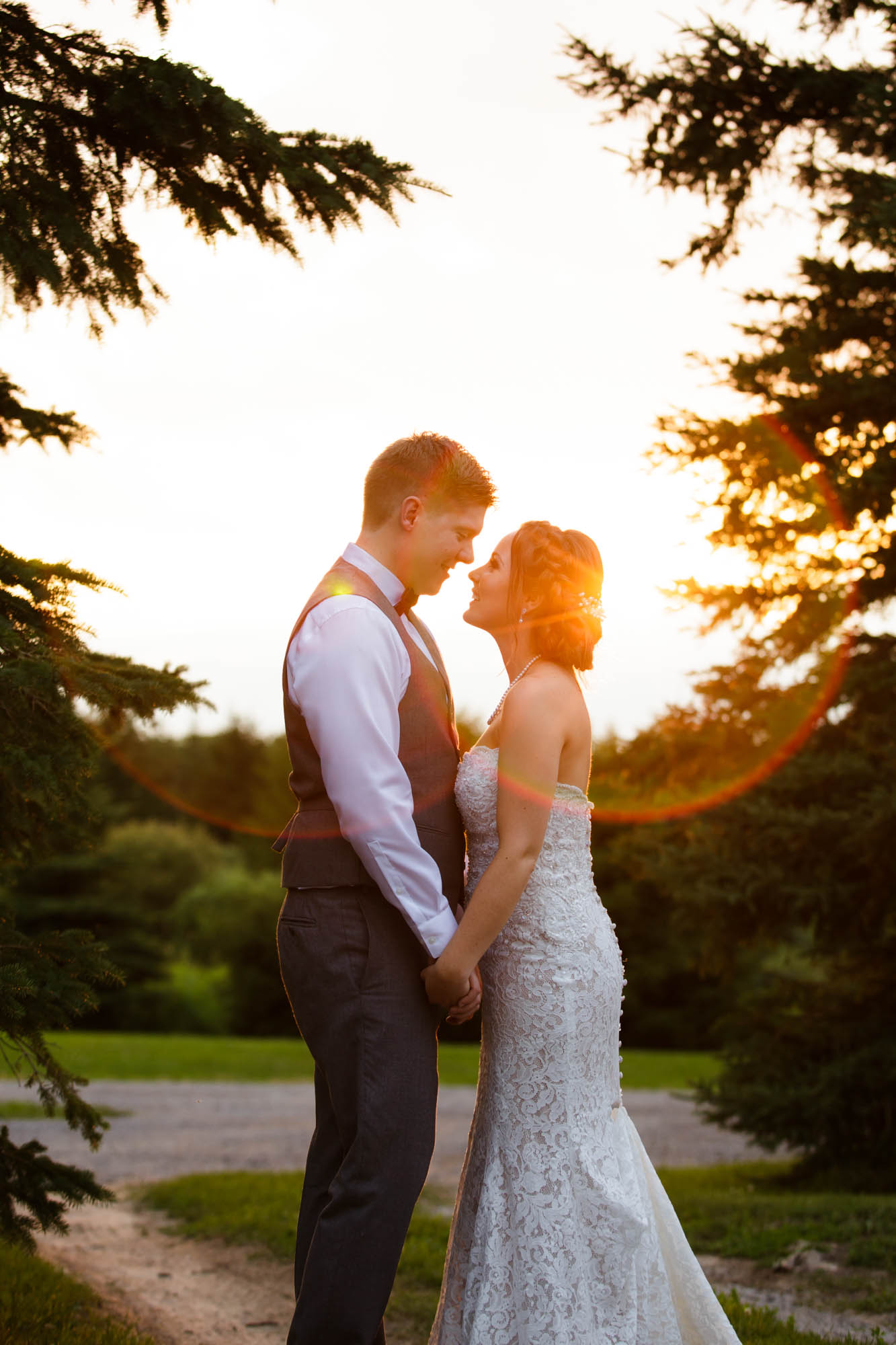 Thank you, Brittany + Martin, for inviting us to capture your wedding! As your sign said, "Once in a lifetime you meet someone who changes everything." We wish you a lifetime a happiness … and country songs.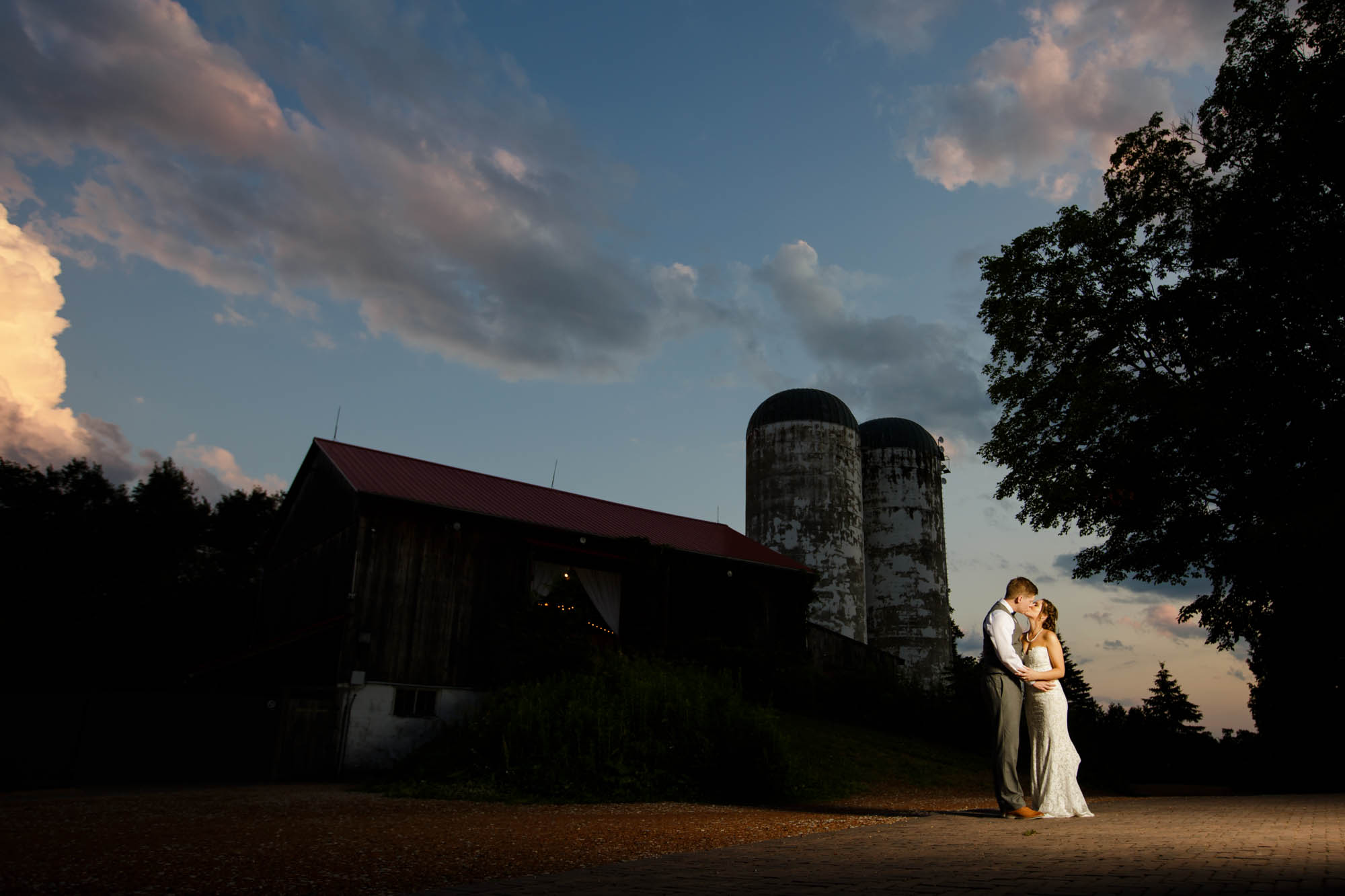 THE TEAM
Photography Fusion: Darlington Studios
Venue: Belcroft Estate
Planner: Katie Watkowski
Decor: Kerr Events & Design
Hair: Blush Bridal
Make-Up: Make Me Beautiful
Florist: Linda's Floral Designs
Cake: Treat Me!
DJ: Keep Them Dancing
Soundtrack: "Not Alone" by Jay Denton, licensed through Songfreedom