Ally + Mitchell Engaged!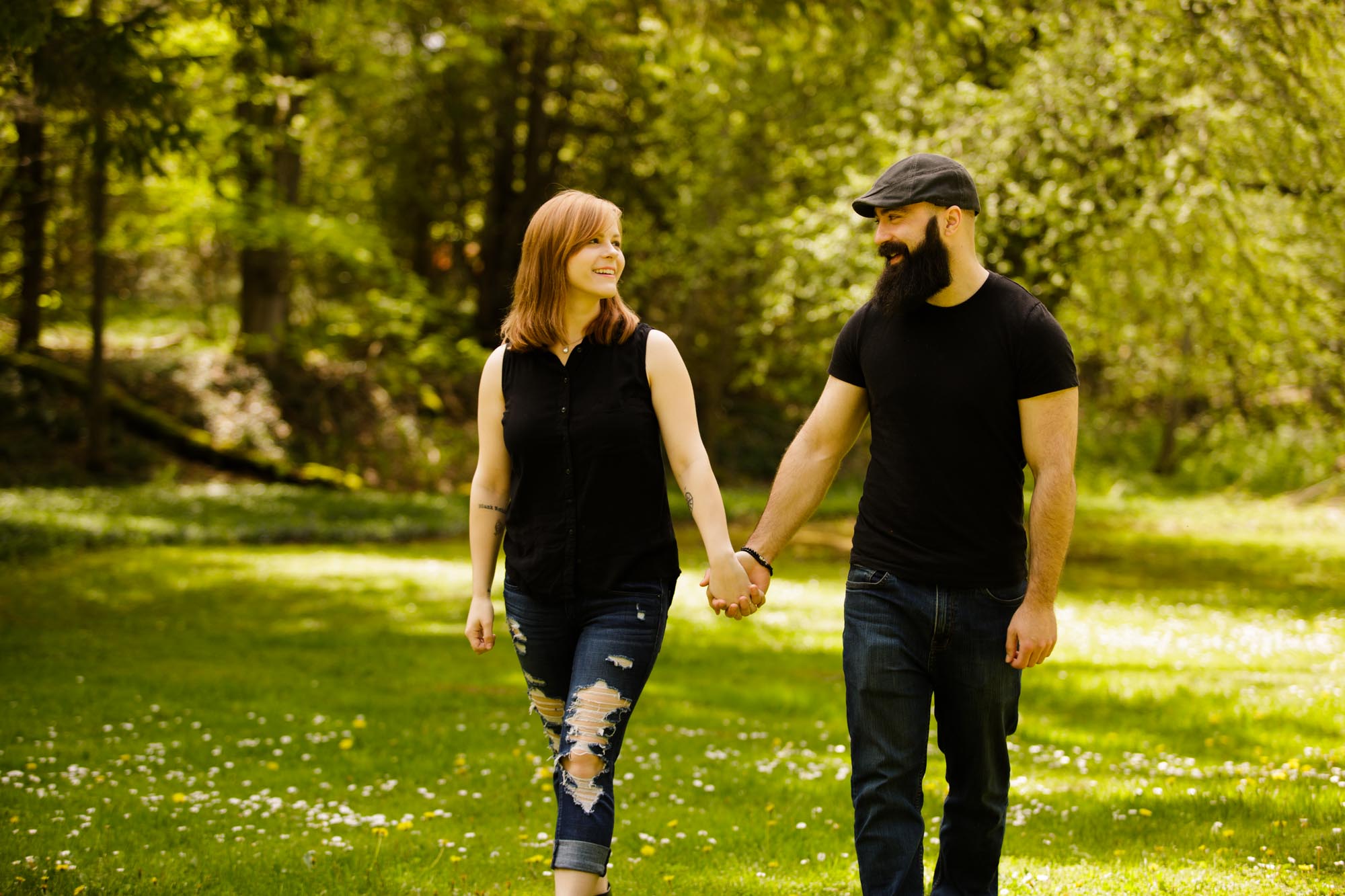 Meet Ally + Mitchell. I have known Ally, literally, since before she was born. I know you're thinking, "How is this possible? He's so youthful?" I know. I know. Well, now she's getting married, and I couldn't be happier!
We met up at Inglis Falls, just south of Owen Sound. We decided to go on a little hike and explore. I have never been to that area before, so it was exciting to experience new sights. We made our way down to the river, and decided to take the path less traveled, which we thought was going to be a shortcut back to the parking lot. Long story short, what was meant to be a 15-minute stroll in the woods turned into a ONE HOUR LONG hike. It was a fun adventure with friends! After finally making it back to our cars, we decided to go check out Morland House right next door. This place is incredible! The main house is an historic site that's nearly 100 years old. The gardens are vibrant and unique with lion statues everywhere. Despite the unexpected journey in the woods, we all had a great time spending time together!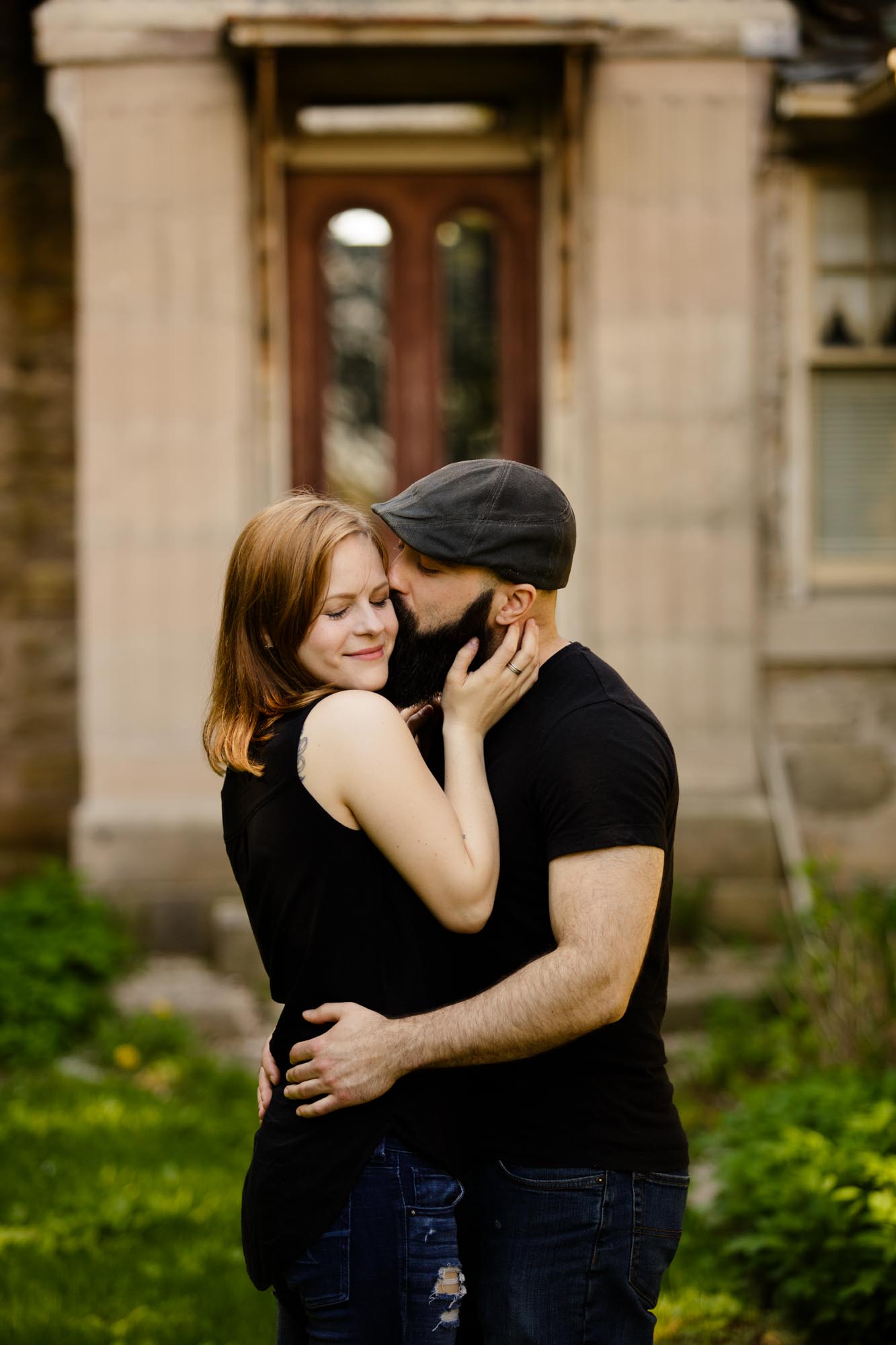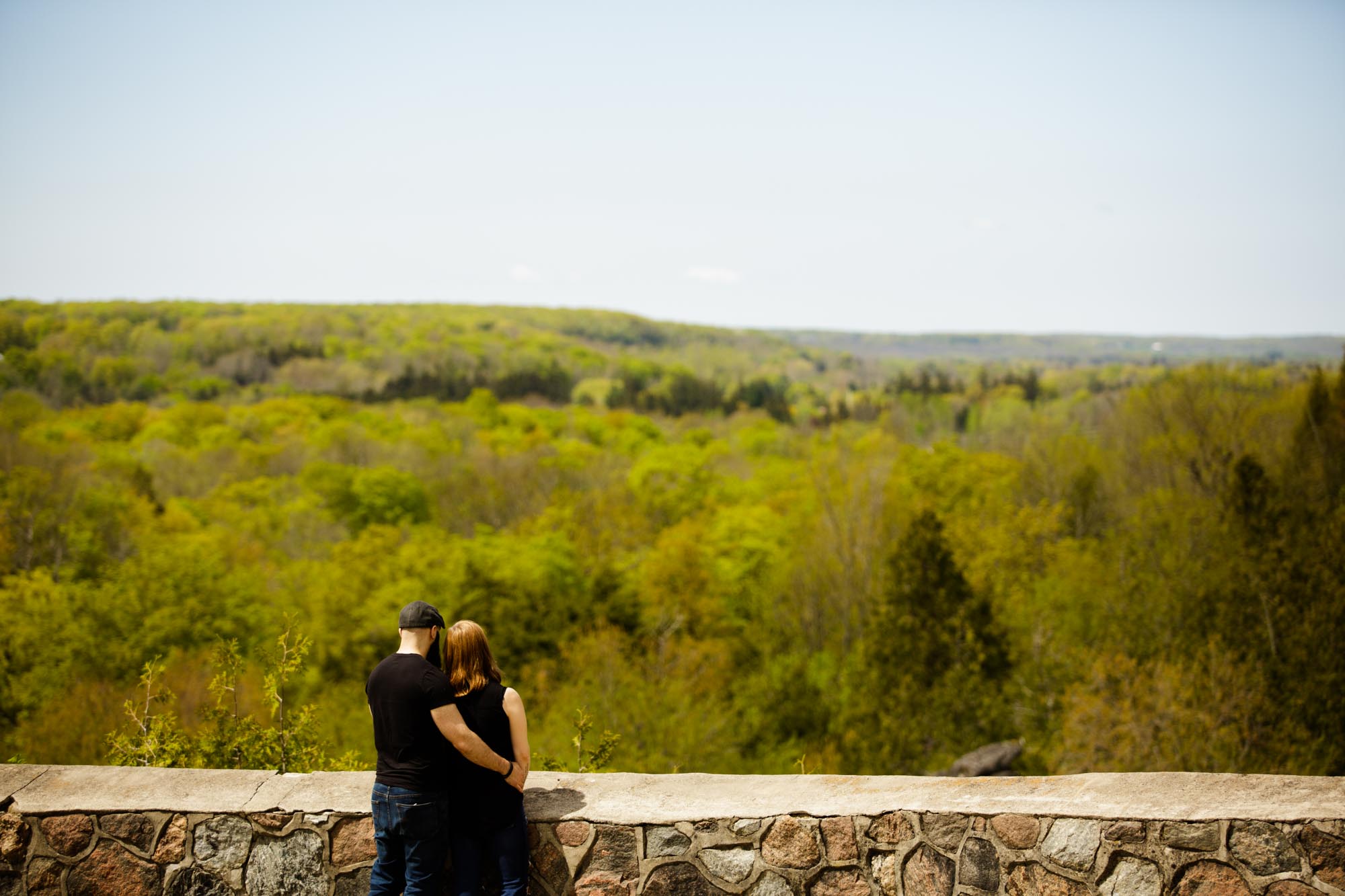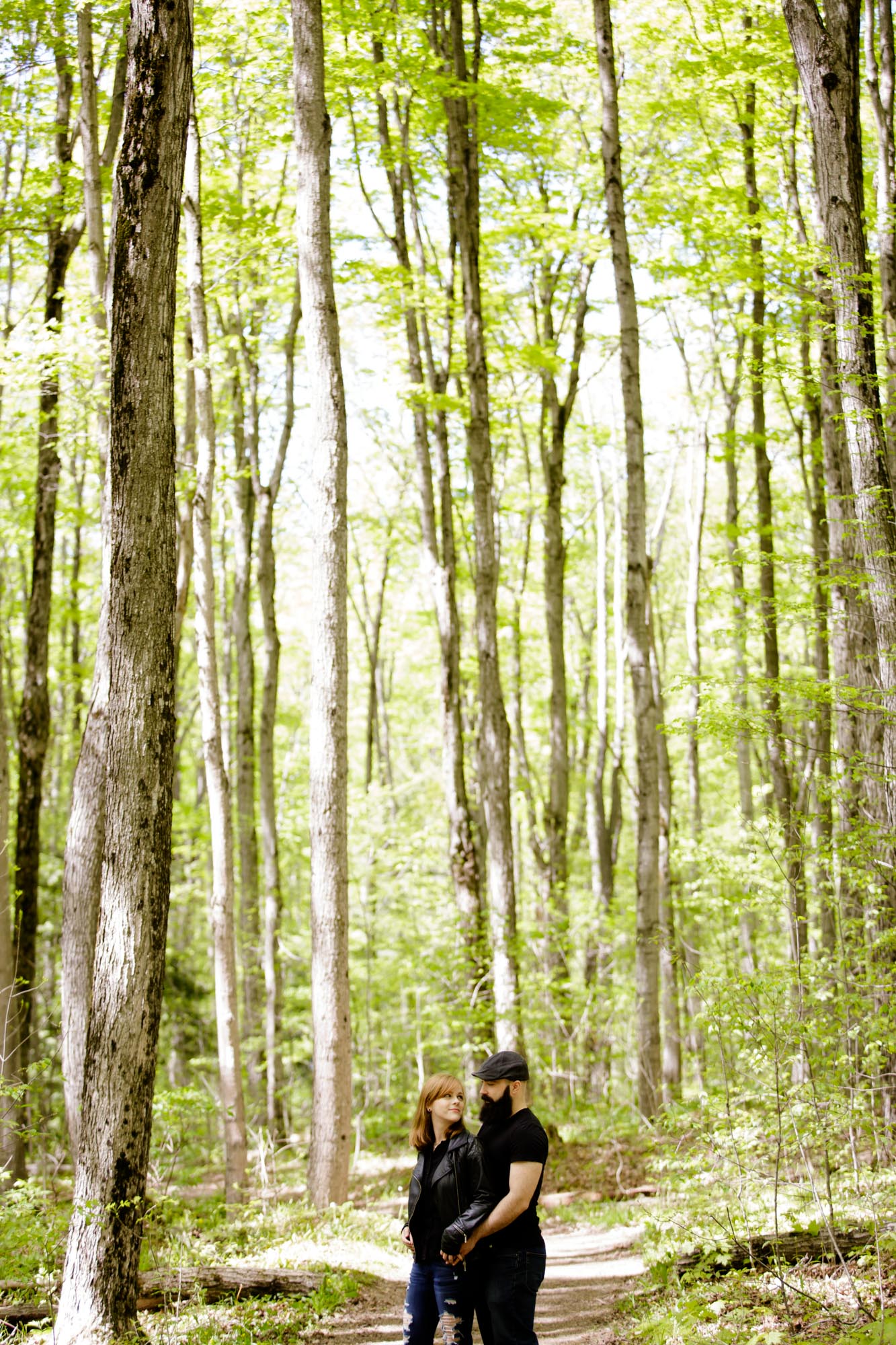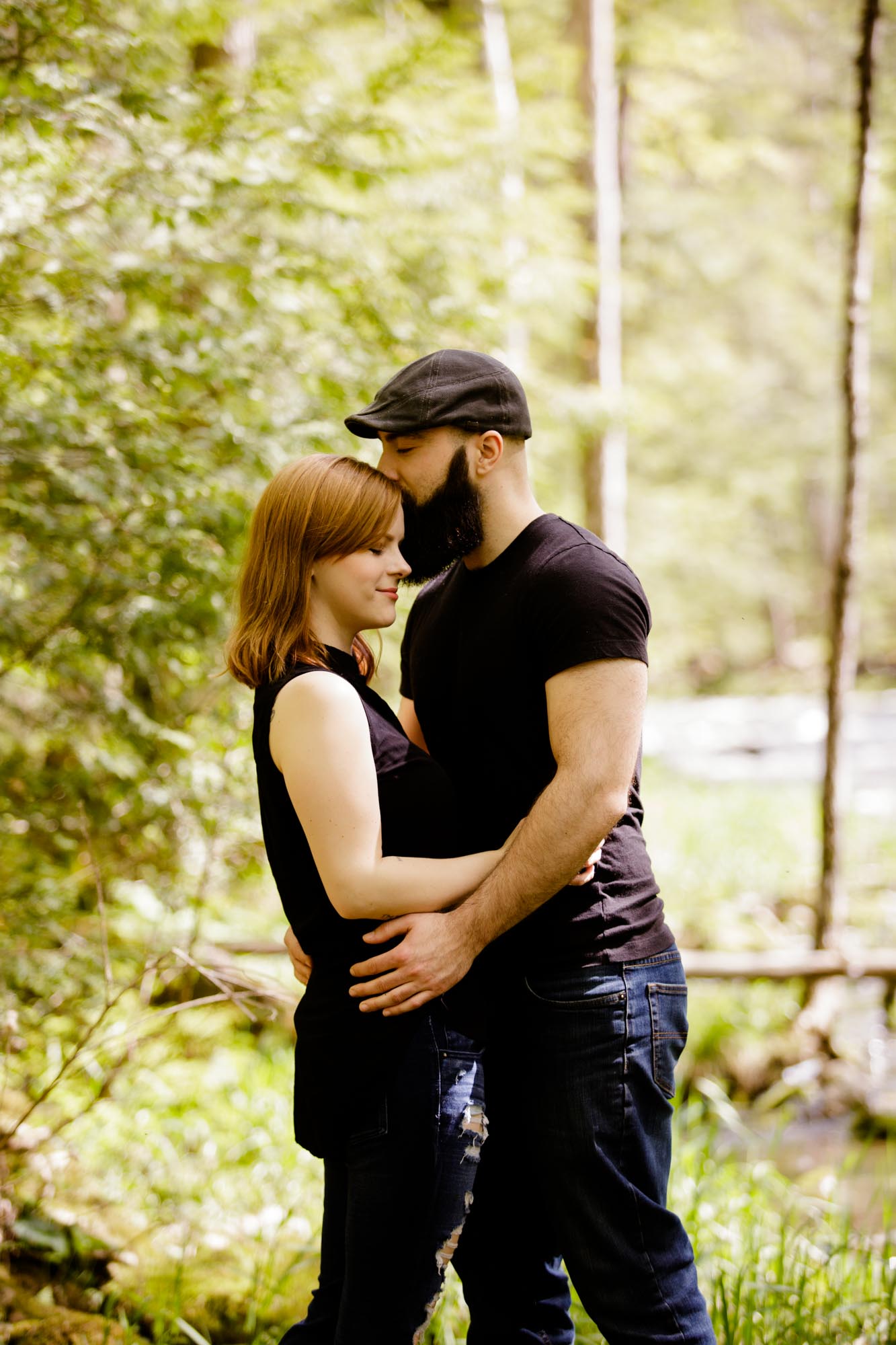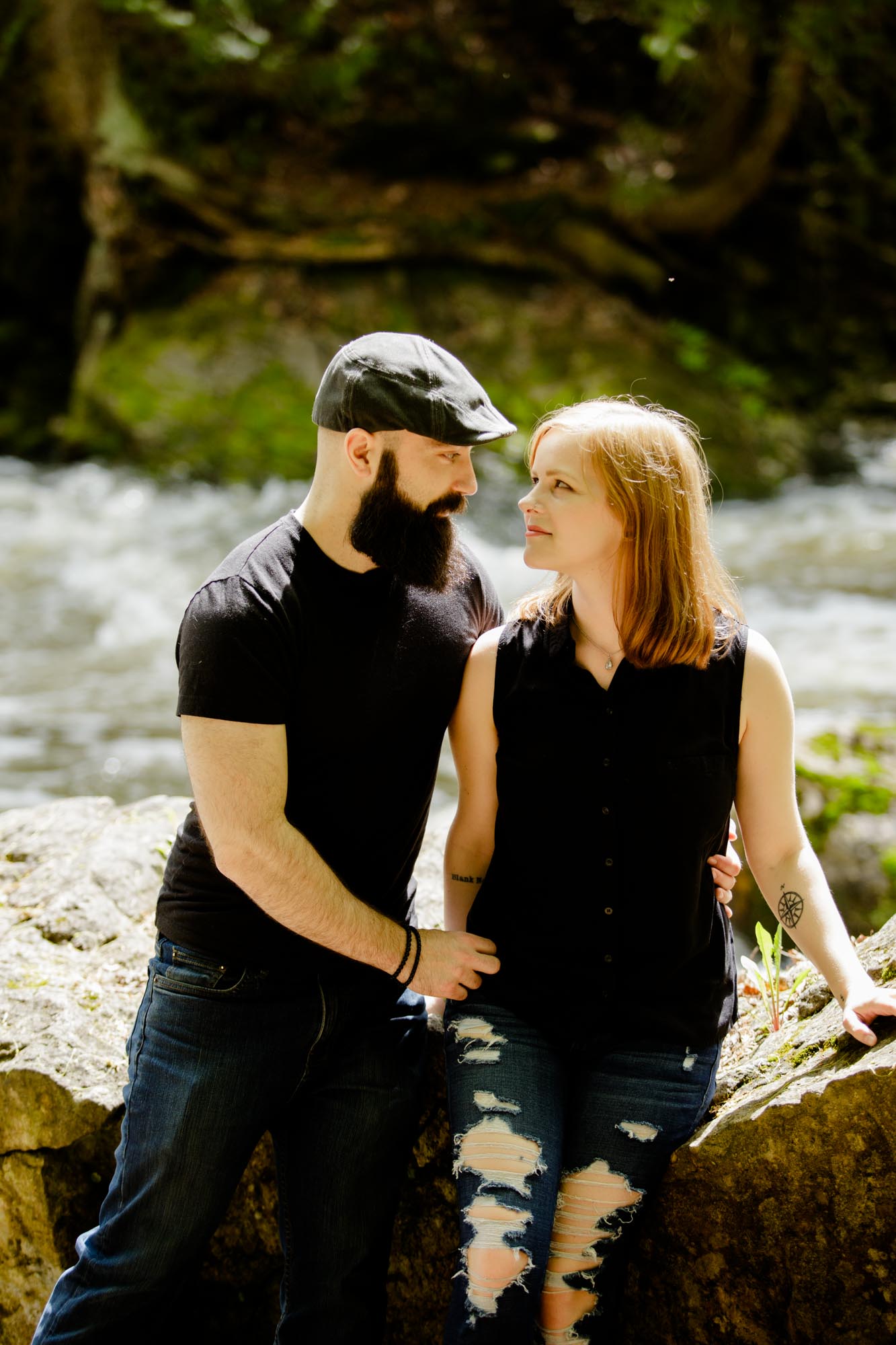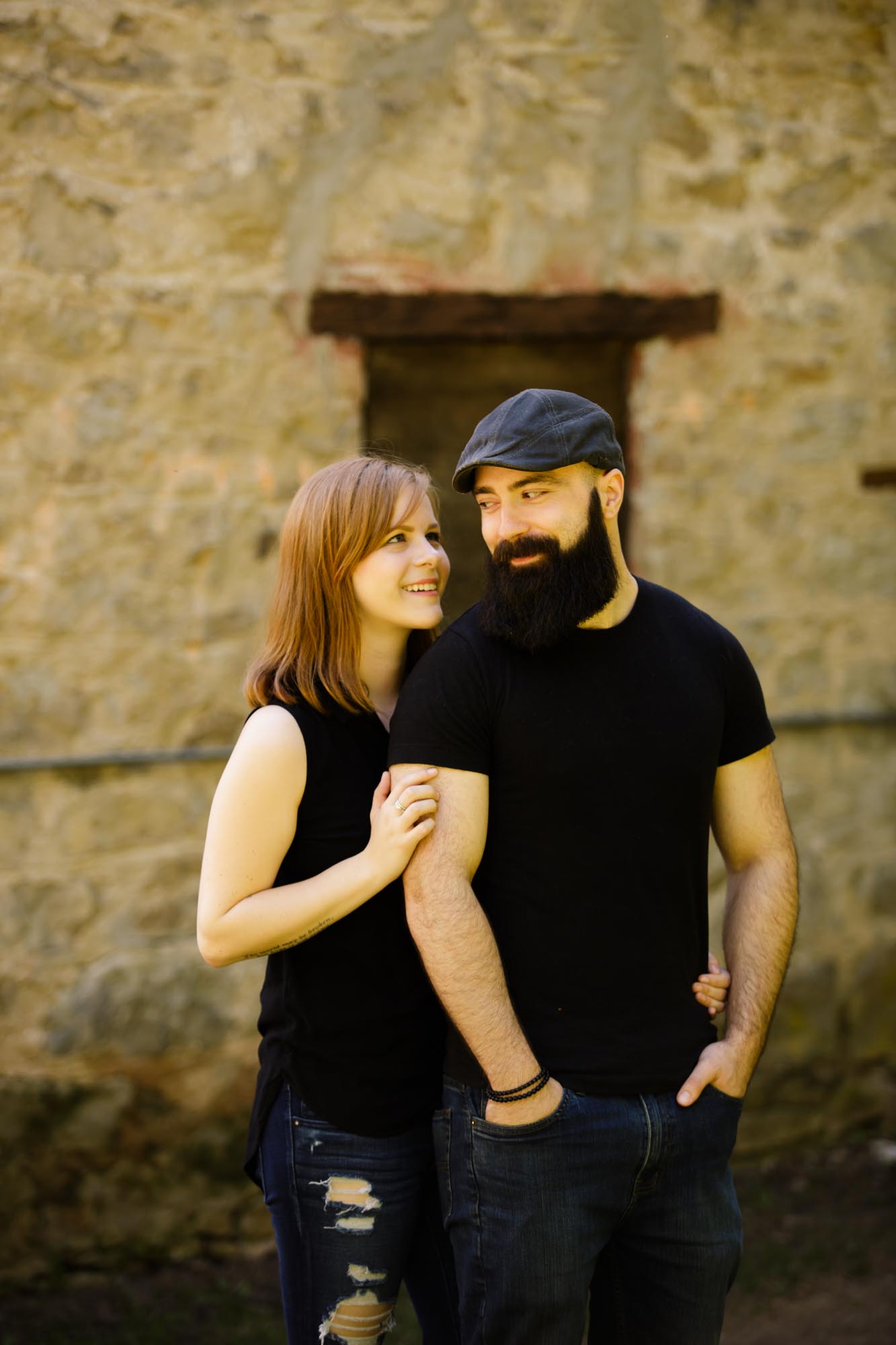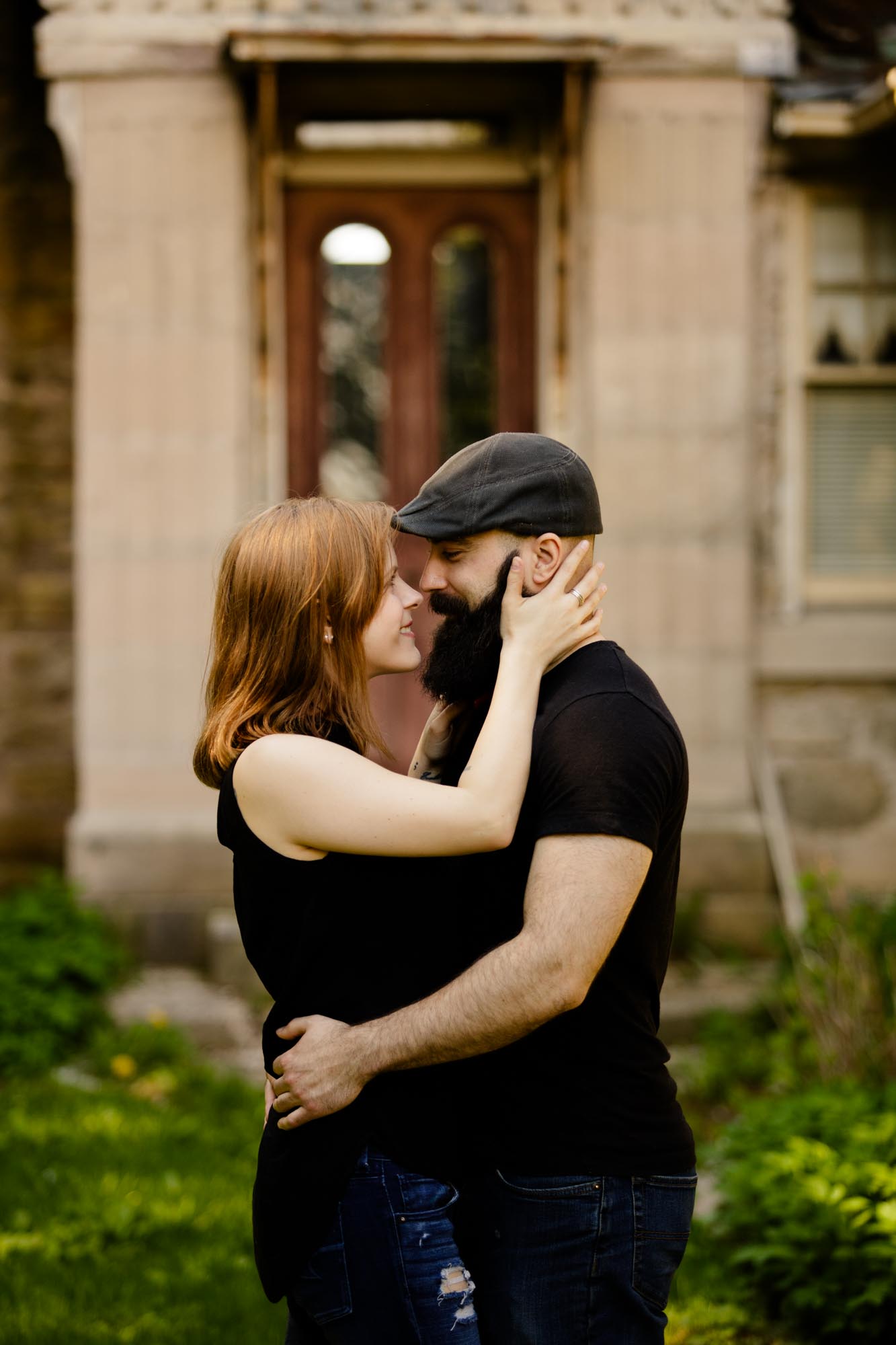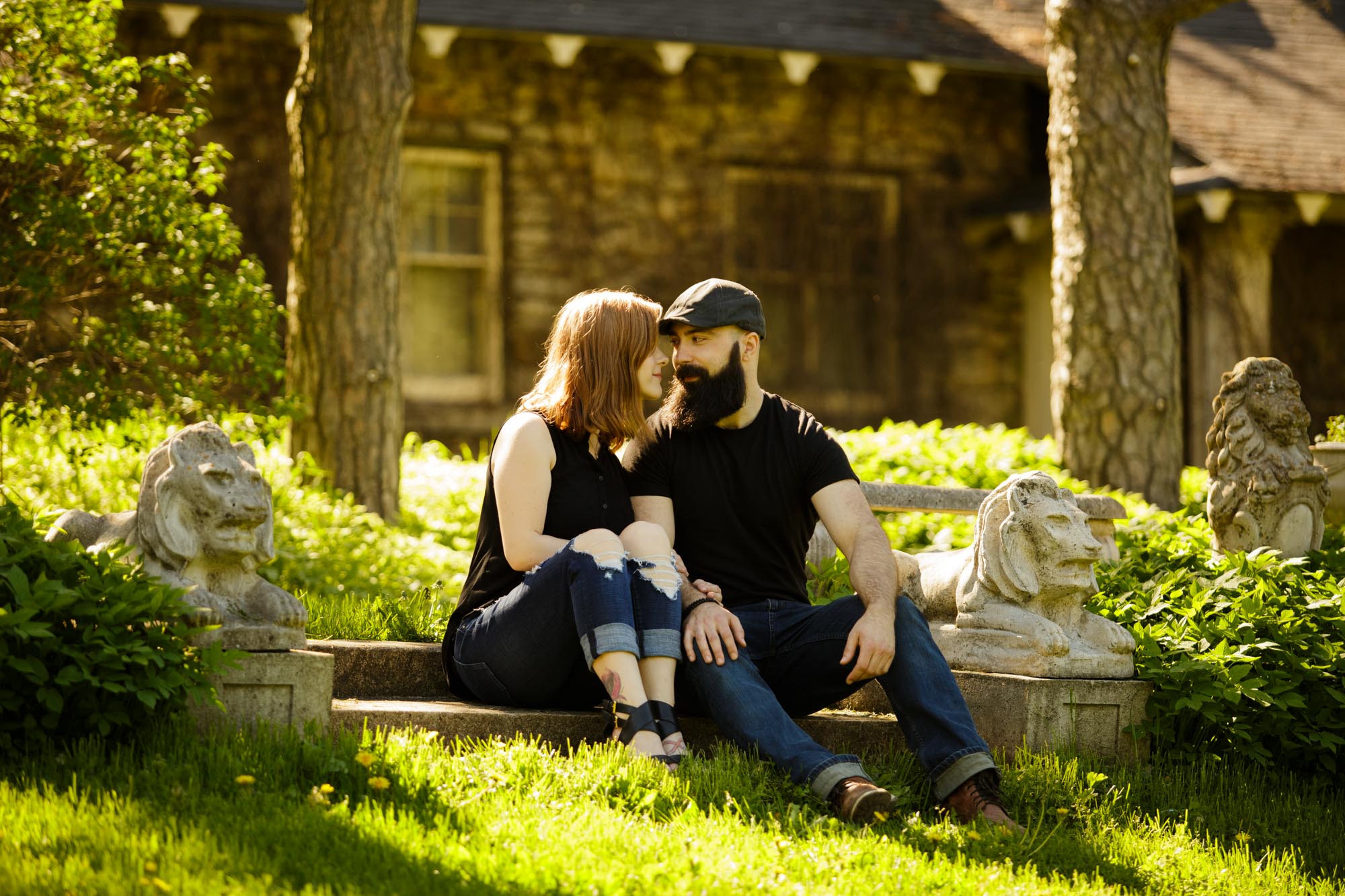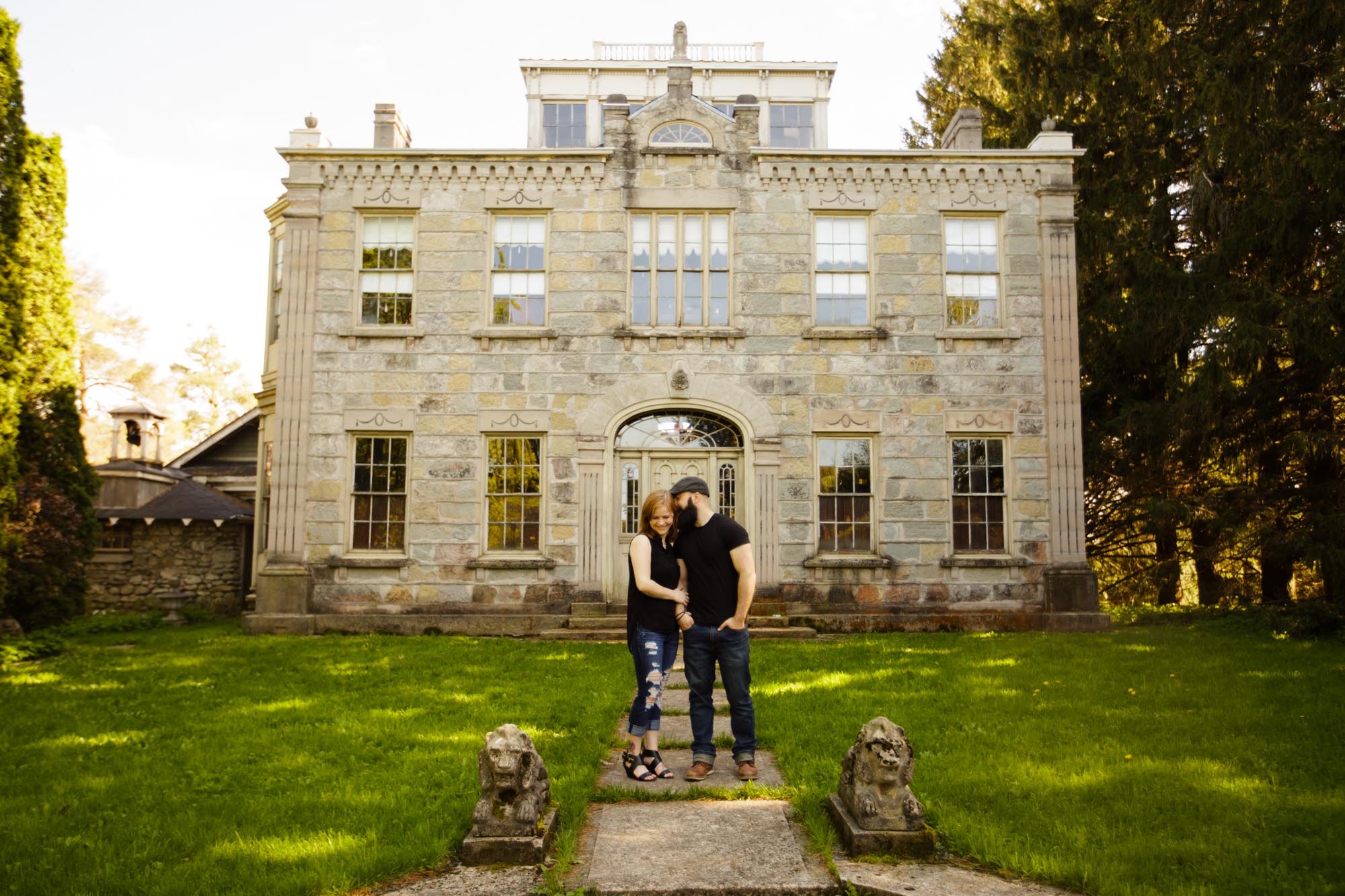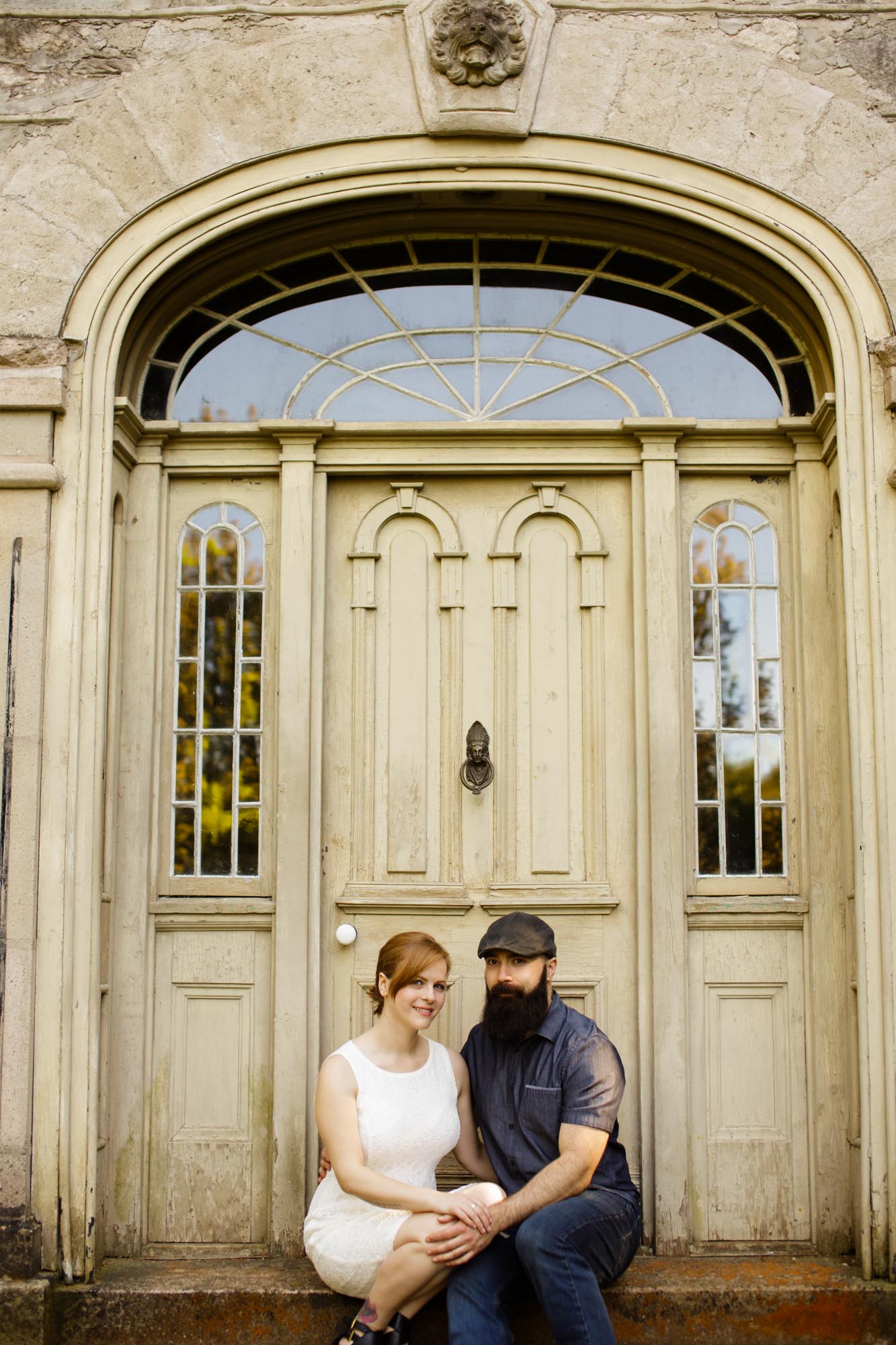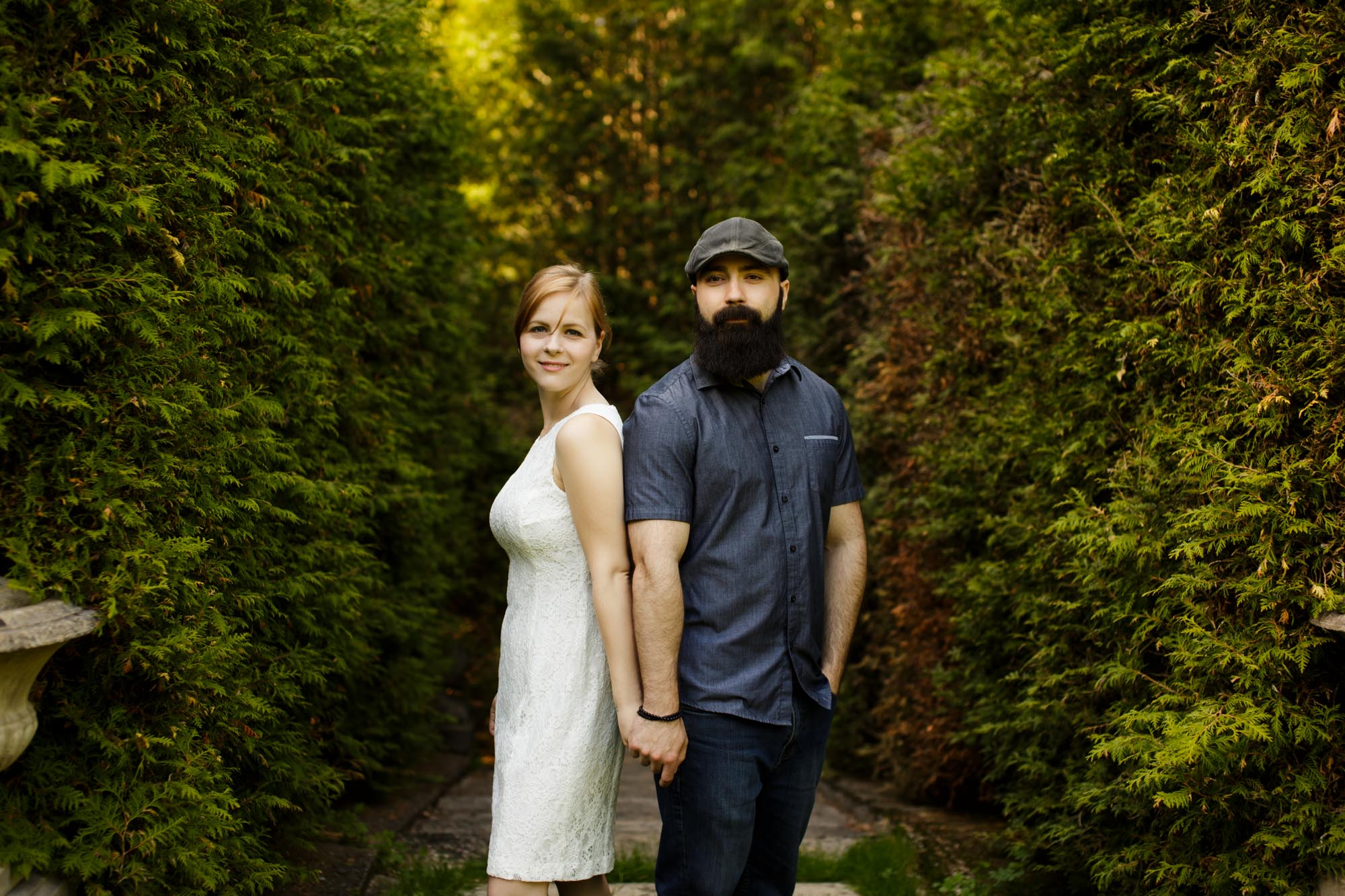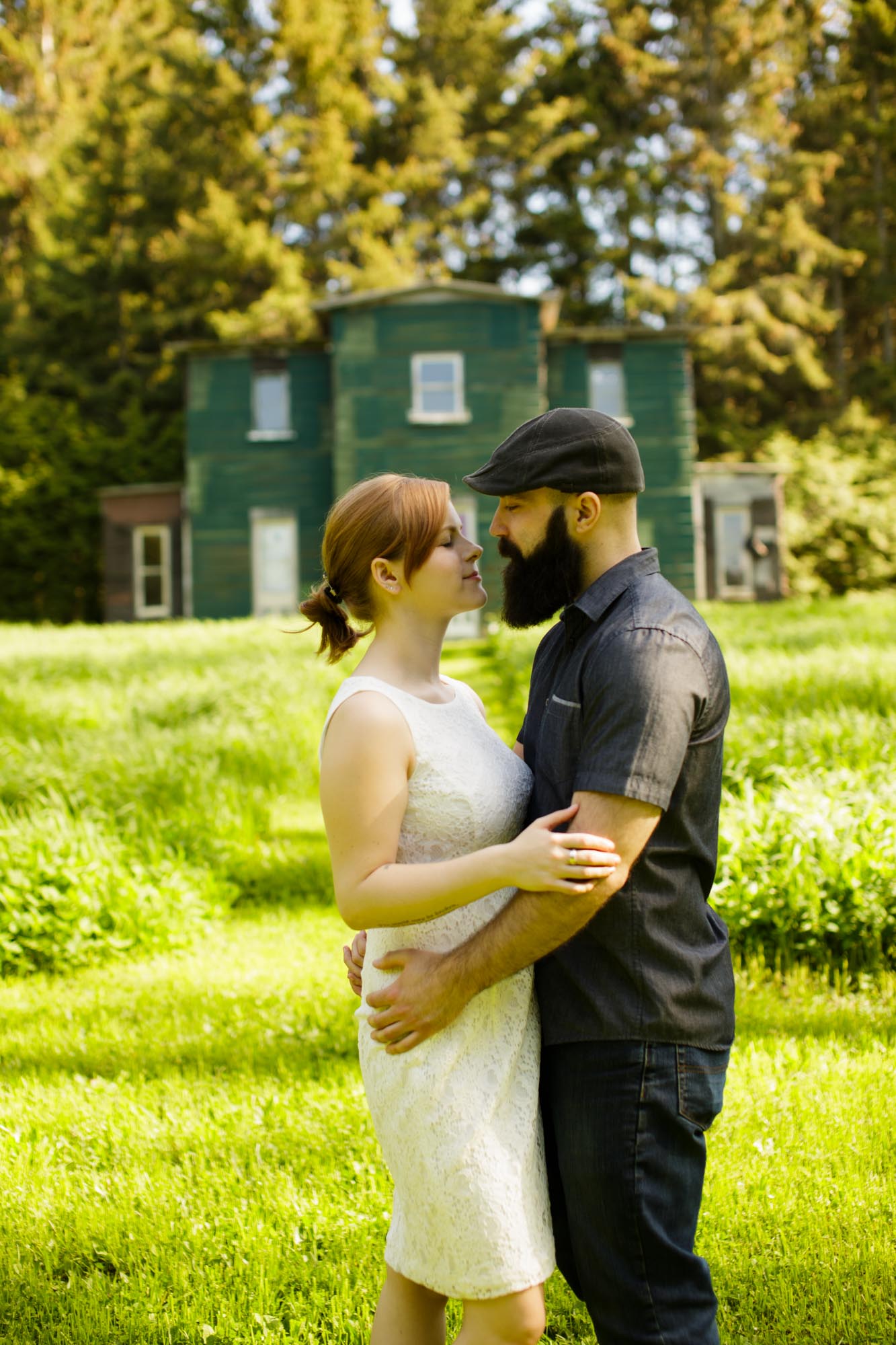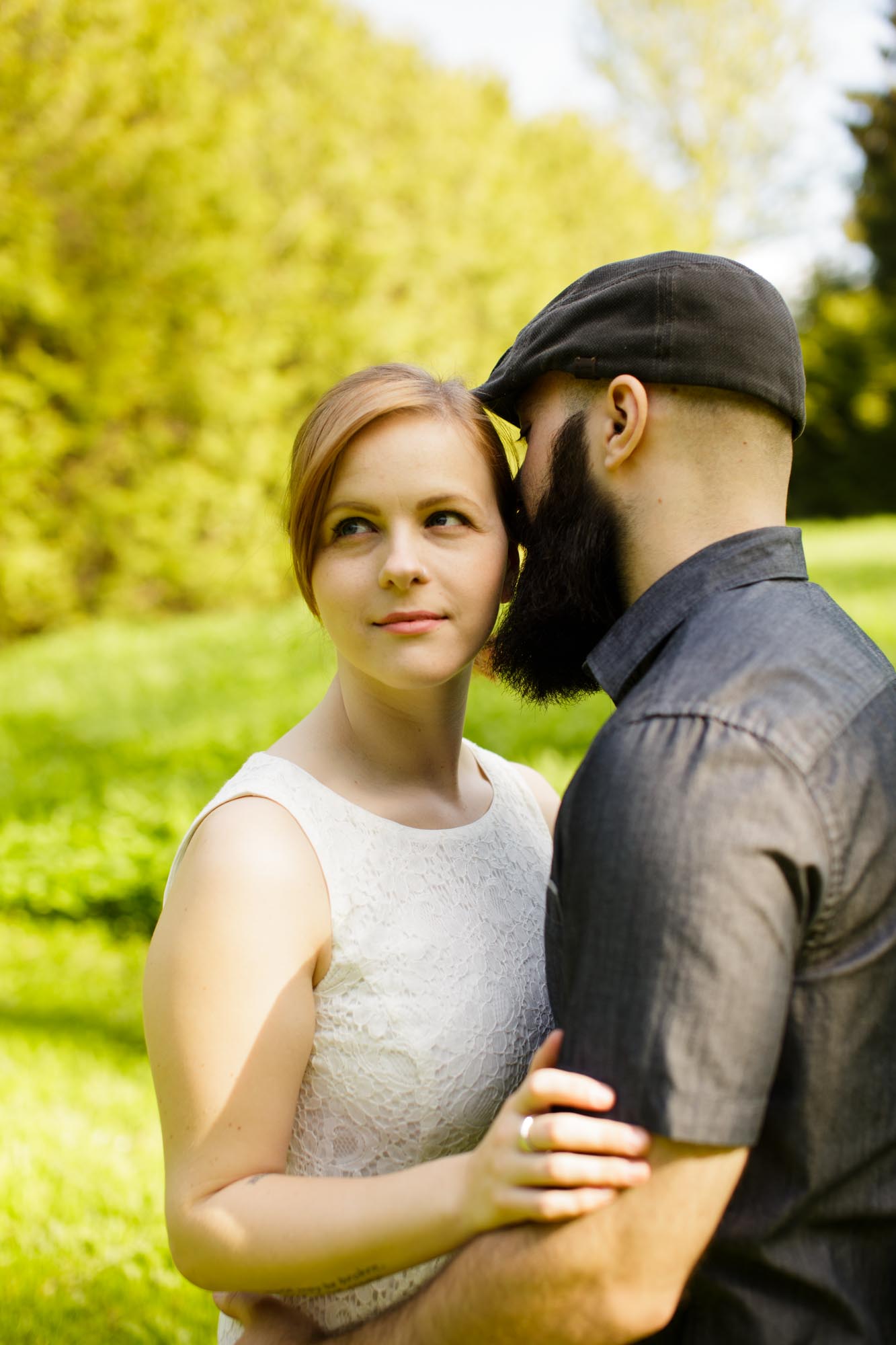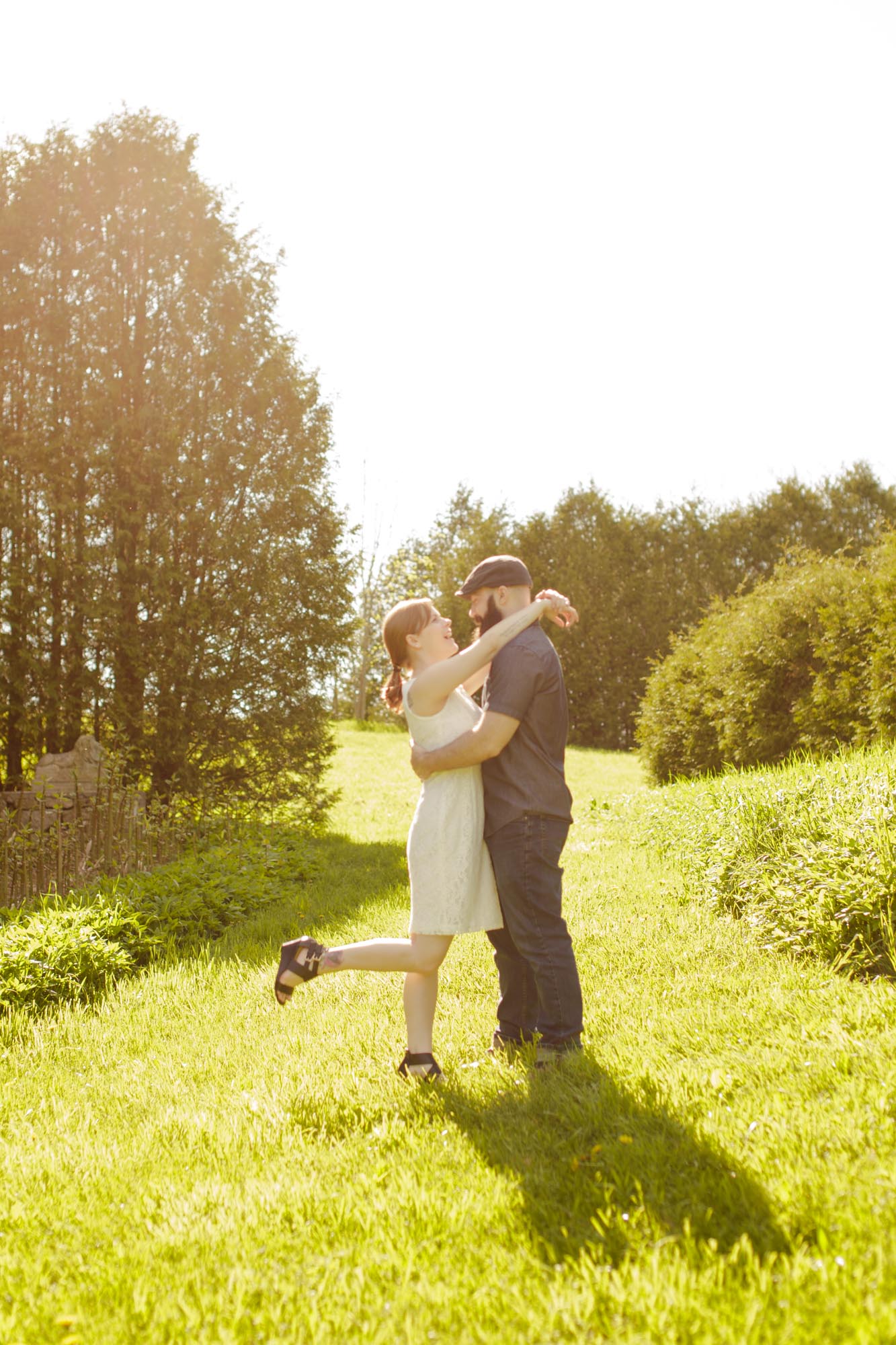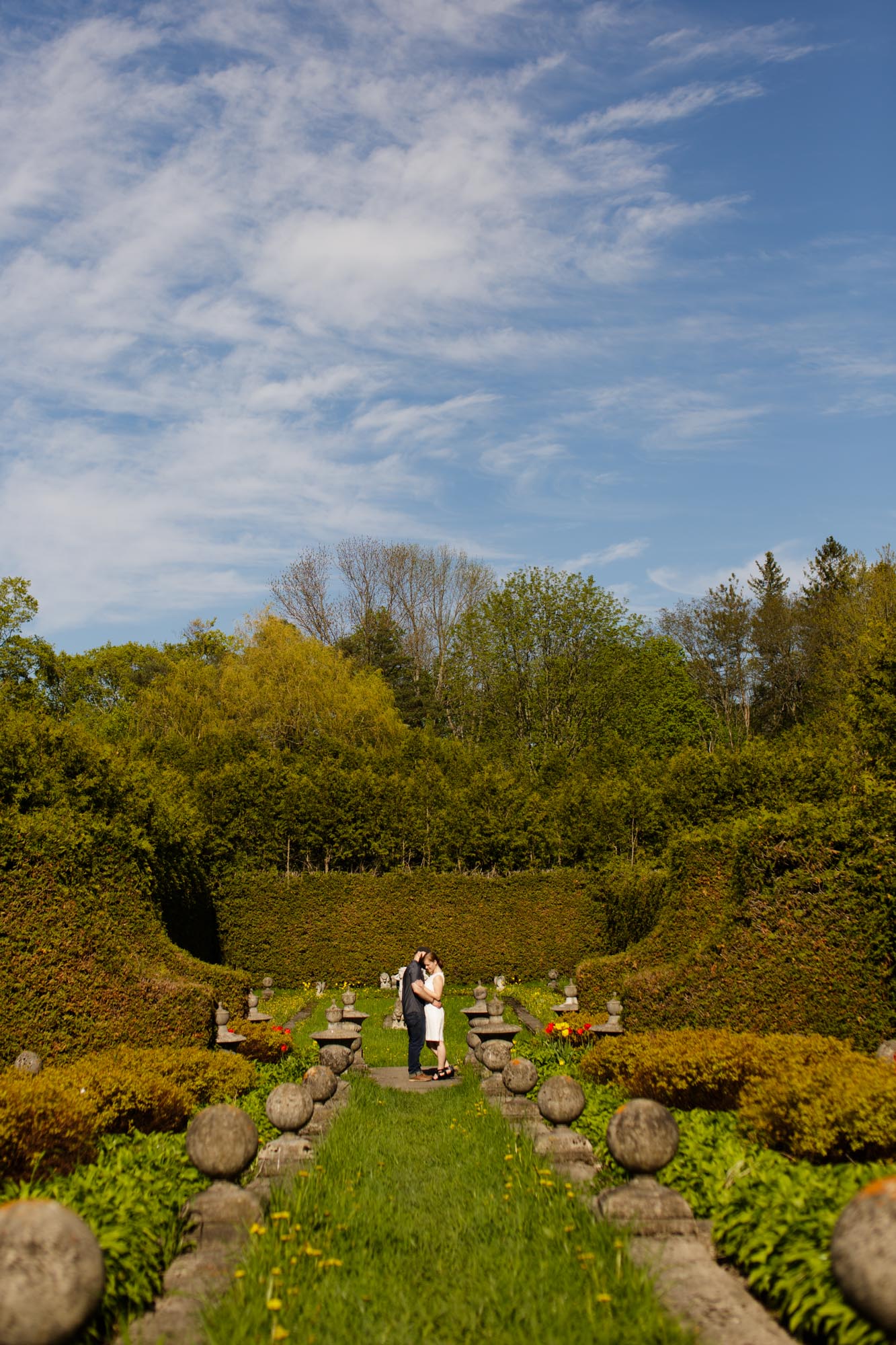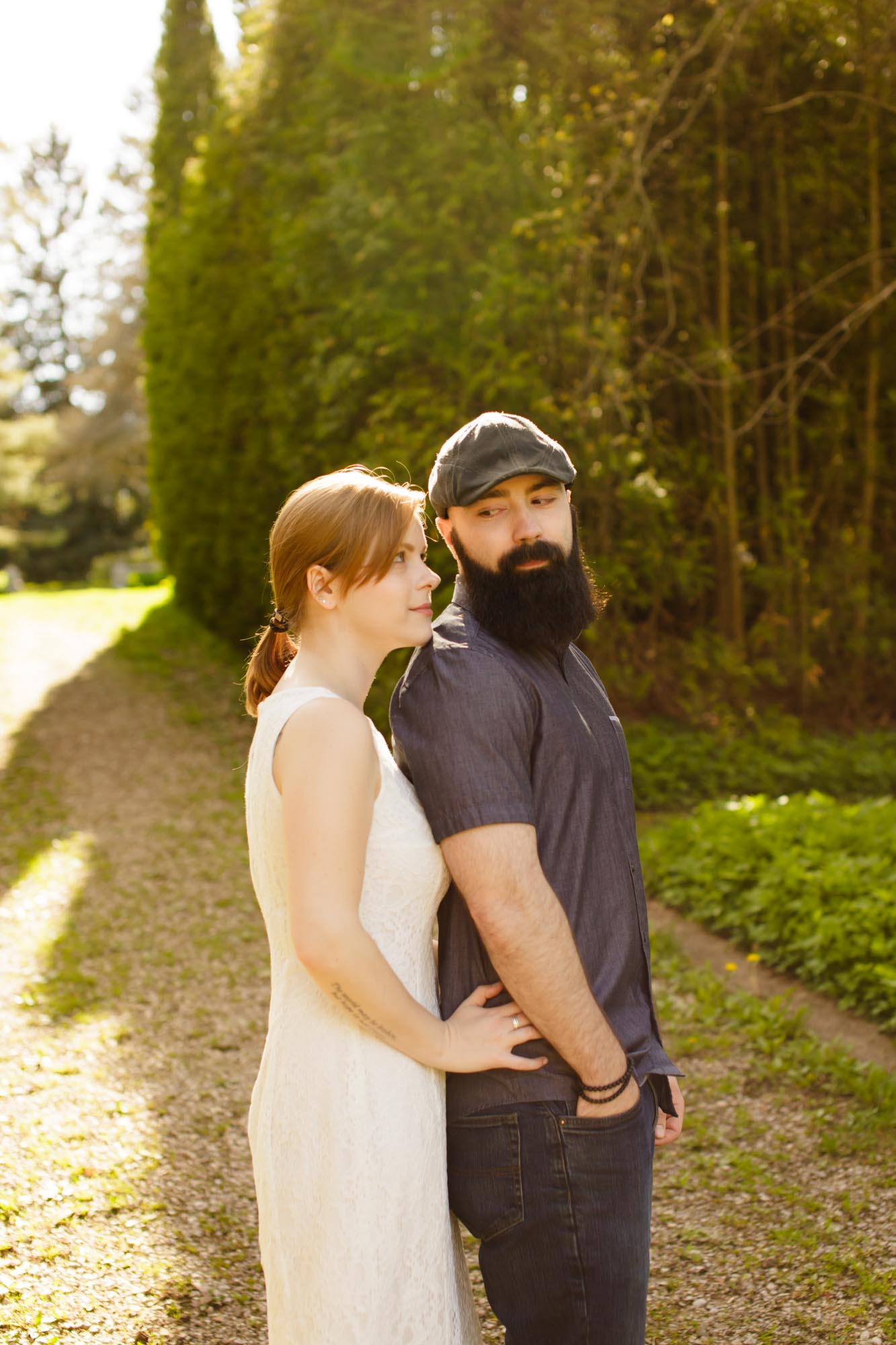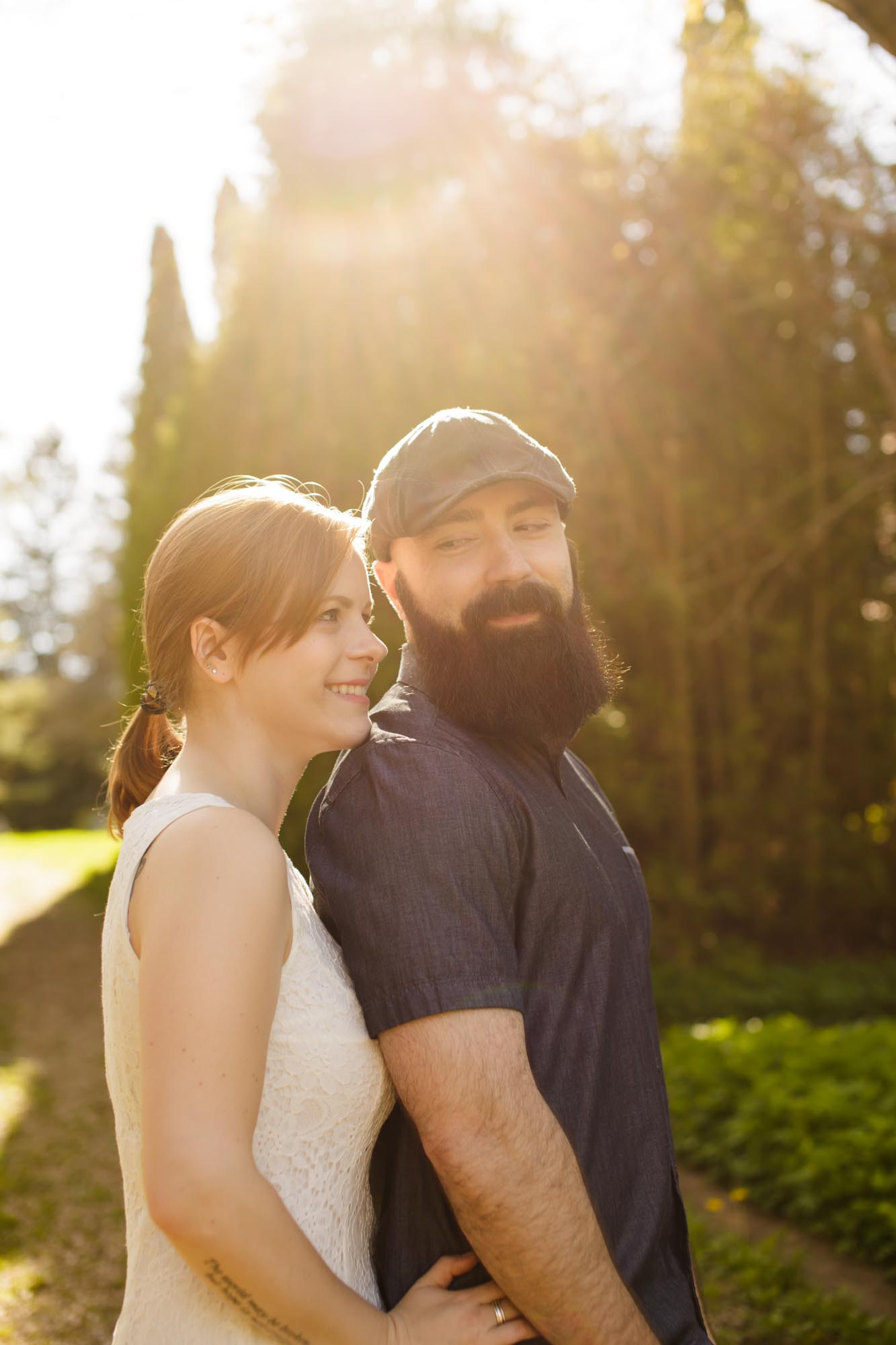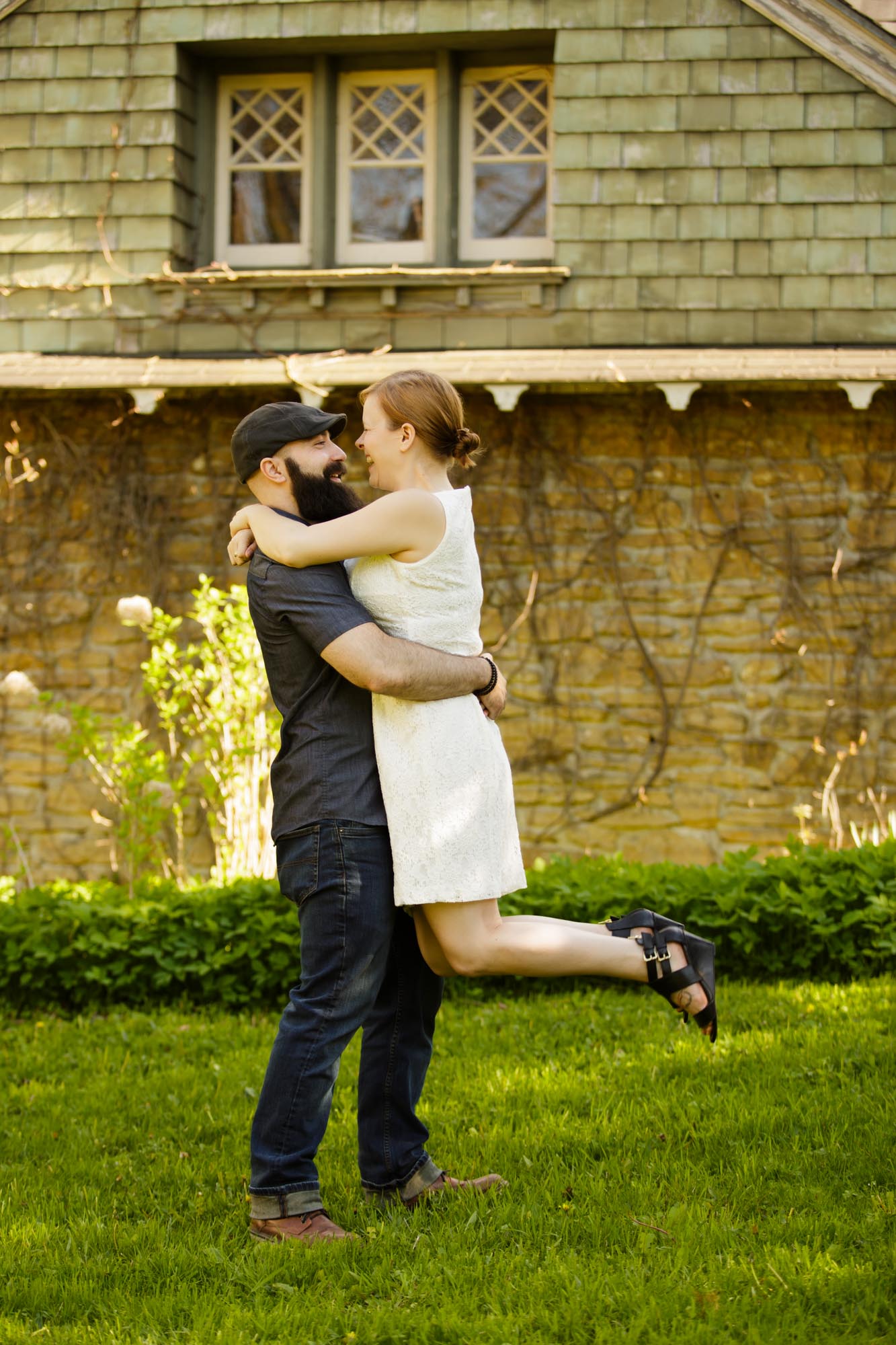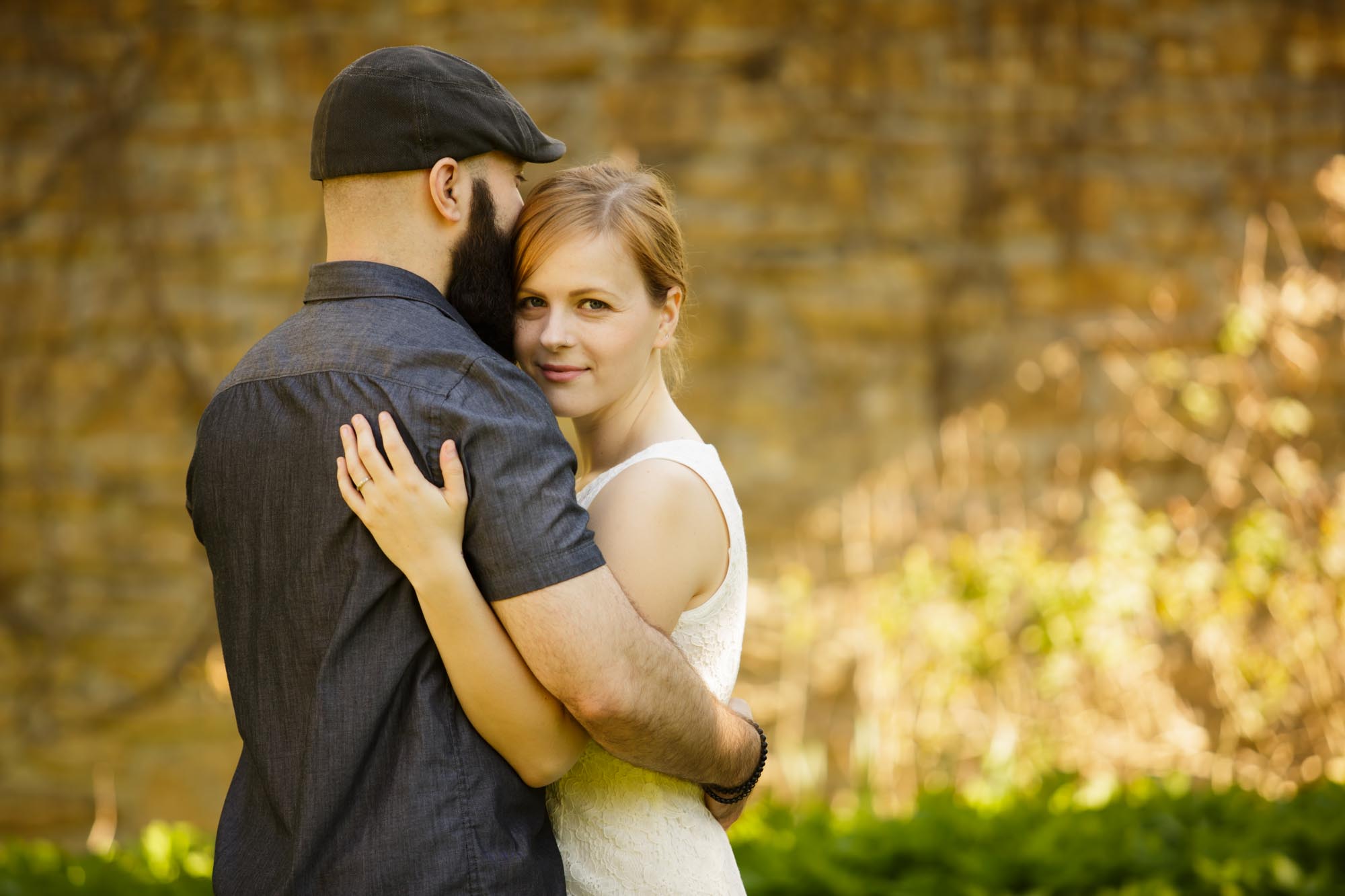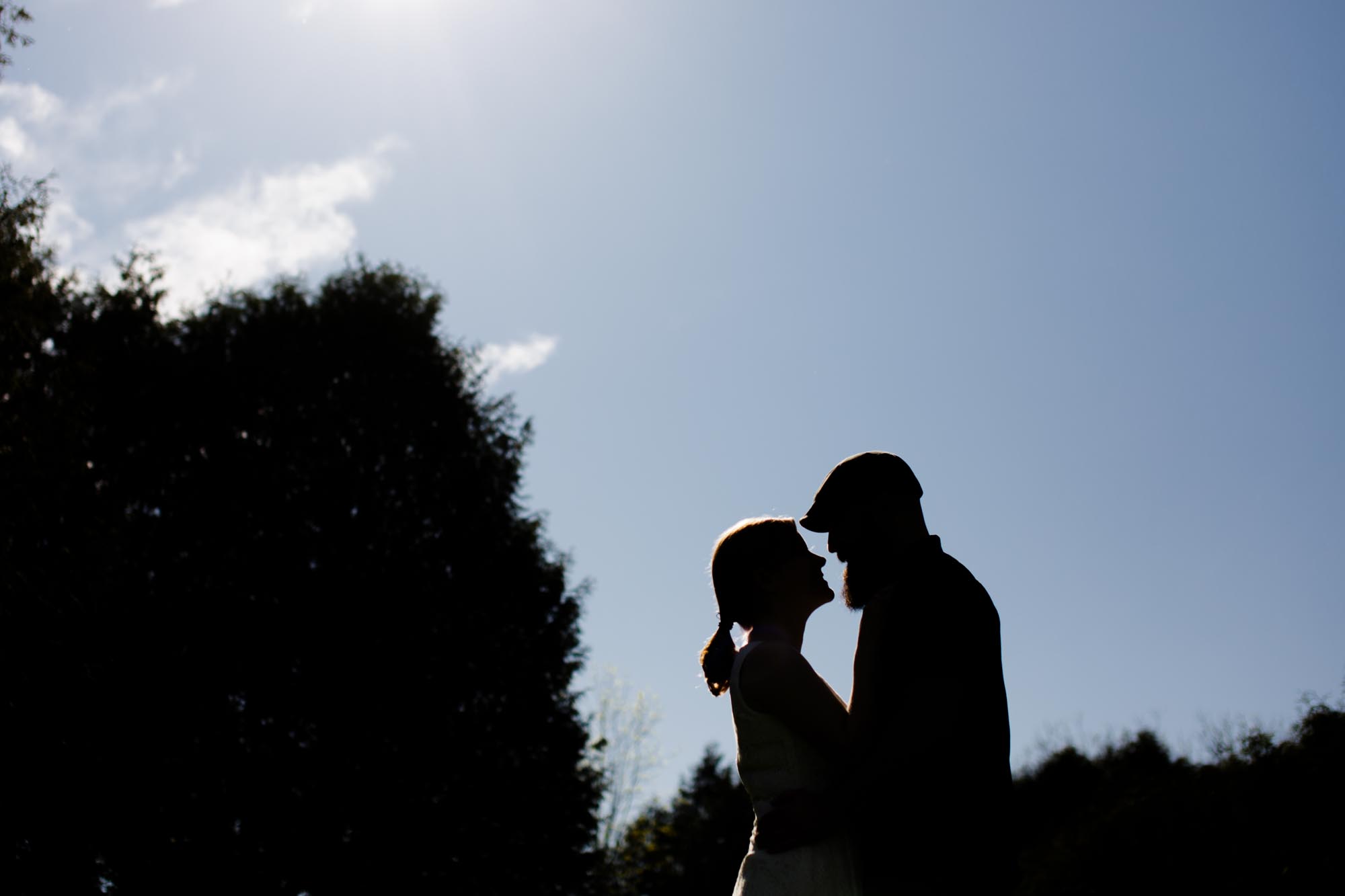 Thank you, Ally + Mitch, for joining me on this adventurous engagement session (and for not laughing at me when I saw that snake). Looking forward to your wedding!