Ally + Mitch | Wedding Photography in Kincardine, Ontario
You may remember Ally + Mitch from their Owen Sound engagement session earlier this summer. Paul has known Ally and her family for many years, so when we were asked to capture their special day, we were delighted. This sweet couple chose to get married at Ally's family farm in Kincardine, Ontario on a warm summer day. This homestead holds a lot of precious memories for their family, and was a perfect setting for such a joyous event. This is their wedding story.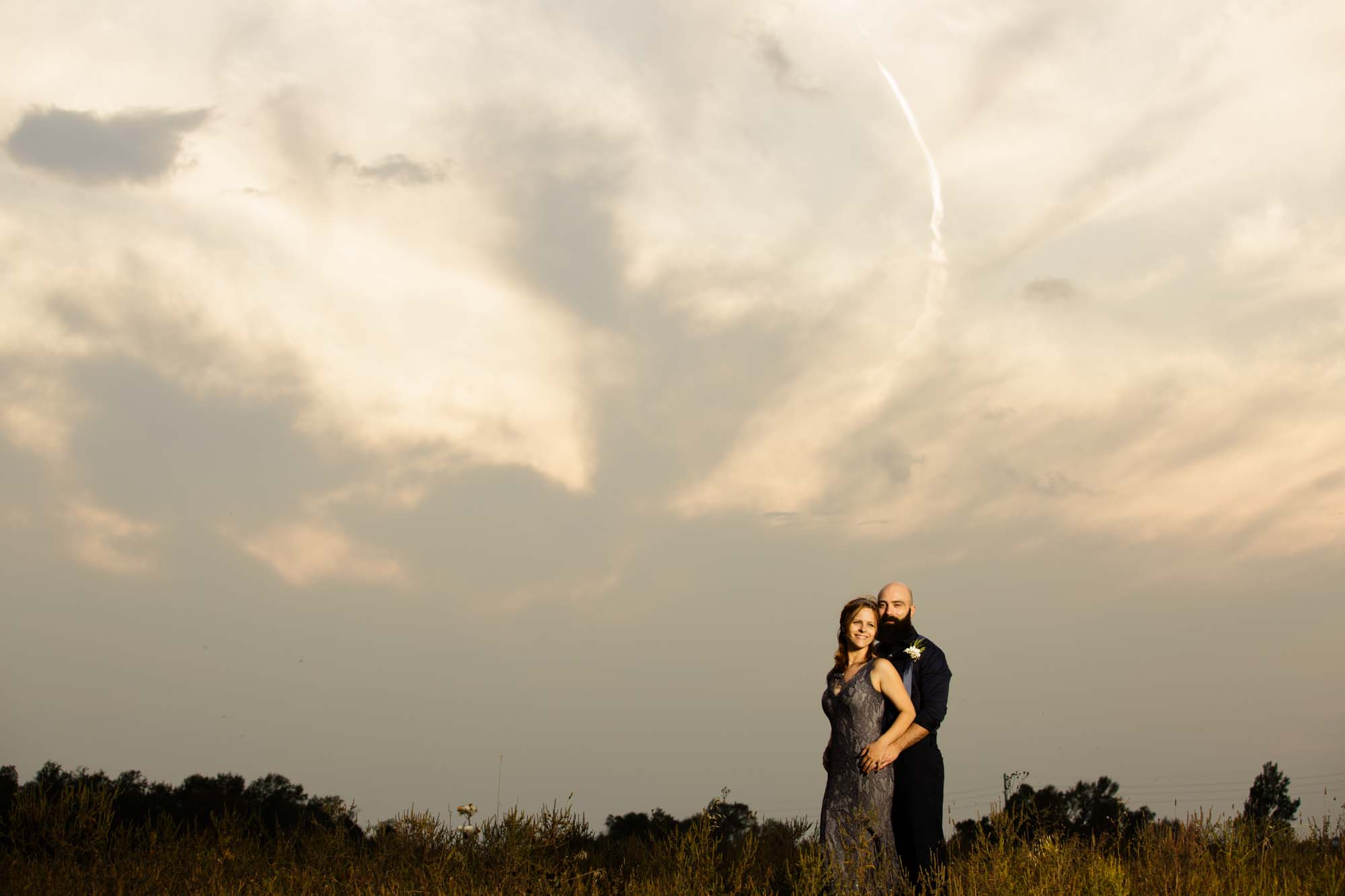 We started the day at Ally's grandparent's new home with Mitch and the guys. They dressed and buttoned their suspenders, then Mitch stepped out of the room to grab a gift for the guys. He presented custom paddles for each of them commemorating their memorable canoe trip to Alqonguin Park. We made our way across the street to meet up with Ally and the ladies, as they were prepping in her dad's childhood home. The ladies finished a few final touches of hair and make-up, dressed and headed downstairs.
Mitch waited patiently under the giant willow tree for Ally to come out for the first look. It was a beautifully touching moment to witness the two of them seeing each other for the first time on their wedding day. Afterwards, we took some time for family photos before the ceremony.
Back in 1961, Ally's grandma planted little willow trees in the front yard. Now, they are enormous. They provided a nice shade for the guests and a stunning background for the ceremony. A few tears were shed, as well as a few laughs, as Ally + Mitch committed themselves to each other, exchanged rings, and were pronounced husband and wife!
It was, then, time for the creative session. As the guests traveled across the road for cocktails, we explored the property–acres full of unique photo options with big orange doors, sweeping willow trees and open fields all around us!
It was nearly time for dinner, so everyone gathered in the barn to get the evening started. To the delight of the friends and family, Ally+ Mitch entered the barn. They stopped to leave a stroke of paint on the canvas of their "Guest Book," a gorgeous painting of the spot where Mitch proposed to Ally, then sat at the head table.
Dinner and a couple of speeches commenced. The sun set and it was time for a first dance and parent dances outside under the stars. A perfect ending to an idyllic day.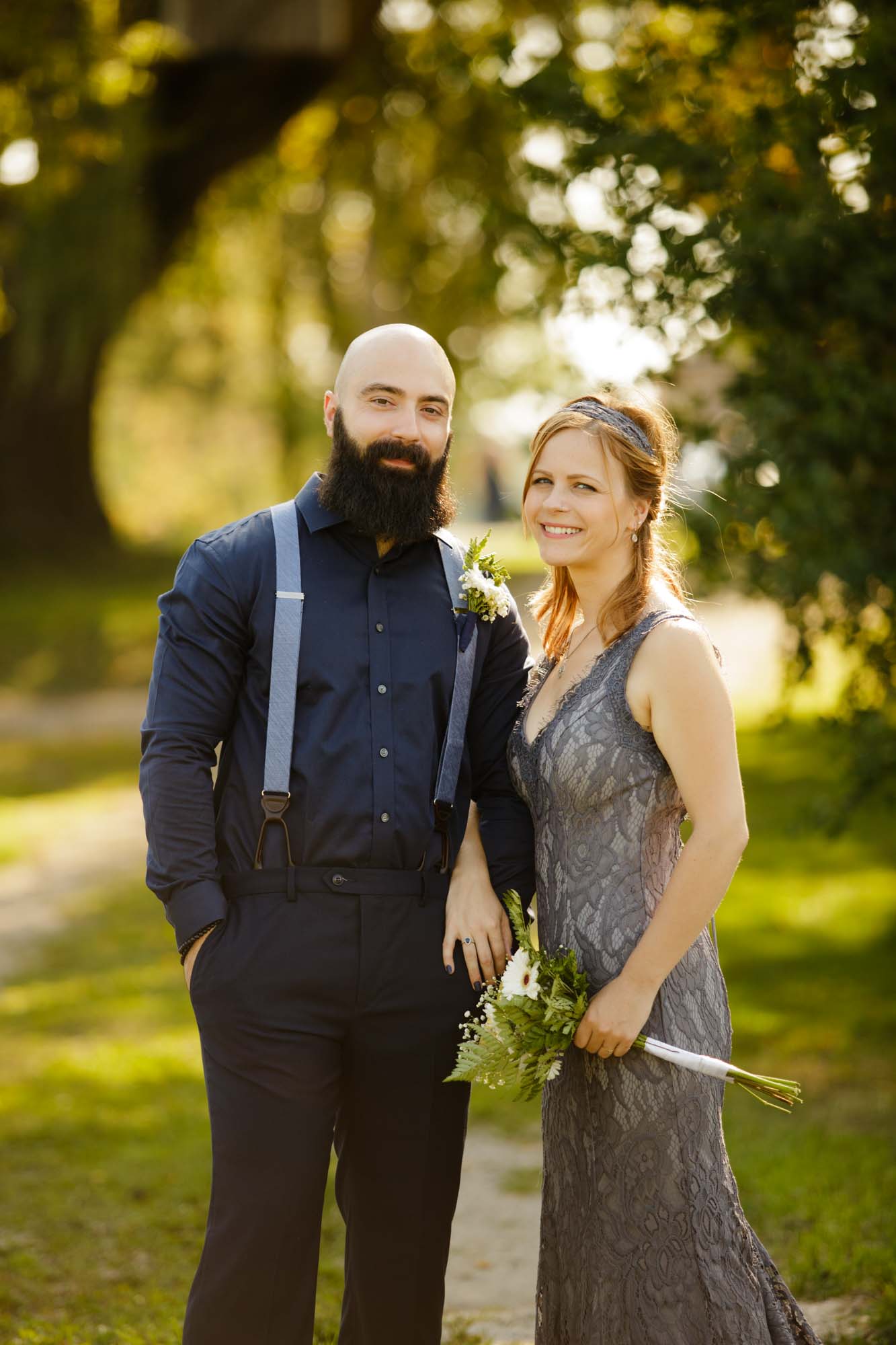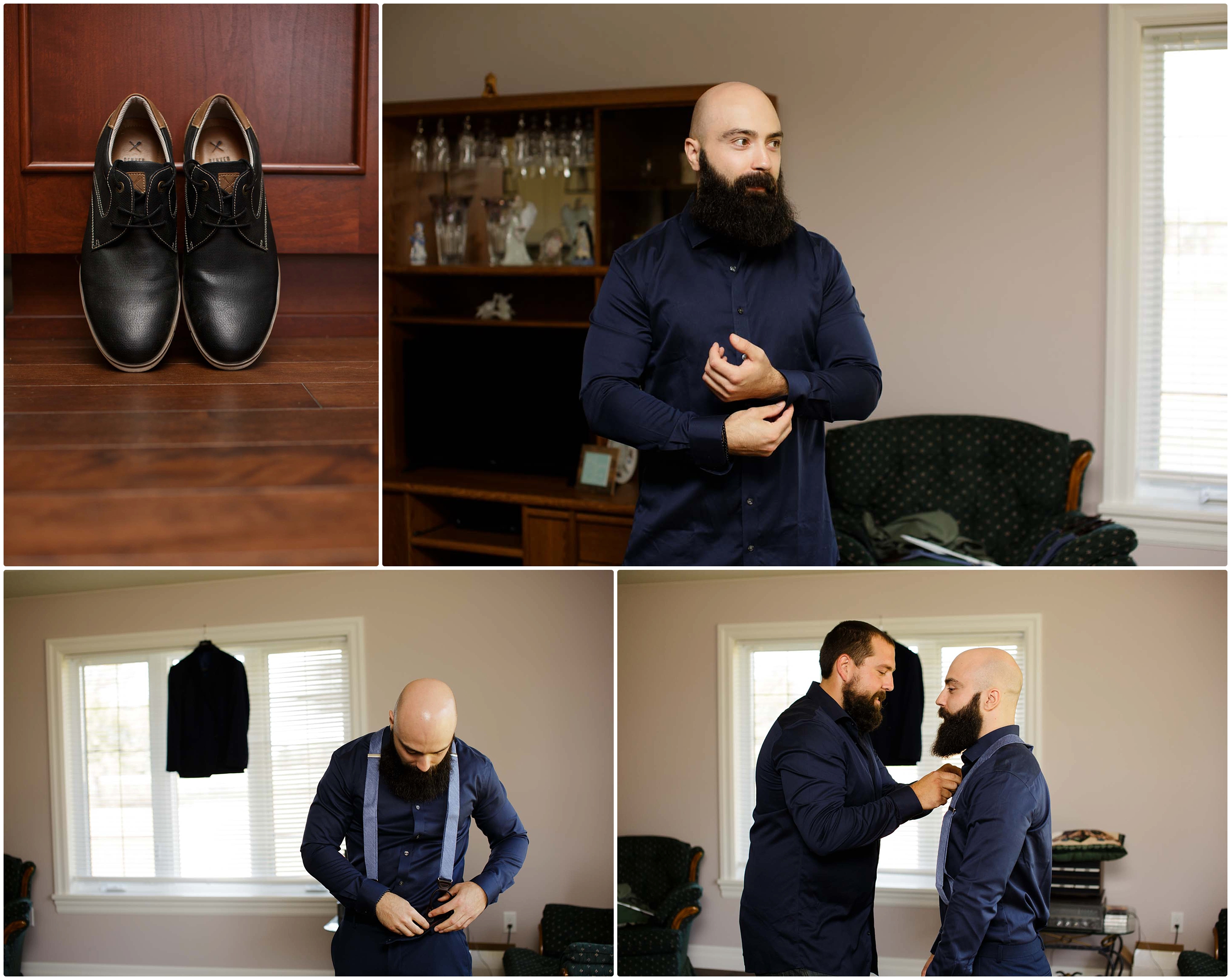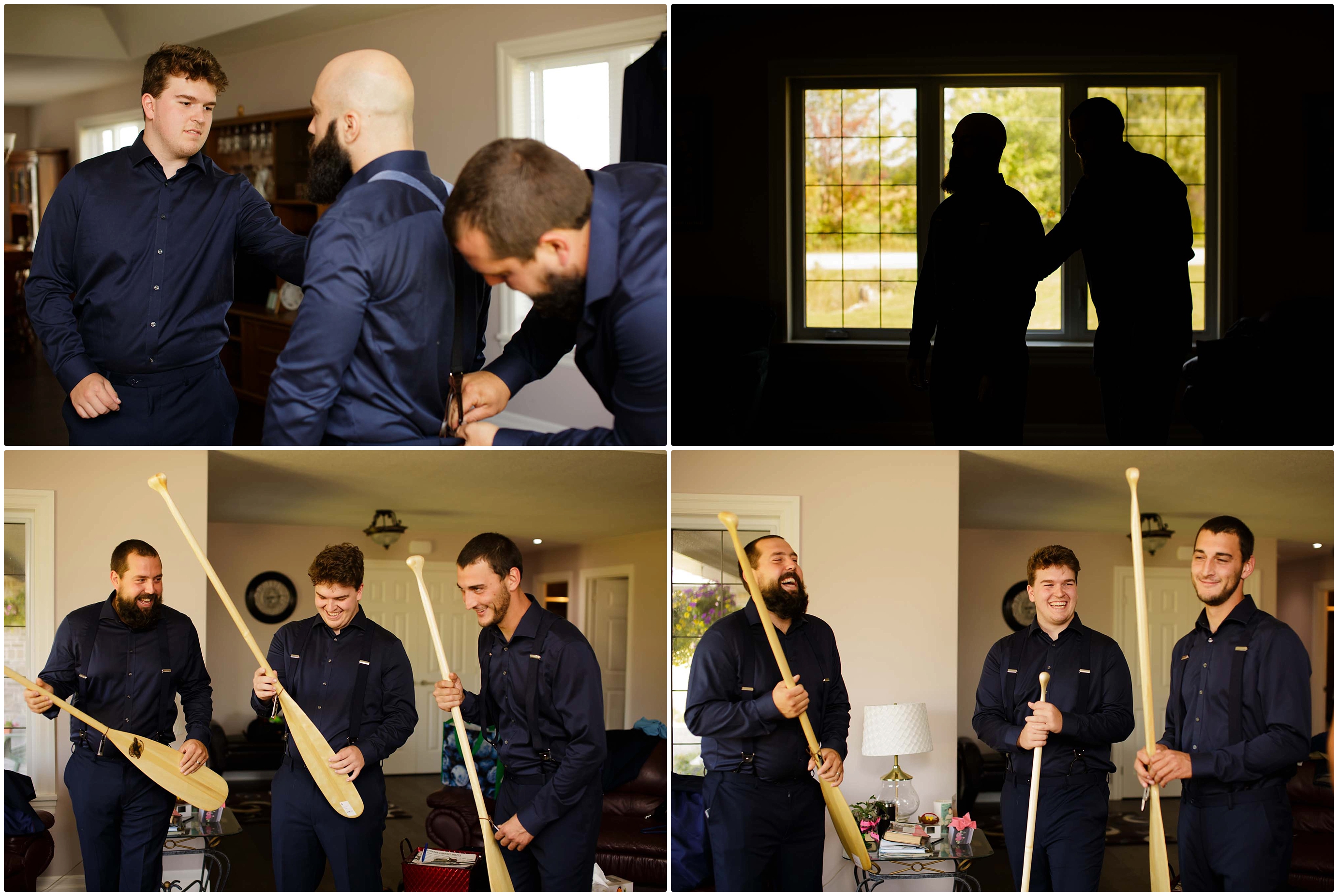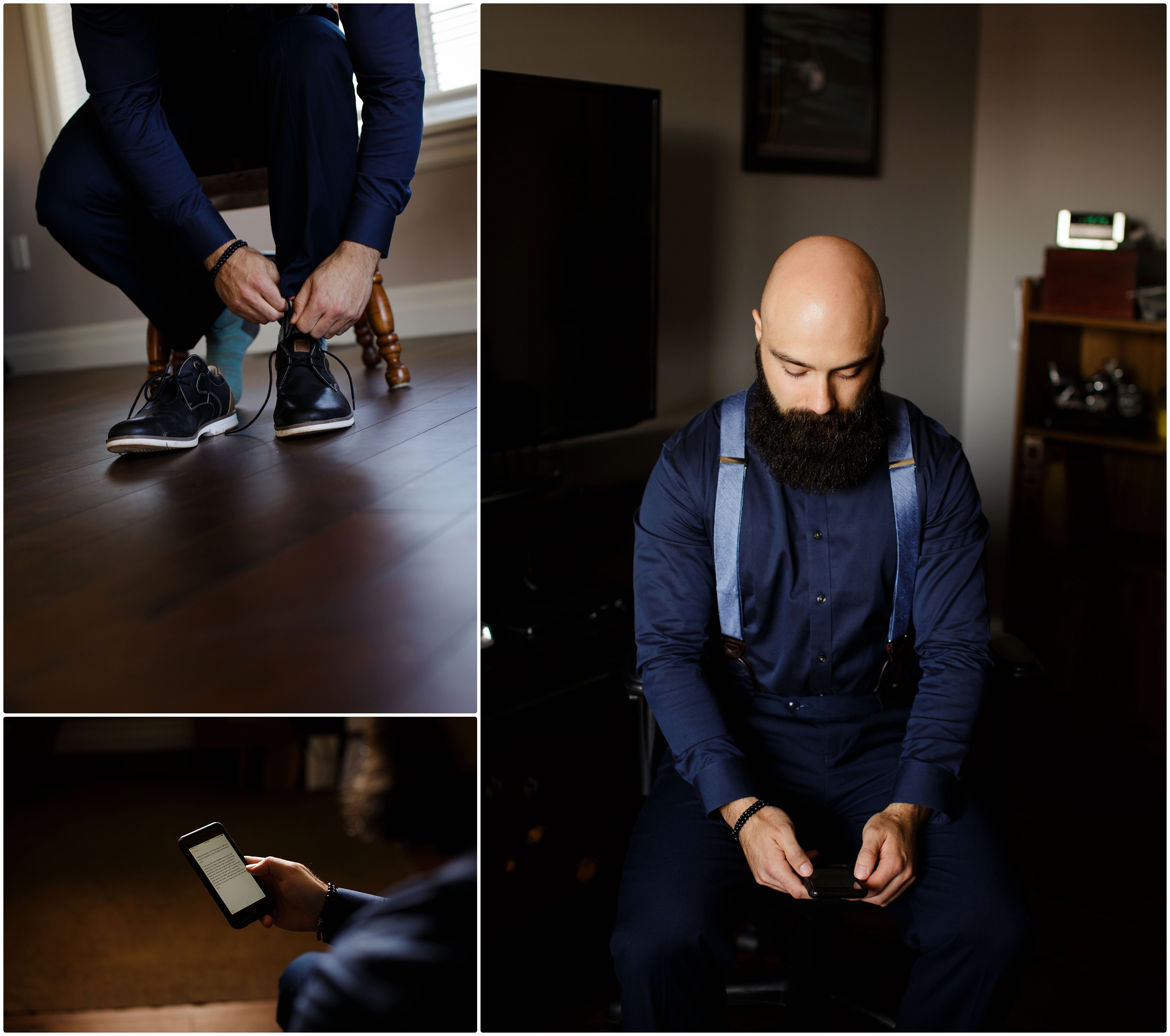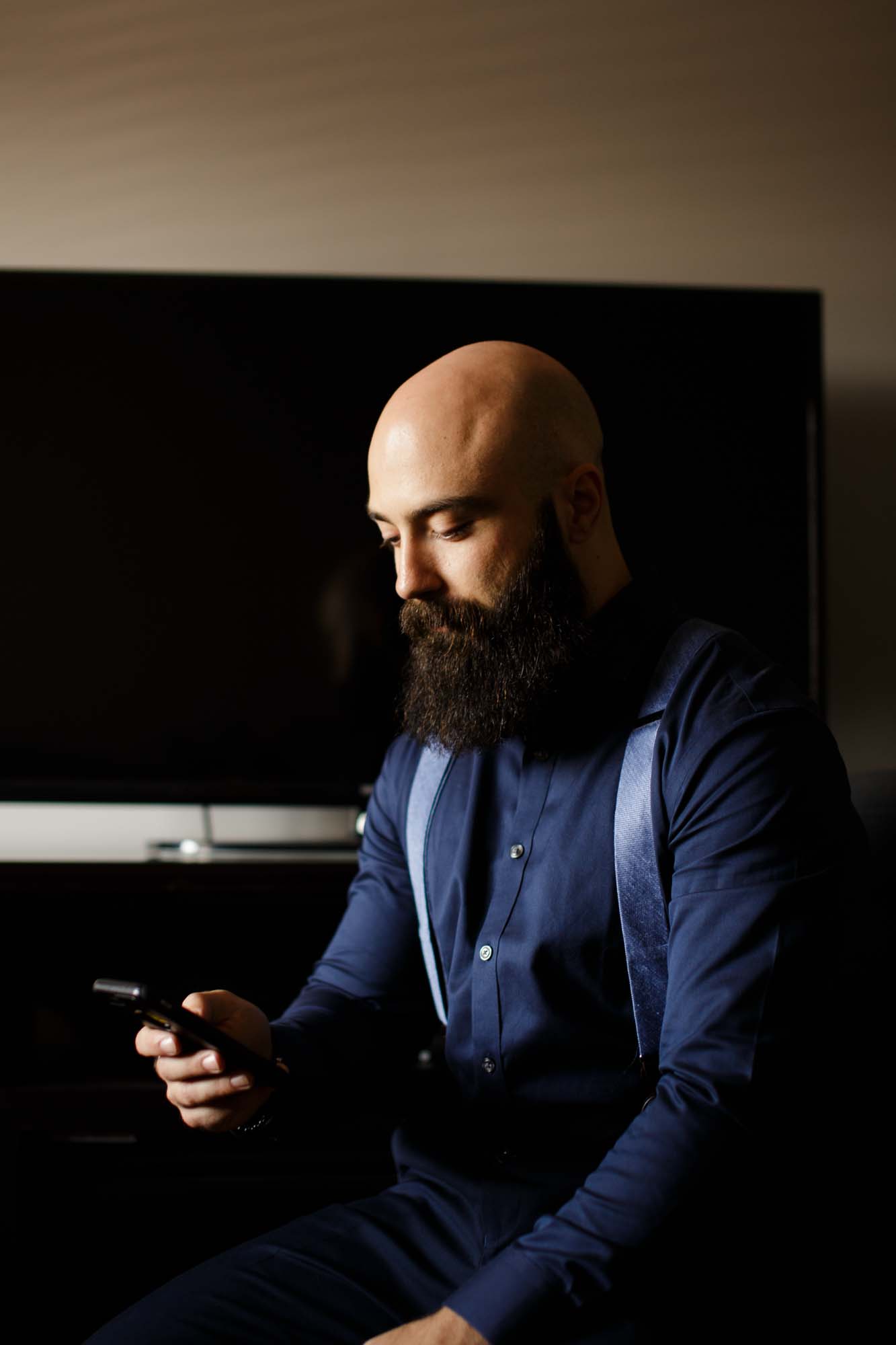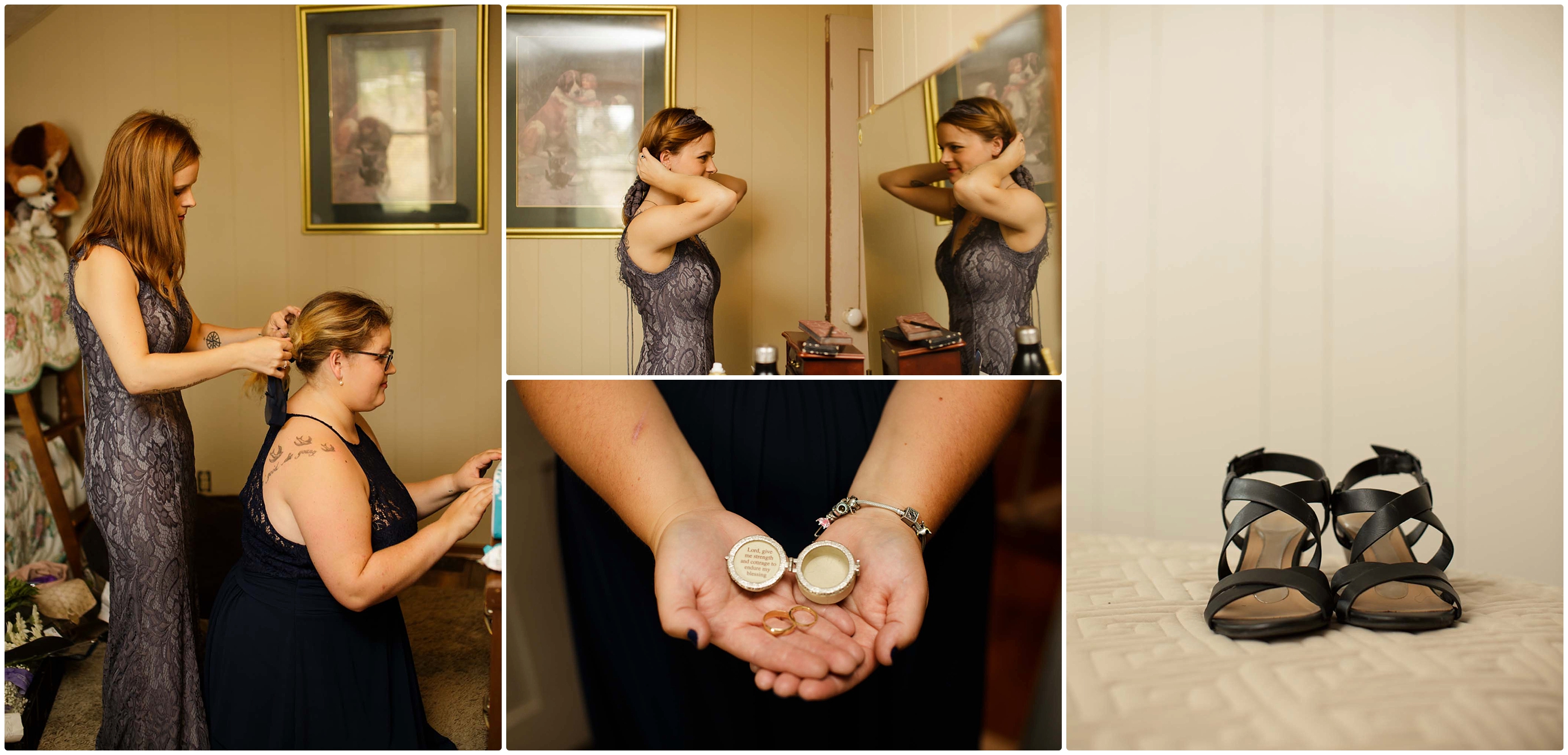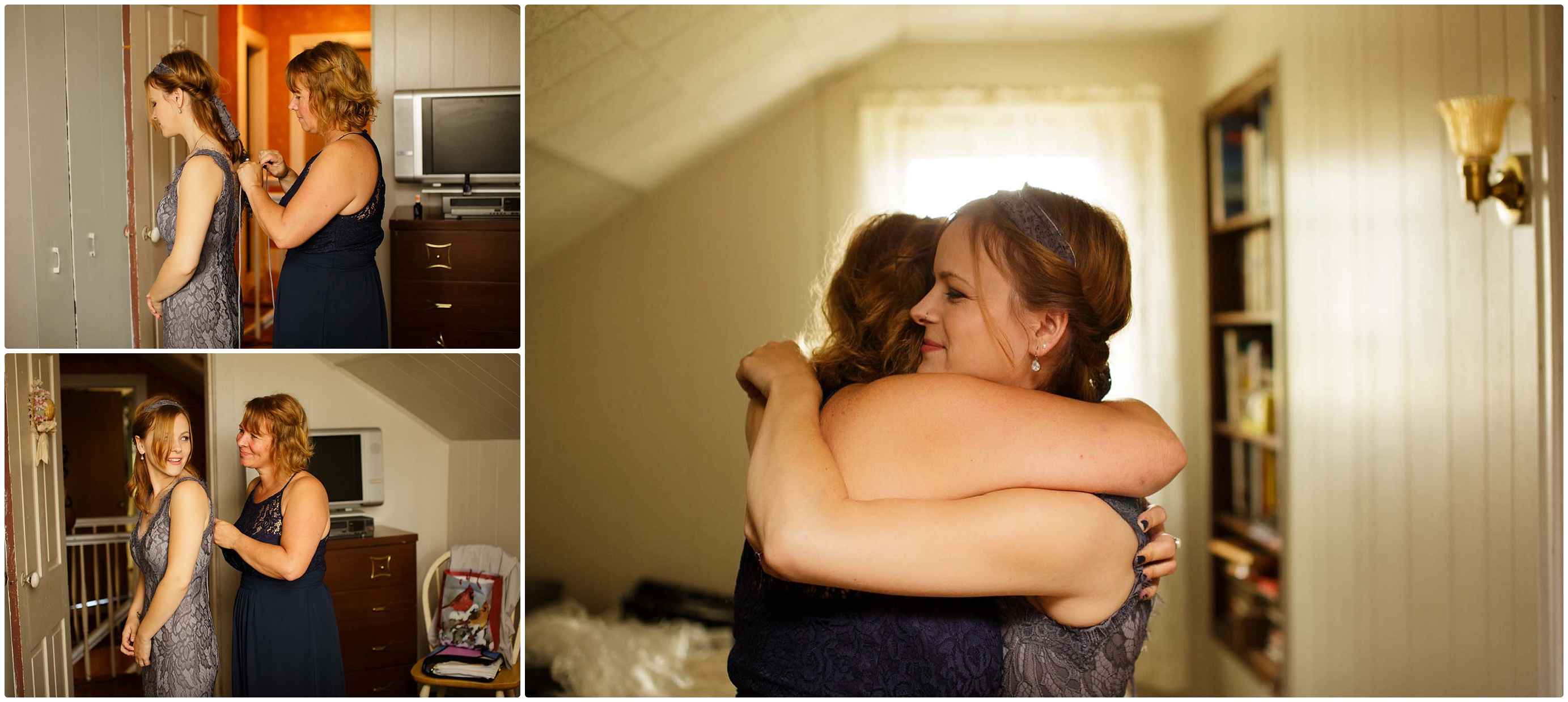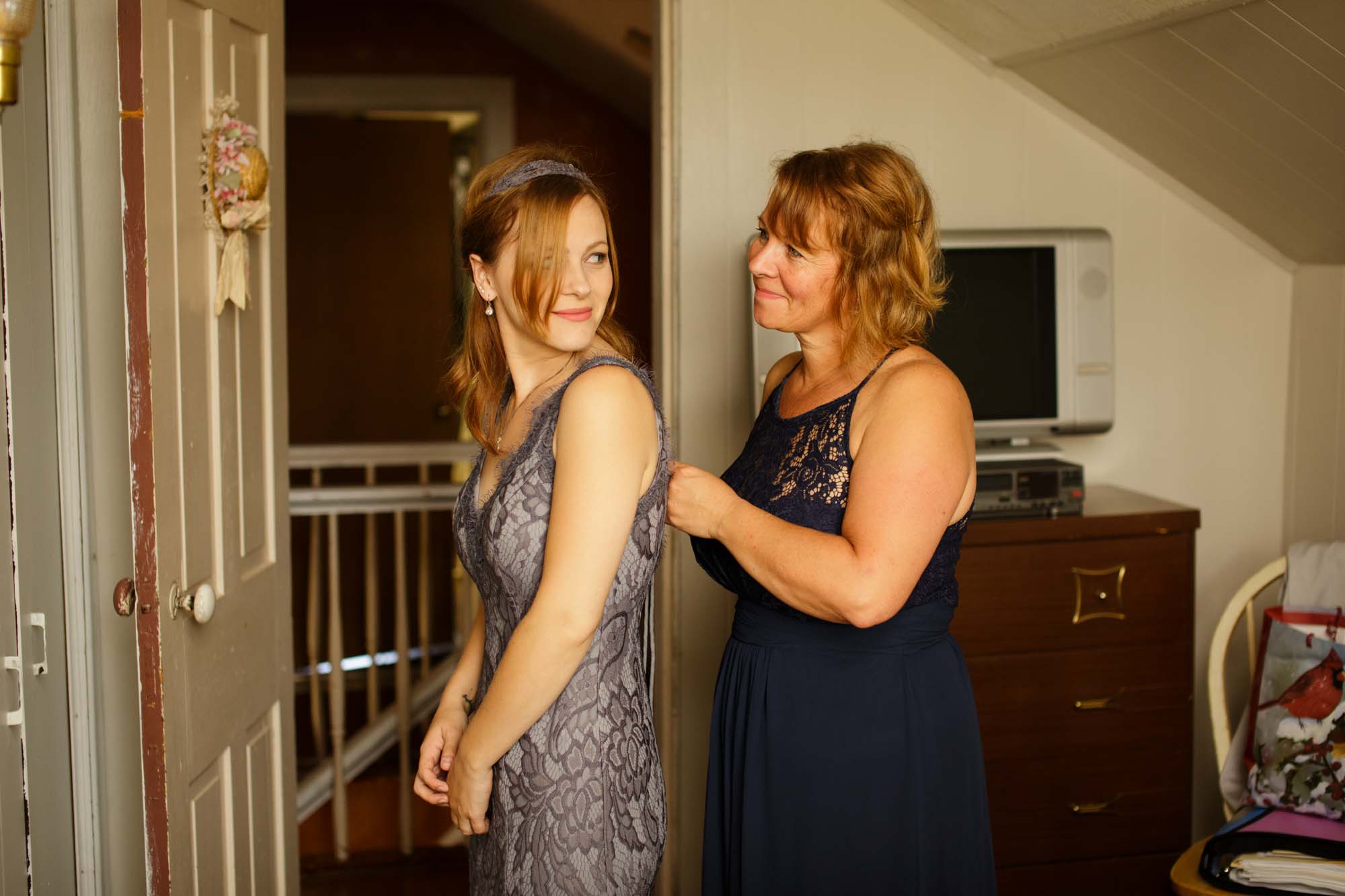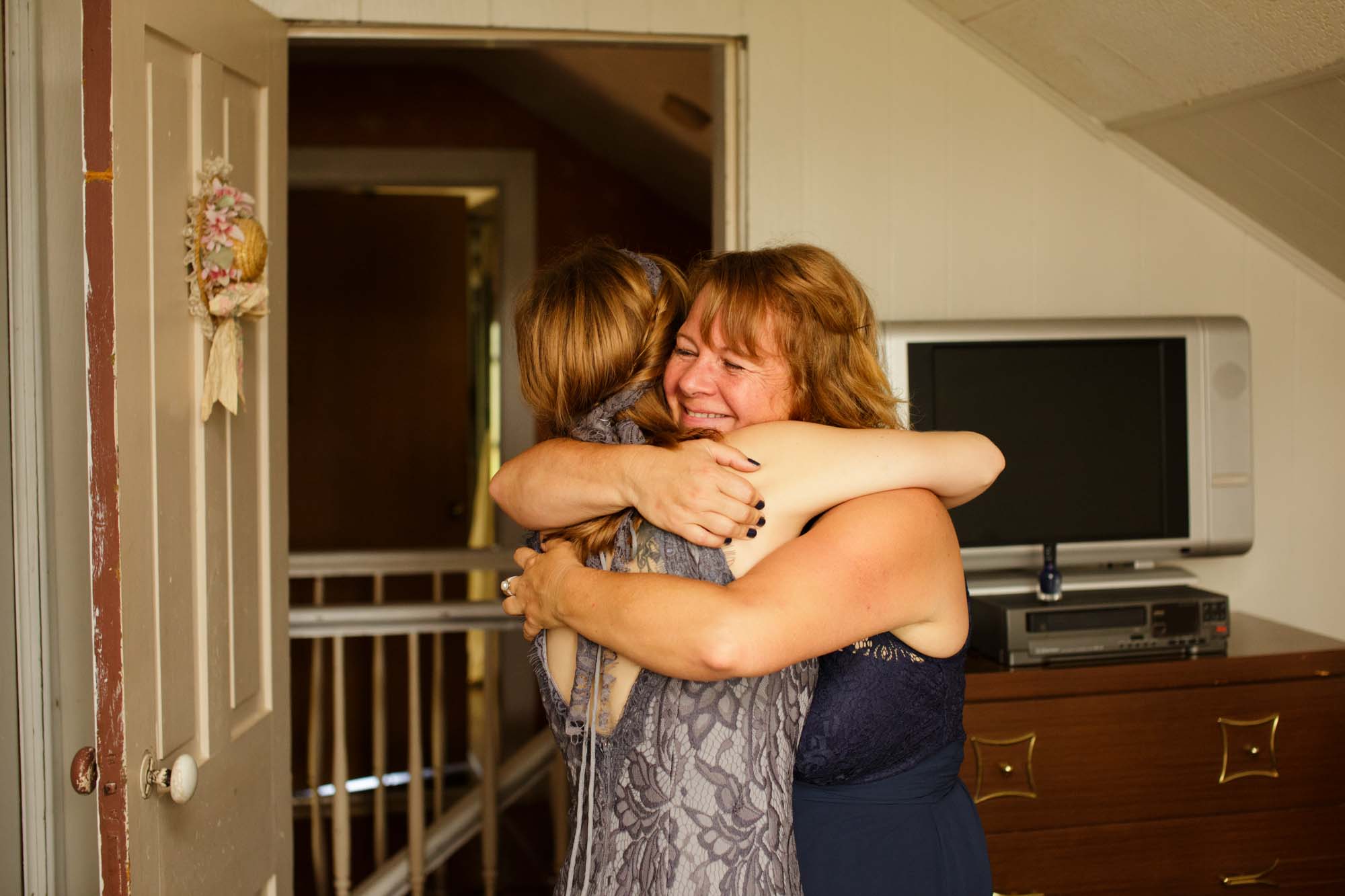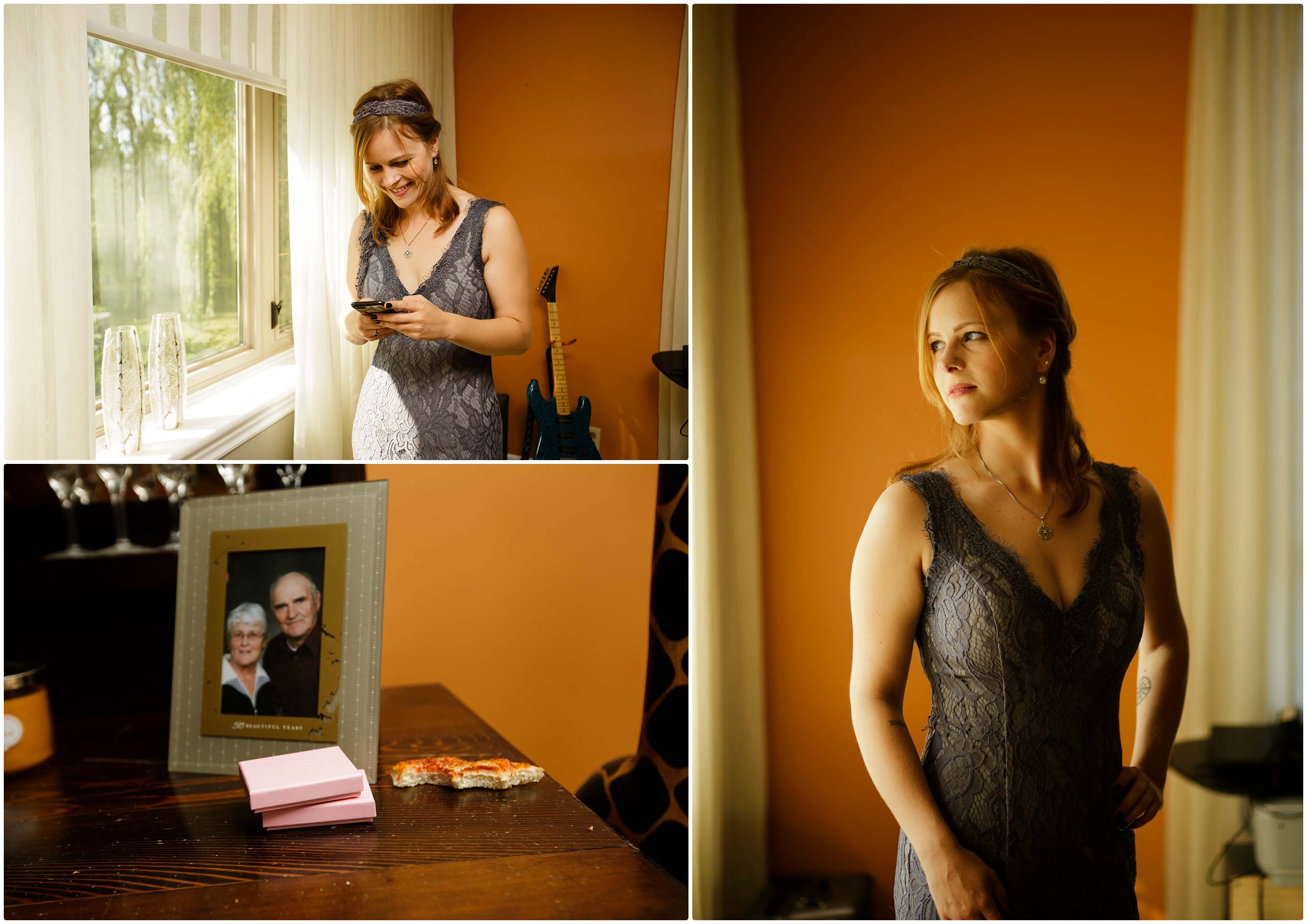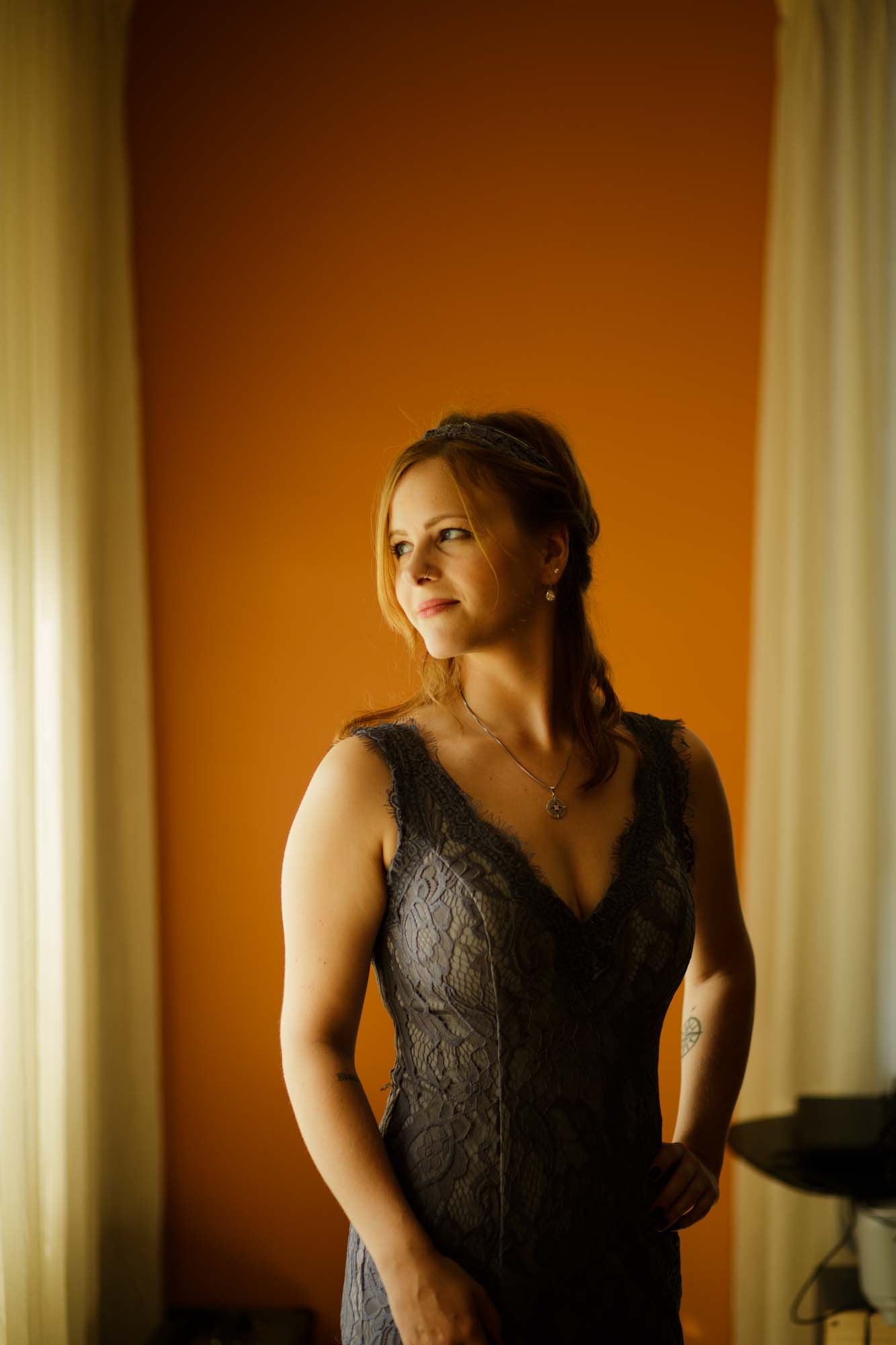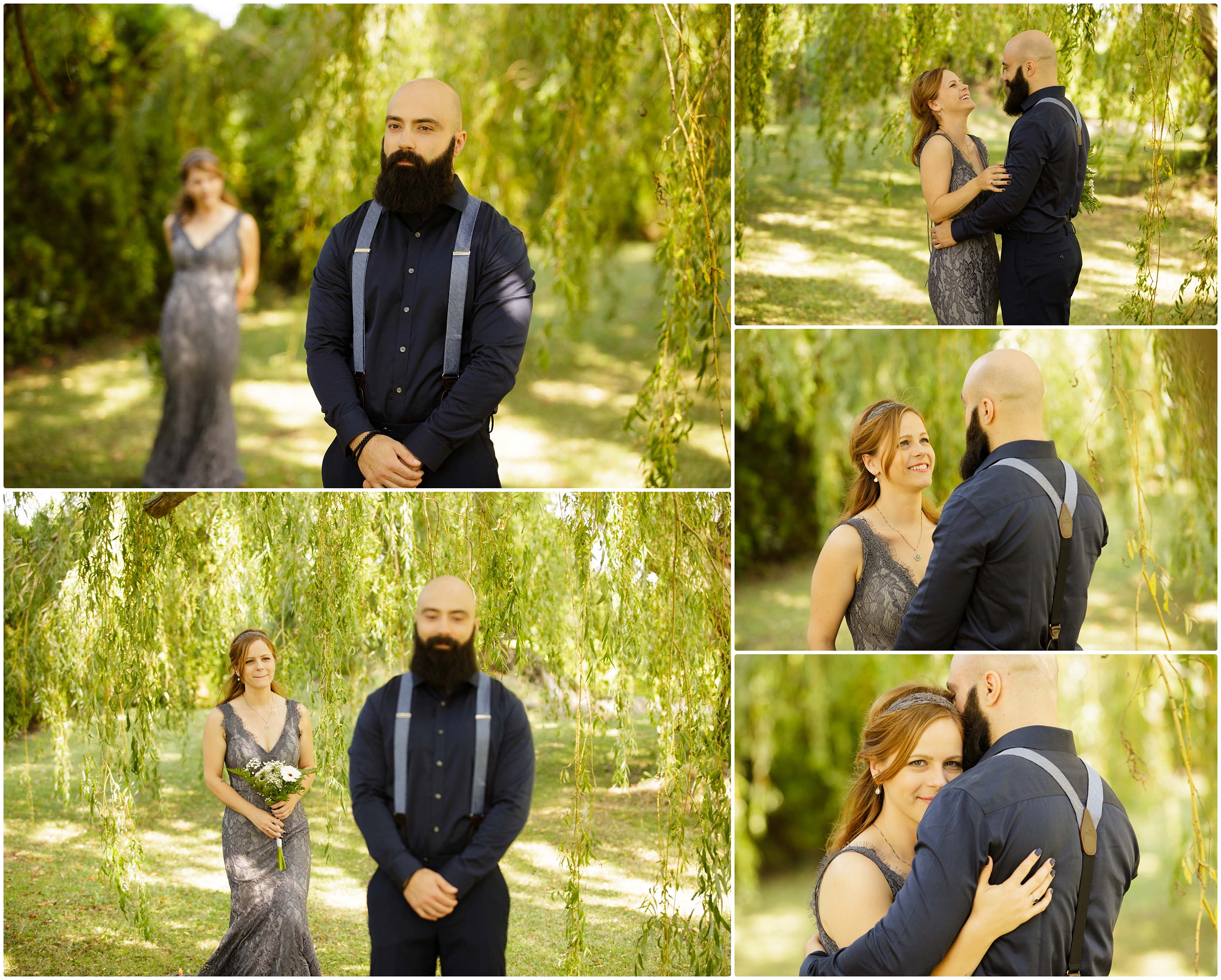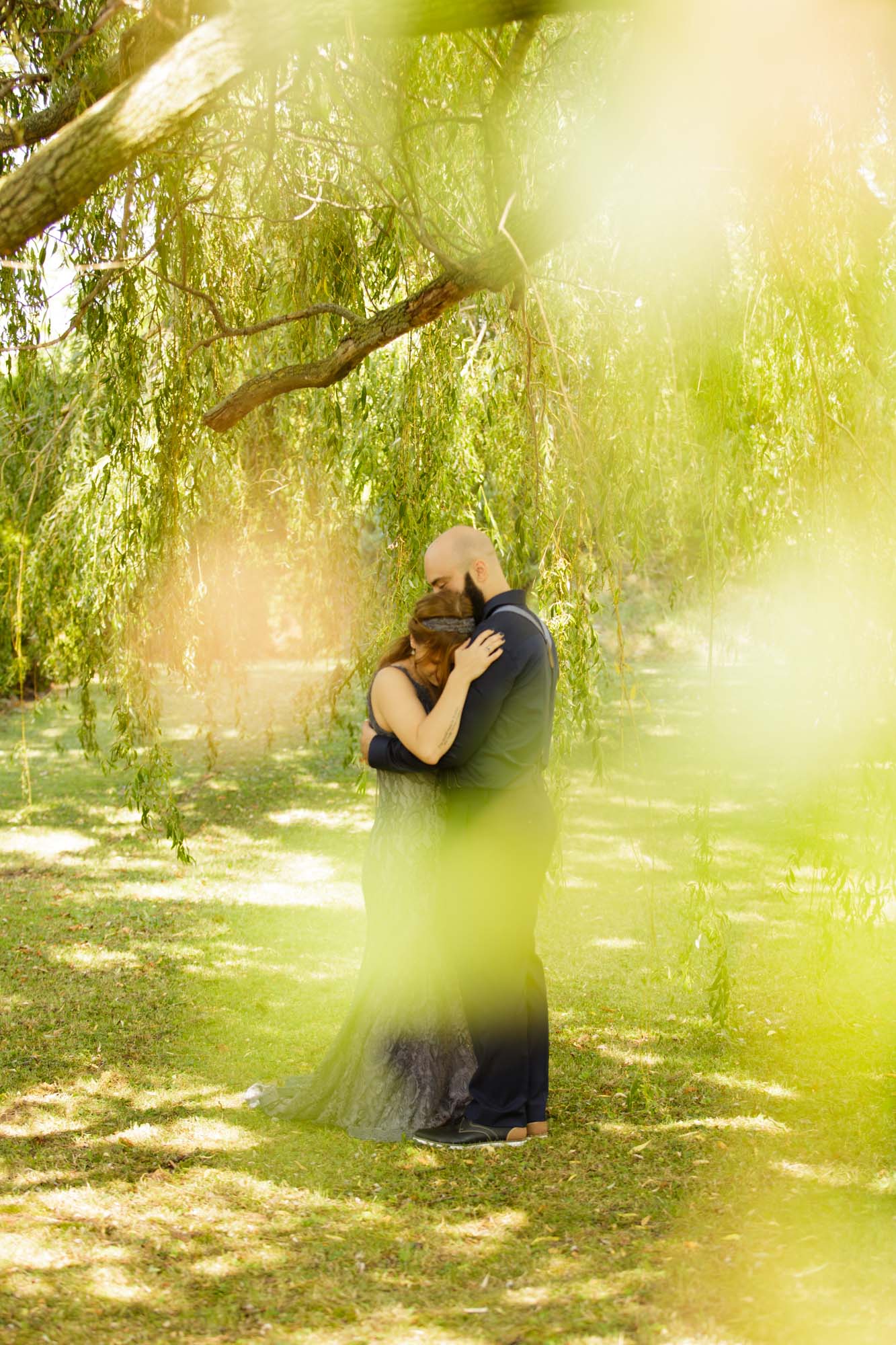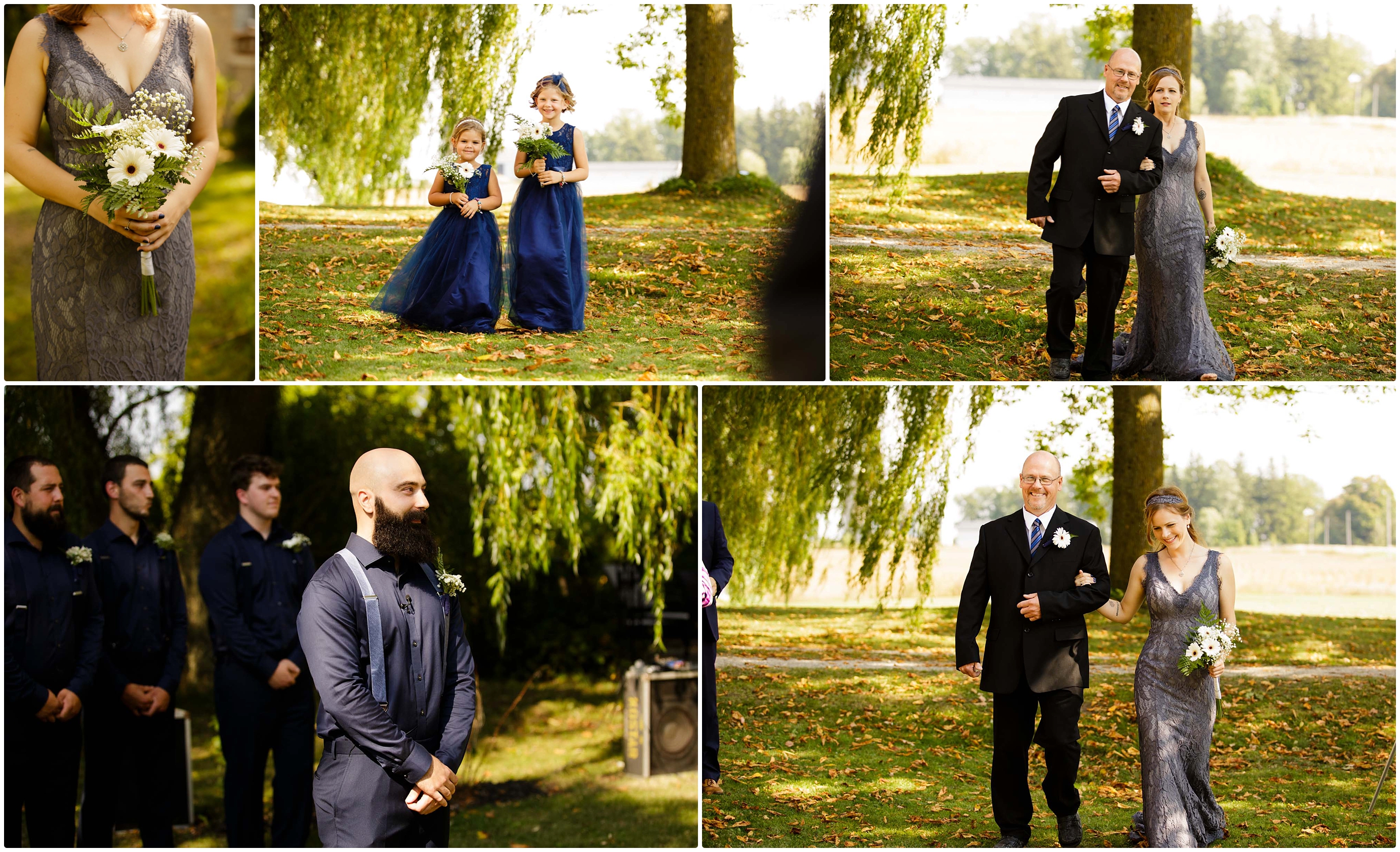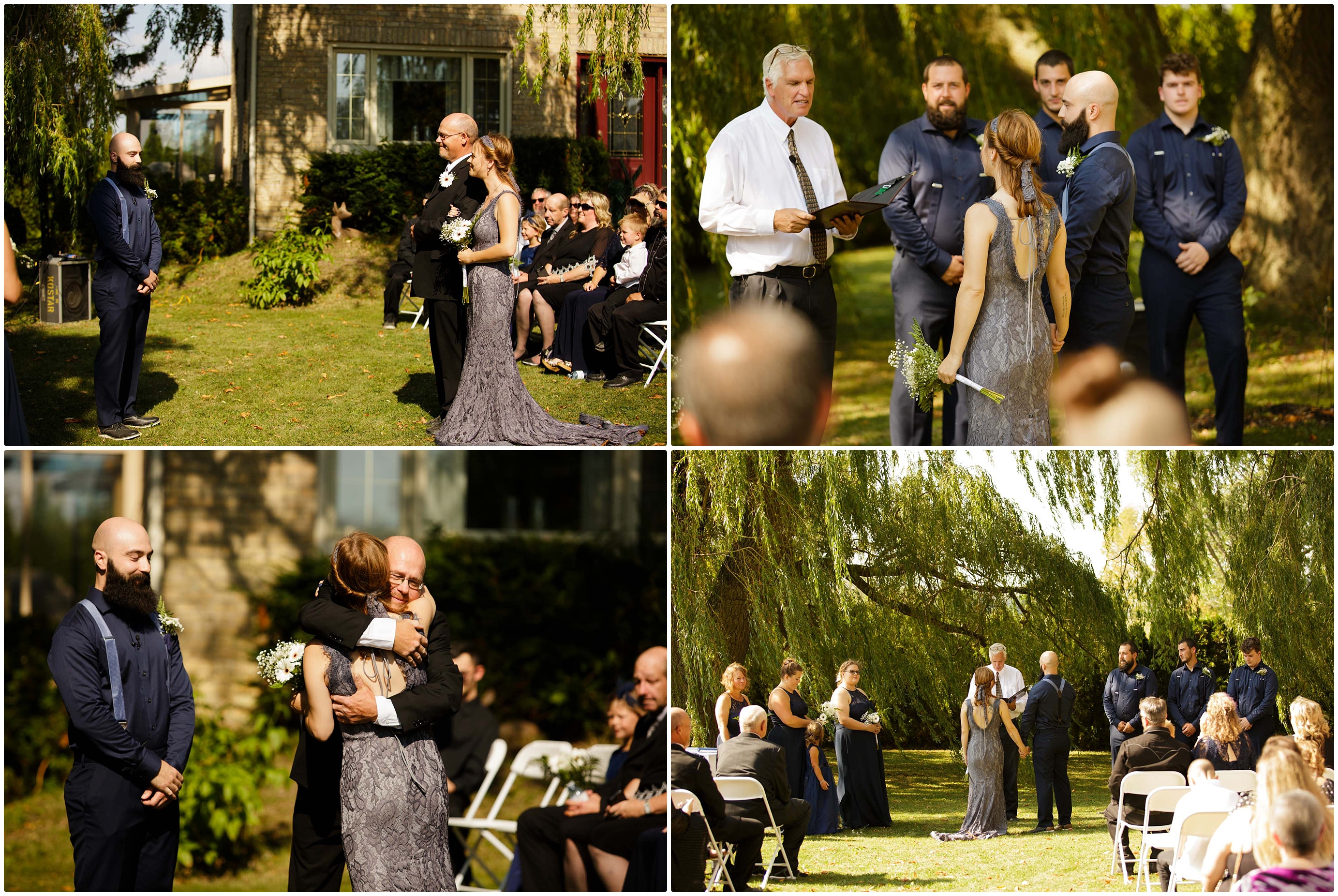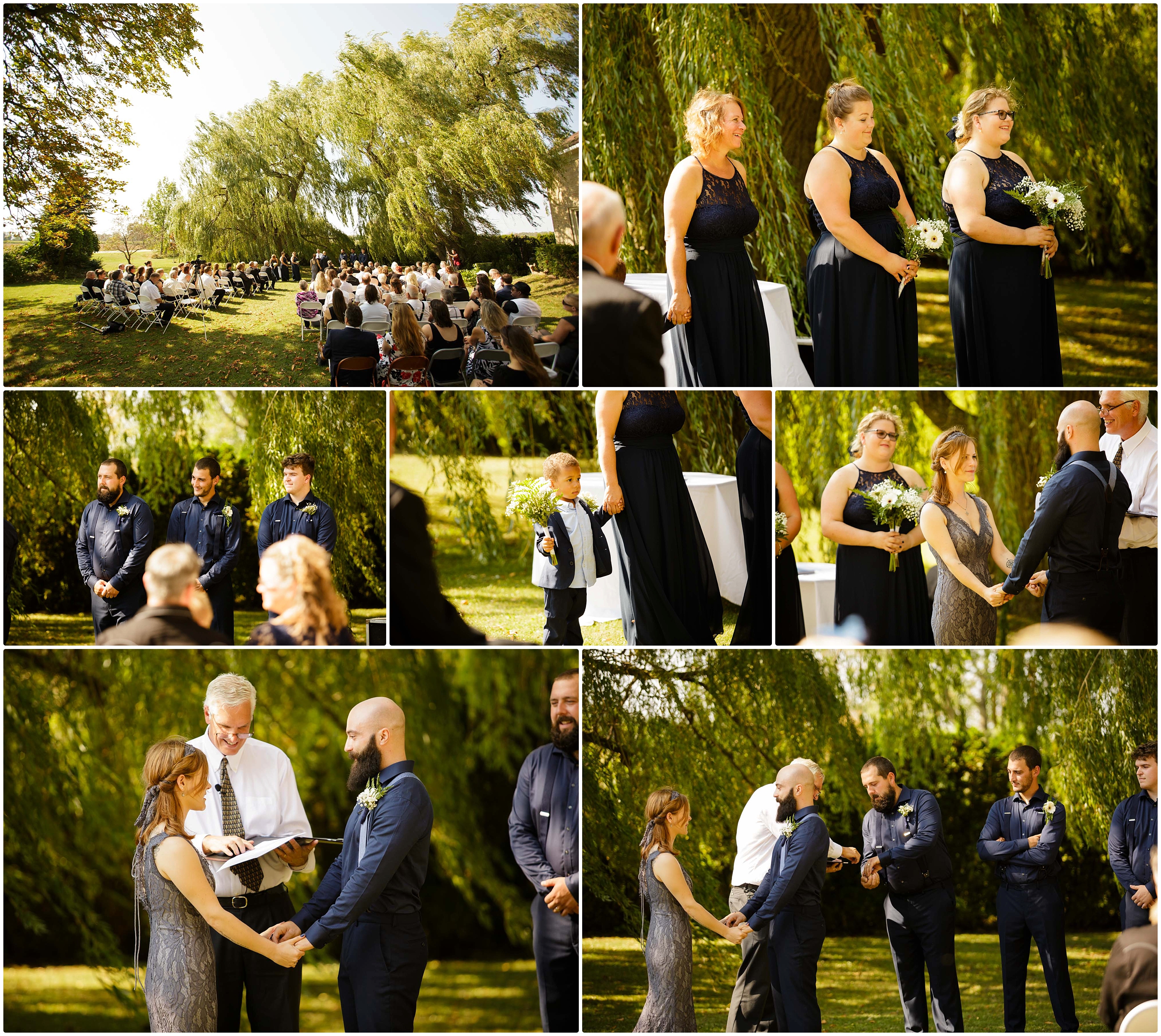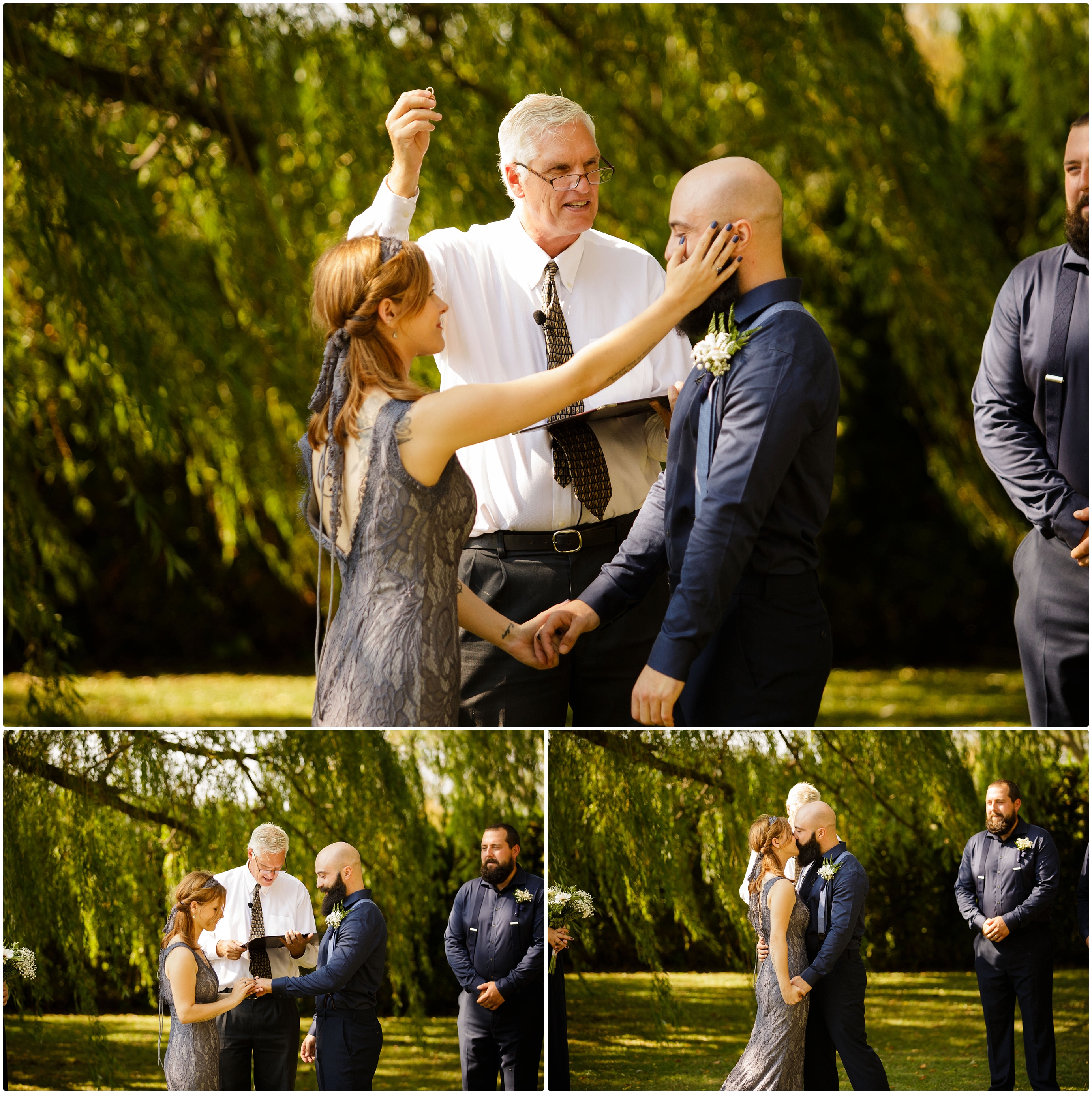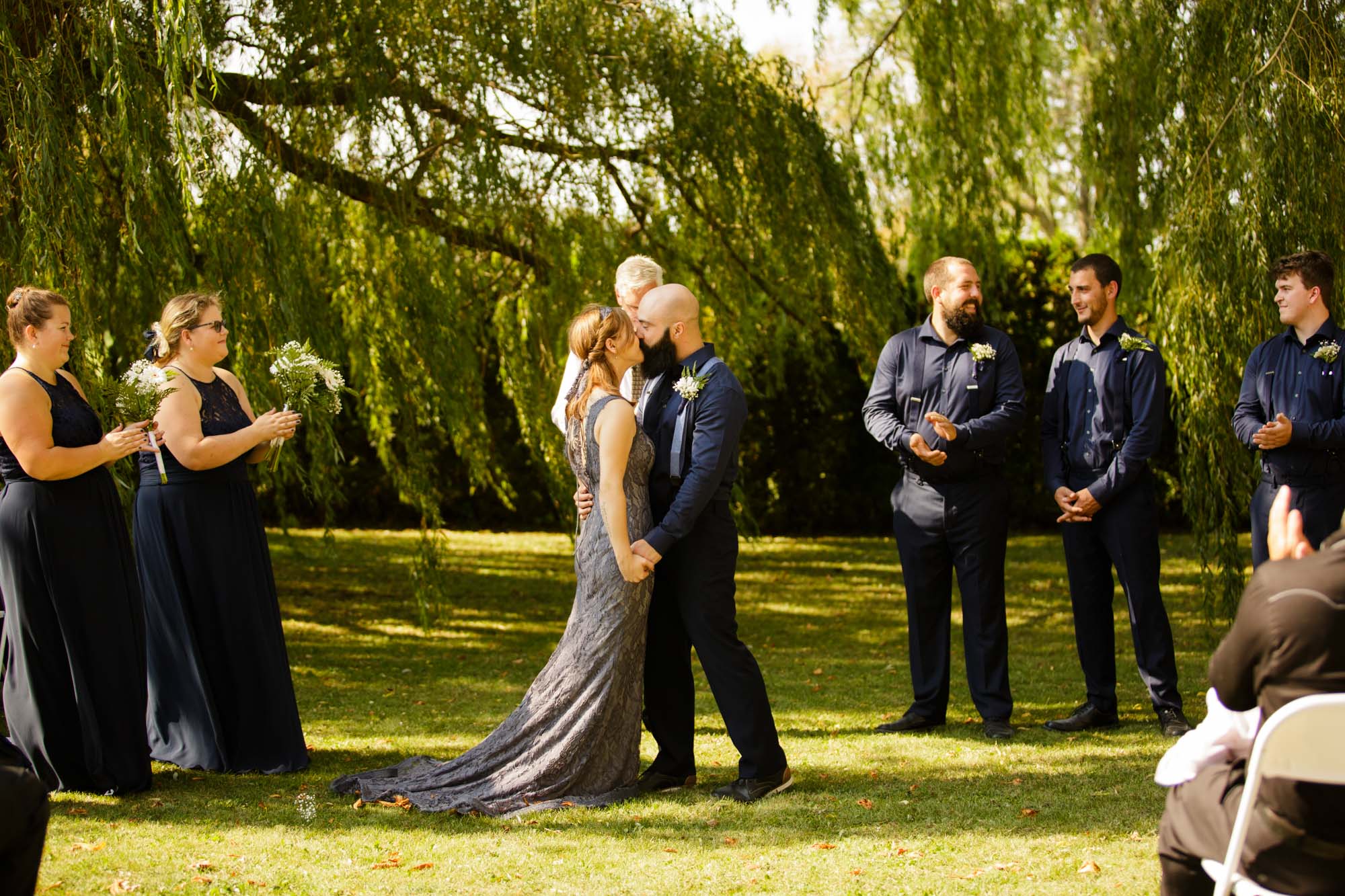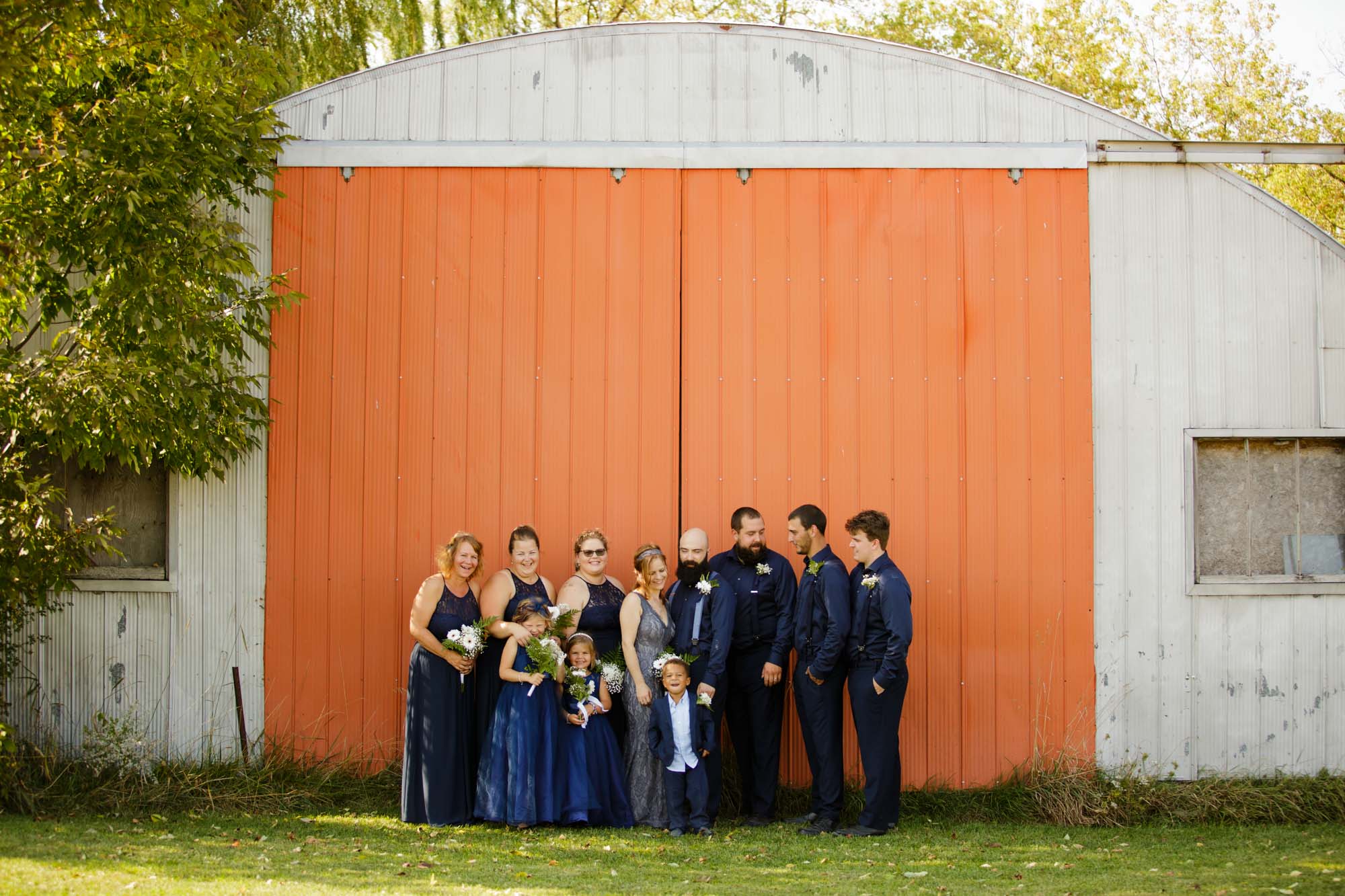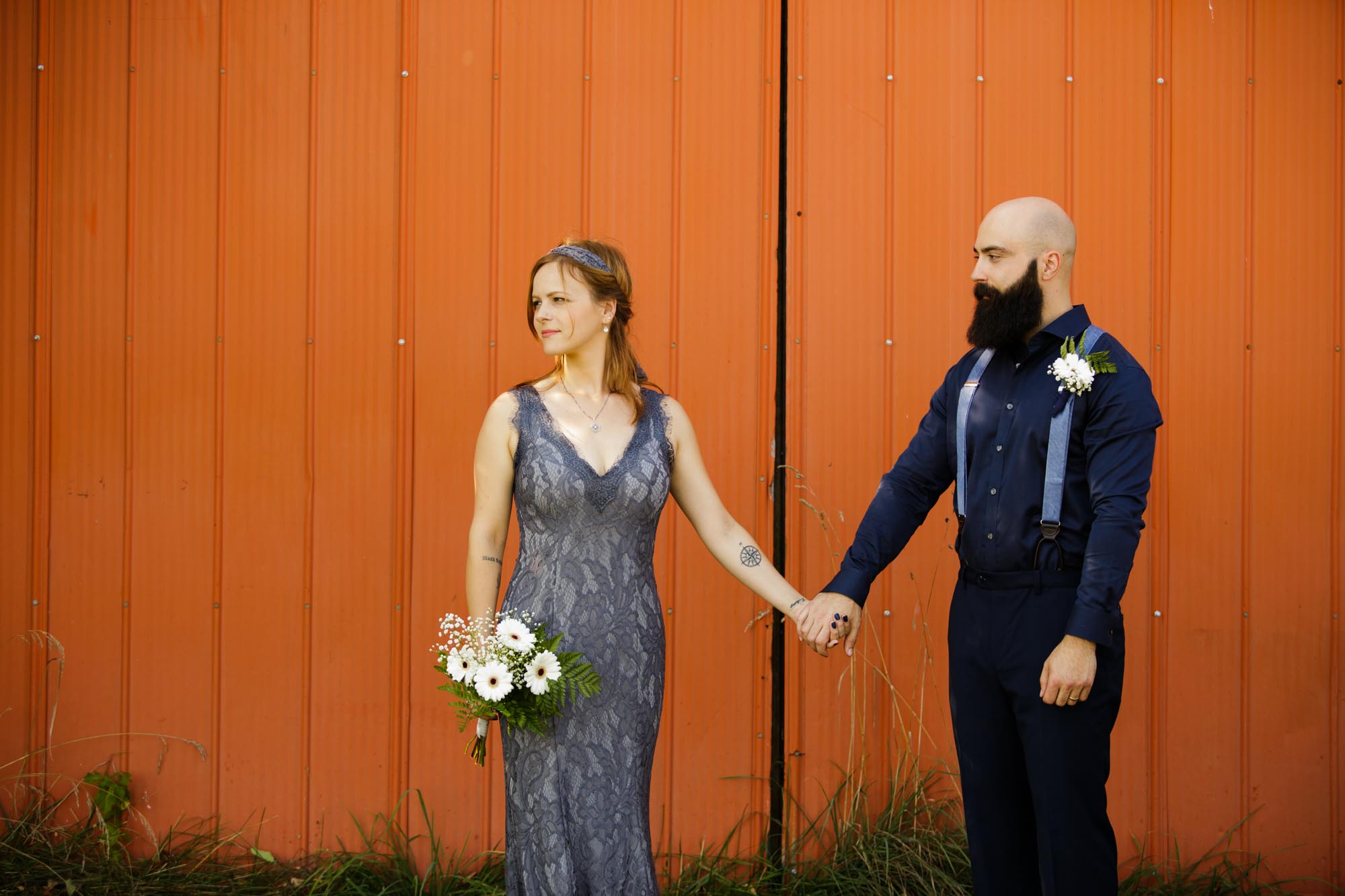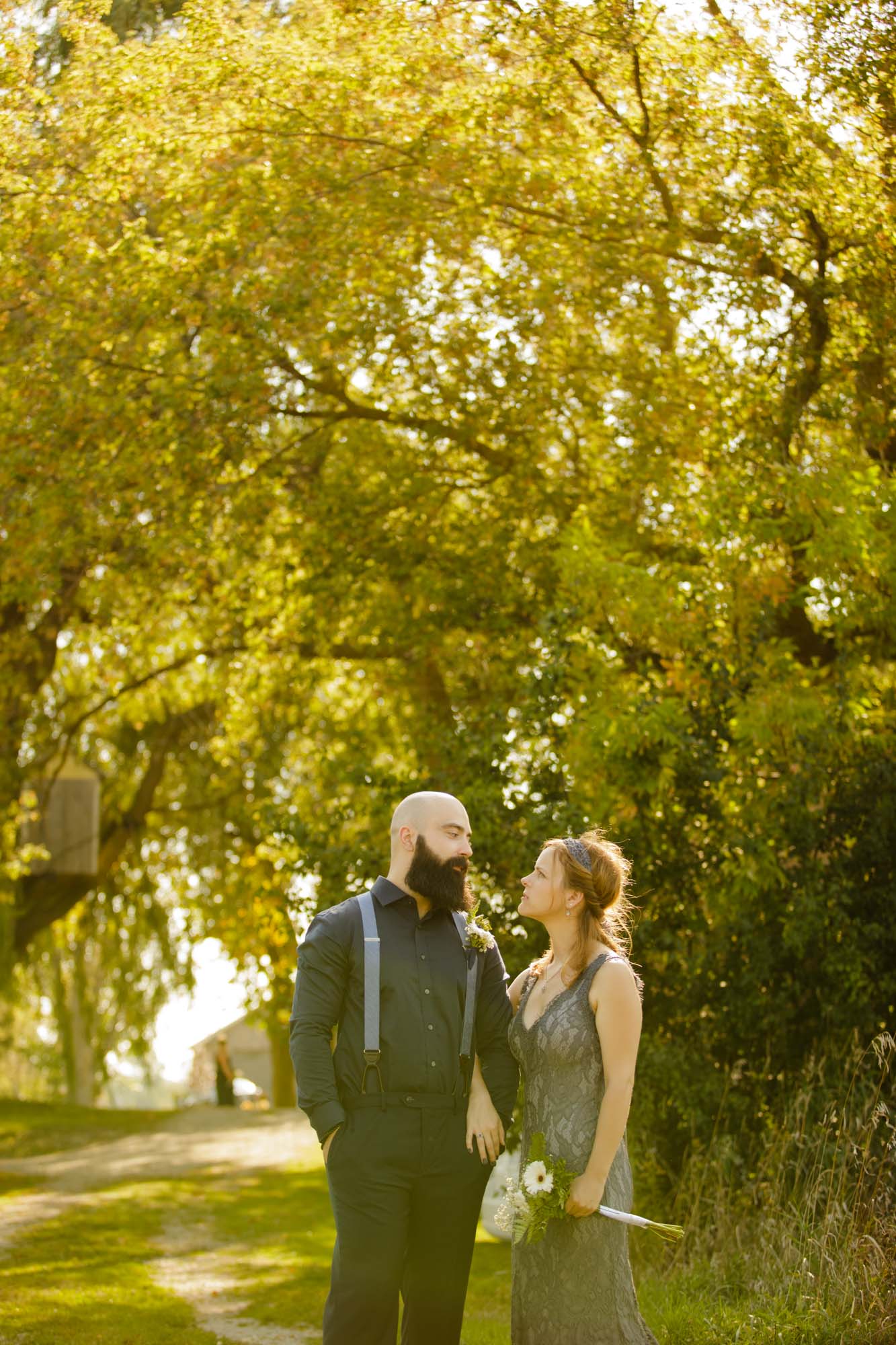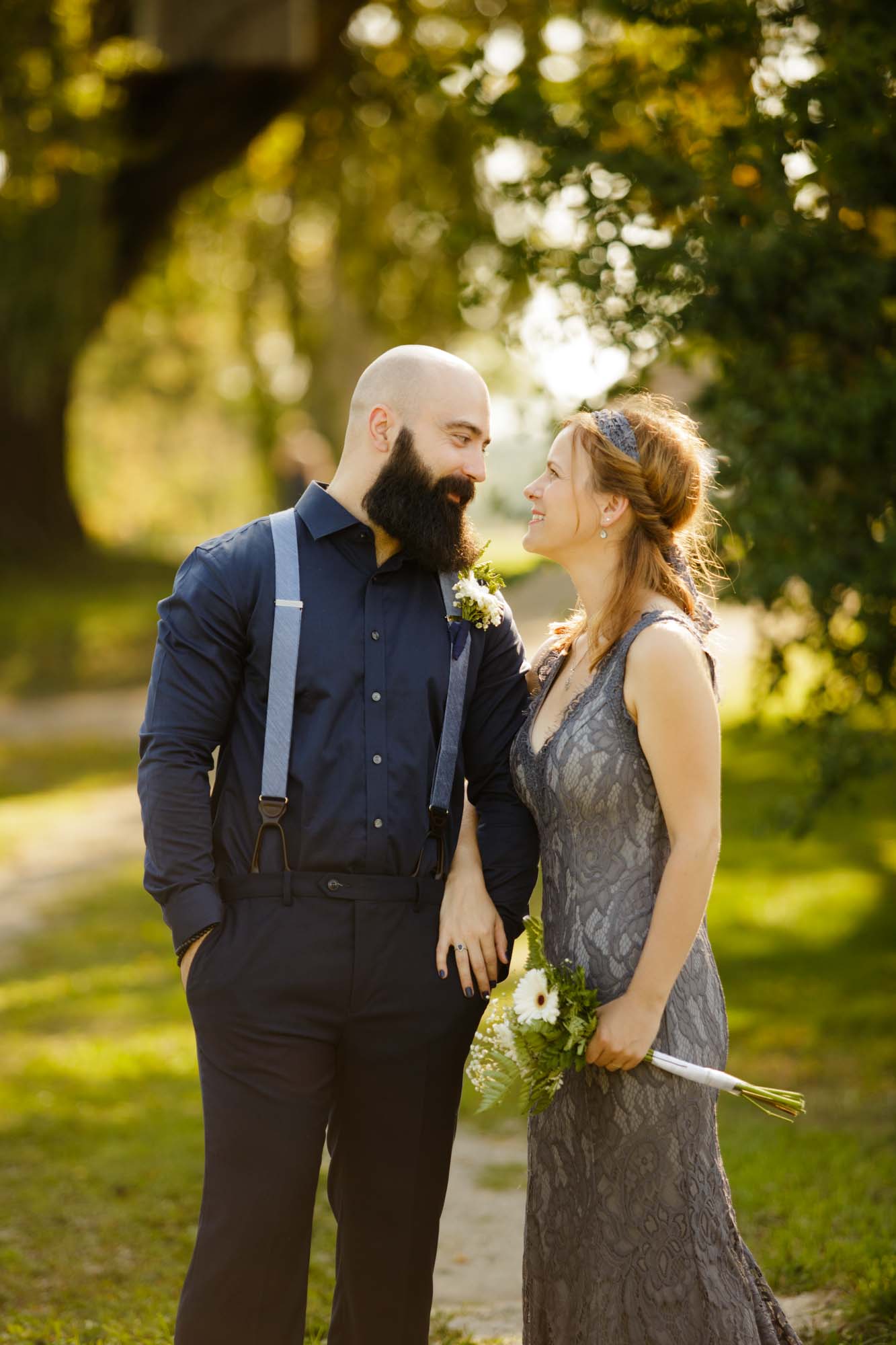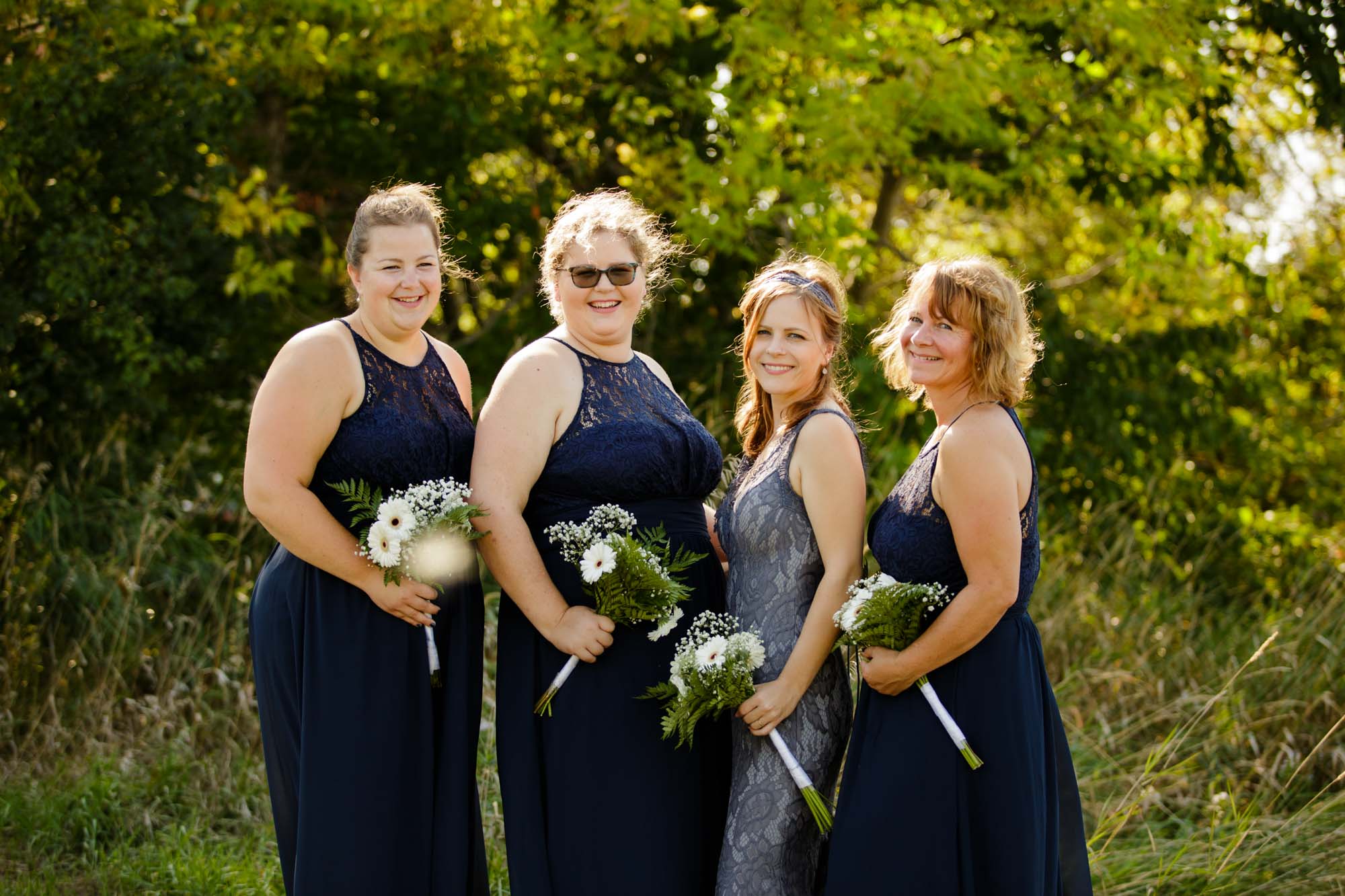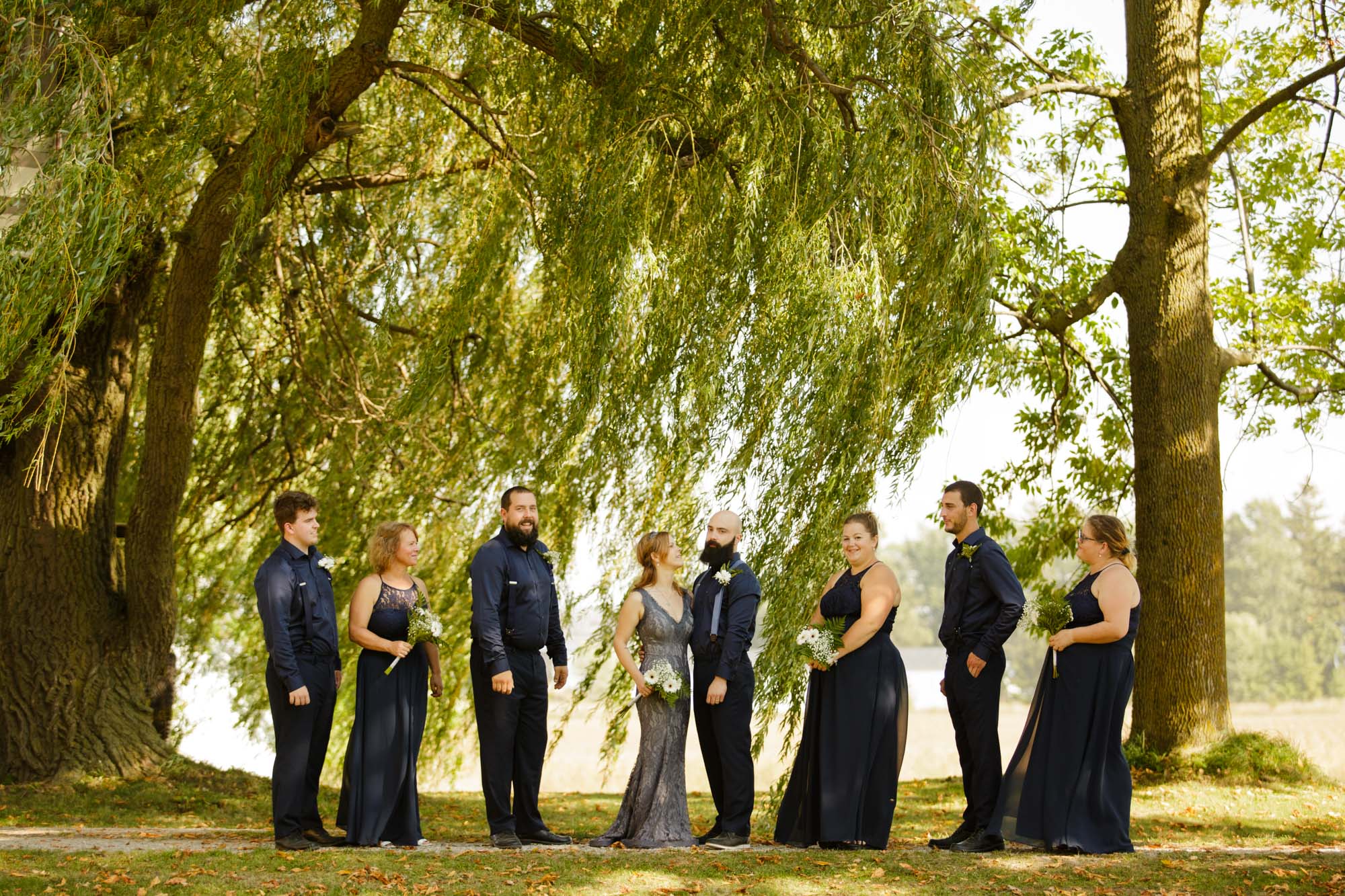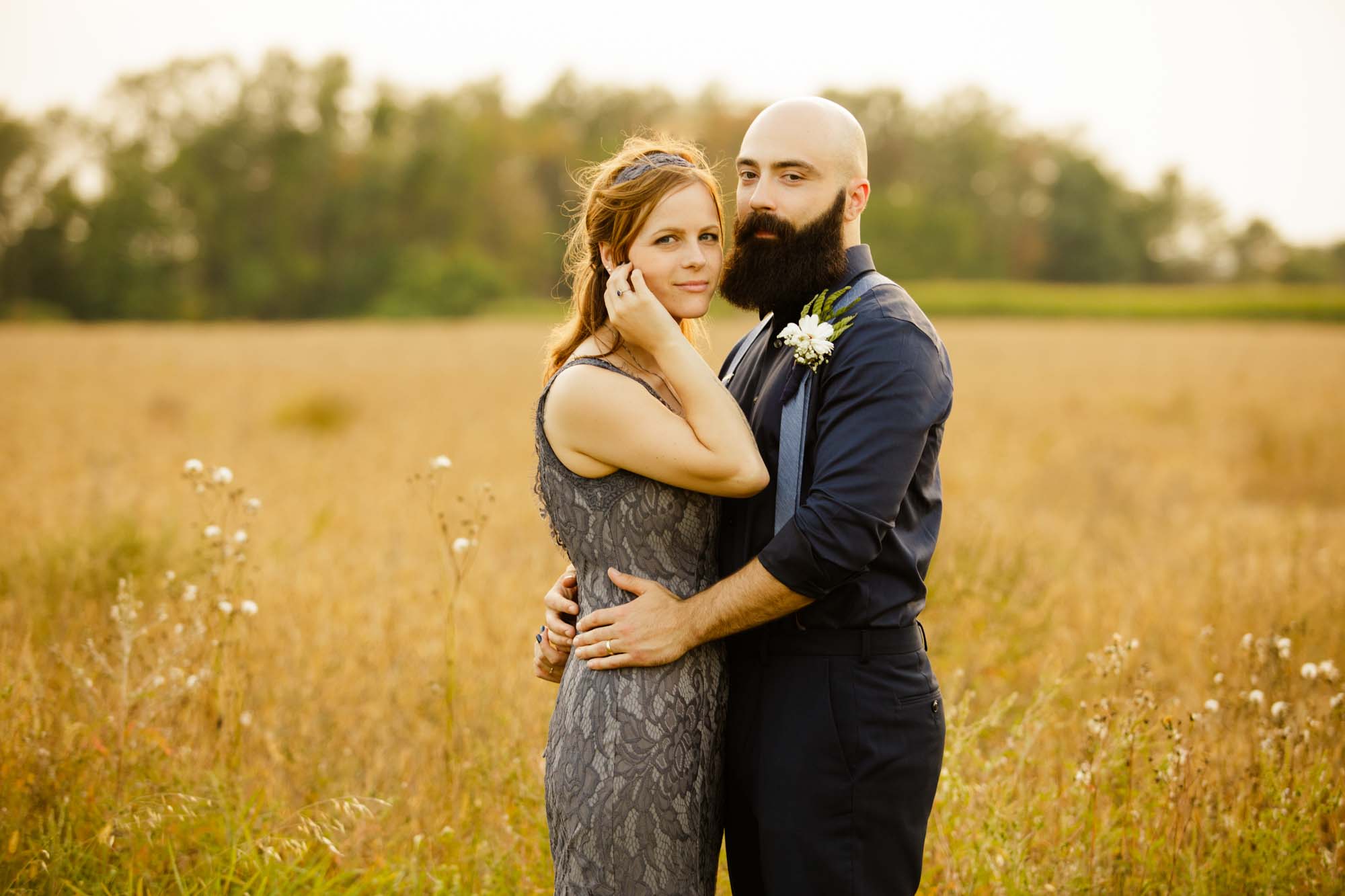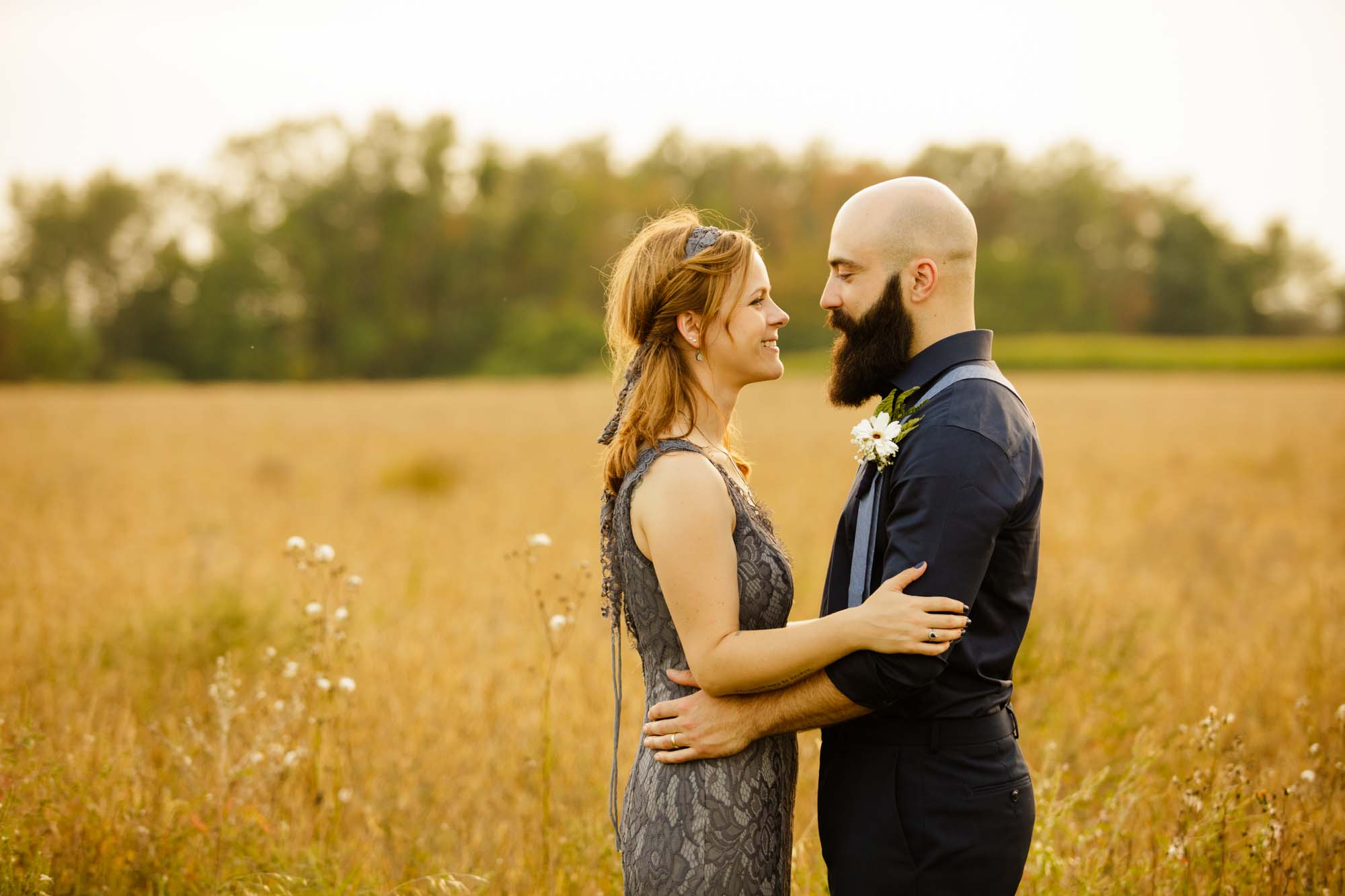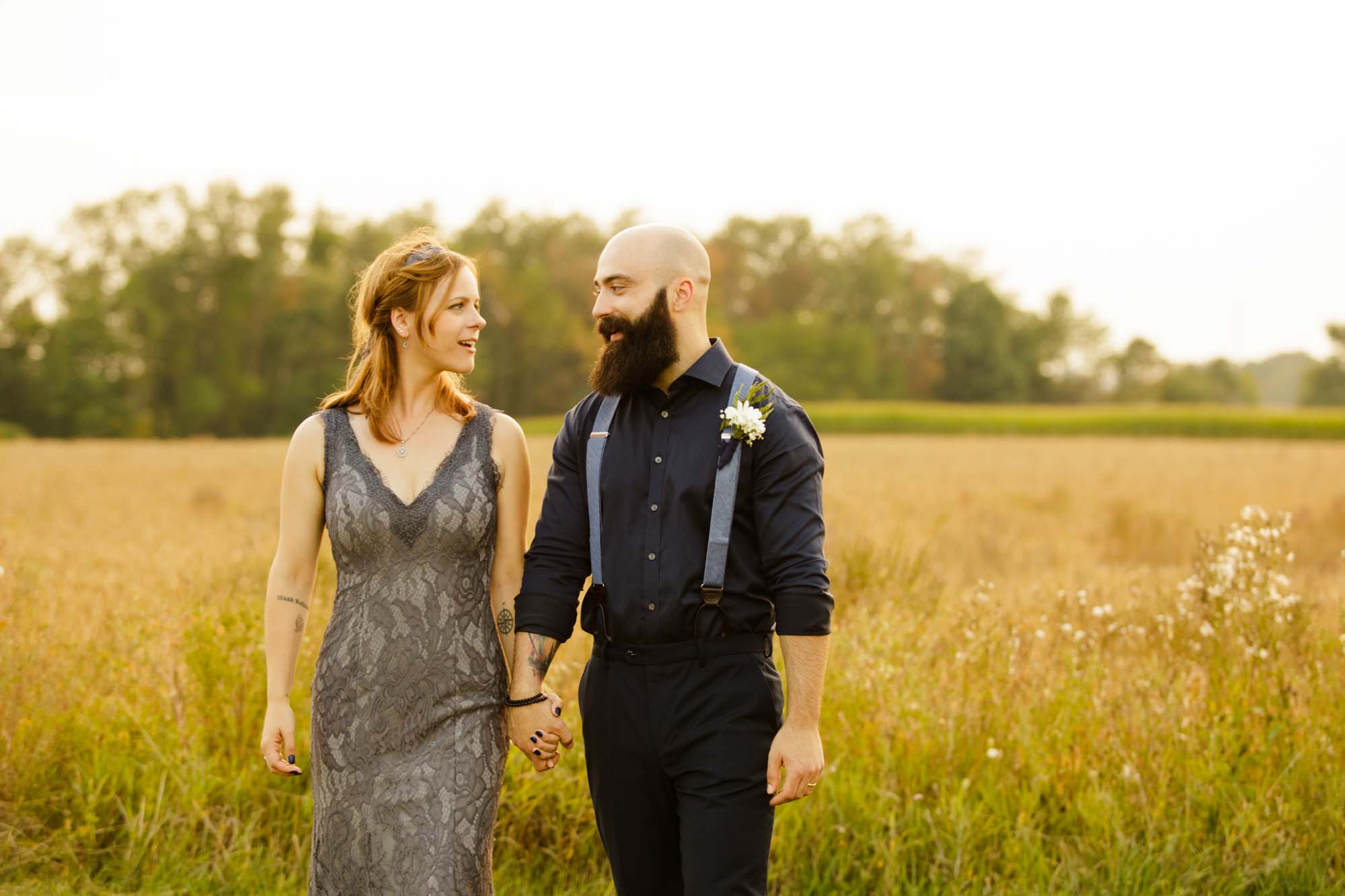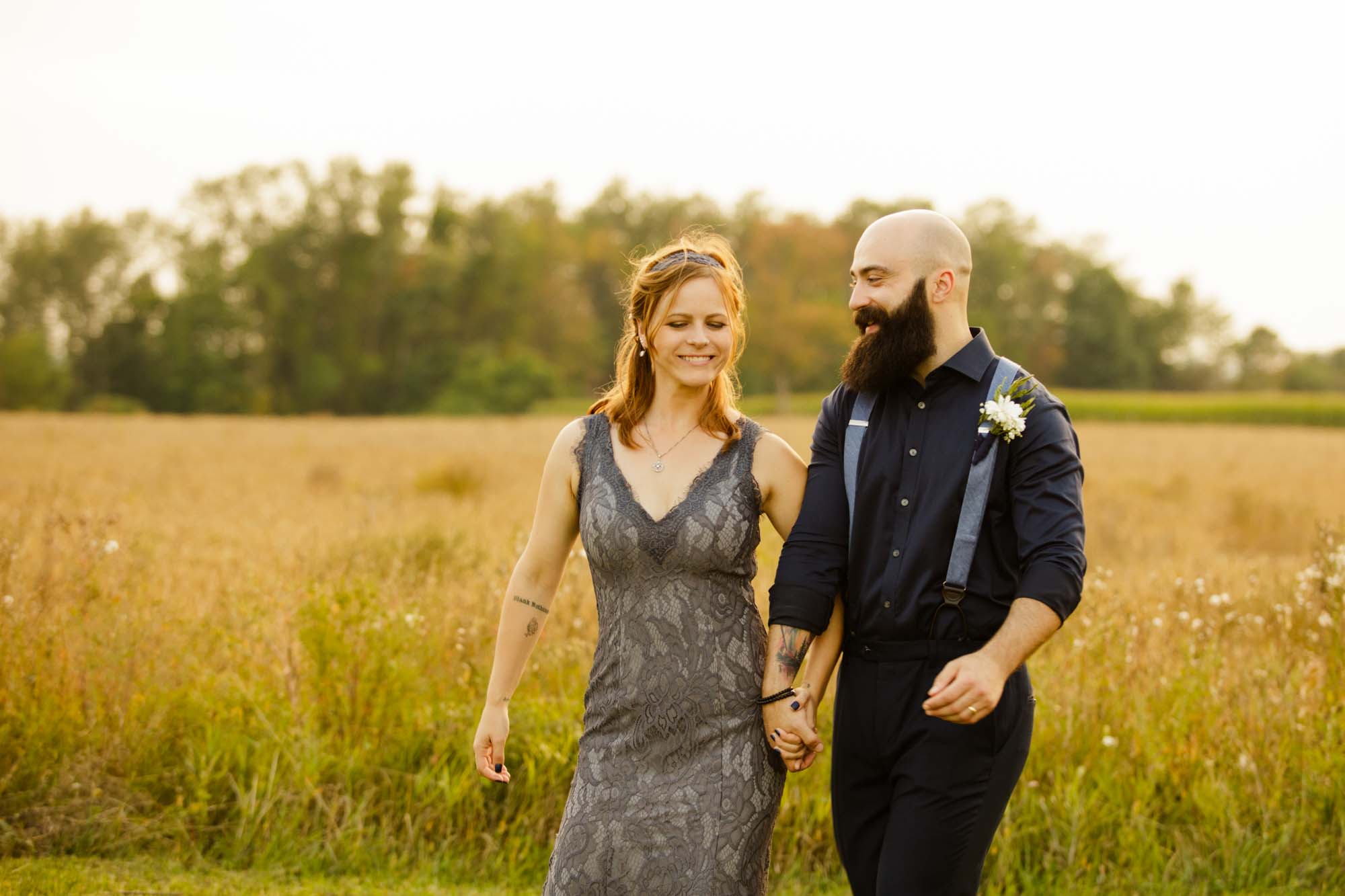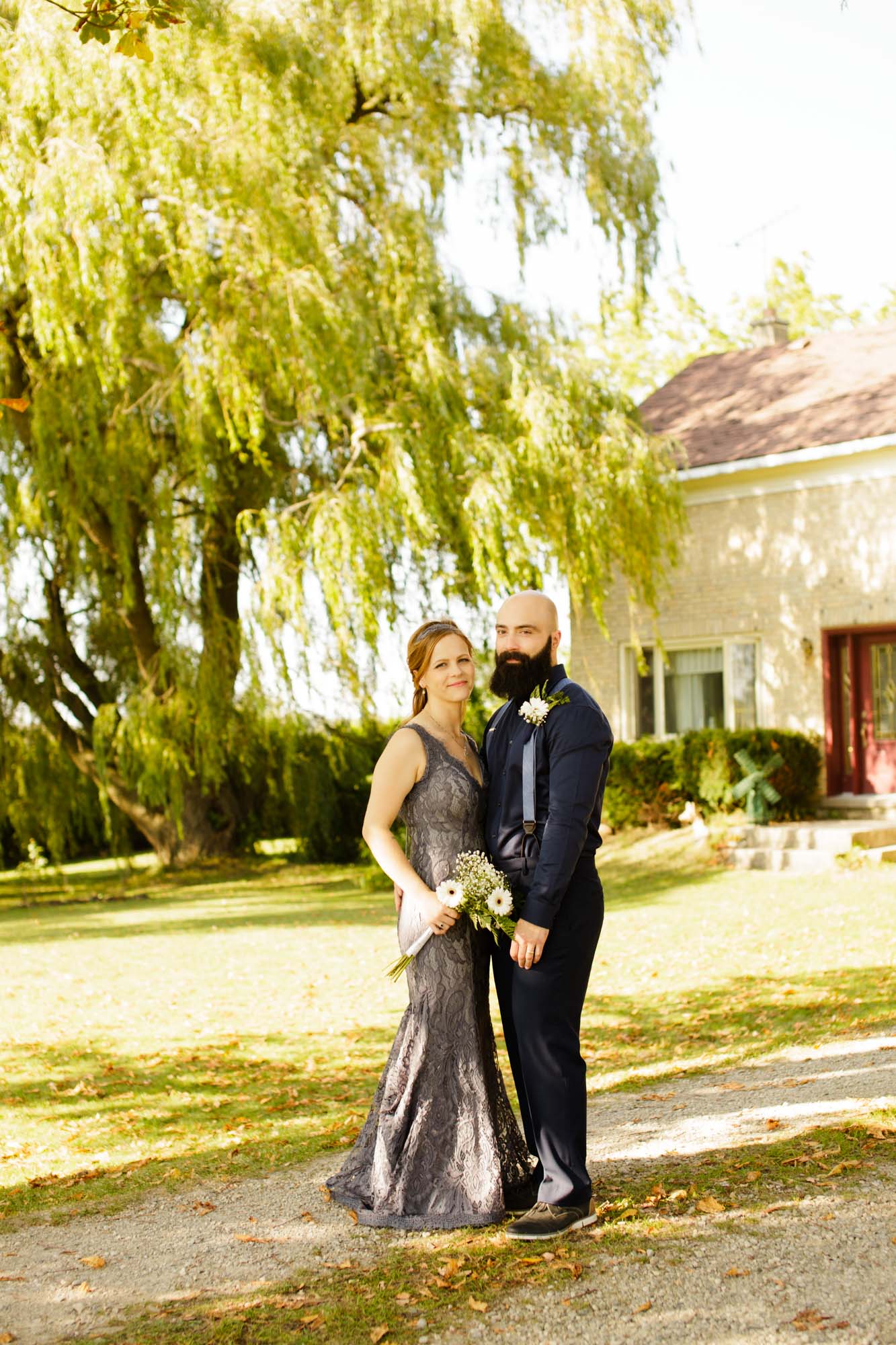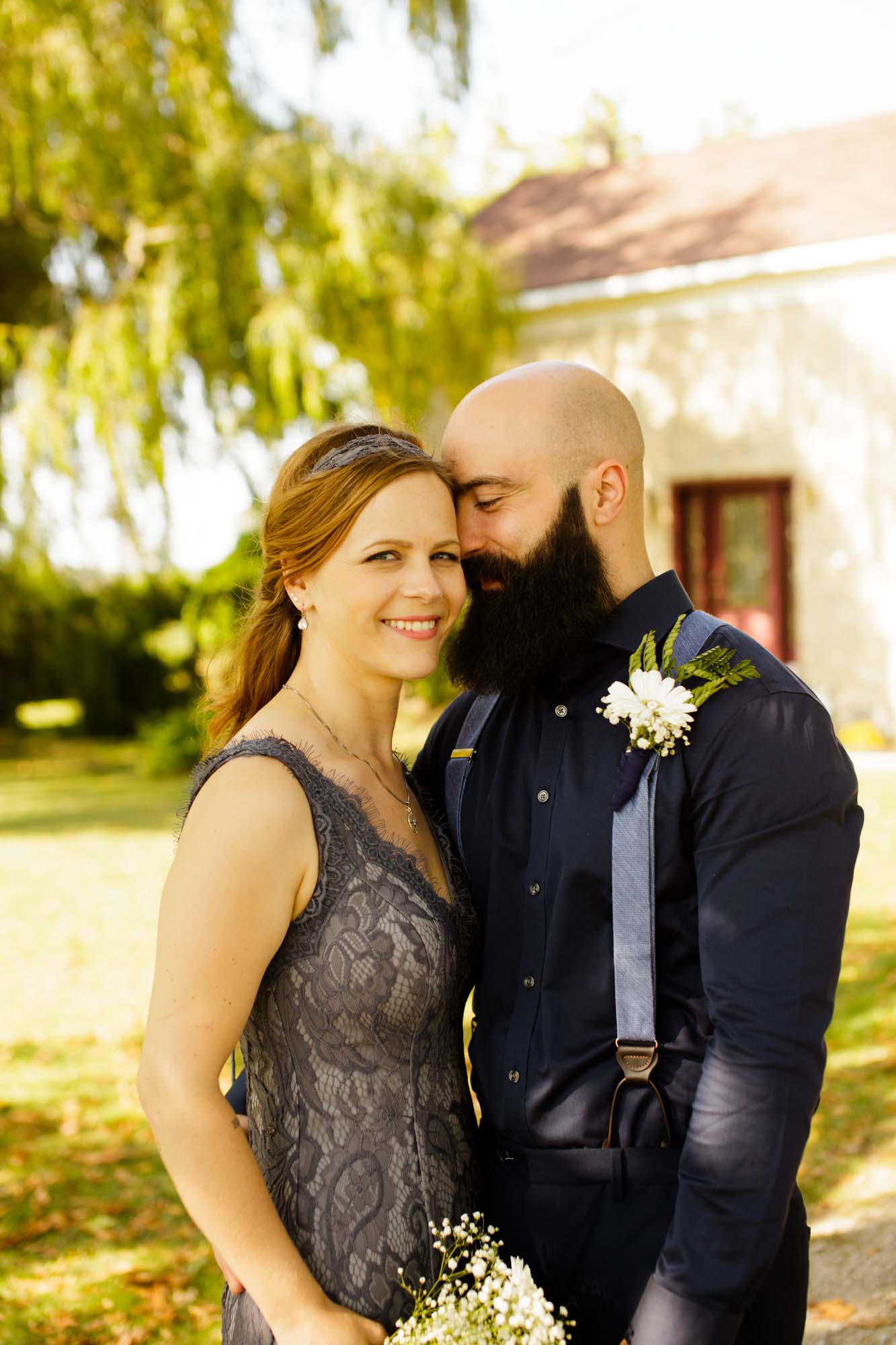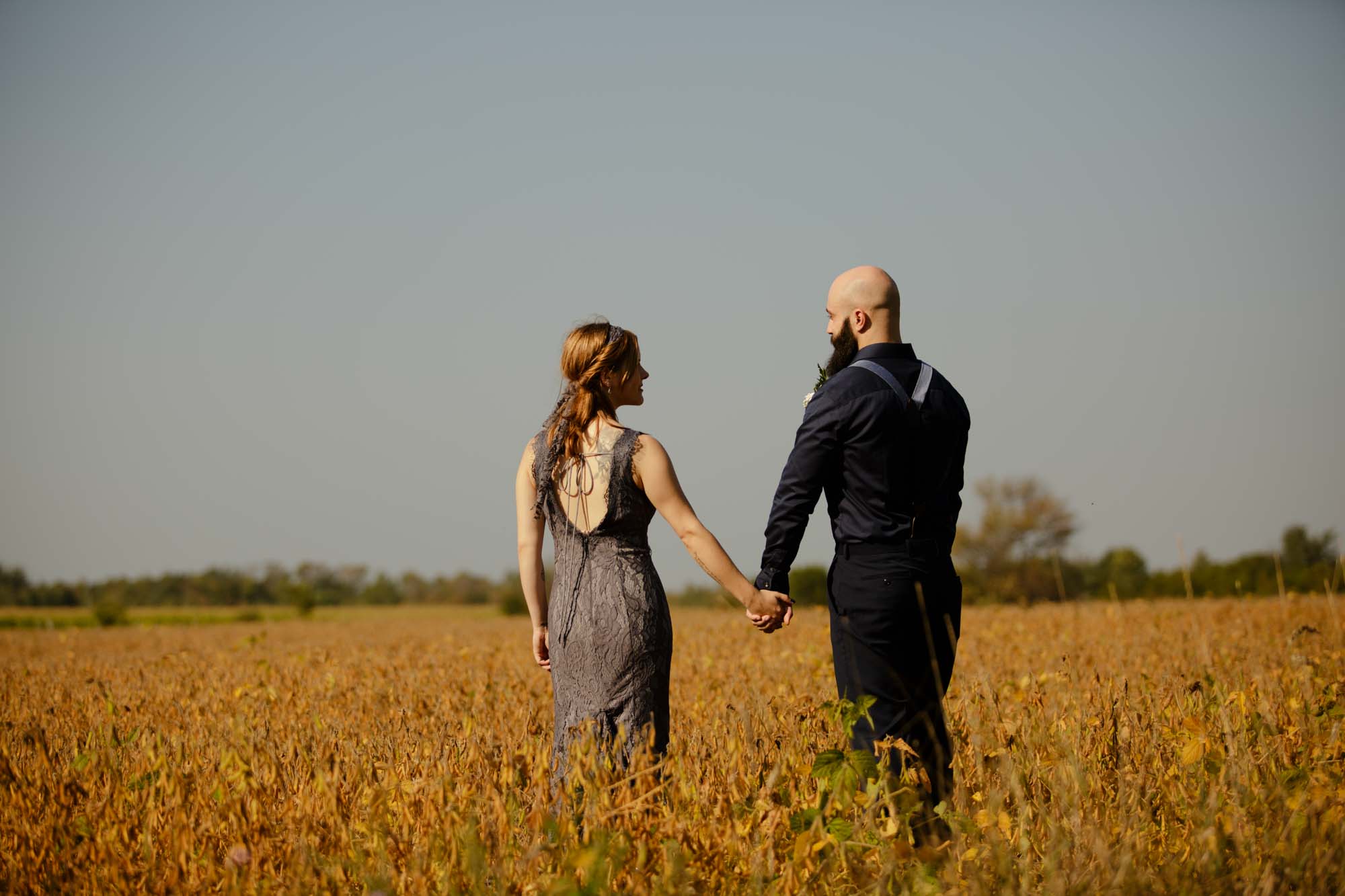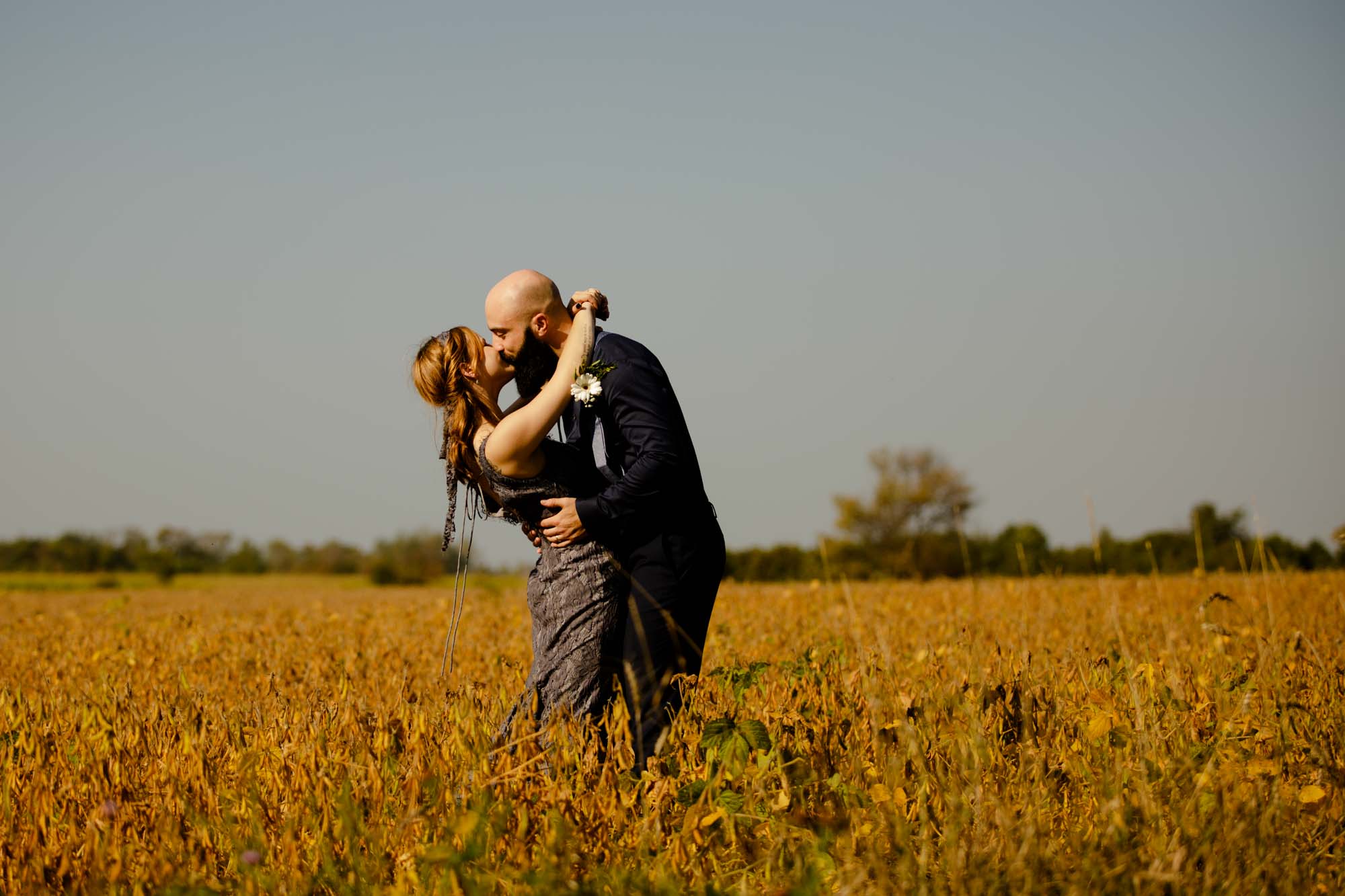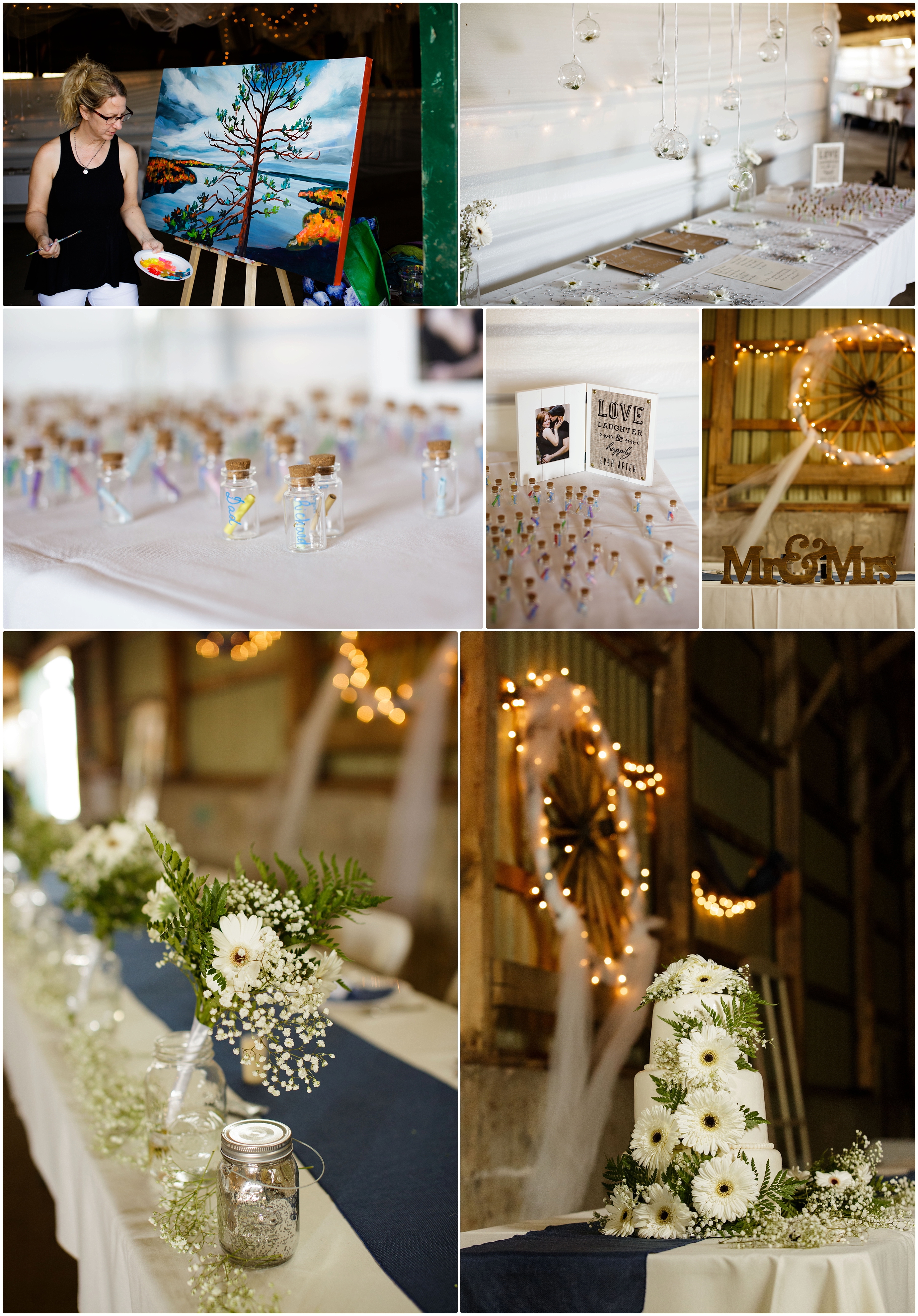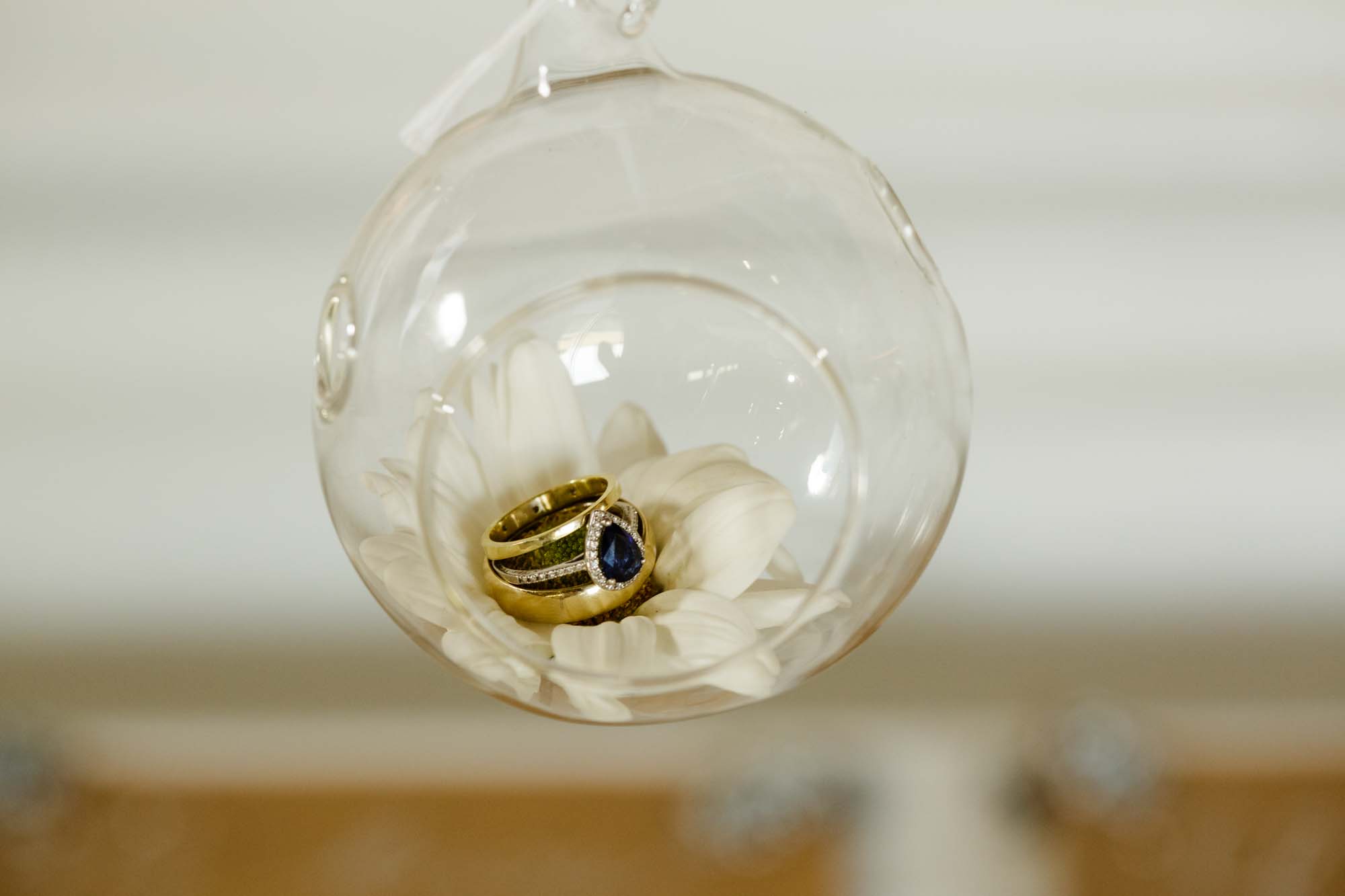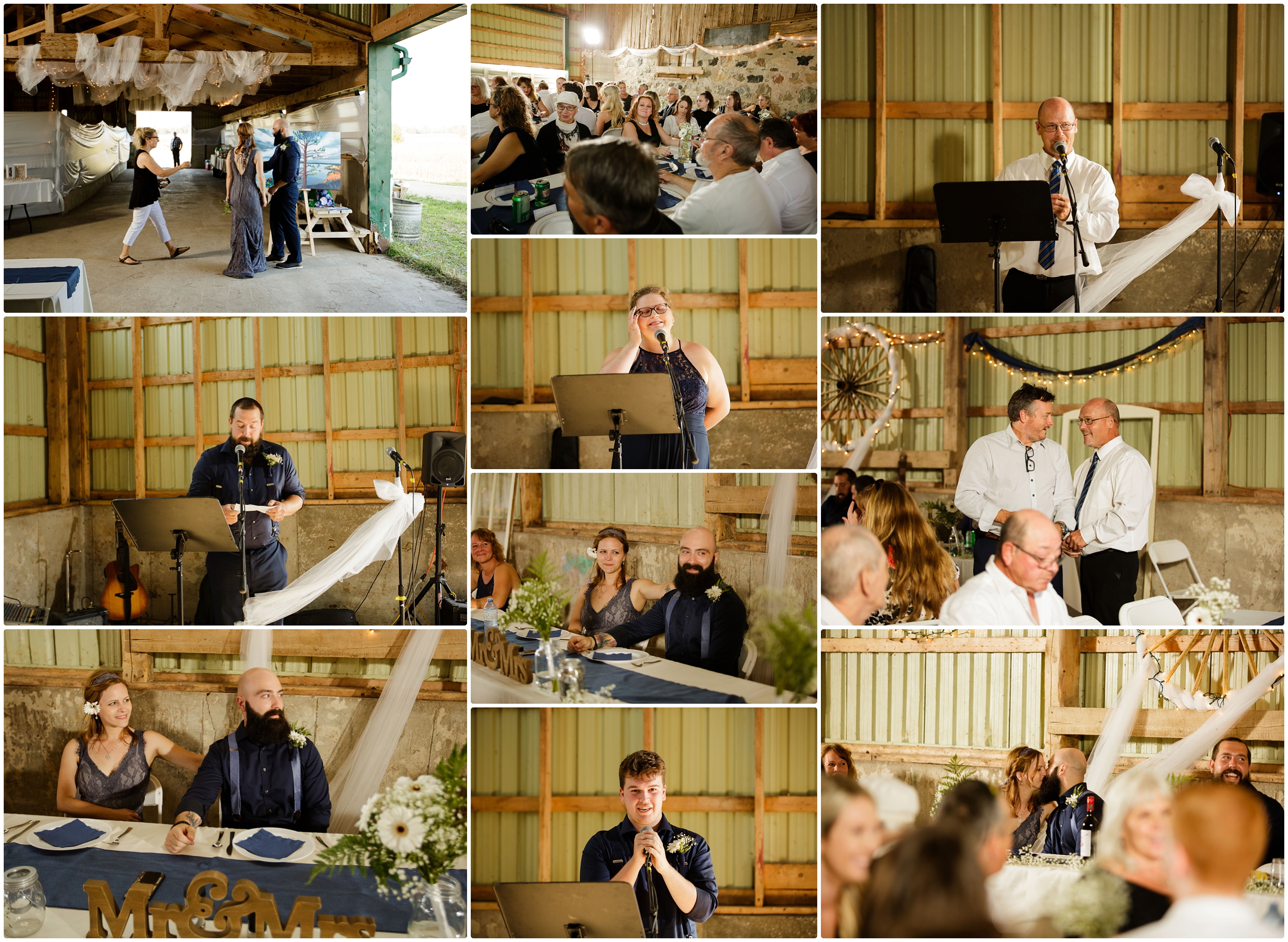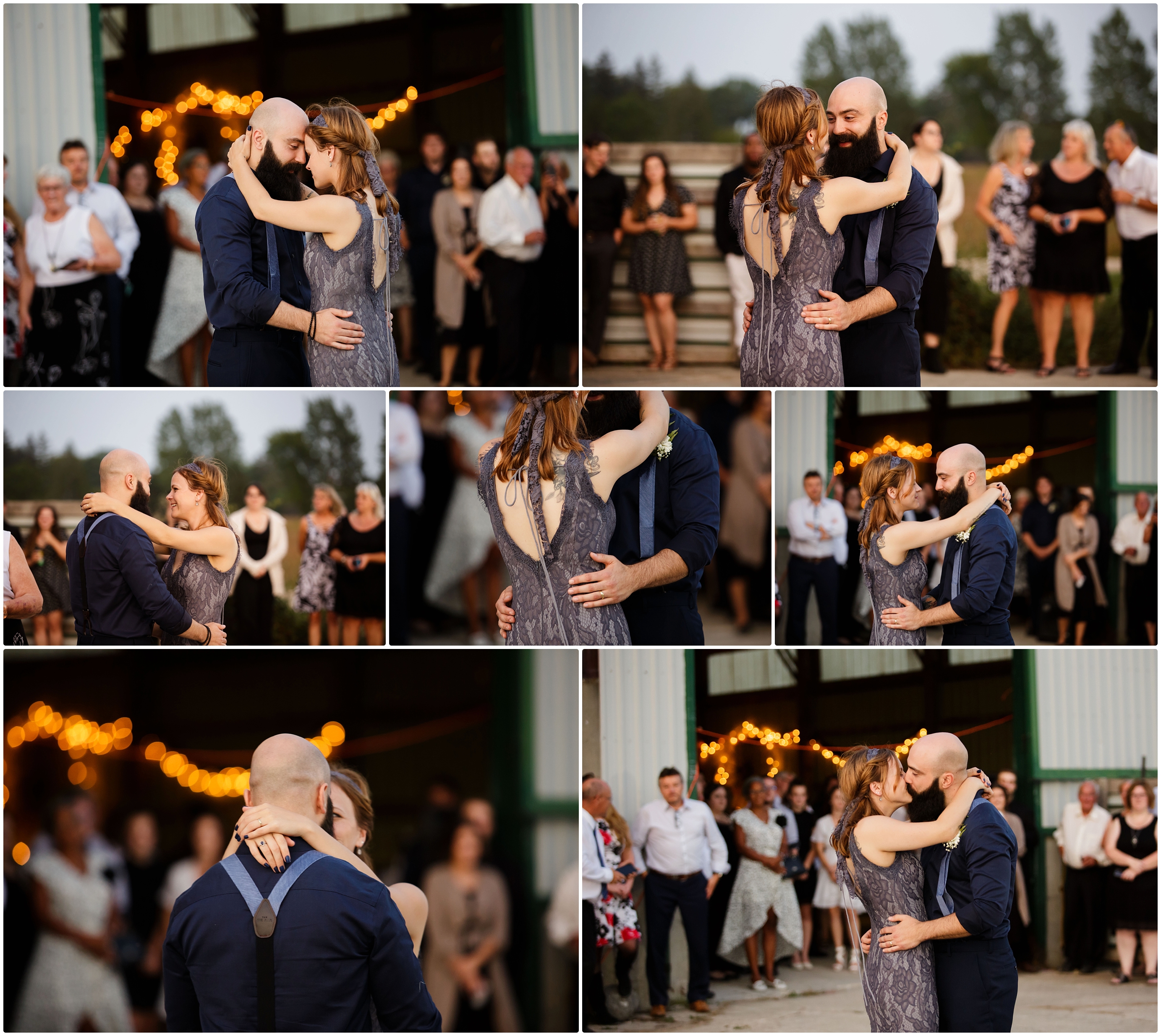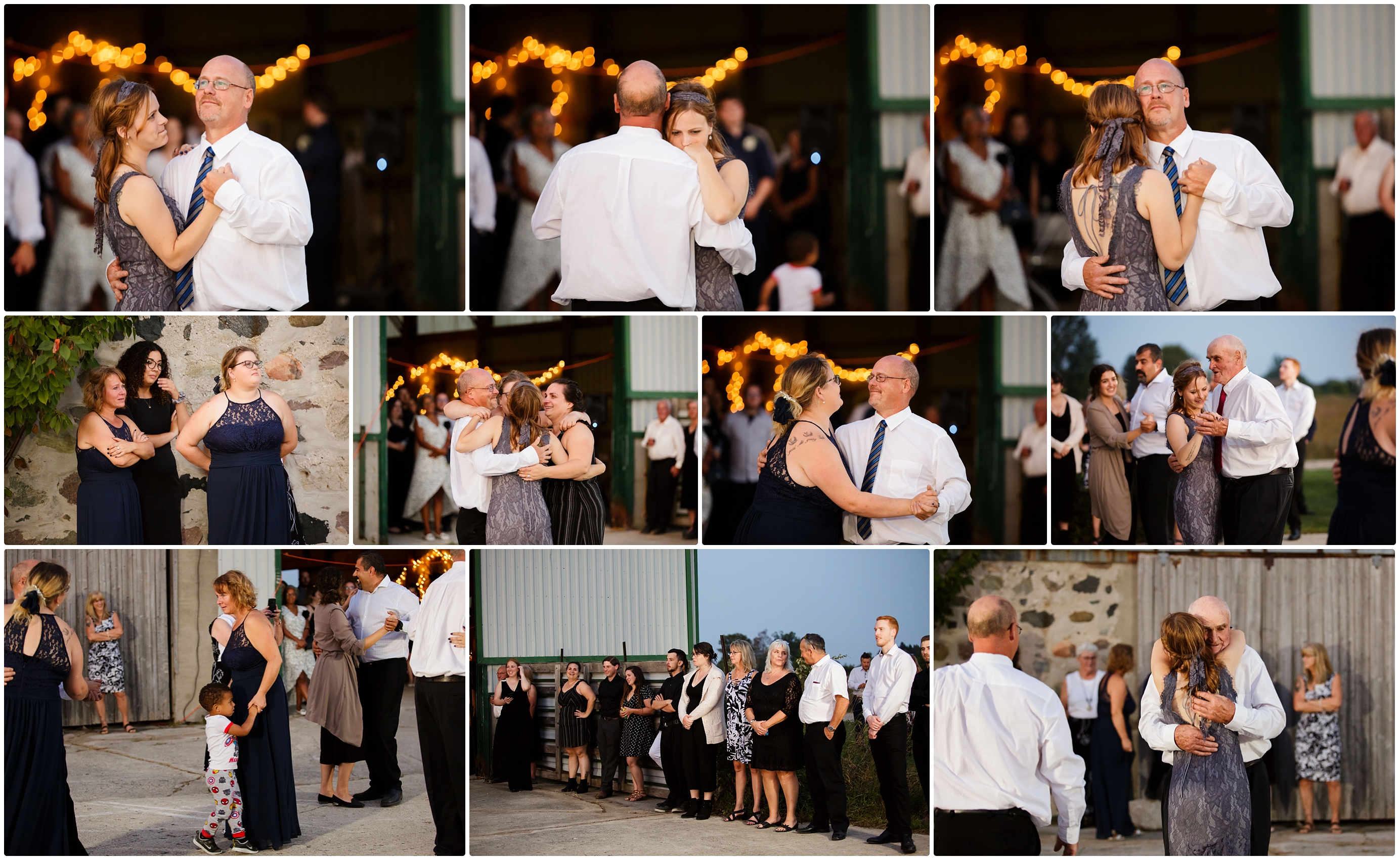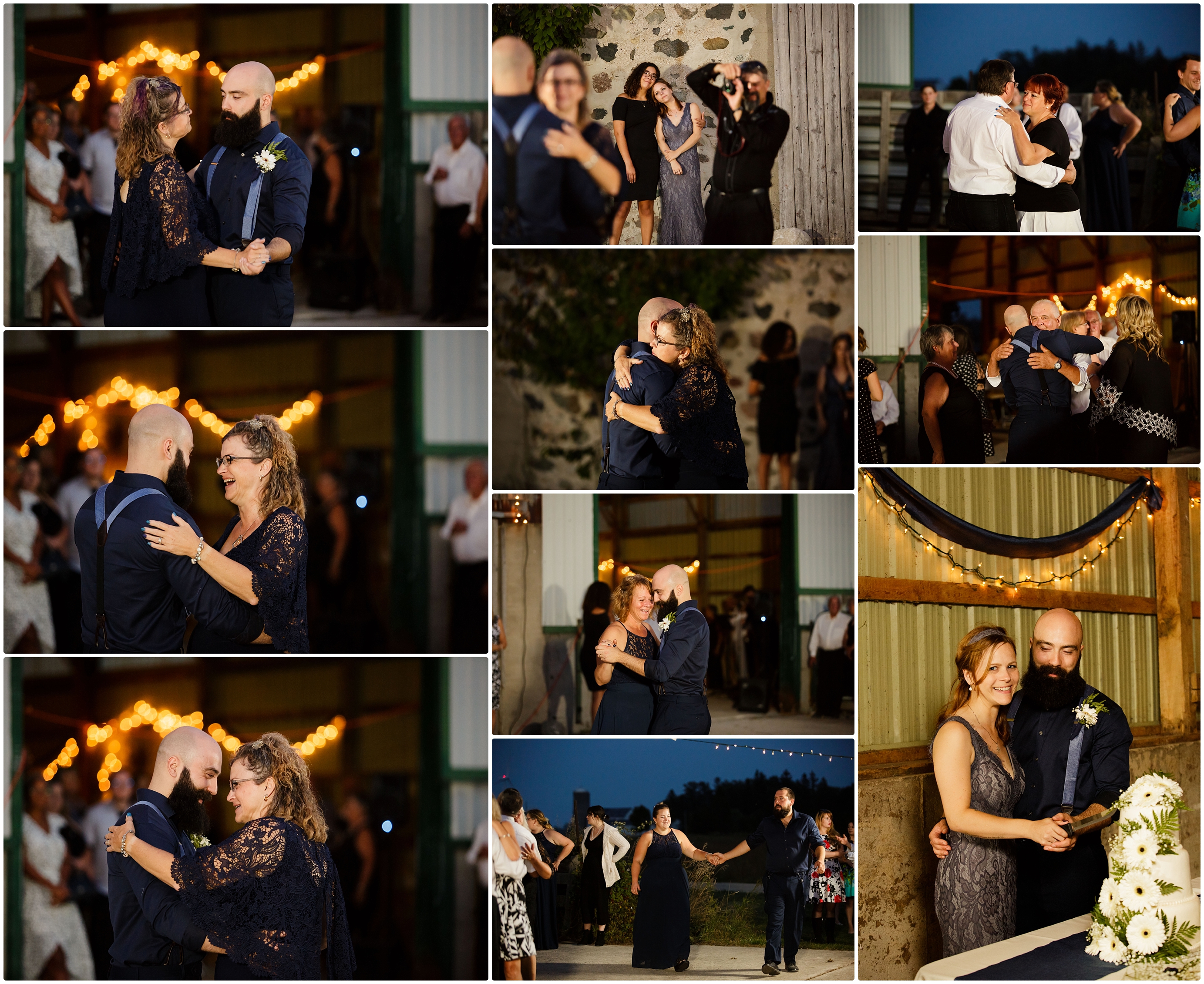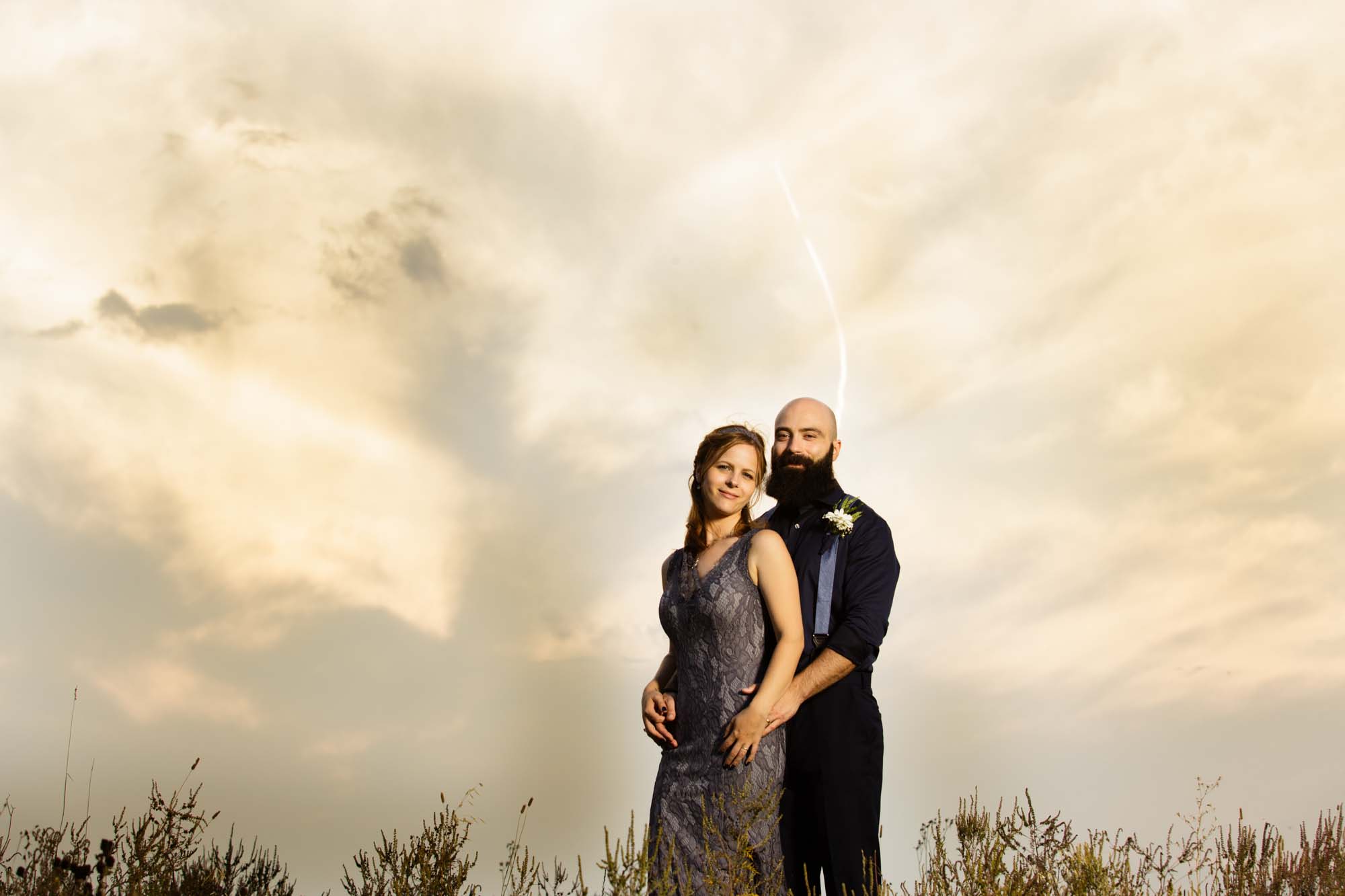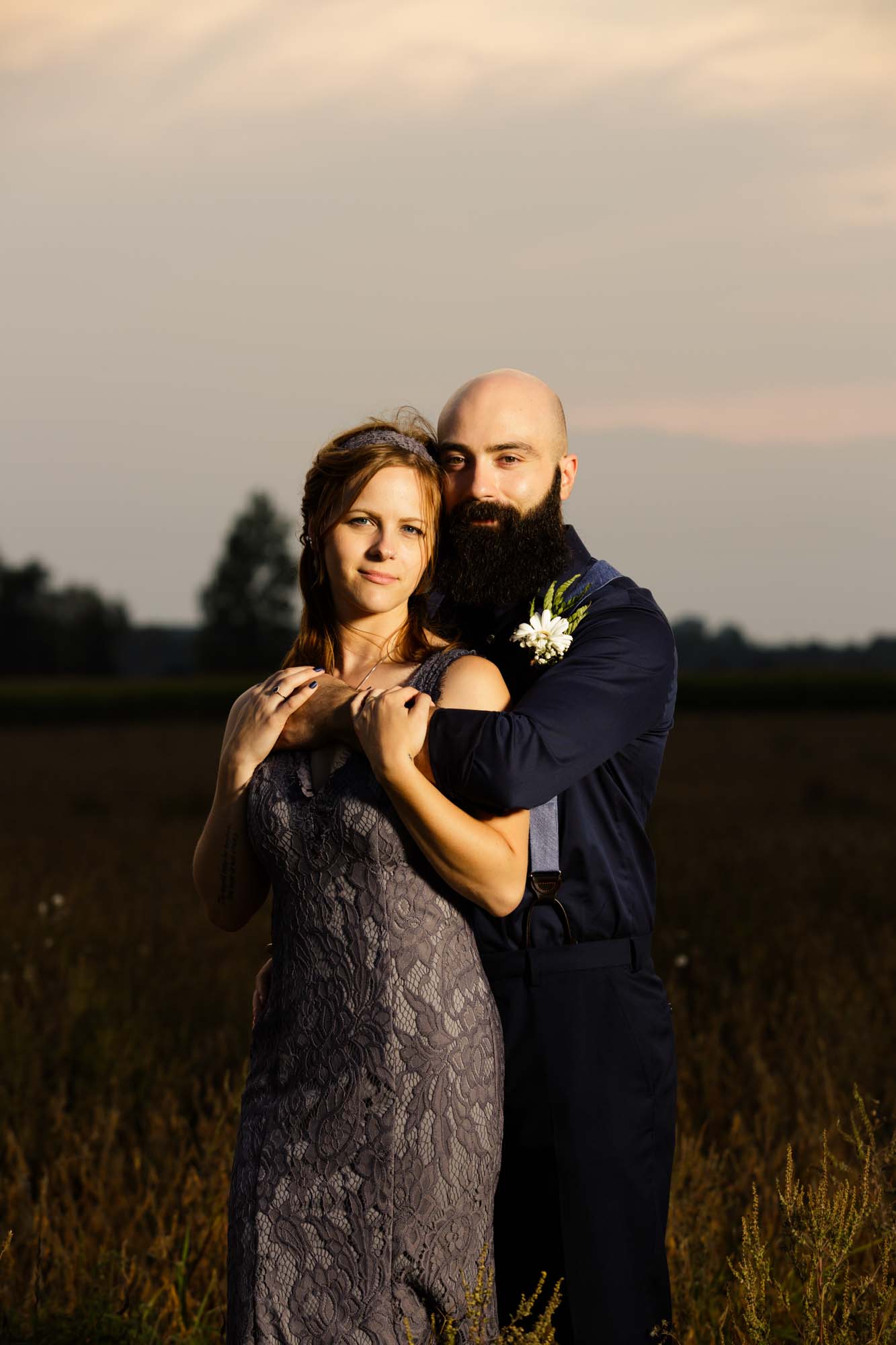 Thank you, Ally + Mitch, for inviting us to be part of your wedding! We wish you both all the best.
"Love is like the North Star. In a changing world, it is always constant." (Gordon B. Hinckley)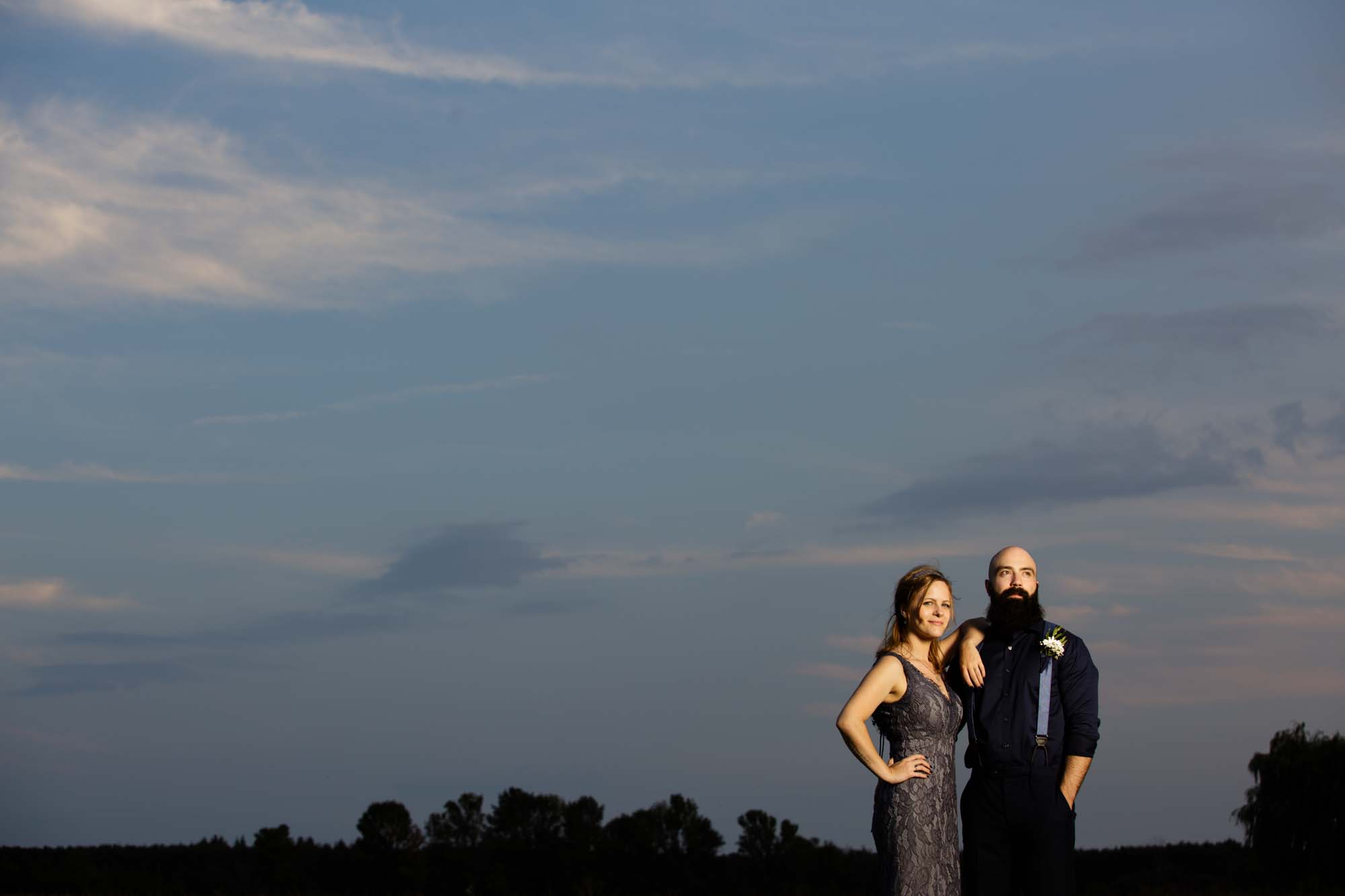 THE TEAM
Photography Fusion: Darlington Studios
Venue: The Family Farm
Florist: Flowers By Usss
Cake: D & G Classic Cakes
Music: "Unchangeable Love (Instrumental)" by Through Juniper Vale, licensed through Songfreedom