Taylor + Greg | Wedding Photography Video in Kleinburg, Ontario
Taylor + Greg are married! You may remember them (and their cute furry friend, Thea) from their engagement session last fall. When we first chatted with these two last year, we instantly adored their bubbly personalities. They are both so much fun to be around! We knew we were truly going to enjoy capturing their special day. This is their wedding story.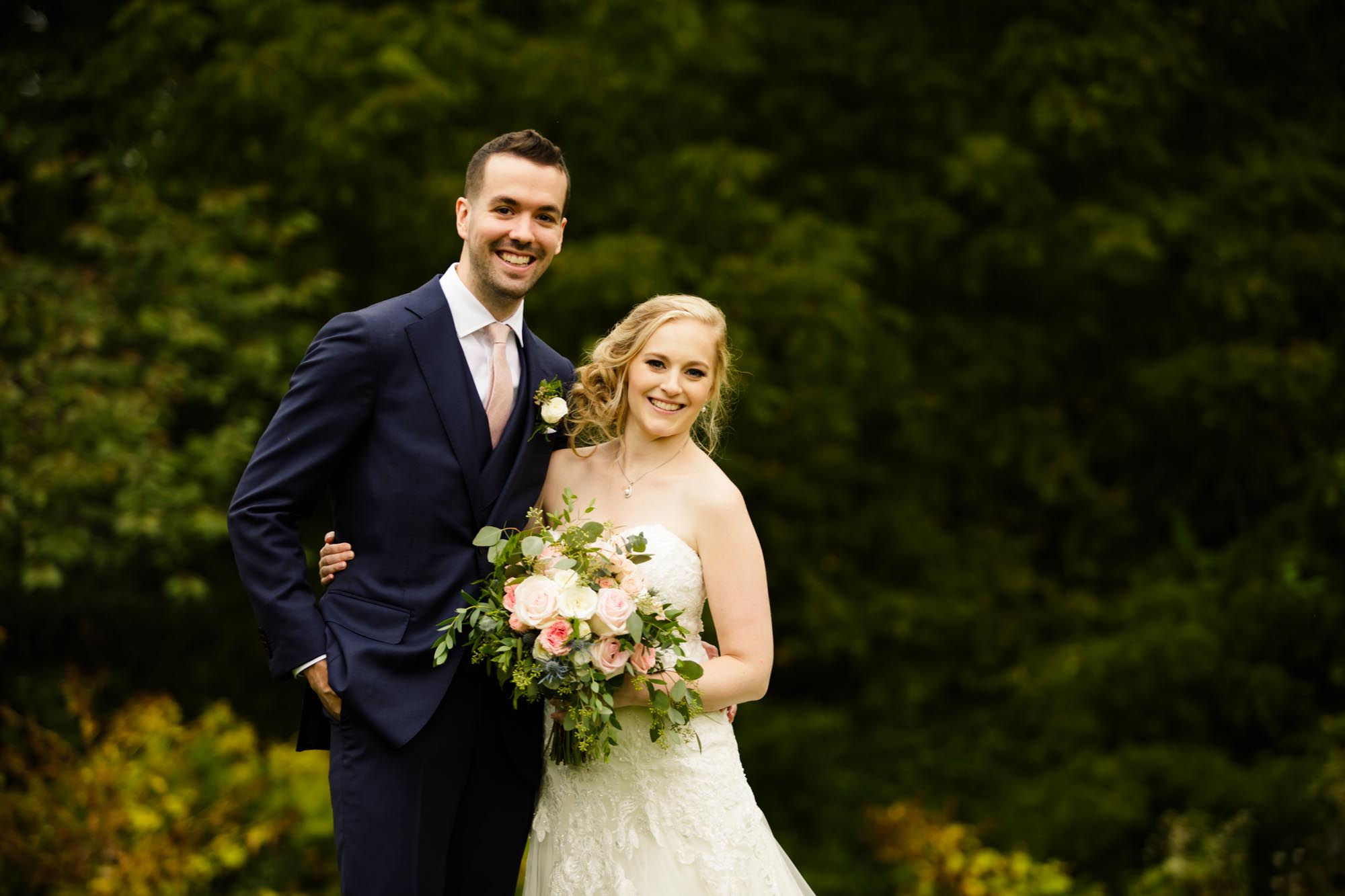 We began the day with Greg and the guys at the Element Hotel in Vaughan, Ontario just down the road from The Doctor's House. The gentlemen were in their suits and matching sunglasses ready for a toast. Upon further inspection, we noticed several stray one-shot Nerf guns and ammo strewn across the room … obvious signs of an epic battle. They were kind enough to recreate some of the carnage for us. After a quick battle, Greg (with the help of his Mom and Dad) was now suited up with his boutineer and ready to go see his bride at the chapel.
We met up with Taylor and the ladies at the bridal suite on-site at The Doctor's House. Taylor was radiant! They were sipping on champagne (in their special order silk robes) celebrating the day. After a quick toast, it was dress time! Once in her stunning gown, Taylor took a moment to read a card from her betrothed, which brought tears to everyone's eyes. Next, it was time for her dad to catch a glimpse of her in the dress. You could see how proud and joy-filled he was from the look on his face. There wasn't a dry eye in the room. Such a beauitful moment!
Then, it was time for a short walk over to the chapel for the ceremony. The rain came down, just as the ceremony was about to start. As the rain poured outside, indoors, Taylor + Greg were pronounced husband and wife! Their loved ones cheered, as the couple proceeded up the aisle and rang the chapel bell. Thankfully, the showers finished in time for a group photo of everyone in attendance and the creative session in the fields beside the Country Faire room where the reception would take place.
Taylor + Greg entered the reception hall to more cheers from their family and friends. They shared a choreographed first dance complete with lifts (nailed it!) and joined their friends at the head table. The evening was filled with great food, touching speeches, a surprise musical number and dancing! What a fun night!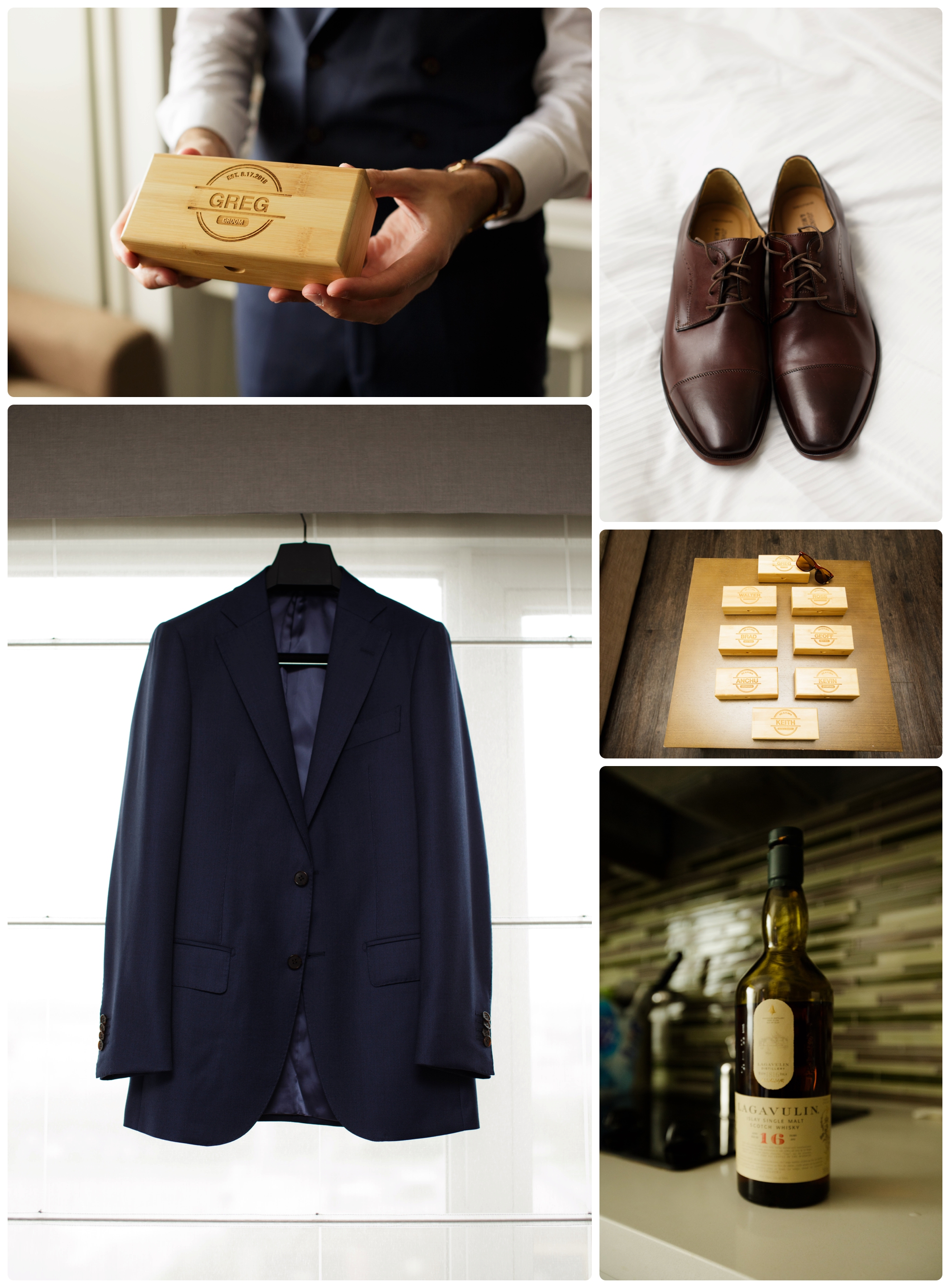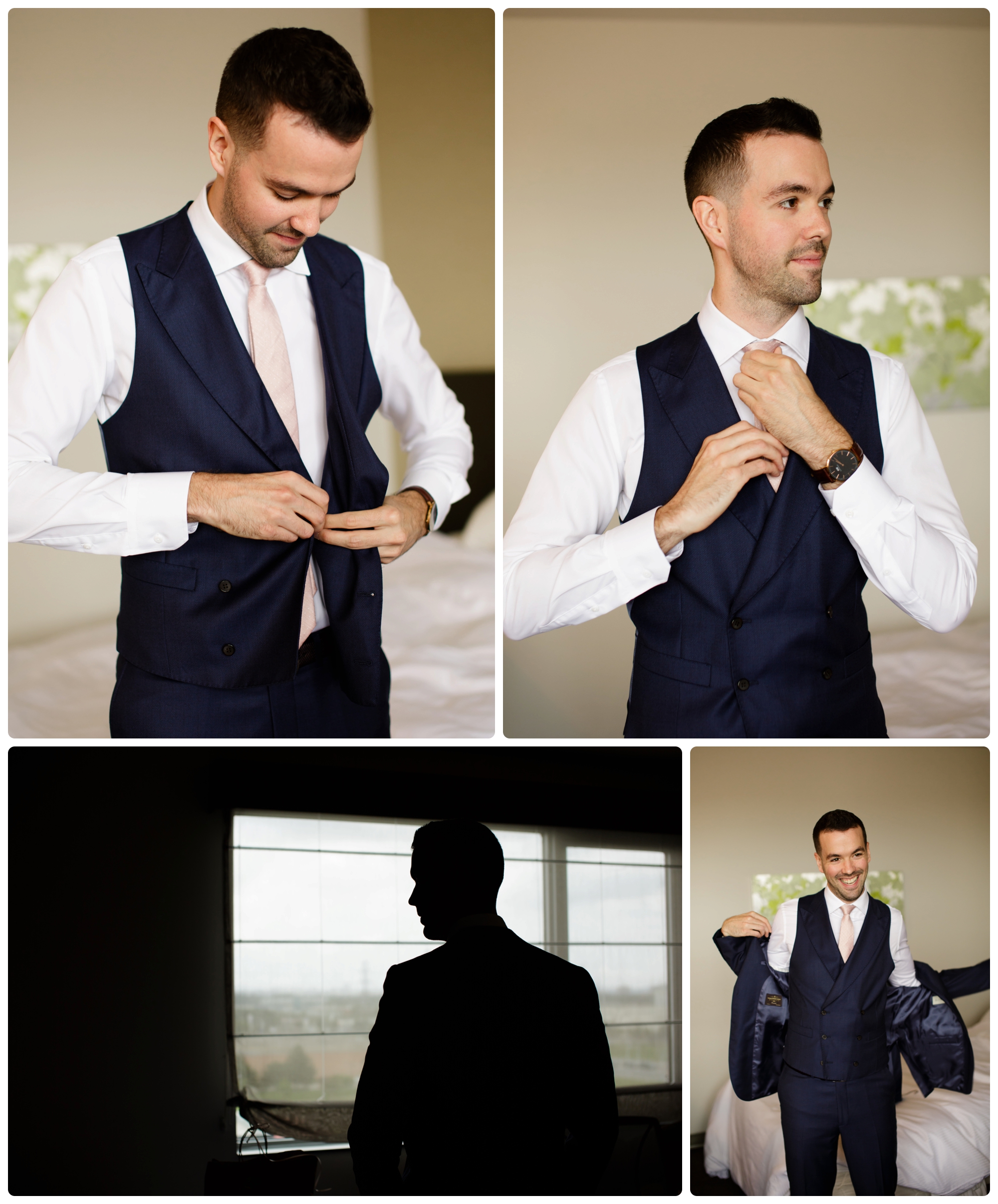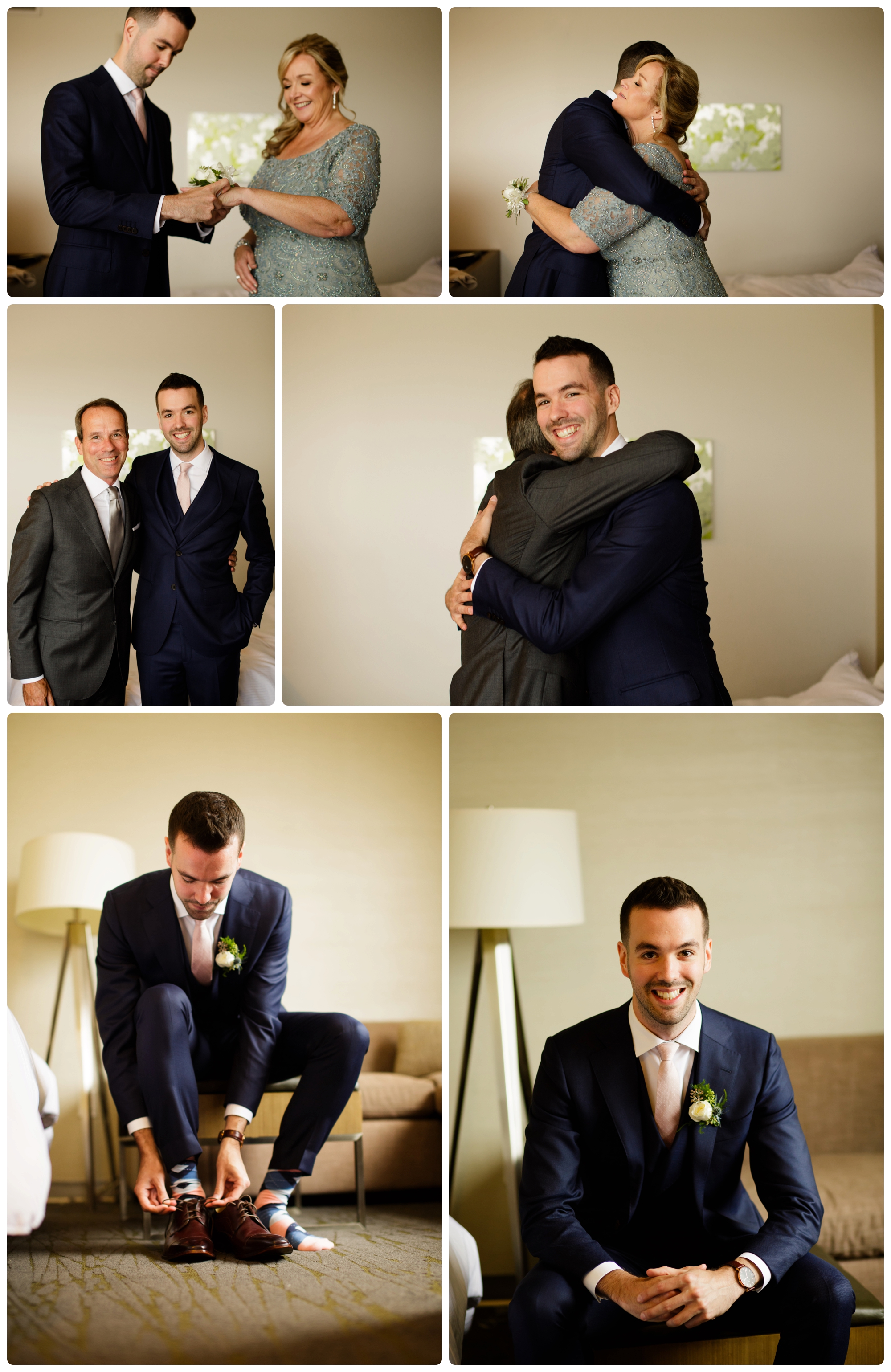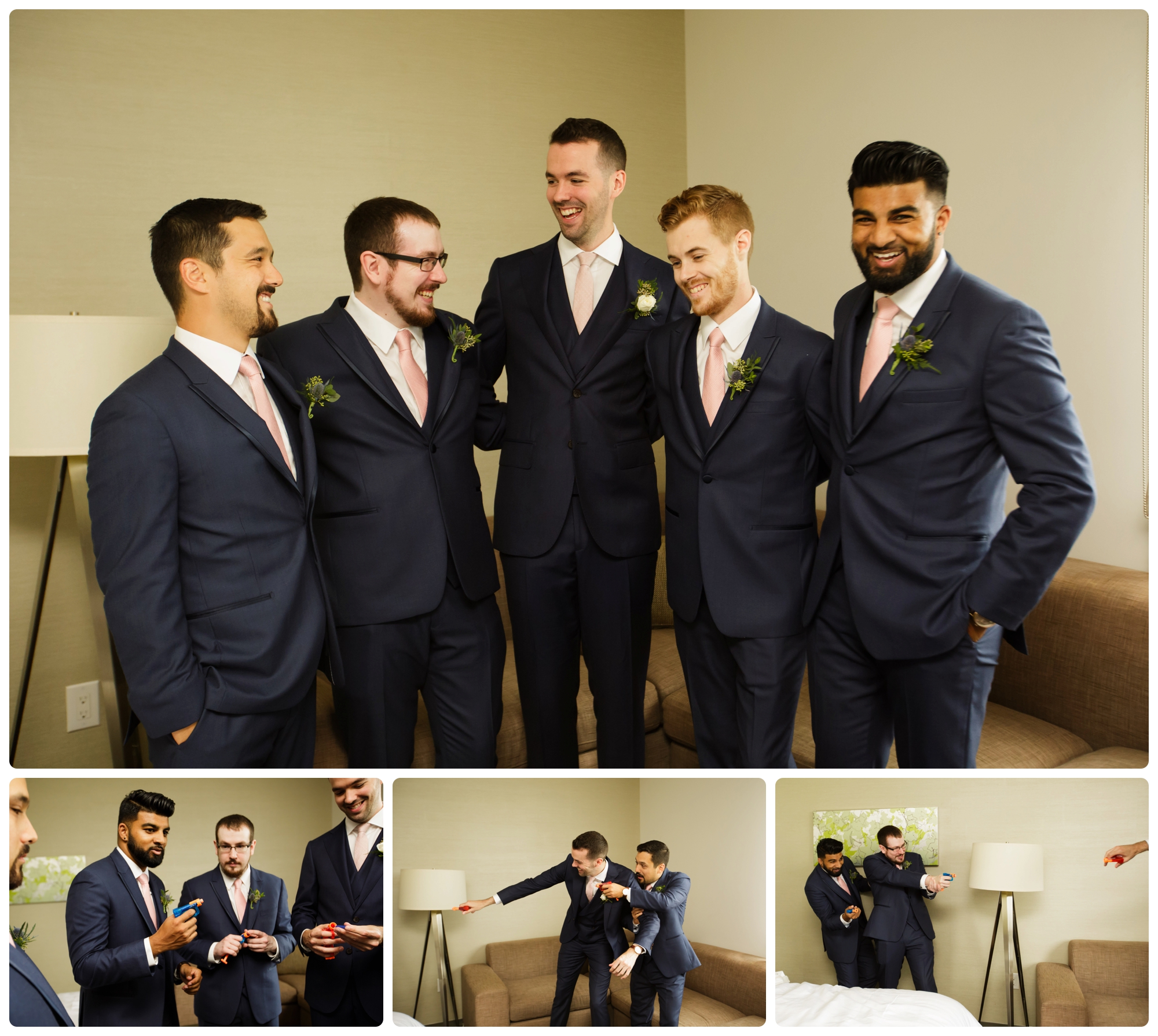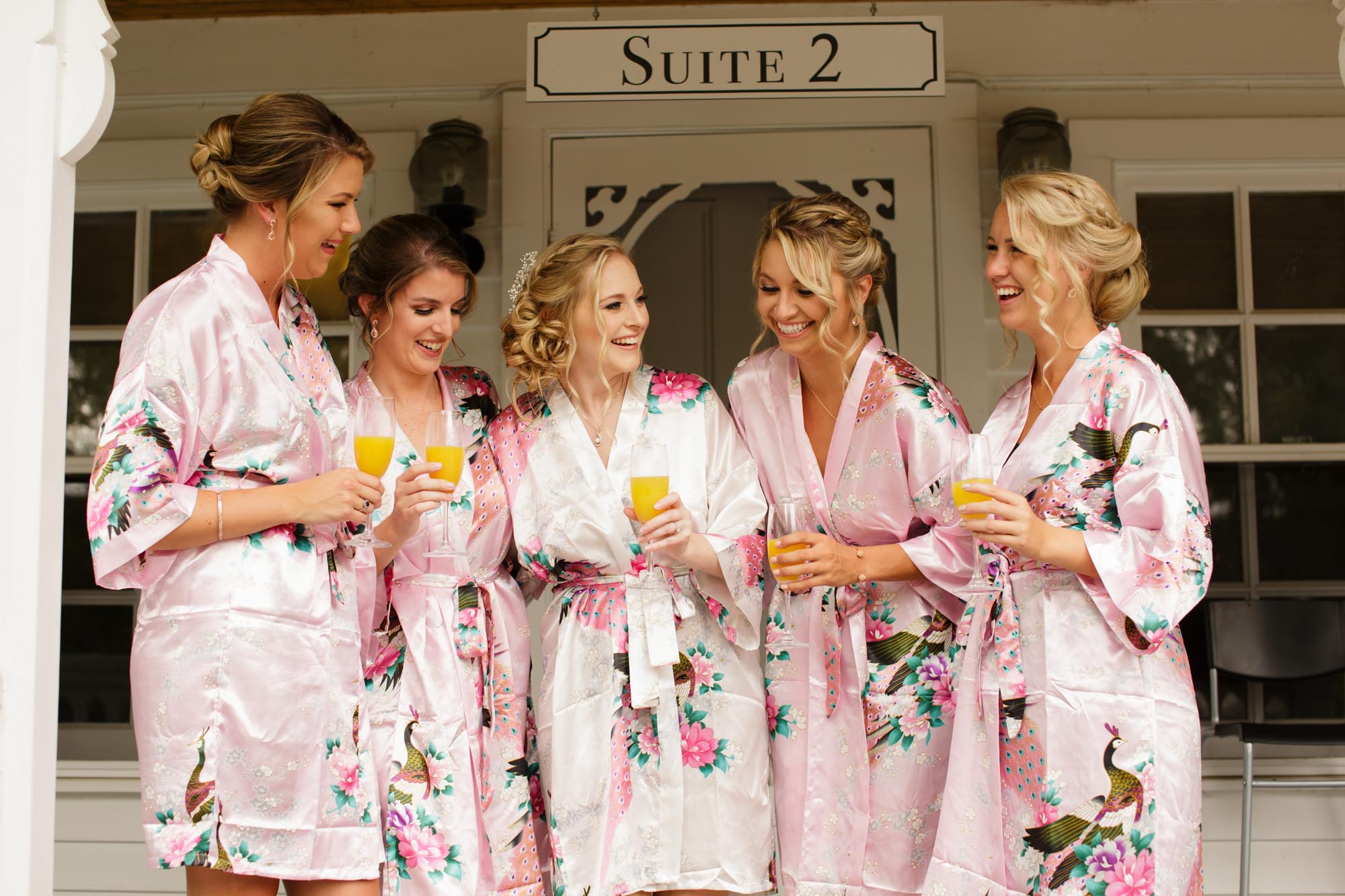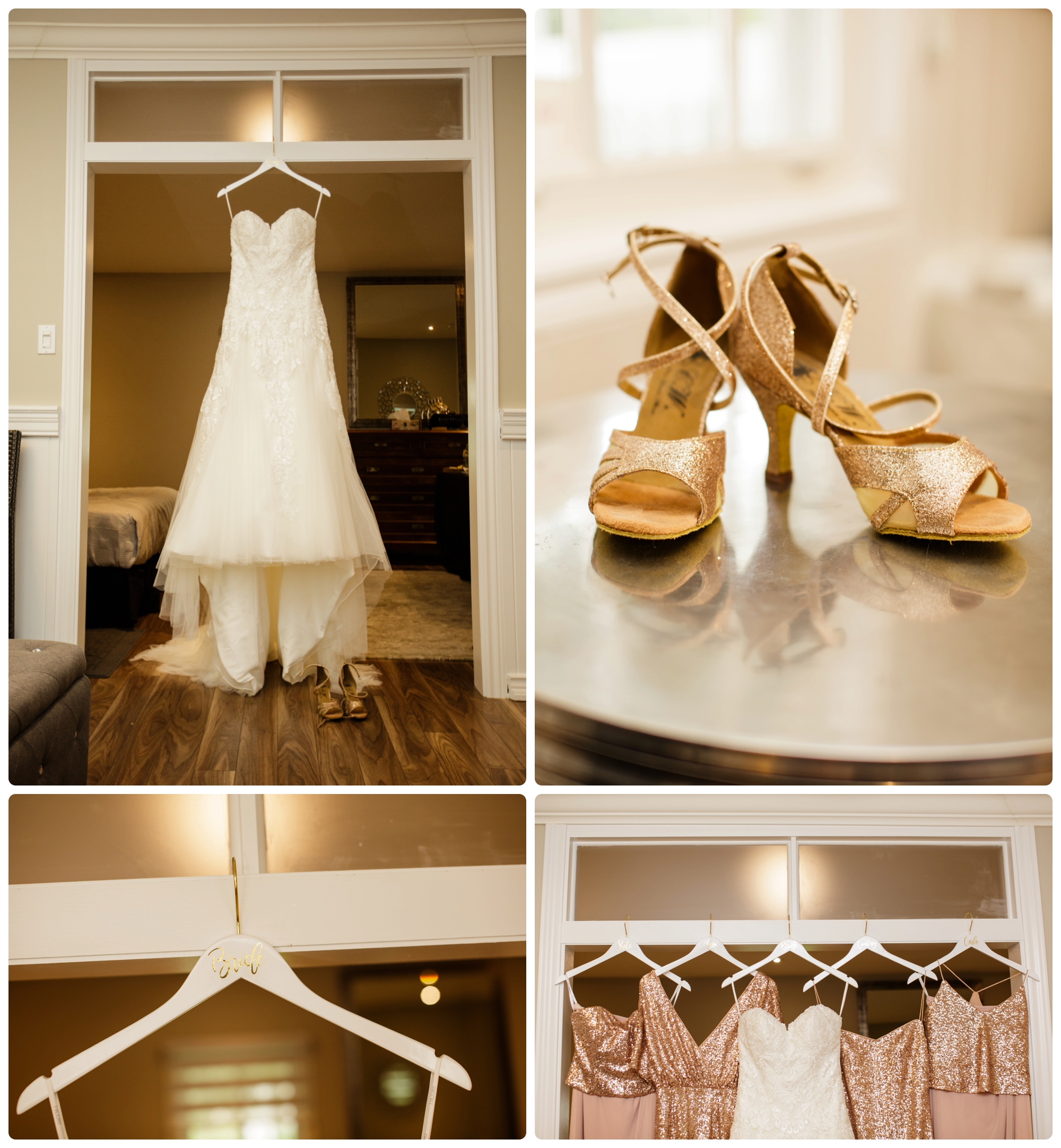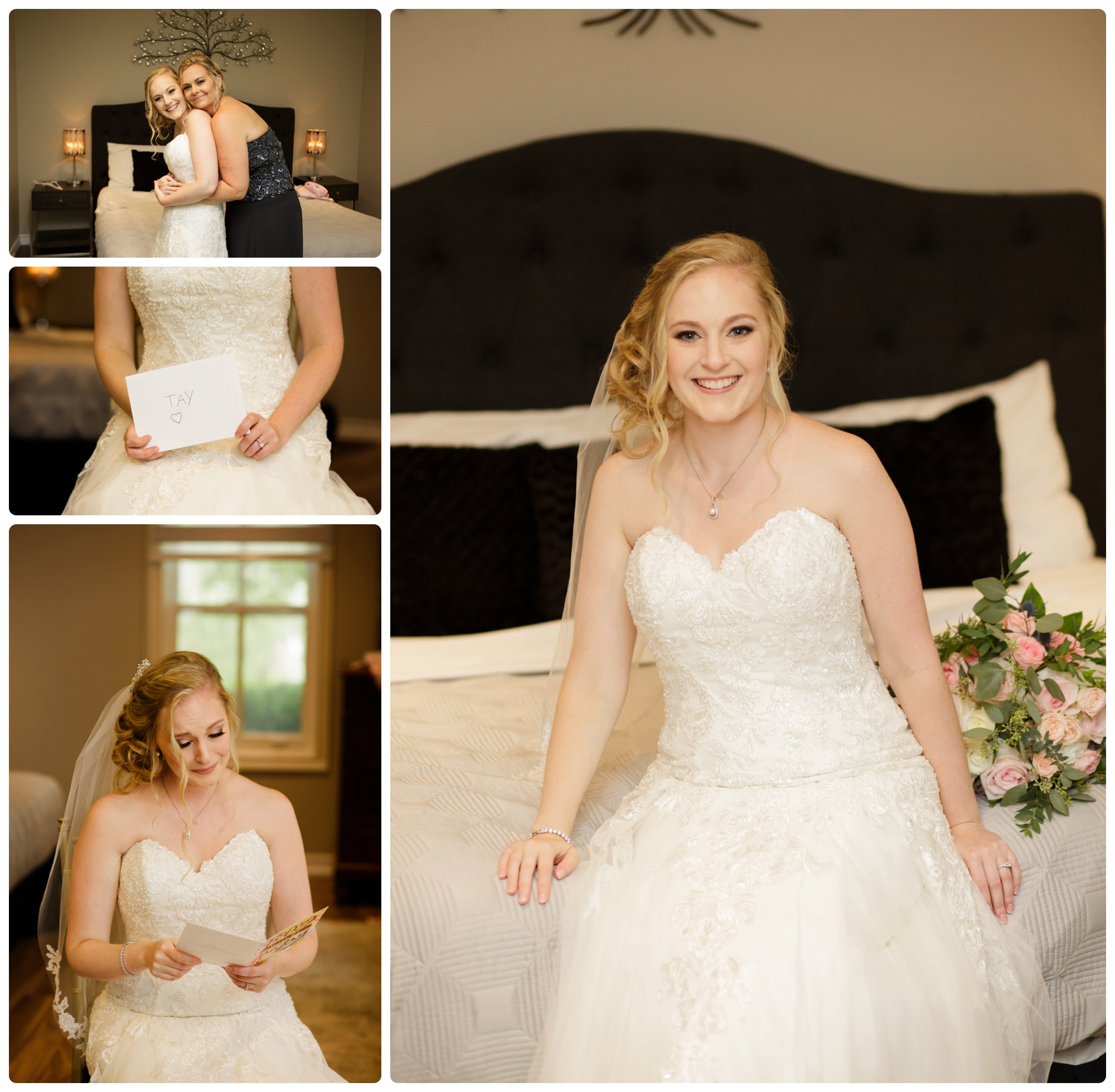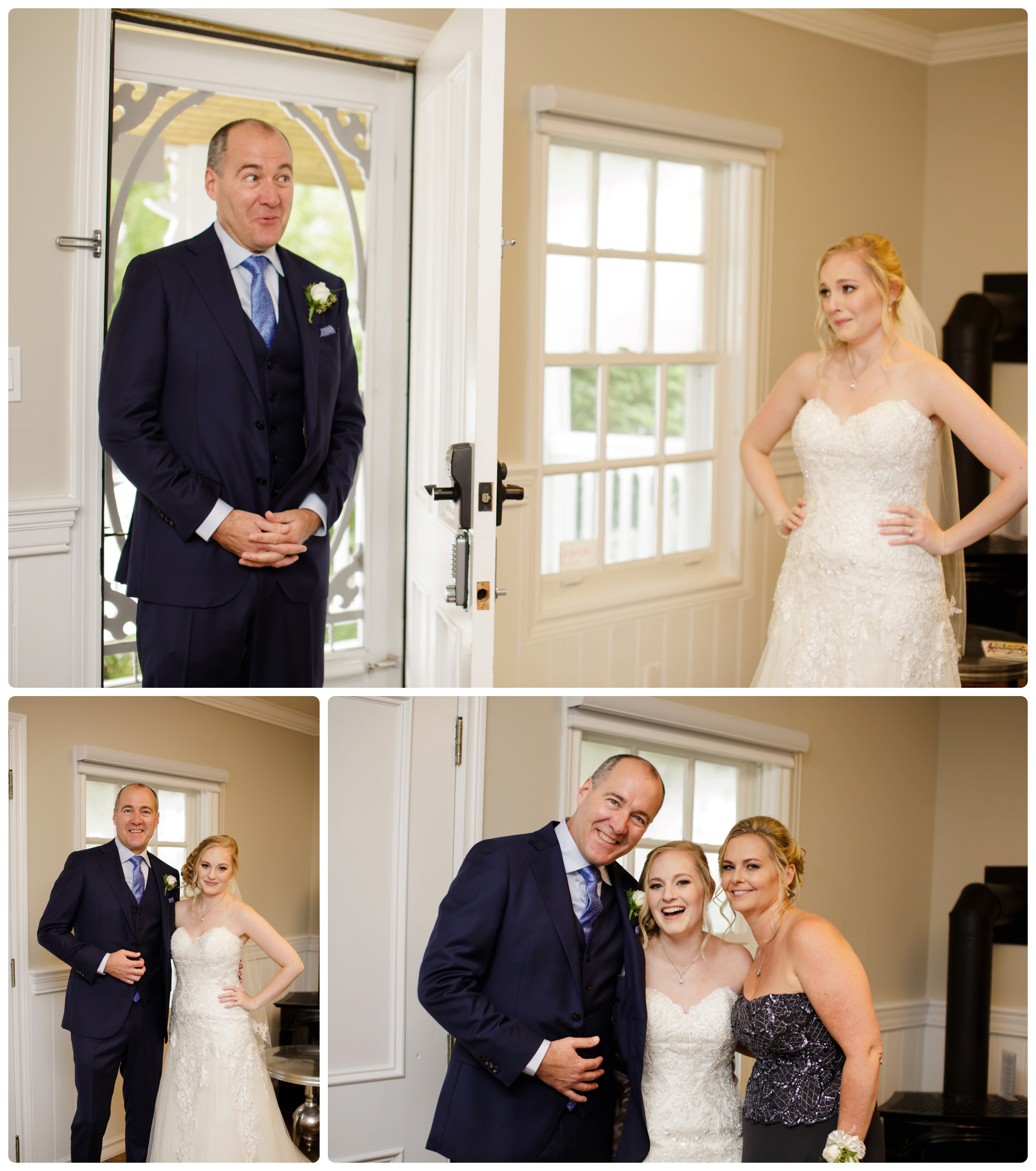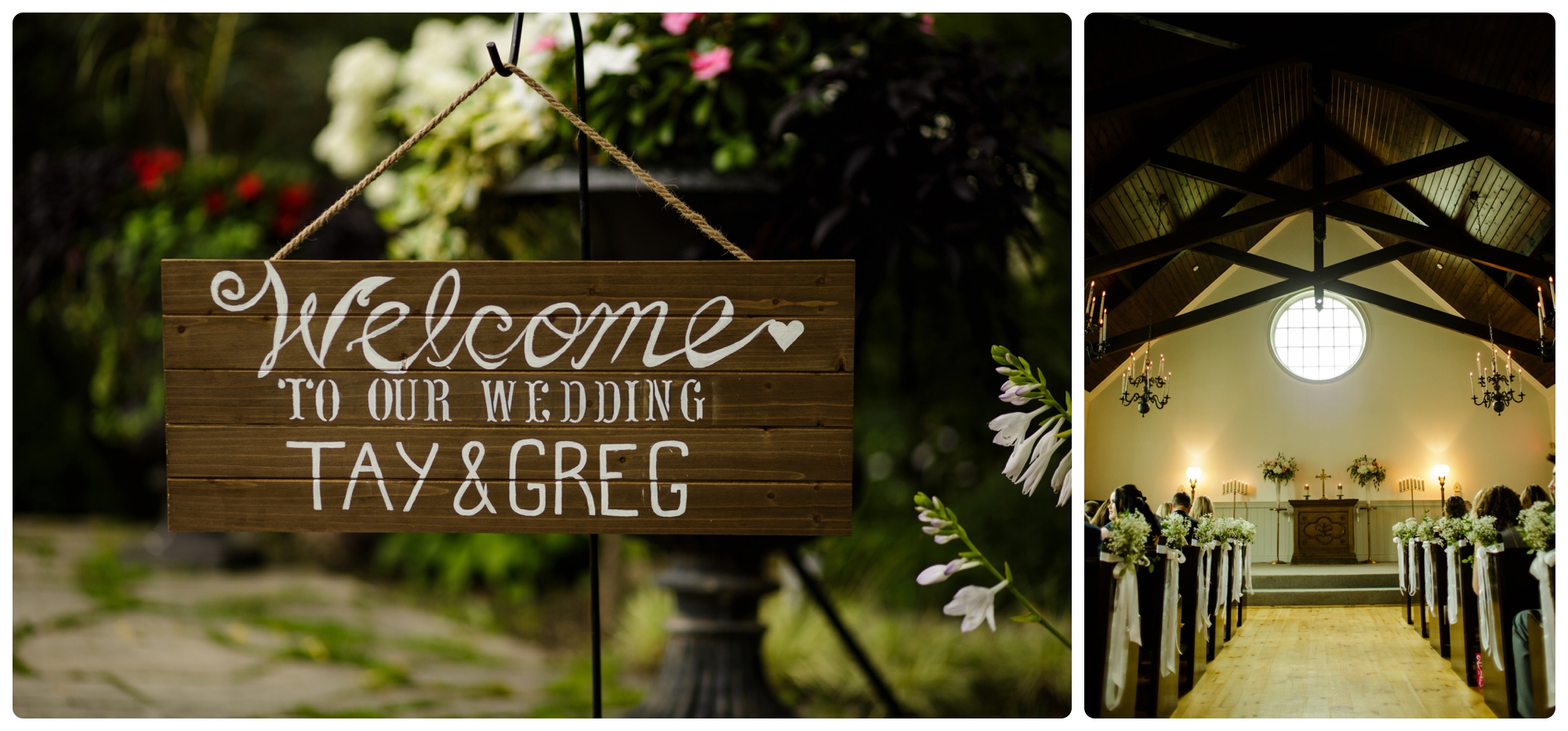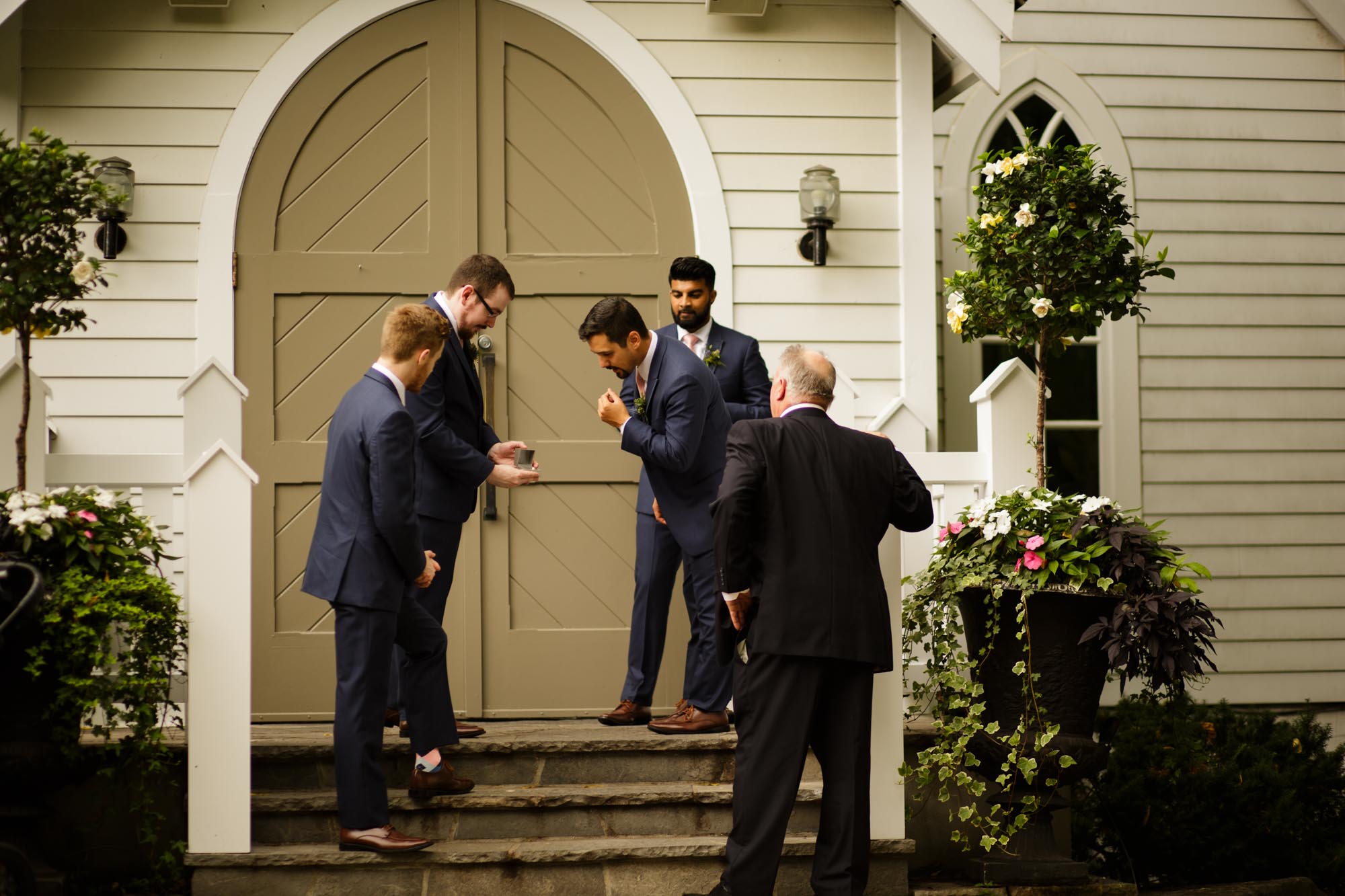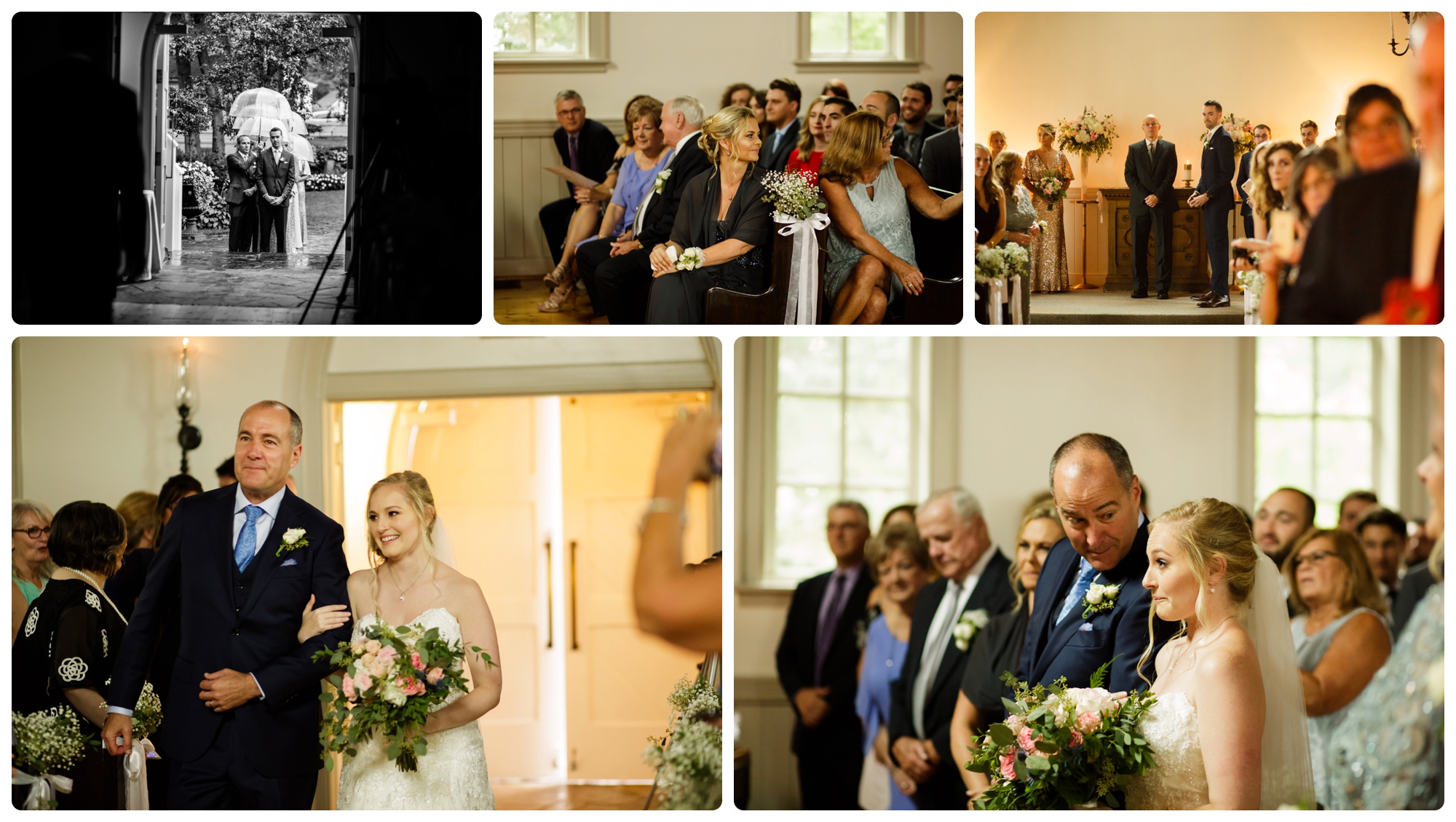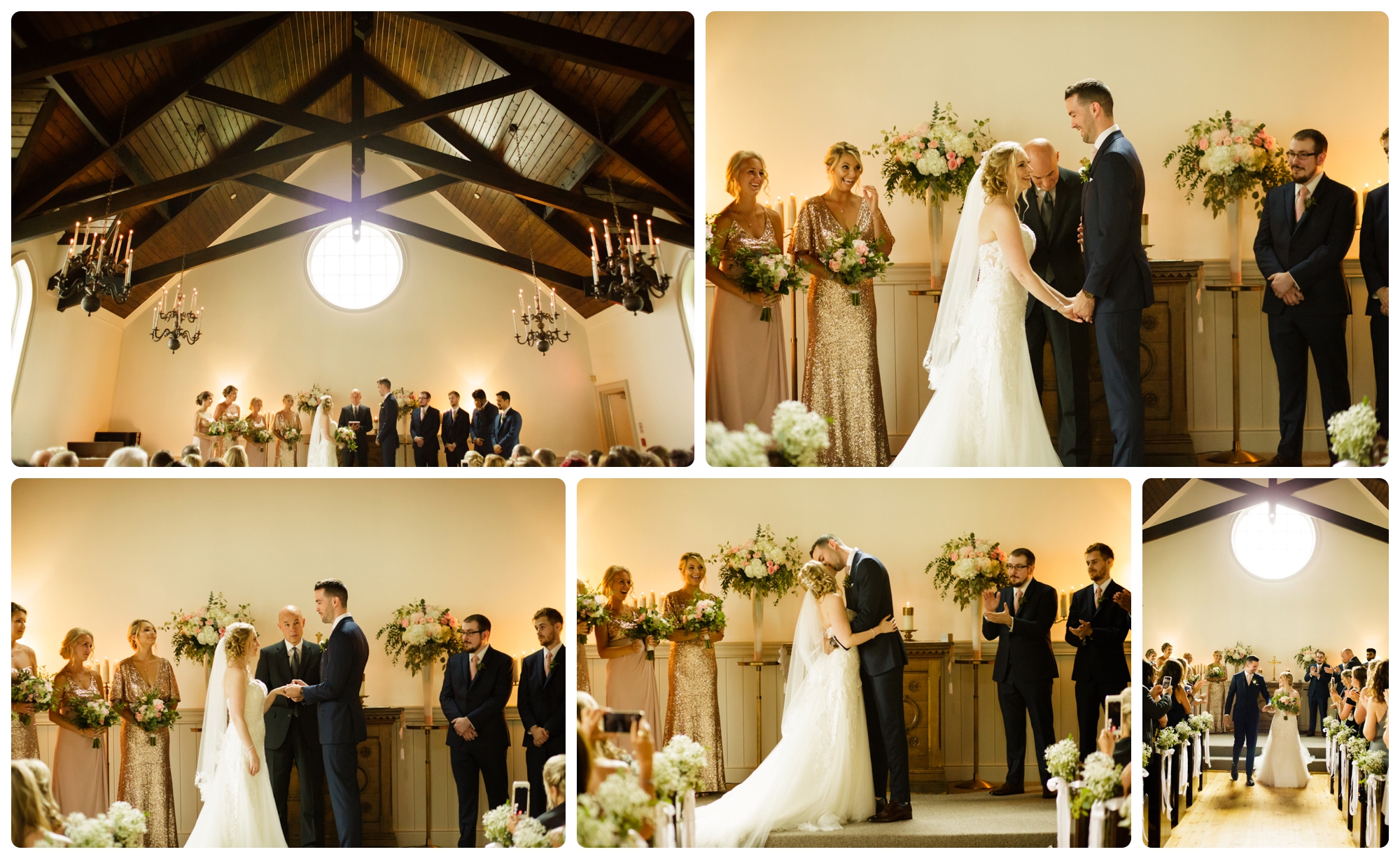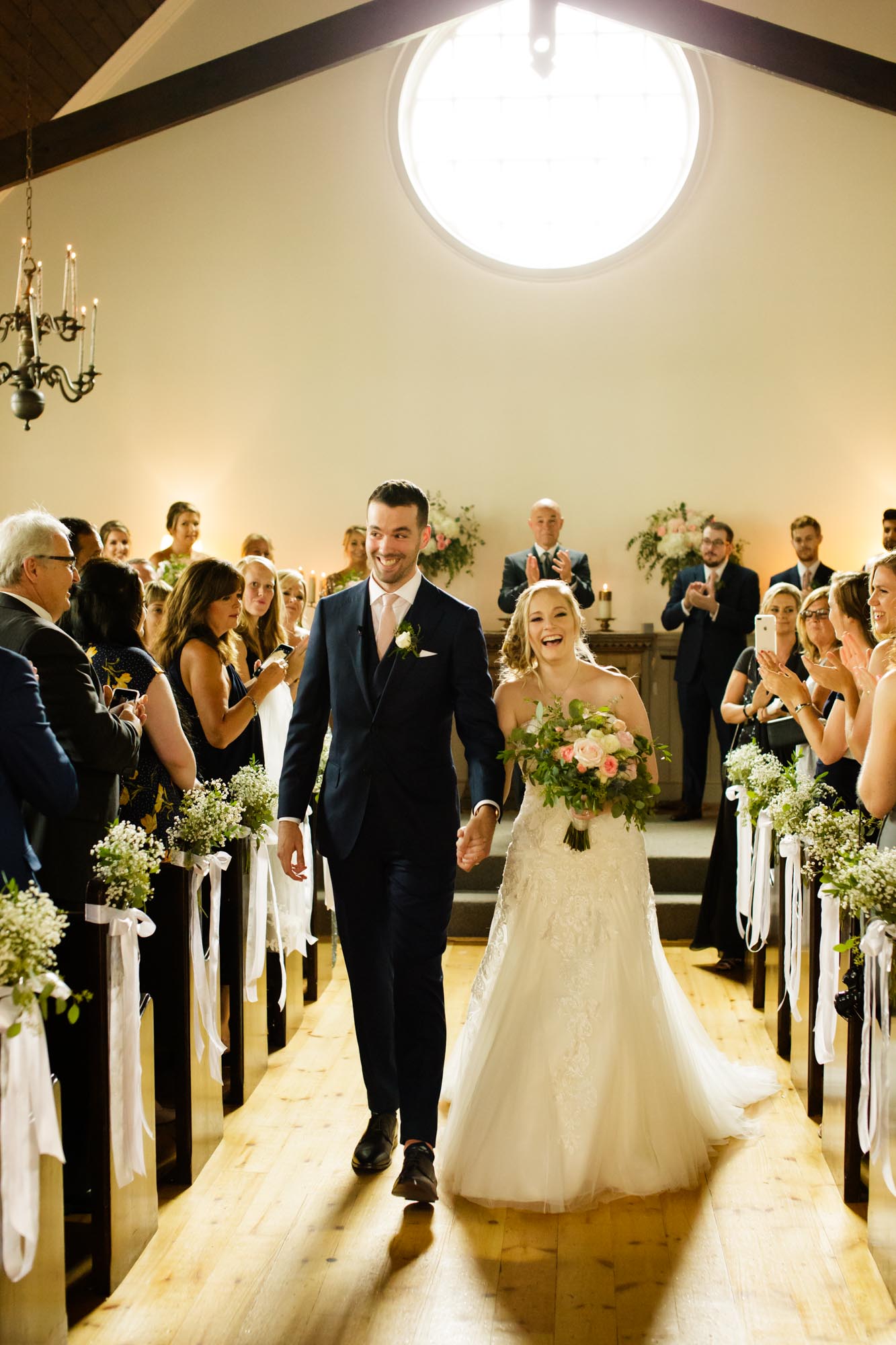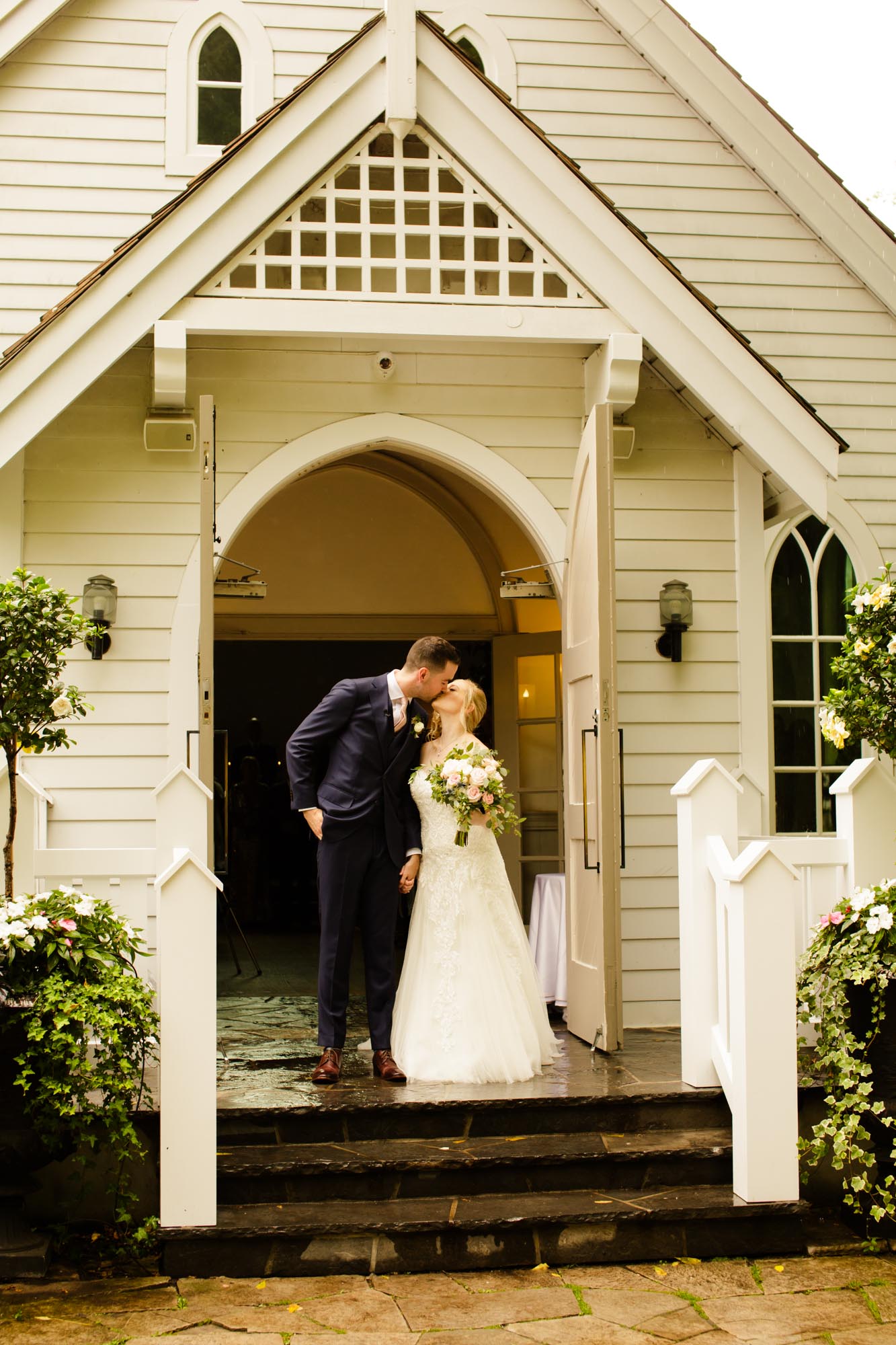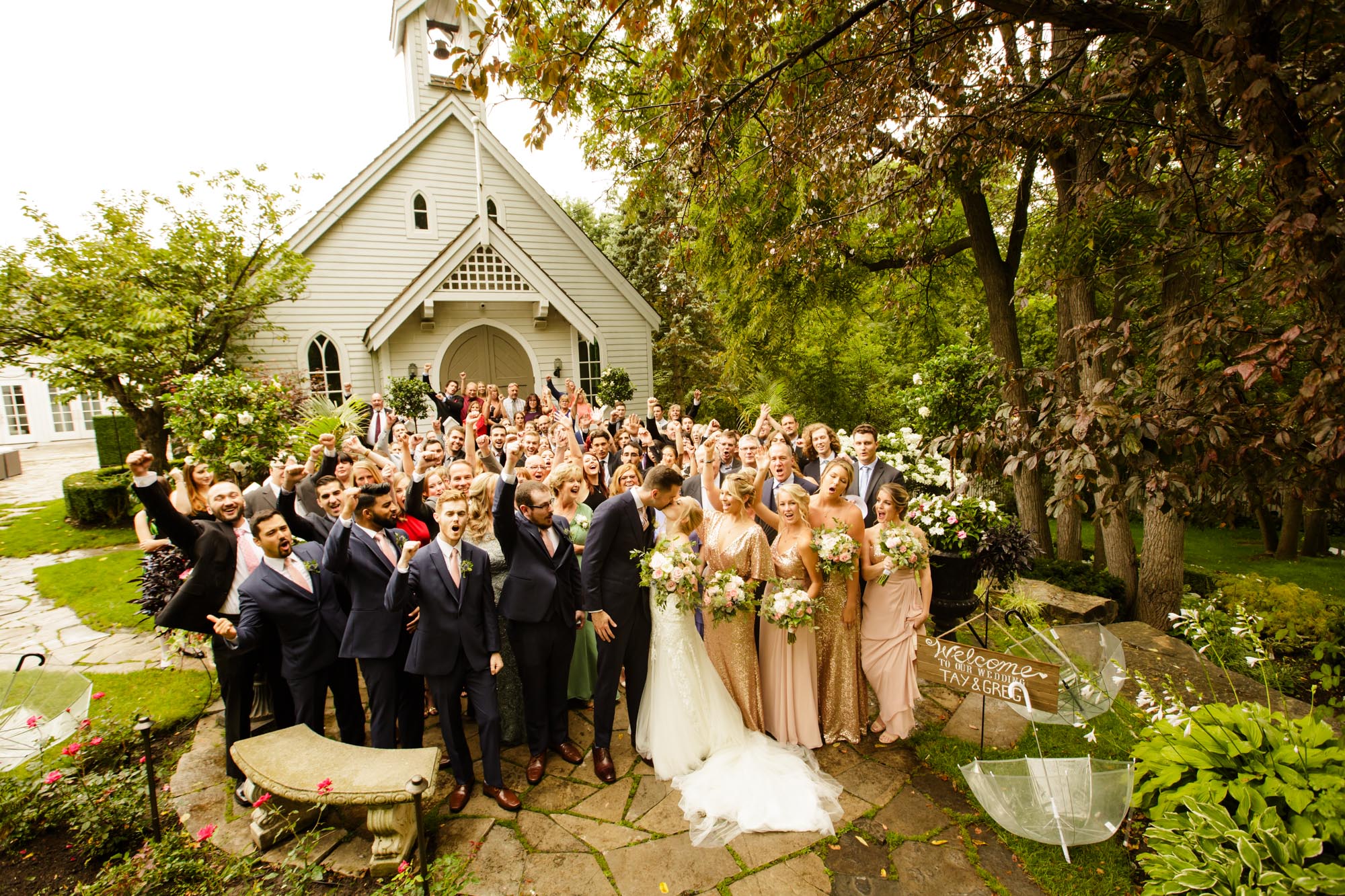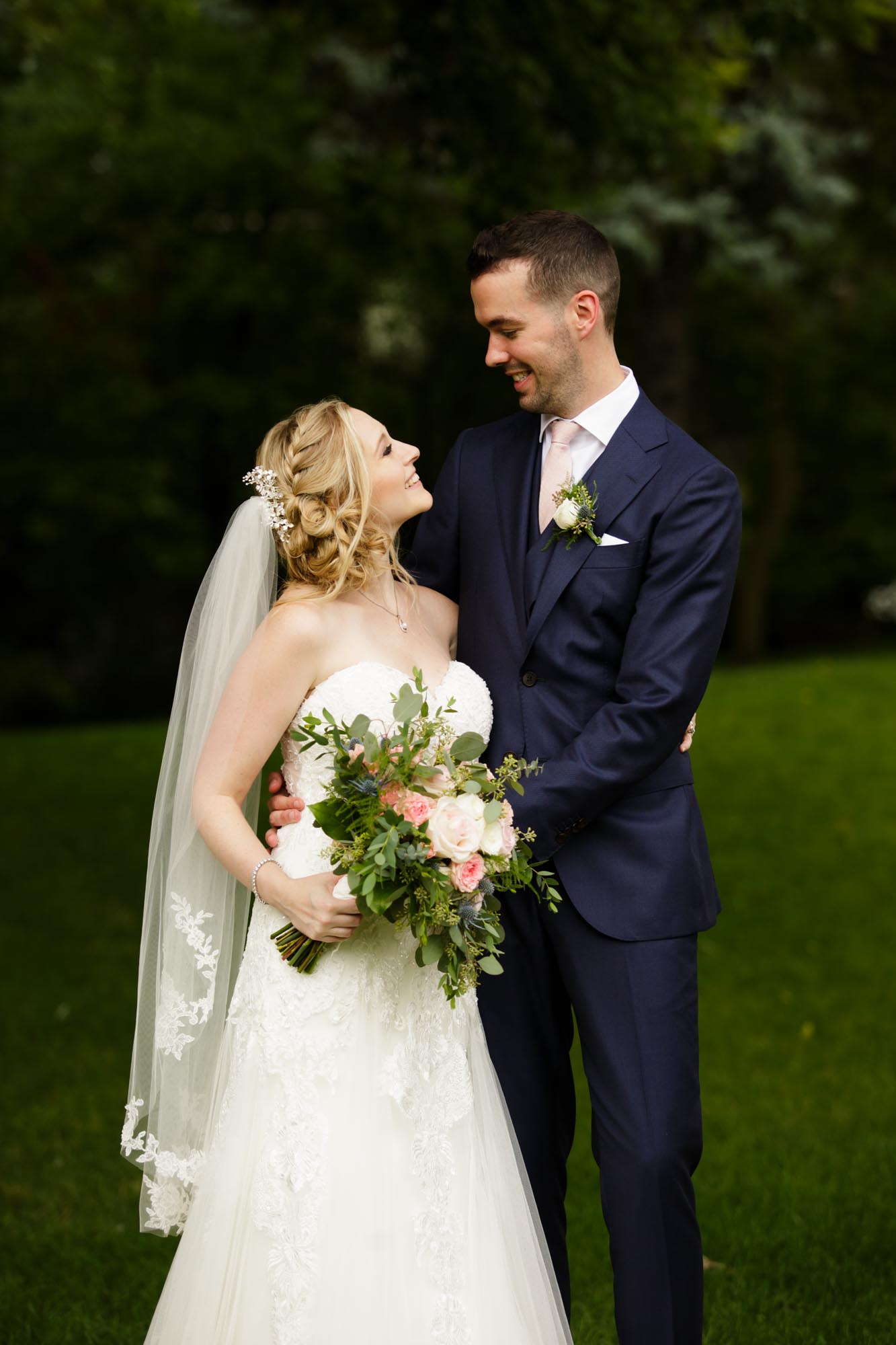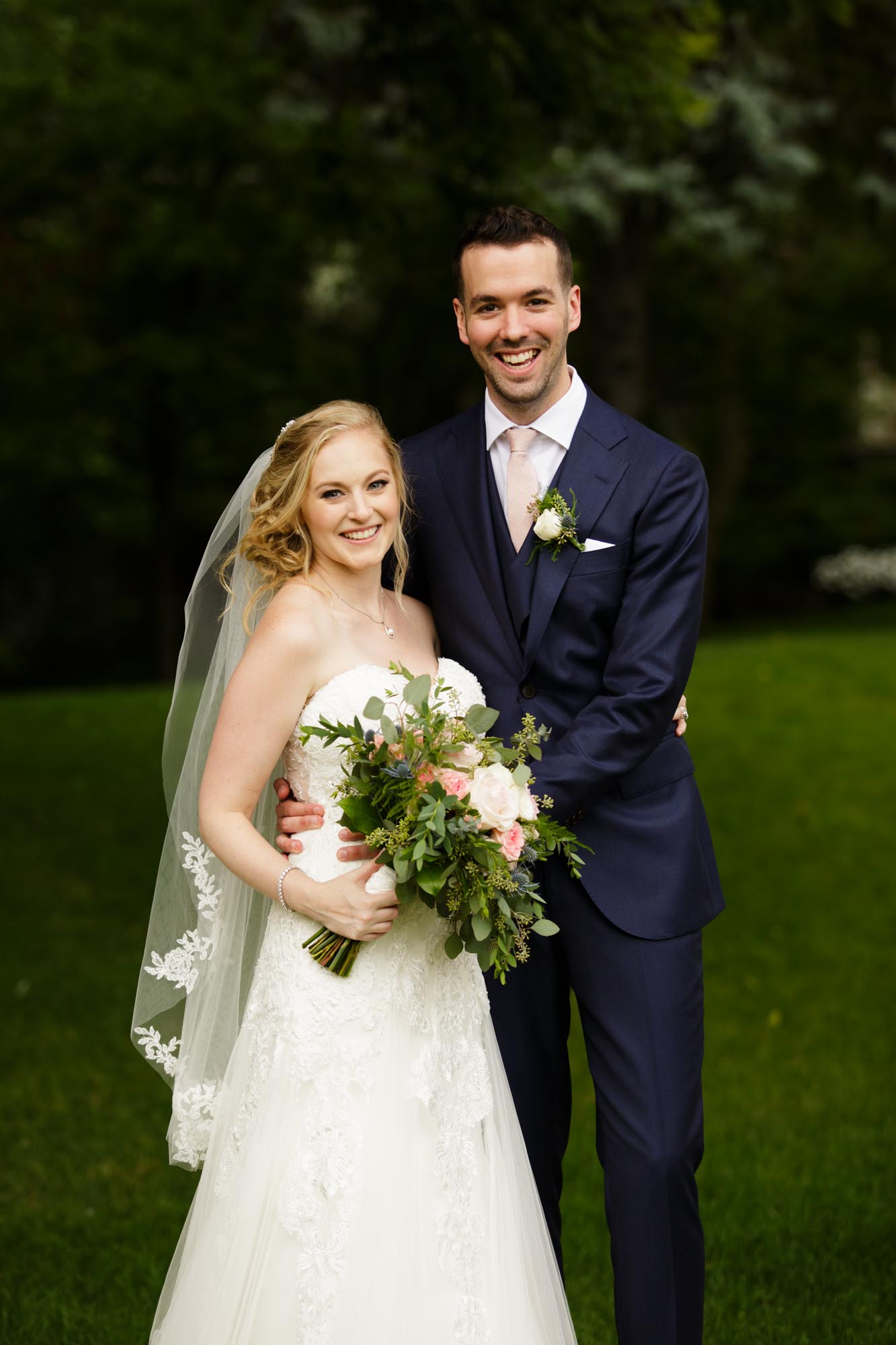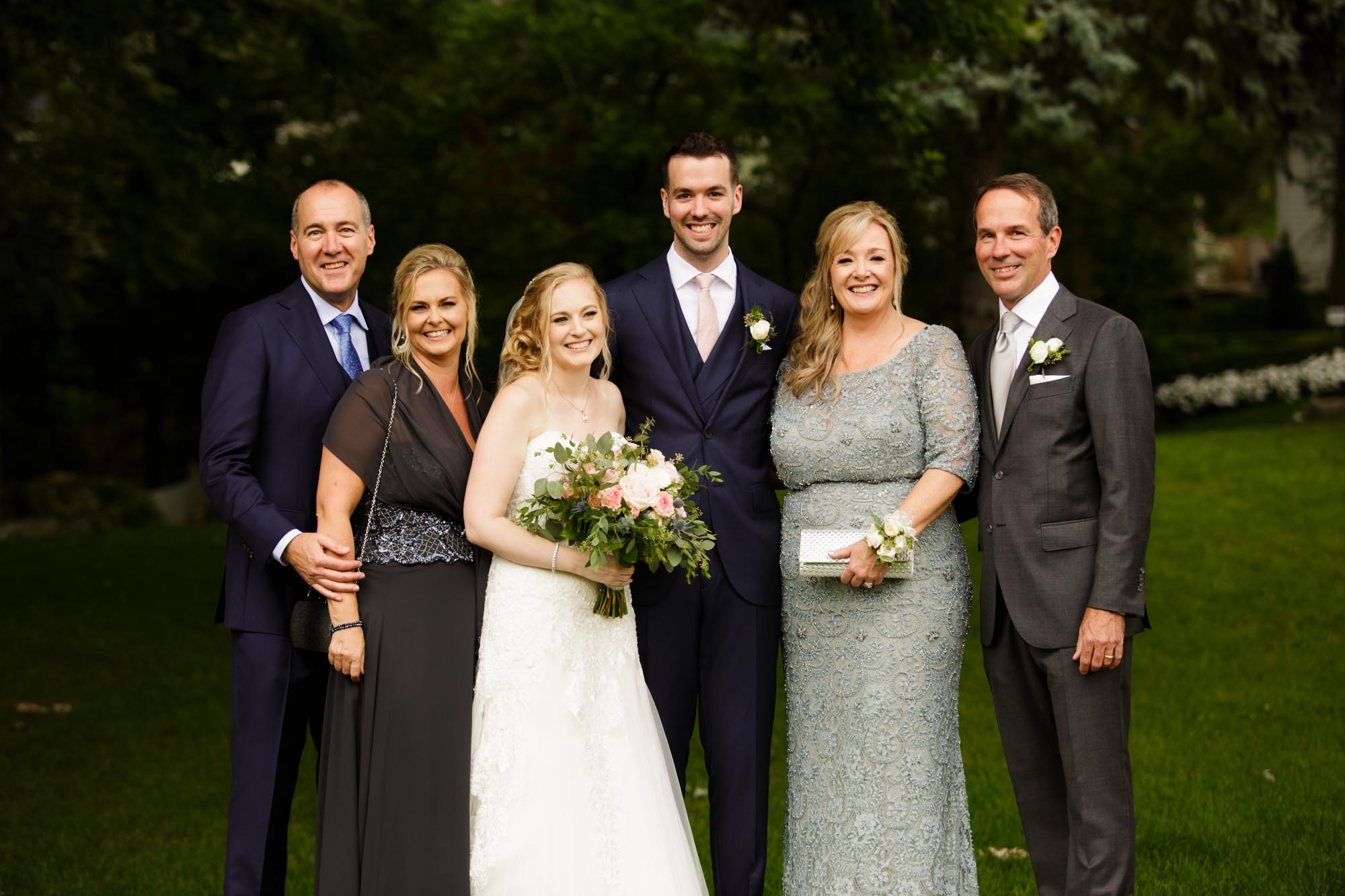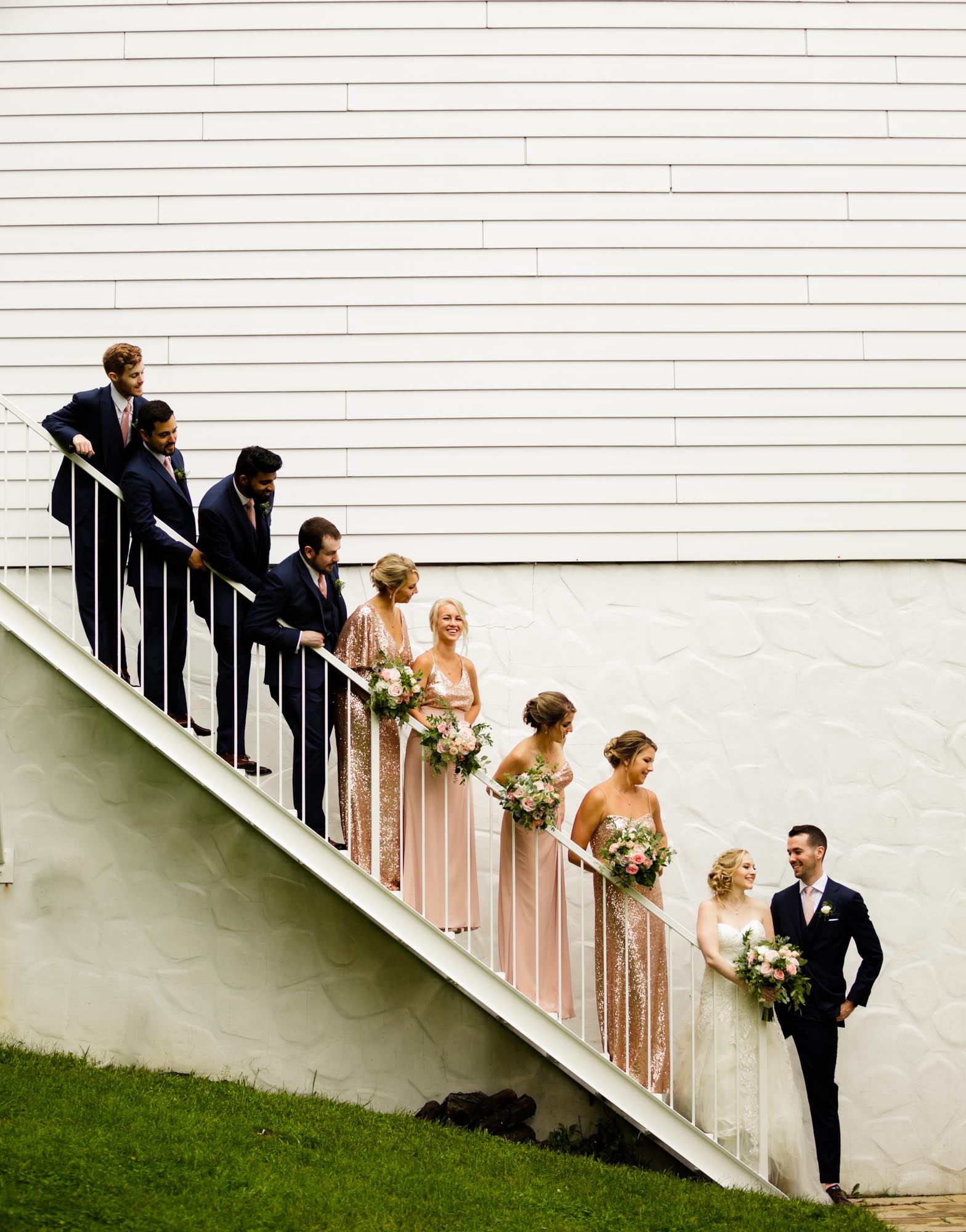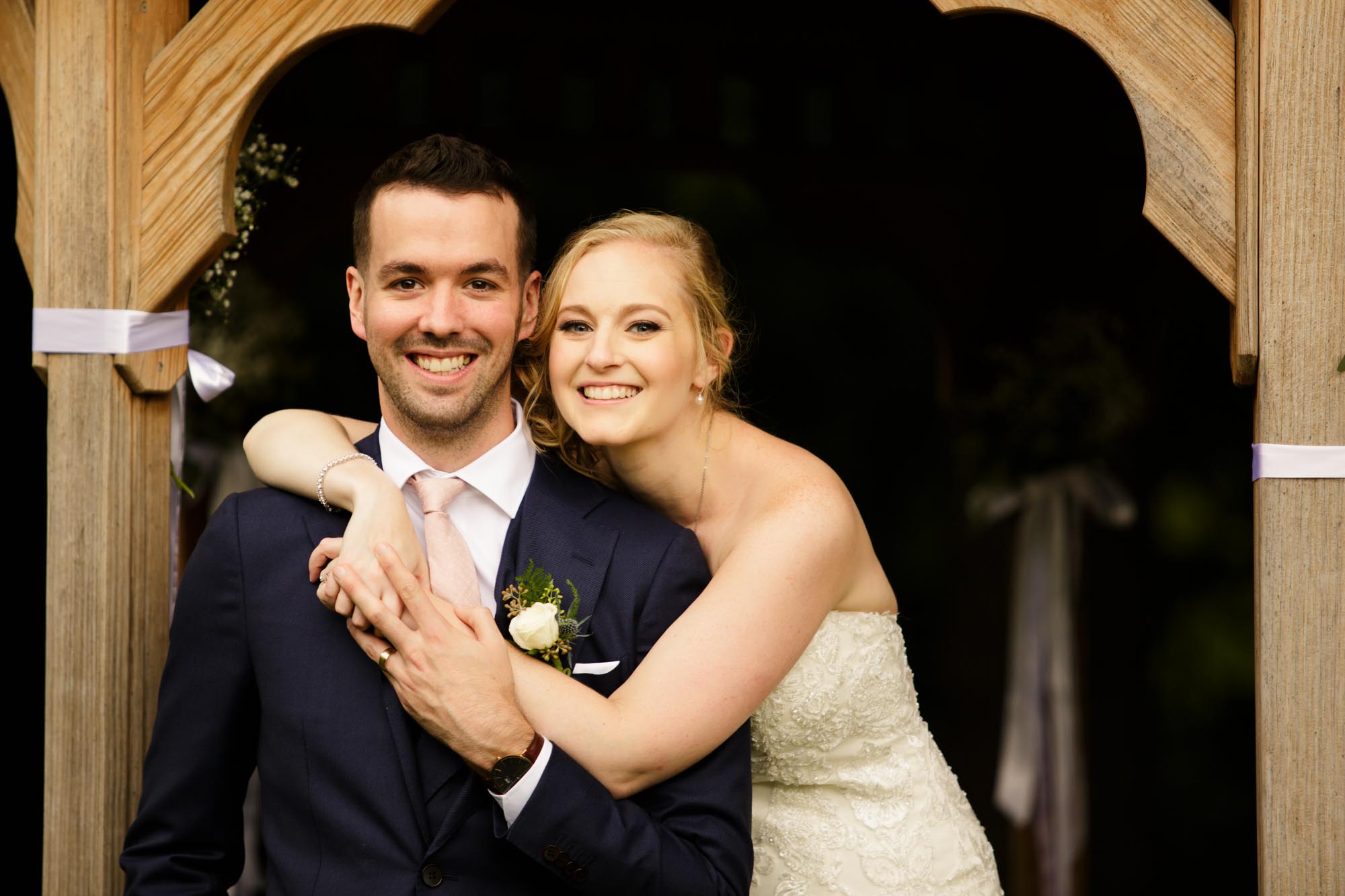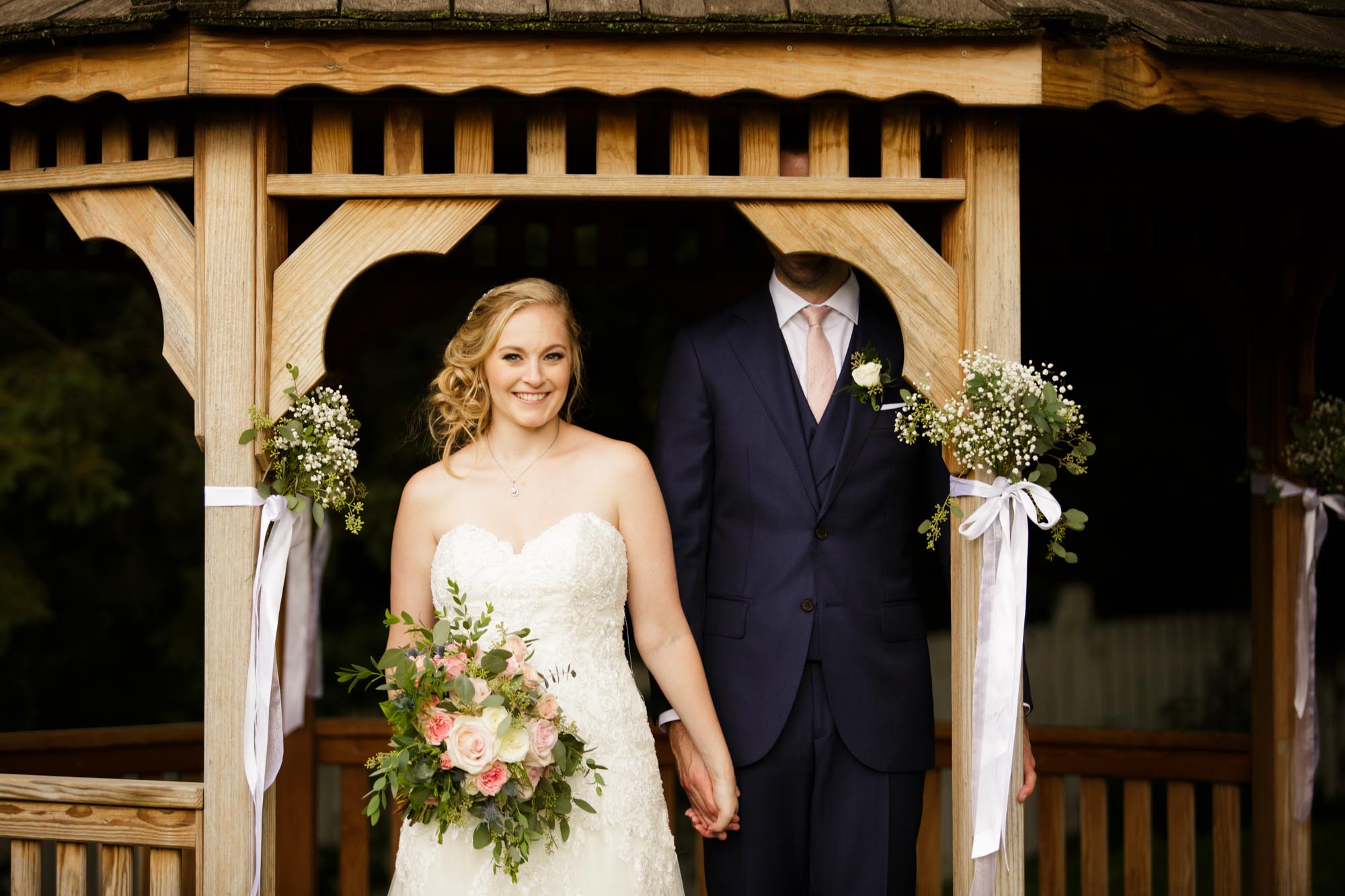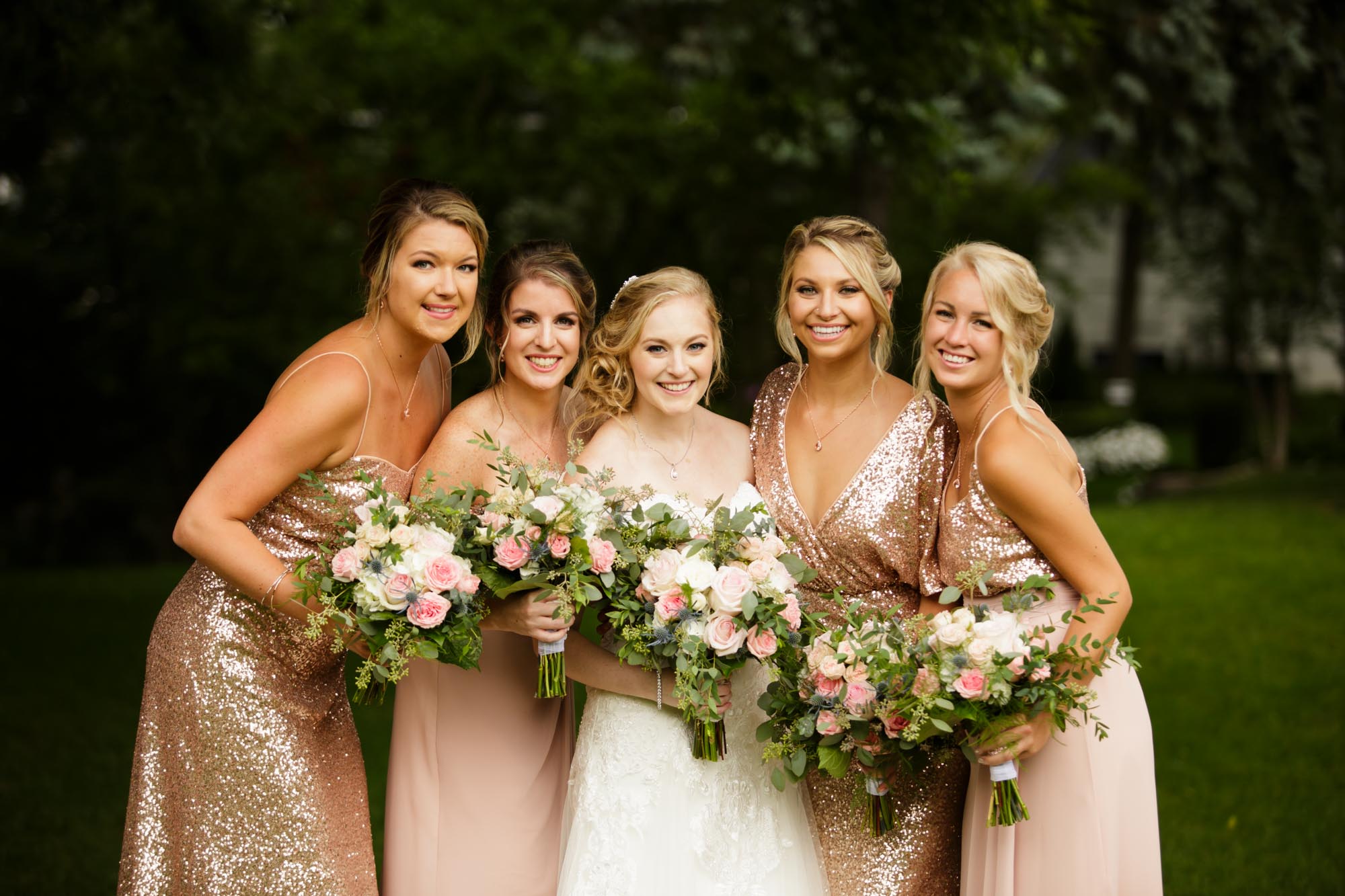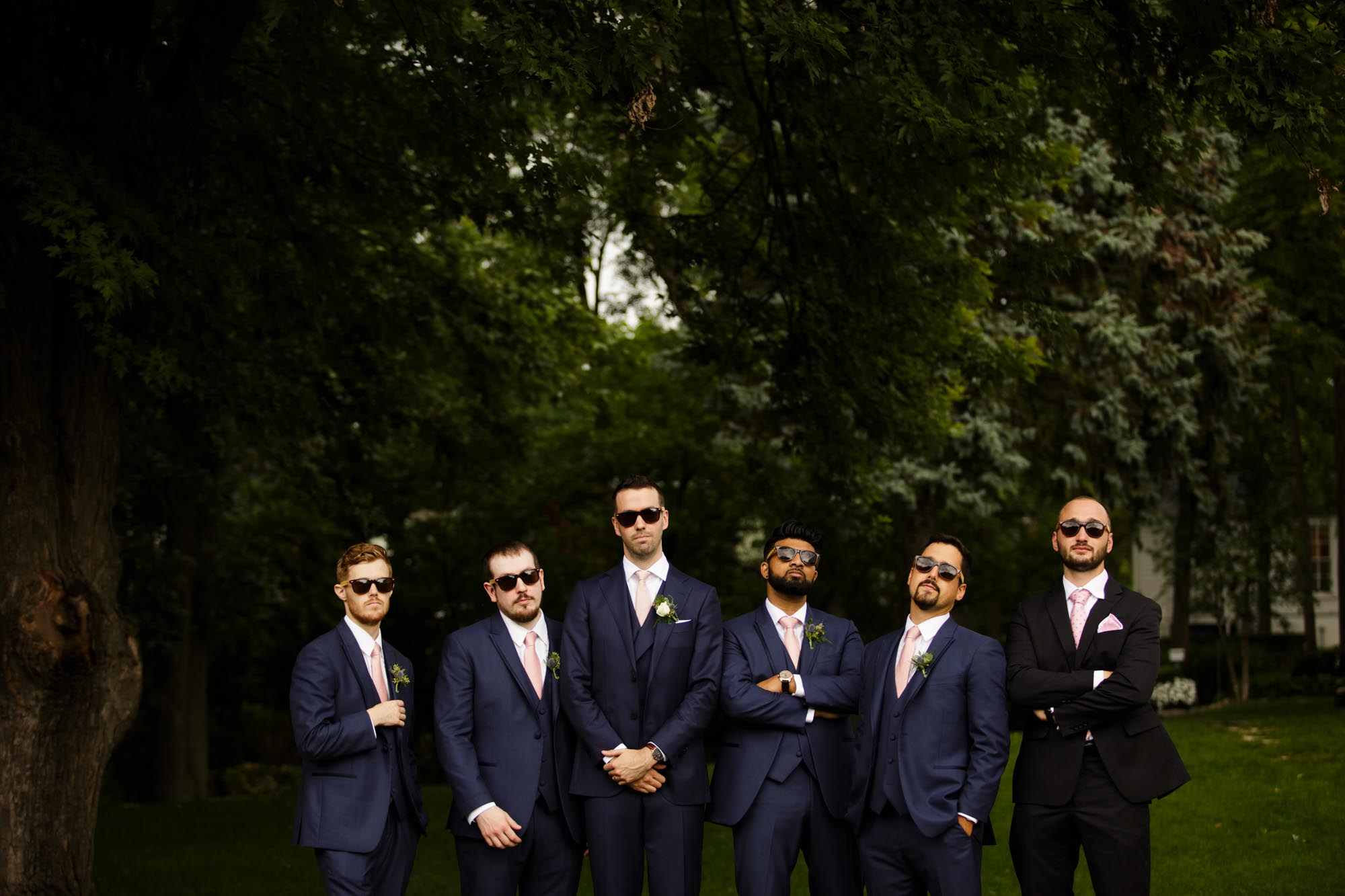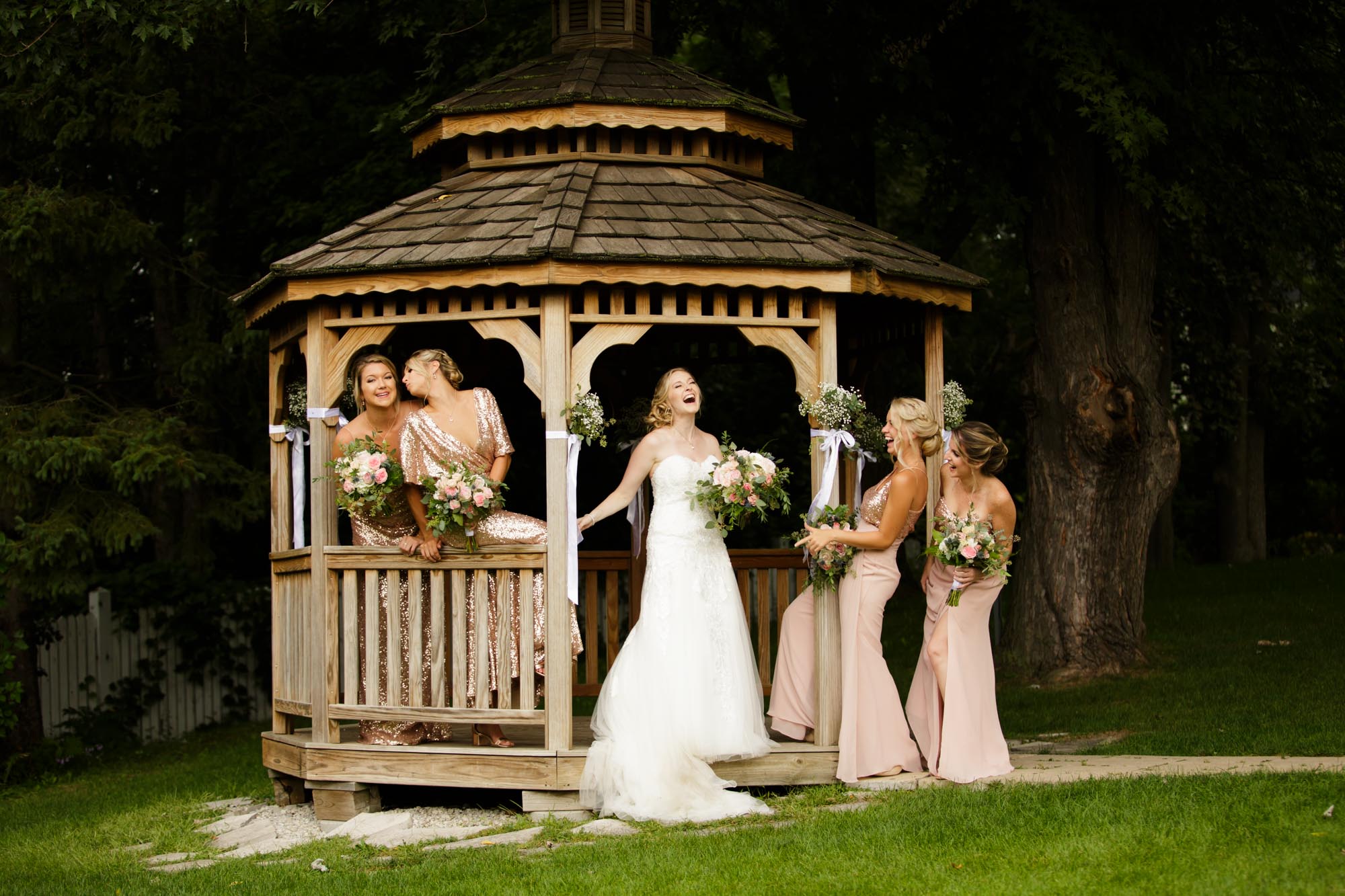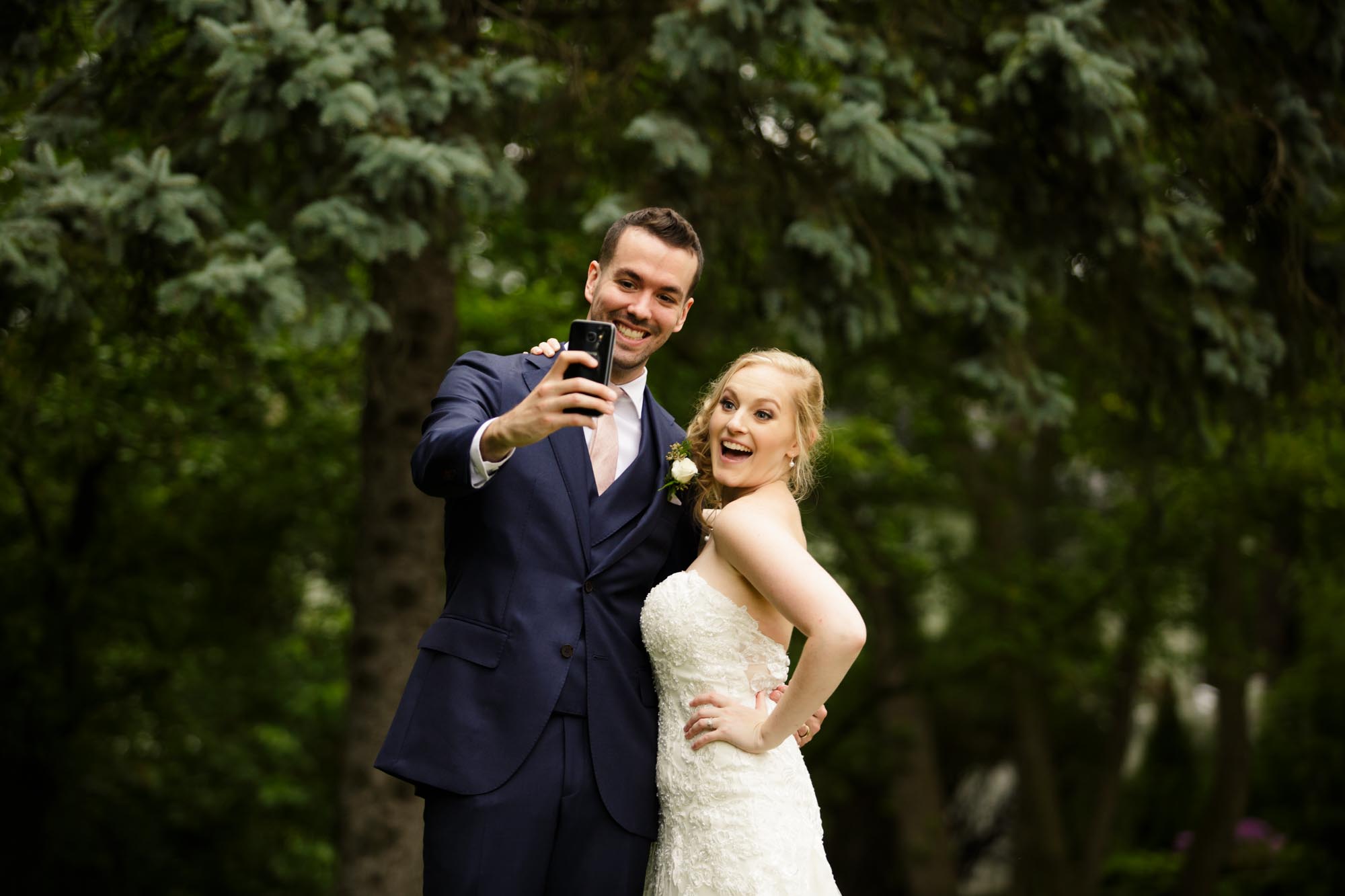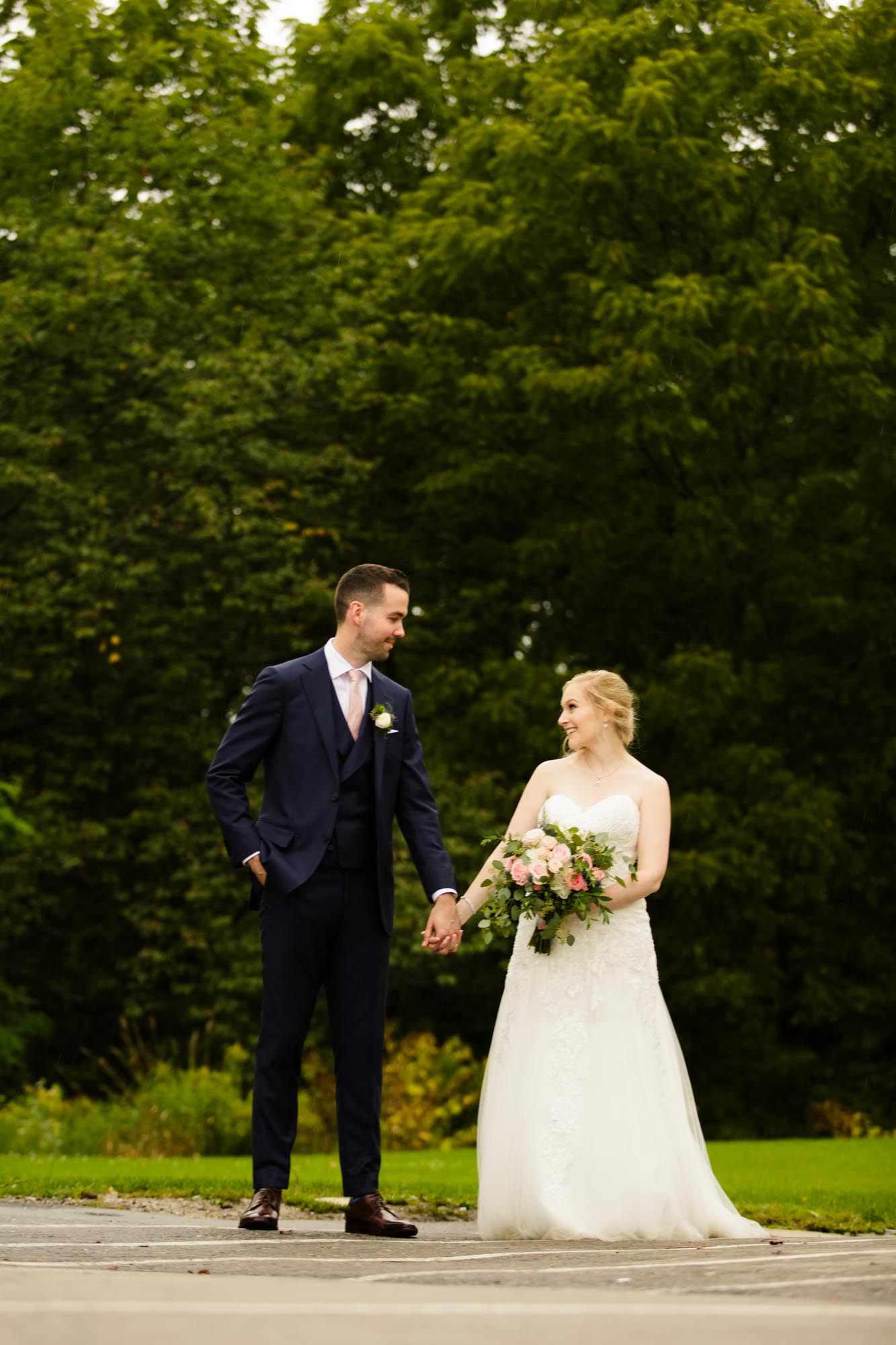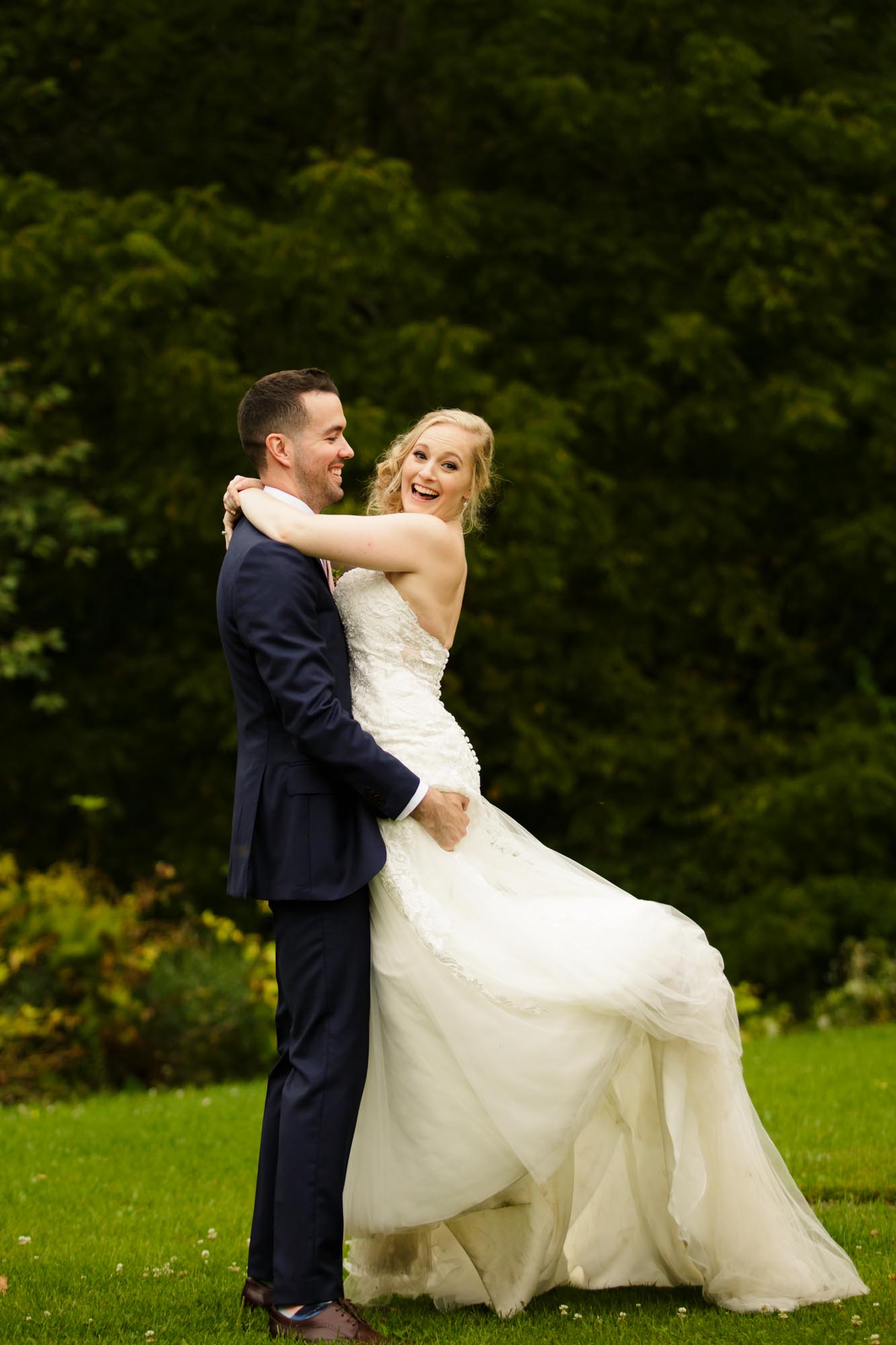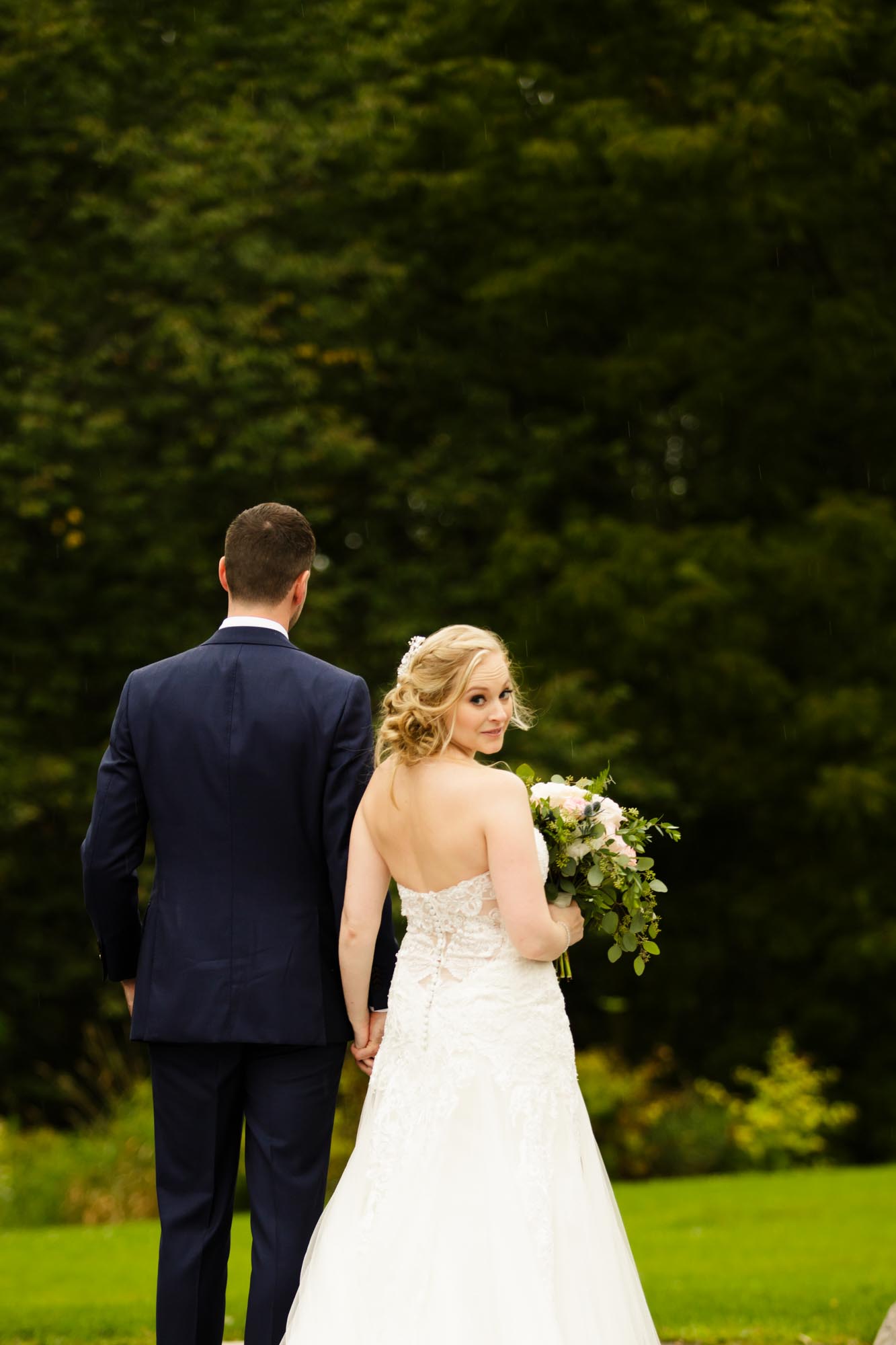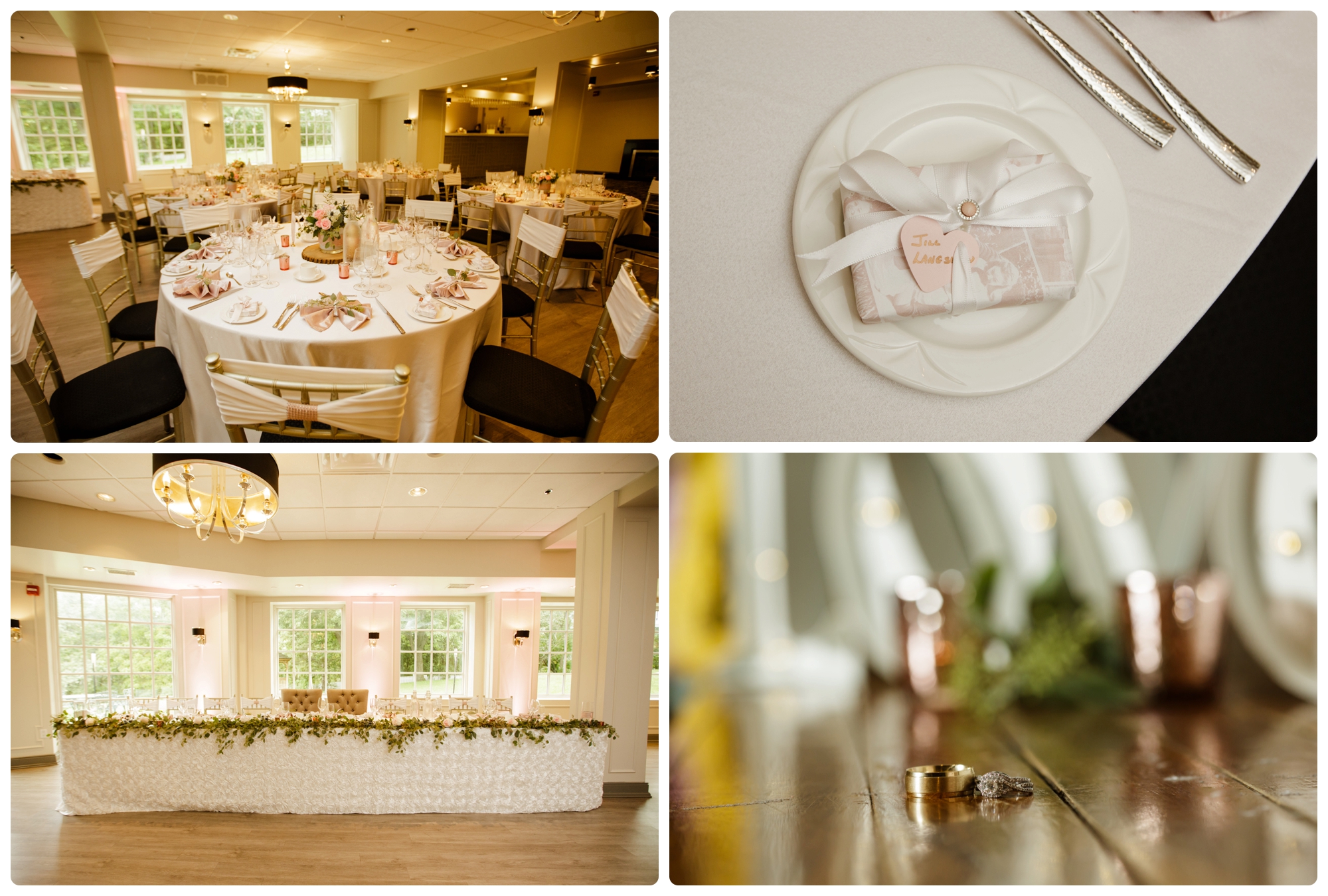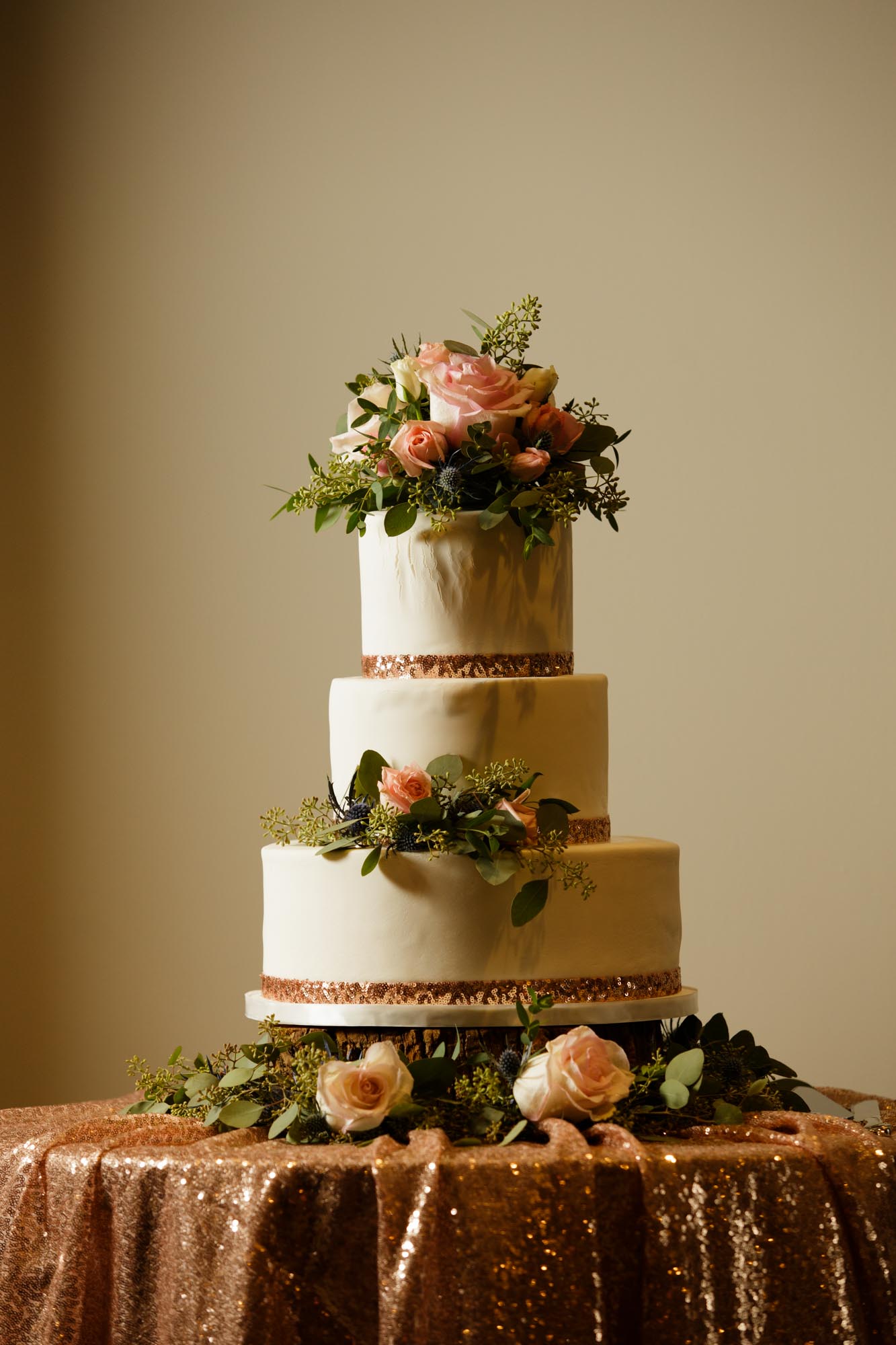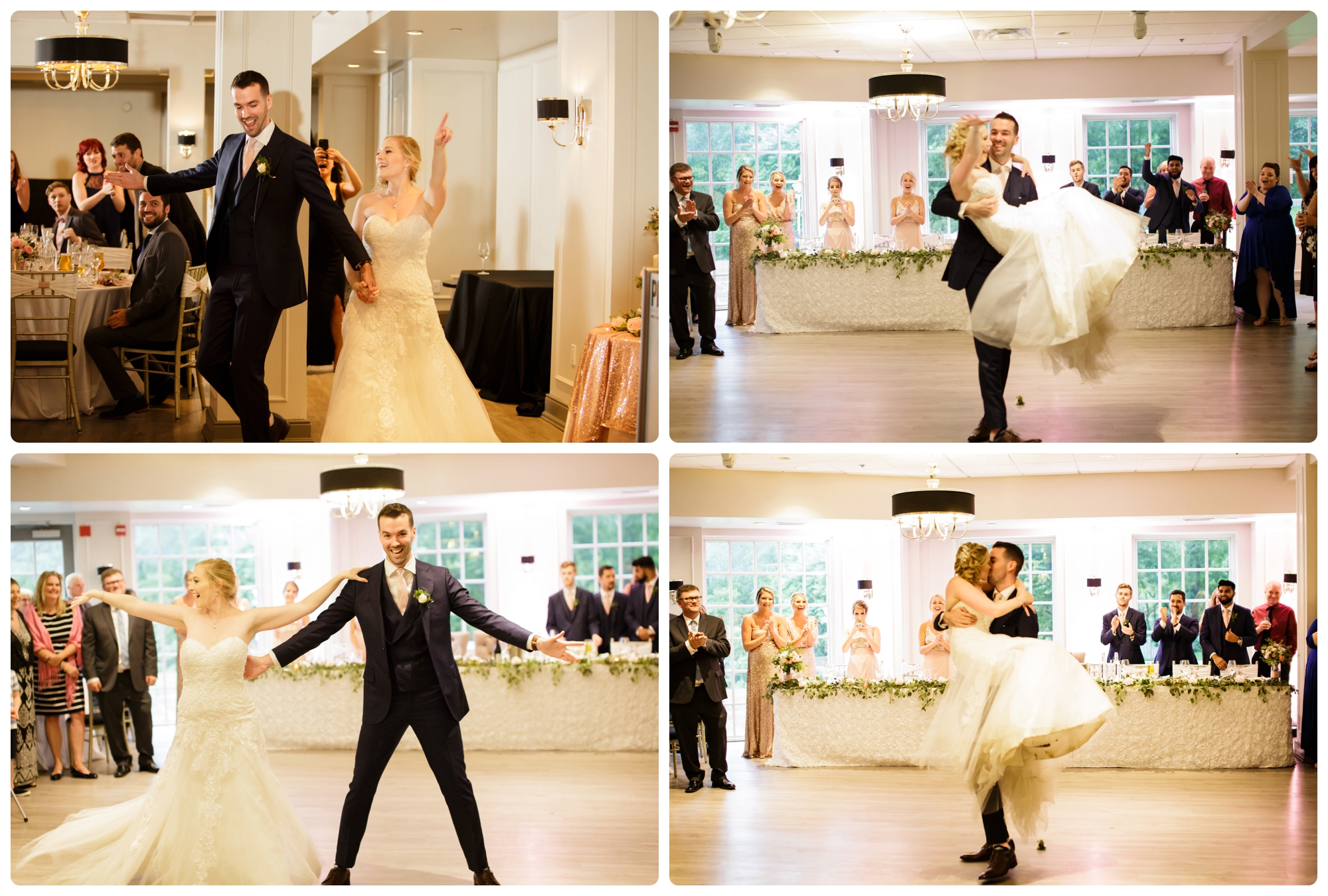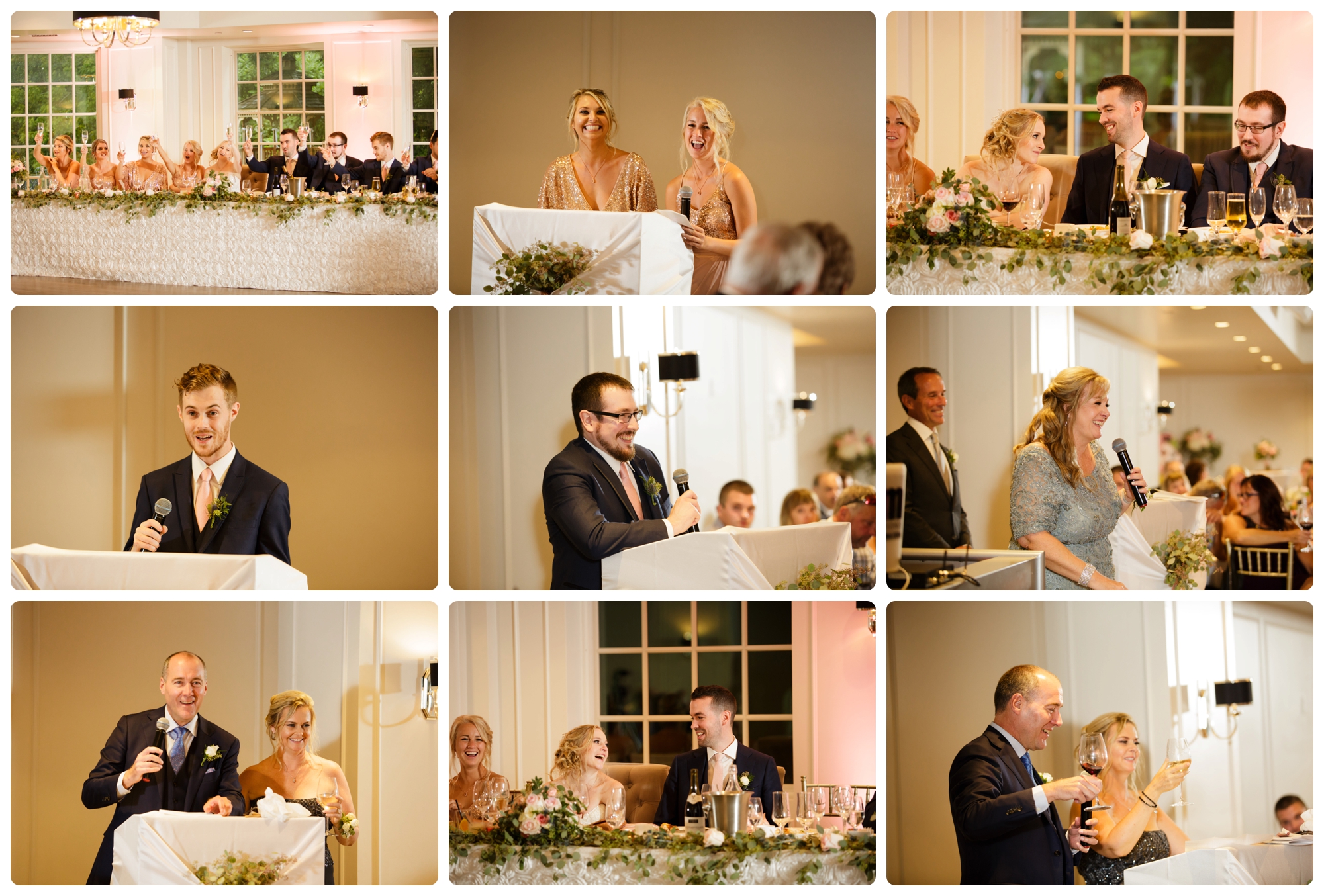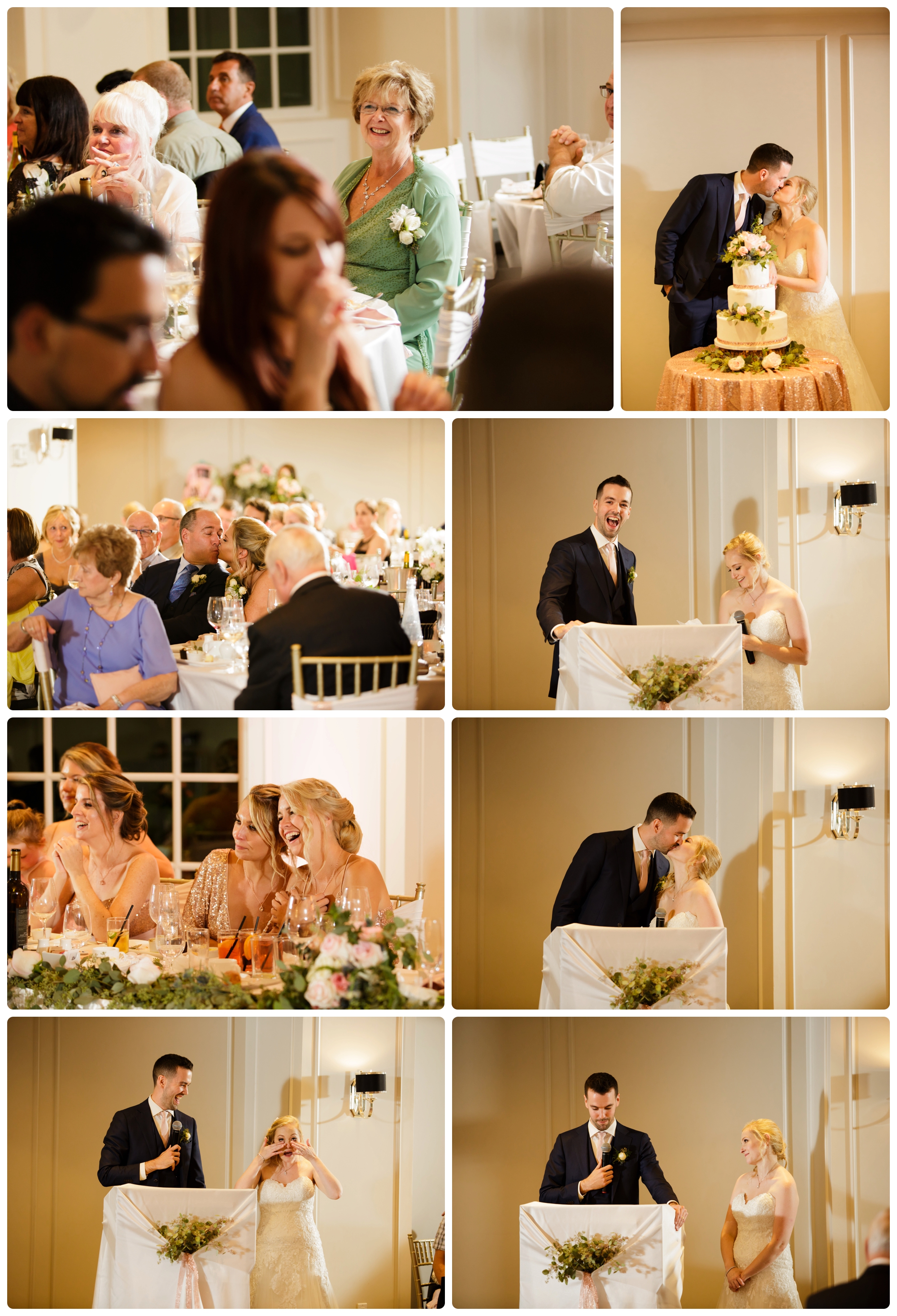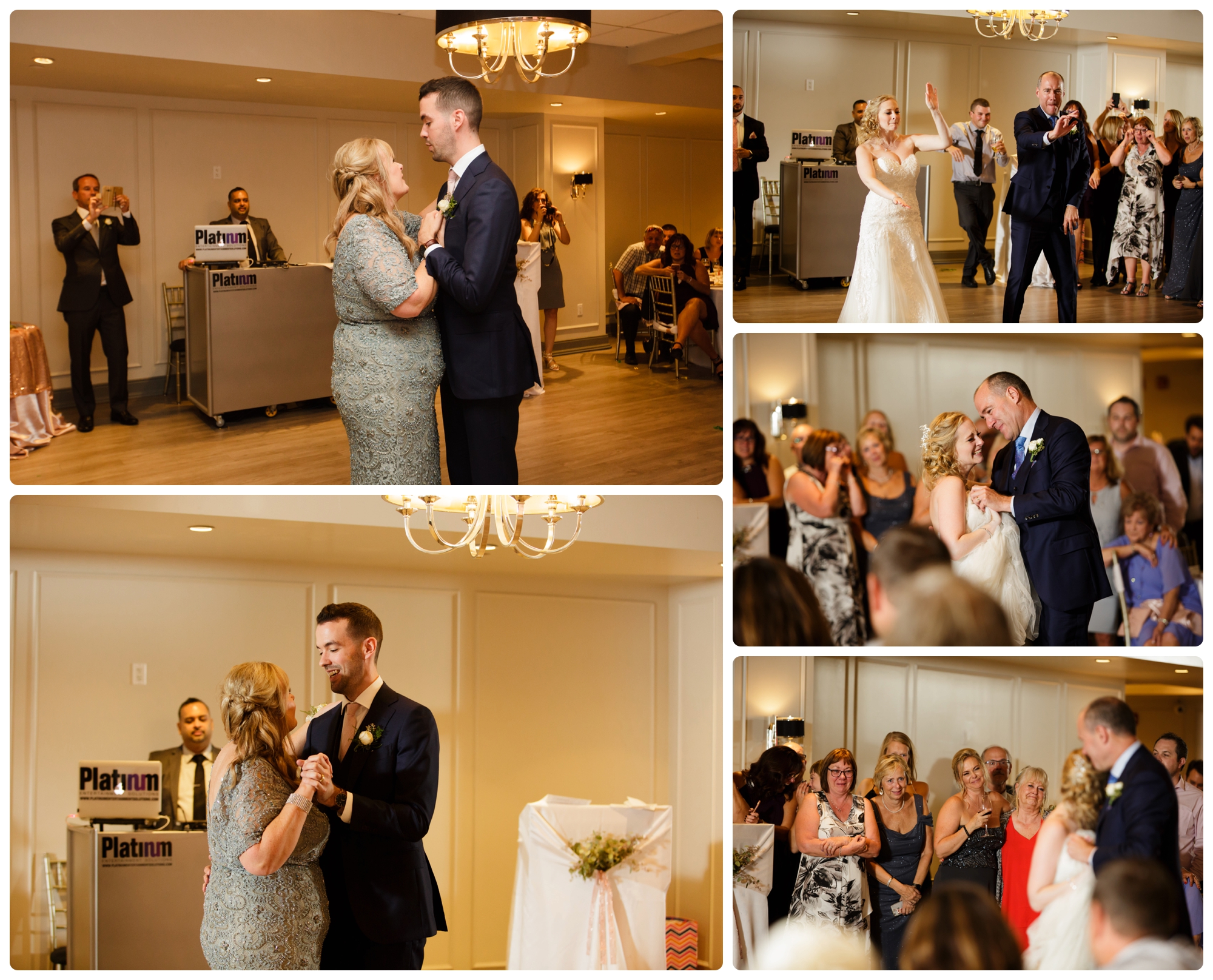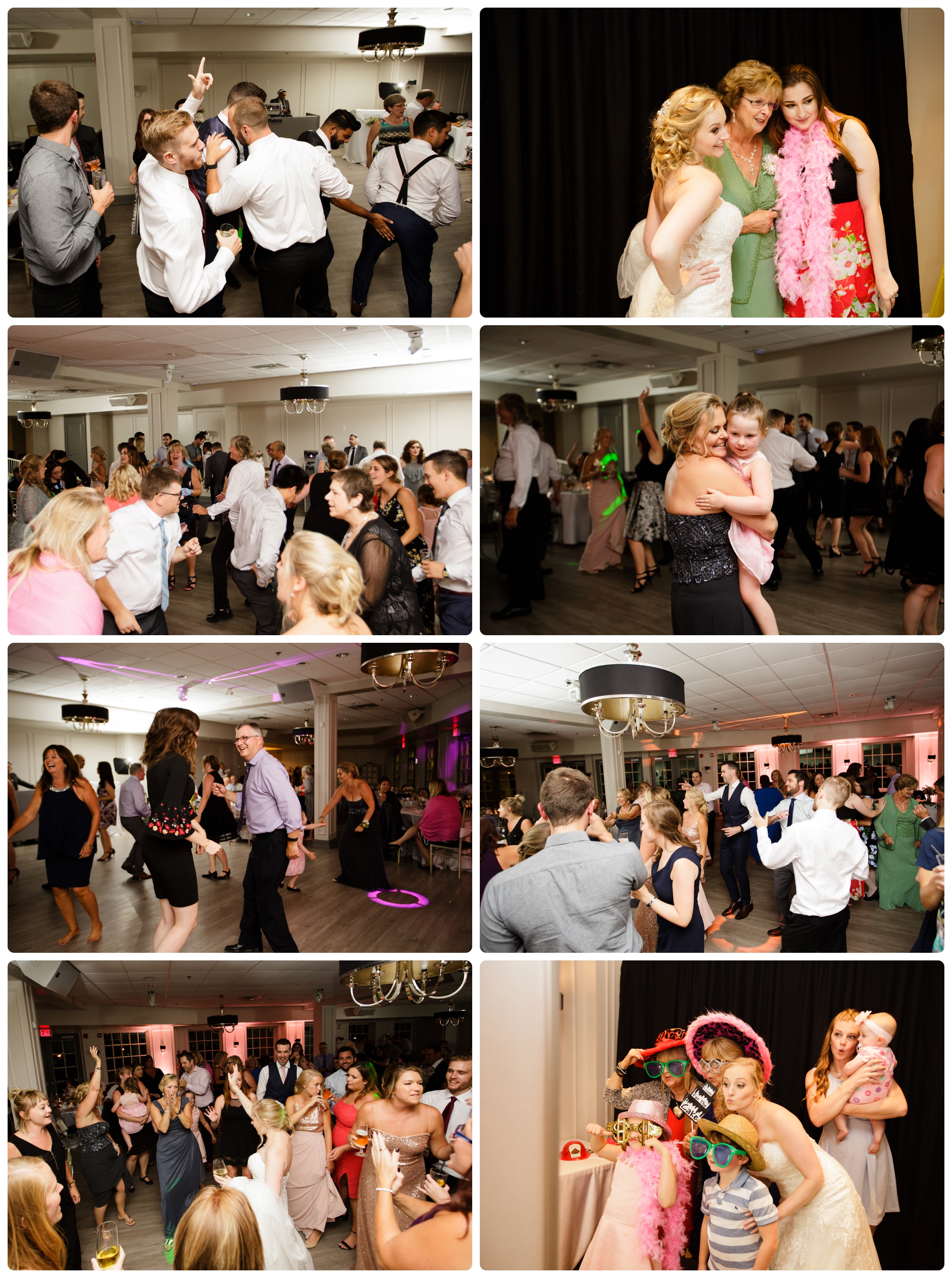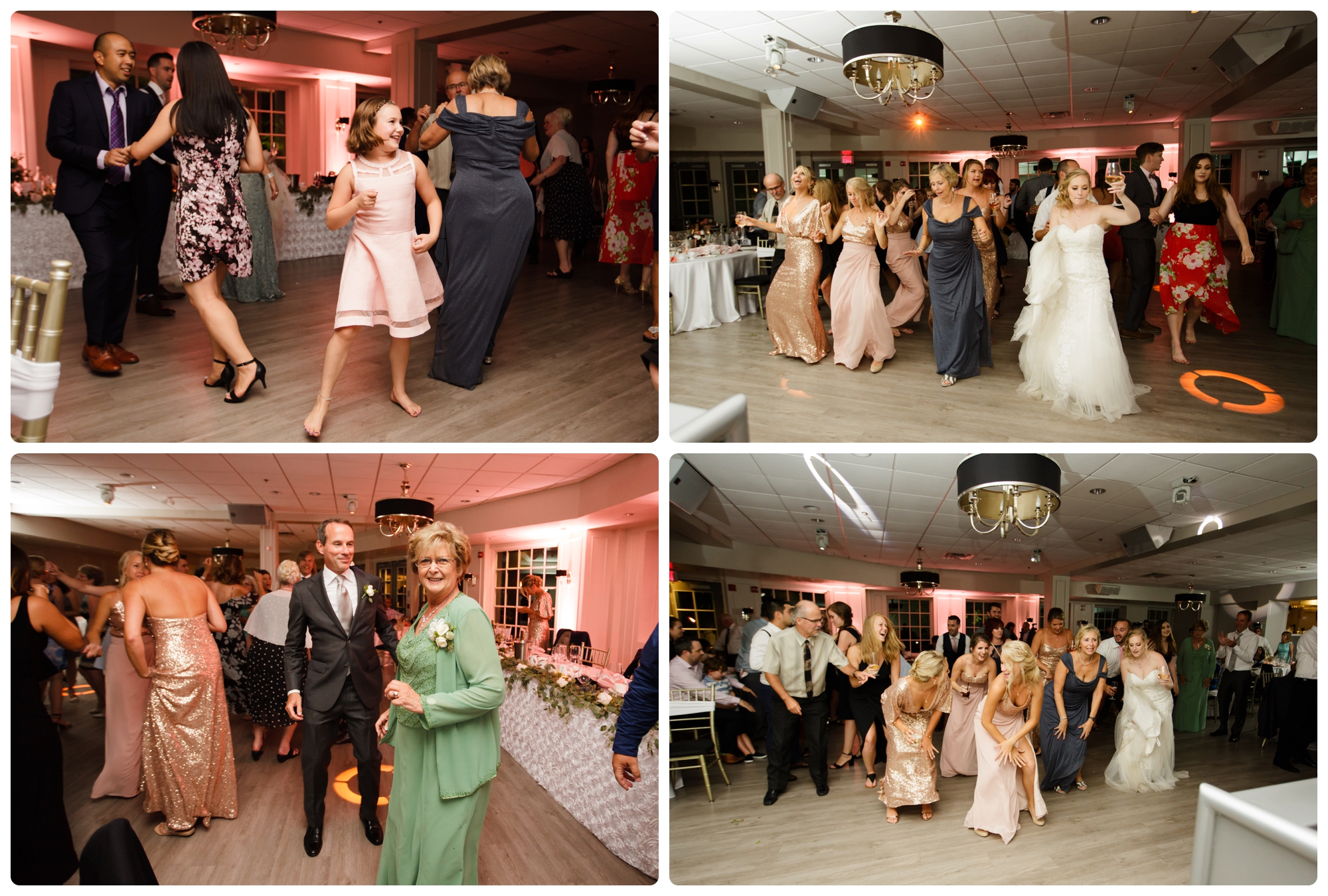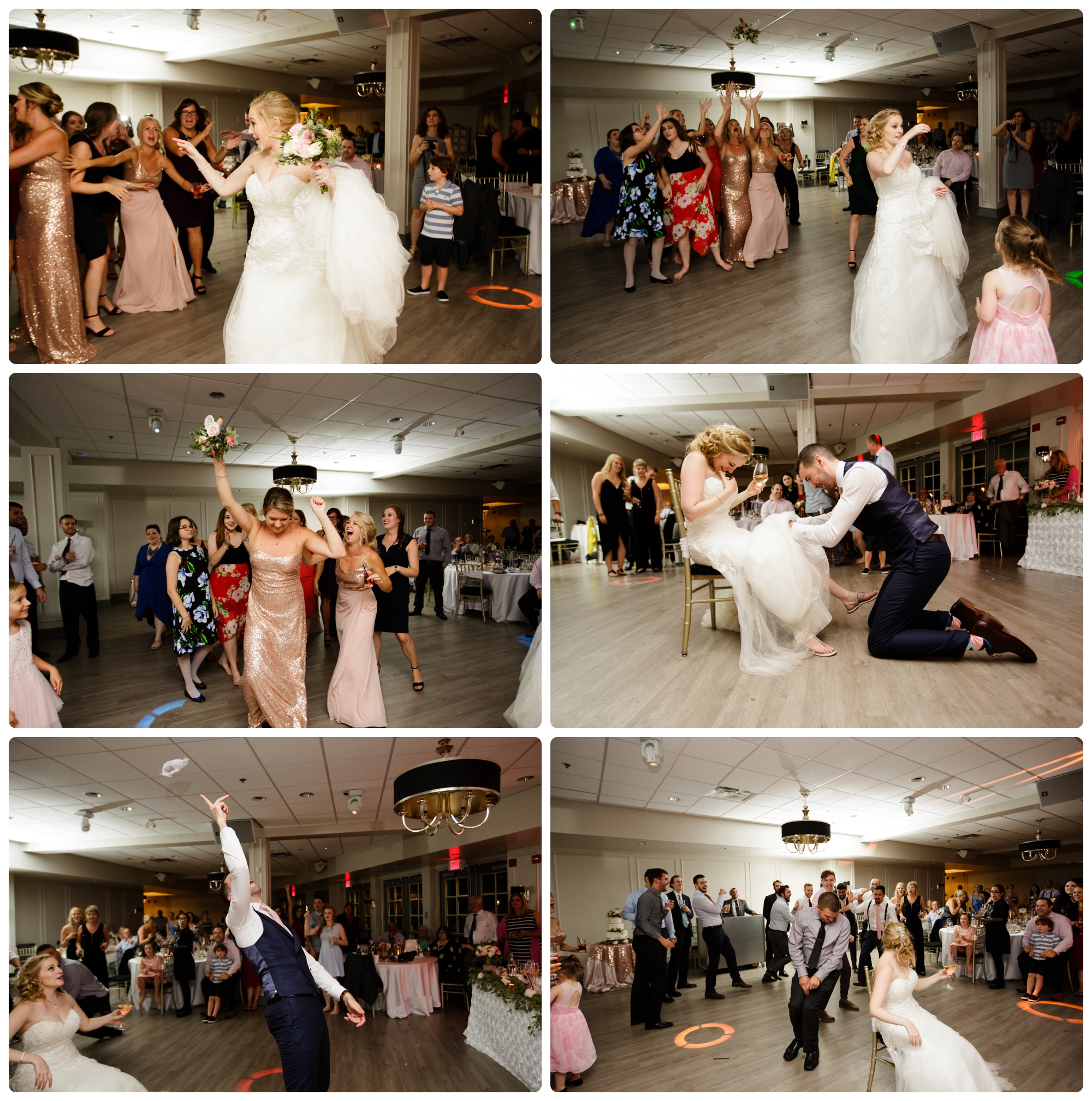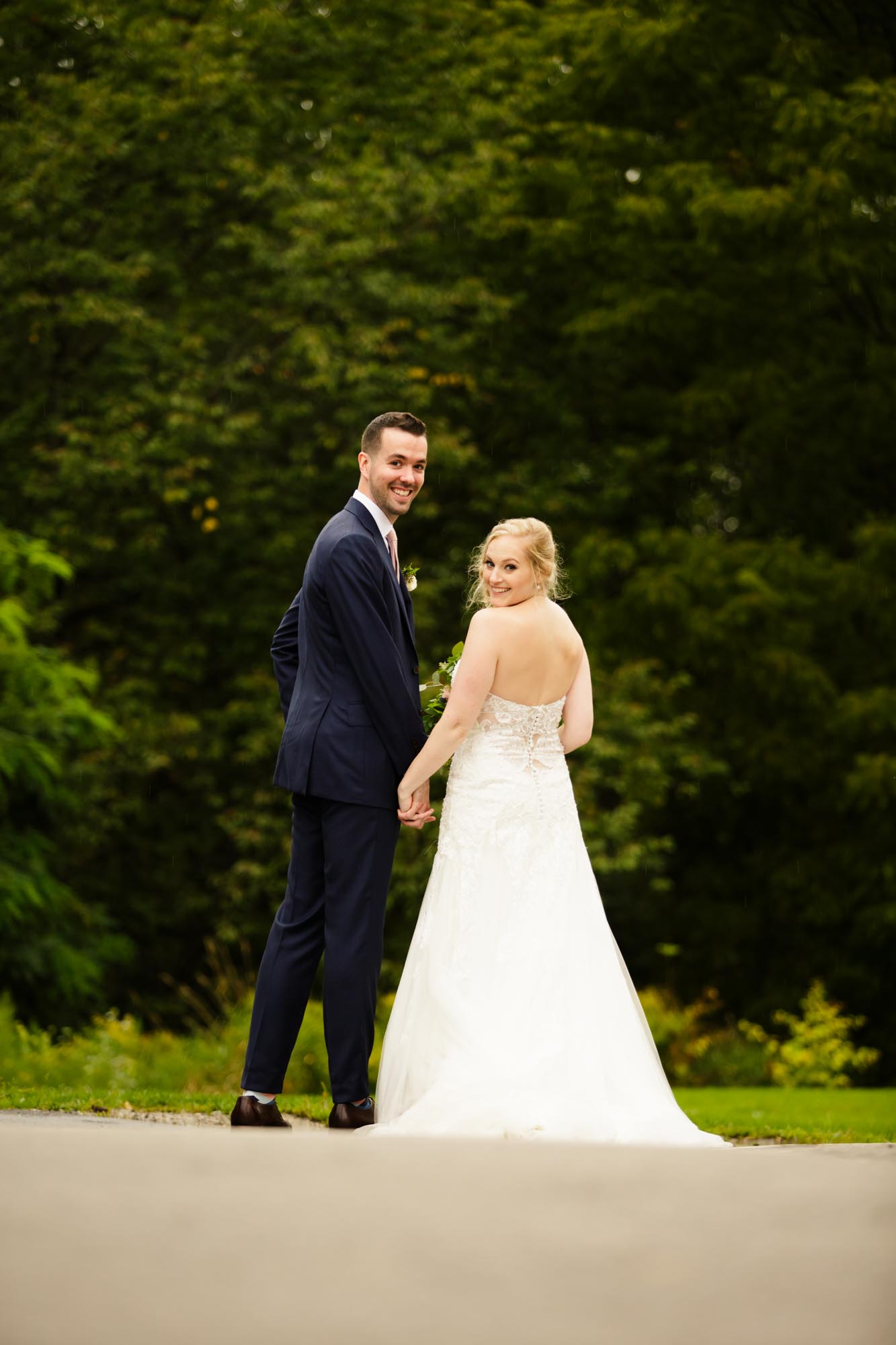 Thank you, Taylor + Greg, for allowing us the chance to be part of your big day! (… and Happy Birthday, Bunny!)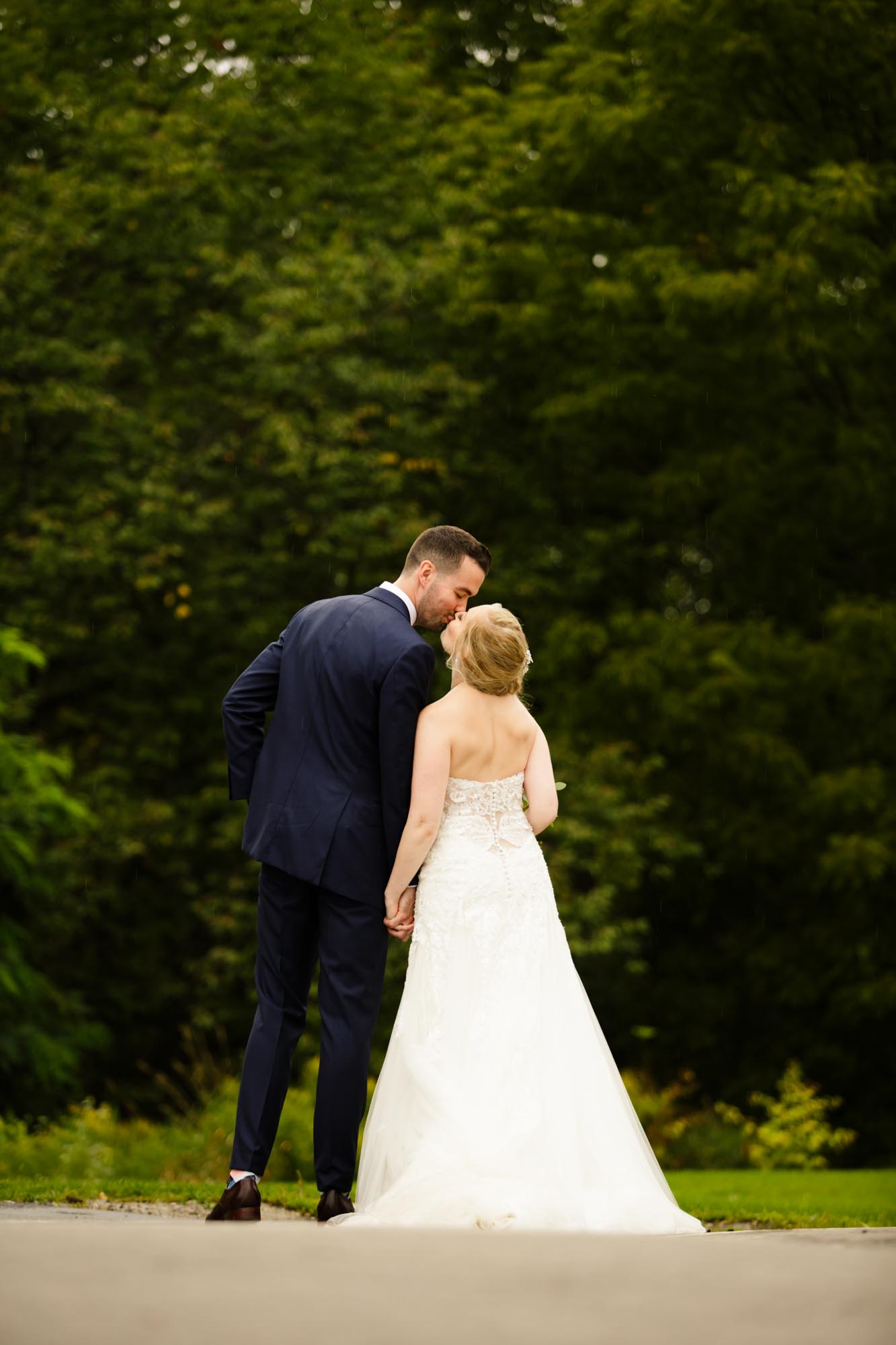 THE TEAM
Photography Video Fusion: Darlington Studios
Venue: The Doctor's House
Hair: Kim Moyse
Make-Up: Makeup by Inara
Florist: Lavender Floral
Wedding Planner: Leslie Bernier
Cake: Dessert Lady
DJ: Platinum Entertainment
Soundtrack: "Forward" by Giants of Industry, licensed through Songfreedom