Tanya + Matt Engaged!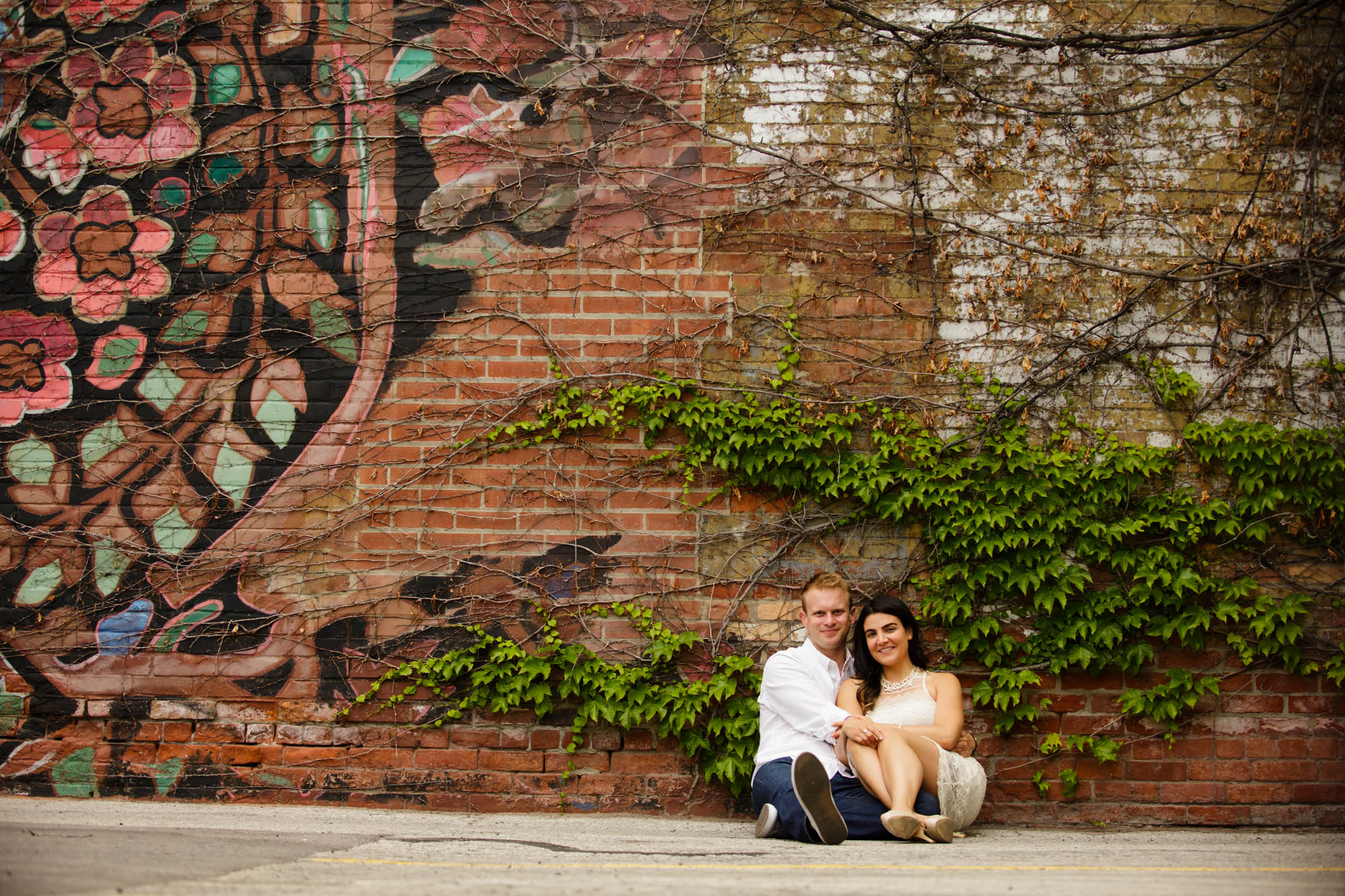 Meet Tanya + Matt. We first met this wonderful couple via Skype this past winter. We had a great chat with them, and were immediately taken with their delightful personalities and joie de vivre. Their love for one another is unmistakable. Needless to say, we were so excited when they asked us to capture their upcoming wedding. We could hardly wait to meet them IRL for their engagement session.
Tanya + Matt were searching for the perfect location for their session–a setting with lots of bricks and classic architecture. The first spot that popped into our heads was Liberty Village! We love it! It was a particularly lively evening because of a nearby concert (and Game 6 of the Calder Cup Finals)! We ventured away from the crowds to find some vintage brick buildings and ivy covered walls. Every time we visit we seem to find something new and interesting about the area!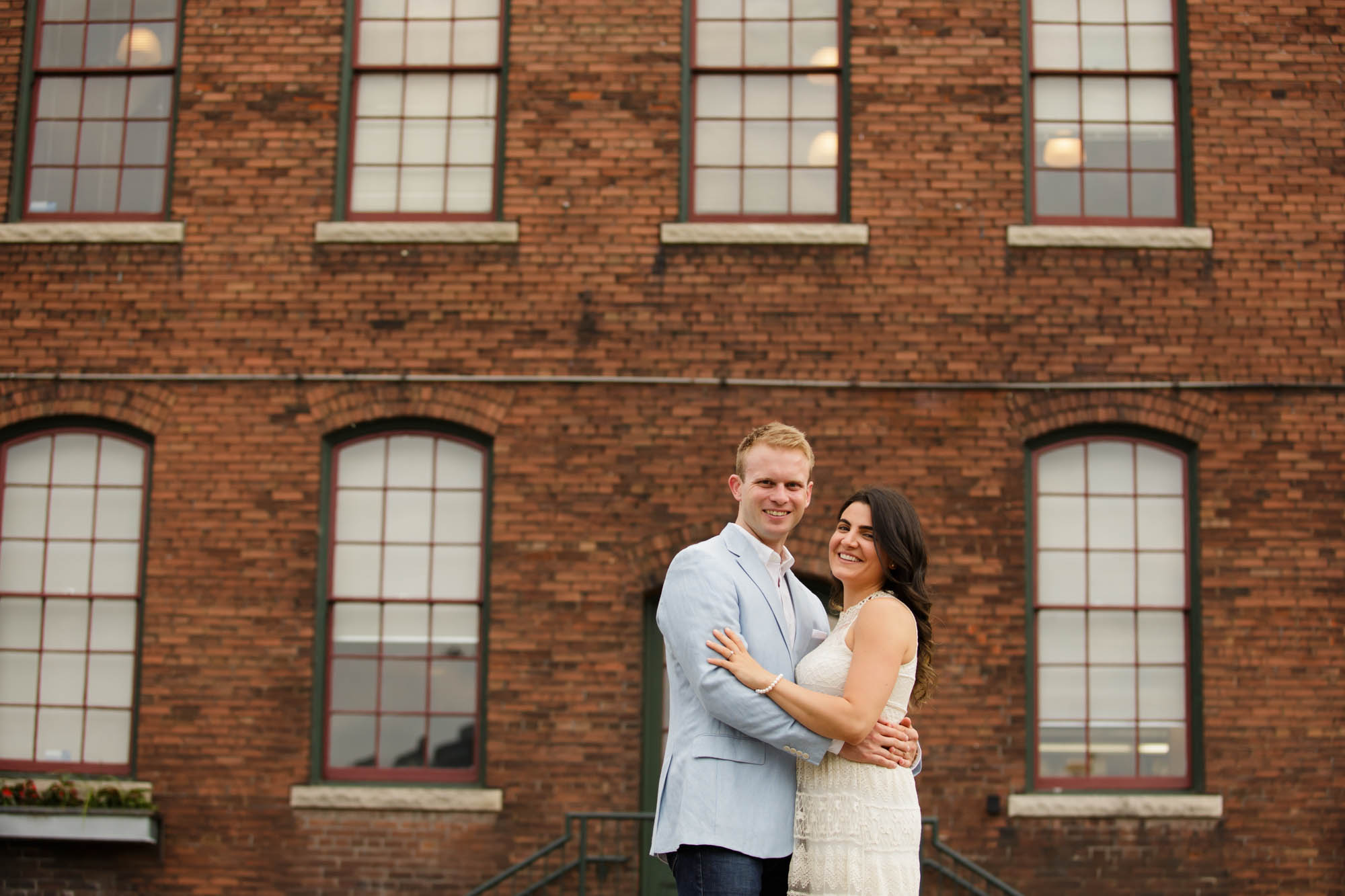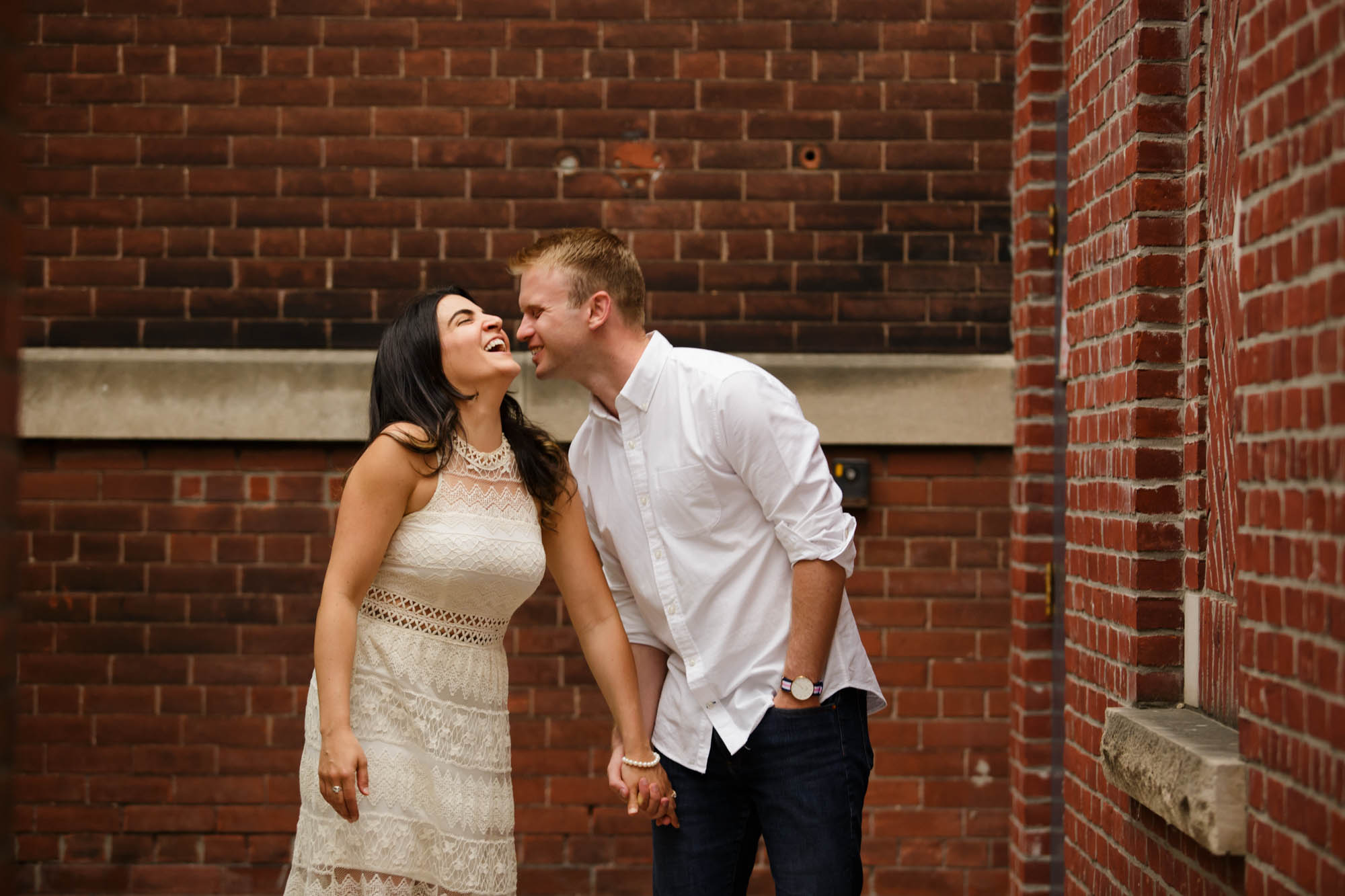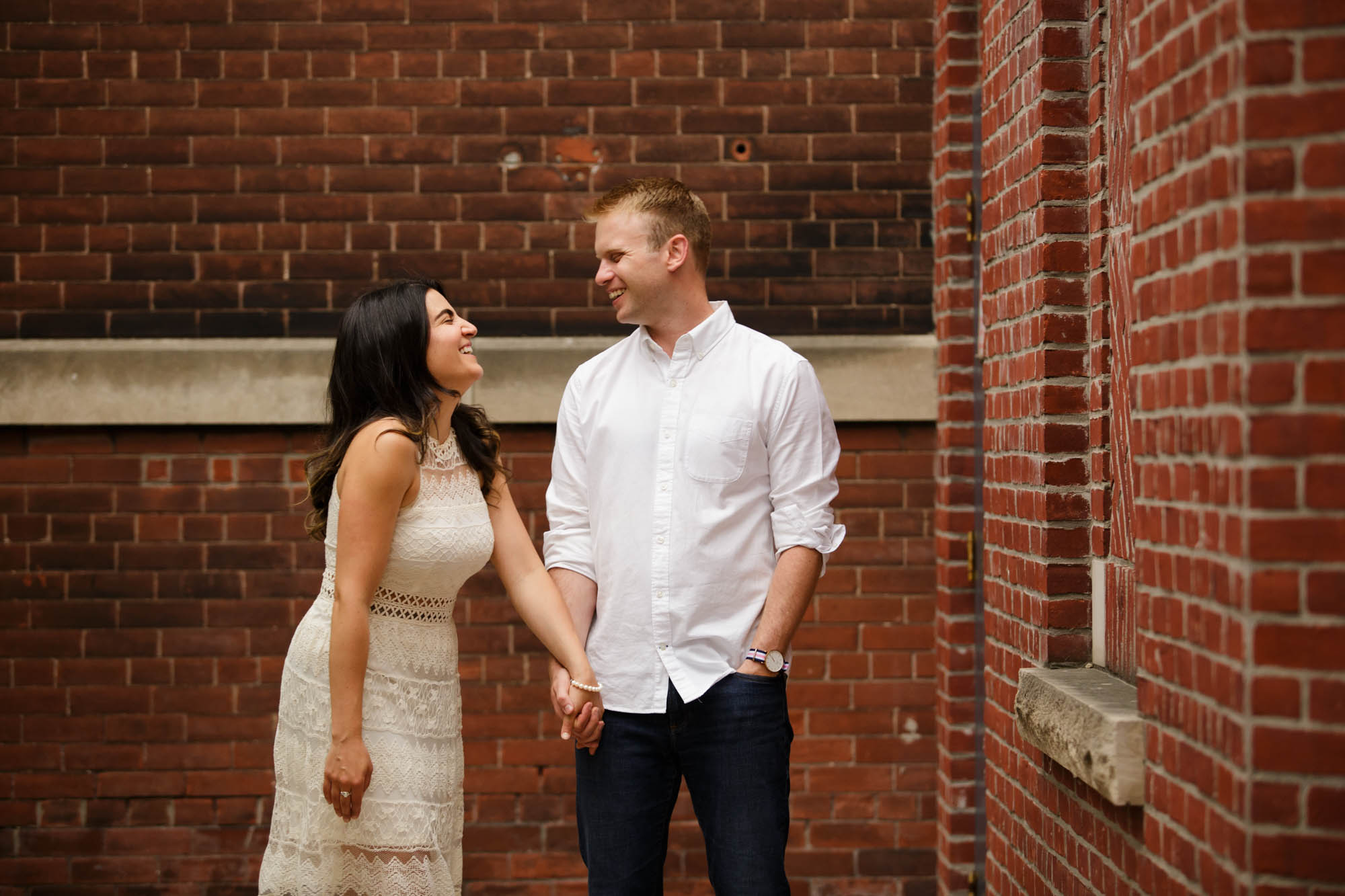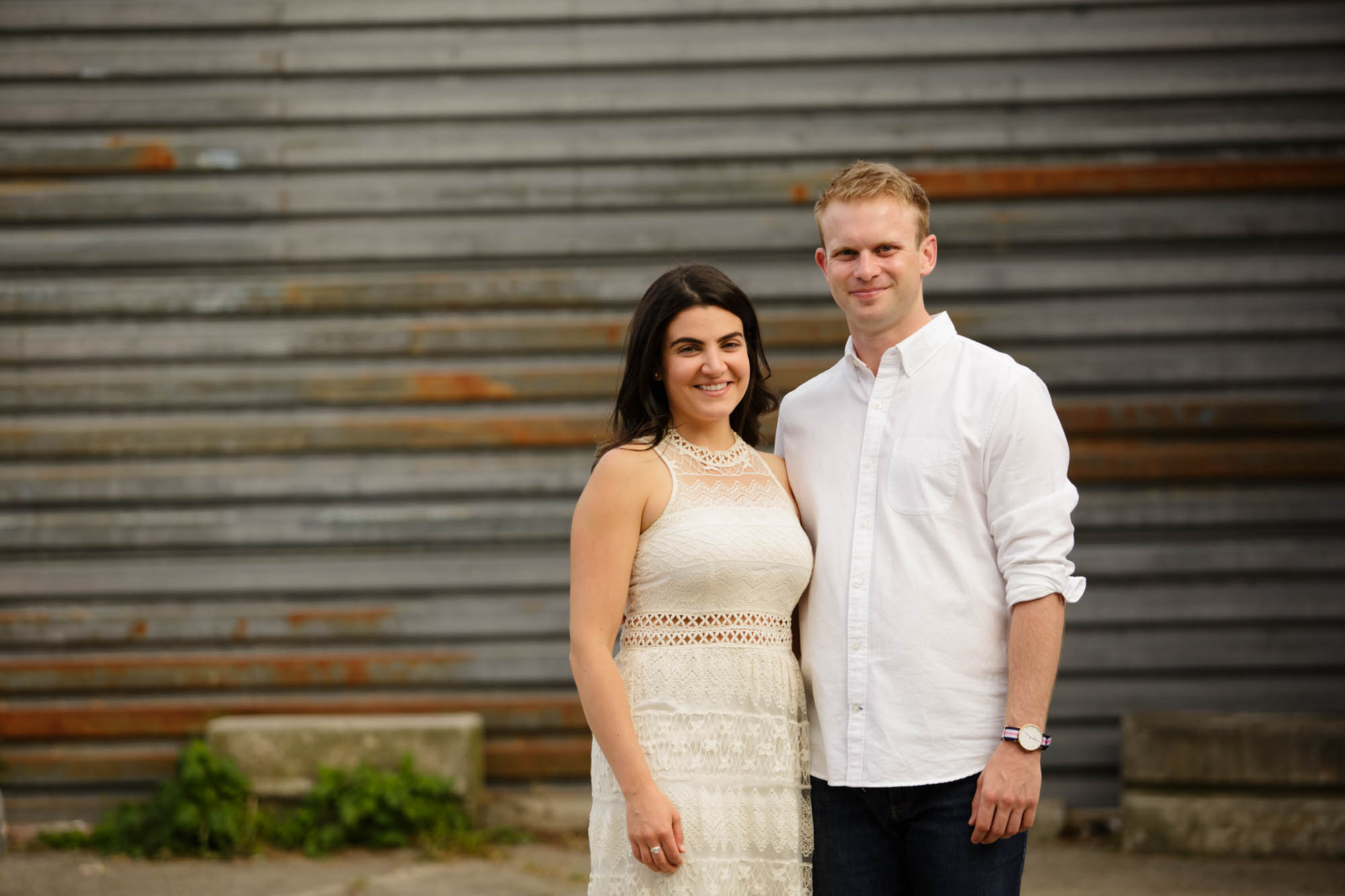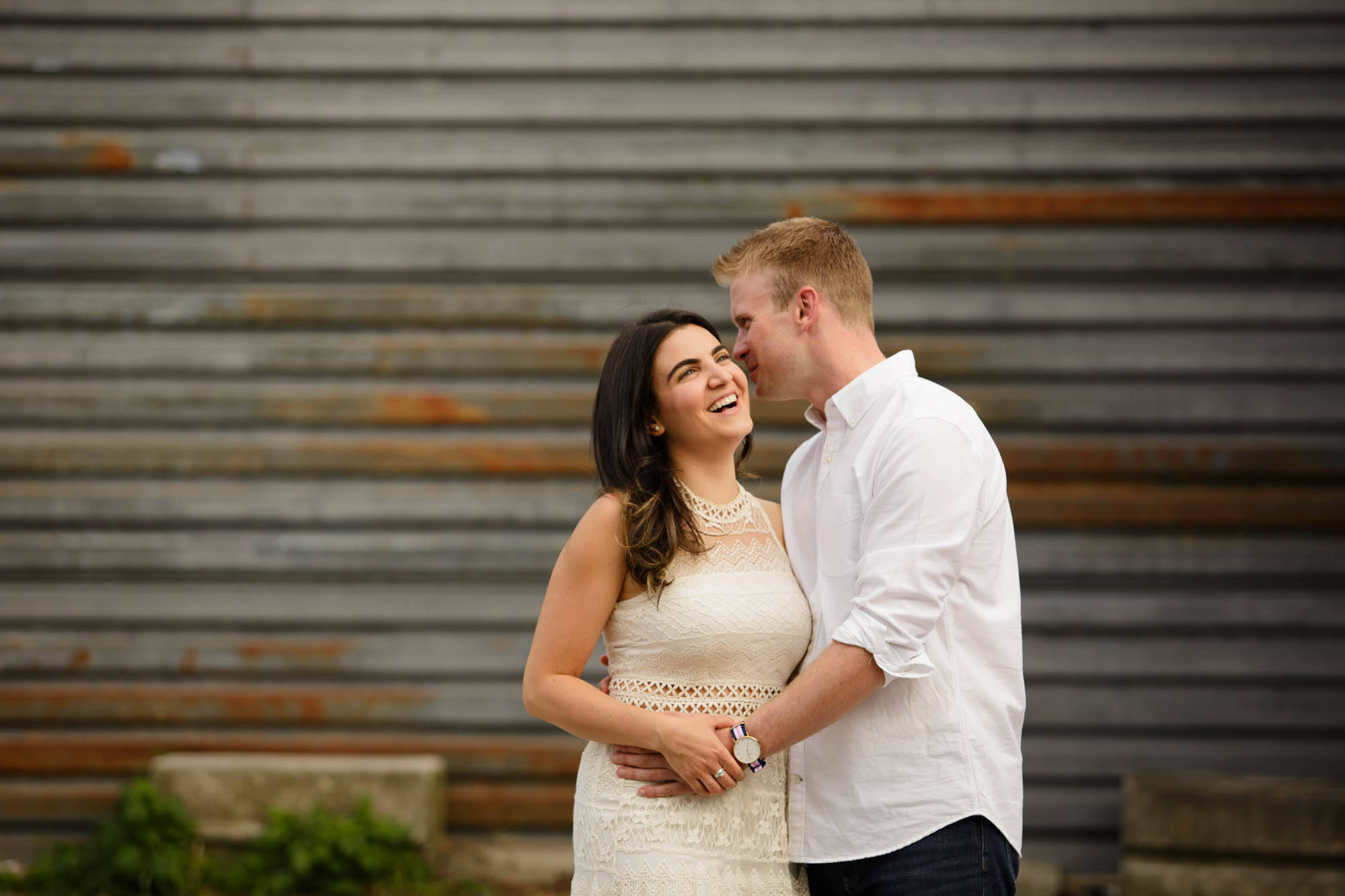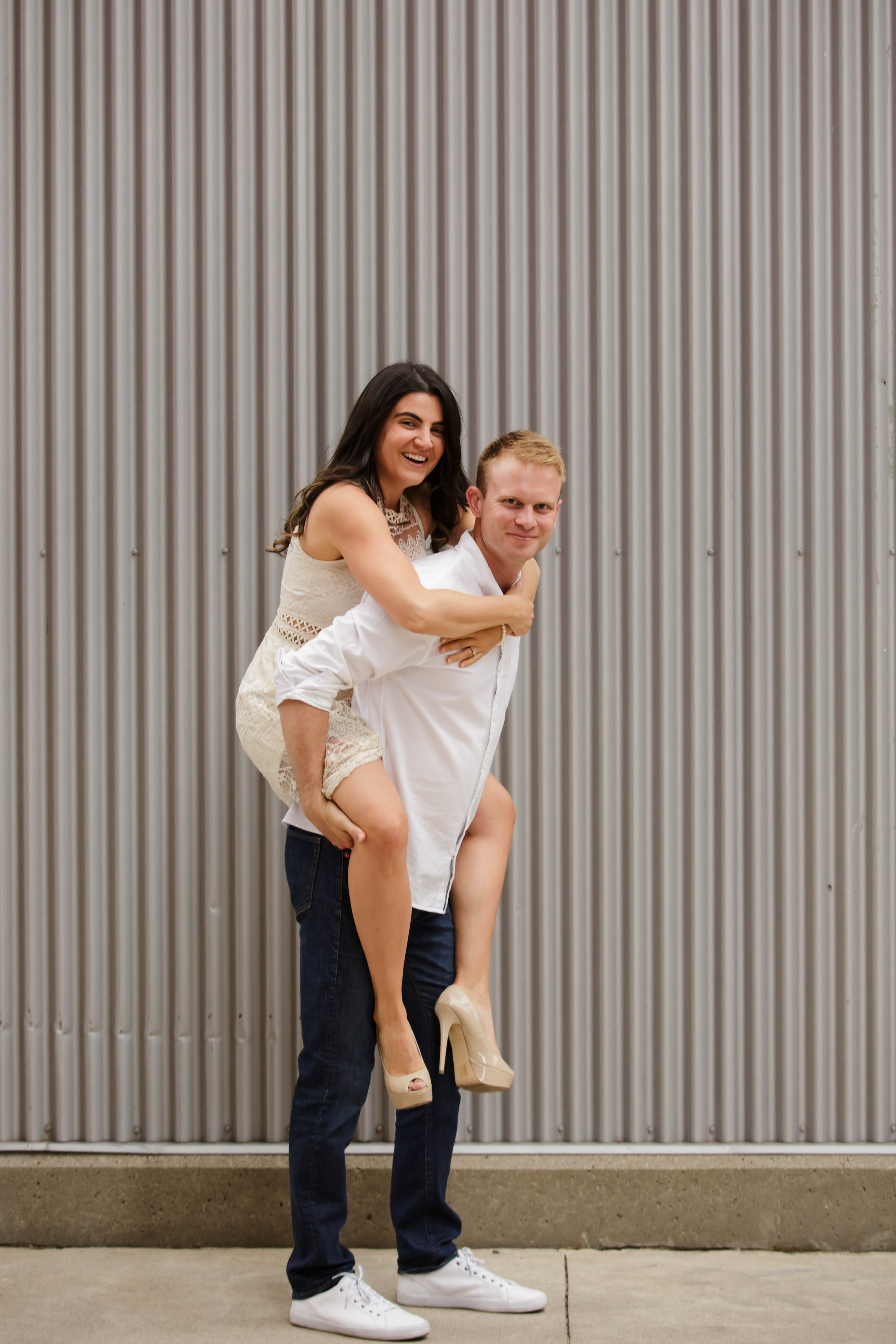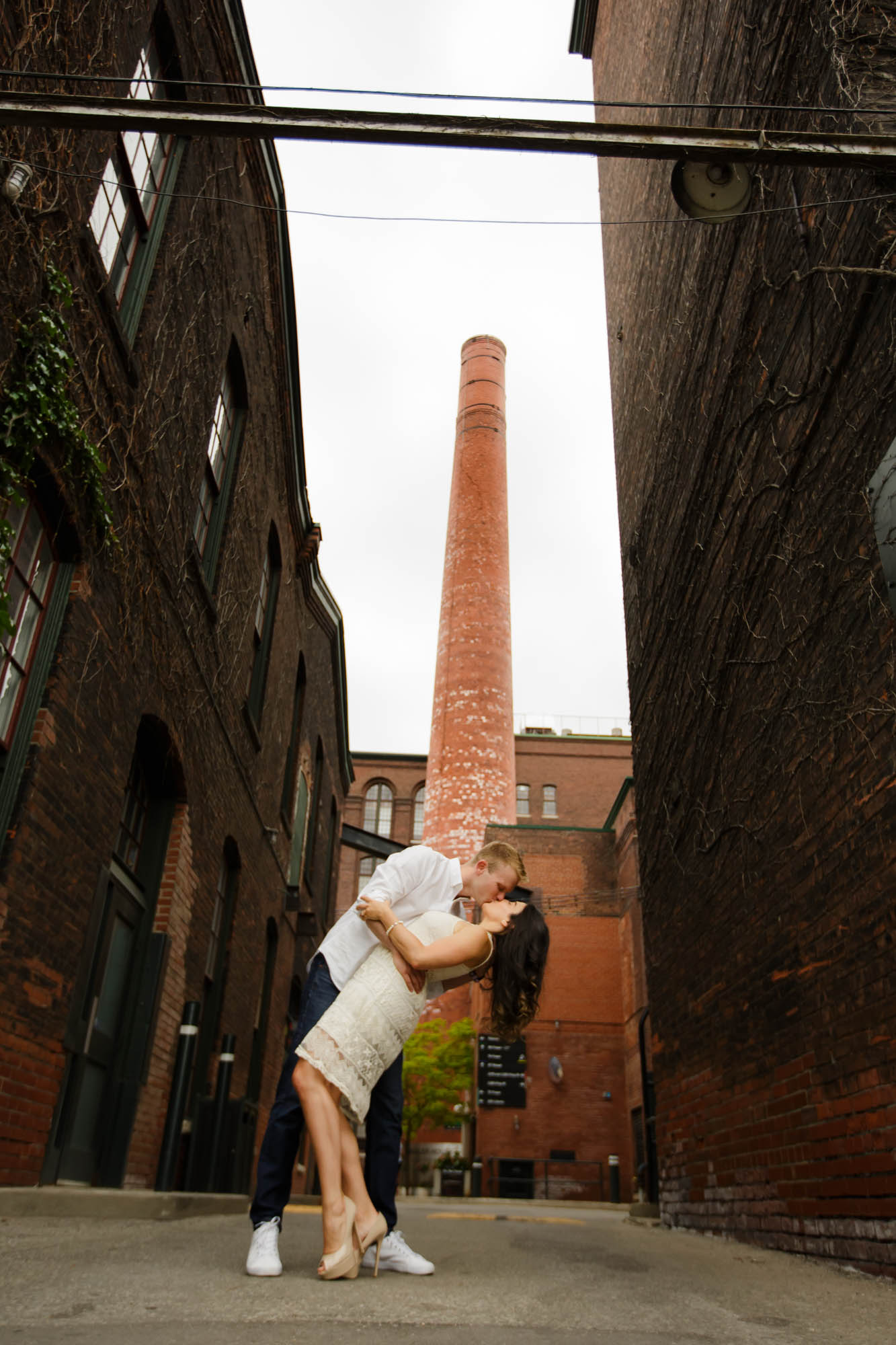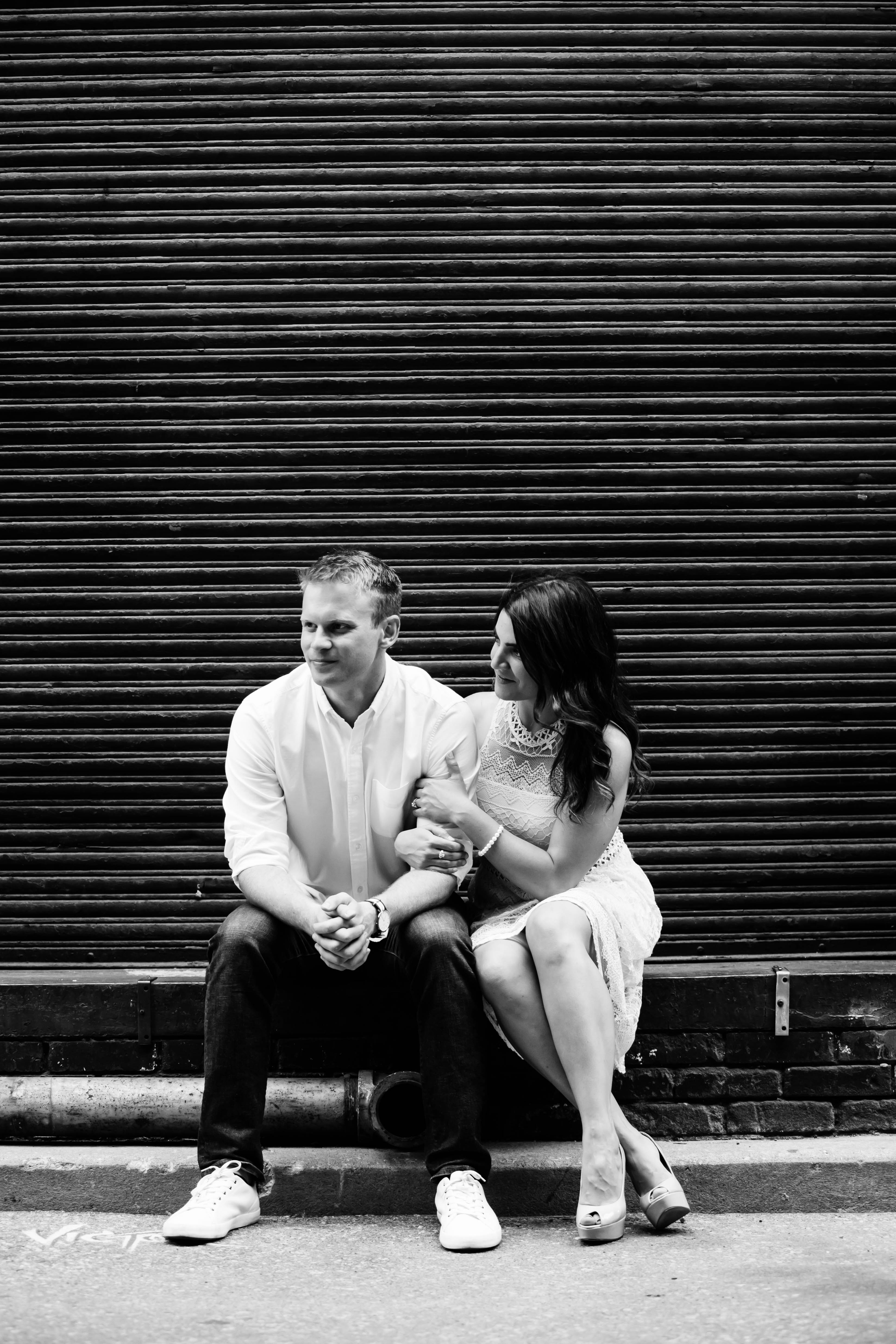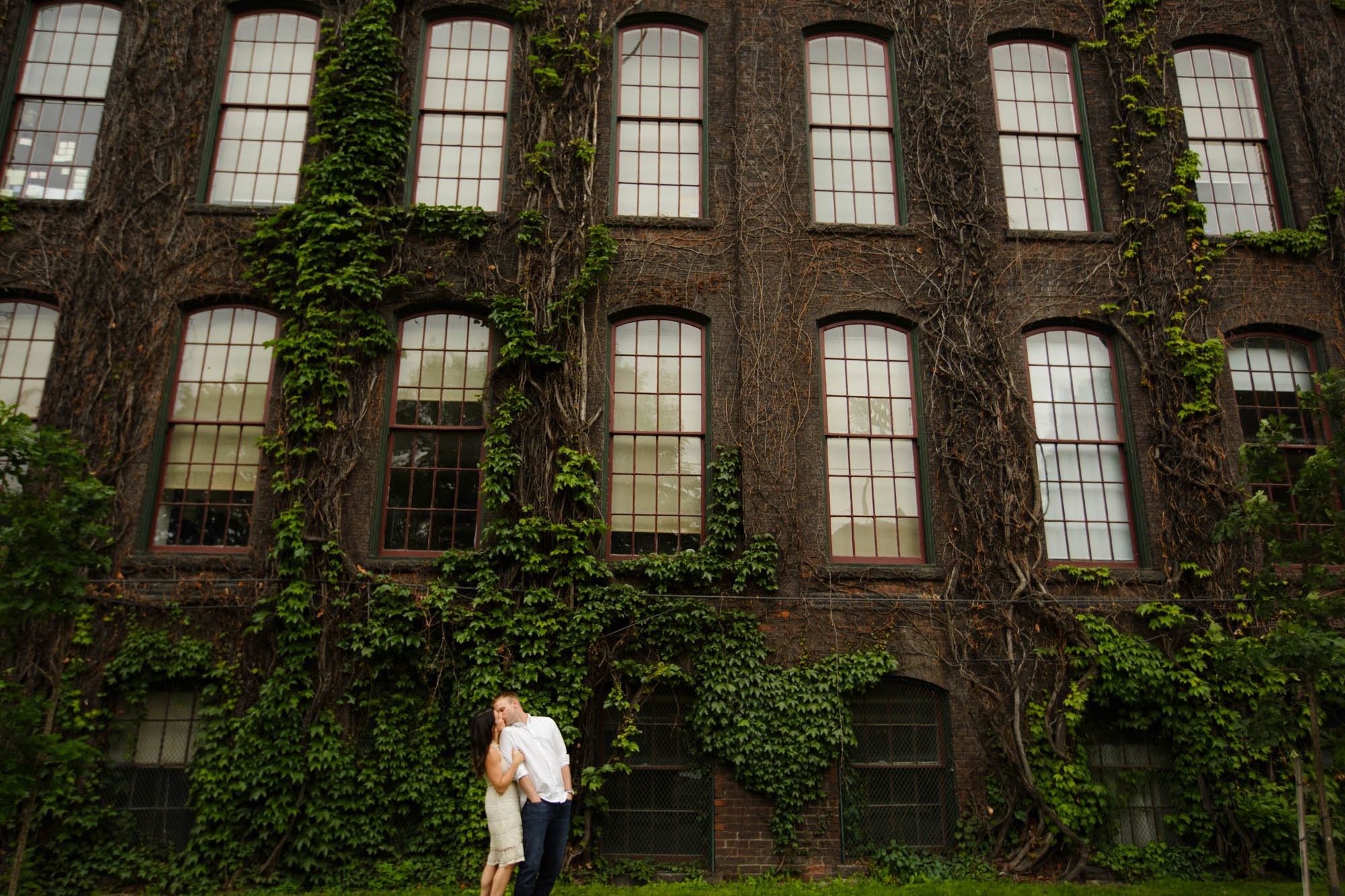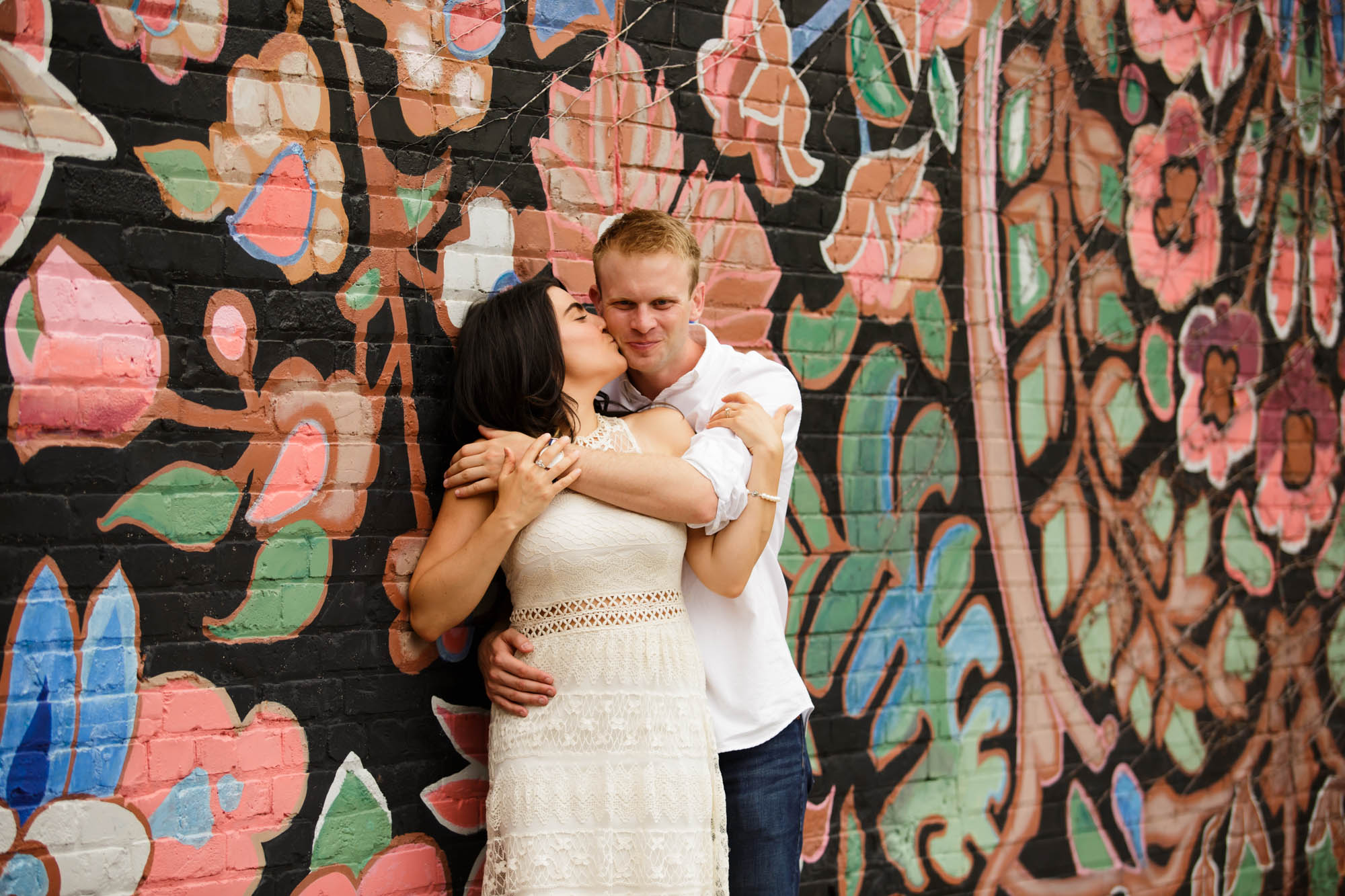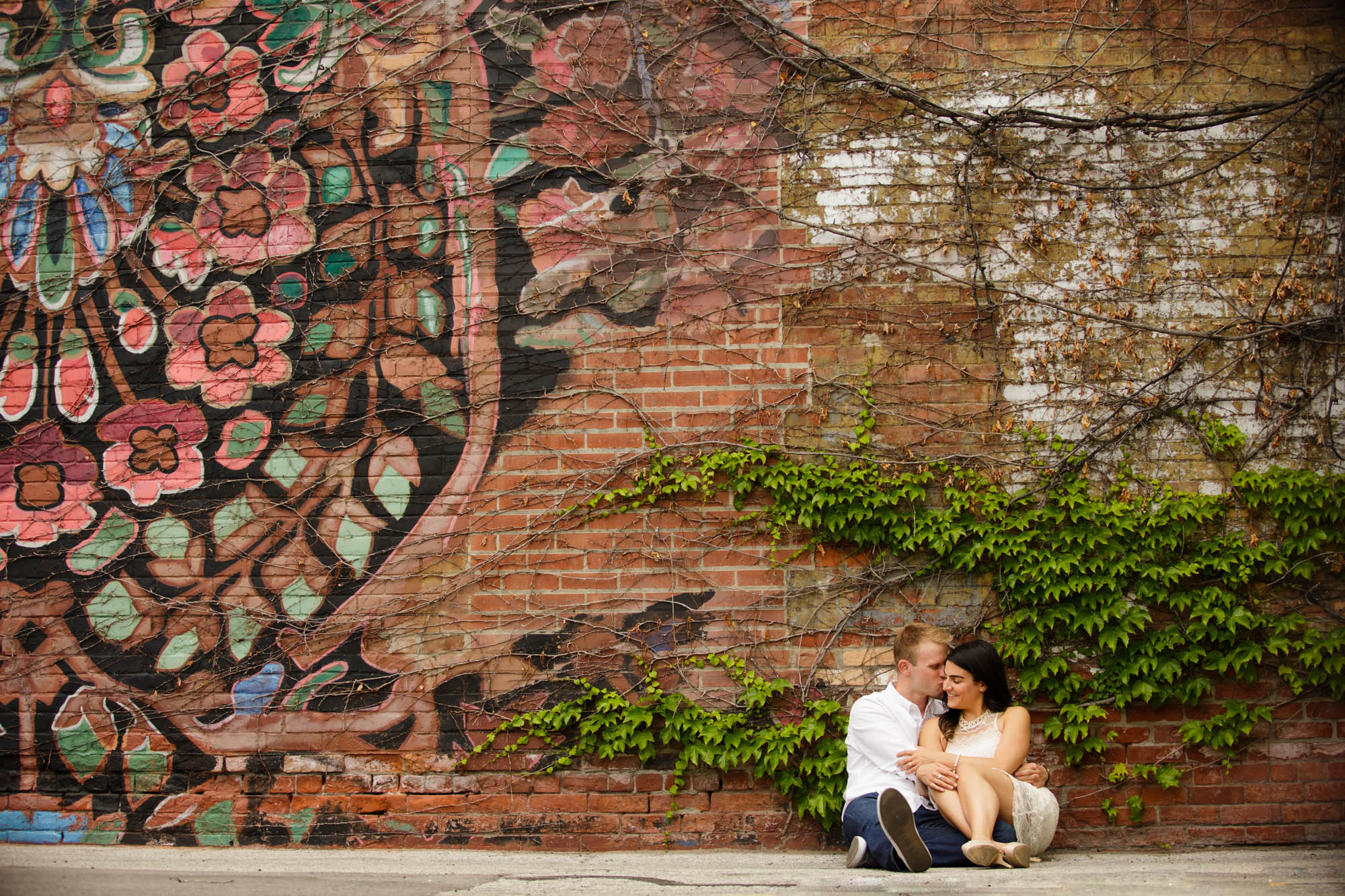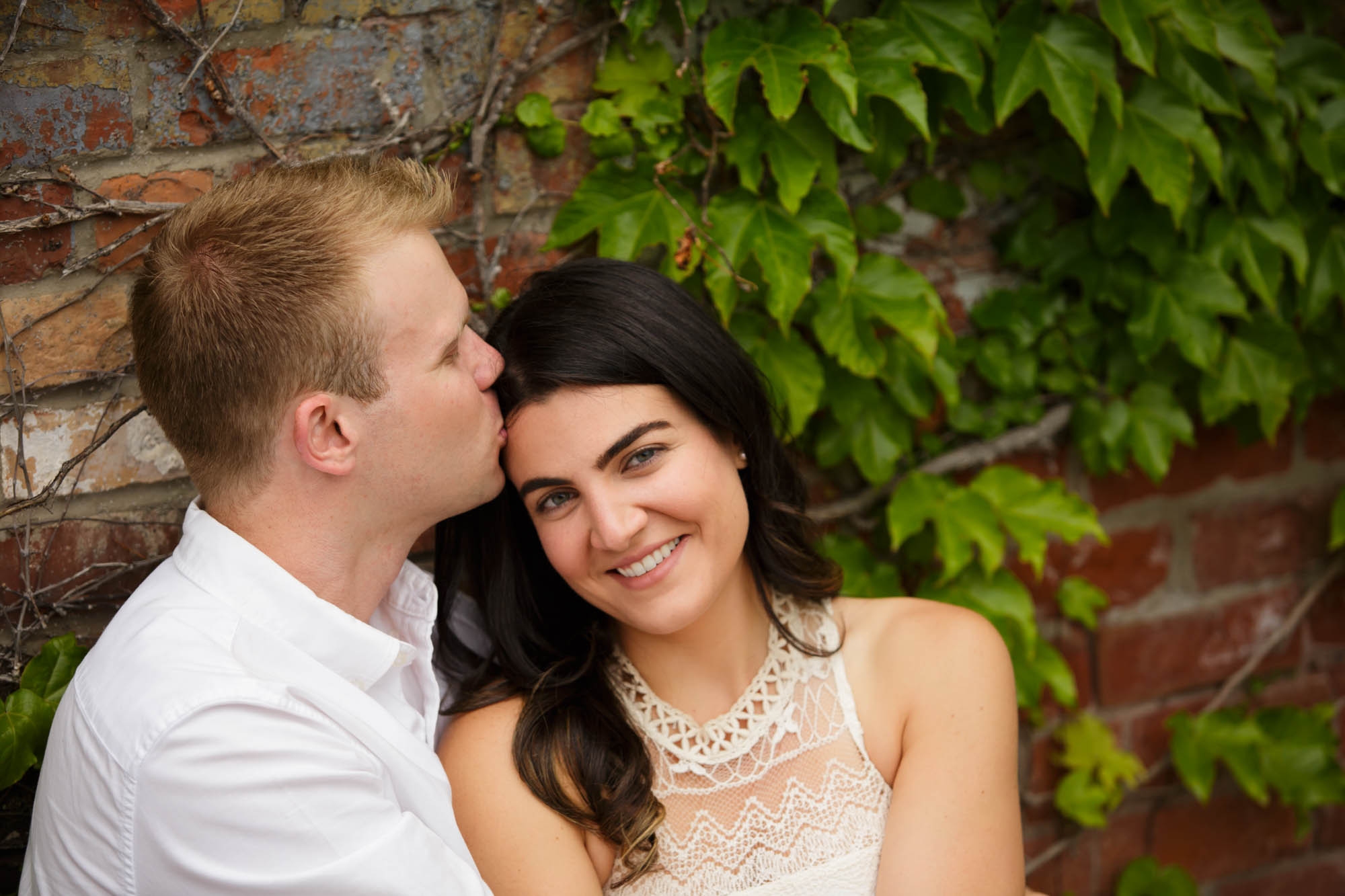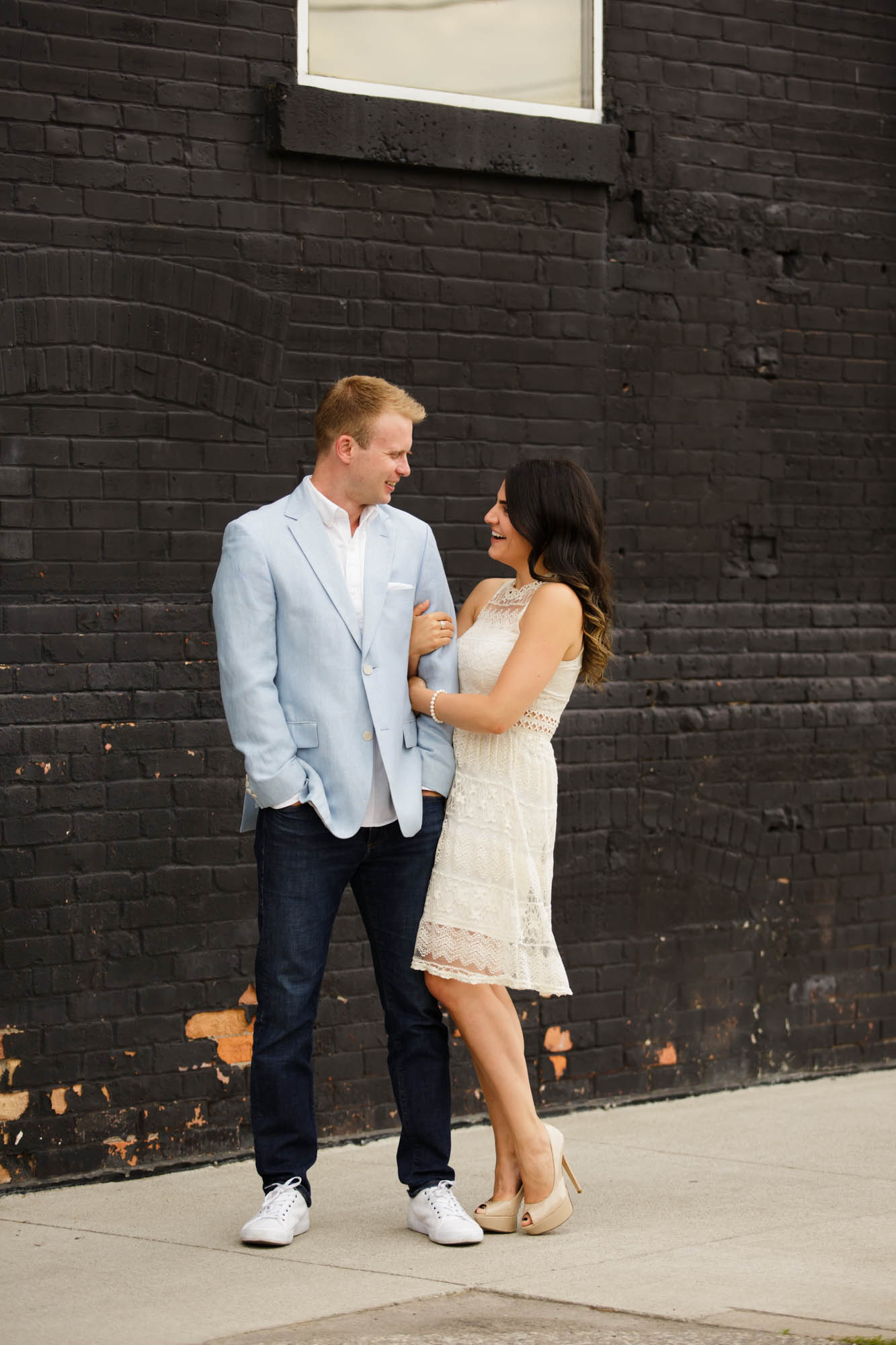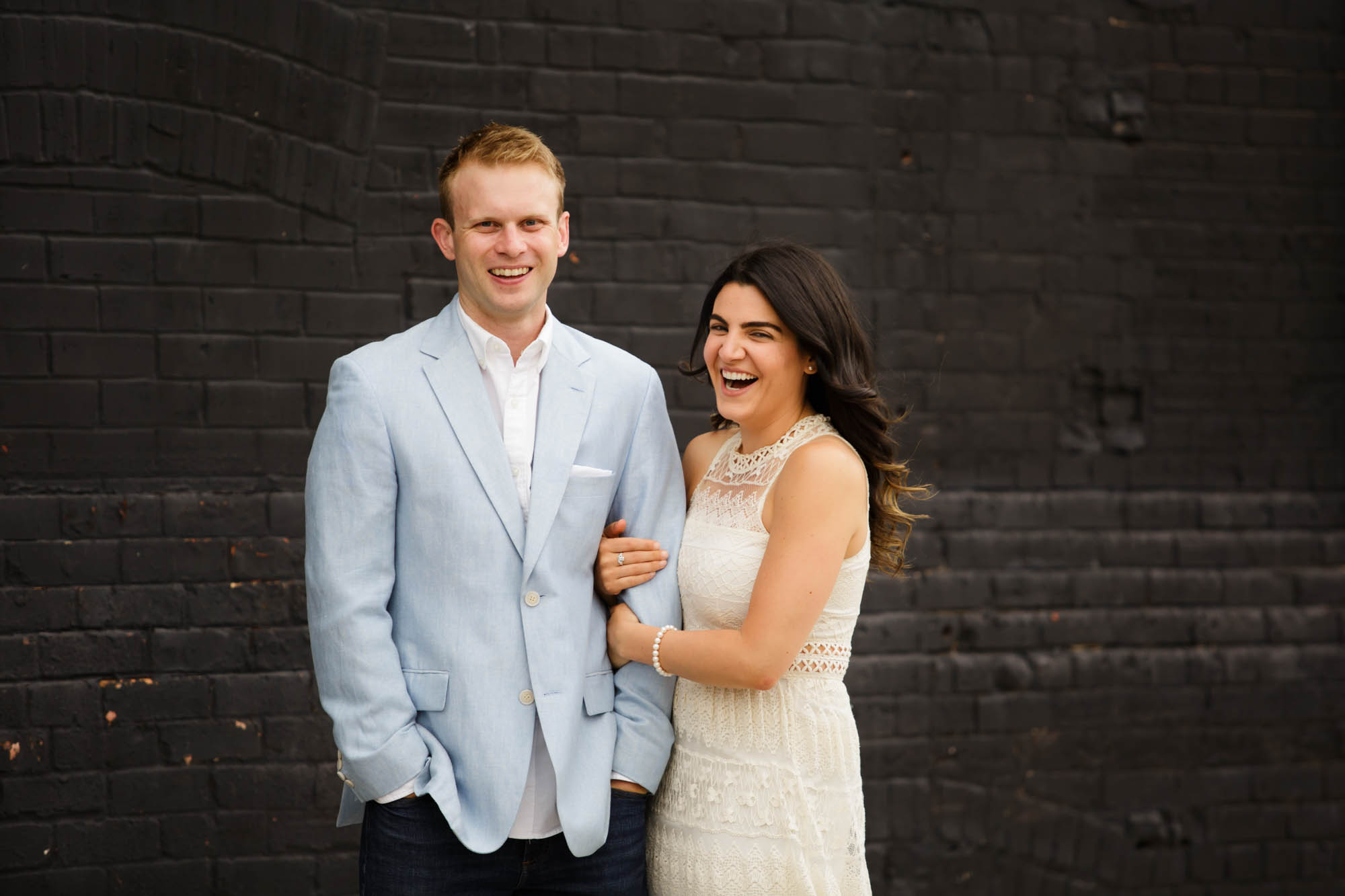 Thank you, Tanya + Matt, for a fun-filled evening! We look forward to seeing you, again, soon on your big day!