Kristina + Jake | Wedding Photography in Newmarket, Ontario
Kristina + Jake are married! We get to meet the most wonderful couples on our adventures documenting special moments. Couples like Kristina + Jake. You may recall this super, fun-loving duo from their engagement session this summer at Seneca College. After meeting their family and friends, we can see why these two are such a delight! We are so happy that we were able to capture so many amazing memories from their day. This is their wedding story.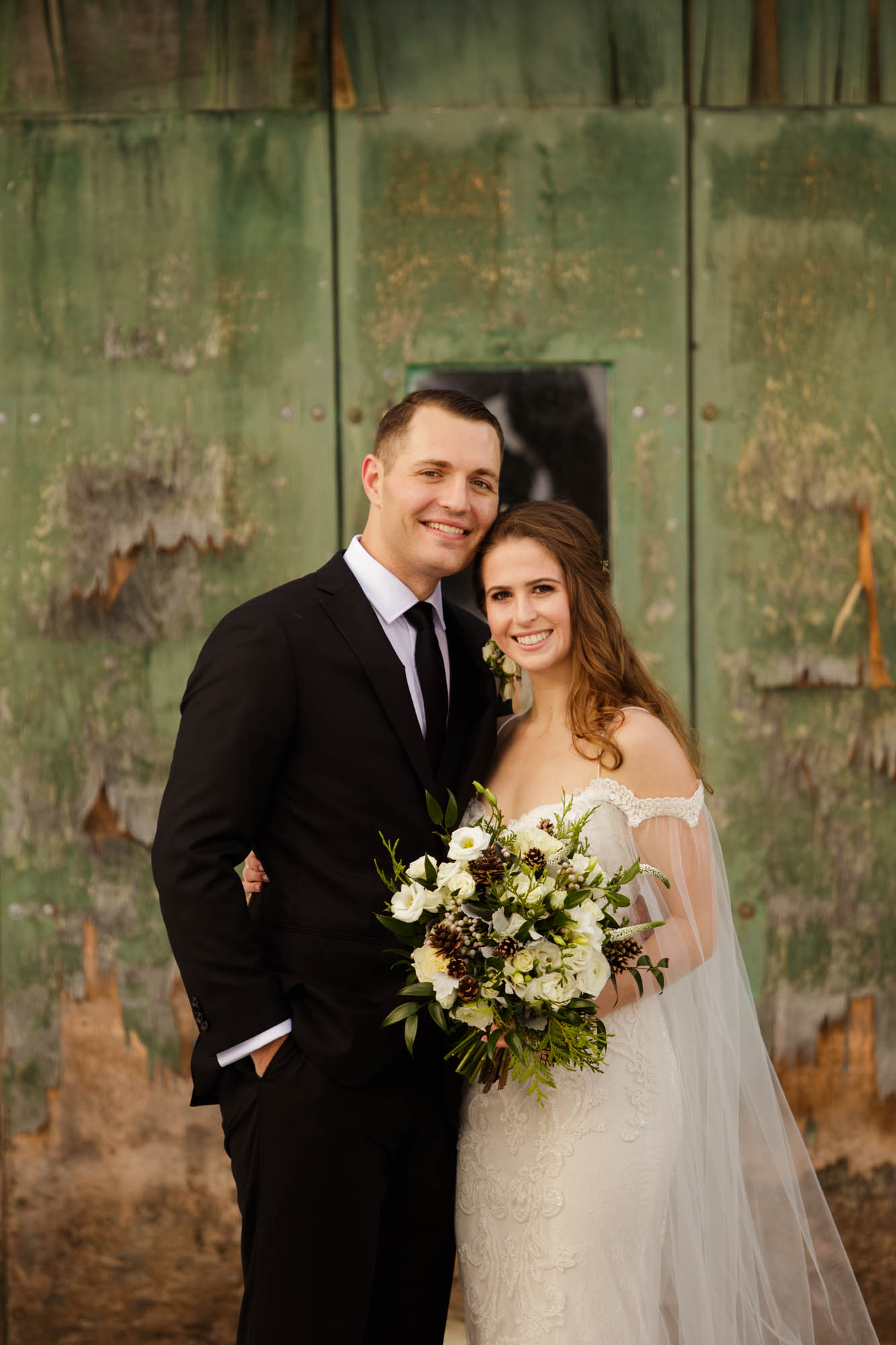 We began the day at Jake's parent's home to meet up with Jake and the guys. Jake started his day with an early morning run, and was now gearing up to get dressed. He put on his custom-made 3-piece suit and read a hand-written card from Kristina. The gentlemen celebrated with a quick toast and we set off to see the ladies.
The ladies were sipping mimosas in their flannel shirts, perfect for the wintry weather day. You could feel the excitement bubbling in the air, as Kristina slipped into her gown and sentimental adornments. Kristina read aloud a sentence from Jake's sweet note, and the ladies melted. Her dad entered the room for a quick embrace, and it was time to head to the church for the ceremony.
The ceremony was held at St. Elizabeth Seton Parish in Newmarket. It was a beautiful service led by Fr. Roy Roberts. He pronounced Kristina + Jake husband and wife and the congregation shouted with cheers of joy.
The bridal party boarded their bus and made a brief stop at Marylake Augustinian Monastery for the creative session. Initially, we were unsure if the weather would cooperate, but it turned out to be a gorgeous day for photos at Marylake–a little windy and cold, but gorgeous.
After our pause at the monastery, we arrived at The Manor Event Venue for the reception. Everything looked amazing! The food was presented for guests to enjoy and the decor was accented with pine cones and branches, creating a cozy atmosphere. Kristina + Jake were announced into the room and went right into their first dance. Dinner, speeches and exceptional parent dances filled the evening's festivities. It was a night to remember.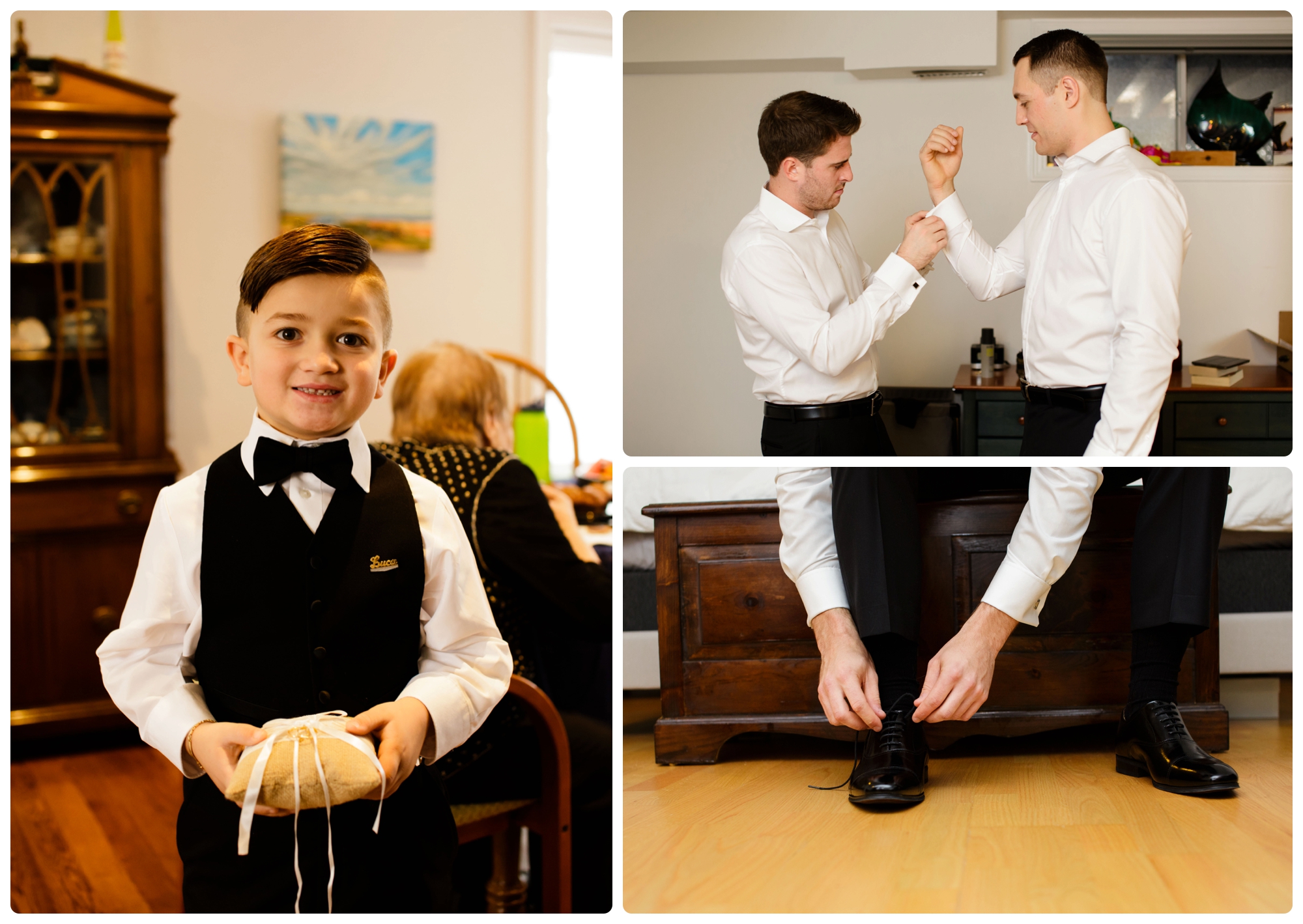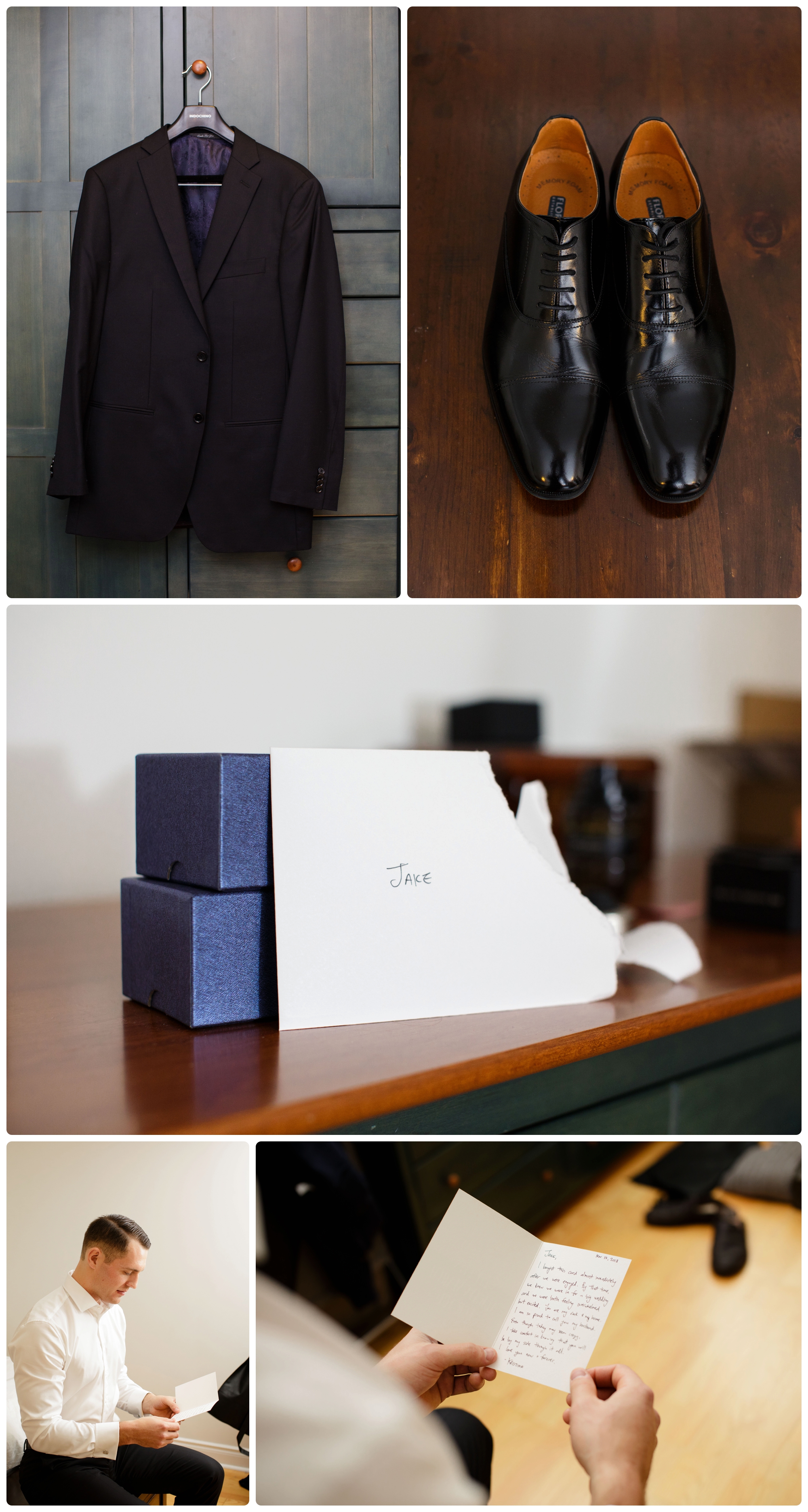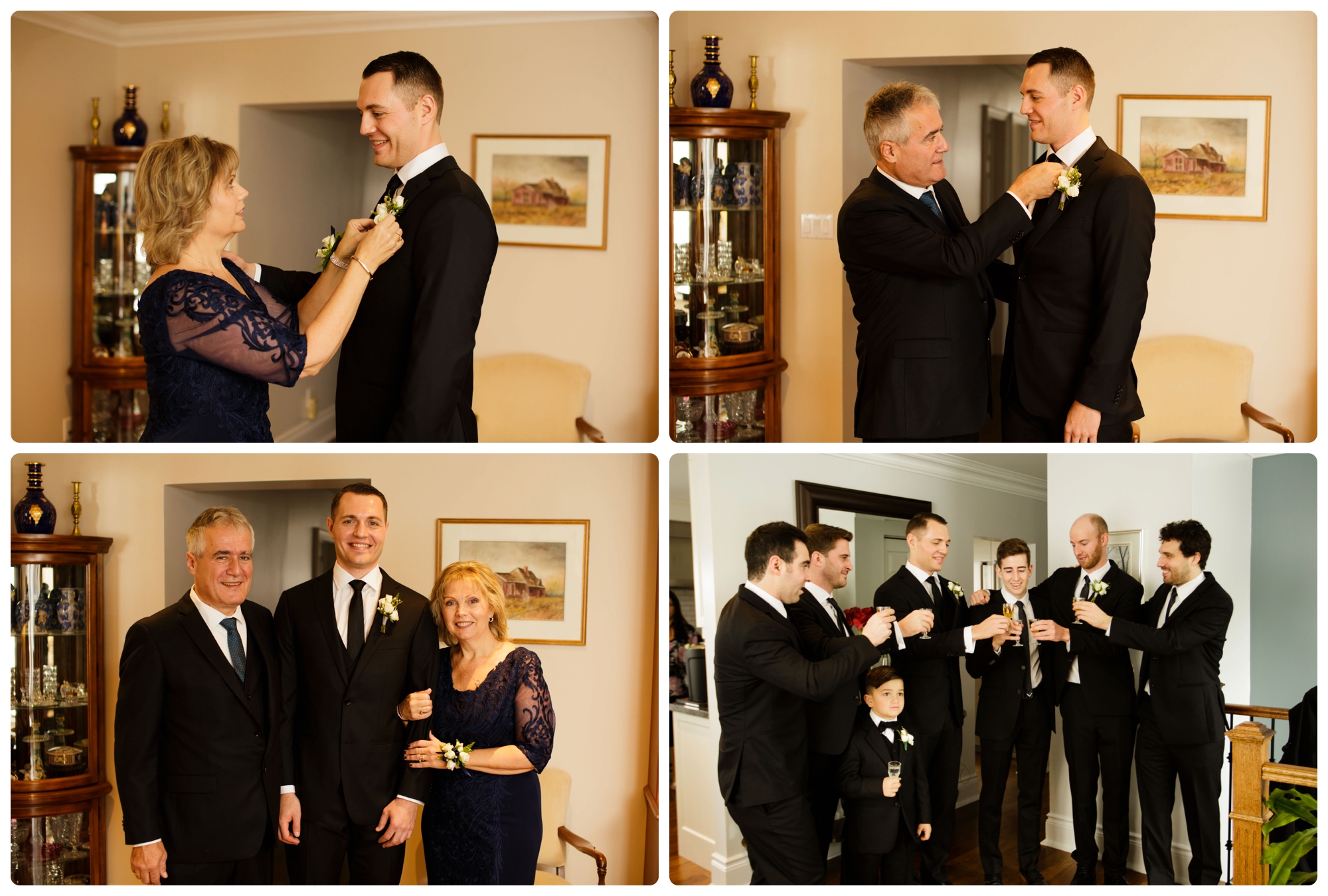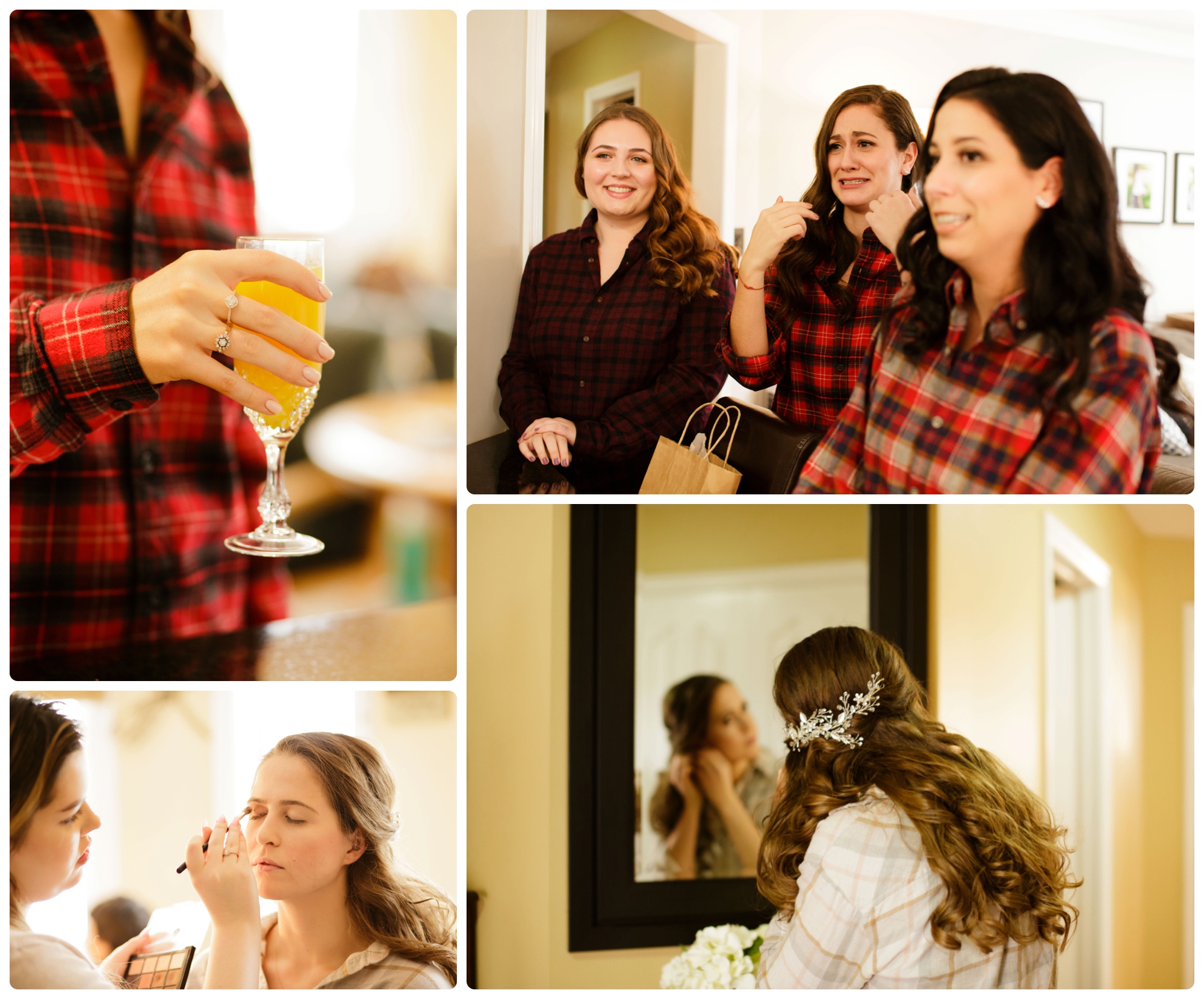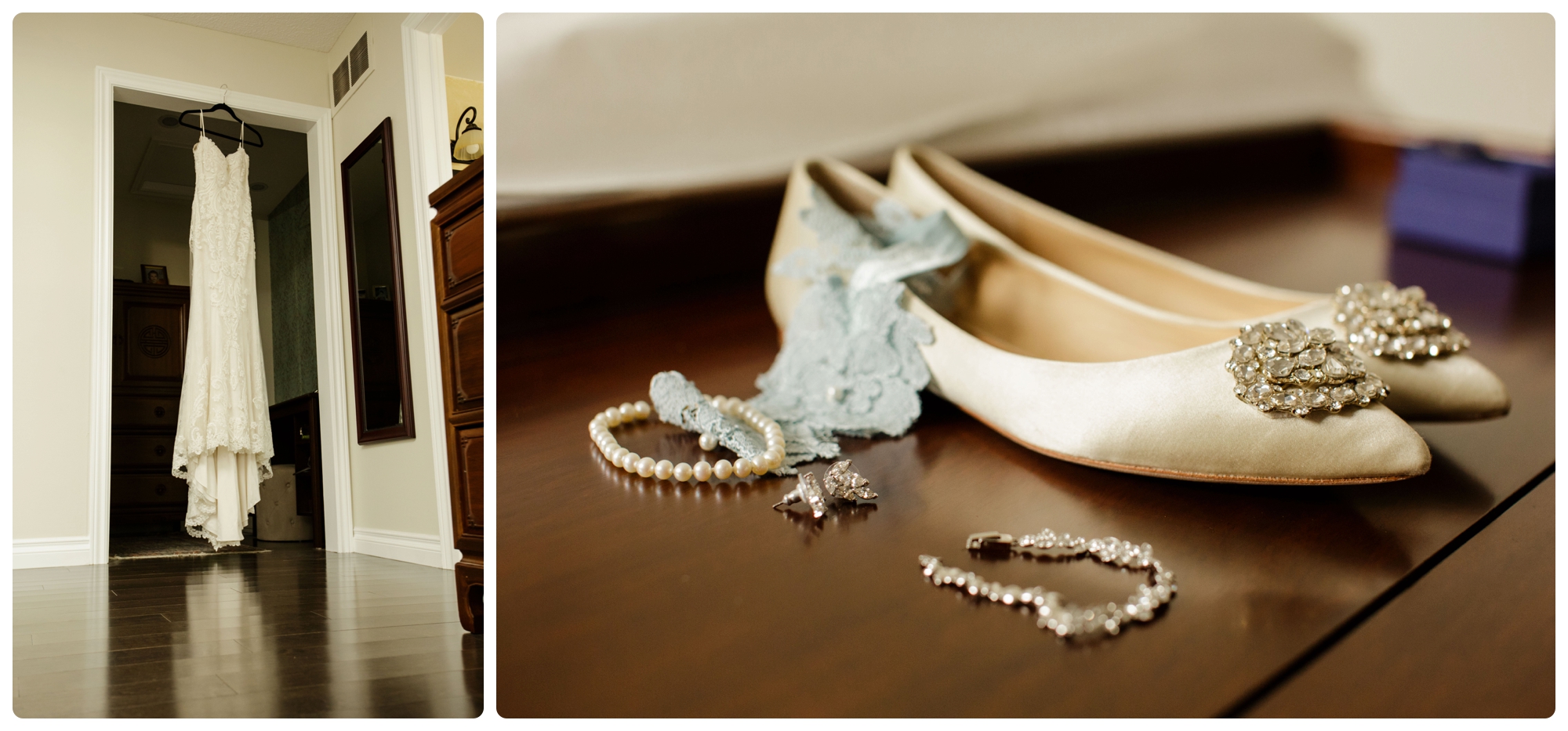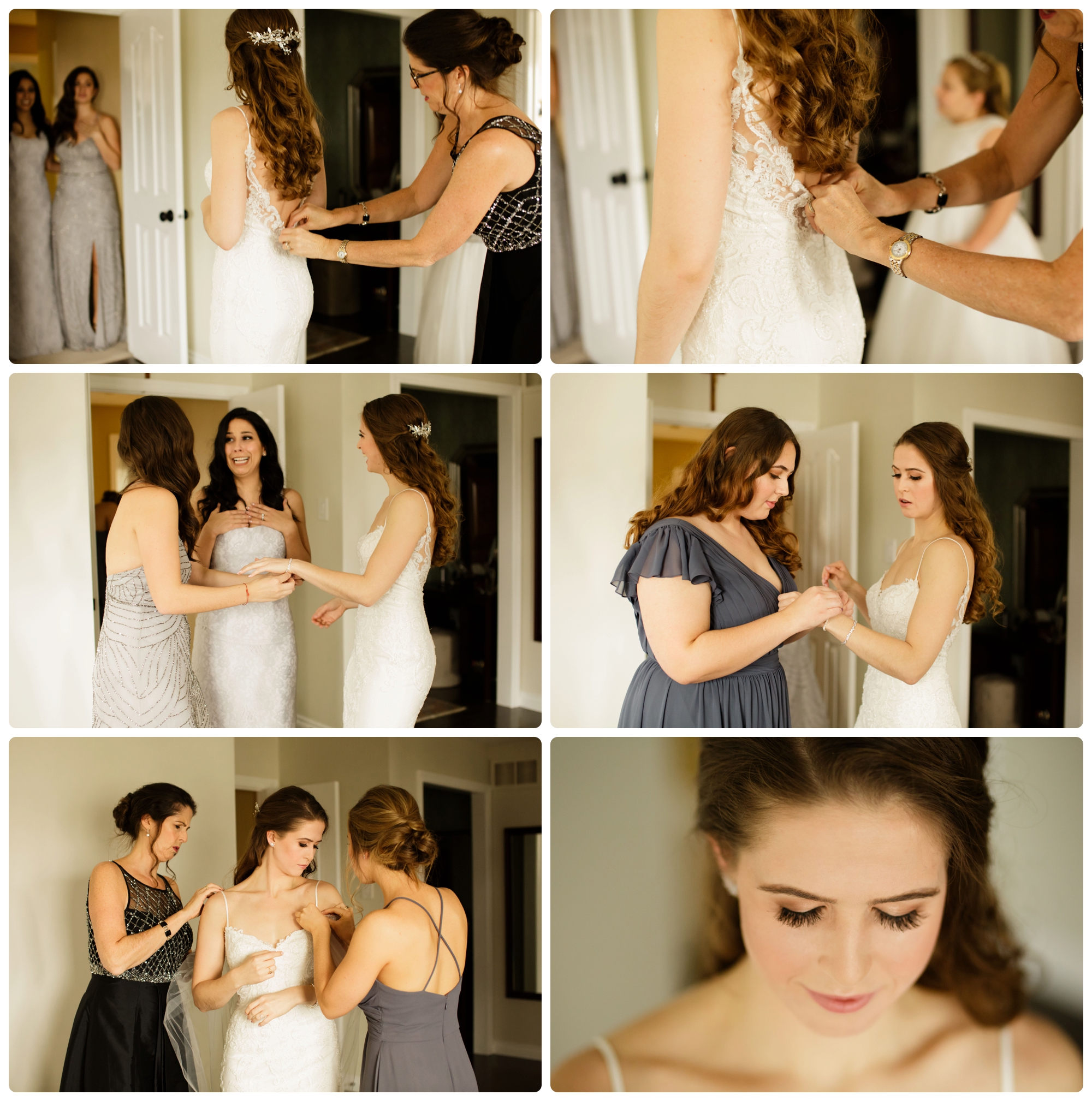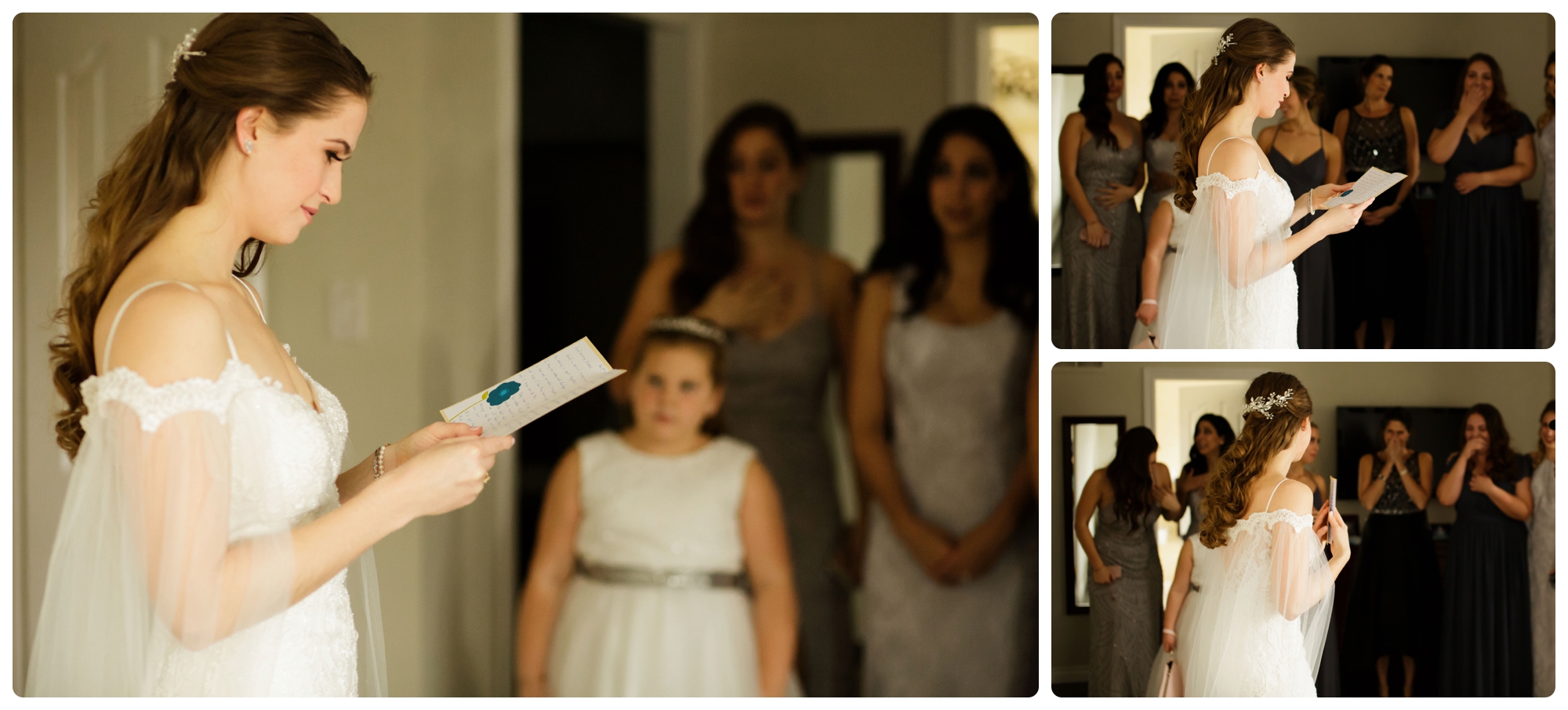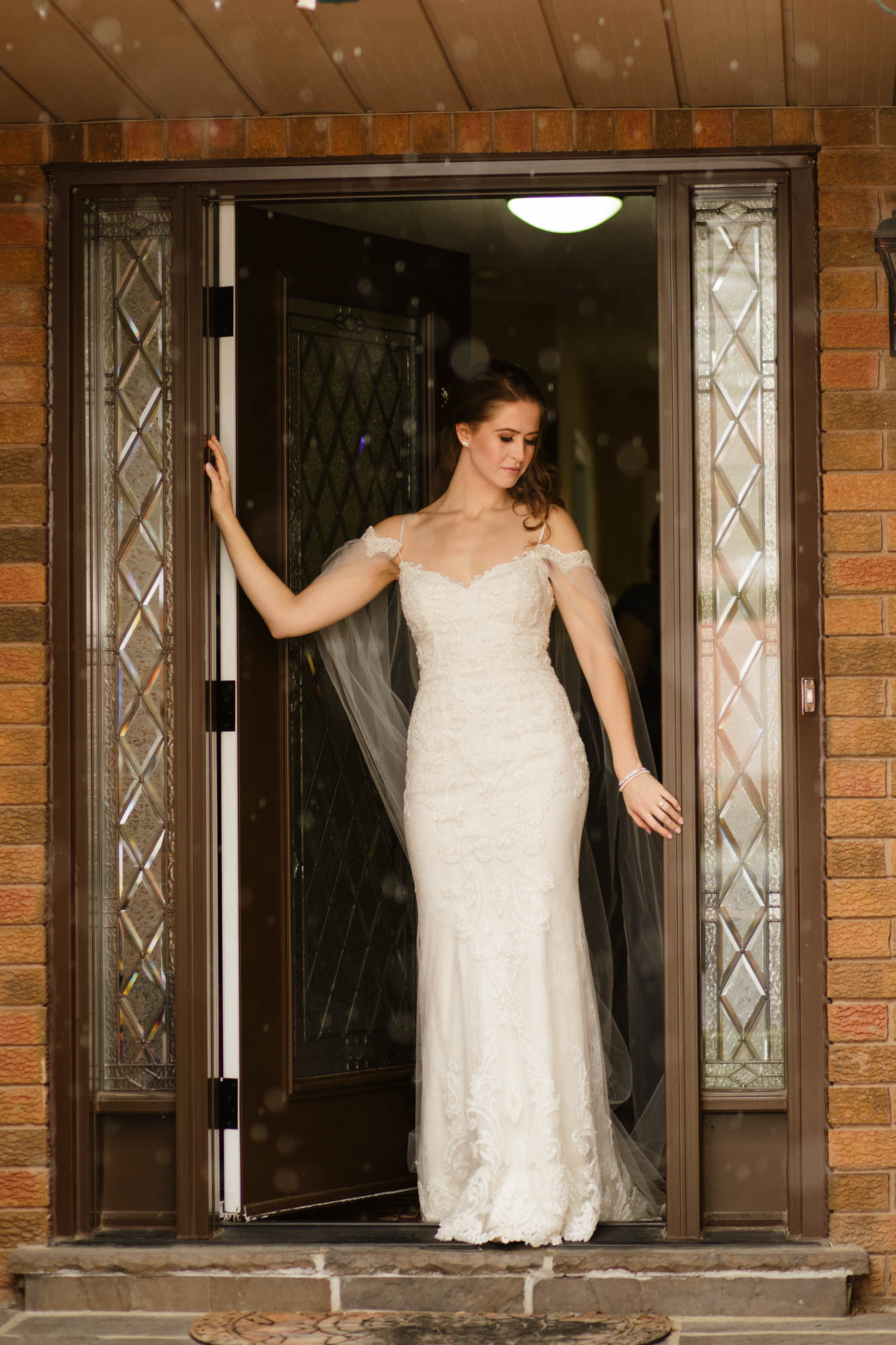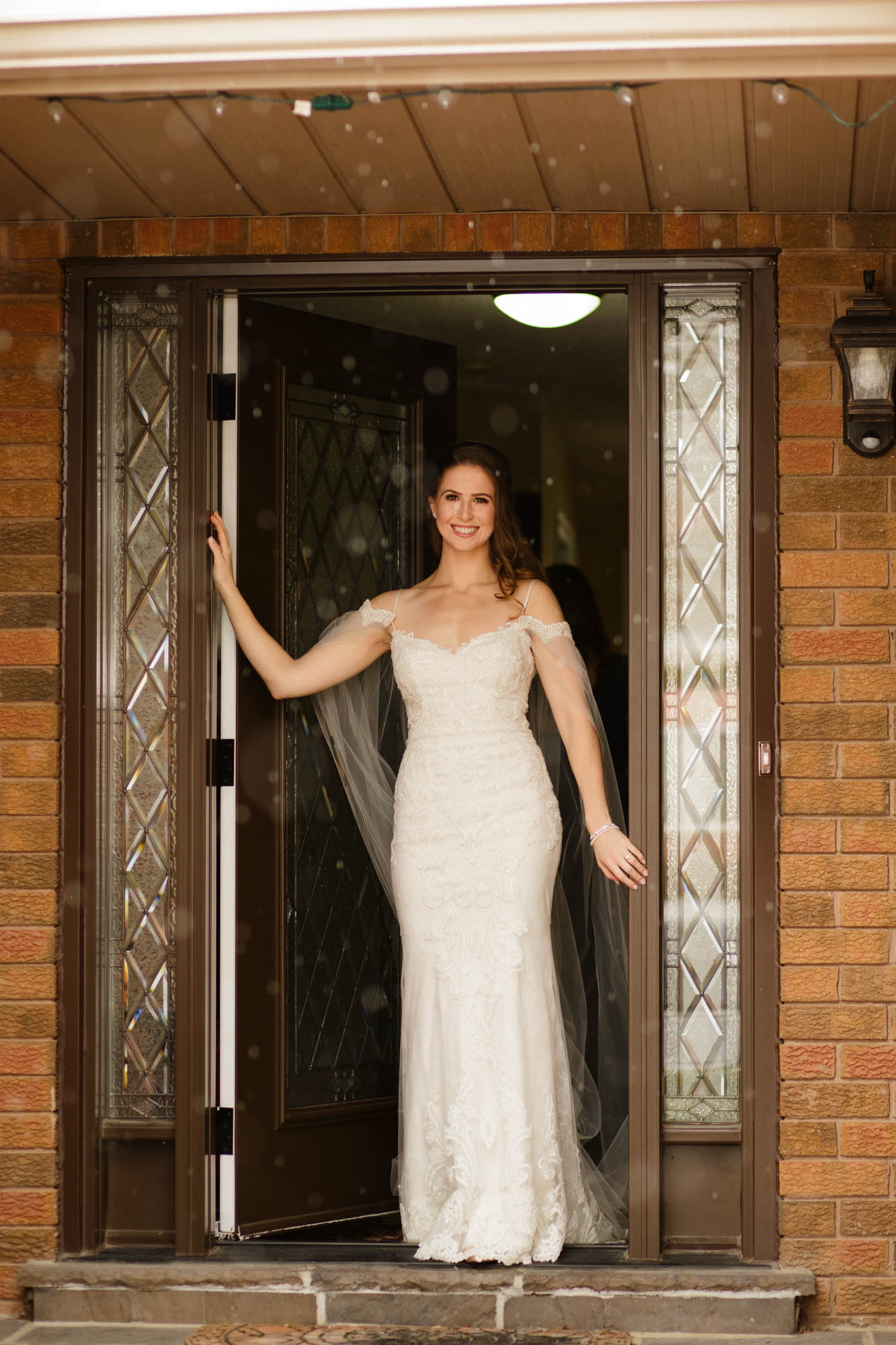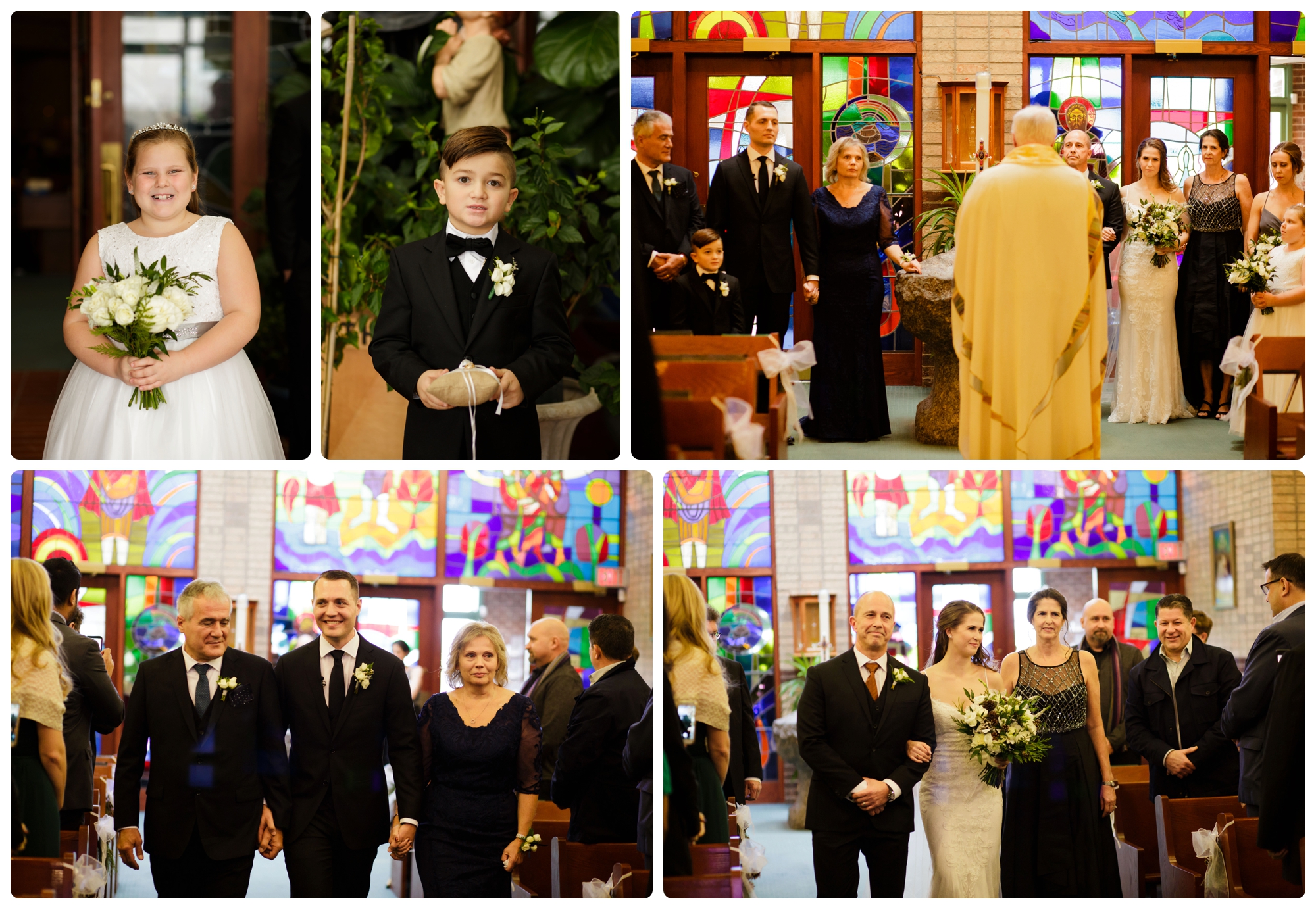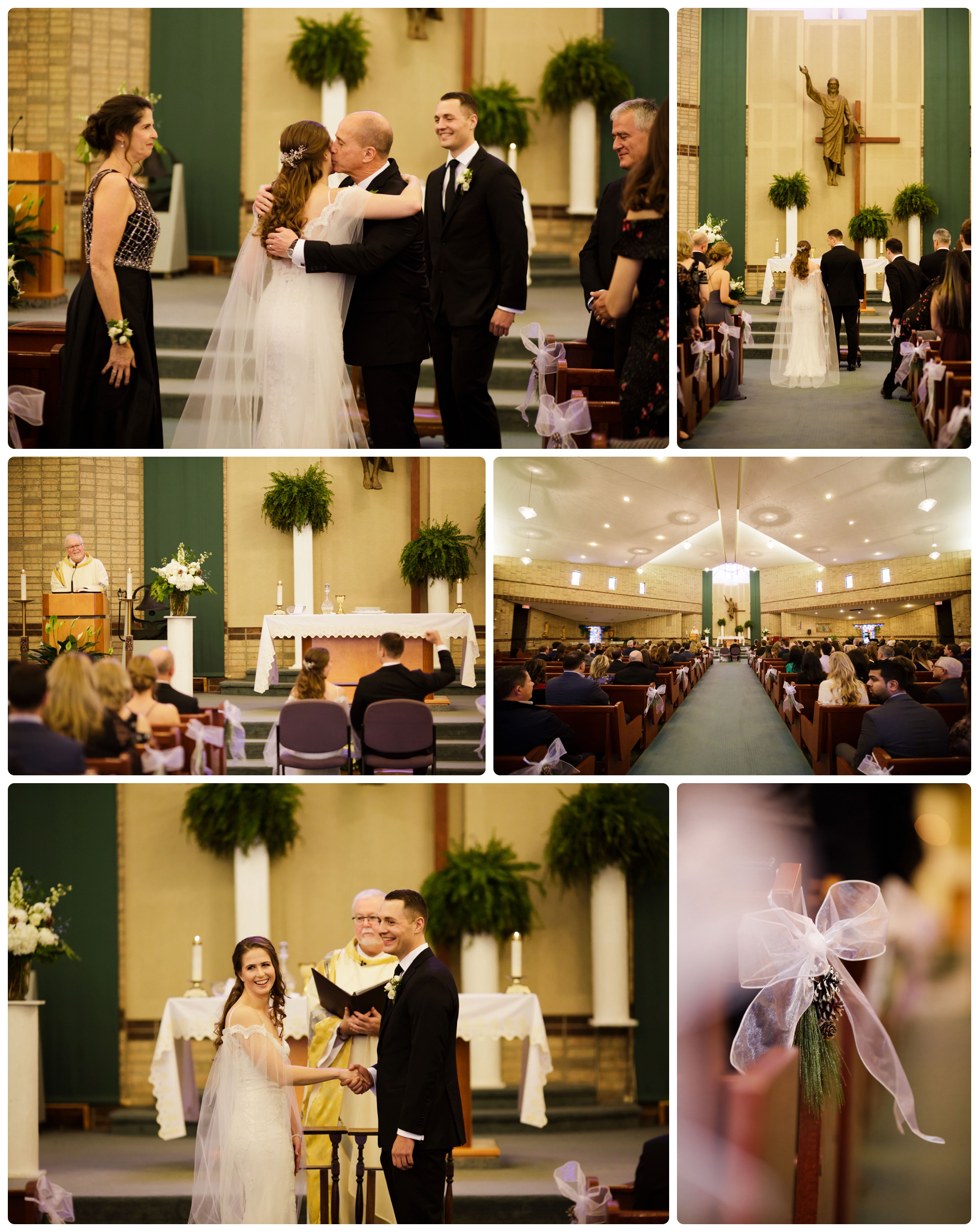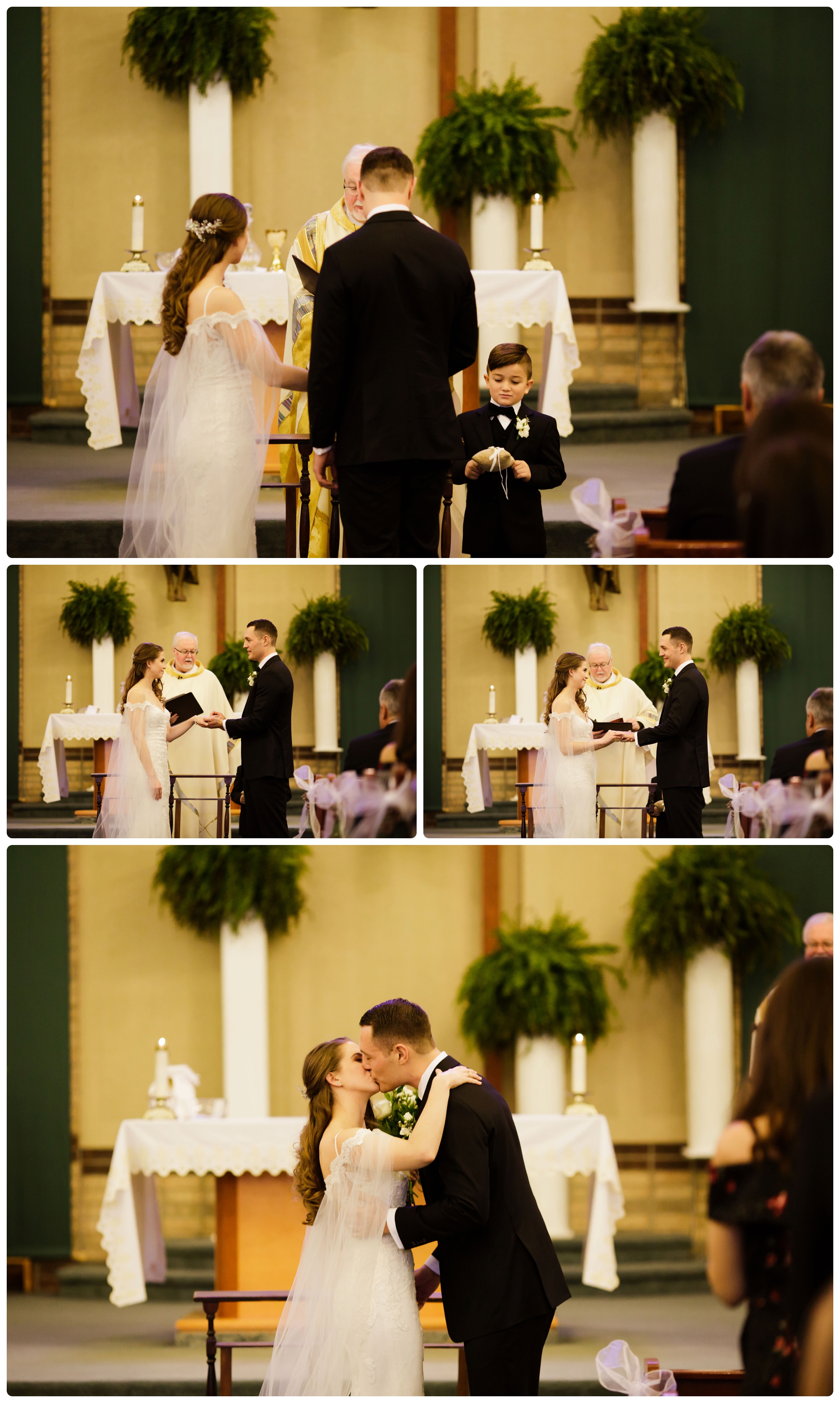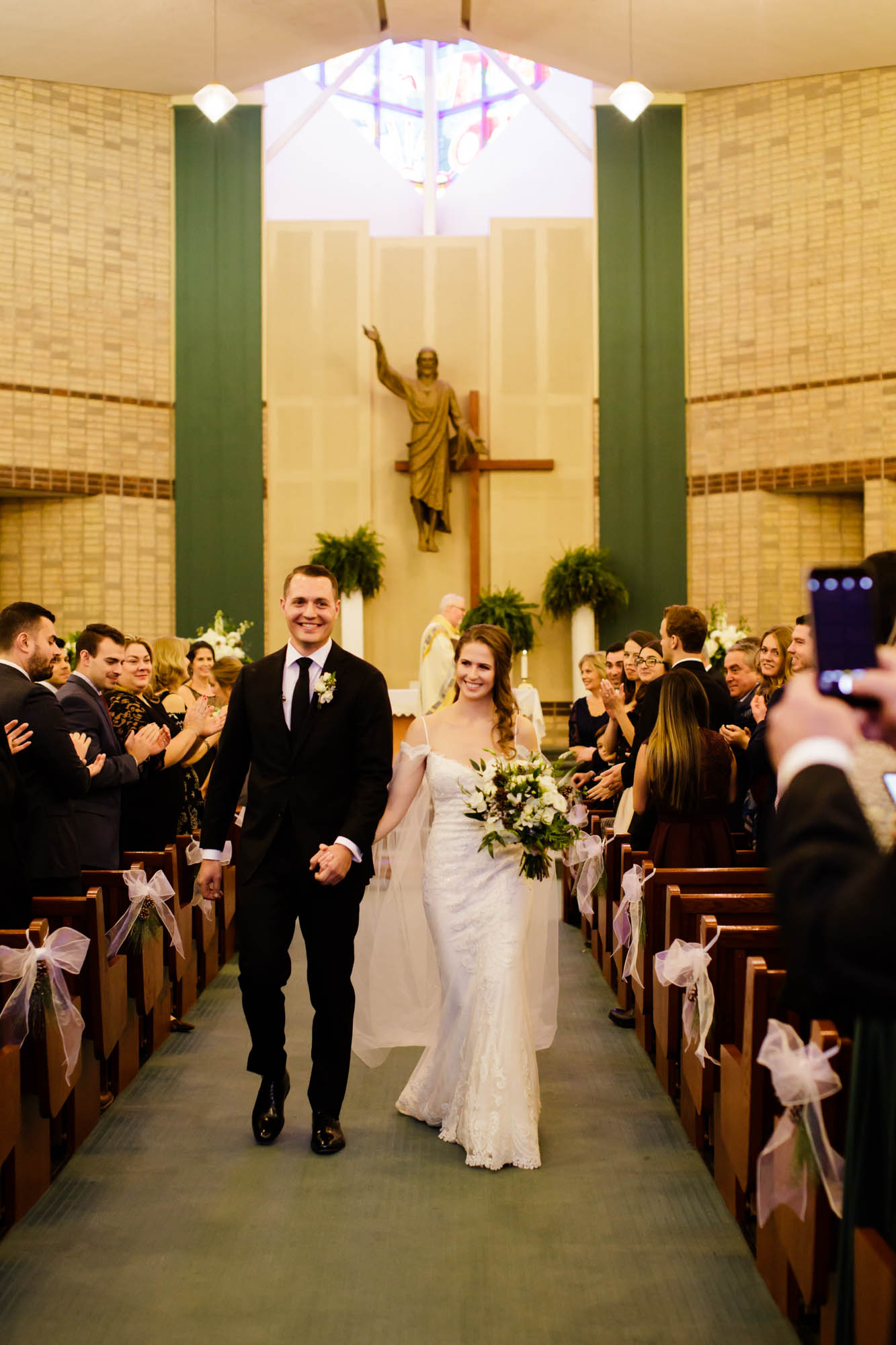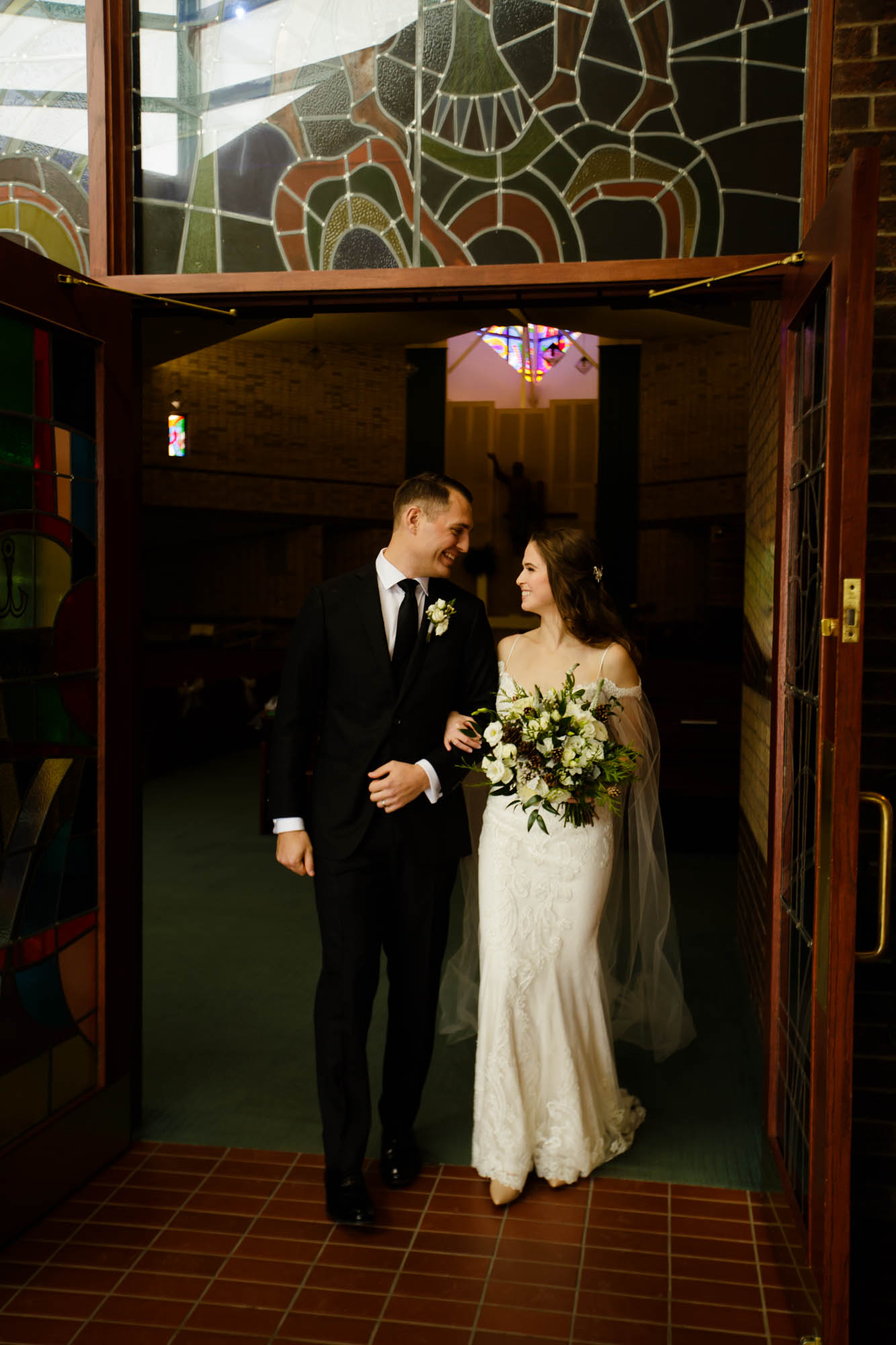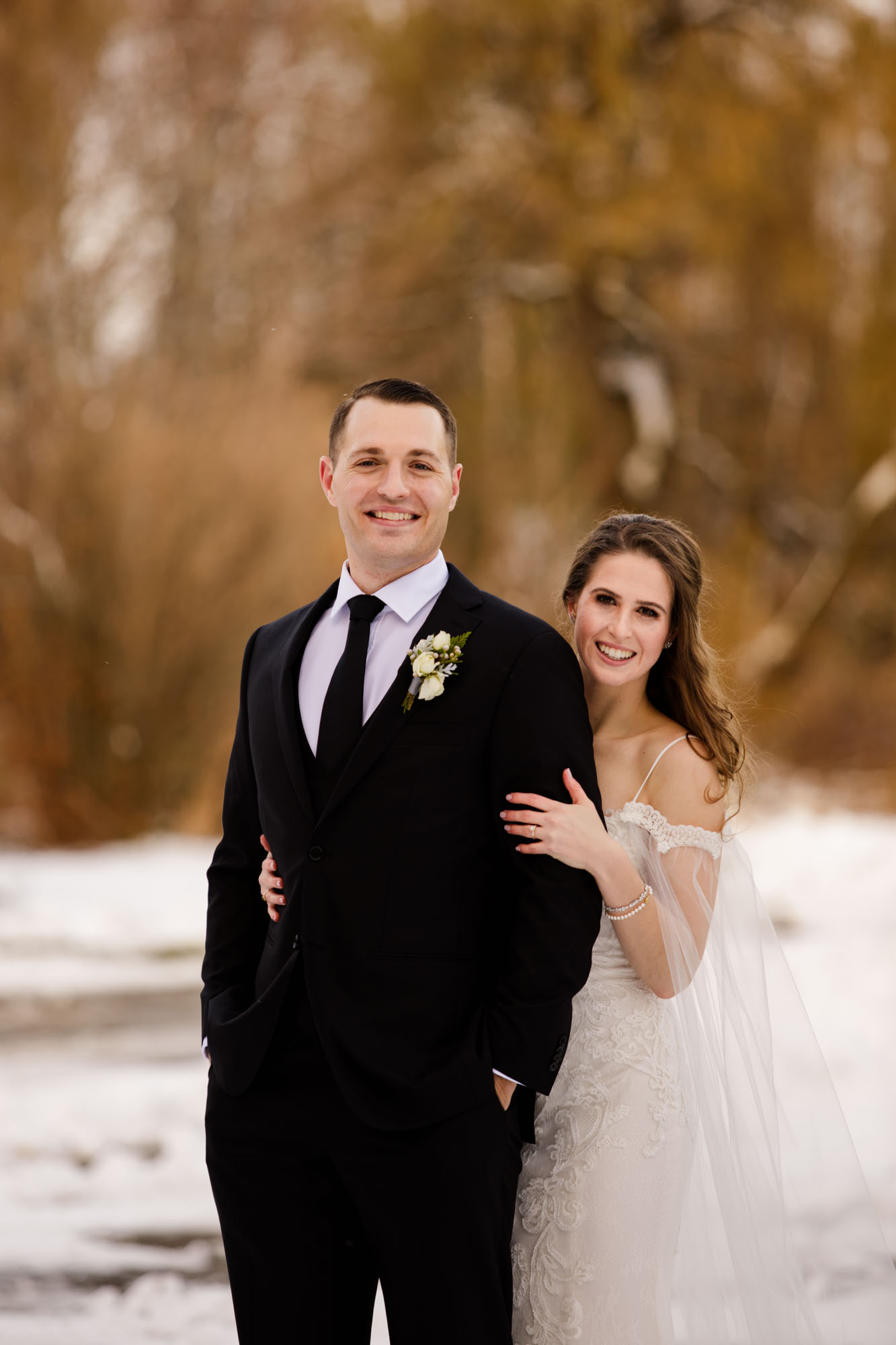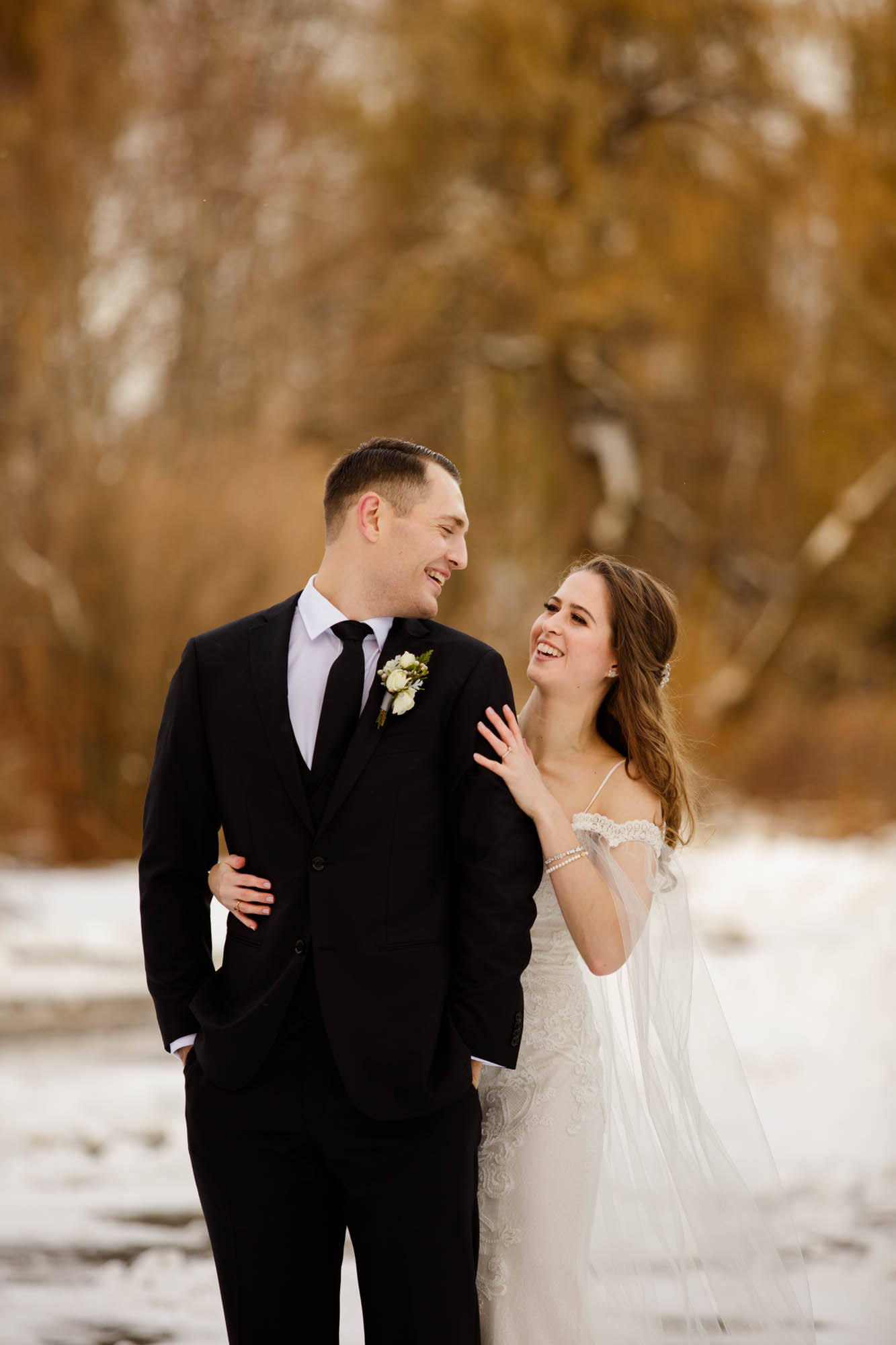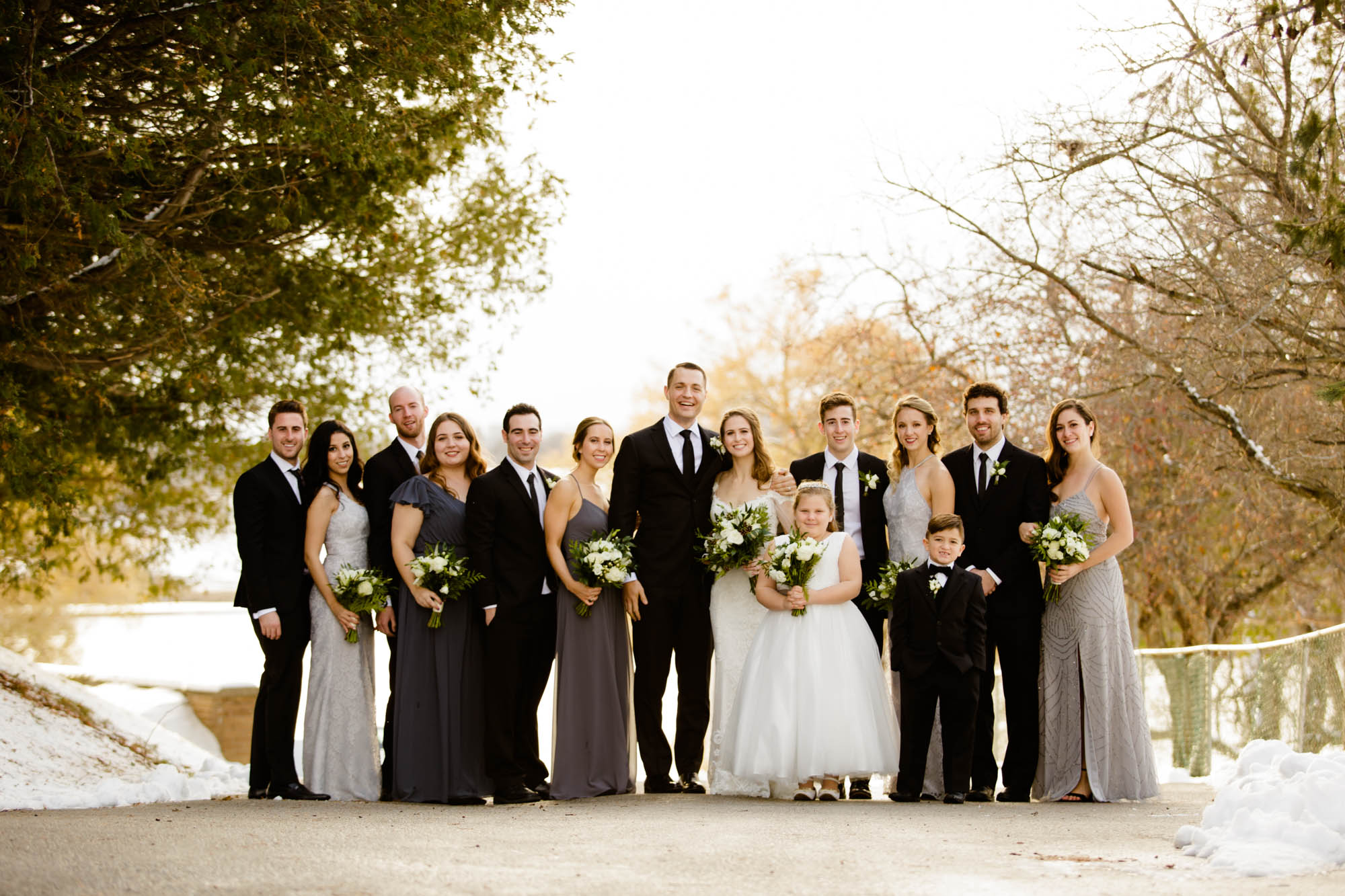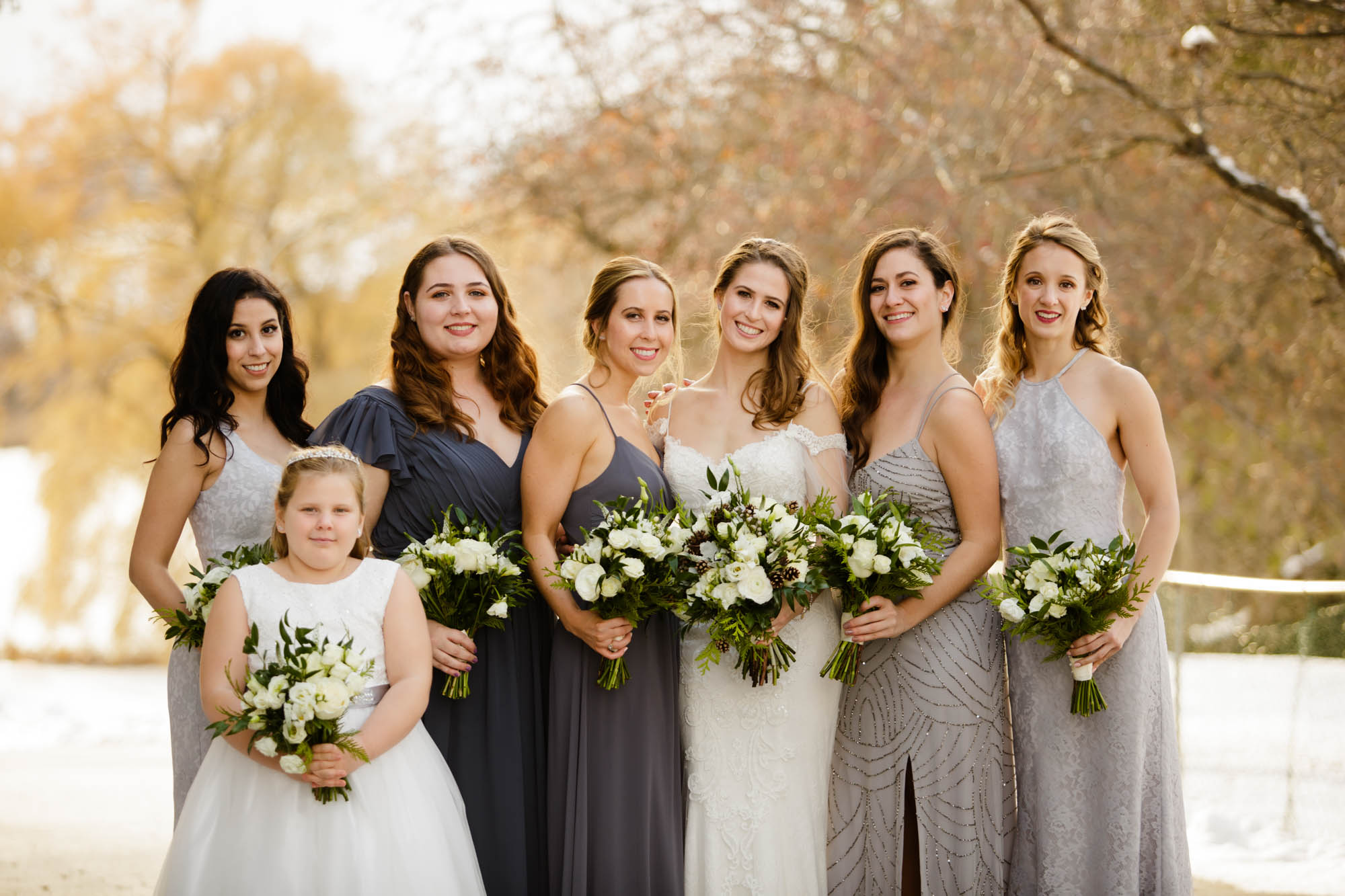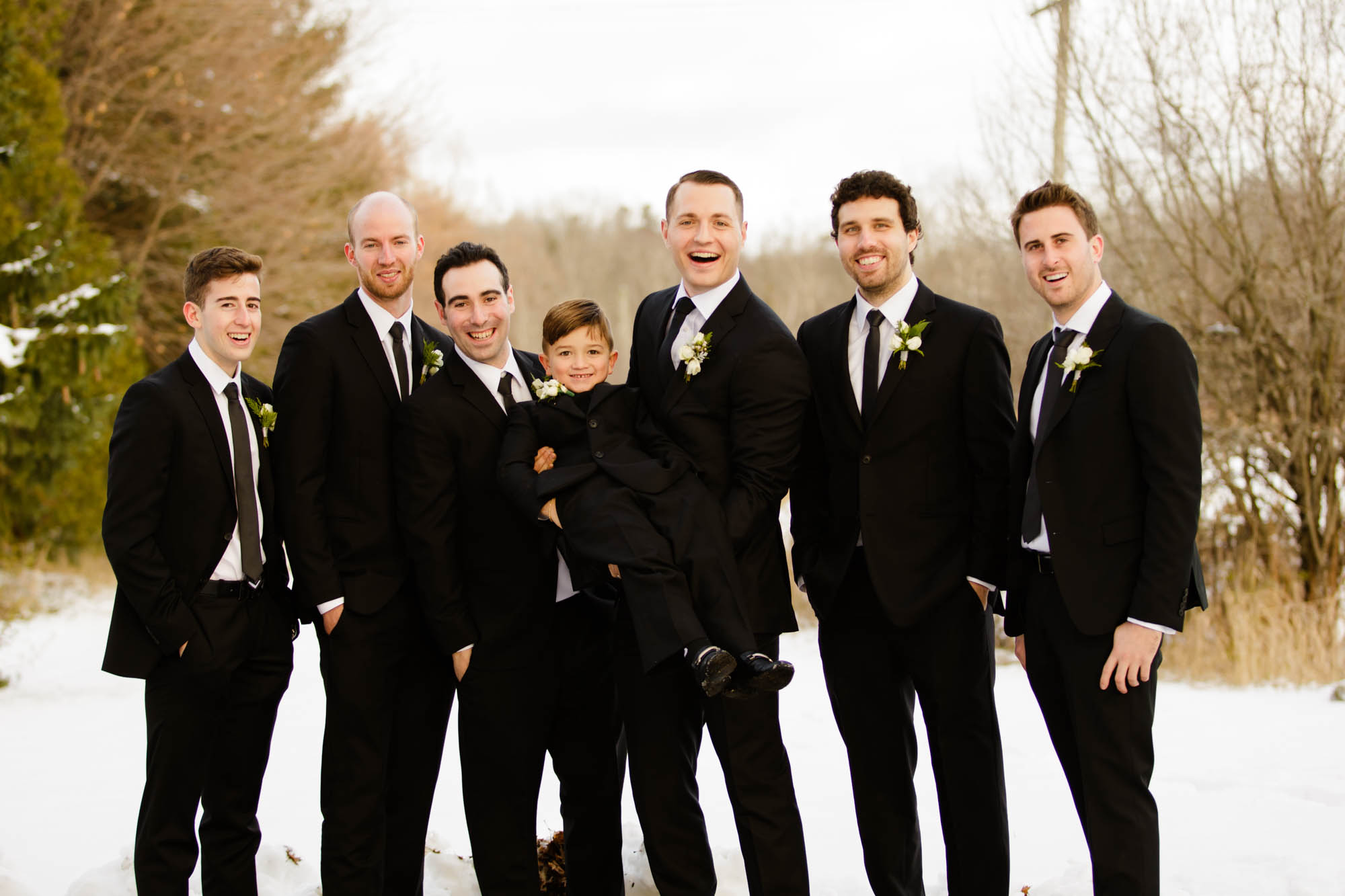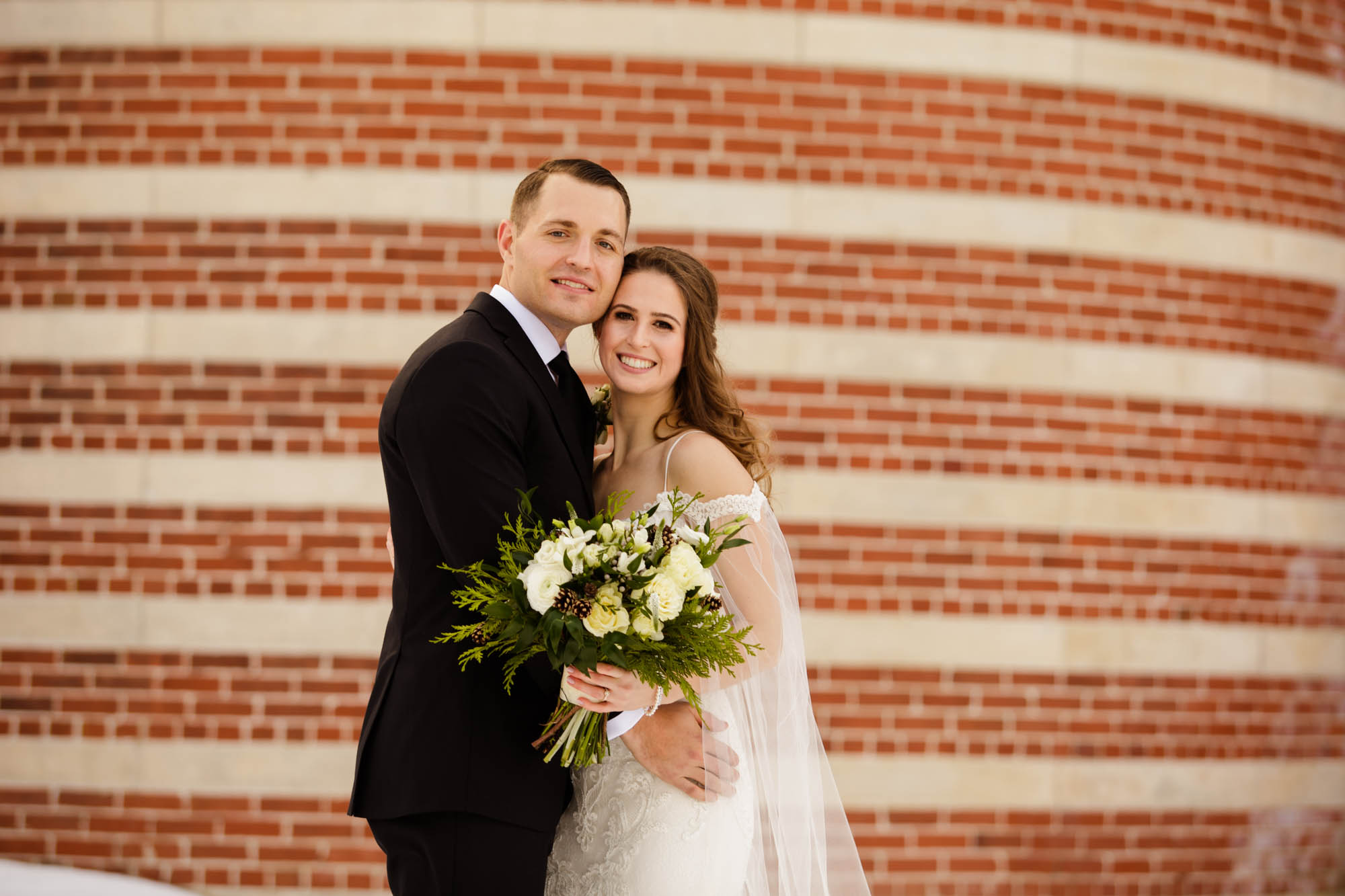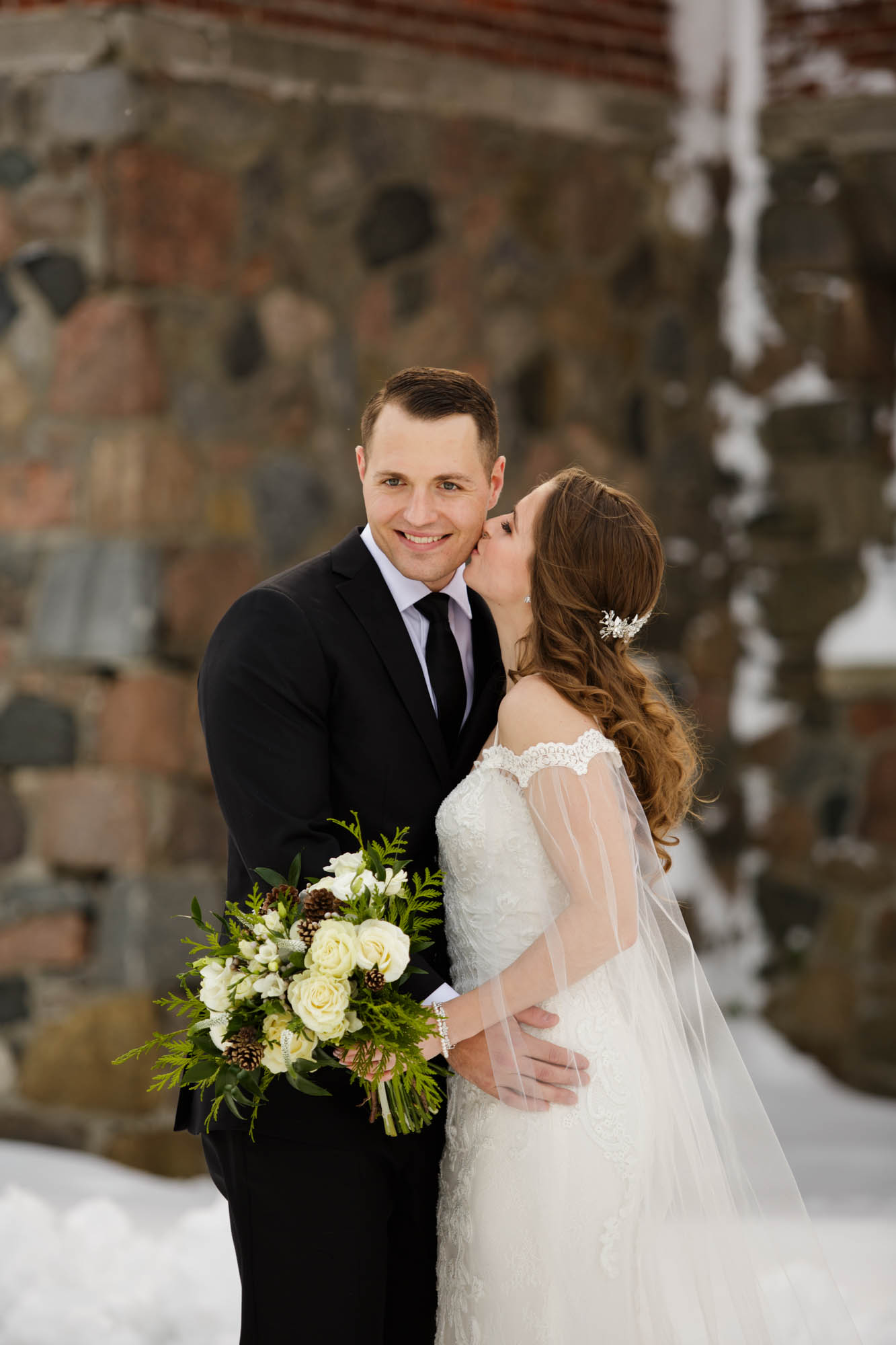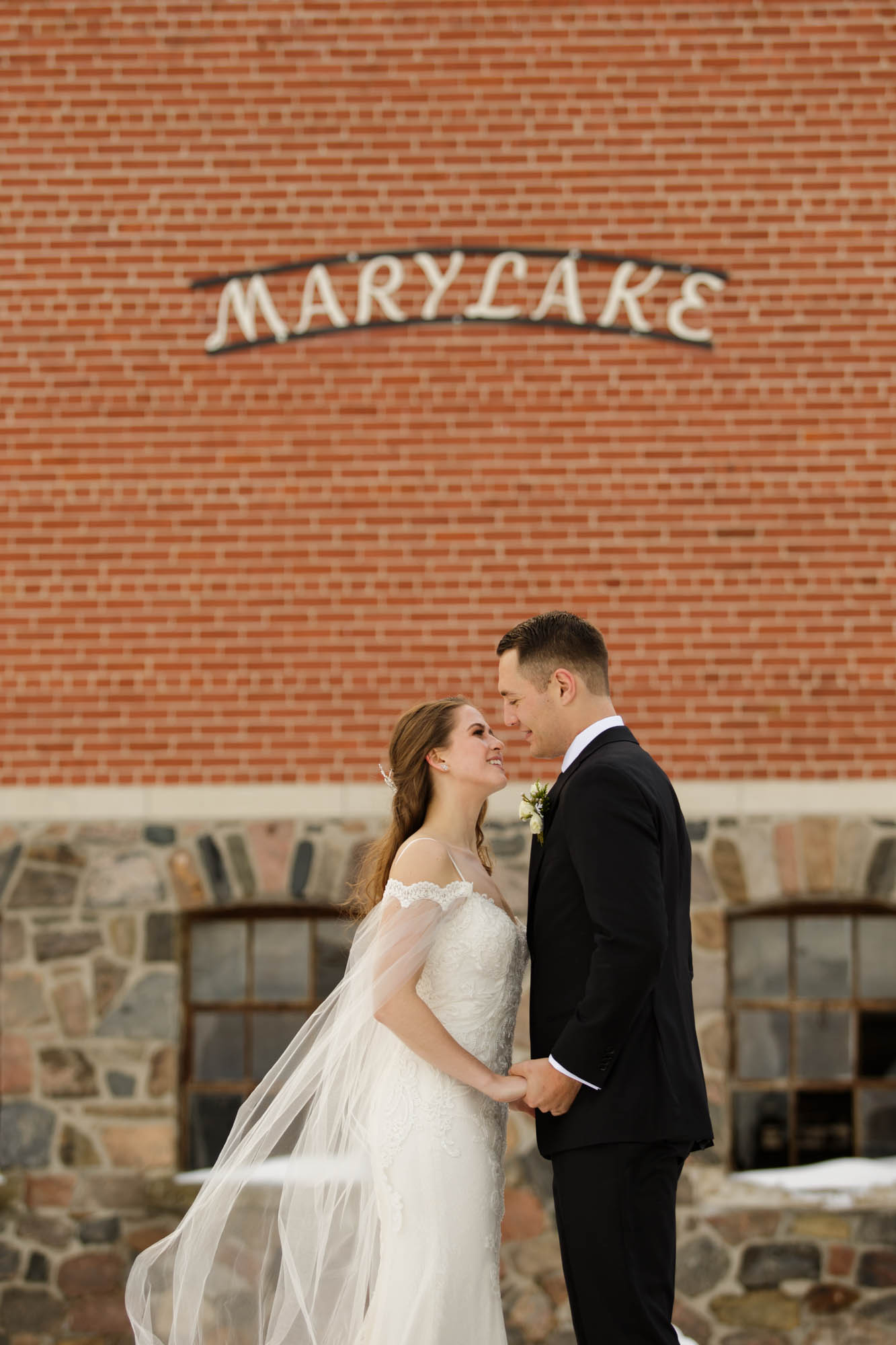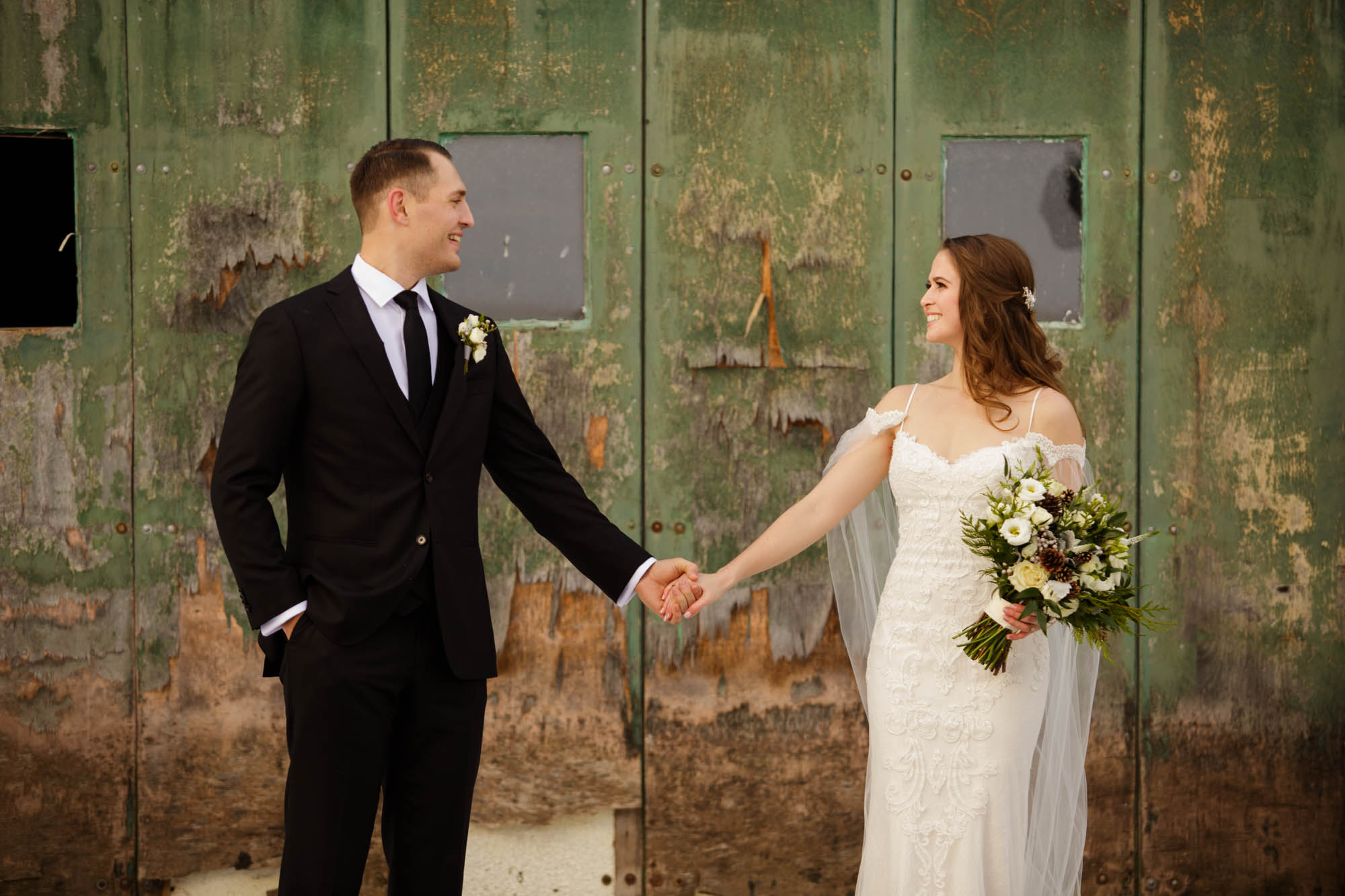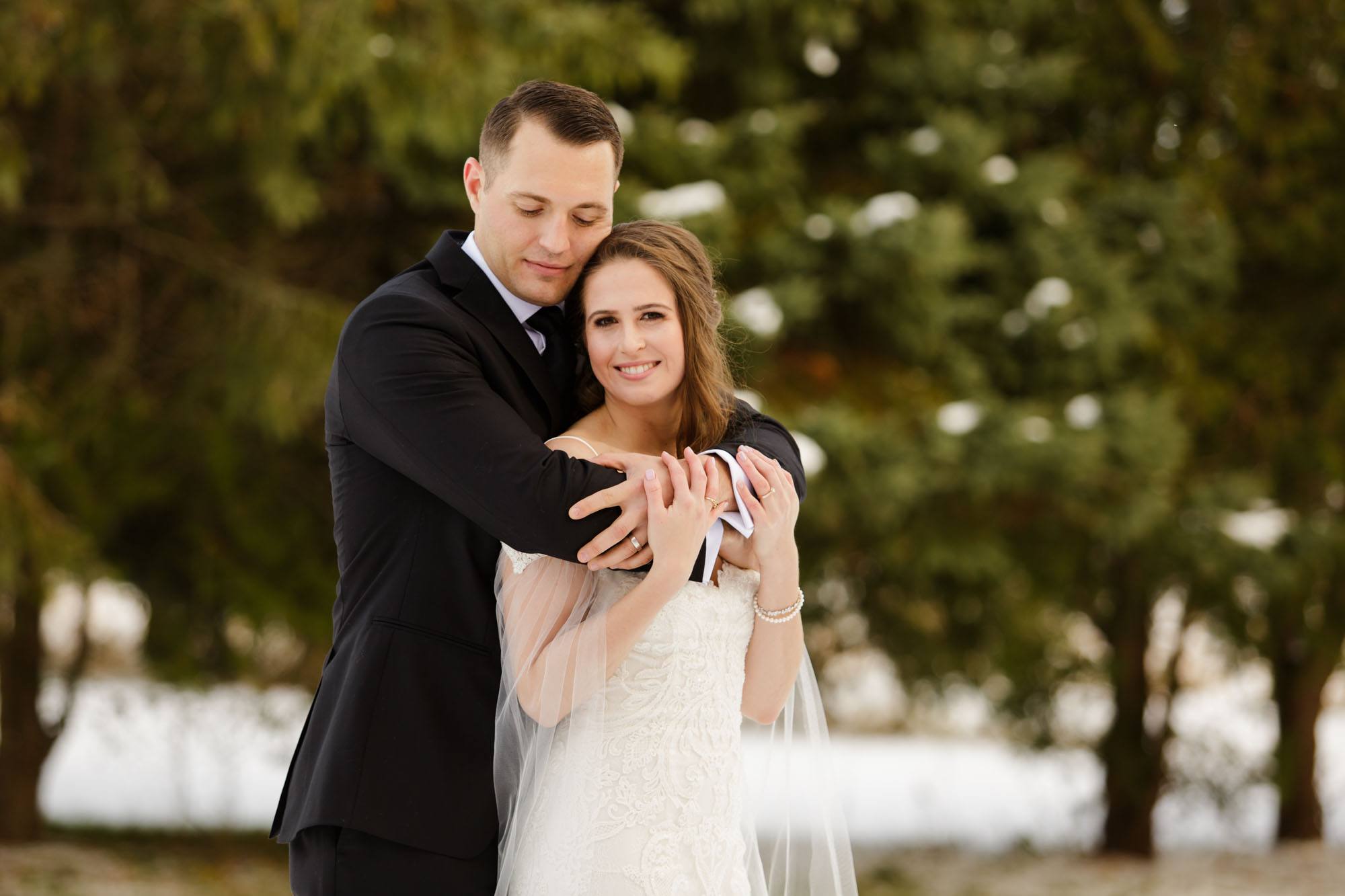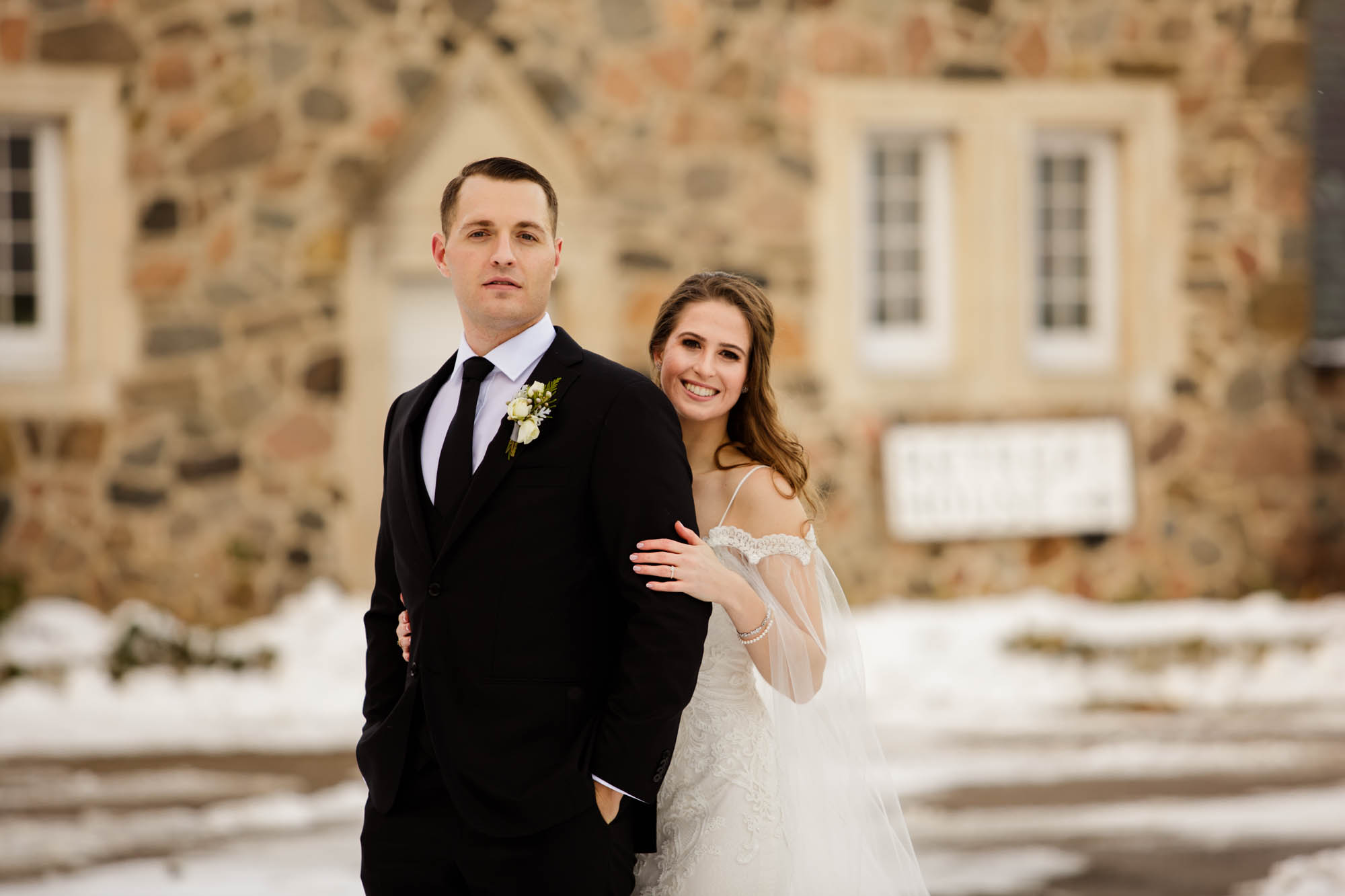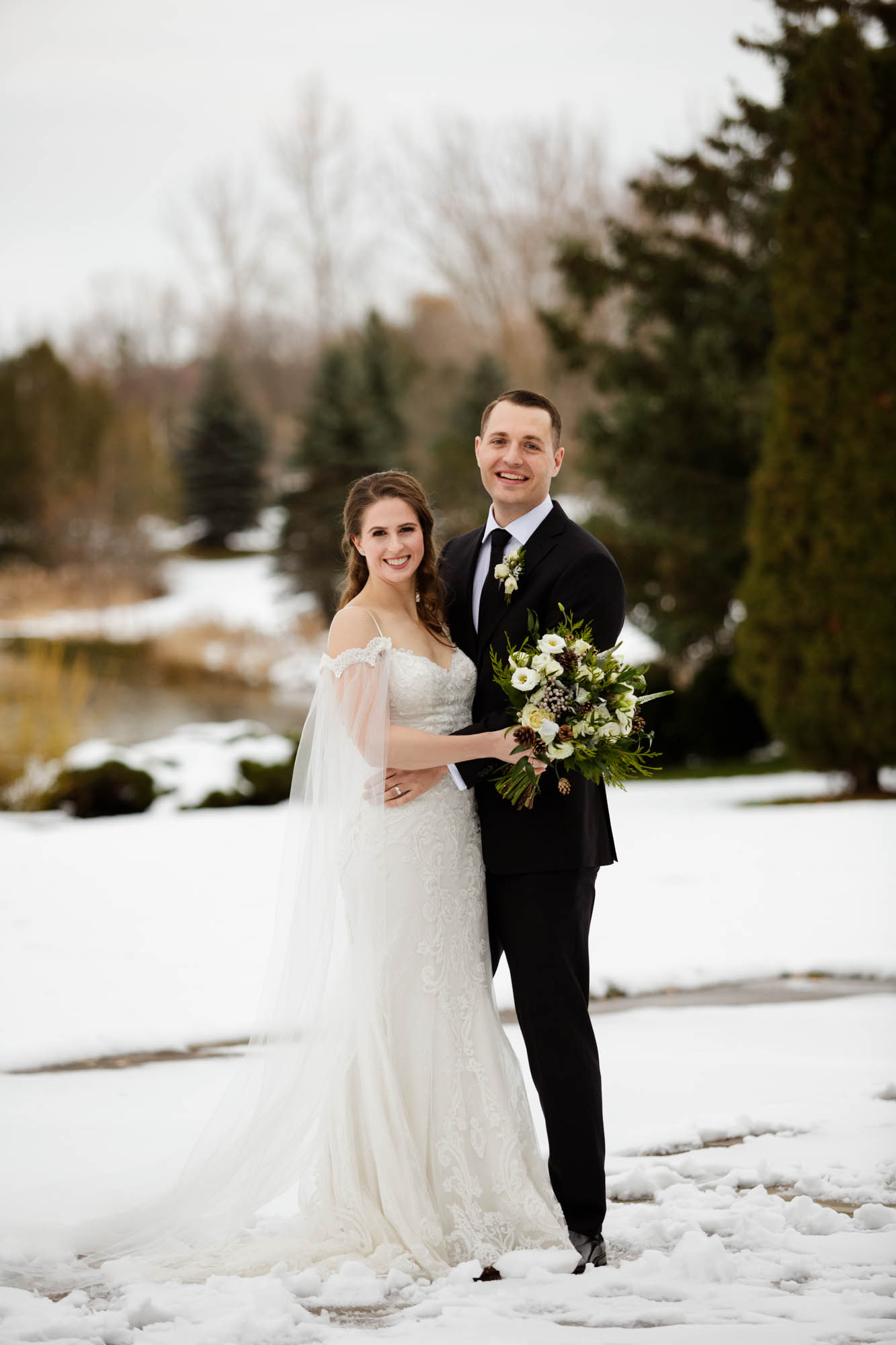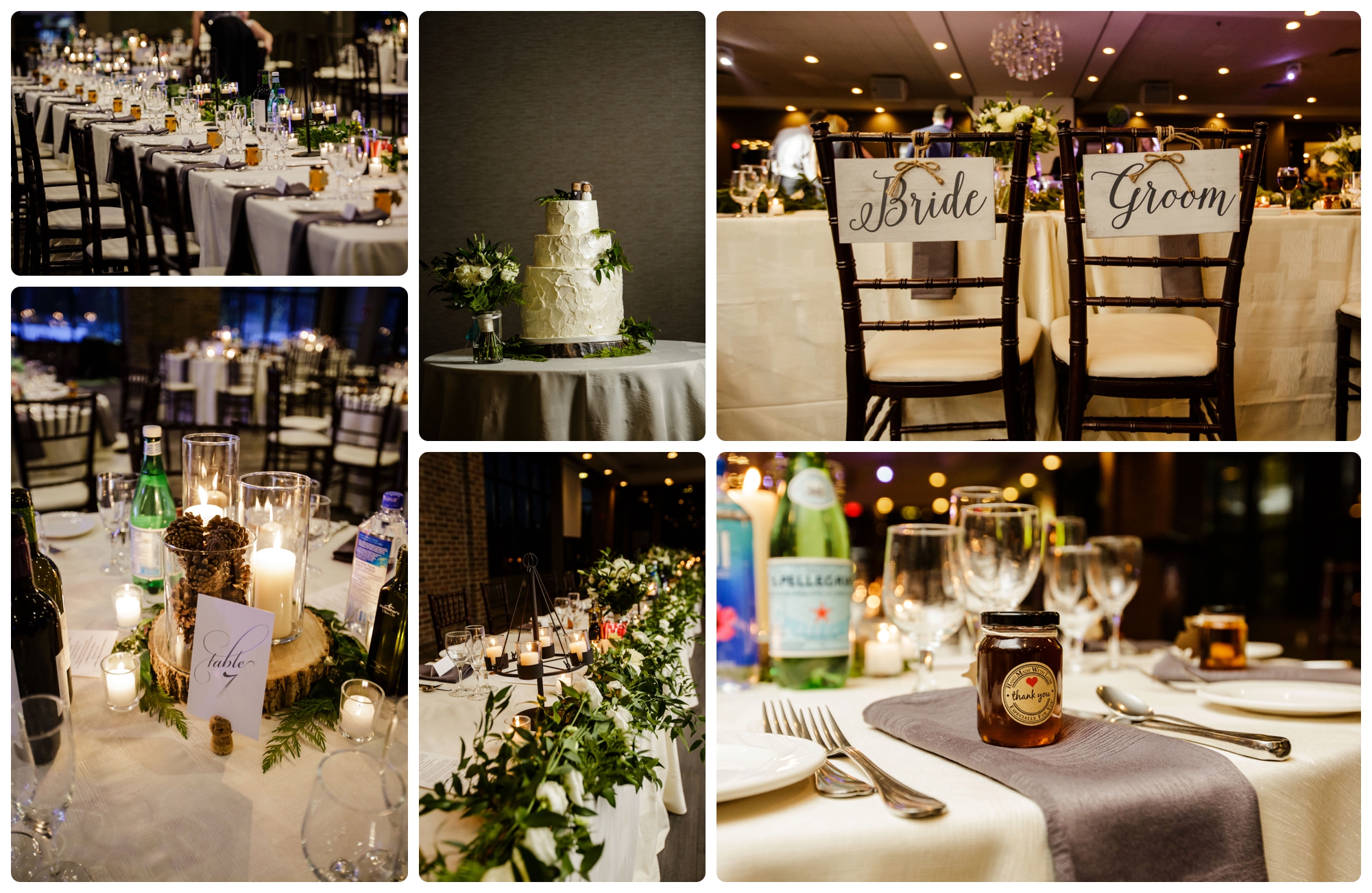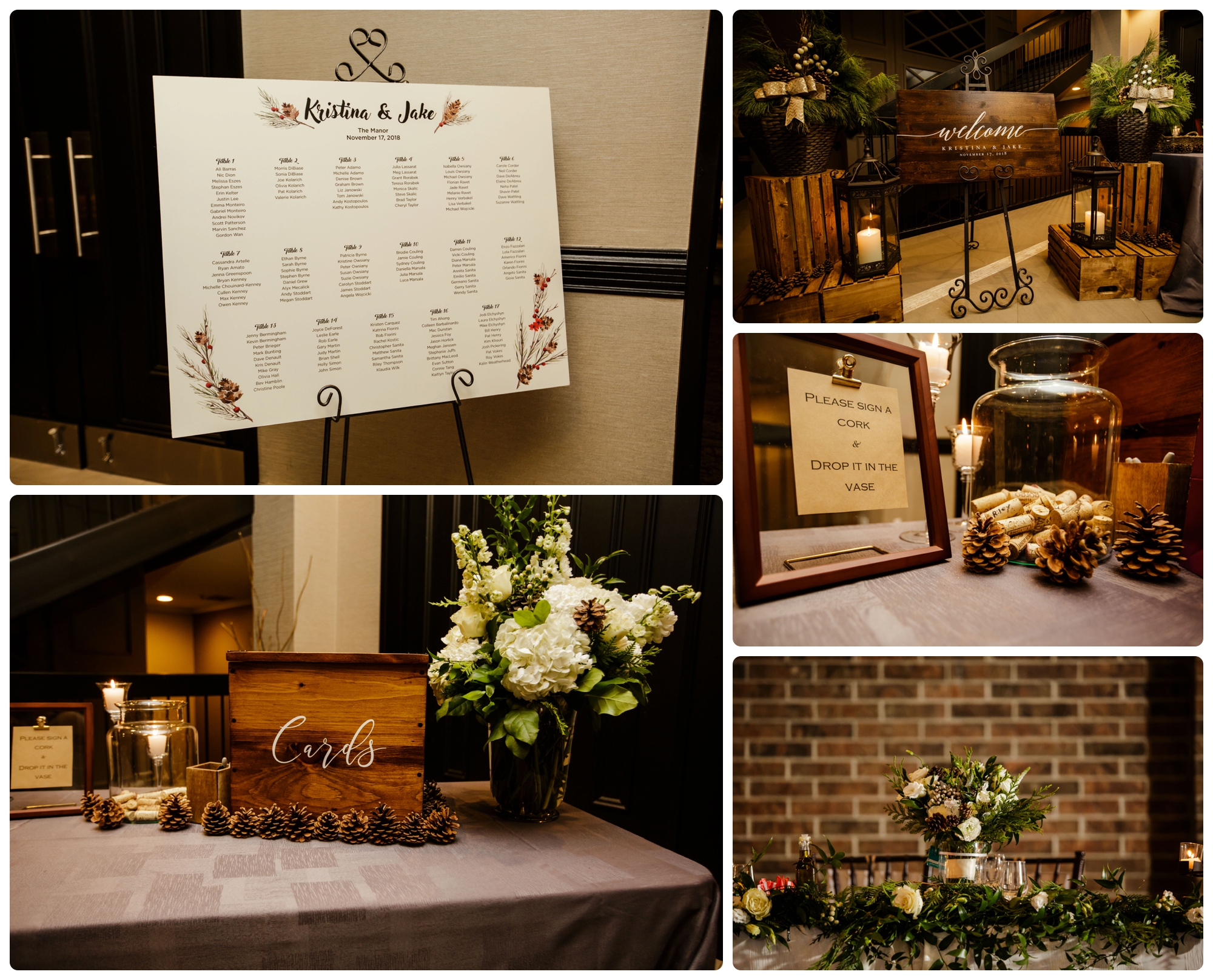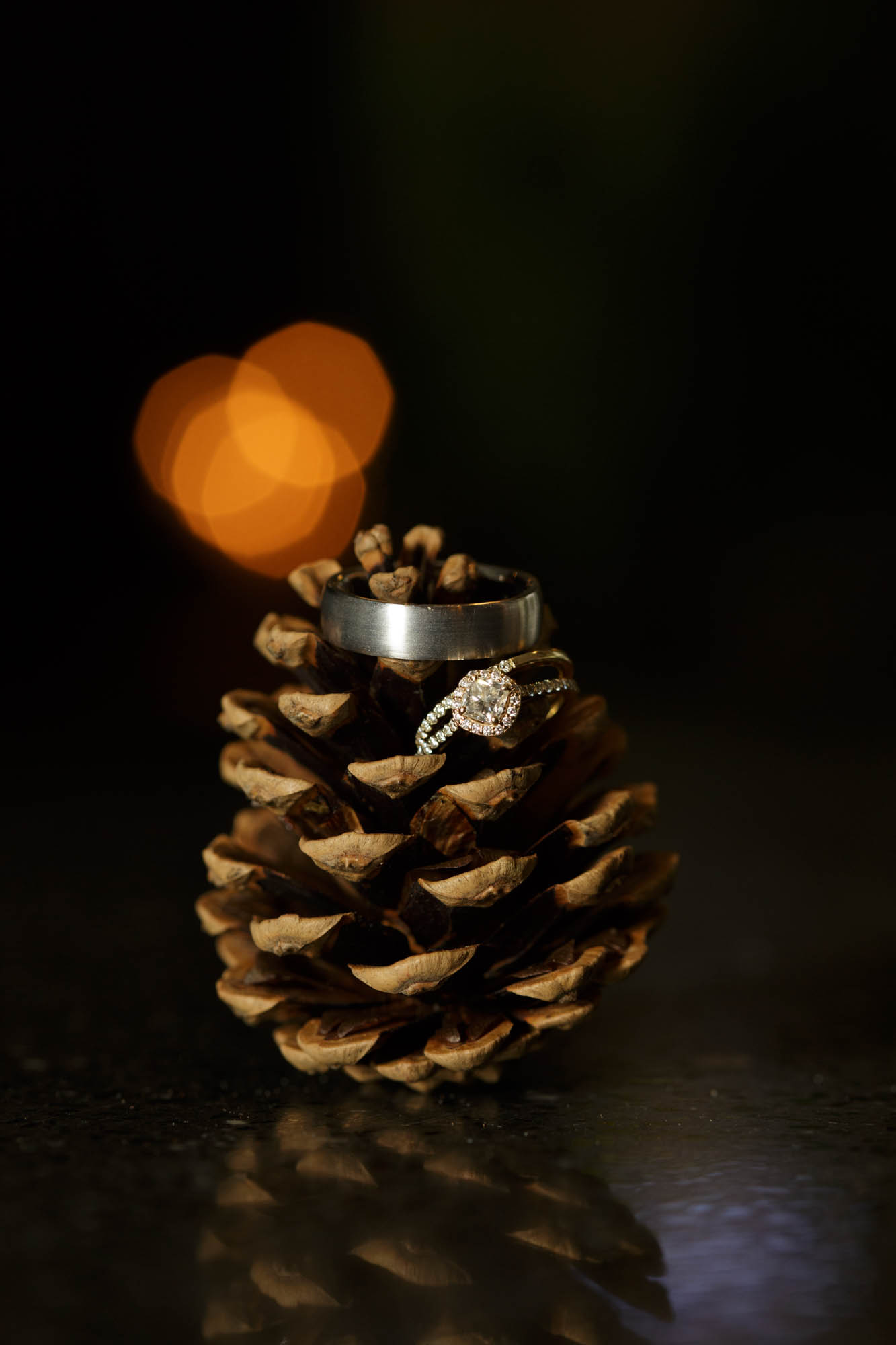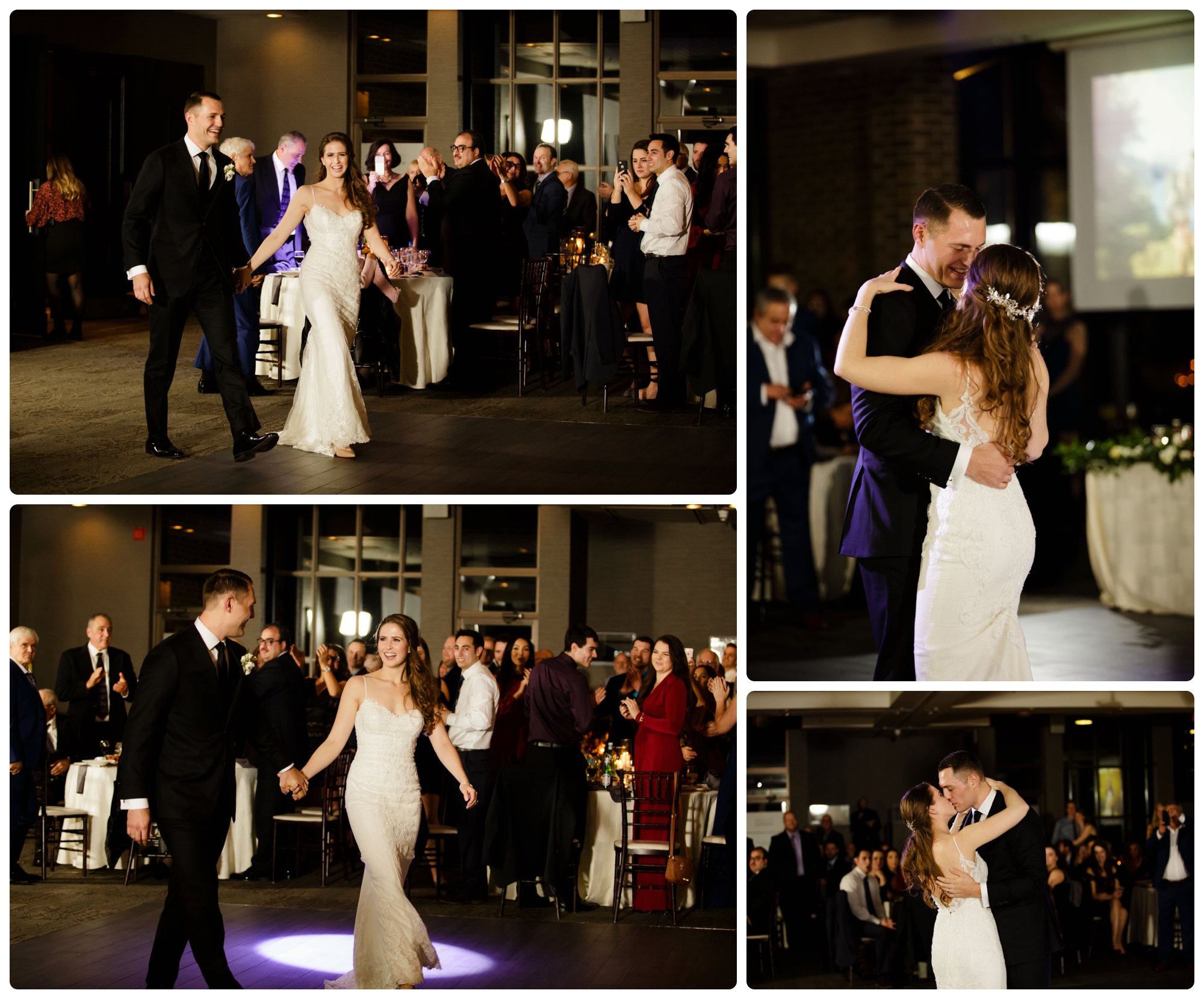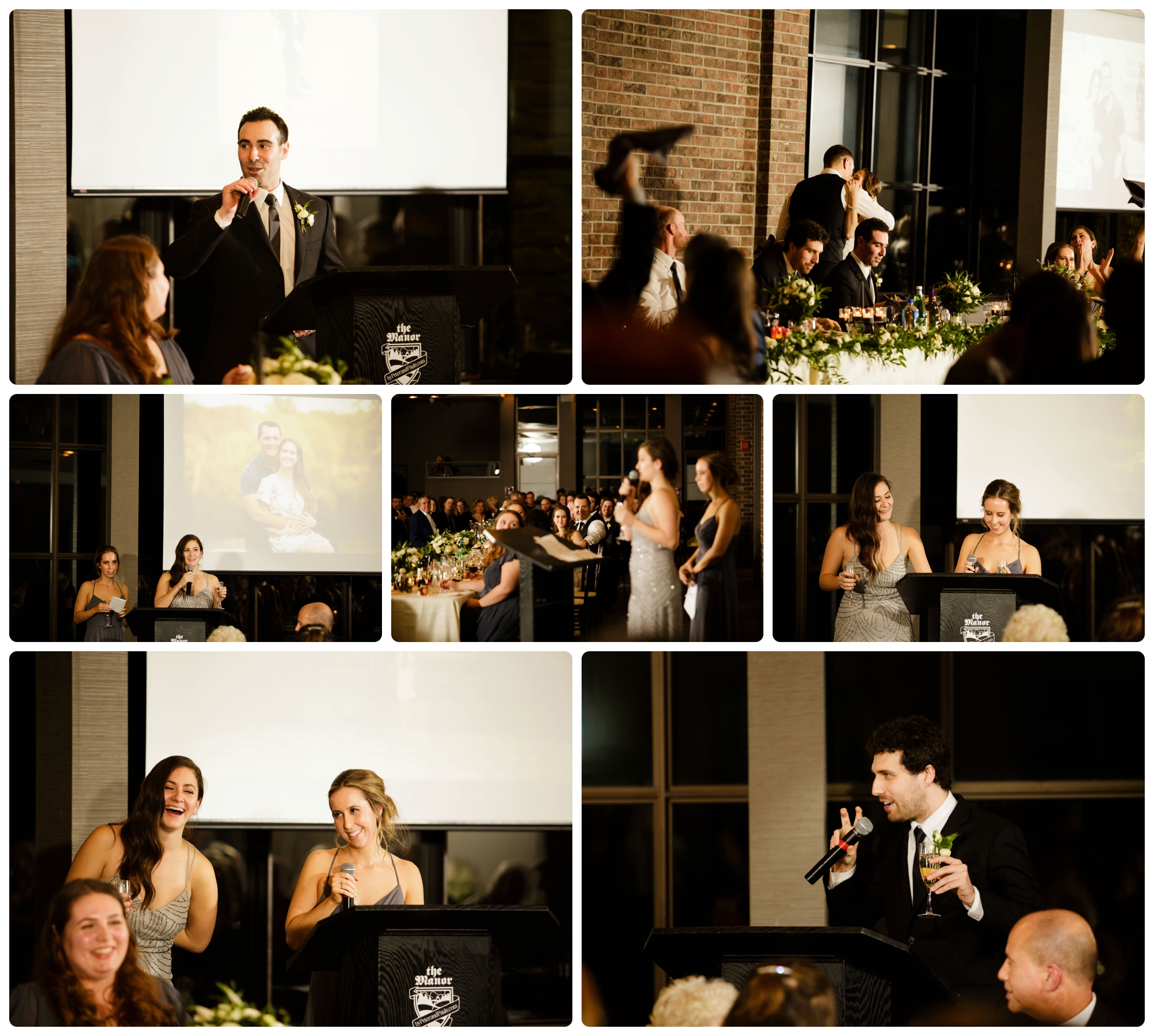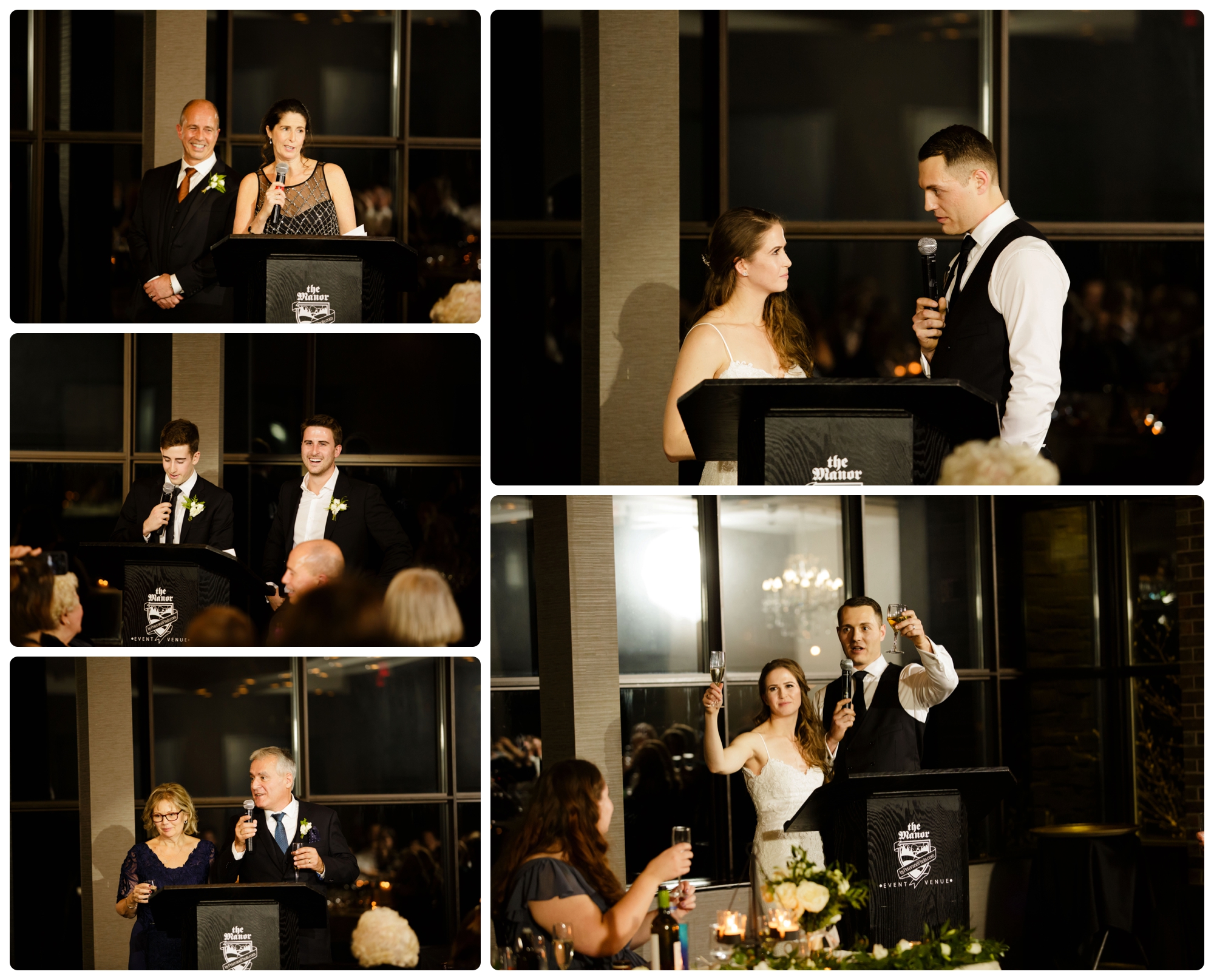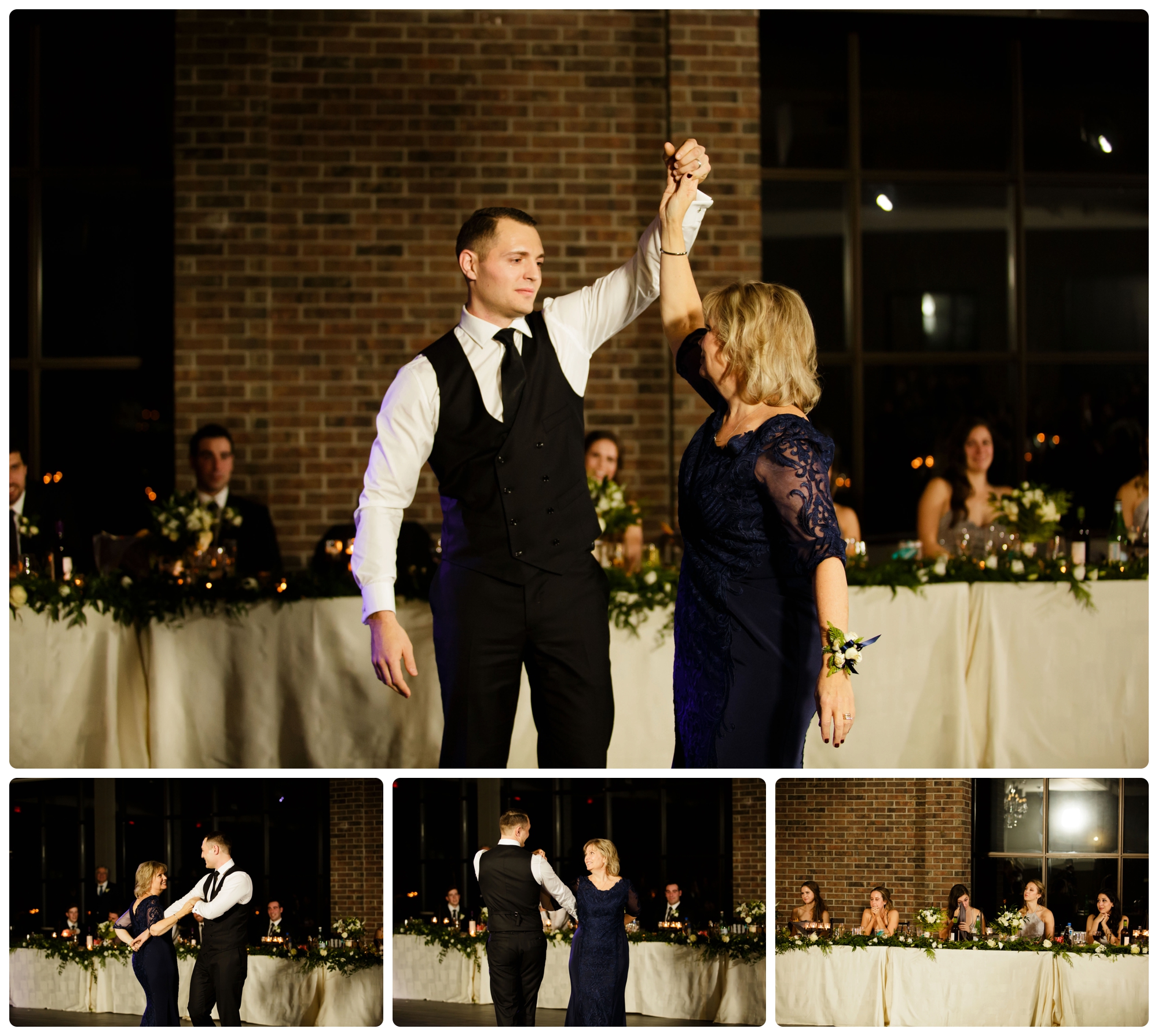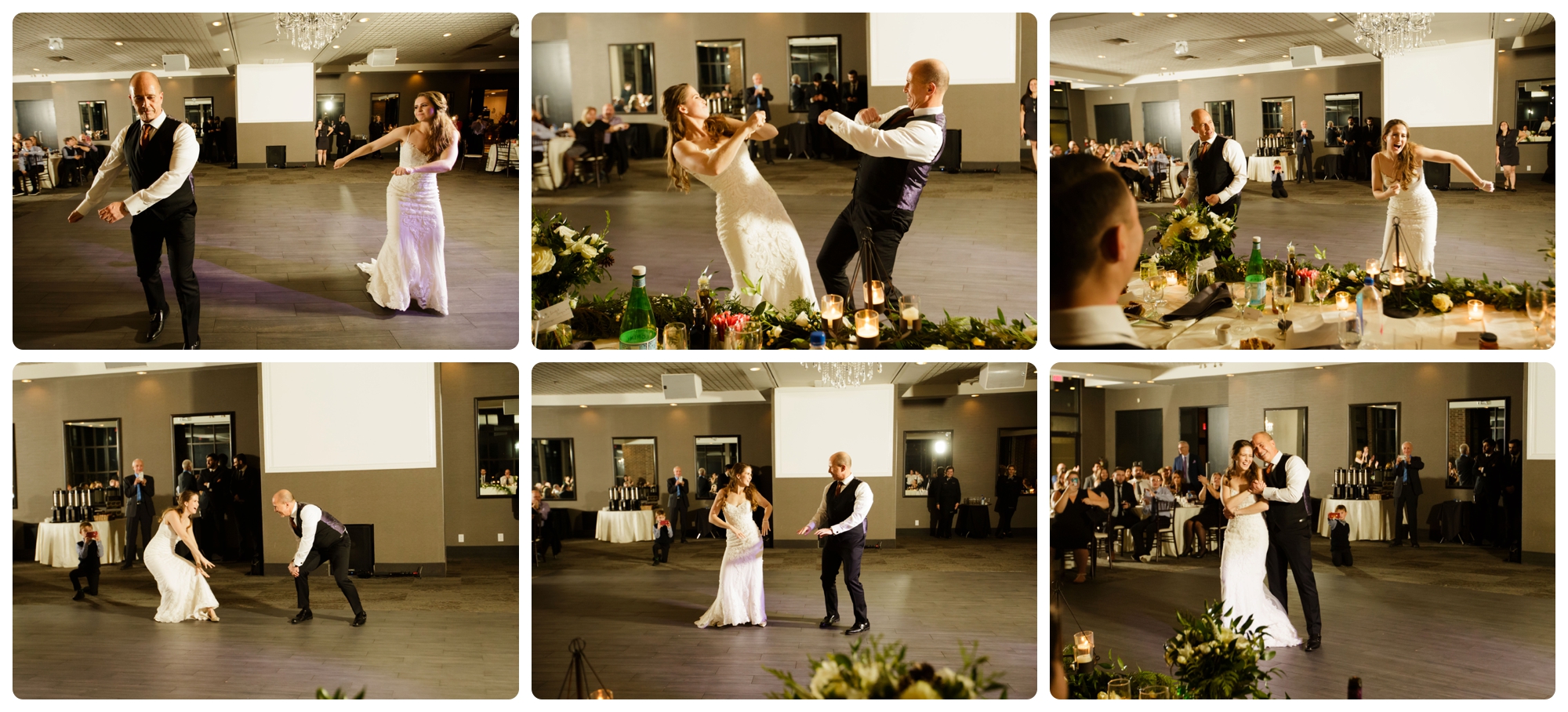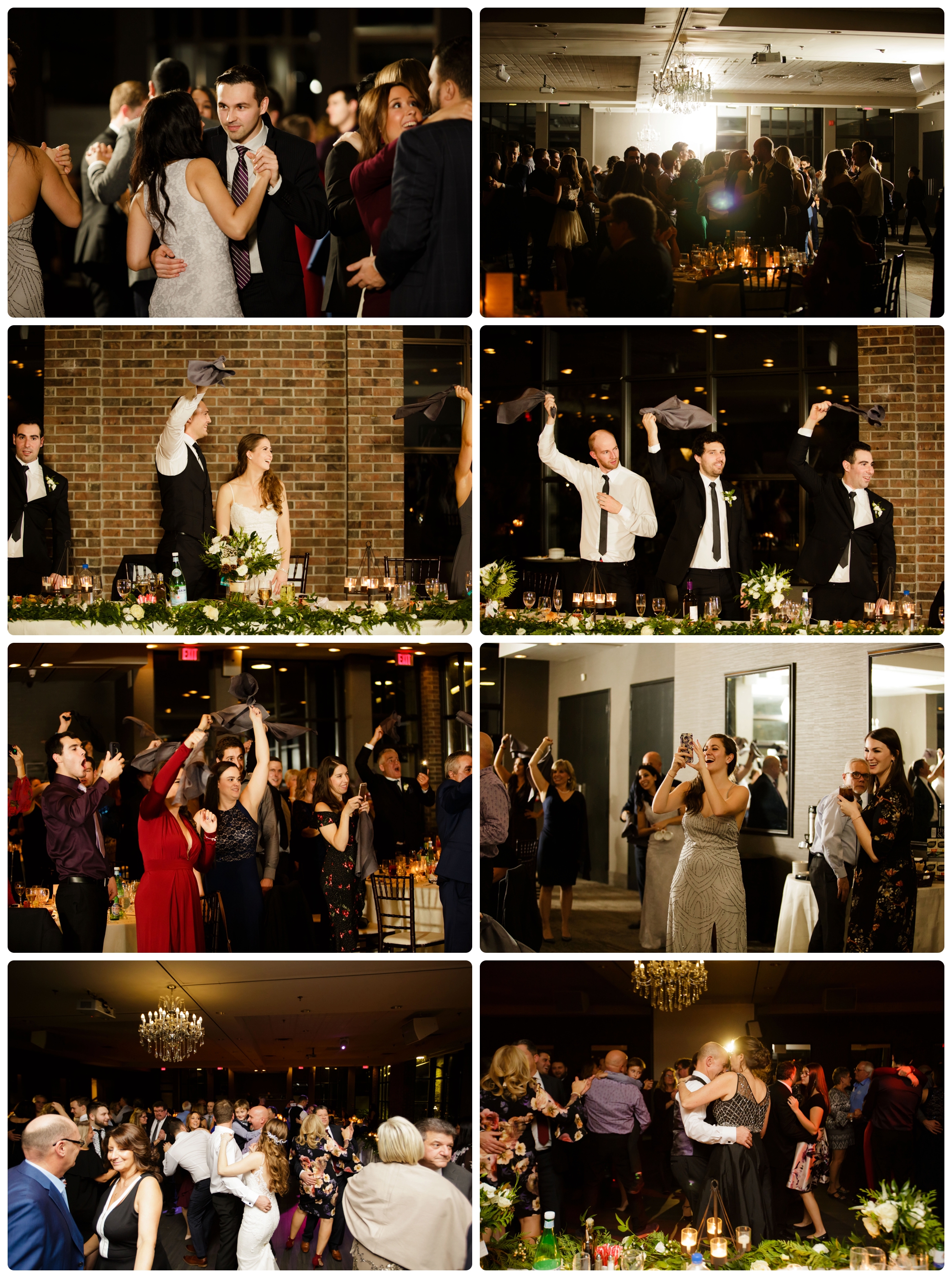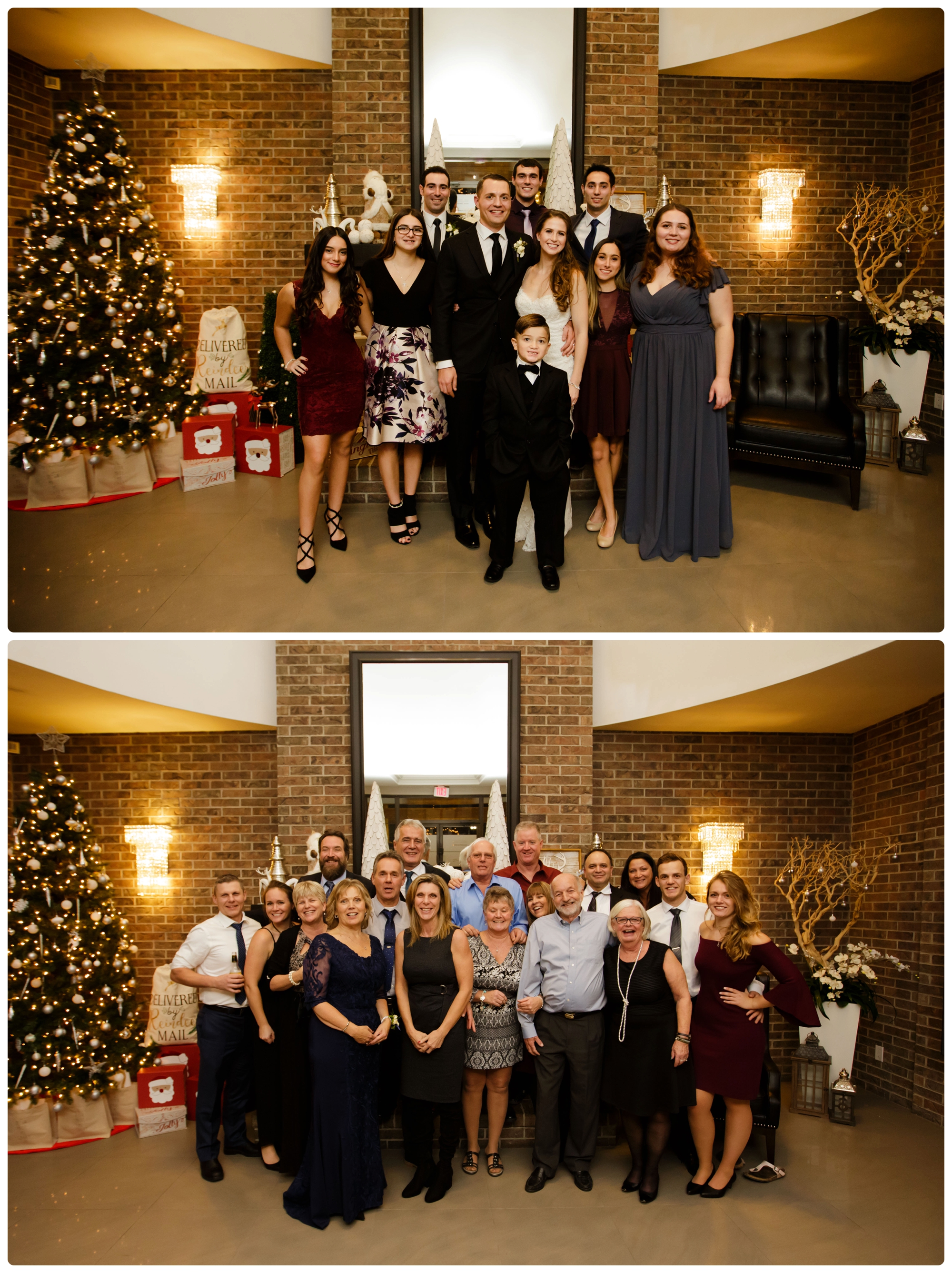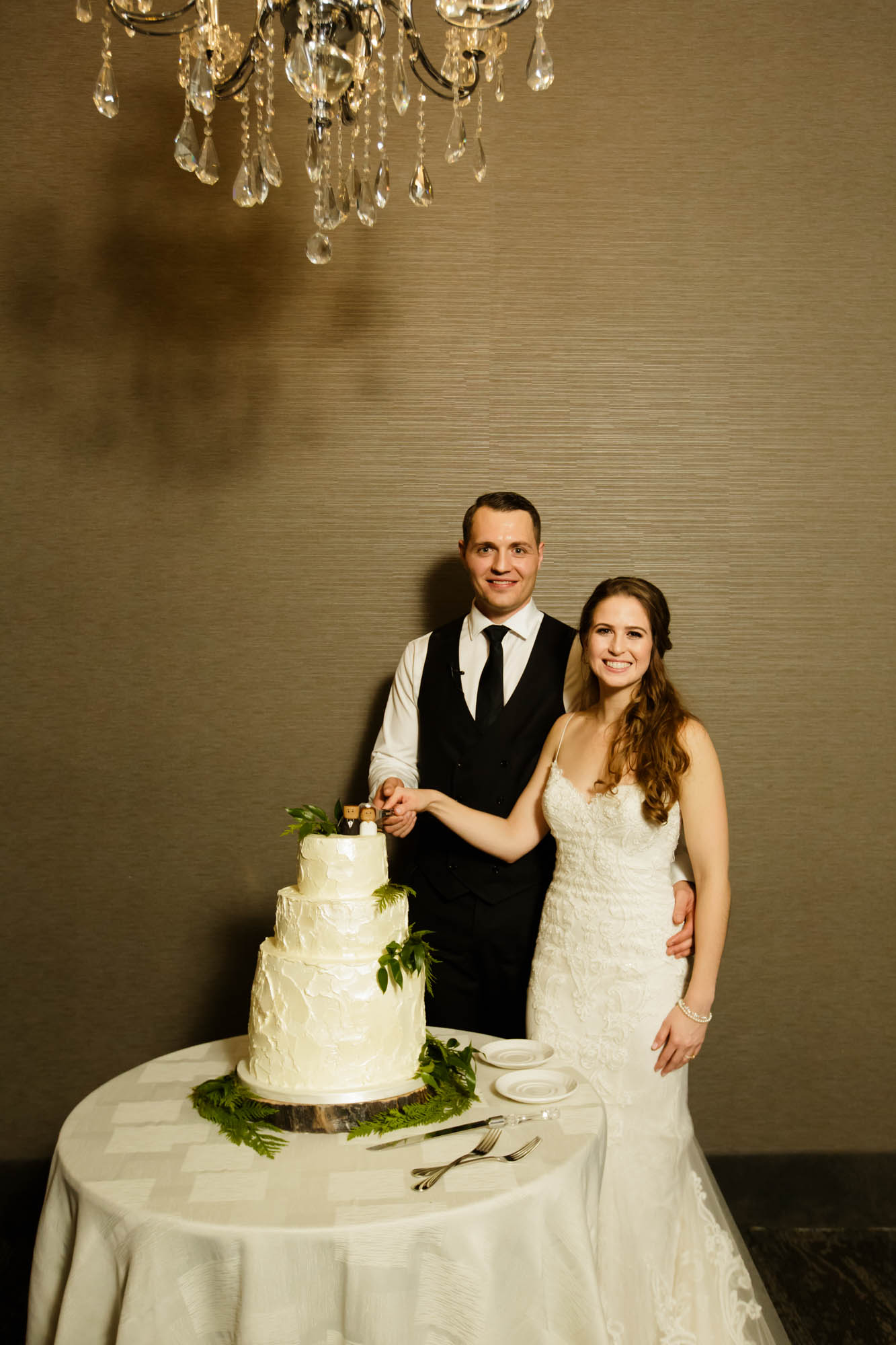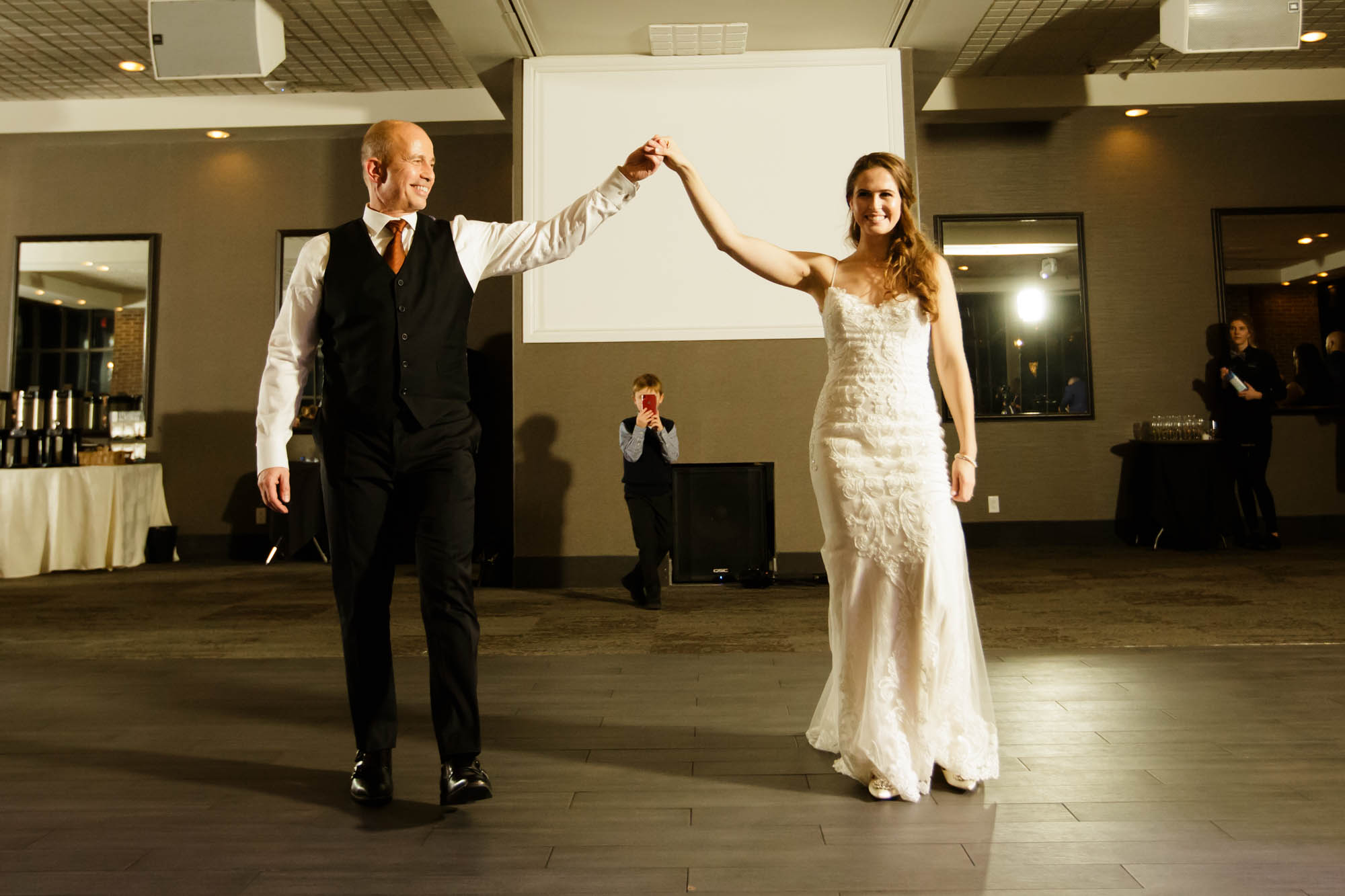 Thank you Kristina + Jake for inviting us to capture this special moment in your lives. We wish you both all the best on your many adventures together #welovejake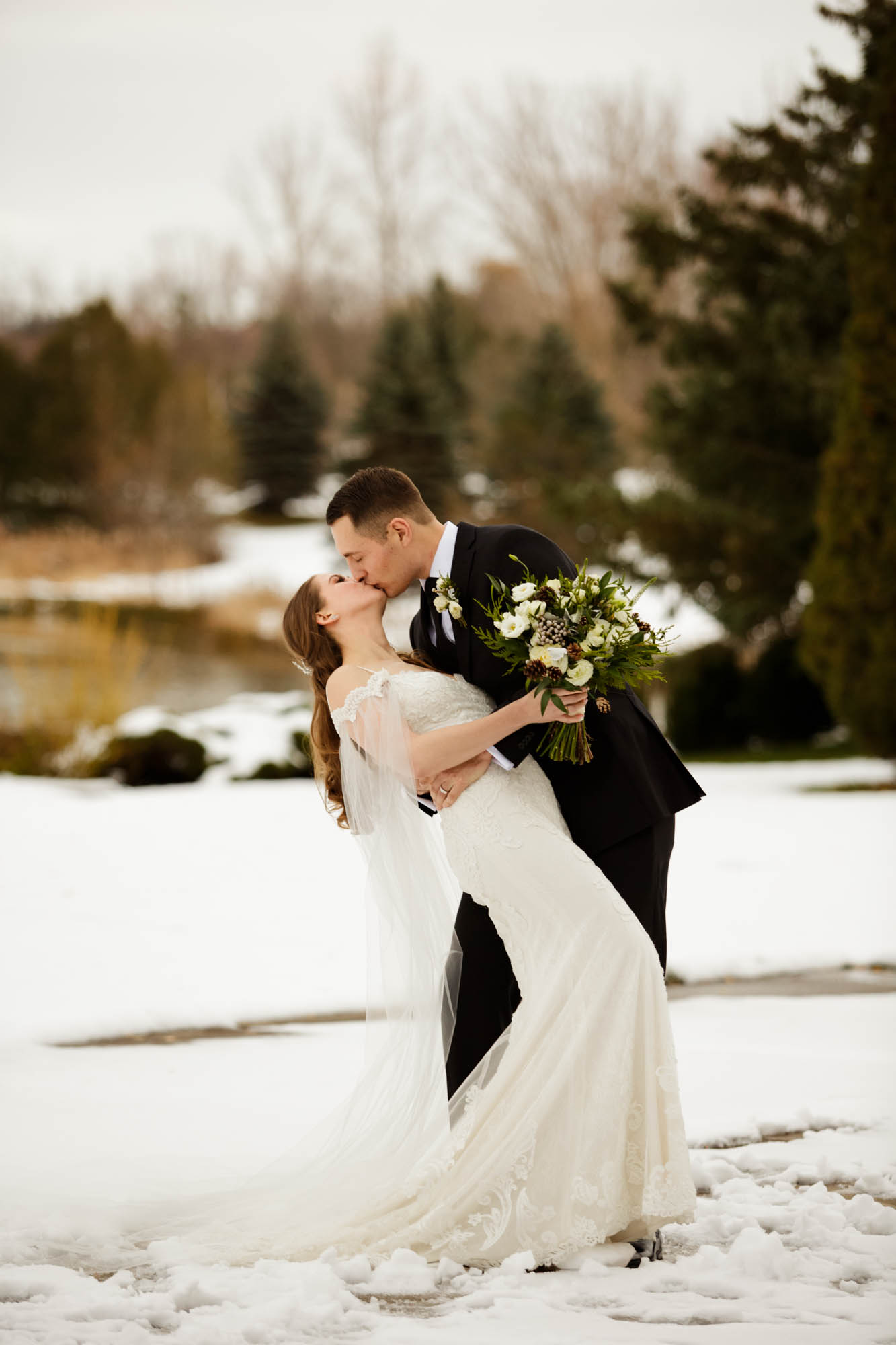 THE TEAM
Photography: Darlington Studios
Ceremony Venue: St. Elizabeth Seton Parish
Venue: The Manor Event Venue
Day Planner: Classic Affairs by Jenna
Florist: Gatherings Floral Studio
Hair & Make-Up: Hilary Irish Makeup Artistry
Cake: Andrea B's Fine Cakes
Suit: Indochino
Wedding Gown: Blue by Enzoani
Music: "New Day (Instrumental)" by Hannah Christianson, licensed through Songfreedom