Kevin + Jacquelyn | Wedding Photography Video in Toronto, Ontario
Kevin + Jacquelyn are married! We first met Jacquelyn five years ago at the wedding of her cousin, Christina, where she was a rockstar bridesmaid. Cut to a few years later … she asked us to capture her wedding and we were overjoyed! You may remember Kevin + Jacquelyn from their sun-kissed engagement session last July. One year later, they celebrated their big day in the big city. This is their wedding story.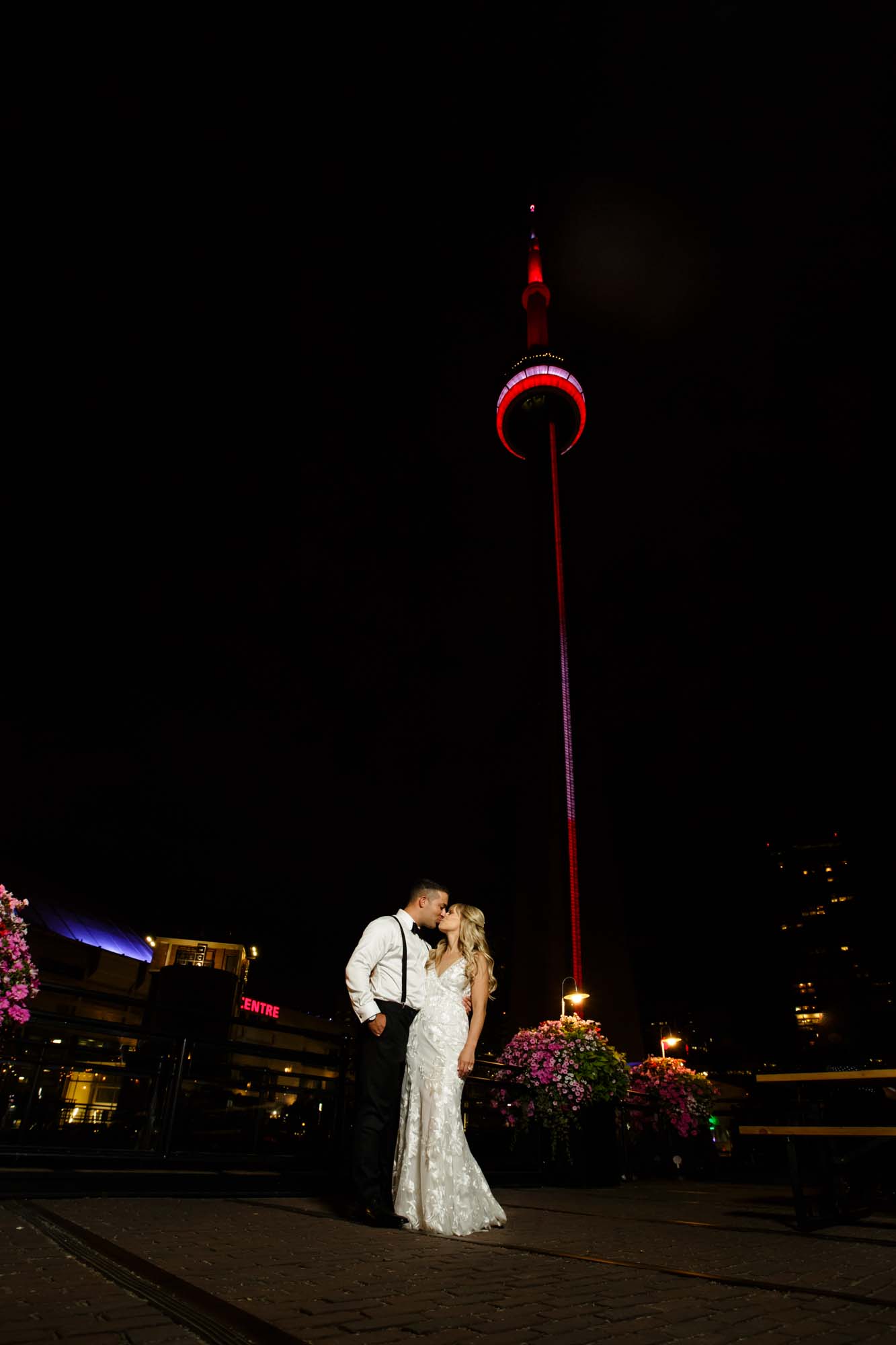 It was a warm and wonderful summer day in Toronto. We met Kevin + Jacquelyn at a hotel downtown by the waterfront, as they prepared separately for the day with their bridal party. Kevin perfected his bow tie and fitted his last cufflink (engraved with the family crest) upon his sleeve. Jacquelyn (a few floors below) slipped into her divine dress with the help of her mother. Then, they both savoured a quiet moment before heading upstairs for a first look. Jacquelyn approached the eagerly awaiting Kevin, placed a hand on his shoulder and he turned around … so much love.
The limousine arrived and whisked the bridal party to a quick stop in Liberty Village before making it's way to St Mary's Parish for the ceremony. Deacon Stone, Jacquelyn's grandfather, officiated the blessed event. The two were announced husband and wife to the cheers of their enthusiastic loved ones.
The guests and bridal party made their way to the Steam Whistle for cocktail hour. Everyone enjoyed the delicious drinks and tantalizing delights being served, while chatting with the couple. The reception doors opened and guests were able to see the stunning scene set before them, as the brewery was transformed into a beautiful ballroom. Once everyone was seated, Kevin + Jacquelyn entered the room and shared their first dance as newlyweds. Toasts, dinner and spontaneous dancing filled the itinerary for the evening. It was a delightfully, fun-filled party.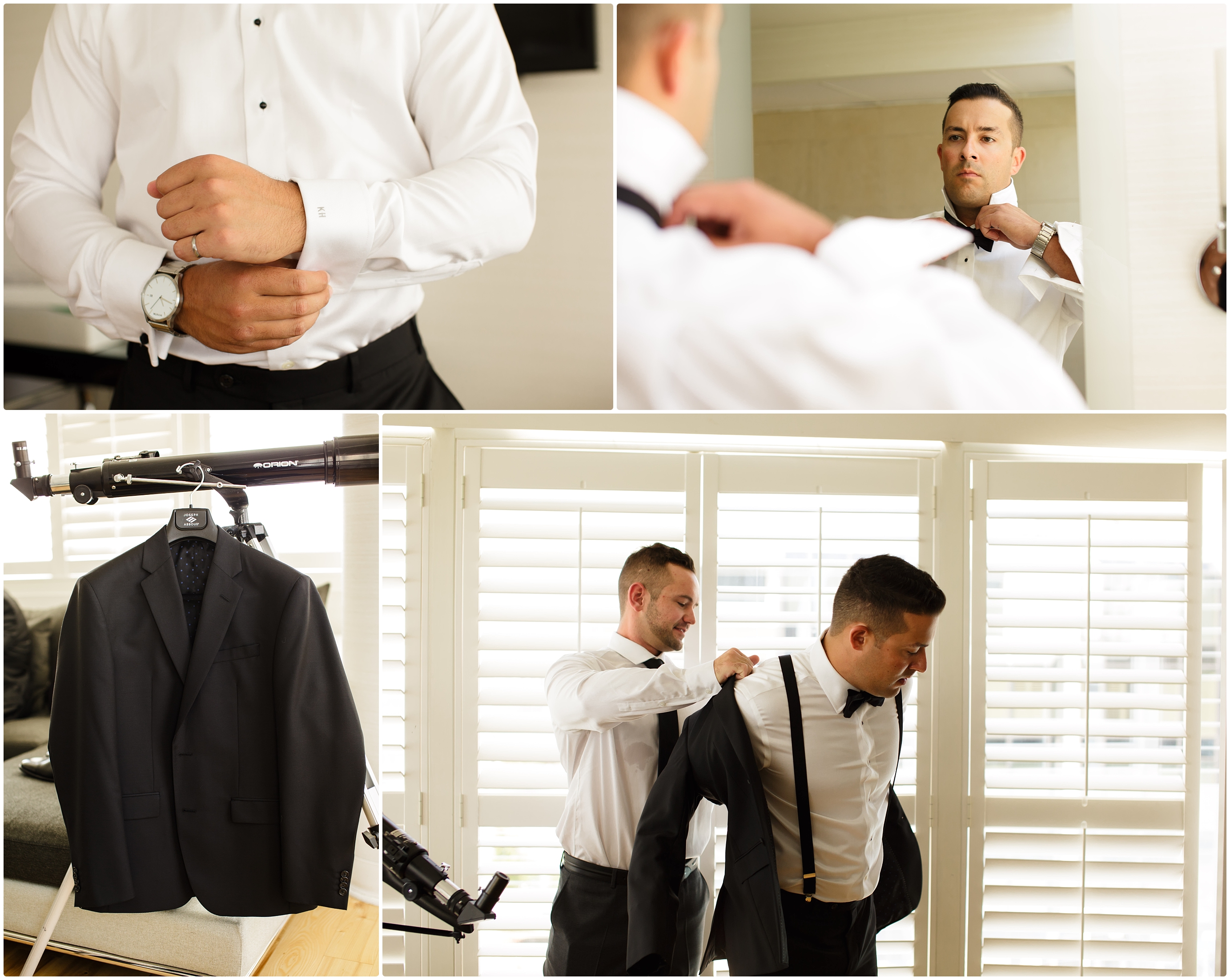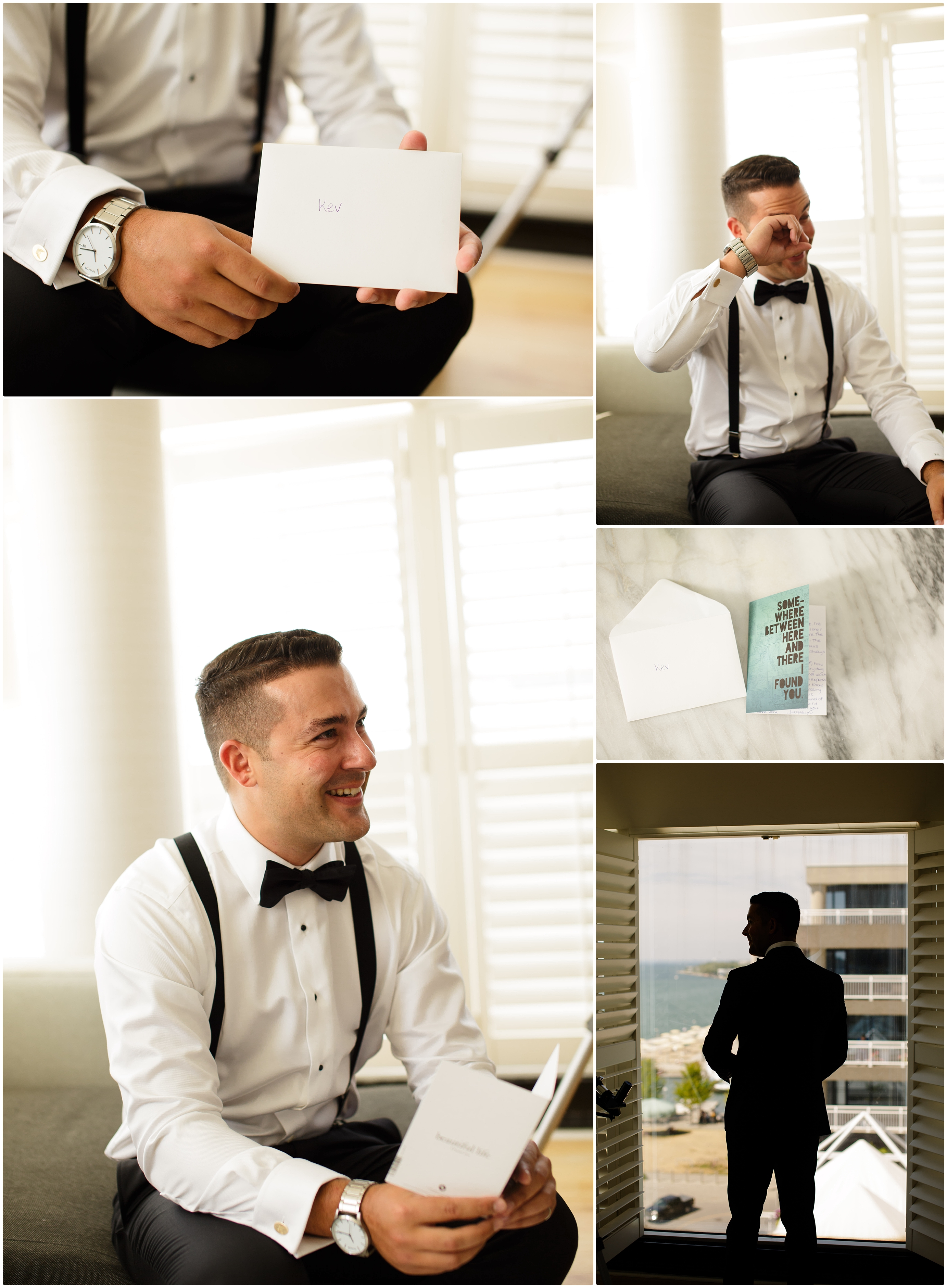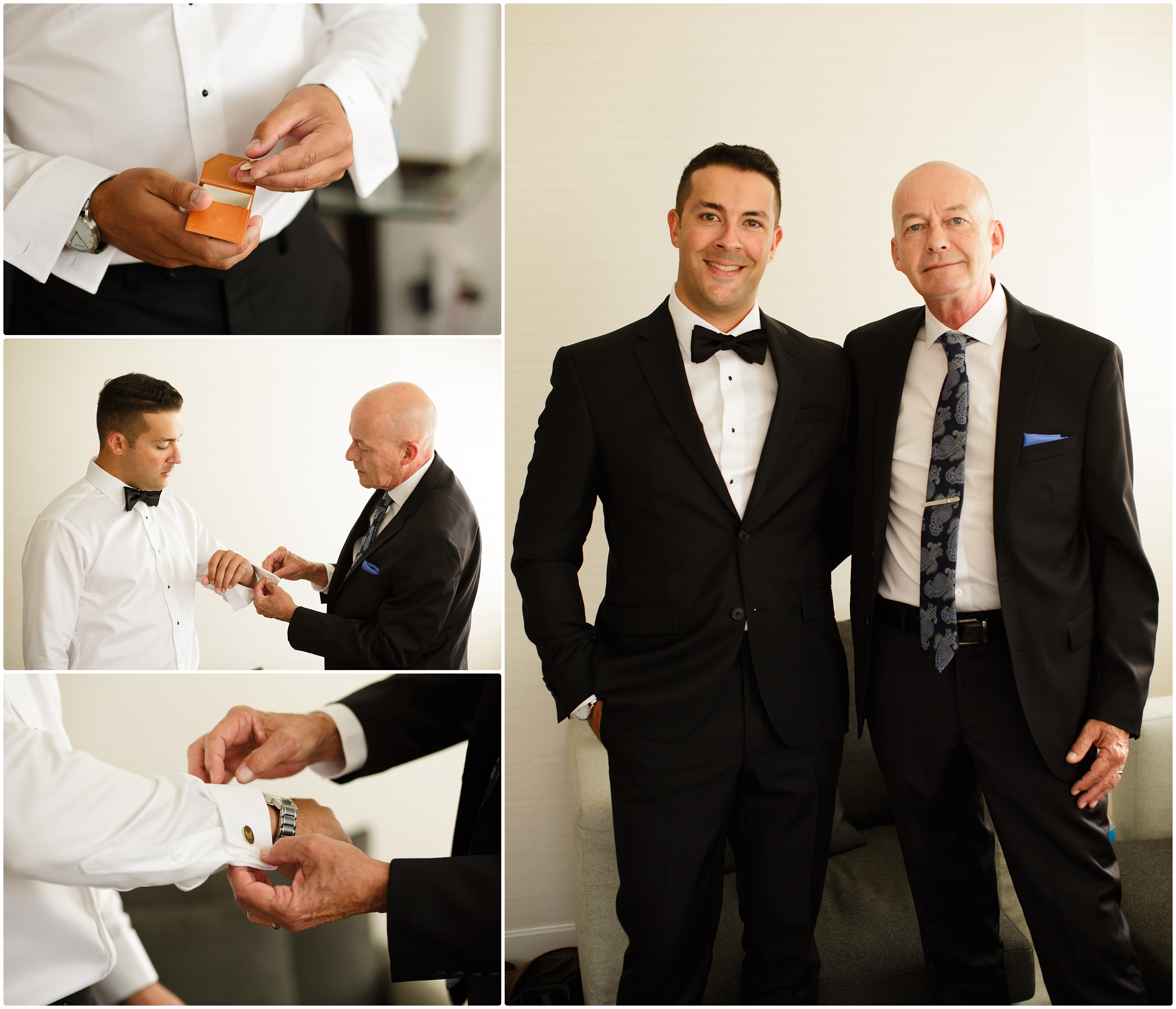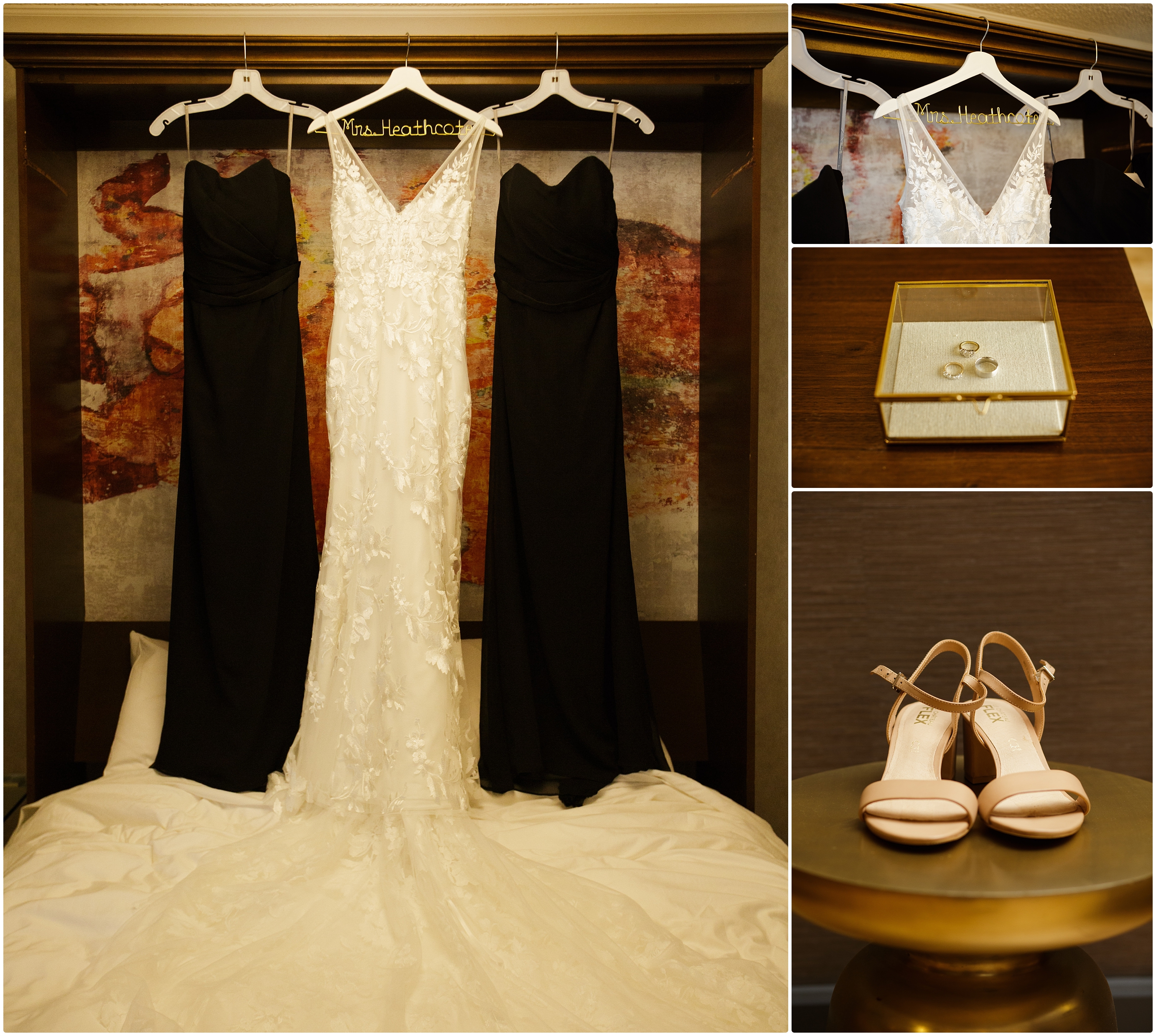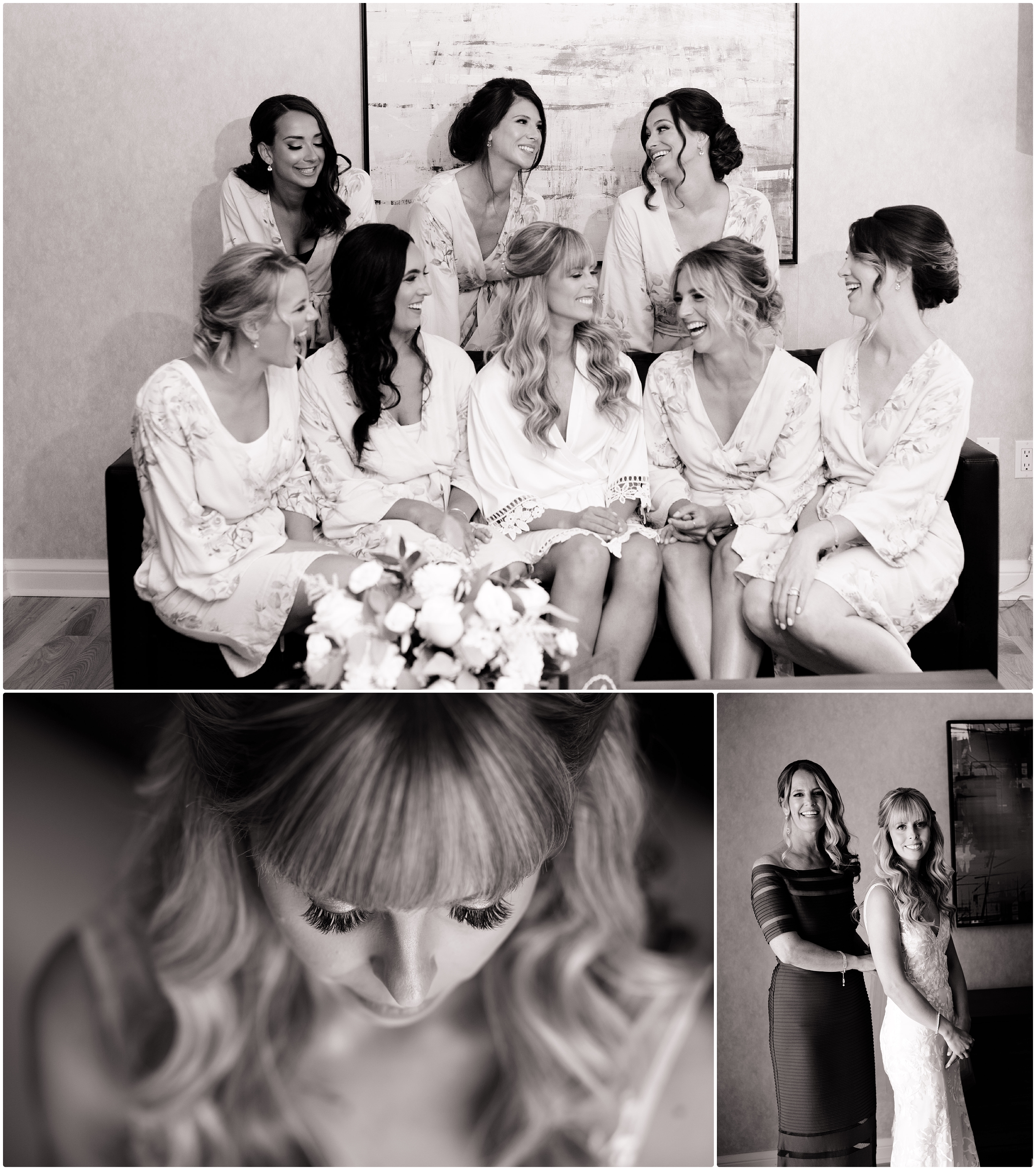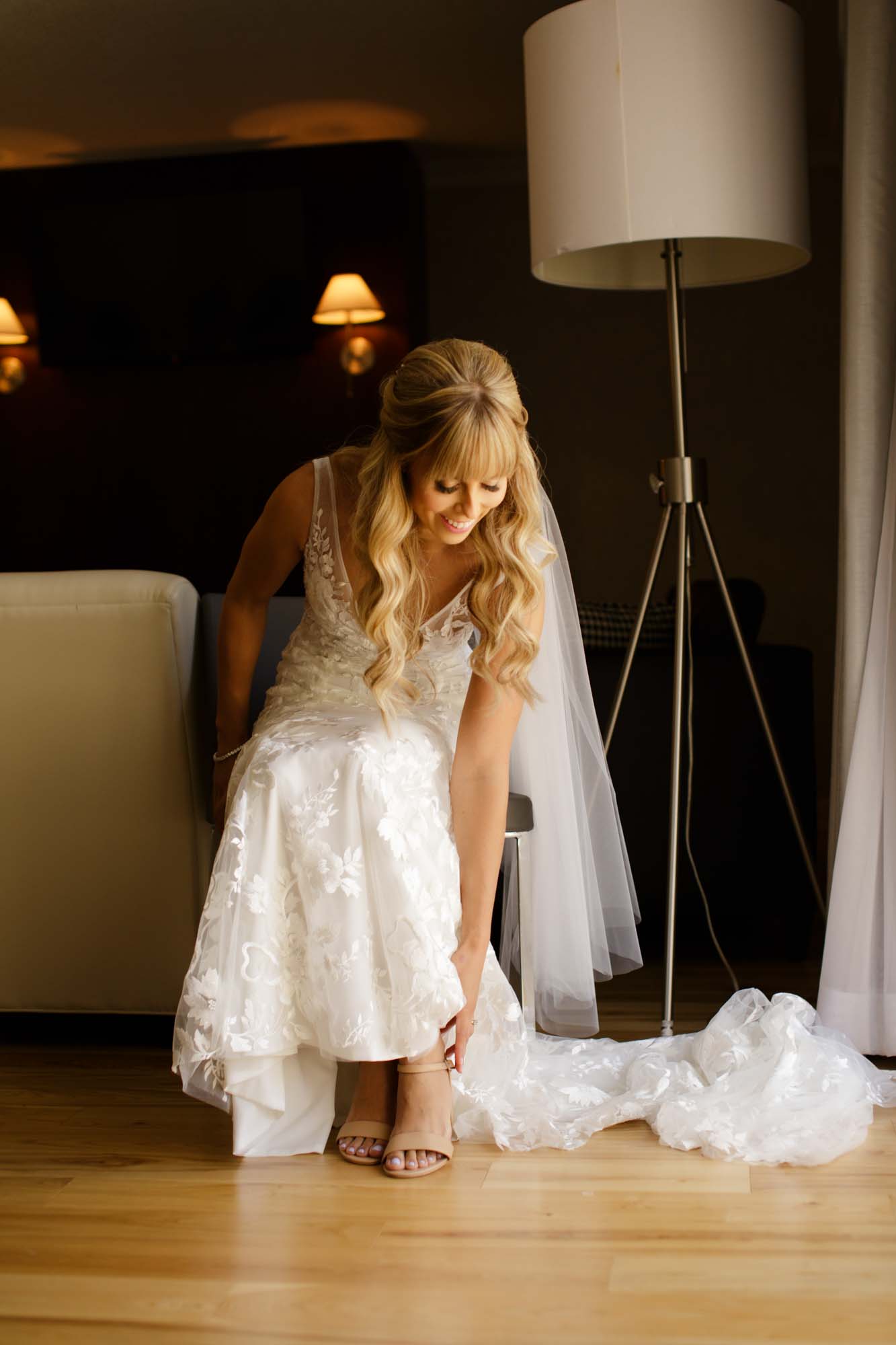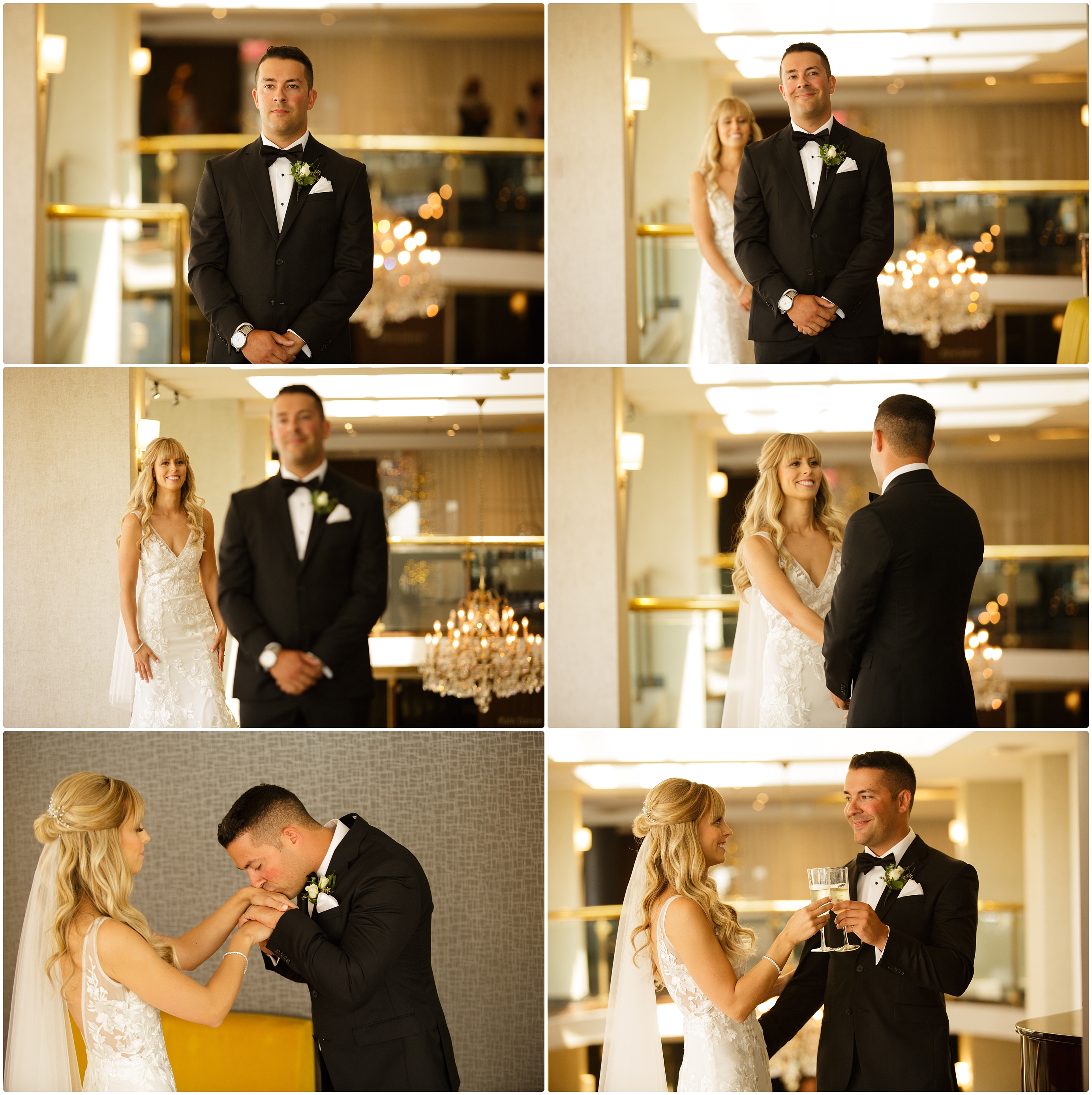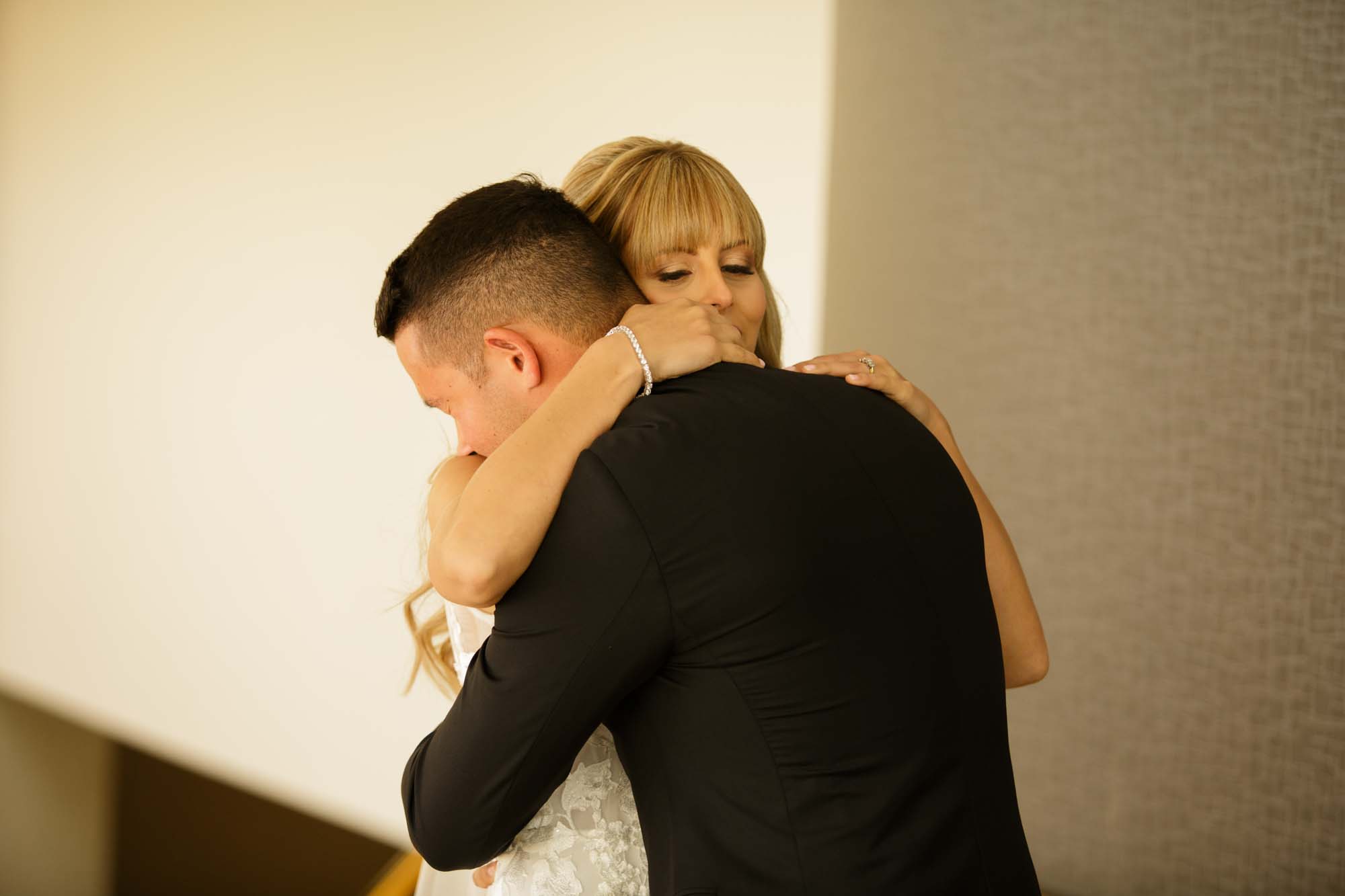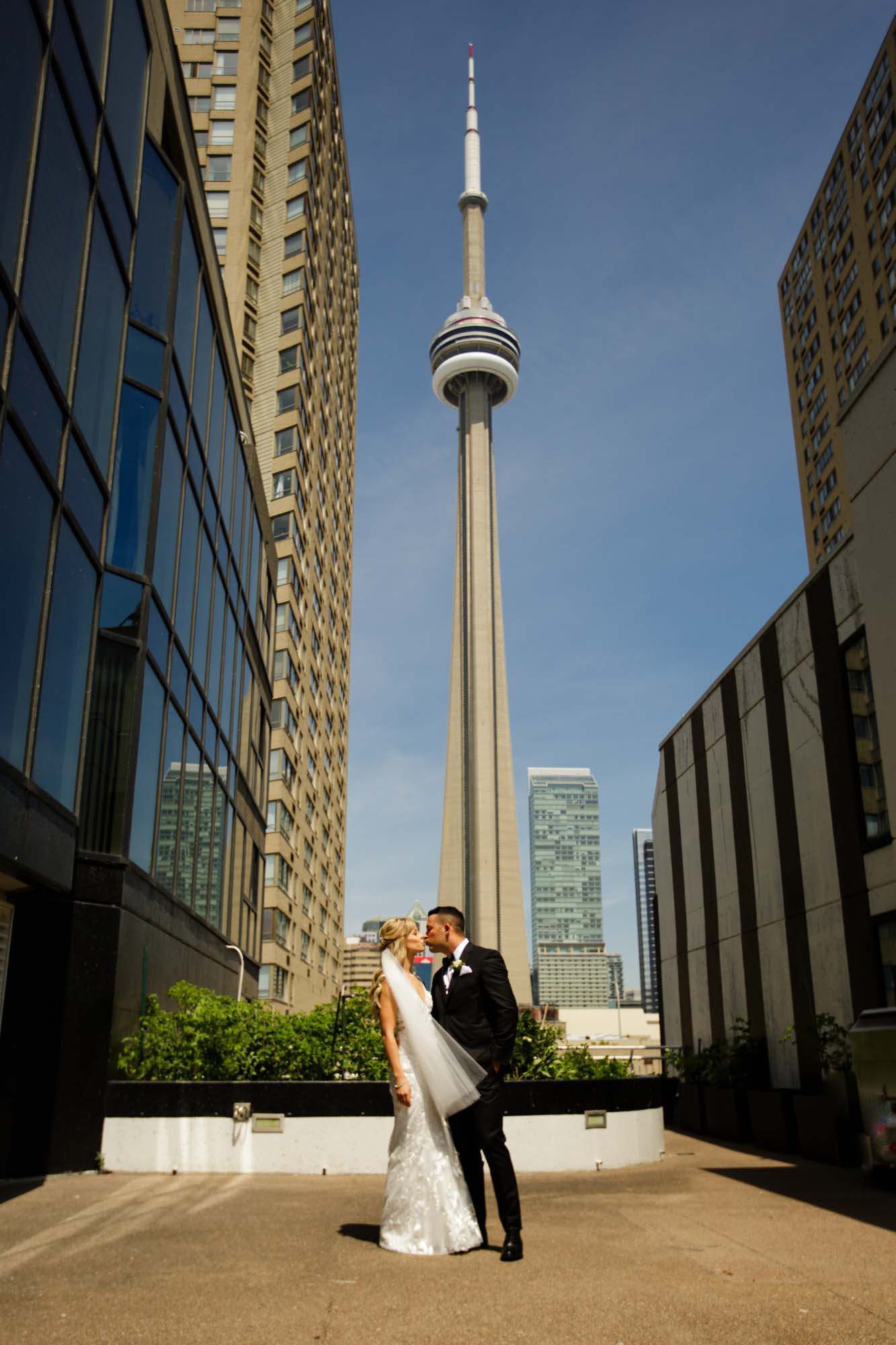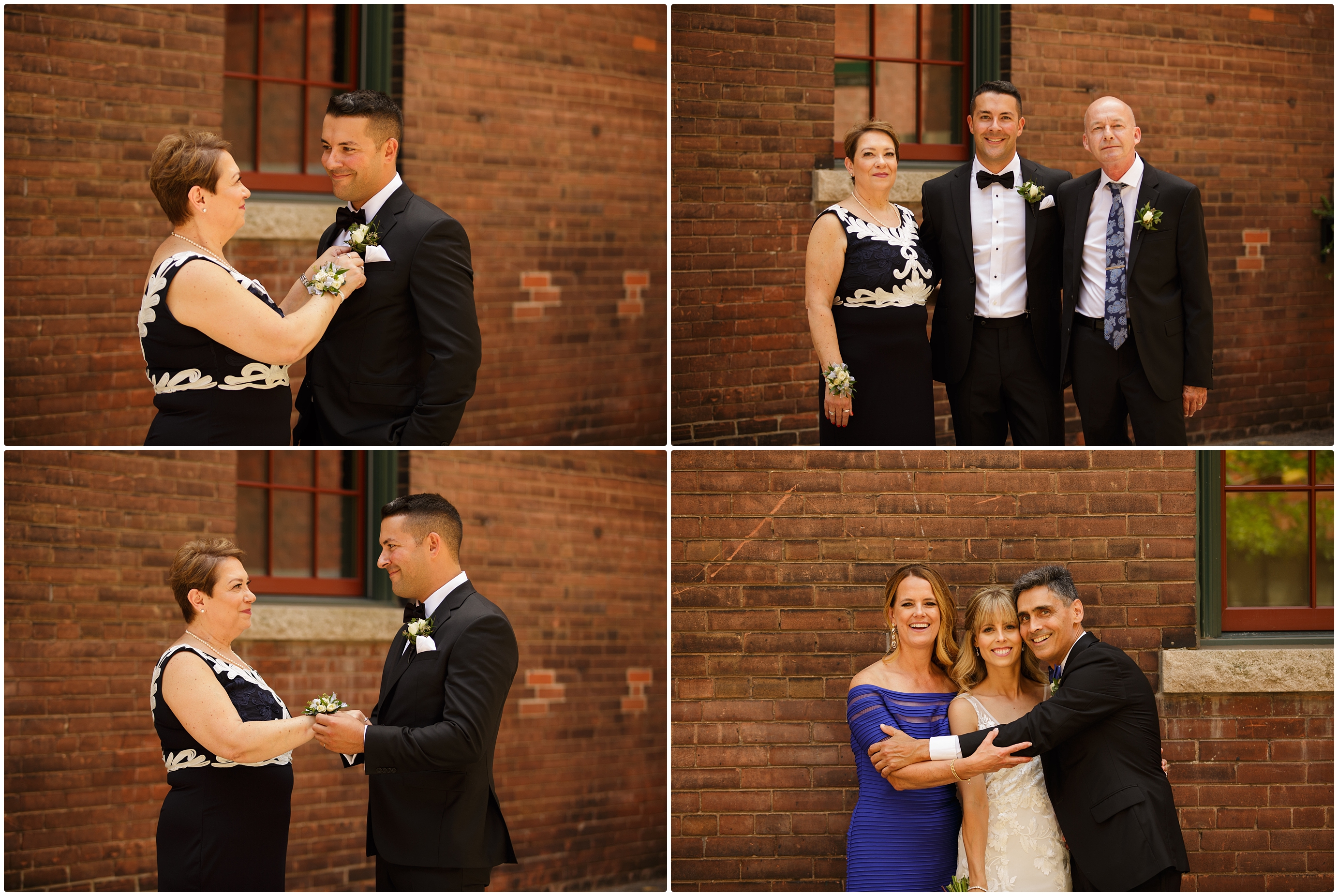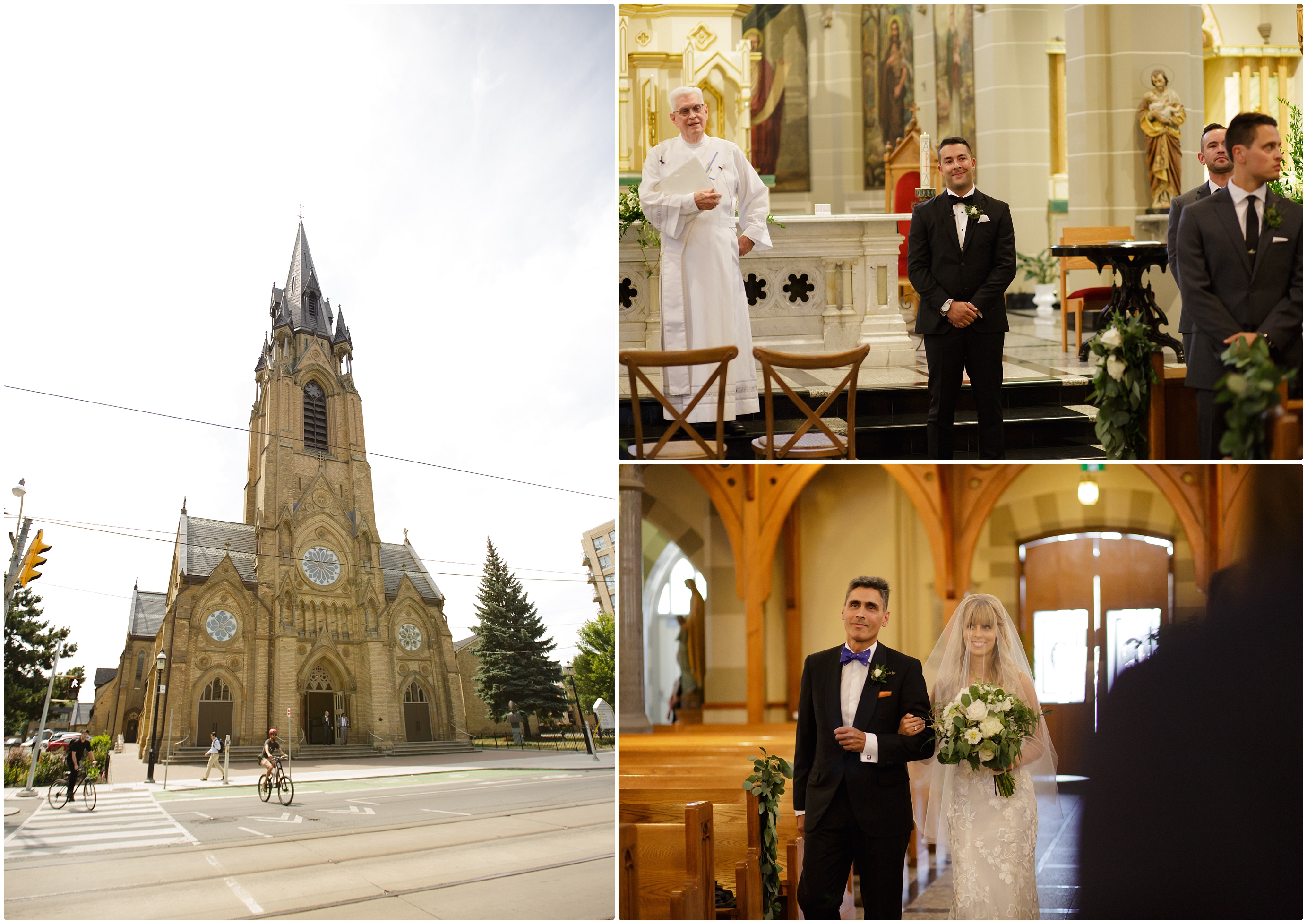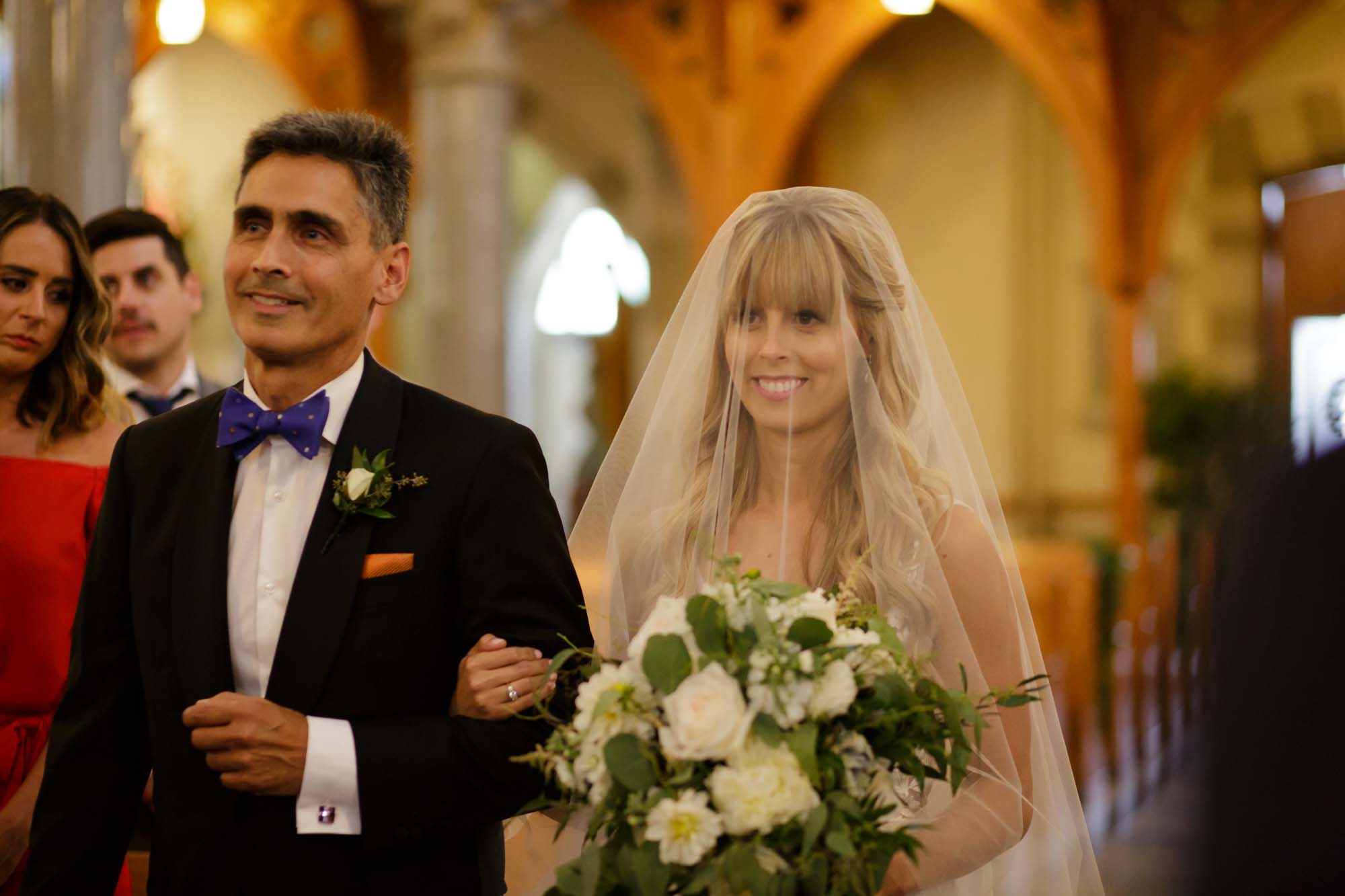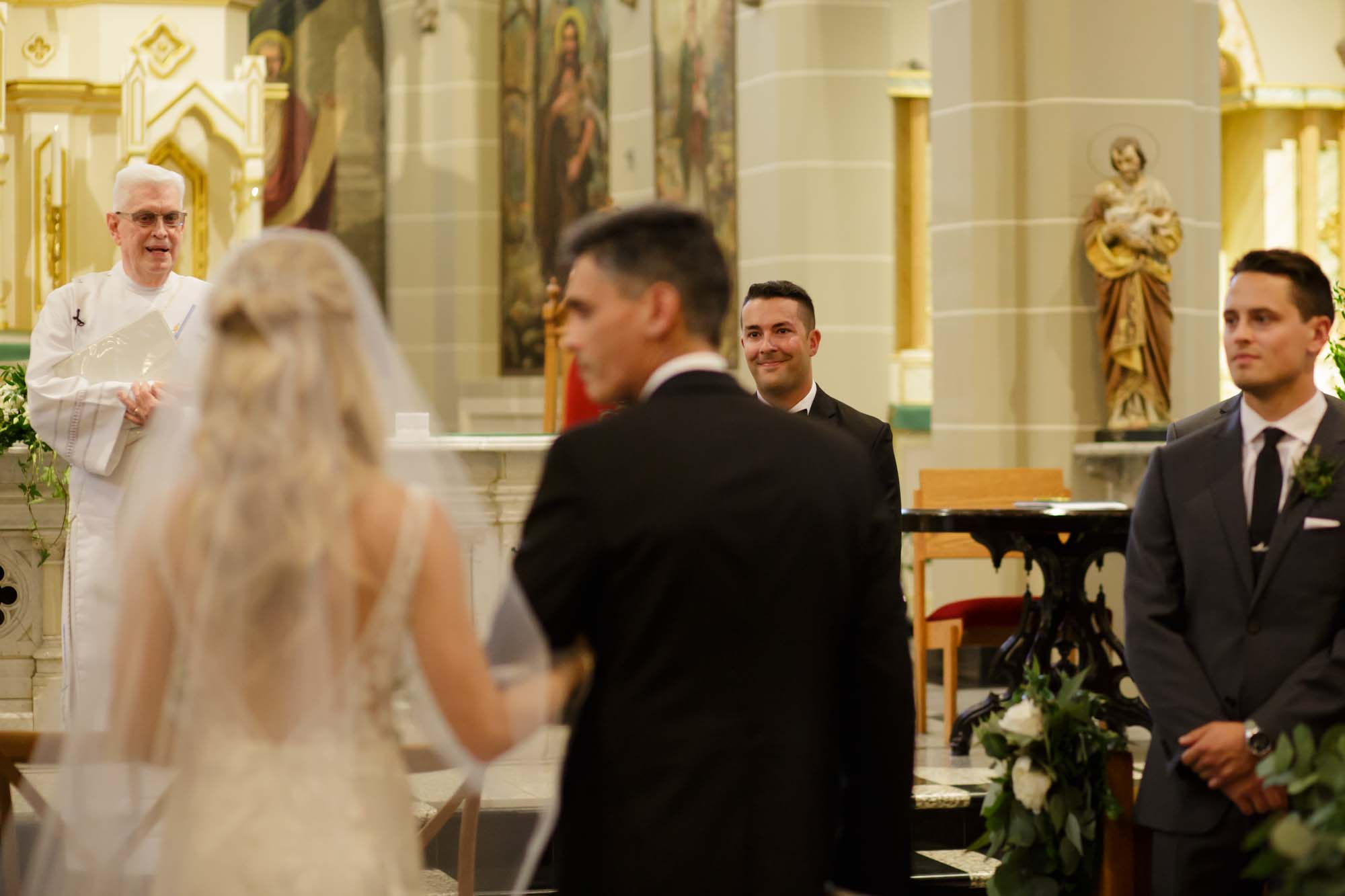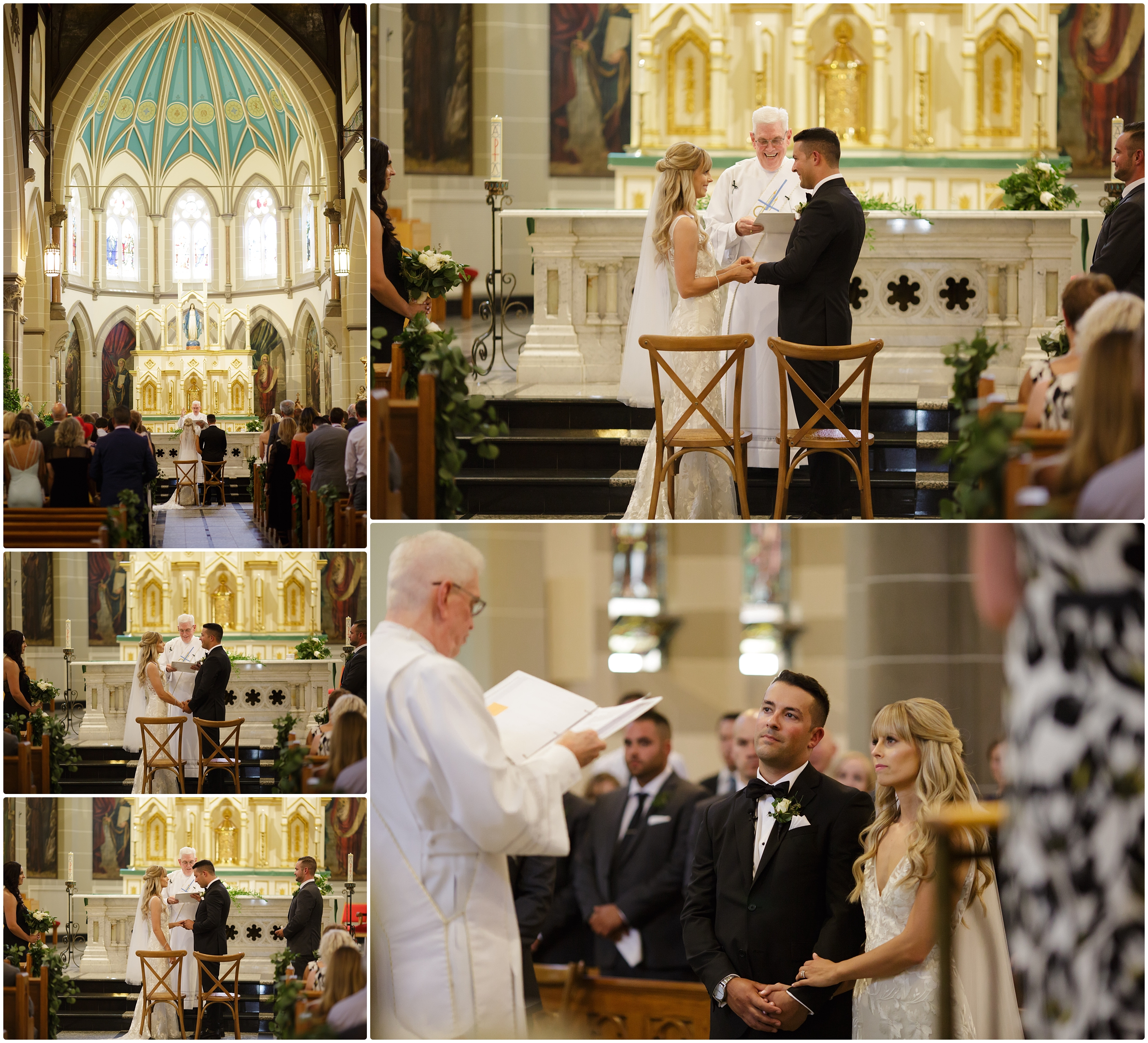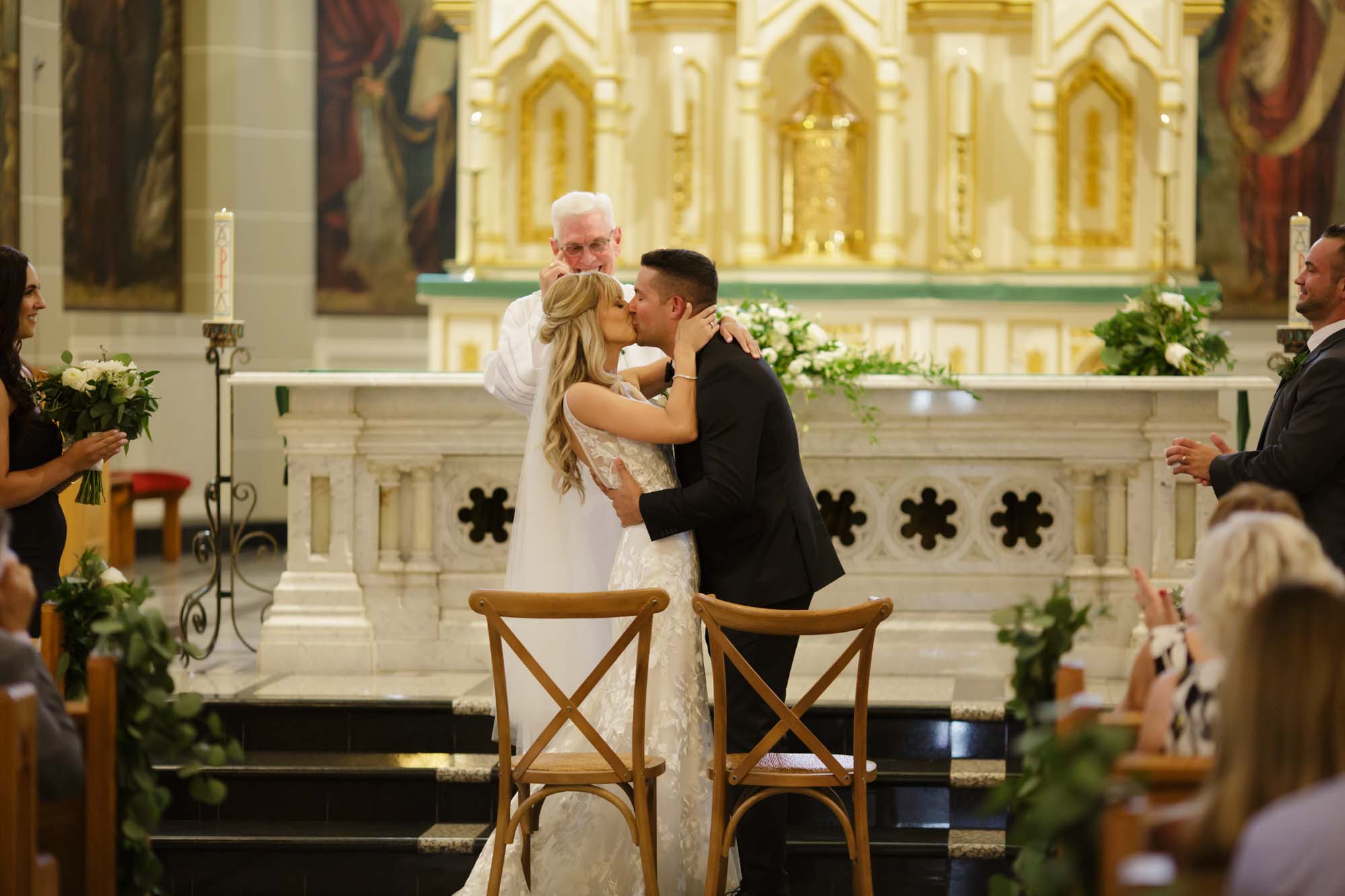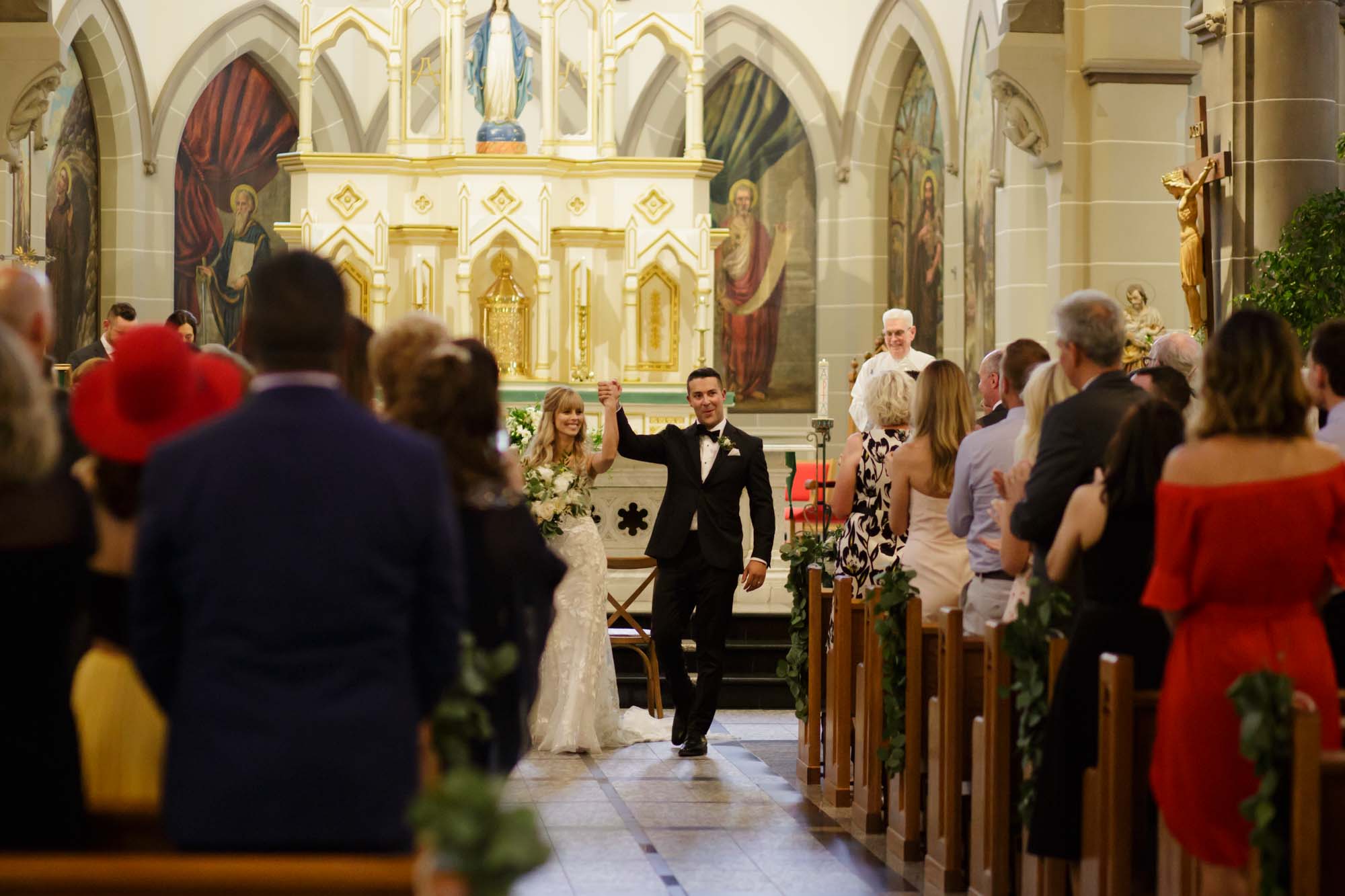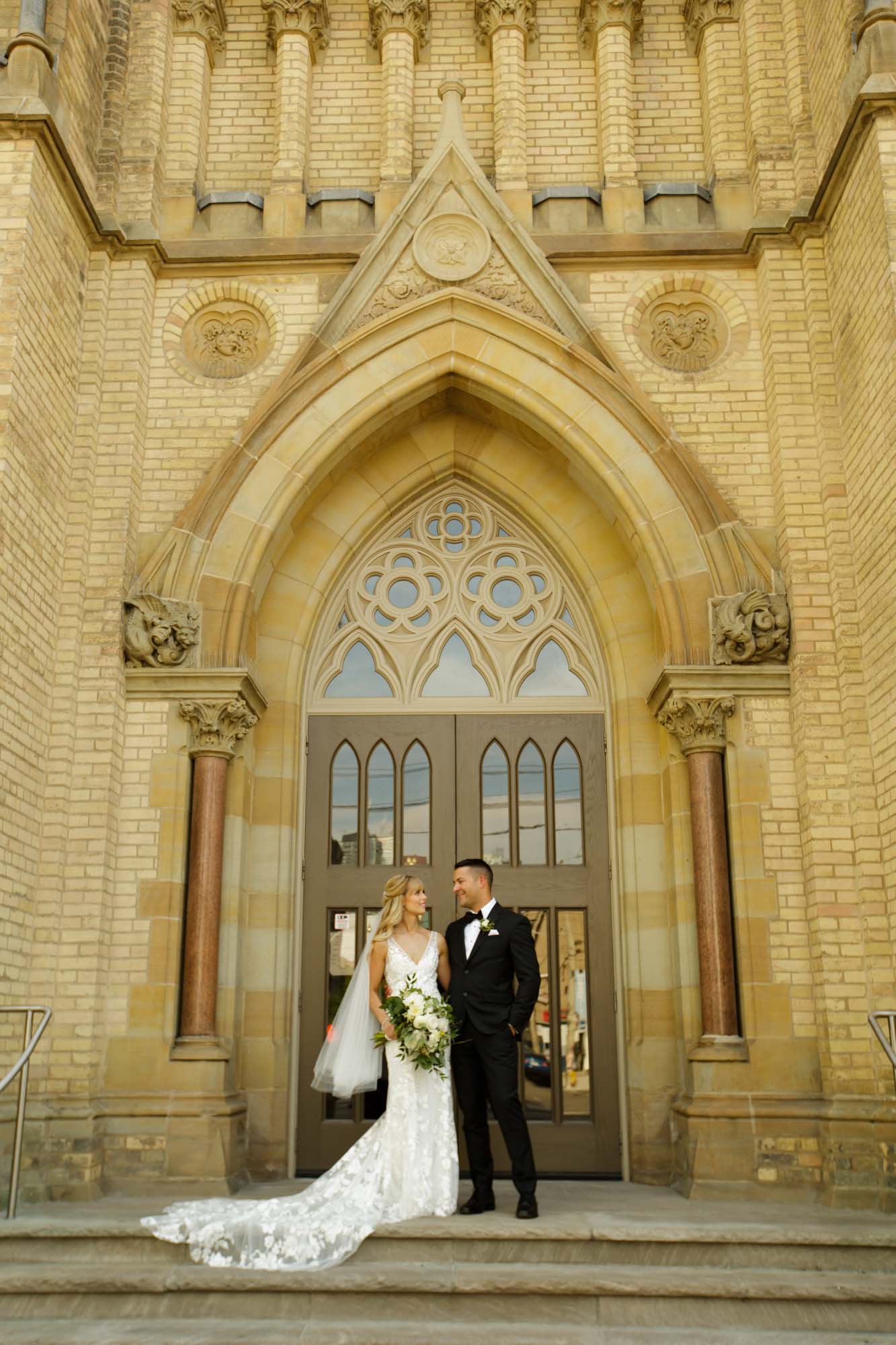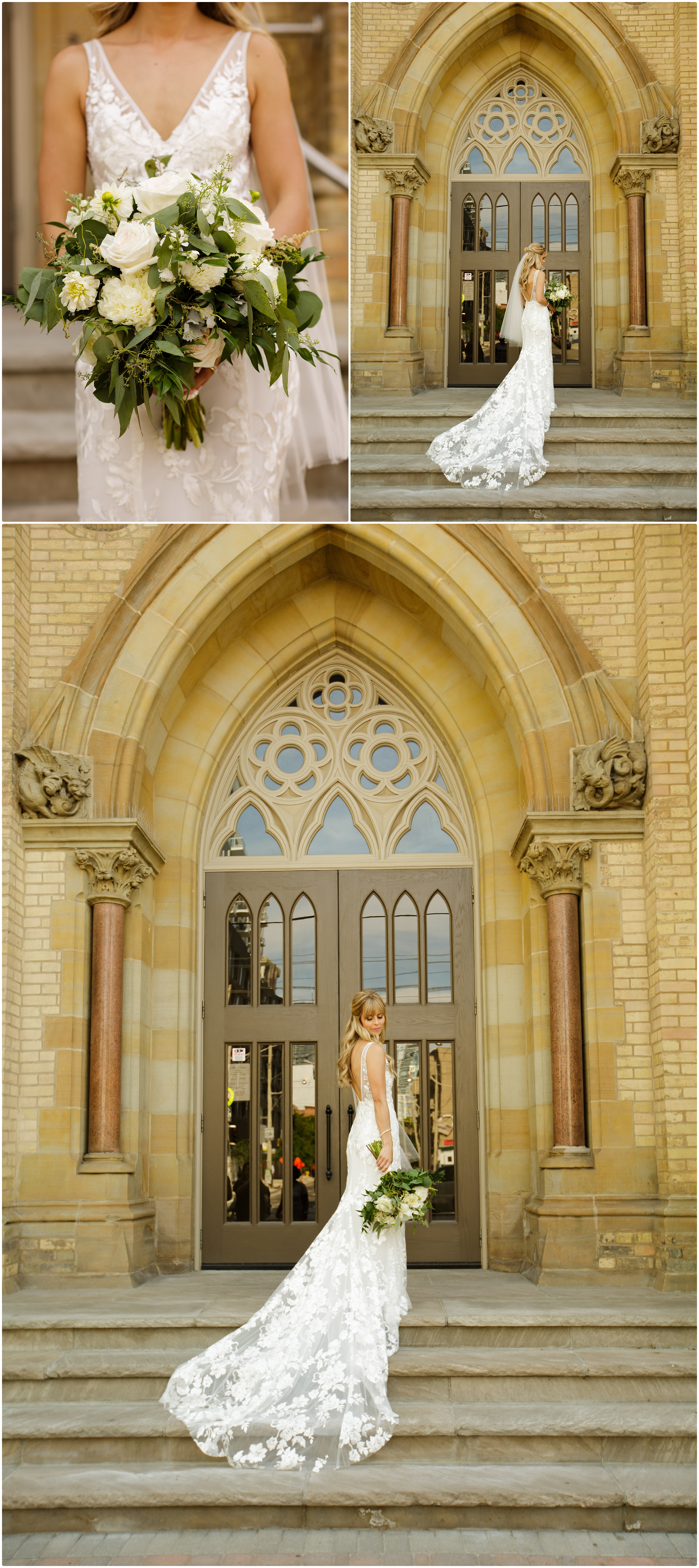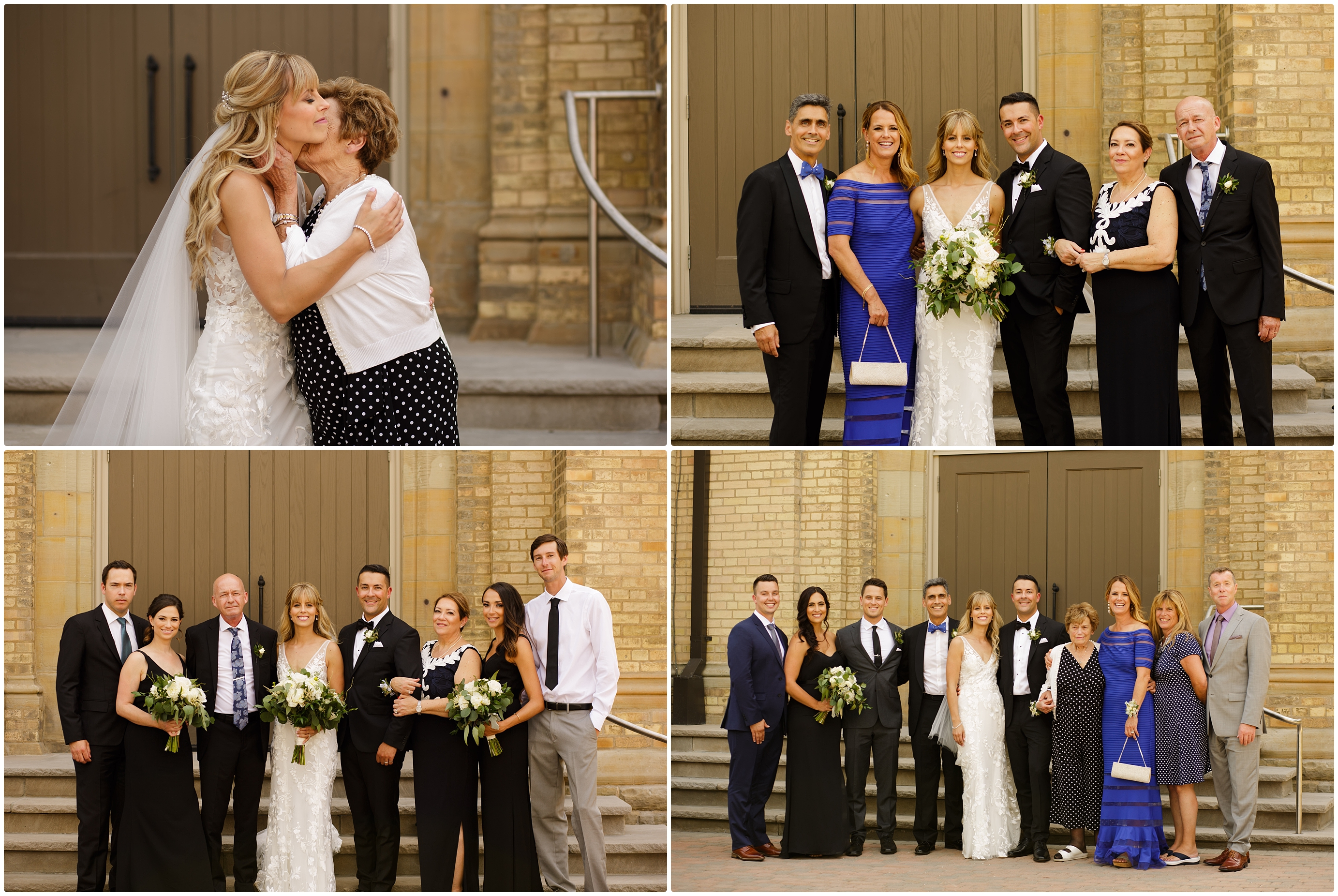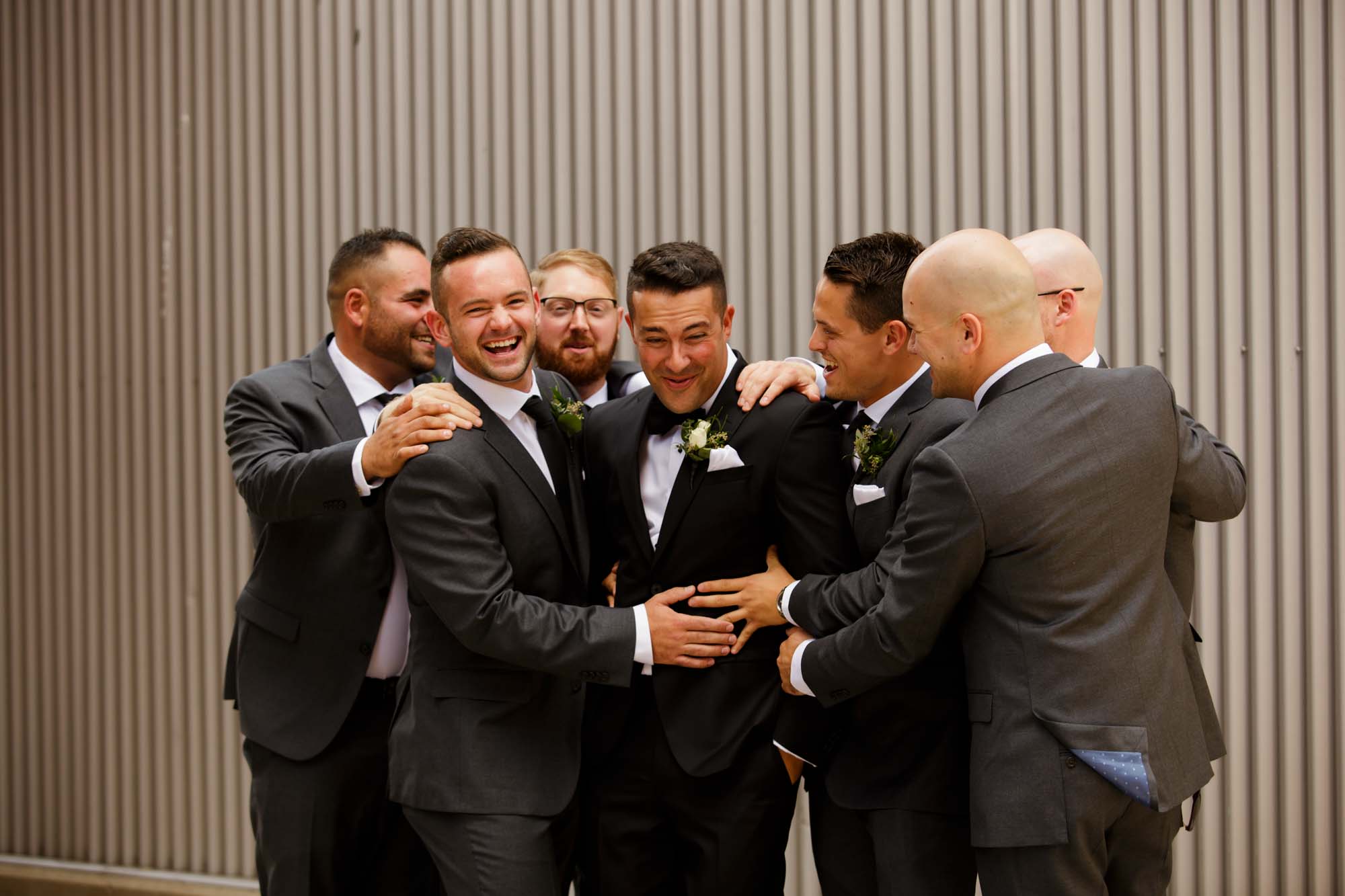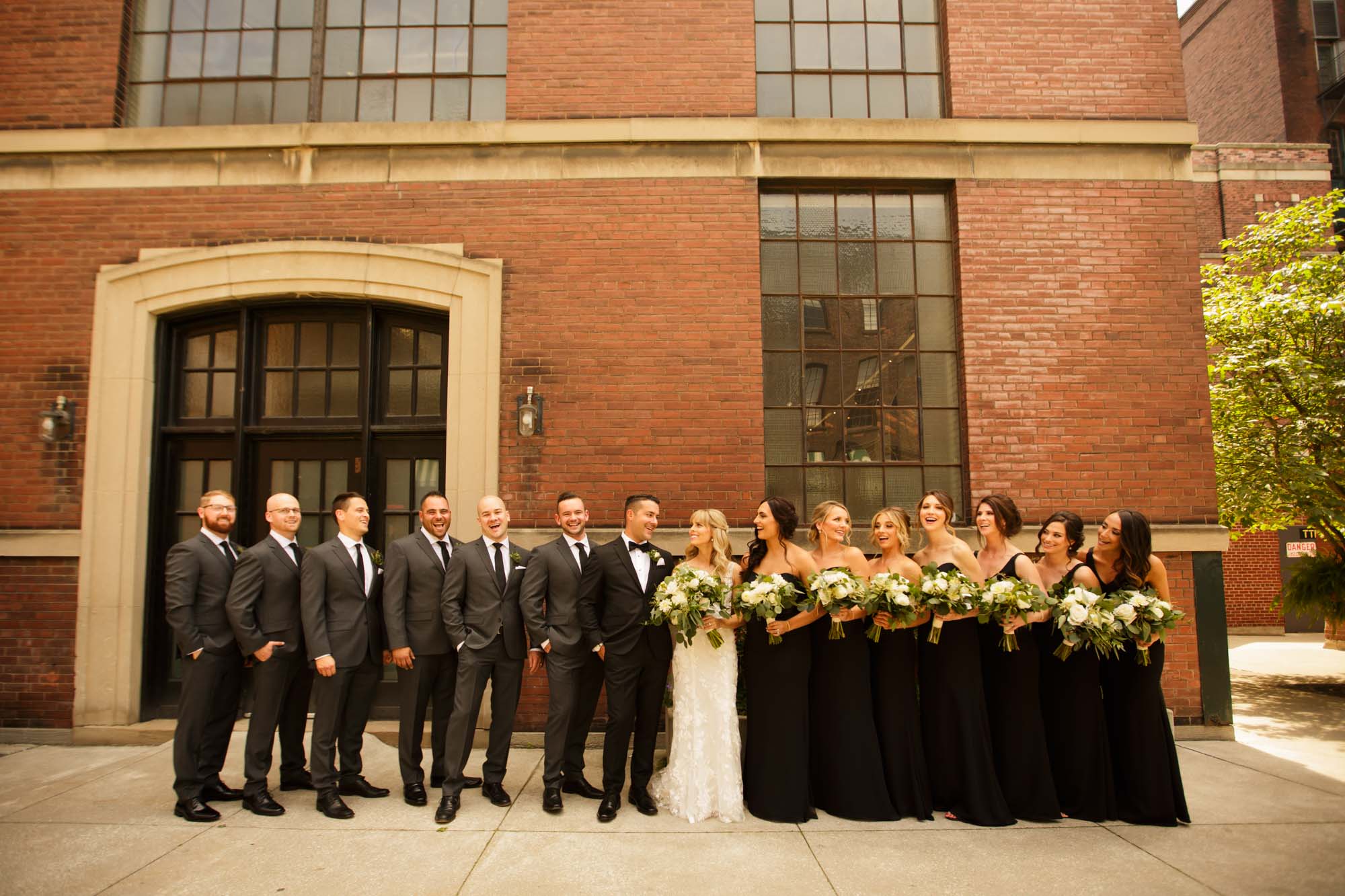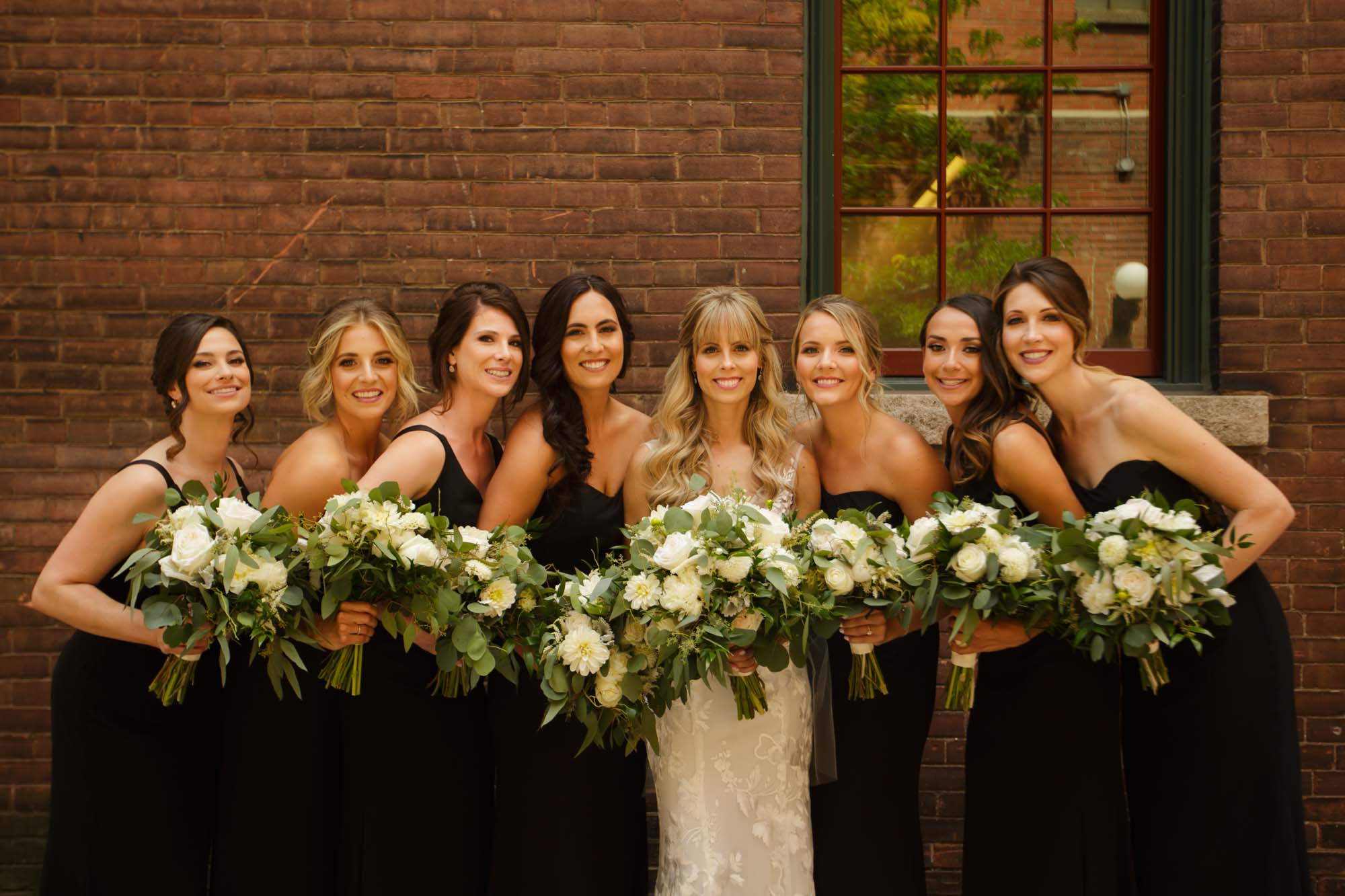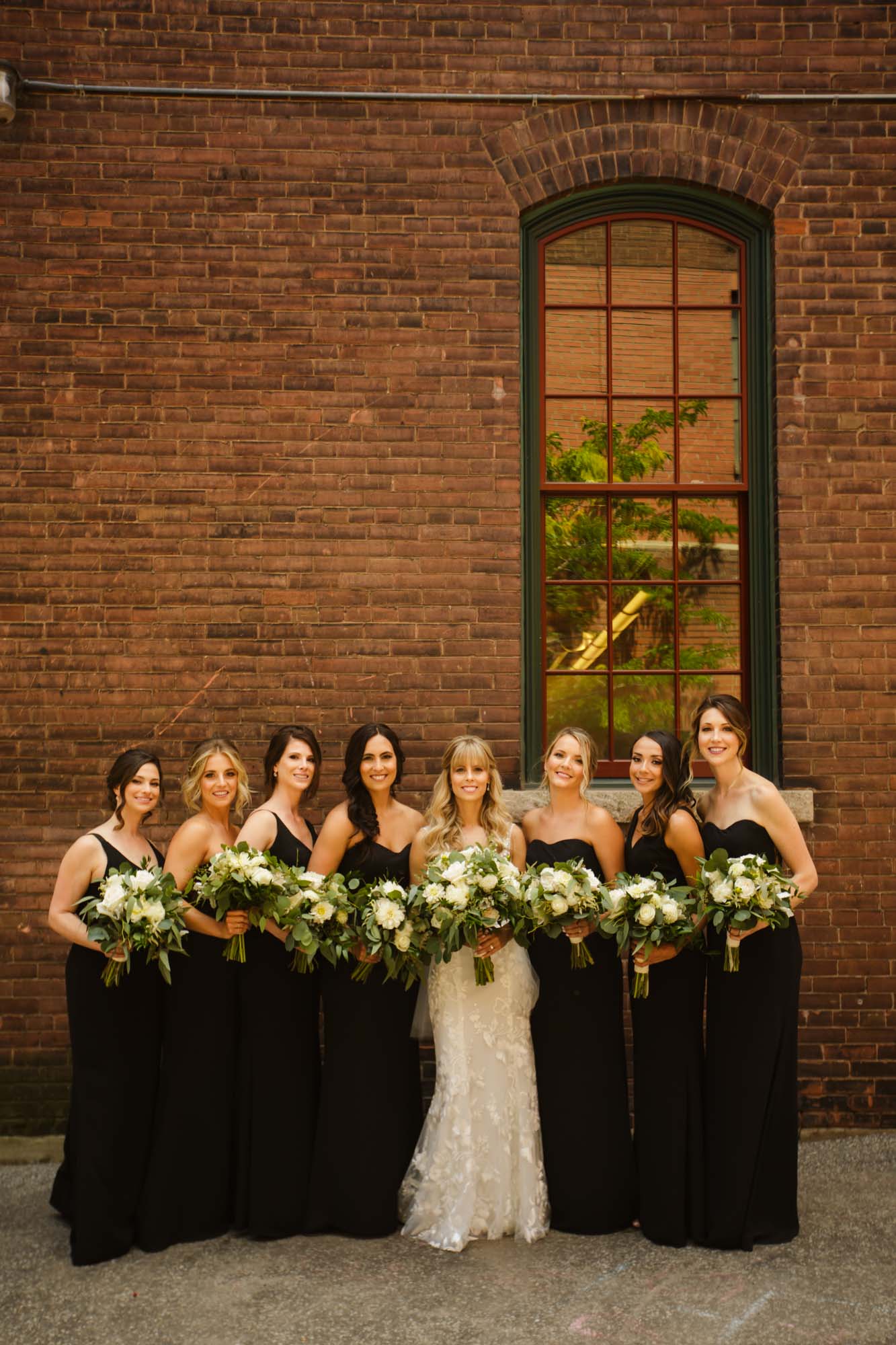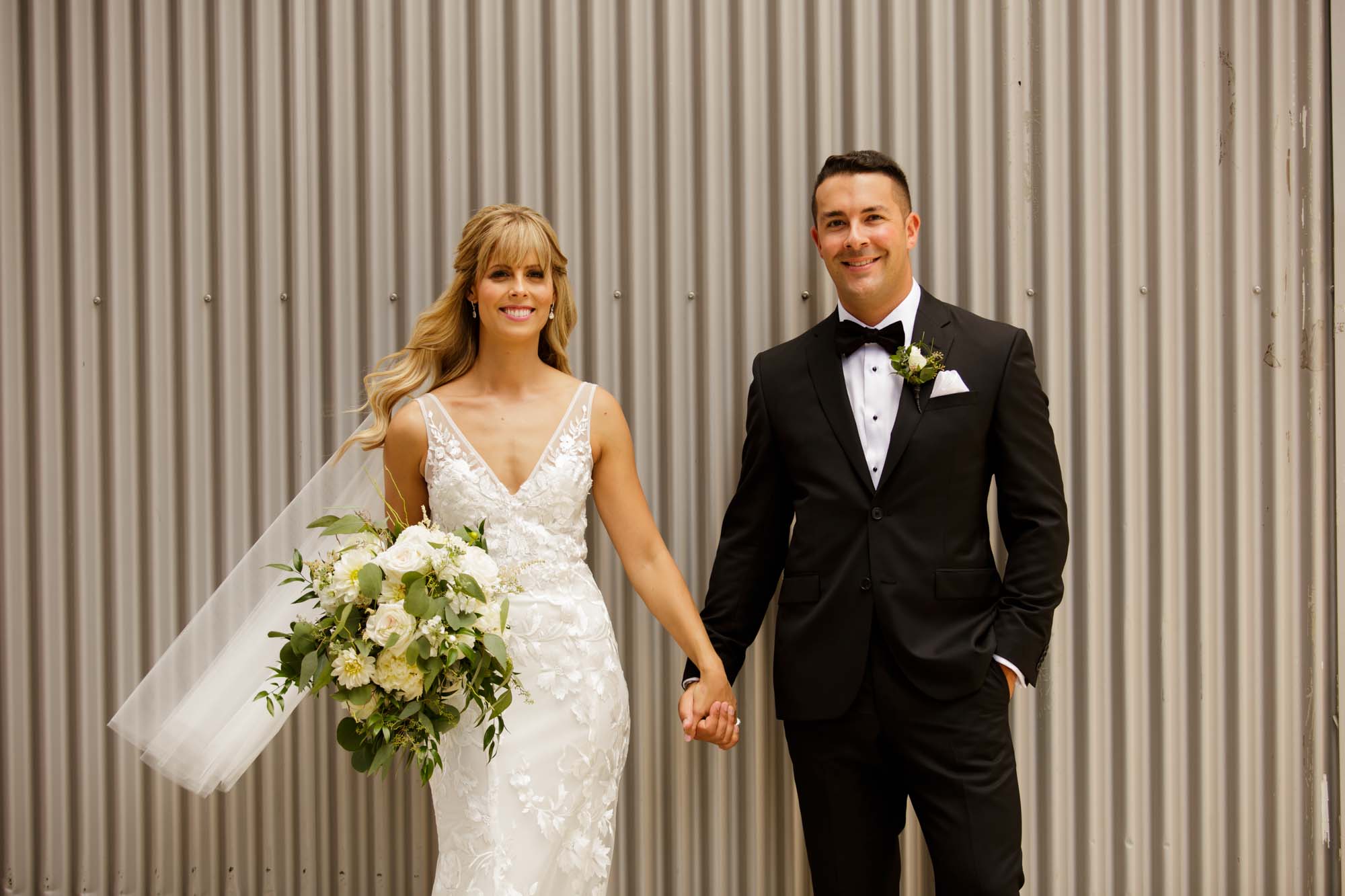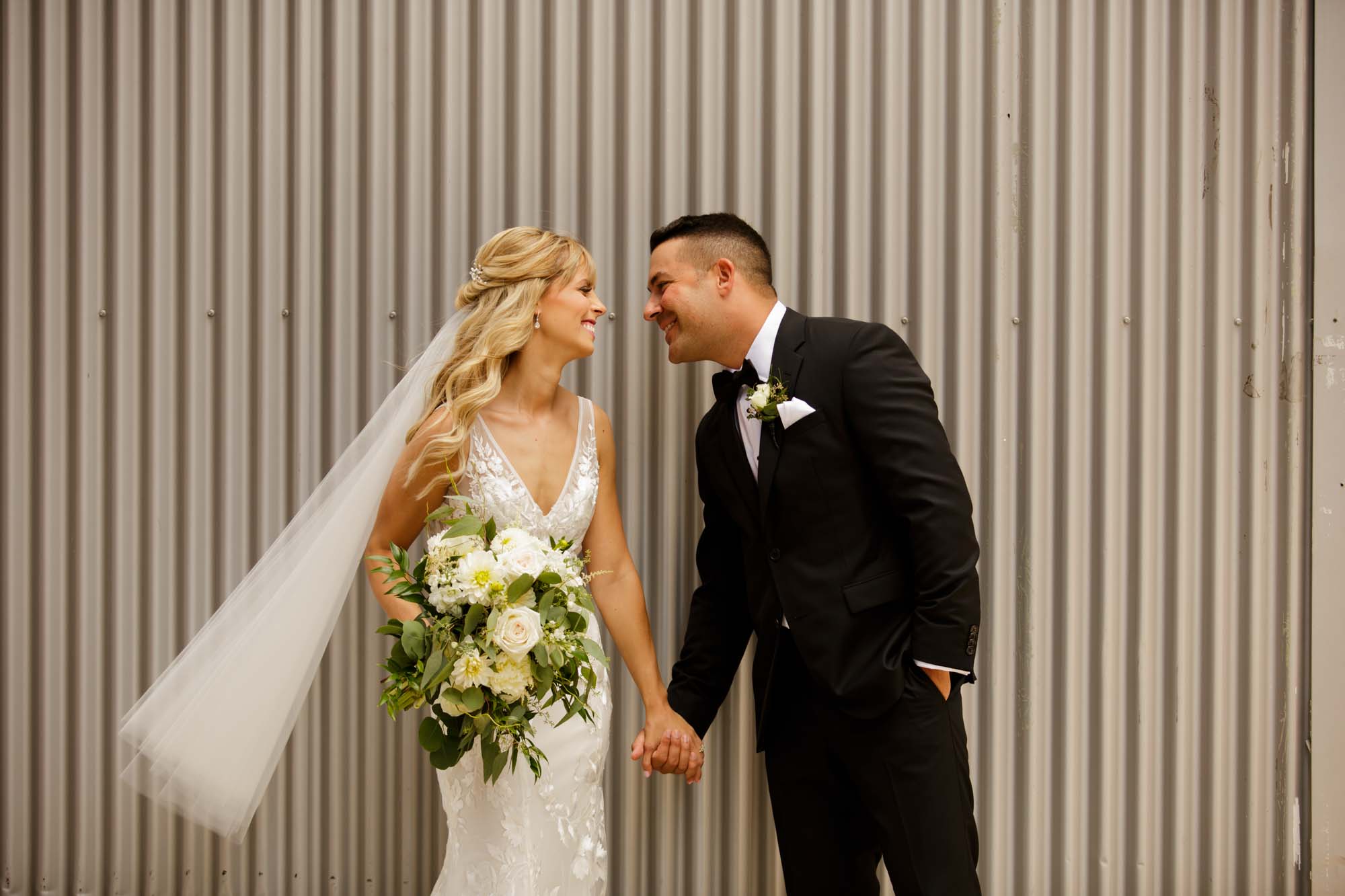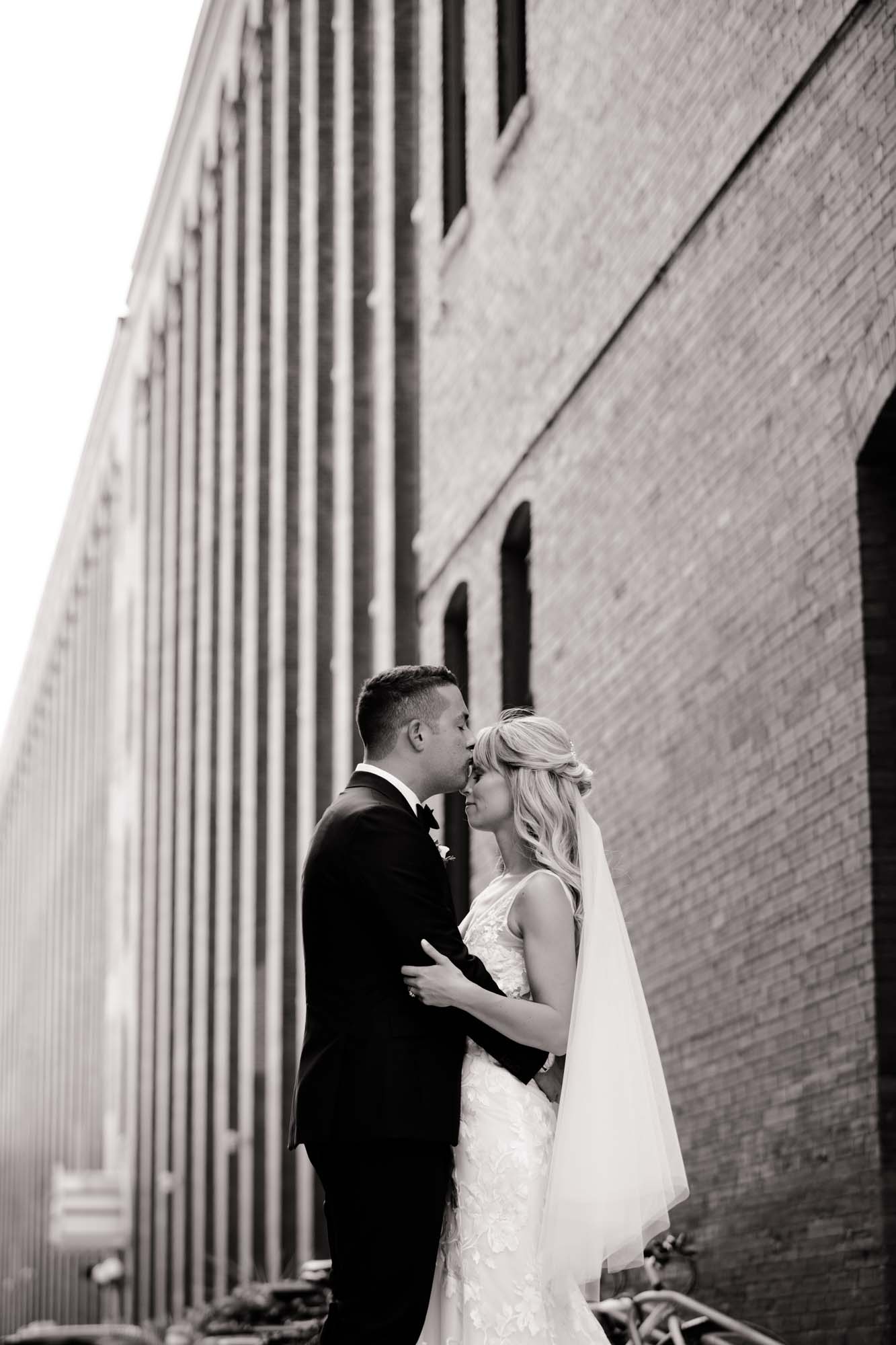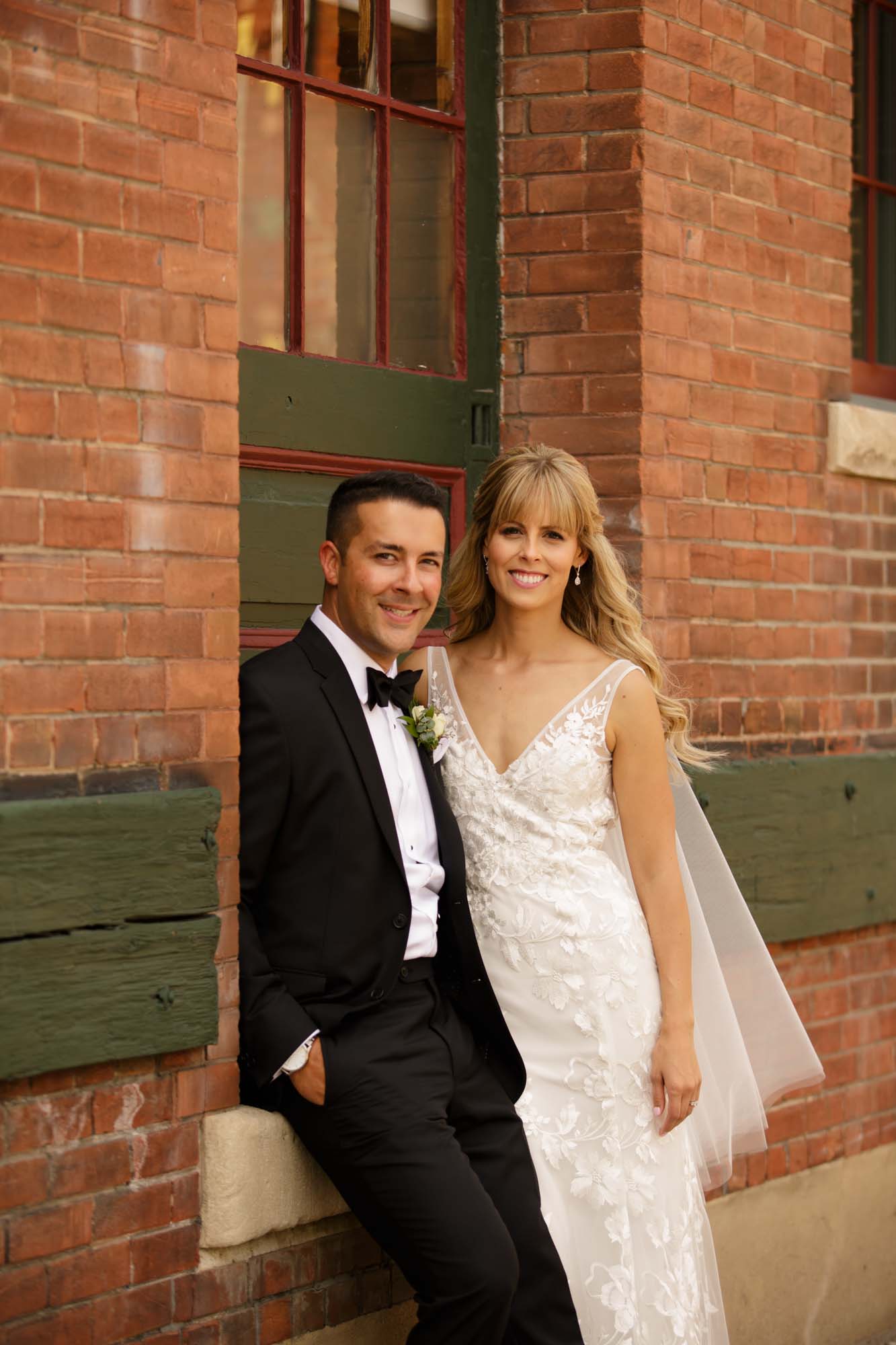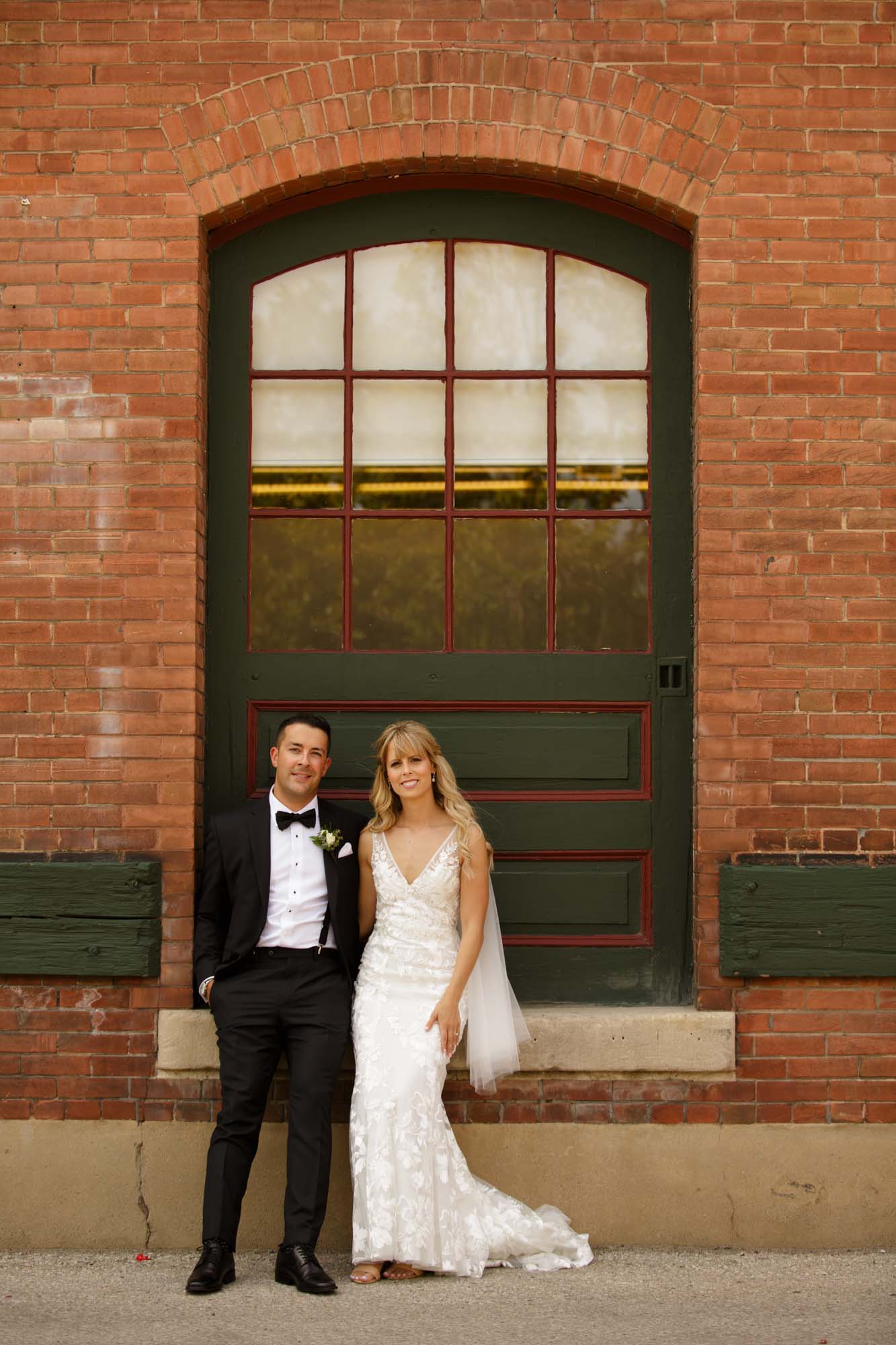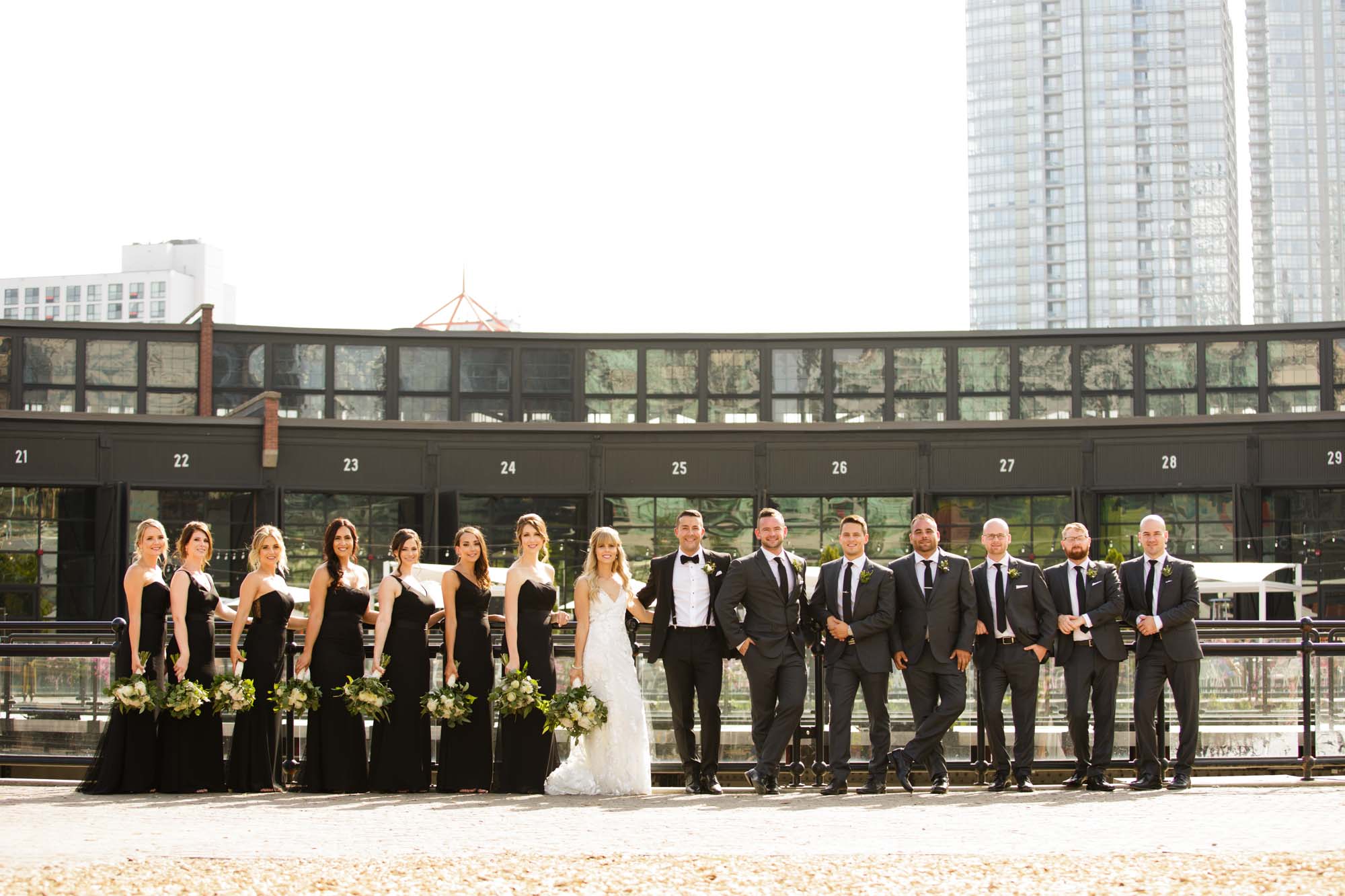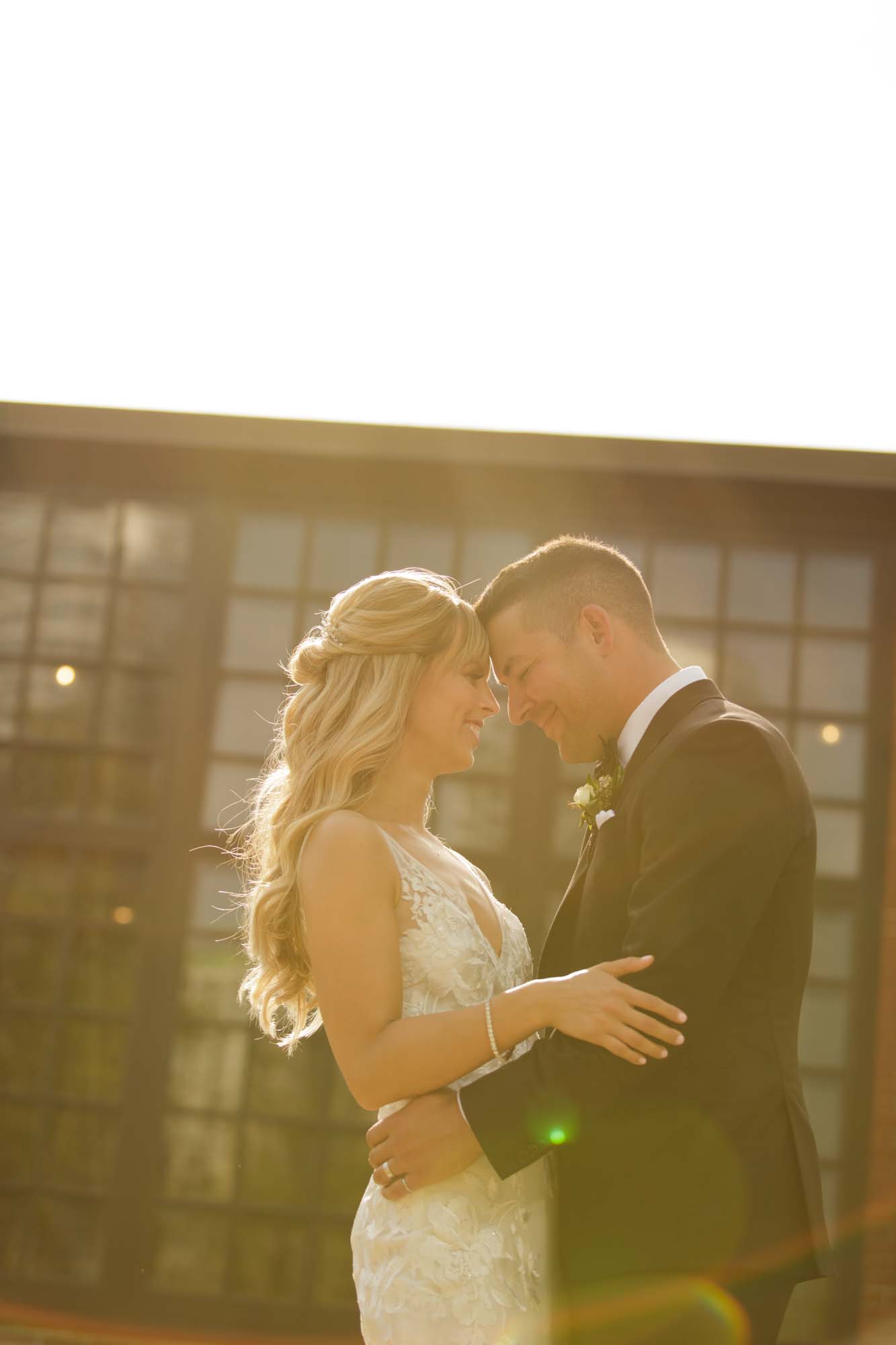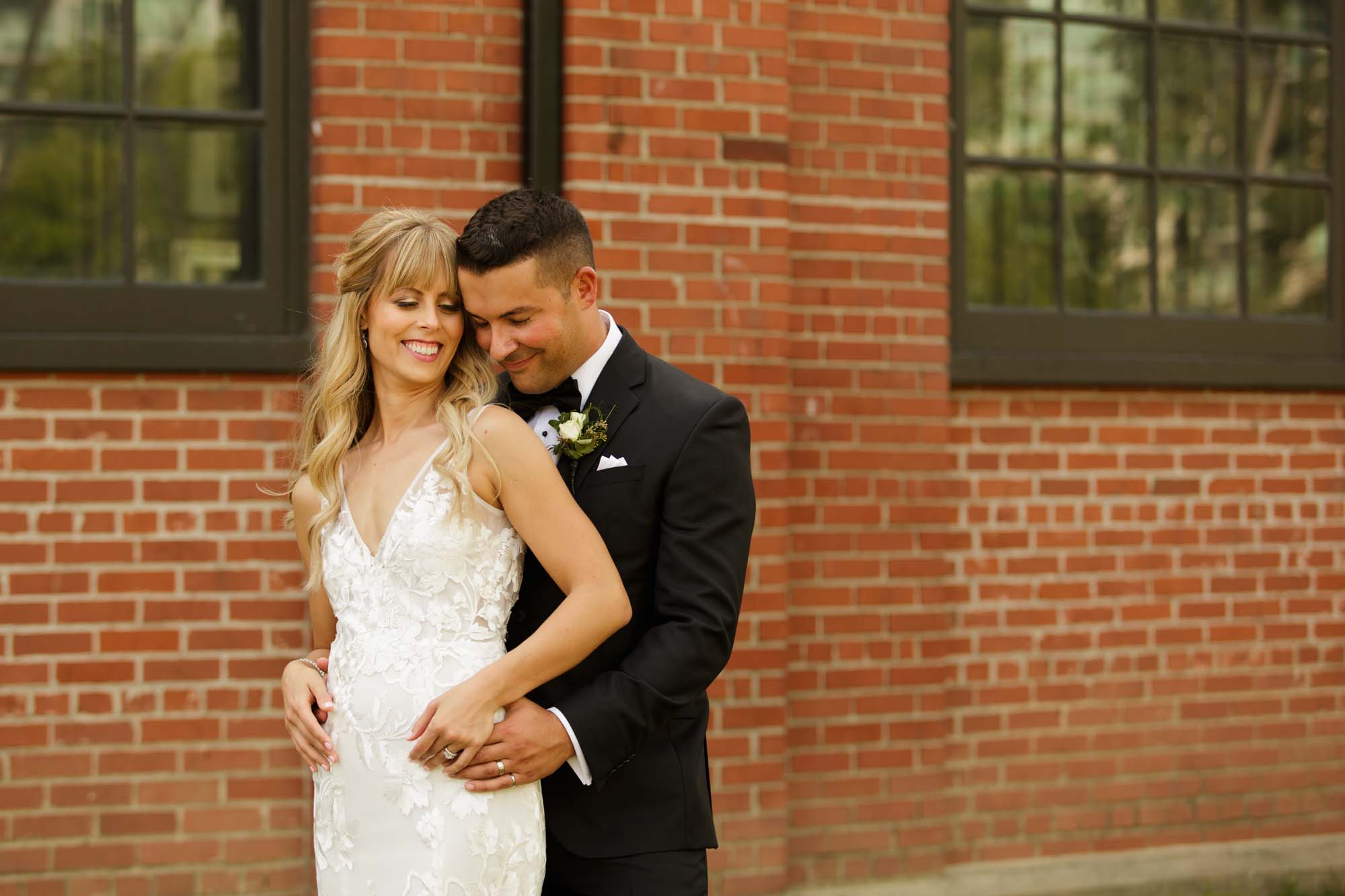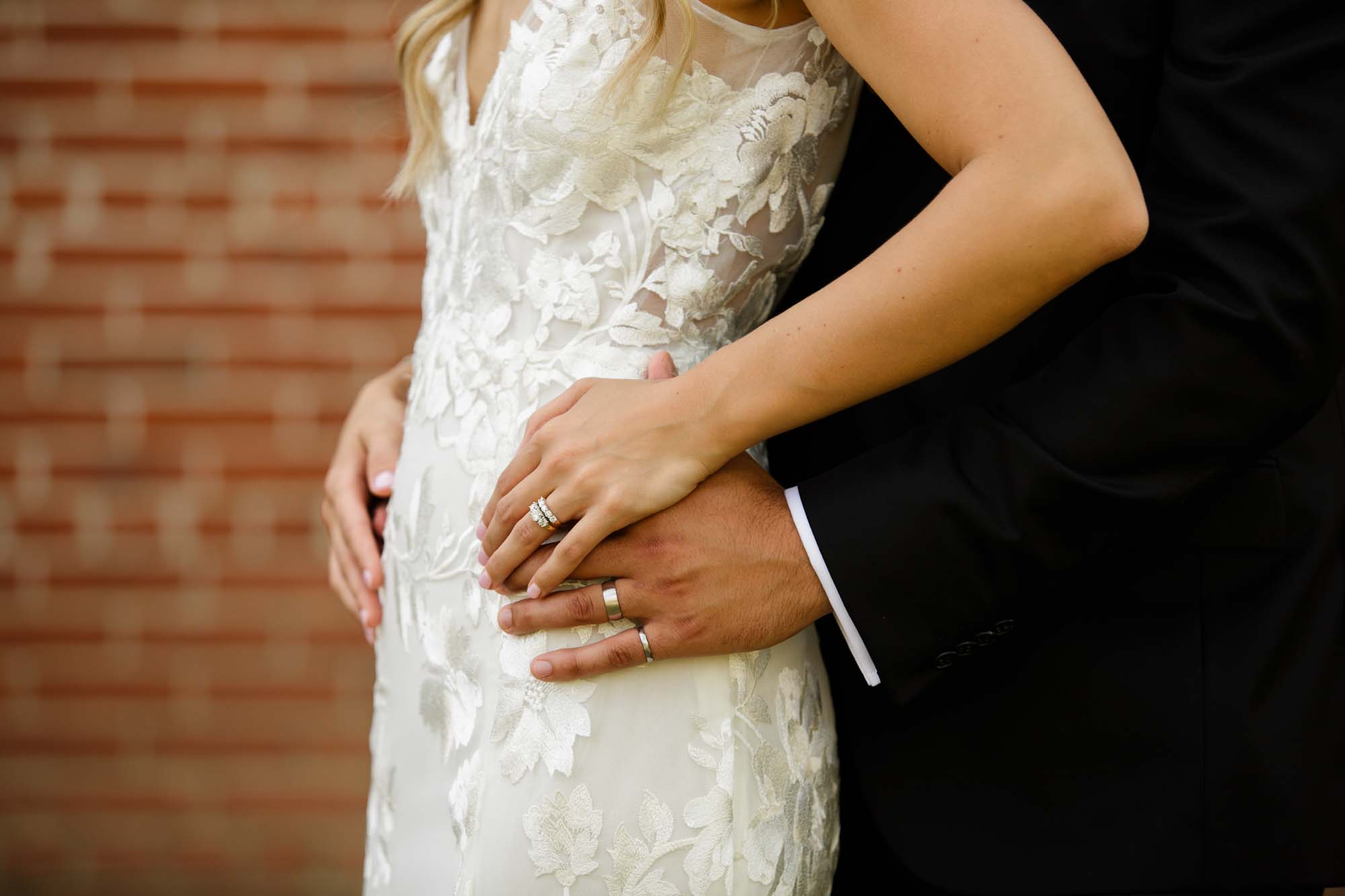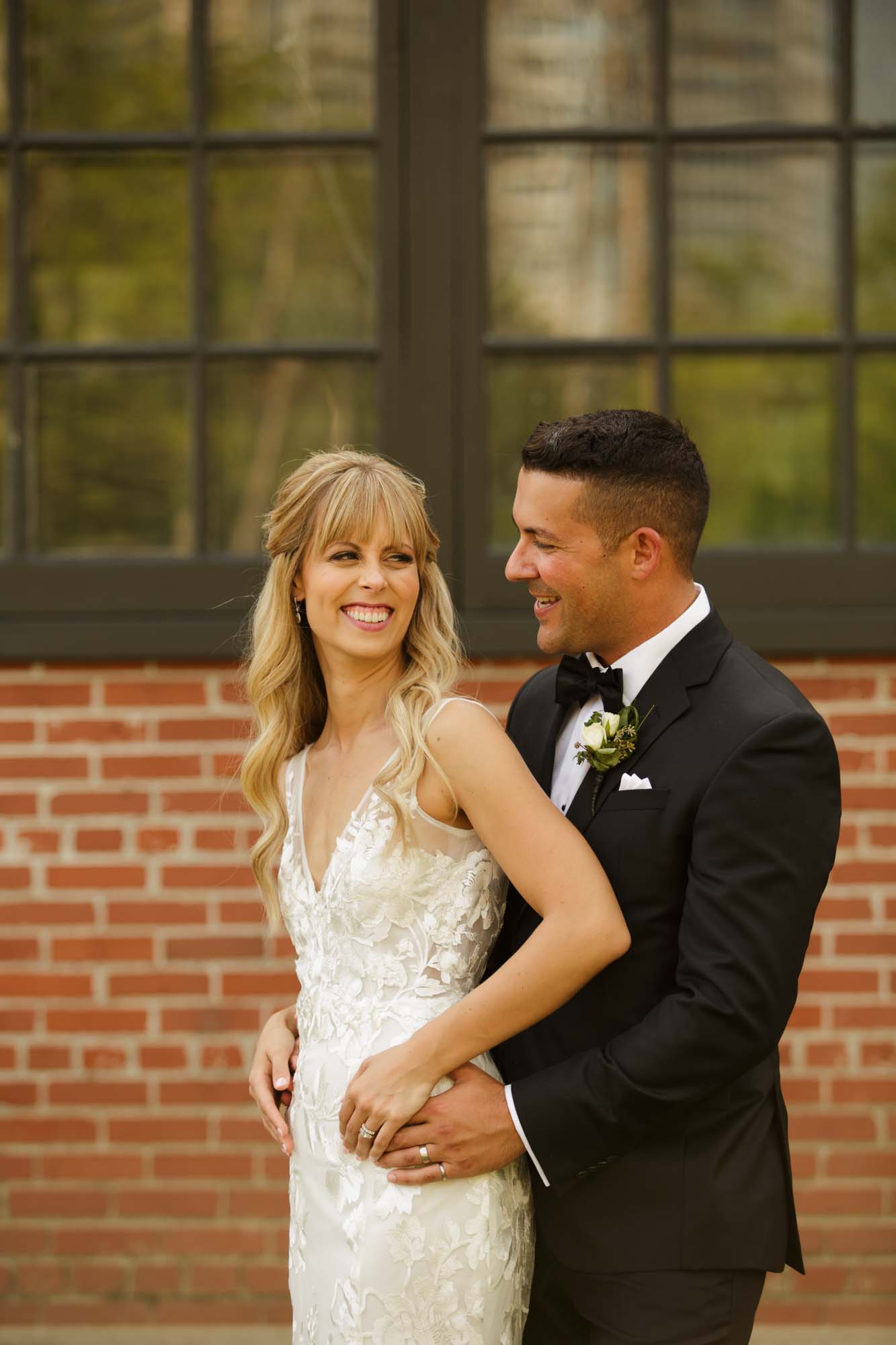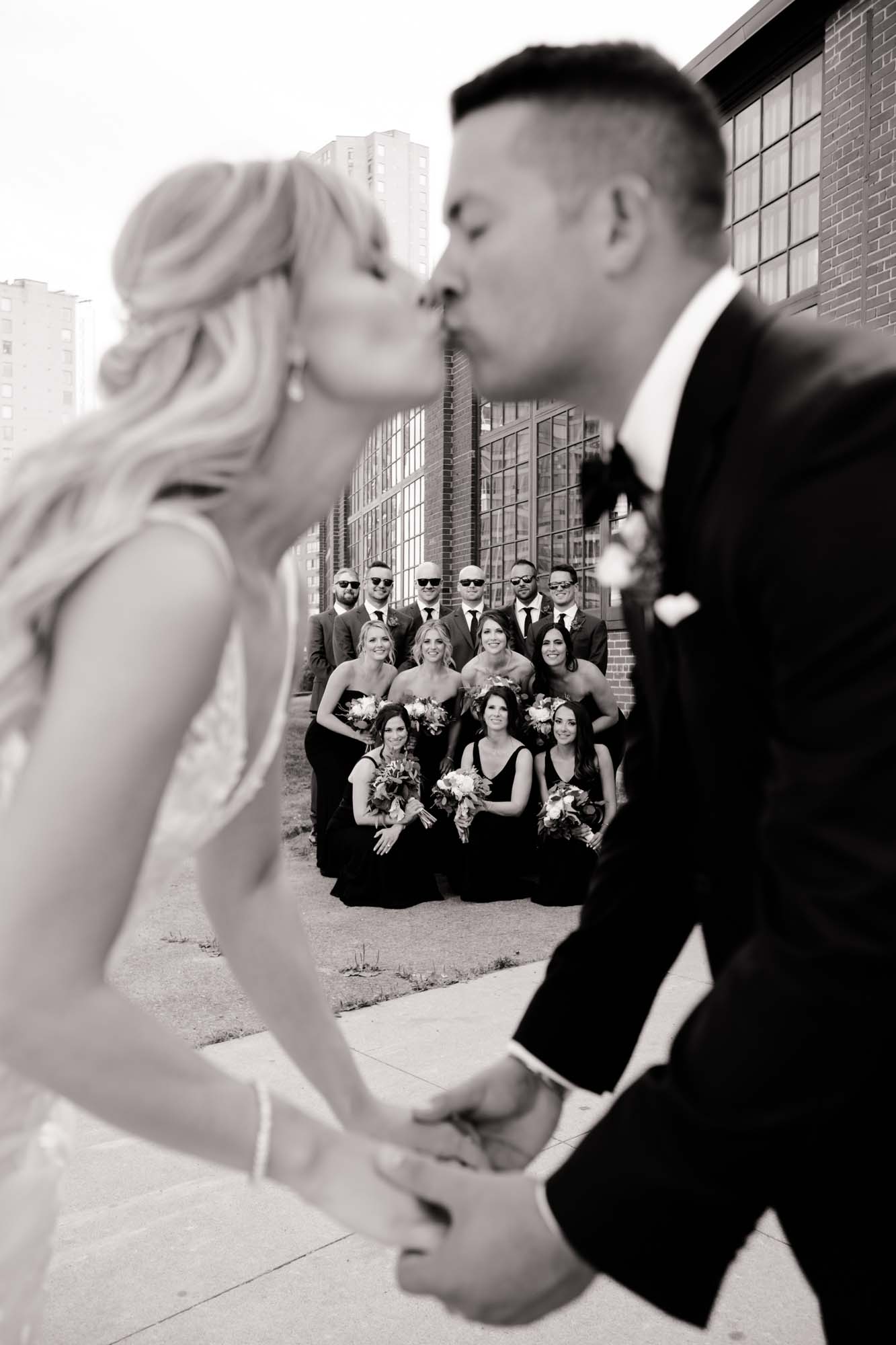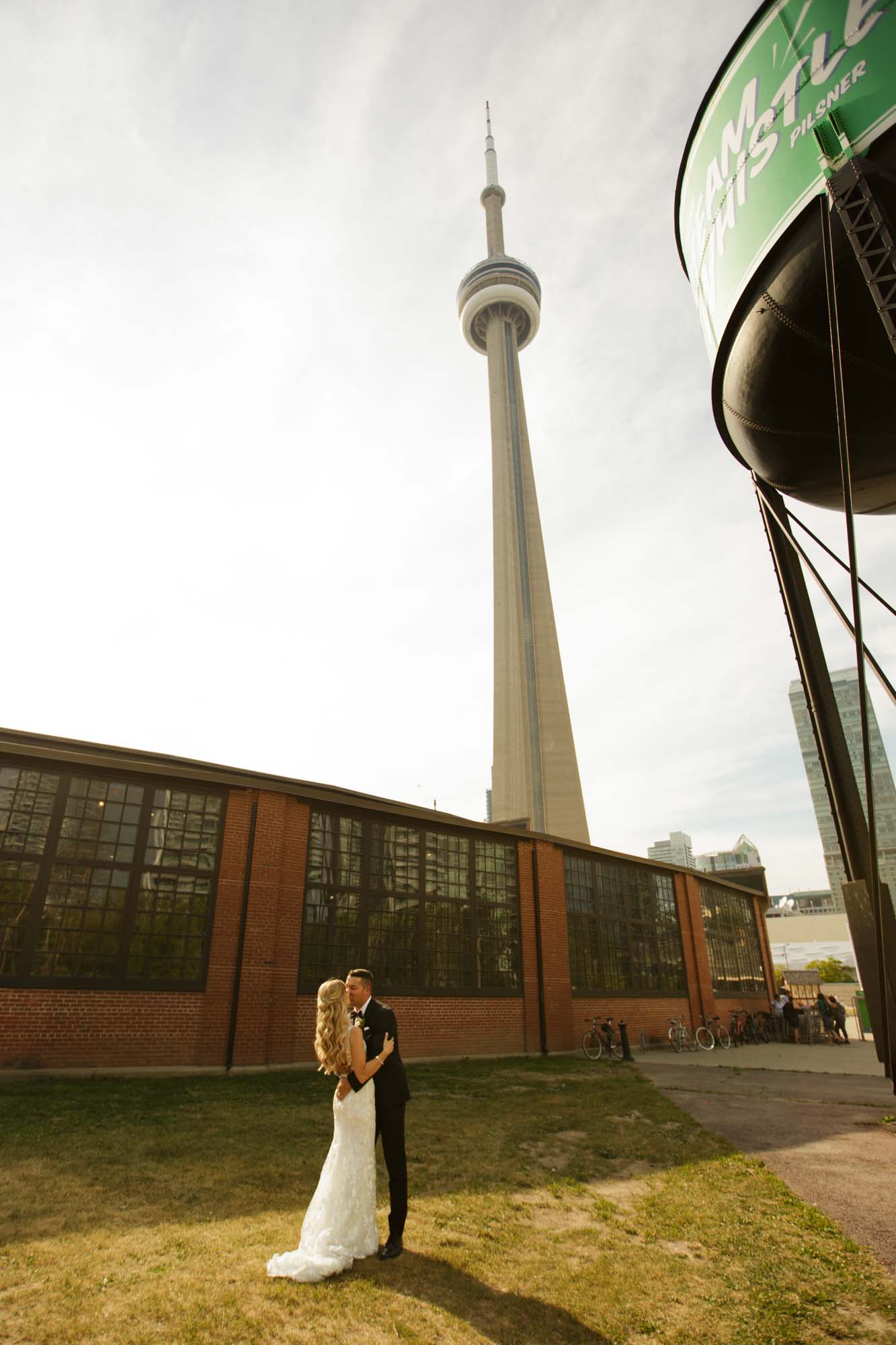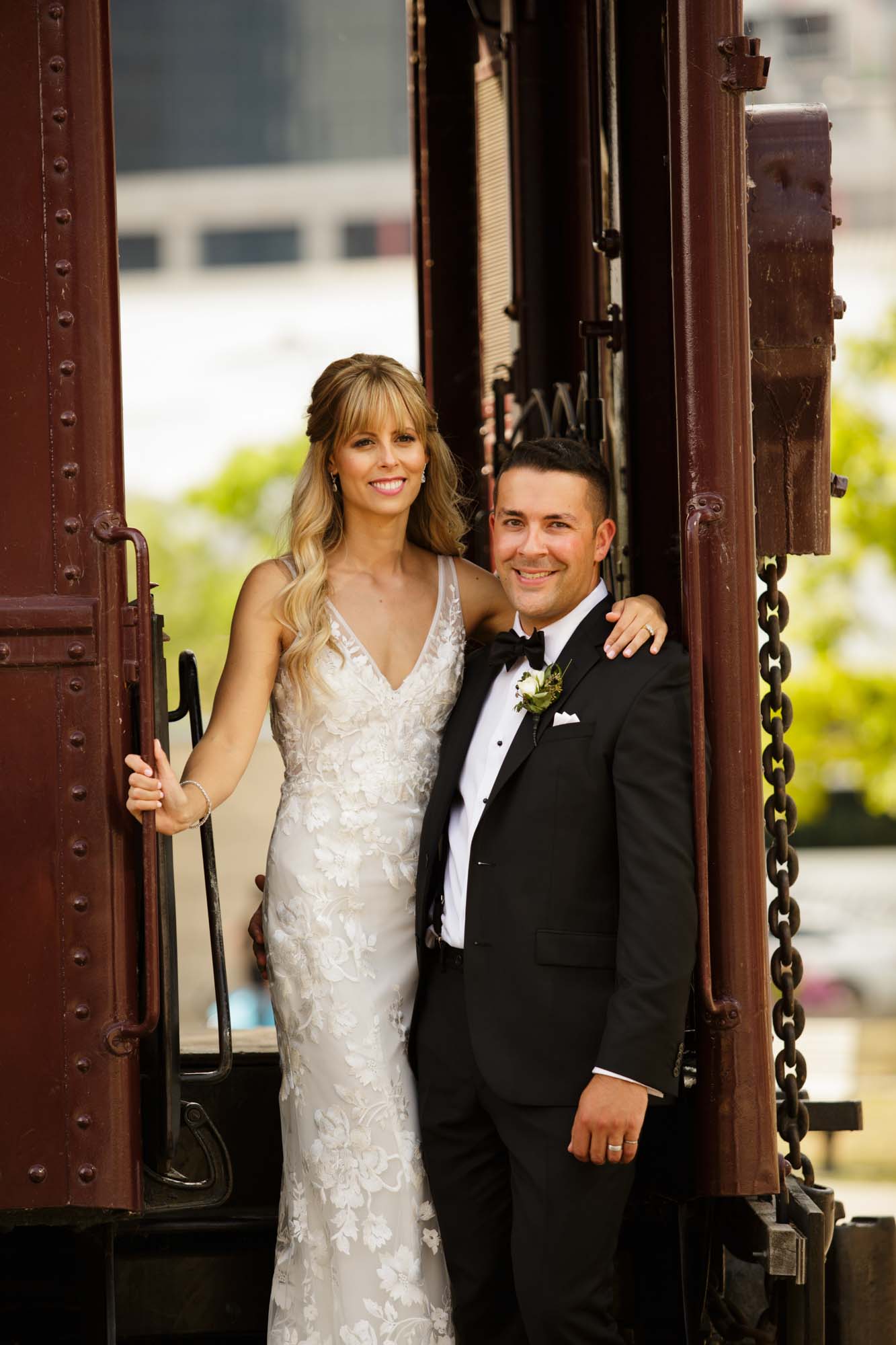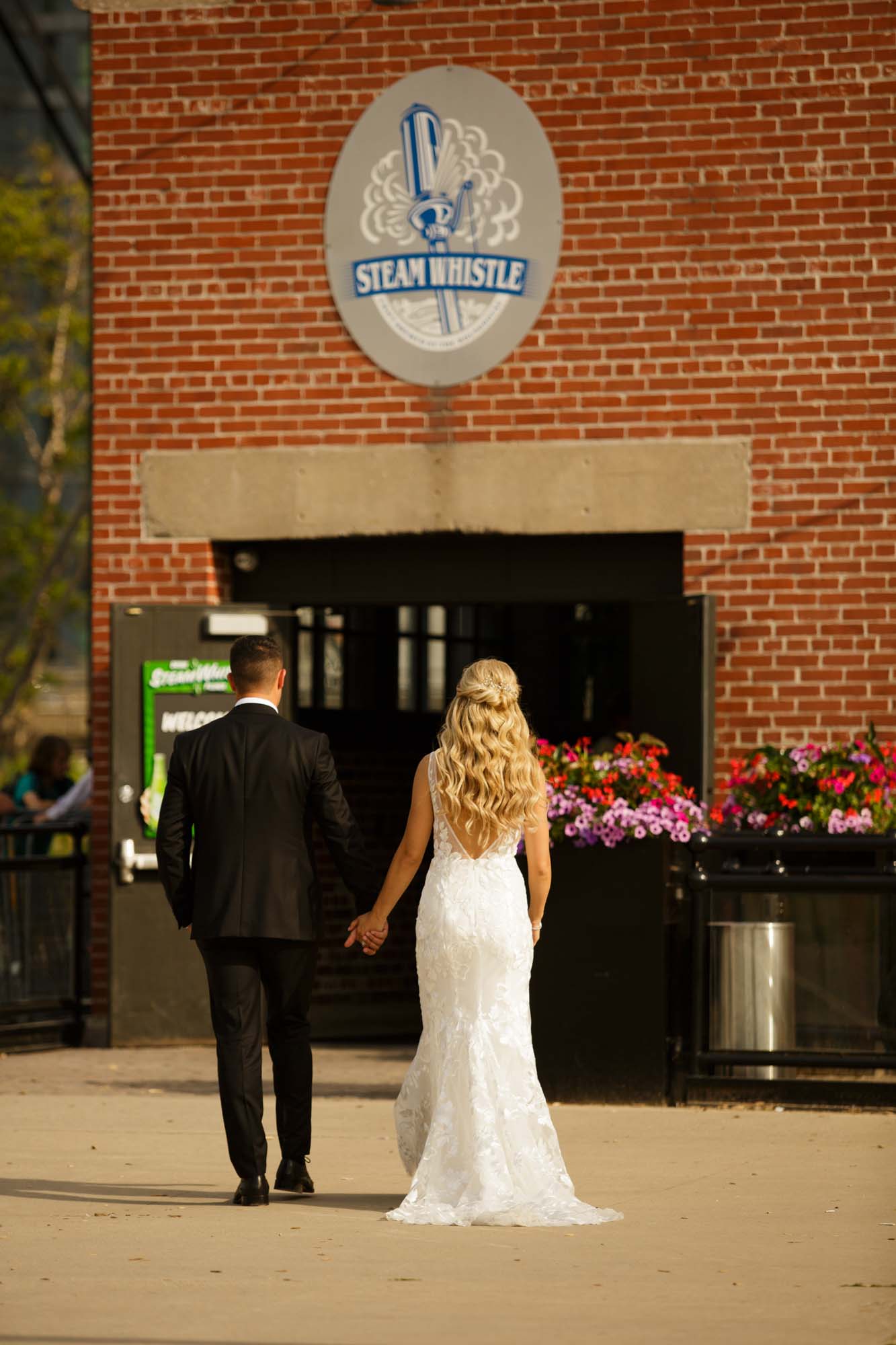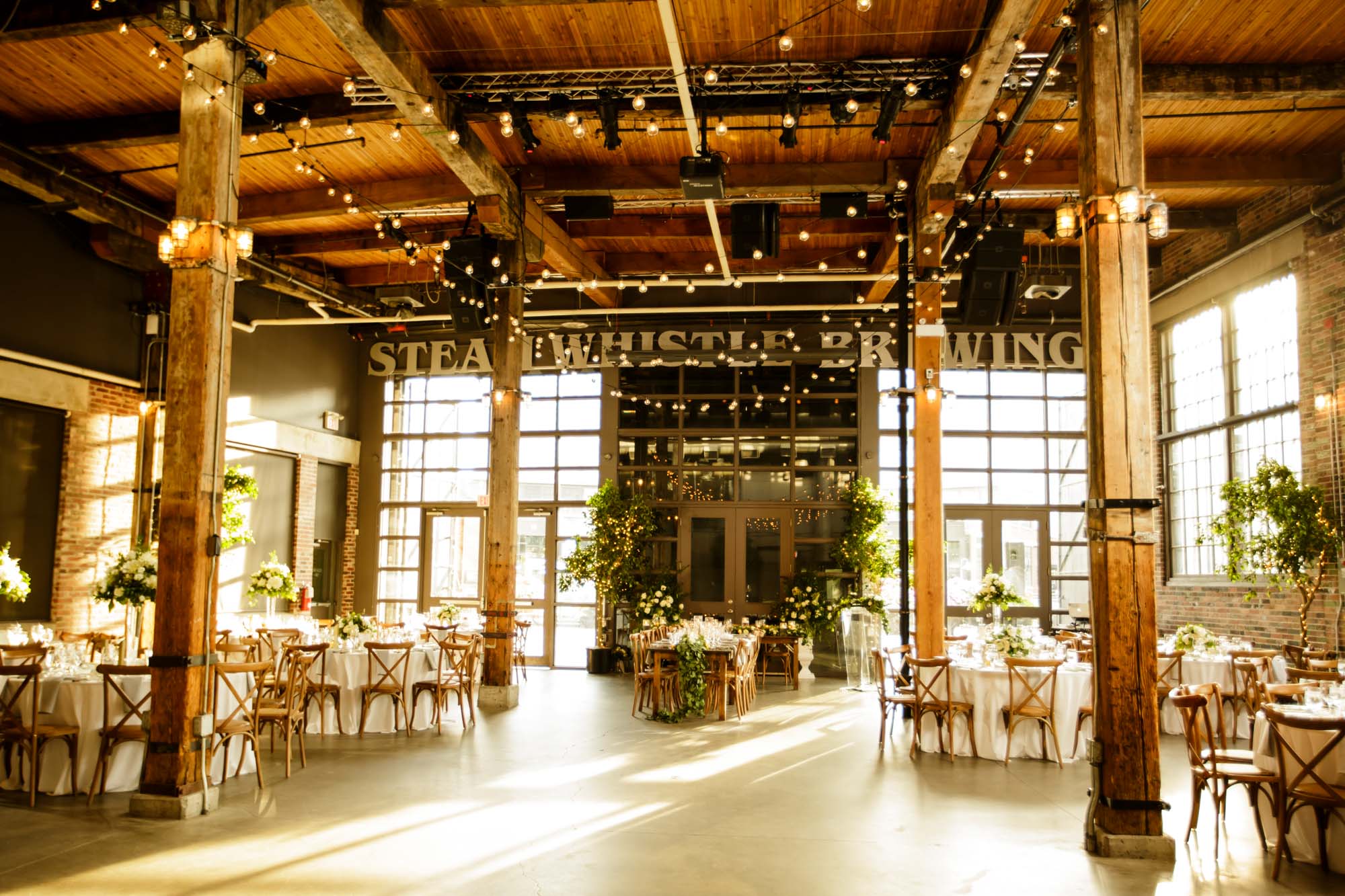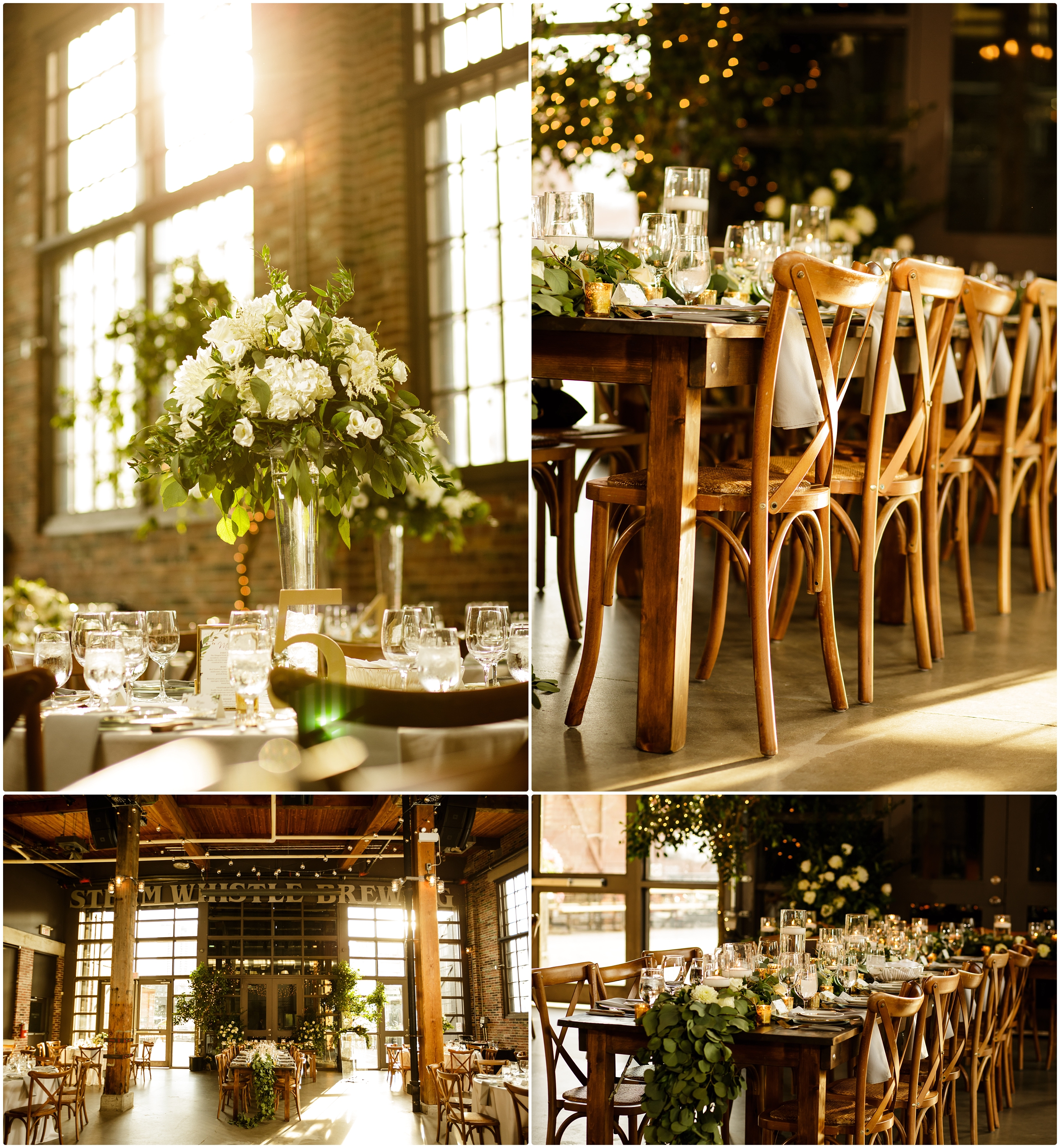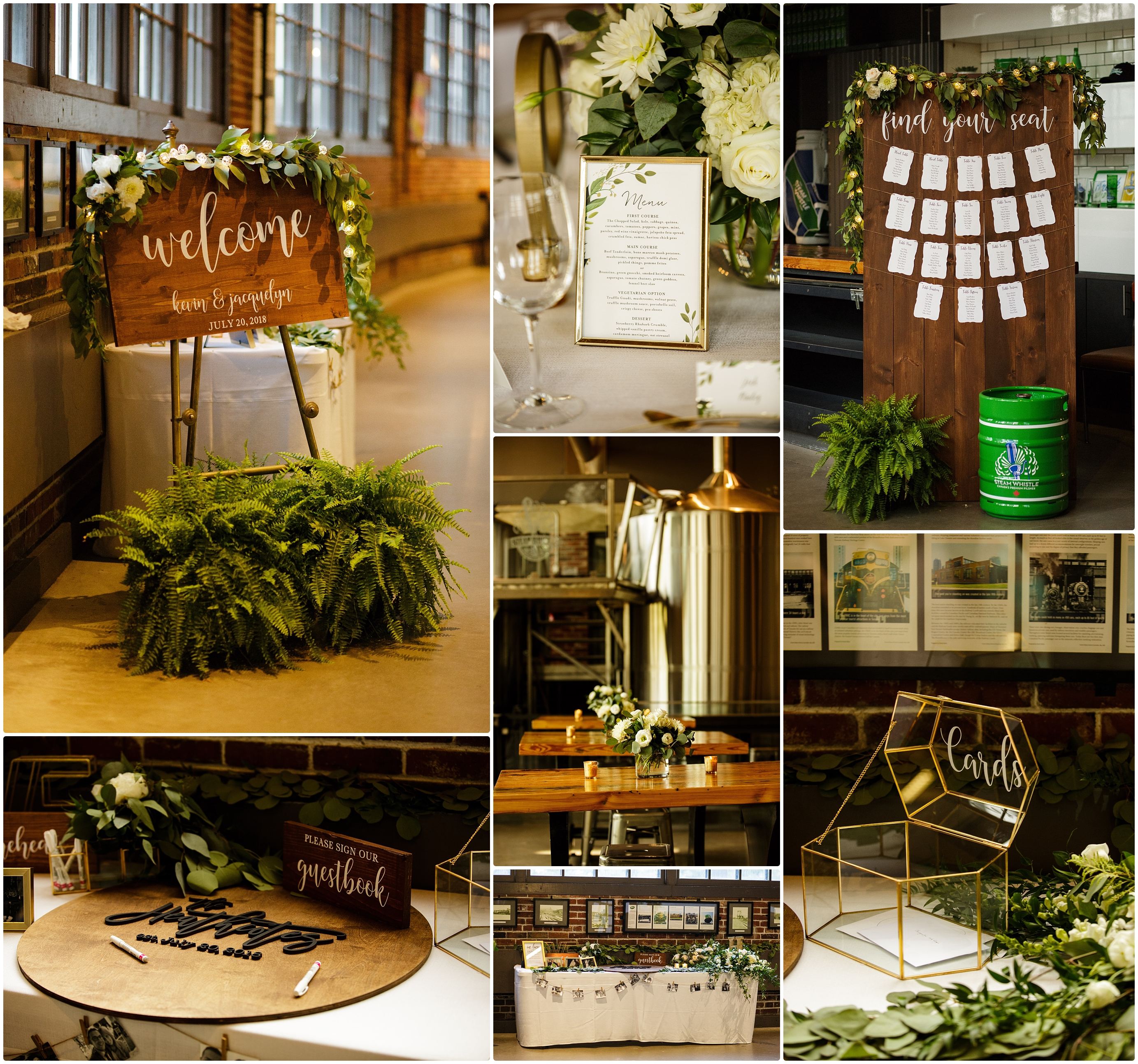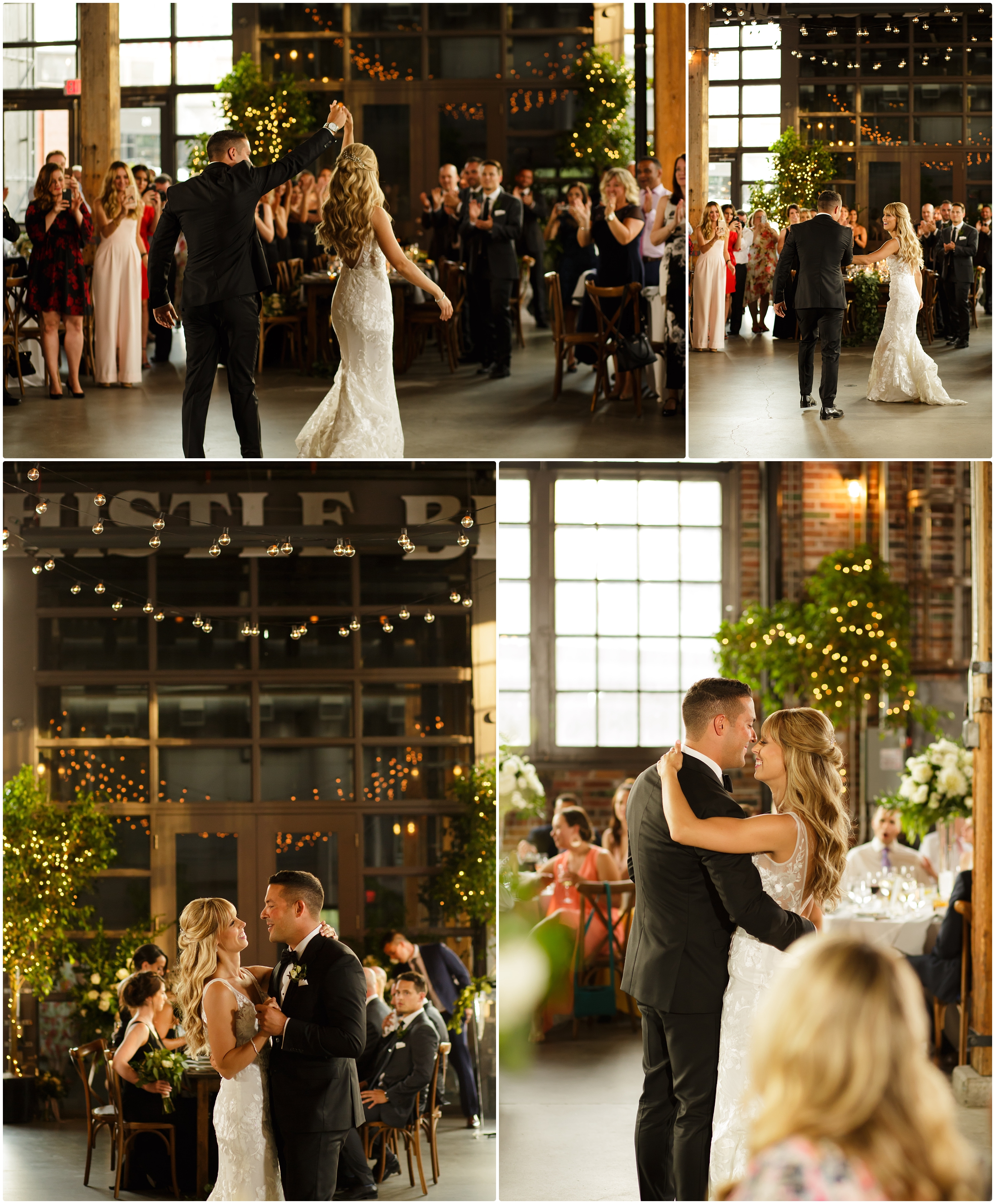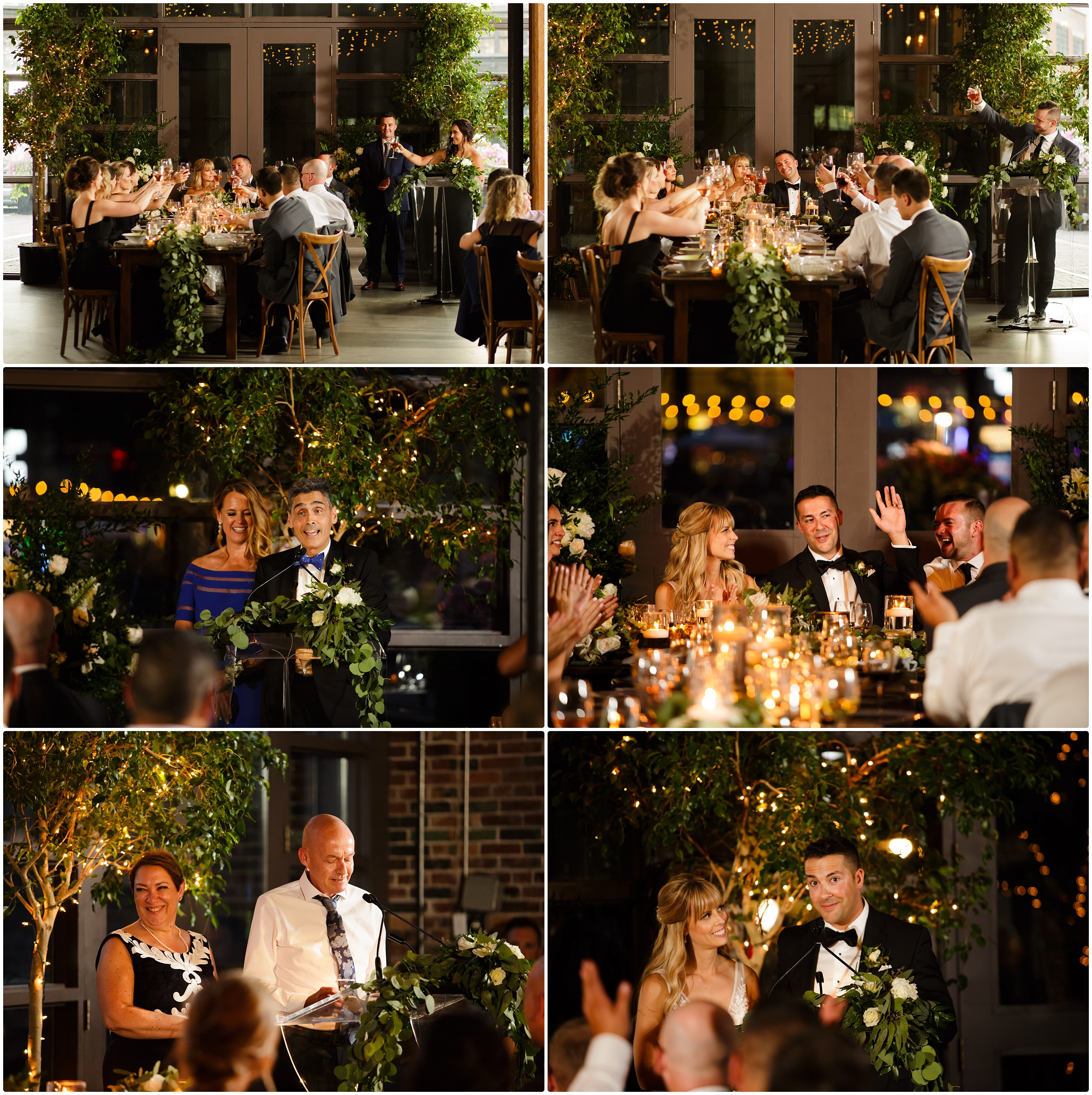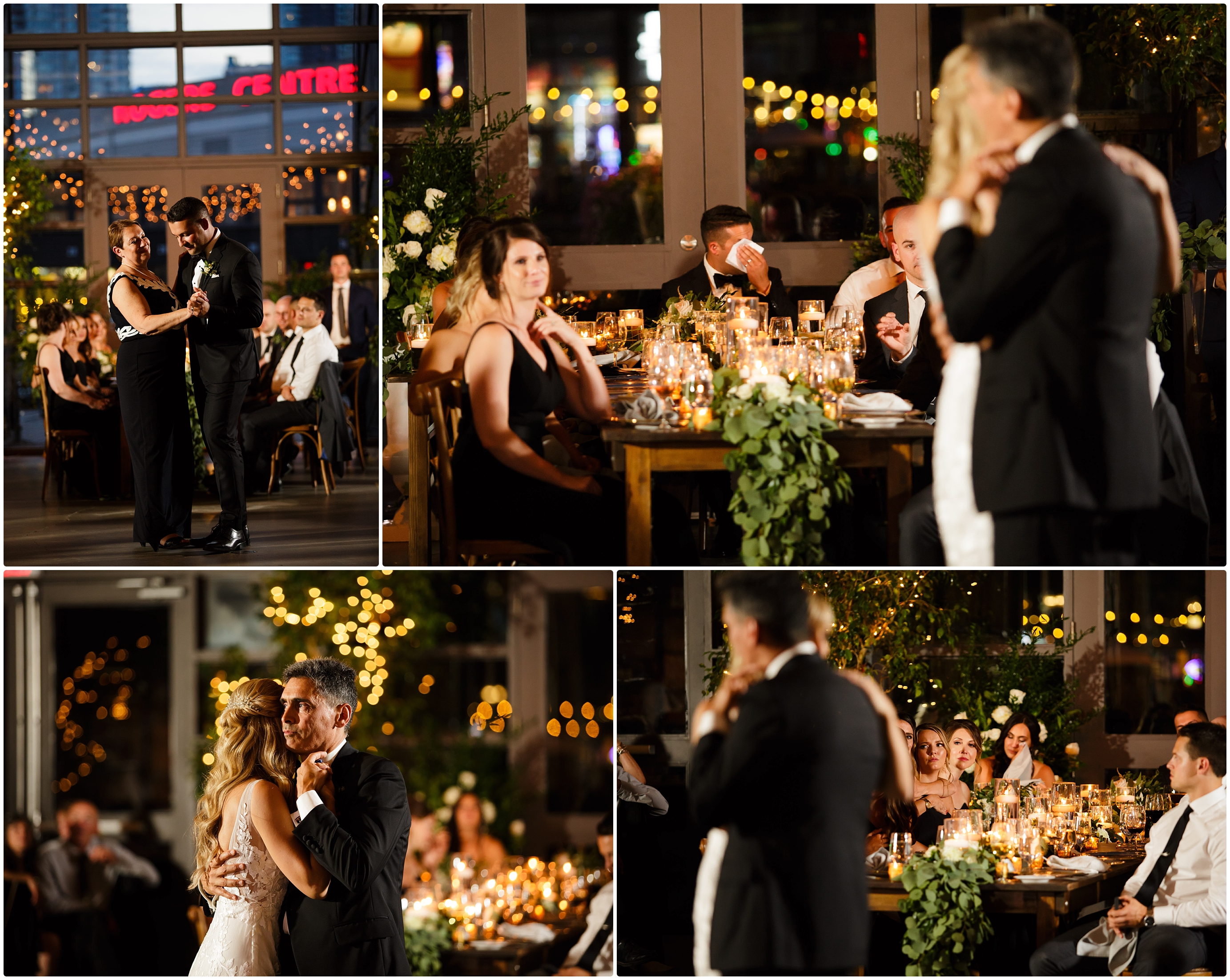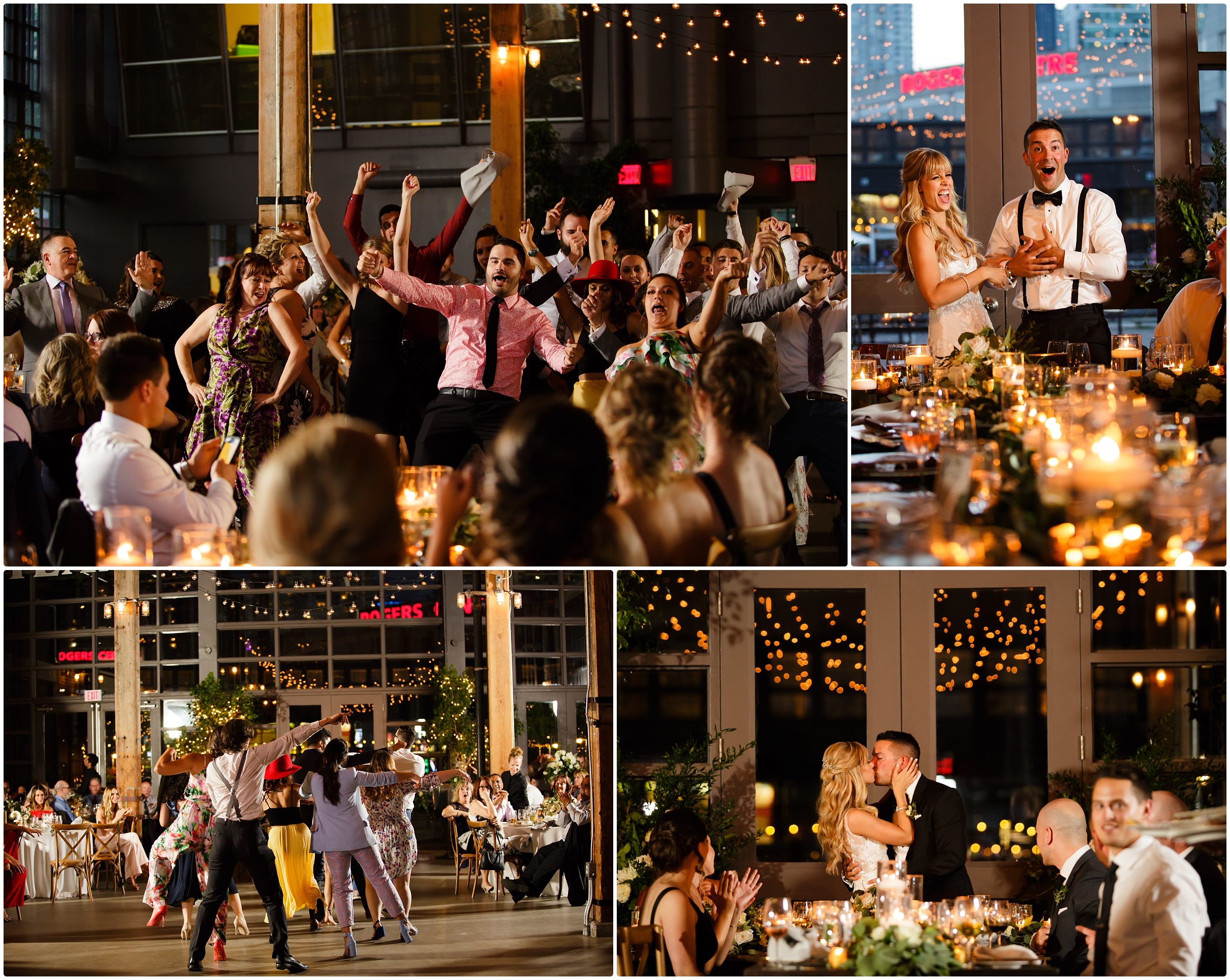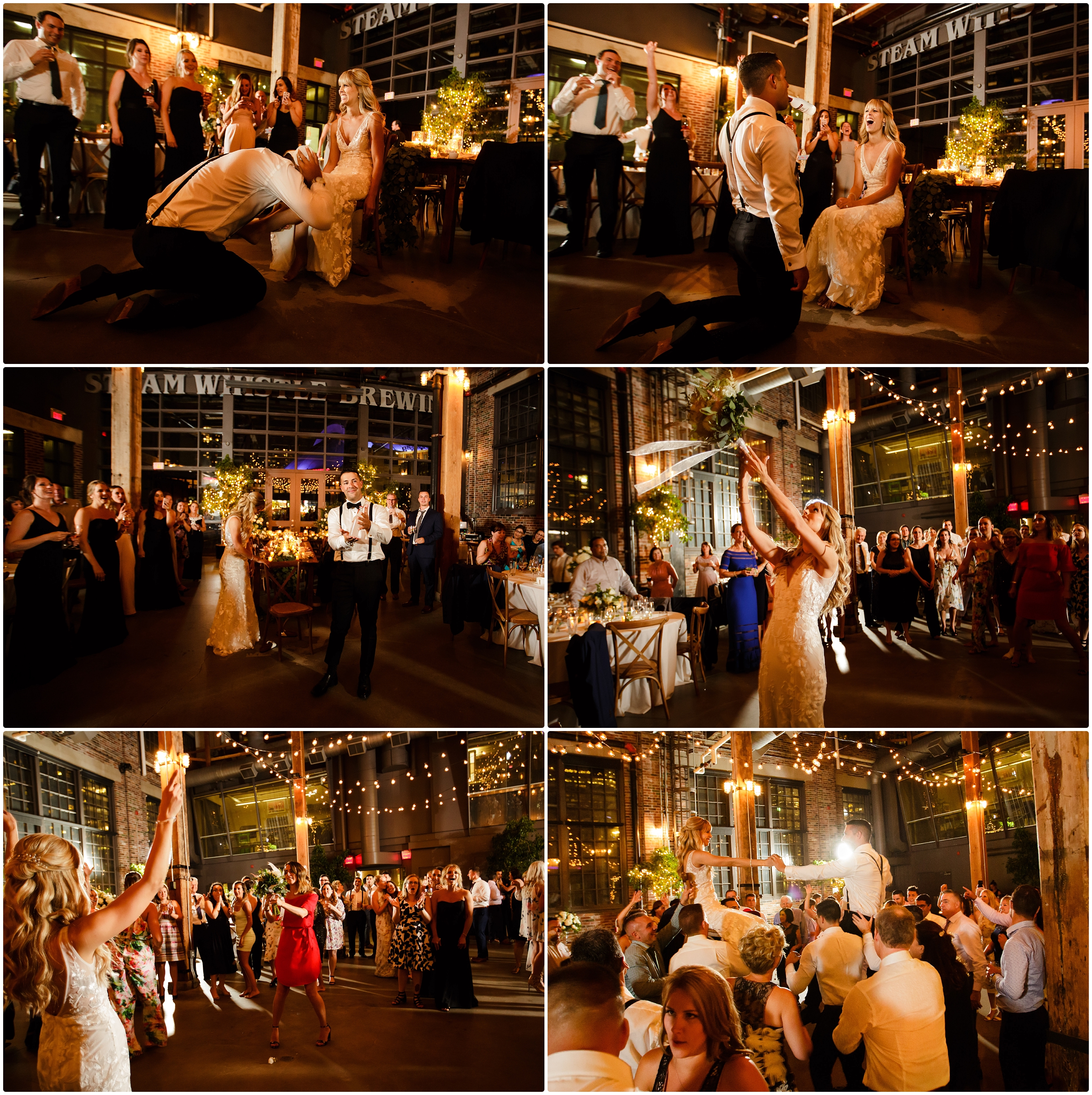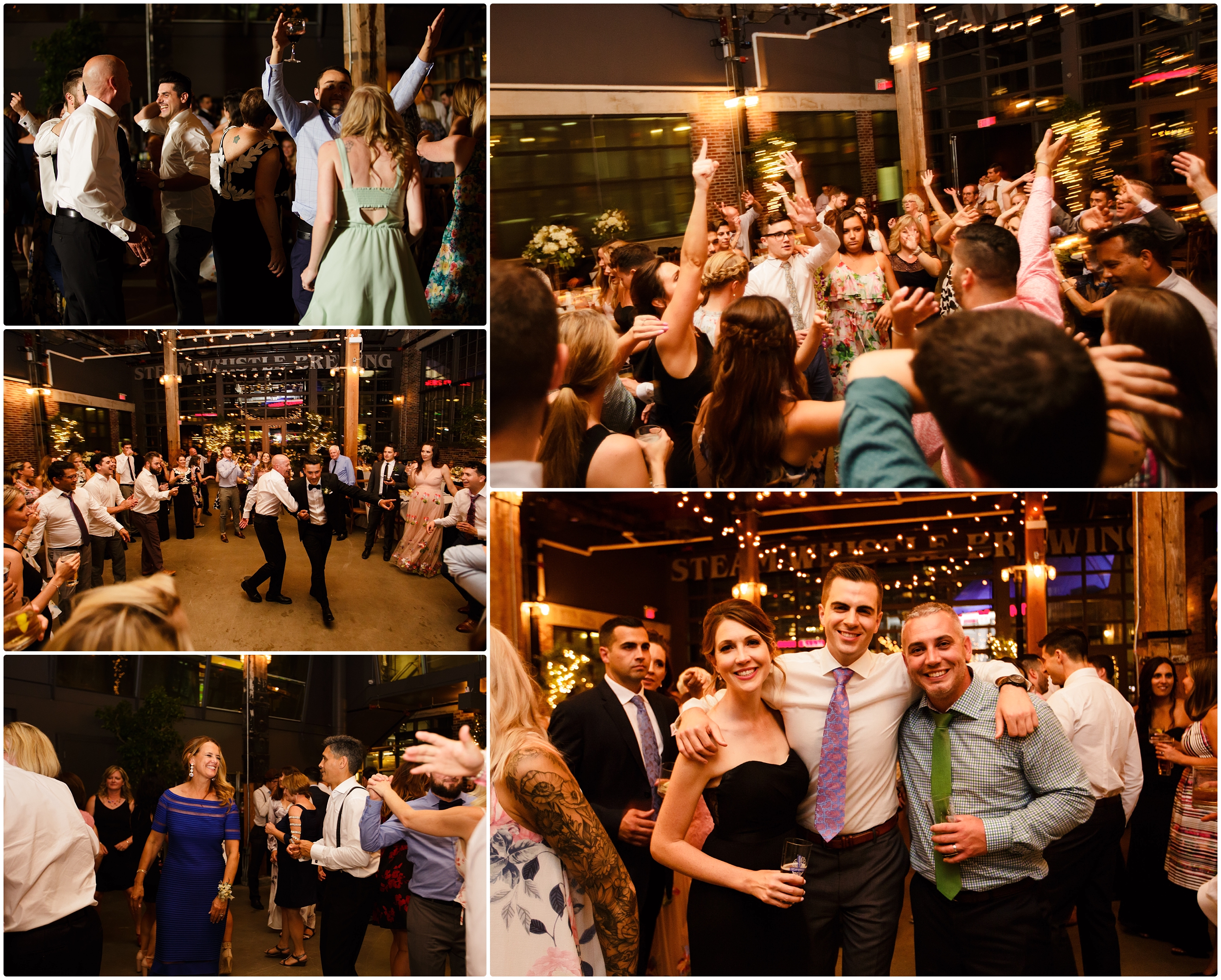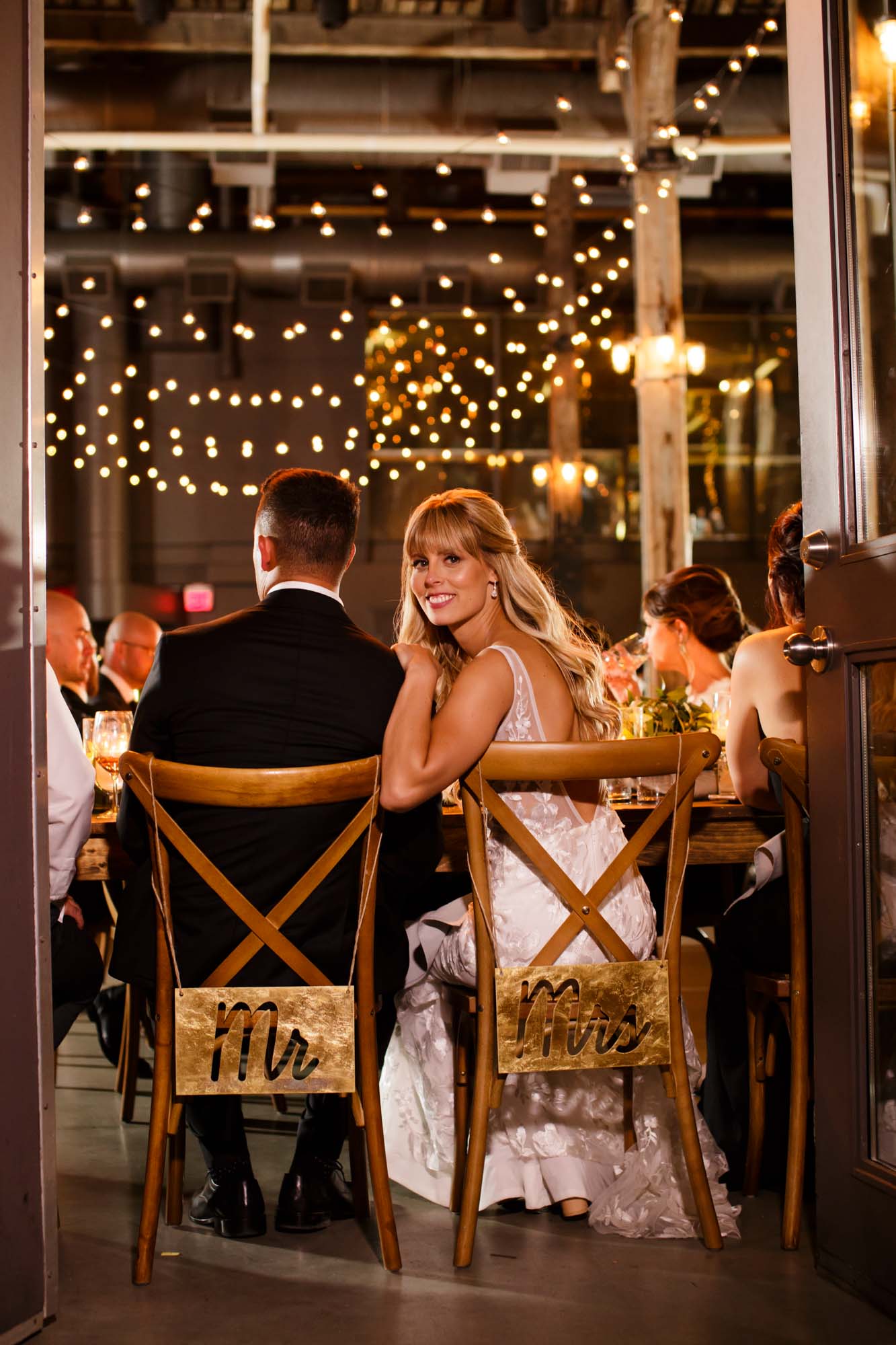 Thank you, Kevin + Jacquelyn, for allowing us to capture your special day! We wish you all the best as you start this new chapter of your lives as Mr. and Mrs.
THE TEAM
Photography Video Fusion: Darlington Studios
Venue: Steam Whistle
Hair + Make-Up: Fancy Face Inc
Officiant: Deacon Anthony Stone
Florist: Van Belle's Florist
Wedding Planner: Chelsea Merritt (Food Dudes)
Decor: Event Rental Group
DJ: DJ Rich Sweet
Dress: Made With Love
Suit: Moore's
Soundtrack: "You Are … (Instrumental)" by Hopefulson, licensed through Songfreedom