Josh + Alexandra | Wedding Photography Video in Barrie, Ontario
Happy New Year! Josh + Alexandra are married! You may remember Alex + Josh from their spectacular waterfall engagement session near McMaster University in Hamilton, Ontario this past summer, where their love story began. This is their wedding story.
We started the day with Josh, his parents and the guys at the Monte Carlo Inn in Barrie, as they prepared for the big day. They were all smiles and nearly ready to go by the time we arrived. Josh got into his suit jacket (with the help of his father) and sat down for a brief moment to open a card from his bride-to-be. After reading the note, he pulled up his football-themed socks, put on his shoes, then played a couple rounds of an ongoing dice game with the guys before heading to the limo.
We made our way over to join Alexandra and the ladies at a nearby lakefront condo. The ladies were finishing their hair and makeup (by the talented Ciaobella team) and all looked amazing in their colorful kimonos! Alexandra popped a bottle of champagne and they toasted the day. Everyone was so excited to celebrate the wedding and ring in the new year with loved ones! Time to get dressed. With help from mom, Alex was delicately buttoned into her stunning gown. She was a vision of radiant beauty. Alexandra sat to read a sweet note from her beau, then it was time to go to the Barrie Country Club for the first look.
The first look was such a tender moment between just the two of them, in a quiet nook below the country club. With temperatures at a frigid -20 degrees Celsius, this was definitely a chilly, winter day. Good thing they had their love to keep them warm.
We took Josh, Alexandra and their bridal party outdoors for portraits in the gorgeous sun, but had to take a number of mini breaks to jump inside to warm everyone up between locations. Despite the deep freeze, you can tell by the images that everyone had a fun time! Guests began to arrive for the ceremony, so the couple hid inside, while their loved ones filtered in. The indoor, candlelit ceremony was a beautiful scene designed by the ever-talented Vicki Potter of Posh Beyond. Gabor officiated the ceremony, as Josh + Alexandra shared their hand-written vows, exchanged rings (presented by her grandmother) and were pronounced husband and wife. The room erupted with applause and flower petals were thrown into the air to celebrate their union.
As cocktail hour commenced, guests mingled in the foyer and we captured family portraits in the elegantly designed reception area. After a receiving line to welcome their guests into the room, the entire bridal party, plus parents and grandparents were introduced. Josh + Alexandra danced their first dance as a married couple and it was time for dinner and speeches. The evening was filled with hugs, laughs, tears, sparklers, noisemakers, football, cheers, and lots and lots and lots of dancing. The perfect way to start the new year.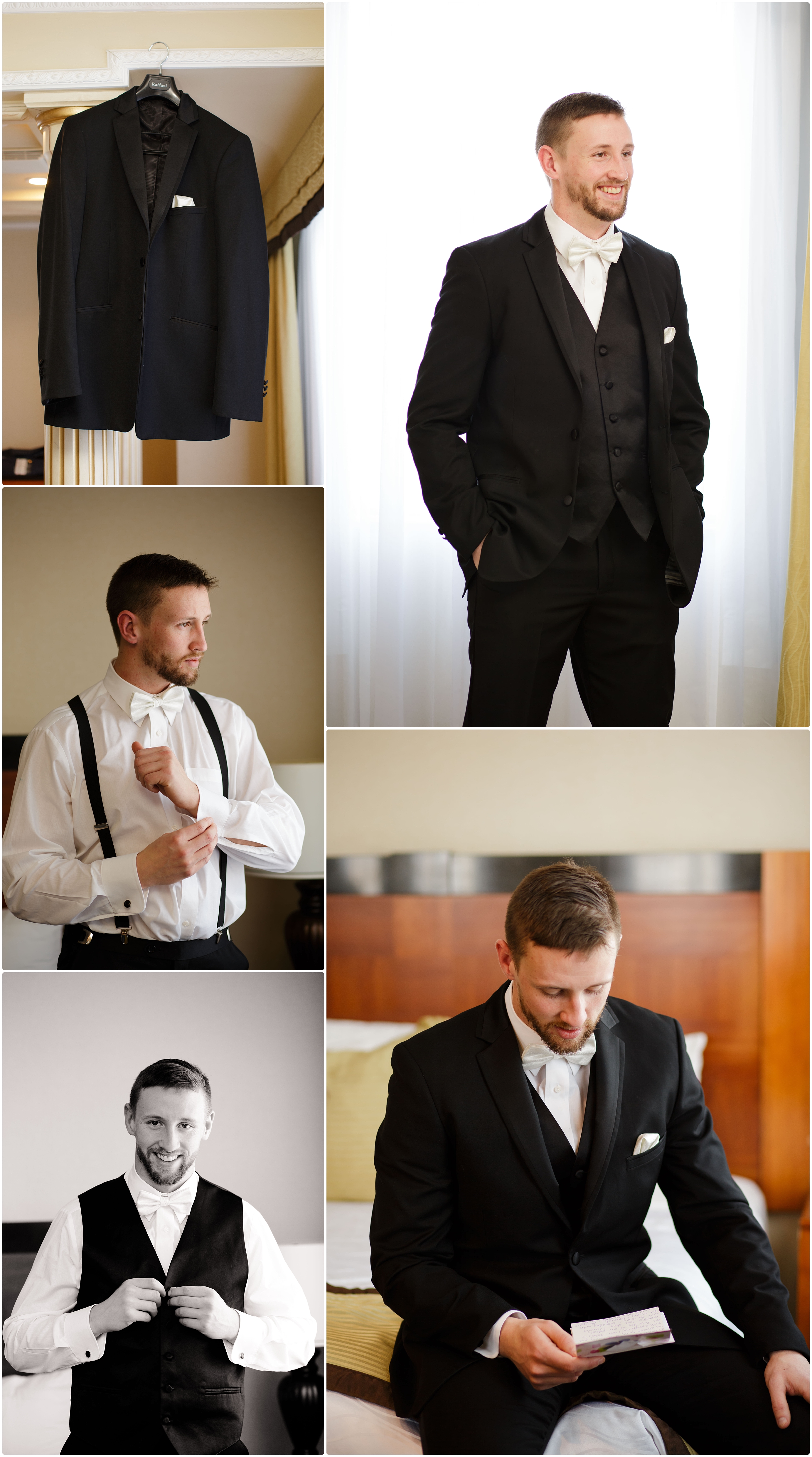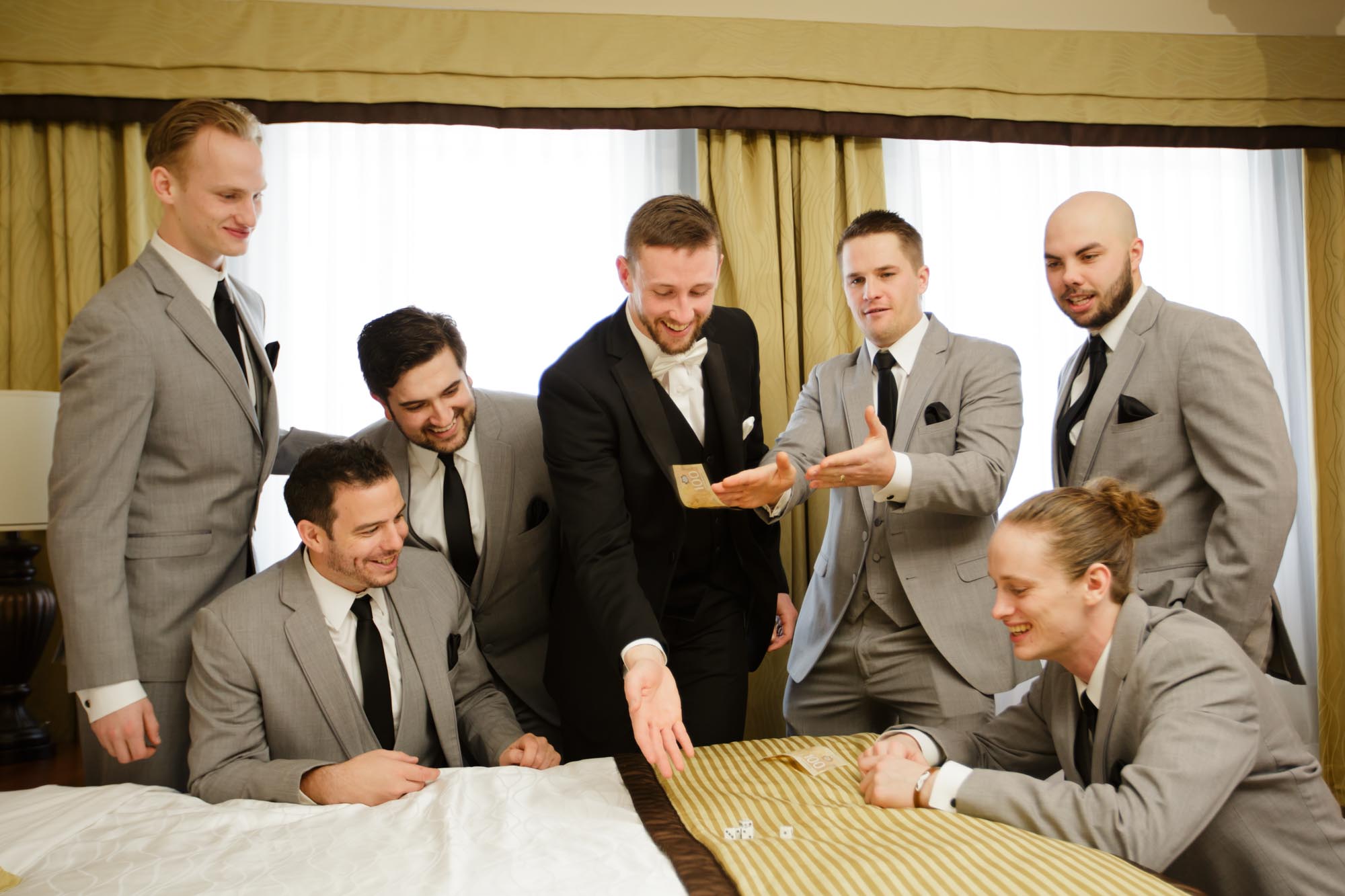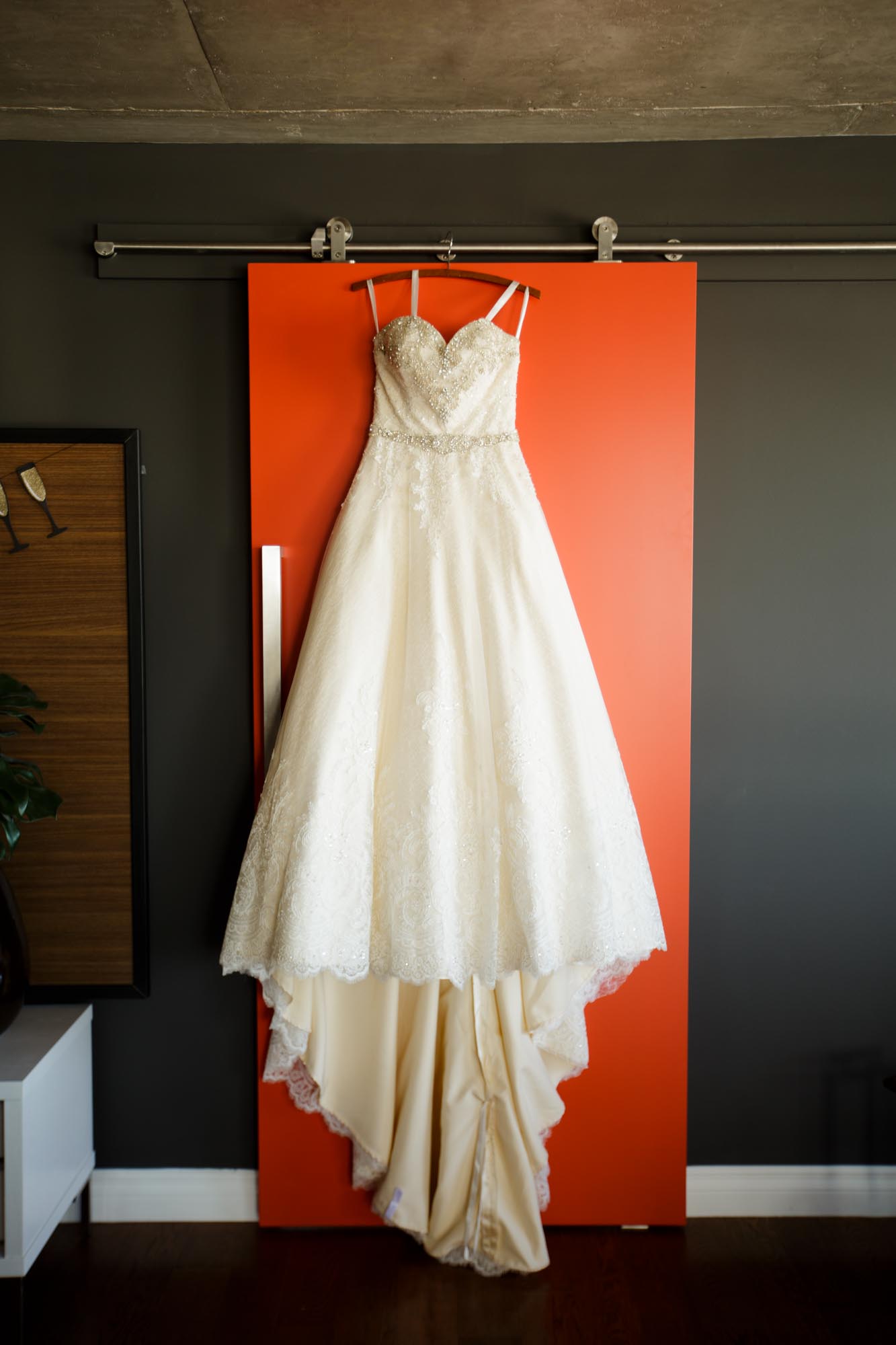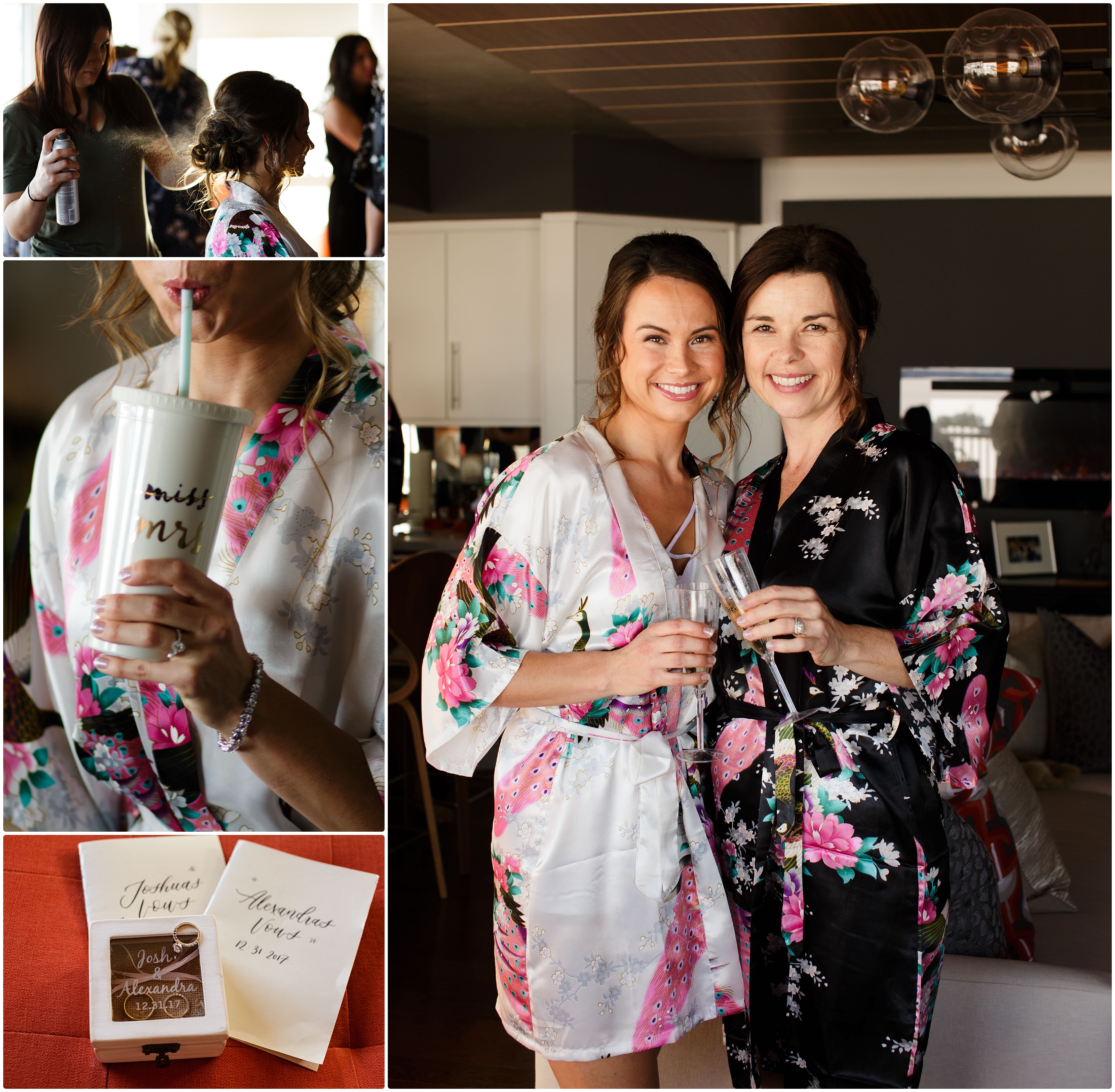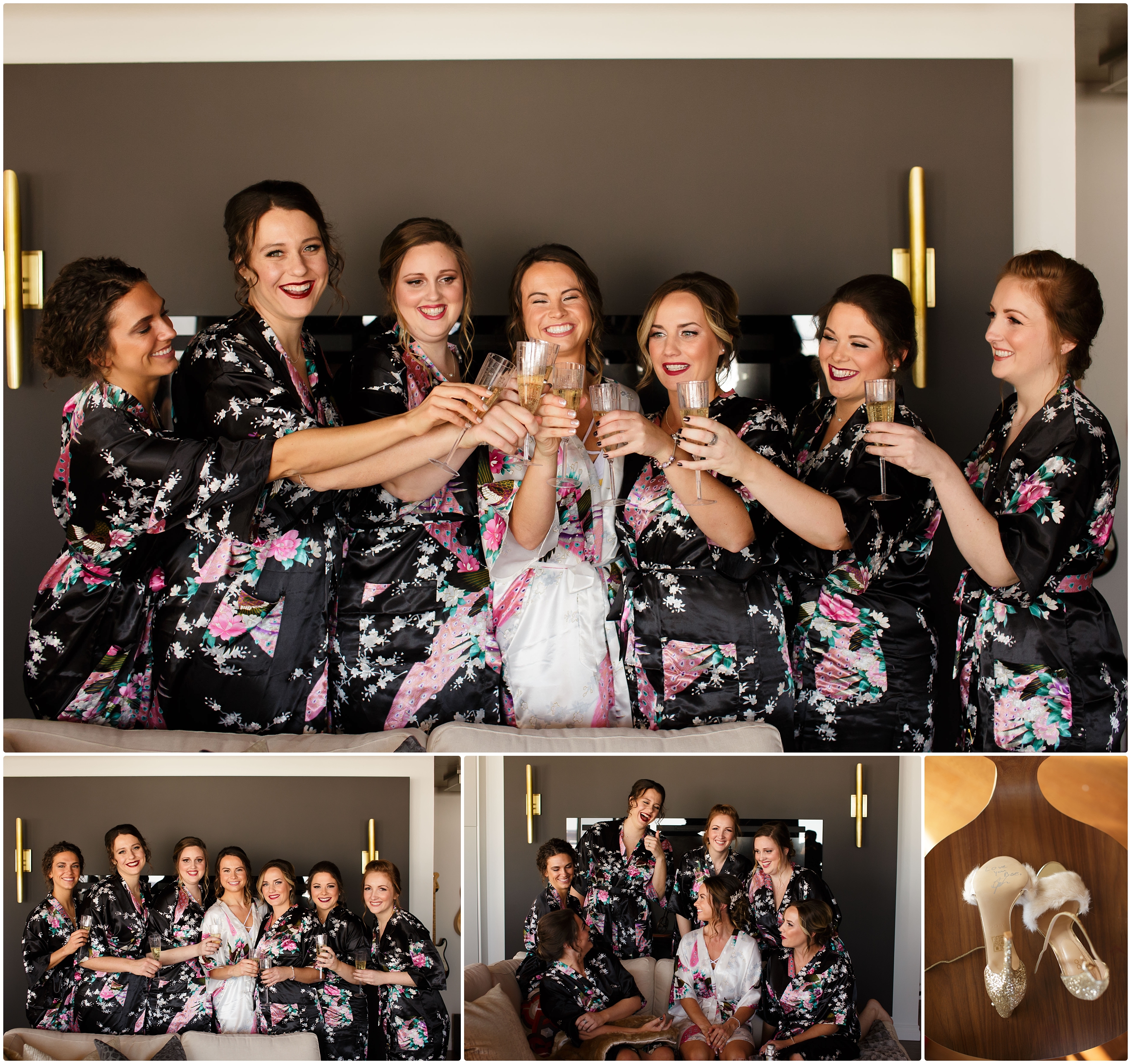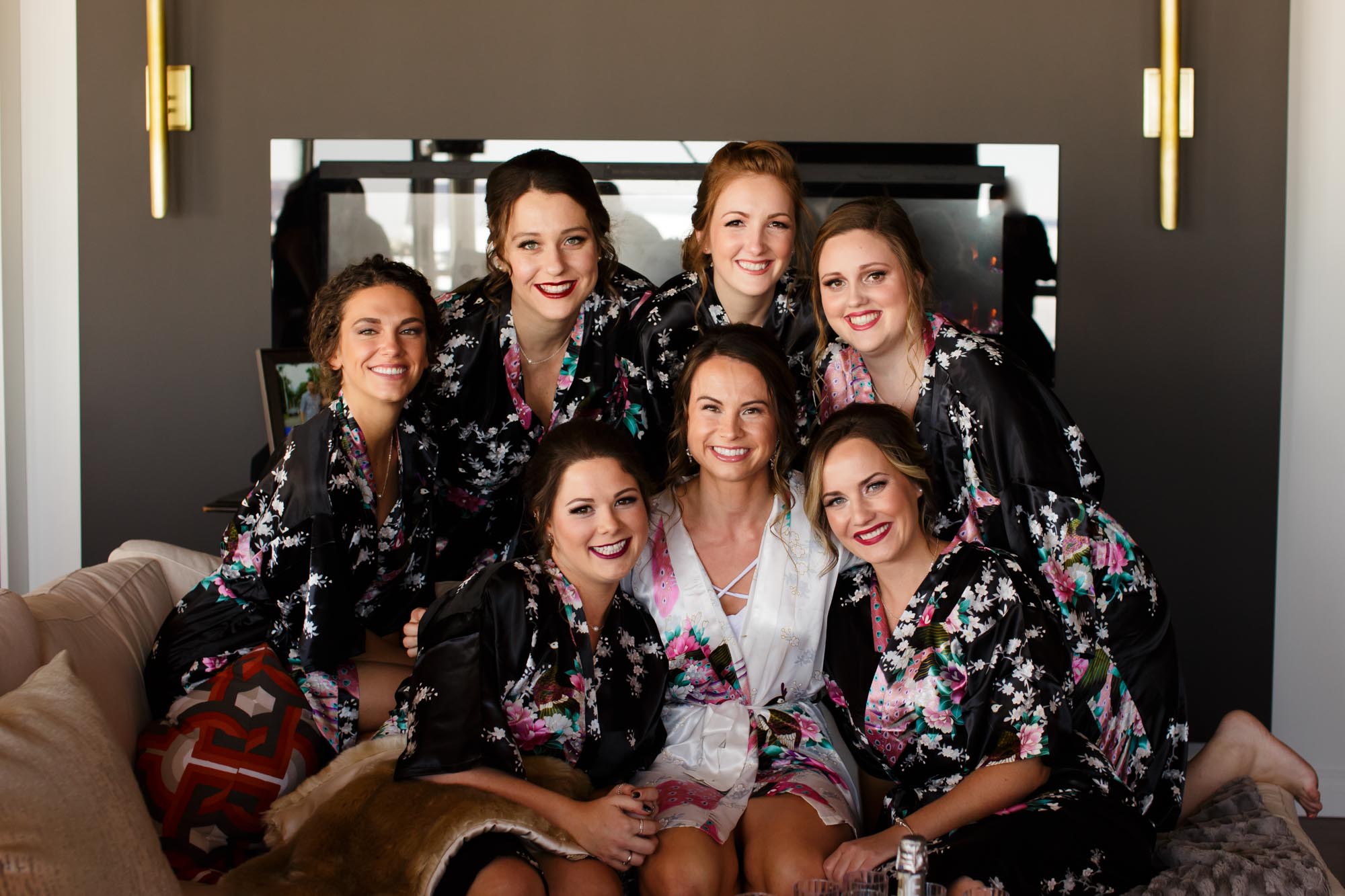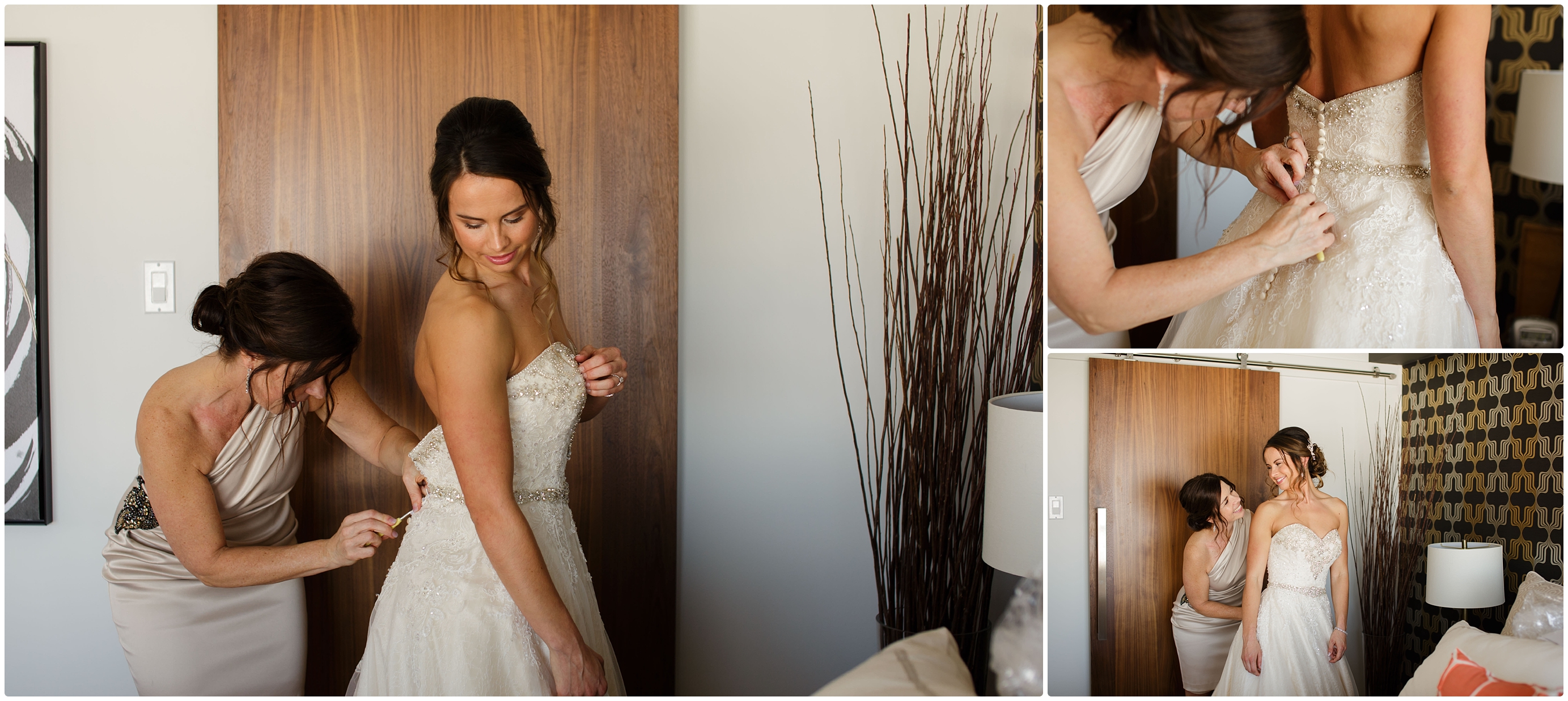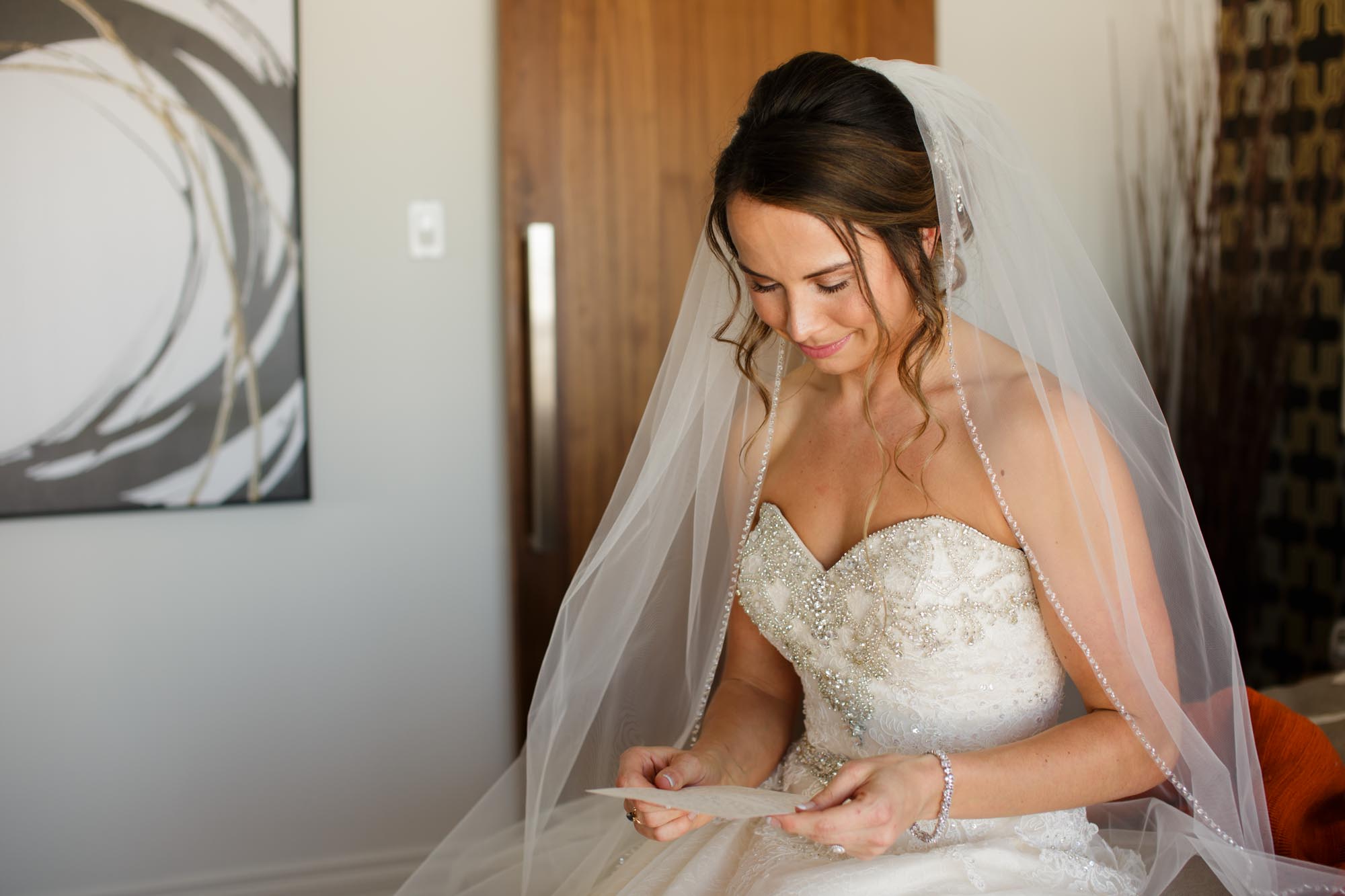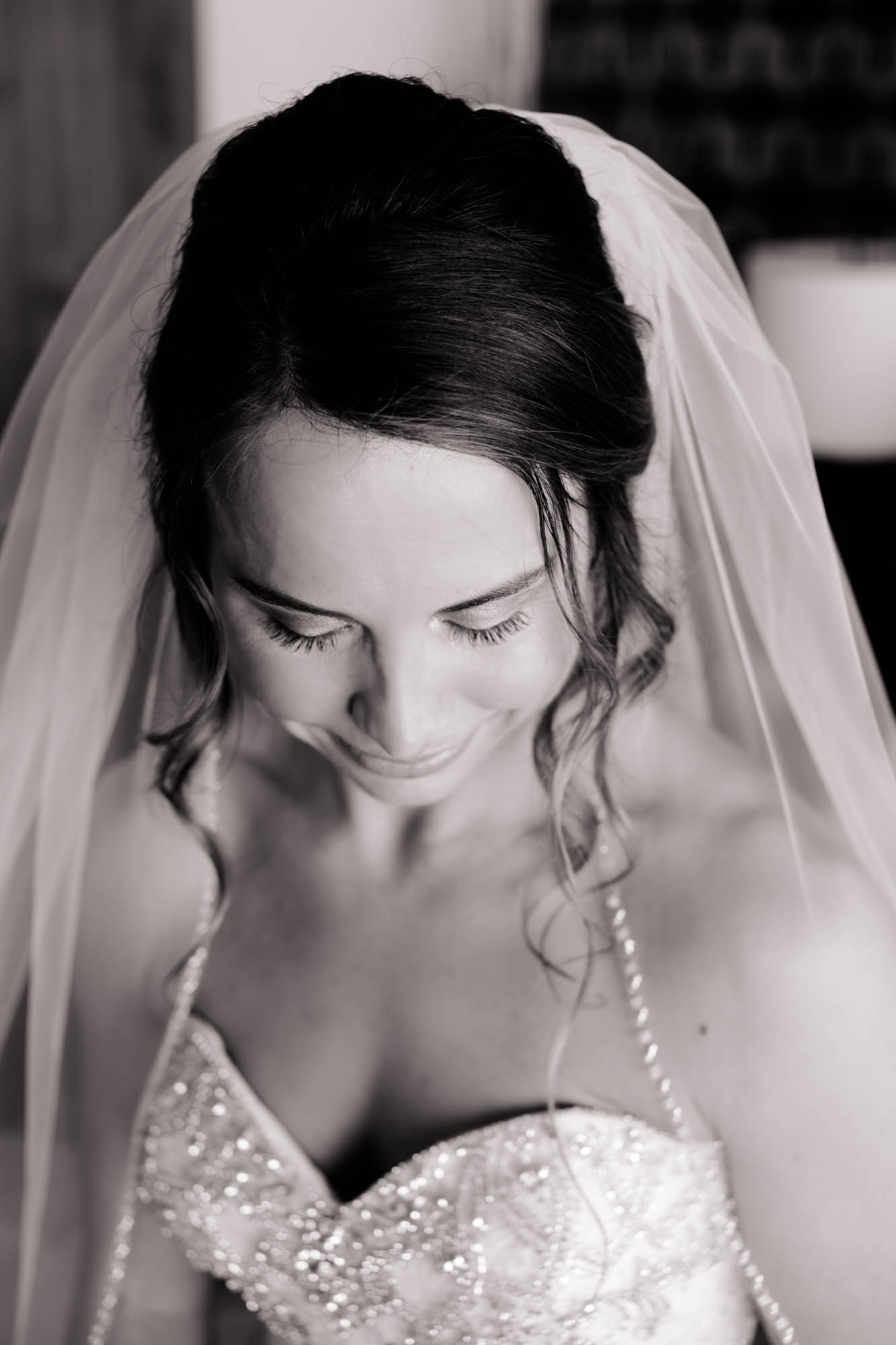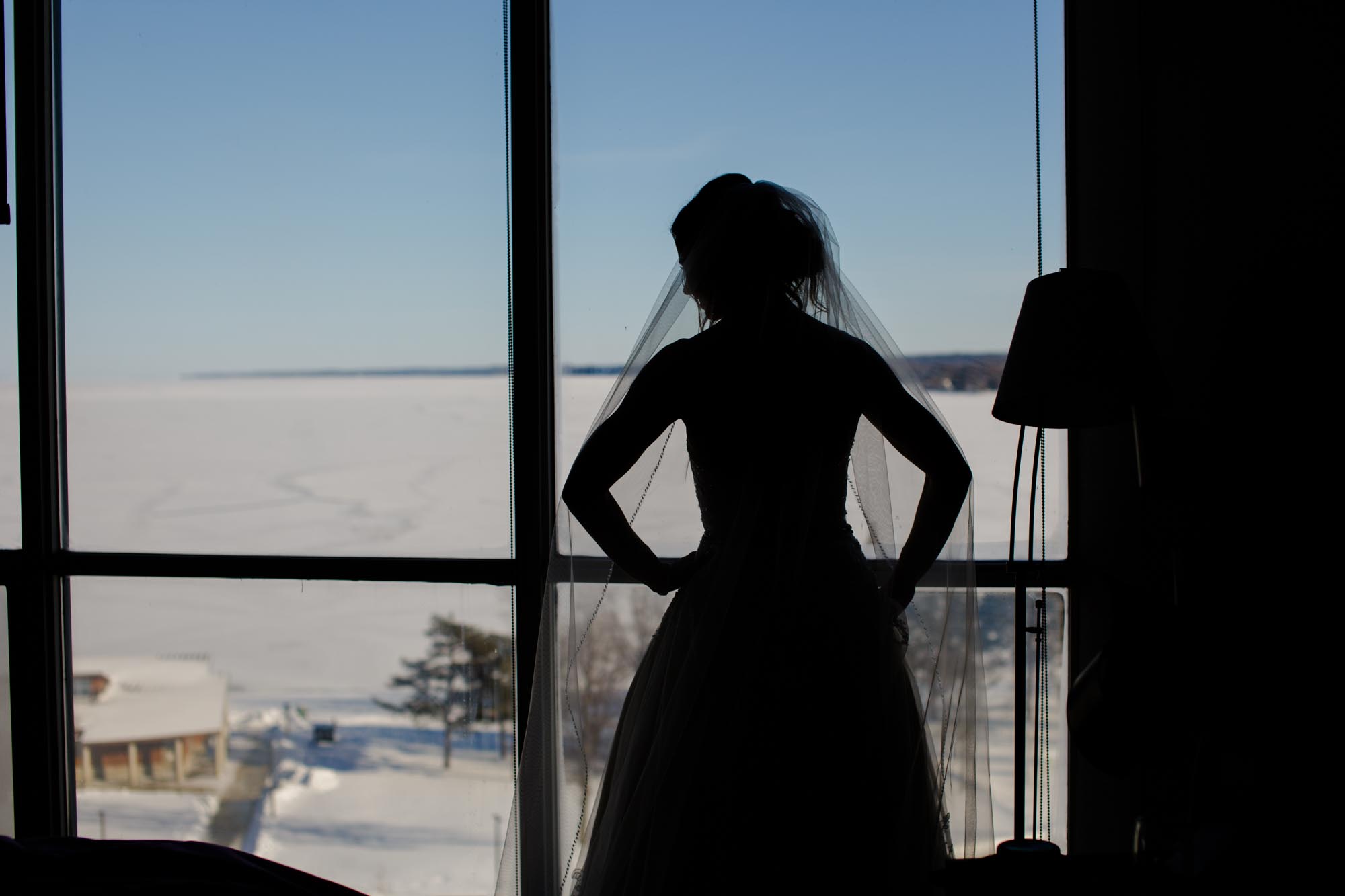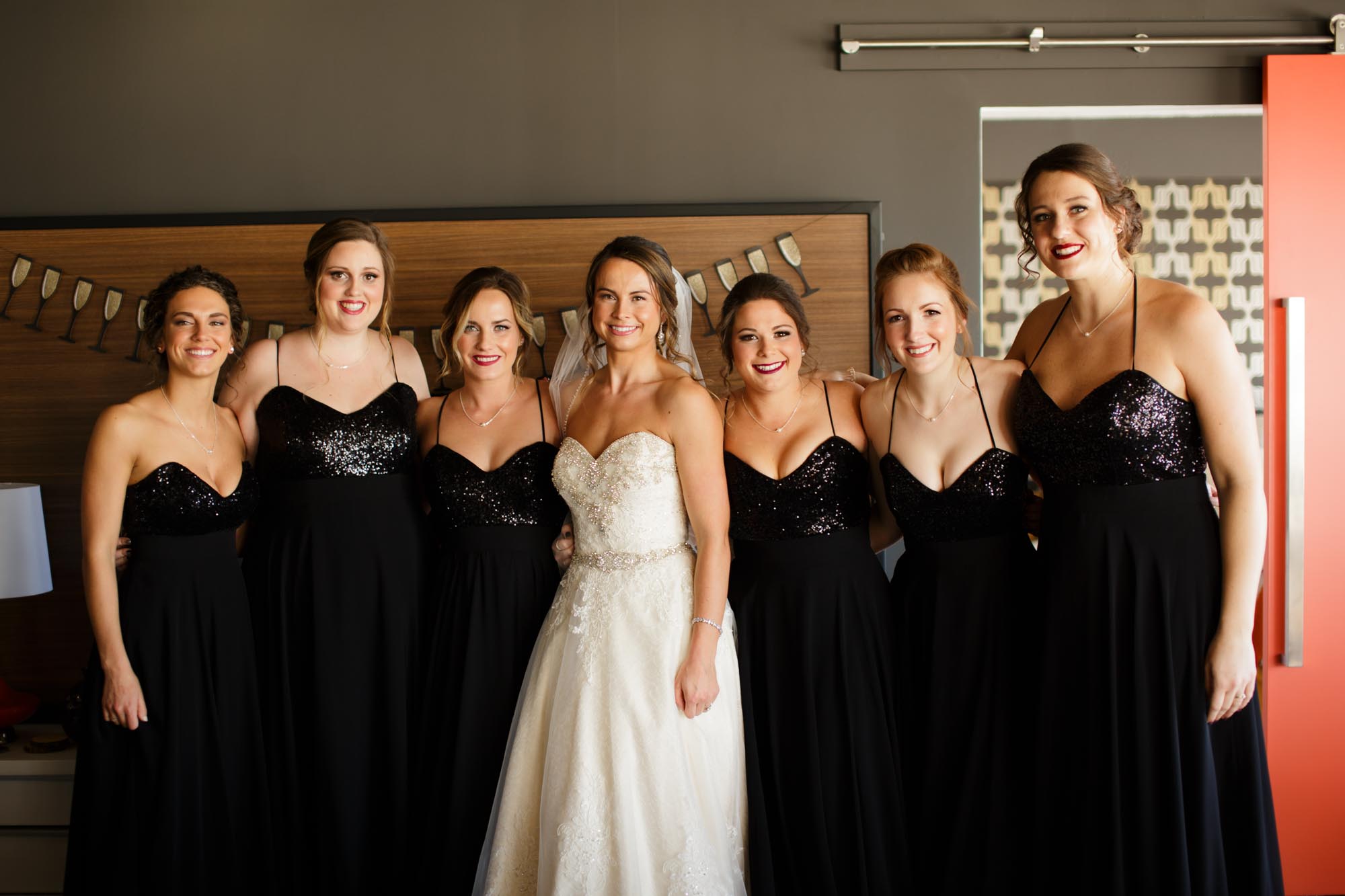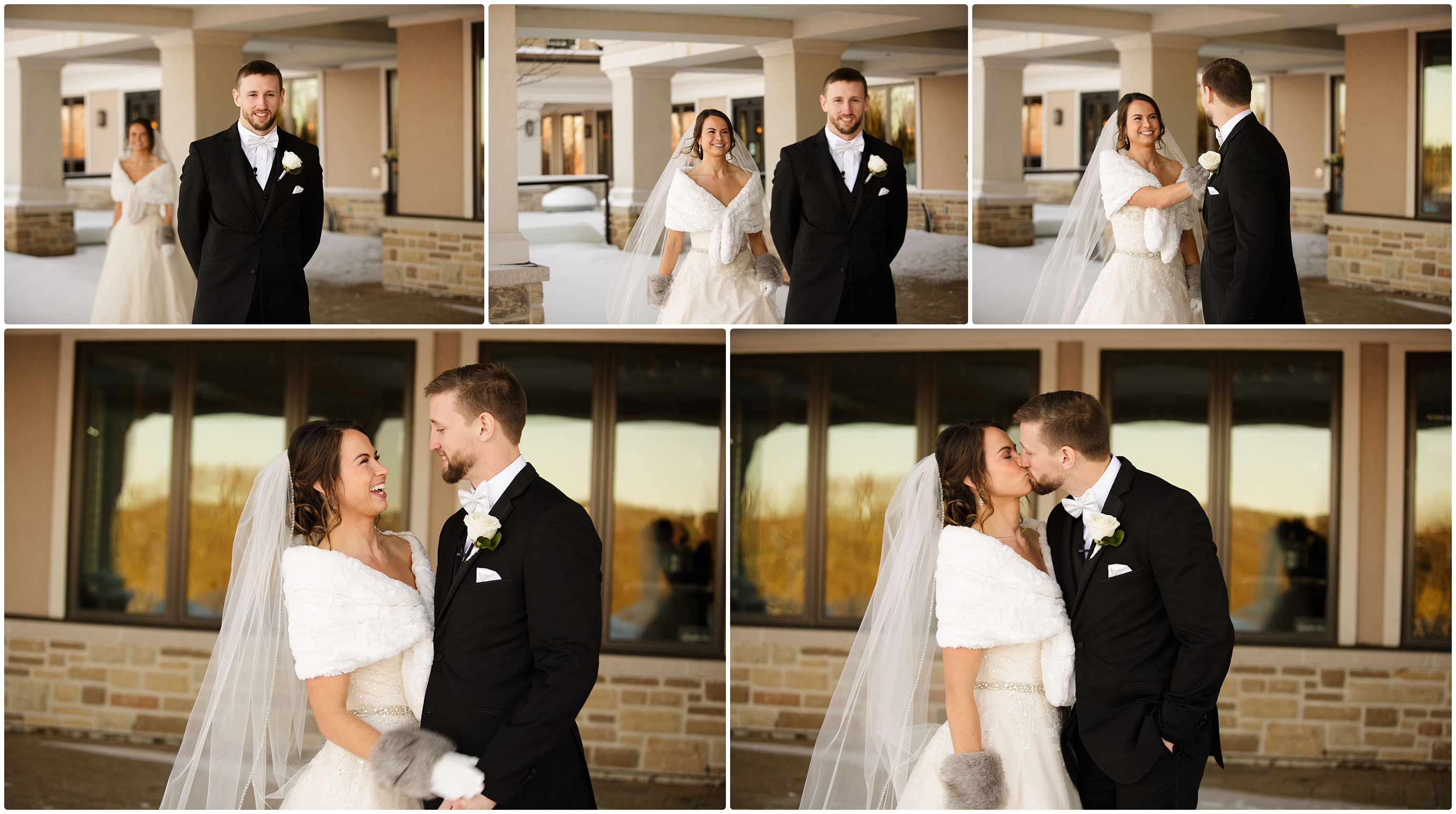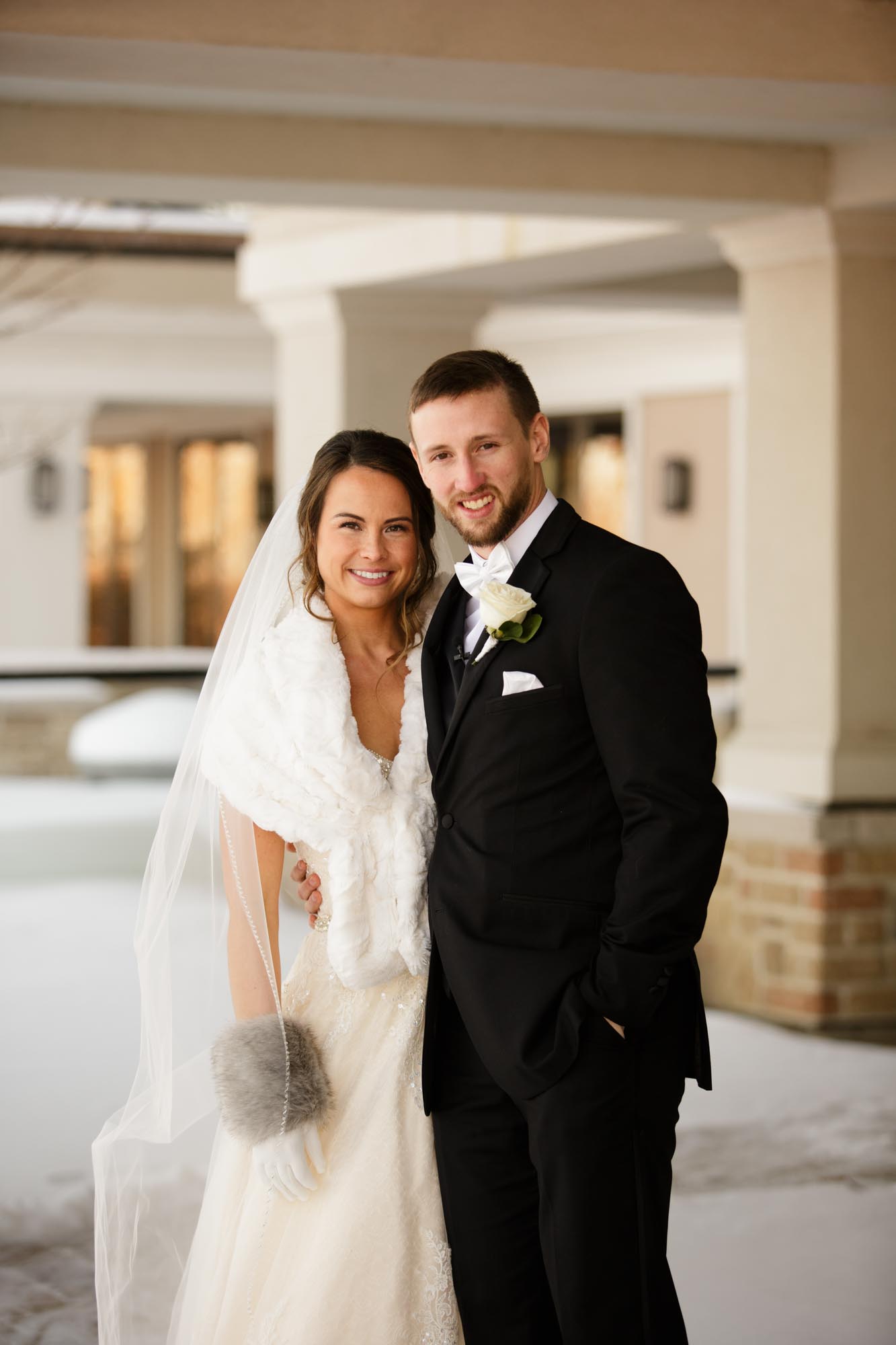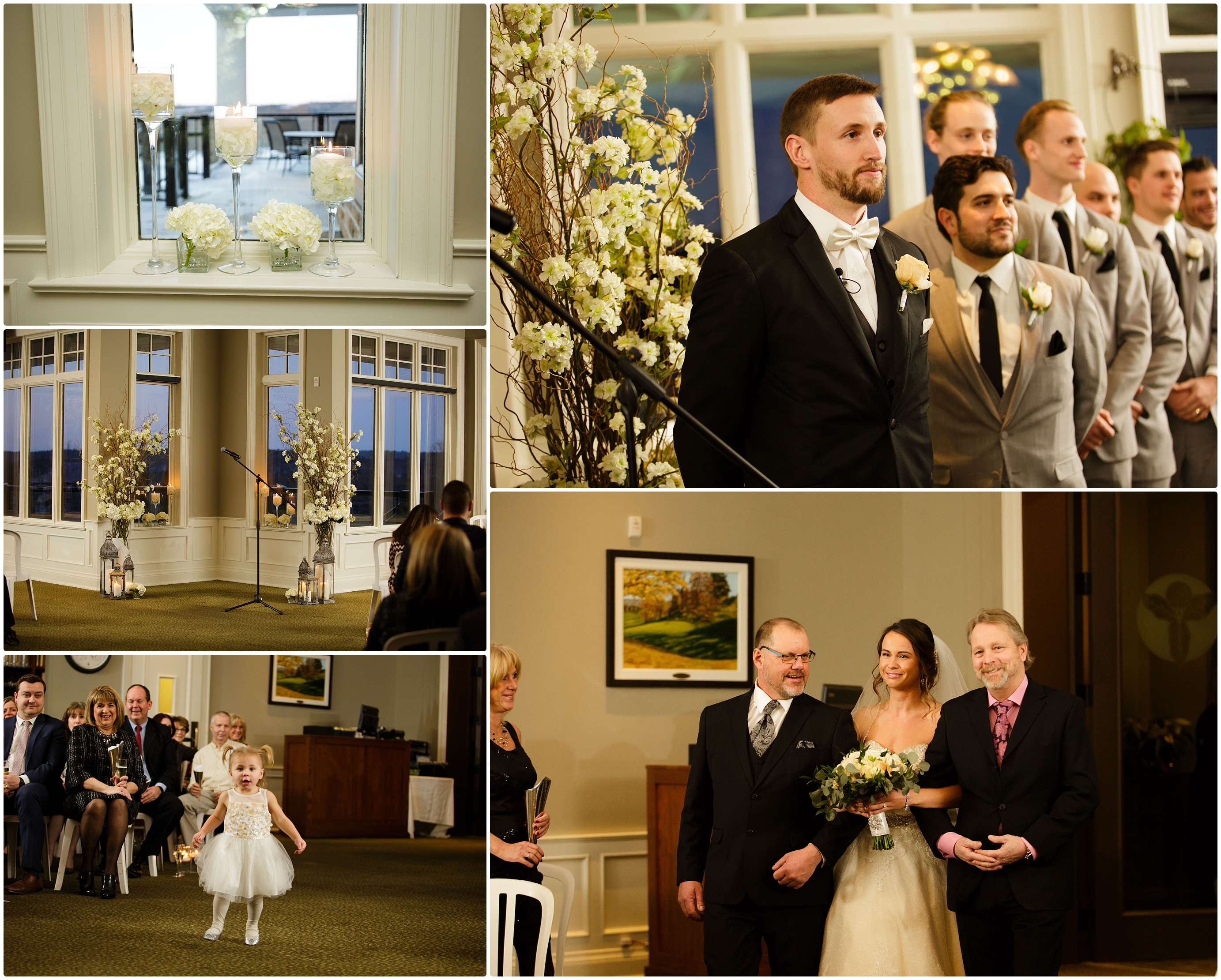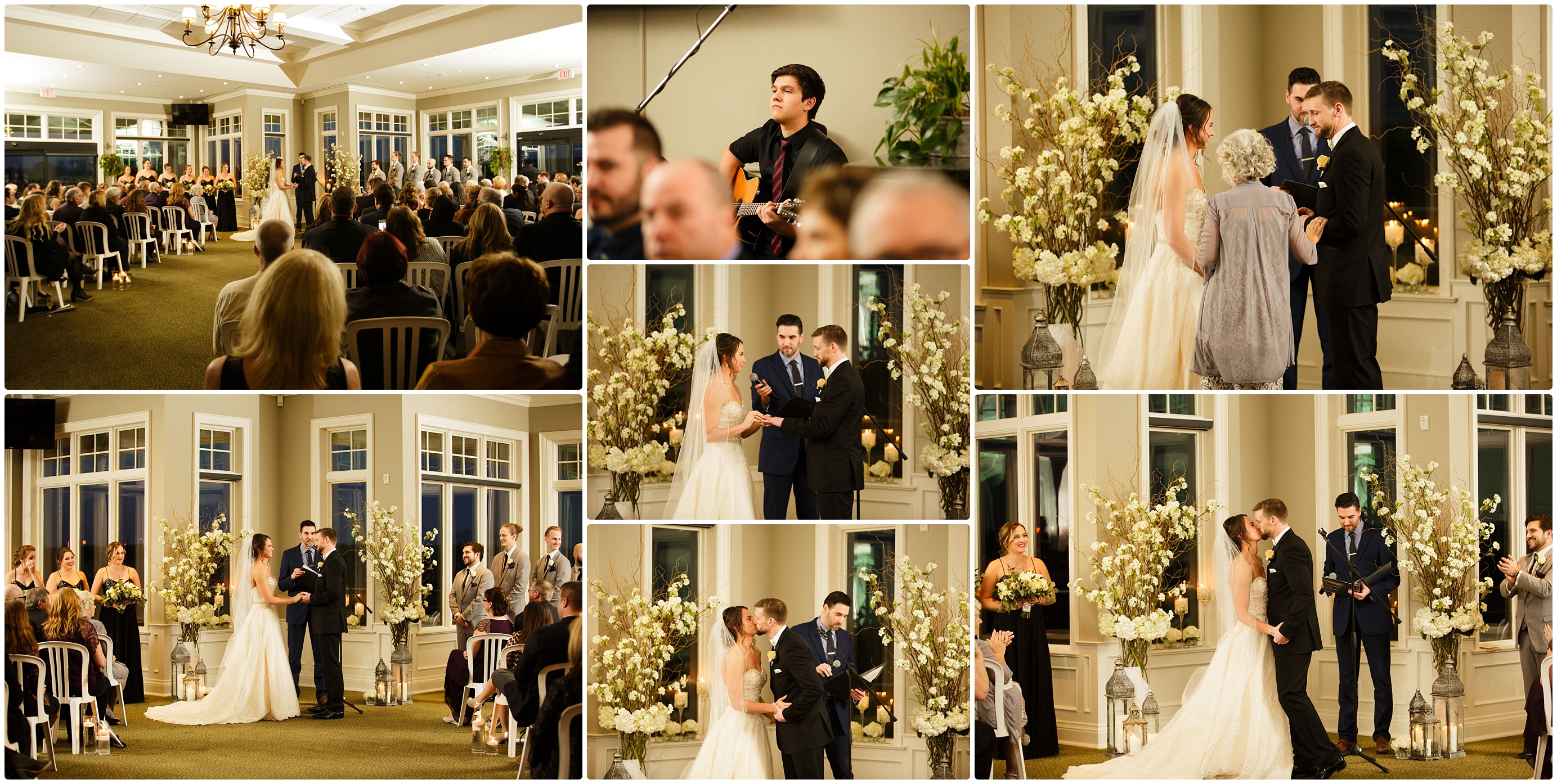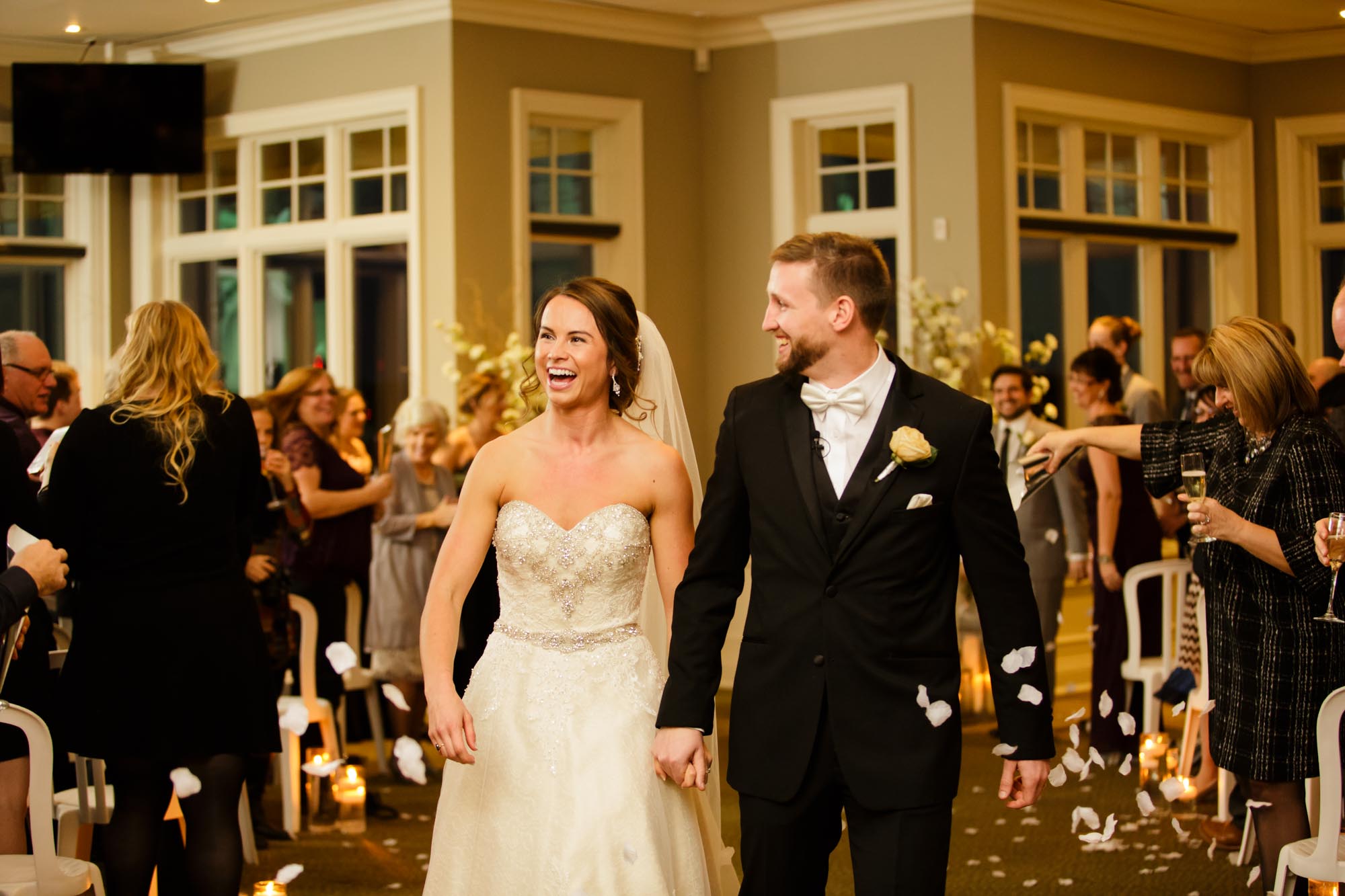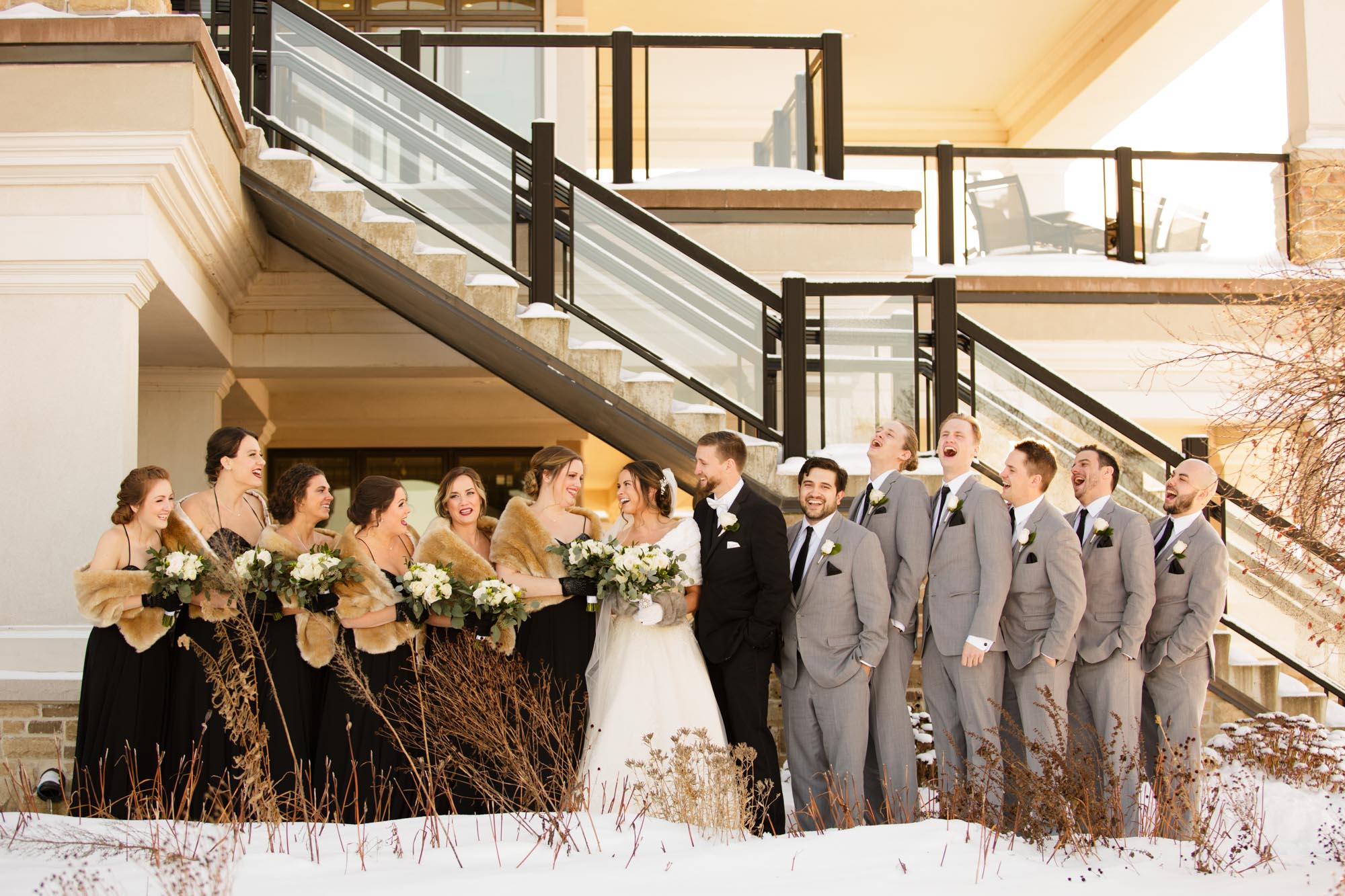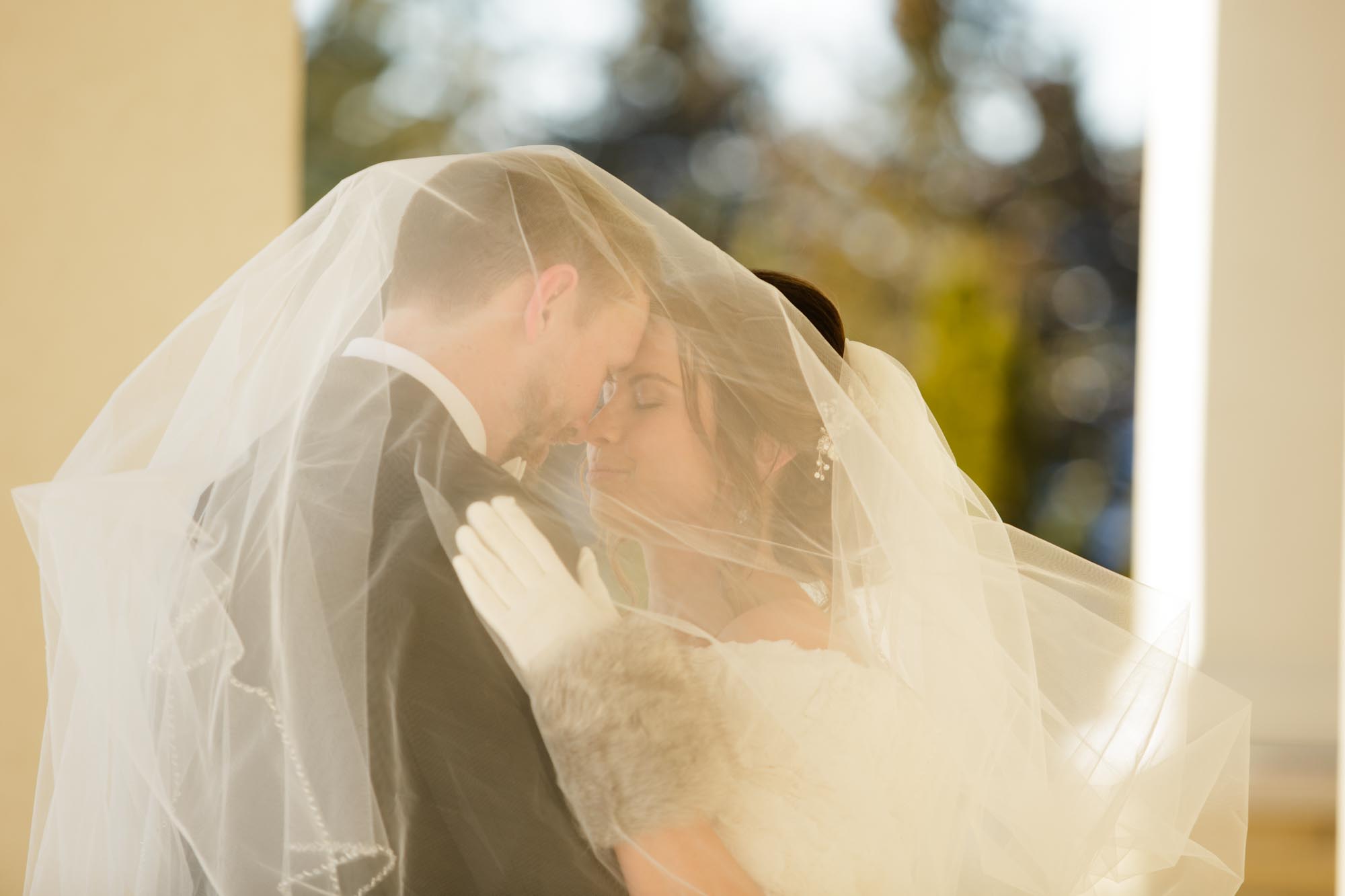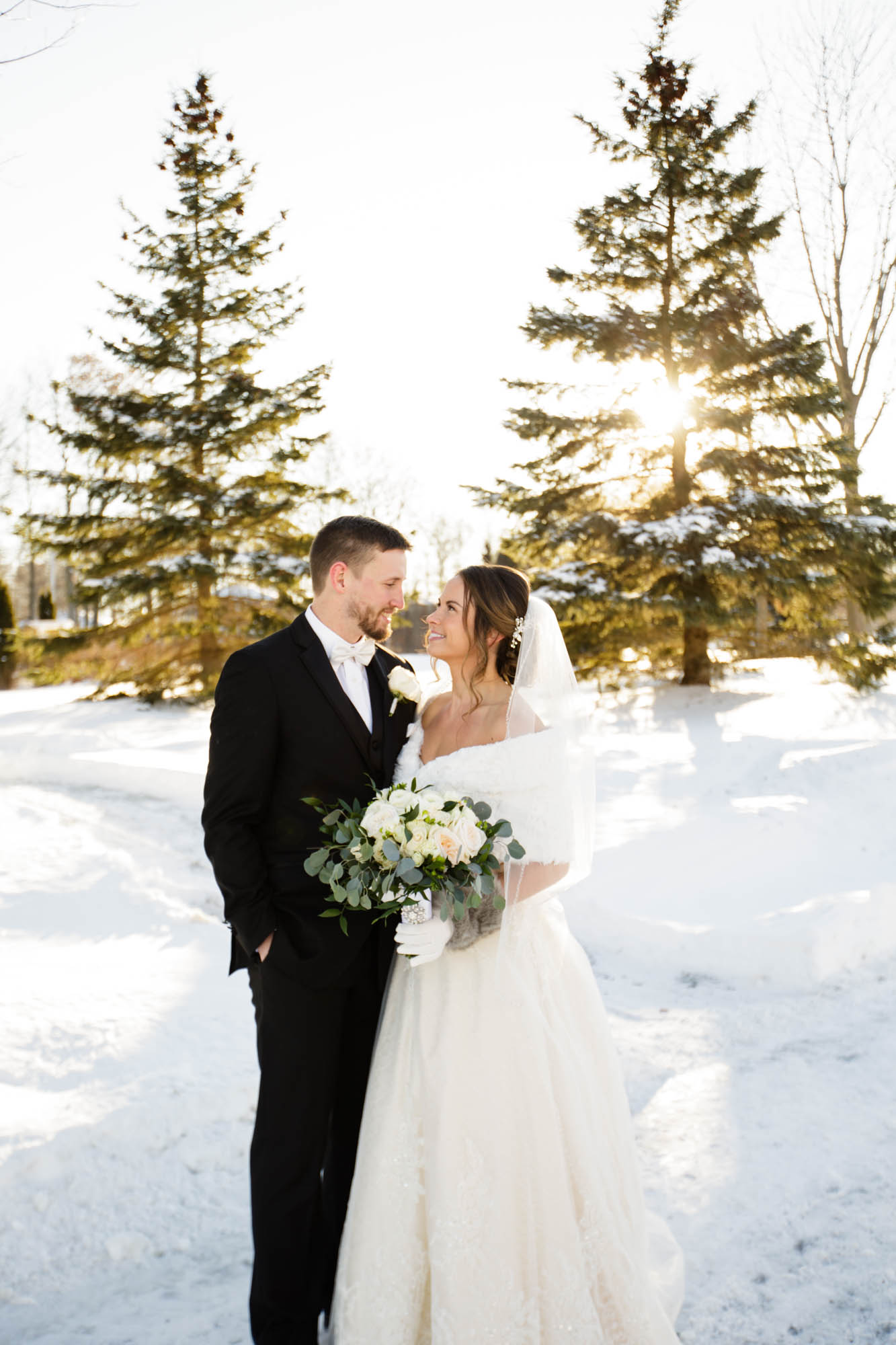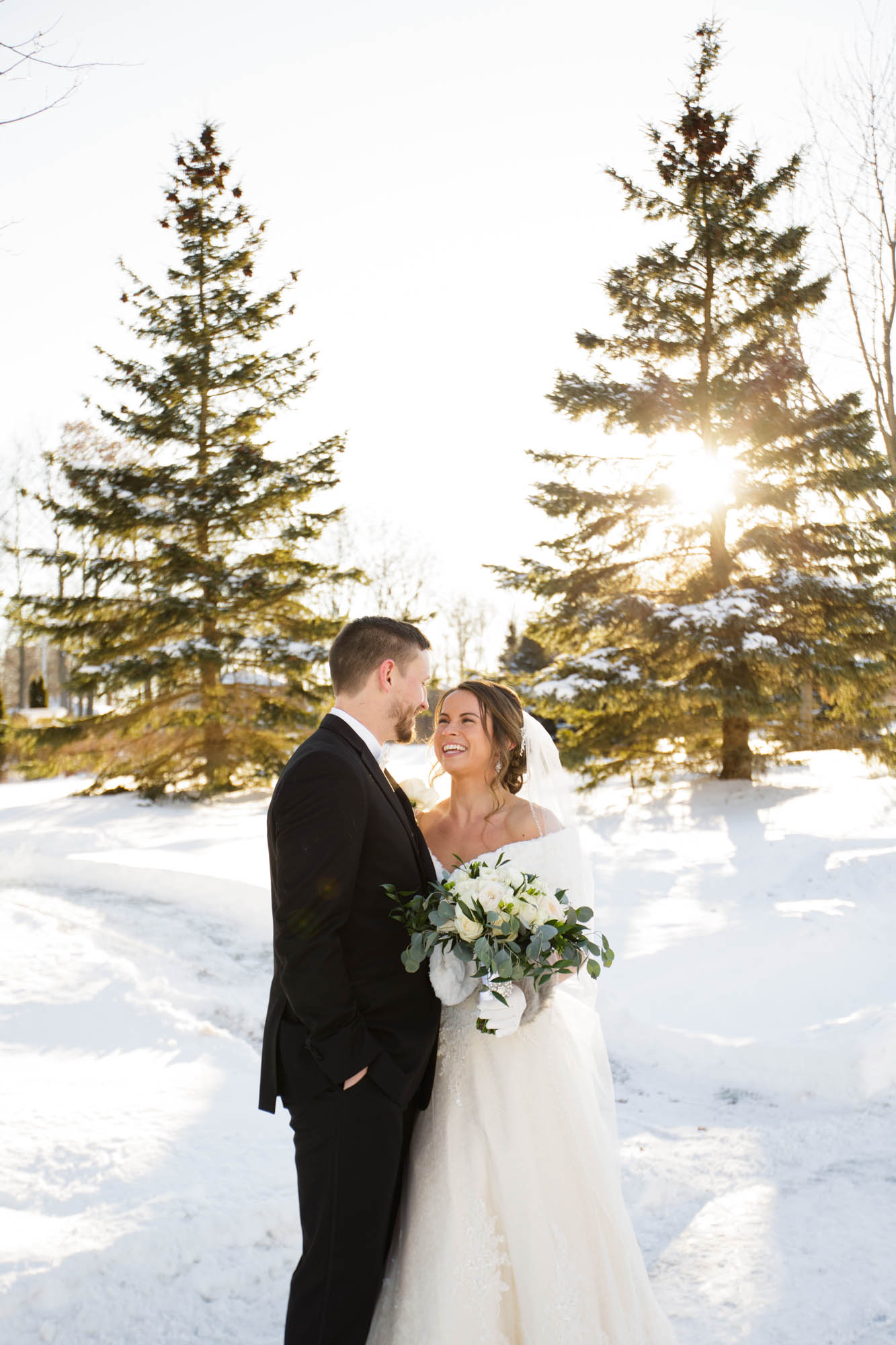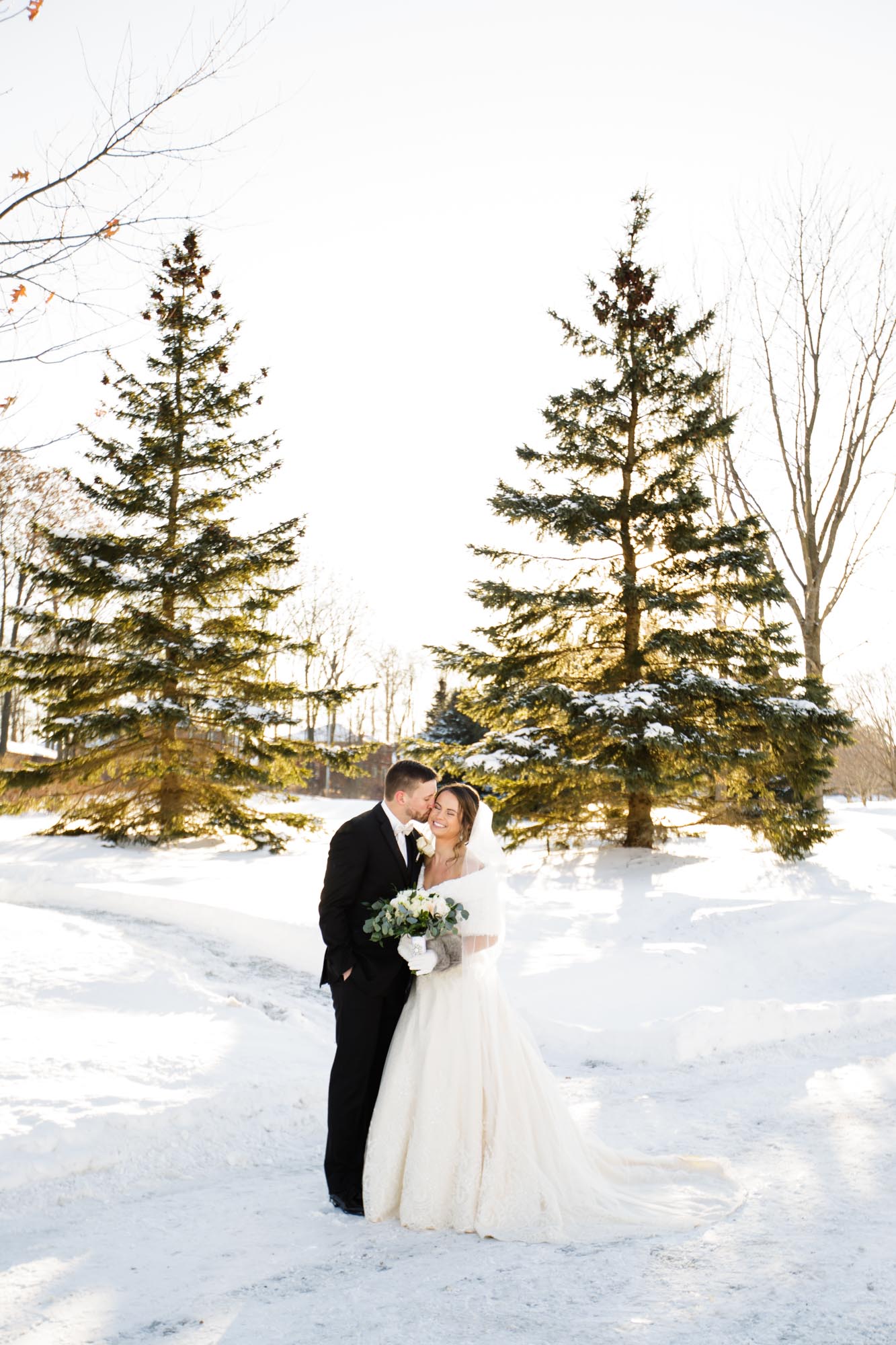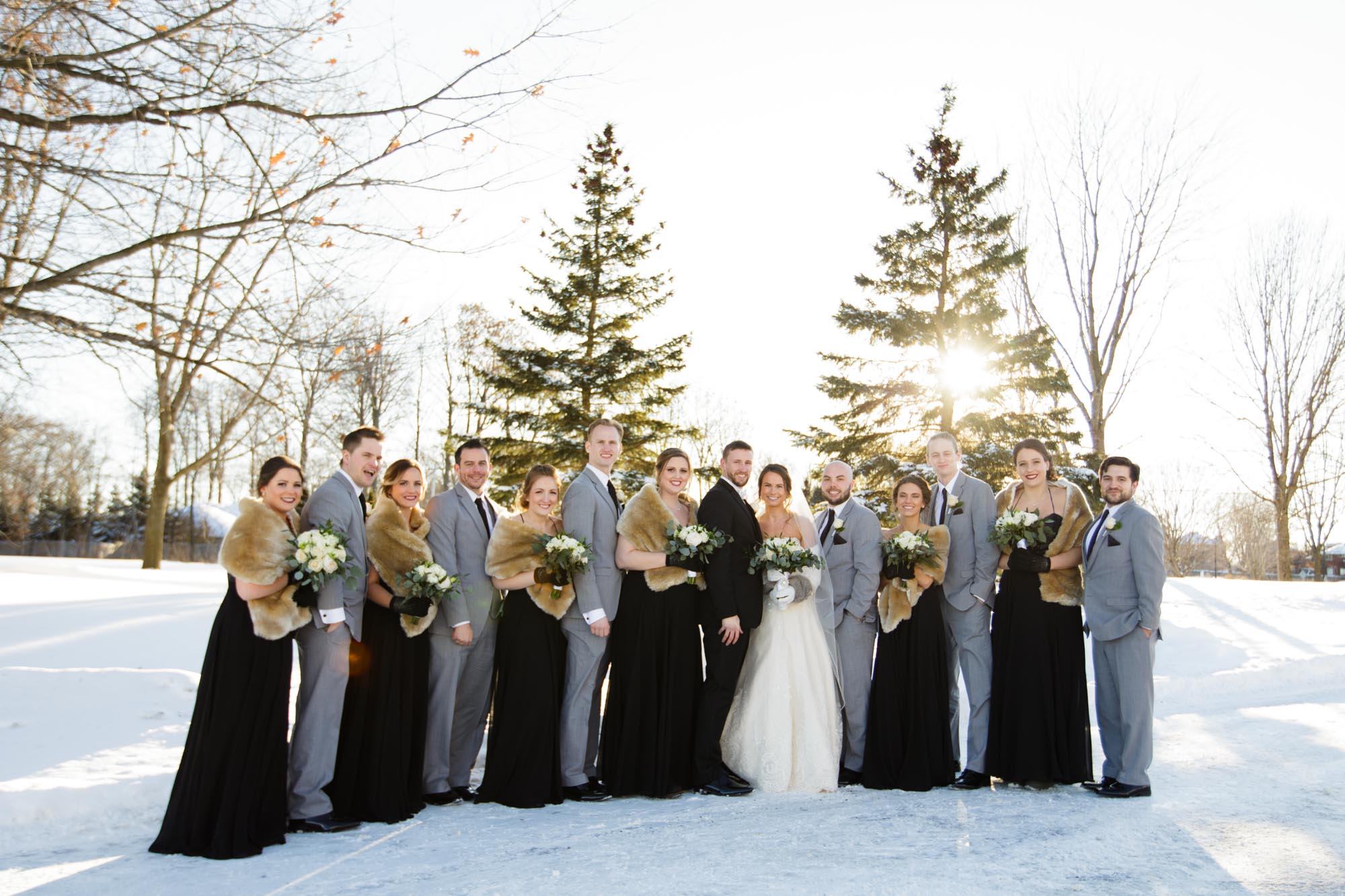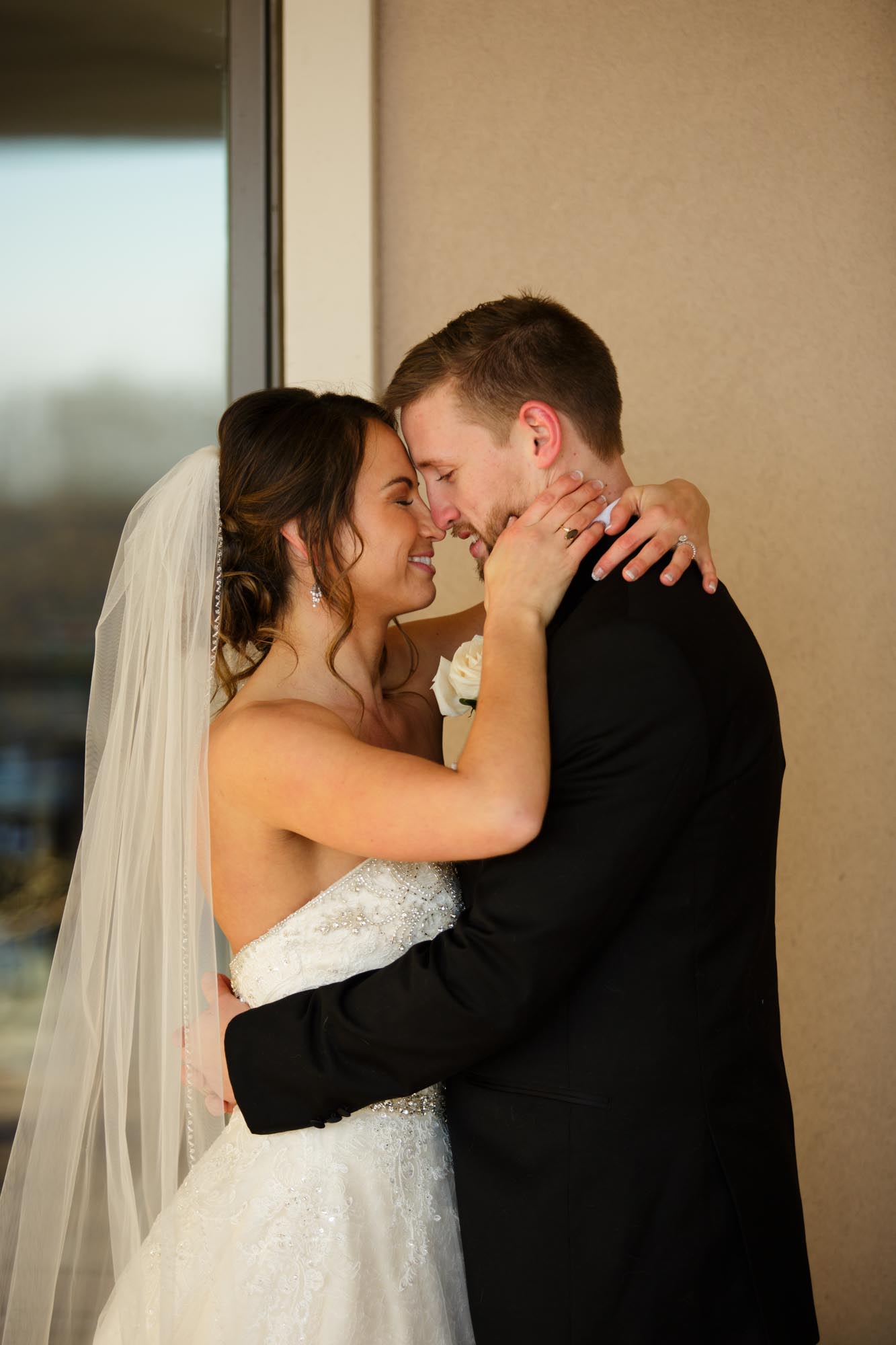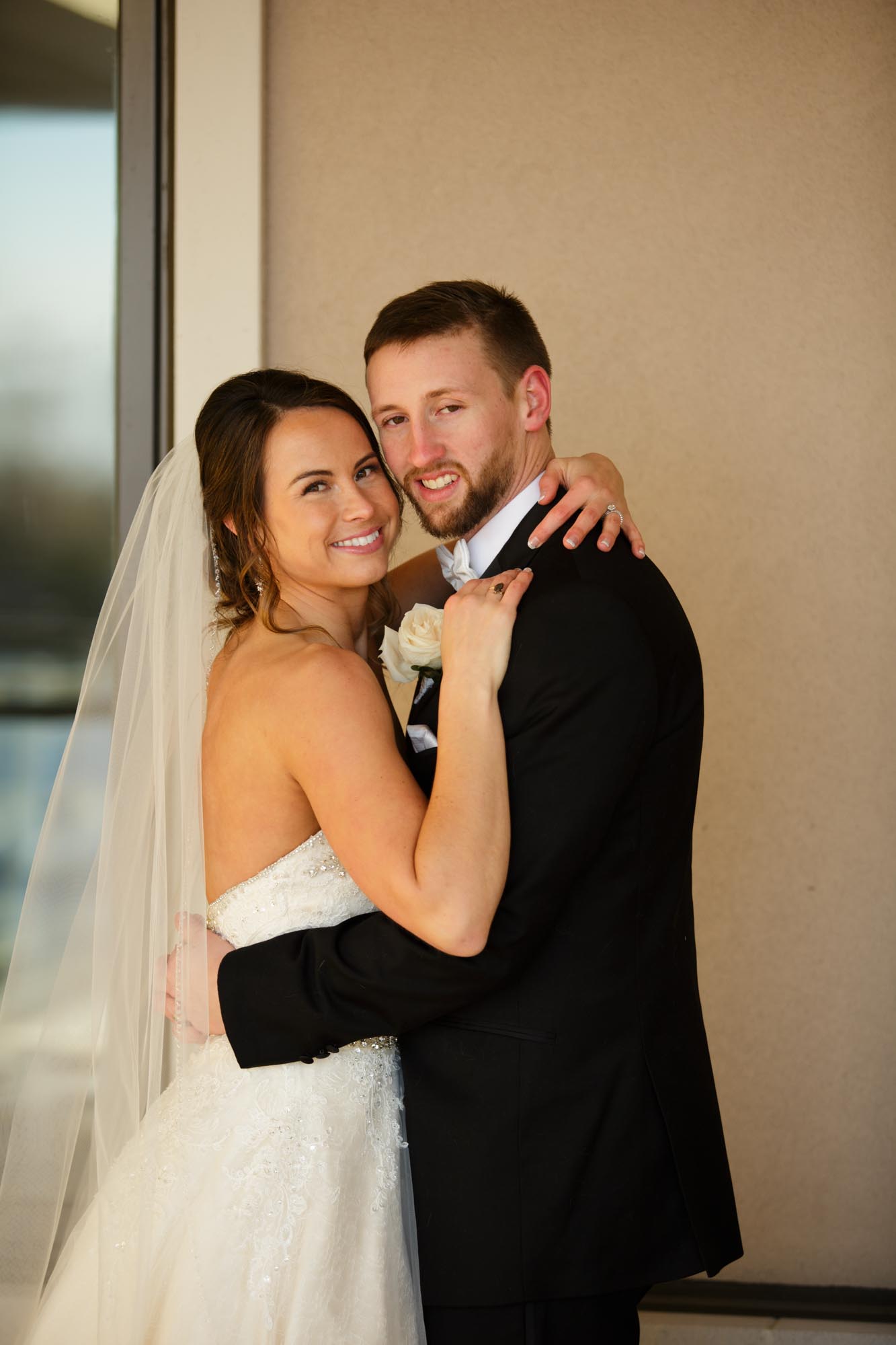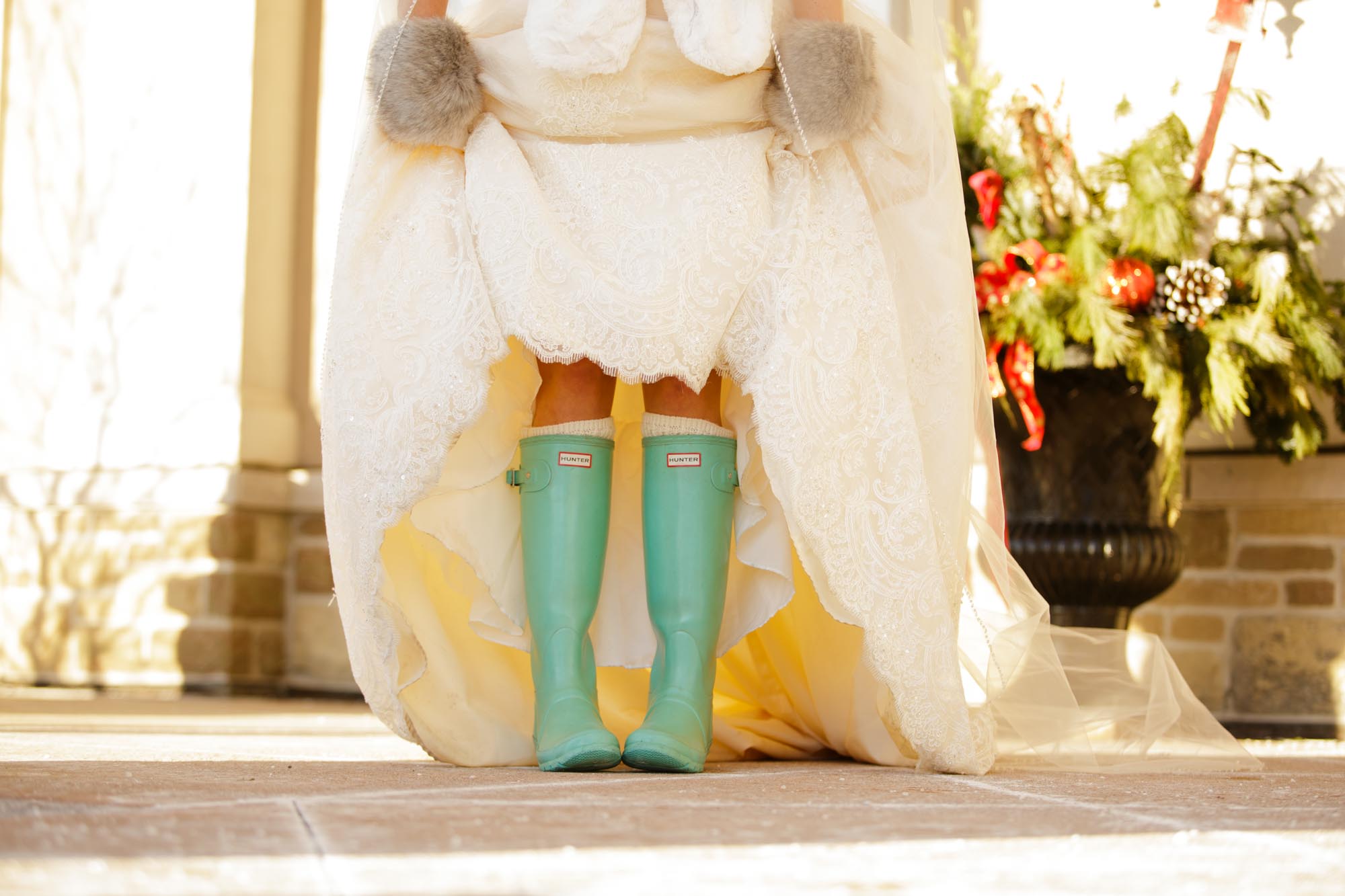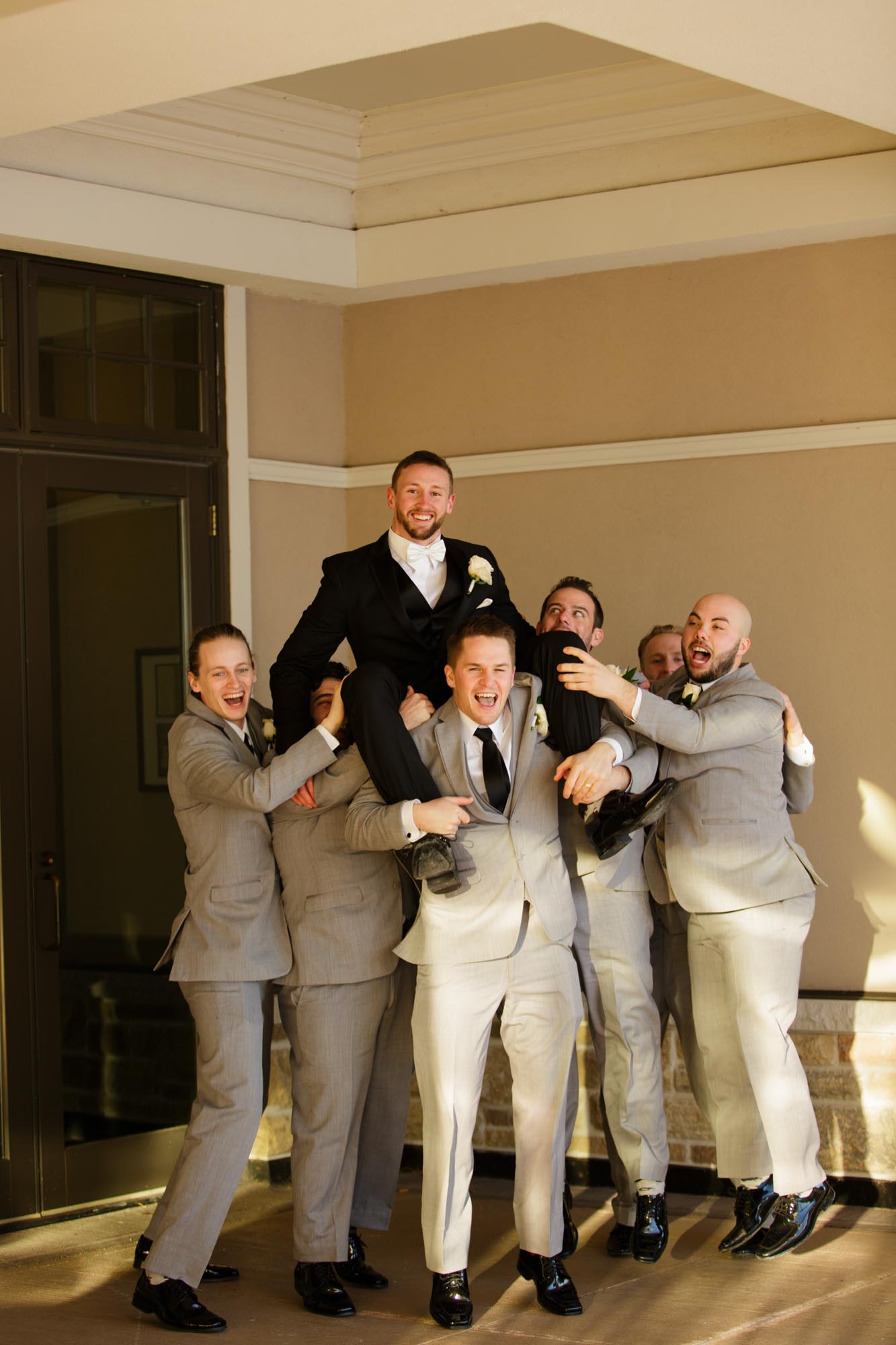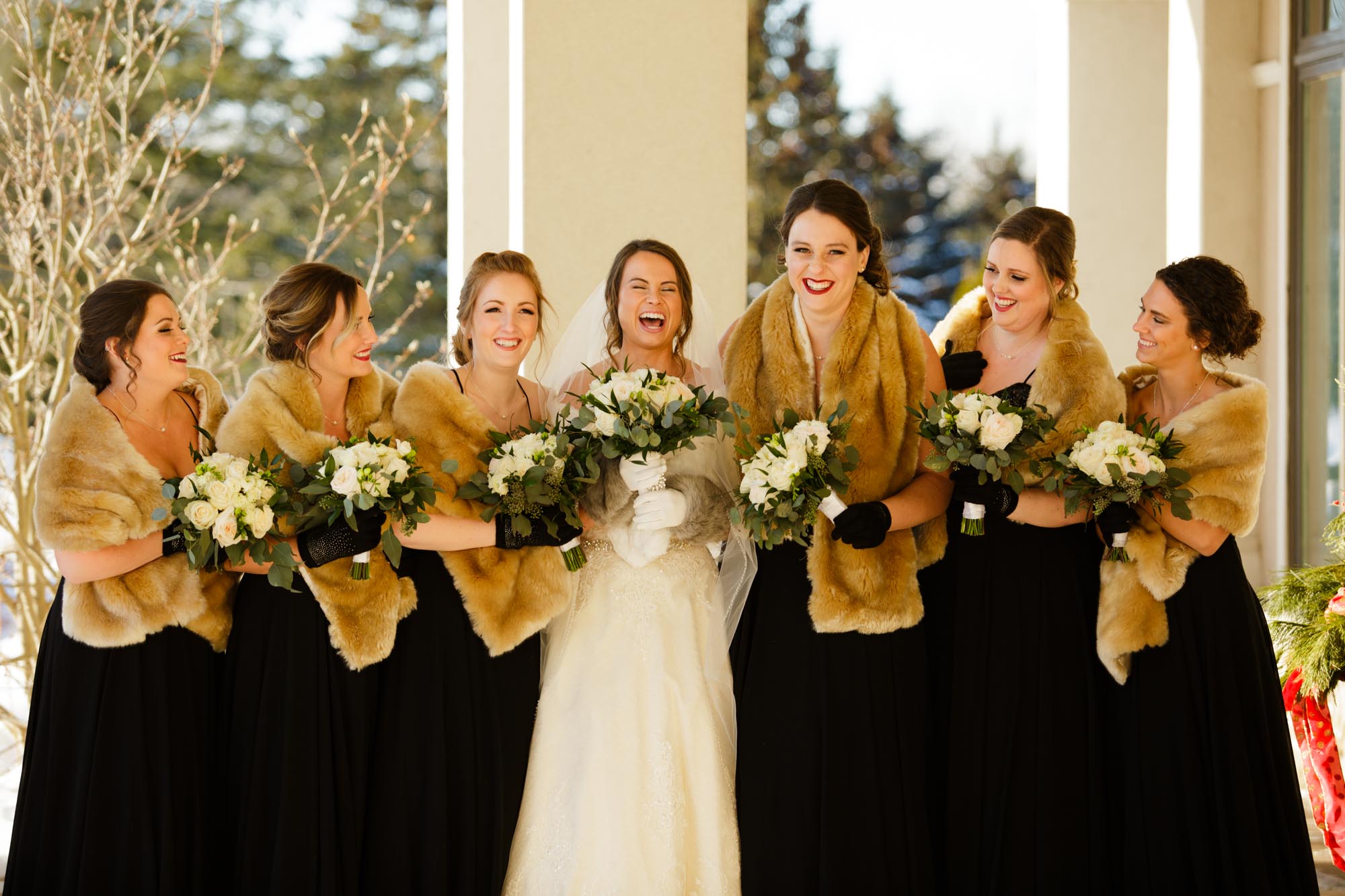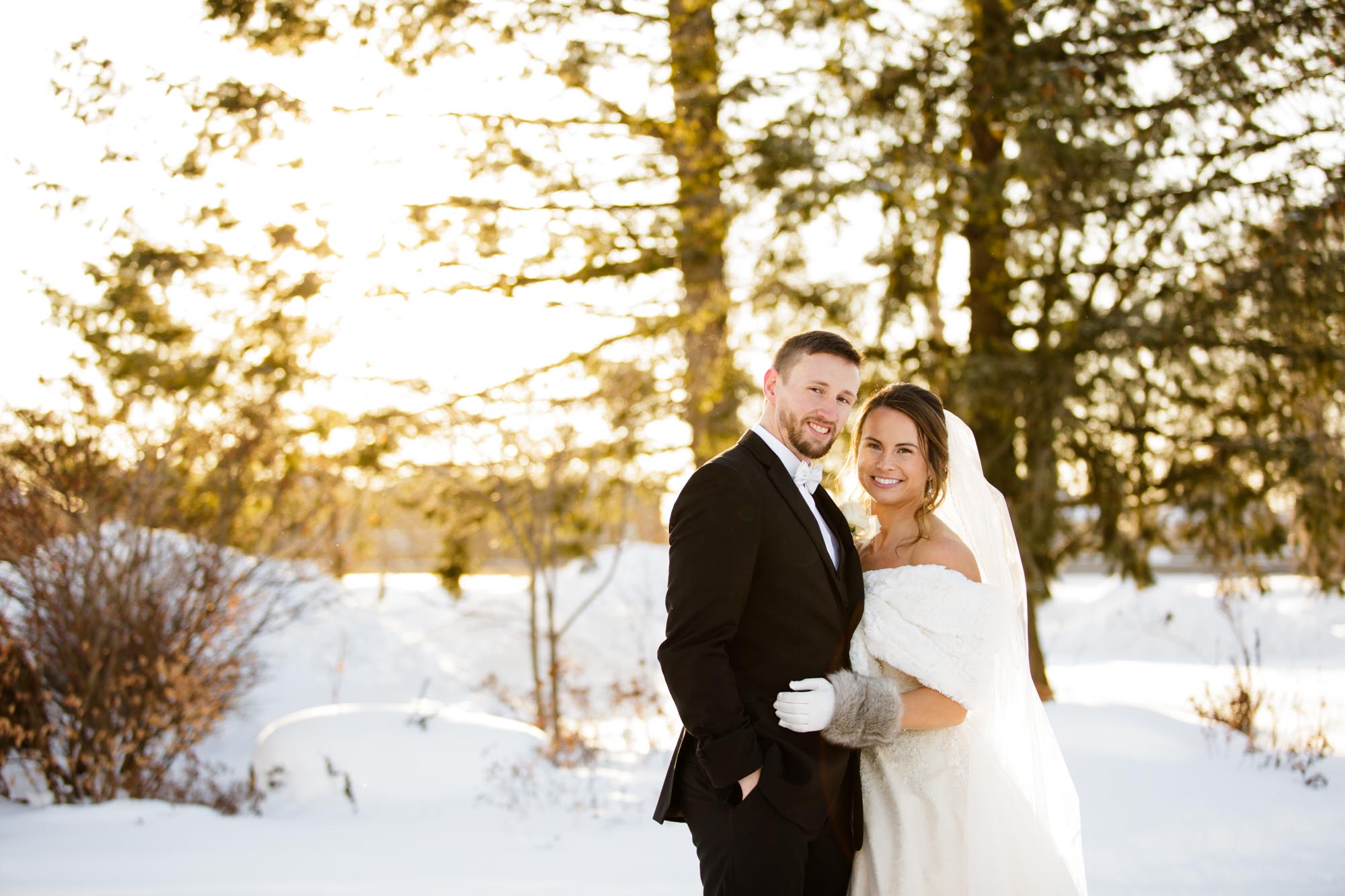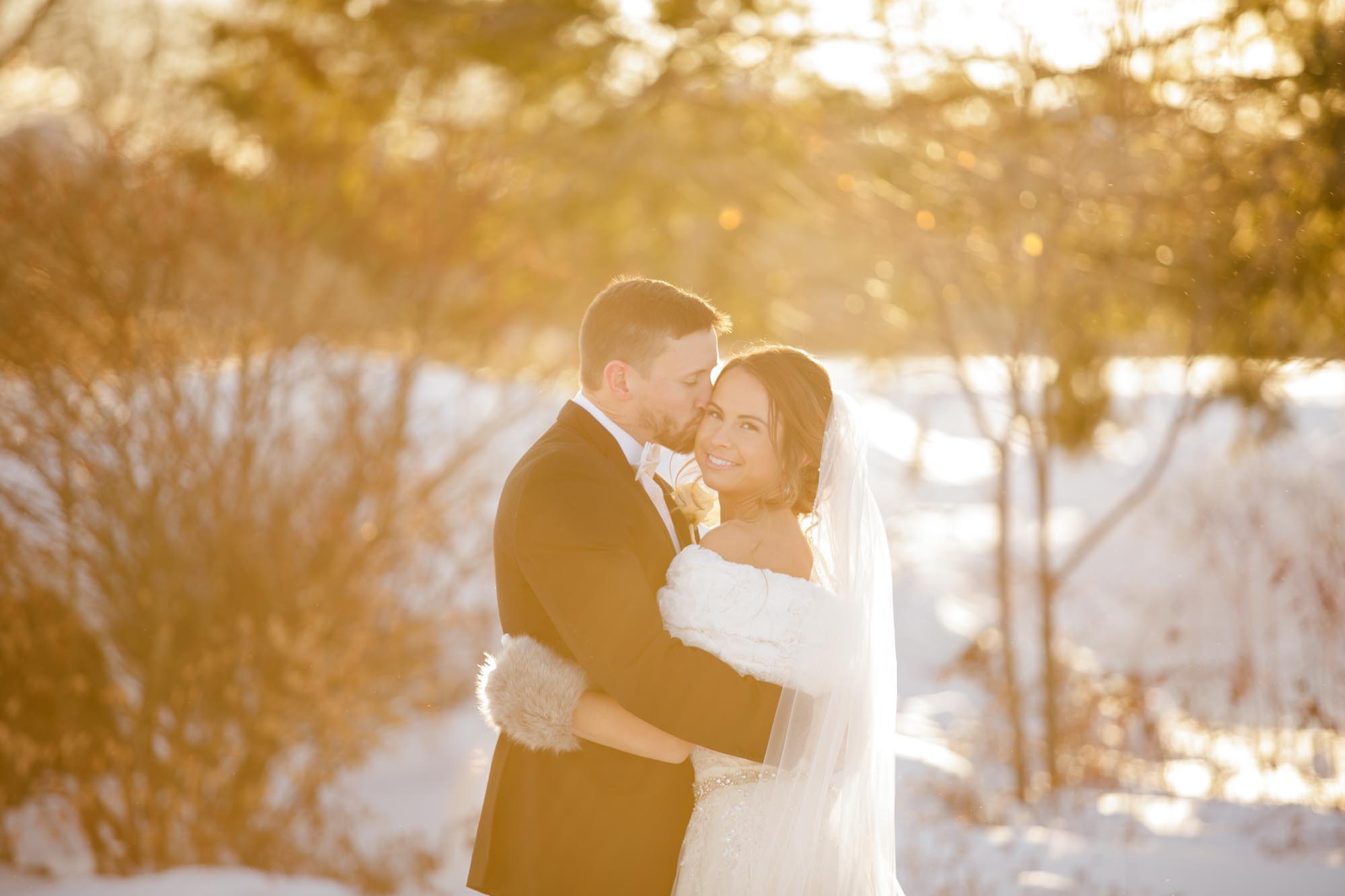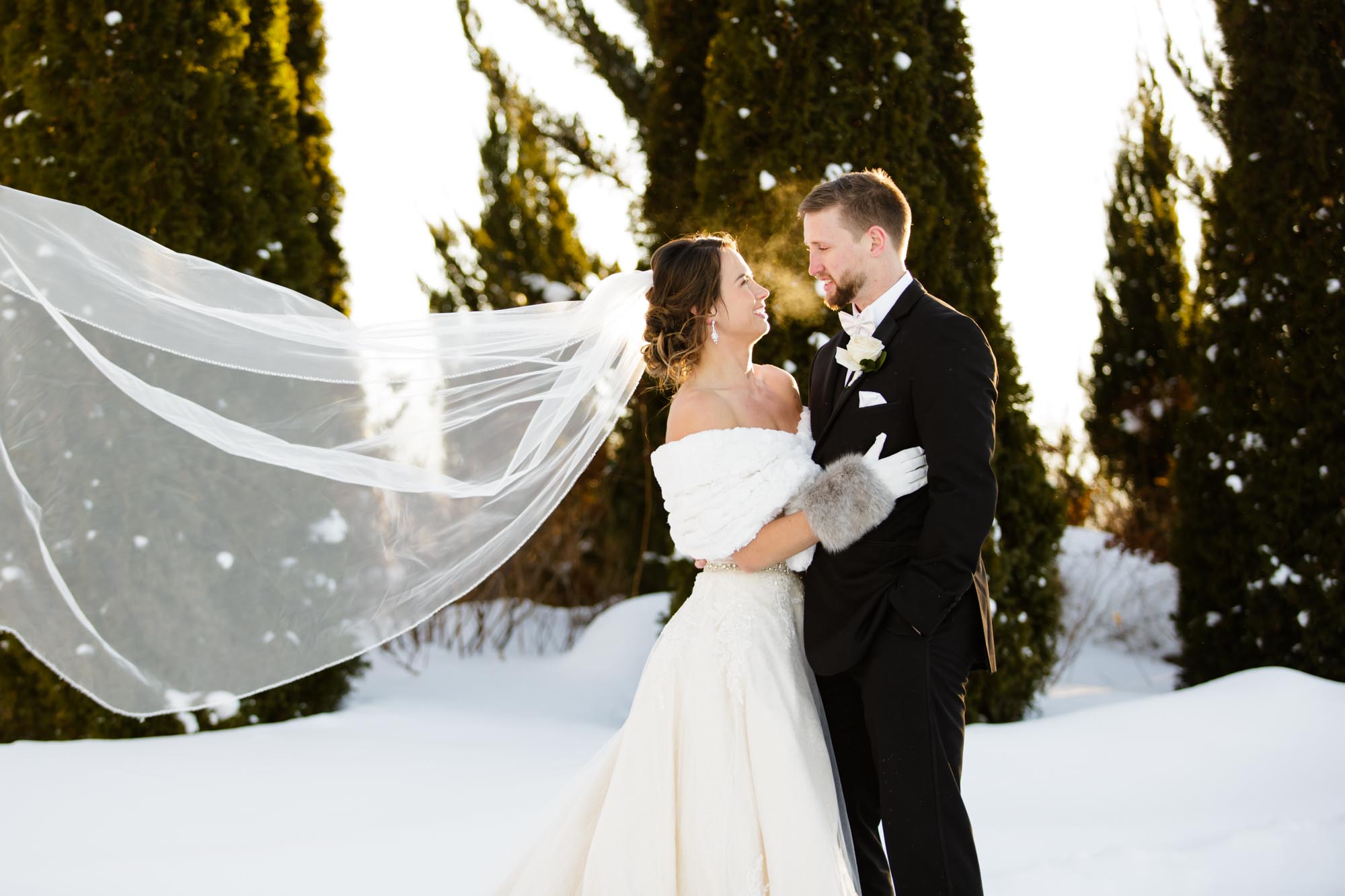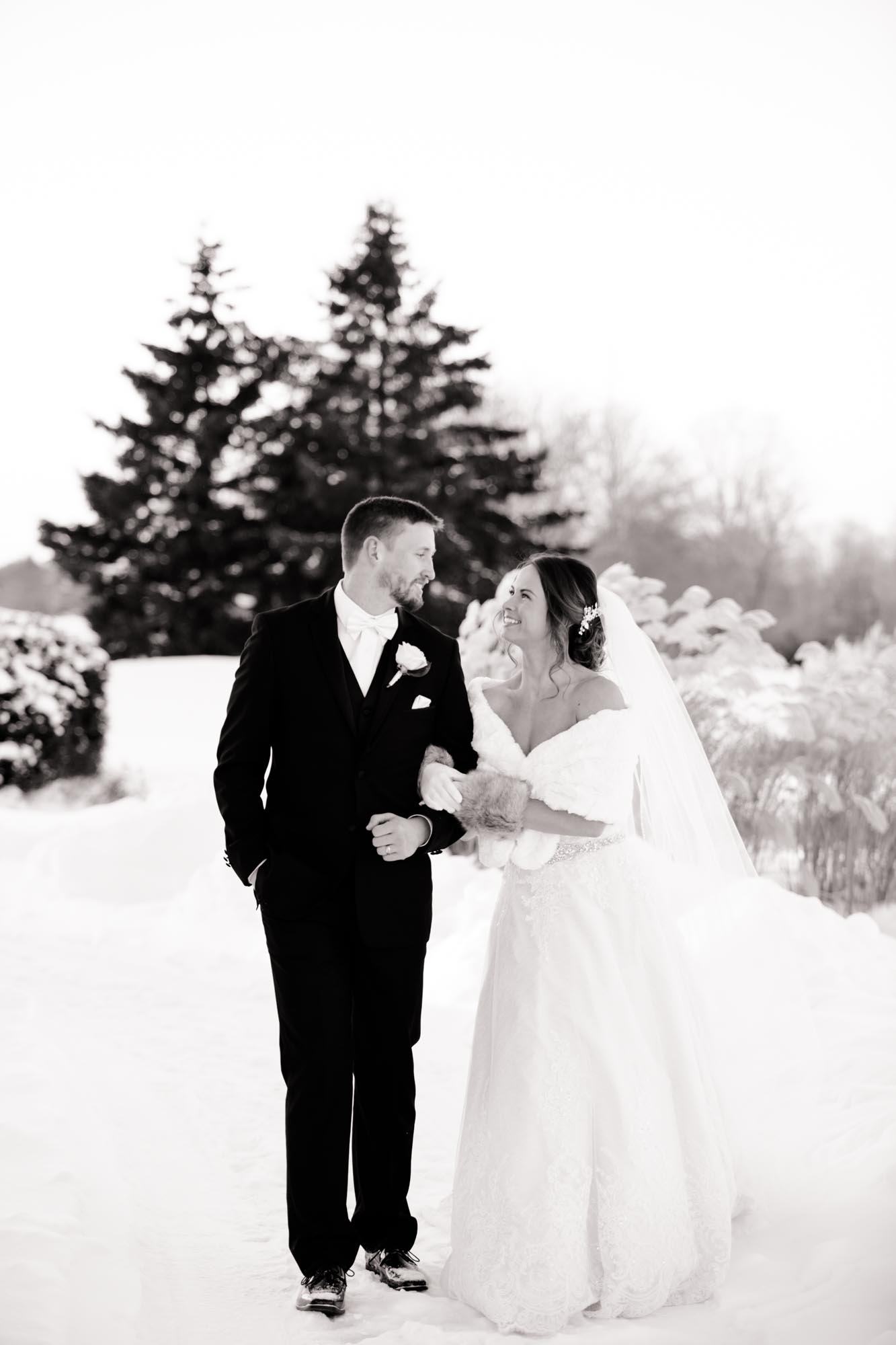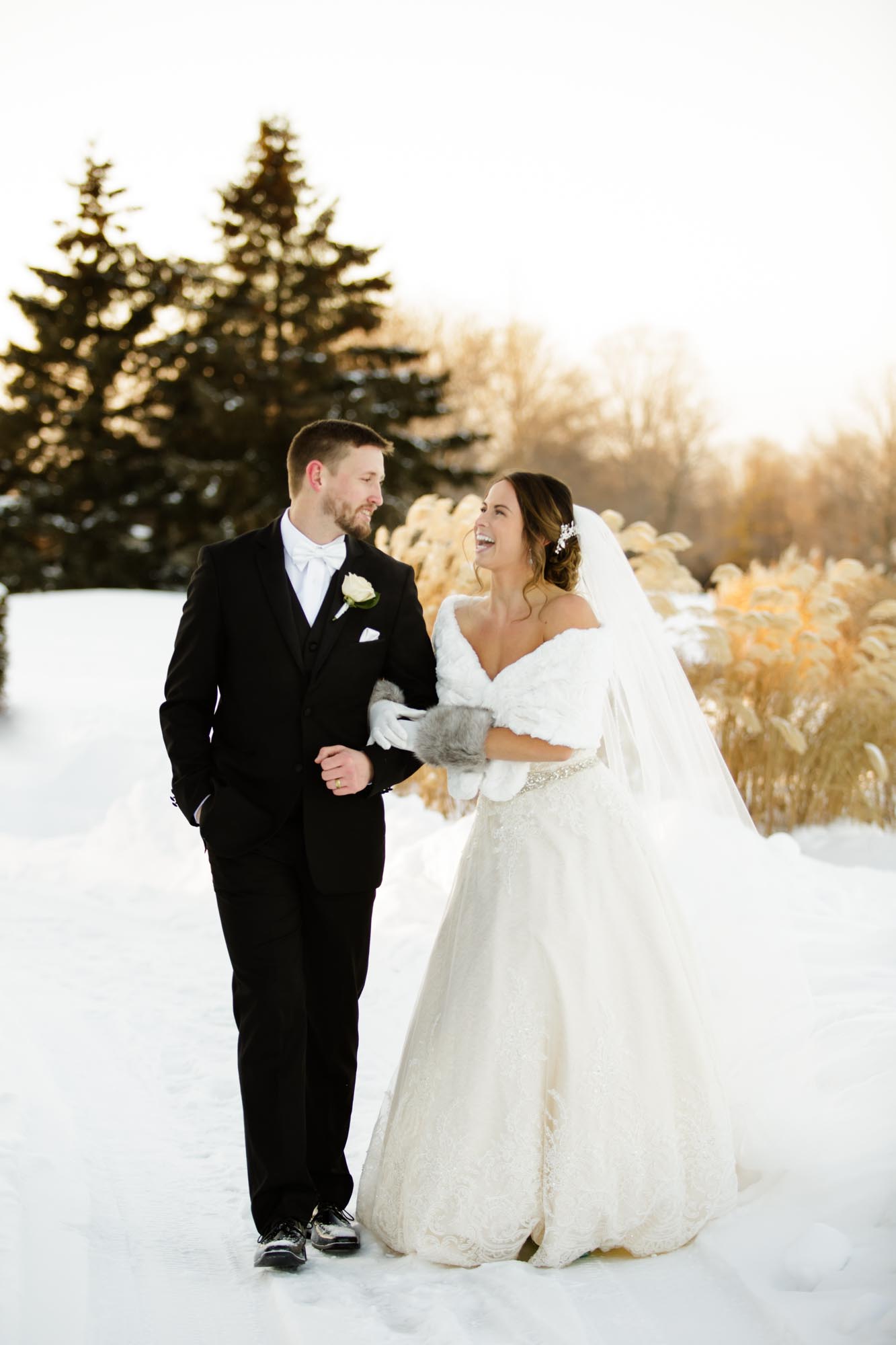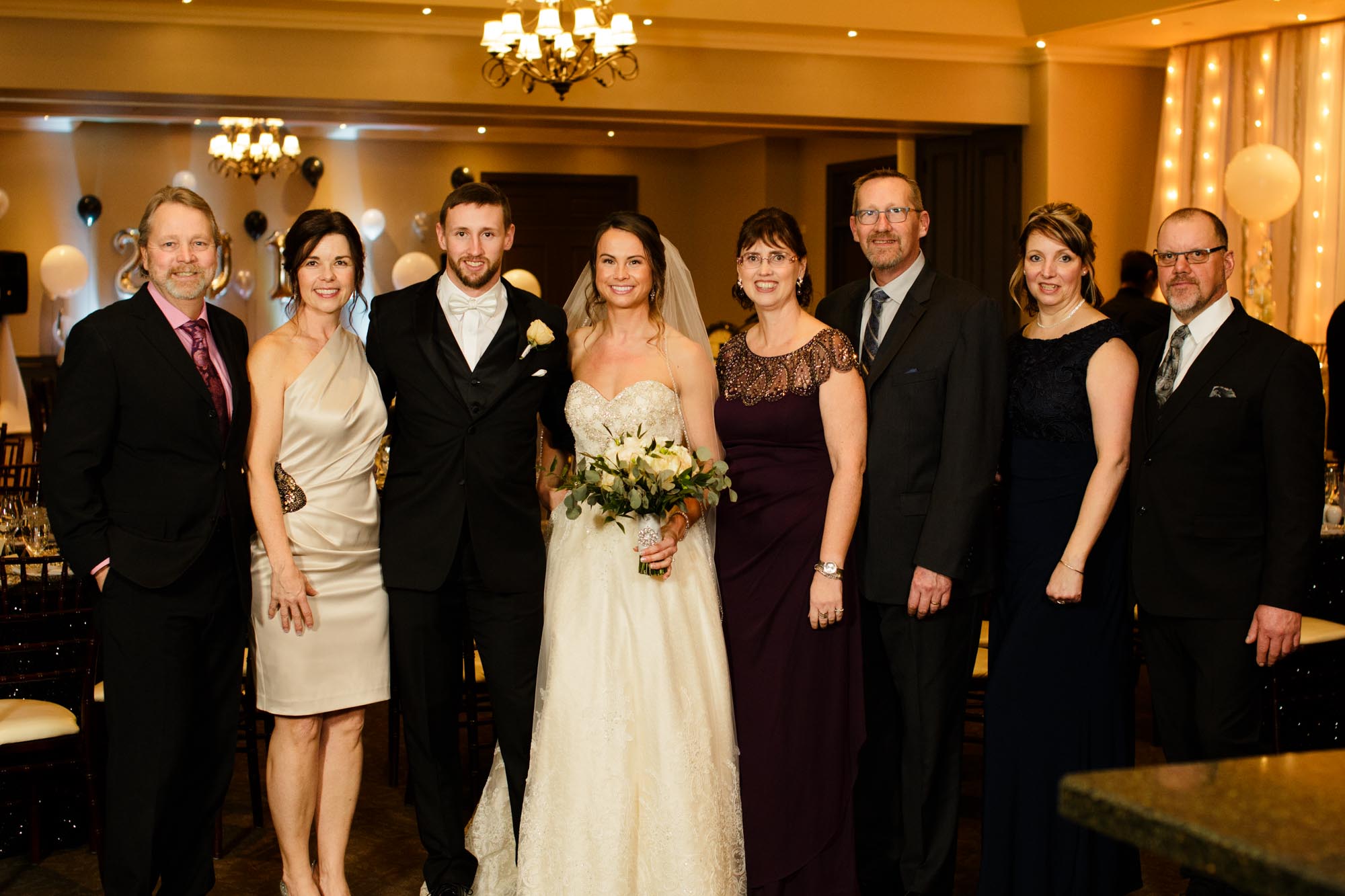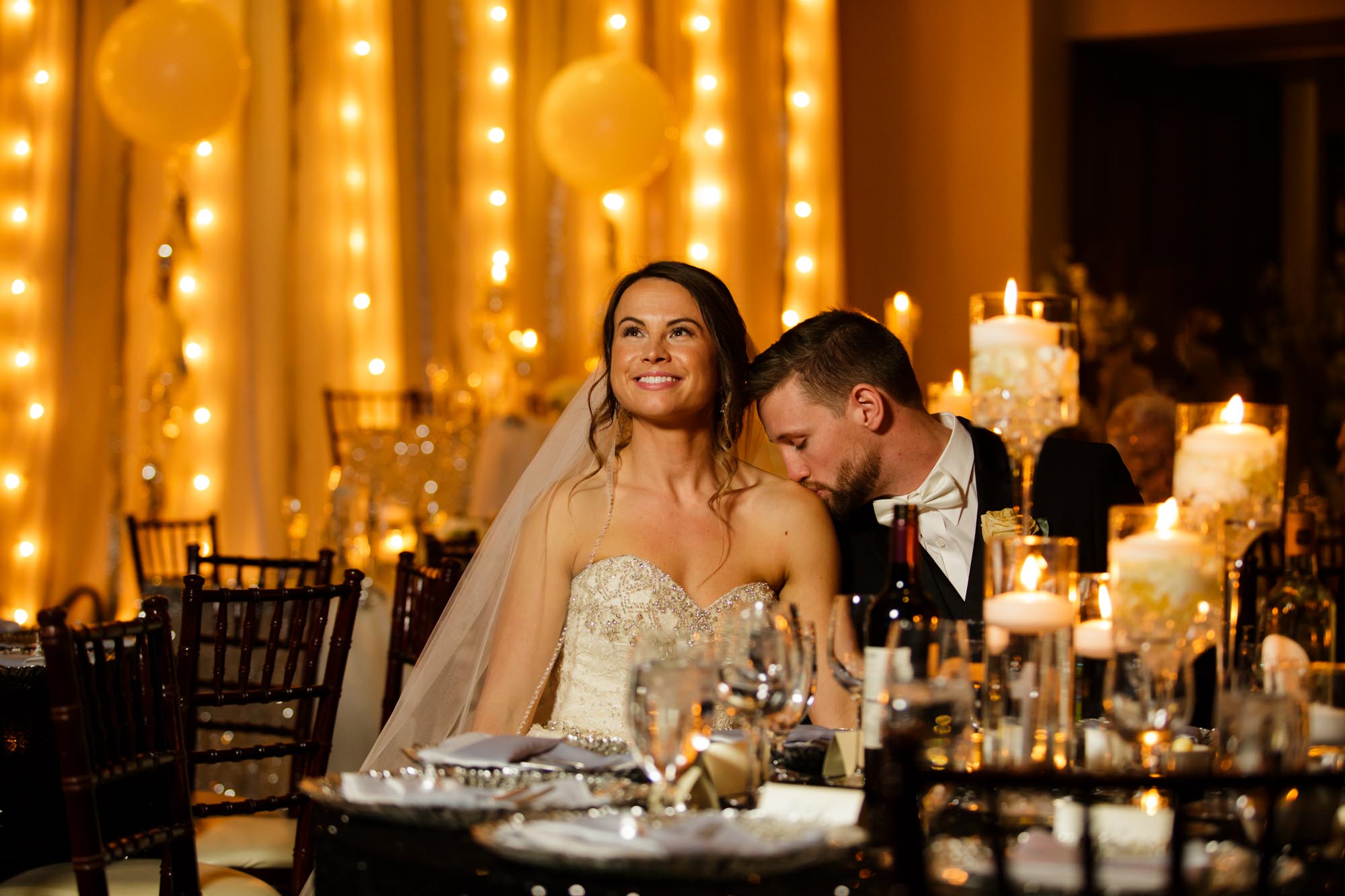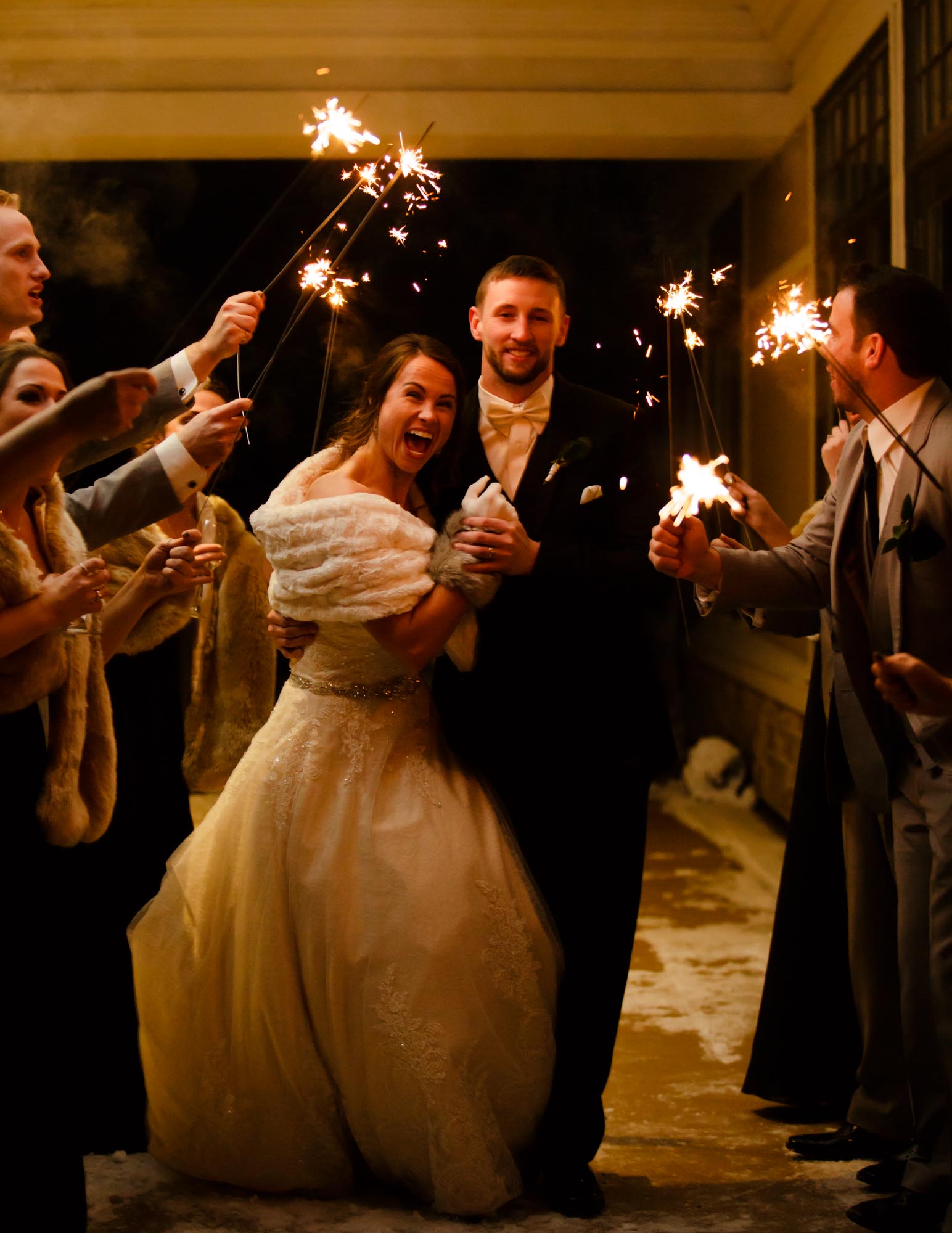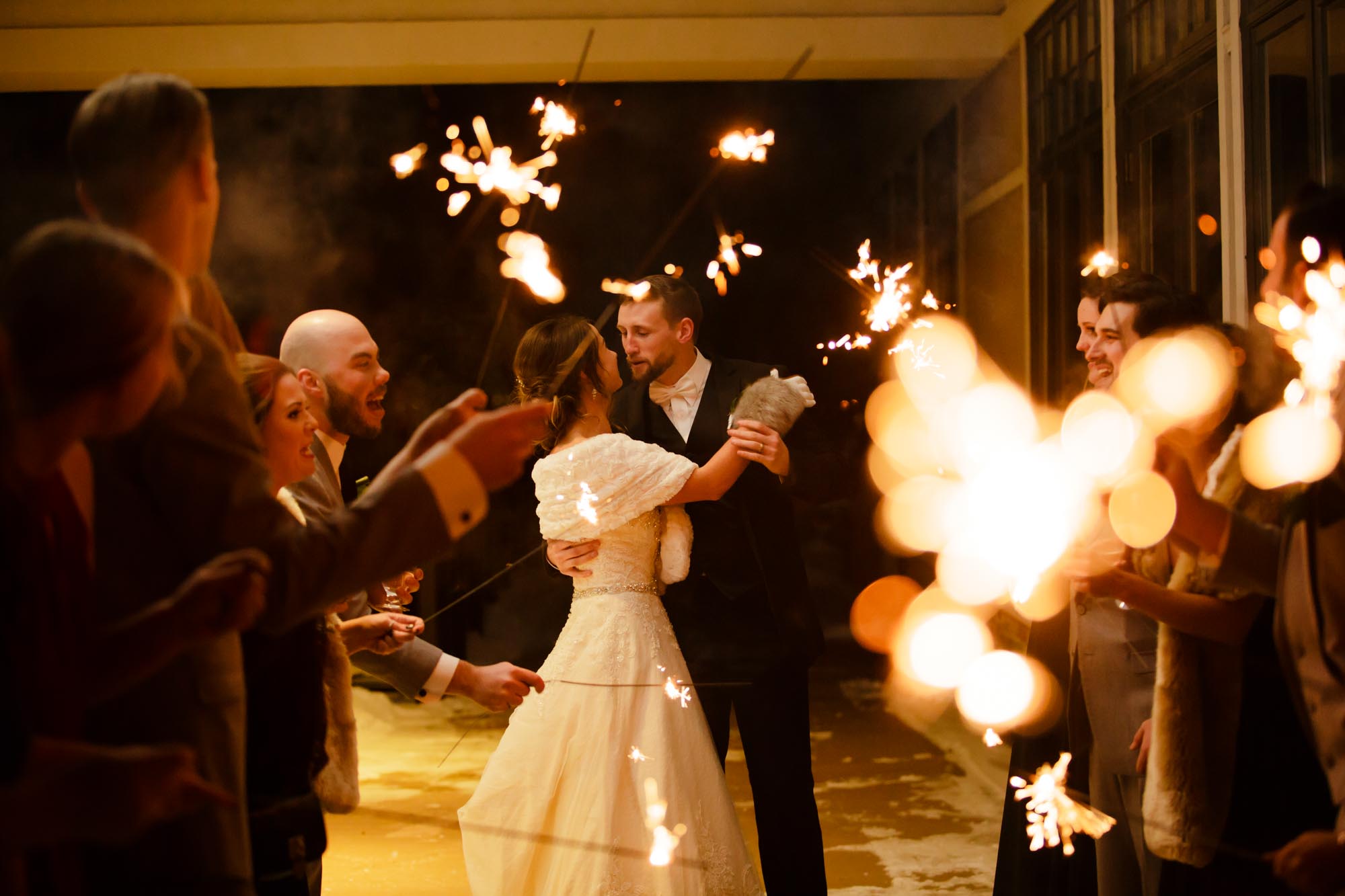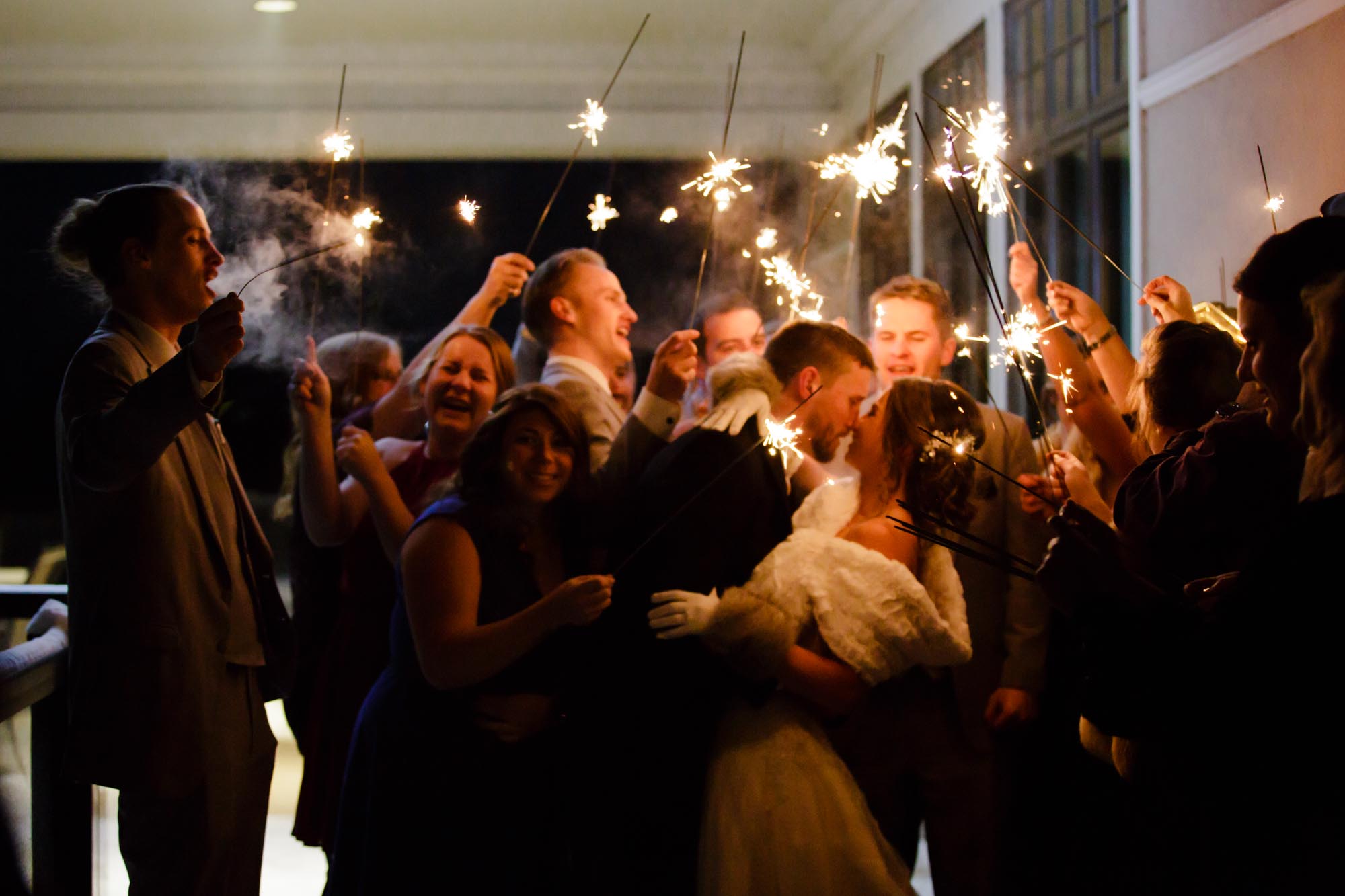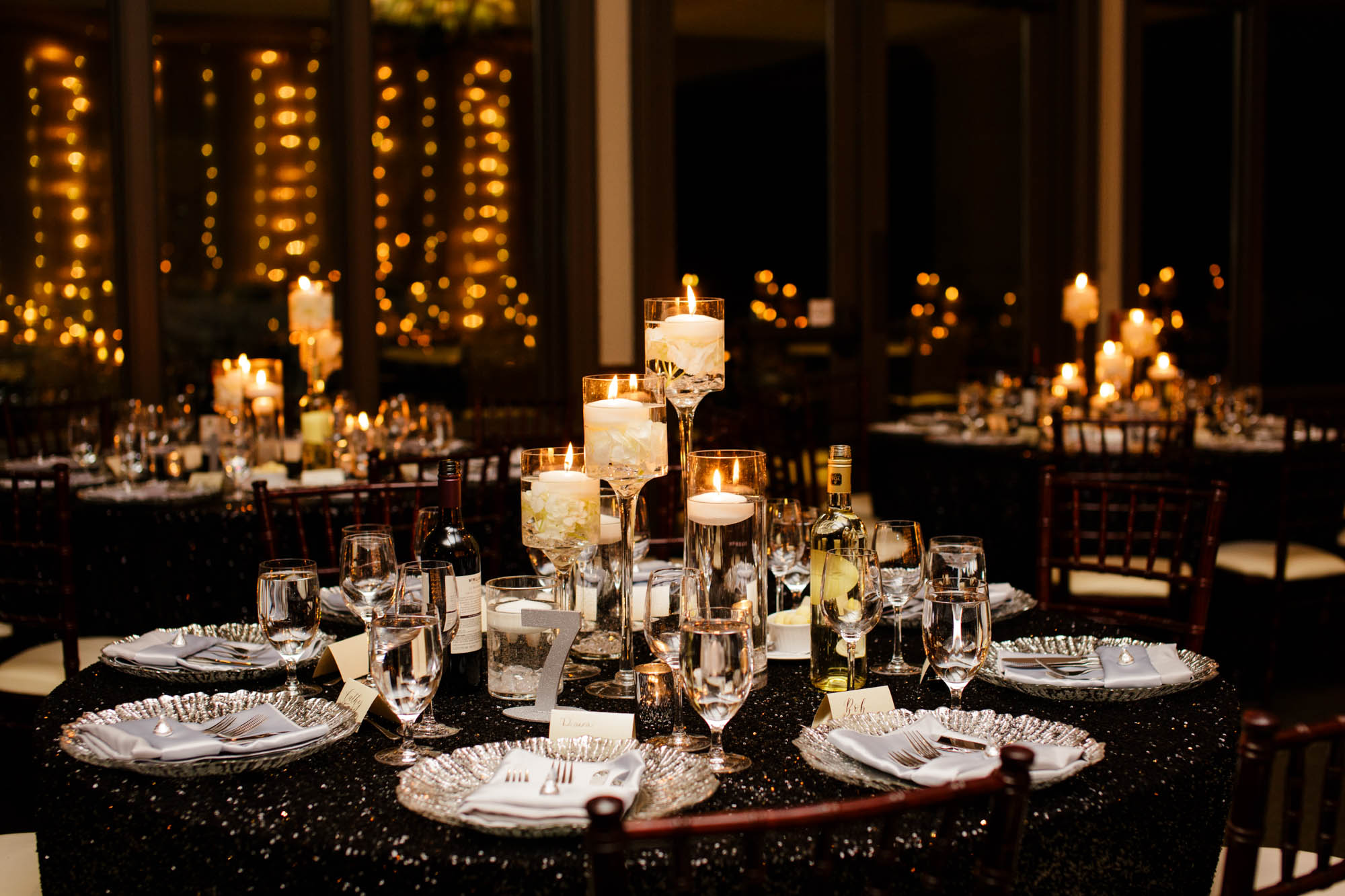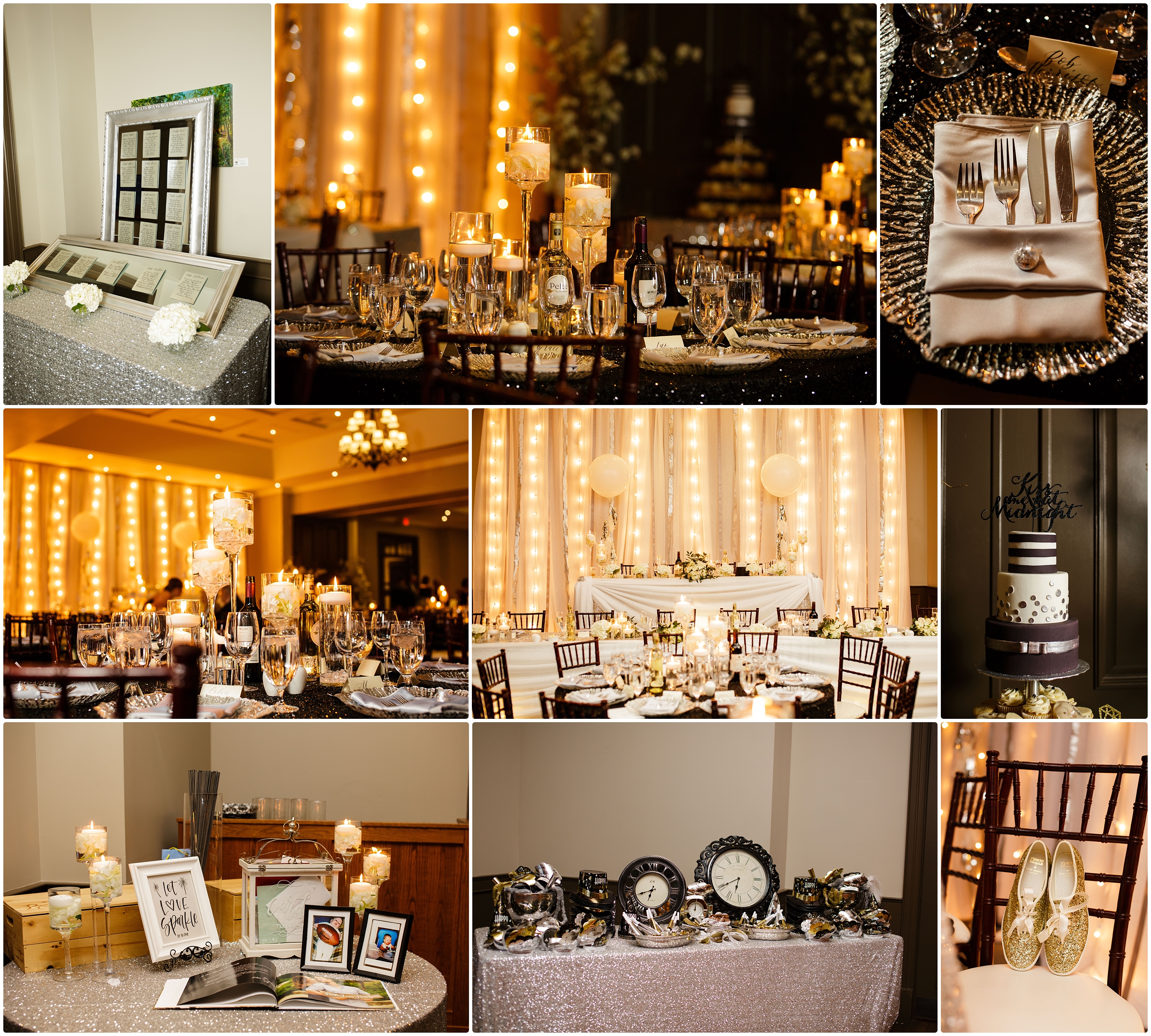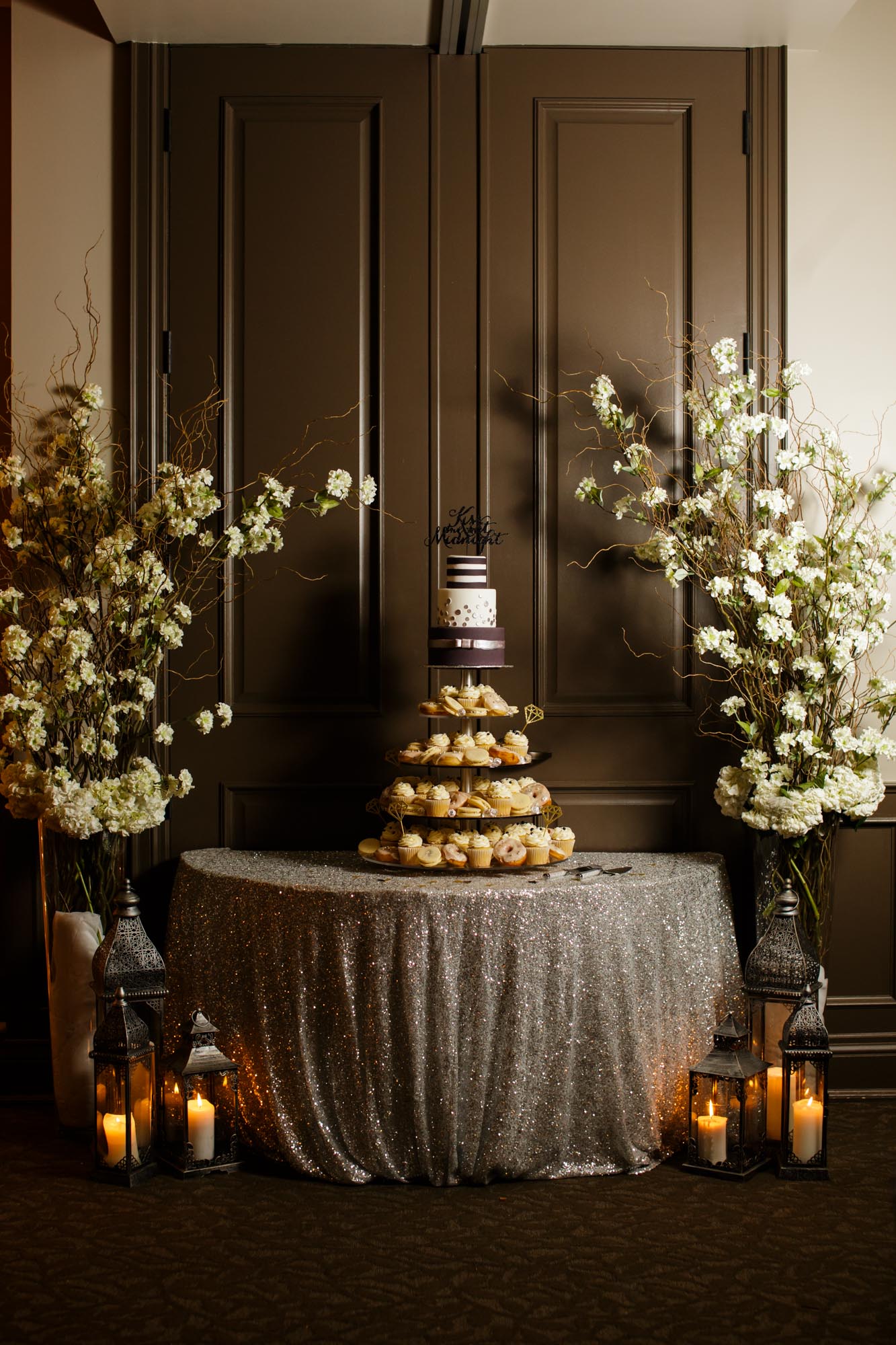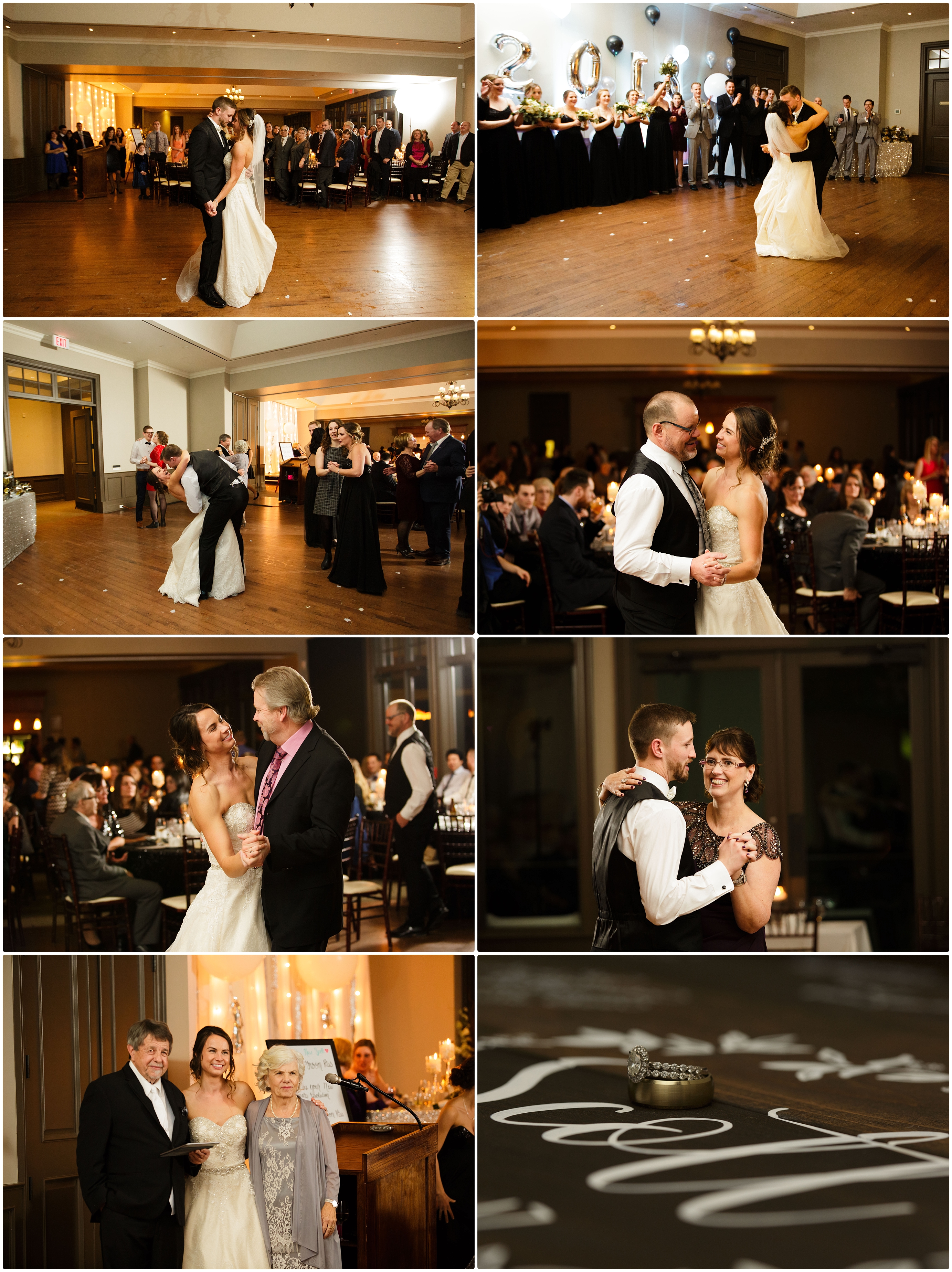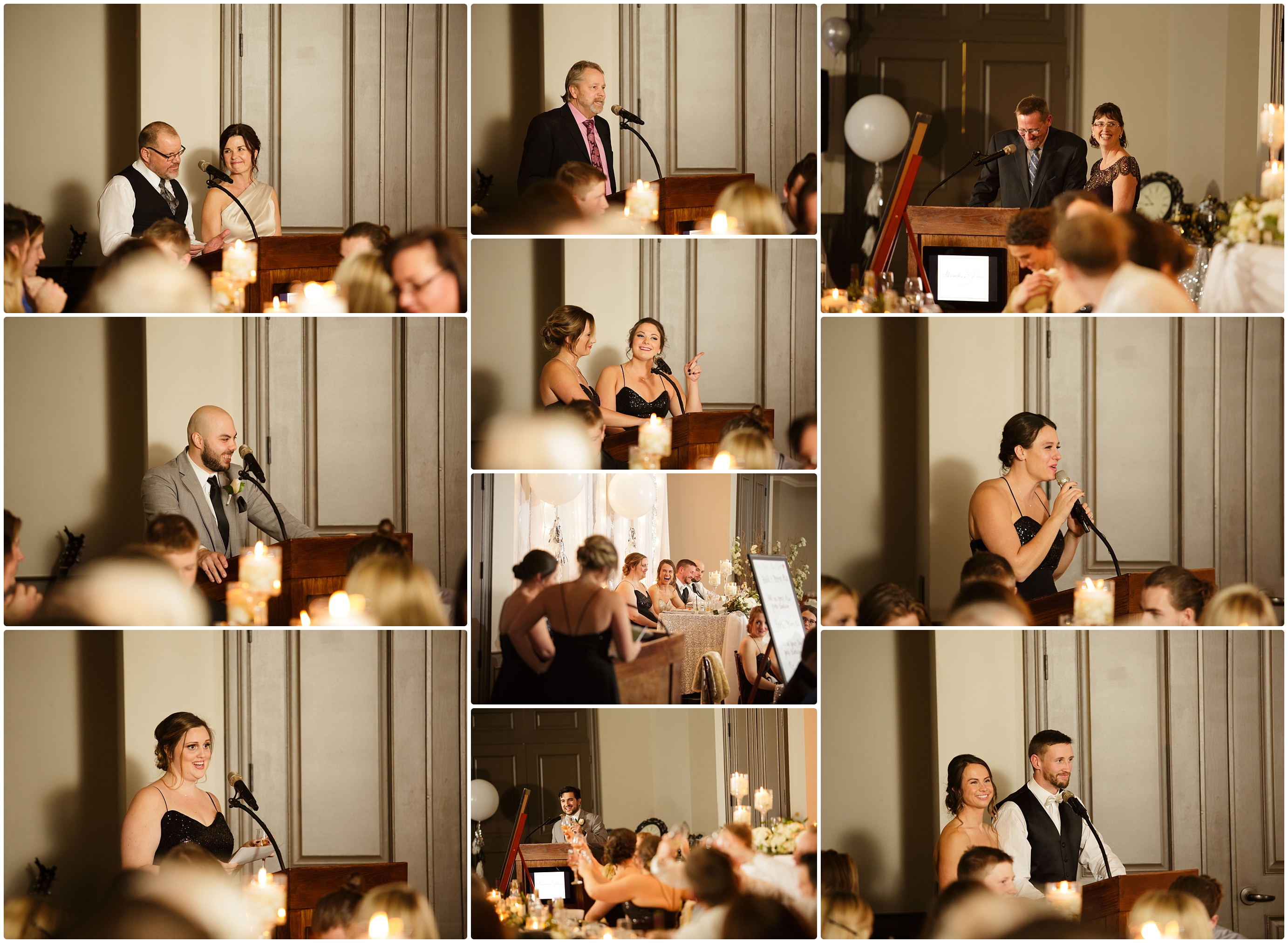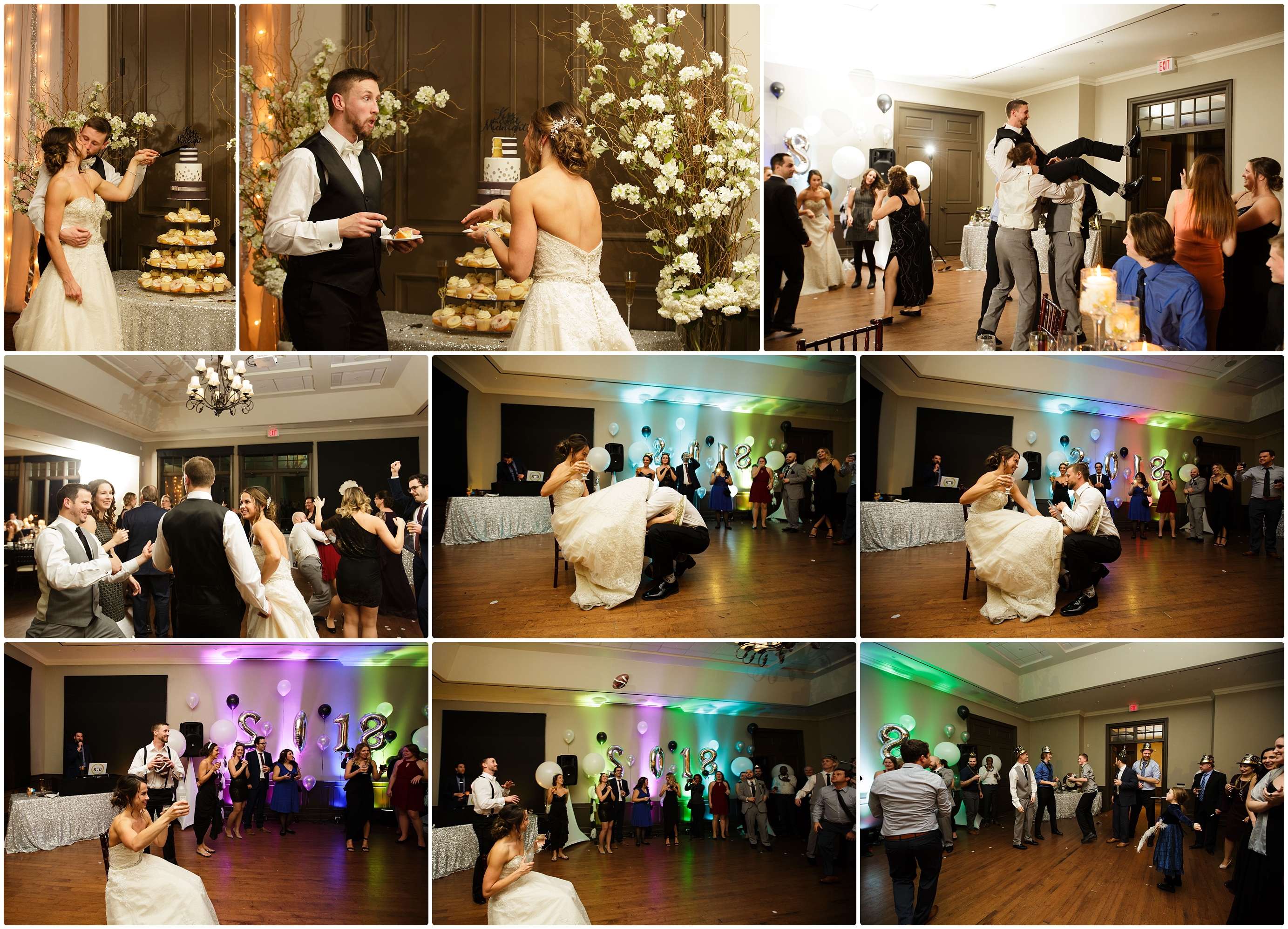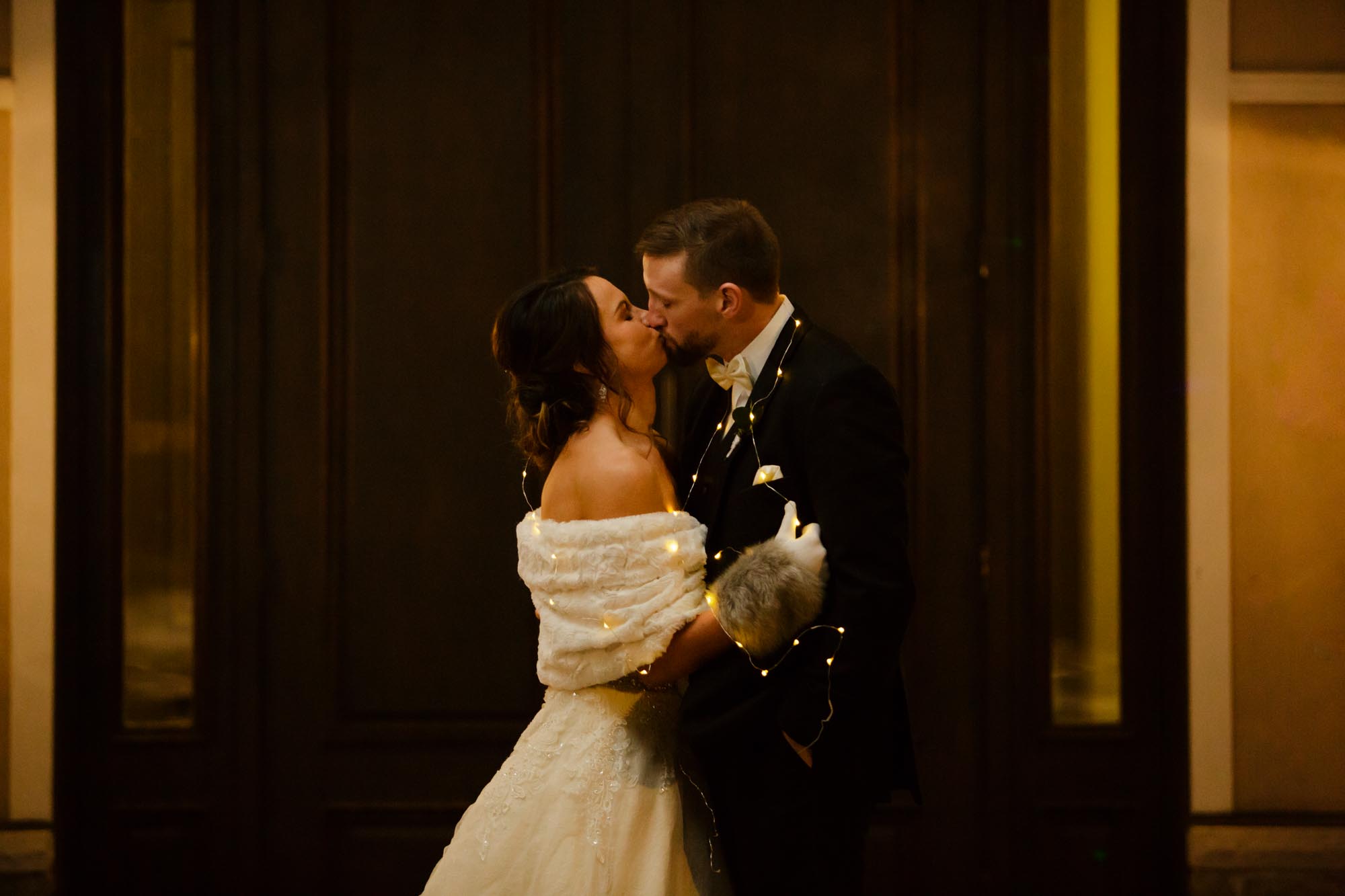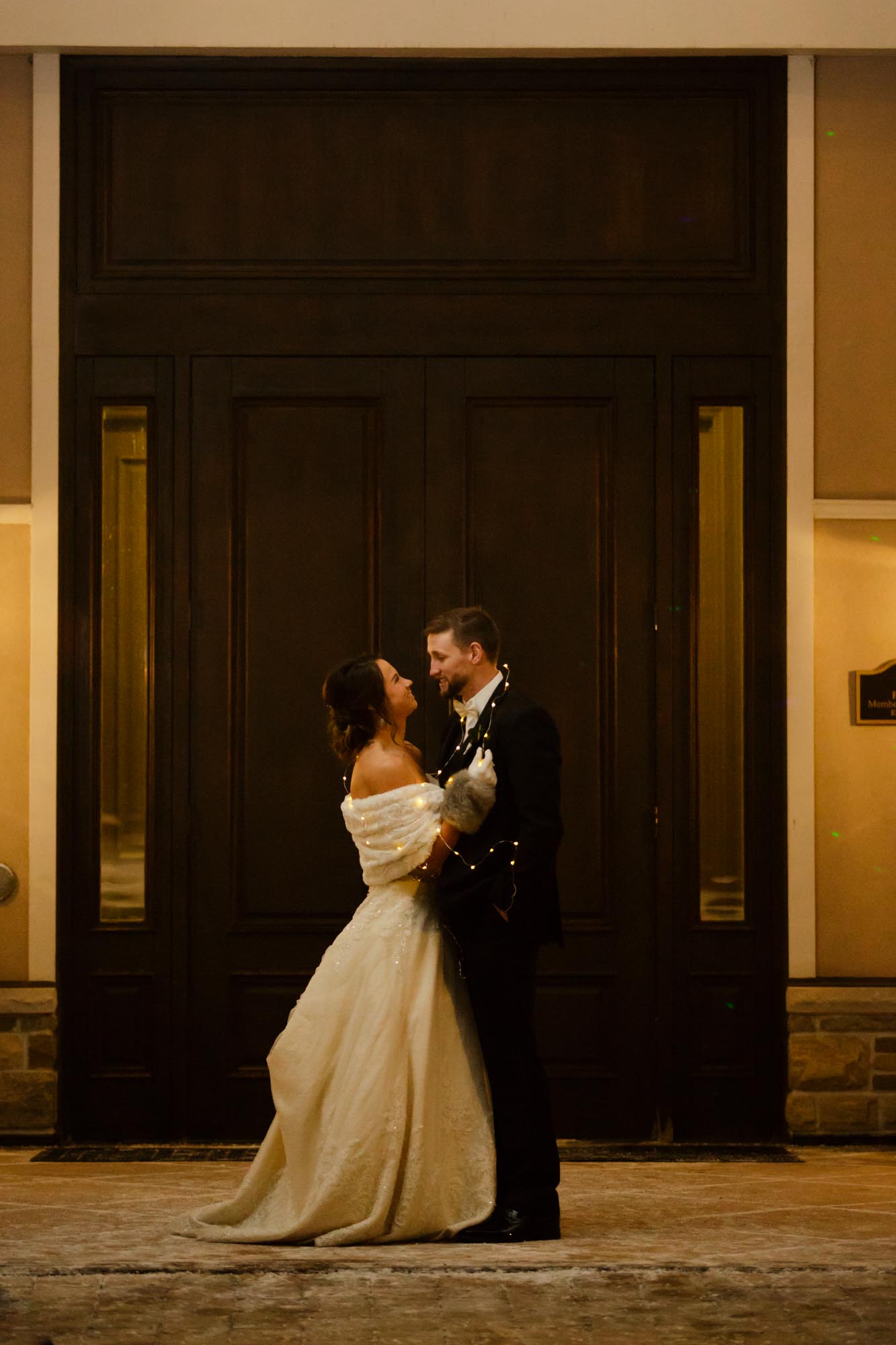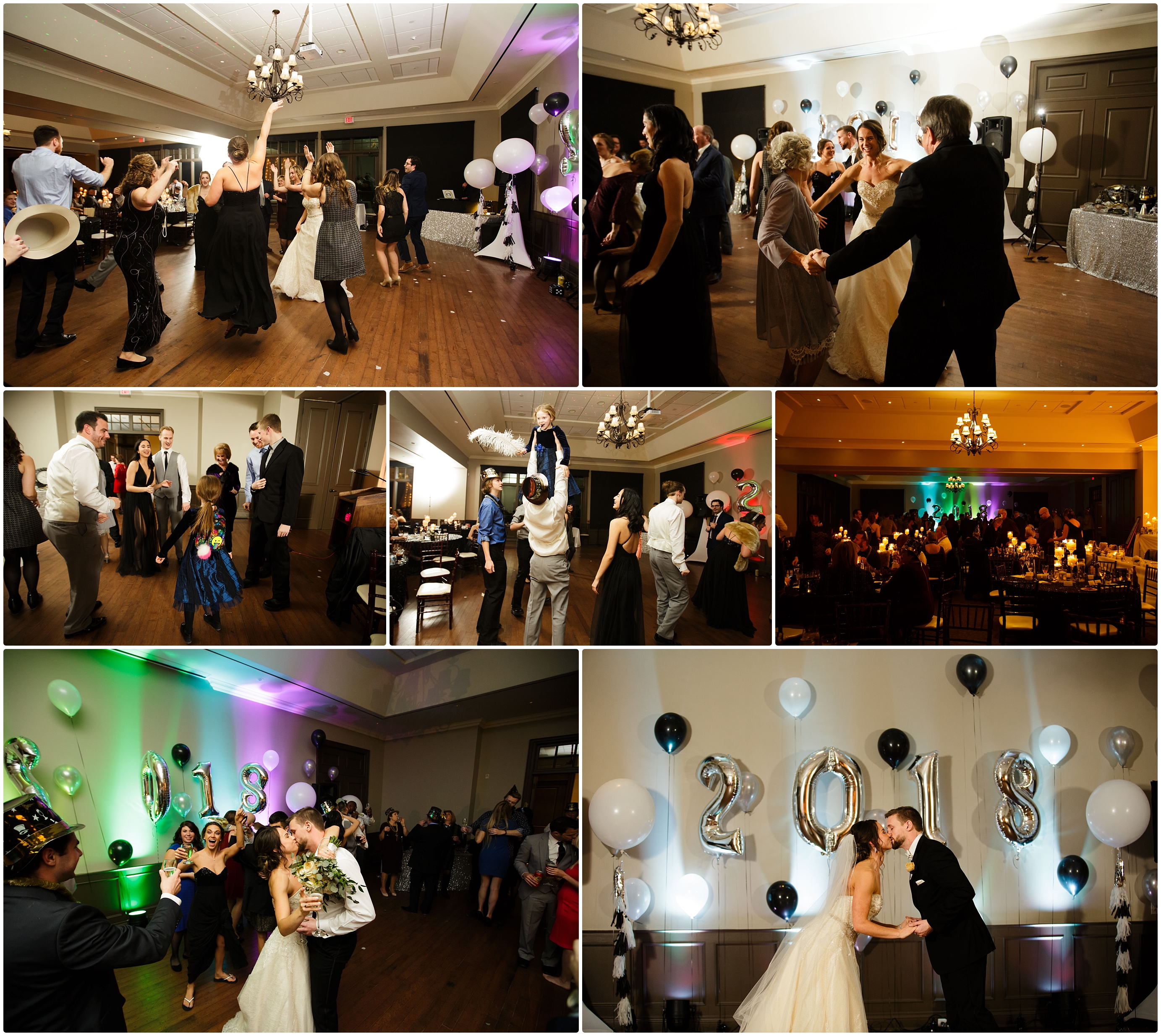 Thank you so much, Josh + Alex, for inviting us to capture your wedding day! We wish you all the best in 2018!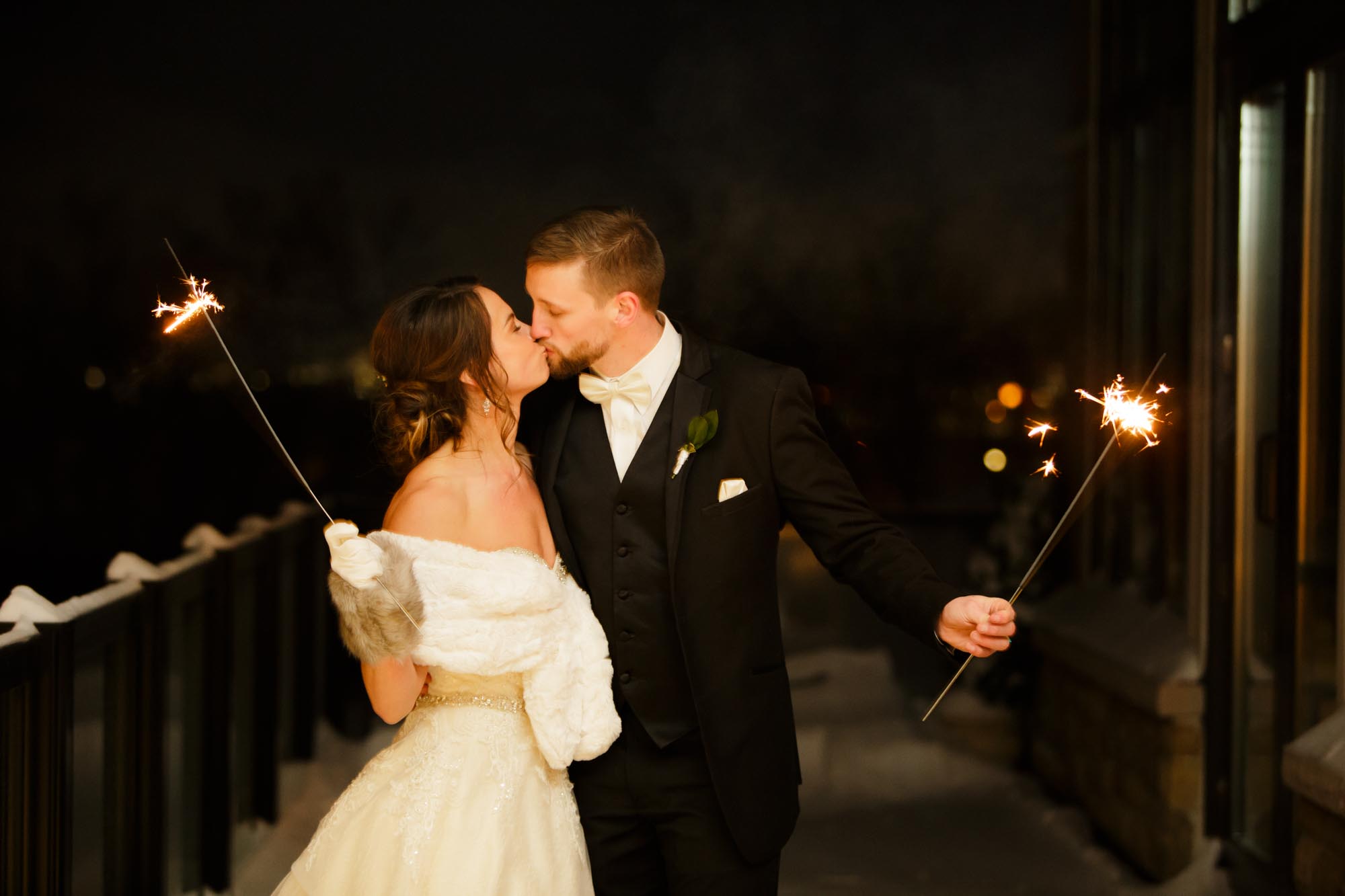 THE TEAM
Photography Video Fusion: Darlington Studios
Venue: Barrie Country Club
Hair: Ciaobella Hair and Makeup
Officiant: Gabor Krausz
Florist: Posh Beyond
Dress: Christina Wu
Cake: Le Dolci
DJ: Gabor Krausz | Keep Them Dancing
Soundtrack: "Auld Lang Syne" by Captain Dipper and The Strawberry Girl and "Fall Again (Instrumental)" by WILD, licensed through Songfreedom