Jesse + Dylan | Wedding Photography Video in Barrie, Ontario
Jesse + Dylan are married! We were first introduced to this sweet couple at the wedding of their close friends, Michael + Victoria, last year in Barrie. We were so thrilled when they asked us to capture their special day, as well! What an amazing group of friends! It was such an honour to spend the day with Jesse, Dylan and their loved ones. This is their wedding story.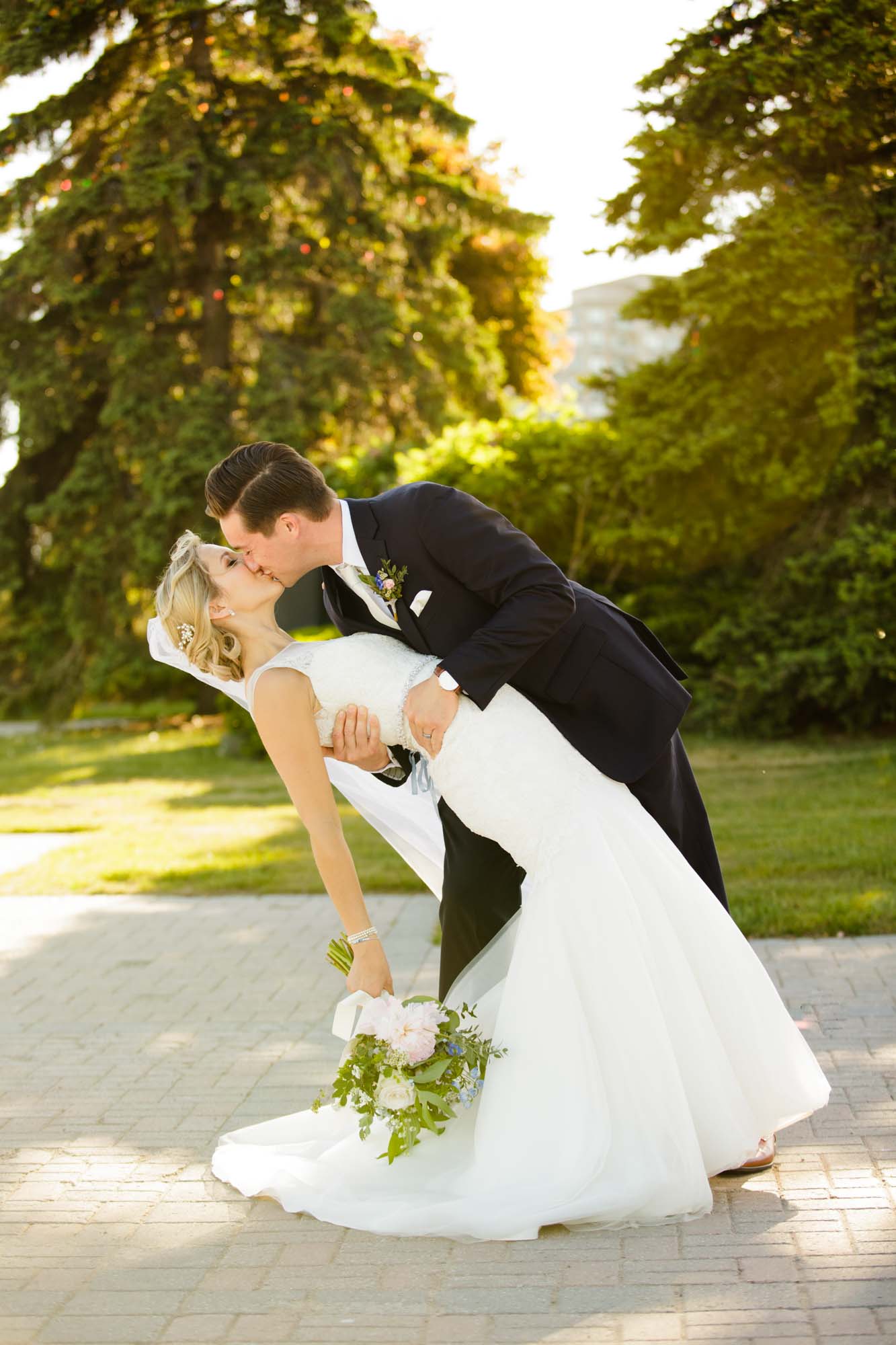 We started the day with Dylan, and the guys, at a beautifully-designed, historic law office of Chapman Law in downtown Barrie called The Dyment House. This building was loaded with character and charm, just like the adorable Jesse + Dylan. Dylan hung out with his father-in-law and groomsmen on the upstairs patio. He was the picture of calm, as he patiently waited to make his way to the art museum. We headed over to meet Jesse and capture some moments with her prior to the ceremony. She slipped into her elegant dress and fabulous shoes. Not just any shoes, but splendid SJP shoes. That's right, Sarah Jessica Parker shoes! Who, by the way, Jesse got to meet in-person on her memorable bachelorette trip in New York City! Amazing!!
From there, we traveled back to Barrie's own chic art gallery, the MacLaren Art Centre, to set up for the event. Family and friends gathered in the garden patio. You could sense the love, excitement and anticipation. Jesse + Dylan arrived and shared their touching vows, exchanged rings and were pronounced husband and wife! Perfection!
After the ceremony, we captured a photo of the guests from above. Paul had to use his best miming techniques (a skill he developed in his high school drama class) to communicate to the group photo from a glass window. Funnily enough, his high school drama teacher, Ms. Foster, was the officiant and was able to witness her previous dramatic instructions in action.
We brought the family members upstairs for portraits, then went outside with the bridal party for photos around the venue. We sneaked away with Jesse + Dylan down to Heritage Park for a few moments alone with the couple. One of the spots we visited was the ivy backdrop near one of Melanie's favourite Barrie shops, J'adore Fine Cheese and Chocolate. The staff of the Speakcheasy, a hidden treasure below J'Adore, immediately offered Jesse + Dylan a complimentary glass of champagne to congratulate the newlyweds. The guests and staff of the establishment cheered as the couple toasted their happy day!
We scooted up the hill back to MacLaren. The bridal party was announced into the room and it erupted with wild applause. Speeches and delicious catered food filled the evening schedule, along with a fun photo booth and dancing. It was quite a p-ART-y!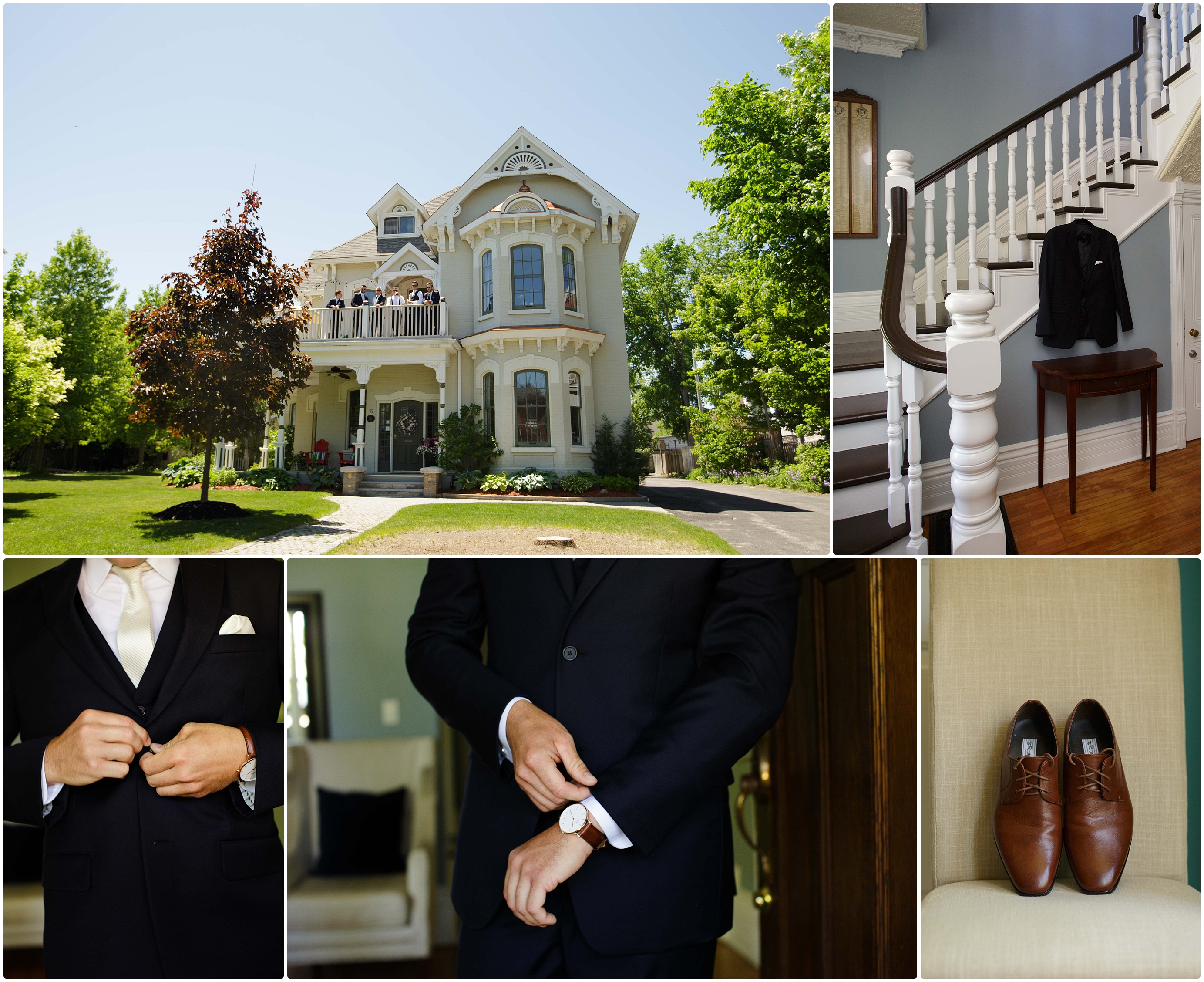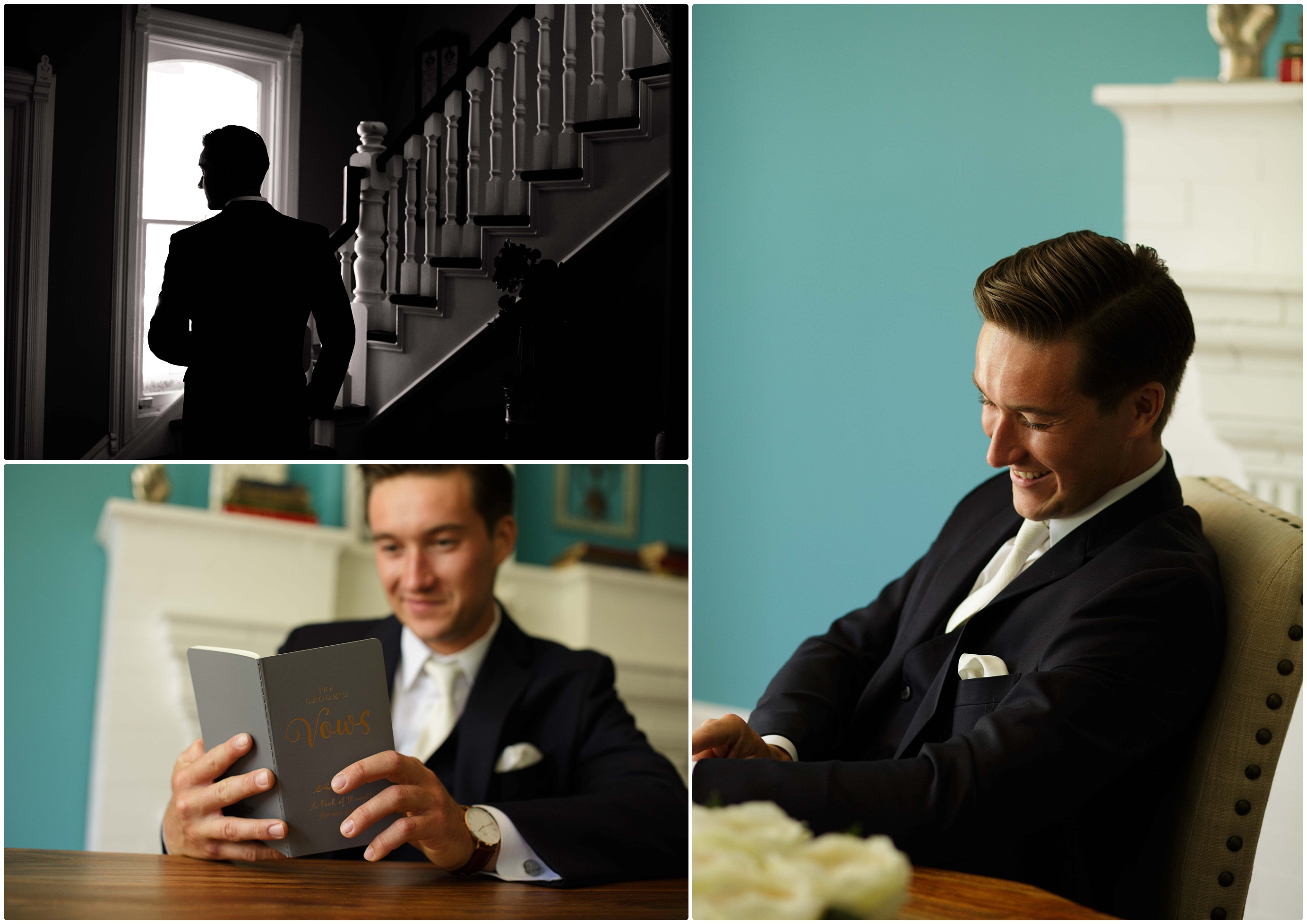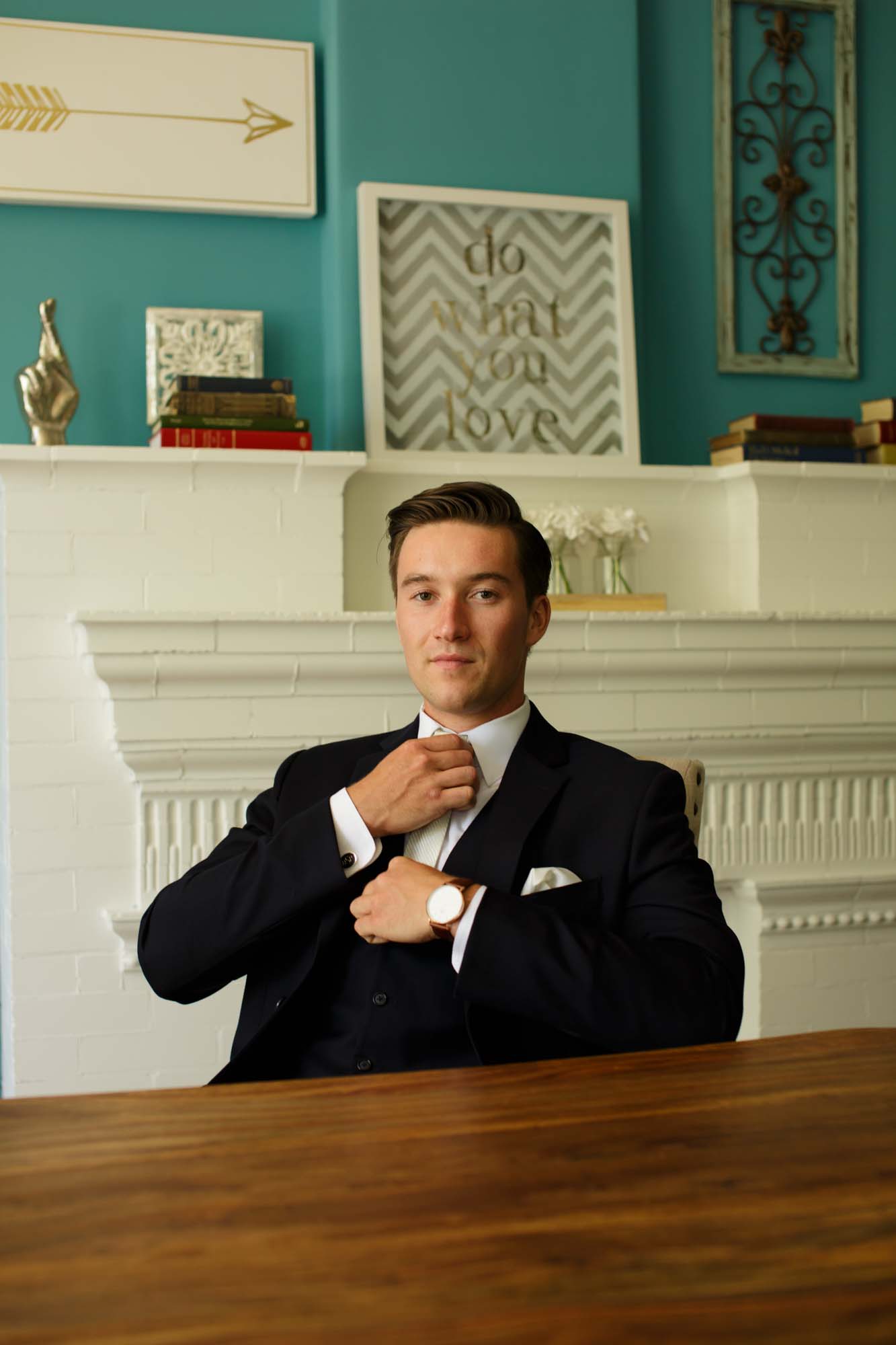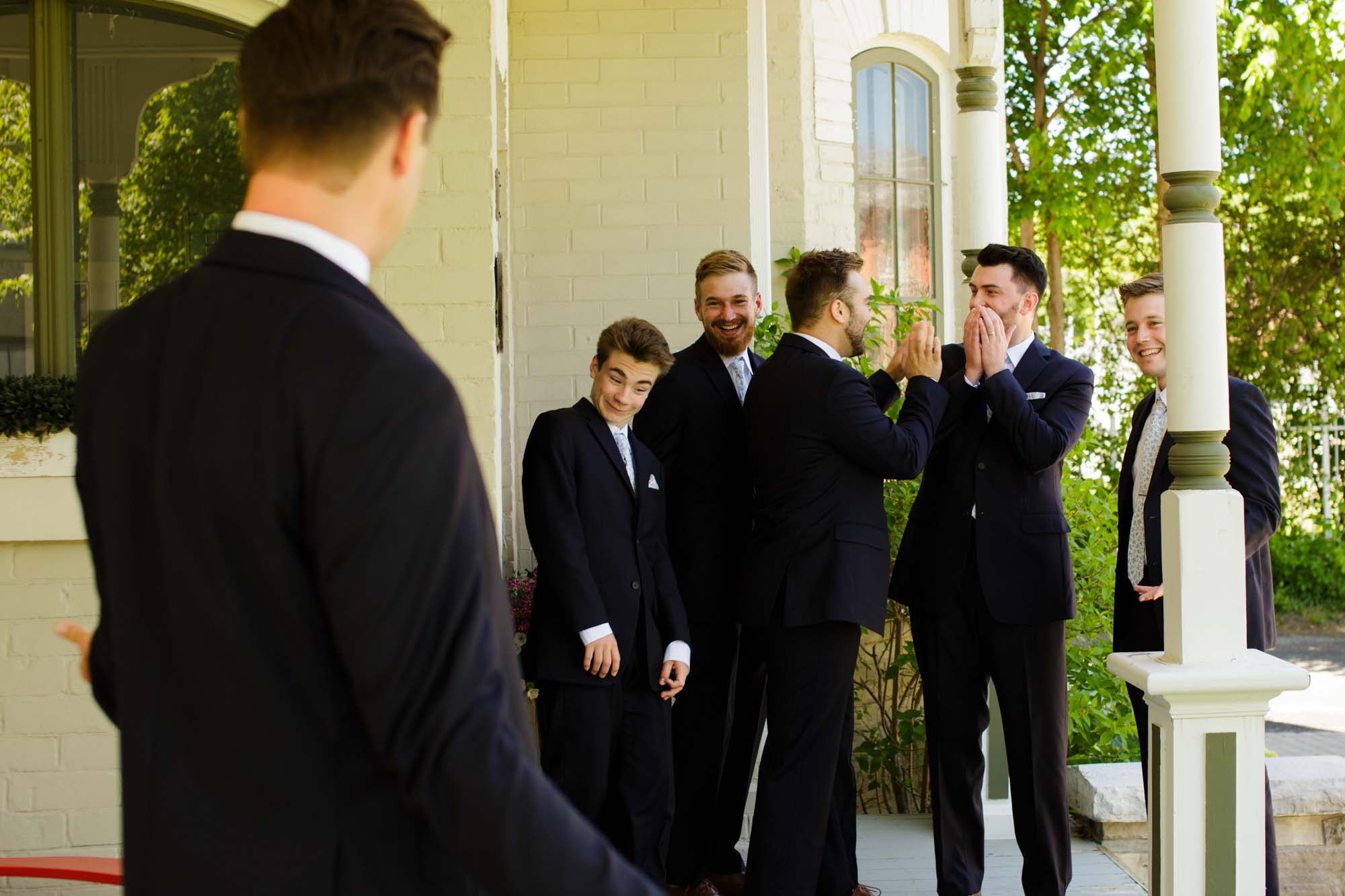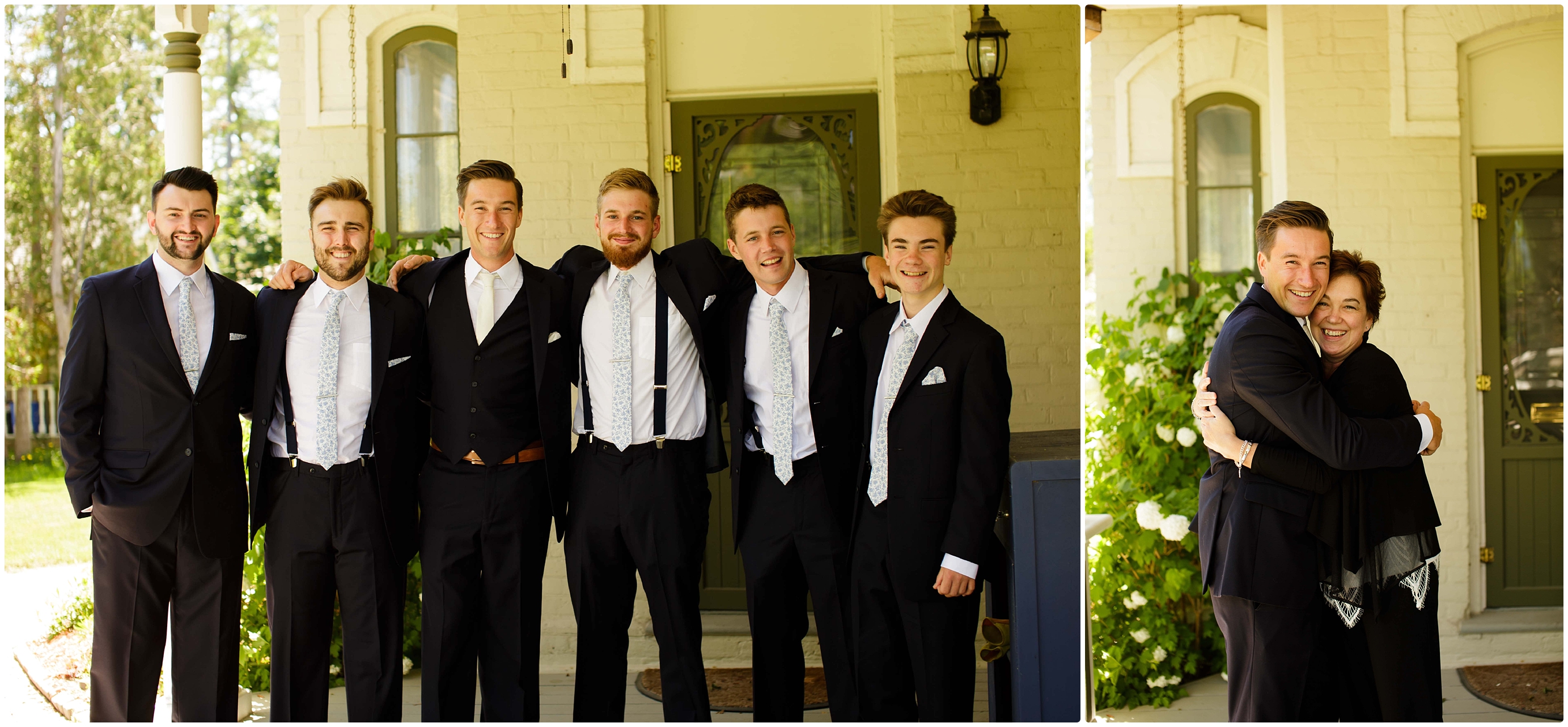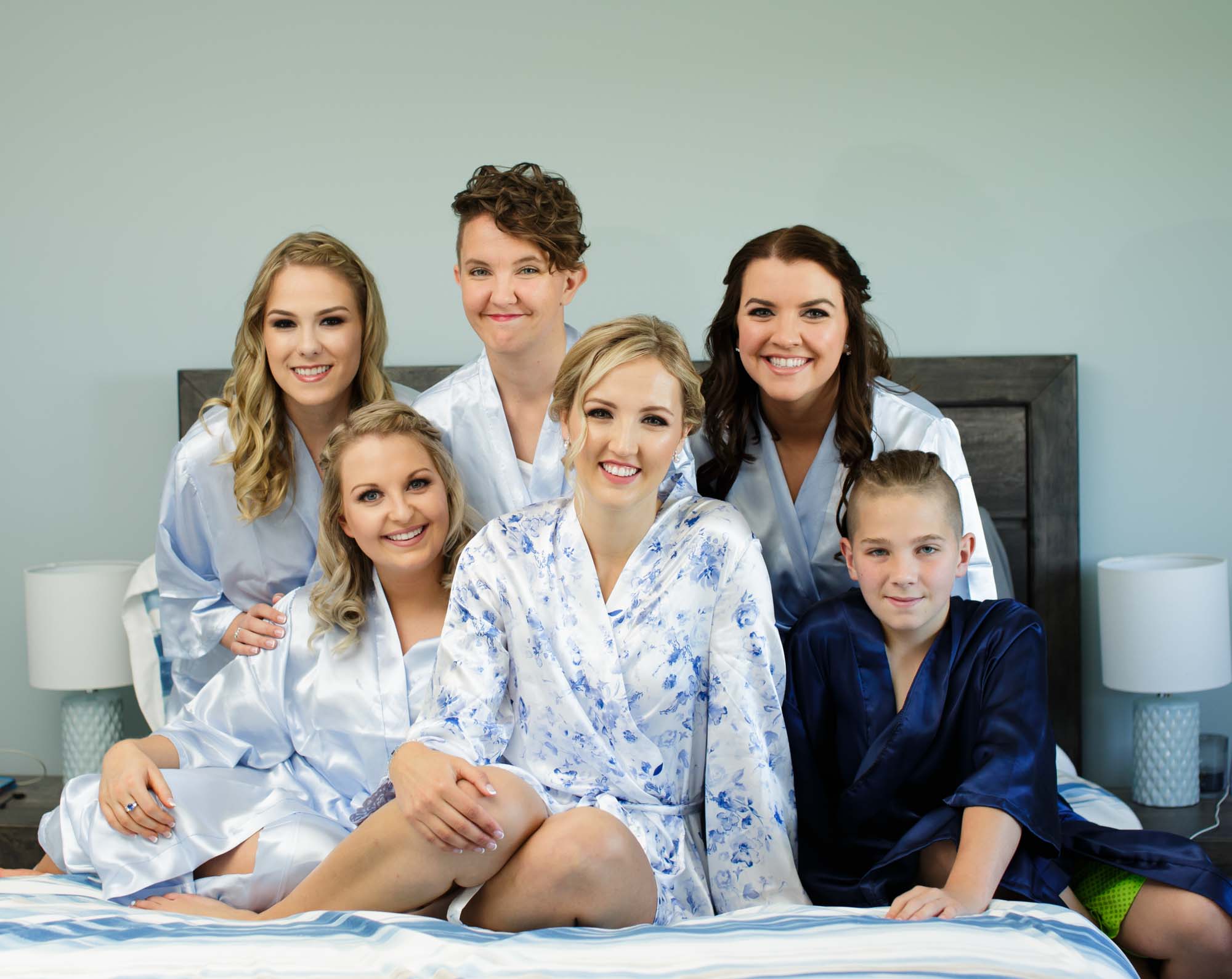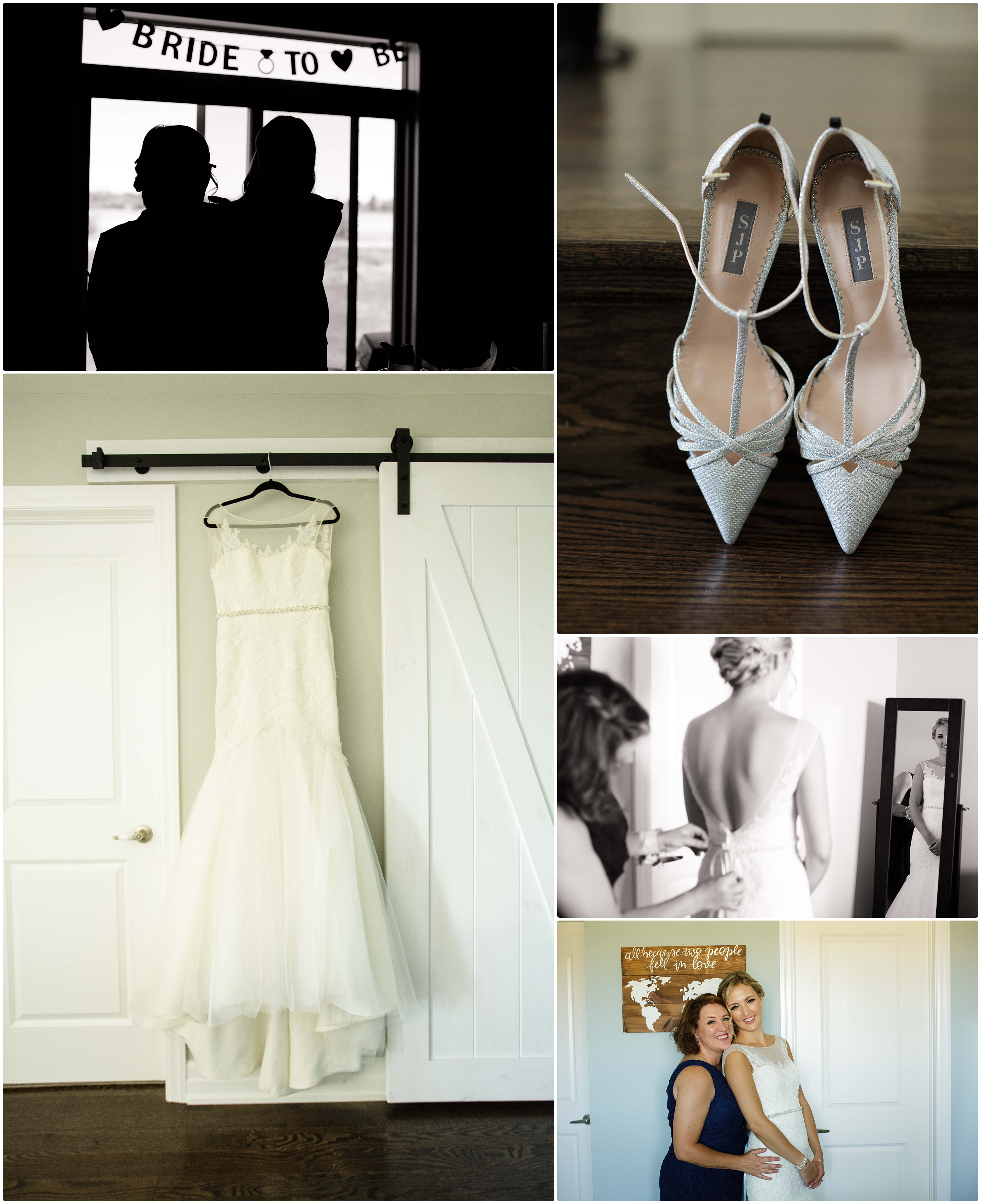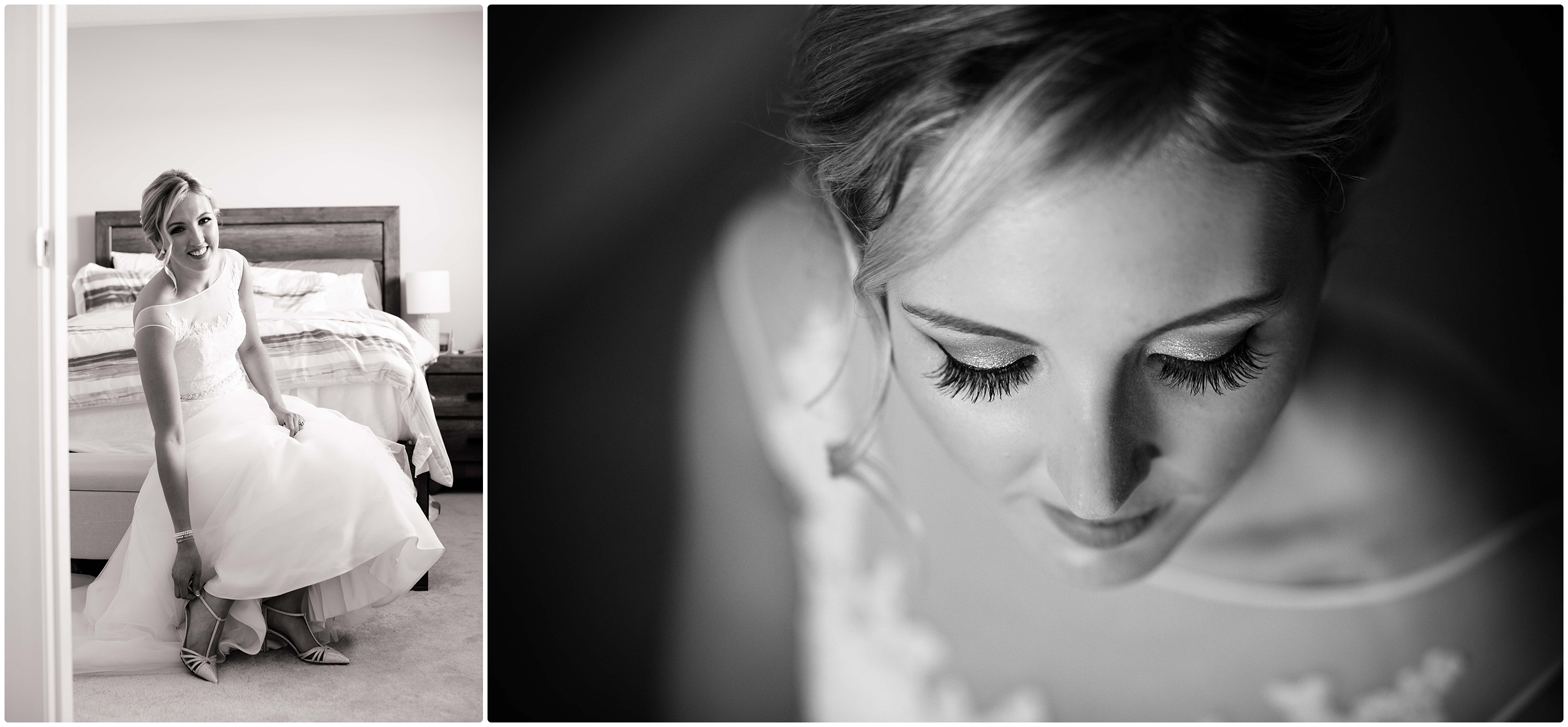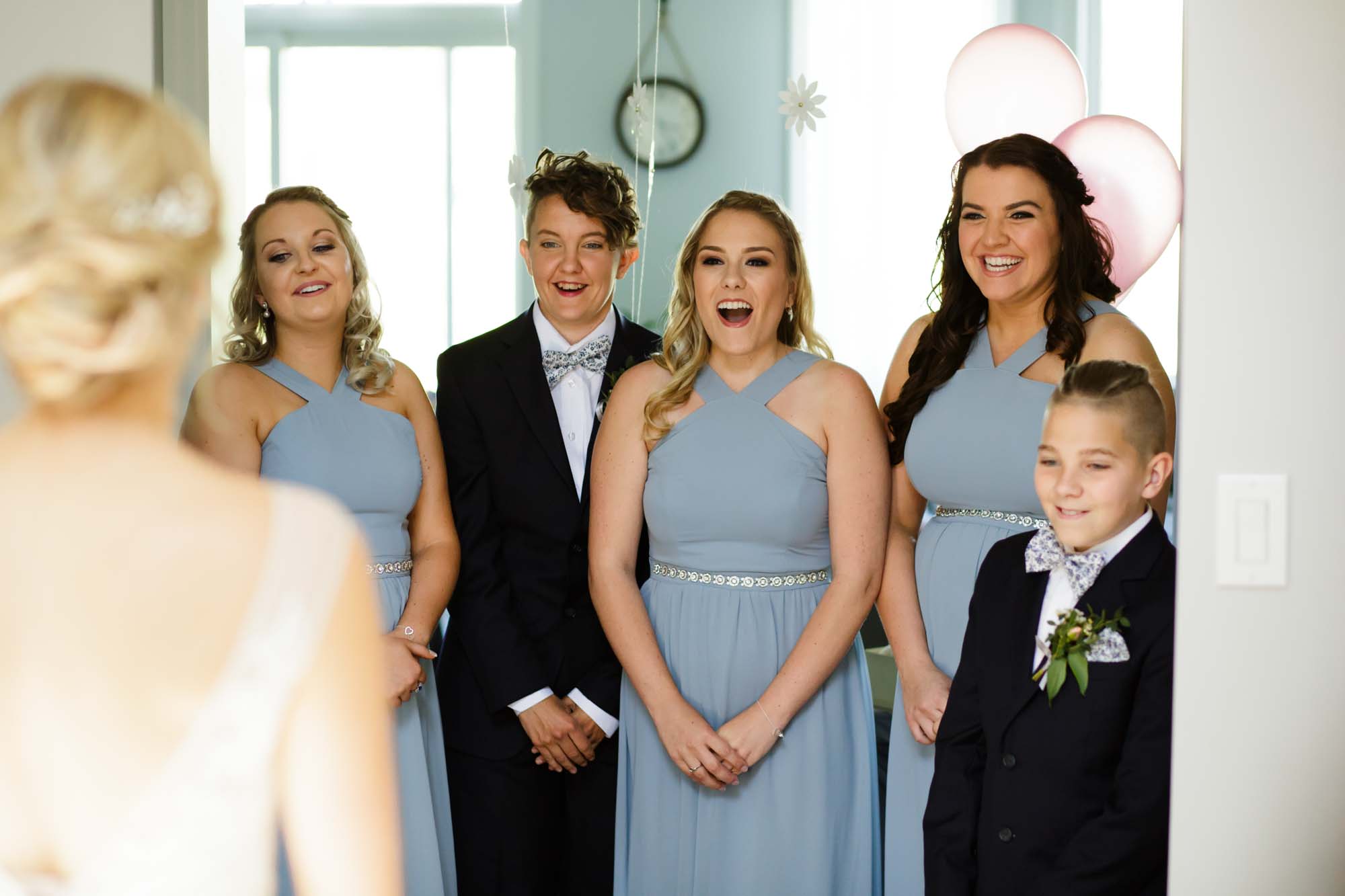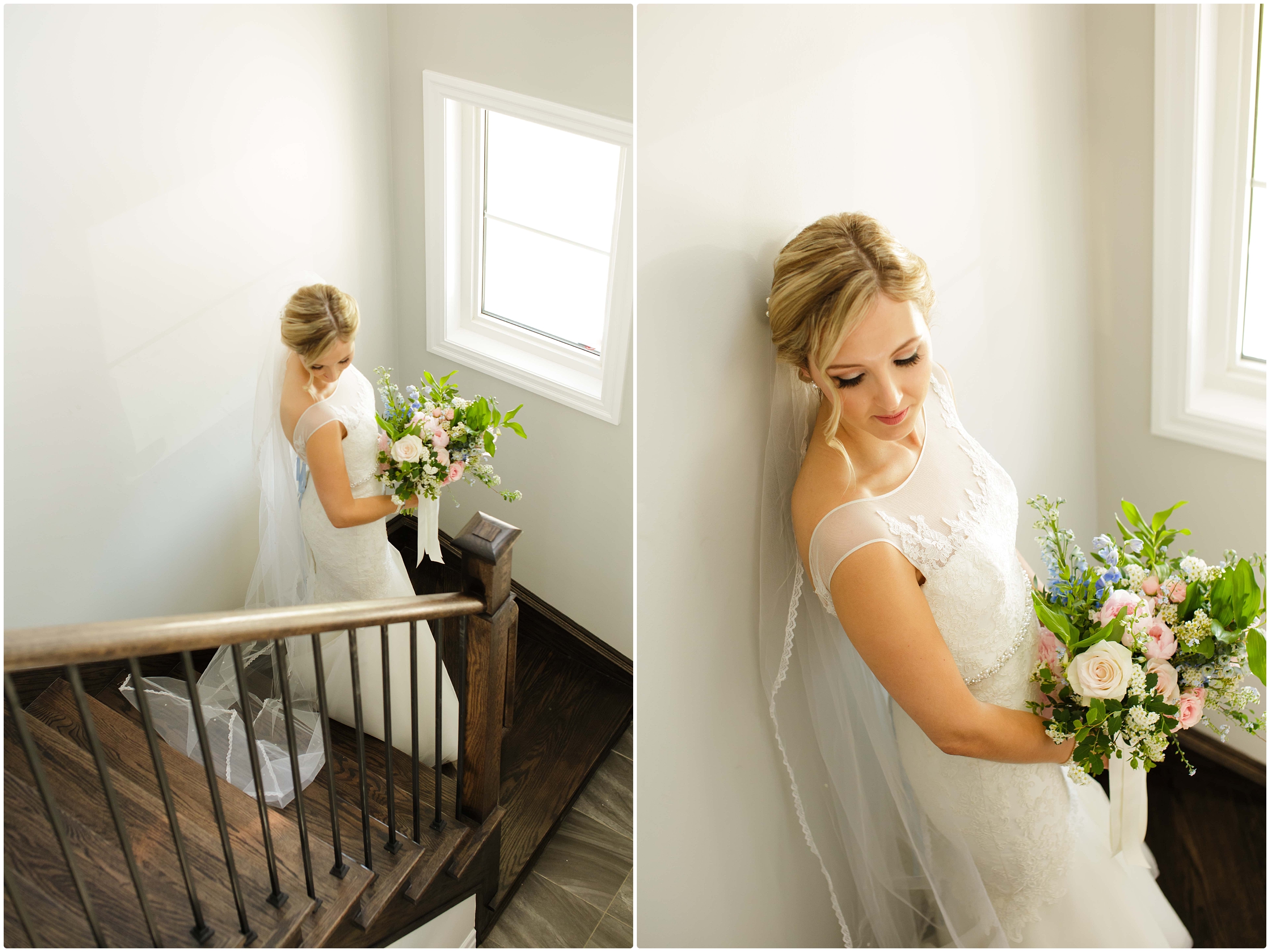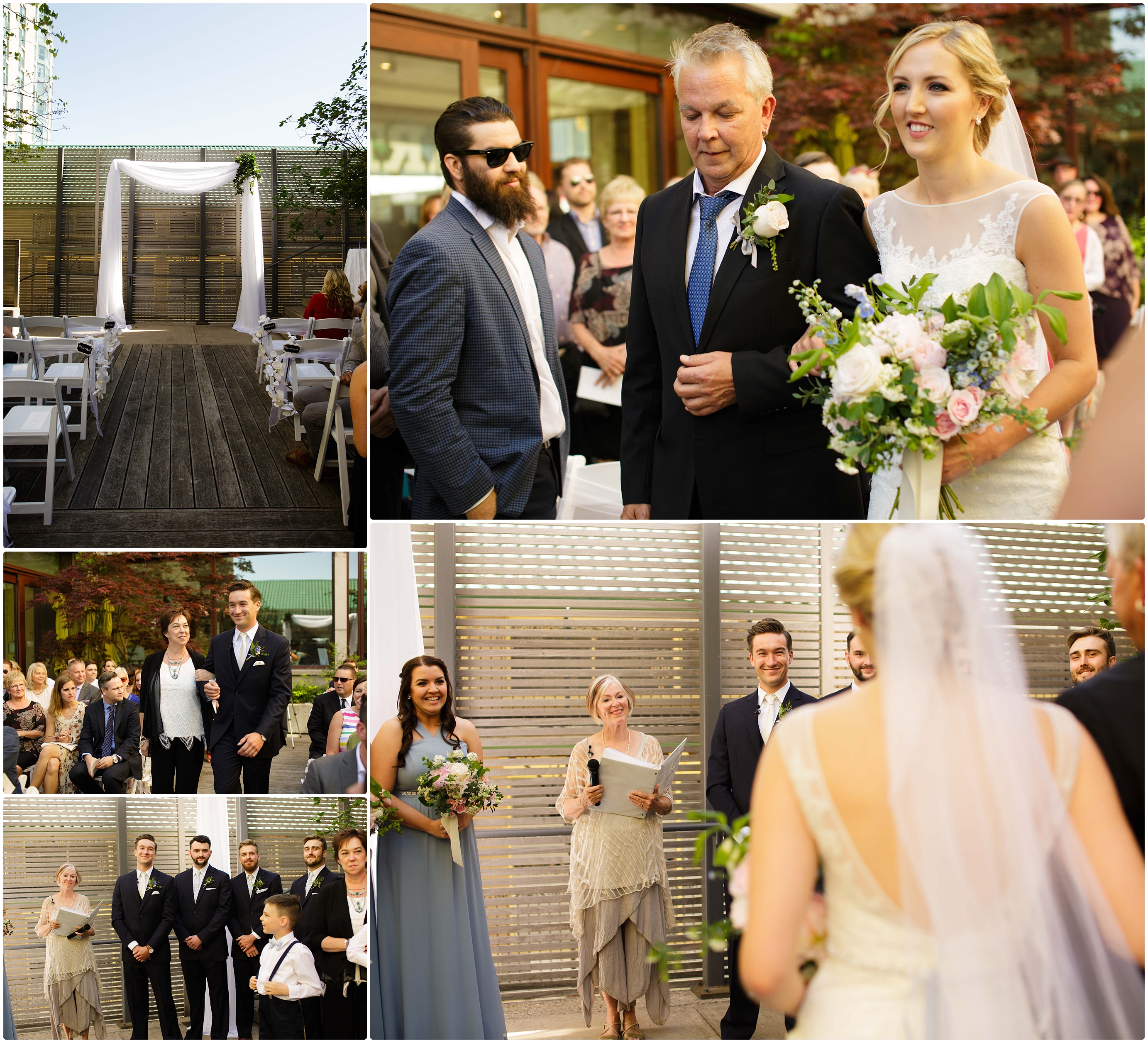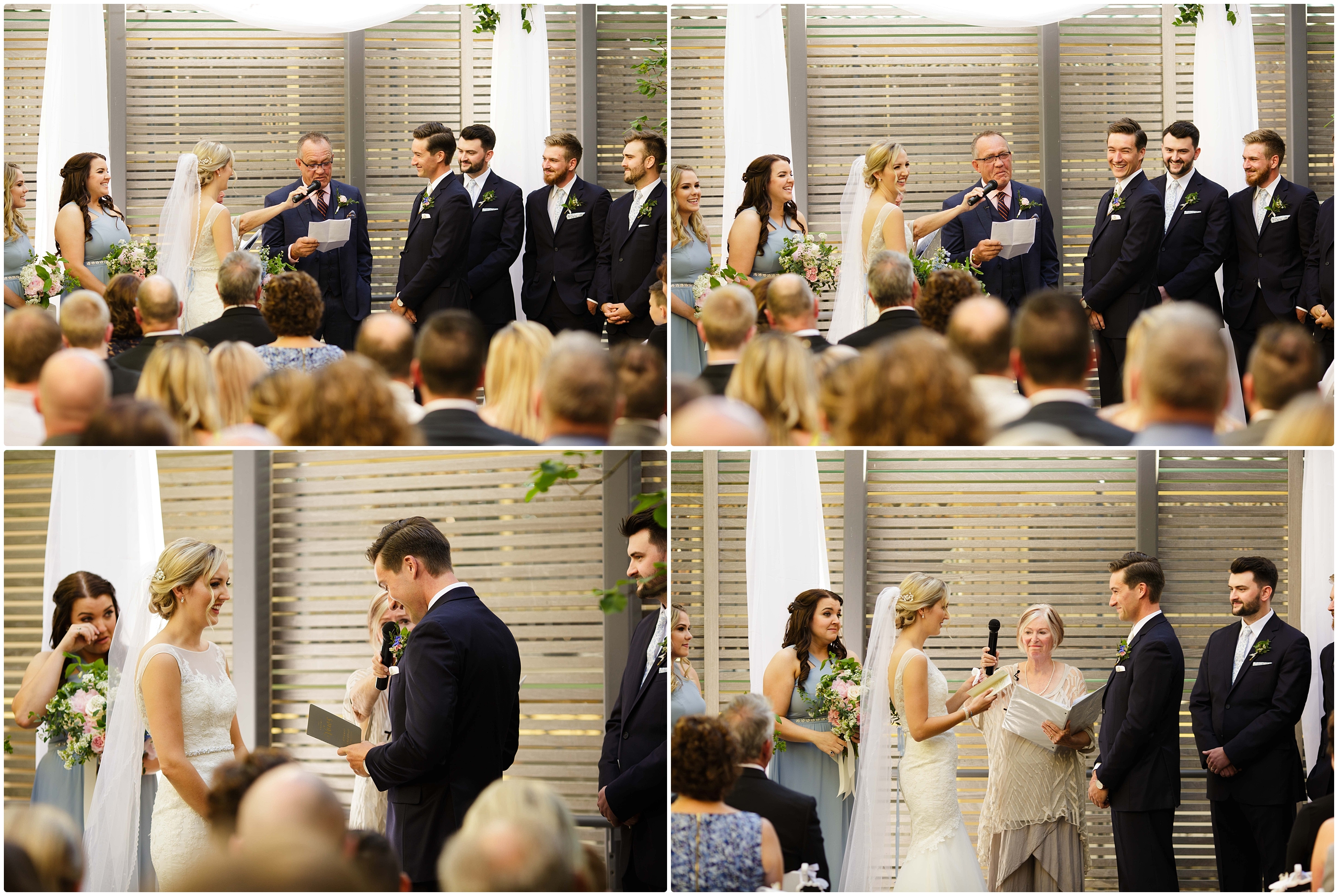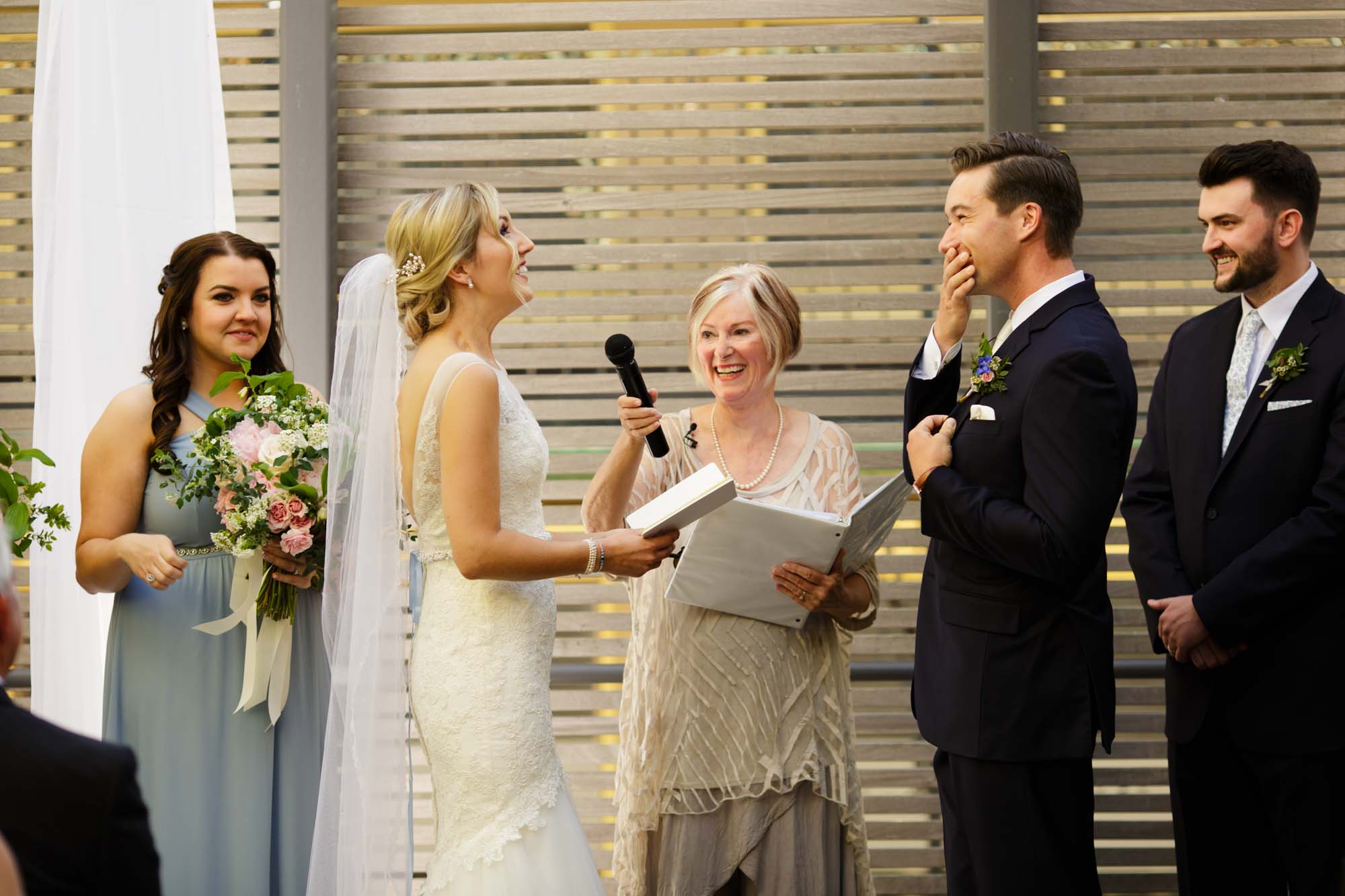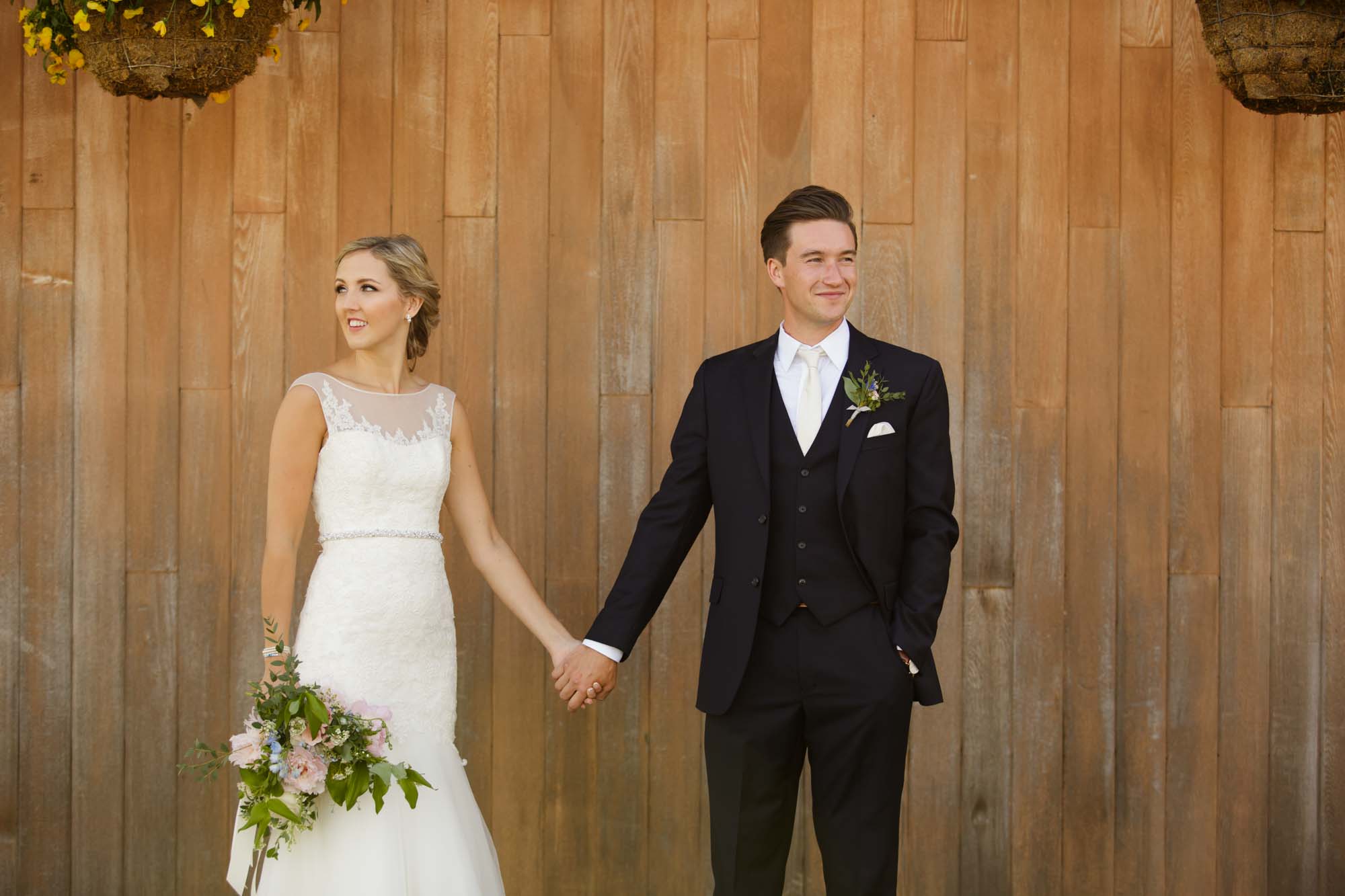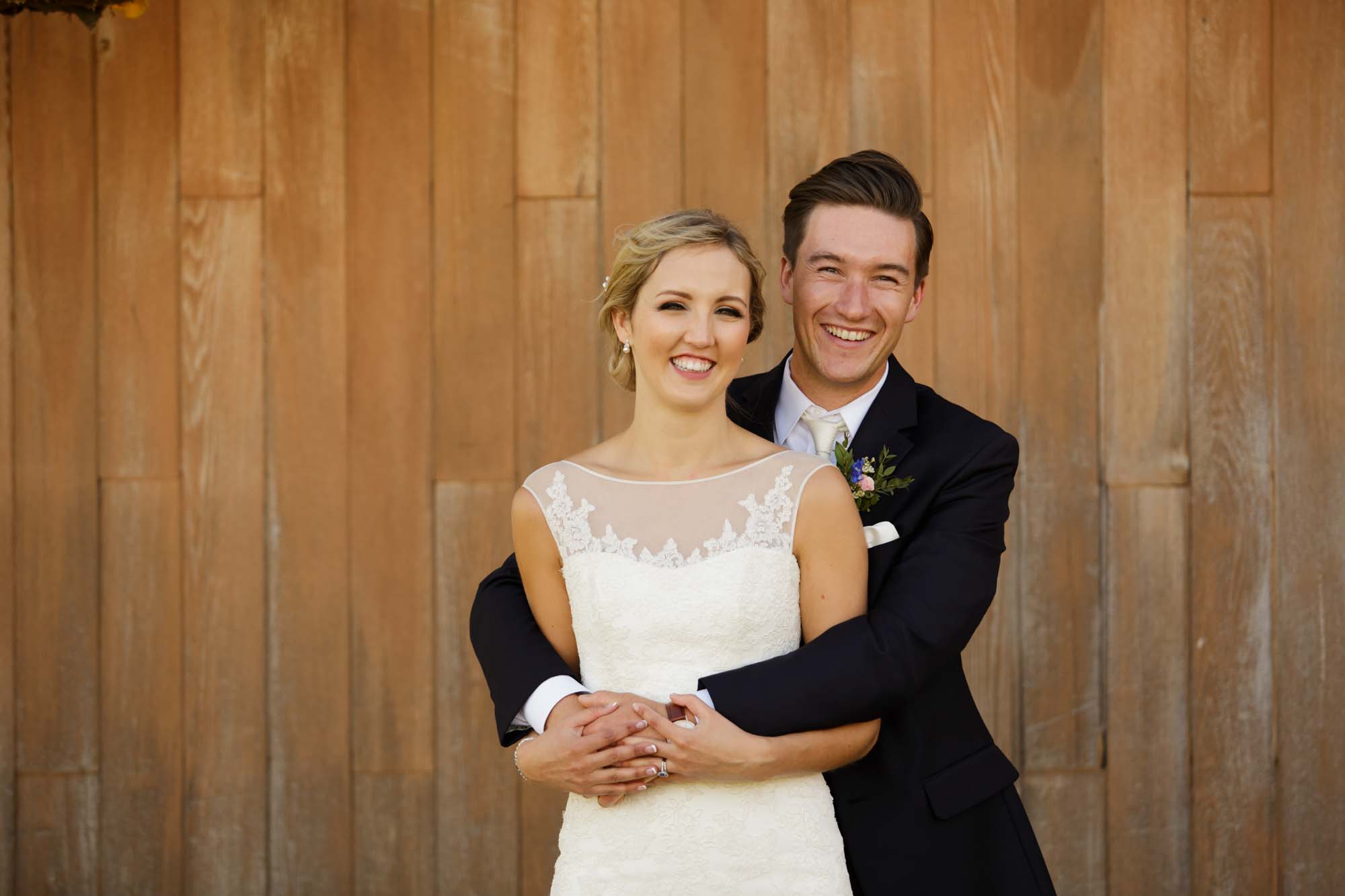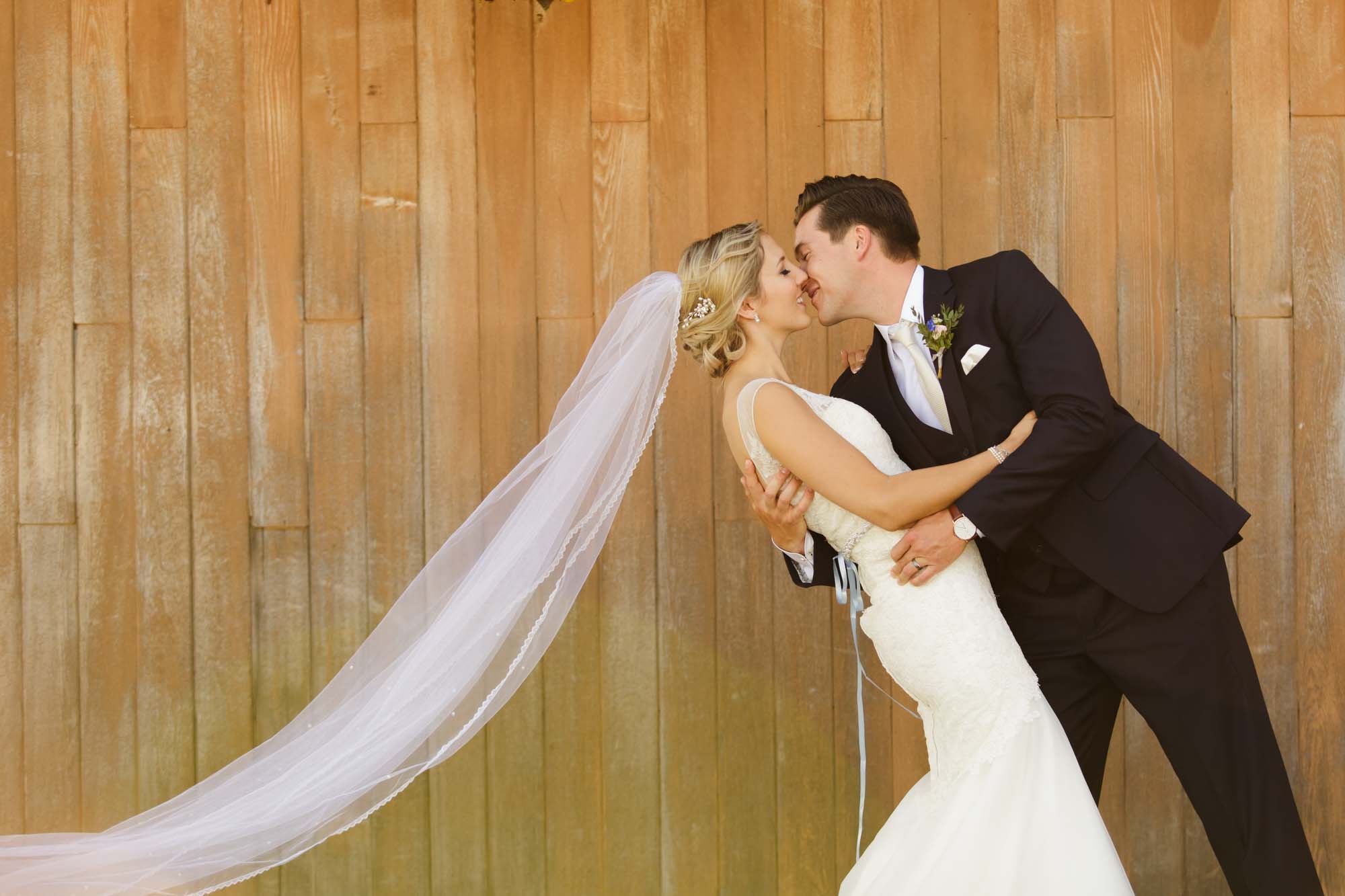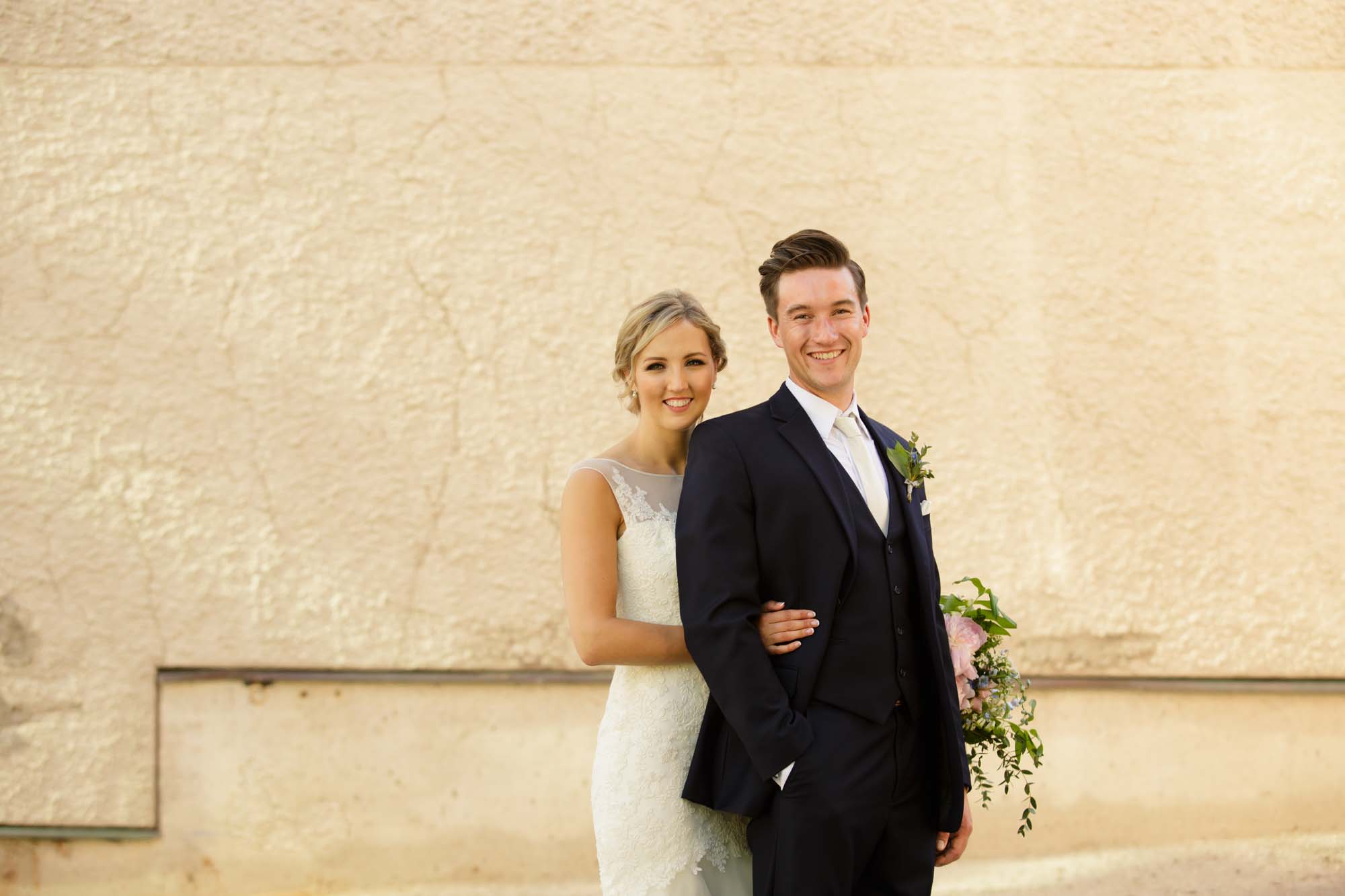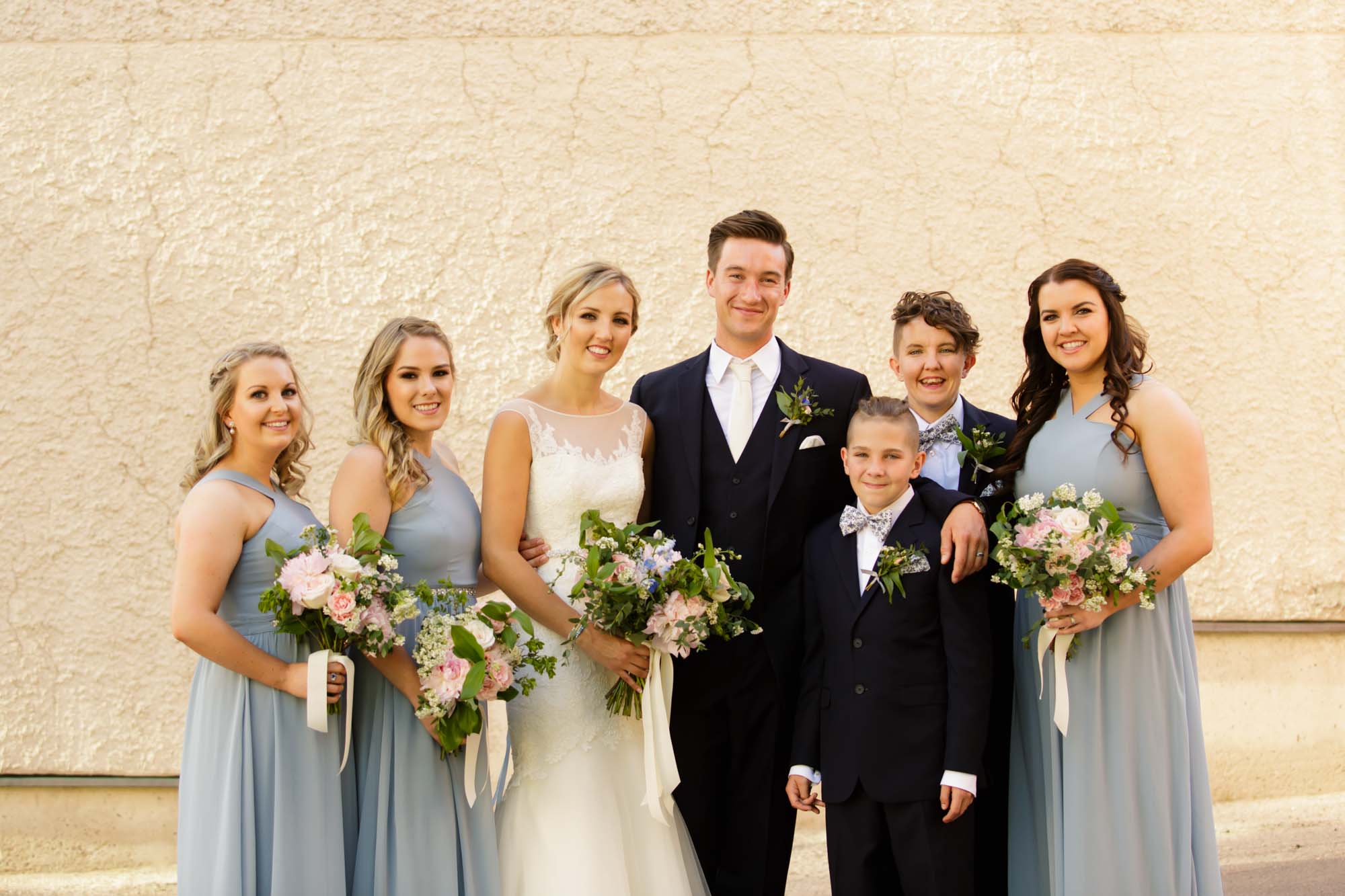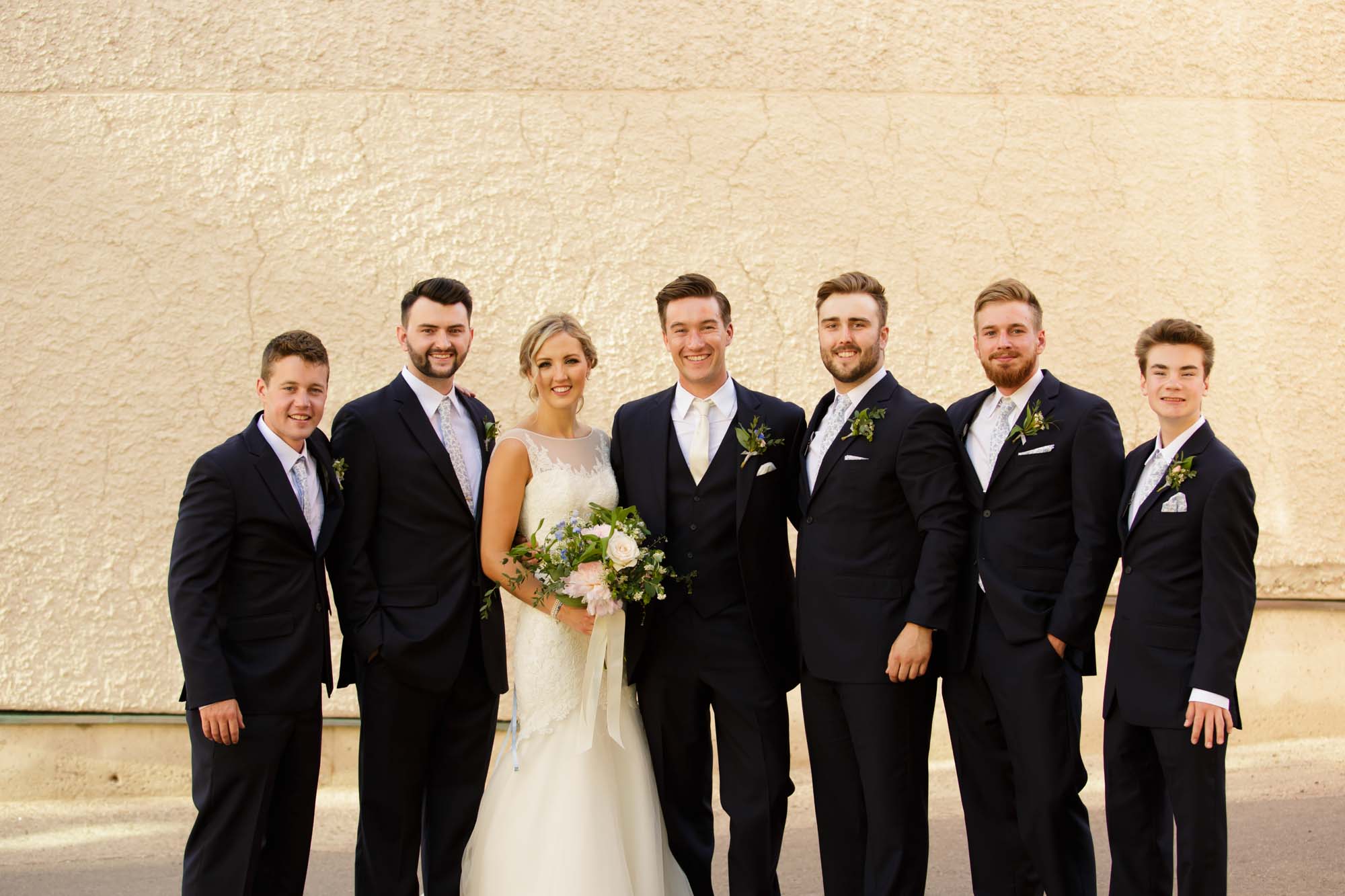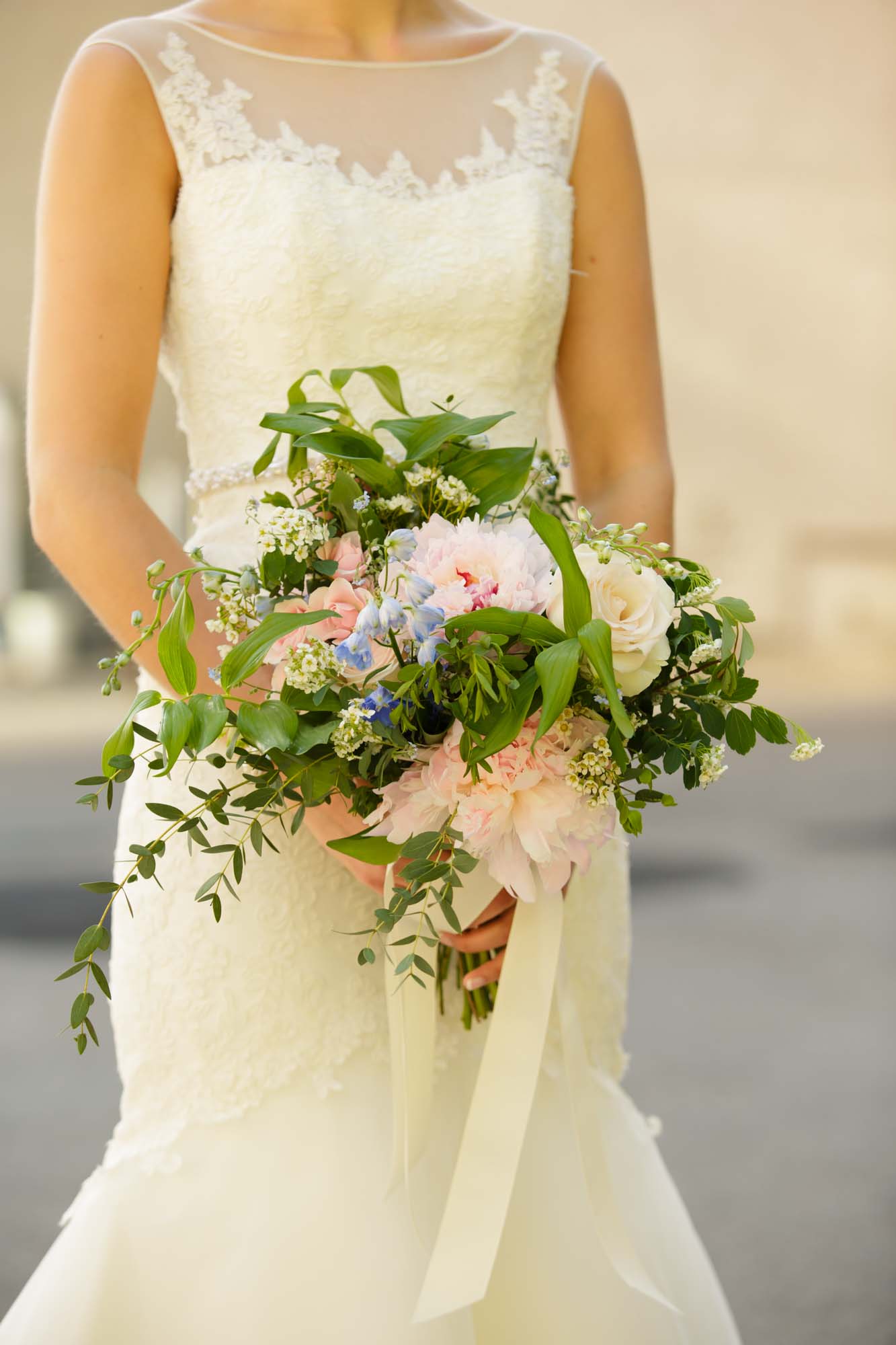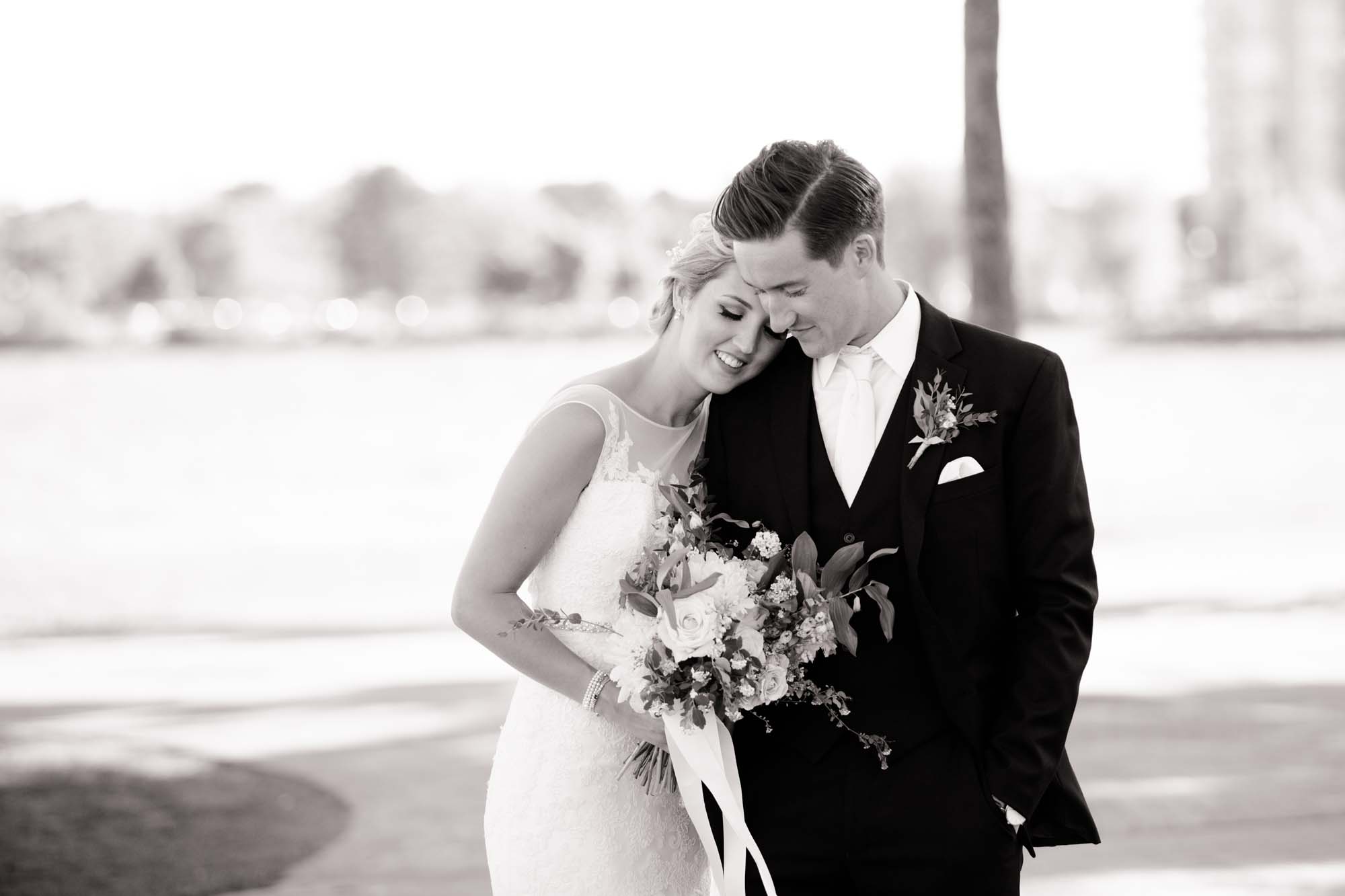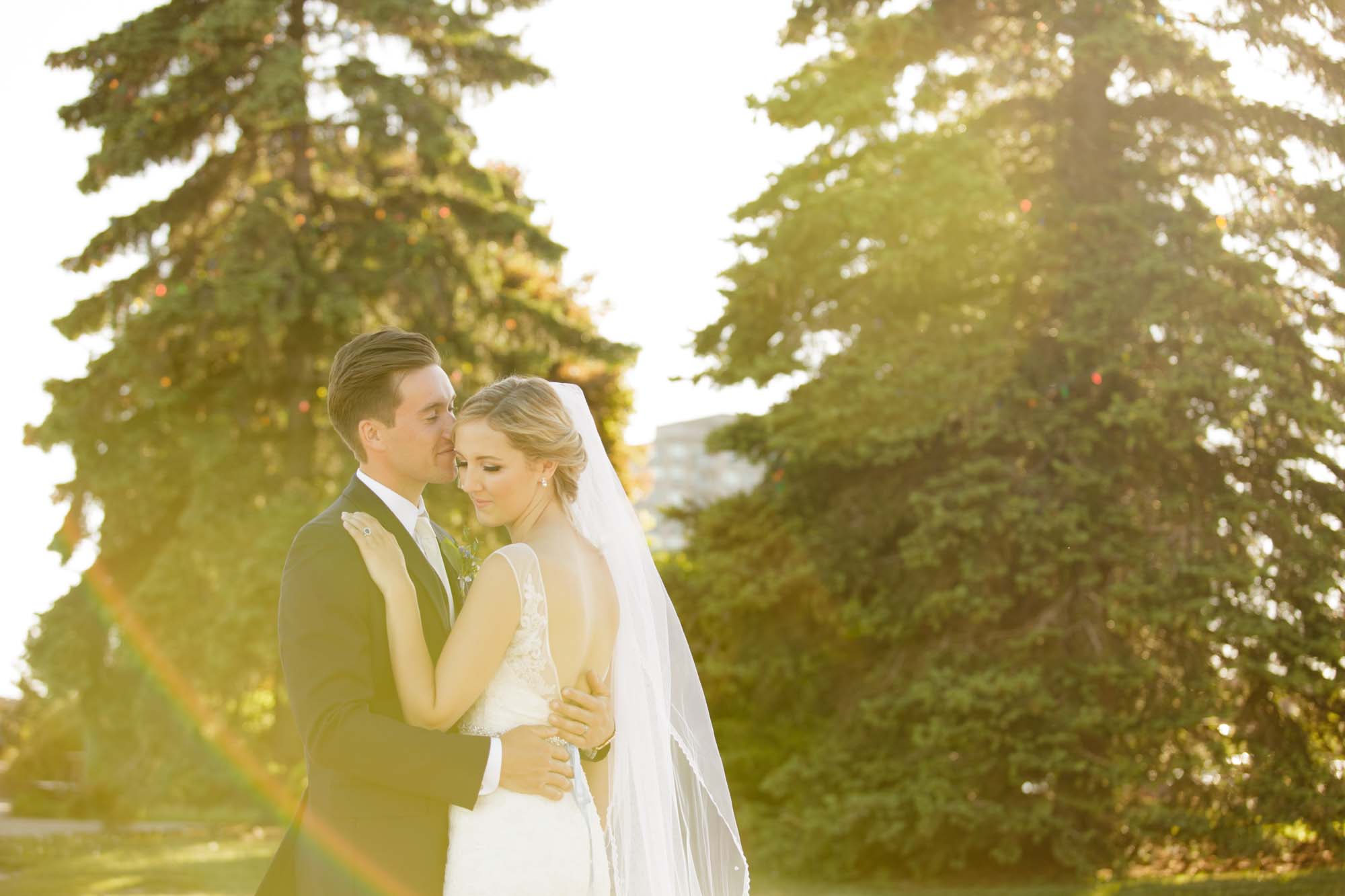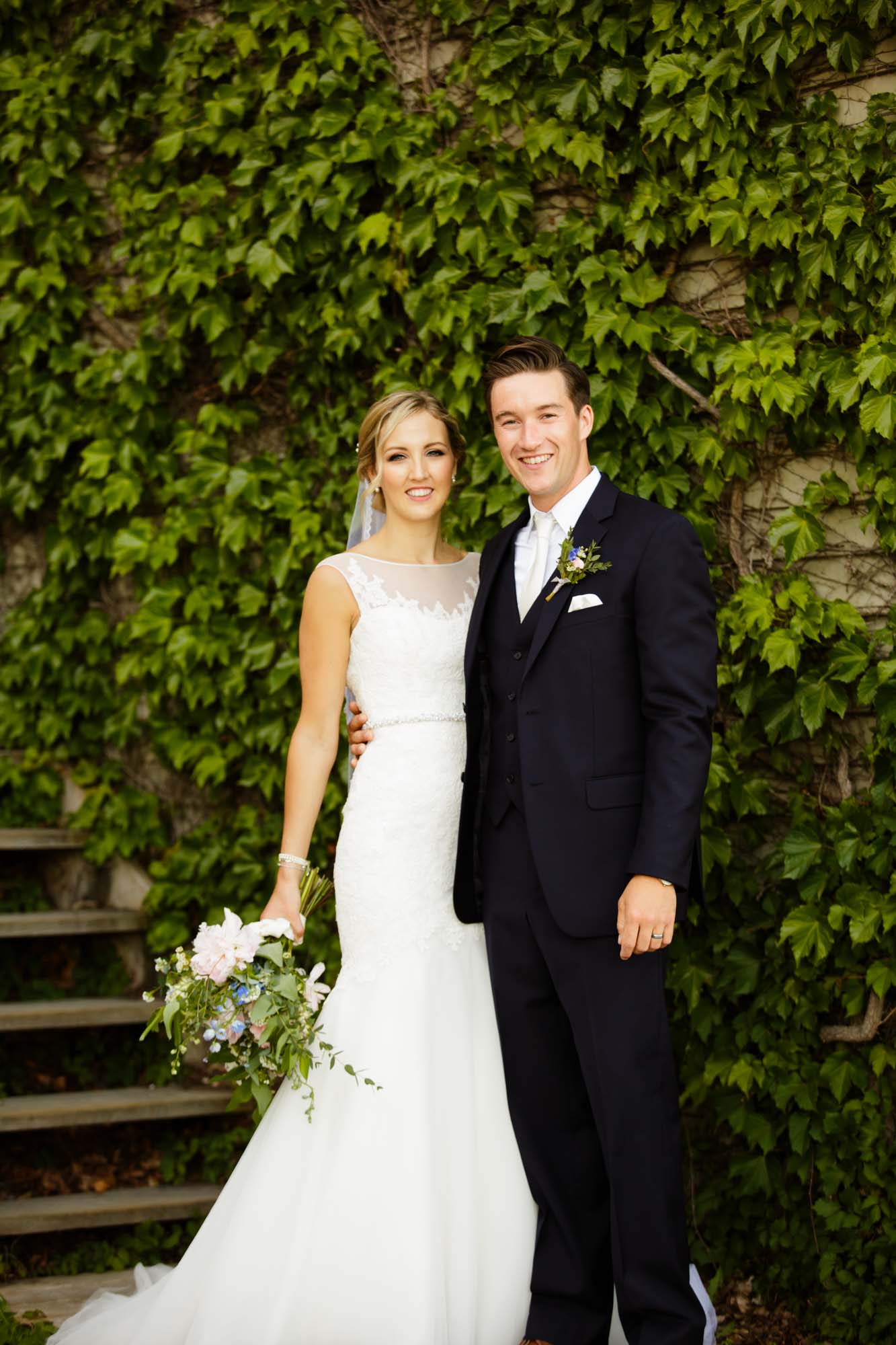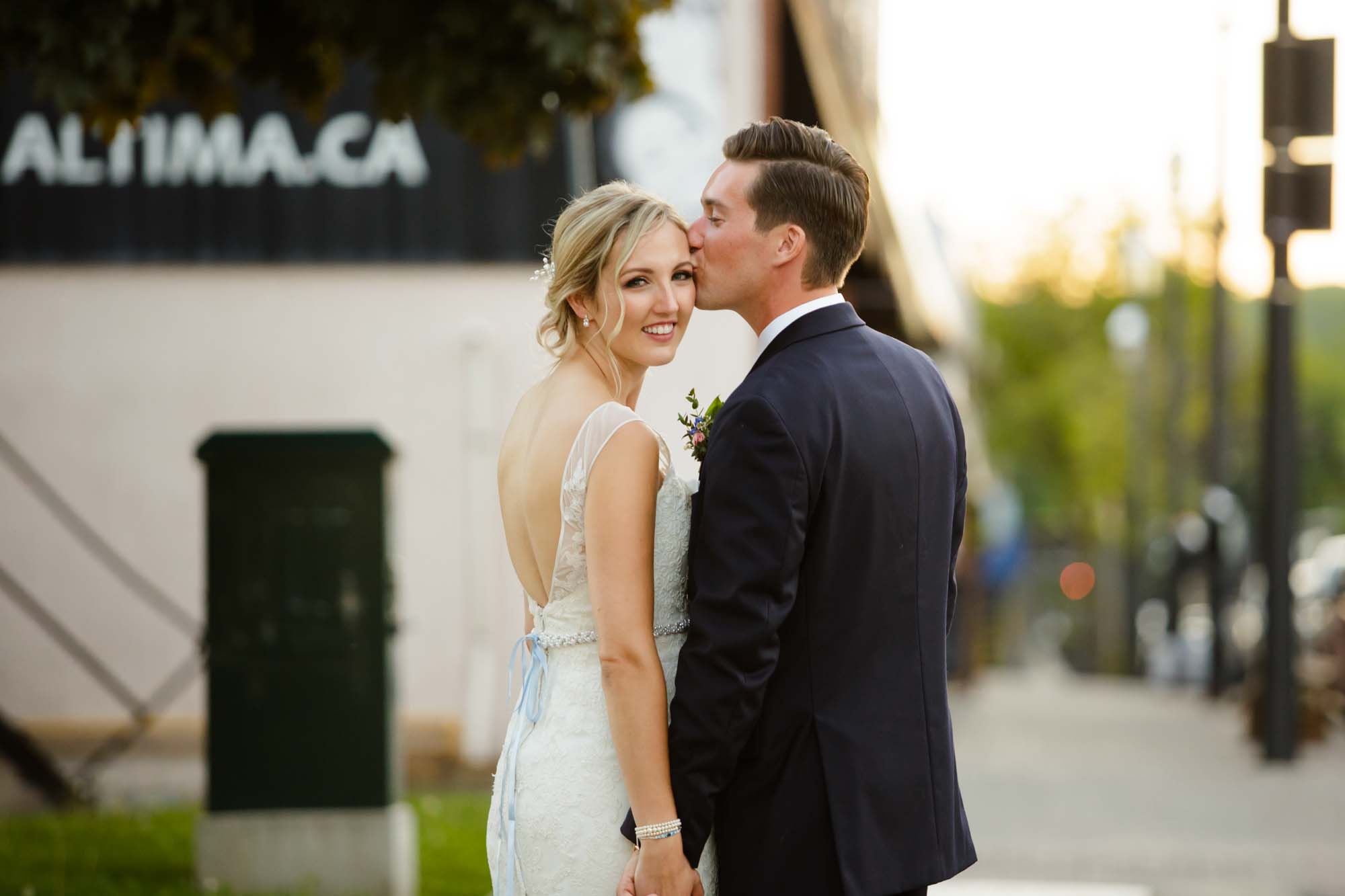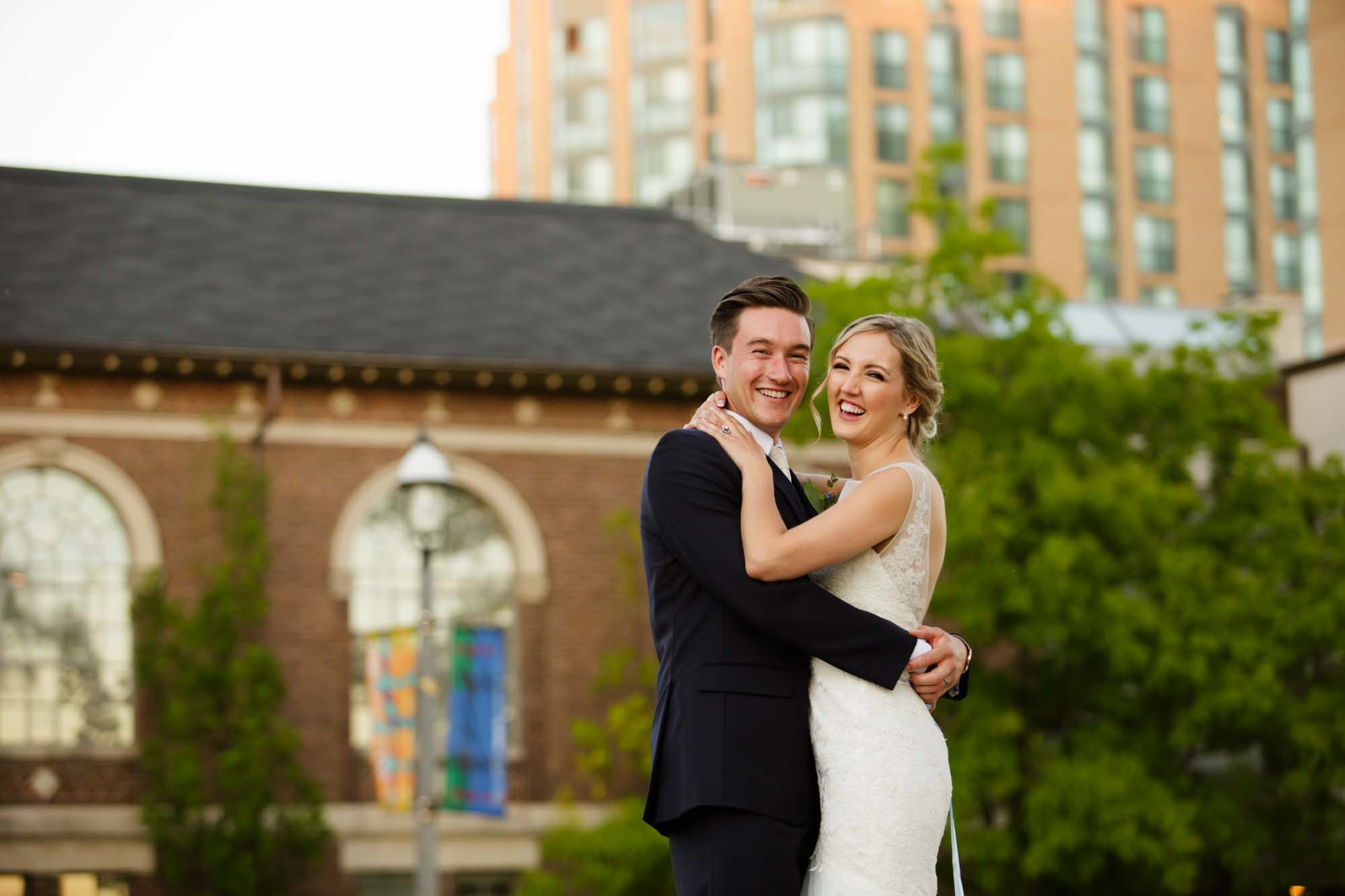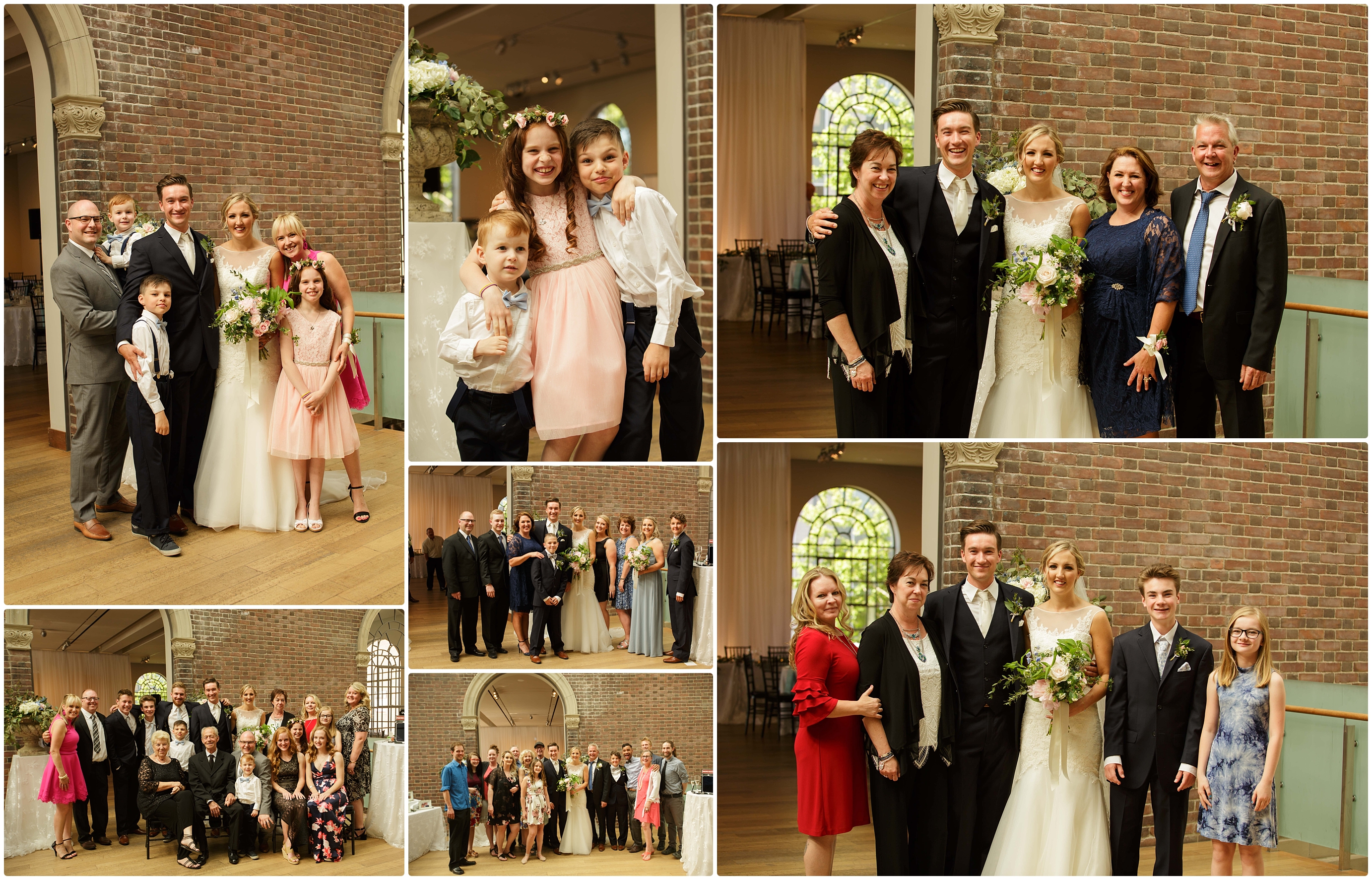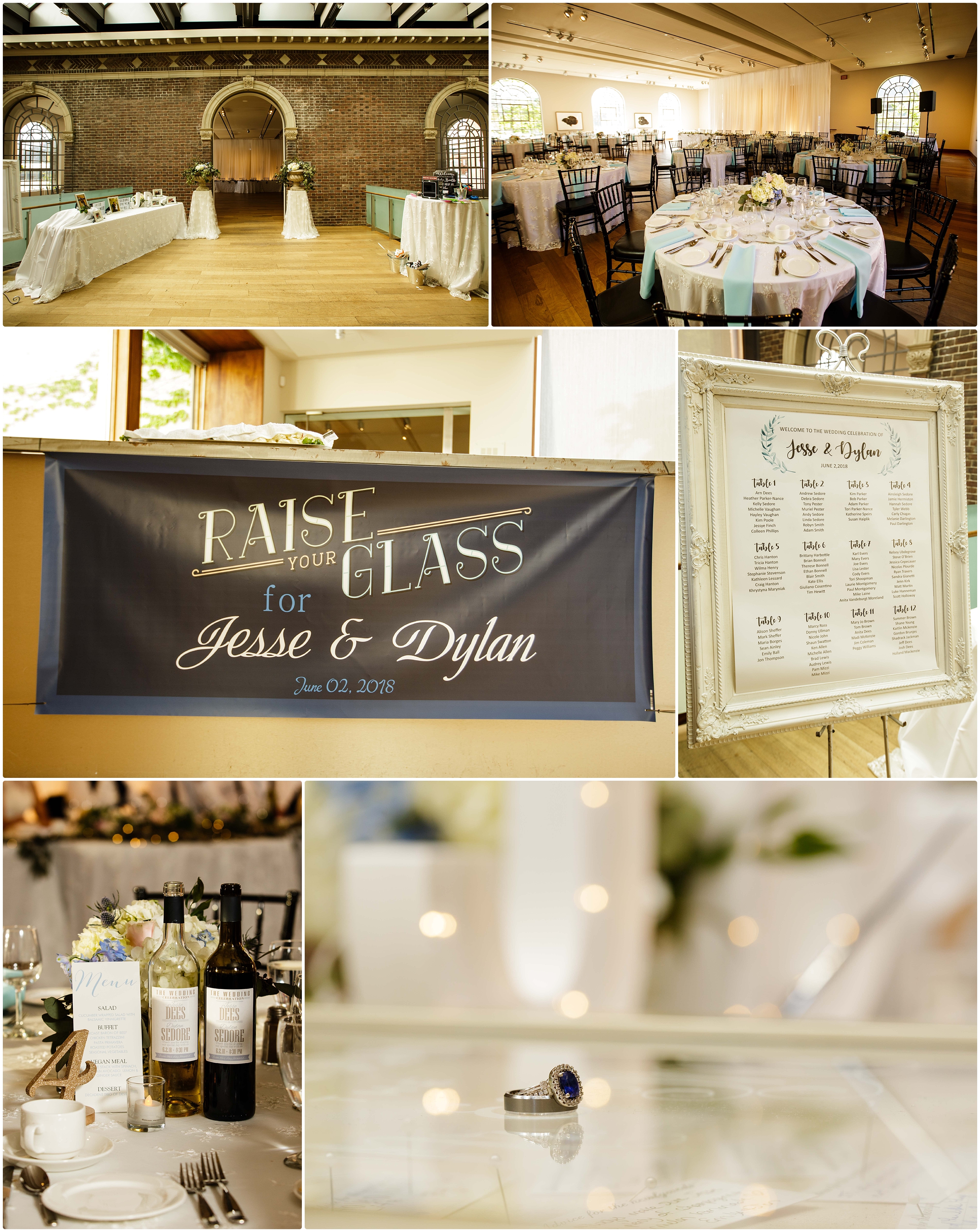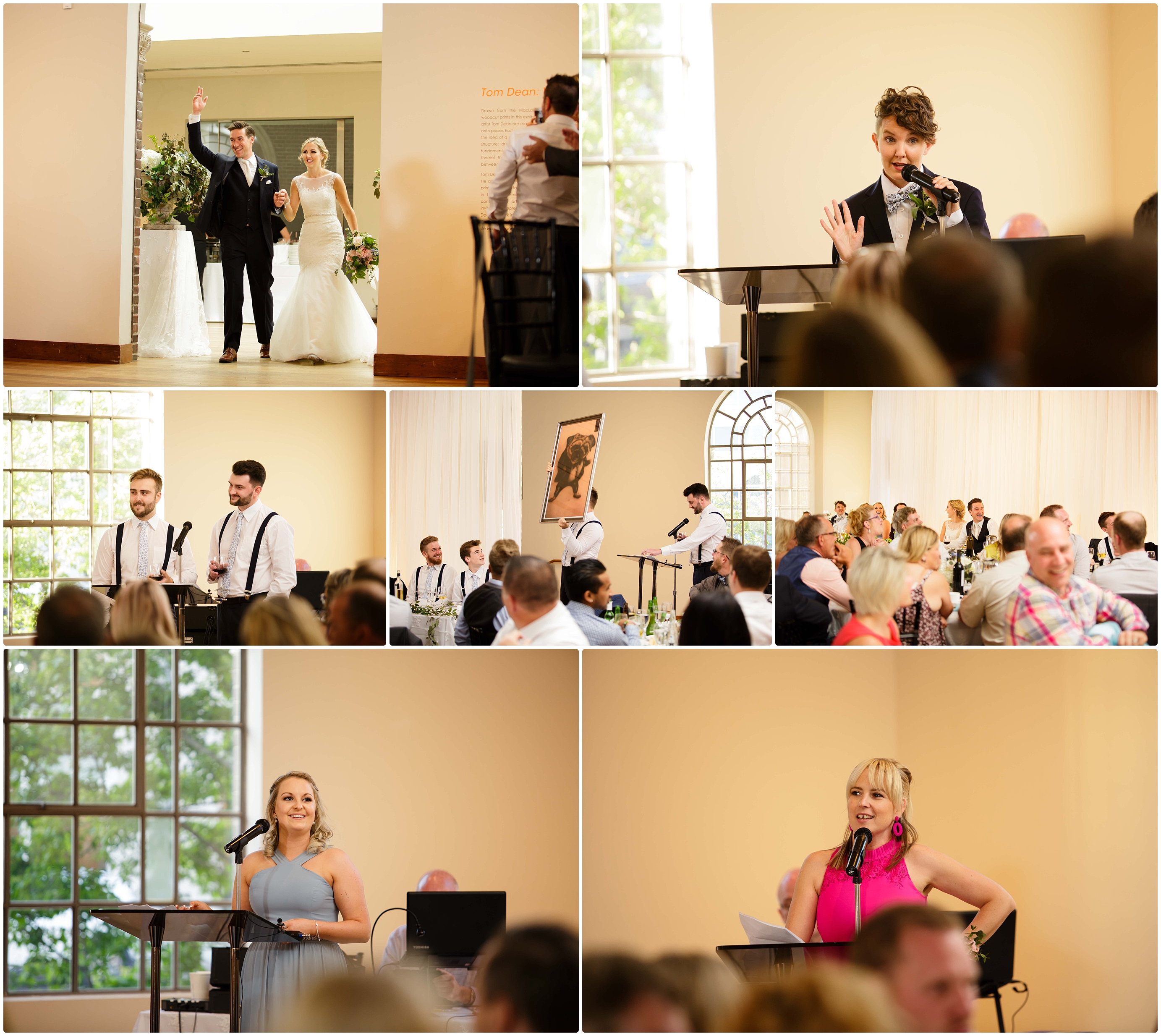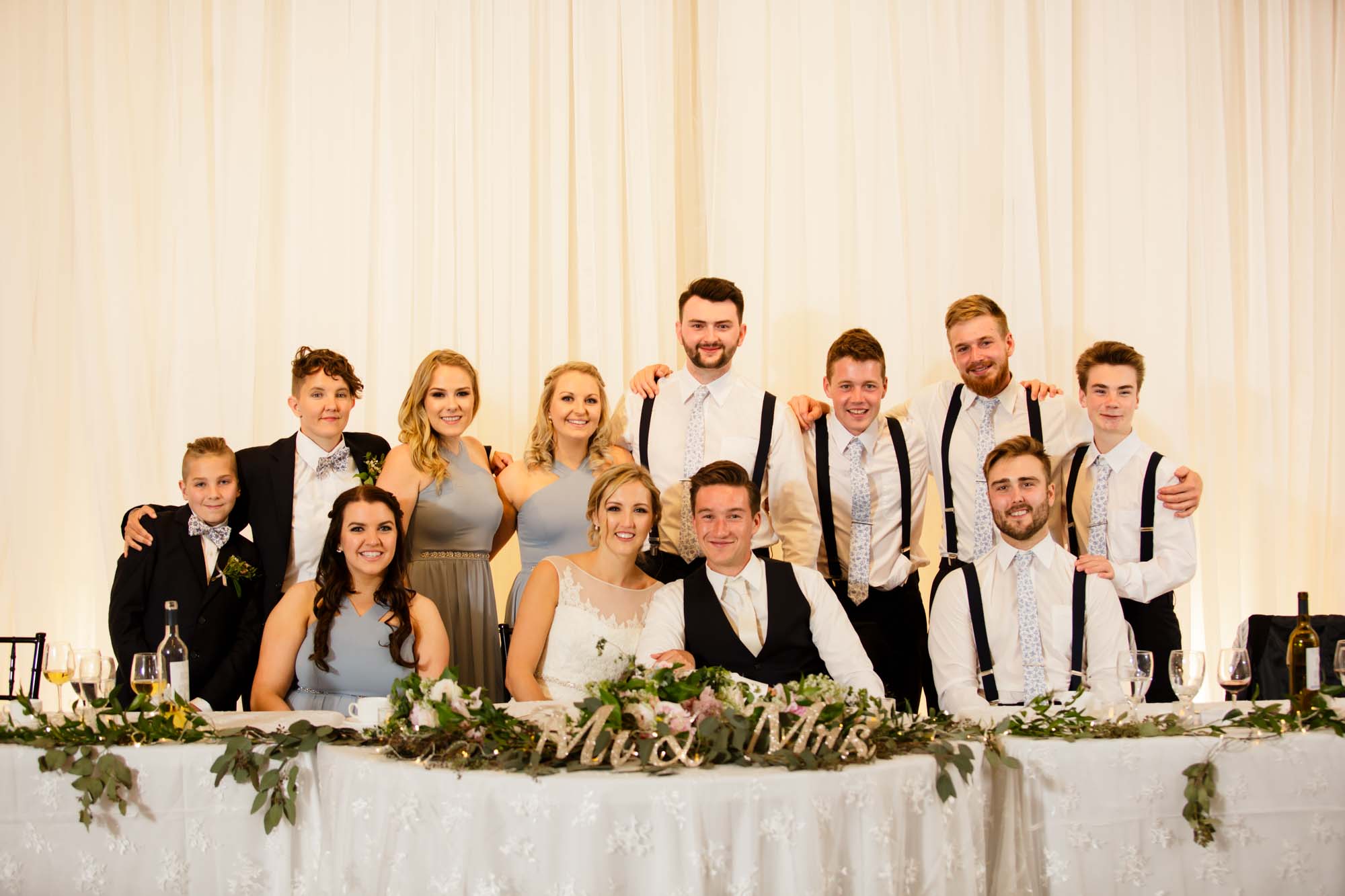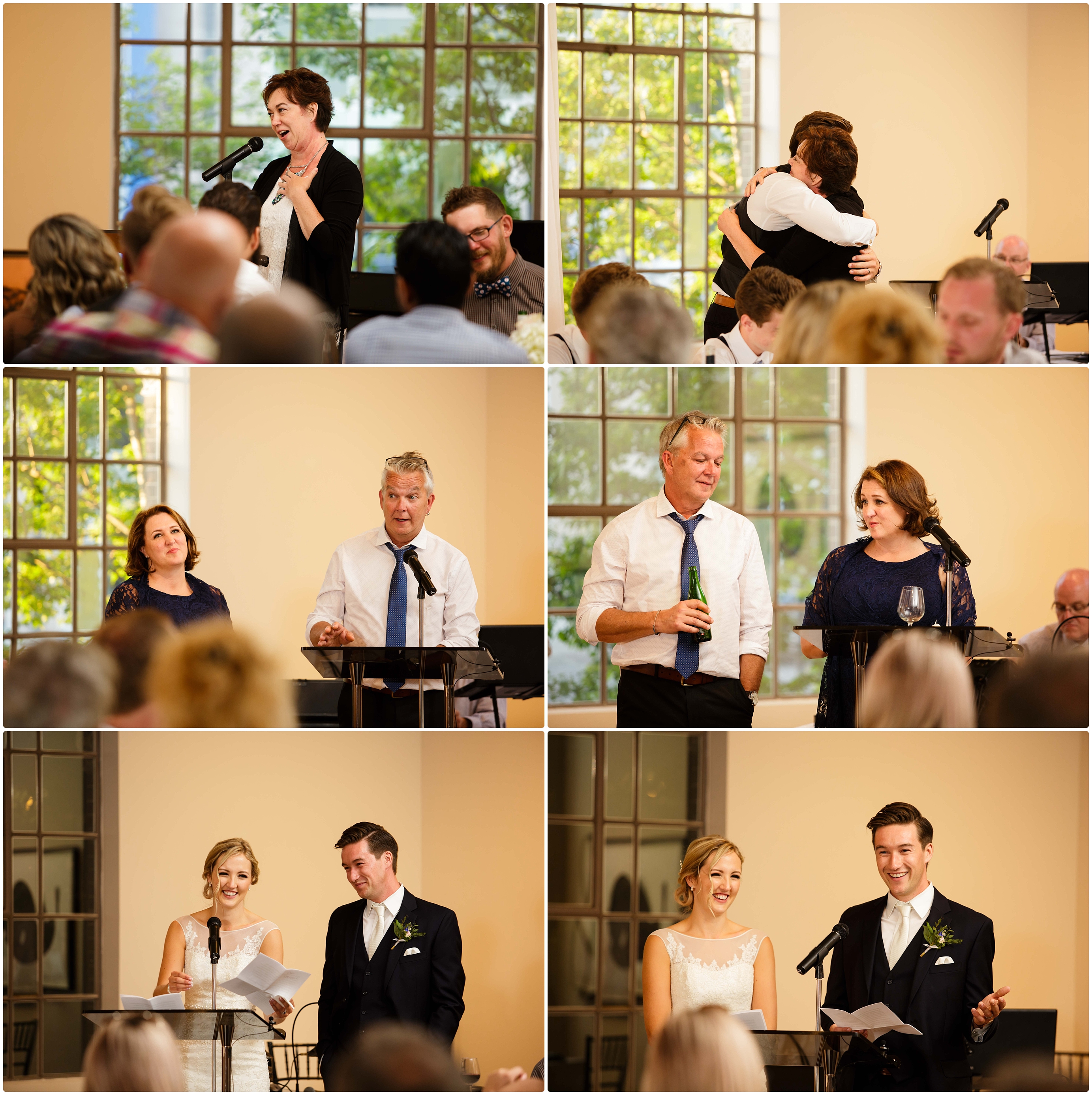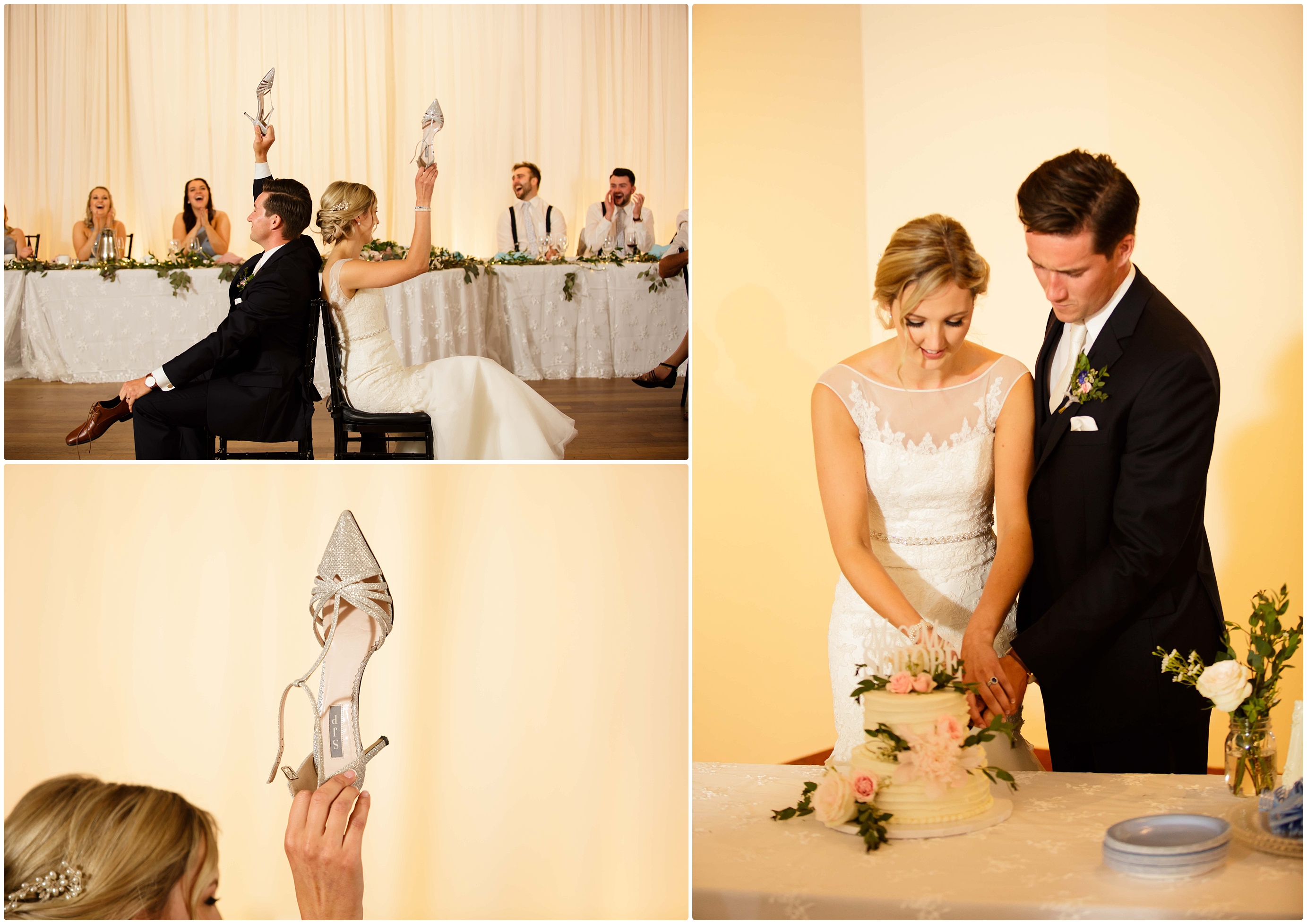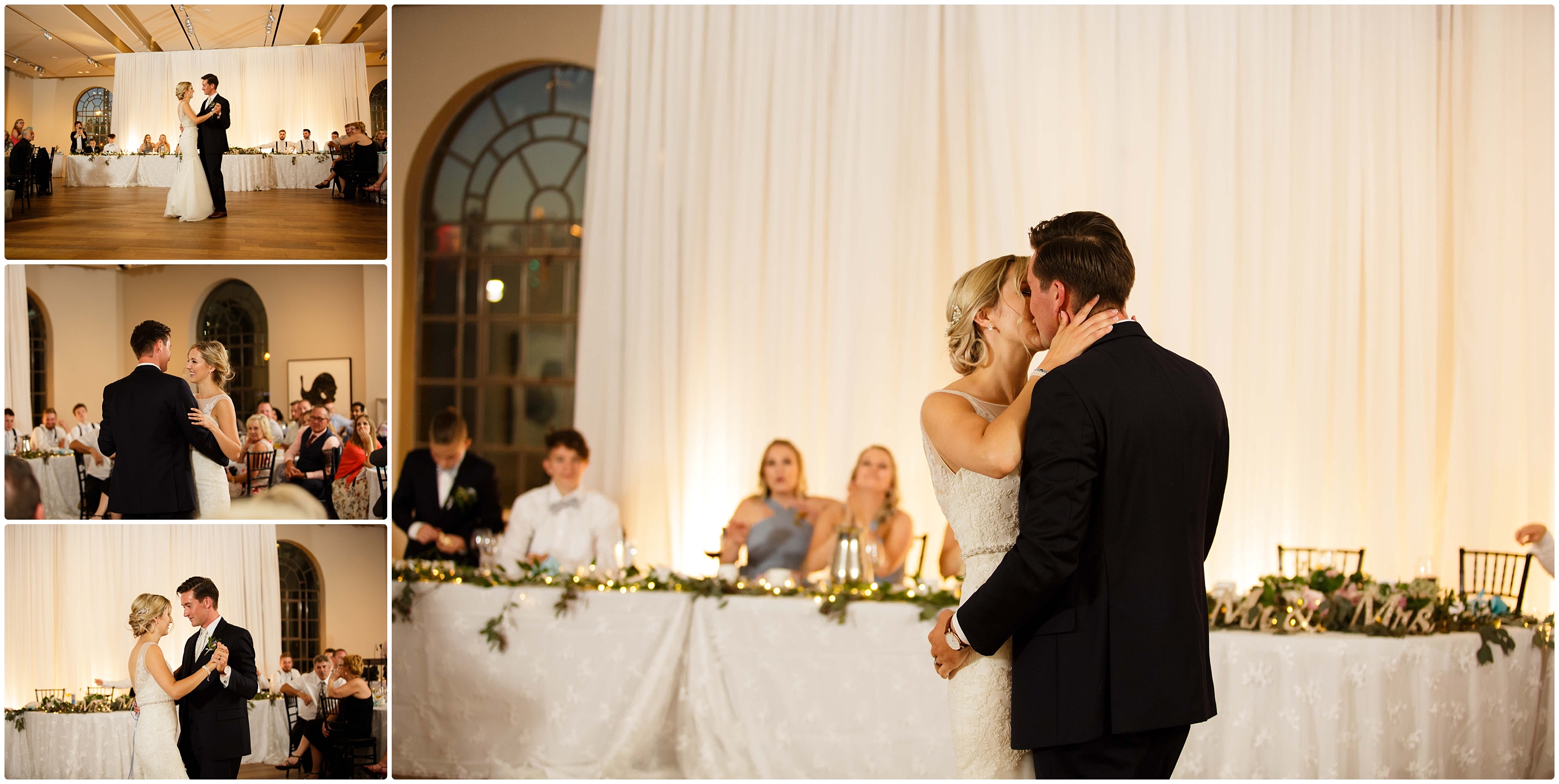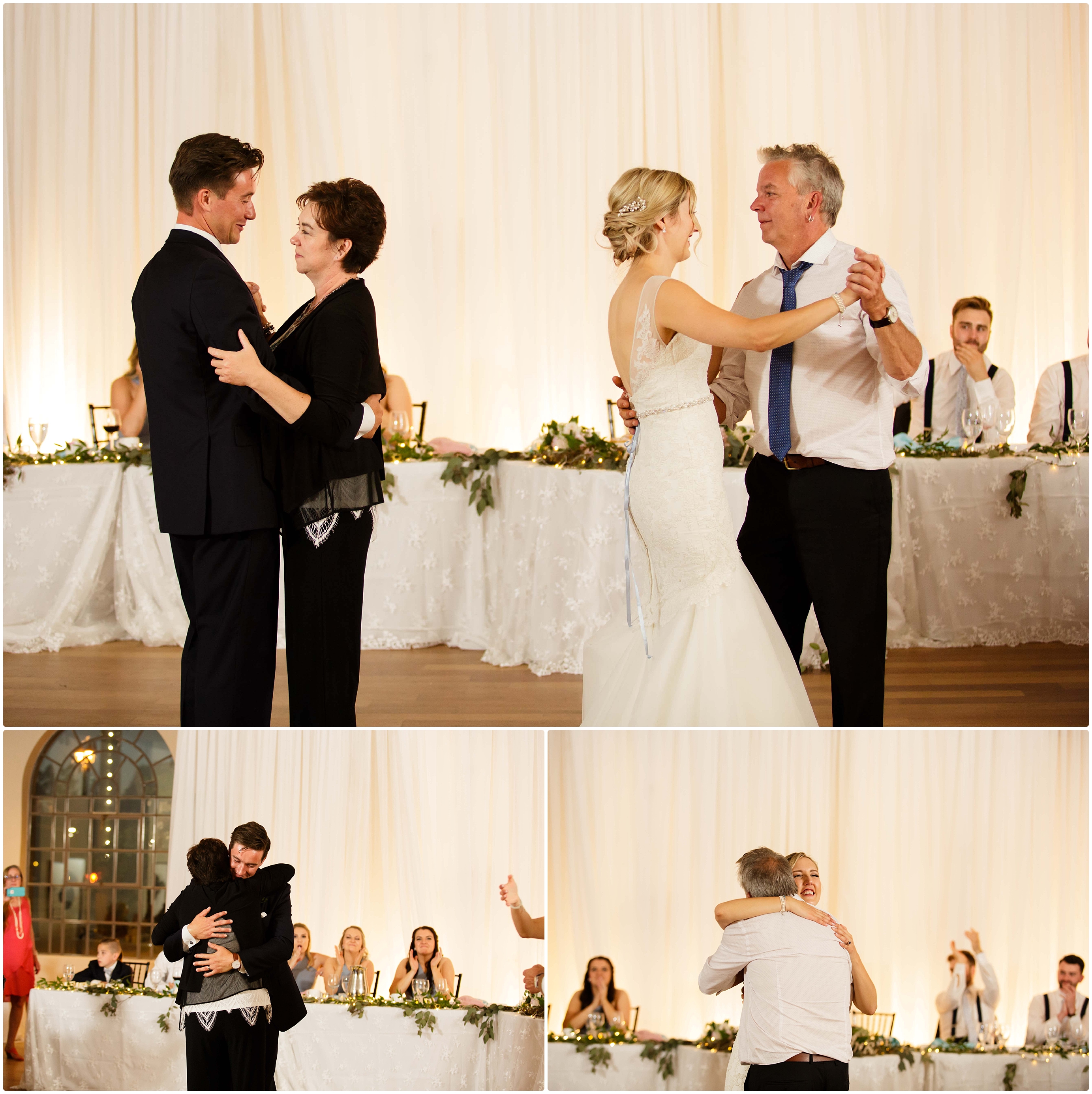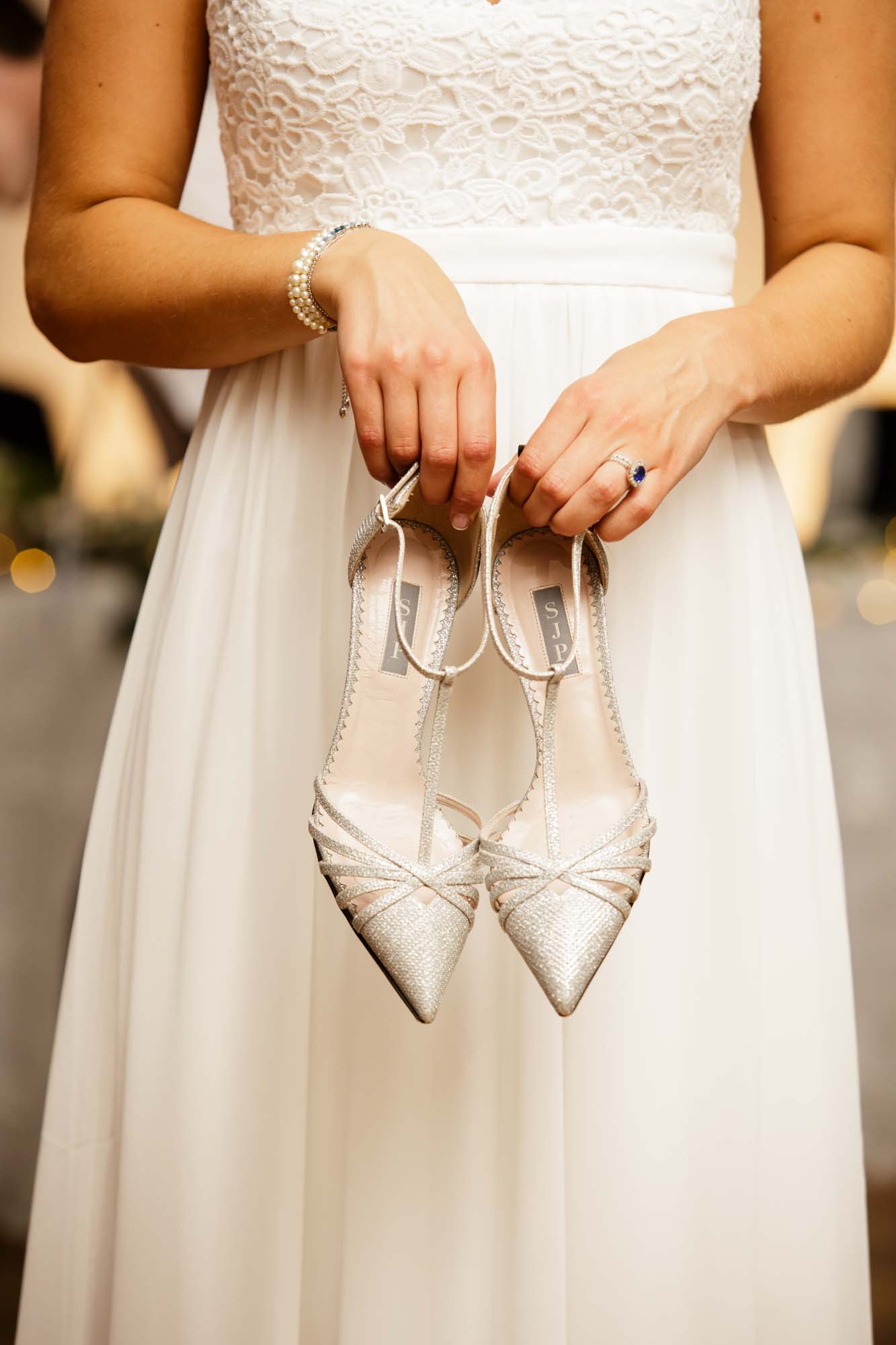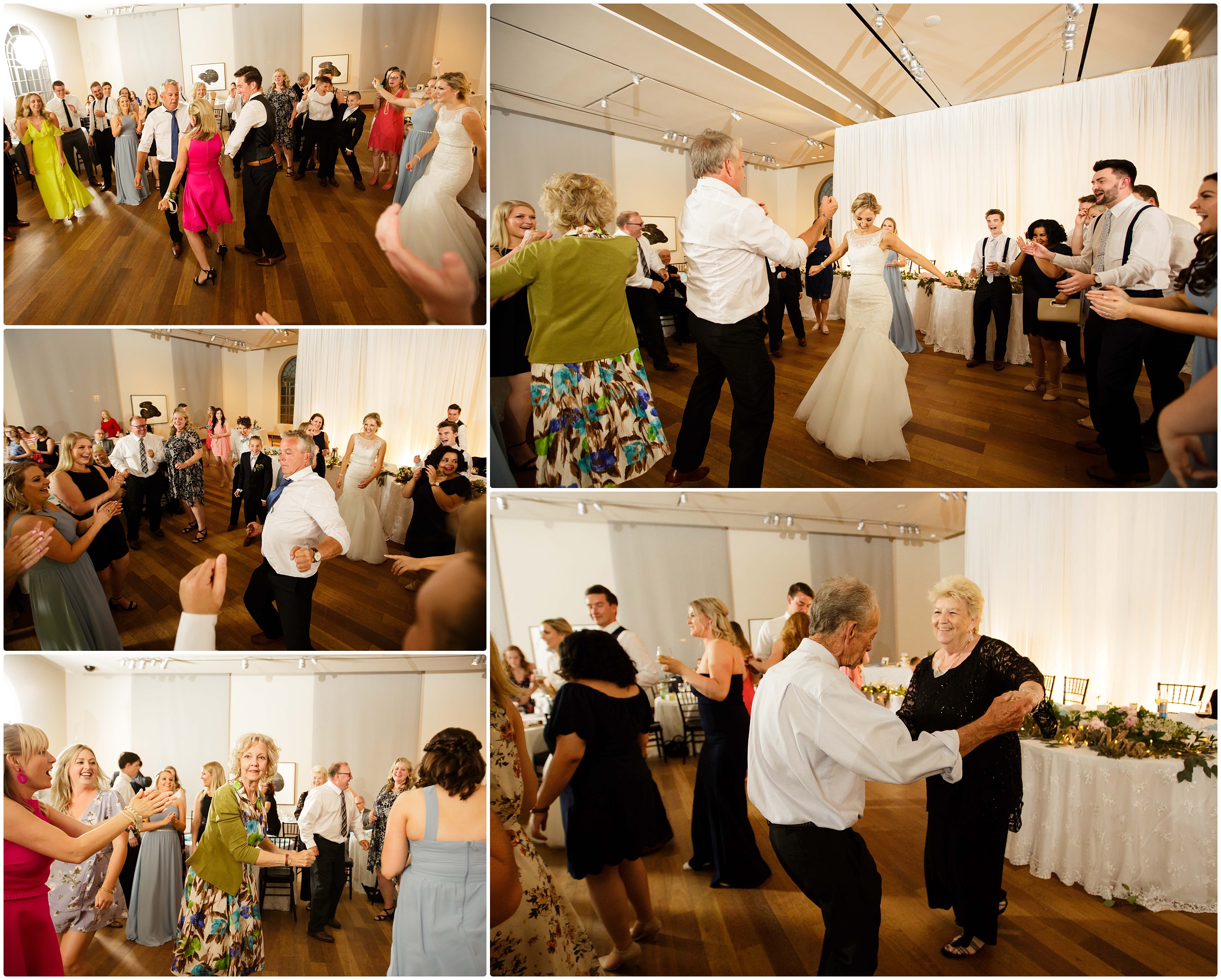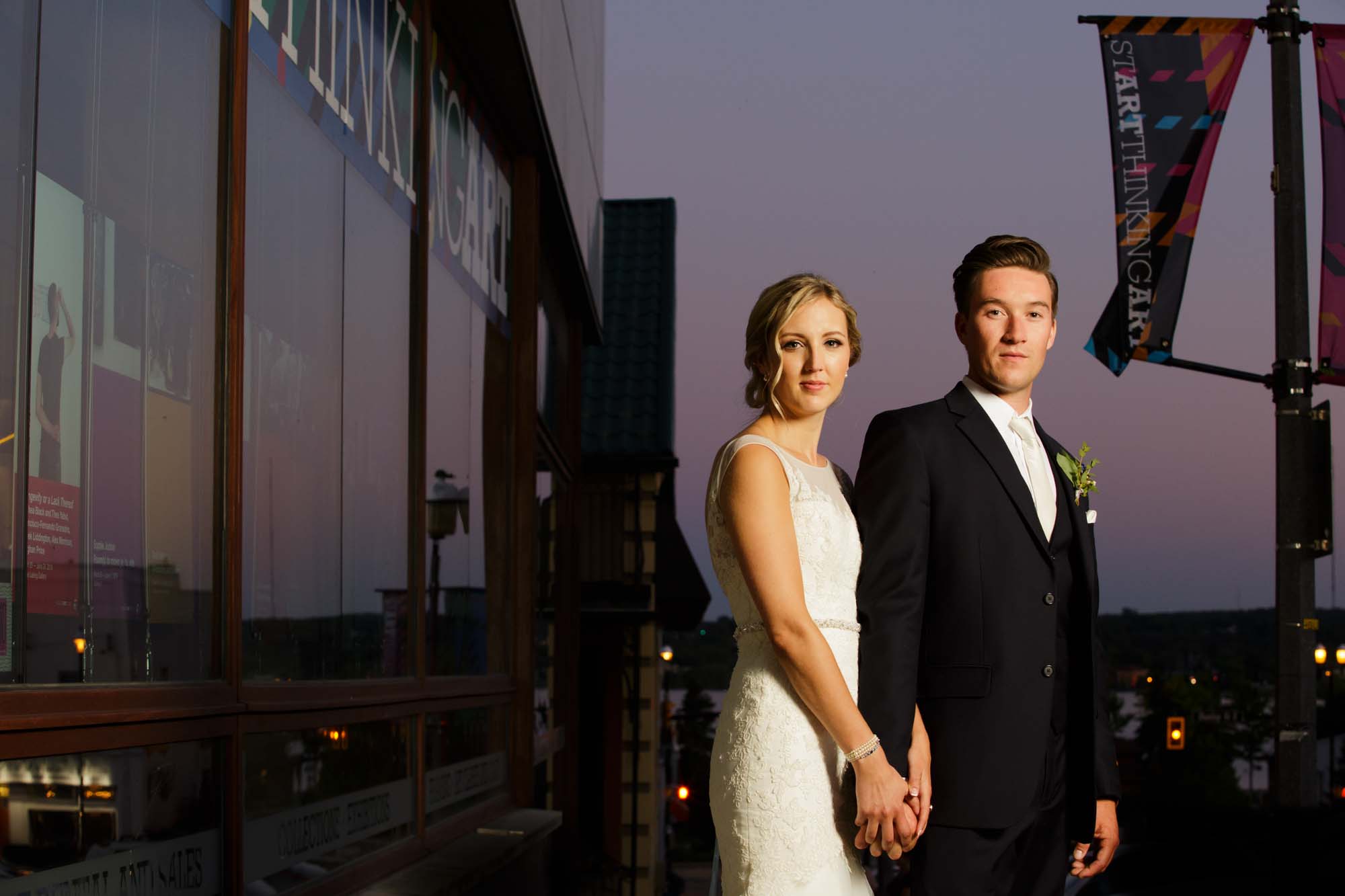 Thank you so much, Jesse + Dylan, for inviting us to capture your wedding day! We wish you all the very best. You are both stunning, inside and out!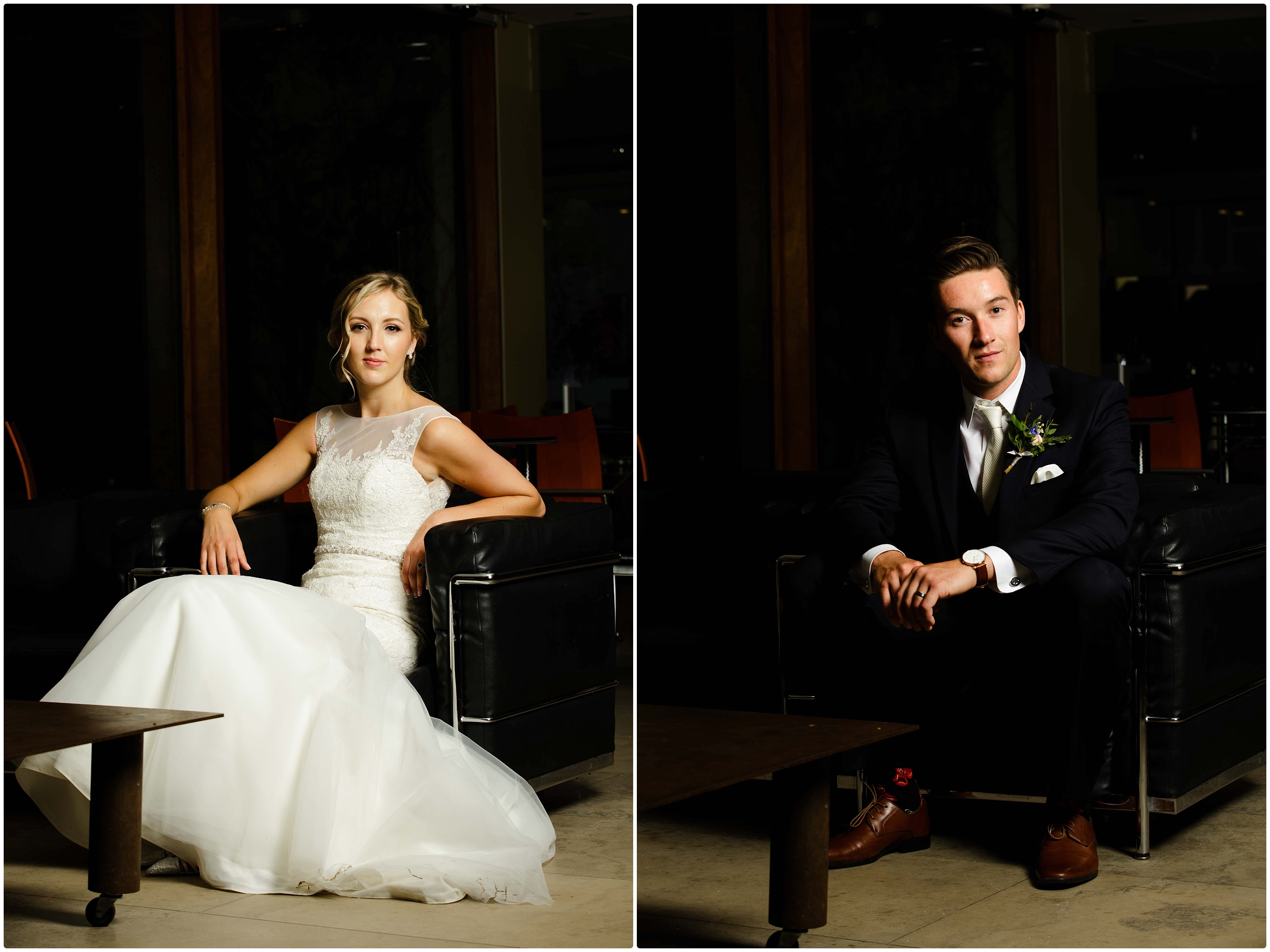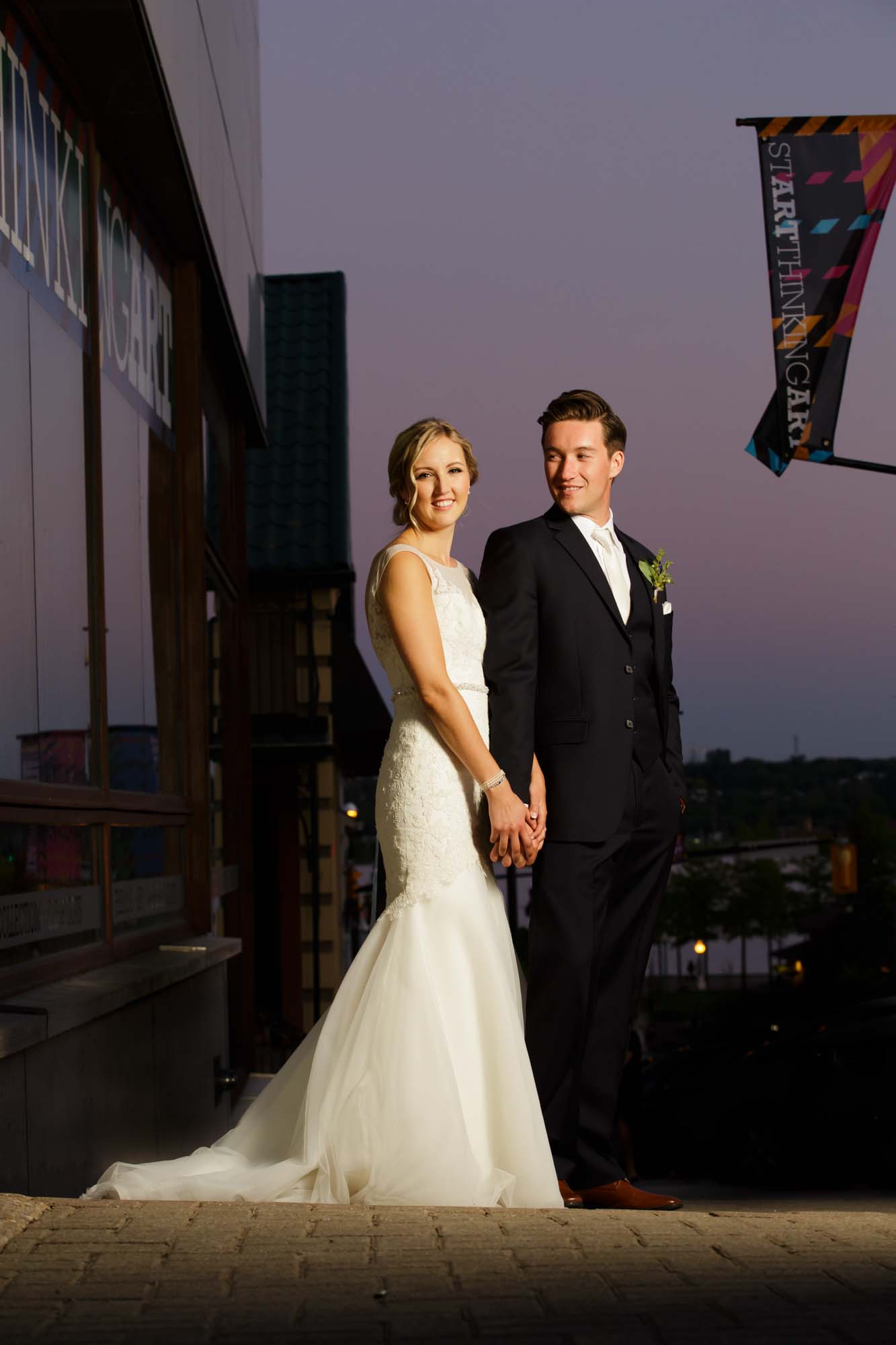 THE TEAM
Photography Video Fusion: Darlington Studios
Venue: MacLaren Art Centre
Hair: Salon Definition
Officiant: Beth Foster – All Seasons
Florist: Forgather Floral Co
Decorator: To Suit Your Fancy (Chatham, ON)
Dress: Mikaella (Loved Again Bridal in Barrie)
Shoes: Sarah Jessica Parker
Suit: Timpanos
Cake: Cakes by Design
DJ: Greg Whelan
Soundtrack: "Loved" by Andrew Simple, licensed through Songfreedom