Evan + Melissa | Wedding Photography in Toronto, Ontario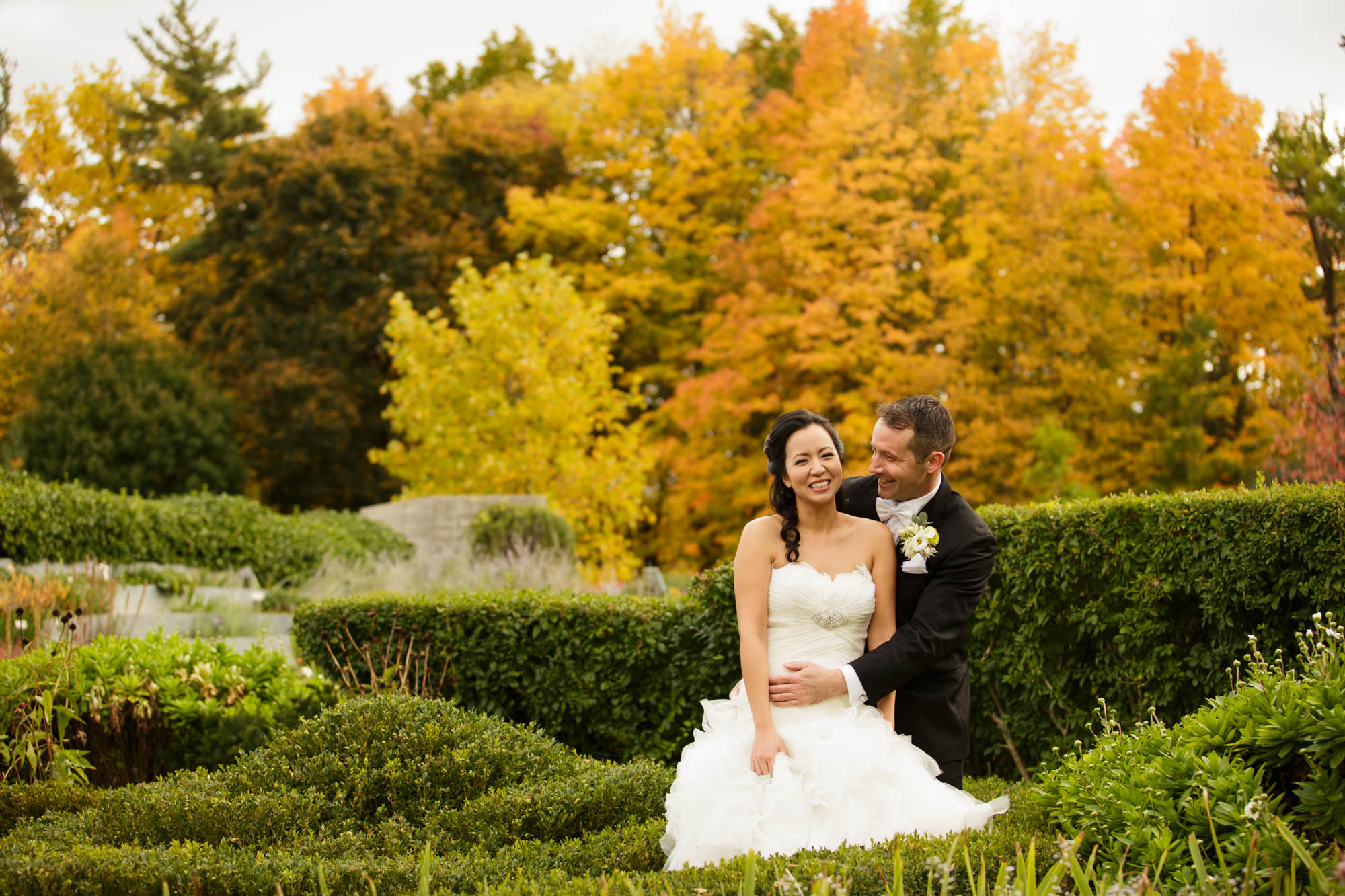 Evan + Melissa are married … and we couldn't be more excited for the two of them. Paul has known Evan for over 20 years! So, when Evan contacted Paul to announce his engagement to Melissa, and ask if he could photograph their wedding day, Paul was thrilled! Earlier this summer, we met his phenomenal fiancée on a fun-filled engagement session in the park. Melissa is absolutely wonderful and they are so adorable together! This is their wedding story.
Paul started the day at Melissa's parent's high-rise overlooking the city. Melissa looked radiant in her elegant red cheongsam, as they performed a traditional Chinese Tea ceremony to honour their families. Before leaving the condo, Melissa changed from her red dress into a stunning white wedding gown. From there, we traveled to Edwards Gardens for a first look in her new outfit. Evan was blindfolded for the limo ride and couldn't wait for the chance to see his bride-to-be again. Always such a sweet moment. Stunning fall foliage filled the scene, as we toured the gardens.
After photos amongst the trees, we made our way to The Estates of Sunnybrook to prepare for the outdoor ceremony. They exchanged touching vows, rings, and were pronounced husband and wife.
Cocktail hour commenced and the newlyweds mingled with their guests. Shortly thereafter, Evan + Melissa prepared for their receiving line and grand entrance. The happy couple burst into the room to the cheers of their loved ones. Dinner was served. Suddenly, the sounds of drums filled the room and a time-honoured Chinese lion dance began! A truly talented team of entertainers wowed everyone. Heartfelt speeches were next on the agenda, then Evan serenaded Melissa with a lovely ballad. This sweet moment was followed by their first dance and parent dances. What a night!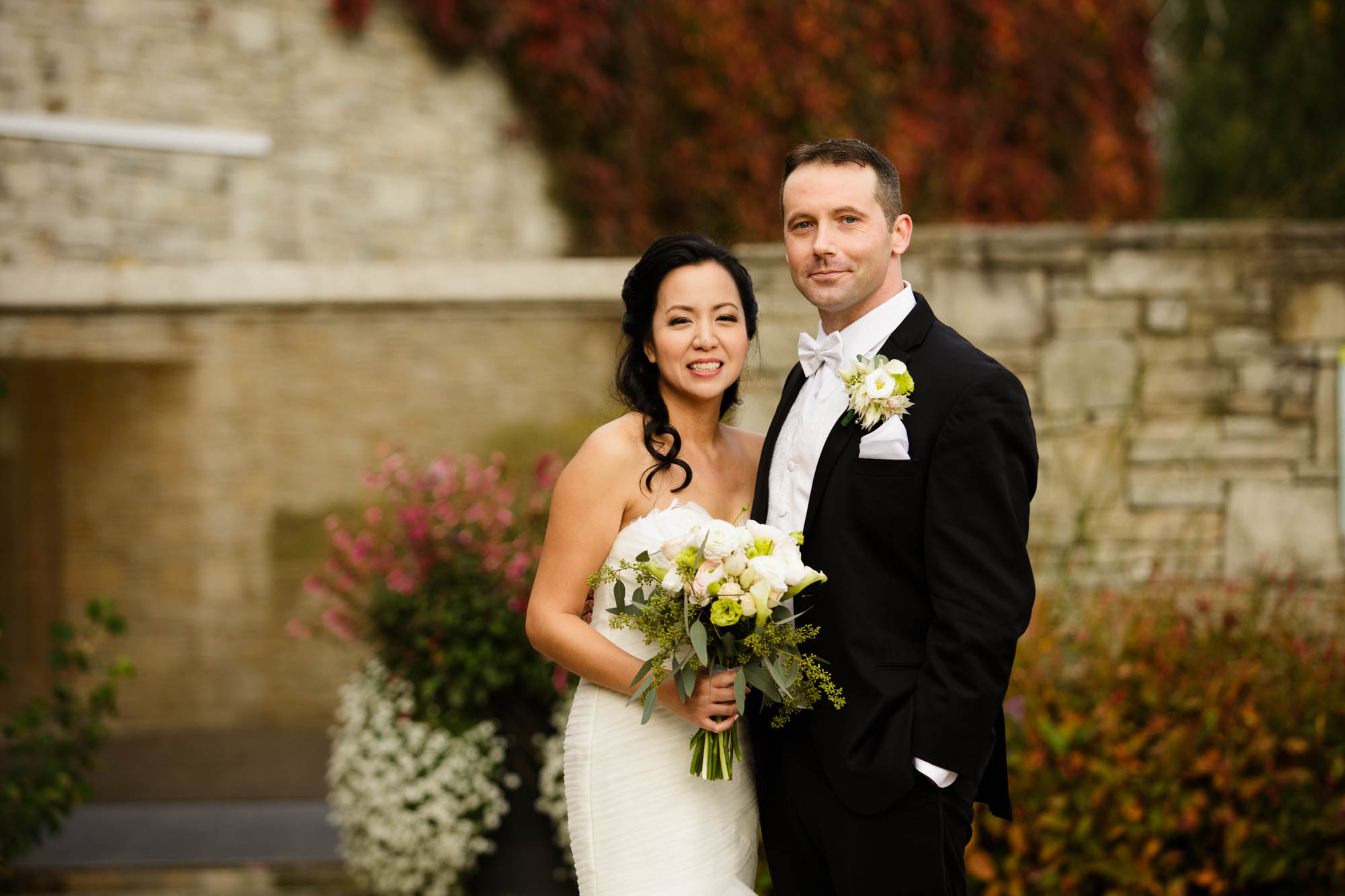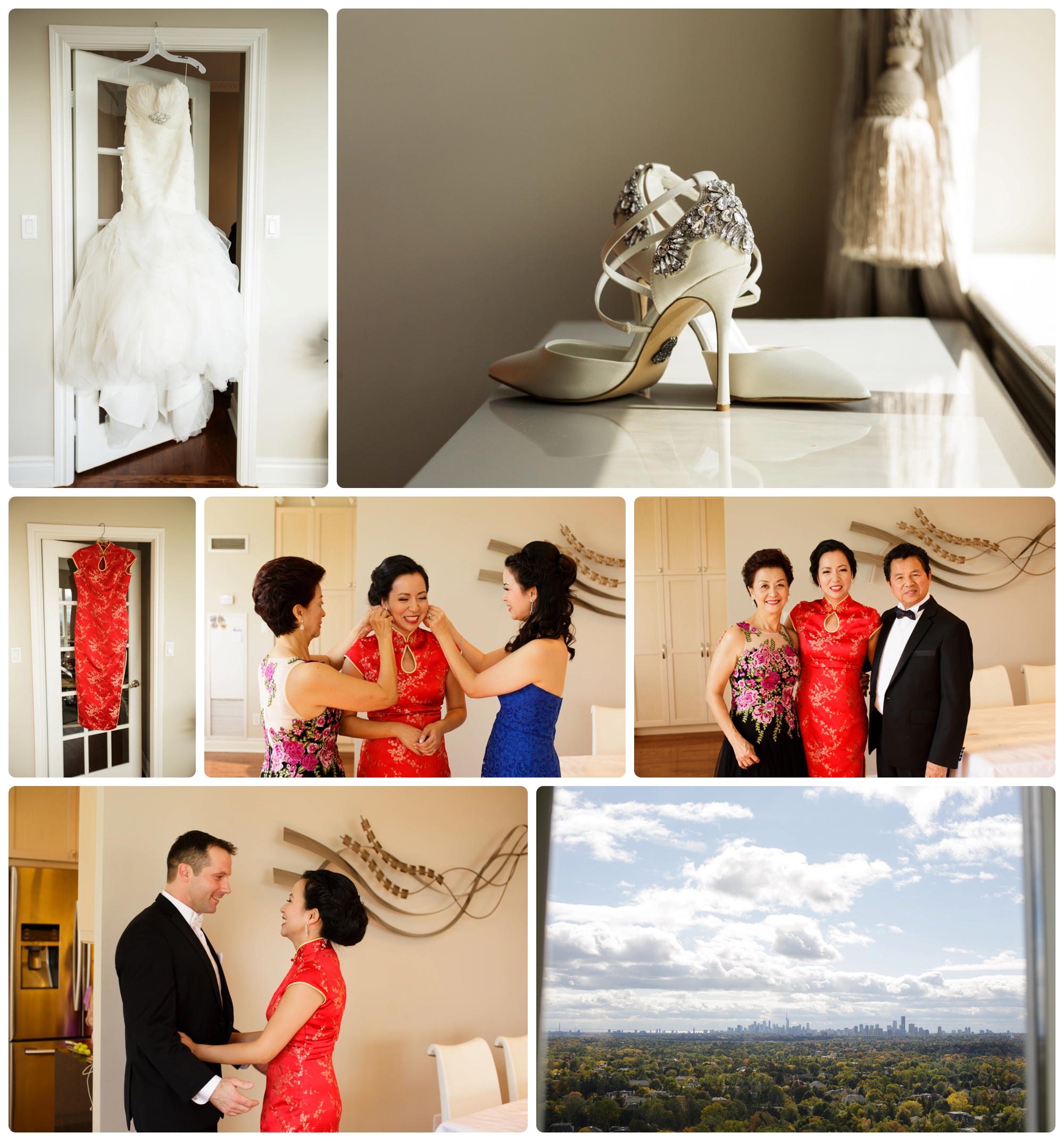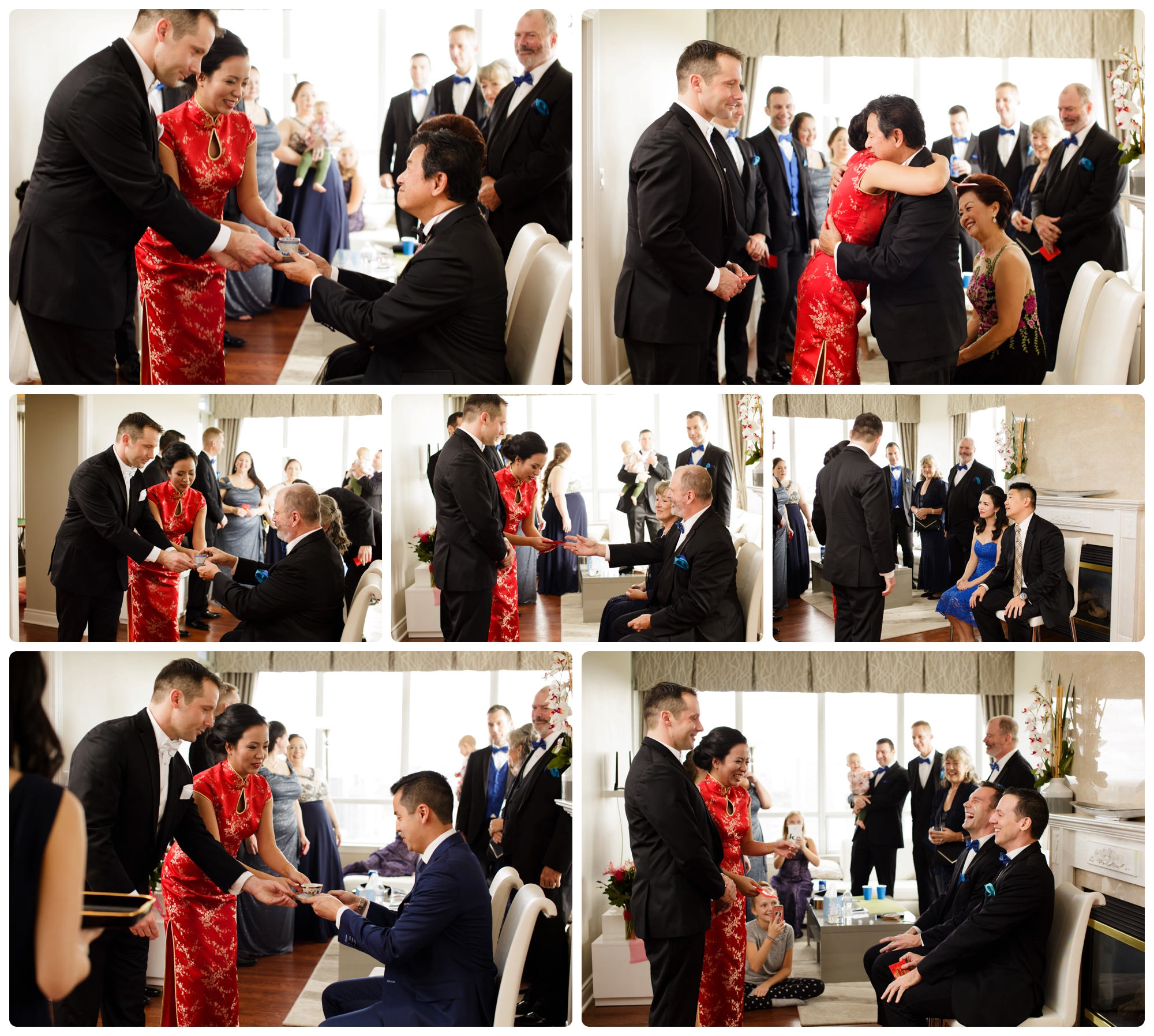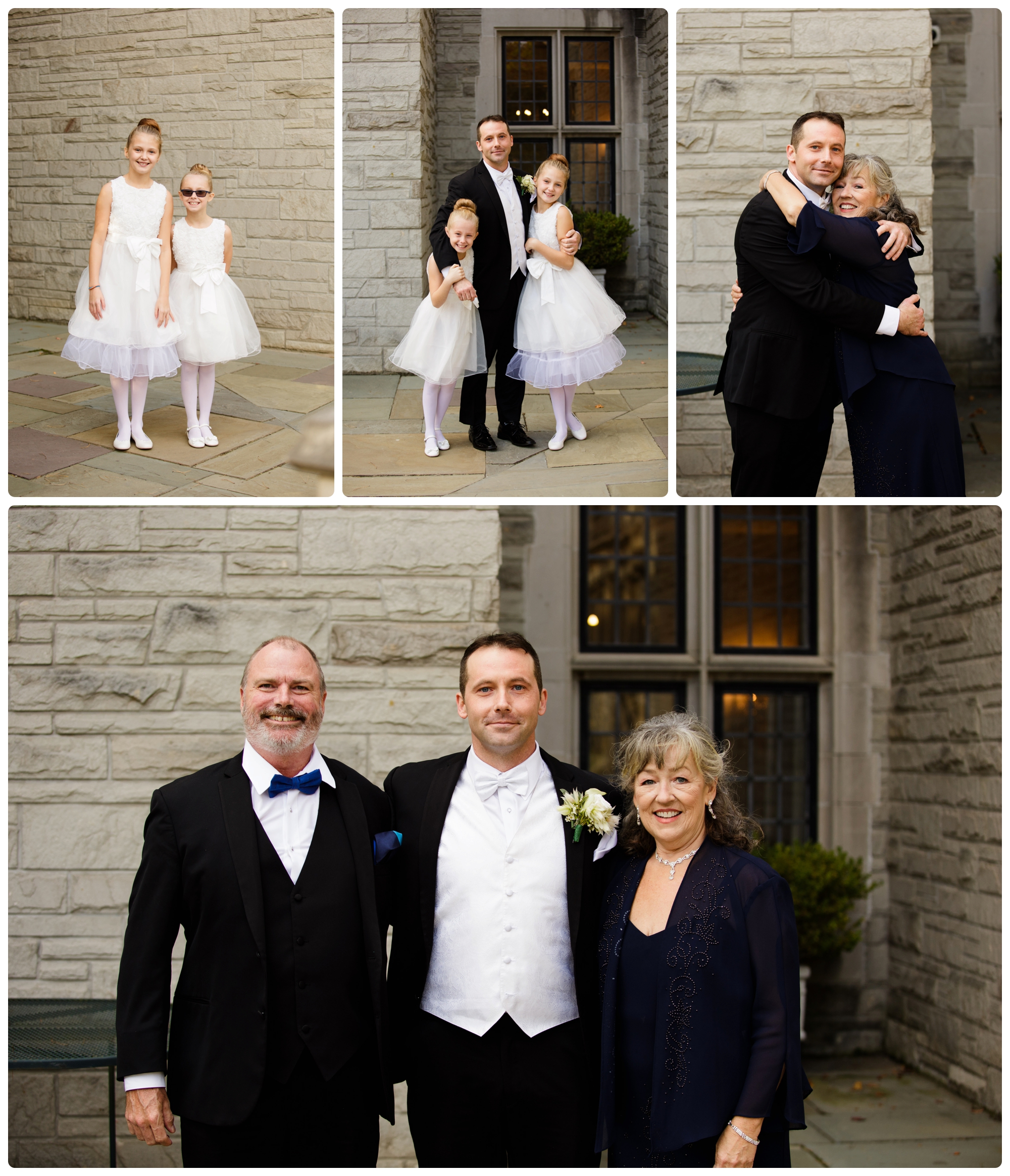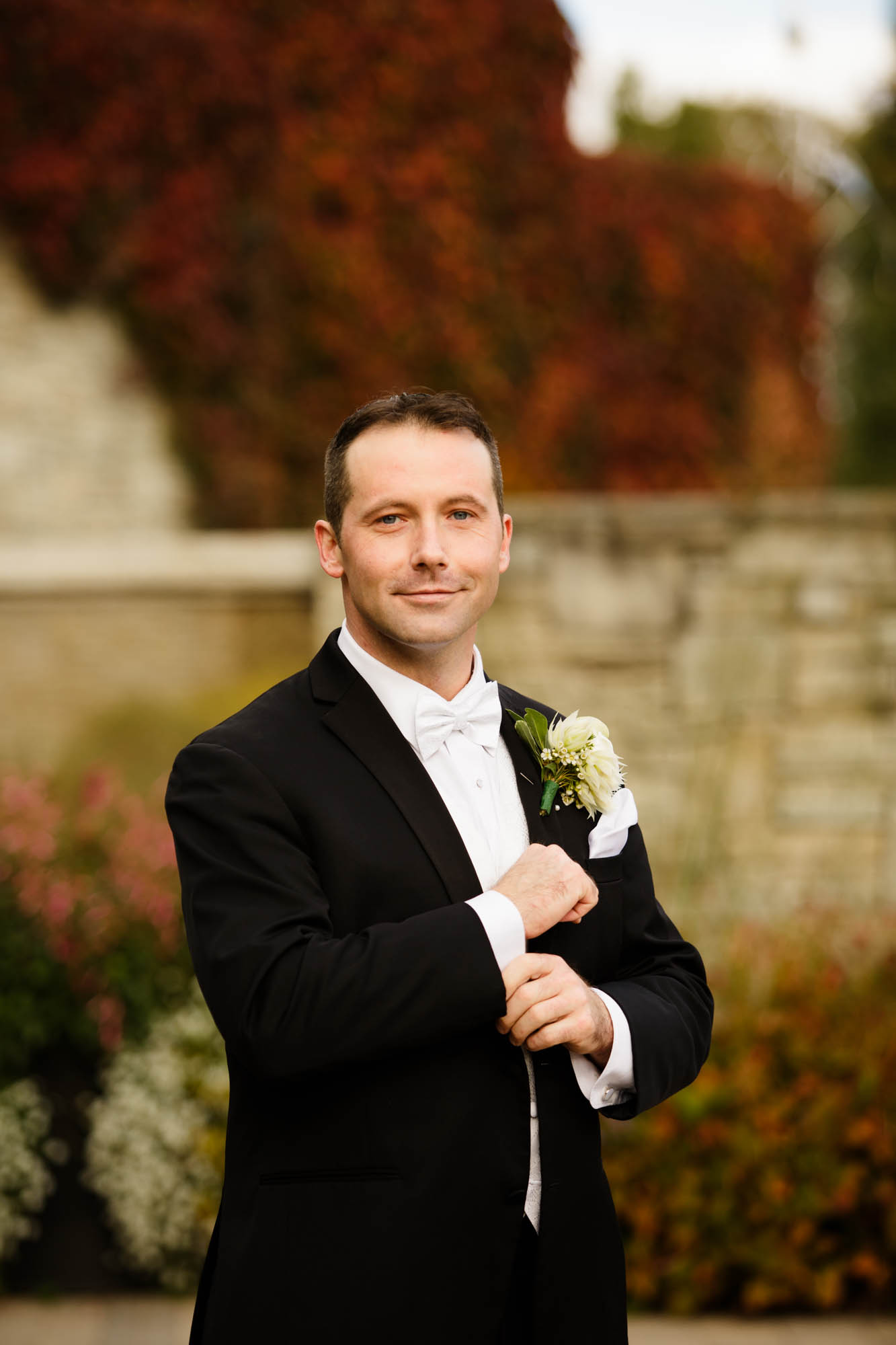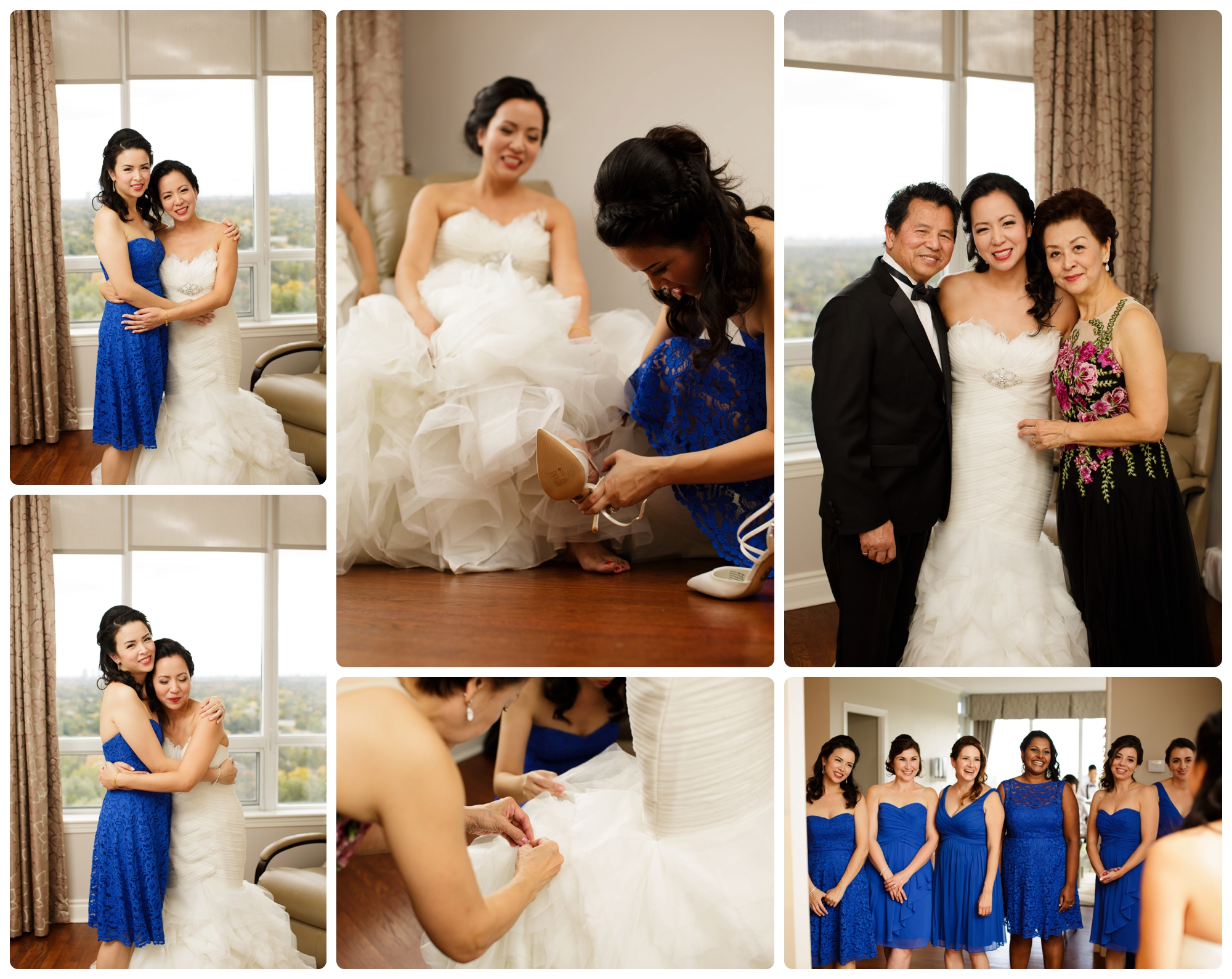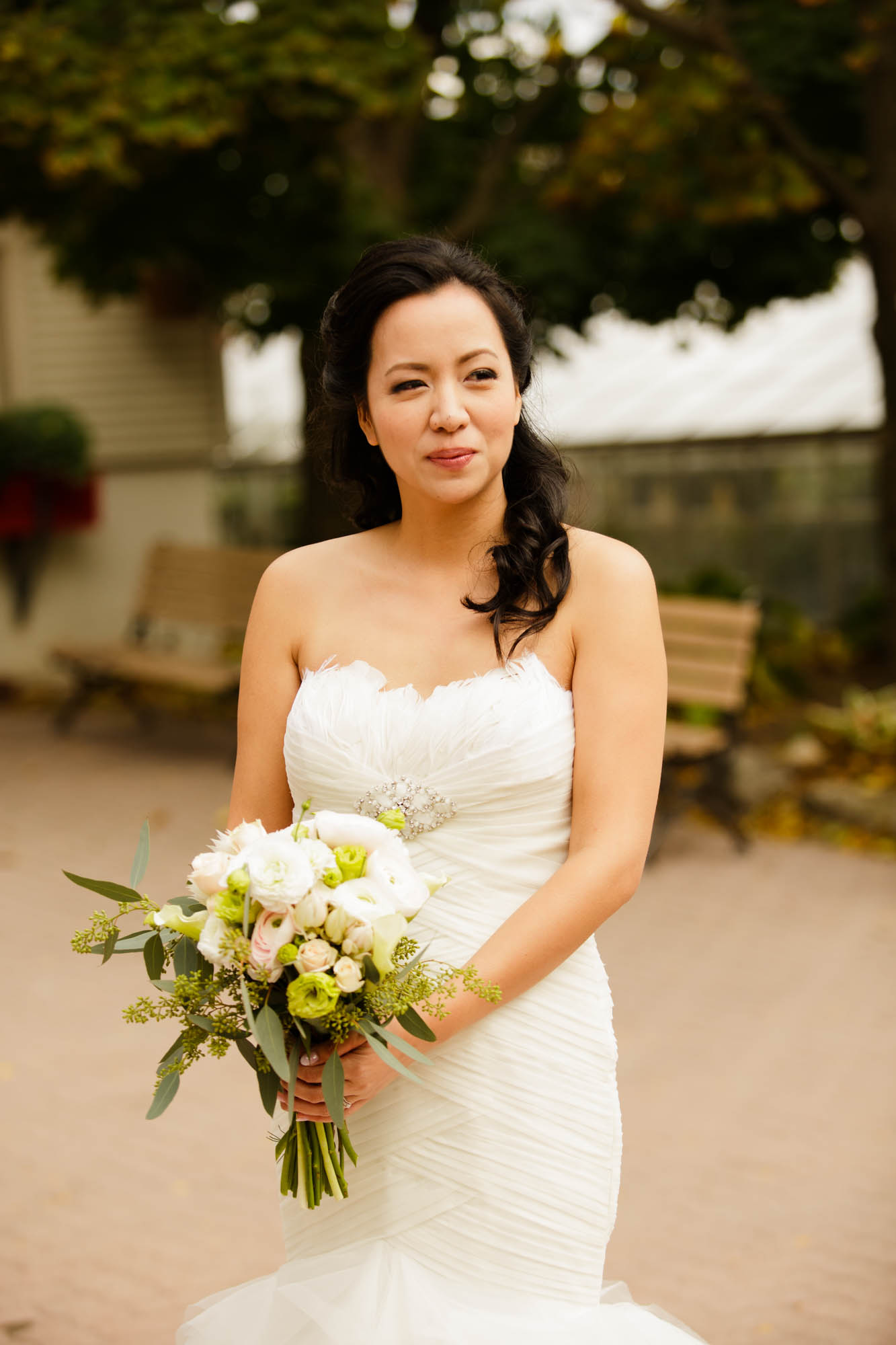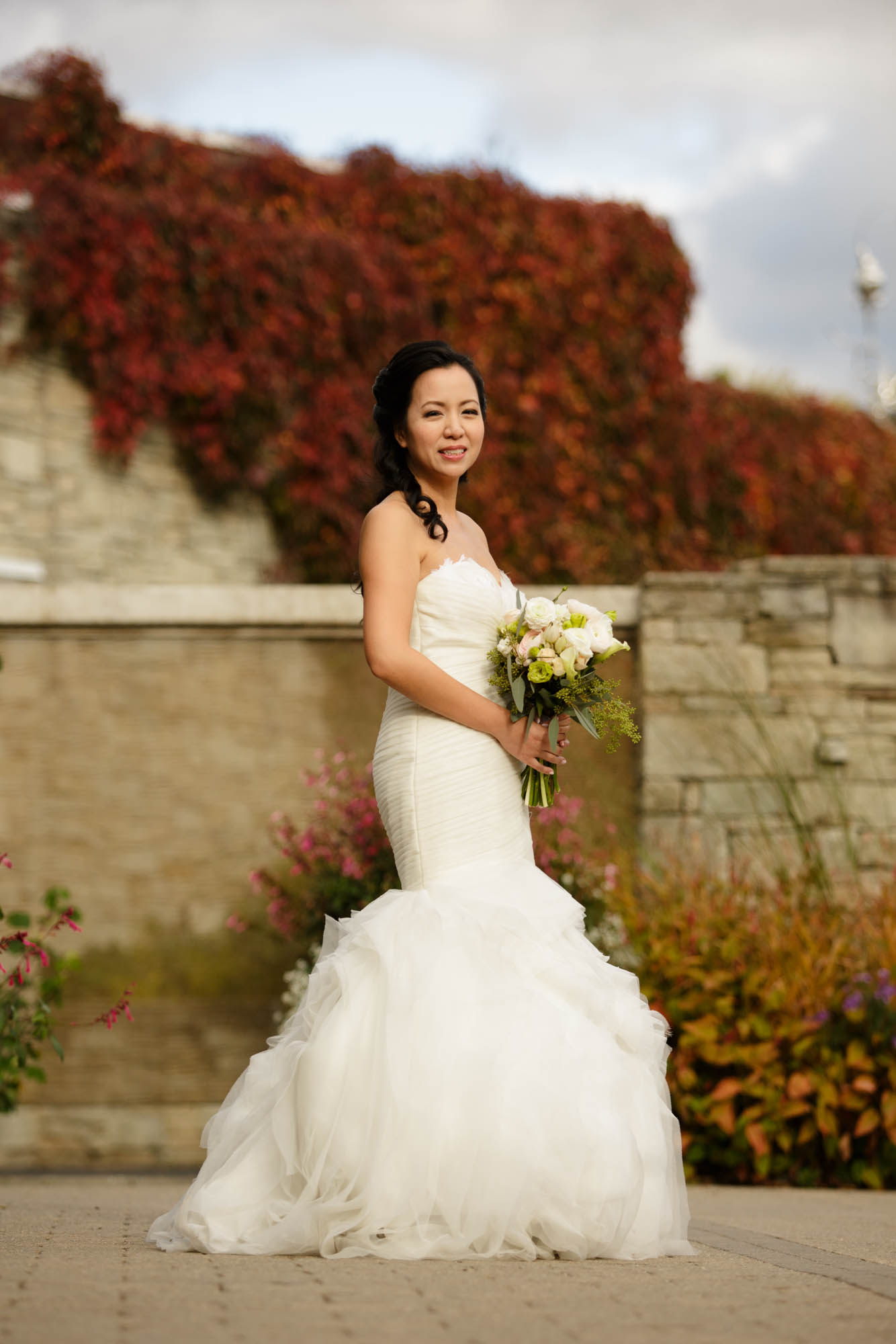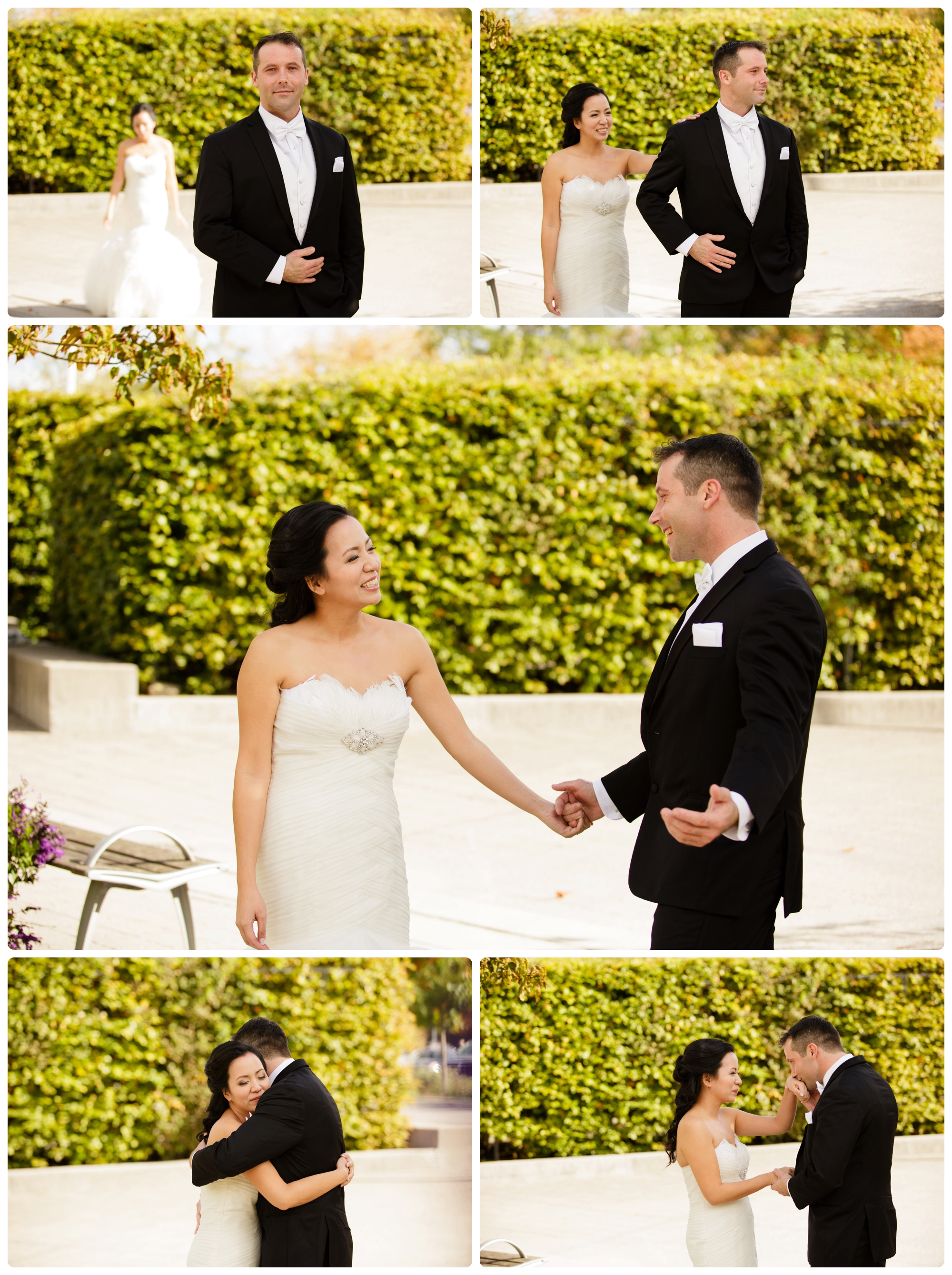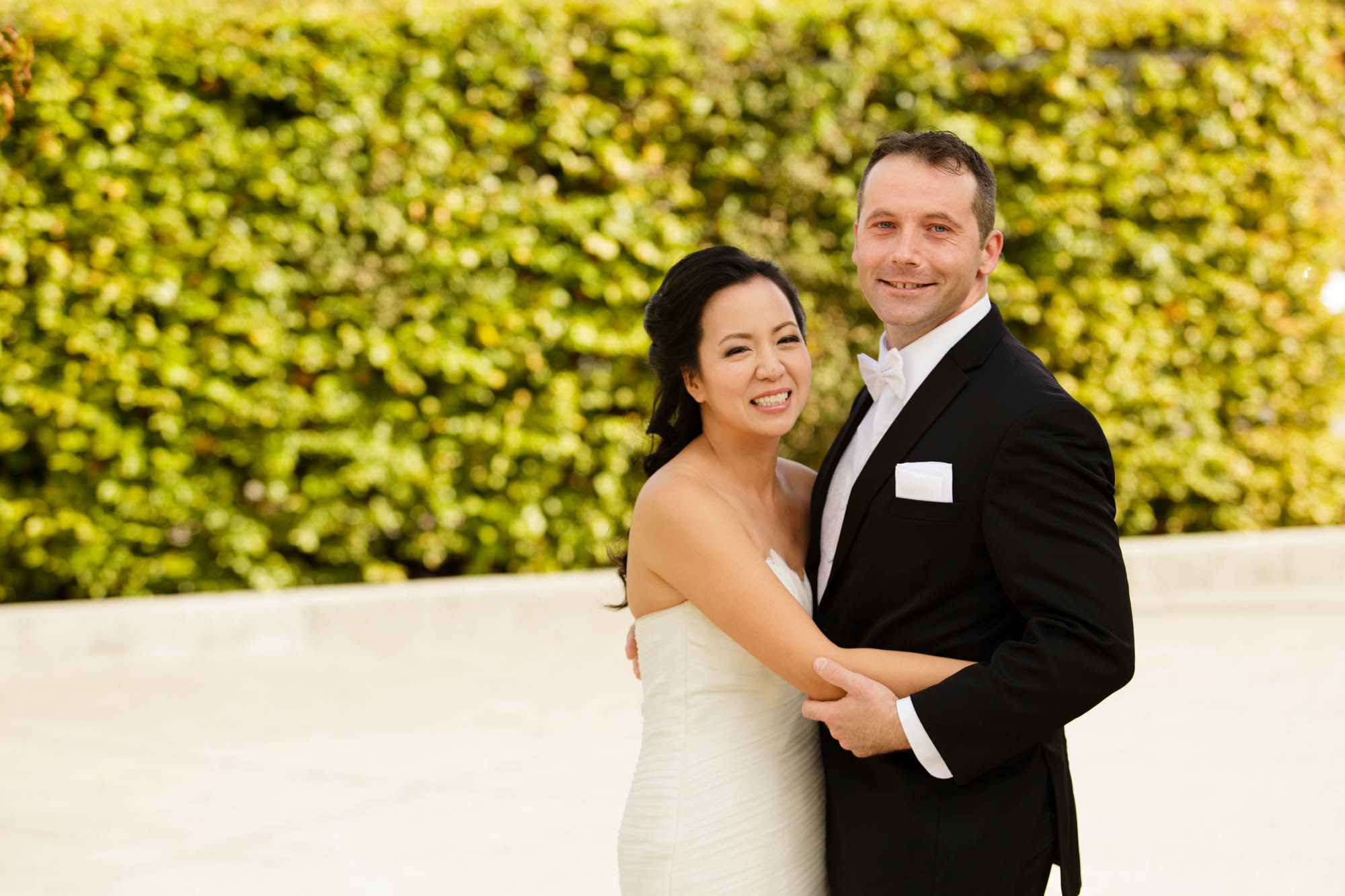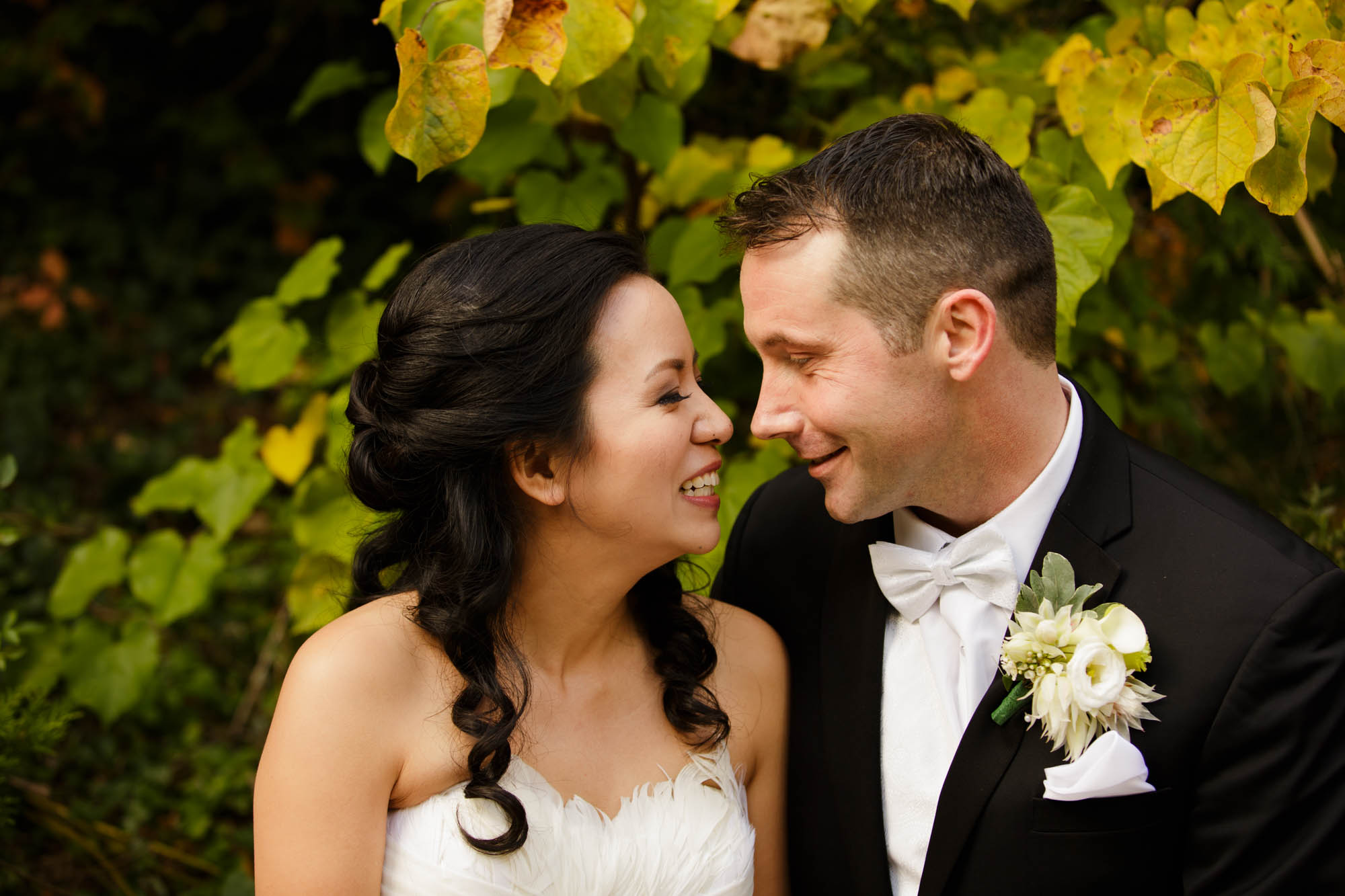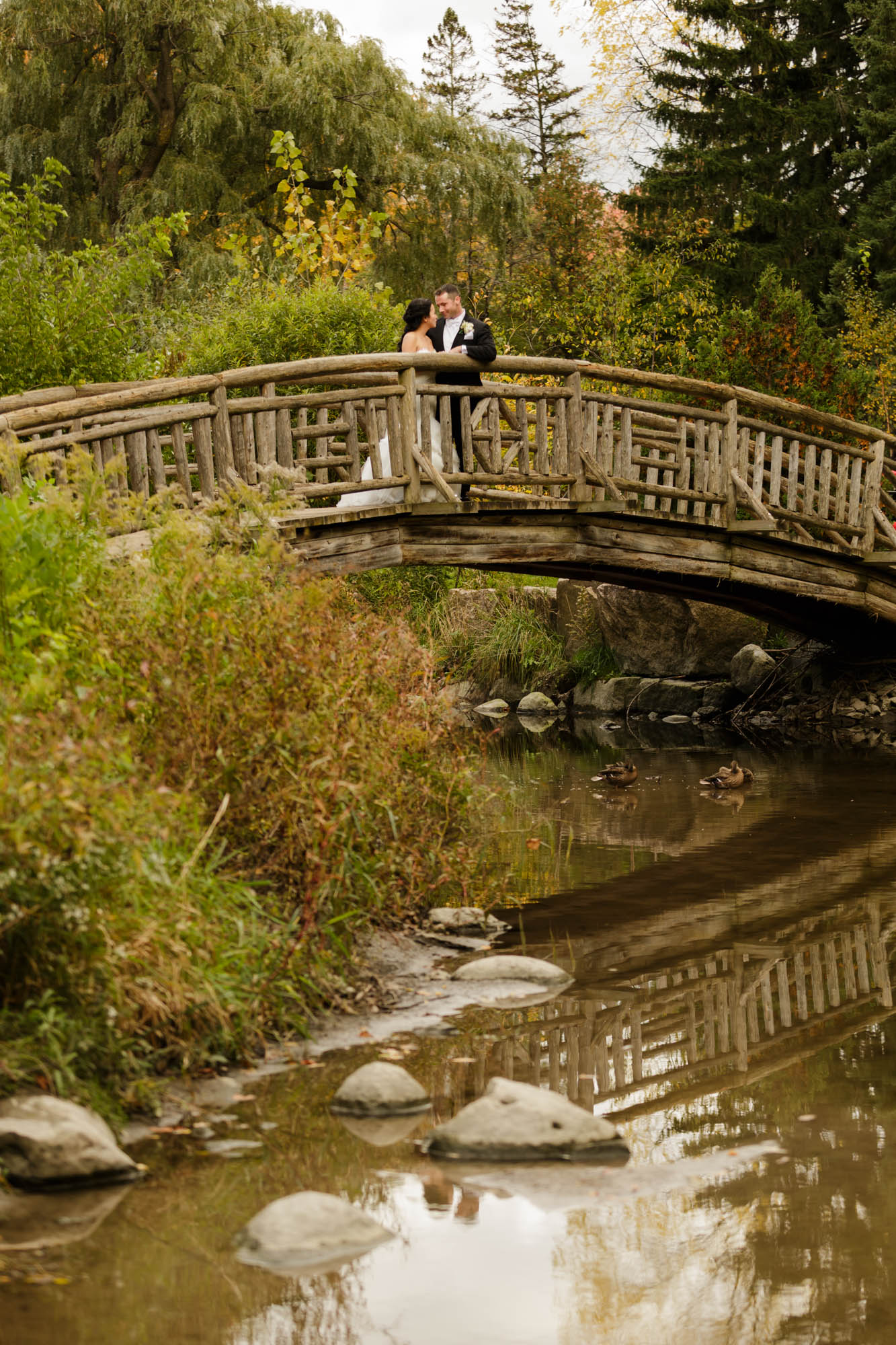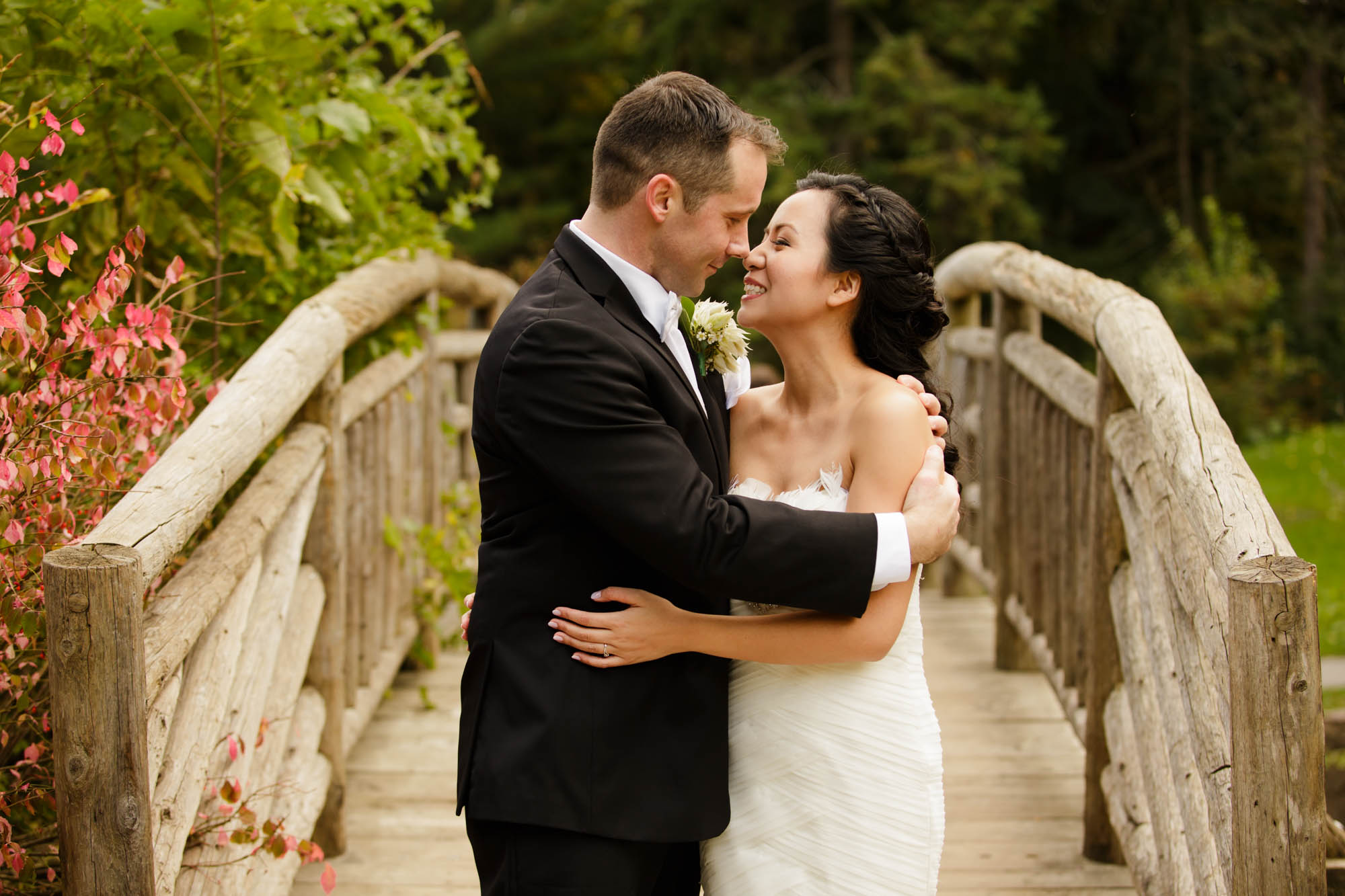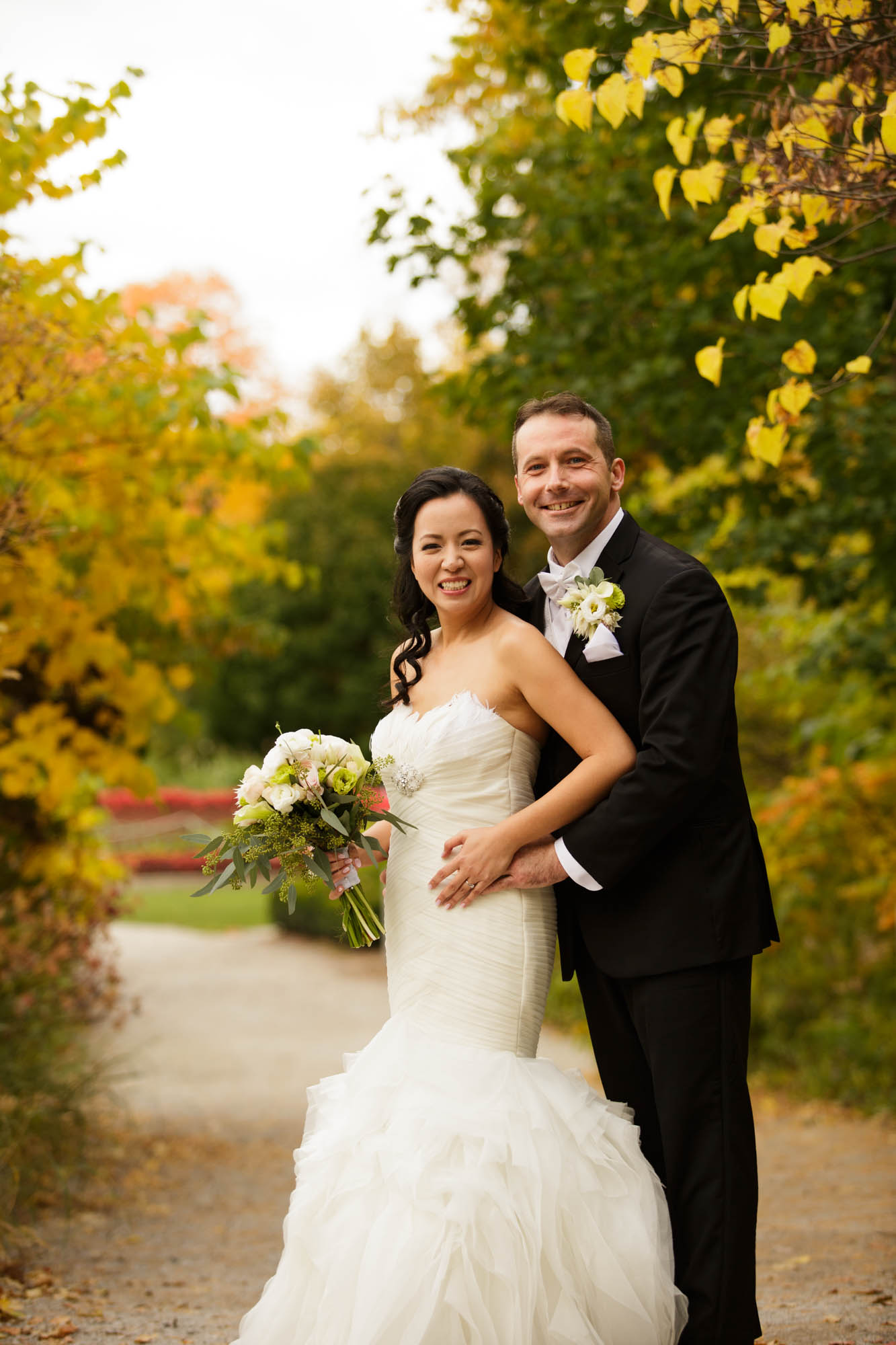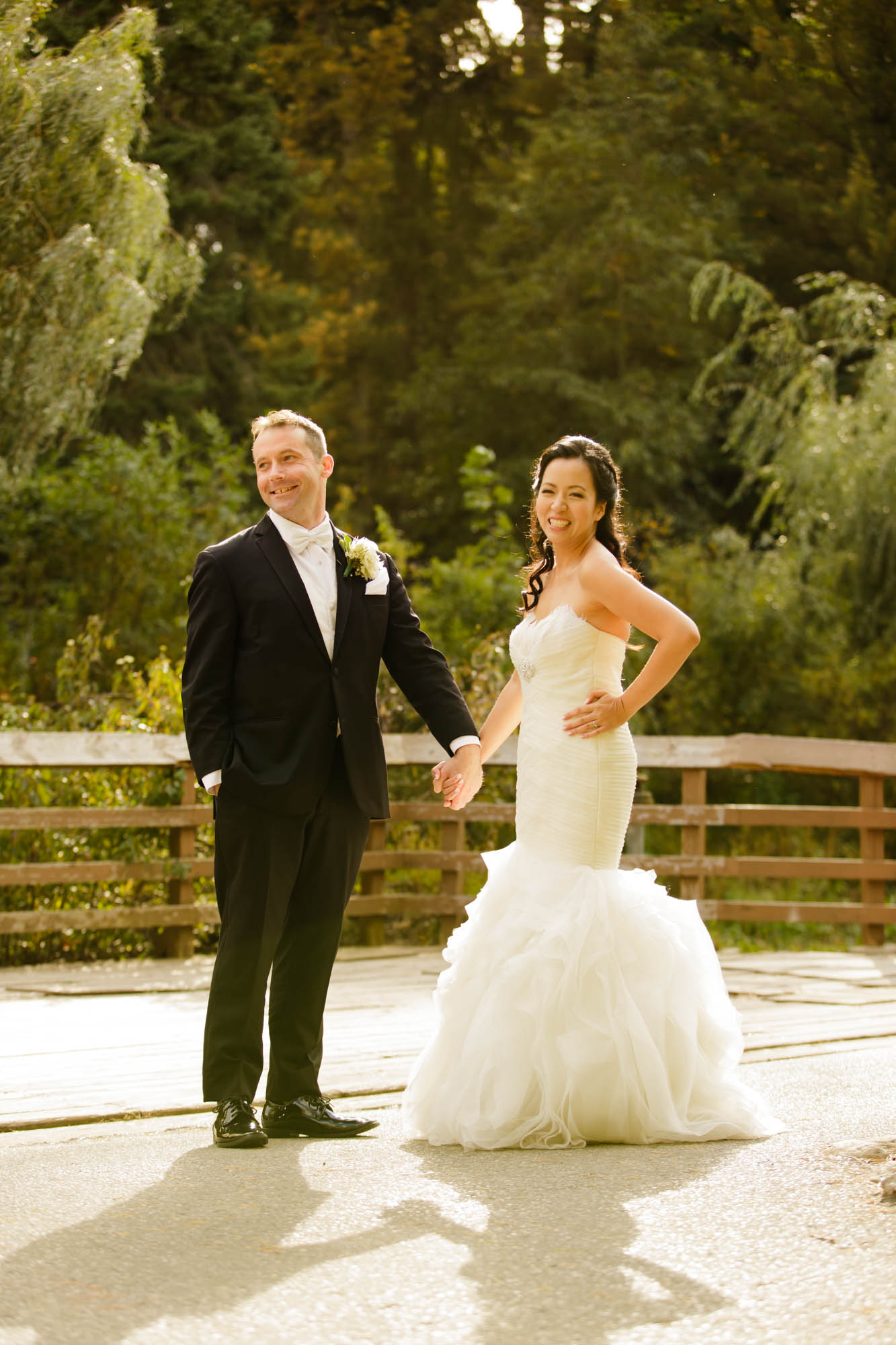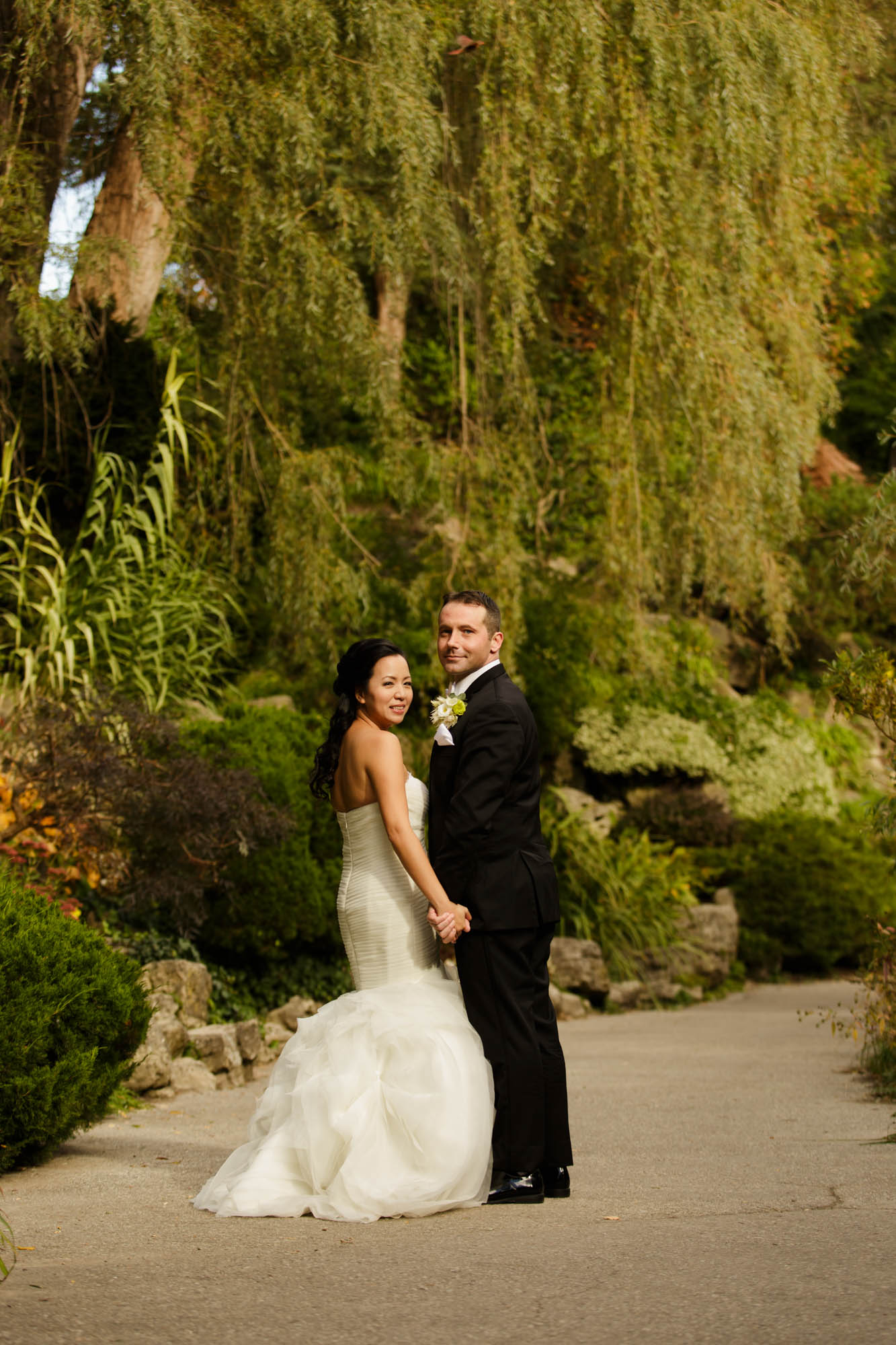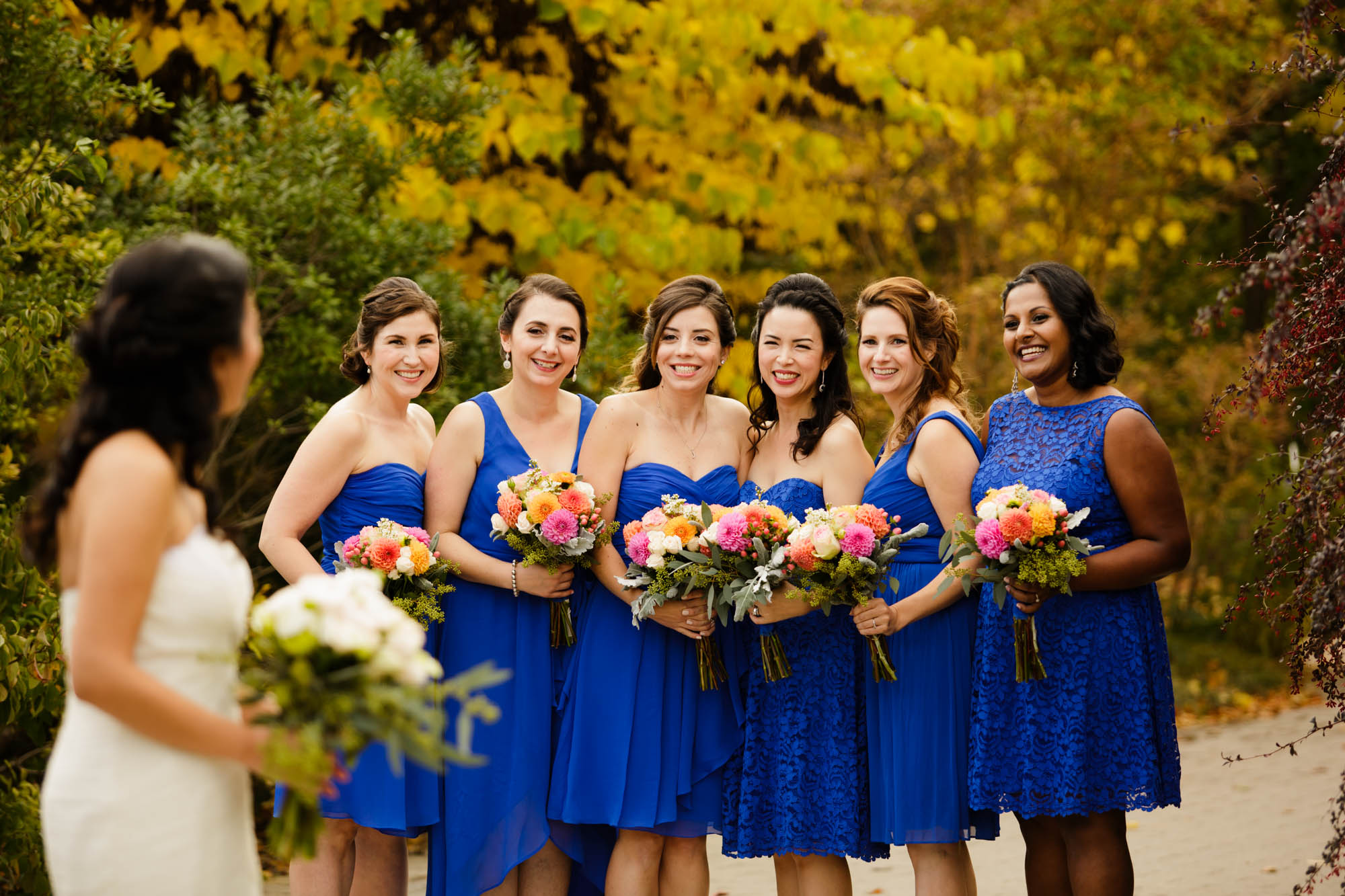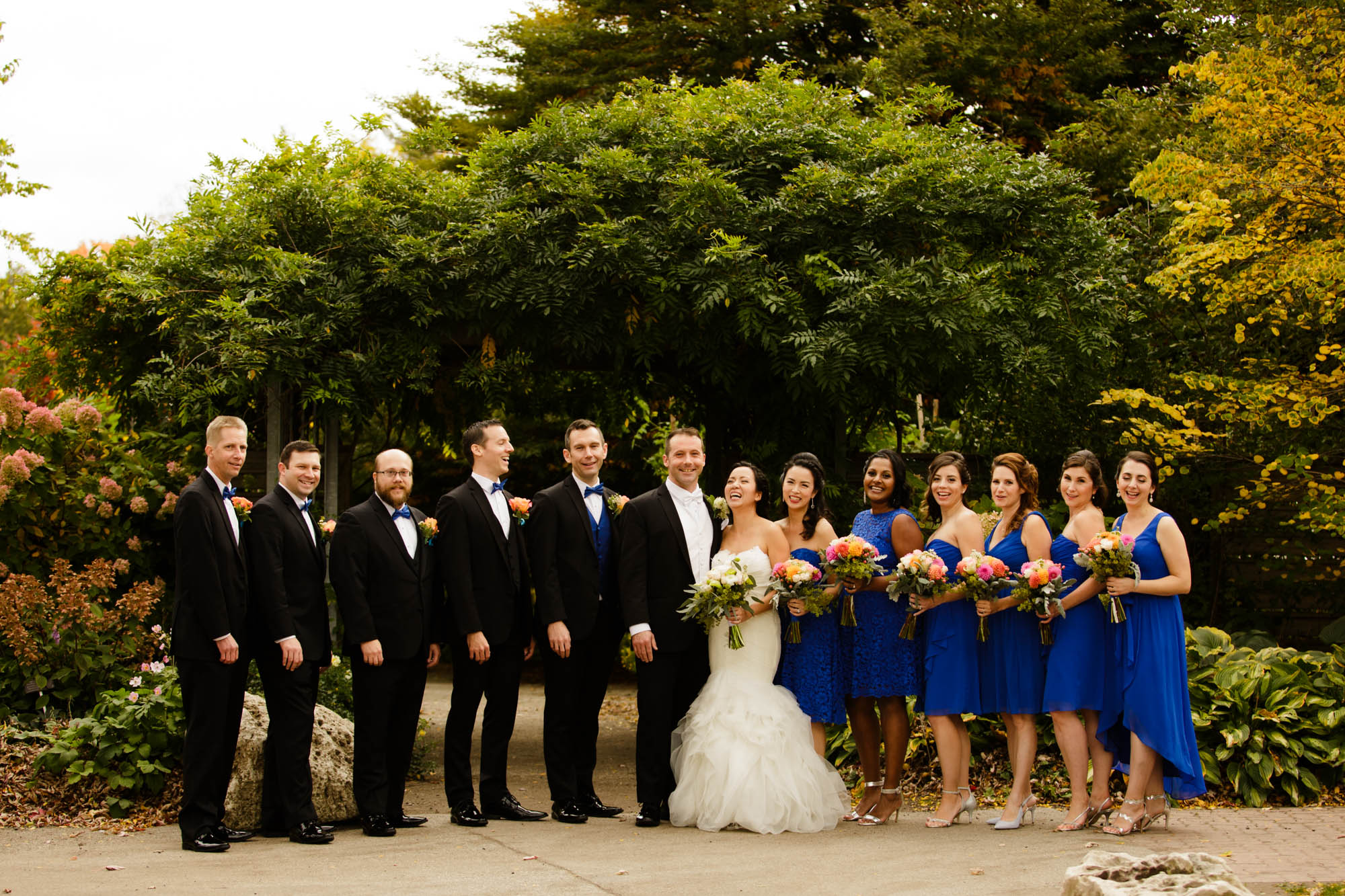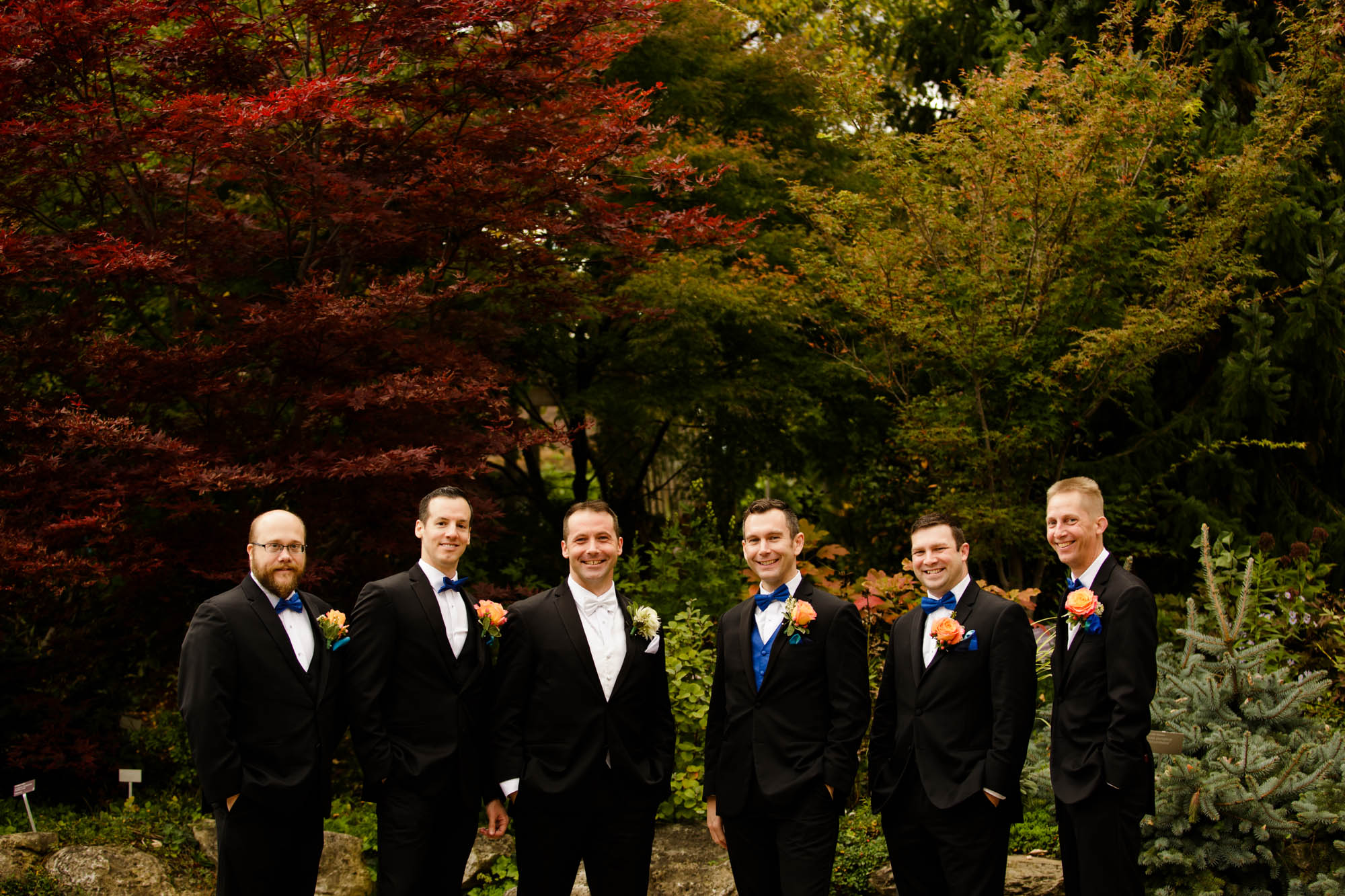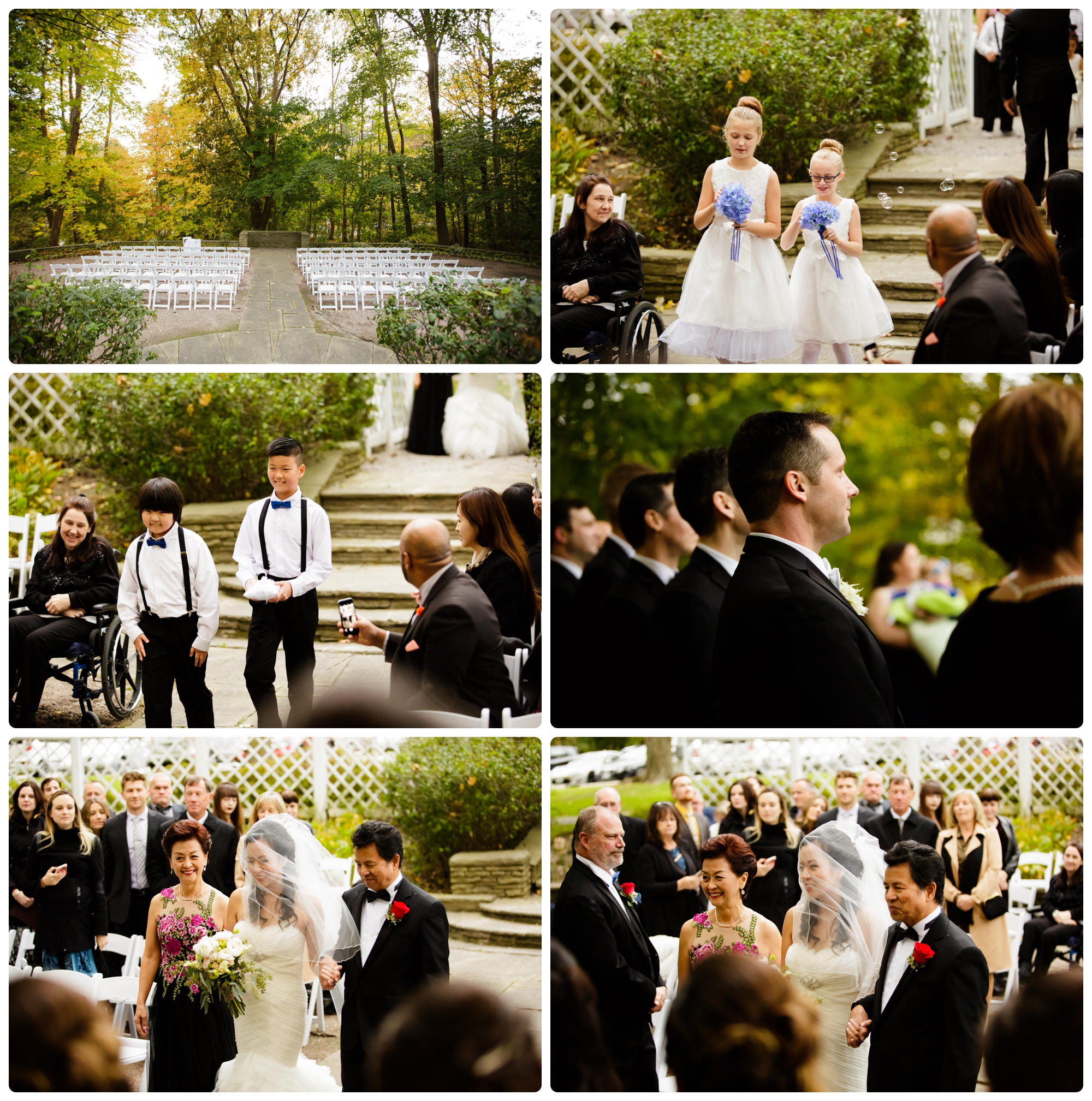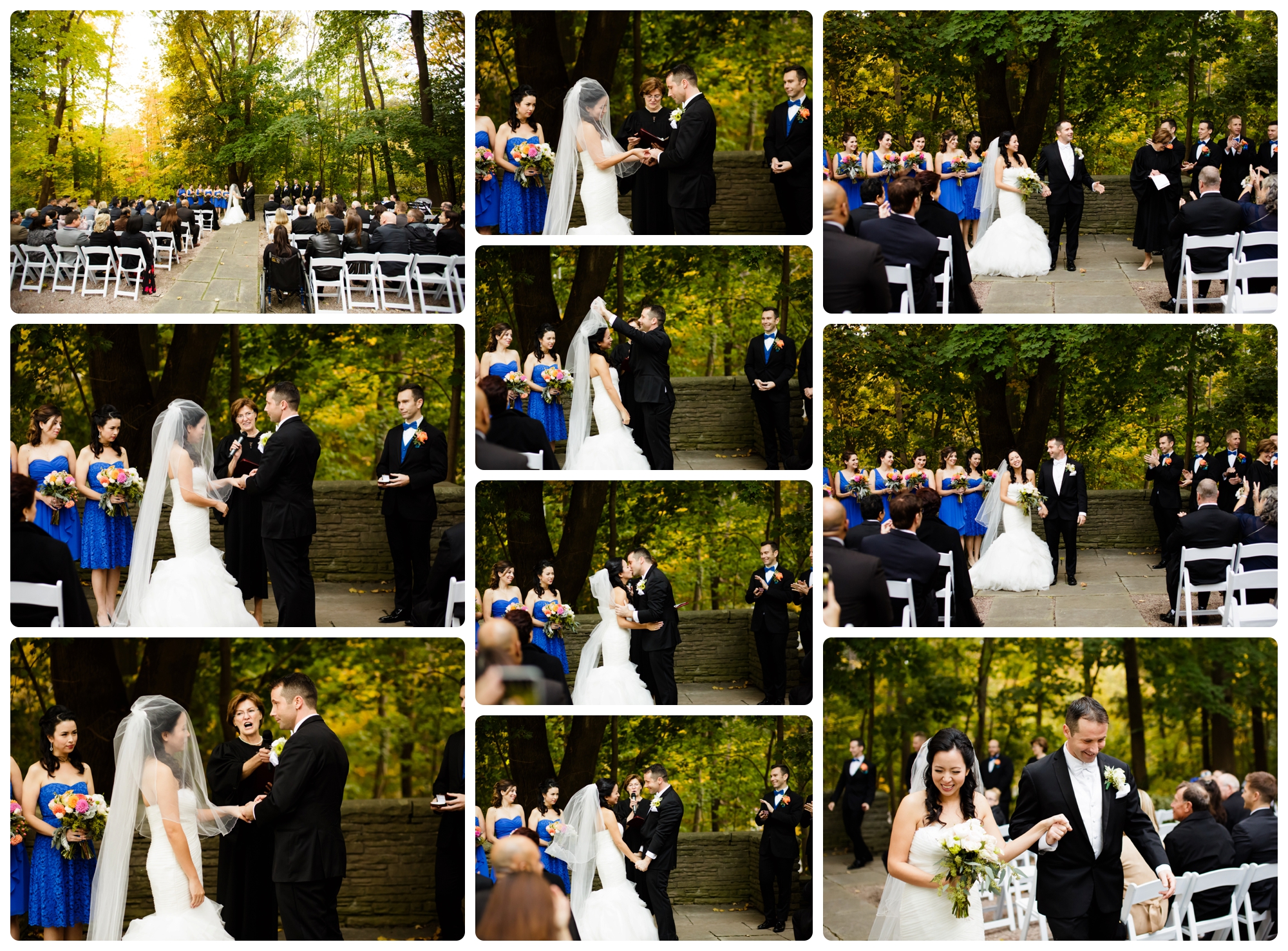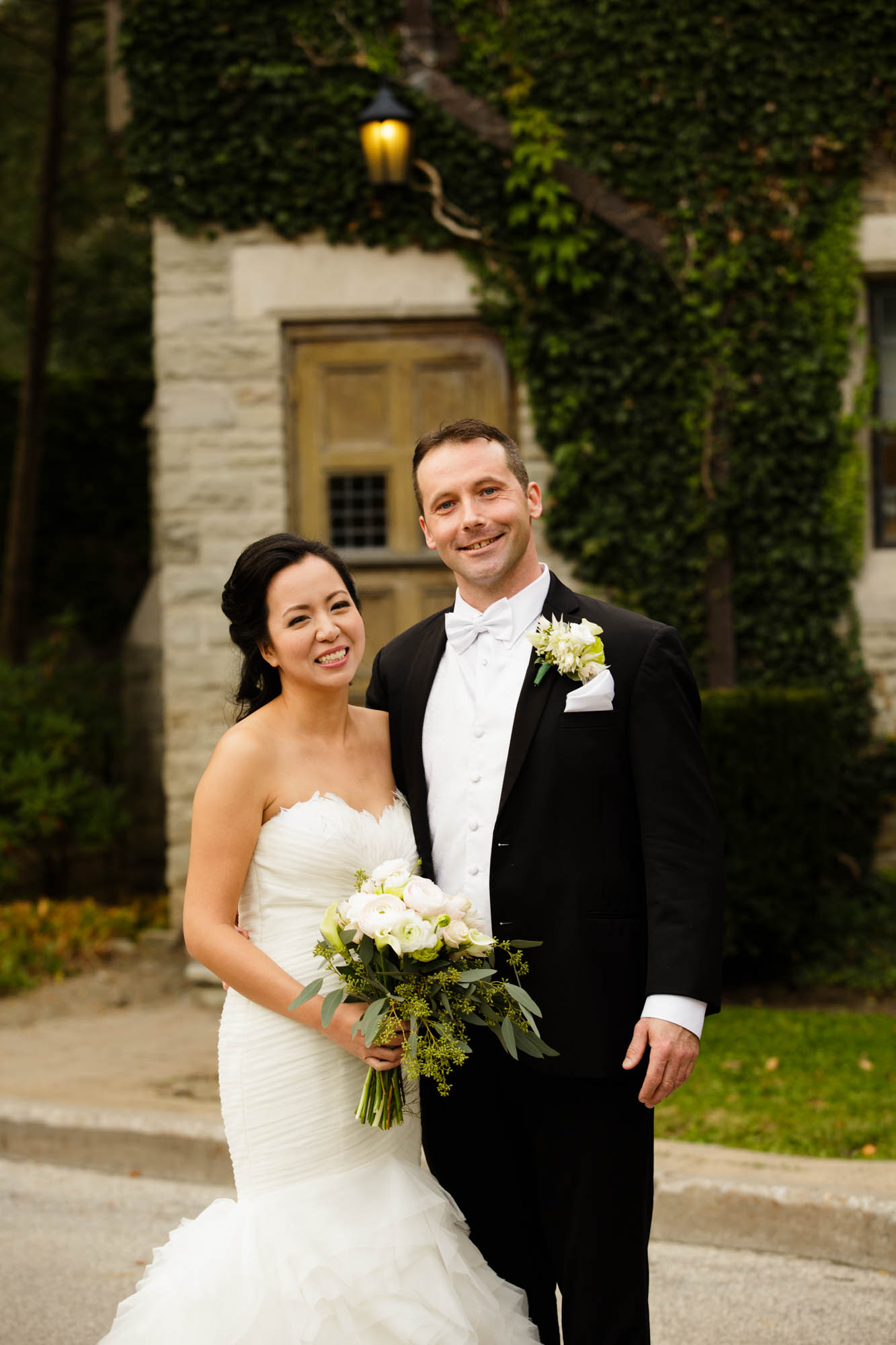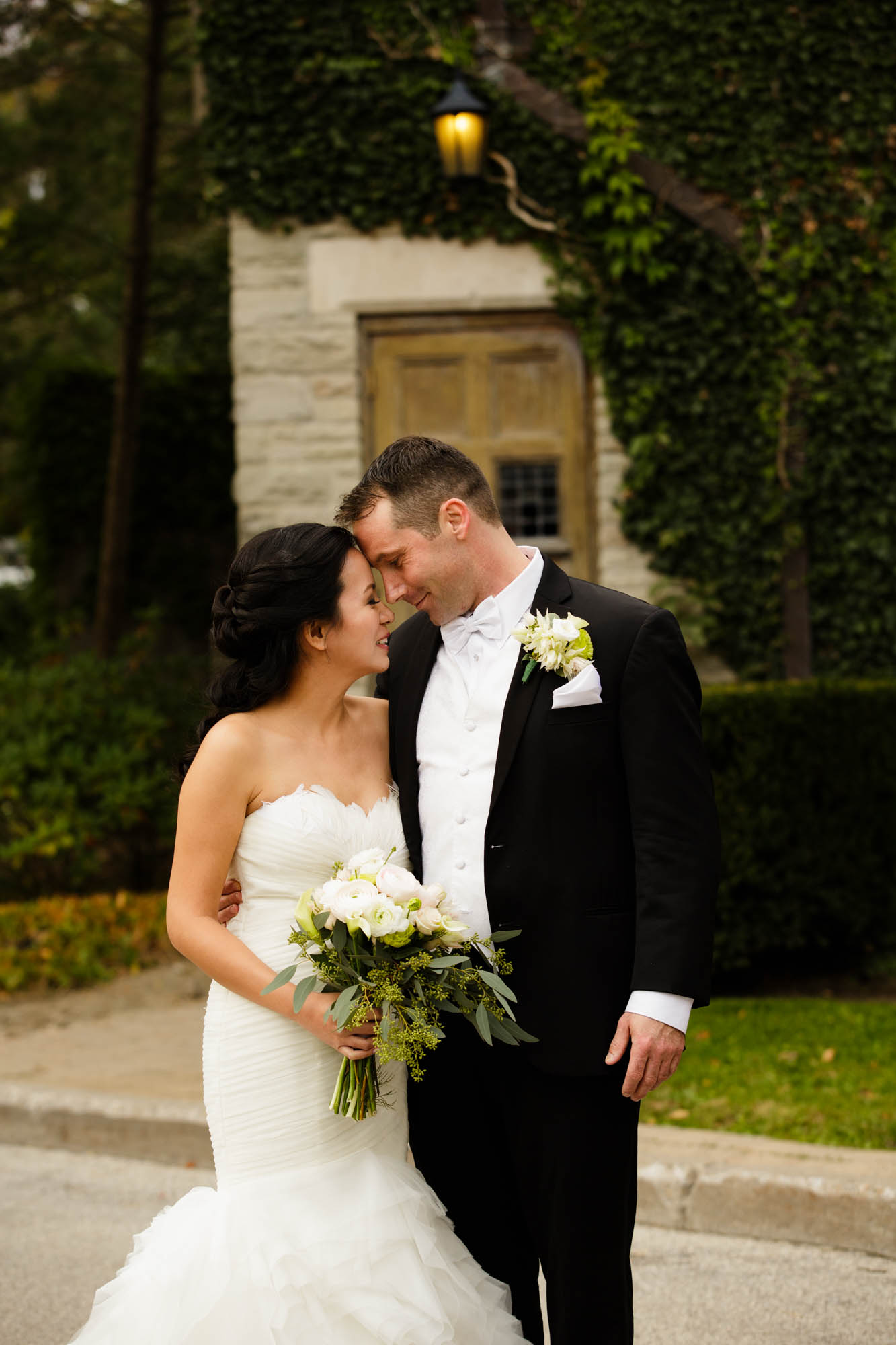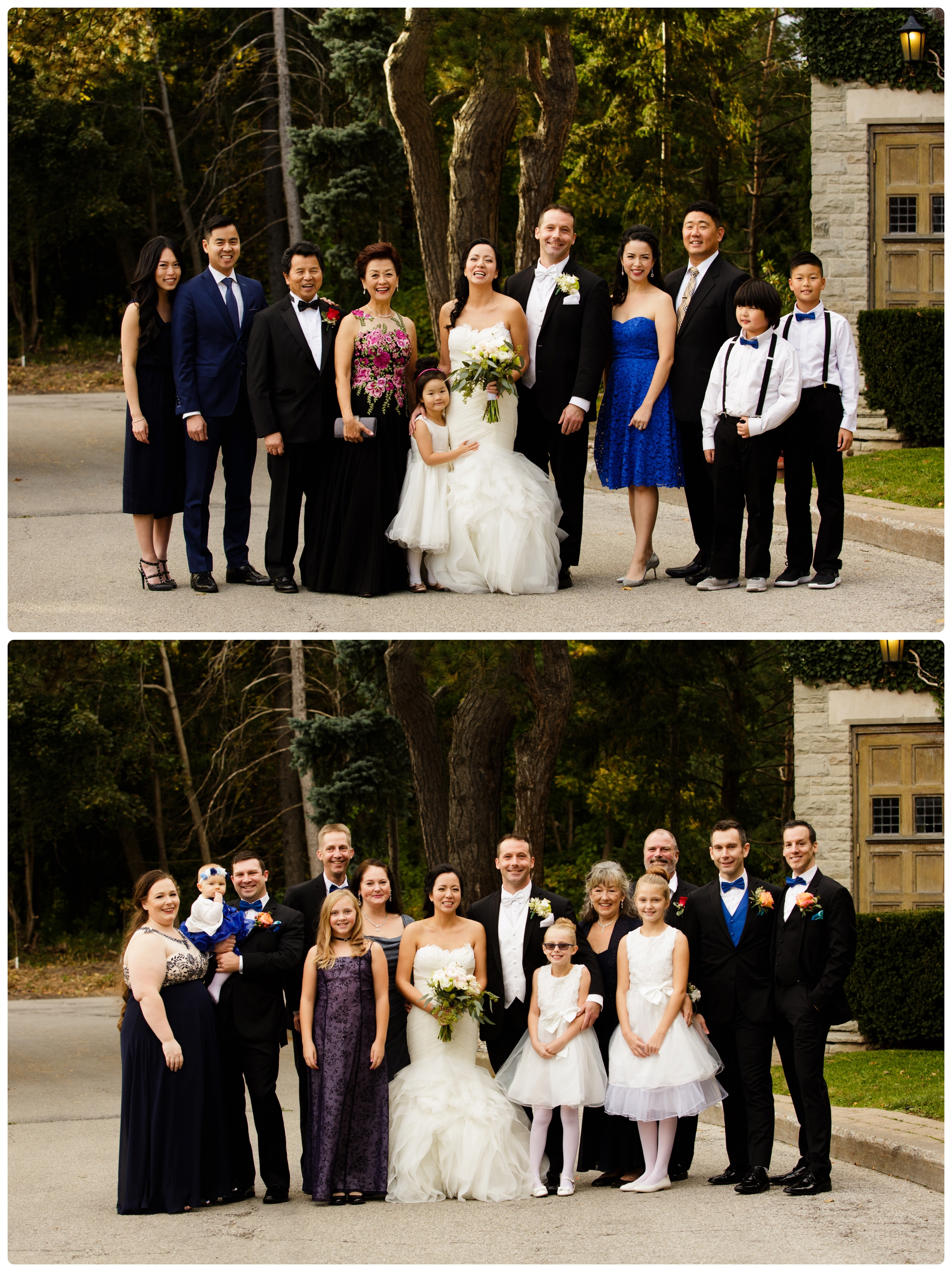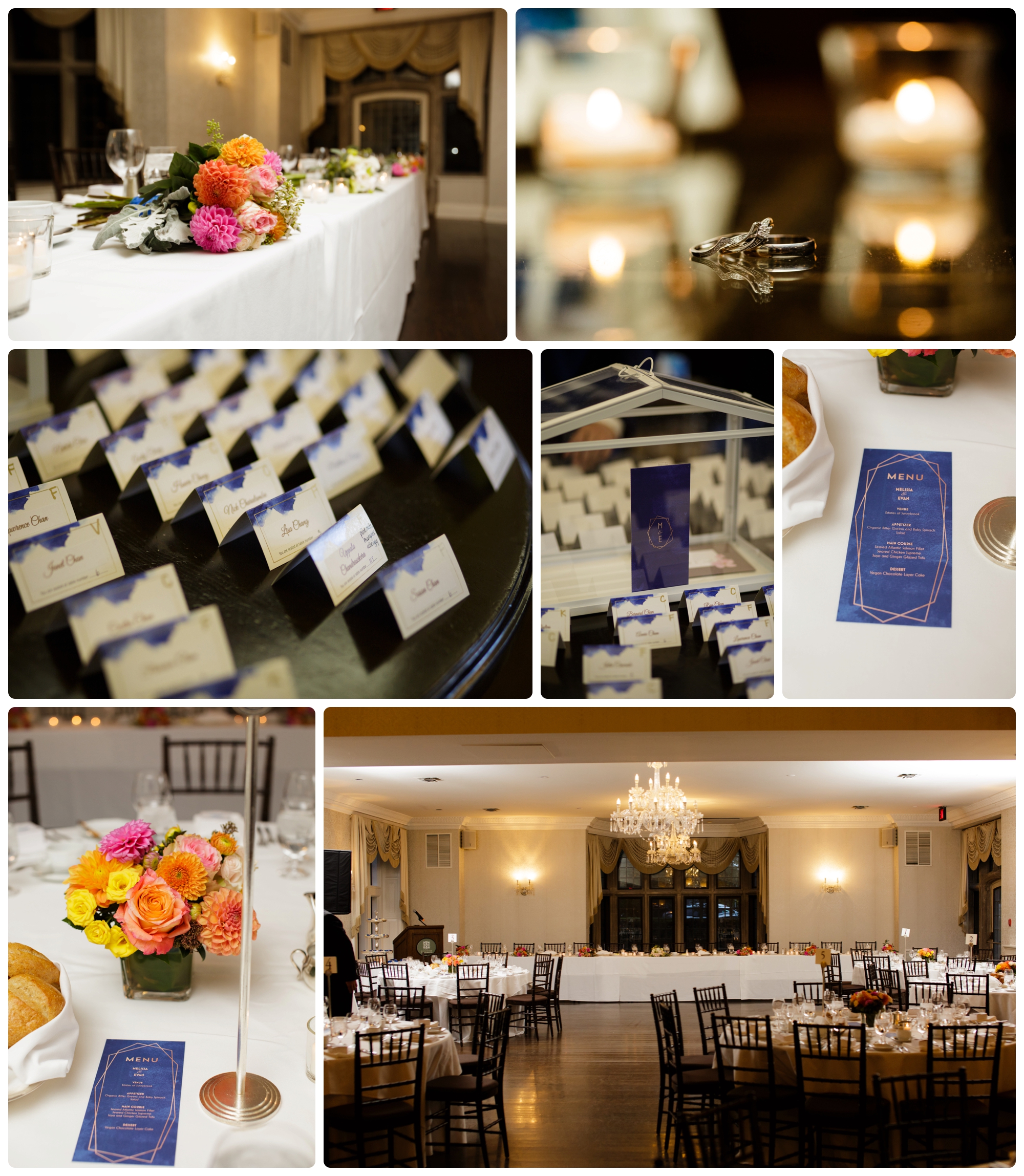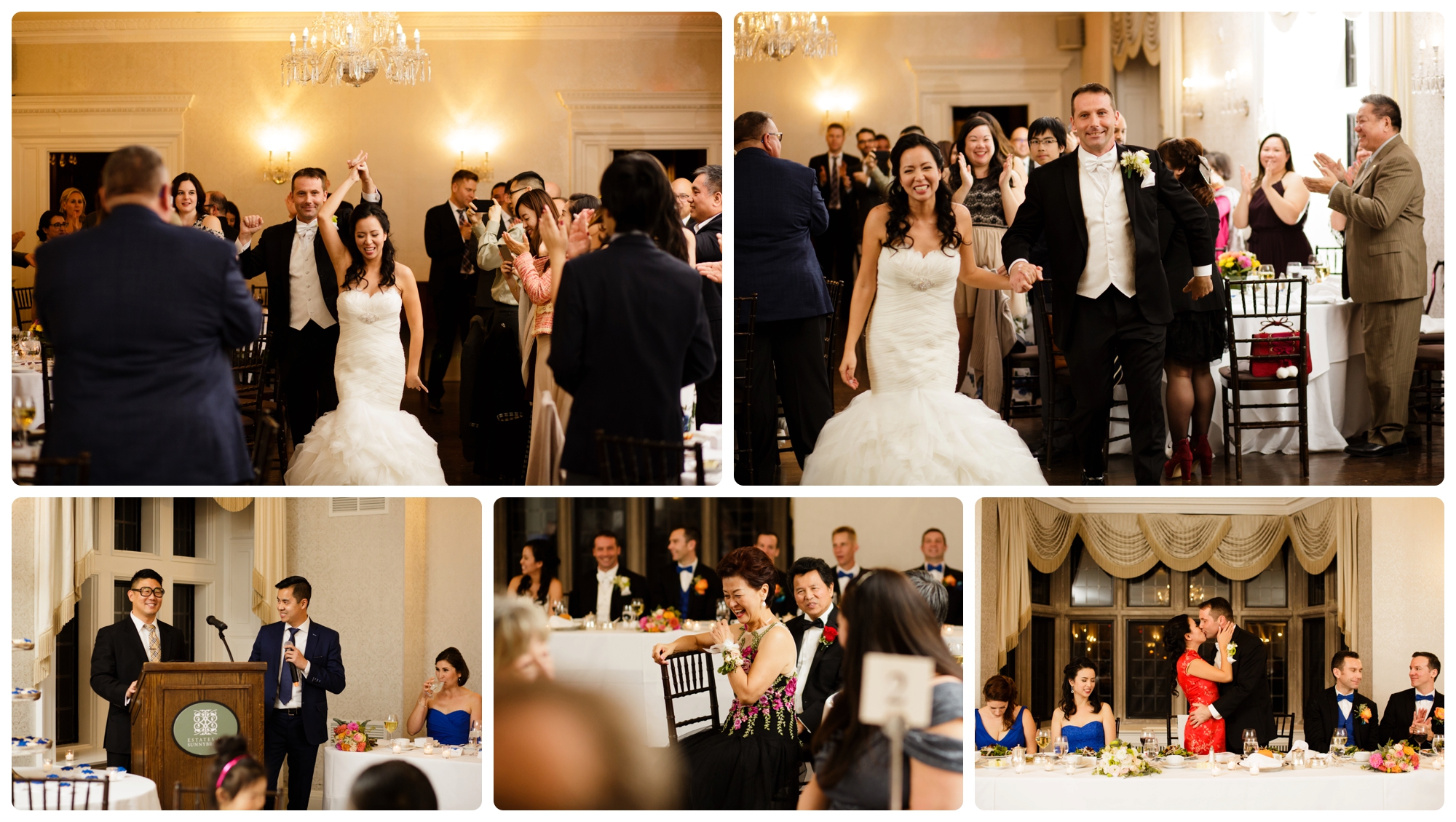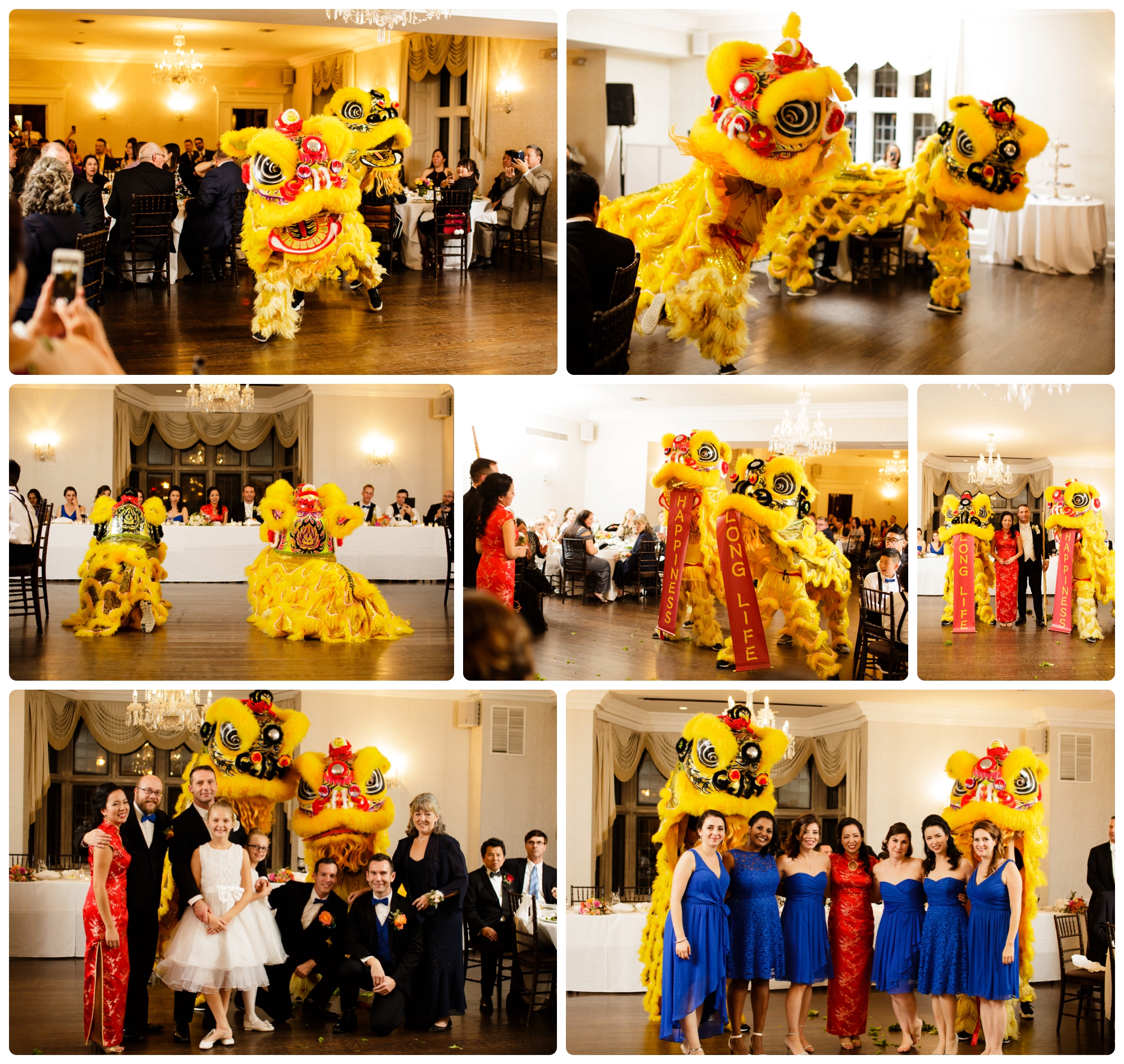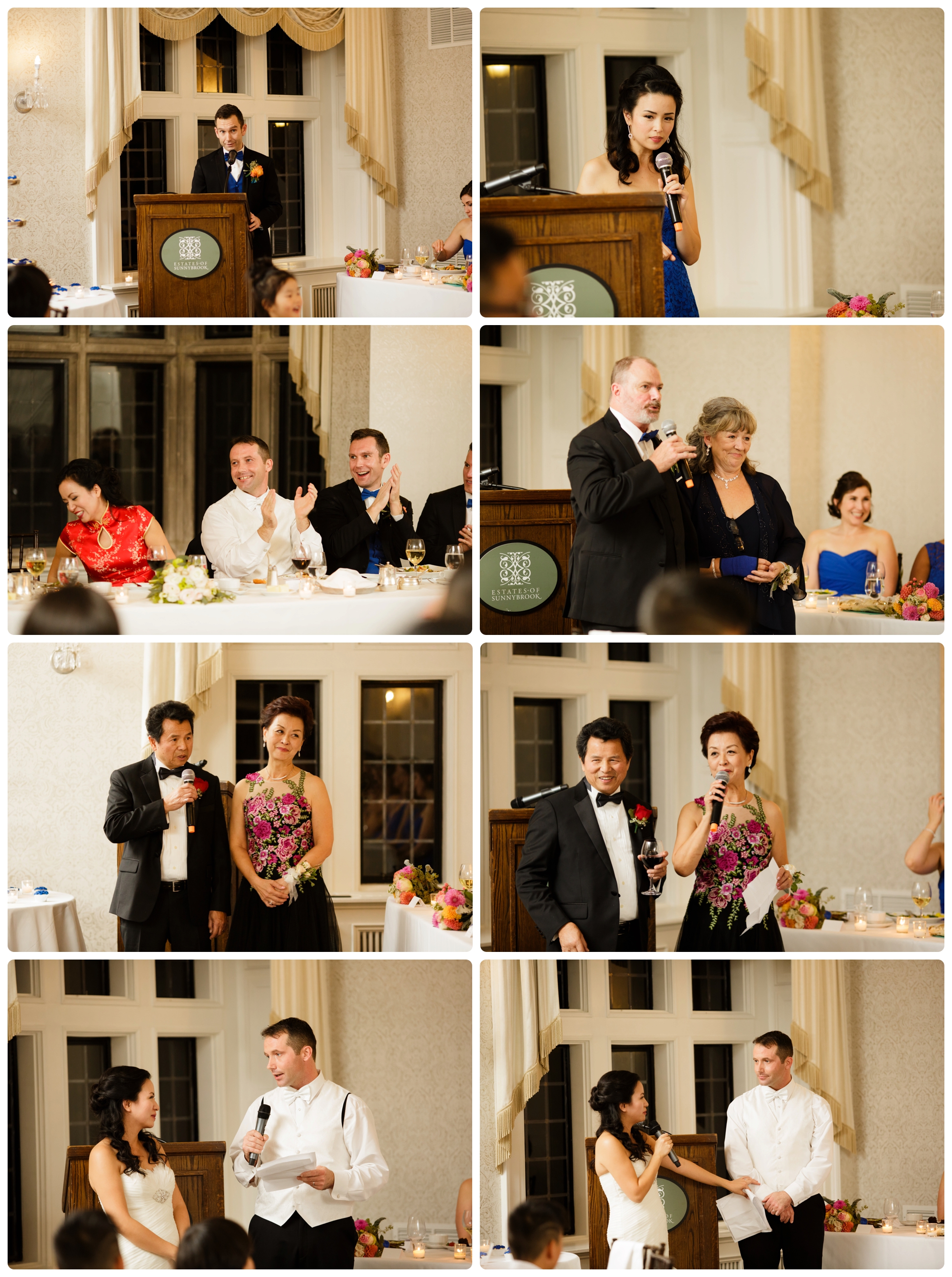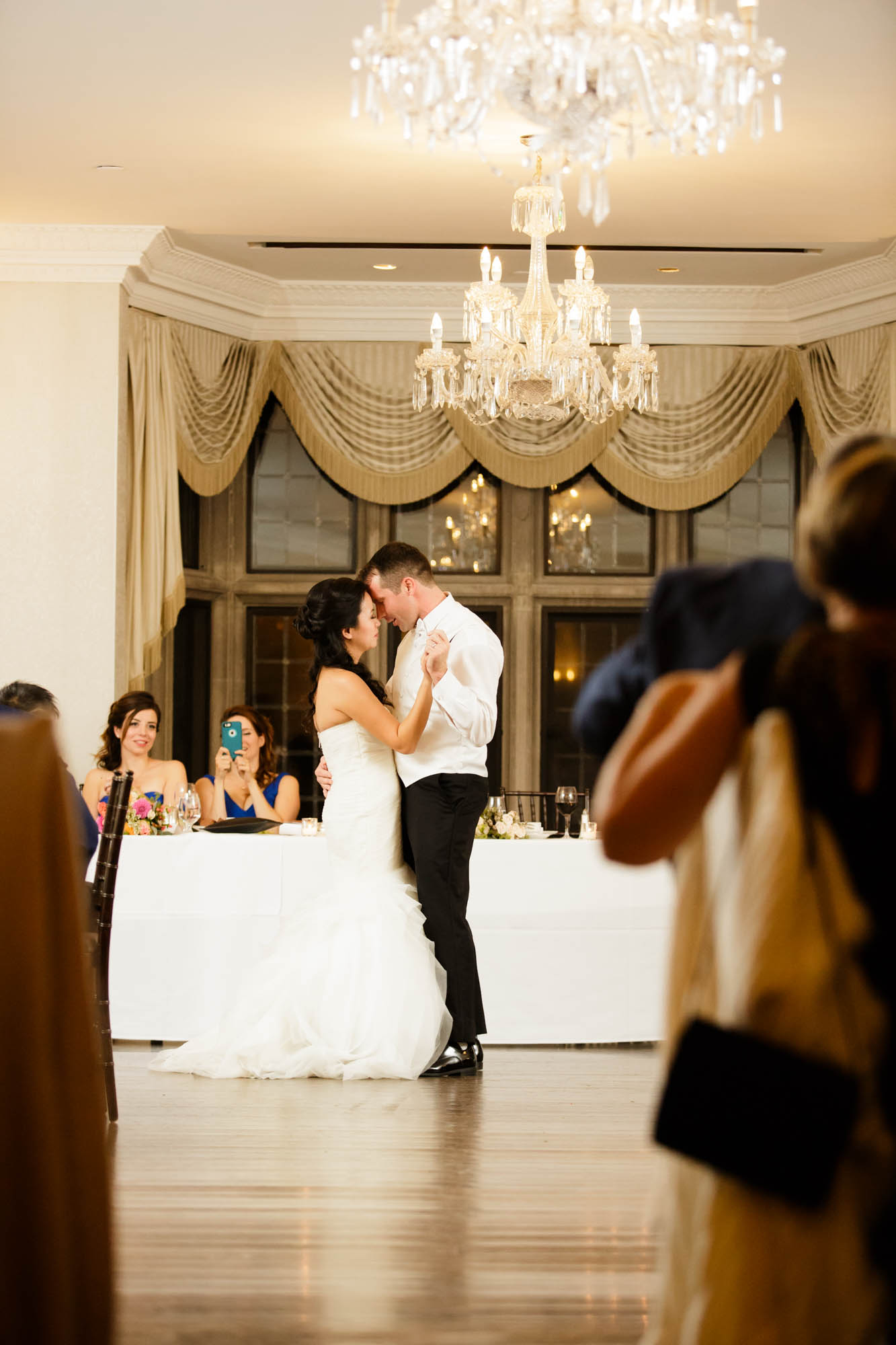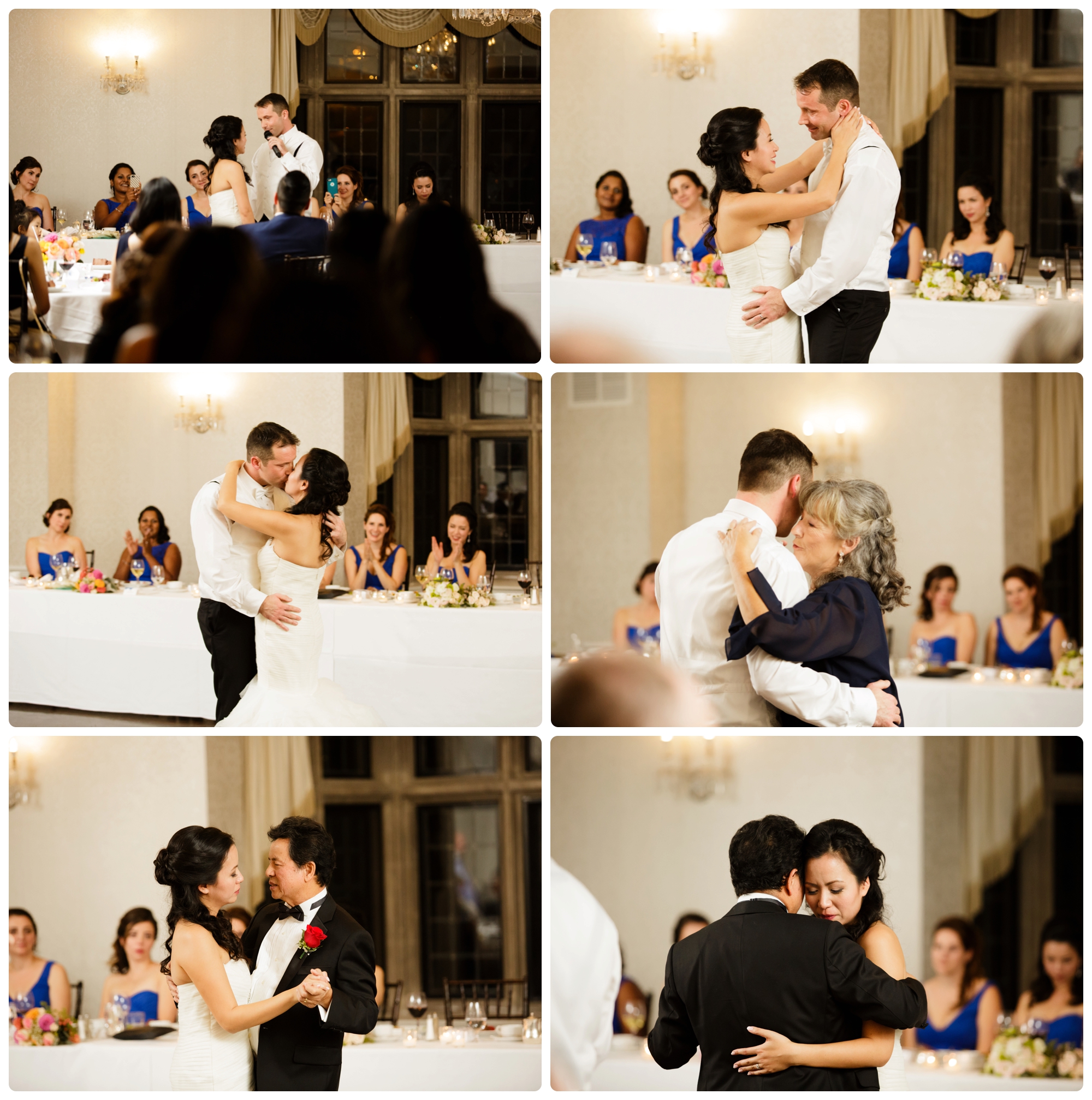 Thank you Evan + Melissa for the opportunity to capture this auspicious occasion in your lives. We wish you both much happiness and good fortune.