Ellen + Nick | Wedding Photography Video in Blue Mountains, Ontario
Ellen + Nick are married! Four years ago, we were introduced to the delightful Ellen when she performed the role of maid-of-honour at her sister Sarah's wedding. This past weekend, the roles were reversed. We were thrilled when Ellen announced her engagement to Nick and asked us to capture such a monumental moment in their lives. This is their wedding story.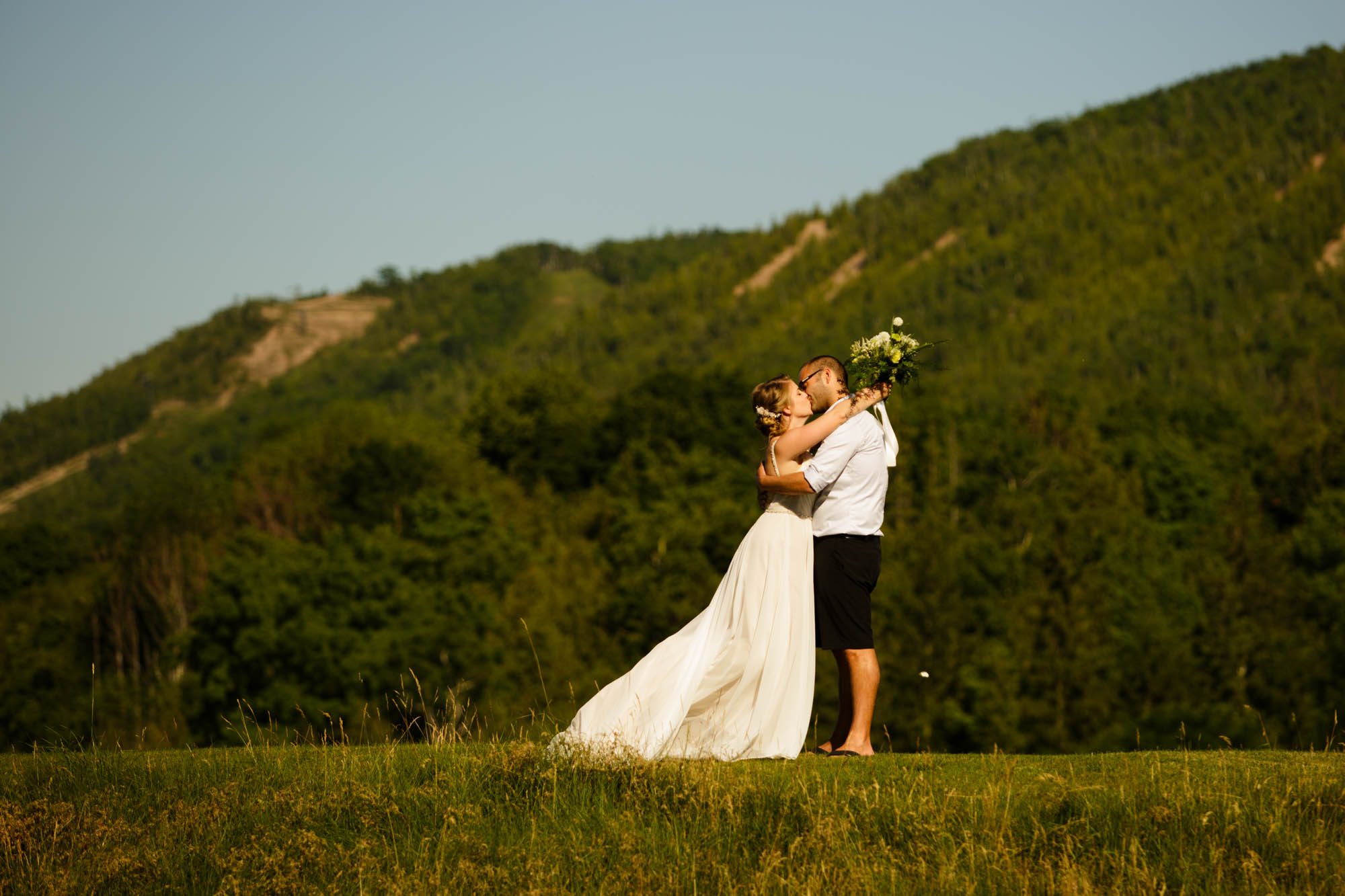 We began the day with a beautiful drive through the Blue Mountains to a stunning chalet nestled in the woods. Ellen slipped into her flowing, Grecian-inspired gown with the help of her sister upstairs, while her parents and bridesmaids awaited below. Afterwards, she opened a trilogy of hand-written love letters from Nick. A few laughs and tears later, it was time for a first look with her father in front of the house. More tears and laughter. Then, it was time for another first look … this time with her betrothed, Nick. He was waiting, patiently, on a nearby tree-lined path. She slowly approached him and it was love at first look.
We headed back to Ellen's parent's chalet for Collingwood and New Zealand family photos, as well as pet portraits (they love animals!). We traveled by shuttle to a nearby home to spend a few moments with the groomsmen.
Guests began to arrive by shuttle at the chalet for the ceremony, which took place in her parent's backyard amongst the trees. Ashley Elaine and her team provided gorgeous floral designs to create a stunning setting for a wedding! While Ellen + Nick shared their personalized vows down below, a Gelato truck sneakily pulled into position upstairs as a refreshing treat (Surprise!) for all the guests post-ceremony. The two were announced husband and wife and their loved ones cheered for joy. Everyone made their way up the stone path to enjoy a delicious treat, while we scooted over to the The Georgian Bay Golf Club with the bridal party for some photos.
Cocktail hour at the club commenced, as we toured the greens by golf cart with Ellen + Nick. After a few moments, the happy couple joined in to mingle with their loved ones. Daylight waned, and it was time for a delicious dinner (with seriously, the best salad hands down!) and heartfelt speeches (with yes, more laughter and tears).
It was an extraordinary summer evening for the parent dances and first dance on the outdoor patio beneath the starry night. The parent dances included a sweet father-daughter sing-a-long with the crowd and a group mother-son dance. Ellen + Nick, then, walked hand-in-hand down the candlelit path to the lower patio for their first dance. Suddenly, brilliant lights launched into view as a spectacular fireworks display illuminated the night sky.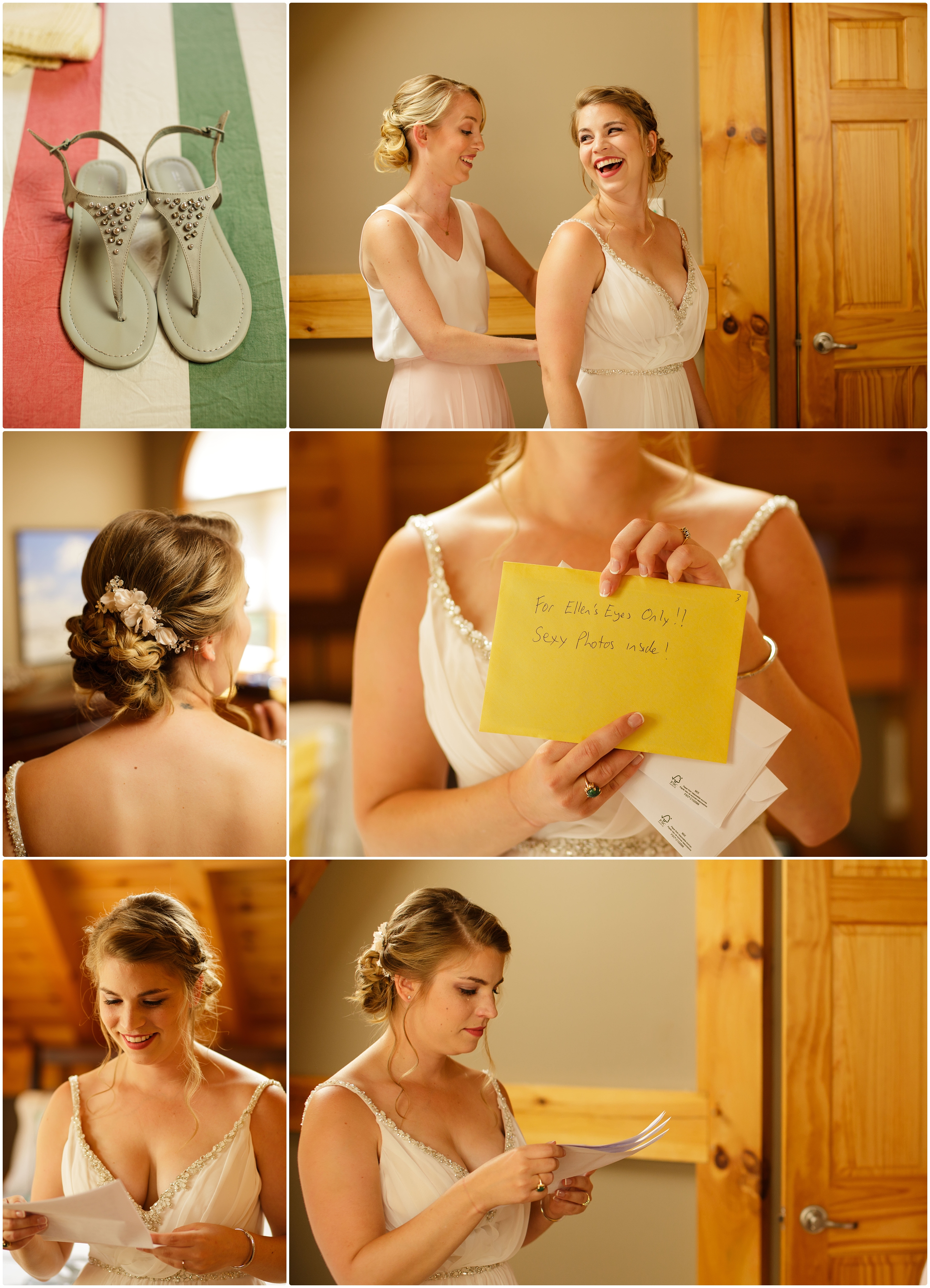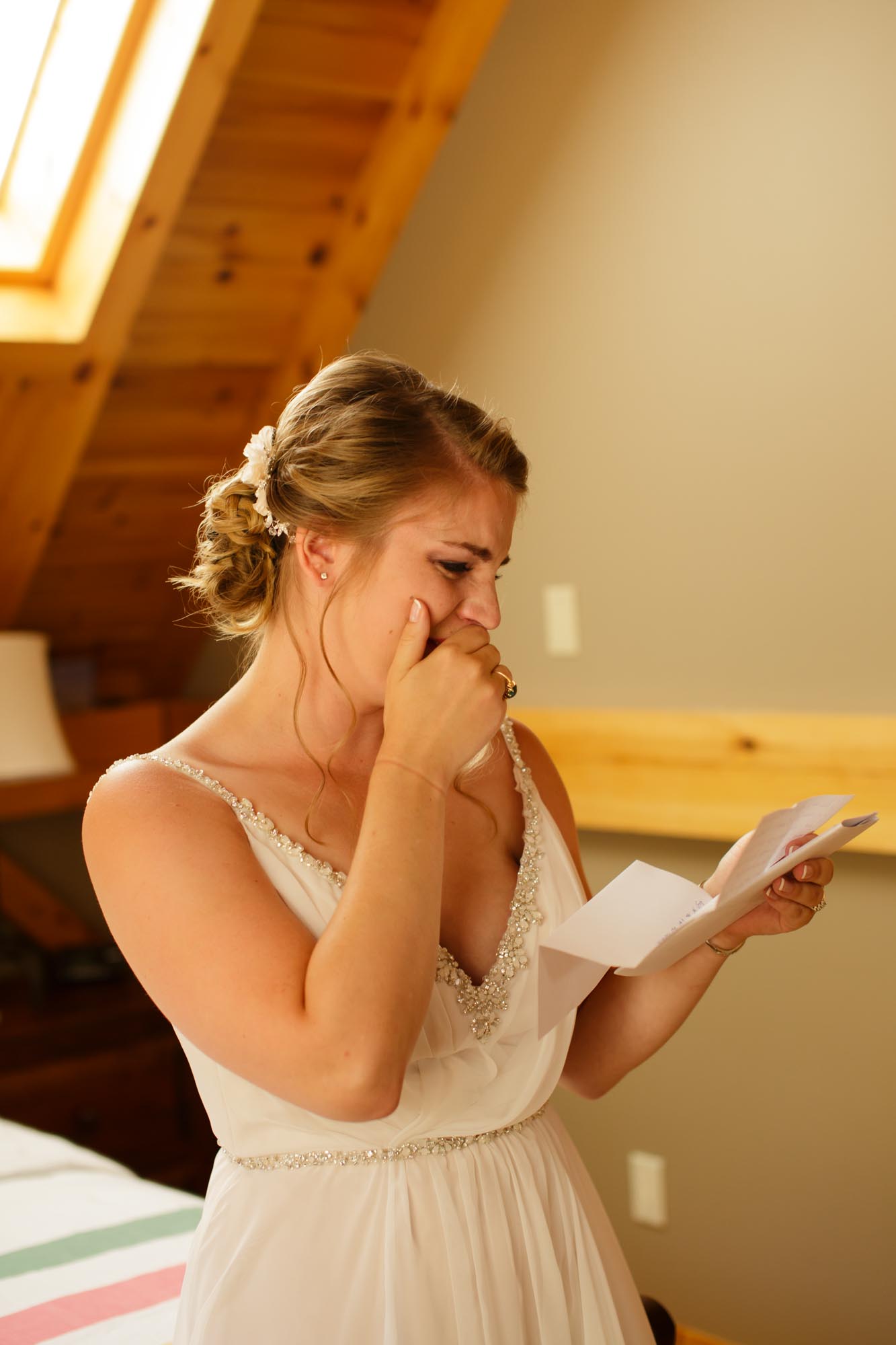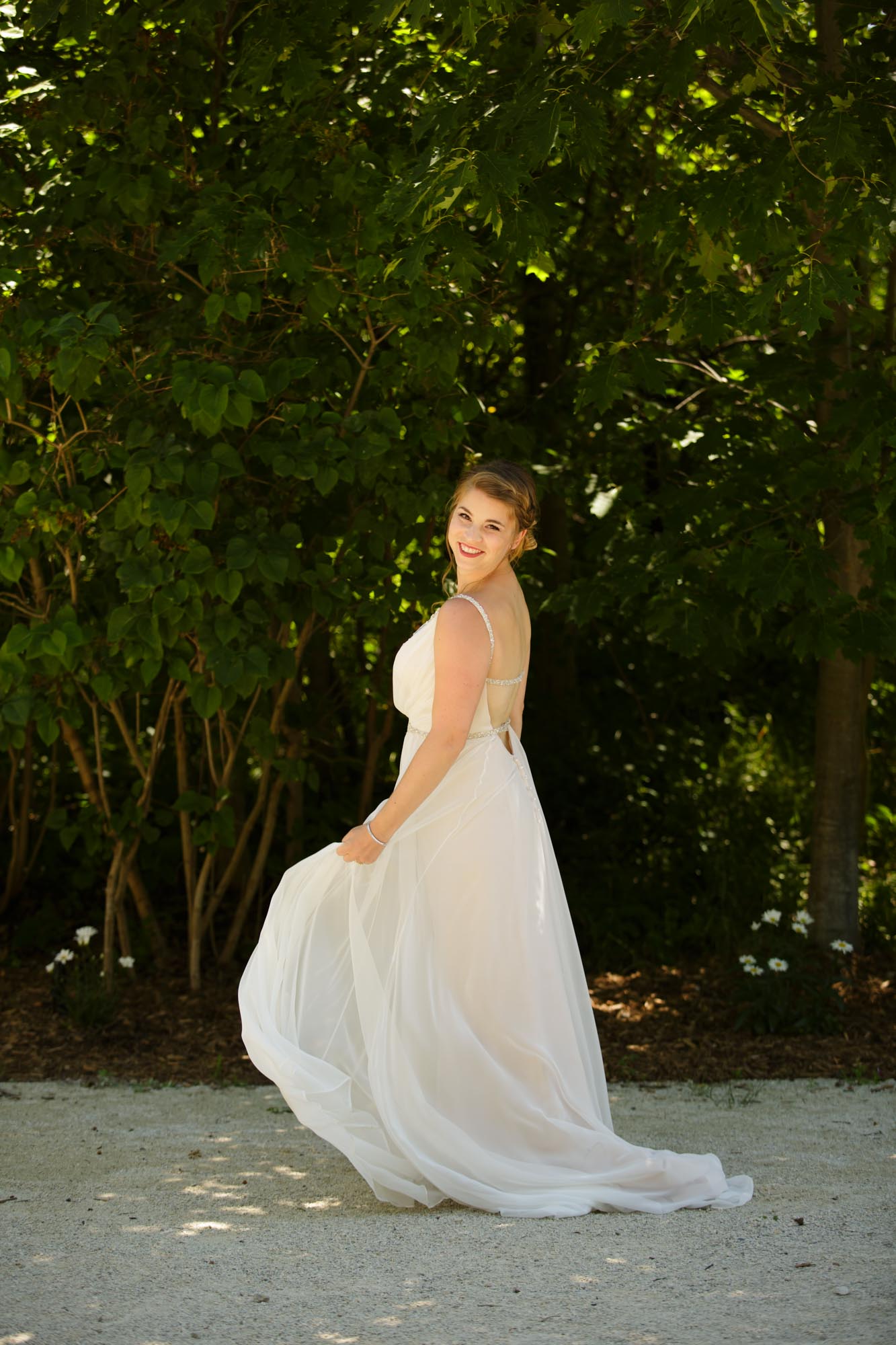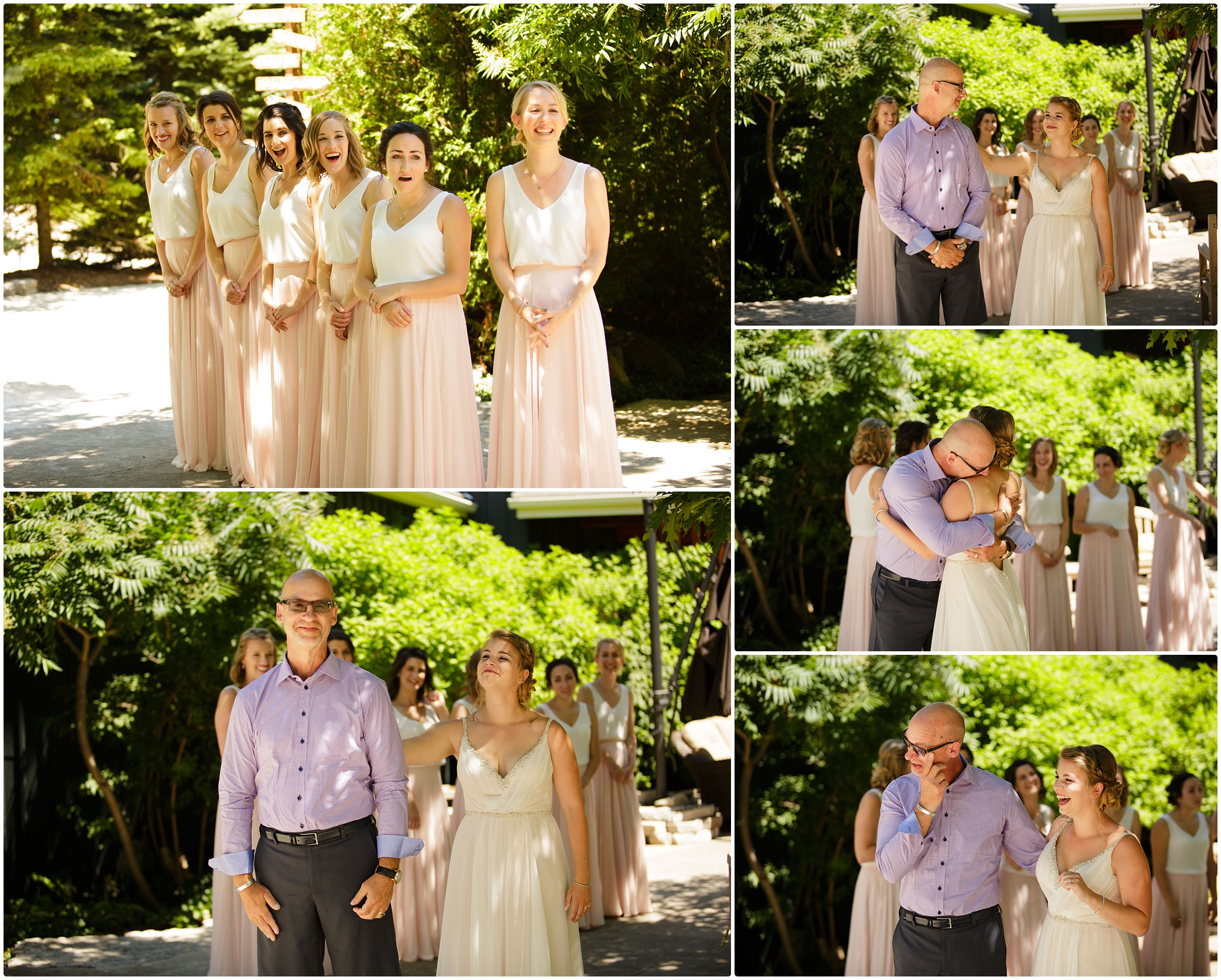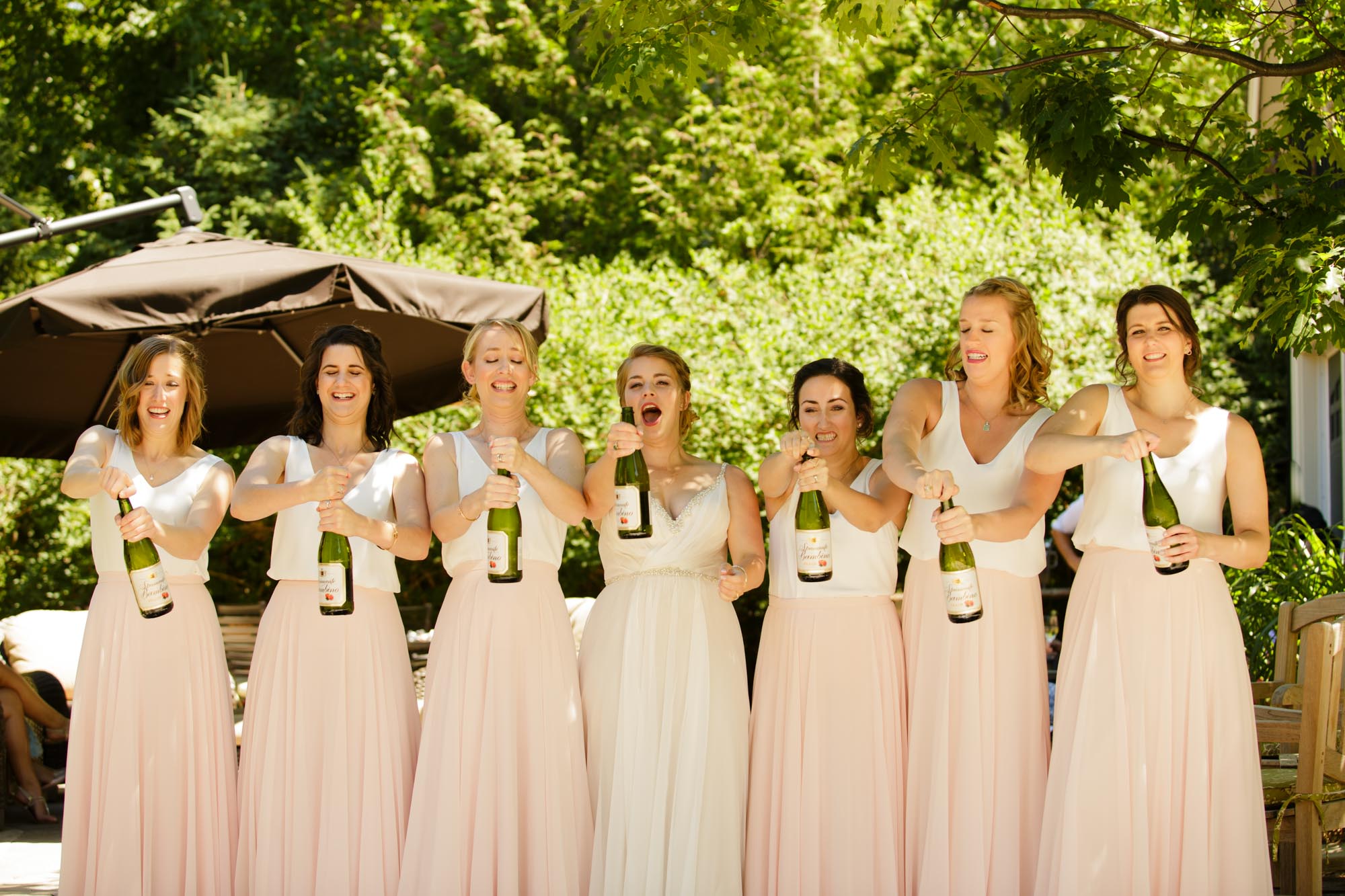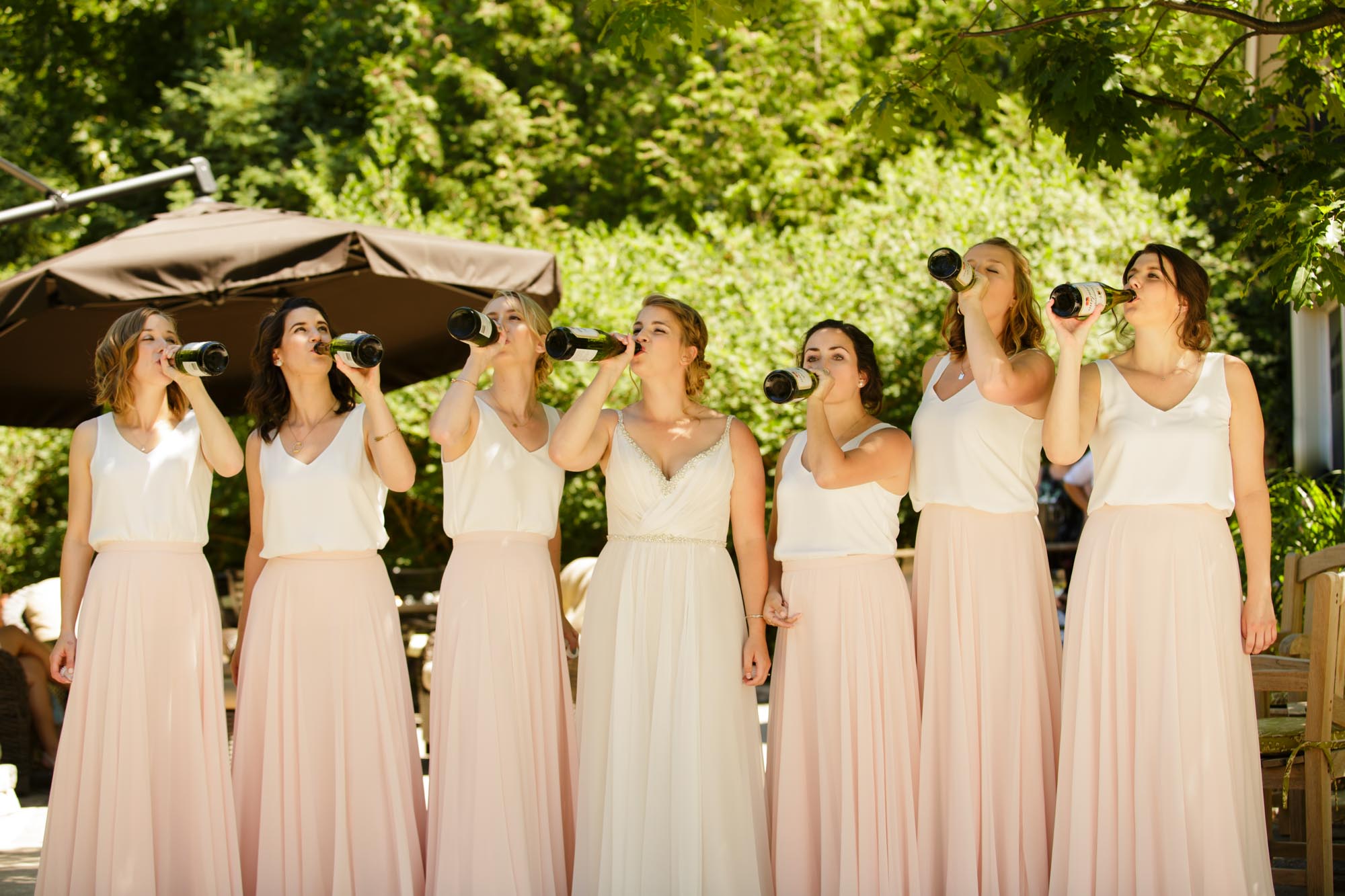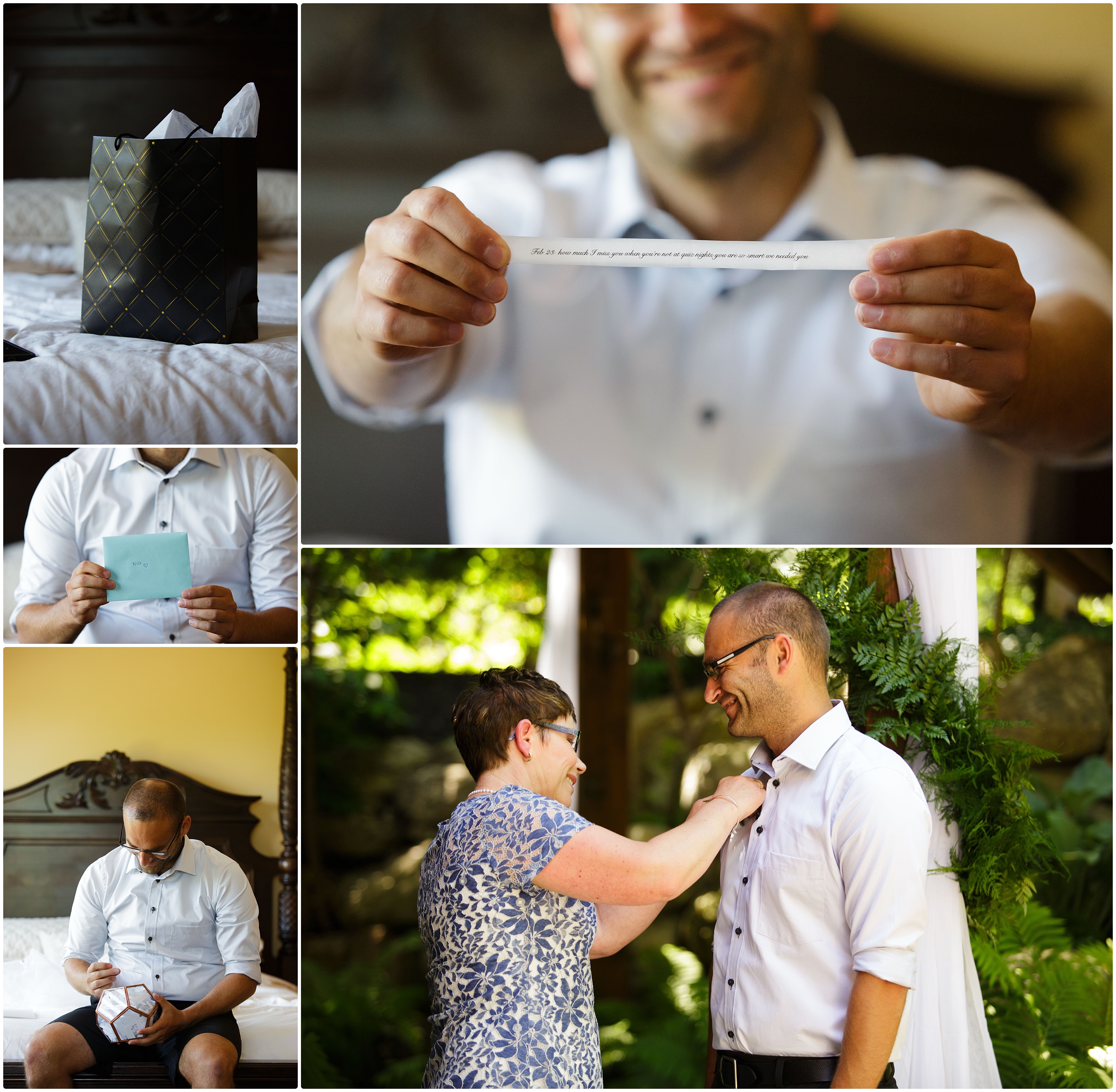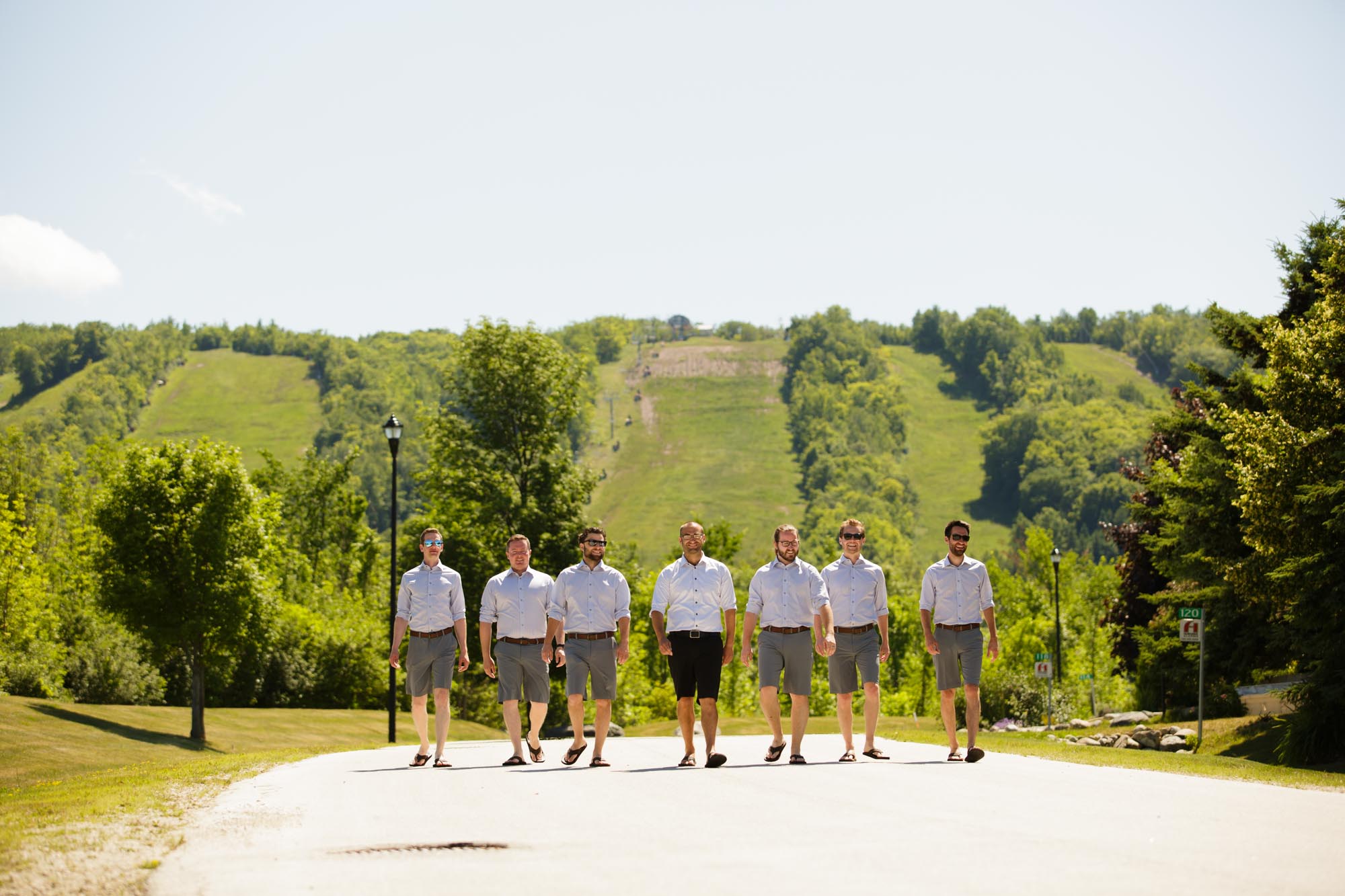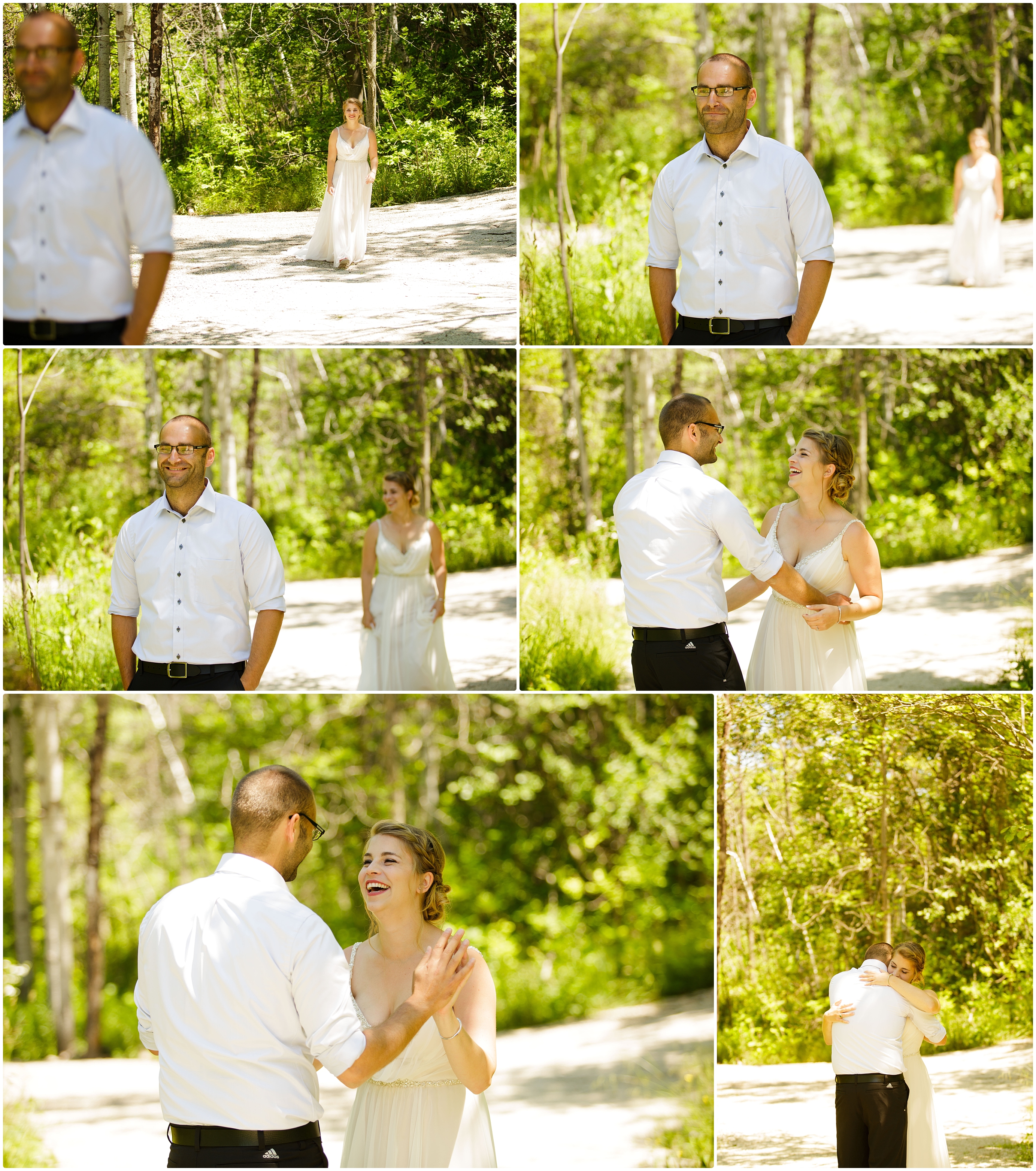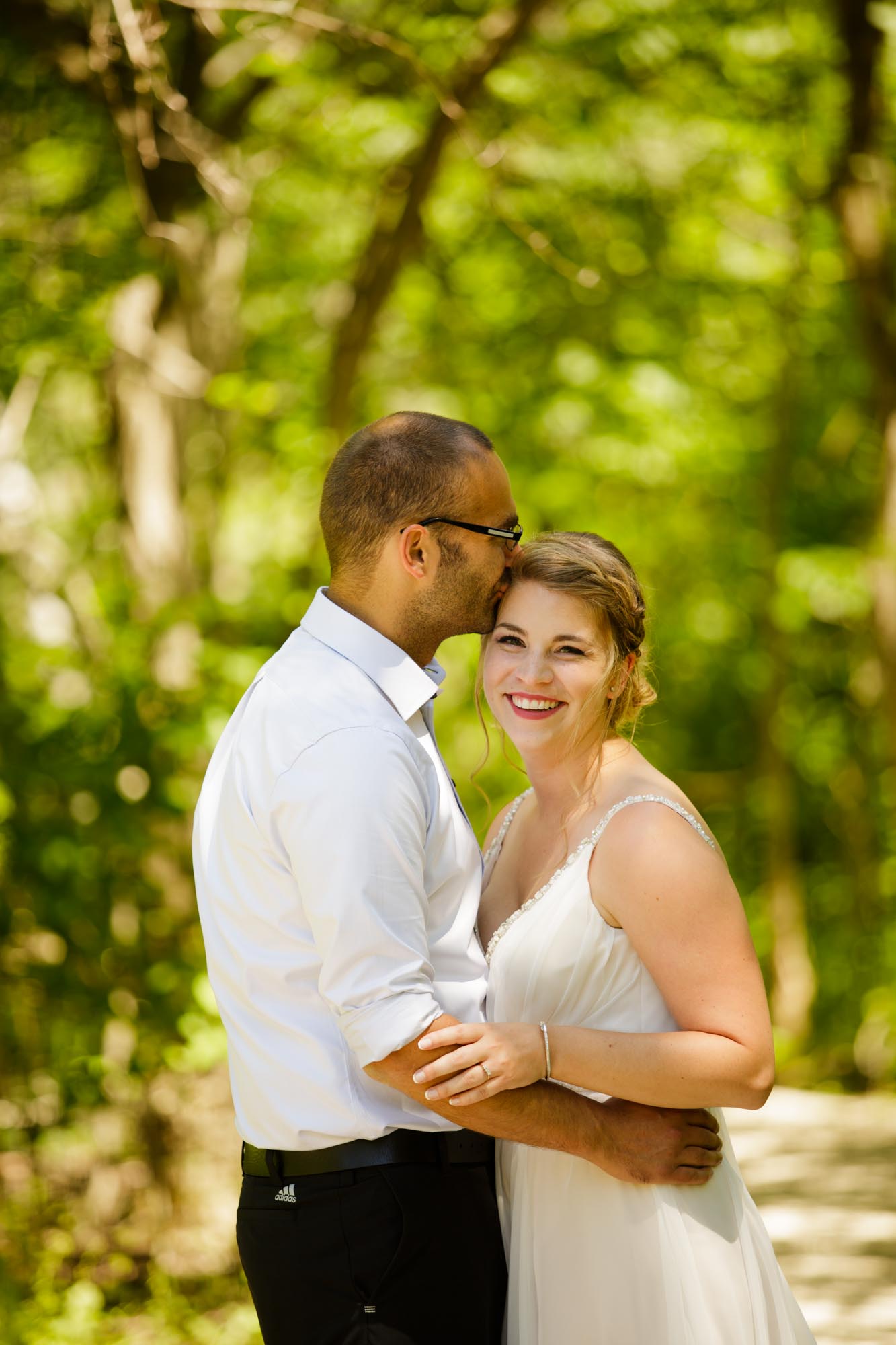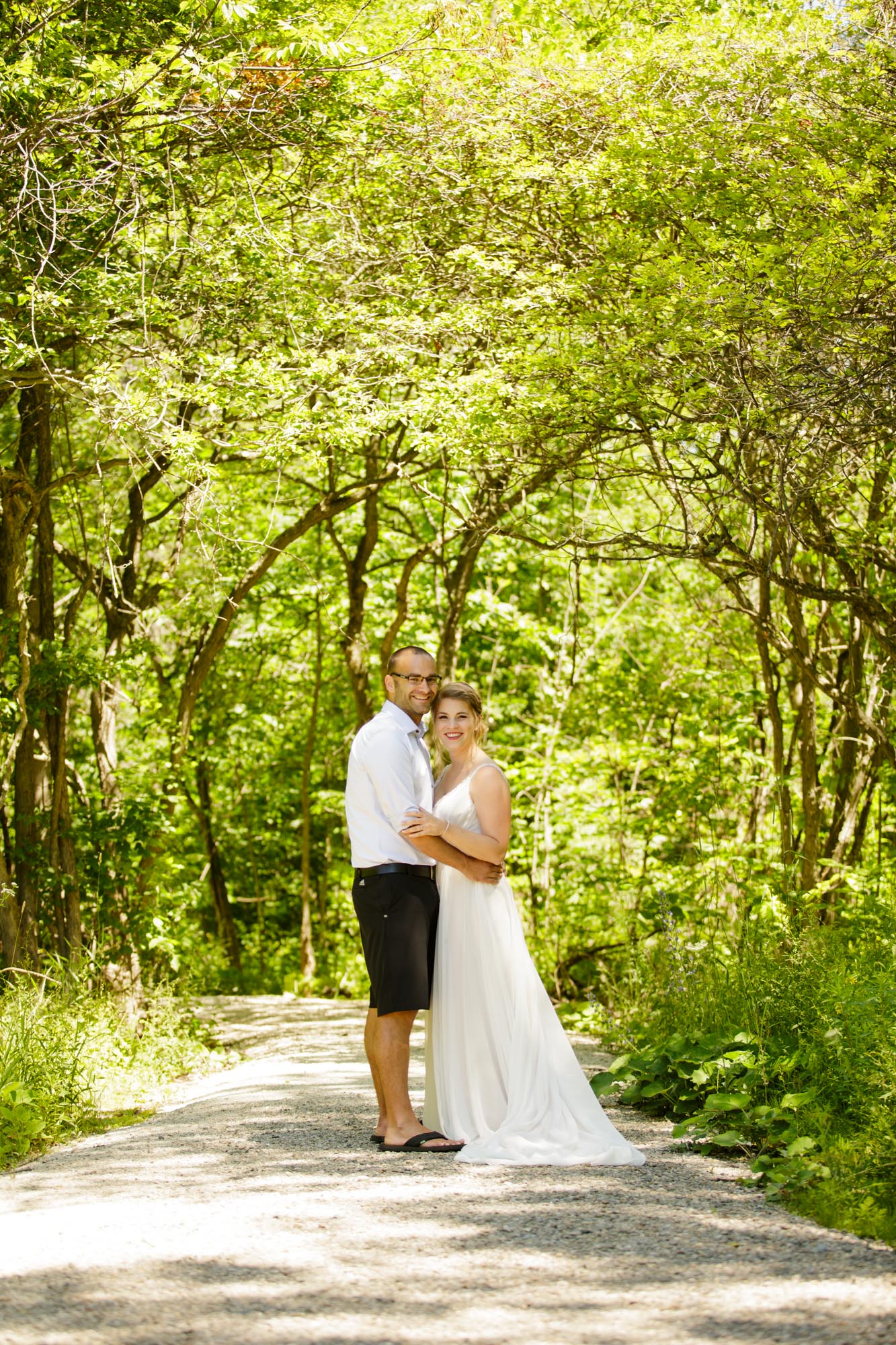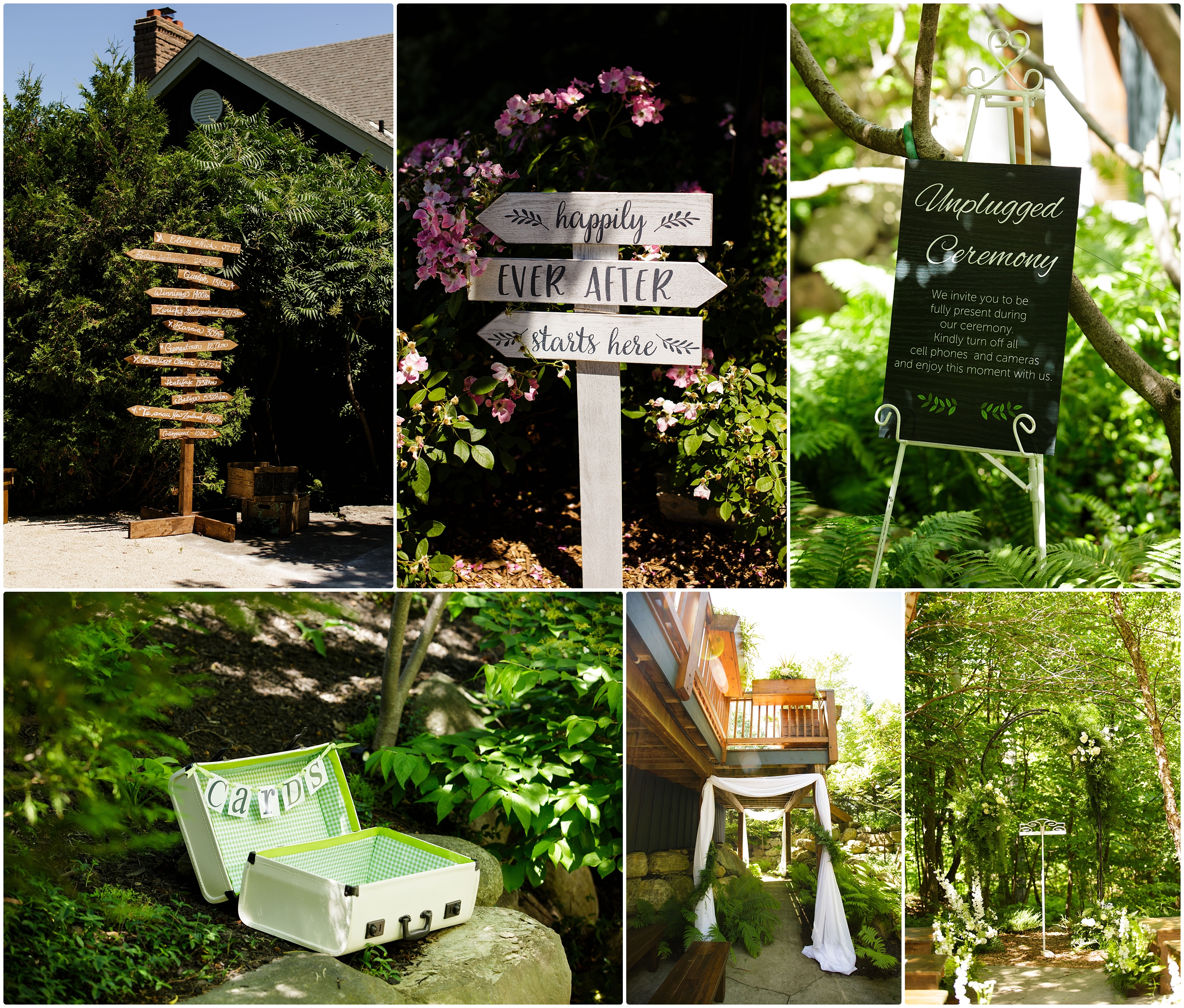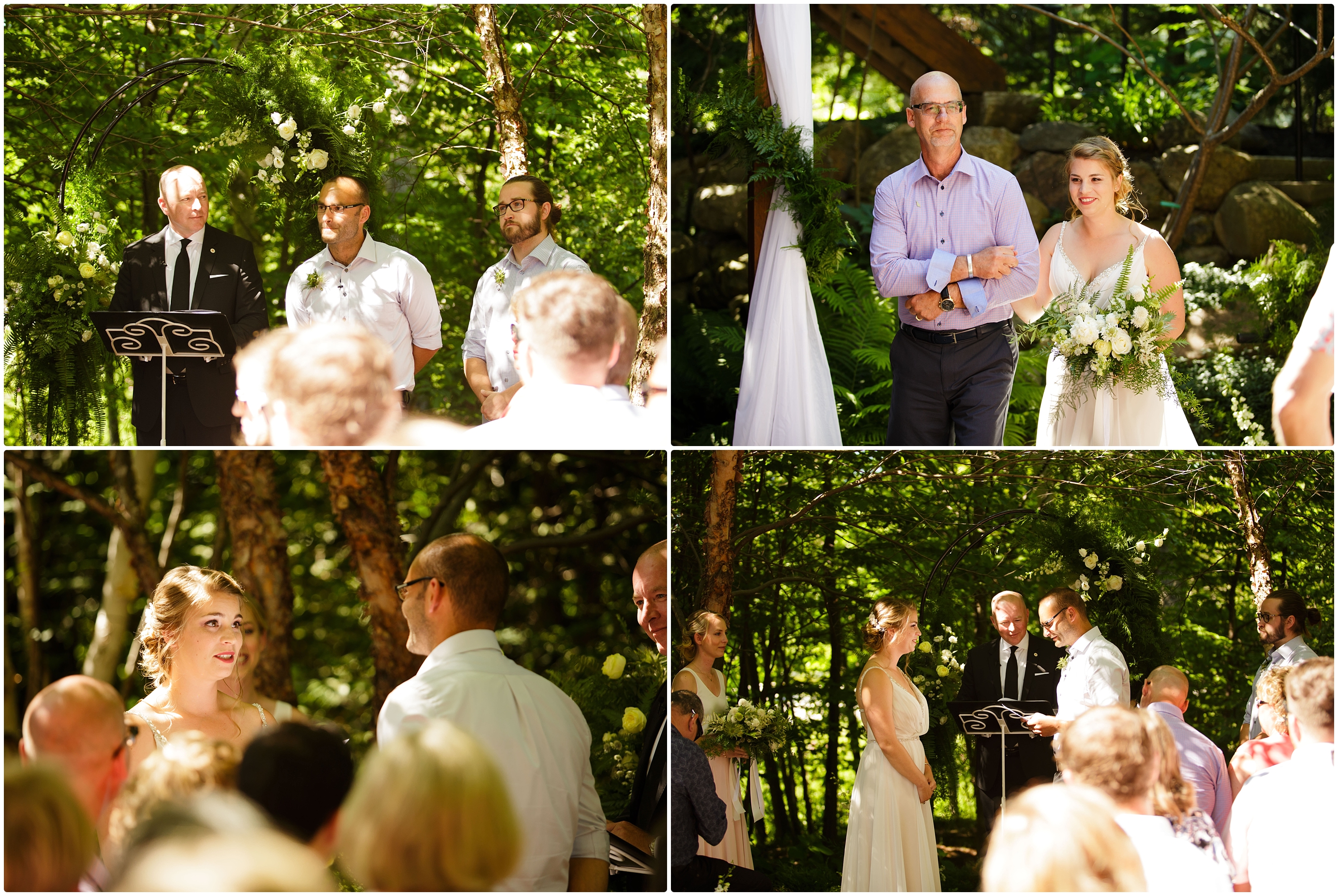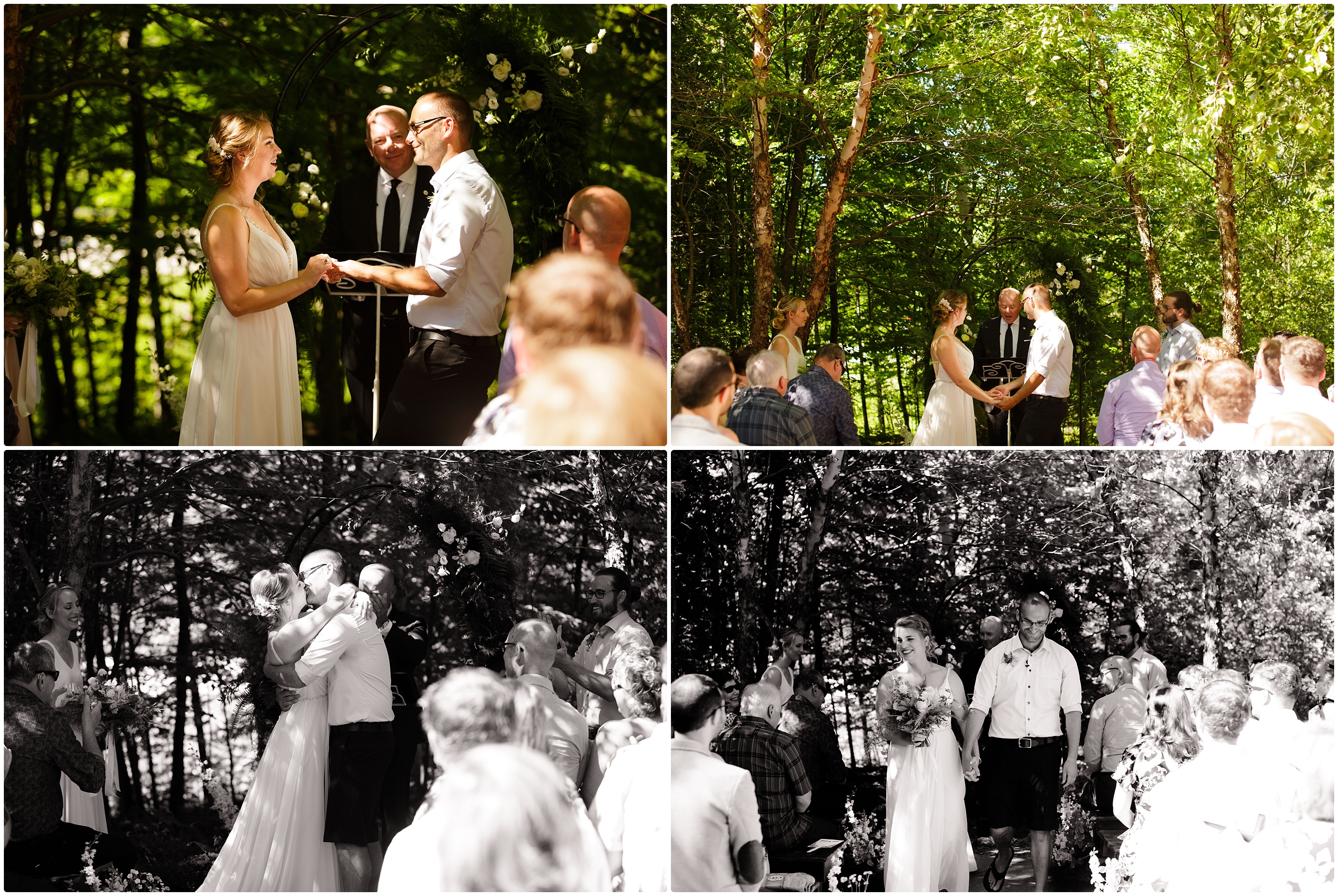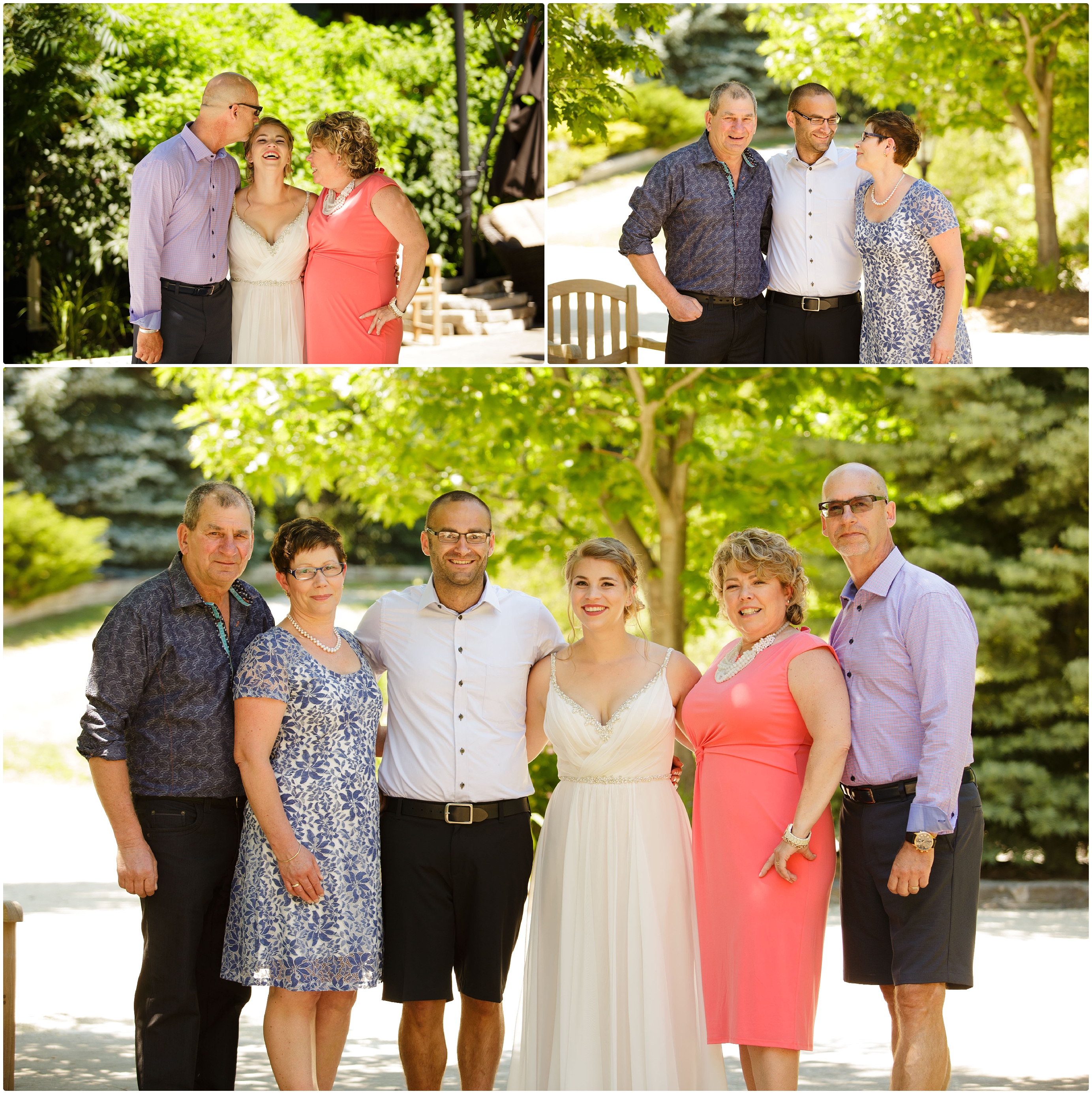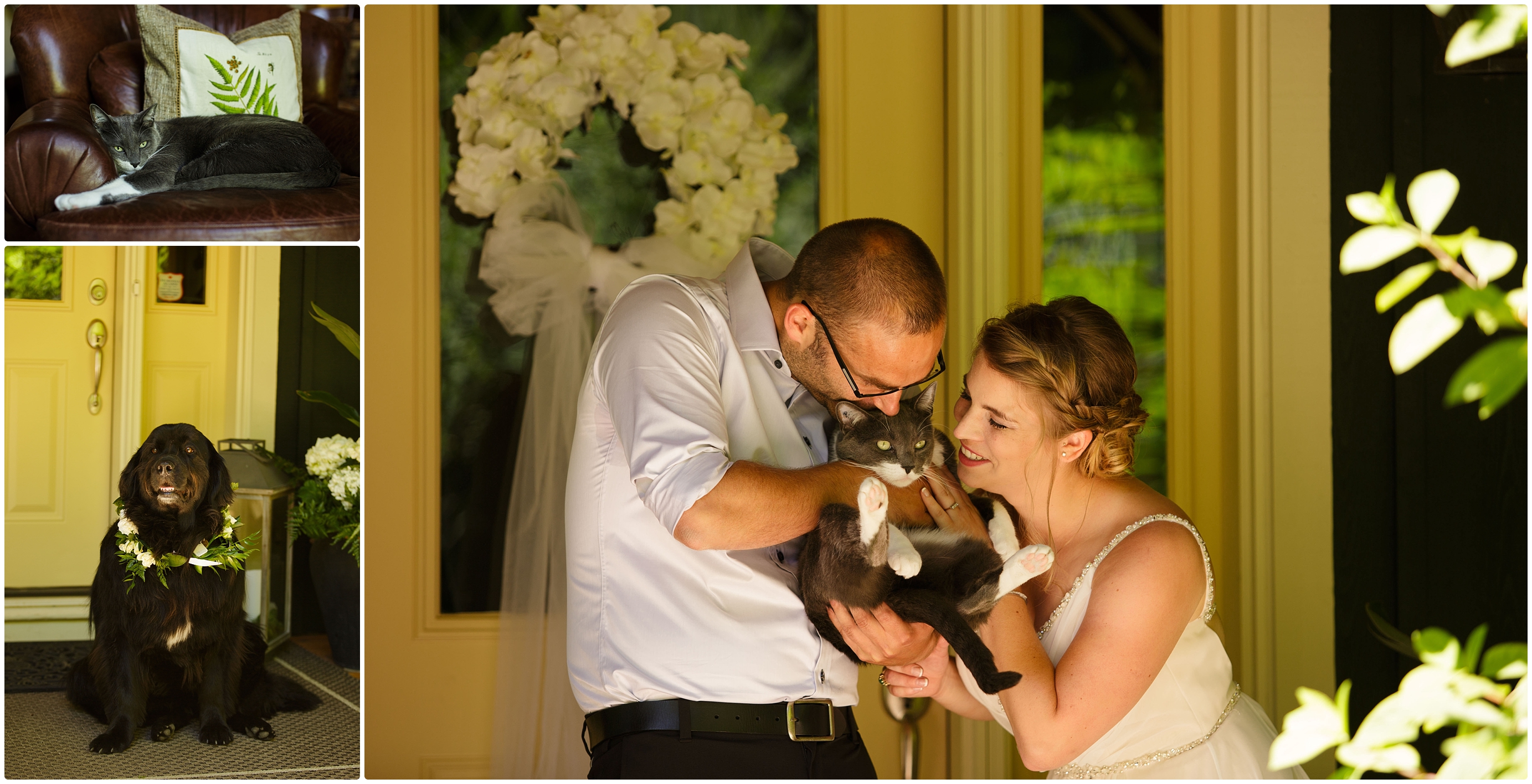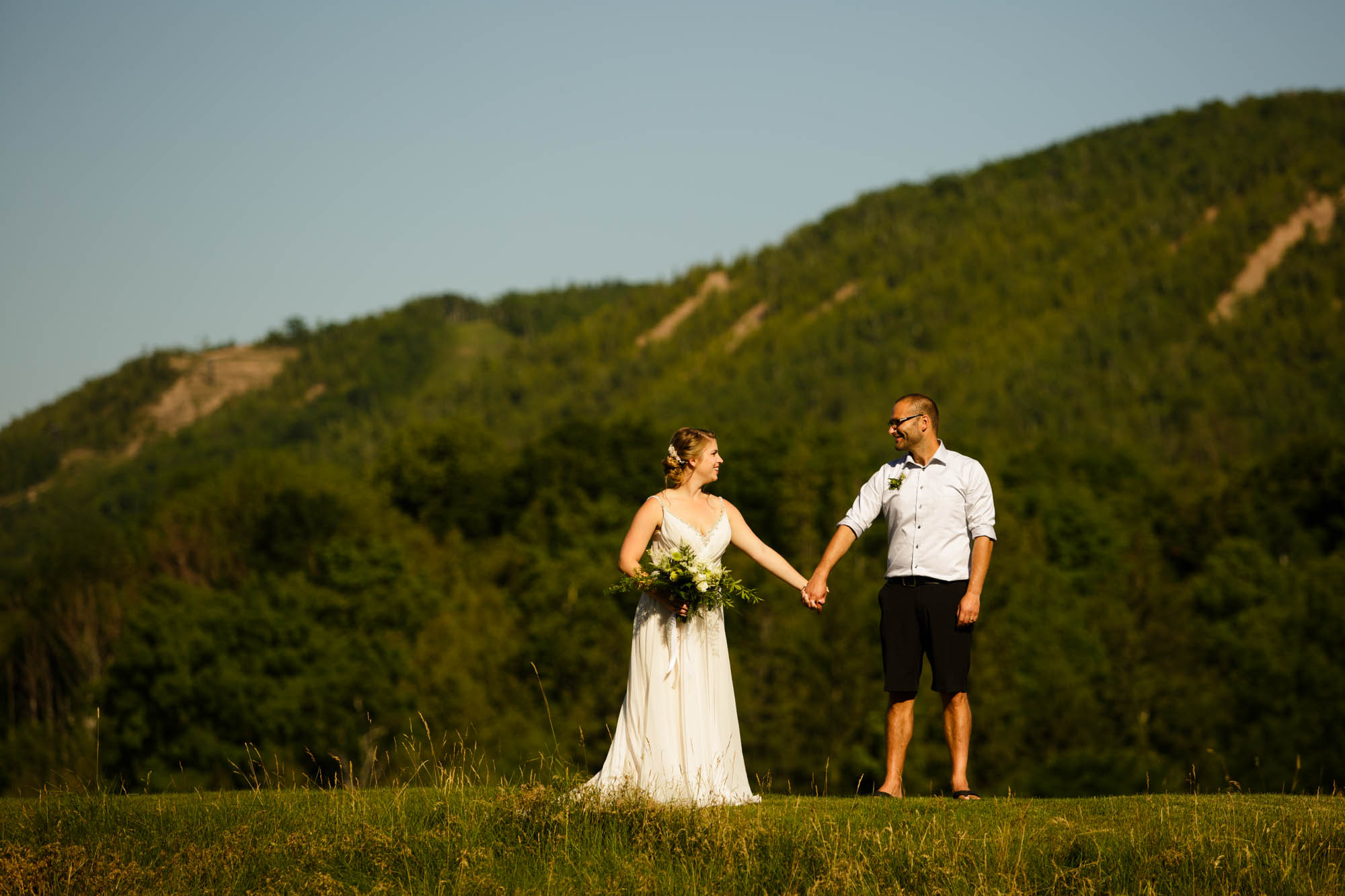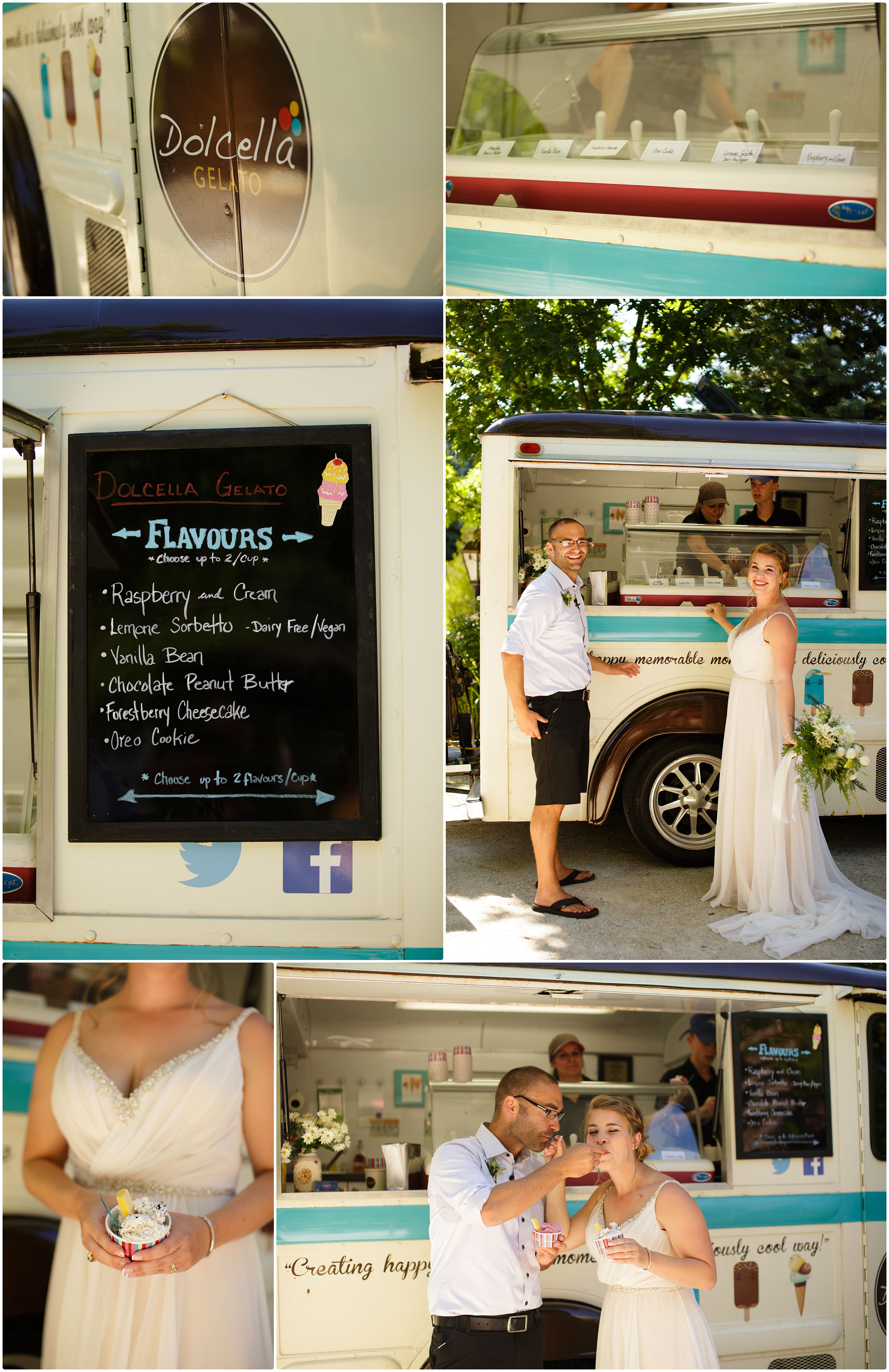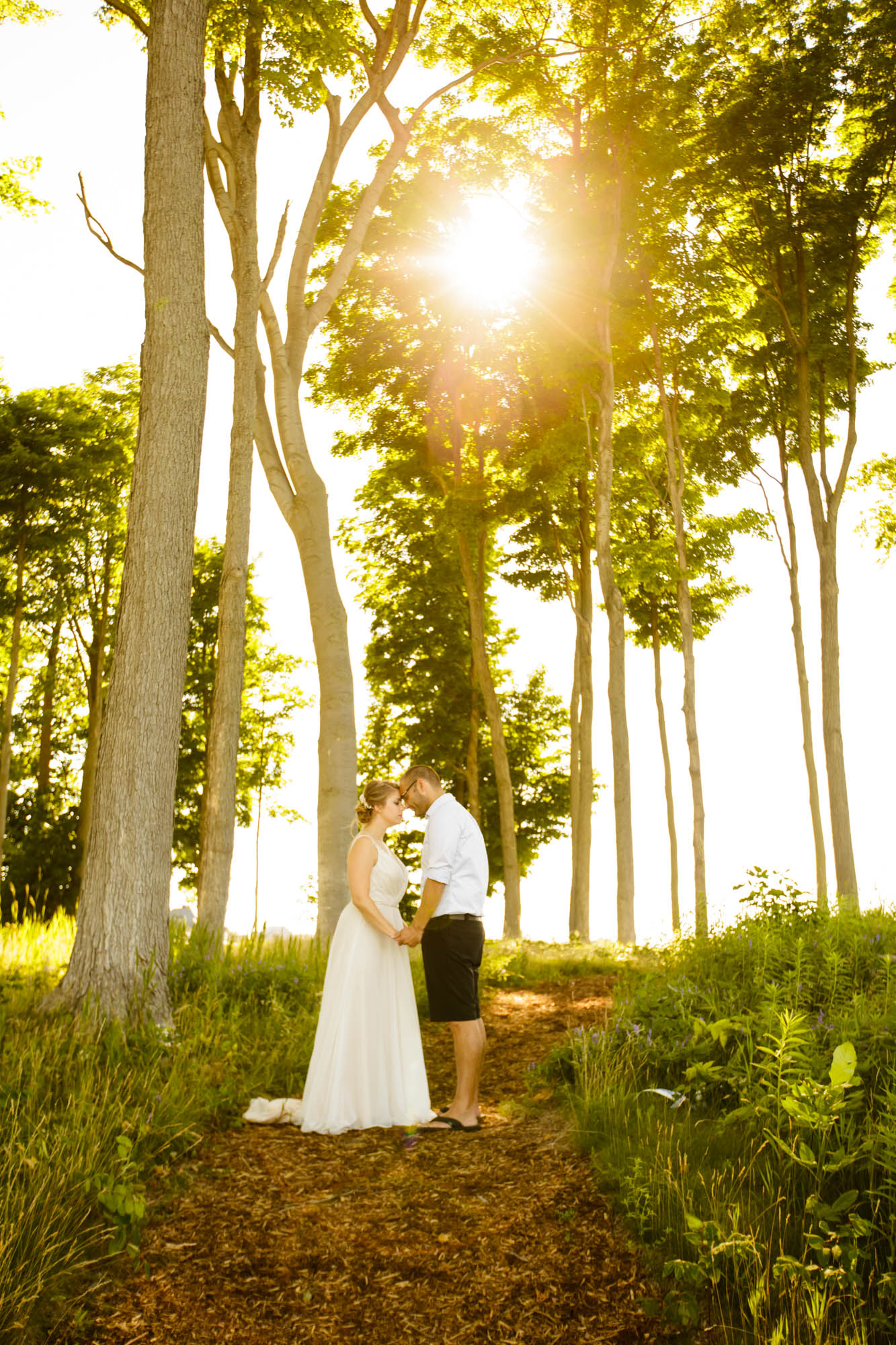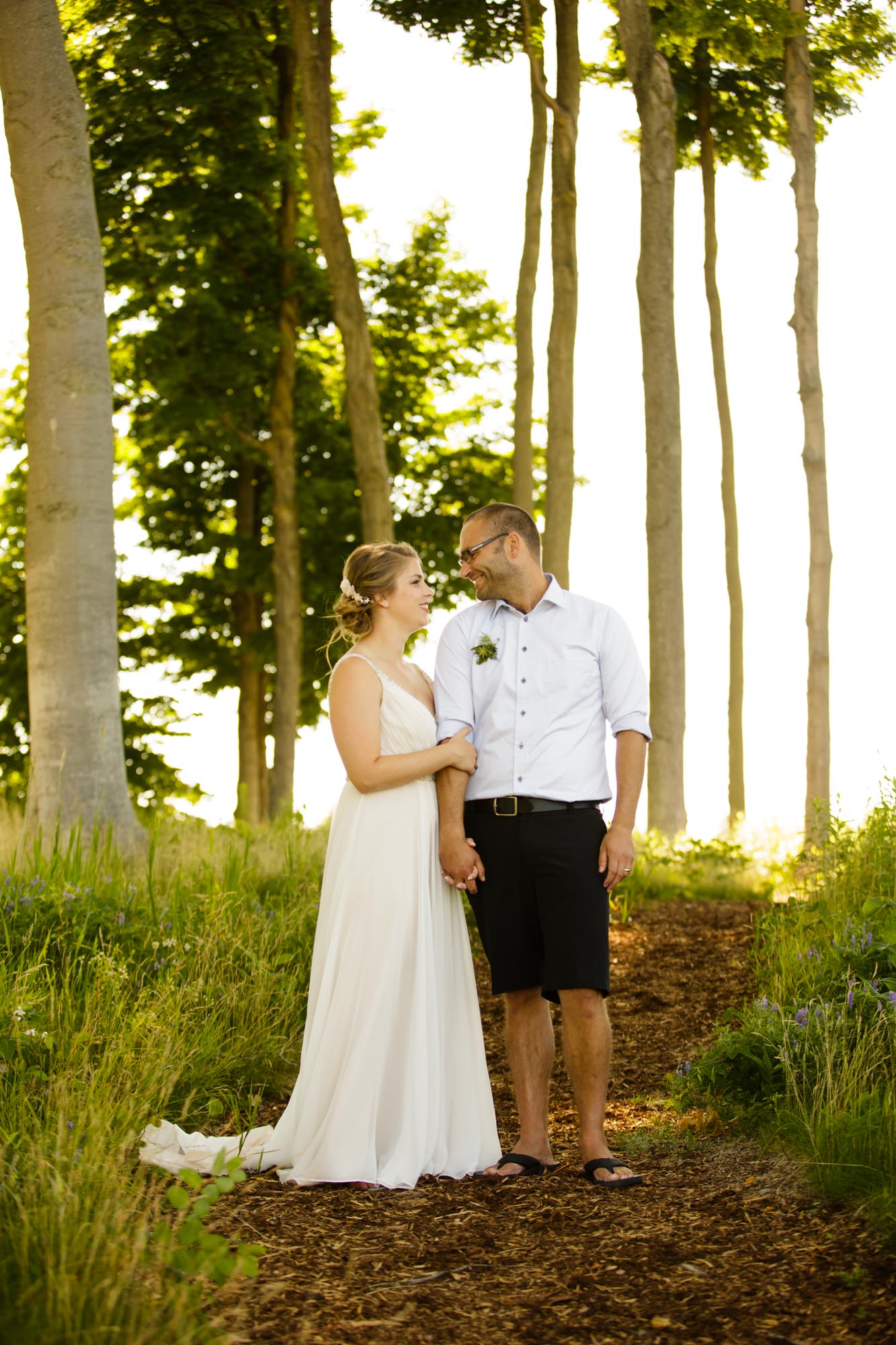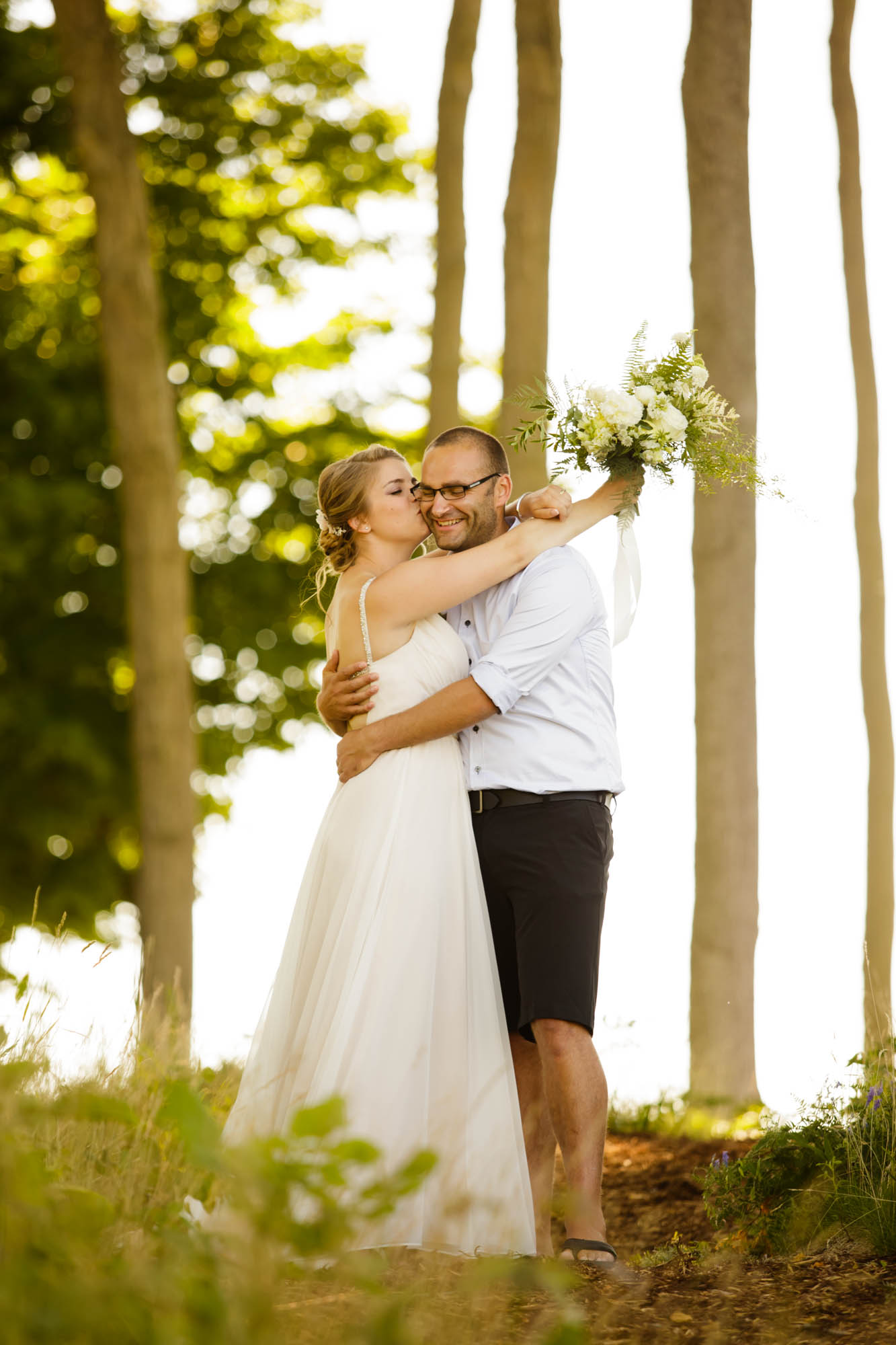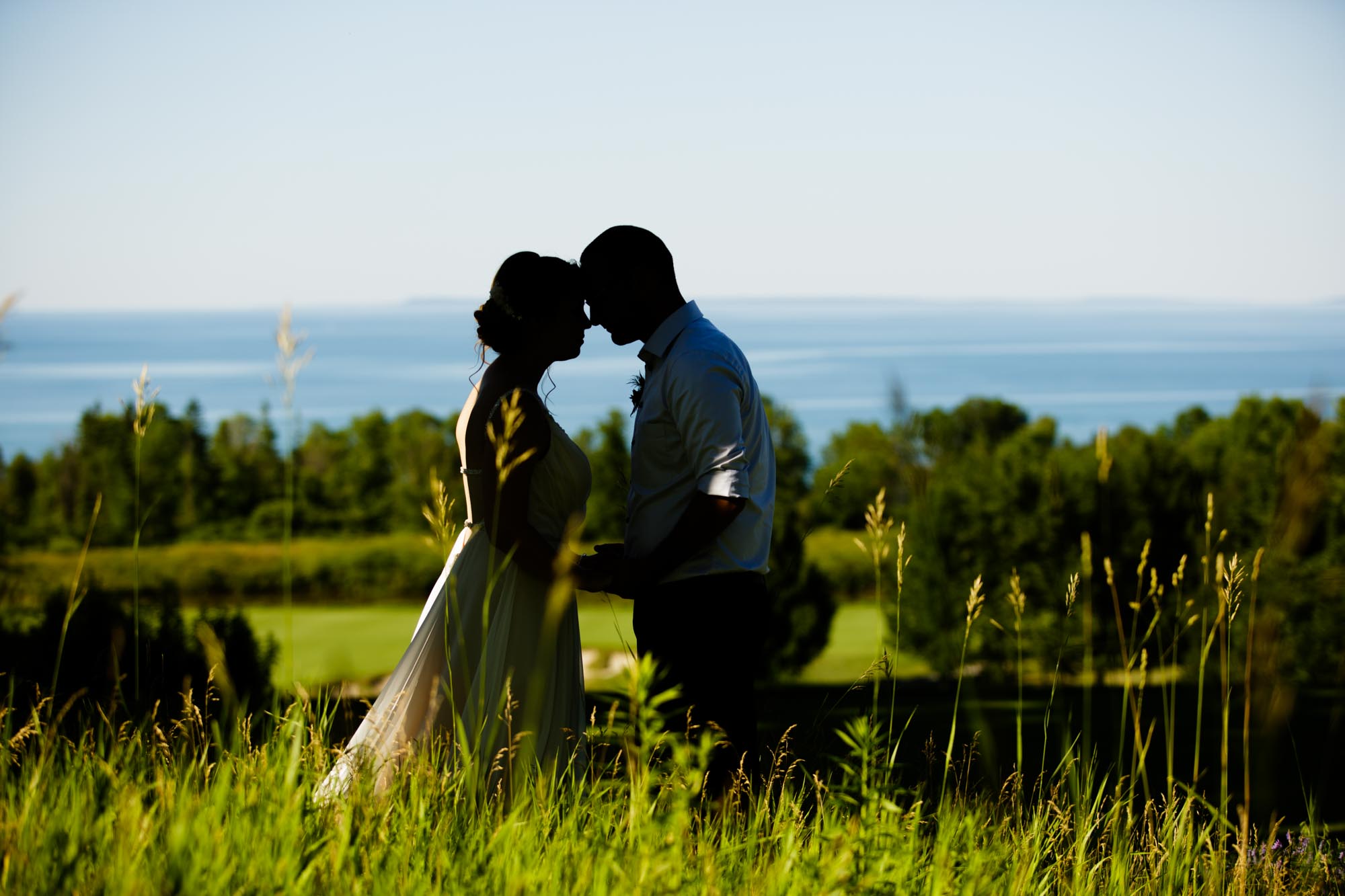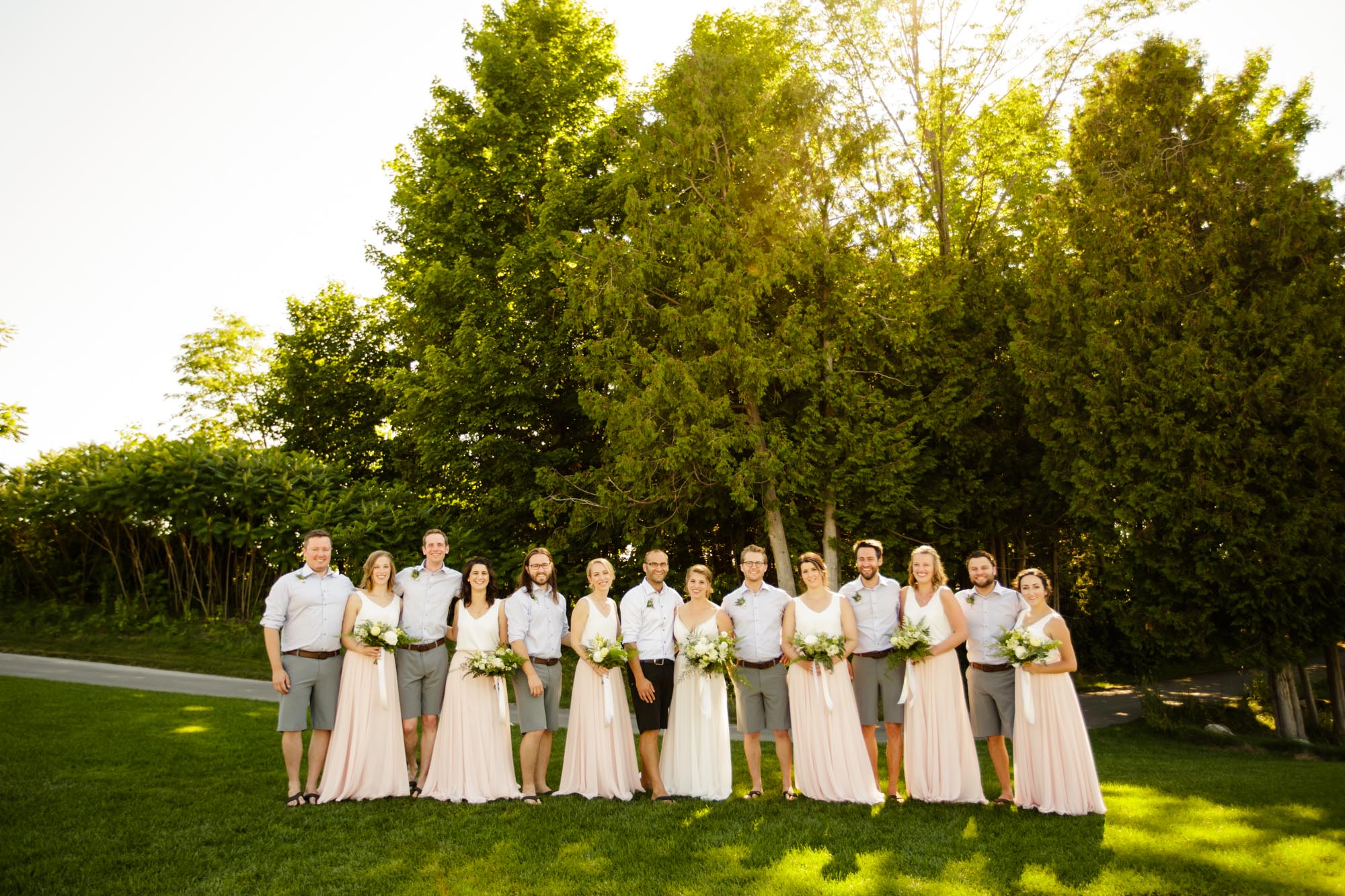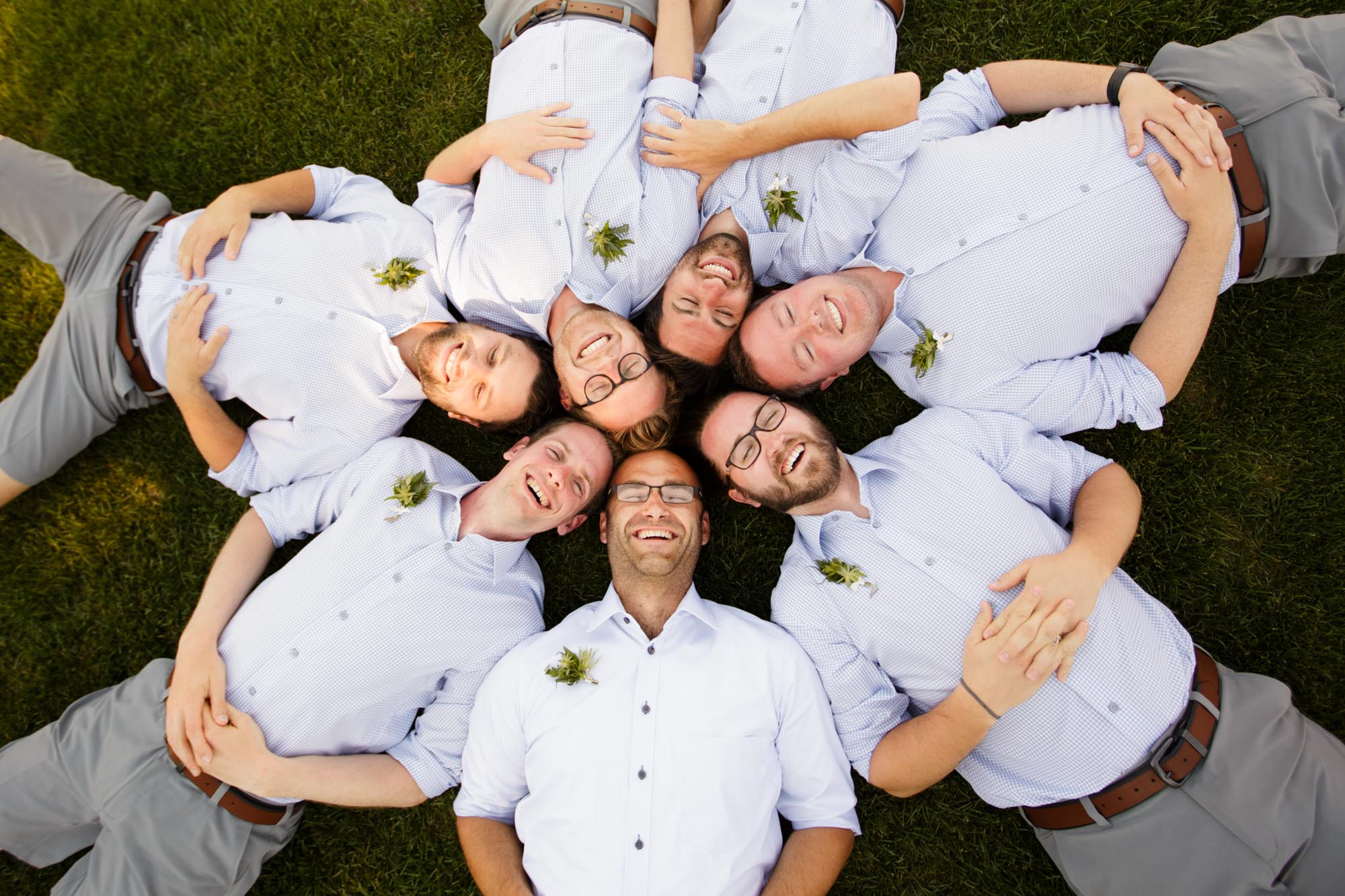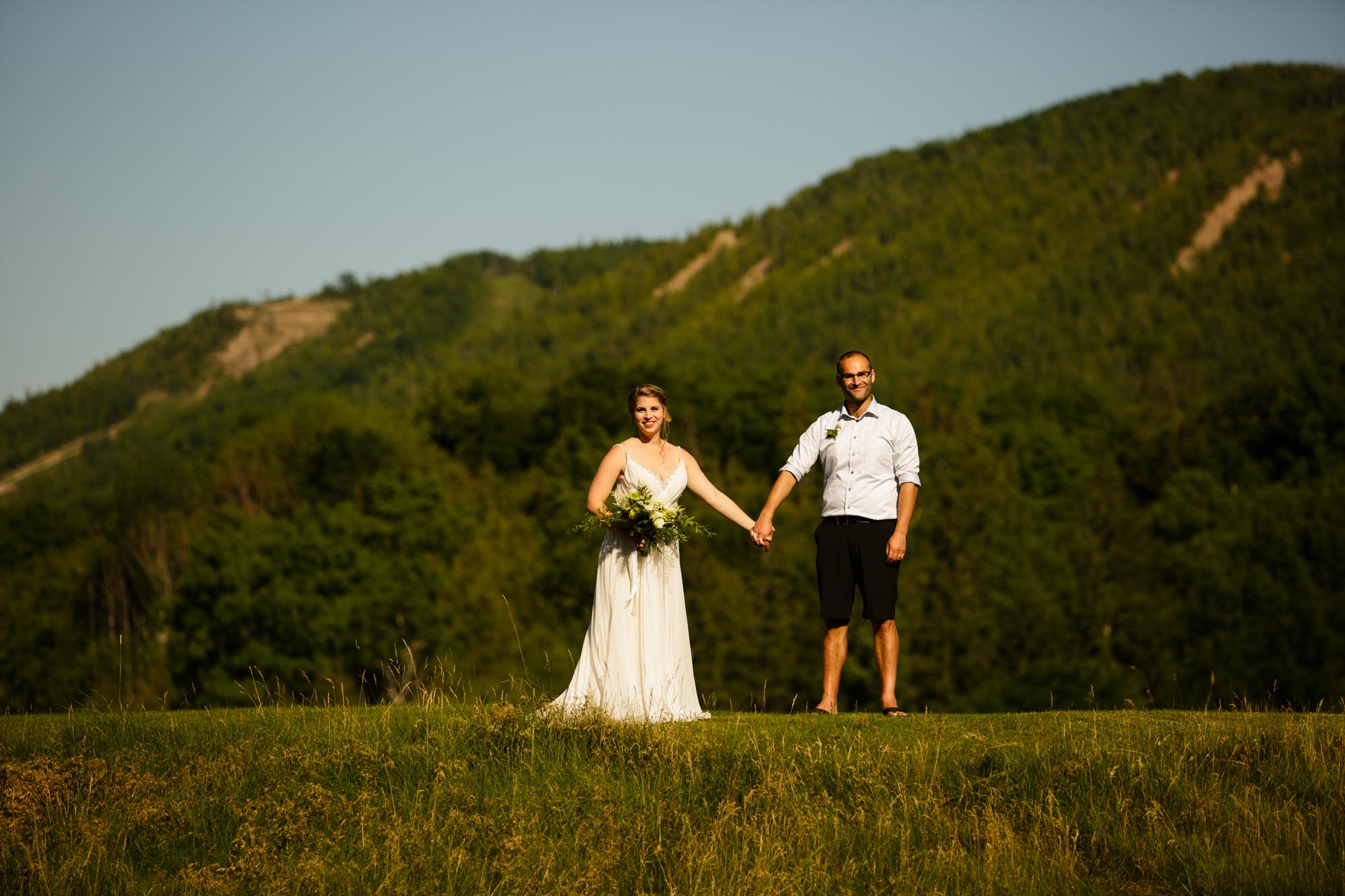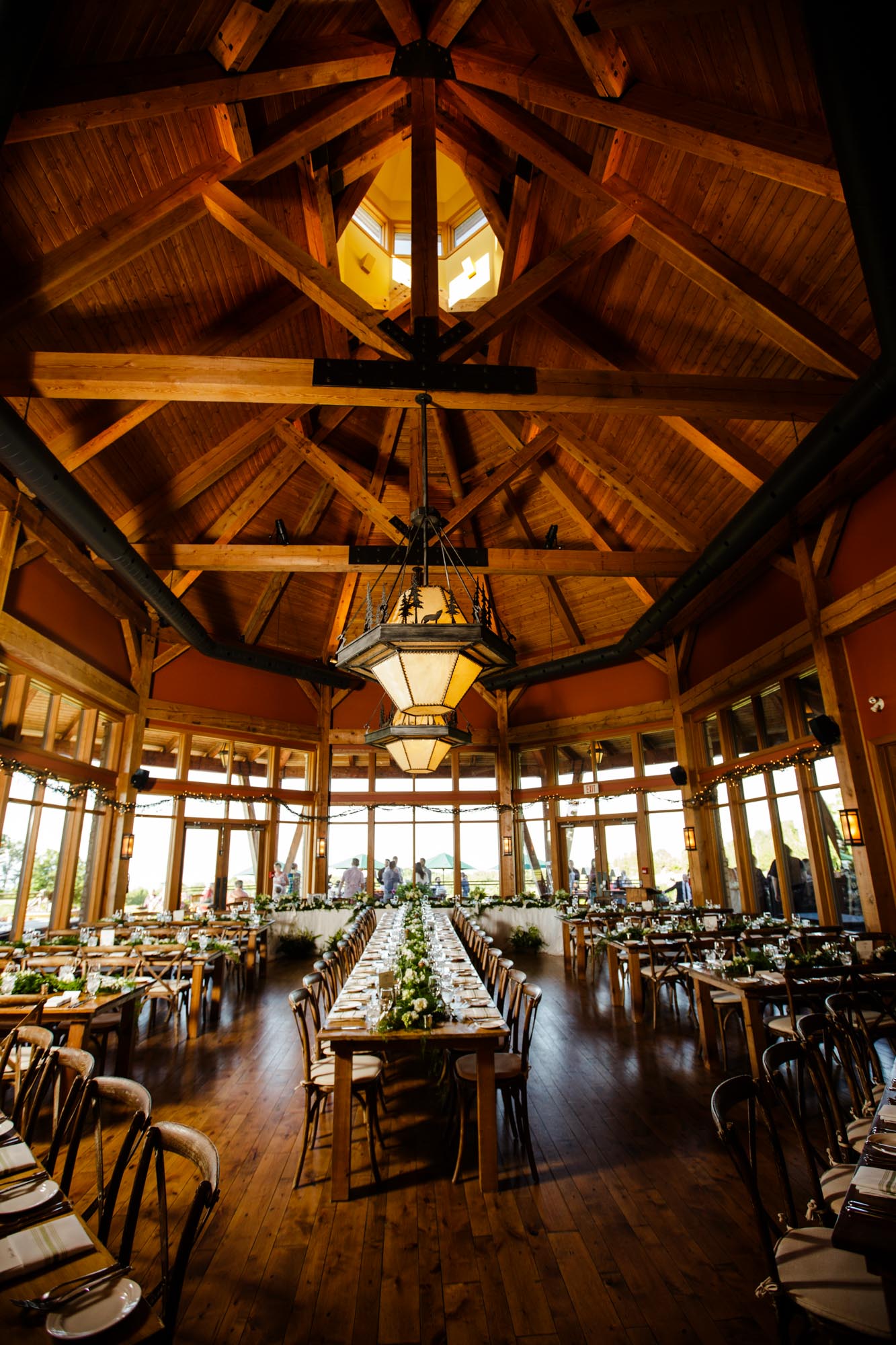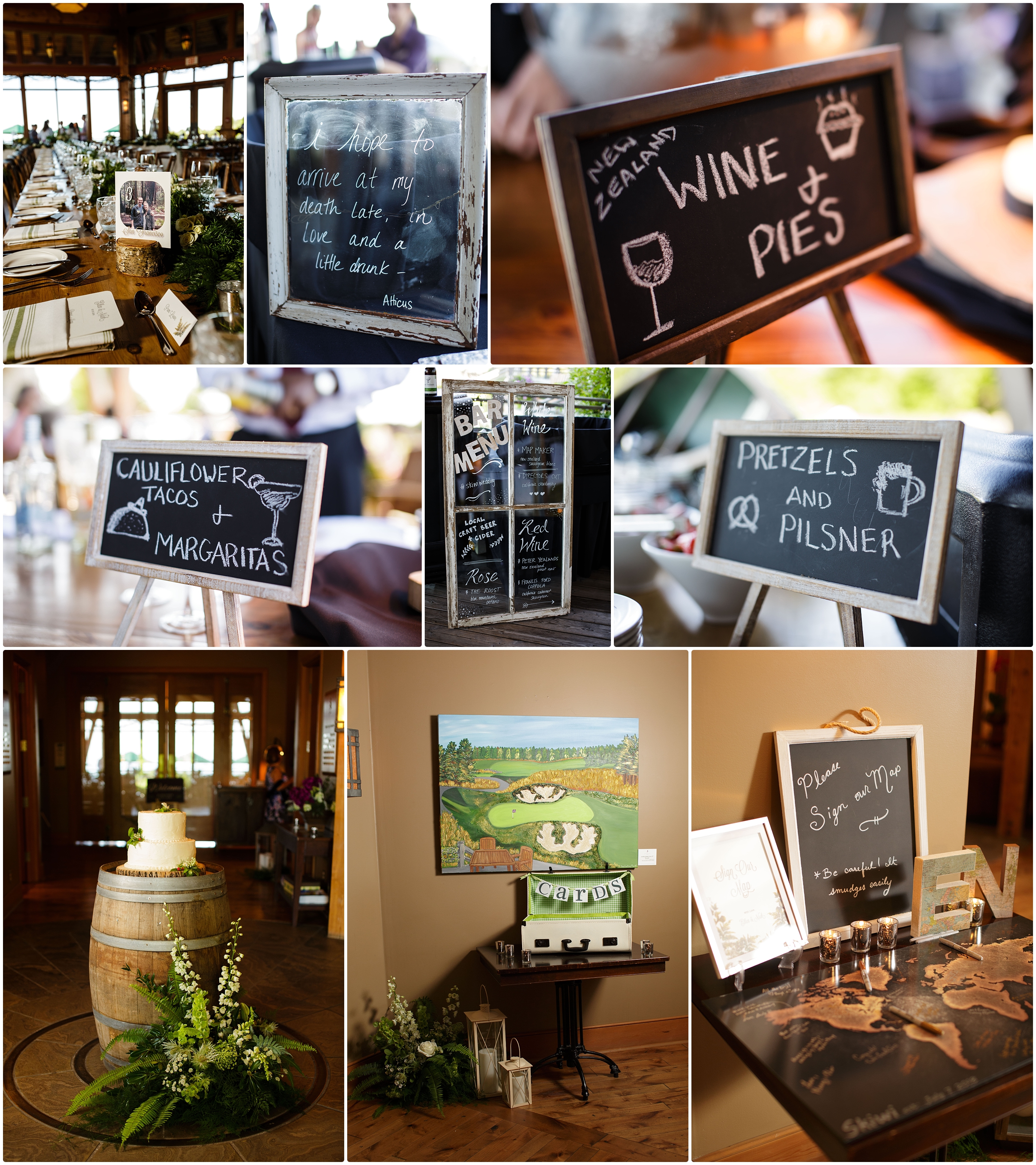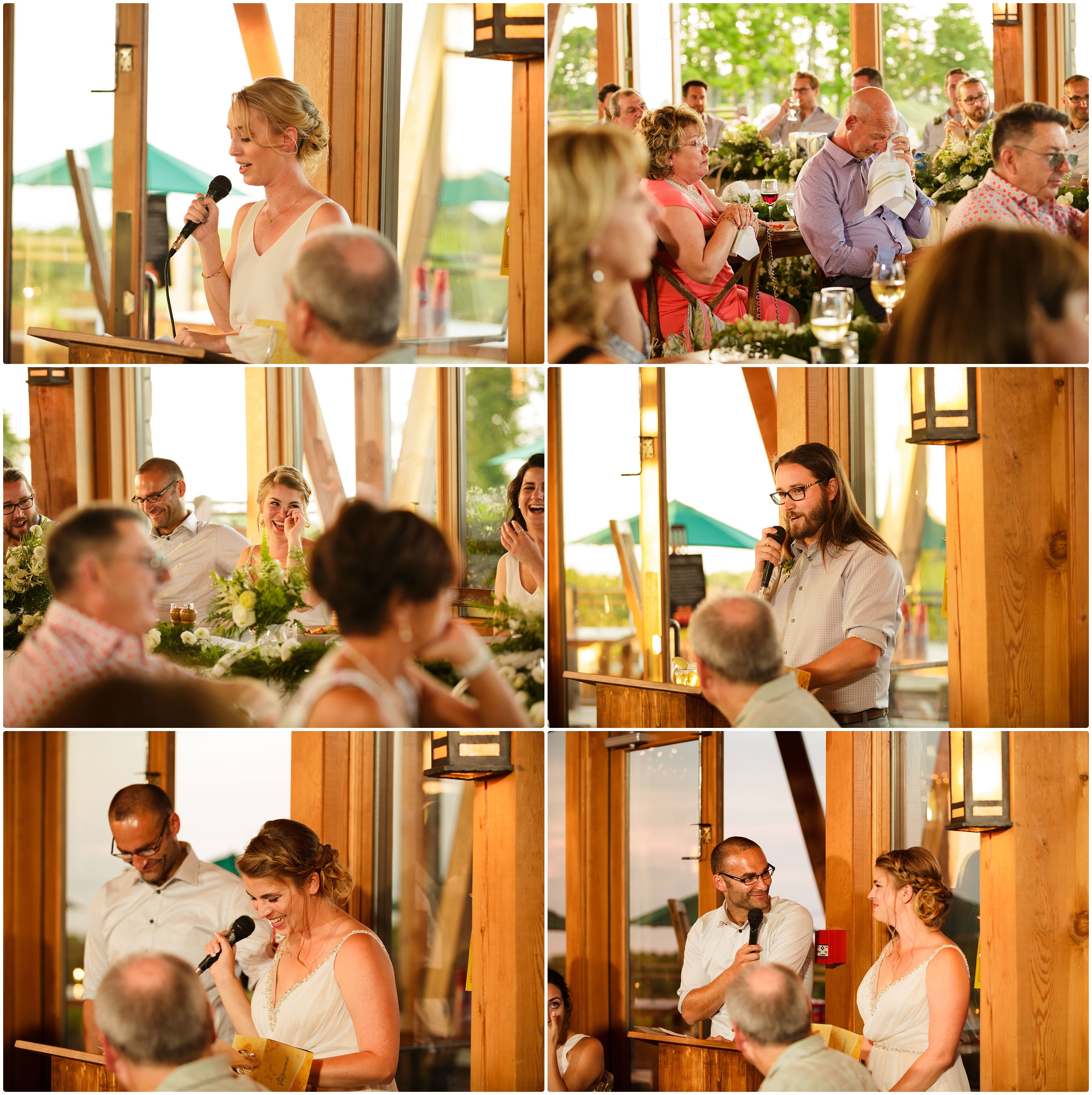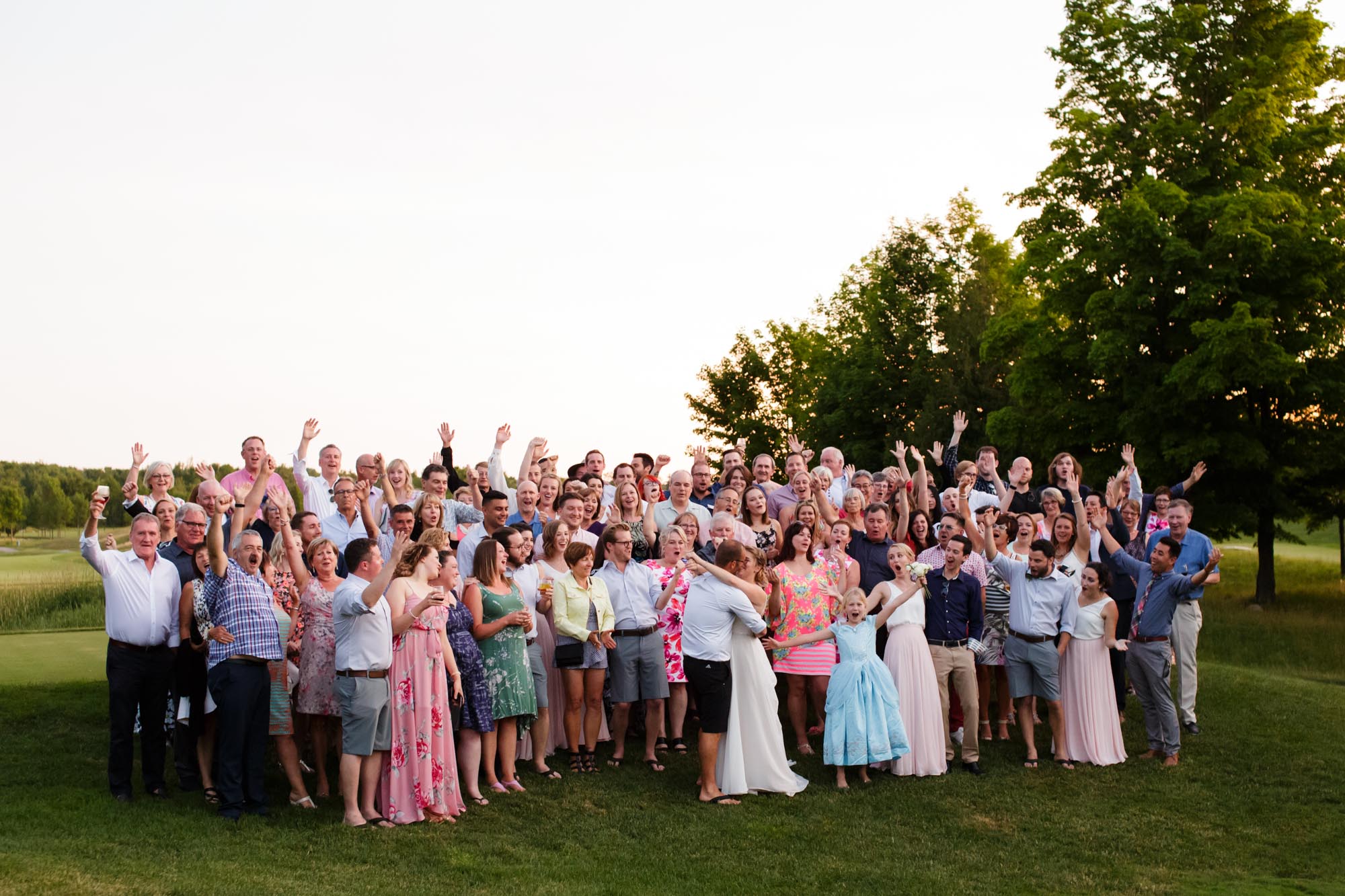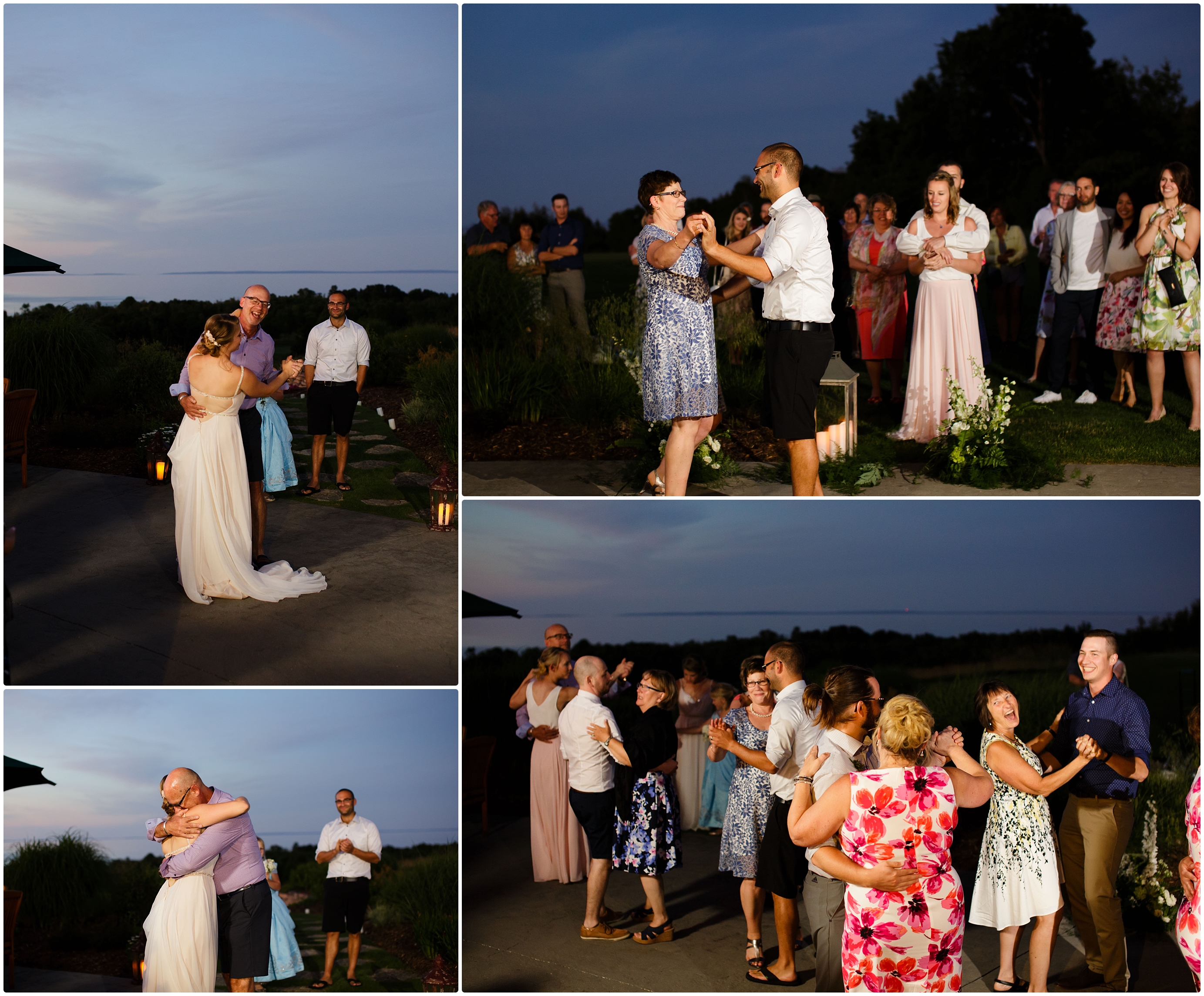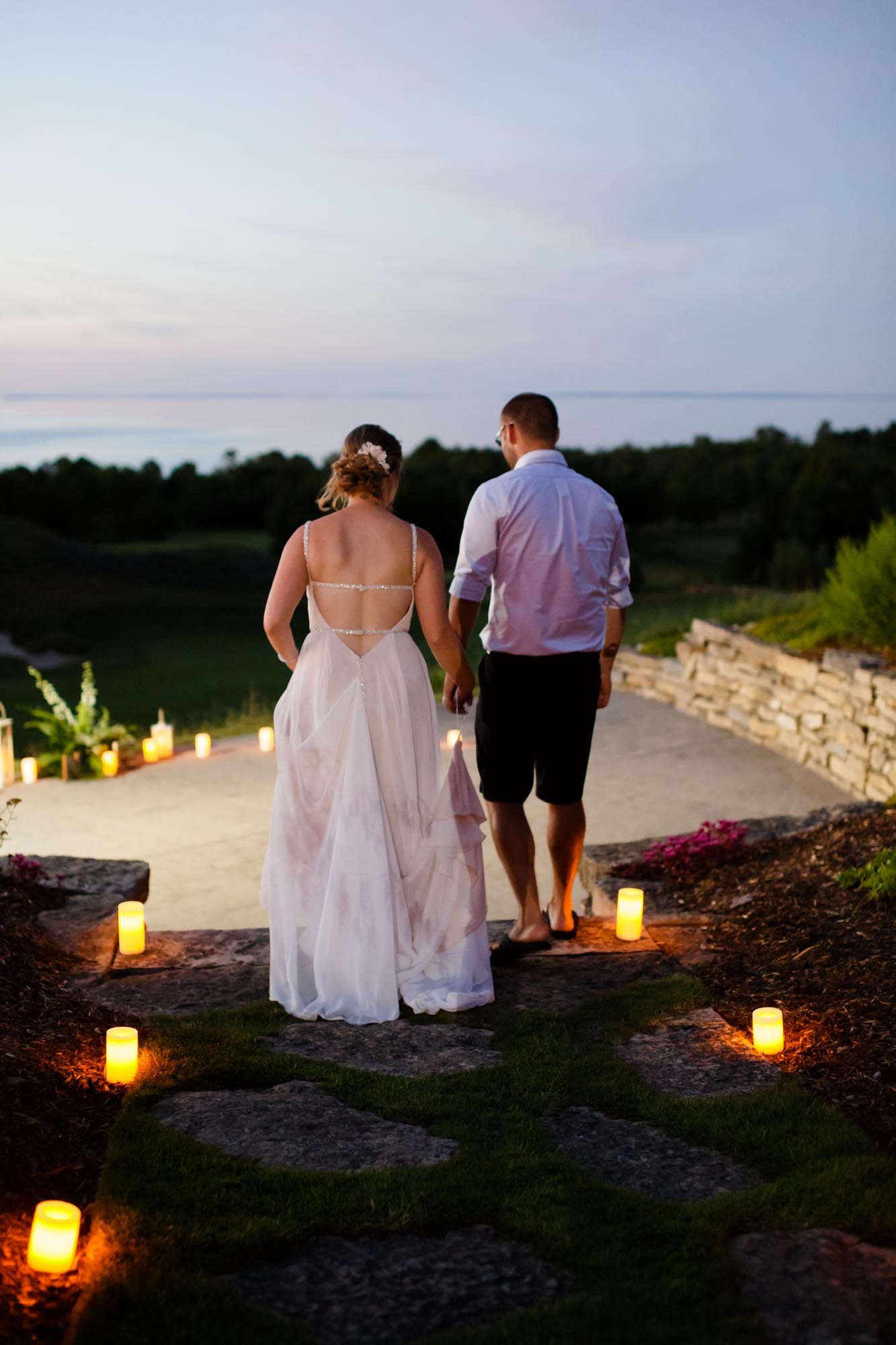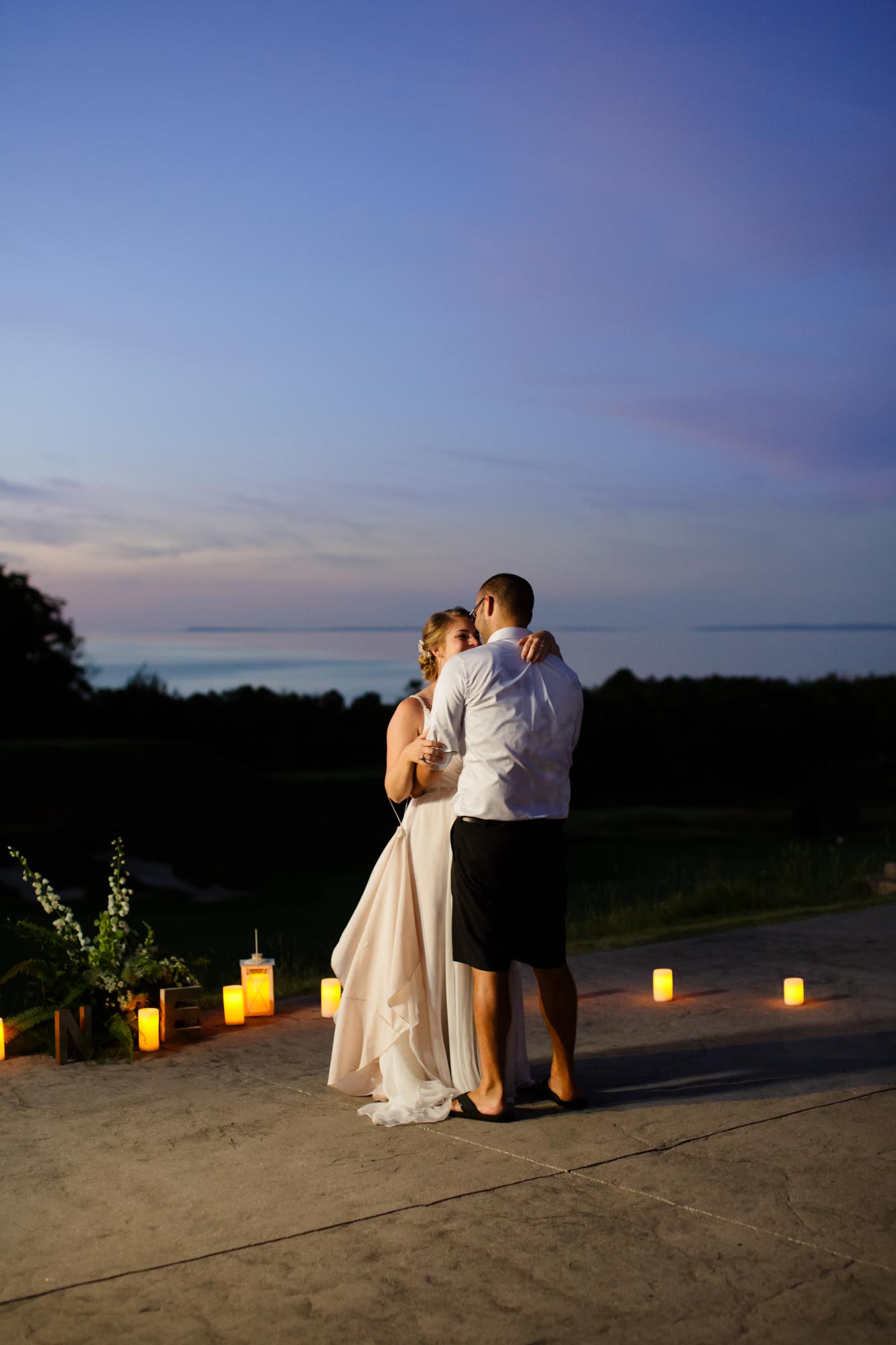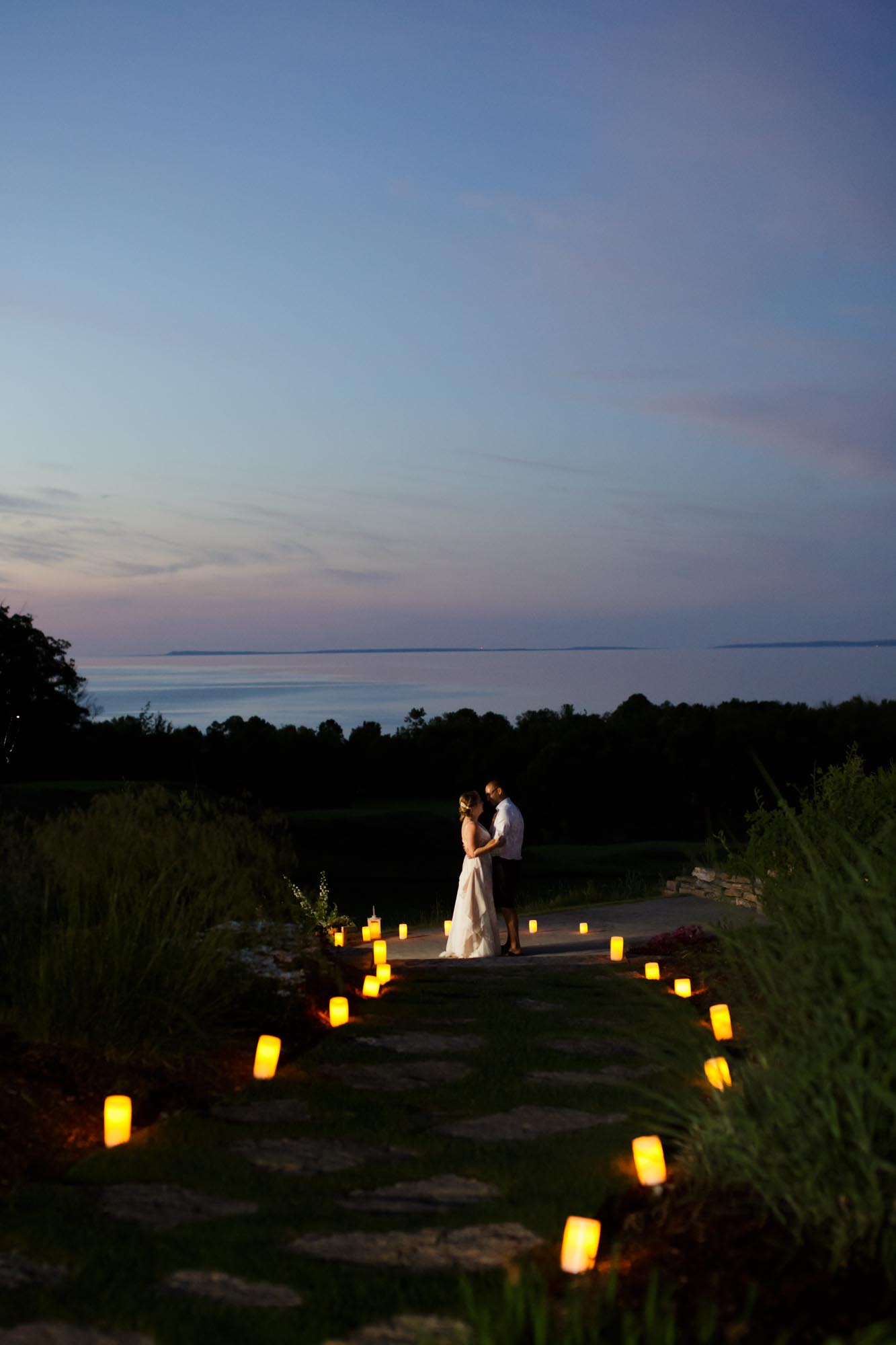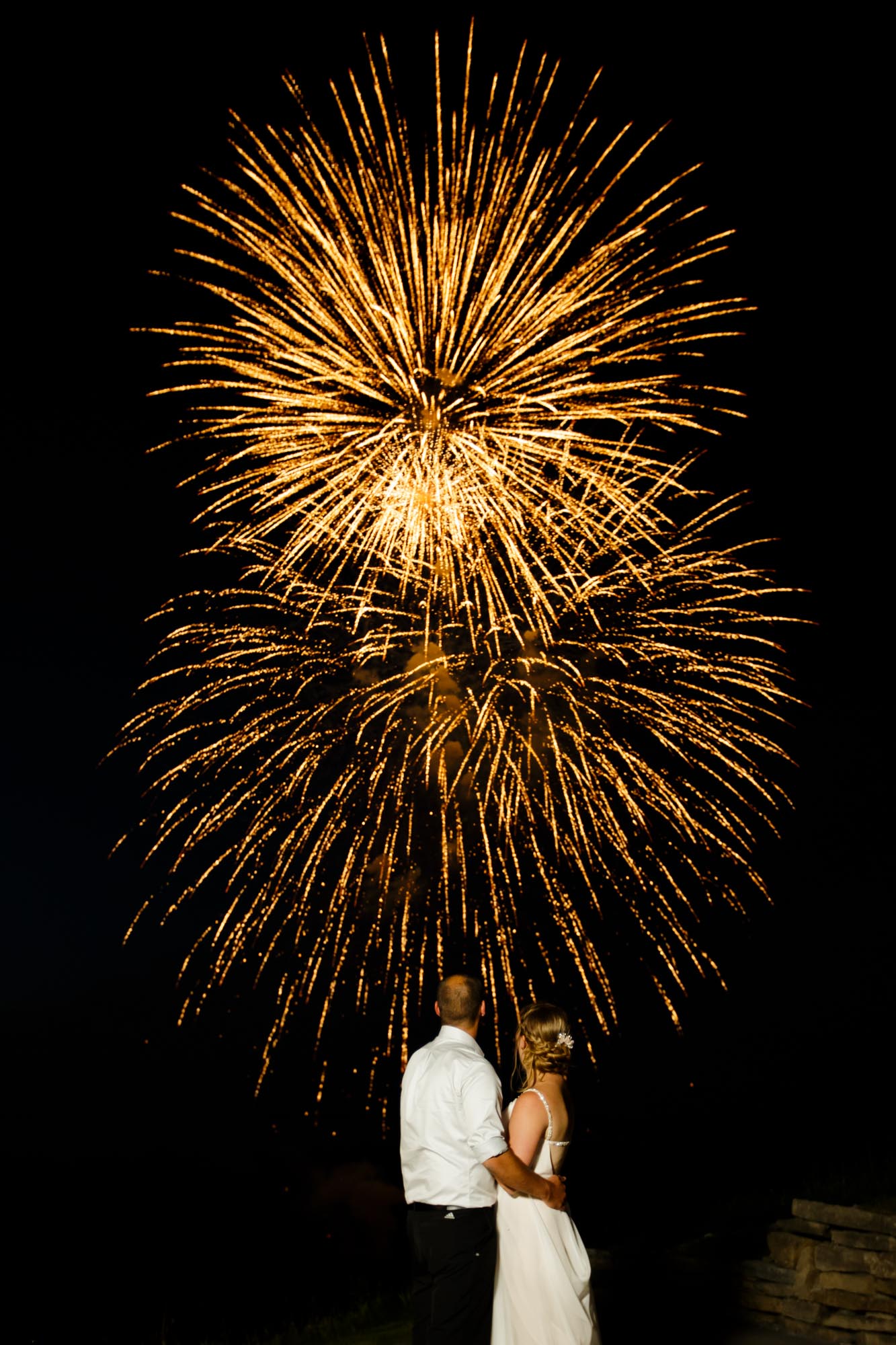 Thank you Ellen + Nick for having us! We wish you all the very best in all your adventures together!
"… love is like a tree, it grows of its own accord, it puts down deep roots into our whole being …" – Victor Hugo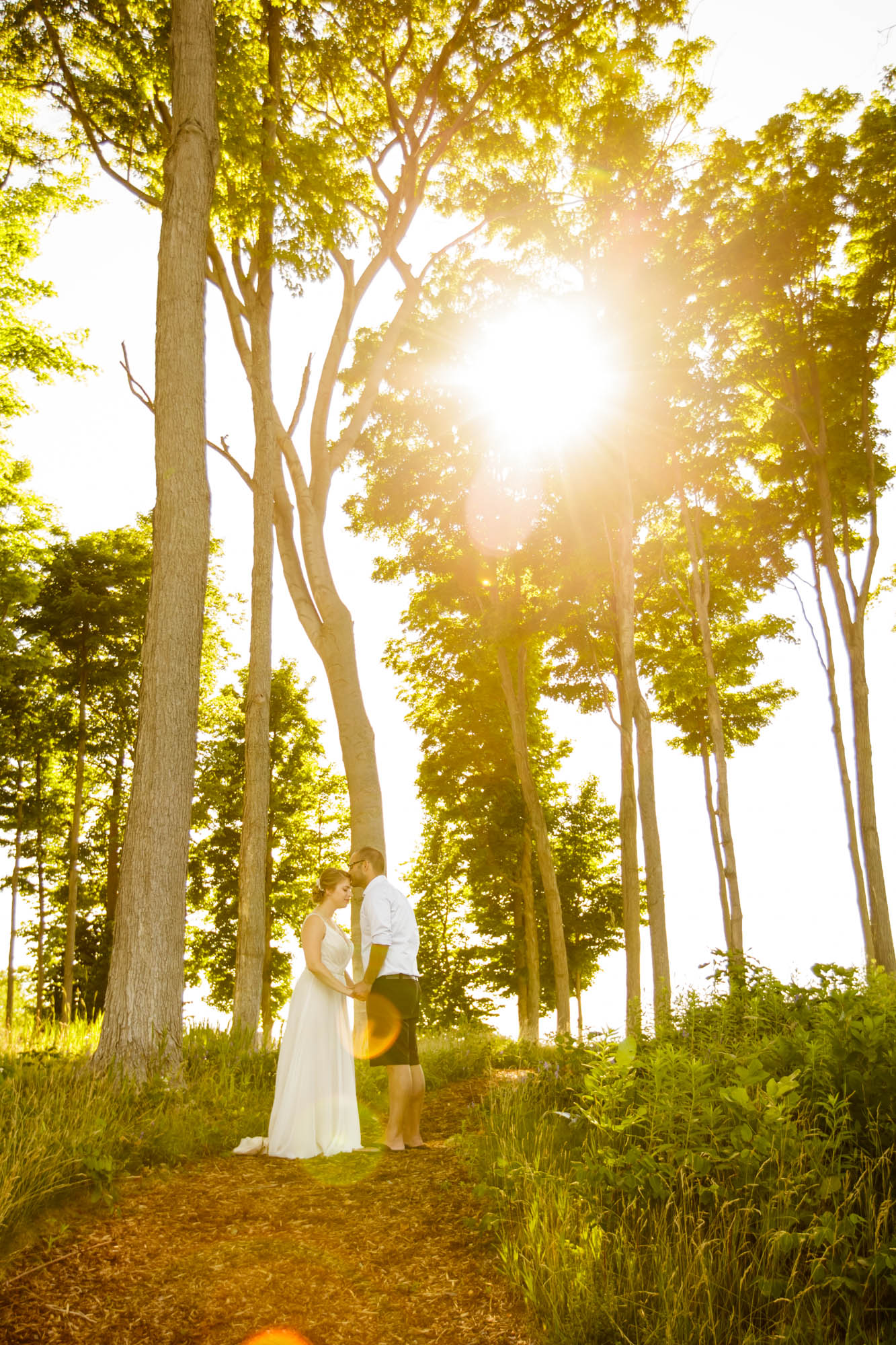 THE TEAM
Photography Video Fusion: Darlington Studios
Venue: Georgian Bay Golf Club
Hair + Make-Up: Strands Salon and Spa
Officiant: John Walsh
Florist: Ashley Elaine
Wedding Planner: It'z Your Day
Gelato Truck: Dolcella
Cake: Jan Spiteri
DJ: DJ Lenny
Soundtrack: "All This Time" and "All This Time (Instrumental)" by WILD, licensed through Songfreedom