Deryk + Ashley | Wedding Photography Video in Wasaga Beach, Ontario
Deryk + Ashley are married! We first met this free-spirited, fun-loving couple (and their adorable fur babies) last month at their new home in Wasaga Beach, Ontario. Previously, Deryk + Ashley were living out west in beautiful BC. During that chapter in their life adventure, they gave us a call and asked to document their special day. This is their wedding story.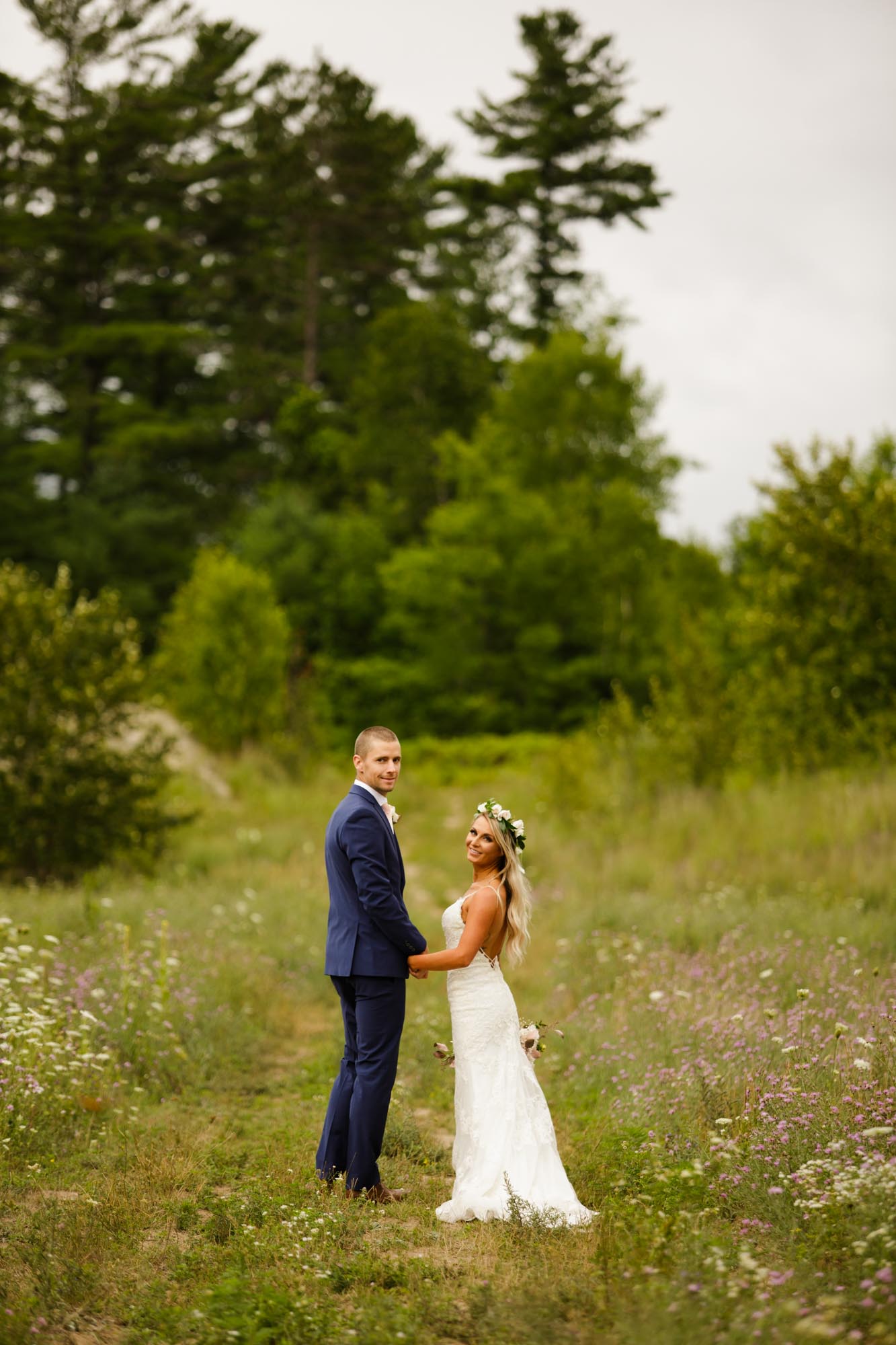 Rain. The forecast for their outdoor wedding called for rain, which meant a last minute change of venue. But no amount of weather predicaments could dampen their spirits or the day. These two worked together and designed their dream wedding in a matter of moments.
We started the day with Deryk and the guys at his father's house in Alliston, Ontario. There, they dressed and smoked cigars to celebrate the day. We traveled to Deryk + Ashley's home shortly thereafter to catch a few moments with Ashley and the ladies before they slipped into their dresses. Ashley looked at herself in the mirror, a vision of bridal blissful #pintobean beauty, and fought back the tears. Today was the day she would marry her "gypsy soul" mate.
We set up for the outdoor ceremony in their backyard and watched the sky. Deryk + Ashley tearfully shared their personalized vows among their family and friends. Now, they were officially husband and wife. The clouds rolled by, but no rain.
We took family portraits on the lawn, then sneaked away with the bridal party to a separate location for photos. After fun times with the group, we hopped in our car (with Deryk + Ashley in the backseat) and explored a nearby meadow. We made our way back to the house for the reception. They entered the tent and went straight into their first dance. Then, their loved ones toasted the newlyweds with endearing words and champagne.
Deryk + Ashley were hoping for sun-kissed portraits in a field of green for their wedding day. Surprisingly enough, at sunset (despite the cloudy day) a ray of light peeked through and their wish came true. A stunning sunset filled the sky! It was perfect.
The evening's events included a touching mother-daughter dance, followed by a mother-son dance and even a grandparent dance. The tiki torches were lit and the party began!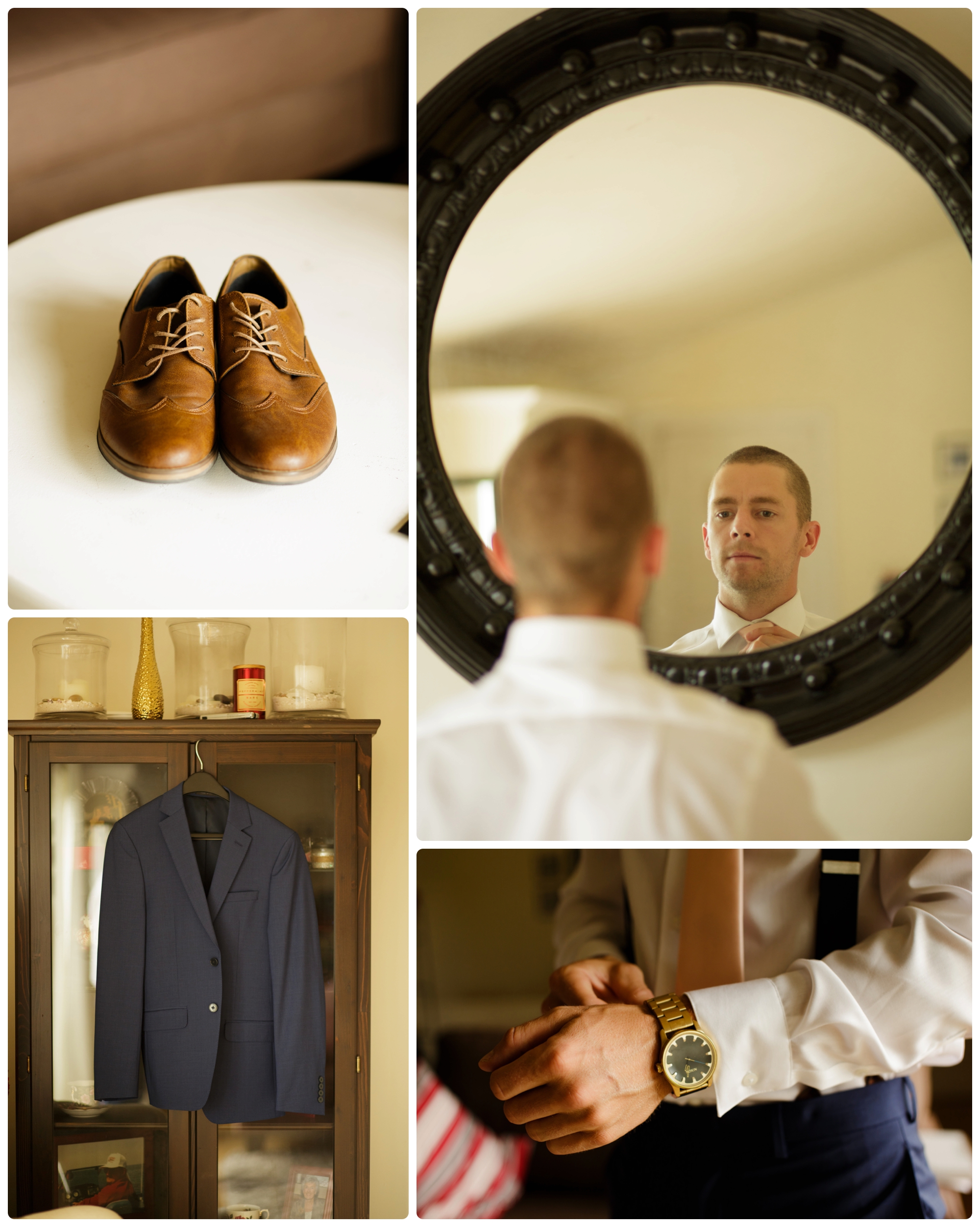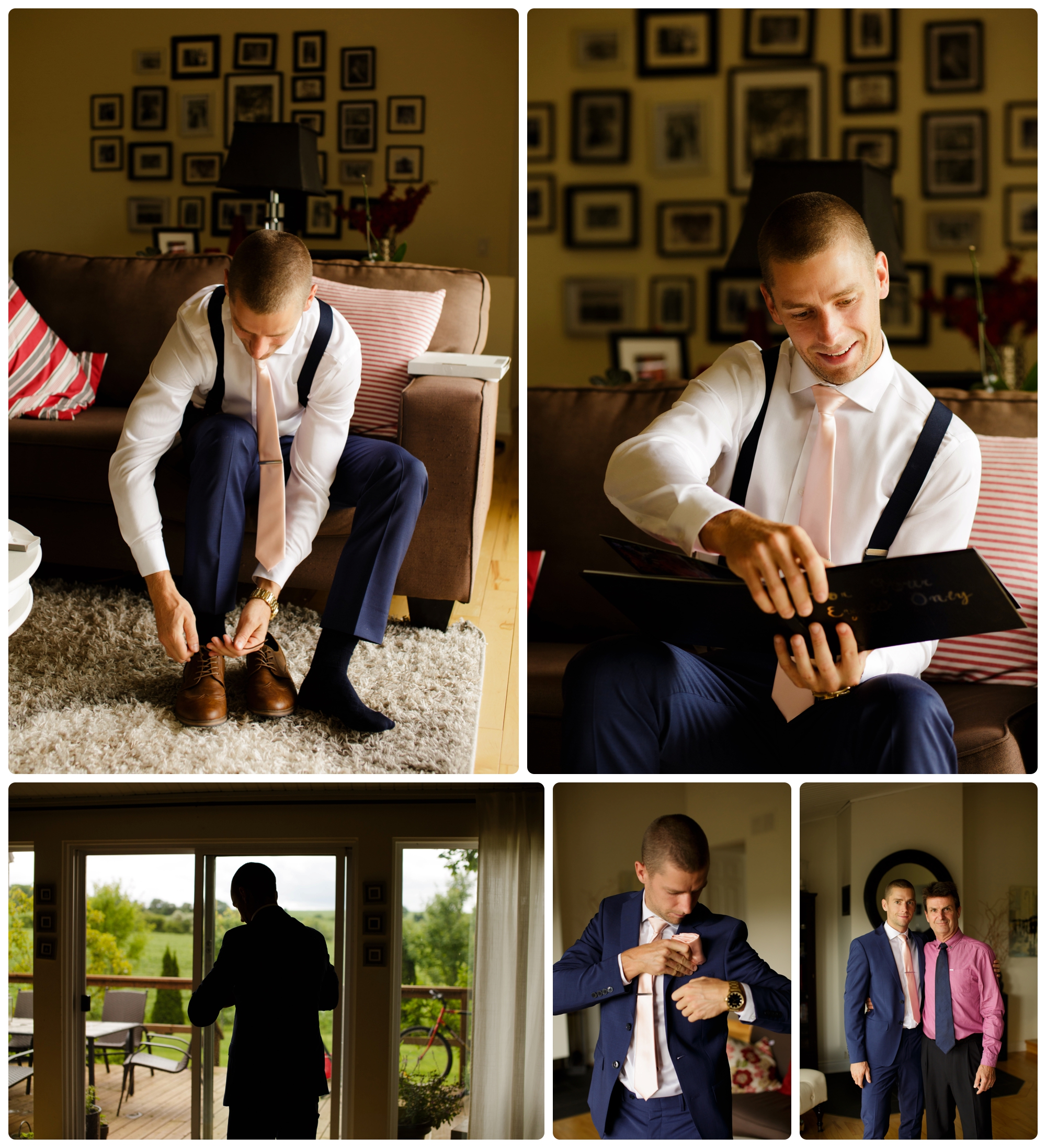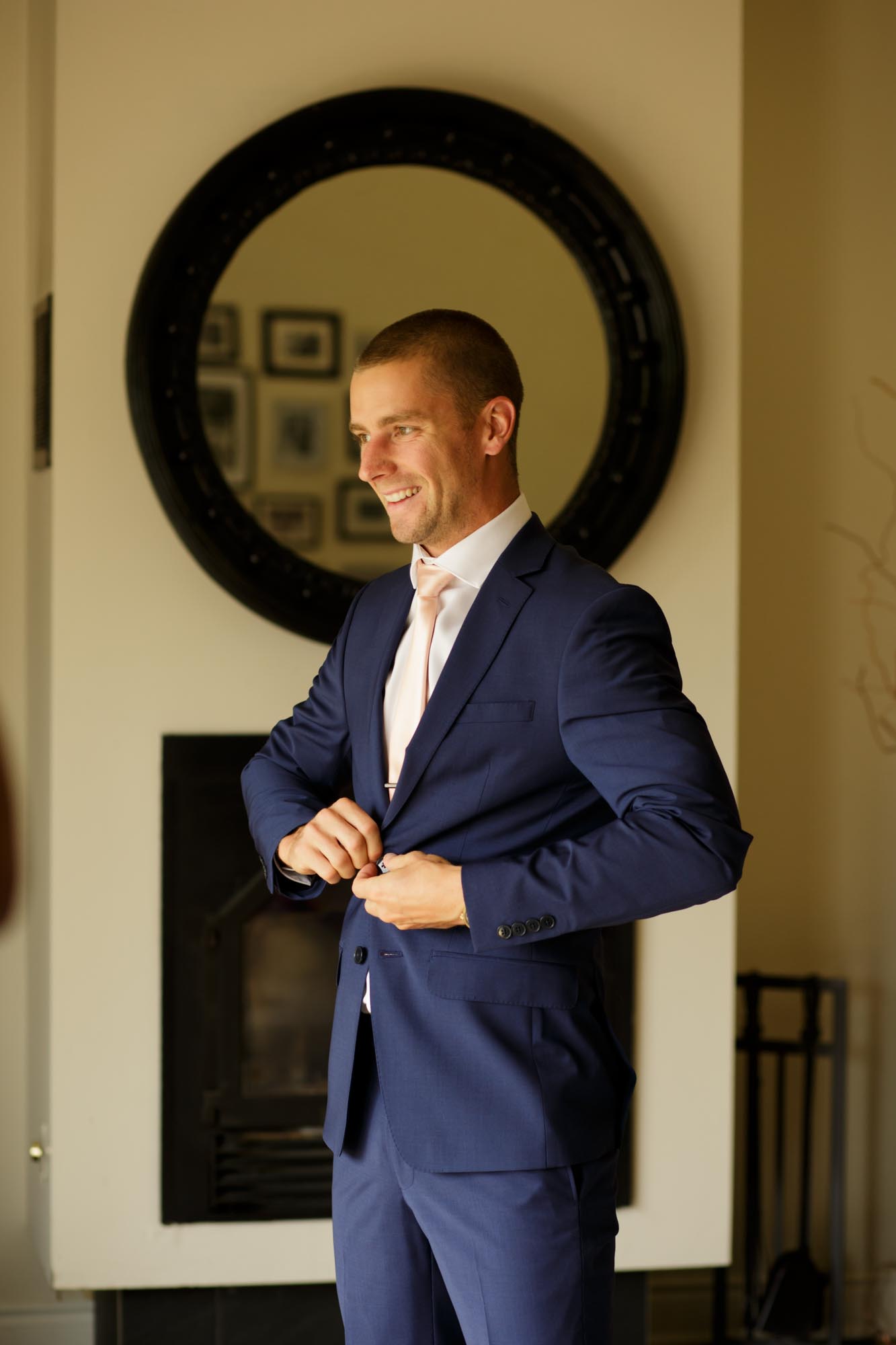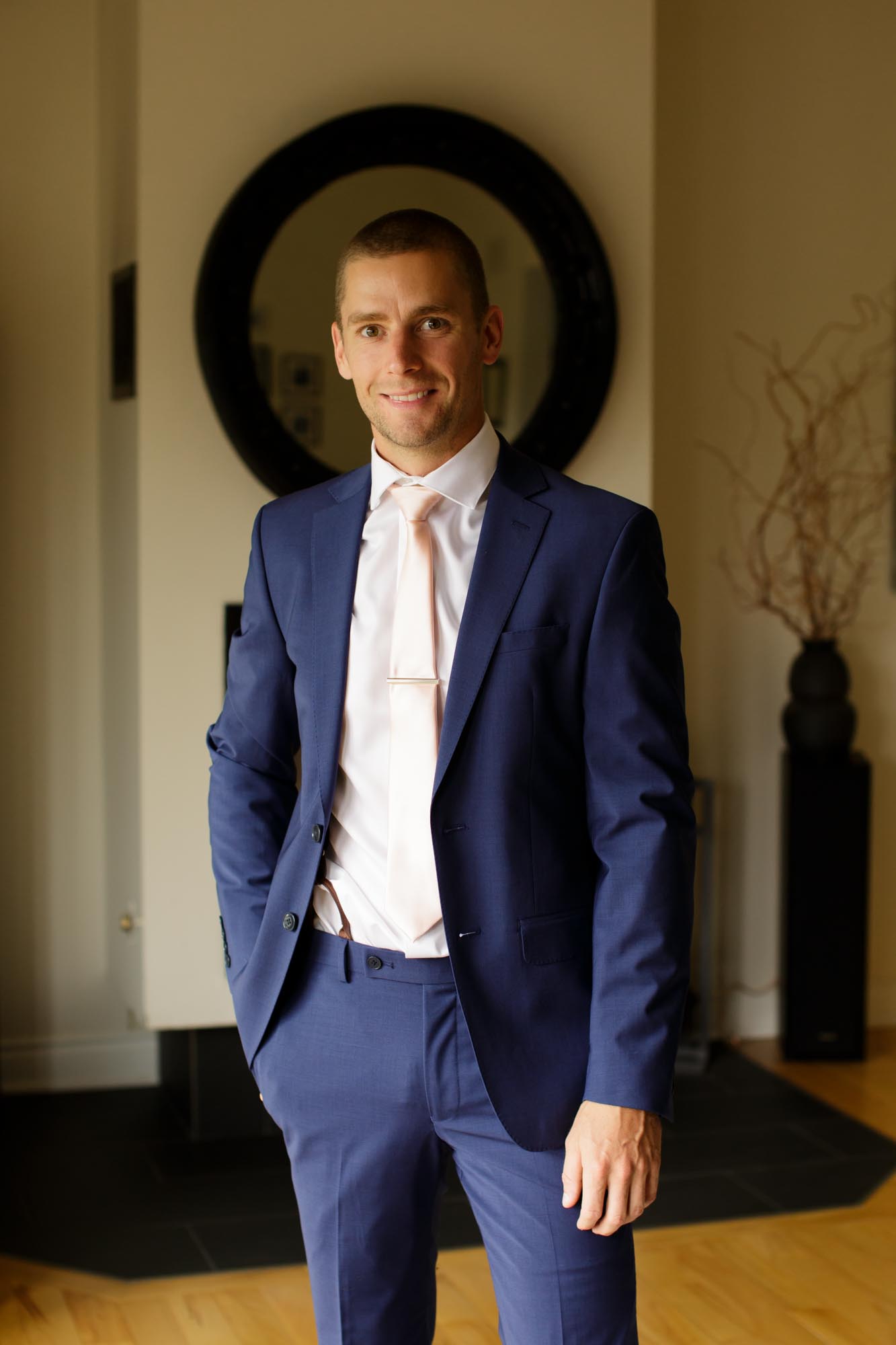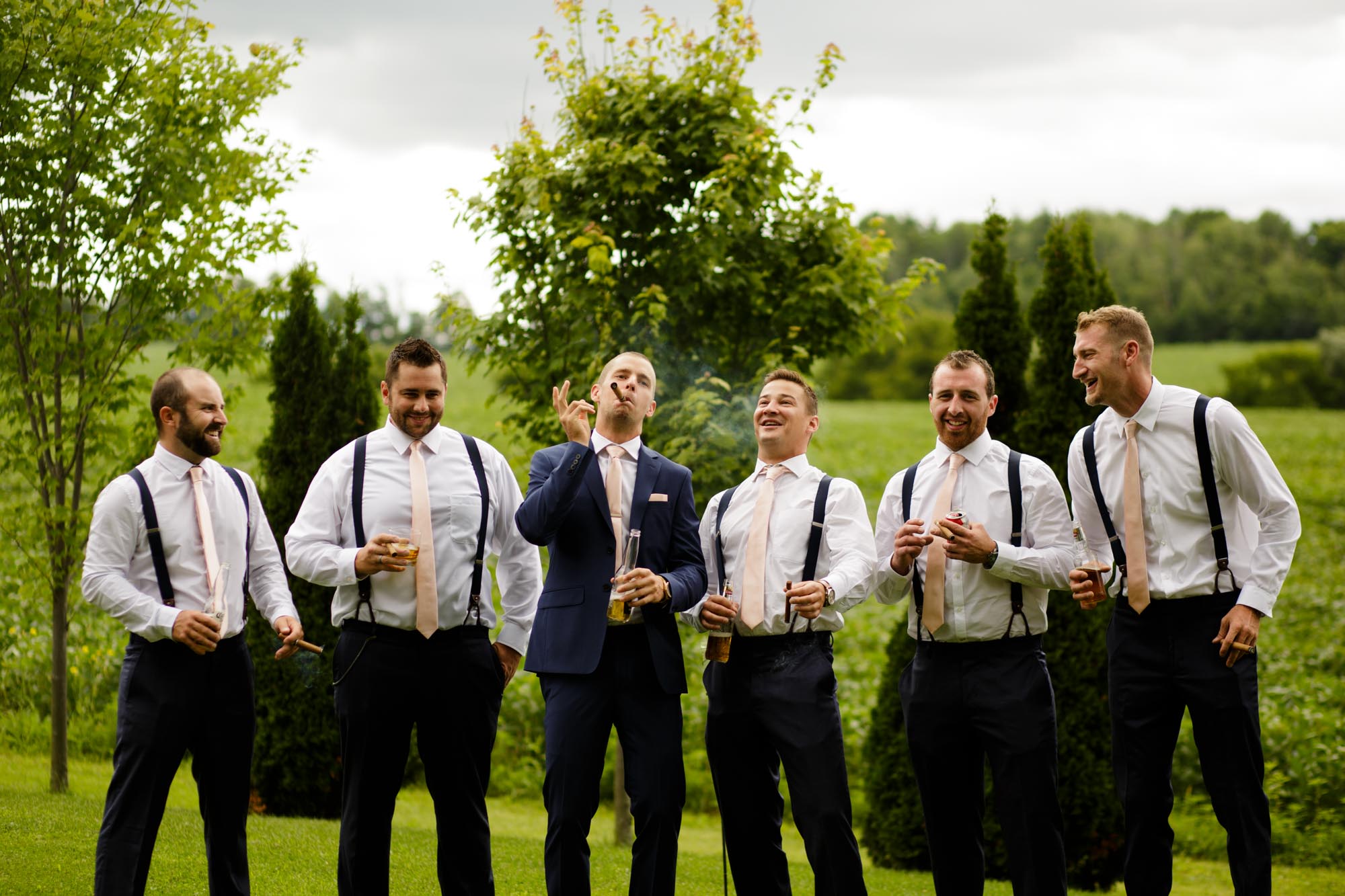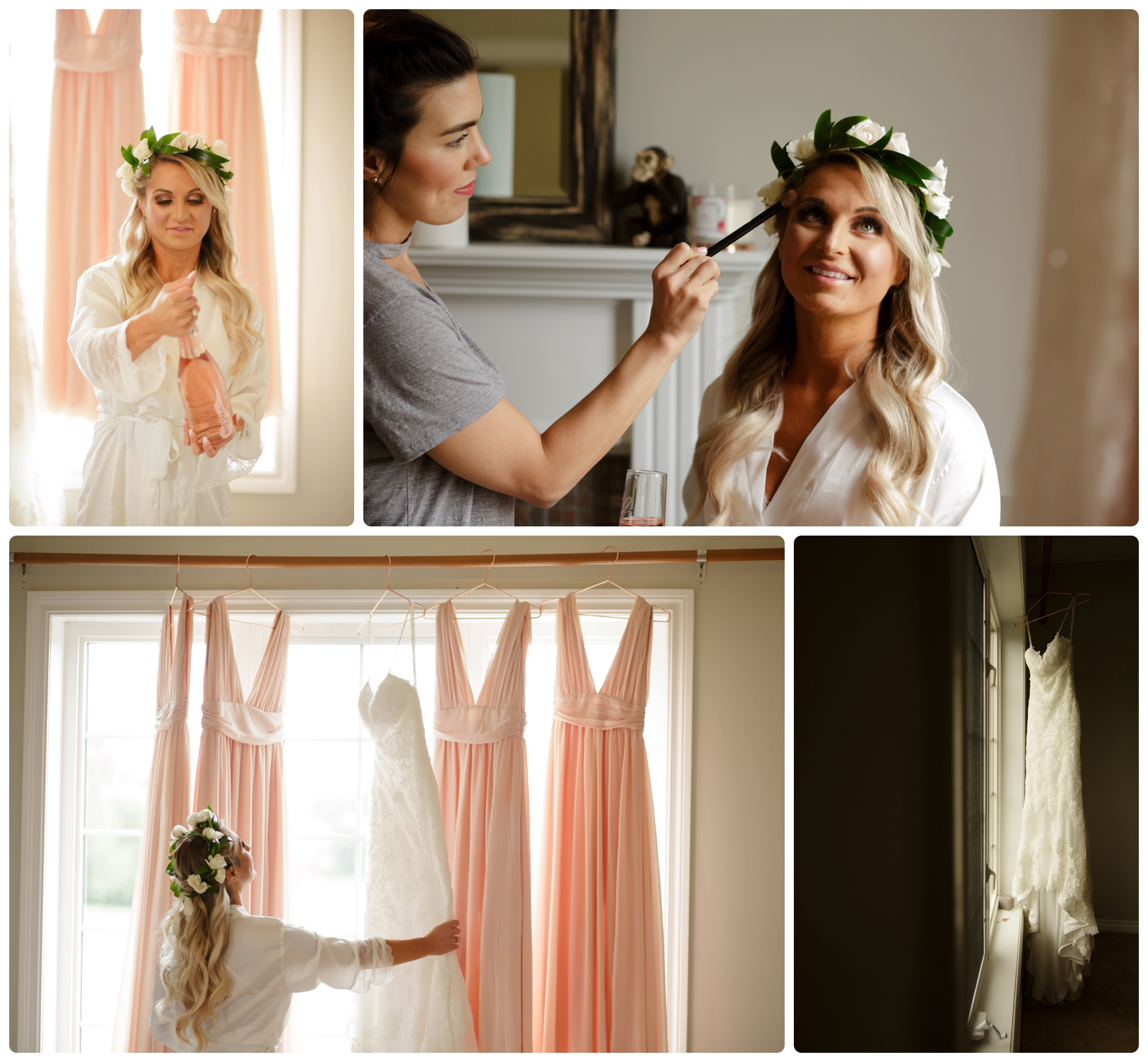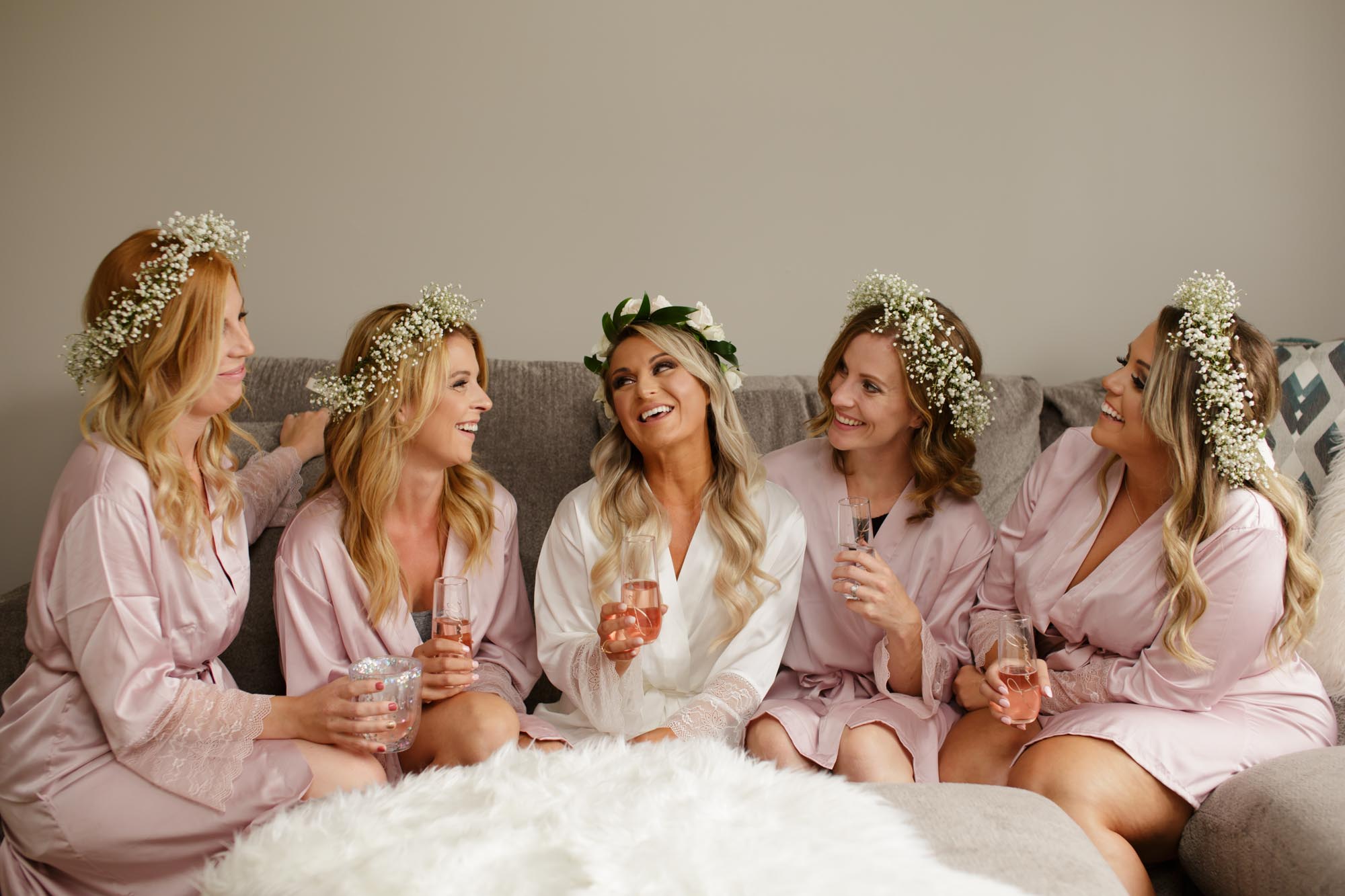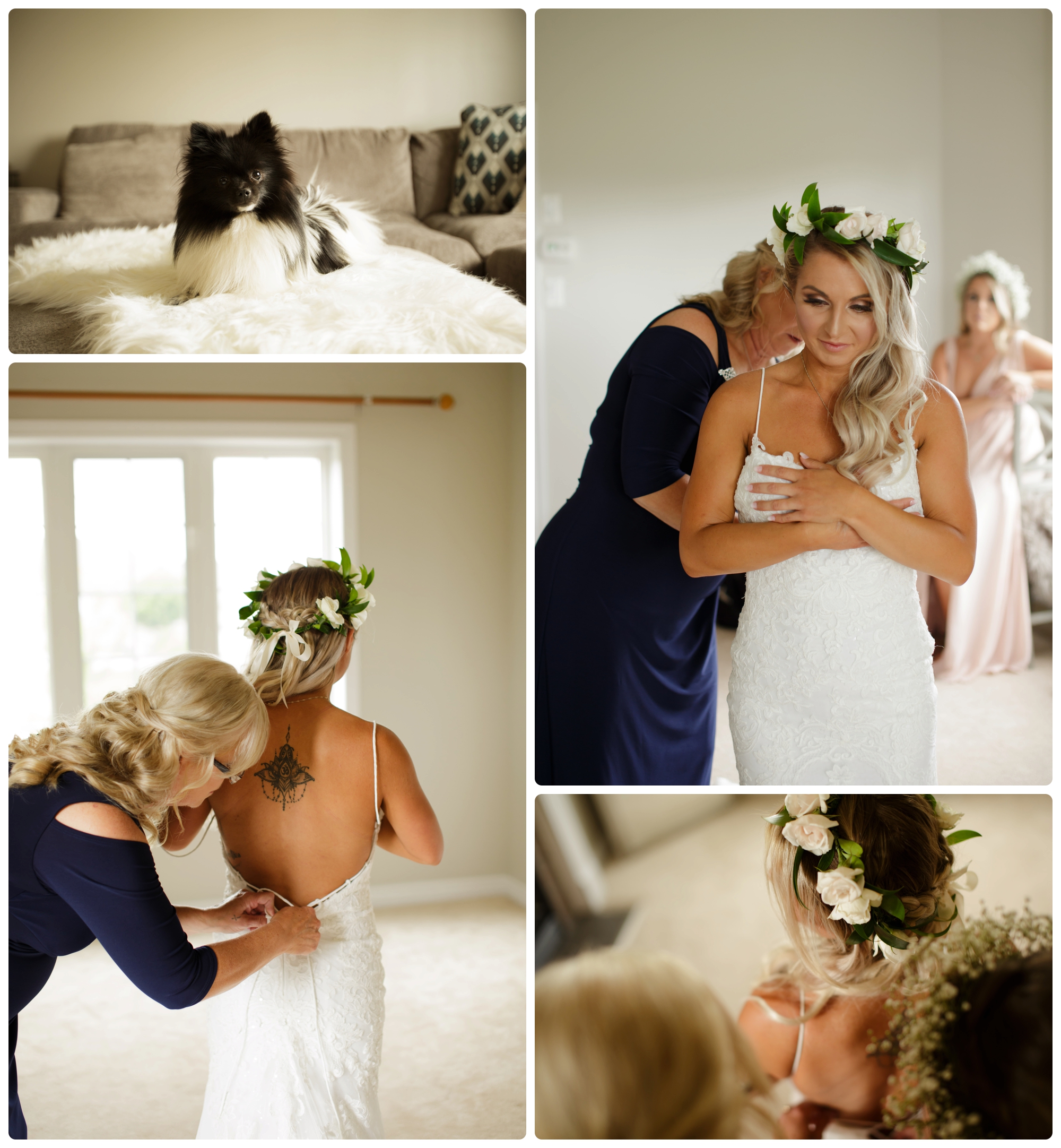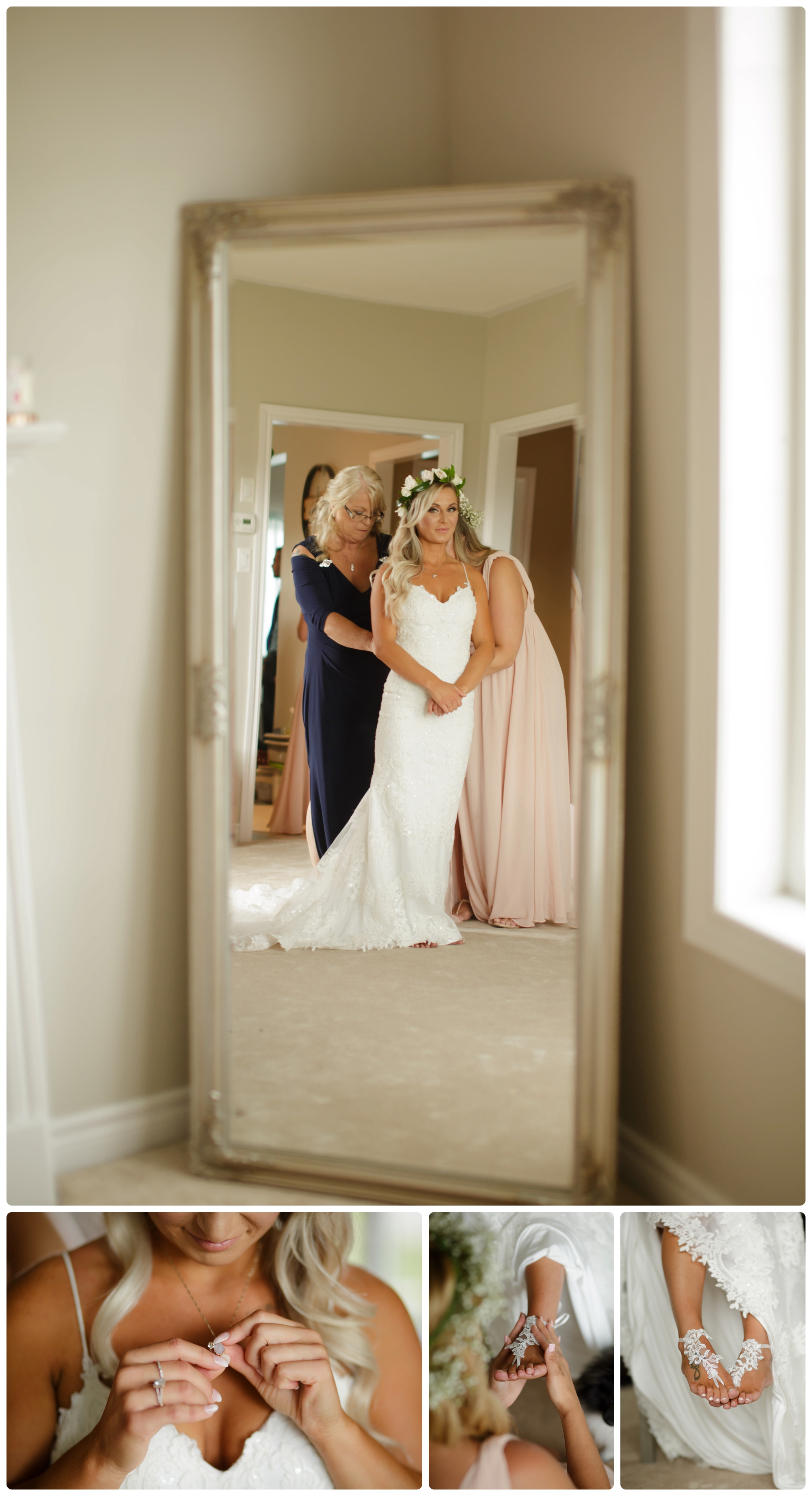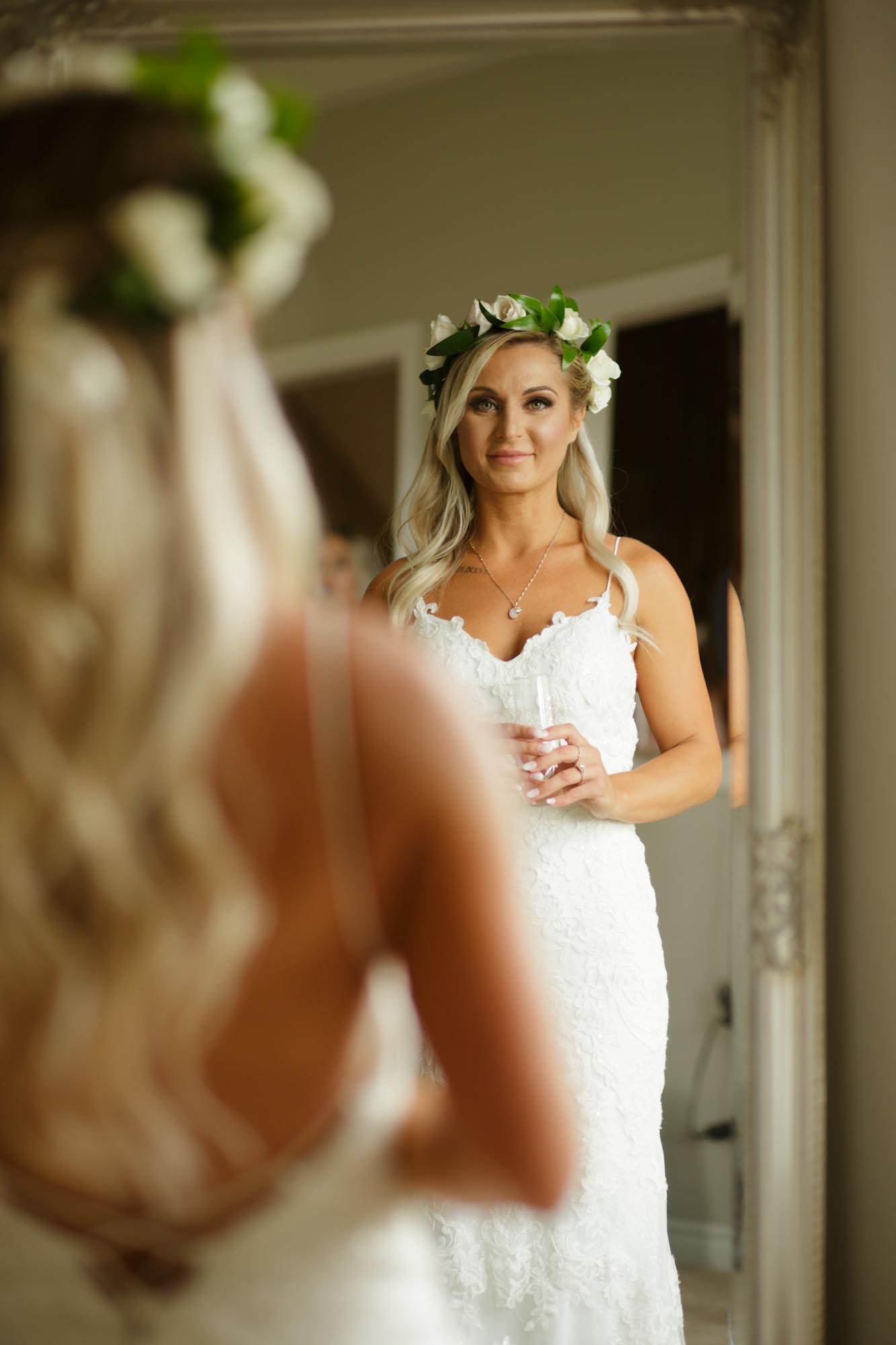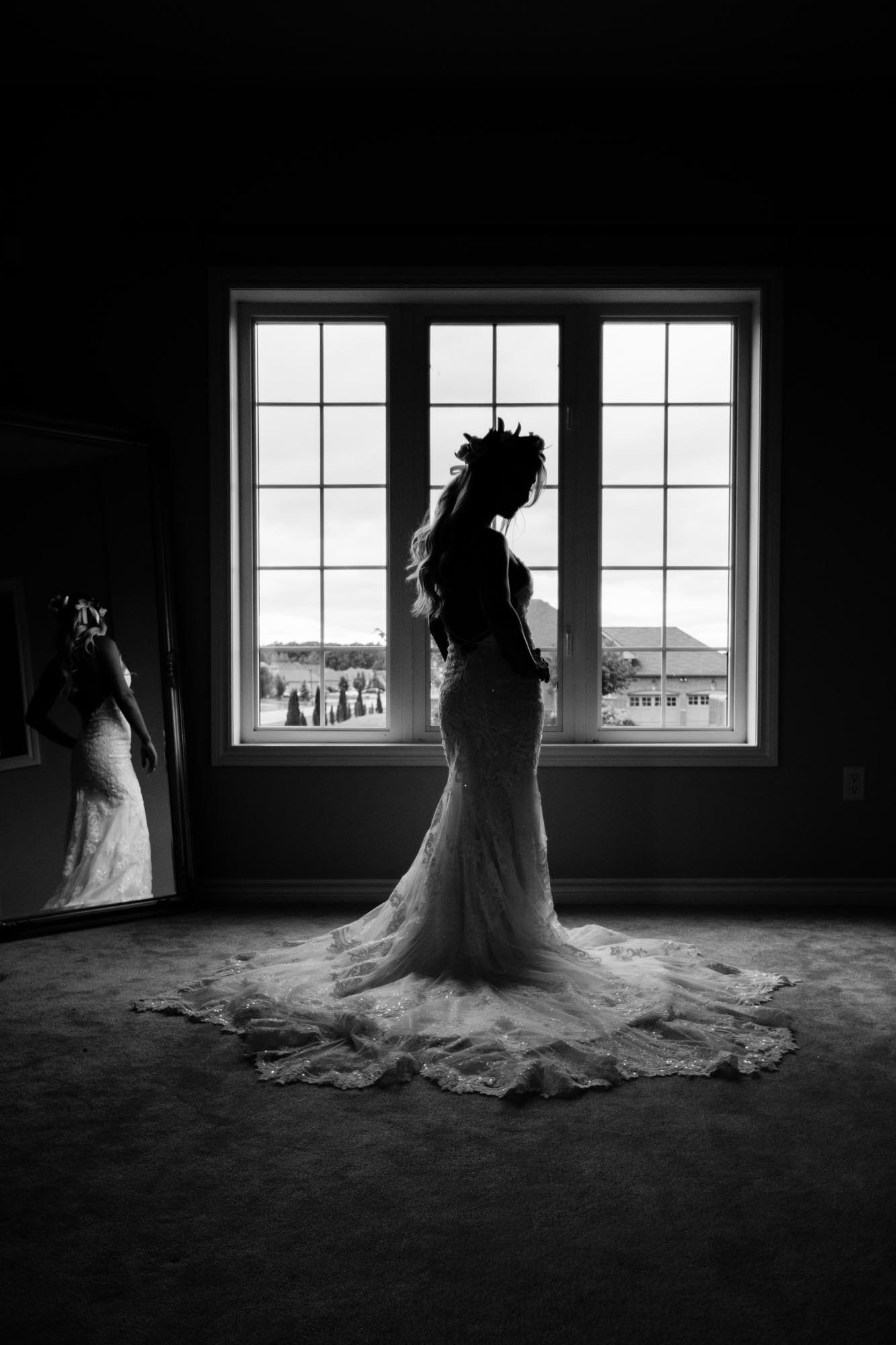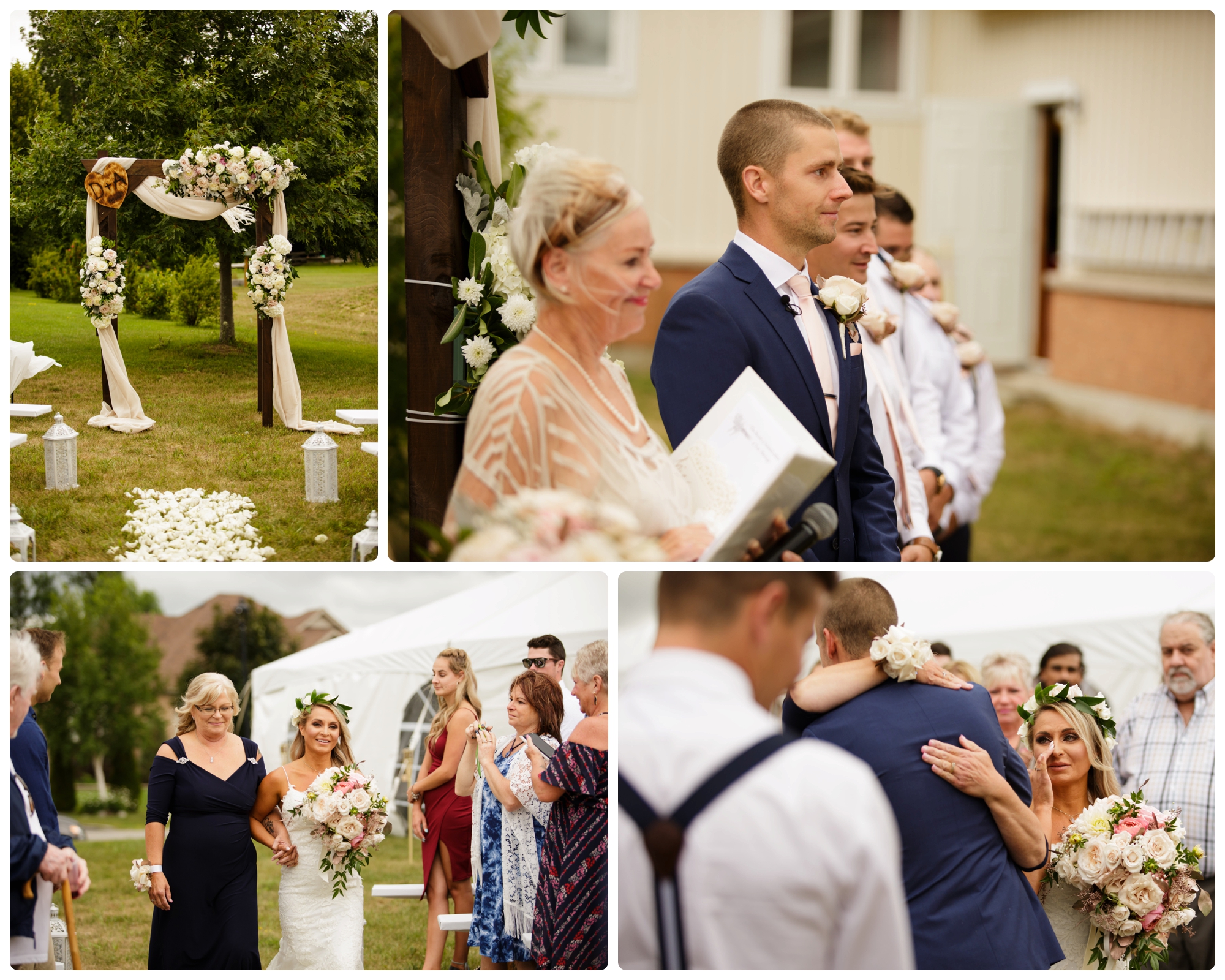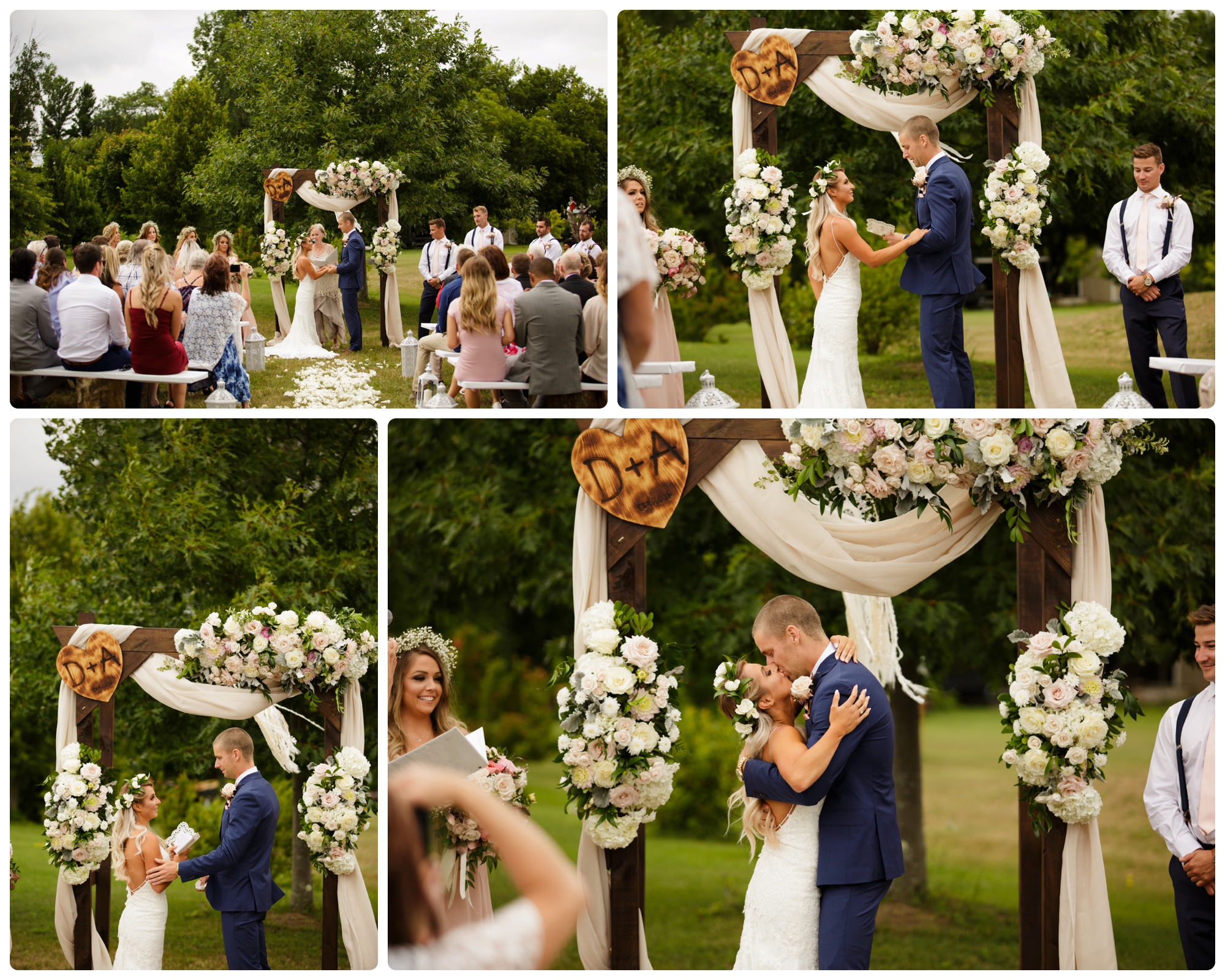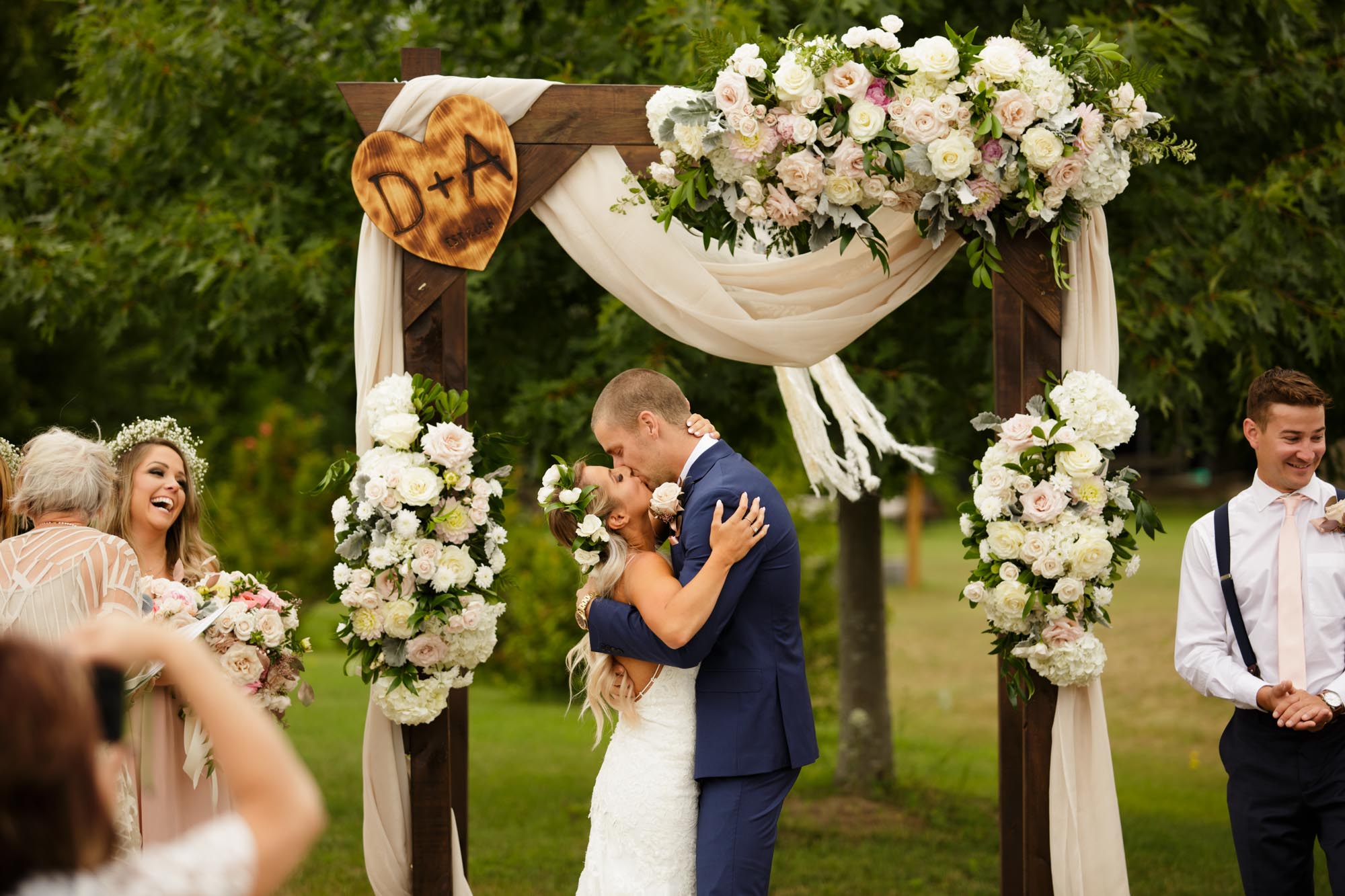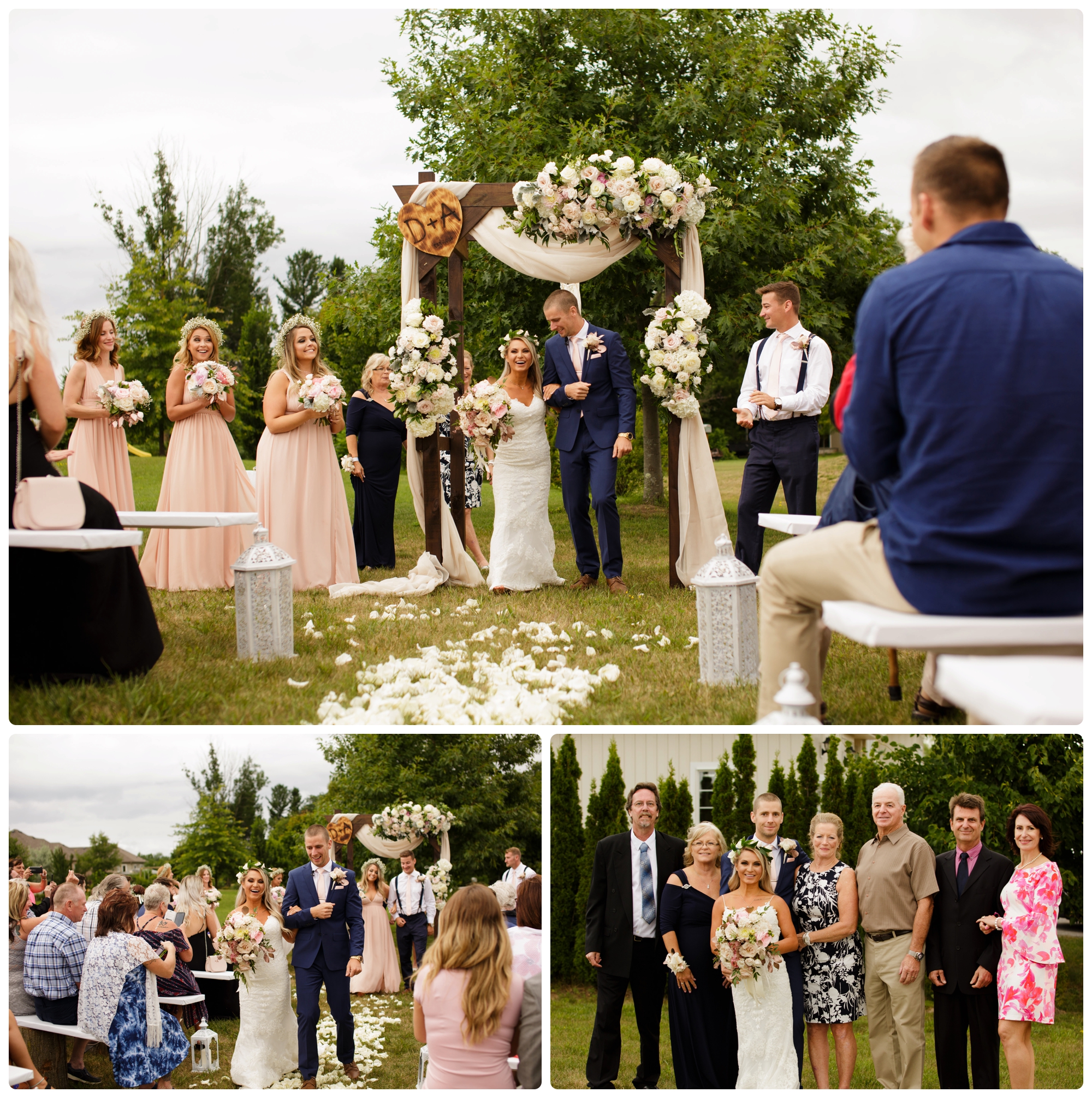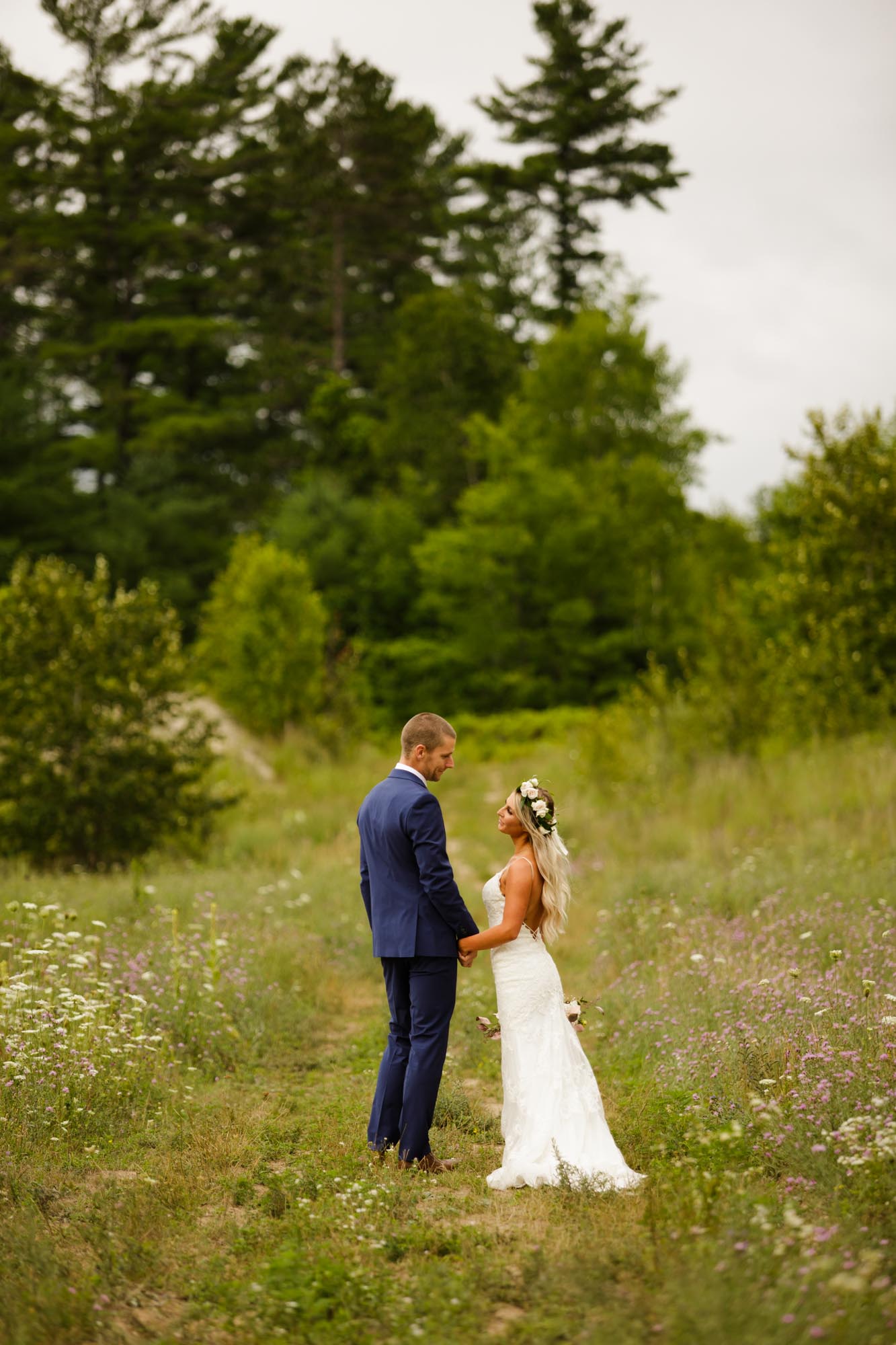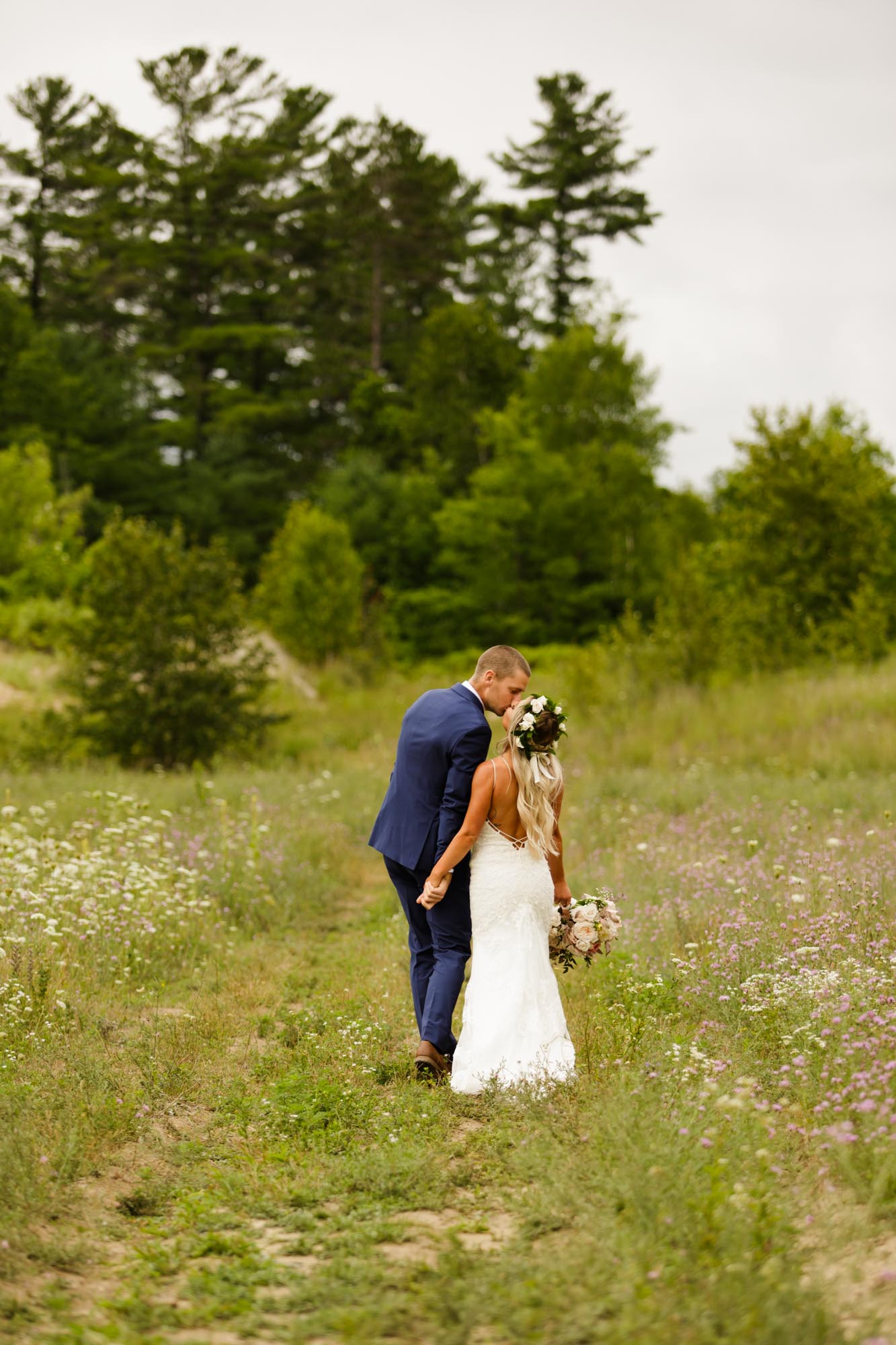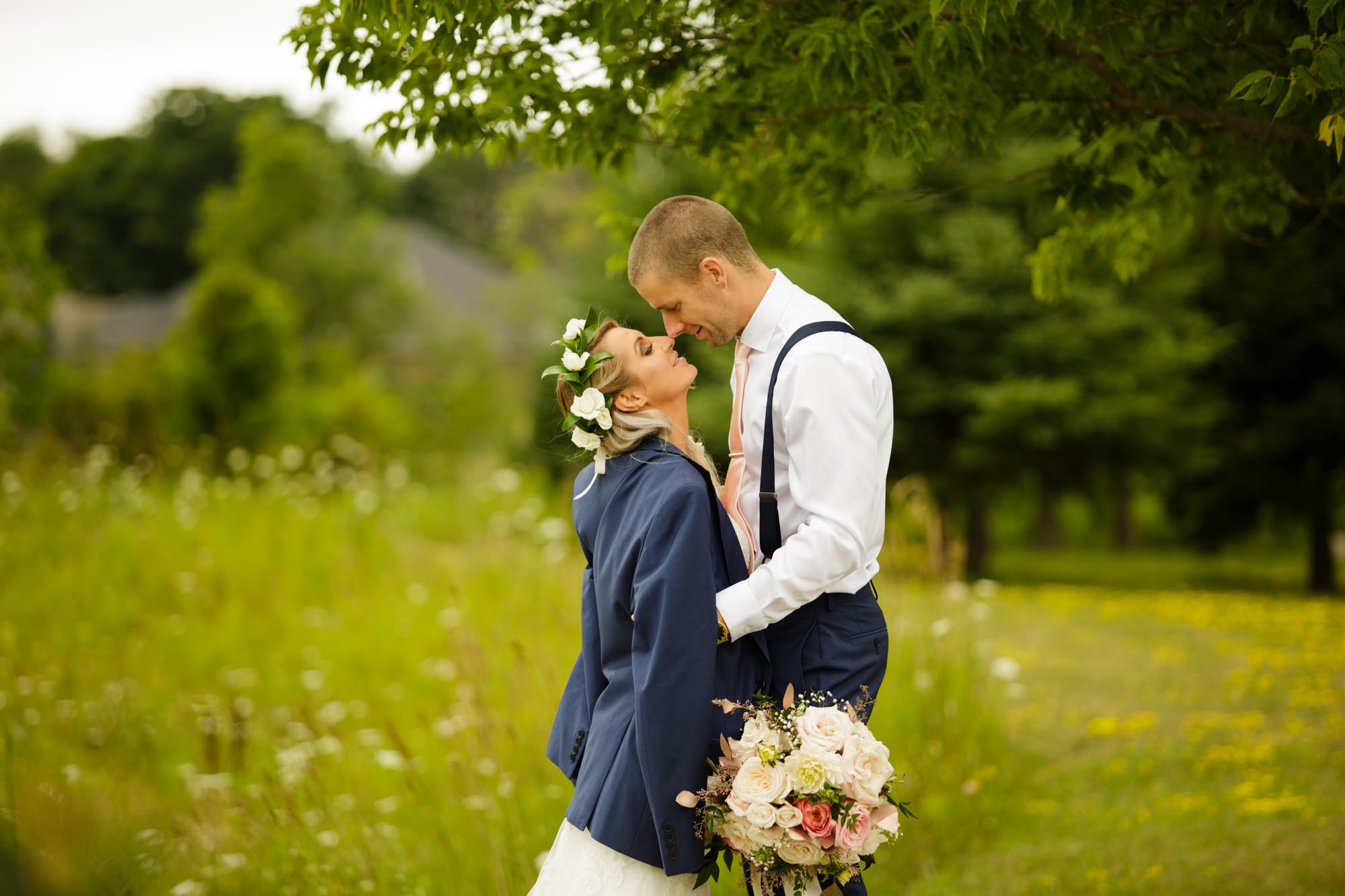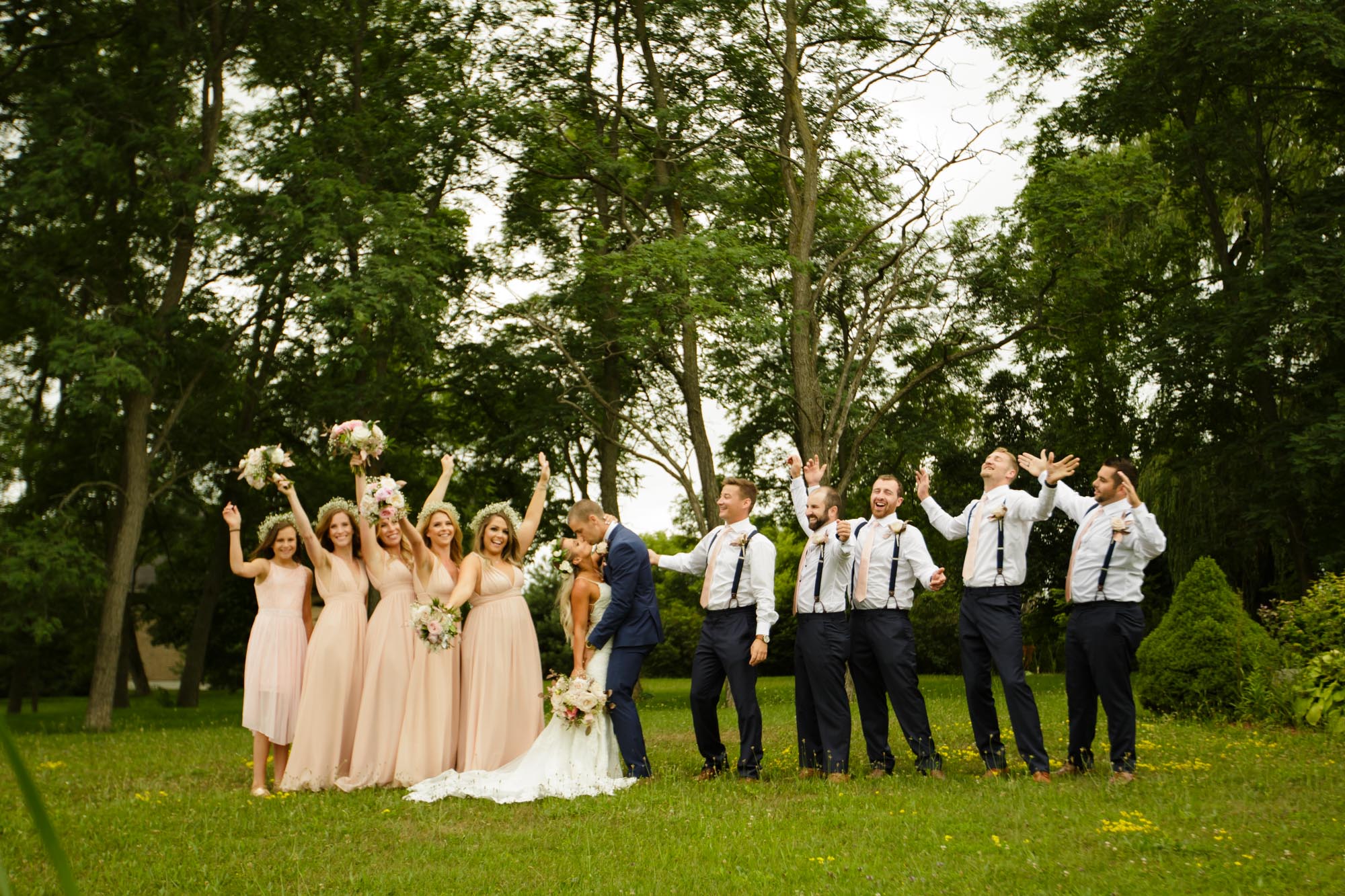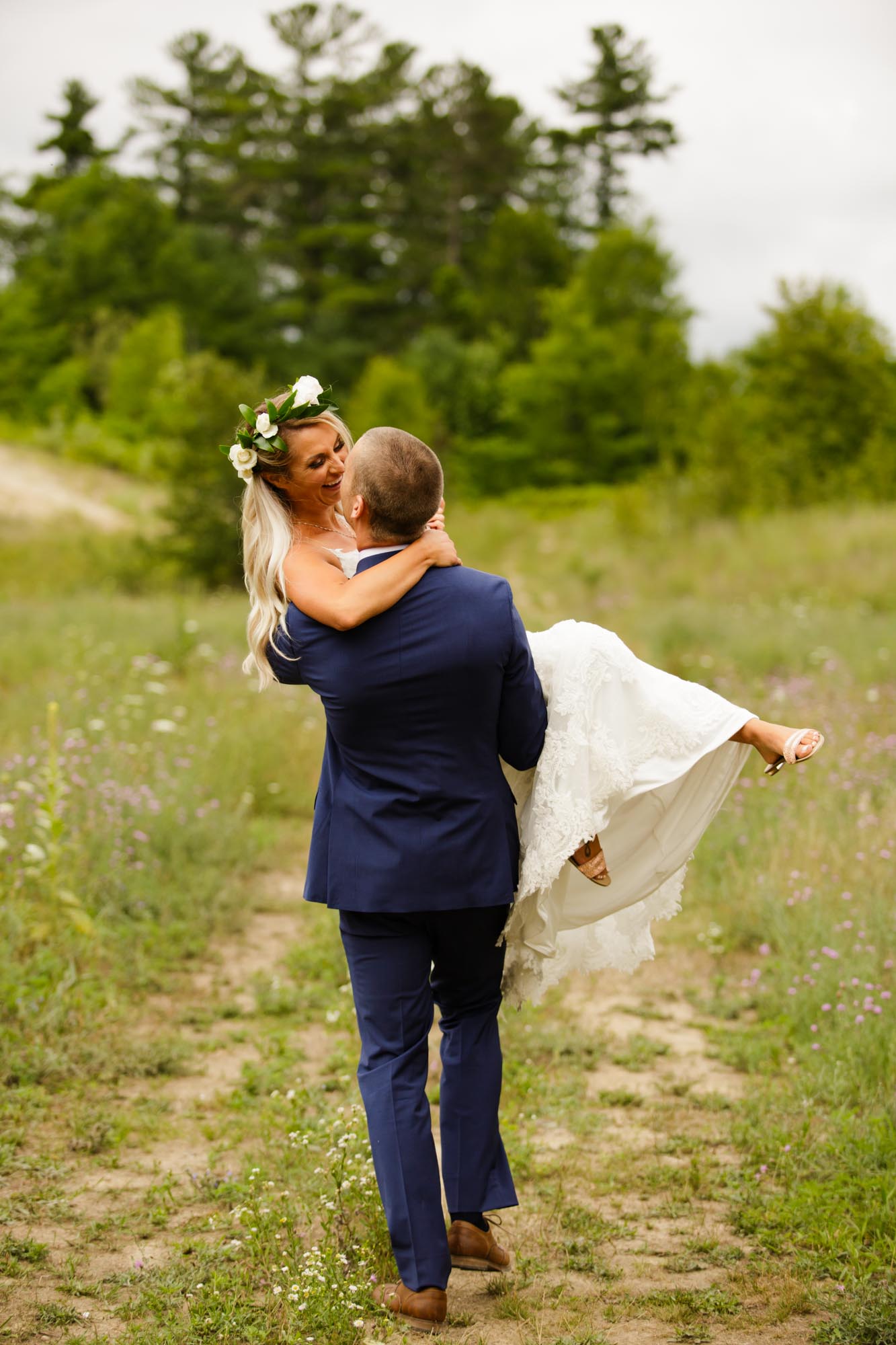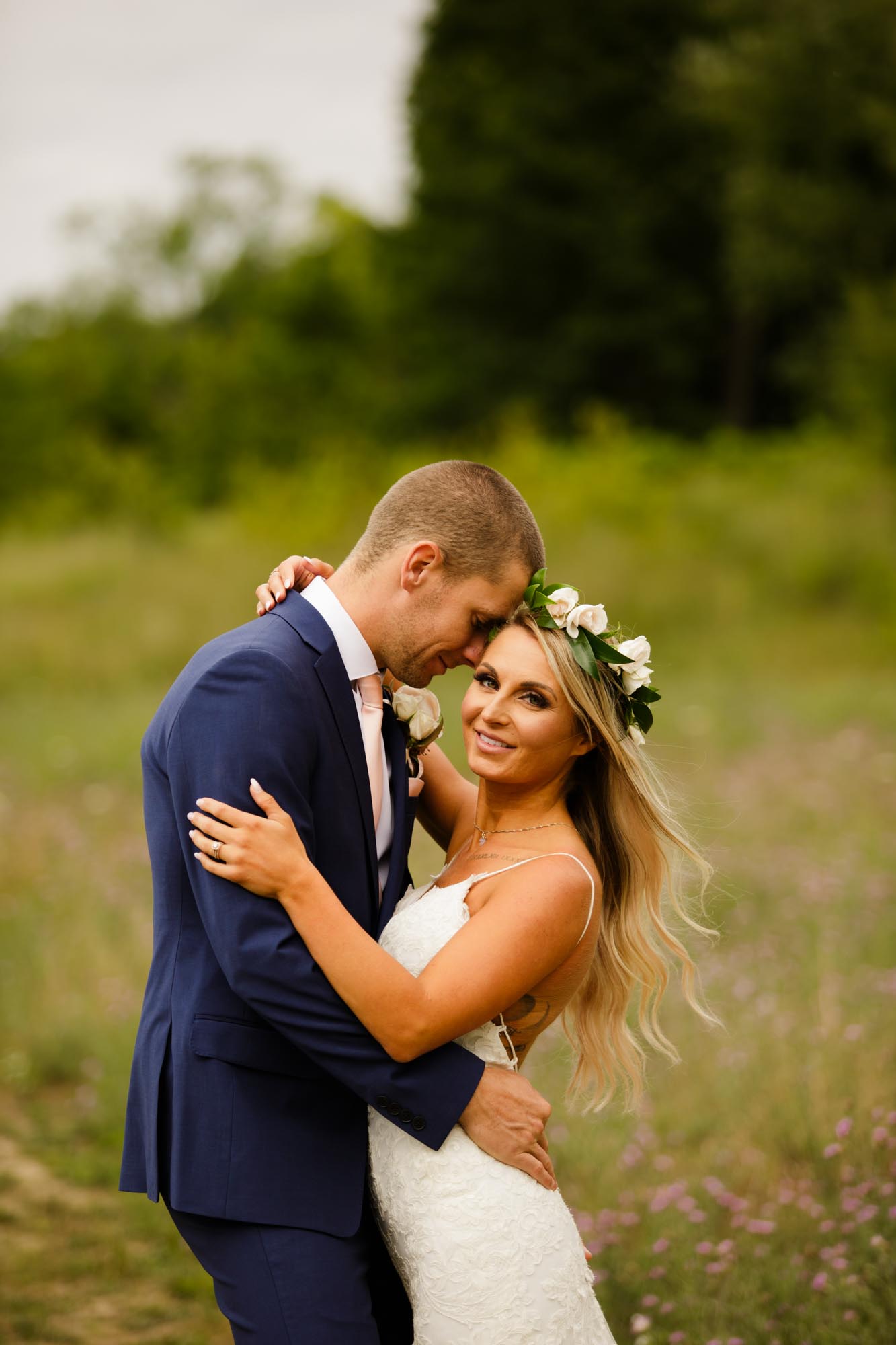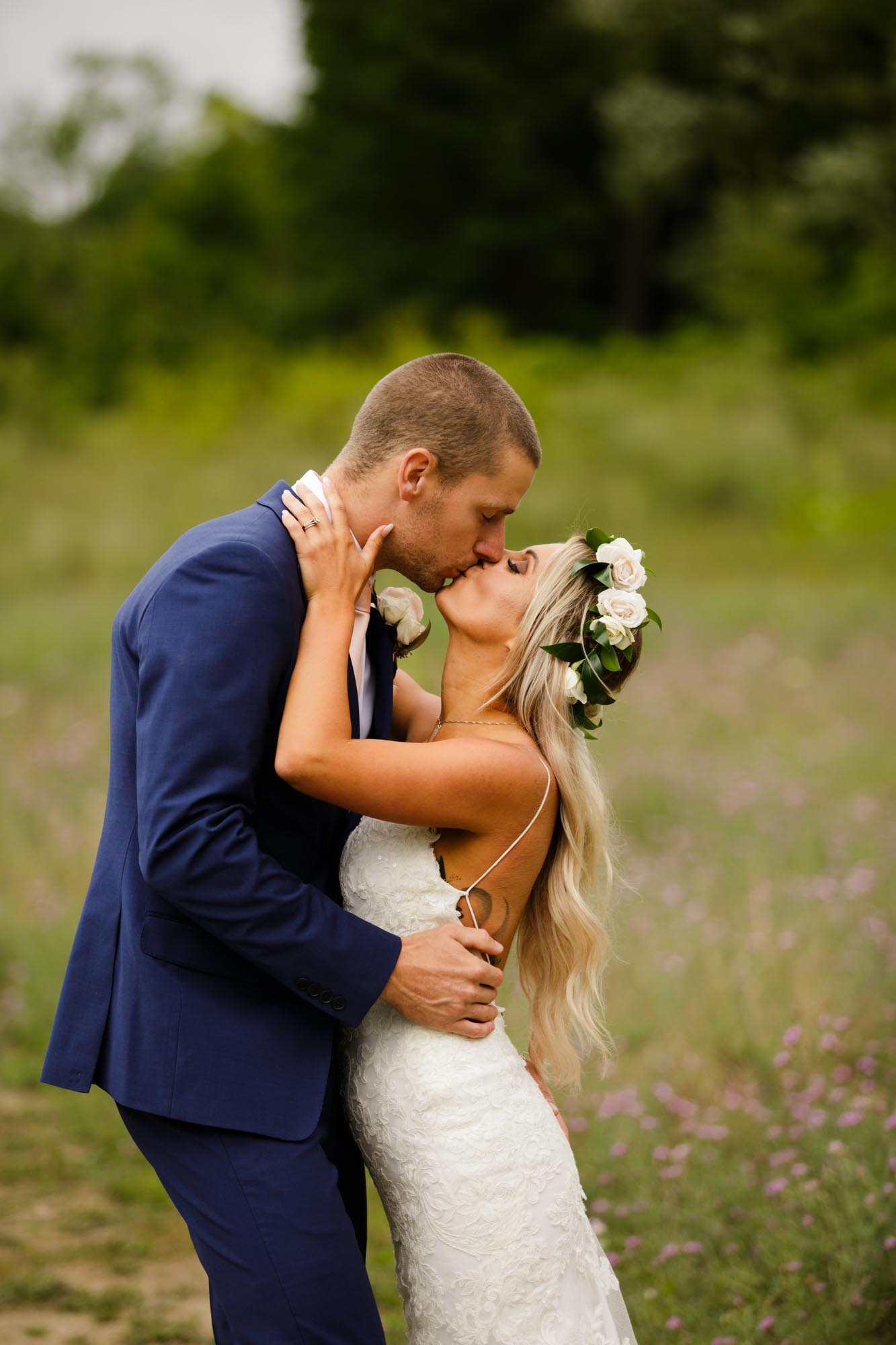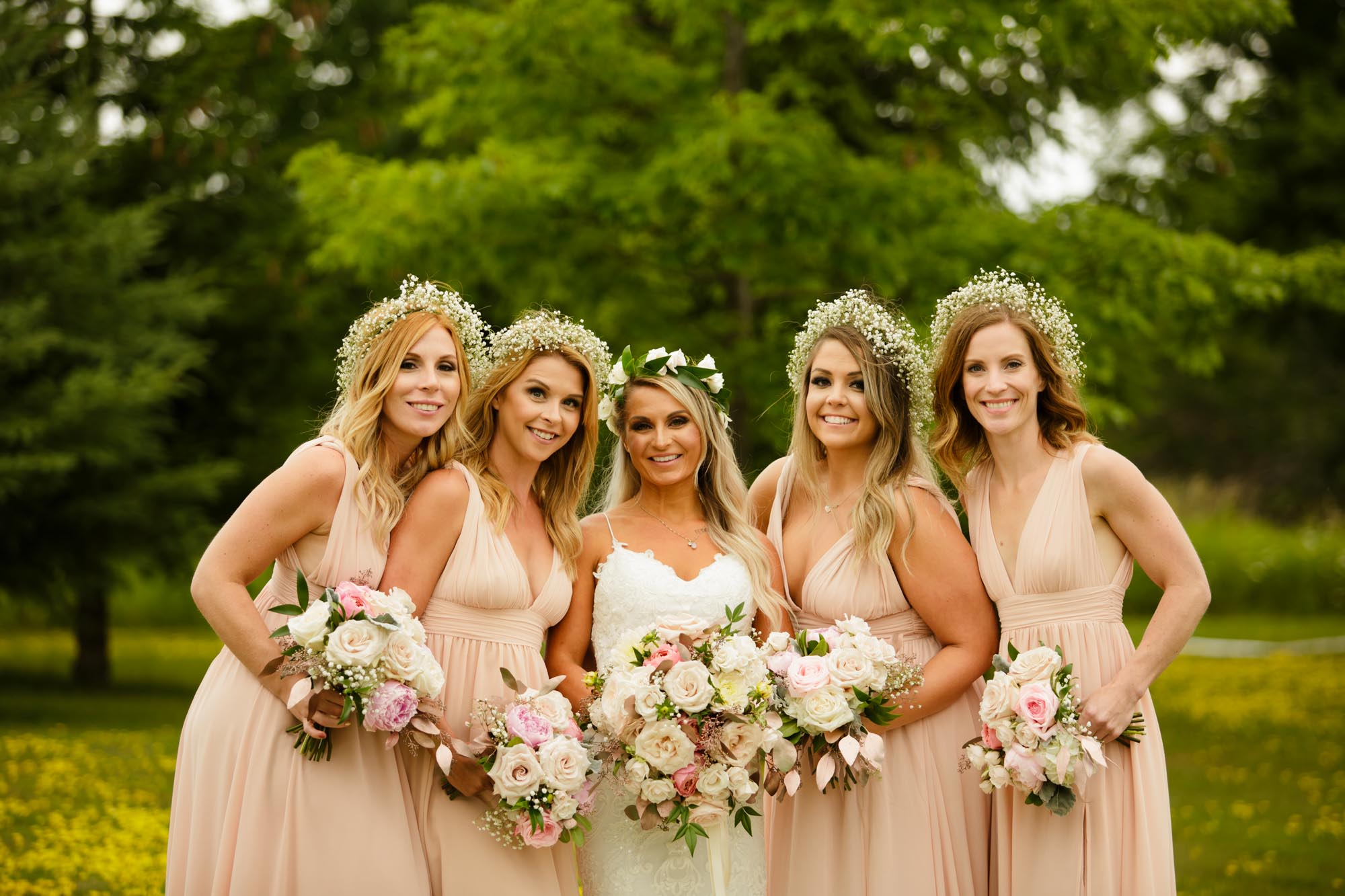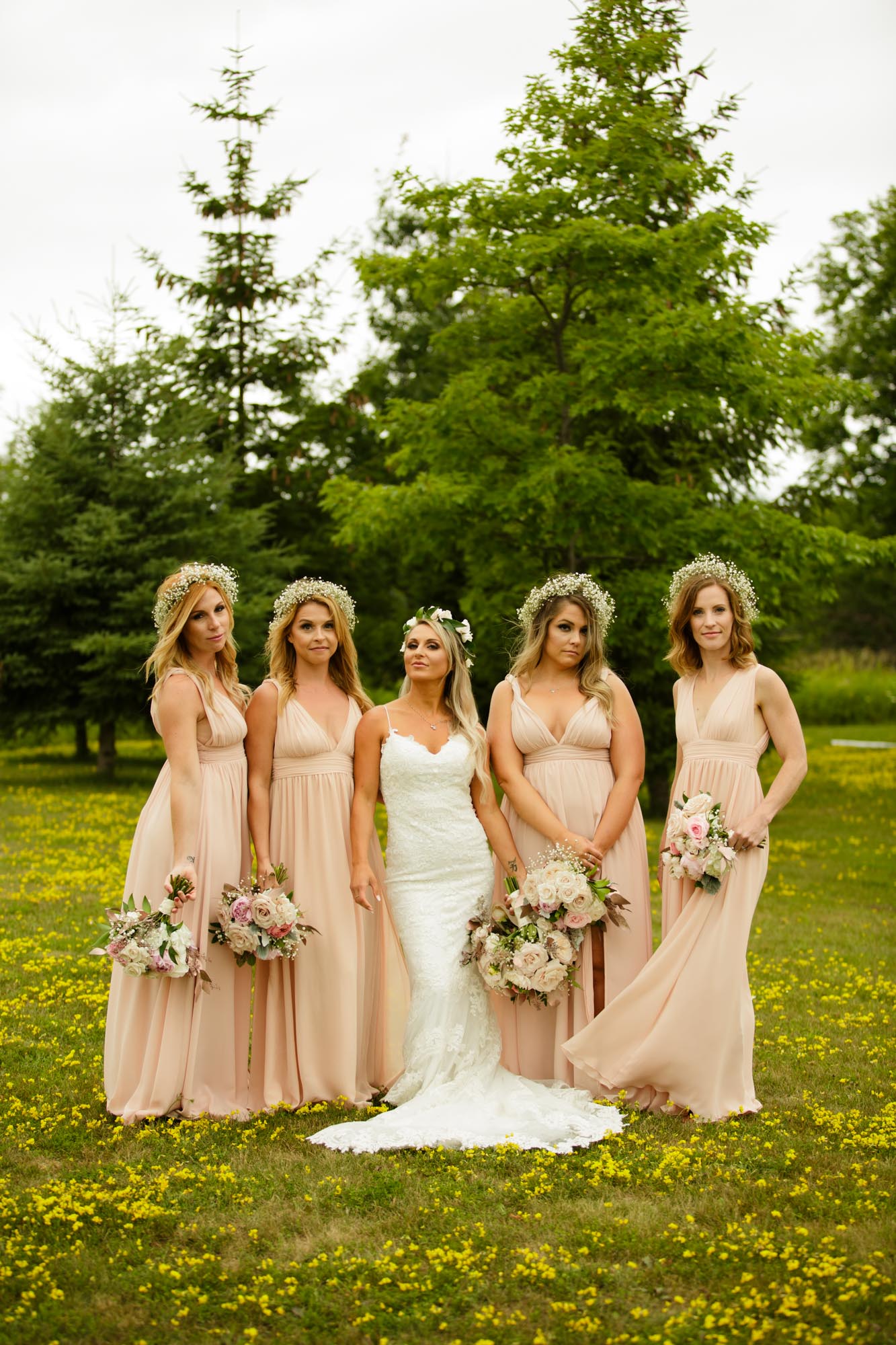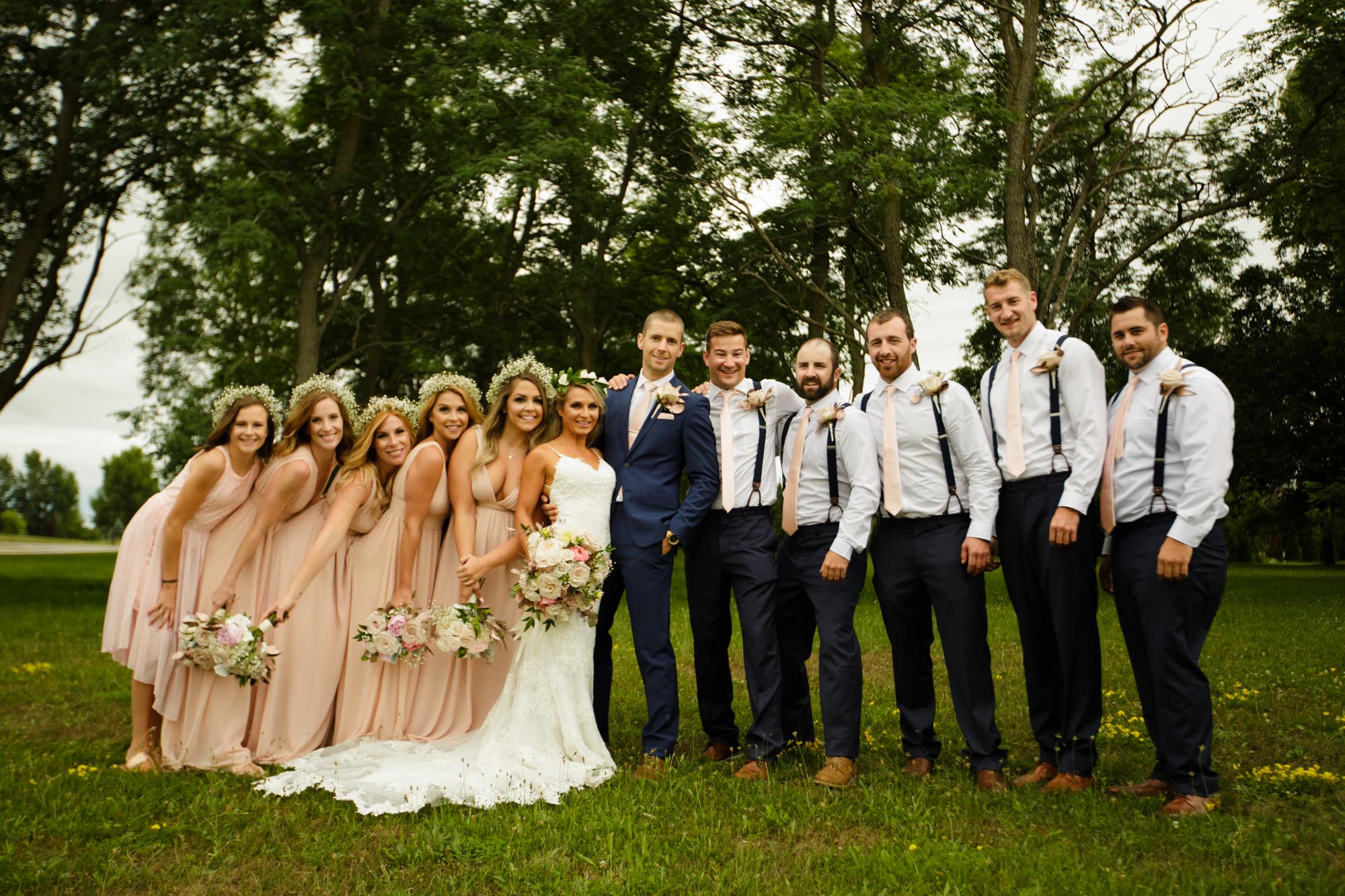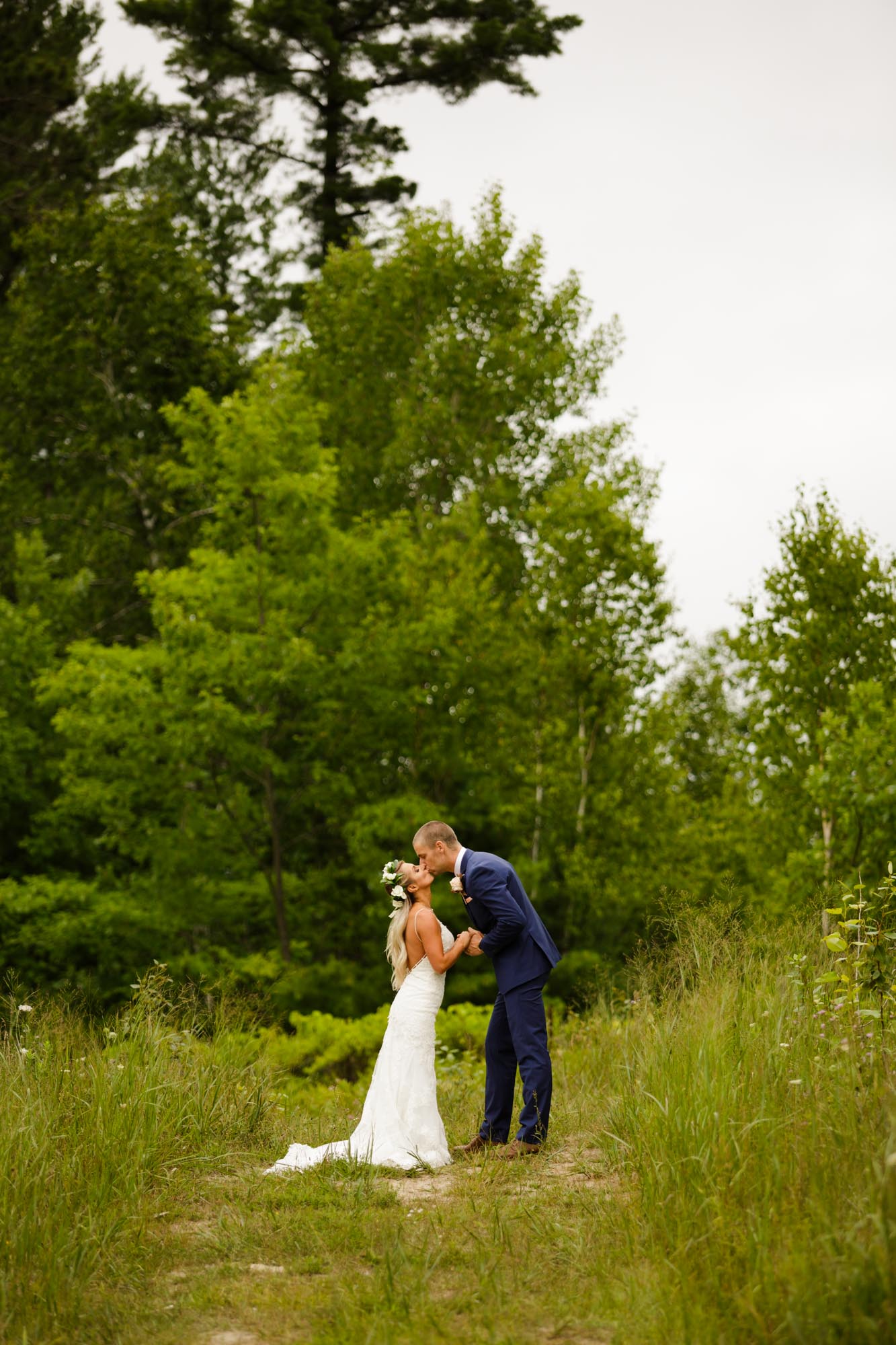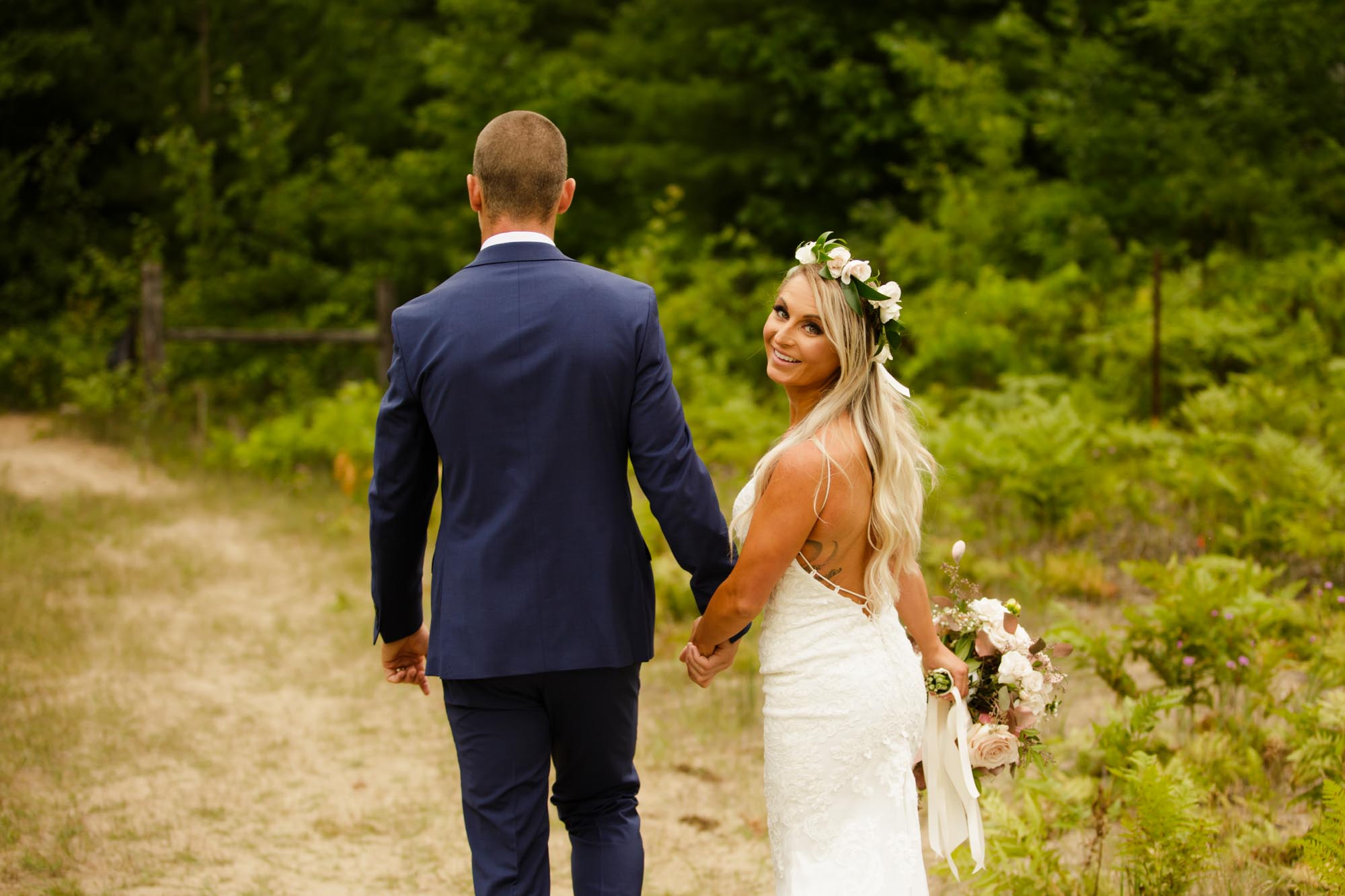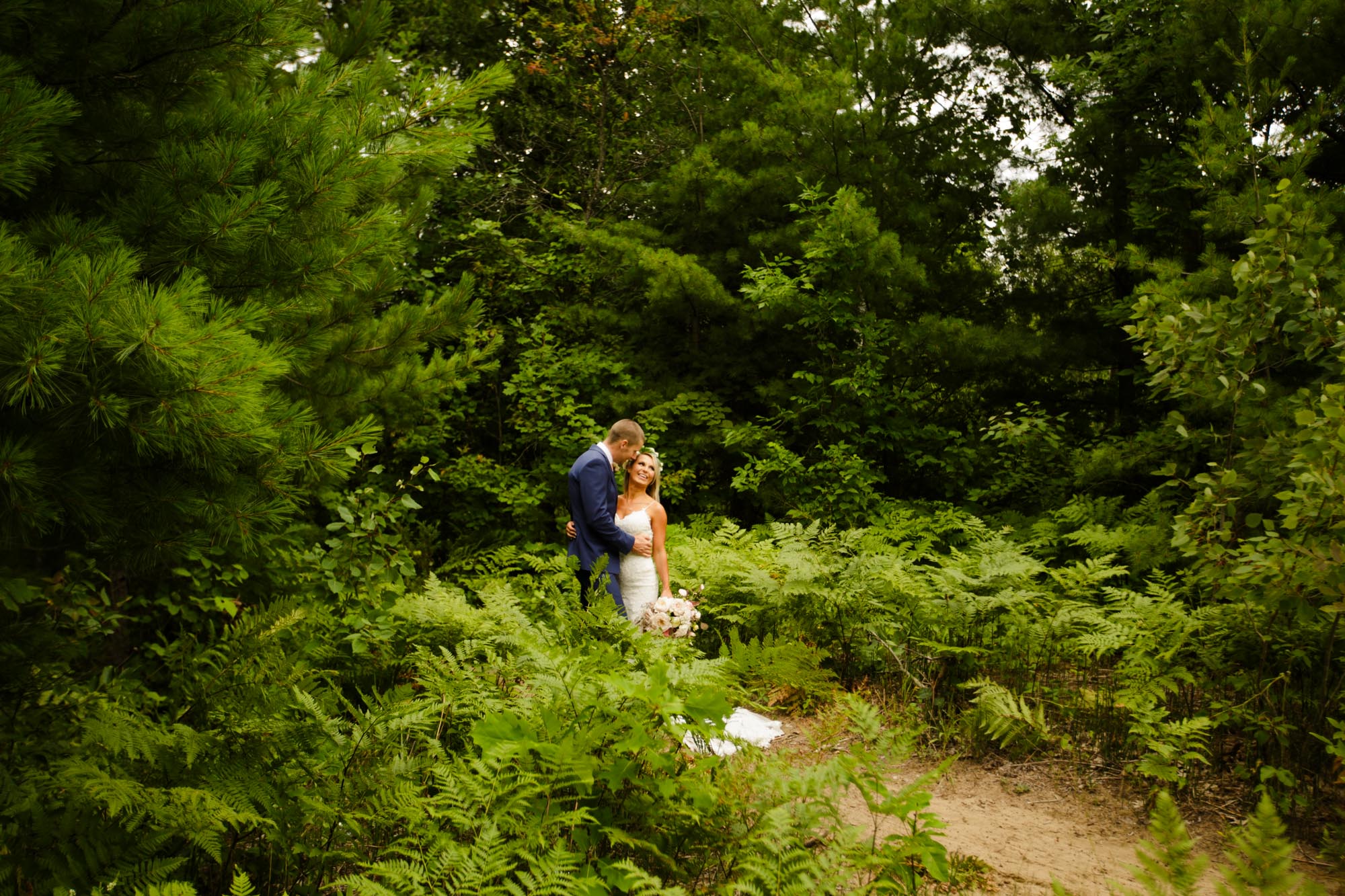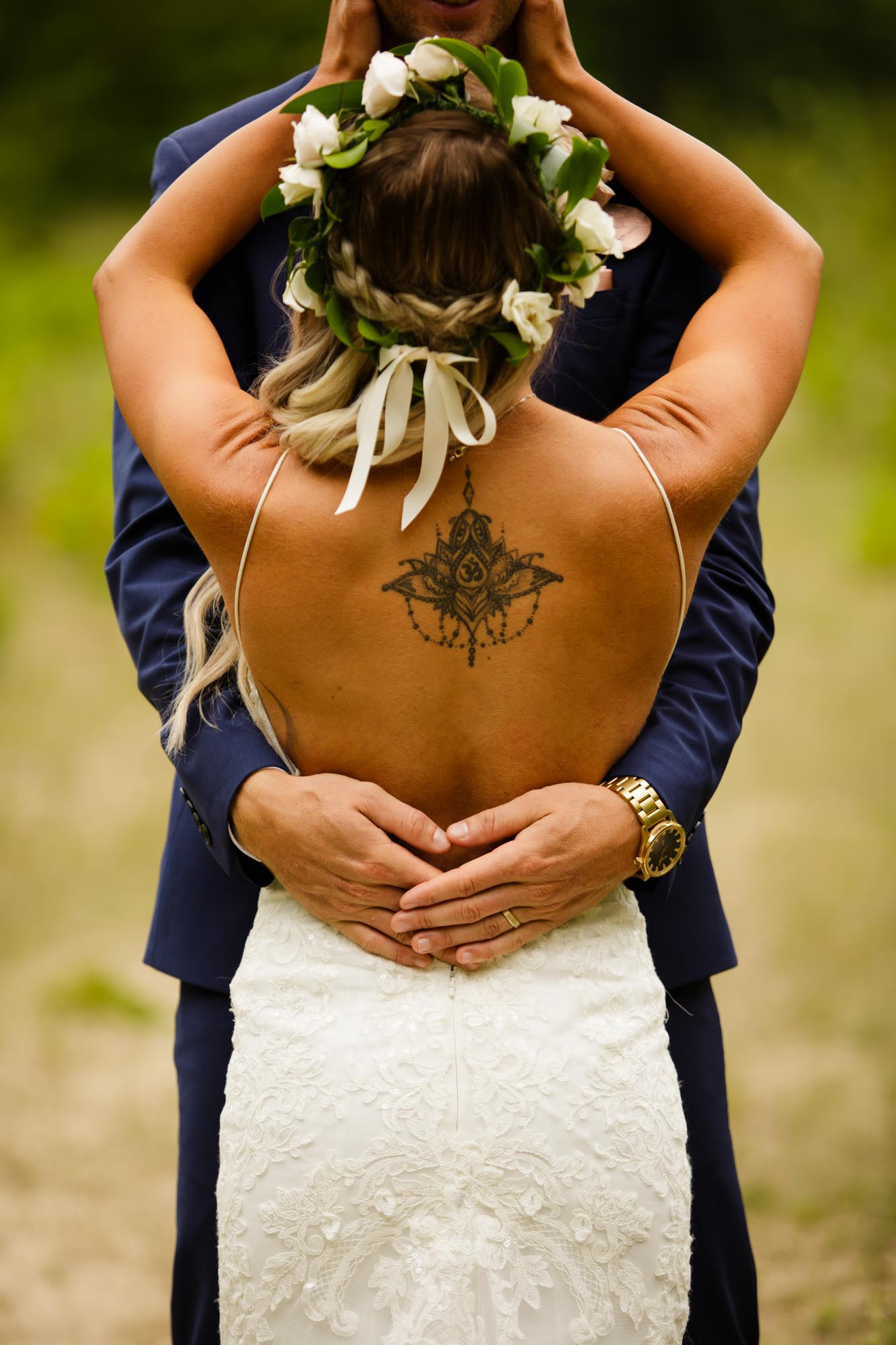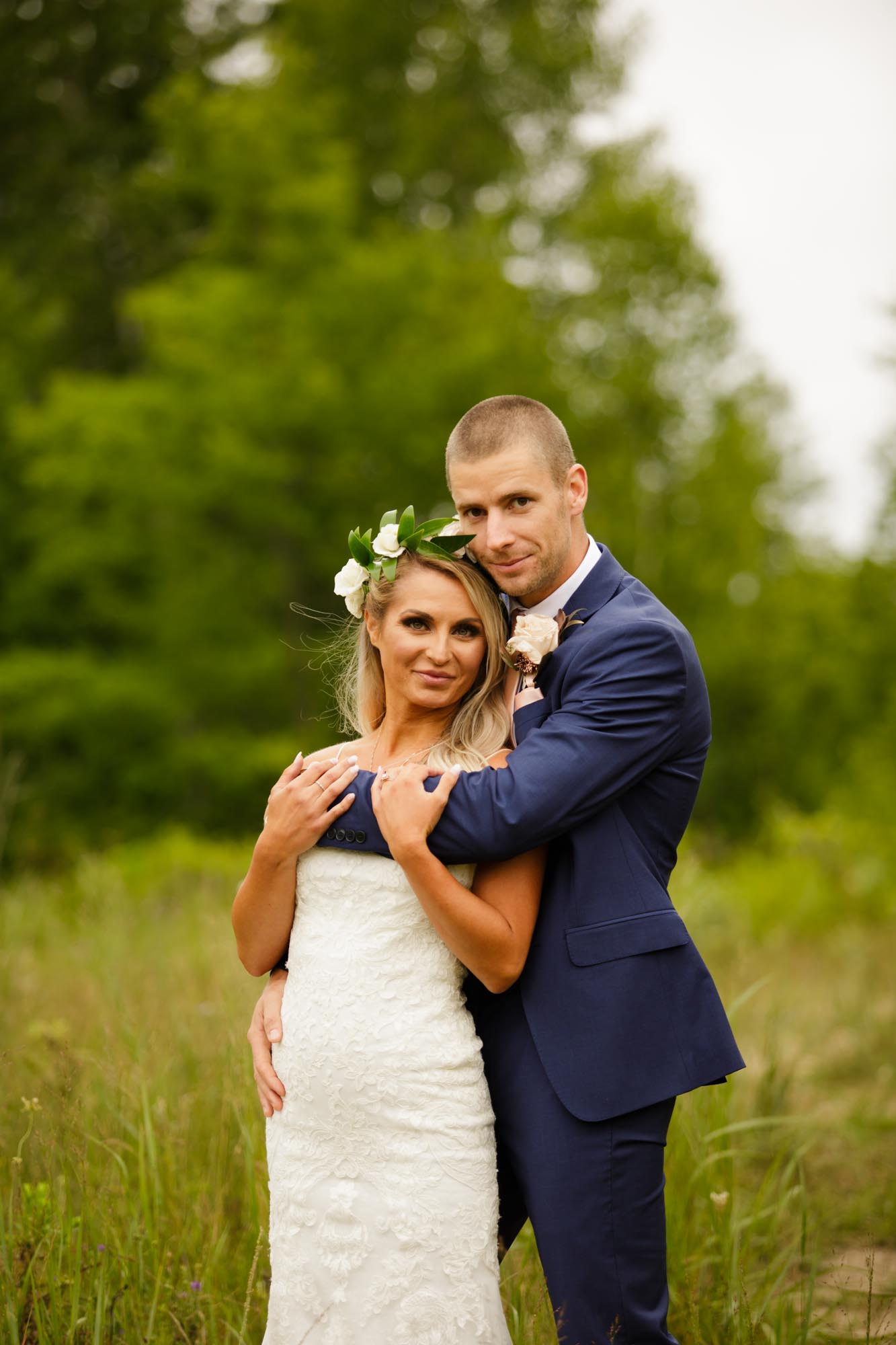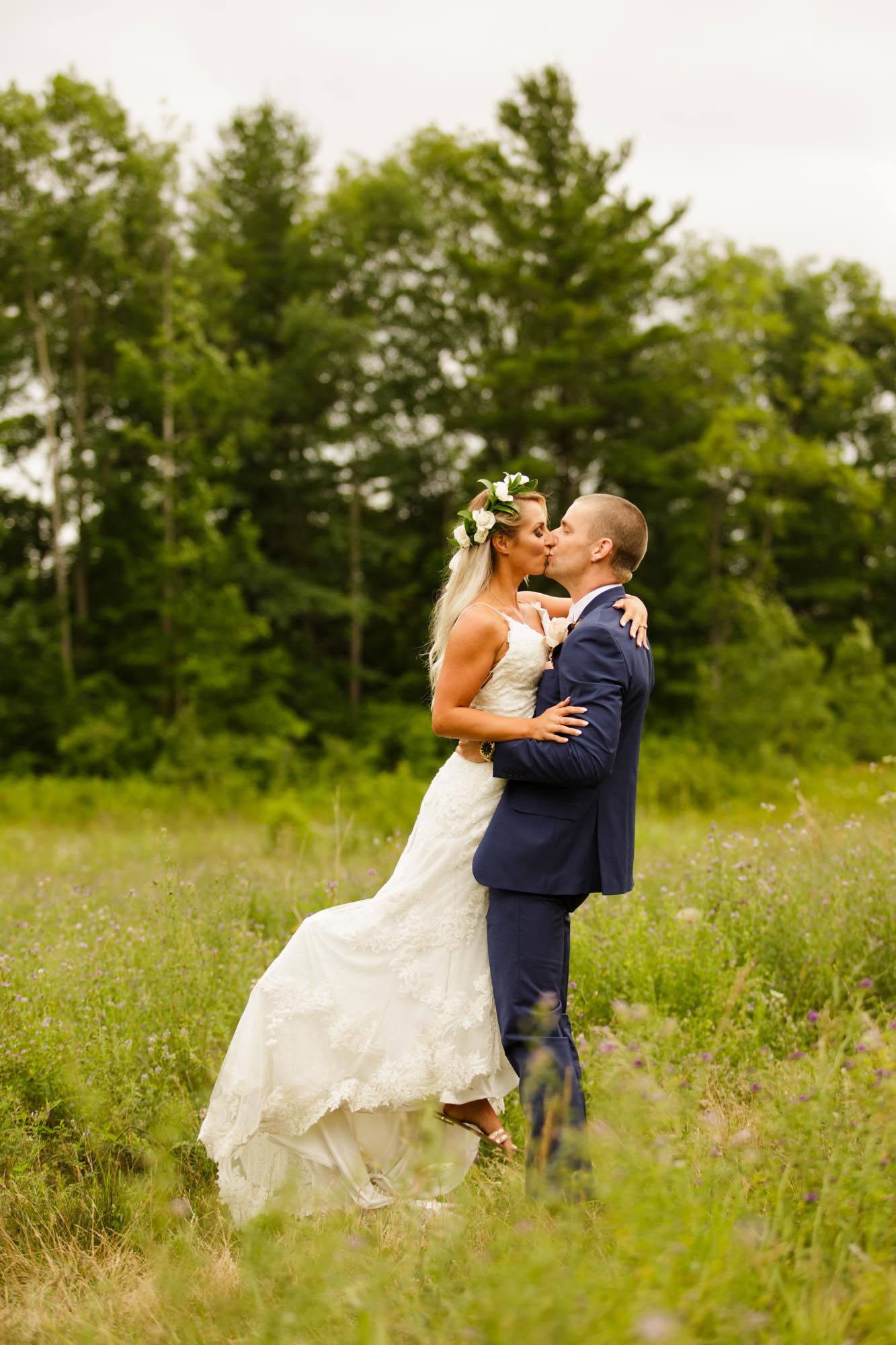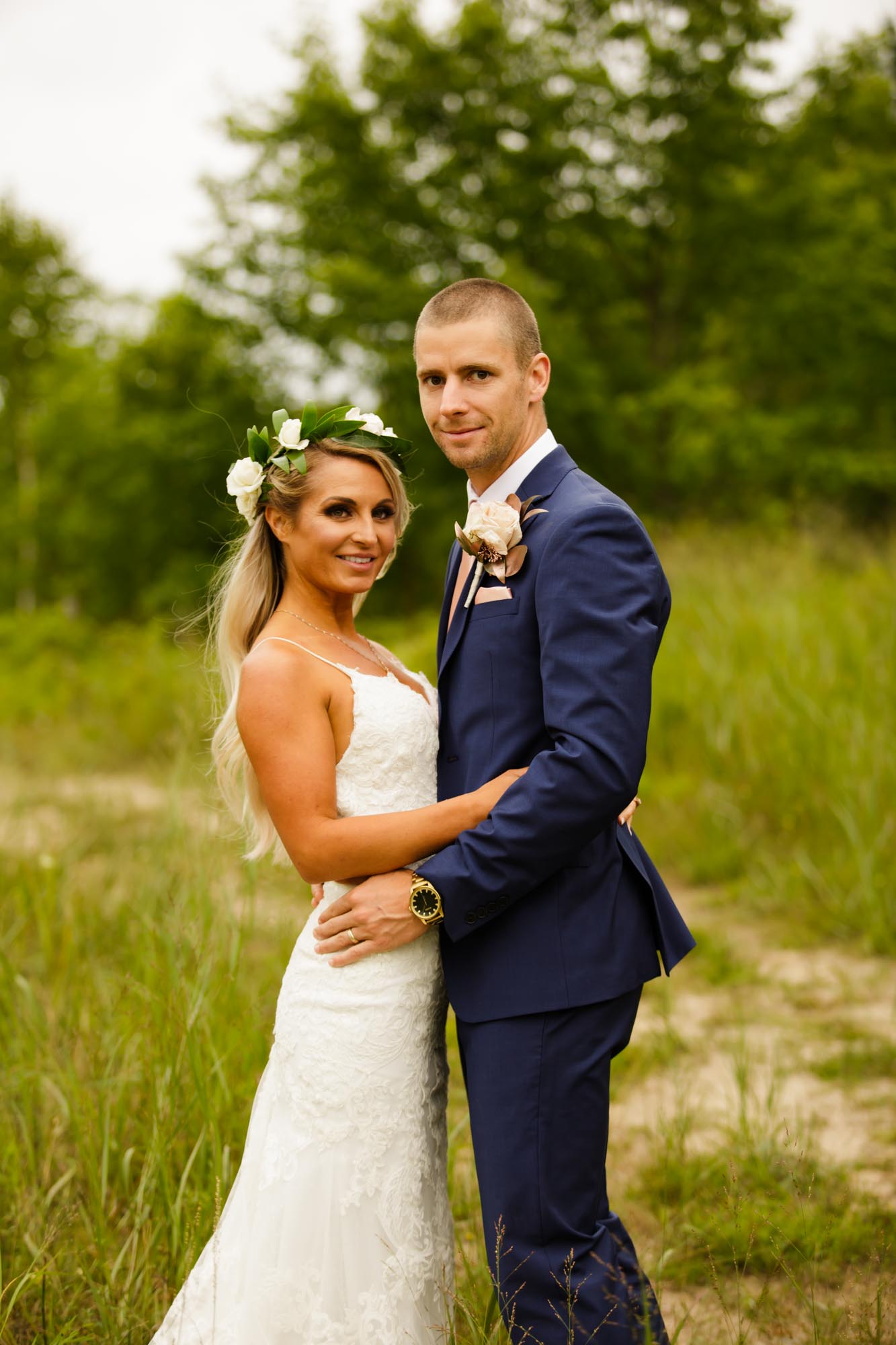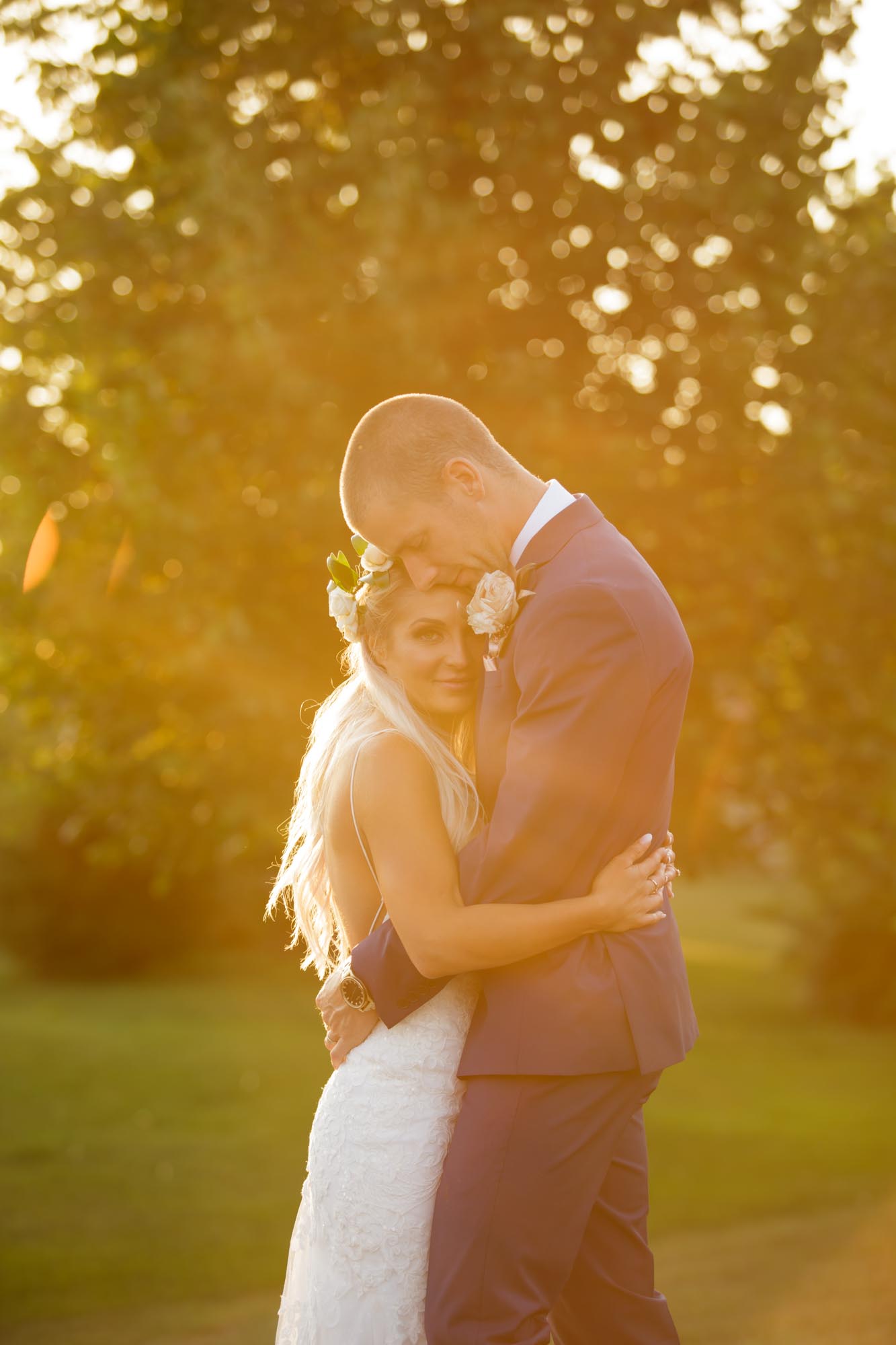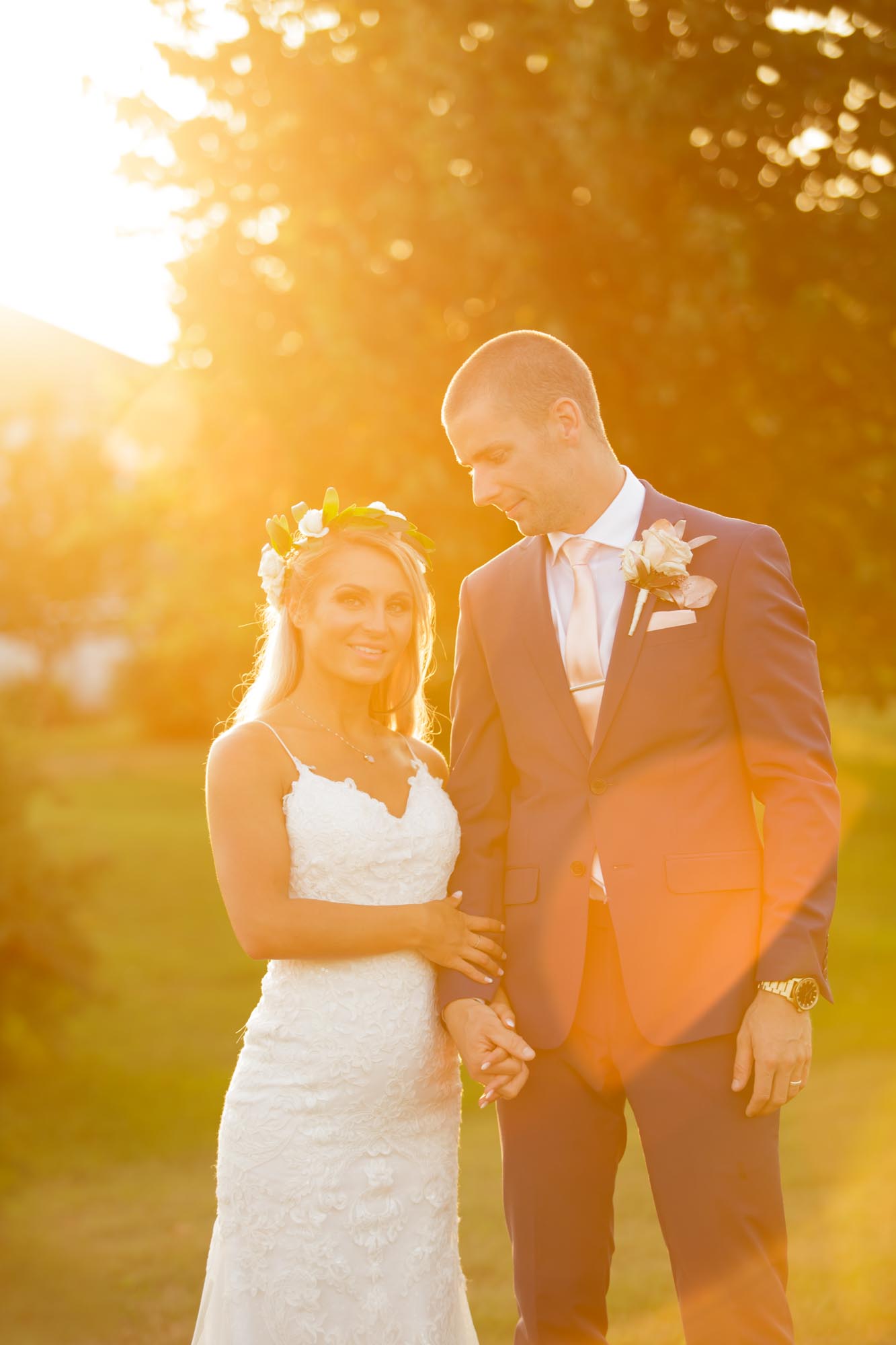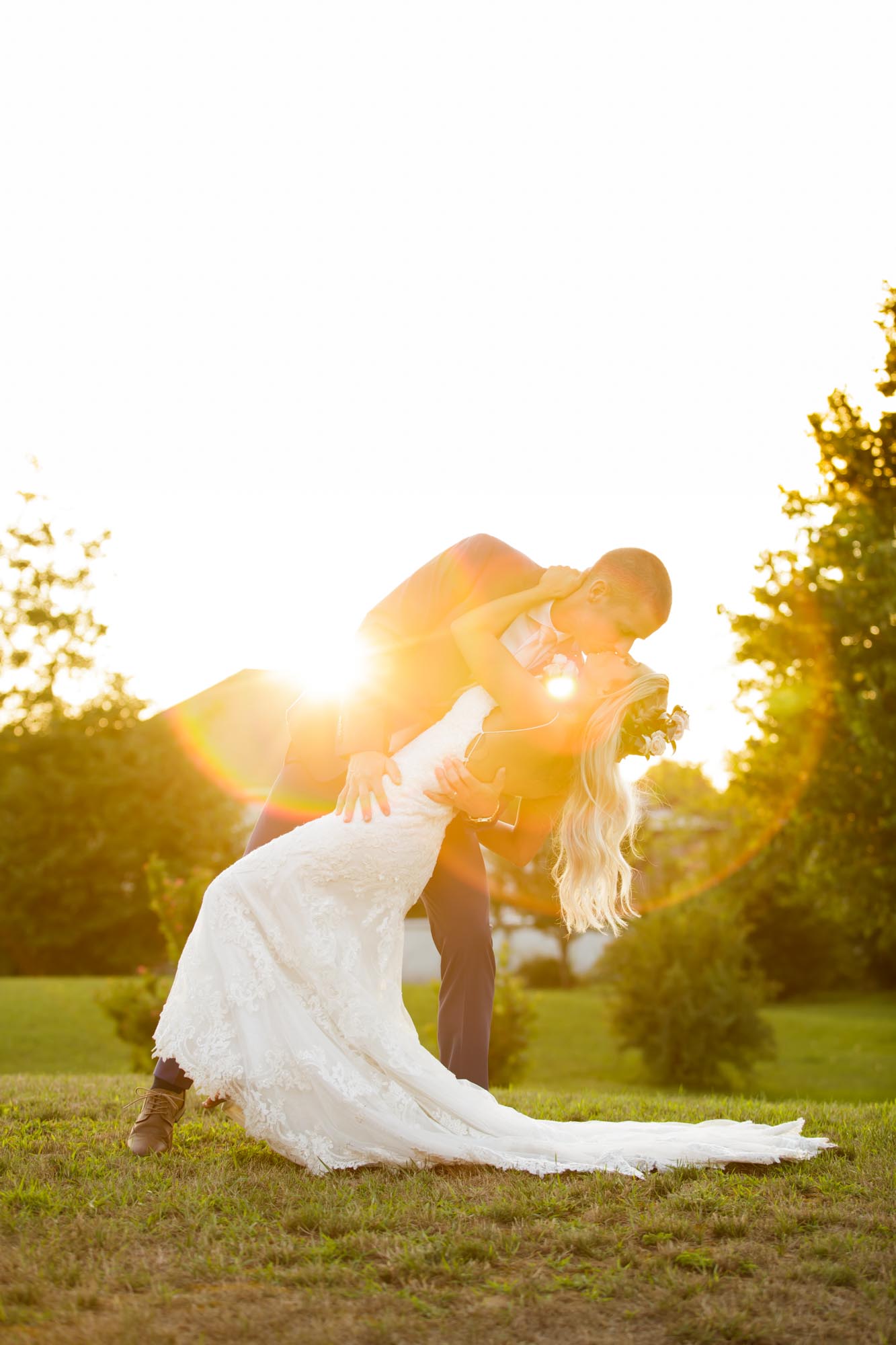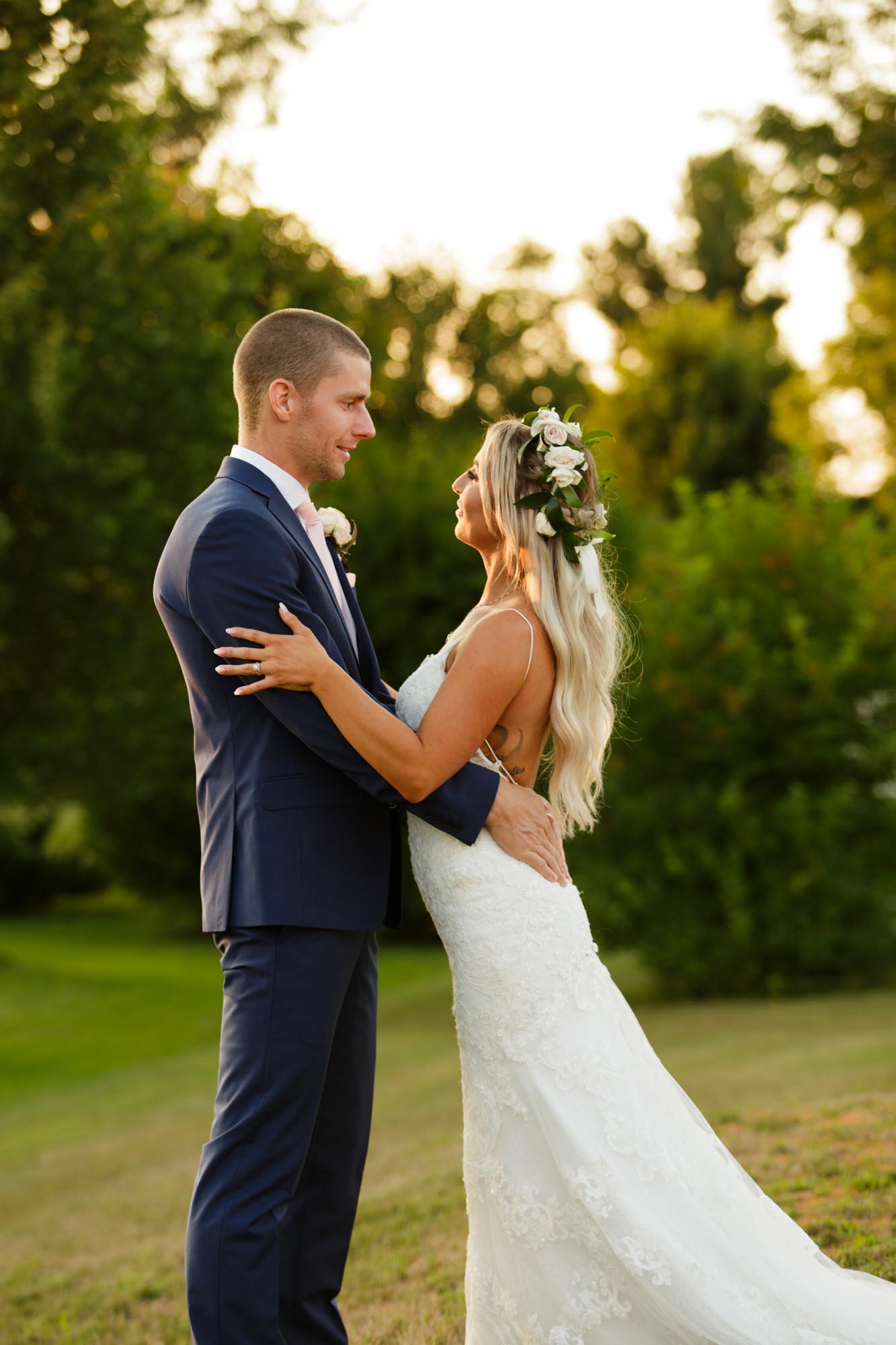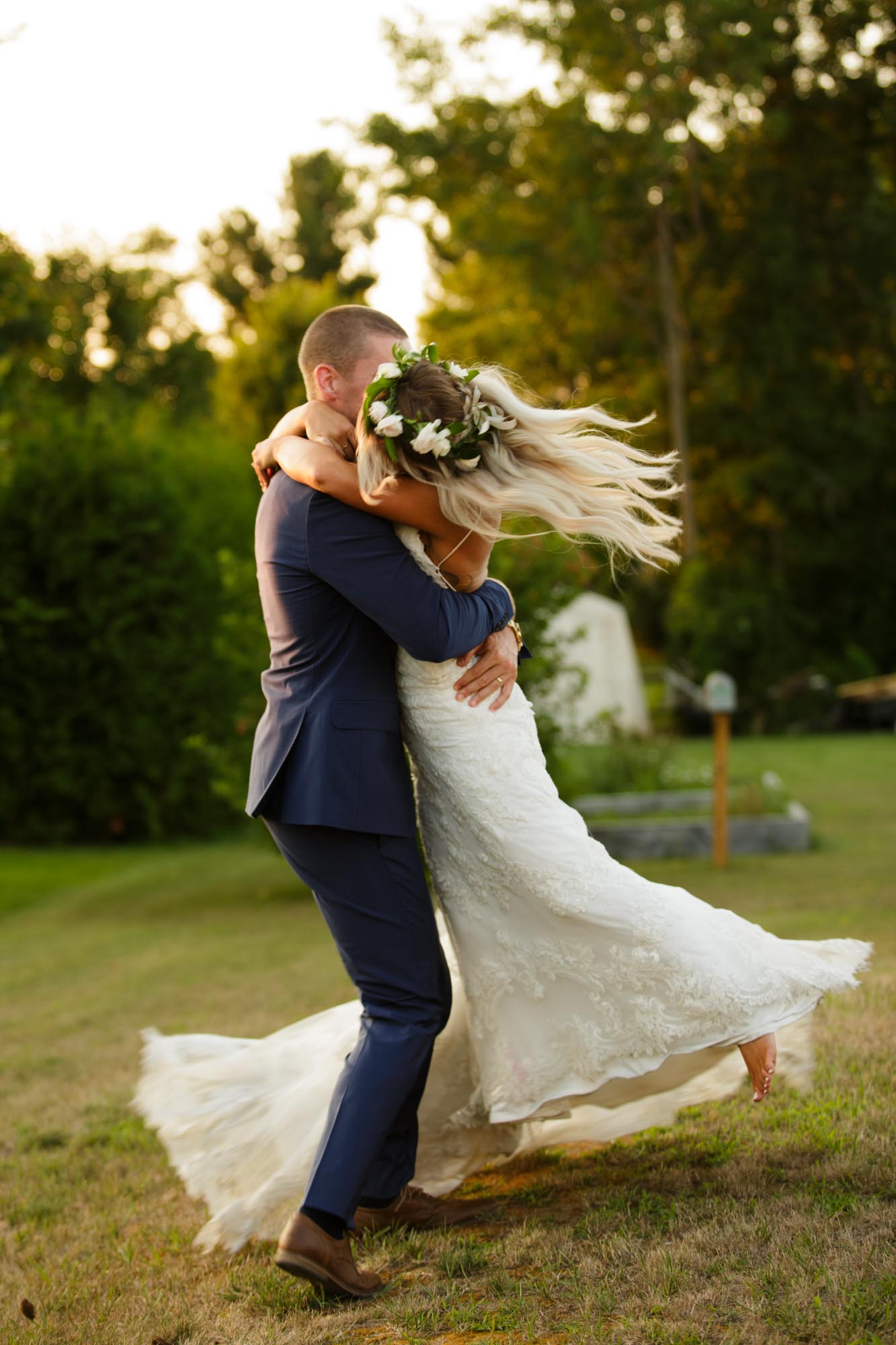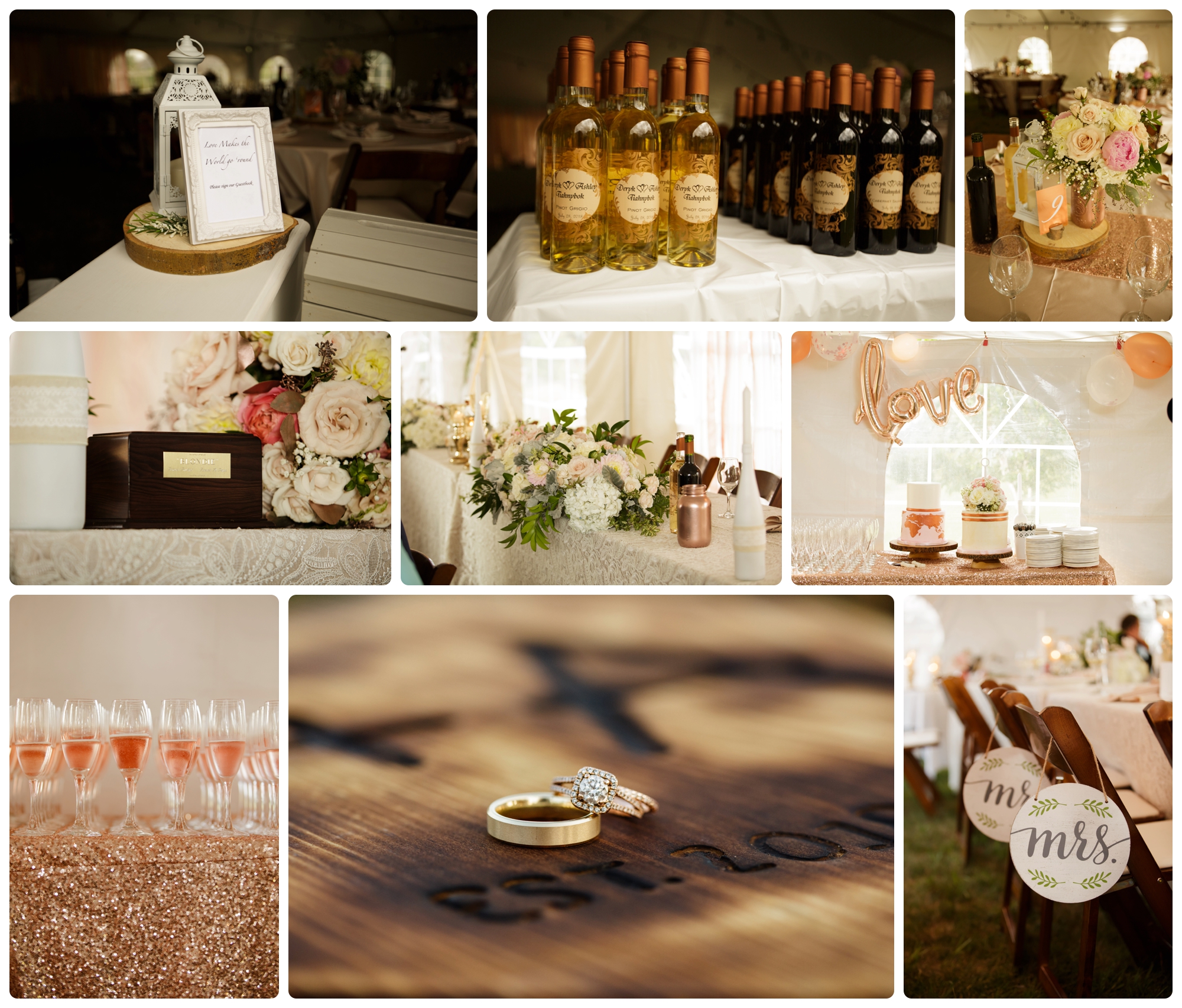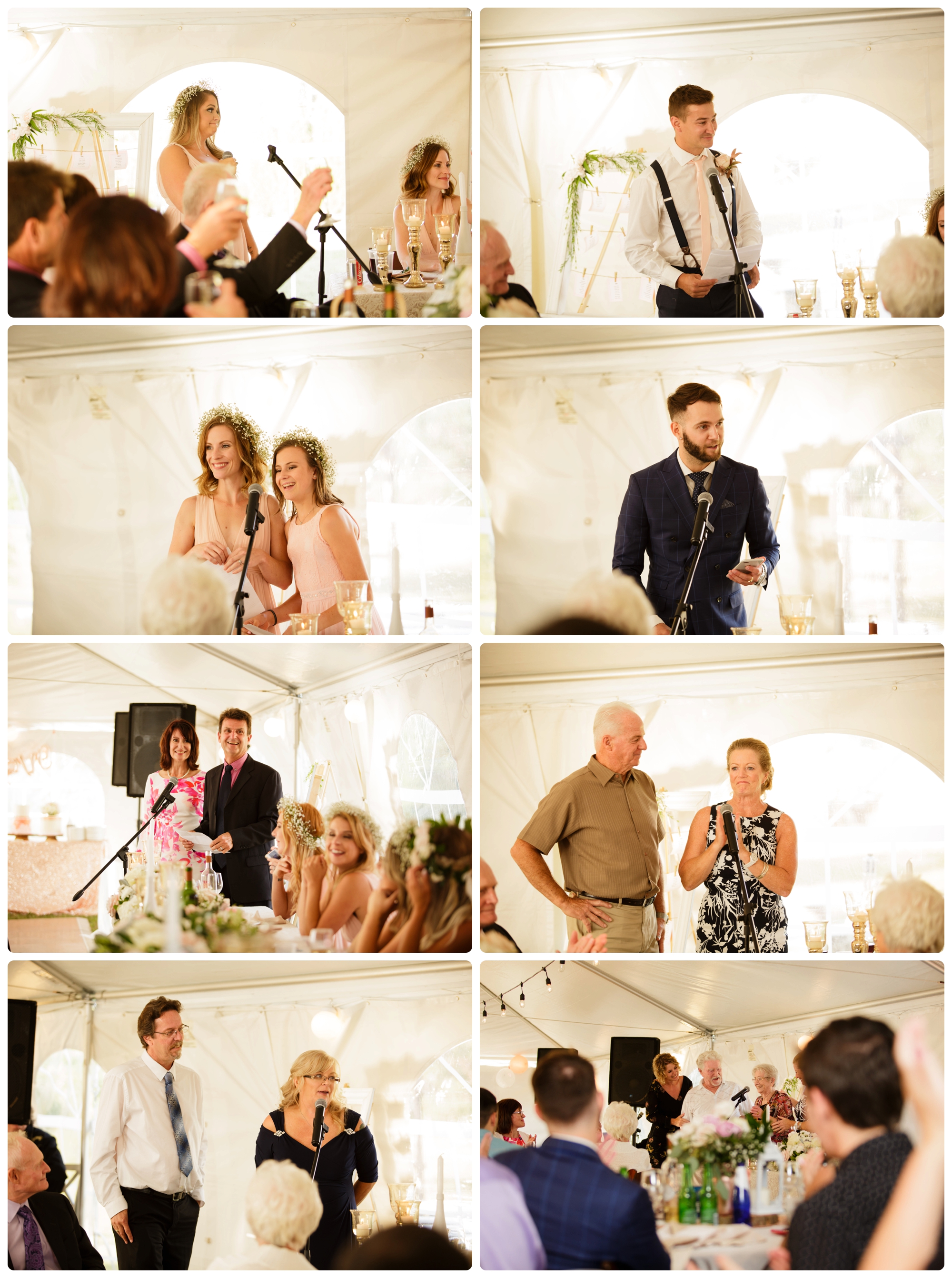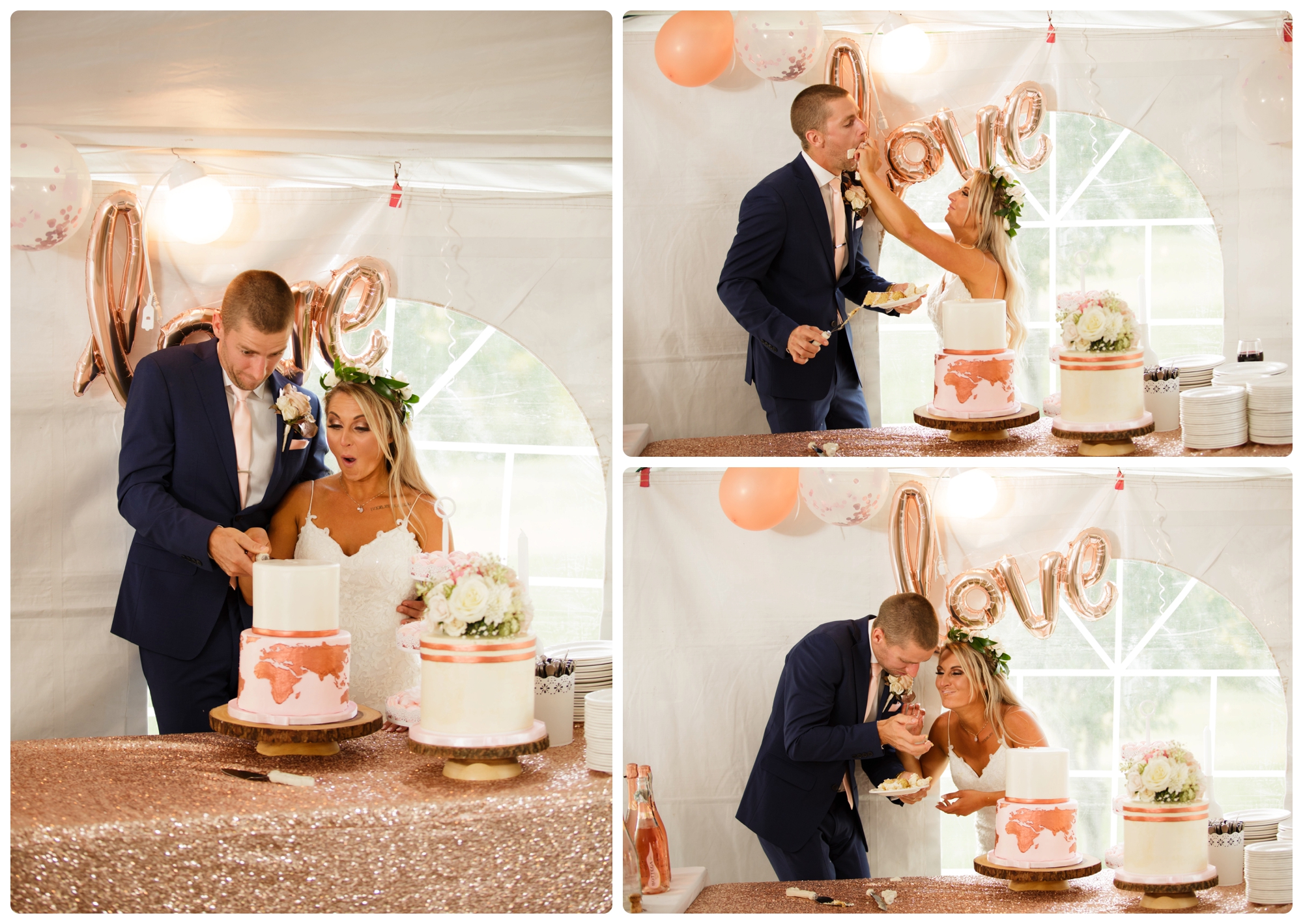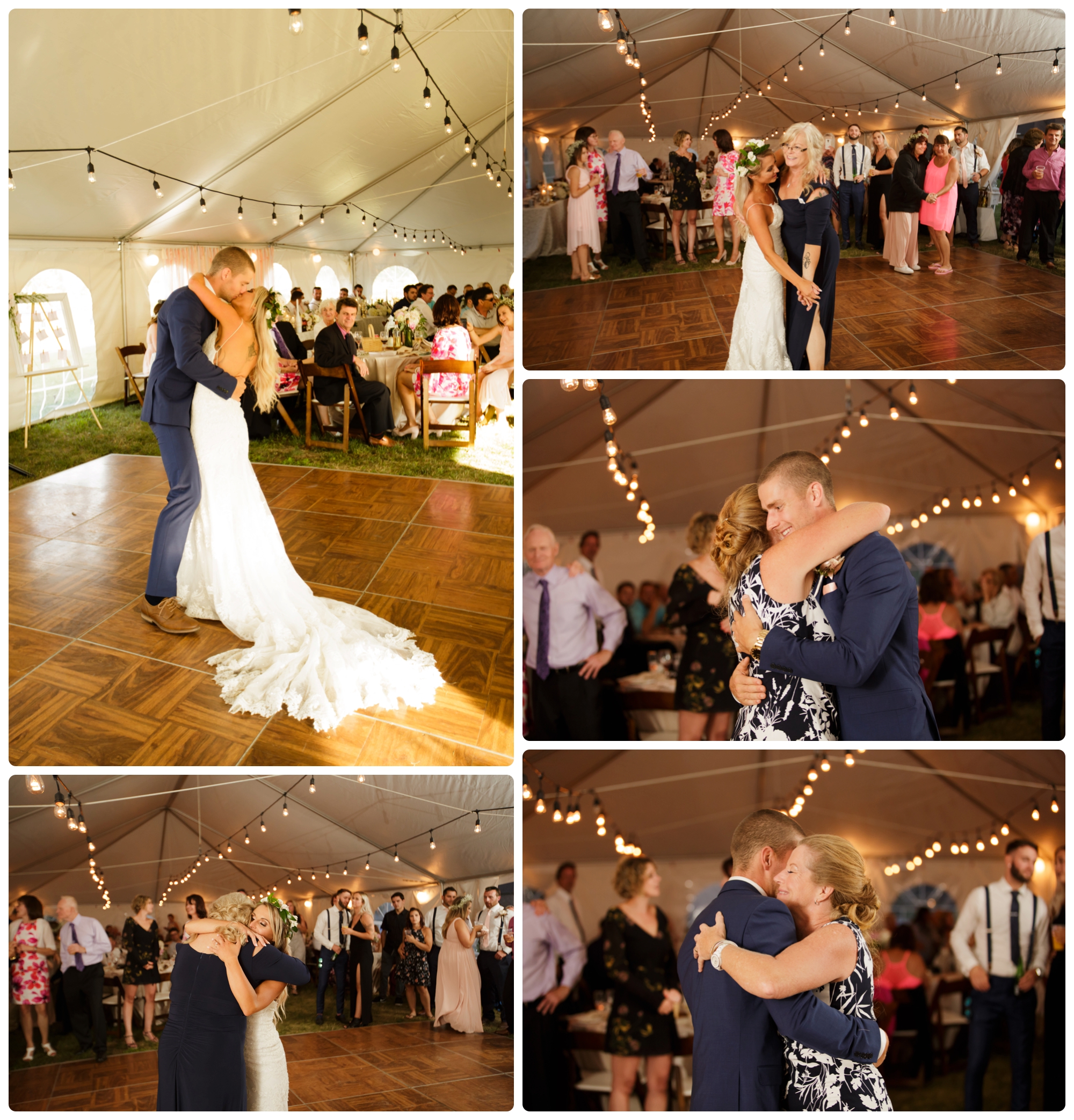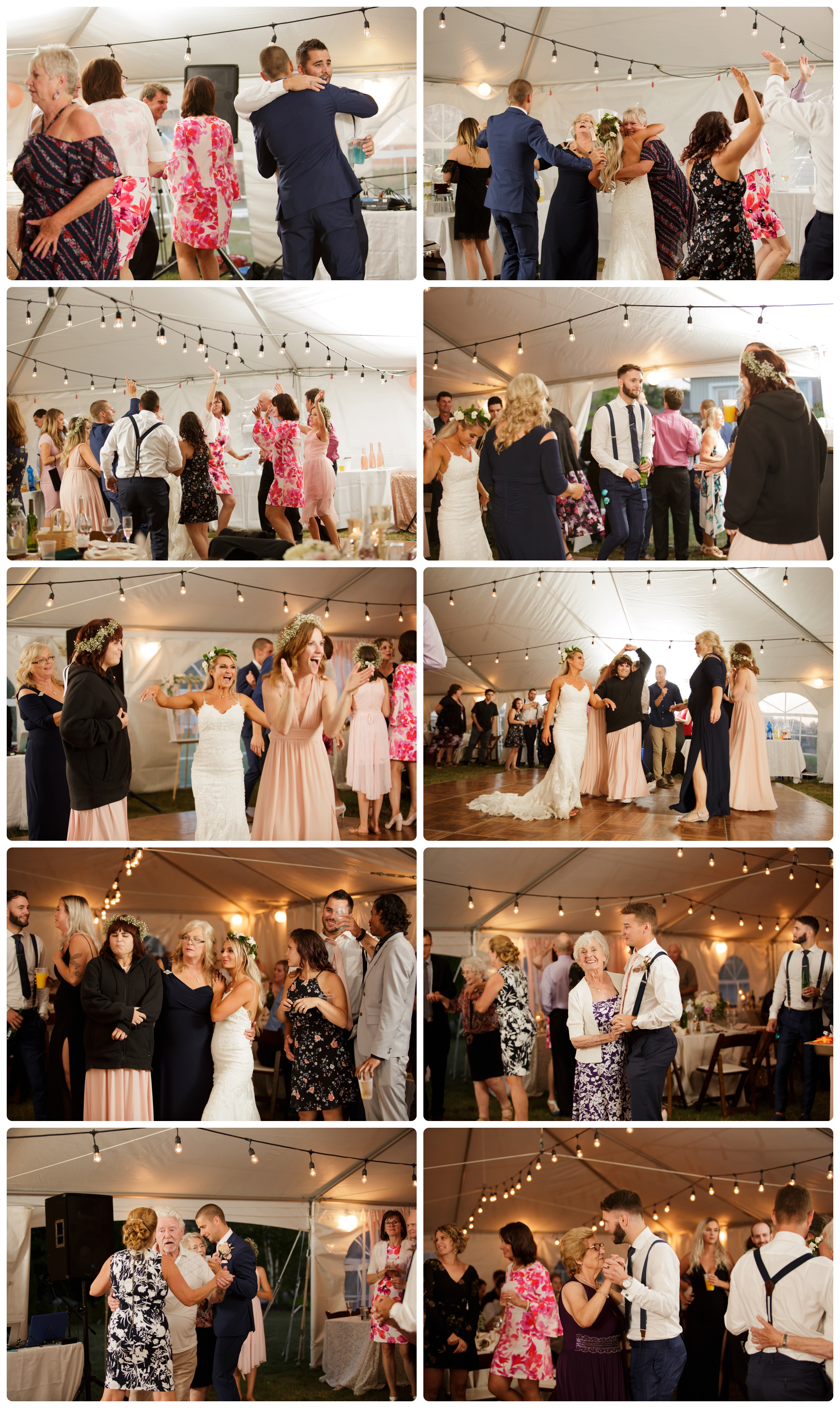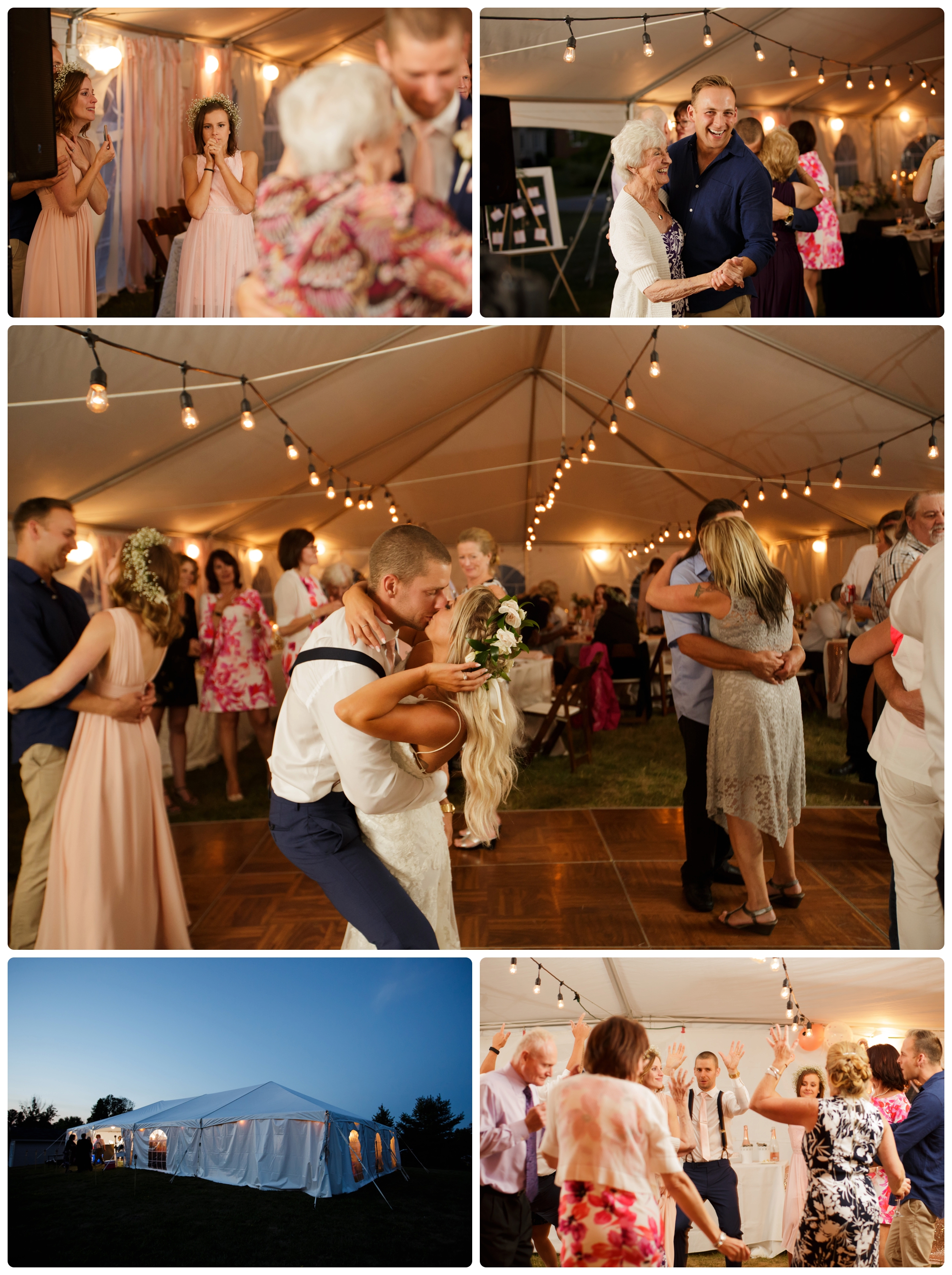 Thank you, Deryk + Ashley, for inviting us to capture your special day!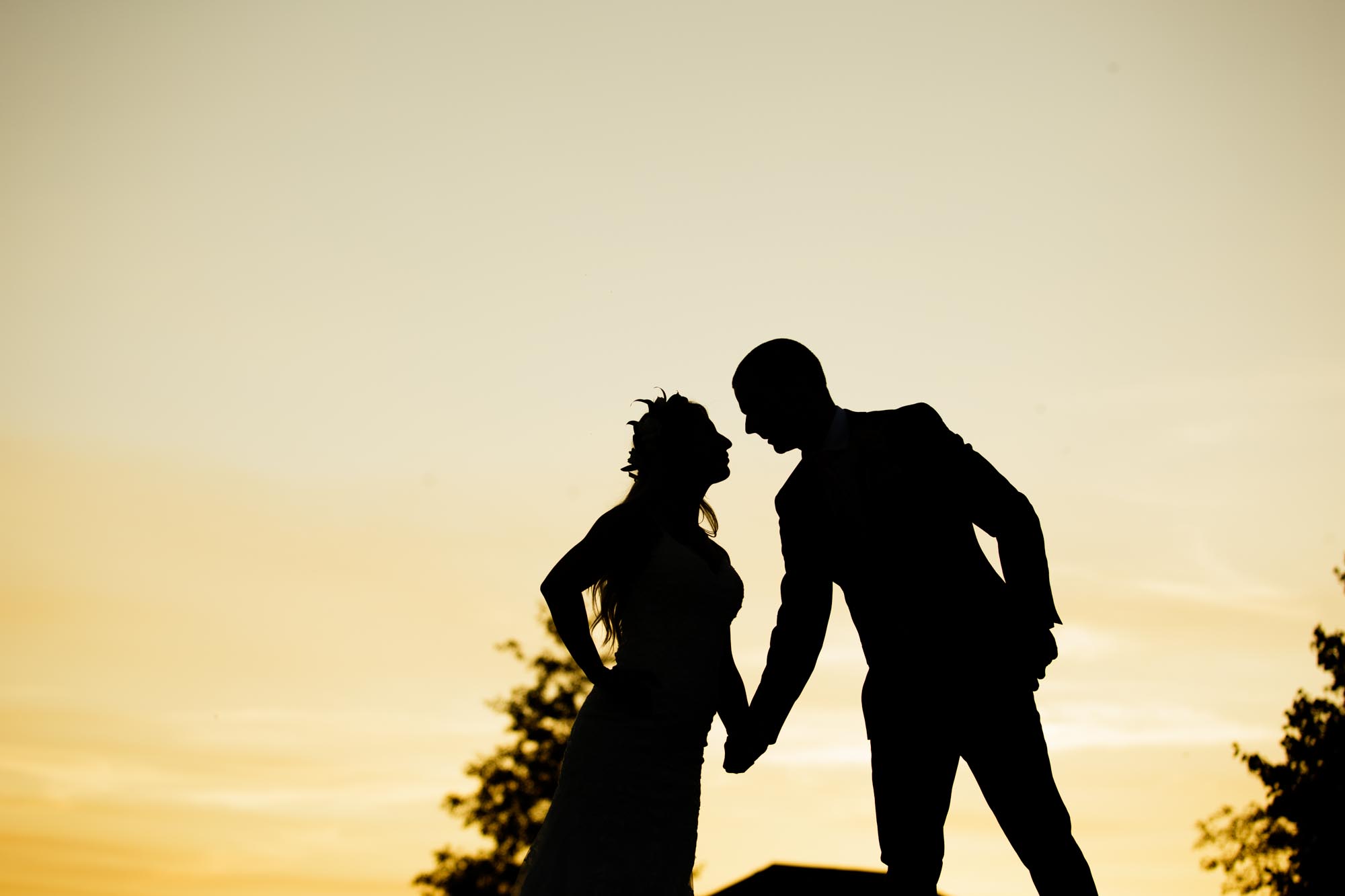 THE TEAM
Photography Video Fusion: Darlington Studios
Venue: Backyard Wedding
Hair: Taylor
Make-Up: Melissa Ortins
Officiant: Beth Foster
Florist: Opulence Wedding Design
Cake: Sugar Cube Bake Shoppe
DJ: Nick Poulakis
Soundtrack: "Moment" by Leafe, licensed through Songfreedom