Bethany + Ryan | Wedding Photography at The Heights Ski & Country Club in Barrie, Ontario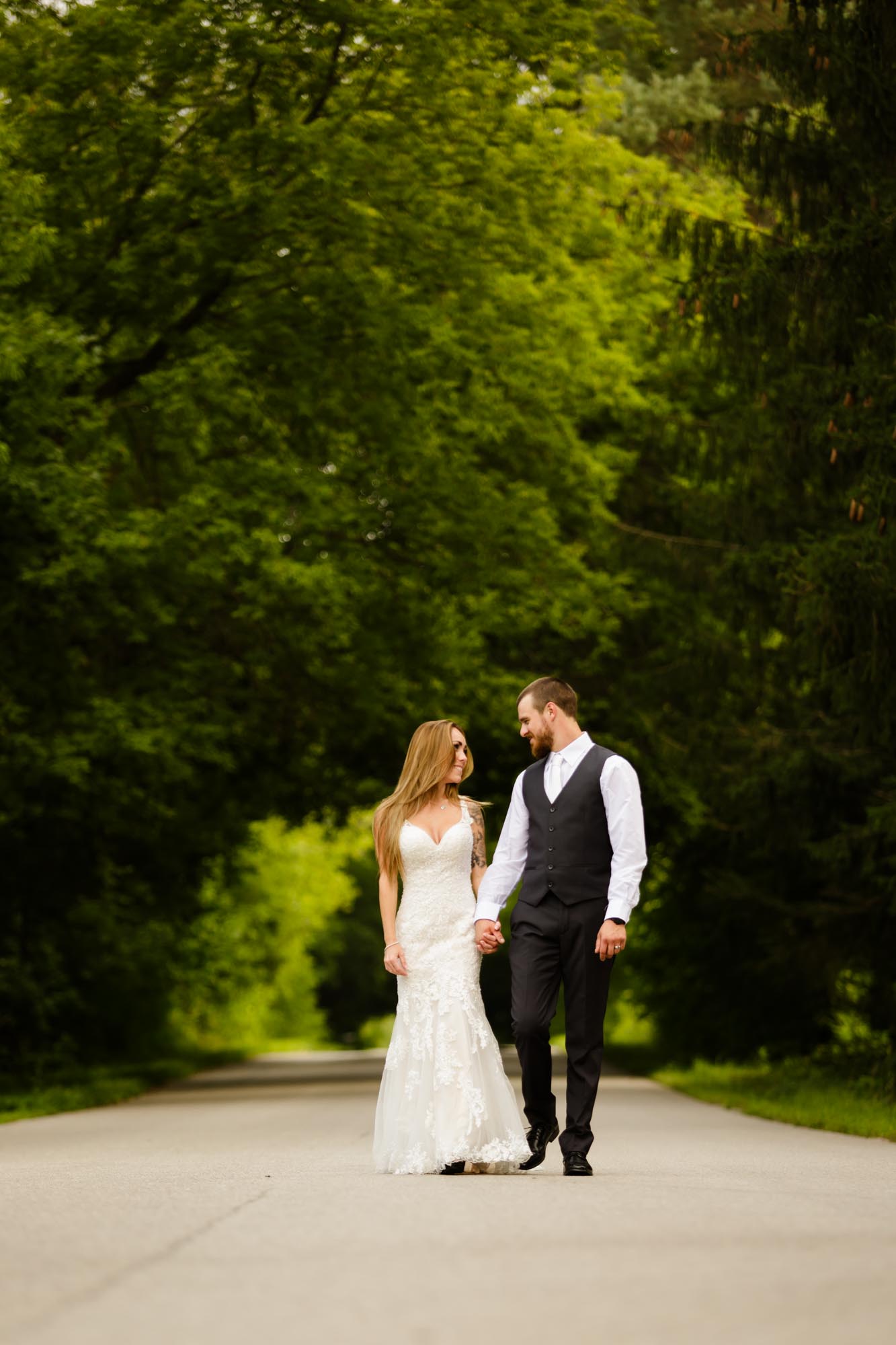 Bethany + Ryan are married! You may remember this sweet couple from their winter wonderland engagement session last year. Fast forward several months later to a red-hot summer day as these two celebrated their marriage festivities. This is their wedding story.
A few years ago, we had the honour of capturing Ryan's step-sister's wedding, and today we were able to share in yet another one of their memorable family events. We couldn't be more excited for Bethany + Ryan. These two are perfect for each other!
We stopped by Ryan's grandpa's farm for a few photos with the guys (and the tractor), then made our way over to Ryan's mom's spacious home for preparation portraits. The guys changed downstairs and the ladies dressed upstairs. After suiting up, Ryan opened a card and gift from Bethany–a super sleek watch and a pair of light pink cow socks to make sure he didn't get cold feet. The guys jetted off to the venue to get in place for the ceremony. Once they left, we had a few moments with Bethany and her loved ones (including an endearing first look with her dad). Bethany was glowing, as she opened her card and Tiffany & Co. gift from Ryan. A few tears later, she headed out the door to The Heights Ski & Country Club to meet her man at the altar.
Family and friends gathered on the outdoor deck for the ceremony. After exchanging rings and a kiss, Bethany + Ryan were pronounced husband and wife! Family members gathered on the lawn for portraits, then we whisked the newlyweds away to the farm for a serene creative session with just the two of them. We absolutely love the character and charm of this treasured ancestral home. We understand why it is so special to them.
We traveled back to The Heights of Horseshoe for the reception. Bethany + Ryan were announced into the venue and the room erupted with applause. The evening was filled with a buffet dinner, great conversations, tender speeches and special dances. It was a joyous celebration!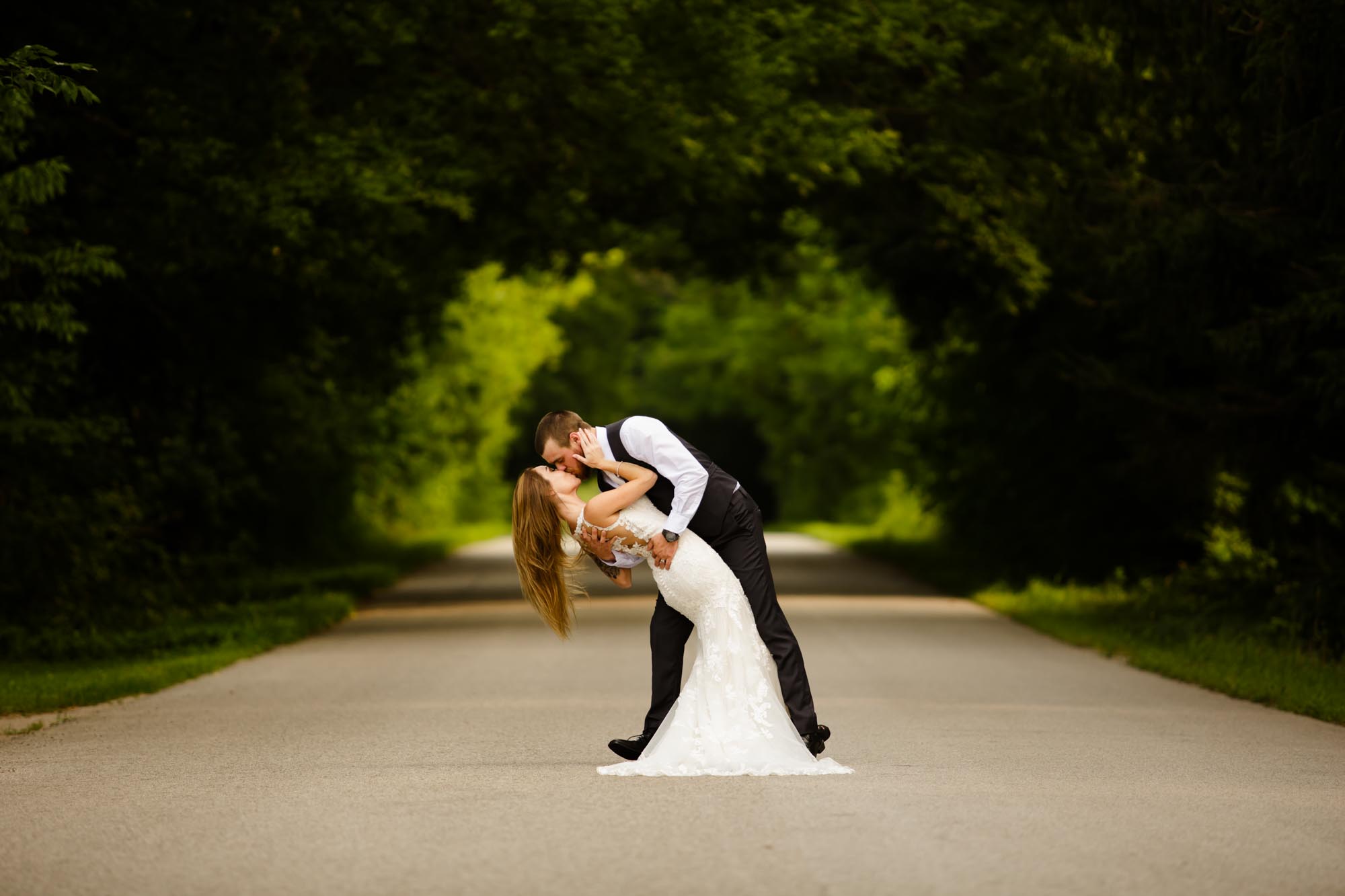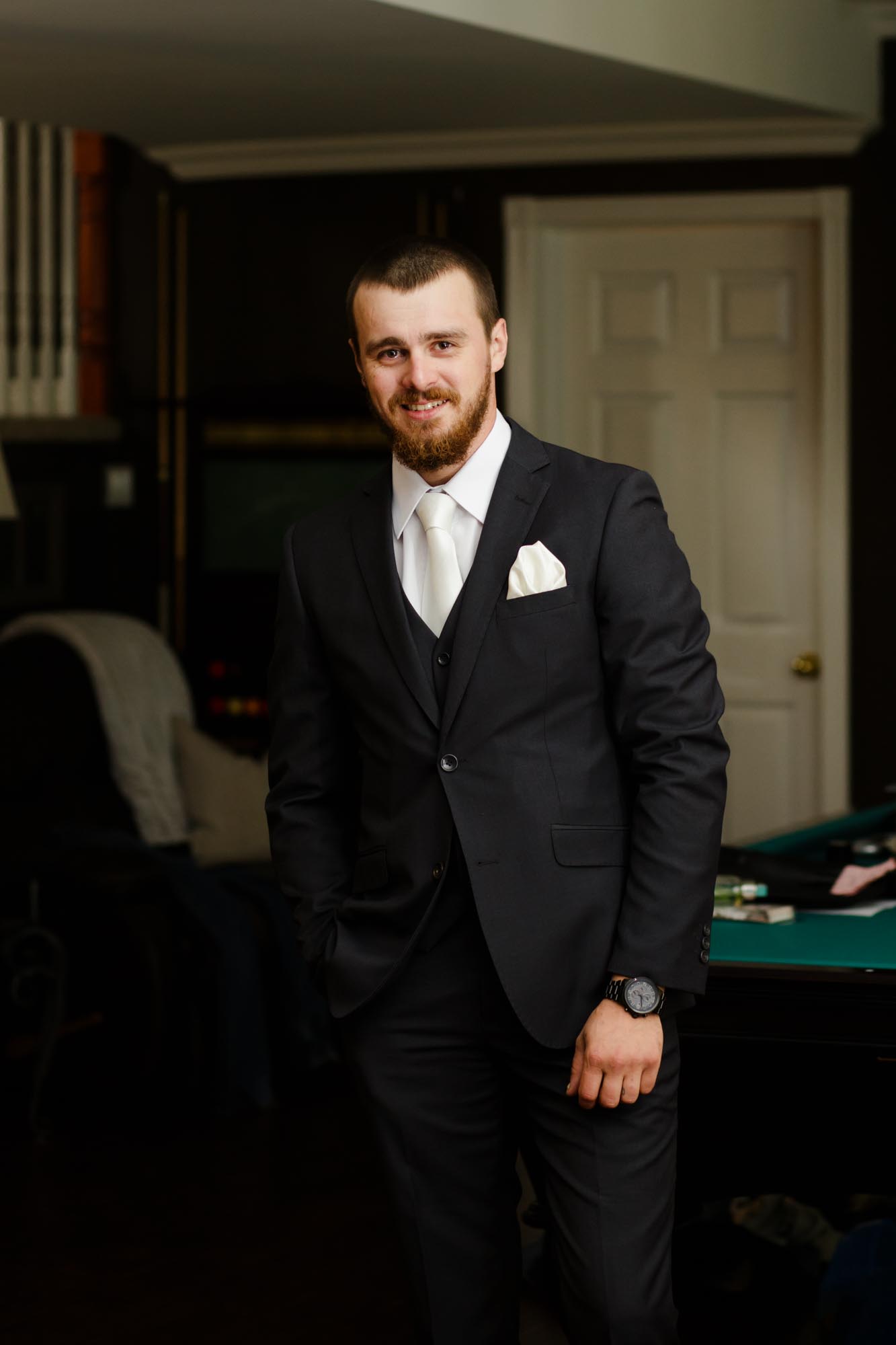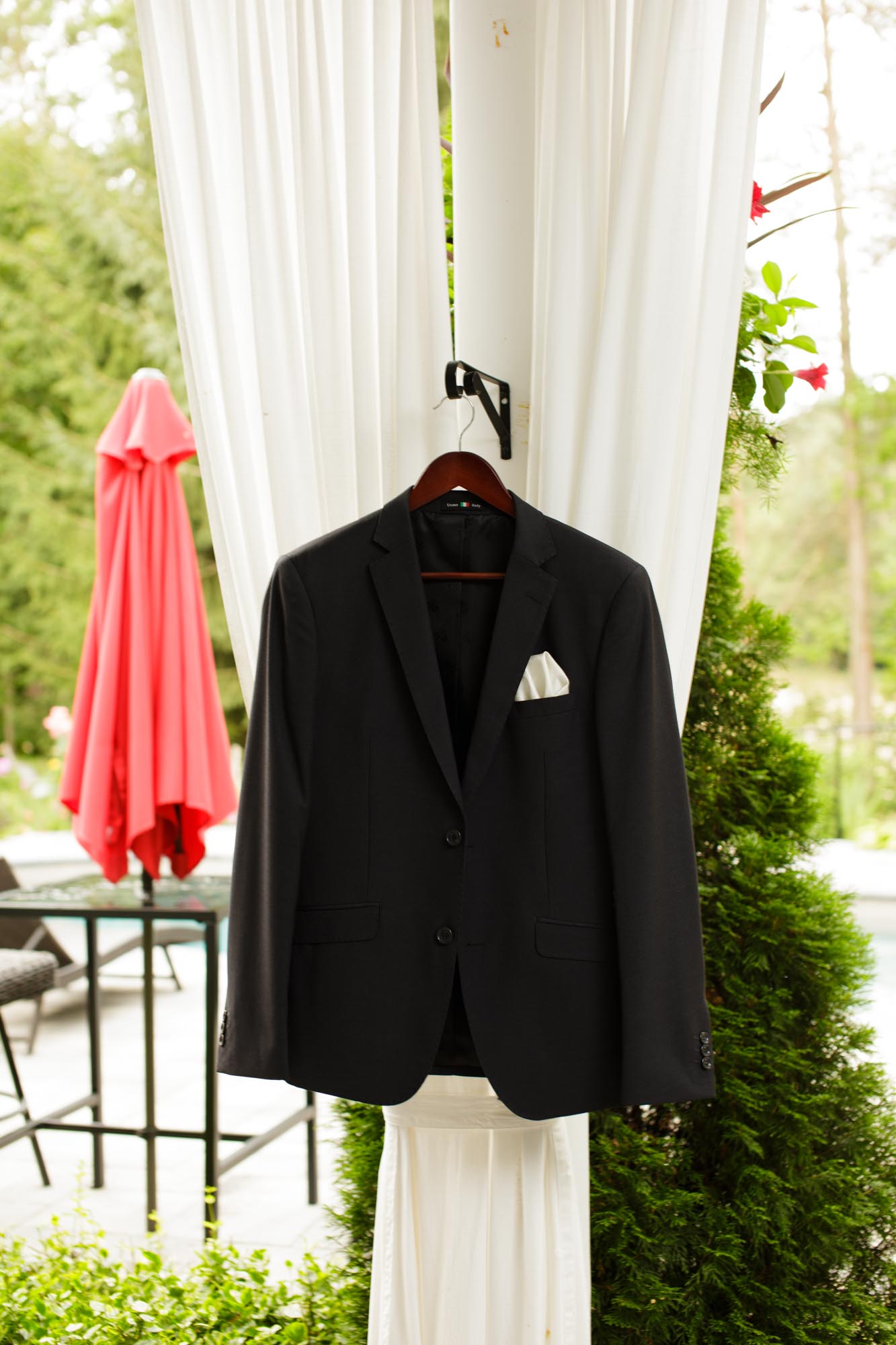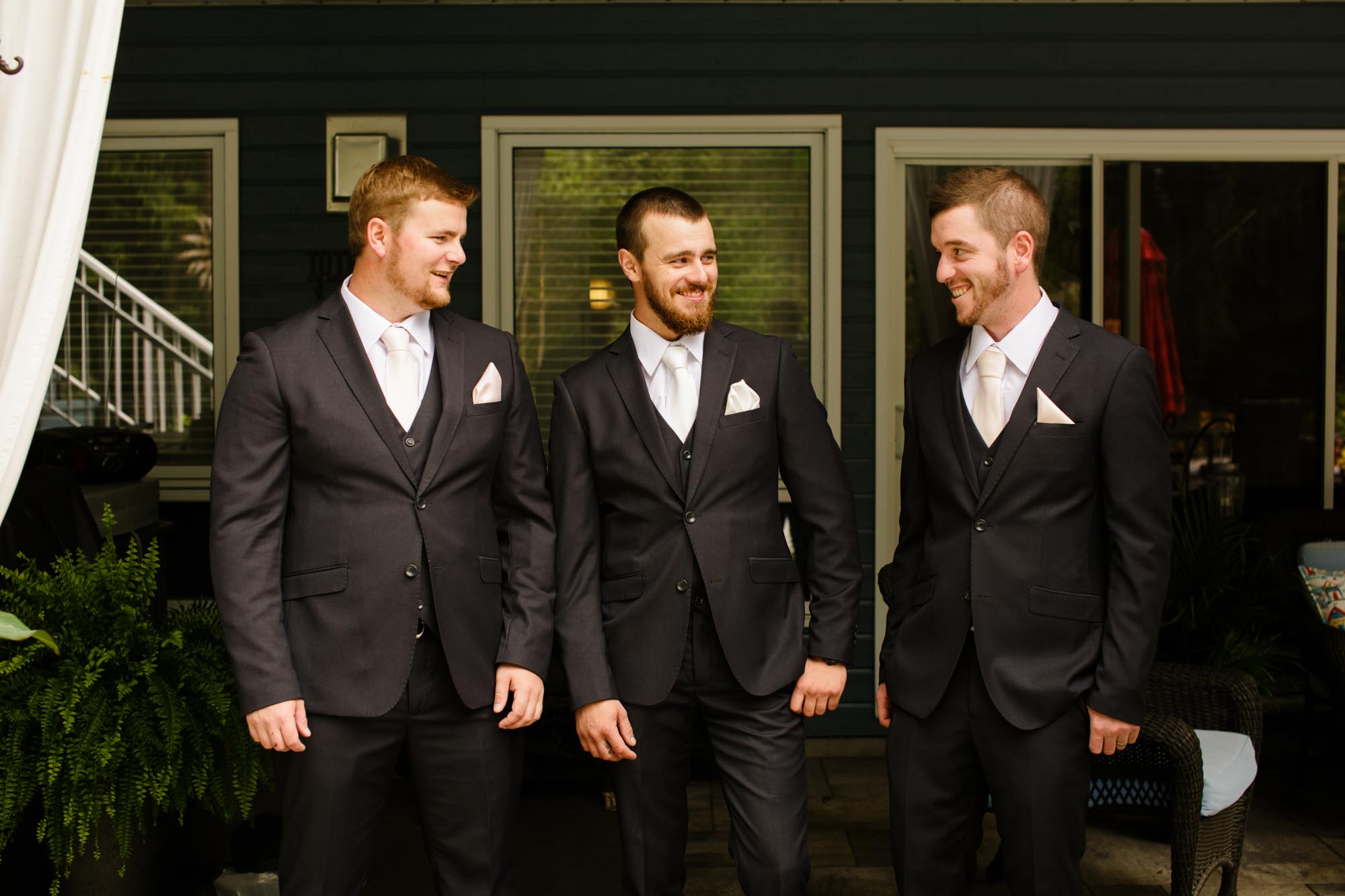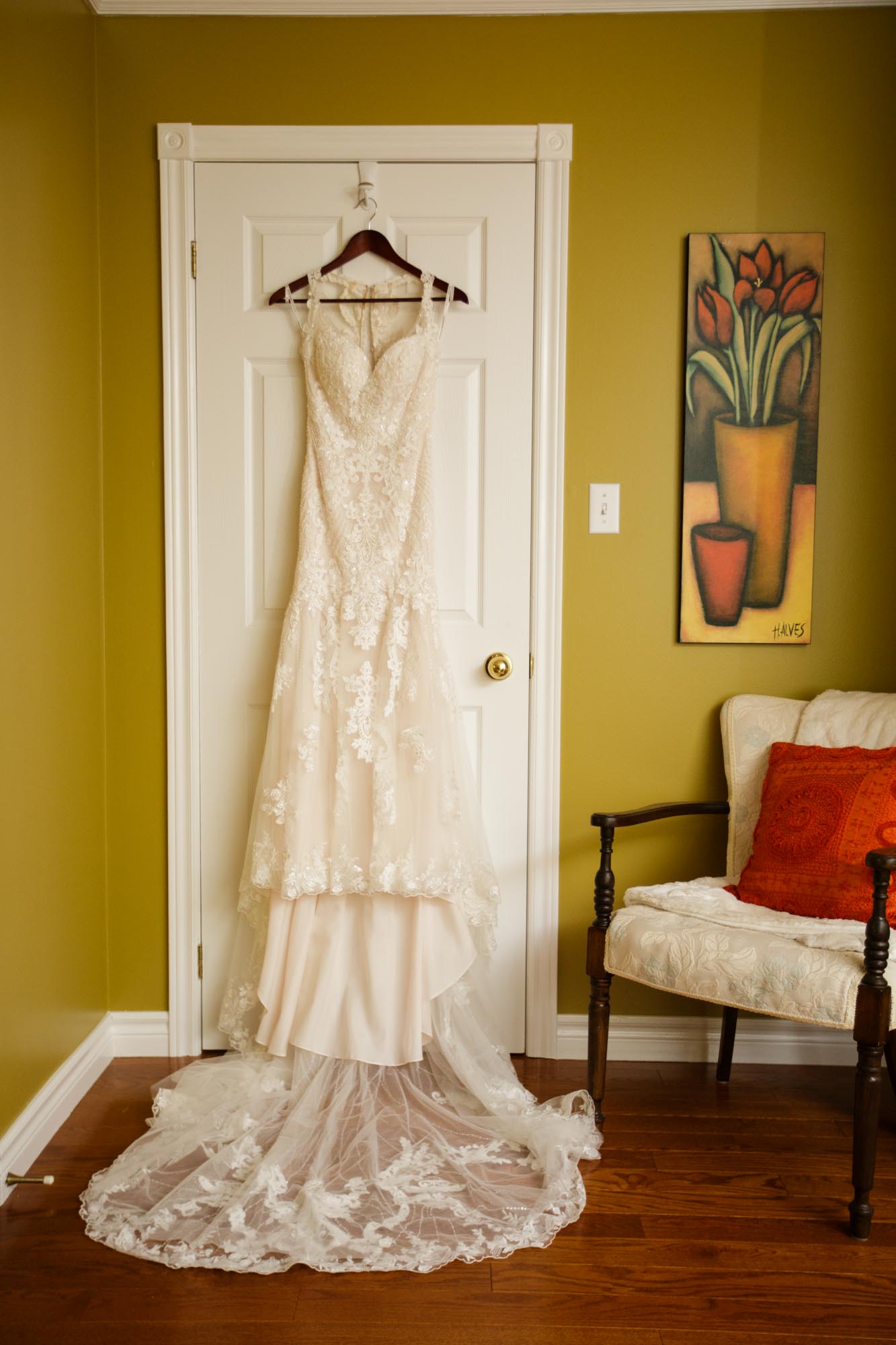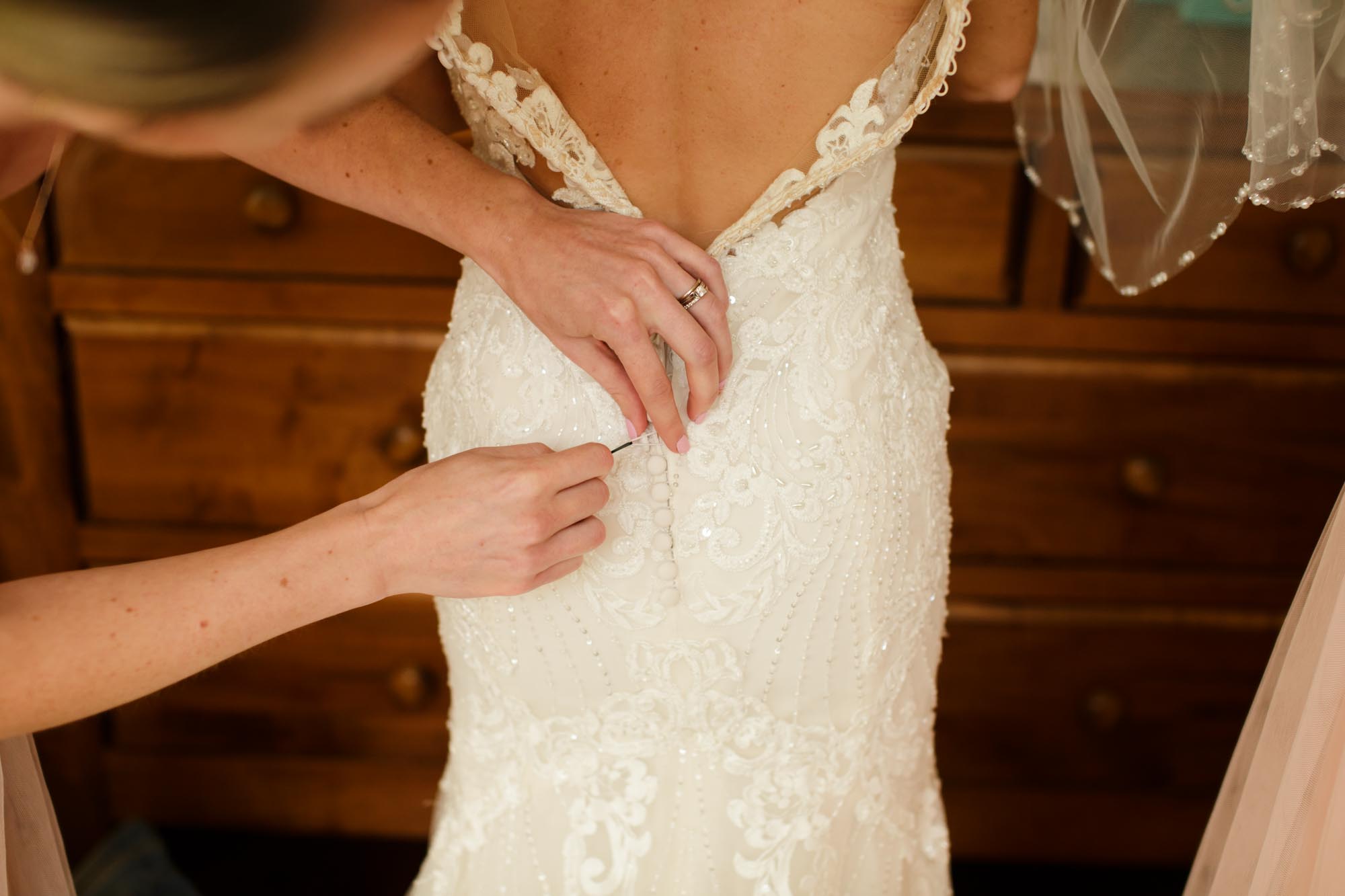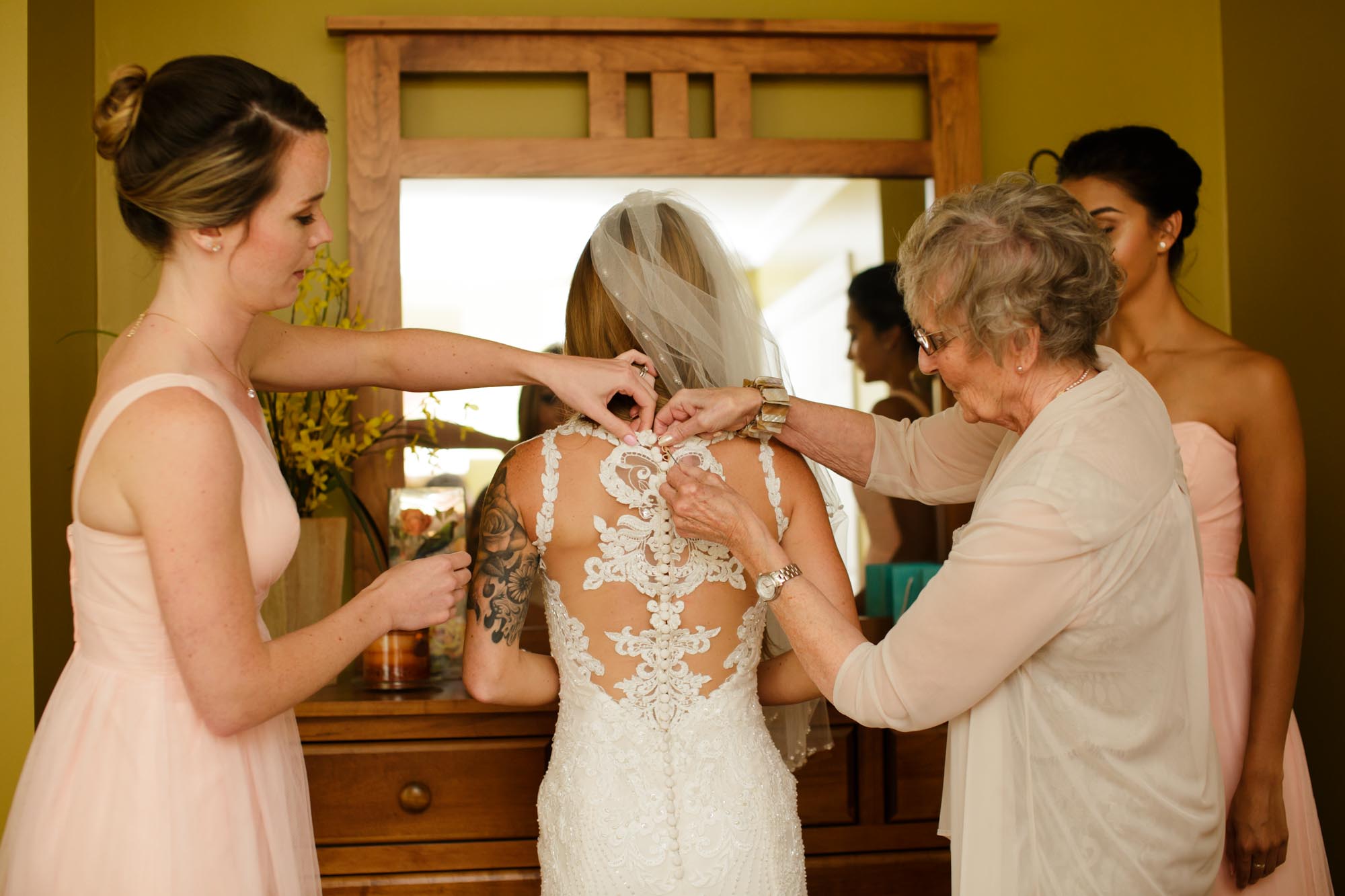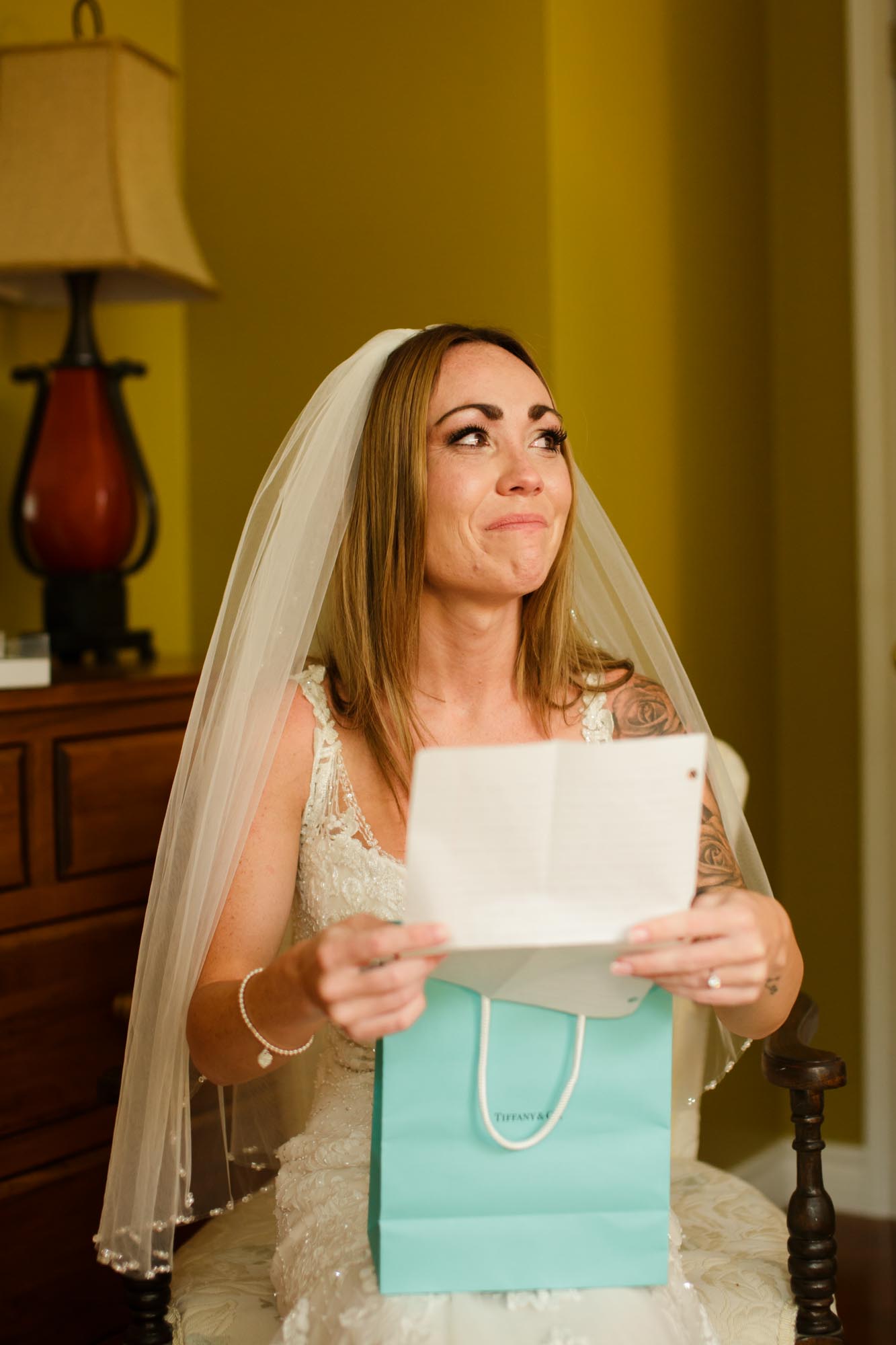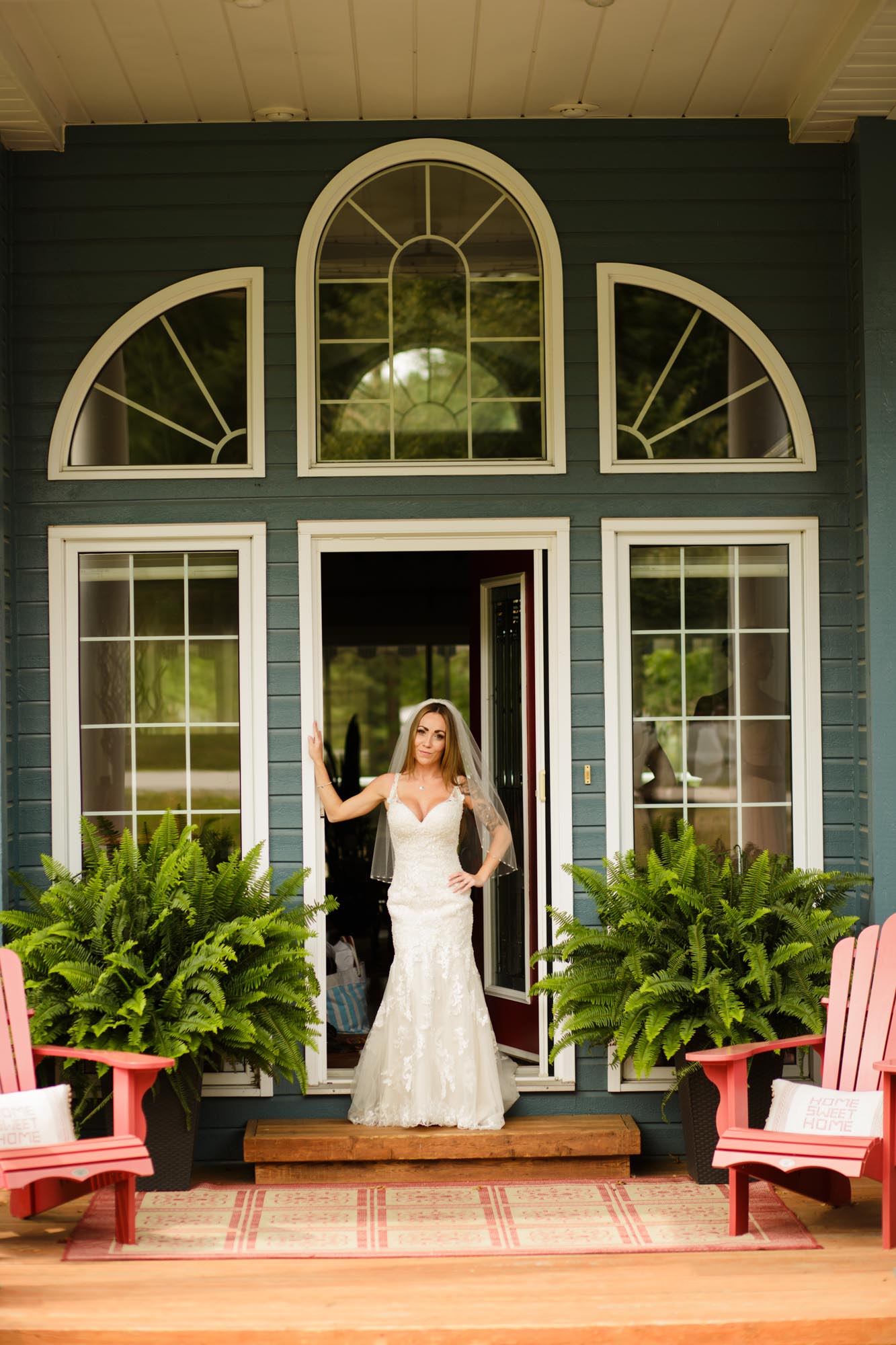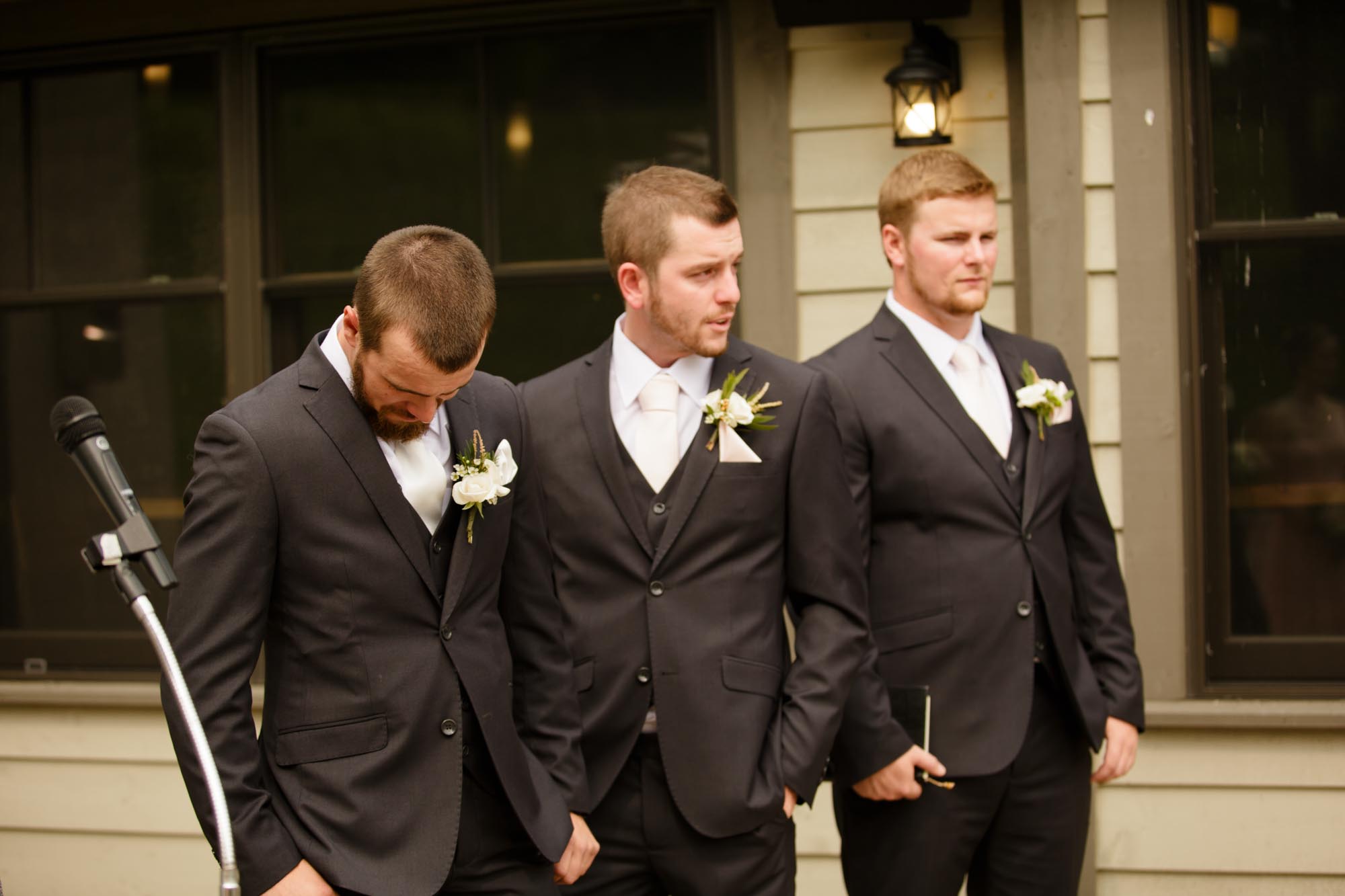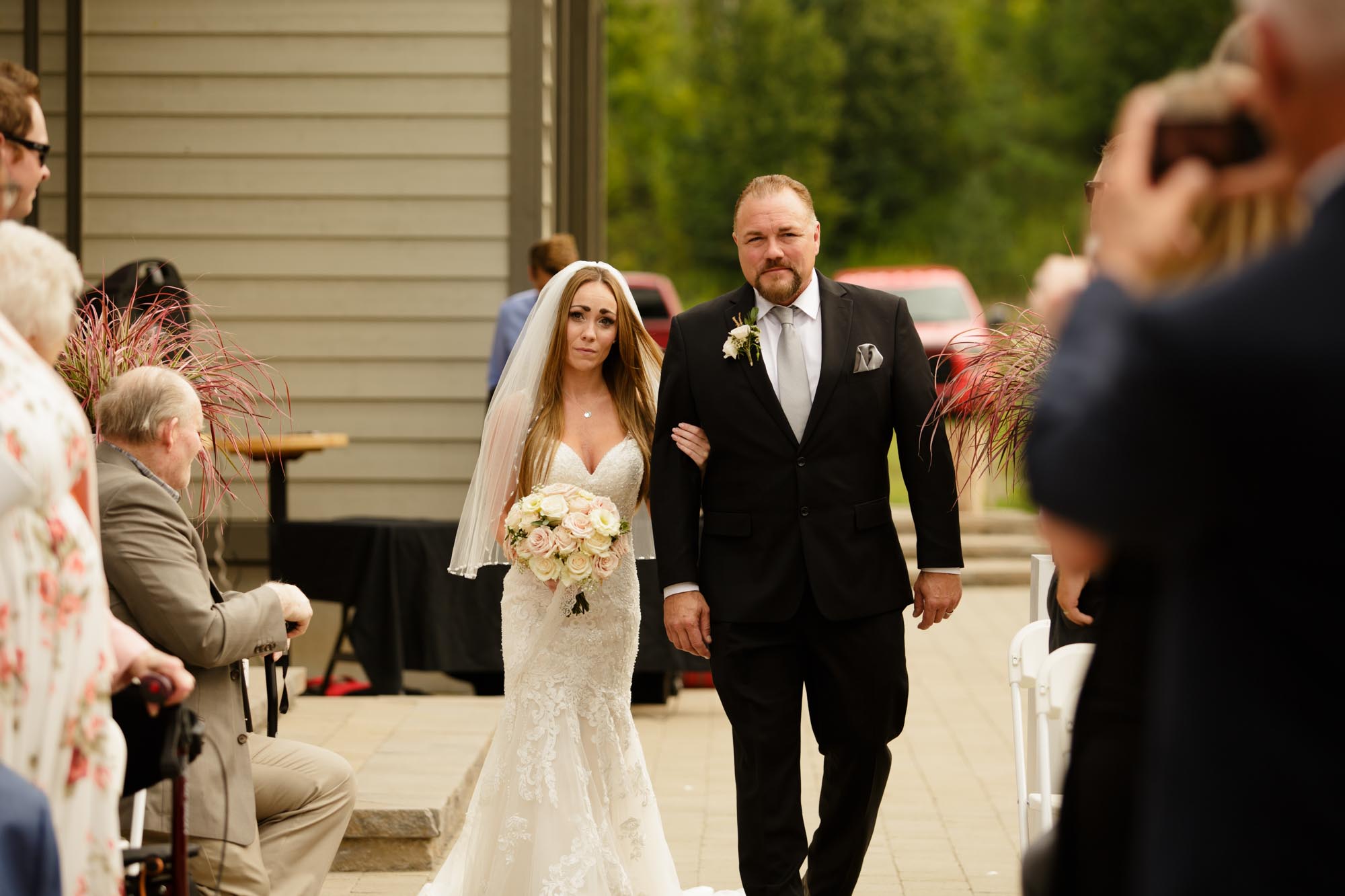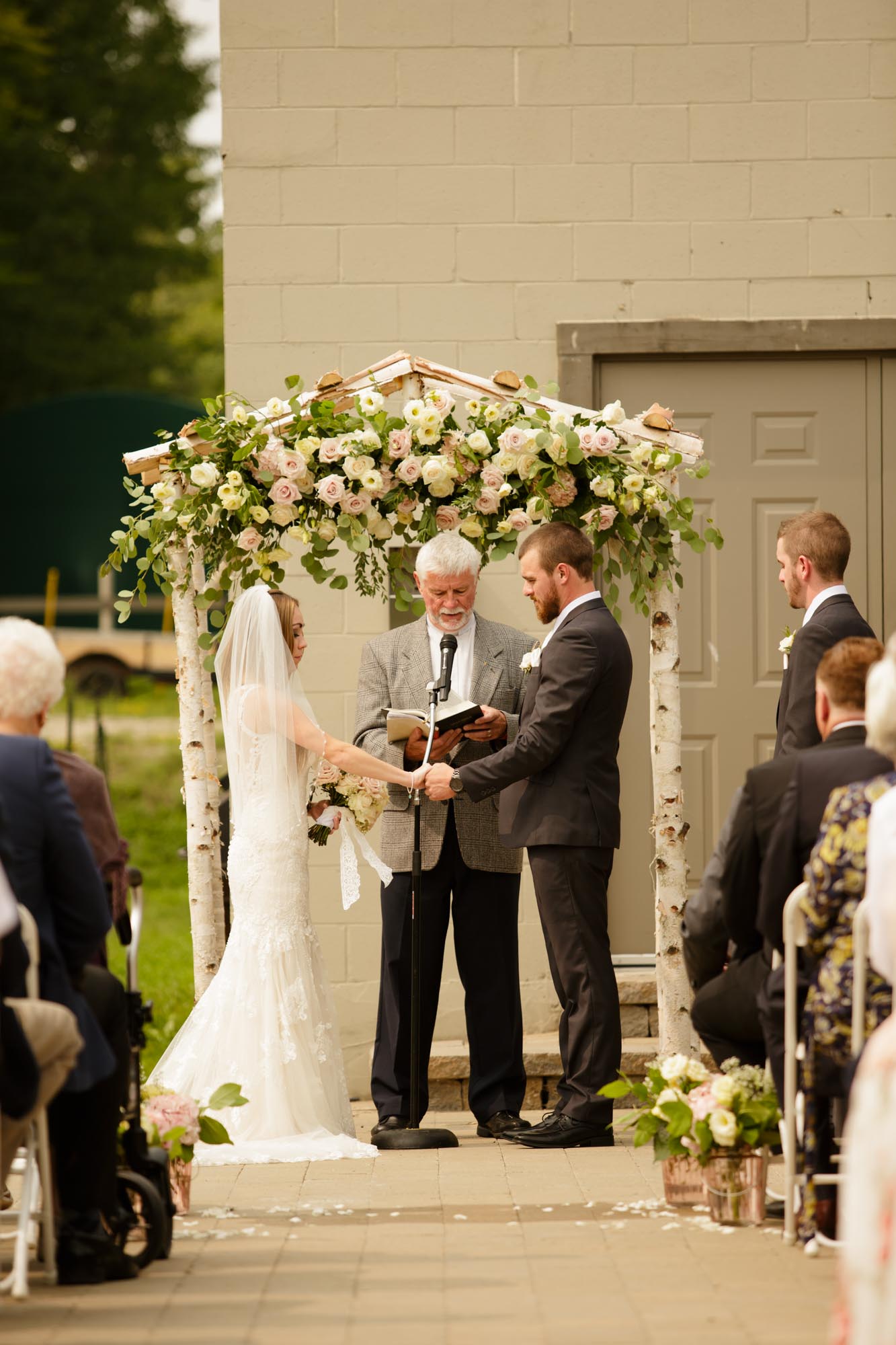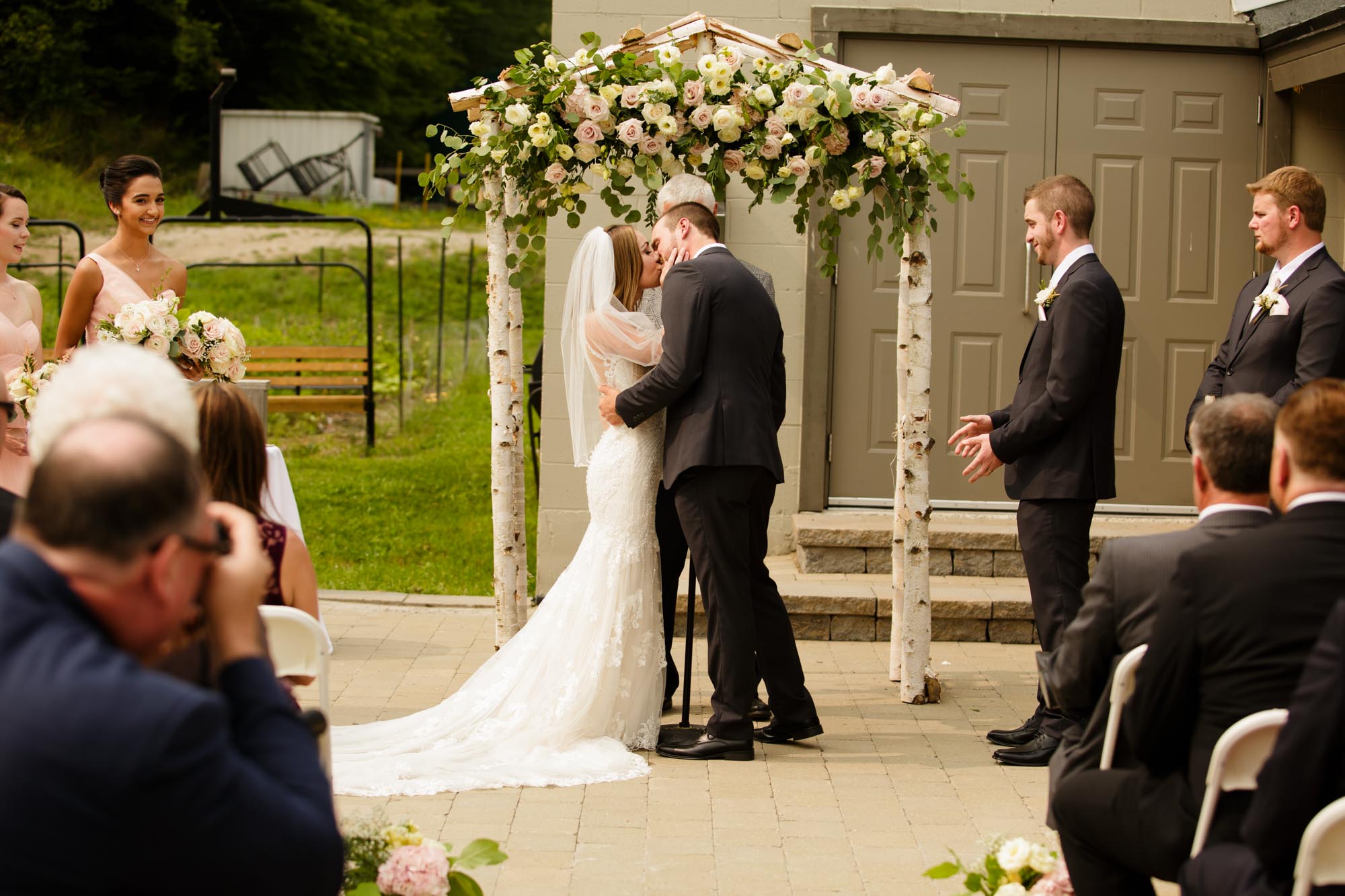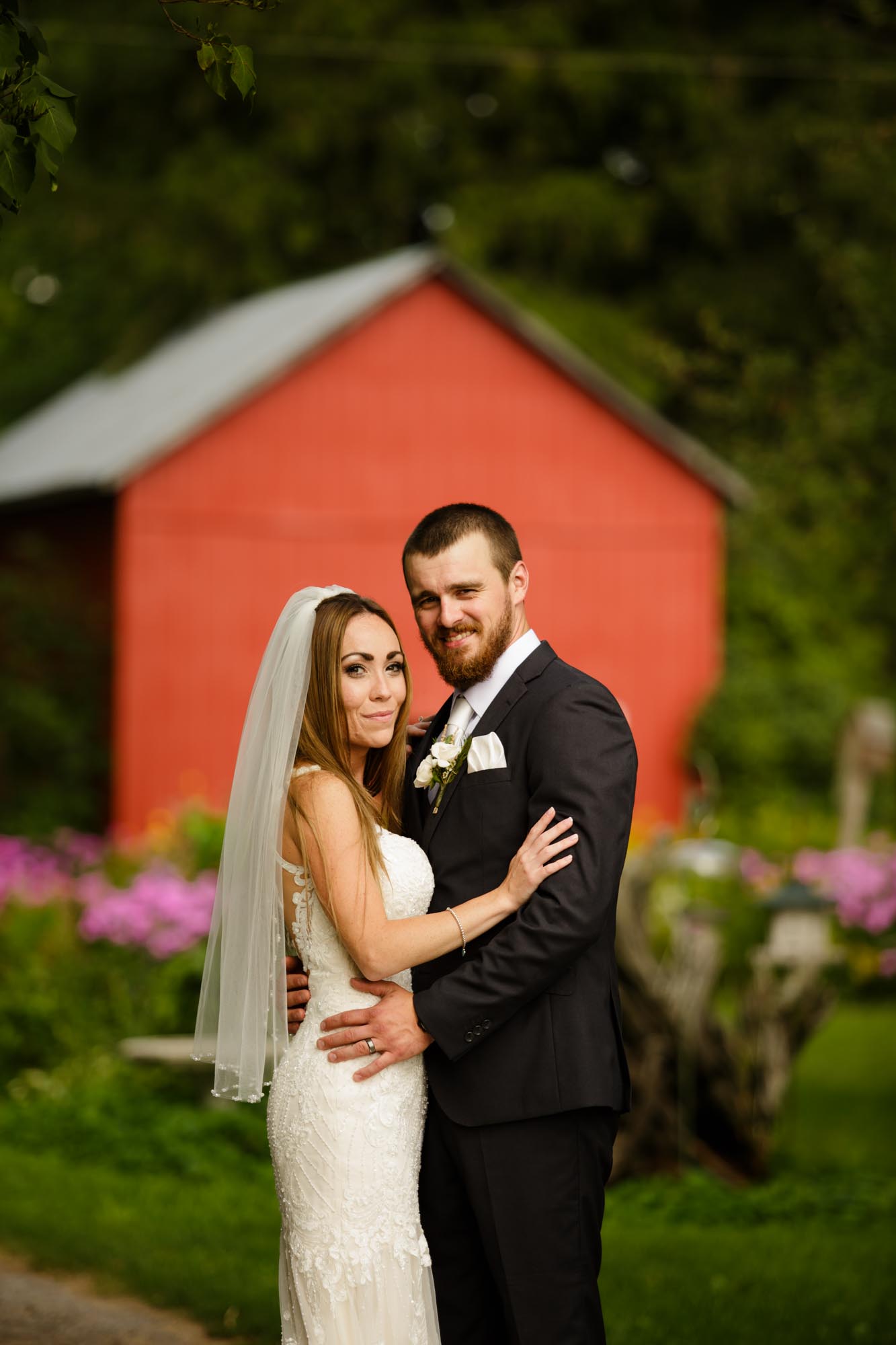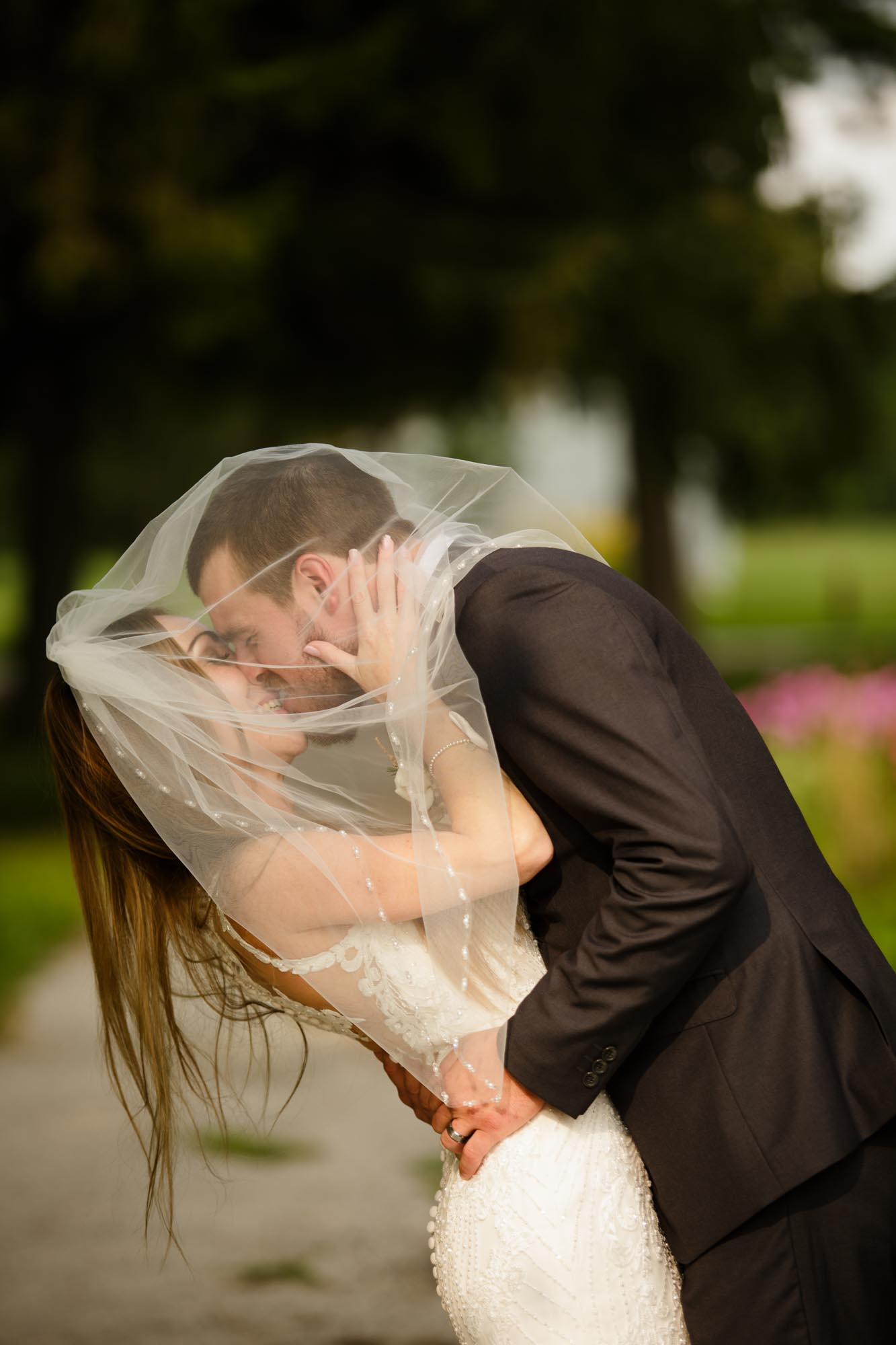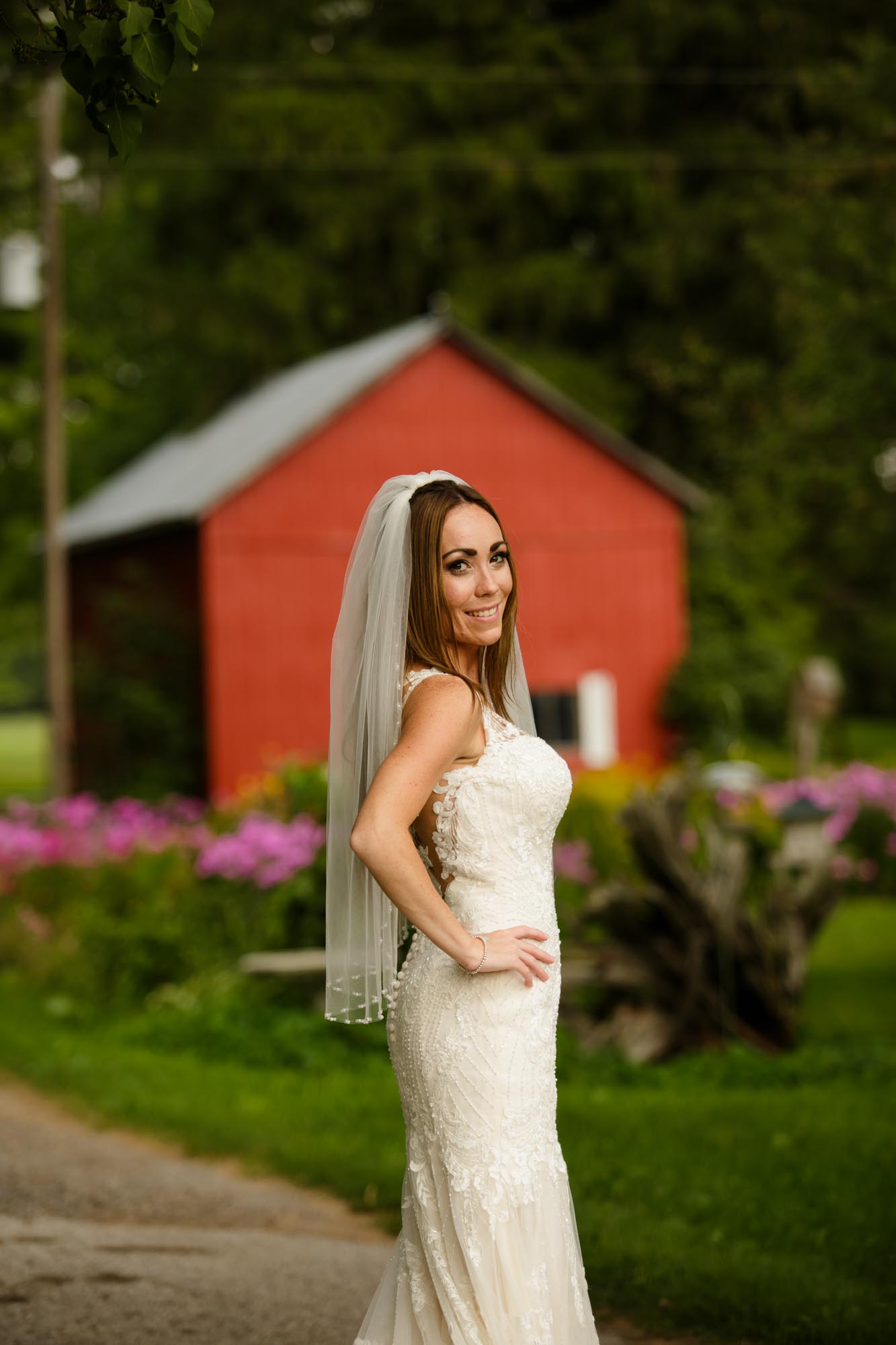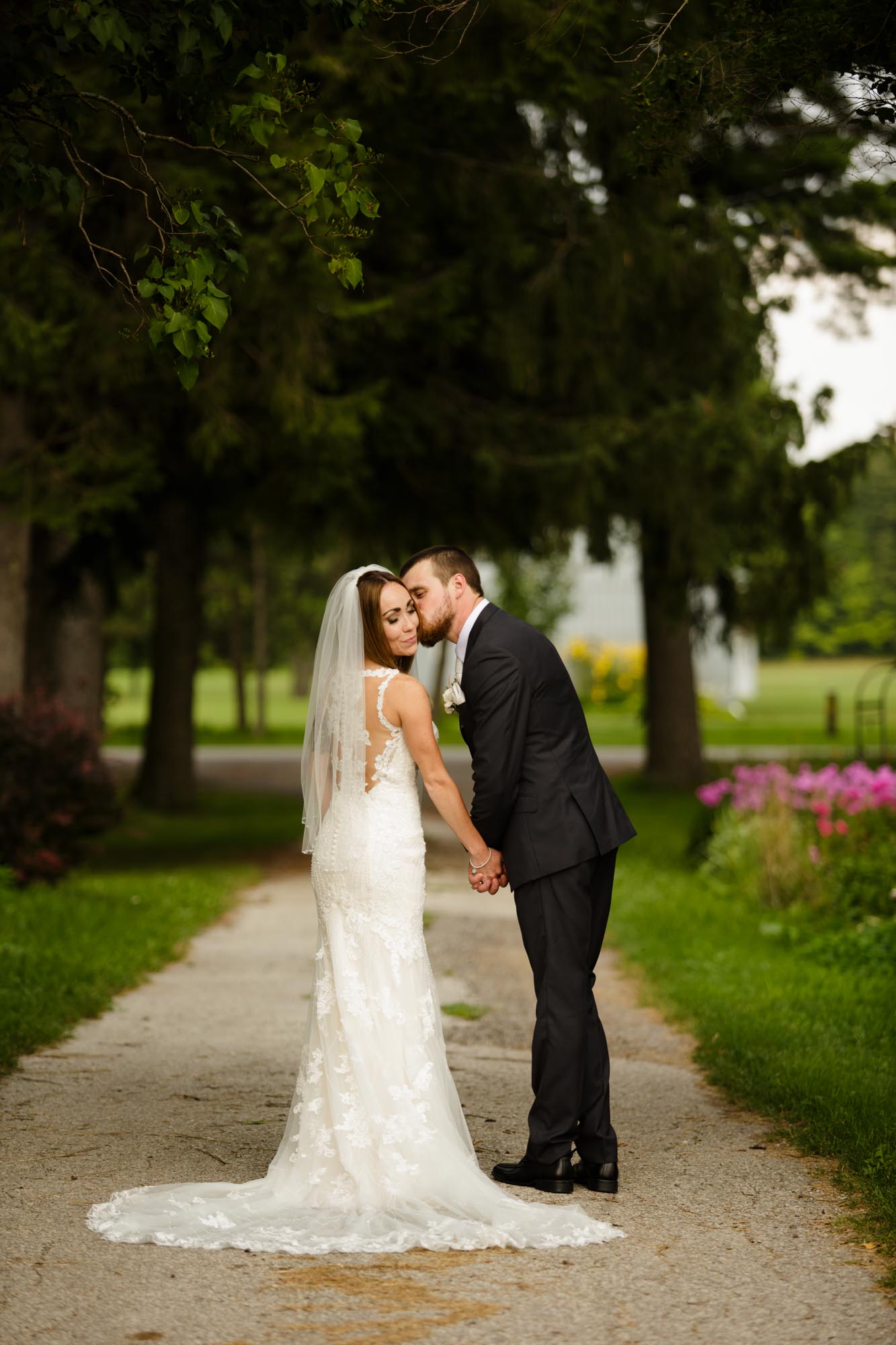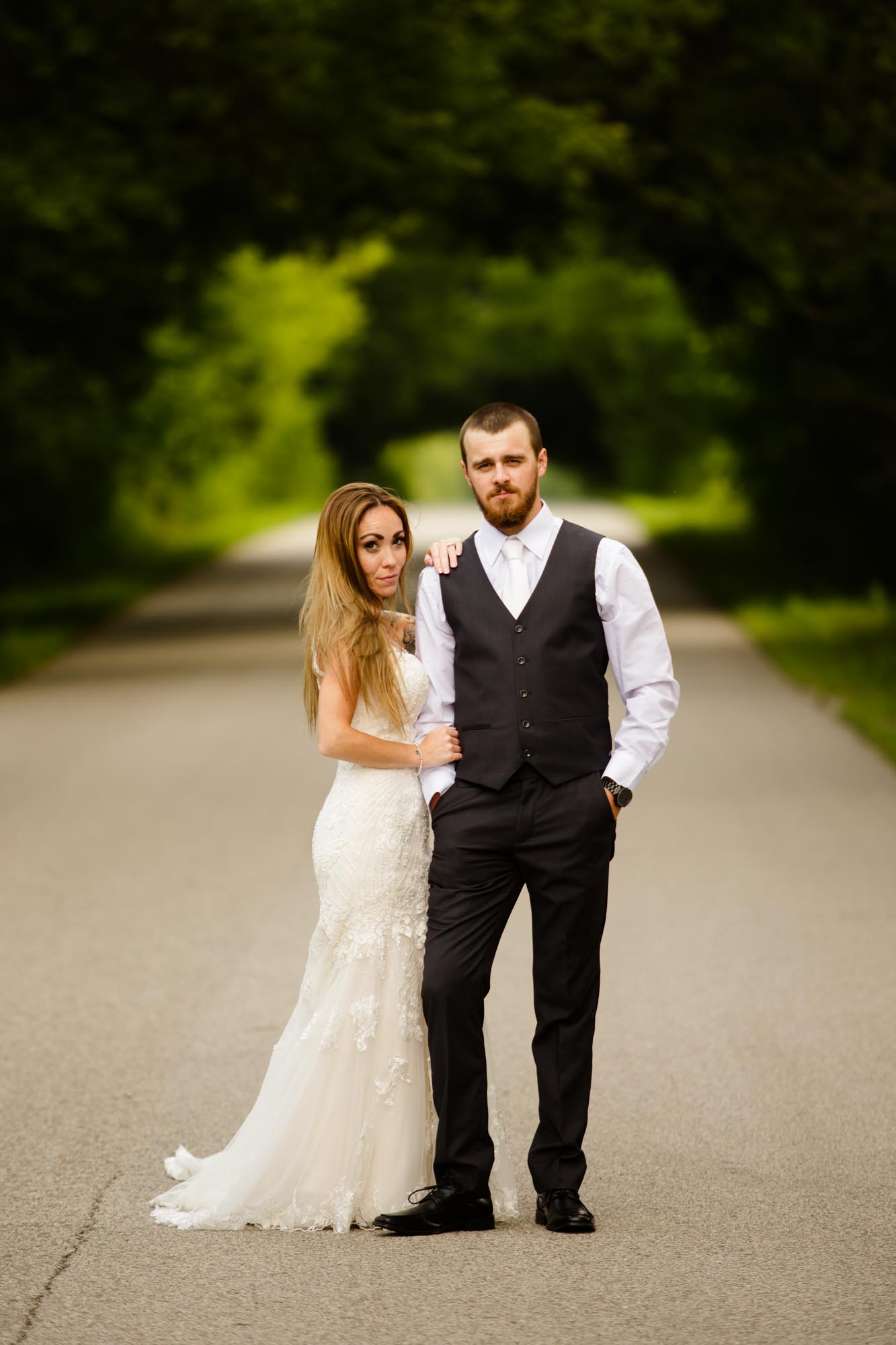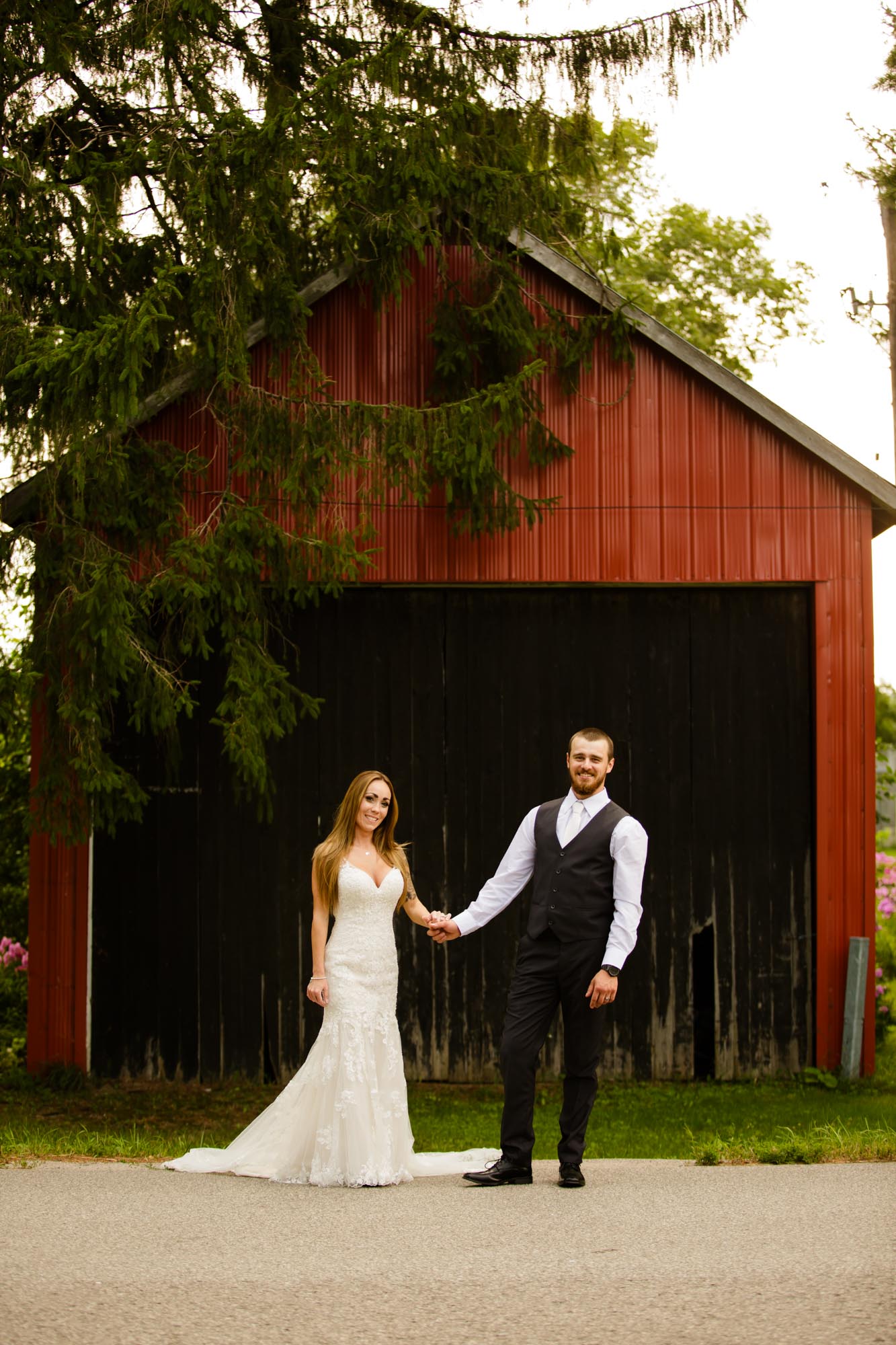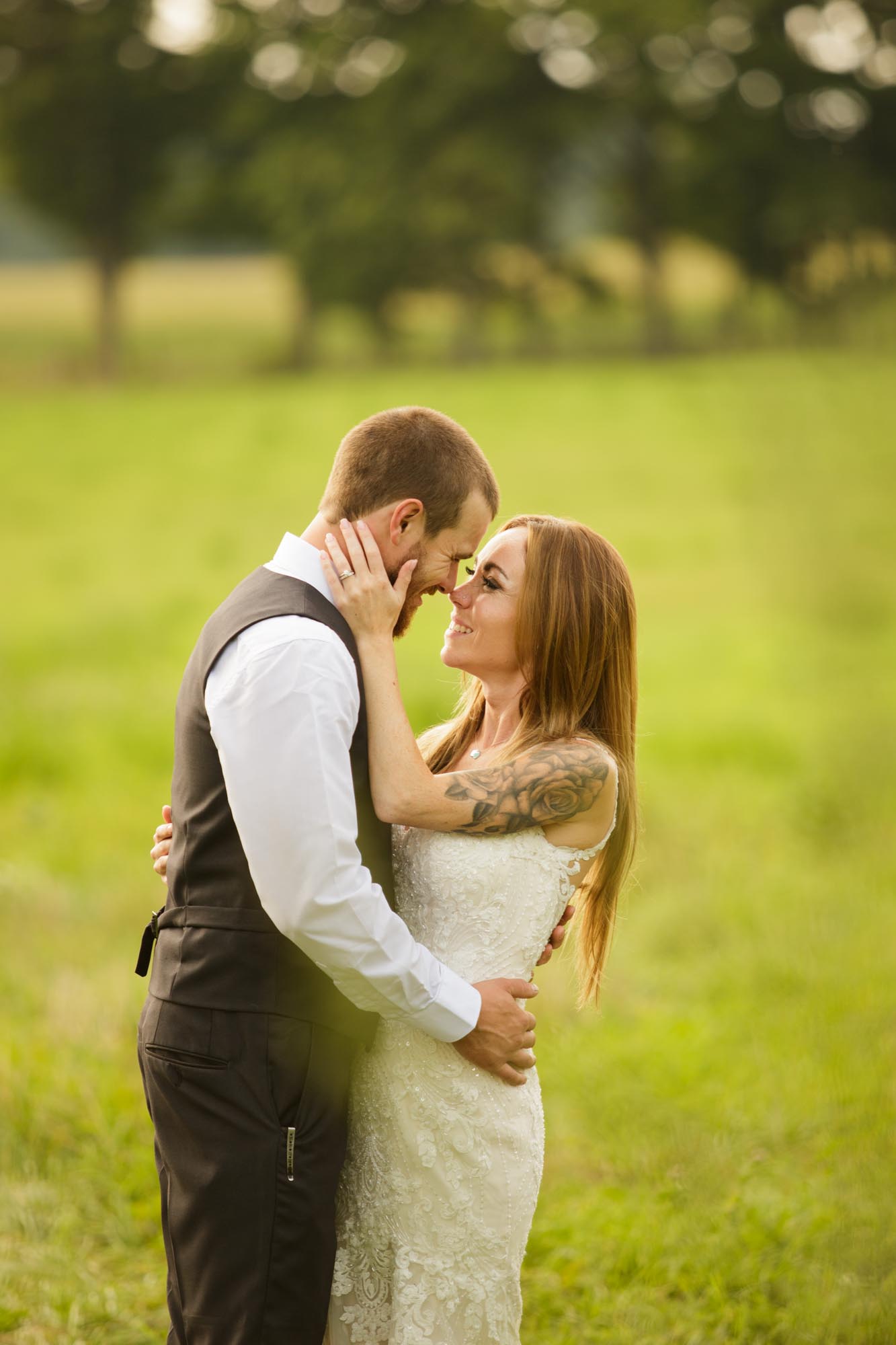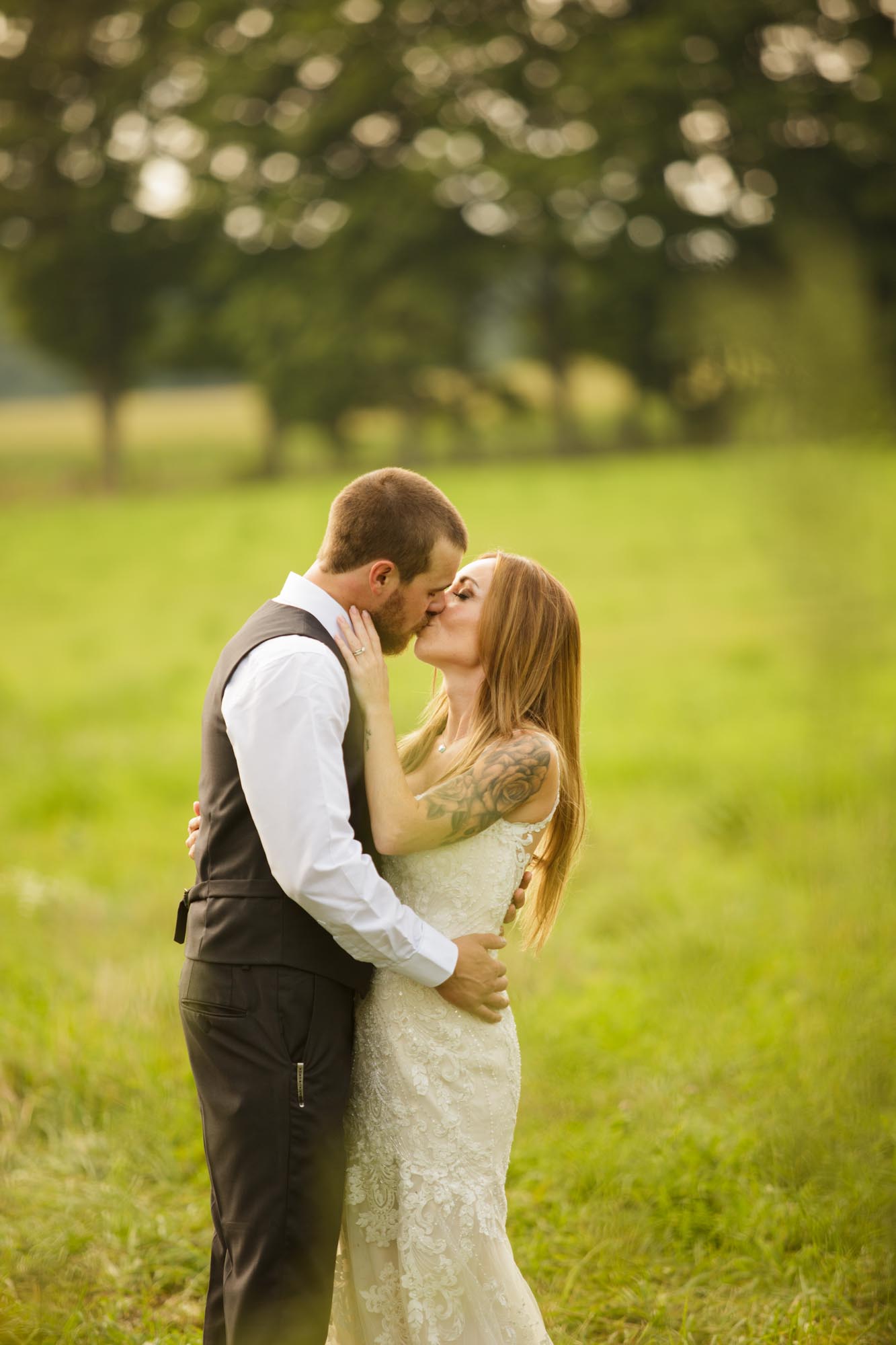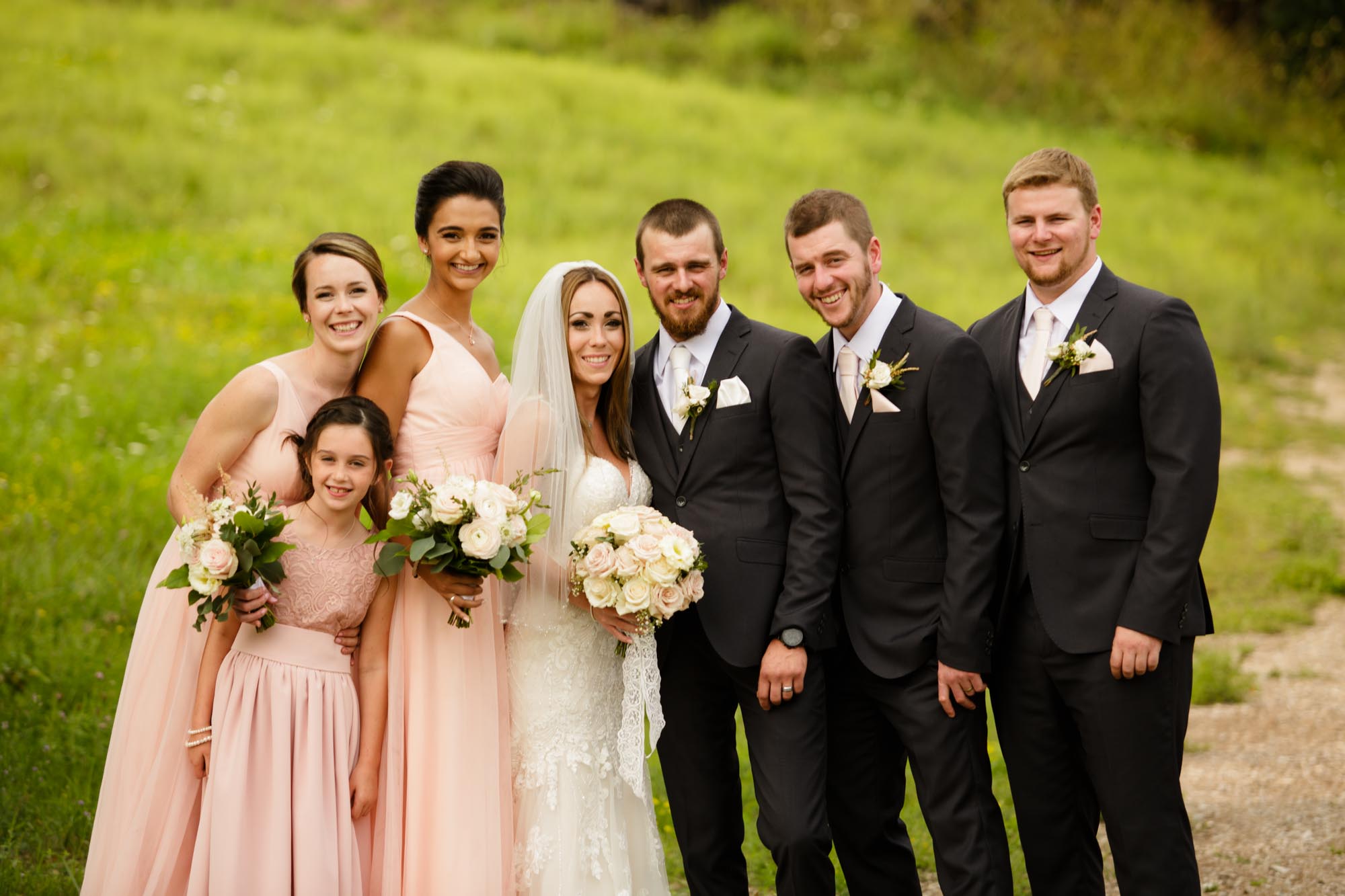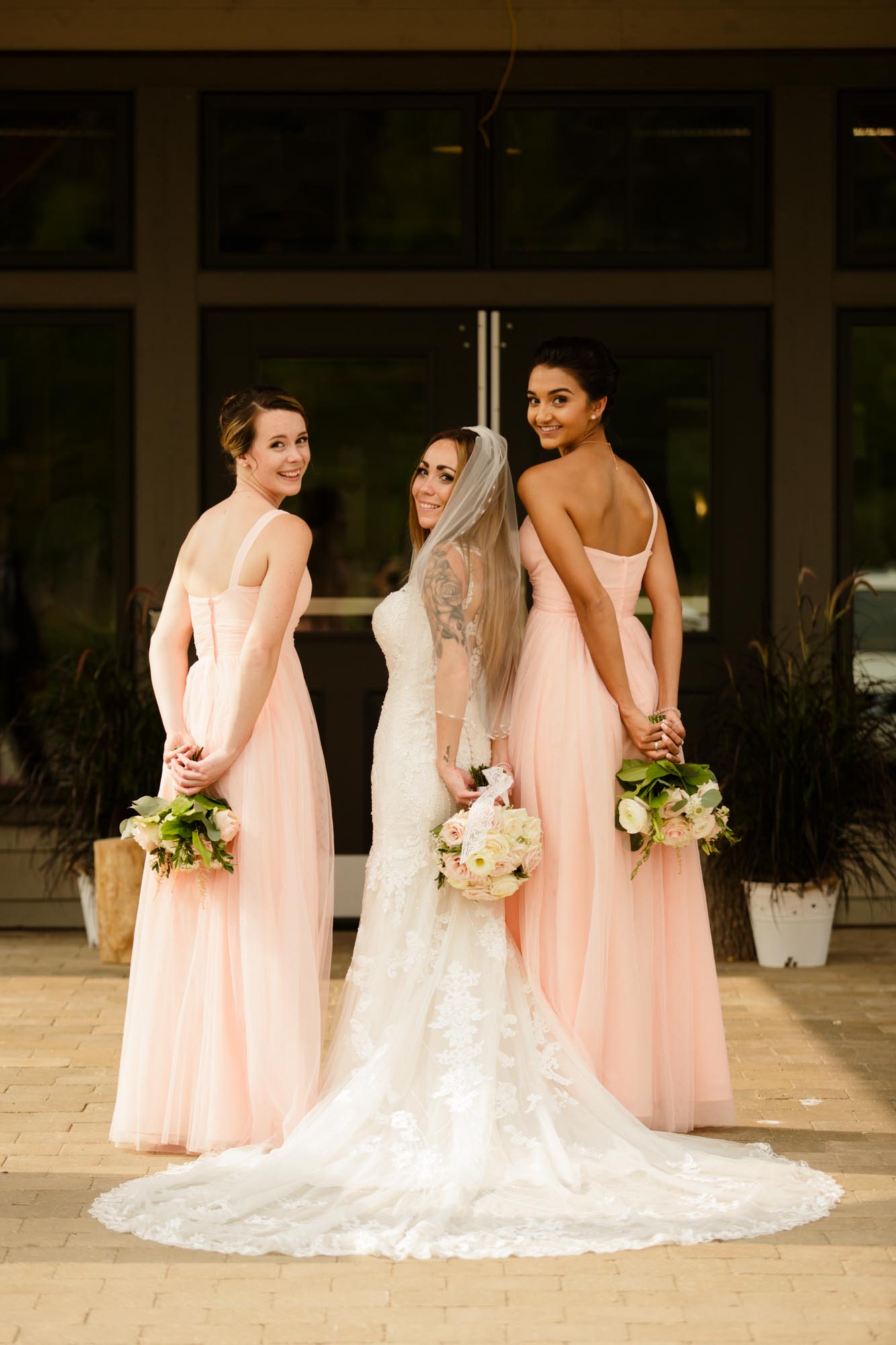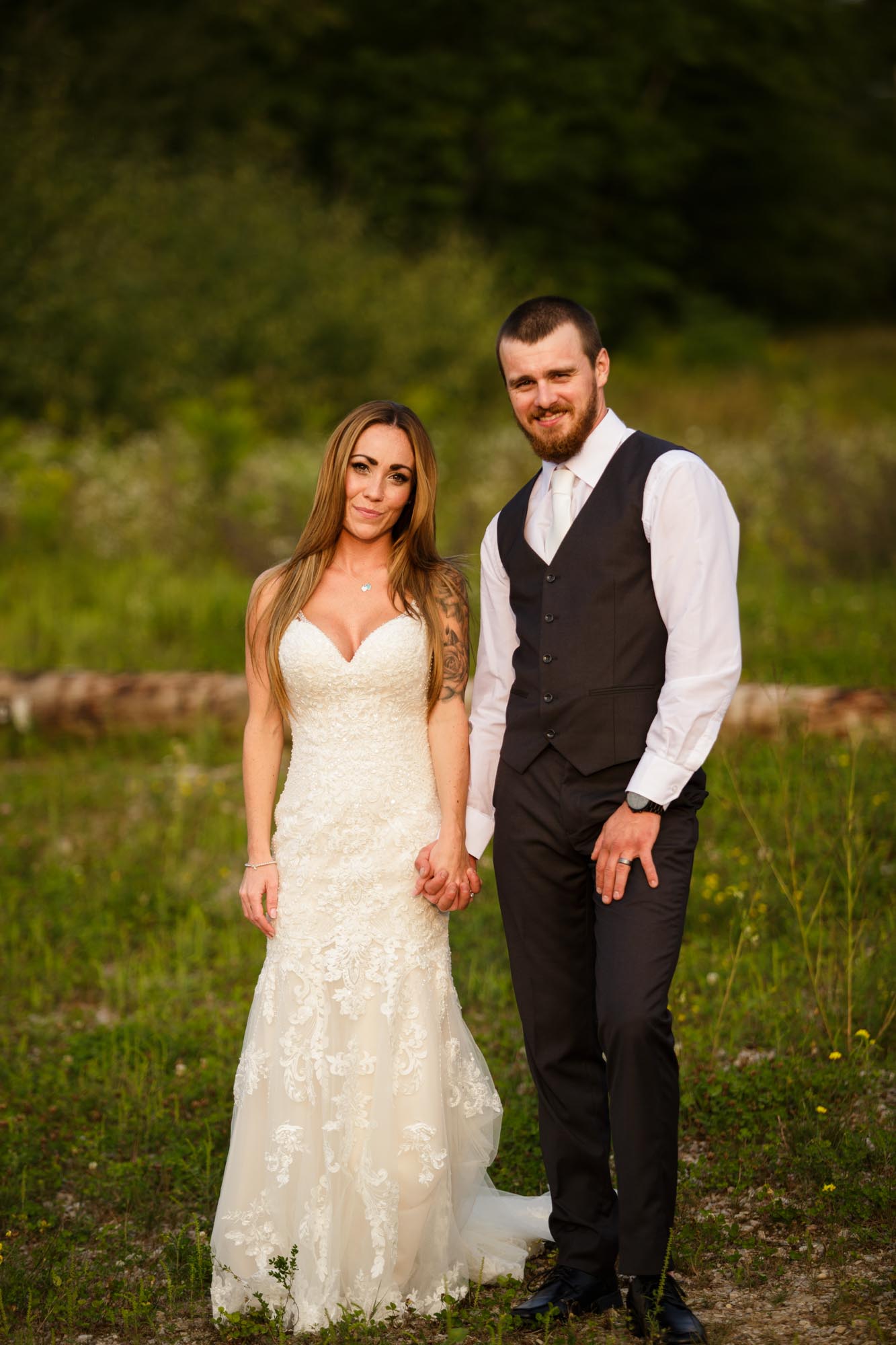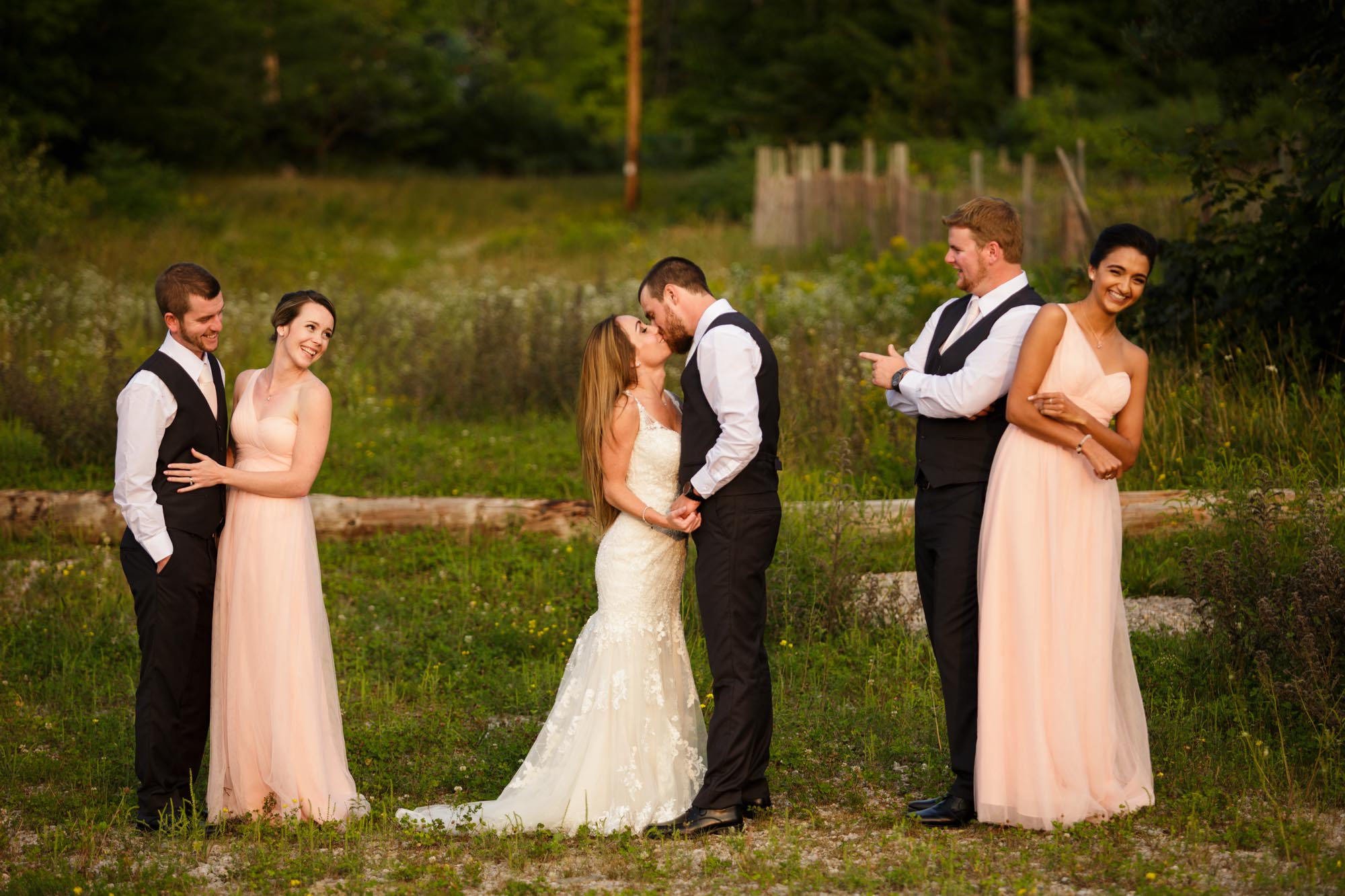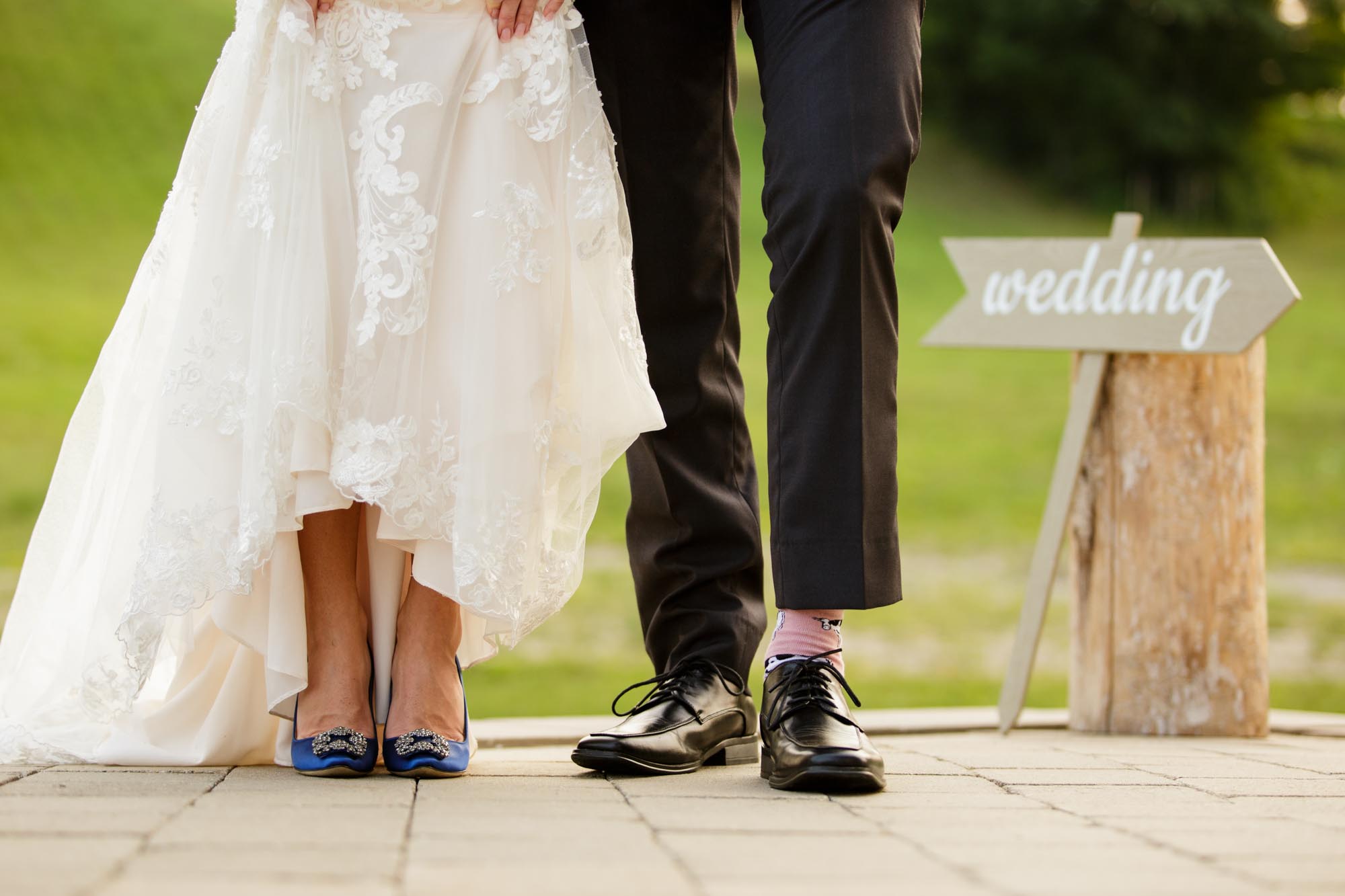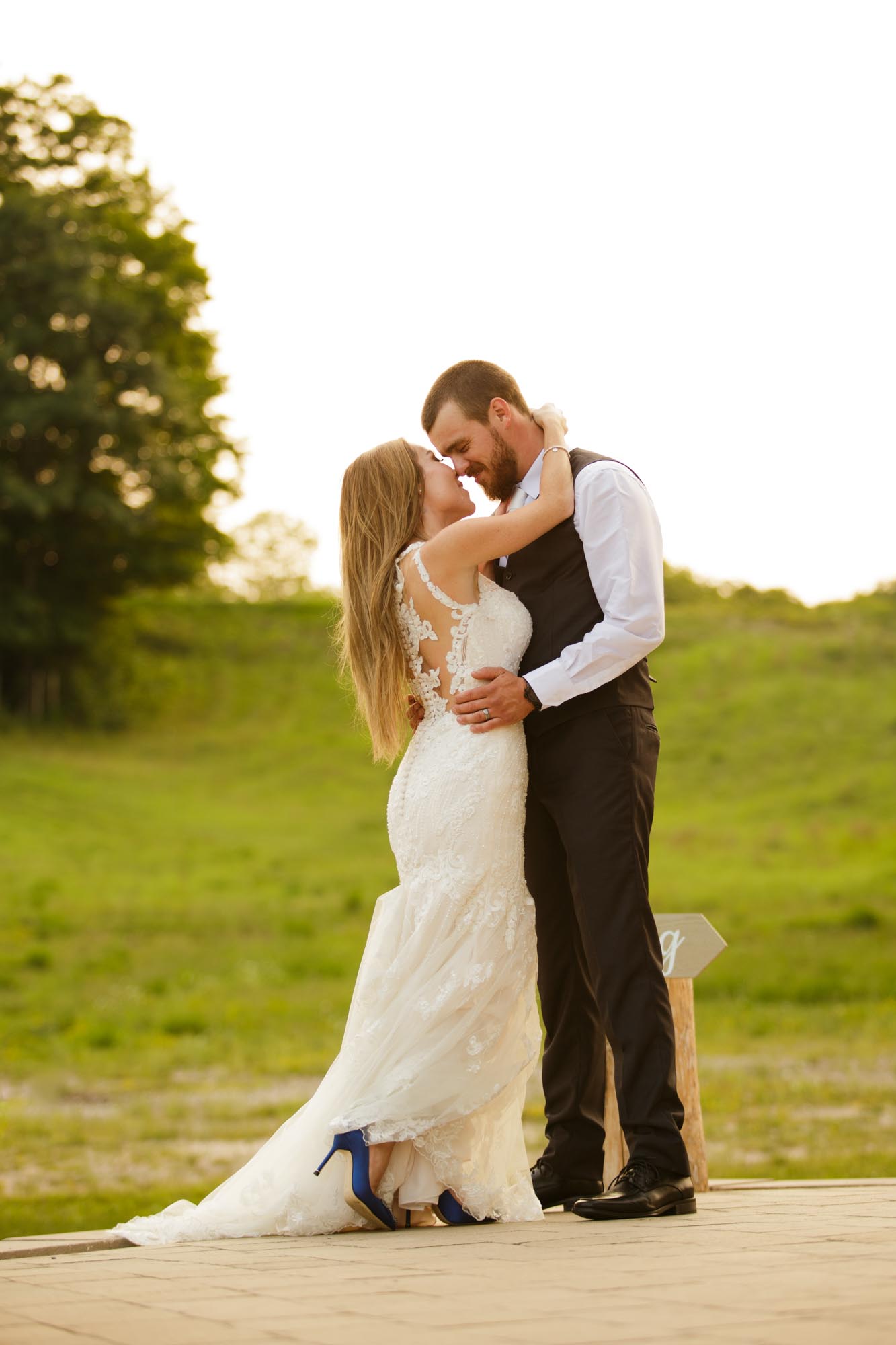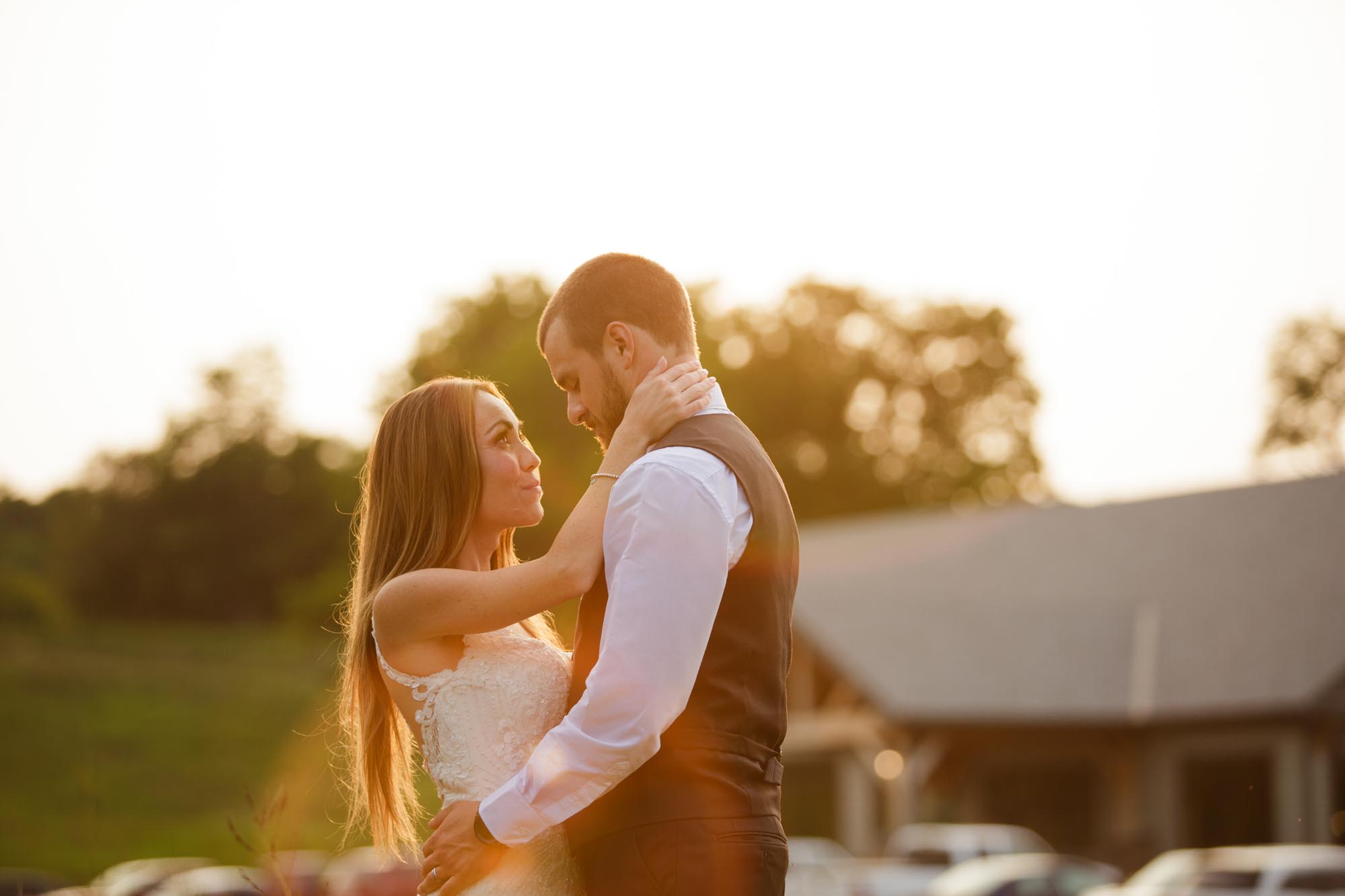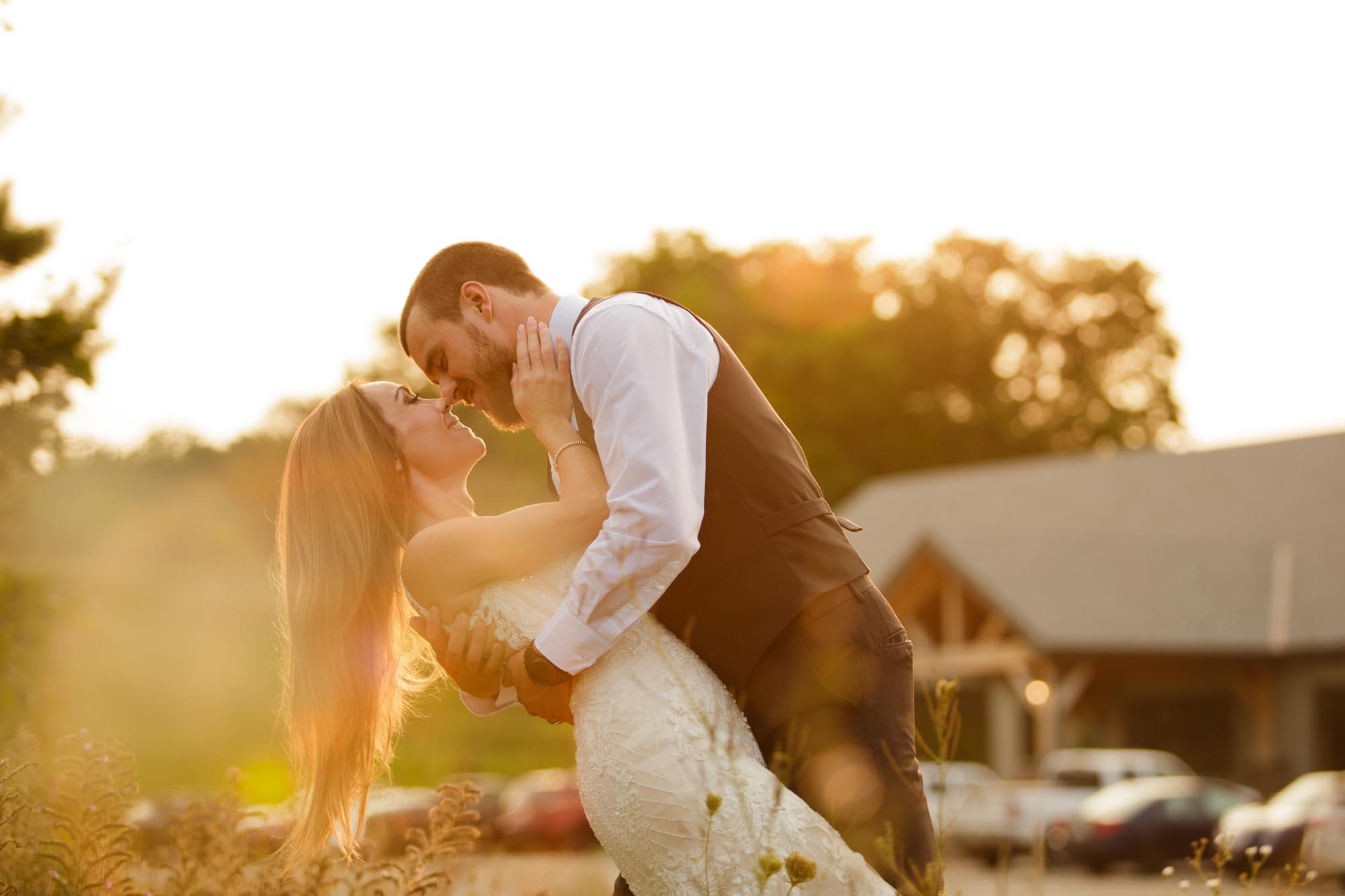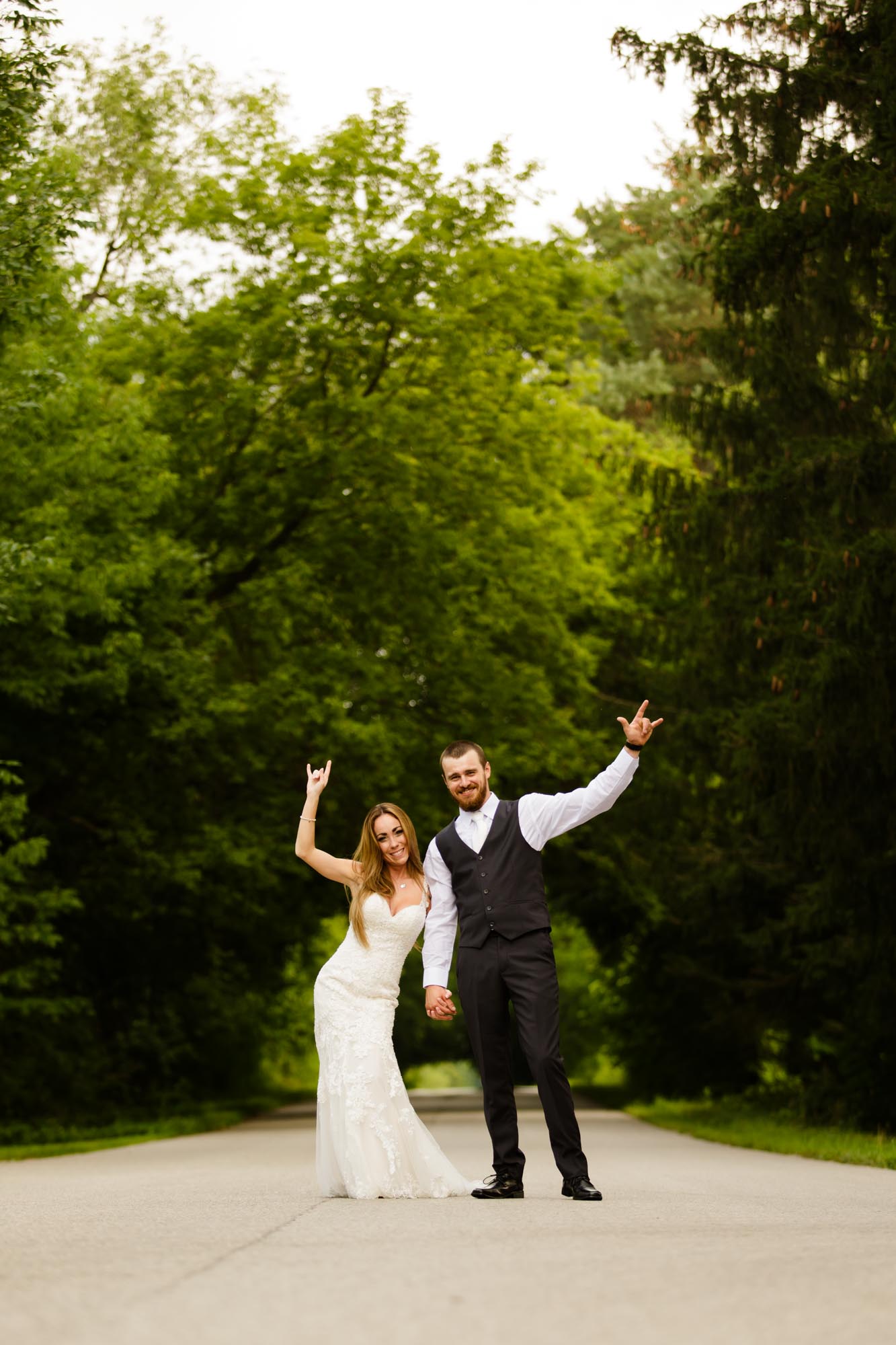 Thank you Bethany + Ryan for allowing us to photograph your wedding! We wish you all the best as you travel through life together.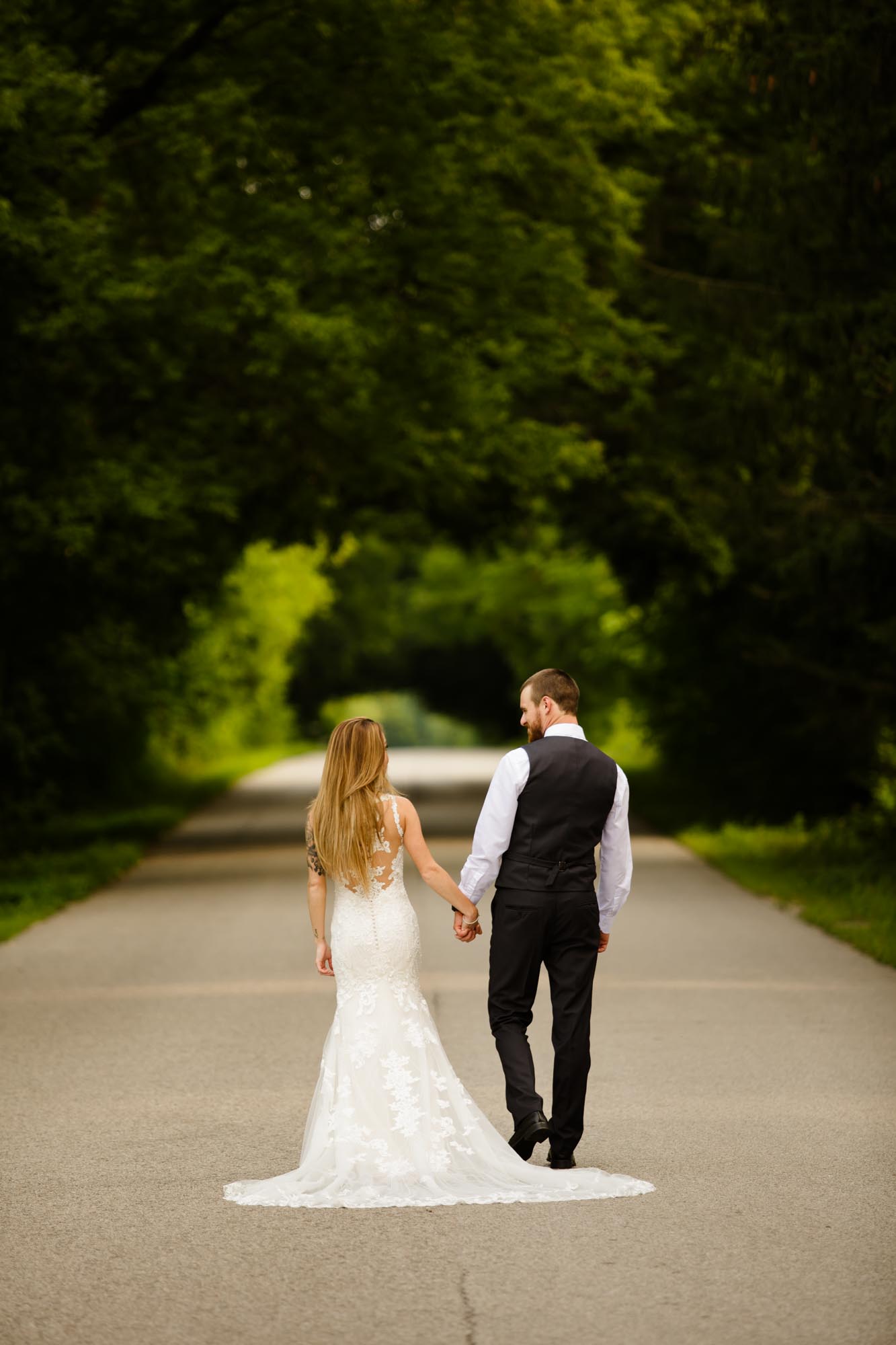 THE TEAM
Photography: Darlington Studios
Venue: The Heights of Horseshoe
Make-Up: Rinaldi's Spa
Florist: Diane – Rural Roots
Cake: Judy Grough (Groom's Aunt)
DJ: Keep Them Dancing
Soundtrack: "The Road, Again (Instrumental)" by Banvard, licensed through Songfreedom