Wes + Silvie | Wedding Photography at Holiday Inn in Barrie, Ontario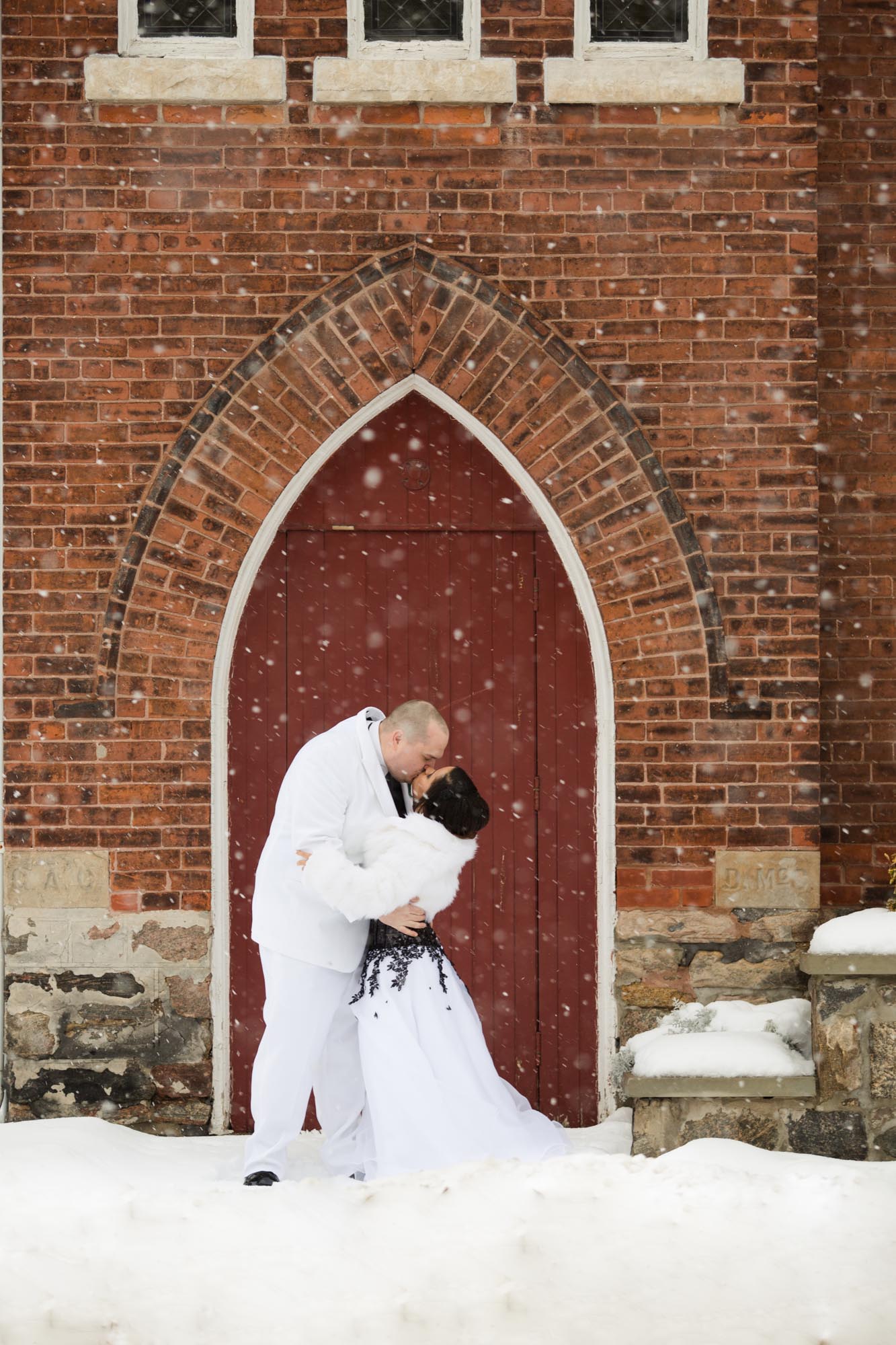 Wes + Silvie are married! As residents of Fort McMurray, these two have had quite an eventful year, to say the least! When your whole city has to evacuate, forcing you to pack up and leave quickly, it can make the process of planning a wedding a little bit of a challenge. But through the grace of God, they preserved and made it through! We are so happy for them! This is their wedding story.
Silvie was praying for a real winter wedding with lots of snow, and her prayers were answered. Snow fell gently from the sky, as Wes + Silvie began their preparation for the day. They held their special event at the Holiday Inn Barrie Hotel in Barrie, Ontario. Wes was in a room with his Dad and brother, while Silvie and her matron of honor dressed on the opposite side of the hotel. Silvie wore an absolutely stunning black sequined and white gown (perfect choice for a winter wedding). Before Wes headed downstairs, a family member stopped by and gave him a treasured pin that belonged to his grandfather. Then, it was time for the ceremony. The theme of the wedding was "When You Wish Upon A Star," so a silver star hung on the arbor behind Wes + Silvie as they shared their heart-felt vows in the presence of their loved ones. After they were pronounced husband and wife, the two had a meet and greet with their friends and family. Then, it was time for their creative session in the snow!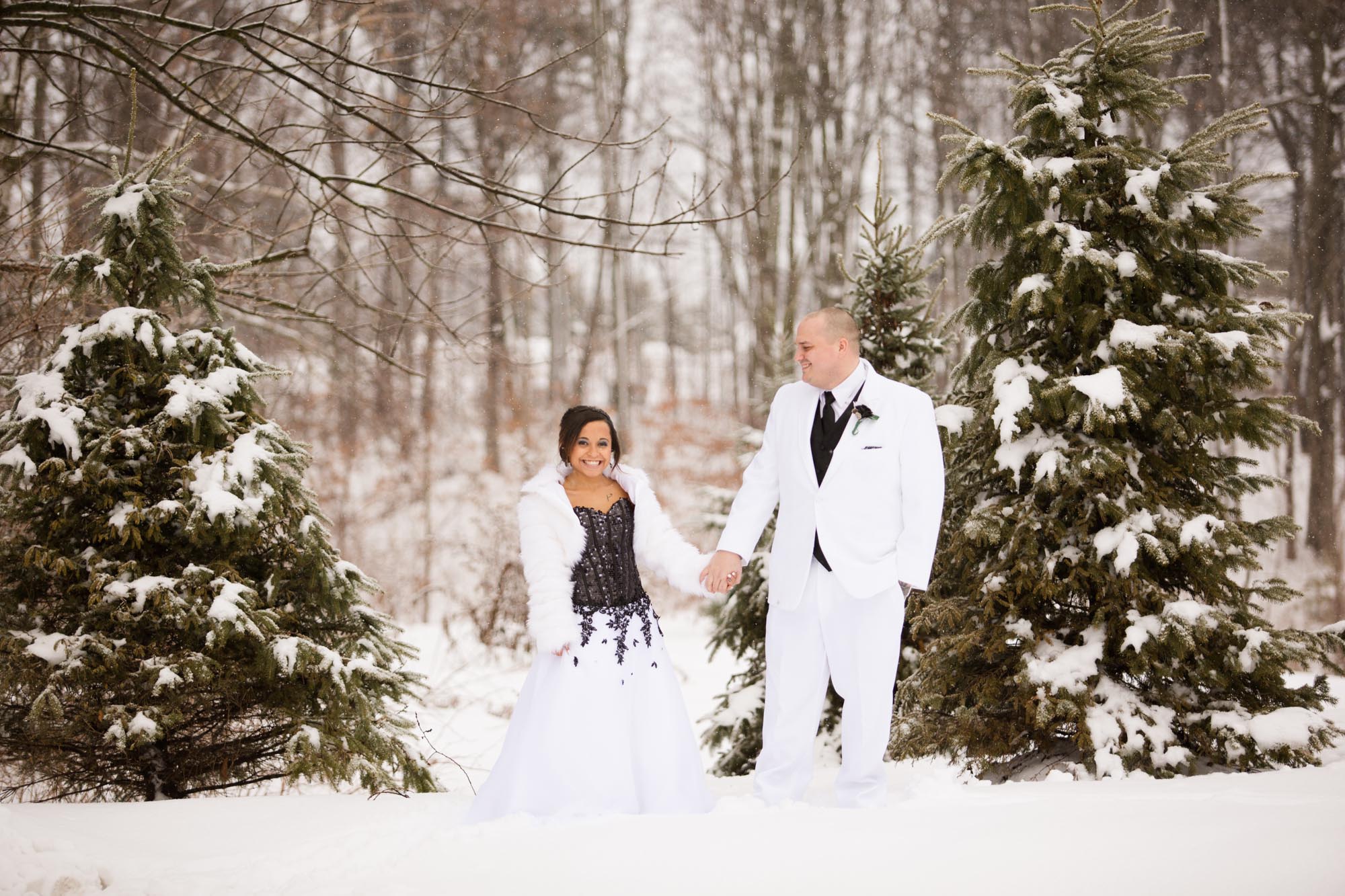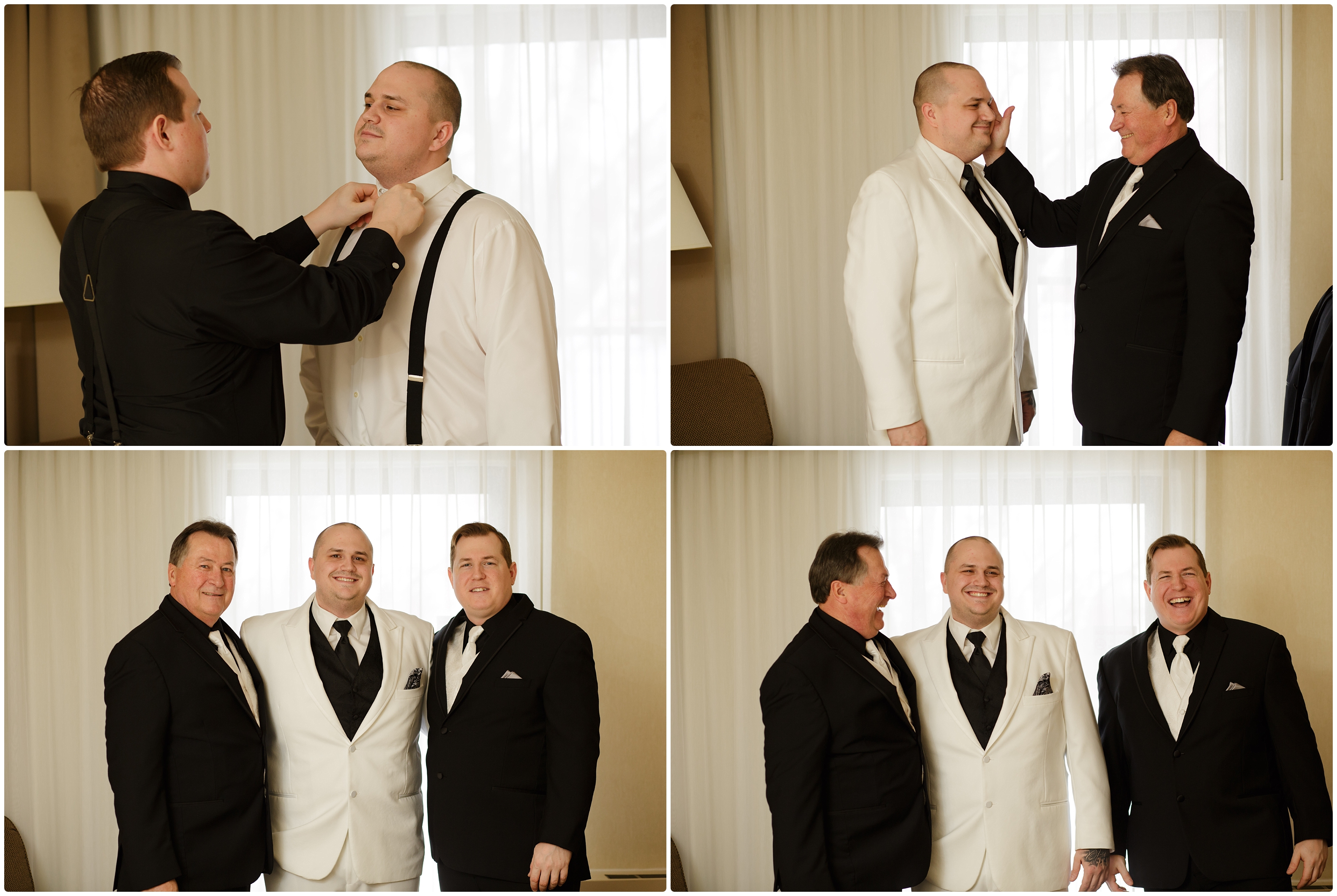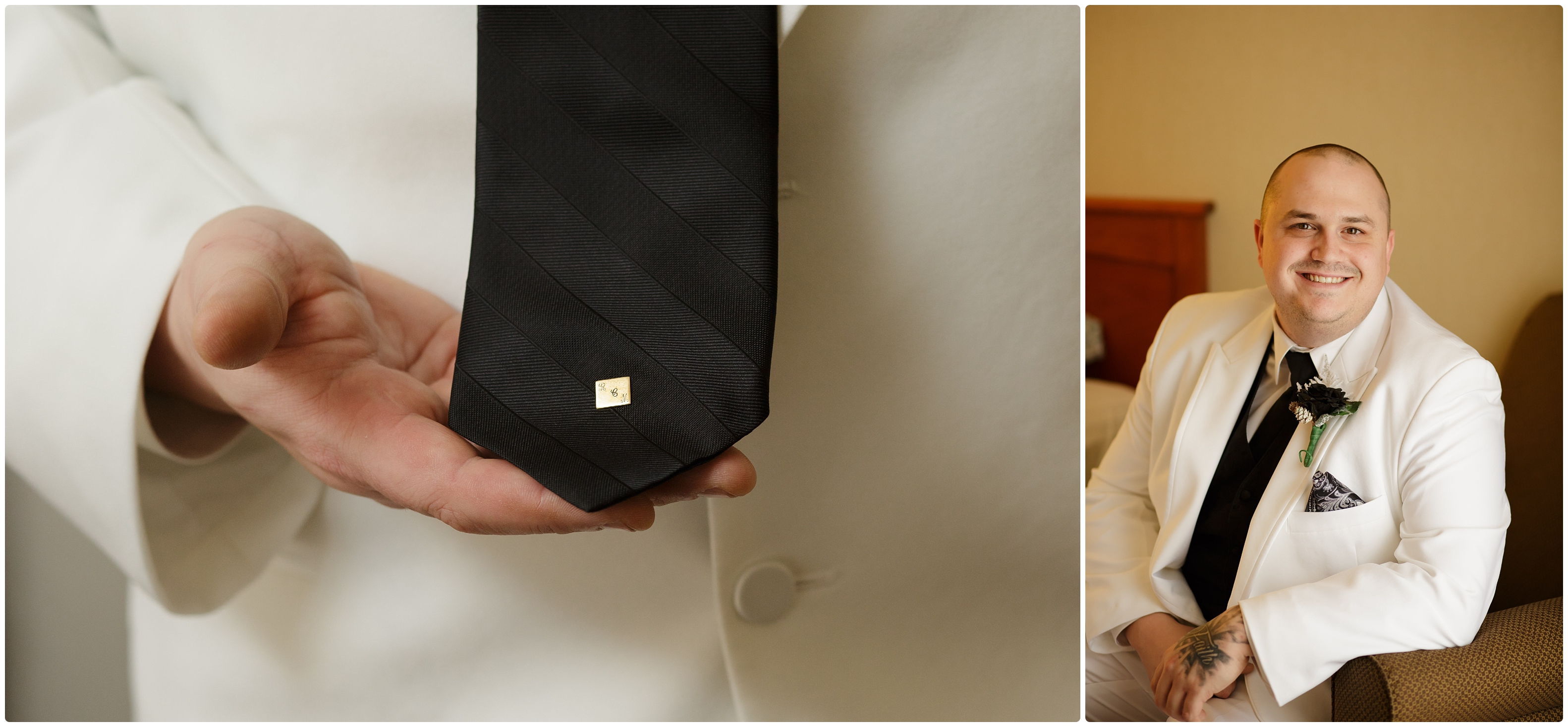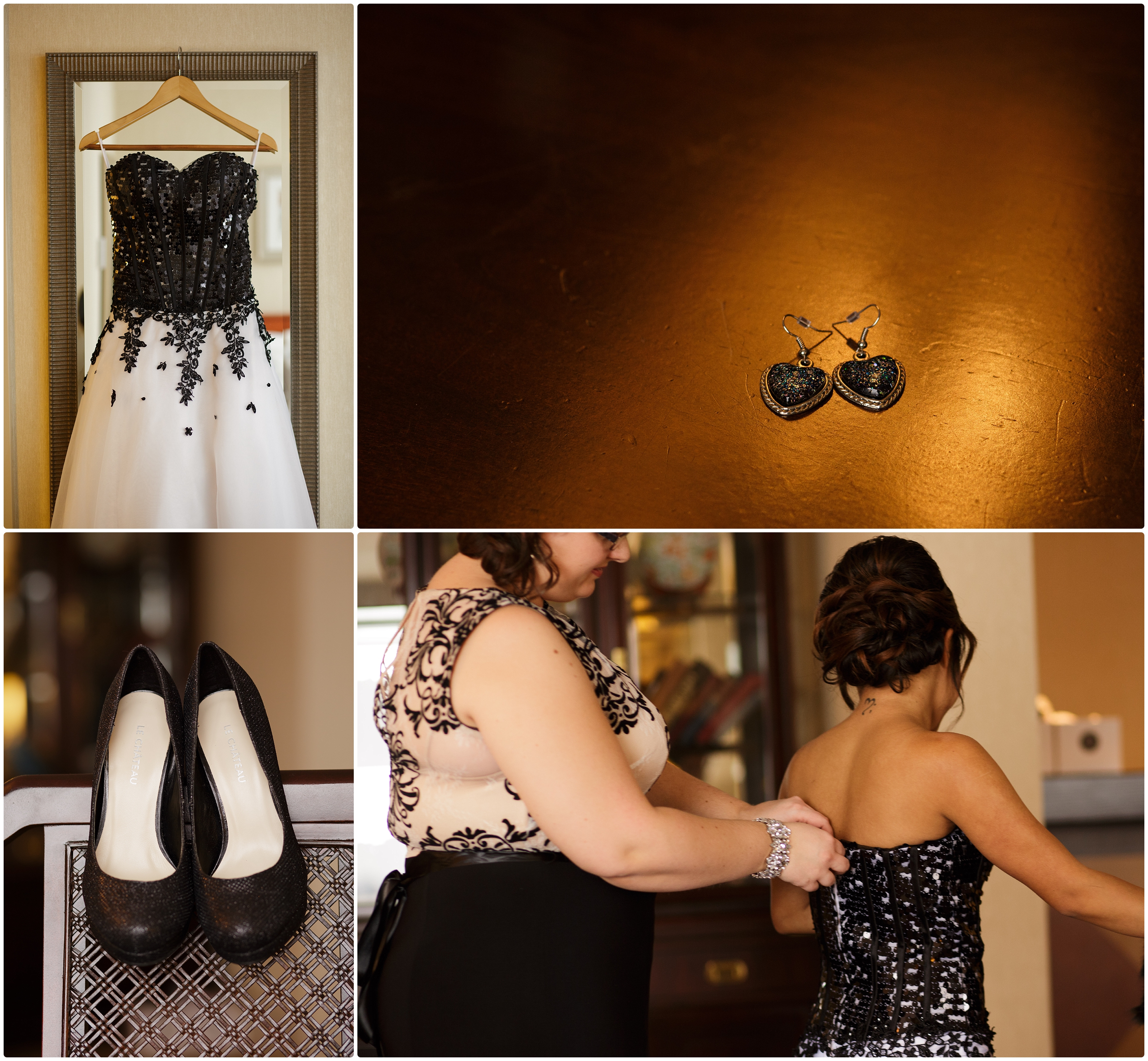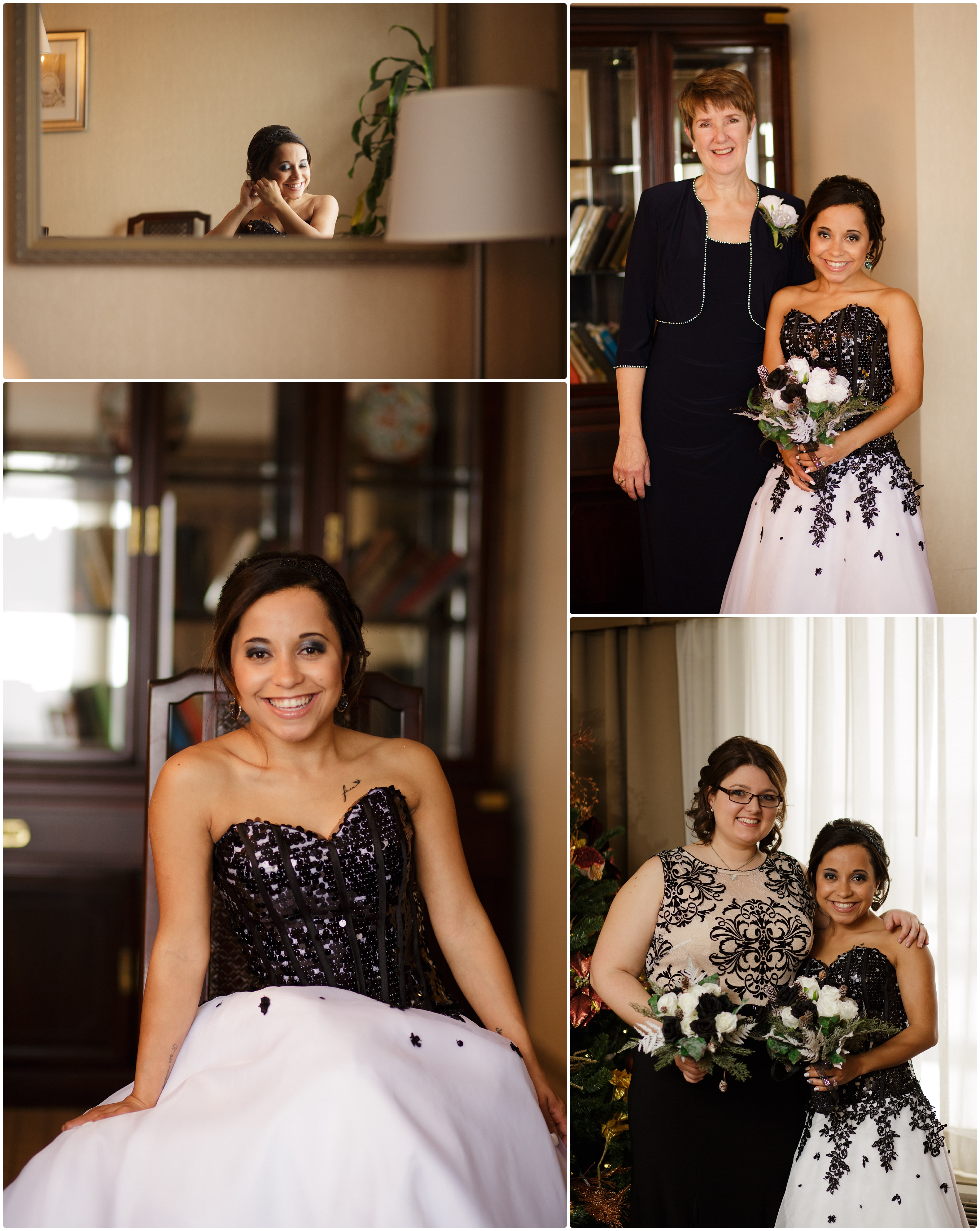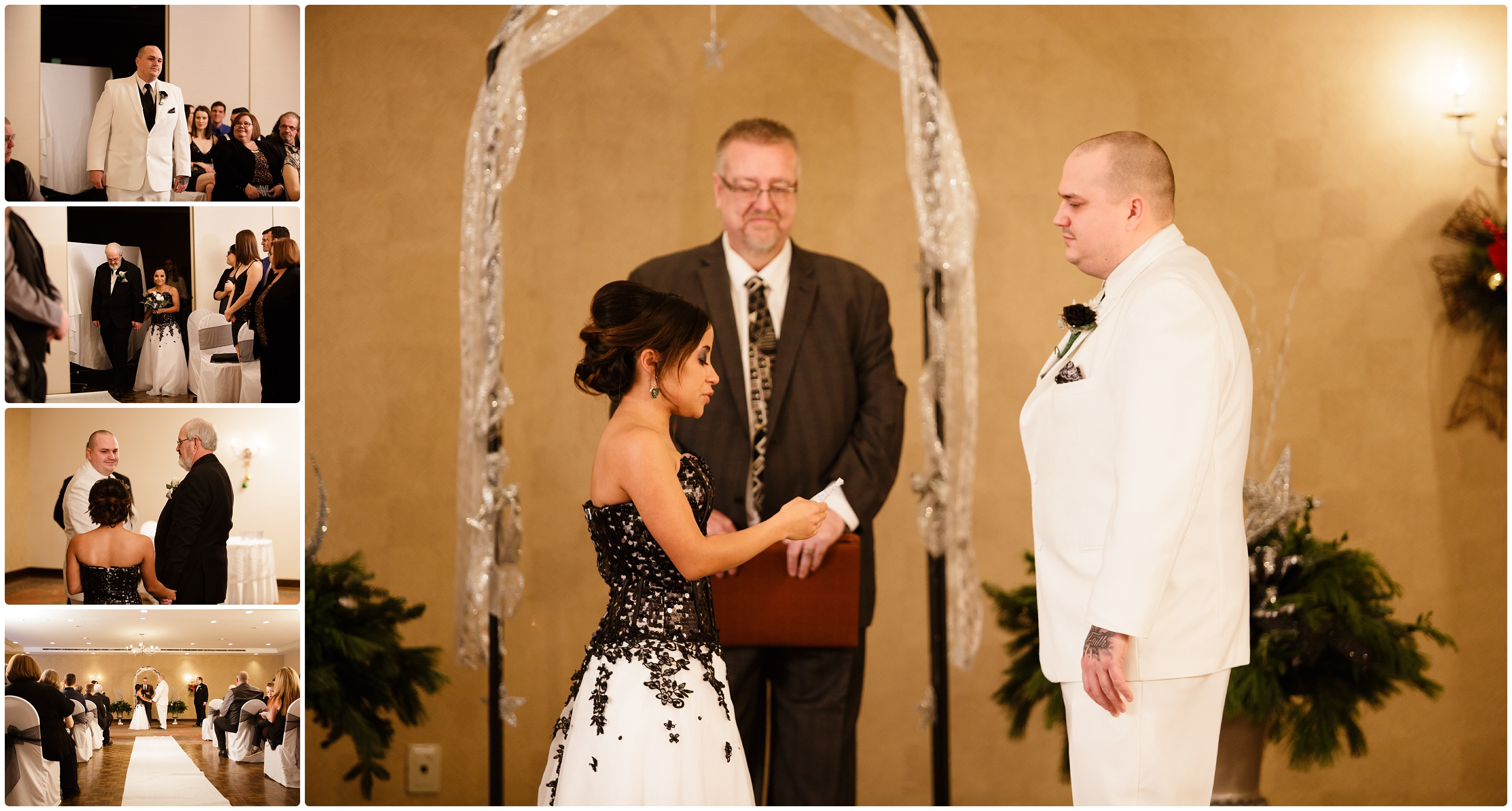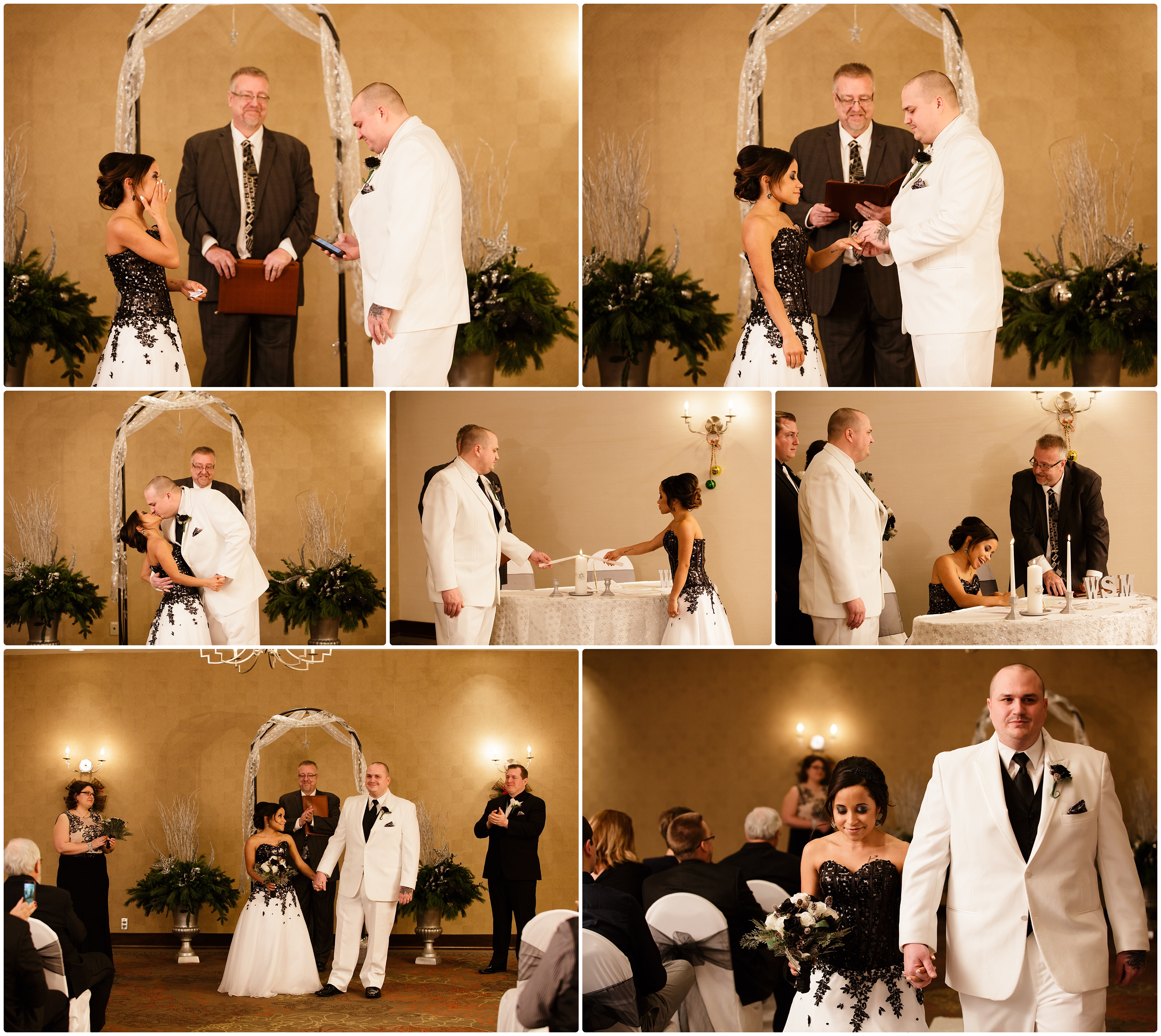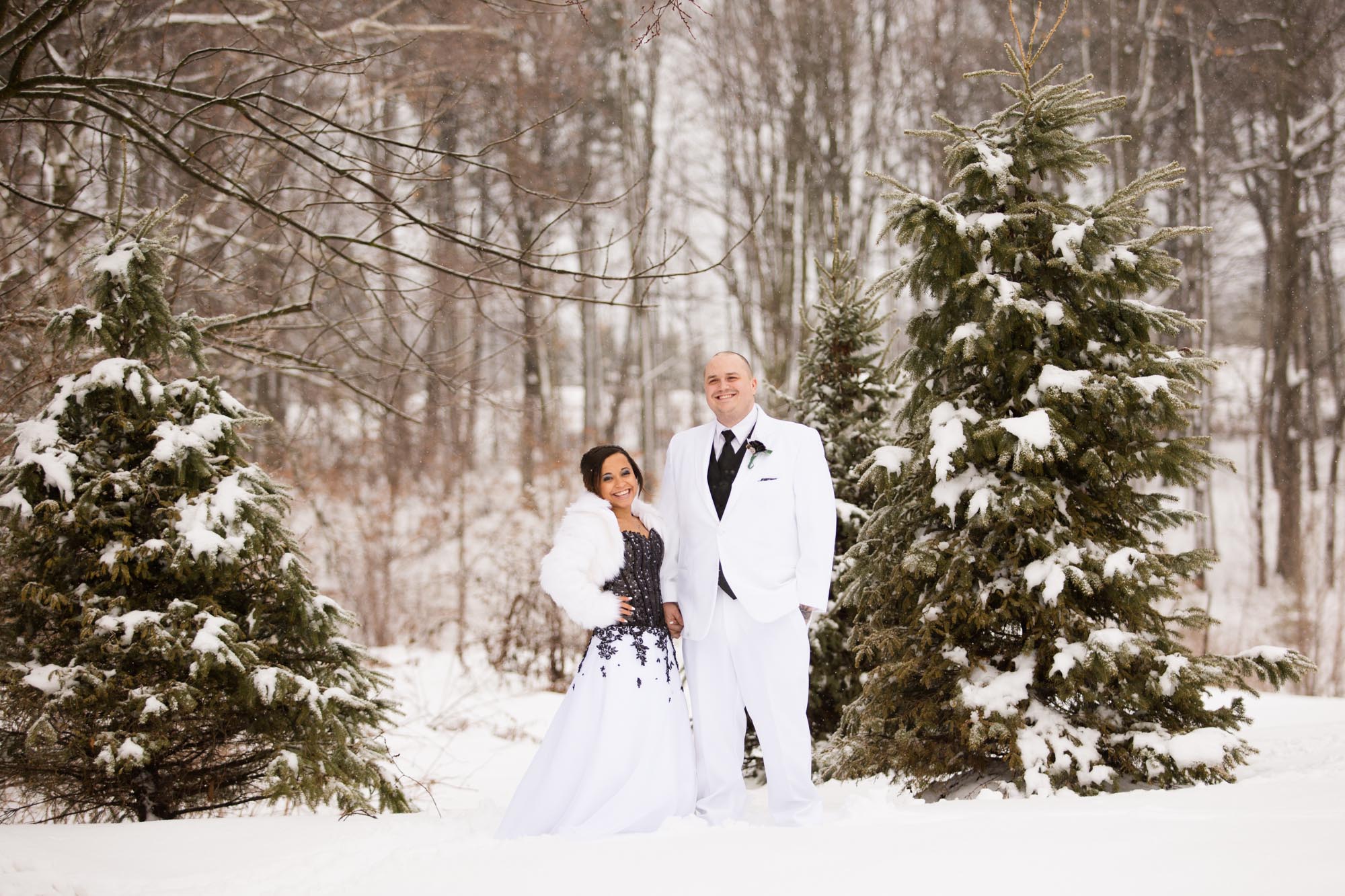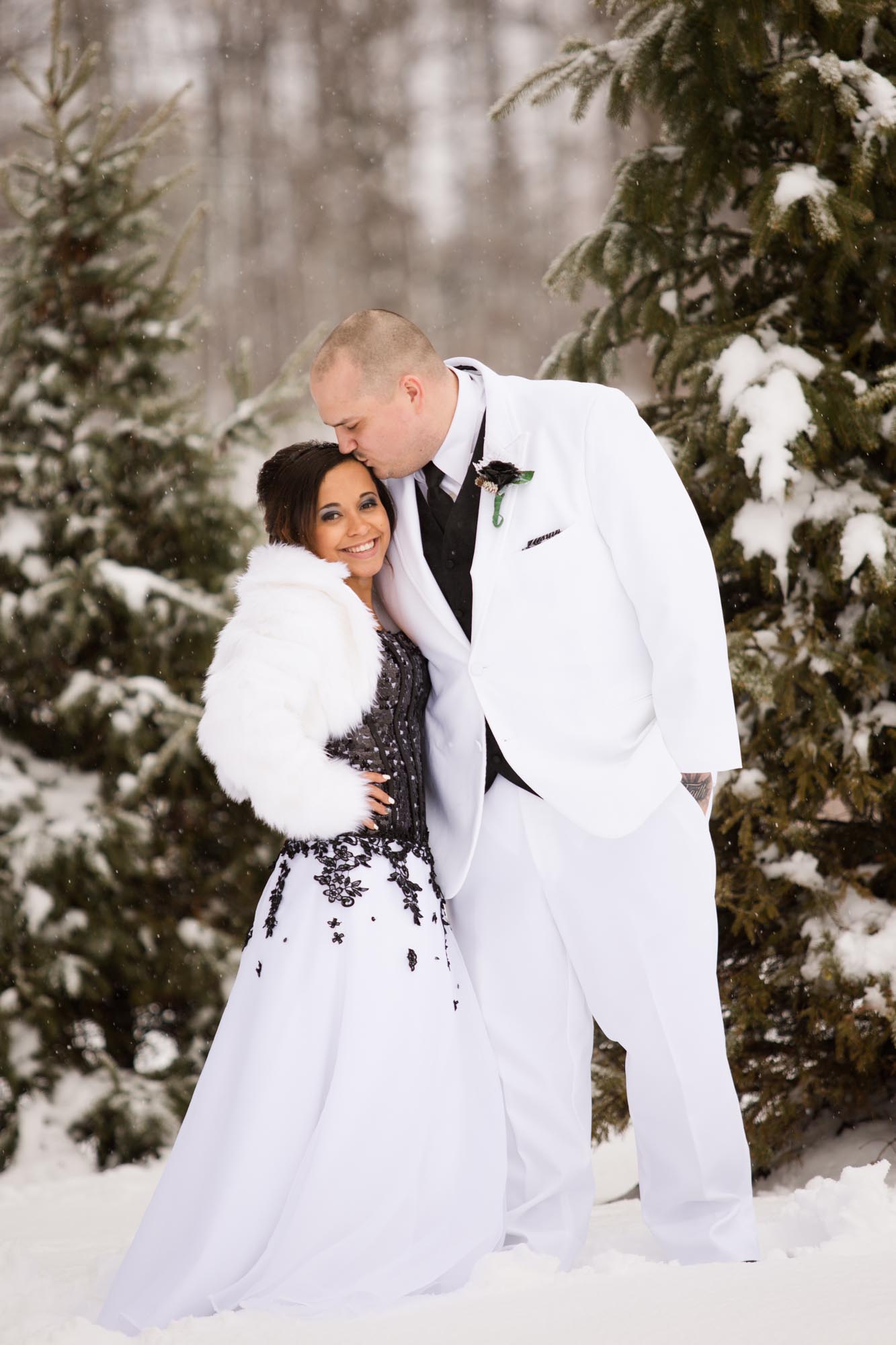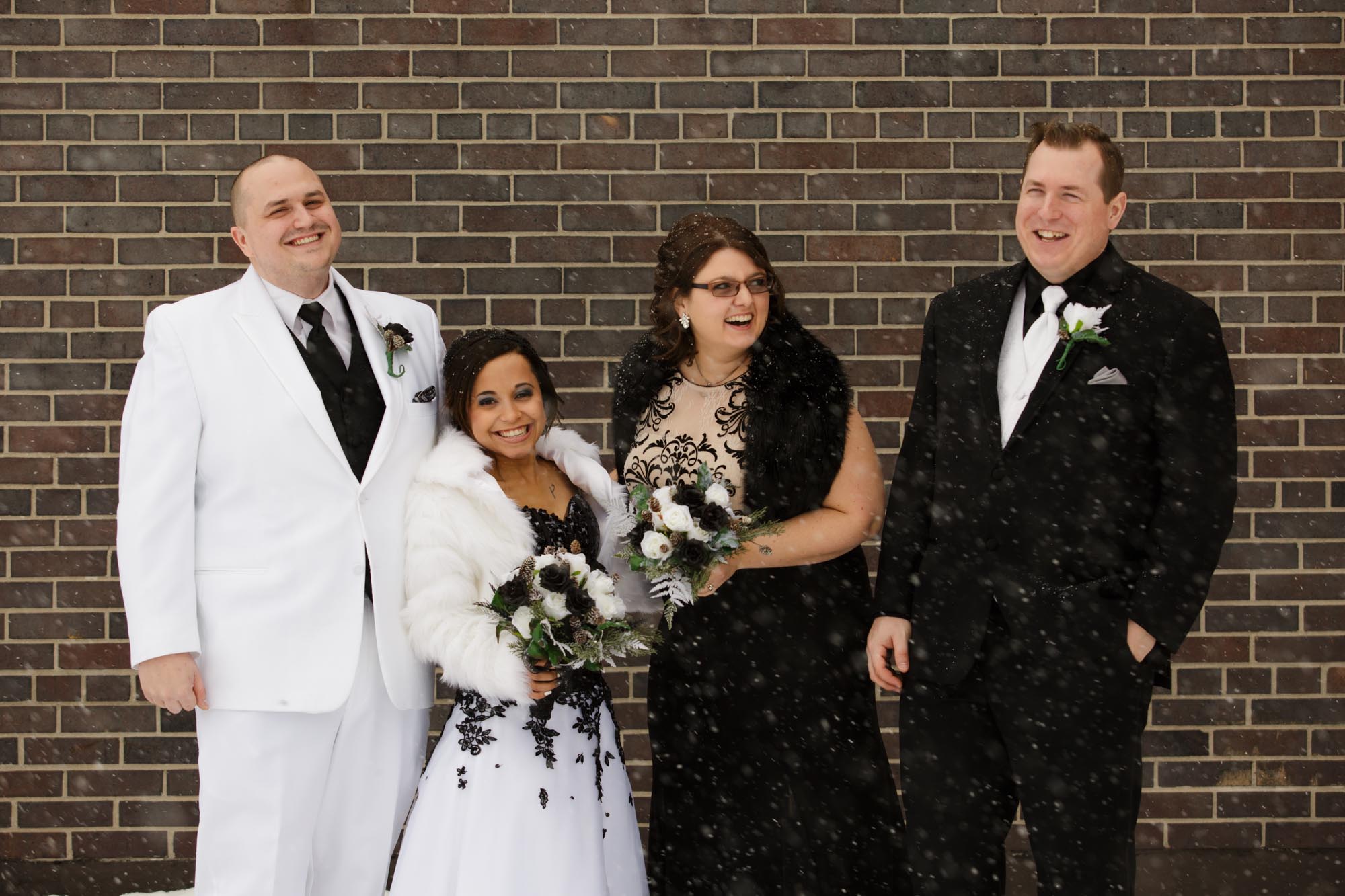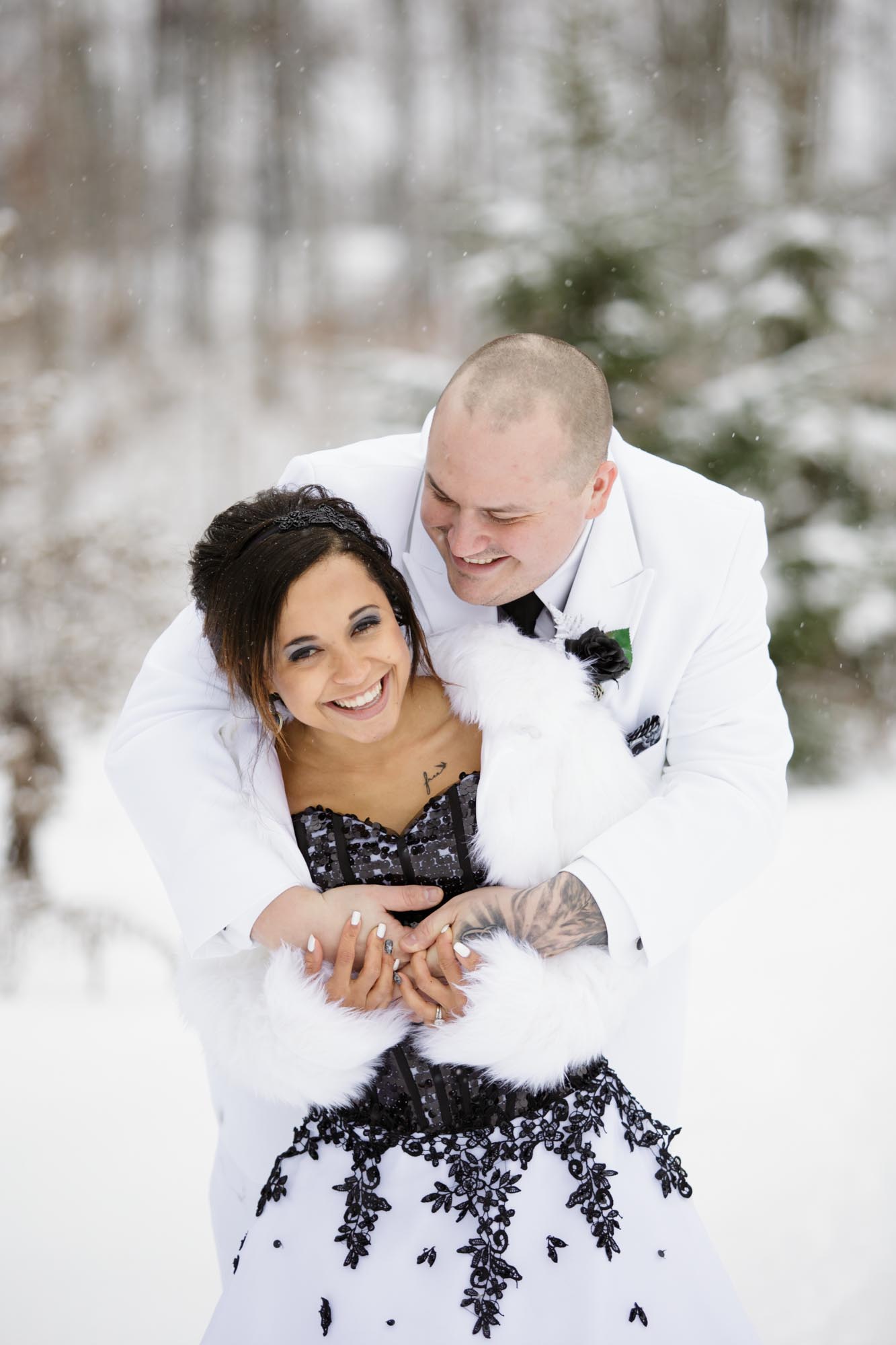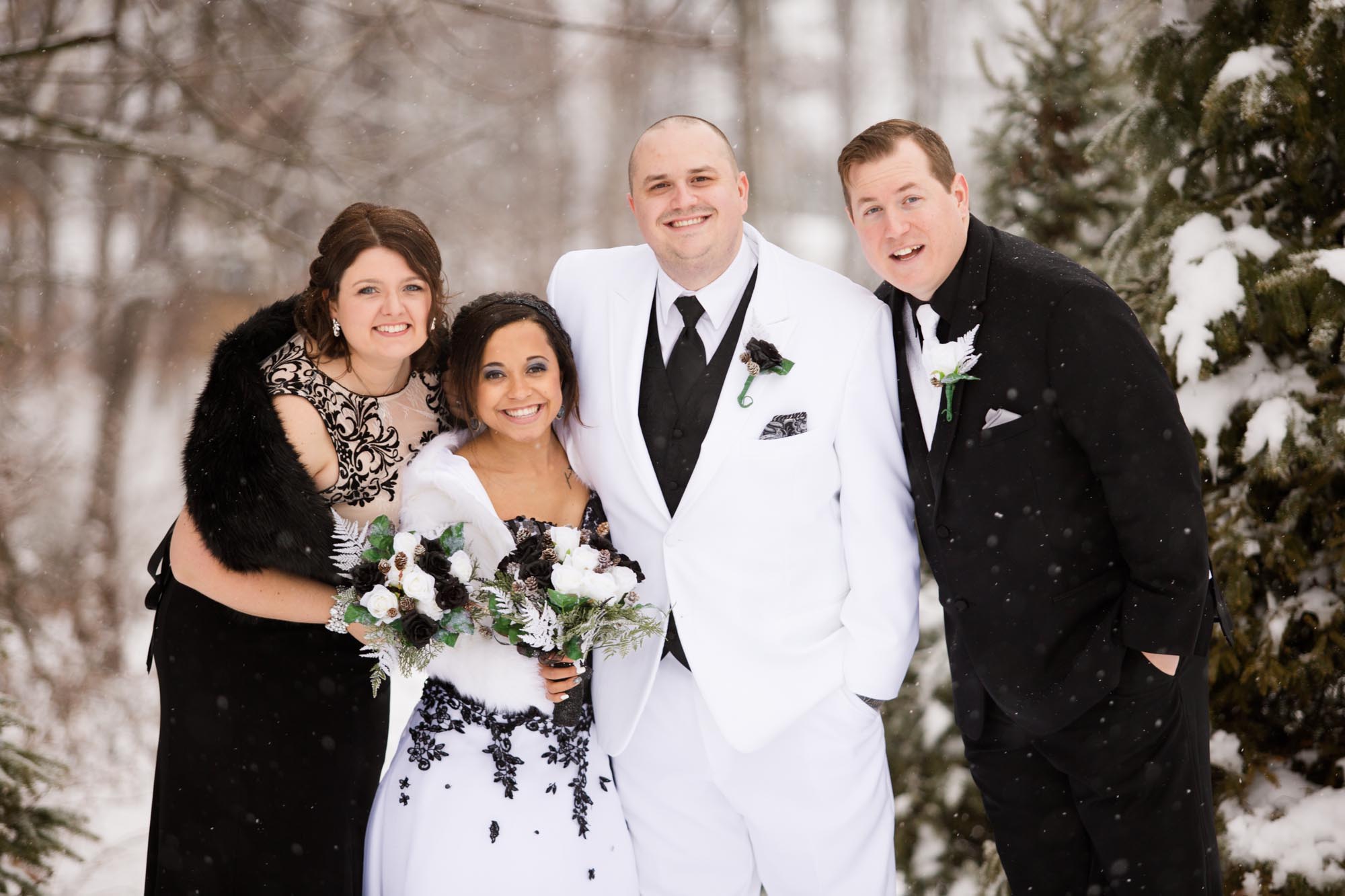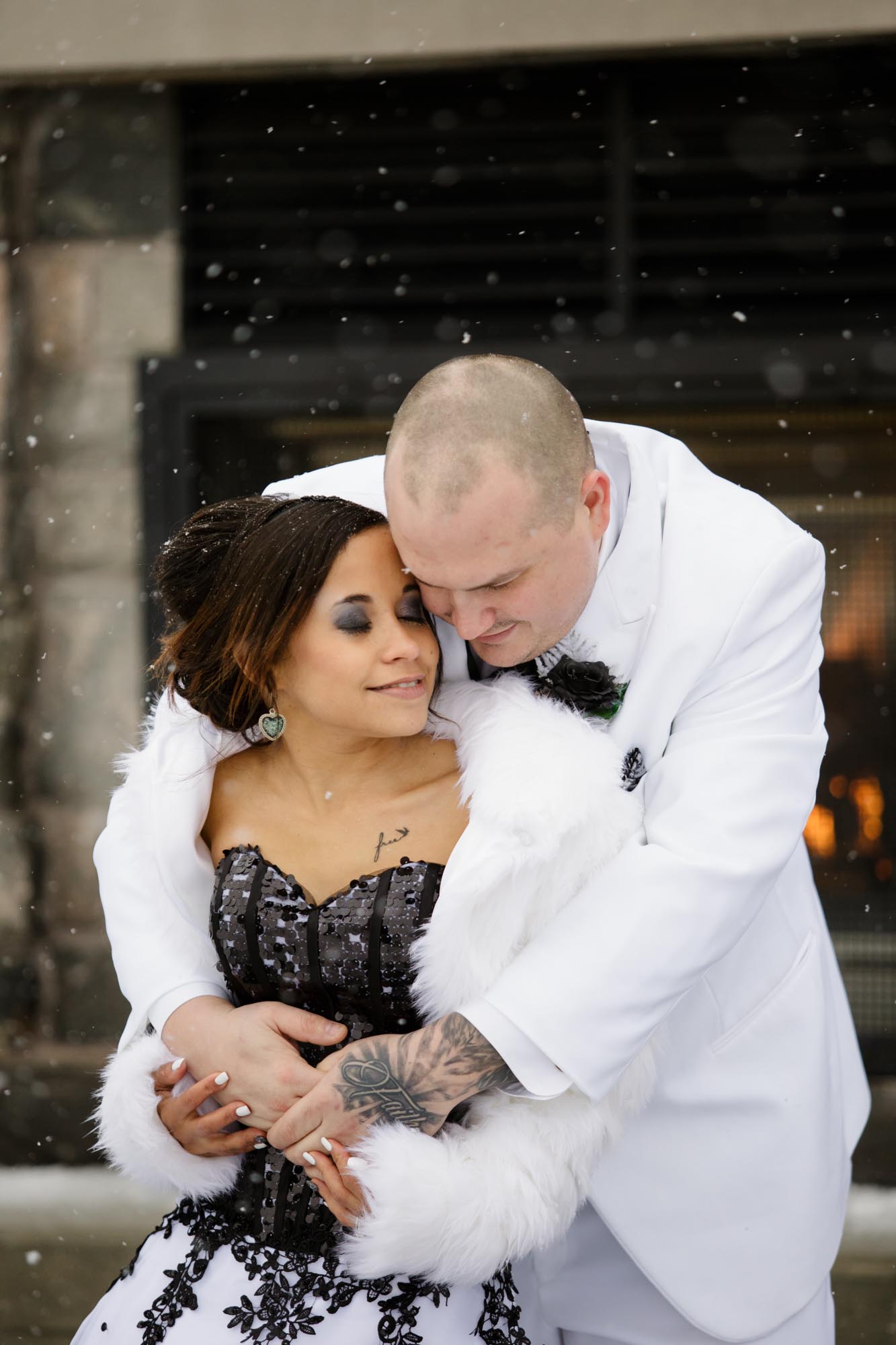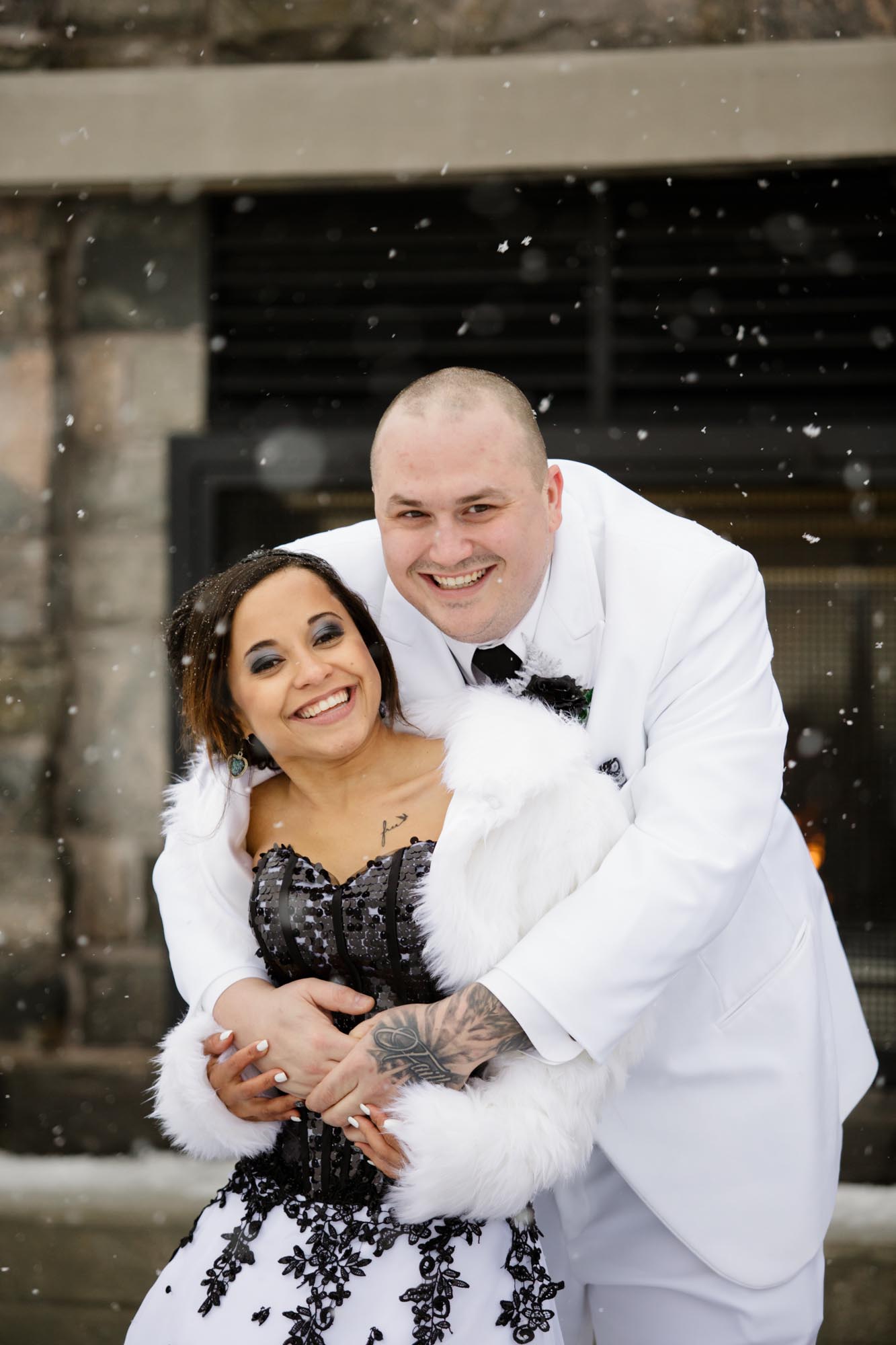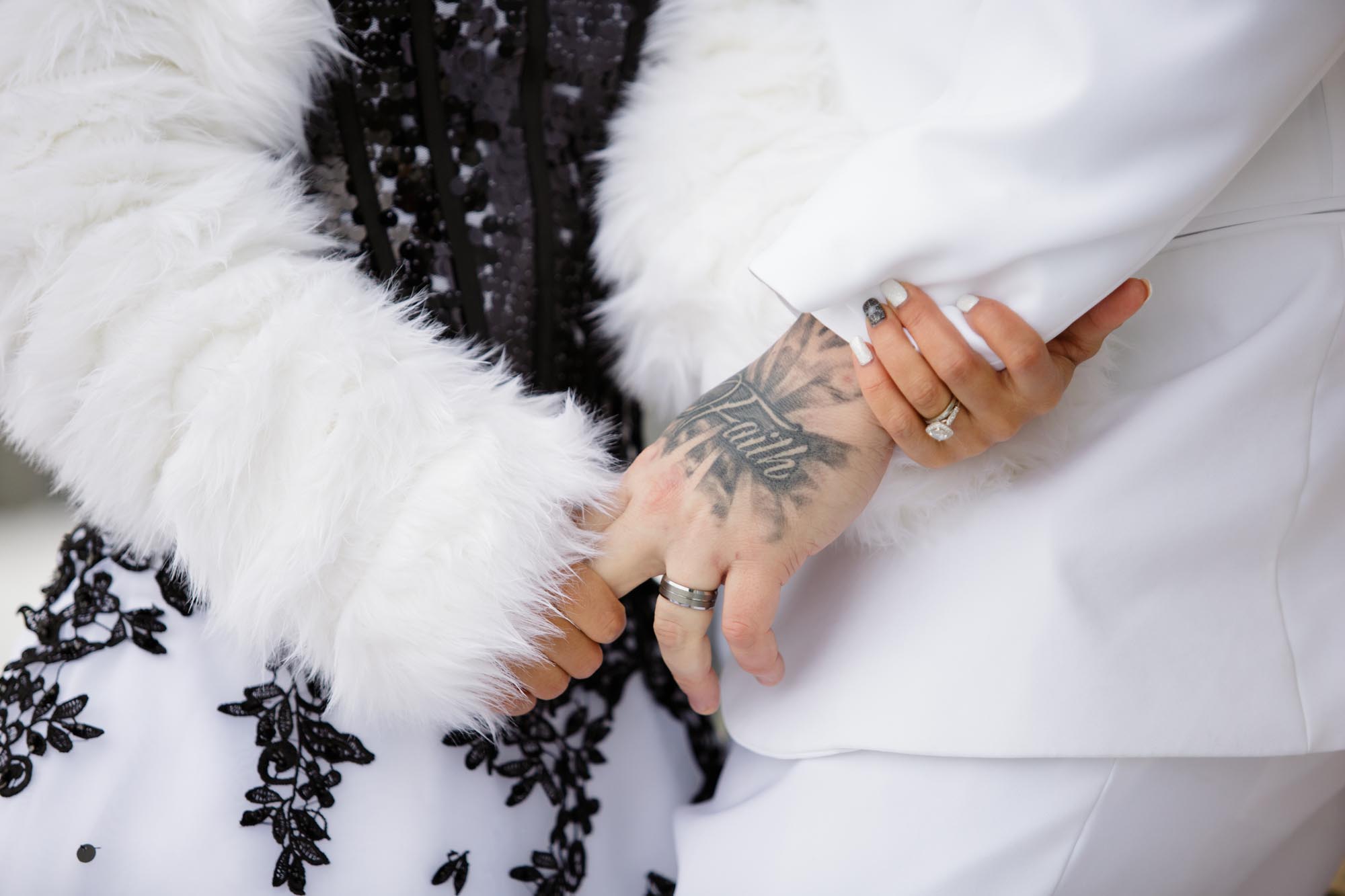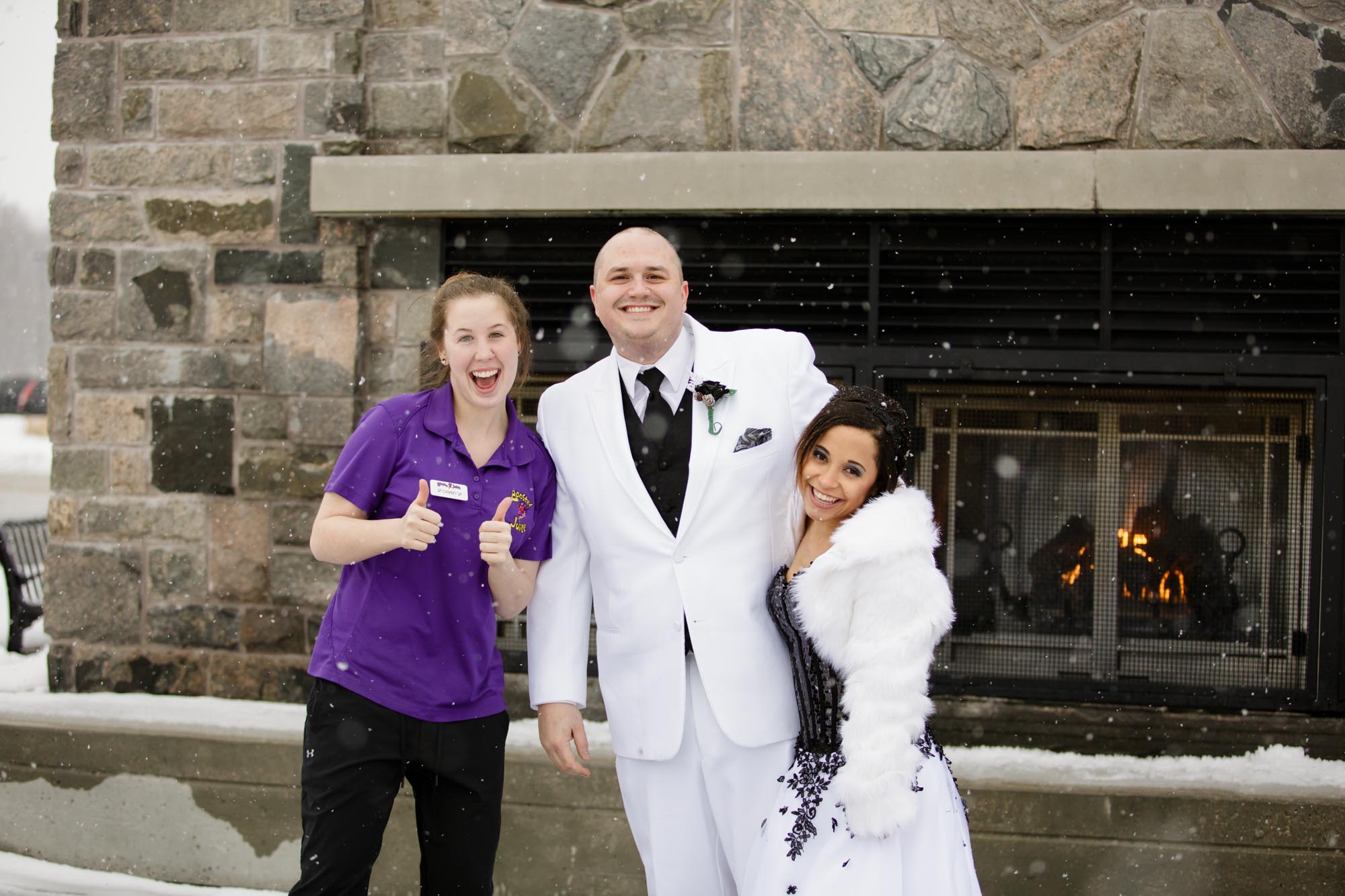 (We even had a special appearance by a Booster Juice employee. Everyone wanted to celebrate this special occasion).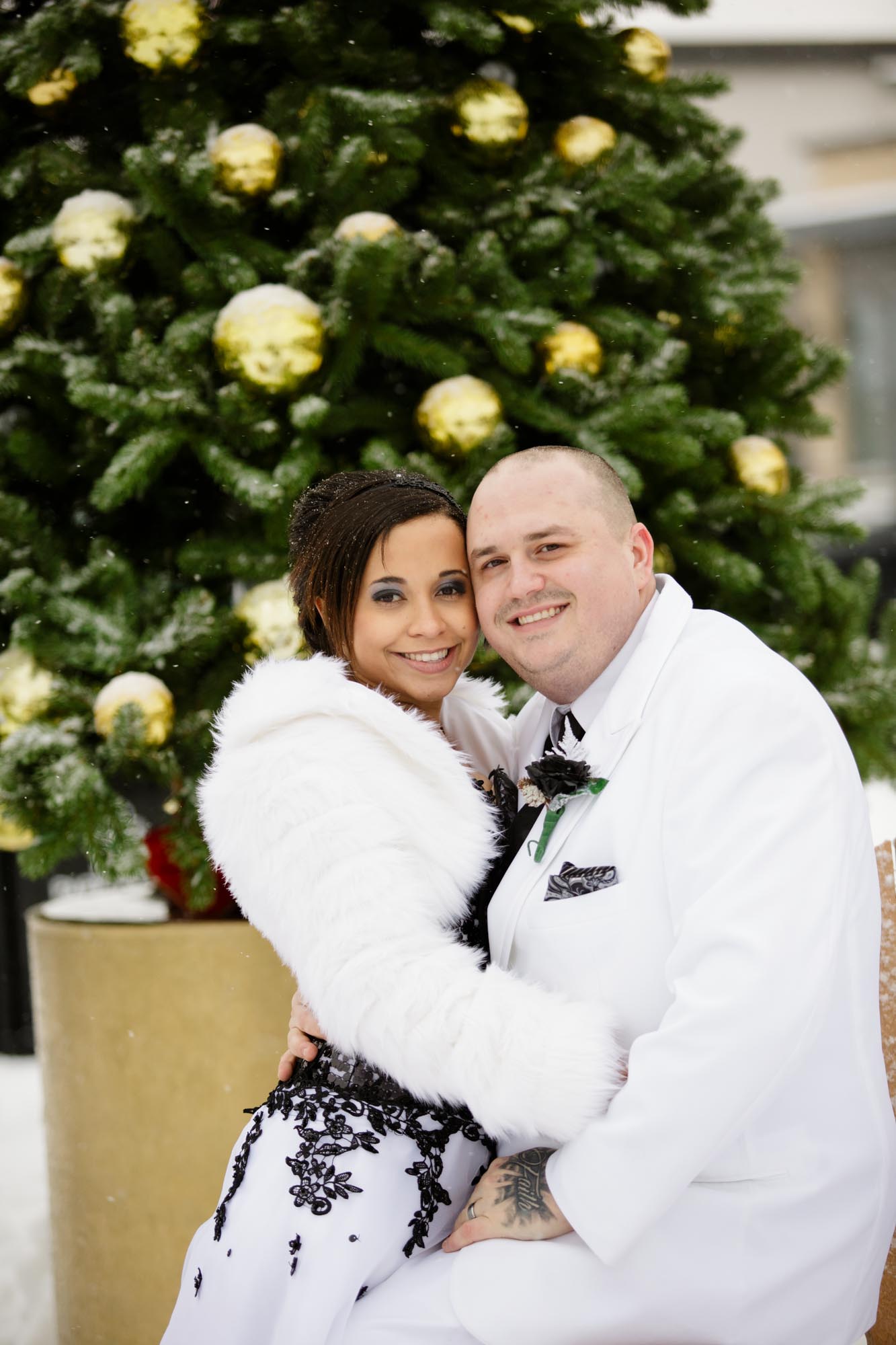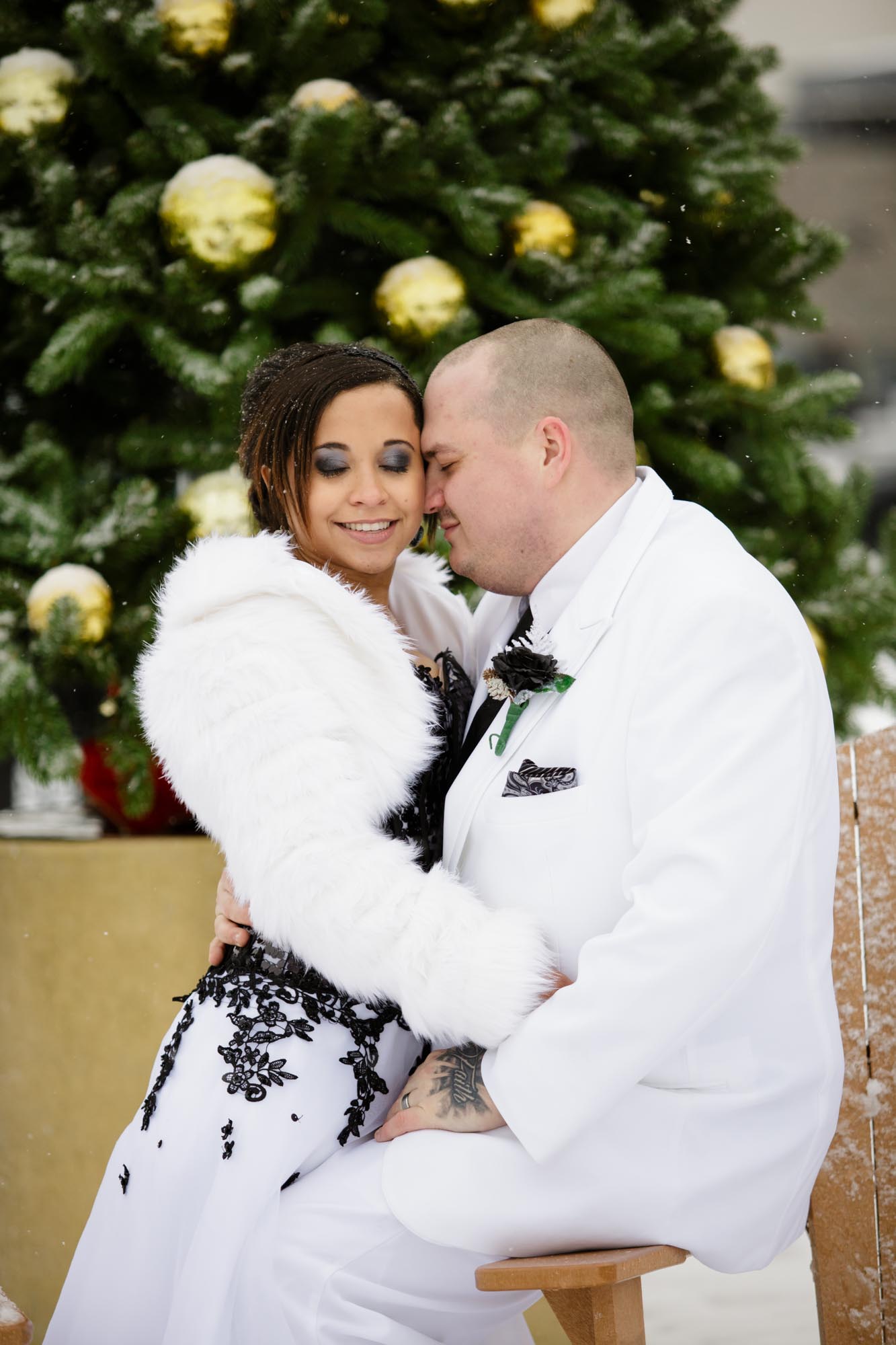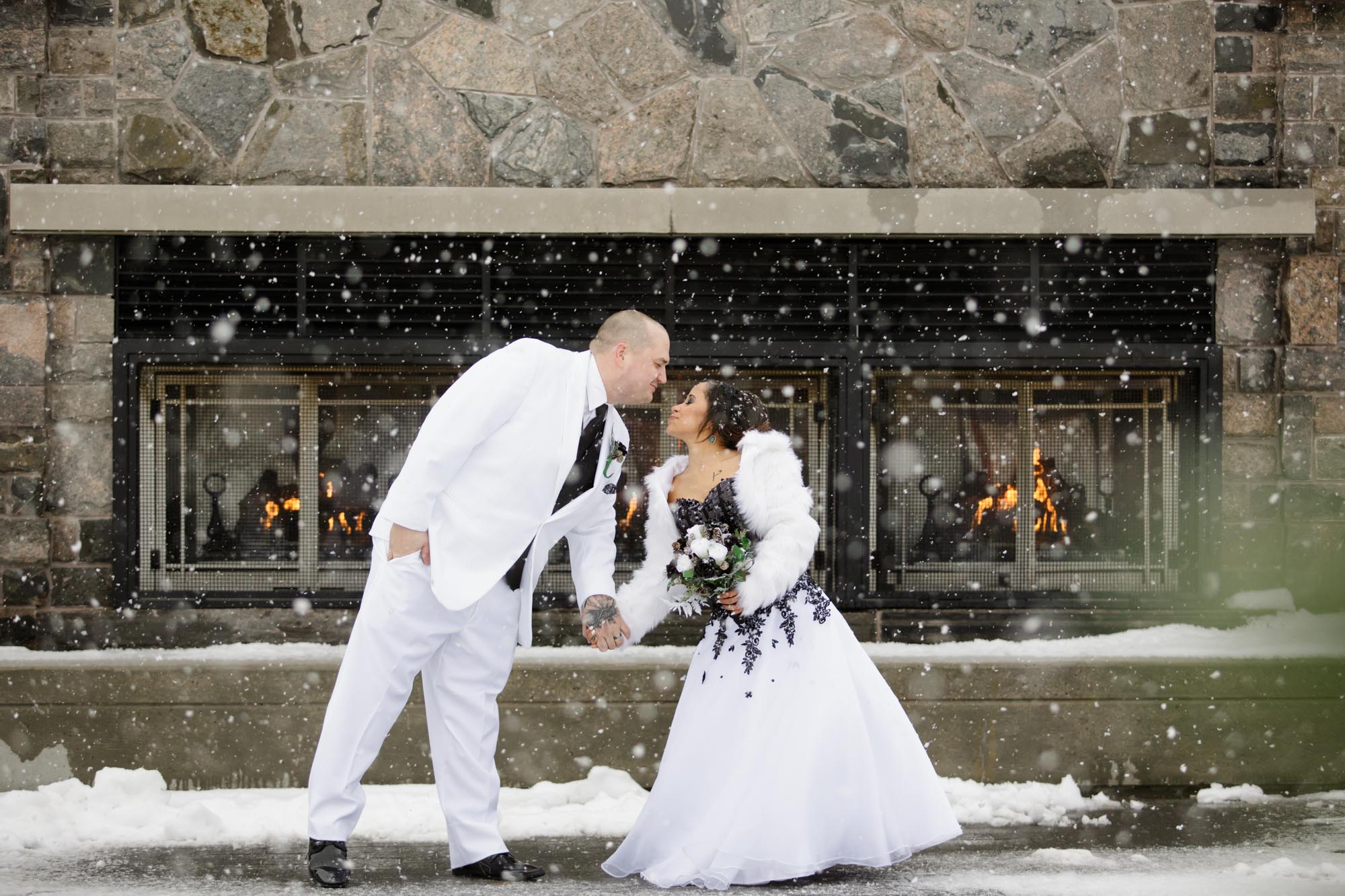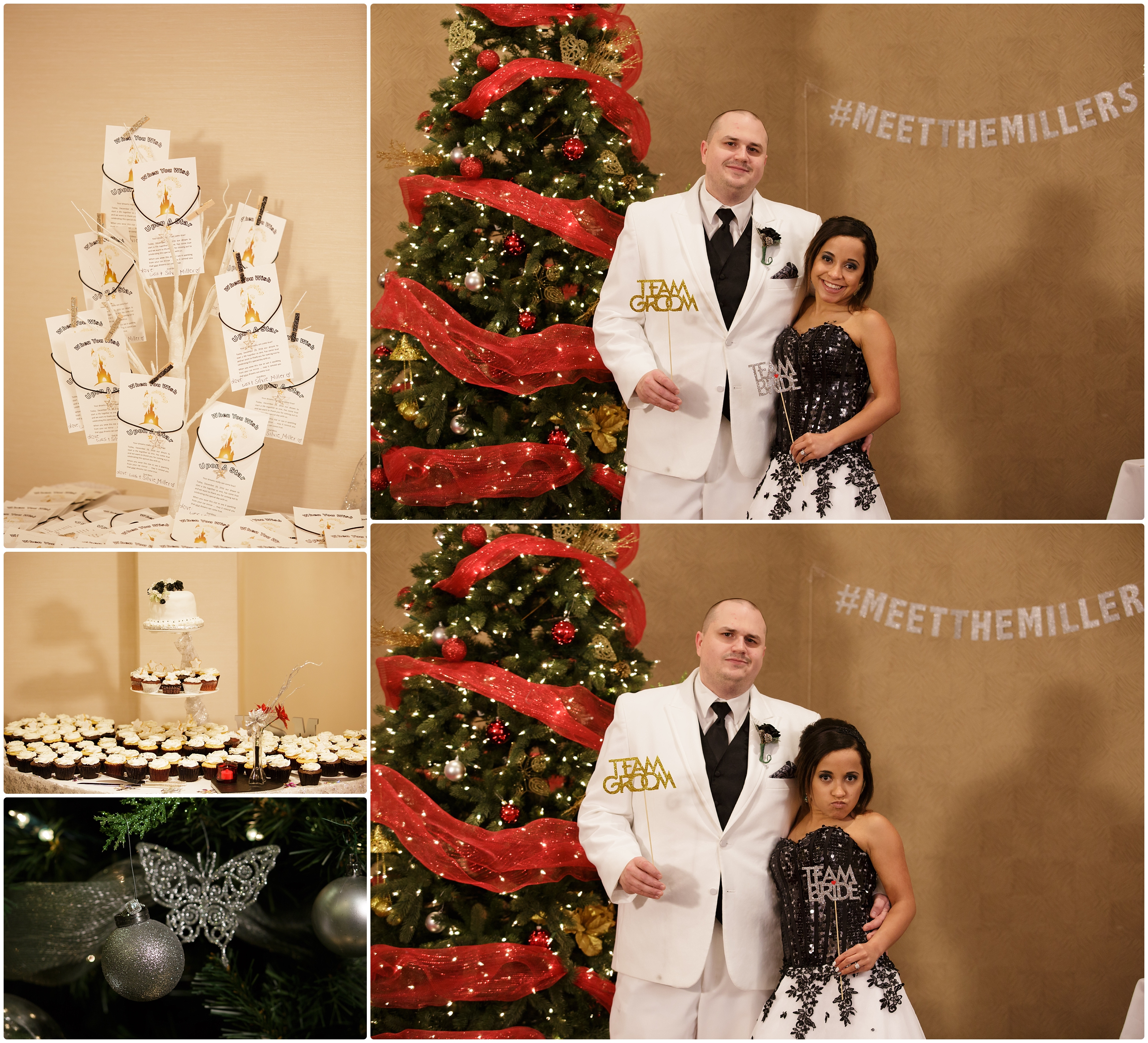 THANK YOU
Thank you so much, Wes + Silvie! We wish you both a lifetime of joy! #blessed
"He does great things that we cannot comprehend. For to the snow he says, 'Fall on the earth,' likewise to the downpour, his mighty downpour." (Job 37:5b-6)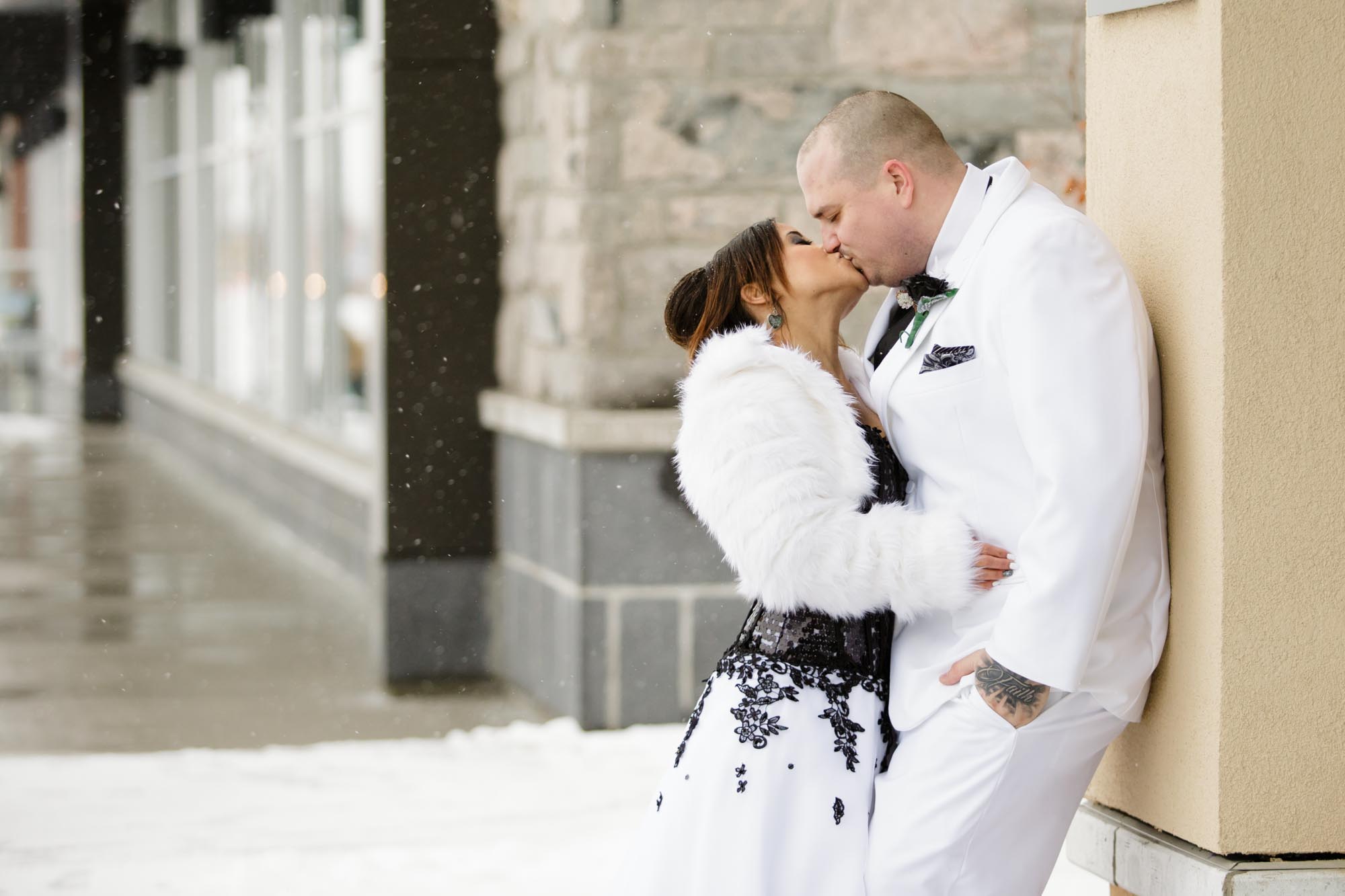 THE TEAM
Photography: Darlington Studios
Venue: Holiday Inn
Hair & Make-Up: Finishing Touches Mobile Hair and Makeup Services
Florist: Bradford Greenhouses Garden Gallery
Decor: Sharon Miller and Heather Jones (Mothers of the Groom and Bride)
Cake: Merilyn Wilson (Grandmother of the Bride)
DJ: ENI Productions- Will Ruddy- Event Specialist