Sara + Mike Engaged!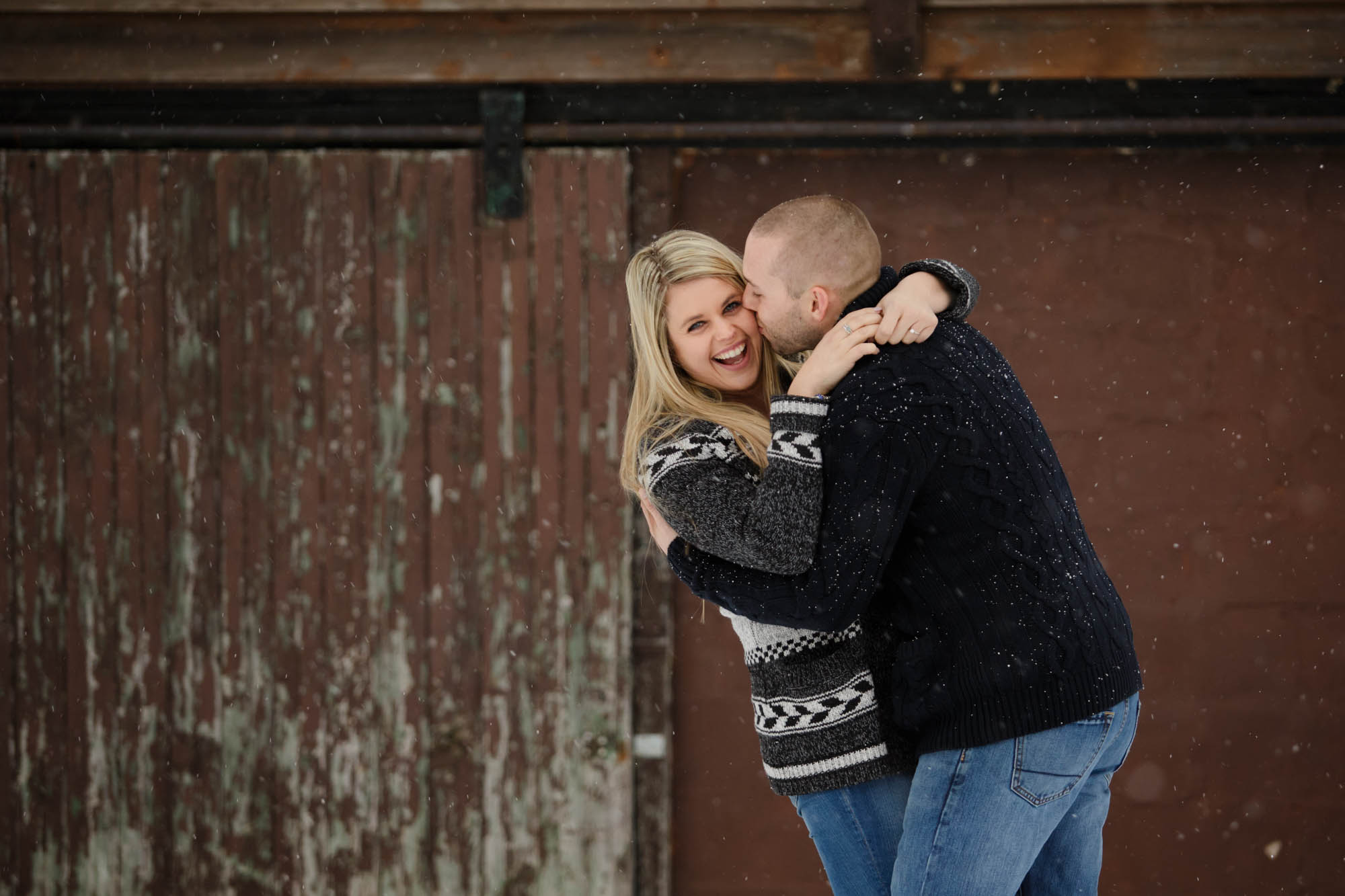 Meet Sara + Mike. We first met these two at our place a few months back. From the moment they spoke about their engagement story, we were instantly delighted. Mike surprised Sara with a proposal hidden inside of a fortune cookie (which you could imagine took some serious preparation and planning)! Sara read the fortune, BUT he had stepped out of the room to get the ring, and heard a scream coming from the other room. He ran back to see if she was okay and realized she had read the fortune, and in his hurriedness to check on her safety, he forgot the ring in the other room. So, he had to go back and get the ring and the rest is history. Seriously, could these two be any cuter?!? We knew then and there that we had to incorporate the fortune cookie into their engagement session.
It was a blustery, snow-filled winter day in January when we arrived at their home in Angus. We began the portrait session with some adorable photos of their little furry friends. Then, we made our way over to the Barrie area, making some pit stops at a few locations along the way.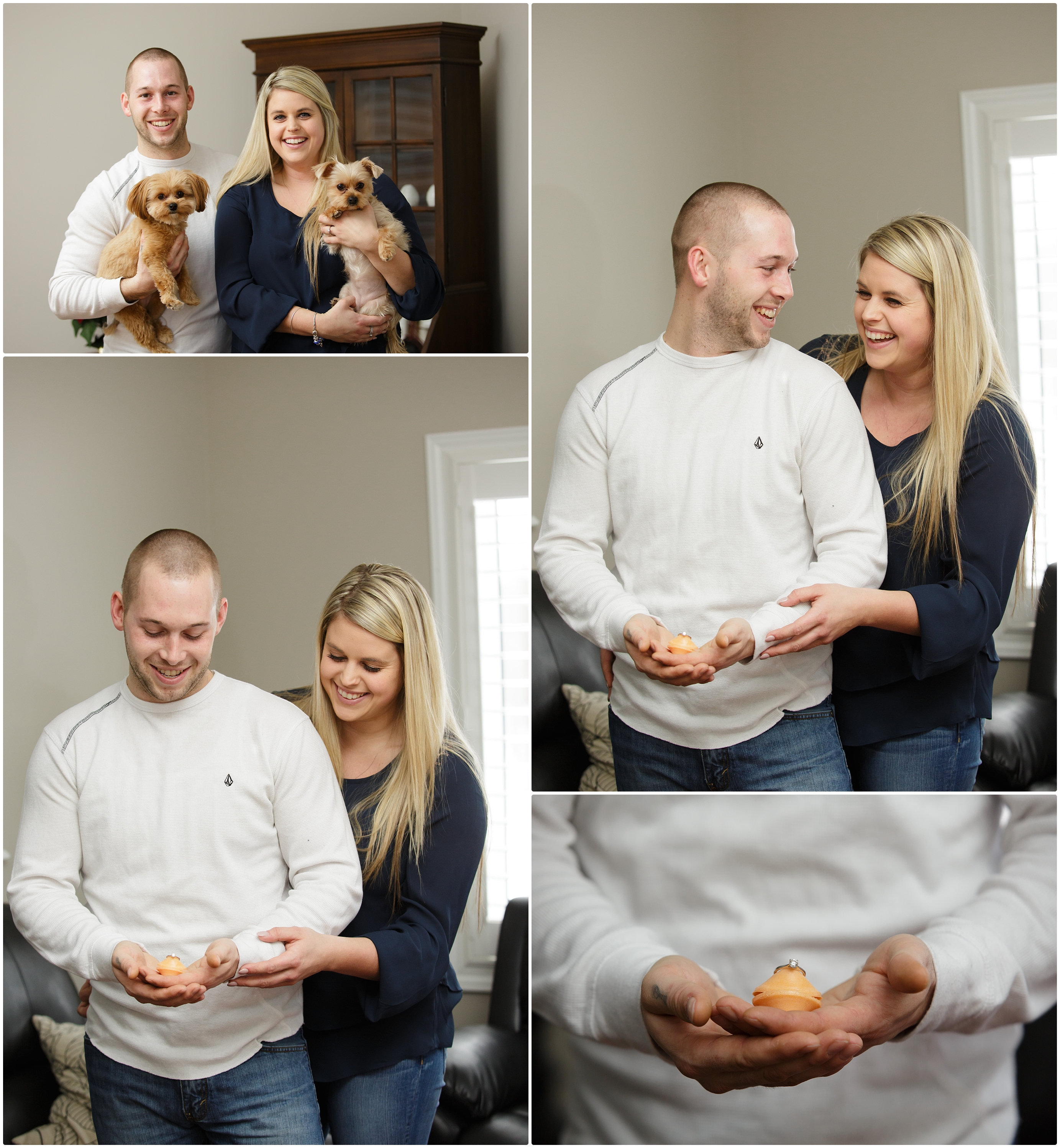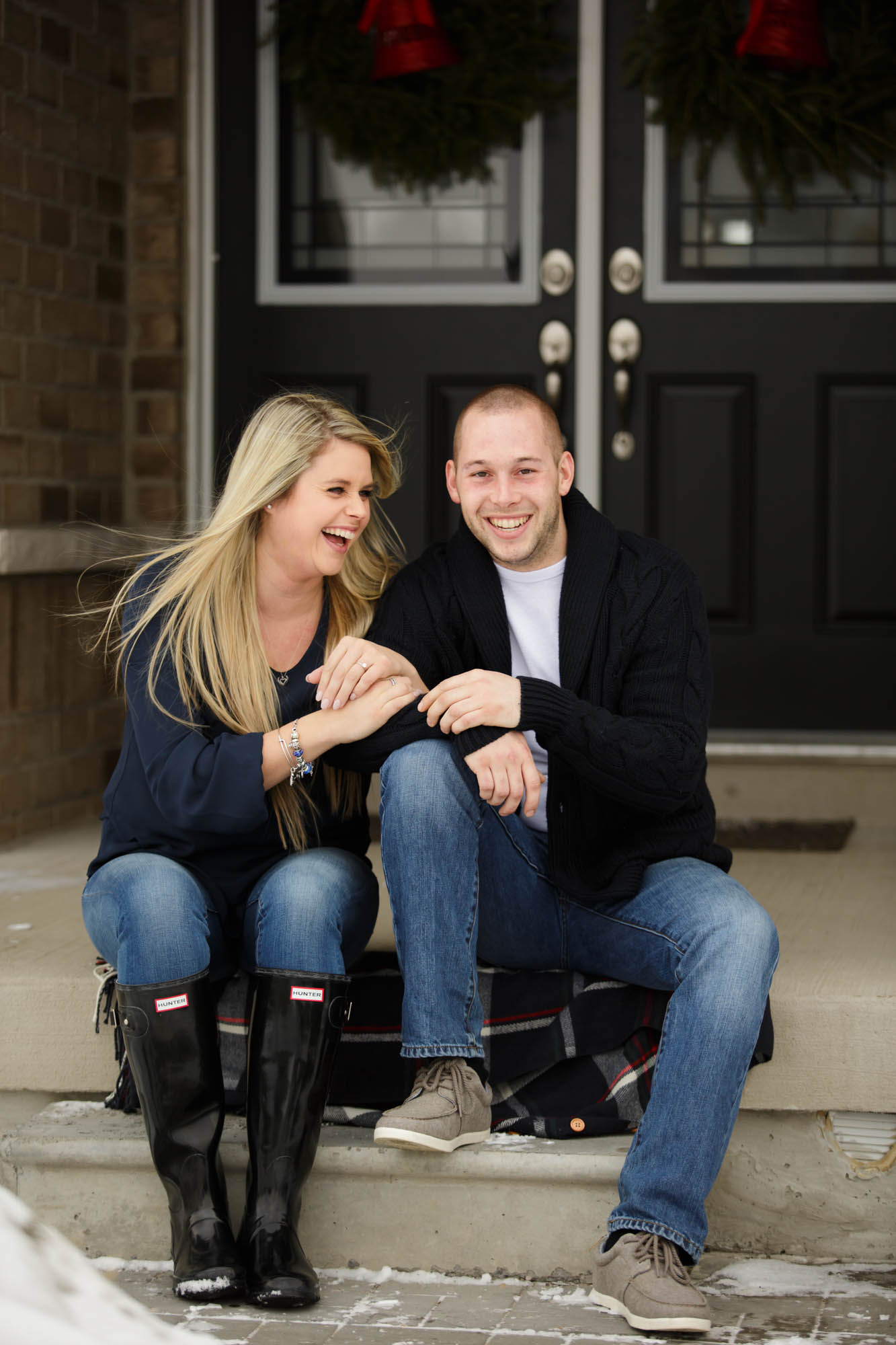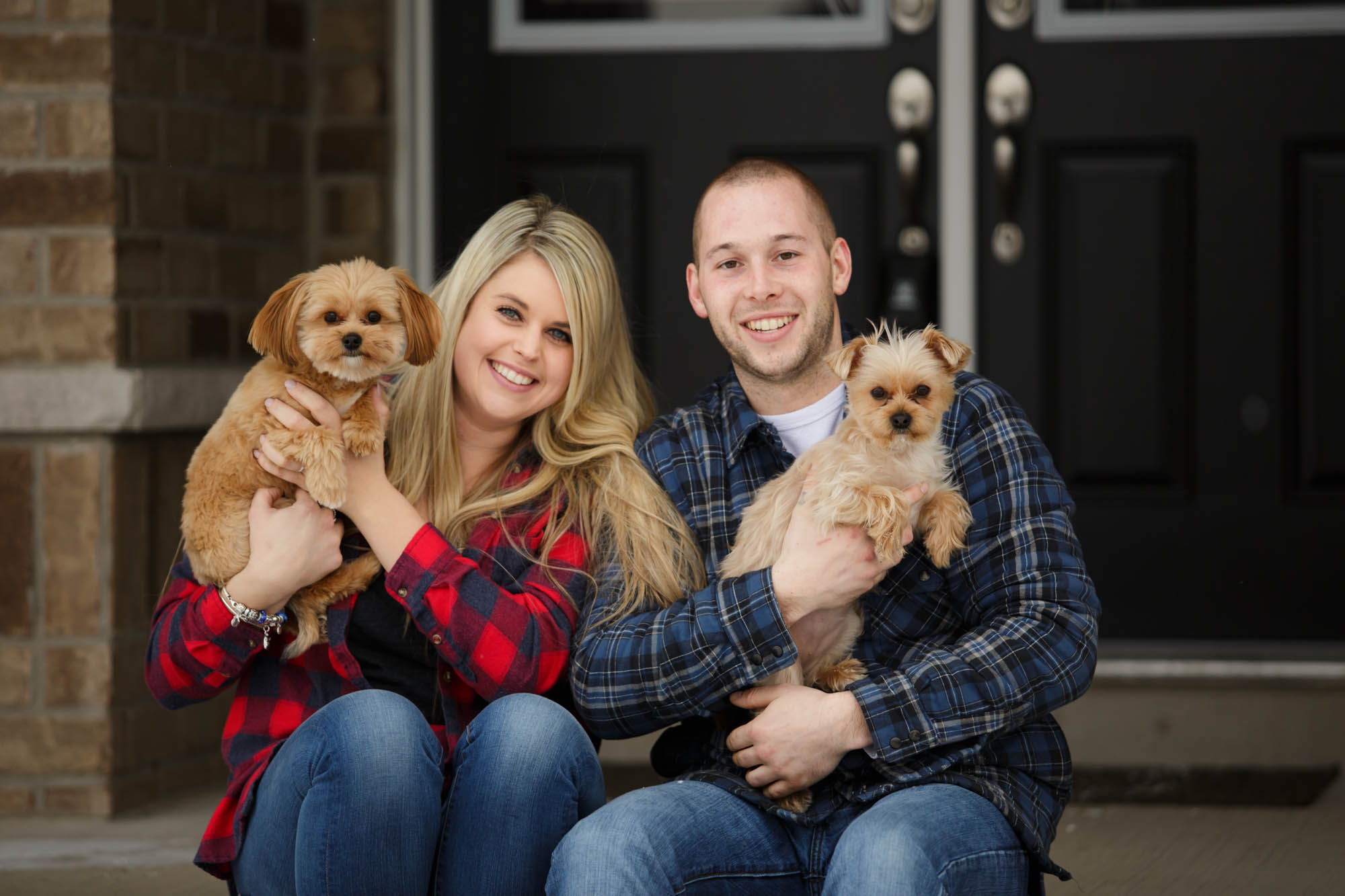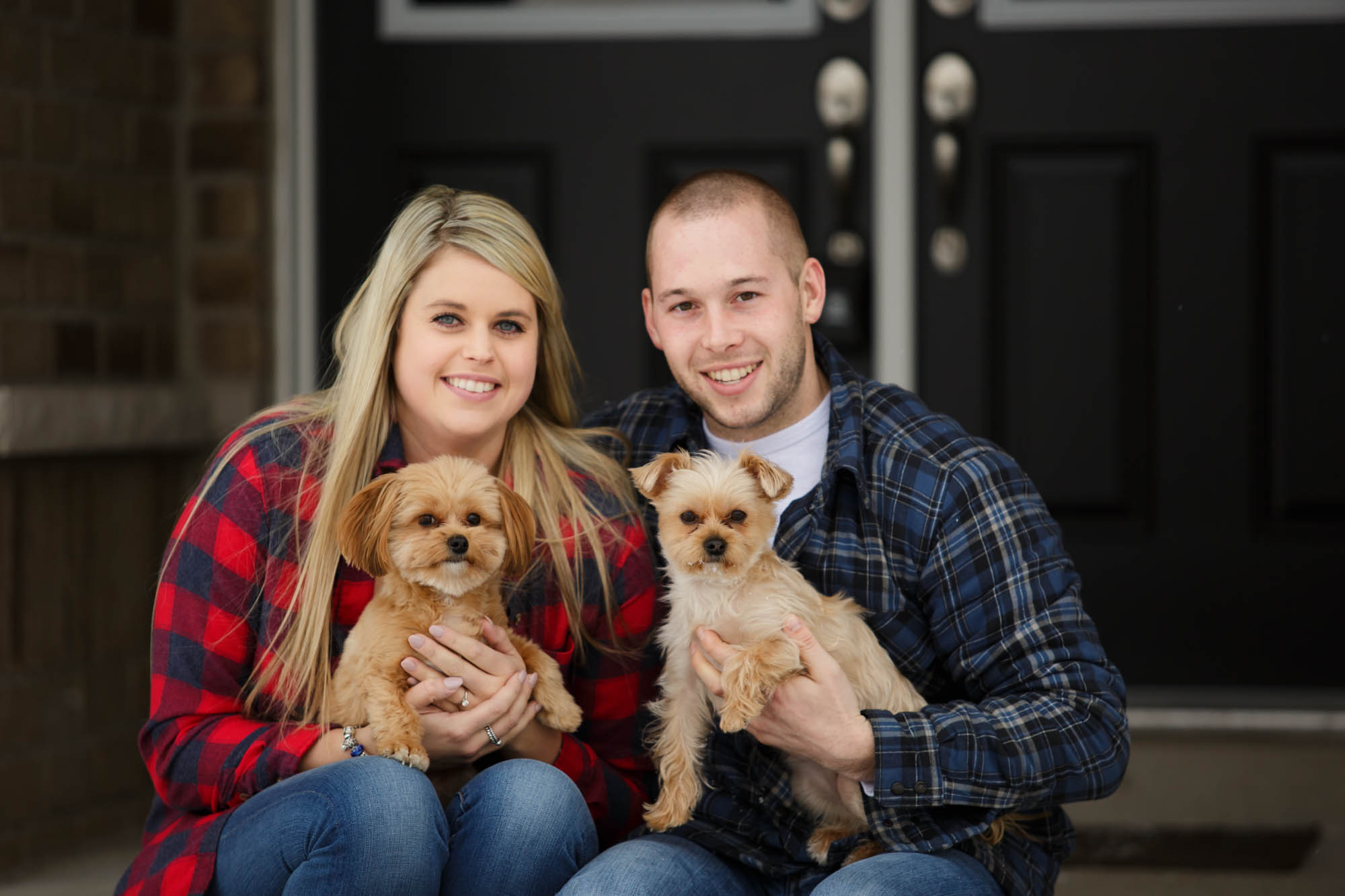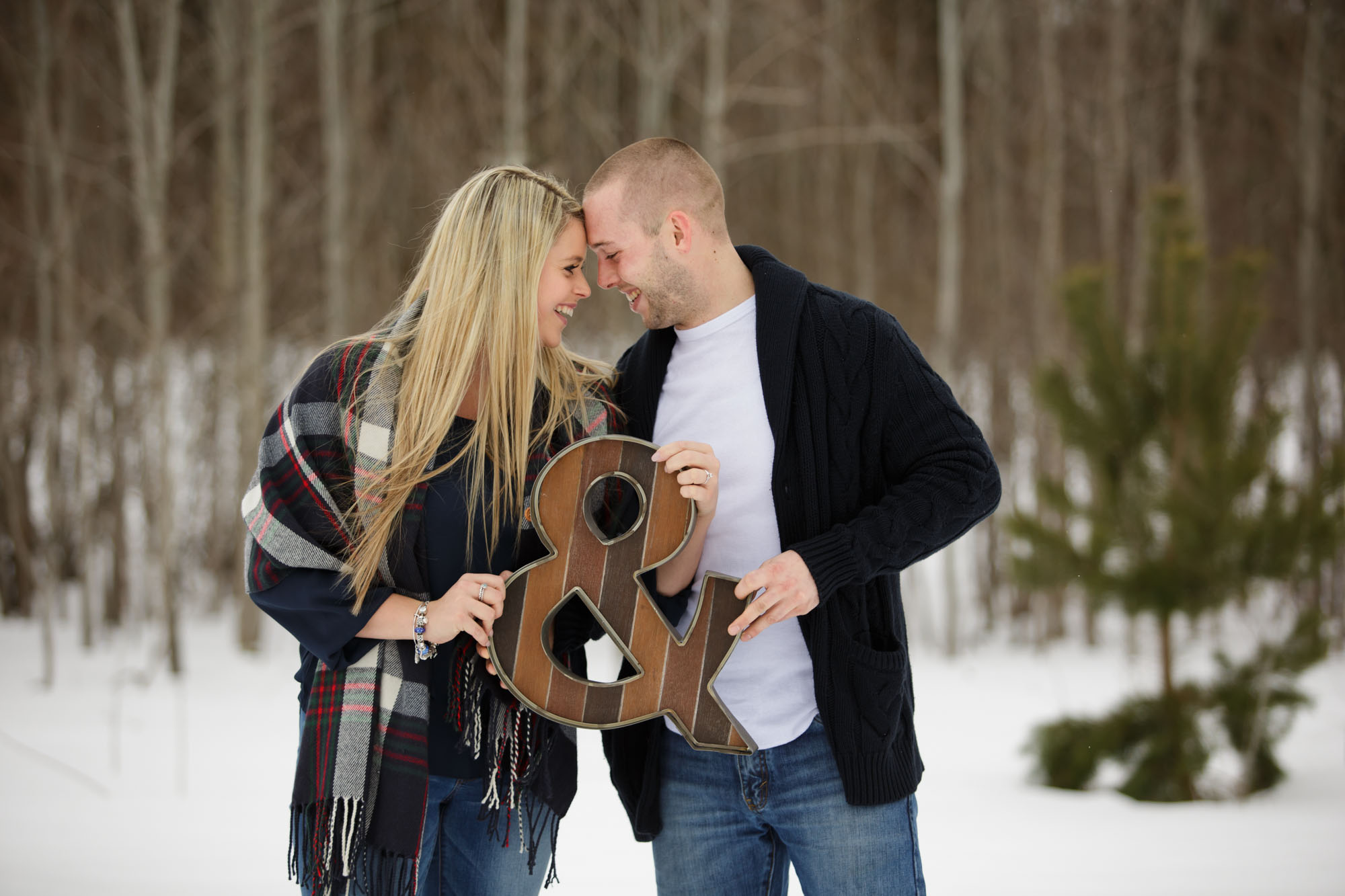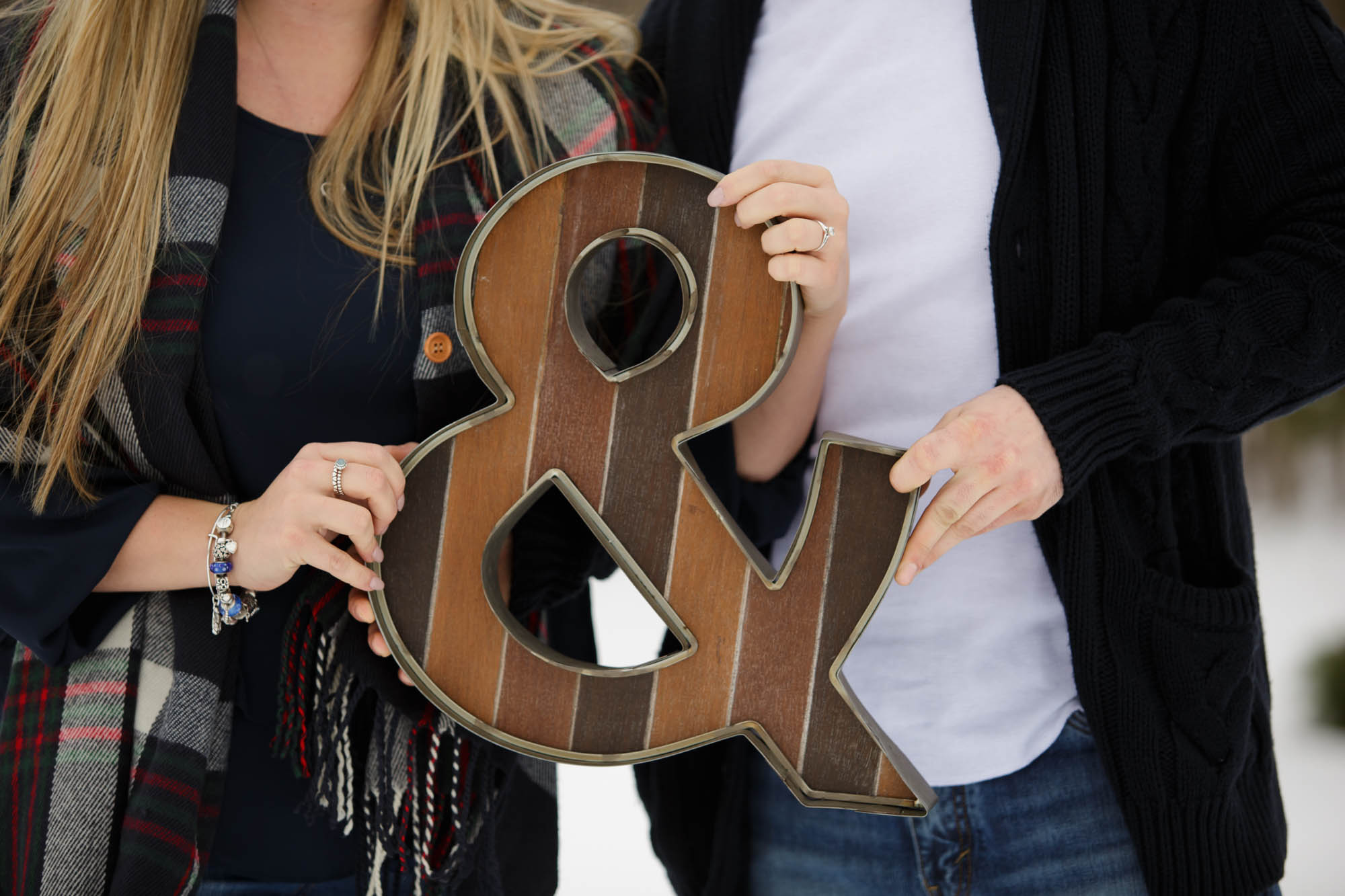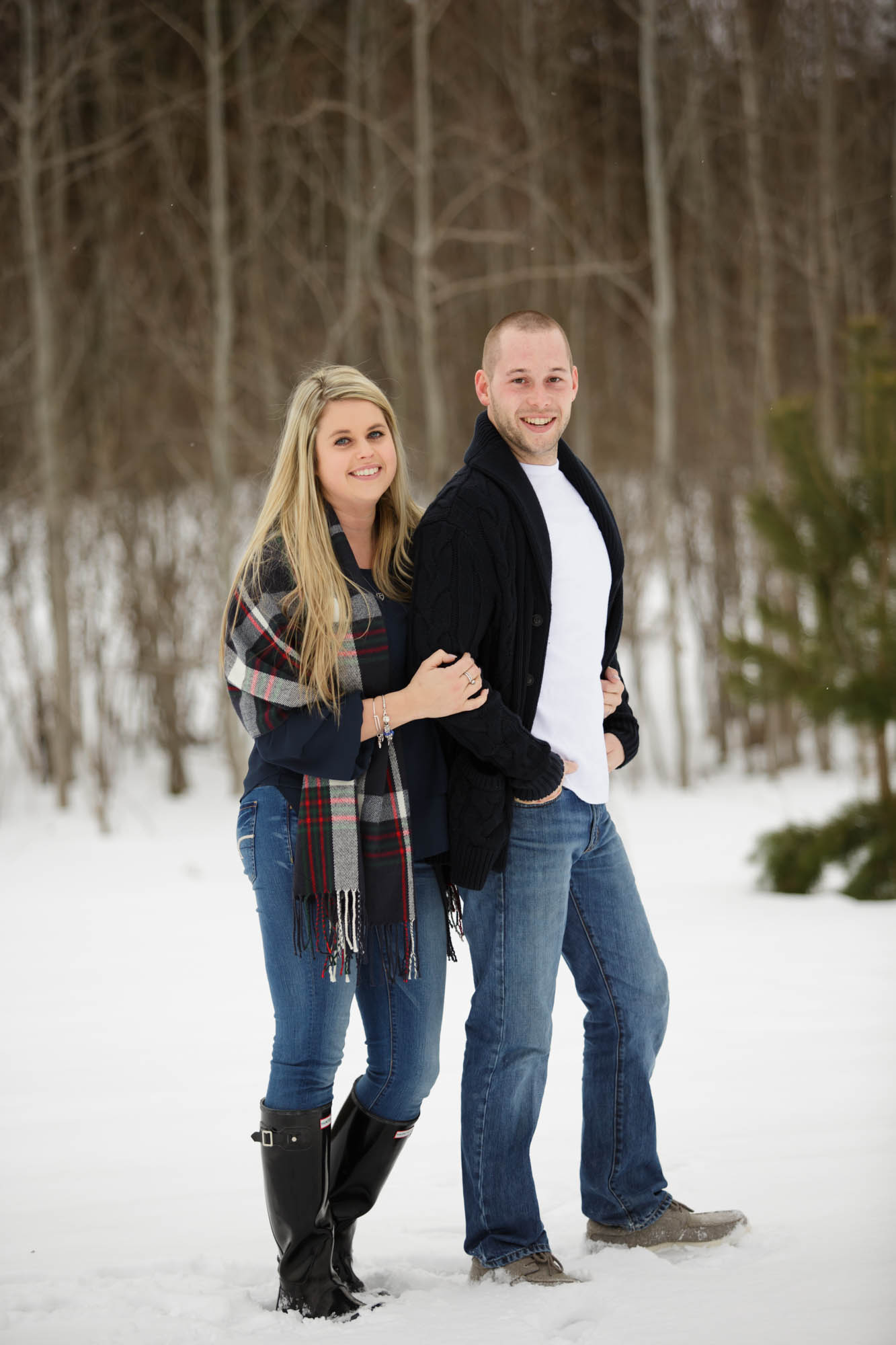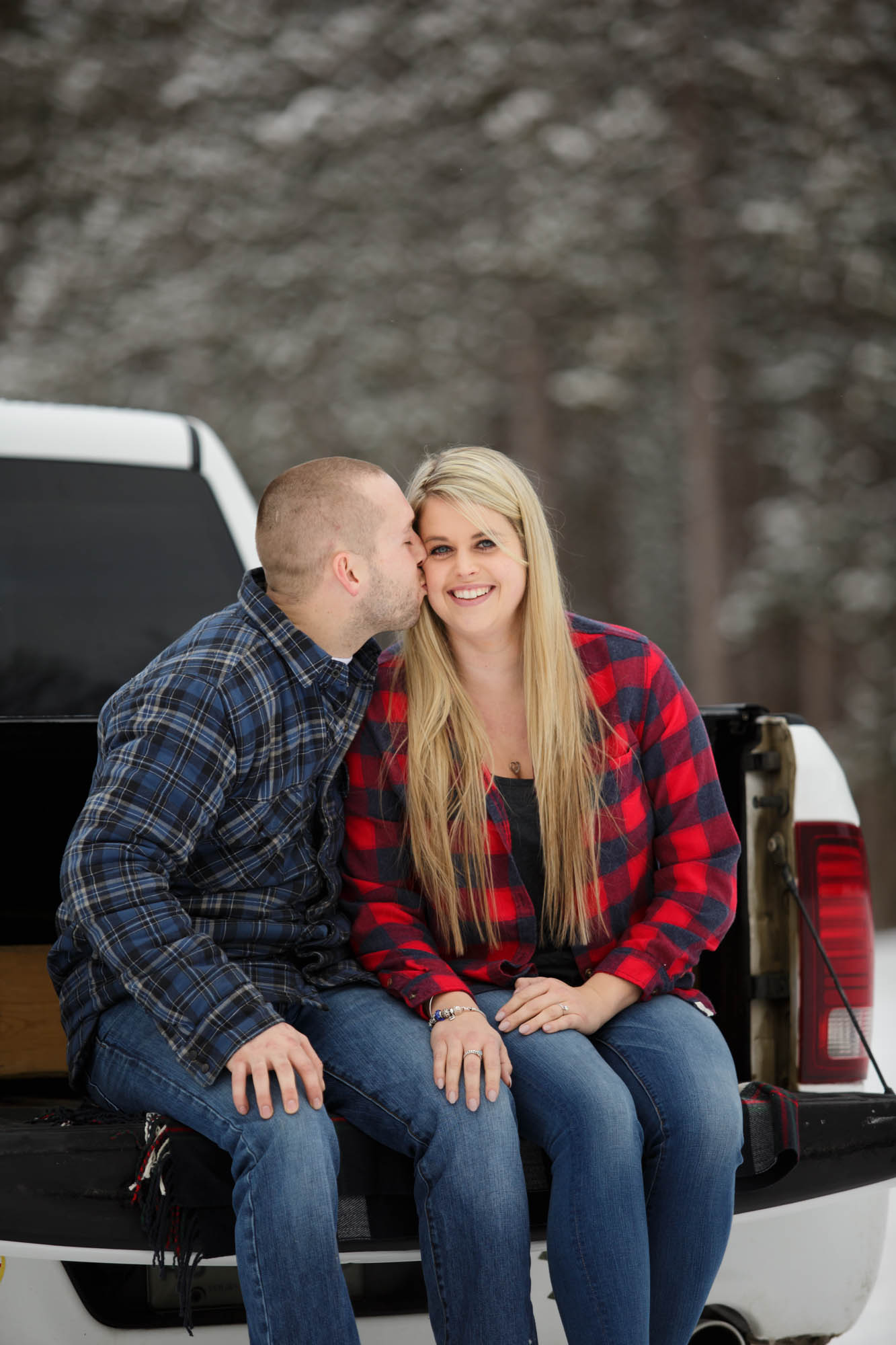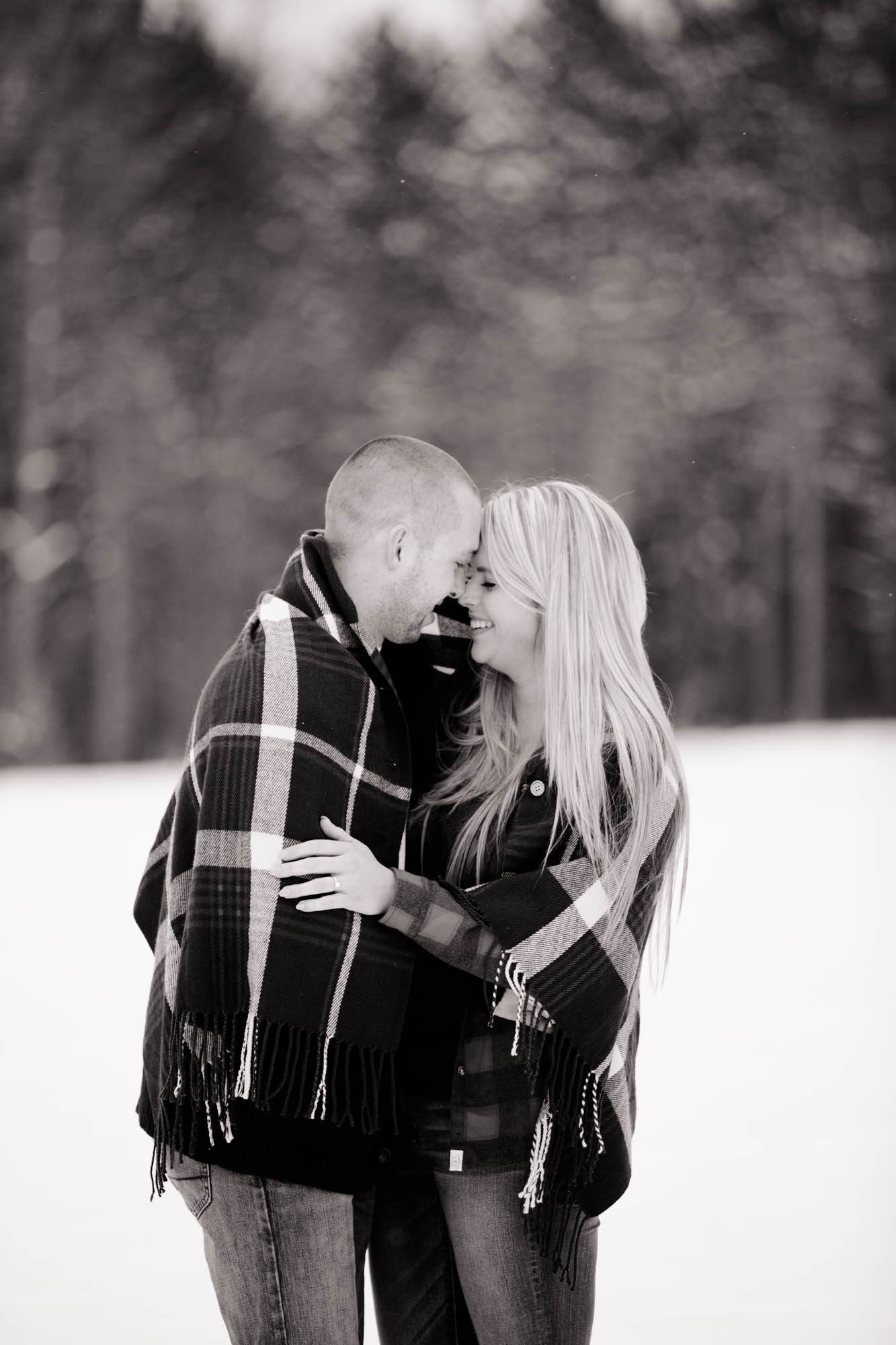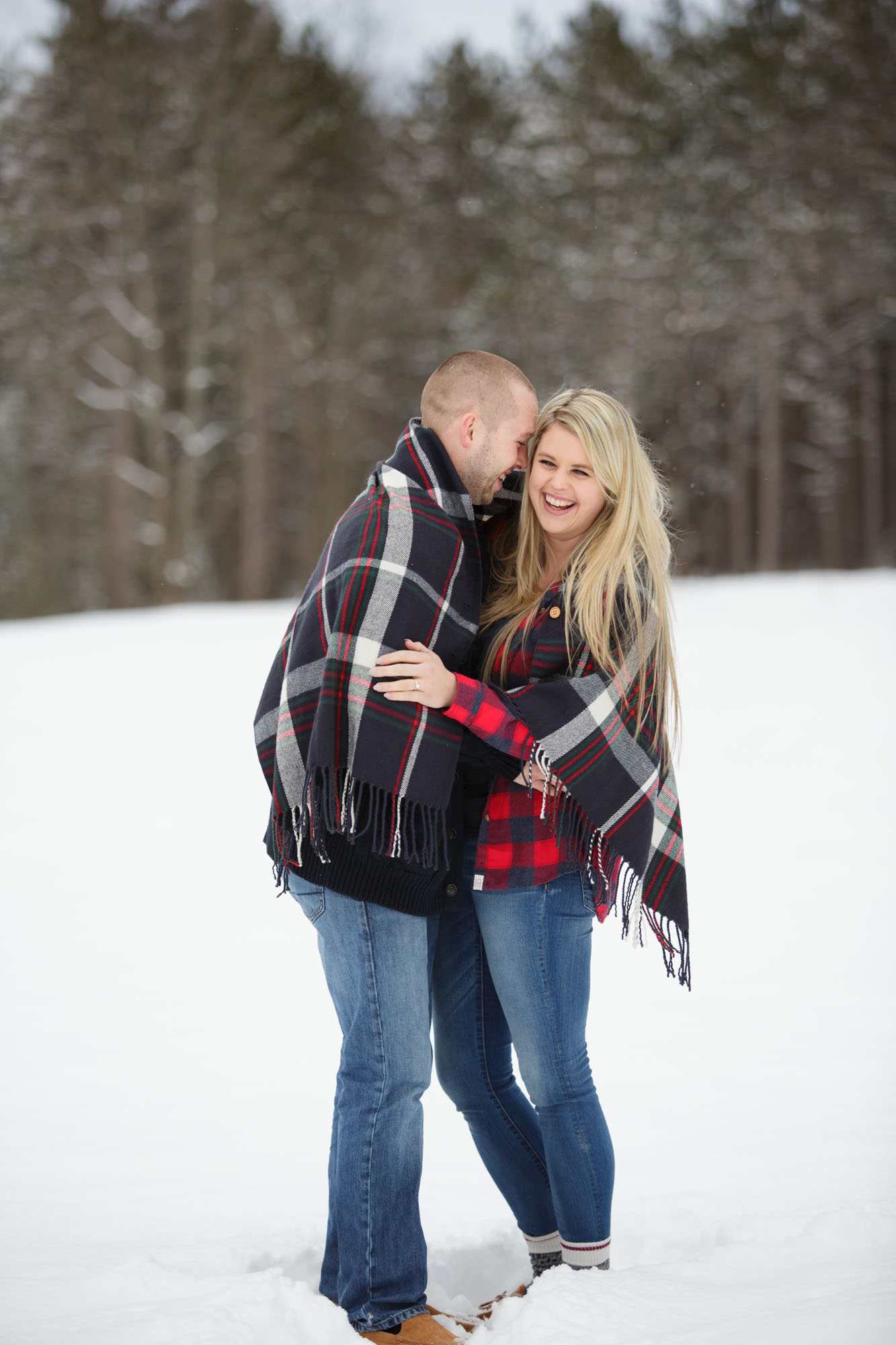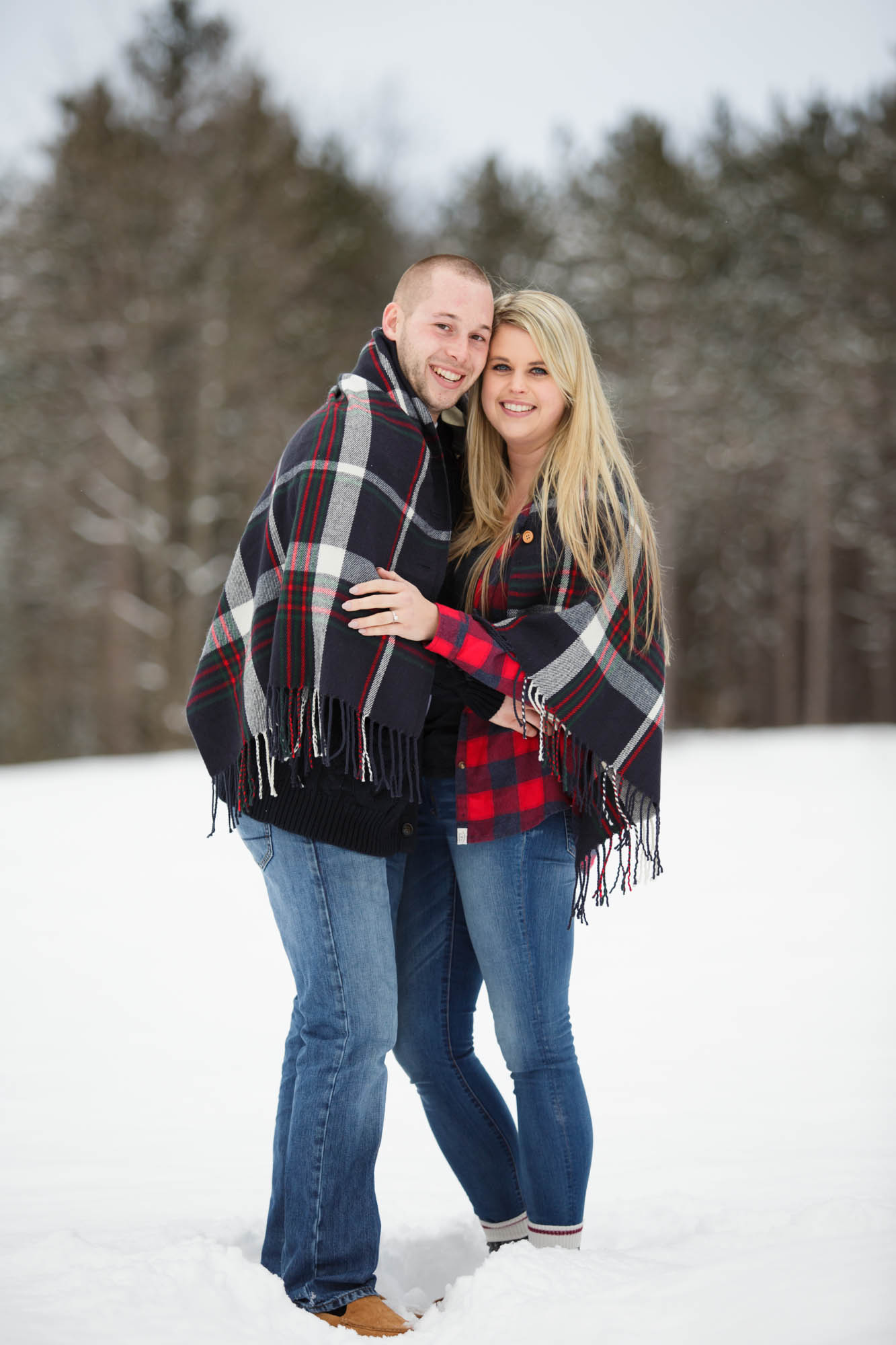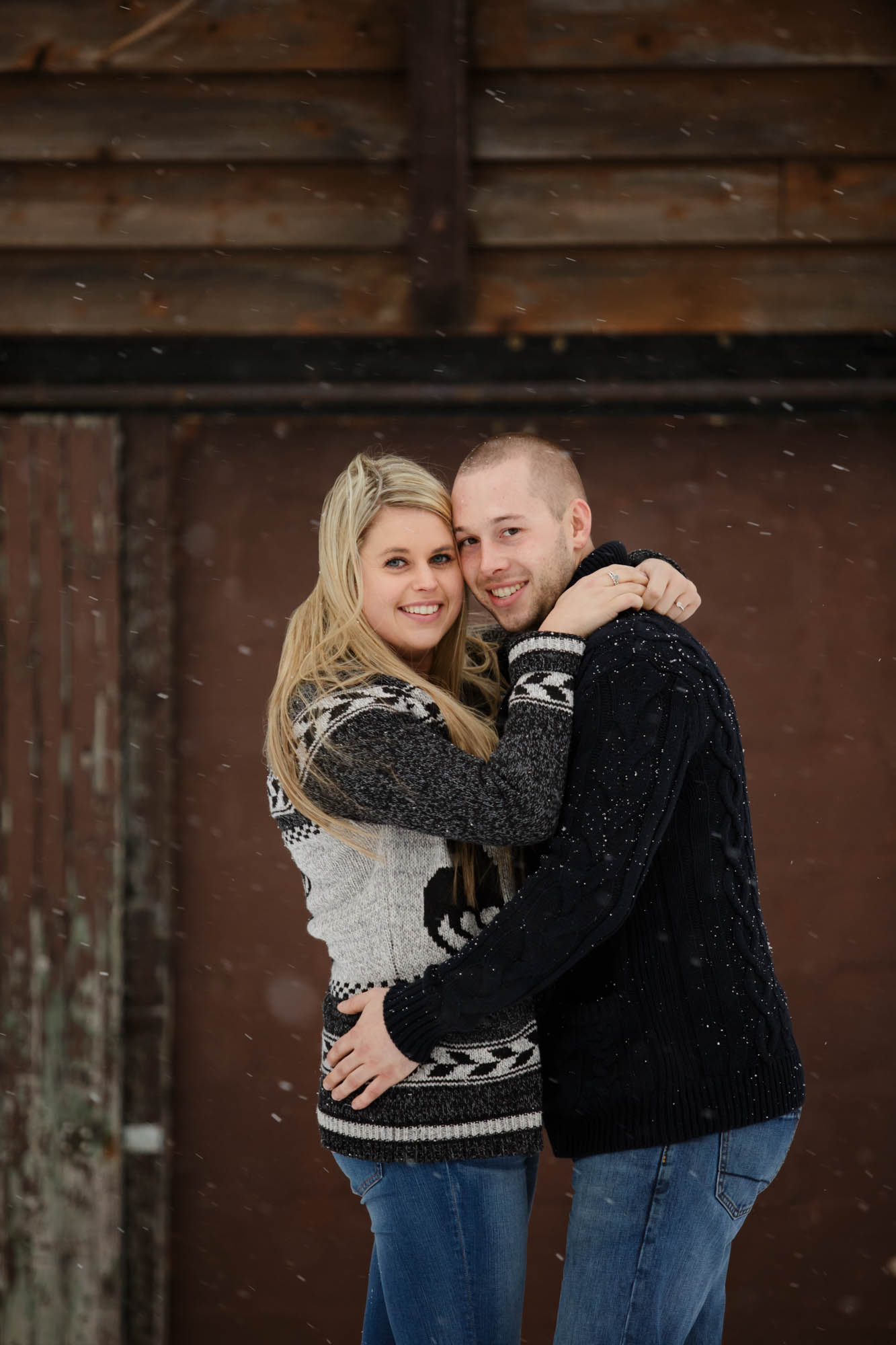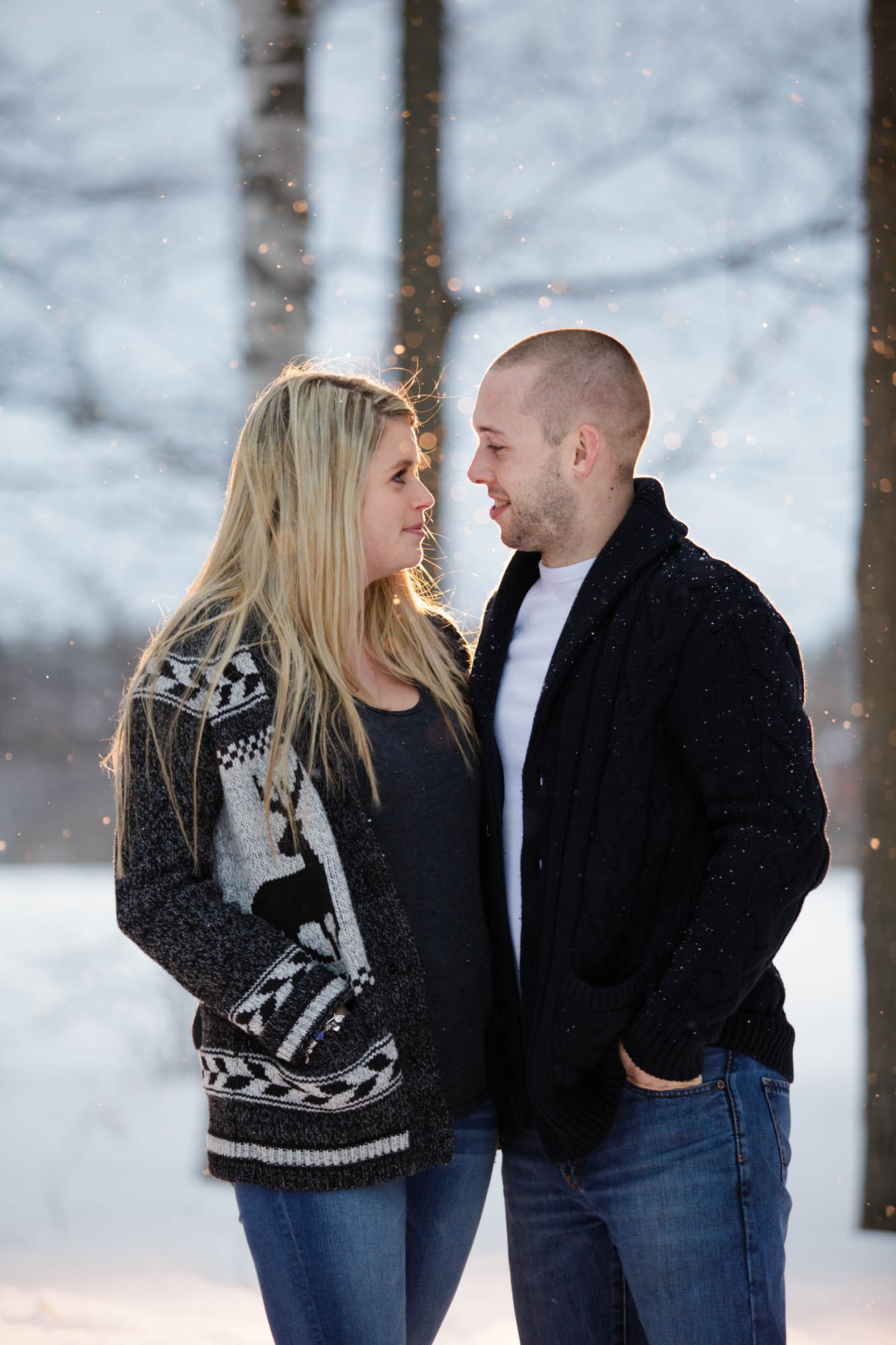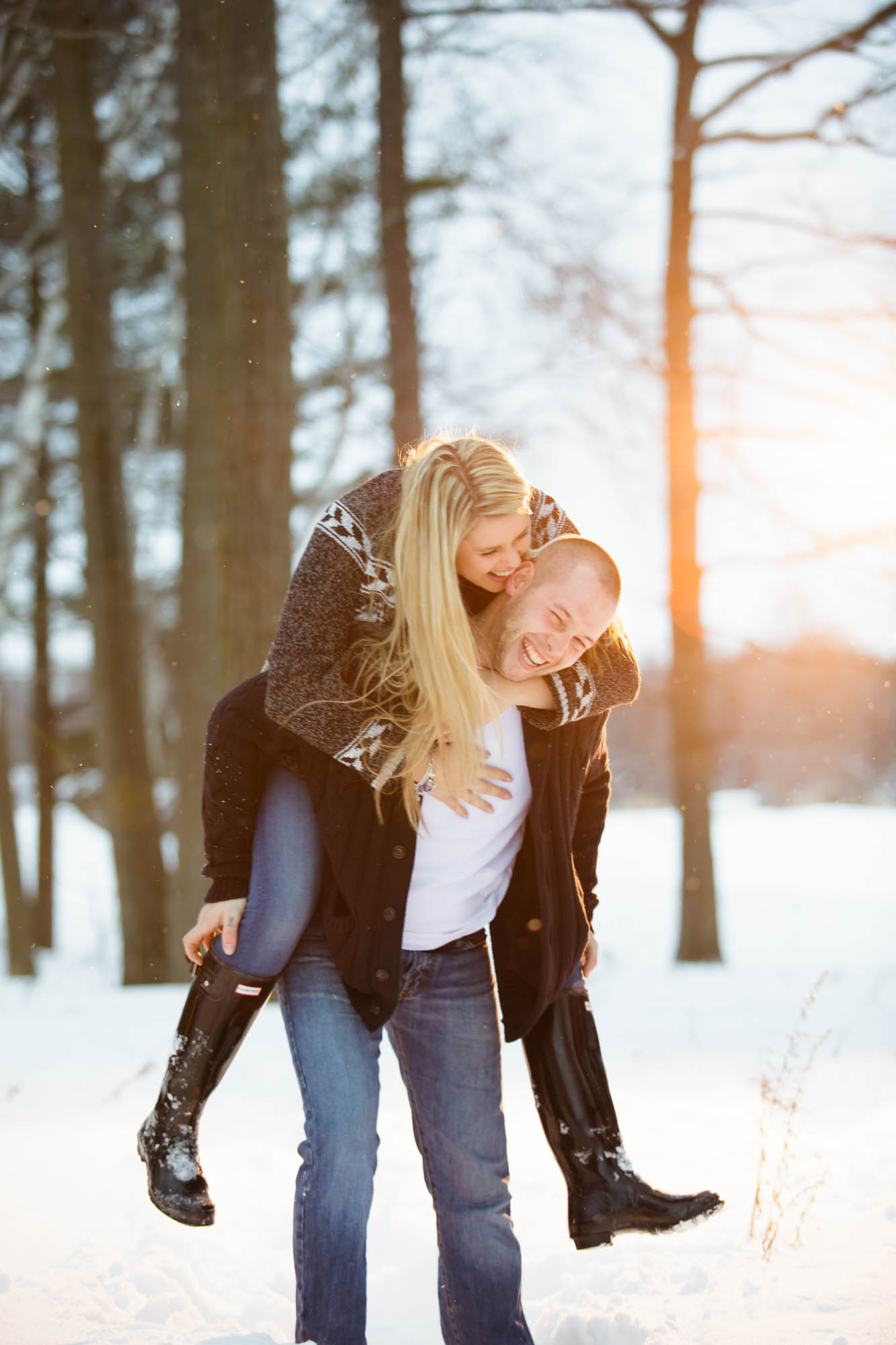 Thank you, Sara + Mike, for braving the elements and getting some fun shots. We are so looking forward to celebrating your wedding later this year!