Mike + Christina | Wedding Cinema at Four Seasons in Toronto, Ontario
Mike + Christina are married! You may remember seeing Christina in the bridal party of the wedding of Johnathon + Vanessa a couple of years ago. When we received notice earlier this year that Christina was getting married, we jumped at the chance to meet her beau, Mike, and film their big event. Mike + Christina are an absolute joy to be around. They are a kind, soft-spoken couple and it was an honour to capture their wedding day. This is their love story.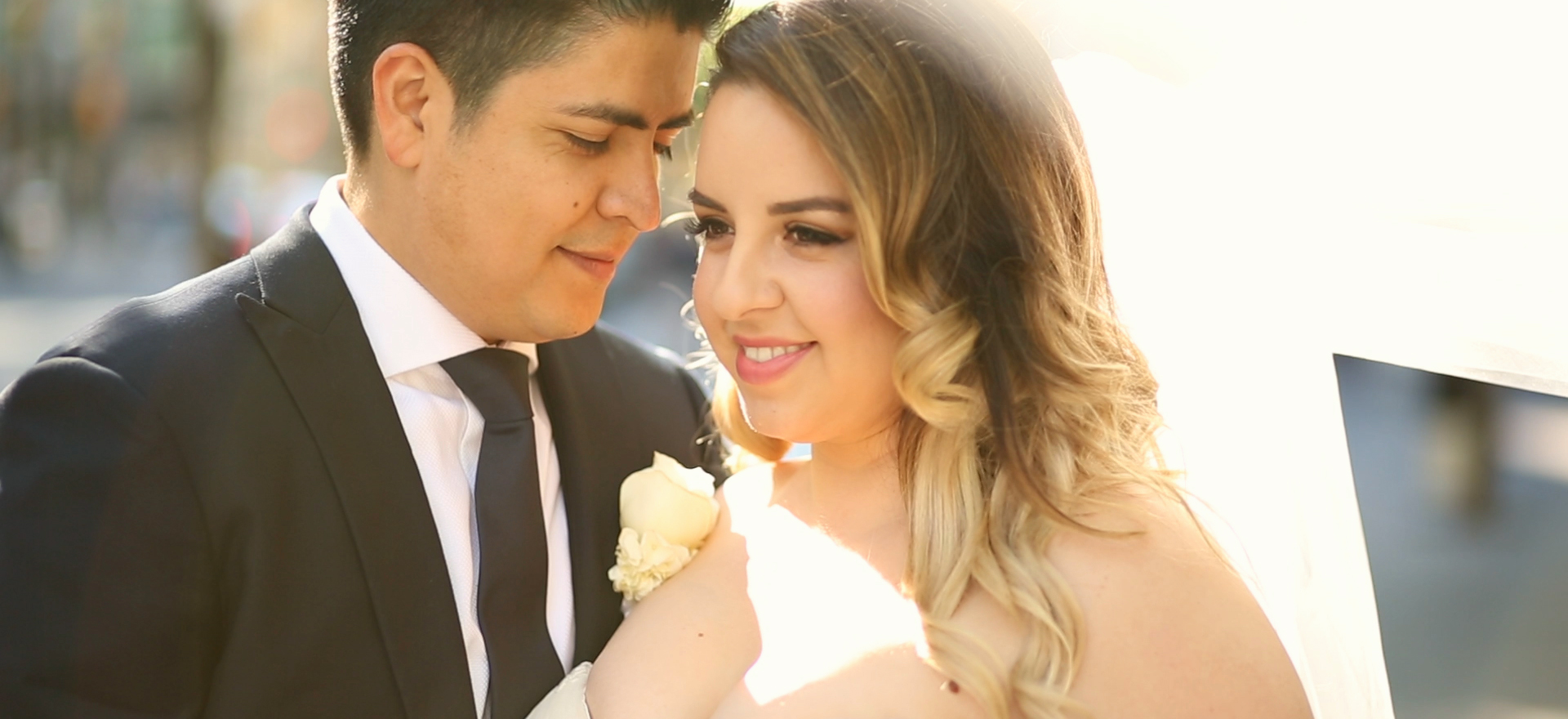 It was a gorgeous sun-soaked Saturday afternoon, when we arrived at the luxurious Four Seasons Yorkville in downtown Toronto. Christina looked radiant in her mother's veil, as she prepared for the day. With the help of her mother and sister, Christina slipped into her elegant gown. She took a moment to read a sweet card from Mike and could hardly hold back the tears. Meanwhile, Mike was downstairs reading a card from Christina and eagerly awaiting the moment he would get a first look of his bride-to-be. He walked outside into the courtyard gardens in the front of the hotel–the exact spot where he proposed to Christina–and waited for her to arrive. Christina walked along the path to meet him for a sweet, serene moment under the trees in contrast to the business of the big city. Photographer (and friend), Allison Milne, captured some portraits of the couple and their family before we all headed over to the Grand Luxe Event Boutique for the ceremony and reception.
Mike + Christina exchanged rings, vows and a hidden kiss. The two were pronounced husband and wife, as their loved ones cheered for joy. Cocktail hour and a receiving line immediately followed the ceremony. Guests headed into the hall–a black and gold, "Great Gatsby" themed wonderland–and made their way to their seats. A short film (an homage to the 2005 action comedy "Mr. and Mrs. Smith") played as an introduction to Mike + Christina's grand entrance. They walked in and headed straight into their first dance. The blessing was given and dinner was served. Between courses, Mike + Christina shared a dance with their parents, which was followed by a toast from her father. The couple thanked their guests and suddenly spotlights beamed on the dance floor to welcome the evening's guest entertainers, 1920s flapper dancers! After their stellar performance, the dancers invited everyone onto the dance floor to party the night away!
THANK YOU
Thank you, Mike + Christina, for inviting us to capture your wedding day! We wish you all the best!
"There are all kinds of love in this world but never the same love twice." – F. Scott Fitzgerald (The Great Gatsby)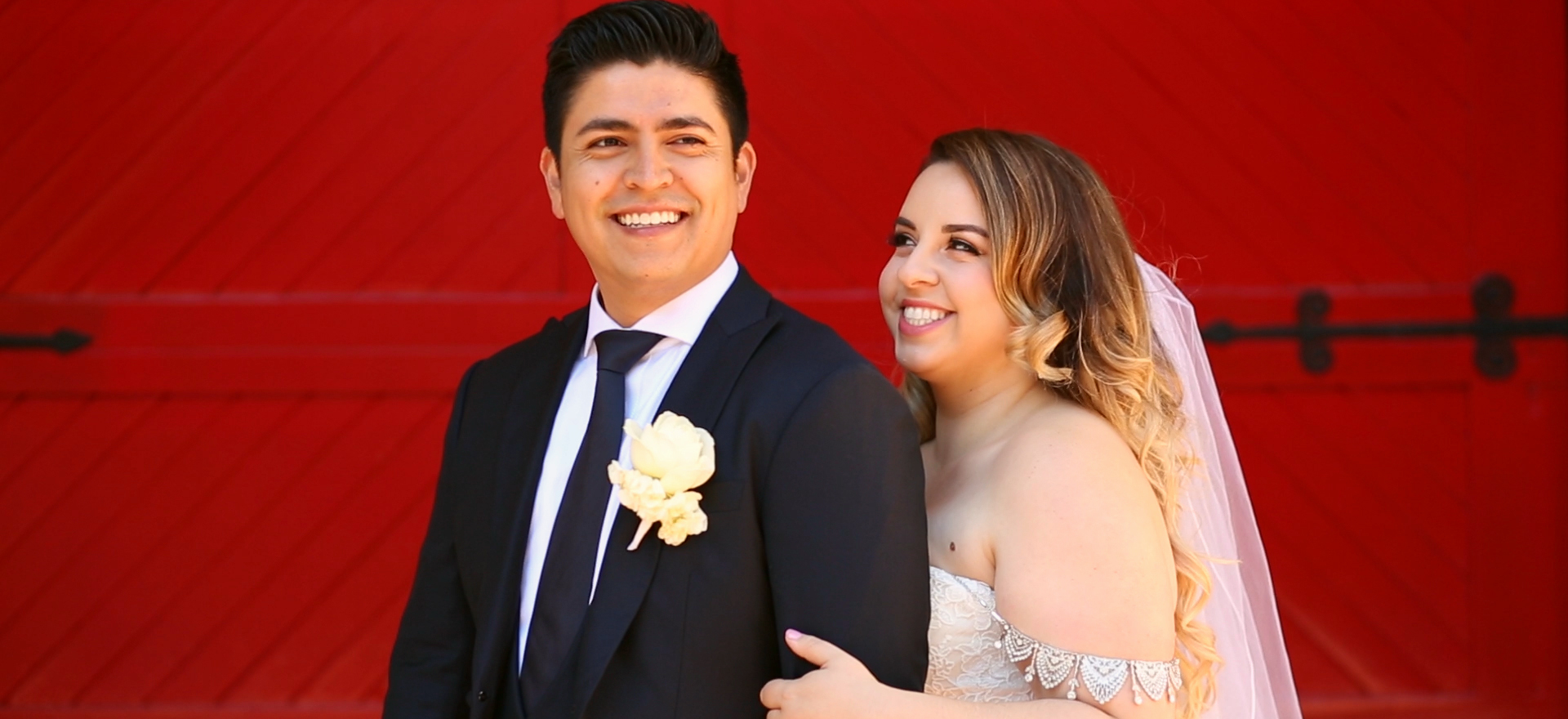 THE TEAM
Cinema: Darlington Studios
Photography: Allison Milne Photography
Venue: Grand Luxe Event Boutique
DJ: Digital Entertainment Group
Soundtrack: "Falling For You (Instrumental)" by The Light The Heat, licensed through The Music Bed