Kaitlyn + Dave | Wedding Photography Video in Minesing, Ontario
Kaitlyn + Dave are married! You may remember these two from their winter engagement photography session amongst the trees in Midhurst, Ontario. We first met Kaitlyn + Dave at our home studio last year and instantly, we liked them. They are such an enjoyable, easygoing and fun-loving couple! This is their wedding story.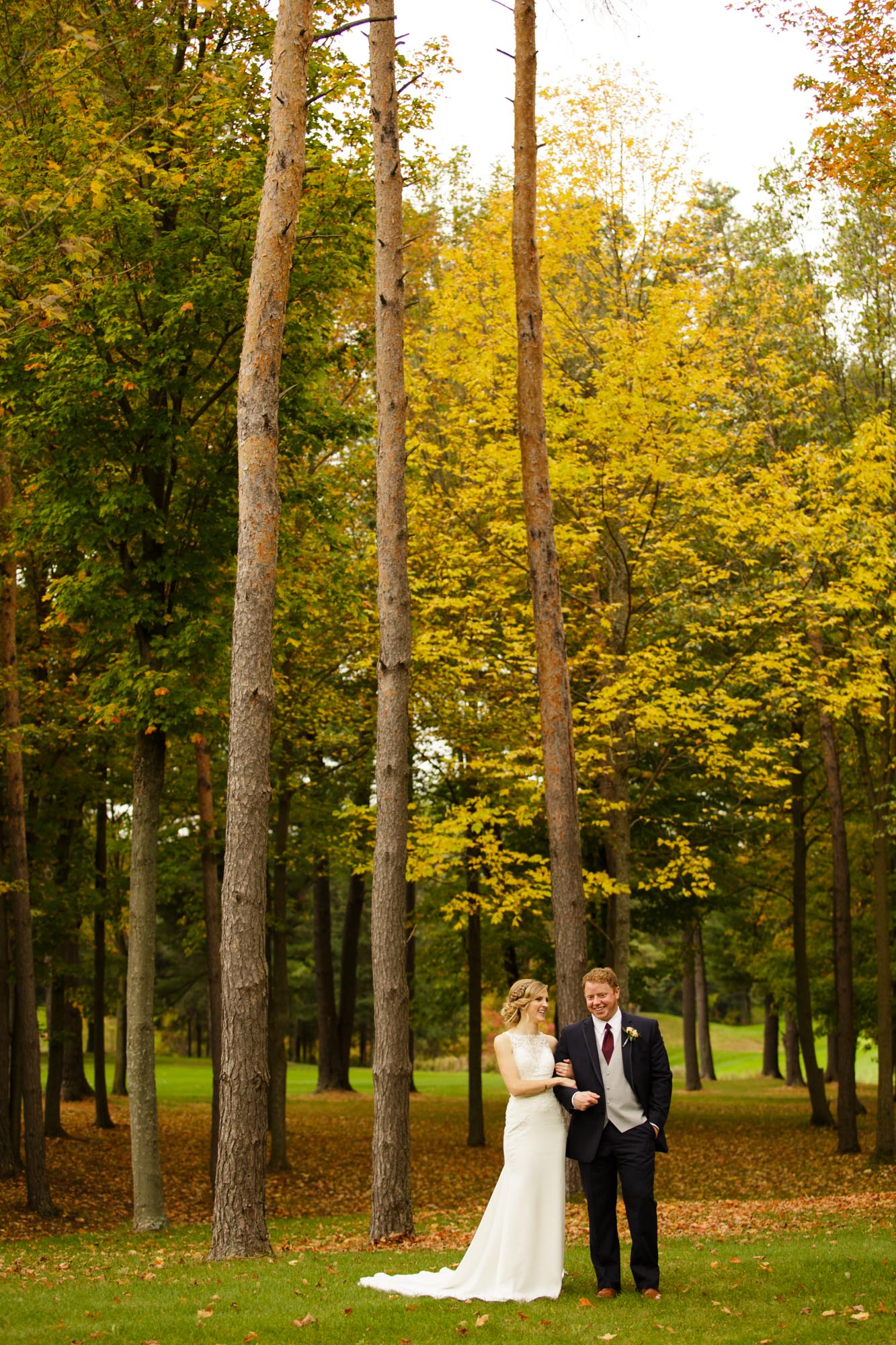 We started the day at Kaitlyn's parent's custom-designed lake-house in Oro, where Kaitlyn and the ladies were prepping for the day. Hair and make-up was nearly finished when we arrived. We were able to capture a few photos of the ladies in their blue plaids before it was time for them to get ready. The bridesmaids got into their gorgeous wine-coloured gowns and Kaitlyn slipped into her lovely lace wedding dress upstairs with the help of her Mom. No one had seen the wedding dress except for Kaitlyn's mother, so Kaitlyn decided to do a reveal with her bridesmaids. She descended the stairs, and their reaction was priceless. Before we left for the golf club to meet the gentlemen, we headed out on the dock for a couple of quick portraits of the ladies by the water. The scene was still and serene. Such a peaceful start for a wedding day.
We arrived at Vespra Hills Golf Club for a few photos with Dave and the guys. Vespra Hills is a great golf course with a stunning landscape of lush green grounds and a friendly staff. Kaitlyn's dad is a member and was waiting patiently at the club for his daughter to arrive (a glimpse of his little girl, now a beautiful bride). When she exited the limousine to see her Dad, it was such a sweet moment. Dave and the guys were down the hill greeting guests as they arrived for the outdoor ceremony. We had been keeping a close eye on the weather all day because the forecast called for a tremendous amount of rain coming in the afternoon. Honestly, we weren't sure if it would hold off for their outdoor ceremony, but thankfully it did! Kaitlyn + Dave shared their touching, personalized vows atop a hill overlooking the course with a gorgeous view of favourite fall colours. They exchanged rings, kissed and were pronounced husband and wife! The guests headed inside for cocktail hour and we took Kaitlyn + Dave on a golf cart ride around the course for a fun creative session amongst the trees. The rain held off until the end of the session and didn't start up until it was time to head inside for reception.
The reception was held upstairs in the beautifully decorated banquet room. The high ceilings and wooden rafters were a complete complement to the cottage decor. Kaitlyn + Dave were announced into the room and kicked off the party with a first dance. Then, it was time for dinner, followed by a series of speeches filled with great stories from their loved ones. After that, it was time for their parent dances and official party time! The photo booth opened up, the tiered doughnut cake (yum!) was cut, the DJ set the dance floor on fire and everyone made good use of "Shotski" at the bar! What a fun night!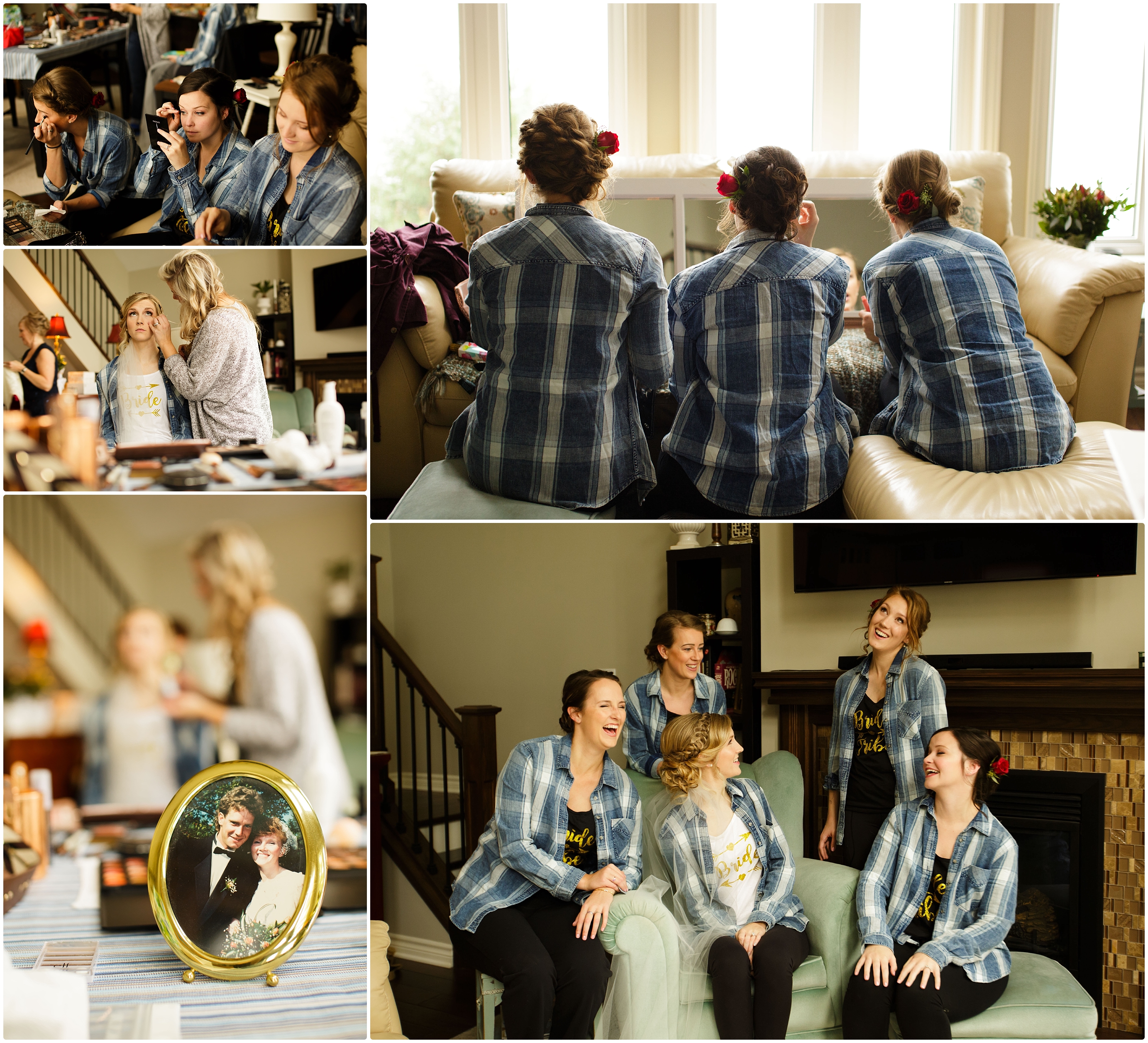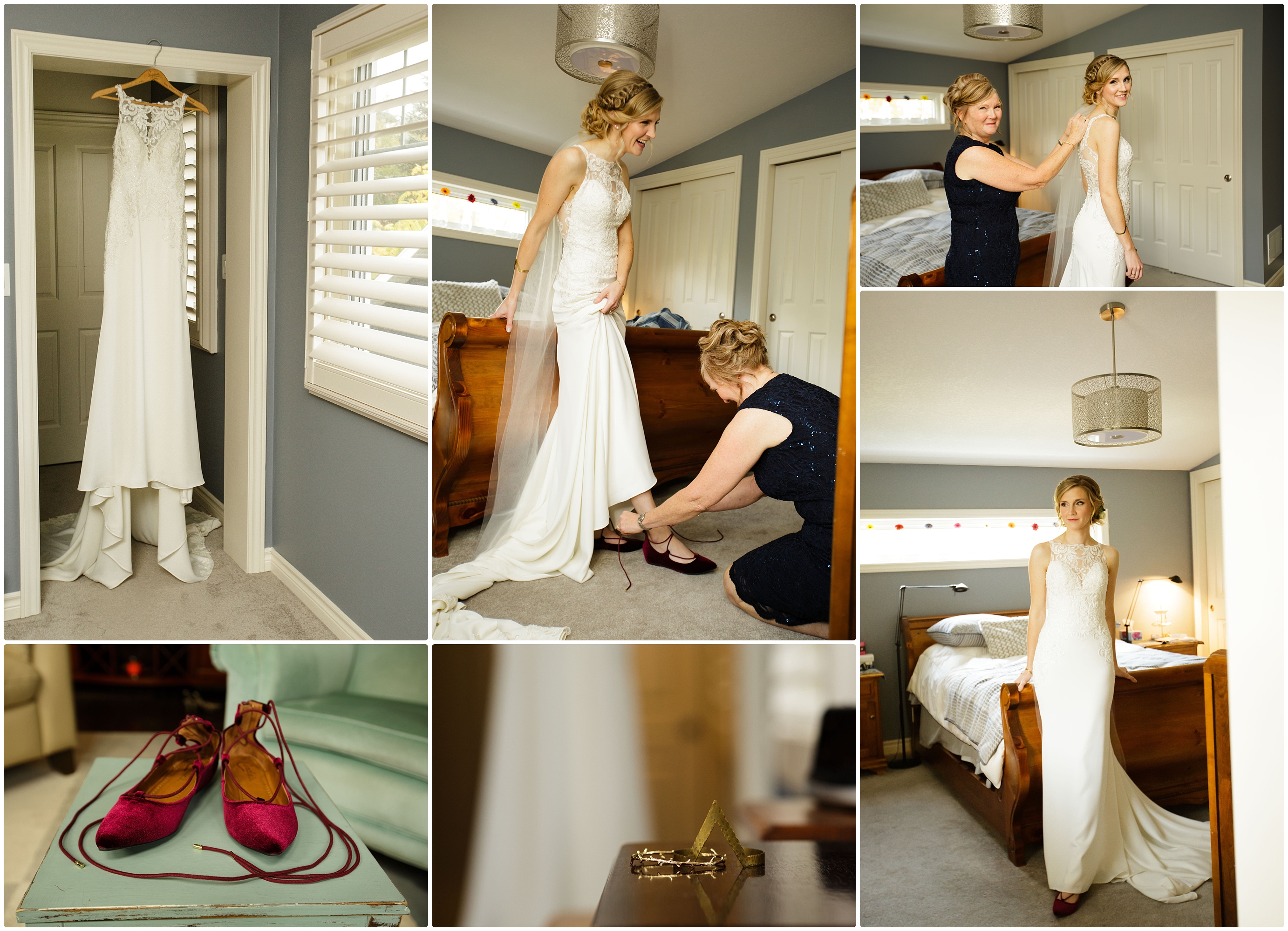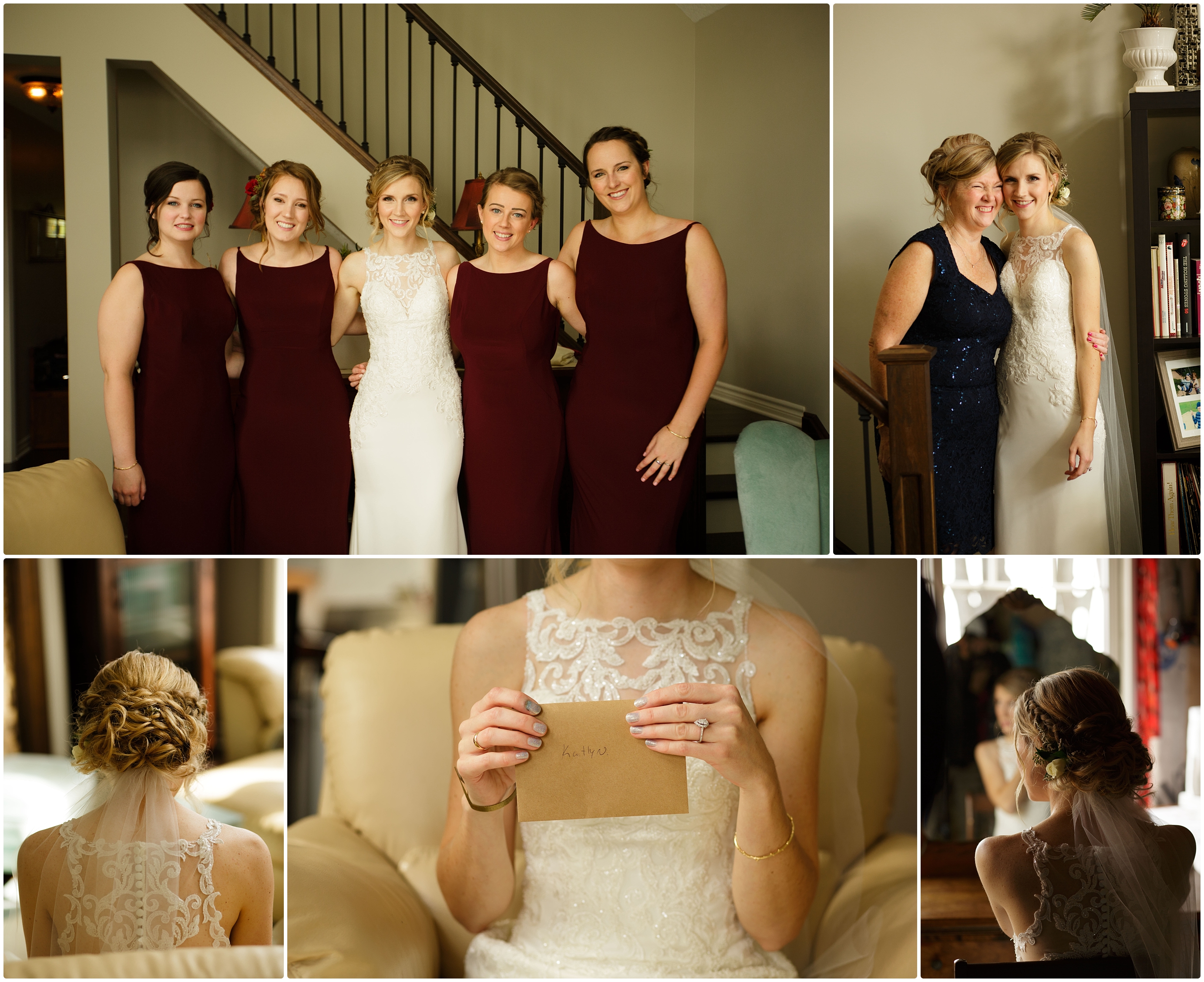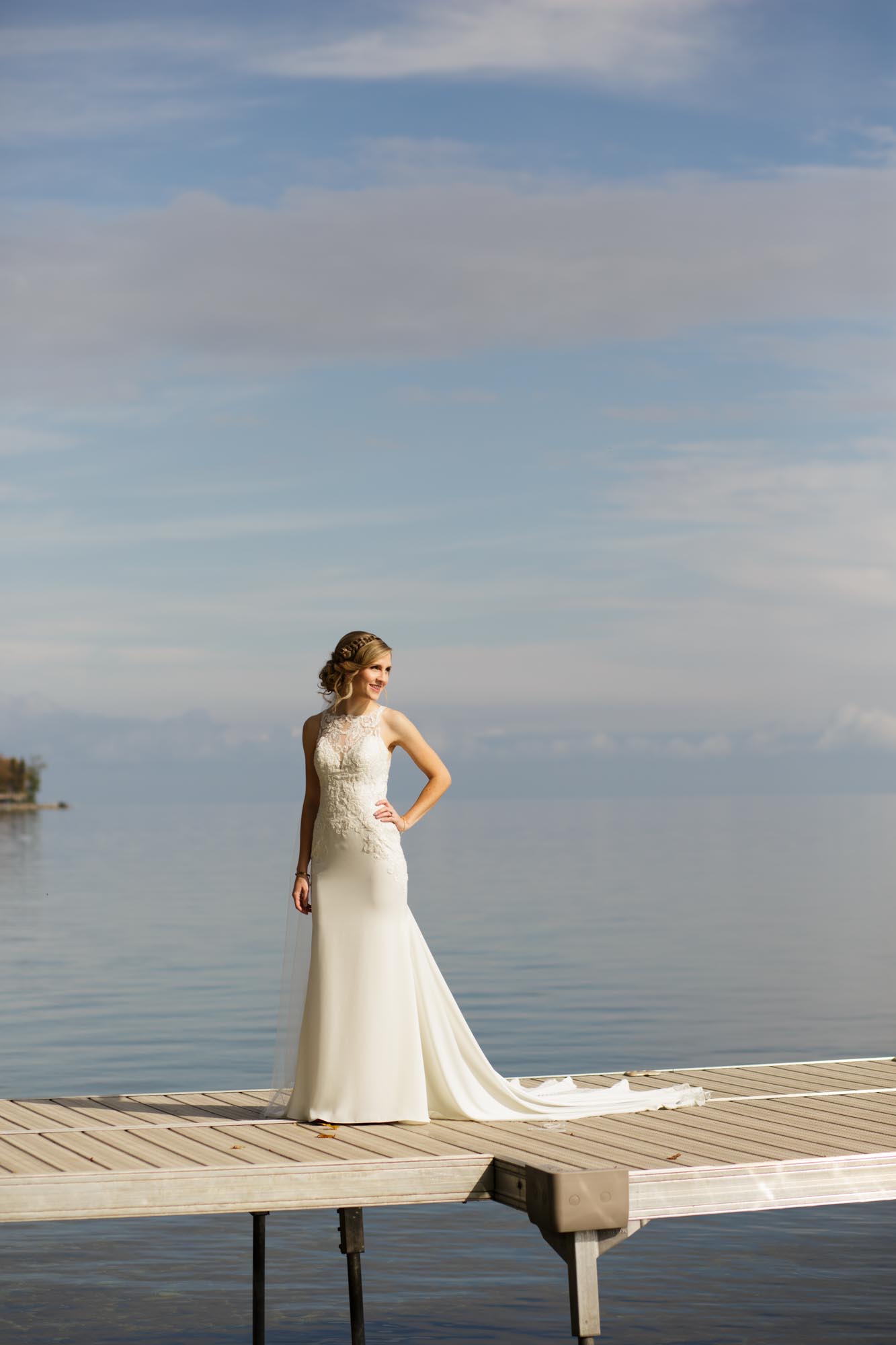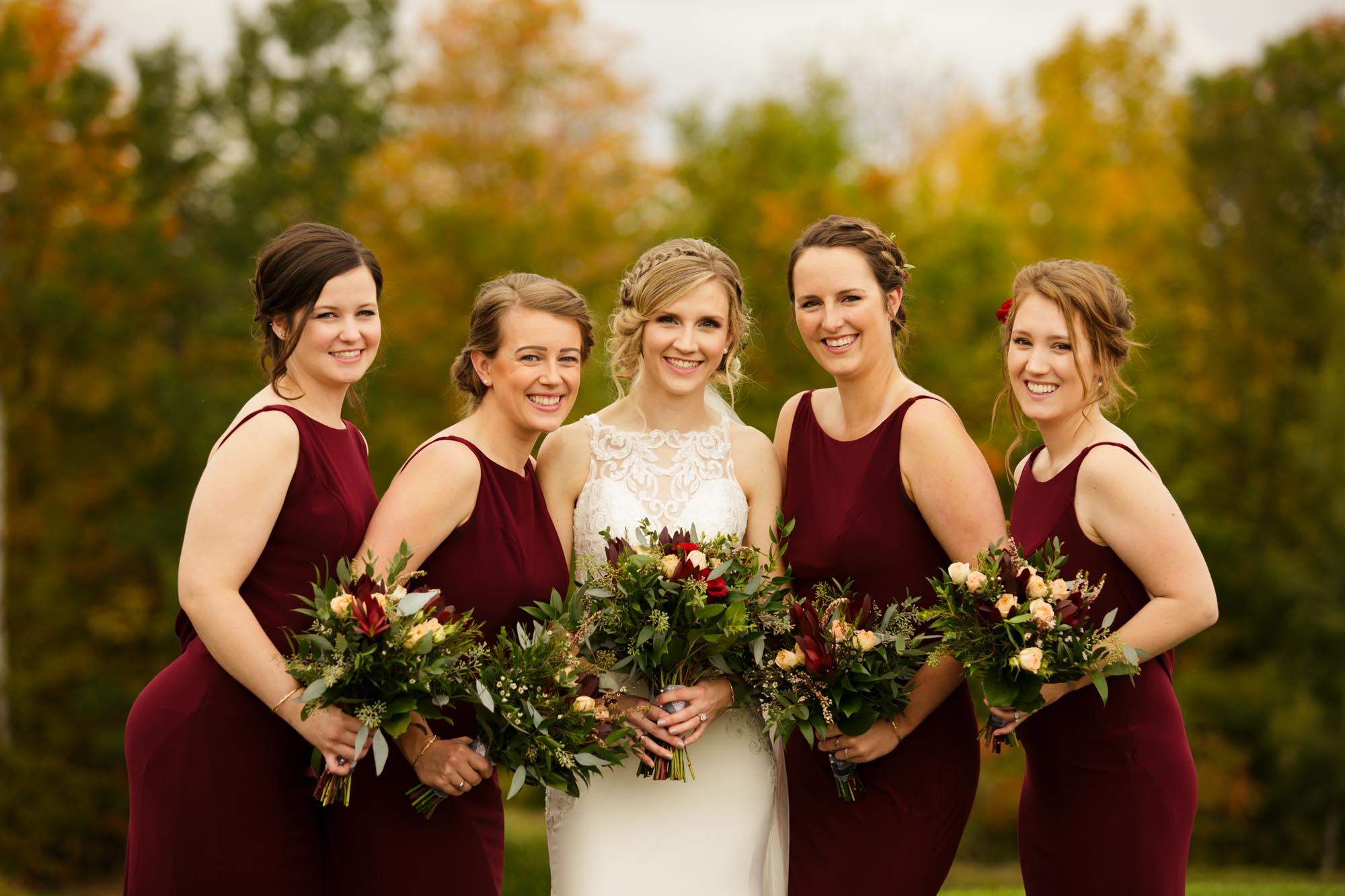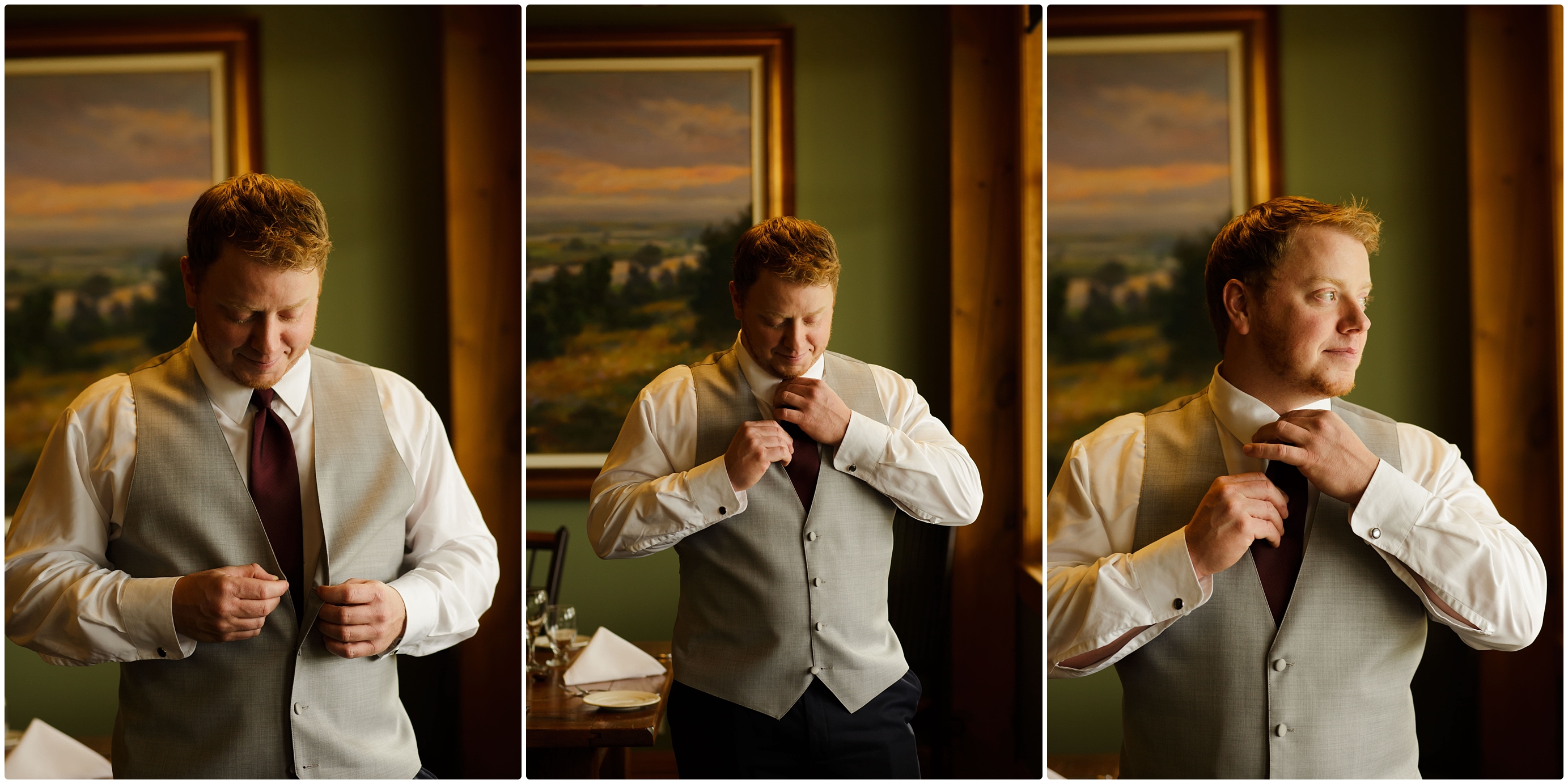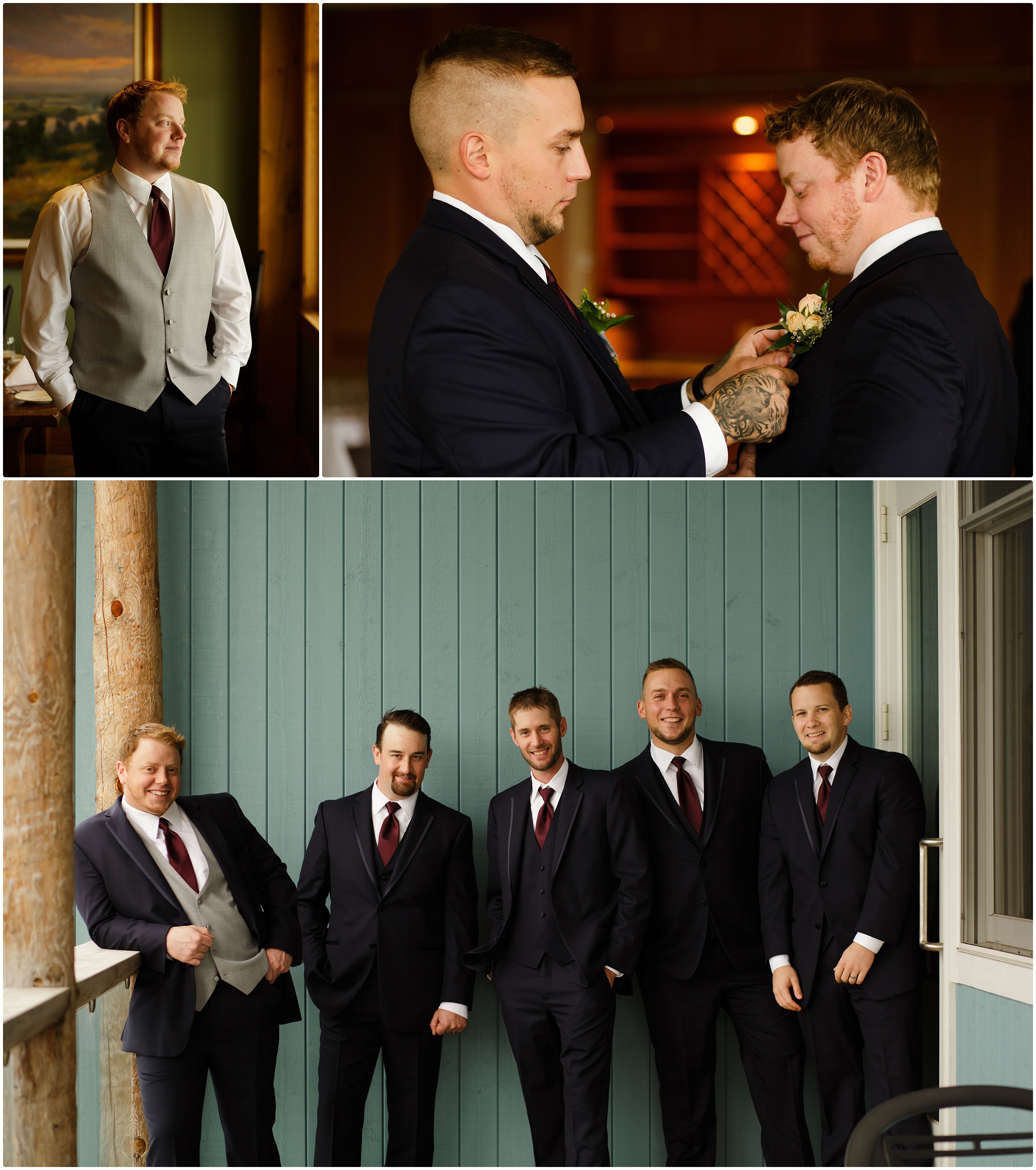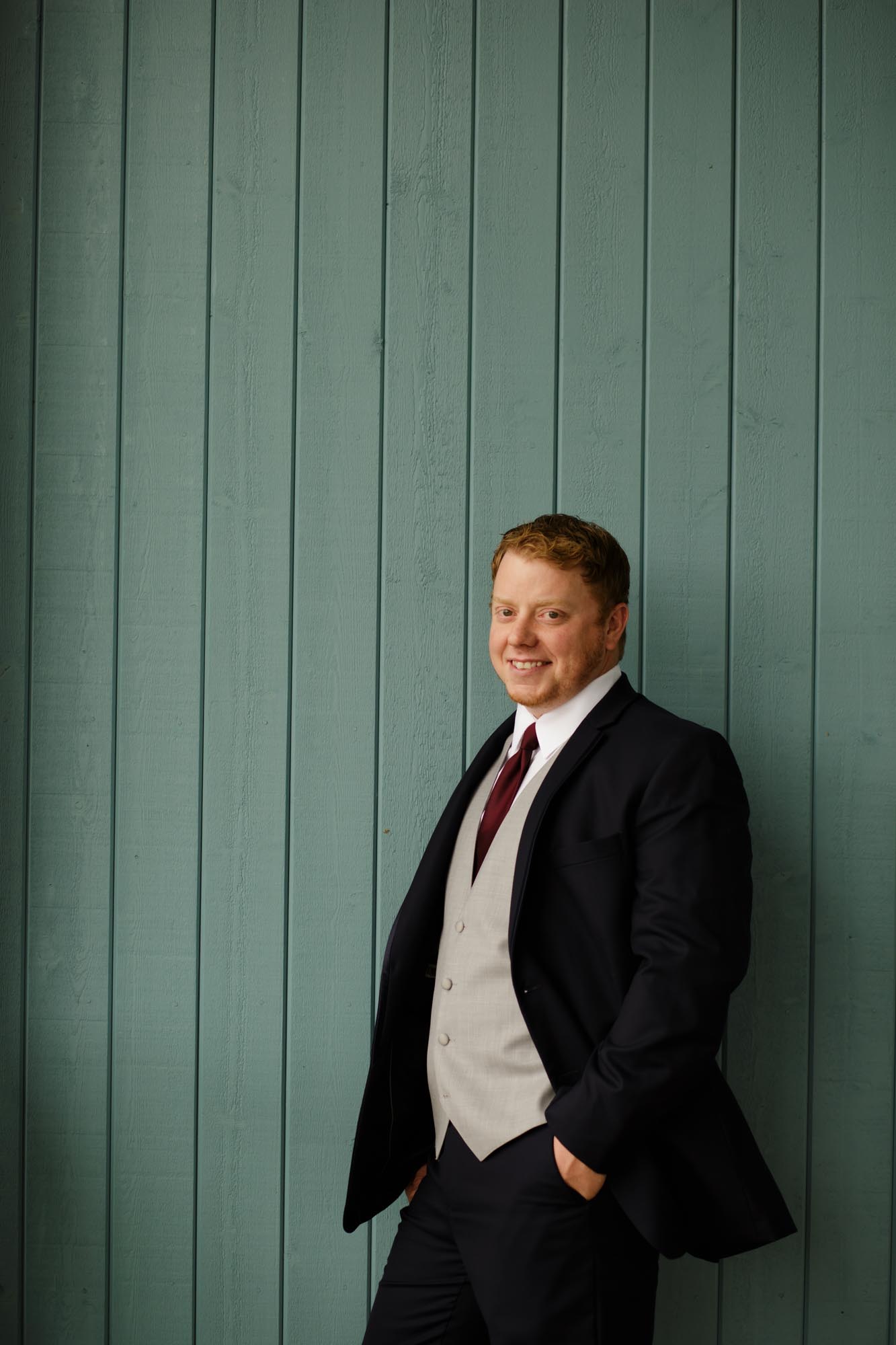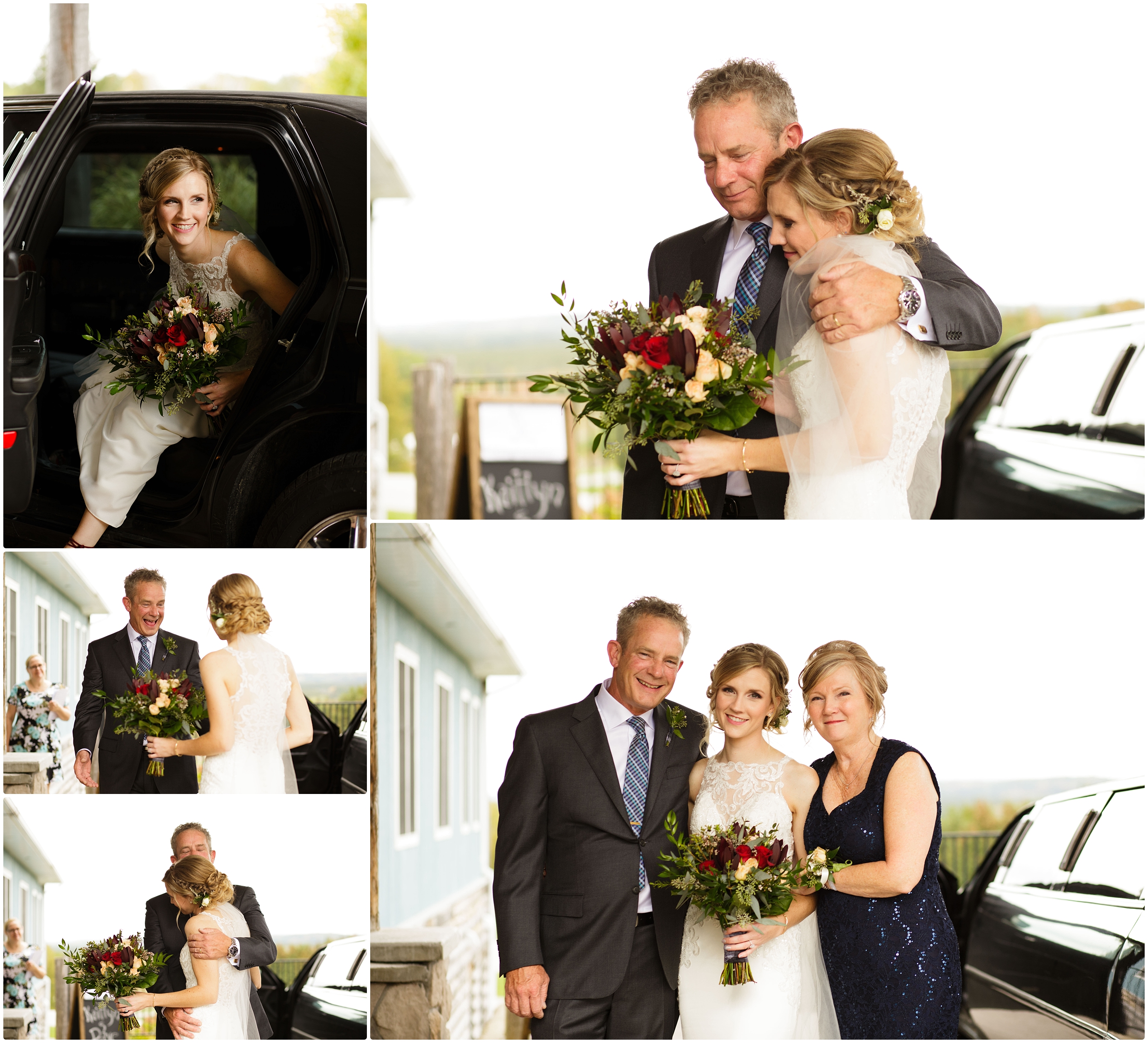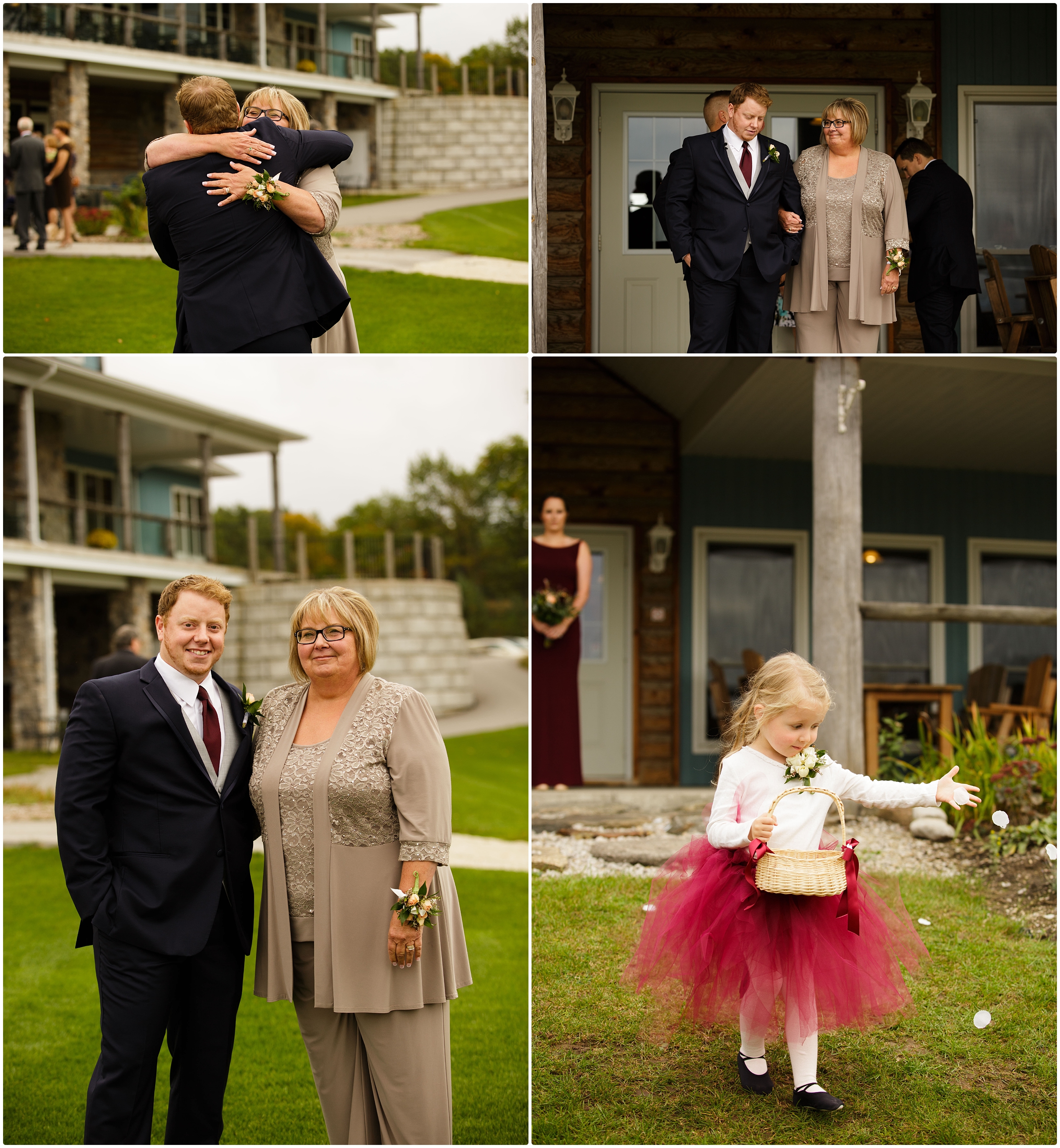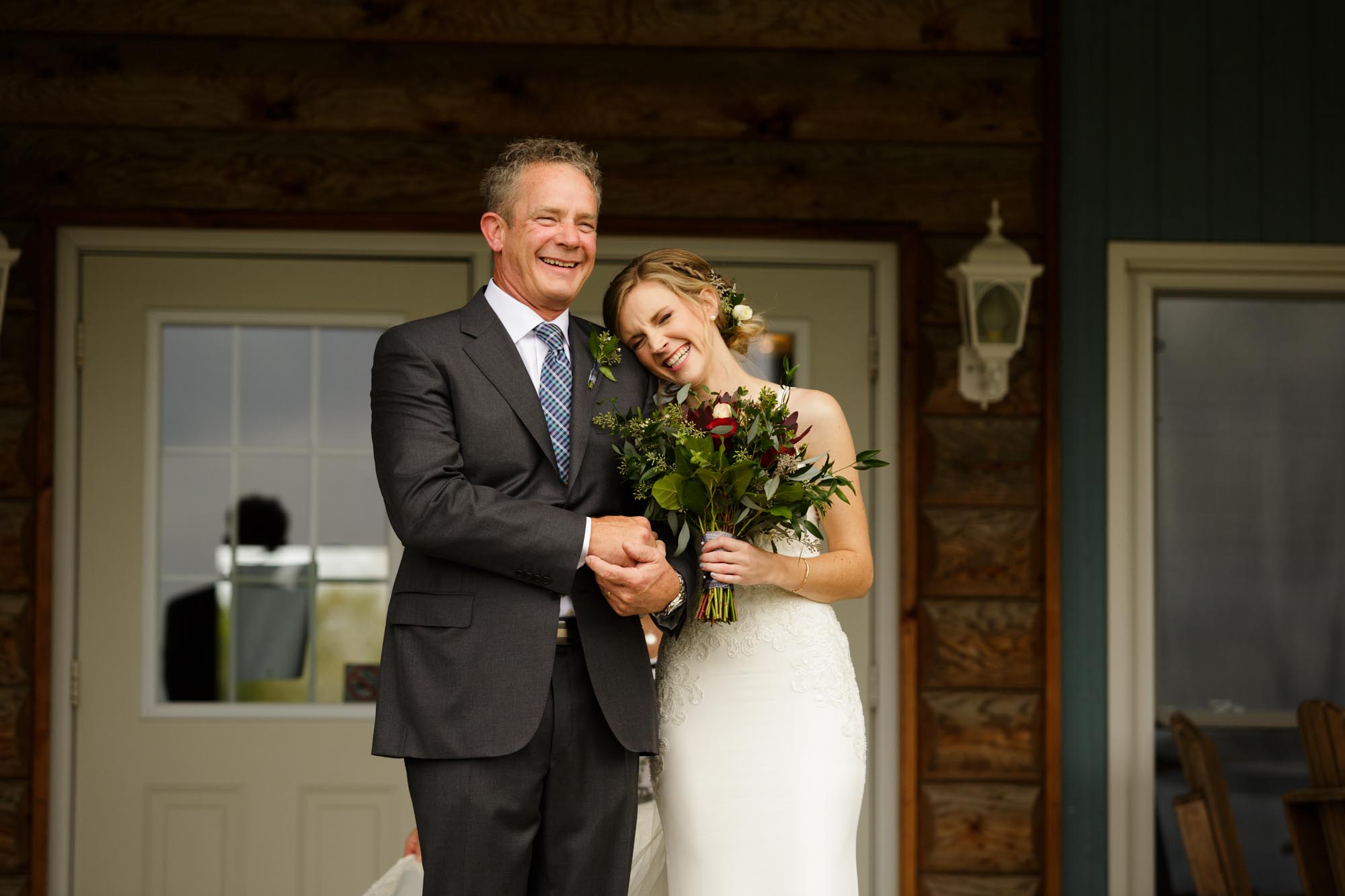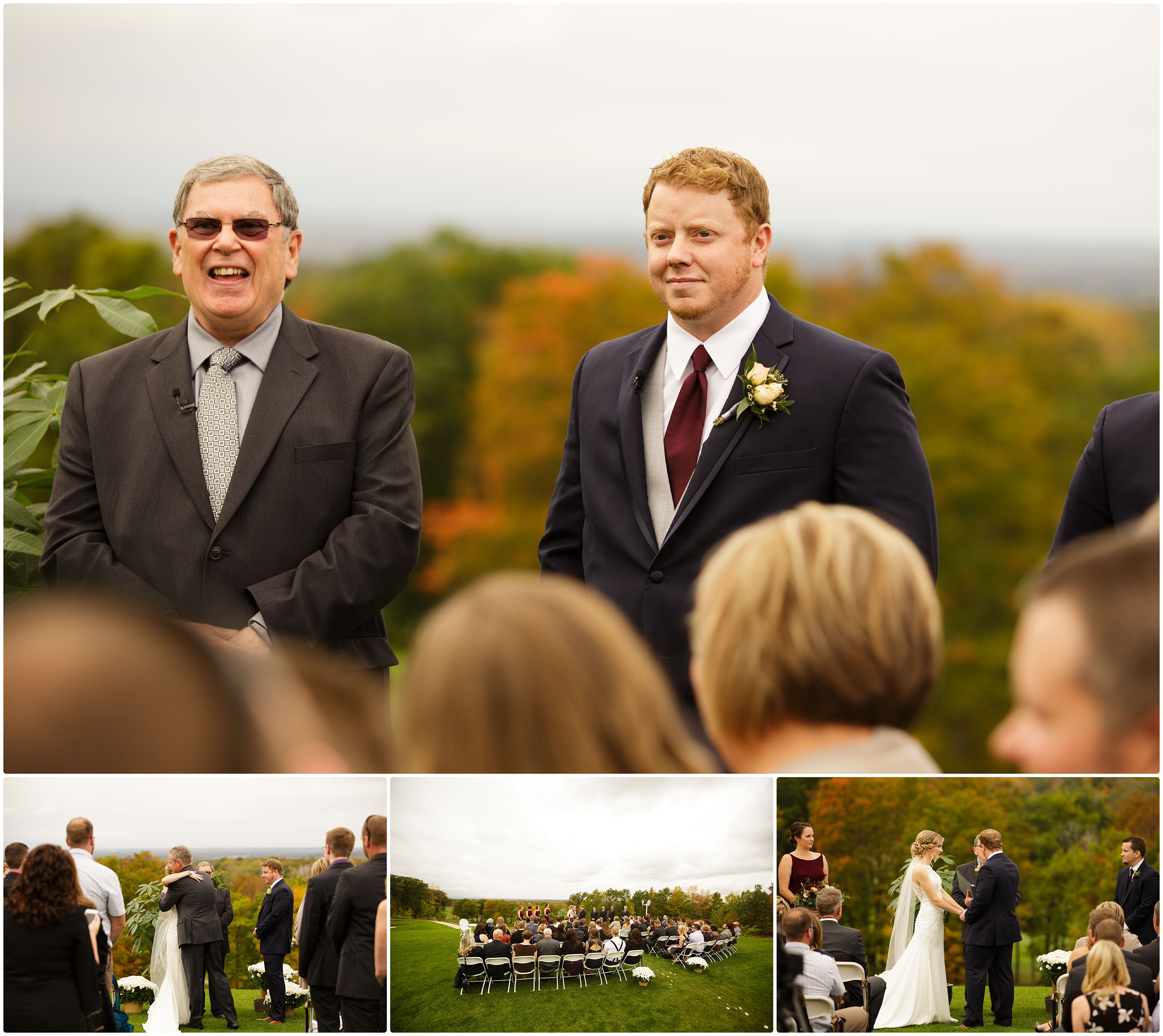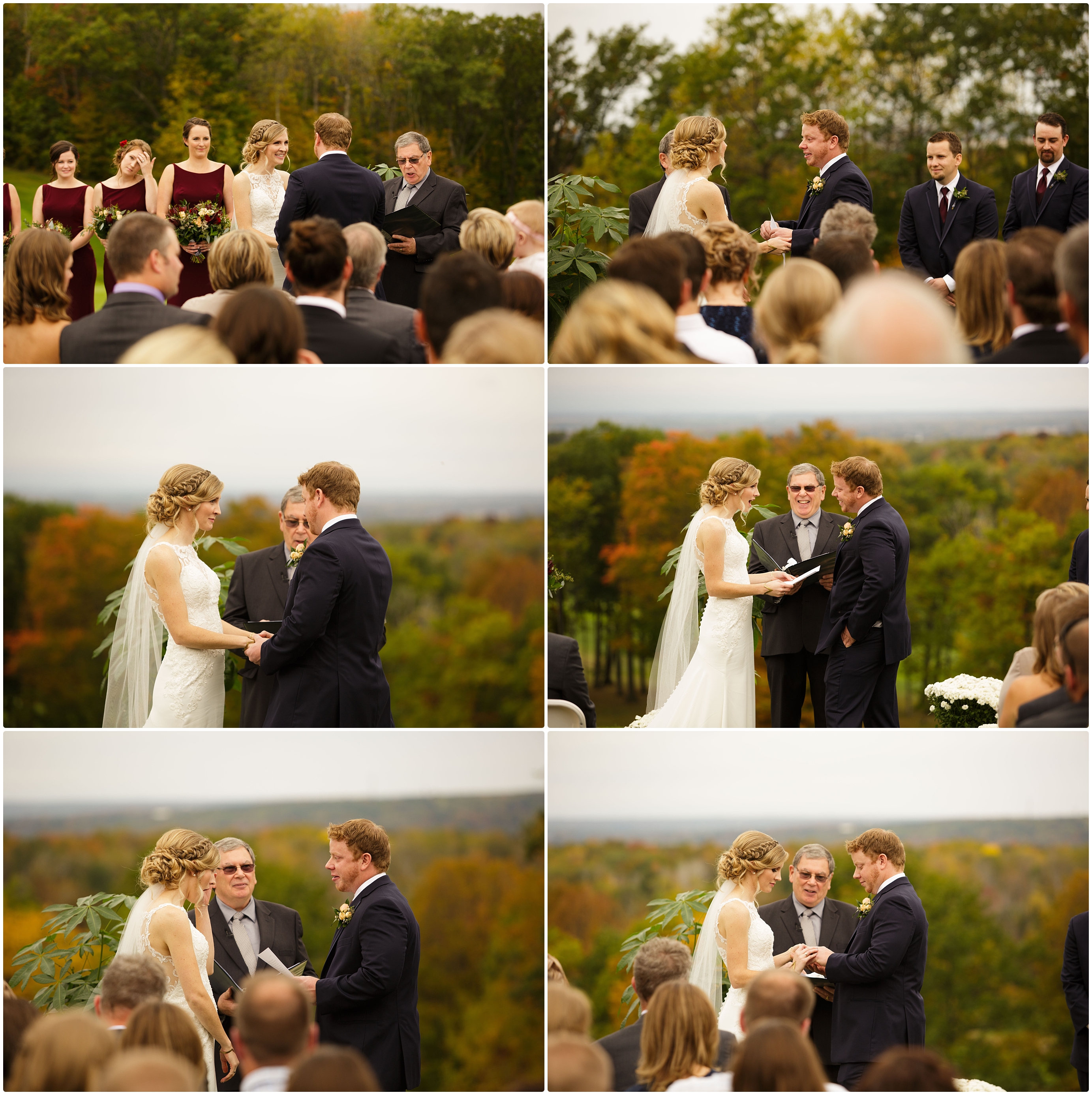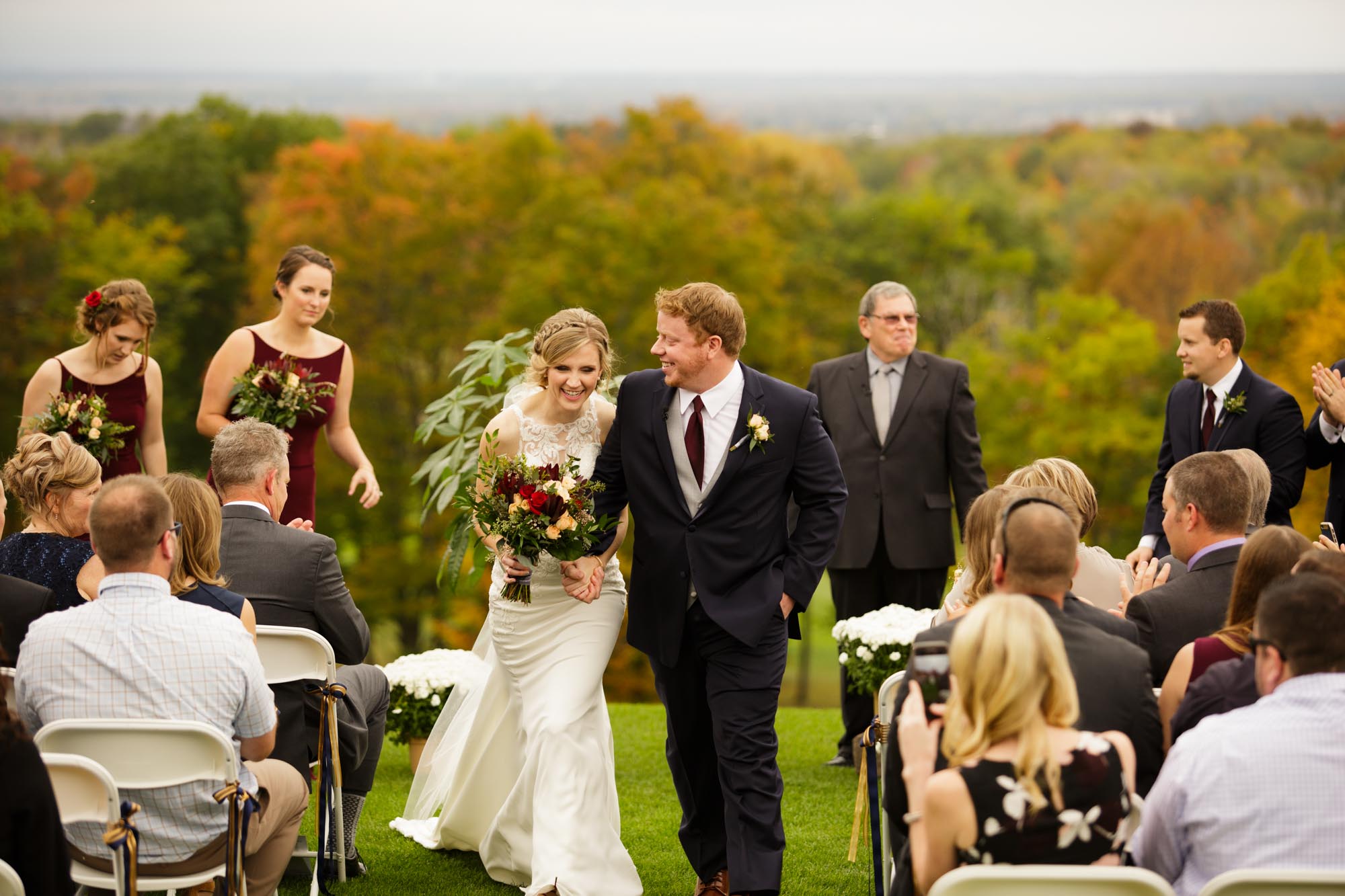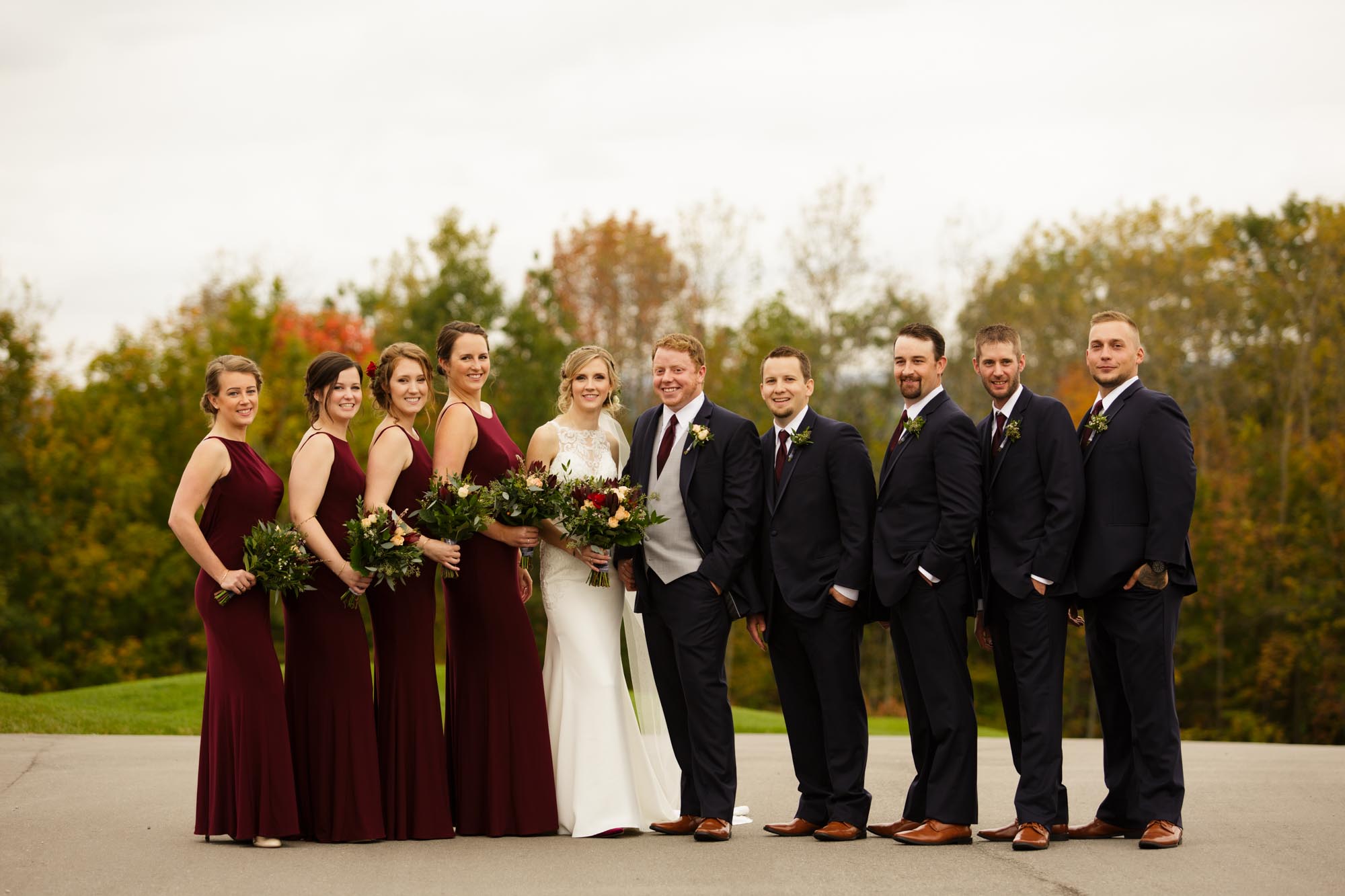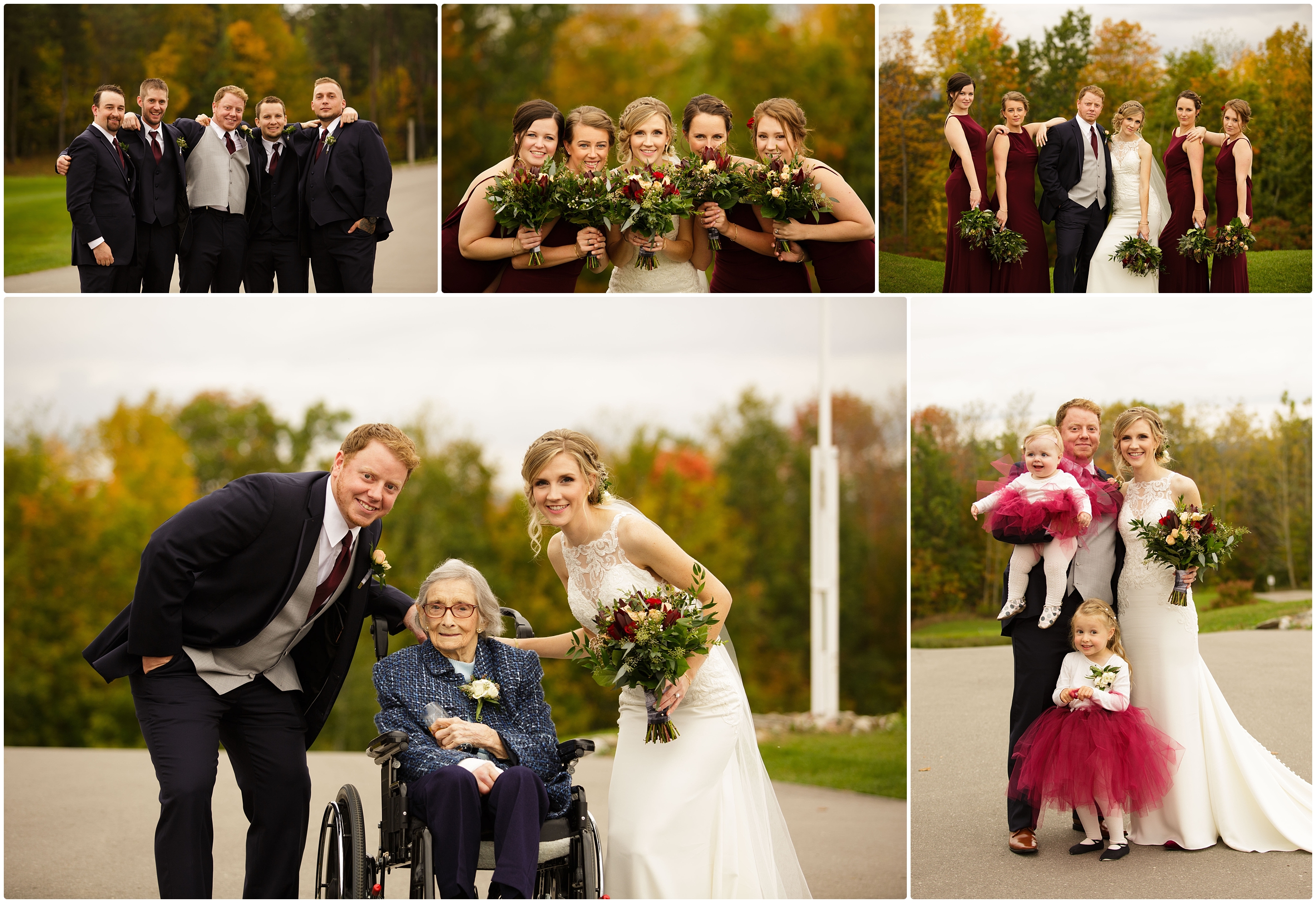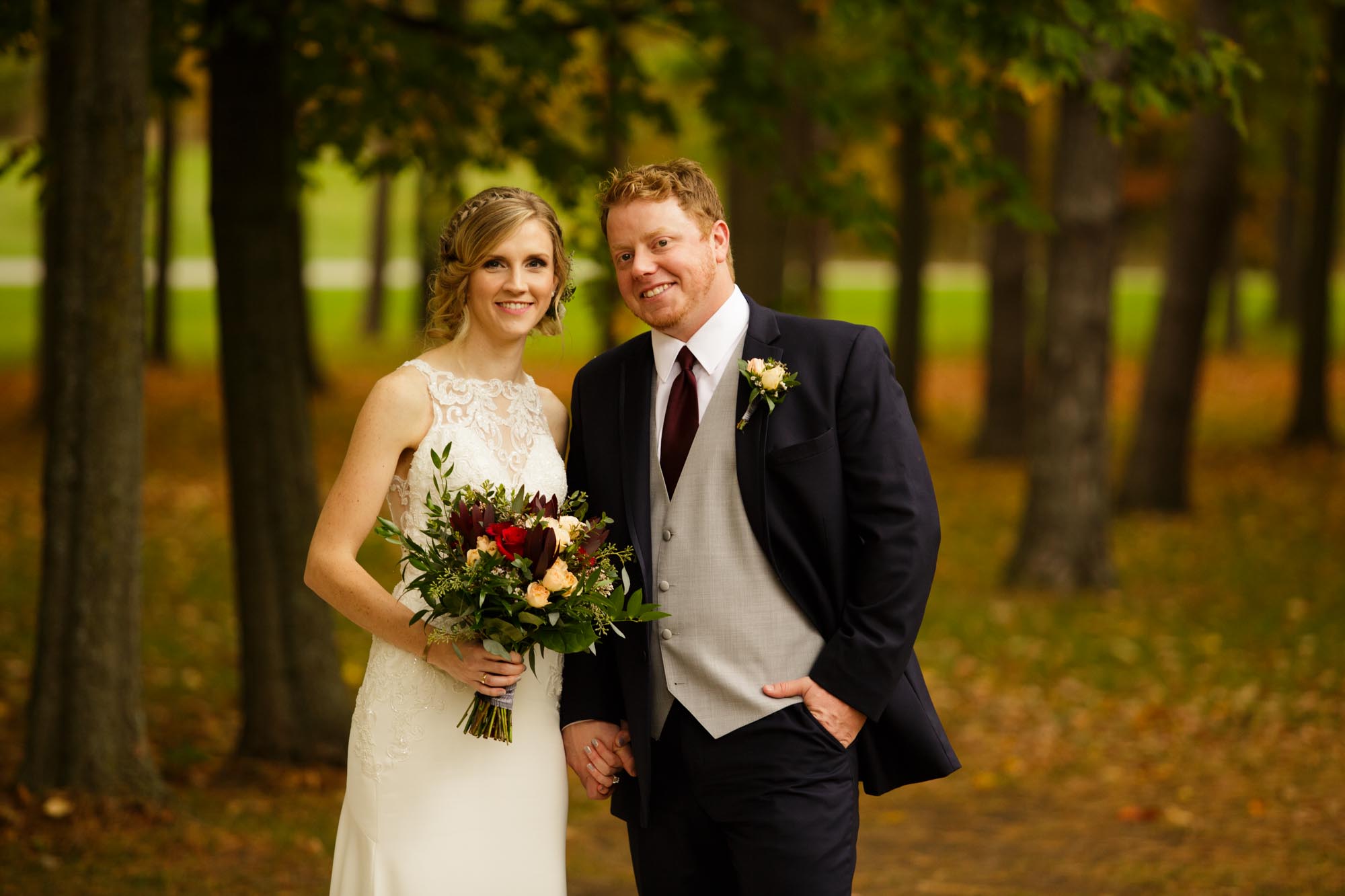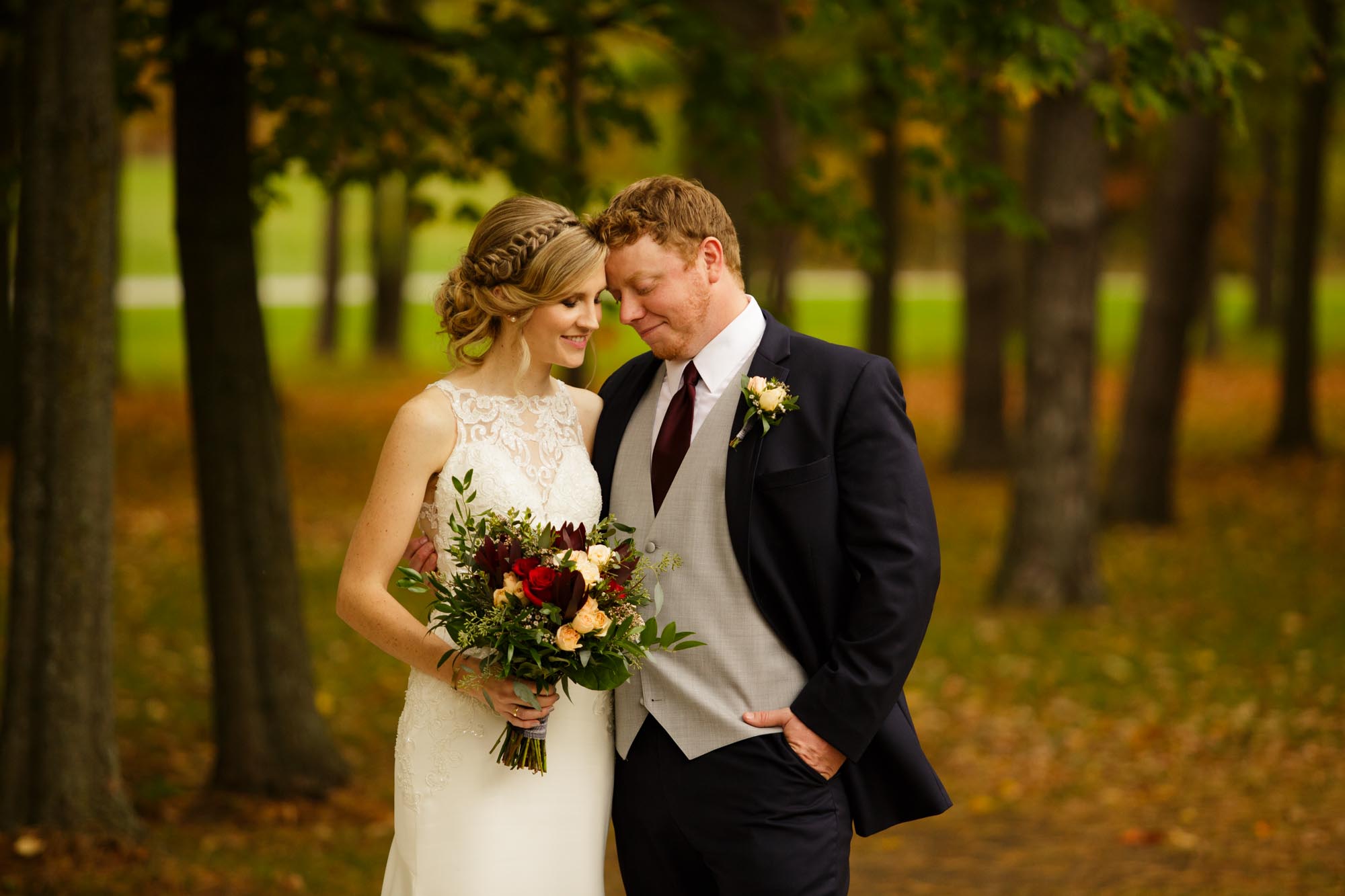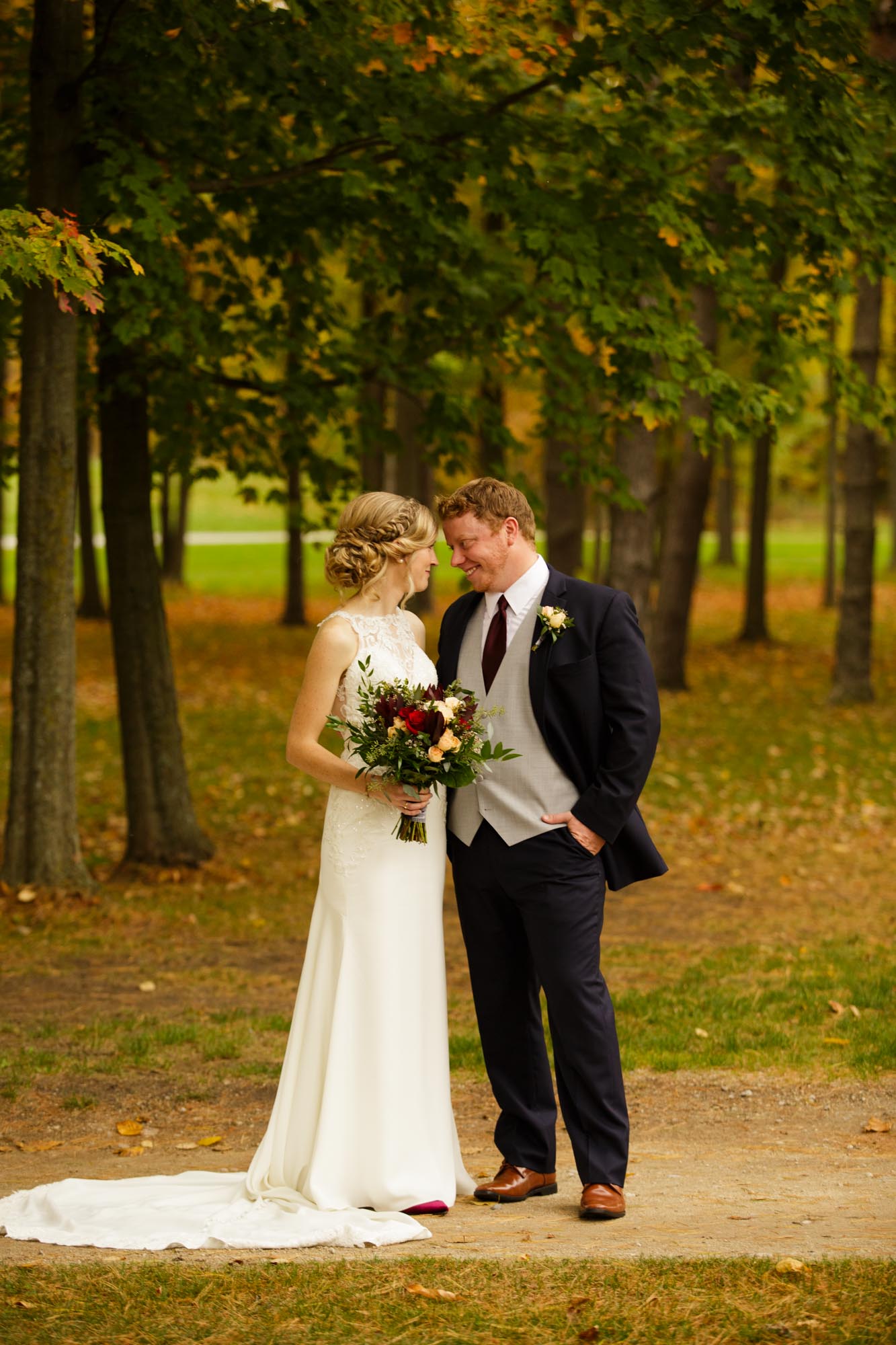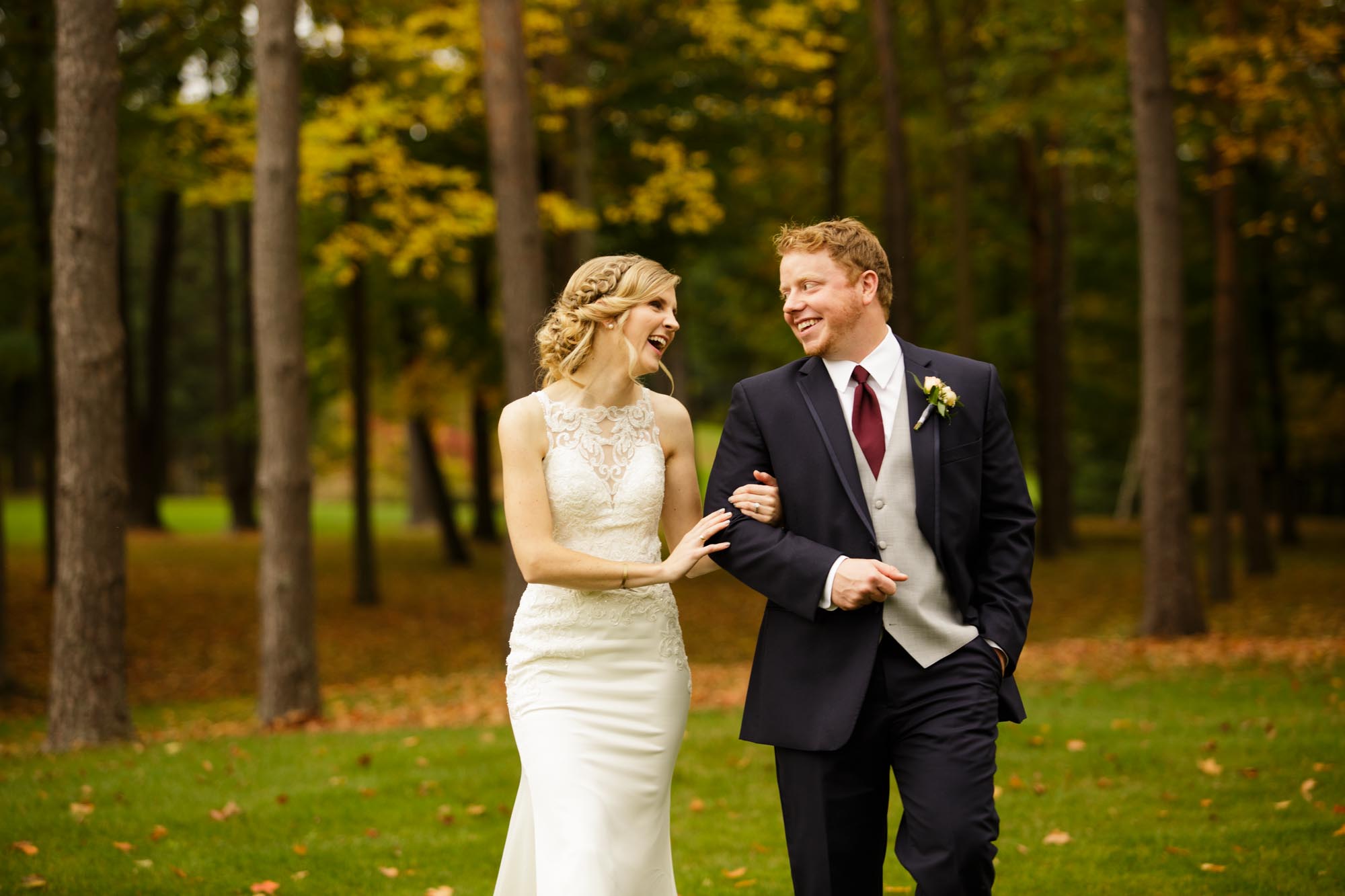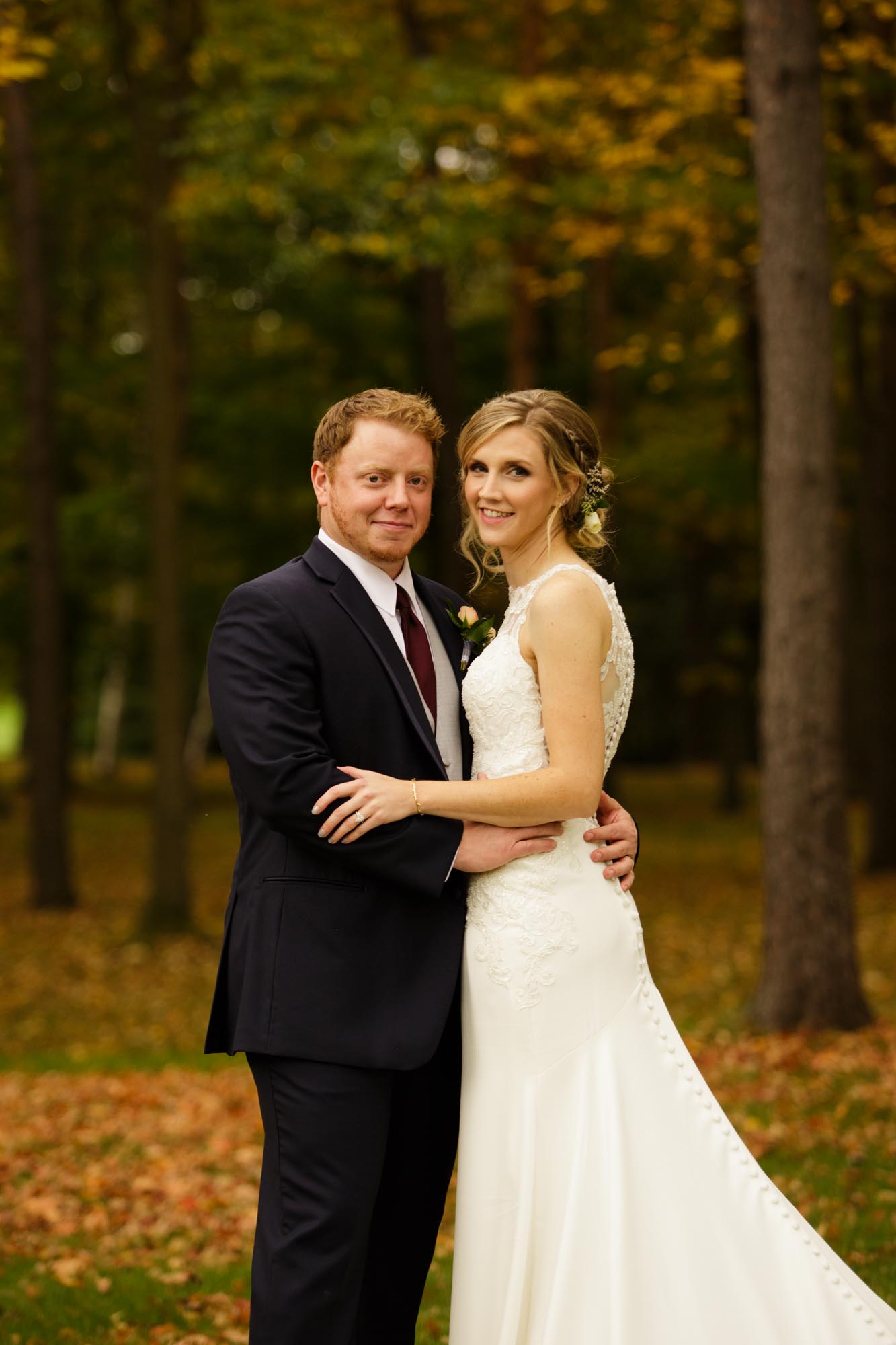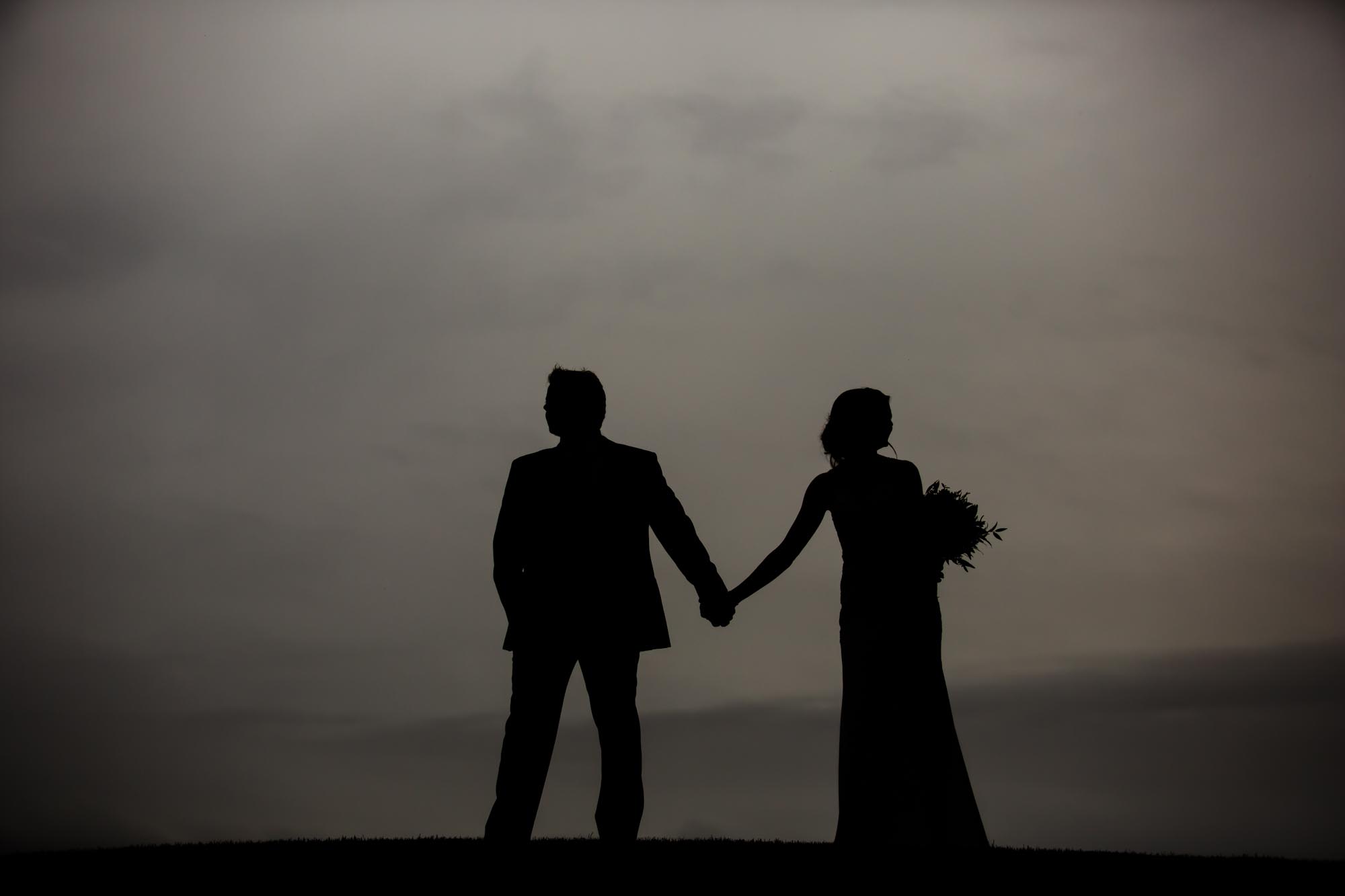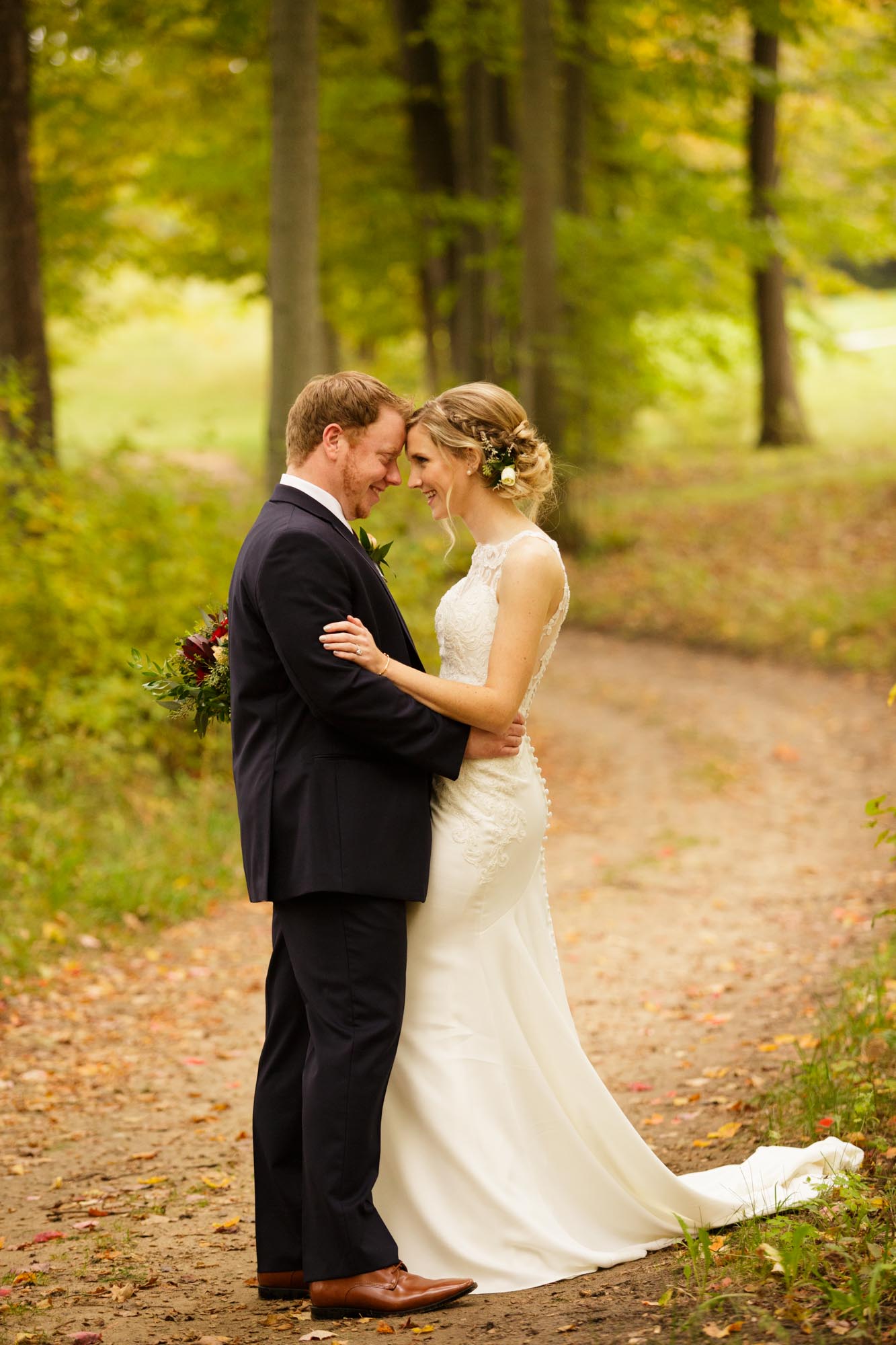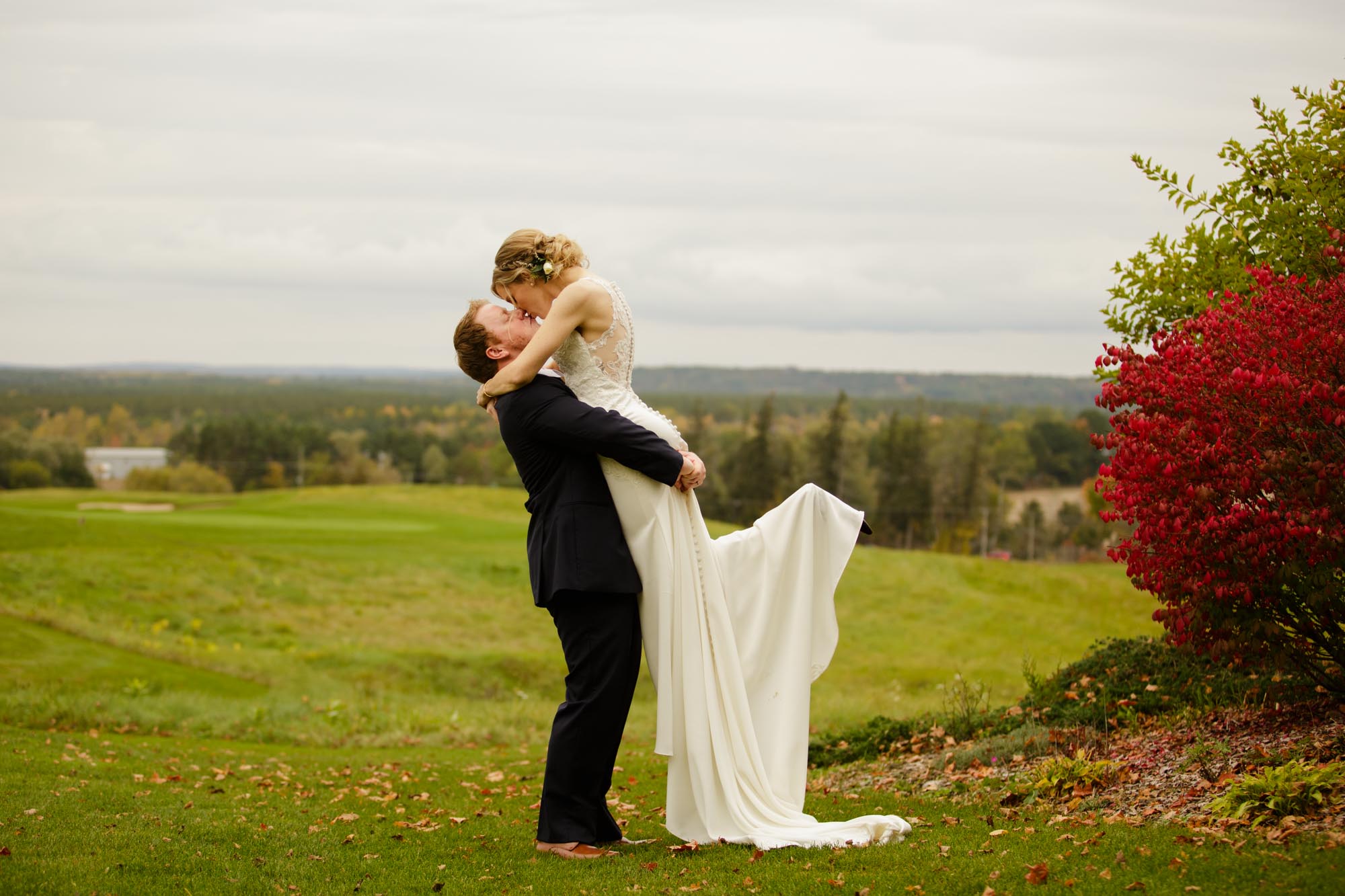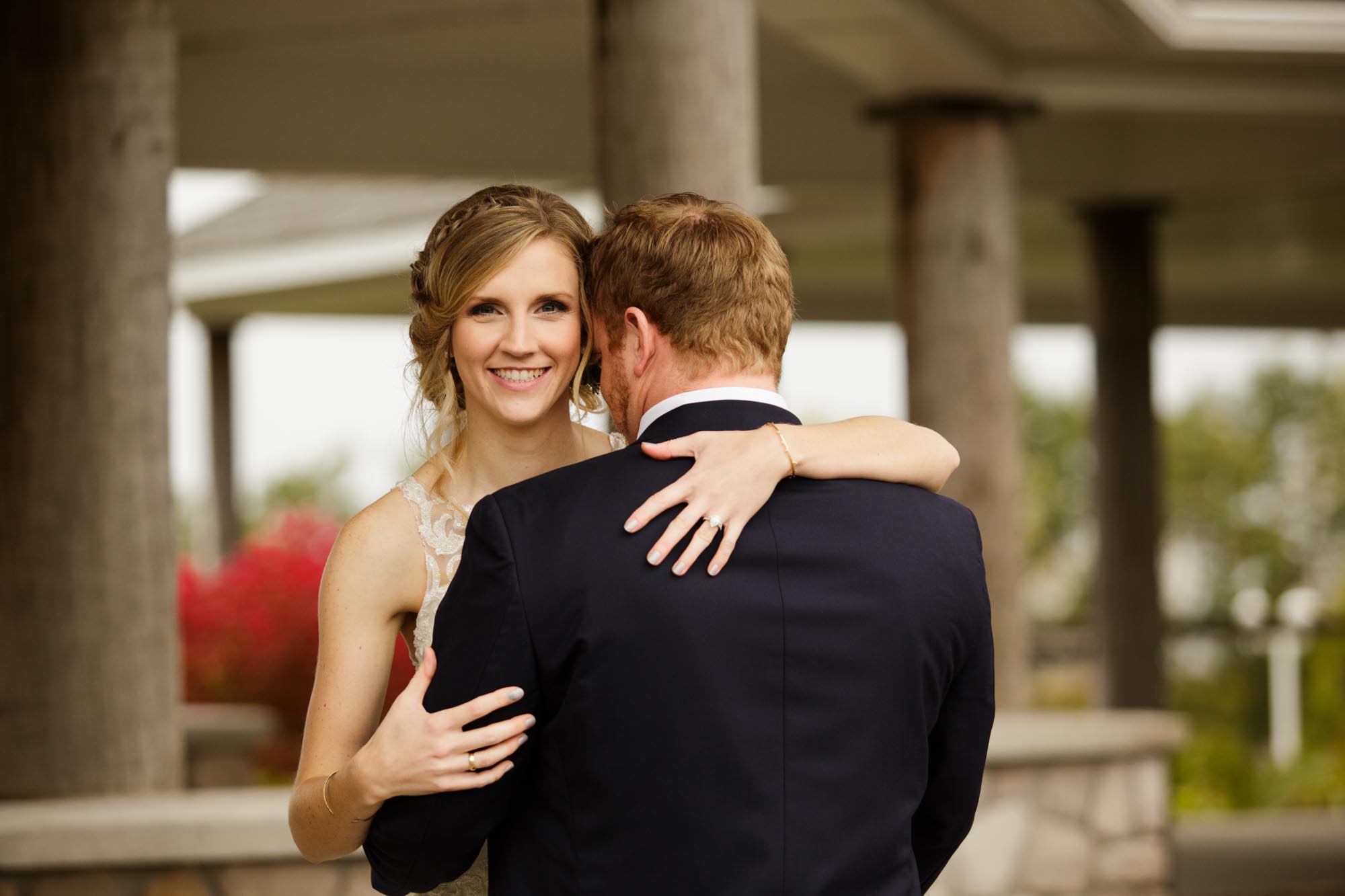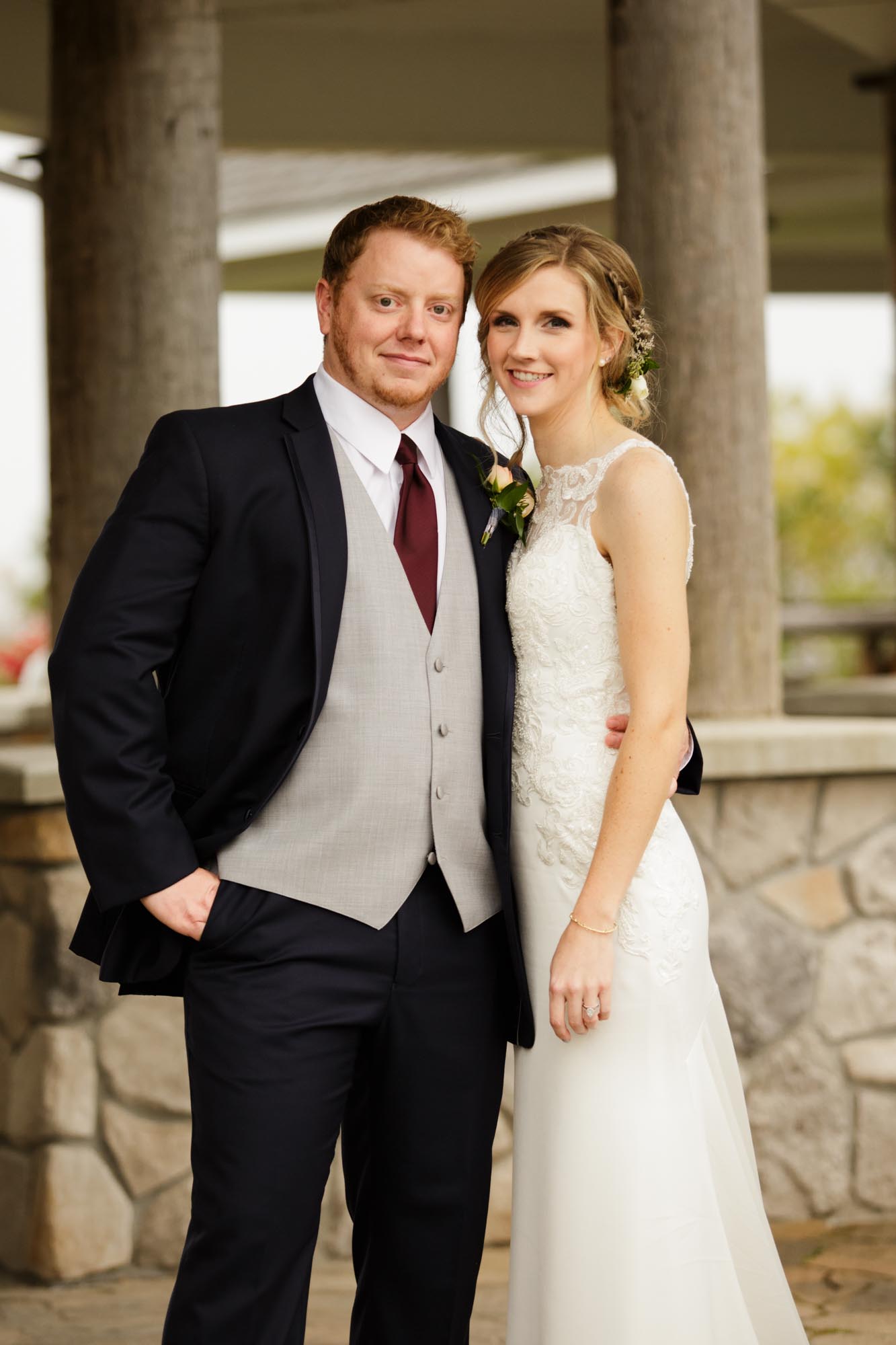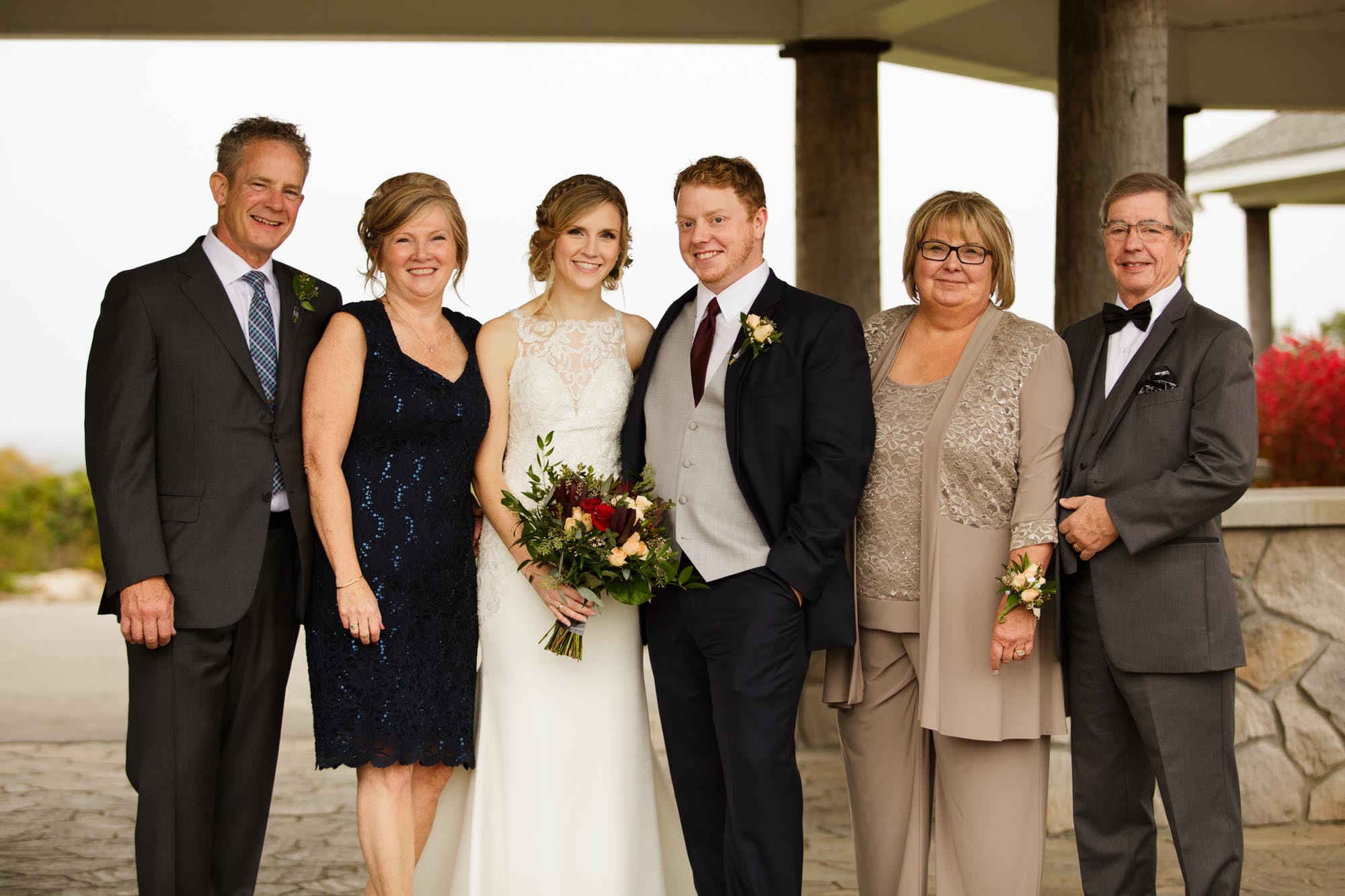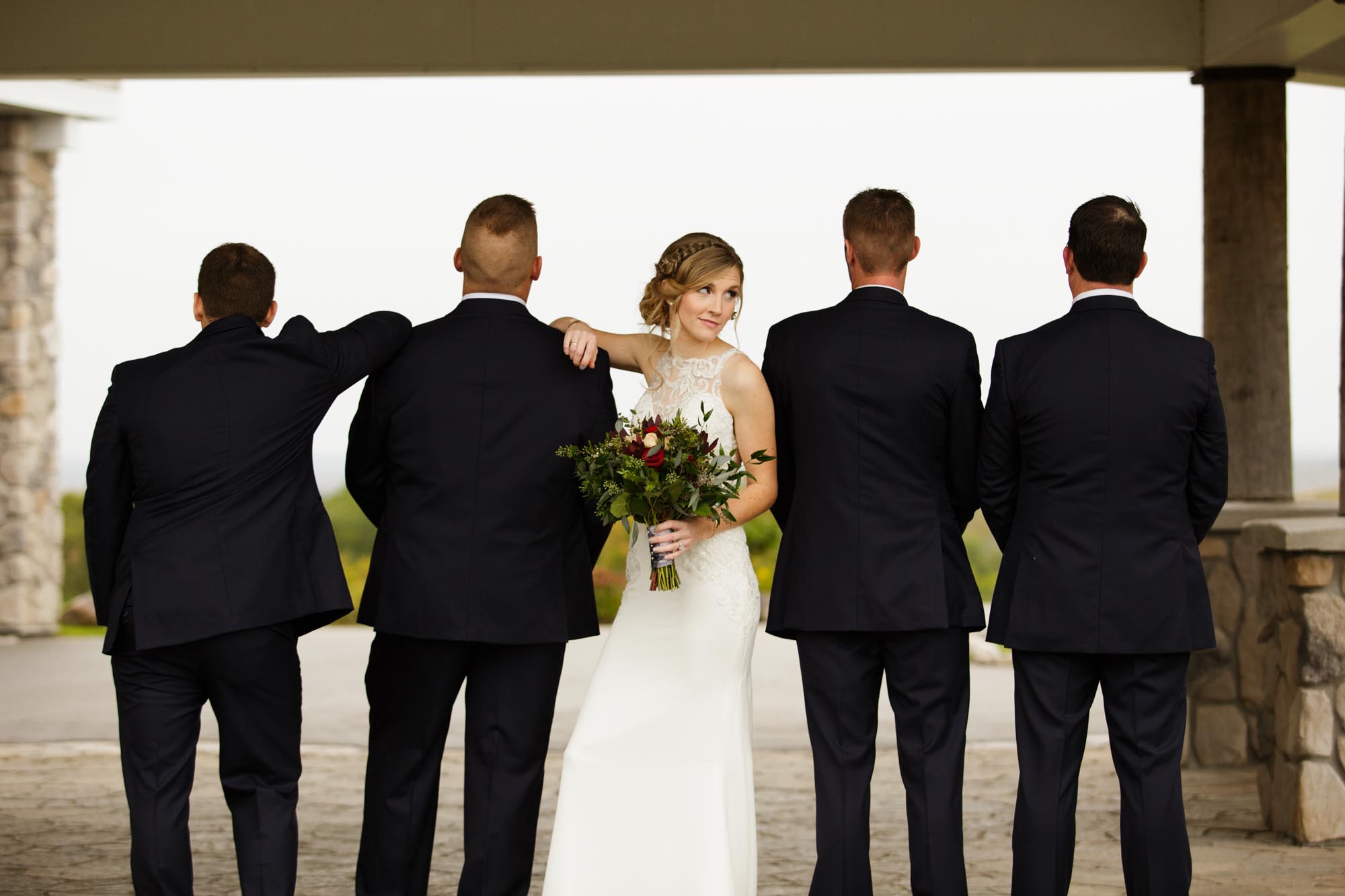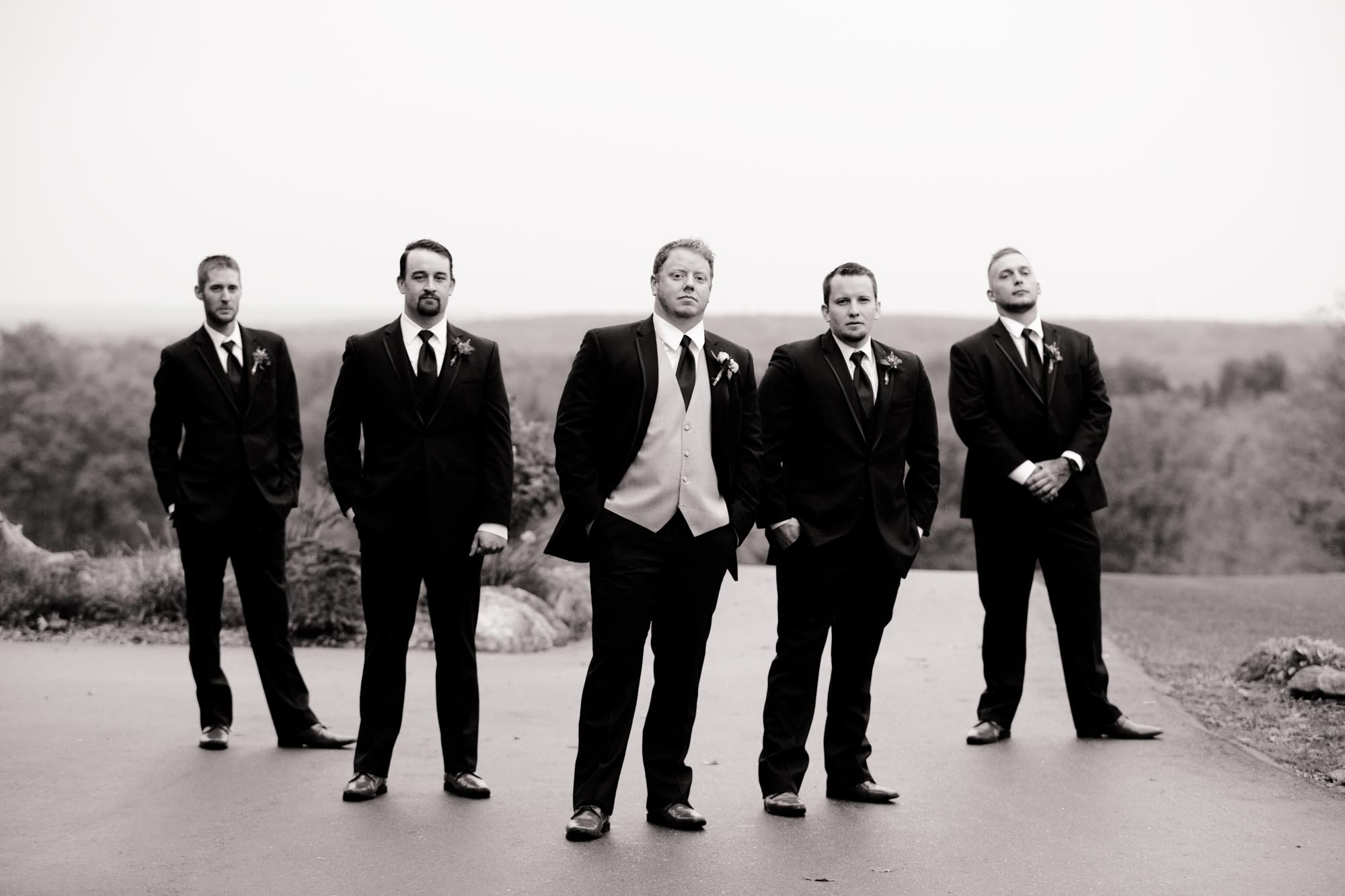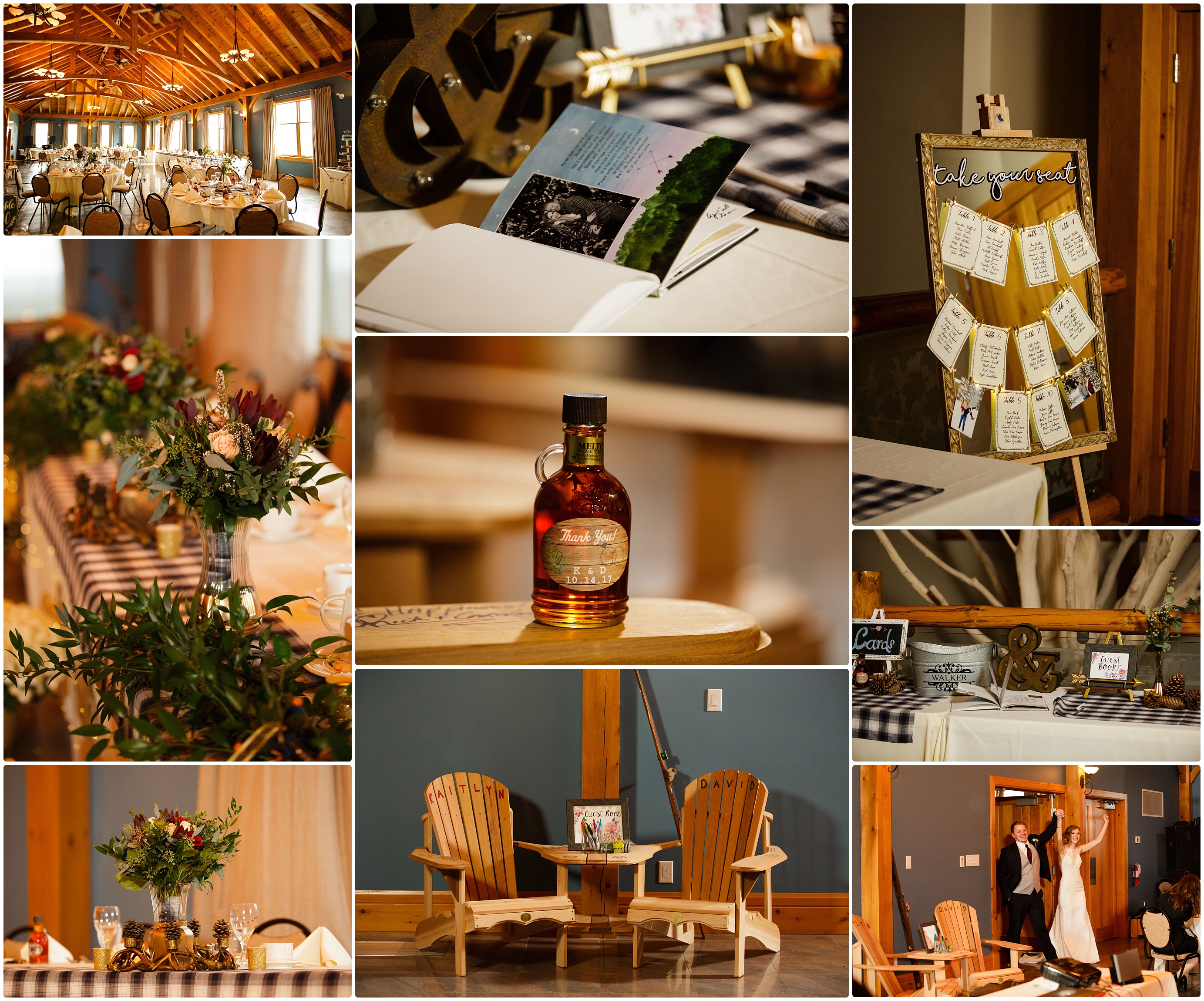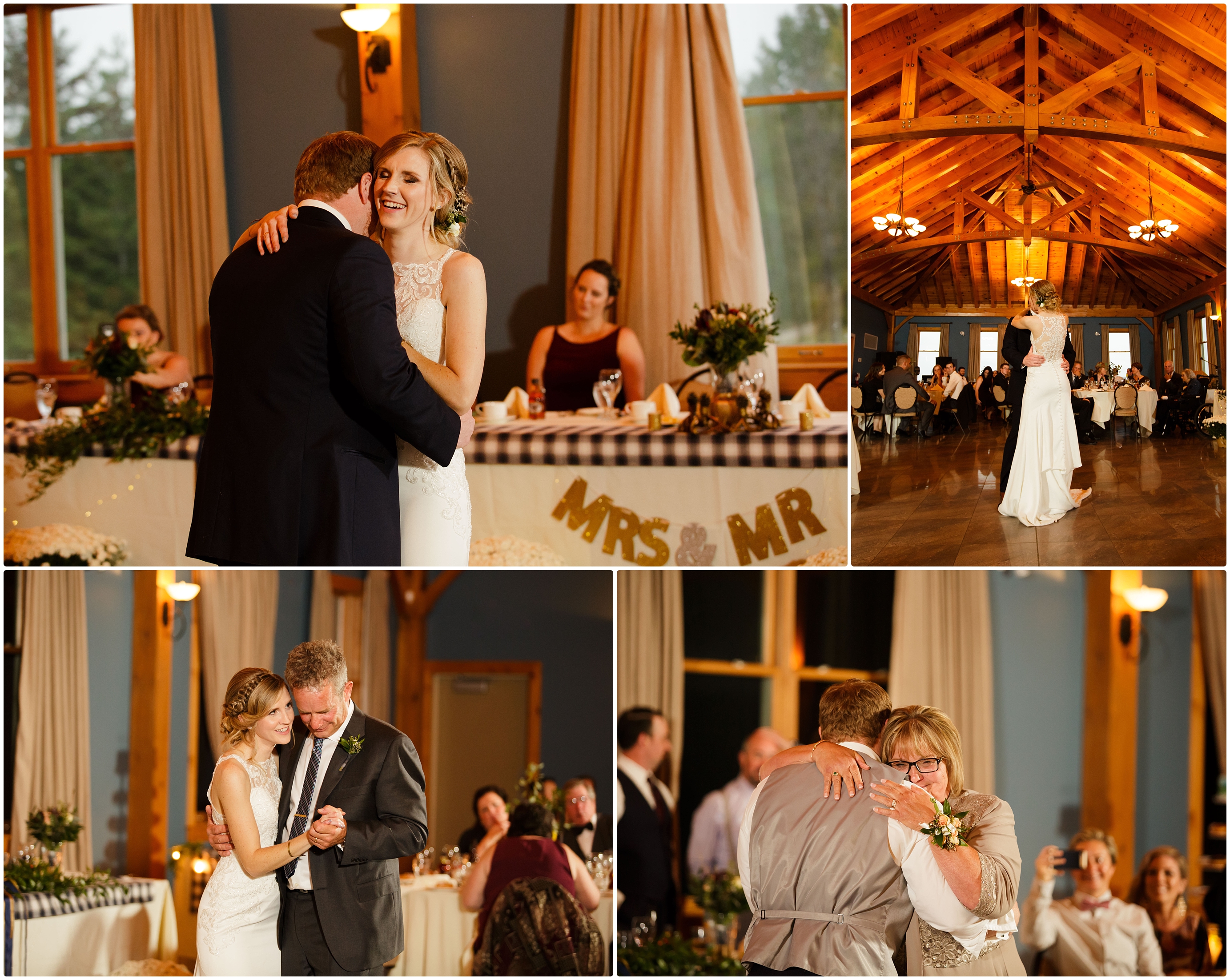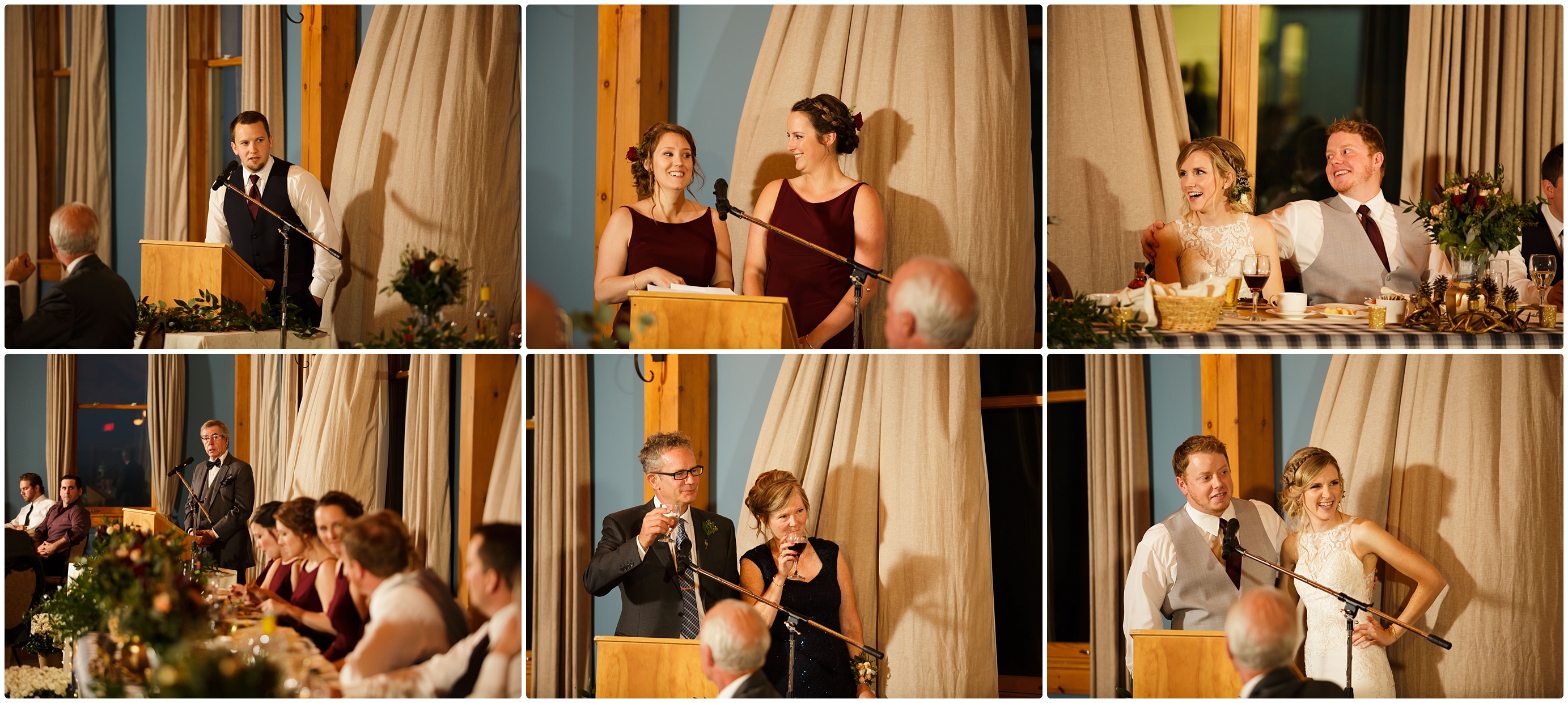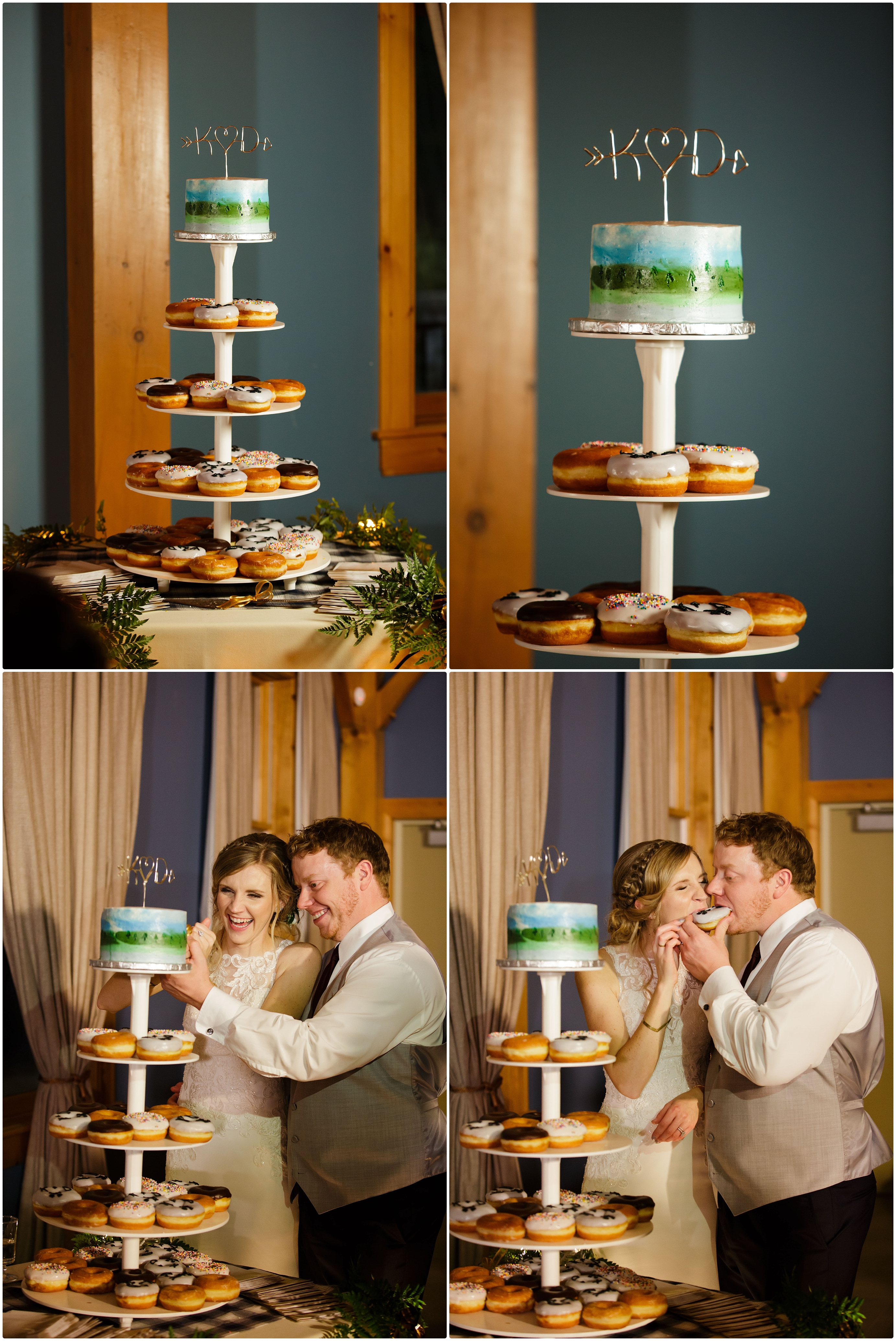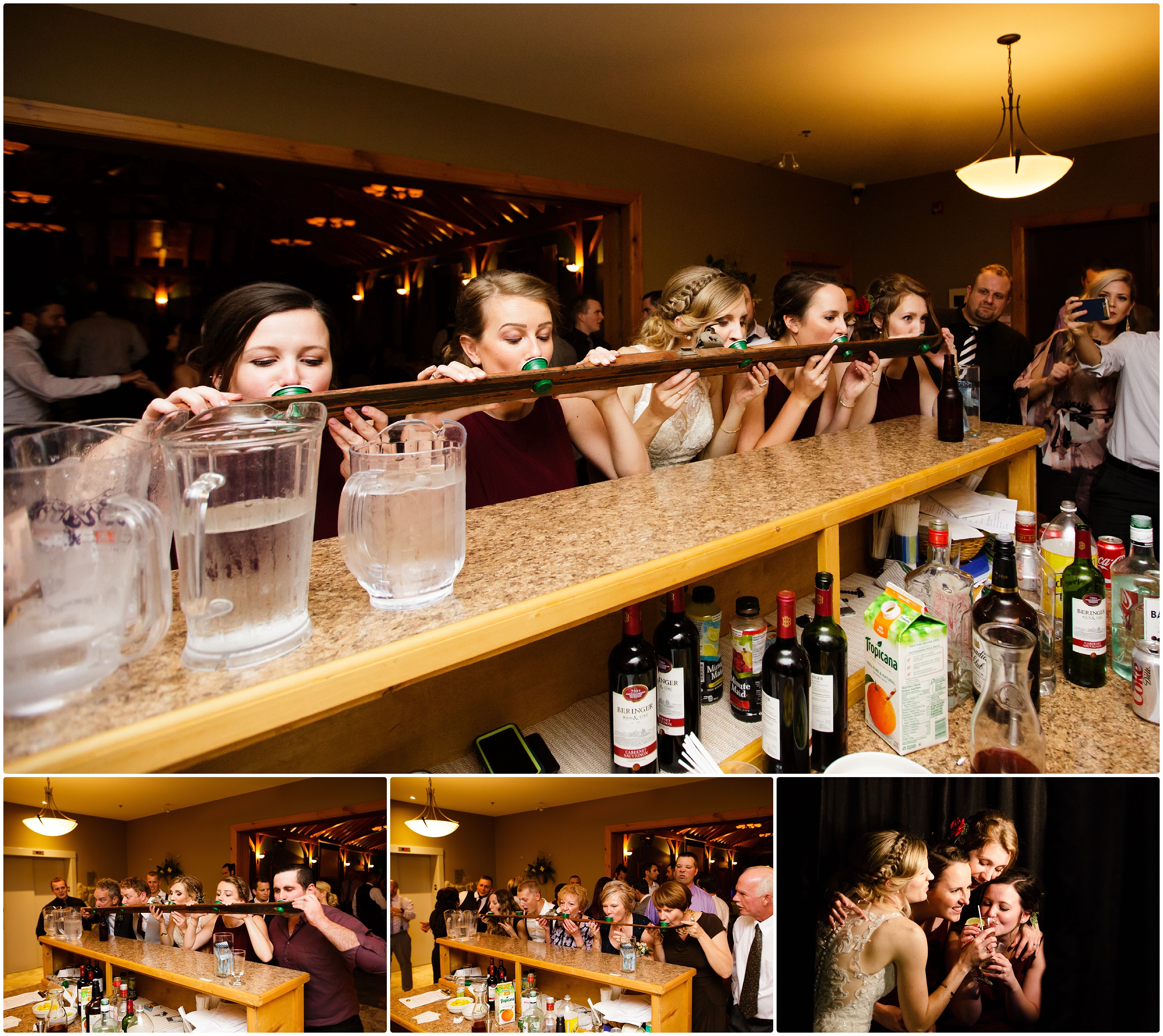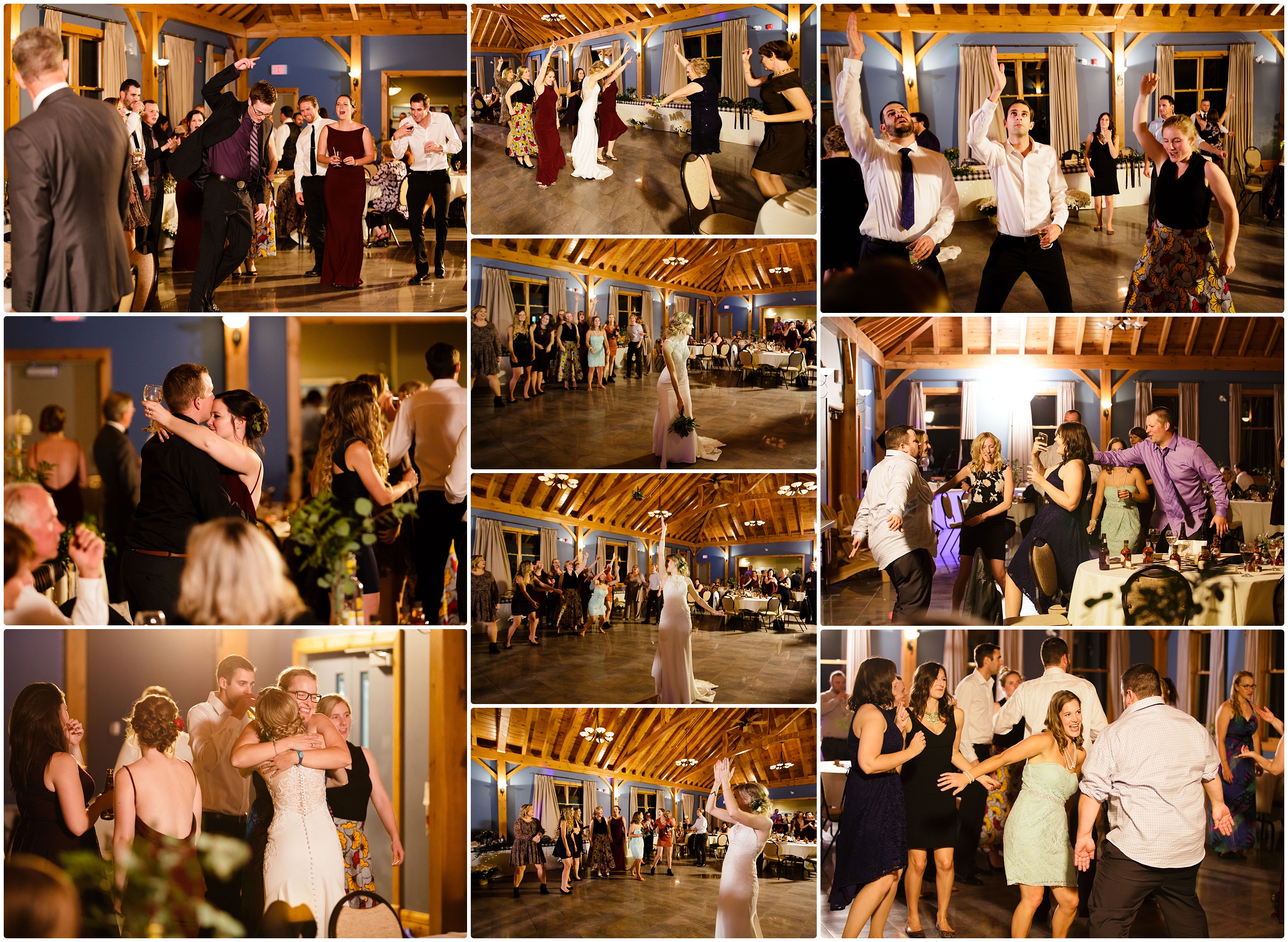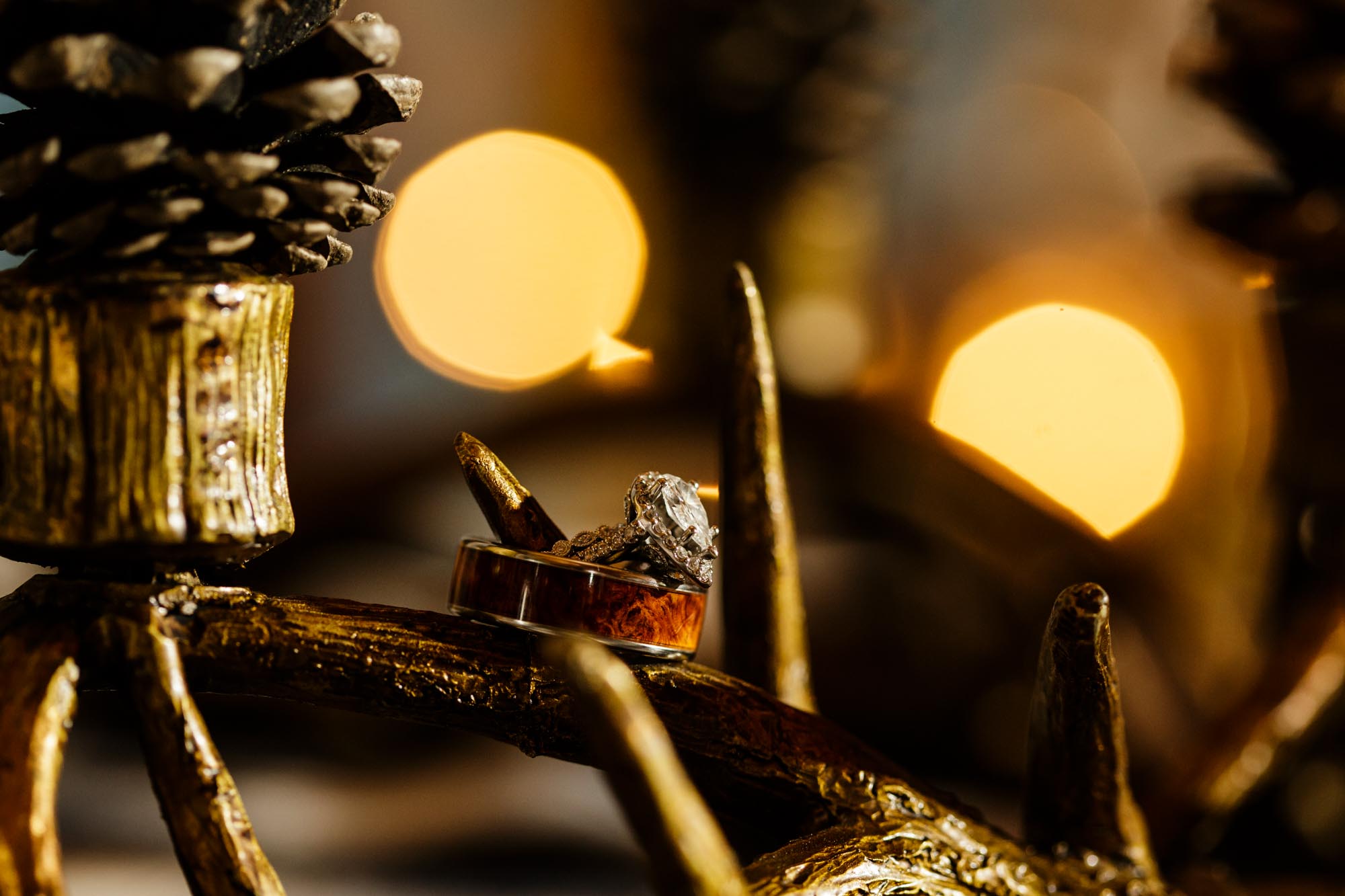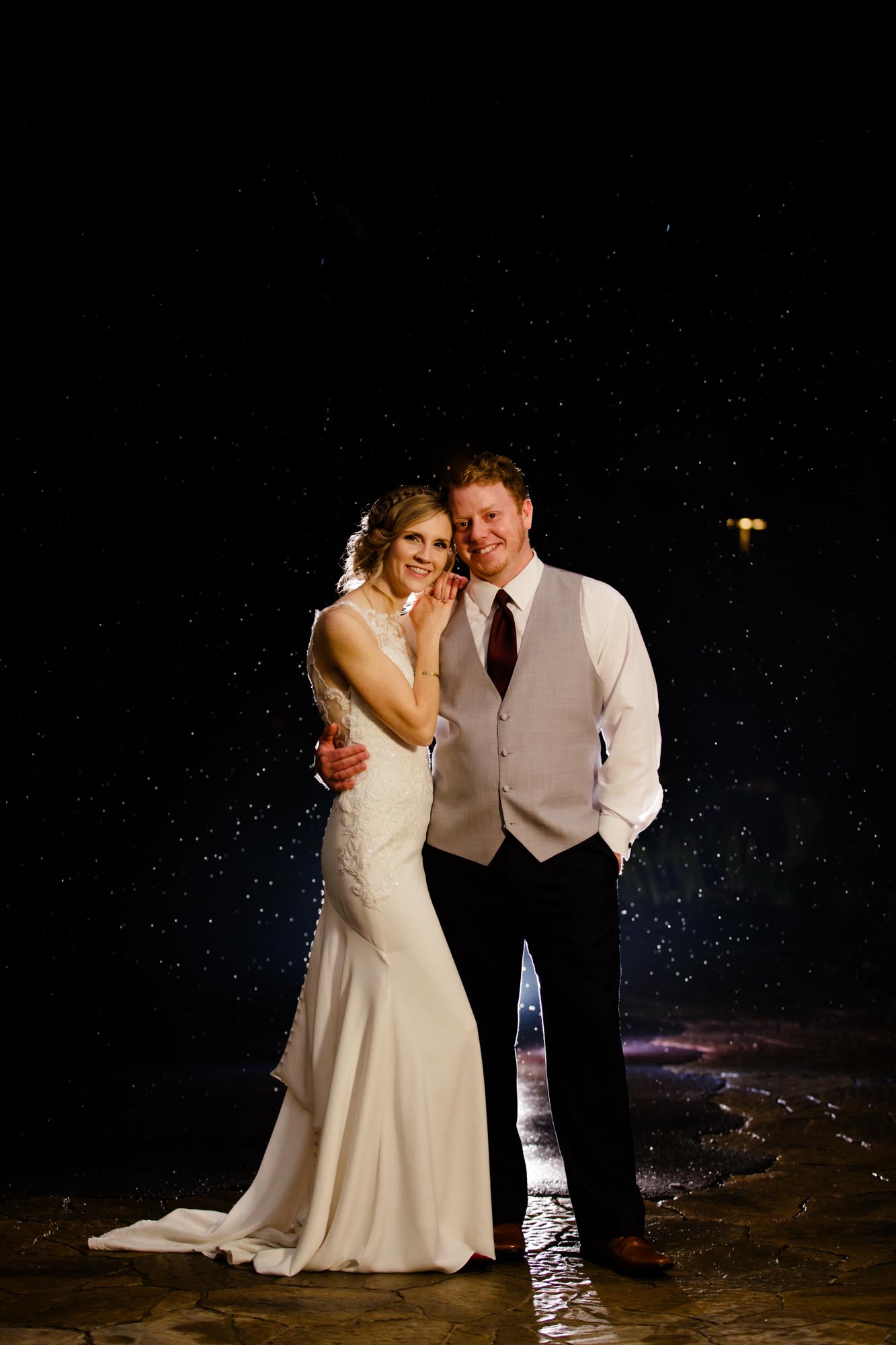 THANK YOU
Thank you Kaitlyn + Dave for inviting us to capture your celebration! It was an incredible day and we are so happy to have been a part of it. We wish you both all the best!
THE TEAM
Photography Video Fusion: Darlington Studios
Venue: Vespra Hills Golf Club
Hair: RUSH Hair Studio
Make-up: Katie Mobbs
Officiant: David Allman
Florist : Bradford Greenhouse
Decorator: Anne Beardsall (Bride's Mom)
Dress: Exchanging Vows Bridal – Stella York
Suit : Joseph Abboud – Moores Clothing
Cake: Mariposa Market
DJ: Twilight DJ Service
Soundtrack: "Bright" by Aprilemade, licensed through The Music Bed