Haley + Dan | Wedding Photography Fusion at Belcroft Estates in Gilford, Ontario
Haley + Dan are married! You may remember this super sweet couple (and their absolutely adorable fur baby Ellie) from their engagement session at Deerhurst Resort last fall. Fast forward to the spring. These two were married on a gorgeous day in June and we couldn't be more happy for them. This is their wedding story.
Not a cloud was in the sky, on the perfectly sunny and warm day, when we arrived at Belcroft Estates to meet with Haley + Dan. We spent a few moments with the guys in the Man Cave, then headed over to see the ladies in the Farmhouse Spa right next door, as they all anxiously awaited the big reveal. The first look. Haley slipped into her stunning, soft lace gown. Dan put on his gray suit jacket, with the help of his proud brother, and away he went to wait patiently under the row of trees for his bride-to-be. It was a serene moment, as the wind blew gently through the trees in the laneway. All you could hear was the quiet rustling of leaves, the chirping of birds and Haley's approaching footsteps. She reached her arms around Dan for a cuddle. He turned around and was love struck. They both bubbled with excitement, like two ice-cold glasses of effervescent Coca-Cola on a hot day.
We captured some family and bridal party portraits (along with a few photos of the happy couple), then made our way over to the gazebo for the ceremony. The bus arrived, bringing guests from off-site and everyone took their seats. Dan and the guys headed to the front, as the gates opened to reveal Haley arriving in a vintage automobile with her dad. She walked arm-in-arm down the aisle to meet Dan who was all smiles. Love permeated the scene, as the two shared their vows, exchanged rings, kissed, were given an Irish blessing and pronounced husband and wife.
Time to celebrate! The guests enjoyed cocktail hour in the courtyard, while we traveled around the property with Haley + Dan. The announcement was made to enter the barn, so everyone made their way inside the beautifully decorated reception area for the grand entrance. Formal toasts and wonderful stories were shared throughout the evening, as the delicious dinner was served. They cut their cake and served it to the head table, while guests headed over to the dessert table for yummy cupcakes and sweet treats. Haley + Dan were serenaded by their siblings, as they shared in their first dance. Parent dances followed and it was time to get down on the dance floor. Everyone had an amazing time; dancing the night with their loved ones. You could tell it would be a night to remember.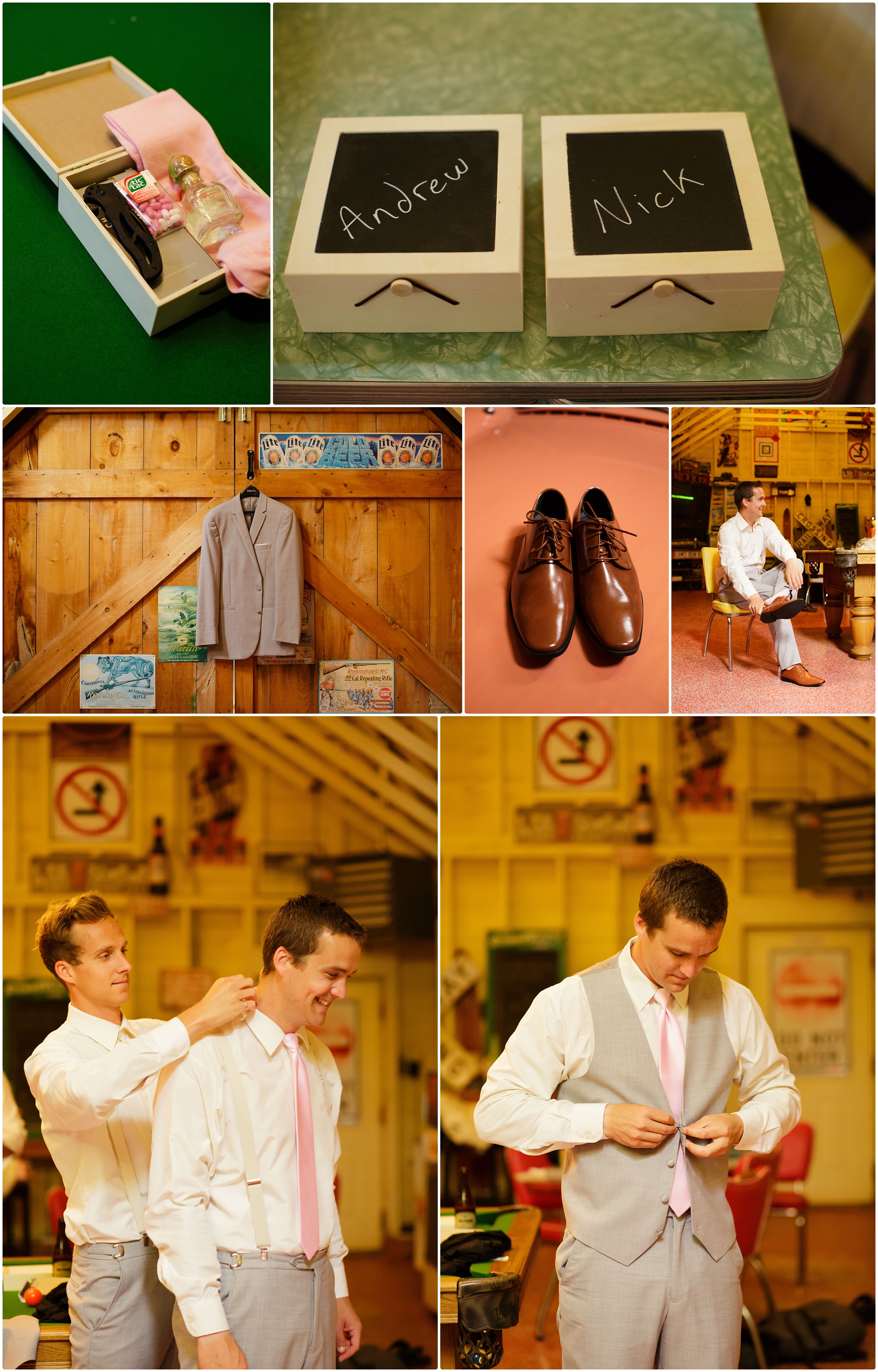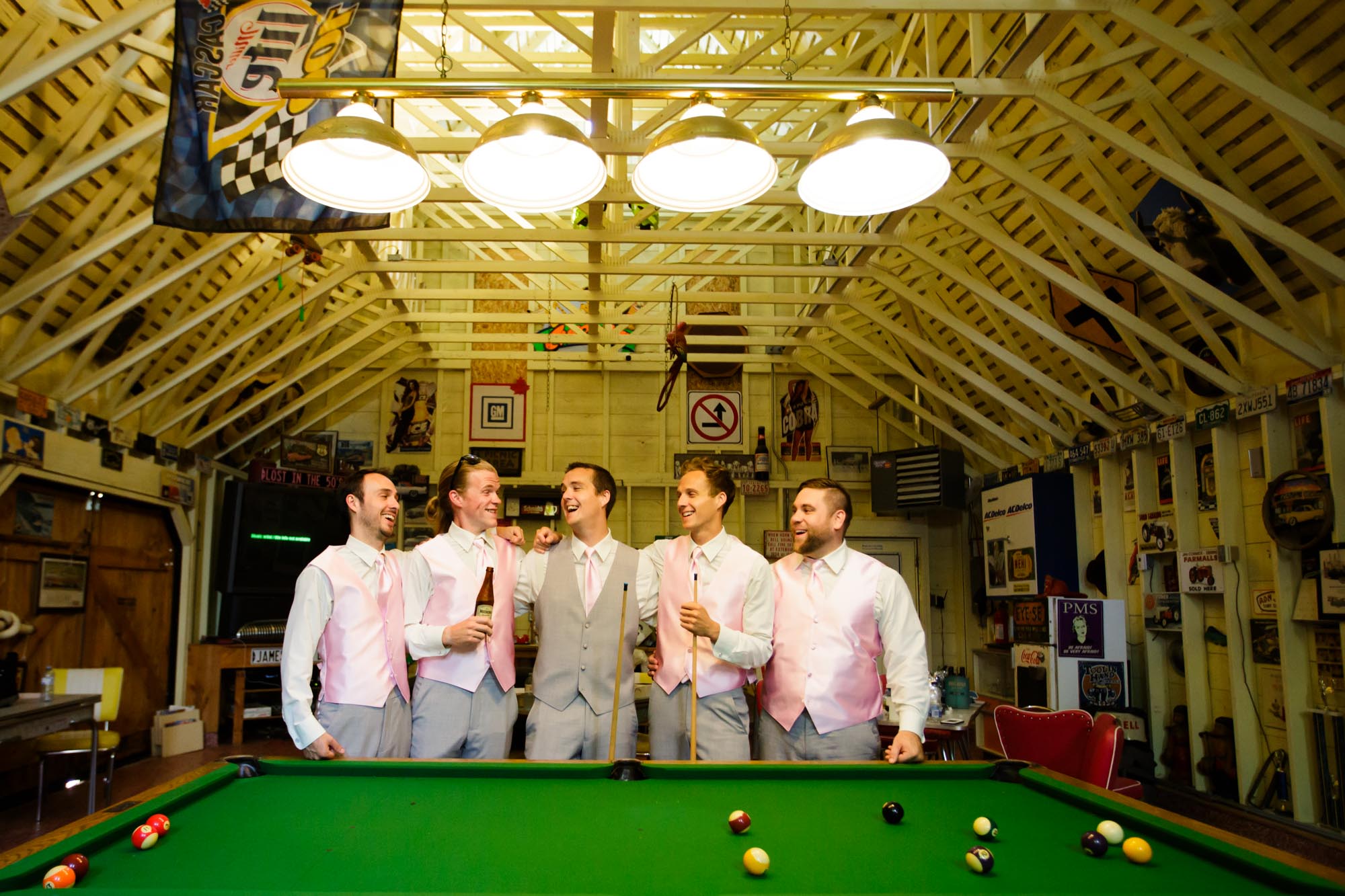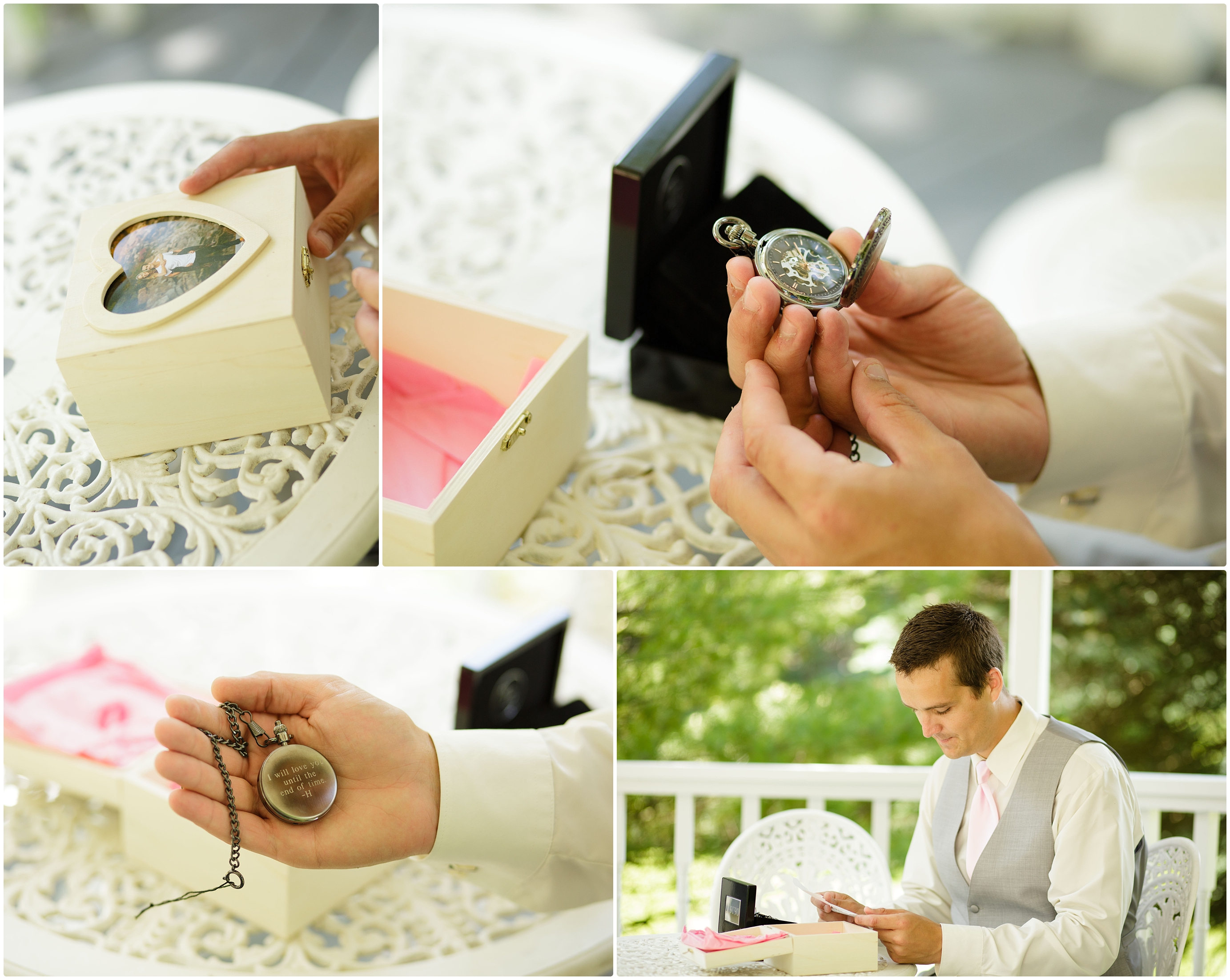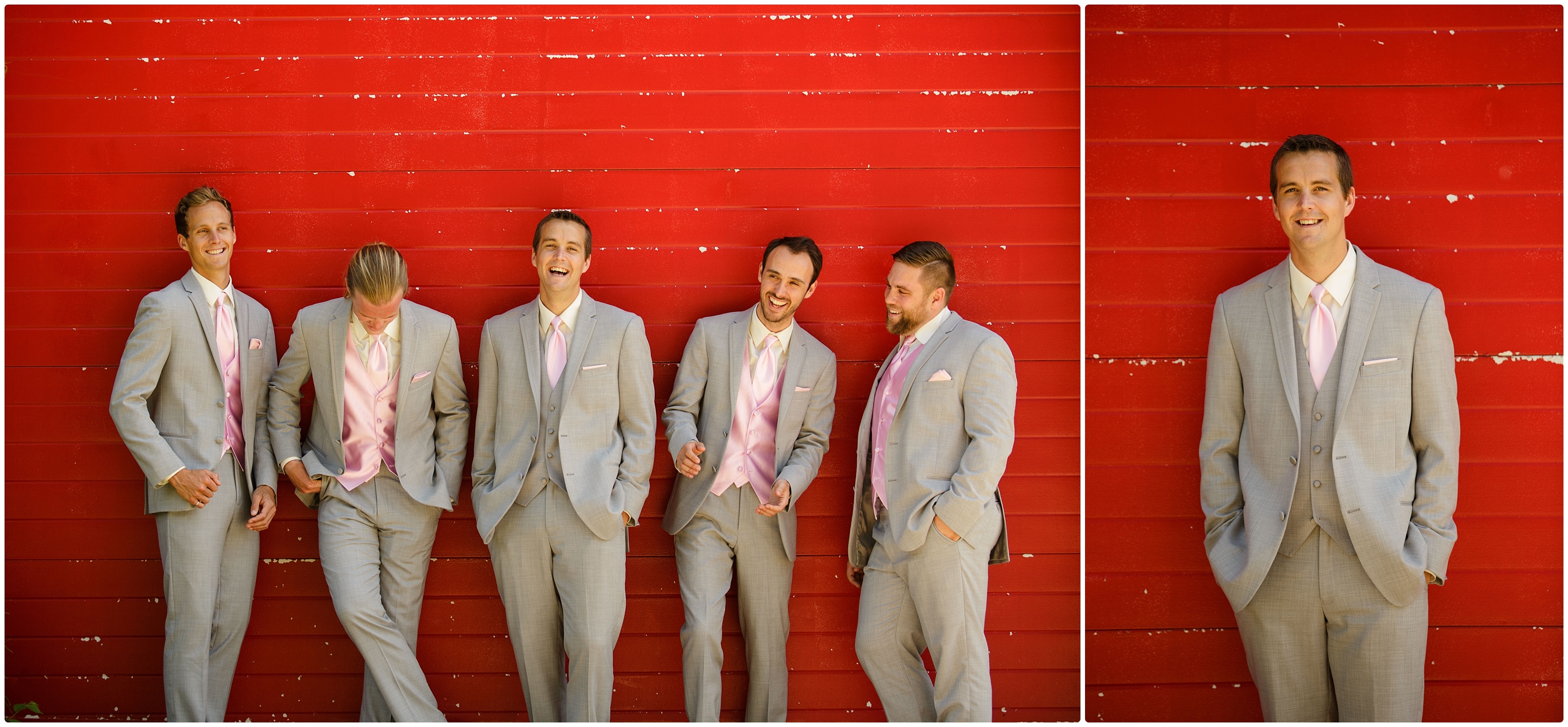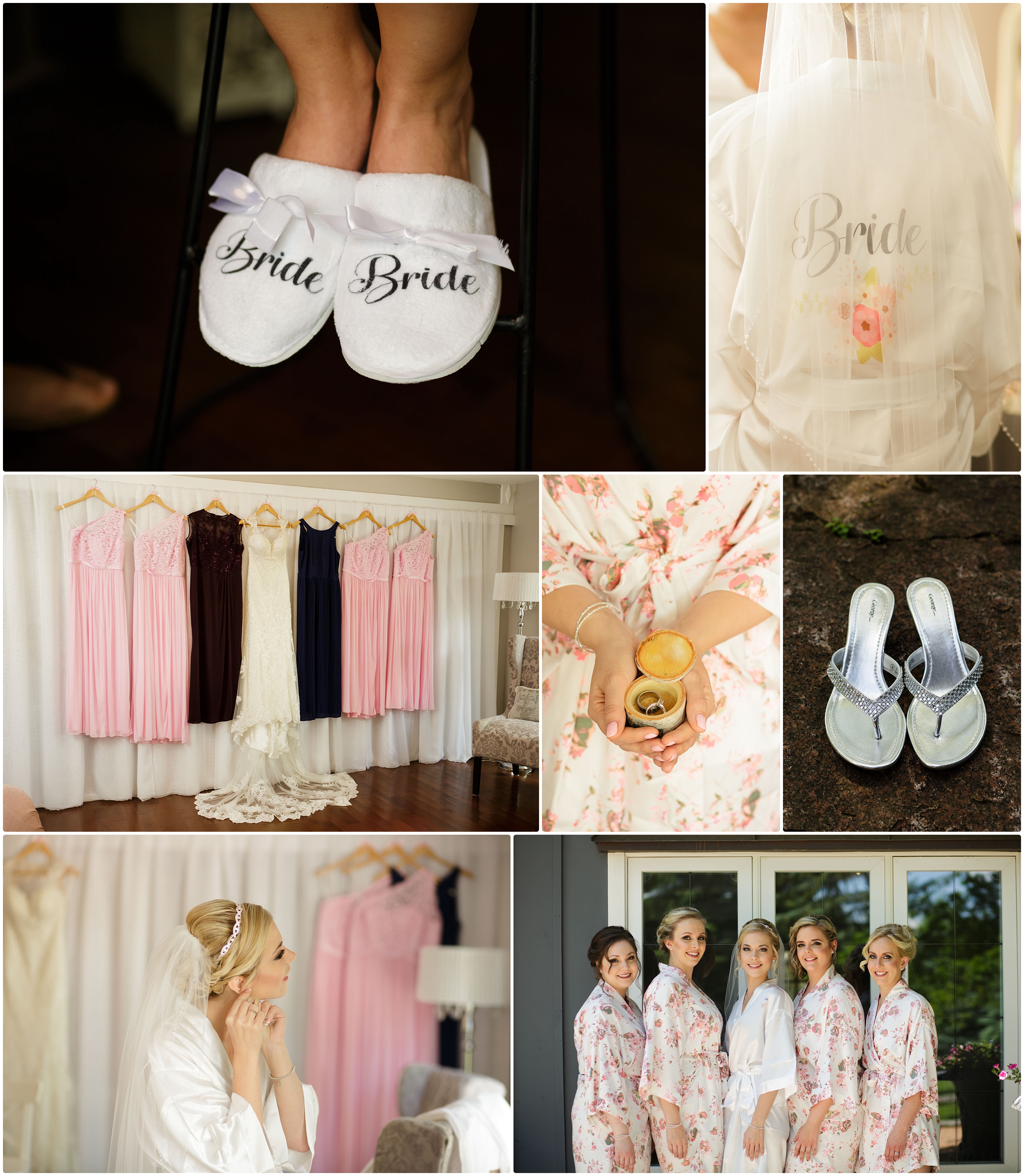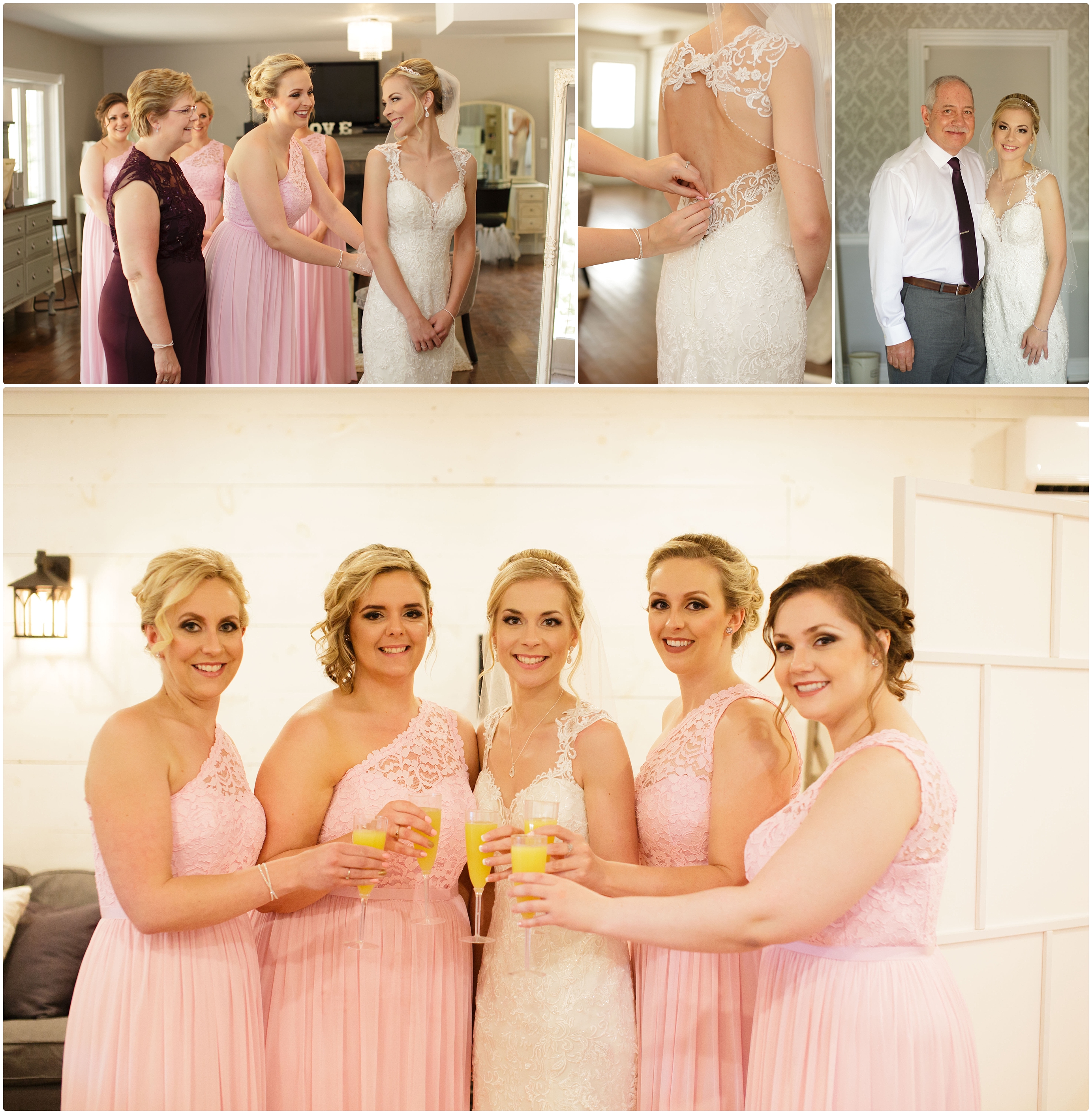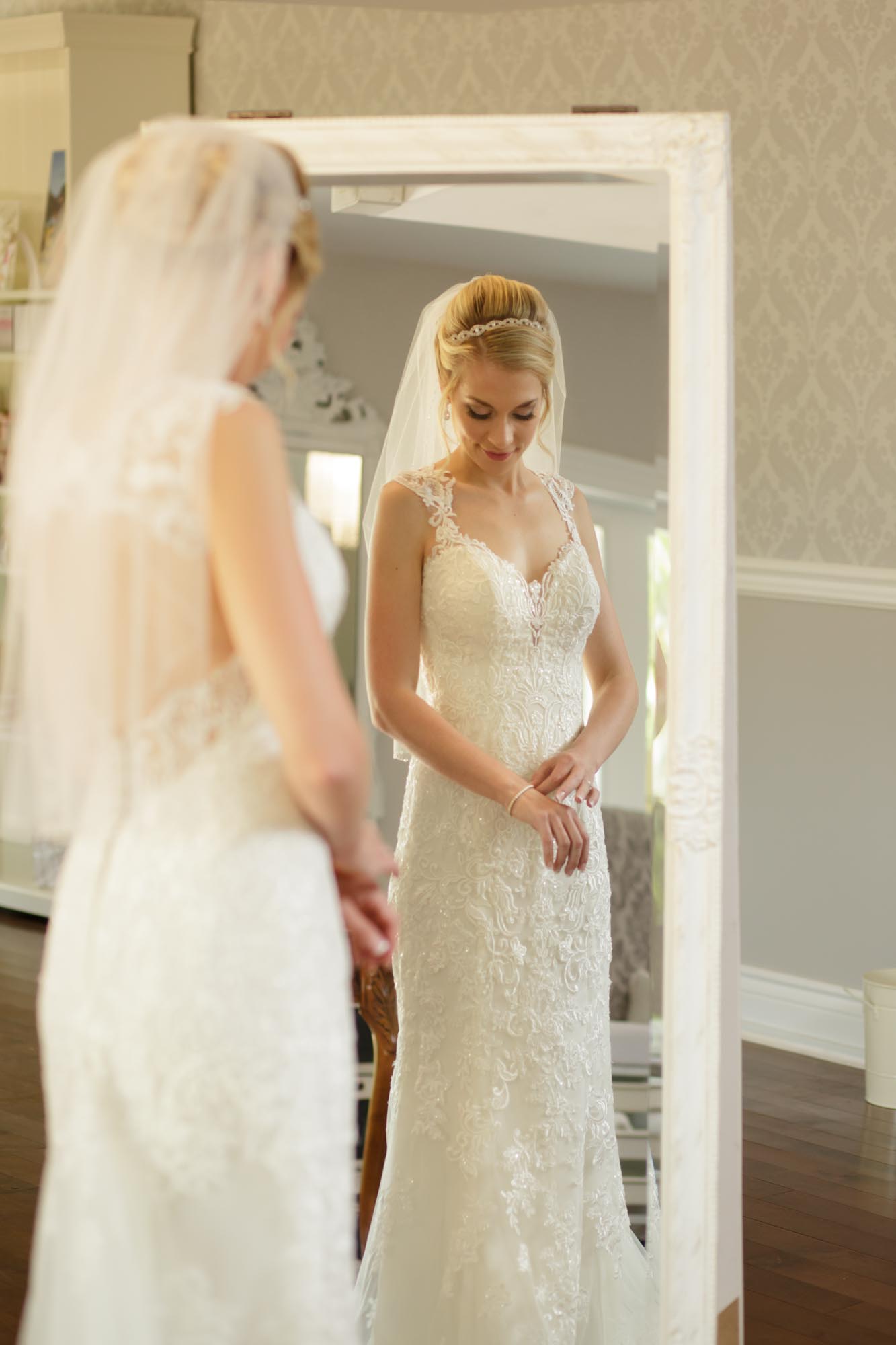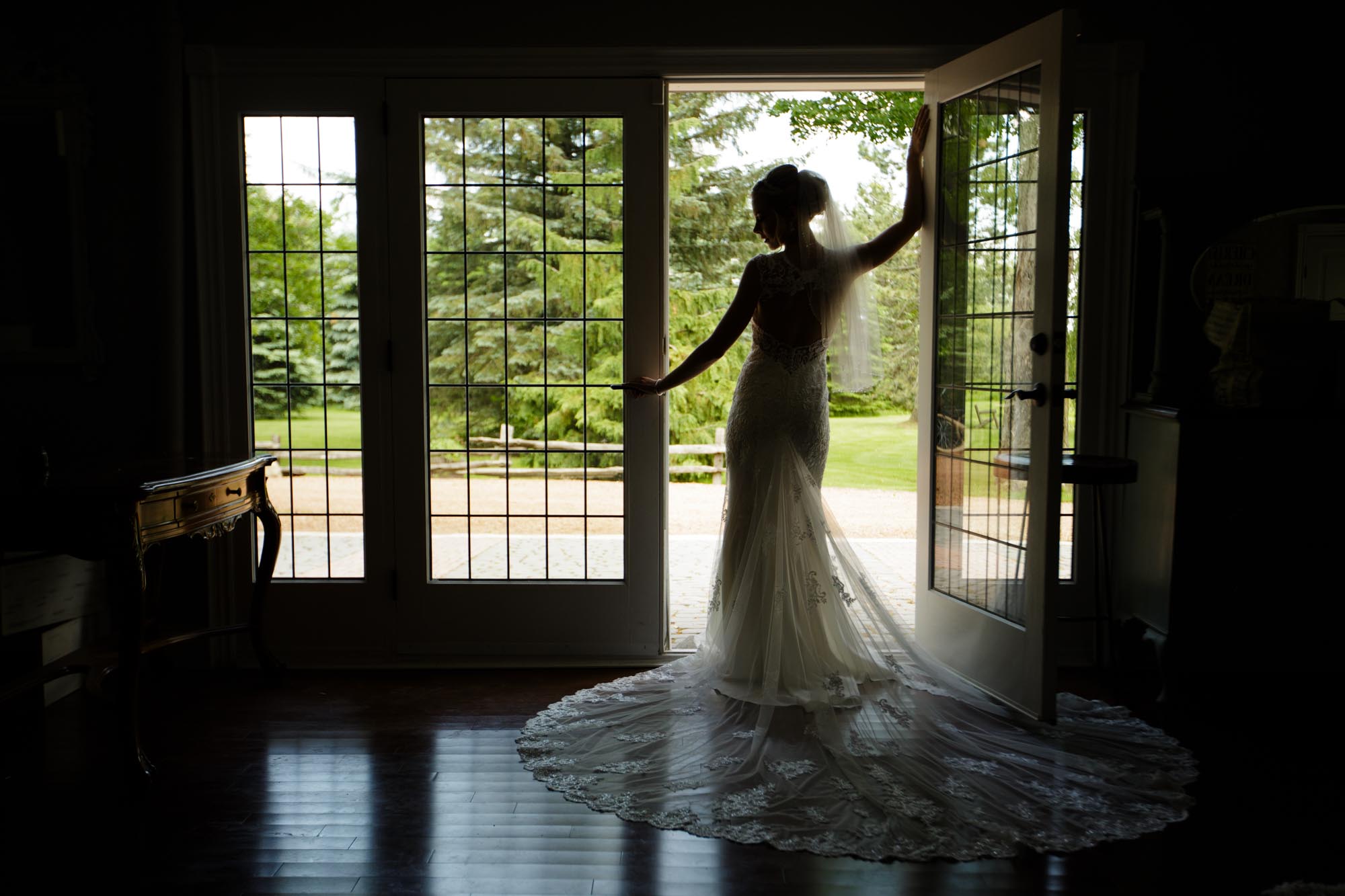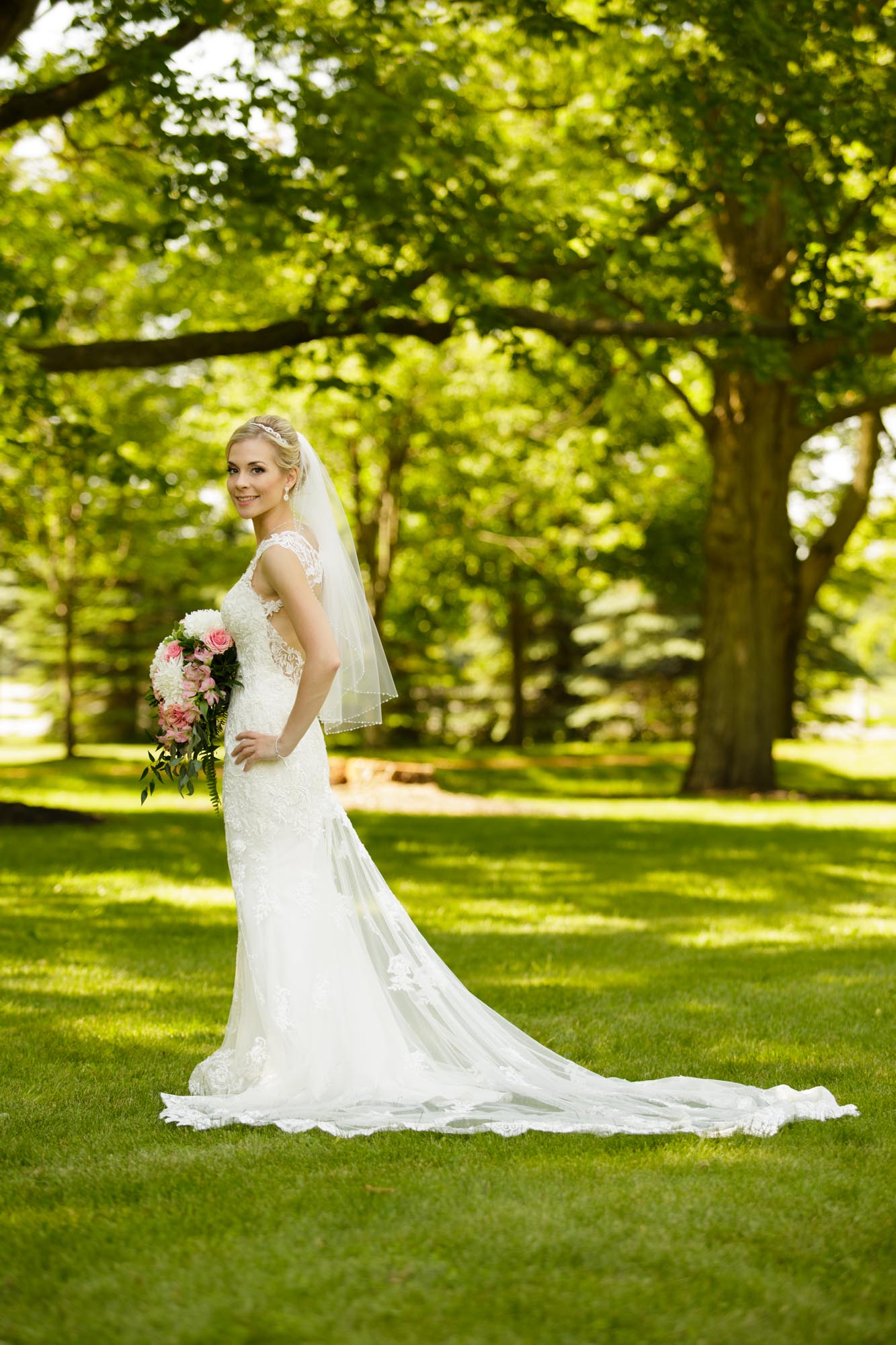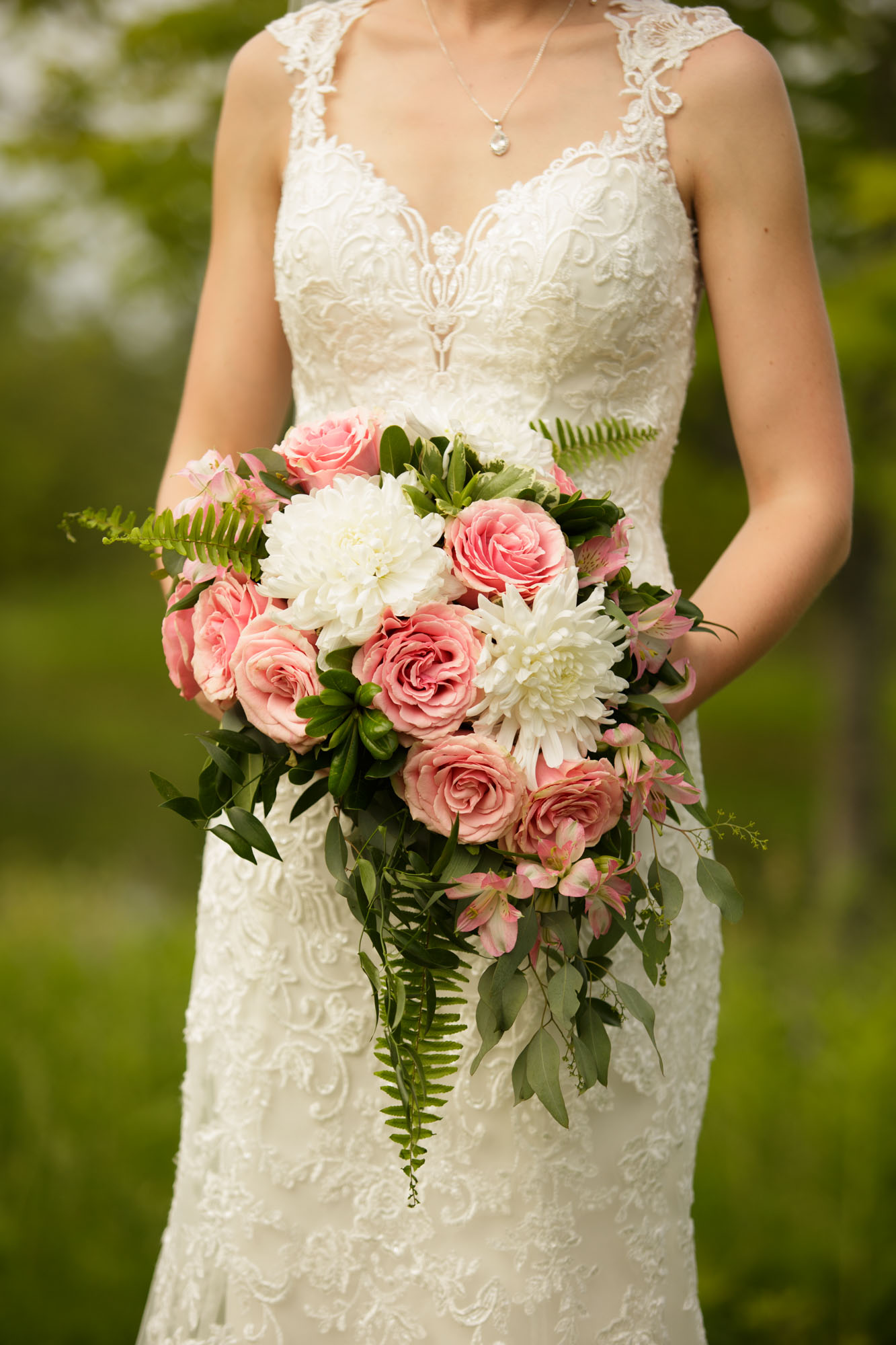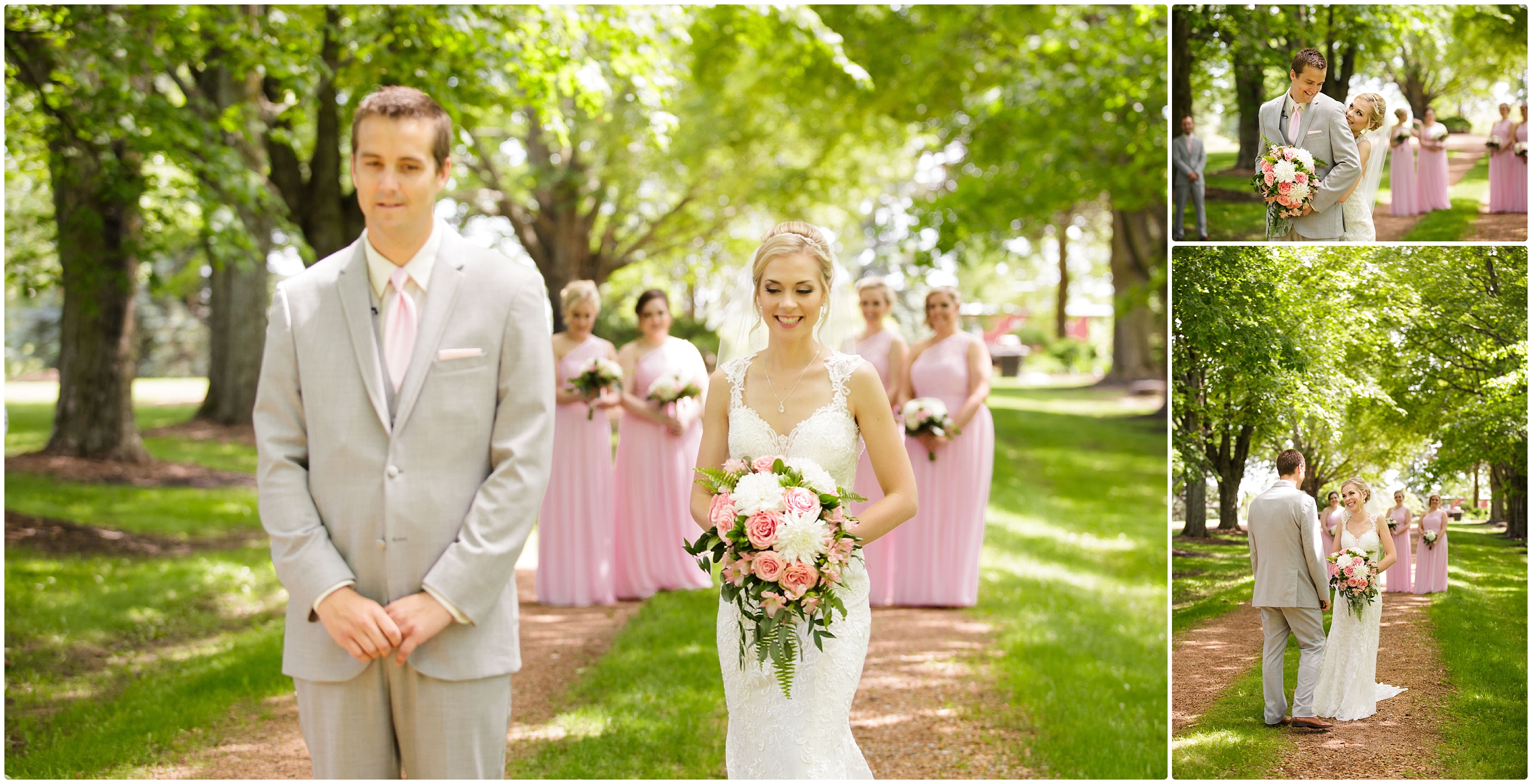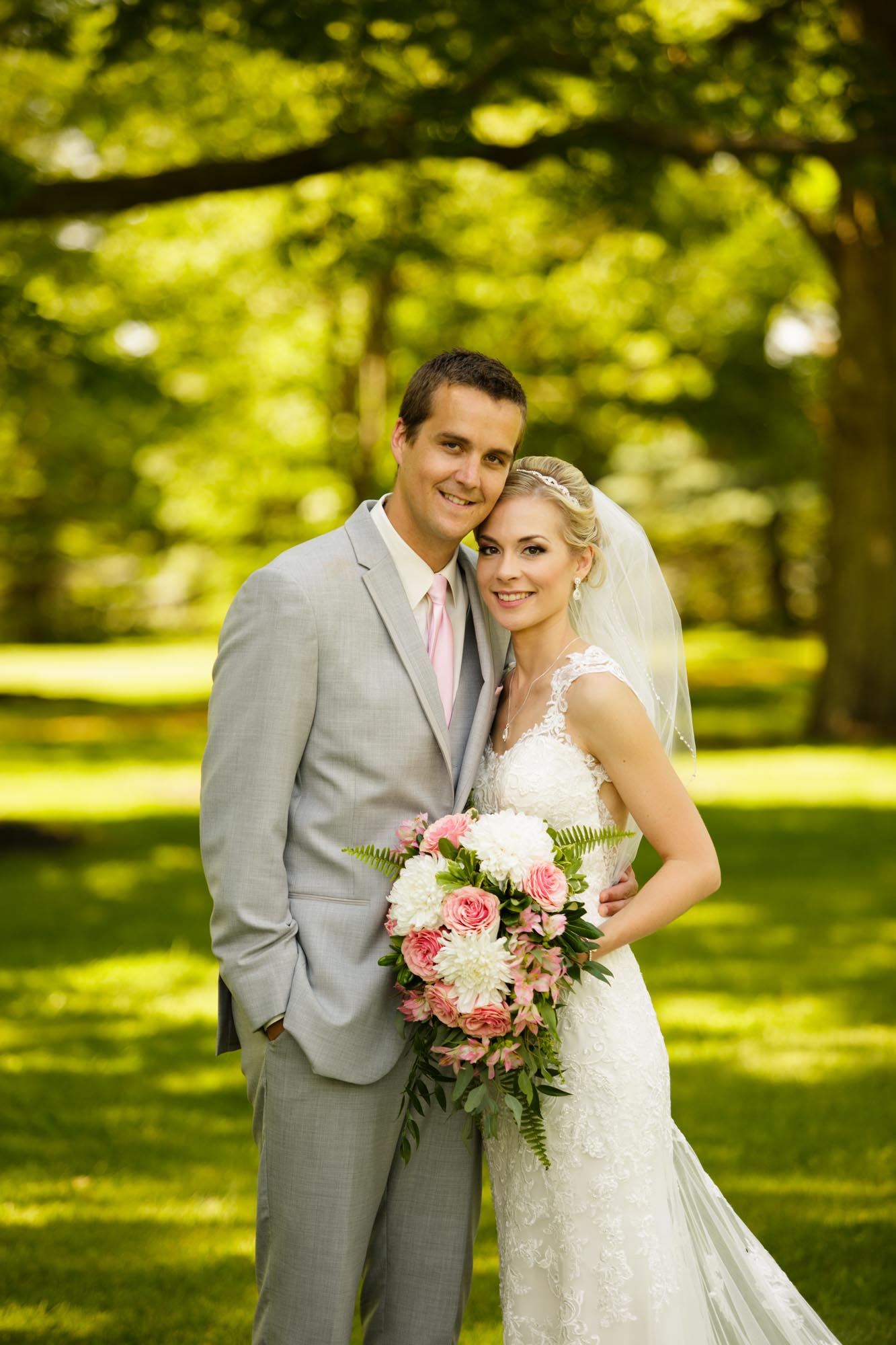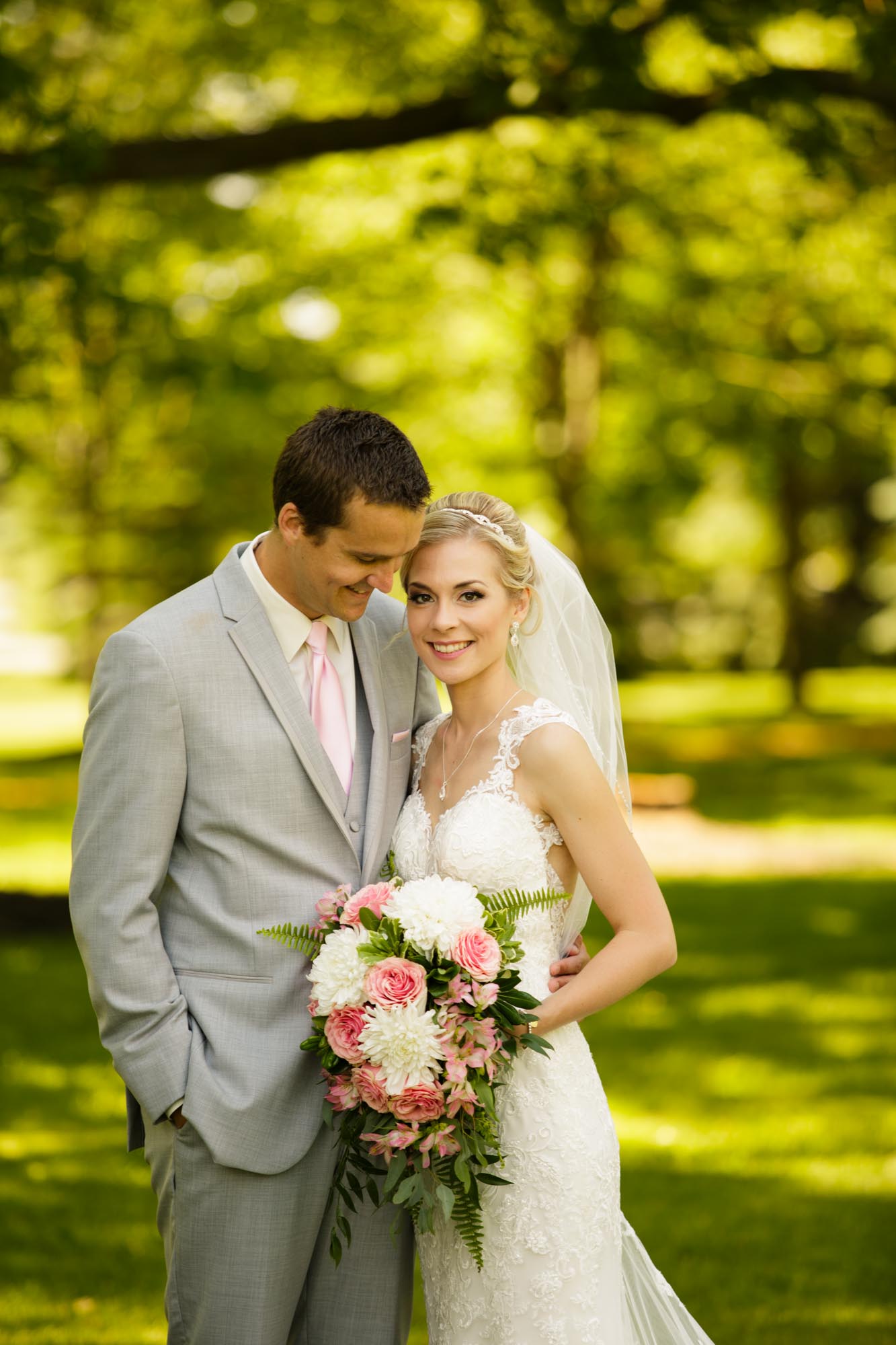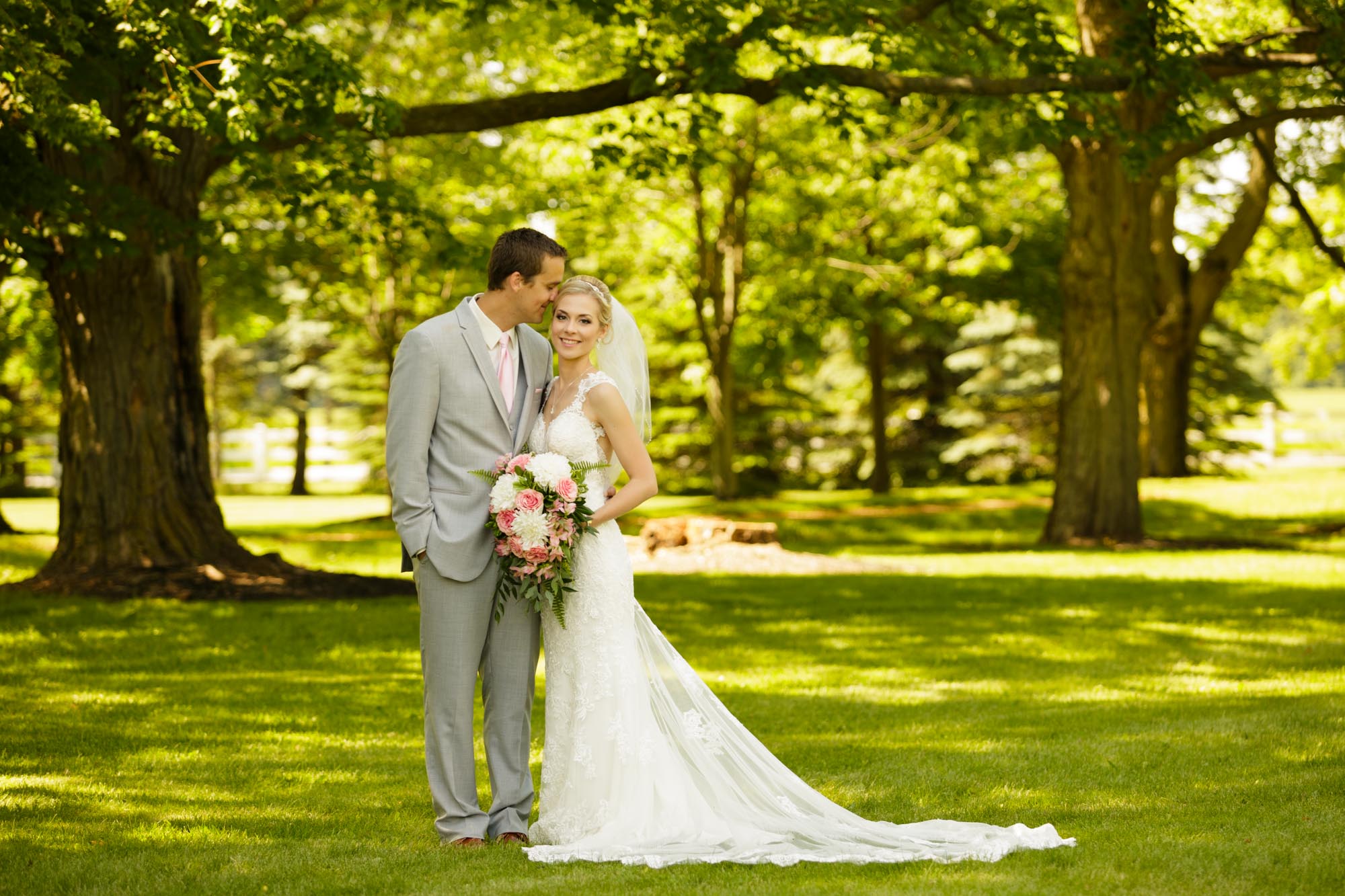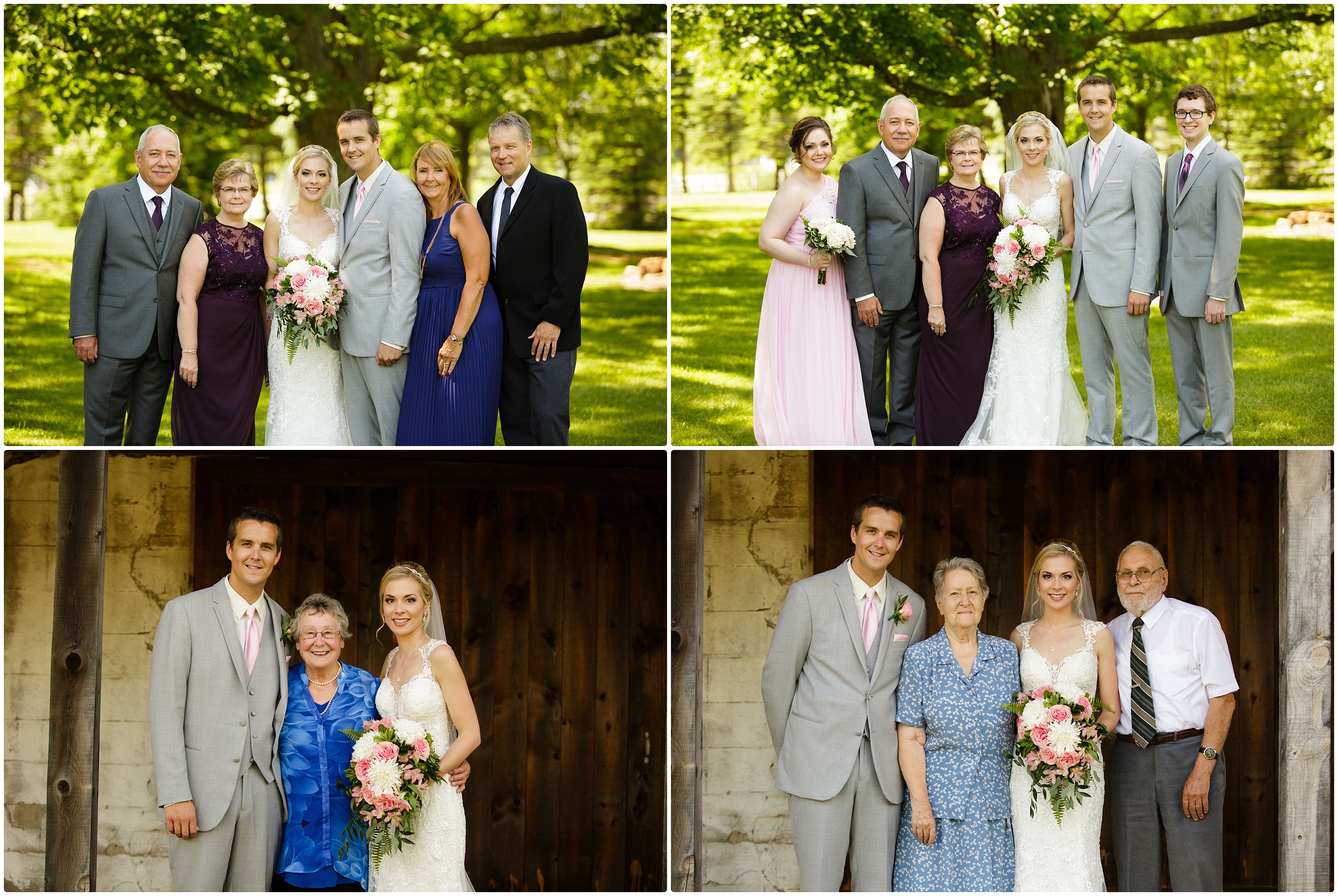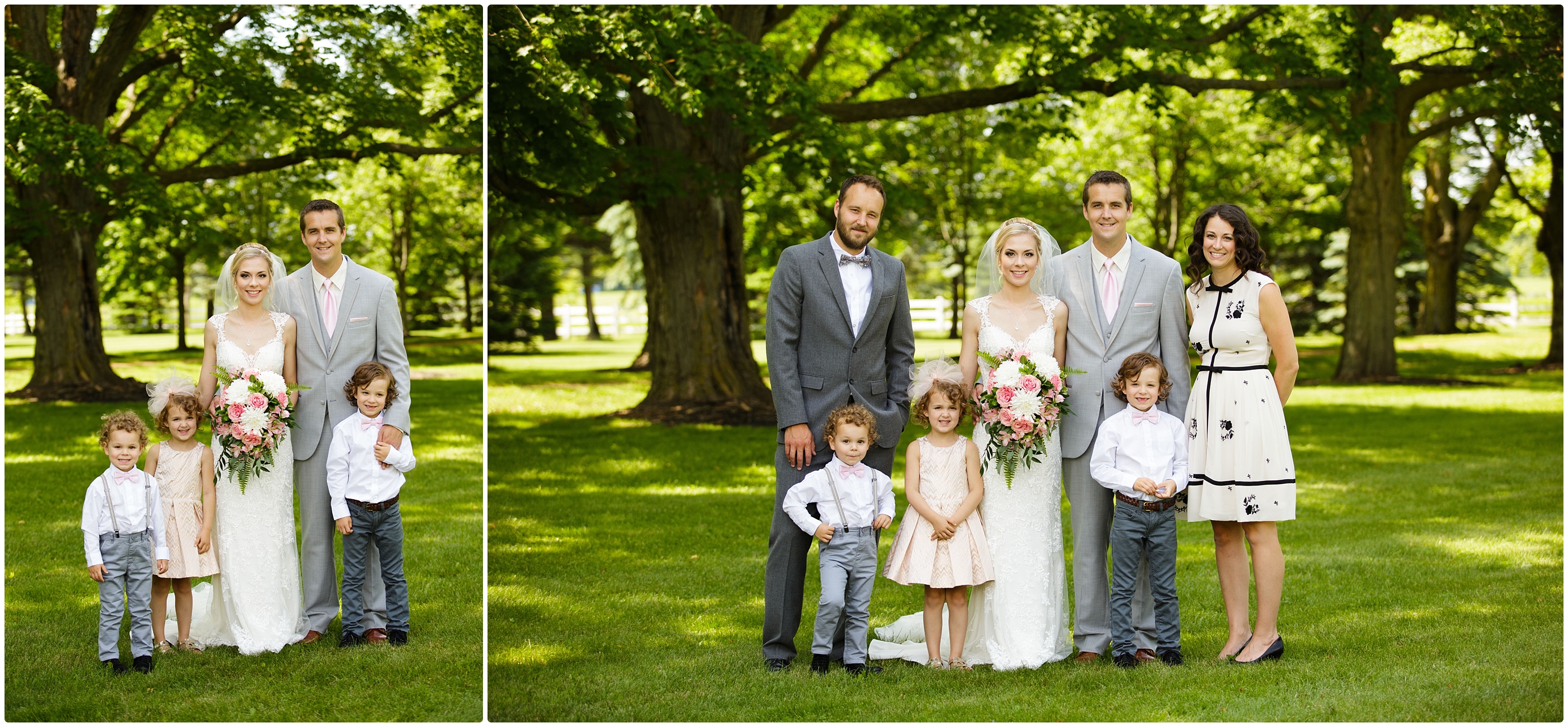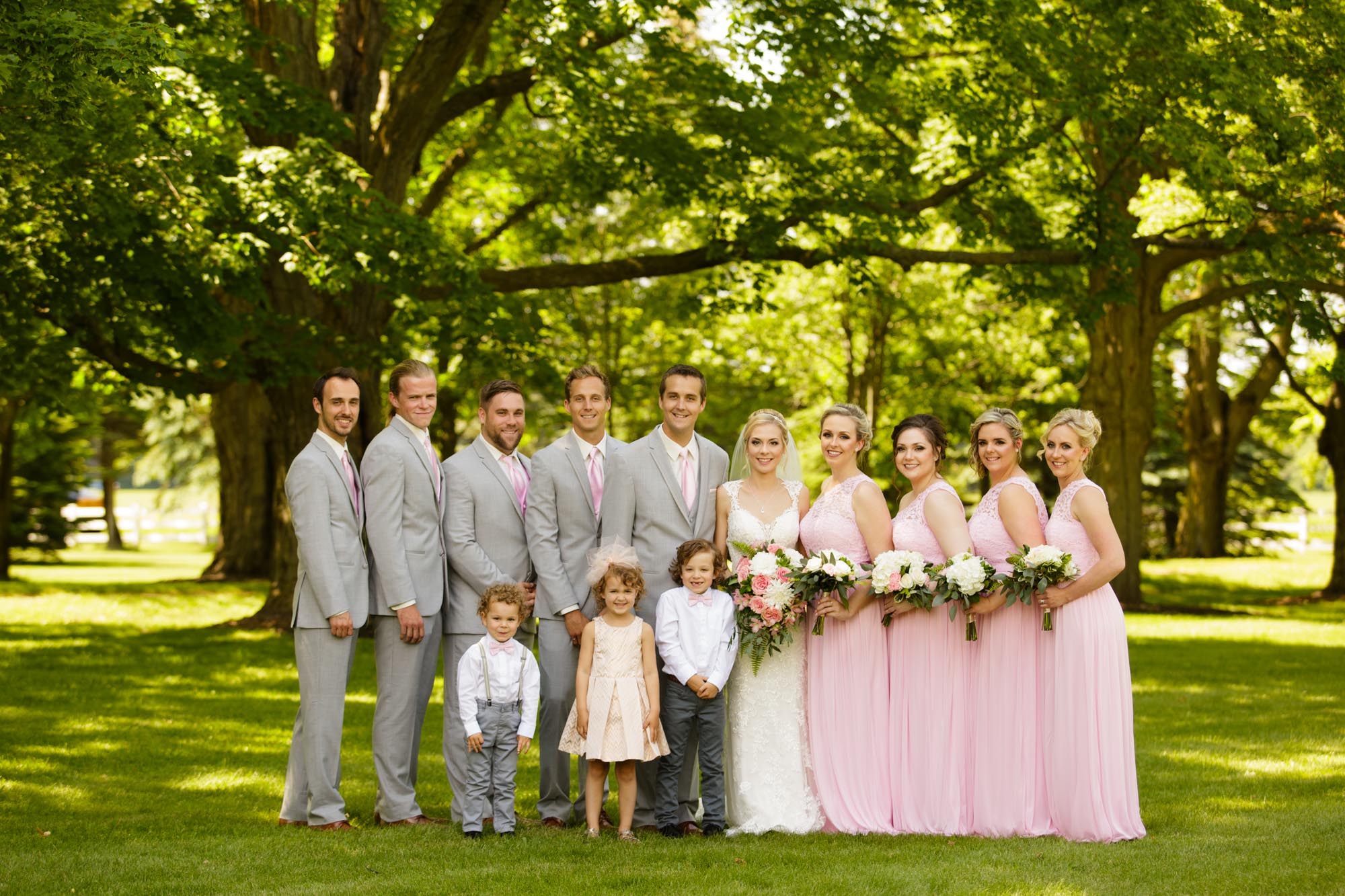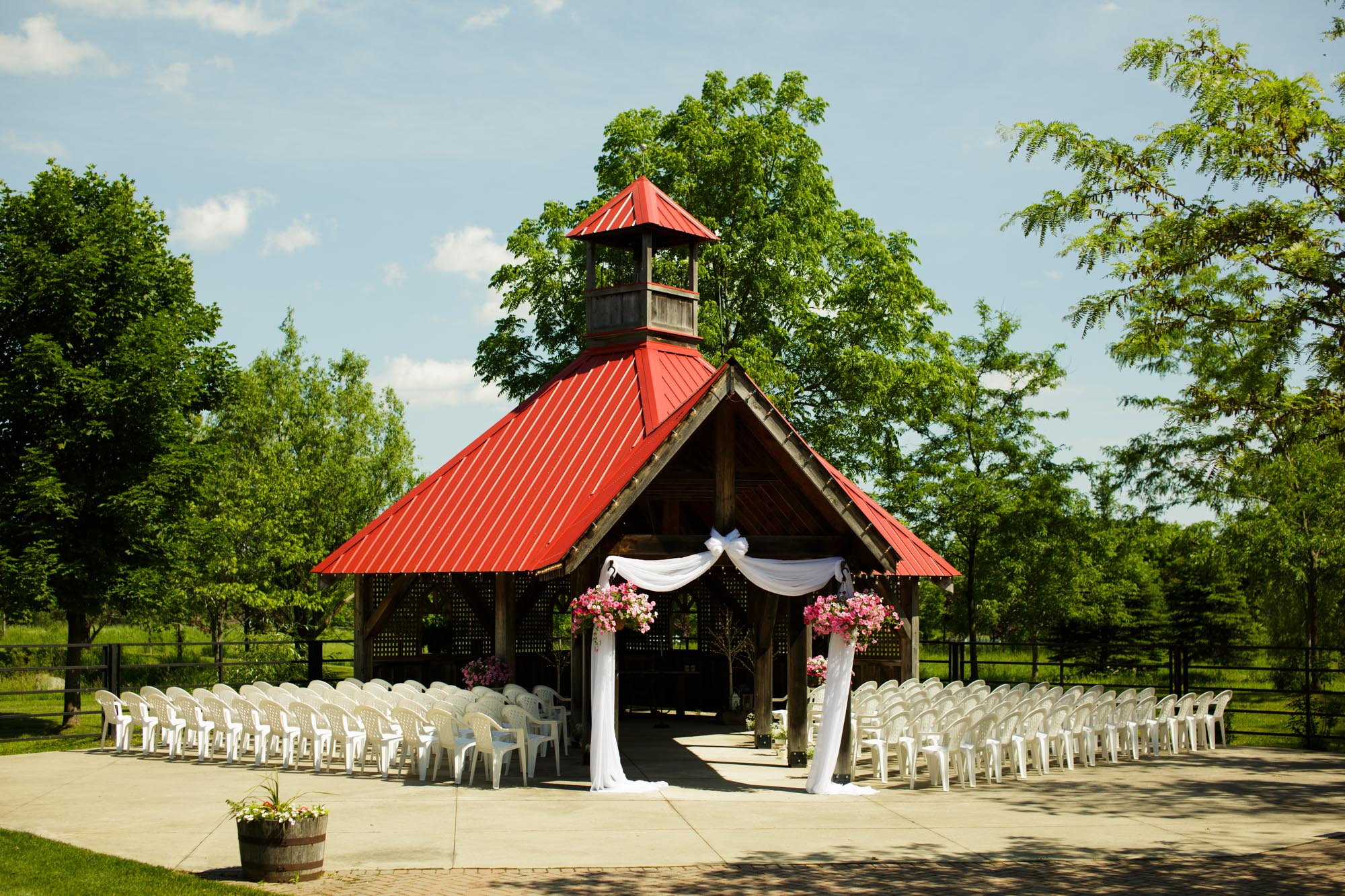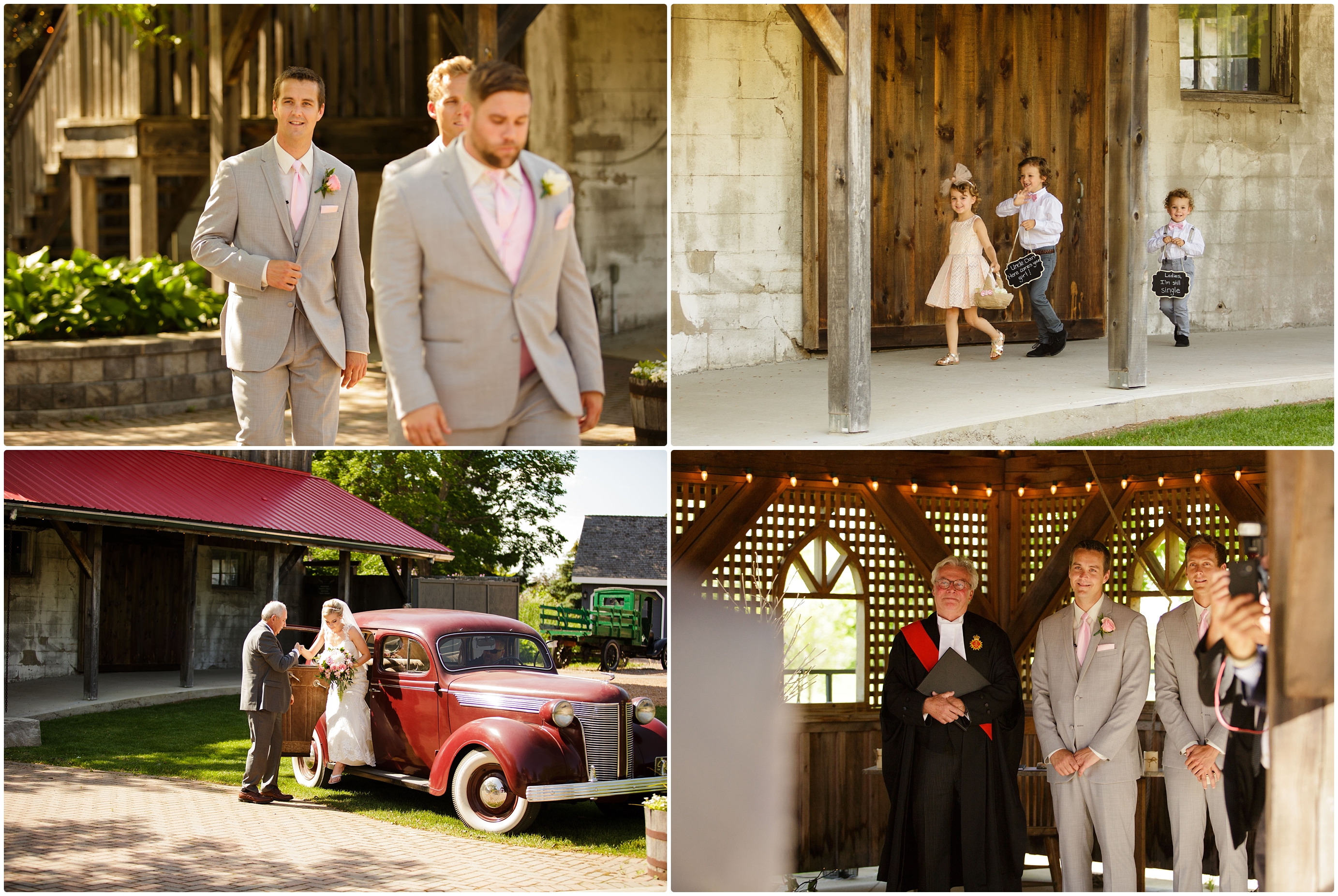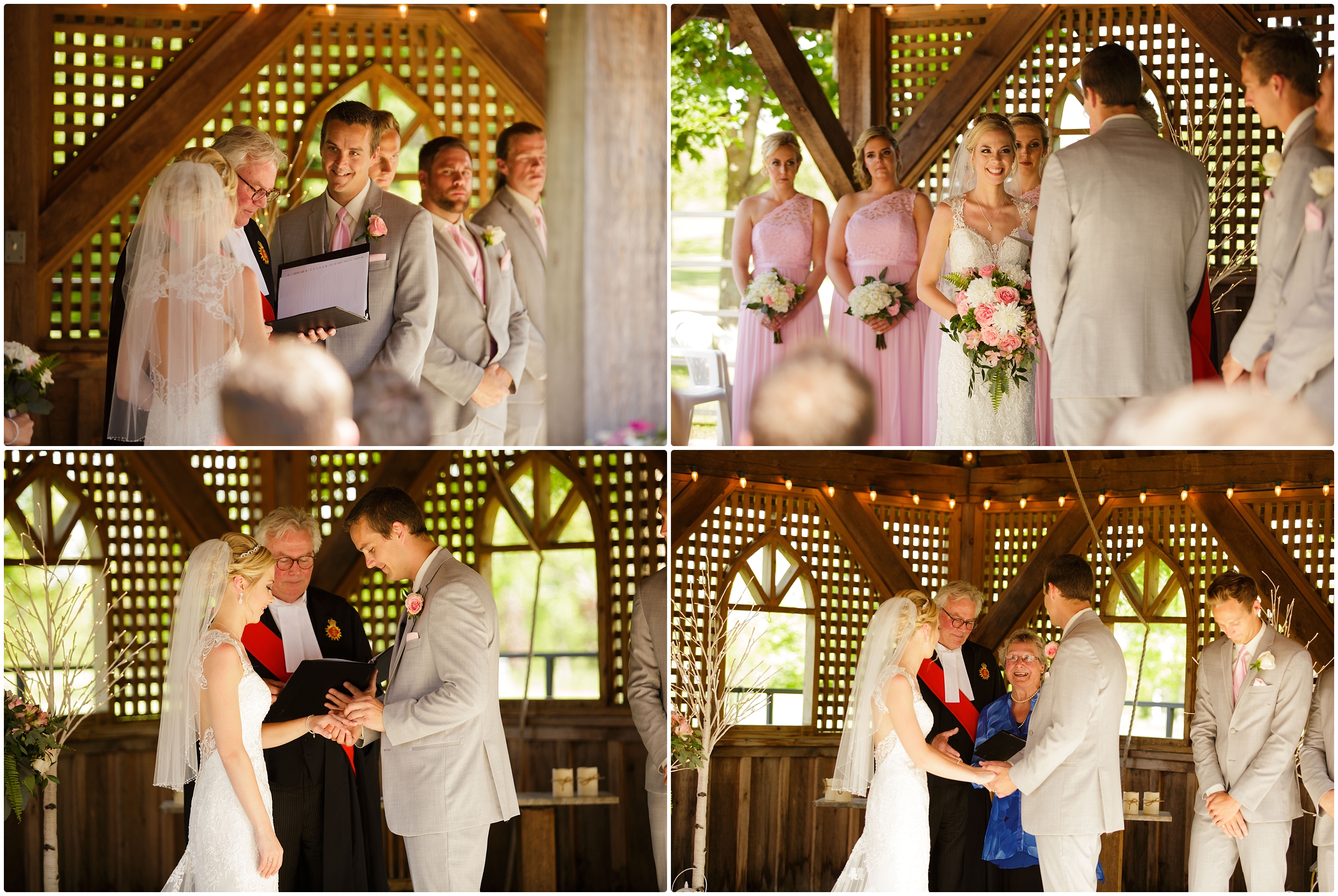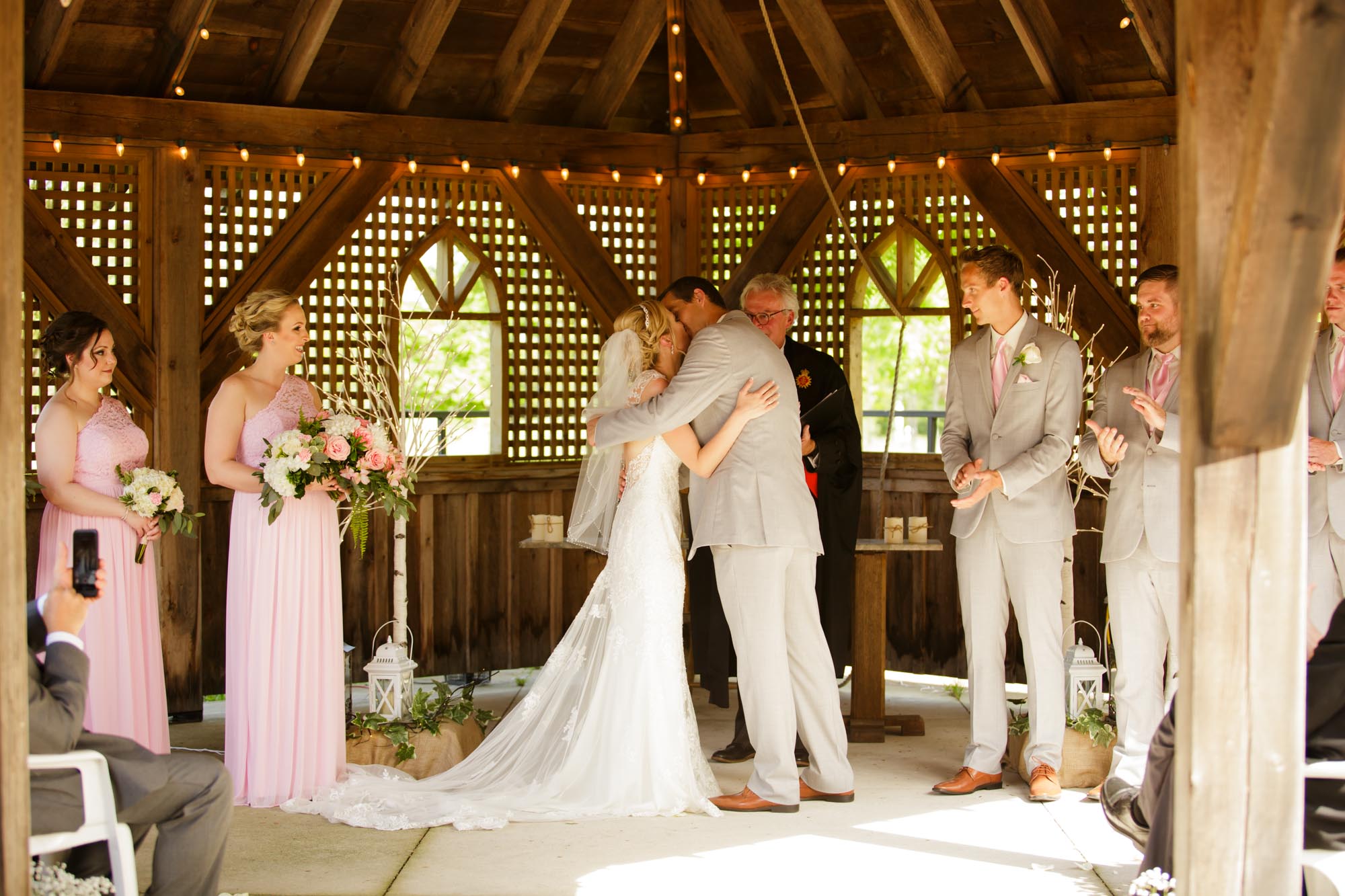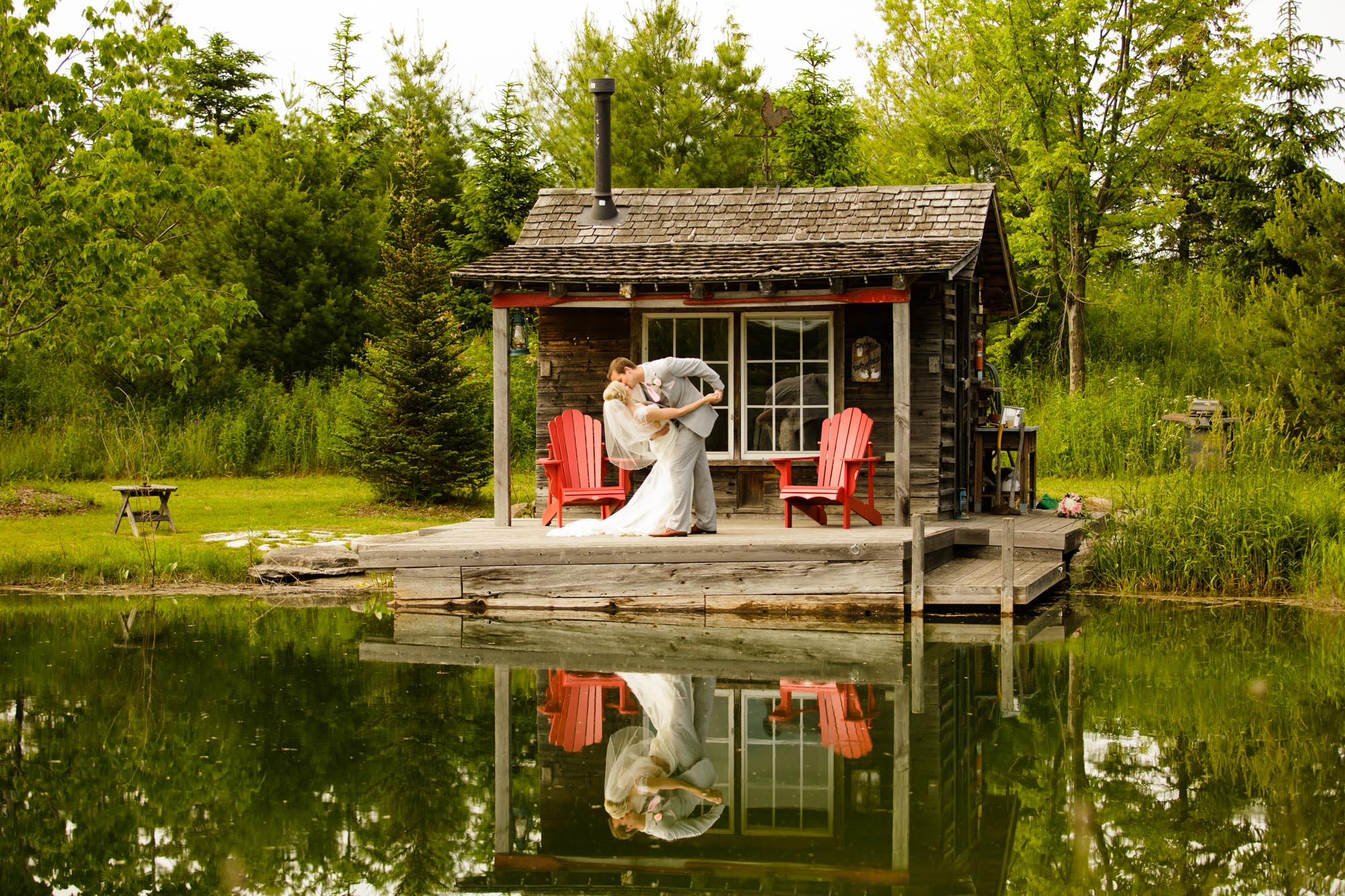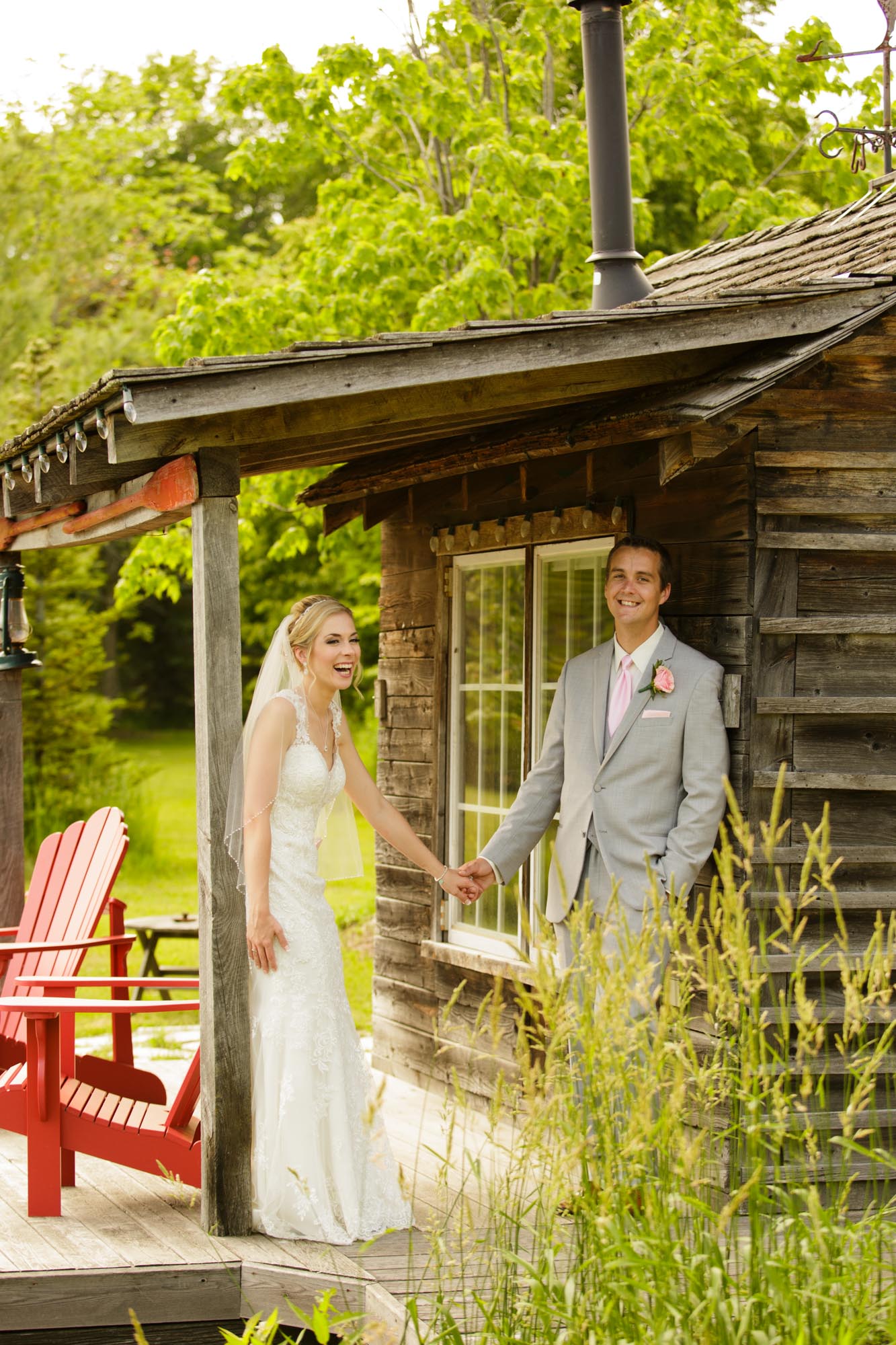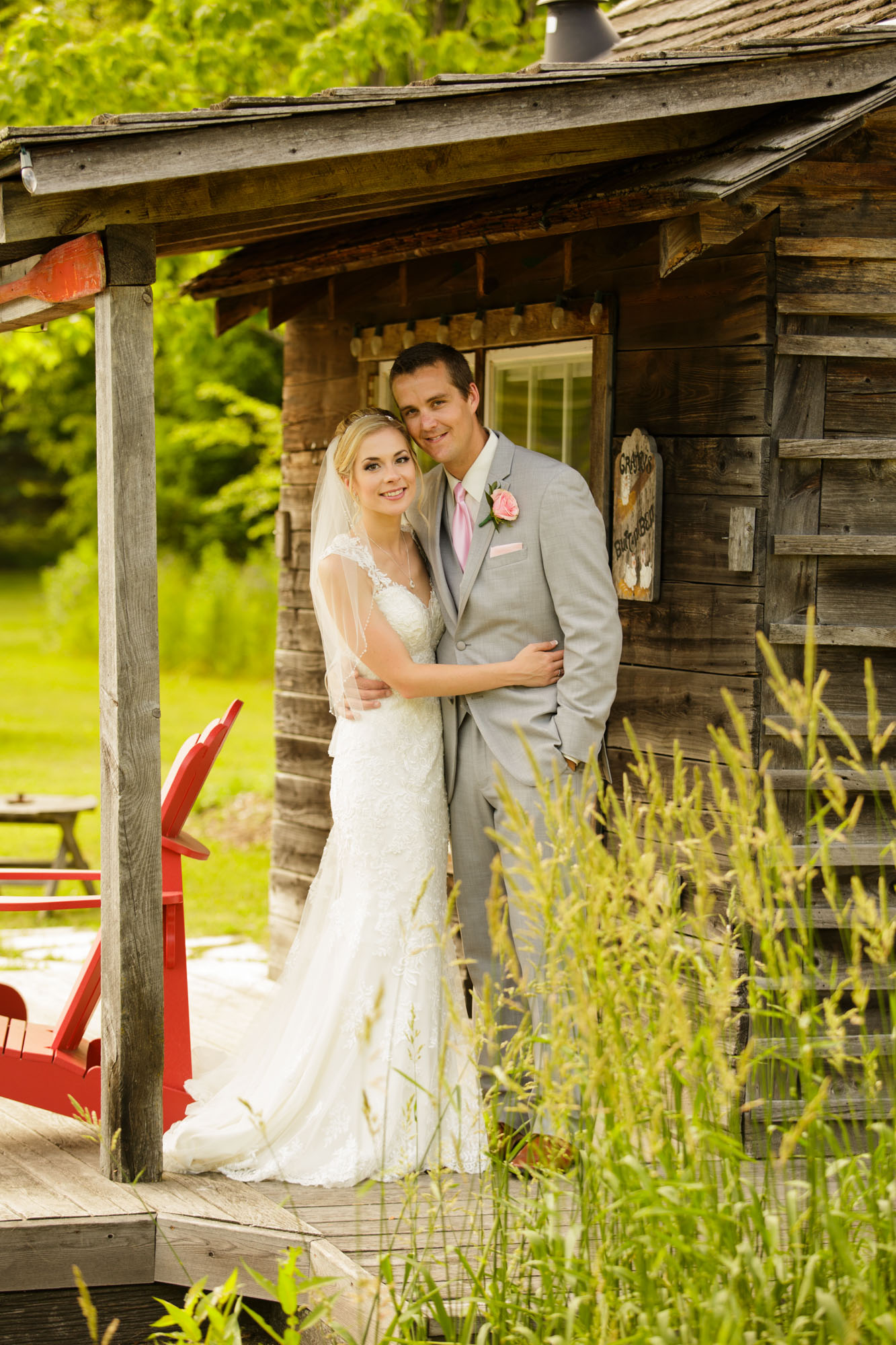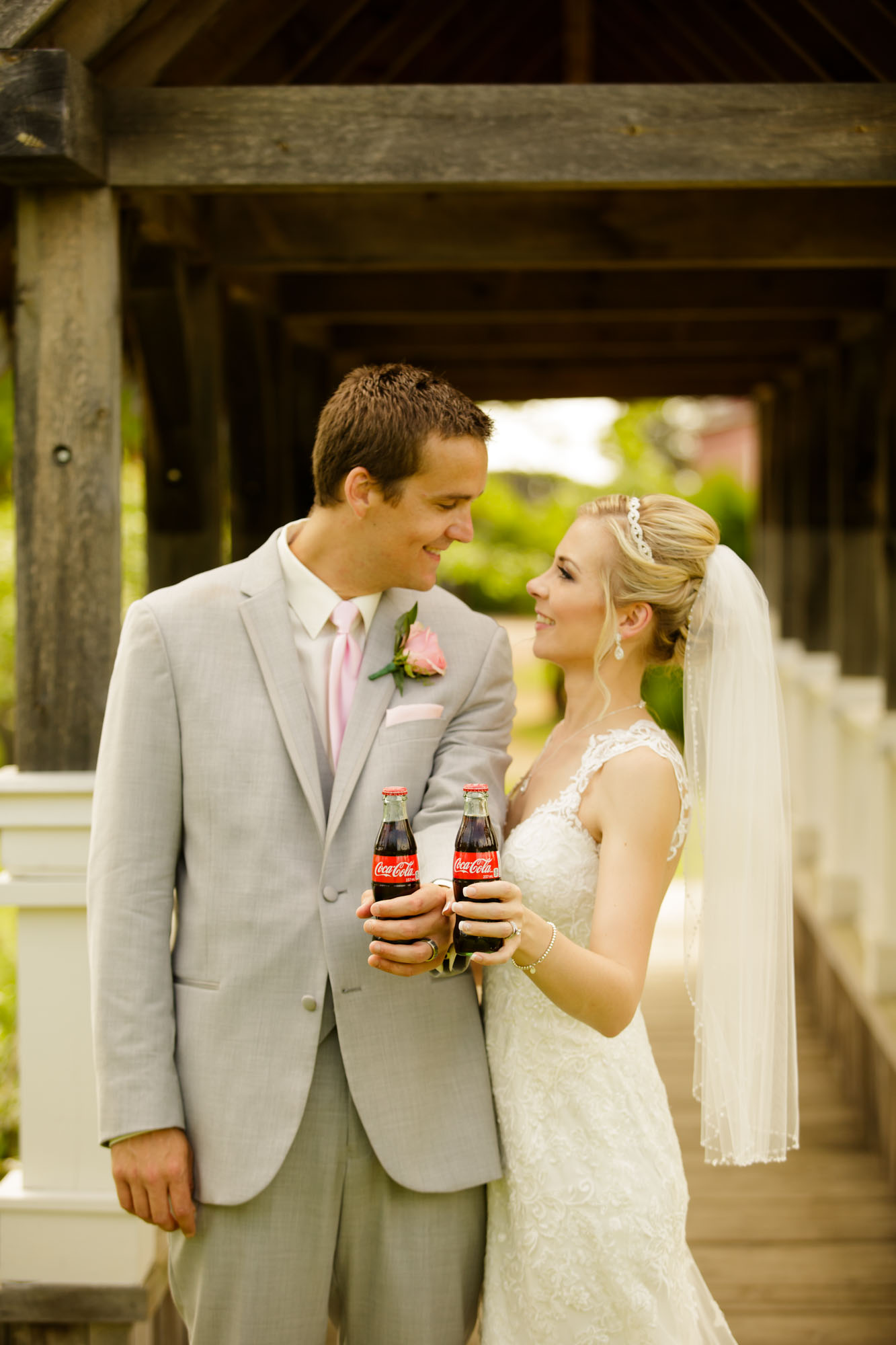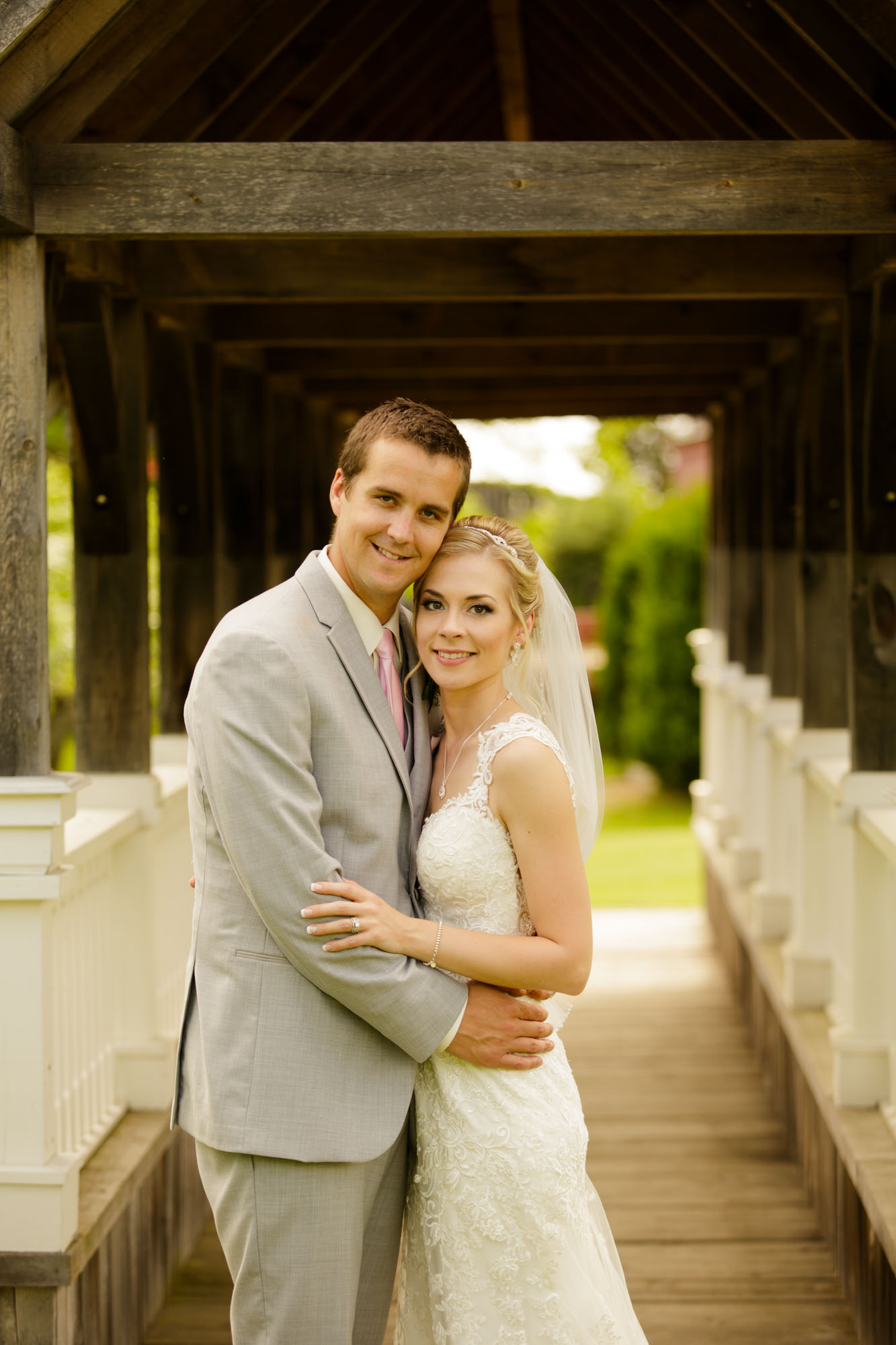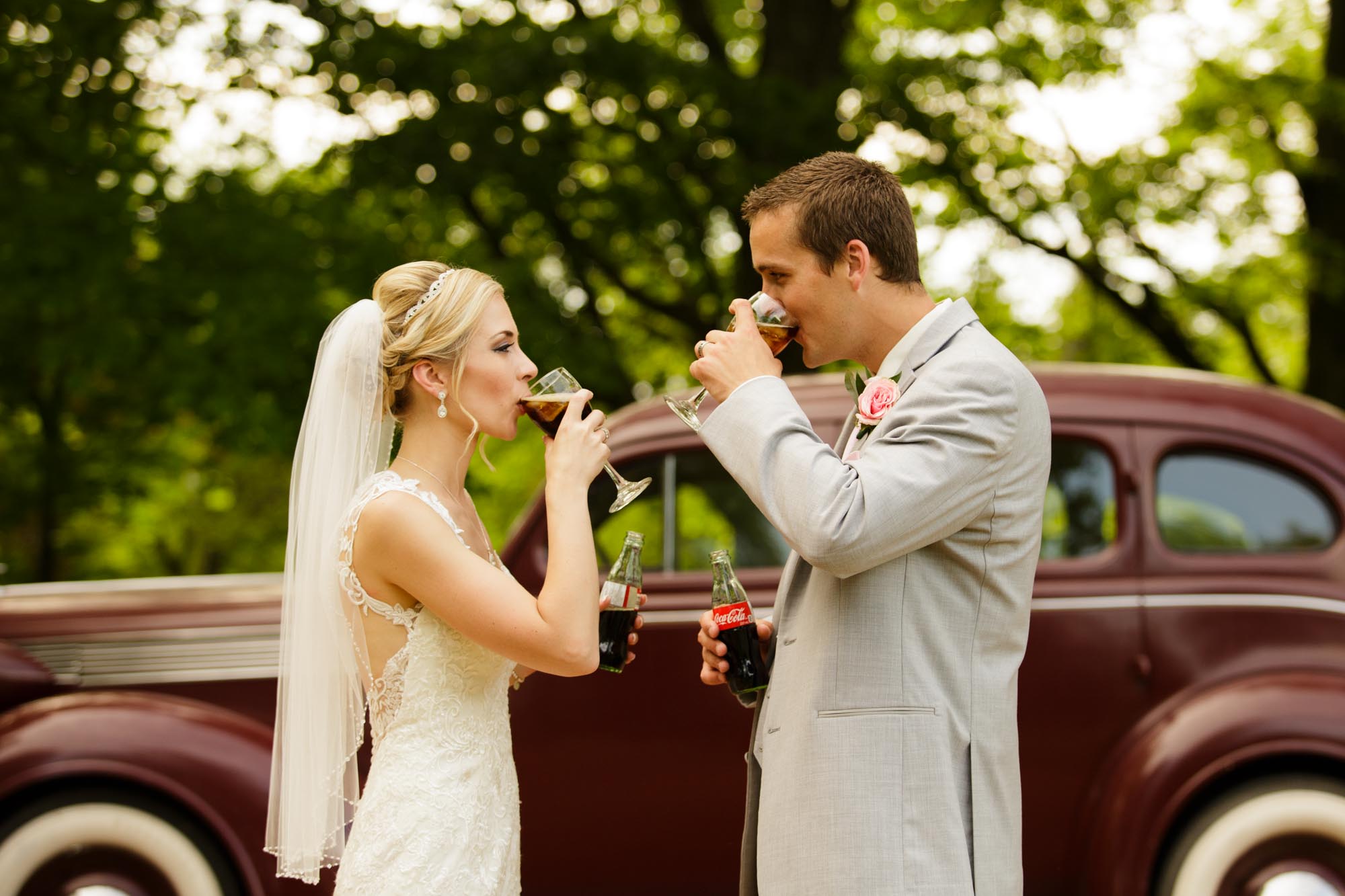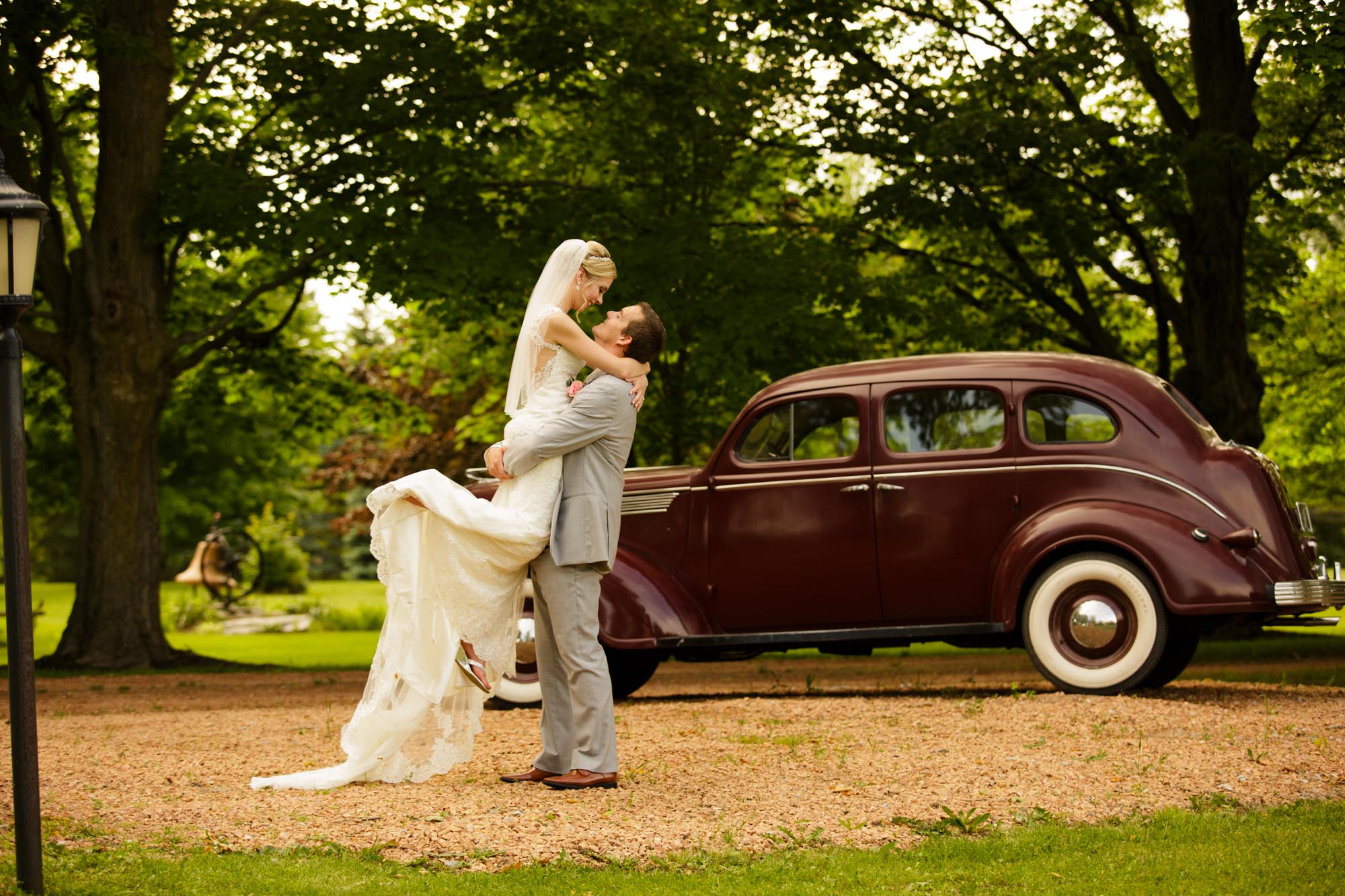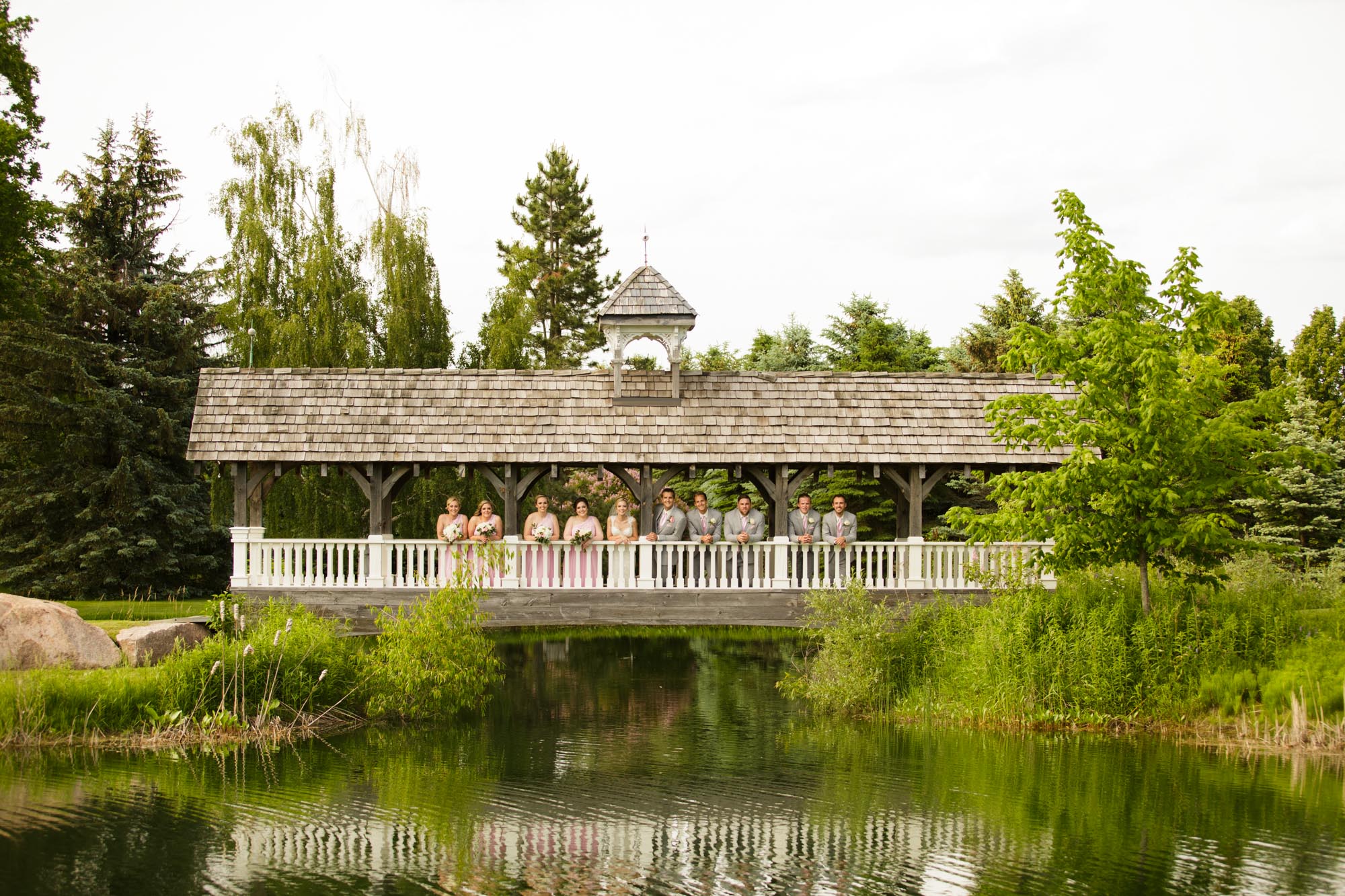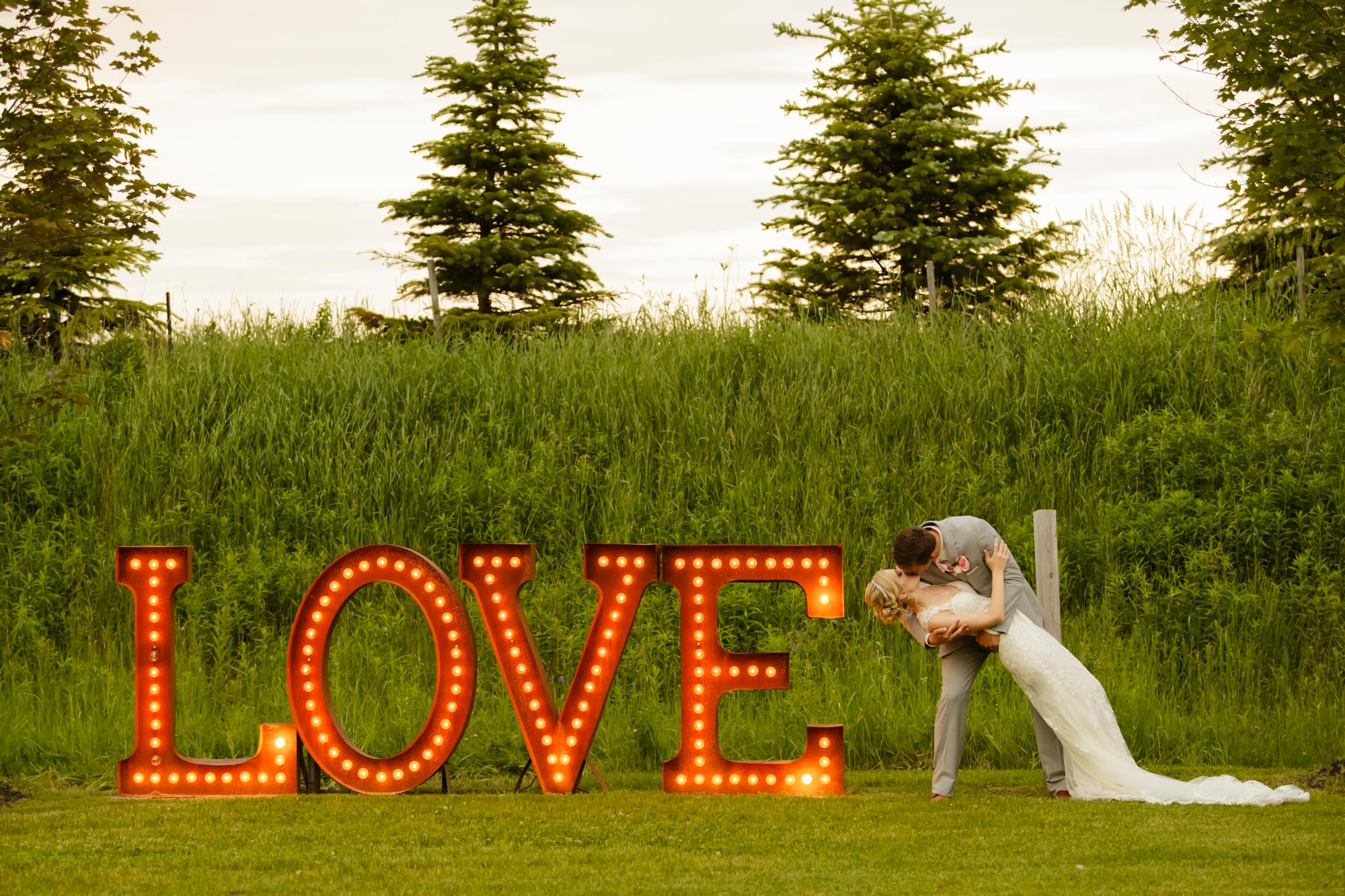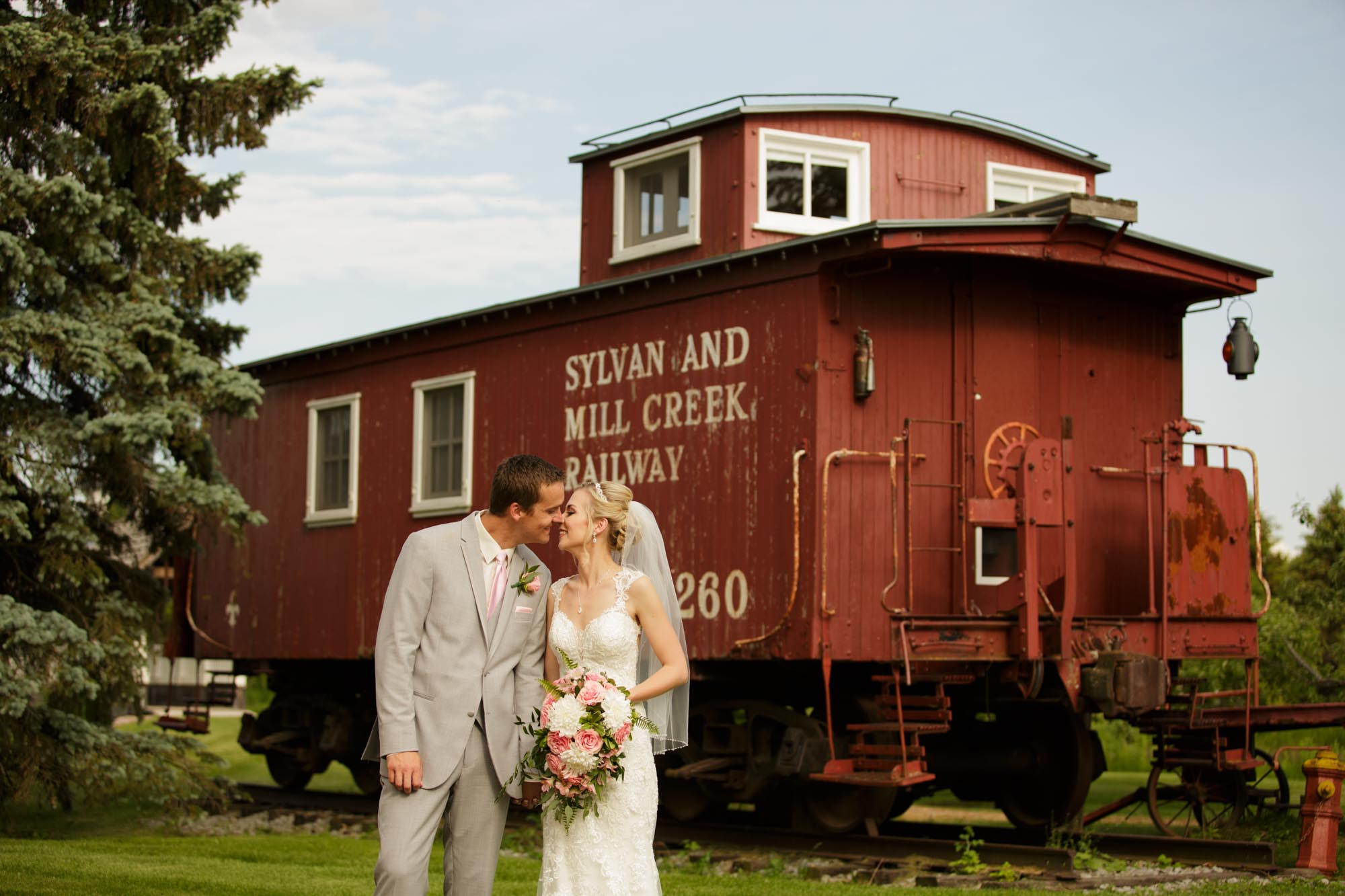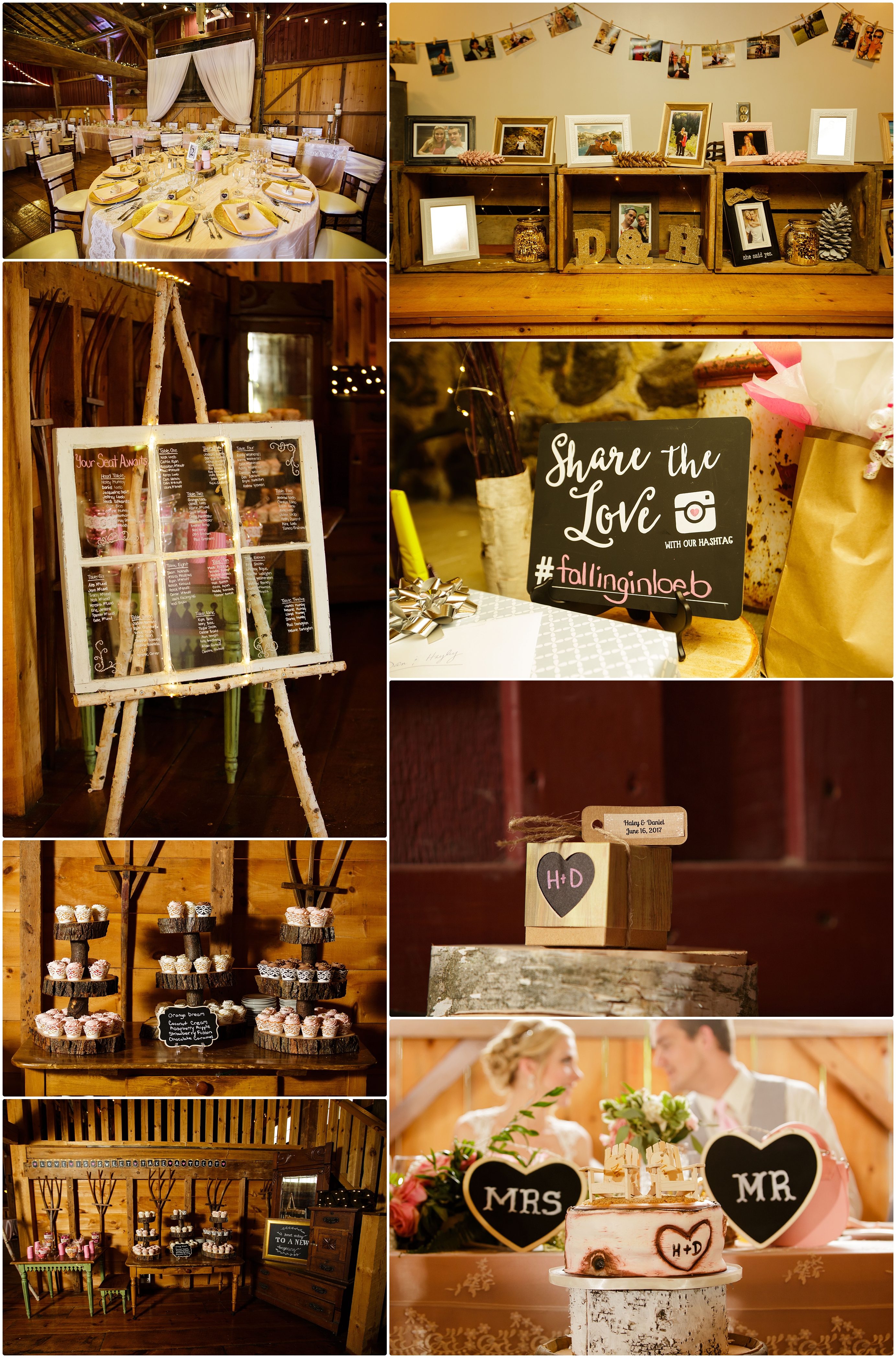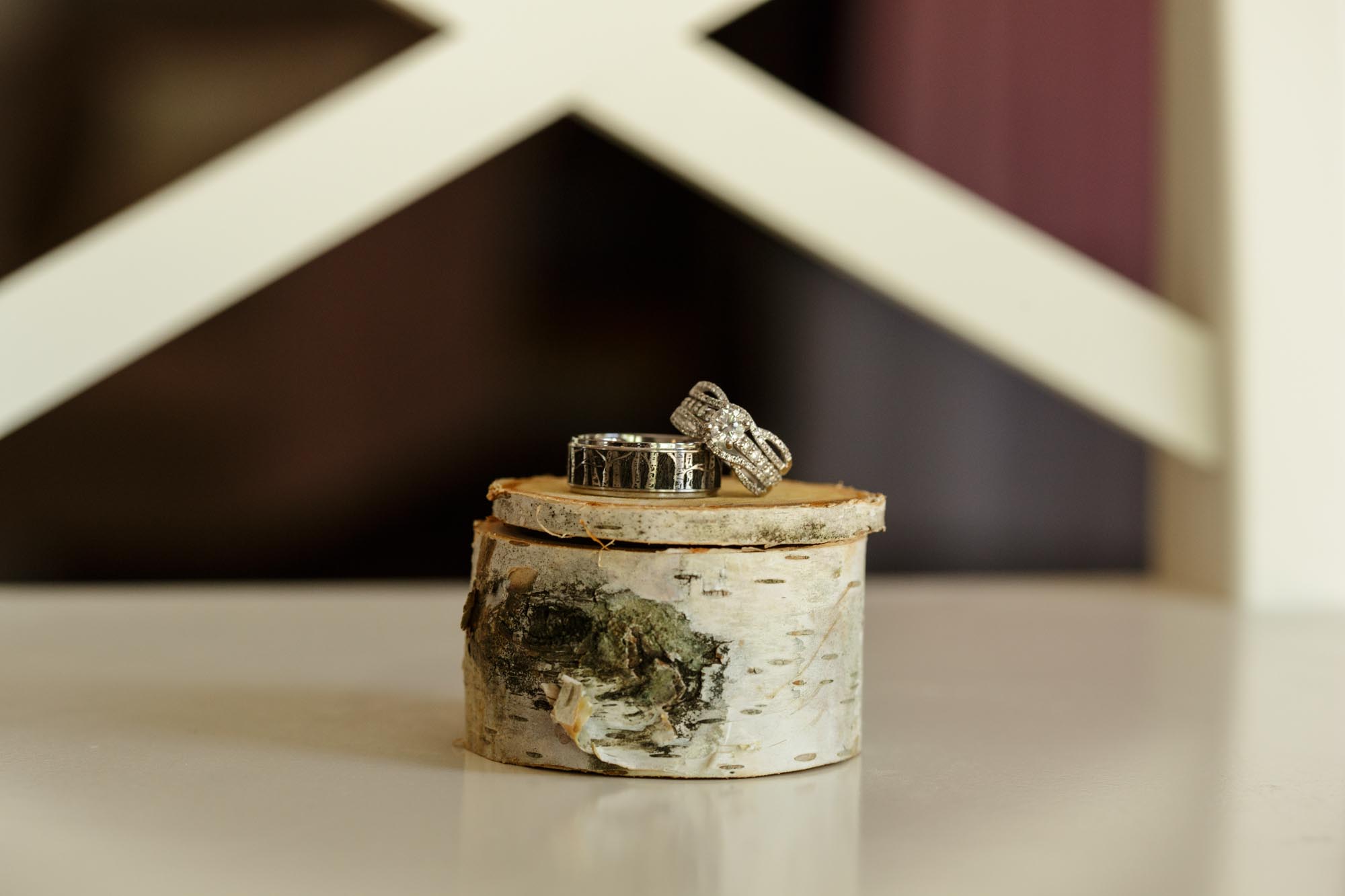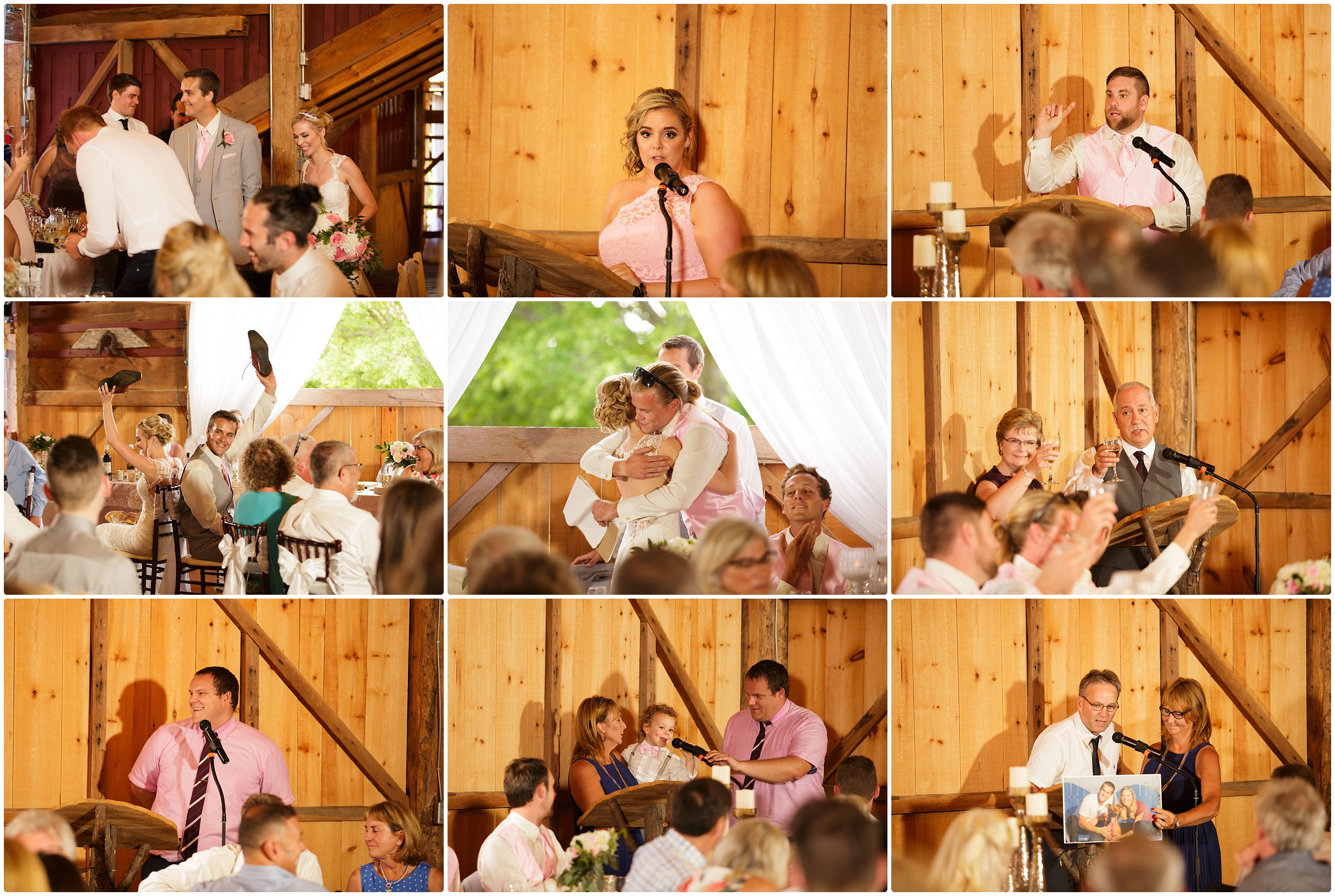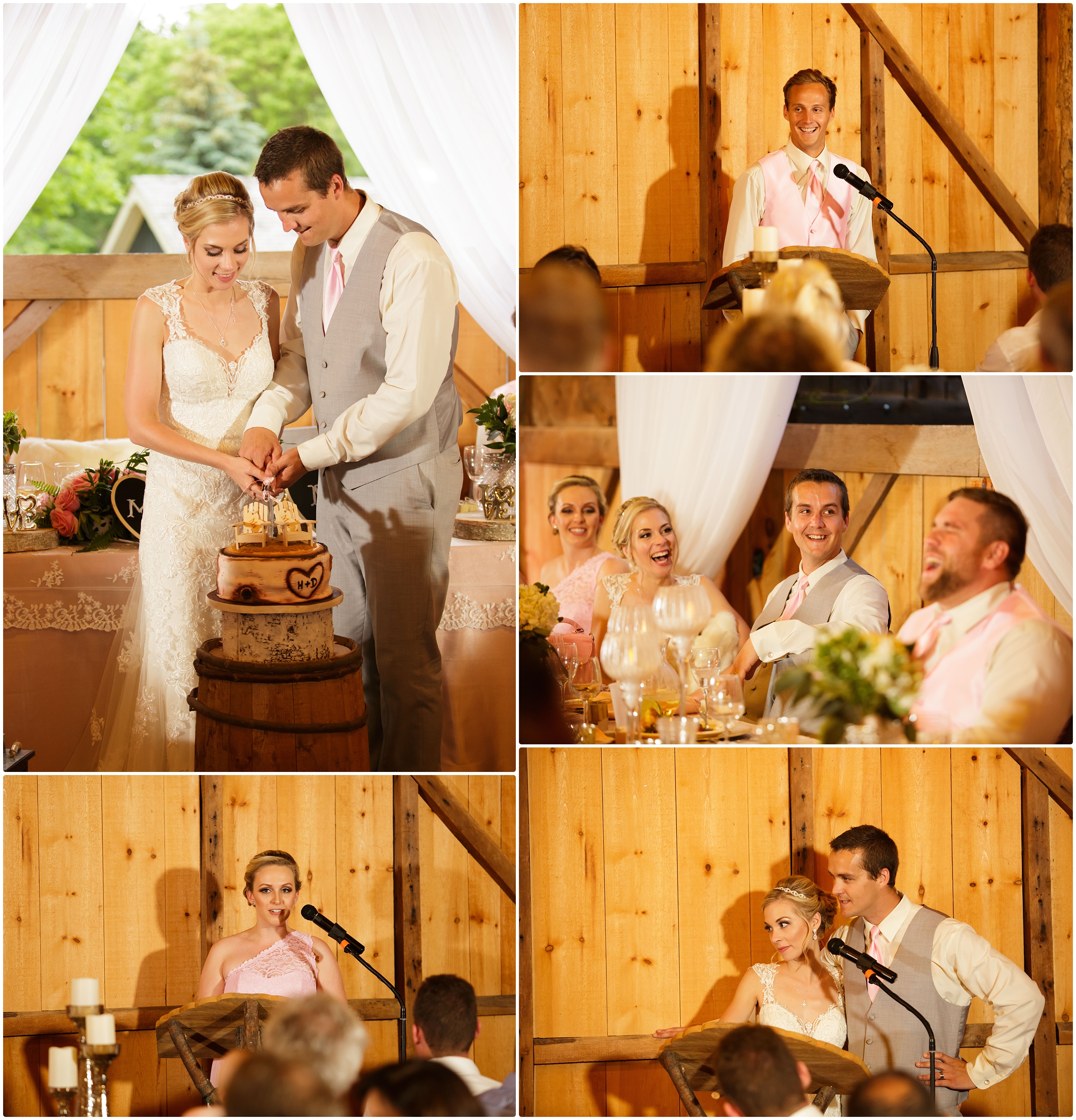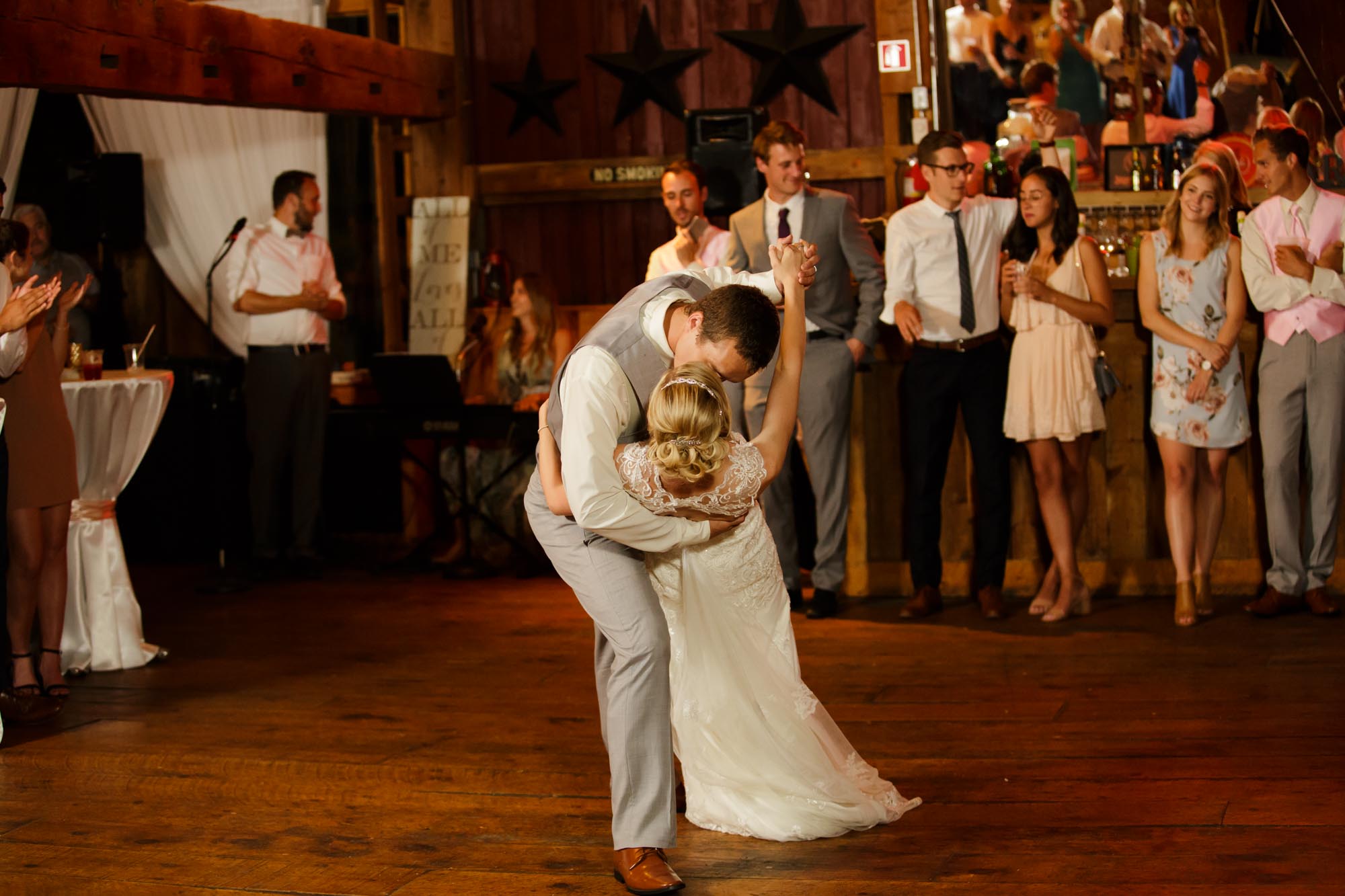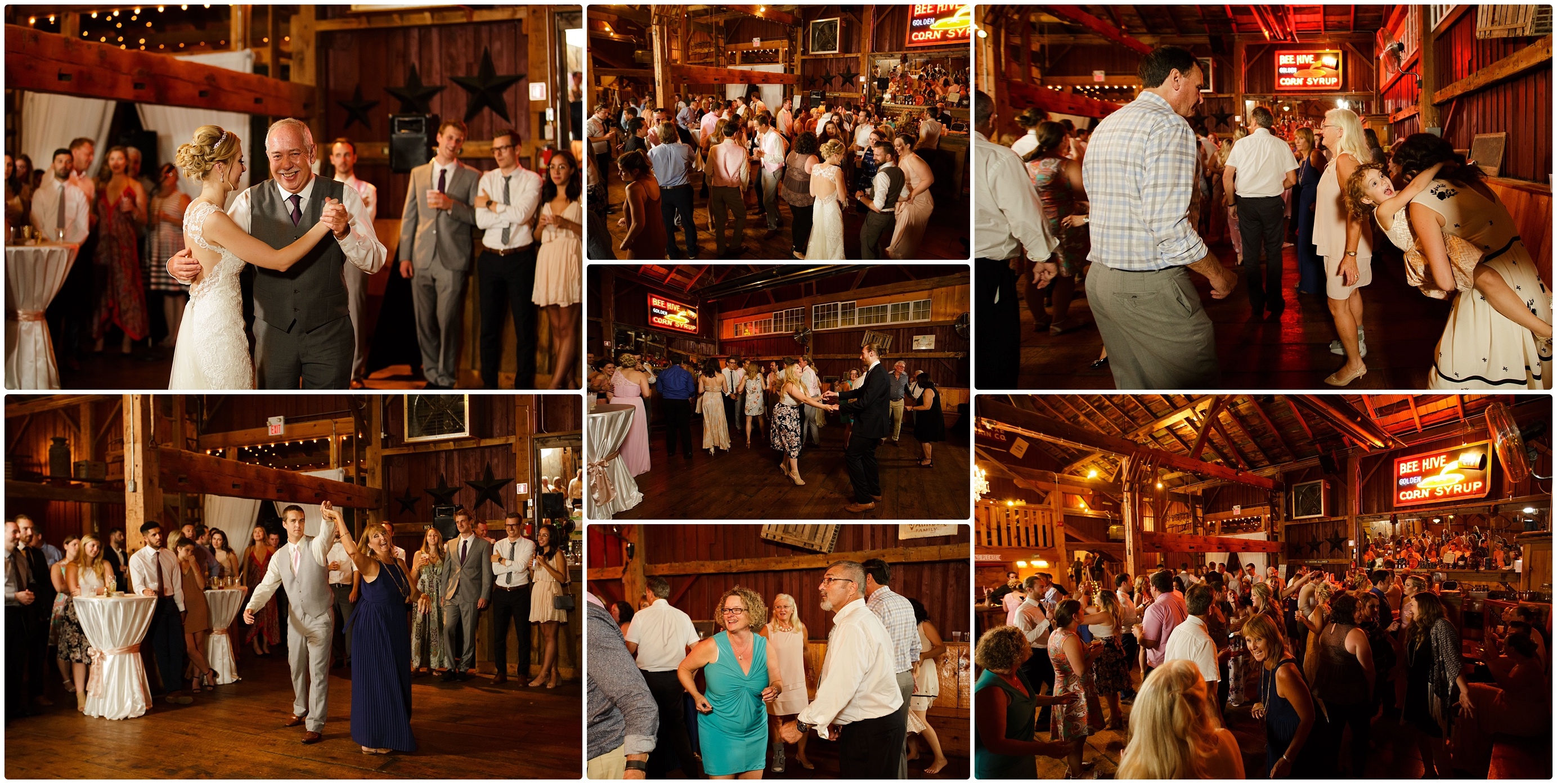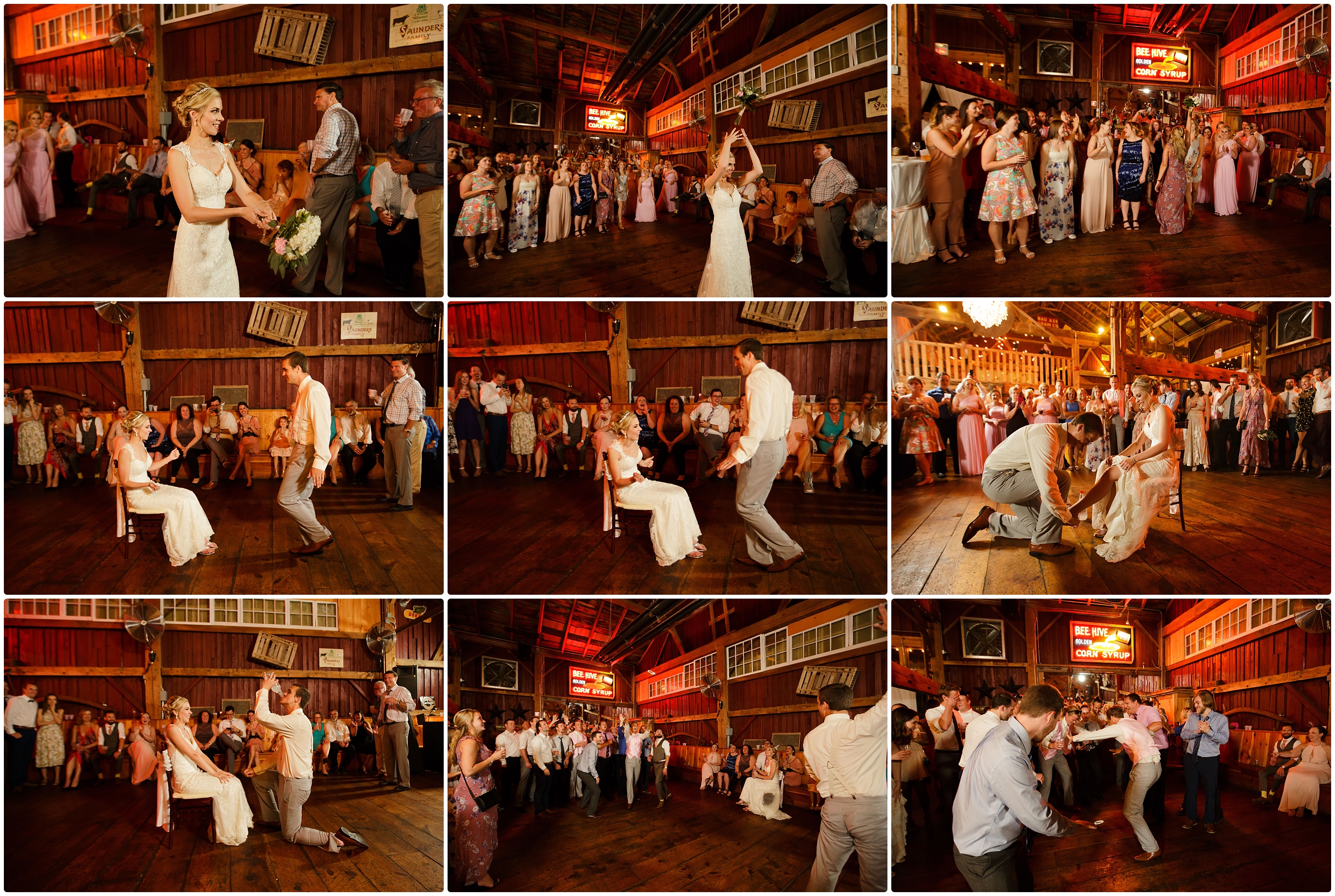 THANK YOU
Thank you, Haley + Dan, for allowing us to capture this moment in your lives. Remember, "in every marriage there will be occasional messes along the way, put your head between your paws, use those deep pools of soulfulness to look into each other's eyes and ask forgiveness, then have a treat and snuggle under the comforters." (Haley's Mom, Darlene)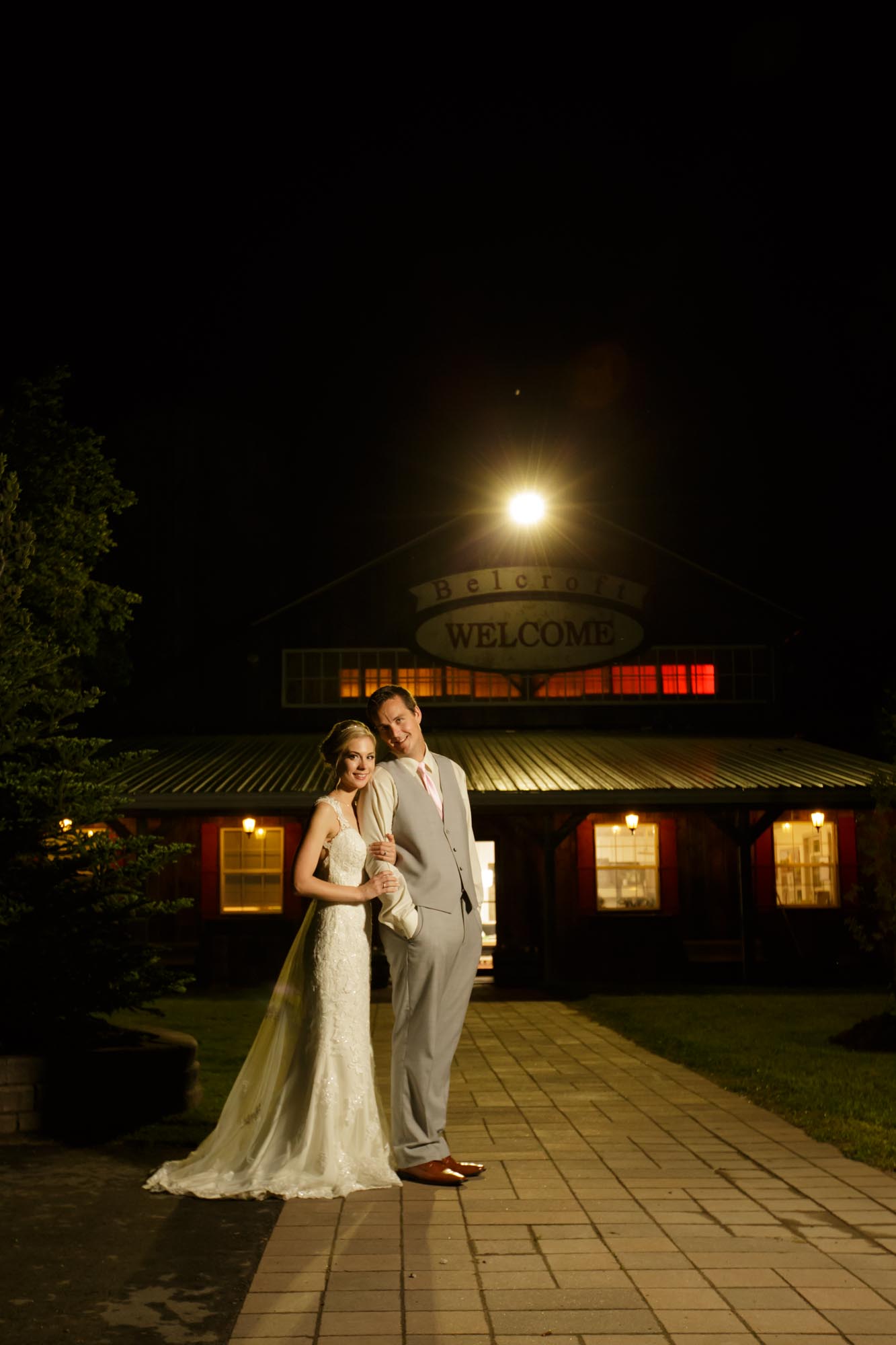 THE TEAM
Photography Fusion: Darlington Studios
Venue: Belcroft Estates
Hair: Amy Ploeg
Make-Up: Ashlyn Stephanjia
Florist: The Flower Place
Cake: Cakes by Design
Dress: Stella York
Suit: Moore's
DJ: Keep Them Dancing
Soundtrack: "You Are Home" by Robert Shirey Kelly (featuring Marie Hines), licensed through The Music Bed