Geneviève + Stephen | Wedding Photography Video in Toronto, Ontario
Geneviève + Stephen are married! You may remember this wonderful couple from their engagement session last fall in Caledon, Ontario. We first met Geneviève, her beautiful family and her beau Stephen, a couple of years ago at her sister's wedding in Ottawa. When they contacted us and asked if we were available to photograph their wedding, we were thrilled! Then, a few months later, we received an email from her mother, Julie, asking if she could surprise them by asking us to produce a wedding video, as well. Yes, please! How awesome! We sat on that secret for months and months until the surprise was revealed. They were overjoyed when they found out that not only would we be photographing their day, but it would documented on video, too! This is their wedding story (in photographs and film).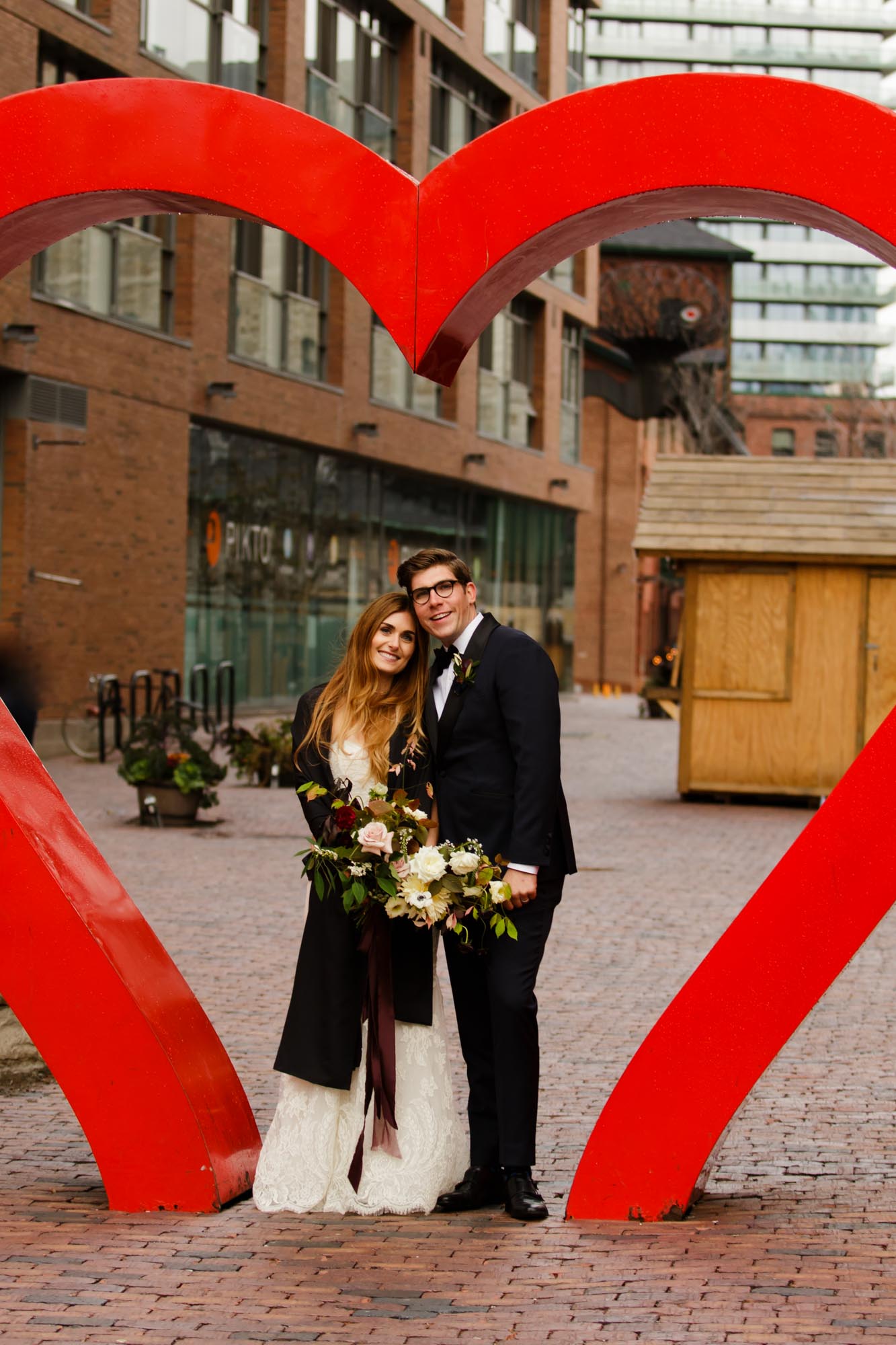 We started the day with the gentlemen at Geneviève + Stephen's downtown Toronto condominium. We spent a few moments with Stephen upstairs overlooking the city, as he slipped on his custom labelled jacket. He grabbed his guitar and headed downstairs to join the boys in the billiard room, as they played pool. After a quick game, they went next door to the party room for a champagne toast and a song. Yes, the guys all sang along to a John Mayer song, while Stephen led on guitar. After a rousing musical number, we left the building and headed over to the ladies. Gen had just finished her hair and make-up, and was ready to put on her dress. With the help of her mother and sisters, she slipped into her gorgeous mermaid gown and Manolo Blahniks. Her father came upstairs for a first look, as all the ladies waited downstairs to see Gen in her bridal gown. She descended the stairs and greeted her bridesmaids, Stephen's mother and her grandmother. Not a dry eye was in the room.
We traveled fifteen minutes down the road to Arta Gallery, located in the historic Distillery District, for the first look with Stephen. The parents and bridal party gathered inside to witness this encounter. Rain poured from the sky as the limousine arrived and Gen was escorted by umbrella inside the art gallery for this intimate moment. She gently tapped him on the shoulder and he bounced up and down, not turning around until he mustered the strength to view her in all her beauty for the first time. So sweet!
We dodged the rain and captured some family and bridal party portraits in and around the gallery until the guests were seated for the ceremony. Geneviève + Stephen exchanged beautiful heartfelt vows, rings and a kiss. Now husband and wife, it was time to head over to Archeo restaurant for the reception. The rain finally ceased, so on the way to the evening's festivities, we stopped with the newlyweds for a few fun photos in the alleyways. Guests were enjoying cocktail hour when we arrived. The dinner announcement was made and the delectable dishes were served. Tender speeches were sprinkled throughout the courses, Geneviève + Stephen thanked everyone for coming and then cut their cake. Their first dance and parent dances followed, then it was time to party. Everyone joined them on the dance floor to celebrate!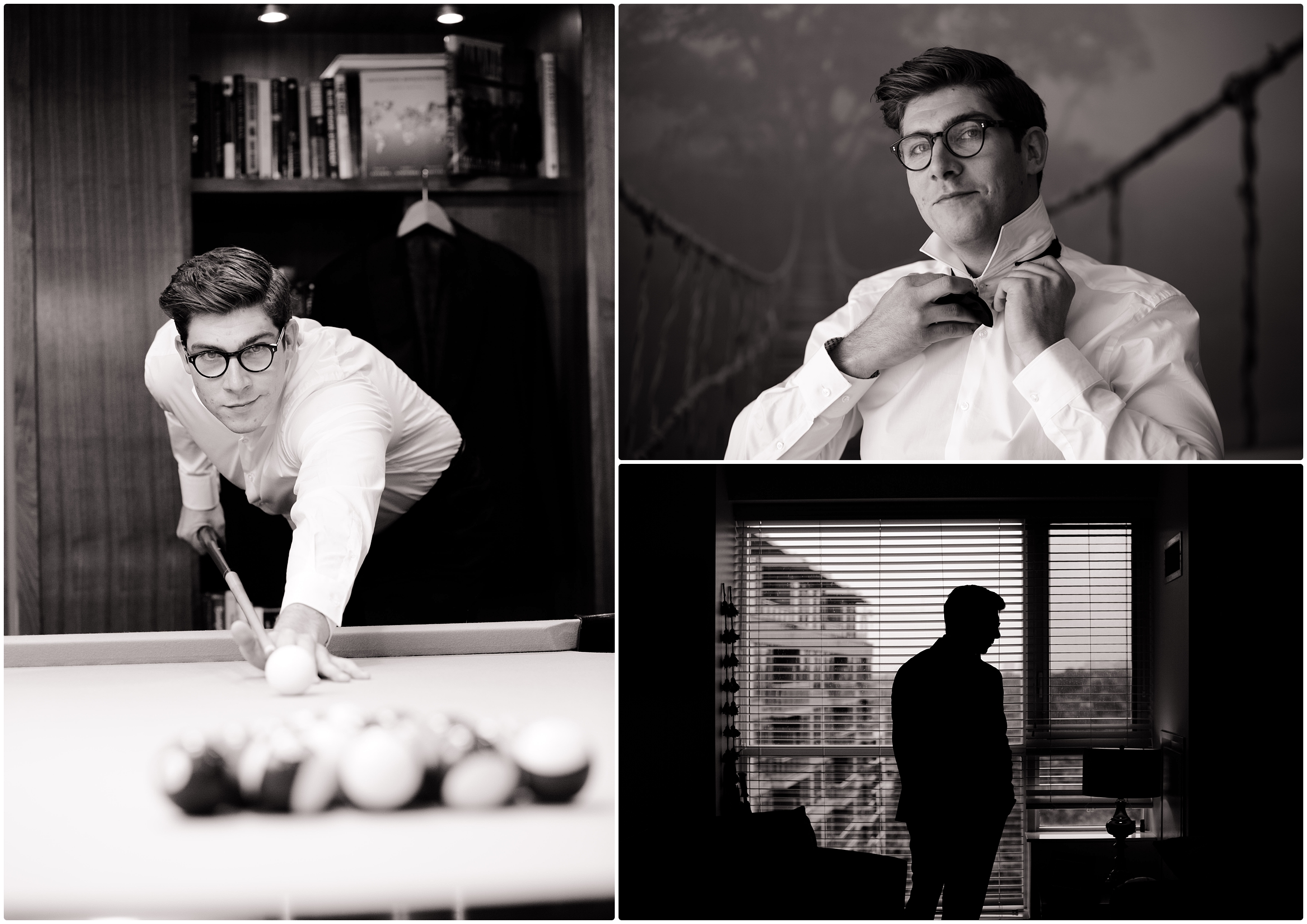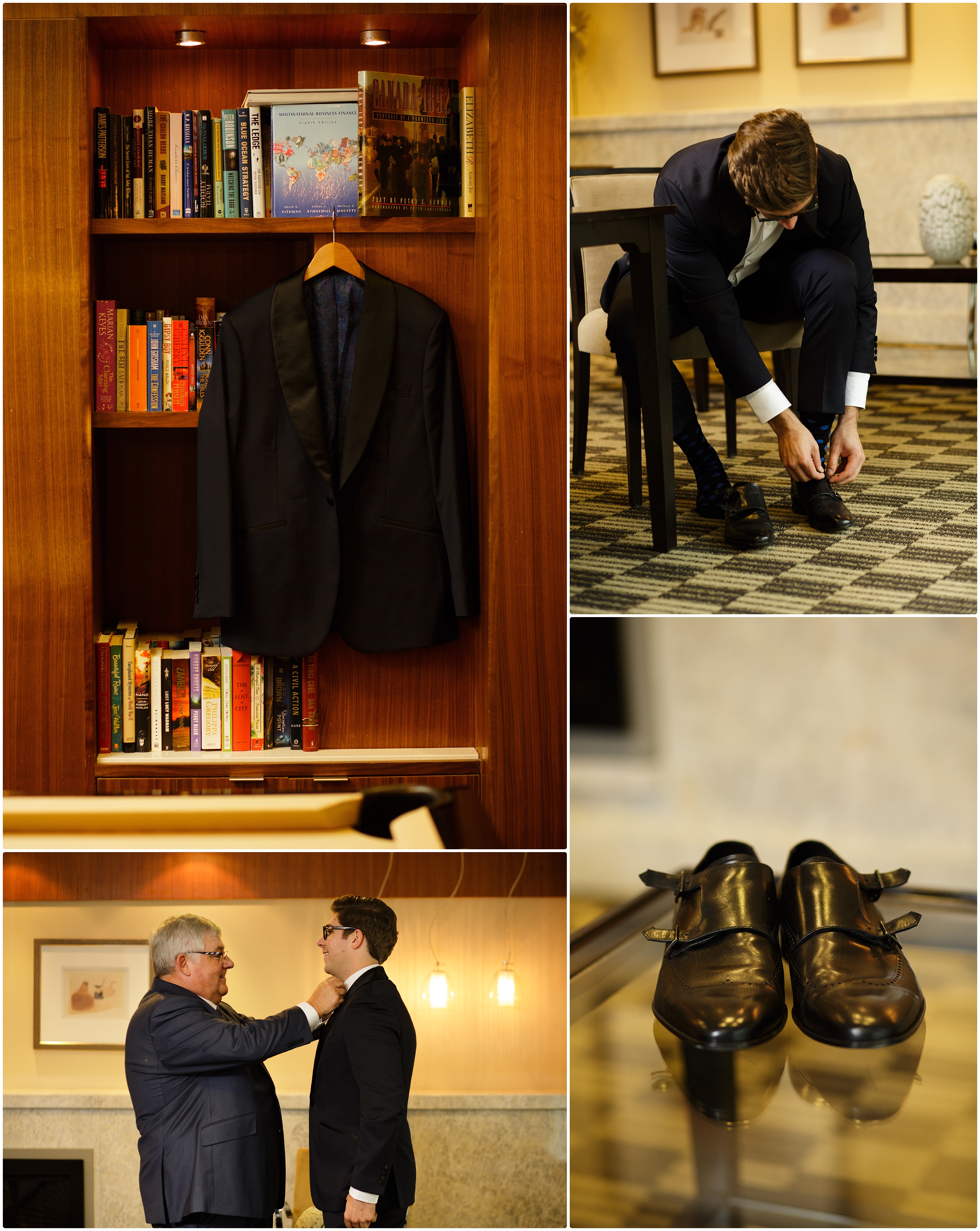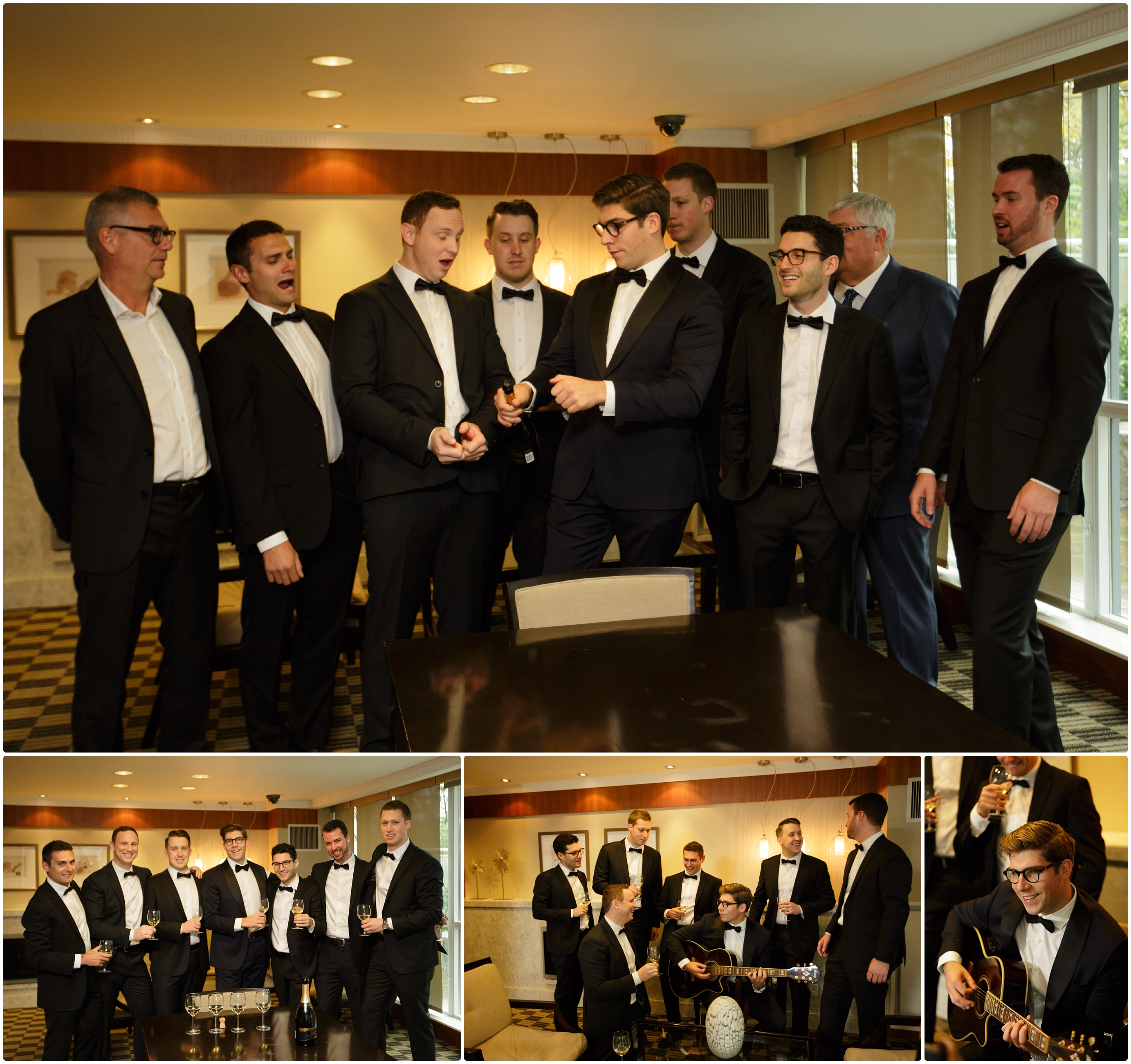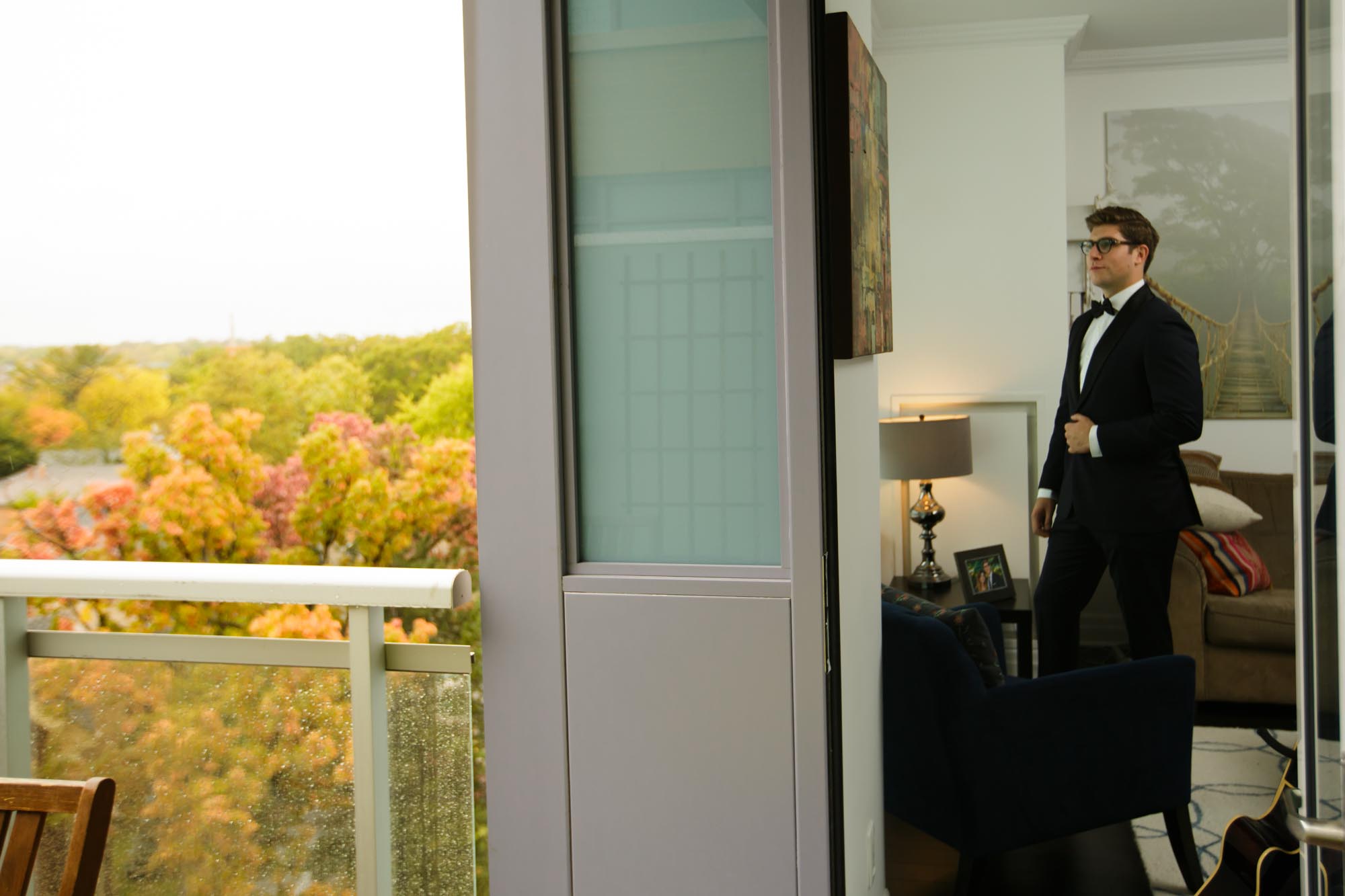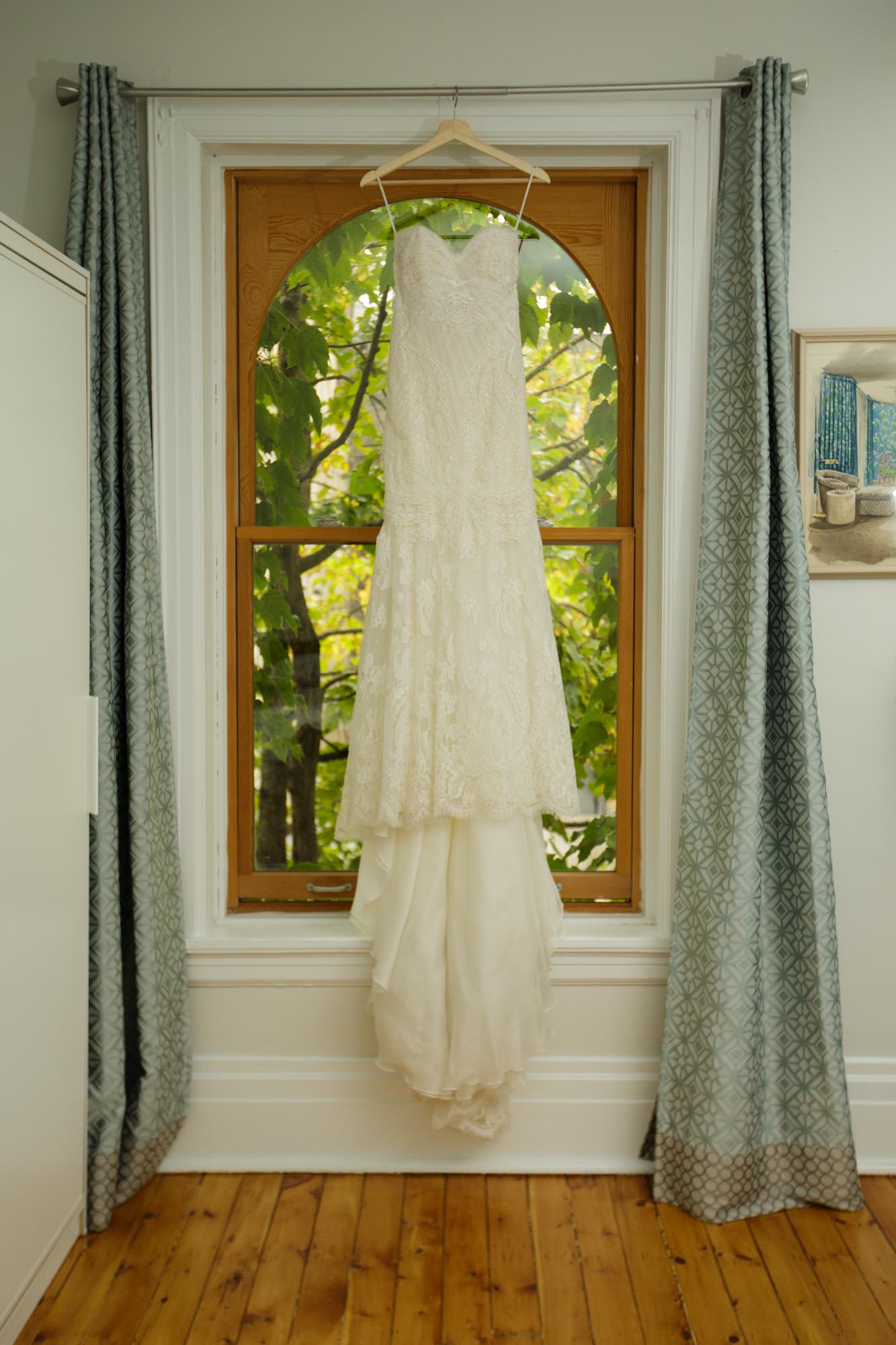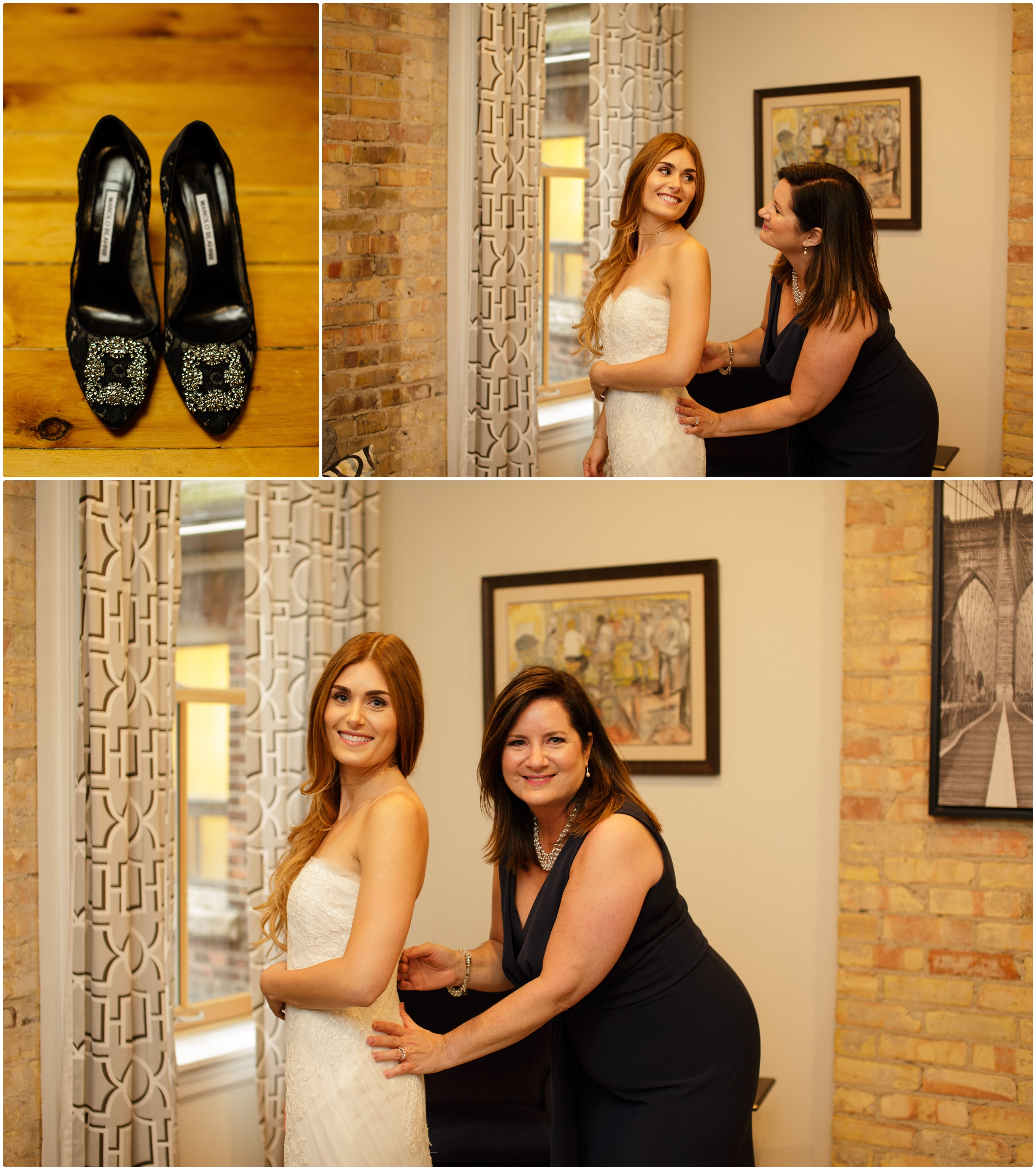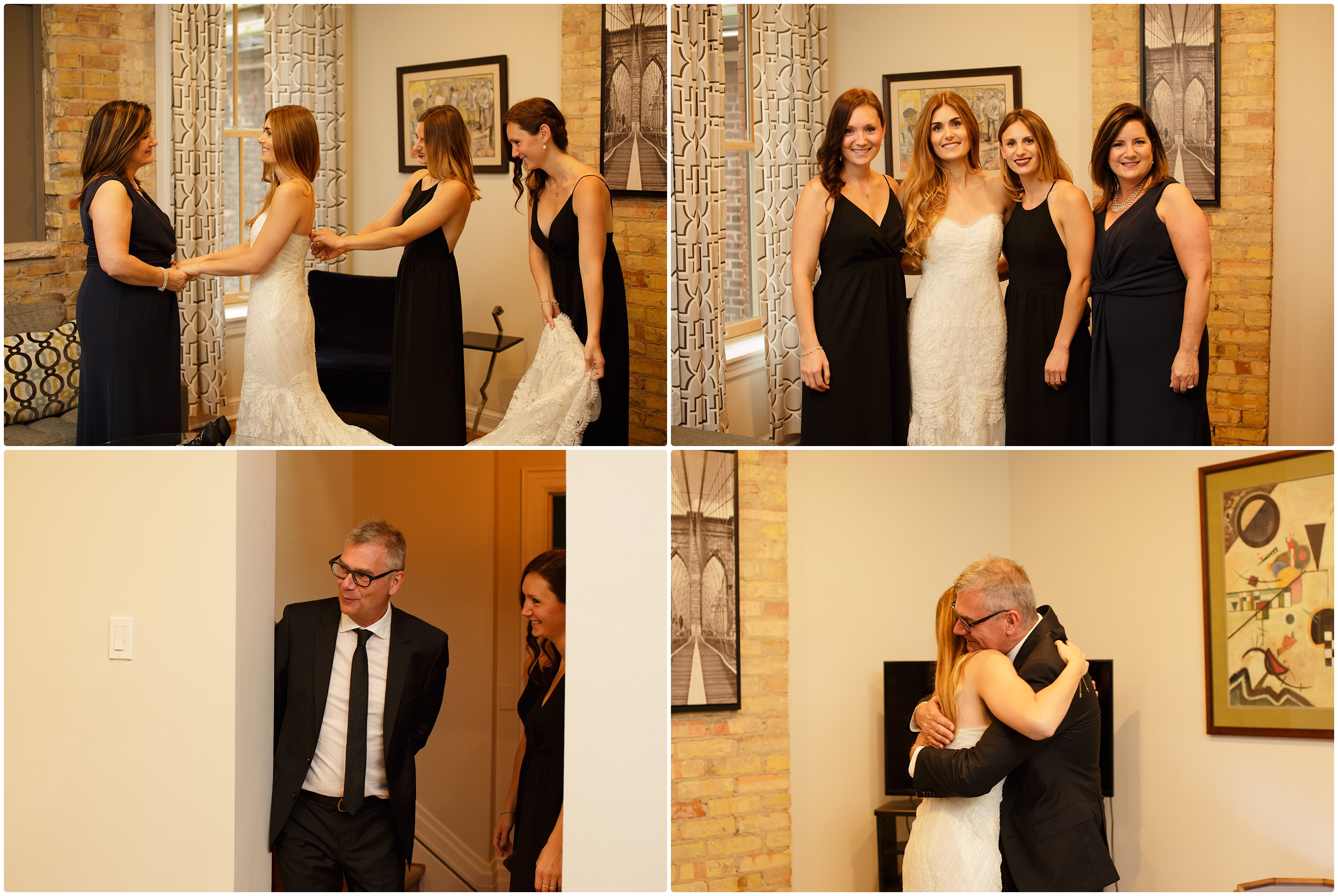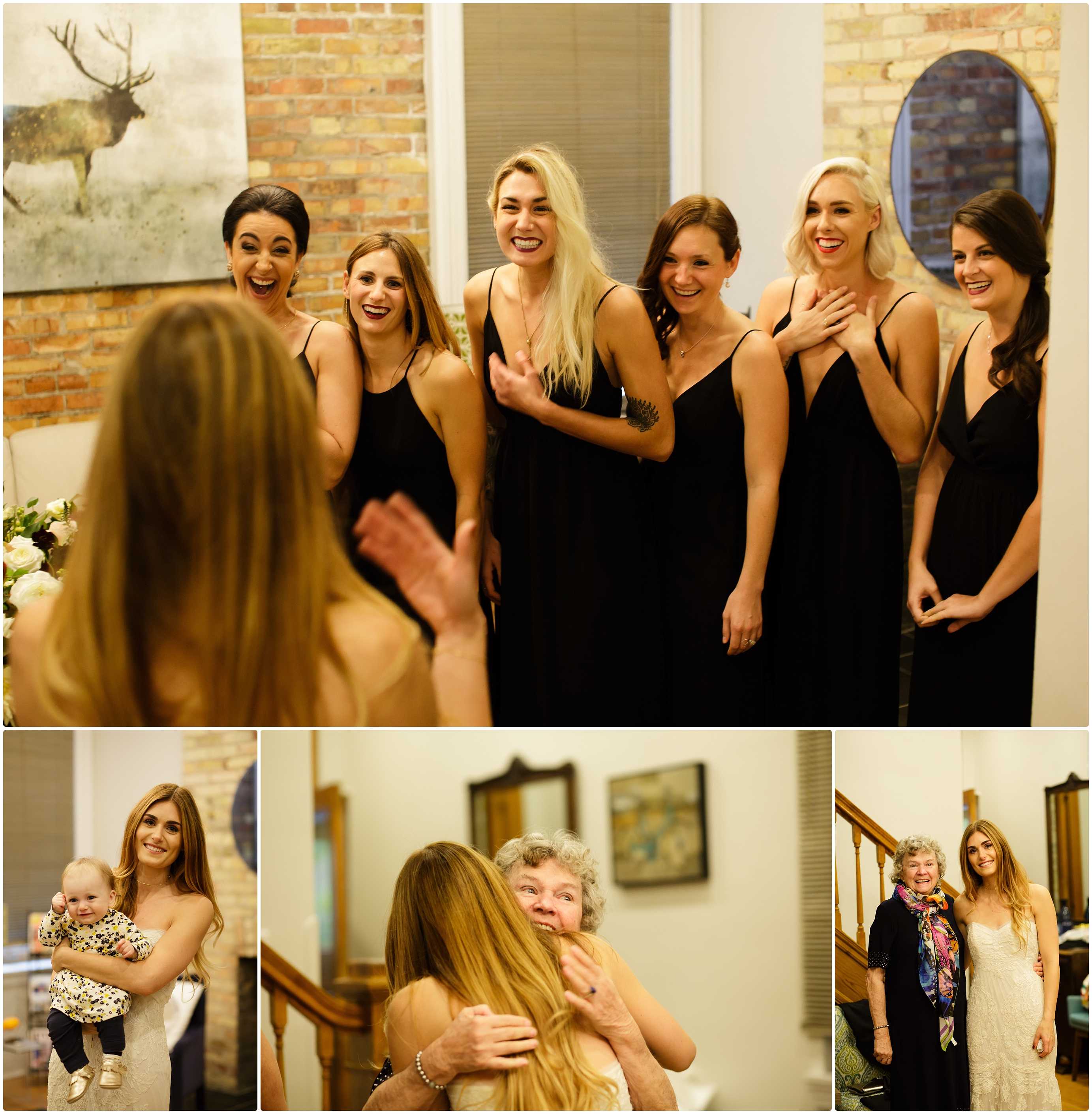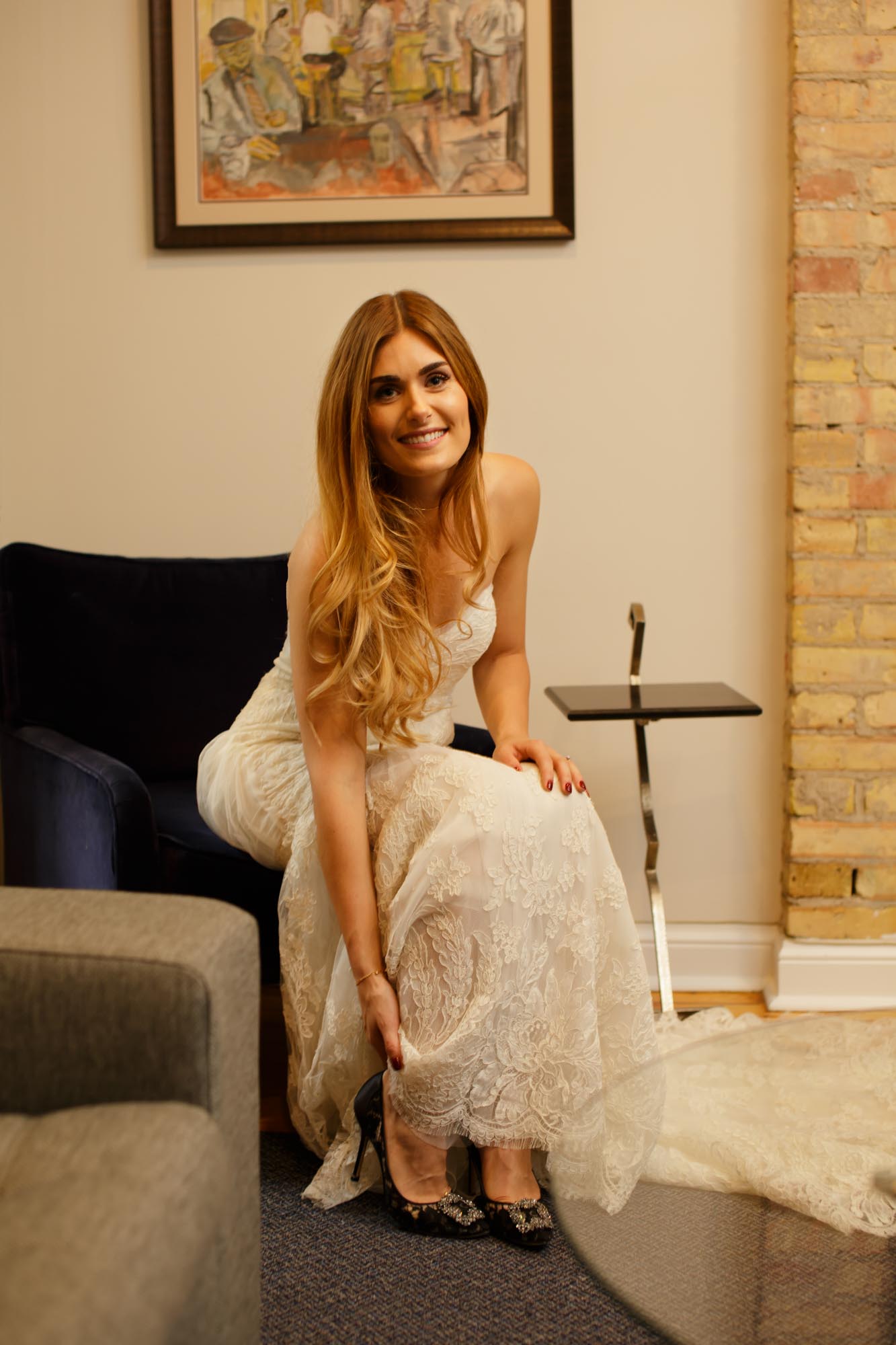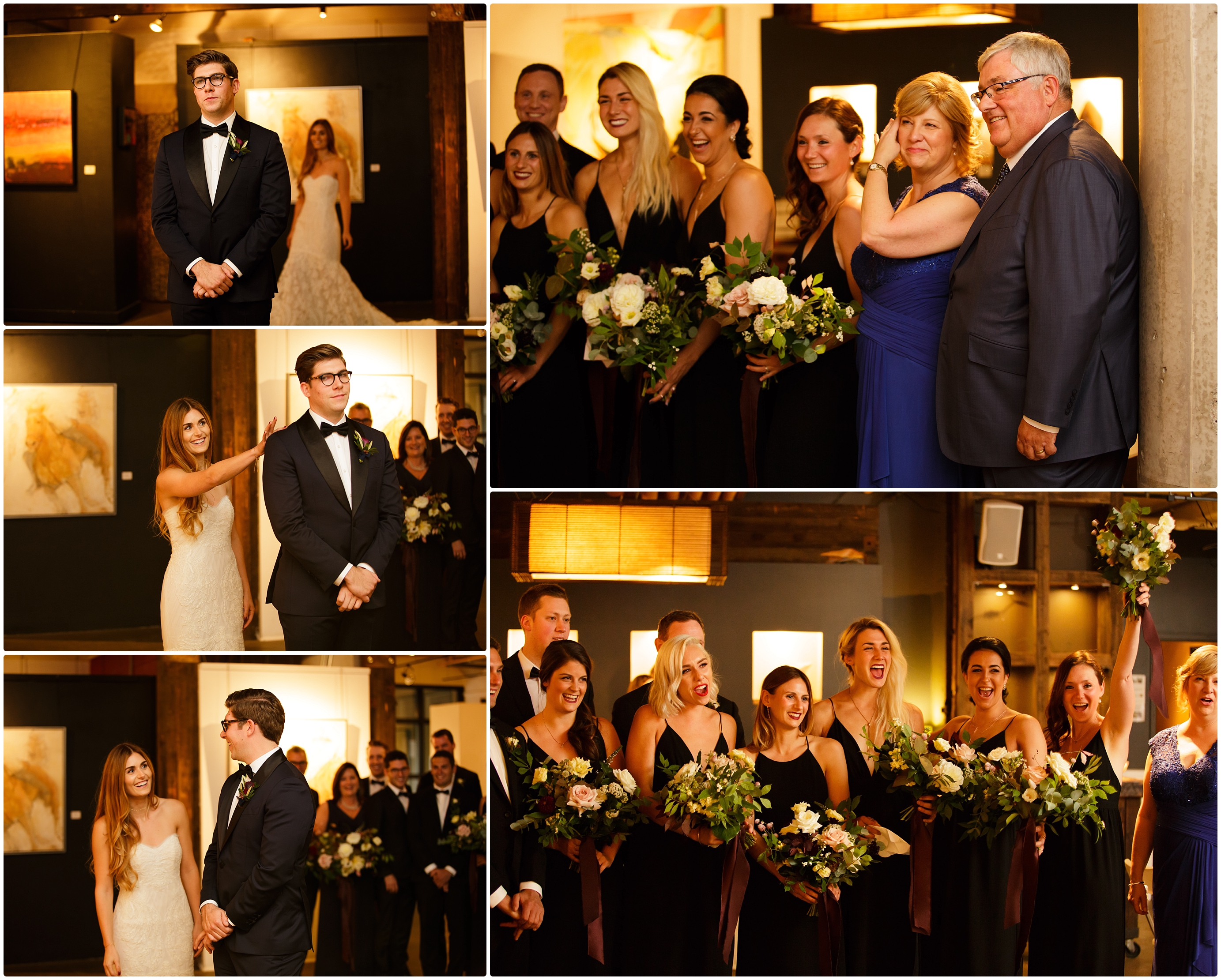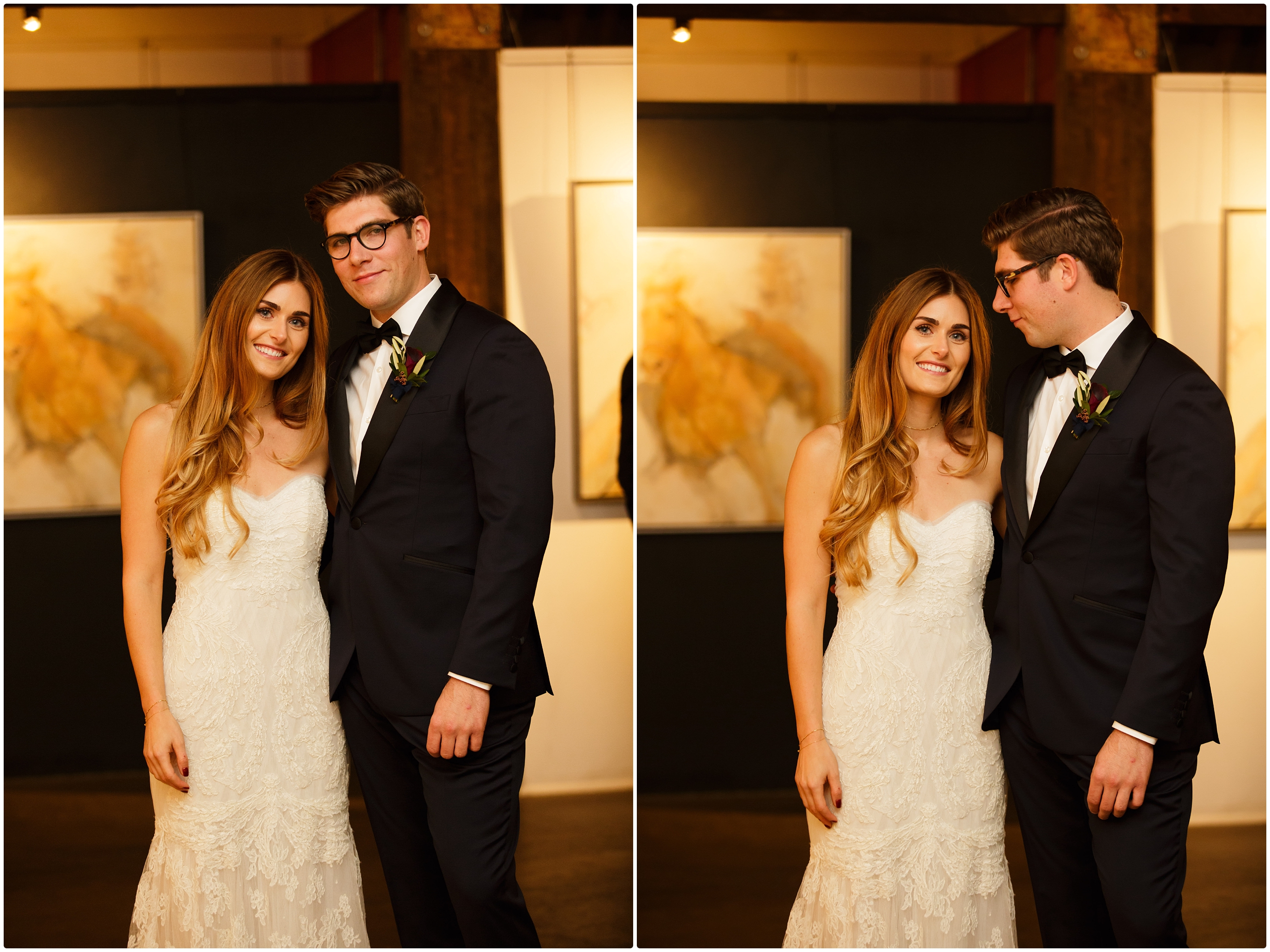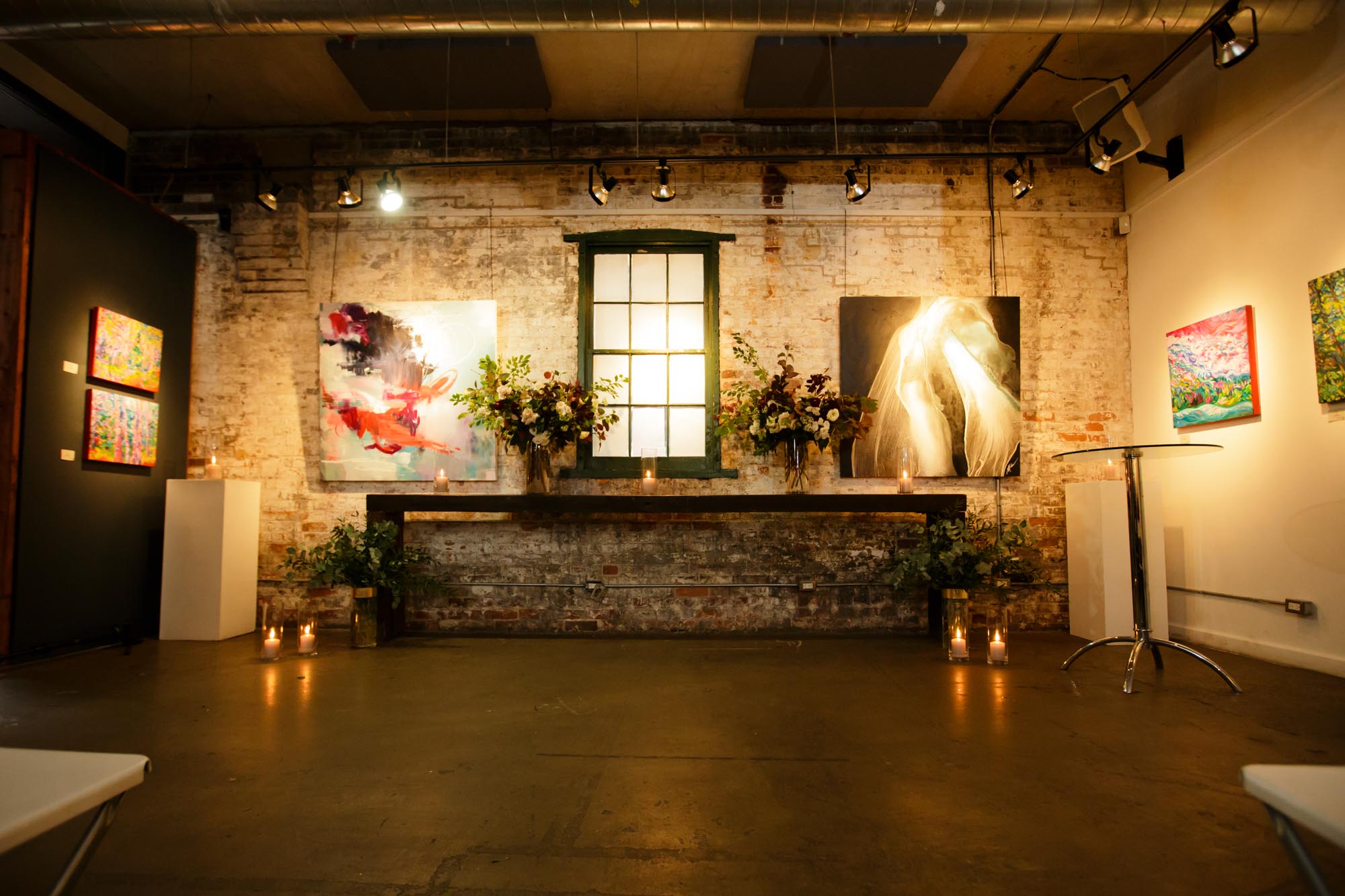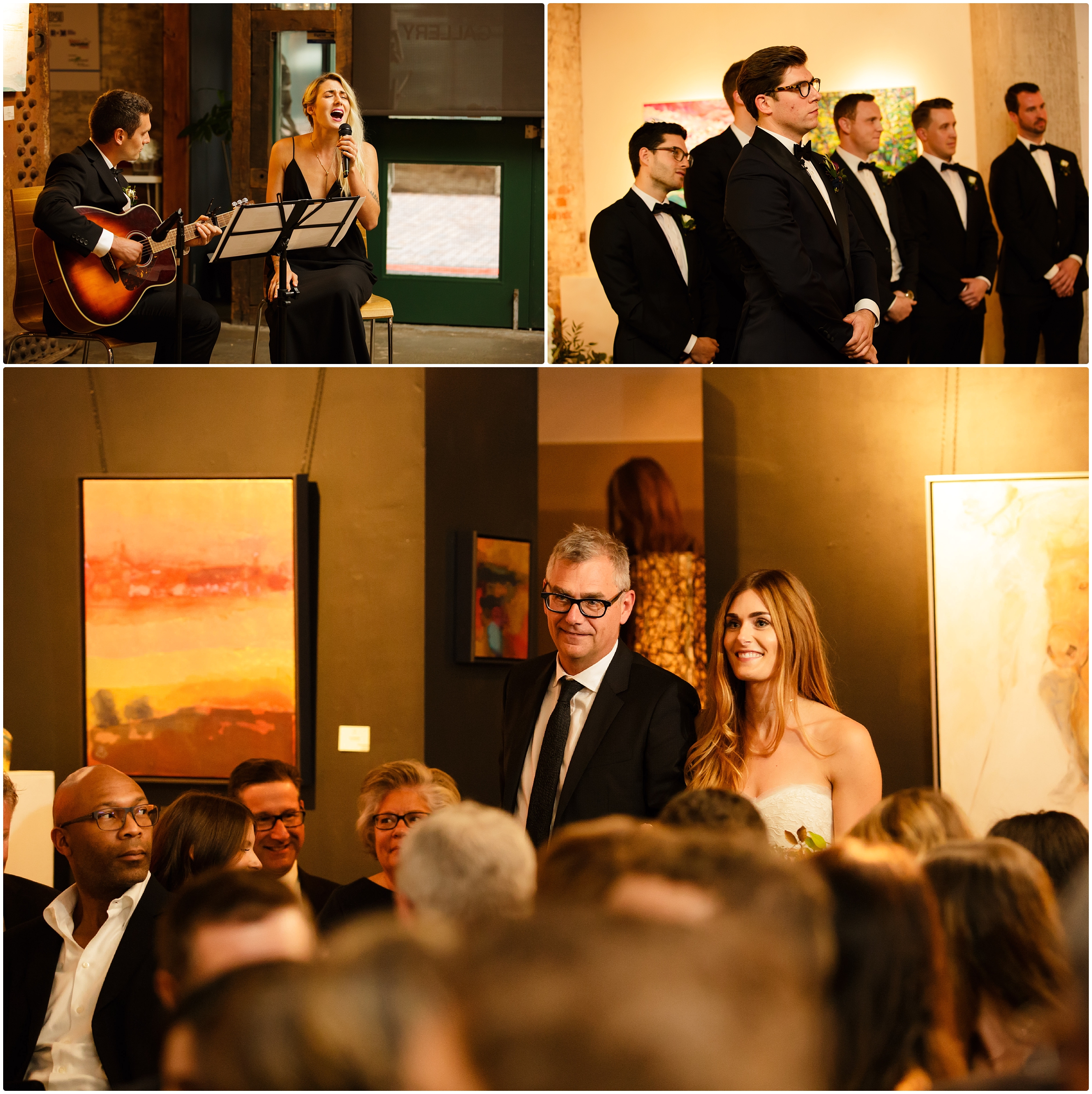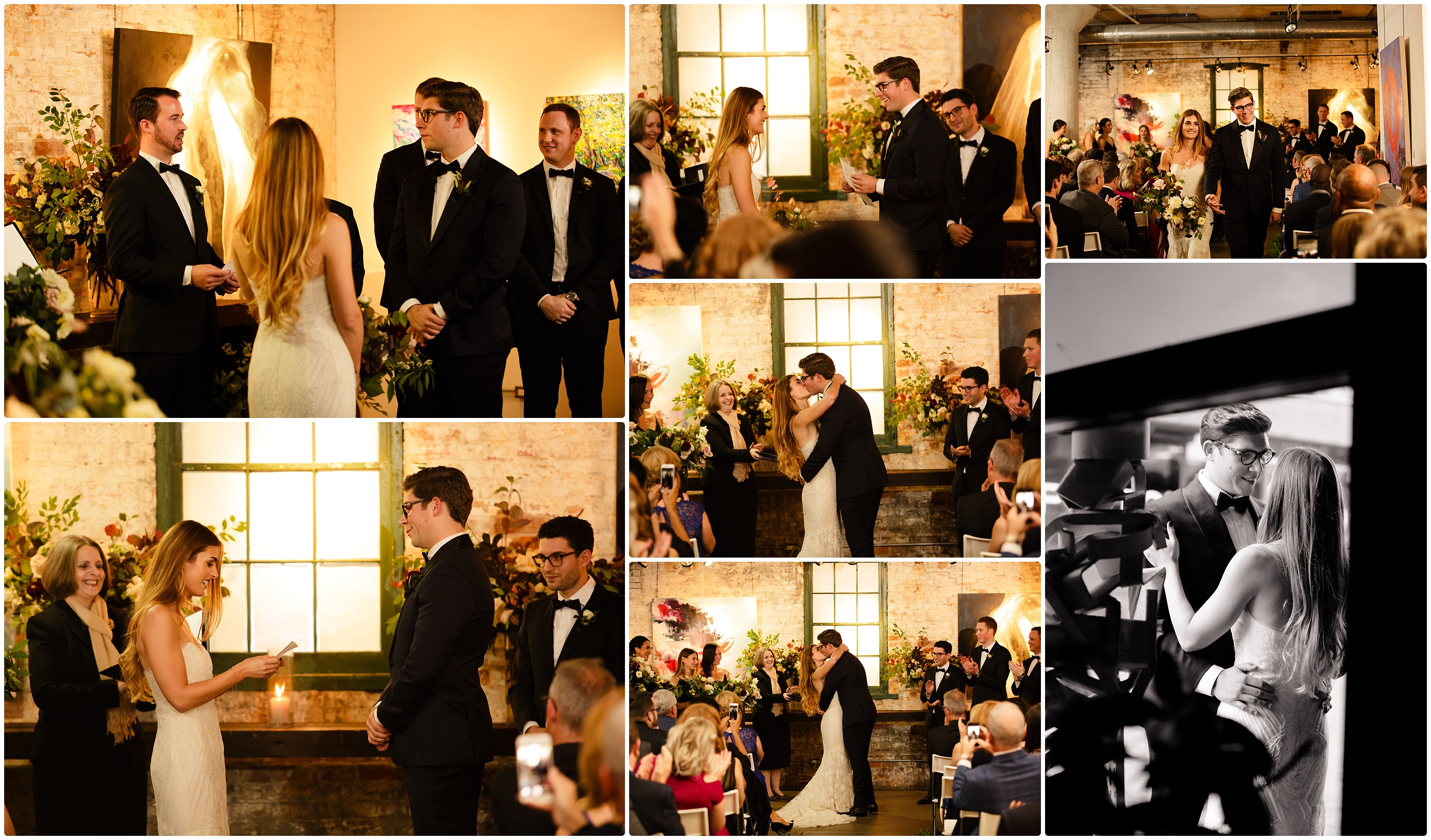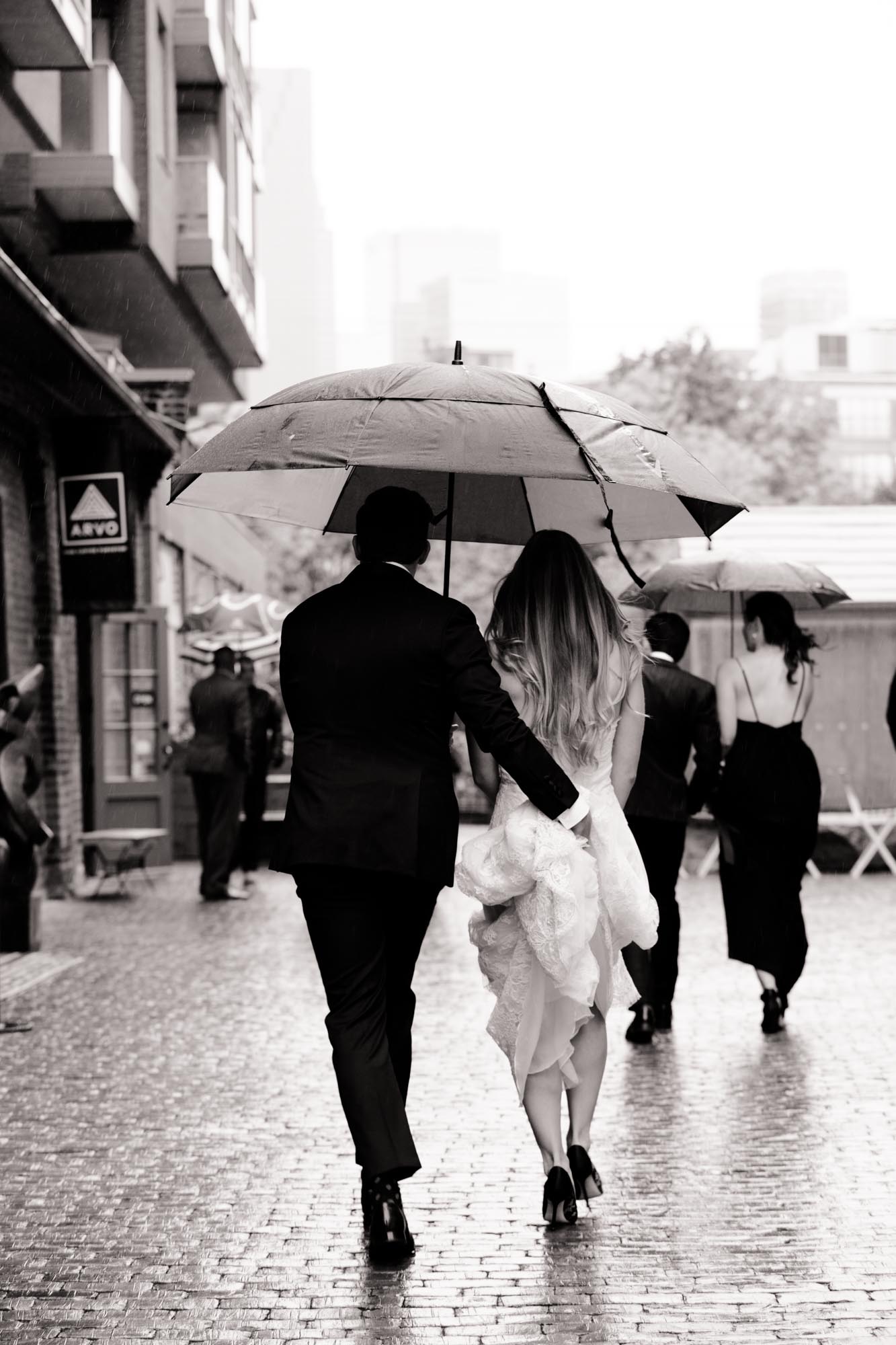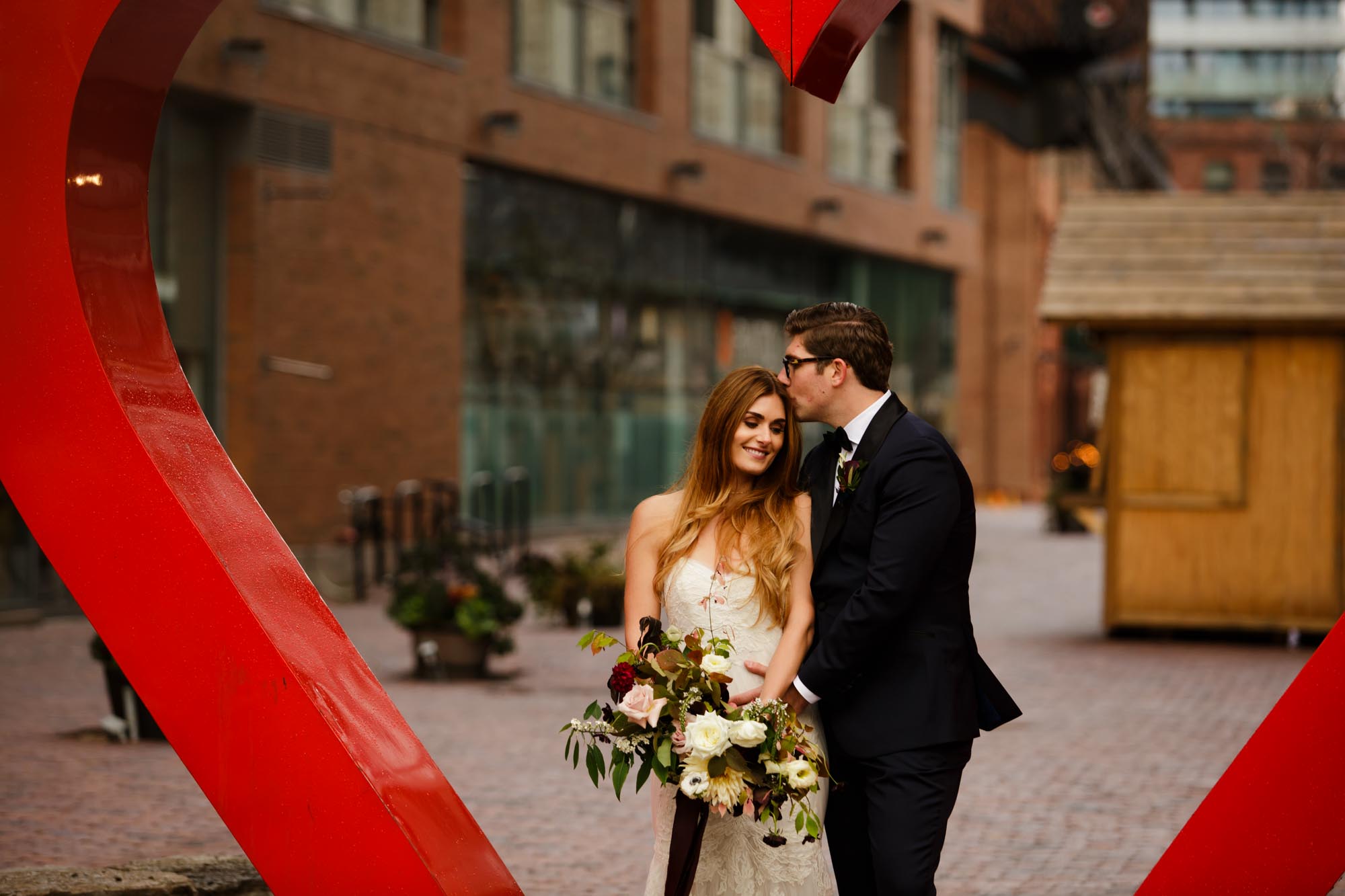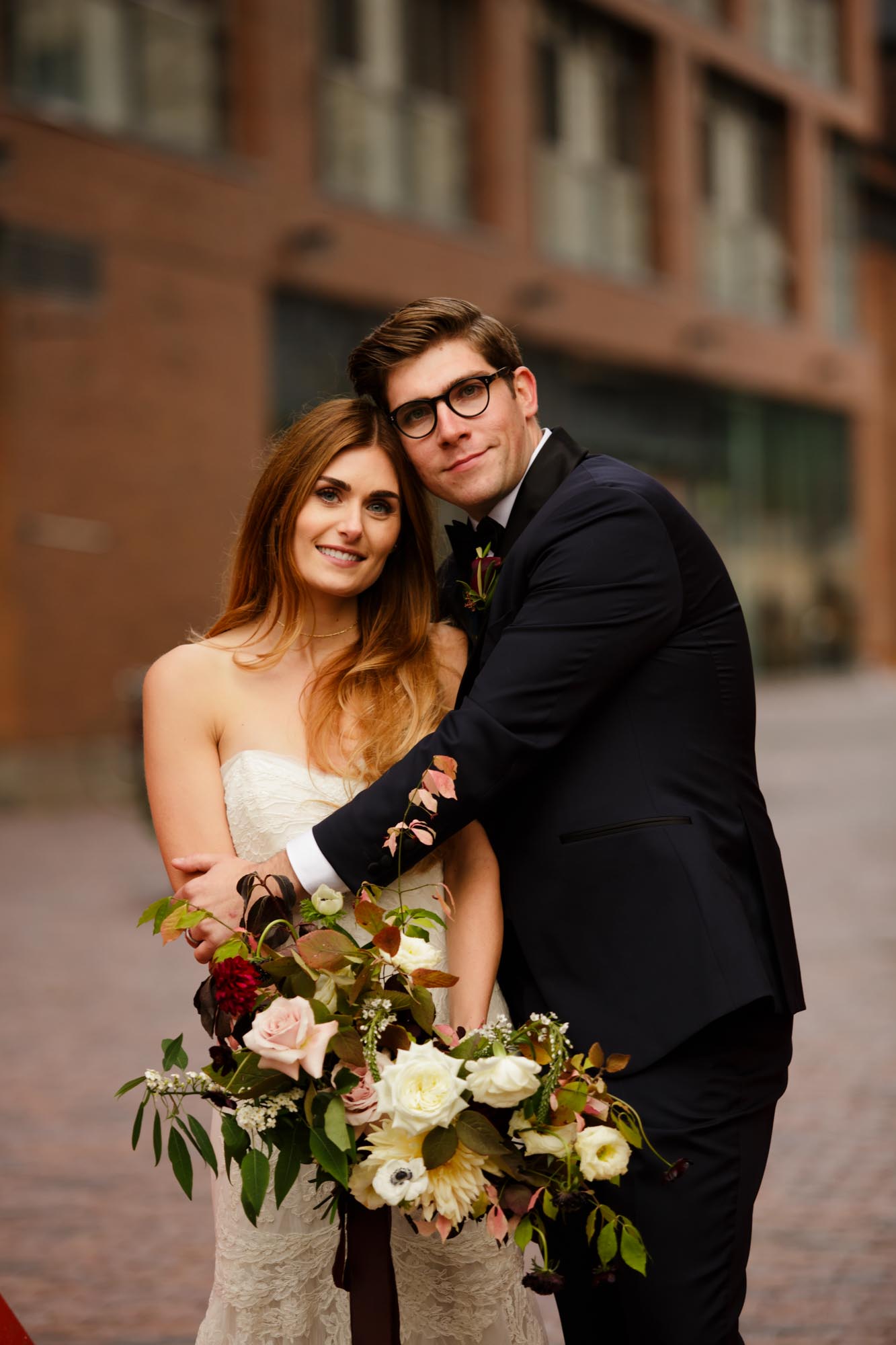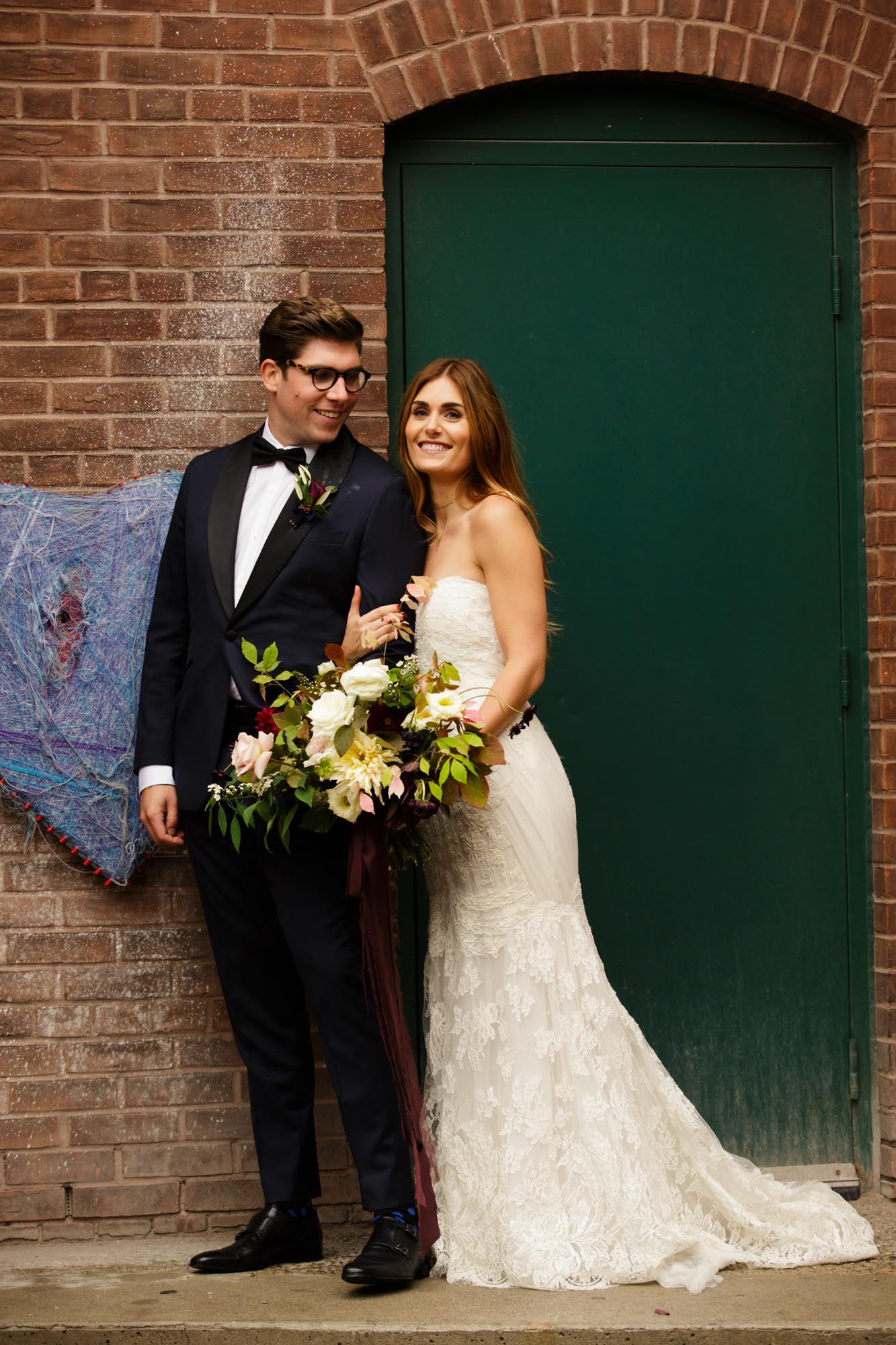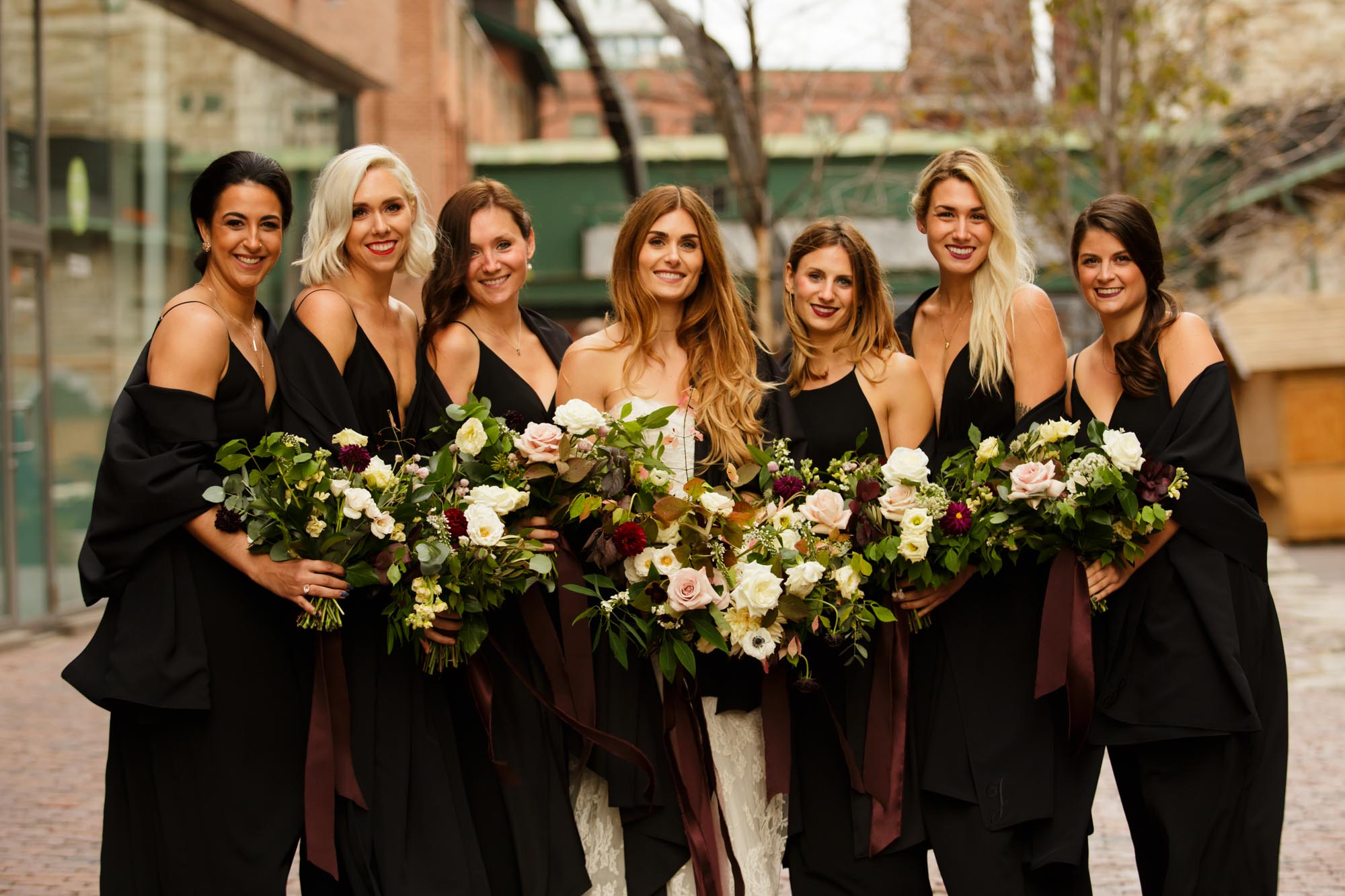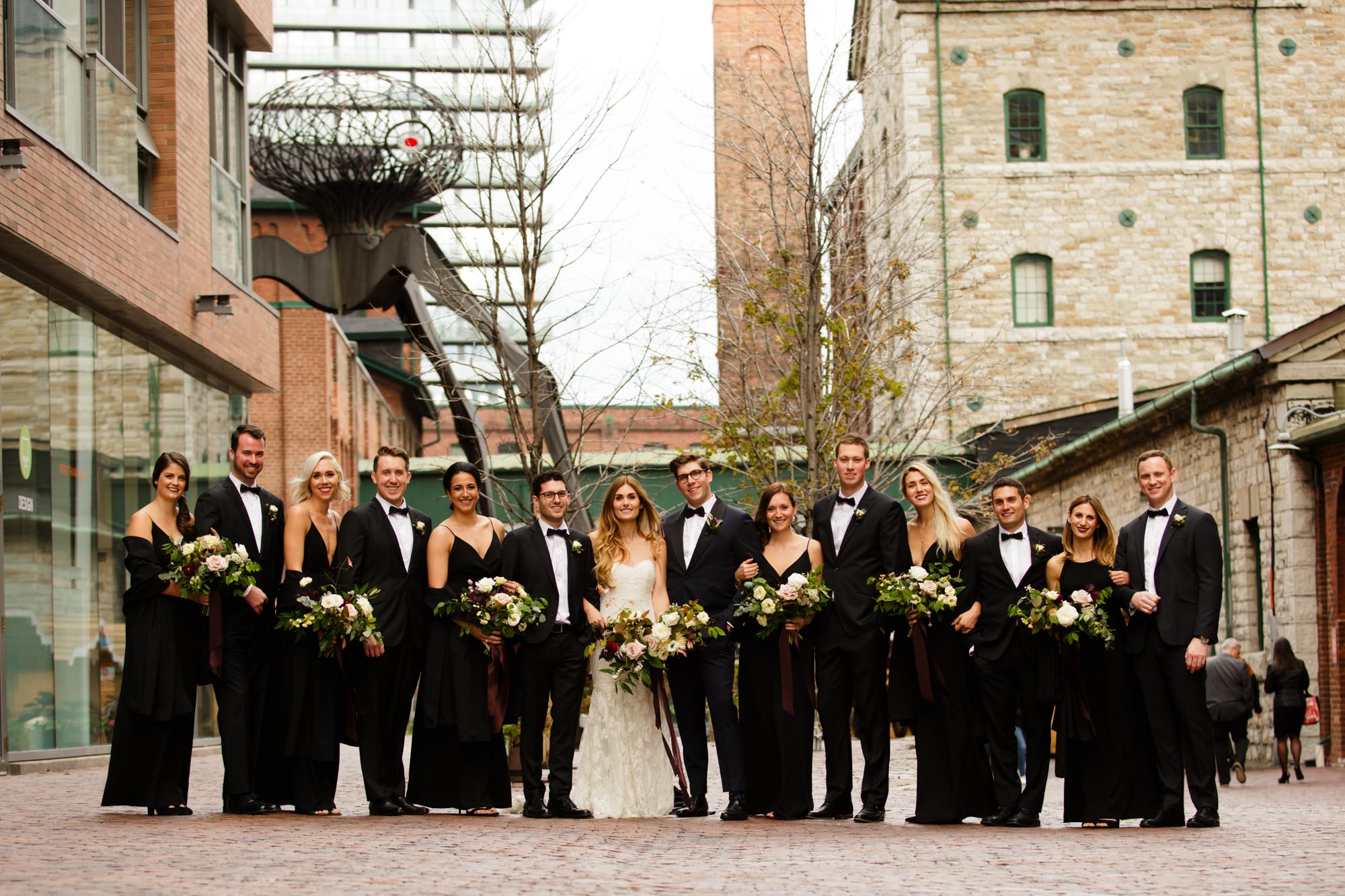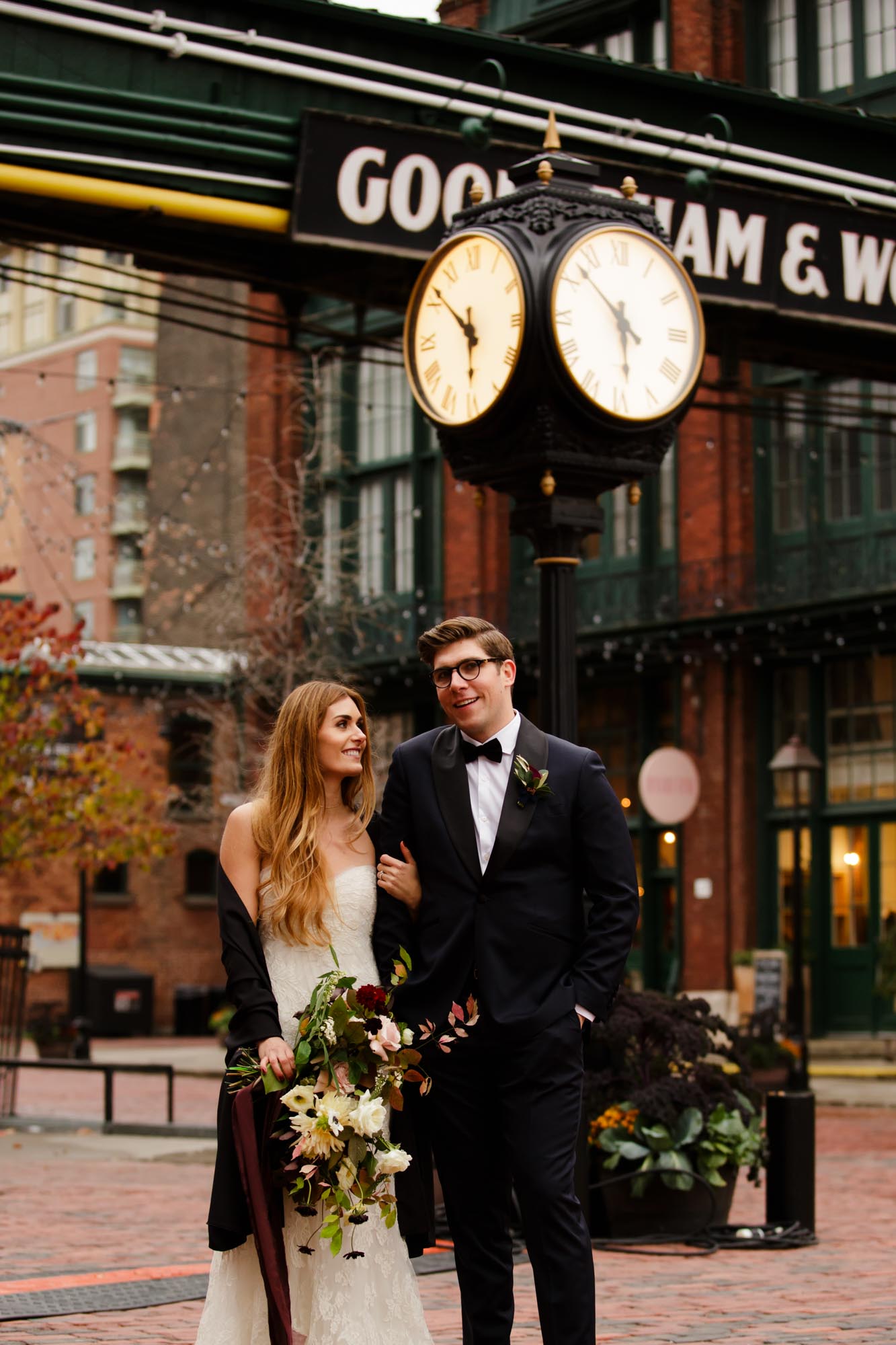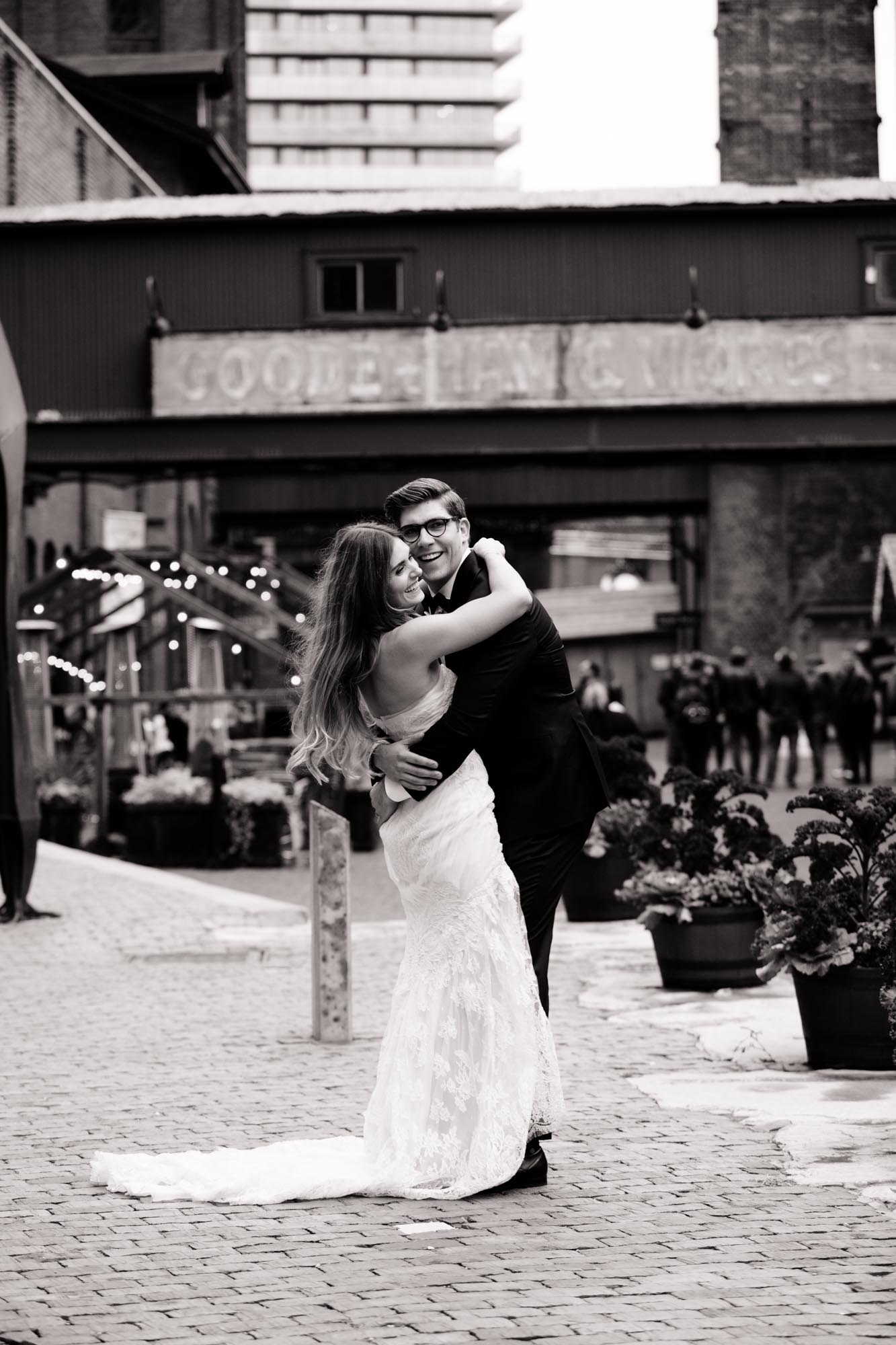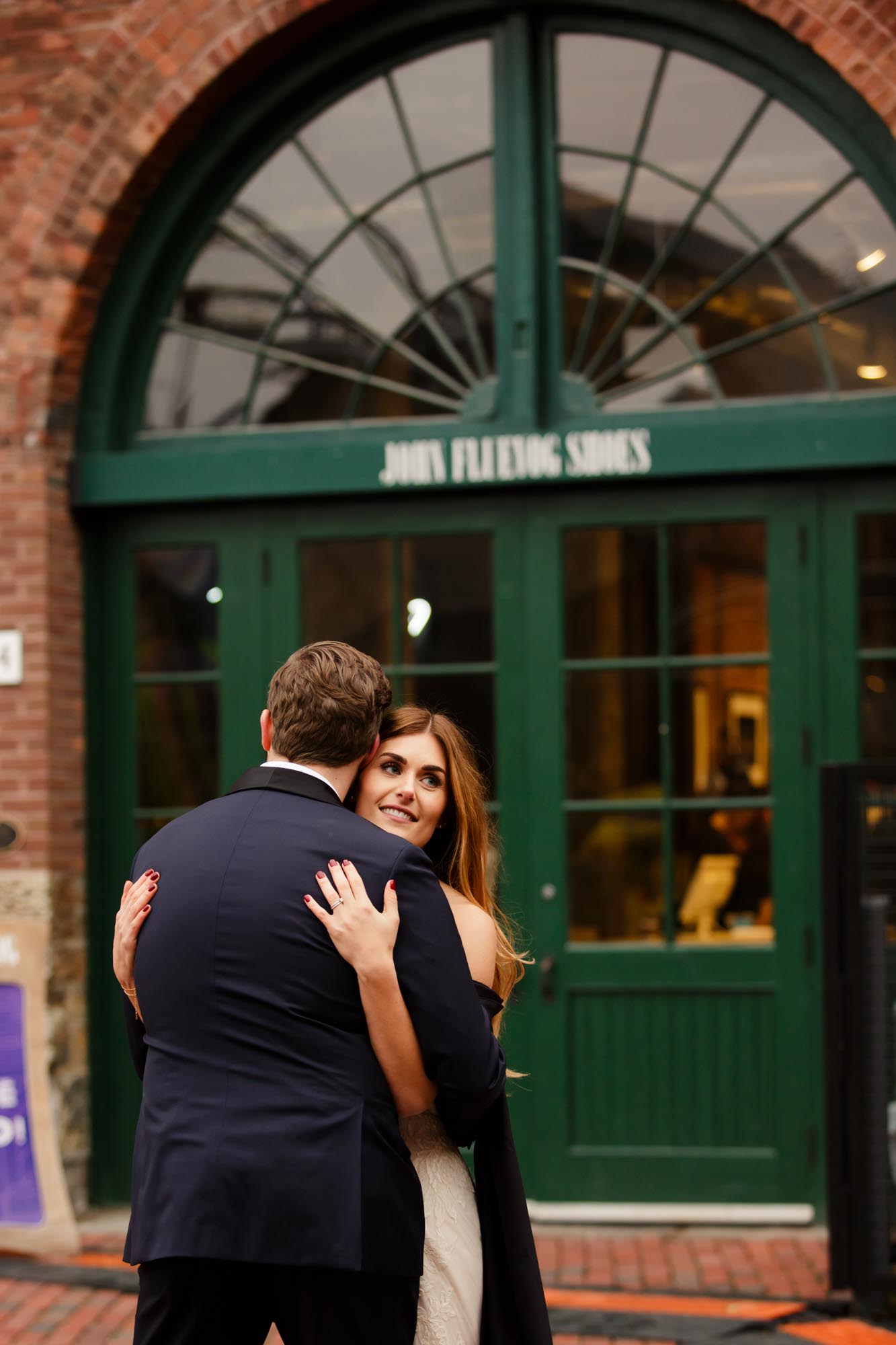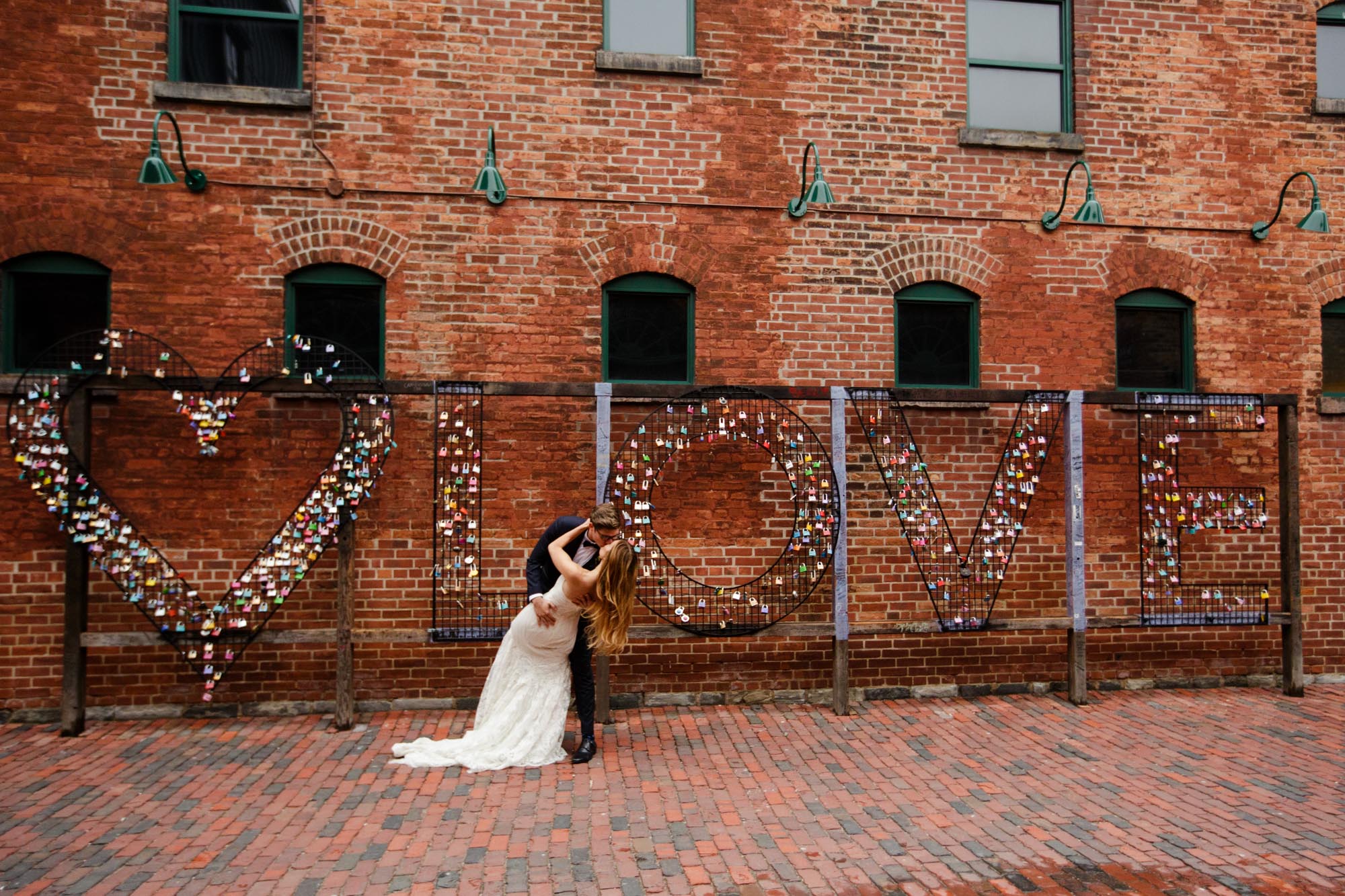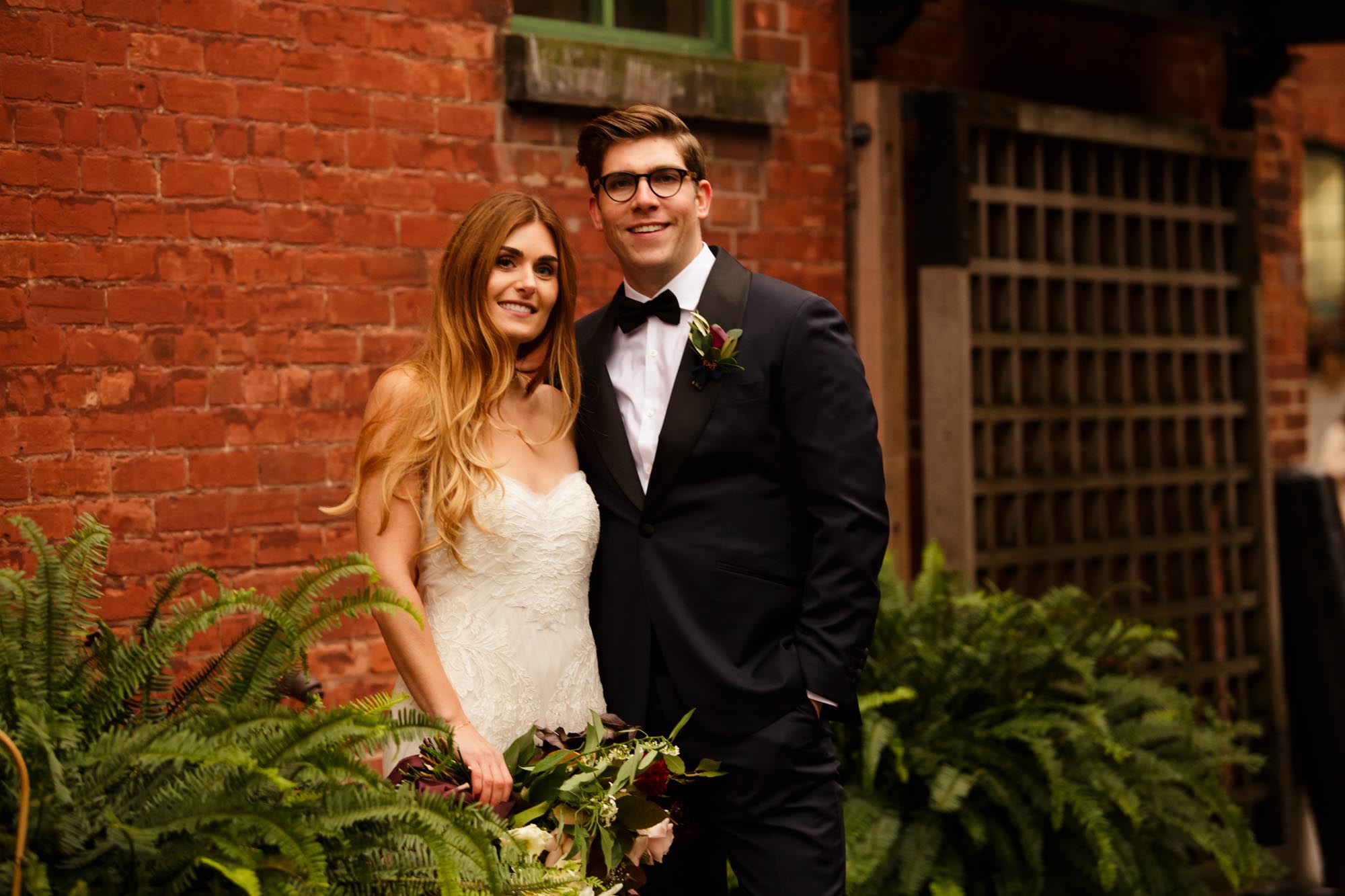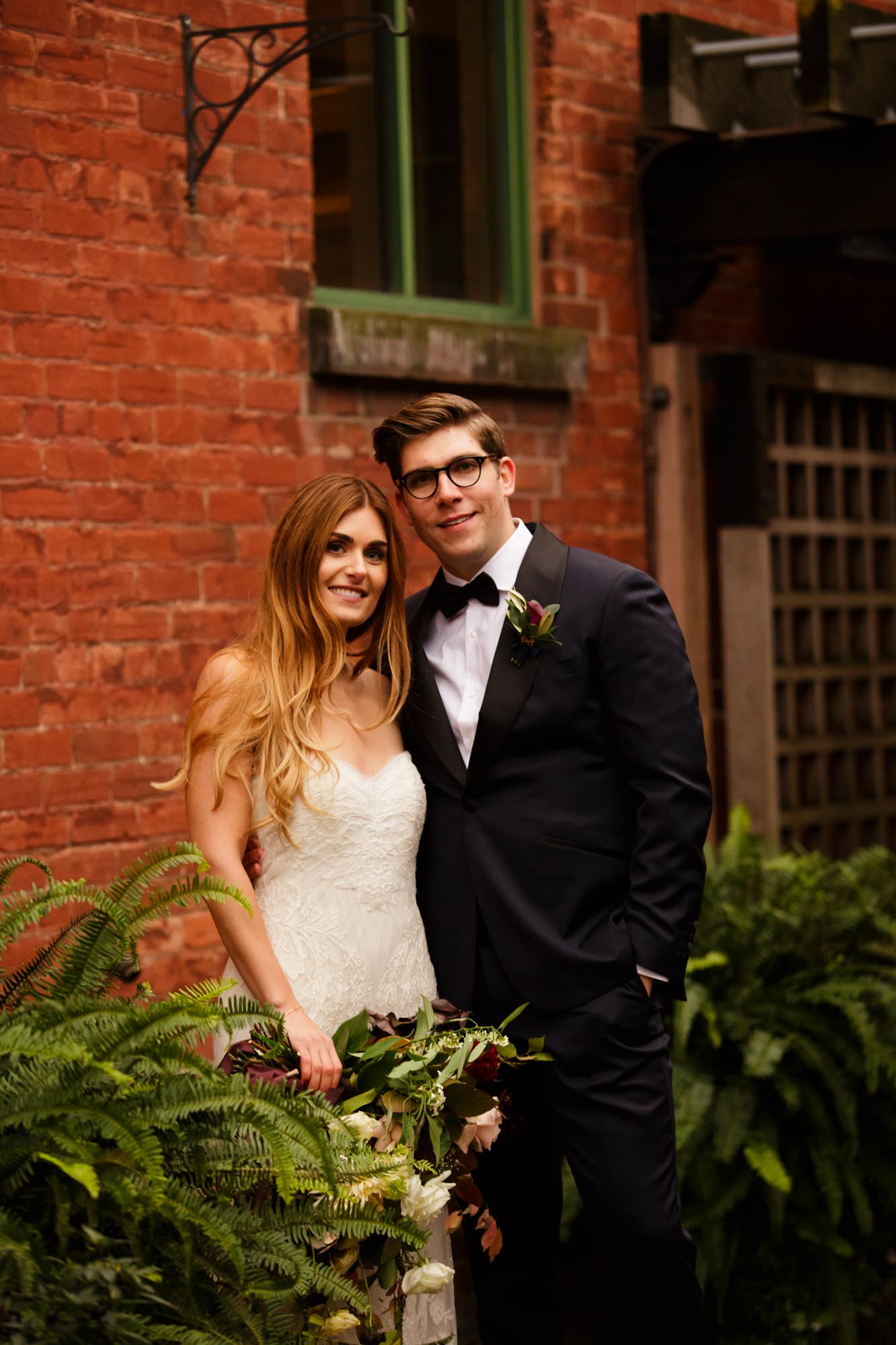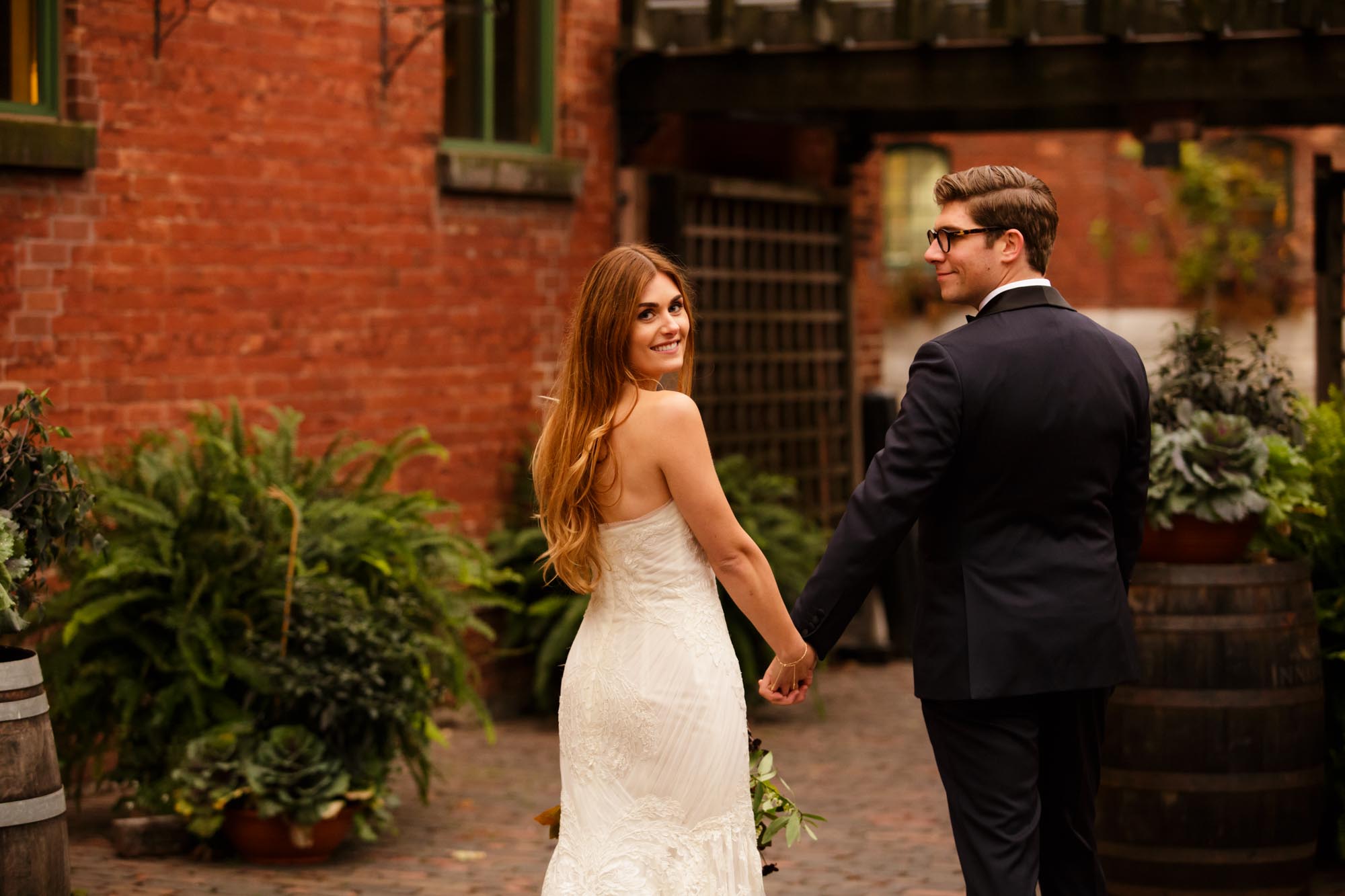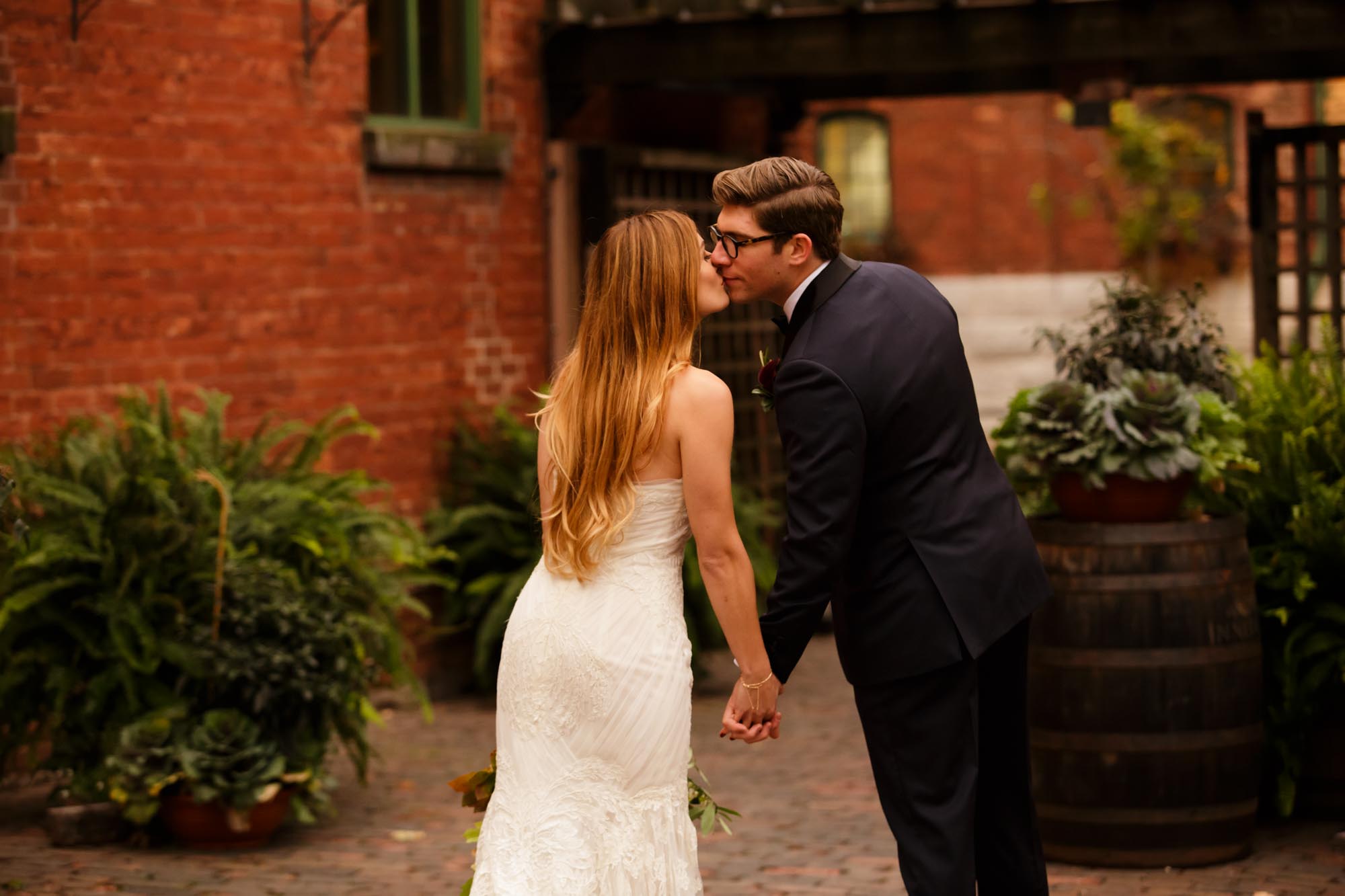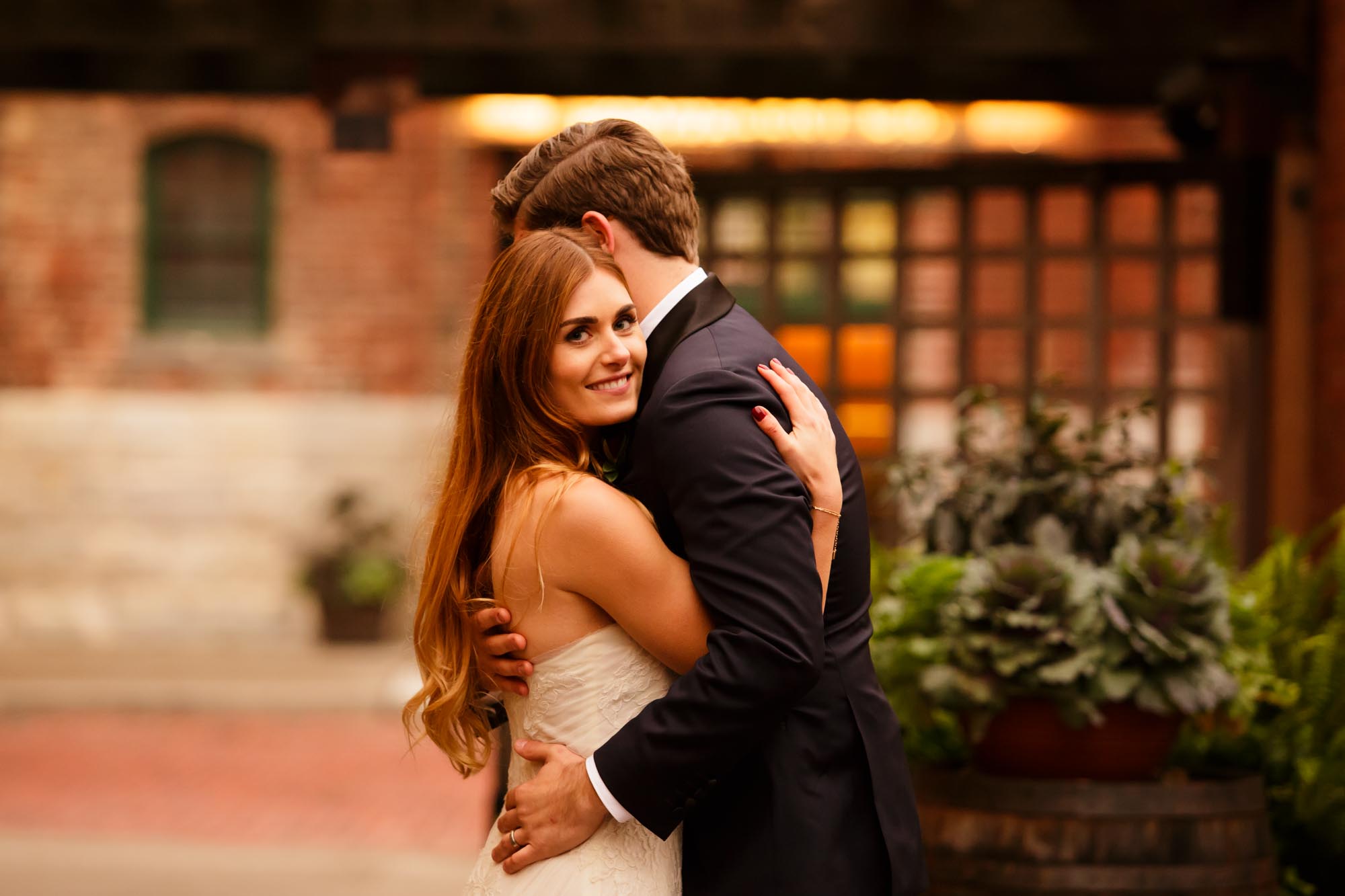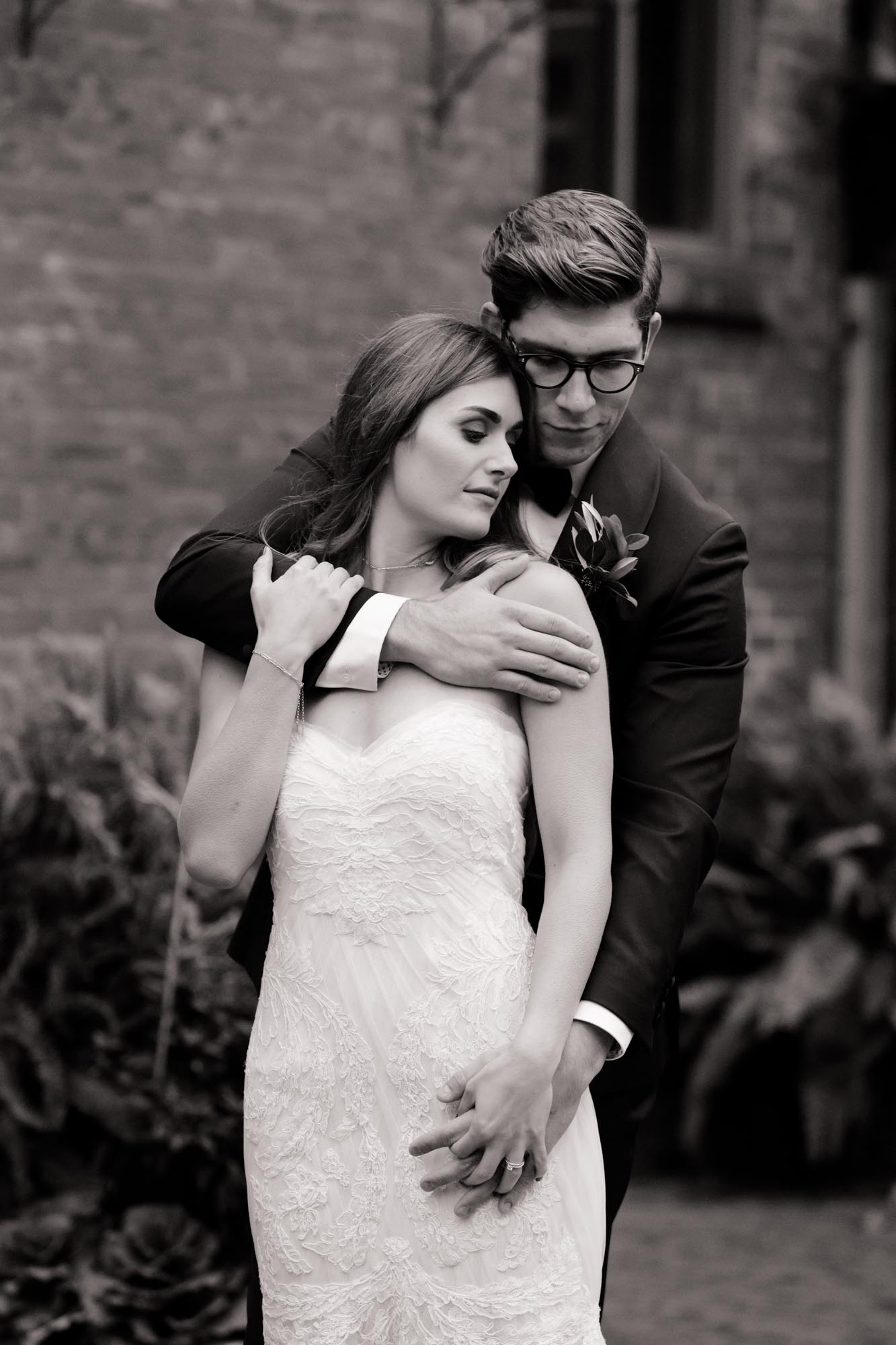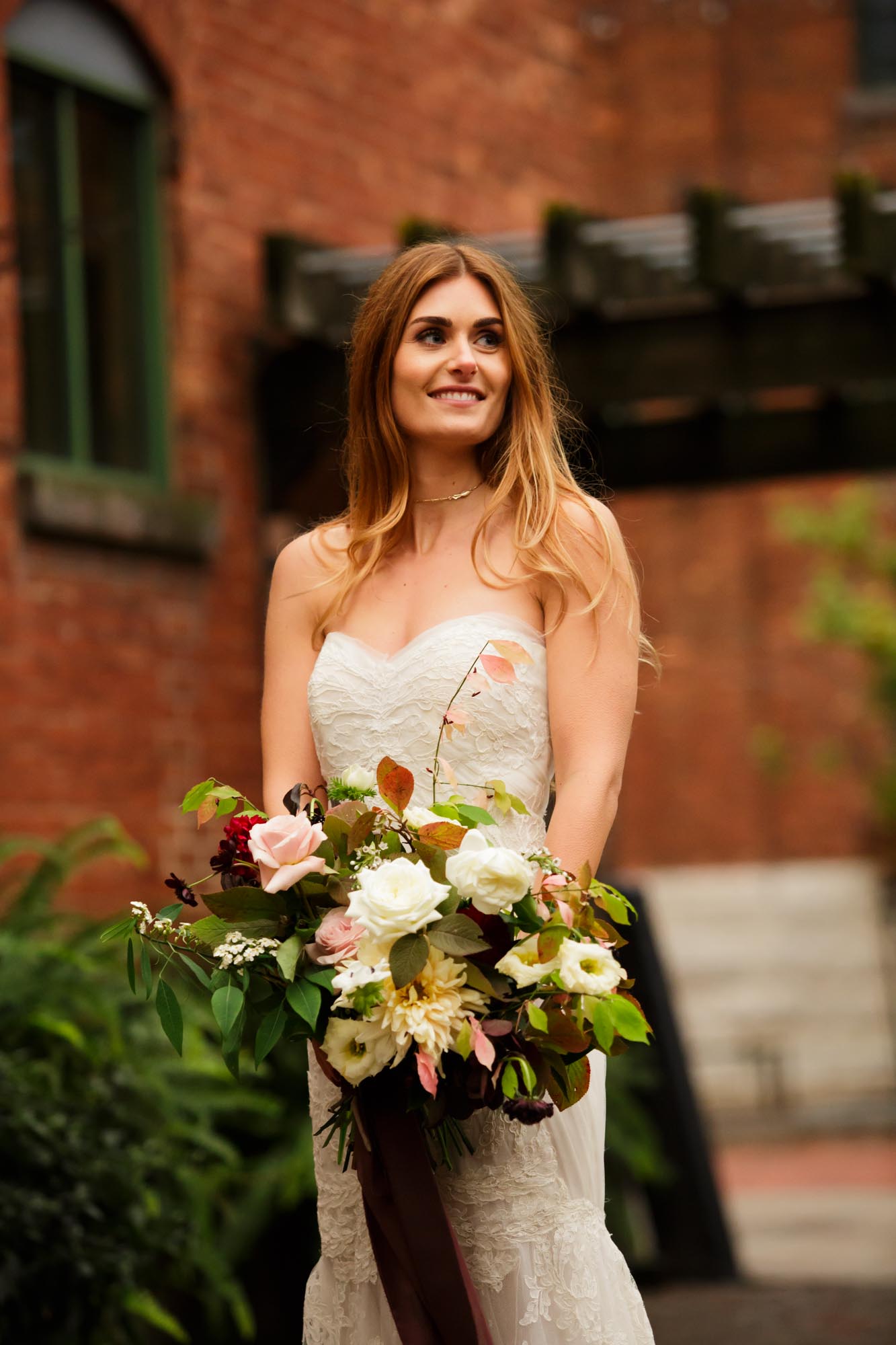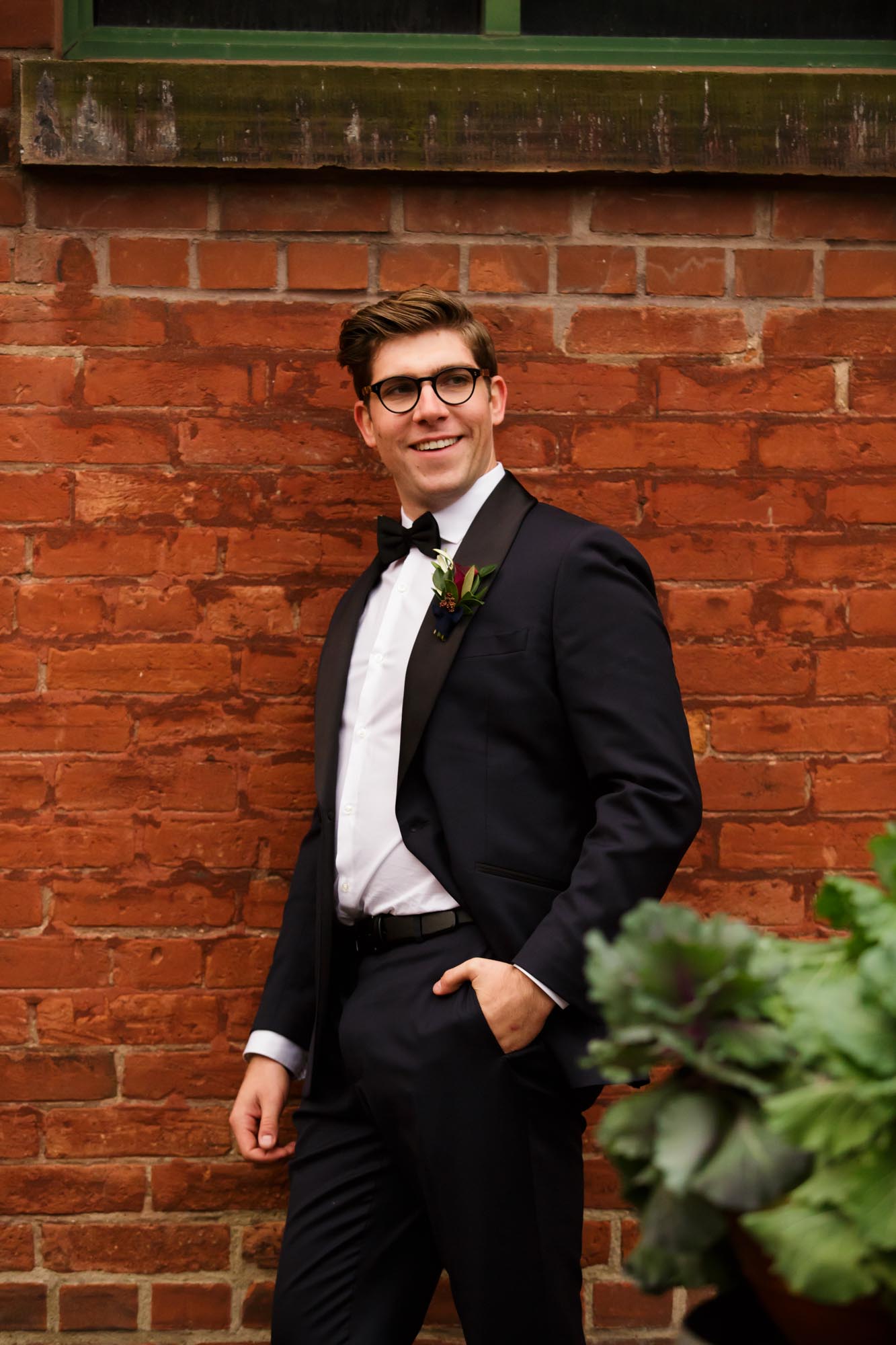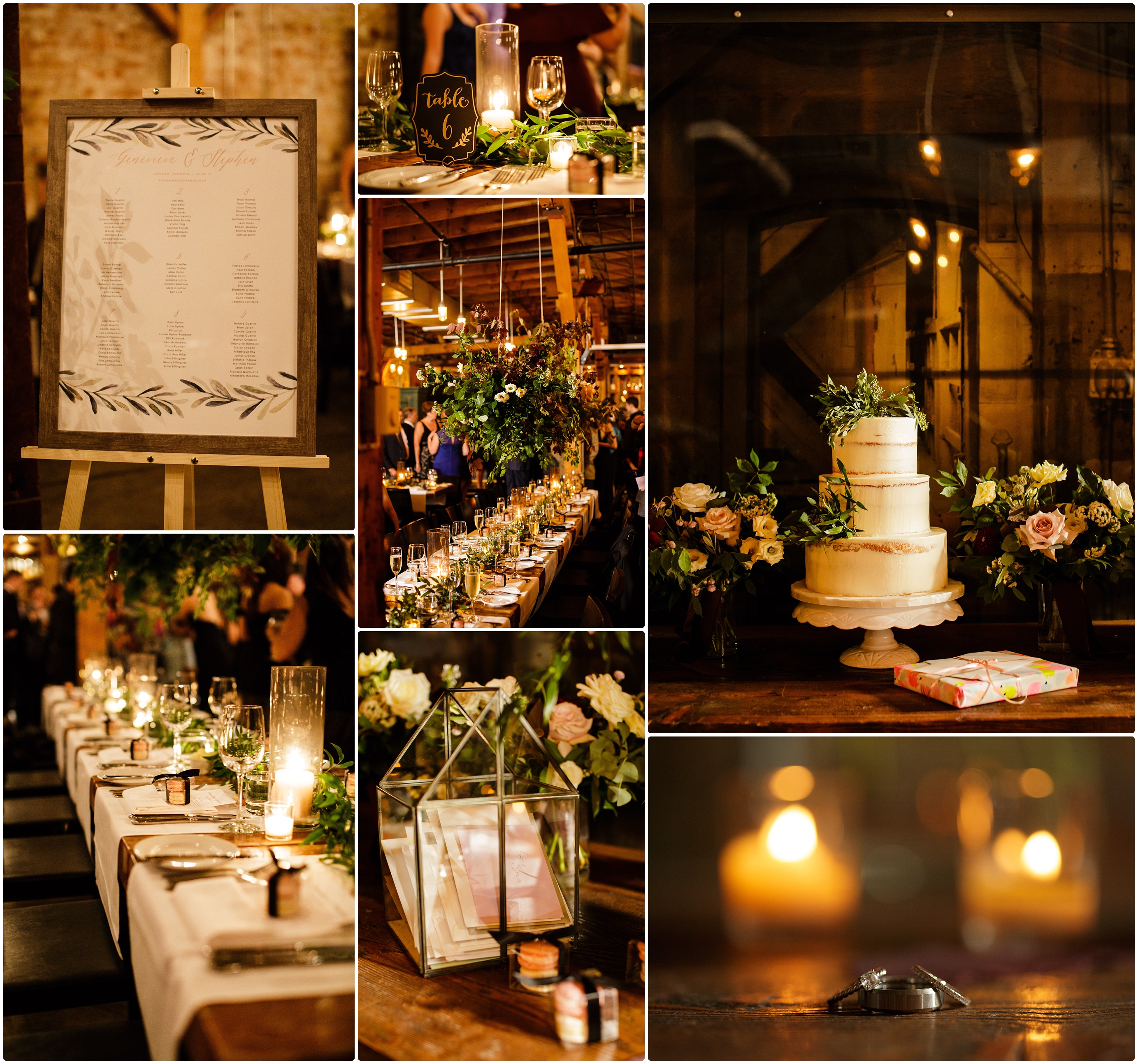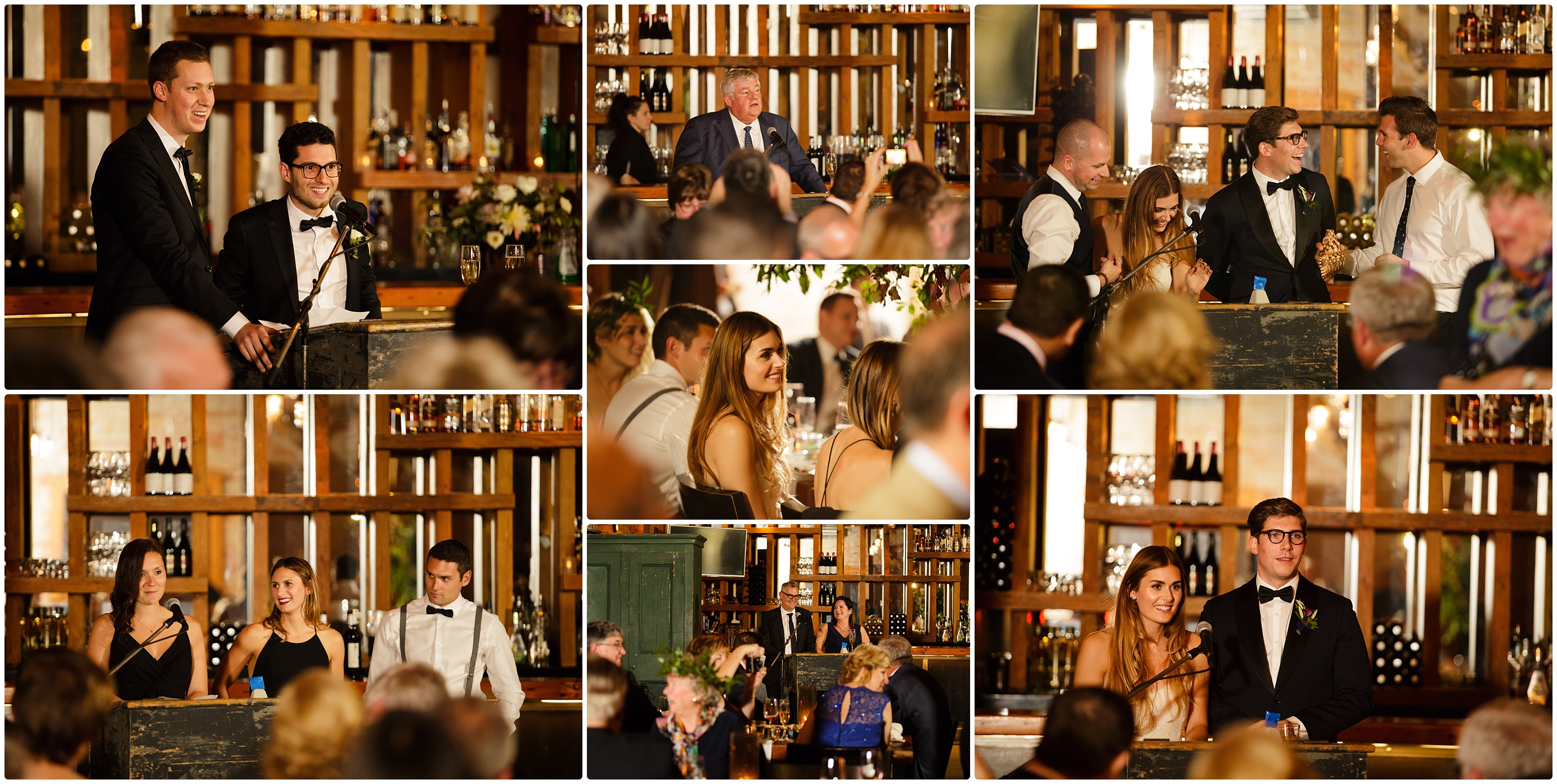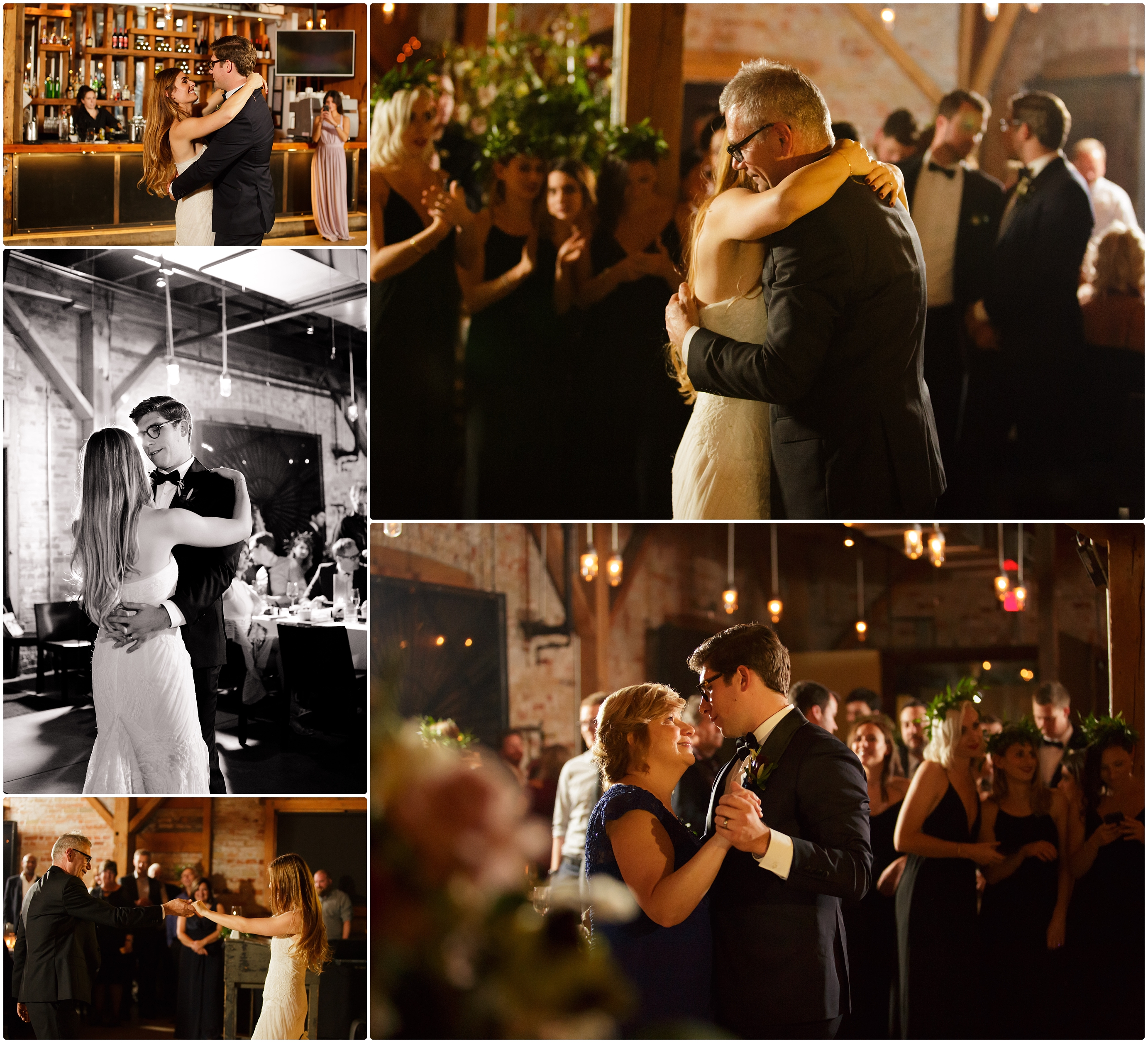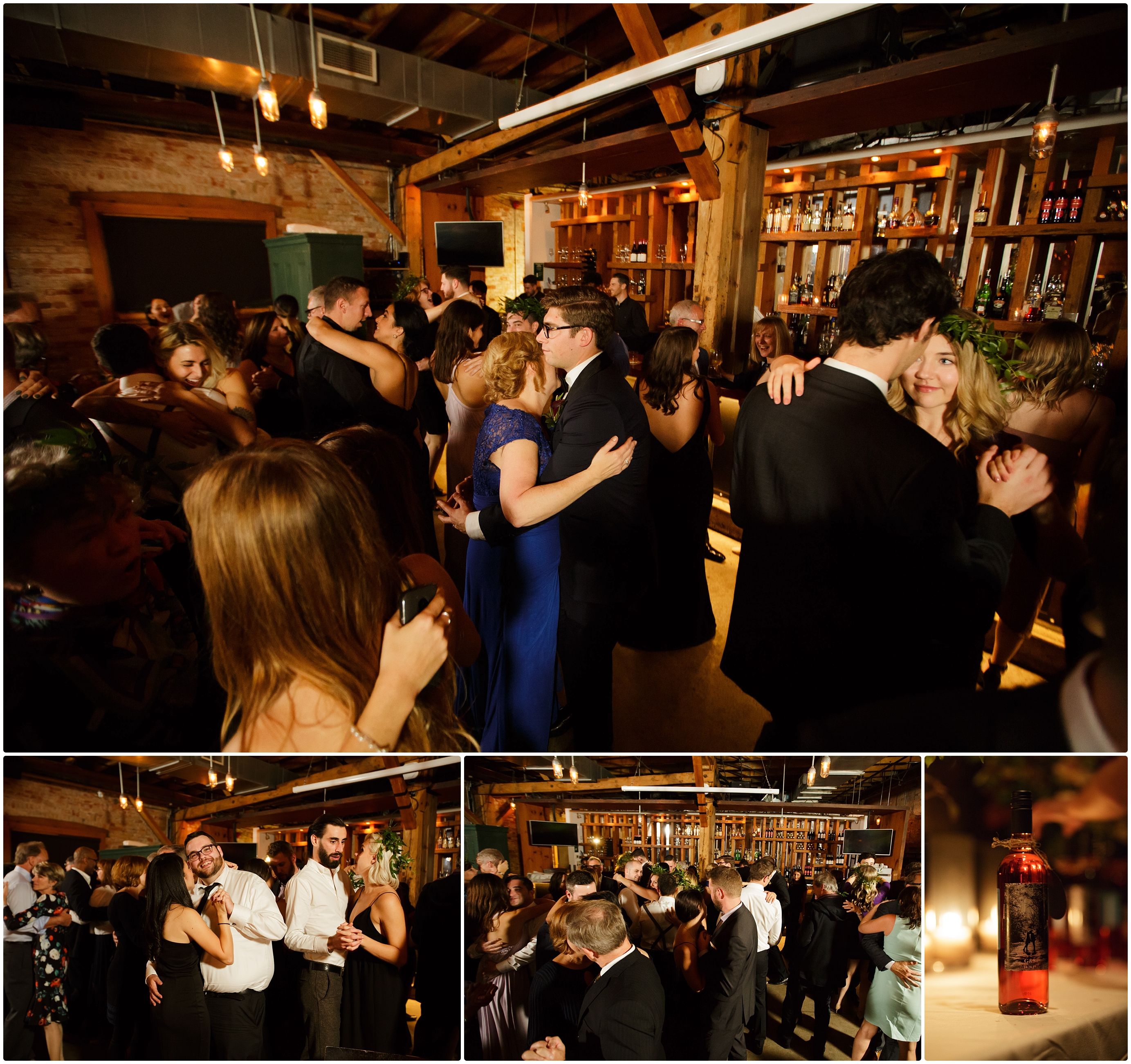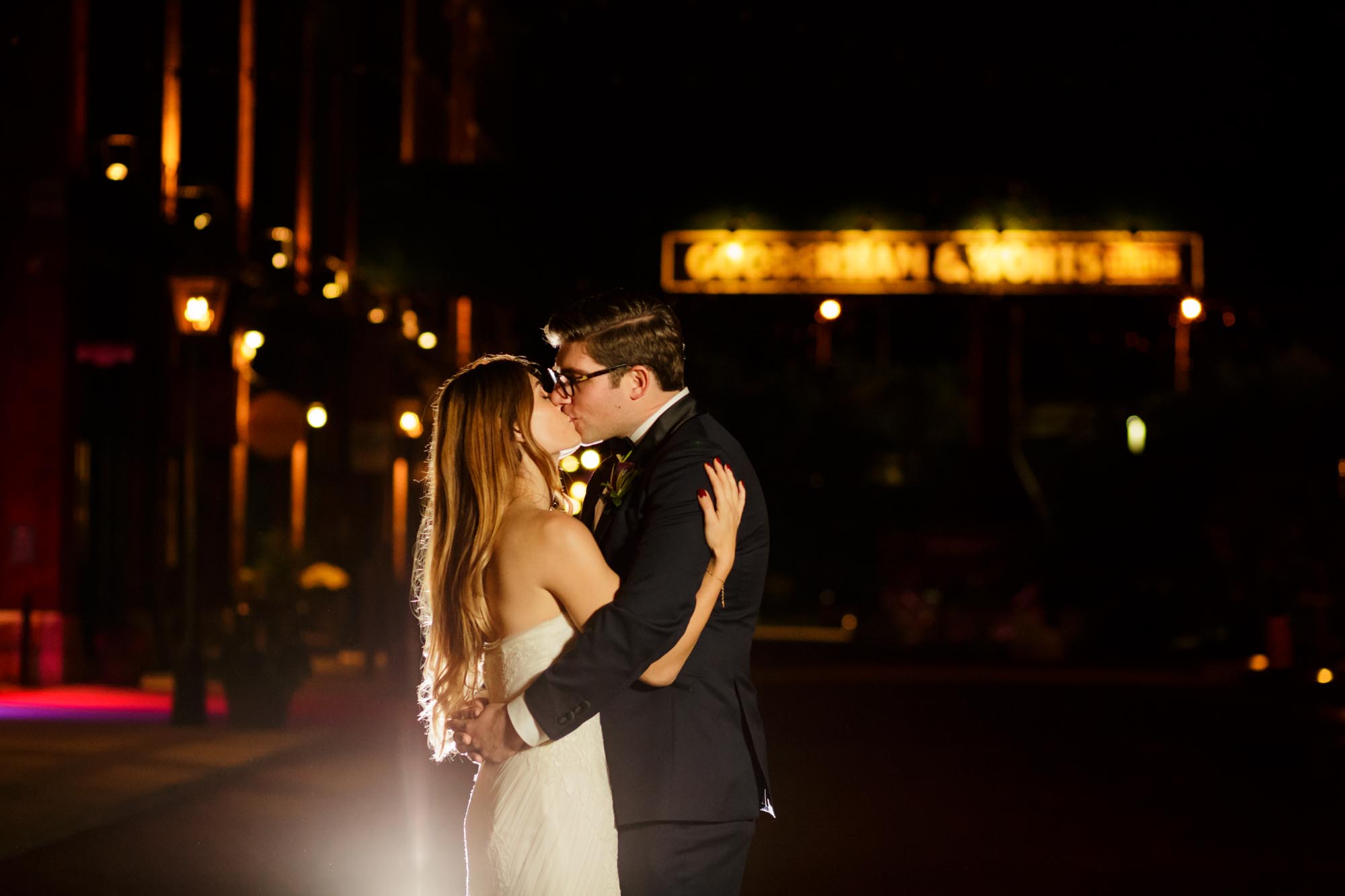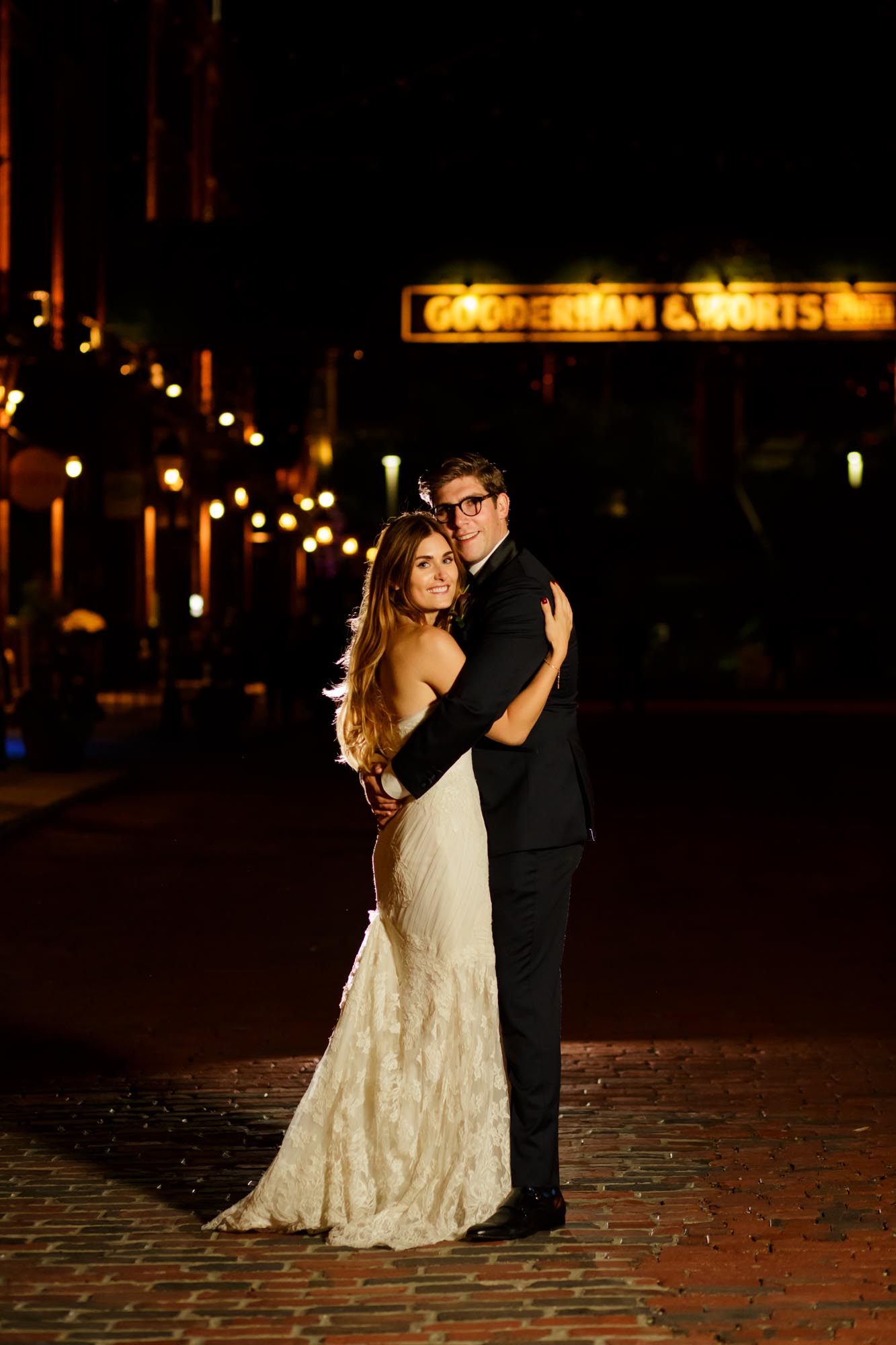 THANK YOU
Thank you, Geneviève + Stephen, for inviting us to capture this super awesome moment in your lives! We wish you both all the best … and you can take that to the bank 😉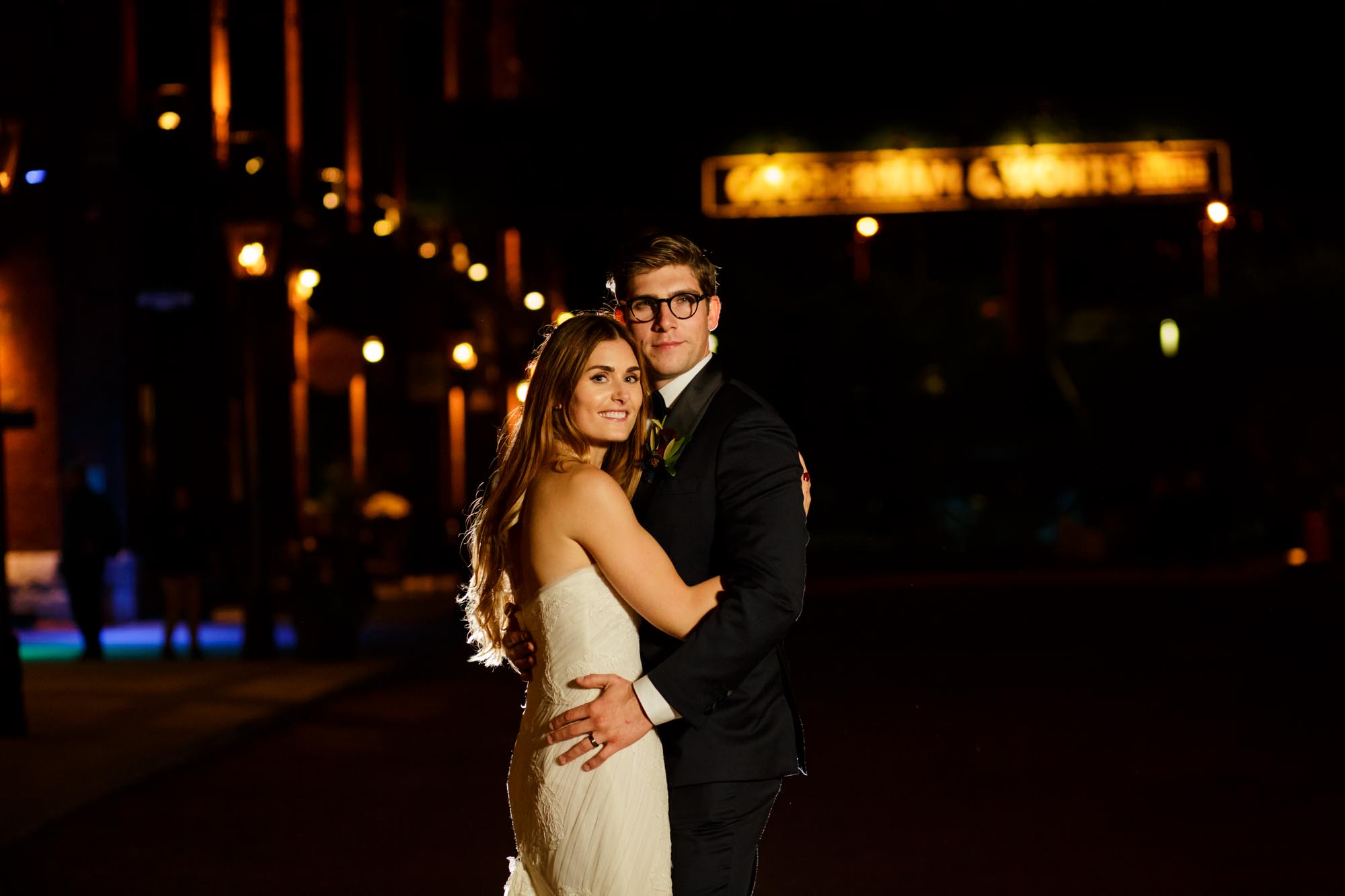 THE TEAM
Photography Video Fusion: Darlington Studios
Ceremony: Arta Gallery
Venue: Archeo
Hair: Alexander Garofalo
Make-up: Erin Martyn
Officiant: Lisa Allain
Florist: Hunt & Gather
Dress: Ines Di Santo
Shoes: Manolo Blahnik
Suit : Surmesur
Cake: Le Dolci
DJ: Ryan Carroll | Dialed-In DJs
Soundtrack: "Heaven" by Icelanders, licensed through The Music Bed