Dave + Kaitlyn Engaged!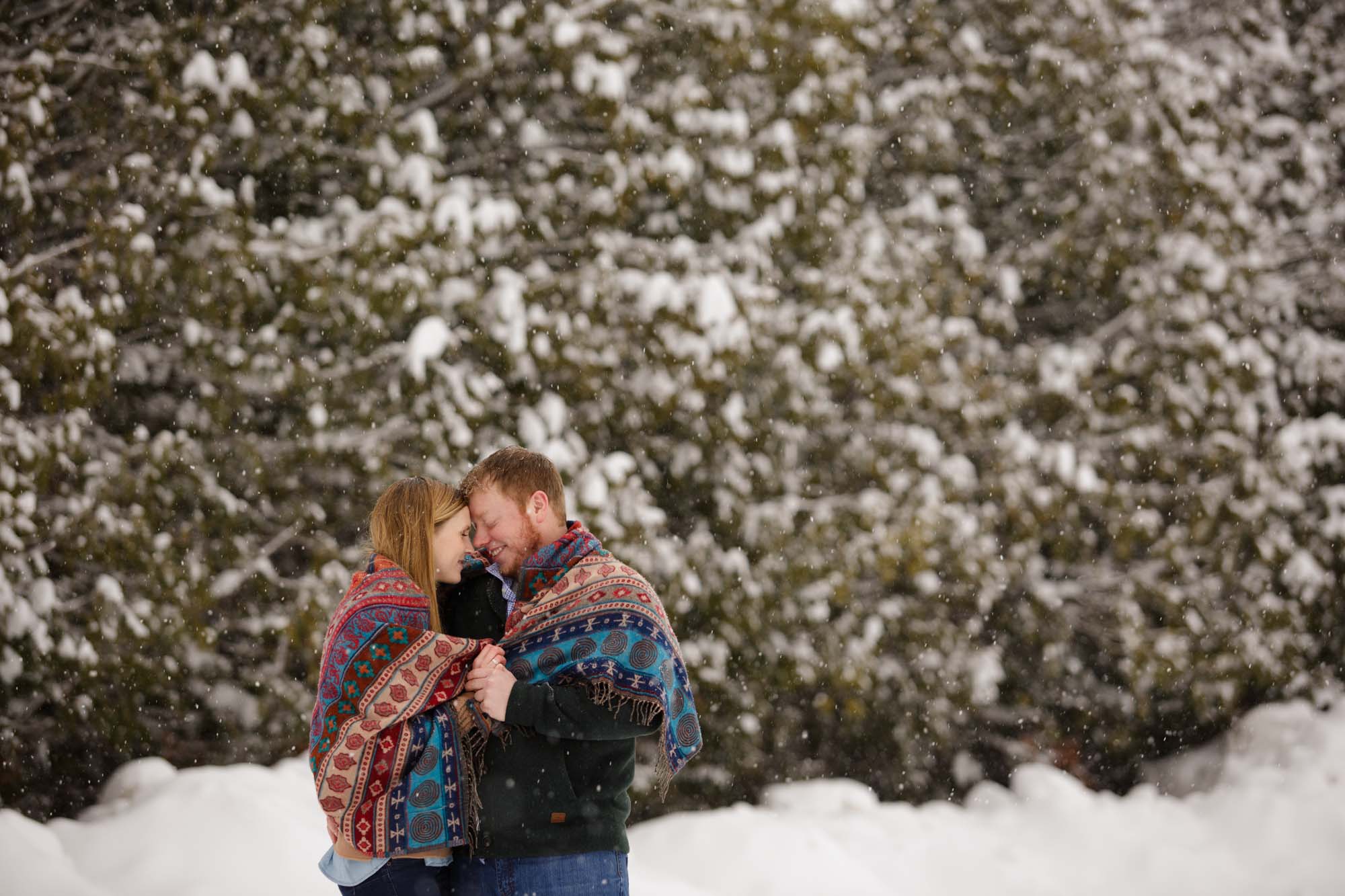 Meet Dave + Kaitlyn. This good-humored couple (they love to laugh!) found us through their venue, one of our new "favouritest" wedding spots around Barrie, Vespra Hills. Love the location and staff! When we chatted about their ideas for an engagement shoot, they mentioned that they wanted a snow day portrait session. Well, that's exactly what we got! Blustery winds, frigid temperatures and snow squall warnings were in full effect. You couldn't ask for more perfect conditions for a winter wonderland theme.
The roads were pretty bad in spots around the Barrie and Midhurst area (and there was a chance it could get worse!), so we reached out to double check they were still good for the session. The response was that they were absolutely looking forward to an adventure. Their spiritedness is exactly what makes these two so great! Game on. We met in Midhurst and explored the surrounding areas for cool photo ops in the snow. With all the frost-covered trees, and fields of white, we didn't have to go too far.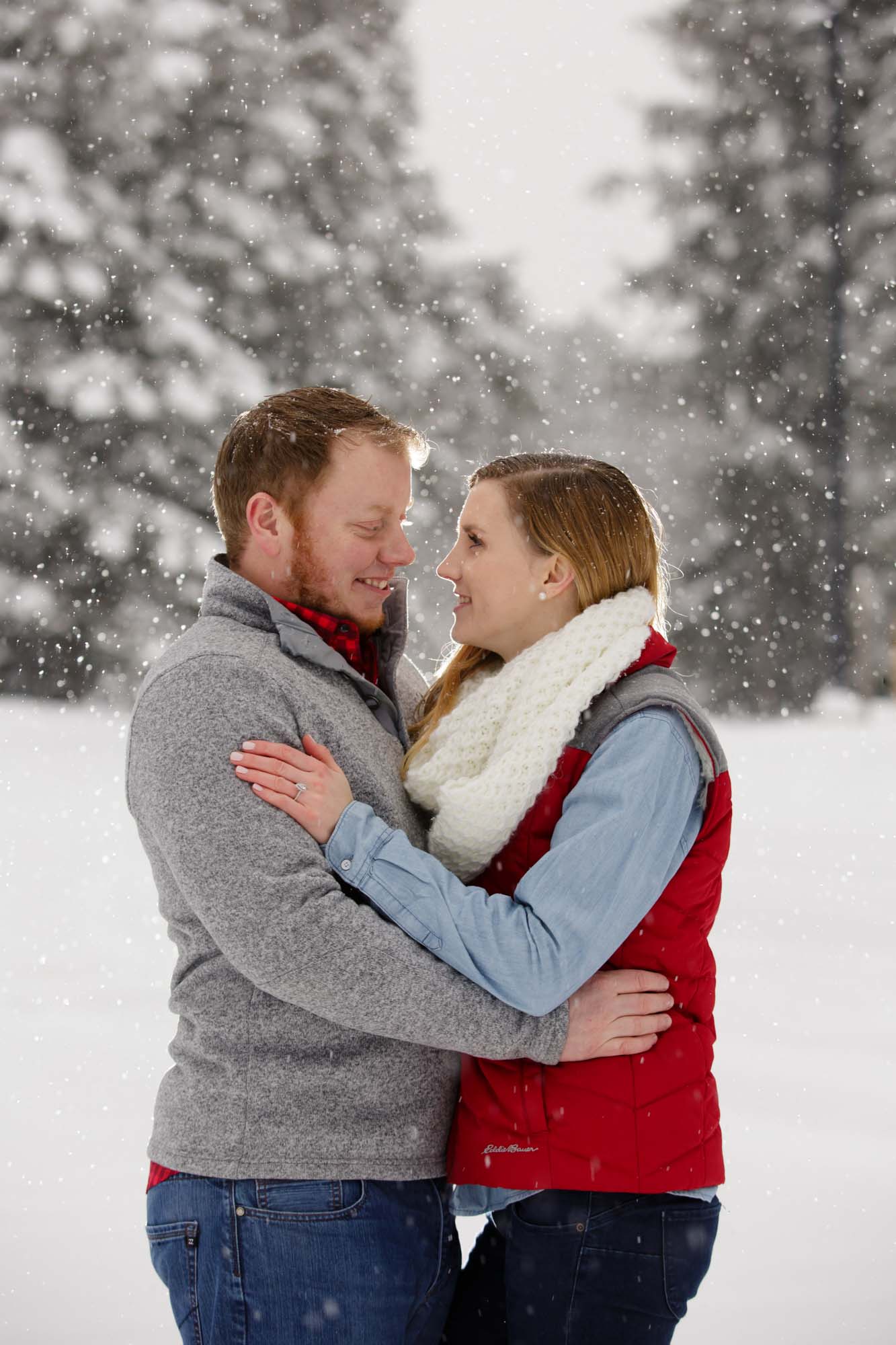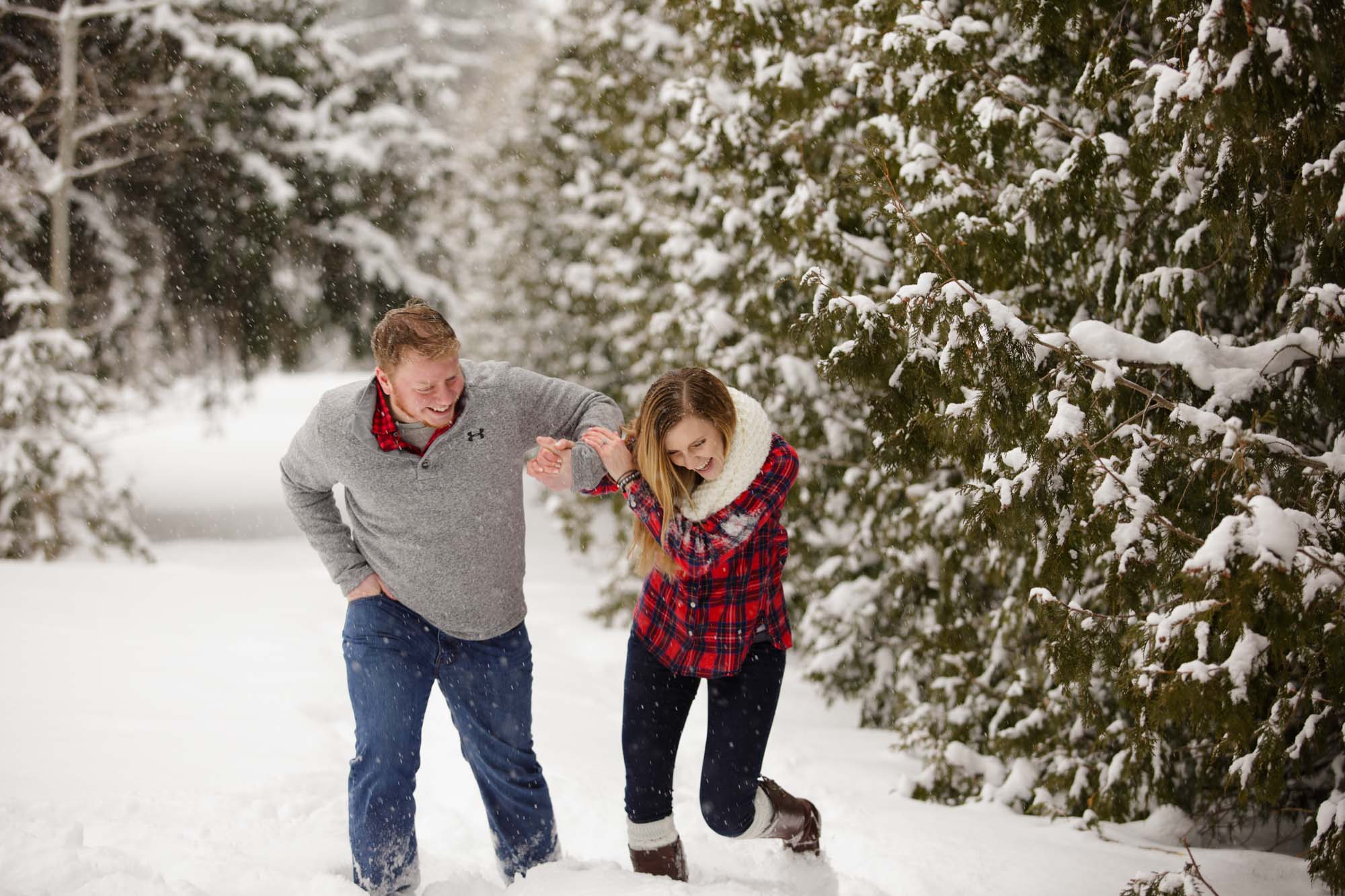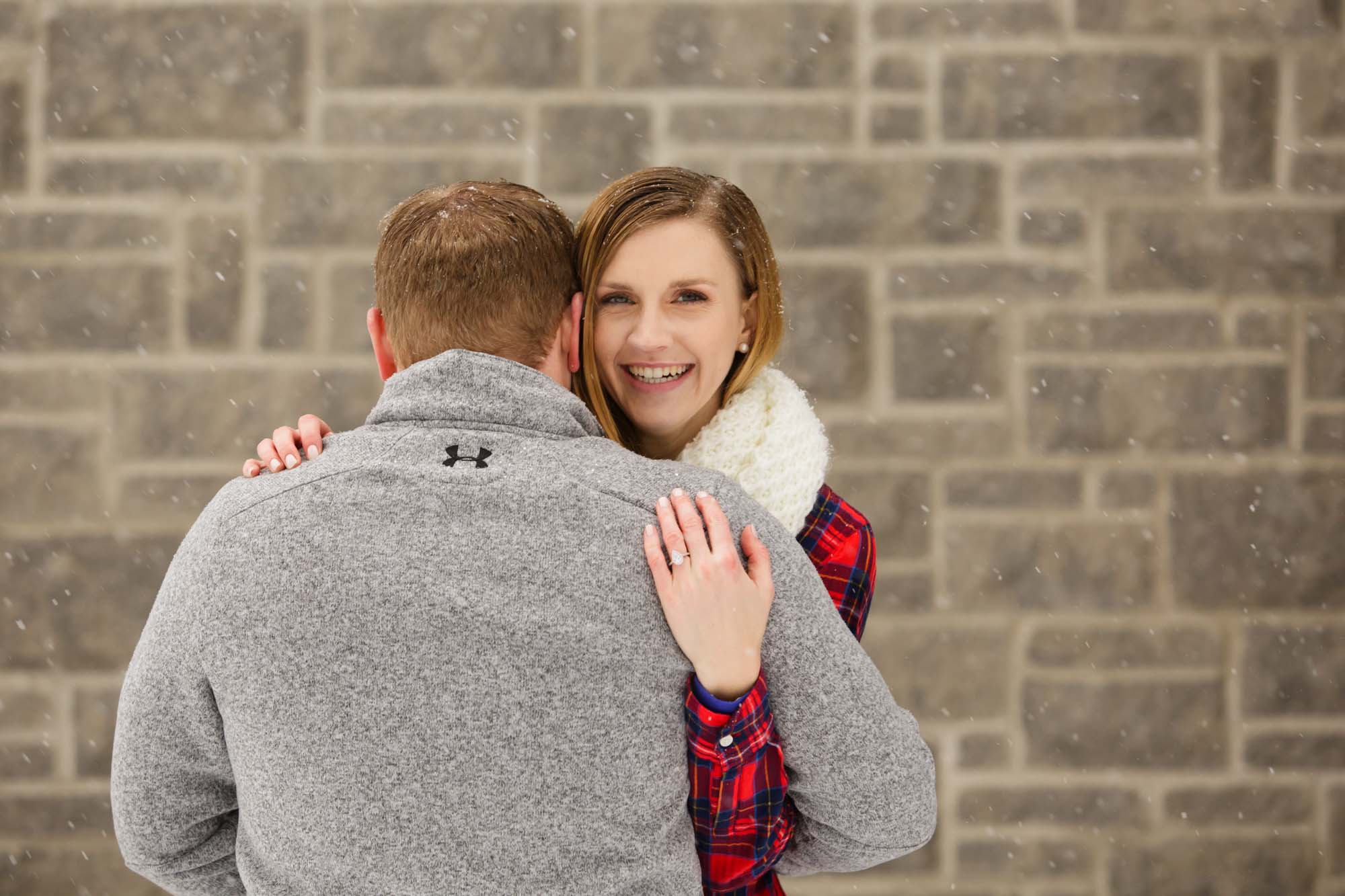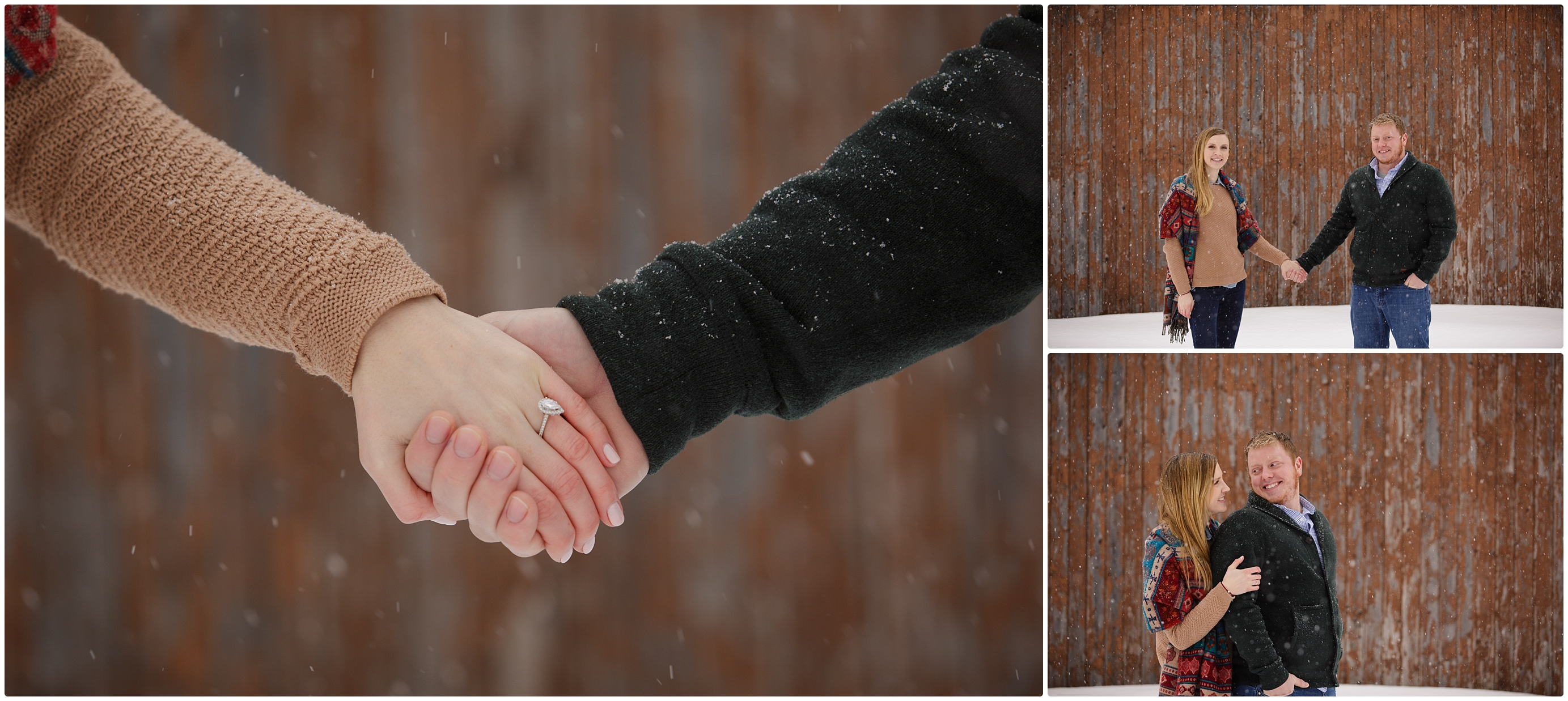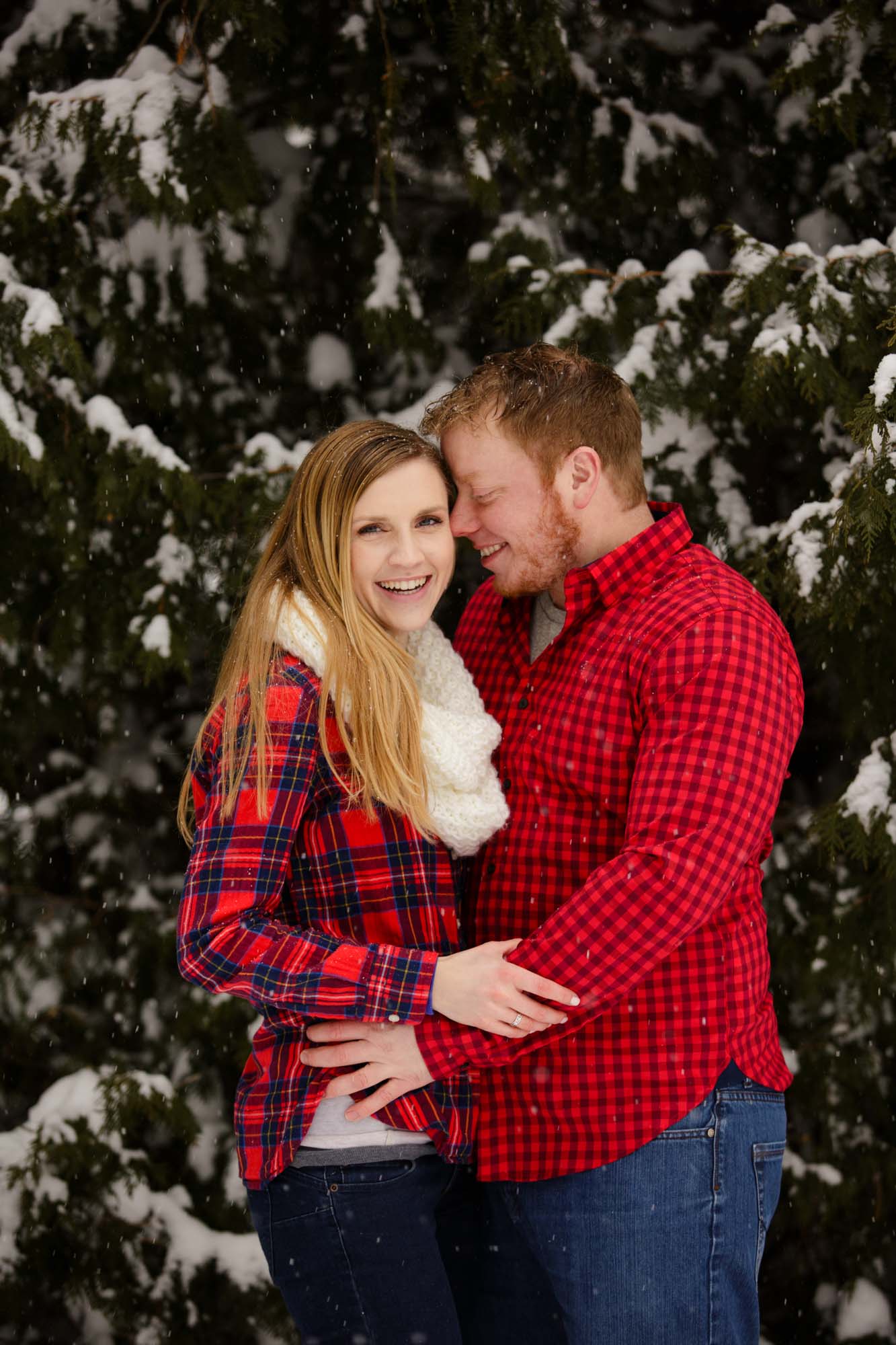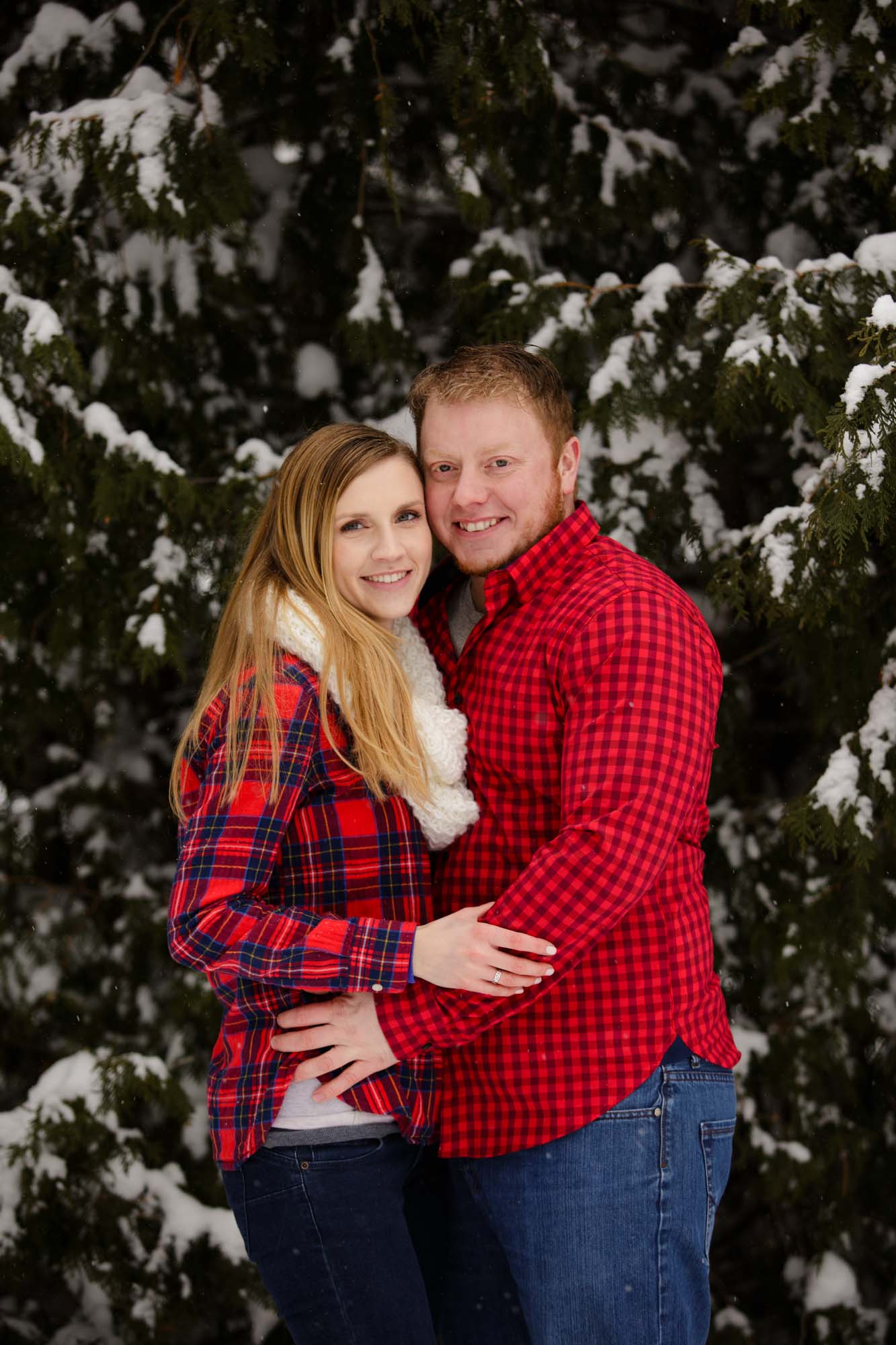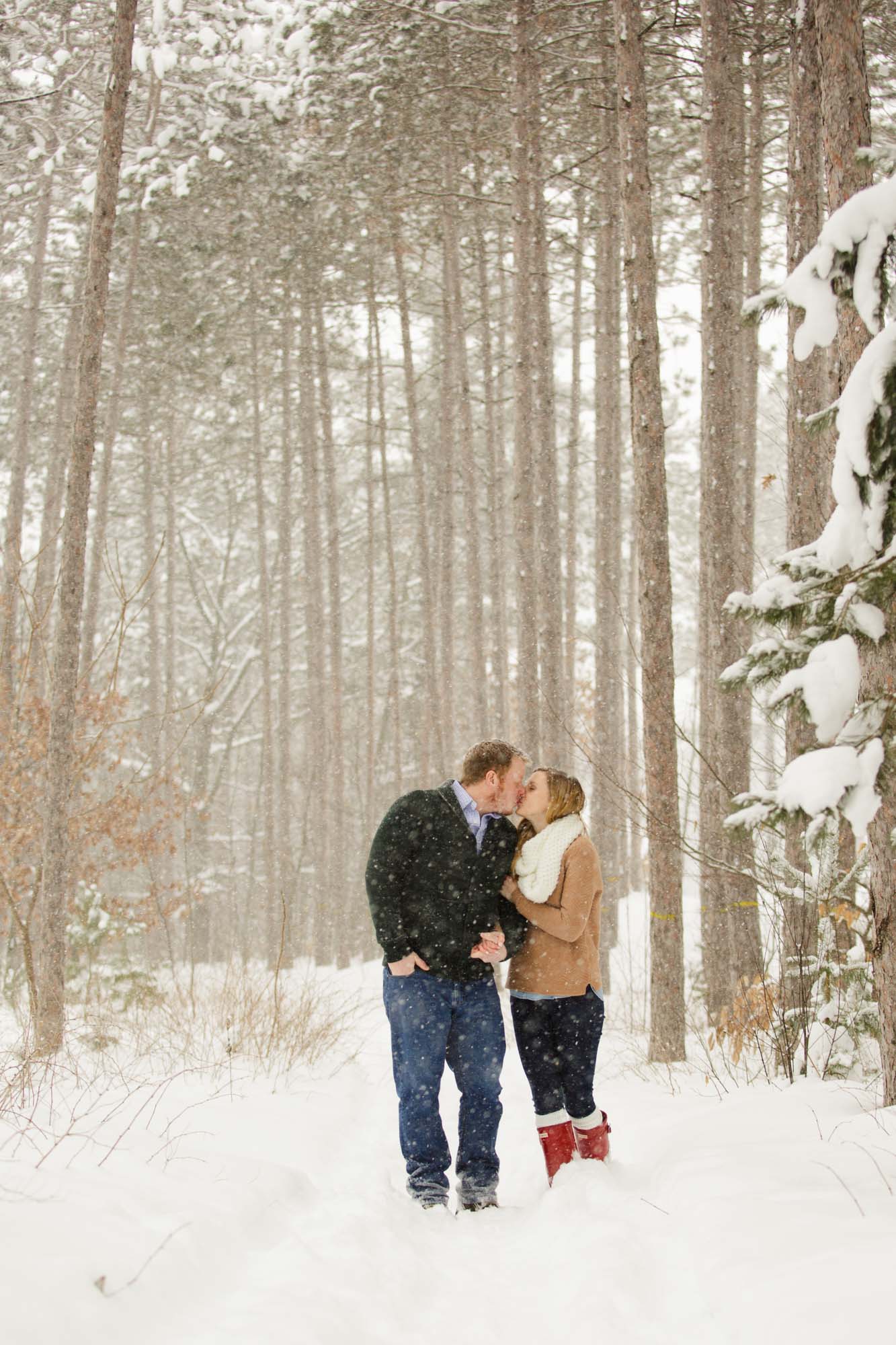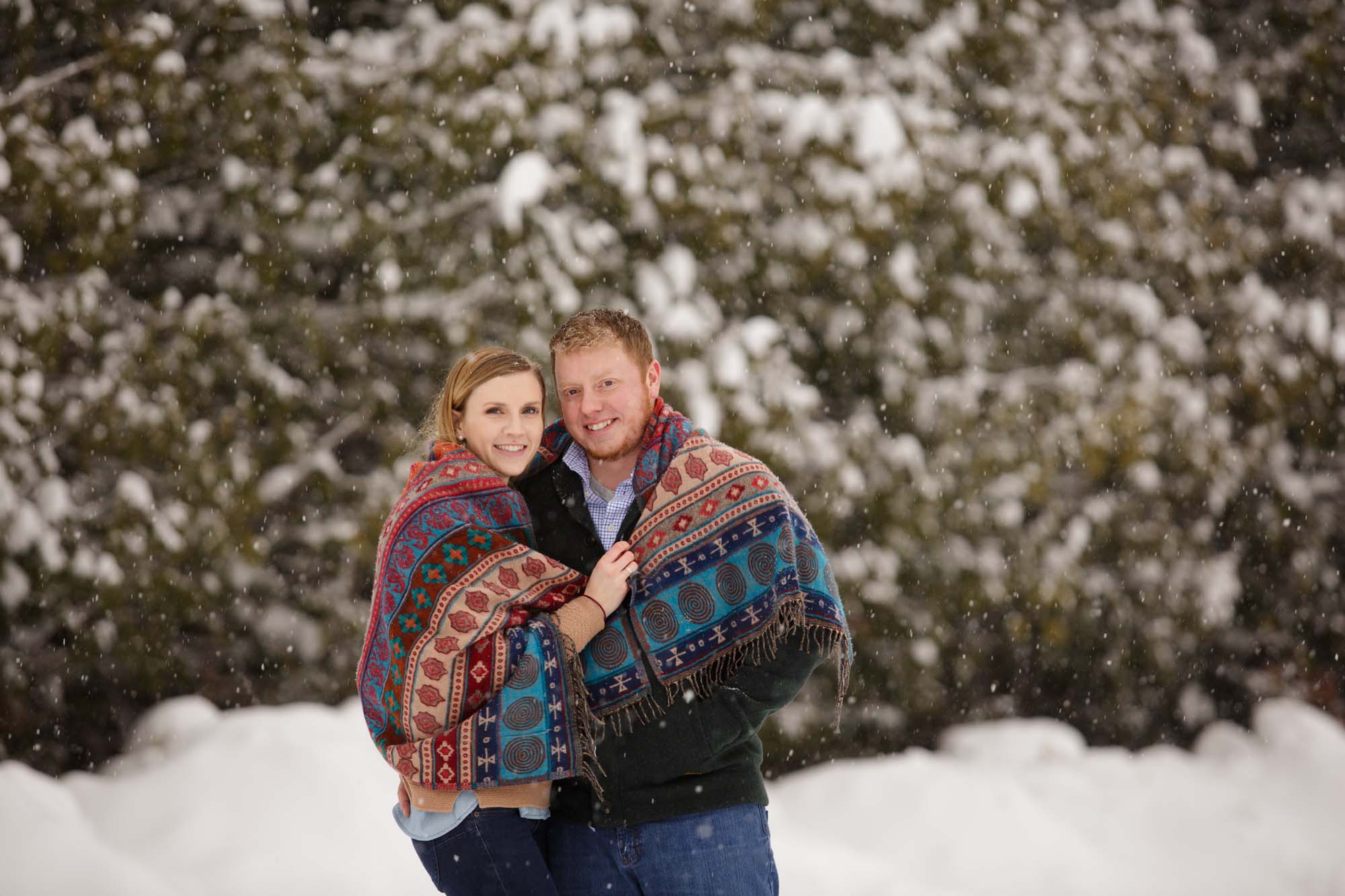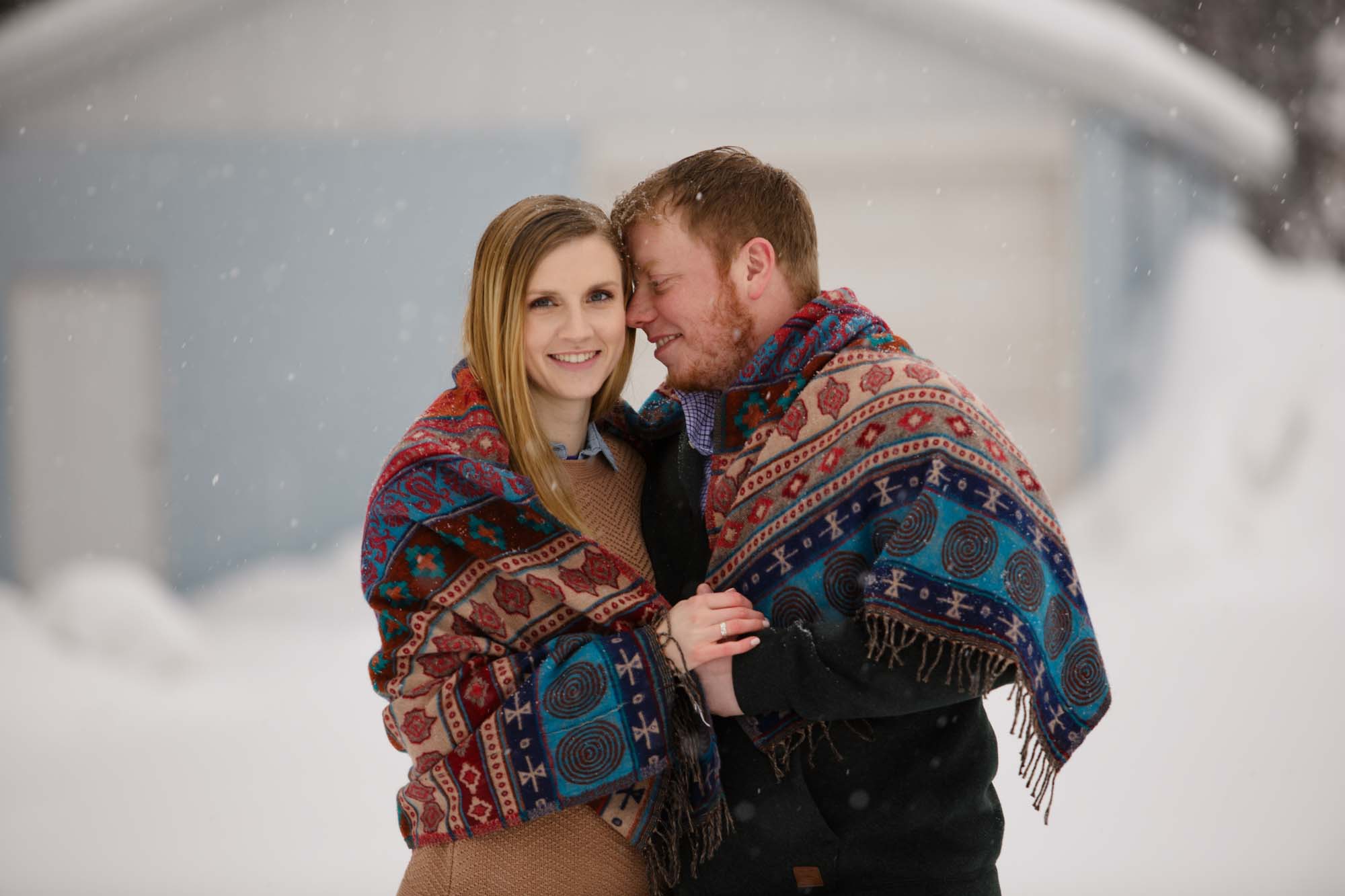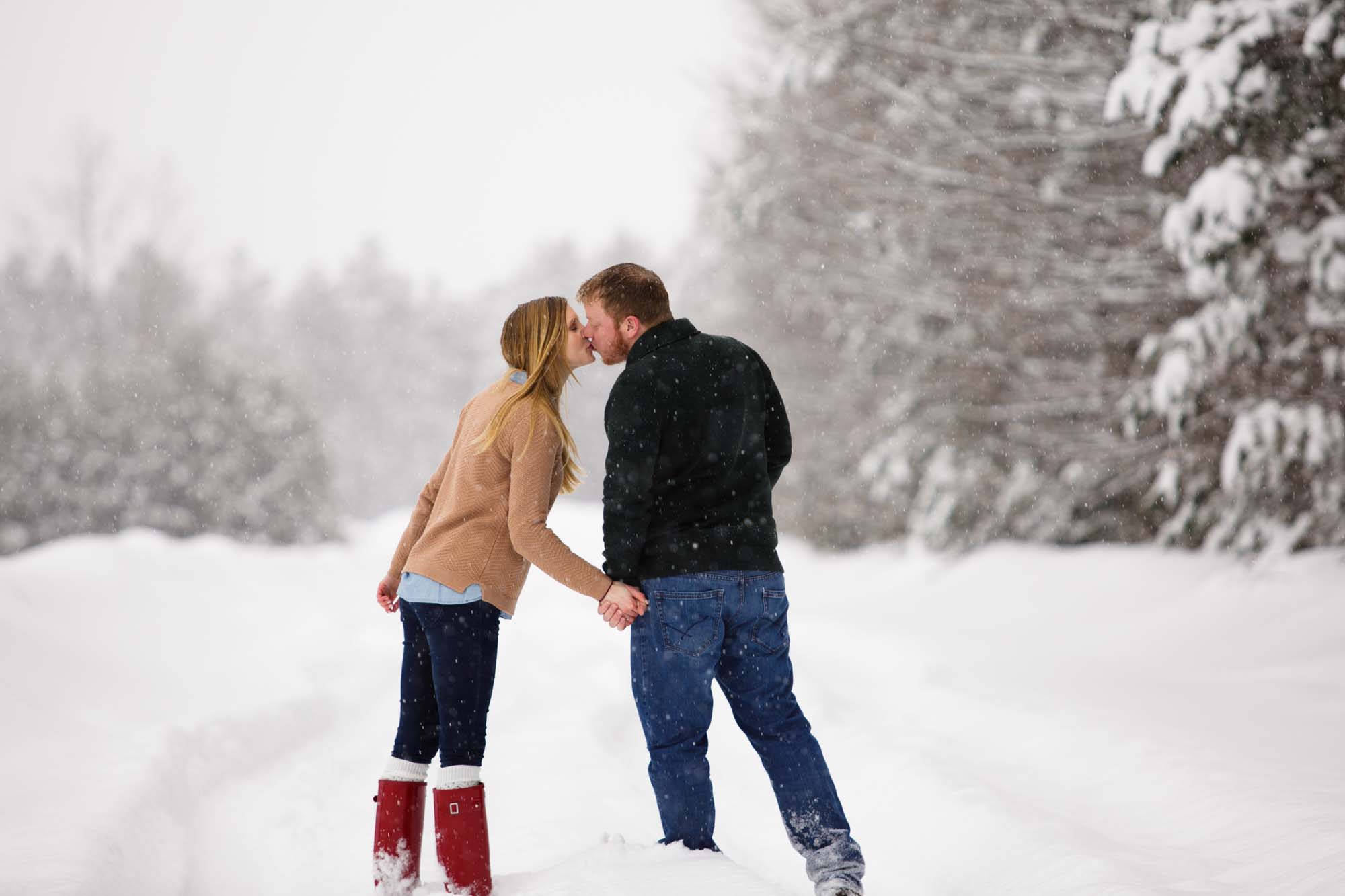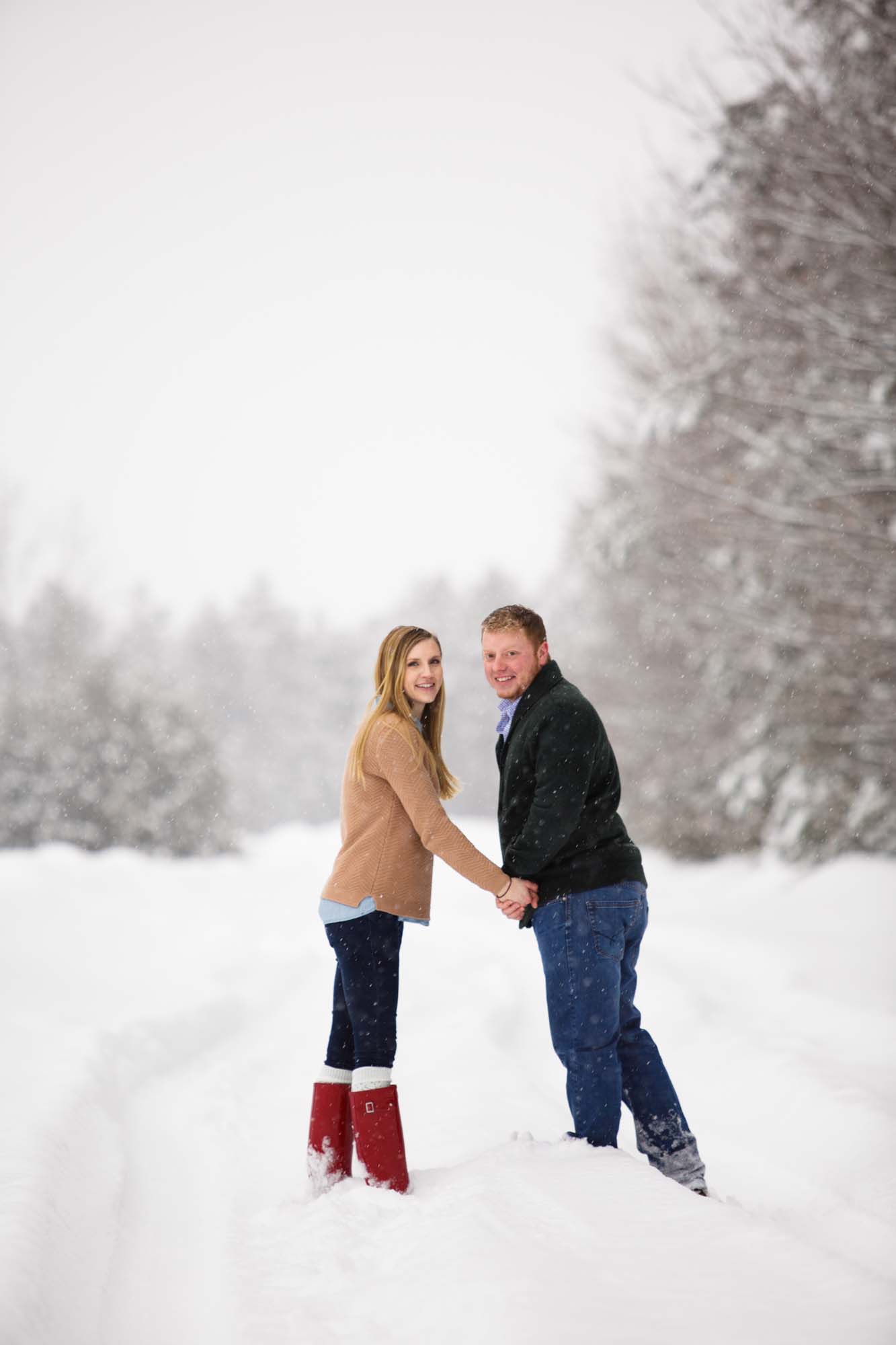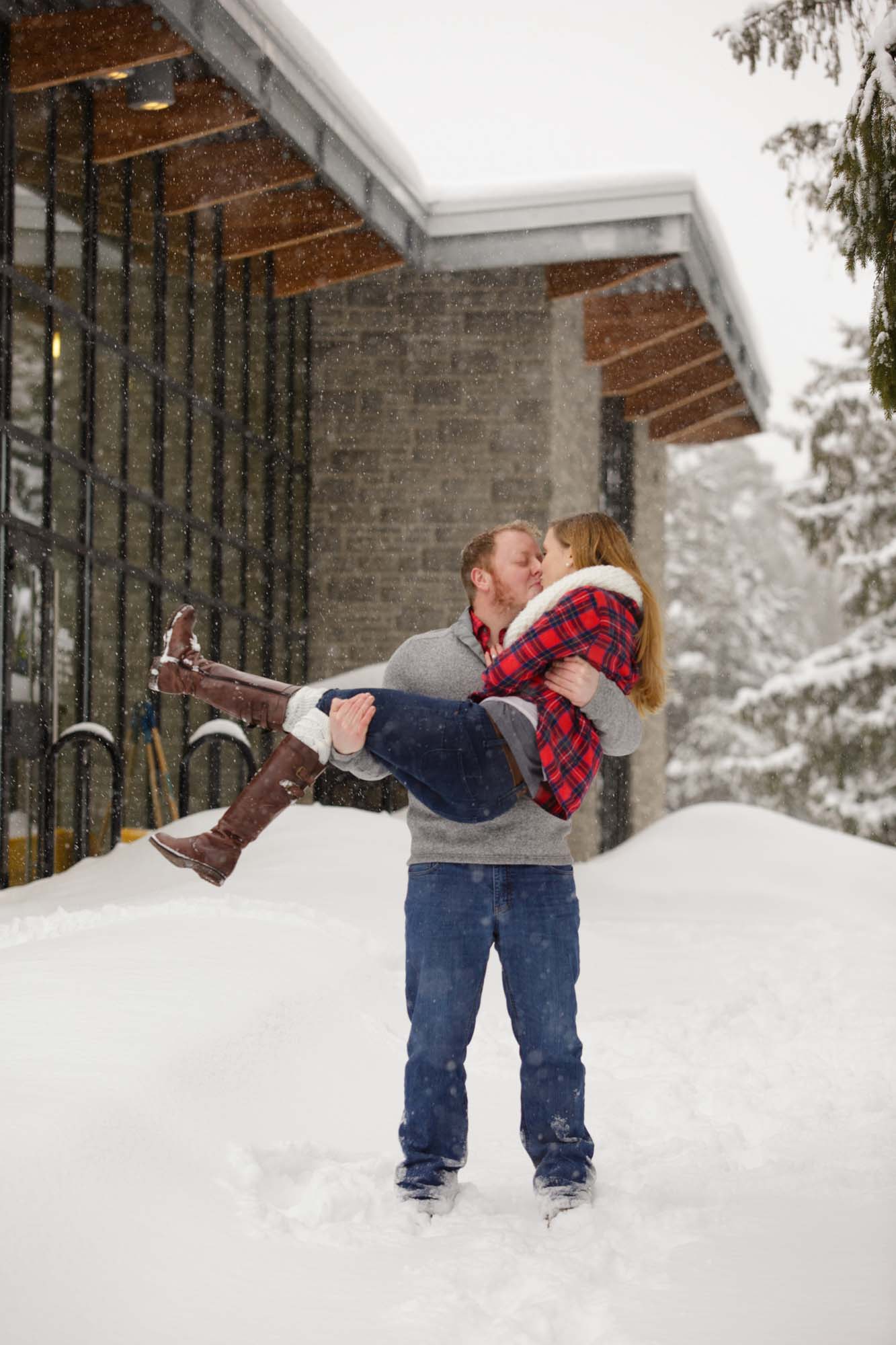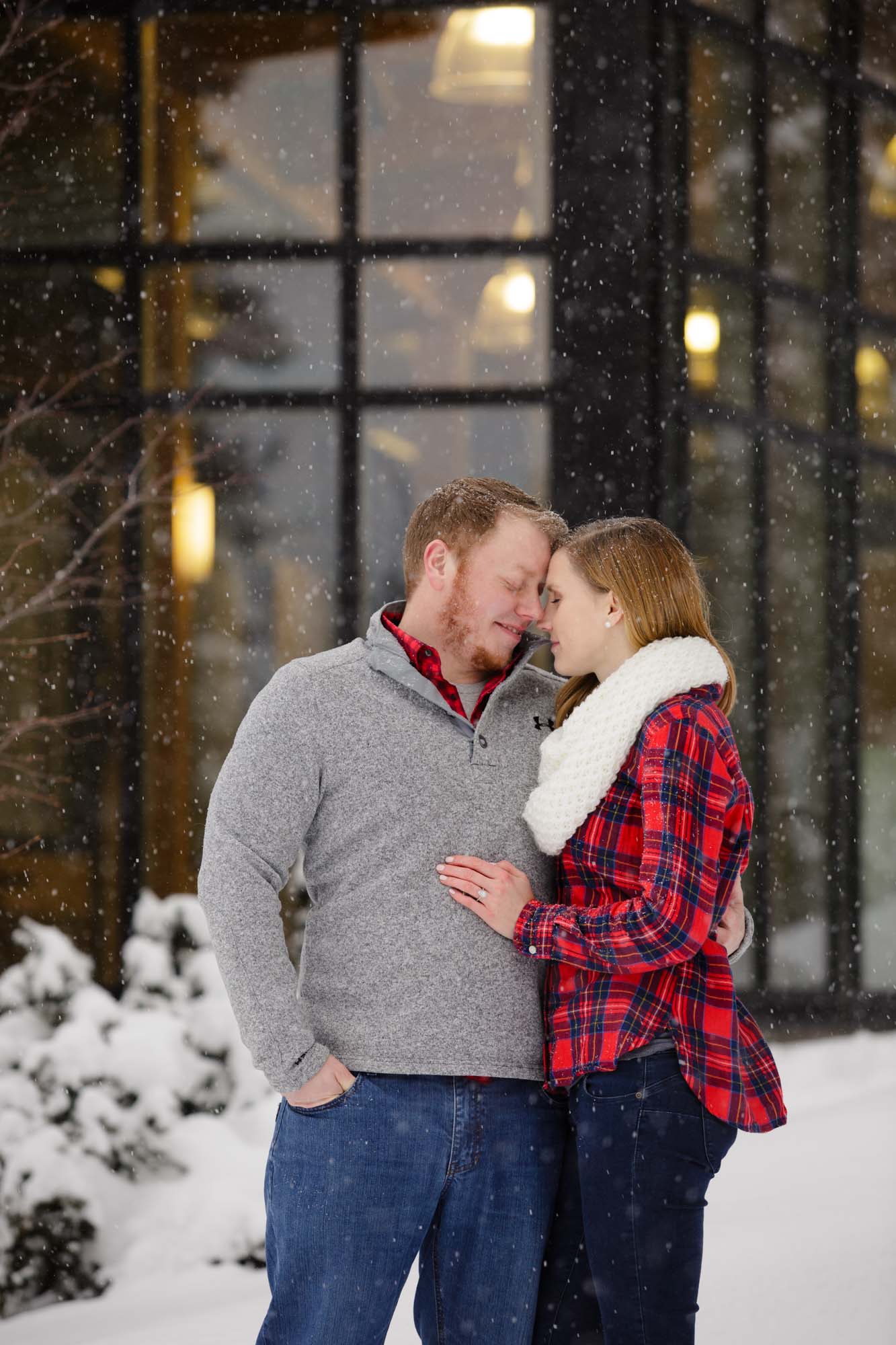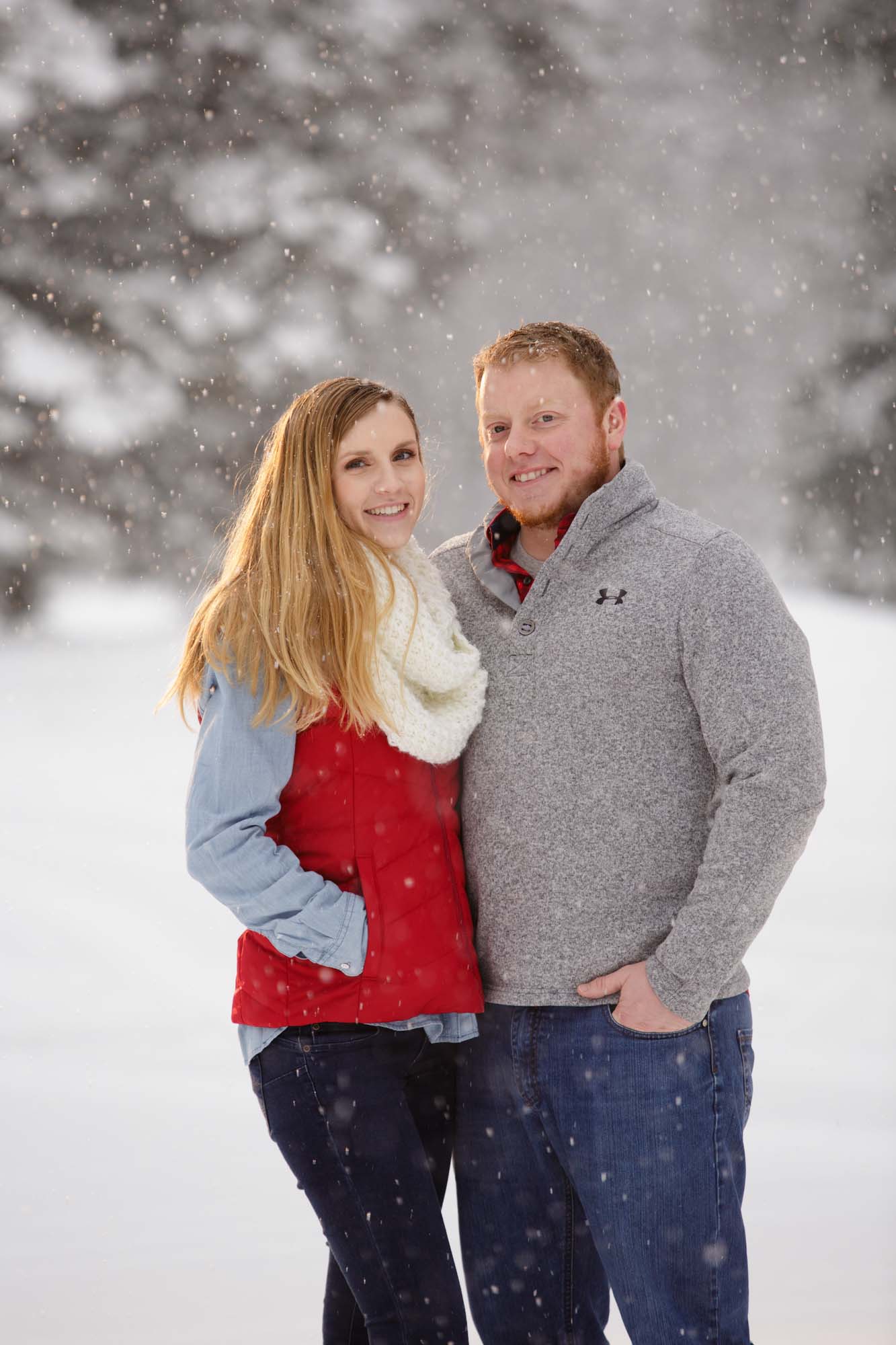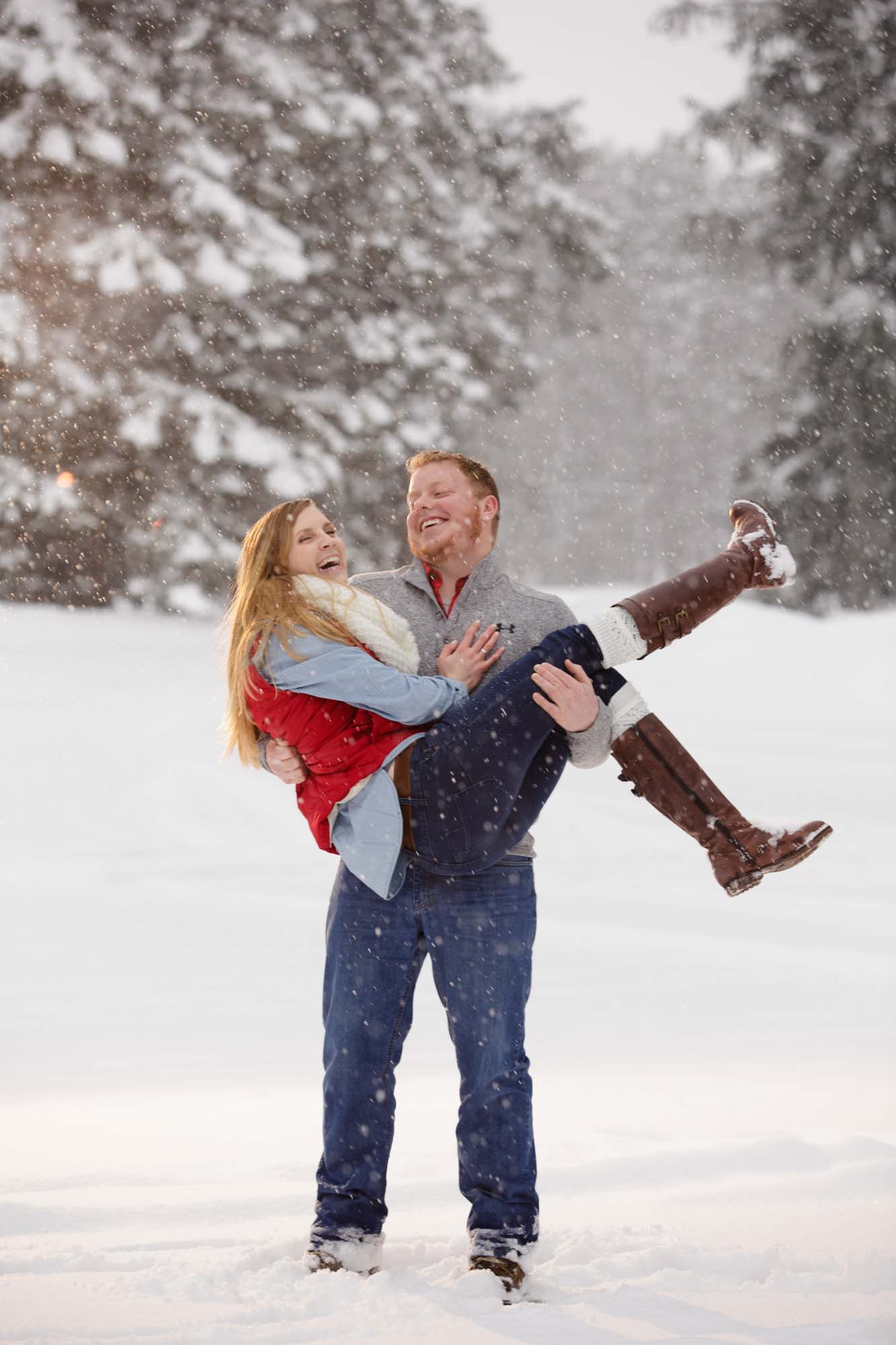 Thank you, Dave + Kaitlyn, for braving the conditions! We are so excited to be a part of your big day!