Ania + Andrew | Wedding Cinema in Toronto, Ontario
Ania + Andrew are married! We first met Ania when she was a lovely bridesmaid at a wedding we captured at Graydon Hall Manor in Toronto. Fast forward a few years later, and we received word that she was getting married!! When she contacted us and asked us to film her special day, we were over the moon! Not only would we get to see her again (this time as a stunning bride), but we would be able to document this incredible moment in her (and her handsome beau, Andrew's) life. Hooray!! This is the wedding story of Ania + Andrew.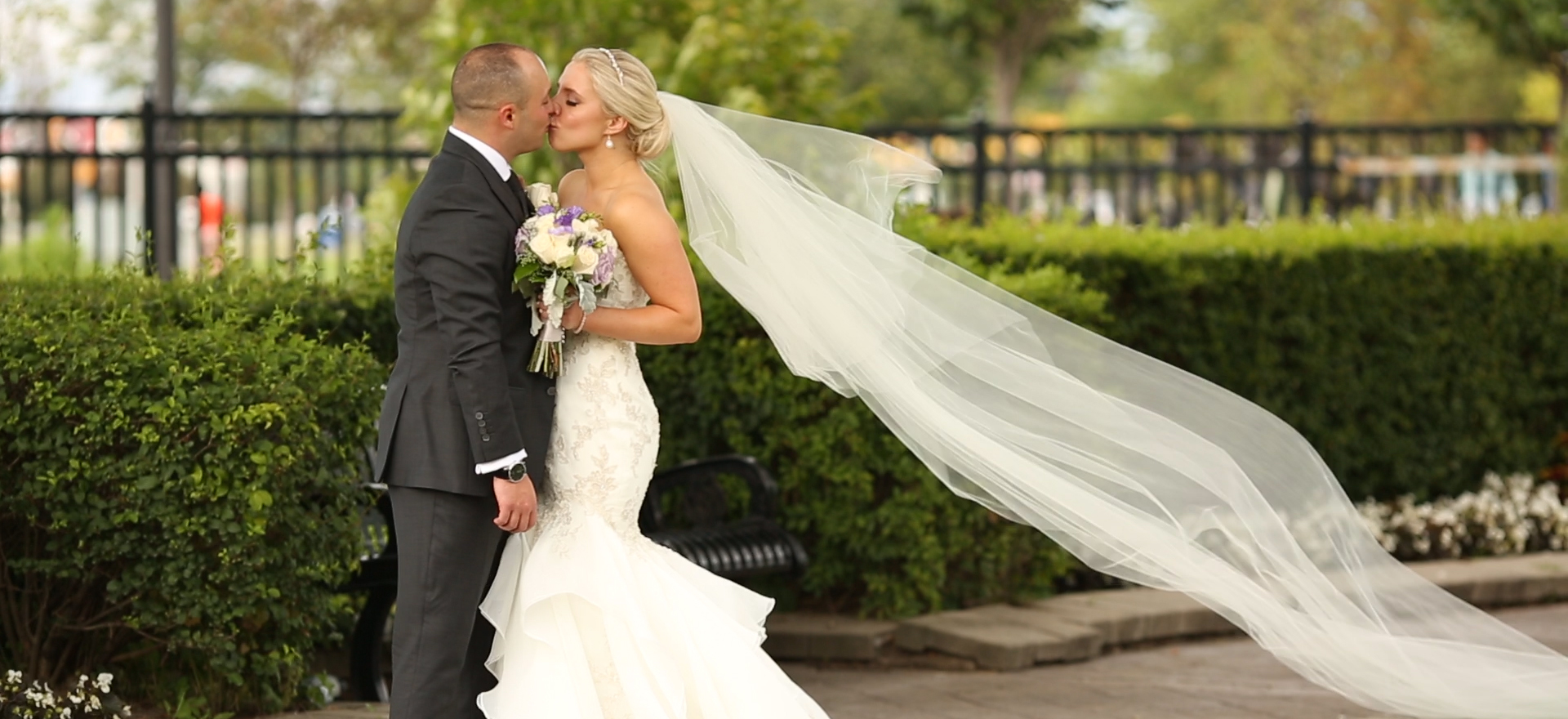 Food, family and friends was the theme. It was evident from the time we arrived at their homes for preparation. Both locations were filled with family and friends, hugs and kisses, tears and laughter and abounding with a smorgasbord of delectable dishes. Ania + Andrew dressed for the day–Andrew, in his stylish gray Quattro Menswear suit and Ania in her gorgeous Maggie Sottero gown–and made their way to the majestic St. Eugene De Mazenod Church in Brampton, Ontario for the ceremony.
Guests gathered at the church to witness their vows and celebrate as the two became husband and wife. Once the ceremony ended, their loved ones headed next door to Millennium Gardens Banquet Centre (a hop, skip and a jump away) to enjoy sweet and savory treats at the reception hall, while the bridal party boarded the Hummer limo and traveled to Chinguacousy Park for photos with Karmel Kreative. Ania + Andrew arrived at the reception hall to the cheers of the crowd and danced their first dance as husband and wife. The evening was filled with lively speeches, dancing and mouthwatering food. It was a night to remember.
THANK YOU
Thank you, Ania + Andrew, for inviting us to capture your wedding day! We wish you all the best! Congratulazioni and Na Zdravie!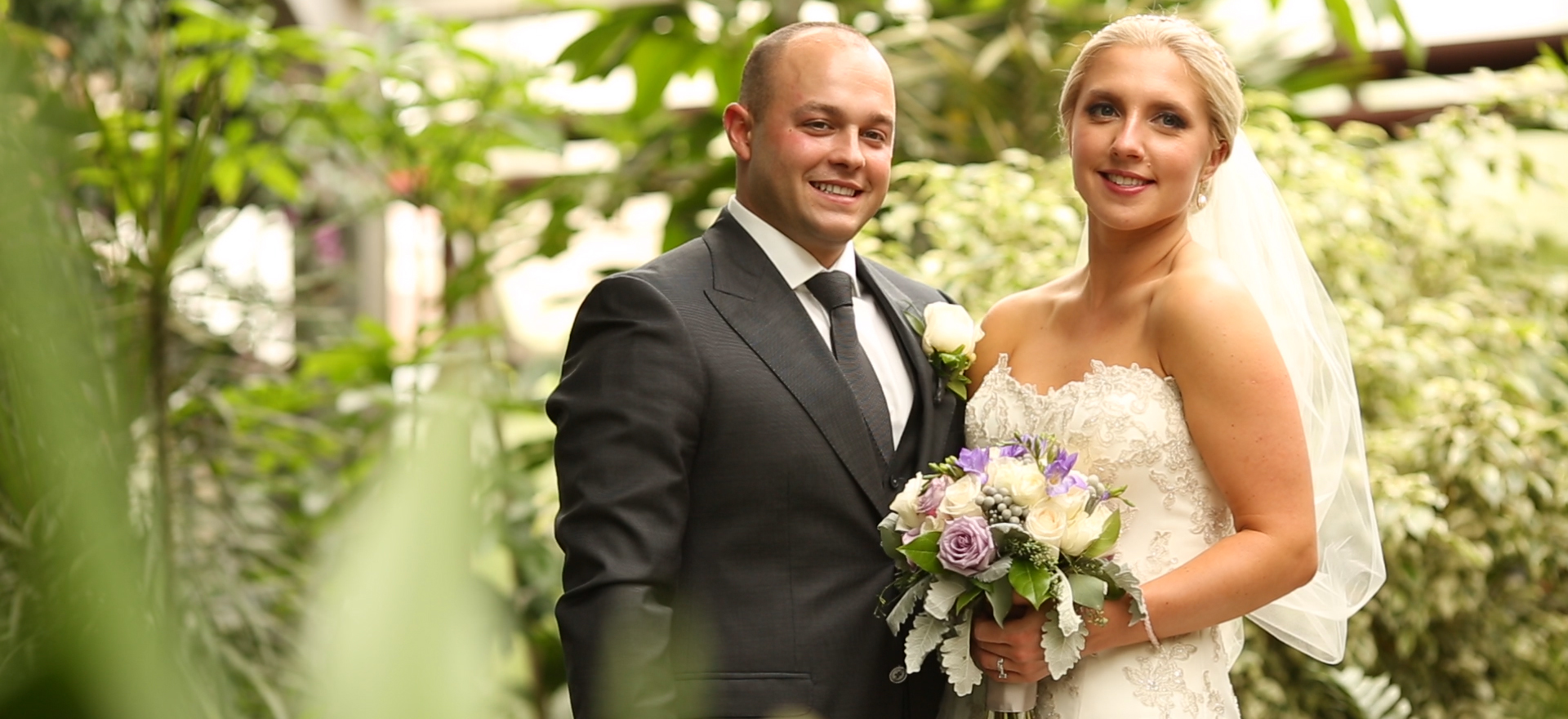 THE TEAM
Cinema: Darlington Studios
Photography: Karmel Kreative
Church: St. Eugene De Mazenod Church
Venue: Millennium Gardens Banquet Centre
Florist: Flower Boutique
Decor: Millennium Gardens Banquet Centre
Hair: Flavio's Studio
Make-Up: Make Up by Stefania
Cake: Monika Bakes
DJ: RJM Sounds
Soundtrack: "Roots" by WILD, licensed through Songfreedom