Andrea + Derek | Wedding Photography Cinema in Alliston, Ontario
Andrea + Derek are married! You may remember this sweet couple from their fall engagement session amongst the trees at Drysdale's. A few months later, we returned to the same spot for their wedding and couldn't ask for a more spectacular winter day. Over the years, we've captured a number of winter weddings, but none has ever been as warm as this one. This is their wedding story.
We started the day at Nottawasaga Inn Resort, where Andrea + Derek were preparing for the day with their bridal party. Their unique and fun-loving entourage included a matron of honour (long-time friend of the bride), a bridesmaid (sister of the bride), groomsmen (brothers of the groom), a couple of cute junior bridesmaids, a best woman (sister of the groom) and a bridesman (brother of the bride). We loved the way they incorporated their family members and friends in their wedding team. Once Andrea slipped into her satin gown, her parents presented her with a treasured opal pin that belonged to her grandmother.
We made our way over to Drysdale's Tree Farm for the ceremony and reception. But first, we tread a path to the kissing bridge hidden in the snow-covered forest for a private first look. We, then, made our way back up the hill to the greenhouse for portraits with the couple and family members. Guests began to arrive and the ceremony commenced. Andrea + Derek happily proceeded up the aisle, hand-in-hand as husband and wife. People were encouraged to provide a colourful, ink thumbprint to a canvas of a tree branch as a guest book for the event. The tables were decorated with more tree-themed details including finely cut wood slices, pinecones and maple syrup. You couldn't ask for more appropriate decor for the wedding of professional tree climber and his bride. The evening was filled with delicious dinner, succinct speeches, kissing game trivia and dancing. Fun times.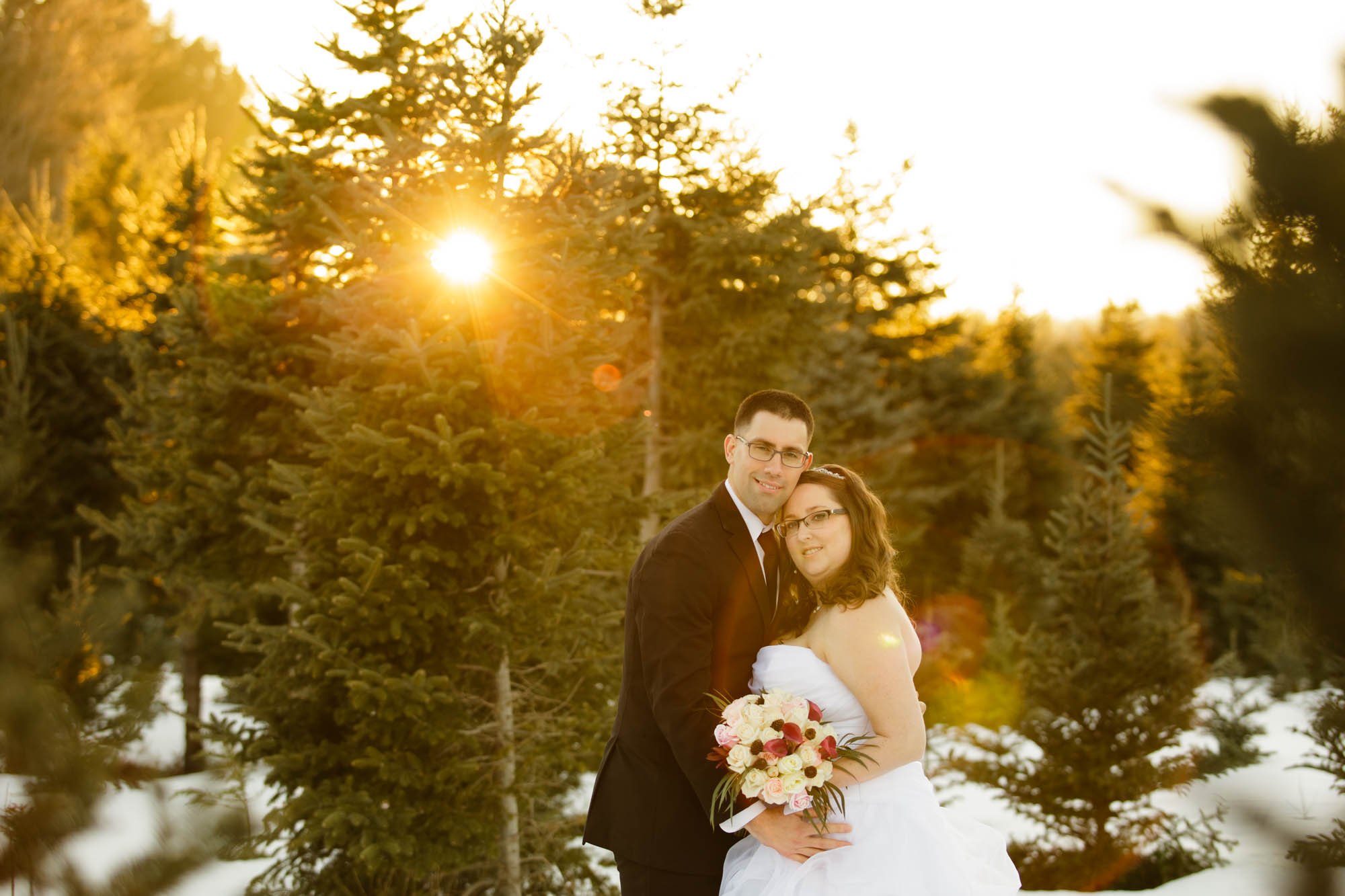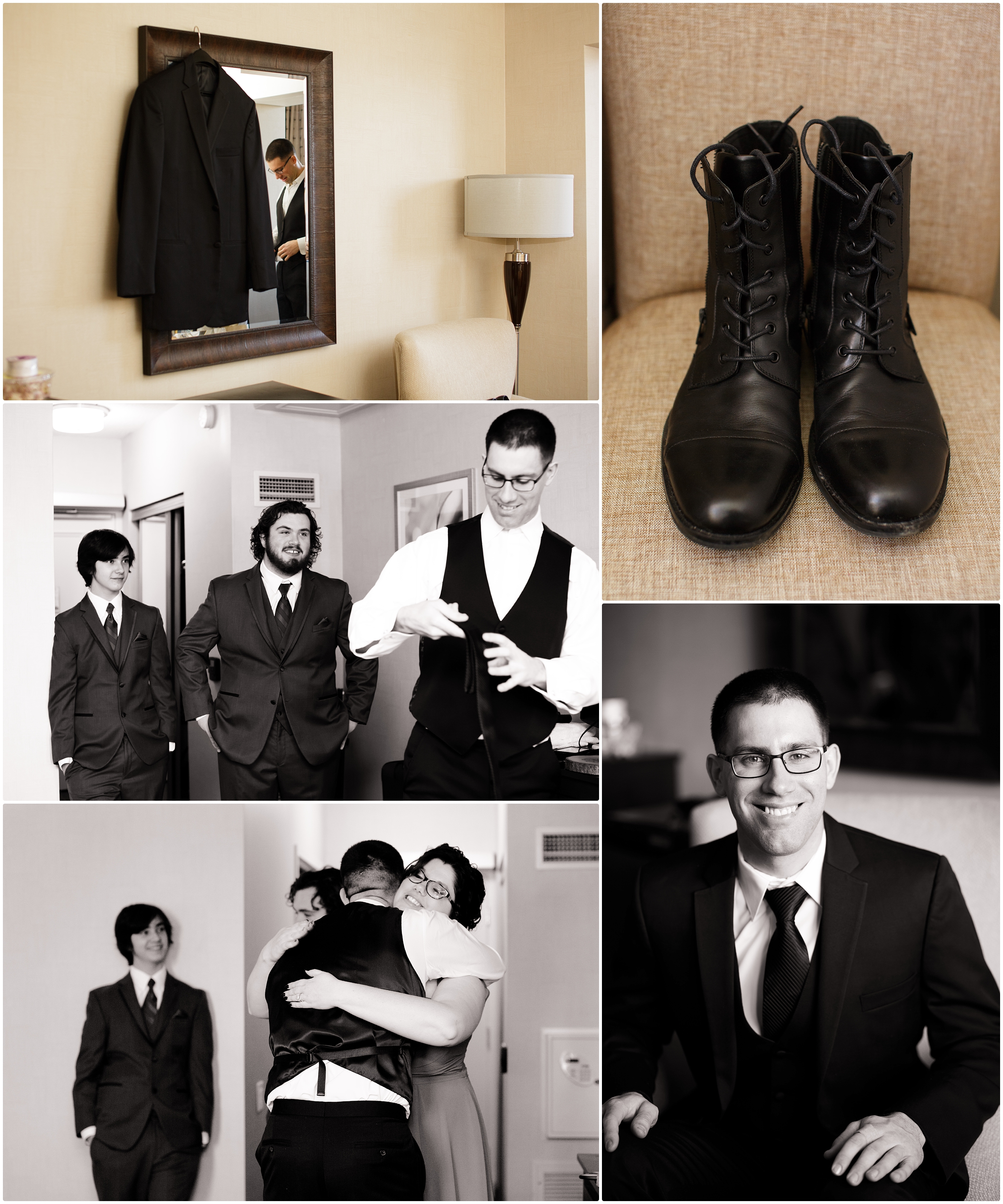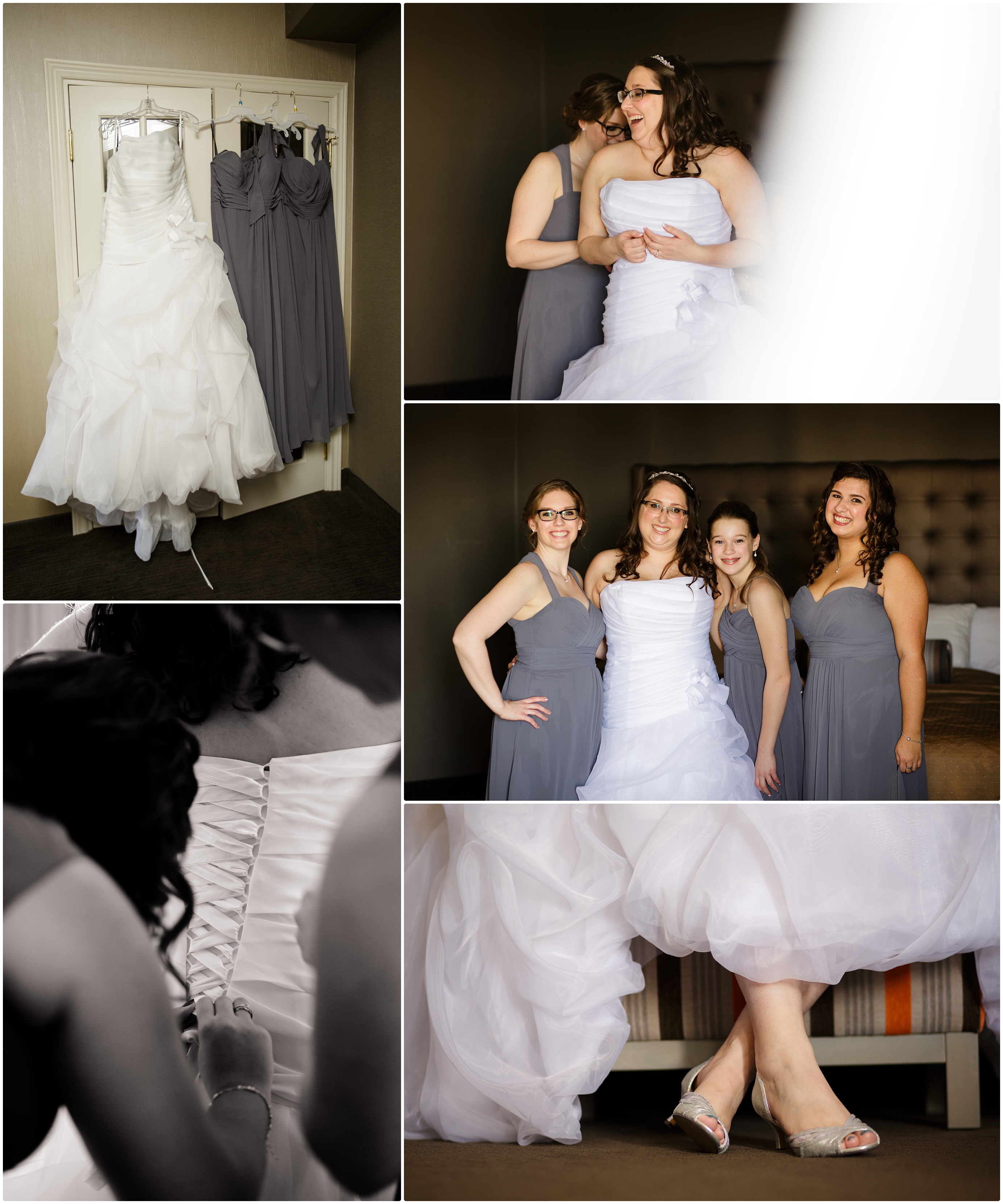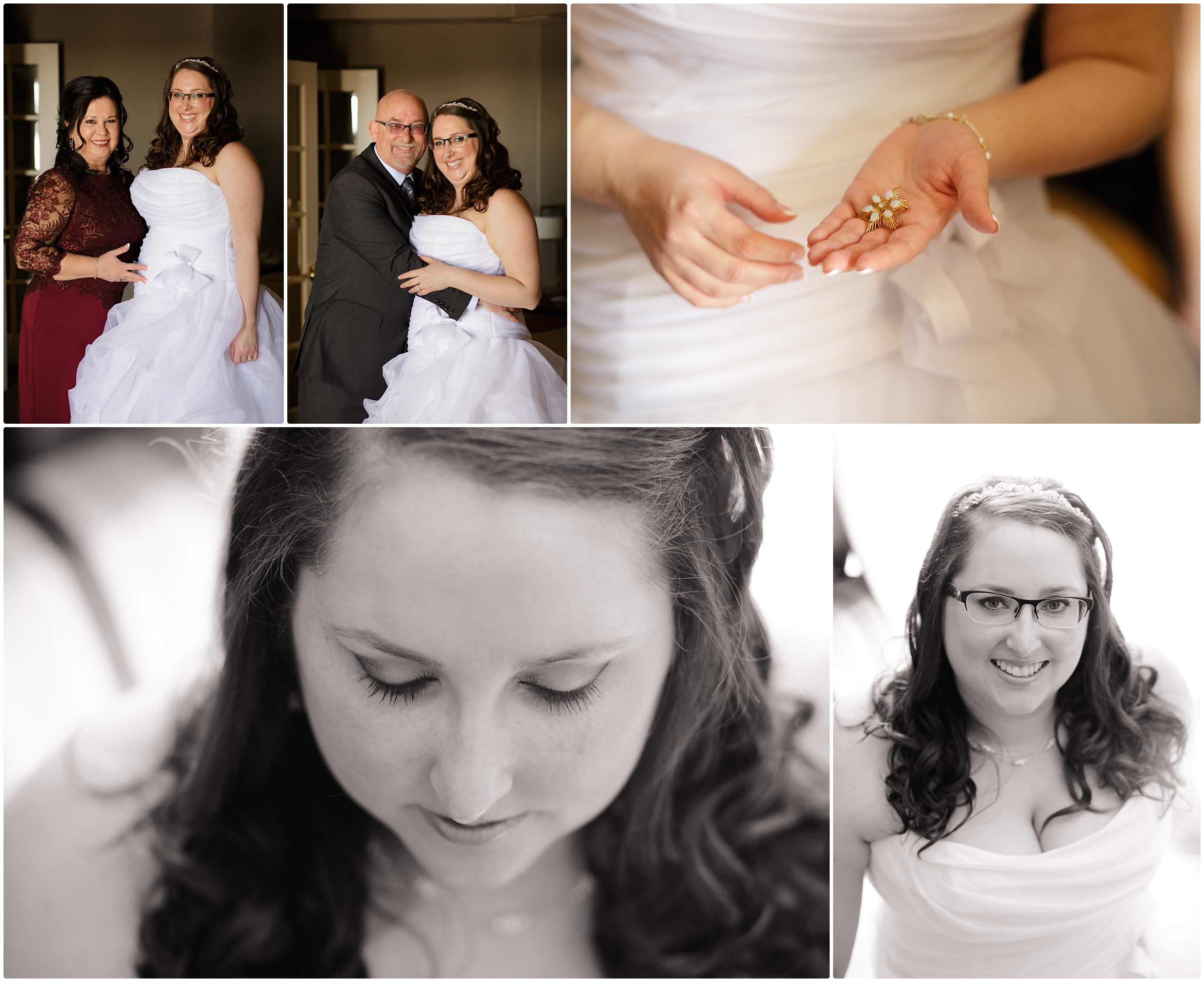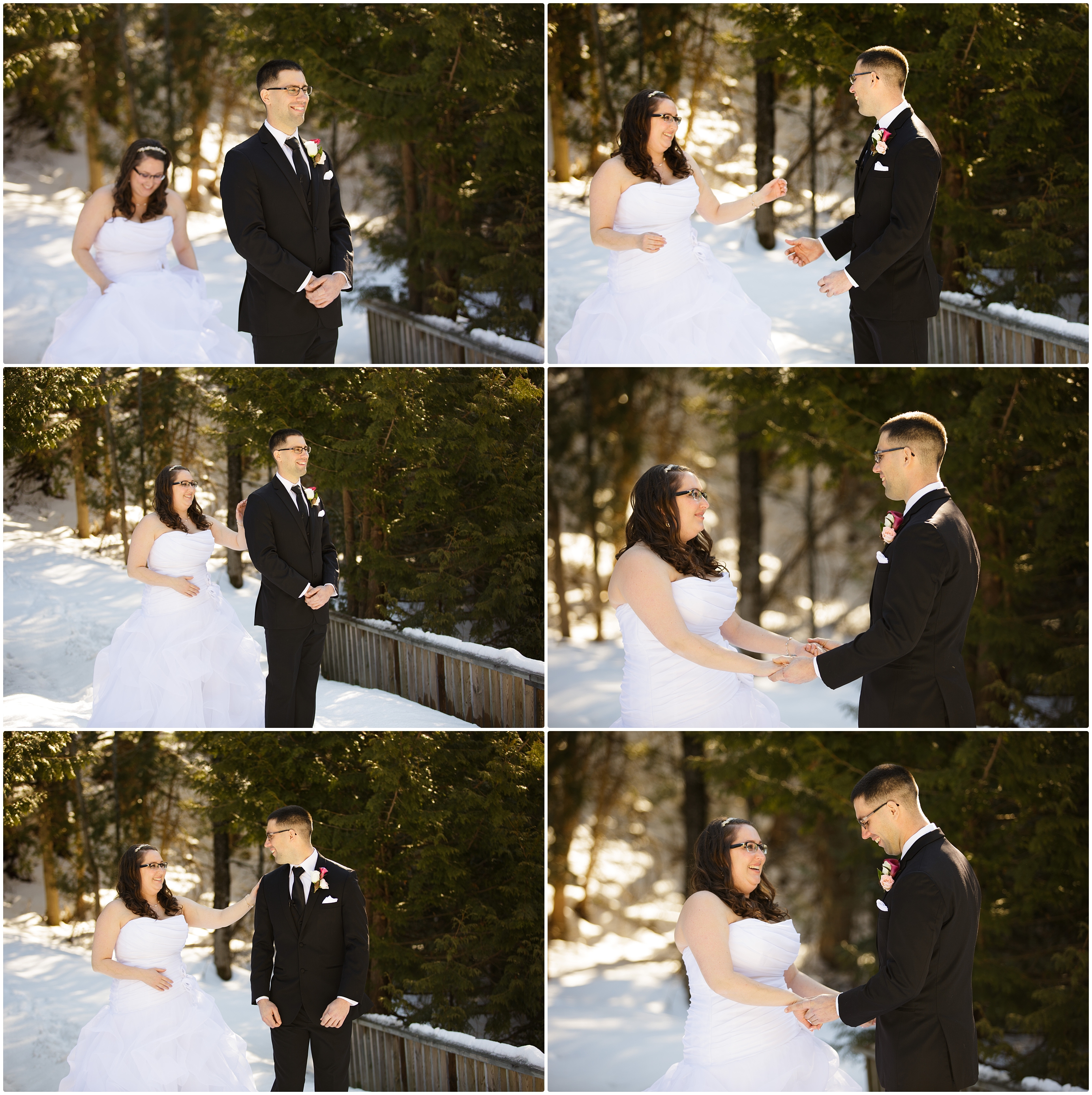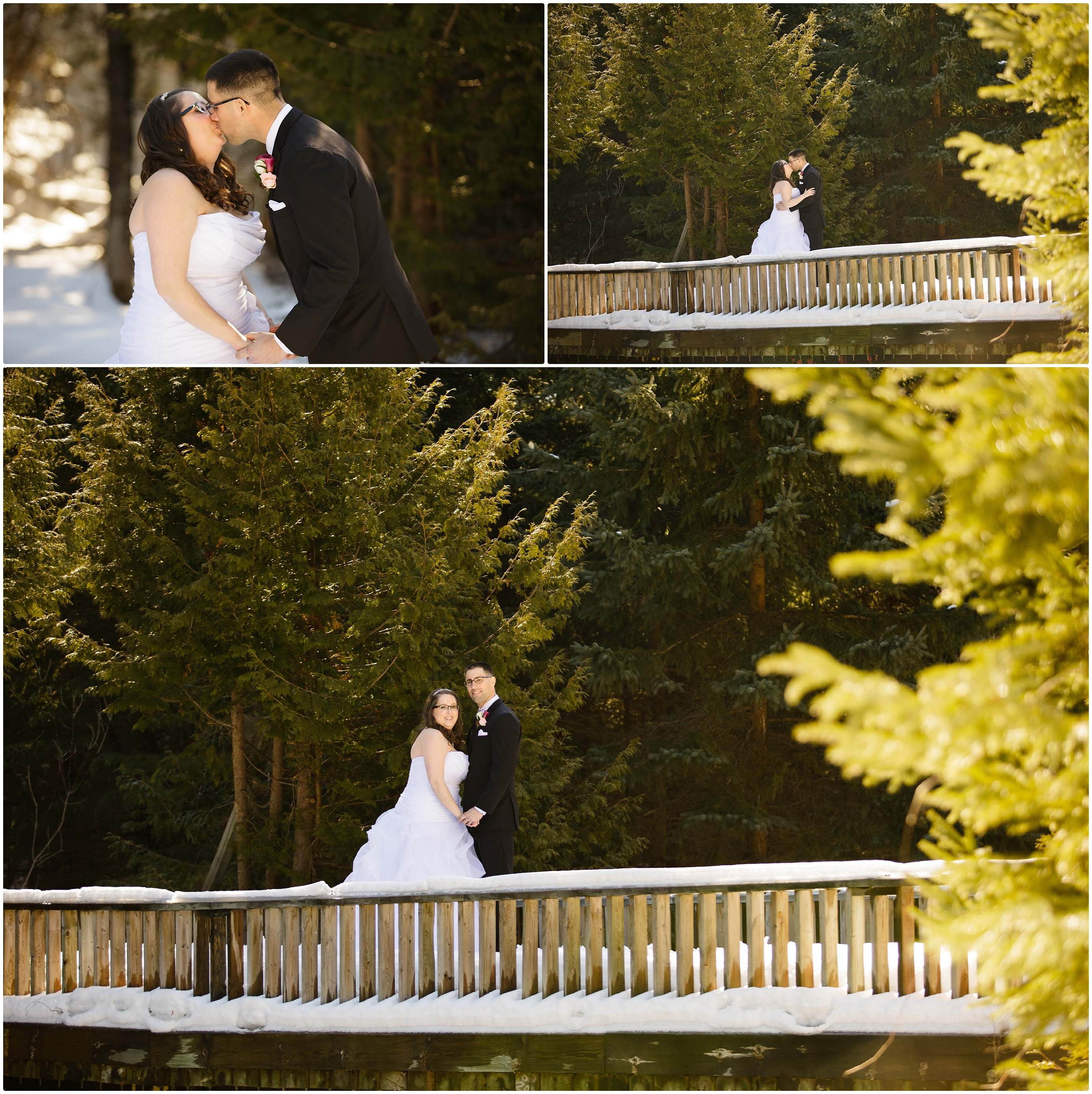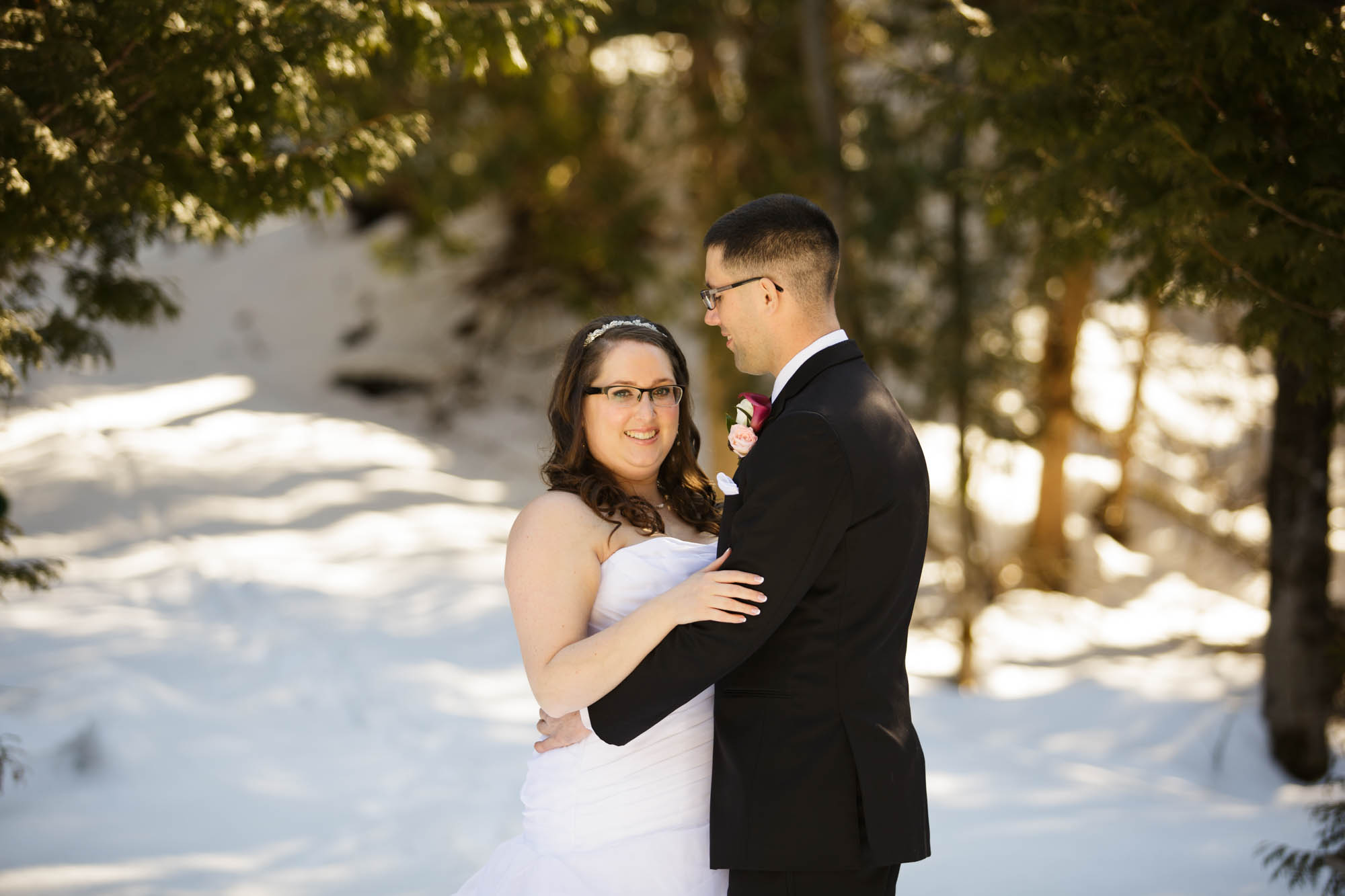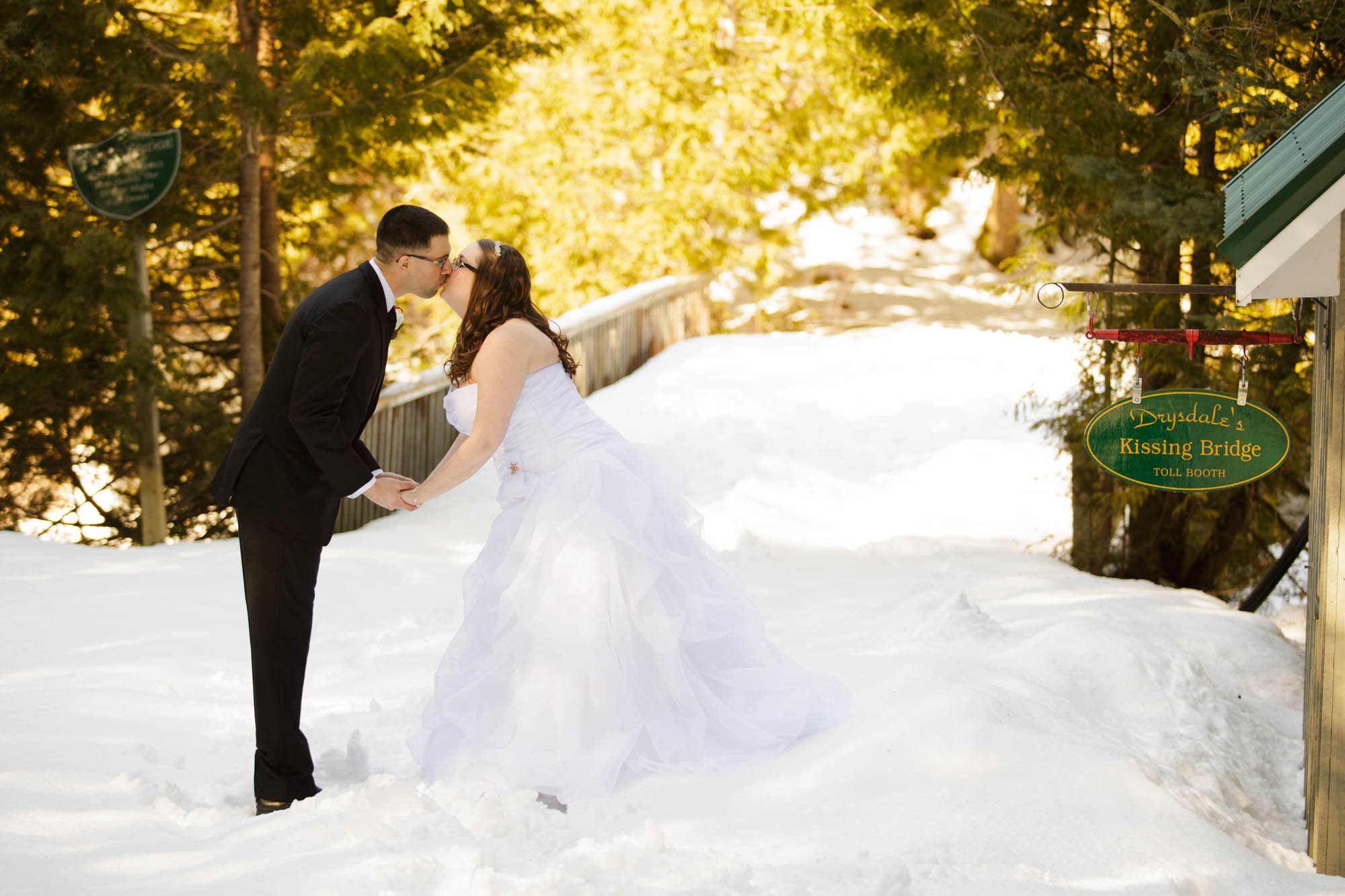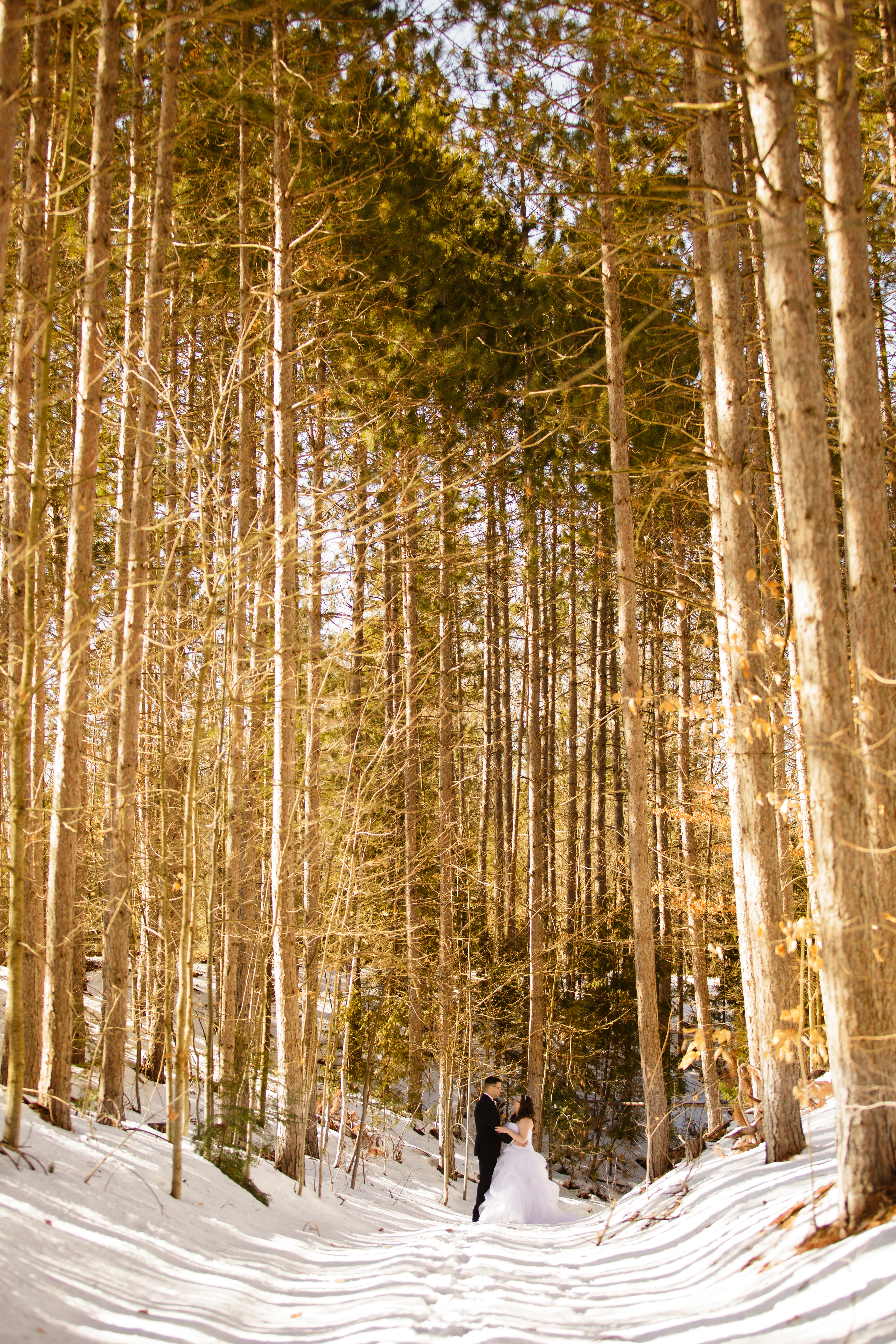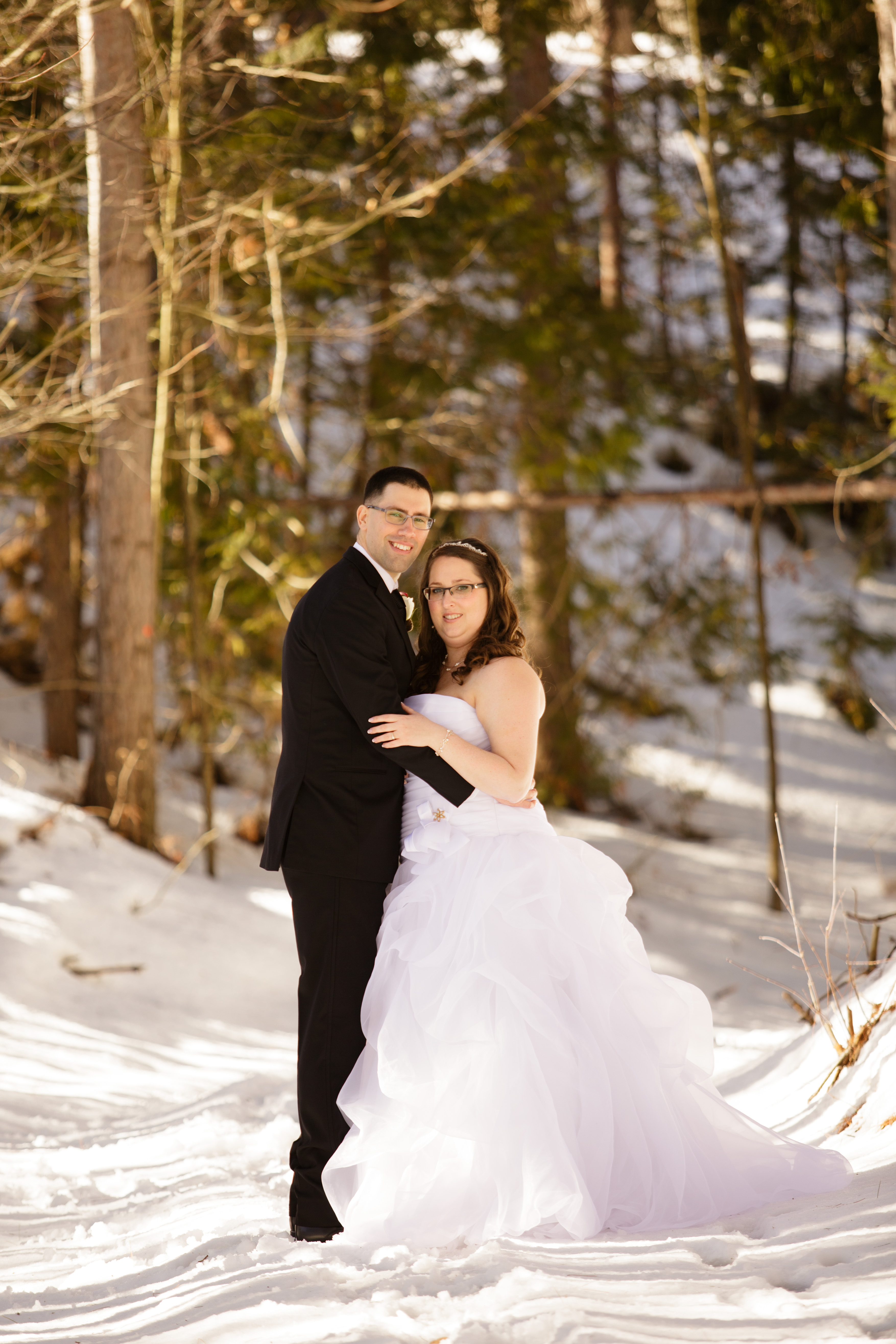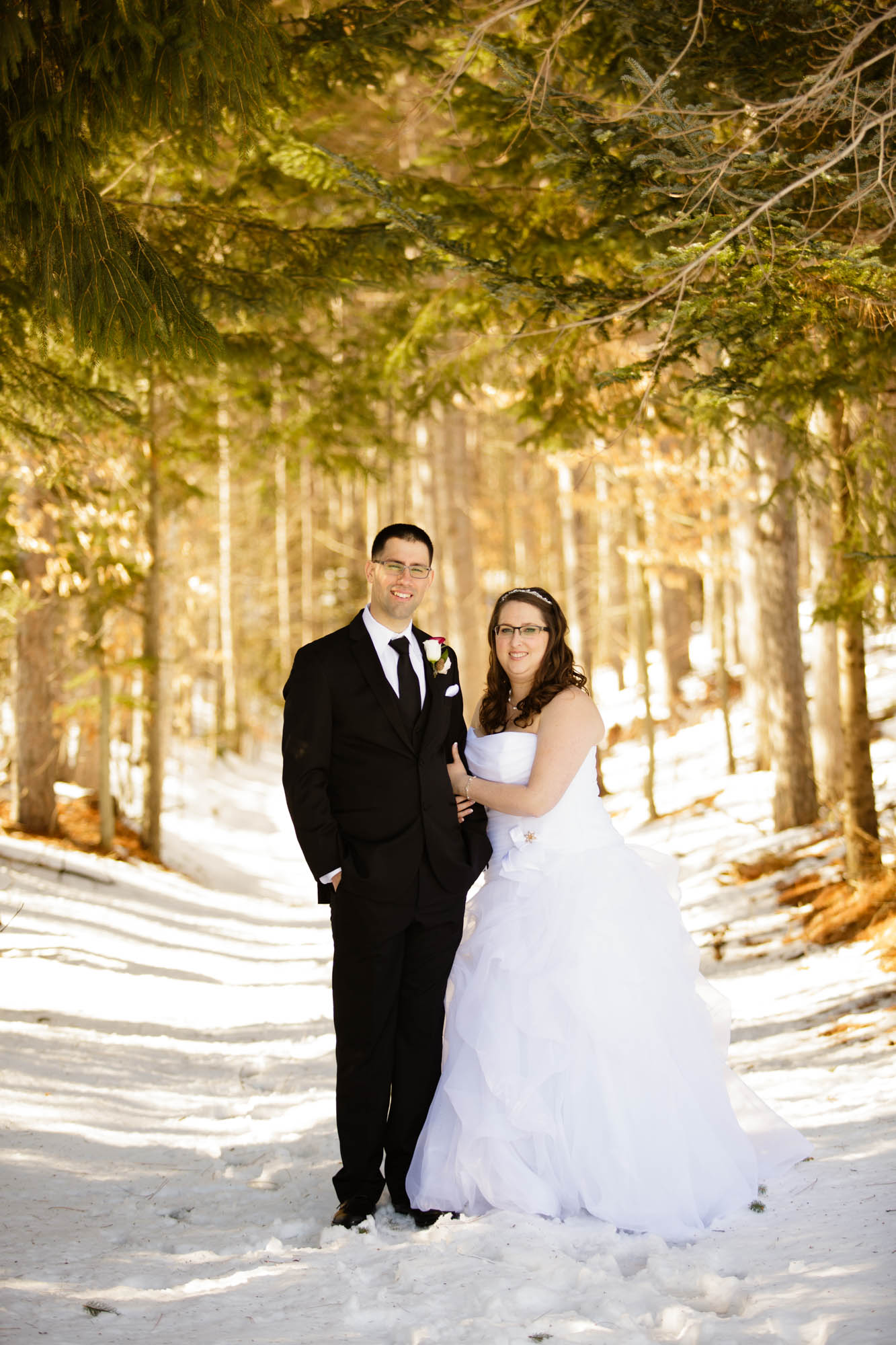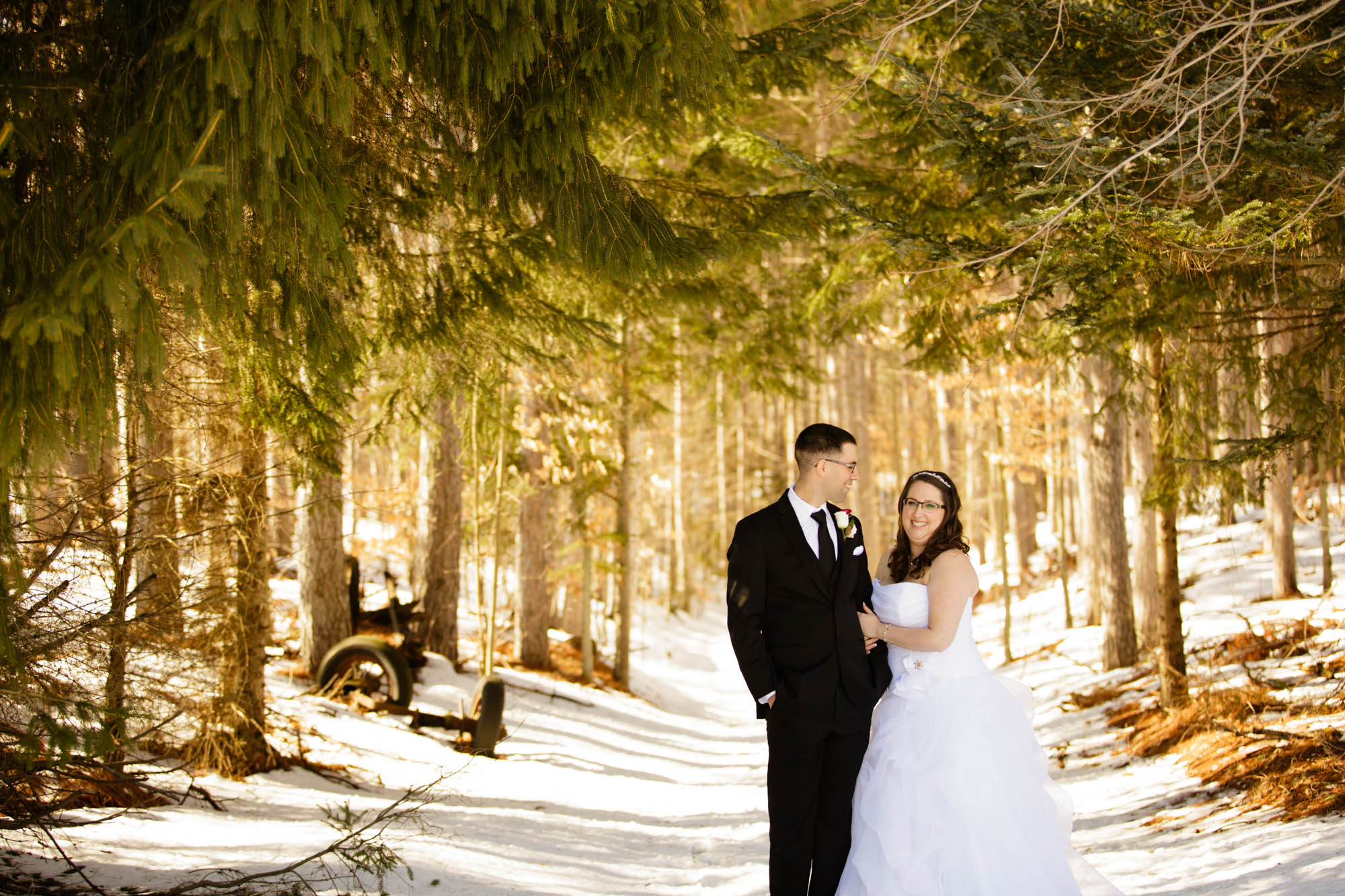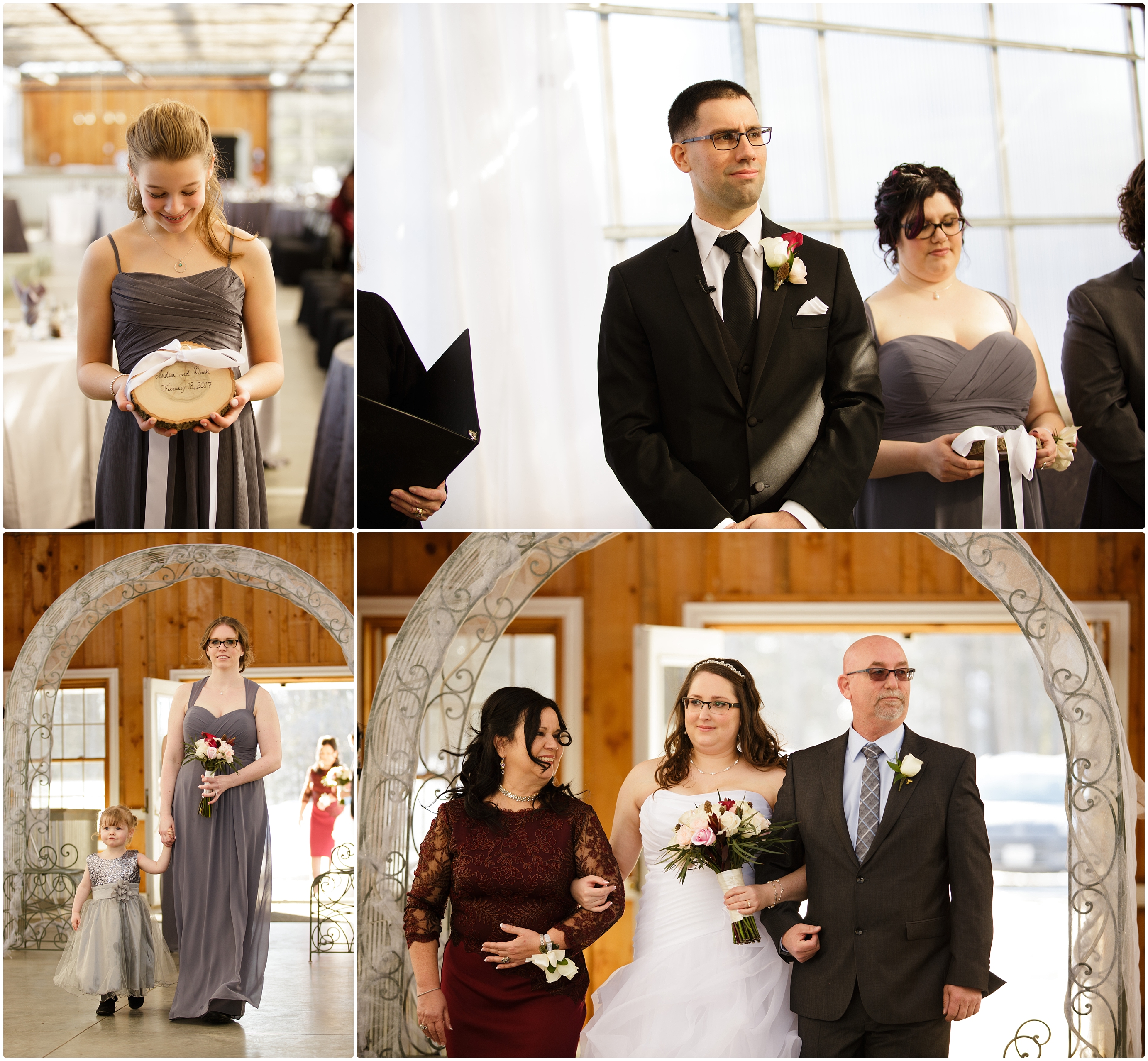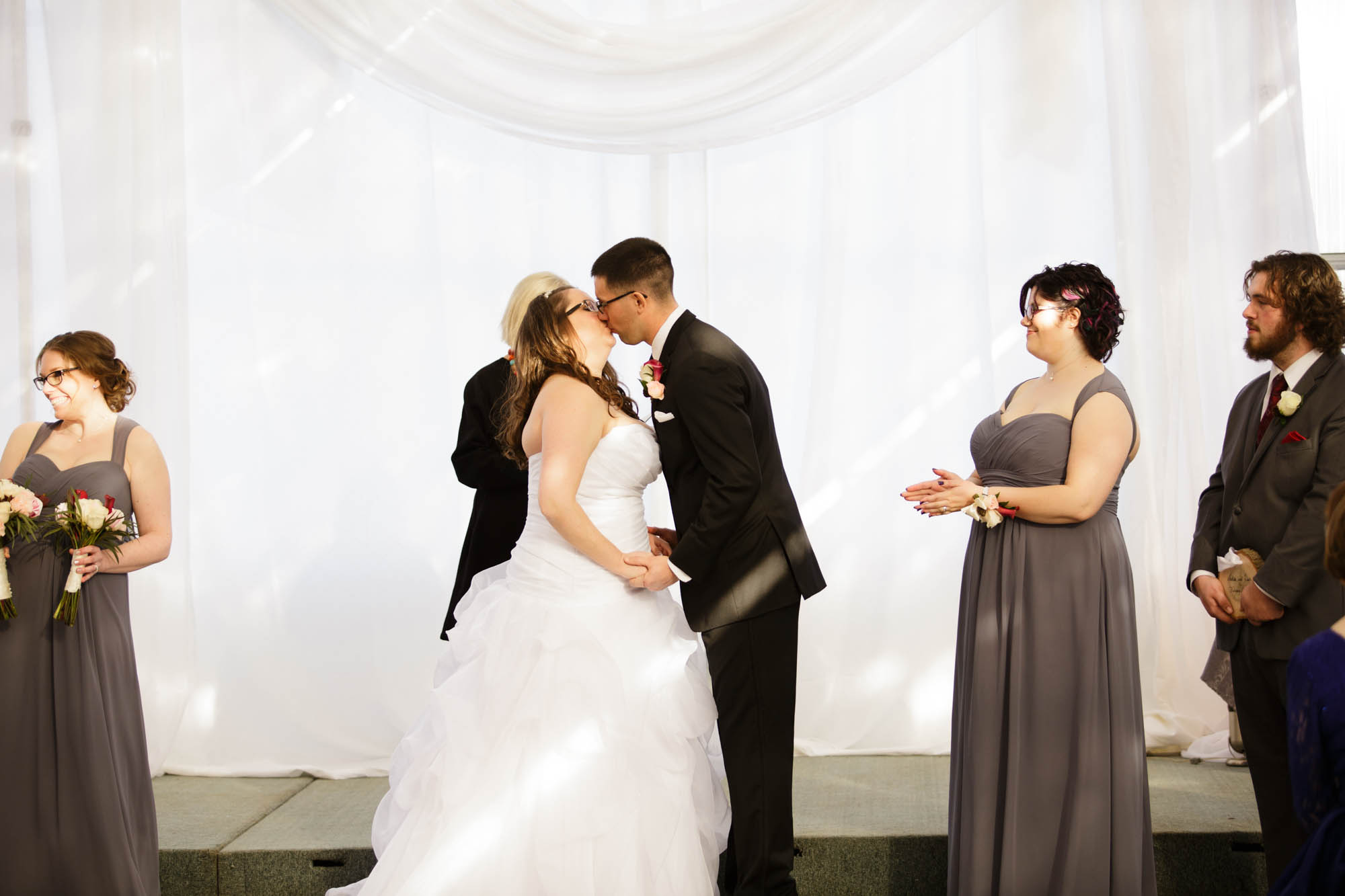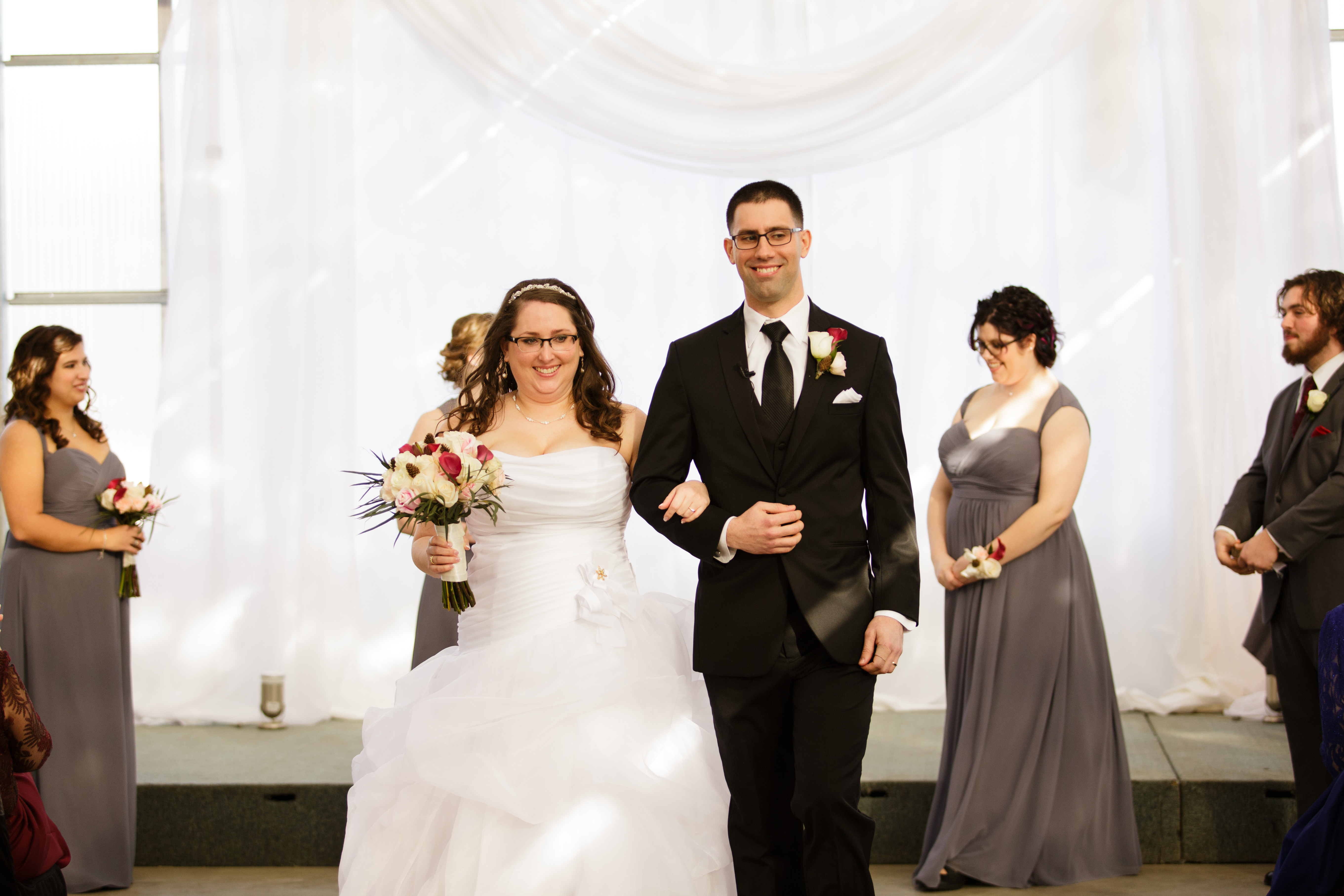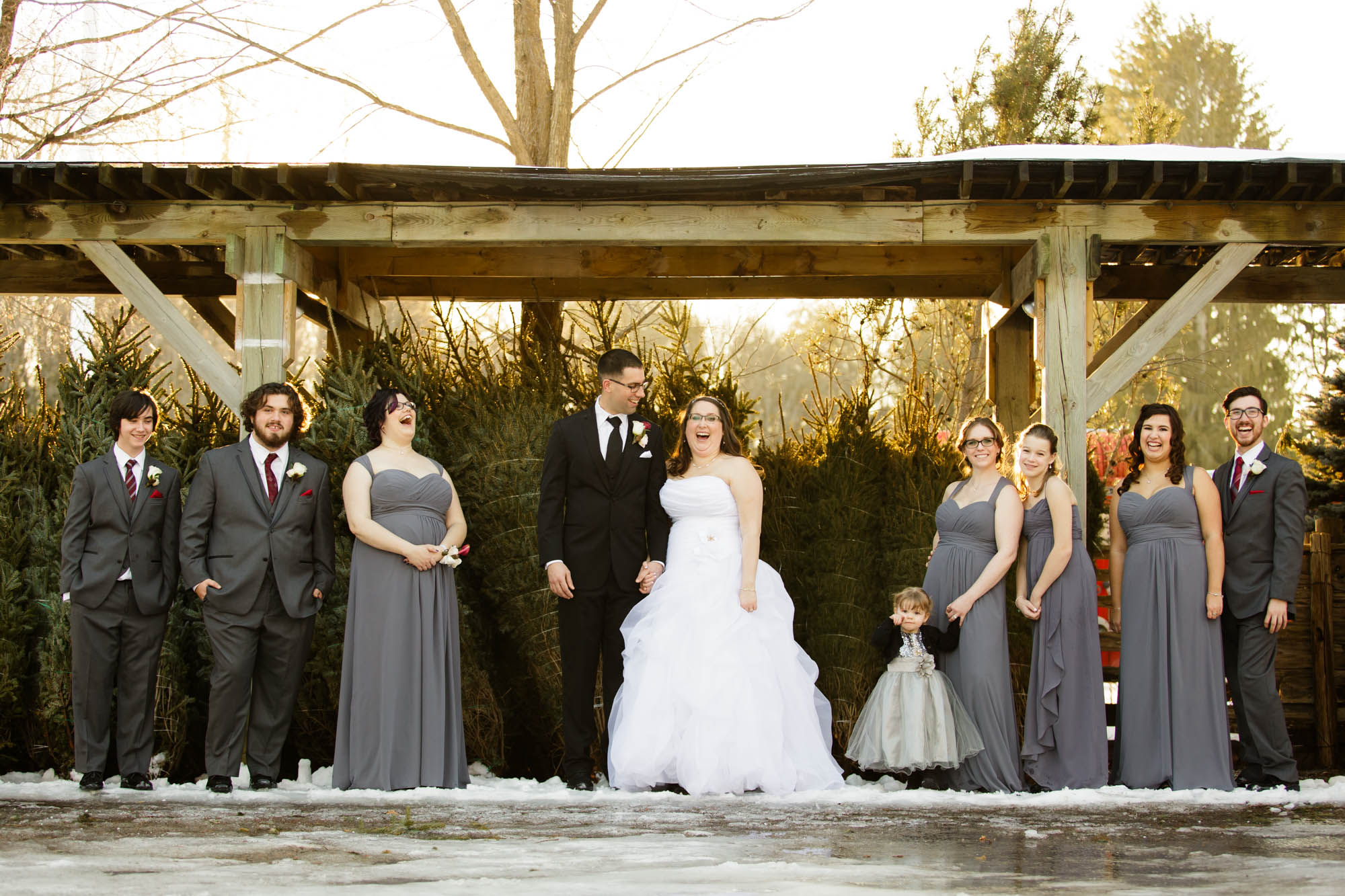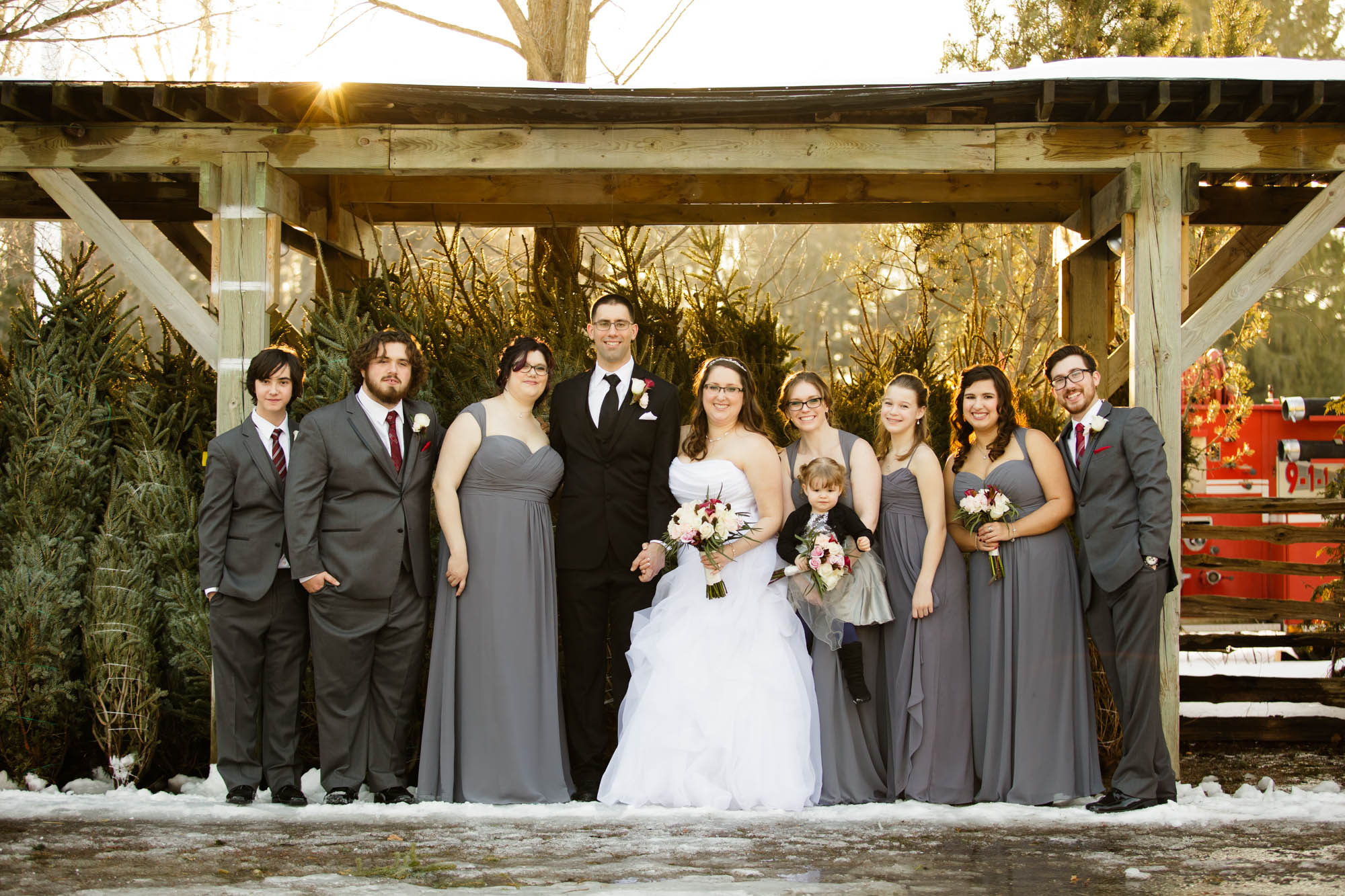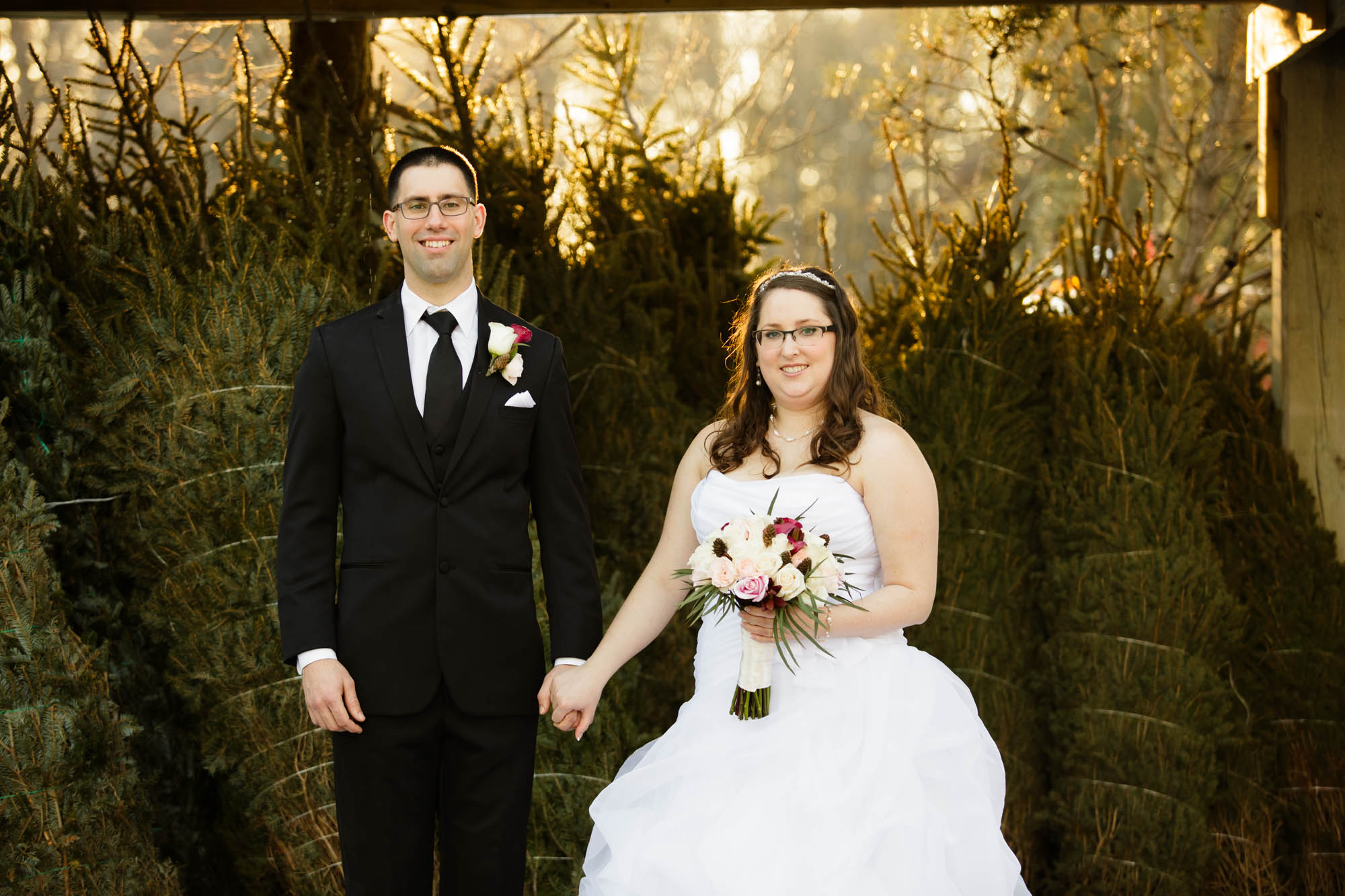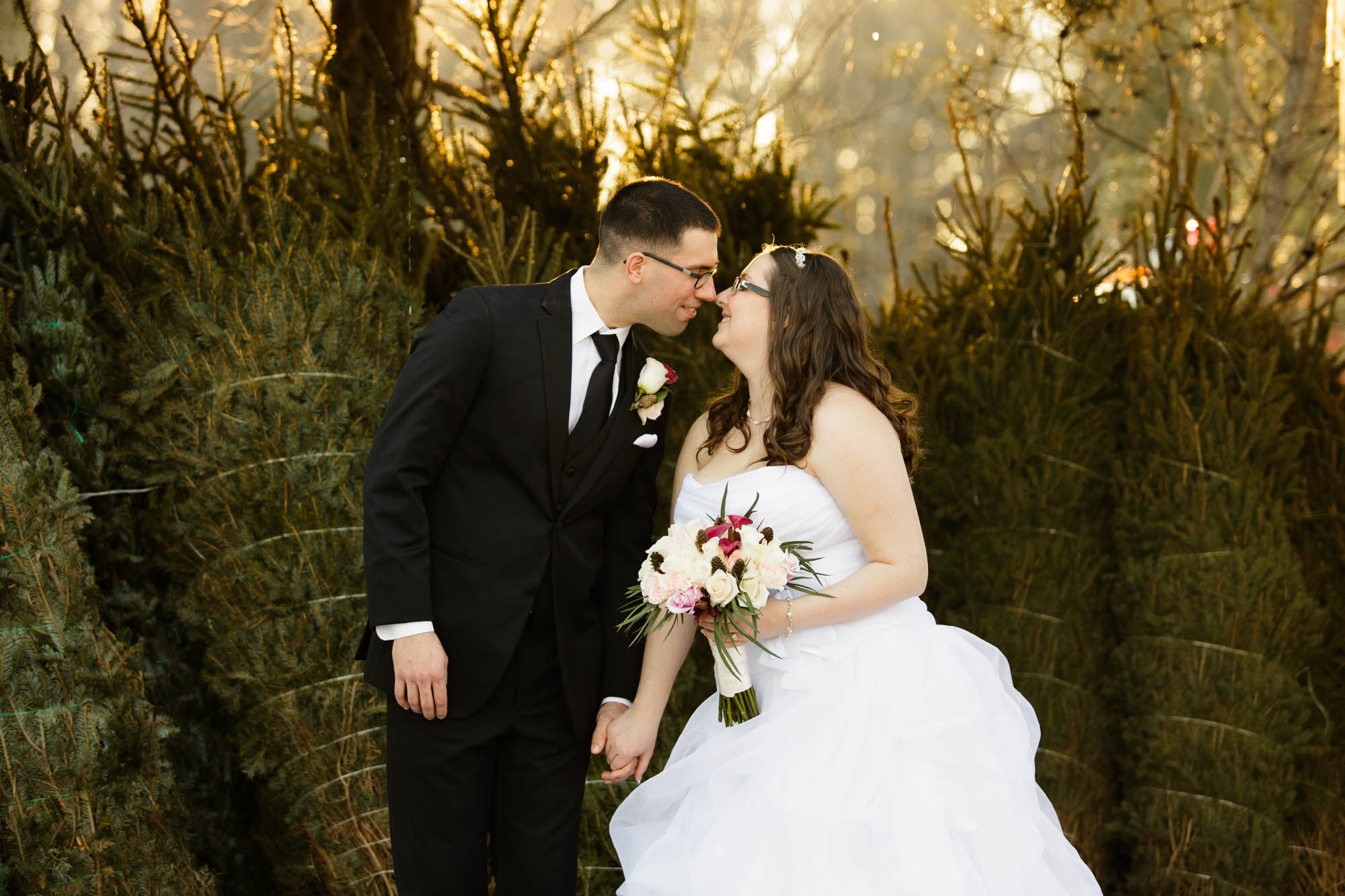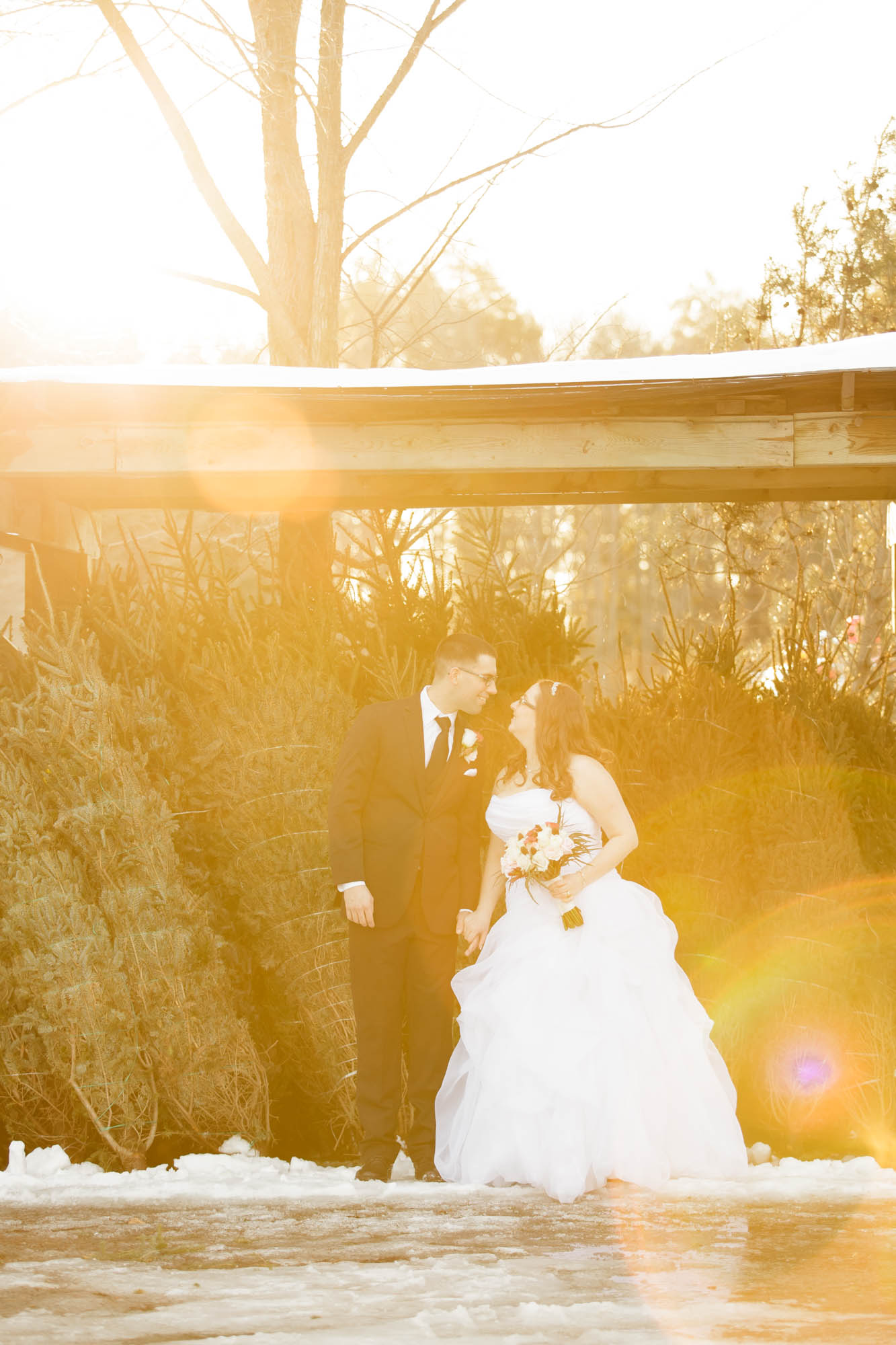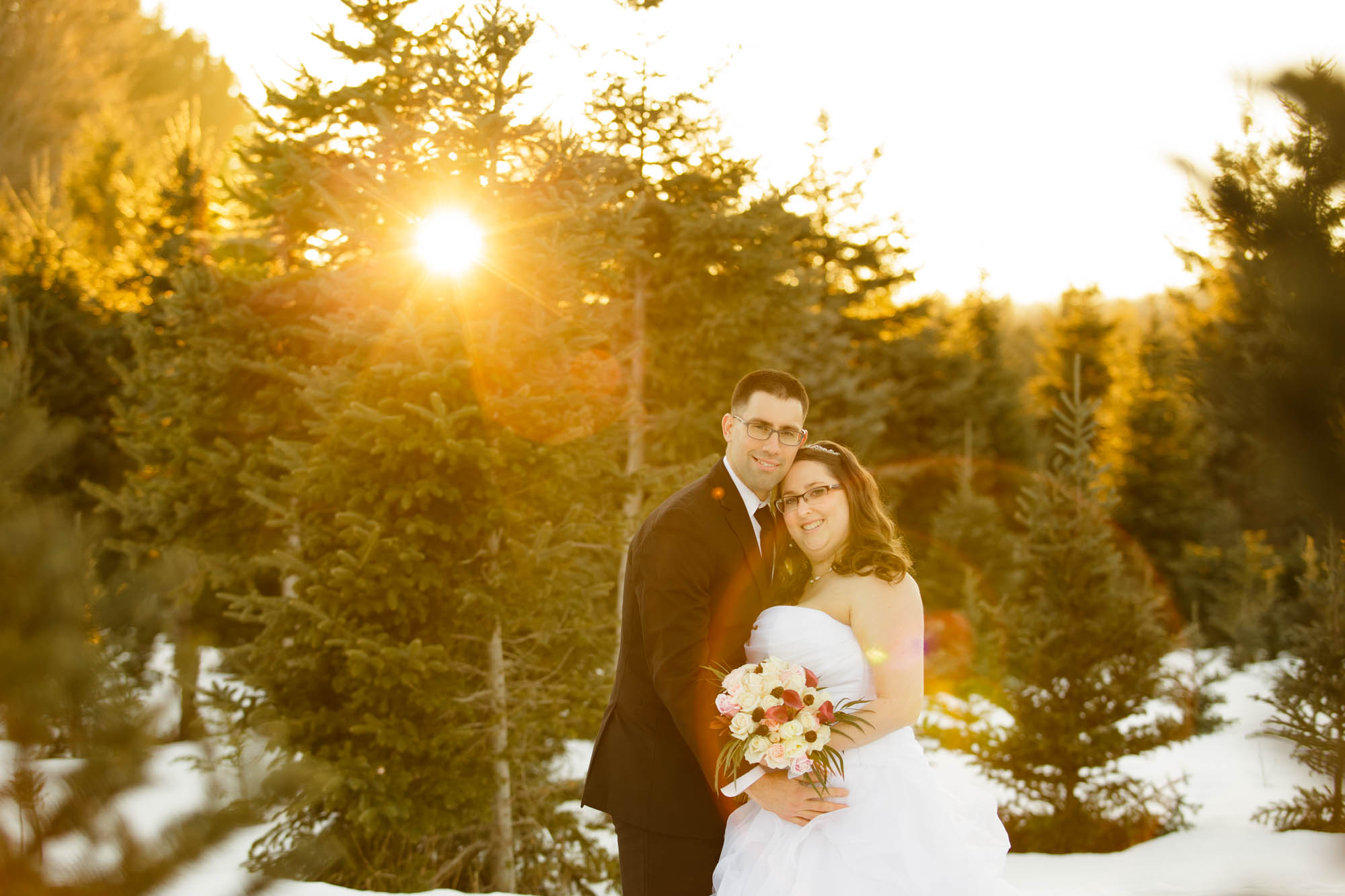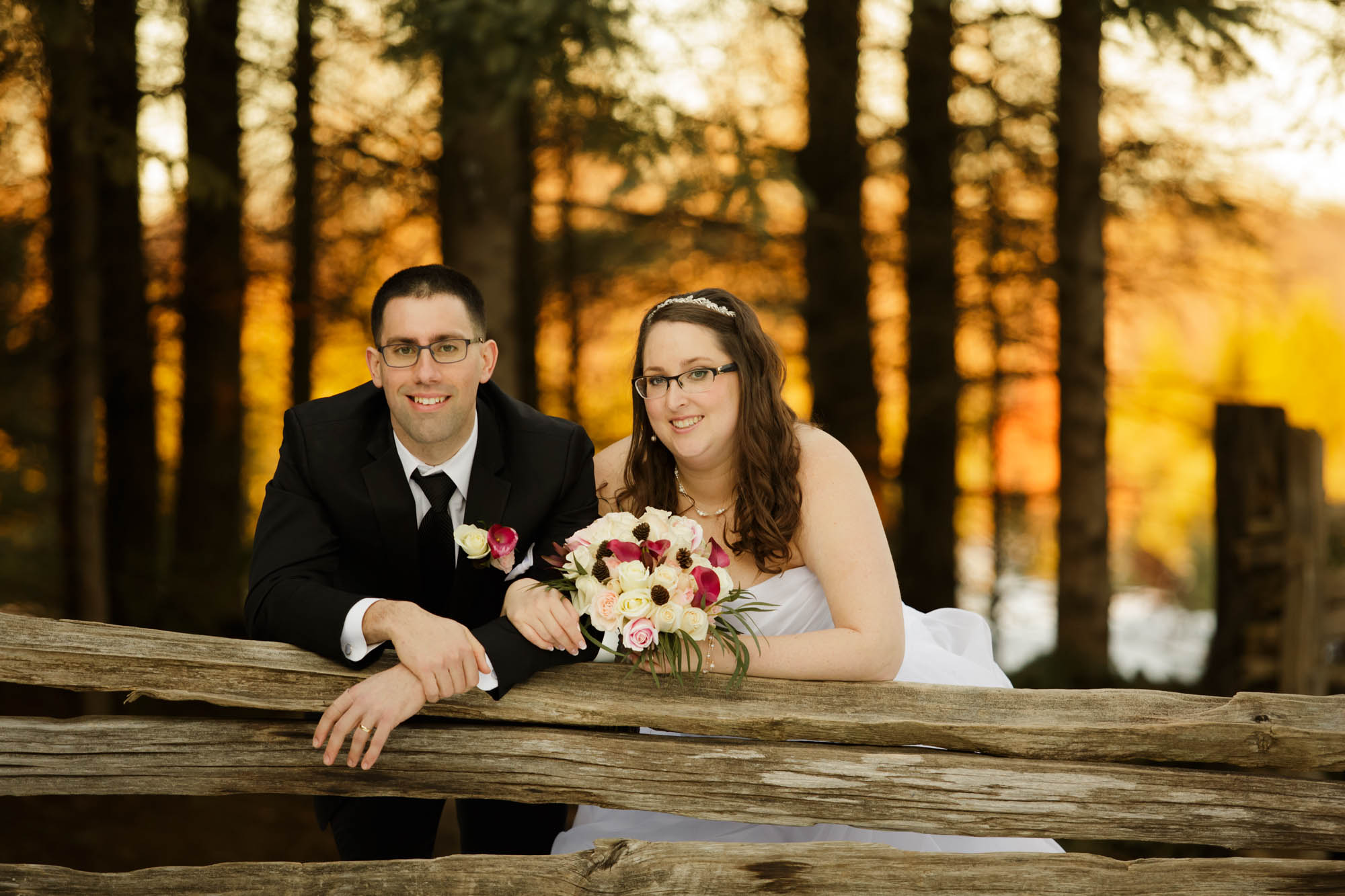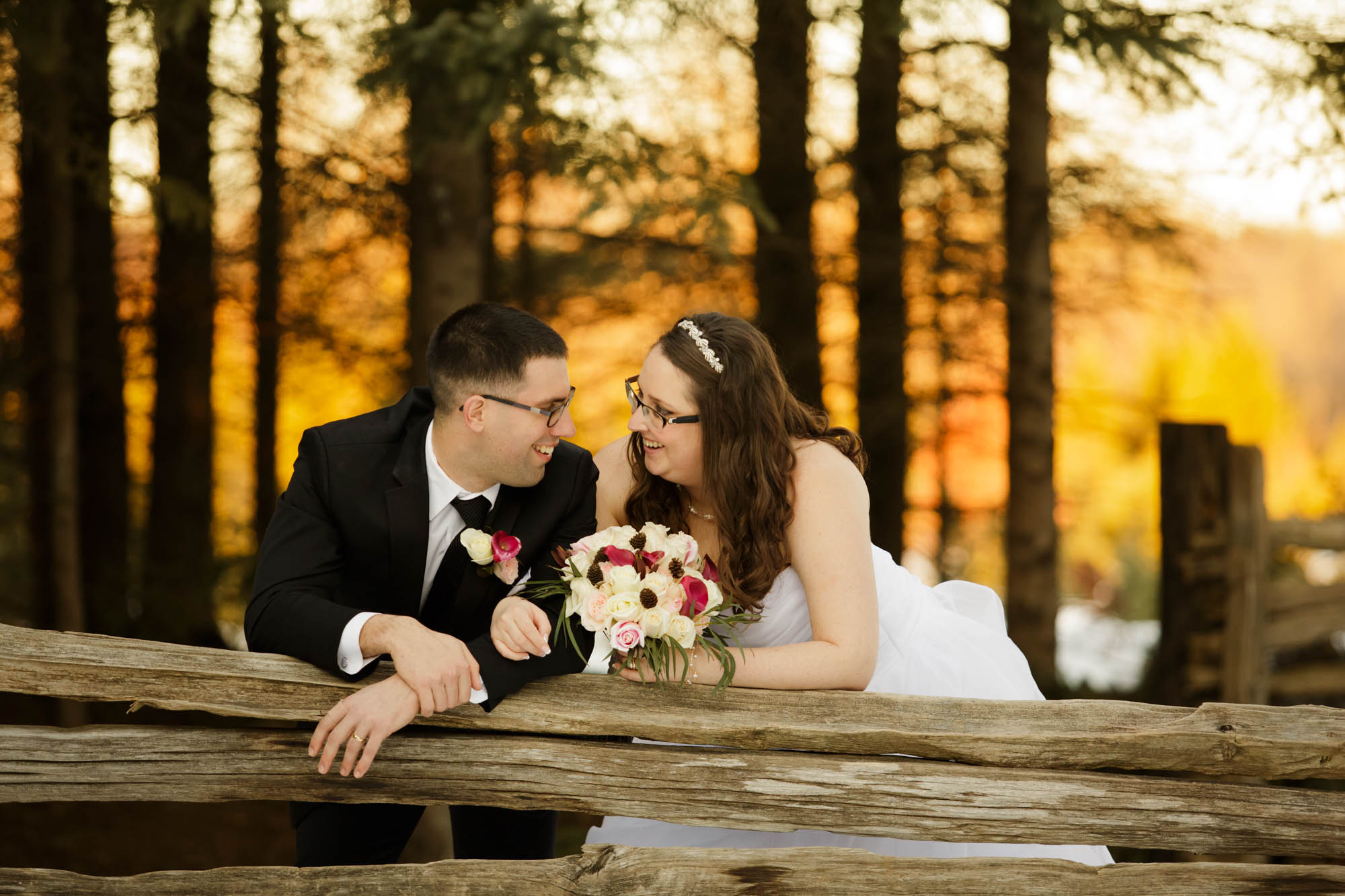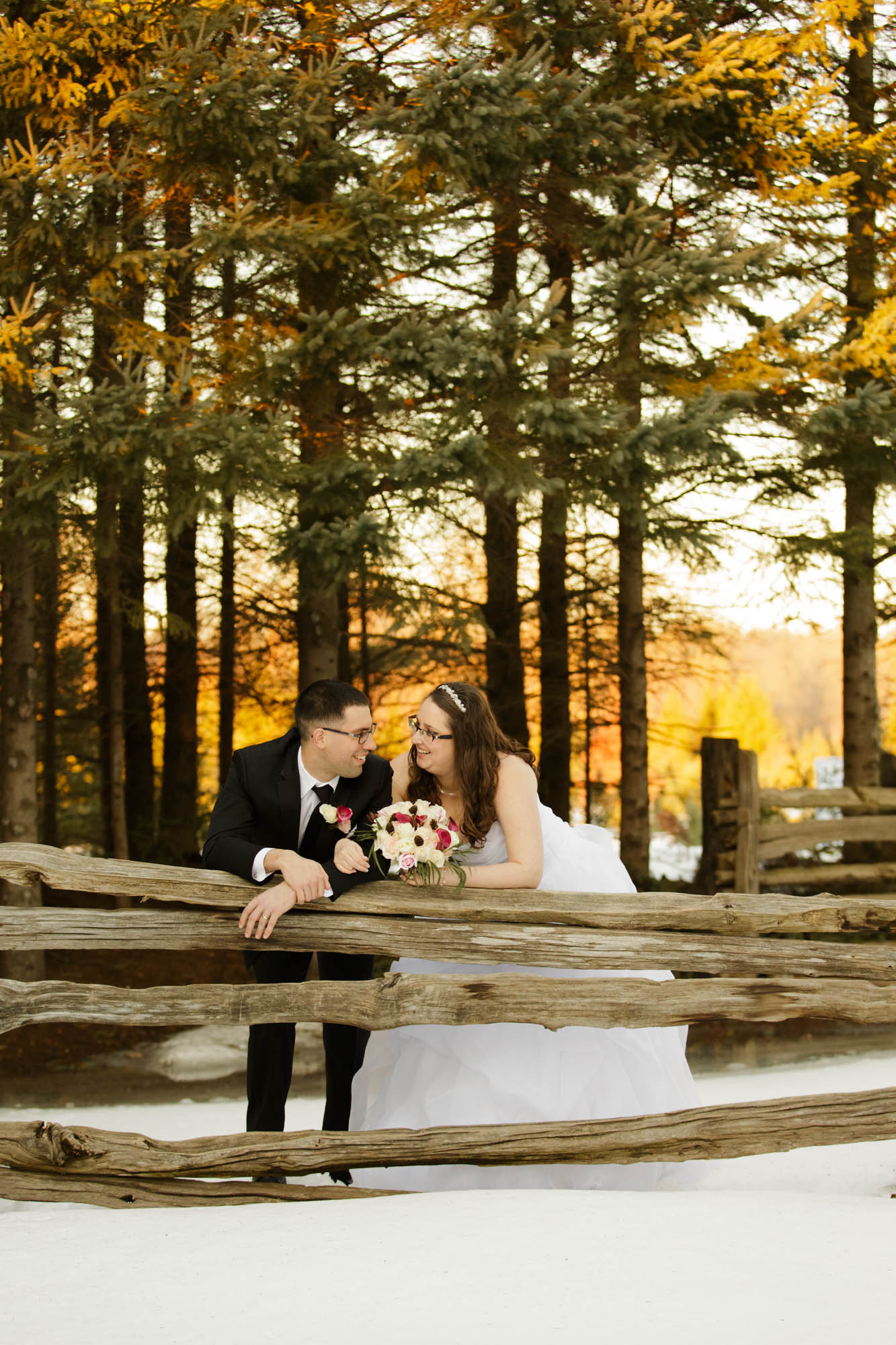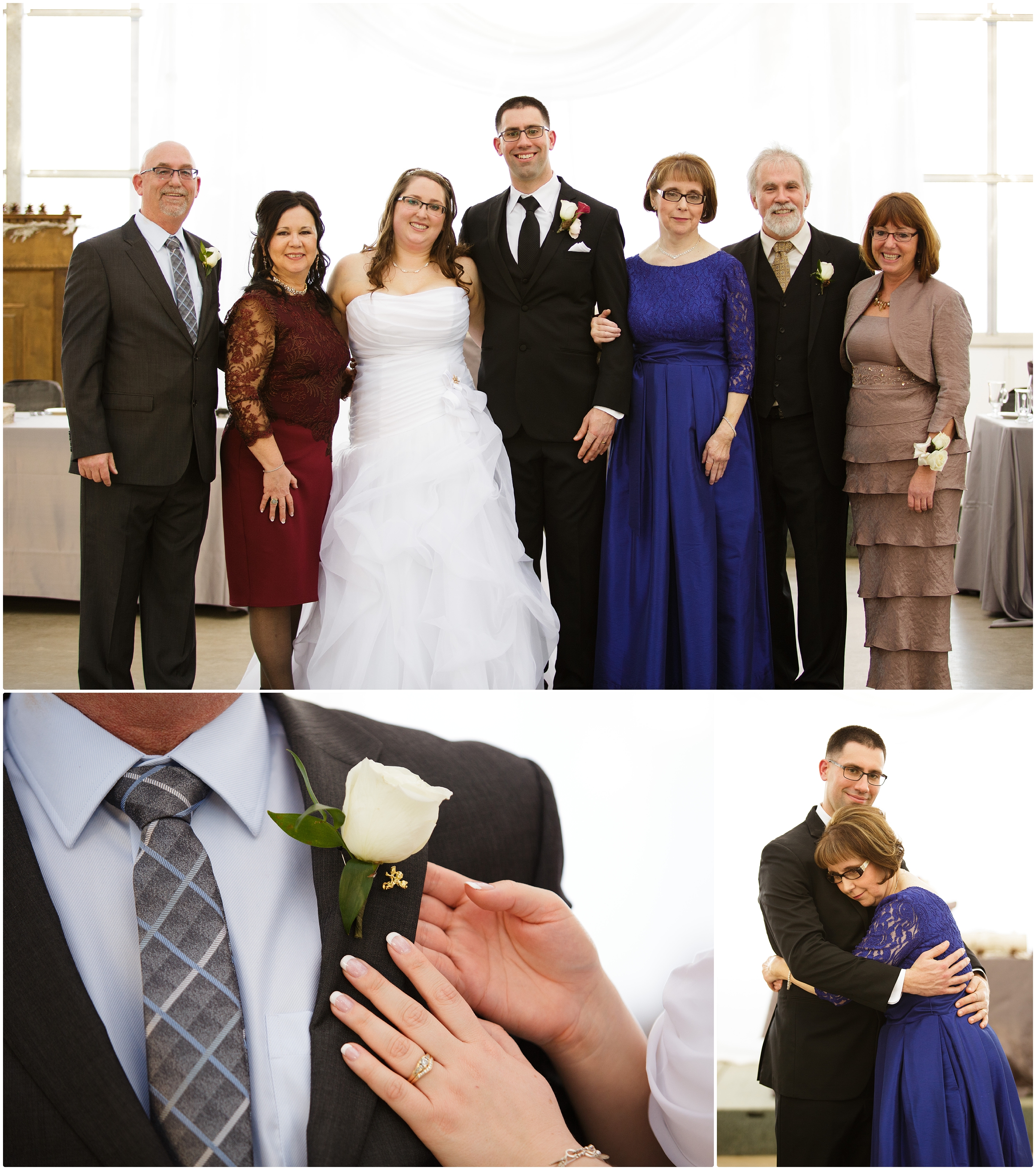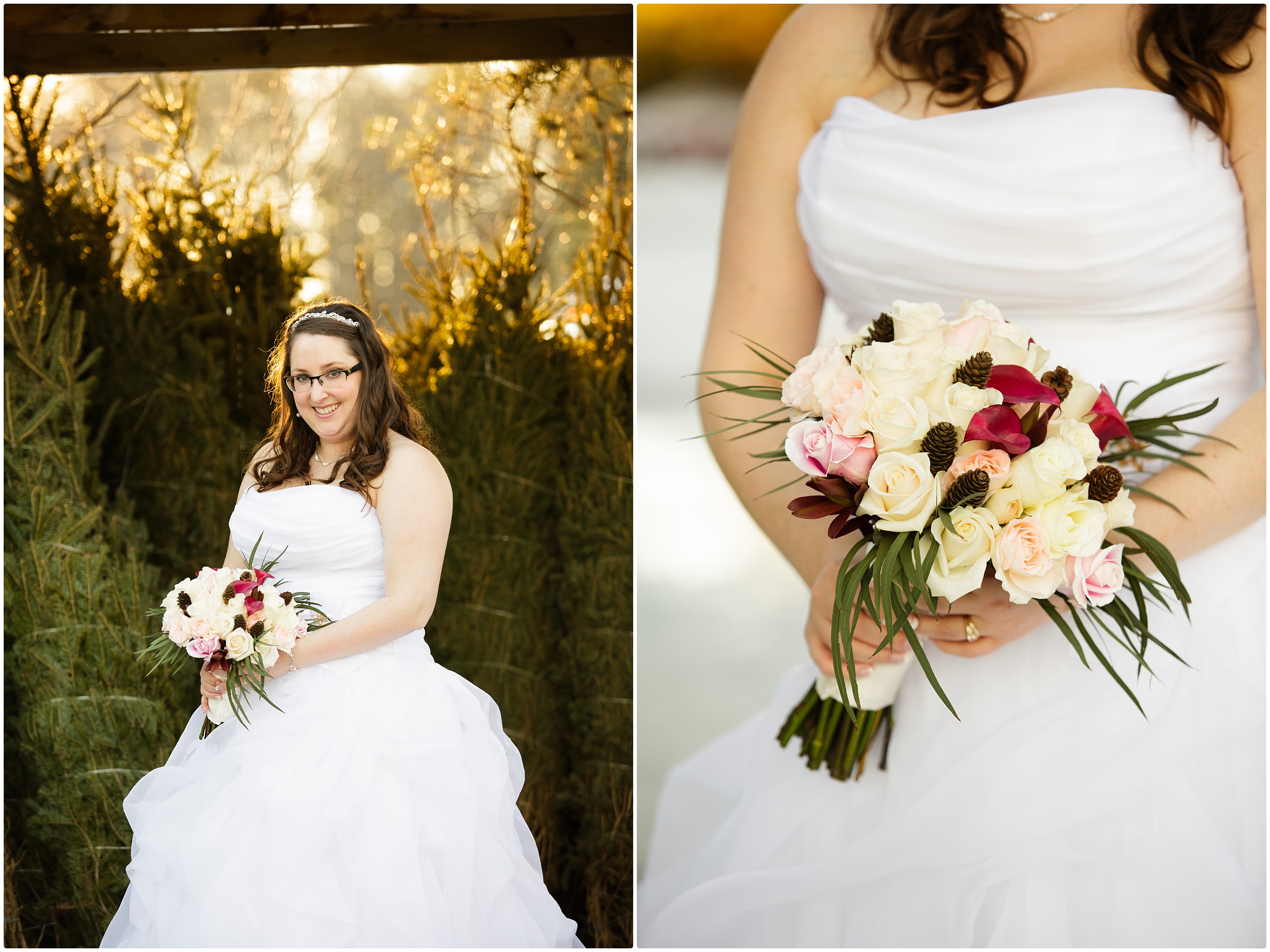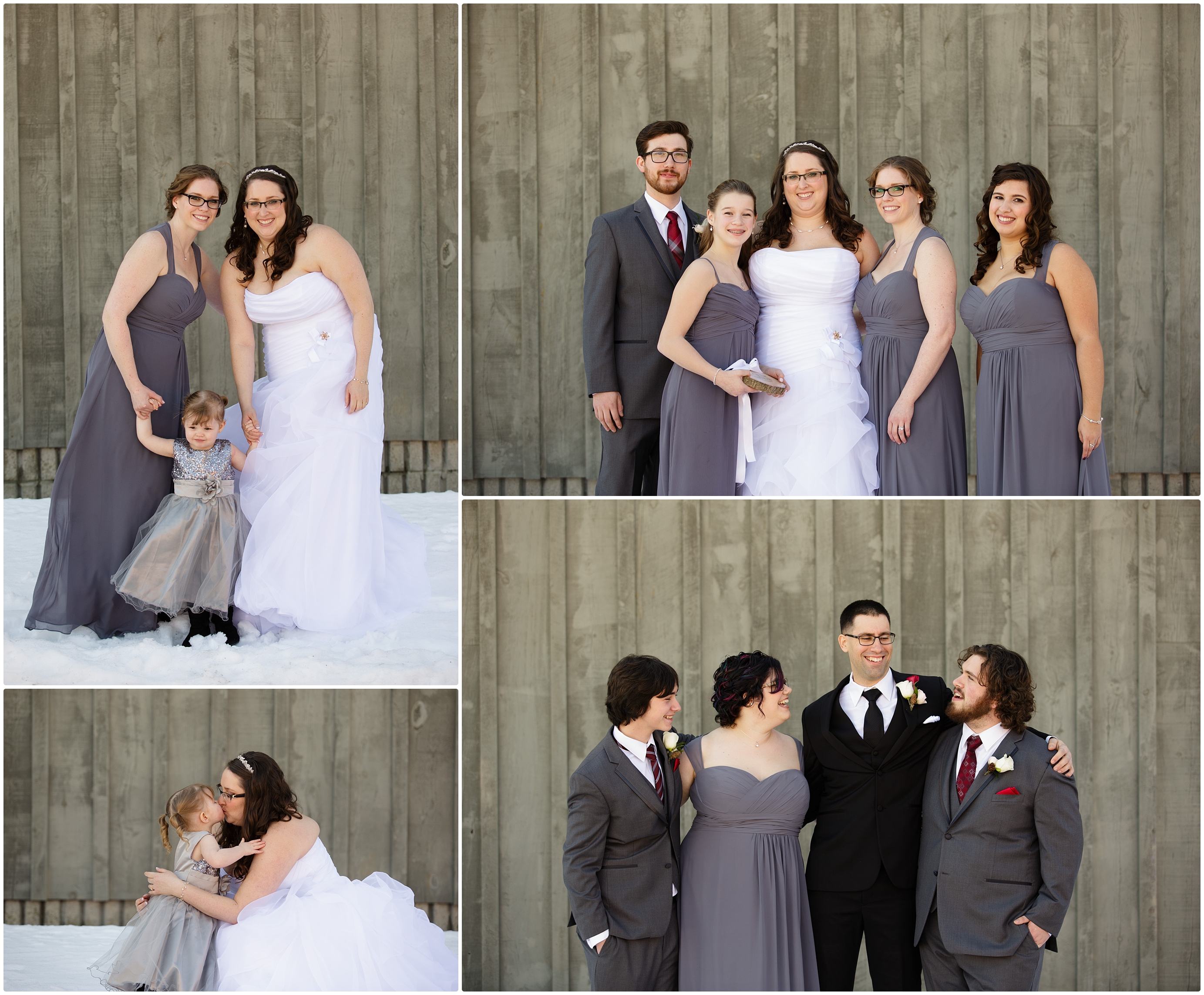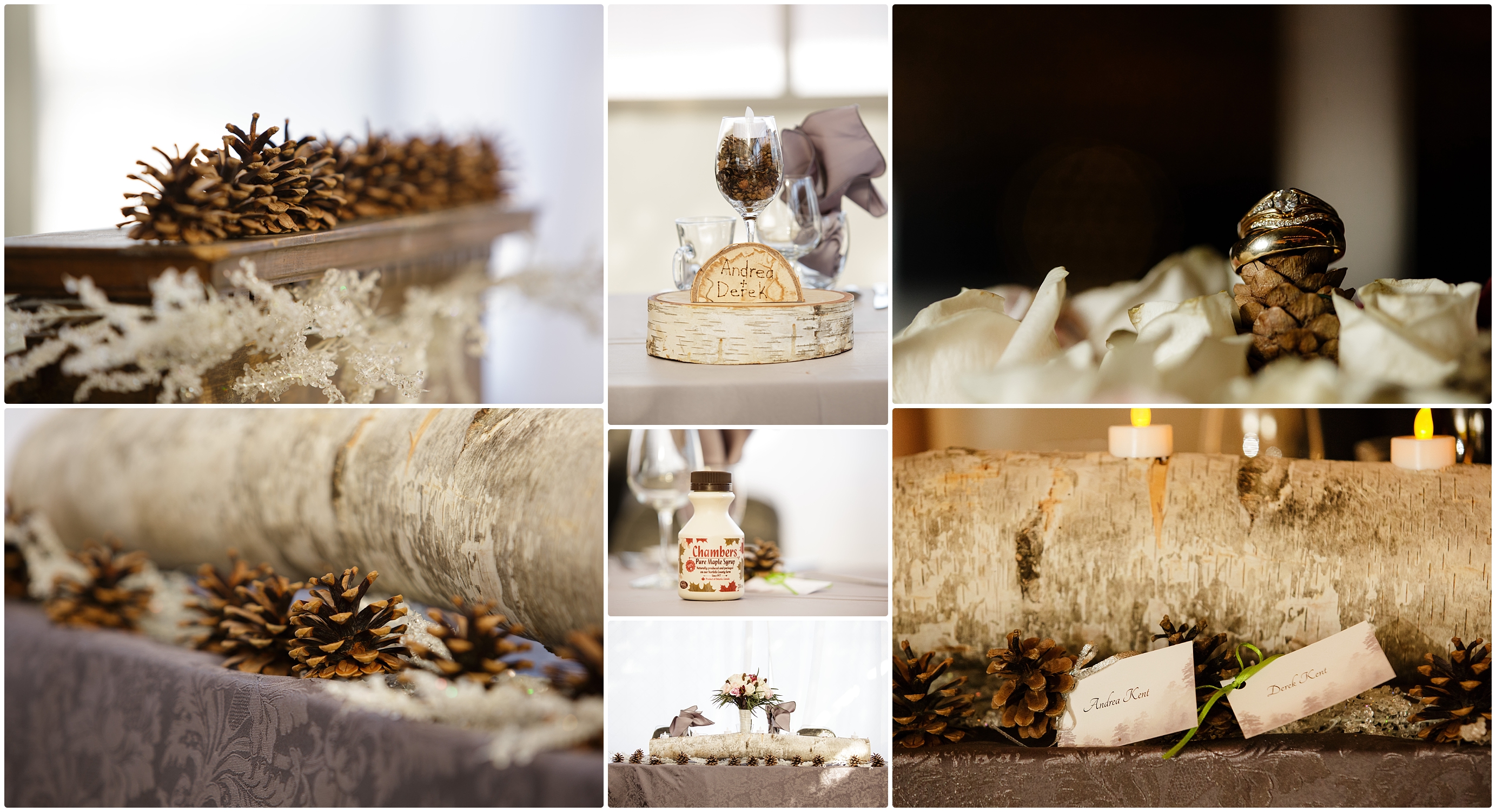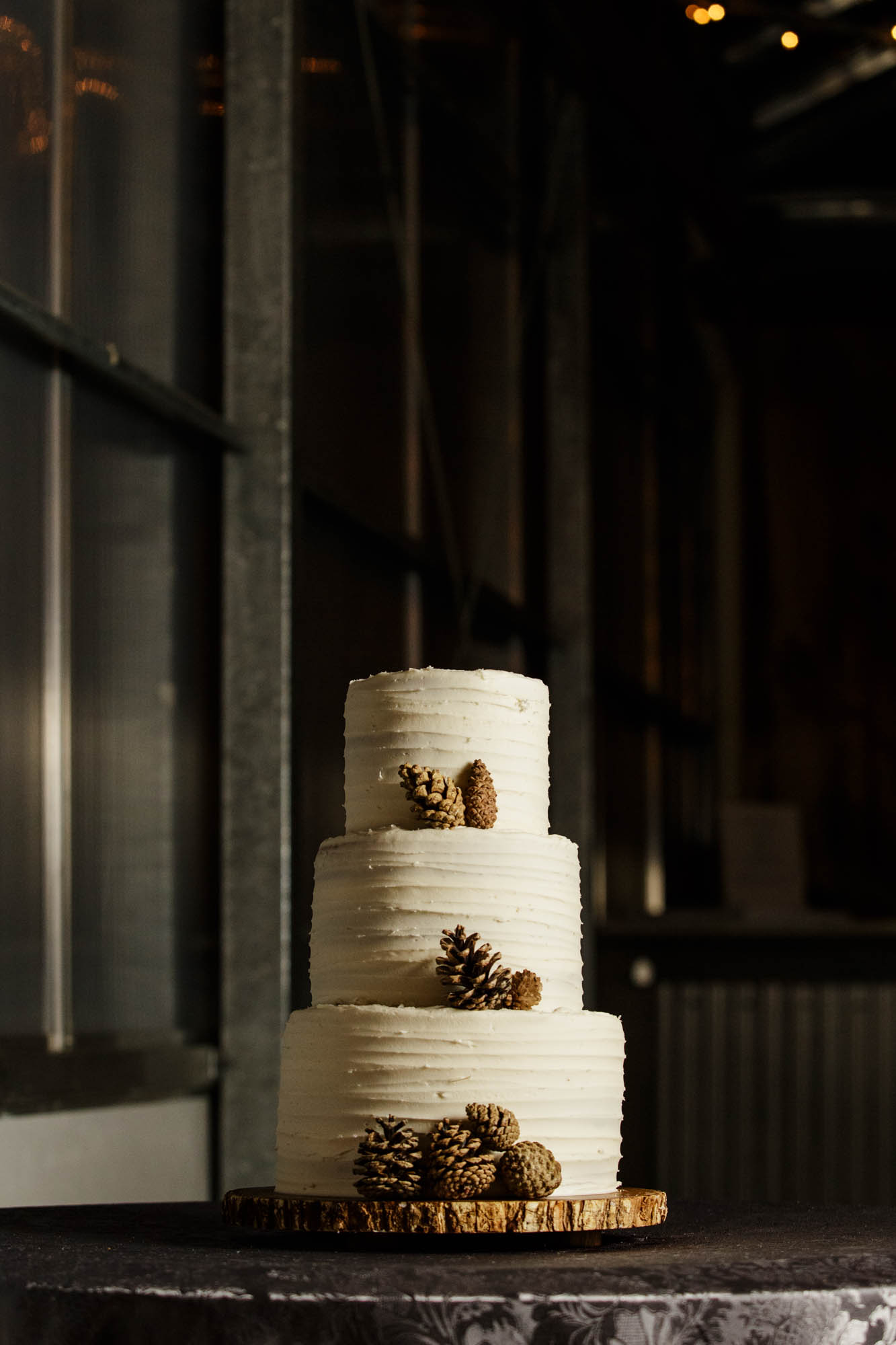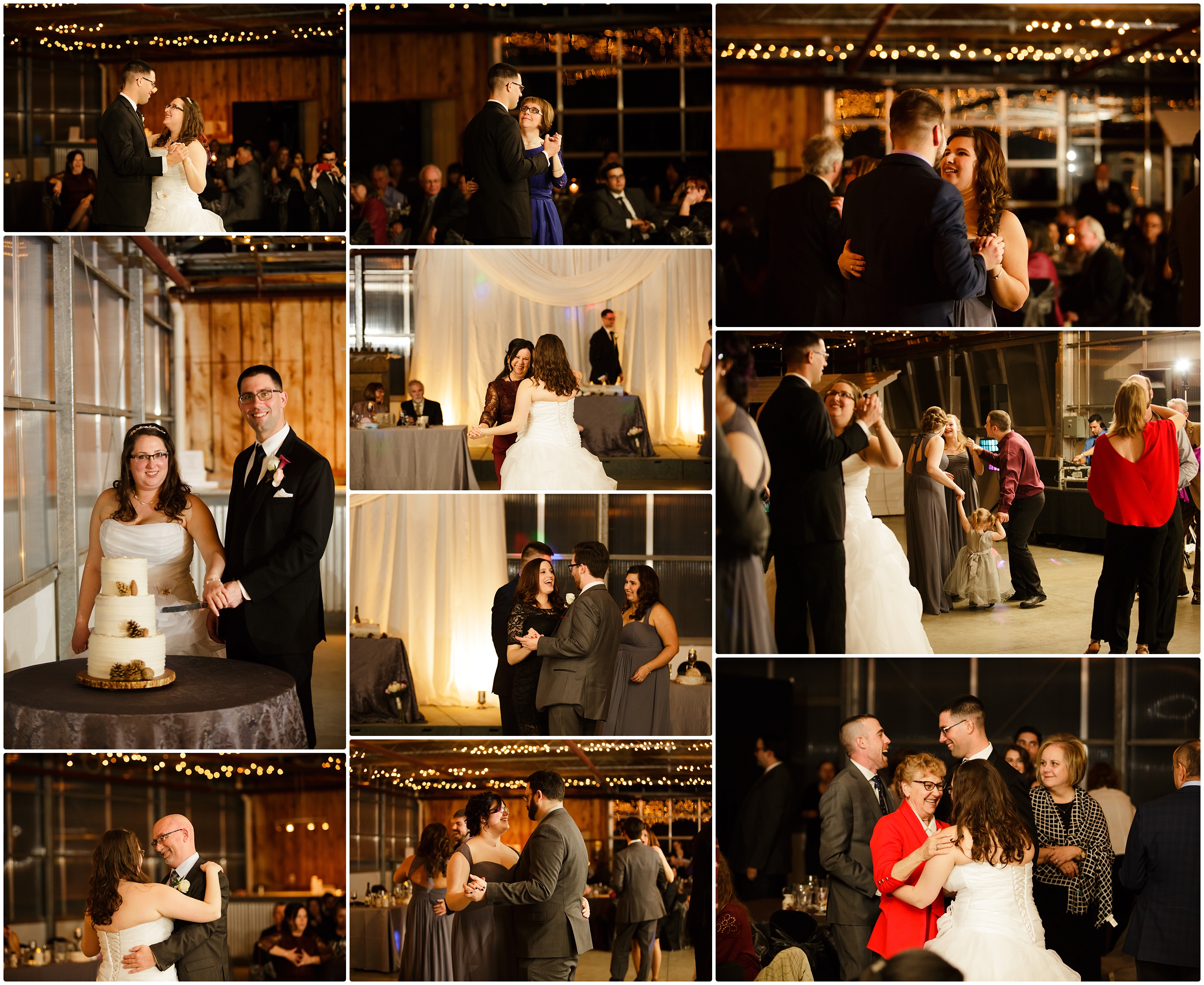 THANK YOU
Thank you, Andrea + Derek, for allowing us to capture your wedding. We wish you both all the very best!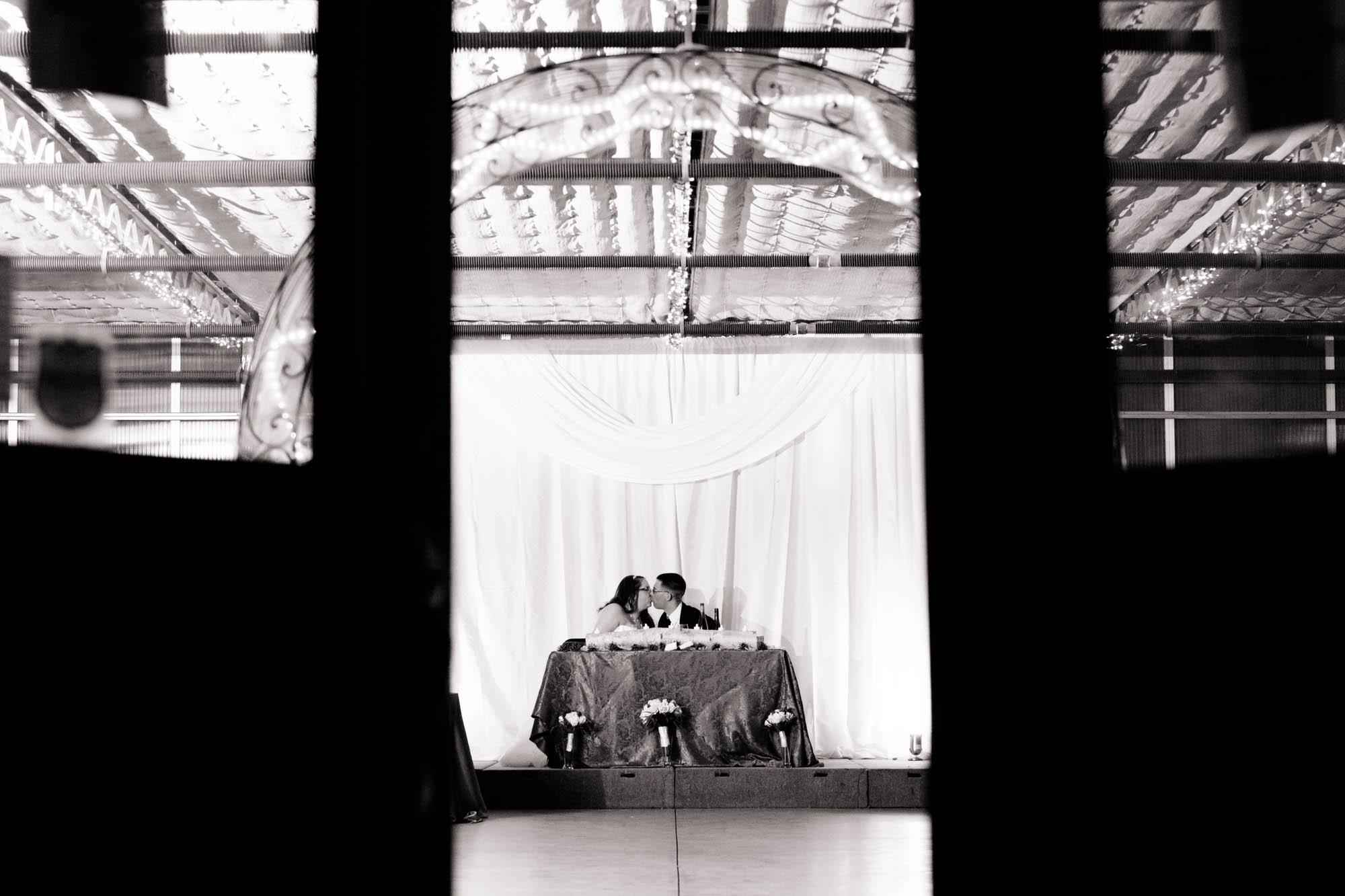 Advice From A Tree
Stand up tall and proud.
Sink your roots into the earth.
Be content with your natural beauty.
Go out on a limb.
Drink plenty of water.
Remember your roots.
Enjoy the view!
~Ilan Shamir
THE TEAM
Photography Fusion: Darlington Studios
Venue: Drysdale Tree Farm
Hair & Make-Up: Beauty Supply Outlet
Florist & Decor: Kim Janse
Cake: Sweet B's
DJ: Bobhawkins.com
Soundtrack: "Sent" by Josh Etheridge, licensed through Songfreedom