Melanie + Rob | Wedding Photography Video in Vaughan, Ontario
Melanie + Rob are married! On a rainy day in mid-November, two adorable little girls gathered with family and friends to celebrate the marriage of their Mommy and Daddy, Melanie + Rob. We had the great pleasure of capturing this special event and spending the day with an incredible couple. This is their wedding story.
We started the day with Rob and the guys at a hotel in Vaughan, Ontario. We spent a few moments with Rob, as his guys helped him get suited up, then headed across the street to meet the ladies. Melanie was seated by the window in the make-up chair, as her little girls gathered around her. Once her hair and make-up were complete, she went across the hall with a few of her ladies to slip into her stunning bejeweled wedding gown. There was a knock on the door, and in rushed her daughters (all decked out in their frilly pink dresses) to give her a hug. We left the hotel and made our way to Paradise Banquet Hall for a first look with Rob. The bridesmaids peeked out the door, as Melanie sneaked up behind Rob for a hide-and-seek reveal. Family members began to arrive at the hall. Since the storm was unceasing, we captured some family portraits inside the venue.
Finally, the rain subsided, so the bridal party hopped inside the bus for a quick trip to the Humber Arboretum in Etobicoke, Ontario. The clouds parted and the sun shone brightly revealing a beautiful fall day. We finished our creative session with Melanie + Rob and their bridal party, and made our way back to the hall for the ceremony. The two were pronounced husband and wife and walked up the aisle hand-in-hand with their daughters. The guests mingled in the foyer for cocktail hour and a receiving line, while the room was transformed into a gorgeous reception area. The bridal party was introduced. Parent dances were followed by a special dance with her grandparents. Family members and friends gave speeches throughout the dinner courses and Melanie + Rob cut their wedding cake. Once they sampled their delicious baked treat, they headed onto the dance floor for their first dance. Melanie's sister performed an original rap for the couple and the party began! Everyone jumped on the floor and danced the night away. What a celebration!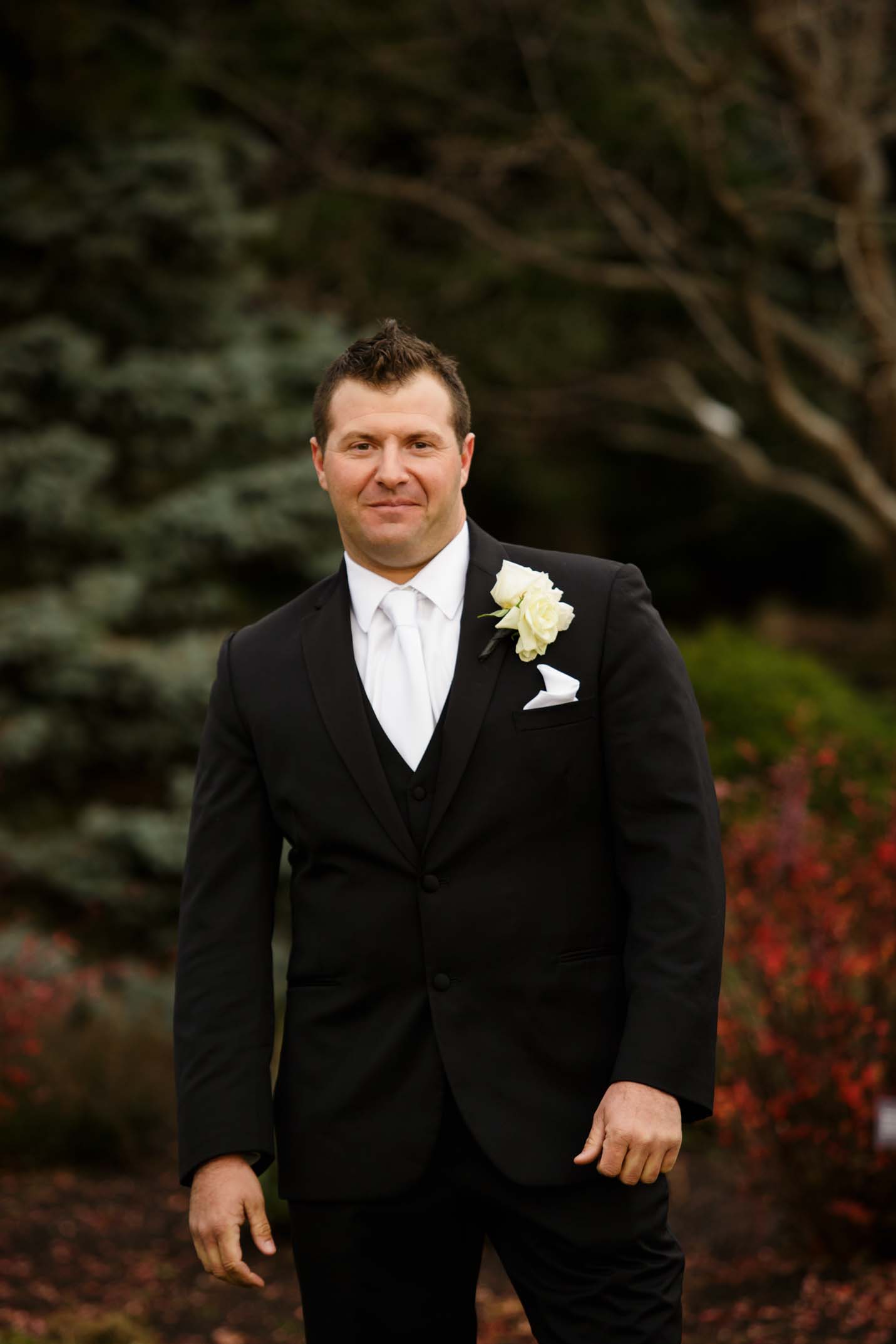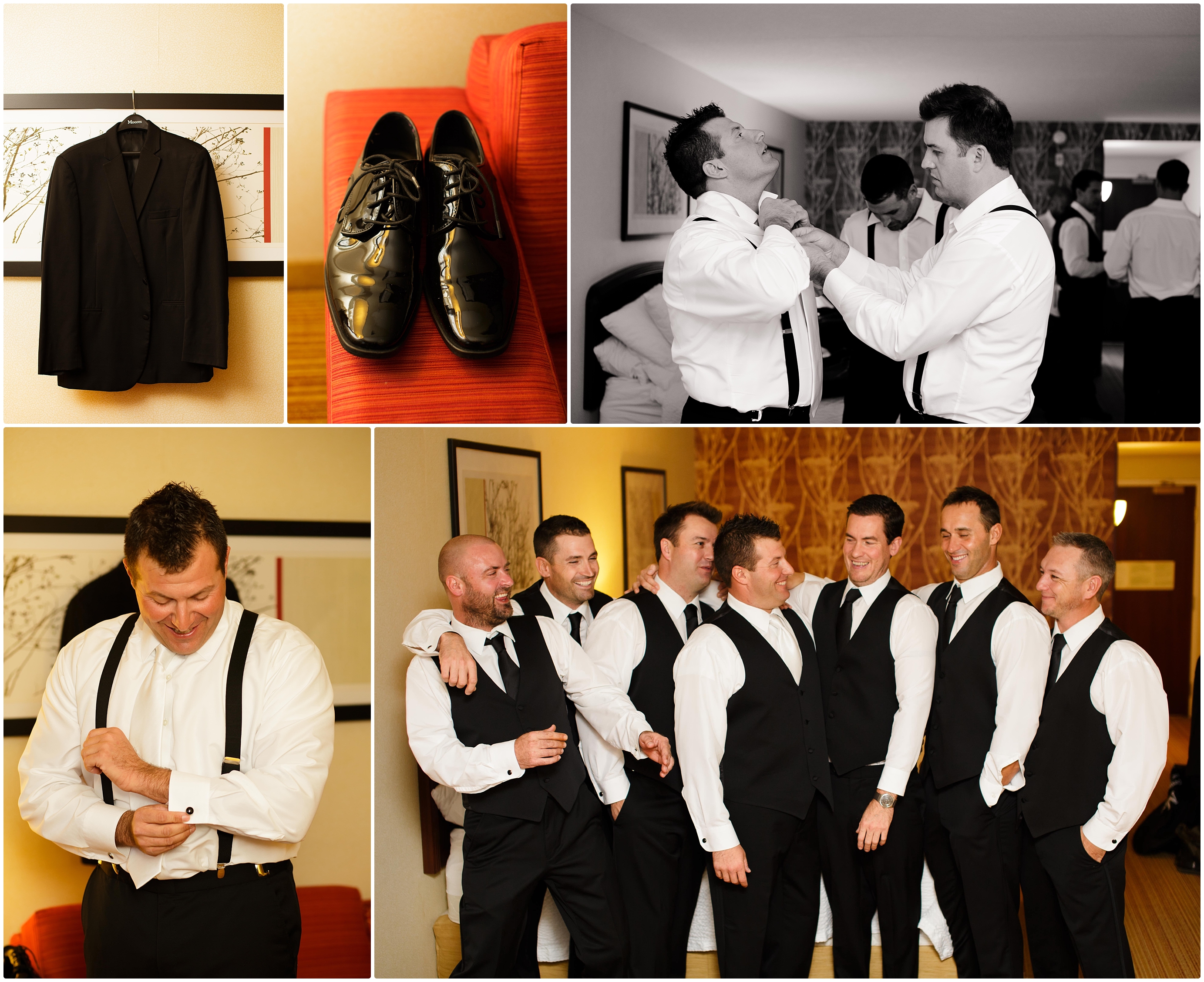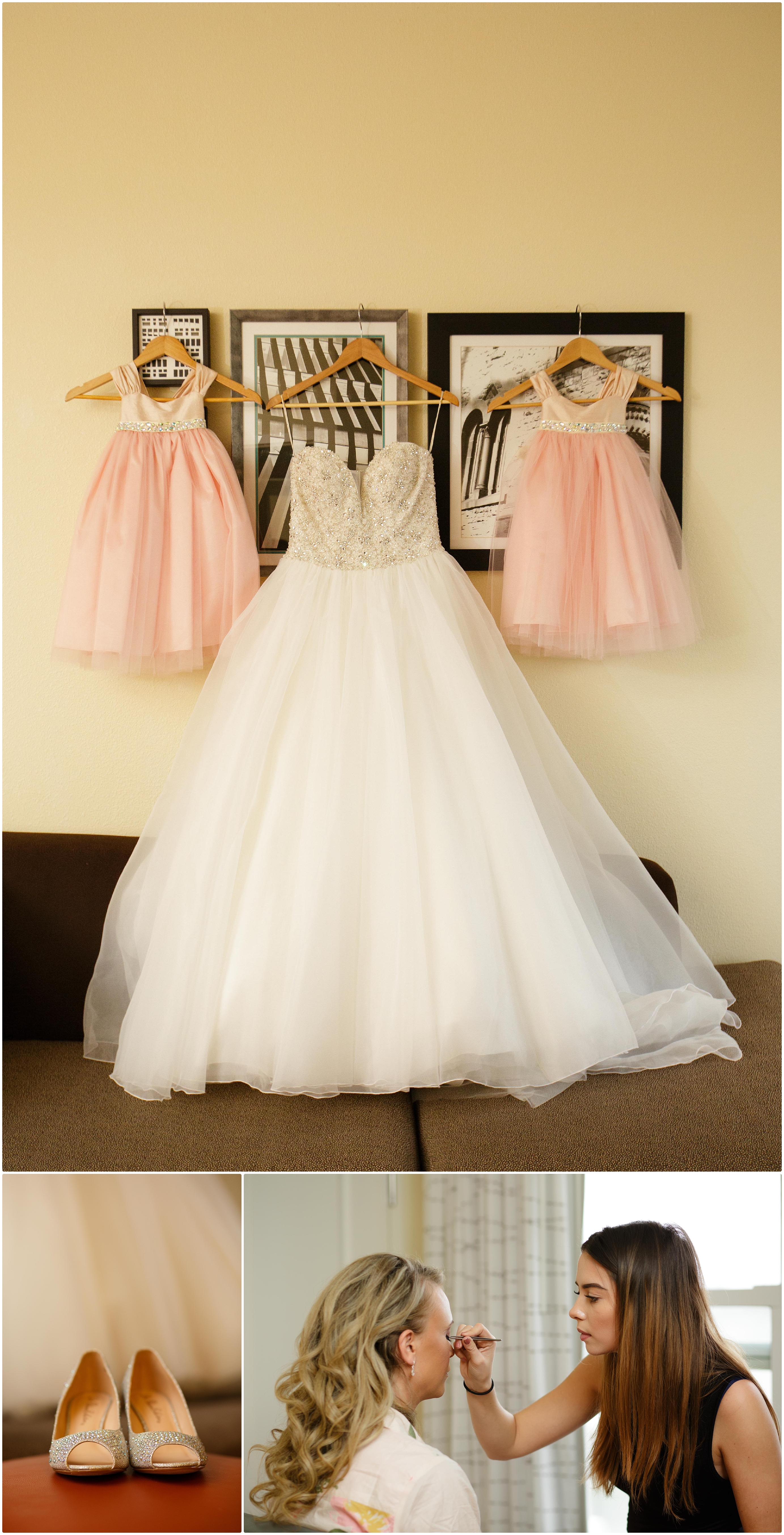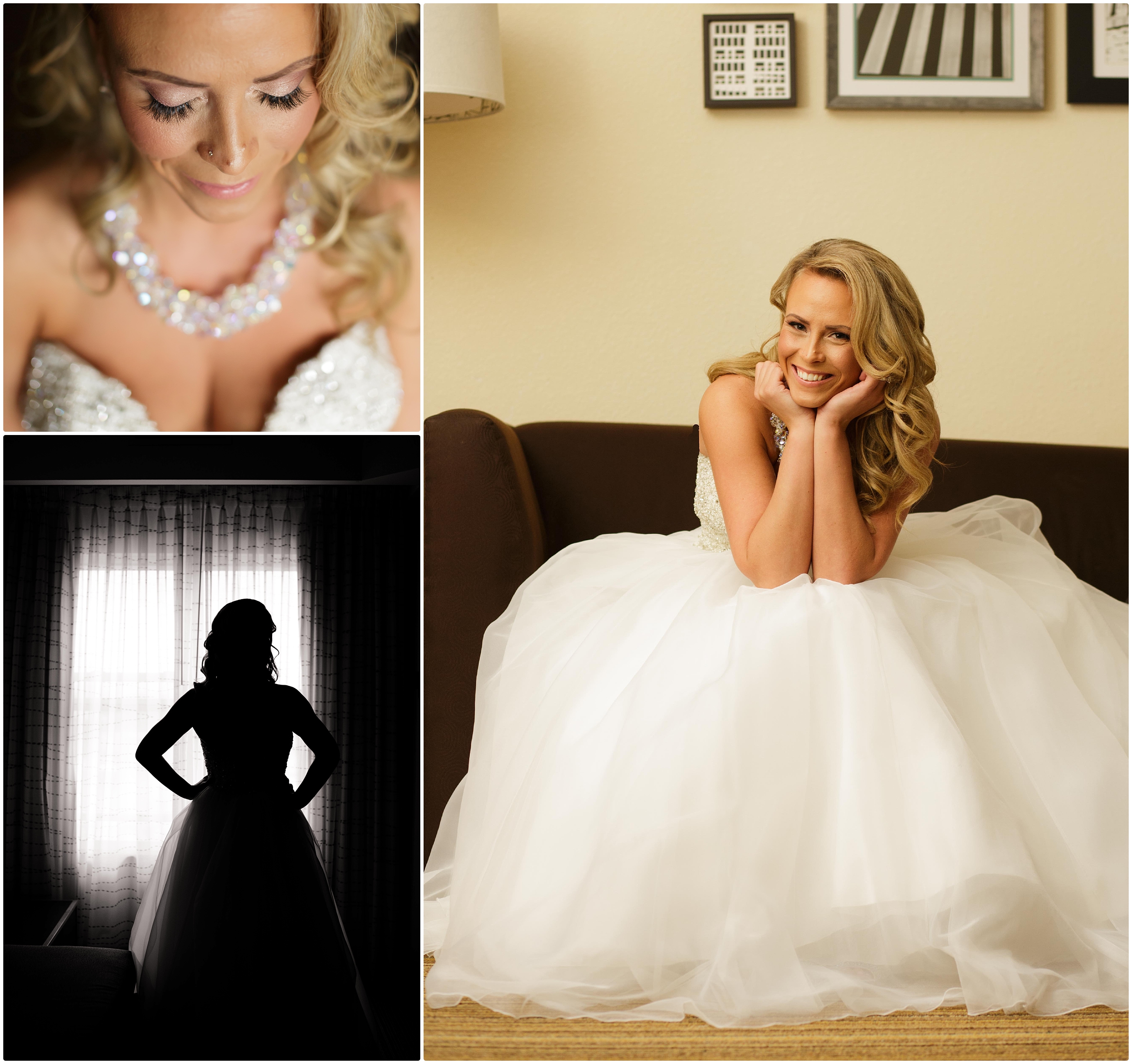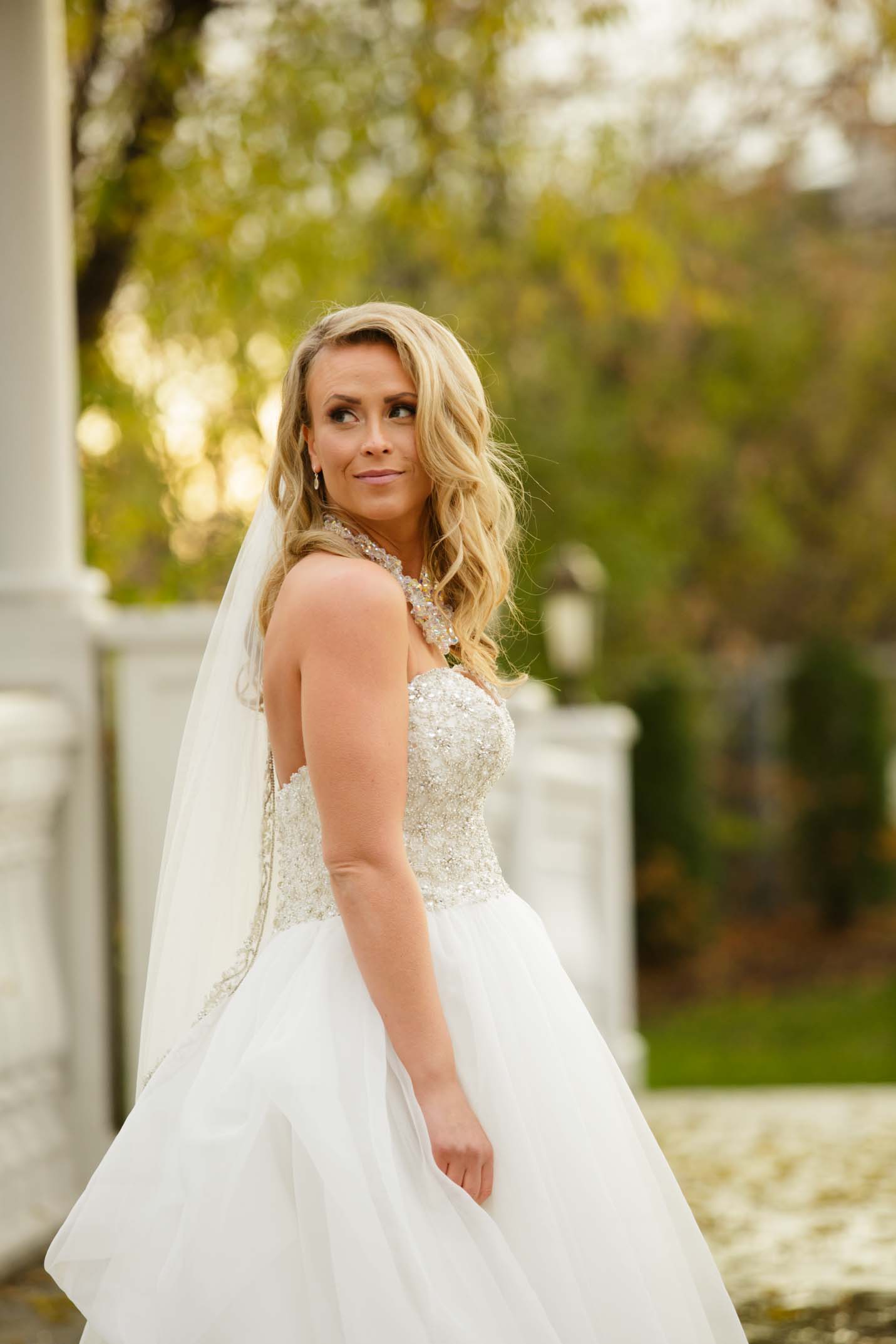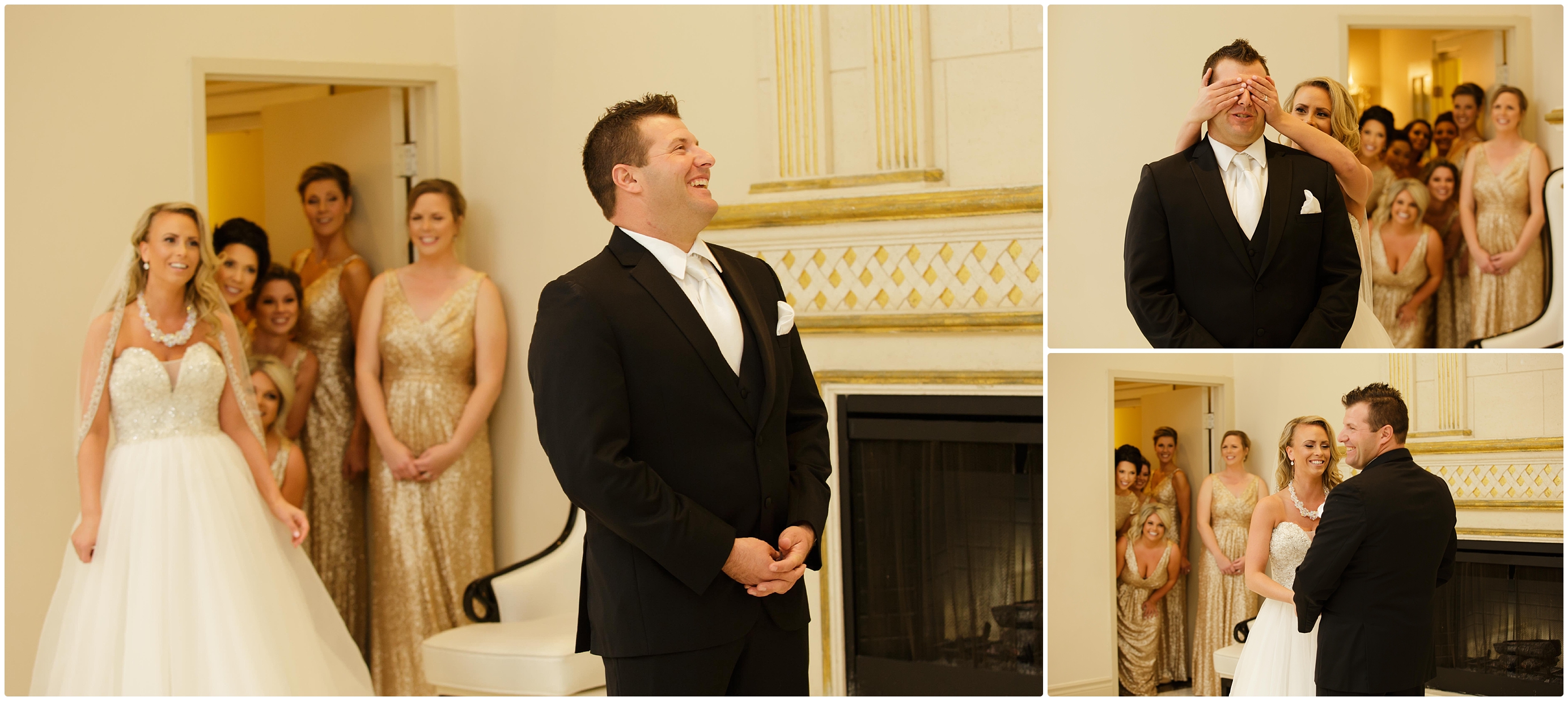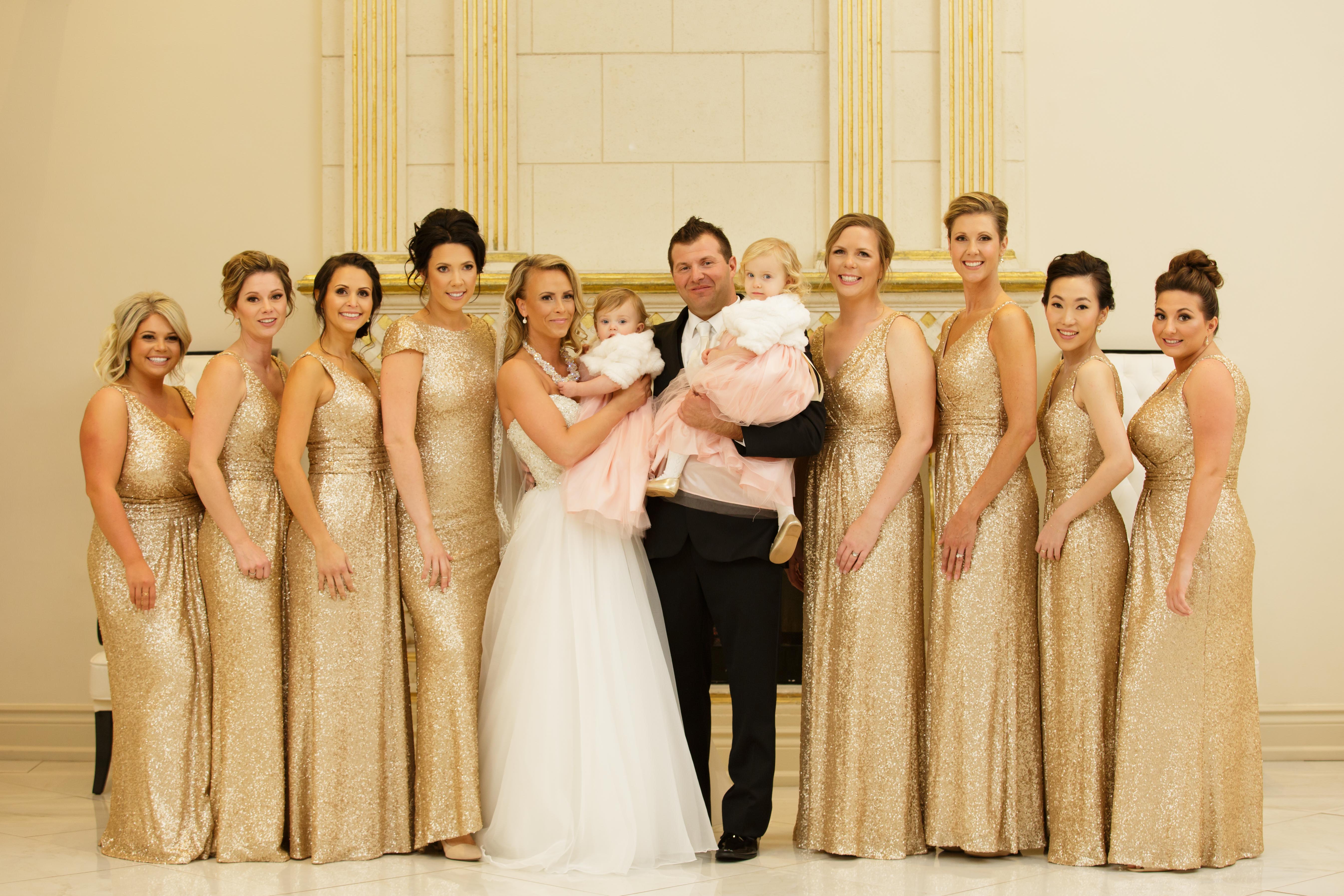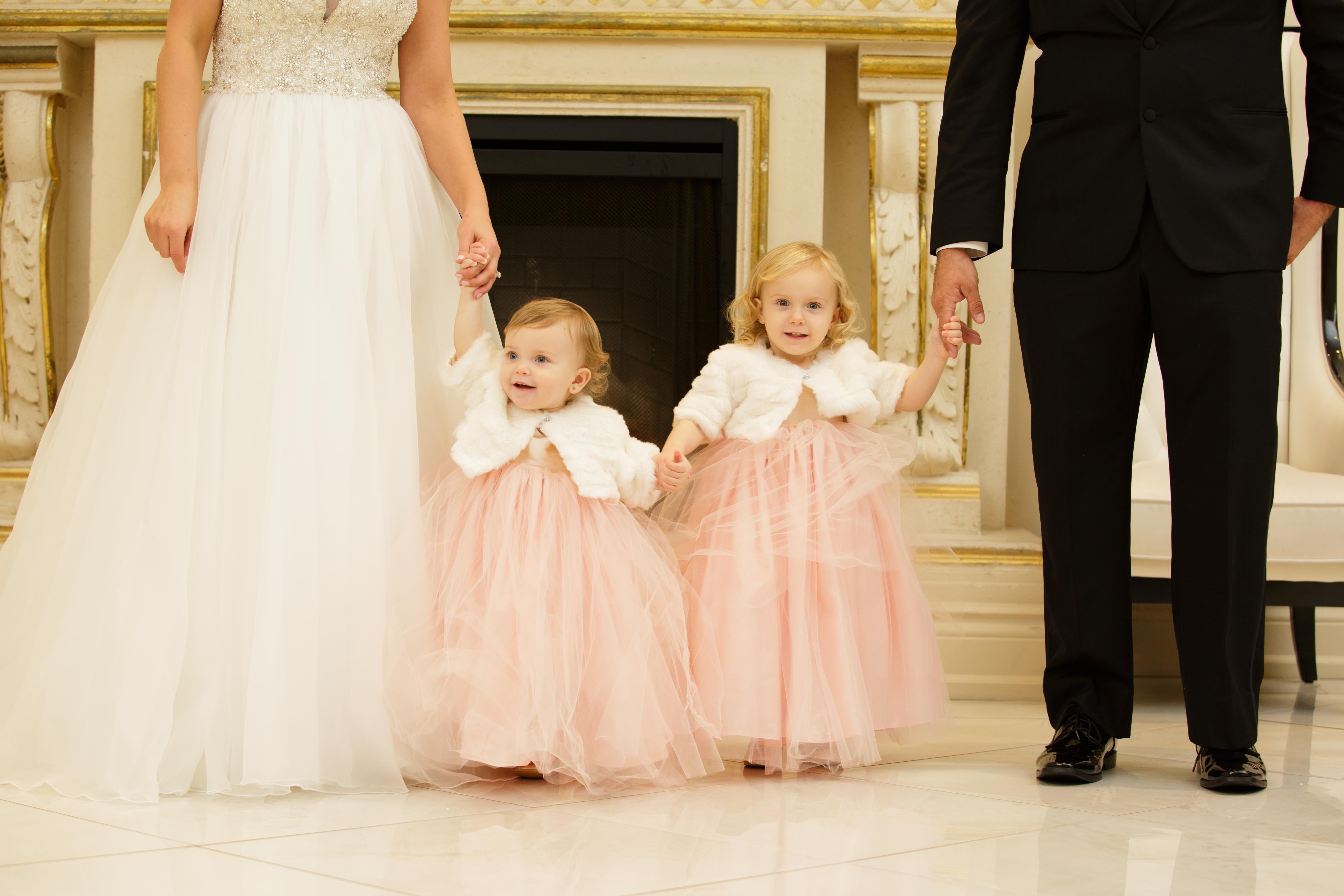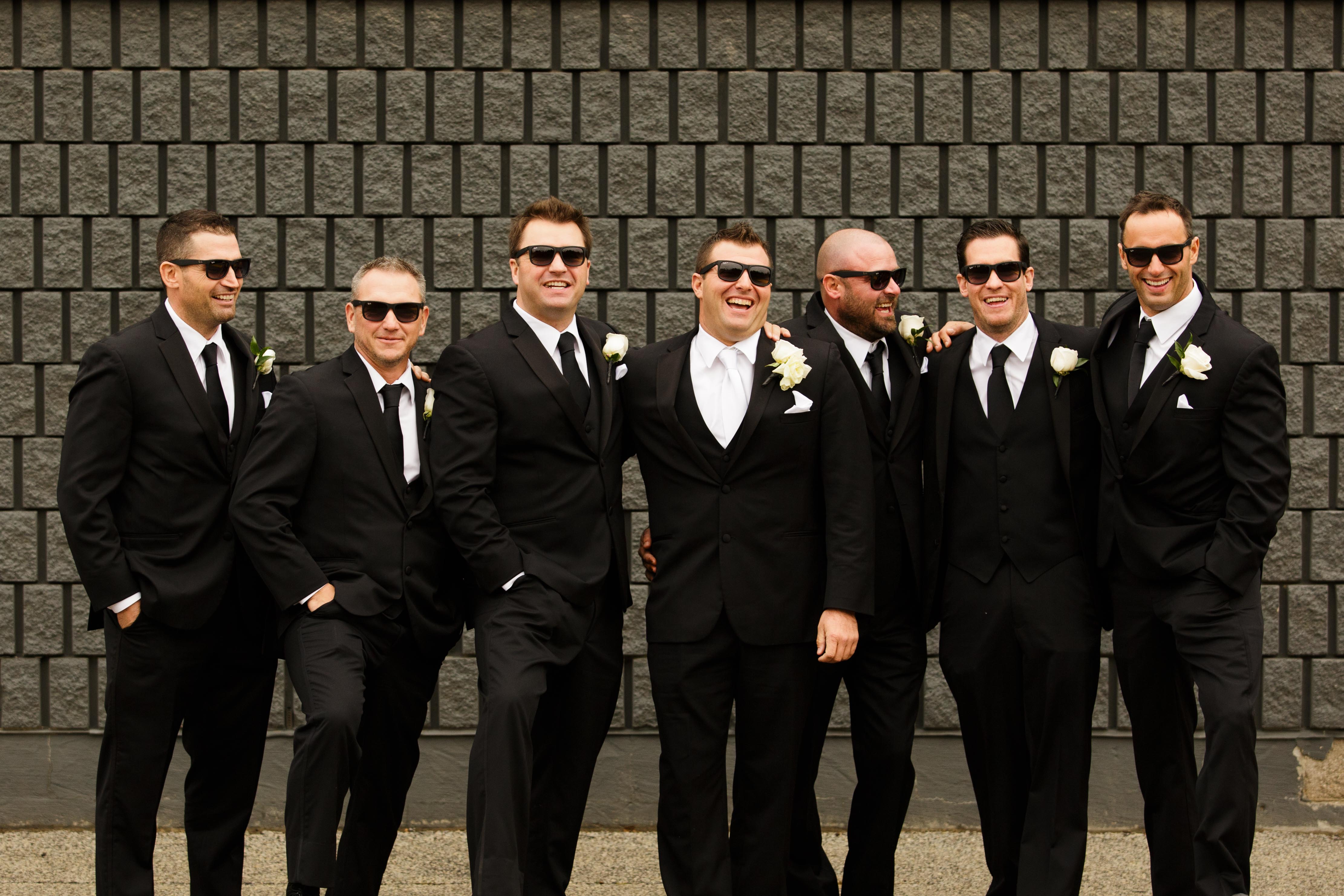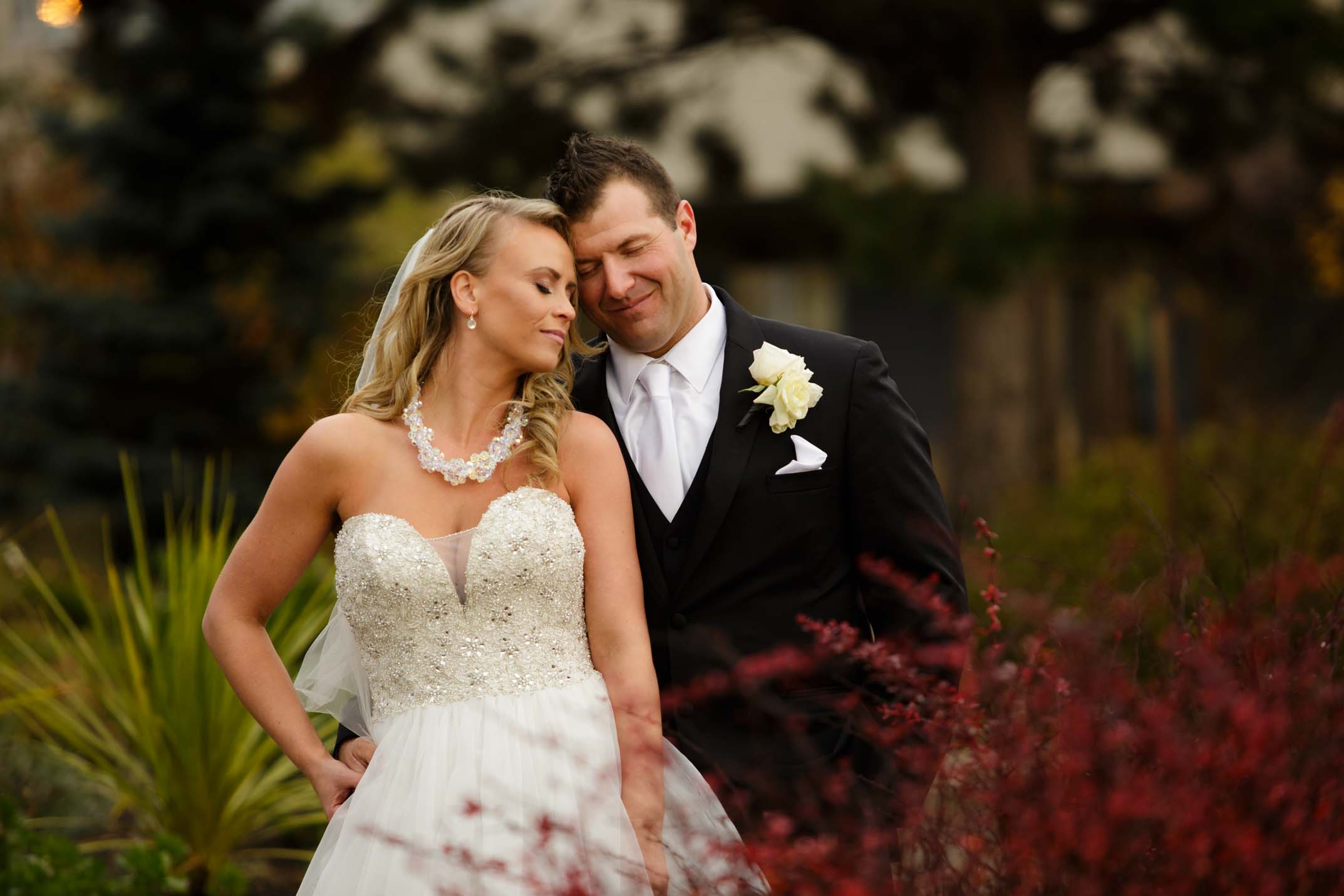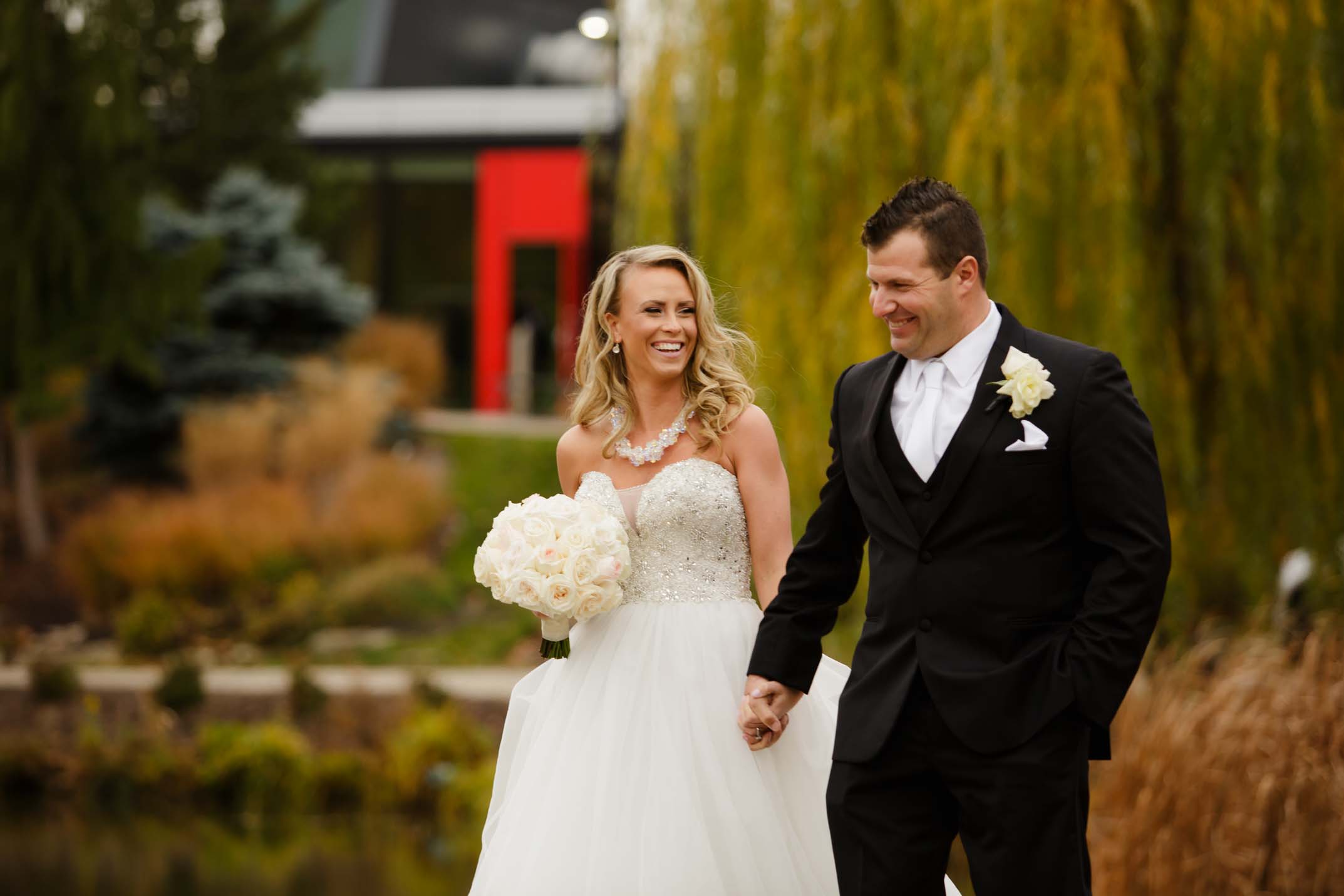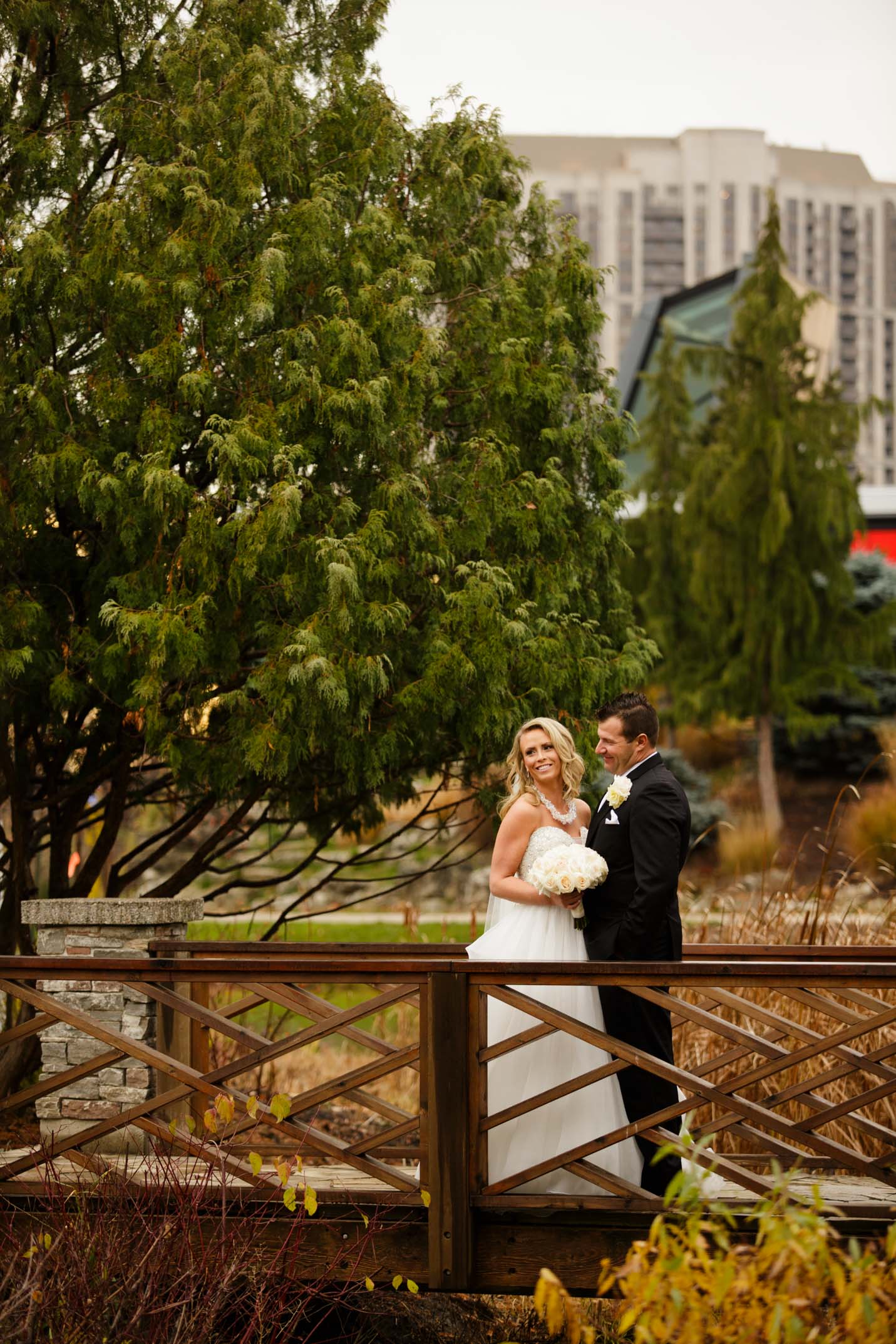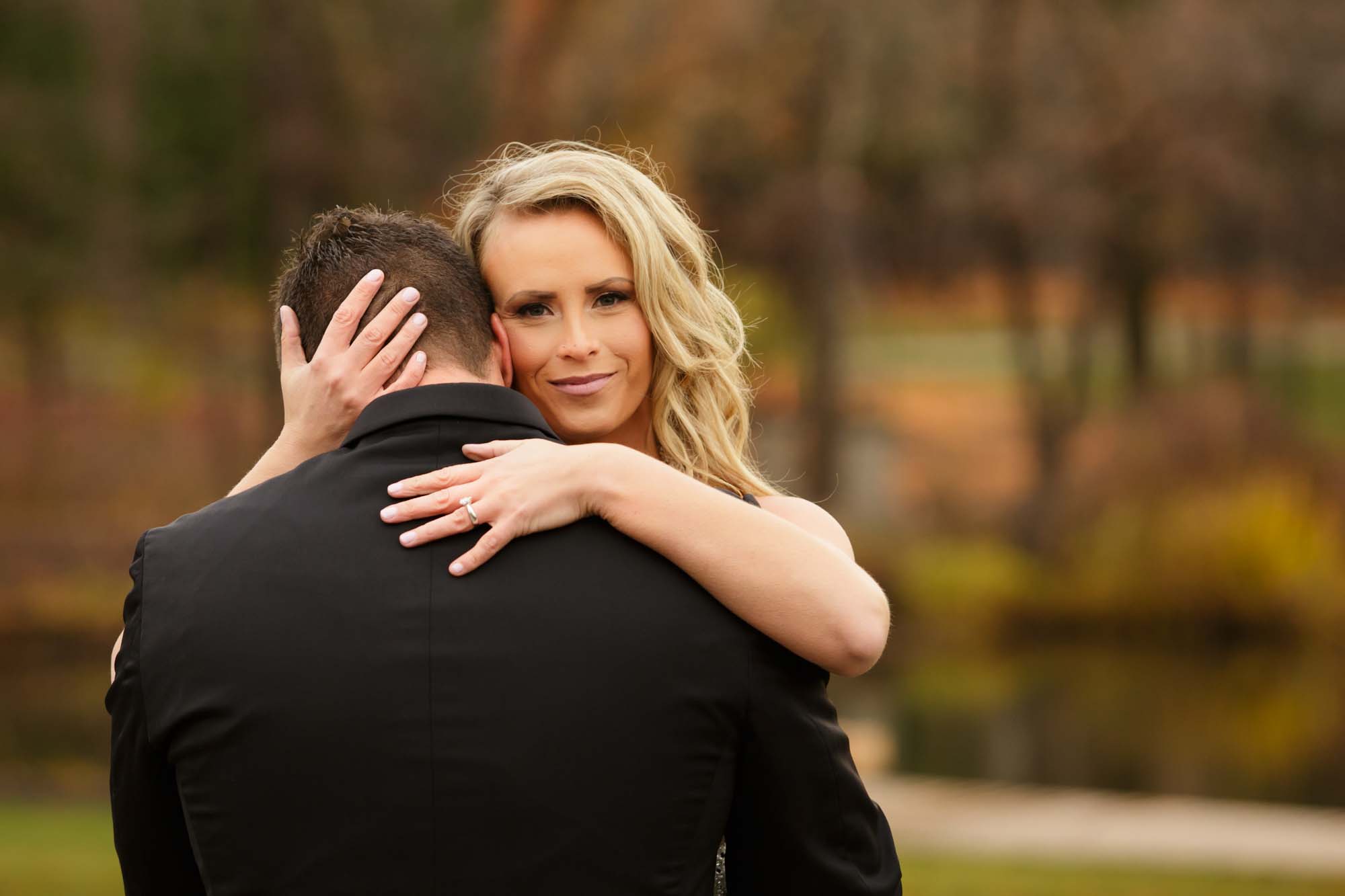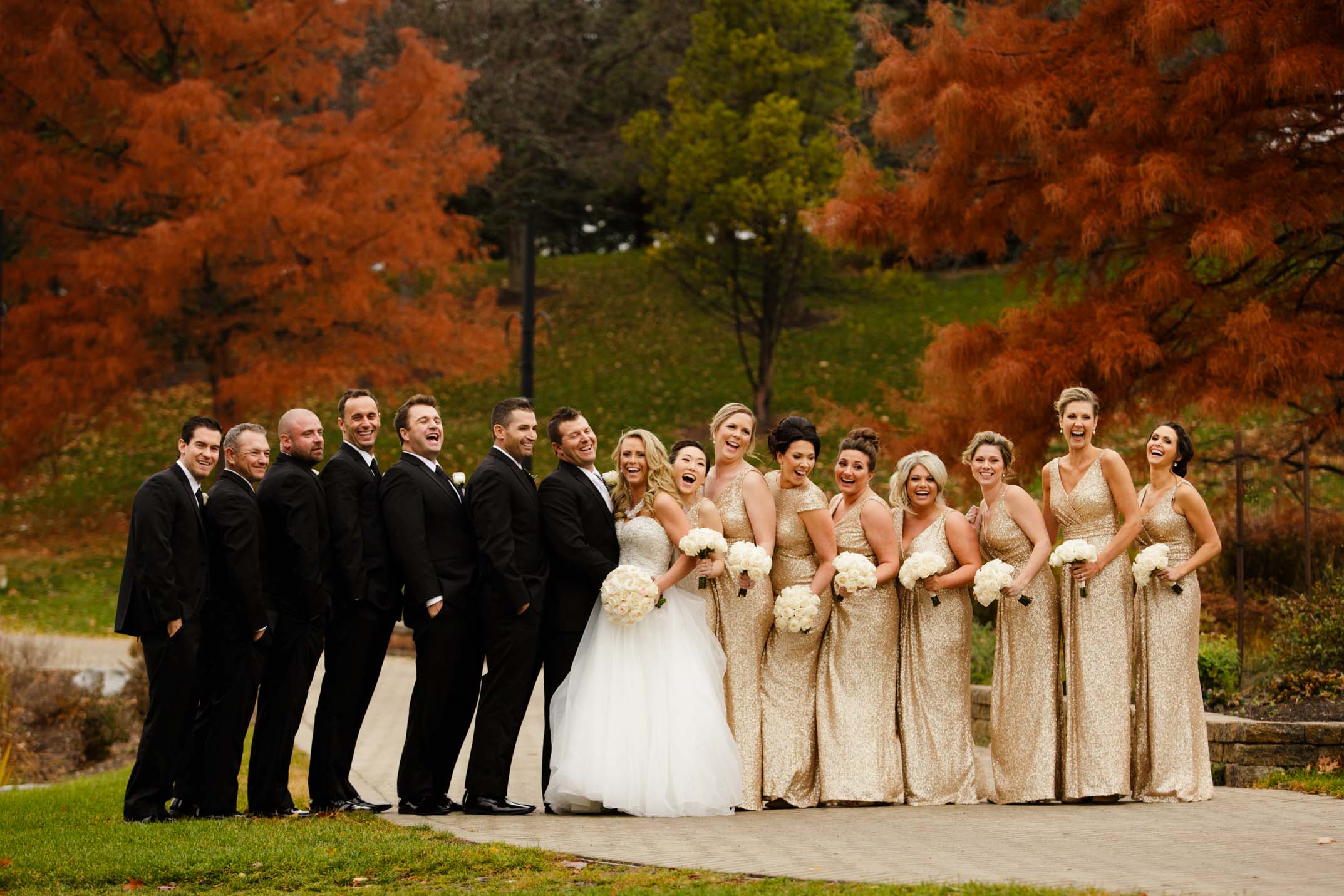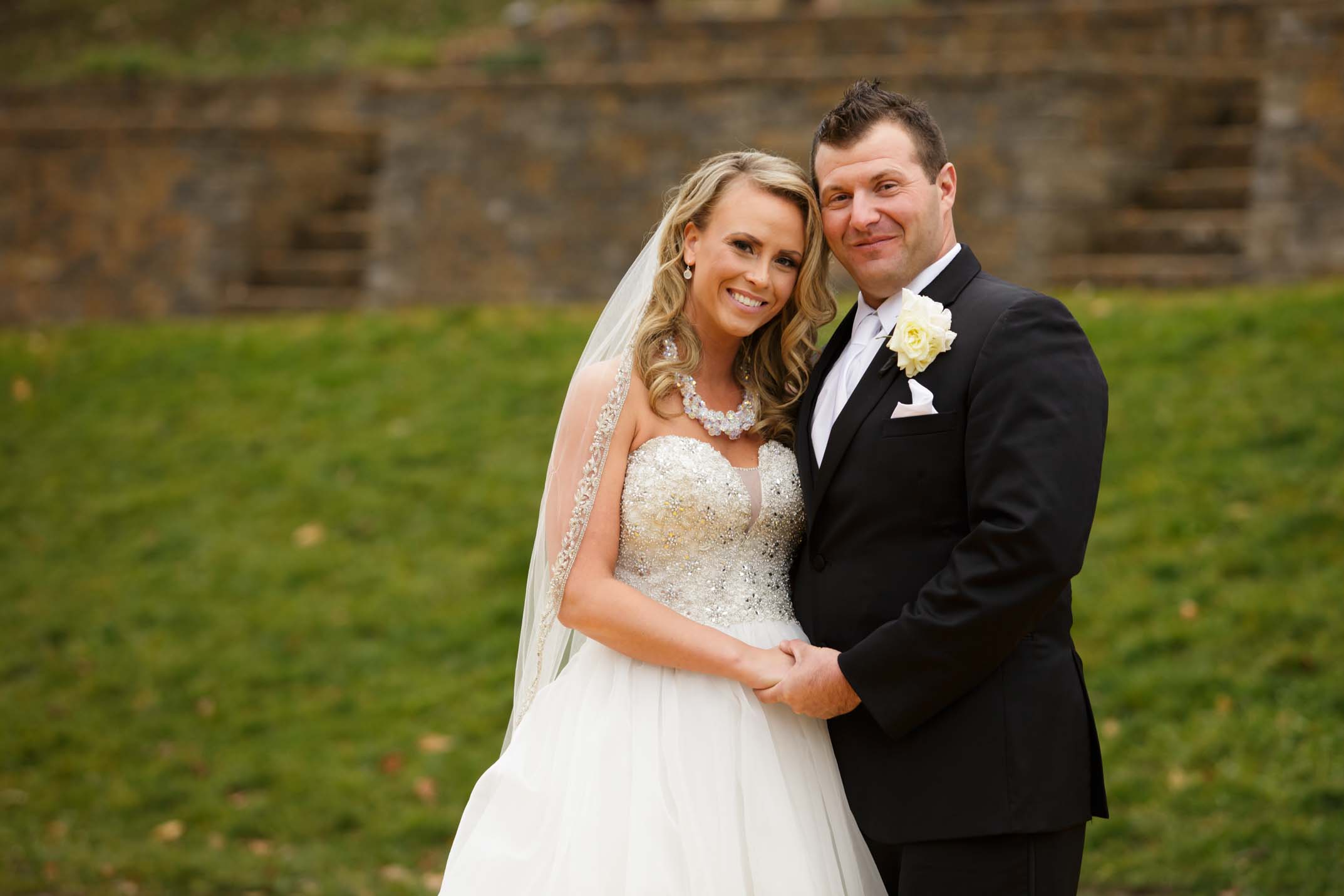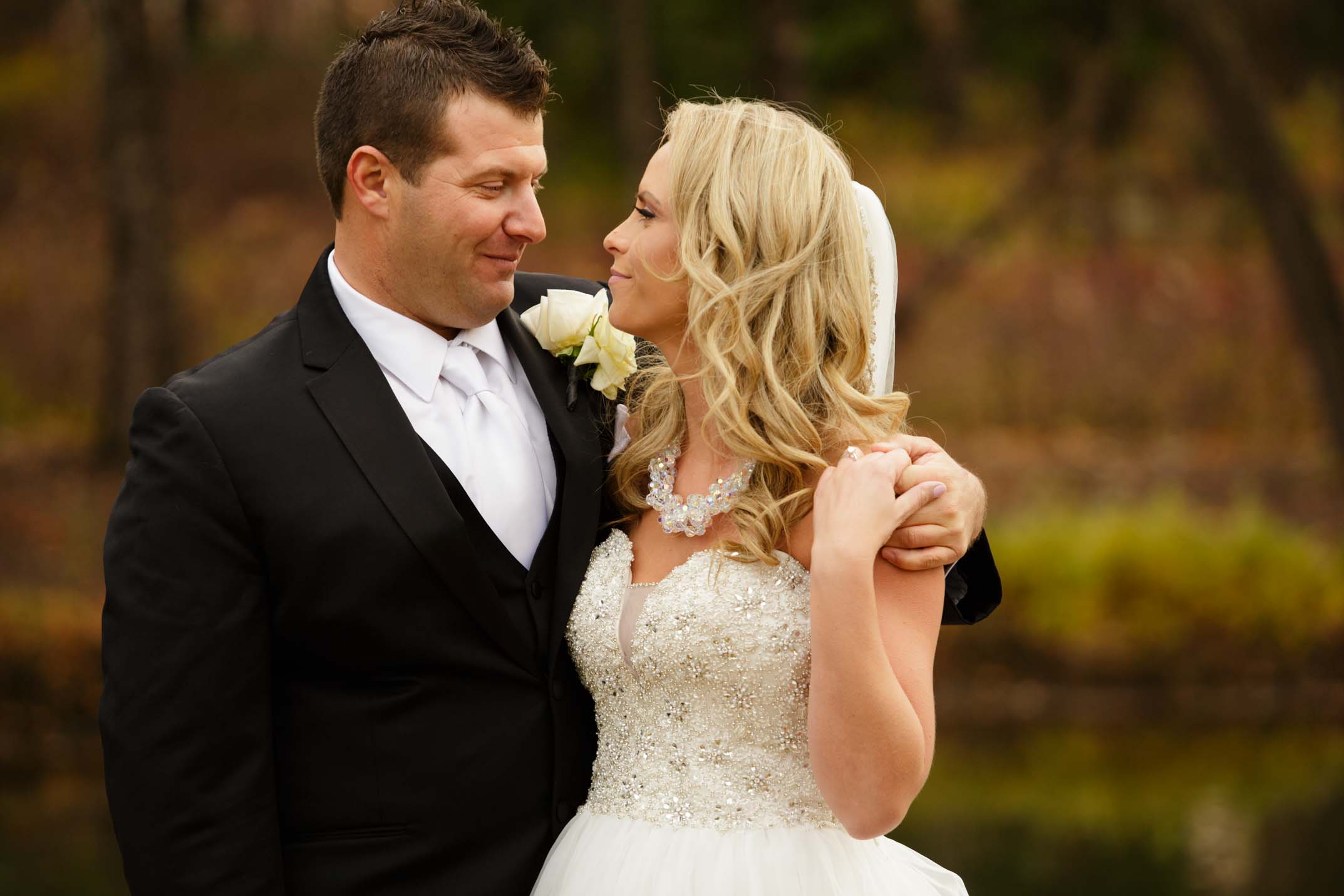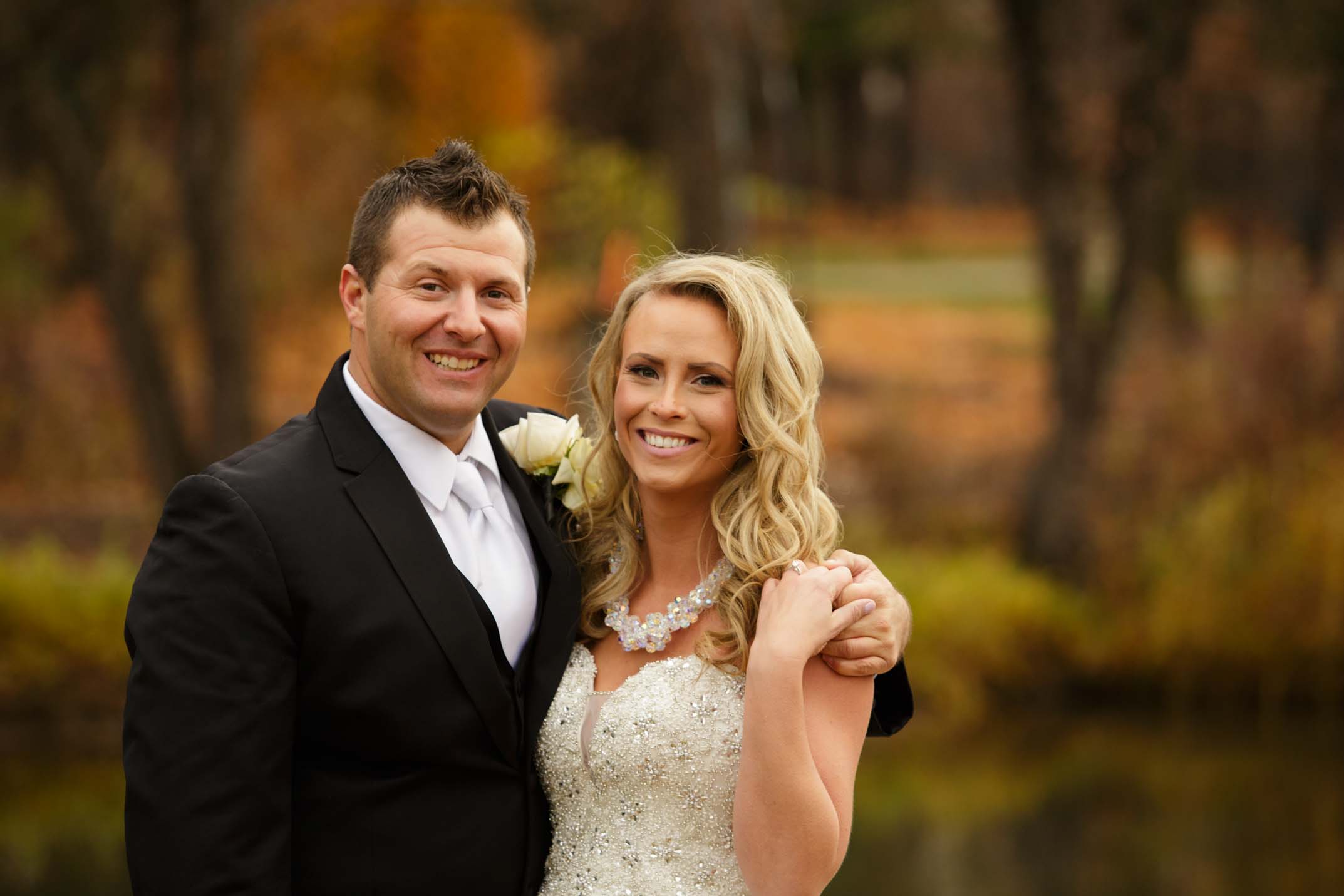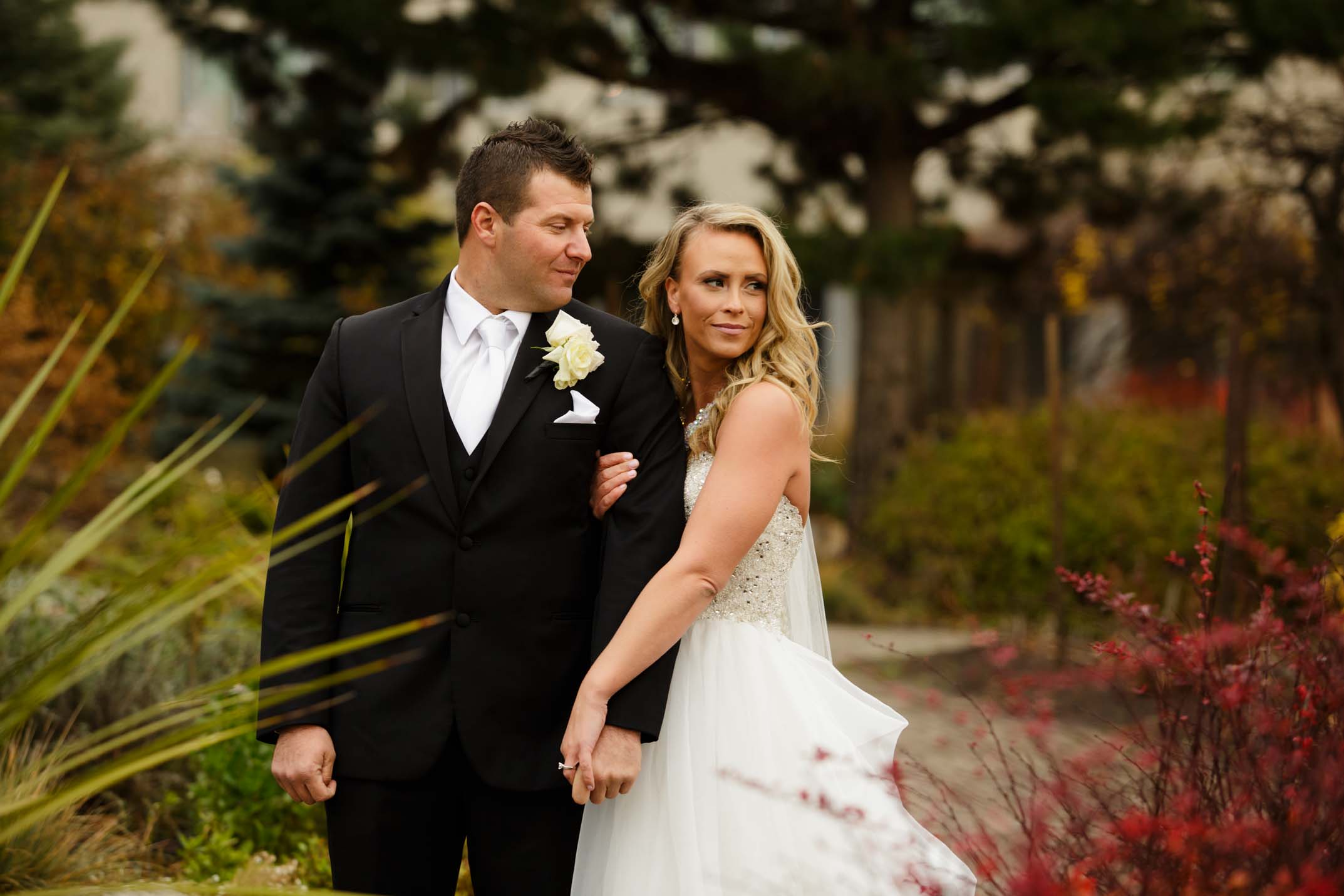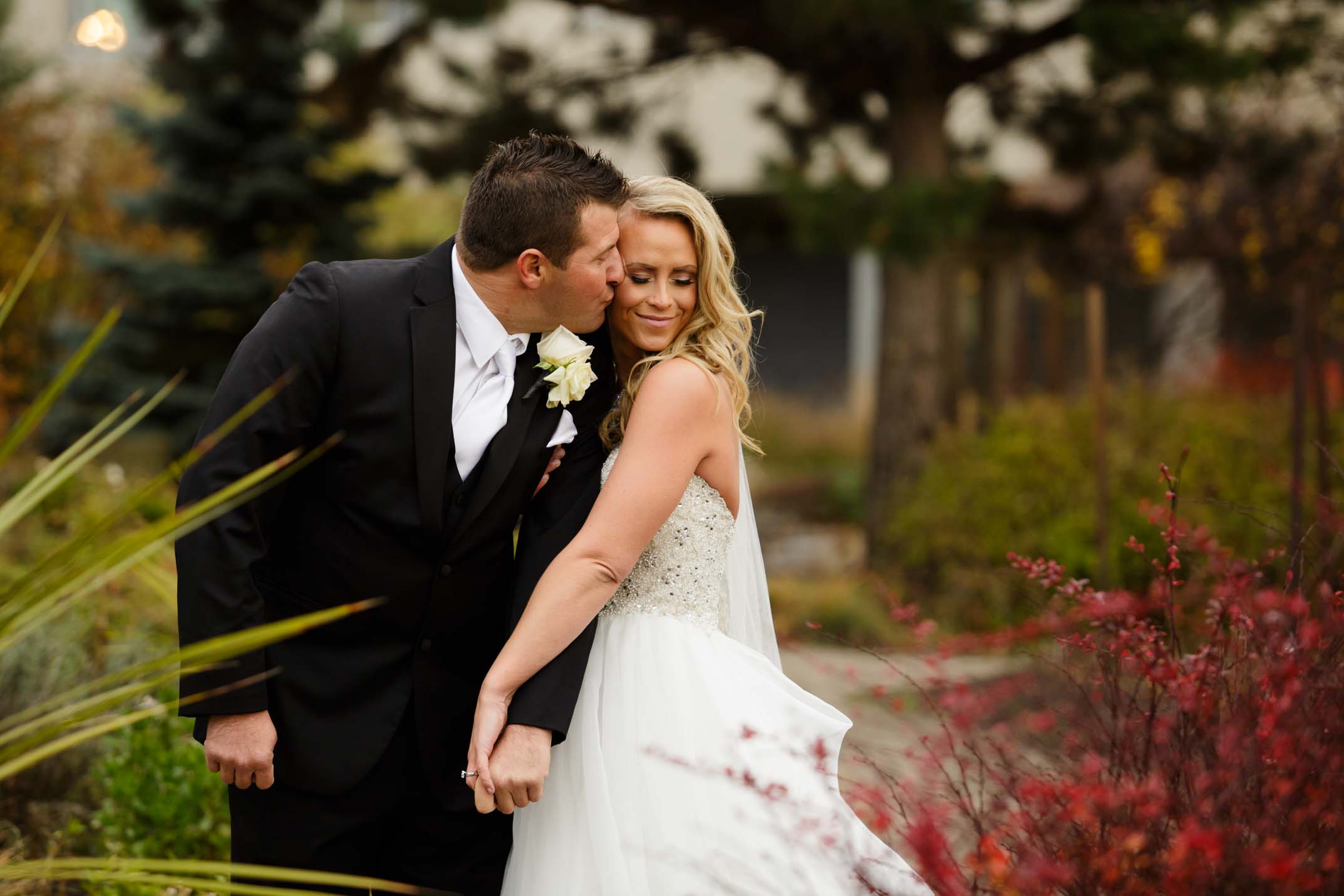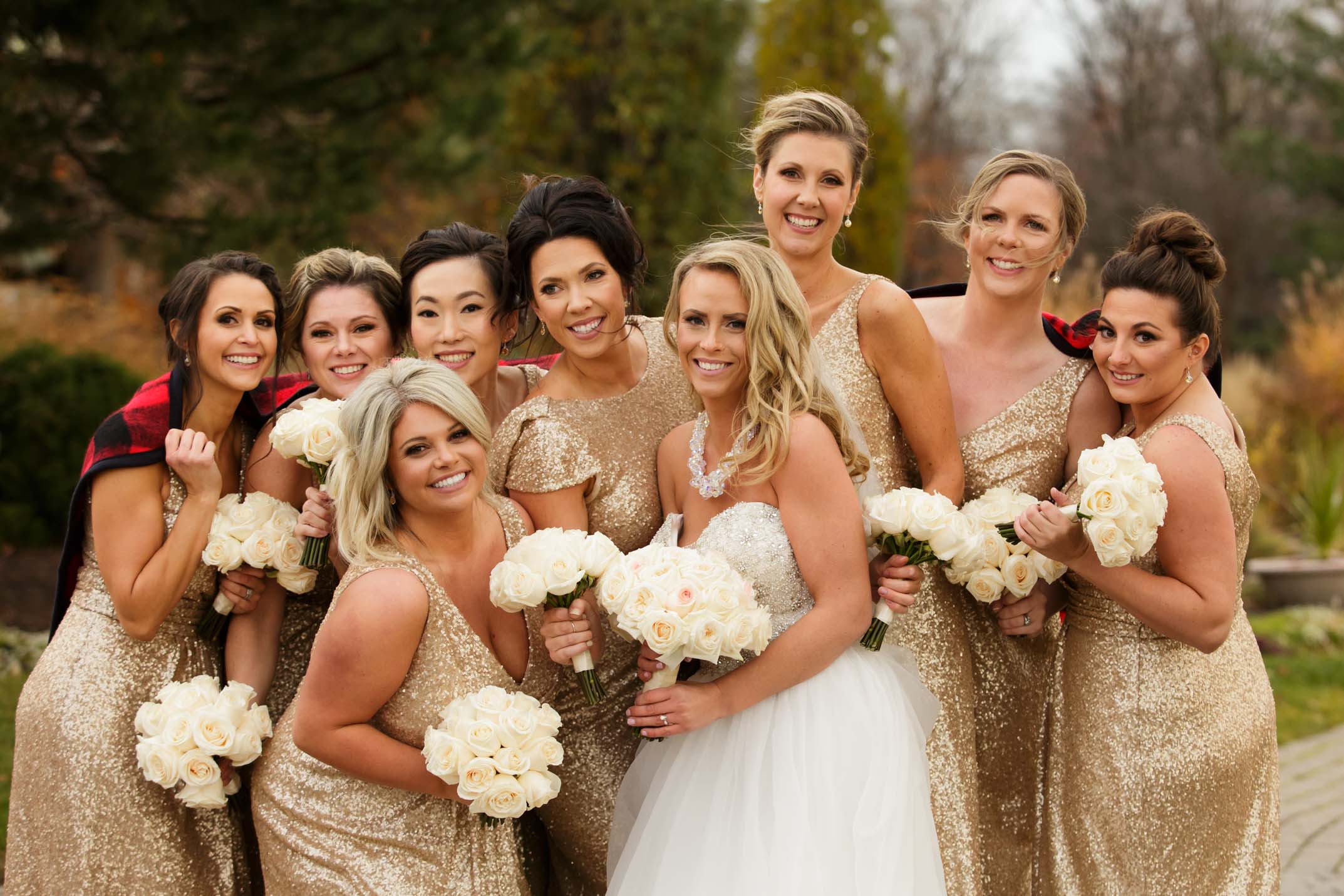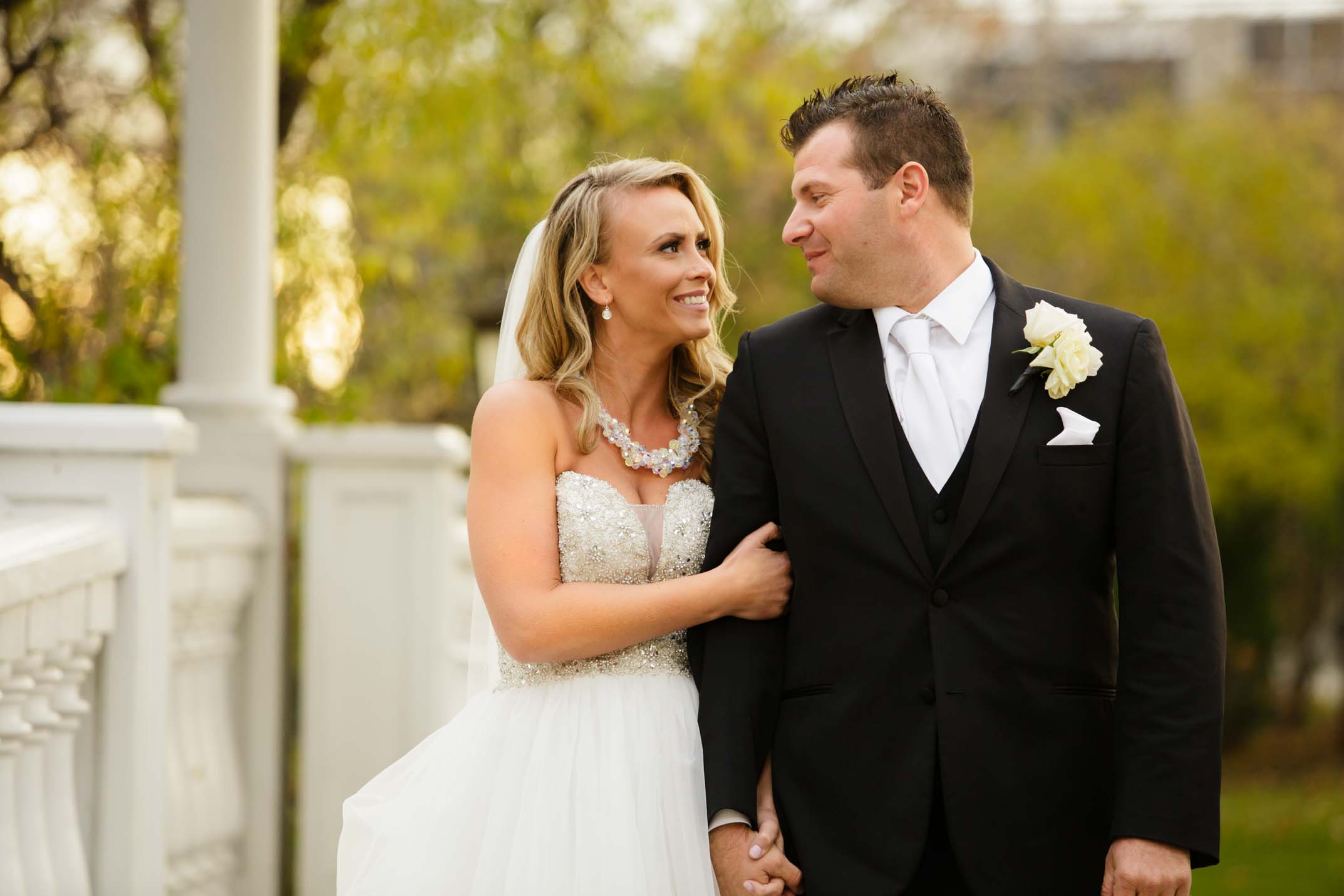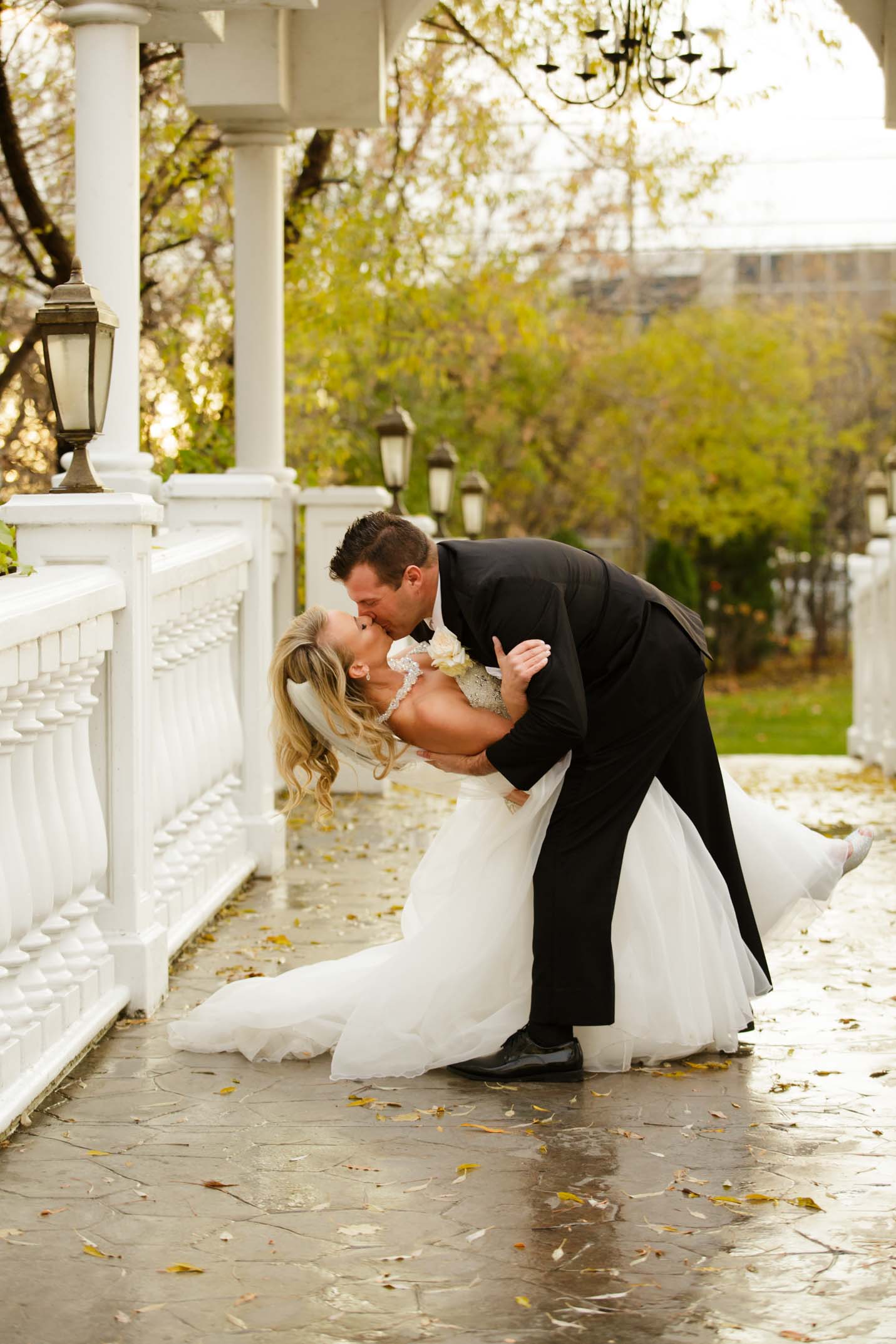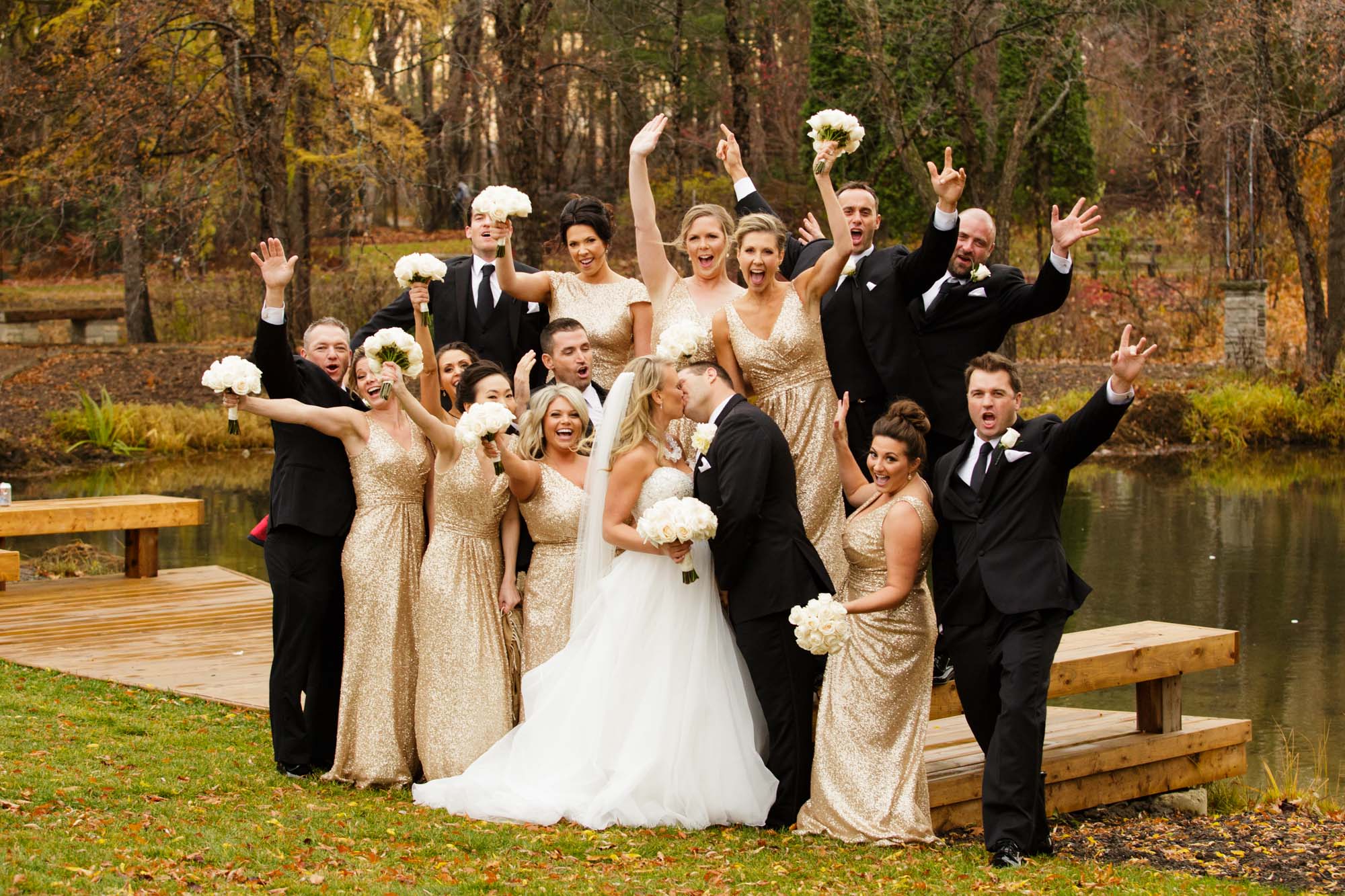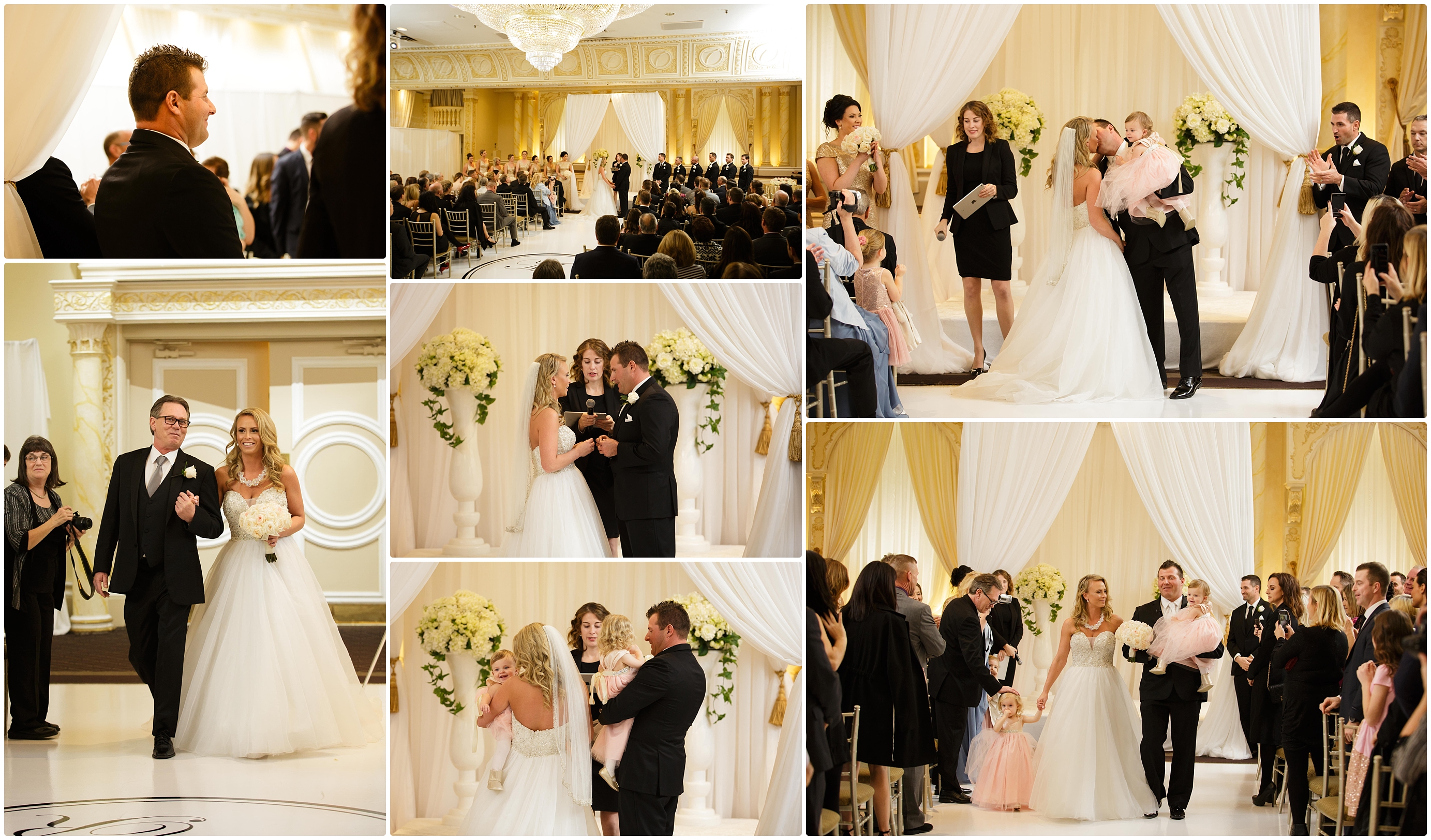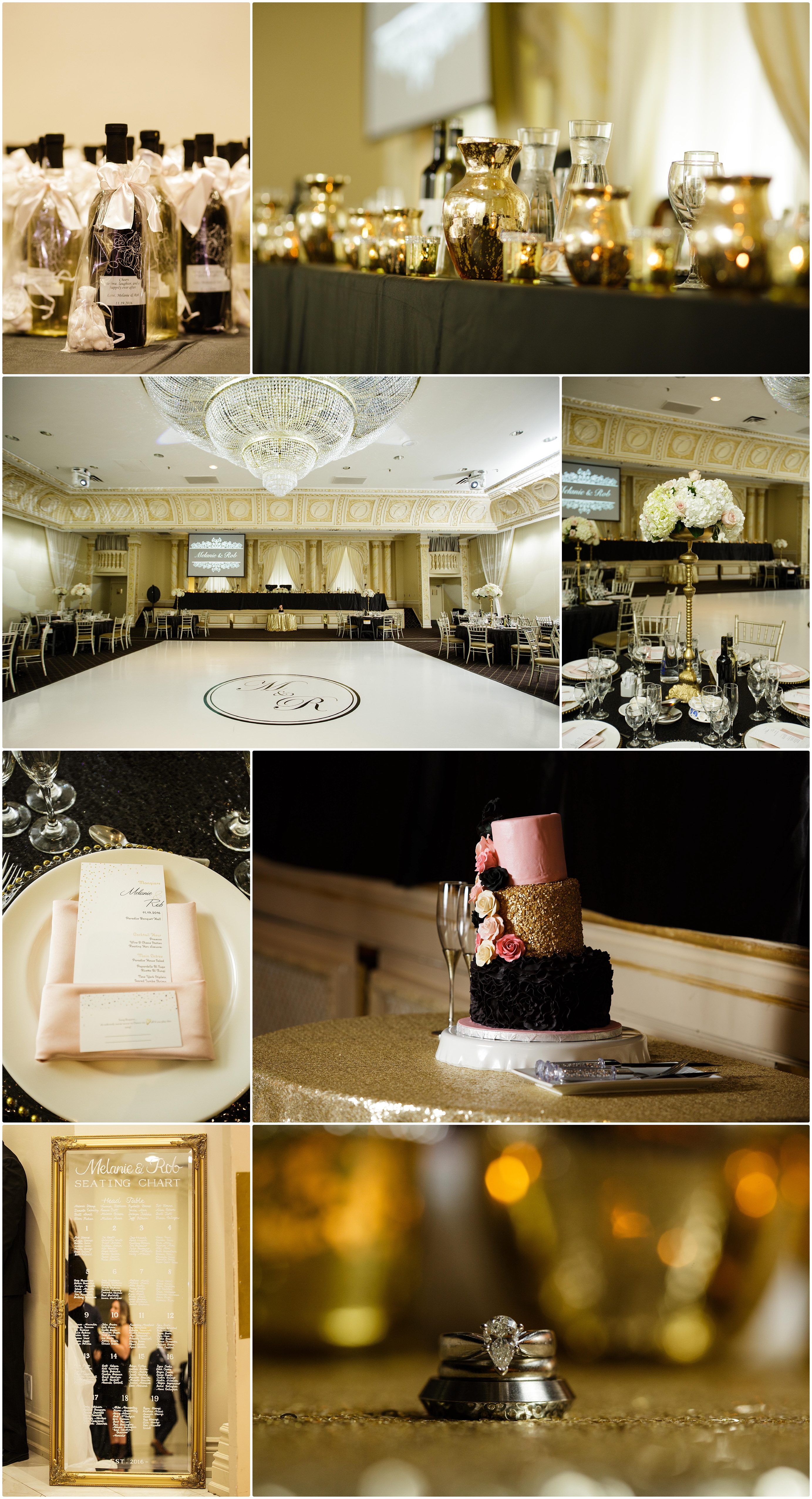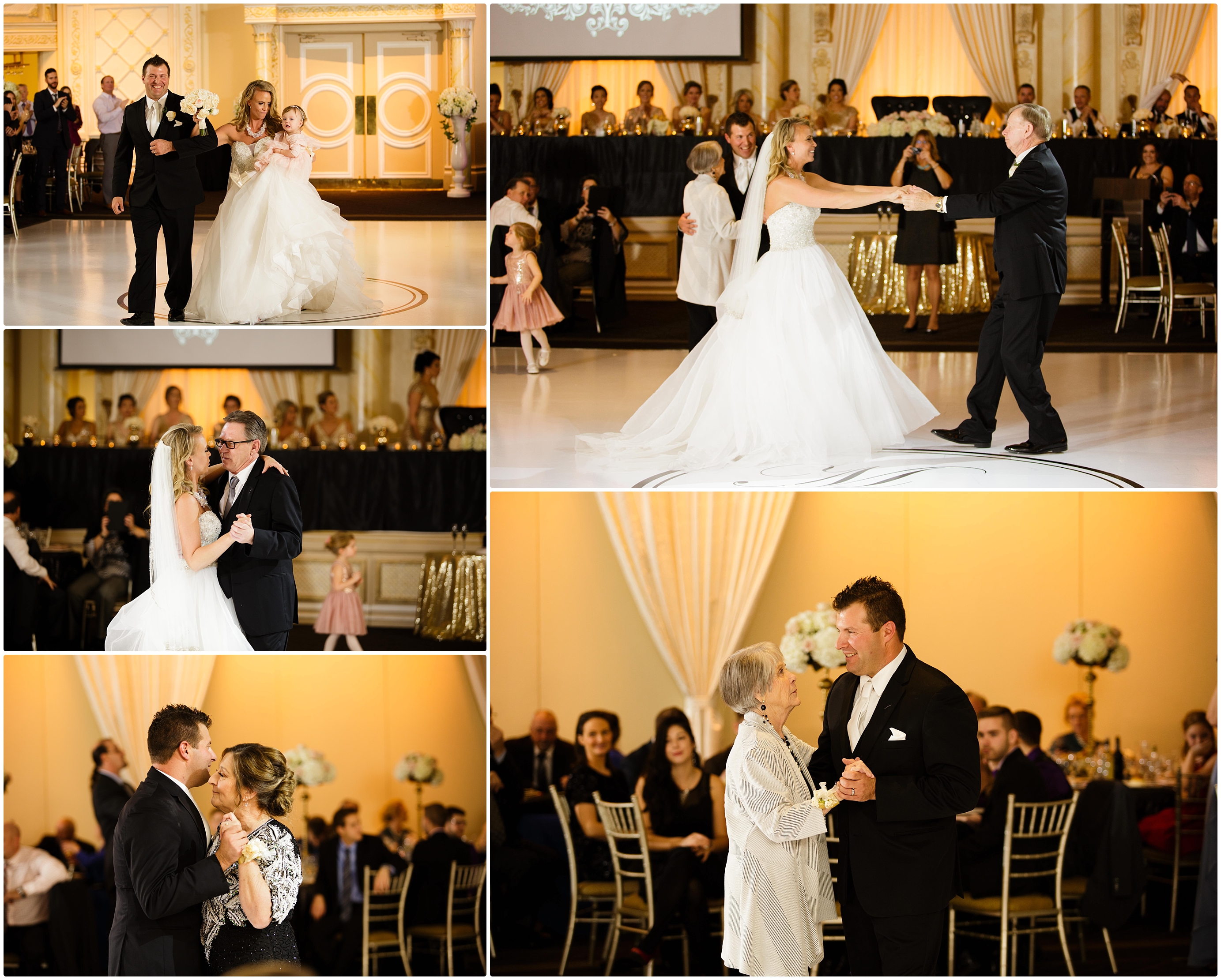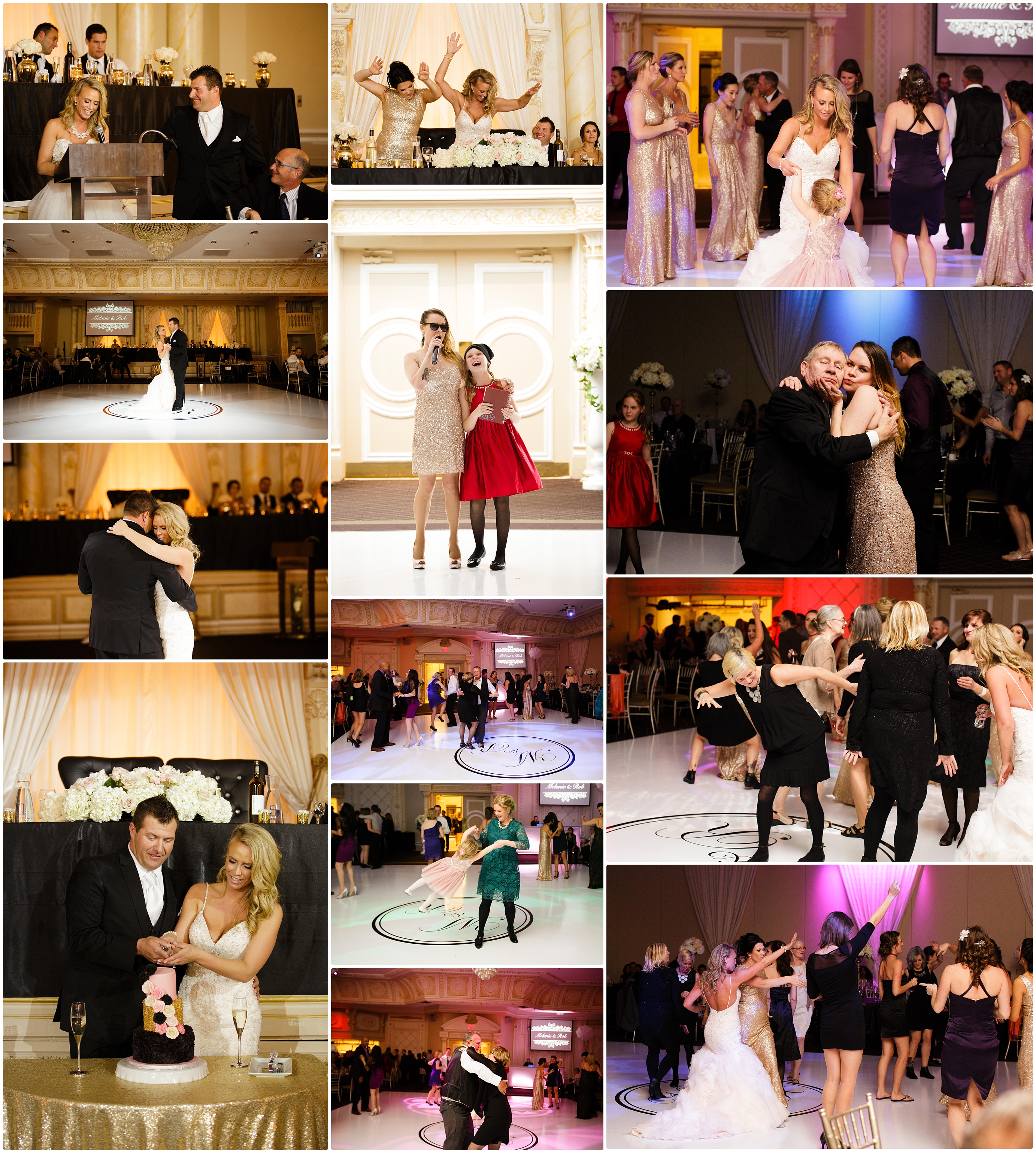 THANK YOU
Thank you so much for allowing us to capture this special day in your lives! We wish you and your adorable little family all the best!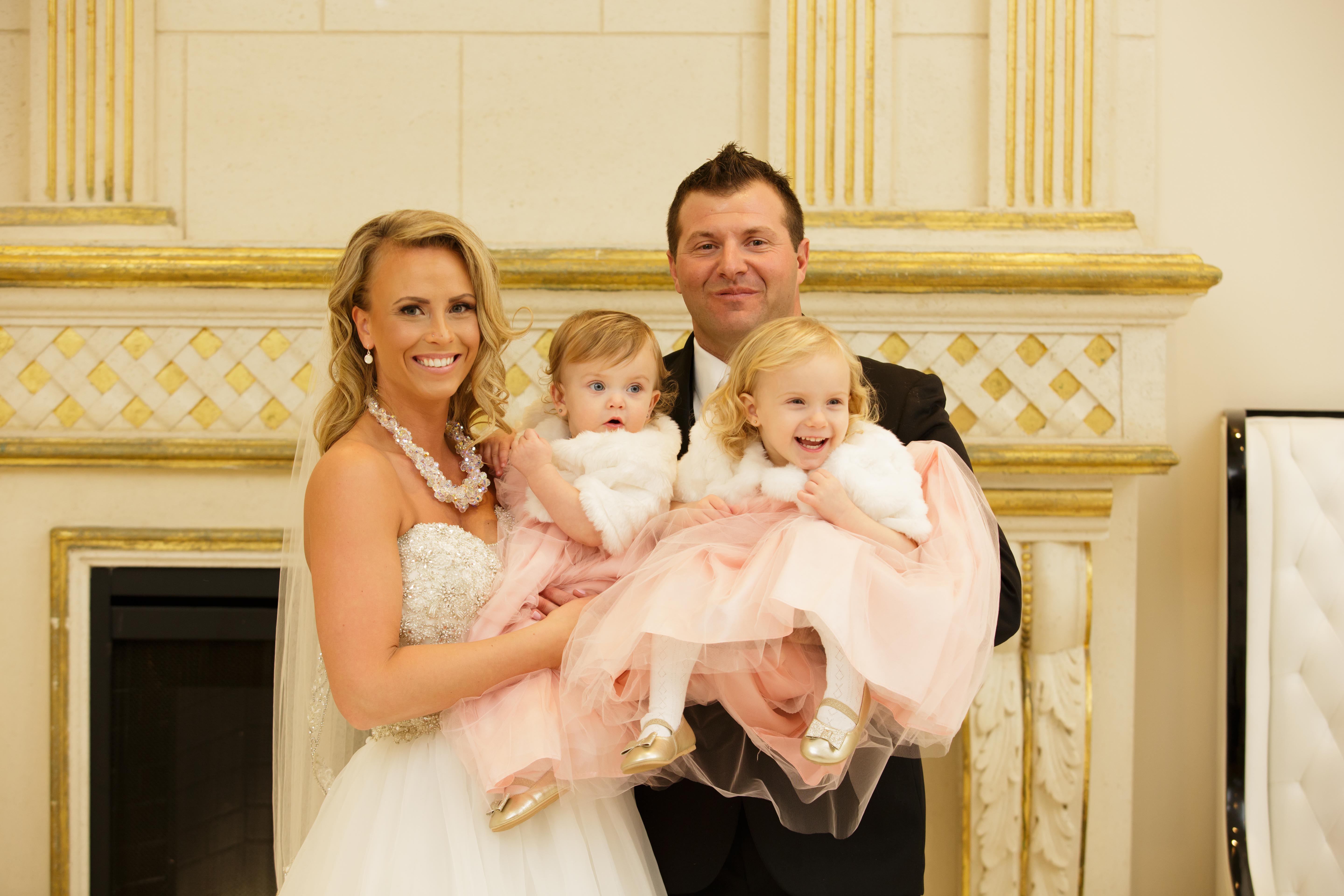 THE TEAM
Photography Fusion: Darlington Studios
Venue: Paradise Banquet Hall
Hair & Make-Up: Fancy Face
Florist & Decor: Decor with Grandeur
Cake: Simple Is Sweet Cakes by Victoria
Dress: Maggie Sottero
DJ: Good Vibrations
Suit: Vera Wang
Soundtrack: "When I'm With You" by Analog Heart (featuring Marie Hines), licensed through The Music Bed