Kendall + Mike | Wedding Photography Video in Minesing, Ontario
Kendall + Mike are married! You may remember Kendall + Mike from their engagement session on her parent's property in Midhurst last fall. From the moment we met the two of them, we were taken with their story (who can forget a proposal with a lovable dog in a tux?) and obvious adoration for one another. They are a delightful couple with equally charming friends and family! This is their wedding story.
We met Mike, the gentlemen and his parents at the Carriage Ridge Resort near Barrie, Ontario. Once we arrived, Mike took a moment to read a lovely, hand-written letter from his bride. After a quiet moment, he dressed and sprayed on a bit of cologne (a wedding gift from Kendall) to prepare for the day. Kendall, in her cute kimono, was all aglow at her parent's home with the ladies. Her vivaciousness, joy-filled laughter and overall bubbly personality is contagious. Everyone was excited! She got into her lovely gown with the help of her sister and mother, then sat by the window to read a card from Mike (Je t'aime) and put on a spritz of perfume (gift from Mike). She gently placed a set of family pearls around her neck before presenting herself before her father and brother. There was not a dry eye in the room. She wrapped a chained penny (from her grandmother) around her bouquet for good luck and was ready to go.
As the rain fell, we made our way to St. Patrick's Catholic Church in Phelpston, Ontario. All the guests and bridal party quickly hurried inside to shelter themselves from the unceasing downpour. Inside, Kendall + Mike were pronounced husband and wife! They made their way back up the aisle hand-in-hand and all smiles. We captured family portraits inside the stunning vestibule, then headed back to the house for a champagne toast. After a few fun photos, we traveled to our final destination for the evening – Vespra Hills Golf Club in Minesing.
We arrived slightly before all the guests, so spent some time with Kendall + Mike and the bridal party for a creative session. Guests began to filter into the facility to enjoy cocktail hour downstairs. Upstairs, the reception hall was beautifully decorated. This was our first time at this venue and we must say, we loved it! Kendall, Mike and the bridal party were announced into the room to thunderous applause and dinner service commenced. Speeches and sweet sentiments were shared throughout the meal. Many tears were shed and much laughter filled the room. Then, it was time to dance. And boy, did they dance! Kendall and her family are avid dancers, so the parent dances were followed by, of course, a graceful first dance by the couple … and a bridal party group dance/flash mob to JT. It was so much fun to witness!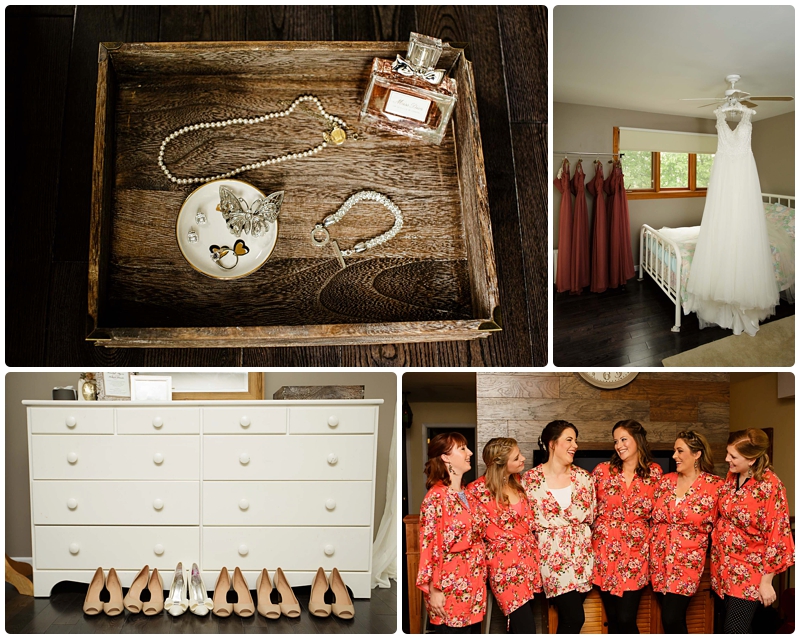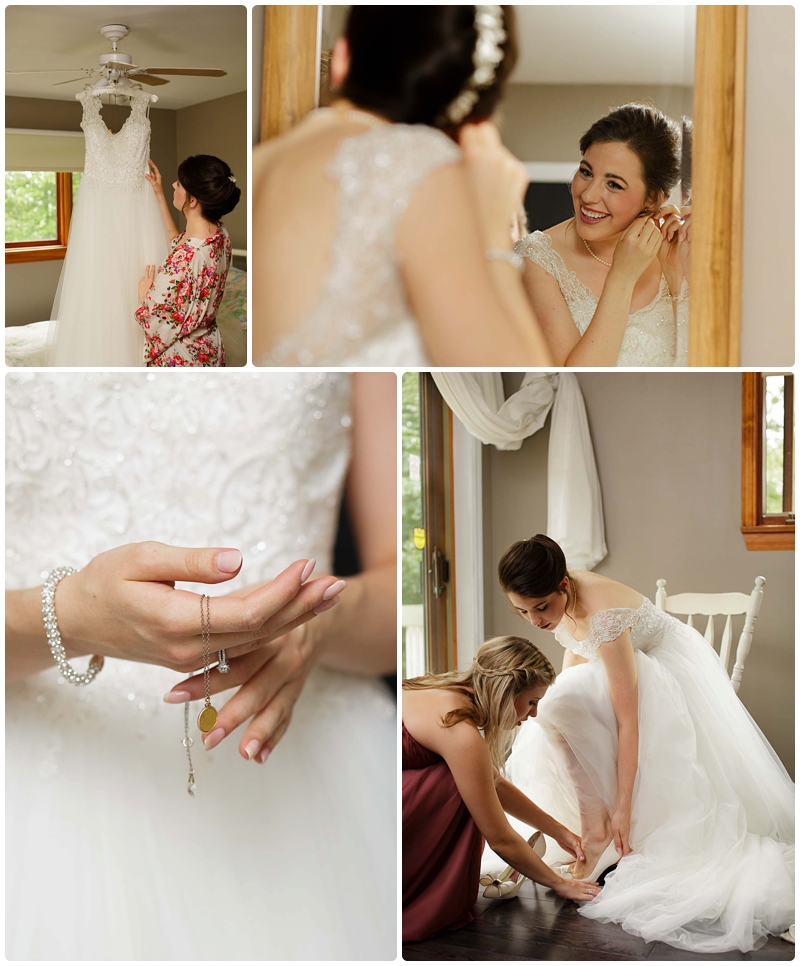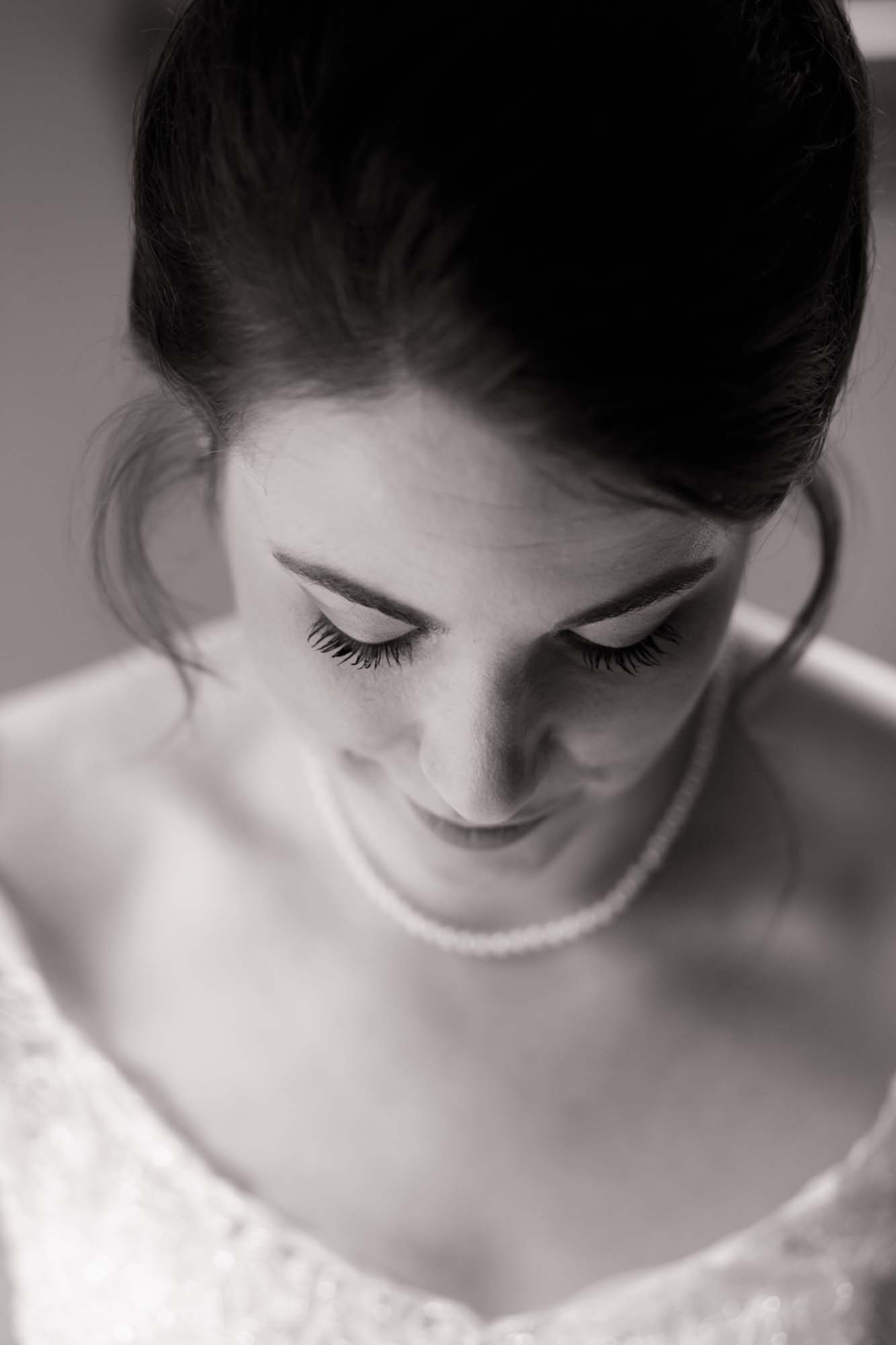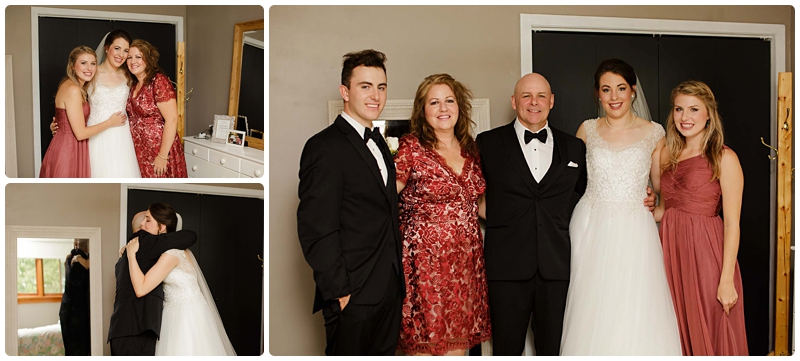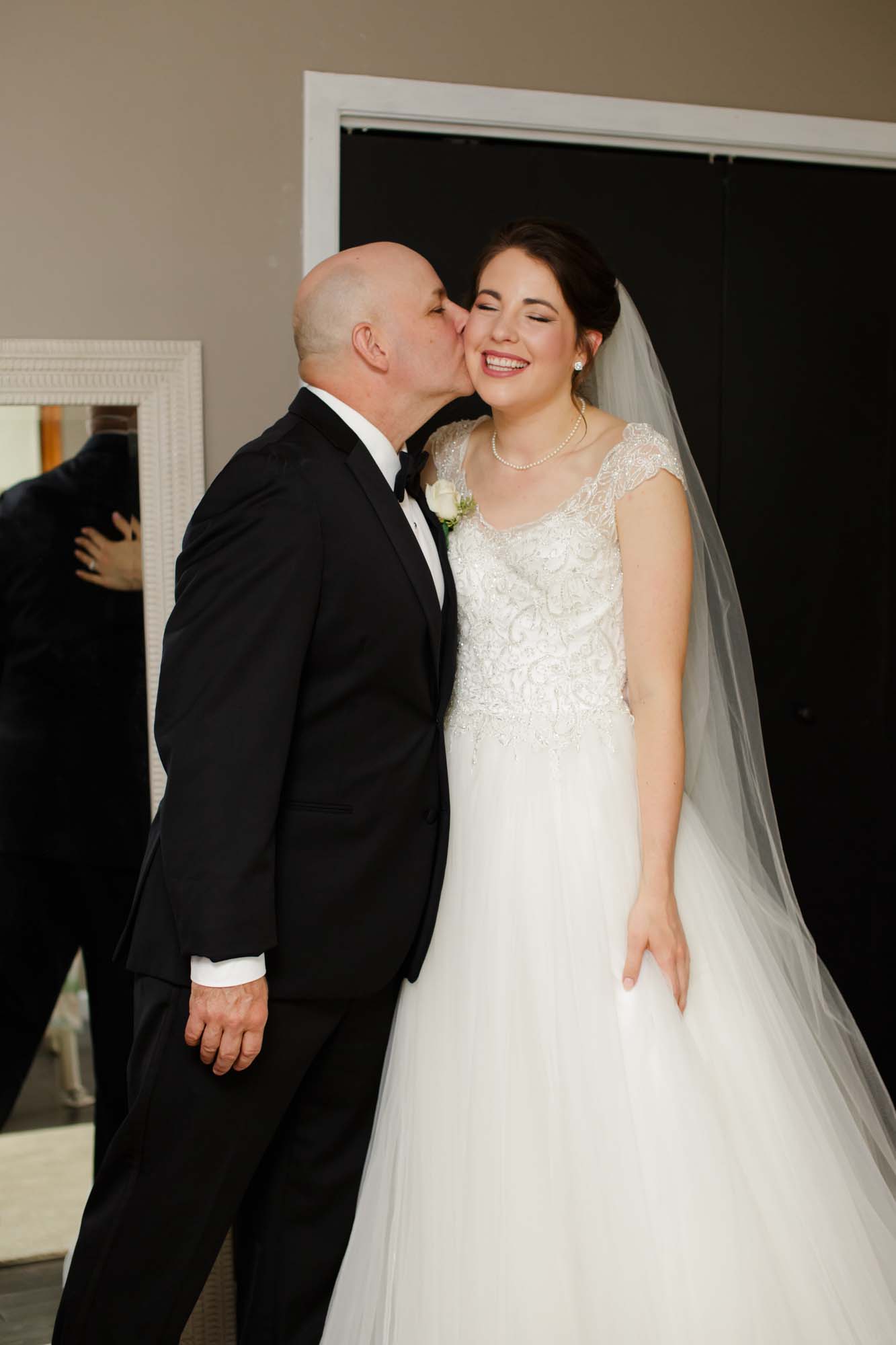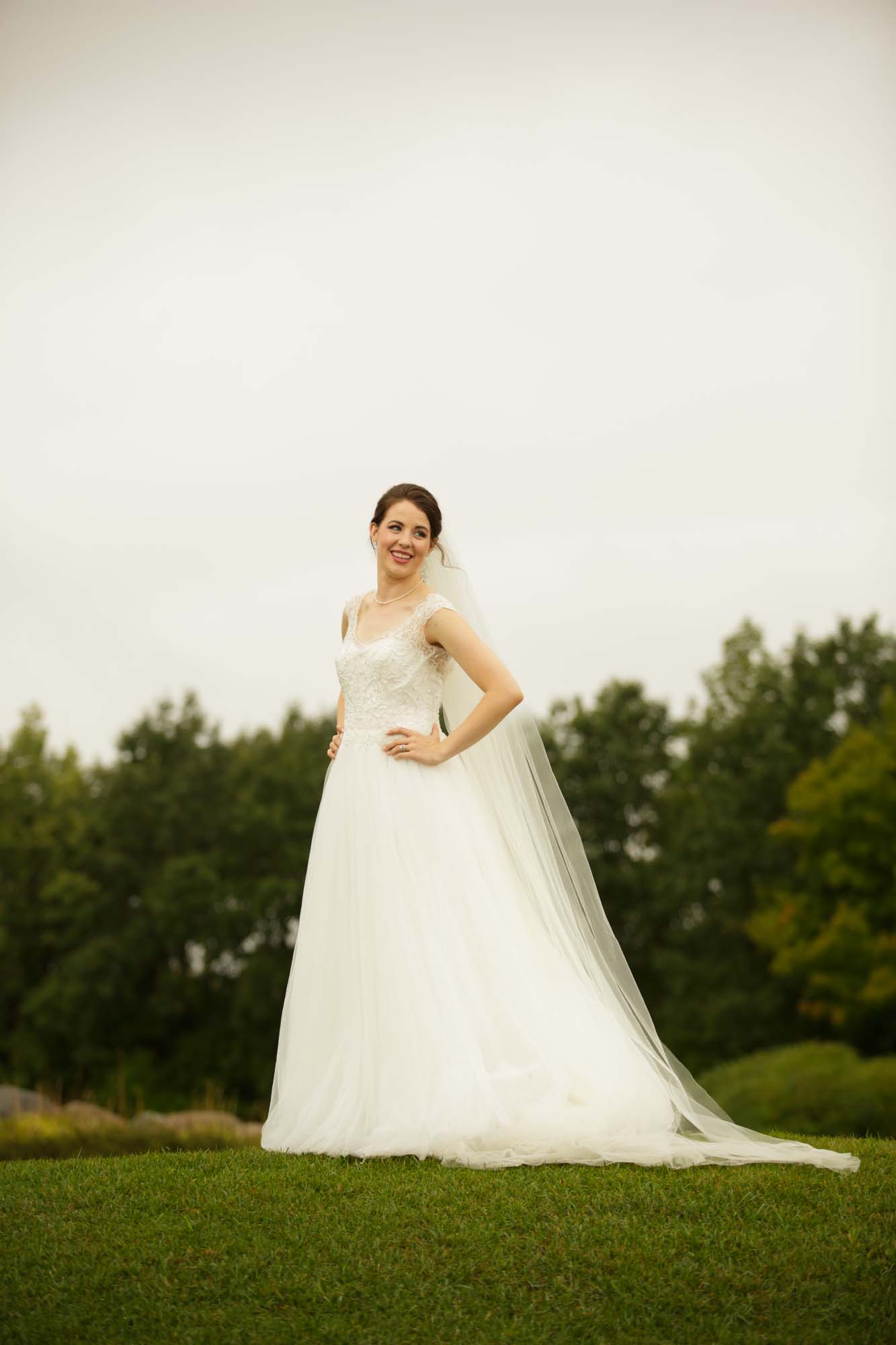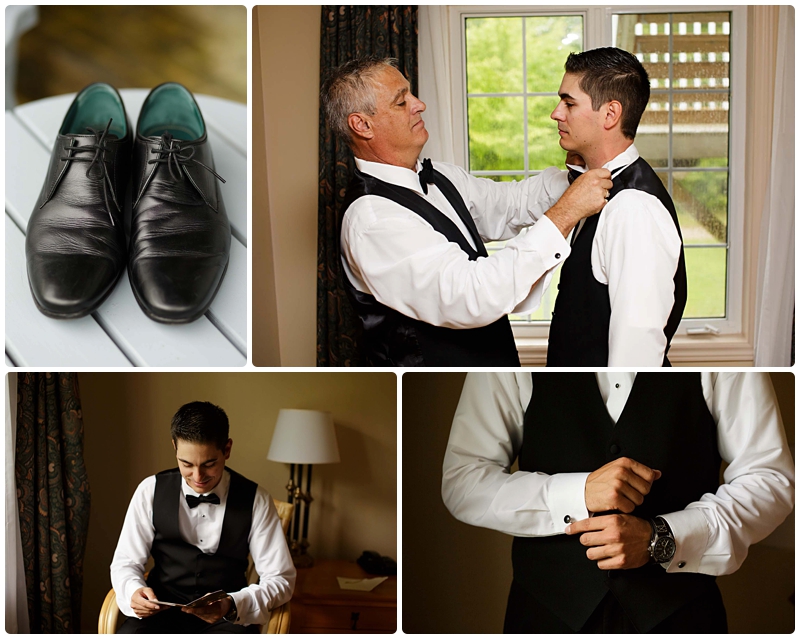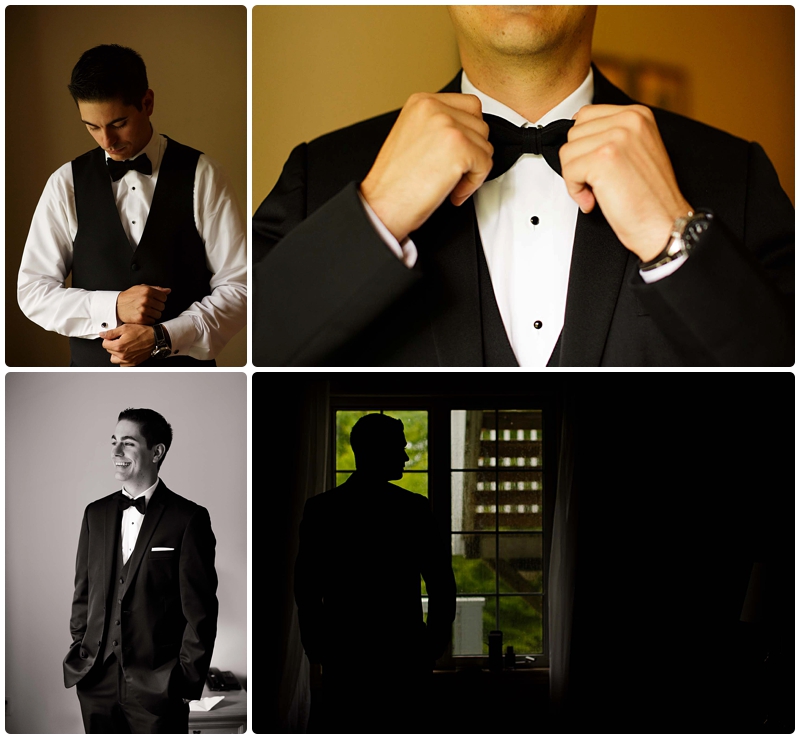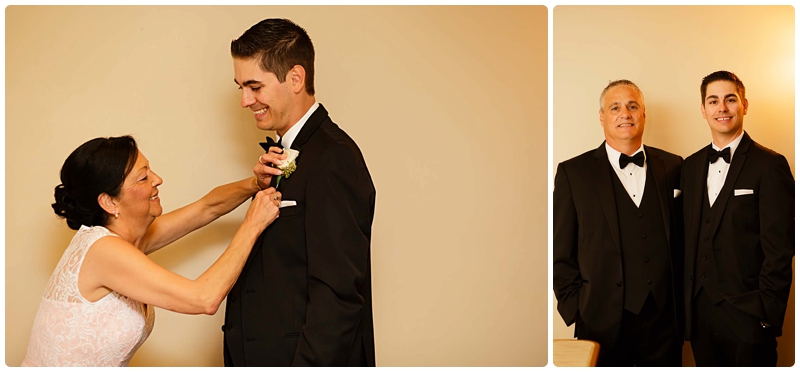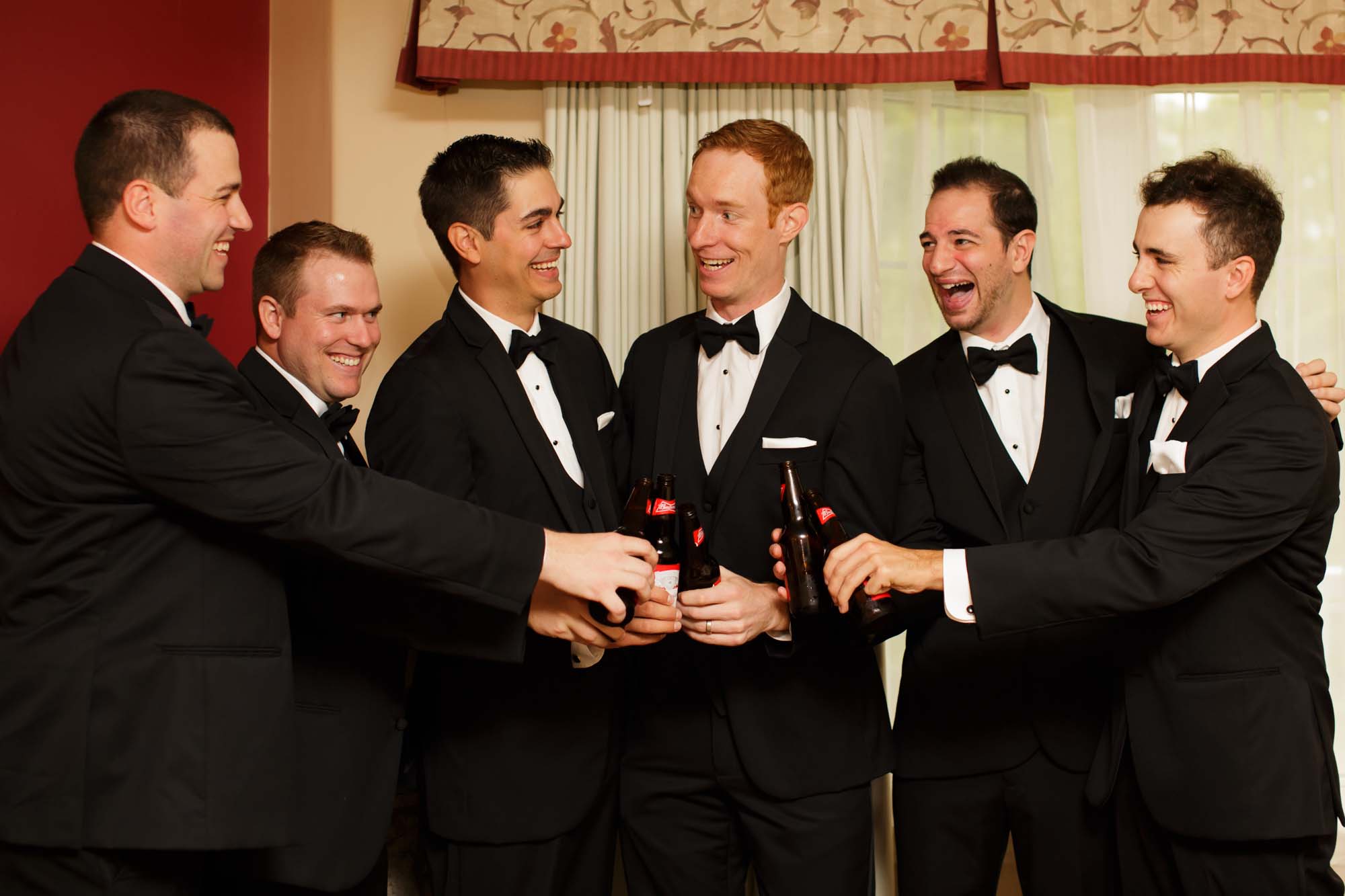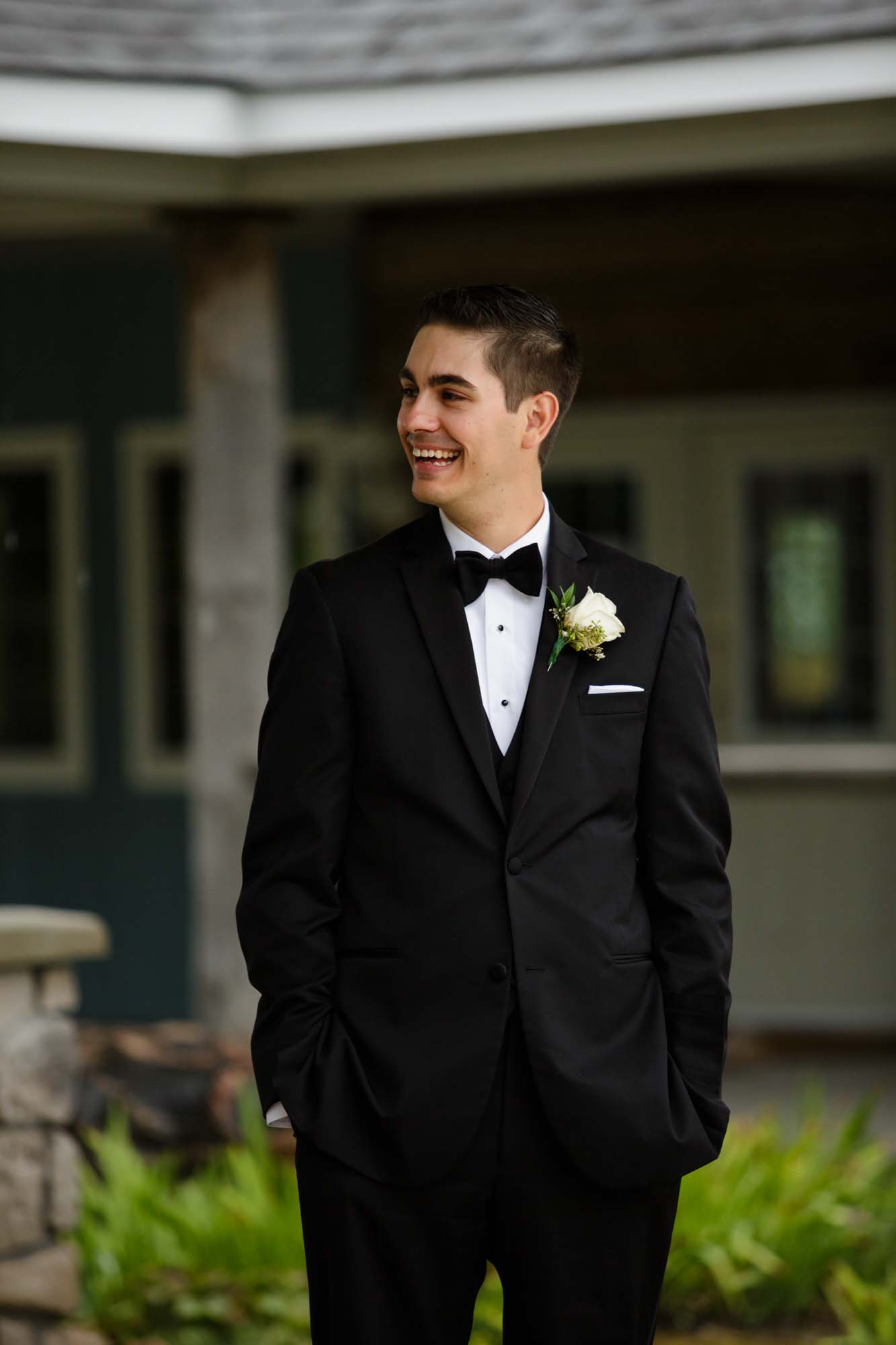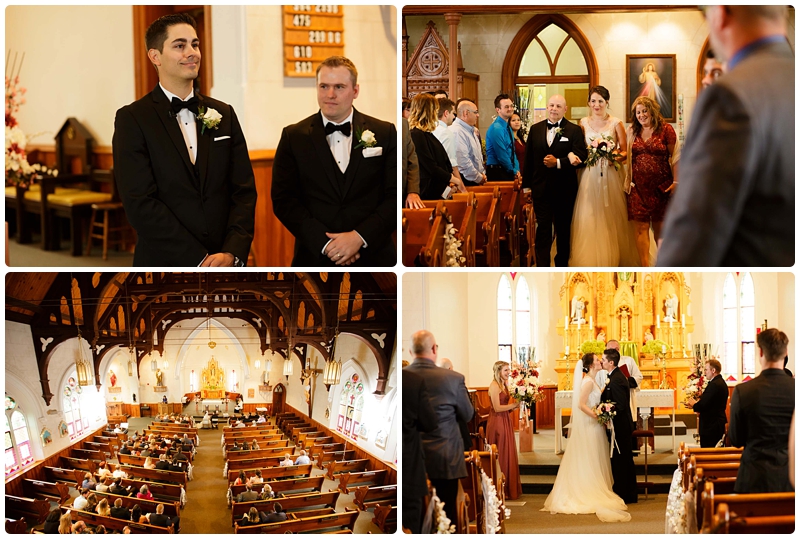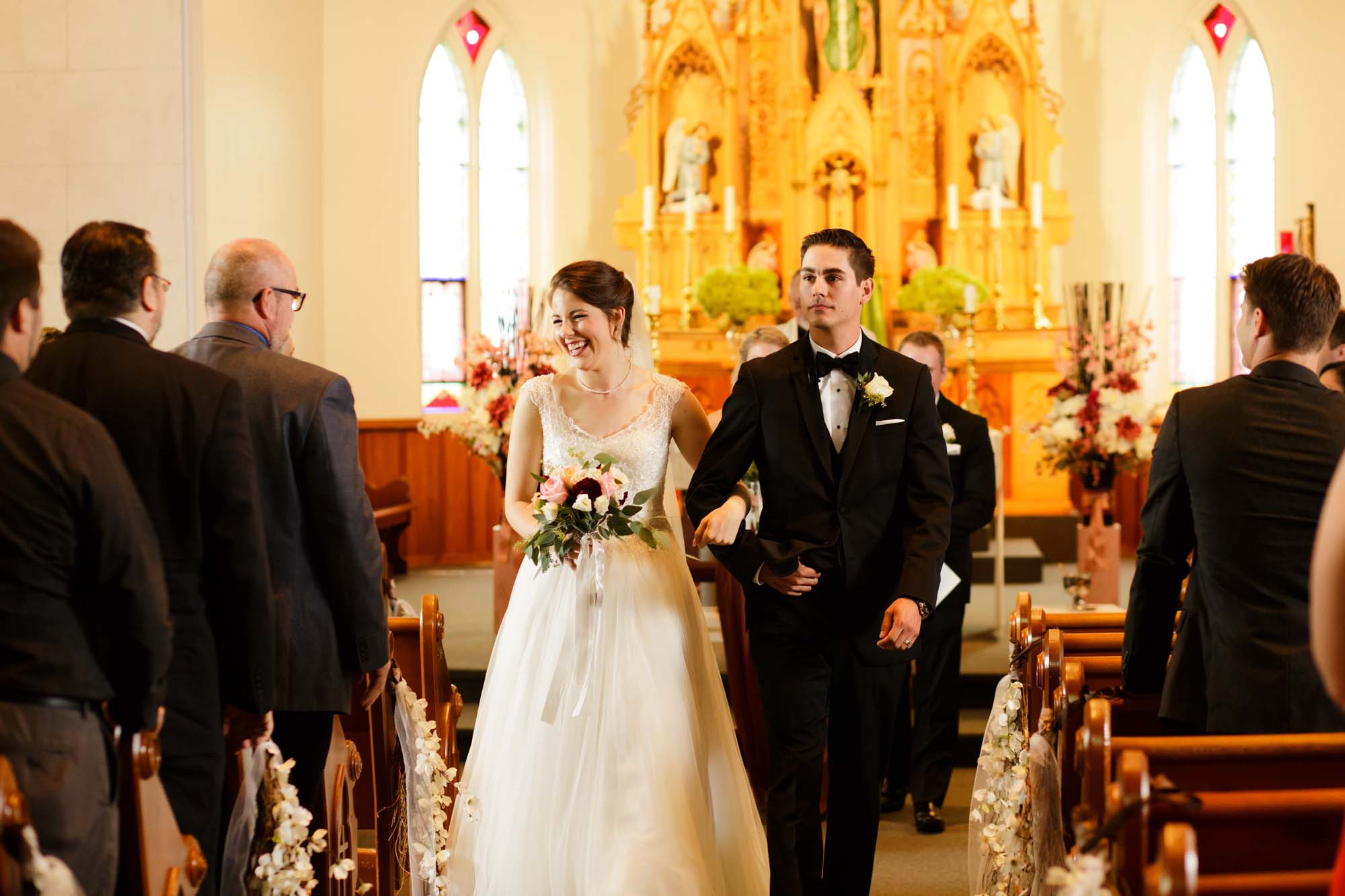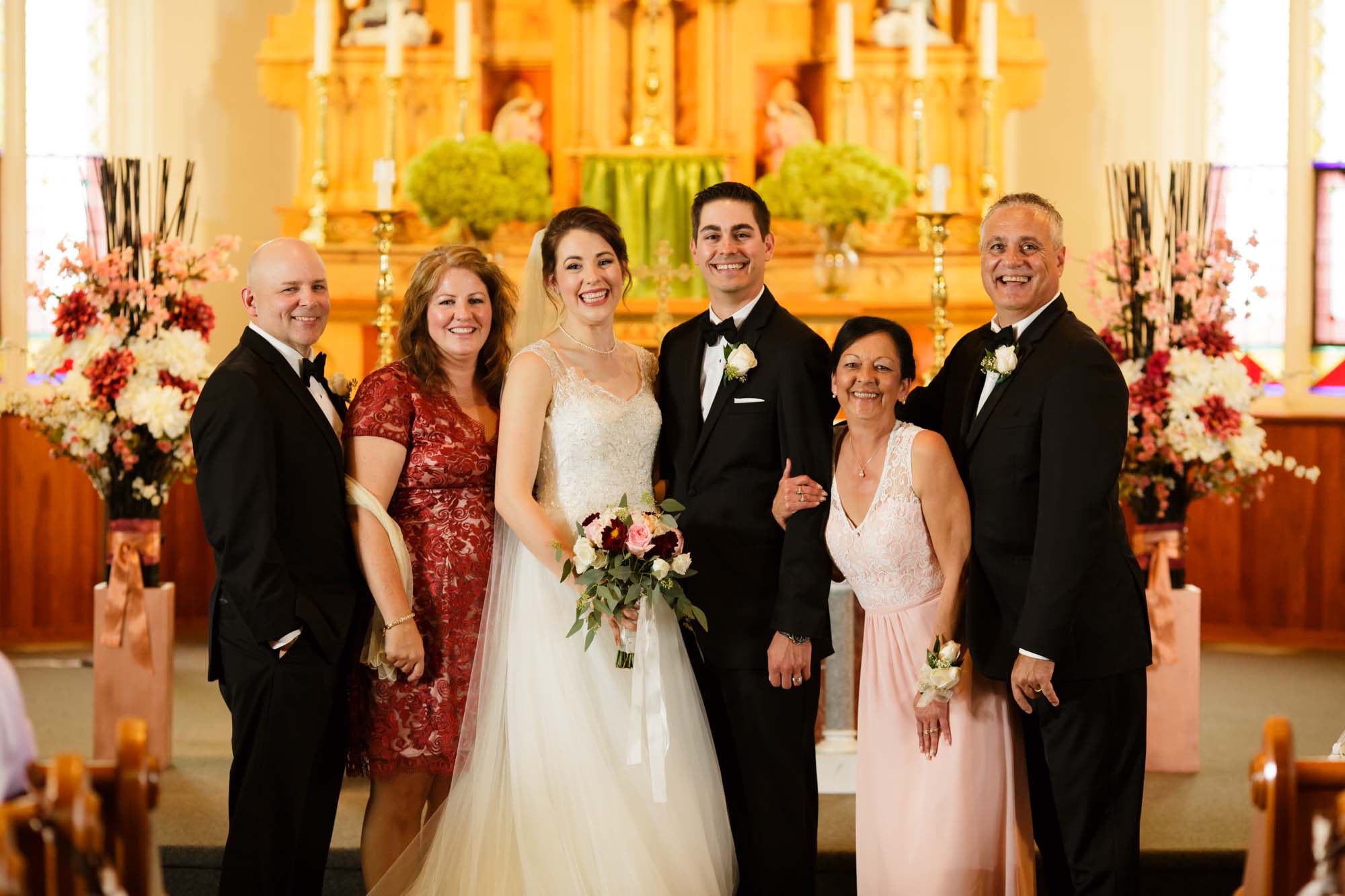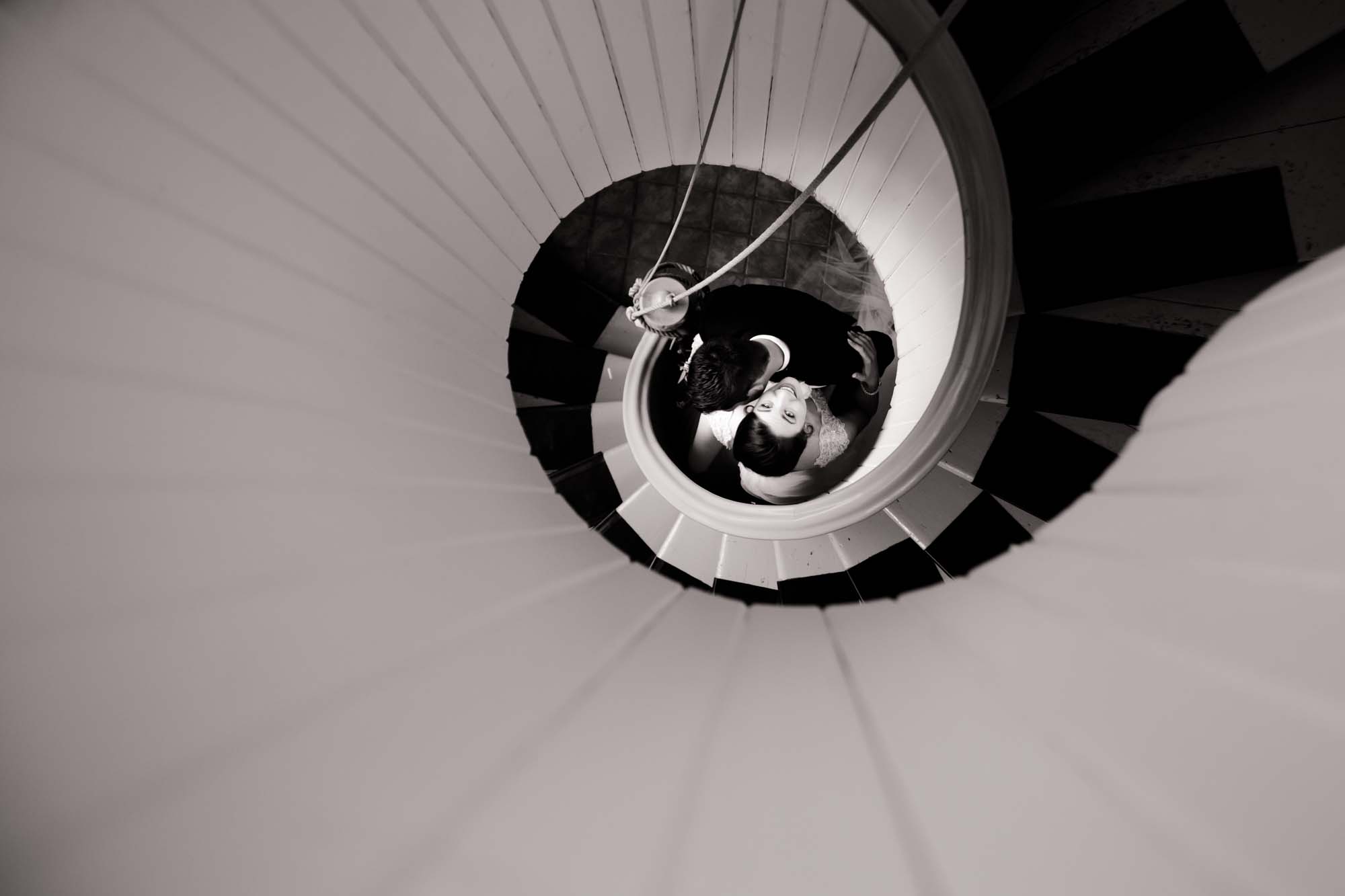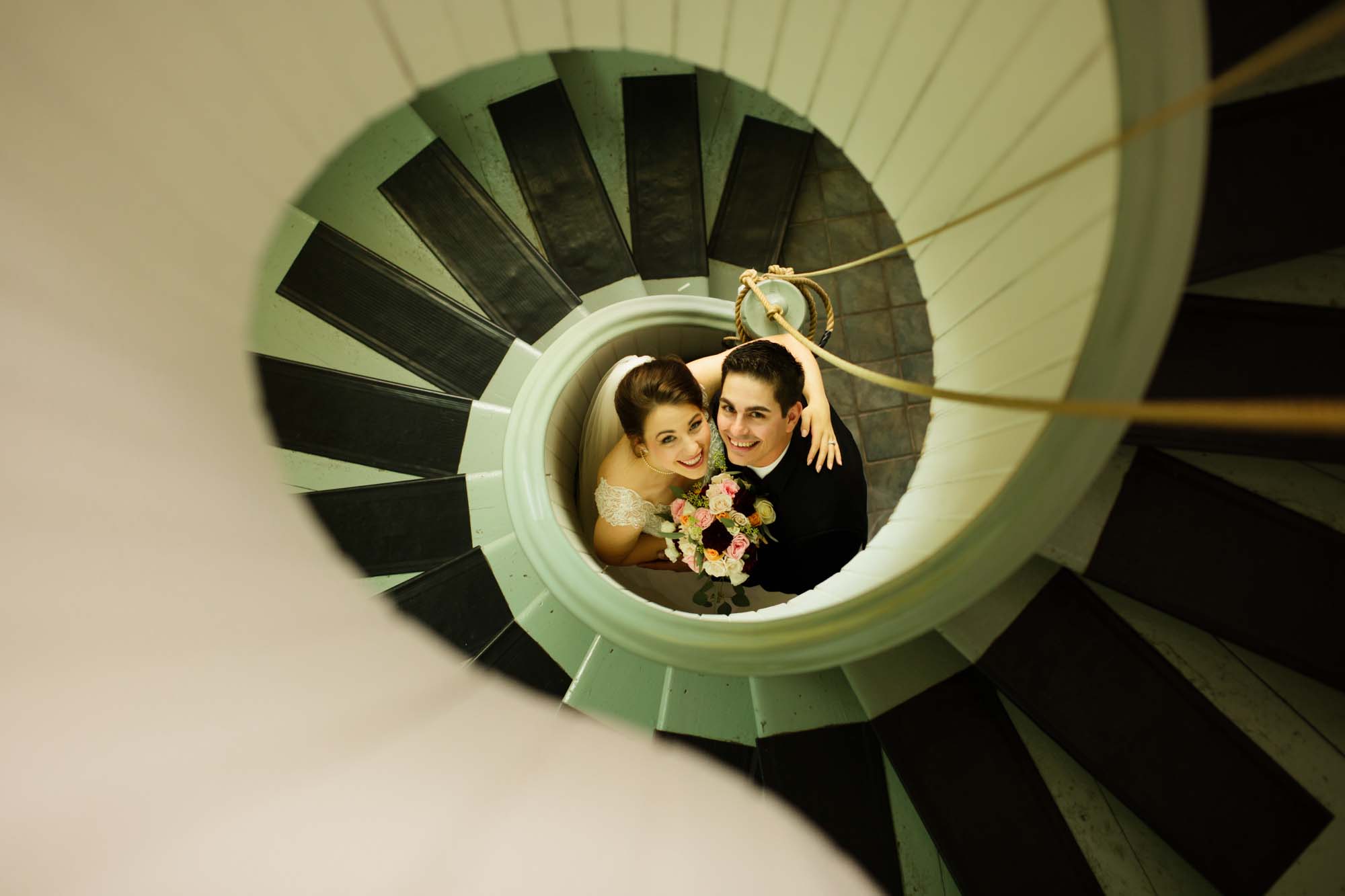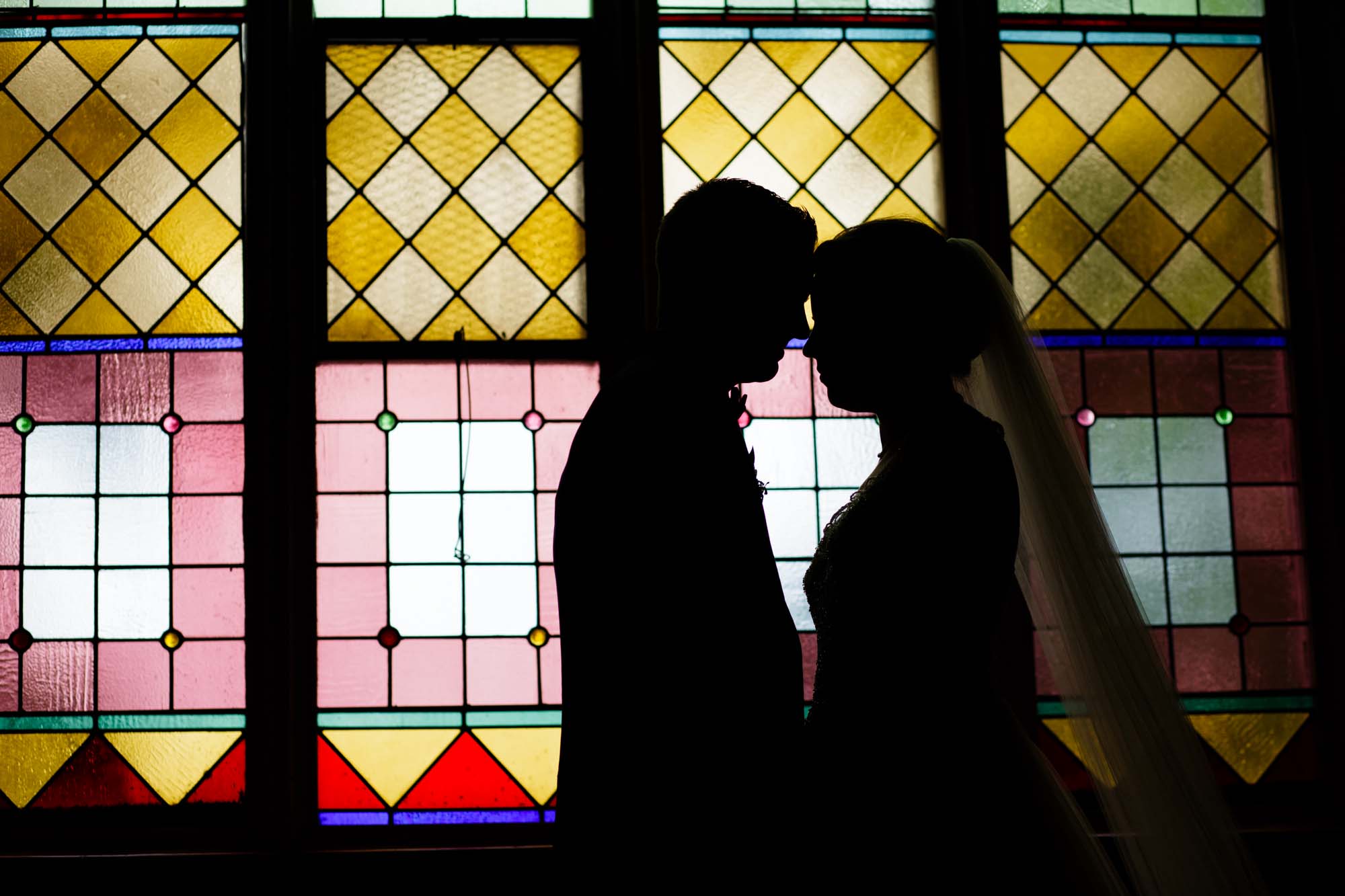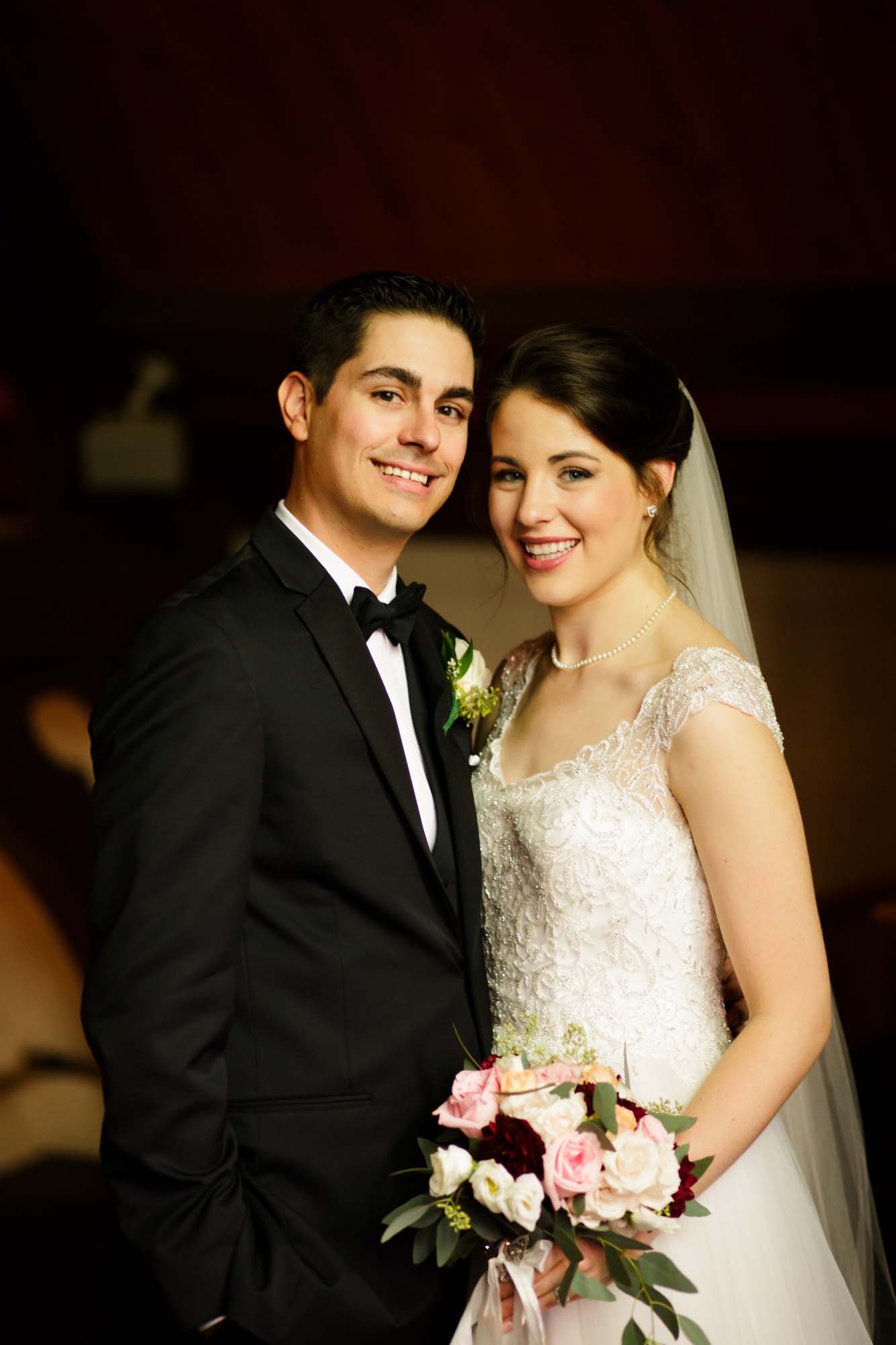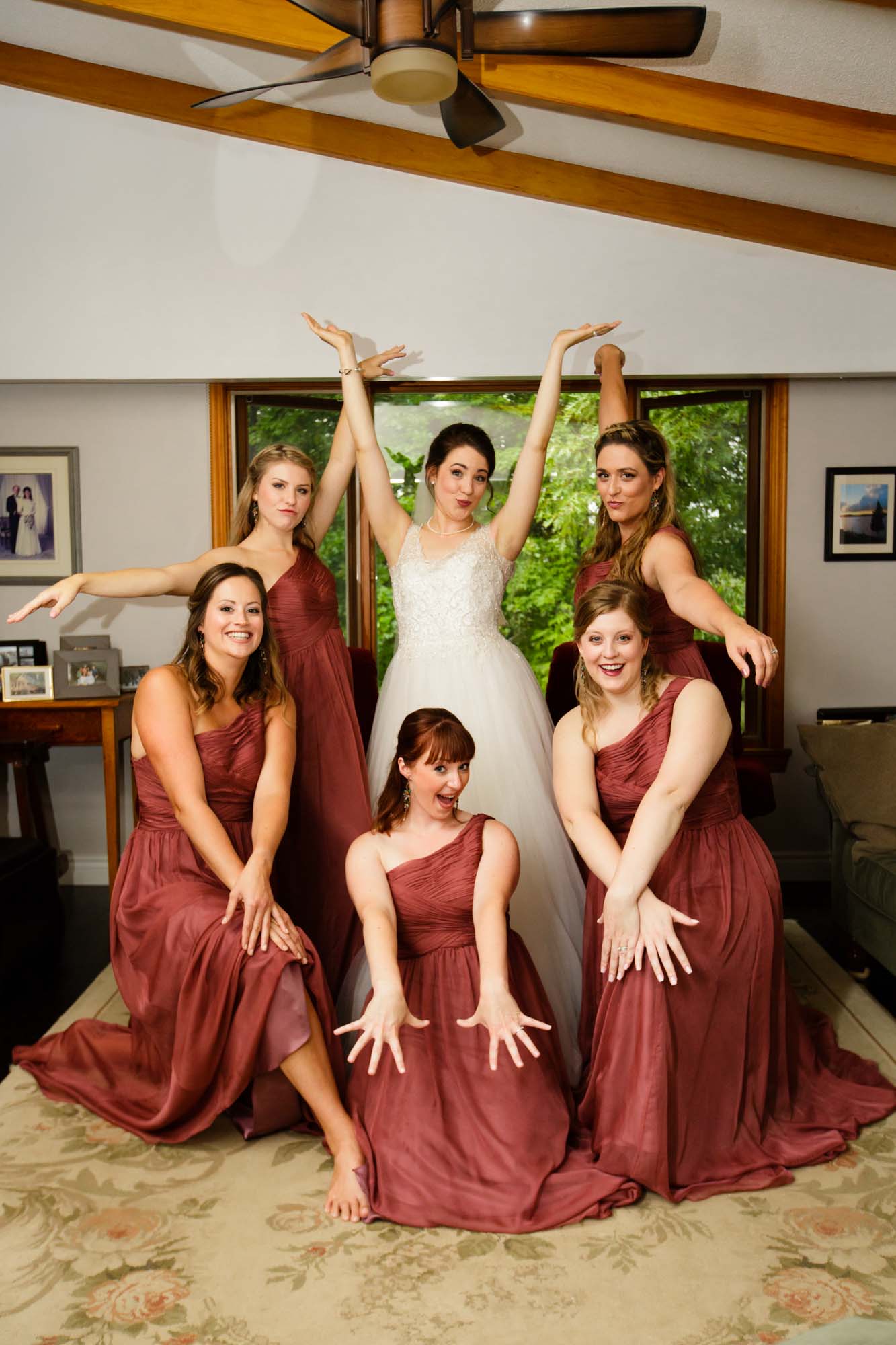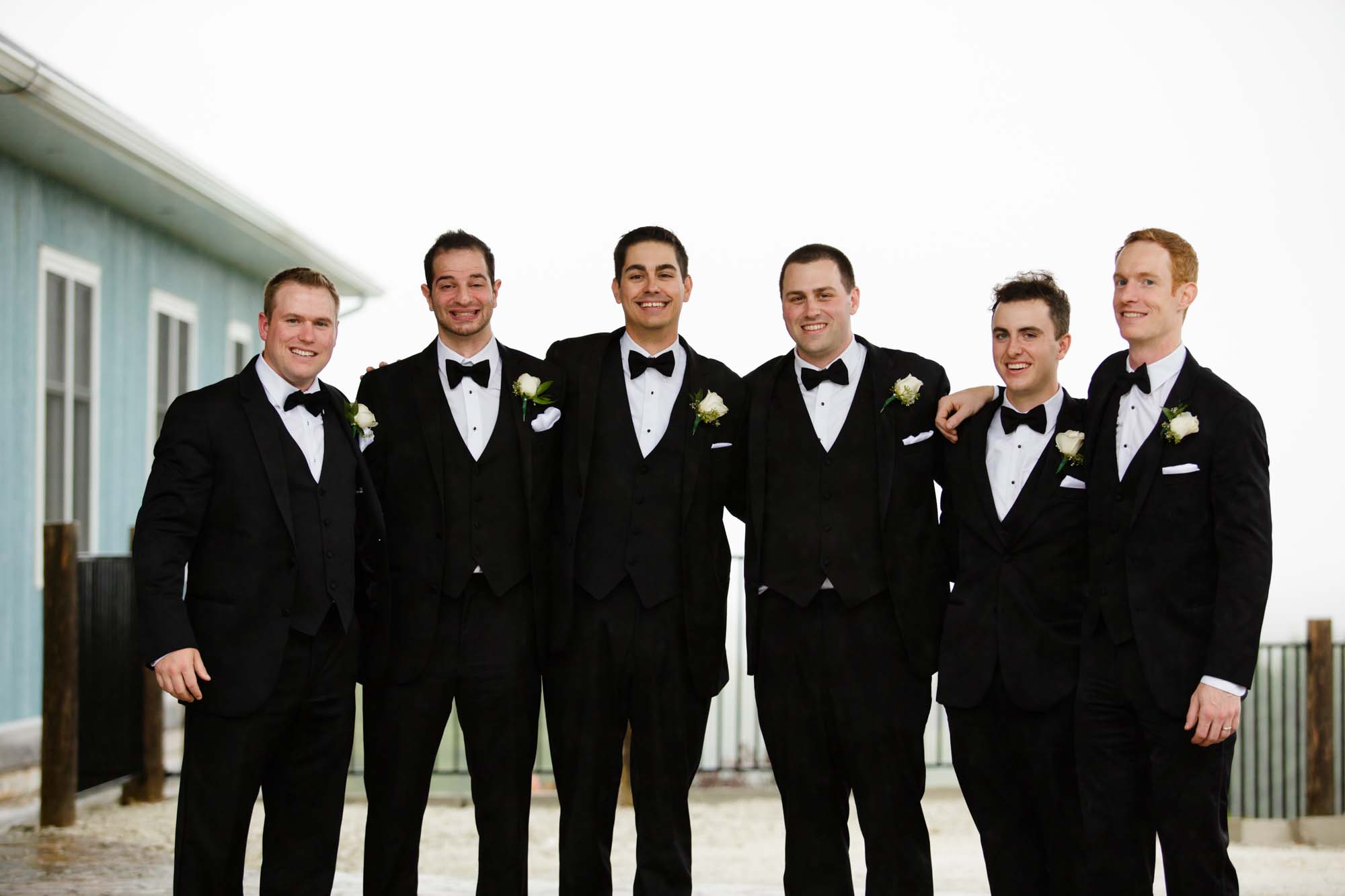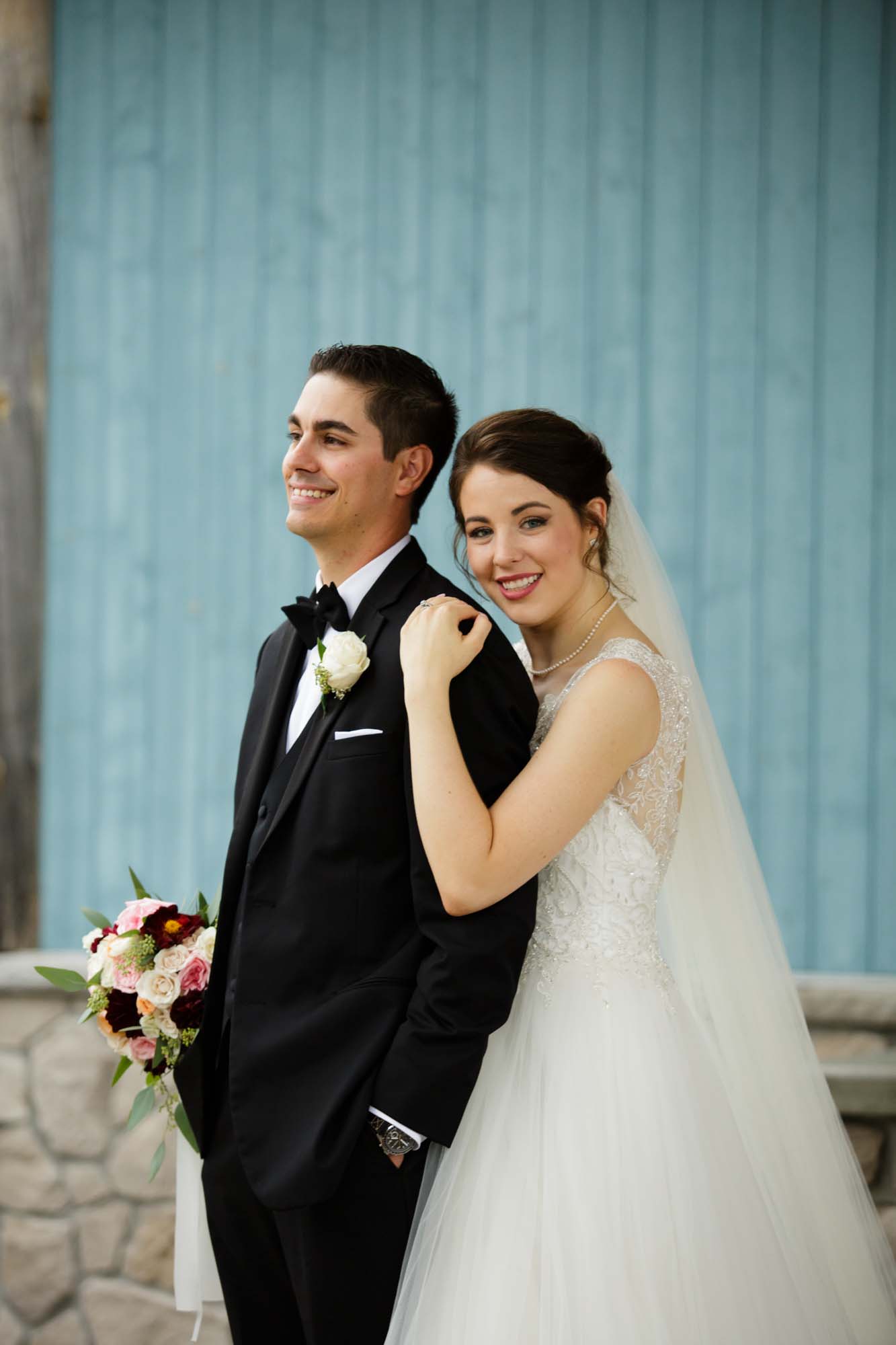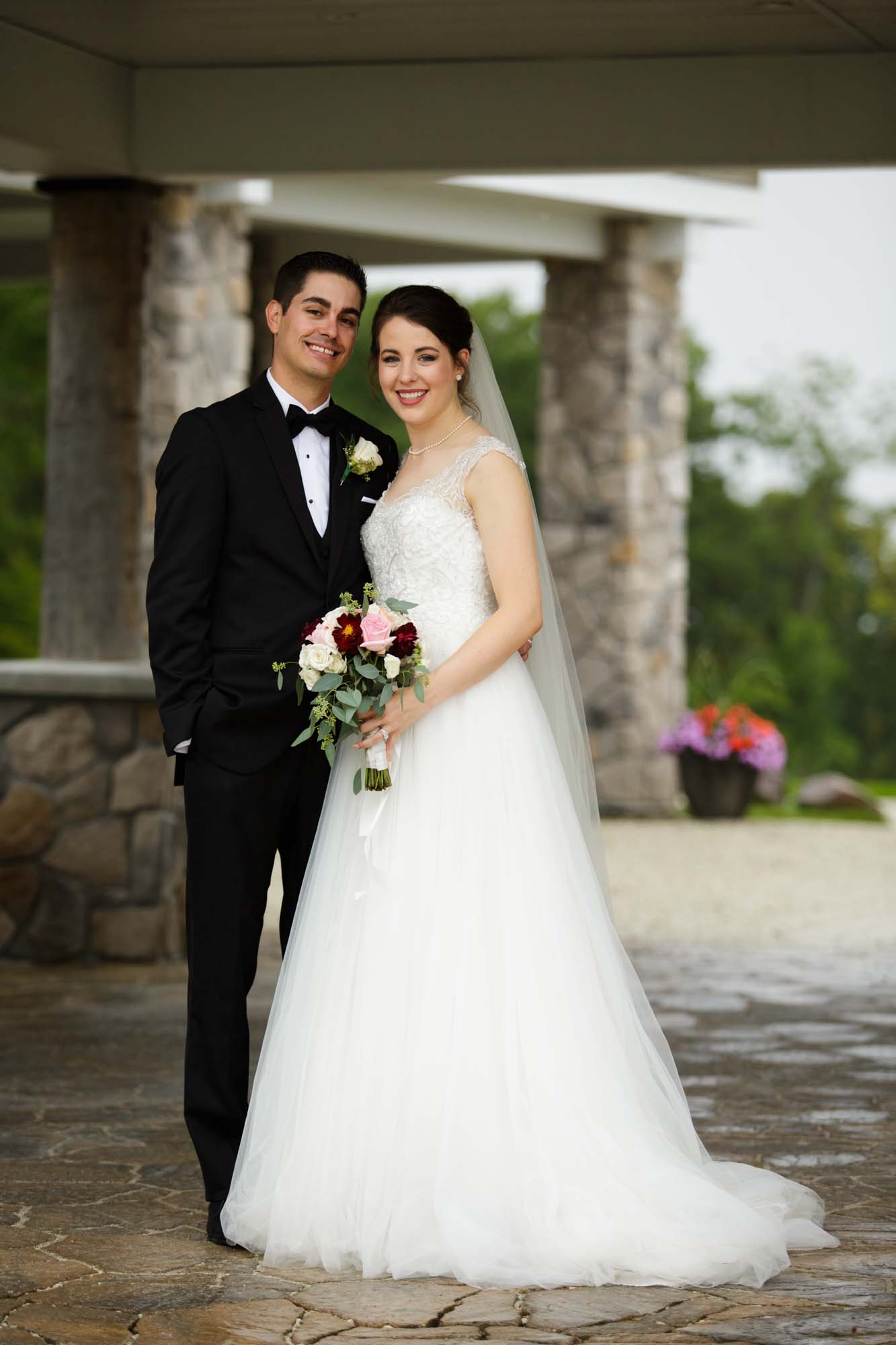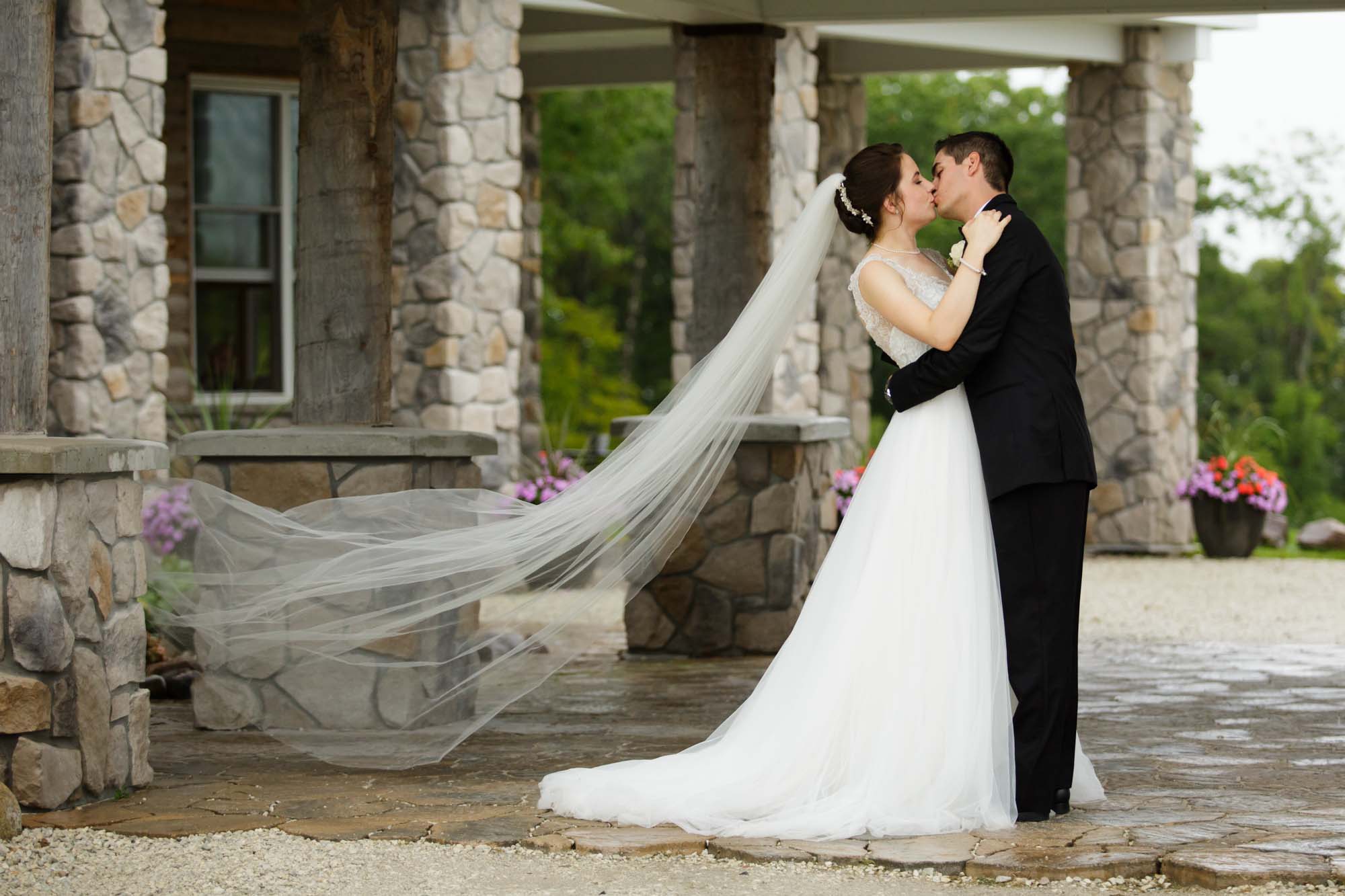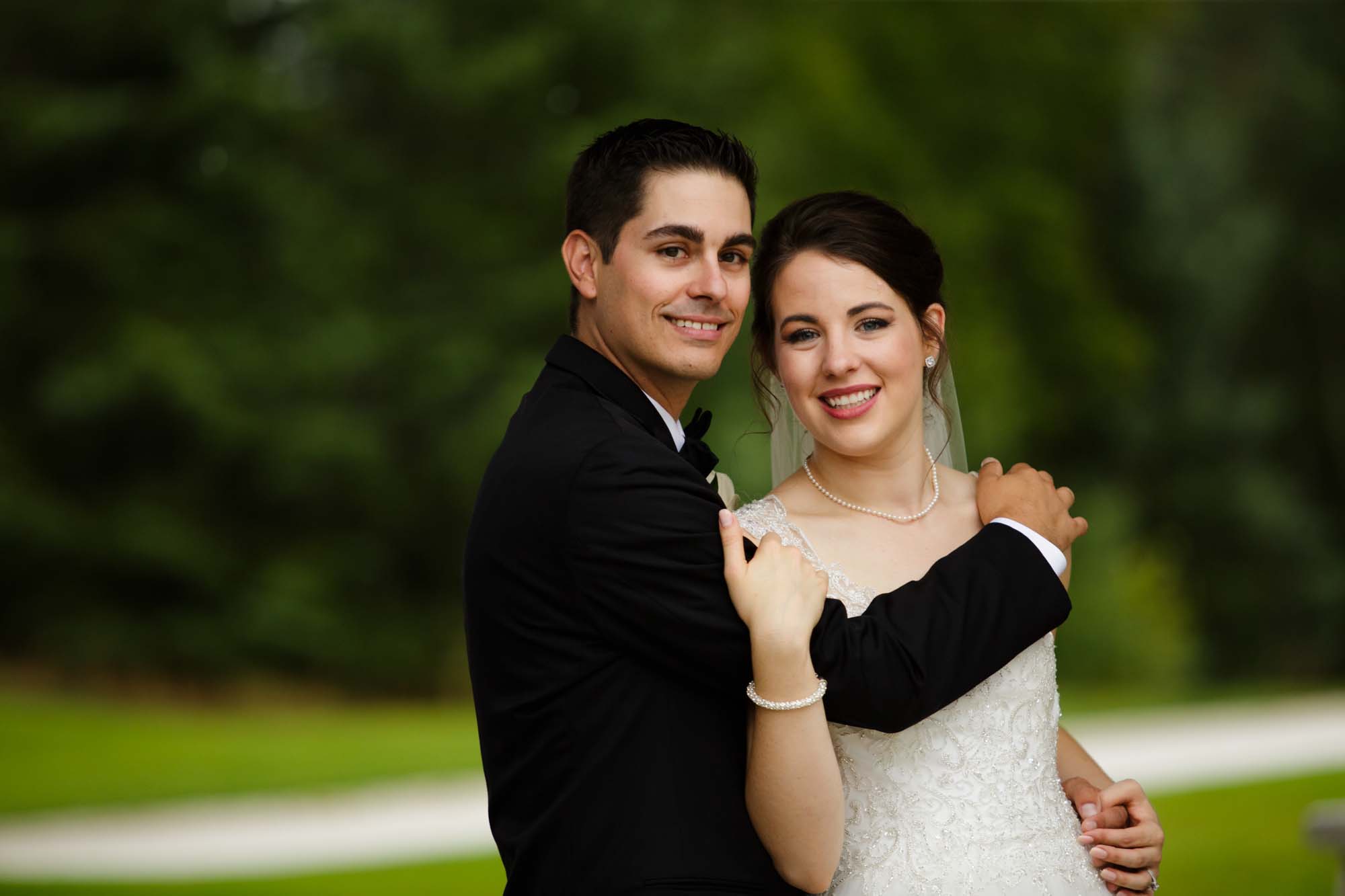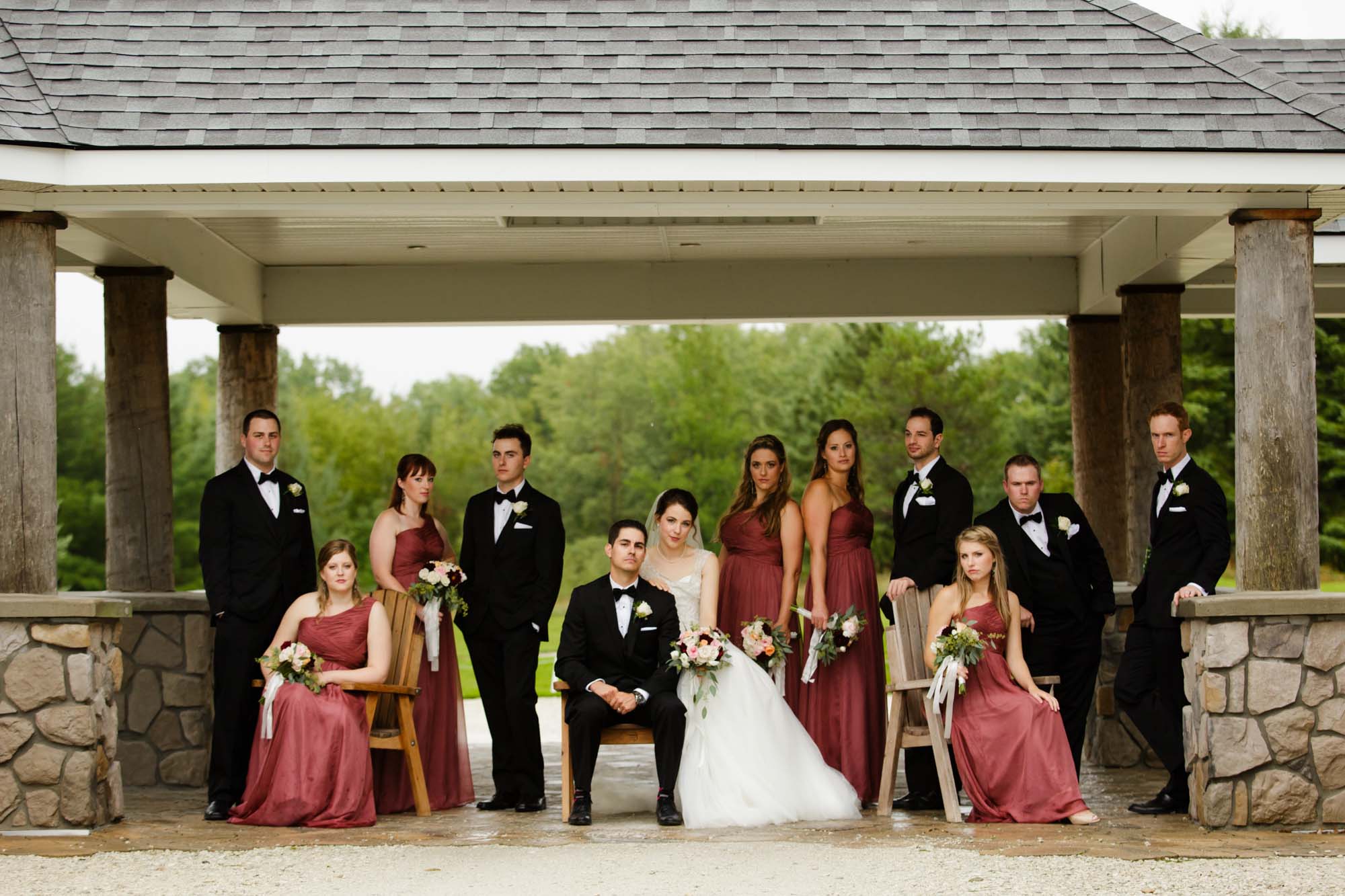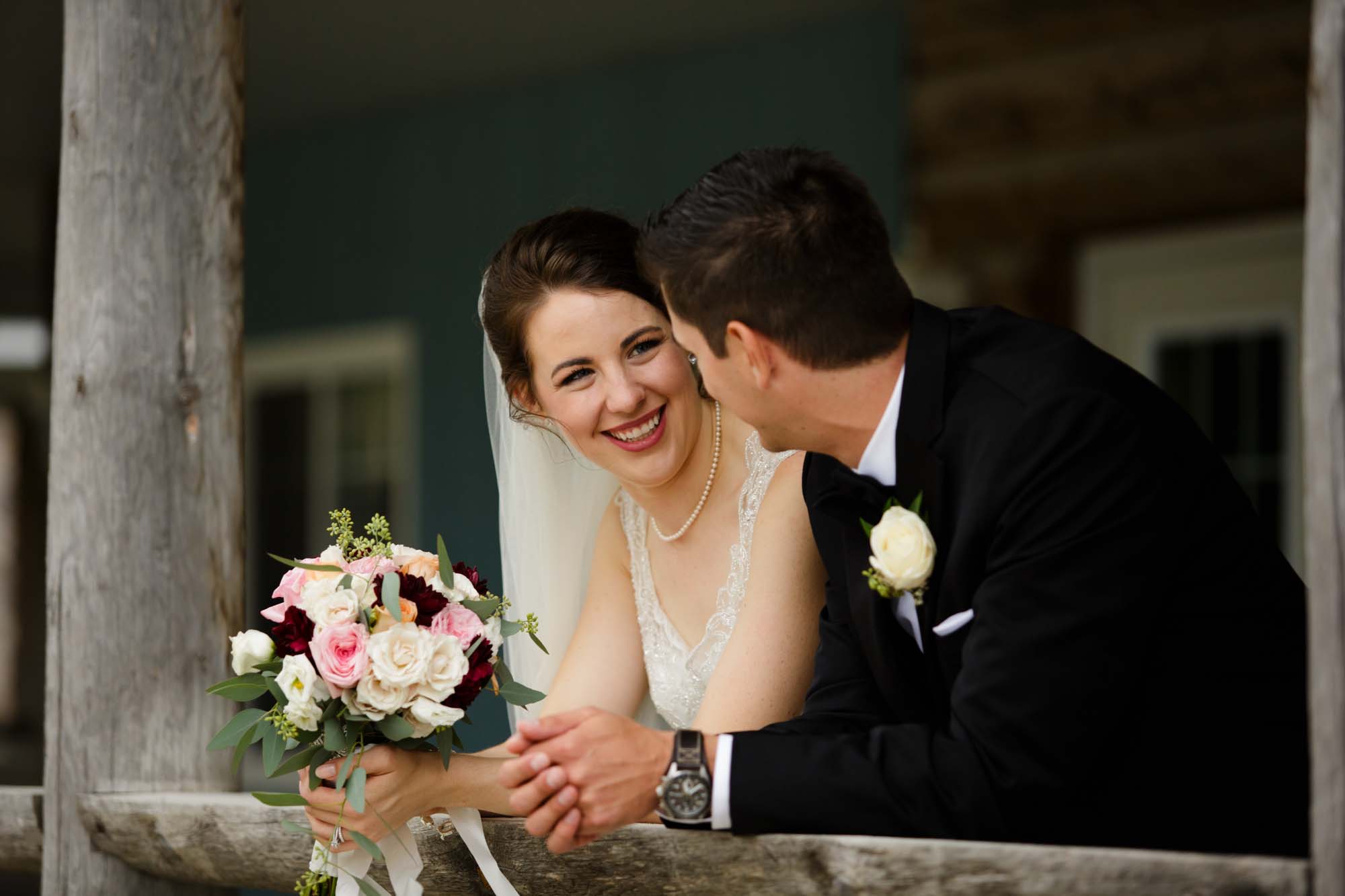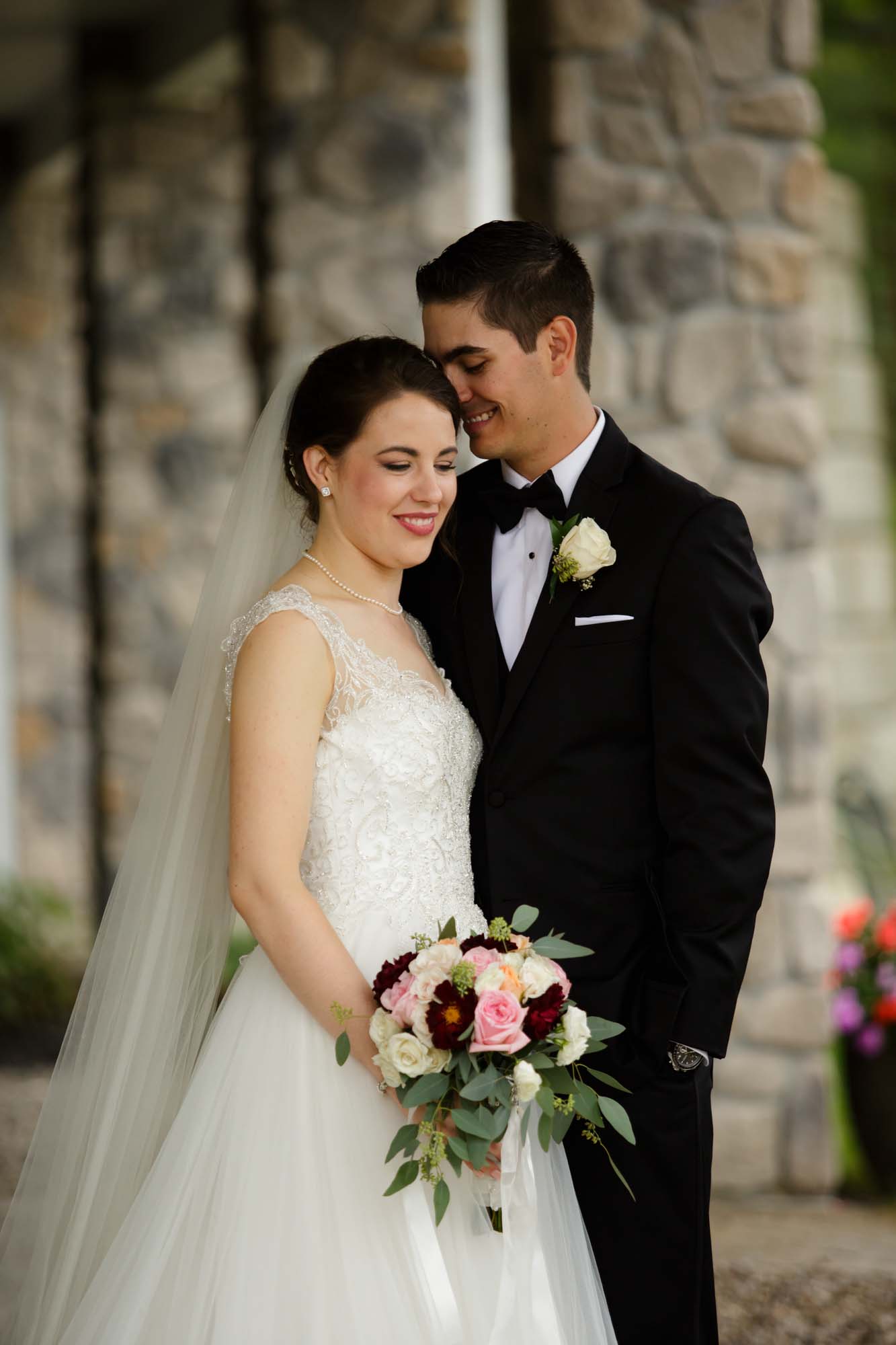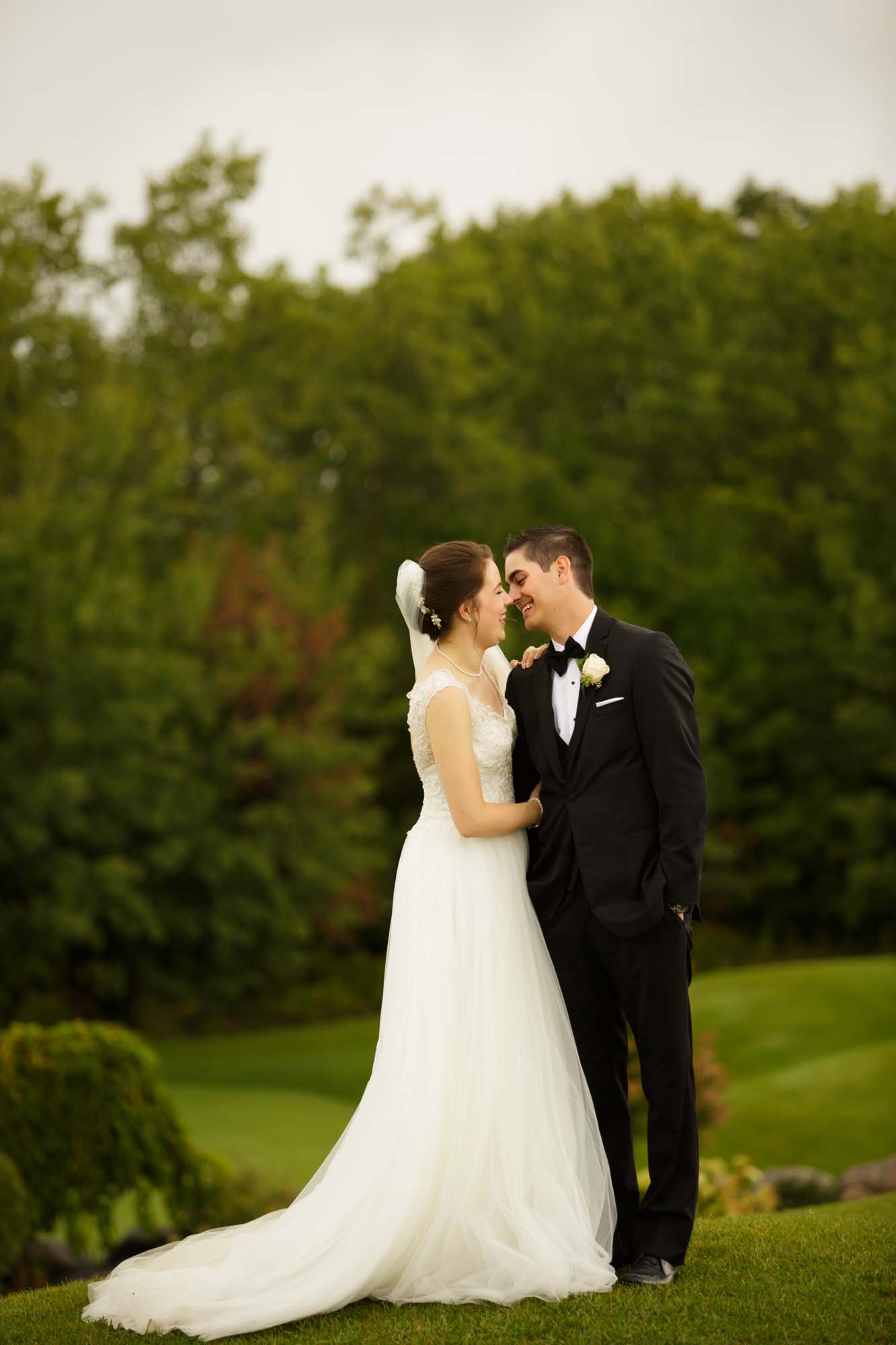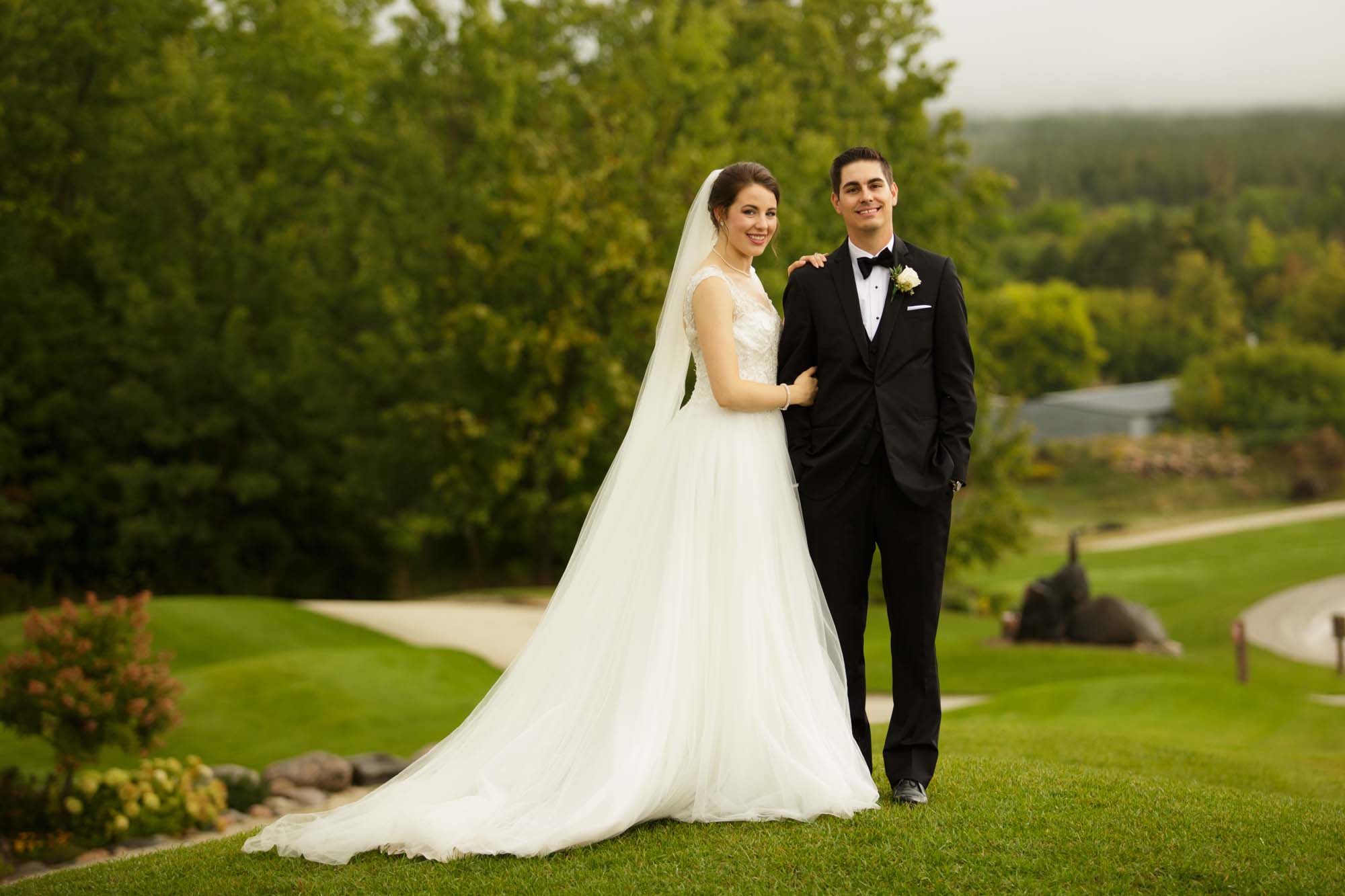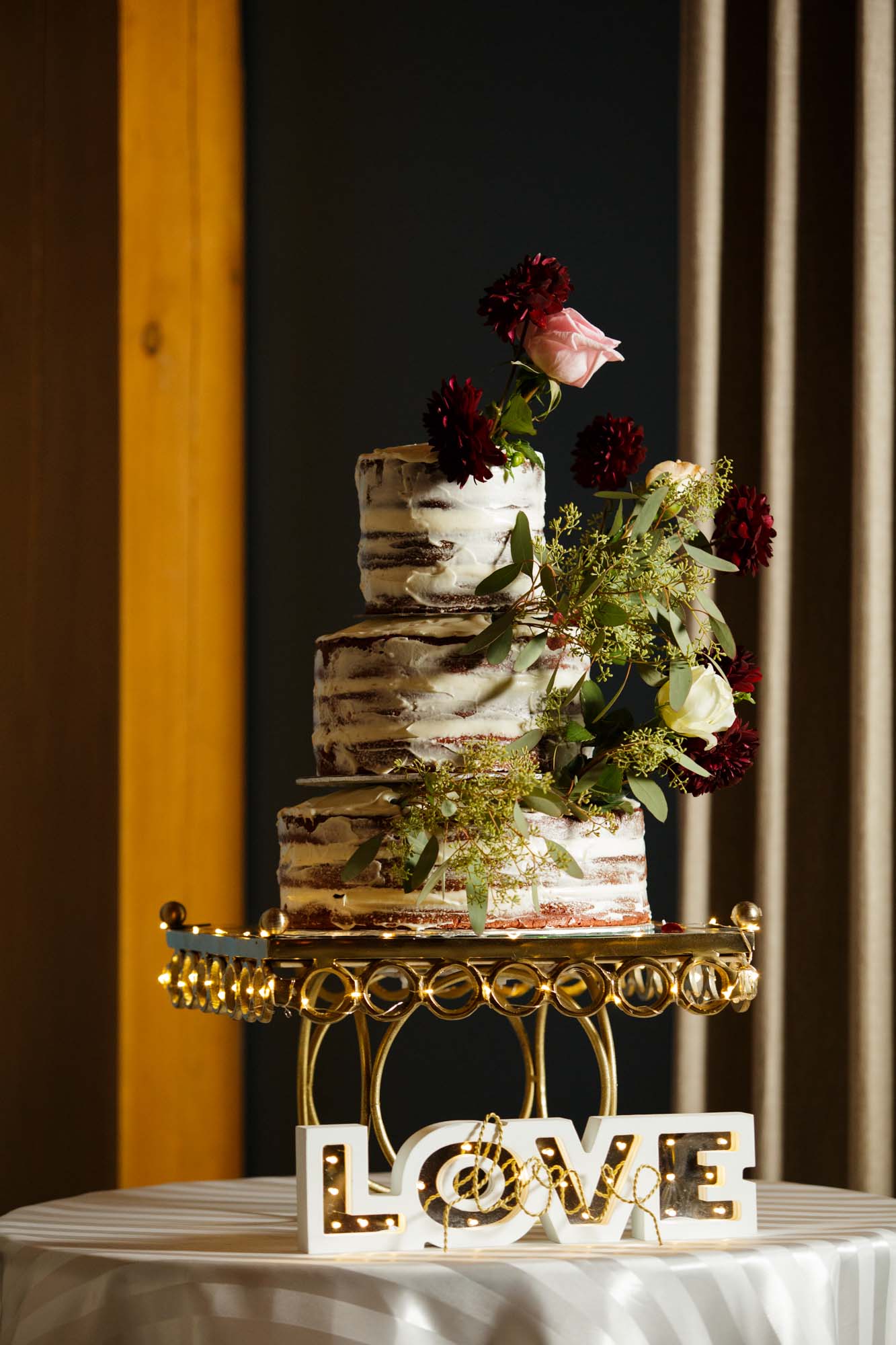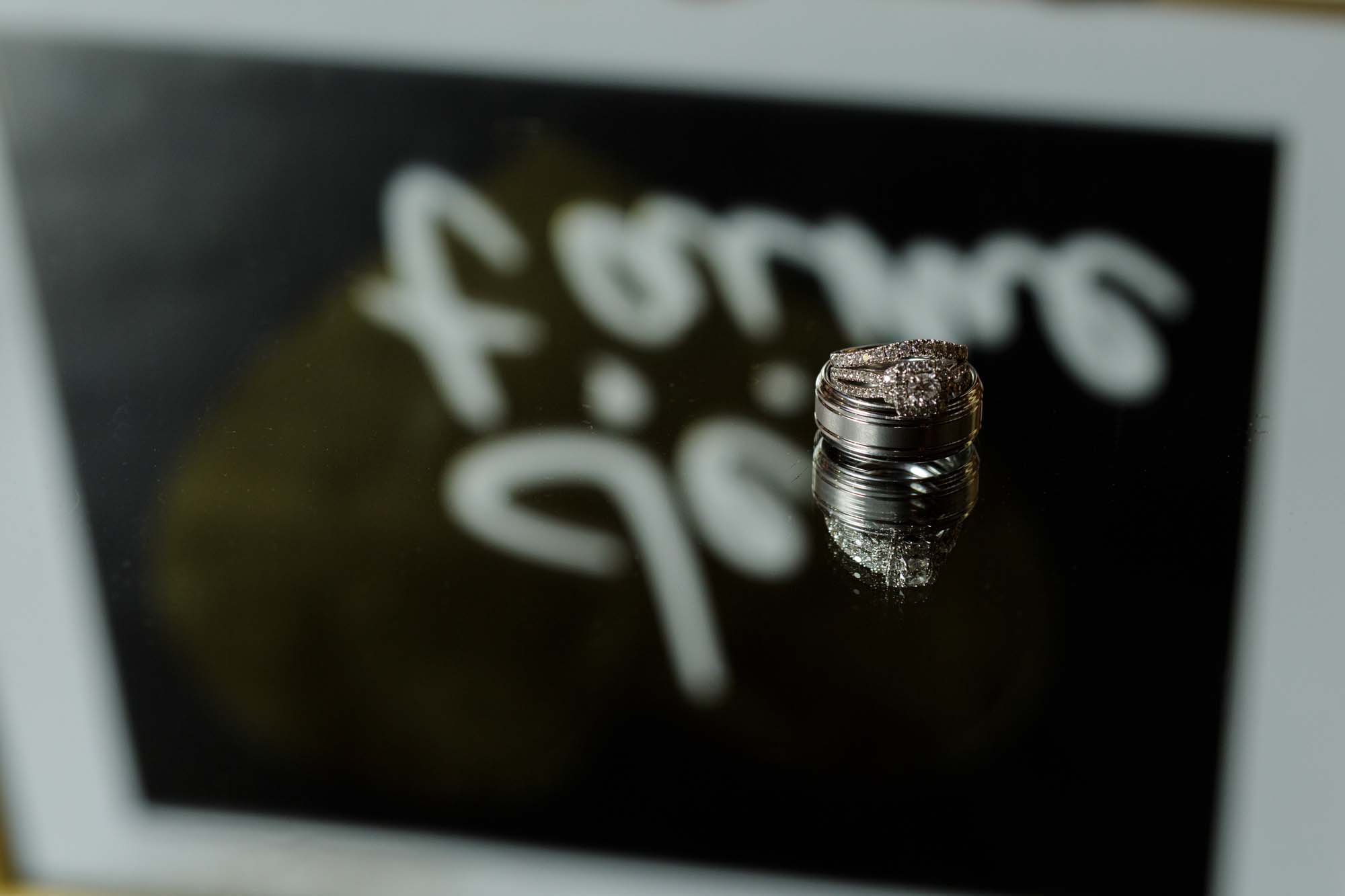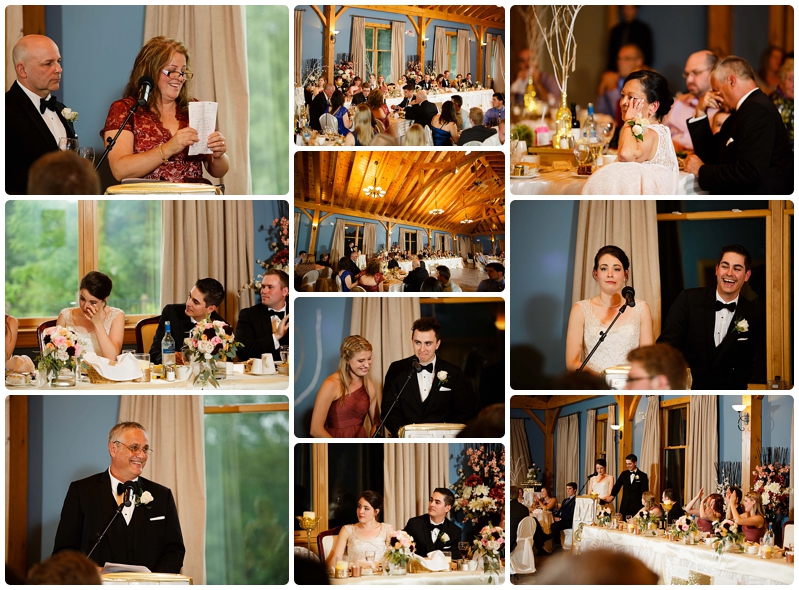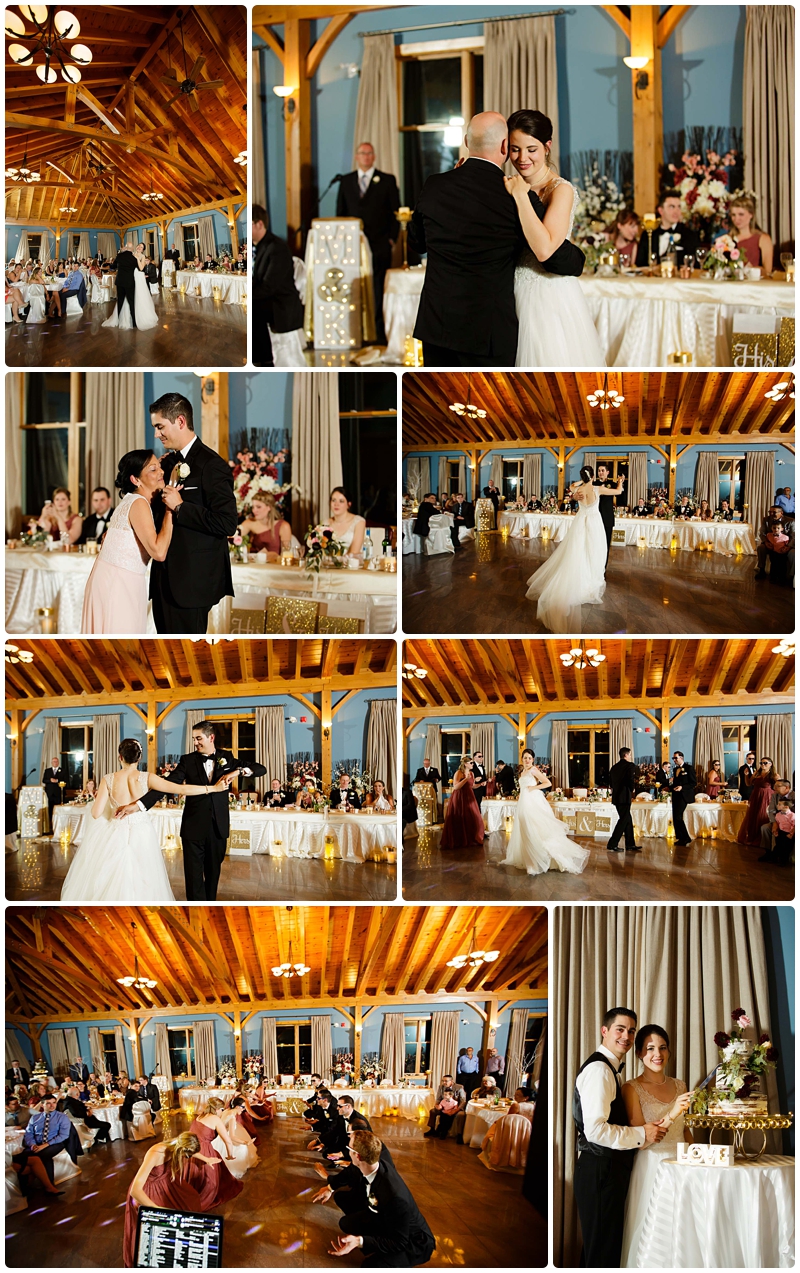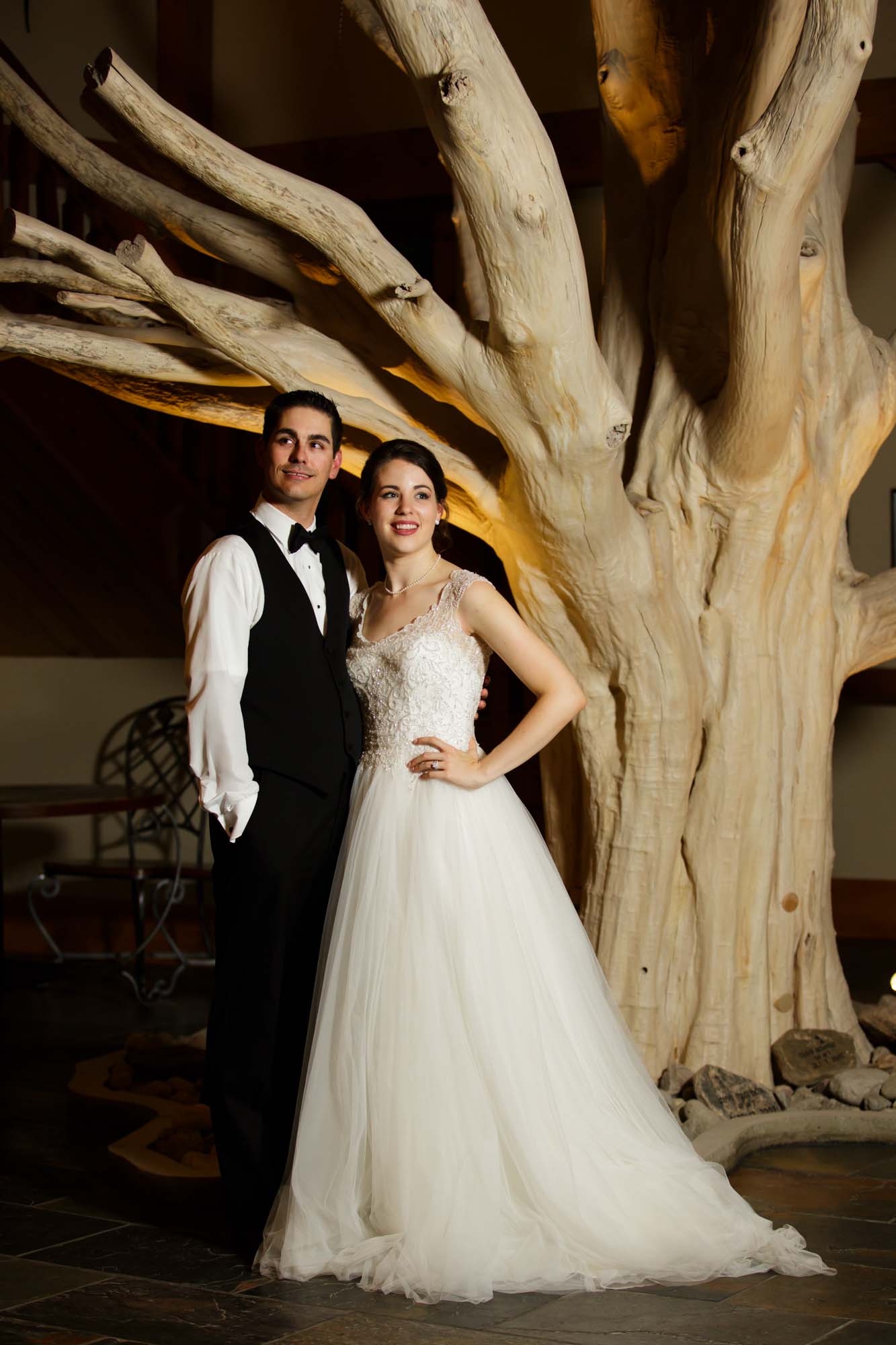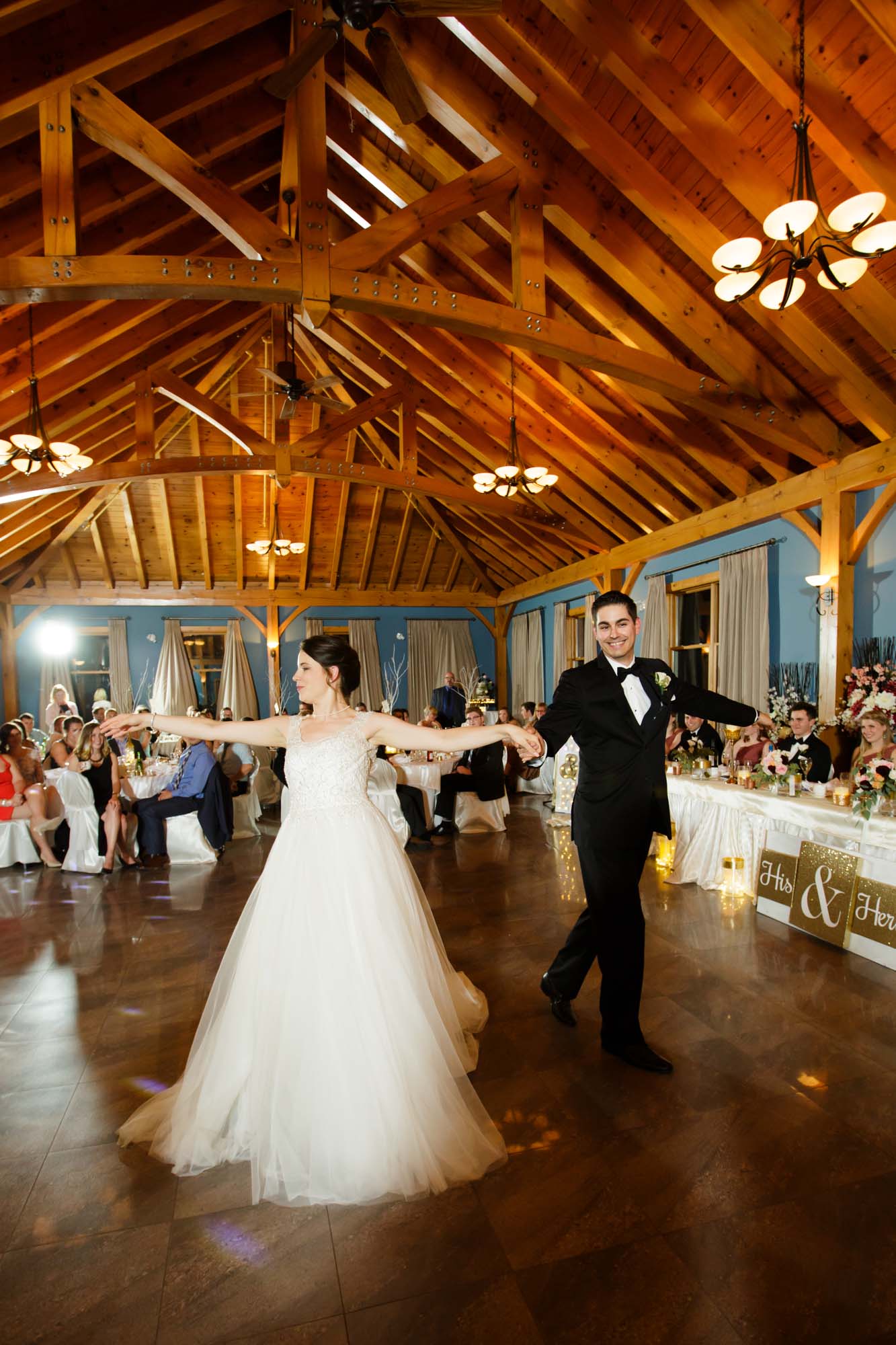 Thank you, Kendall + Mike, for allowing us to capture your incredible celebration! We wish you both all the best! "Bread that this house may never know hunger. Salt that life may always have flavor. And wine, that joy and prosperity may reign forever." ("It's A Wonderful Life")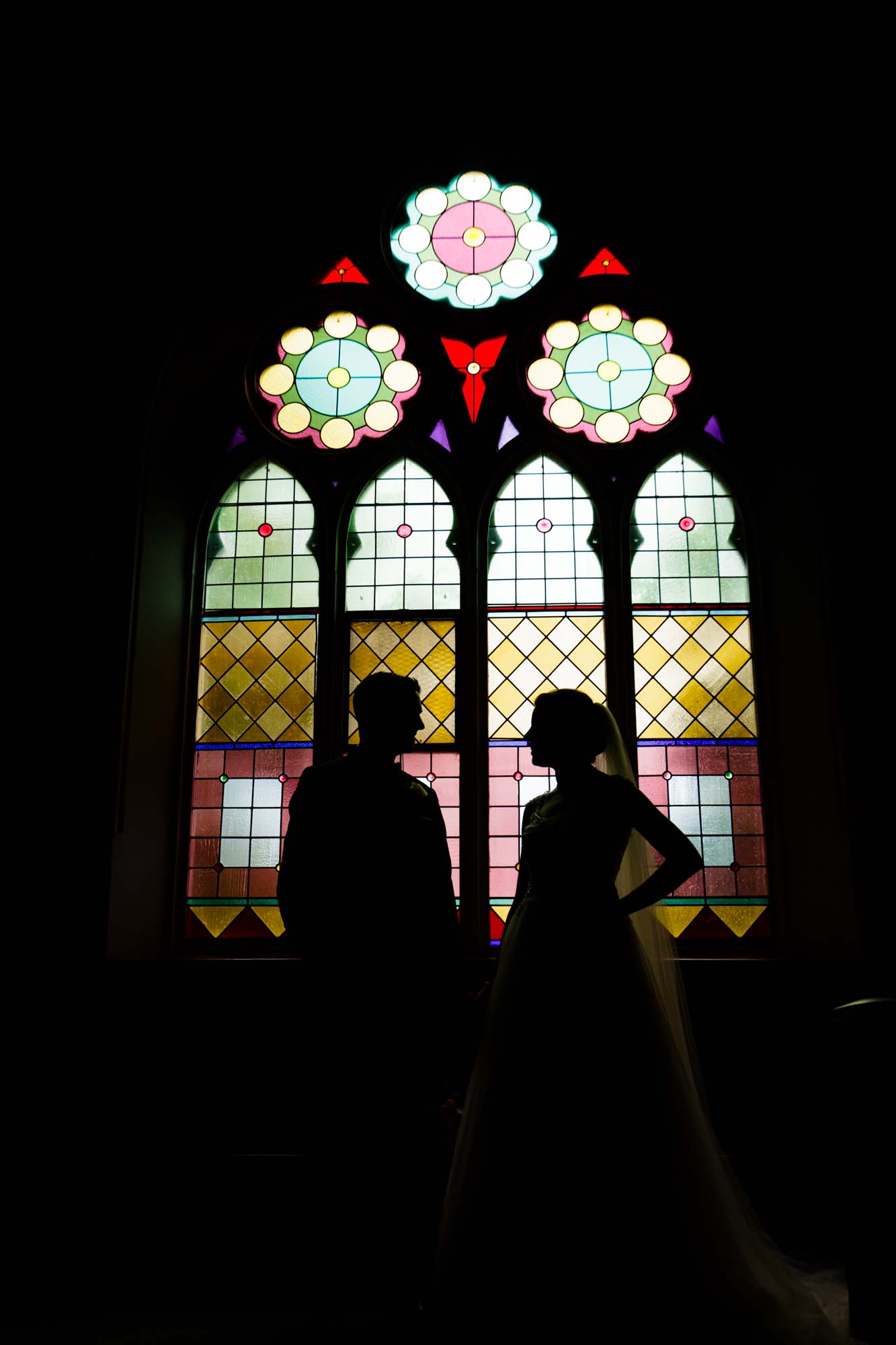 THE TEAM
Photography Fusion: Darlington Studios
Church: St. Patrick's Catholic Church
Venue: Vespra Hills Golf Club
Hair & Make-Up: Elements Salon & Spa
Florist: Mid Valley Gardens Ltd.
Cake: Michelle Hurd
Dress: Maggie Sottero
Ceremony Duo: Adagio Strings
DJ: Sonic Sensations
Suit: Vera Wang Tuxedo
Hair Jewel: Jewel Feathers
Soundtrack: "You're Beautiful (Instrumental with Background Vocals)" by Mercy Me, licensed through Songfreedom