Andrea + Derek Engaged!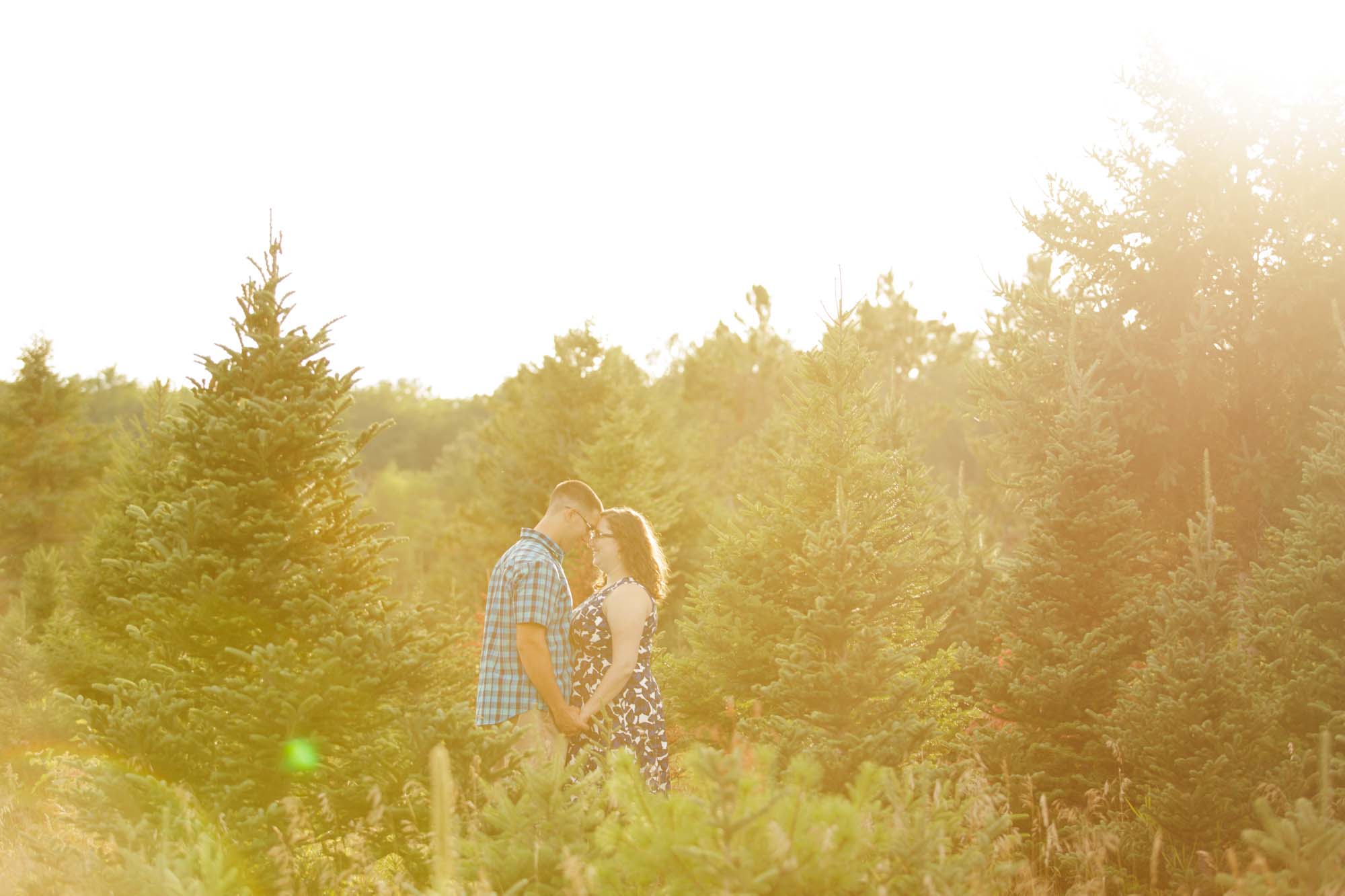 Meet Derek + Andrea. A super sweet couple that we met this past winter (one year prior to their wedding date to be exact) to discuss their upcoming wedding at Drysdale's Tree Farm. We loved hearing all about their love story, and were even more thrilled when they asked us to capture their wedding day! Derek loves trees. In fact, he is a professional tree climber. We knew we had to incorporate this skill into their portrait session. This was the first time we actually photographed a couple up in a tree. How cool is that!?! We all decided that Drysdale's would be the perfect location for their summer engagement session, since this would be a completely different time of year than their winter wedding. That way we could capture the changing seasons of this scenic tree-filled sanctuary (one of our favourite wedding venues around the Barrie area).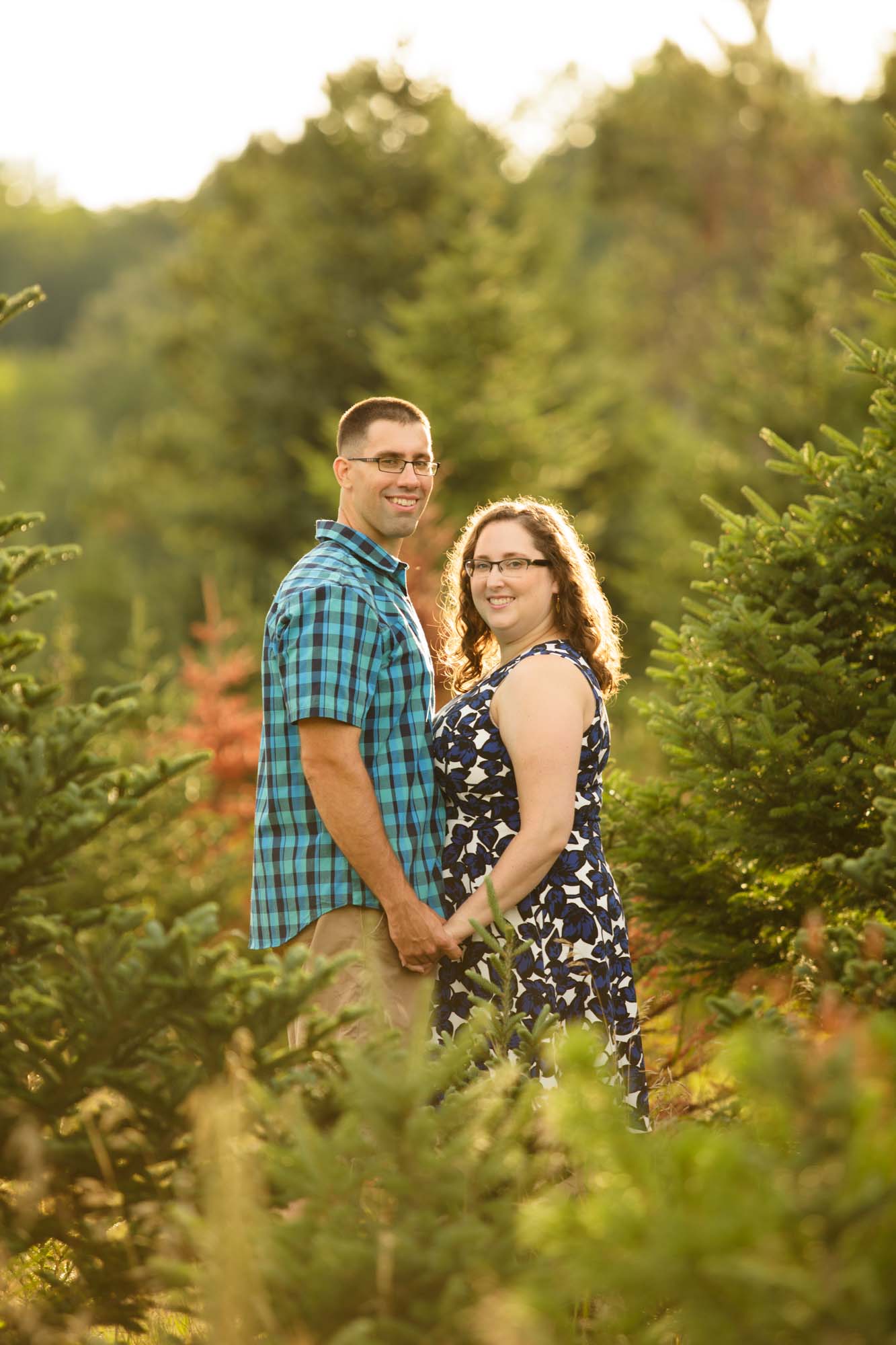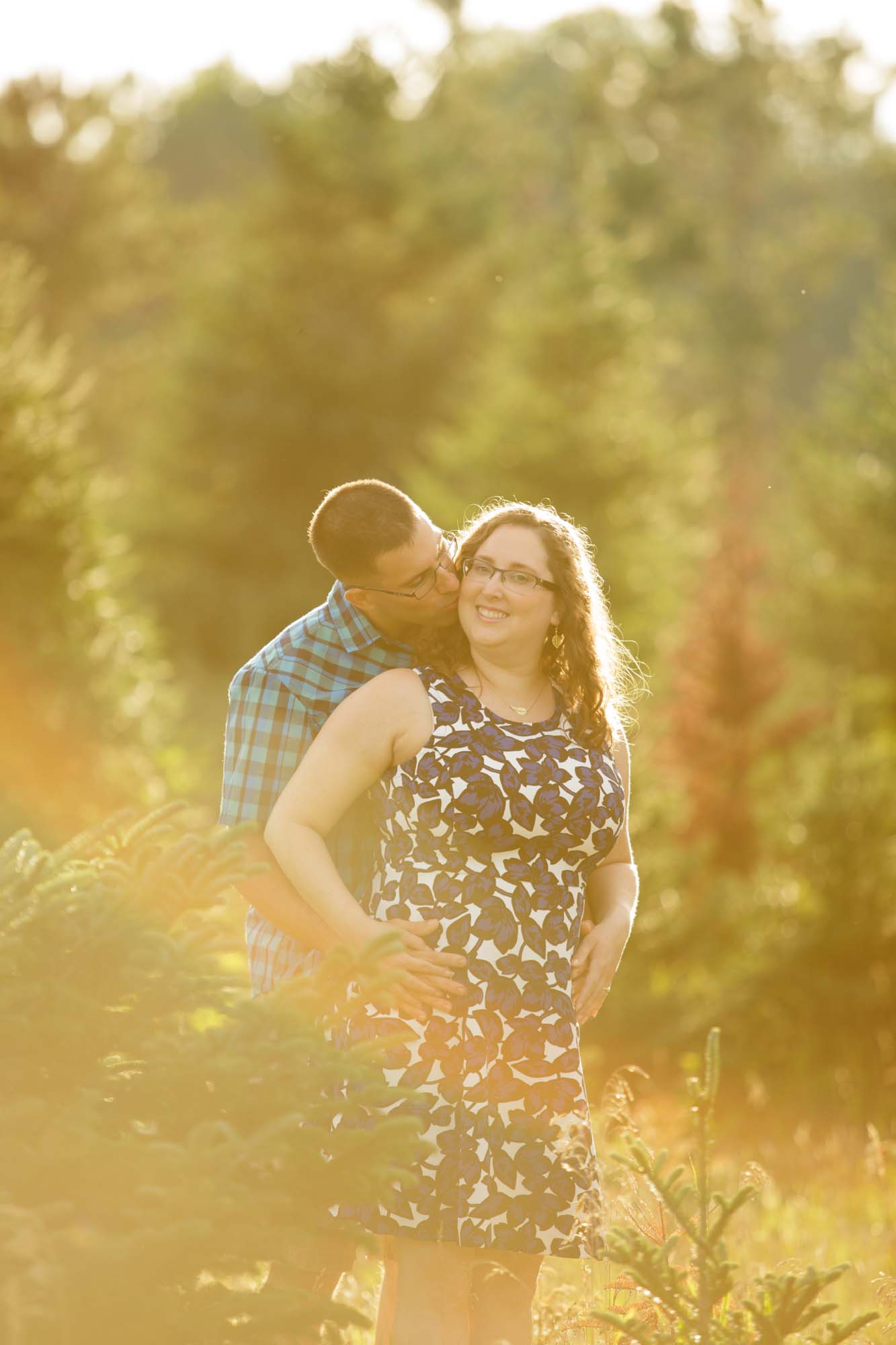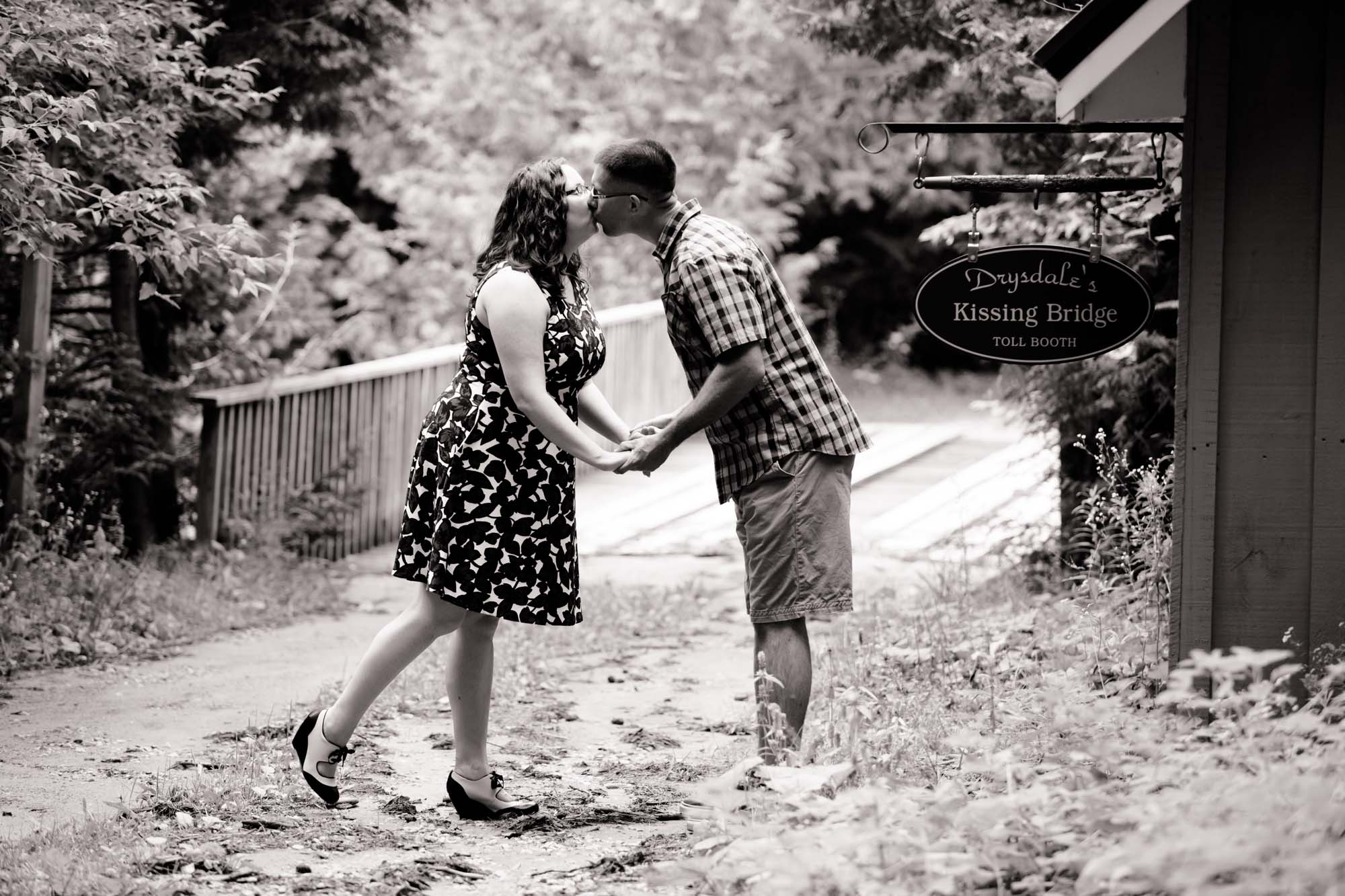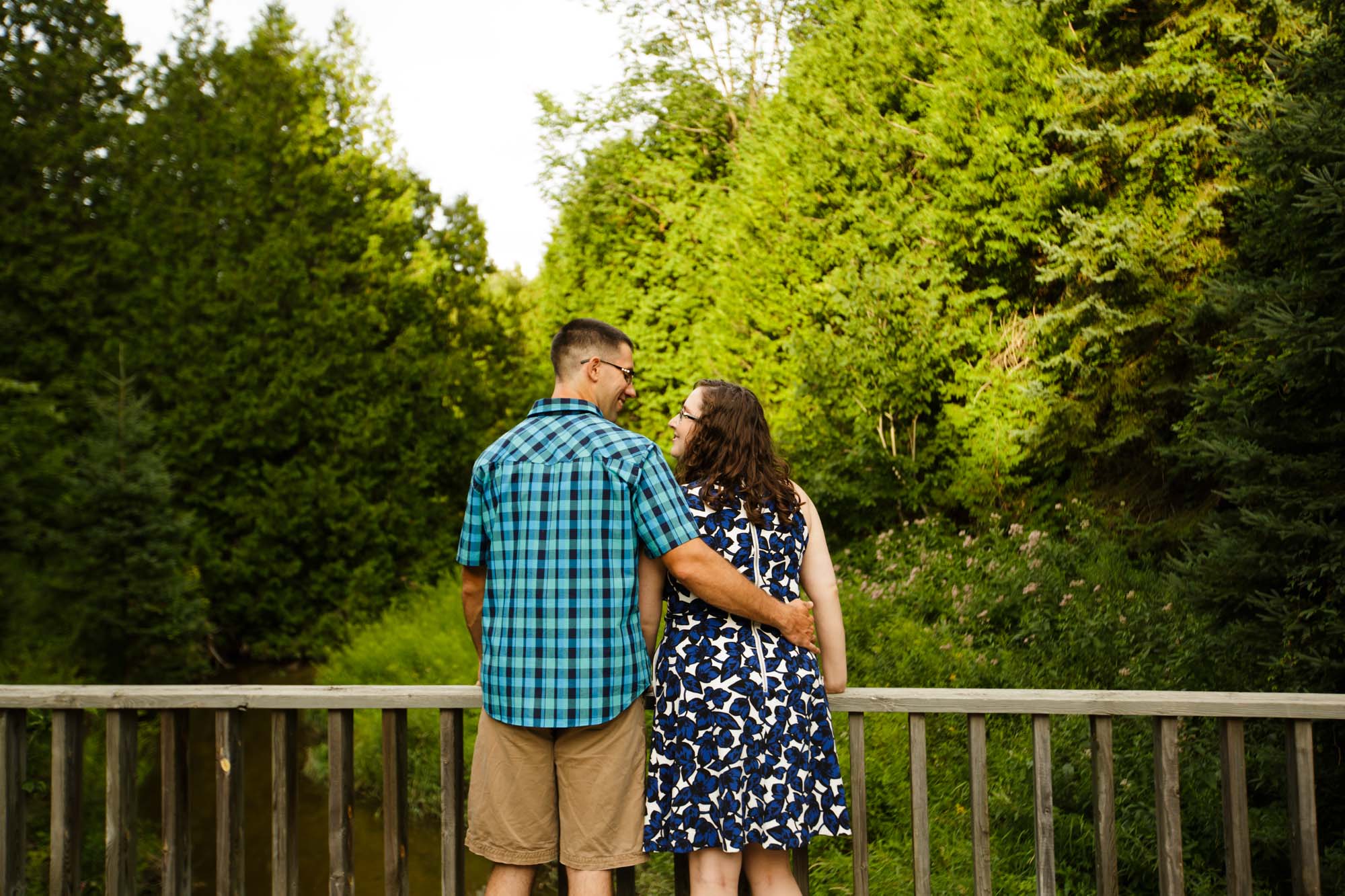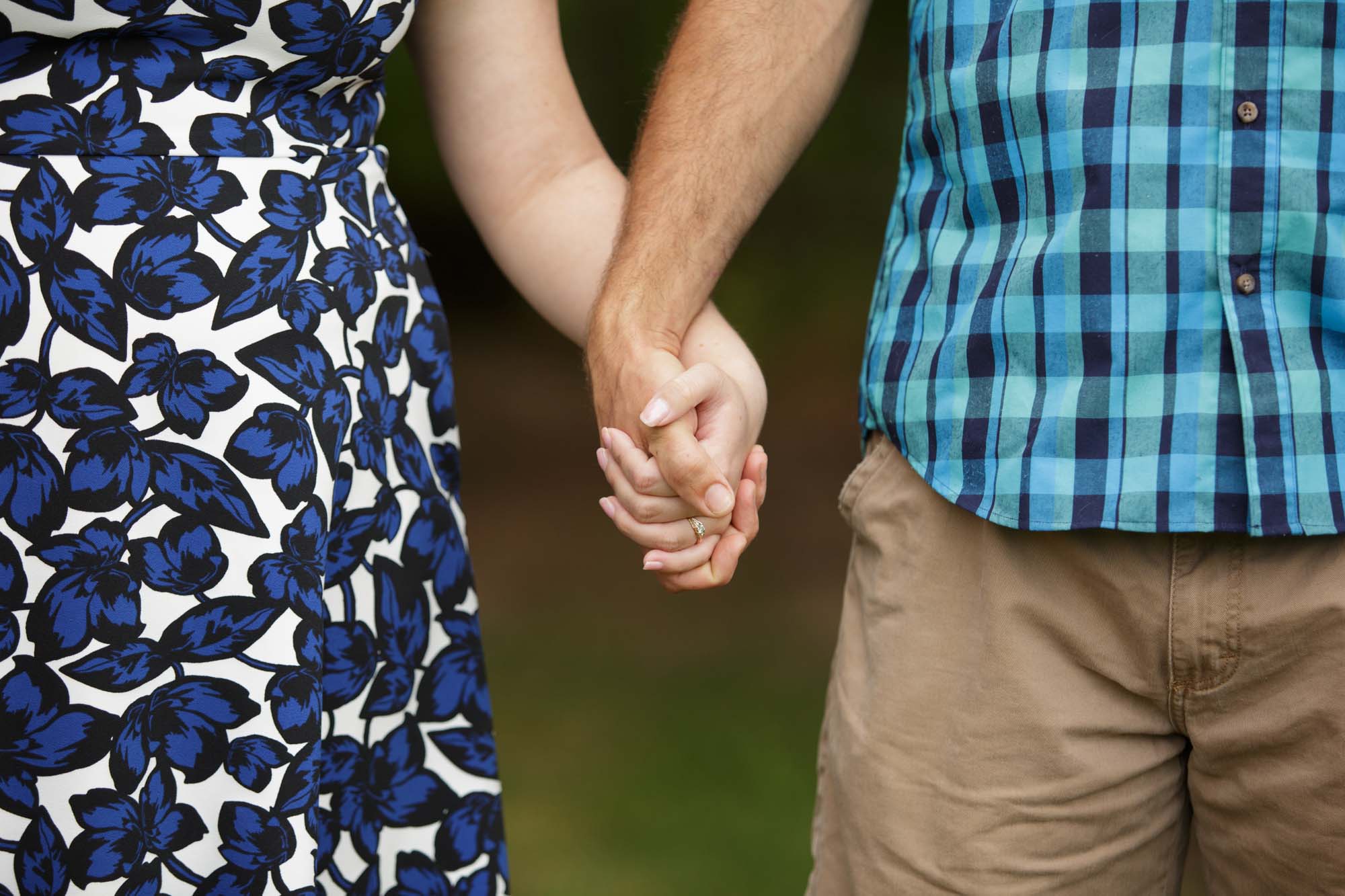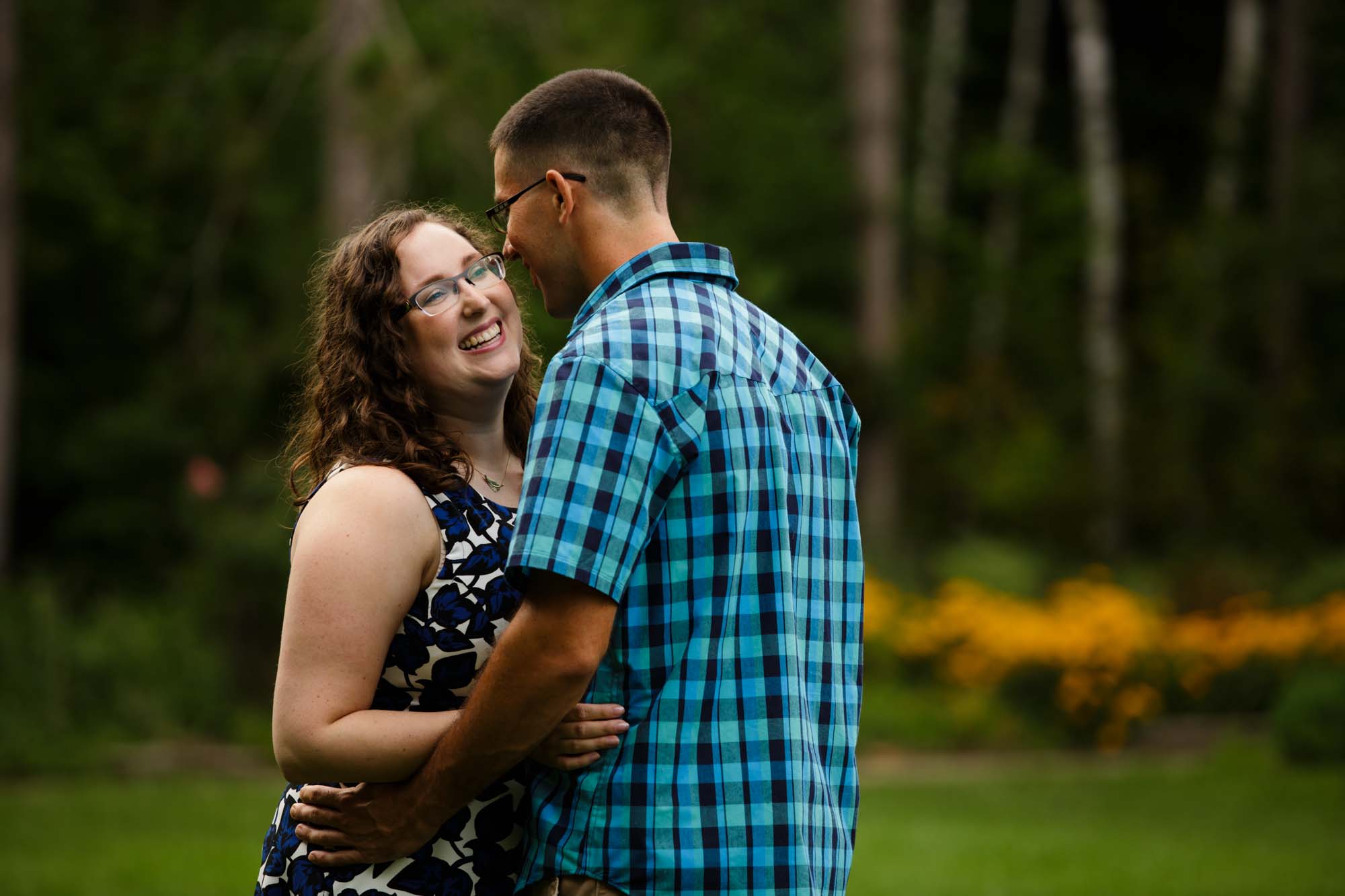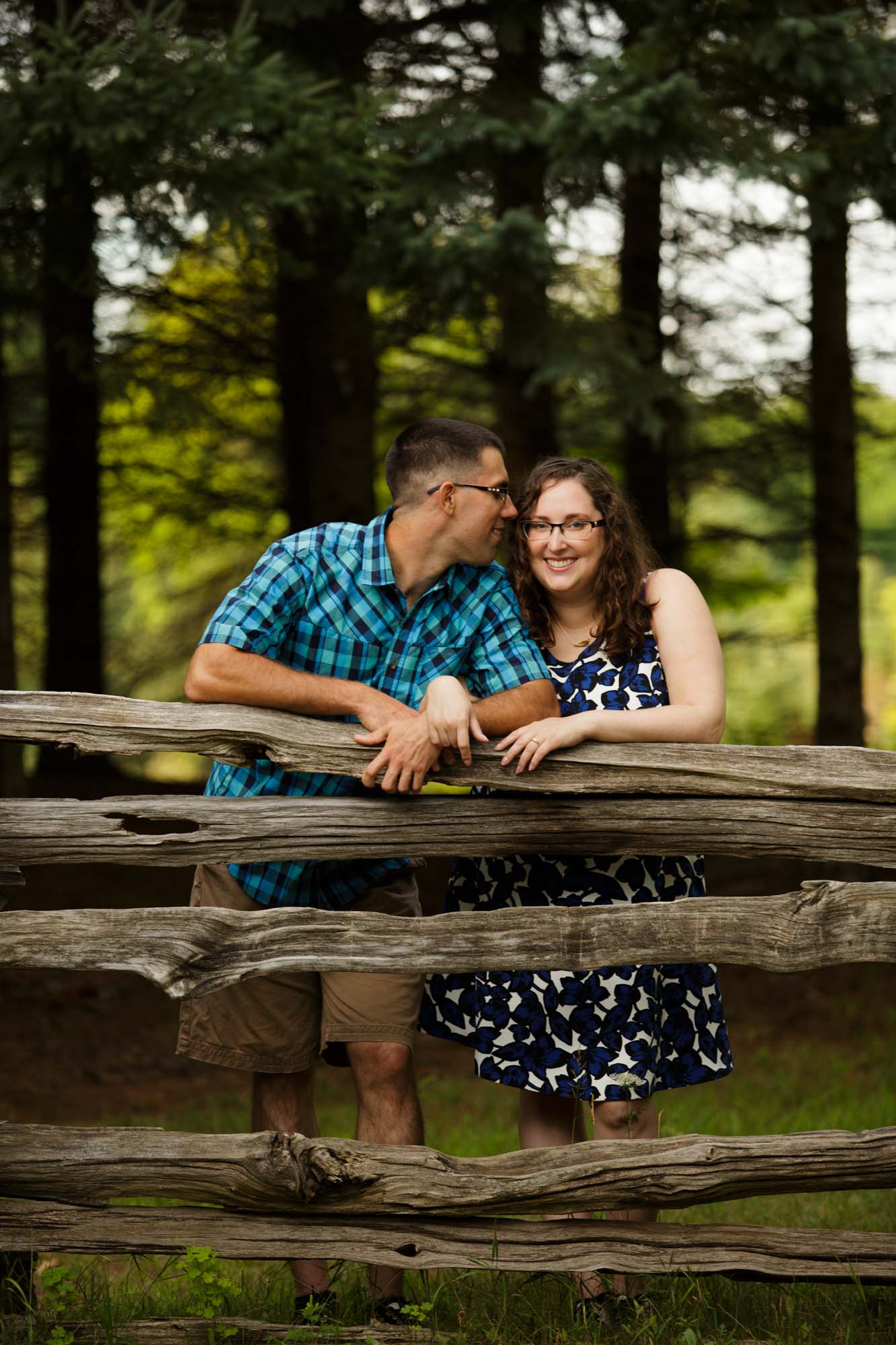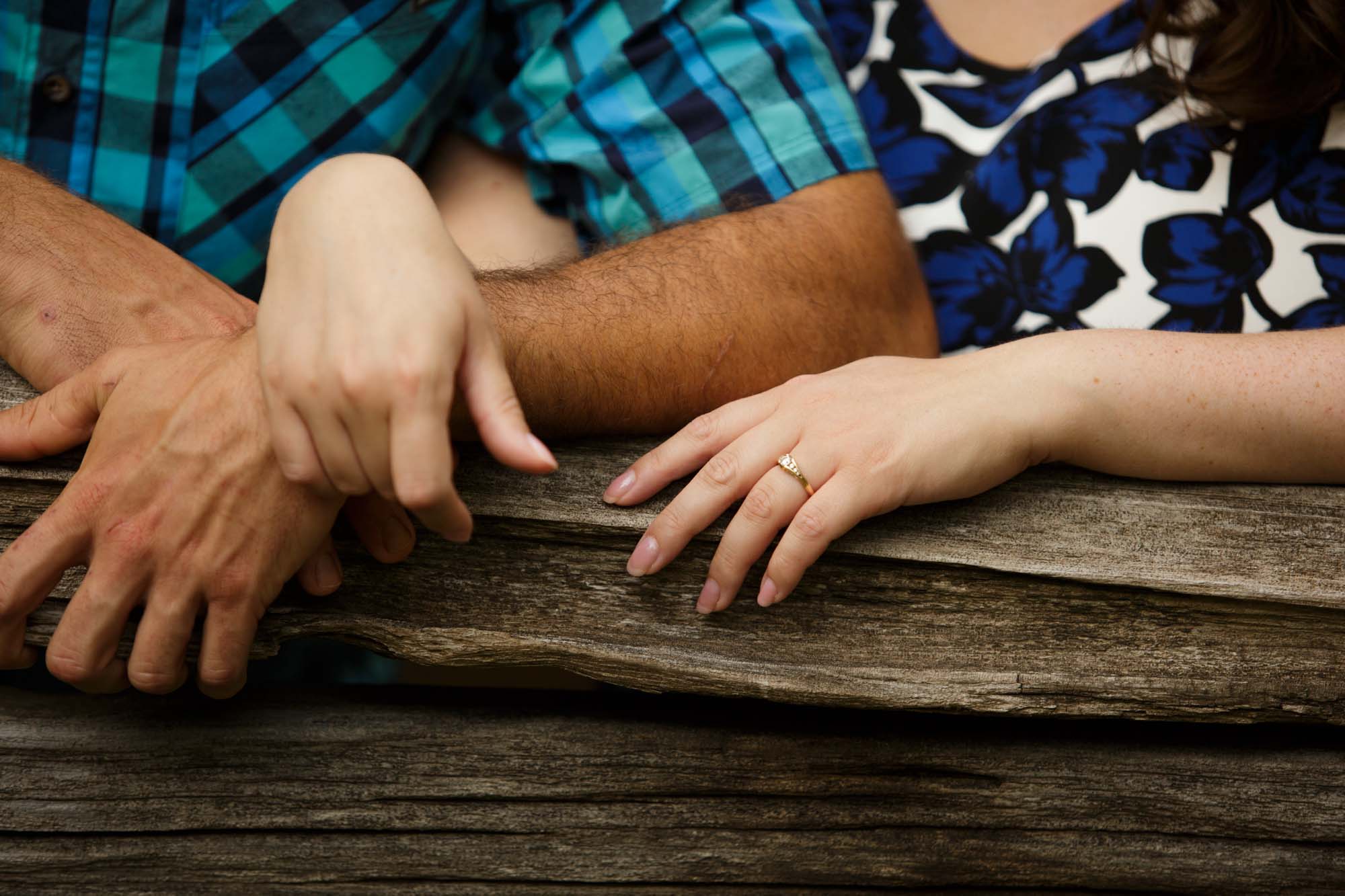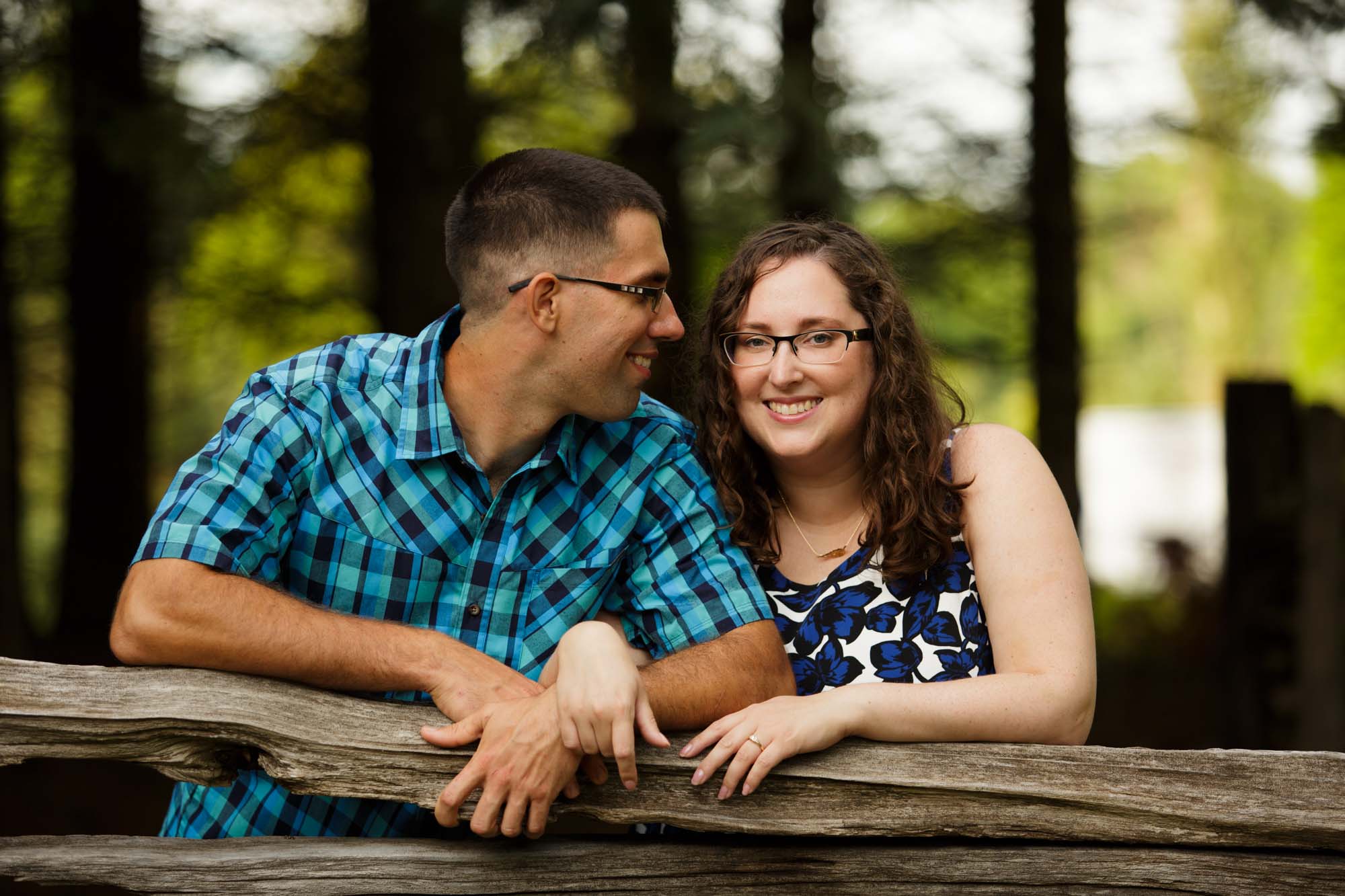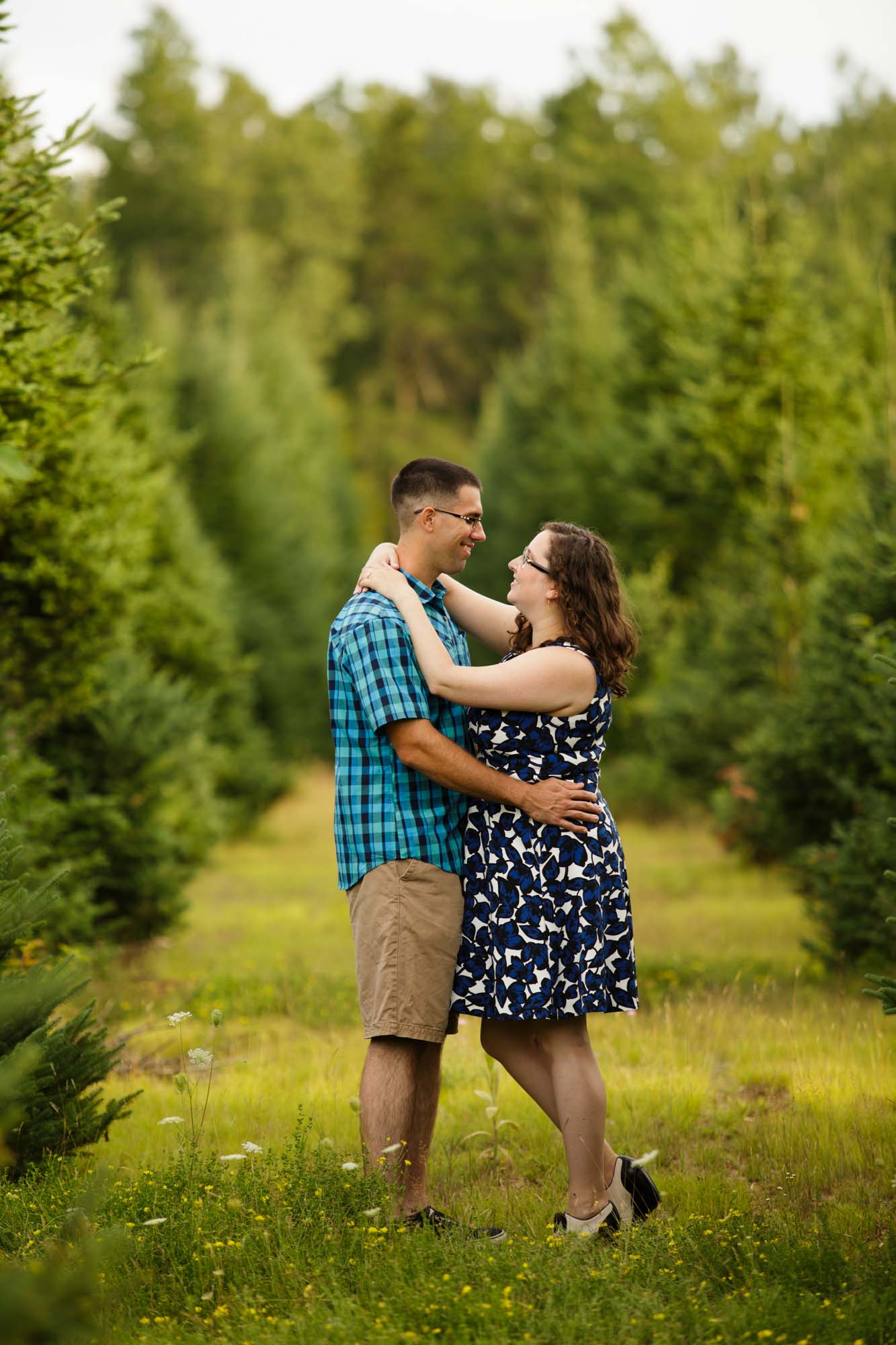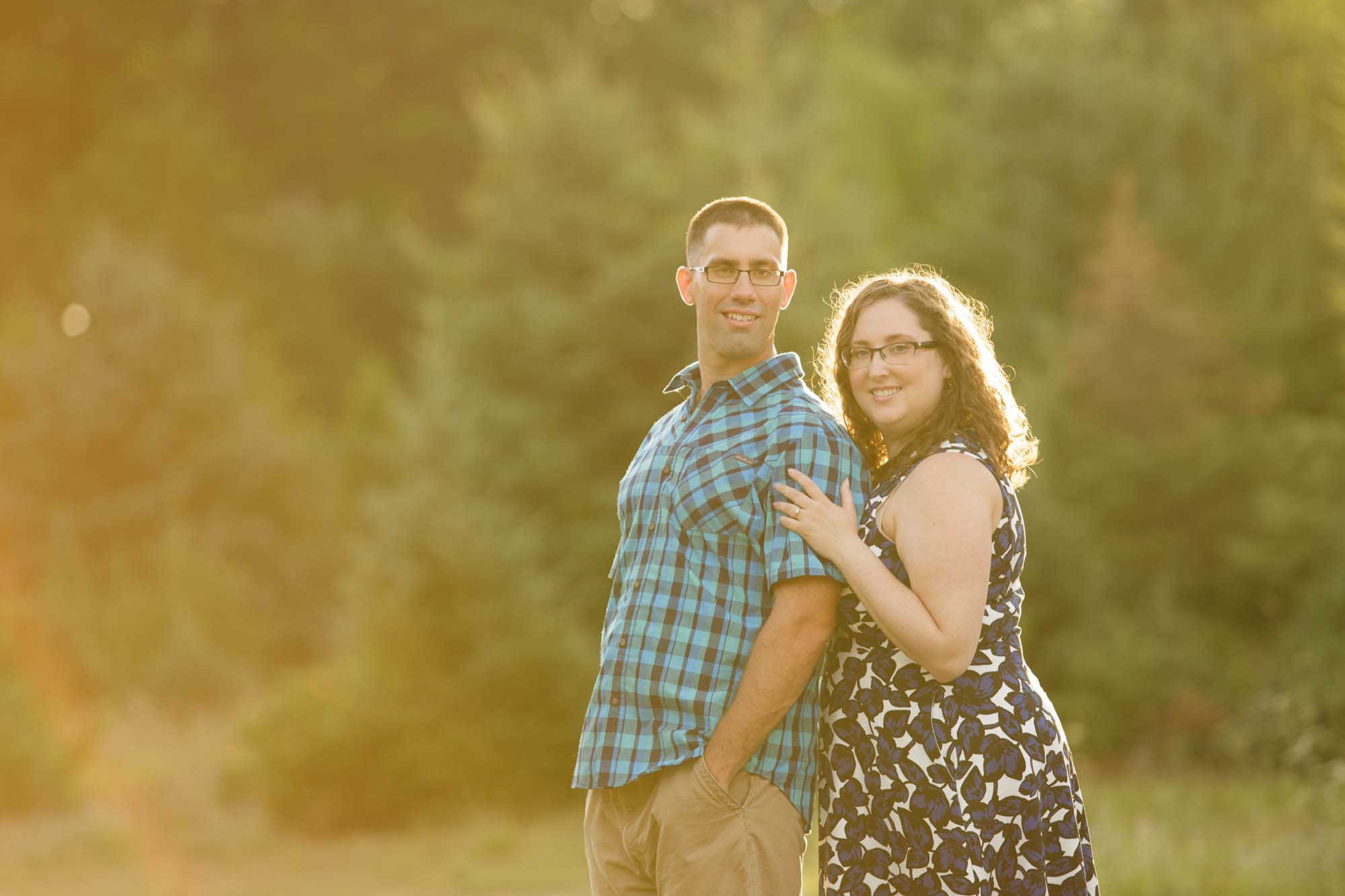 Andrea + Derek sittin' in a tree k-i-s-s-i-n-g … first comes love, then comes marriage! Thank you so much for spending the evening with us you two! We are so looking forward to your wedding next year!