Amie + Dan | Wedding Photography Video in Orillia, Ontario
Amie + Dan are married! You may remember Amie + Dan from their engagement session last fall. When this Ottawa couple contacted us to capture their wedding, we were ecstatic. They are truly two of the kindest and most endearing people you could ever meet. This is their wedding story.
We started the day at The StoneGate Inn in Orillia, Ontario to meet with Dan and the guys. We thought it was completely appropriate that the inn was located directly beside the school bus yard. We, then, quickly headed over to Dan's parent's home for a few family portraits before his family made their way over to Hawk Ridge for the ceremony. Next, we drove to Amie's childhood home. The two families live right around the corner from one another. Too cute. Amie + Dan have such a beautiful story of childhood romance; how they met long ago and knew it was meant to be from the beginning!
Once we finished capturing moments with the stunning bride and lovely ladies, we drove over to Hawk Ridge Golf Course in Orillia to set up for the ceremony. Amie + Dan professed their love with personalized vows and were pronounced husband and wife in an outdoor ceremony by the waterfall. After a fun creative session with the family and bridal party, it was time for the reception. Amie + Dan entered the room and immediately went into their choreographed first dance. Dinner was sprinkled with sweet speeches from family members, followed by parent dances and the traditional Filipino money dance. Then, it was time to dance the night away!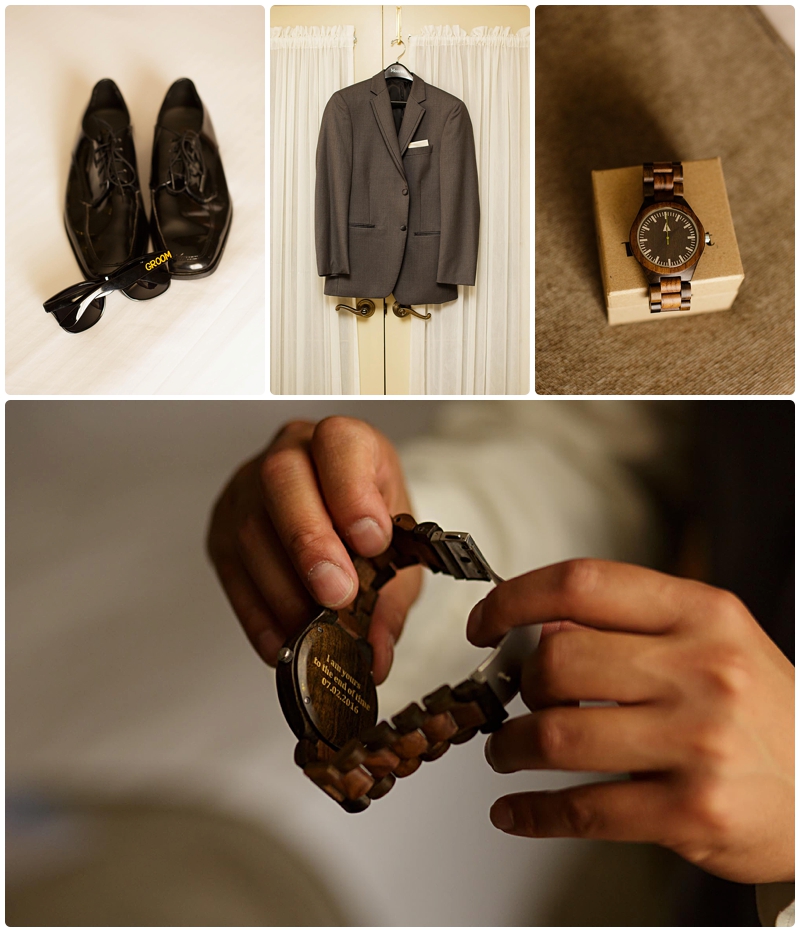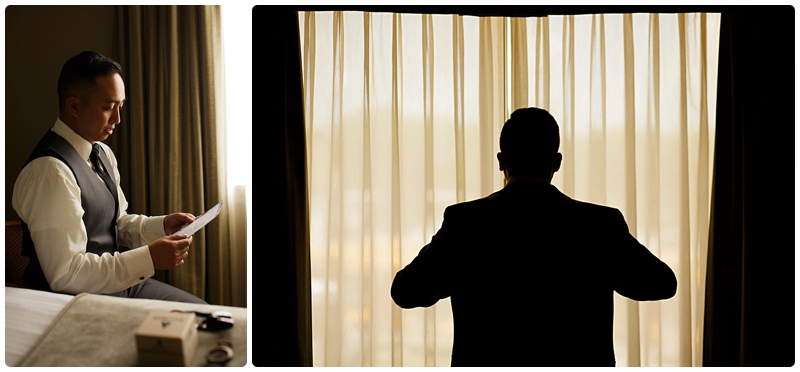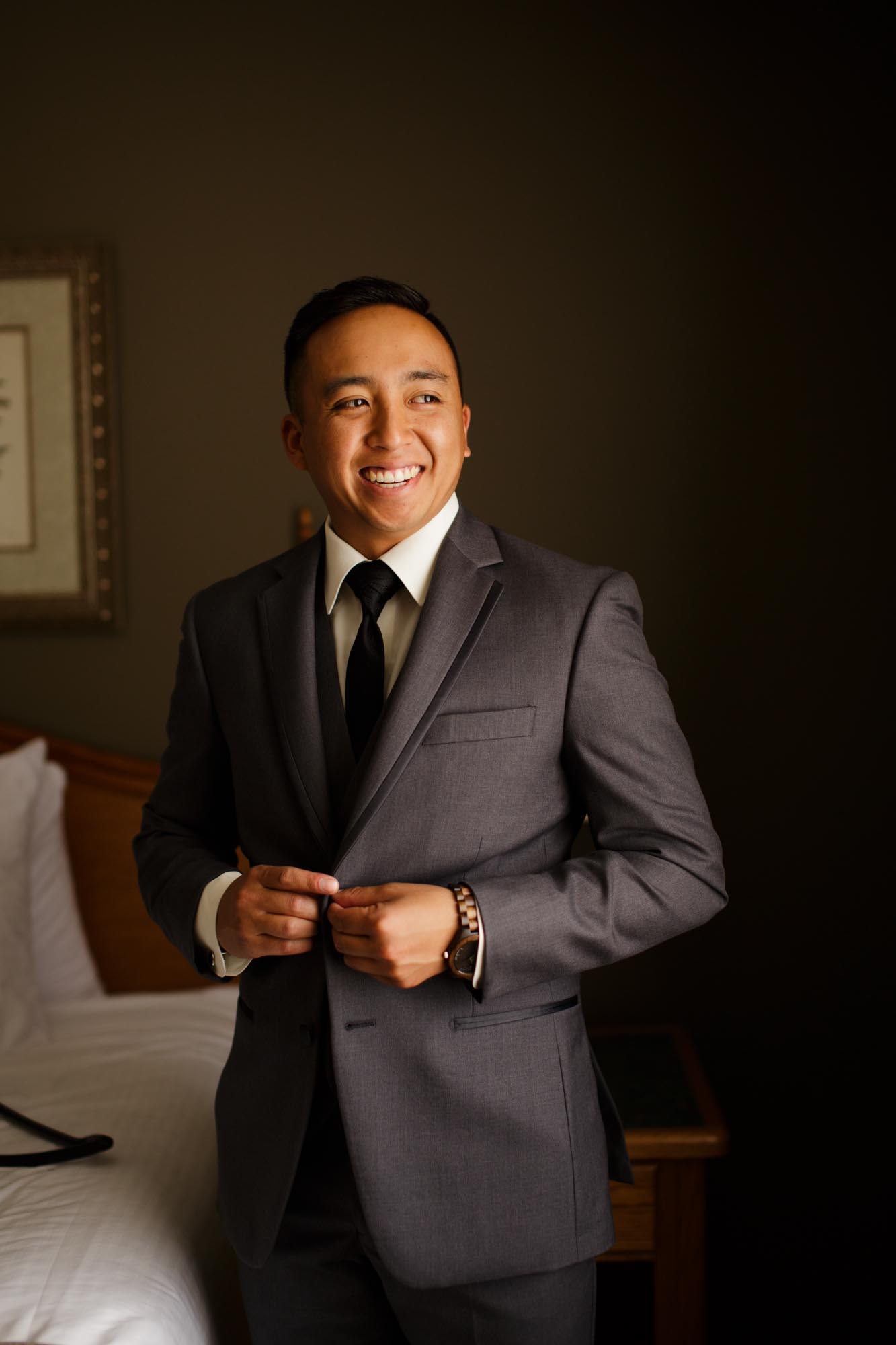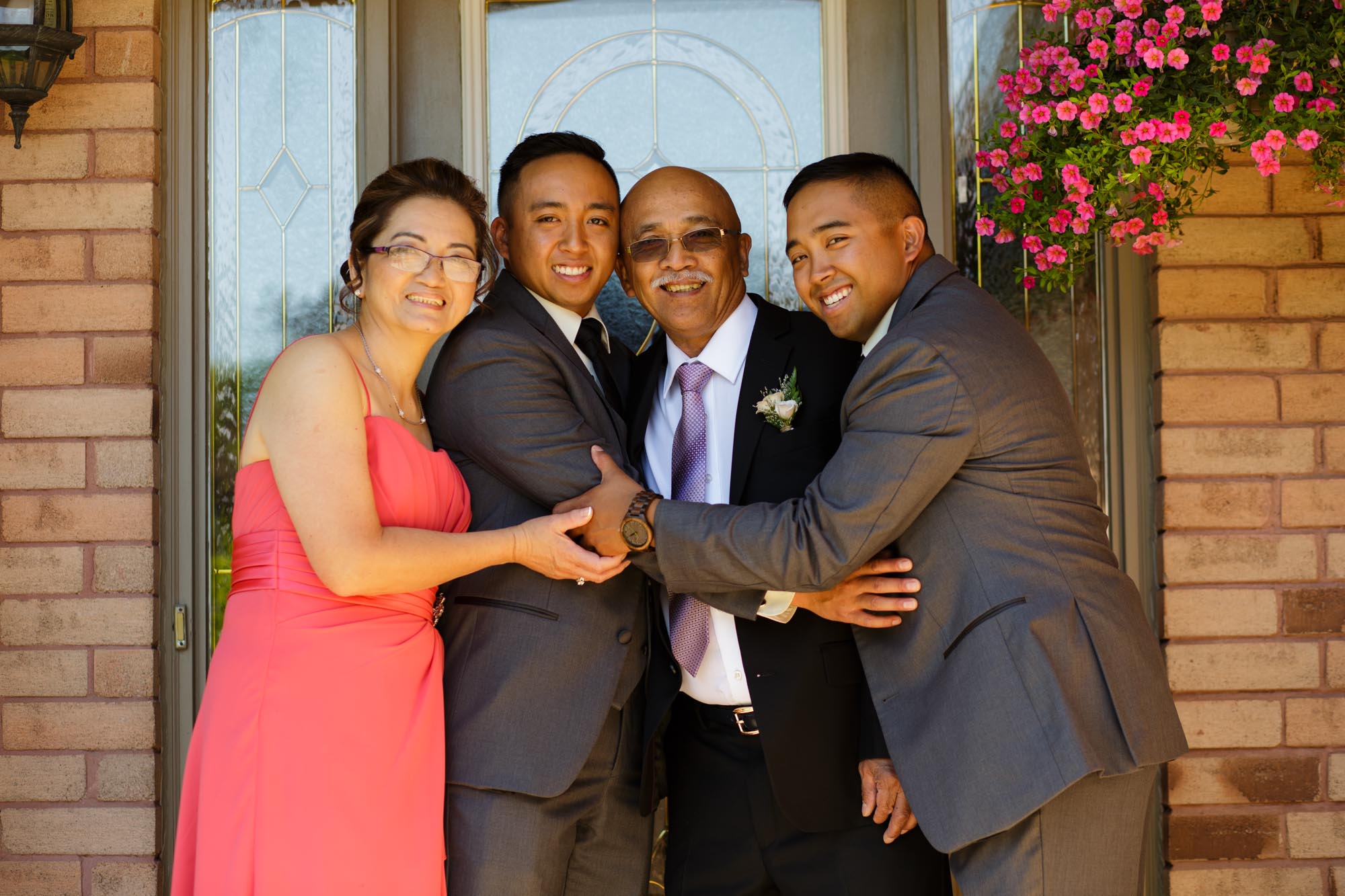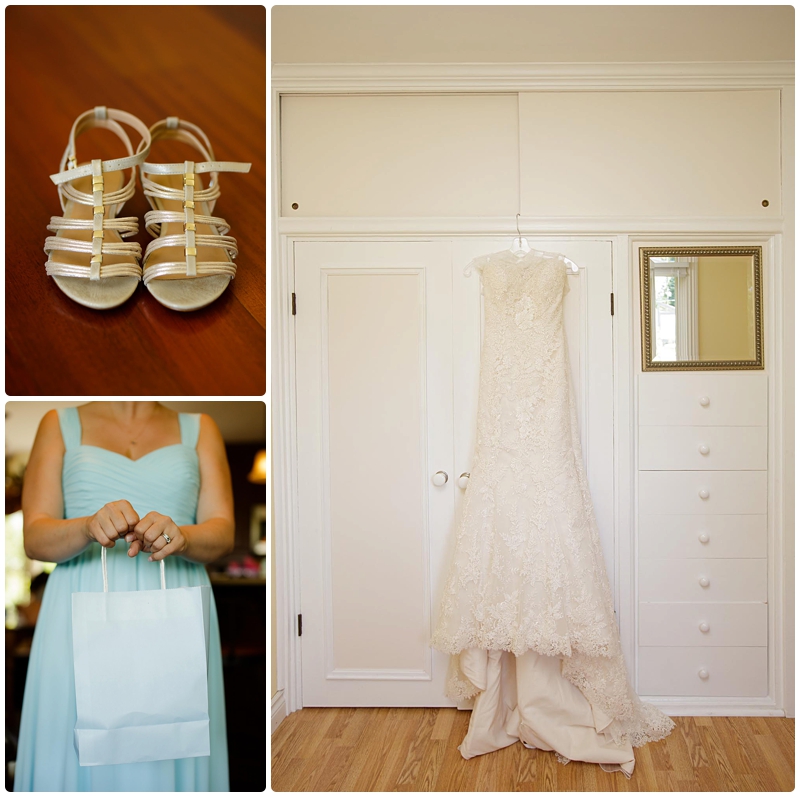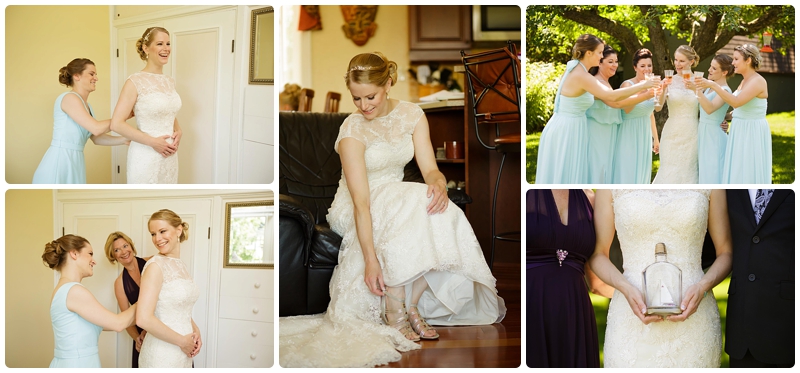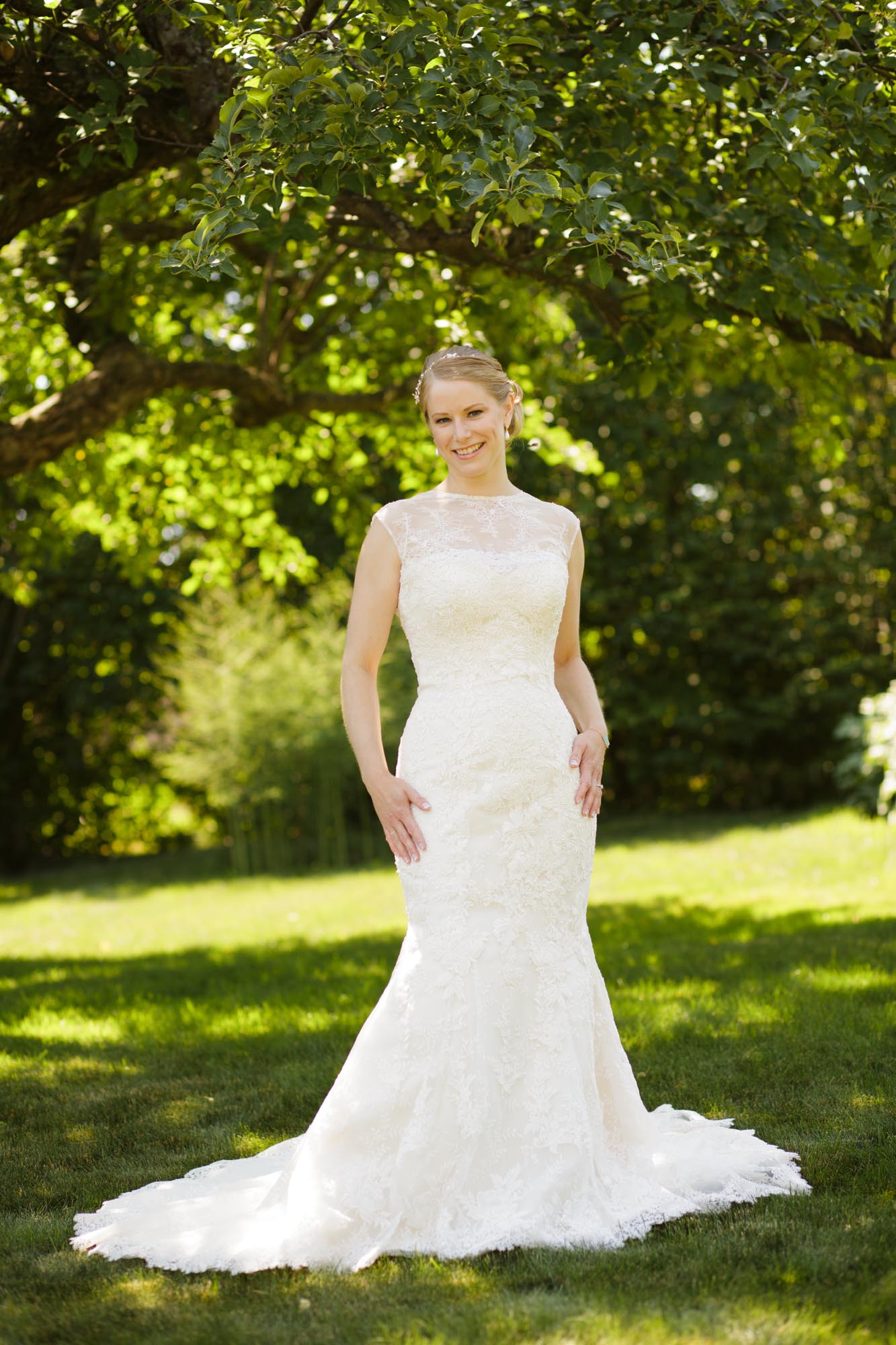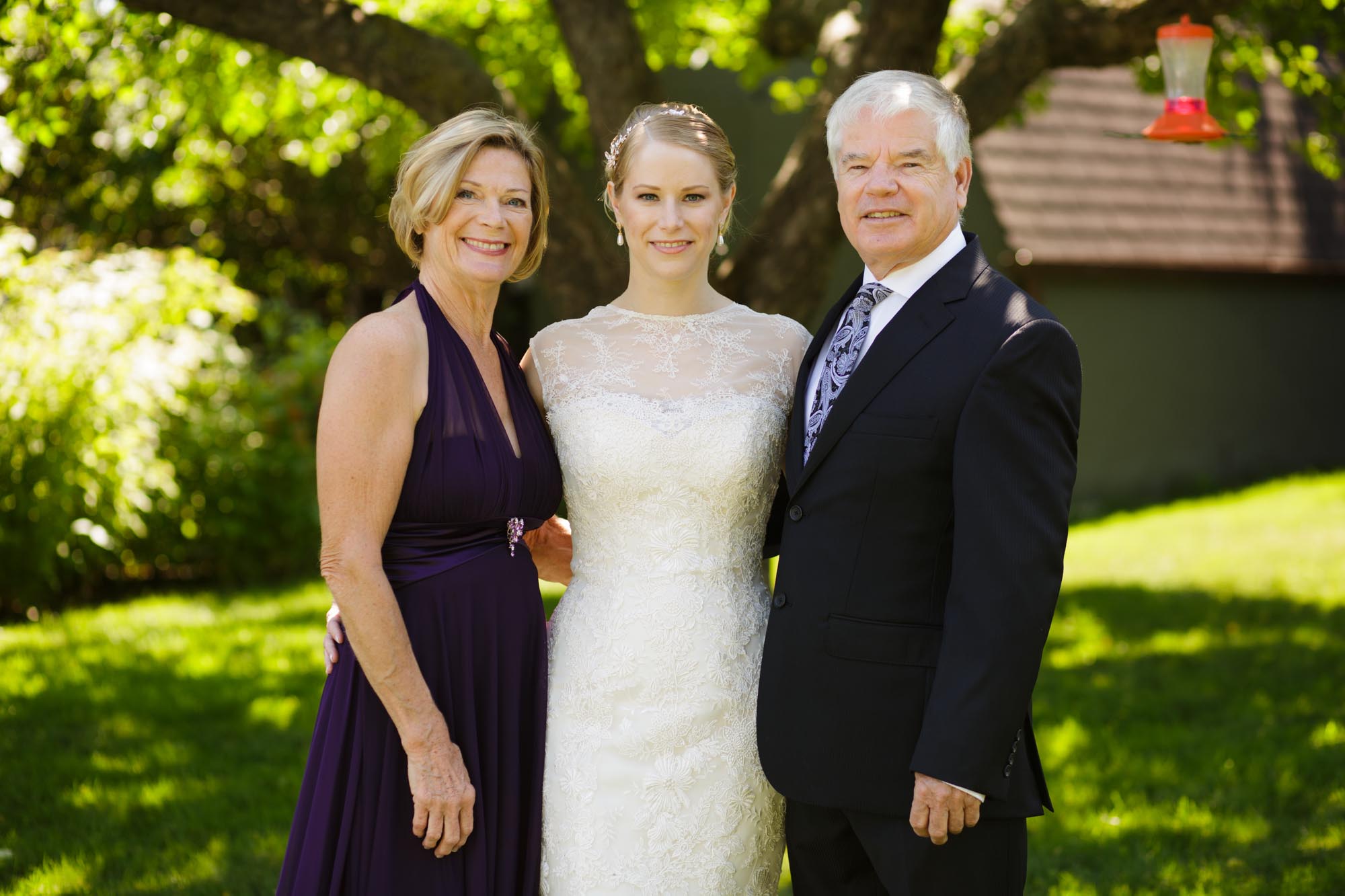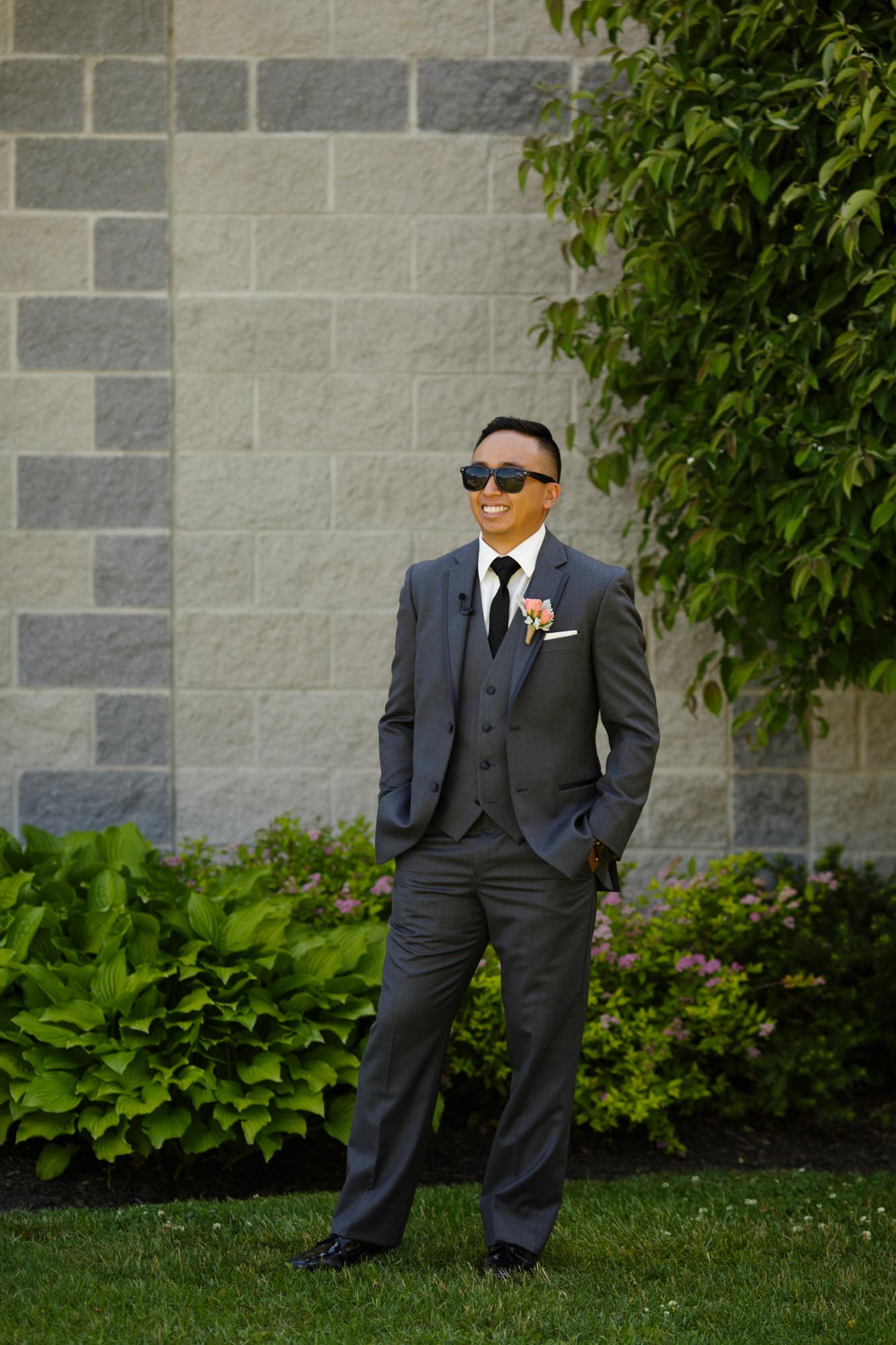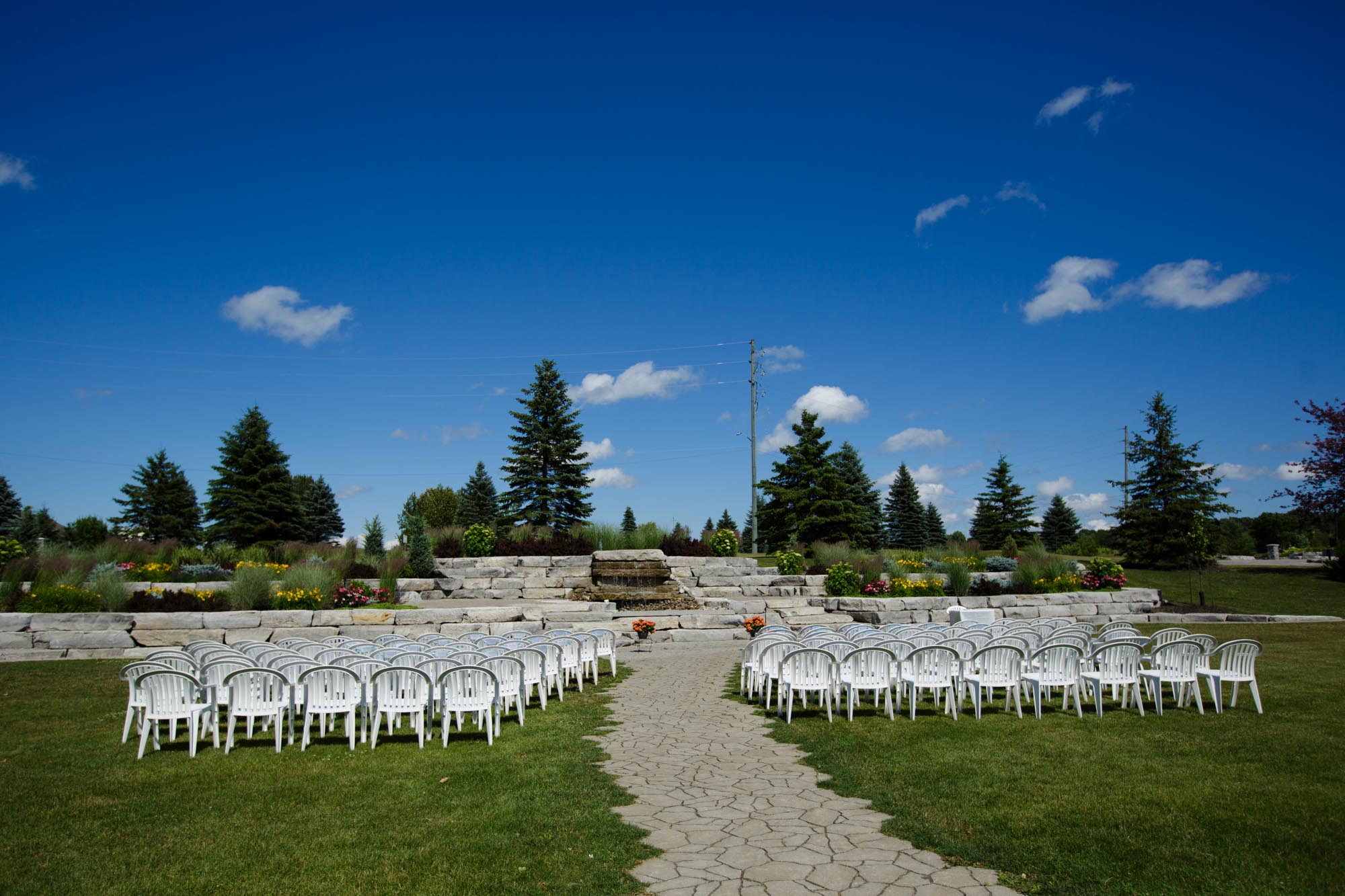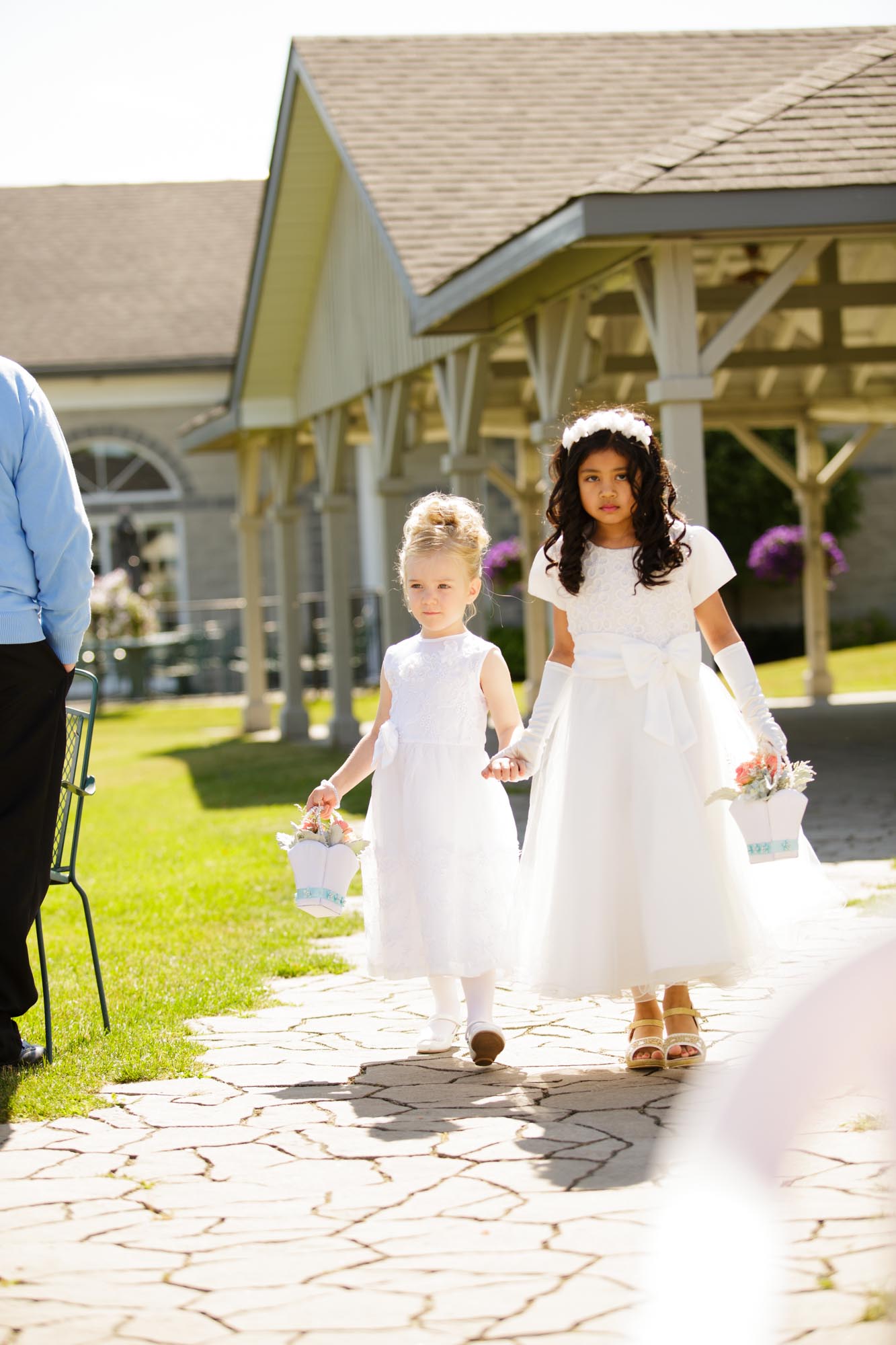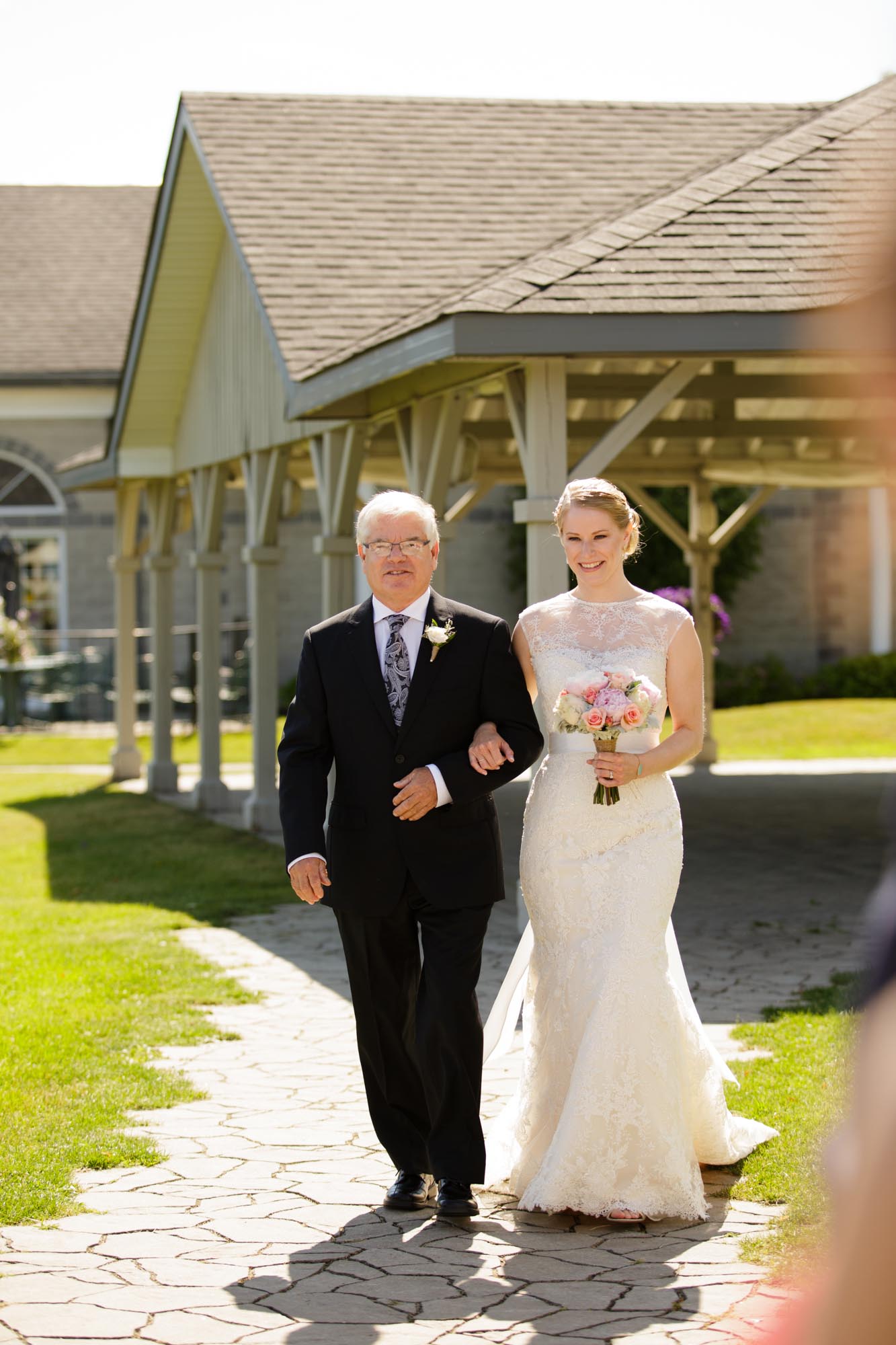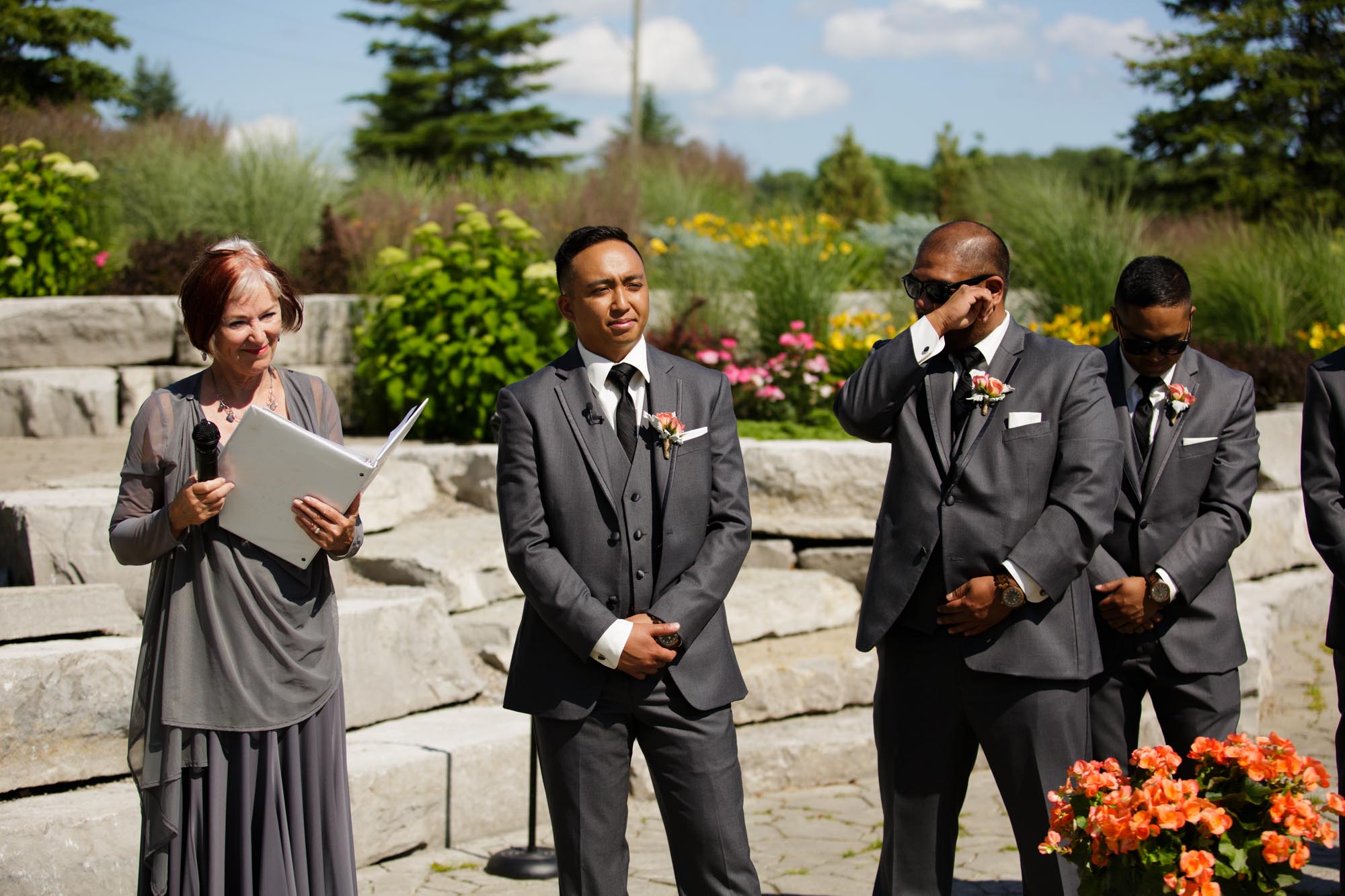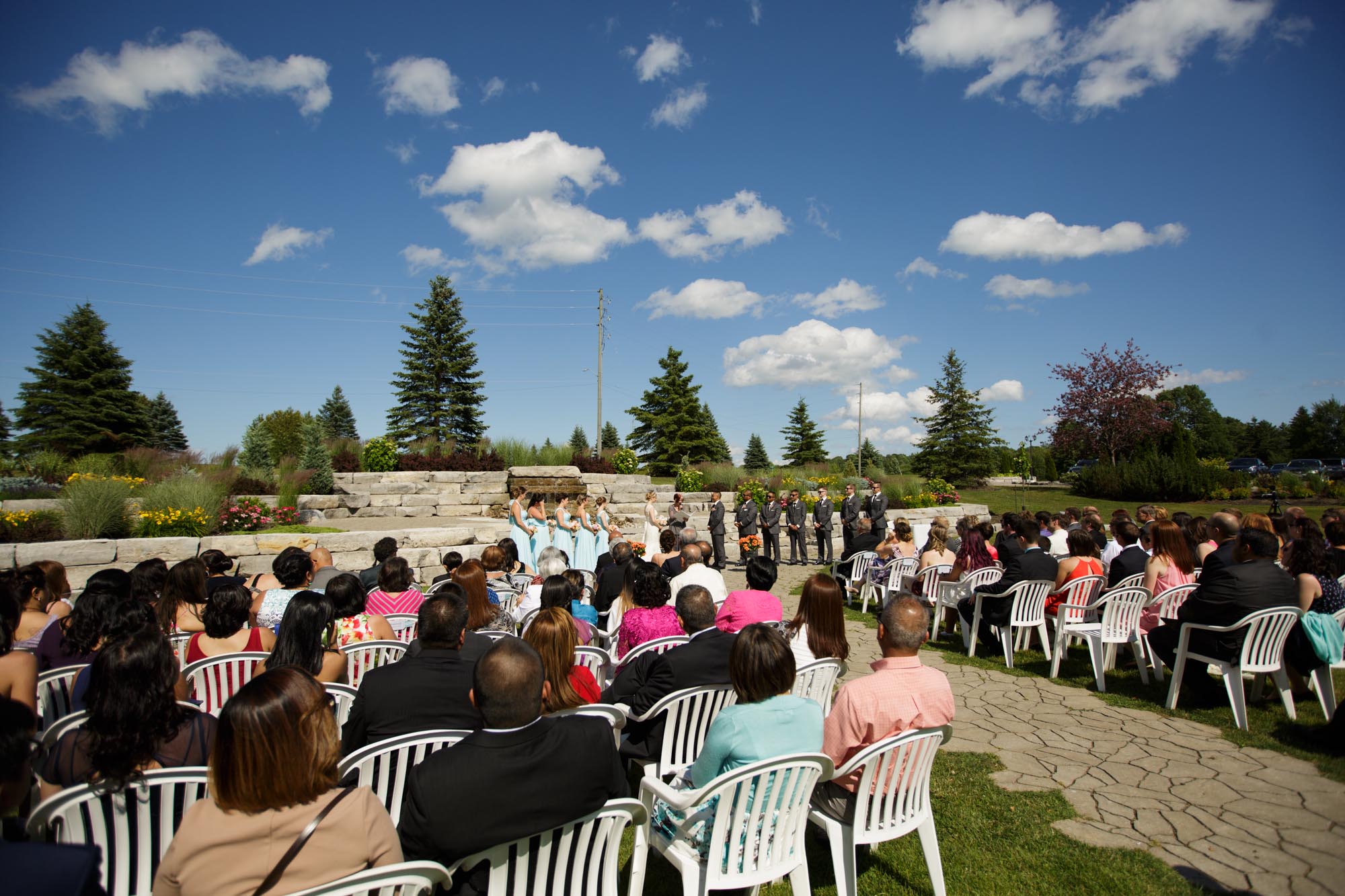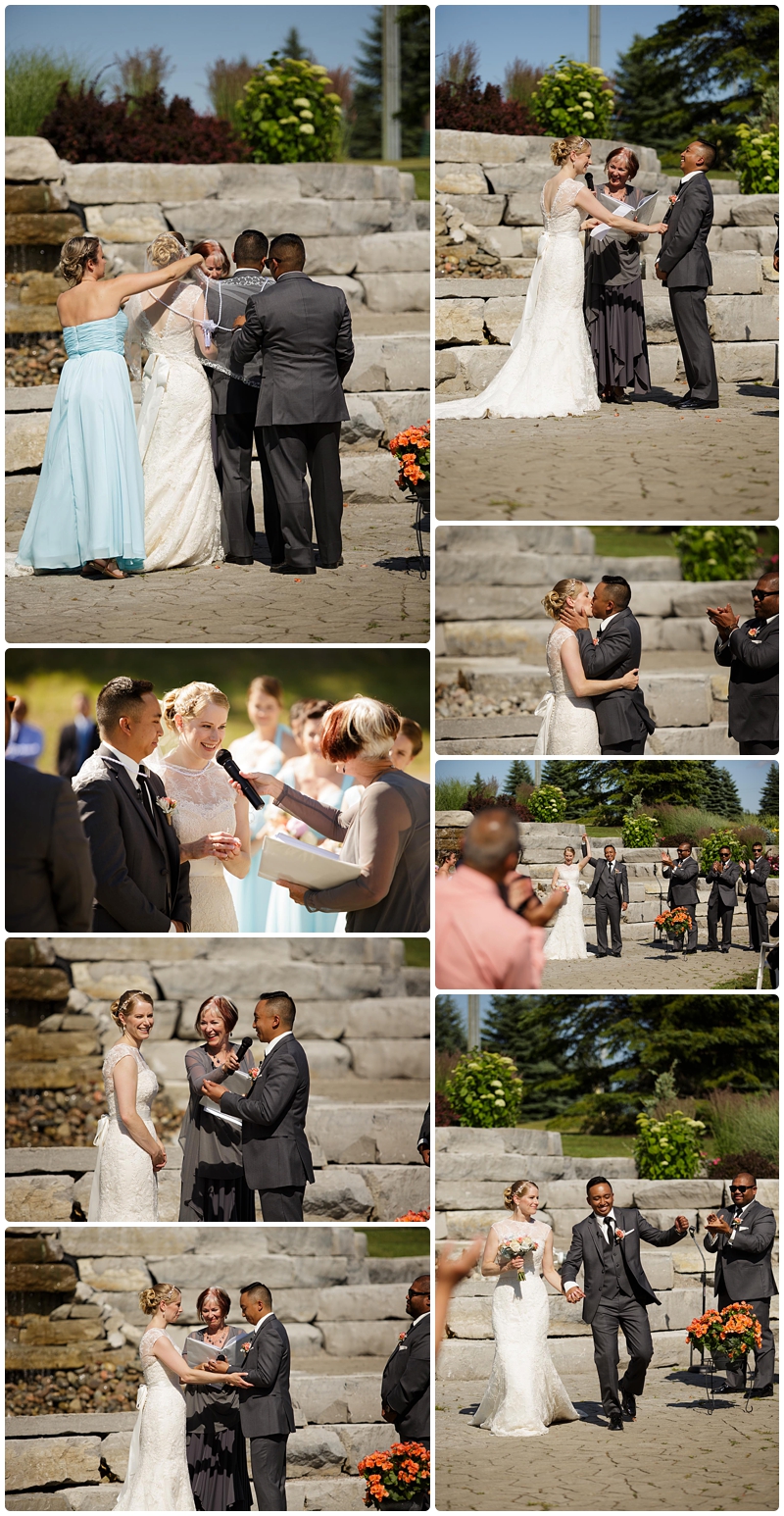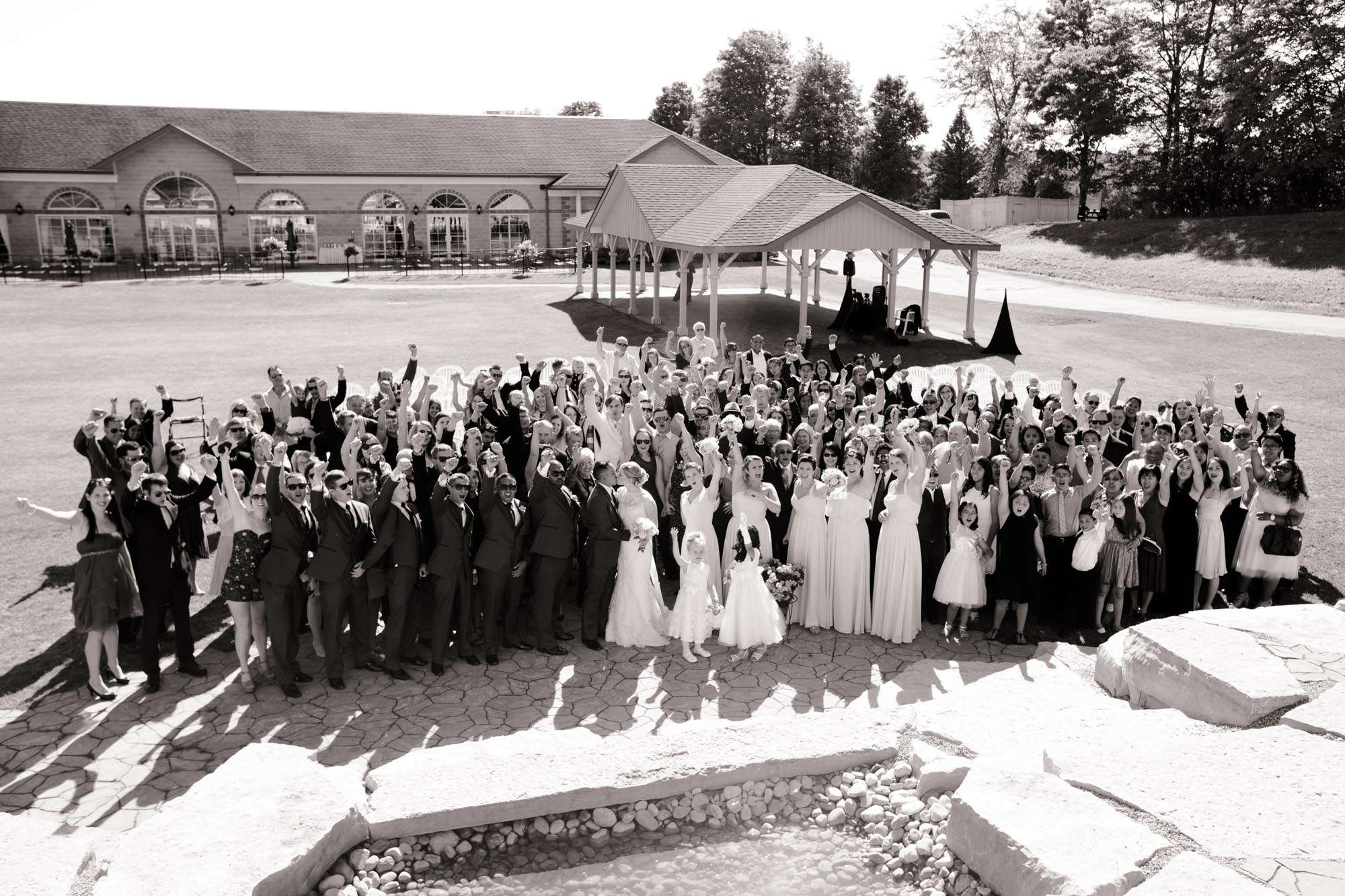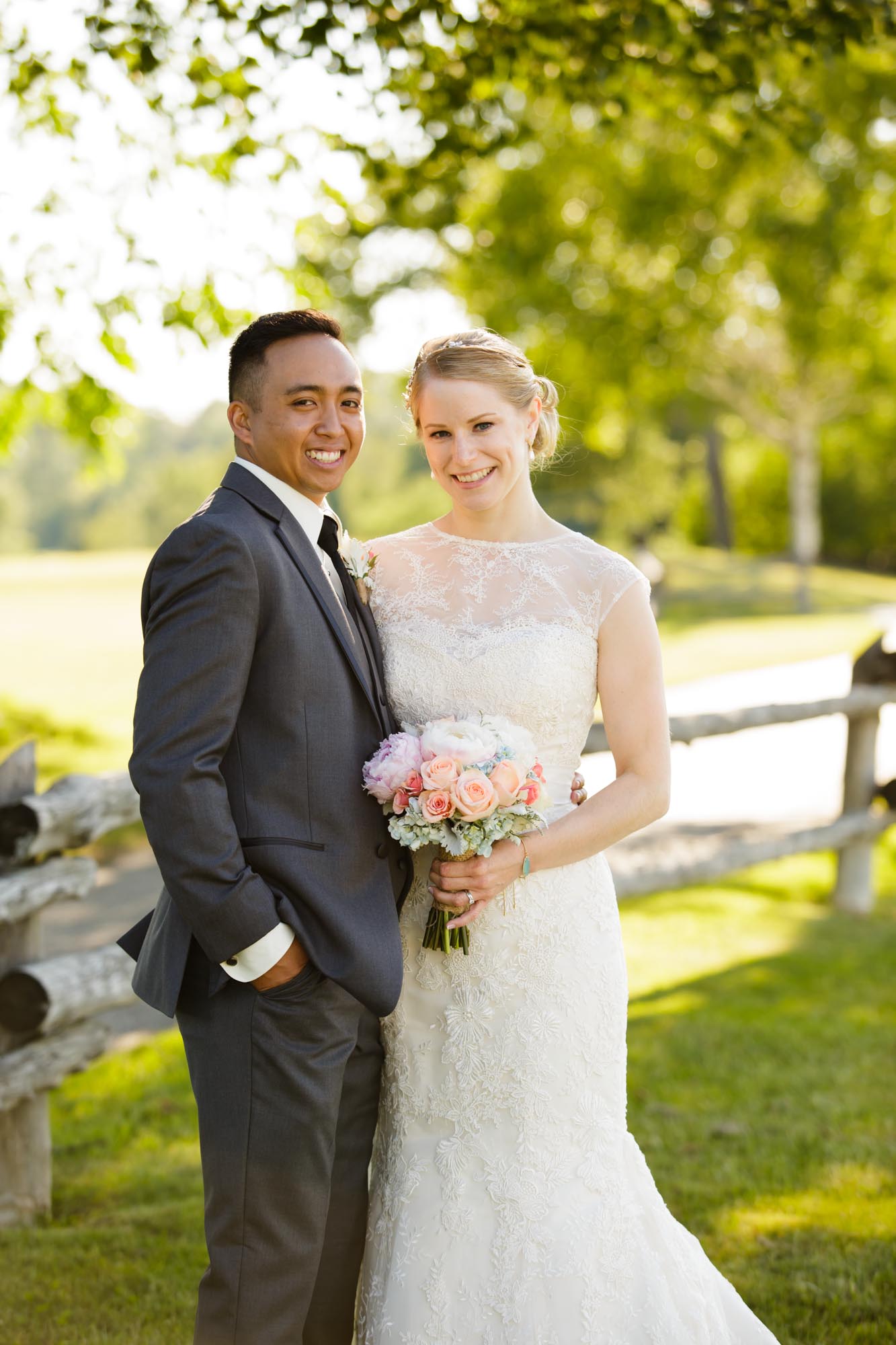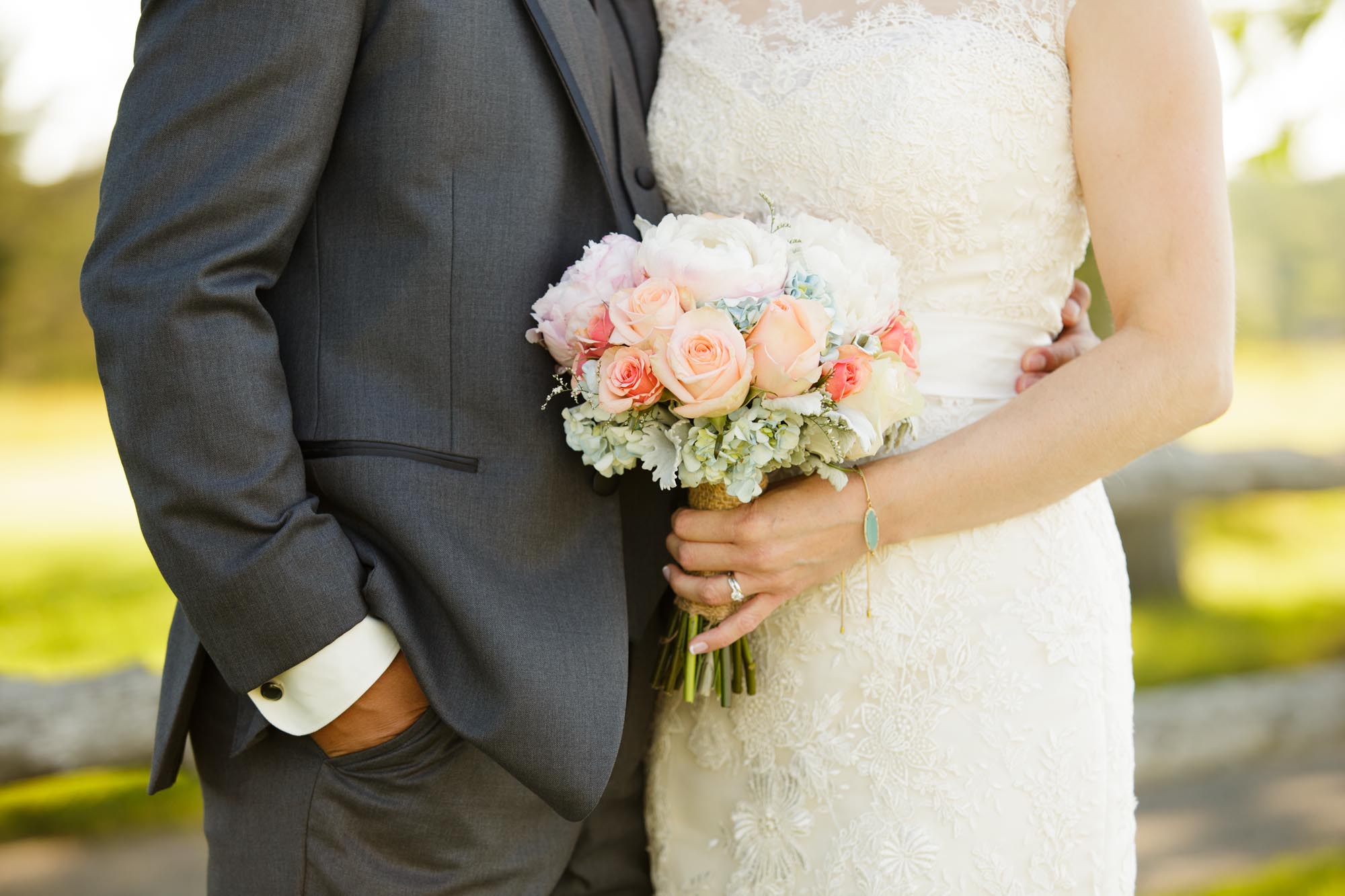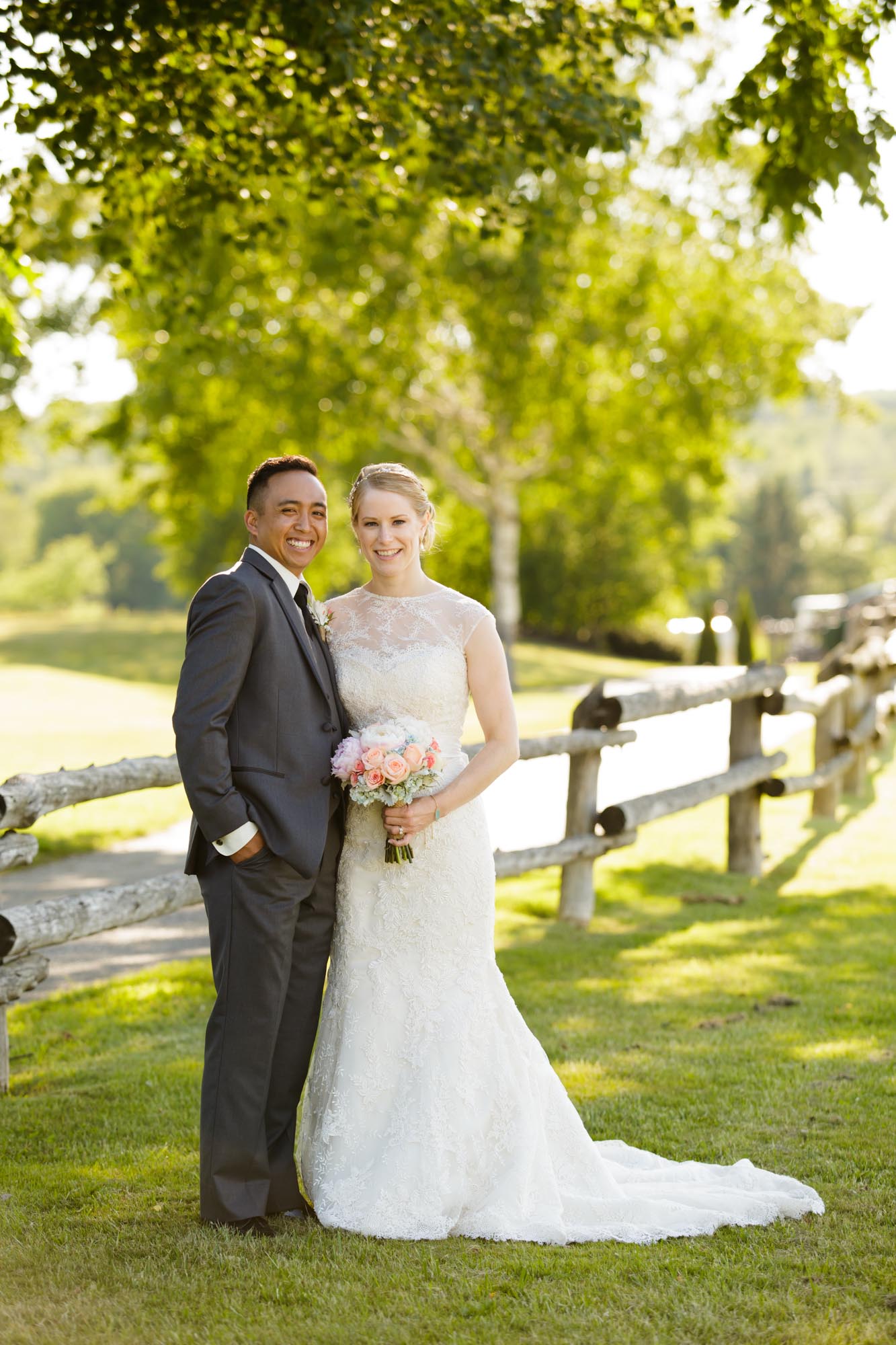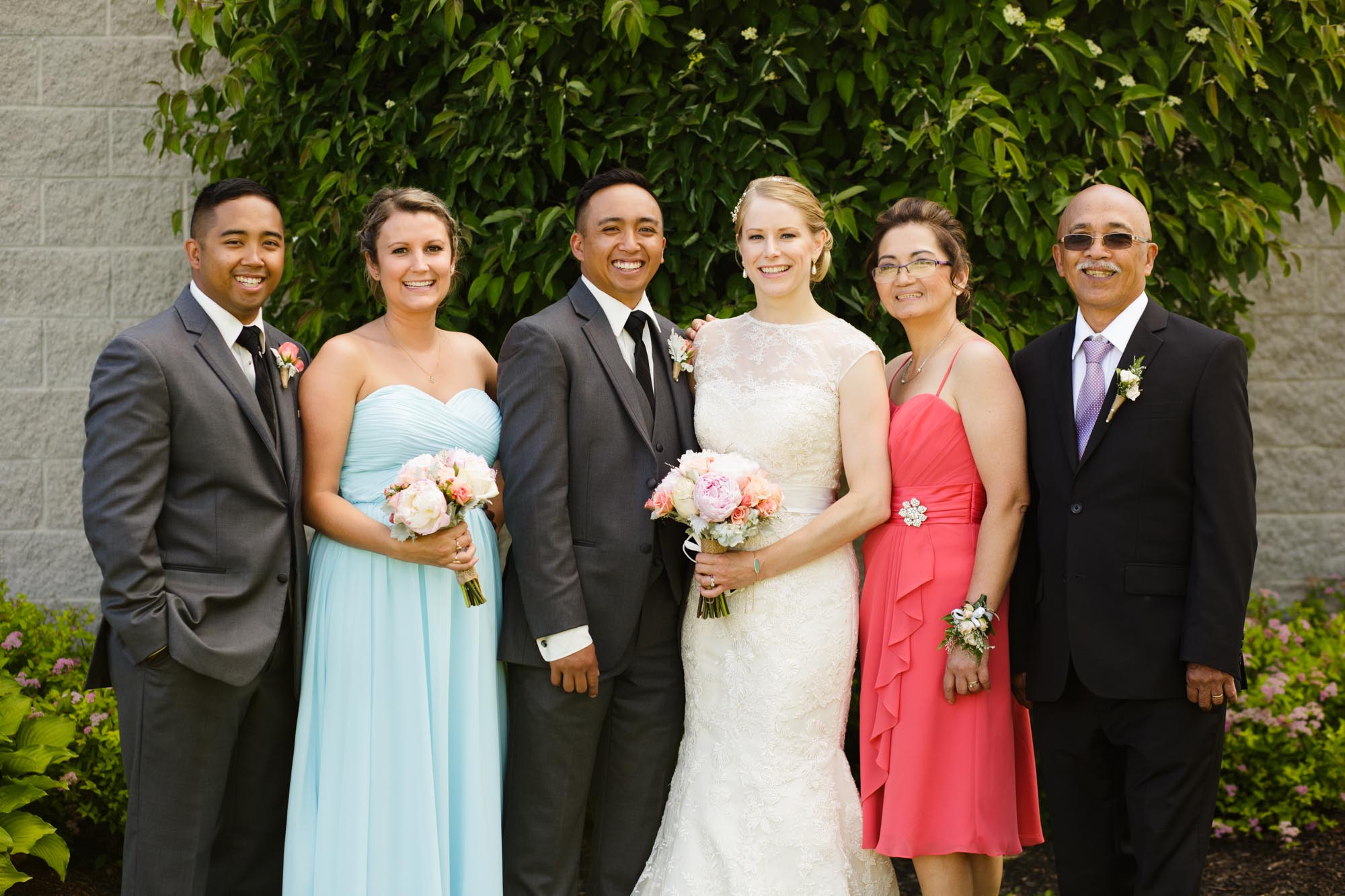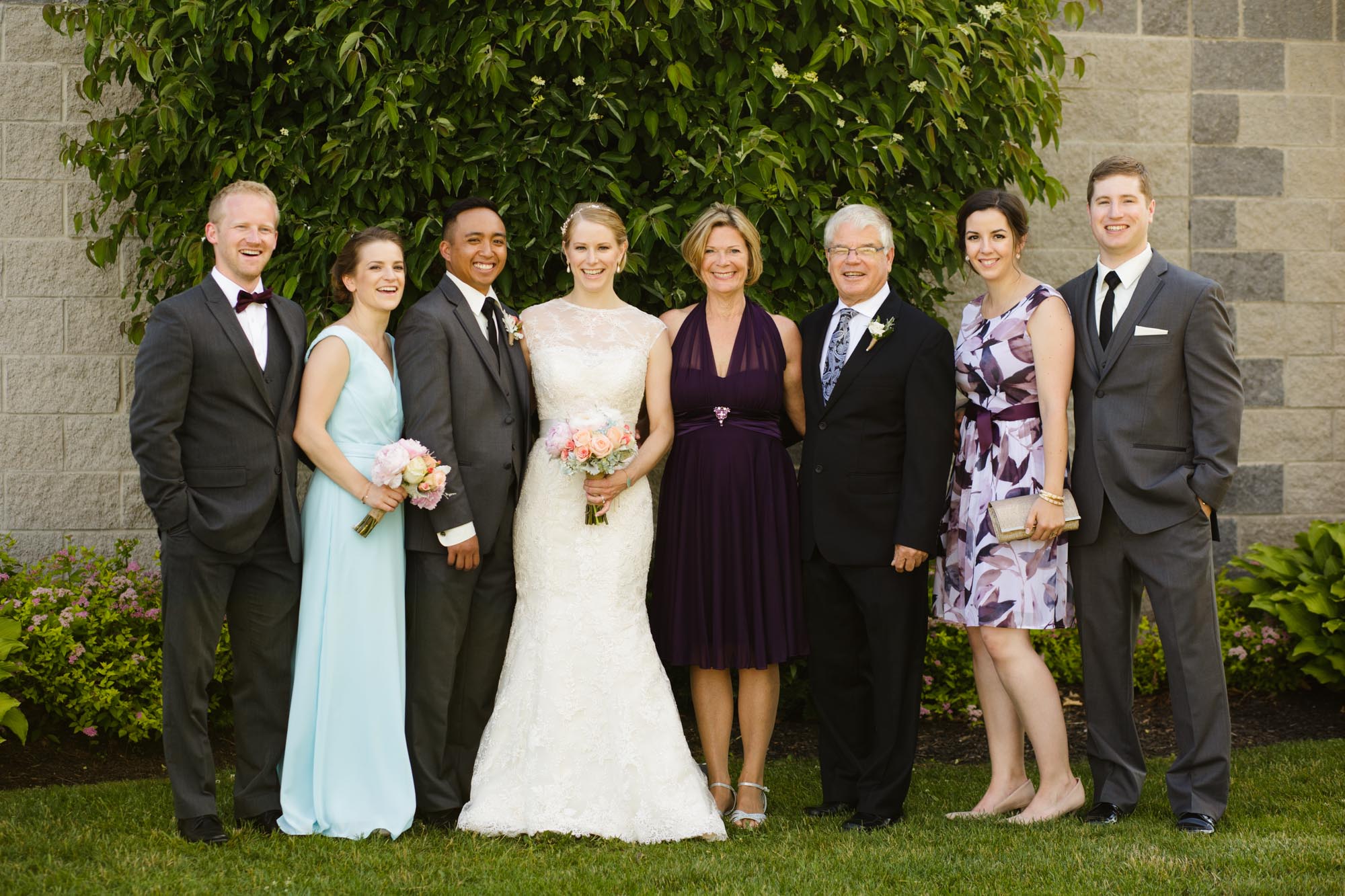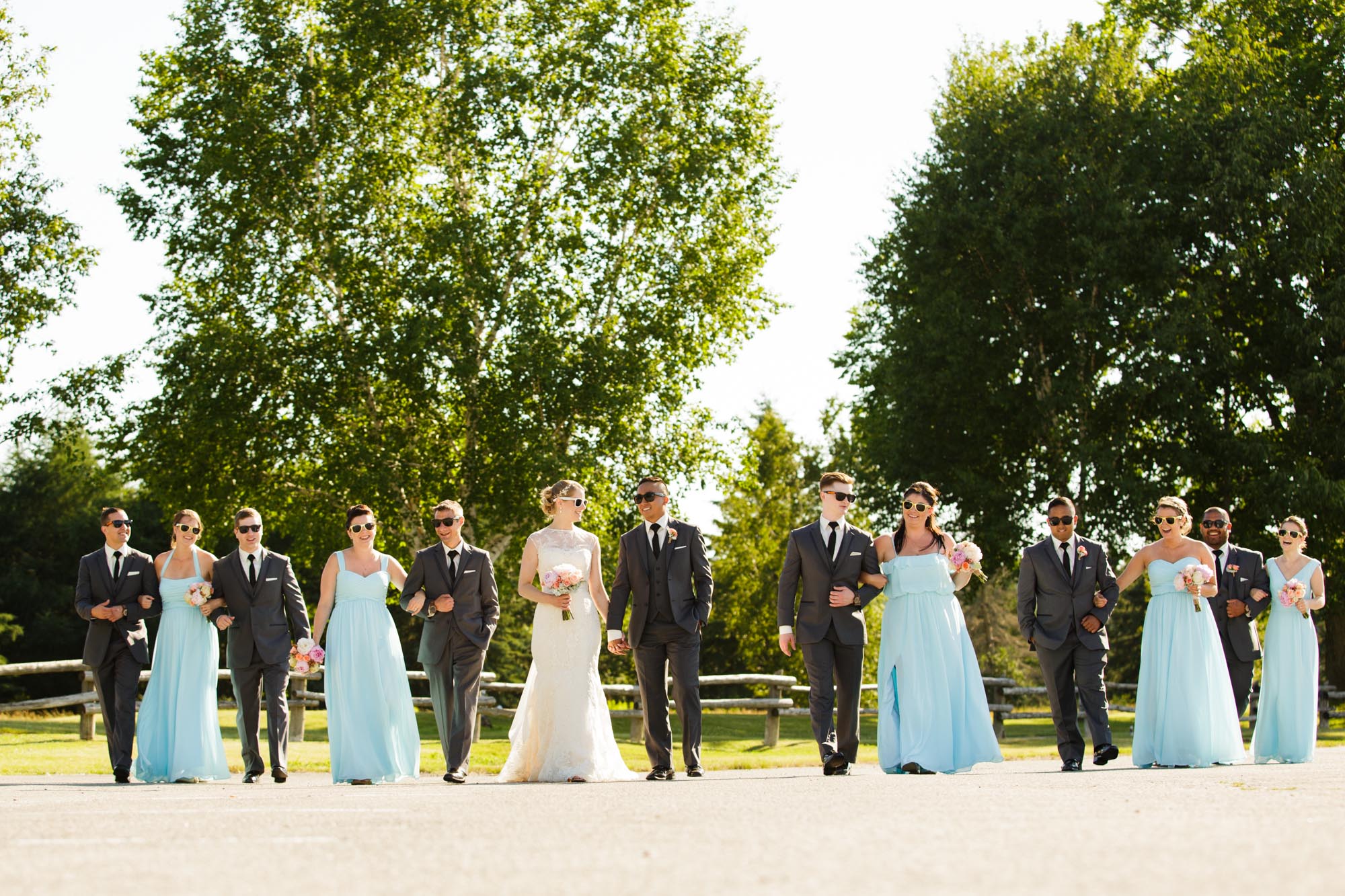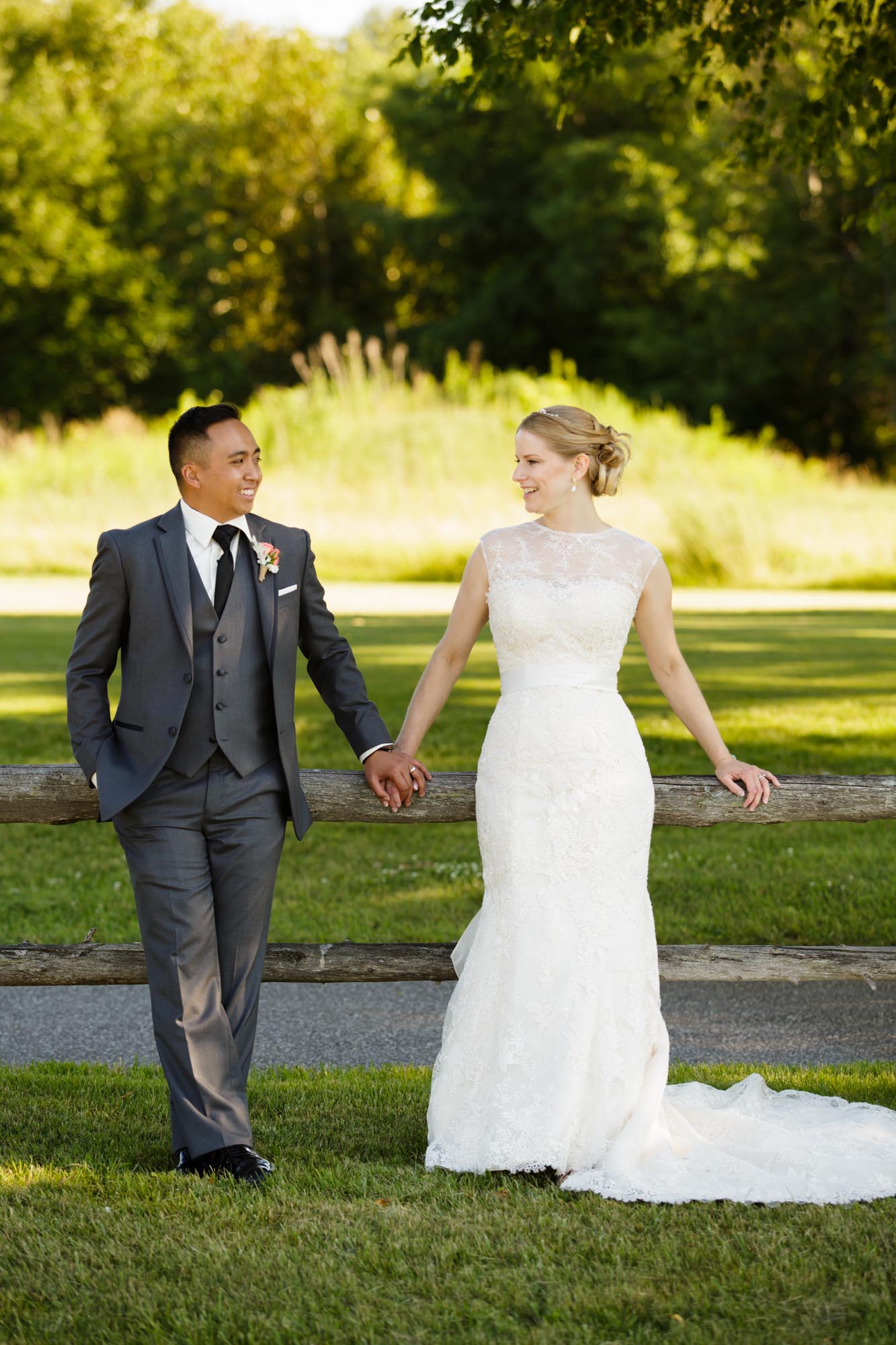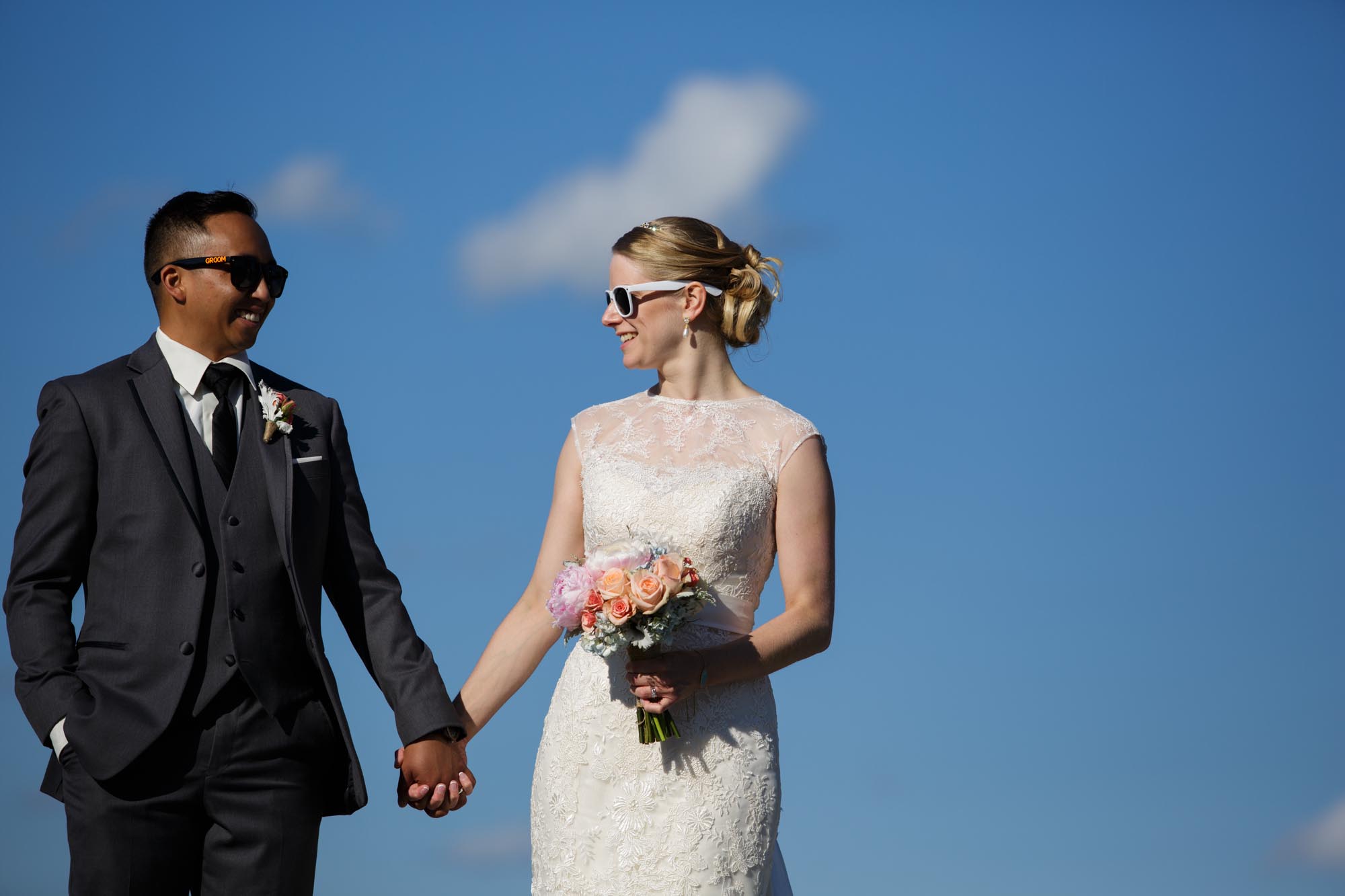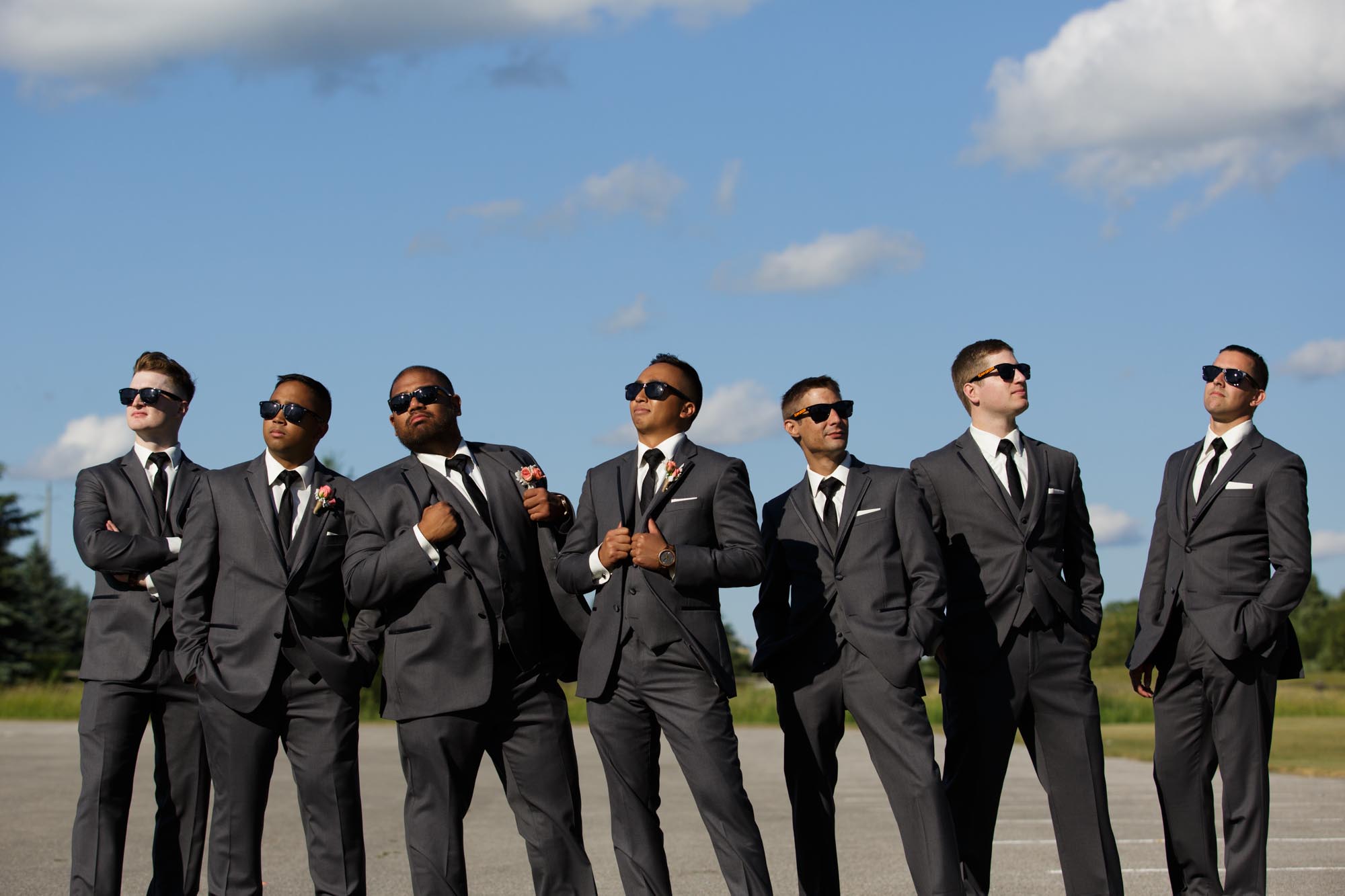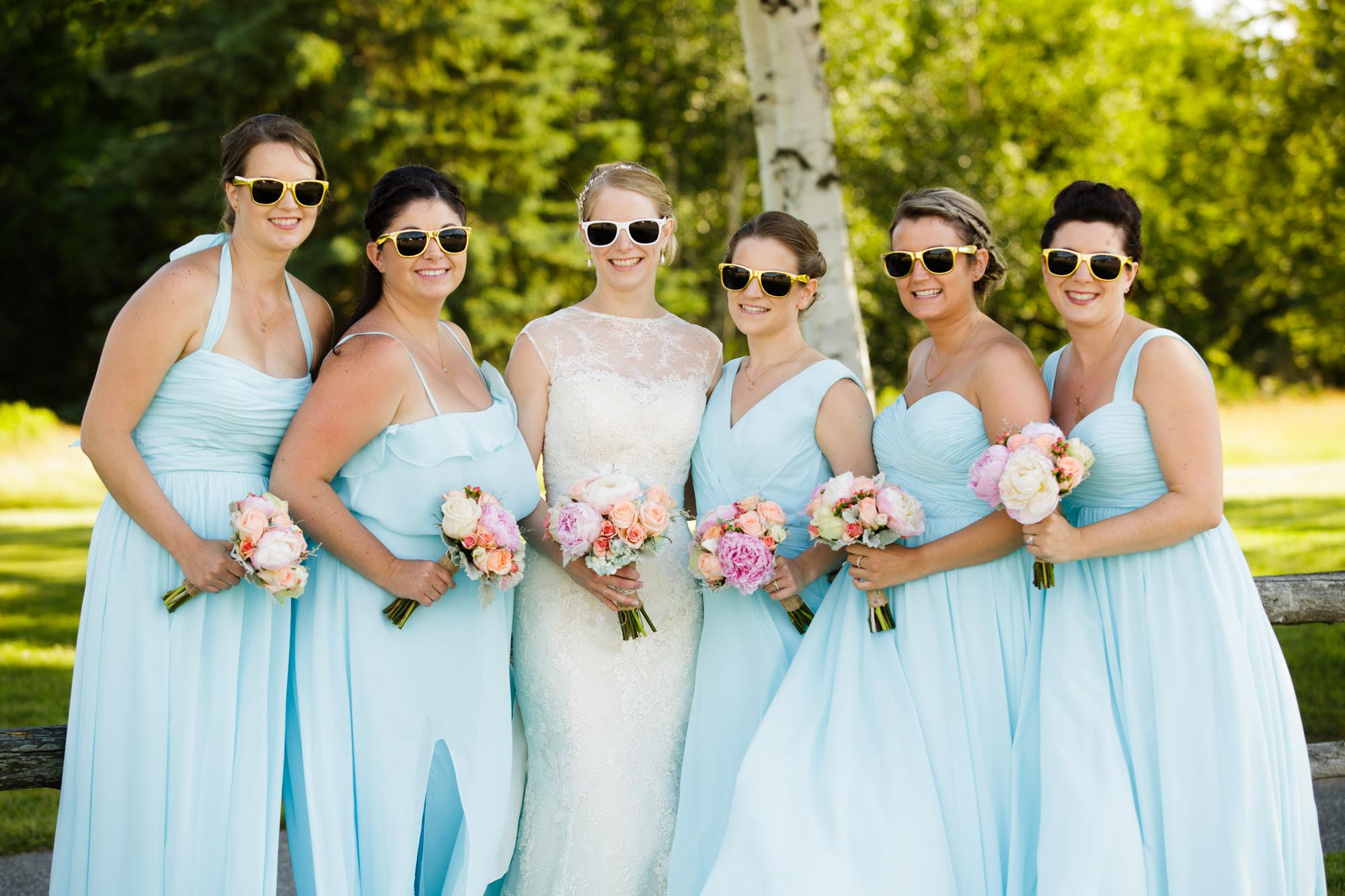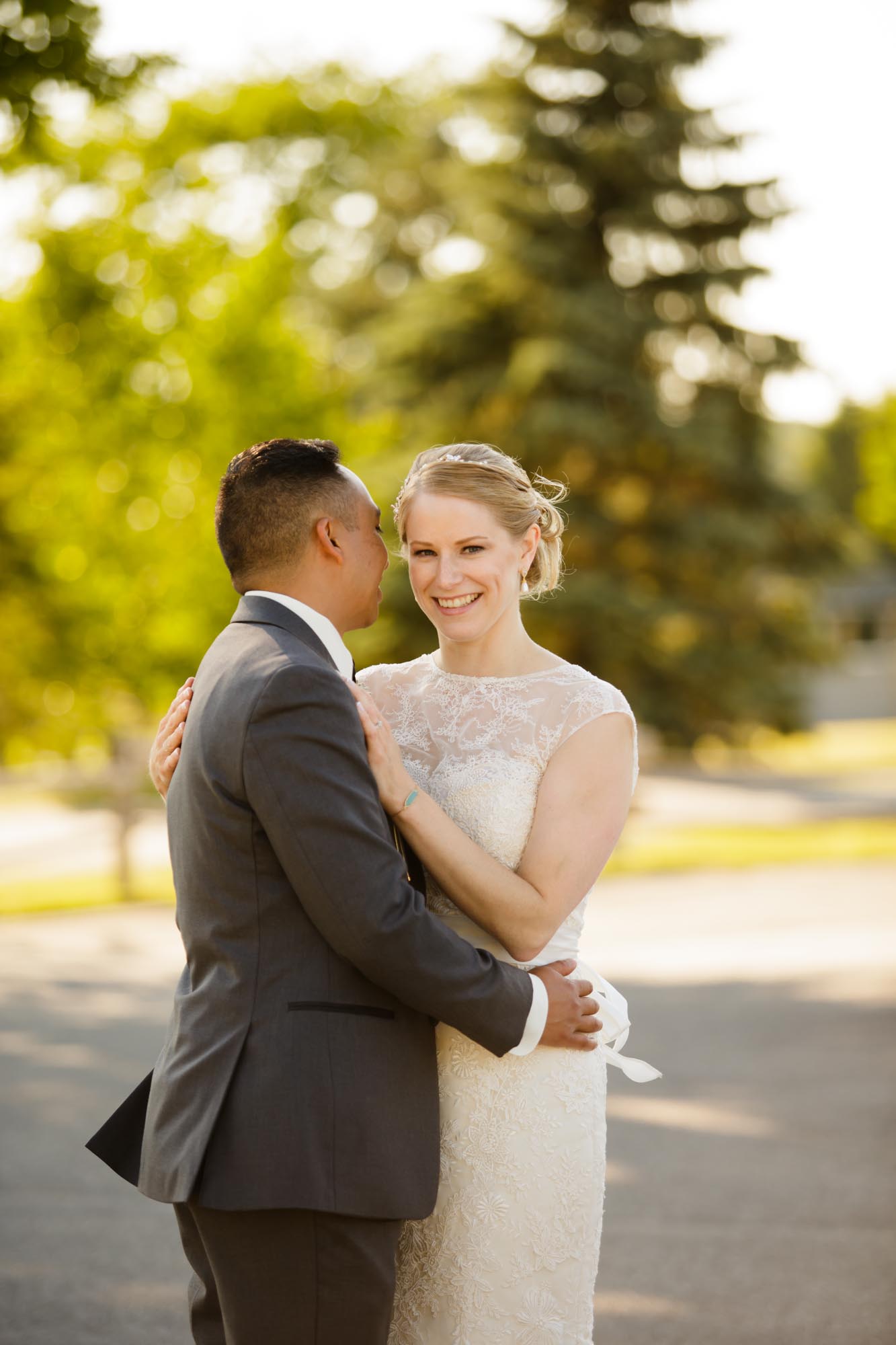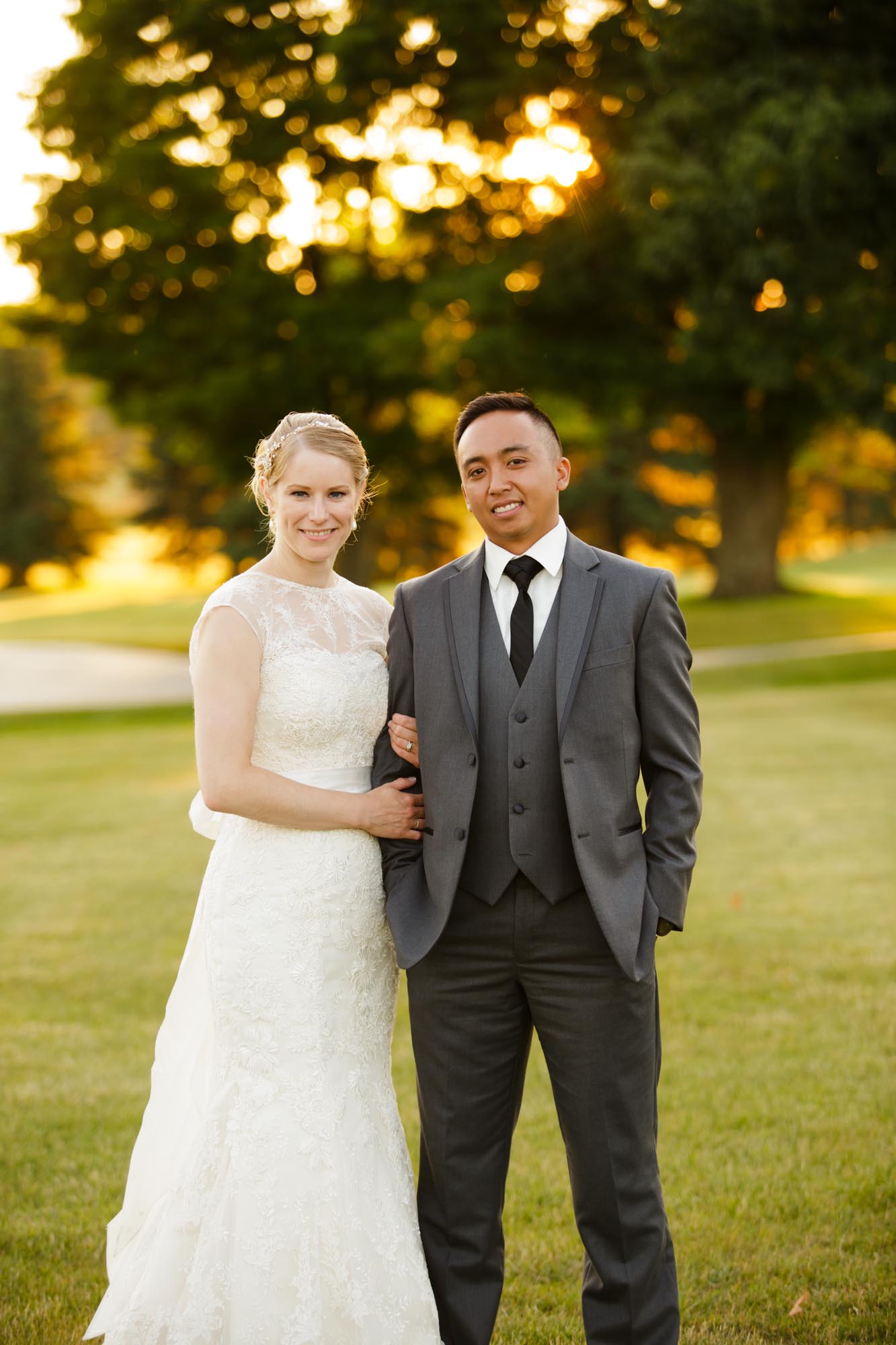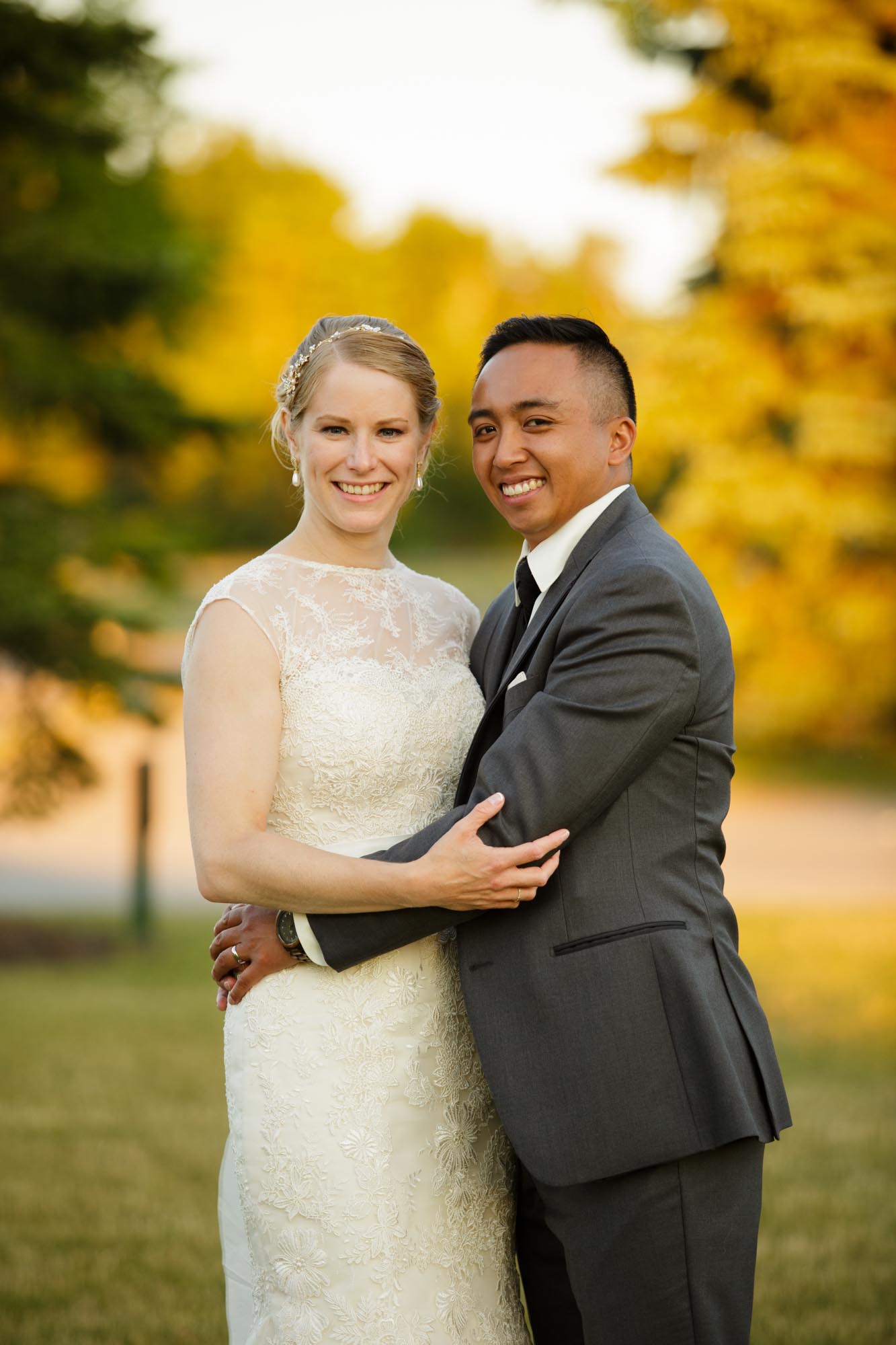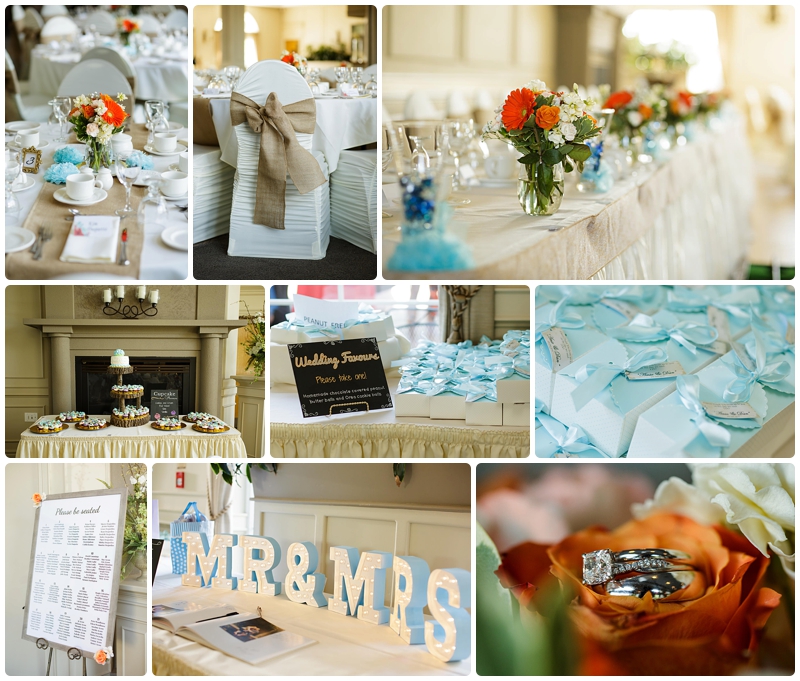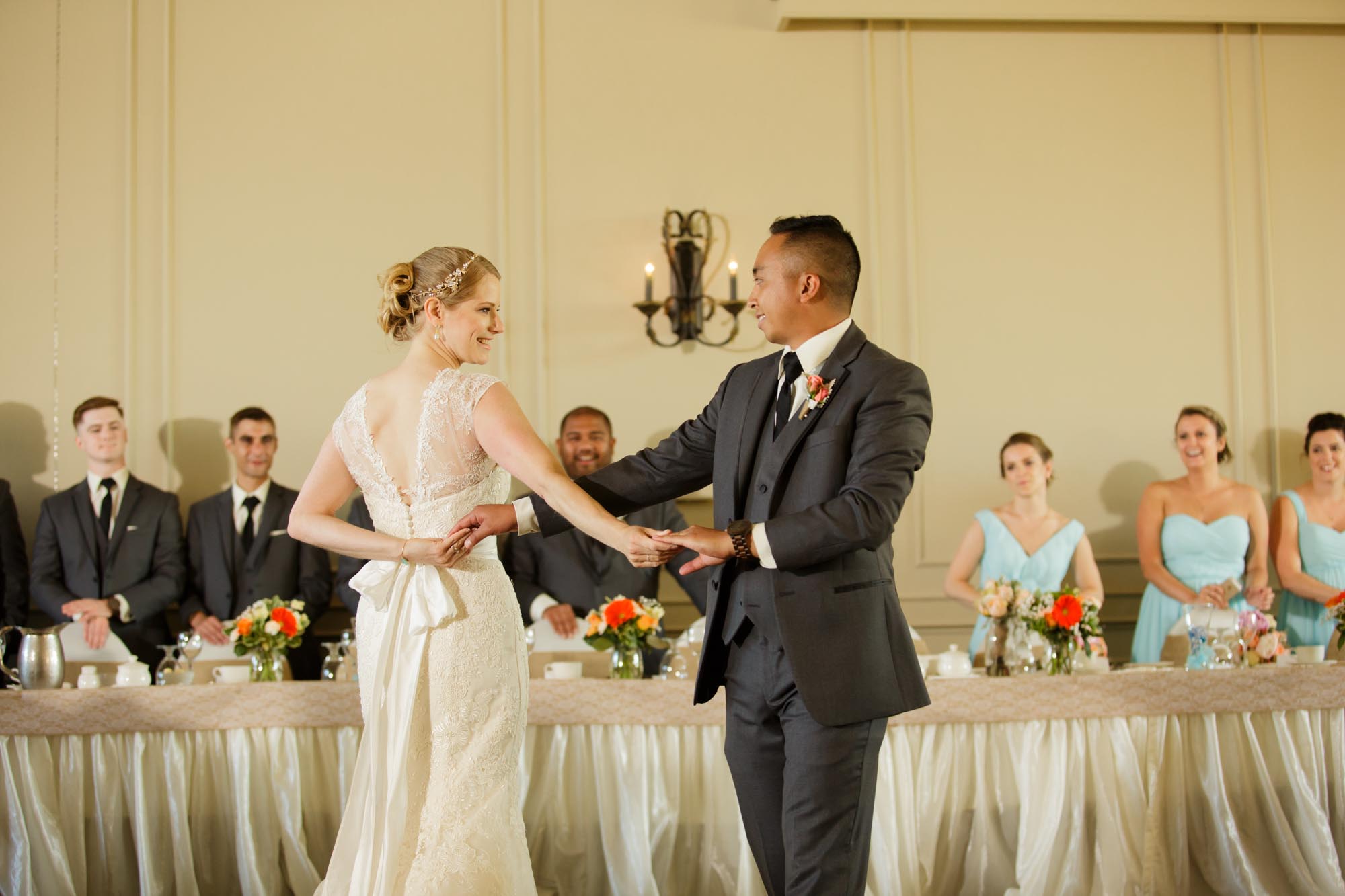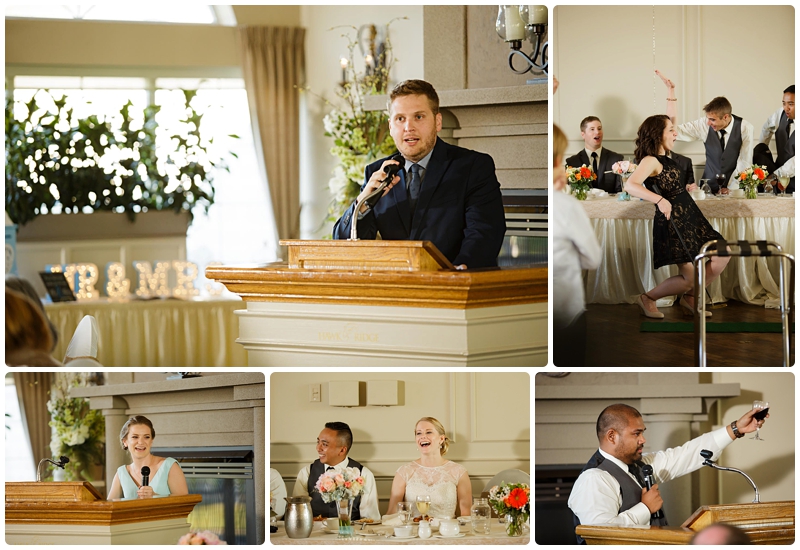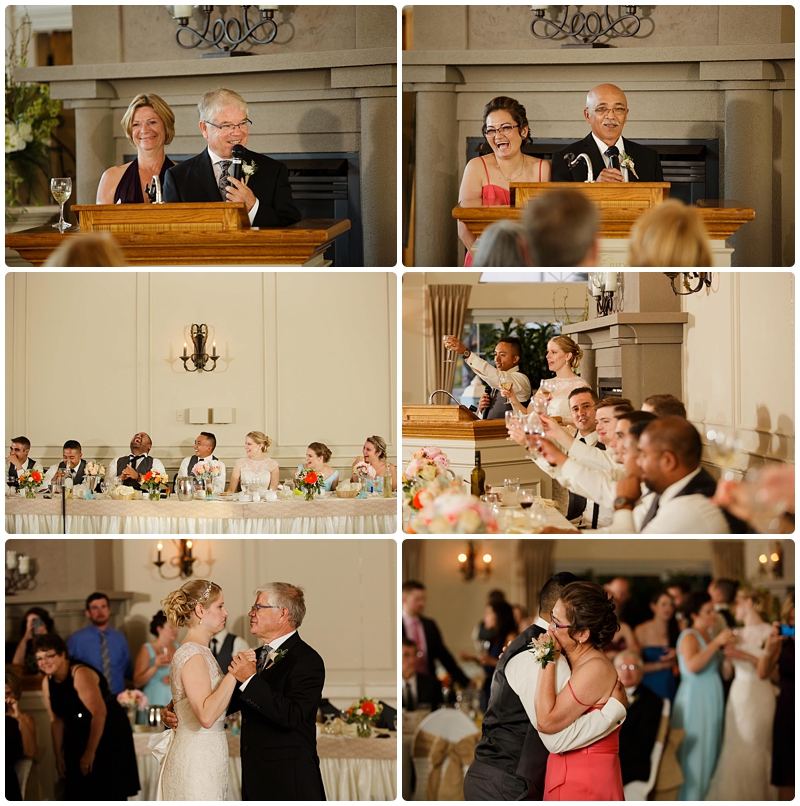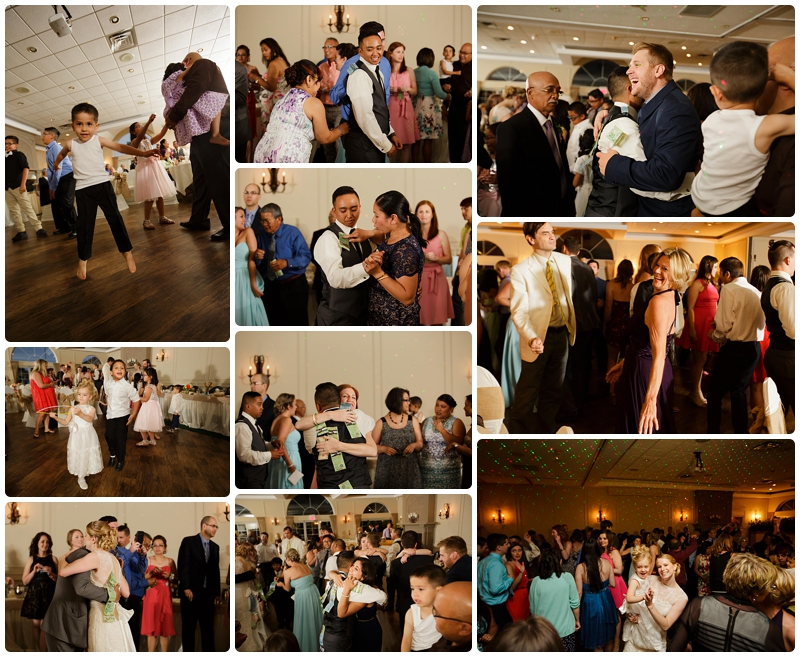 Thank you, Amie + Dan, for allowing us to capture this wonderful moment in your lives. We wish you all the very best!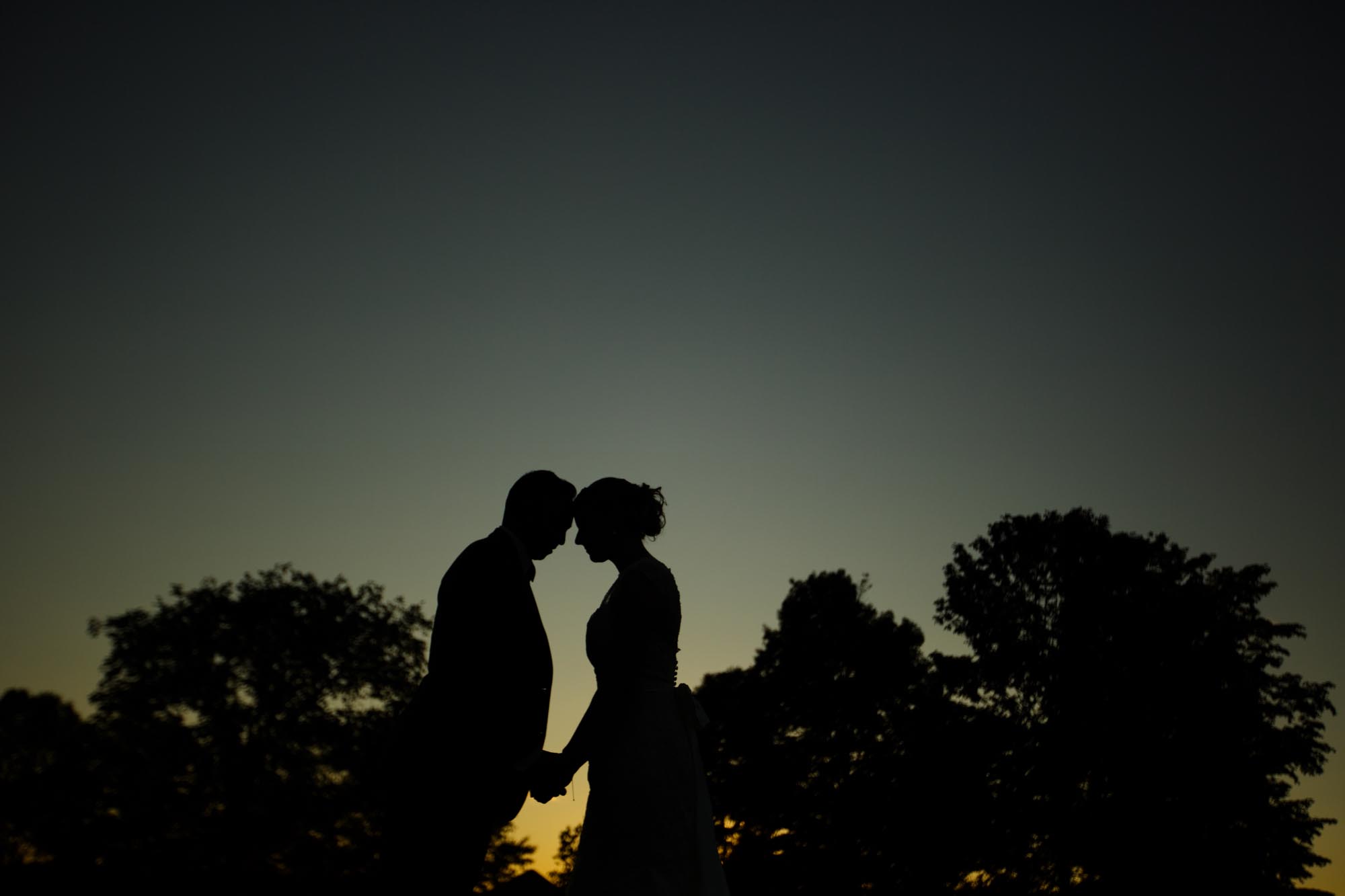 THE TEAM
Photography Video: Darlington Studios
Venue: Hawk Ridge Golf Club
Planner: Cathy Wilkie
Cake: Metro Orillia
Hair & Make-Up: Finishing Touches
Florist: Bouquet Boutique
DJ: Keep Them Dancing
Officiant: Beth Foster
Dress: Justin Alexander
Suit: Moores
Soundtrack: "Unleft" by Message To Bears, licensed through Songfreedom