Natalie + Francois | Wedding Photography at Sidedoor Restaurant
What a way to kick off the wedding season! Once (or sometimes twice) a year, we travel to Ottawa to capture a wedding for one of the holiday weekends. This year was no exception. We got the chance to spend Victoria Day 2014 weekend with our friends, Natalie + Francois, as they celebrated their #mariageGQ.
We met Natalie + Francois two years ago at the wedding of their good friends (and ours), Marie-Eve + JF. Fast forward to this gorgeous Saturday in May, when Natalie + Francois became husband and wife. This is their wedding story.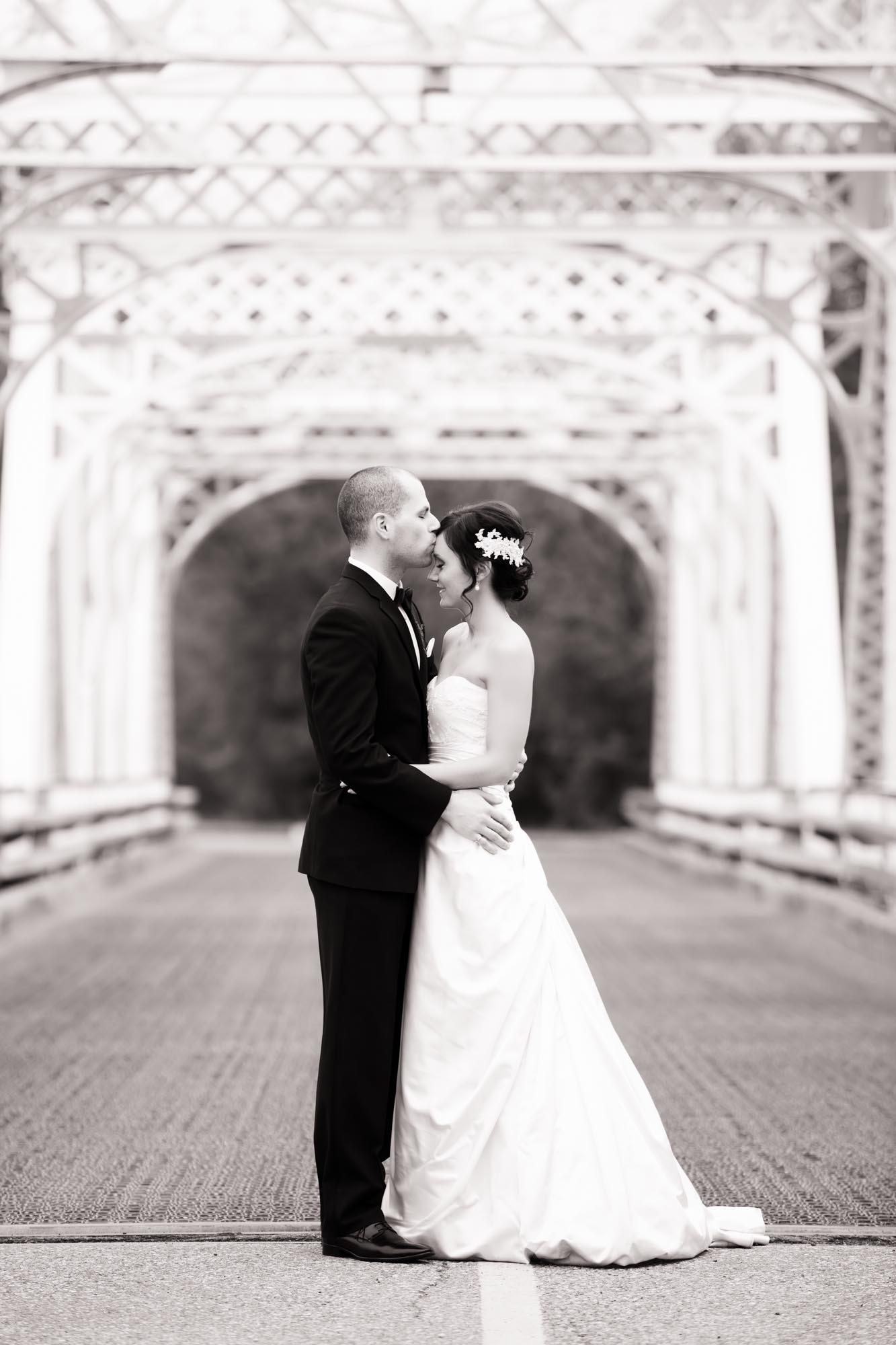 PREPARATION
We arrived at their home in Ottawa to meet Francois and all the other bow-tied boys. Francois suited up and stepped into the living room to receive a thoughtful present from their friends. The University of Ottawa contains a lot of history for this couple, so everyone got together and gave Natalie + Francois a personalized plaque blueprint of the campus. A perfect gift for an engineer.
We headed out the door to meet Natalie across the street at the home of their neighbors, Marie-Eve + JF. You could see Natalie's elegant dress decorating the third floor window, as you approached the condo. Sidebar: Natalie's dress was designed by a local bridal boutique, McCaffrey's, which just so happened to be located in the same building as the vacation rental in the Byward Market we used for accommodations this time in Ottawa. Small world!
When we arrived, Claudia (the make-up artist) was with Natalie. While she finished, we inspected the stunning detail that Natalie's mother, Julie, put into the beading and hand-crafting of Natalie's evening shoes (Toms!) and garter. Julie did an exceptional job! The moms, bridesmaids and maids of honour sipped on mimosas and eagerly anticipated the donning of the bridal gown. Once Natalie slipped into her beautiful dress, you couldn't help but stare in awe. She was a vision of beauty.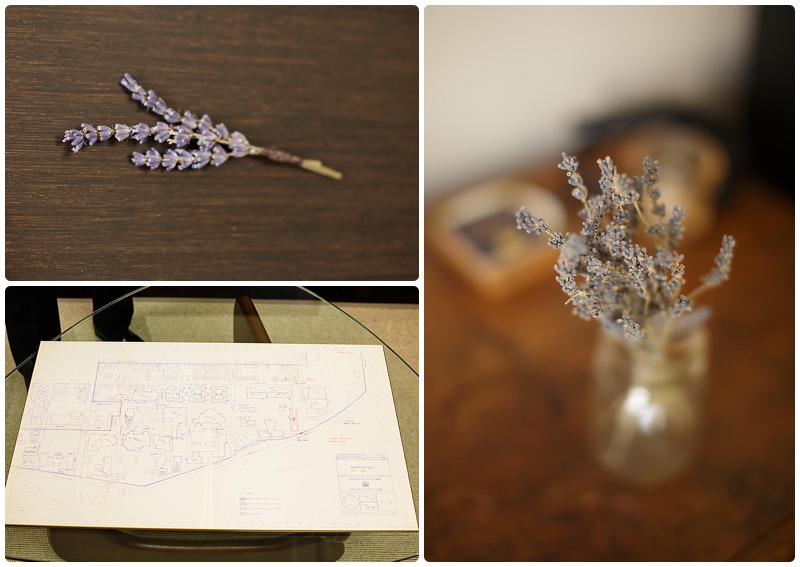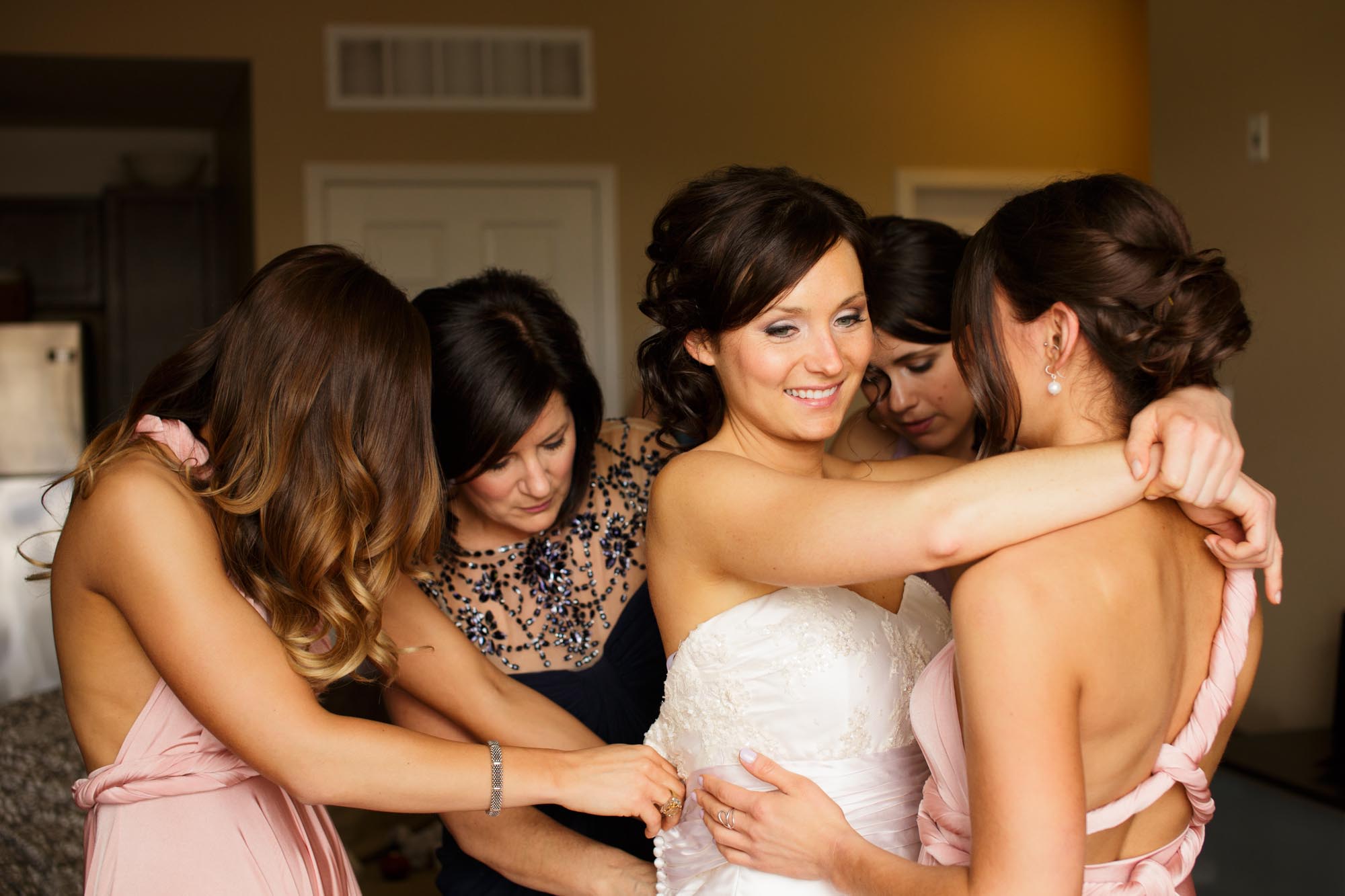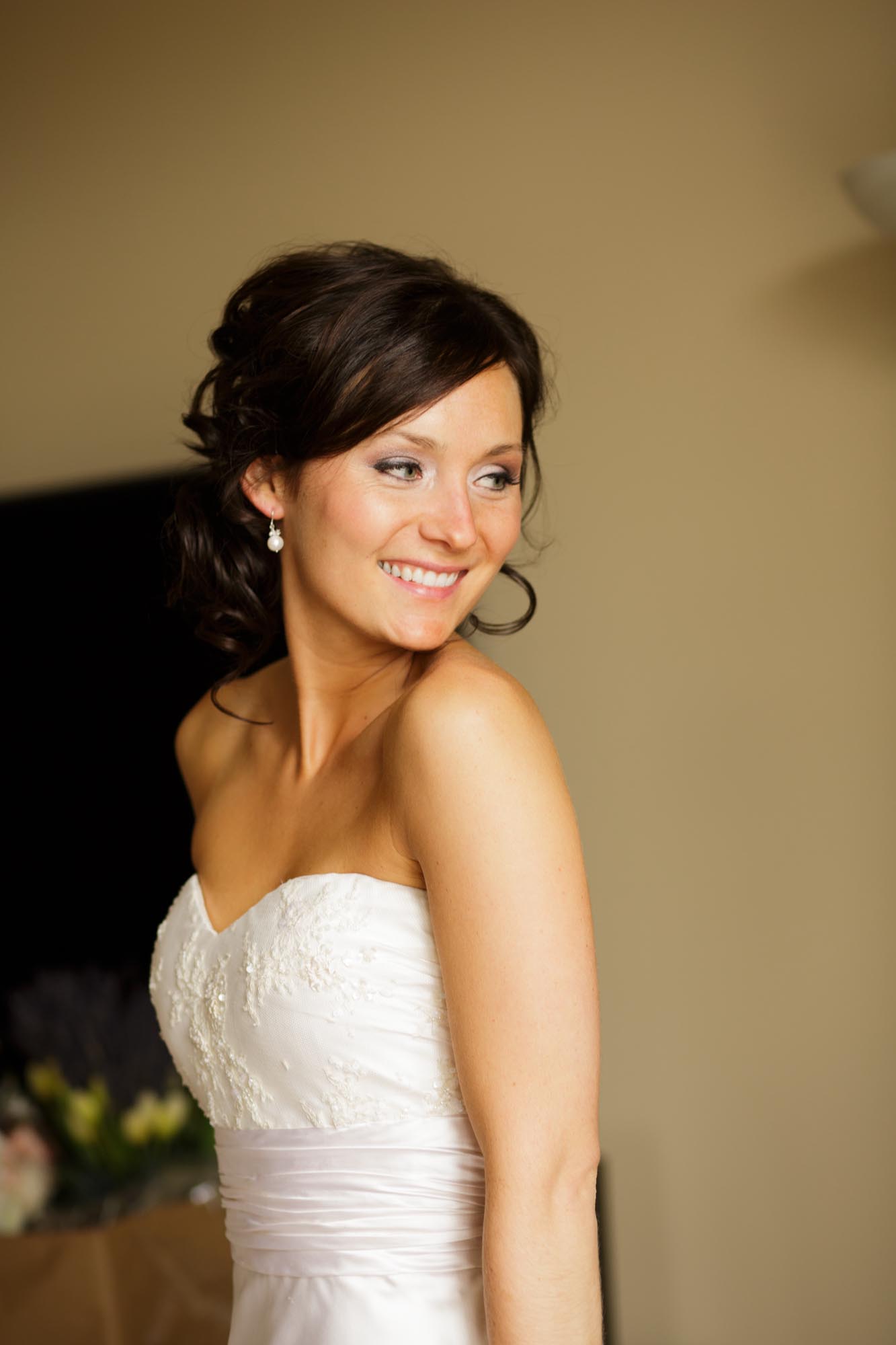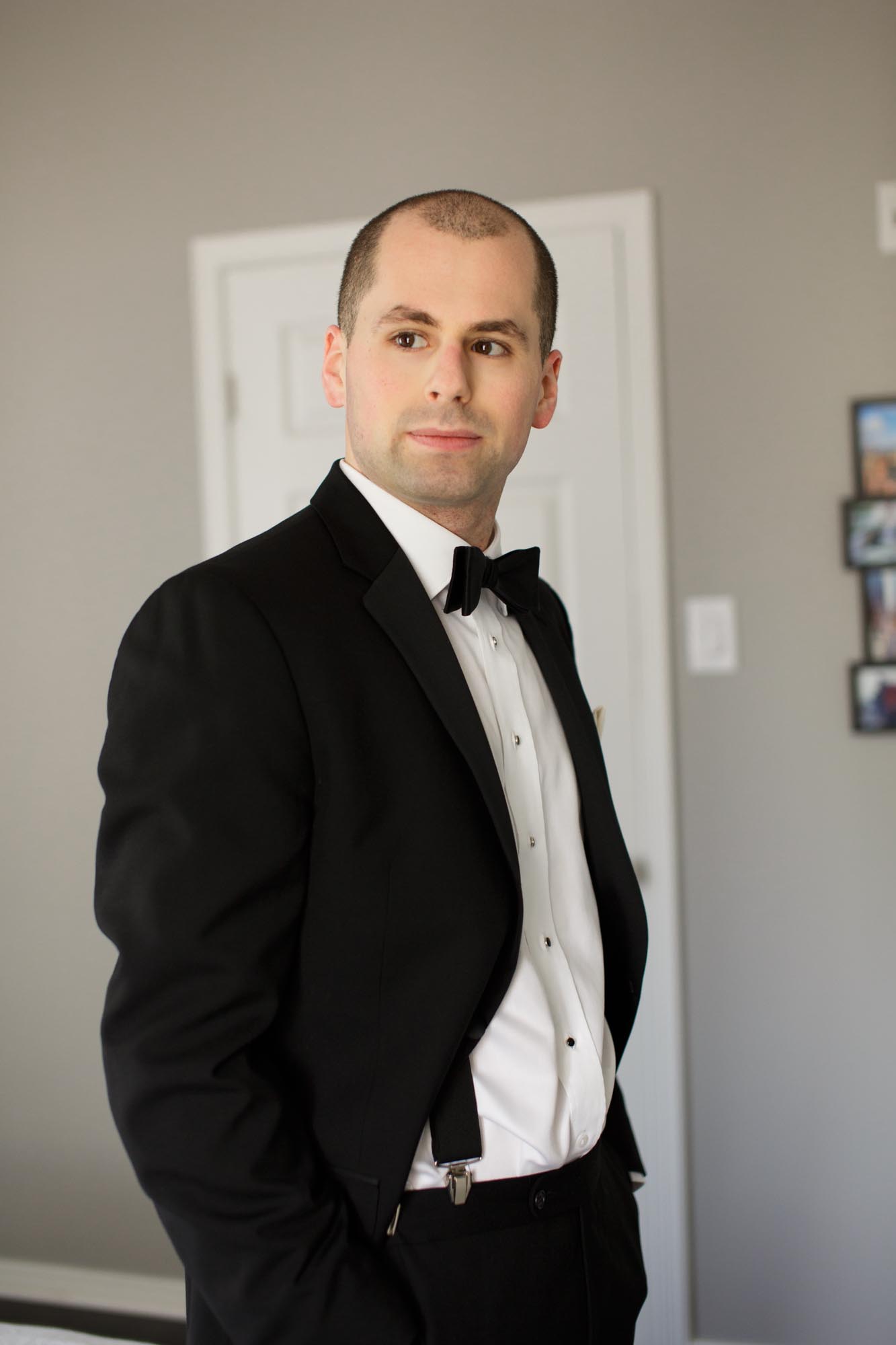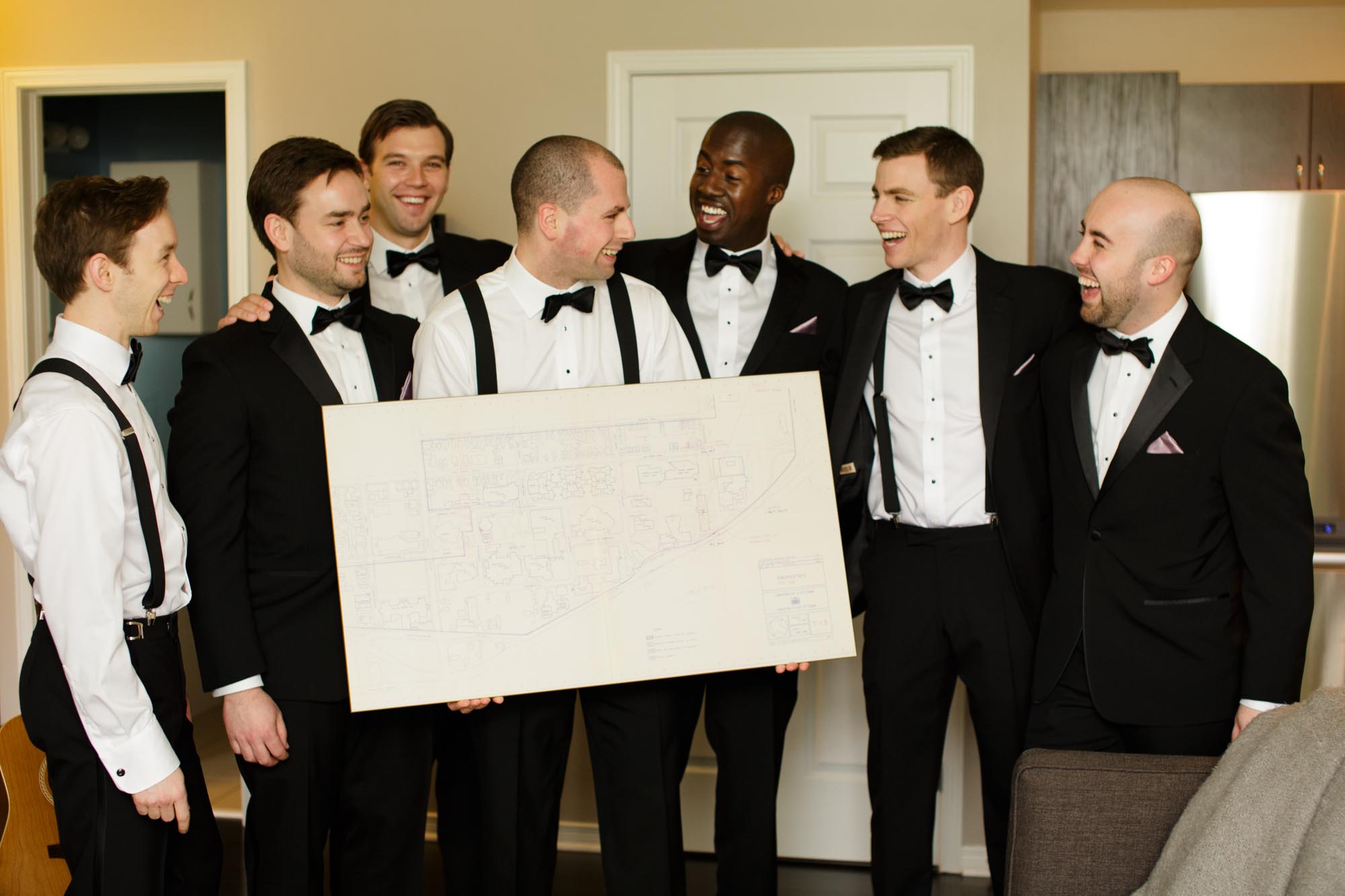 FIRST LOOK
We love first looks! We believe it helps to calm the nerves of a couple for the day and gives them a chance to connect prior to the wedding, so that they as they approach the altar they already feel like a team.
Their first look took place at the Minto Bridge, next to a lush park covered in weeping willows, on Union and Stanley. The bridge was under construction, which was ideal because there was no traffic. Natalie slowly approached Francois, as their friends and family looked on. She tapped him on the shoulder and they embraced. It was a touching moment for the couple and a great start for the creative session.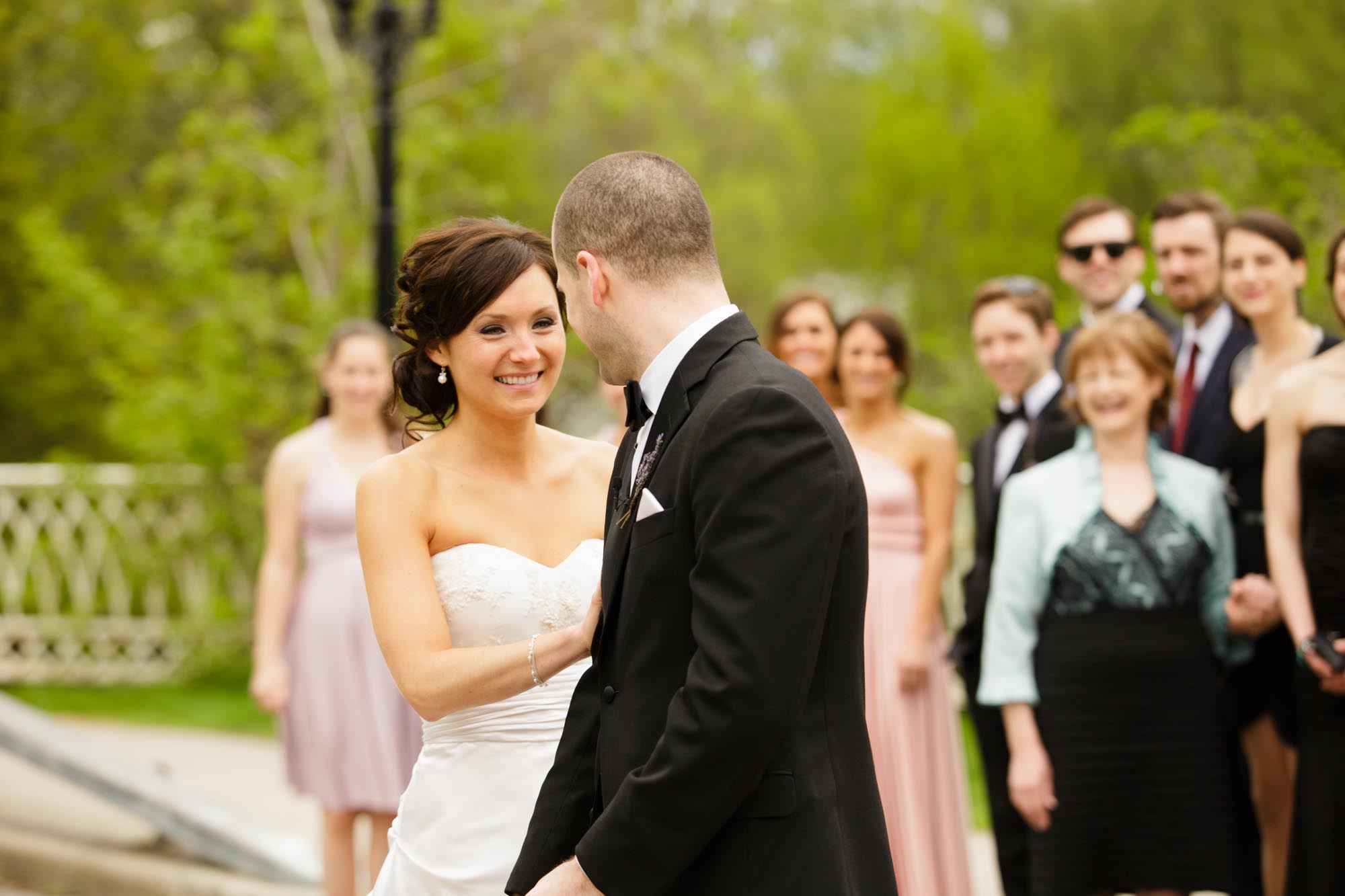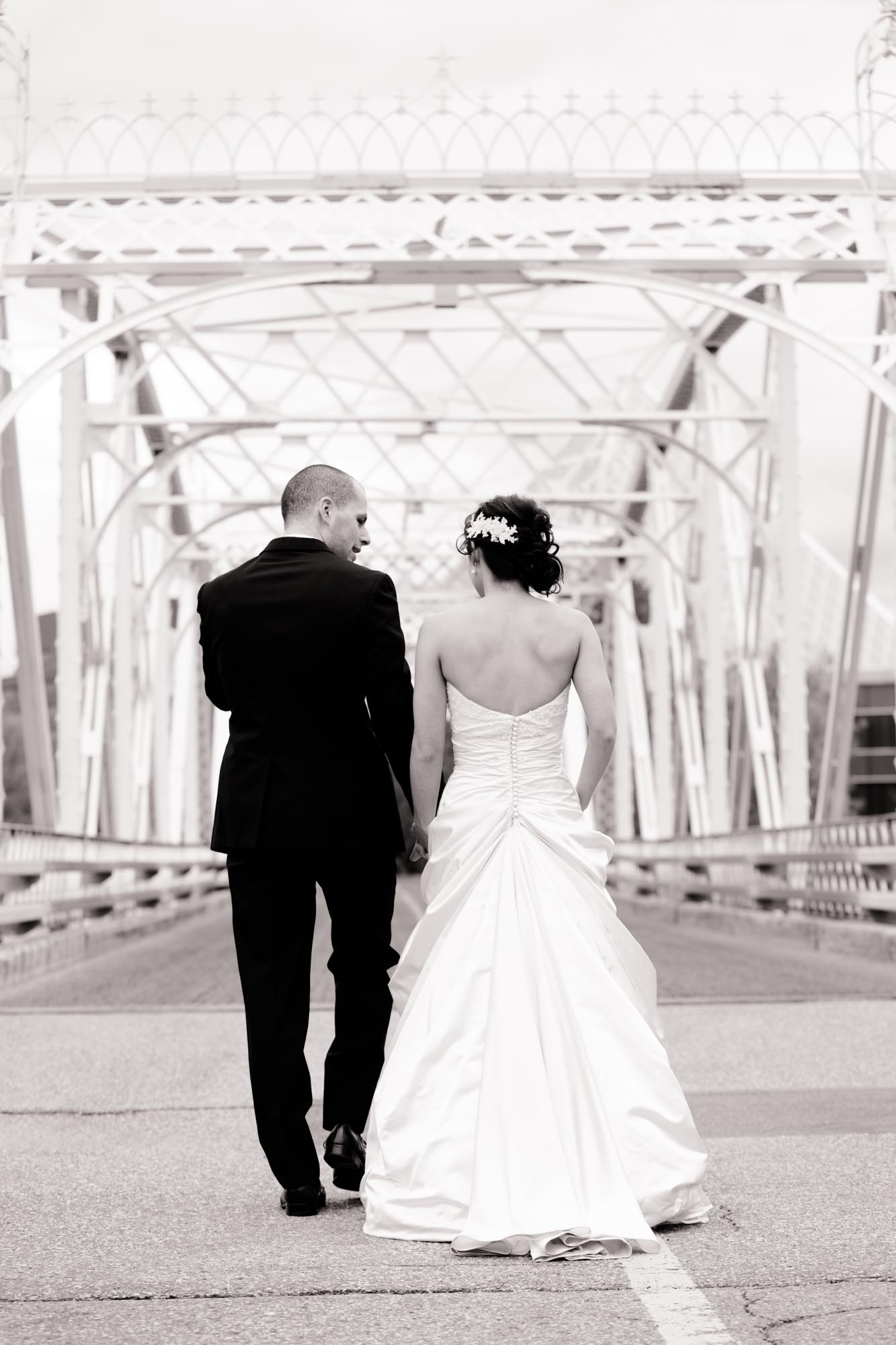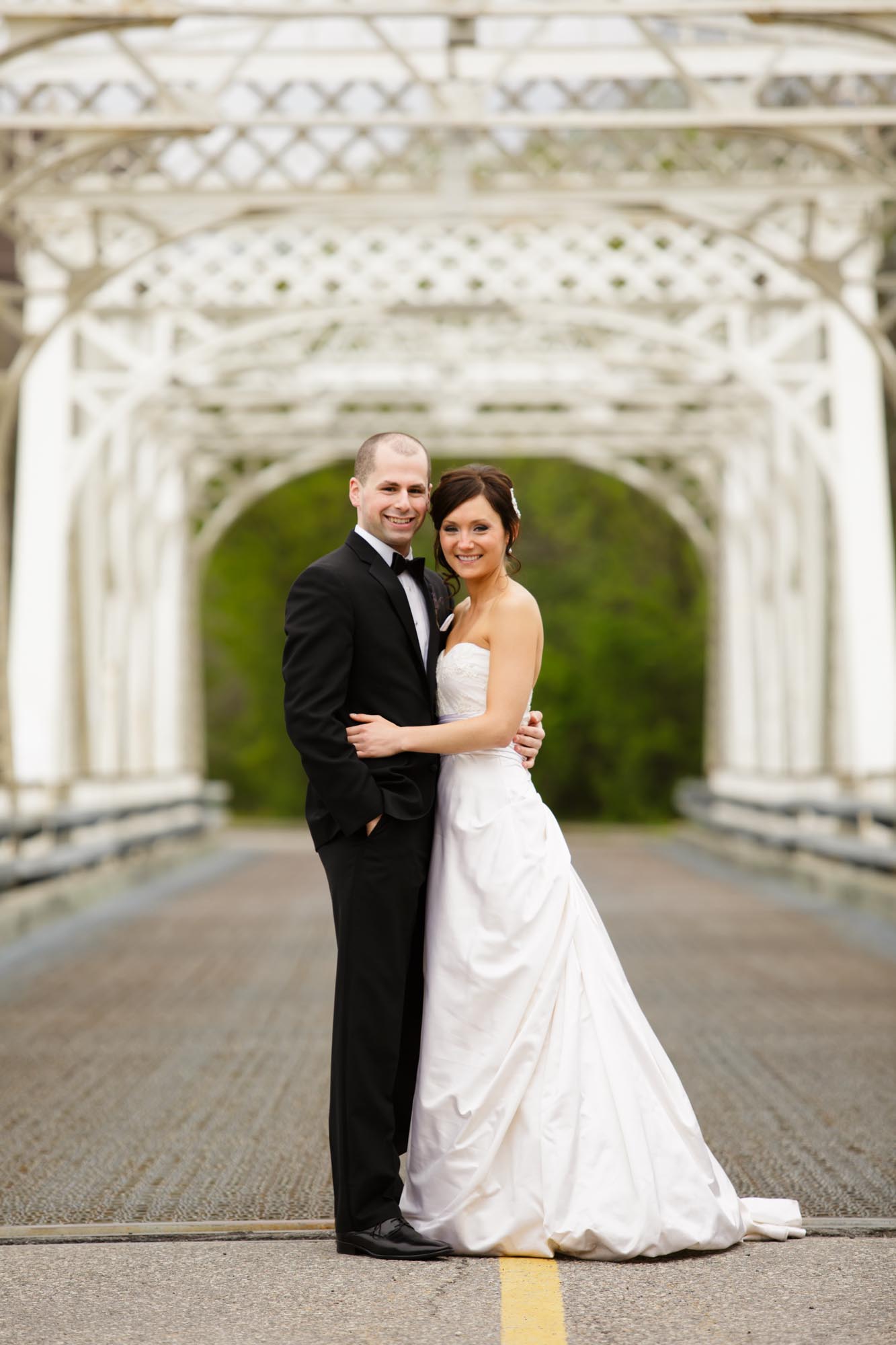 CREATIVE SESSION
We walked over to the green grass by the Rideau River for family portraits and got some shots of the bridal party on the bridge.
Natalie + Francois wanted to revisit a special spot for the two of them, a short drive away–the Rockeries at Rockcliffe. Briefly after their engagement, they took a photo on a smooth path at the Rockeries and they wanted to recreate that moment. Also, we thought it would be a good time for them to share an intimate moment together by reciting their vows to one another, just the two of them. With colourful tulips and stone structures as their backdrop, Natalie + Francois declared their love for one another in their beautifully written, heart-felt French vows.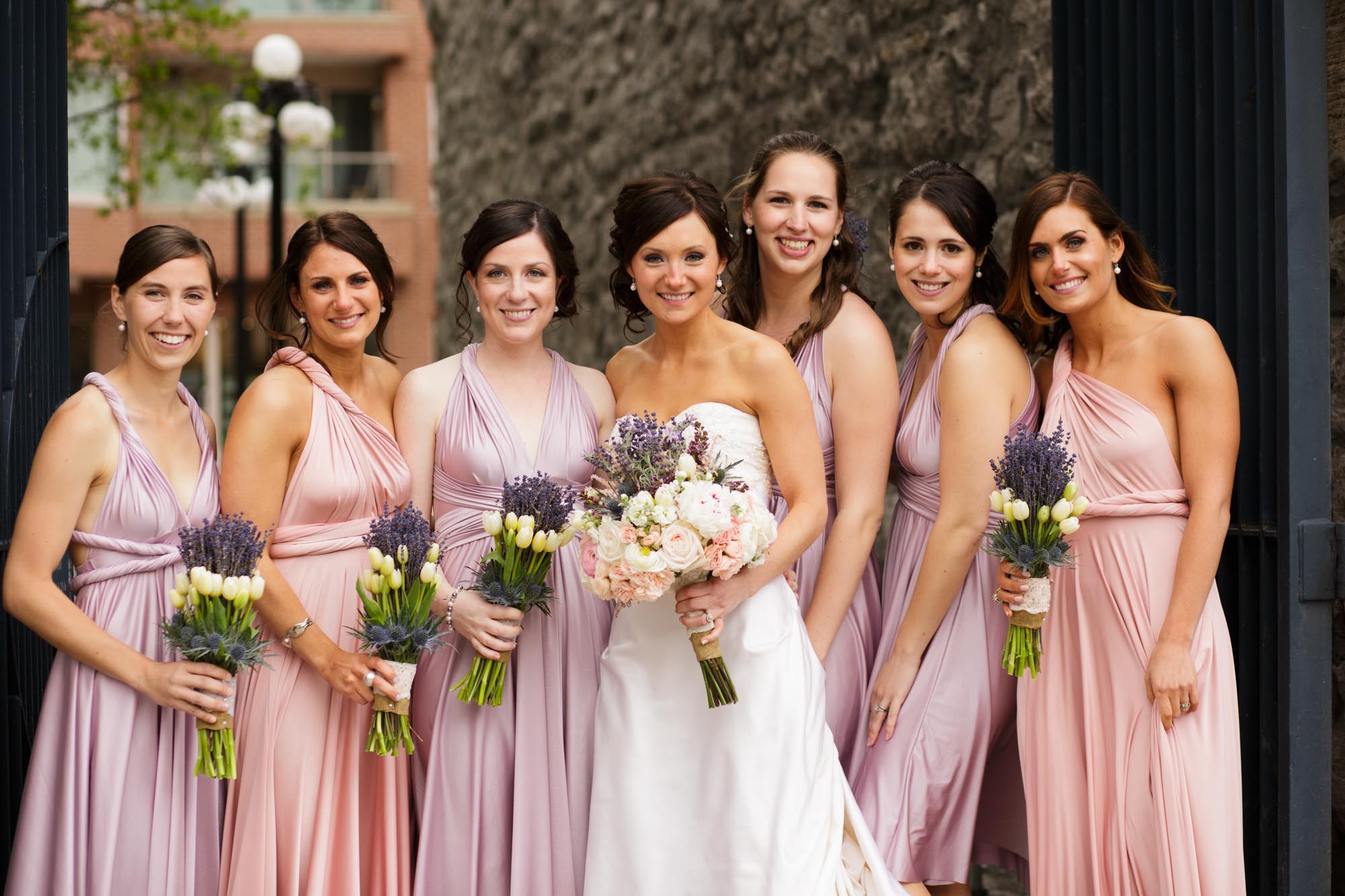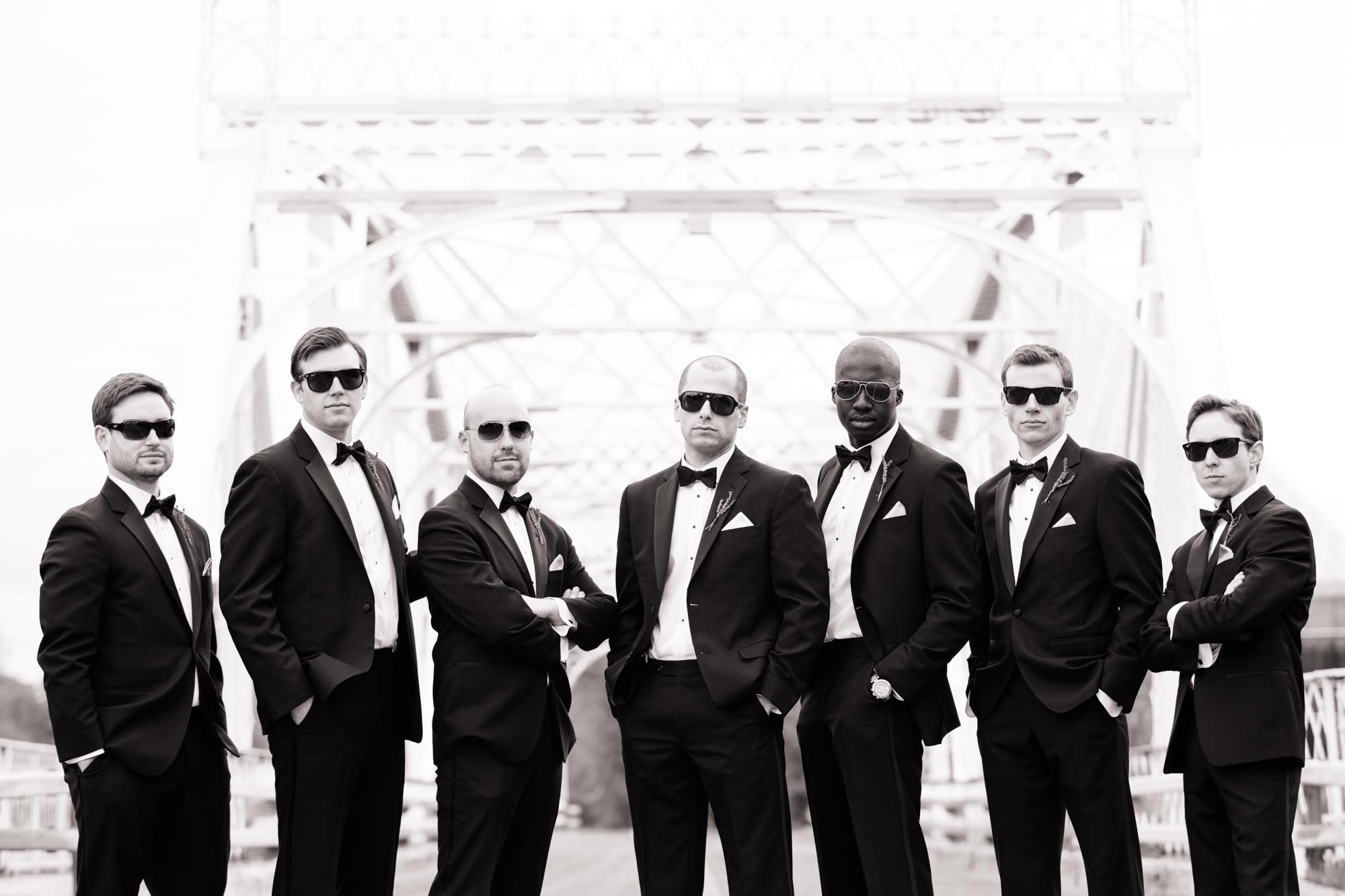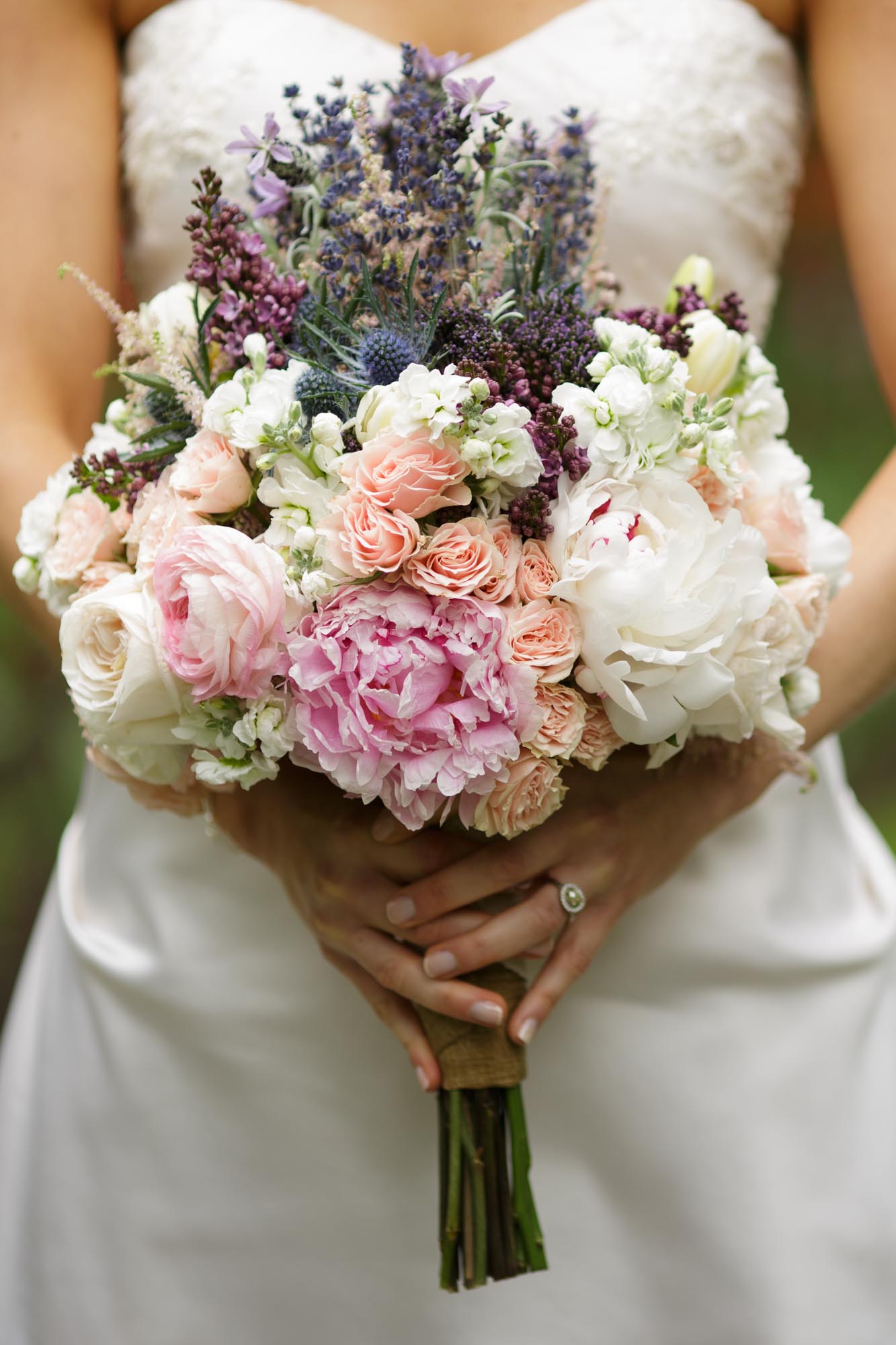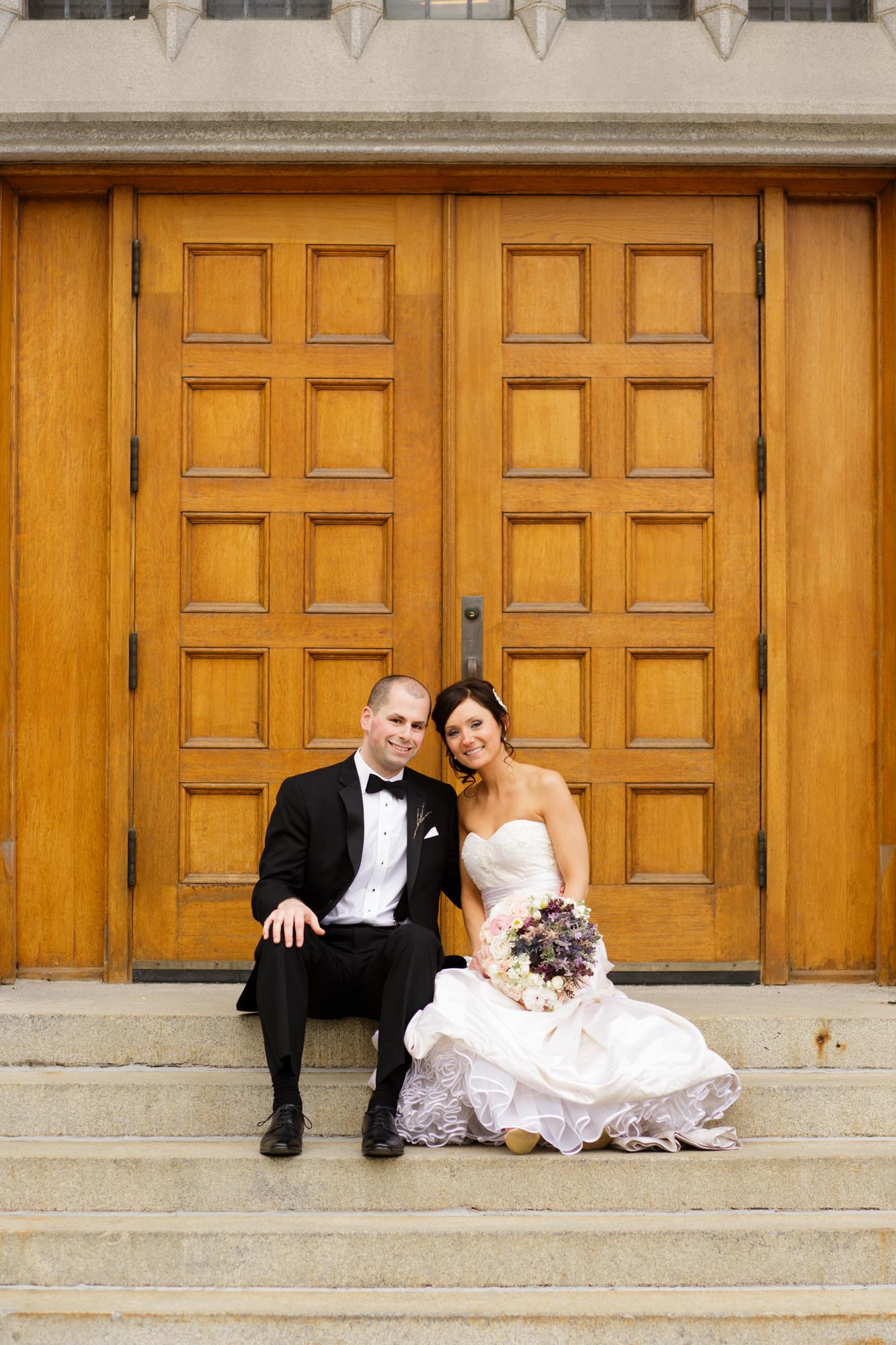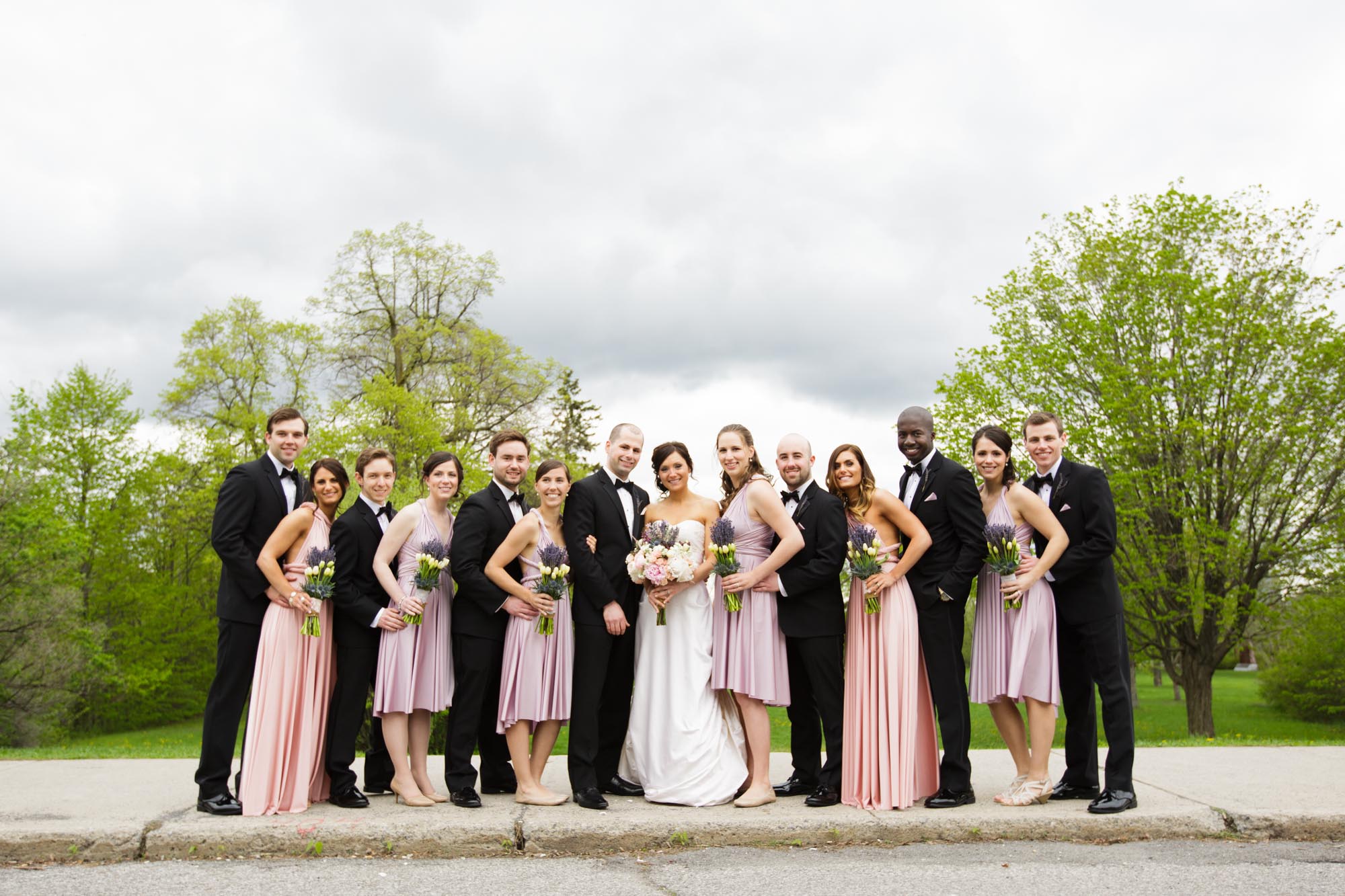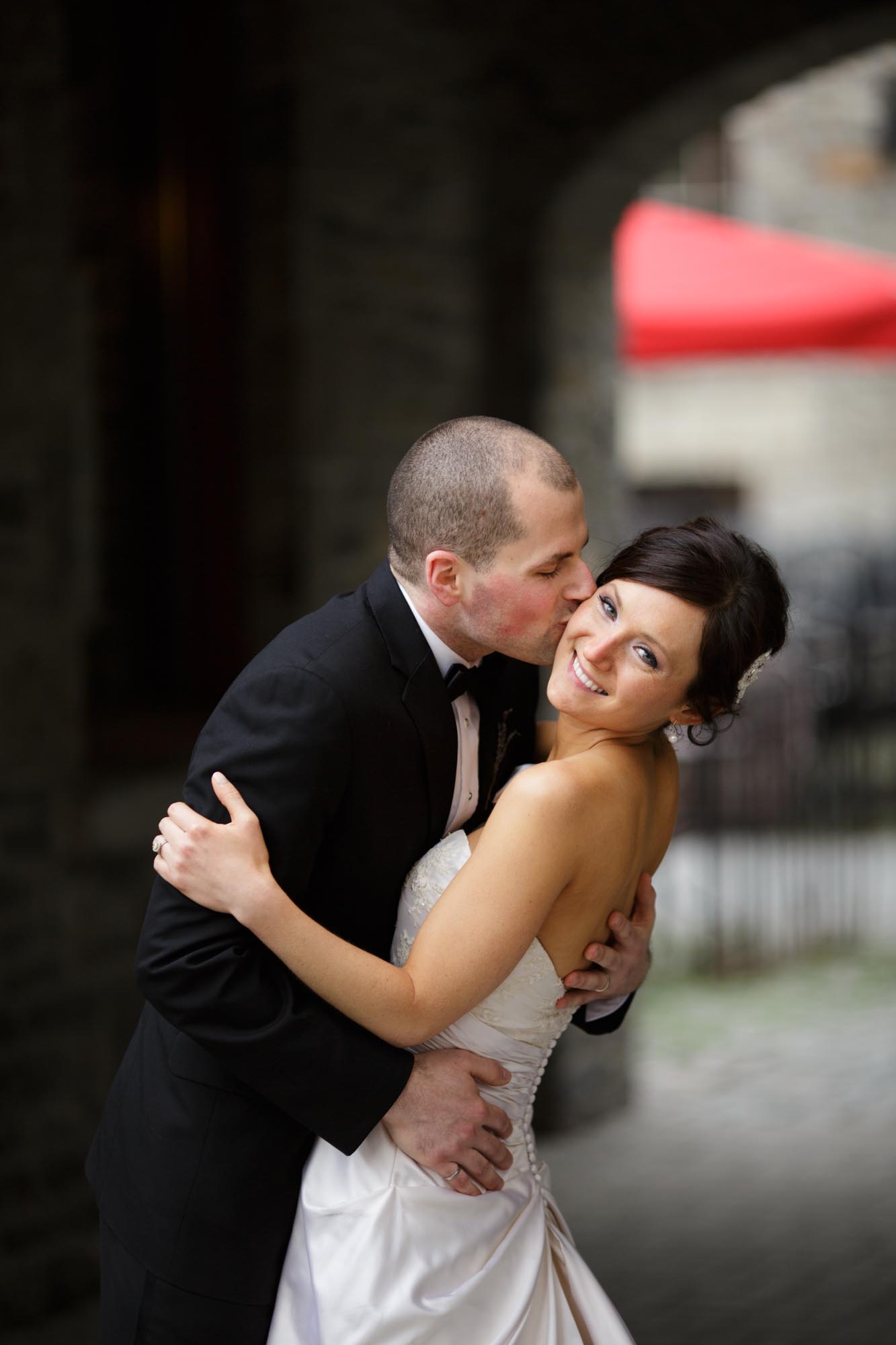 SIDEDOOR RESTAURANT
The ceremony, cocktail hour and reception took place at the Sidedoor Restaurant in the Byward Market. When Natalie + Francois first told us that their wedding venue was a contemporary, hip, centralized spot in the coolest area in Ottawa, we were so excited! We are still amazed at the uniqueness of this idea!
The aisle of the ceremony were decorated with mason jars filled with lavender. The whole lavender theme (colour and flower) created a serene and calming atmosphere for their entire wedding. Natalie + Francois repeated their vows, as their loved ones watched with tears in their eyes. Natalie's brother, Nick, and his girlfriend, Jess, provided the soundtrack, while all the guests waved bell wands in the air congratulating the couple, for the recessional.
Everyone headed outside for a group photo on tree-lined stone steps with Parliament in the background. Then, it was time for cocktail hour (with a few toasts) back at the restaurant and a photo session in the Byward Market.
A receiving line transitioned all the guests from cocktails to the dining room. Speeches, songs, laughter, and delicious scents from the kitchen filled the air. You could tell everyone was truly enjoying themselves as they ate, mingled, and played a fun, balloon popping kissing game.
After setting the party off with a cake cutting and first dance, Natalie + Francois headed out into the market with us for some nighttime shots. Then, it was back to the party to join their friends and continue in their celebration!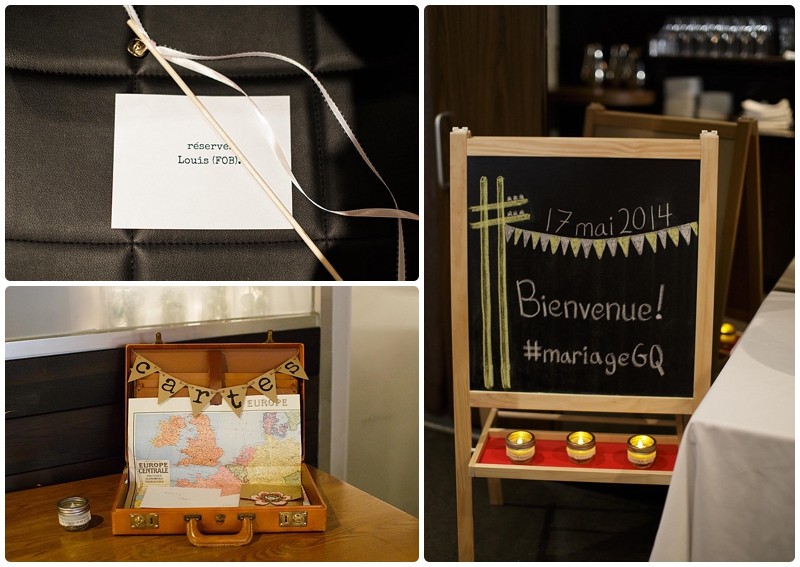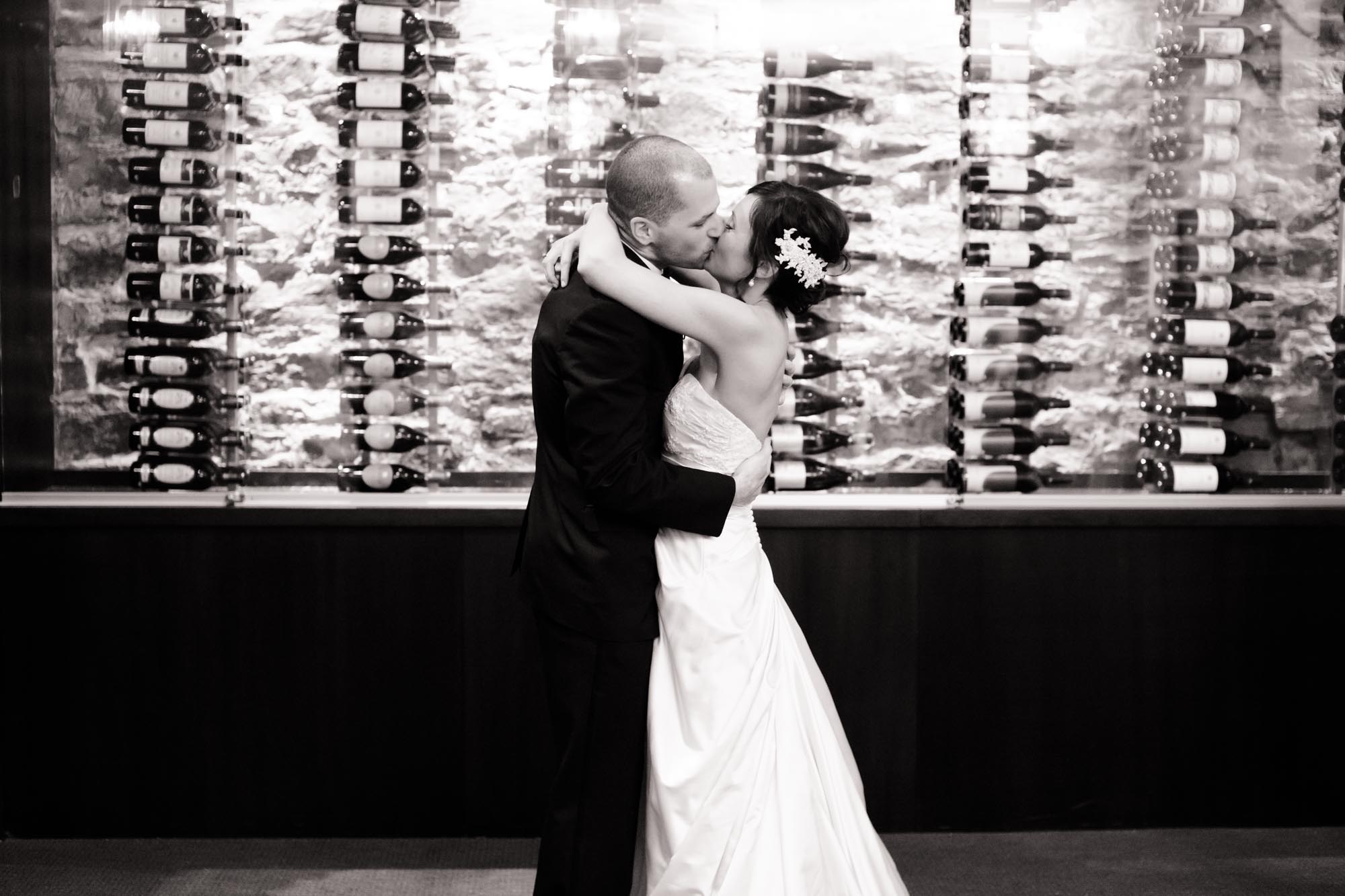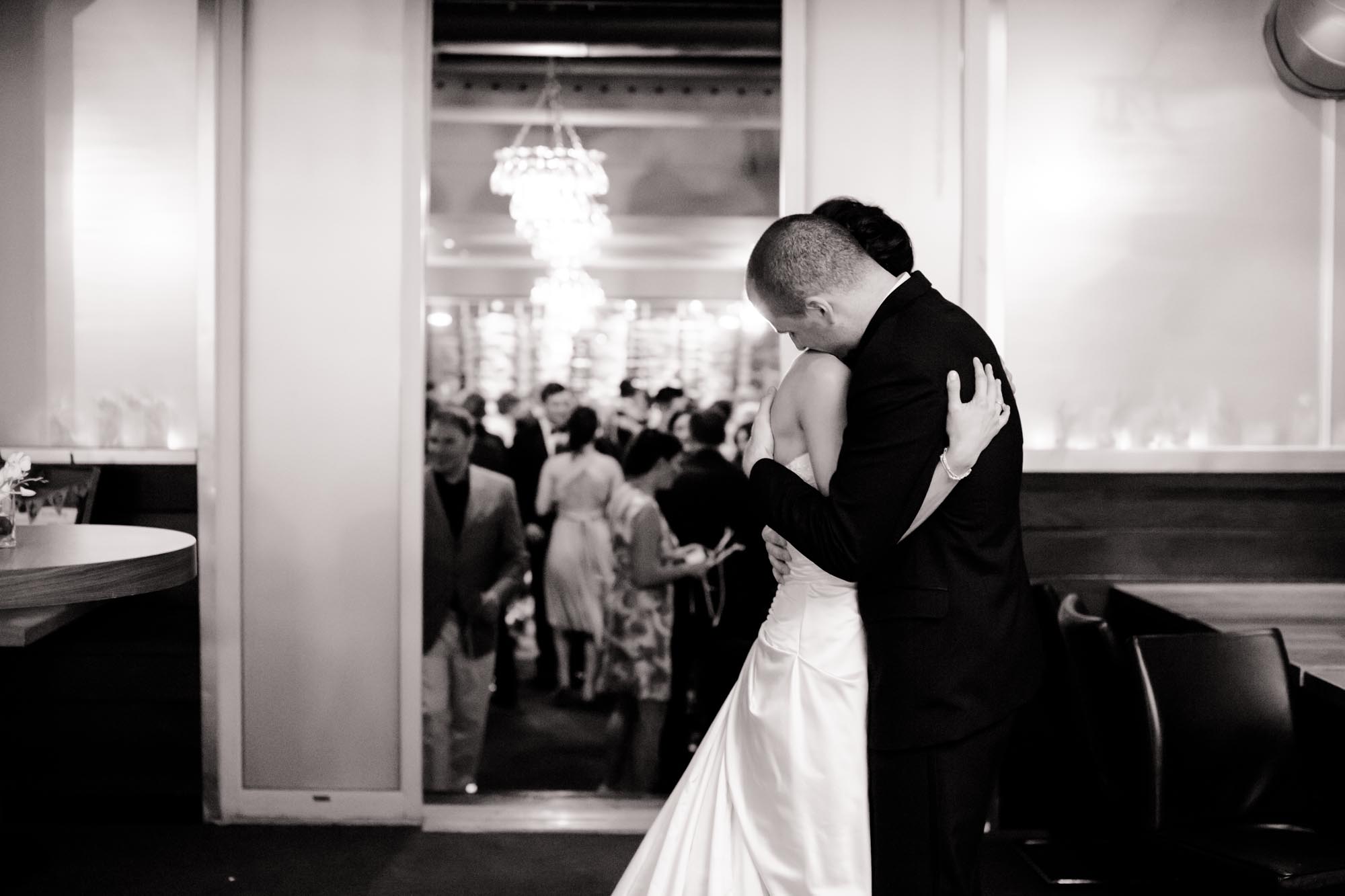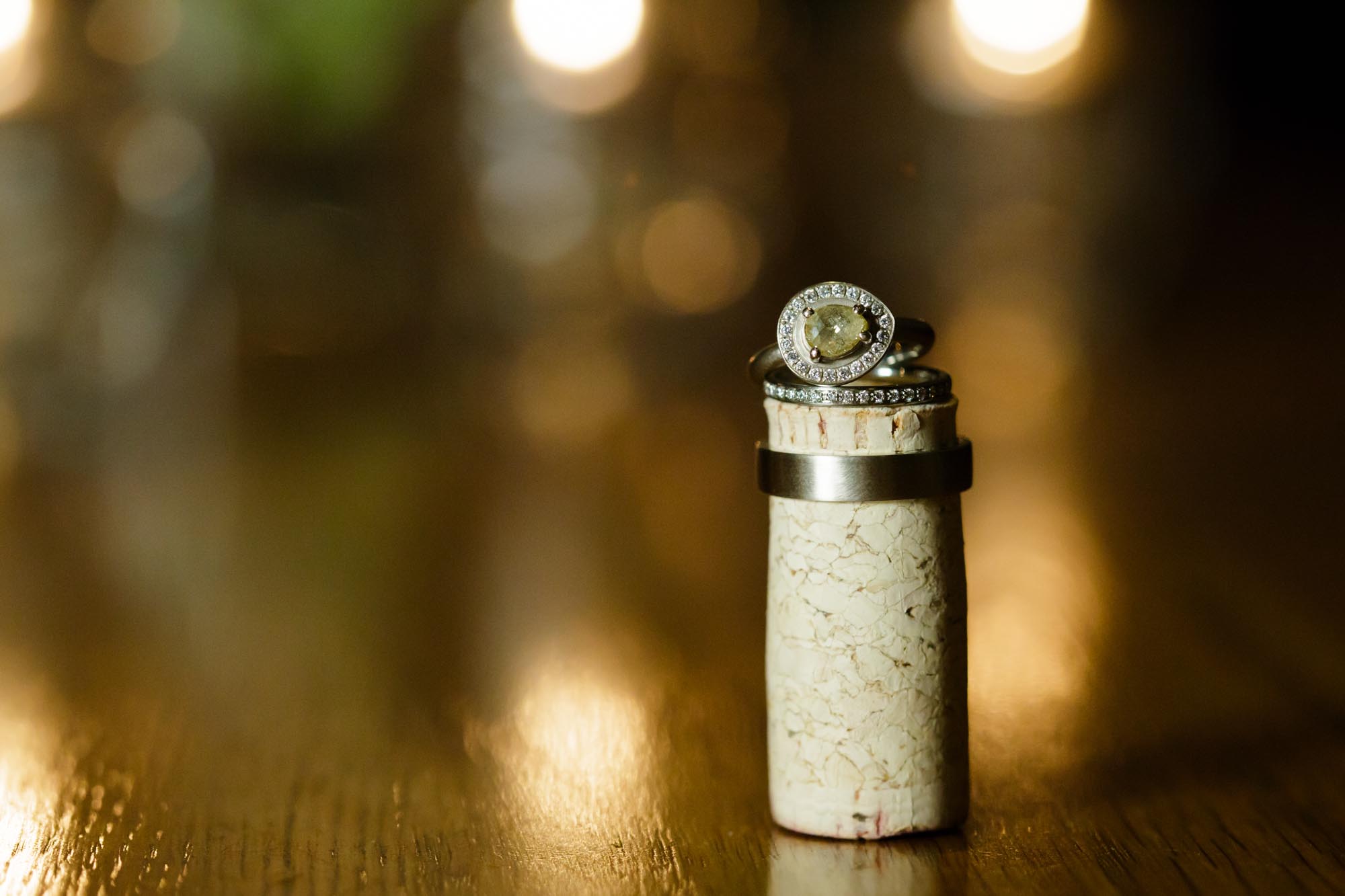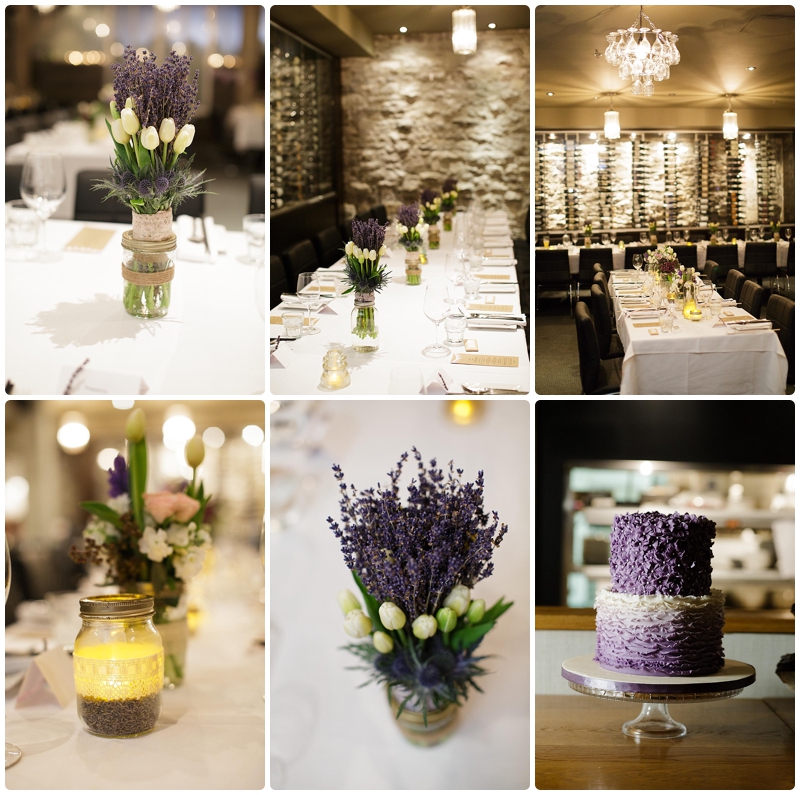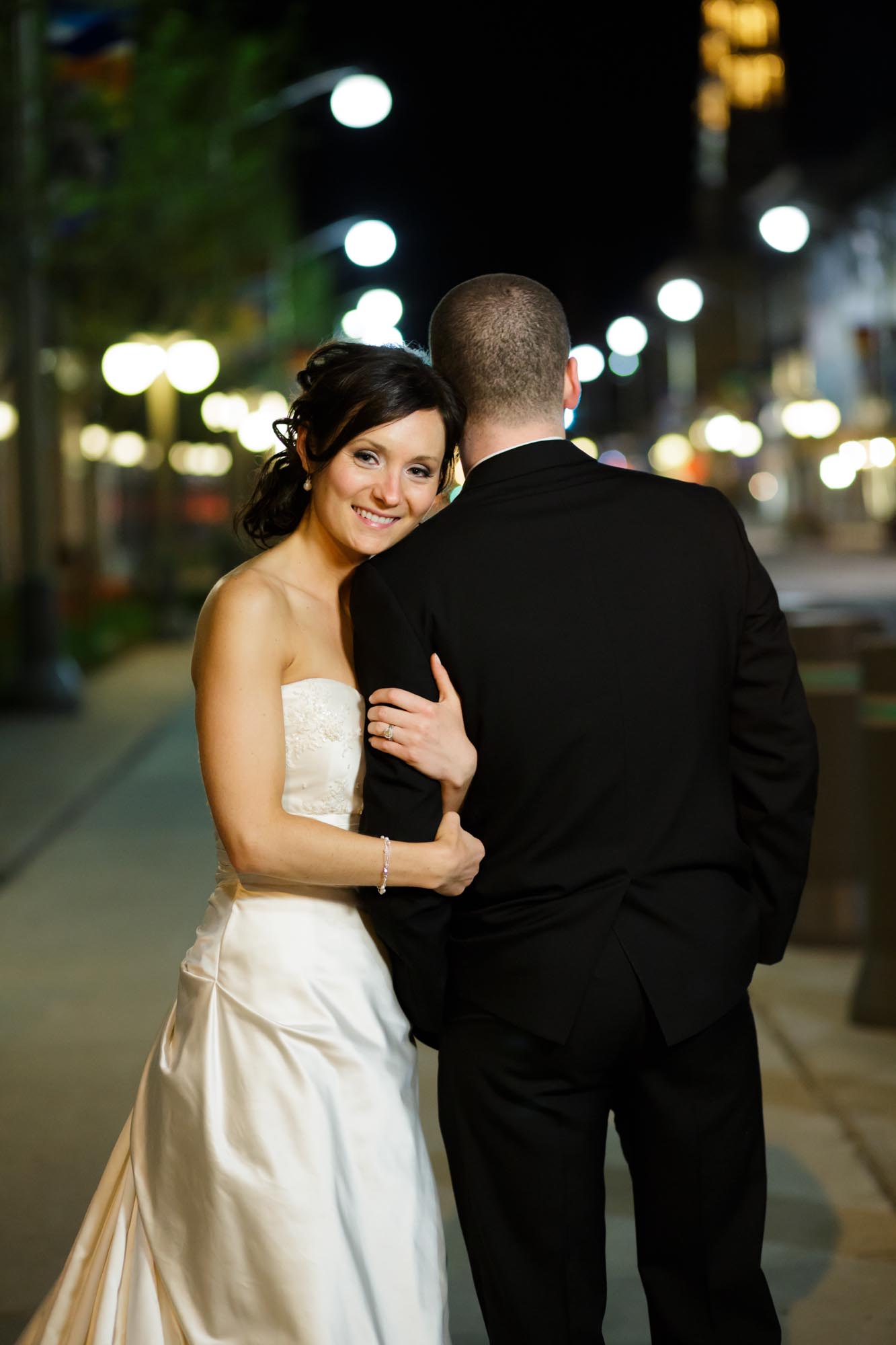 MERCI
Thank you Natalie + Francois for inviting us to Ottawa to capture such an amazing day with you and your beautiful family! Enjoy your dream honeymoon!
THE TEAM
Photography Fusion: Darlington Studios
Venue: Sidedoor Restaurant
Wedding Planner + Decor: Bride & Groom
Florist: Stoneblossom Floral
Wedding Cake: Serendipity Cakes
Hair Stylist: Synergy Spa (Lisa)
Make-Up: Claudia Ouellet
Gown: David McCaffrey, McCaffrey Haute Couture
Suit: Maison Waxman
DJ: Joel Lalonde
Music: "Hiding Place" and "Hiding Place (Instrumental) by Holley Maher, licensed by The Music Bed