Gabriel + Sasha | Wedding Photography at St. Paul's Basilica in Toronto, ON
Gabriel + Sasha love Toronto.  Their fun-loving attitudes and hip, urban style are synonymous with the city in which they dwell.  They love everything about their town – the hot spots, the sports teams (Sasha has even been known to bake a cookie or two for the Raptors) – which is why they chose to get married in downtown TO.  This is their wedding story.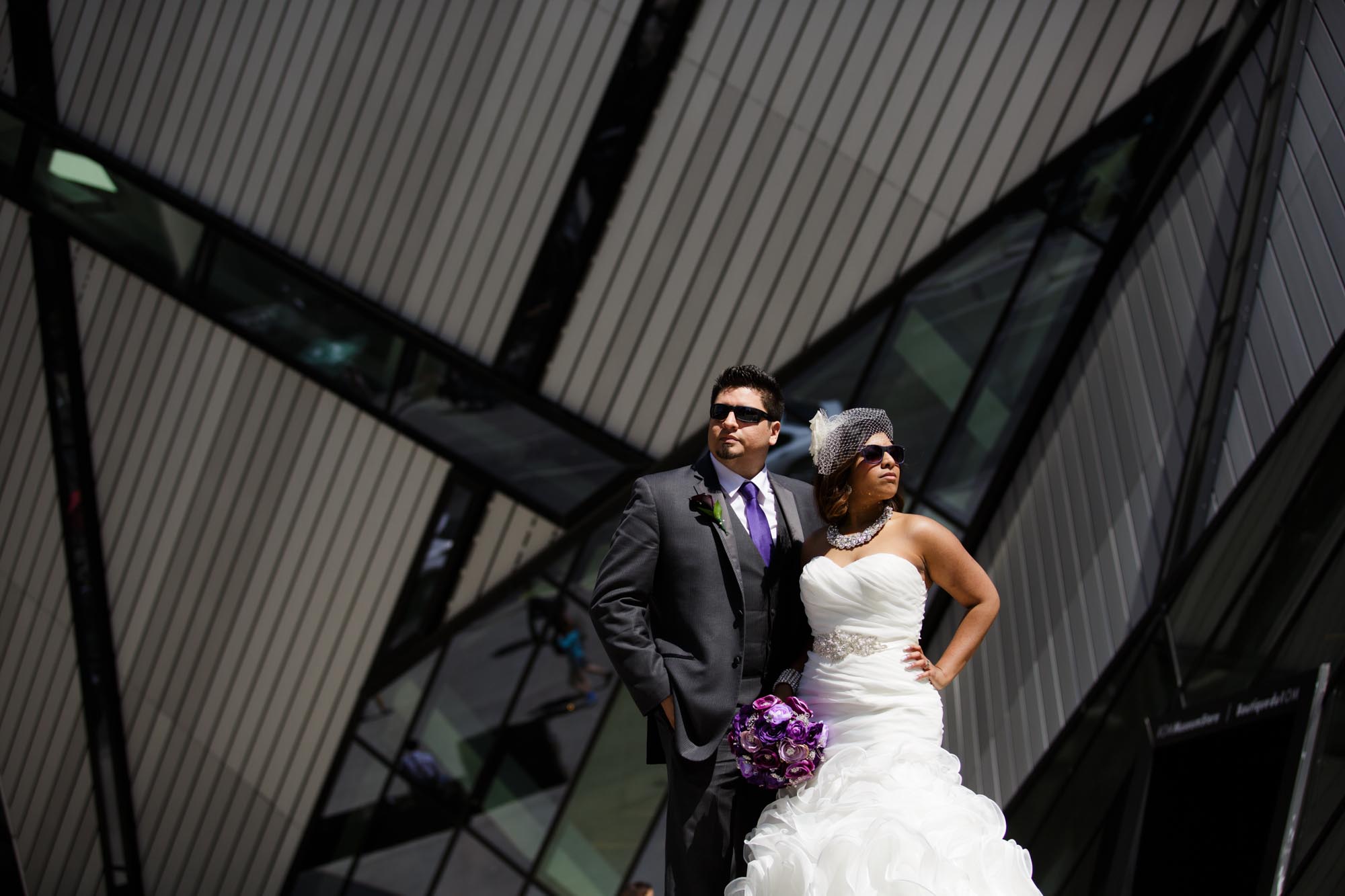 PREPARATION
We started our day at the Marriott Residence Inn in Toronto, where the couple were both getting ready in their adjacent rooms.
We joined Sasha, the ladies and the ring bearer in her hotel room.  We checked out the gorgeous gown, her sassy purple pumps, and all her bling.  While Sasha slipped into her dress, we went next door to spend a few moments with Gabriel and the guys.  
Gabriel opened a card from Sasha, and unwrapped a gift from his bride-to-be (a picture frame with an artistic drawing of the two of them).  Gabriel put on his tie, buttoned his vest, slipped on his jacket and shoes, and was ready to jump into the limo headed to the church.  Before leaving, he gave each of his groomsmen (and best man) a gift box including a card, a flask, Crown Royale, and cufflinks representing each of Toronto's major sports teams.
Sasha was getting laced into her dress, when we returned to her room.  Just as her maid of honour was tying the final bow, there was a knock on the door.  Gabriel's brother (best man) delivered a present from the groom-to-be to Sasha (a card and collage of special moments and portraits throughout their relationship).  Sasha fanned away the tears.  She gathered herself, stepped into her pumps with the help of a bridesmaid, and adorned her neck and wrist with bling.  She, also, presented a gift to her bridesmaids (and maid of honour).  A gift box containing a card, a clutch and a flask.  She, even, had a small gift box for the flower girl, filled with jewelry for her to wear. Then, it was time to head to the ceremony.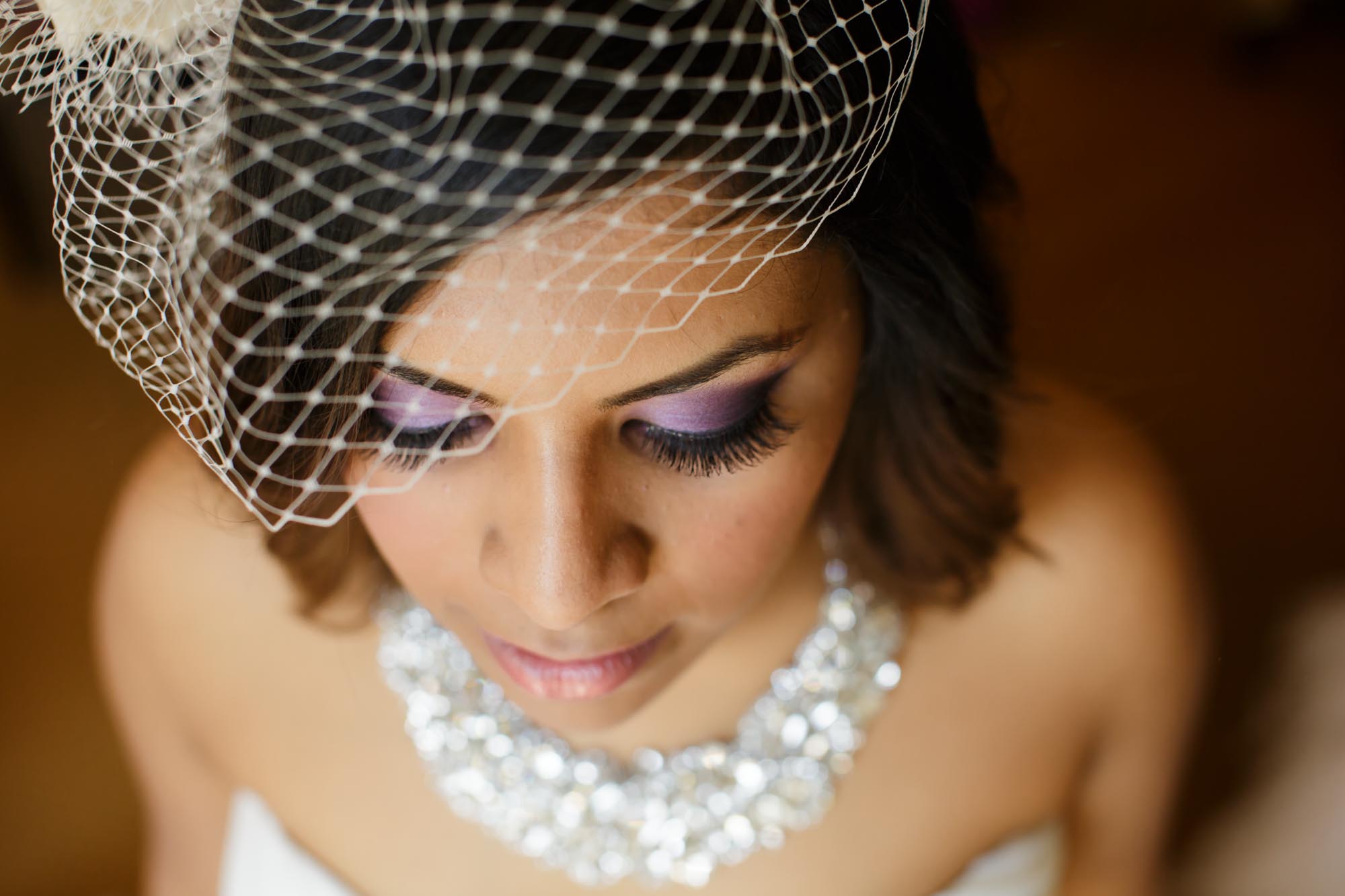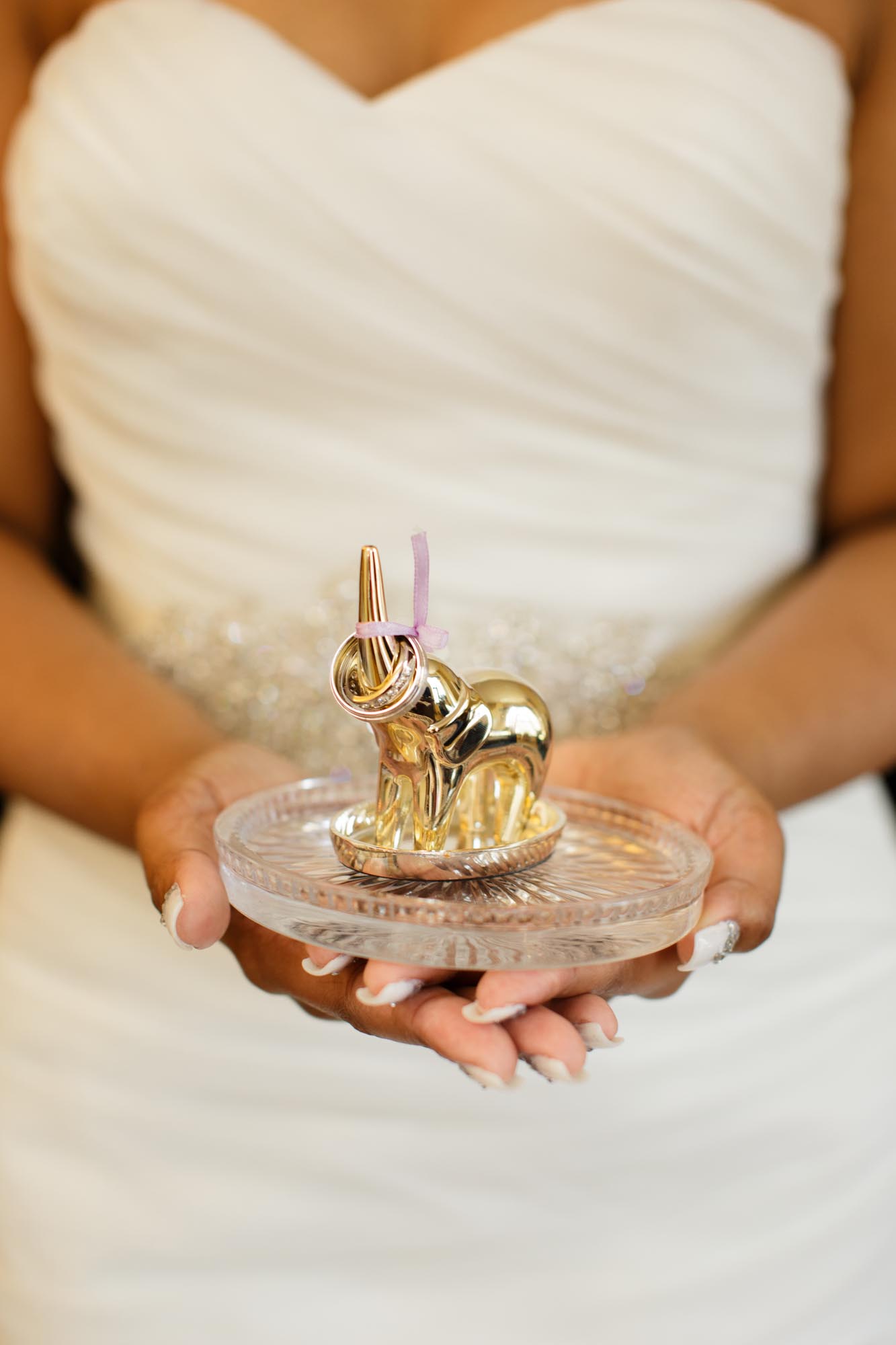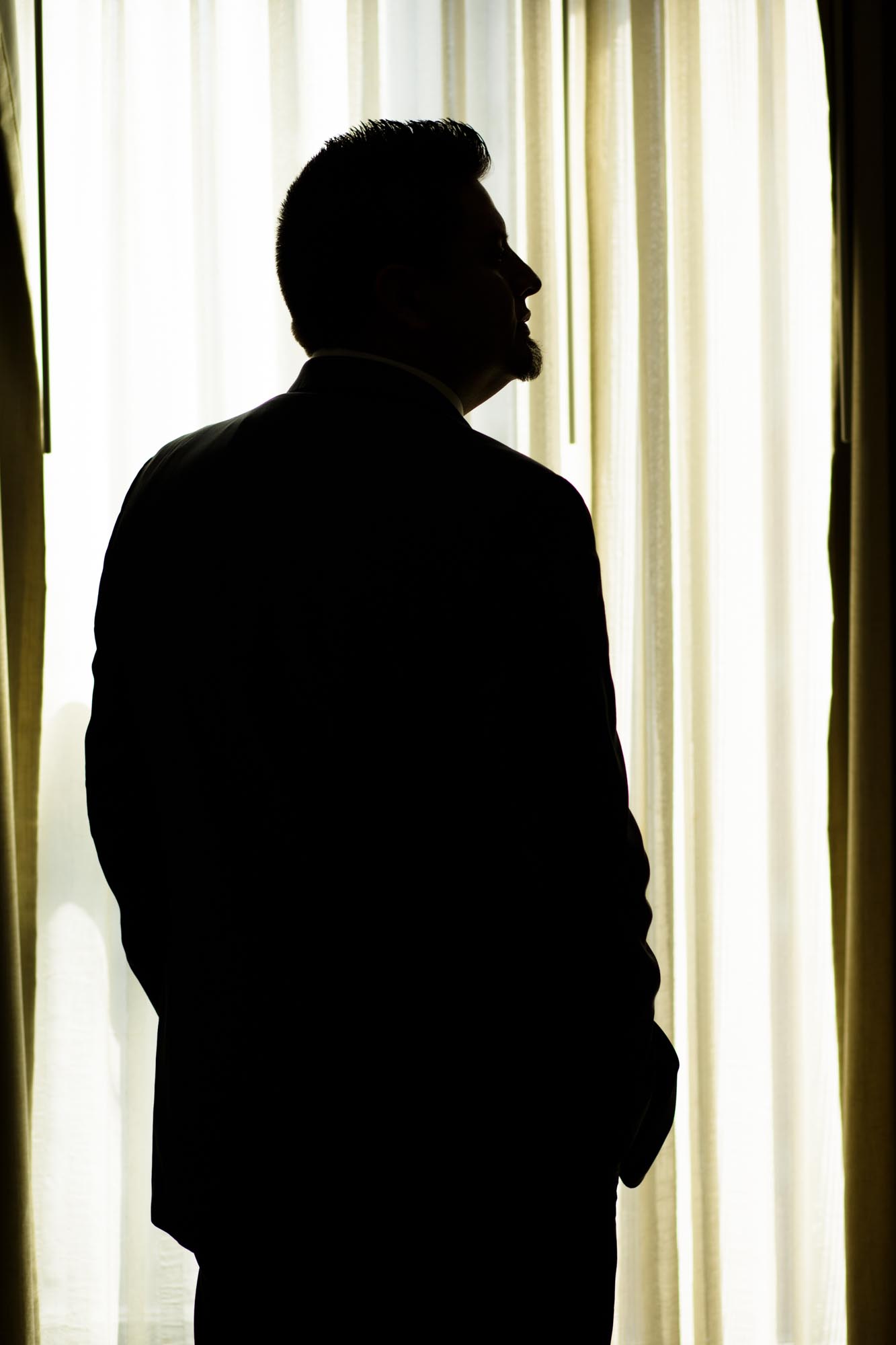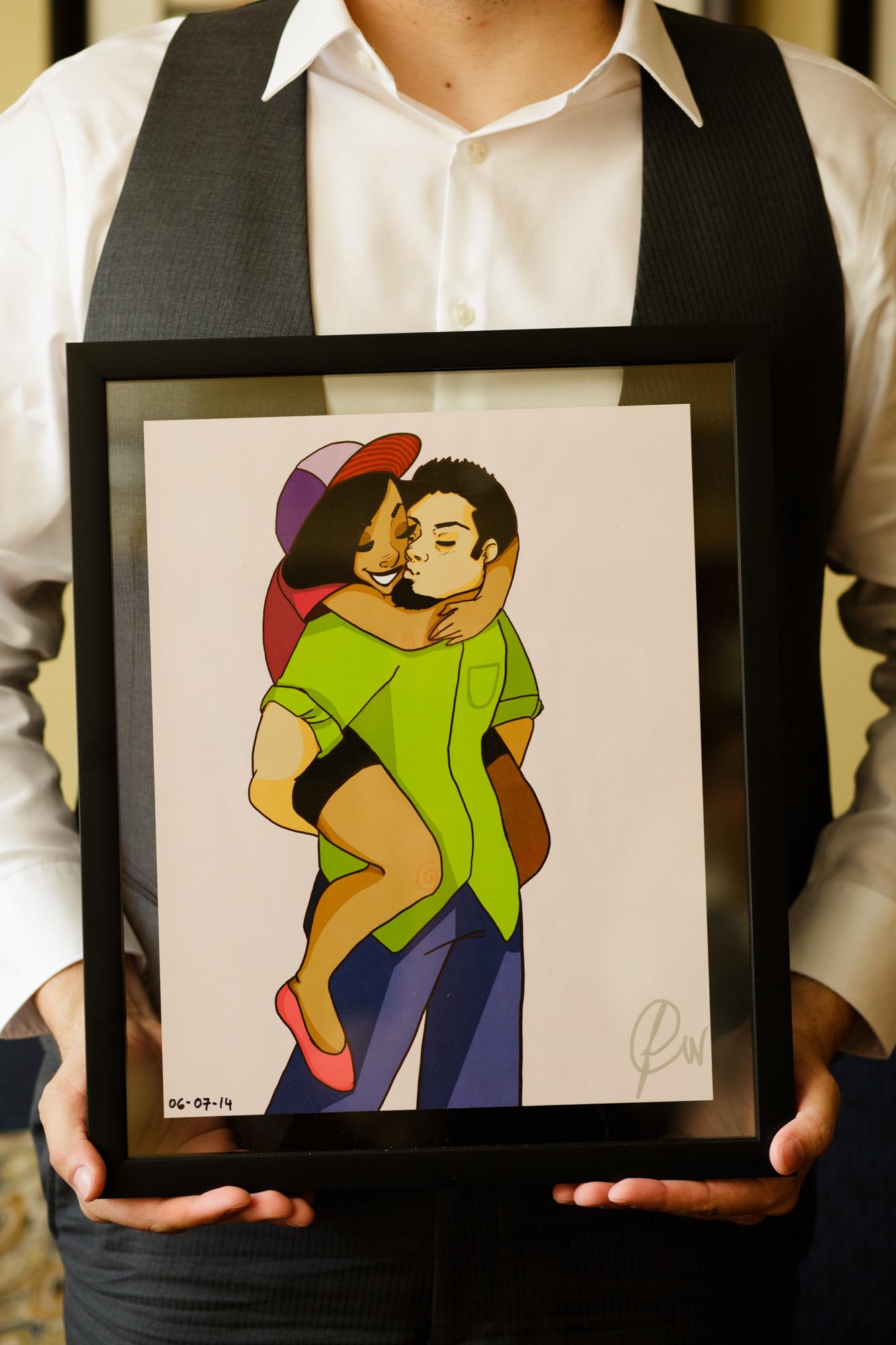 CEREMONY
The ceremony took place on Power Street at the majestic St. Paul's Basilica. All the guests arrived, ready to witness the union of Gabriel + Sasha.  Father Frank officiated their wedding ceremony and short mass.  Gabriel professed his love for Sasha in Spanish, while she recited her vows in English.  They kissed and were declared husband and wife.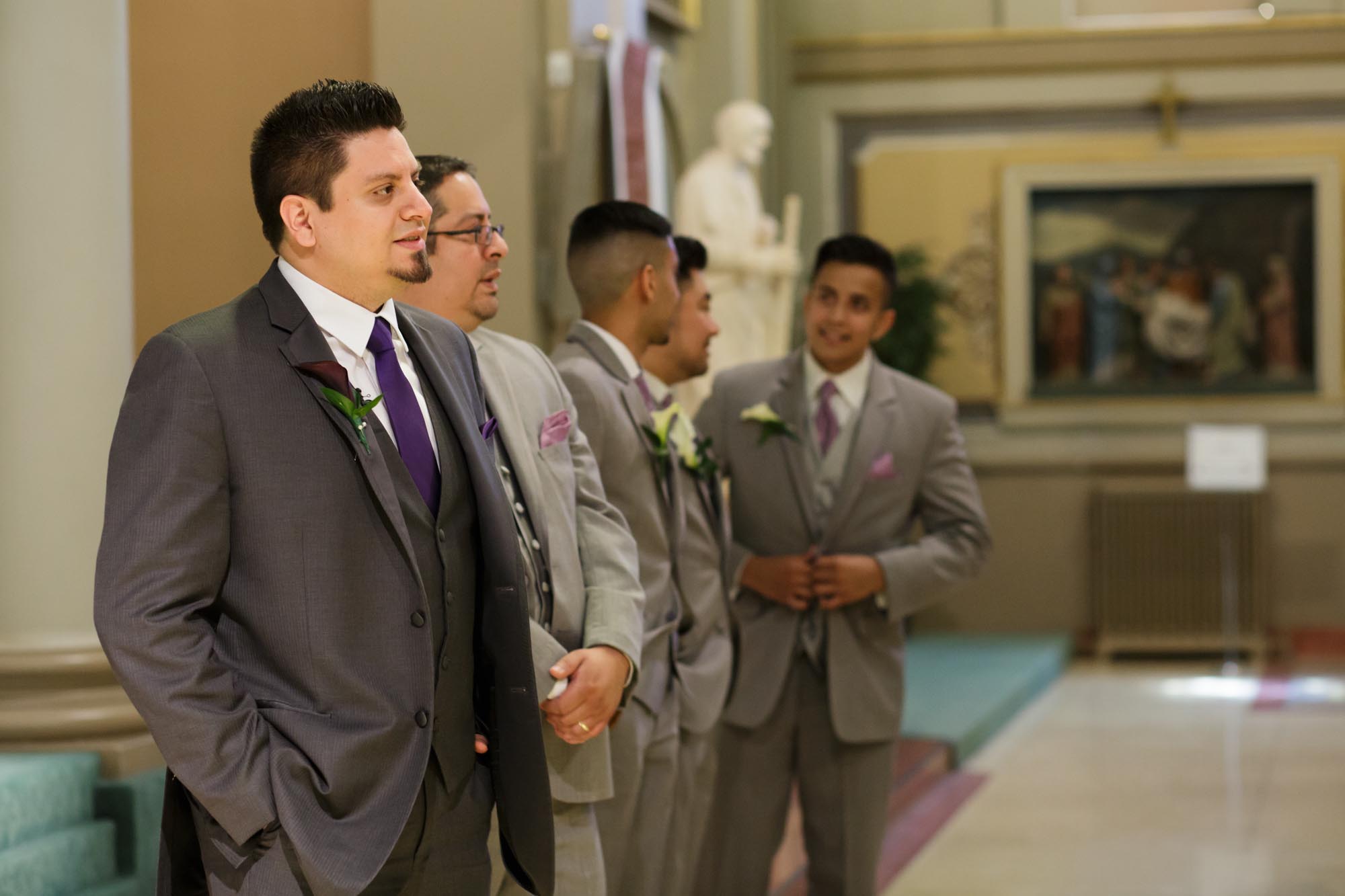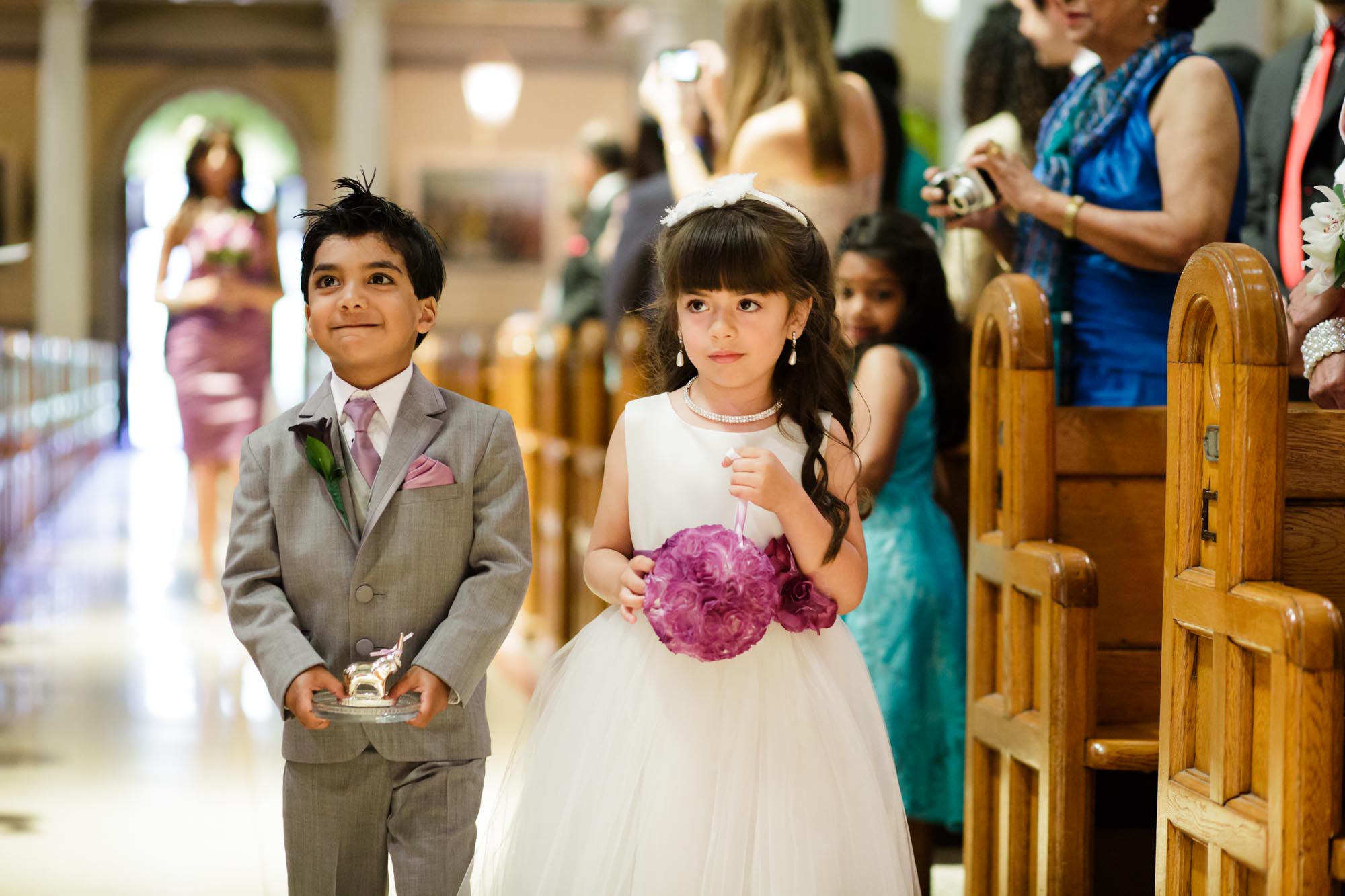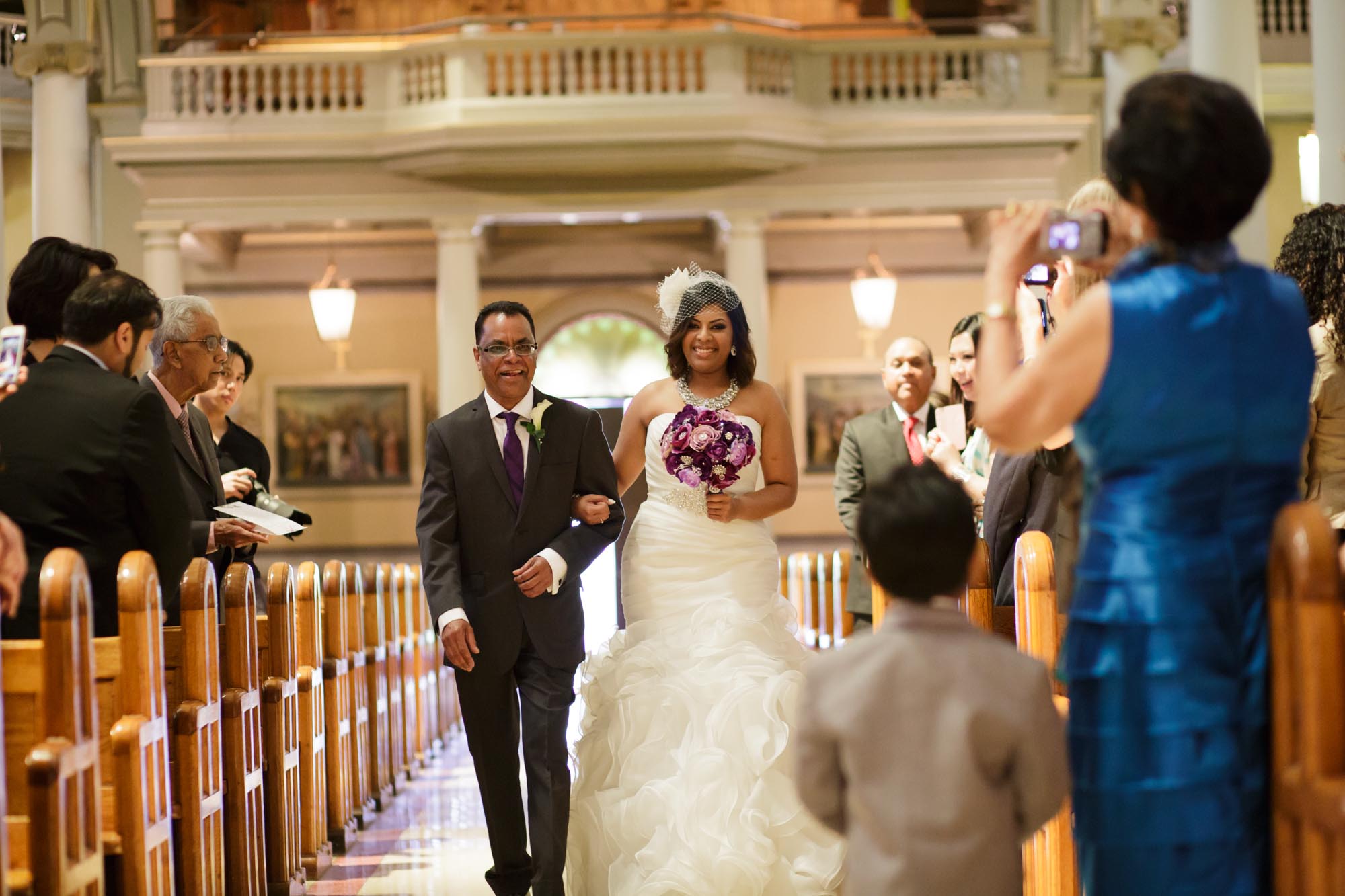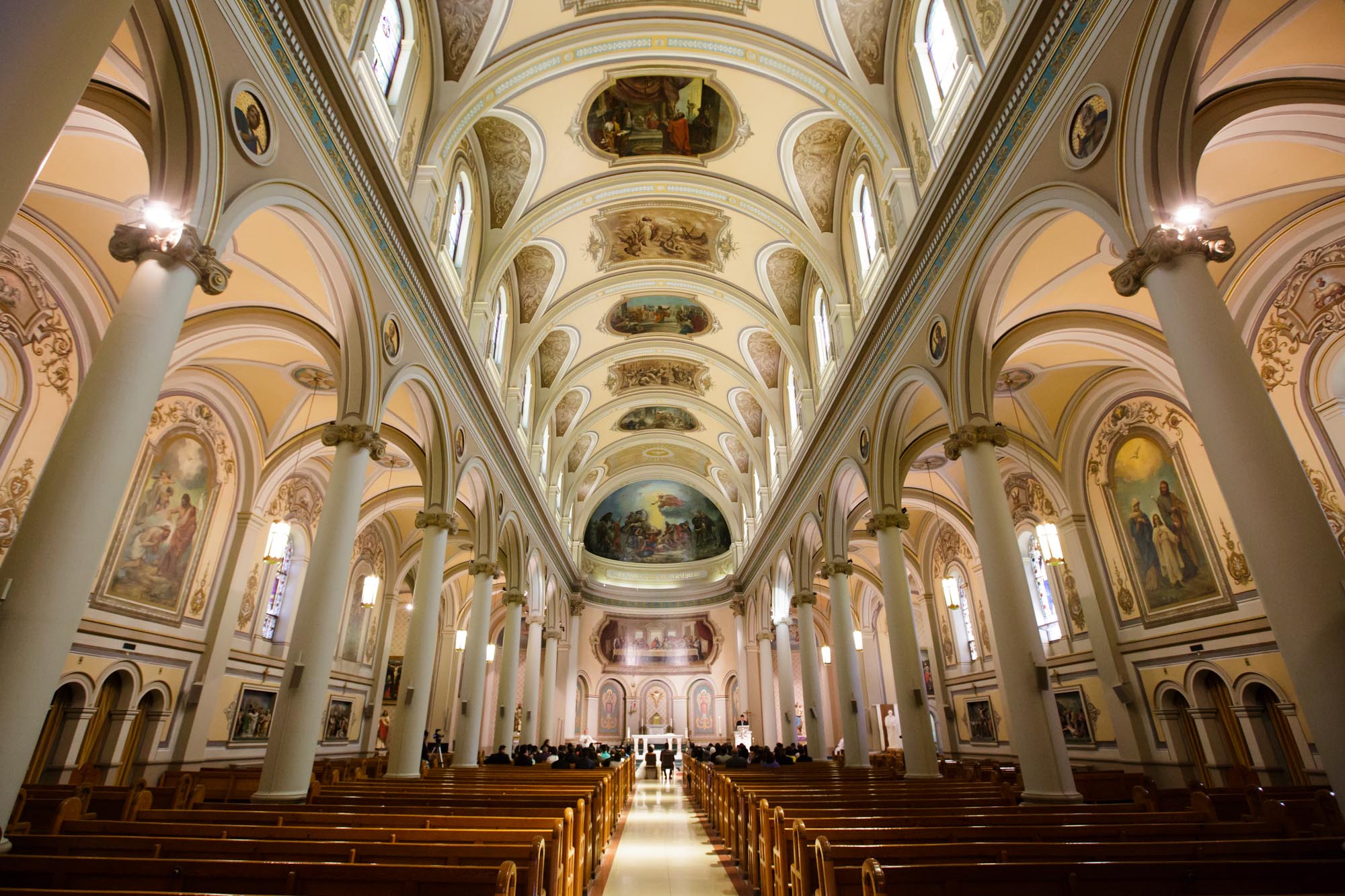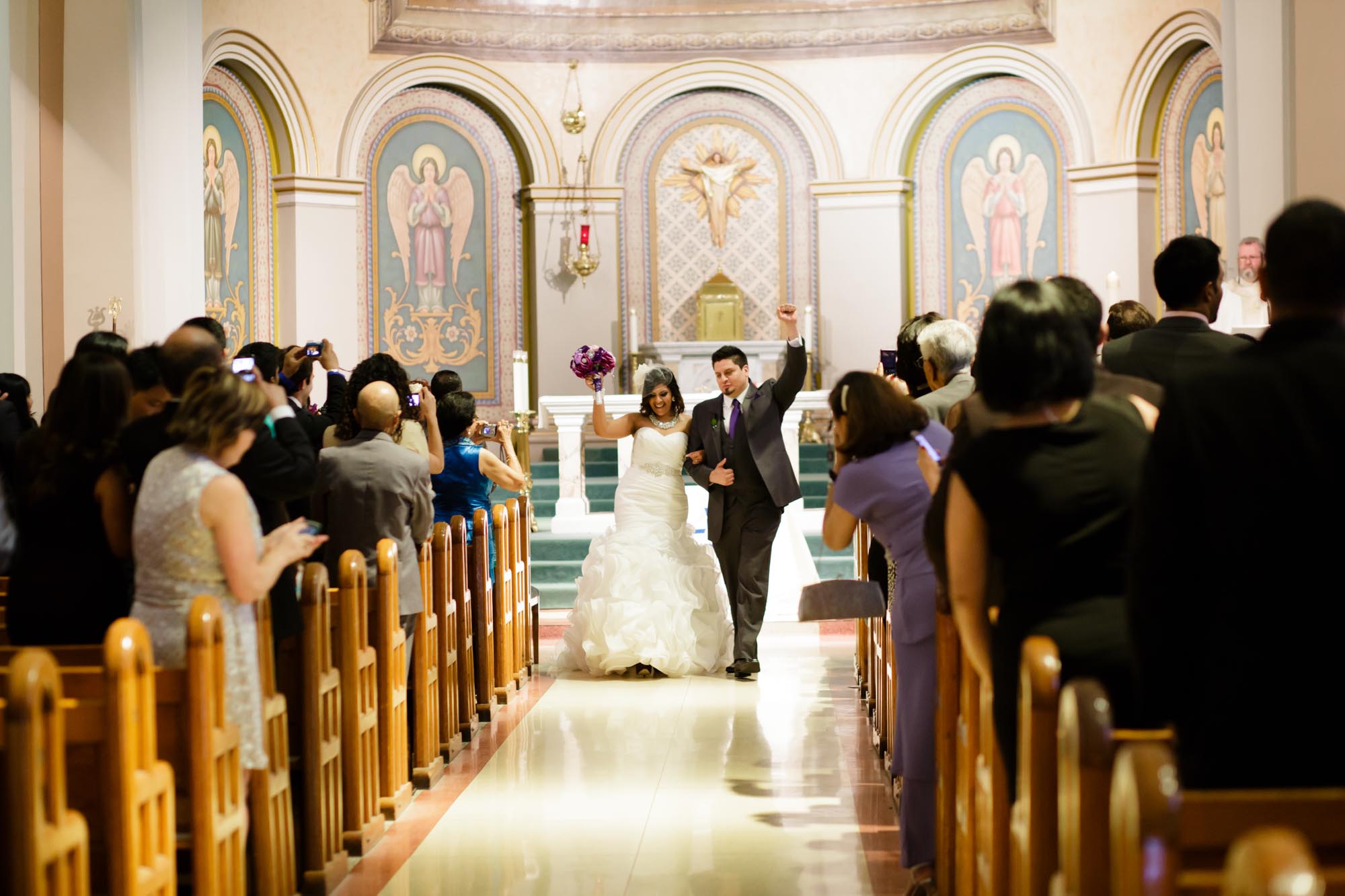 CREATIVE SESSION
We headed outside the church into the courtyard for family portraits. Then, hopped in the limo to join the bridal party as they jetted off to Trinity College.  Once we arrived, we walked over to a quiet spot beside the building, Philosopher's Walk, for bridal party photos.  We decided to take a walk with the bride and groom through the path, and ended up at the Royal Ontario Museum (ROM).  Gabriel + Sasha stopped at an ice cream truck for a cool, soft-serve treat on a hot day.  We walked through the city for a few shots, then made our way back to the courtyard of Trinity College to complete the creative session.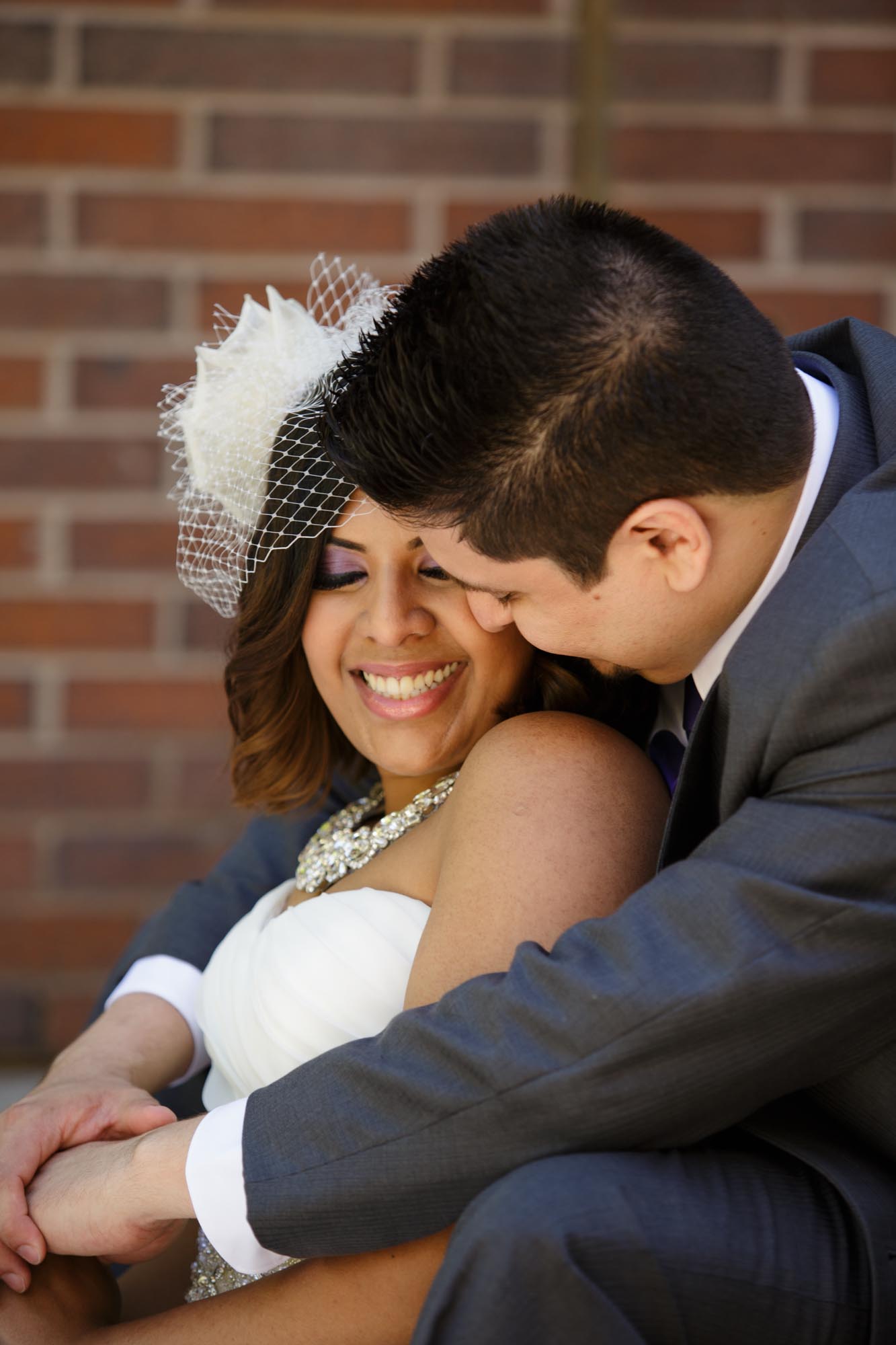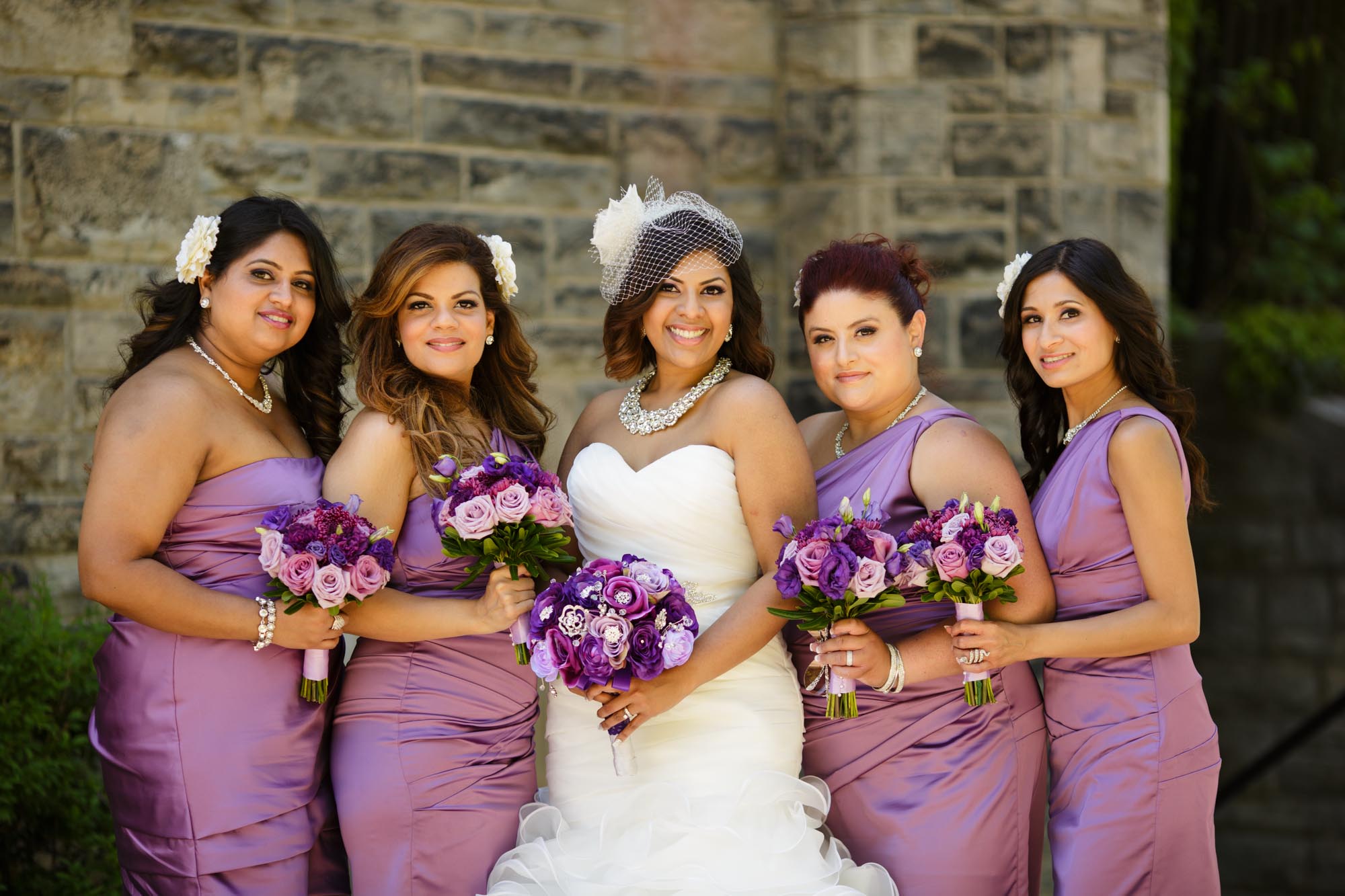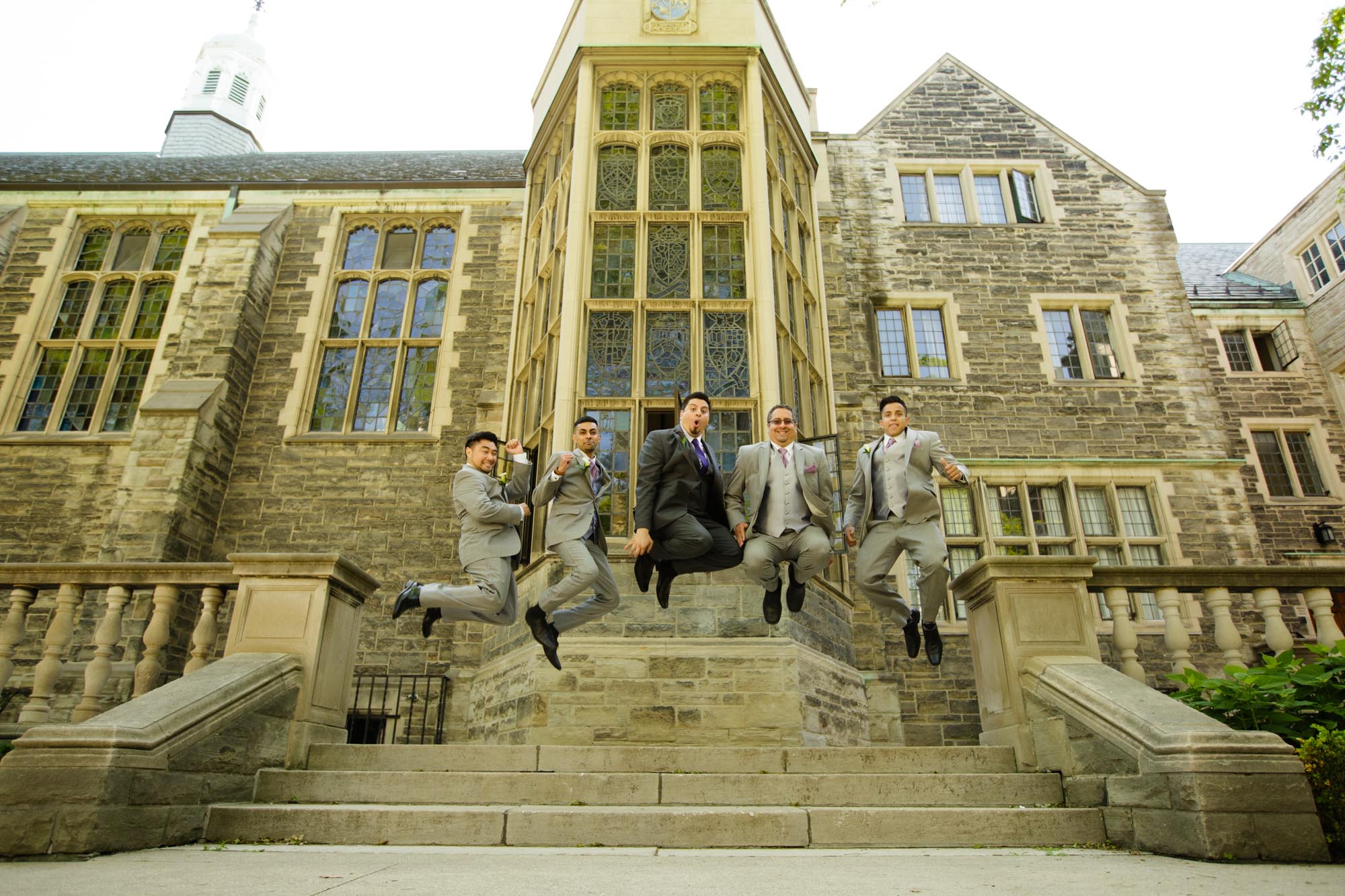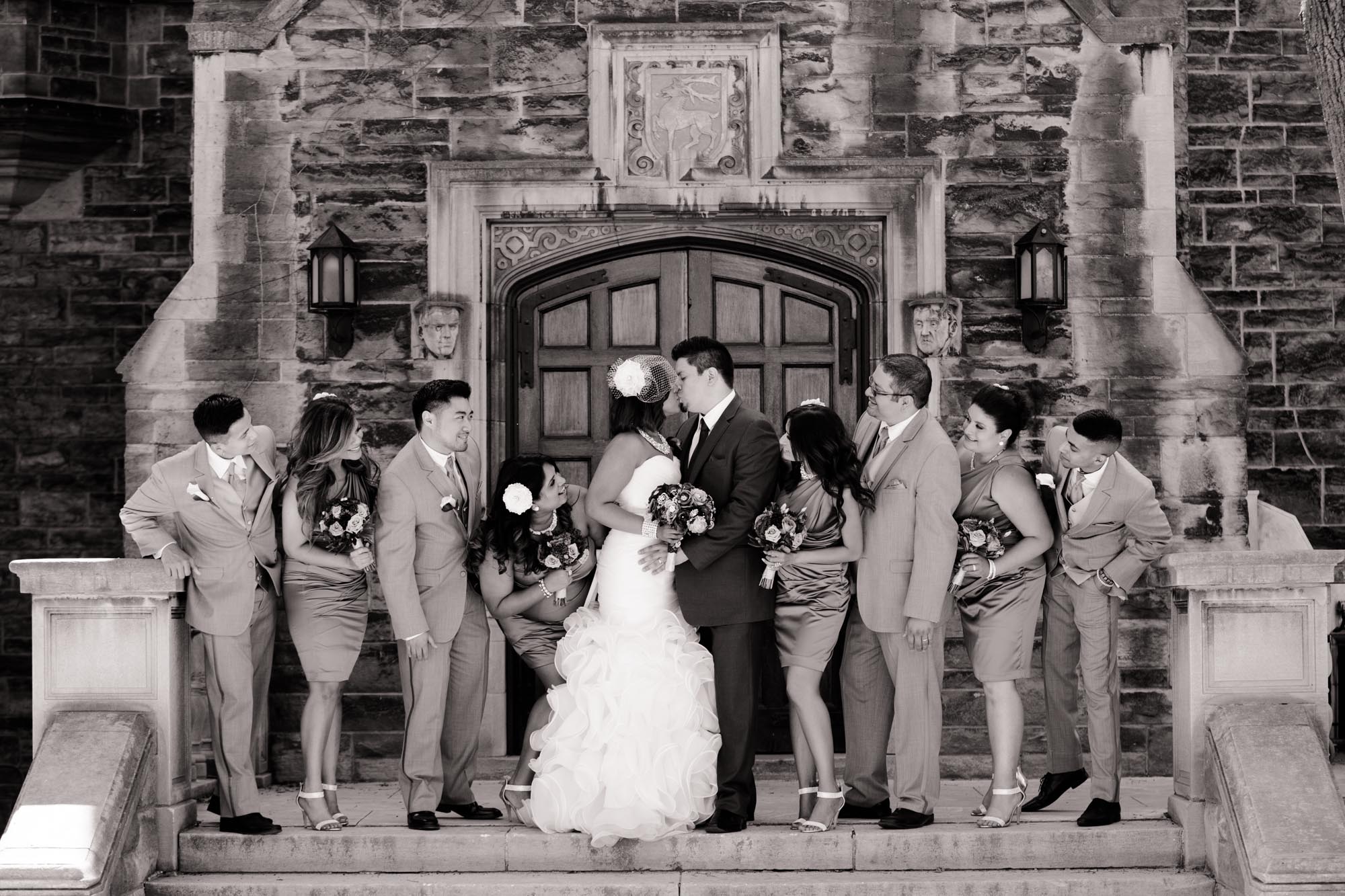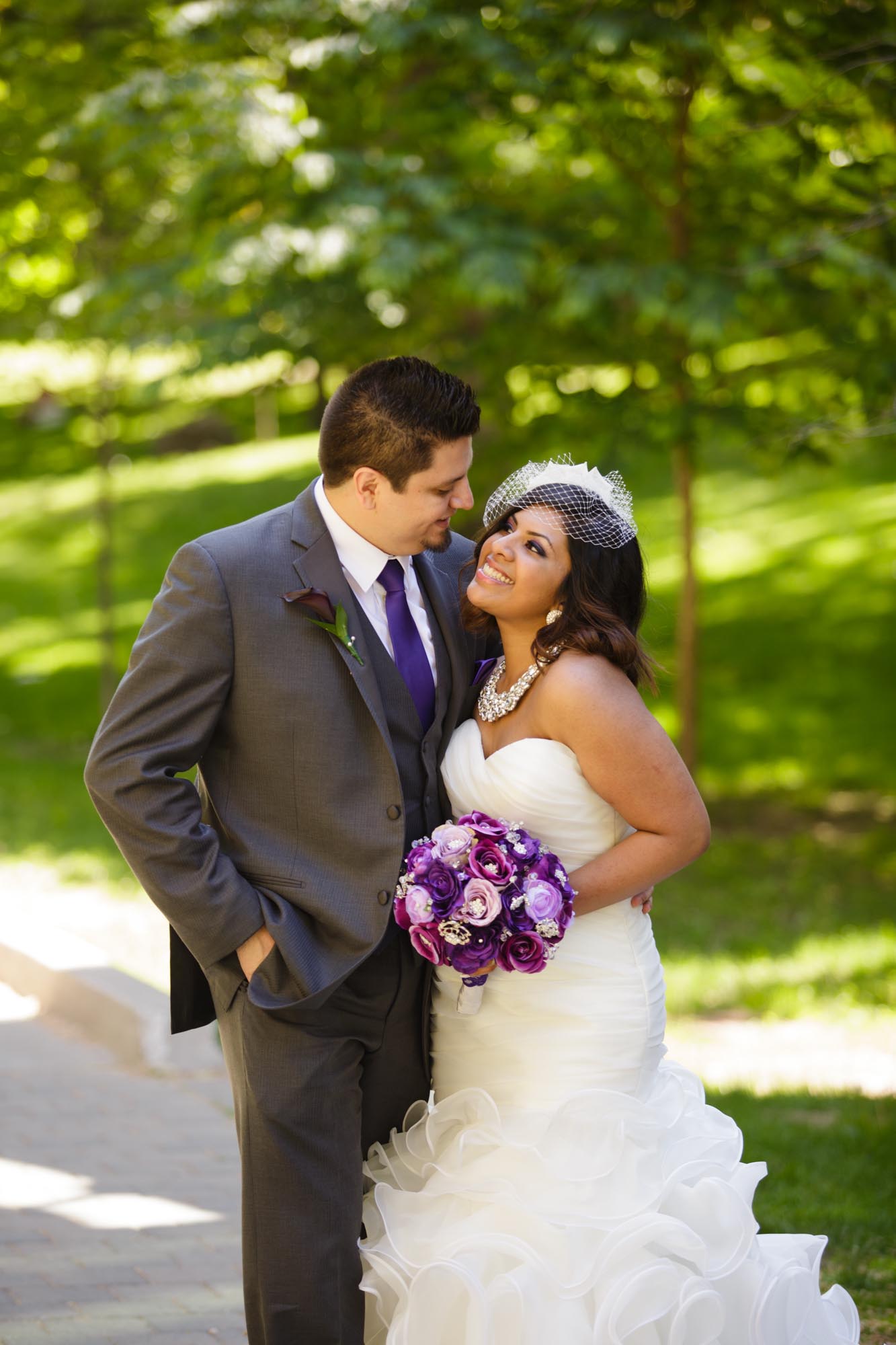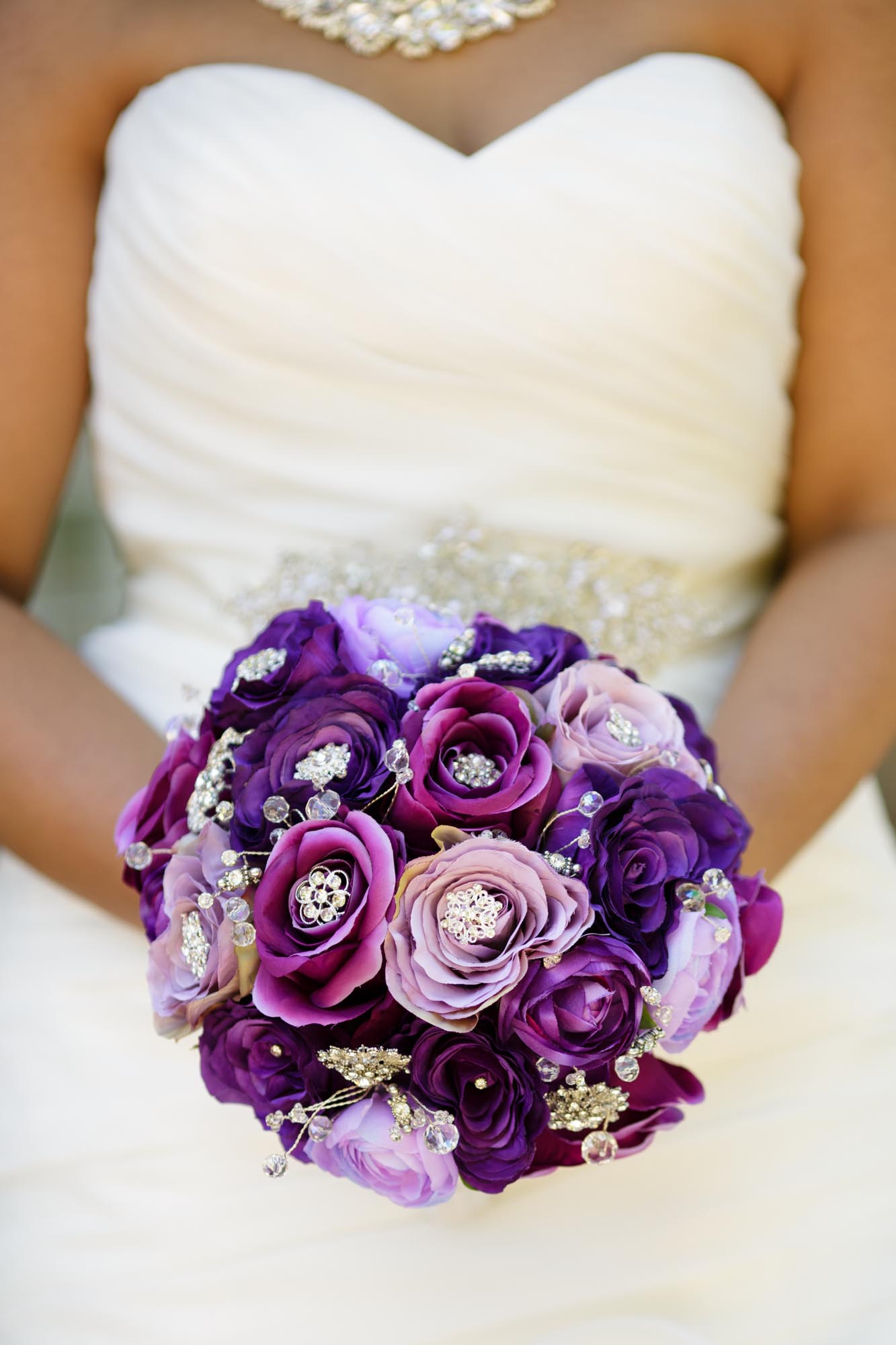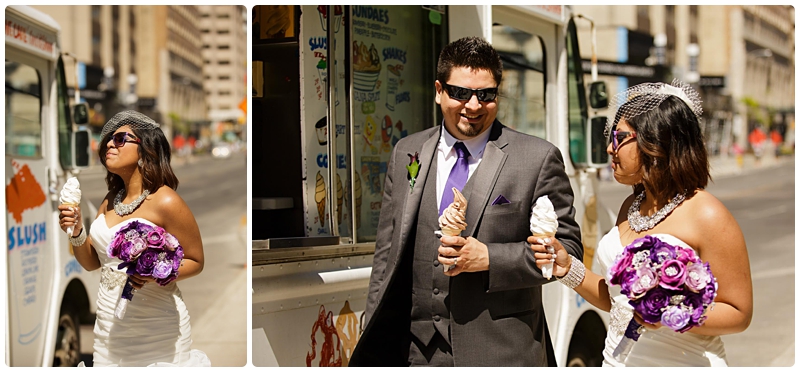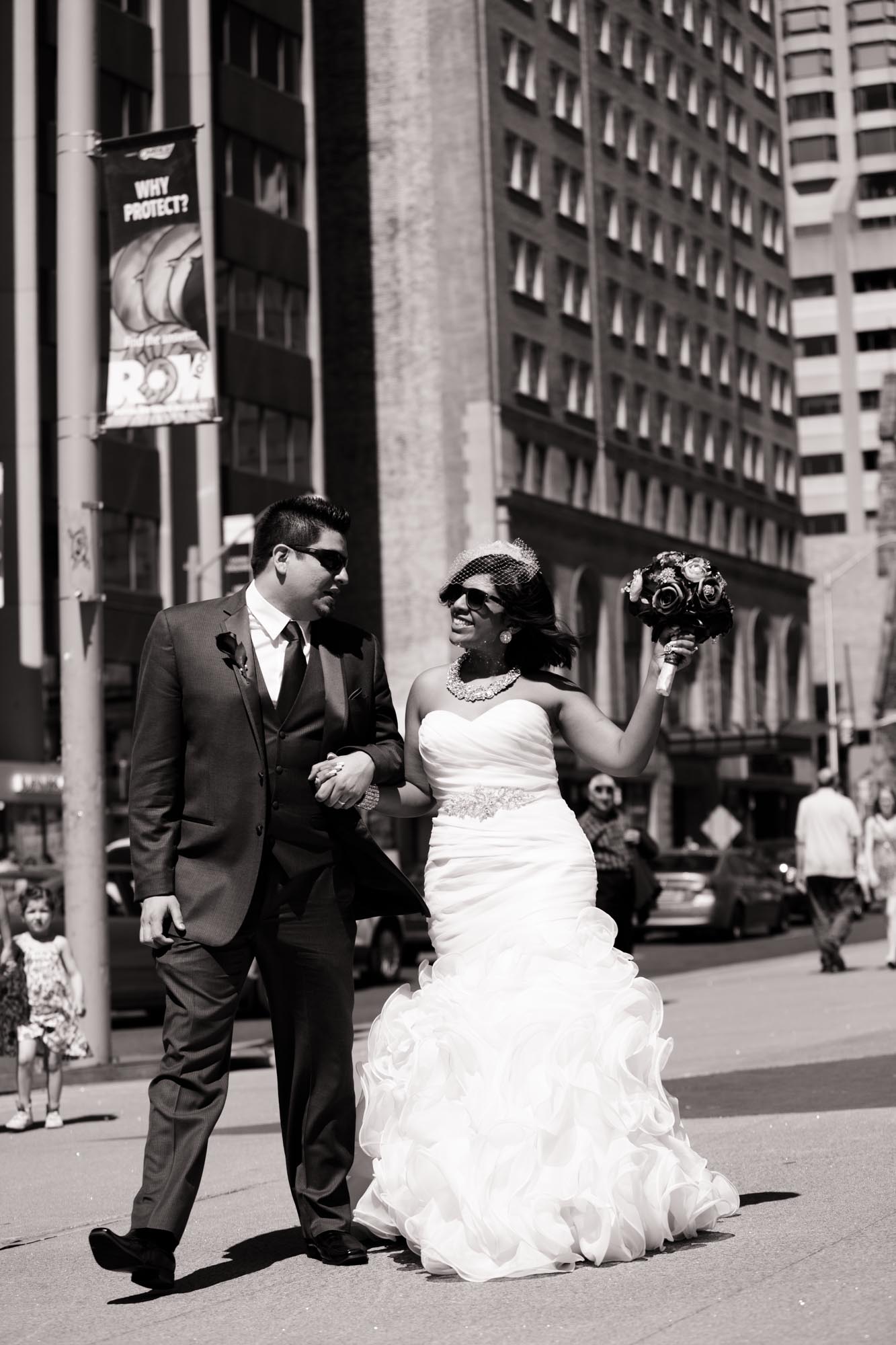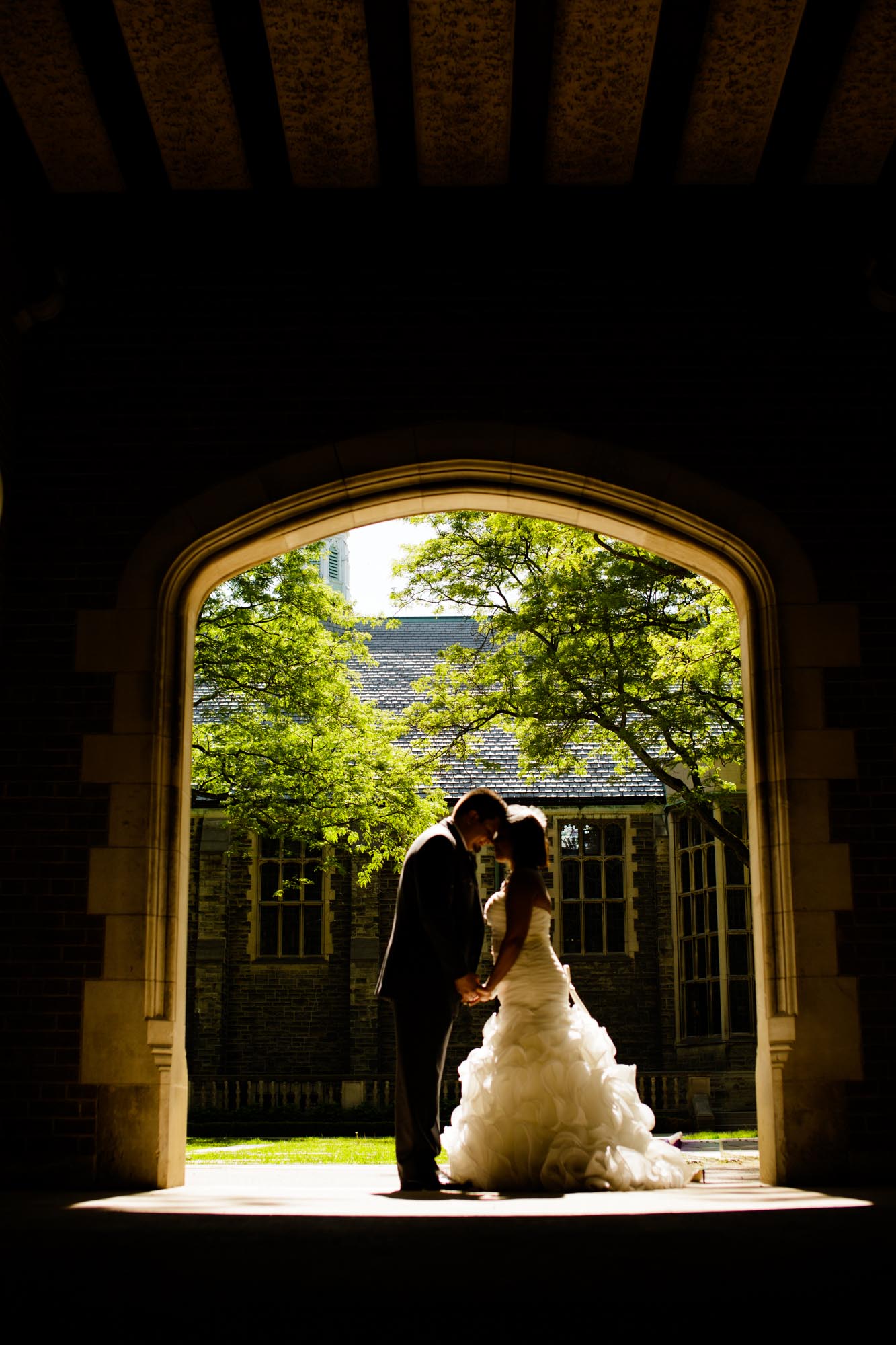 RECEPTION
The staff at Atlantis Pavilions was preparing for the reception and cocktail hour when we arrived at our final destination for the evening.  Atlantis rests on the water and has a spectacular view of the Toronto skyline. The couple enjoyed cocktail hour upstairs in the lounge, and mingled with their loved ones.  The guests partook in a popular photo booth, signature cocktail drinks, shots and tasty appetizers.  The party was just getting started.
When it was time for the grand entrance, all the guests traveled downstairs to the beautifully, decorated reception hall with dazzling and jeweled purple-inspired floral arrangements and yummy party favours (created by the bride herself). The crowd stood to their feet as the entrance commenced.  The parents grooved into the room, followed by the entire bridal party (clothed in Raptors gear), dancing to the Toronto Raptors theme song.  Just when you thought it couldn't get any more exciting, Gabriel + Sasha graced the dance floor with a choreographed musical number.  Their beautiful first dance was followed by a combined parent dance.
The rest of the evening consisted of dinner, speeches, lots and lots of dancing, a sunset photo session, a garter find (where blind-folded Gabriel had to figure out which person, wearing a garter, was actually his wife), a bouquet toss, more dancing, cake cutting, a chocolate fountain, and even more dancing!  What a night!  You could tell just by glancing around the room, that everyone was having a wonderful time.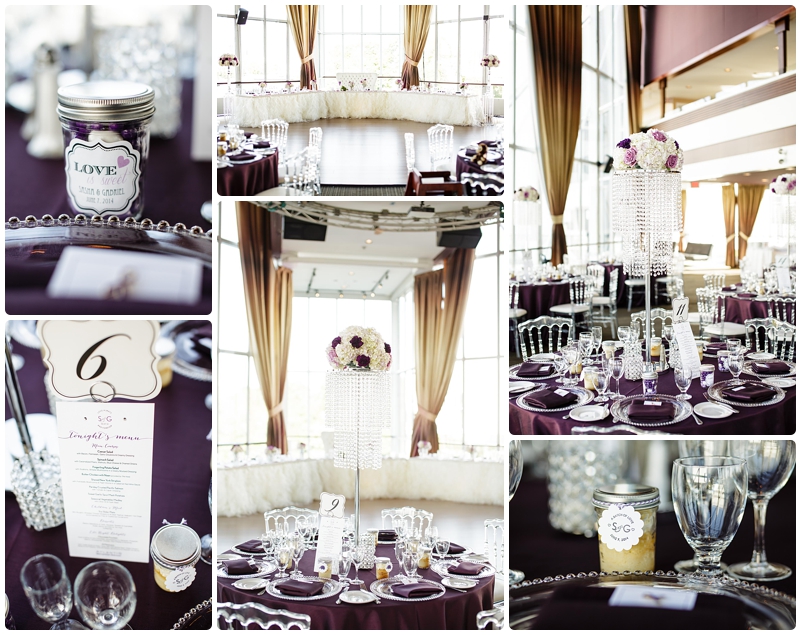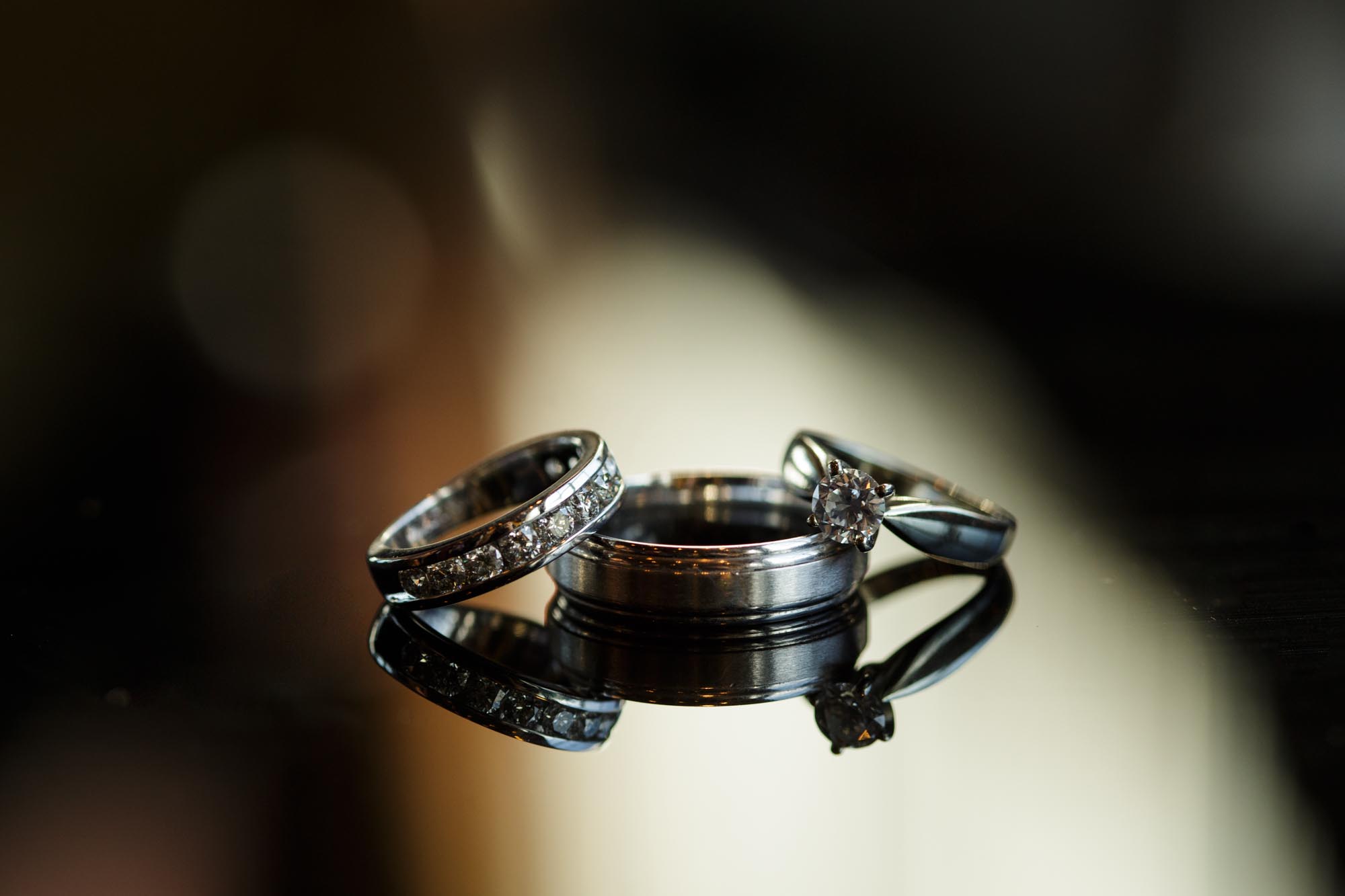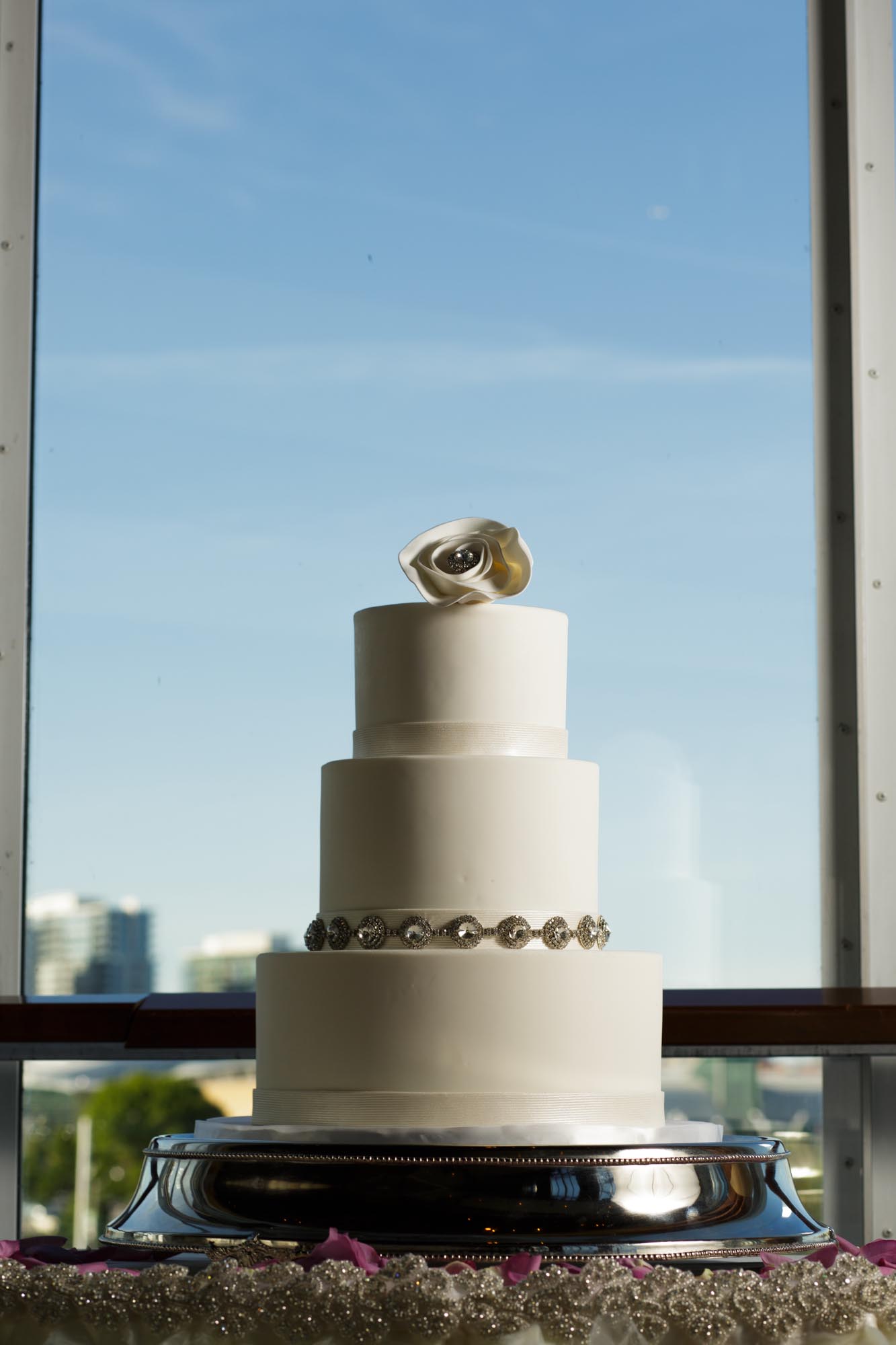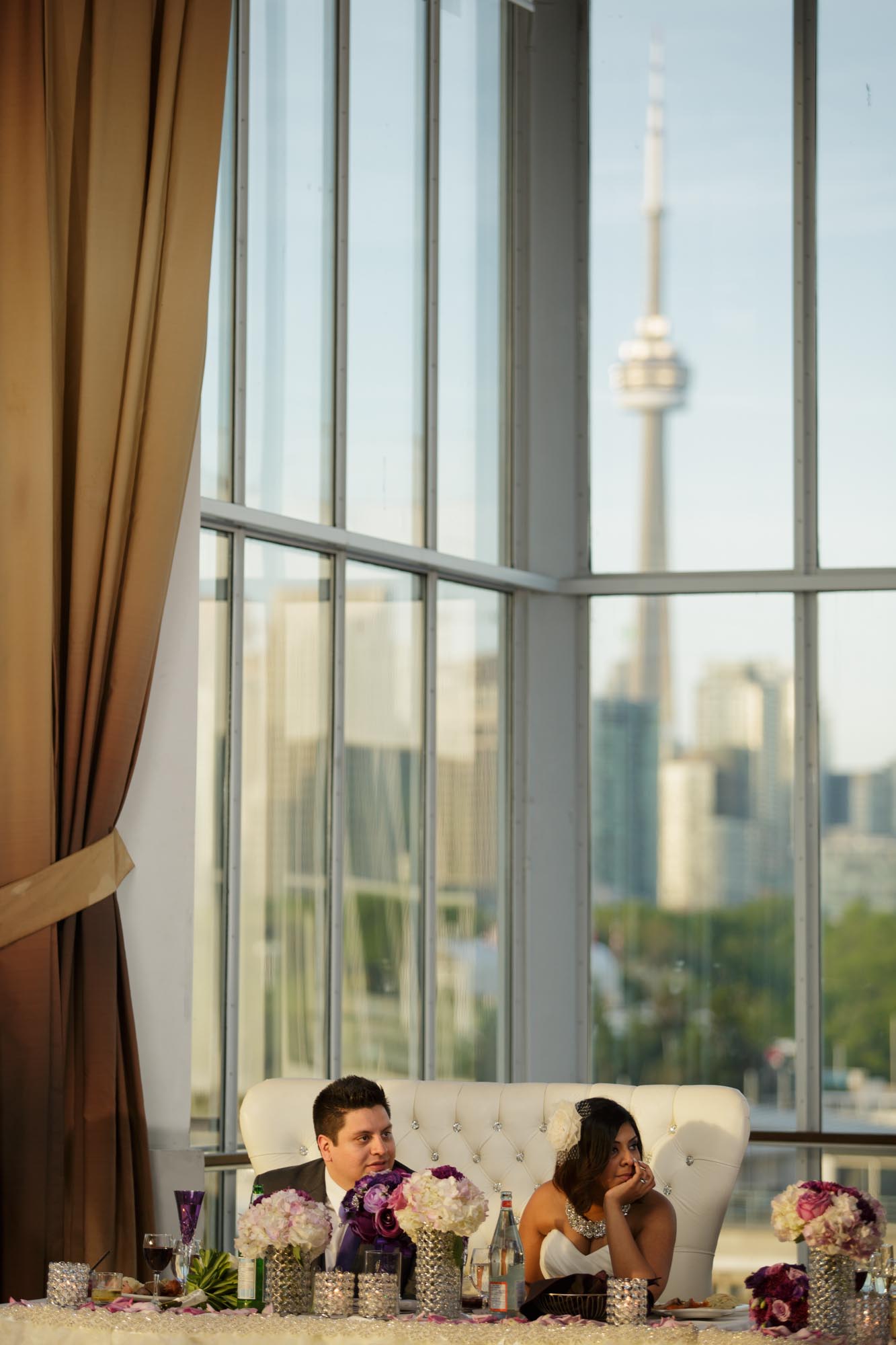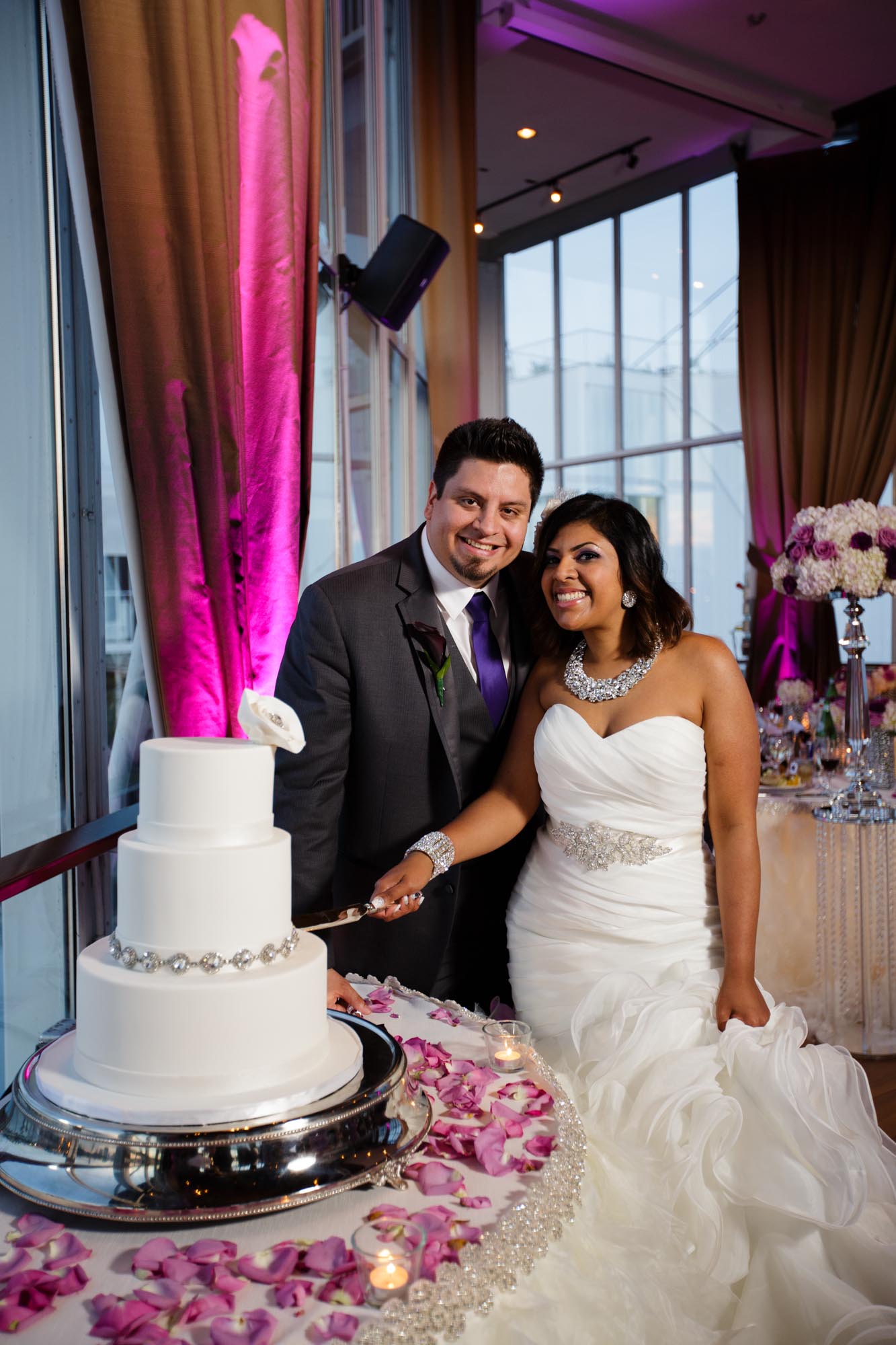 THANKS
We met Gabriel + Sasha over two years ago.  A year later, they contacted us and asked us to capture this important moment in their lives.  Gabriel + Sasha have been anticipating this day for quite a while now, and finally the two have become husband and wife.  We couldn't be happier for them!  
Thank you so much Gabriel + Sasha for allowing us to be a part of your celebration!  Congratulations!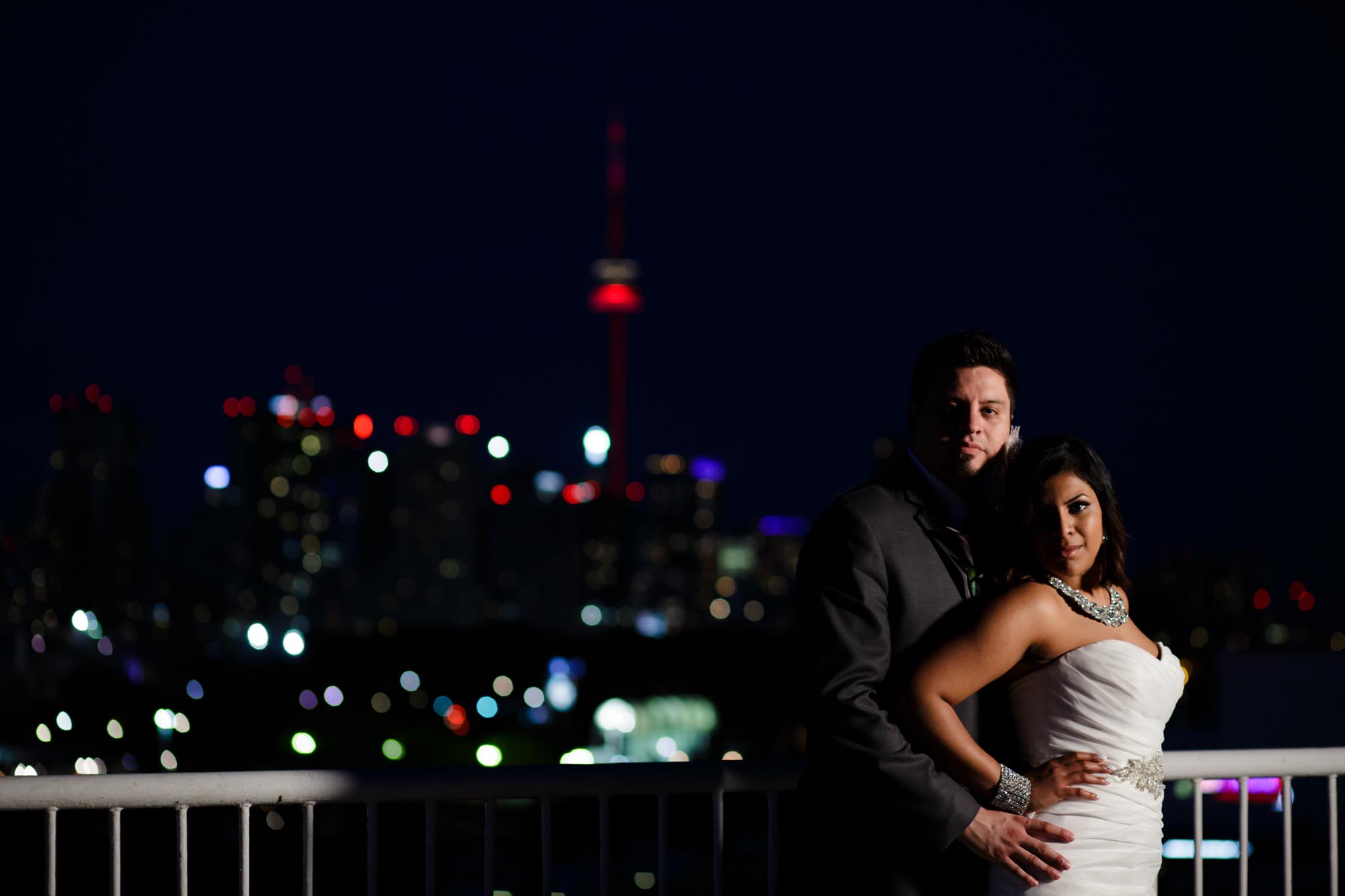 THE TEAM
Photography Fusion: Darlington Studios
Church: St. Paul's Basilica Parish
Venue: Atlantis Pavilions
Emcees:
Florist + Decorator: Luxel Decor
Cake: Fabulous Cakes
Party Favours: A Batch of Love by Sasha
Hair Stylist + Make-Up Artist: Mixx Cosmetics
DJ: DJ Play
Gown: Allure
Suit: Tuxedo Royale
Soundtrack: "Ready For Anything (with Oohs & Ahs) Instrumental" by Landon Austin, licensed by The Music Bed