Last year was an amazing year for weddings! We loved each and every moment! We can hardly wait to see to what this year has to offer. Each couple was so unique, and inspiring, in their own way.
Words cannot express how happy we are to call them our friends. And, it's so wonderful to hear that the feeling is mutual. Over the years, we've received a number of Thank You notes and cards from our couples. Now we've decided to share a few with you from last year.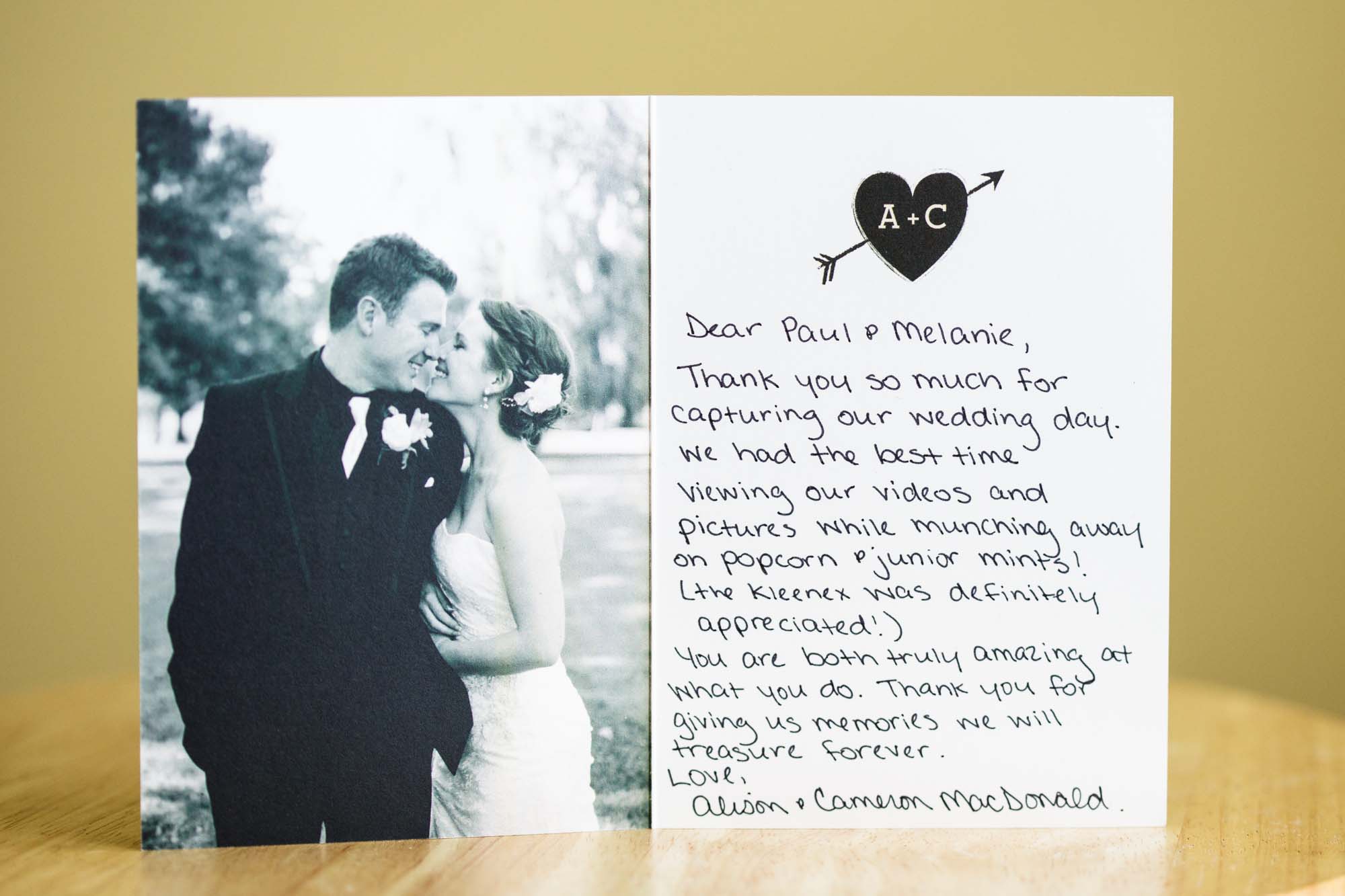 Check out the Belcroft Estates wedding of Alison + Cameron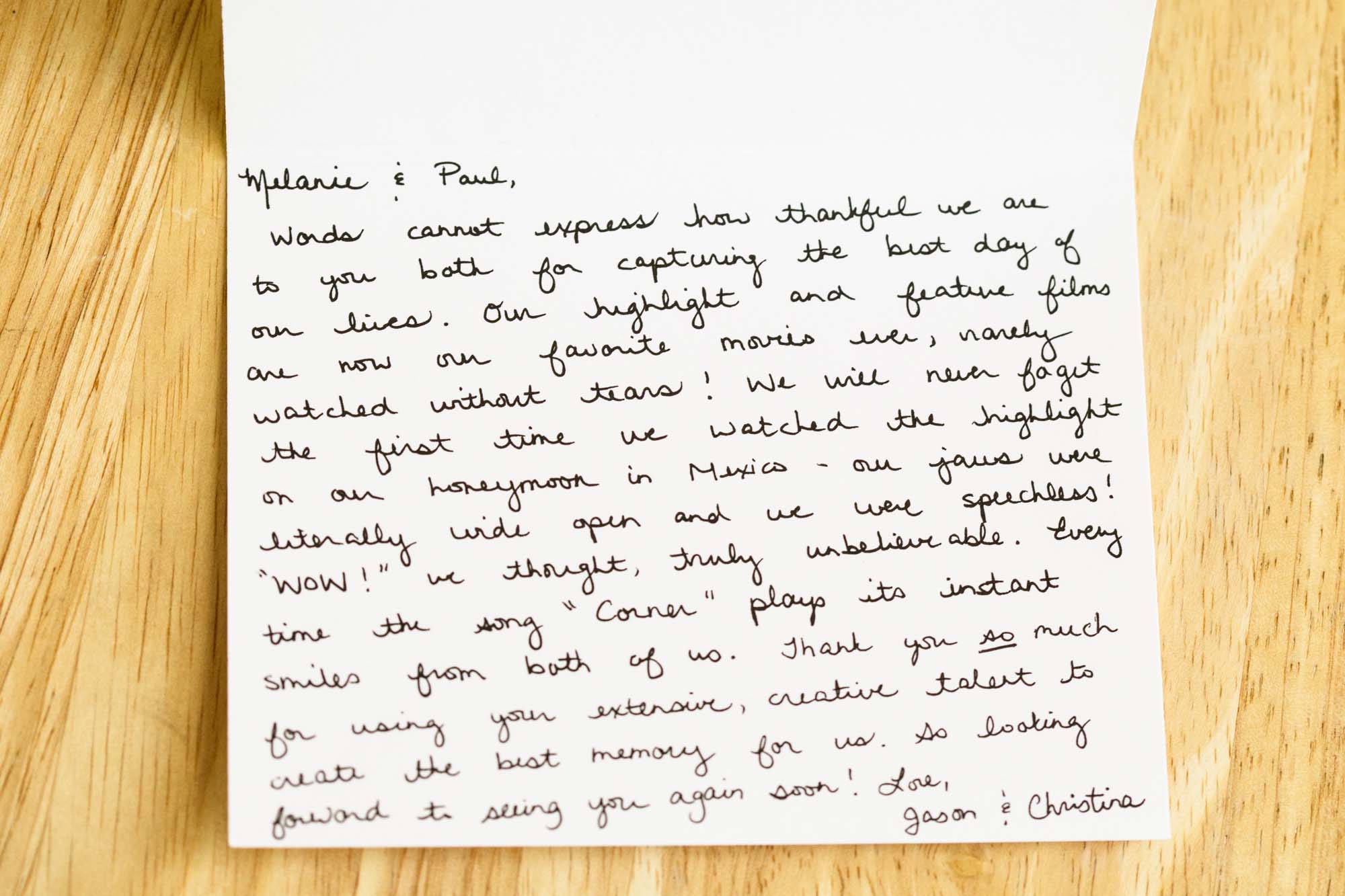 Here's The Wedding Co. featured highlight film of Jason + Christina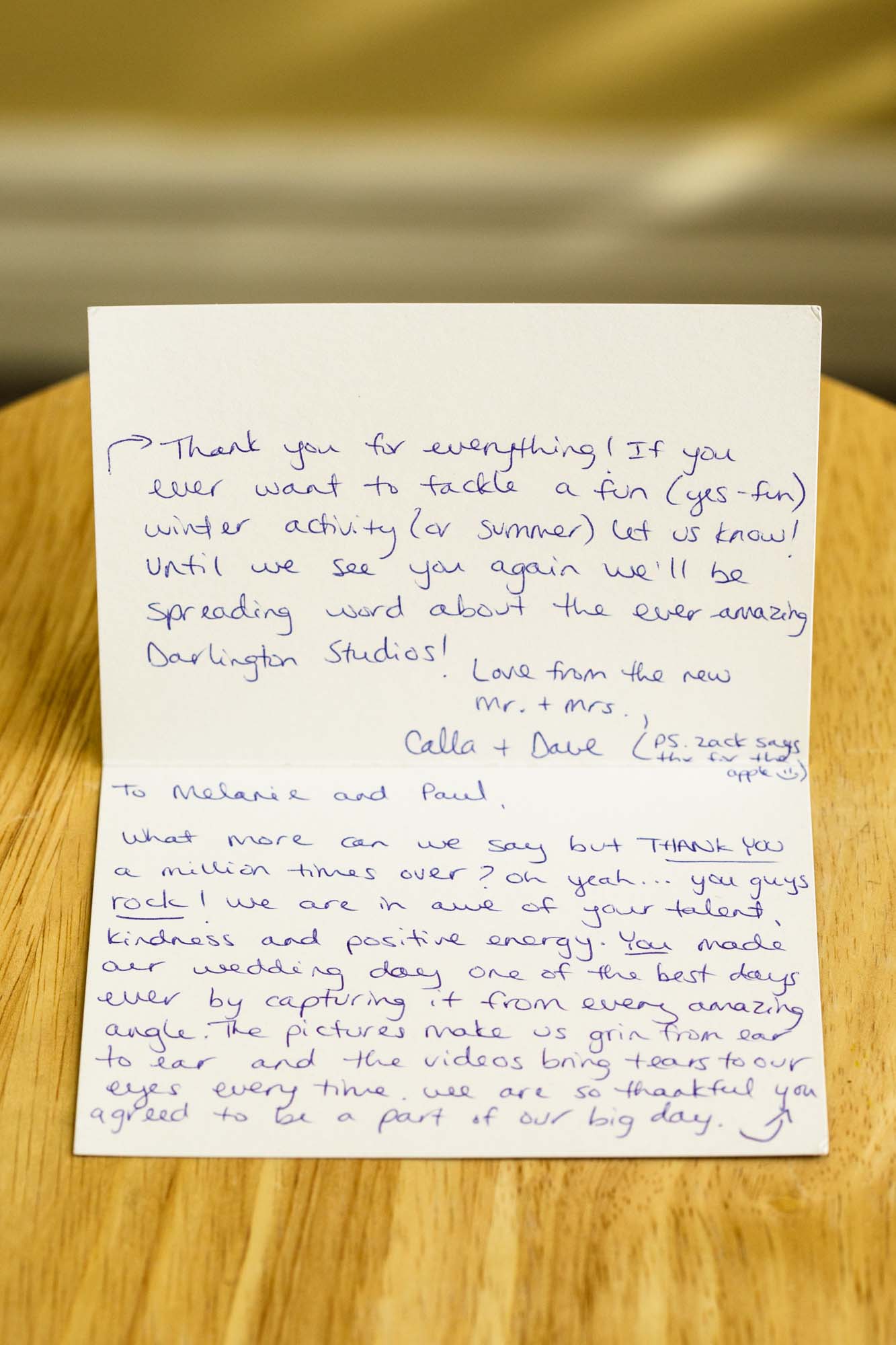 Who loves horses? We do! Check out the wedding of Calla + David

We know how busy things can get after a wedding for couples. From honeymooning, purchasing new homes, renovating, starting families and a plethora of exciting new moments to share together, it's so amazing to us that people take time to send us a note in the mail. To all of our couples … friends … your words of gratitude really mean so much to us. We wish you all a lifetime of happiness! Thank you!