Candace + Mark Engaged!


Candace called us a few weeks ago to ask our availability for her wedding next summer in Barrie. Fortunately, we had the date free! And when they chose us to capture their wedding (and engagement session), we were so thrilled.
We've had some interesting weather this summer, right?!? Due to abnormally frigid temperatures and impending thunderstorms, we had to reschedule the original date for the engagement session. We even almost had to reschedule again; however, Paul decided this time no matter what the forecast, he would brave the storm. Dark clouds appeared overhead and storms surrounded Colllingwood, but only a few drops fell at Blue Mountain Resort. Paul was so happy that the session wasn't postponed, because he finally got the chance to meet Candace + Mark (and their adorable dog, Buck) in person. From the moment that he introduced himself to Candace + Mark, they felt like instant friends. Perhaps, that's because Paul and Mark just happened to grow up in the same area in Barrie (Letitia Heights, yo!), although they never met. Paul had a feeling it was going to be a super fun engagement session, and it was.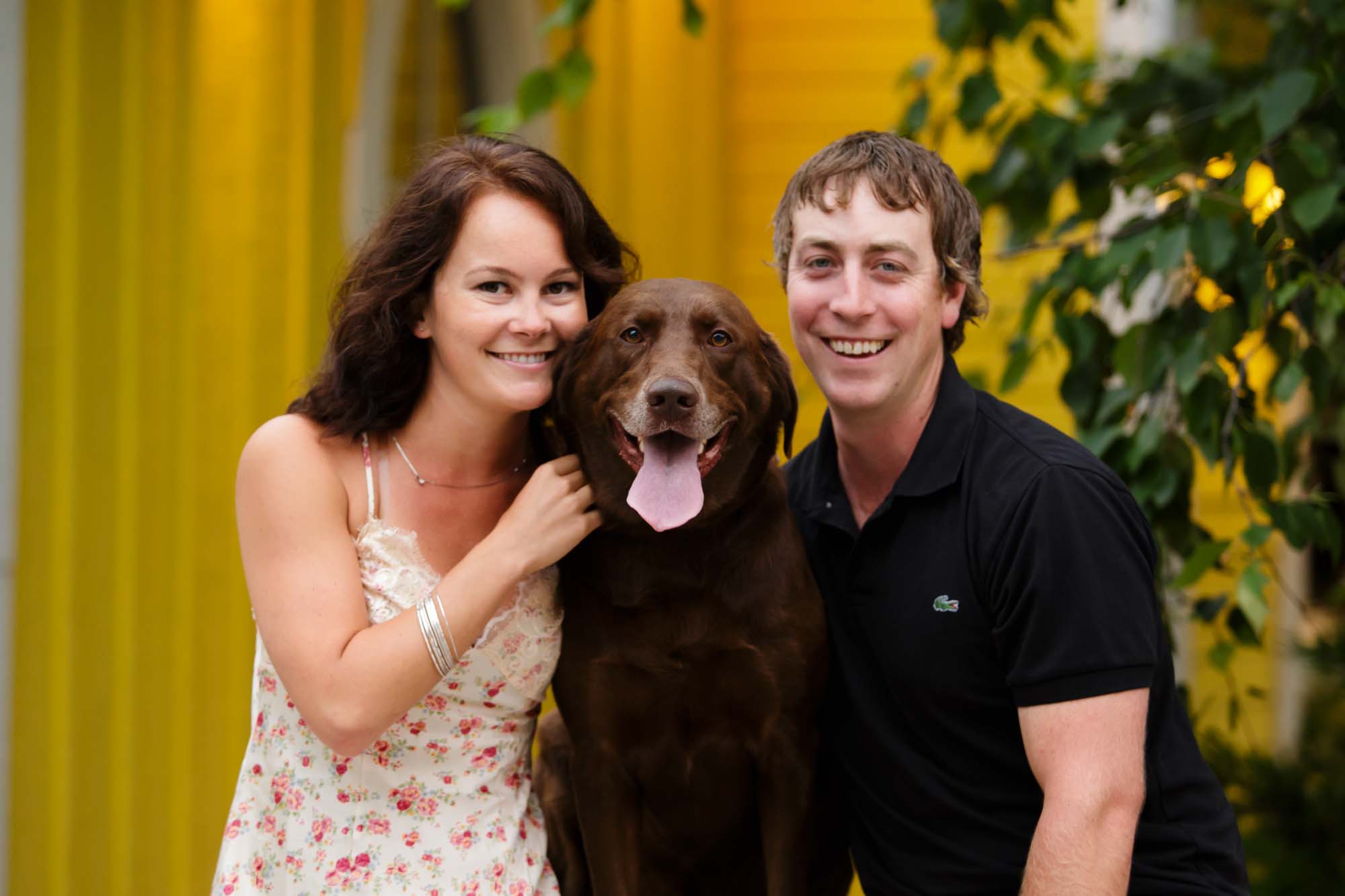 Blue Mountain is a key part of Candace + Mark's love story. In fact, Mark proposed to Candace on the mountaintop. So, we all convened on top of the mountain, overlooking Georgian Bay. We, even, revisited the exact spot where Mark popped the question. From there, we headed to the village, then down the road to the beach.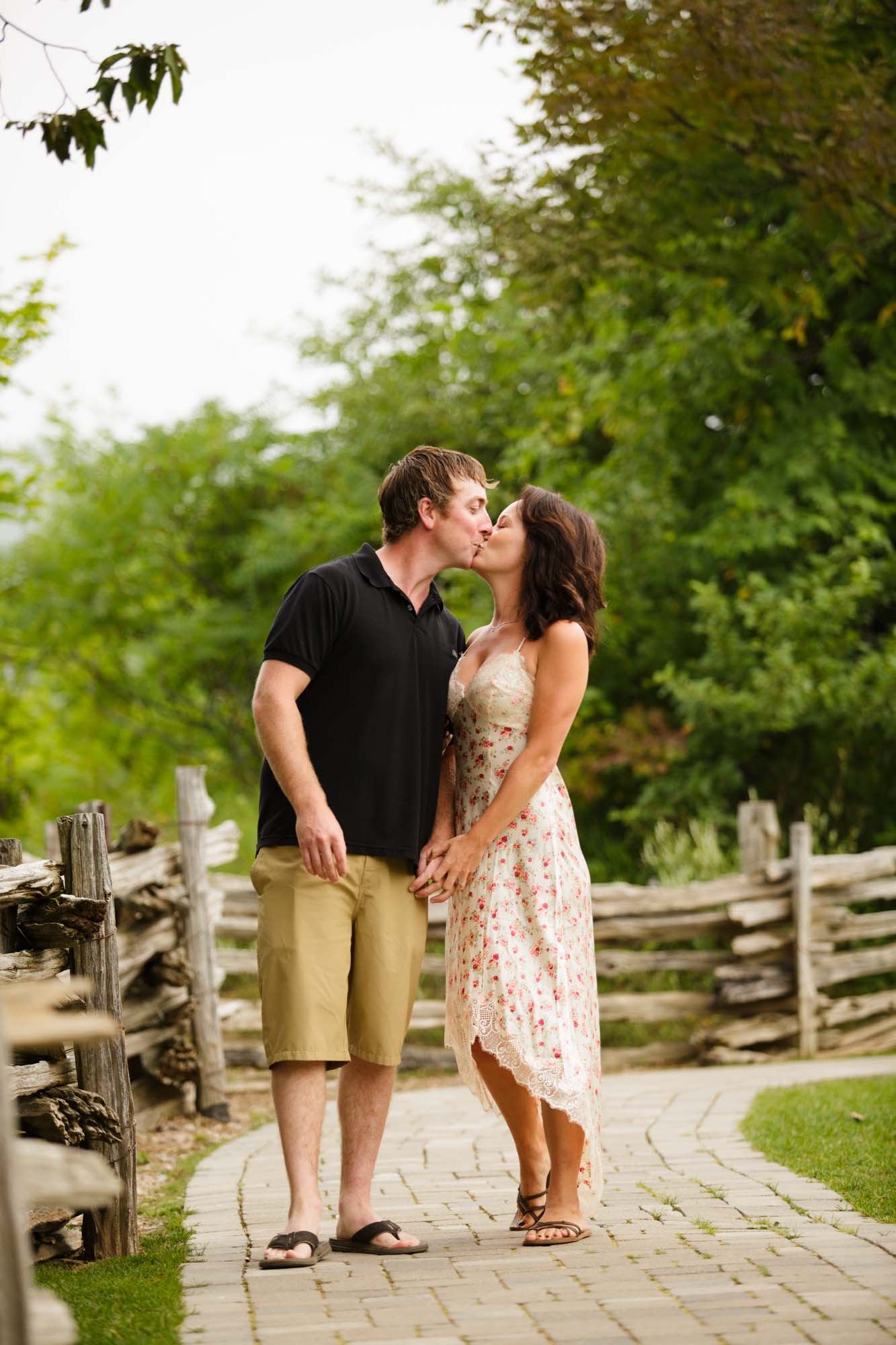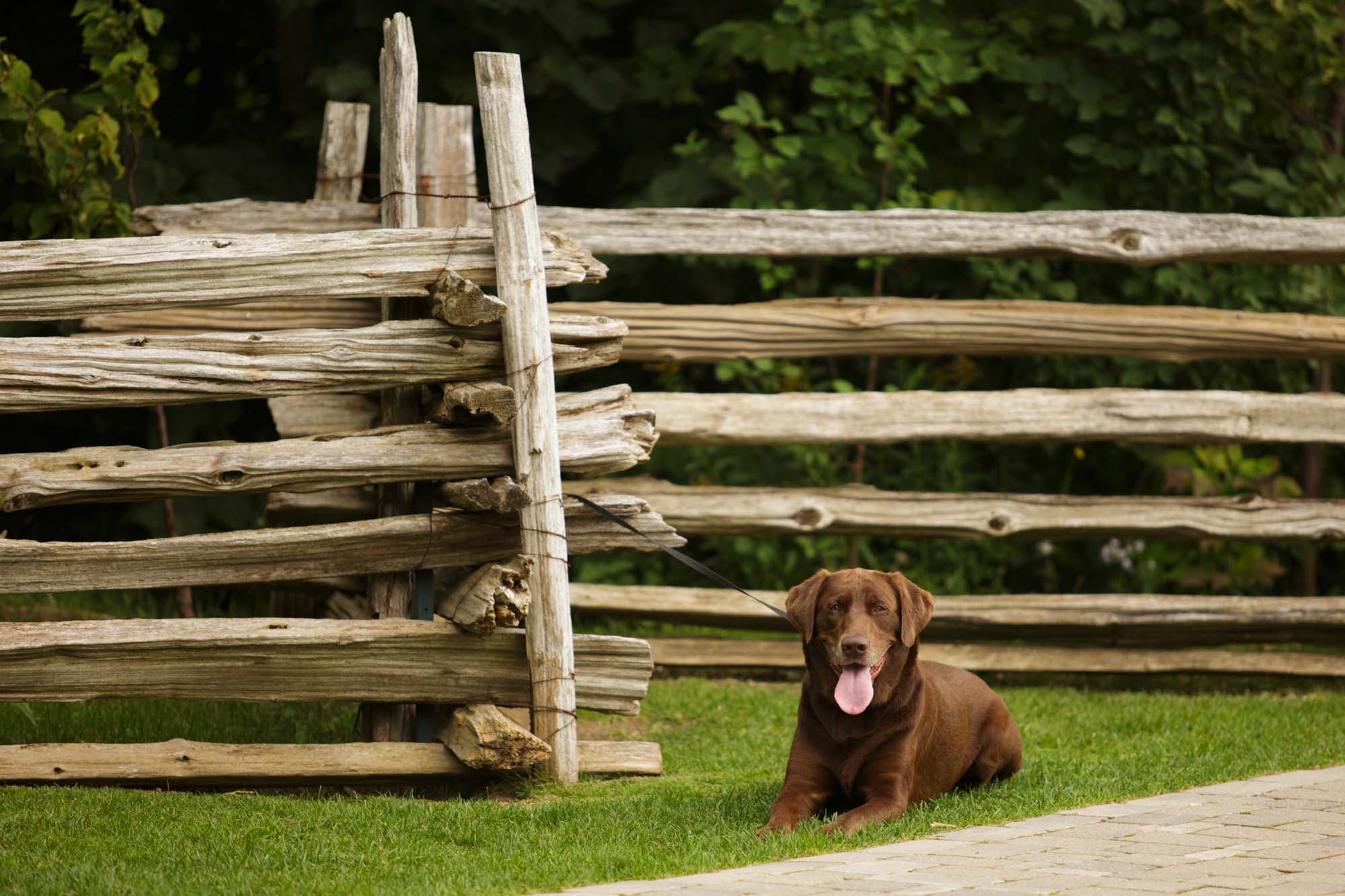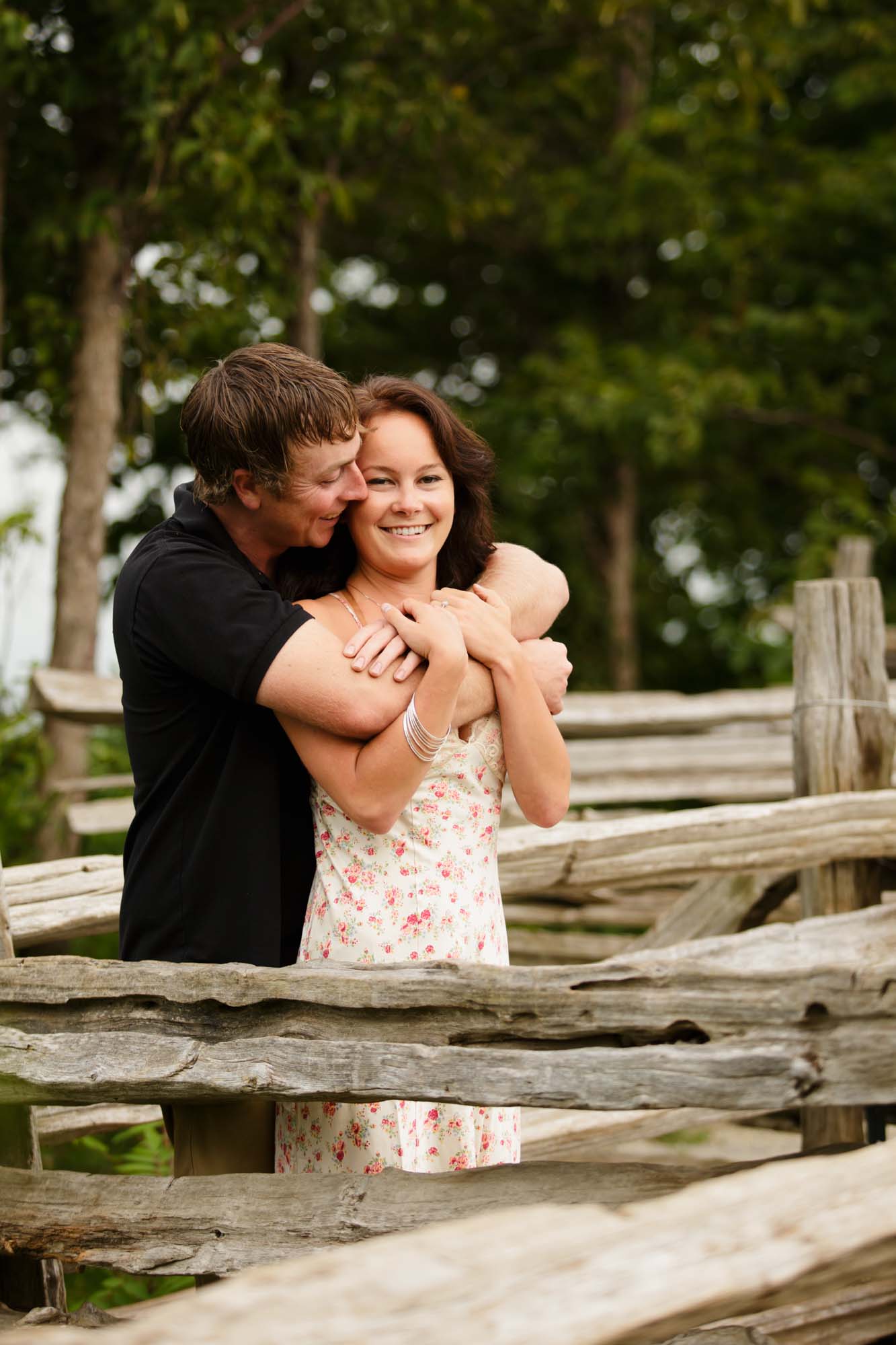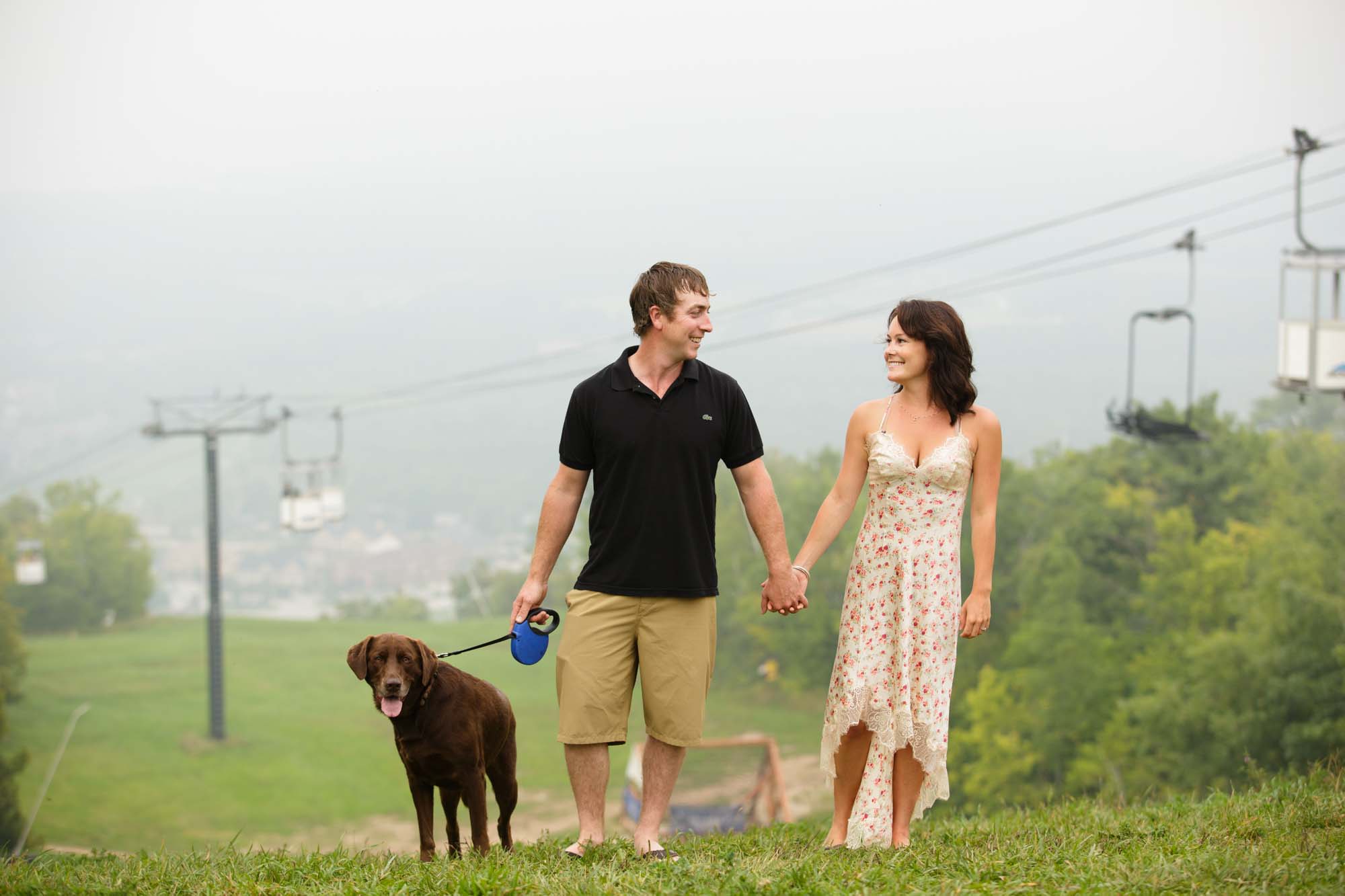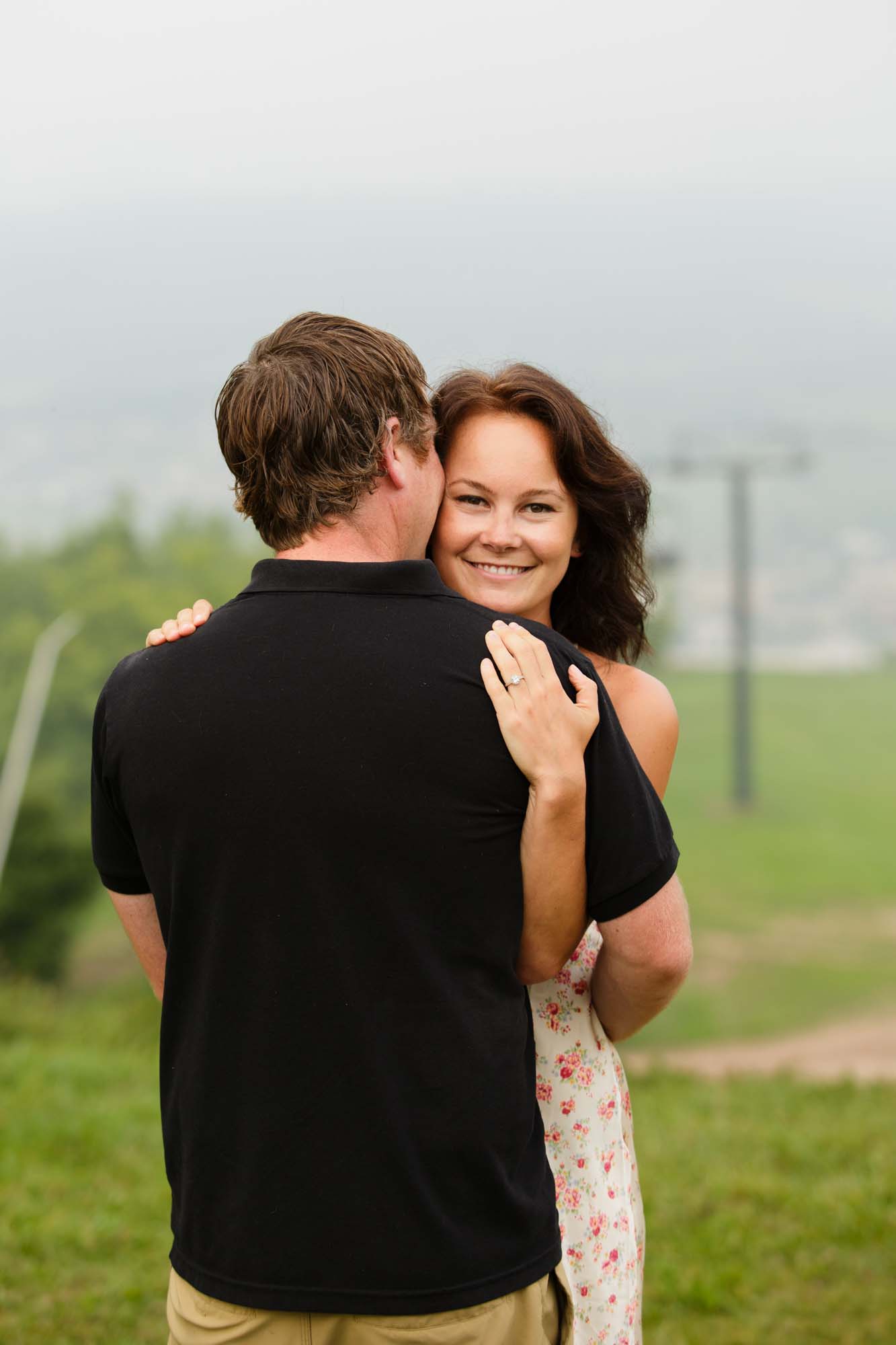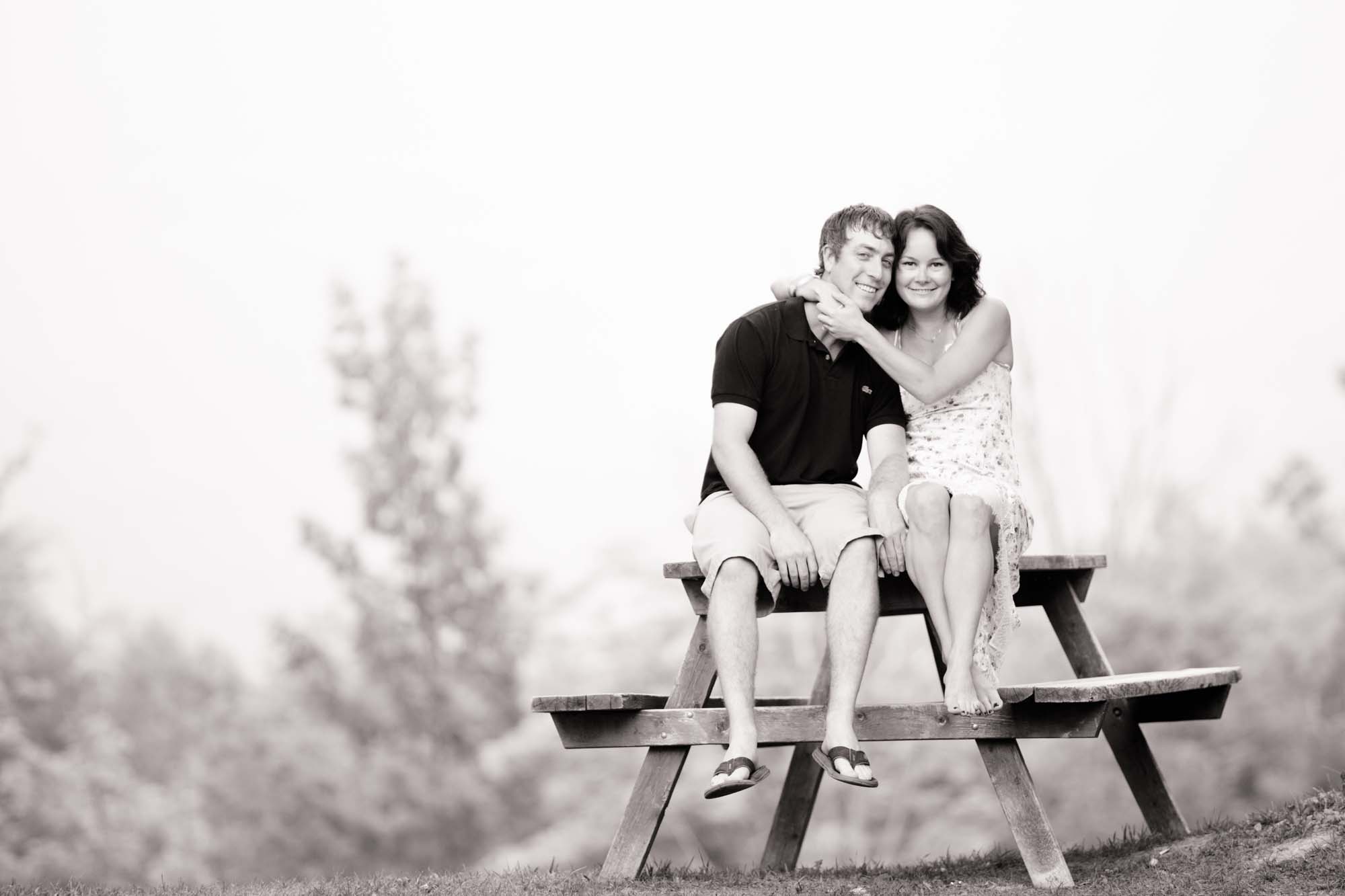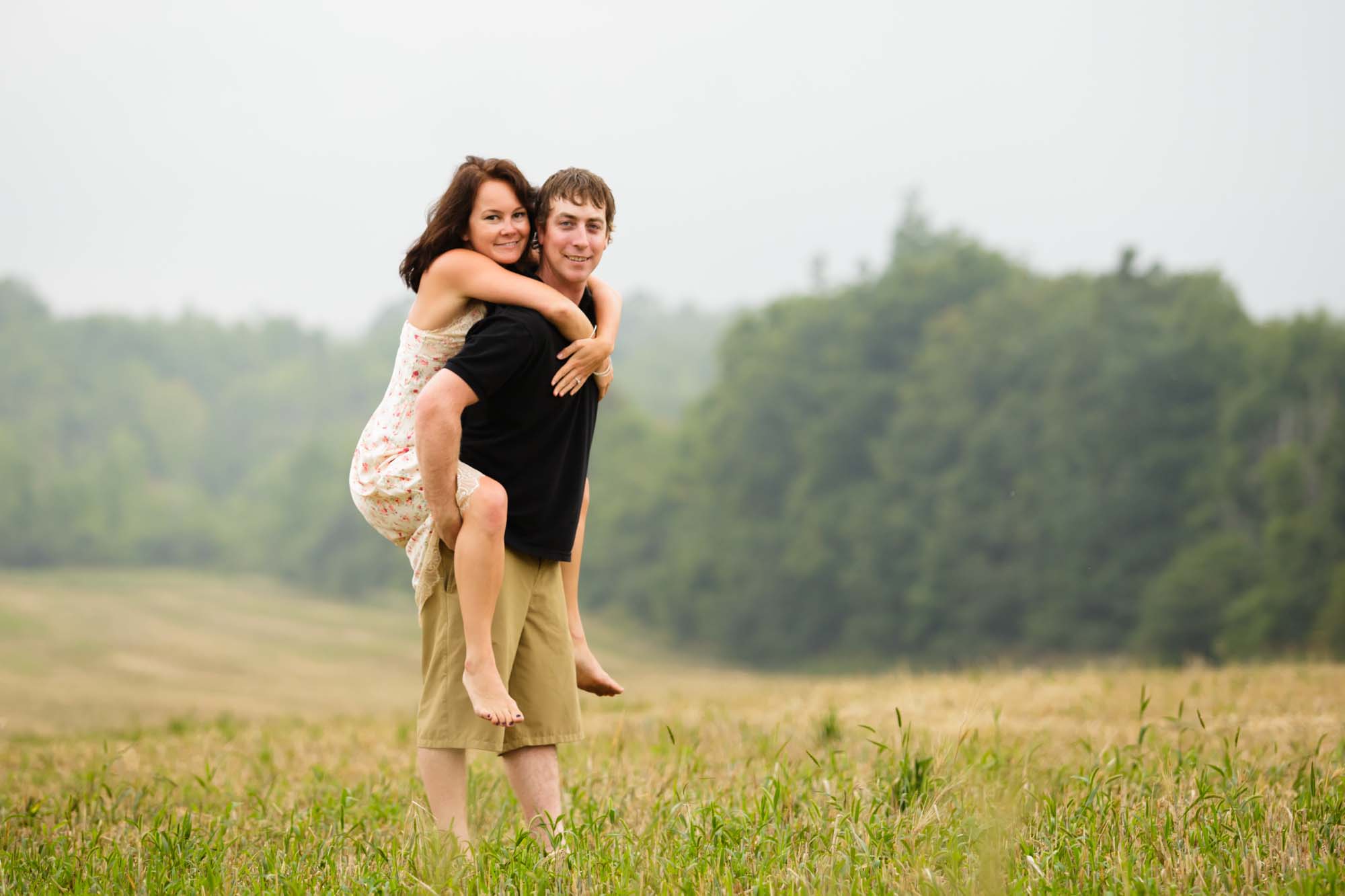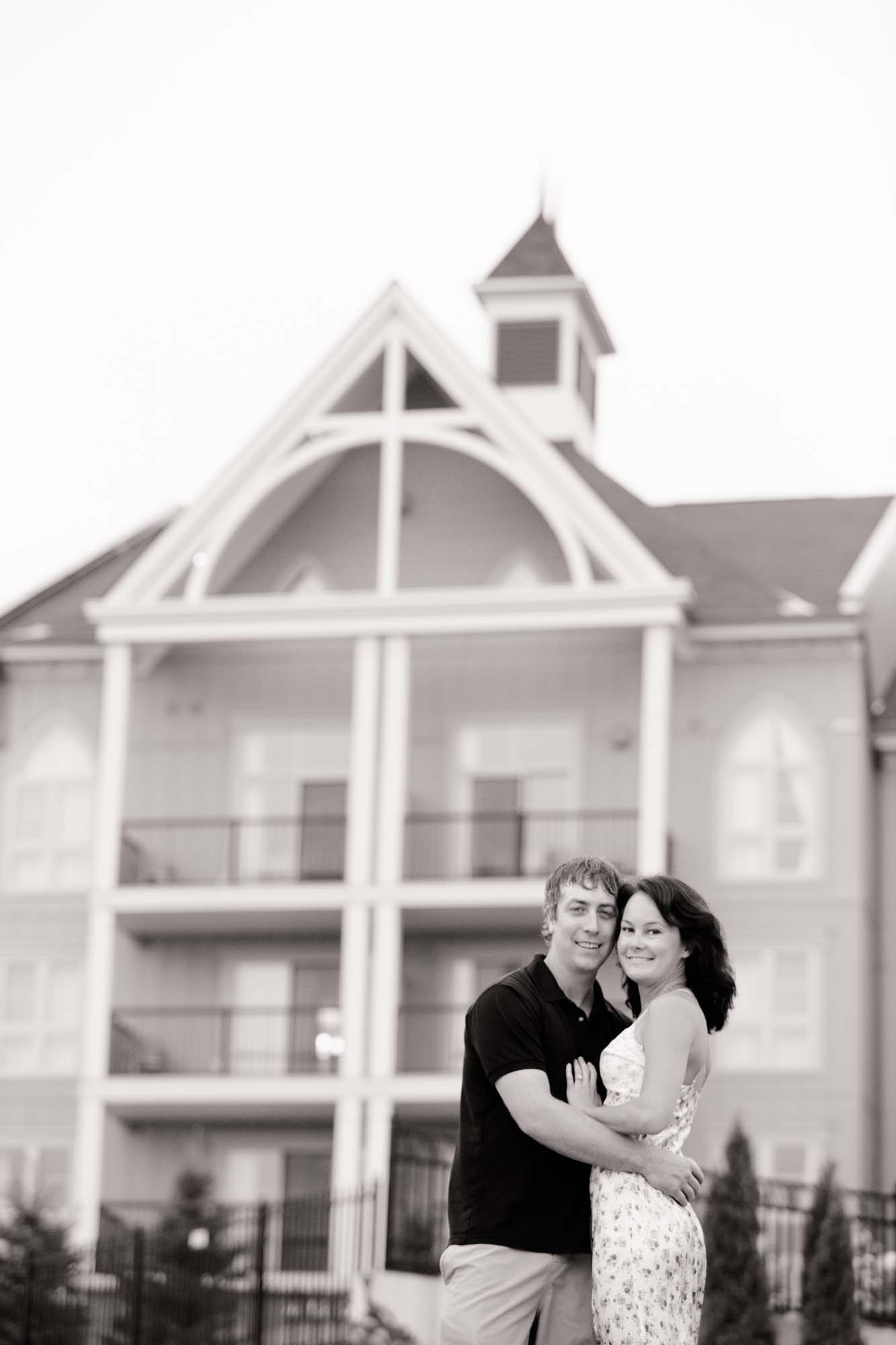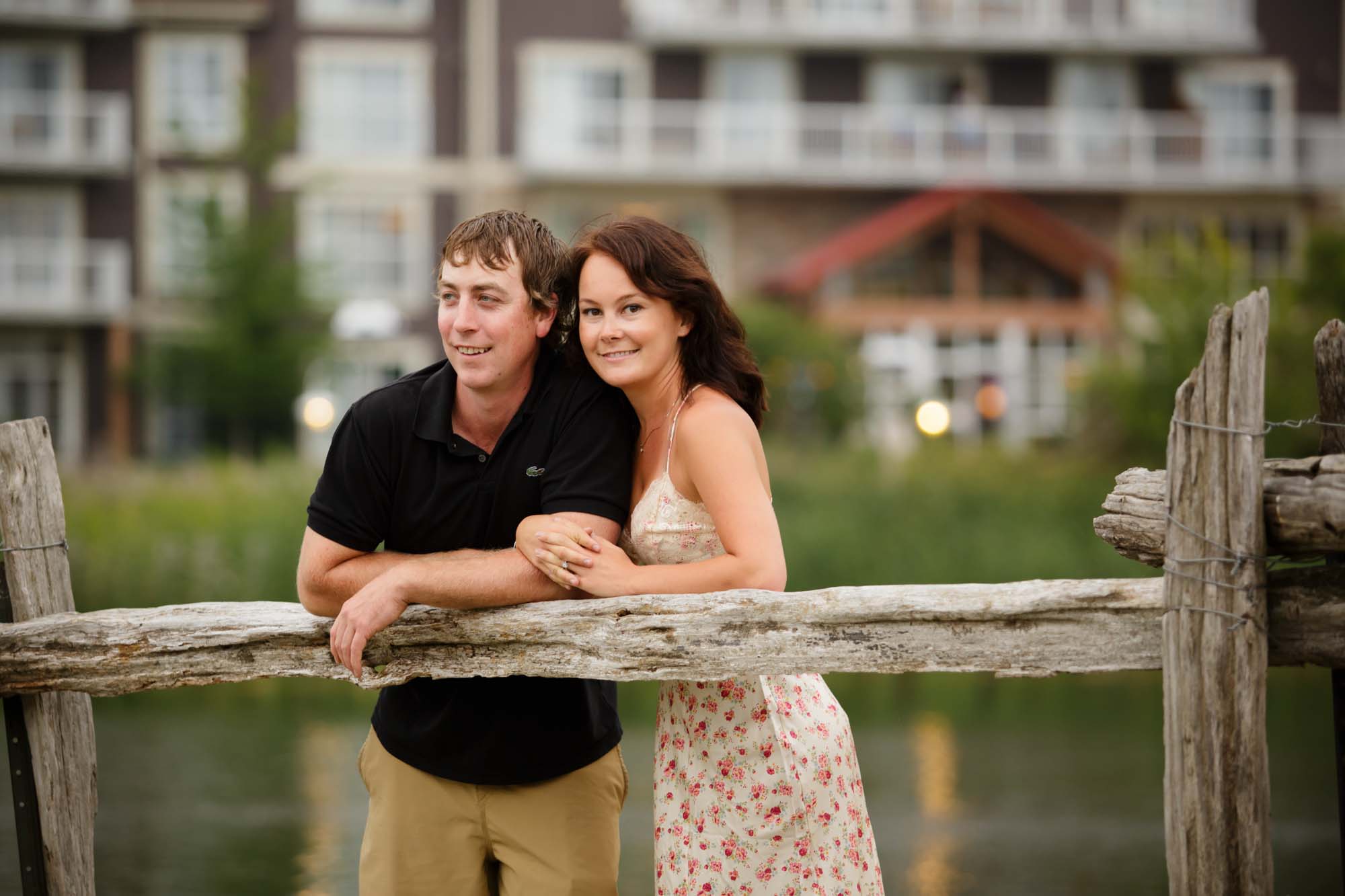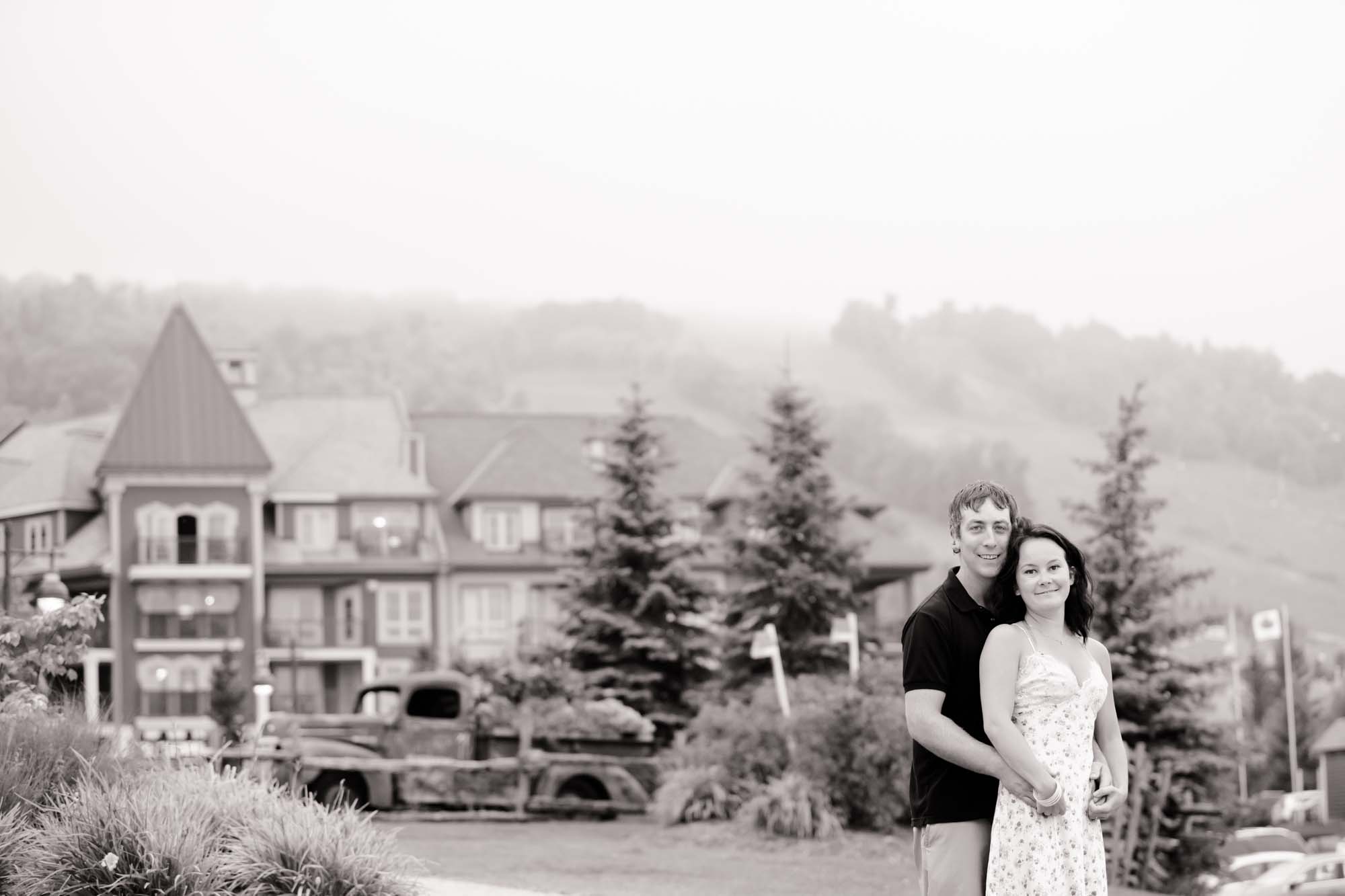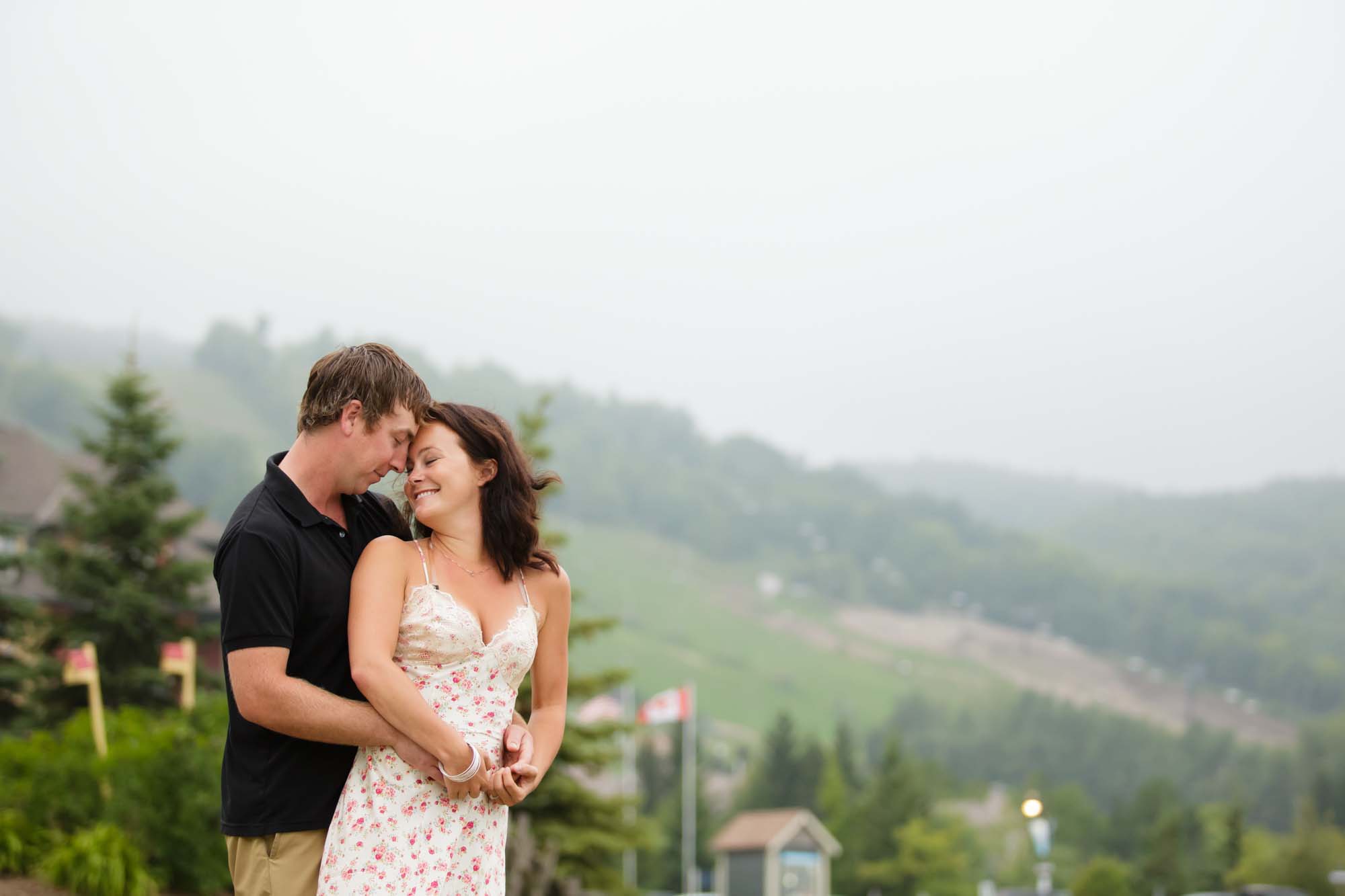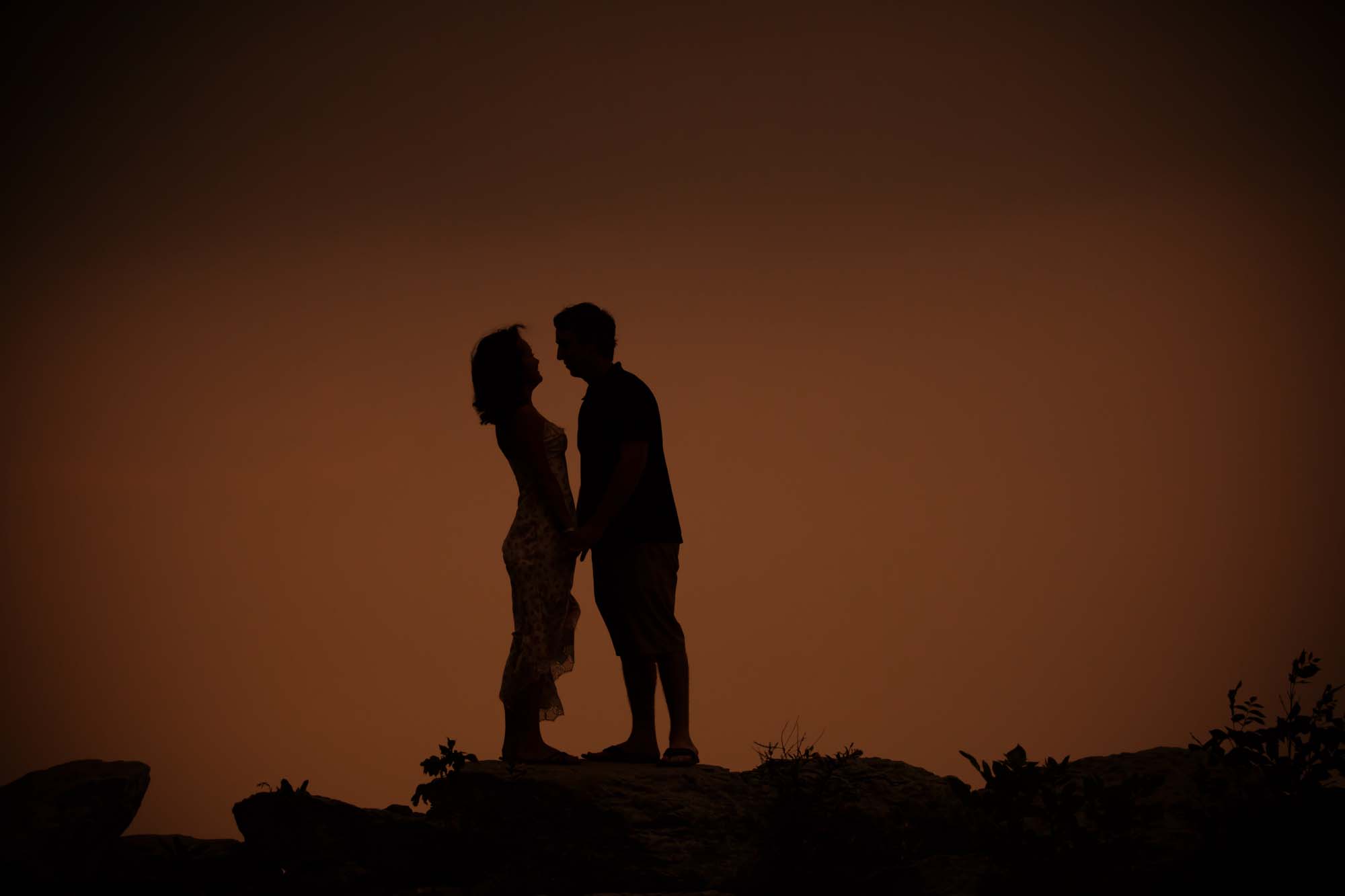 Thank you Candace + Mark (and Buck!) for an incredible evening! We are so looking forward to your wedding next year. It's going to be a great day!