Candice + Jamie | Wedding Photography at Navy Hall
Candice + Jamie are the best! We must say that we had the most amazing time at their Niagara-on-the-Lake wedding. They are truly blessed with a beautiful assortment of family and friends. Plus, they just so happen to have two of the cutest nephews (a.k.a. ringbearers) EVER!
We met Jamie and his parents at the Hilton Garden Inn in Niagara-on-the-Lake, where he was getting dressed for the day. He put on his Vera Wang suit, shoes and father's tie, then headed out the door to hang with his groomsmen, who were relaxing in the pool and reading books in the hotel lobby.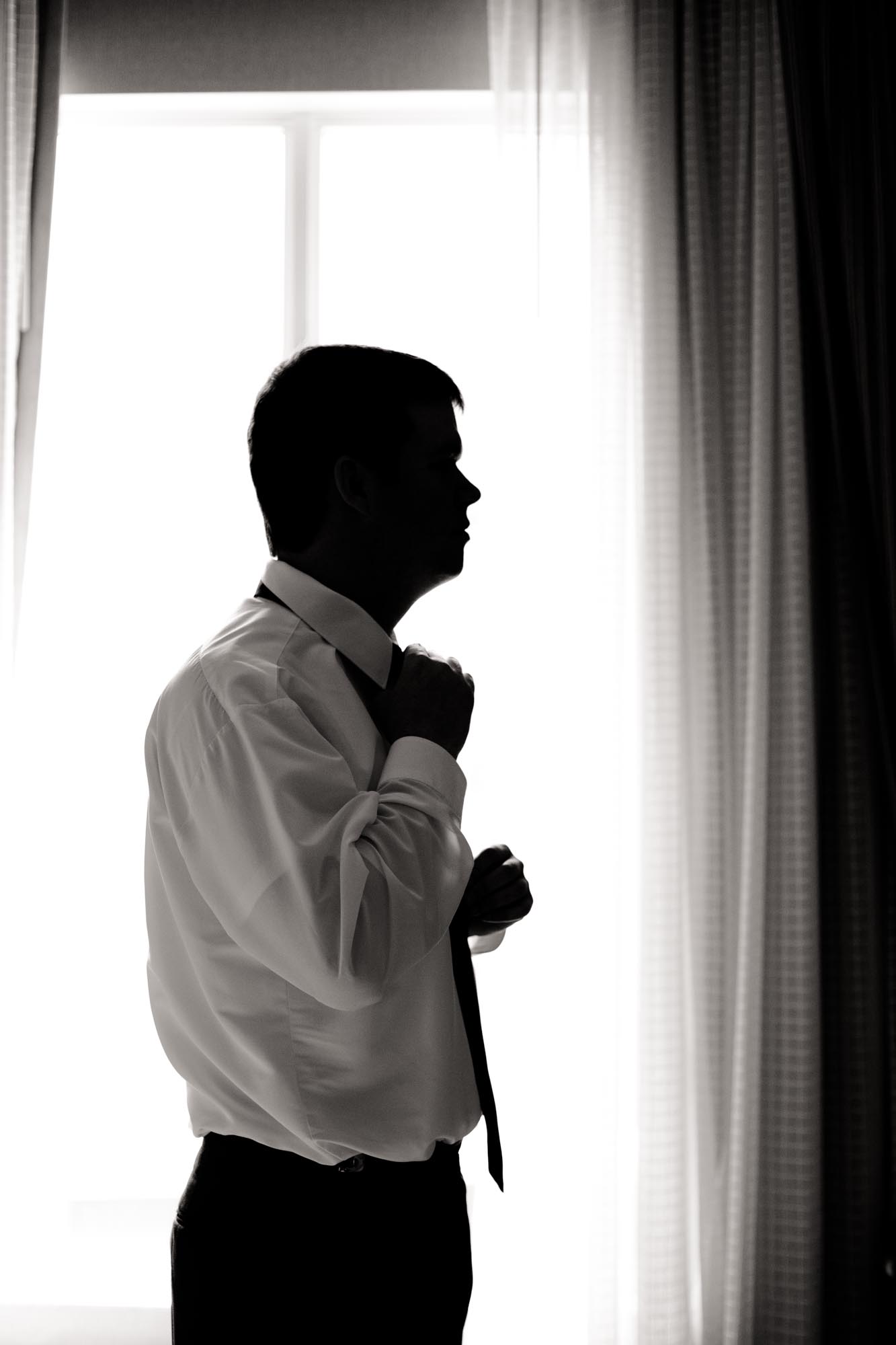 We traveled fifteen minutes down the road to meet Candice at the Appletree B&B, a charming home they rented for the weekend in preparation for the big day. It is a quaint, classic home with lots of character. Each room tells a story of a bygone era. Candice finished her hair & make-up, then slipped into her gorgeous, lace, form-fitting gown graced with a pretty bow on the back. She, then, headed downstairs to open Jamie's card and gift, while Julia (her Mom) and Cheryl (Jamie's sister) reminisced about Jamie's engagement ring purchase and the proposal.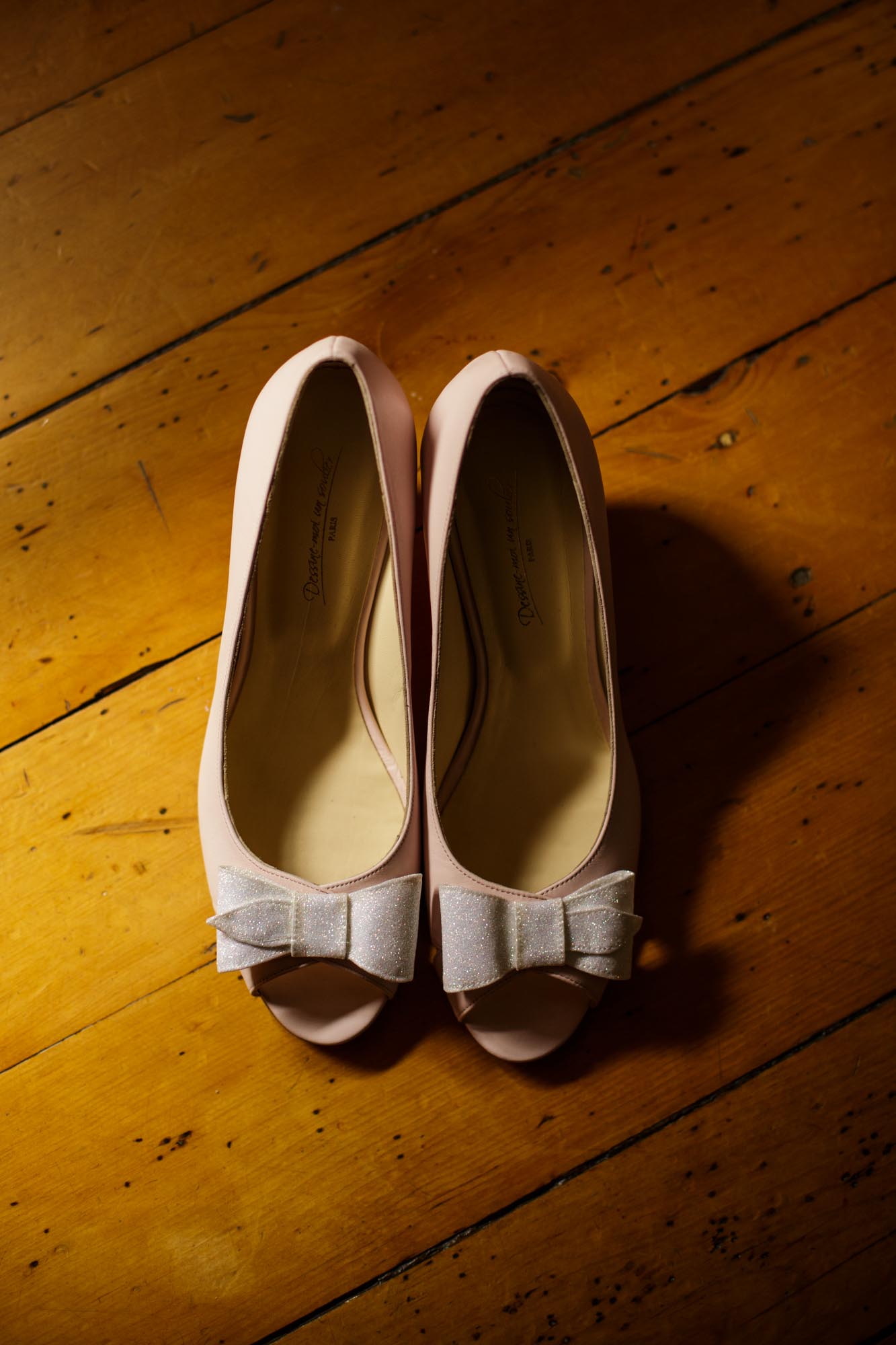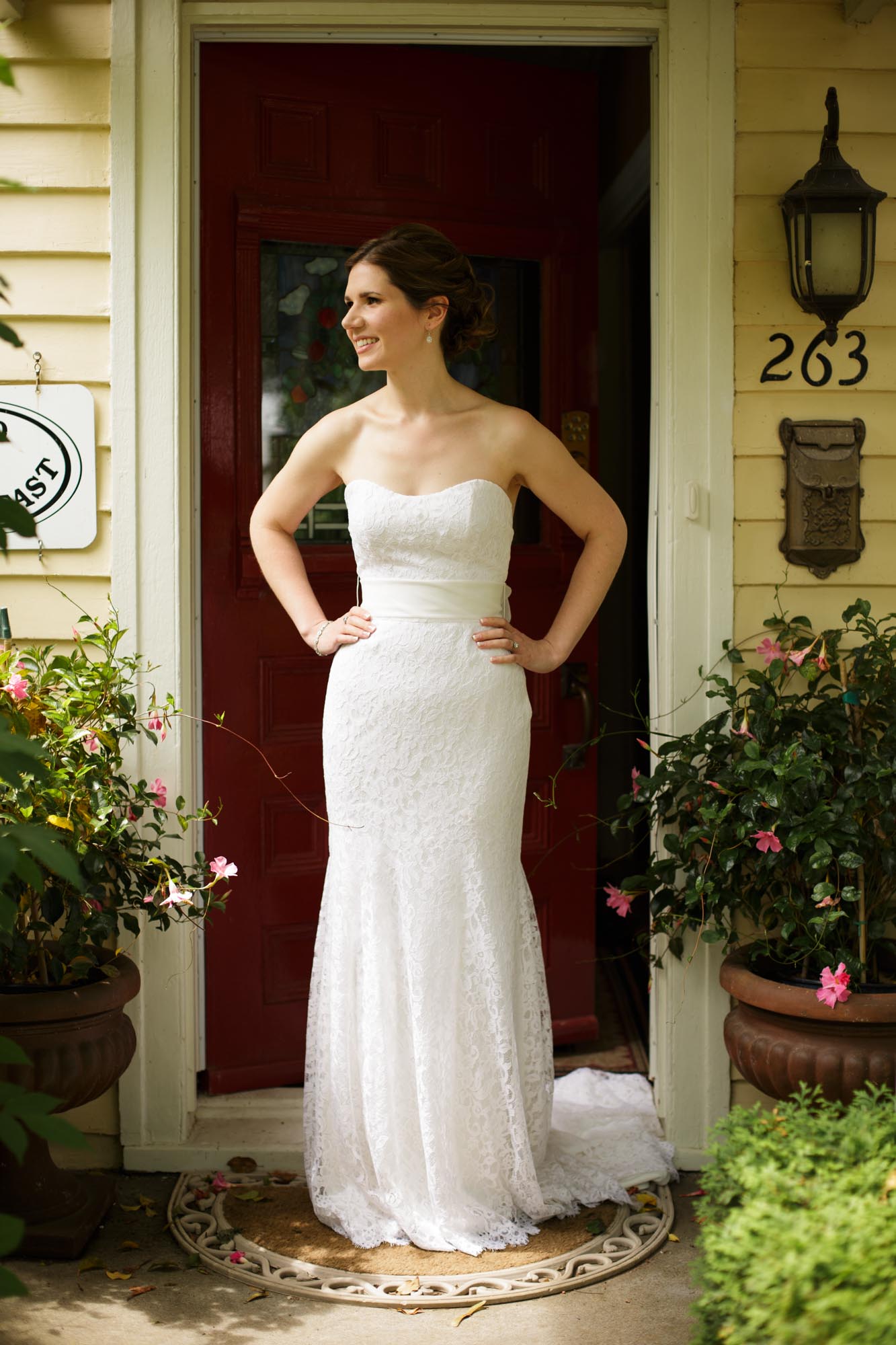 We left Candice and the ladies, and drove five minutes down the road (through the heart of NOTL) to historic Navy Hall where the ceremony and reception took place. The guys set up a lemonade stand for guests to get a cold beverage on this piping hot summer day. They even built a photo booth with a frame, then provided props and a Kodak camera for guests to get a snapshot of themselves throughout the day.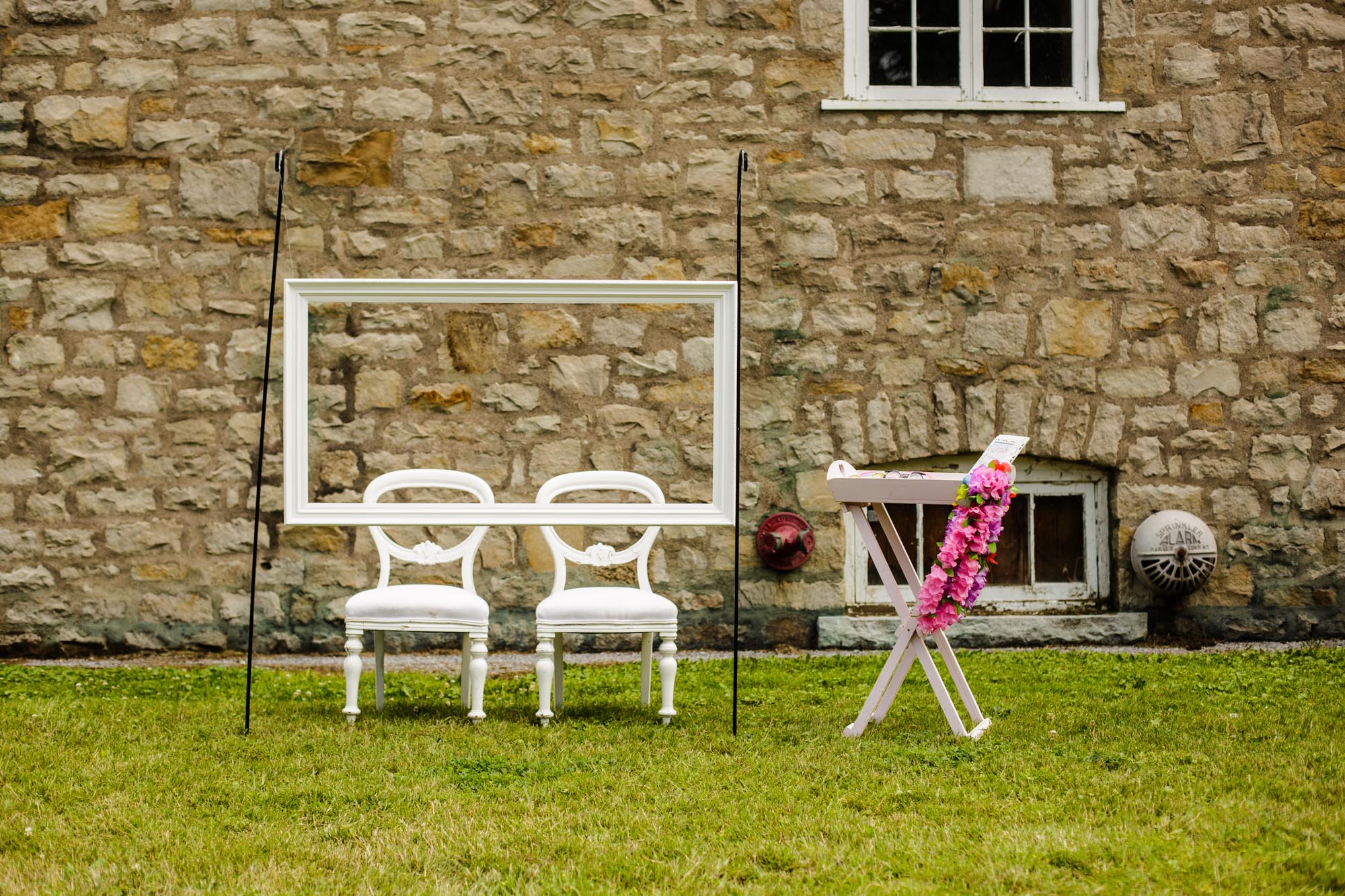 Candice's father, and grandfather, escorted Candice, as a harpist played the three of them, down the aisle. Candice + Jamie said their vows in front of their loved ones and kissed. Then, it was time for photos. The creative session was held on the lawn of Navy Hall, on the dock and in beautiful, downtown Niagara-on-the-Lake.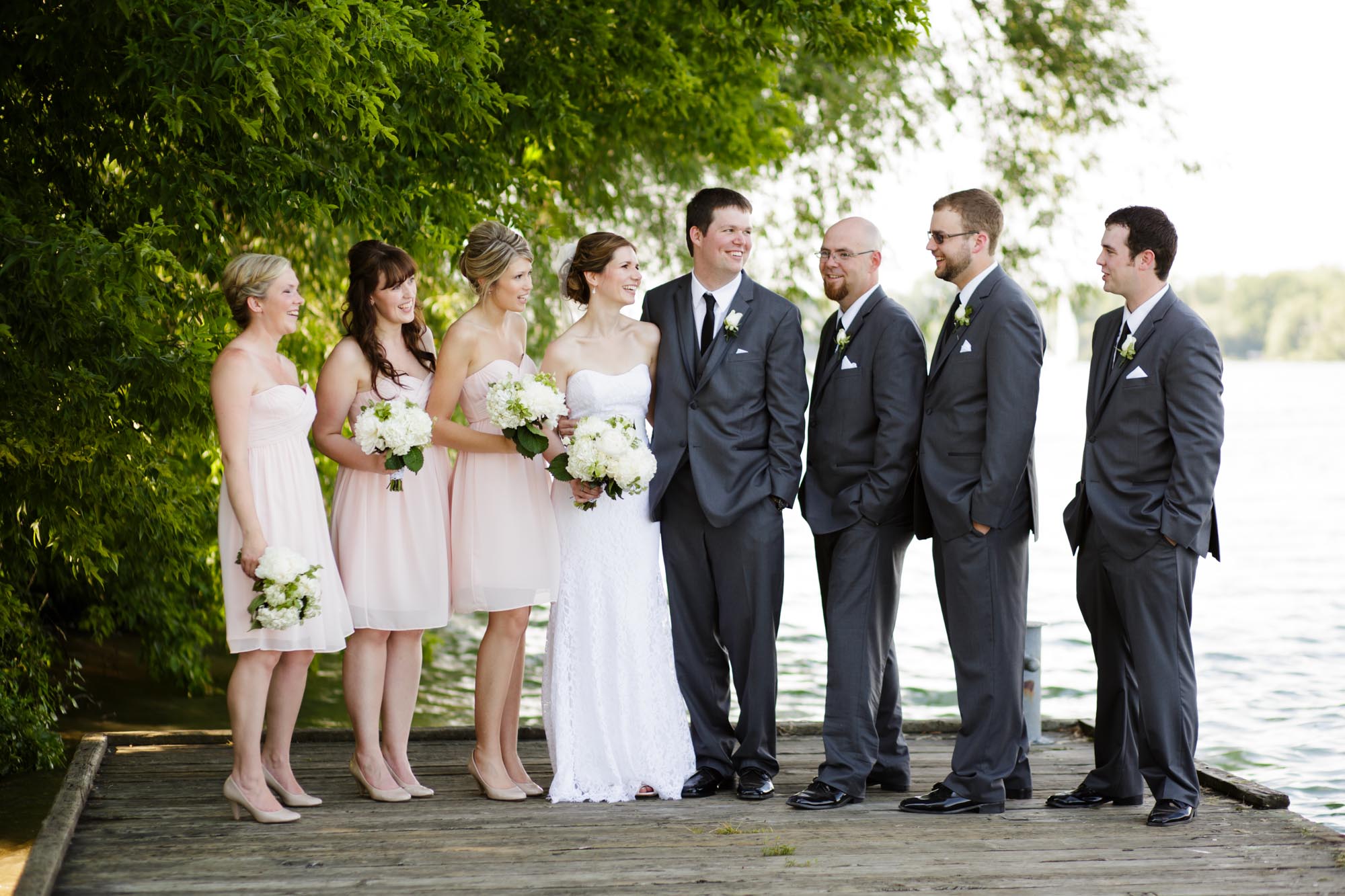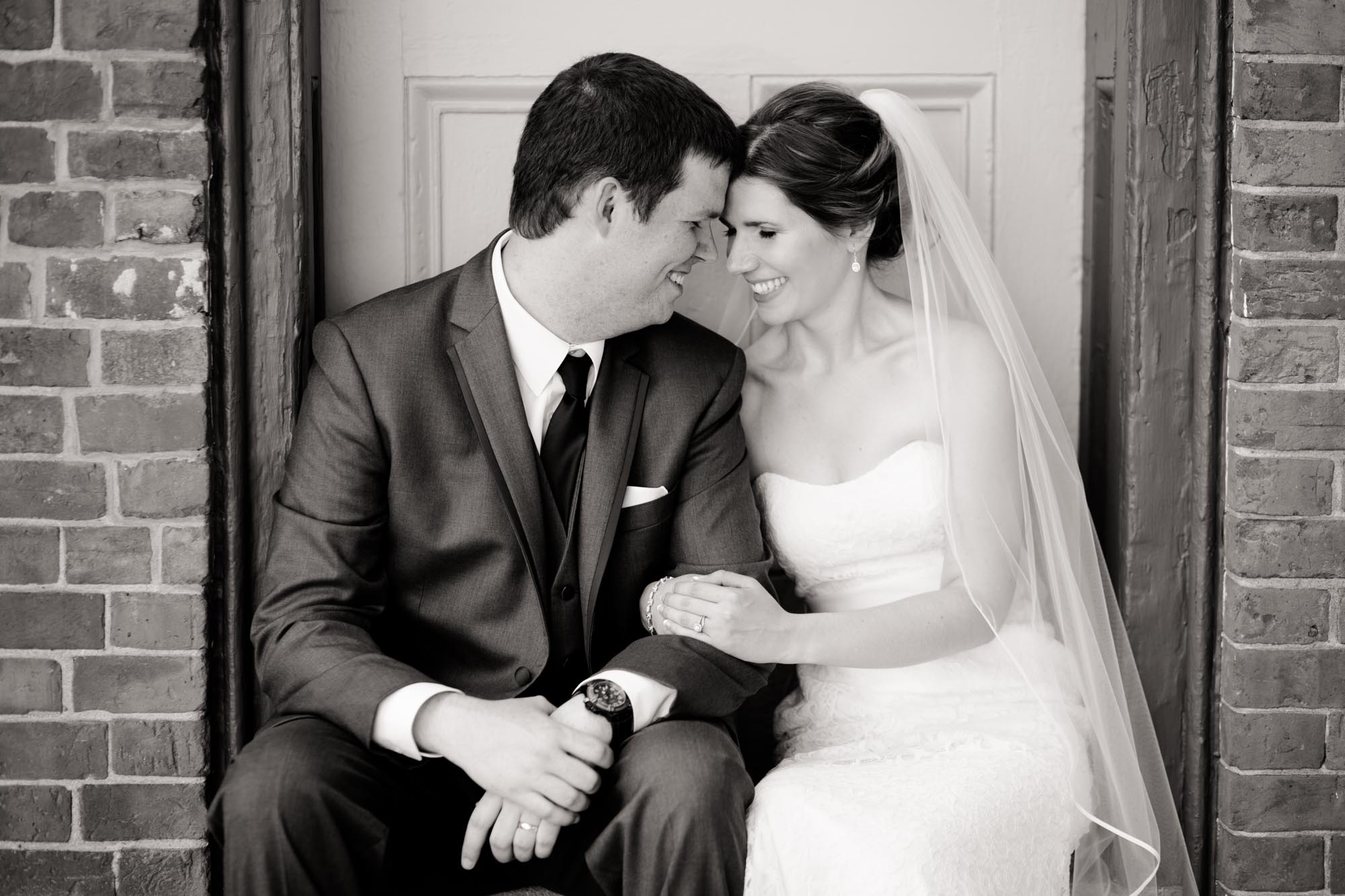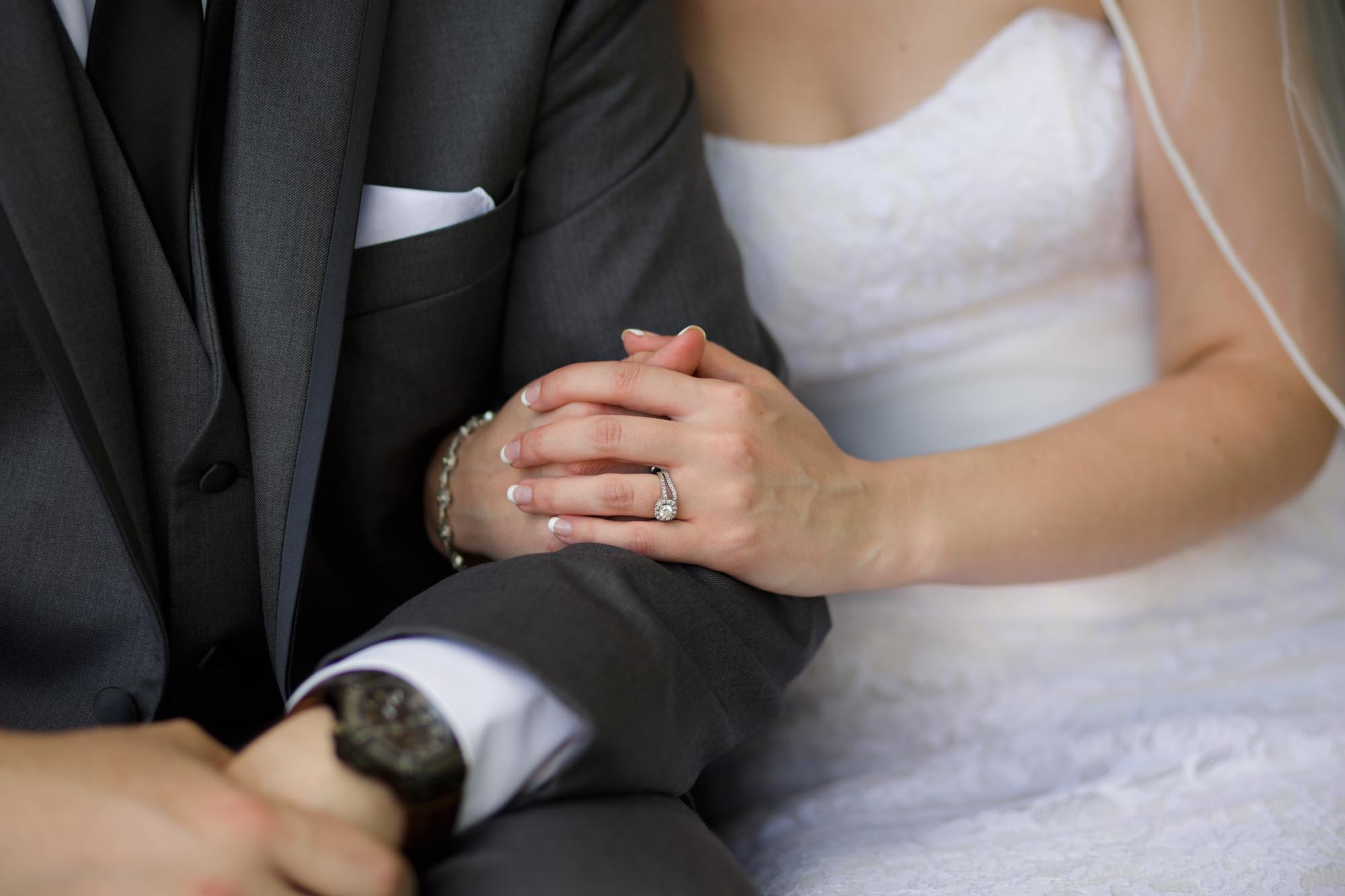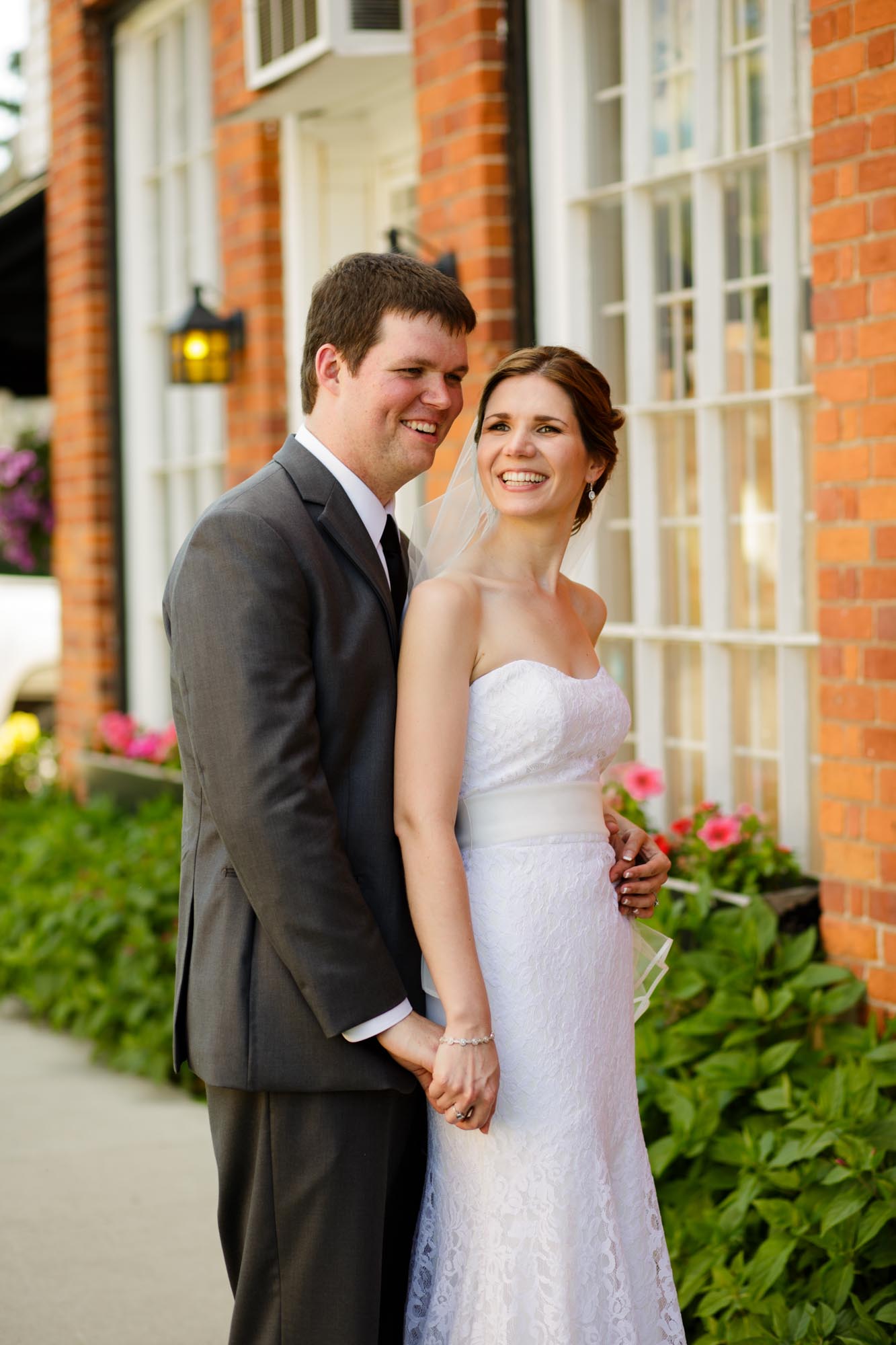 After getting some lovely portraits of the newlyweds, it was time for the reception (Candice and Julia did a fantastic job of creating gorgeous floral arrangements and decor for the room). Speeches and dinner were followed by incredible dances and musical numbers by the guests. One of our favourites was Zac and Cheryl's impromptu version of the 80's rock anthem, "Don't Stop Believin'. Okay. Sidebar. This is my (Melanie) favourite song. Don't judge me. It's true. There's just something about that song that makes you wanna get up and dance! Sidebar over.
Well, not only was there one version of that song that evening, but Bill Copeland, the DJ, busted out an encore on the speakers to set the party off. Everyone danced around the floor, and had a great time singing along! (Thank you Candice + Jamie, and all the guests, for appreciating the incredible musicality of that Journey hit. Thank you! Yes, that was me grooving behind the camera).
And, yes, that was me tearing up during the Mother-Son dance. All of the dances were so heart-felt, that when it got to the final song, my eyes welled up with tears. Such beautiful moments shared between the couple and their parents.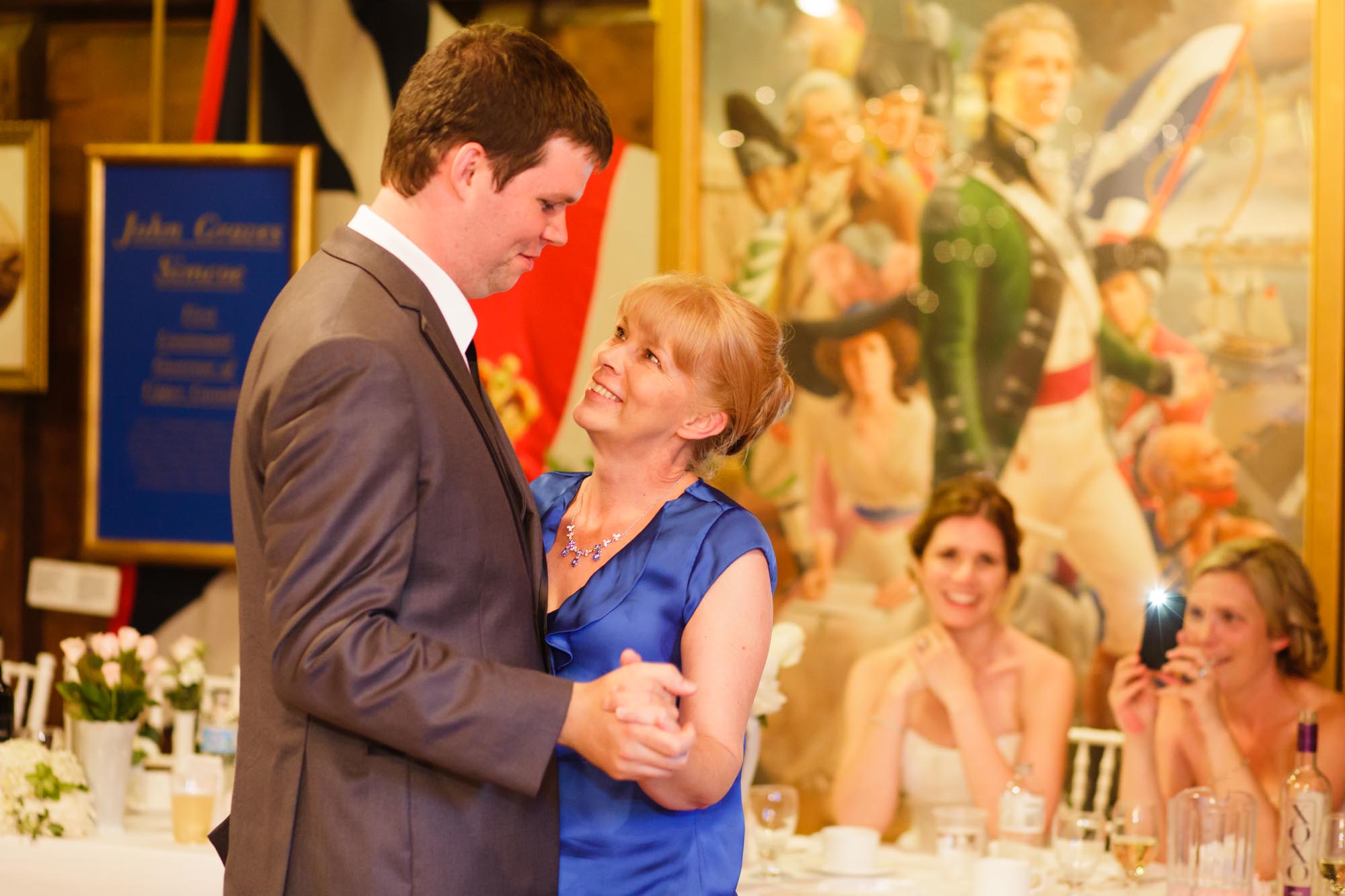 A few weeks ago, we asked Candice + Jamie what they were most excited about for their wedding day. They said they were looking forward to seeing each other, and spending the day with their family and friends. And they just wanted to have a good time! And that they did.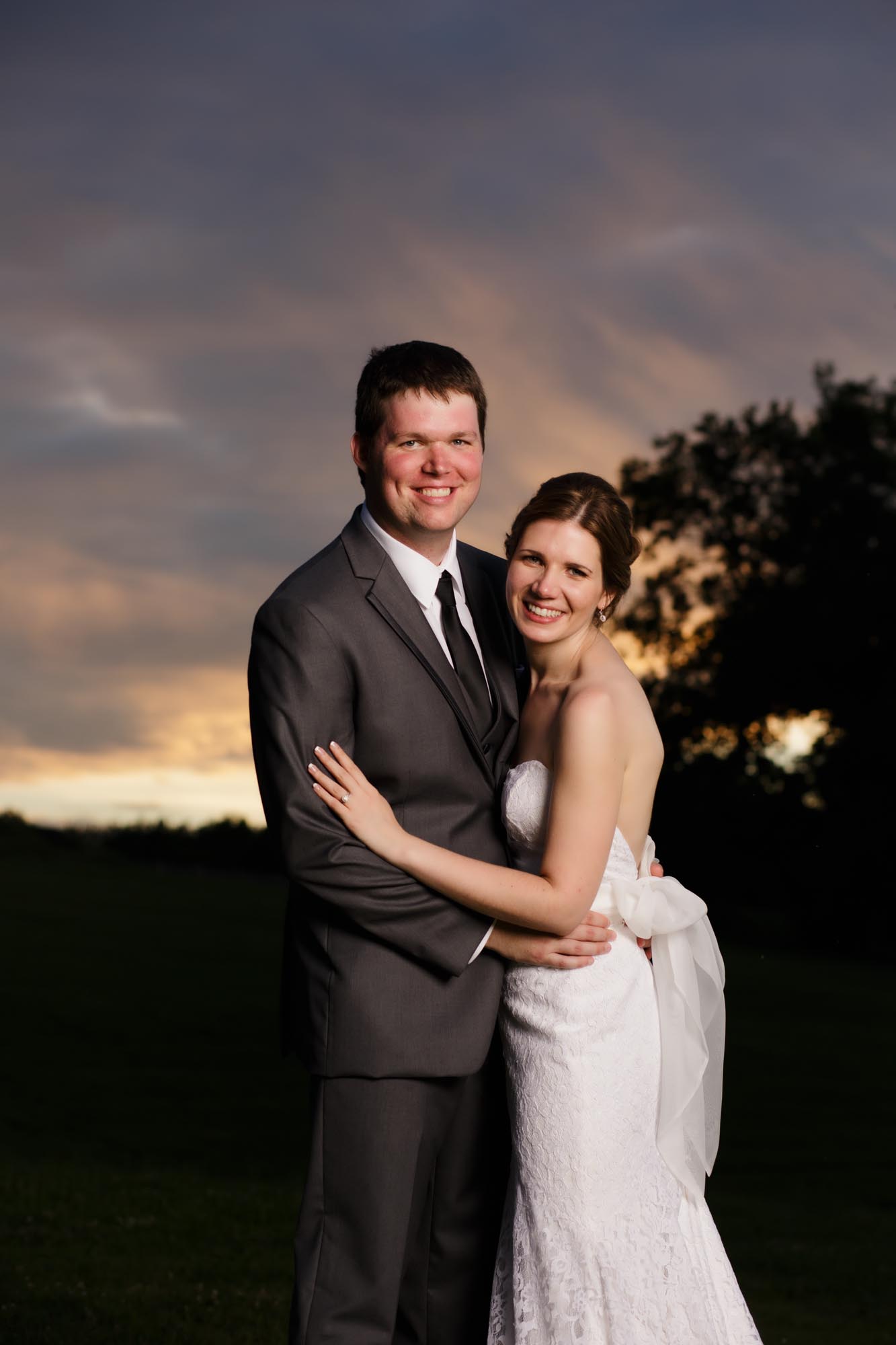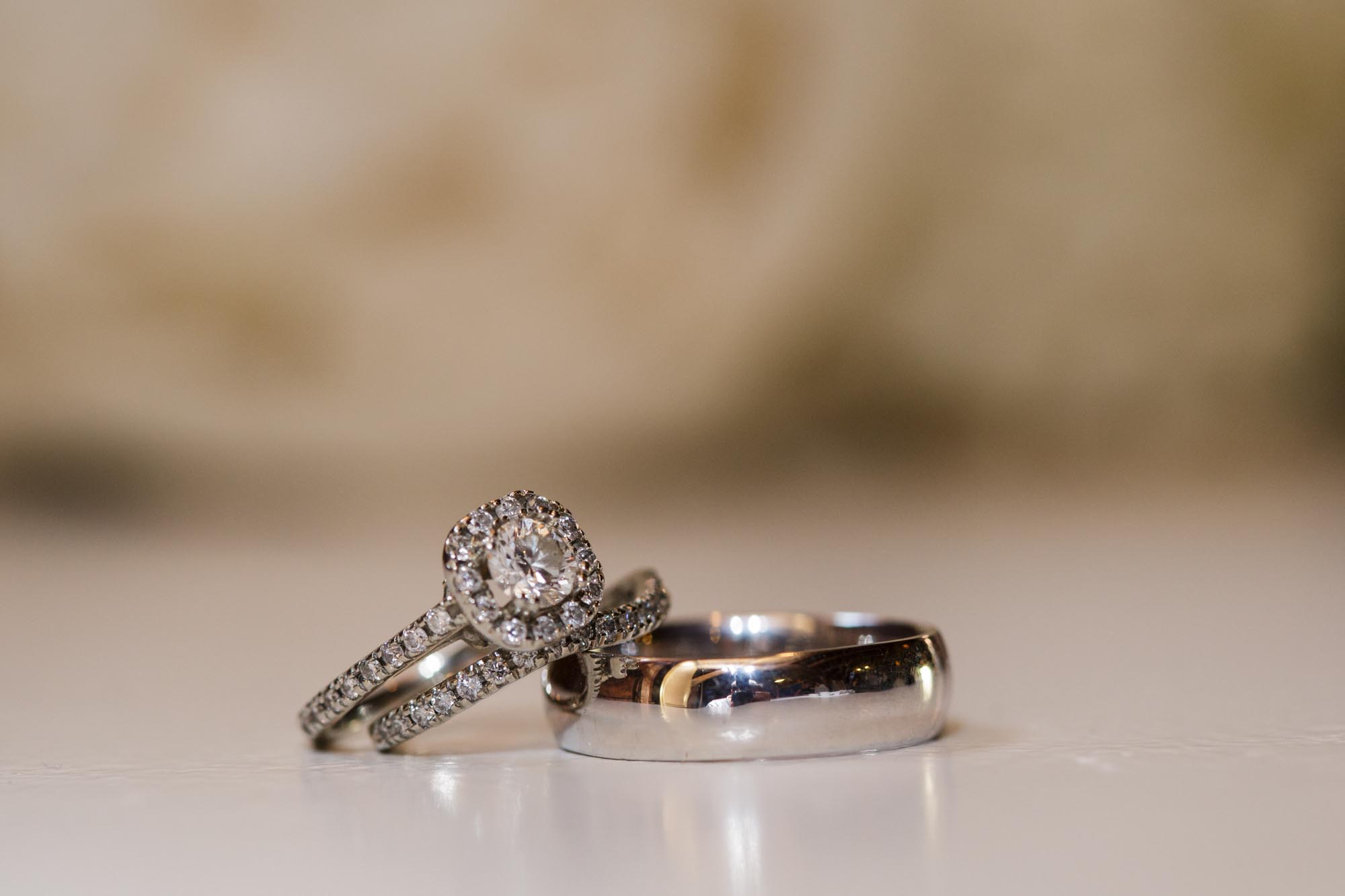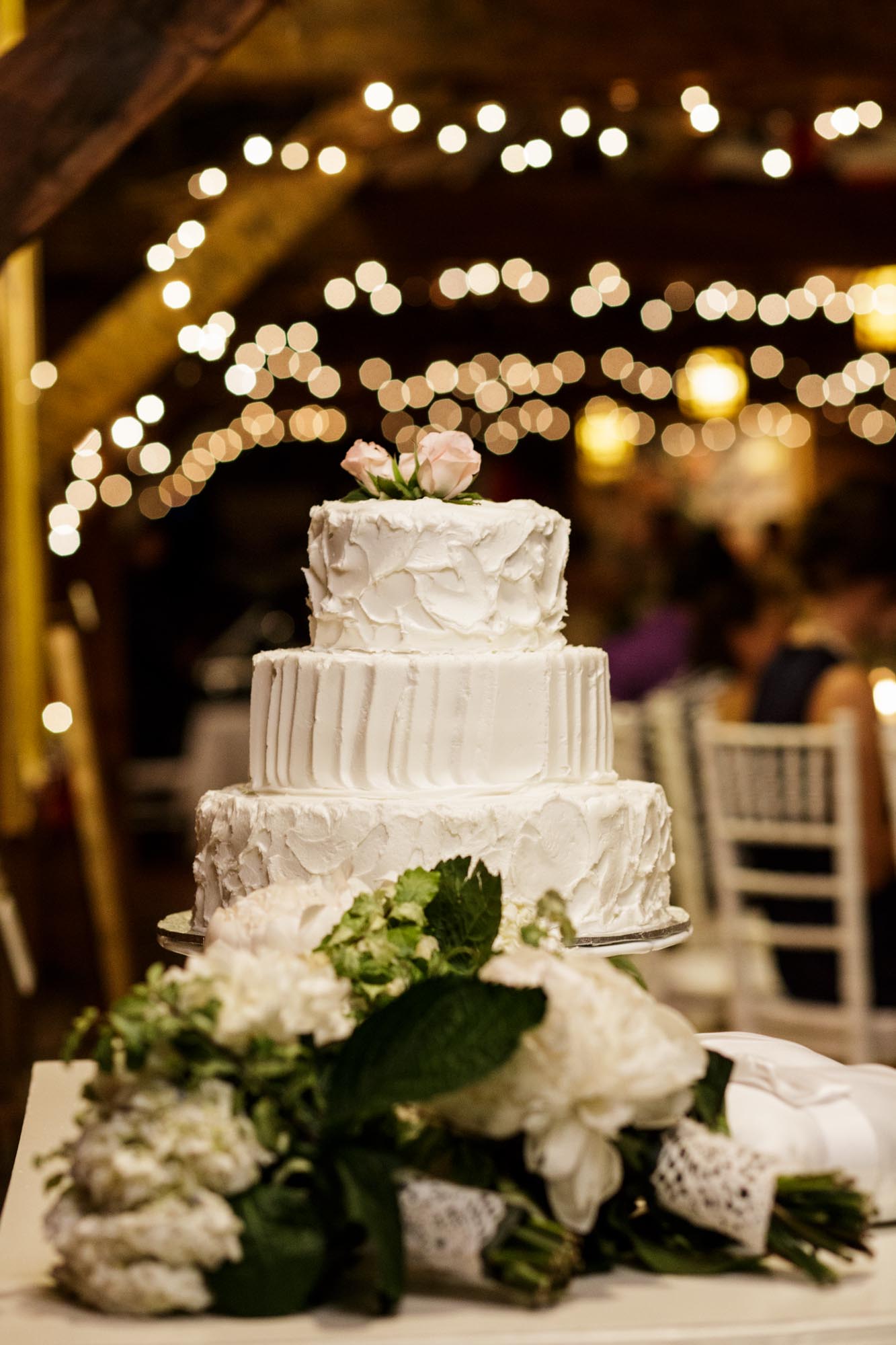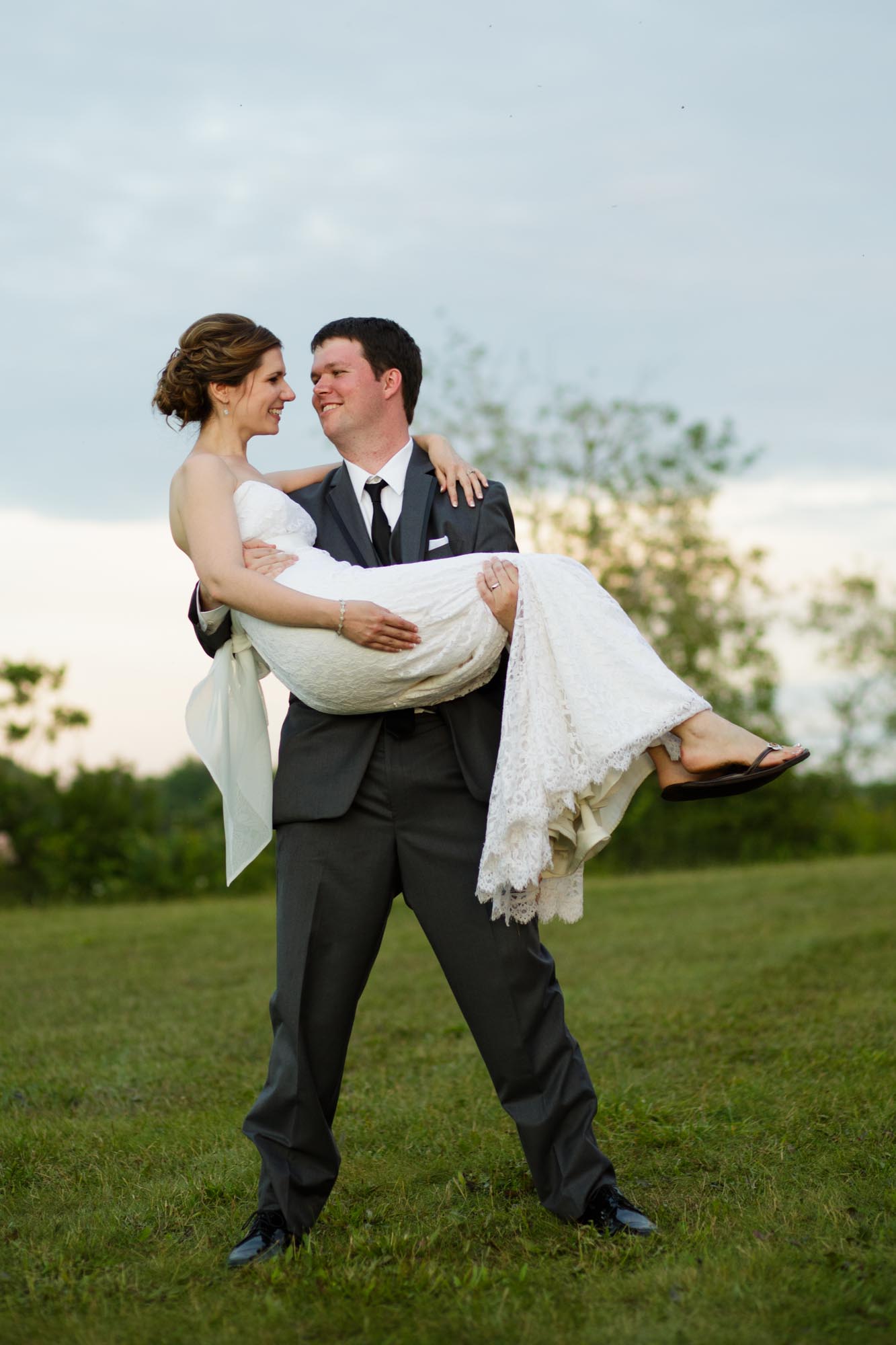 You could feel the excitement in the air, and tell that everyone there had a great time. It was truly a wonderful day! Thank you Candice + Jamie for inviting us to your celebration! Don't stop believin'.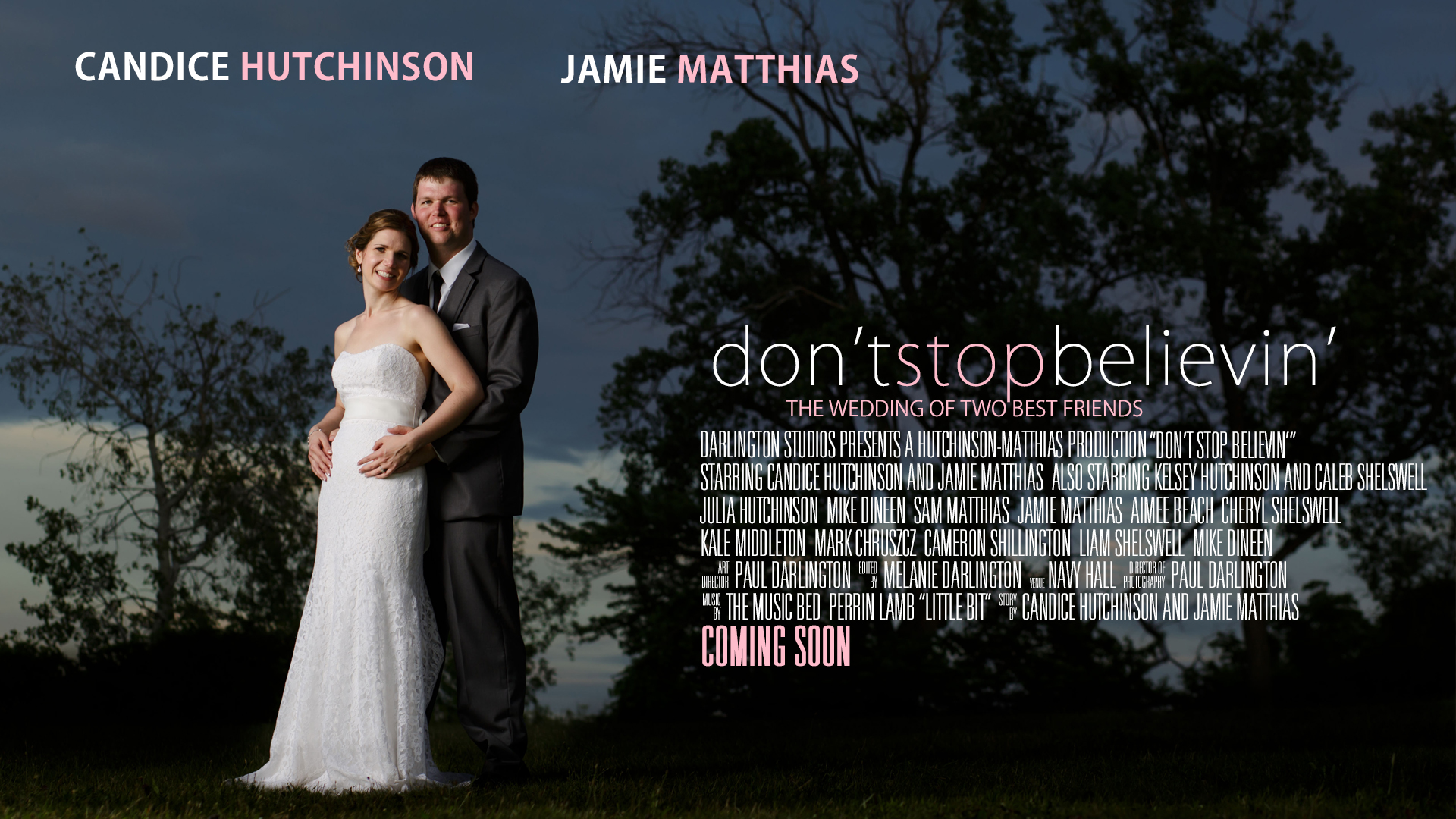 THE TEAM
Photography: Darlington Studios
Venue: Navy Hall
Decor: Candice and Julia
Hair + Make-Up: Lauren Ashley Williams
DJ: Bill Copeland DJ Services
Wedding Gown: Mikaella
Suit: Vera Wang
Music: "Little Bit" by Perrin Lamb, licensed by The Music Bed