Chris + Monika | Wedding Photo + Cinema in Alliston, ON
Our first wedding of the season! The wedding of Chris + Monika. You may recall Chris + Monika from their engagement session at Camp Mini-Yo-We from last Fall.
We arrived at Monika's parent's home Saturday a little before noon, to spend some time with Monika, as she prepared for the day and practiced her vows. Her mother placed a very special locket on Monika's bouquet, then headed downstairs to help her put on her dress. She was the picture perfect bride.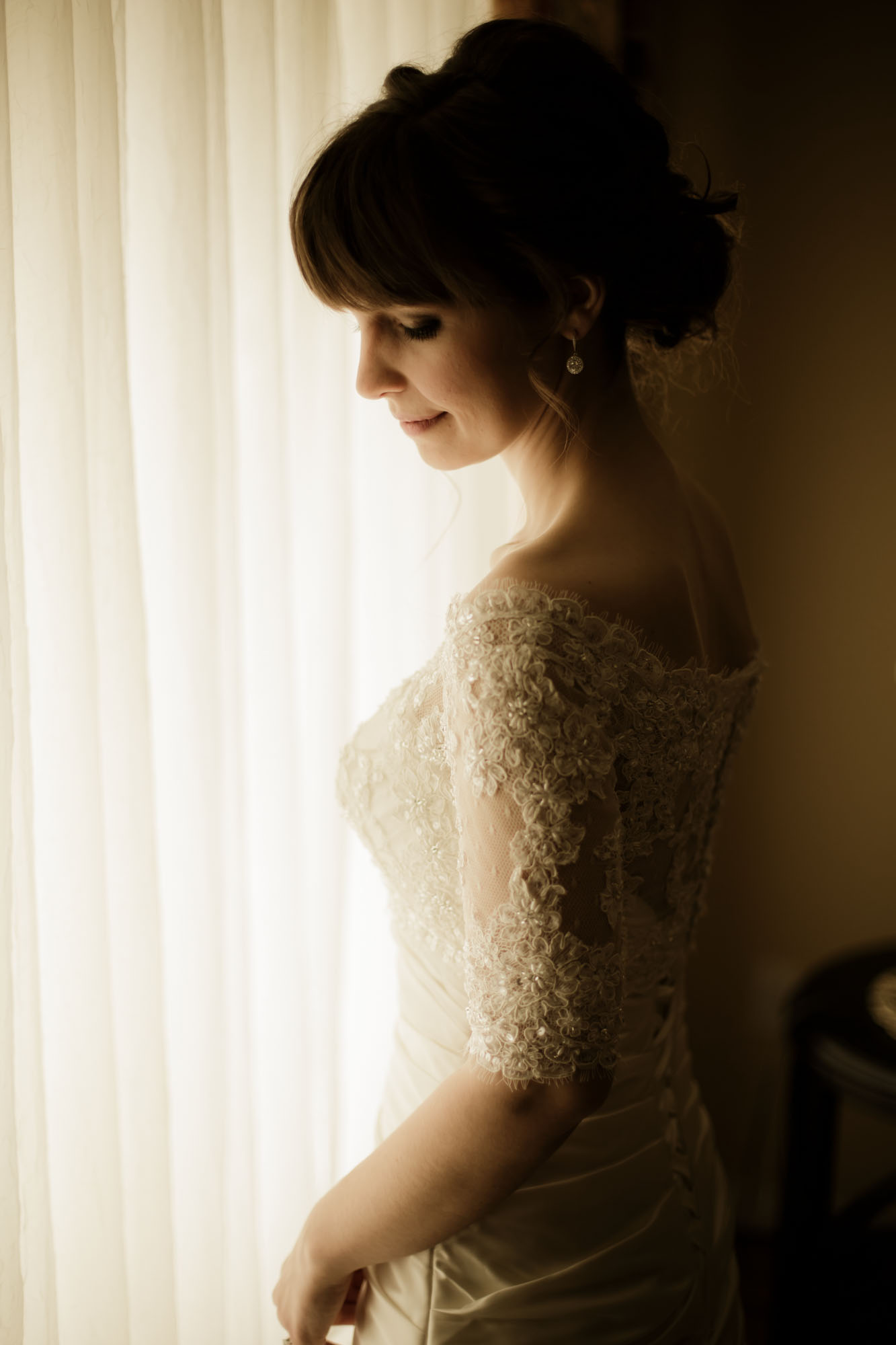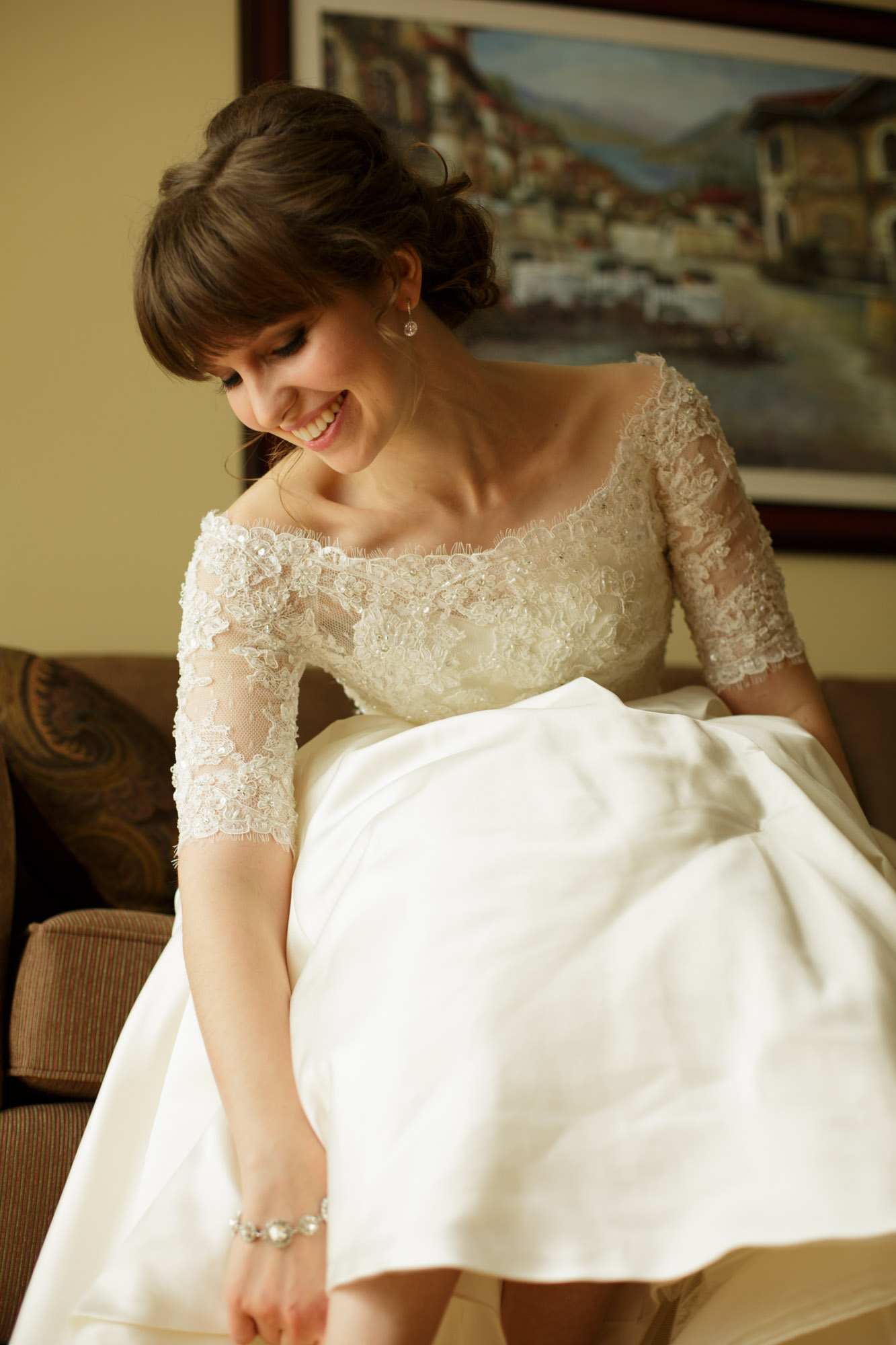 Before Monika left the house, she opened her gift from Chris. It was a photograph of the two of them in a gorgeous frame with the words "walk through life hand in hand" on the front. Could that be the last line of his vows? We would all soon find out.
We traveled to The Gibson Centre in Alliston, ON to meet up with Chris and the guys. He shared his vows, and wouldn't you know it, the last sentence was the one on Monika's gift!! How sweet! He, then, opened his gift from Monika. A brilliant book authored by the bride herself entitled "Ten Million Reasons Why I Love You."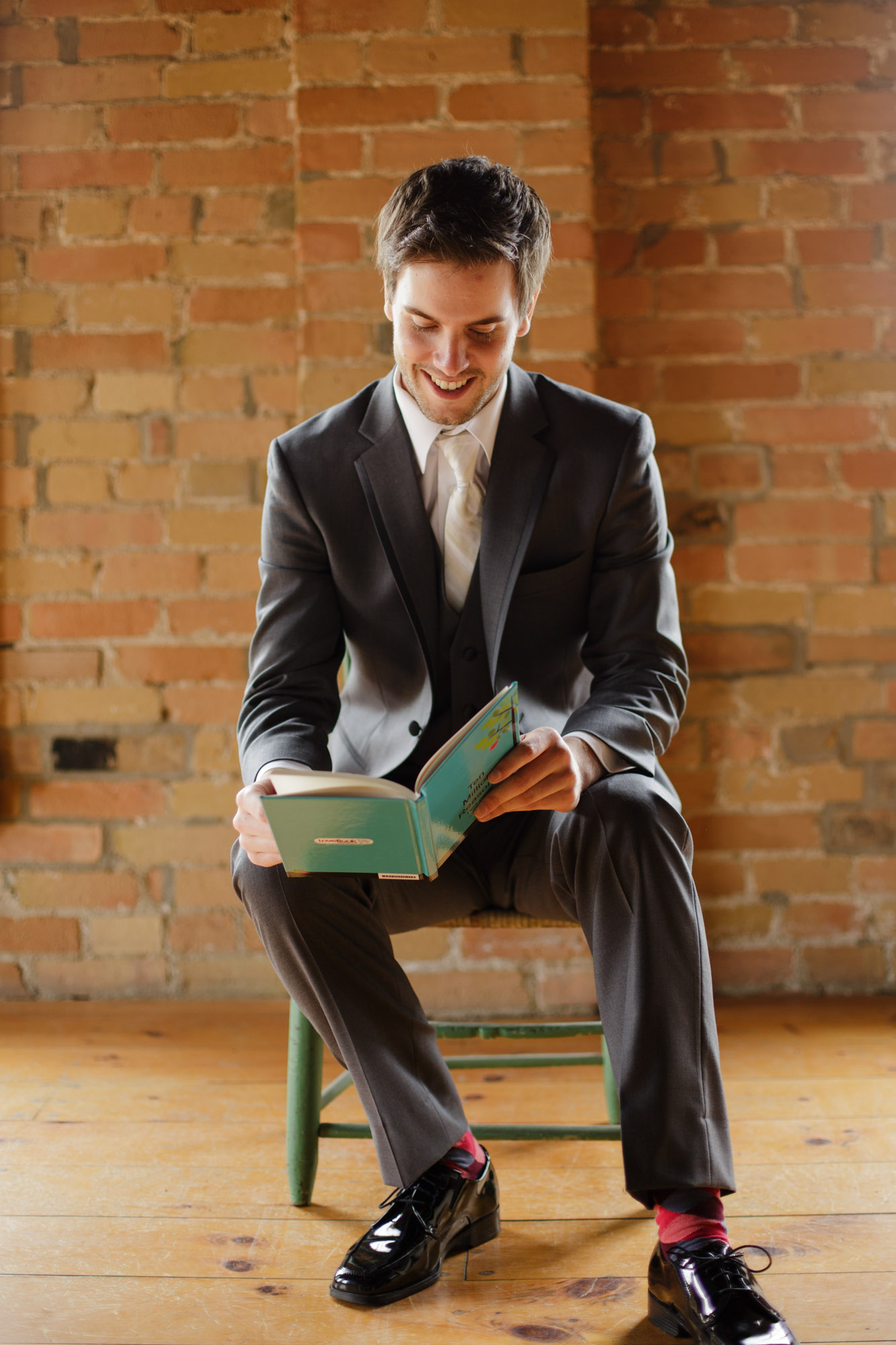 Chris + Monika had an intimate ceremony officiated by the youth pastor from our home church, Harvest Bible Chapel in Barrie, where we all attend. The service included a powerful, Christ-centered message and personalized vows, along with a parental prayer for the couple.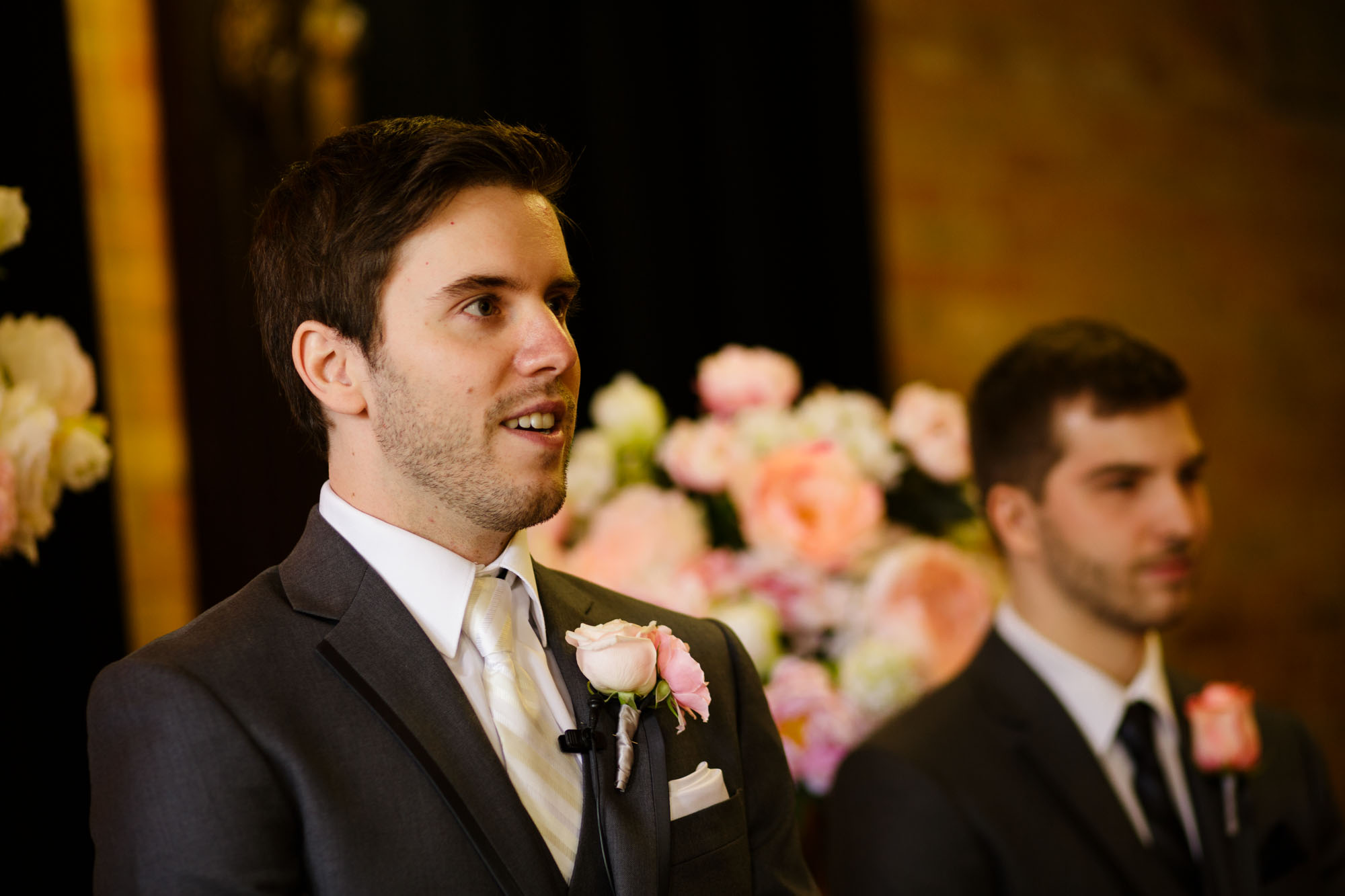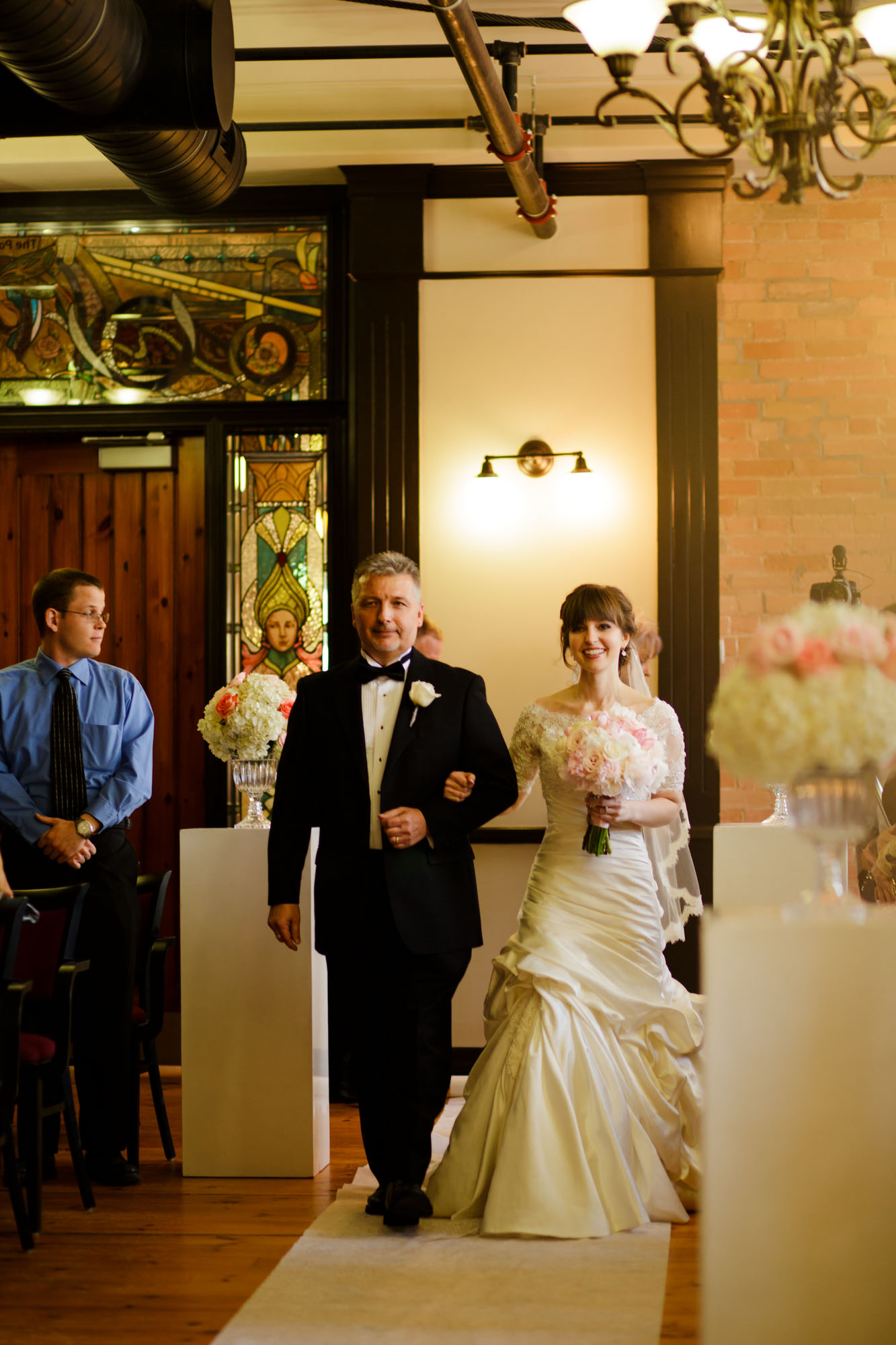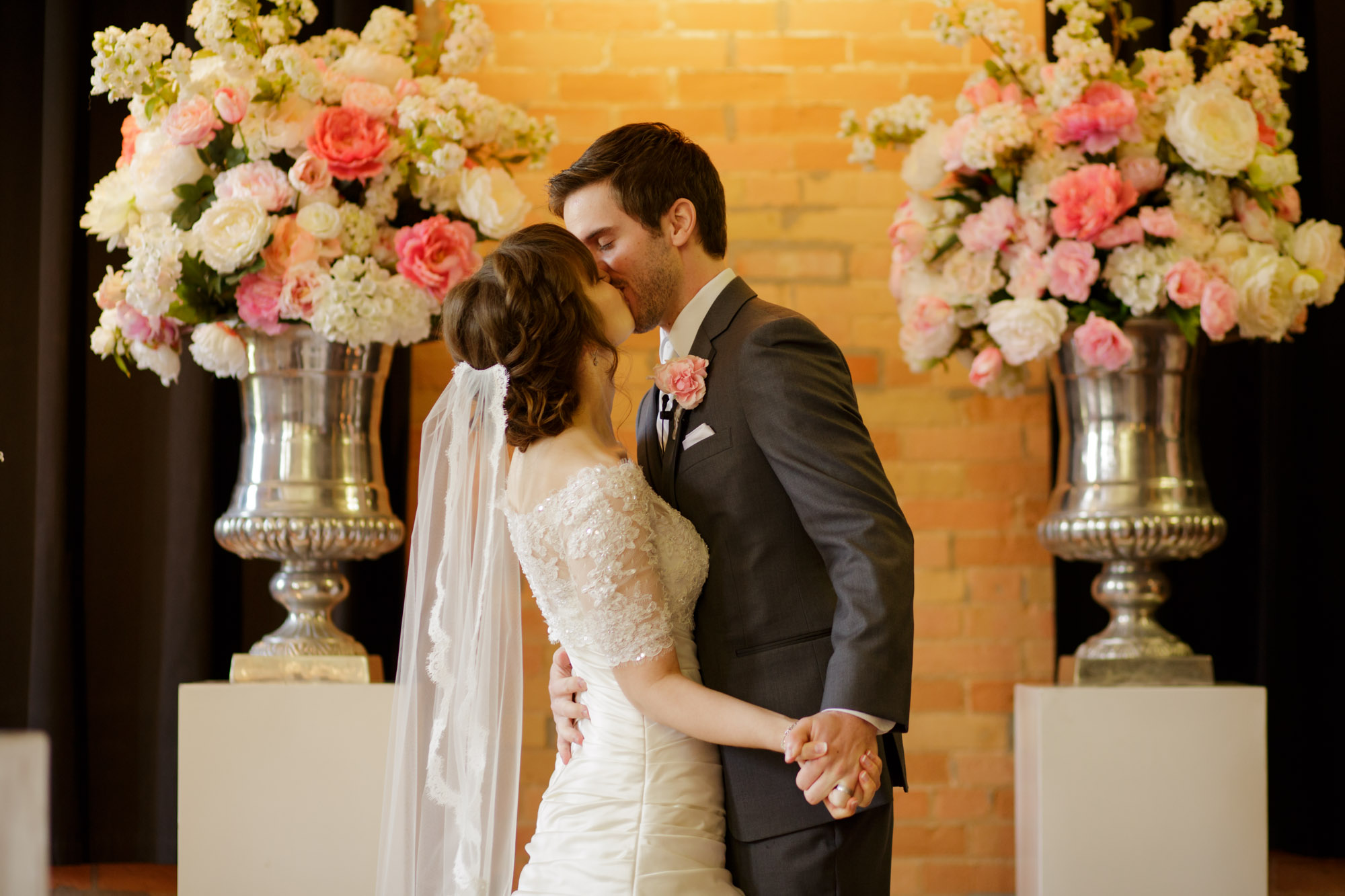 After the ceremony, we all went to Gibson Park, a picturesque location with rolling meadows, for their creative session. It reminded us of a scene right out of Monika's favourite movie "Anne of Green Gables," a film chronicling the epic love story of Anne Shirley and Gilbert Blythe. At one time, Monika paused for a moment, looked around at the view, smiled and happily whispered that she had married her "Gilbert."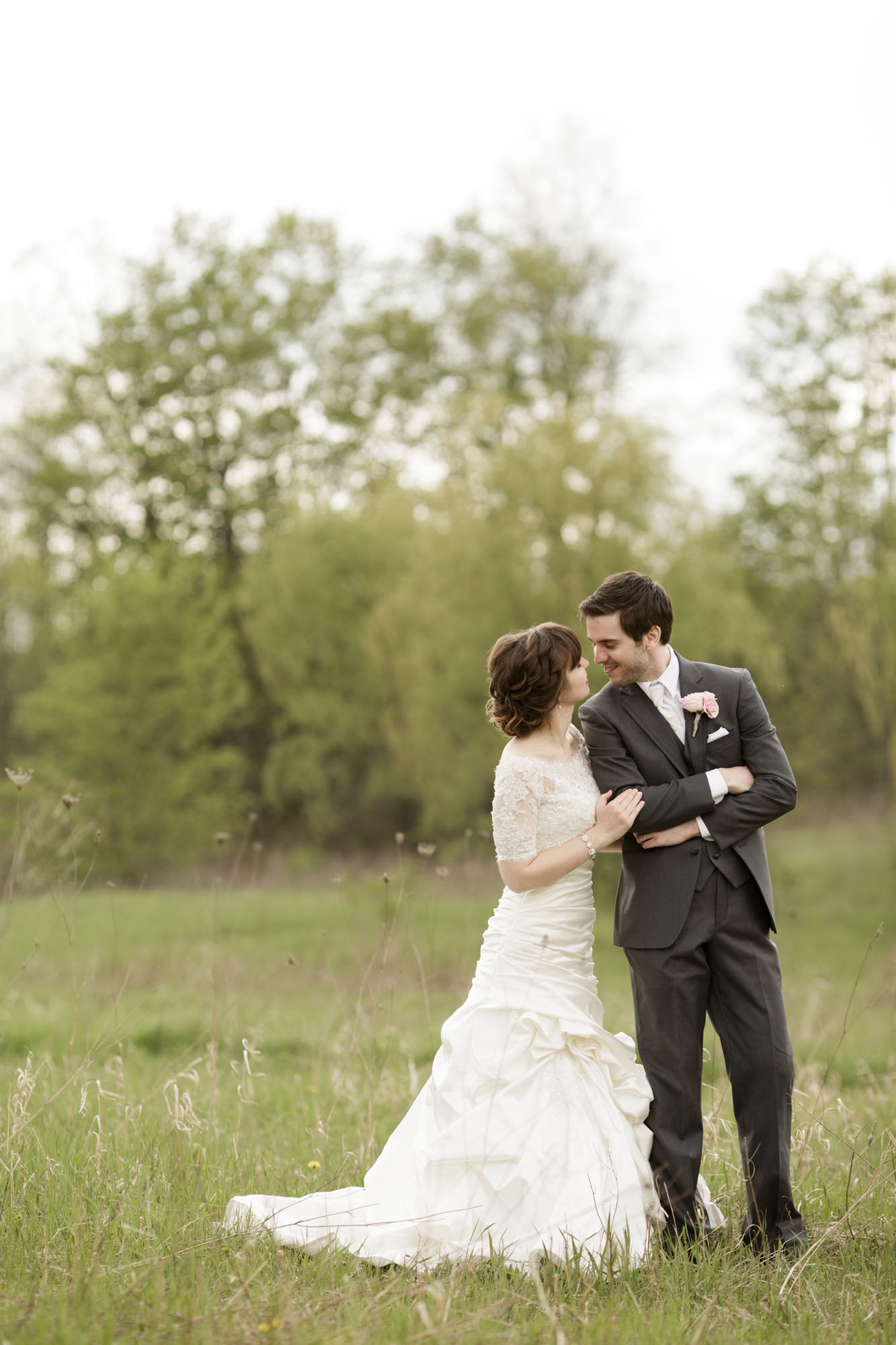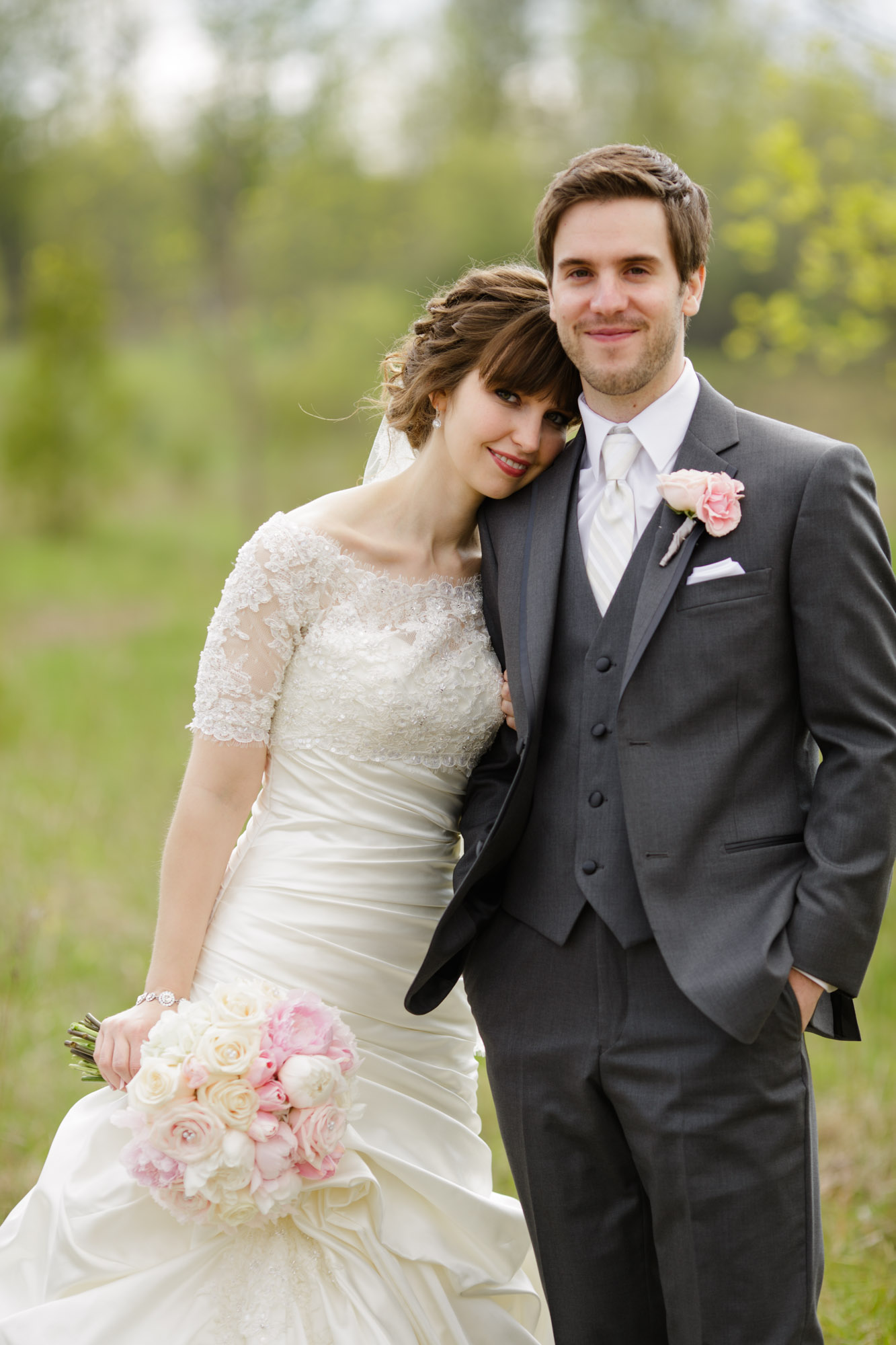 While at the creative session, Monika and her mother devised a brilliant plan to keep the guests occupied between the ceremony and cocktail hour by orchestrating an Amazing Race. The guests were divided into teams, given clues, and had to race all about town finding garden gnomes and completing missions (like singing "Oh Canada" in front of a statue with Canadian flags). Once they finished the race, the guests headed back to The Gibson Centre for cocktail hour and photo booth time, while Chris + Monika wrapped up their photo session.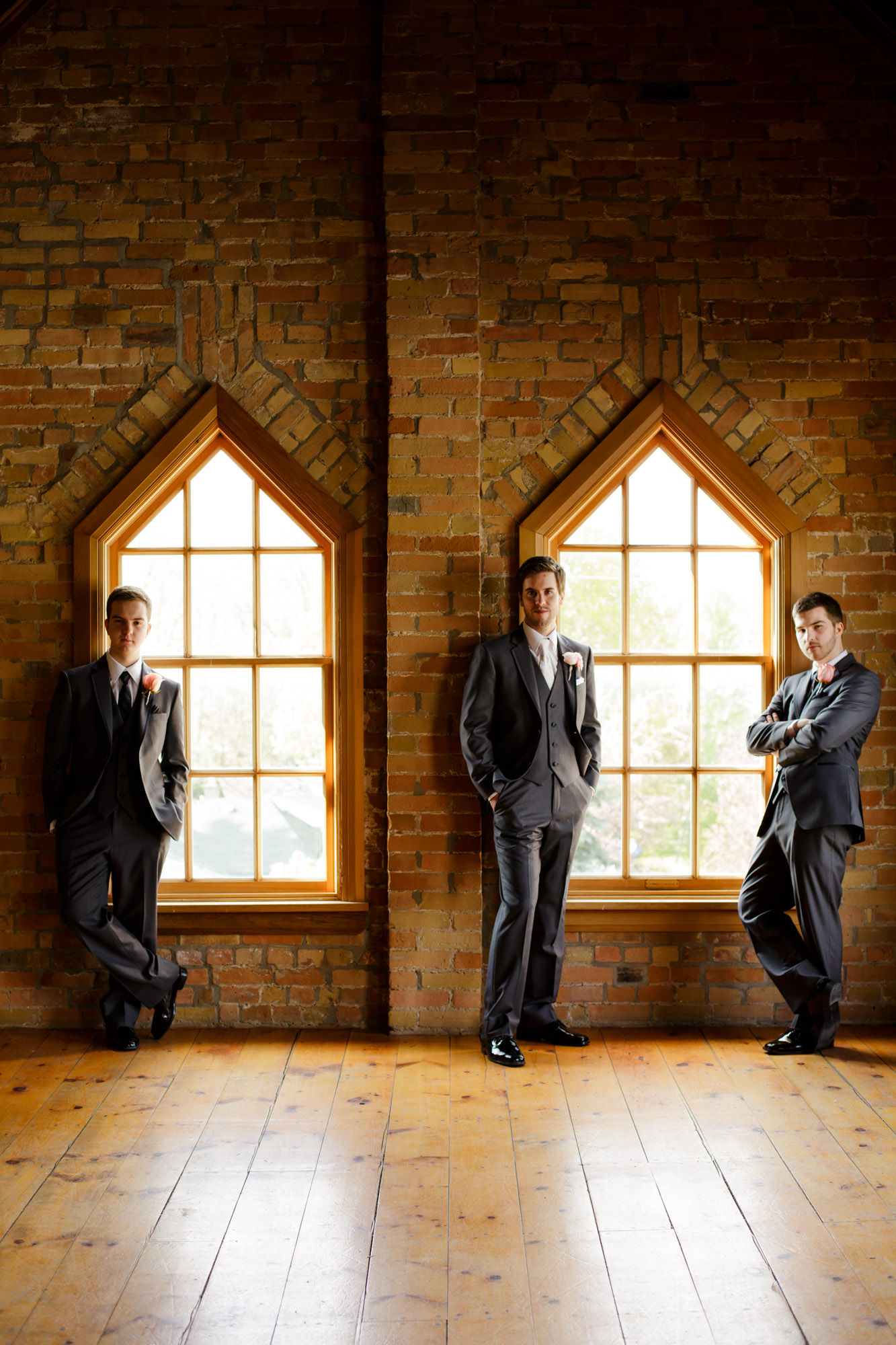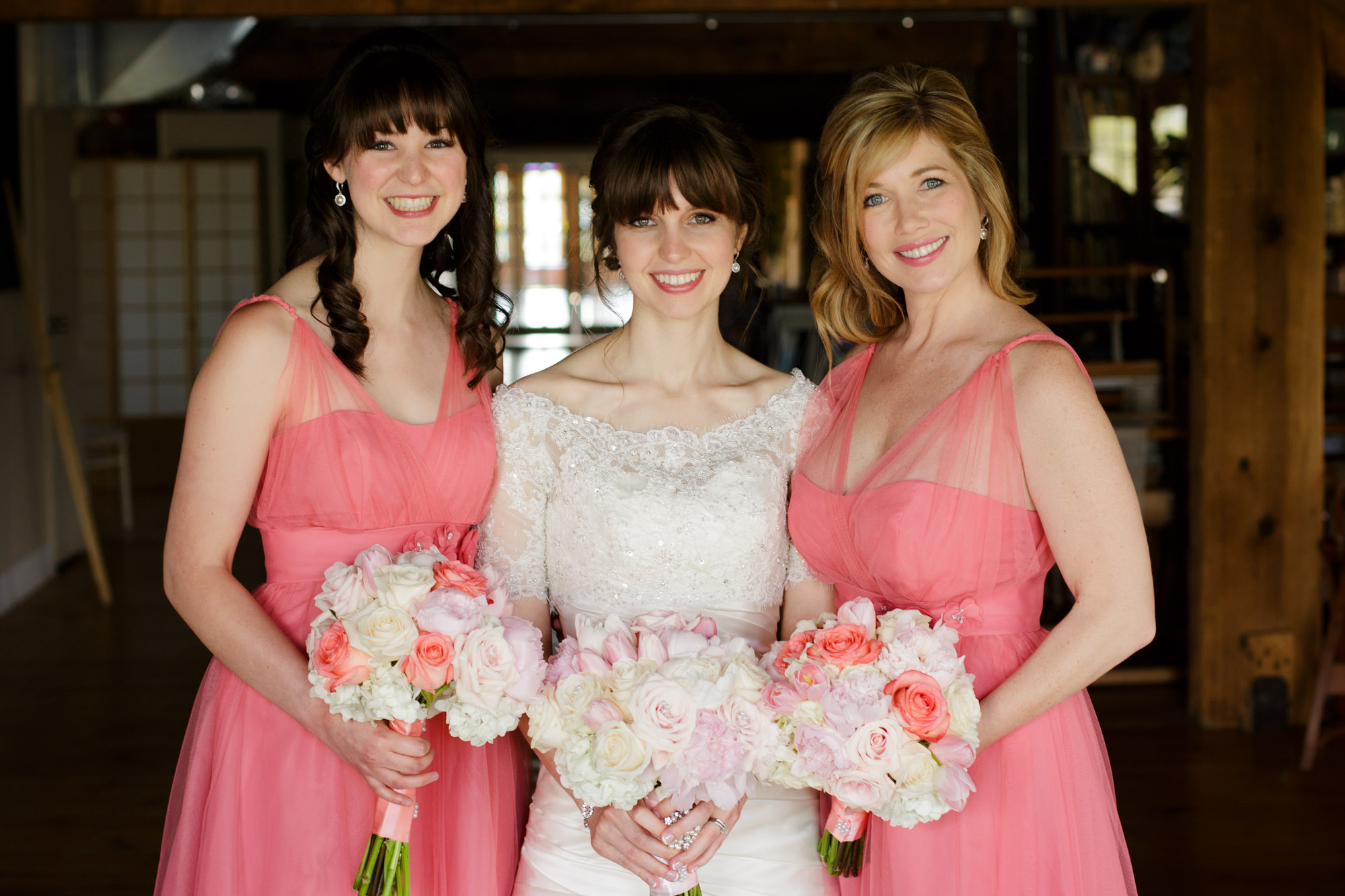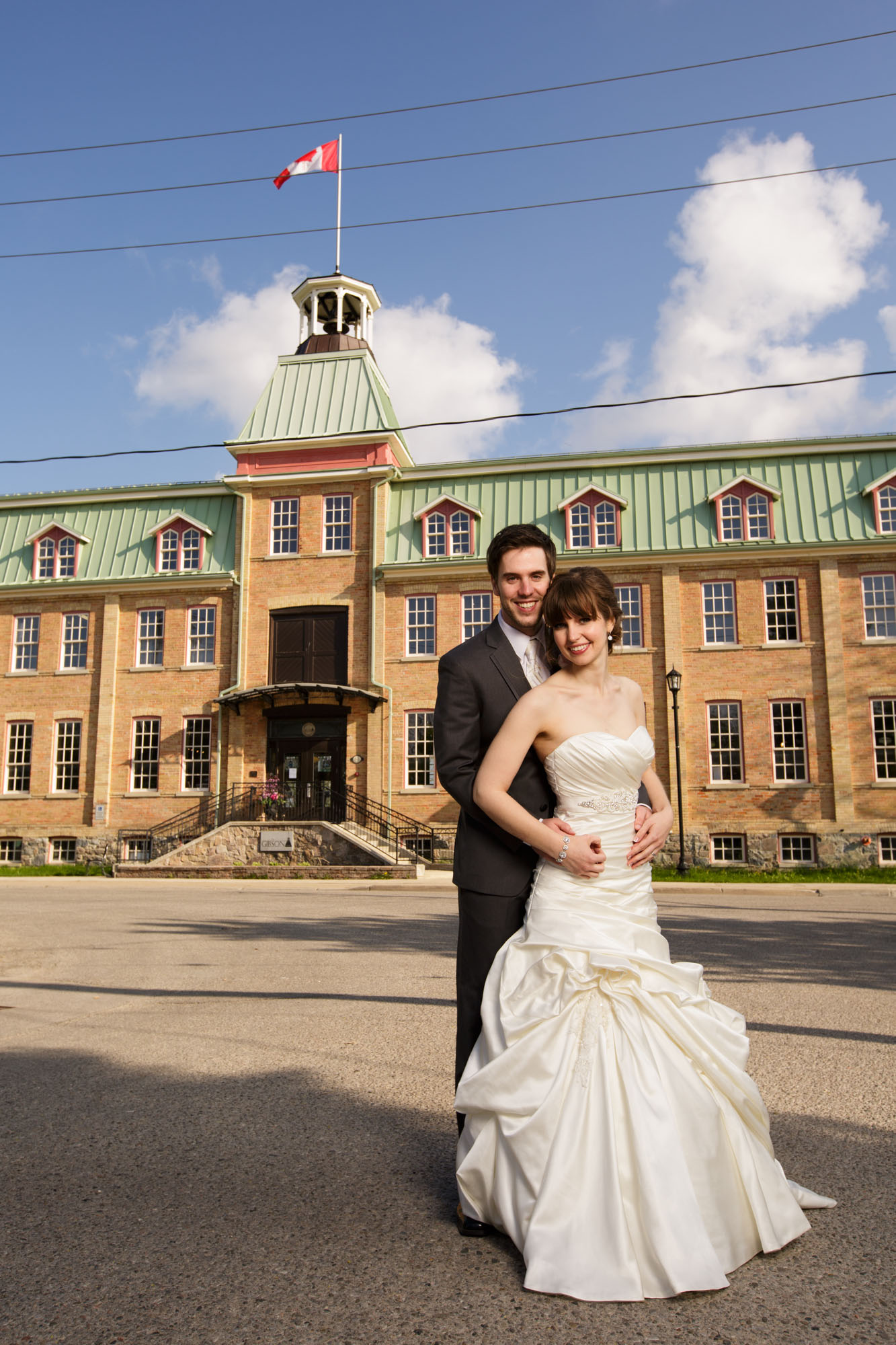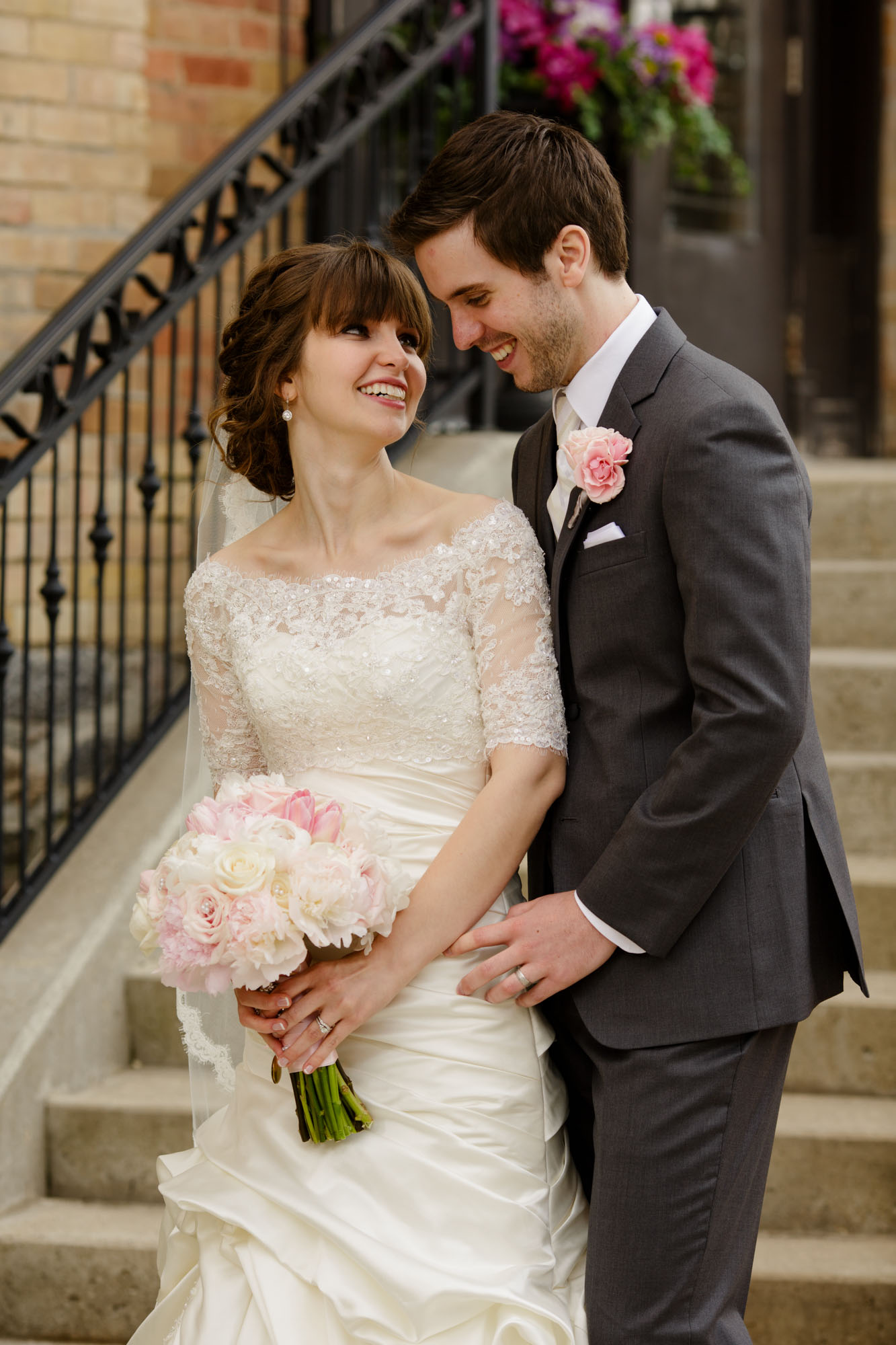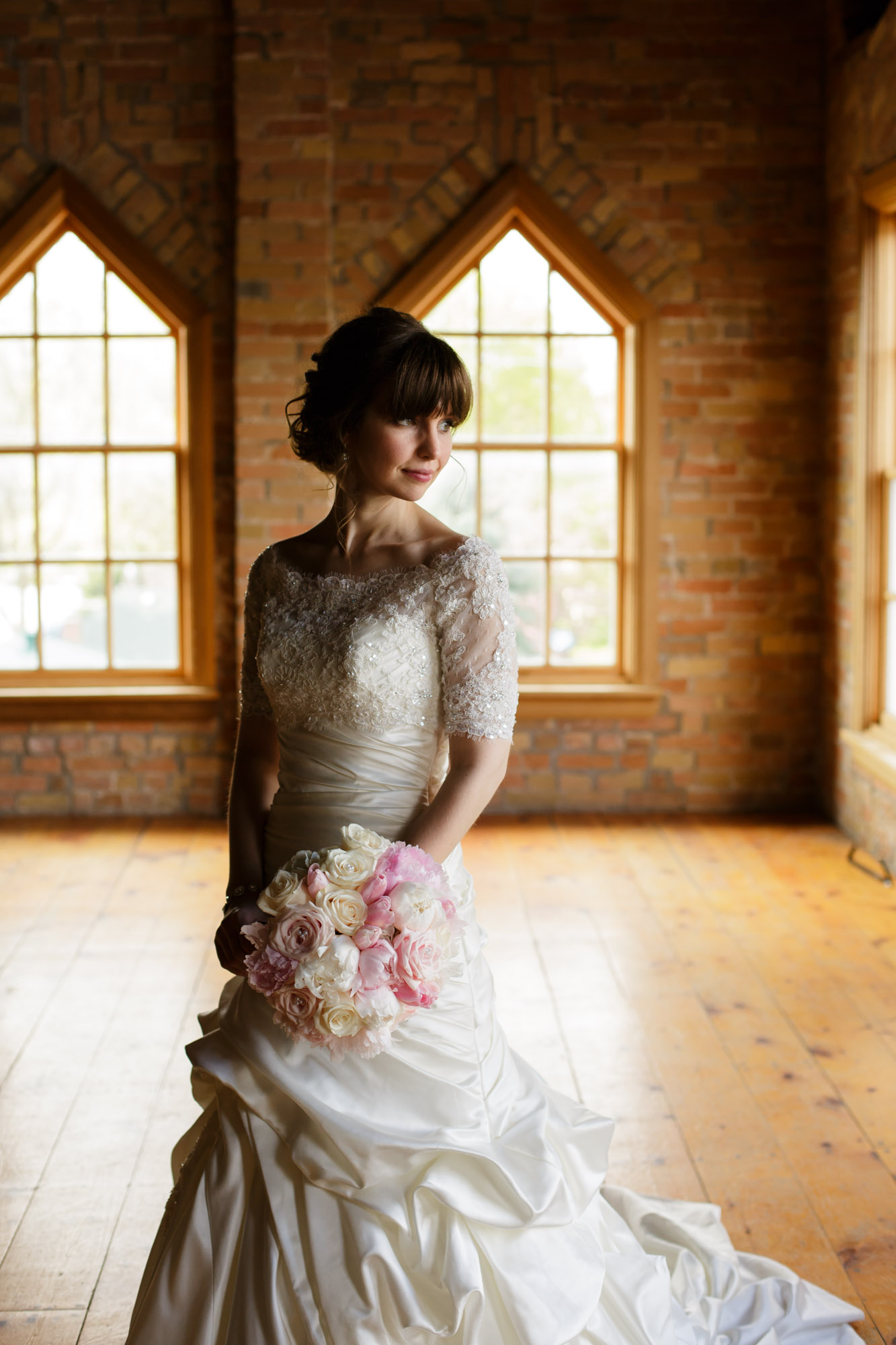 The night was filled with fun games and great stories. Rachel A. Clingen designed the event and, as always, did an exceptional job with the decor. As an added touch, Monika placed pretty little tea cups, she's been collecting, on each of the tables for their guests to take home at the end of the evening as a "Thank You" gift.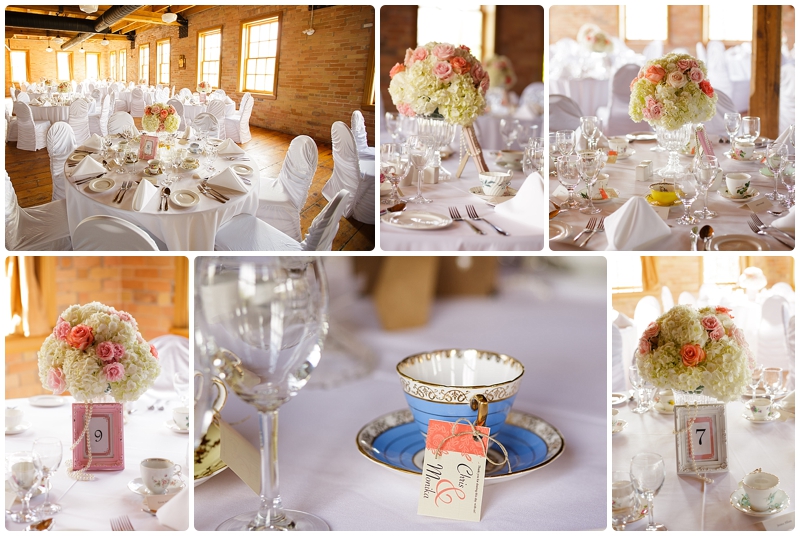 Thank you Chris + Monika for inviting us to capture your wedding! We had an amazing day and wish you both all the very best! Bon Echo!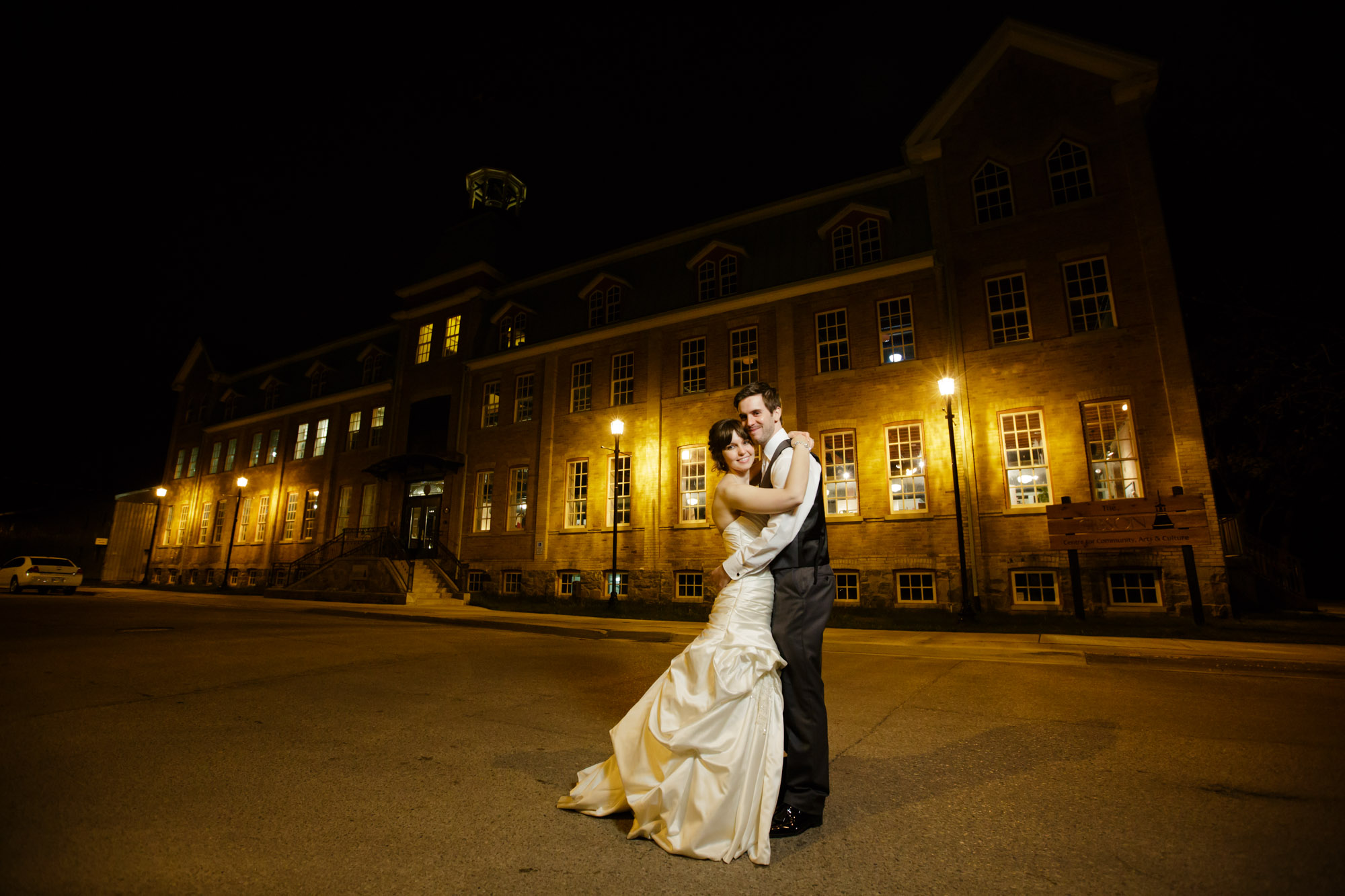 THE TEAM
Photography: Darlington Studios
Venue: The Gibson Centre
Florist + Decor: Rachel A. Clingen
Hair & Make-Up: Three Small Rooms
Cake: Alexa Duhn
Gown: Maggie Sottero
Tuxedo: Vera Wang