Michelle + Jean-Sébastien | Wedding Photography in Ottawa, ON
When Michelle + Jean-Sébastien contacted us last year to ask if we were available to capture their Canada Day weekend wedding in the capital city, we were ecstatic.  Ottawa is the place to be to celebrate Canada's birthday.  No other city in the nation throws a party quite like the party on Parliament Hill. And the party at the Delta Ottawa City Centre Saturday night, to celebrate the wedded union of Michelle + JS, kicked off the holiday weekend's festivities.
When we checked into our hotel room Friday afternoon, we were greeted with a swag bag filled with yummy treats, an umbrella, sunscreen and pamphlets of useful information about Ottawa.  Wow!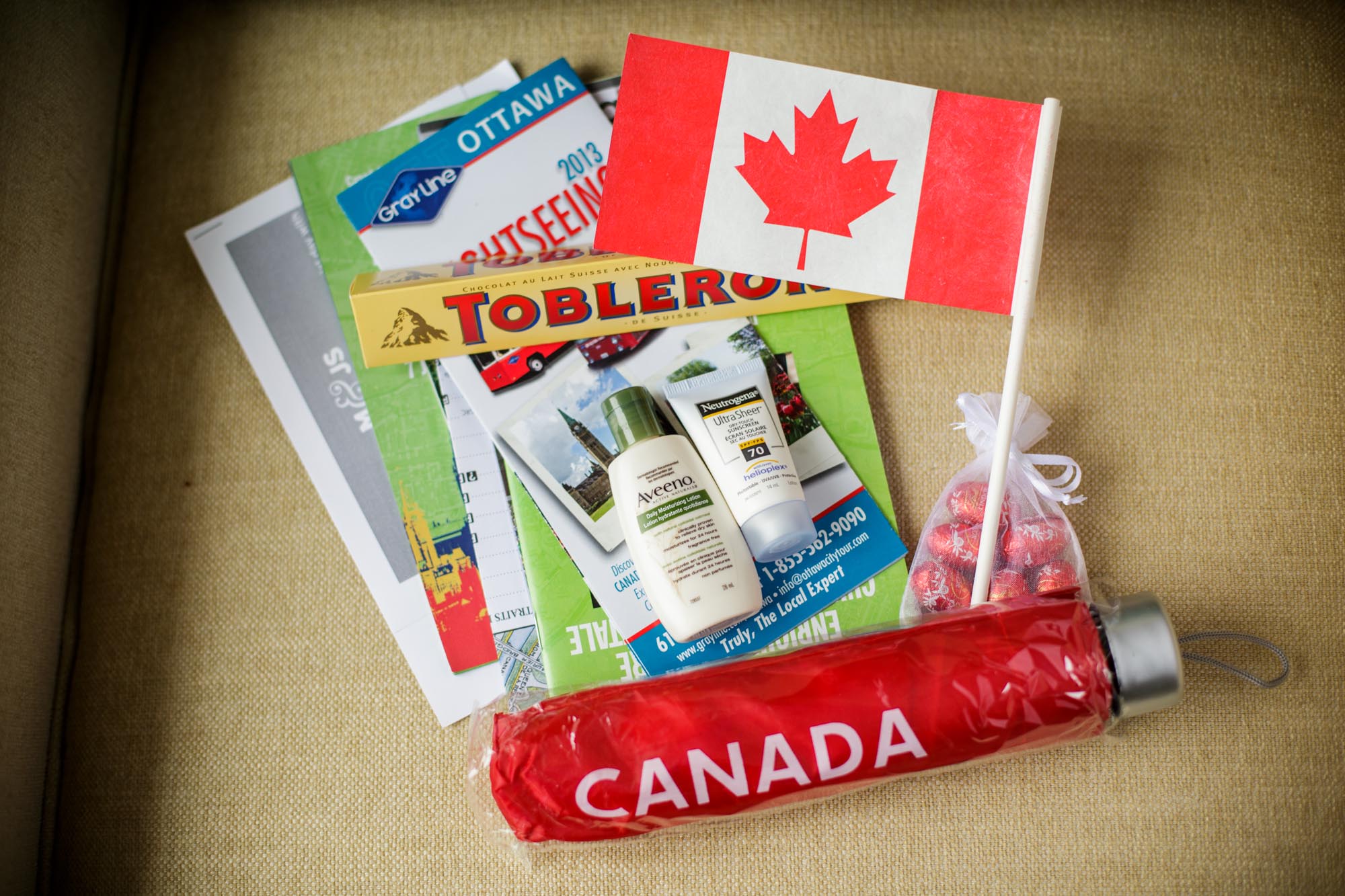 We started the day with JS, his groomsmen, Mom, Dad and sister in his suite at the Delta Ottawa City Centre in Ottawa.  There, he gave presents to his family and friends, and unwrapped his gifts from Michelle.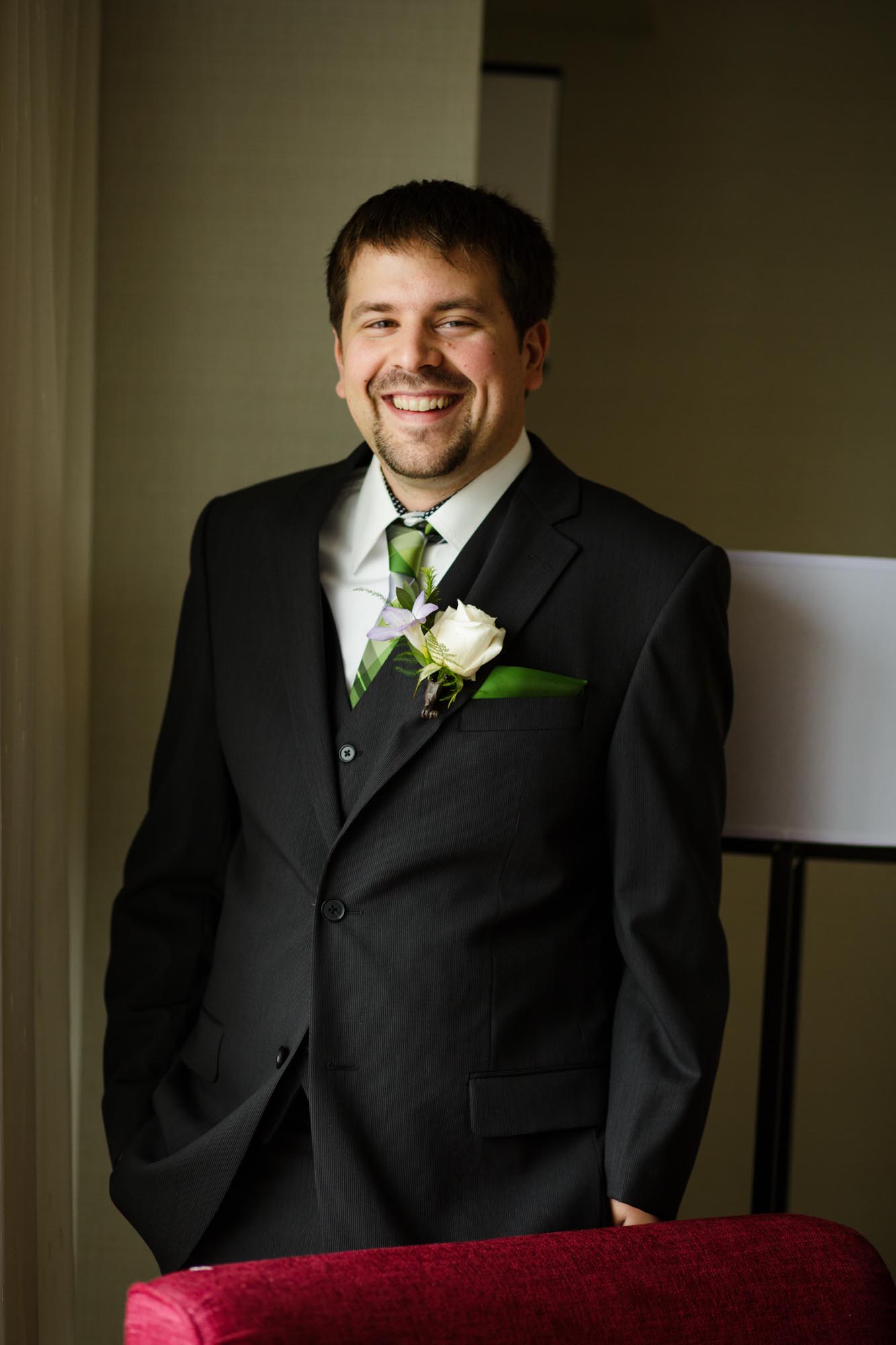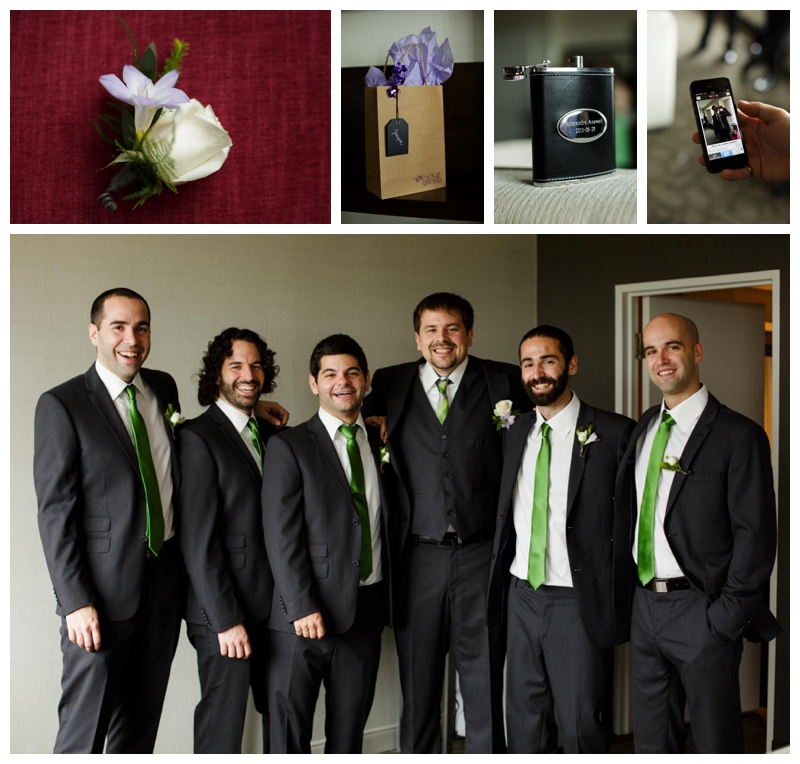 We rode the elevator downstairs to visit Michelle and the ladies.  Everyone was so relaxed, as they chatted about the day.  Michelle lovingly wrapped family heirlooms around her pretty bouquet, then slipped into her beautiful ivory gown with a satin sash.  She was a picture of composure until she glimpsed her father's smiling face, as he saw her for the very first time. Happy tears. She sat down to open her gift from JS, a card explaining that he hired a vintage car to chauffeur them around town for the day. More happy tears. Then, it was time to head to the church in her fancy new chariot.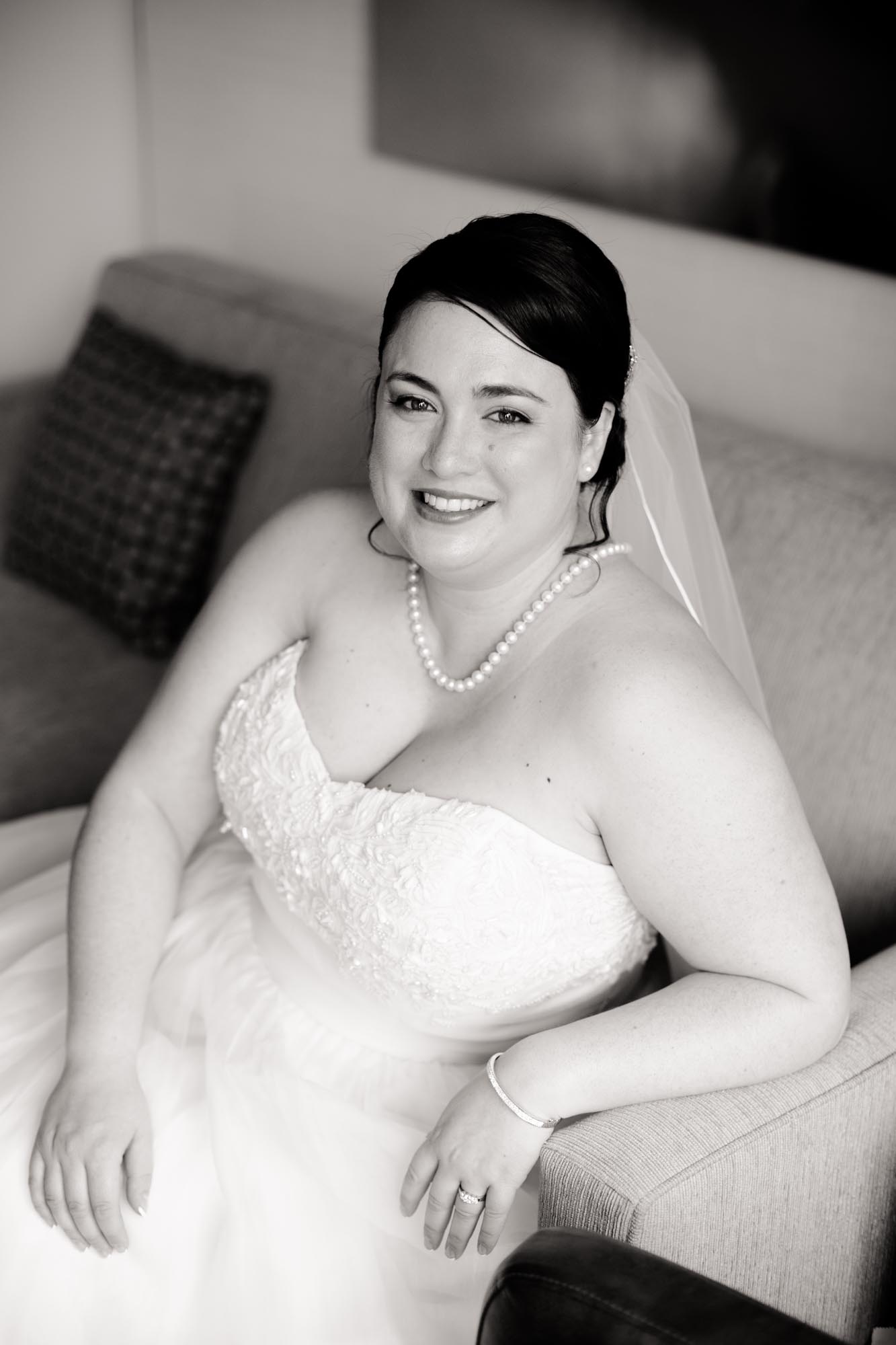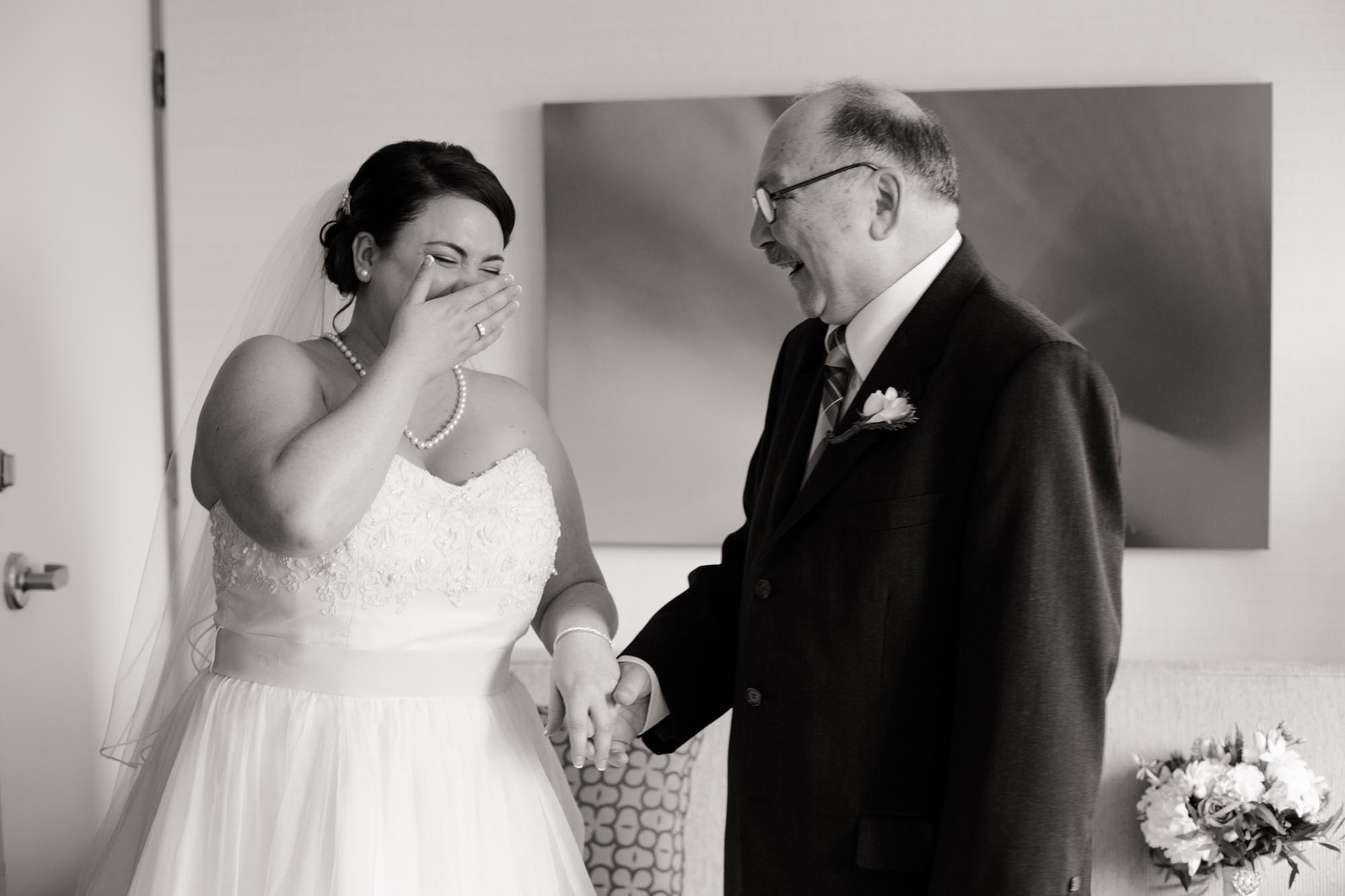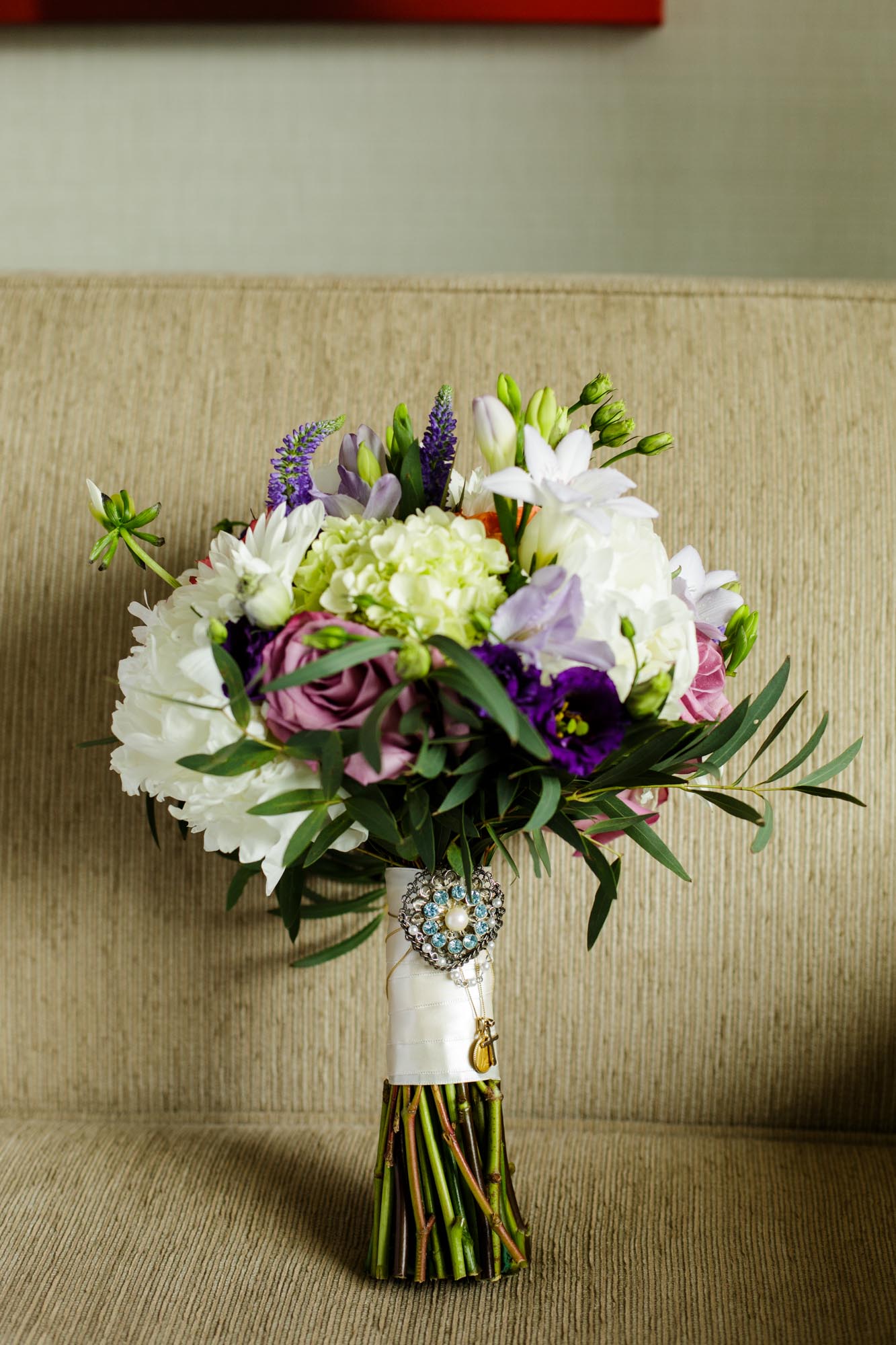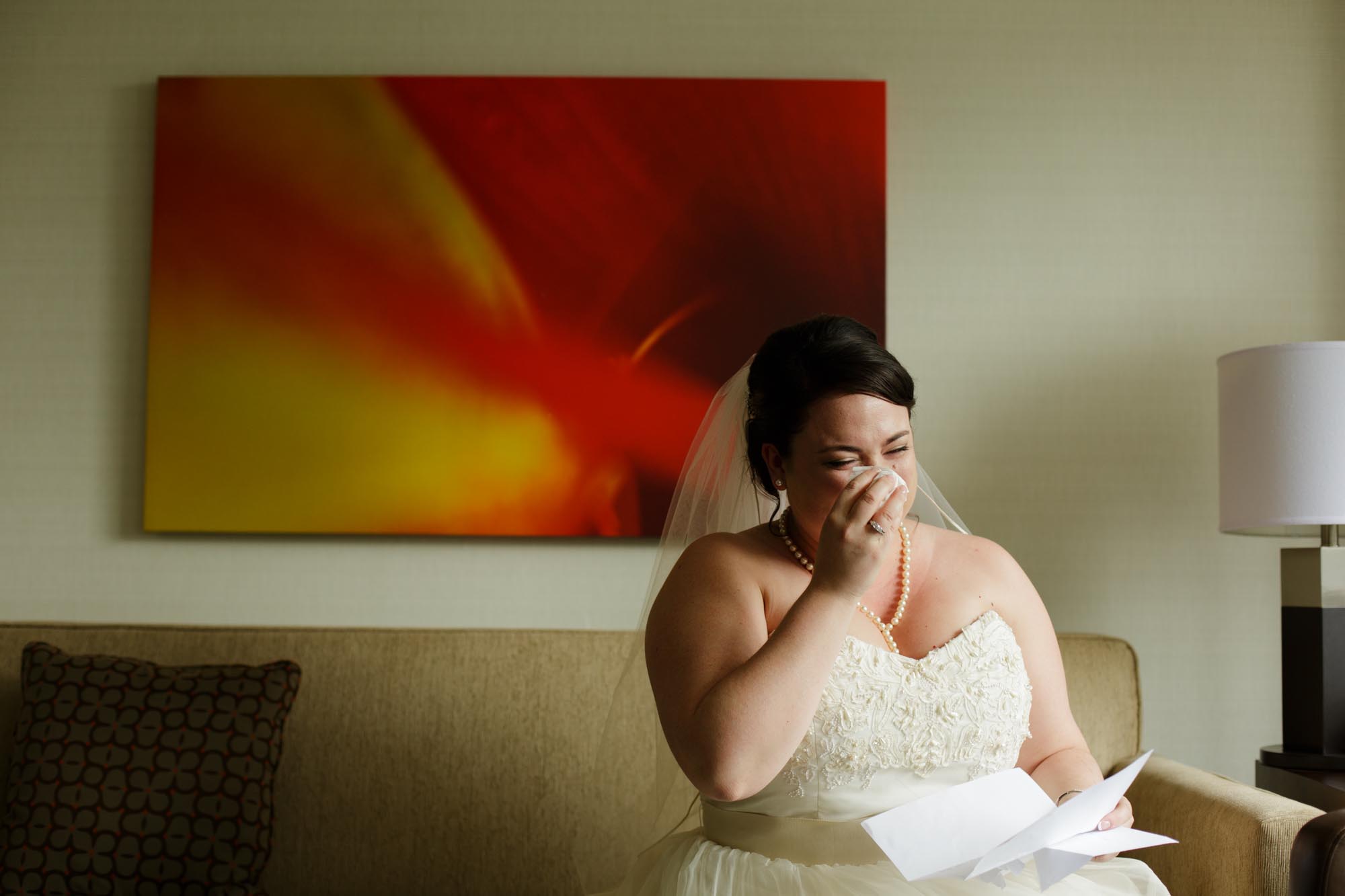 The ceremony was held at Église Sacré Coeur in Ottawa, ON.  After they exchanged rings and kissed, everyone (all the guests and bridal party) headed across the street to the stone steps of Tabaret Hall for photos.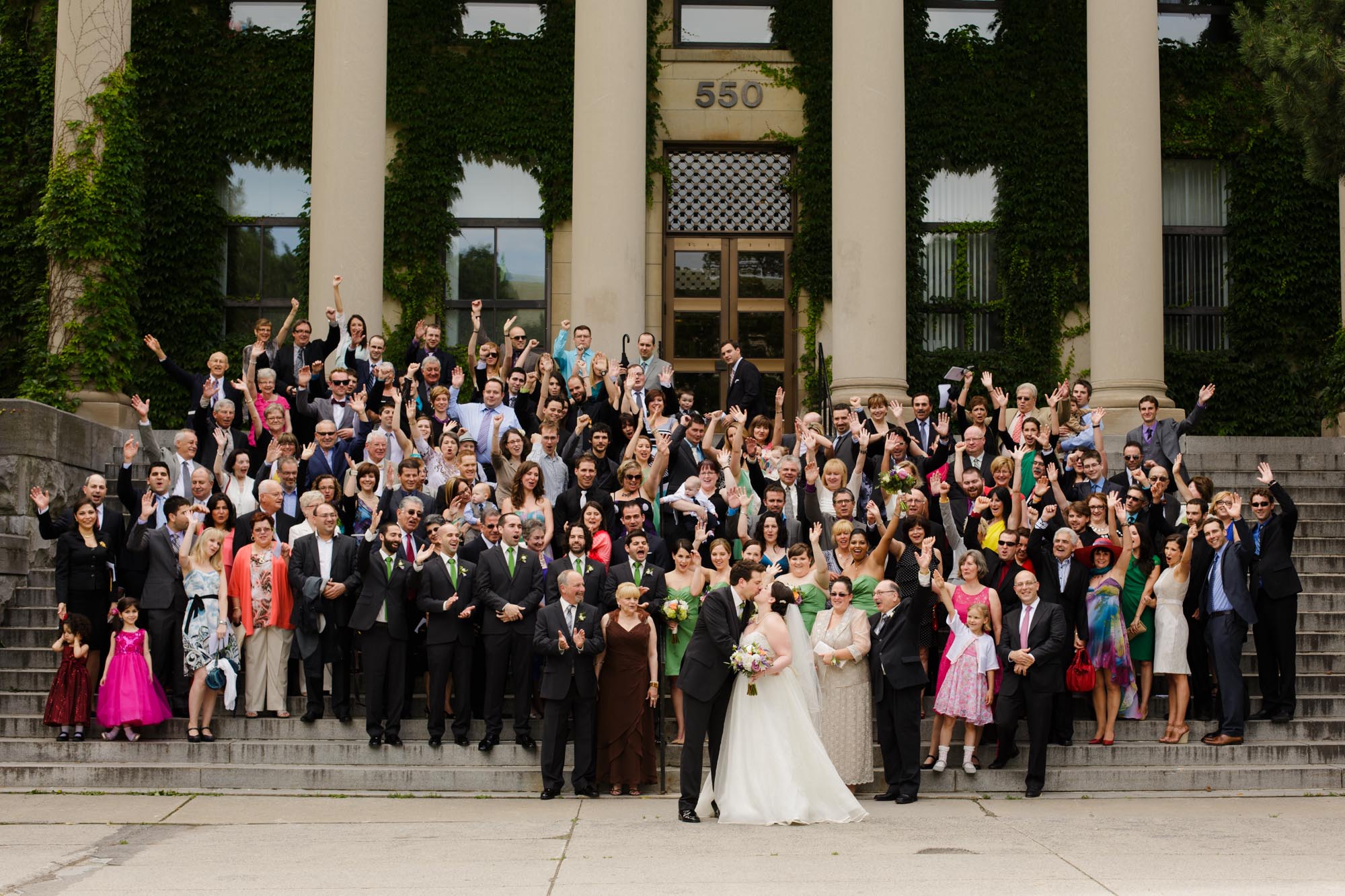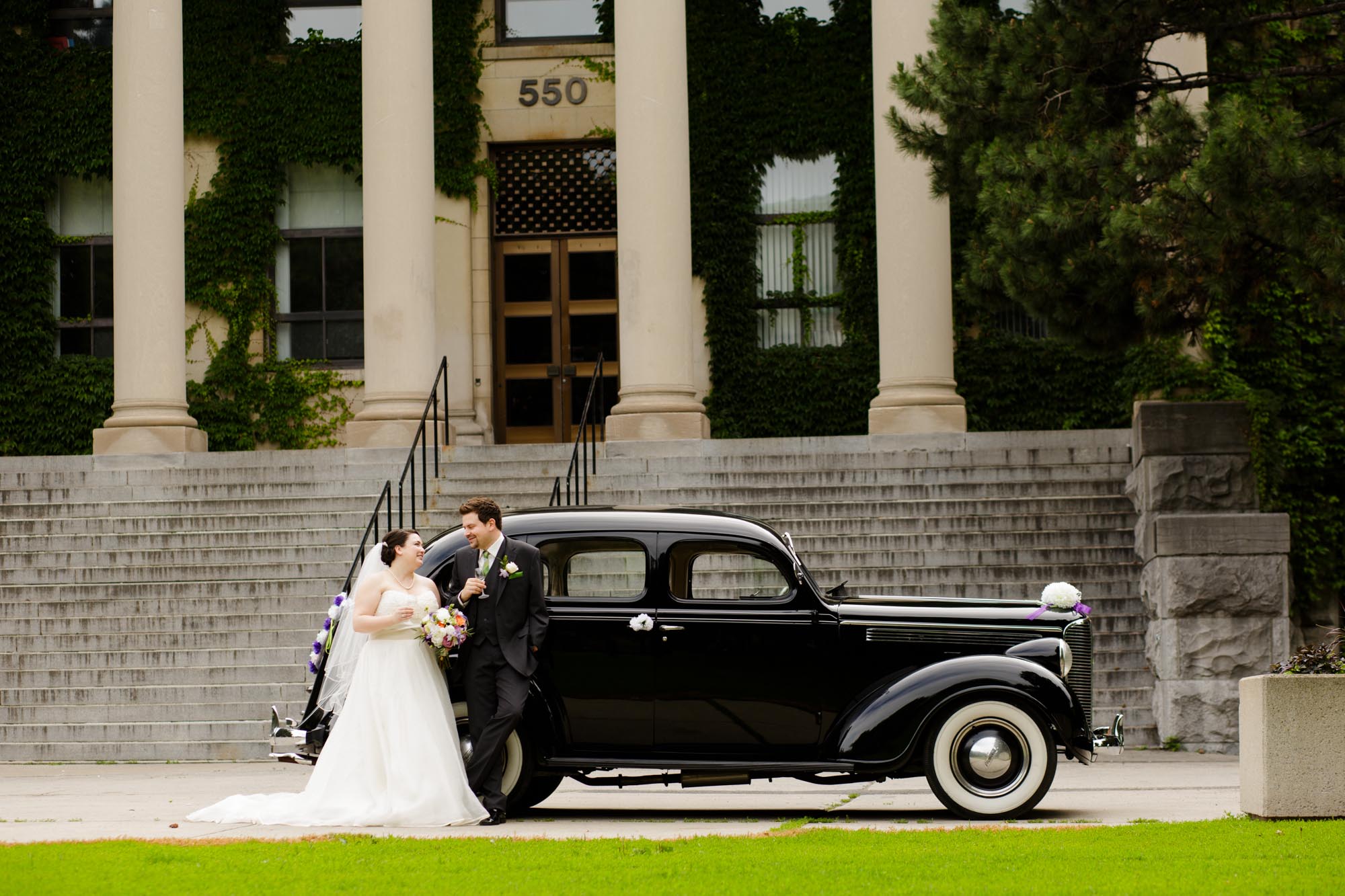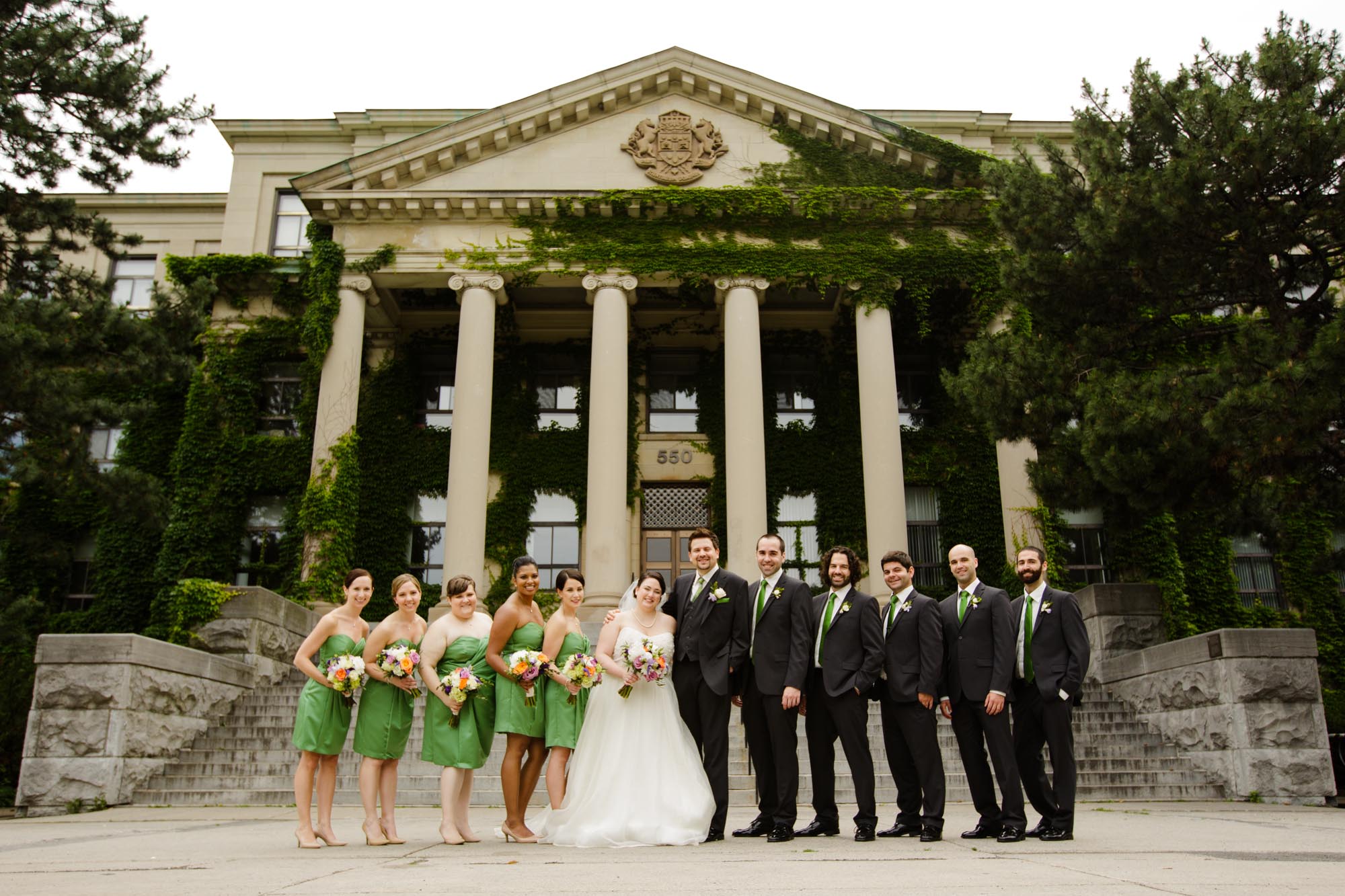 The creative session was held at Tabaret Hall and Théâtre de l'Île in Ottawa, ON.  We wanted to get a photo on Parliament Hill; however, due to stage construction for Canada Day concerts, it would've been difficult to get a scenic picture from the front.  So, we traveled across the bridge to the Museum of Civilization and Culture in Gatineau, QC to get a lovely photo of the couple with the famed governement building in the background.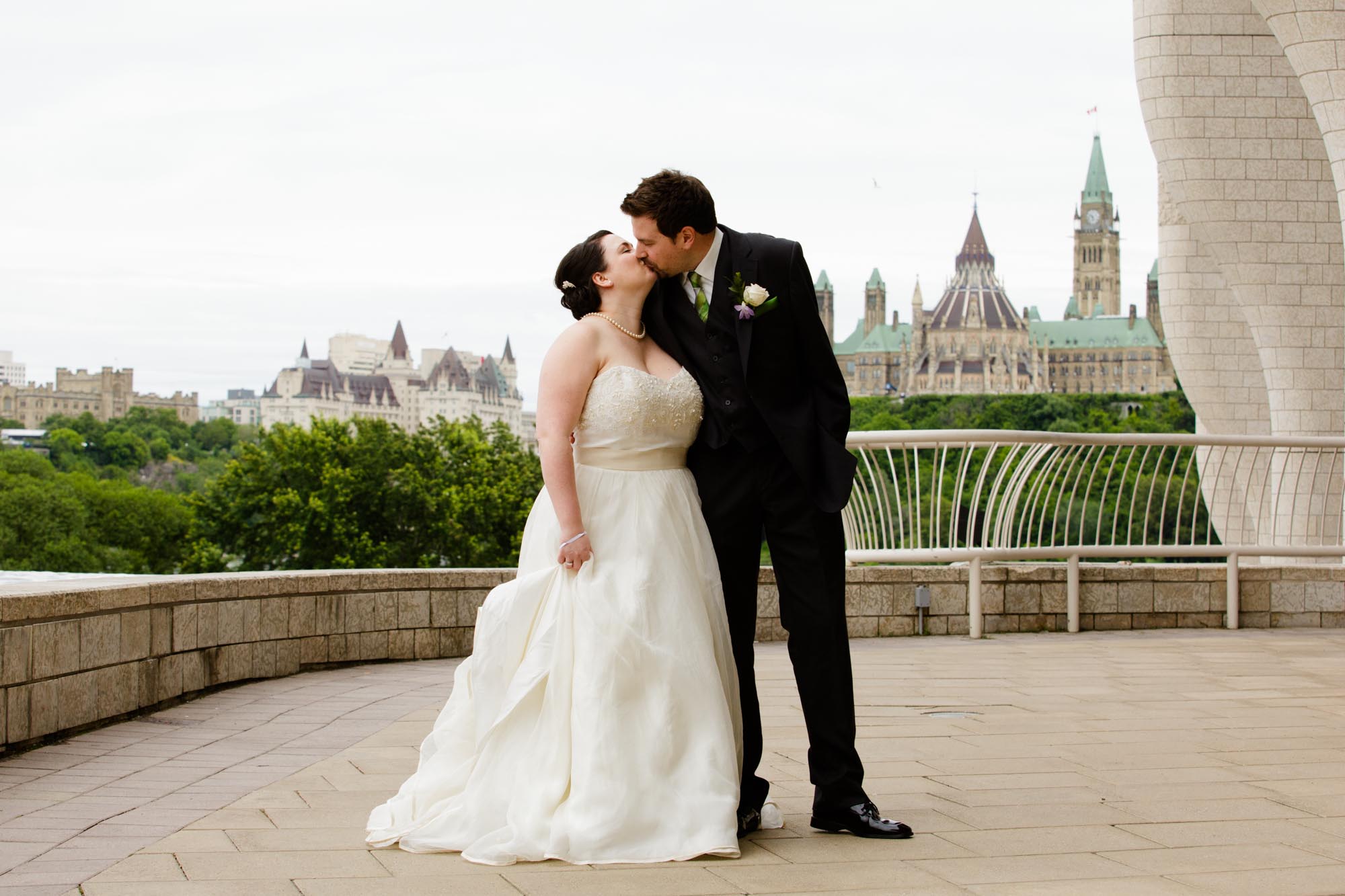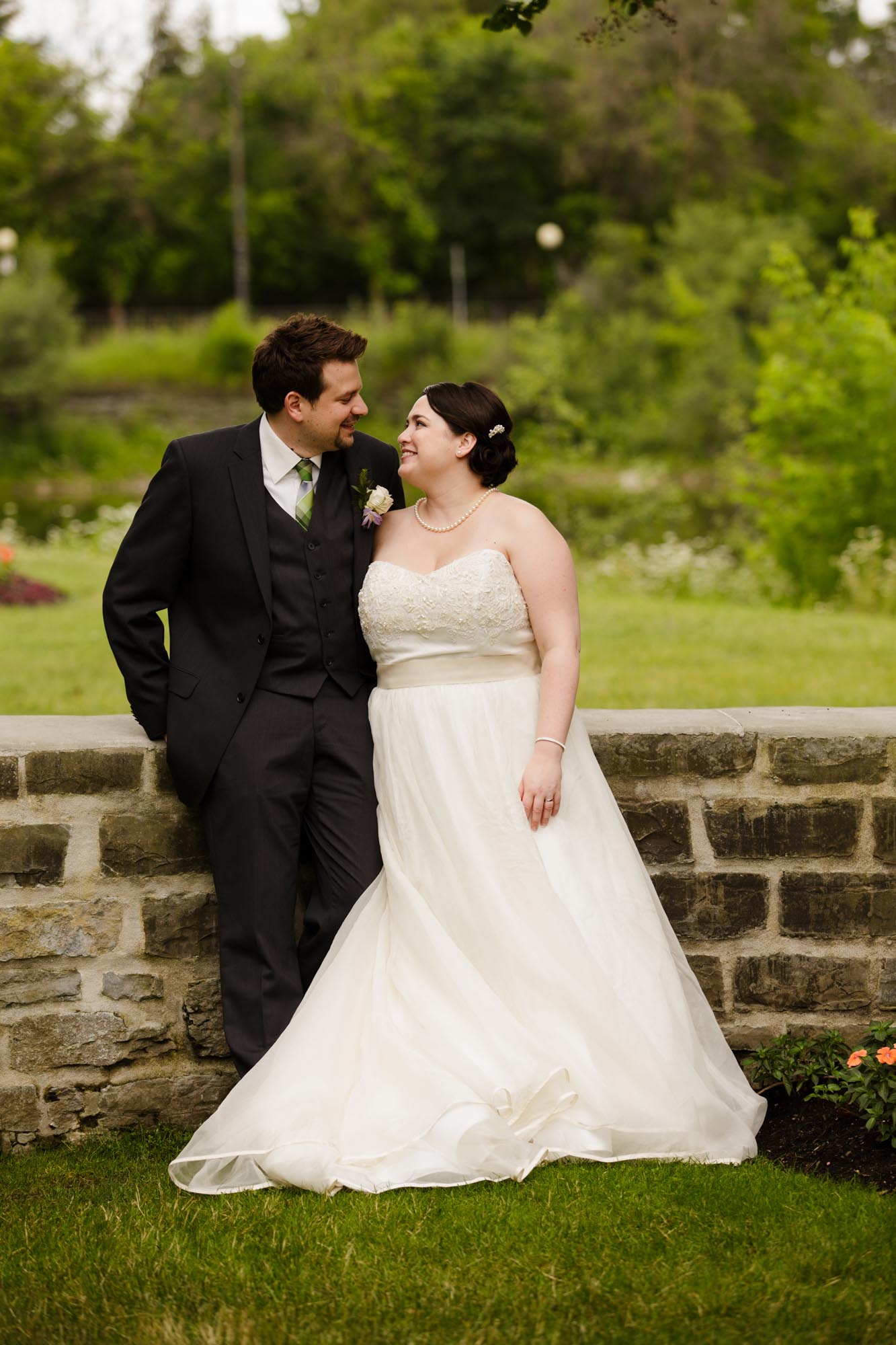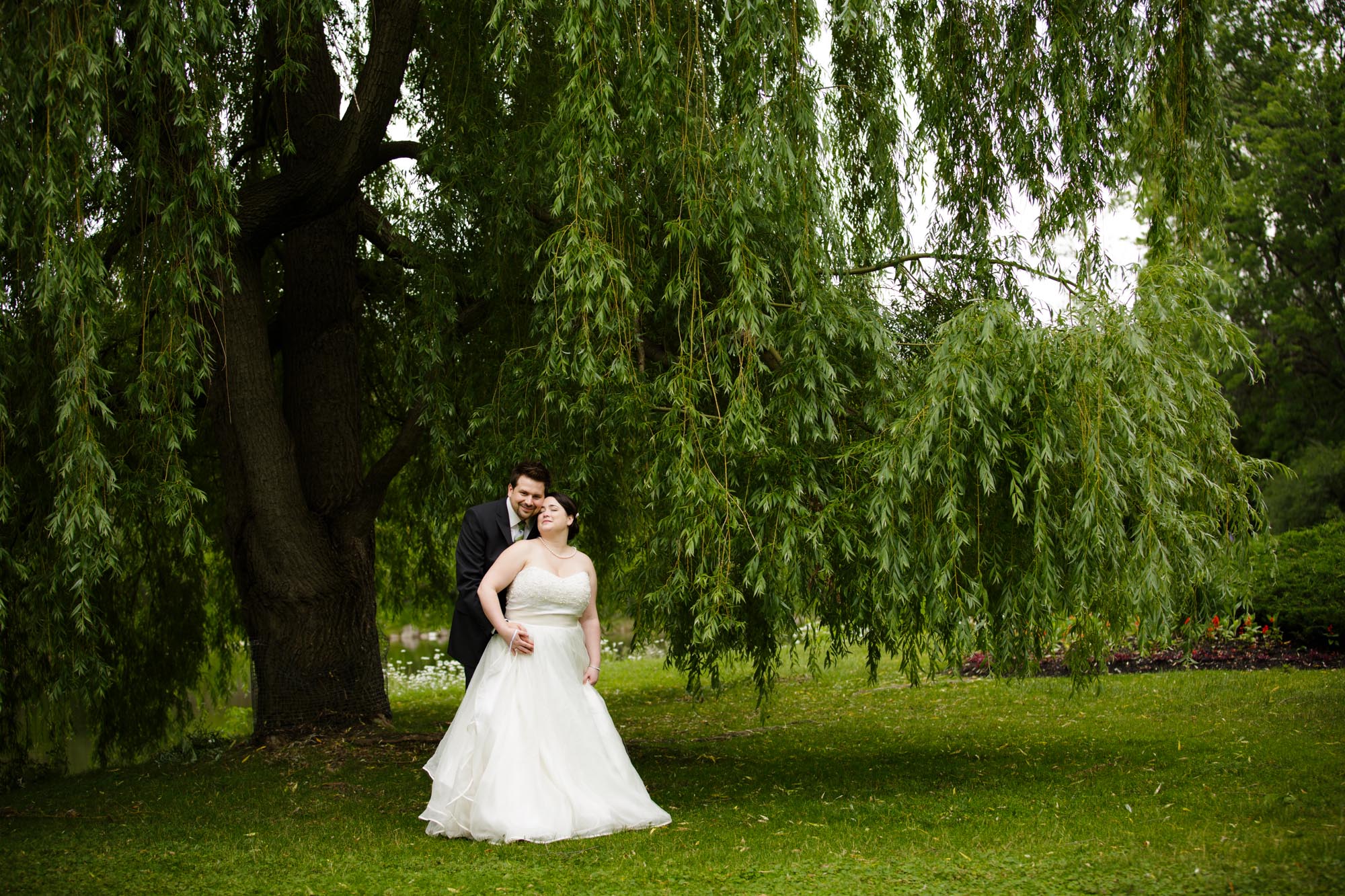 The reception was held back at the newly renovated Delta in the Pinnacle Room.  Michelle + JS organized so many wonderful activities for their guests, such as a fingerpainting canvas that would create mini balloons as a guest sign in.  Super cute!  They even offered child care services for their guests with activites for children in a room across the hall.  How thoughtful!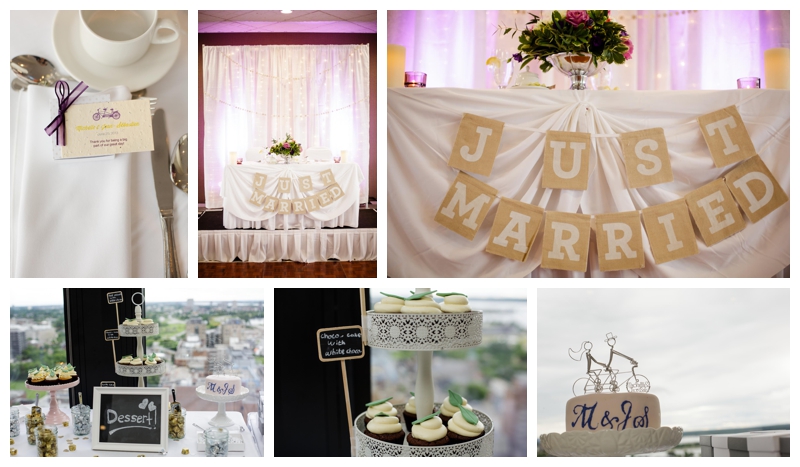 From the entertaining speeches (including a groomsmen Green Day cover band performance) to the amusing golf and hula hoop competitions, everyone had a great night! Check out the amazing penthouse view!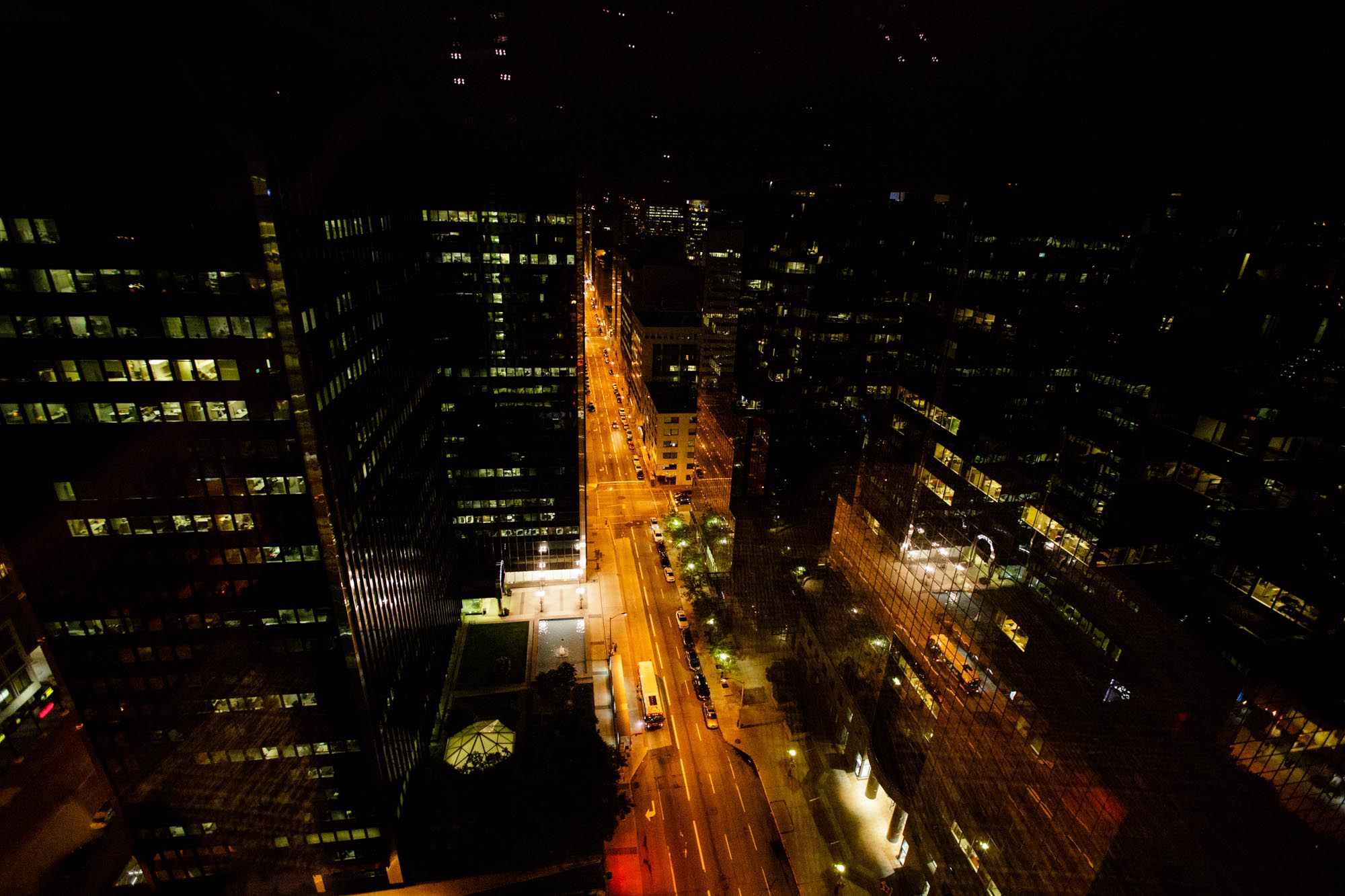 Thank you Michelle + JS for allowing us to capture your wedding day!  And, for inspiring us to start French language lessons.  Enjoy your honeymoon!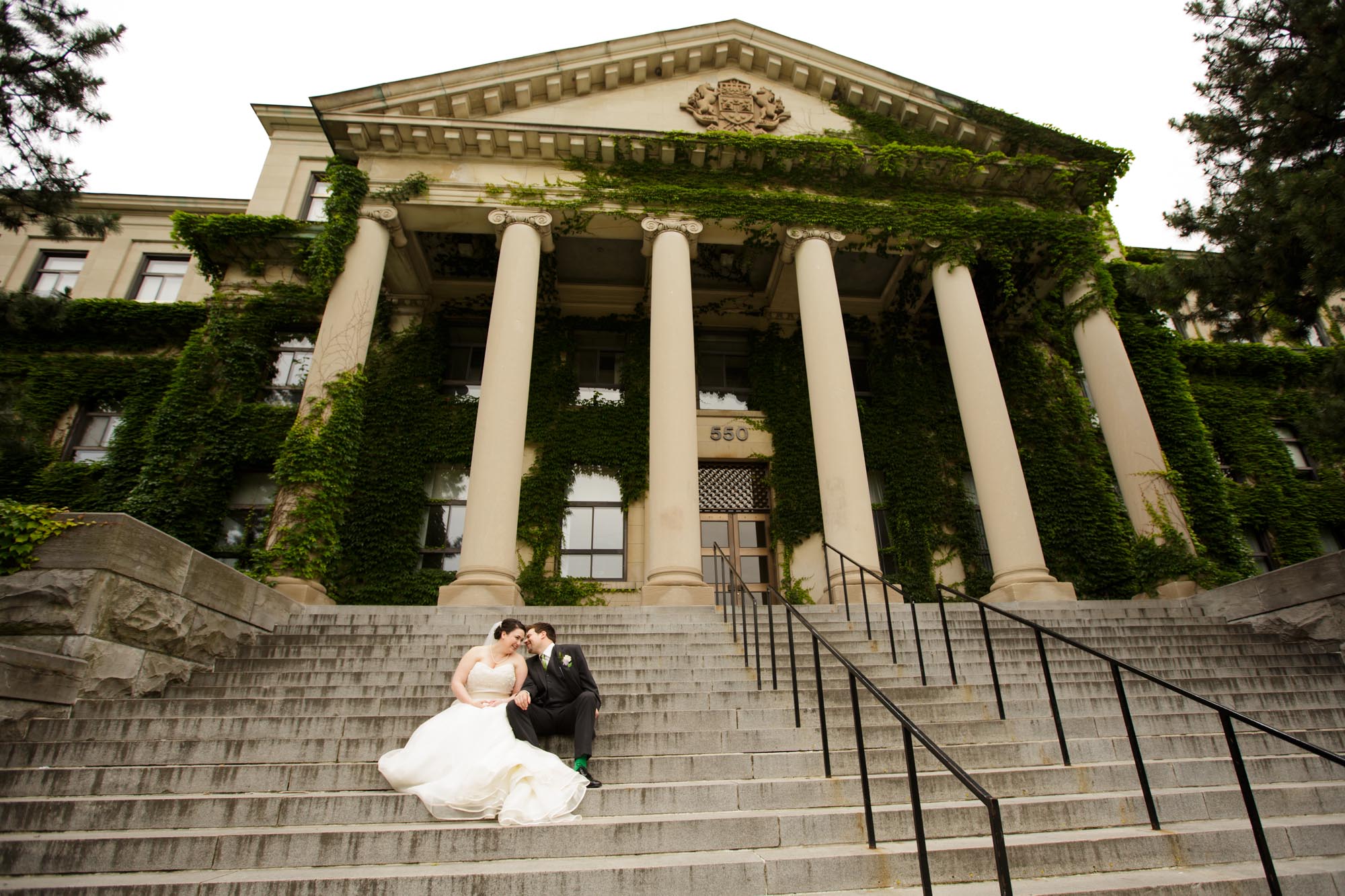 To check out their winter engagement photos, click here.

THE TEAM
Photography: Darlington Studios
Church: Église Sacré Coeur
Venue: Delta Ottawa City Centre
Wedding Planner: Allison Besterman (DynamixPro)
Florist: Mood Moss Flowers
Cake: Isobel's Cupcakes and Cookies
Hair + Make-Up: York Street Spa
DJ: DynamixPro
Gown: Watters
Suit: Maître Charle
Music: "Black Woods, White Beach" by Afterlife Parade, licensed by The Music Bed