Alison + Cameron | Wedding Photography in Innisfil, ON
Now this is a story all about how … Alison + Cameron got married.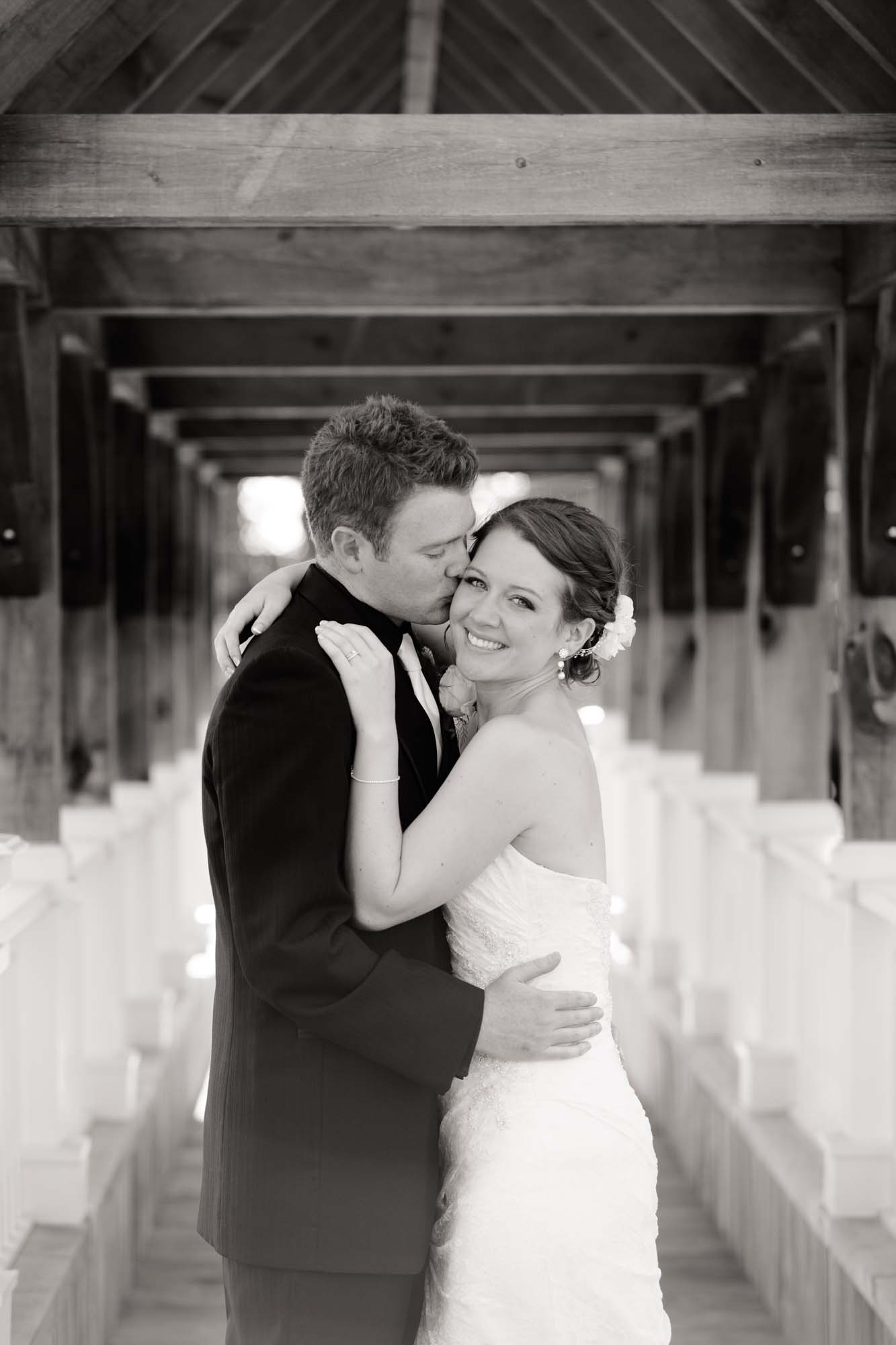 Alison + Cameron are lovely. And so sweet together. Even sweeter than the delicious, personalized M&Ms that graced each guest table. They live in Calgary, but grew up here in Ontario. In fact, they attended the same school. Theirs is a story of young love, matured and aged to perfection.
Their wedding took place on the grounds of Belcroft Estates. A gorgeous, expanse of property located in Innisfil, ON.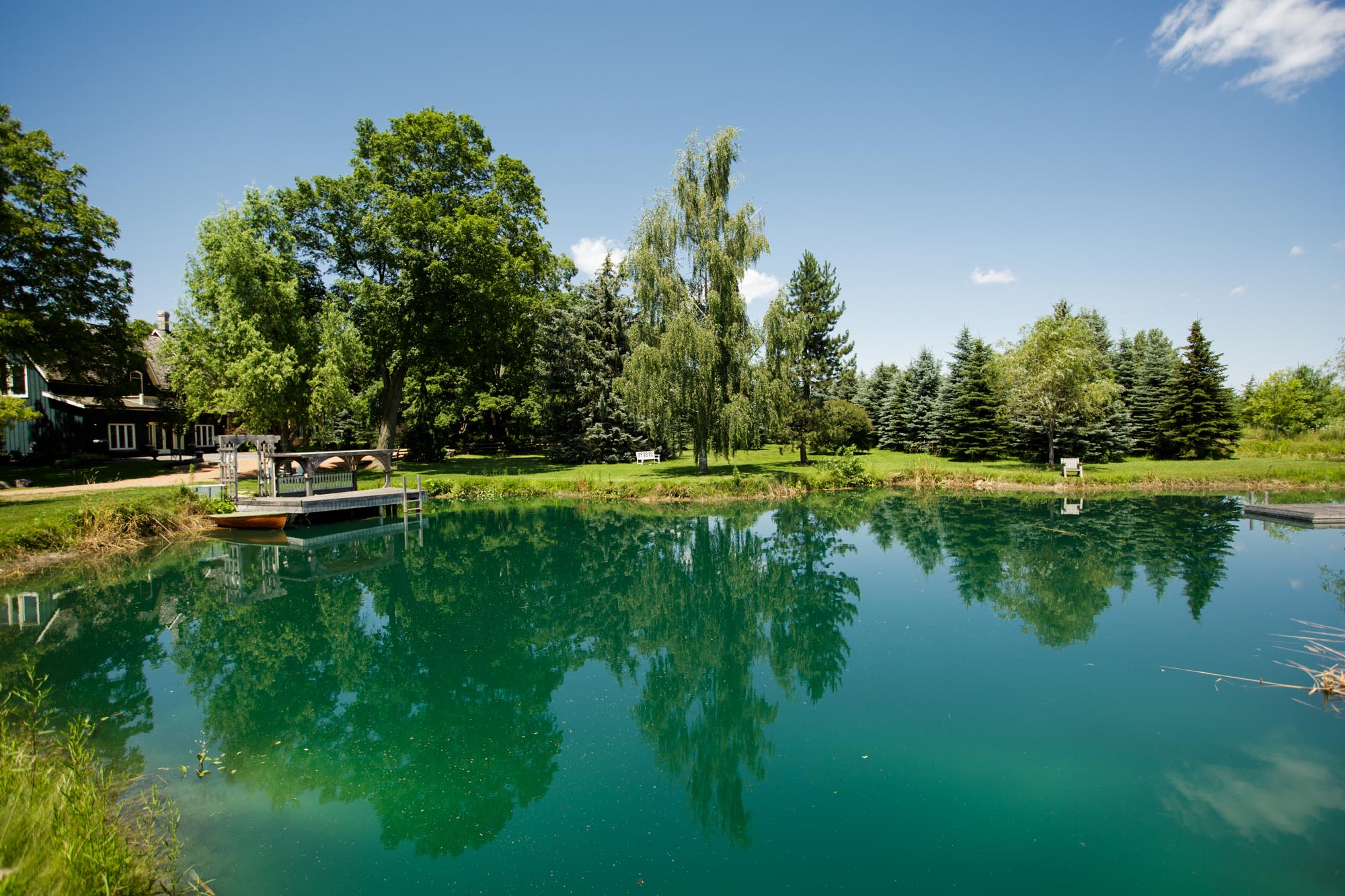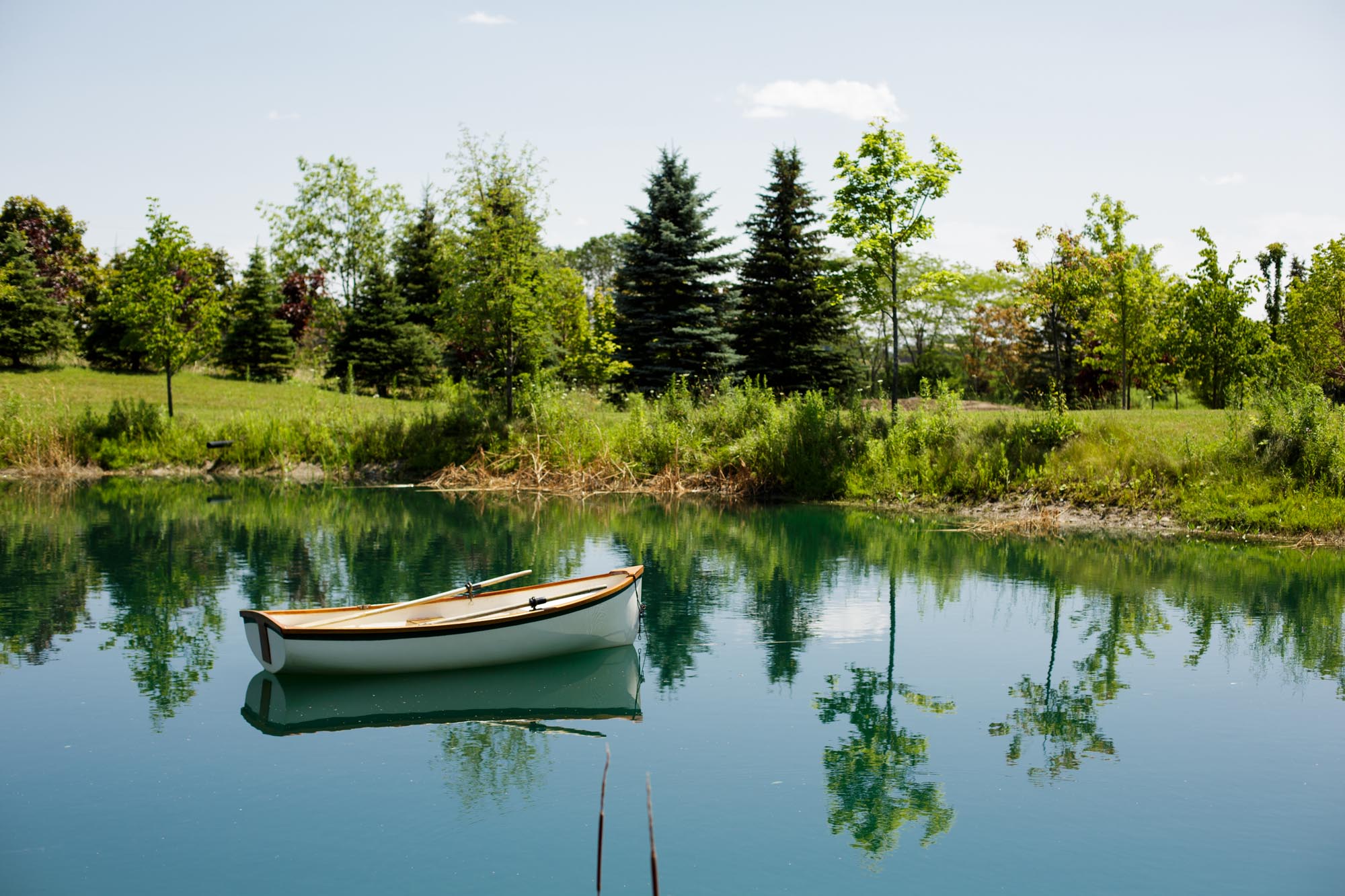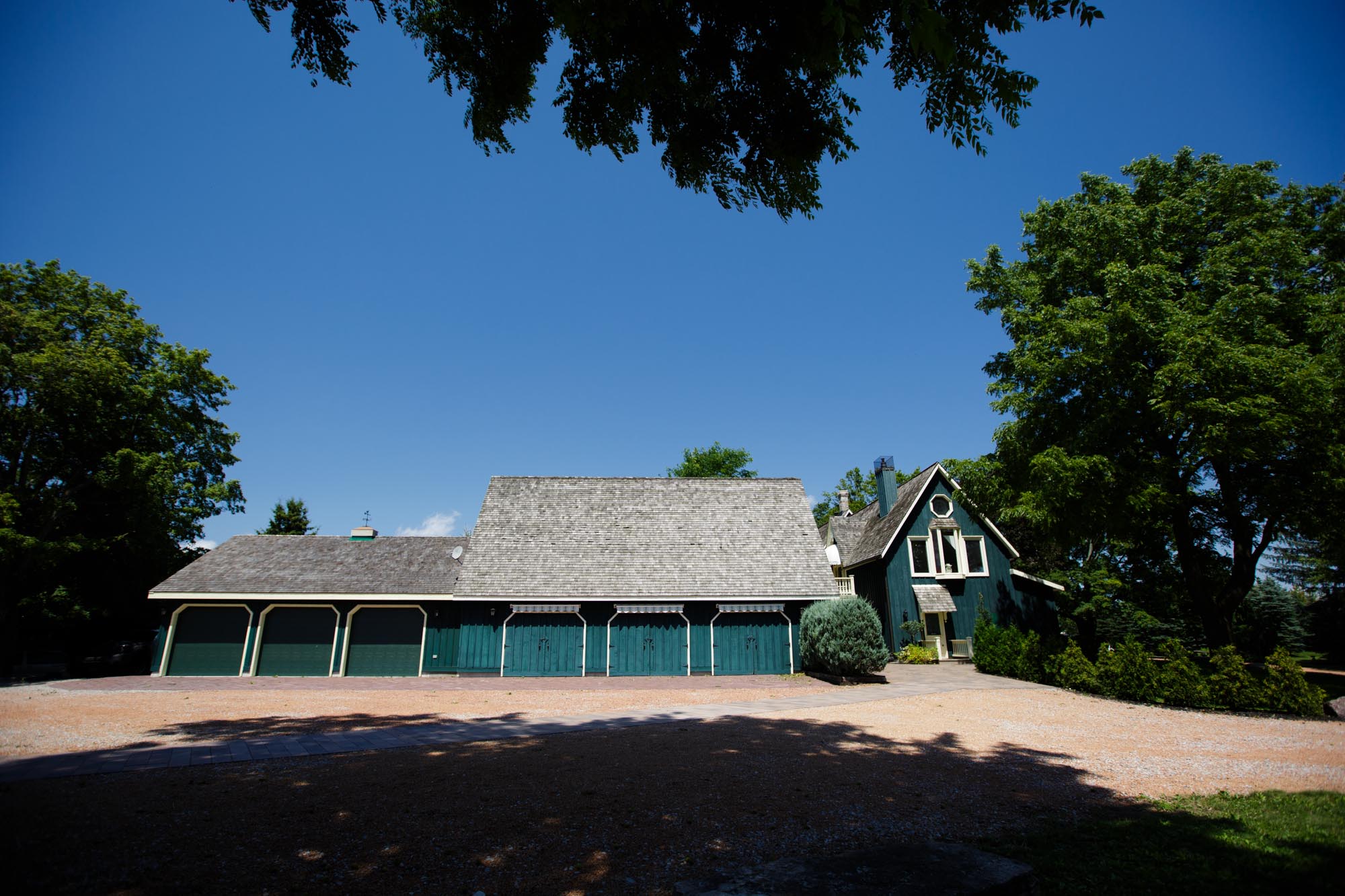 We met Cameron and his groomsmen in the Man Cave, a converted garage space that is designed specifically for the guys (with pinball machines, a big screen television, auto decor, classic cars and a billiard table). Cameron and the guys played pool until it was time to put on their finely tailored suits and head to the courtyard.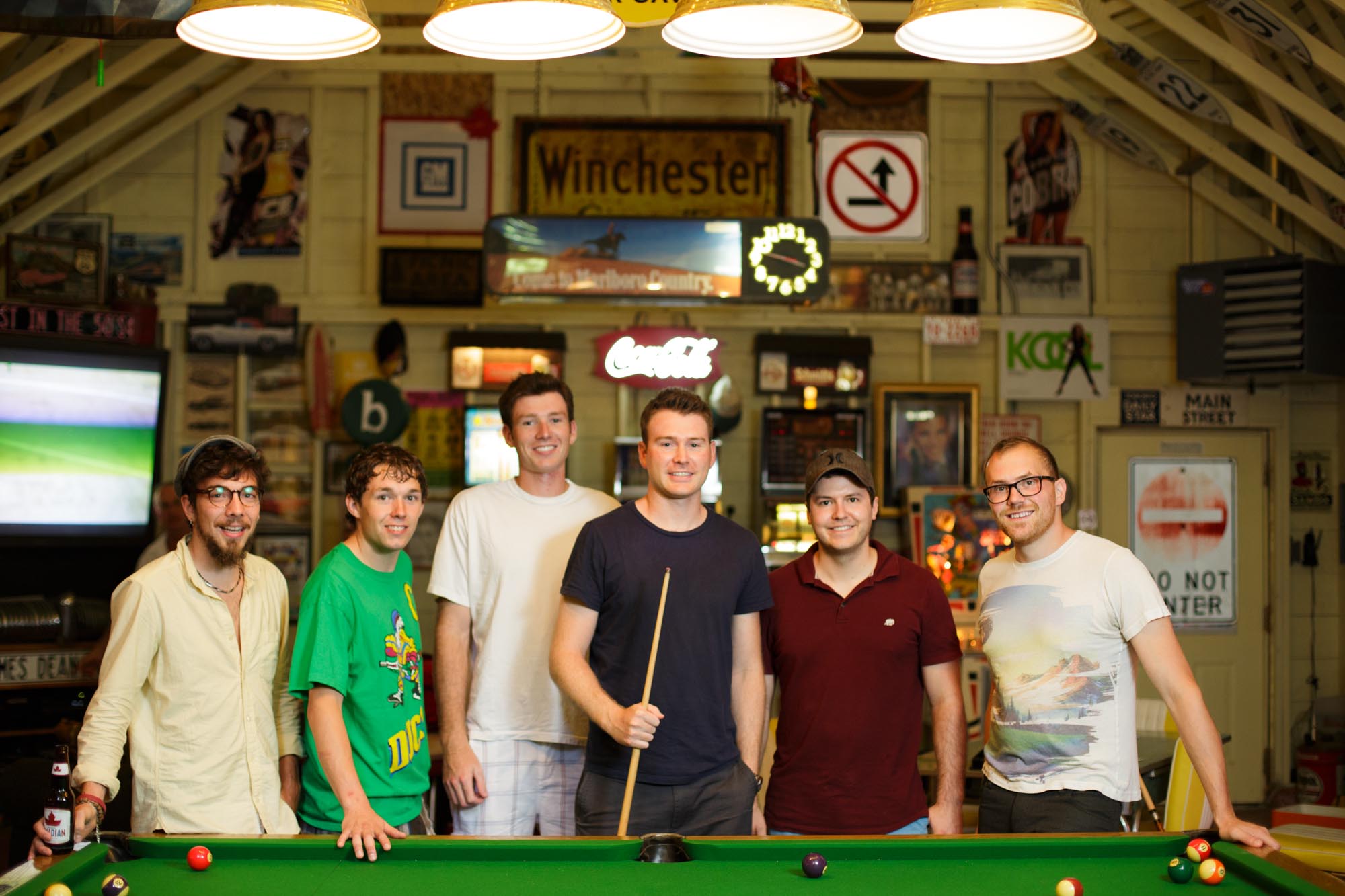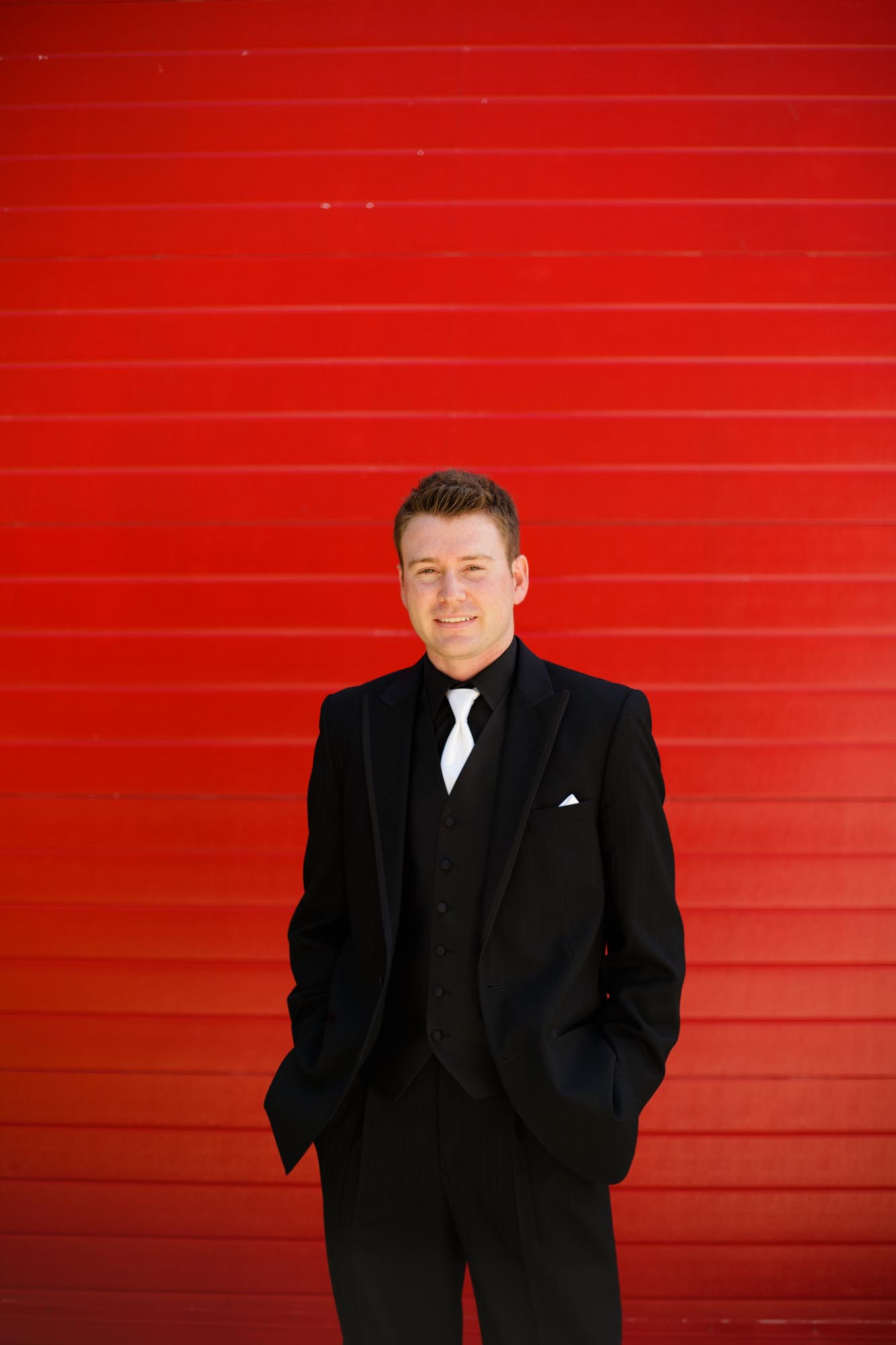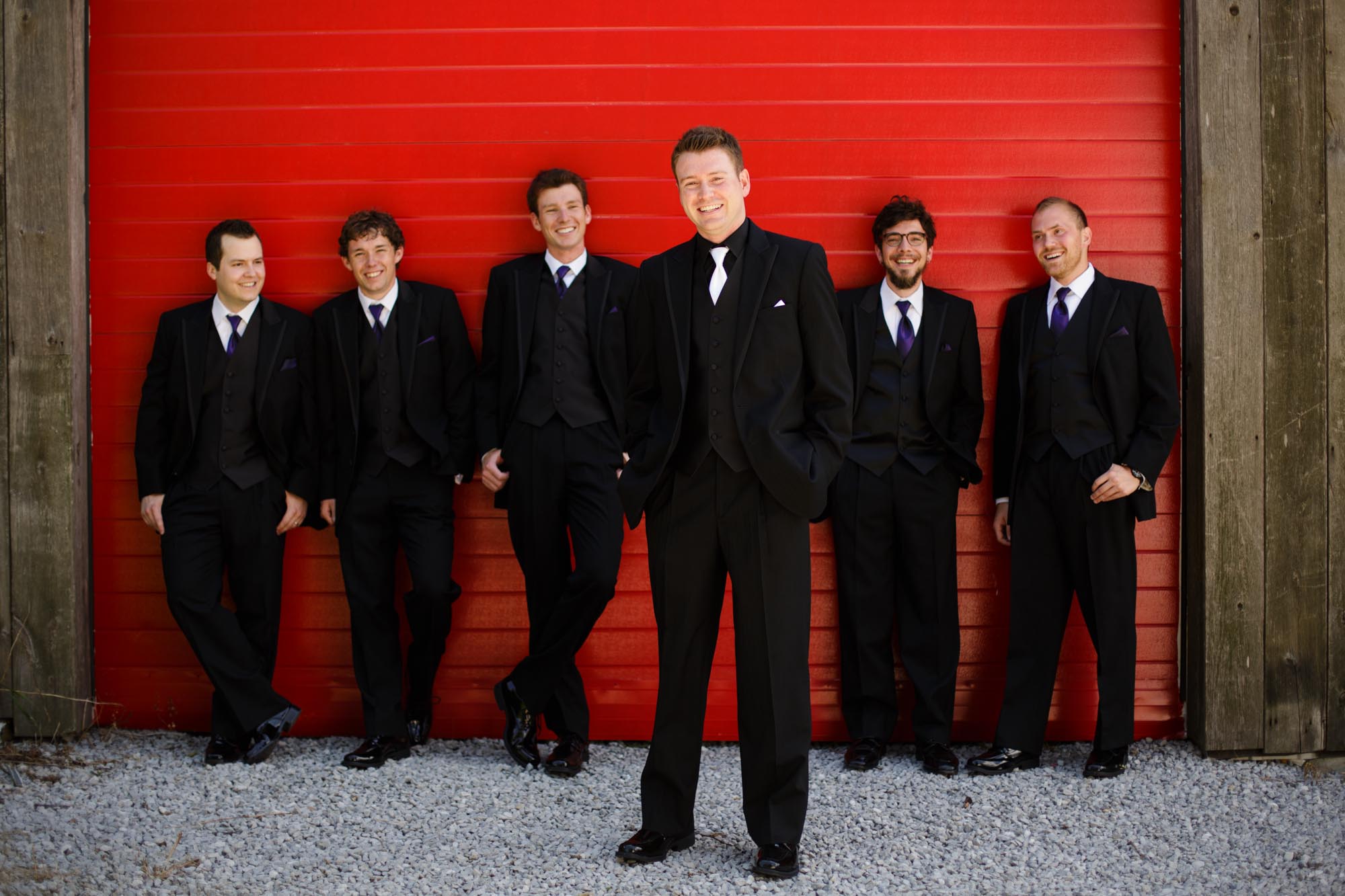 Alison and the ladies were upstairs in the glorious loft above the garage. Alison finished her hair, while her bridesmaids danced around the room to a Spice Girls medley to get her pumped up for the main event. She laughed and sang along. As the brilliant light coming through the windows entered the room, adding a soft glow to the already radiant bride-to-be, Alison slipped into her lace gown.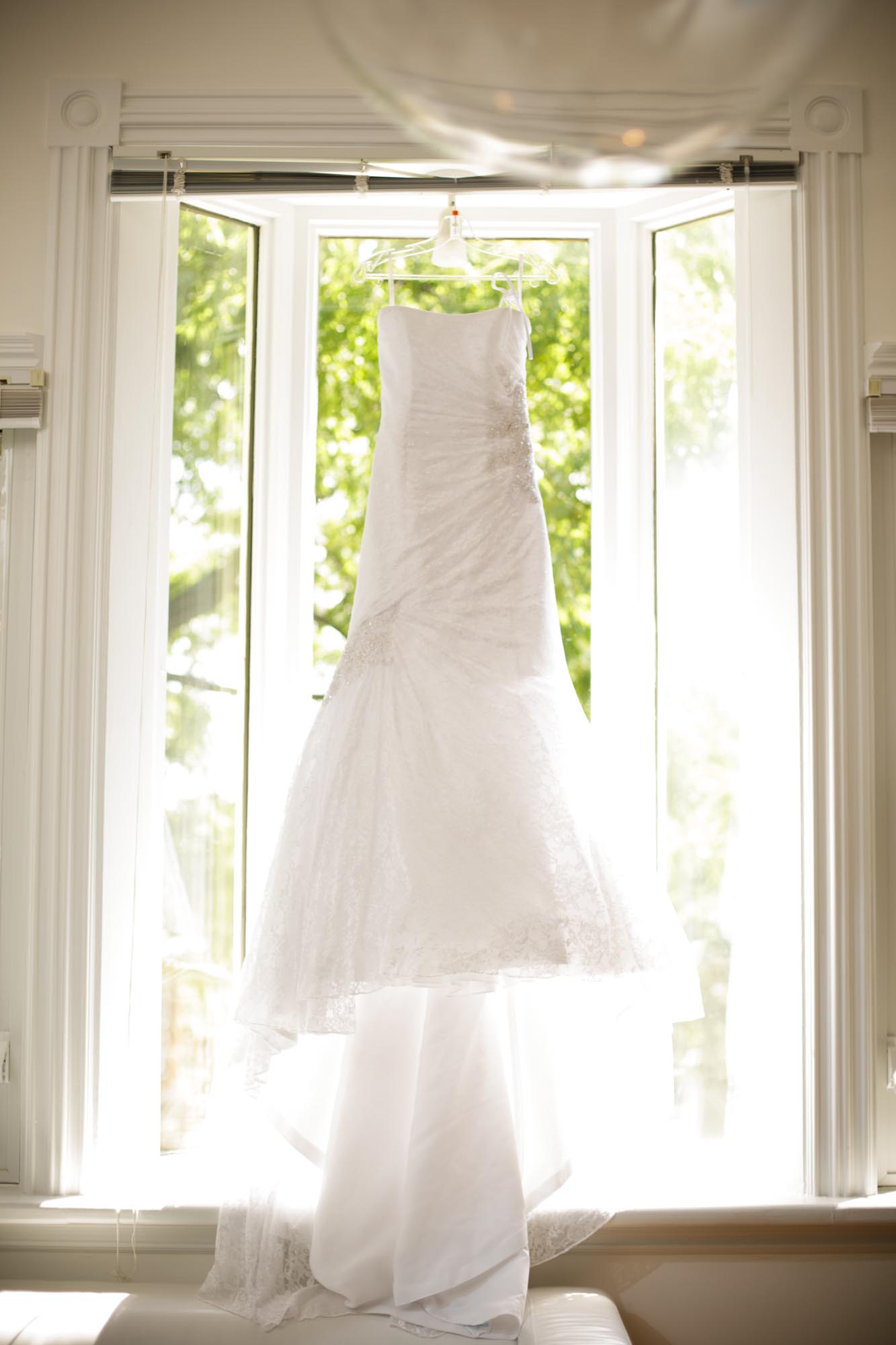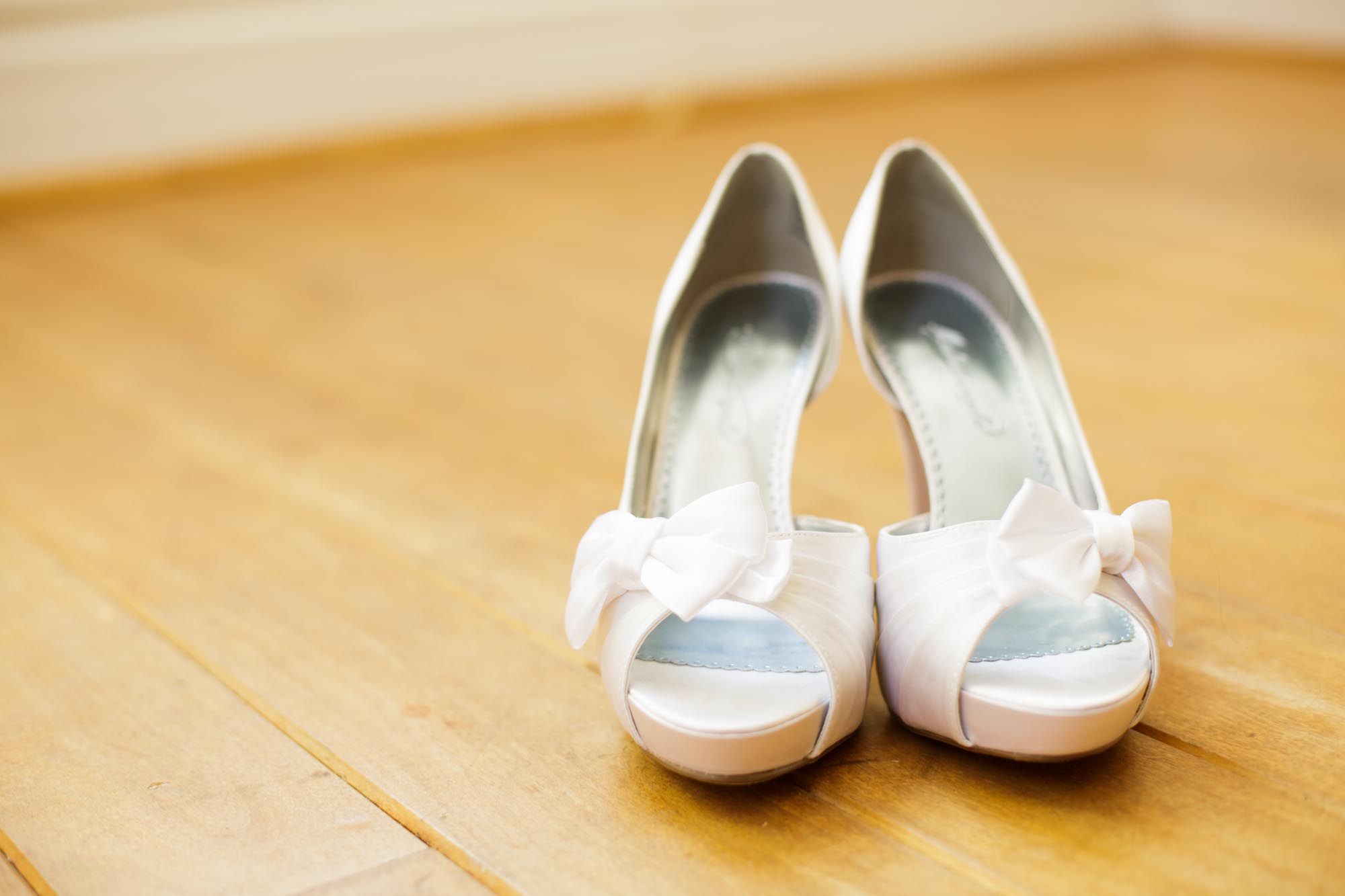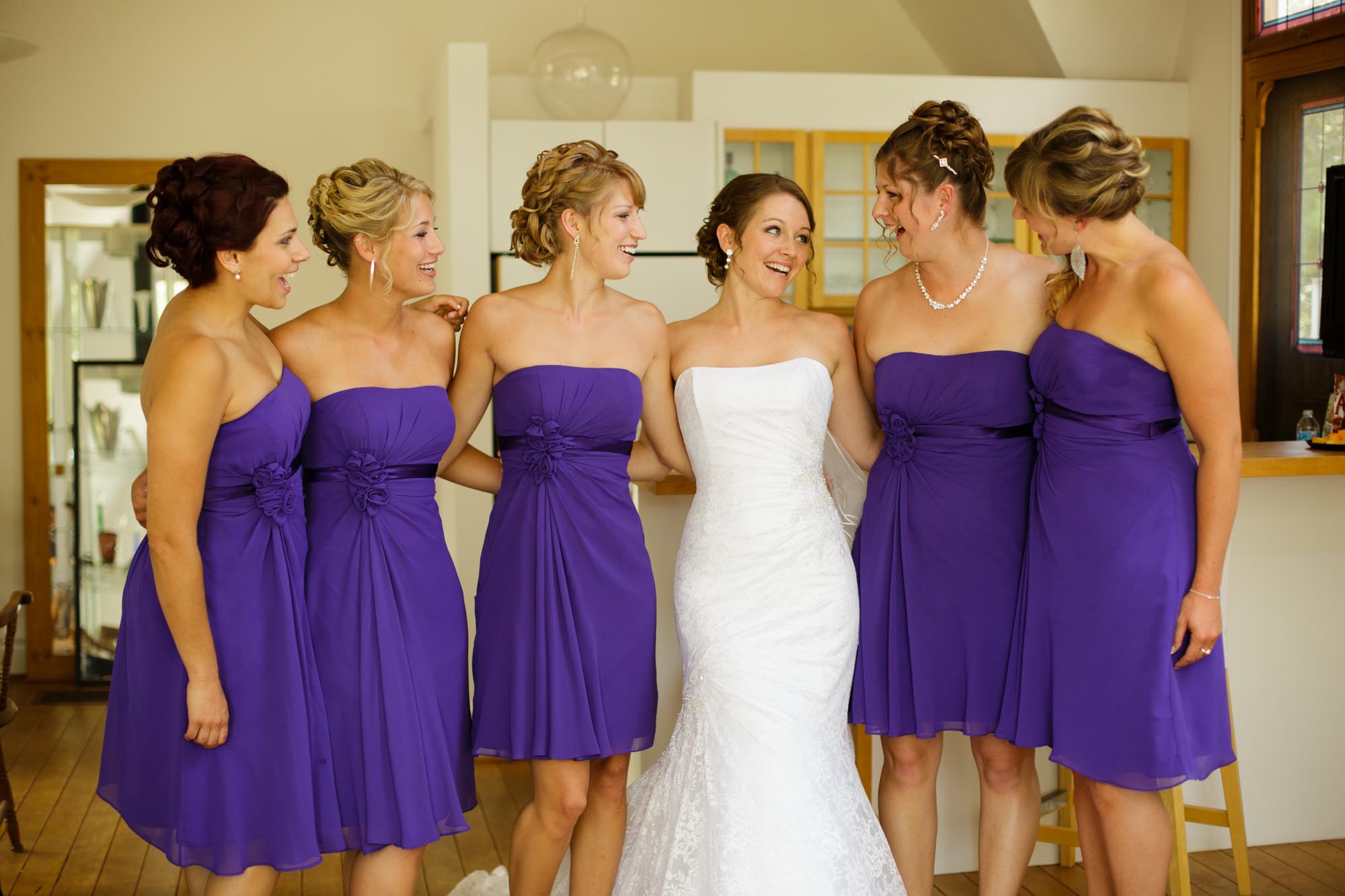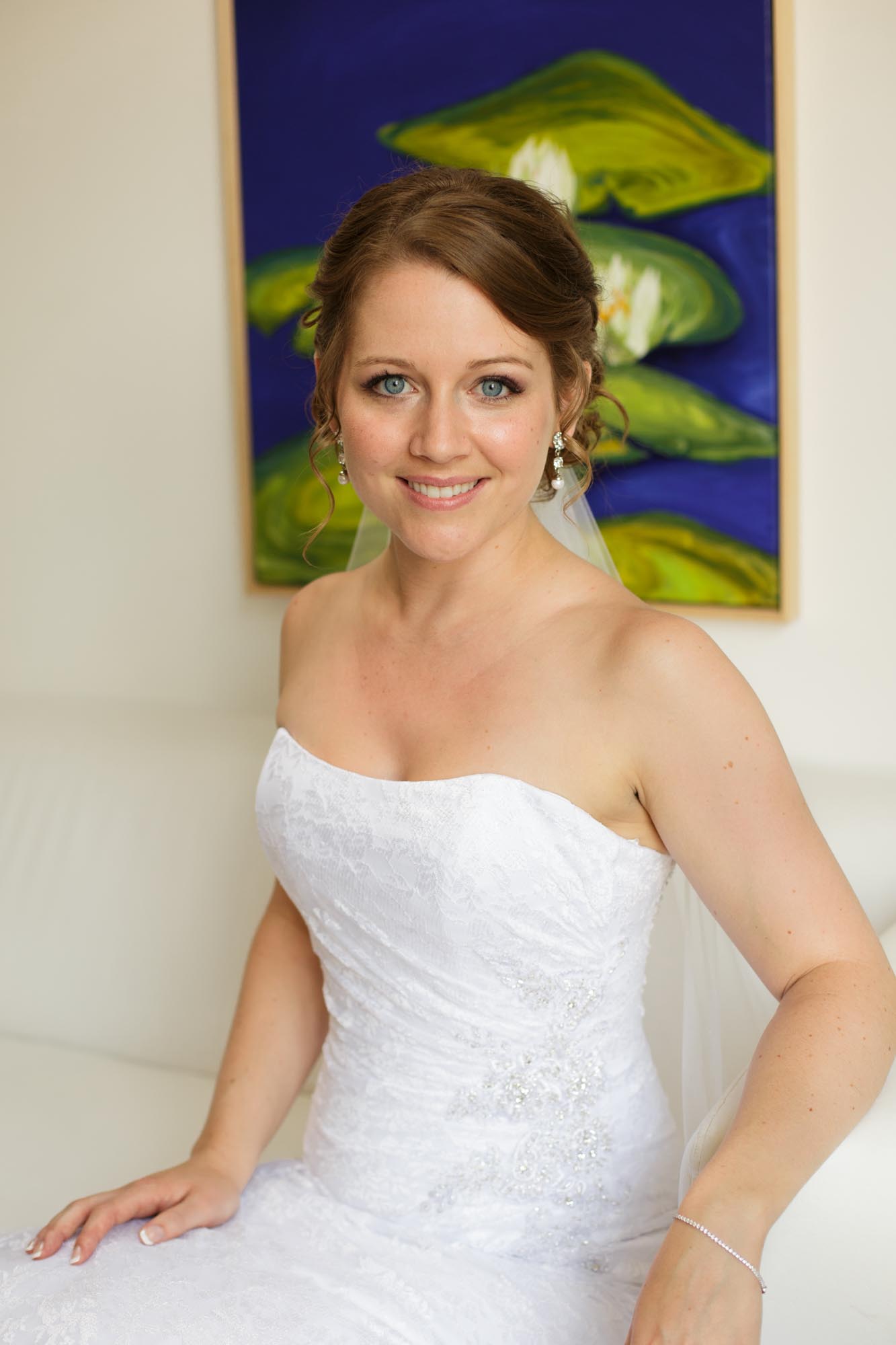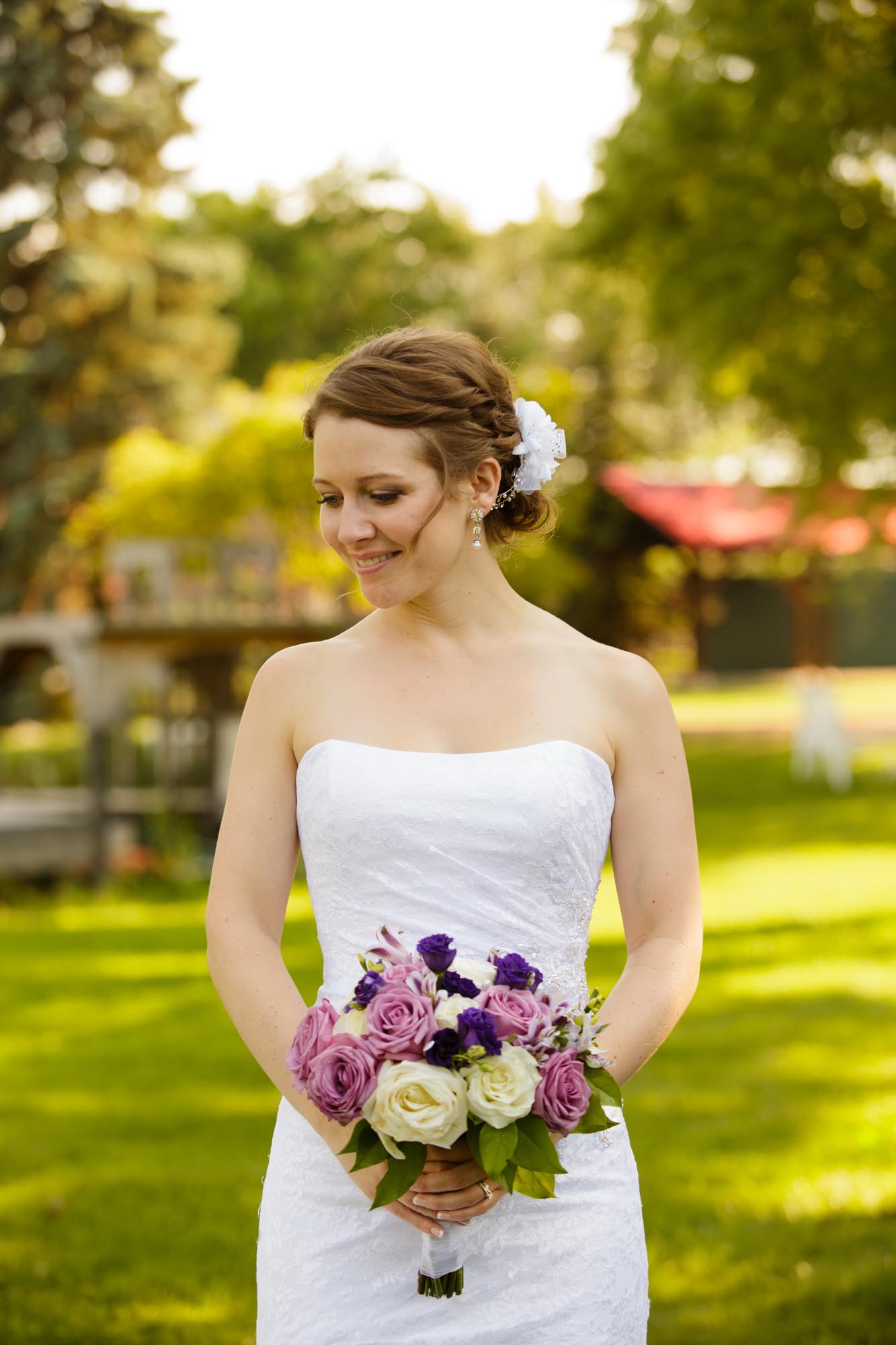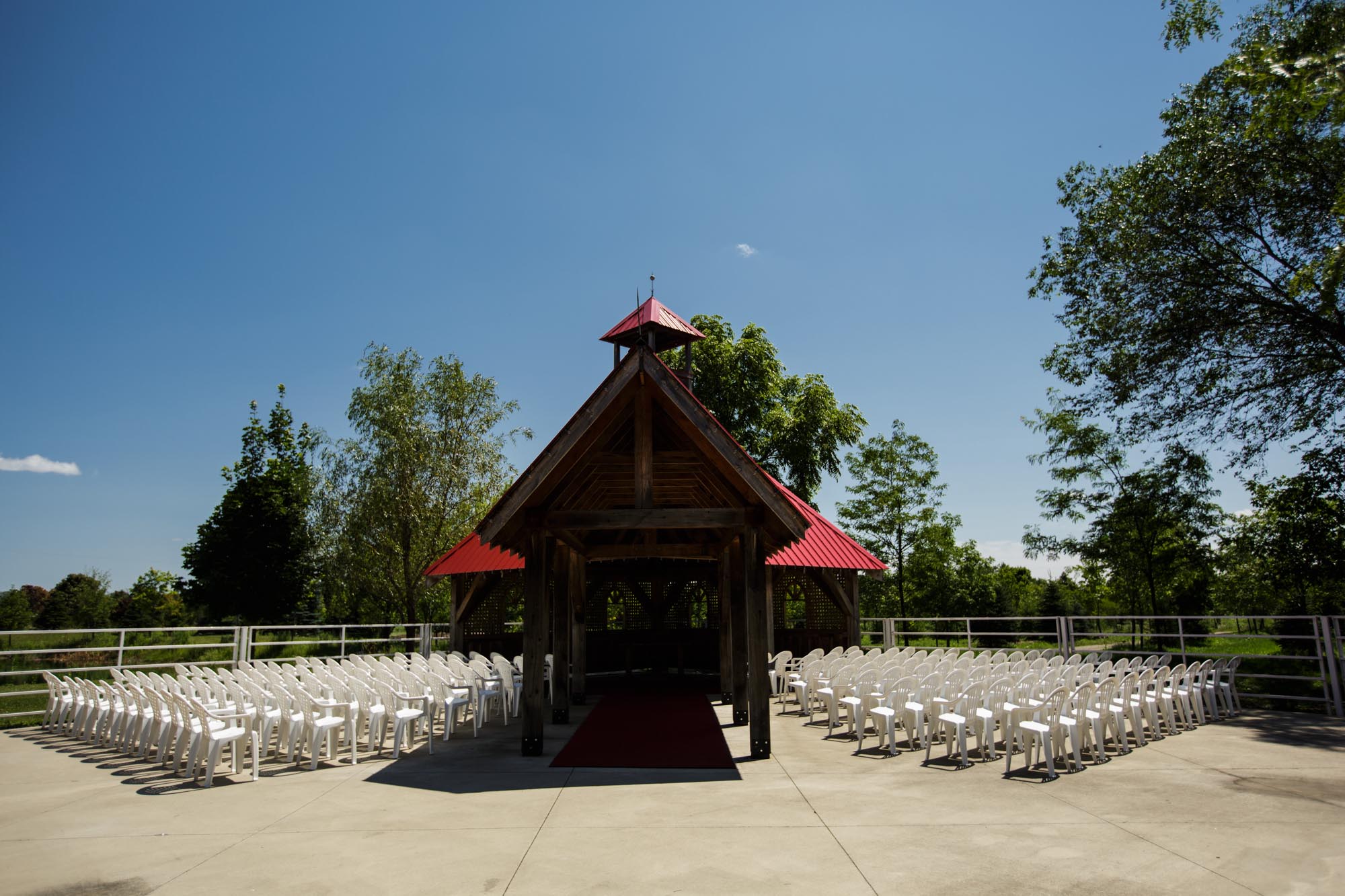 It was time to head downstairs for the ceremony in the courtyard! Alison + Cameron said their vows under the gazebo, while friends and family smiled lovingly at the couple. Everyone was ecstatic! After the ceremony, the entire bridal party did a group cheer to celebrate the union. Then, it was time for the creative session under the majestic tress of Belcroft Estates.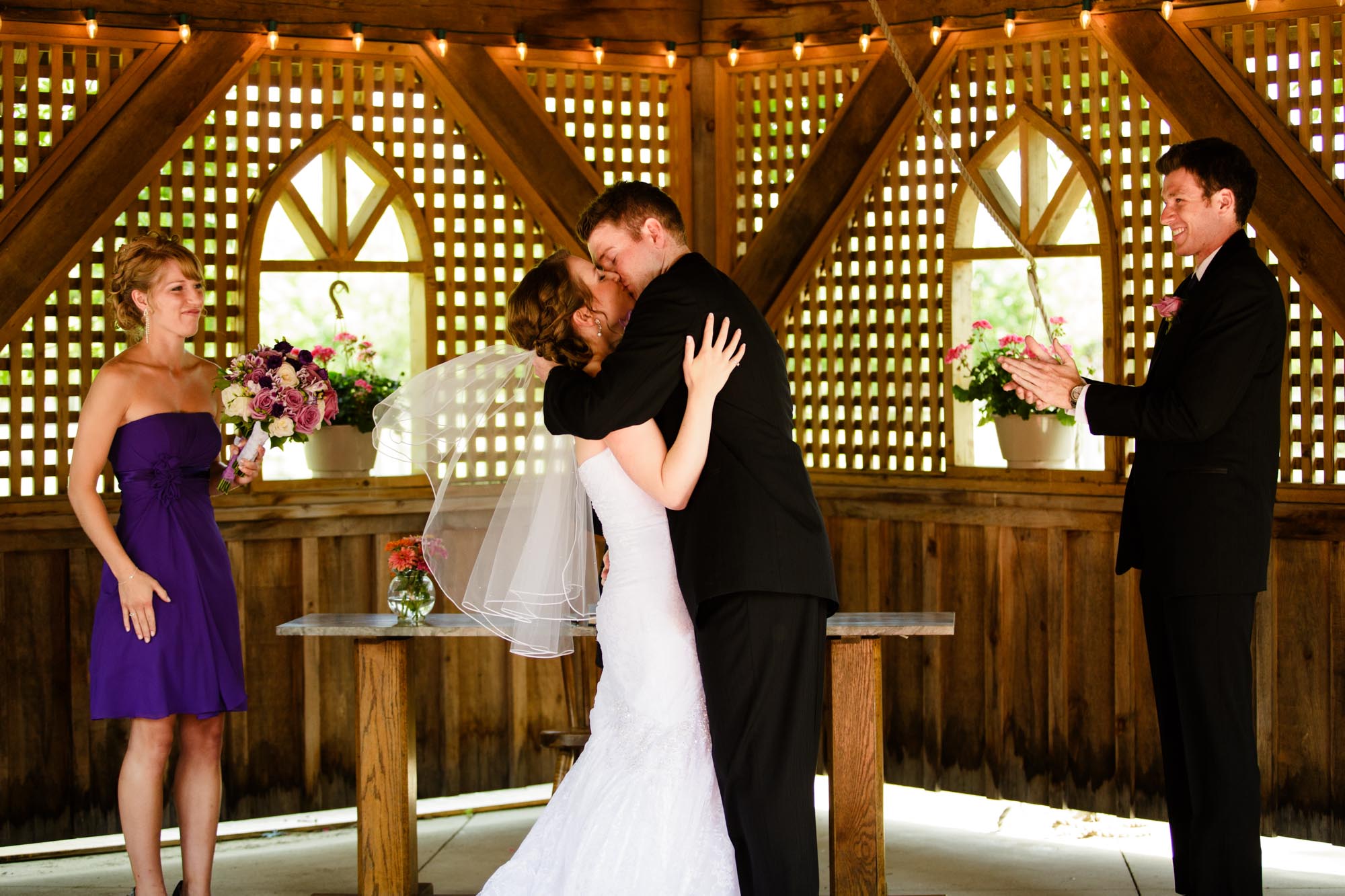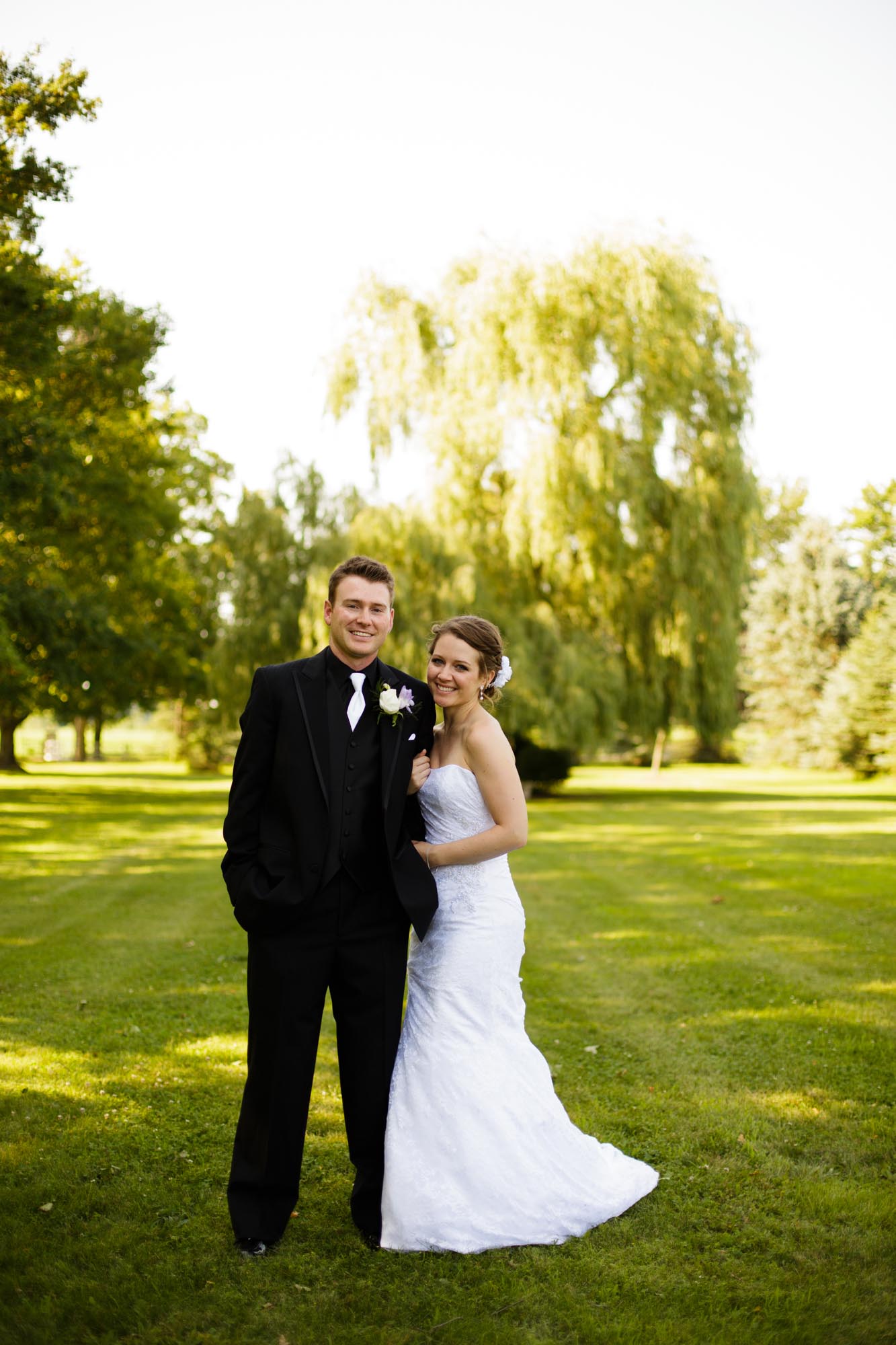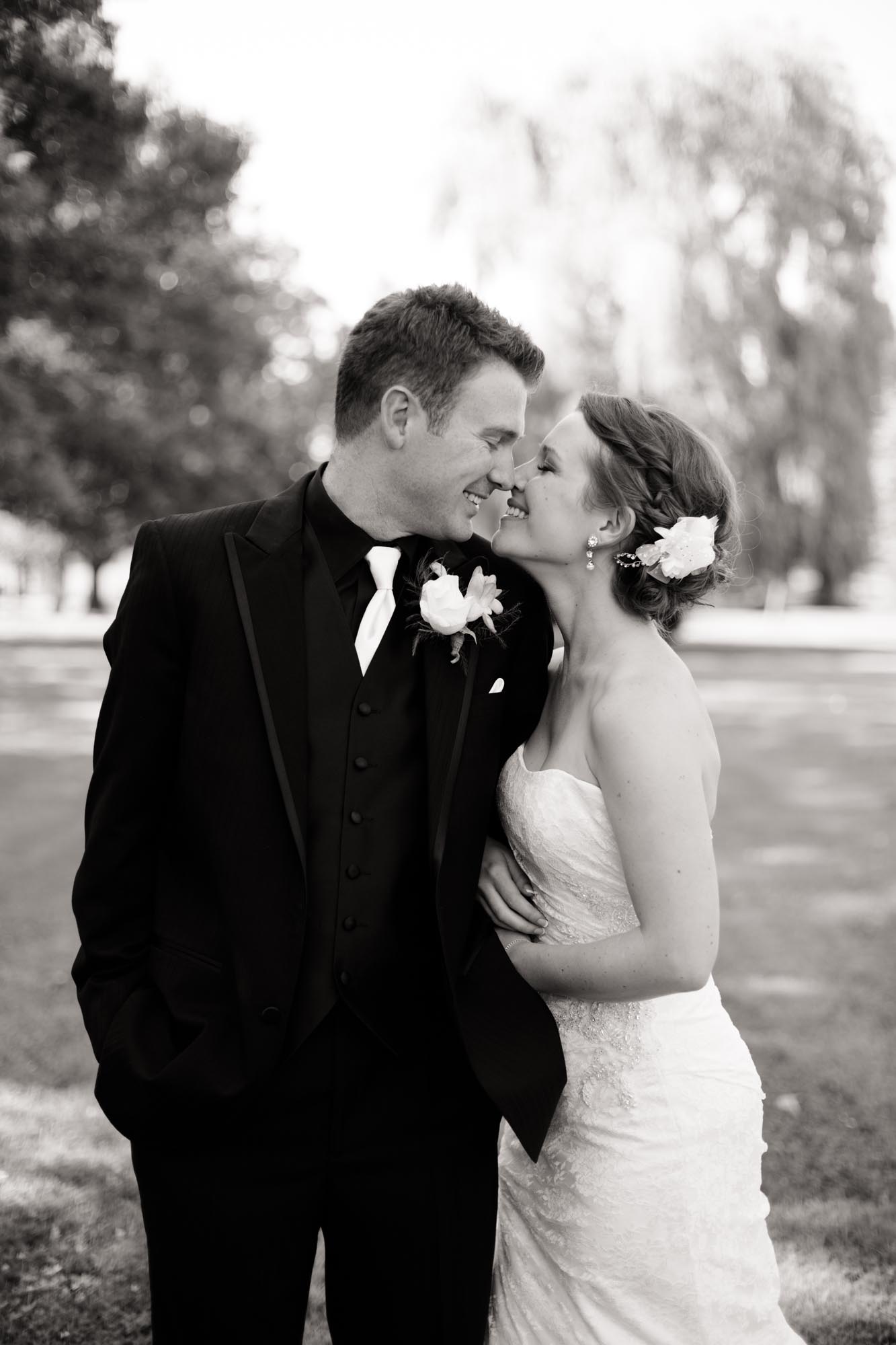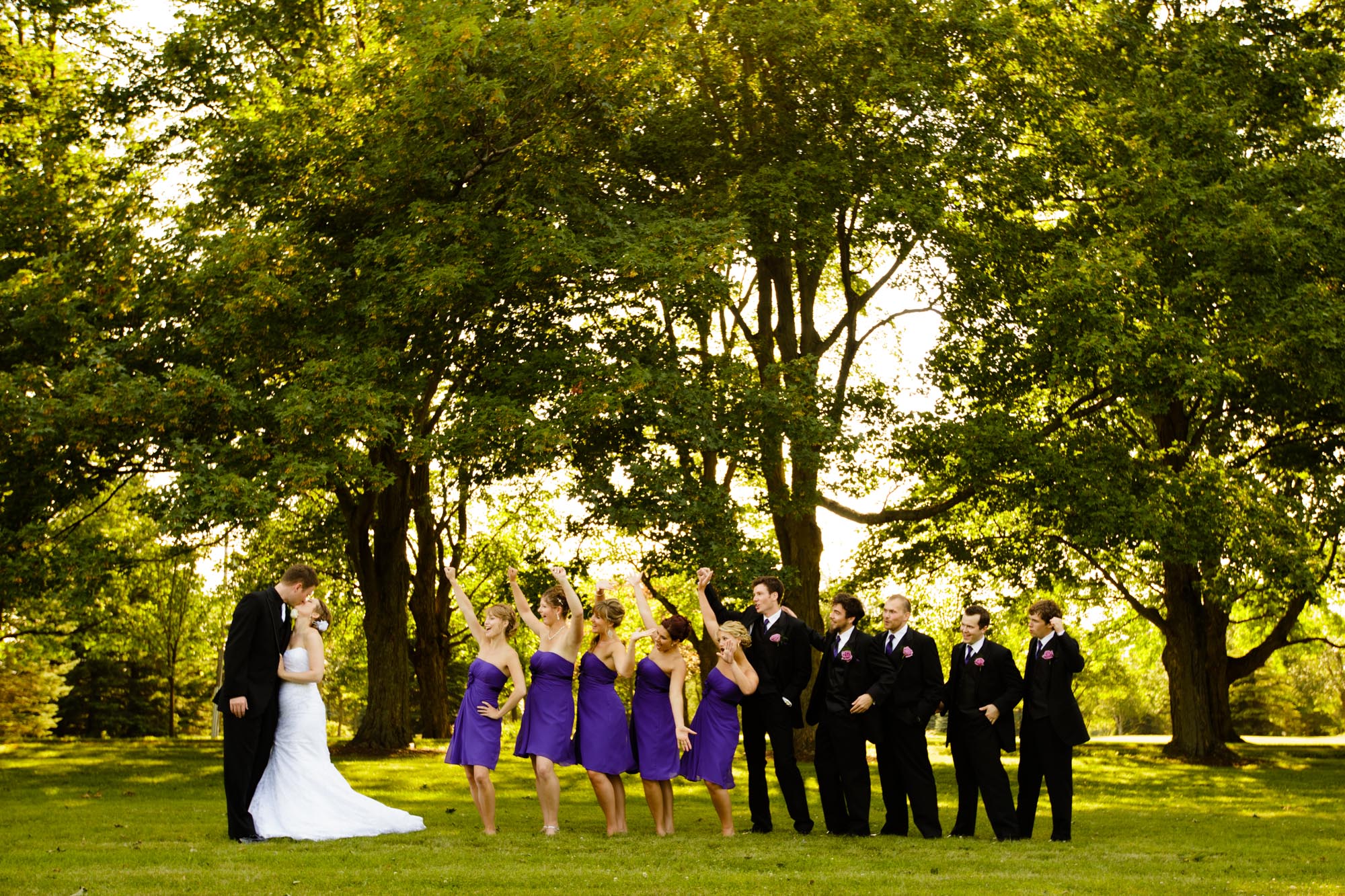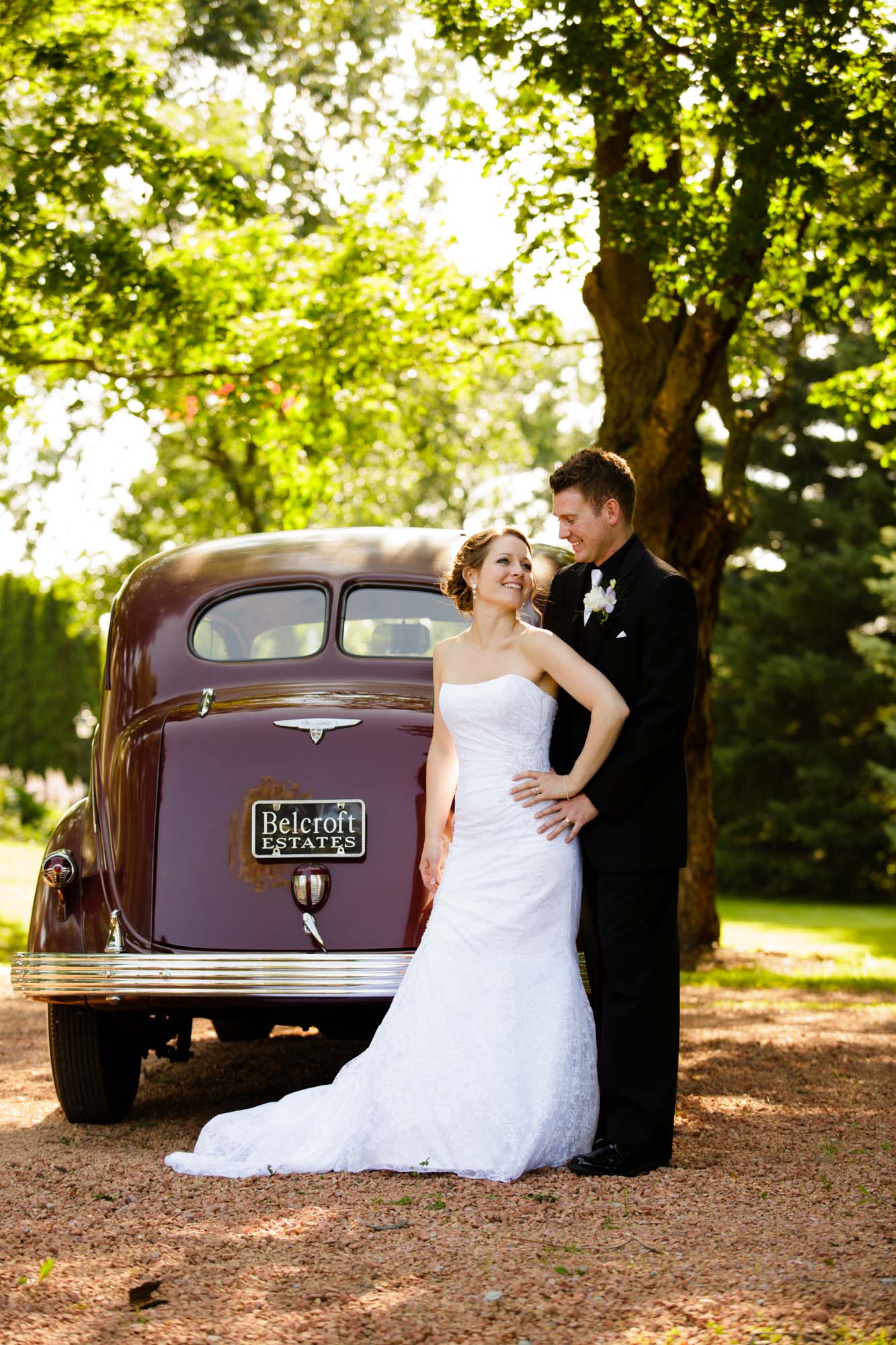 Once, the creative session was complete, it was time for the reception and toasts to commence. There was, not one, but two (YES TWO!) raps about the couple sung to the hip hop beats of DJ Jazzy Jeff & The Fresh Prince's "Fresh Prince of Bel-Air (Theme Song)." If you can believe it, neither one of the rappers knew the other had planned a similar toast. First, her sister (a.k.a Fresh Princess Denise) busted a rhyme. Then, his brother (DJ Jazzy Graeme) got on the mic with funky fresh lyrics. It was epic!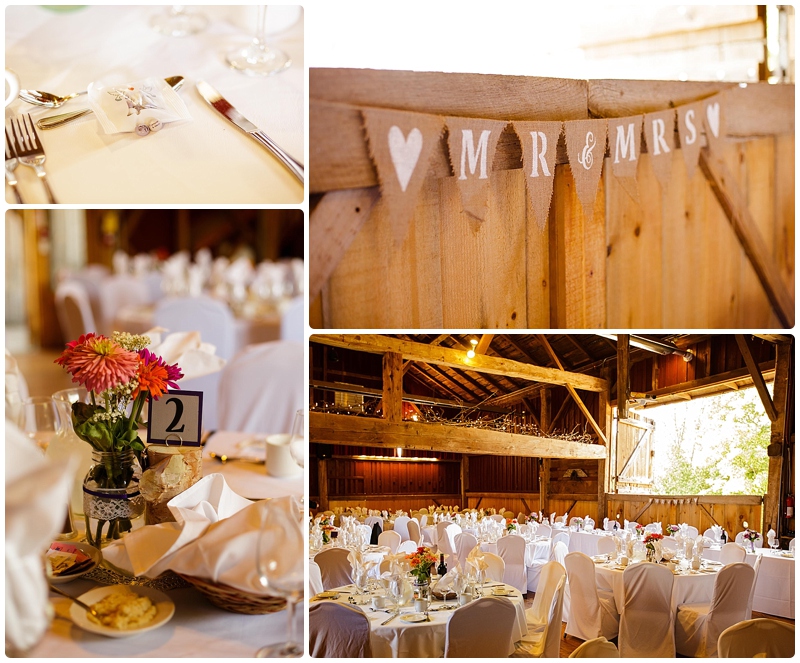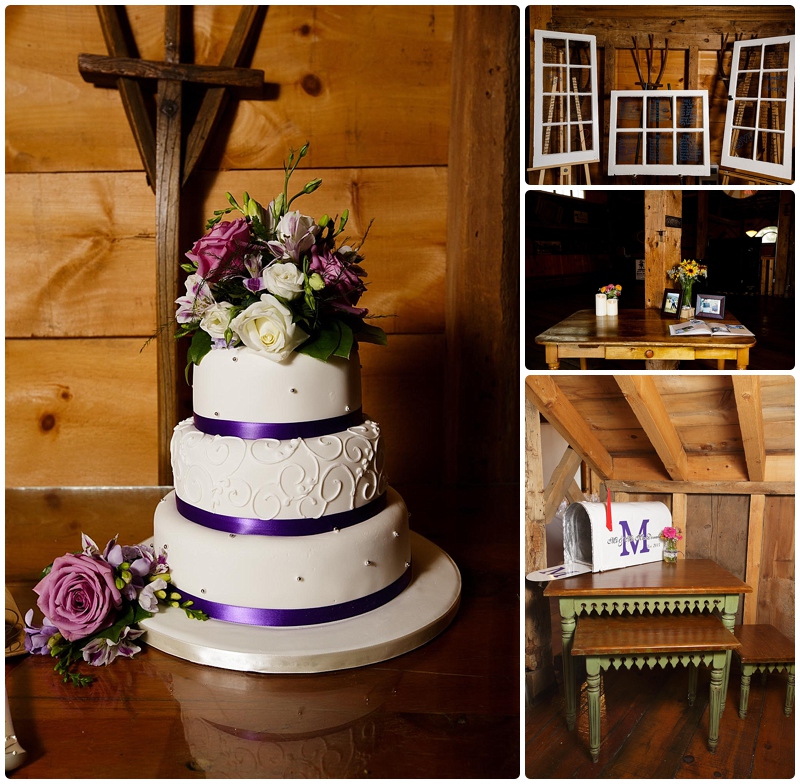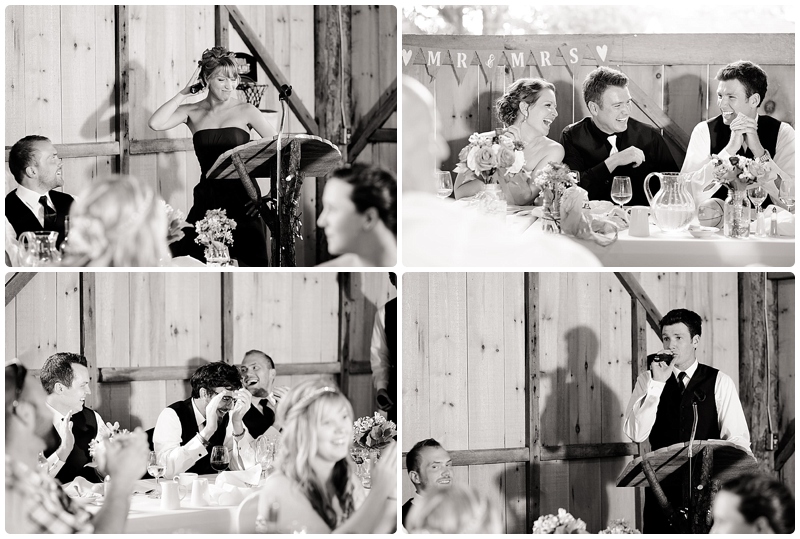 After hilarious anecdotes and touching toasts from the couple, Alison + Cameron cut their wedding cake. Then, the couple headed downstairs to the courtyard for their romantic, moonlit first dance. Once Chris Cornell sang out his last note, they headed back upstairs for their parent dances, and the bouquet and garter toss. Then, it was time for everyone (grandparents and great grandmother included) to dance the night away!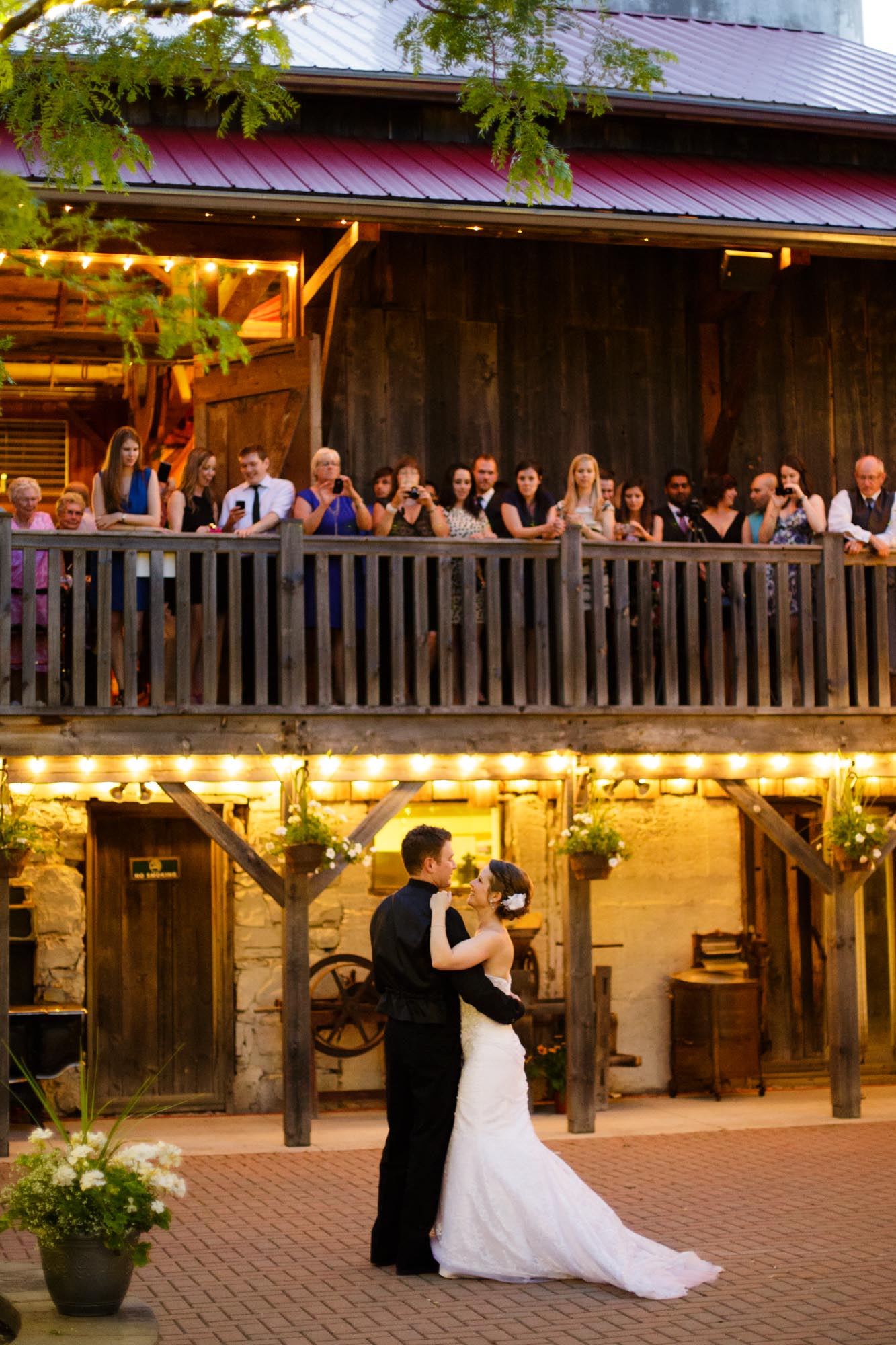 Thank you Christina Spring, from A la Carte Event Management, who coordinated the day flawlessly. We can't say we are surprised. You are Wonder Woman.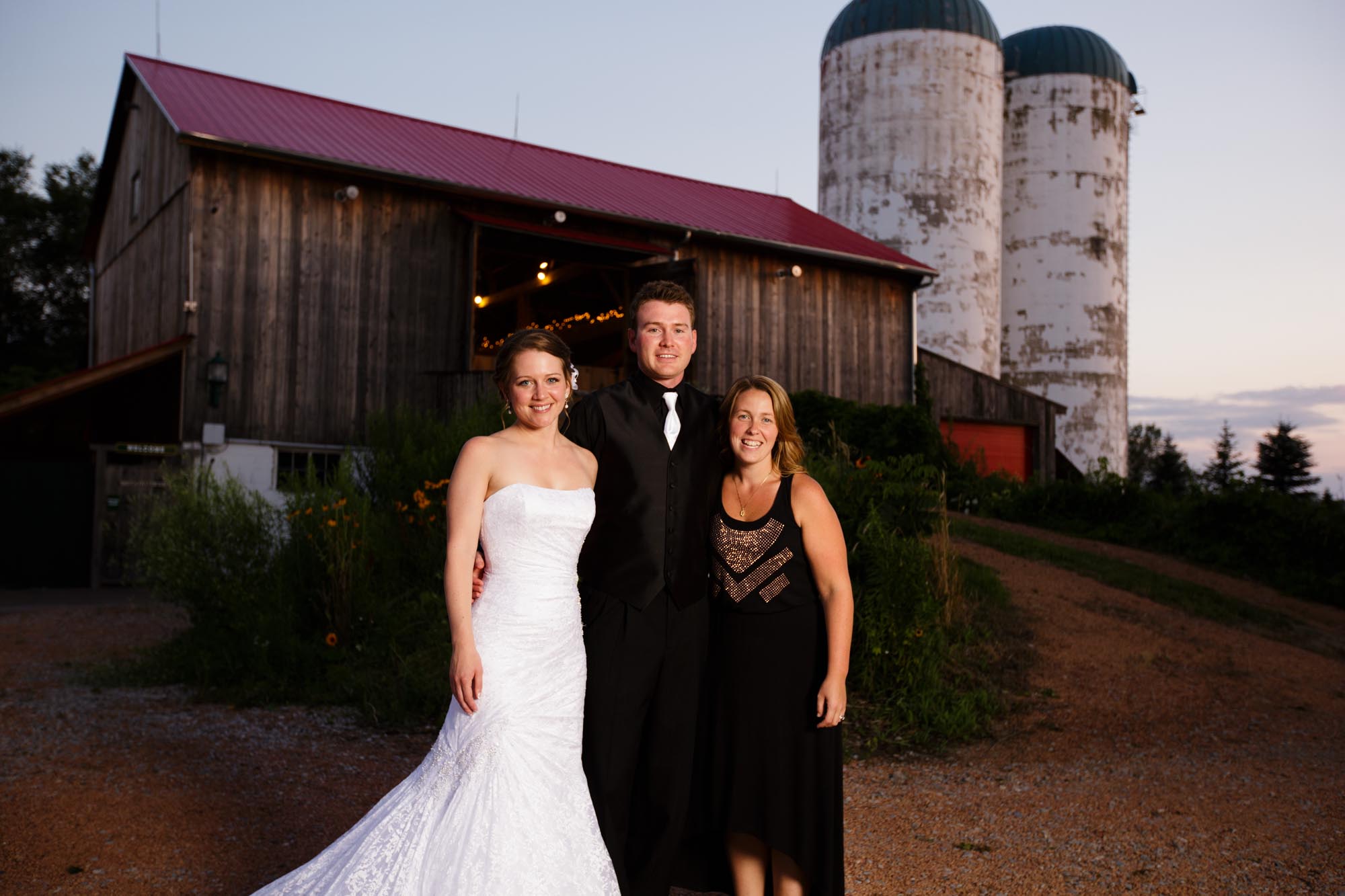 Thank you Alison + Cameron for inviting us to share in this wonderful celebration. Congratulations you two! Continue to be the best of friends. To quote the Spice Girls – "Make it last forever. Friendship never ends."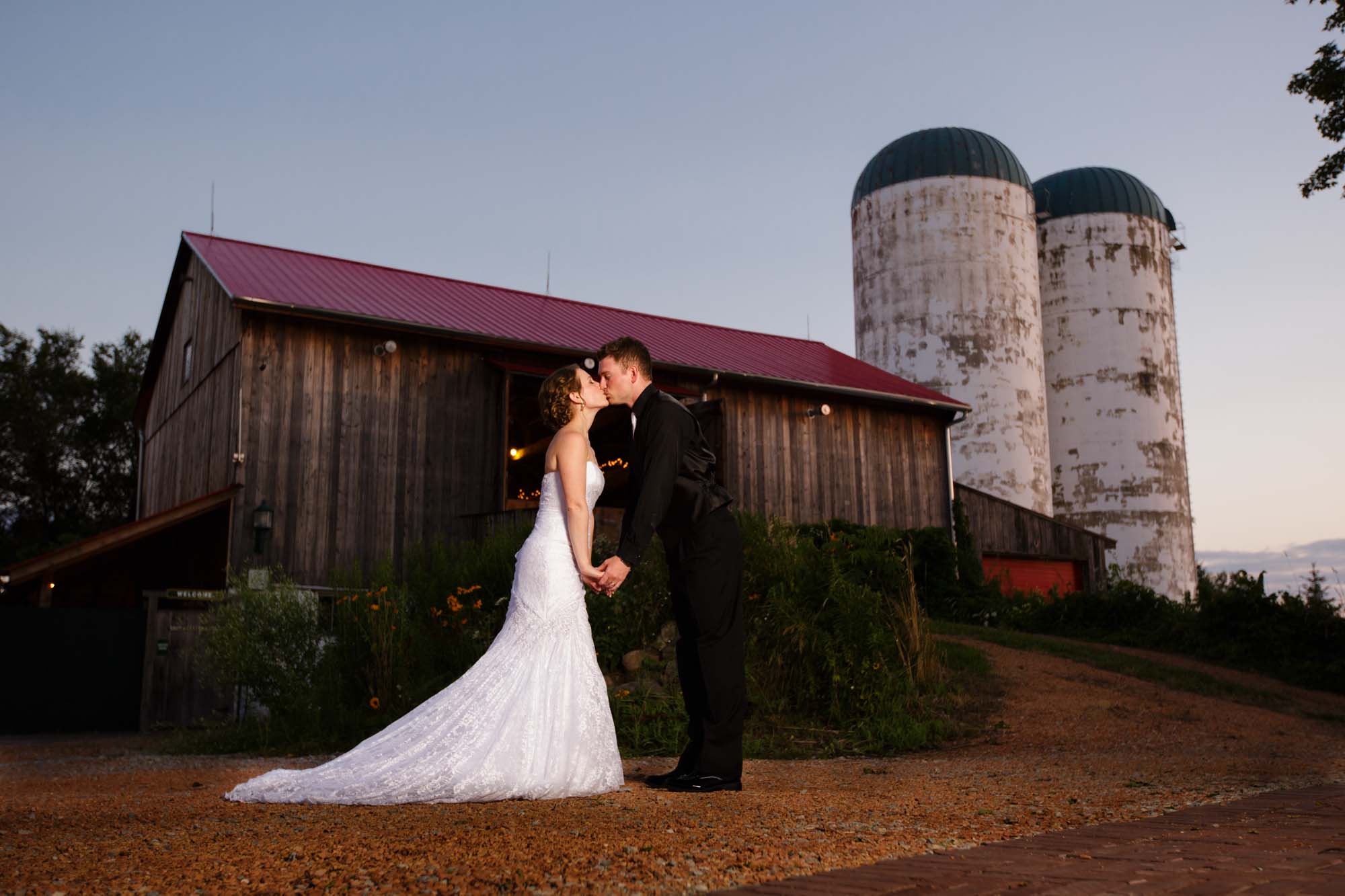 THE TEAM
Photography: Darlington Studios
Venue: Belcroft Estates
Event Coordinator: Christina Spring, A La Carte Event Management
Florist: Lavender Floral
Cake: Cakes by Design
Hair Stylist: Allison Arksey
Make-Up Artist: Kristy Ciolfe
DJ: Keep Them Dancing
Wedding Gown: Sophia Tolli
Suit: Collins Formal Wear
Music: "Lift" by Zerbin, licensed with permission by Songfreedom