Kris + Peng | Wedding Cinema in Toronto, ON
We have been looking forward to Kris + Peng's wedding for a while now. Not only because Graydon Hall is one of Toronto's elite wedding venues, but because we had yet to meet Kris + Peng in person! In fact, we only chatted with them a few times over Skype and corresponded through e-mail. Well, even though we never met them face-to-face, we loved them from the beginning! Kris is the utmost gentleman, and Peng is one of the sweetest people you could ever meet.
We started the day with the ladies at The Soho Metropolitan in downtown Toronto, as they were getting their make-up perfected for the day. Peng looked absolutely amazing (with and without make-up, colour me jealous), and she hadn't even gotten into her dress yet! Her bridesmaids sported fancy, red silk robes – a gift from Peng. After finishing up their make-up, the ladies made their way over to Graydon Hall Manor, by town car, to put on their dresses and meet the guys.
Oh, did we mention that another reason we were looking forward to this wedding, is because the photographers were the talented Lisa + Justin of Lisa Mark Photography?!? A super sweet, fellow married couple. Yes!
The ladies and gentlemen dressed for the day on the second floor of the manor, then headed downstairs for the first look. And what a first look it was!! Peng descended the gorgeous stone steps of the manor, like royalty, to meet Kris by the fountain for an intimate moment. It was truly breathtaking!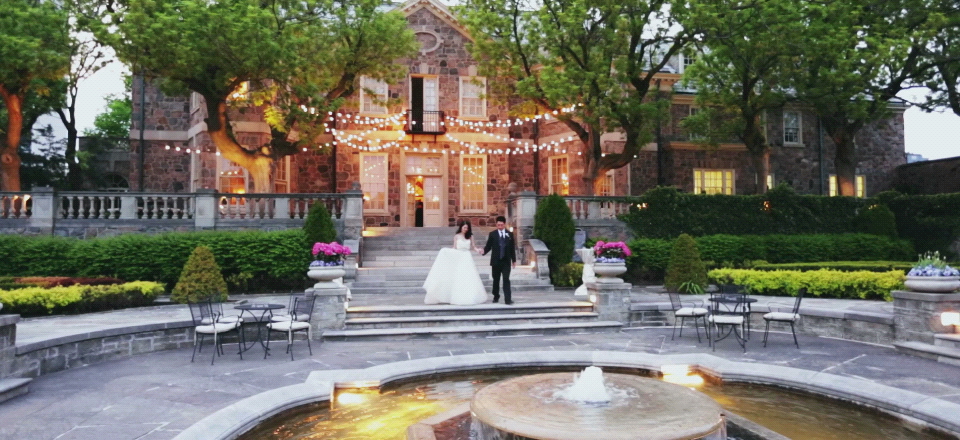 Then, it was time for bridal party and family portraits, prior to the ceremony. Once the photo session was complete, everyone readied for the main event. So many people showed up to support and show their love for this lovely couple. The ceremony was short and sweet, then it was time for all the guests to party in the courtyard for cocktails. We even got to chat with Kaity, one of our brides from last year, who is a good friend of Peng. So much fun!
It was an amazing night filled with touching speeches (in English and Mandarin with English translation – thanks Helen!), lots of laughs, tears of joy, and delicious fare. Overall, it was an incredible night!
Thank you Kris + Peng for inviting us to your celebration! It was an honour to capture the moments of your stunning wedding day! We wish you both all the best!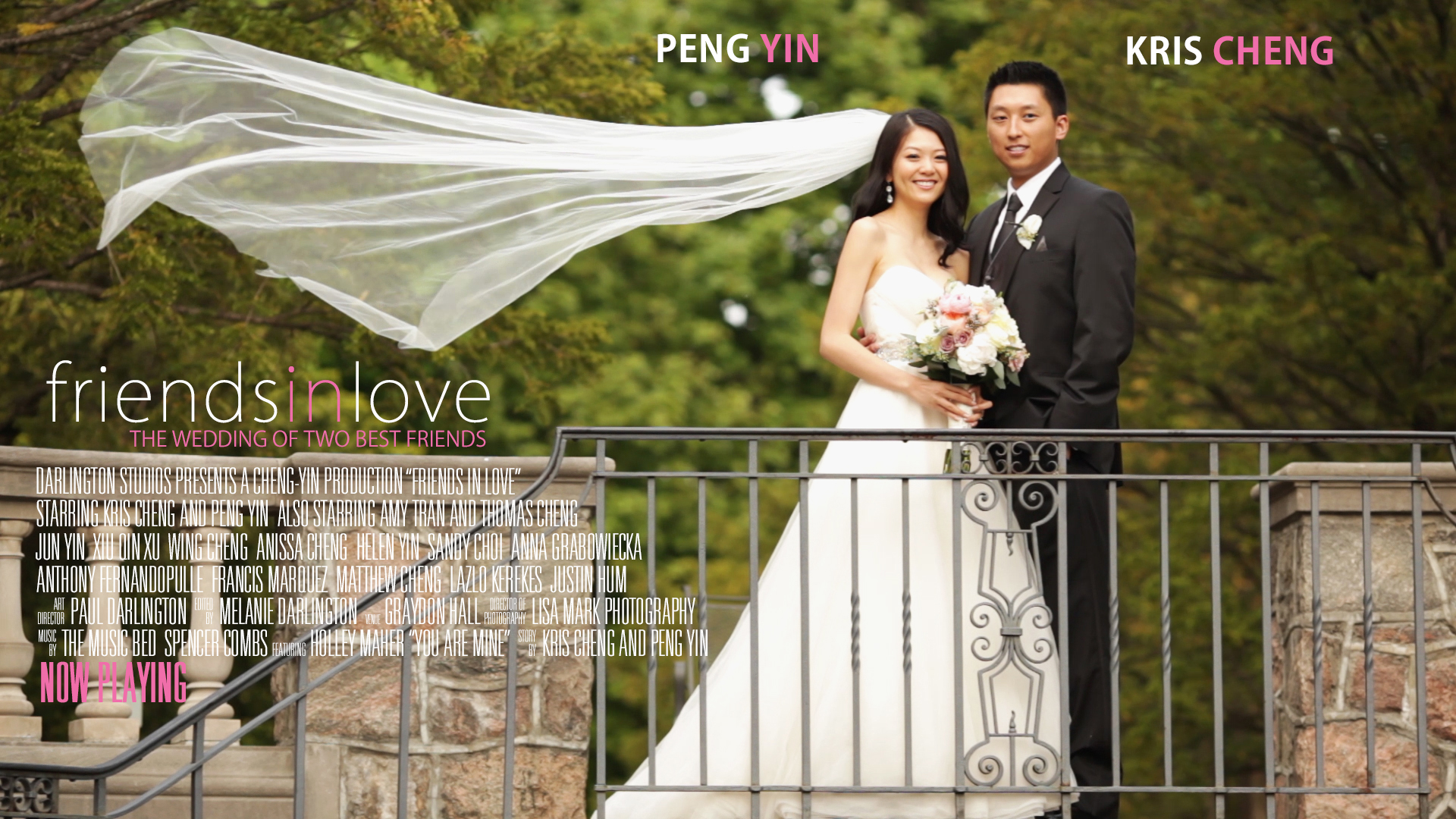 THE TEAM
Cinema: Darlington Studios
Photography: Lisa Mark Photography
Venue: Graydon Hall Manor
Florist: Curly Girl Flowers
Cake: Wedding Cake Shoppe
DJ: Impact DJ
Gown: Kenneth Pool
Tuxedo: Vera Wang
Music: "You Are Mine" by Spencer Combs (featuring Holley Maher), licensed by The Music Bed