Amanda + Gary | Wedding Cinema at The Berkeley Church in Toronto, ON
Wow! What a way to end our wedding season! This was a party beyond all parties. A fun-filled 14-hour day full of friends, laughs, food, dresses, divas, and choreographed dances. Even though we only met Amanda + Gary this past summer, we felt as though we were filming the wedding of our long-time besties.
We met Amanda + Gary at his cousin Lenard's wedding earlier this year. You may remember Amanda from her brief appearance as a make-up artist, and Gary from his show-stopping speech, in Lenard + Nikki's Highlight Film. Well, we couldn't have been more thrilled when they asked us to be a part of their wedding day, as well. We knew this day was going to rock the house!! And it did.
Paul met Gary at his cousin's house and got some great footage of the guys hanging out. They even decided to do an impromptu performance on electric guitars to bide the time. One of the songs they chose to sing was an oldie but goodie entitled "Amanda." Too sweet!
I met Amanda at their gorgeous condo in Toronto's Fashion District. We partied it up in the party room, Amanda put on her first gown (yes, I said, first gown, Amanda chose two glamorous wedding gowns for her day. One for the ceremony, and the other for the reception. Work it, girl!), and we headed to the church.
Trinity College is breathtaking! There, Amanda + Gary said their vows in a brief ceremony before heading outside to the stunning courtyard for their creative session with the talented Lisa Mark Hines + Justin Hines. Soon it was time for Amanda to change into her evening gown, so we all drove back to the condo for the switch. The bridal party relaxed for a couple of hours before making their way to the reception hall at The Berkeley.
The Berkeley is an outstanding church building that is now one of the most sought after event centers in Toronto, ON. Kat Langdon mesmerized the guests during cocktail hour with her brilliant vocal stylings. The RS Divas enlivened the crowd with their high-energy dance performance. And lastly, Amanda + Gary brought down the house with their choreographed, mash-up first dance to "Wild Horses" and "Moves Like Jagger." It was an incredible night!
Gabriela and Kathryn from Coordinating Details, you did a fabulous job of running the show! Huge thanks to Amanda + Gary for inviting us to capture your wedding celebration! Congratulations!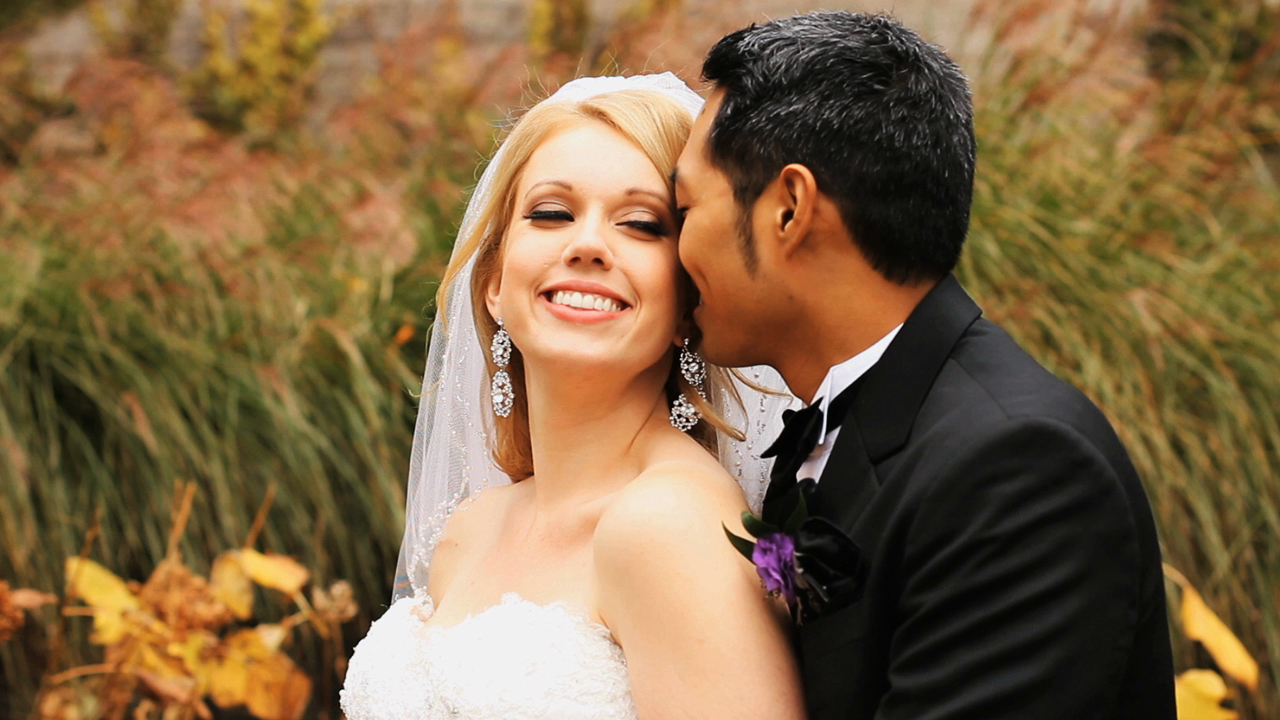 FEATURED VENDORS
Church: Trinity College
Venue: The Berkeley Church
Cinematography: Darlington Studios
Photographer: Lisa Mark Photography
Wedding Coordinator: Coordinating Details
Floral & Decor: Designs by JP
Hair: Blo King West
Make-Up: Narissa Mohammed, Eman
Cake: Bobbette & Belle
Entertainment: Kat Langdon
Special Performance: RS Divas
Photo Booth: Booth
DJ: Ian Liwanag
Limo: Yorkville Limousine Ltd.
Song: "New Earth" by Zerbin, licensed by The Music Bed