Valentine's Day is officially over, but we'd like to extend the holiday to share a little love story with you. It's about our son, Noah, and his first love… bowling.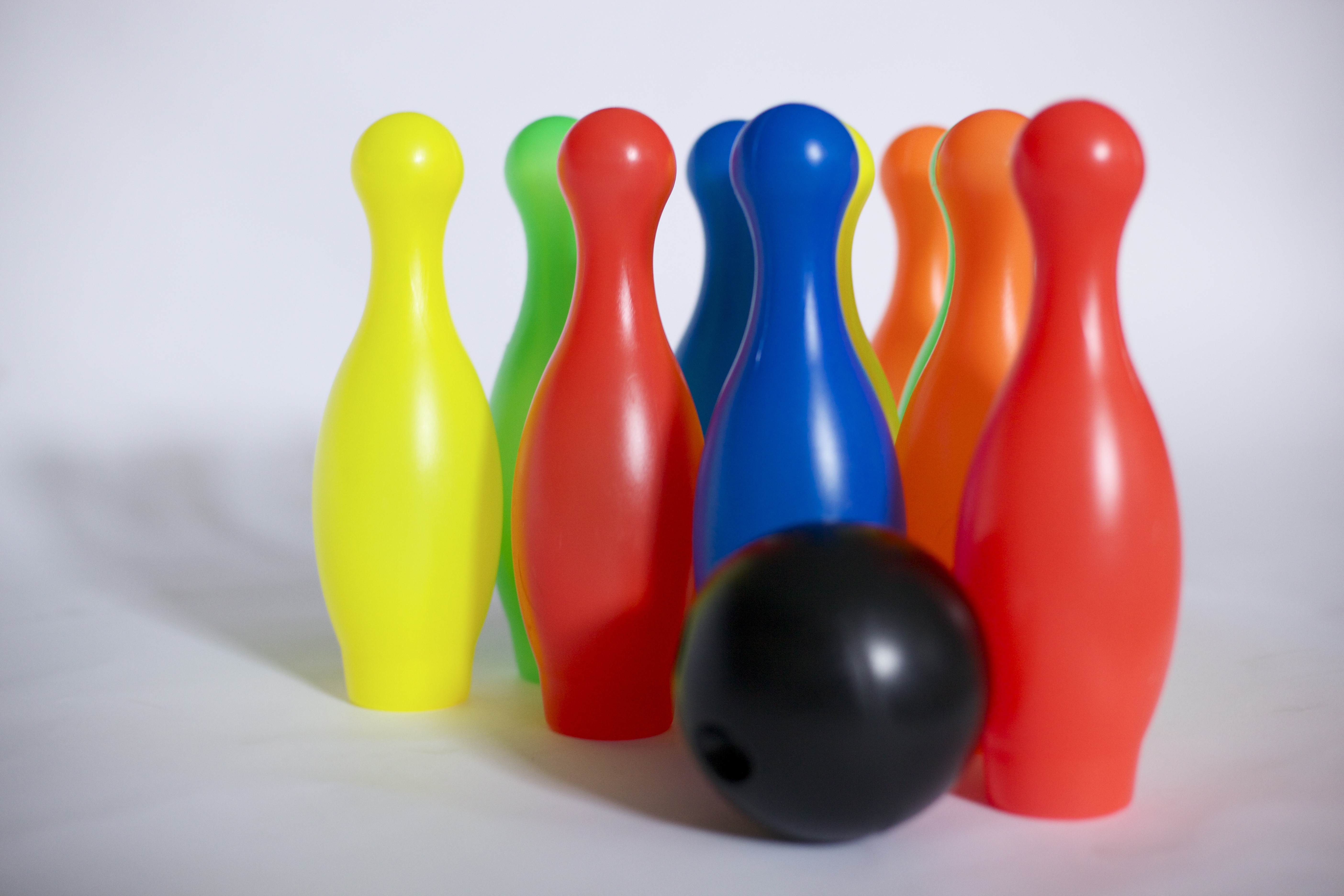 Yes, that's right. Our 2-year-old son is in love with bowling. It's his favourite activity. If we would allow it, he would bowl from sunup to sundown. He is the proud owner of several bowling sets, all sponsored by grandparents, aunts, uncles, great aunts, and great uncles. He even knows the alley lingo. He can tell you about a strike, when to pick up a spare and how to avoid gutterballs.
When we're visiting family, and they don't have a bowling system on hand, he's been known to find cups, discarded paper towel tubes and soccer balls to create his own bowling set. He's built a bowling alley fashioned out of snow for outside fun, and even molded Play-Doh into a mini bowling set. He loves the sport that much!
As you've read, he's not fussy when it comes to styles of bowling. He will bowl at a 5-pin alley, bowl using a plastic or foam bowling set, or bowl on an iPhone, iPad, and, most recently, a XBox Kinect video gaming system. We just had to share this with you because it made us smile. Hopefully, this delightful short film will brighten your day.