Cassandra + Gerald | Wedding Highlight Film in Barrie, ON



On the Monday before the wedding, we met with Cassandra + Gerald to go over the final details of the day. We asked if there was anything unique we should be aware of during their ceremony–a reading, forging of sand, unity candle, etc. "No," they replied. They assured us it was just a nice, simple ceremony. Nothing out of the ordinary. Well, we chatted for a little while longer and asked if they planned to use the old-fashioned automobile many couples tend to use at this particular venue. "No," they said. Instead, they wanted to incorporate Cassandra's dad's motorcycle into the wedding, by having Cassandra RIDE IN ON IT!!! What?!?! We were floored! Now, that's unique! We must admit, that this was by far the coolest bridal entrance we have ever witnessed.
Cassandra + Gerald exchanged rings at Belcroft Estates in Gilford, ON on Saturday, August 13, 2011. We met Gerald and his groomsmen at the venue, while they were putting together last minute wedding decorations. After working diligently, setting up the miniature tree party favors and guest book, the boys headed to the garage for some guy time. They played billiards and pinball, watched television and chowed down on some pizza, waiting for the ladies to arrive. The limo bus brought the bride and her bridesmaids to the Carriage House, where they all dressed for the big day.
Then, came time for the grand entrance. Suddenly, we heard a "Vroom Vroom" in the distance. Cassandra and her dad bolted around the corner on his motorcycle!! It was awesome!! She stepped off the bike and strolled down the rest of the aisle, arm in arm with her father, to meet Gerald. Cassandra couldn't have looked more lovely! Cassandra + Gerald said their vows and sealed them with a kiss.
It was such a fun day! We got to see Krishn + Joanne (one of our amazing couples for next year) because she just so happens to be Gerald's cousin! How cool! We captured some great moments of Cassandra + Gerald around the property, before heading into the barn for speeches and lots of dancing. It was an incredible day, an incredible night, an incredible wedding with incredible people! Congratulations Cassandra + Gerald on an awesome wedding!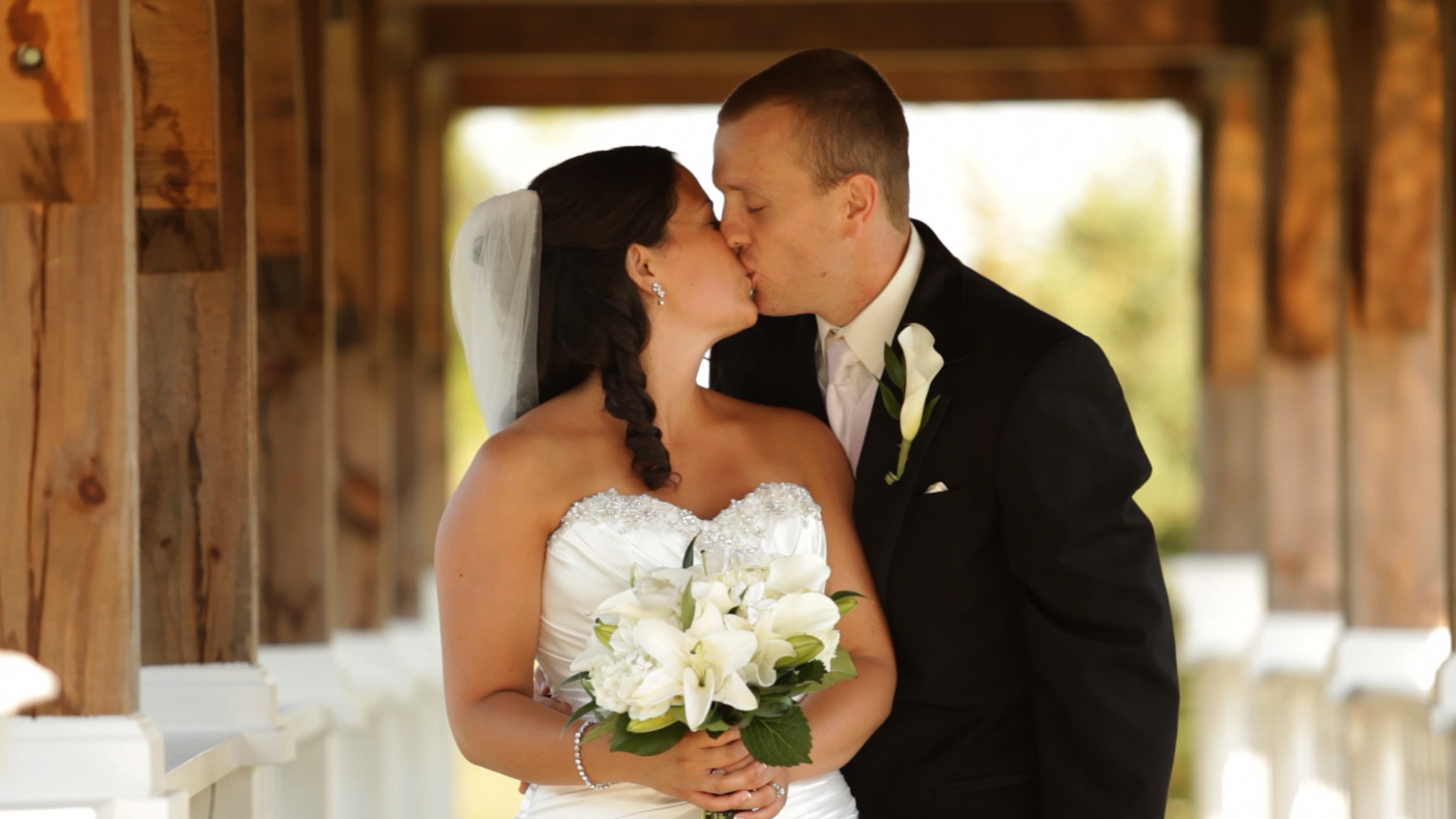 FEATURED VENDORS:
Venue: Belcroft Tree Farm
Photographer: Sara Tanner
DJ: Keep Them Dancing
Cake: Cakes by Design
Hair + Makeup: Krystie Ann