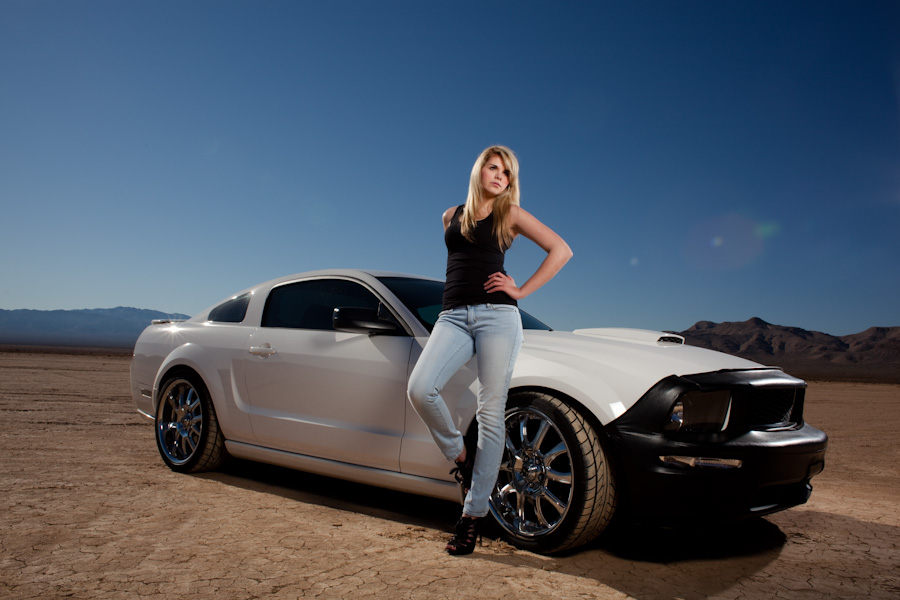 Last month, we traveled to Las Vegas for WPPI, an international wedding portrait and photography convention, at the MGM Grand. It was our first time attending the conference and it was… extraordinary! We are already making plans to go back next year.
Melanie has some serious skills when it comes to signing up fast for popular courses, which was a good thing because the Gray Photography (Zach + Jody Gray) Master Class sold out in no time! Having met them before at their business workshop (and from following their blog), I knew that their class was going to be amazing! A Master Class is meant to be 2 hours in a classroom setting, not very hands on. However, because Zach + Jody are awesome, they decided it would be more their style to bring everyone who wanted to come, out into the desert for a sunrise hands-on photo shoot. We headed out to Jean, NV at the crack of dawn with a caravan of cars (including a Mustang), and a couple of models. We shot for hours, with several set-ups, and it was incredible! It was freezing cold, but no one seemed to mind at all because the lighting was so hot!
The Grays emphasize delivering an experience that is above and beyond a couple's expectations, and that is just what they did for all the attendees of their workshop! Below are some of the killer in-camera images from our early morning shoot.